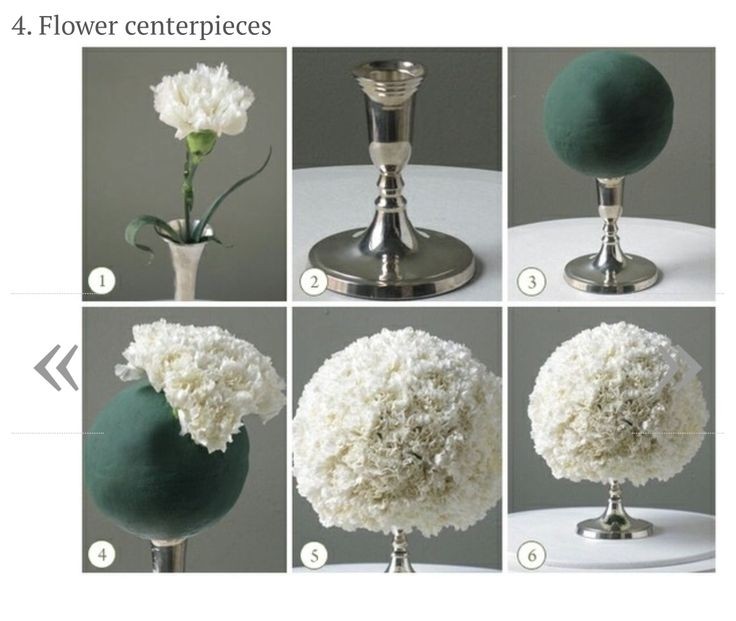 An ingenious and charming centre-piece suitable for e.g. wedding tables. It has a metal base with a round foot and a decorative stem. Its upper part consists of lots of delicate white silk flowers fixed to a quite large foam ball.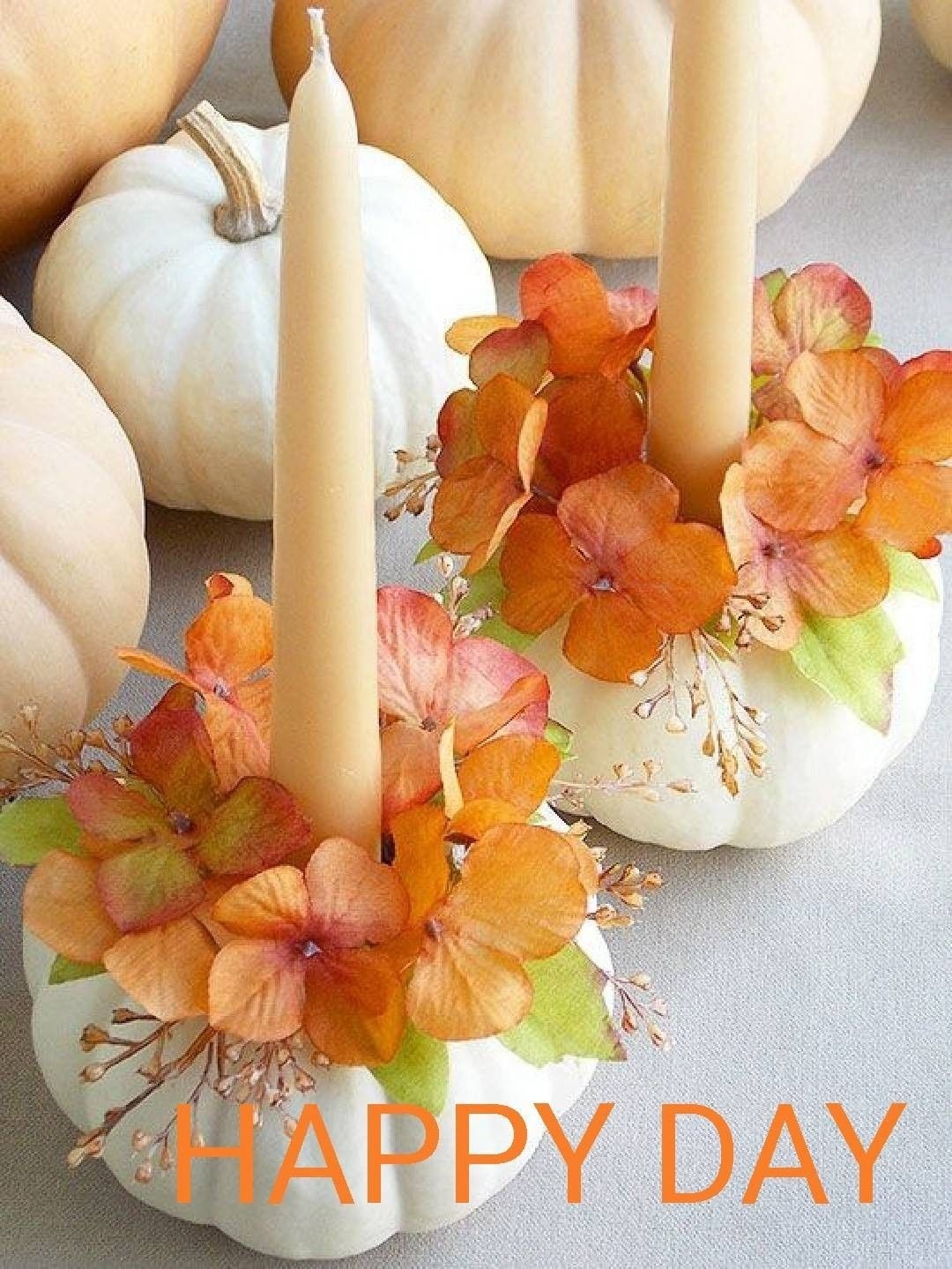 Display Candles in a Fresh Way. Fall centerpiece.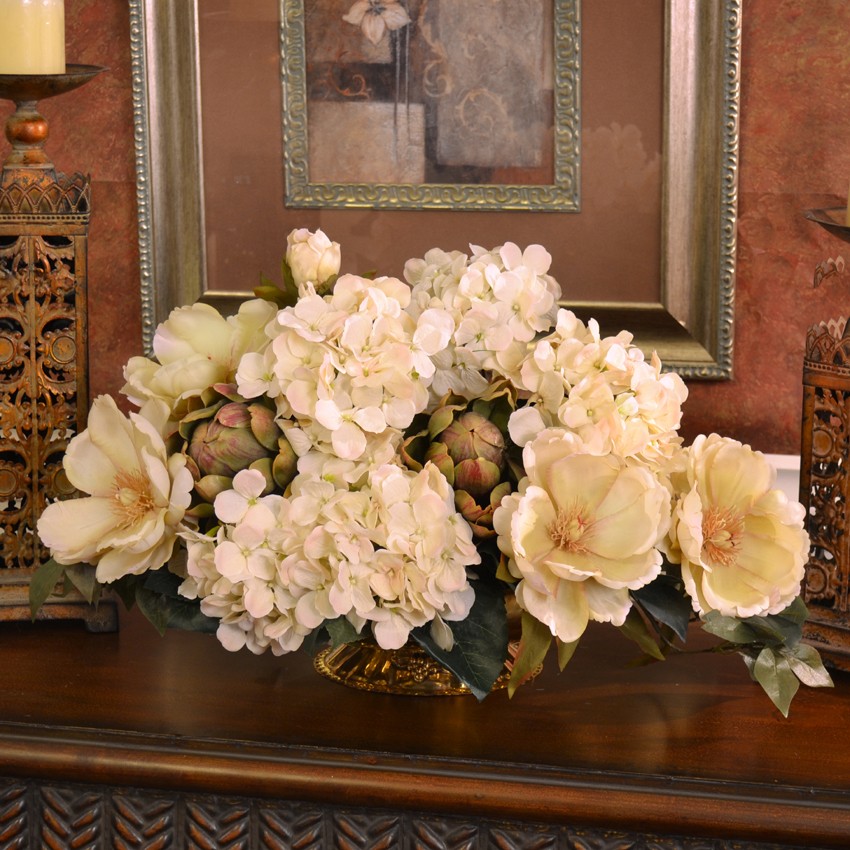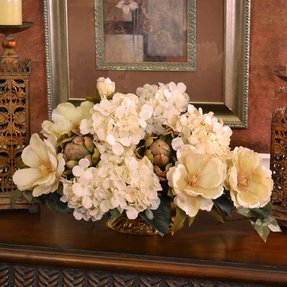 Magnolia and Hydrangea Silk Floral Centerpiece
This silk decoration may effortlessly become a focal point of any room with its big white blooms crafted in a truly realistic way. If you love magnolias, you may have them in your decor all year round.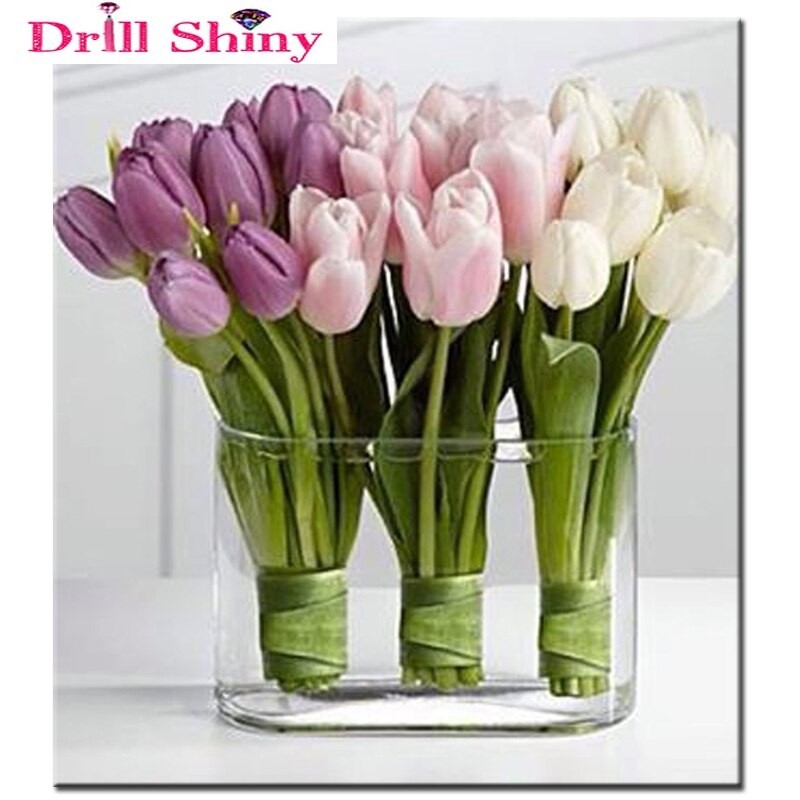 Centerpiece for tables in different rooms. This element of design includes silk flowers that do not need watering and other processes. Green, white, pink and purple colors match any type of home decor.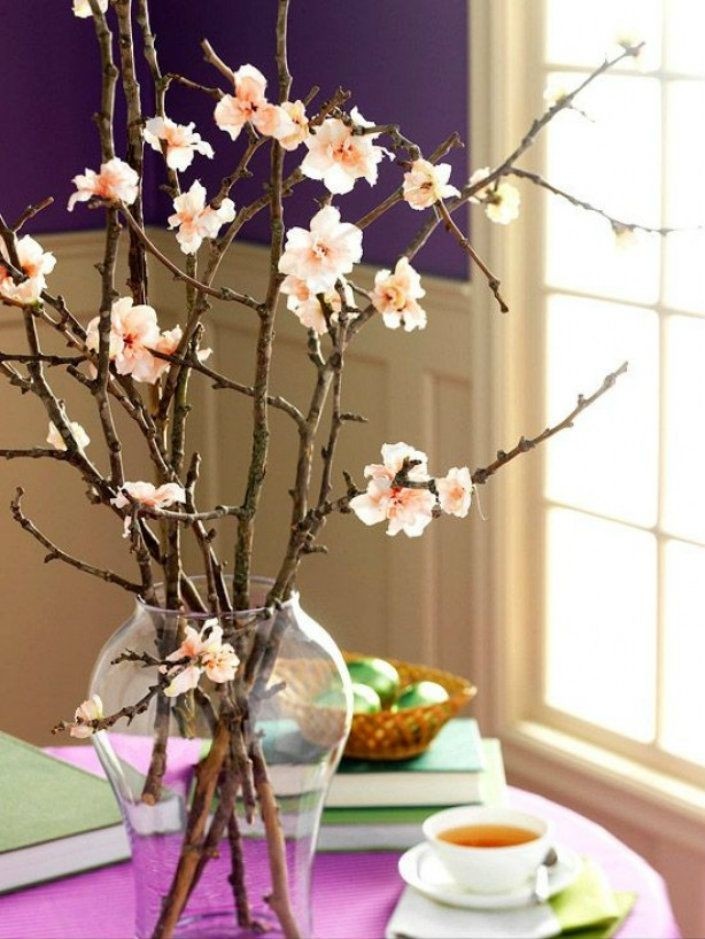 A beautiful decoration for every home and every room. With such a lovely, floral spring arrangement, your interior will take a whole new, more blooming appearance. Branches with flowers are neatly placed in a hand-blow vase, made of clear glass.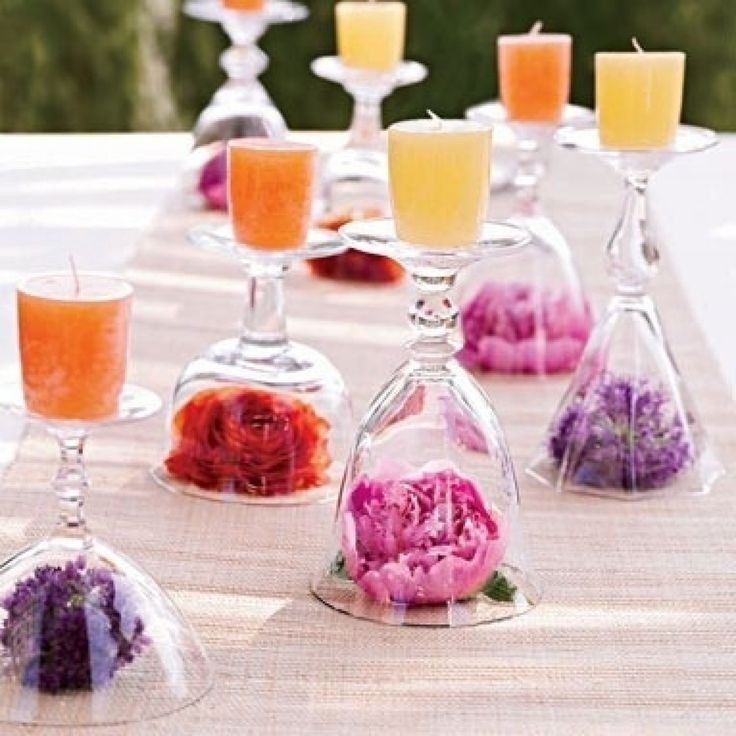 such a cool centerpiece using silk flowers and wine glasses from thrift stores!

Beautiful silk flowers centerpiece is an interesting combination of subtle details and beautiful artistry. They can be used to create stylish decorations for every occasion and more. Beautiful color and charming look.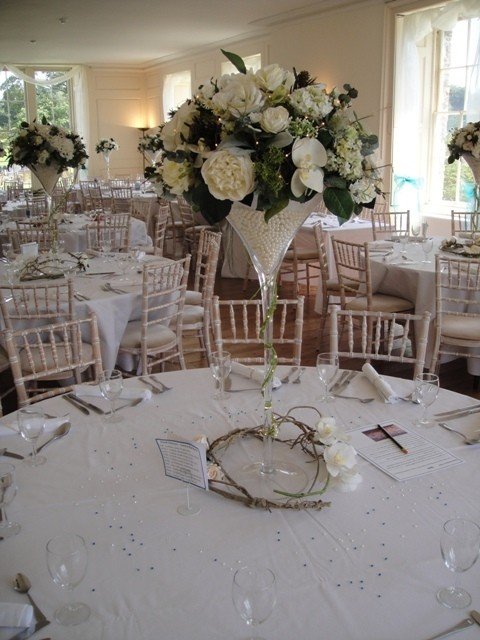 An astonishing decoration for anniversaries, weddings, and birthdays. This lovely centerpiece is made of silk flowers, beautifully placed in a sleek, clear glass Martini vase, filled with faux white pearls for stability and even more fashionable looks.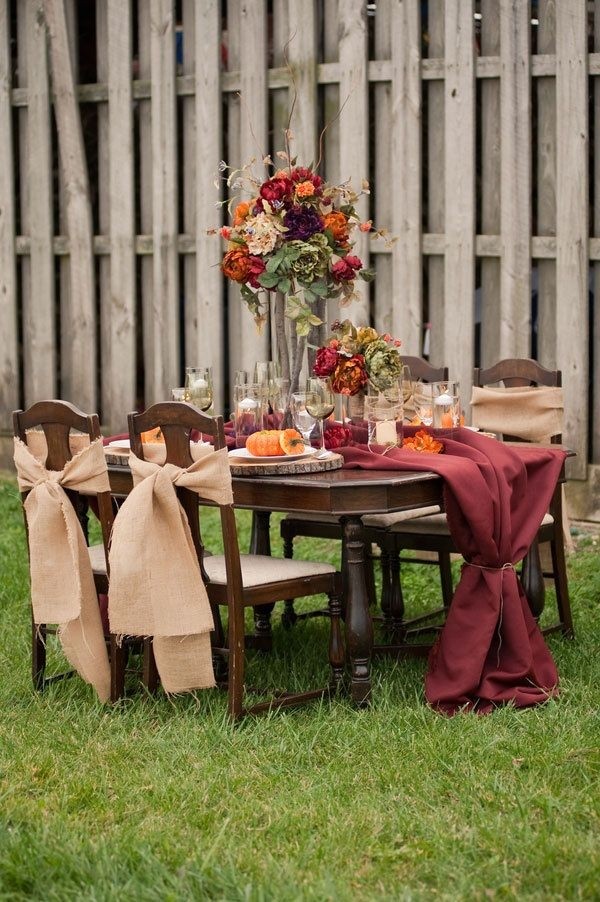 Rustic Fall Winter Wedding Burlap In Rich Hues Burlap Sashes, Burgundy Runner, Tall Centerpiece of silk flowers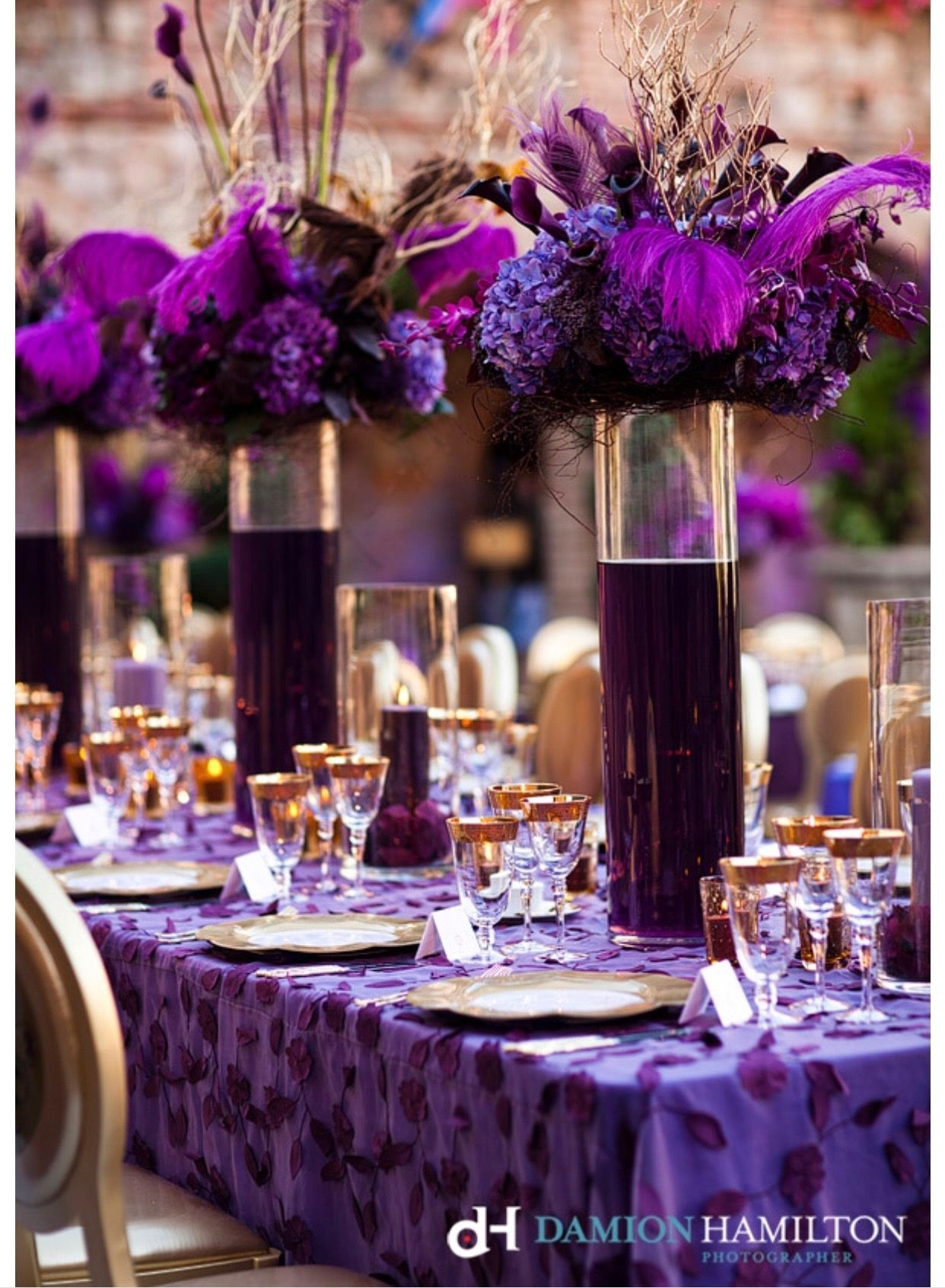 Phenomenal Centerpieces - love the deep purple hues and large floral tops on a slender vase! Just beautiful.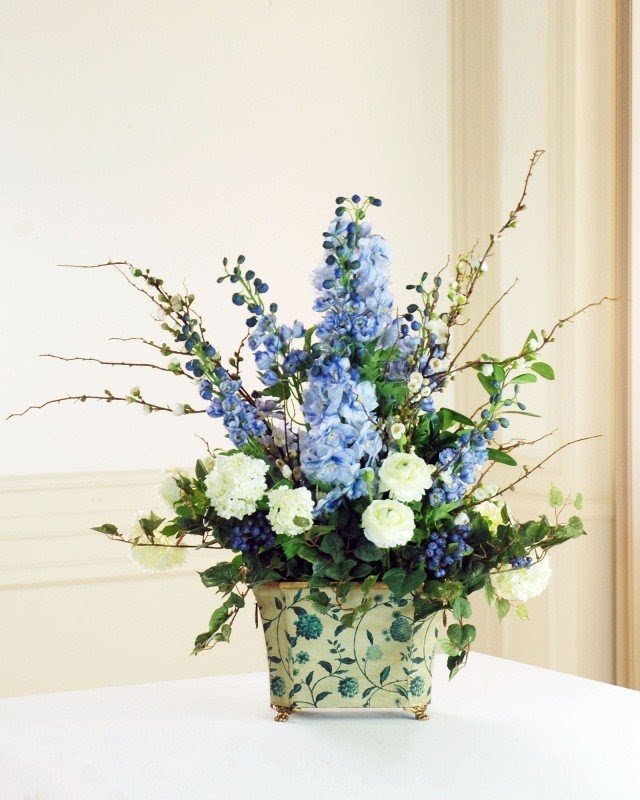 If your home lacks proper decorations, you may want to check this adorable floral arrangement with a beautiful pot. It's a perfect decoration for kitchens, coffee tables, and offices - making the whole room more appealing and colorful. It can also be a cute centerpiece for table during various events.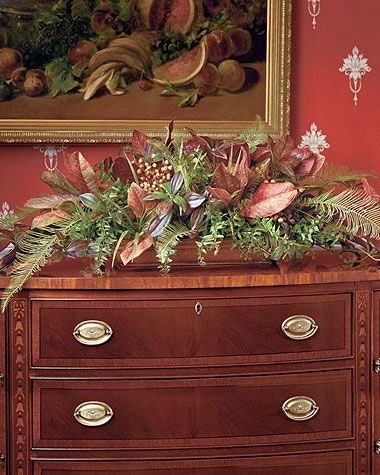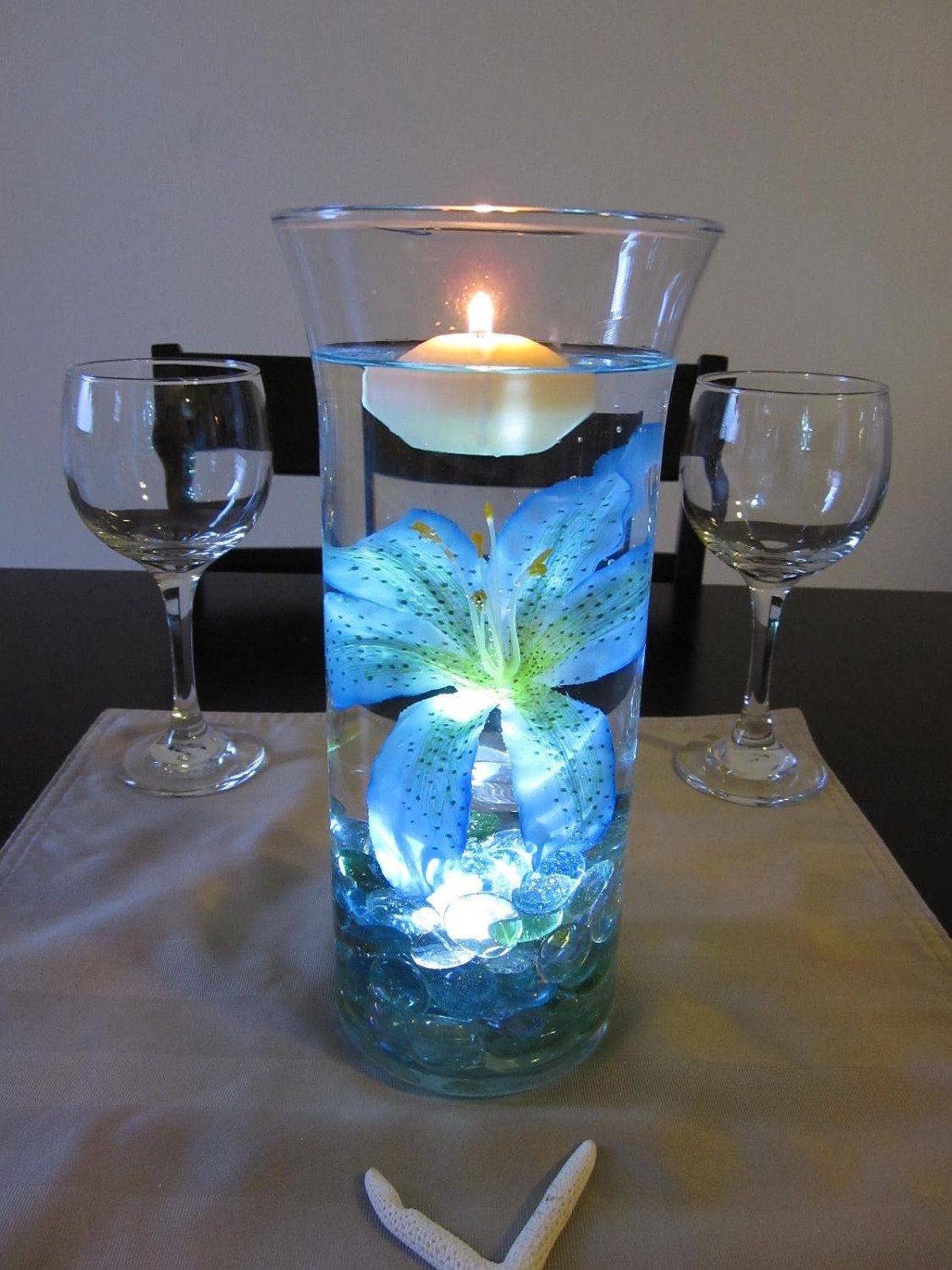 Ocean Blue Tiger Lily Centerpiece Kit
The pleasing silk flower centerpiece is a great way to create an elegant interior. Beautiful lily flower and stylish and impressive lighting in a glass vase are unique. Perfect for decorating modern interiors.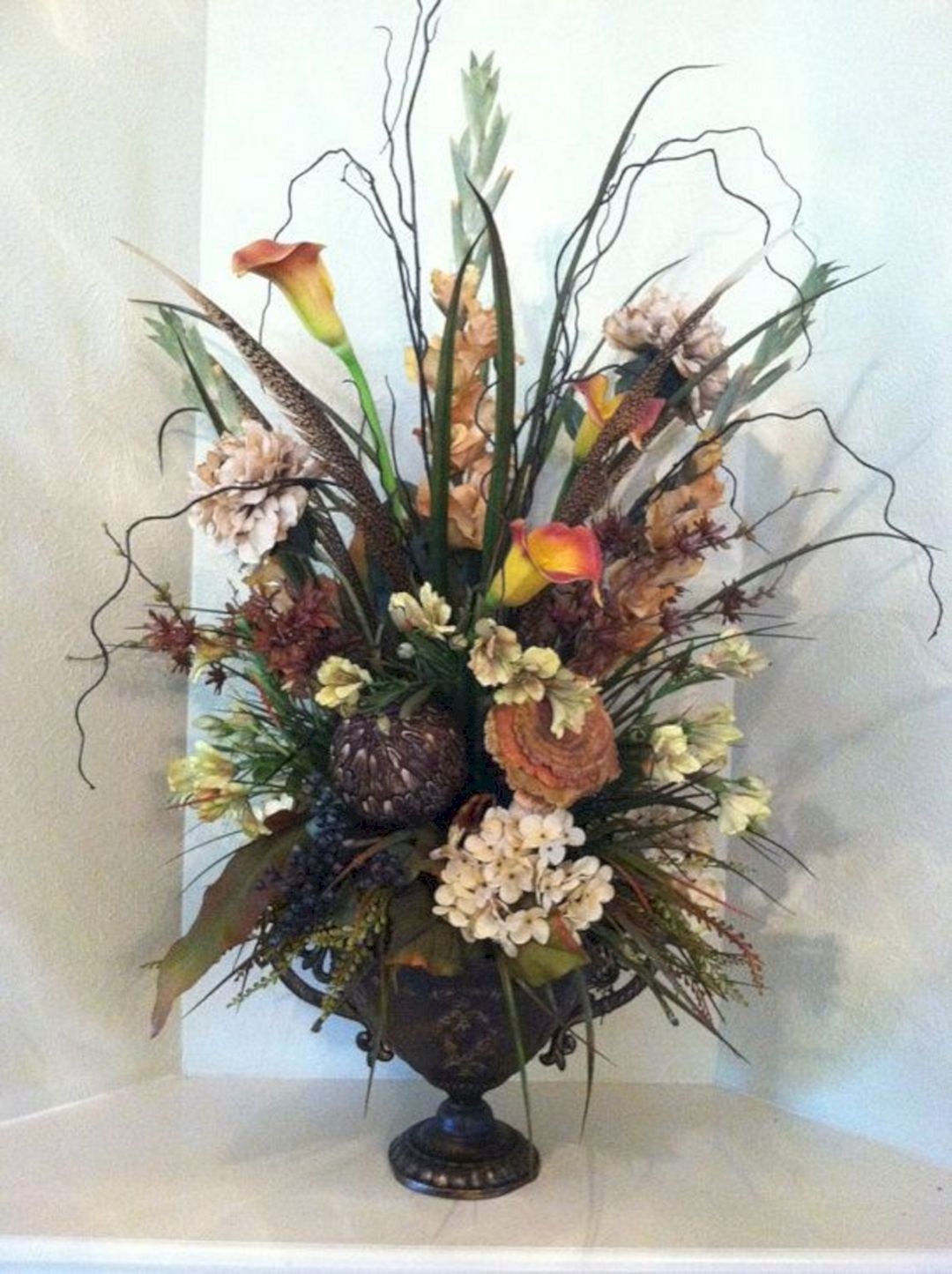 Reserved For Sarah P Custom Order
A beautiful floral arrangement of faux silk and metal wires. It's composed of various types of flowers in whites, pinks, oranges and reds and shape and size-varied green leaves. A vase (with 2 large lugs) in bronze hues has embossed ornate motifs.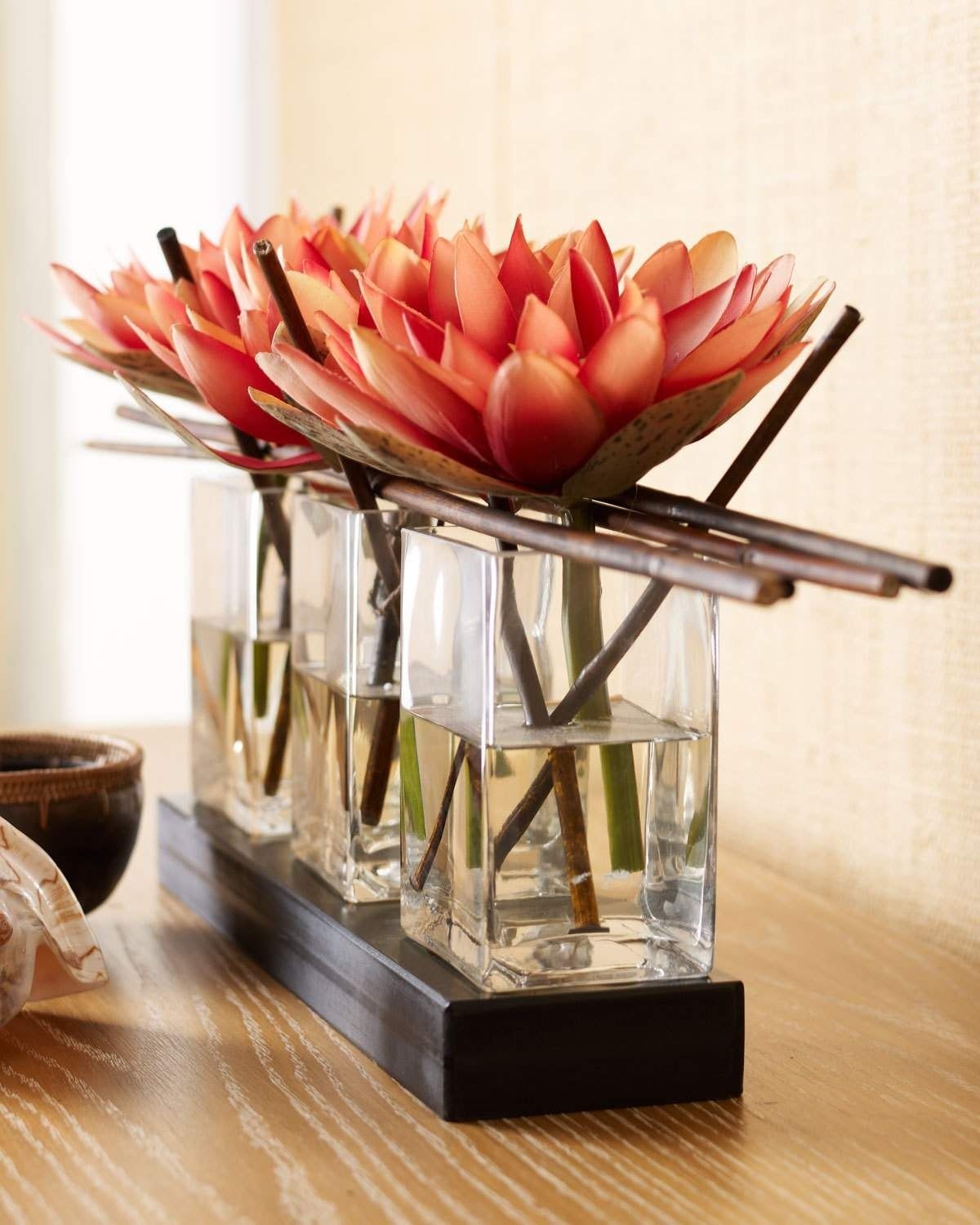 Japan style floral arrangement is three narrow vases. It contains the elements characteristic for the Asian composition such the leafless twigs and the lotus flowers with their typical big inflorescence s.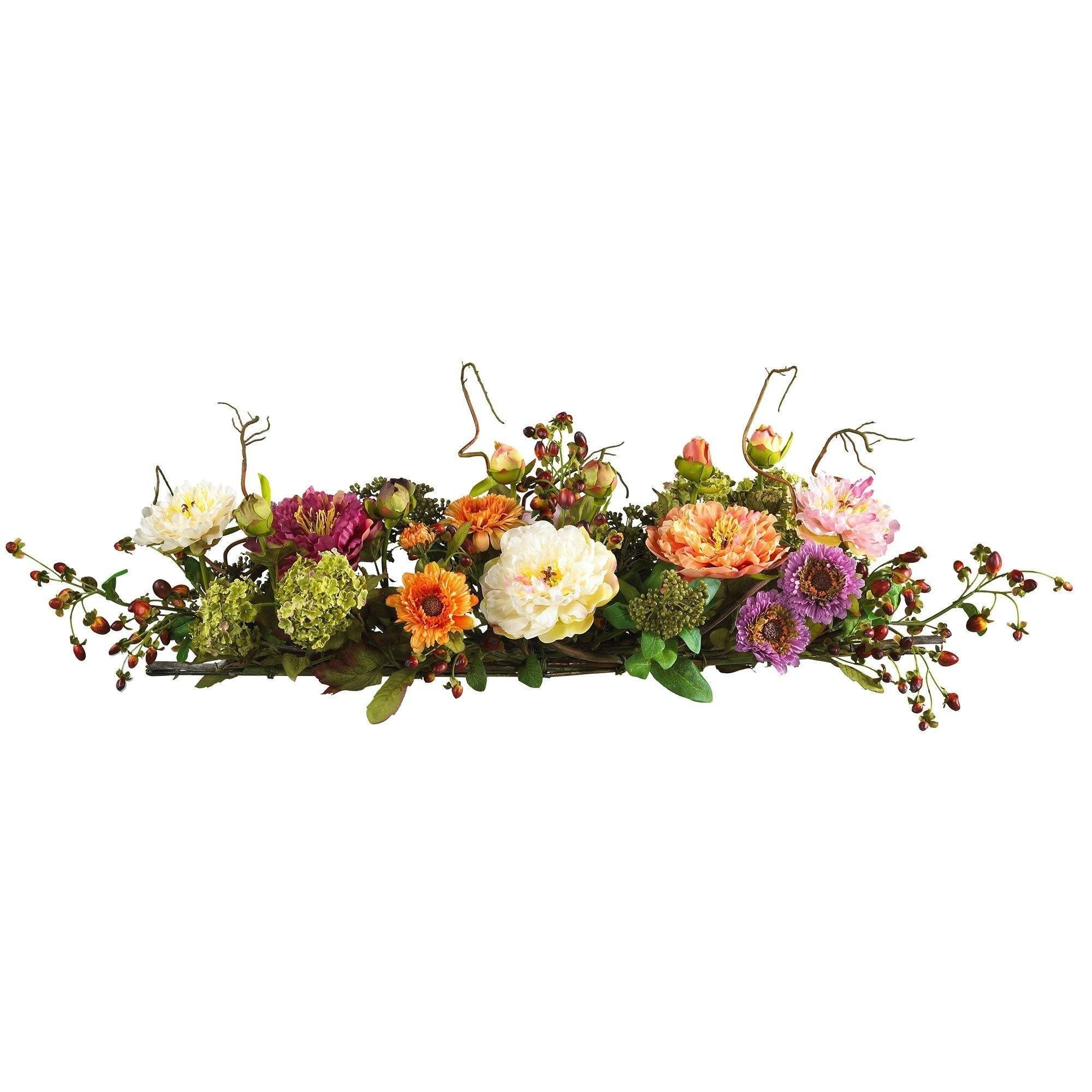 Silk Flower Mixed Peony Centerpiece
Horizontally oriented floral centerpiece composed of peonies in various colors, with some buds and twiggs as a bonus. Due to shape and size, it is perfect to decorate a fireplace mantel. The flowers are made of silk.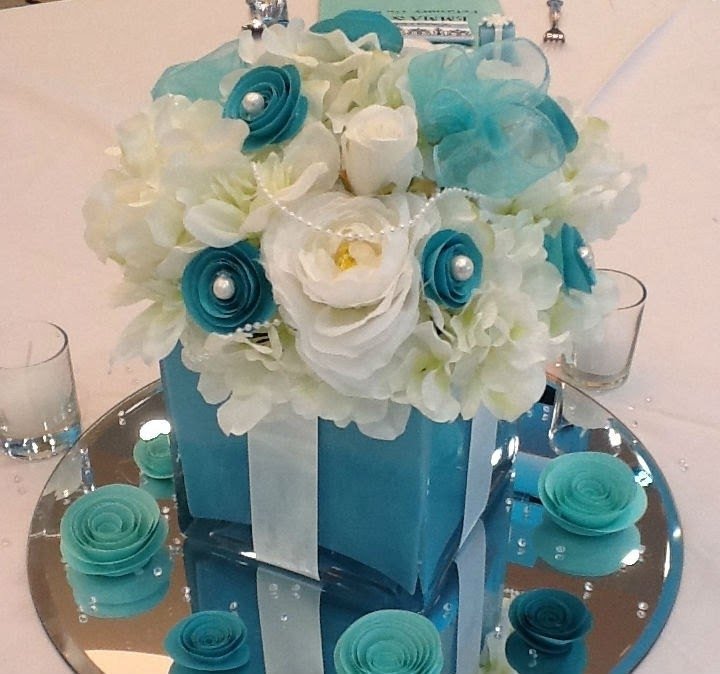 Silk Flower Centerpieces Tiffany Themed for Bridal Shower Sweet 16 - Set of 10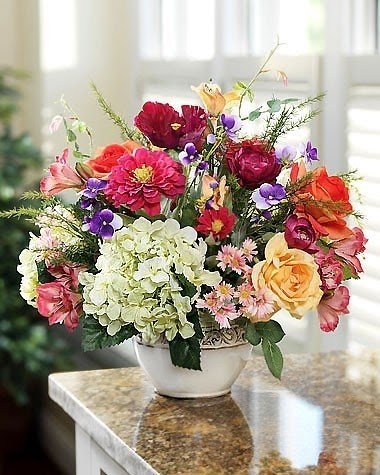 Vibrant tones of salmon, raspberry, cream, green and purple help create this everlasting mid-sized silk flower fiesta centerpiece that is perfect for any table in your home or office. A beige ceramic cachepot helps finish the handcrafted arrangement of zi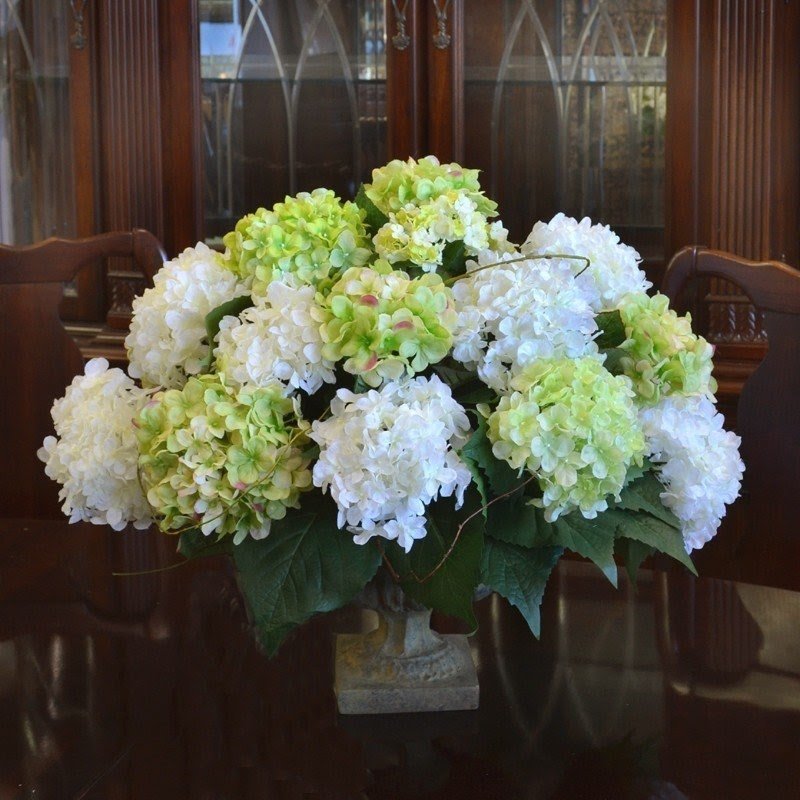 Hydrangea Silk Flower Arrangement
Absolutely gorgeous, always blooming and fresh flower arrangement. Green and white silk hydrangea flowers in antiqued vase. The arrangement is lush and looks incredibly real and elegant. Perfect for a dining table decoration.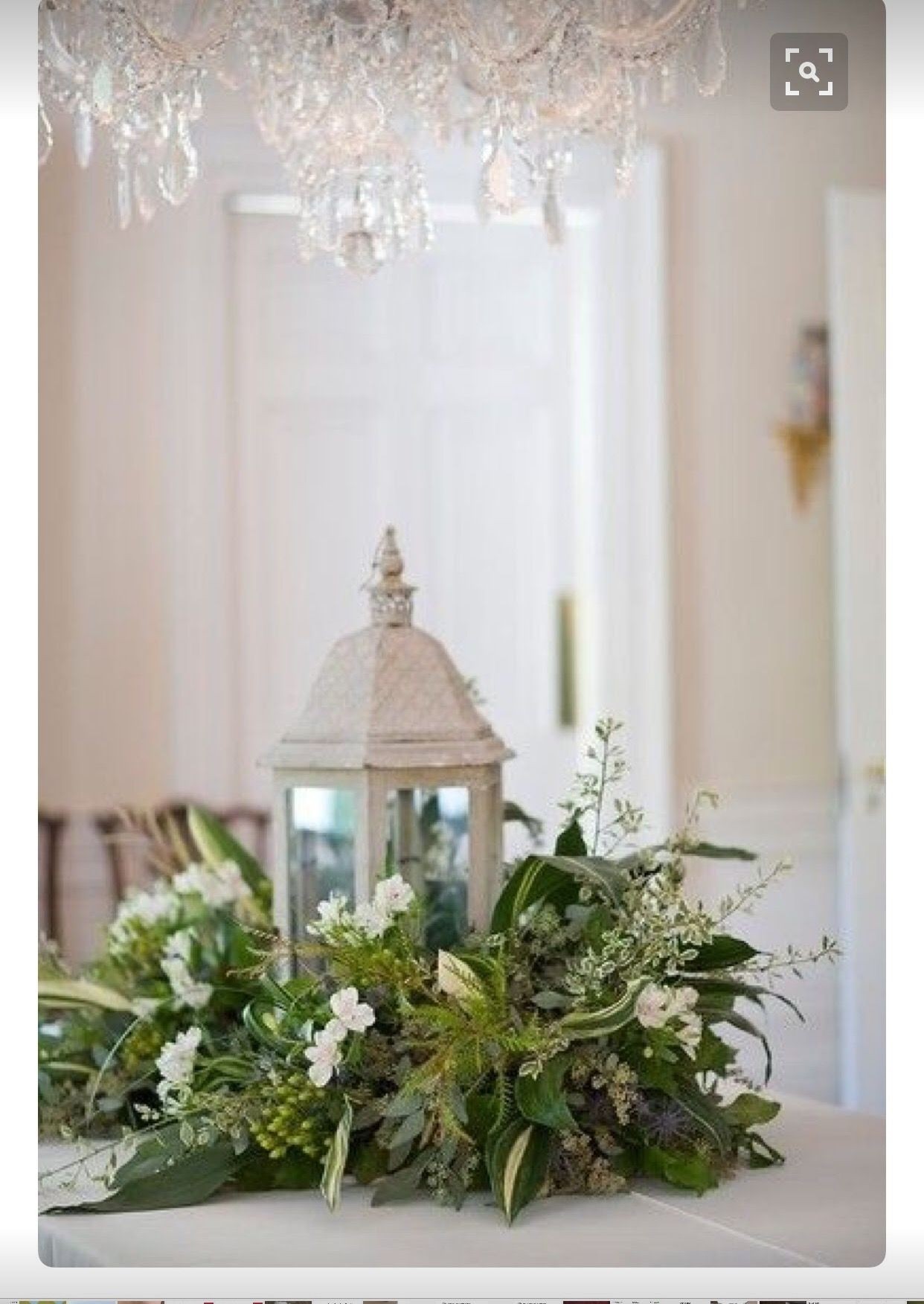 Cute to add some little robin's eggs for spring.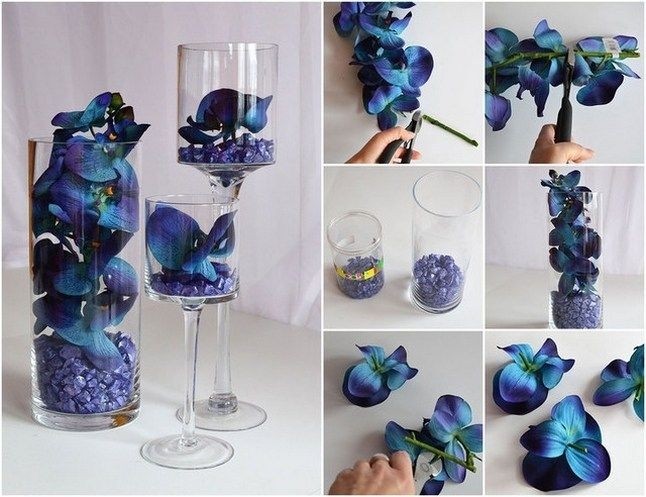 Be it a garden party, a wedding or any other occasion, these silk flower centrepieces will be perfect. The combination of blue and violet colours will provide a mysterious, dramatic atmosphere.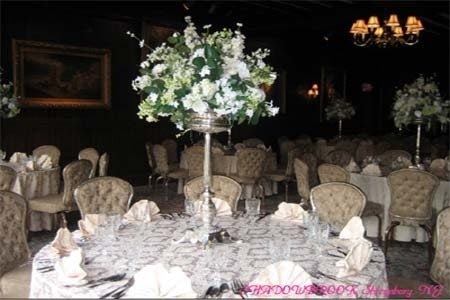 or high up on a pedestal to facilitate conversation among your guests.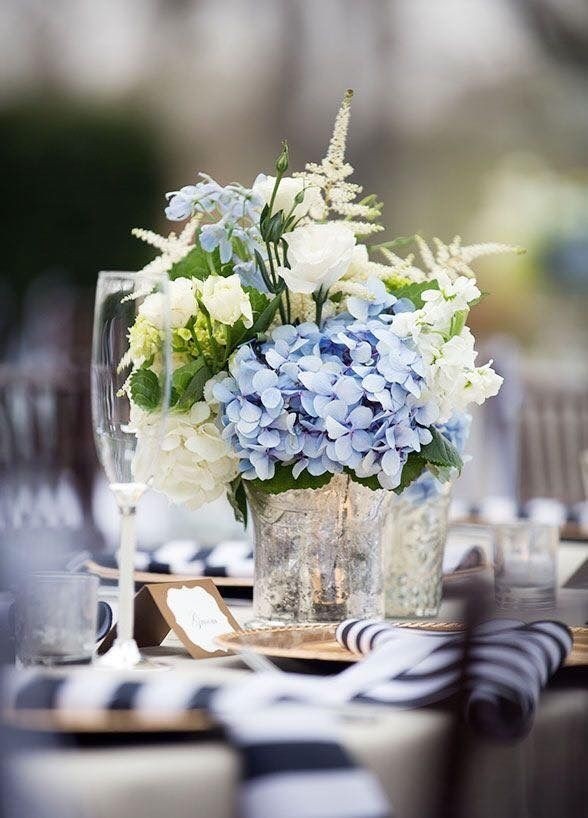 Beautiful flower centerpiece. It will work great not only in a house, but also a restaurant or at a wedding. Glass makes it light and cheerful – it's a perfect solution for outdoor parties, where it will be able to cast gorgeous reflexes.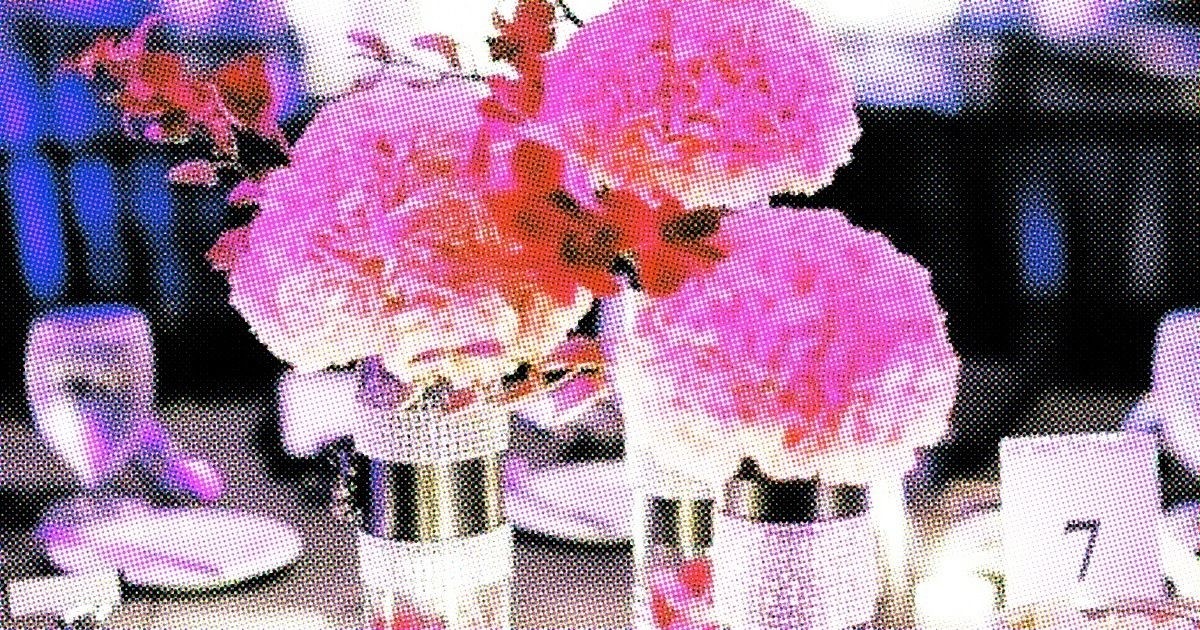 A central decorative part of a table. This silk flower centerpiece is a perfect idea for weddings and other official occasions. Flowers are artificial, so they will look beautiful for a very long time.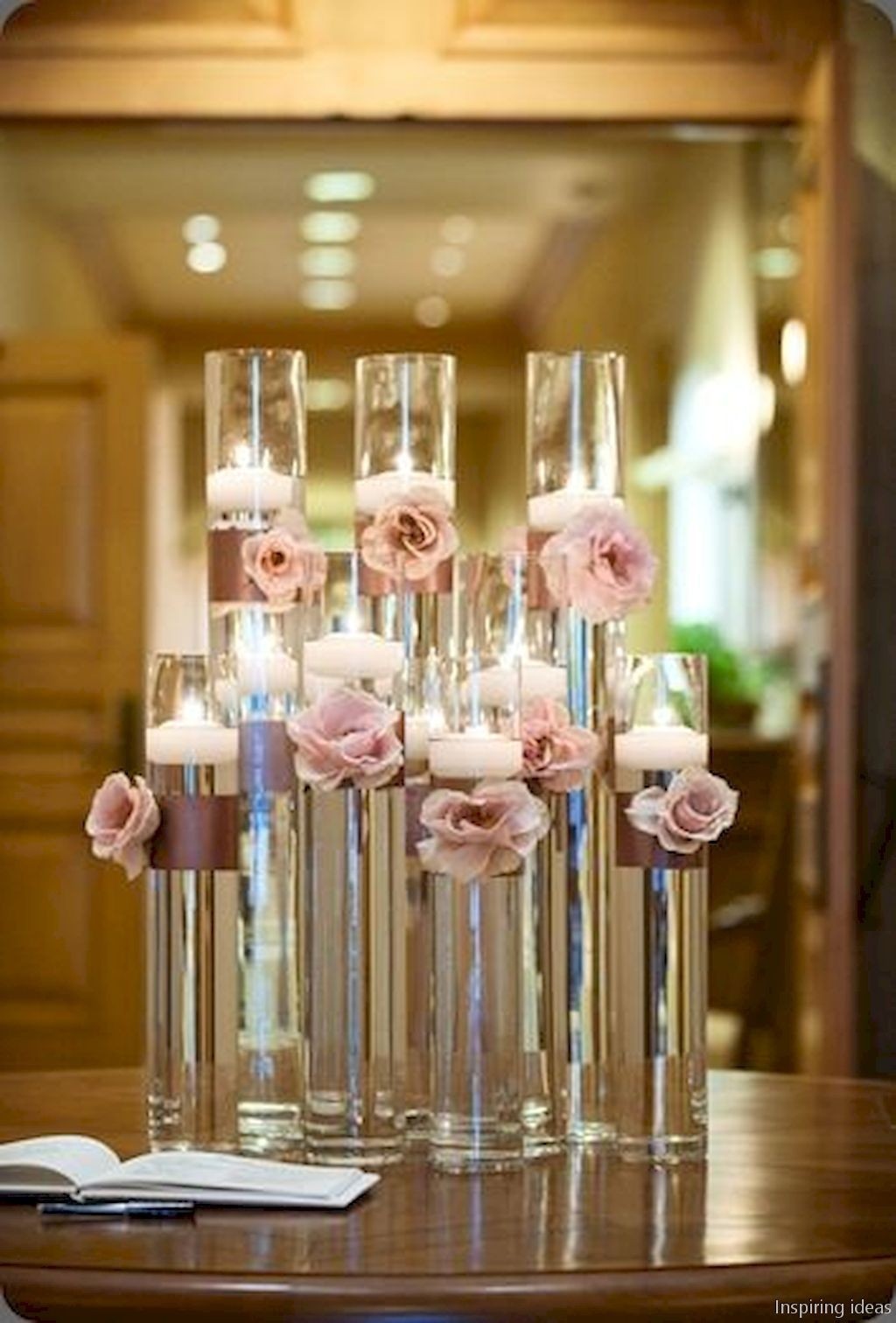 Adorable centre-pieces ideal for wedding tables decoration. Tall cylindrical clear glass tubes are filled with water with 1 floating tea-light each. Tubes are decorated with brownish bands with golden gloss and pinkish silk roses.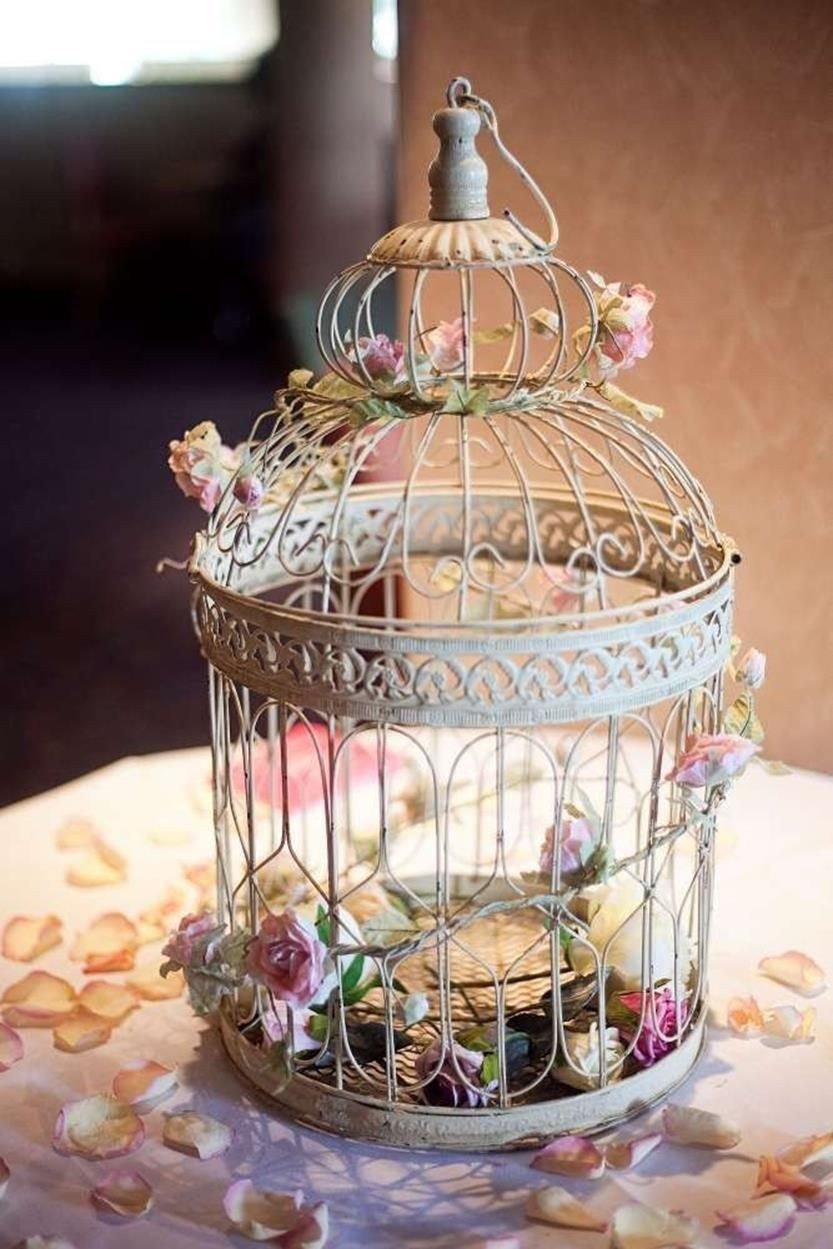 silk flower centerpieces for table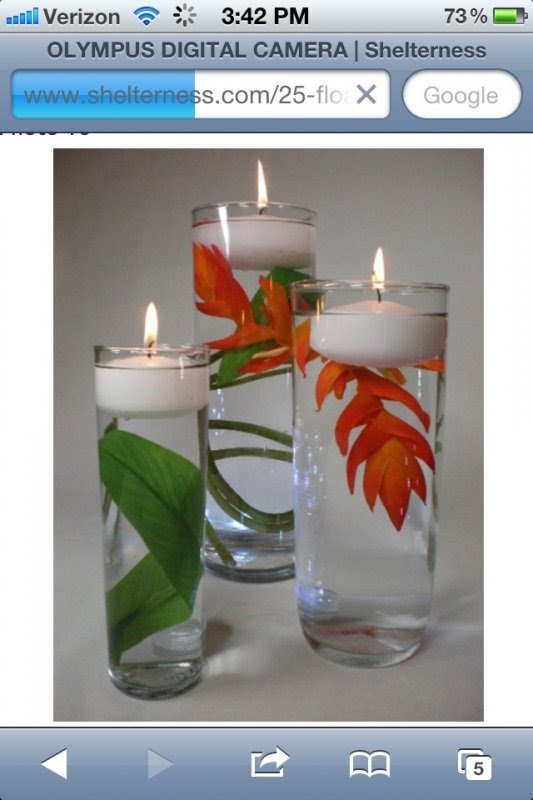 DIY How to Make a Floating Candle Centerpiece...Use three cylinder vases (different sizes) and place the appropriate width floating candle in each. Place a faux helicona blossom and leaves in the vase. Use wire cutters to cut off the long stem. The lighti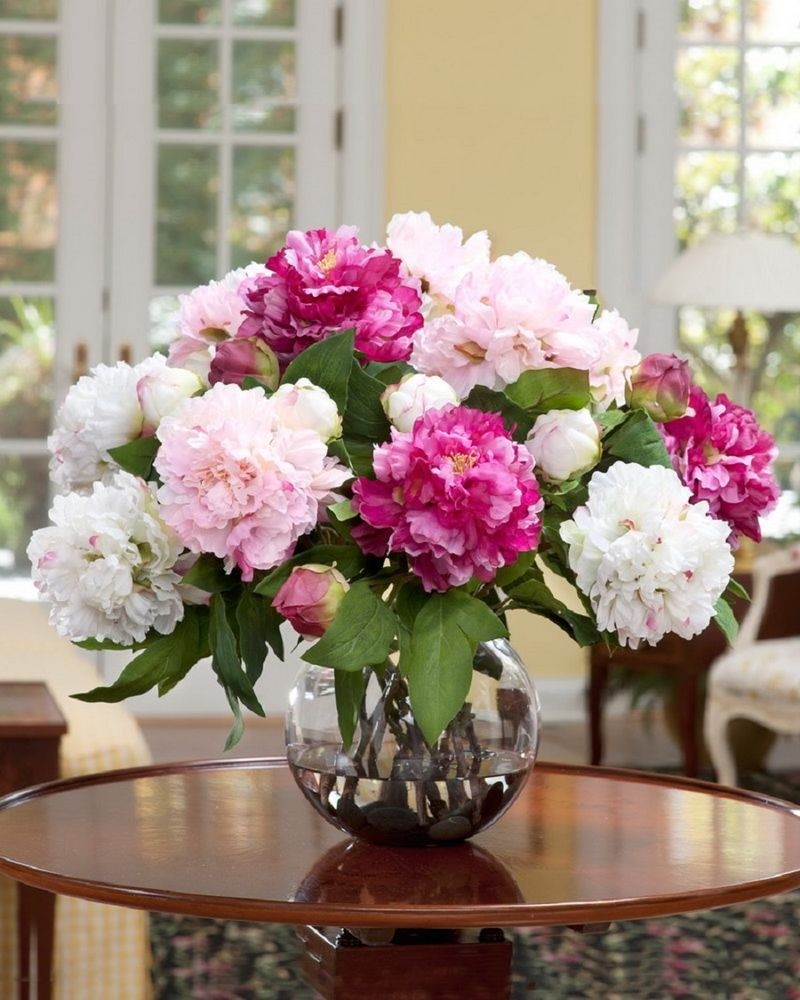 For Dining Room Table: Awesome White And Pink Silk Flower Centerpiece ...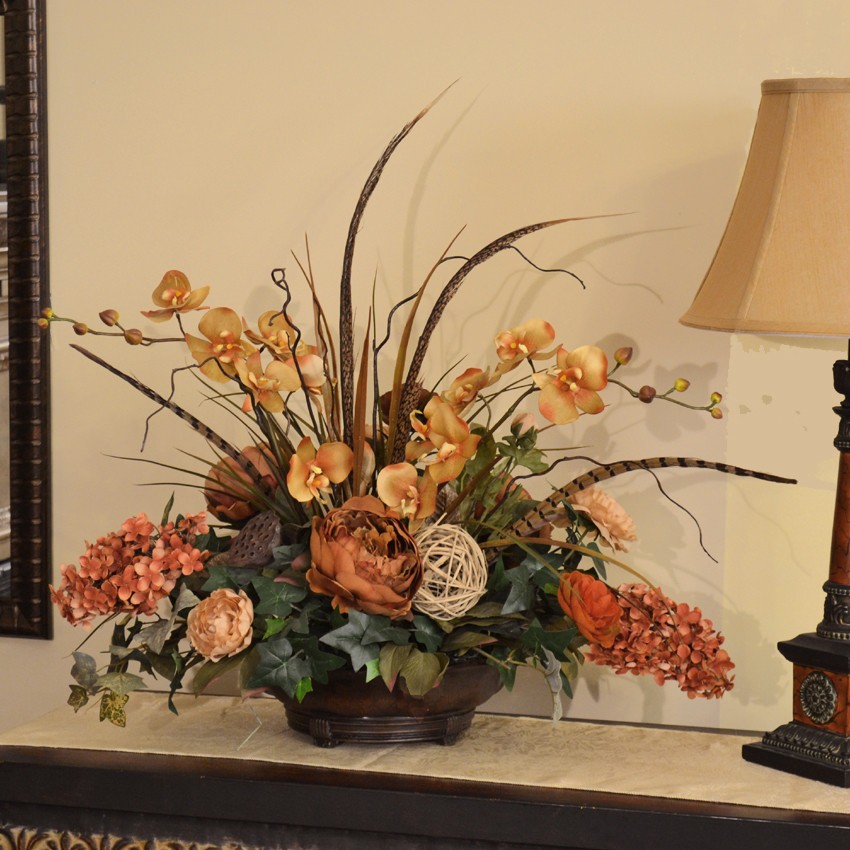 Silk Orchid Centerpiece with Feather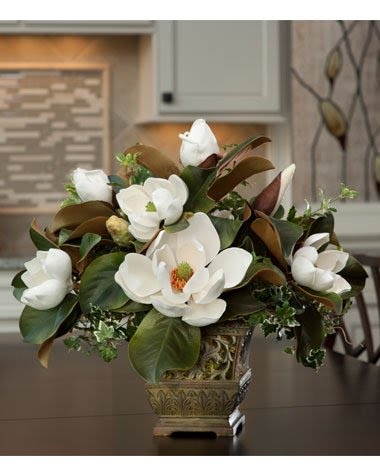 This silk floral centerpiece constitutes a charming way to add warmth and elegance to the space. With creamy white magnolia being its focal point, it is a very subtle, delicate embellishment, ideal for weddings, banquets or other glorious occasions.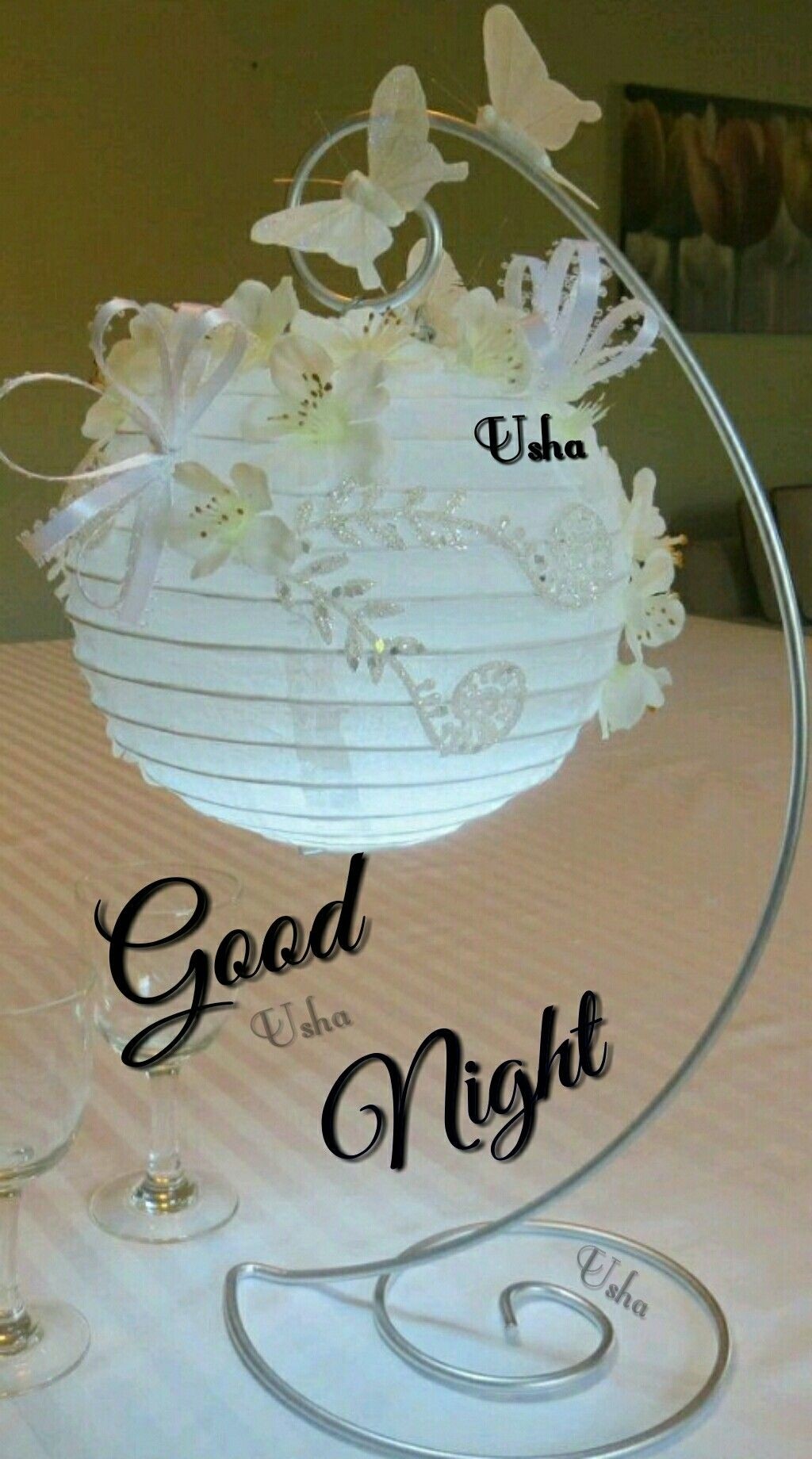 Paper Lanterns Decorated With Silk
This beautiful lantern on the table is a delightful combination of simple wire and silk flowers. The whole gives a subtle, somewhat romantic atmosphere on the table. Ideal for parties and celebrations.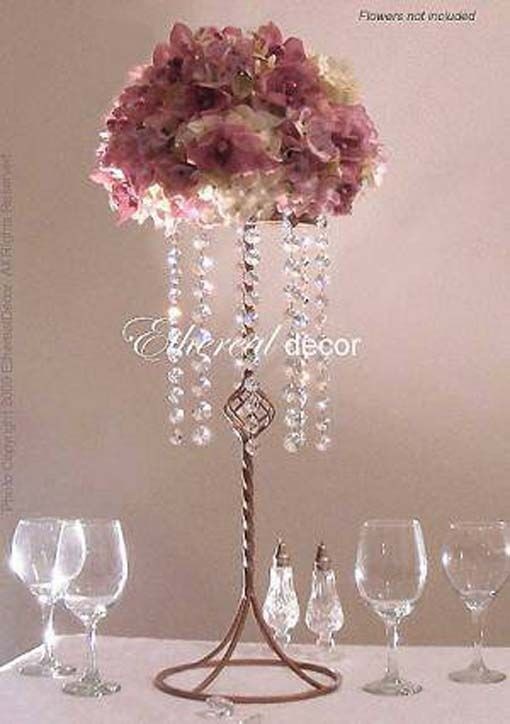 An adorable centerpiece for different kinds of events, which works perfectly, especially, during weddings and anniversaries. The centerpiece includes a silk flower arrangement that rests on a beautifully scrolled stand, embellished with small crystal beads.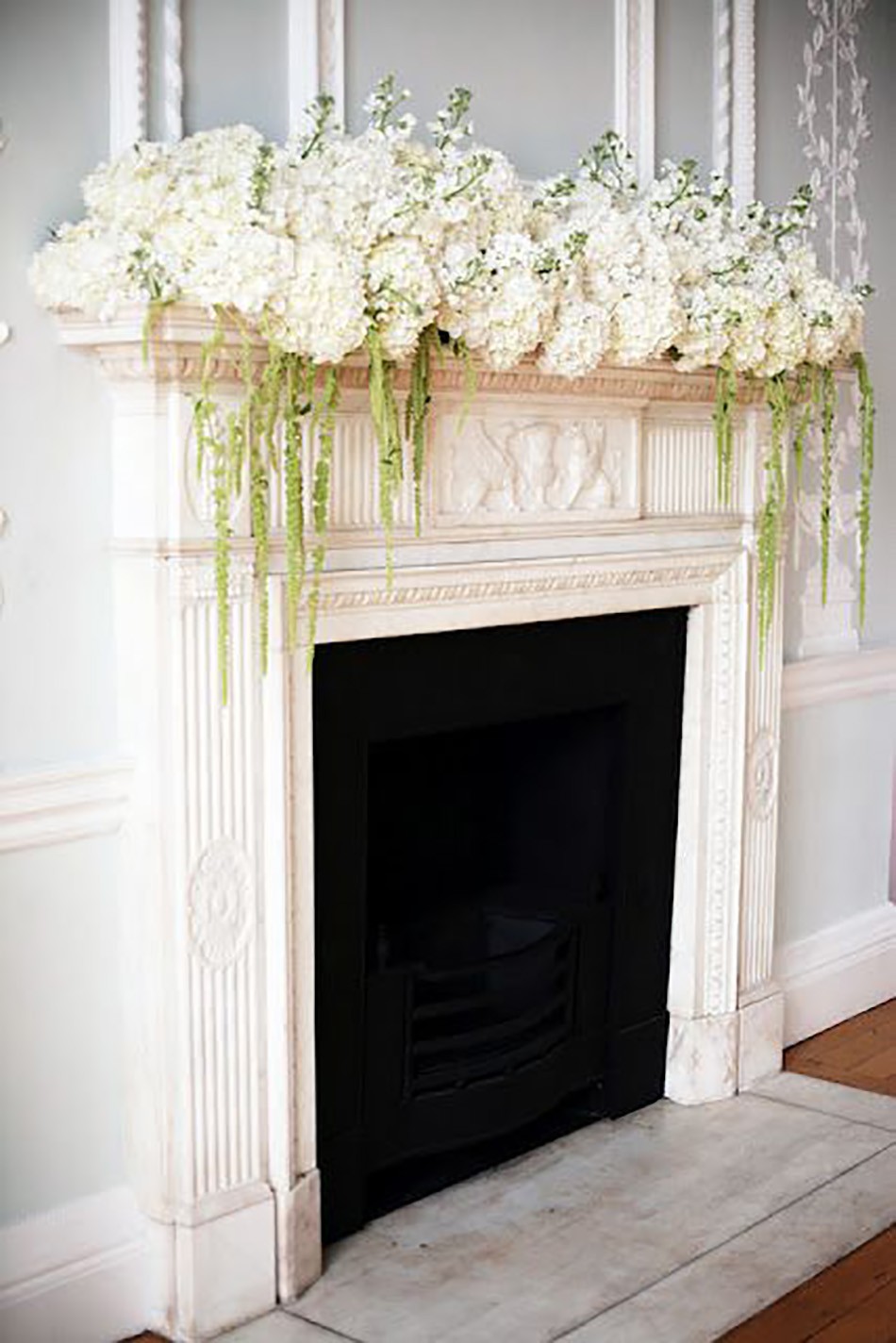 Gorgeous mantal decorated in hydrangeas. Would make a beautiful alter for the wedding ceremony.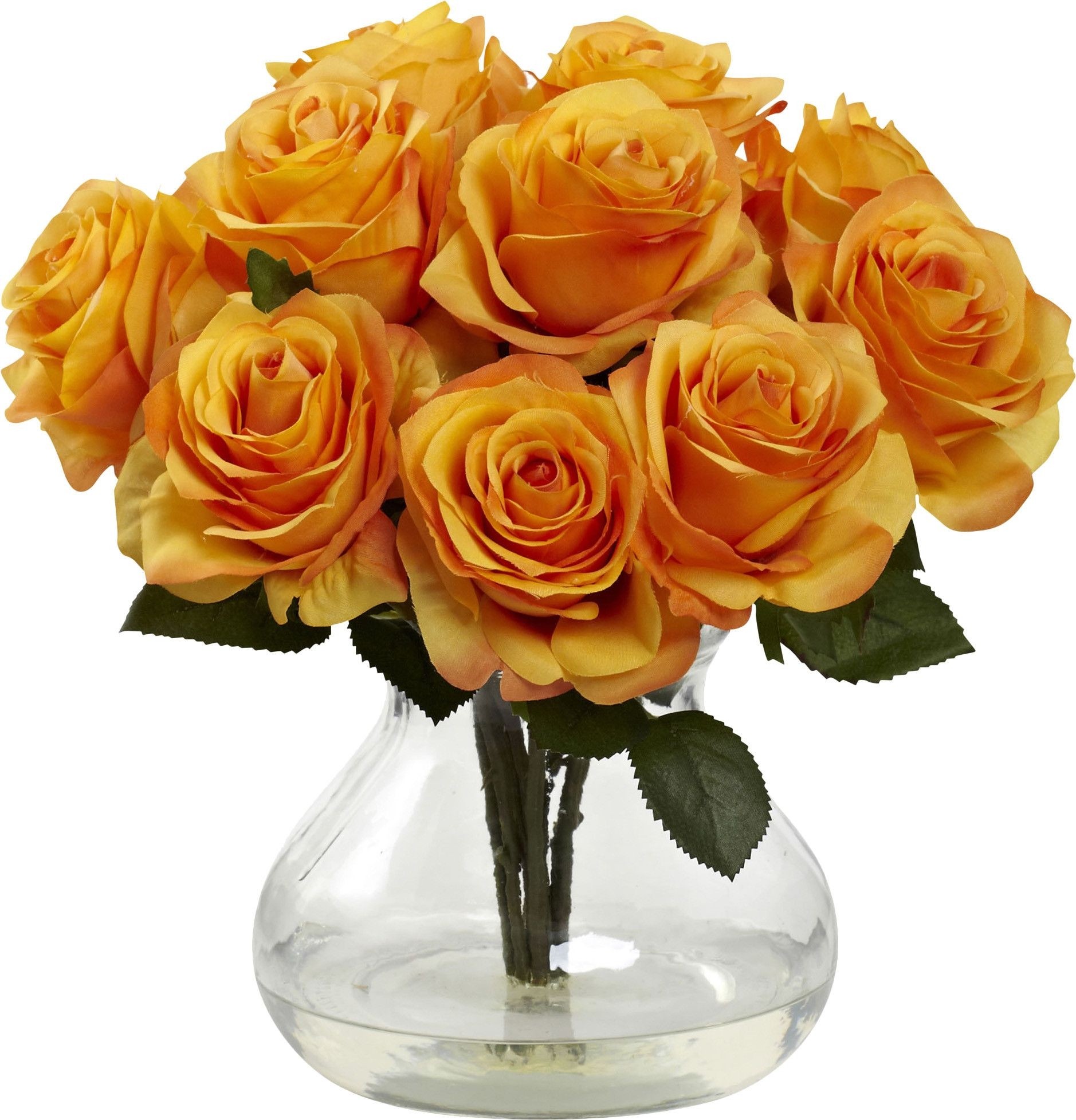 Rose Arrangement with Vase
Roses in a vase as a decoration at any place according to taste Transparent vase with faux water. Roses are made of polyester. Designed for residential and commercial use. It is highly valued by customers.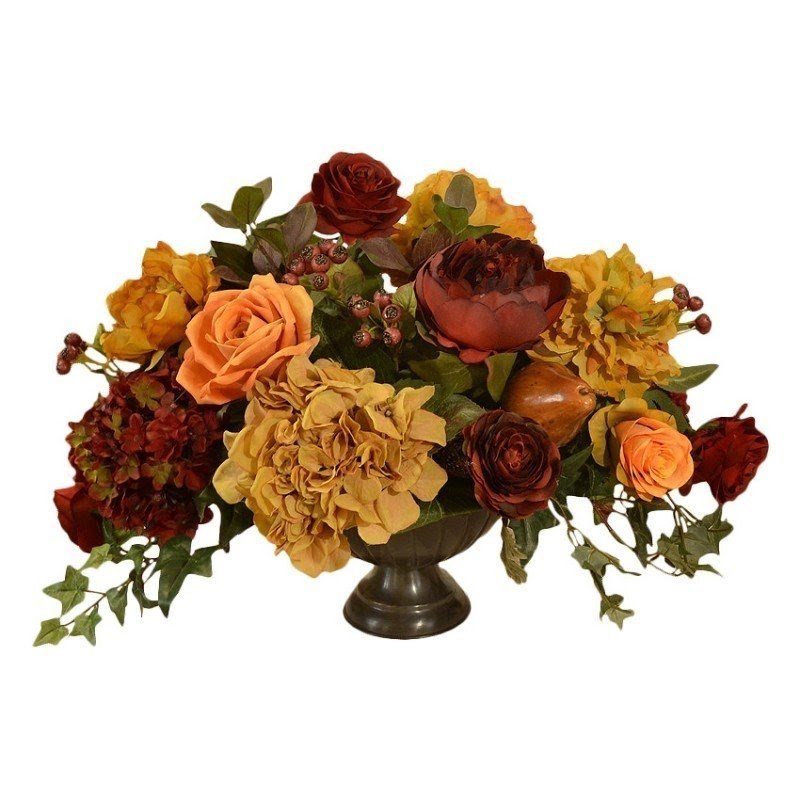 Silk Floral Centerpiece with Hydrangea, Rose, Peonies
So beautifully done flower arrangement, it combines style vase and a beautiful bouquet of flowers. Made of silk they resemble a living by every interior for their cause will gain a unique character.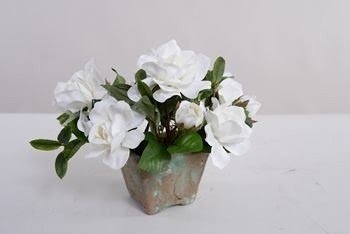 Faux Cape Jasmine Gardenia in Clay Pot
This gorgeous arrangement of foux jasmine gardenia in clay pot is a wonderful decorative detail any interior. Hand made from polyester elements, terracotta, plastic and wire is very tasteful and lovingly presented in any interior.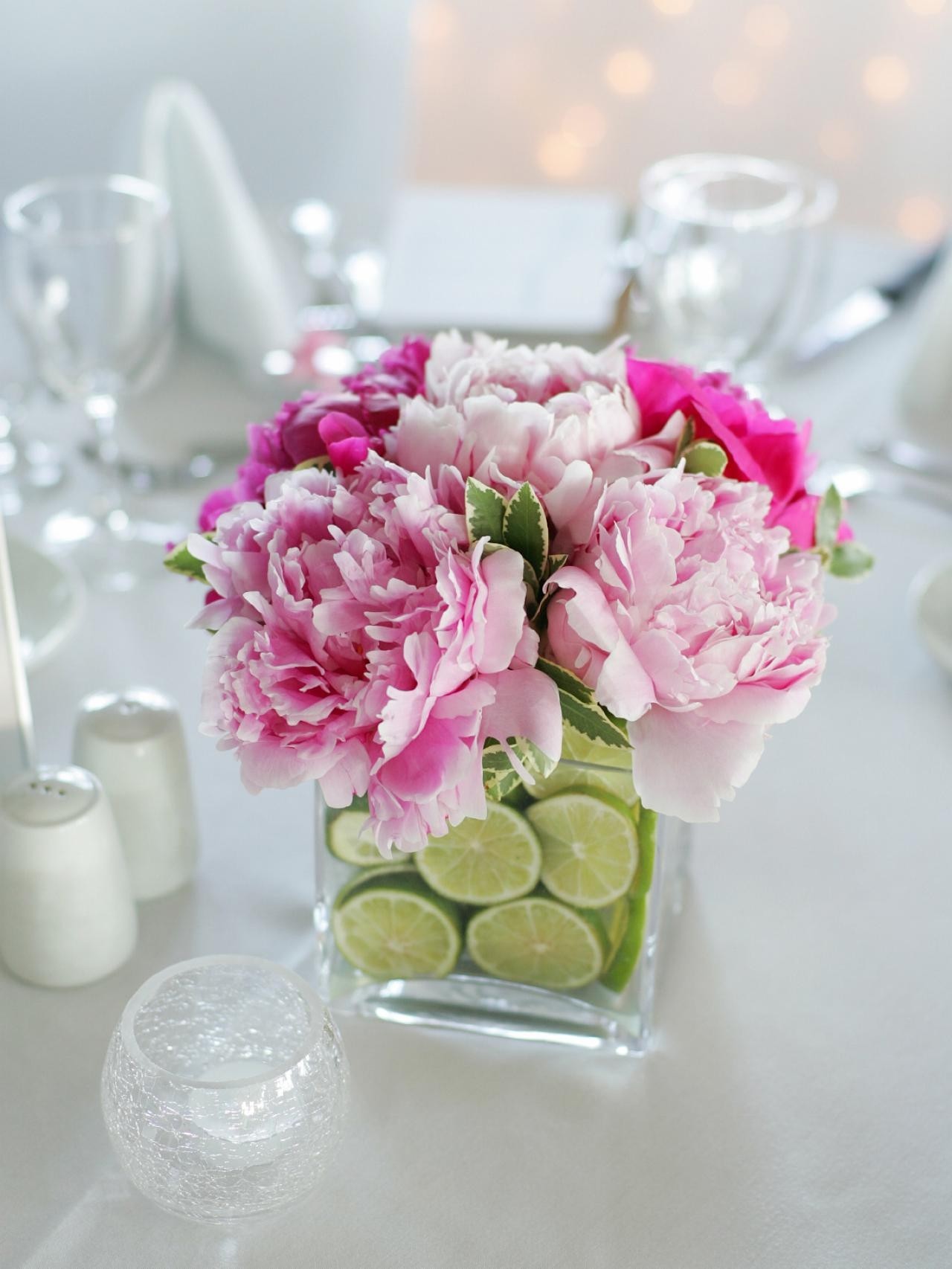 Vase centerpiece filled with fresh flowers and lime slices Table Decor for a Dining Transformation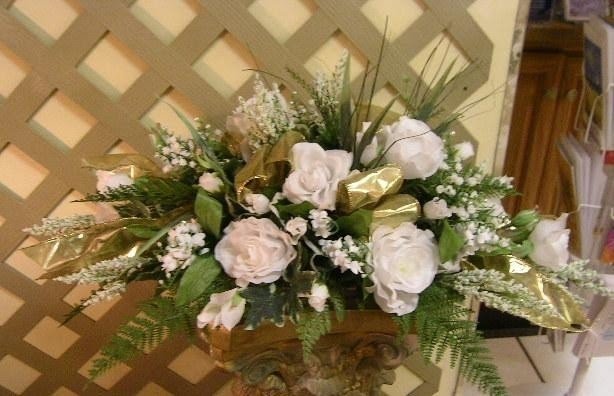 anniversary table centerpiece this centerpiece would be the perfect ...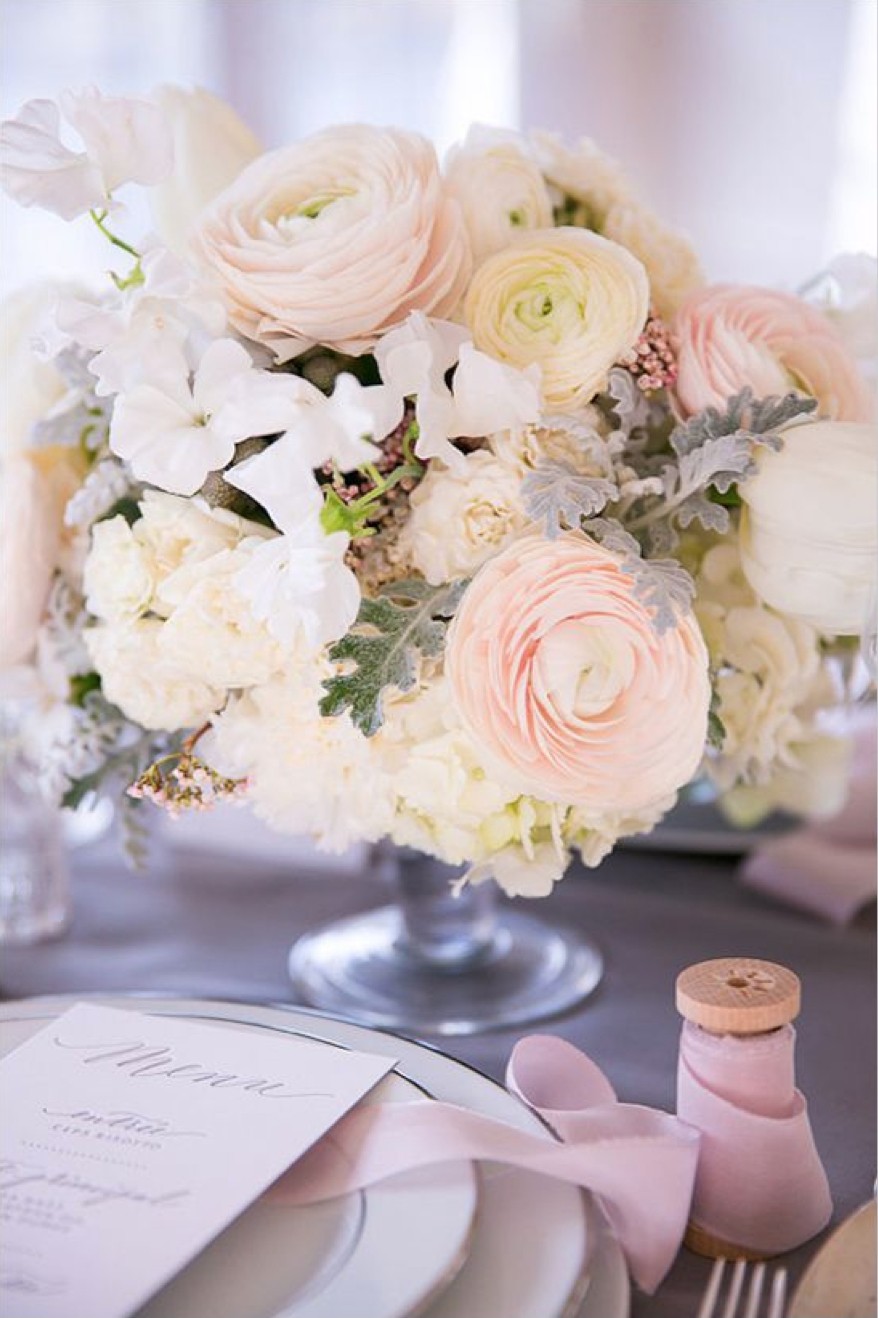 Floral arrangement consisting of faux roses finished with pastel colors. Suitable for residential and commercial premises. Sophisticated decoration for each place.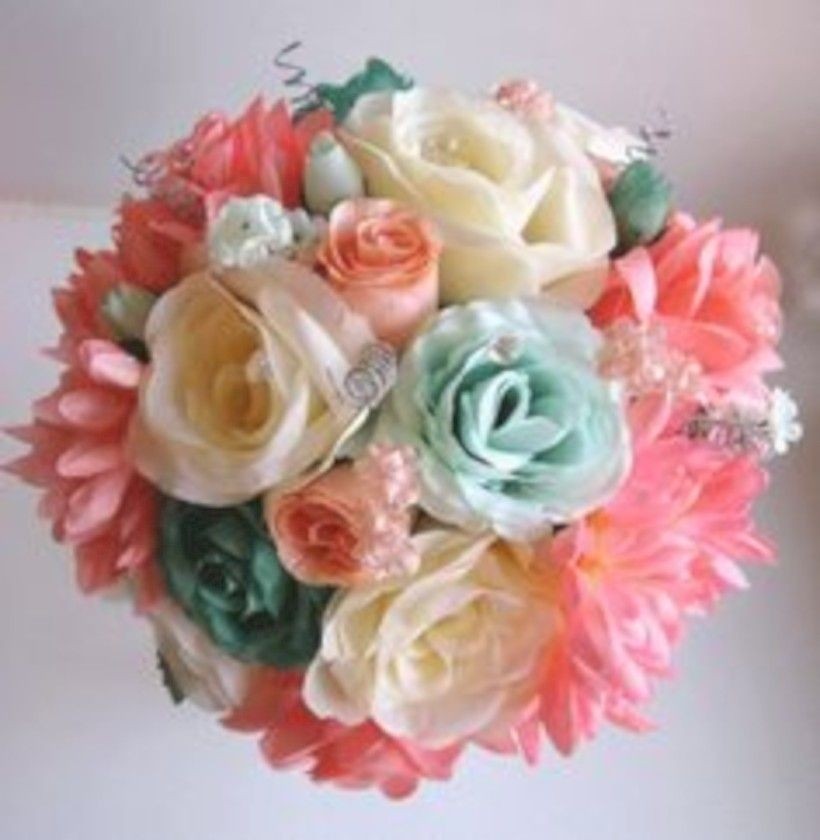 Free Shipping 17 Pcs Wedding Bouquet
Charming wedding bouquet finished with pastel colors It is made of silk flowers, fabric, satin, faux pearl, organza and ribbons. Received many positive recommendations from satisfied customers.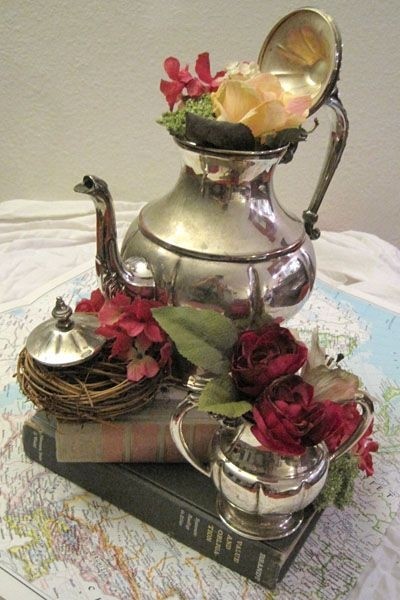 An adorable decoration to use as a centerpiece in your home, office, or during various celebrations. Consisted of a tea set, blooming flowers, and 2 books; this beauty is a perfect choice for enhancing almost any type of decor.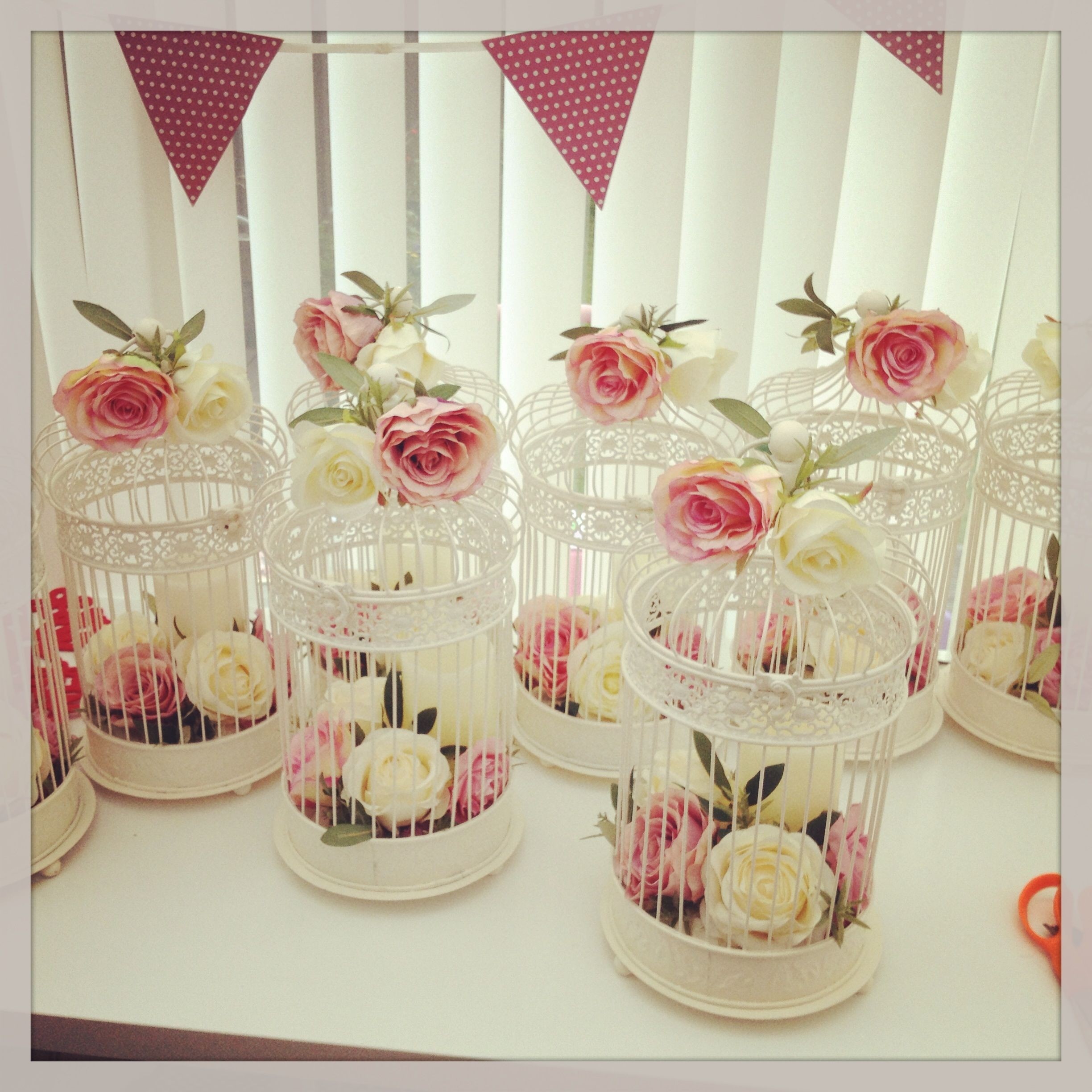 Lots of lovely vintage birdcage #centrepieces by Elegant Wedding Supplies, ready for a wedding!!