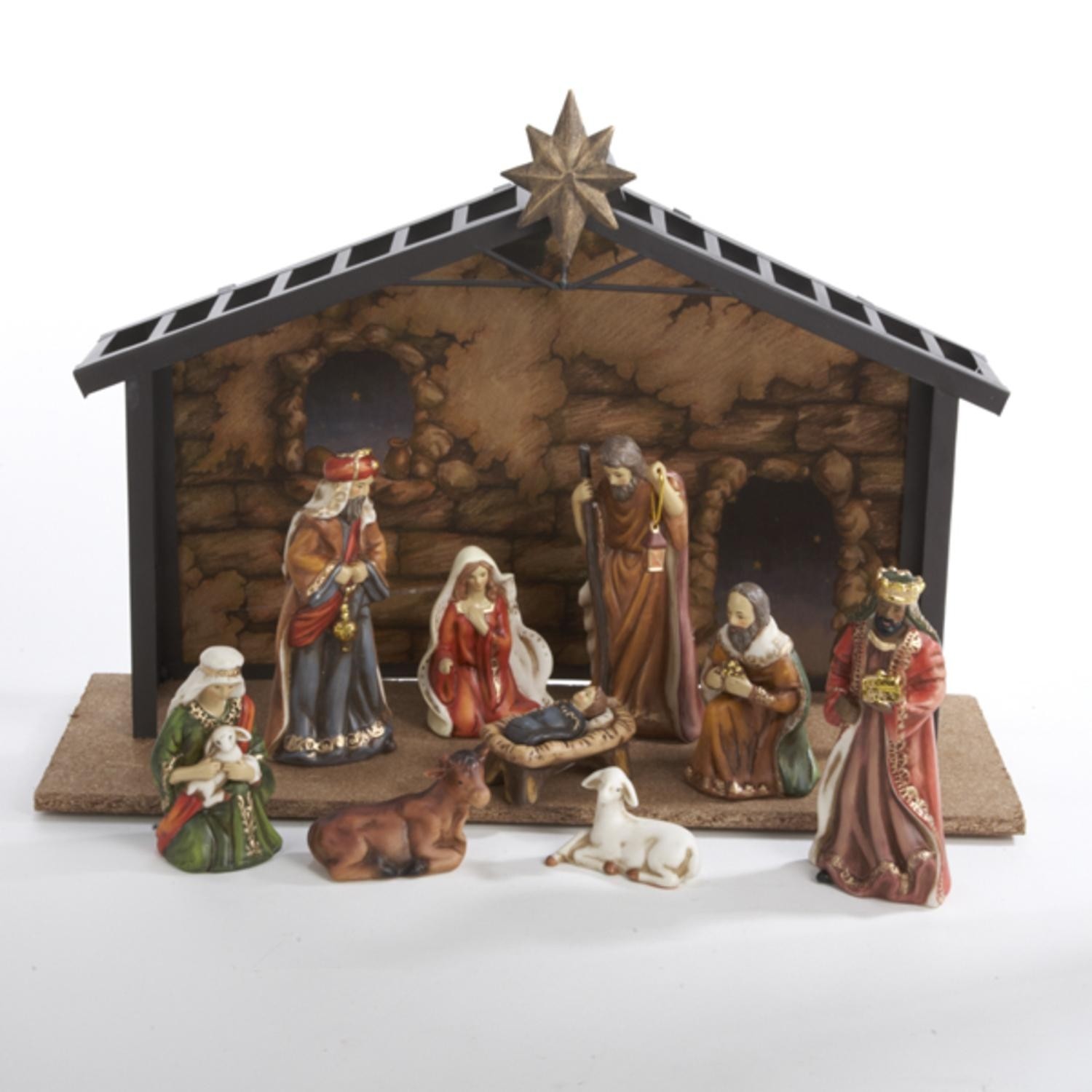 10 Piece Porcelain Nativity Set
Accessorize any shelf, mantel or end table for Christmas with this detailed set of 10 porcelain figurines depicting Holy Family, Three Kings and some livestock in a painted creche. The set comprises a complete nativity scene.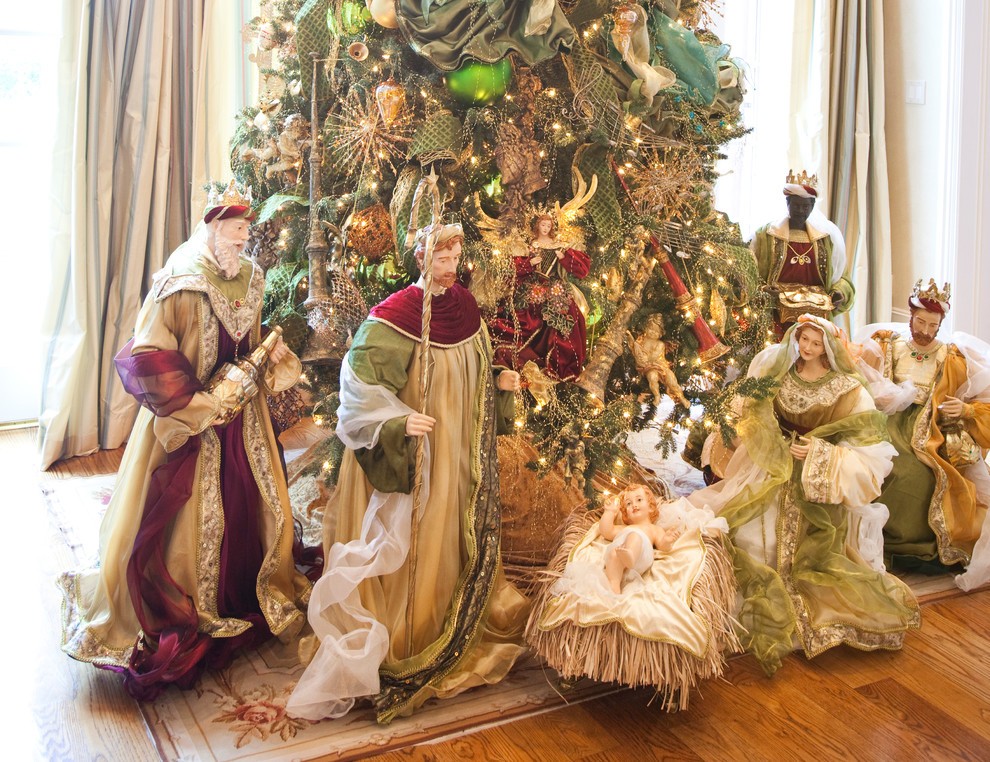 Elegant Christmas Tree Theme | better decorating bible, blog, ideas, Christmas, holiday, theme ...