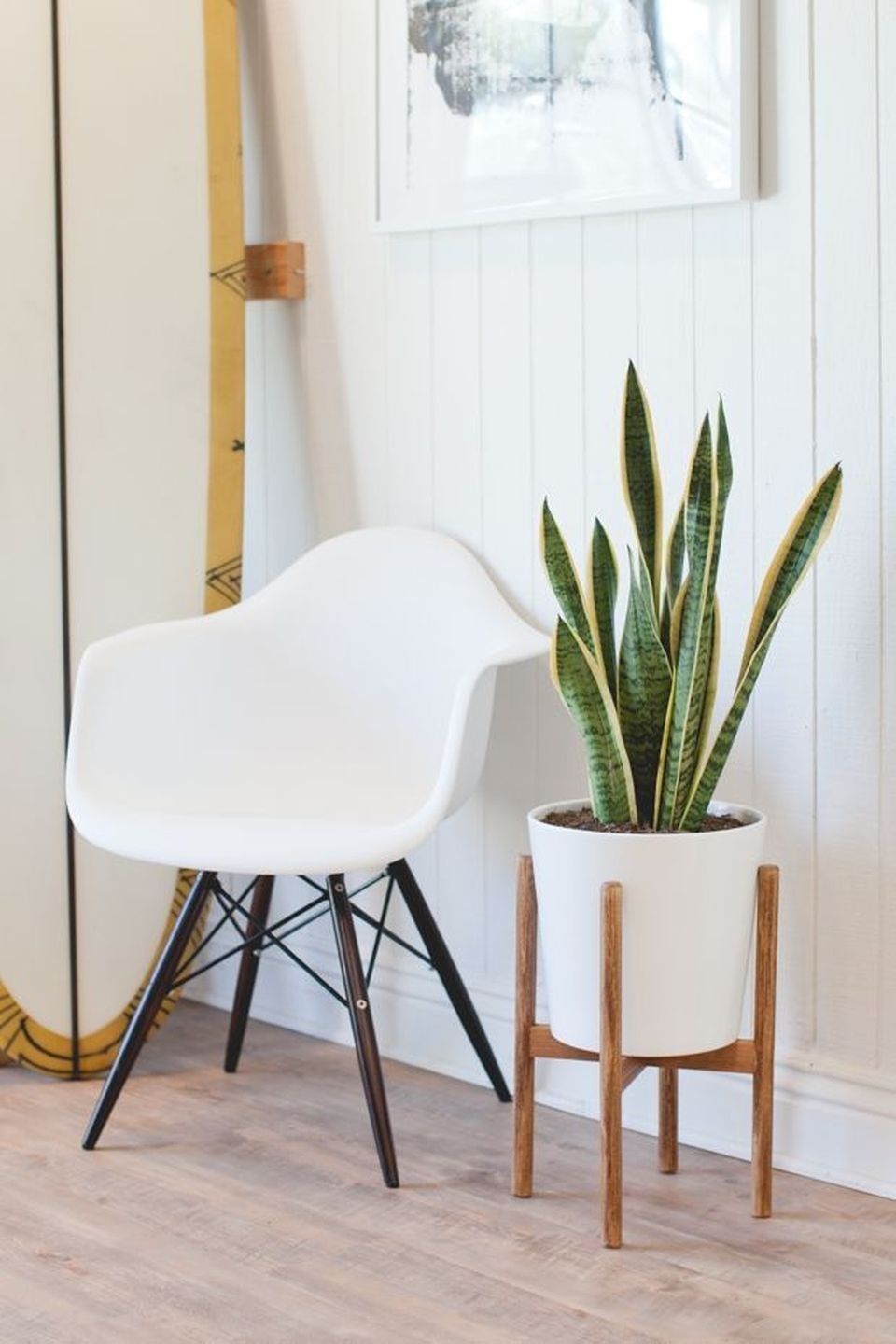 I am a big fan of minimalist look, just like this one. This adorable nook is create with Mid-century planter and modern white chair. The planter was made of the large ceramic pot, pine board and wood dowels.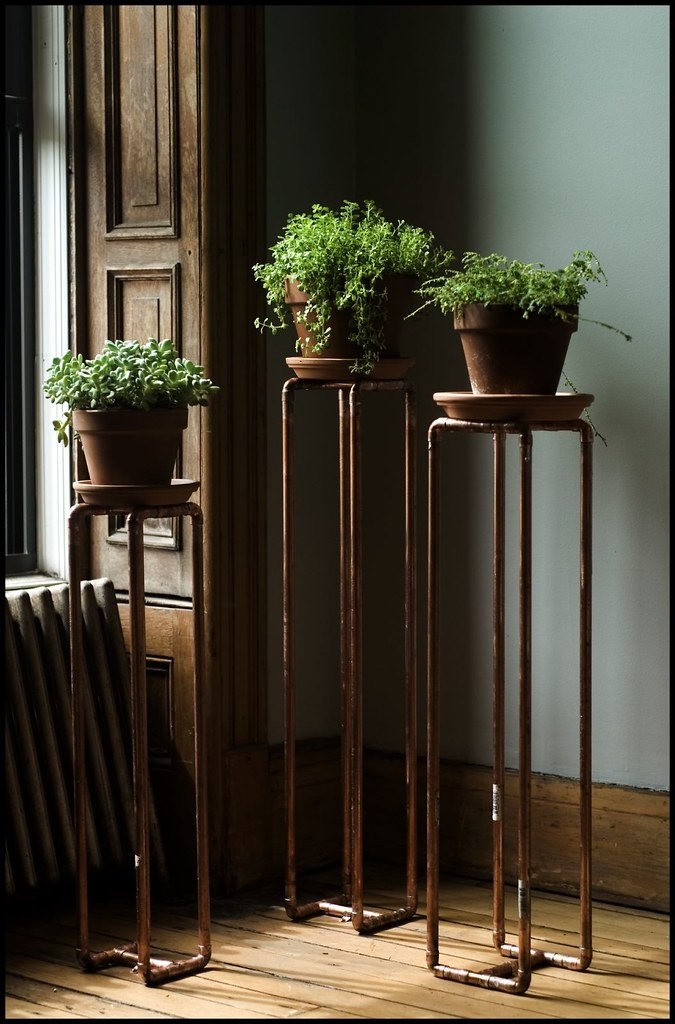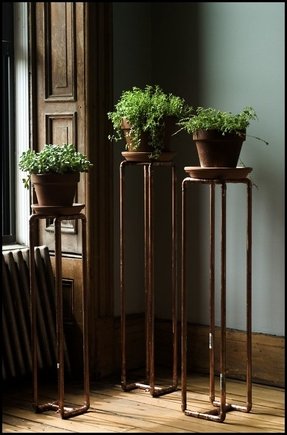 Enhance your home with those three pot plant stands, made of durable PVC. They have different sizes and are quite stable, offering a square surface on top to properly display your beautiful greenery.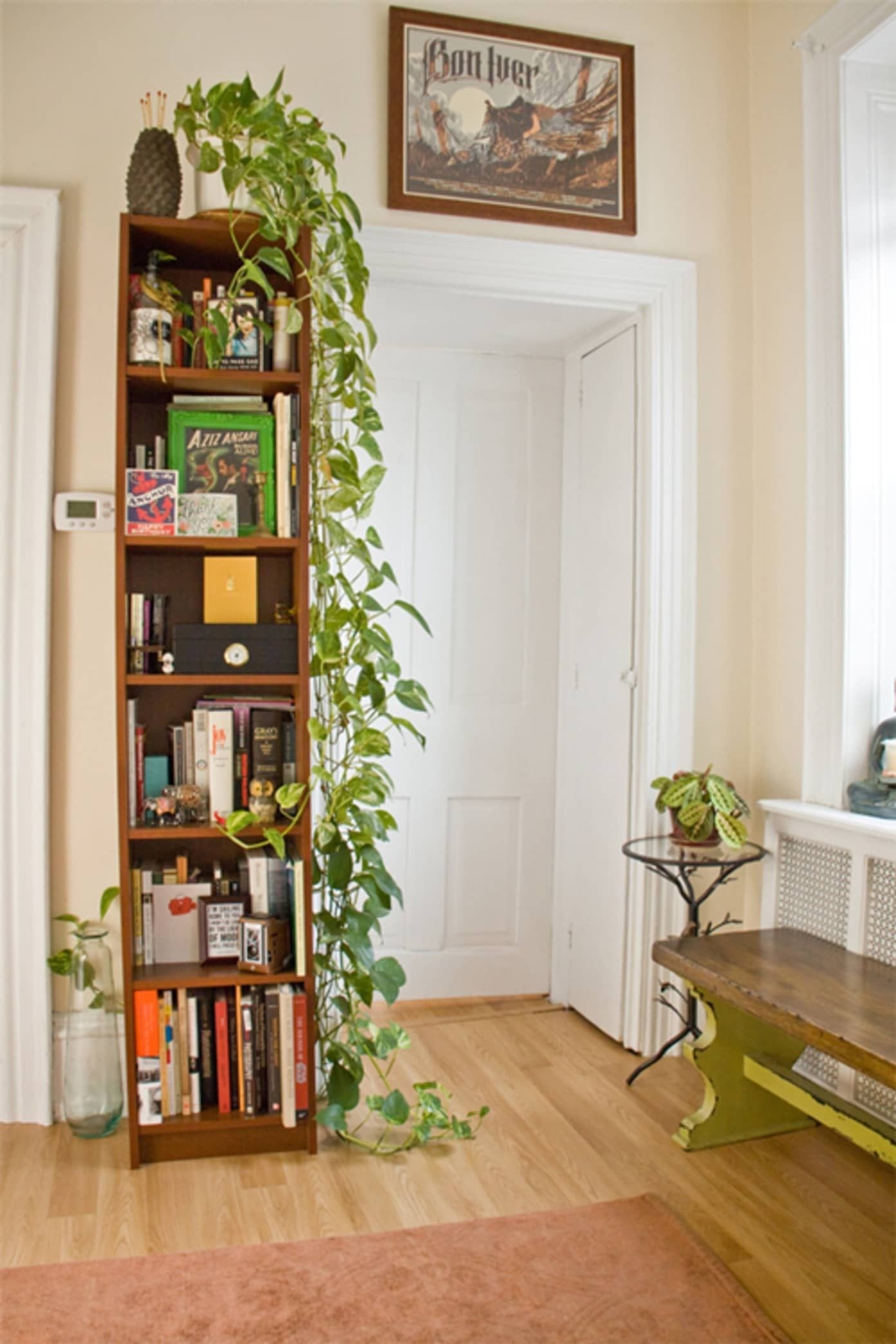 The simple and subtle design of this indoor plant stand is a perfect combination of attractive style and functionality. Combined with vanity with a high shelf for books, benches and other enchanting and introduces a uniquely cozy atmosphere.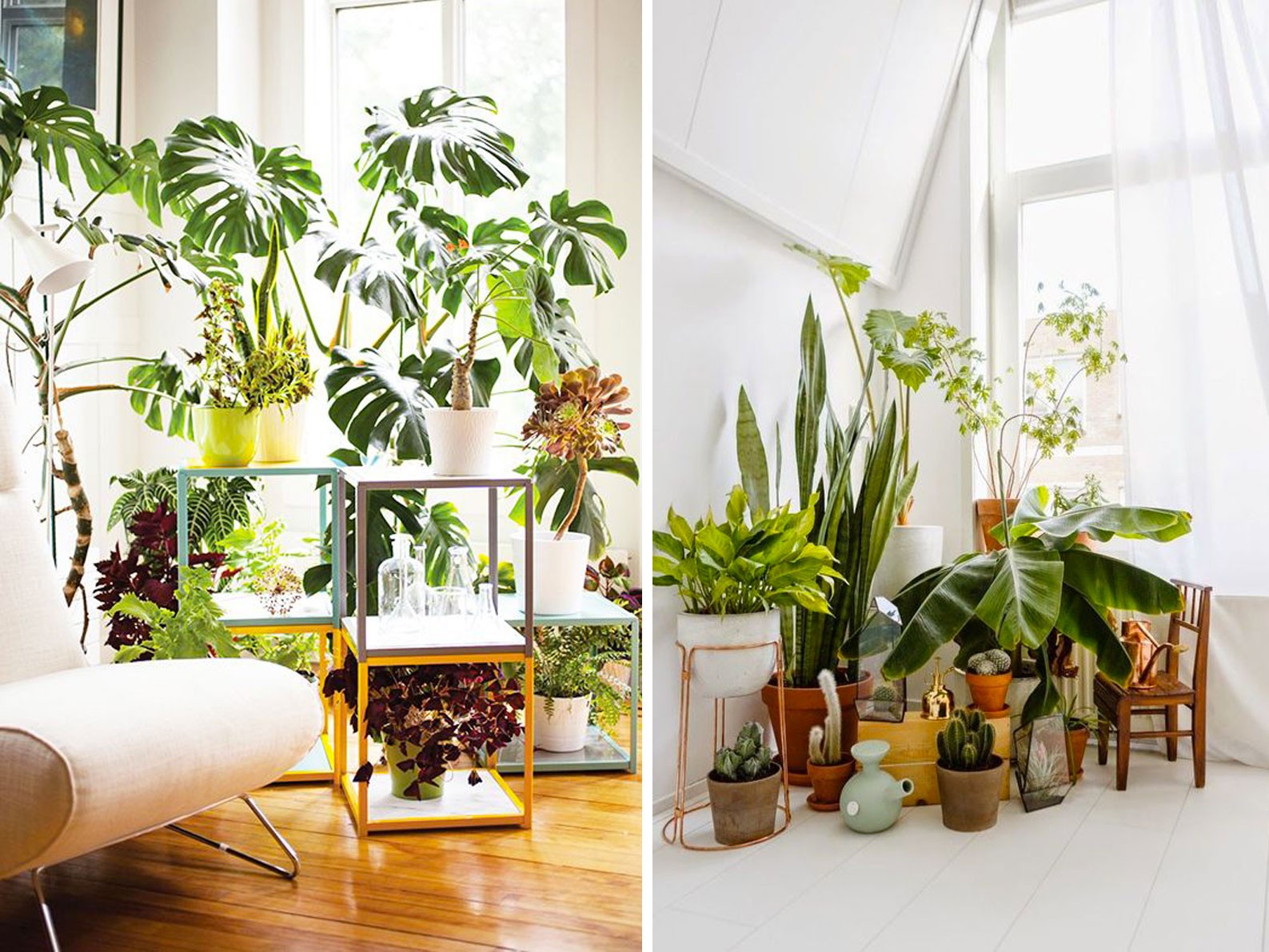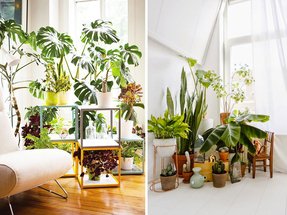 With such a unique and colorful plant stand set, you will be able to put some natural blooming accents into your room. Each stand has a cubic design, a metal frame, a mirrored top and a matching bottom shelf.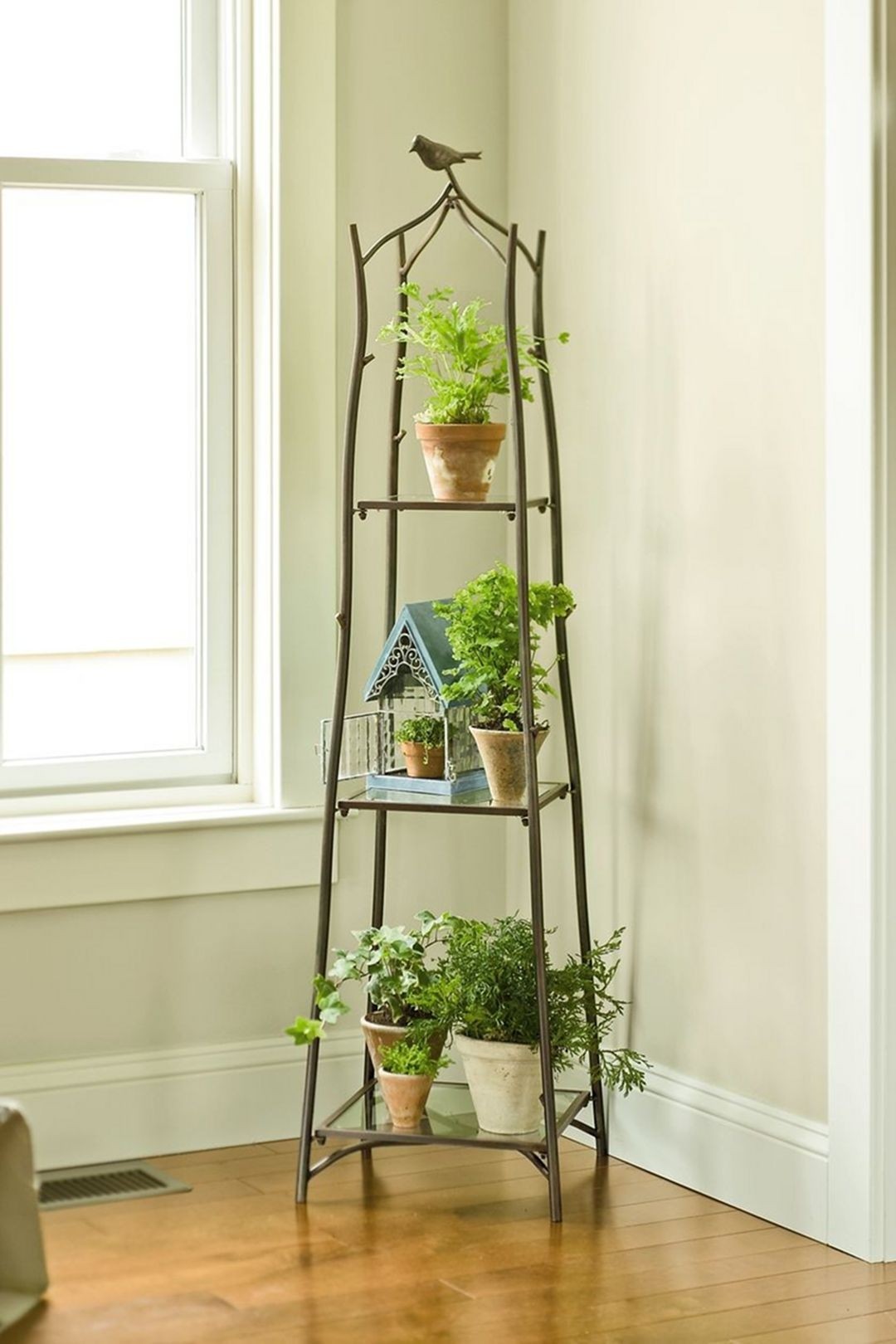 This beautiful flower stand is a perfect solution for any decor, solid steel construction, lightweight glass shelves and functionality to reveal your favorite plants. Finishing with a cute bird motif adds all charm.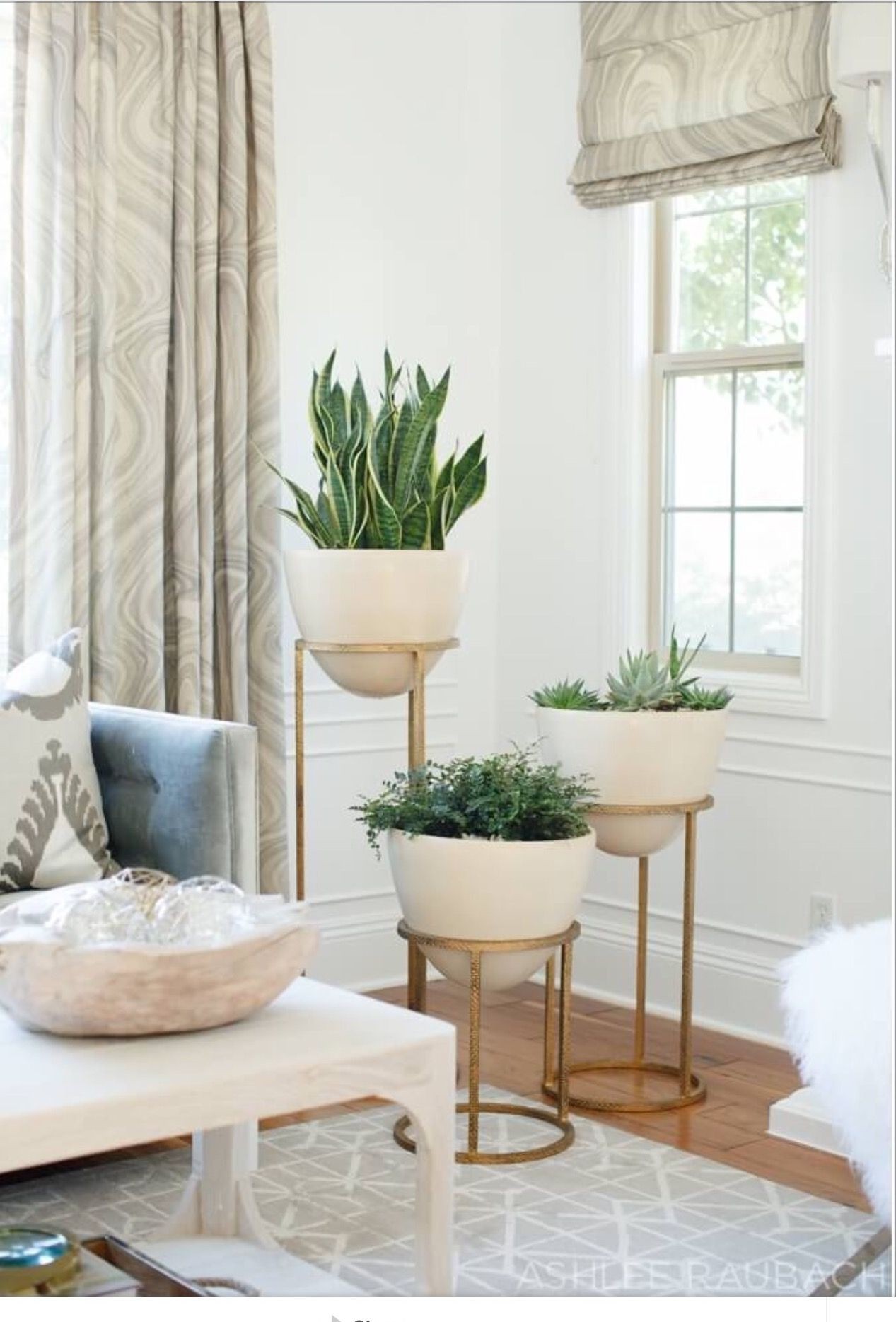 Pretty height-varied plant stands for indoor. A stand is constructed of 2 equal circles (at the bottom and at the top) joined by 3 upright thin square-section rods of metal with a brass finish. Large half-egg-like planters are of plain white ceramic.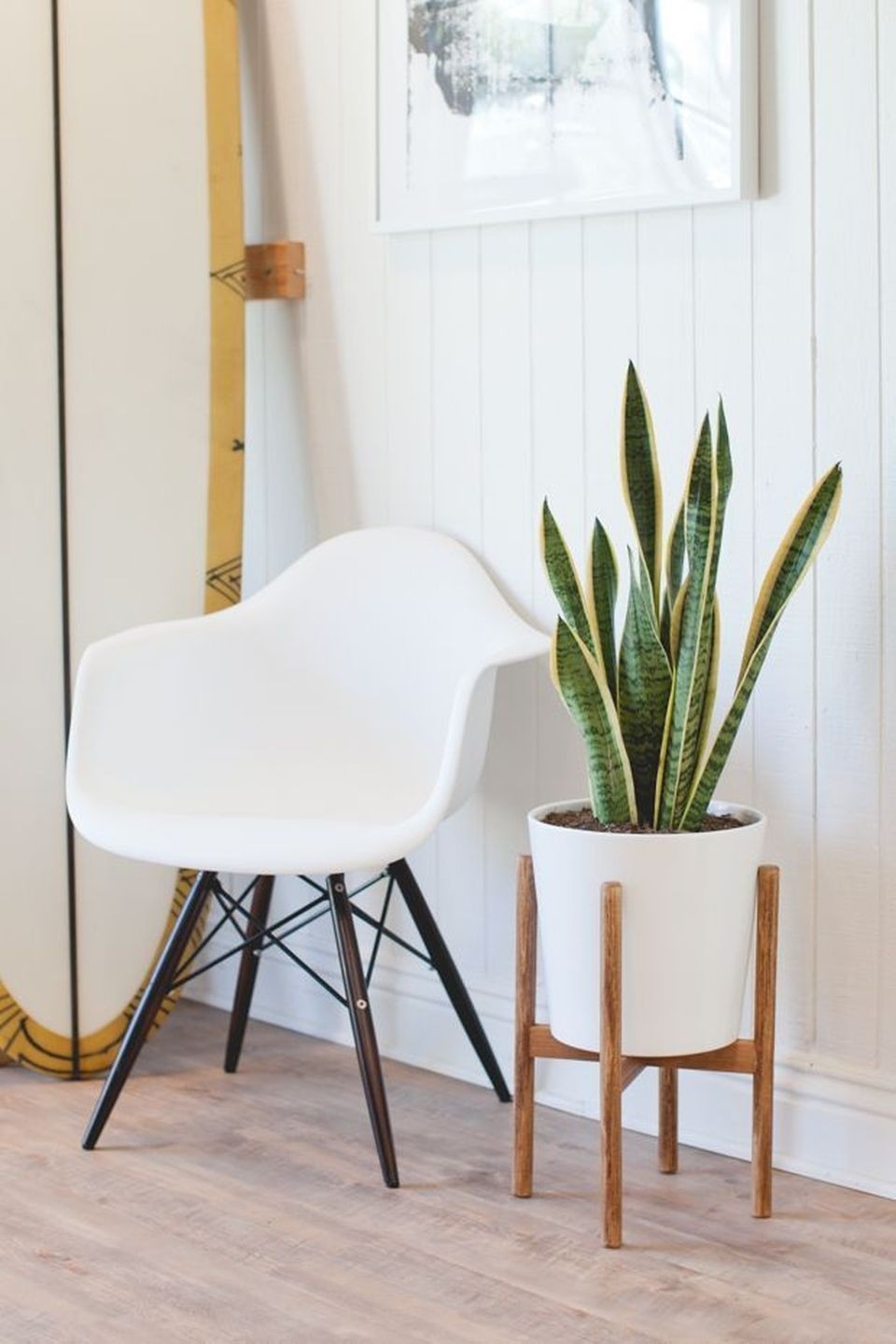 Elegant simple and practical to keep household plants. Maybe kegan would find a way to build it for me in a few years.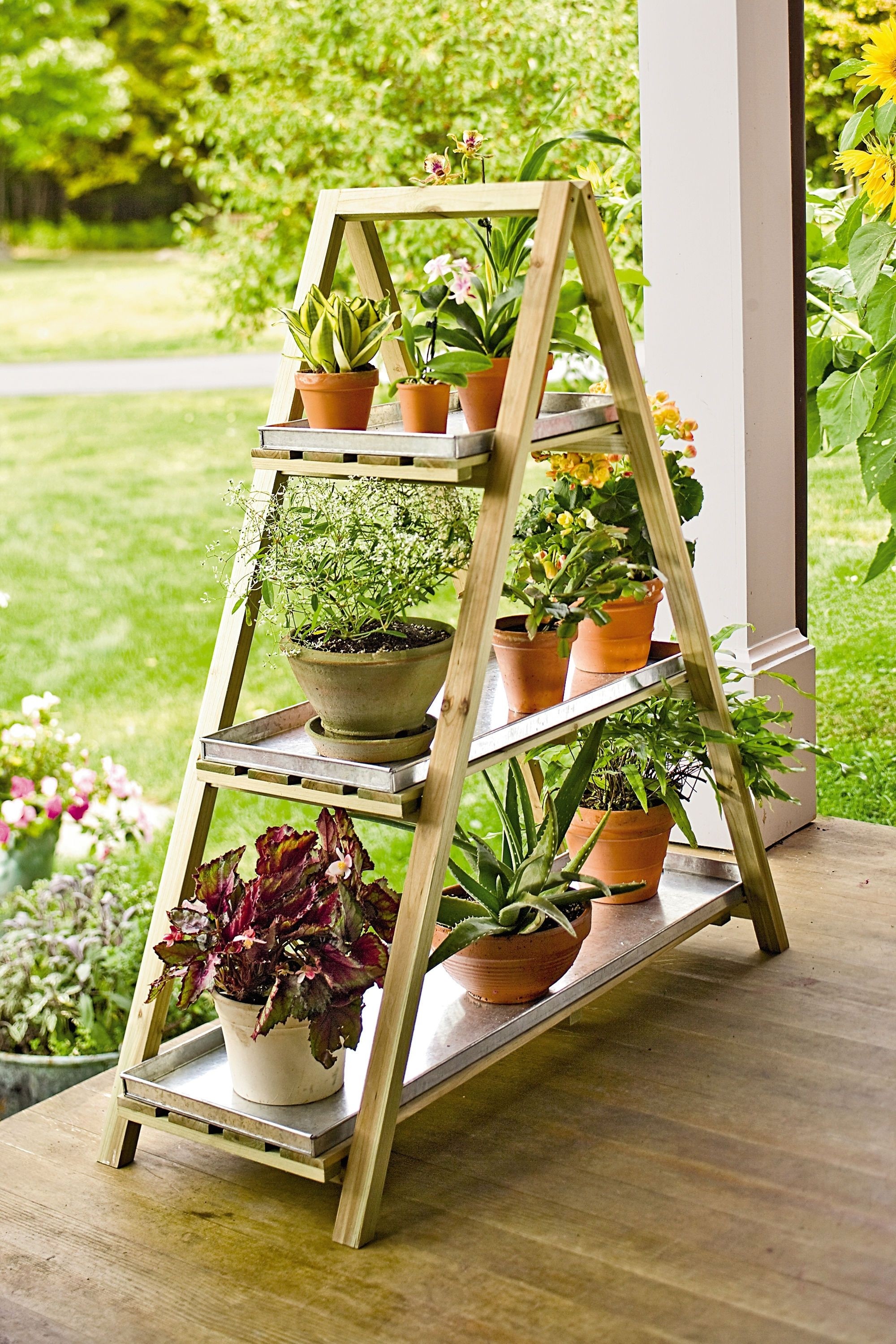 The indoor plant stand in the form of a triangle is an excellent way to display flowers at home, on the terrace or patio. The whole is very impressive, creating a unique atmosphere in the decor. Solid construction.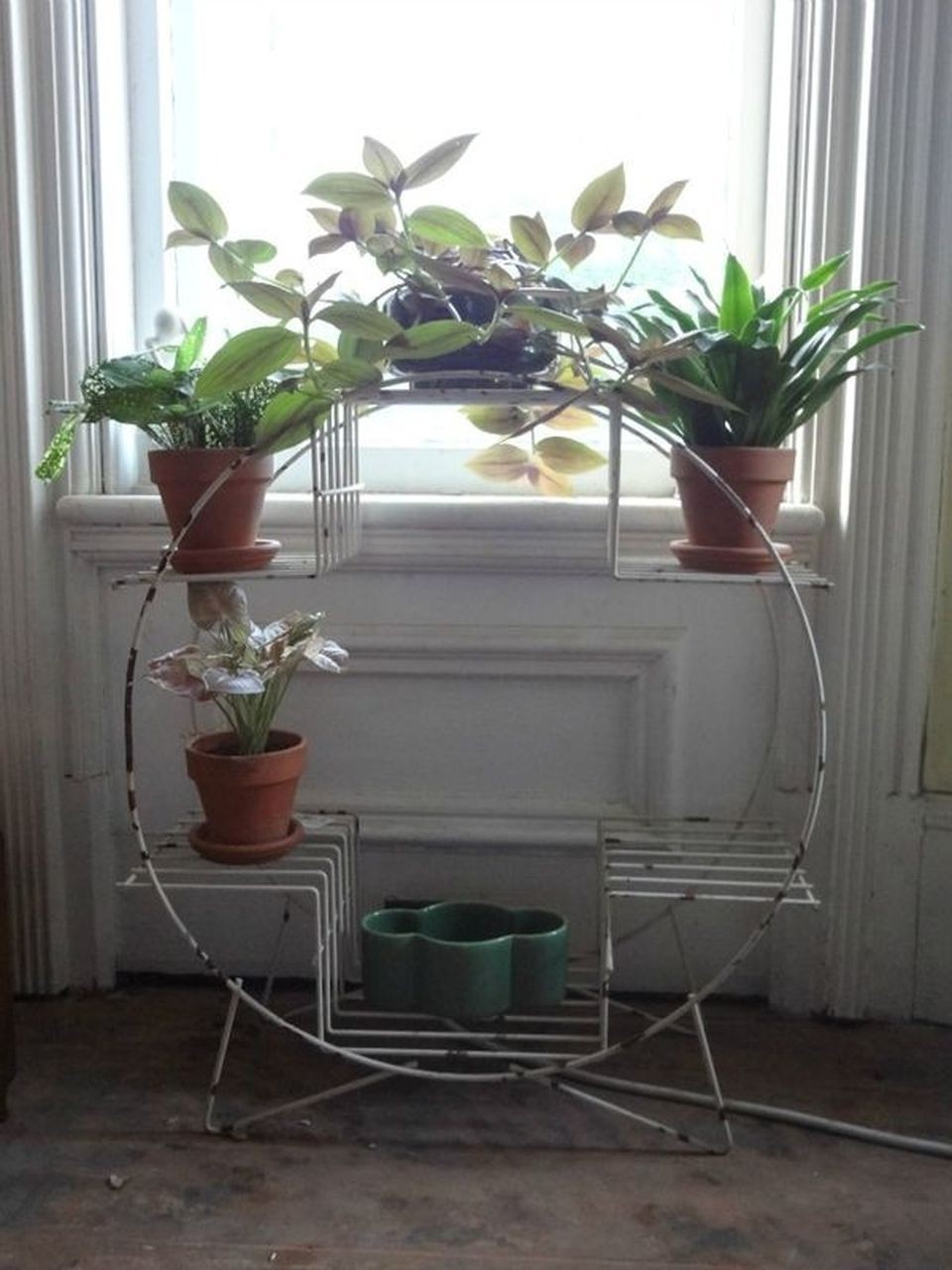 magical plant stands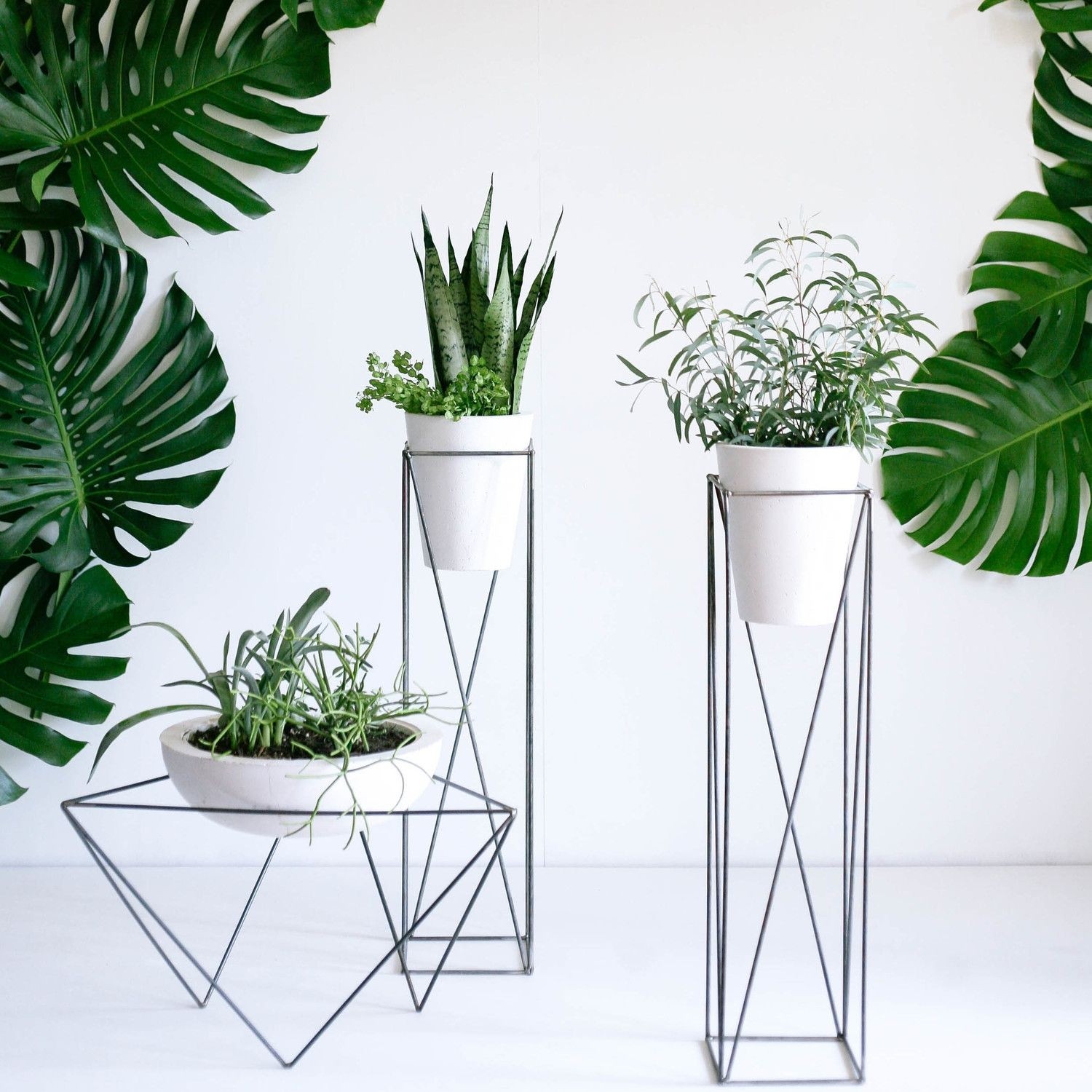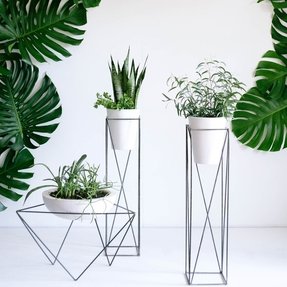 Geometric indoor planters like these add visual interest to a minimalist interior. Metal stands utilize straight lines and skews to create simple, yet fabulous shapes, here: tall rectangular and squat three-legged planters.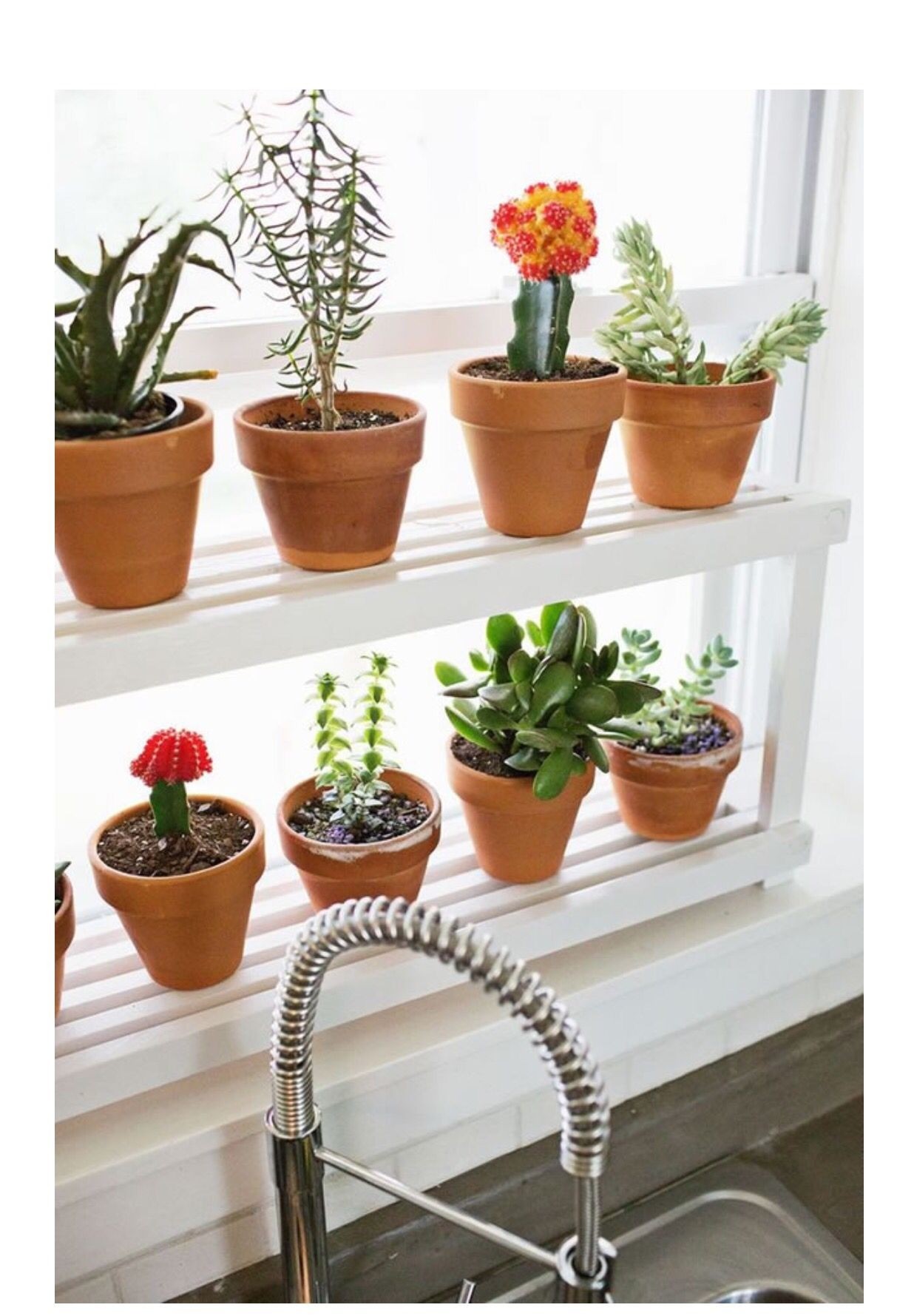 Keeping plants in the window sill is a great way to breathe life into a room. And this DIY shelf makes space for even more flowerpots. The tutorial requires the use of power tools, but the design is actually quite simple to put together. We think this wou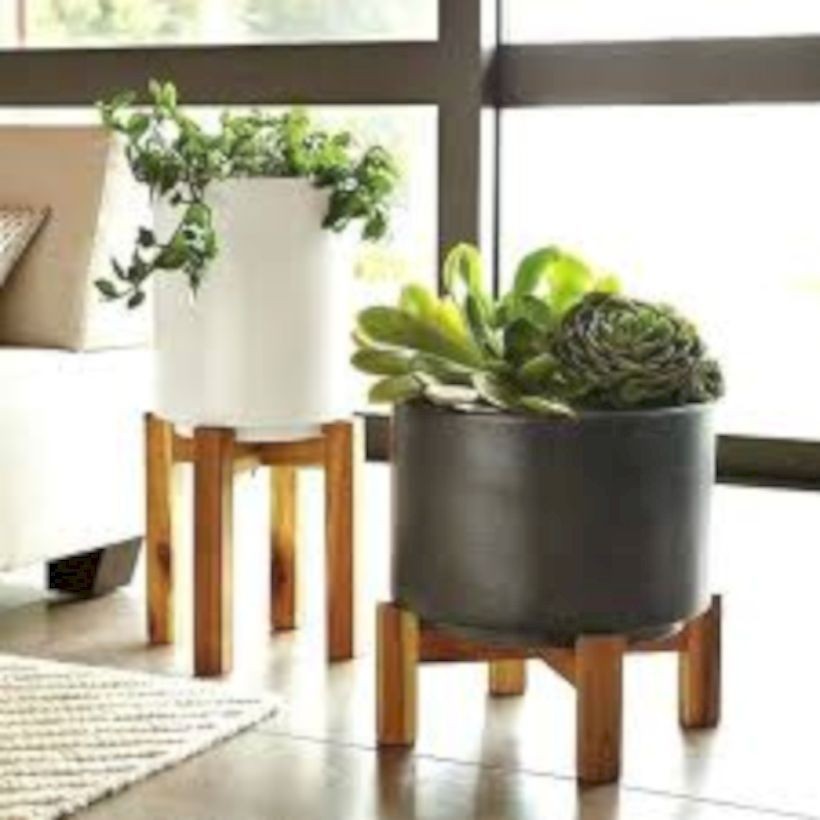 I've really been loving these ceramic planters-- and the succulents in them.. I want some cool purple-y cabbage too.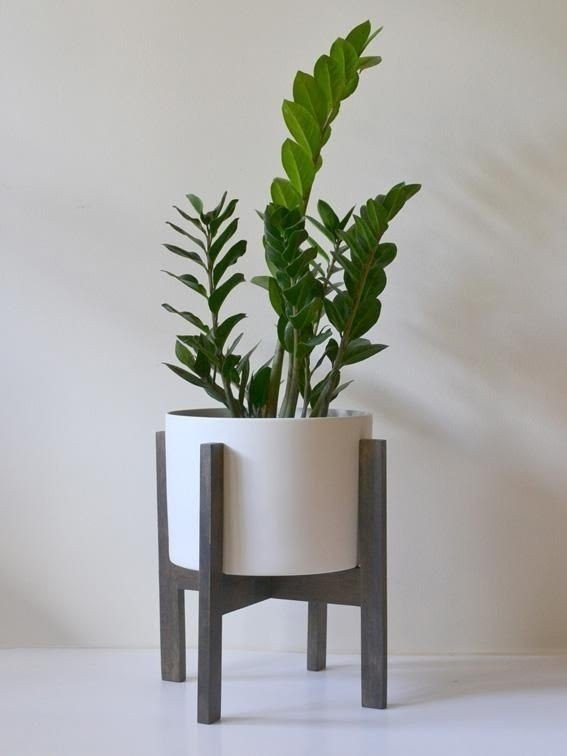 Although the flowerpot itself is decorative, even in such a simple form as this white, spacious flower pot, it can be added to its attractiveness thanks to the indoor plant stand made of wood painted in gray.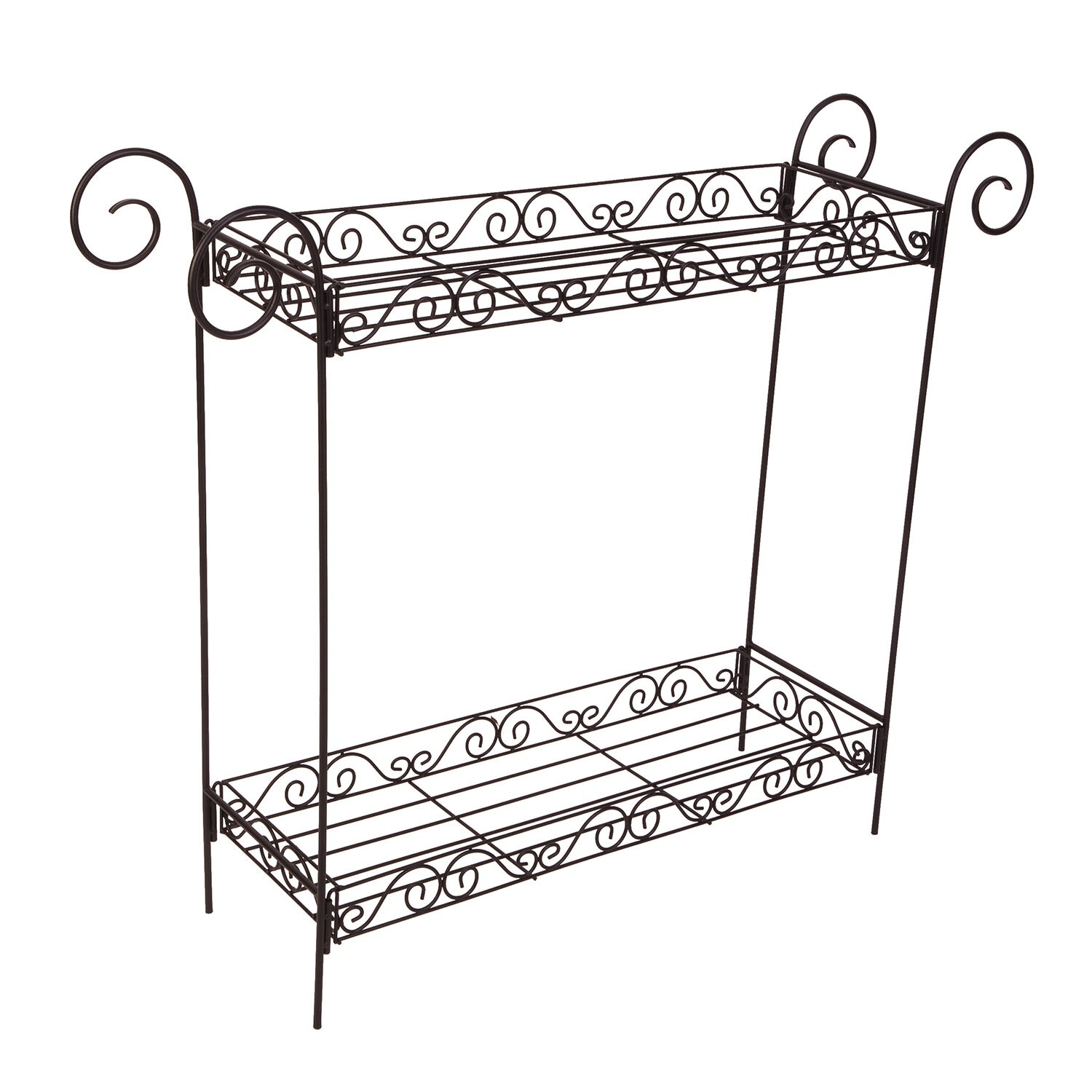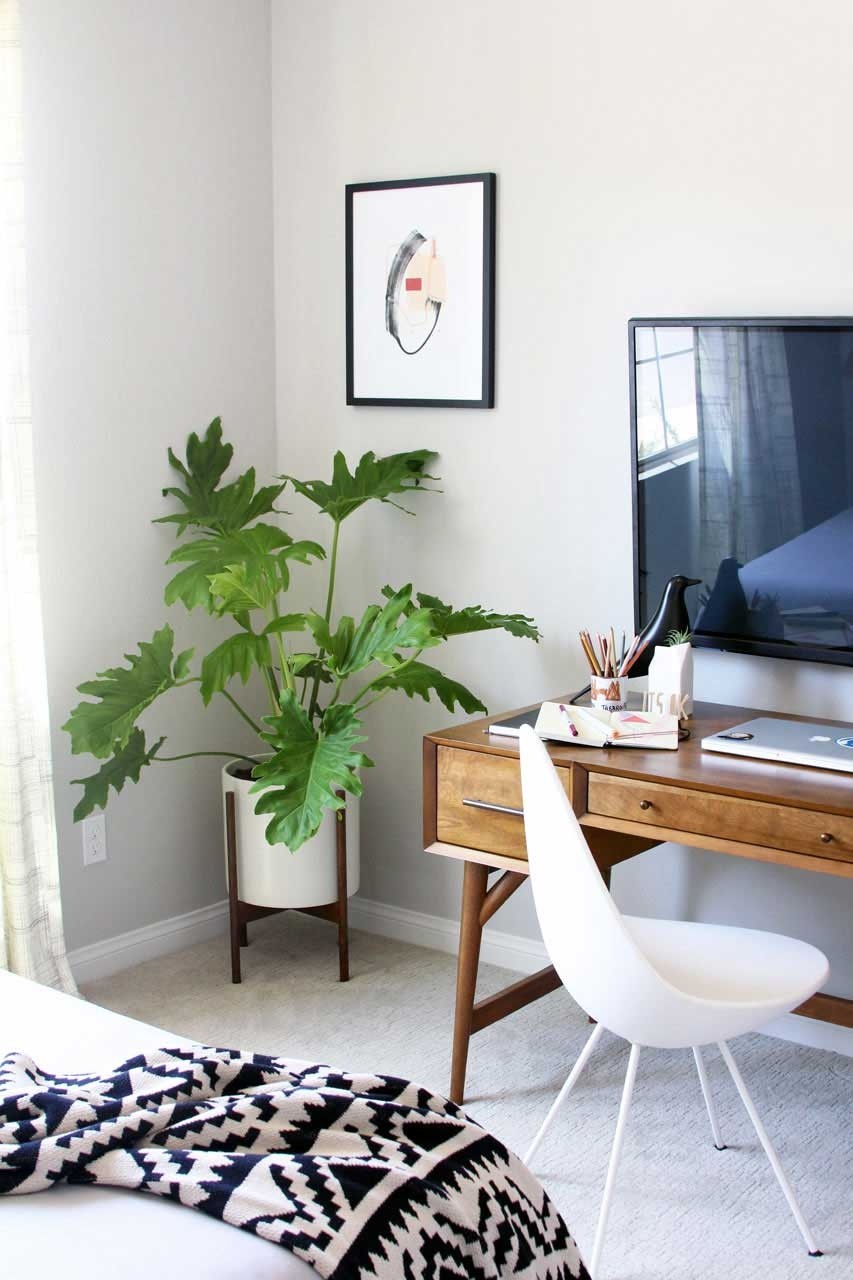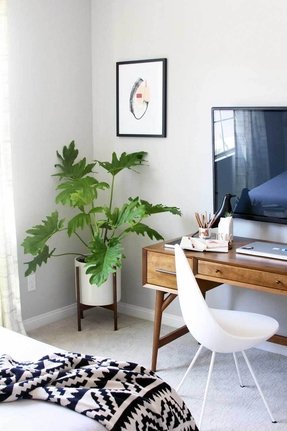 Do you want to change something in your home decor? So, you need to consider this corner indoor plant stand with philodendron. The white color and cylinder shape brings the modernity into any room.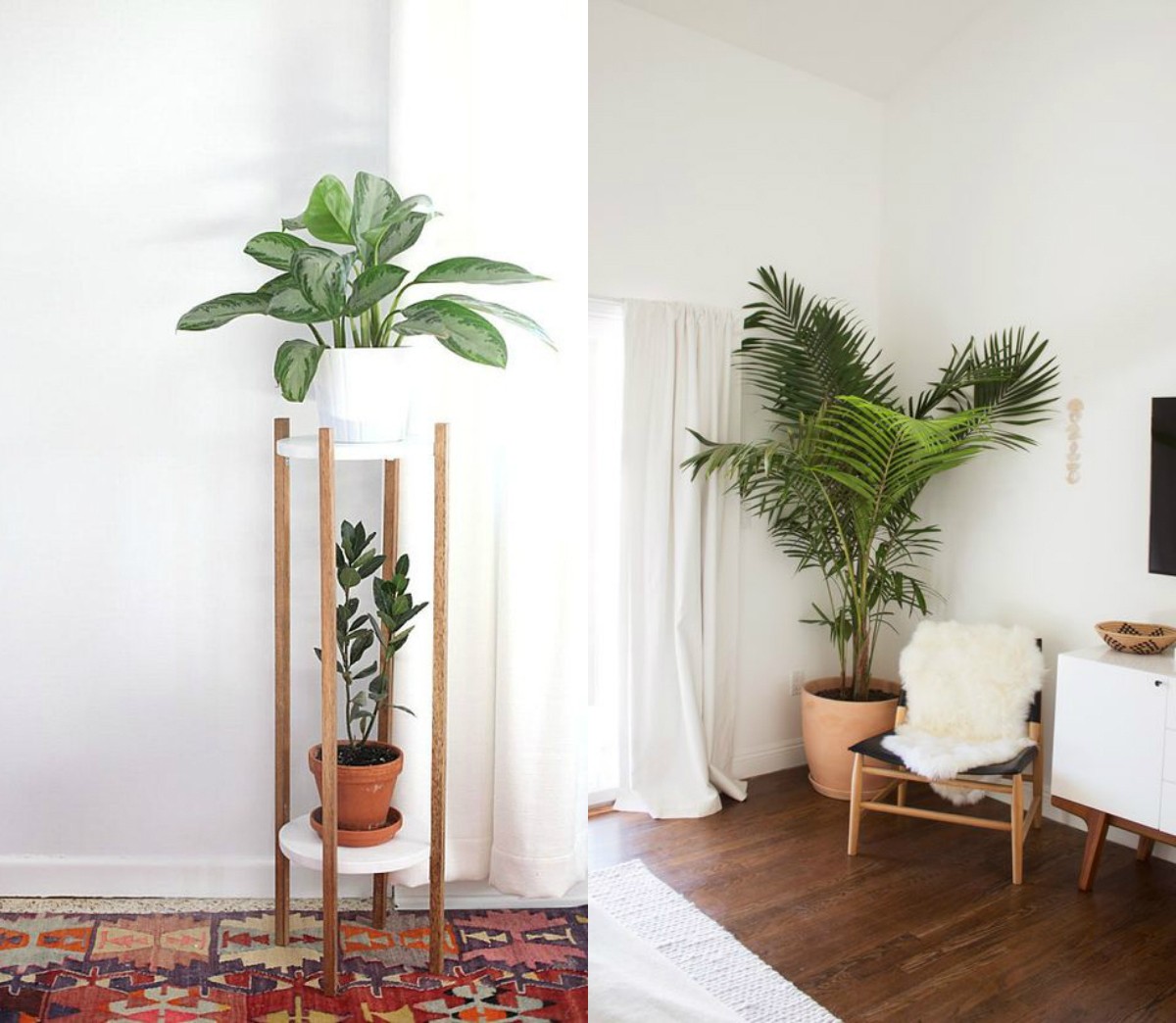 A lovely way to decorate your home with live plants. This slender shelf for displaying pot plants is consisted of 2 round shelves that are being hold by 4 long wooden slats. The shelf has a compact size, so you can place it almost anywhere.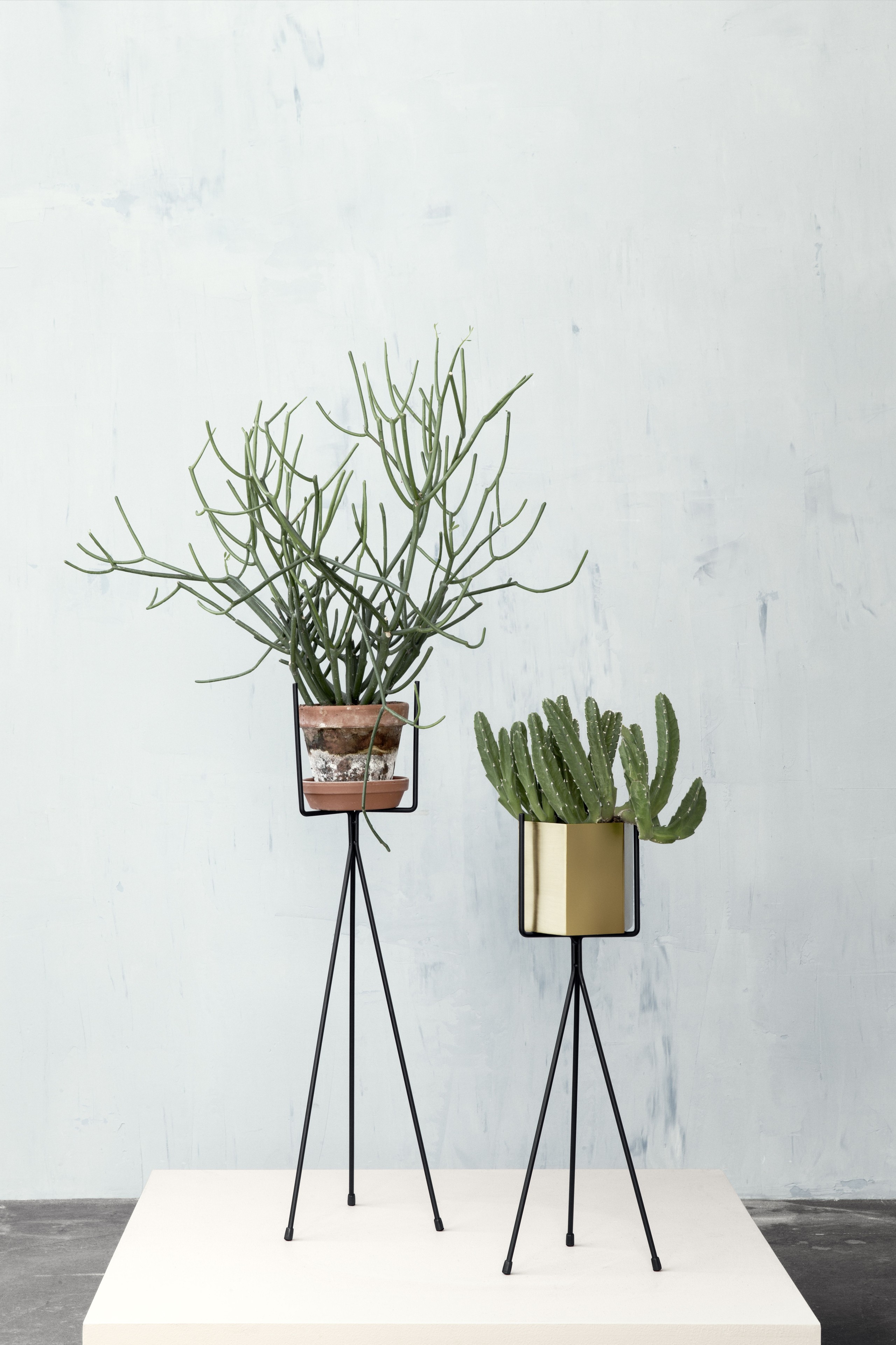 plant stands | Ferm Living SS 2014 collection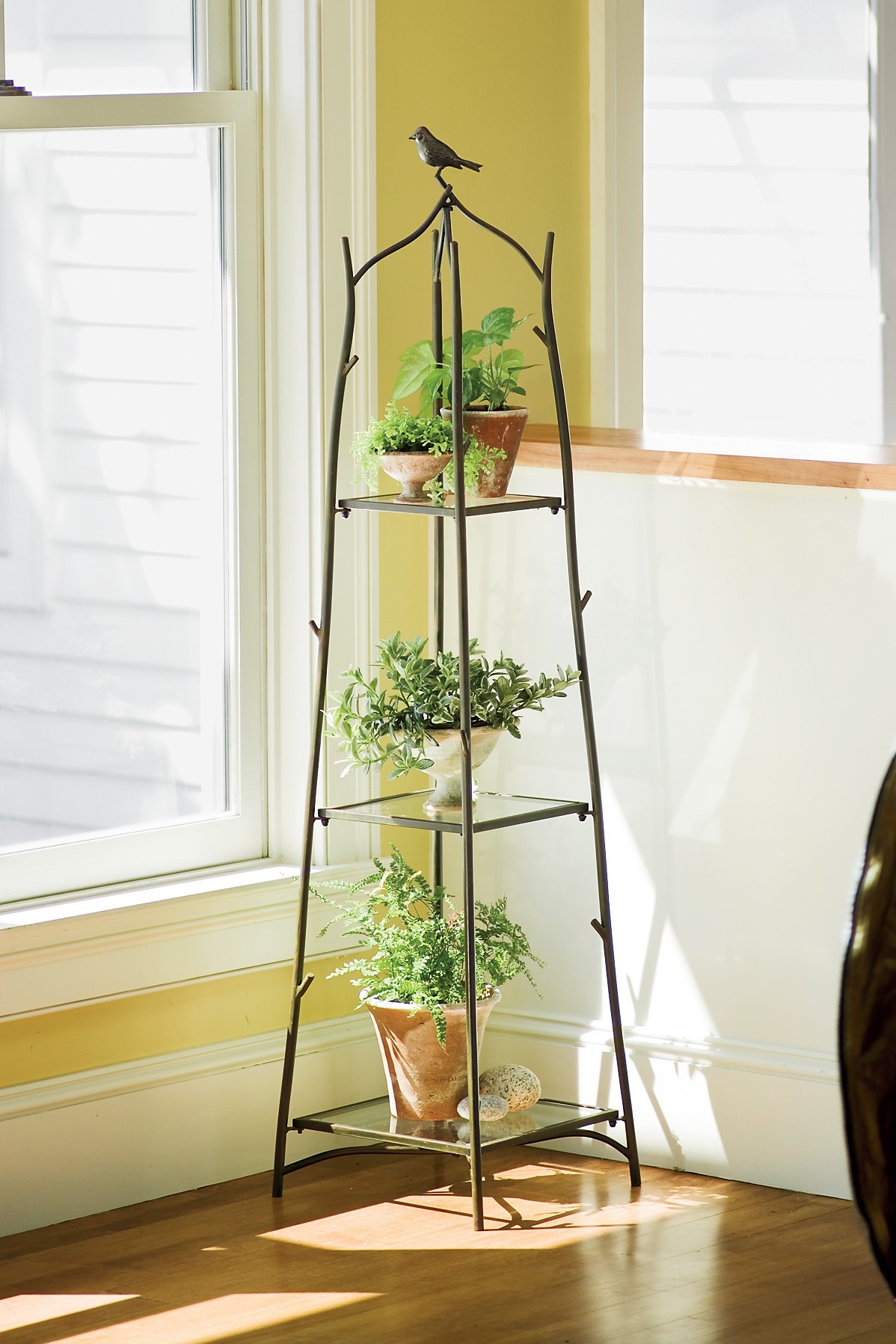 Charming plant stand mounted on metal frame with nature theme. It has 3 shelves covered with glass. Designed for medium sized plants. Suitable for indoor and outdoor use. Simple form and elegant design.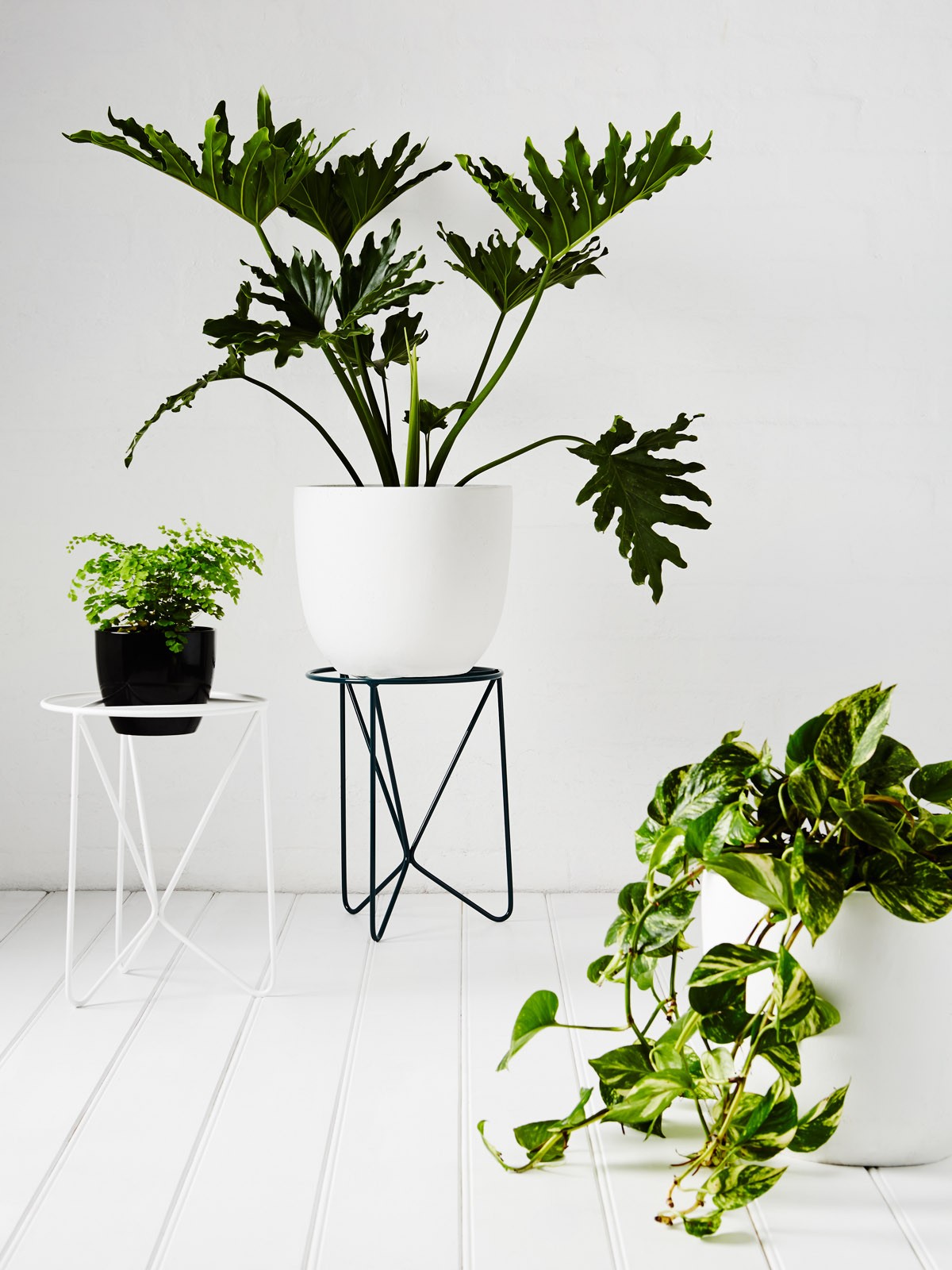 Now you can decorate your modern home with style, by using this durable and nicely-shaped plant stands. Each of those sturdy helpers is made of premium metal and painted black or white, and it holds a round hollowed top.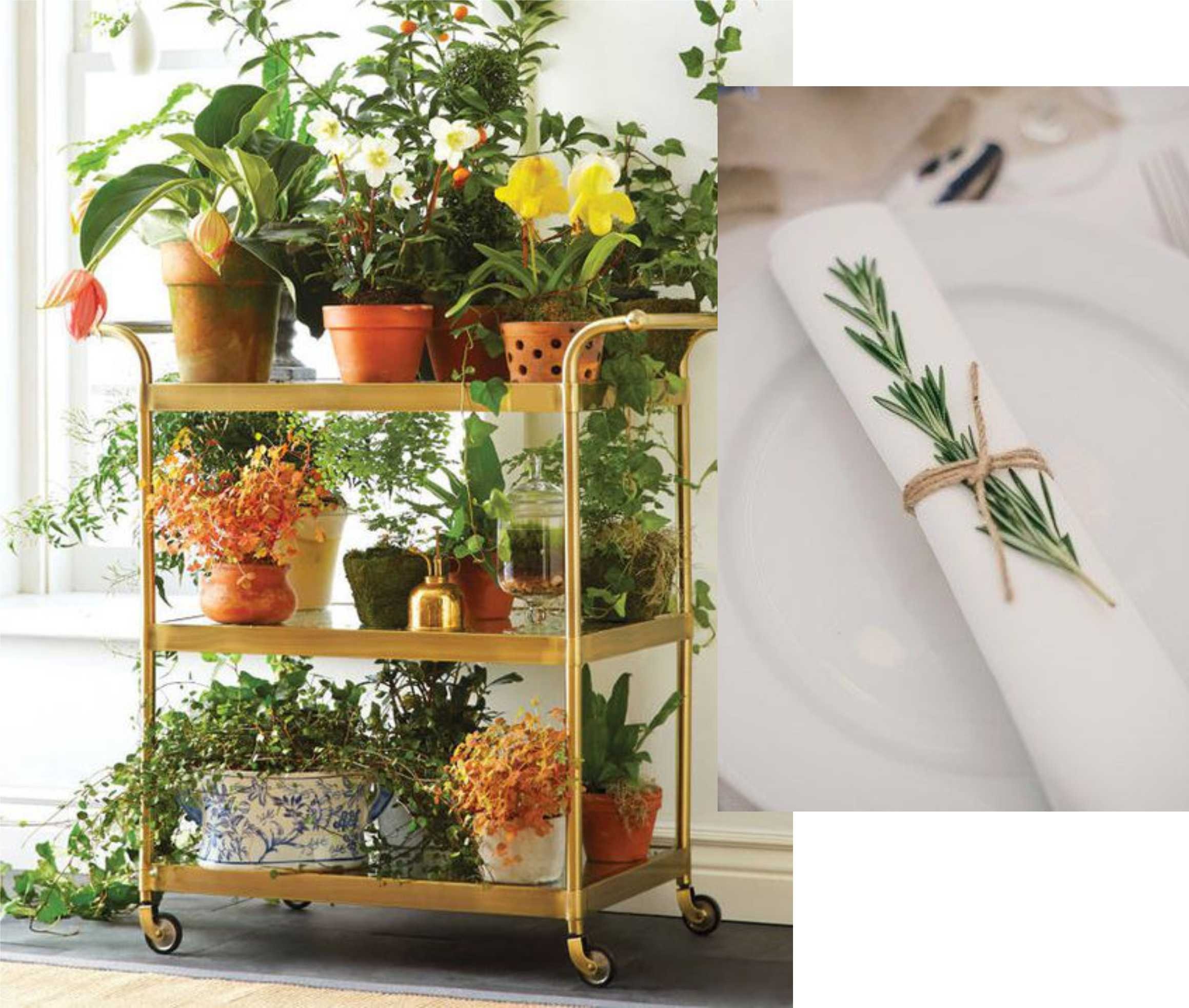 Use a bar cart as a plant stand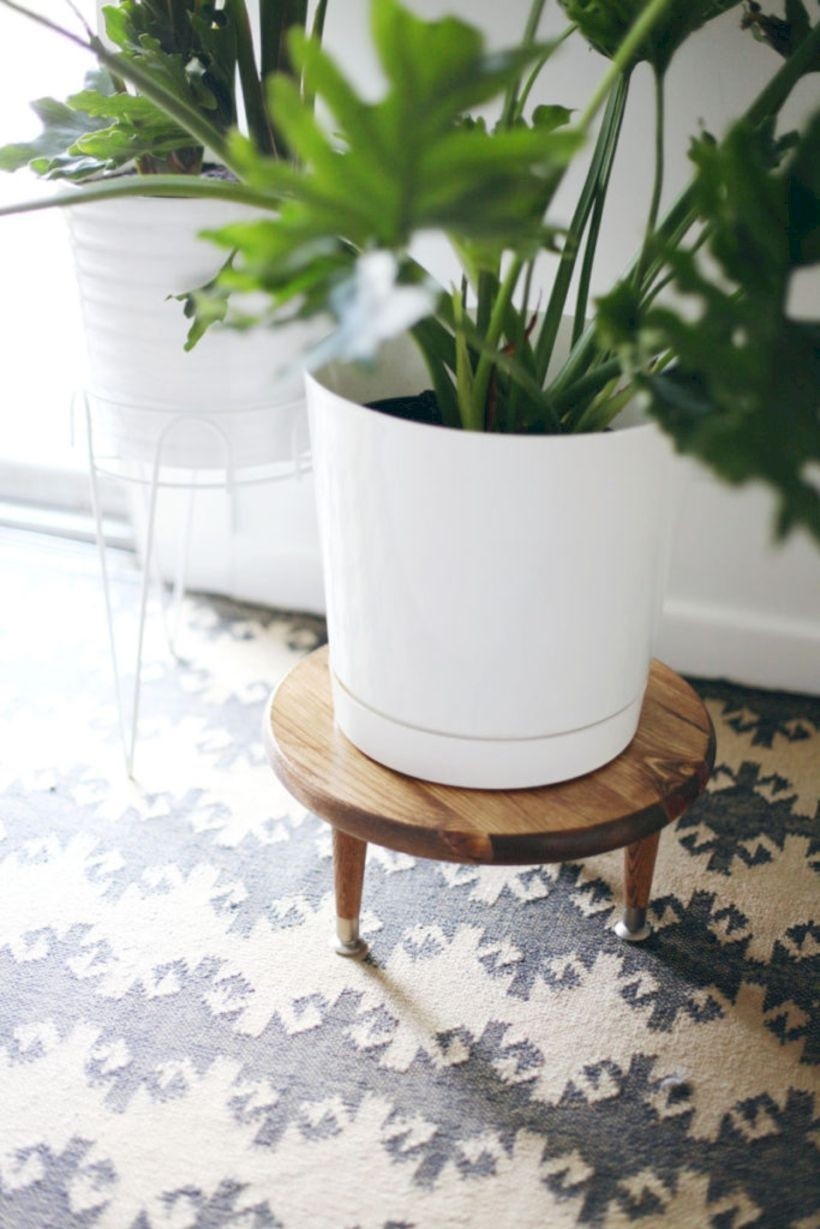 Midcentury-style plant stand (click through for DIY details!)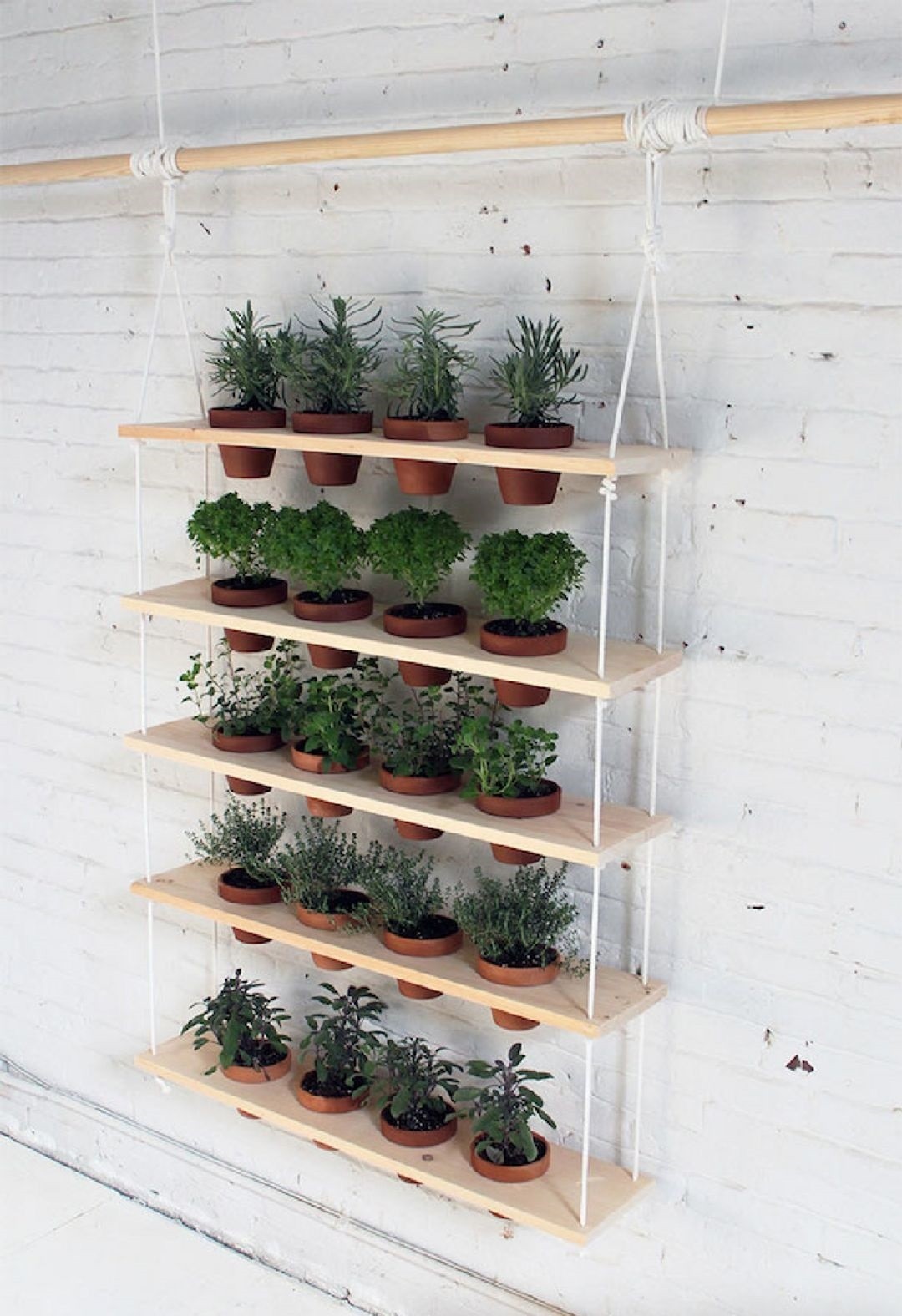 If you need a space-saving plant stand for your kitchen, why don't use this hanging beauty right here? It's a great idea for an indoor herb garden, which features 5 natural-finished wood shelves, each with 4 cut out holes for pot plants. And it hangs on a strong, white cord.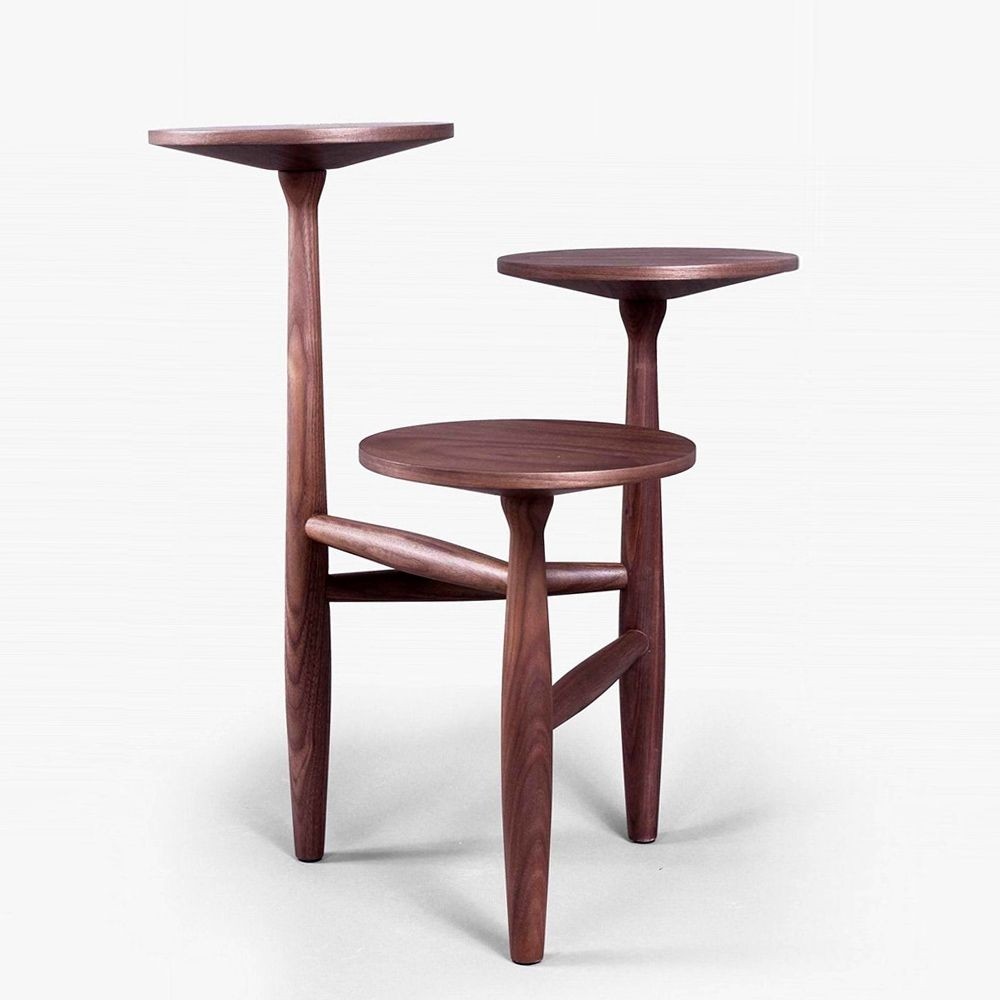 Side tables are great and practical, but these here take uniqueness to the next level. If you value minimalistic, yet interesting design, there is nothing better than such a wooden set. An interesting idea for serving different kinds of food, too!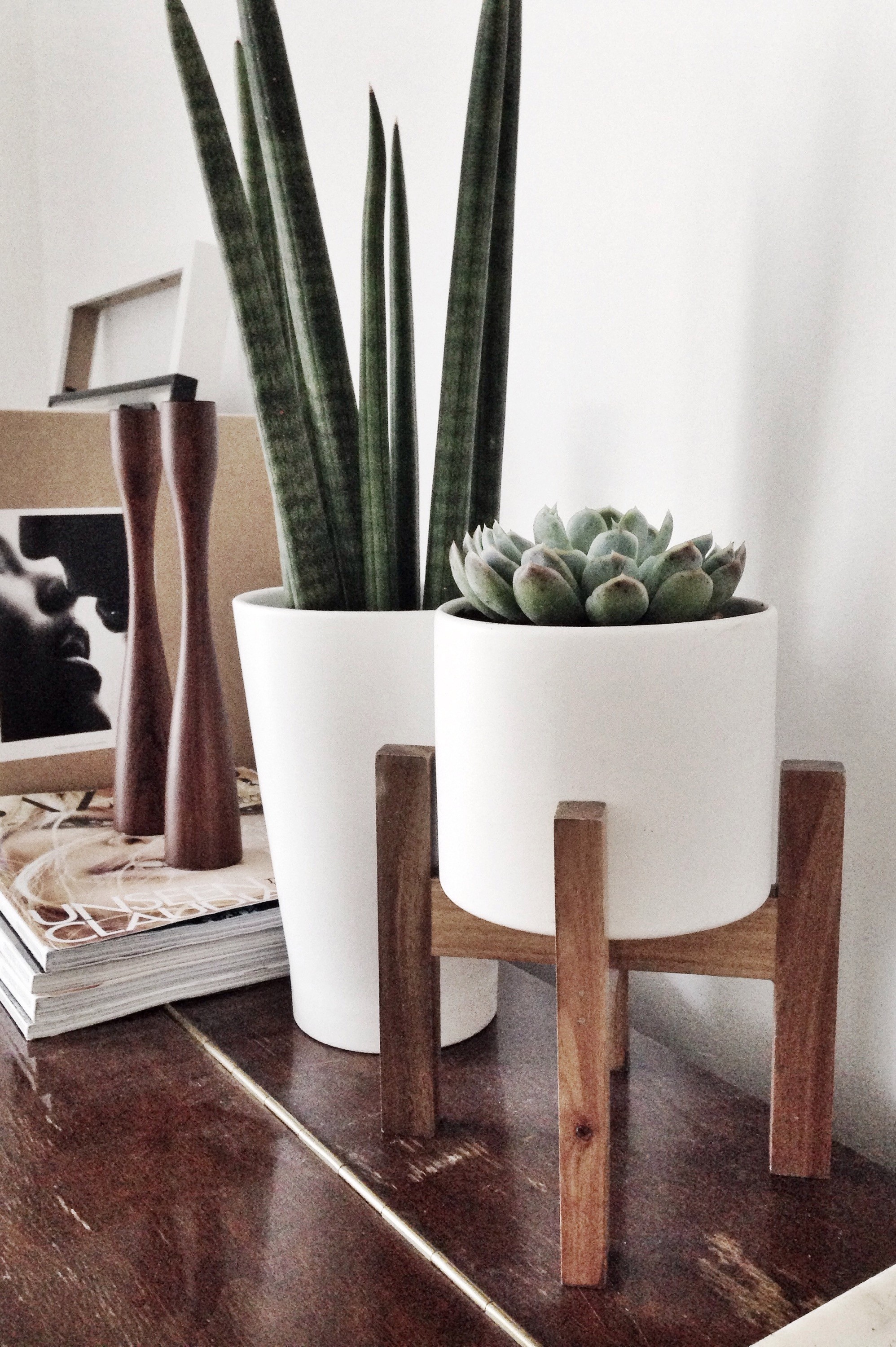 Let the accessories do the talking. Minimalist white plant pots match gracefully with raw finish natural wood indoor stands. Your cacti and succulents will present themselves particularly stylish among such backdrop.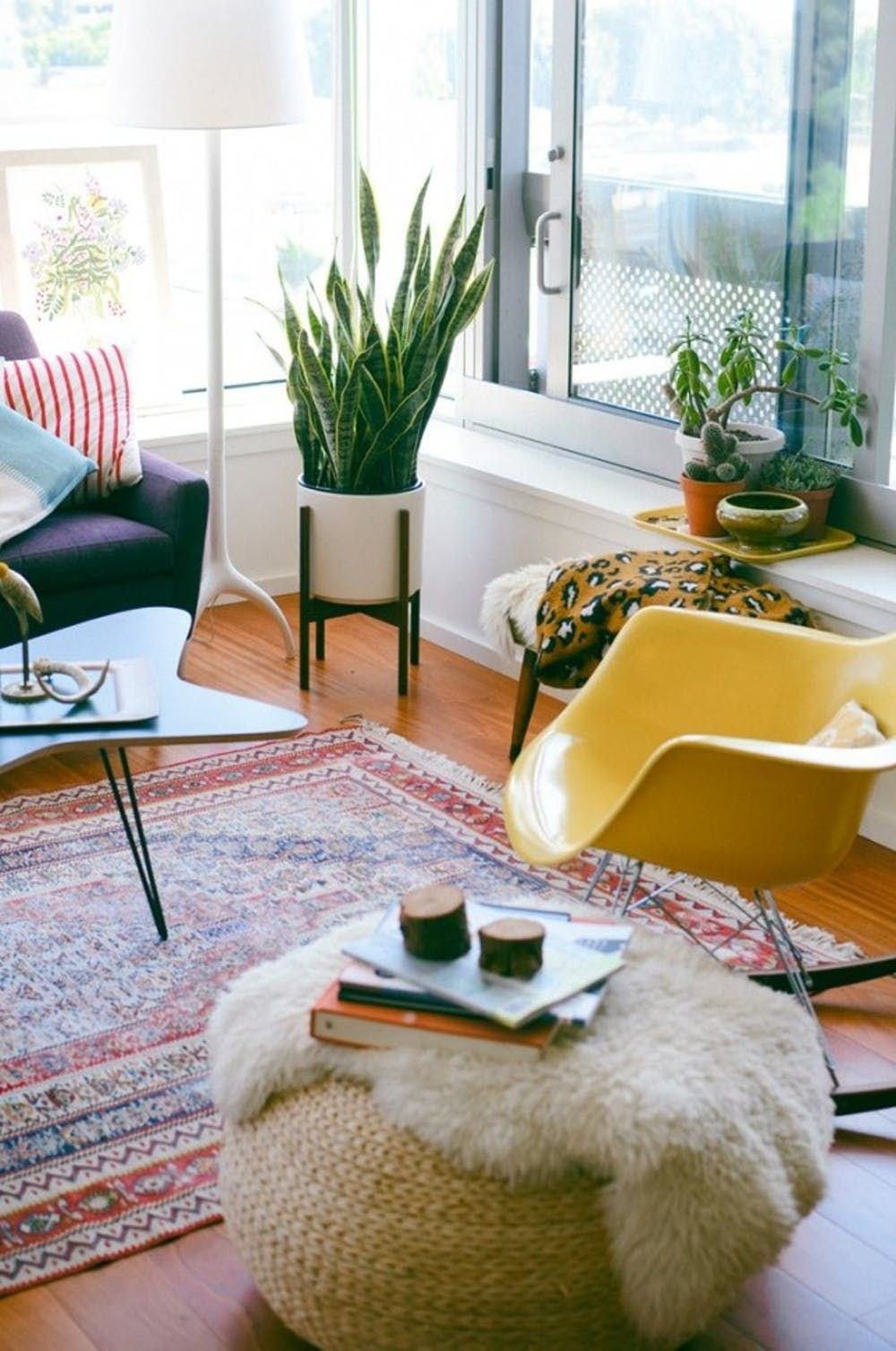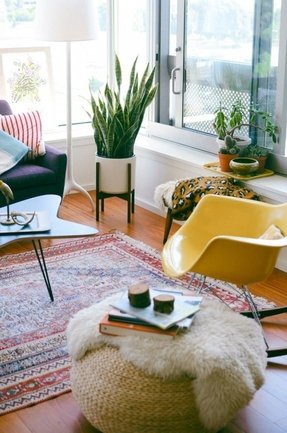 Decorating With Indoor Plants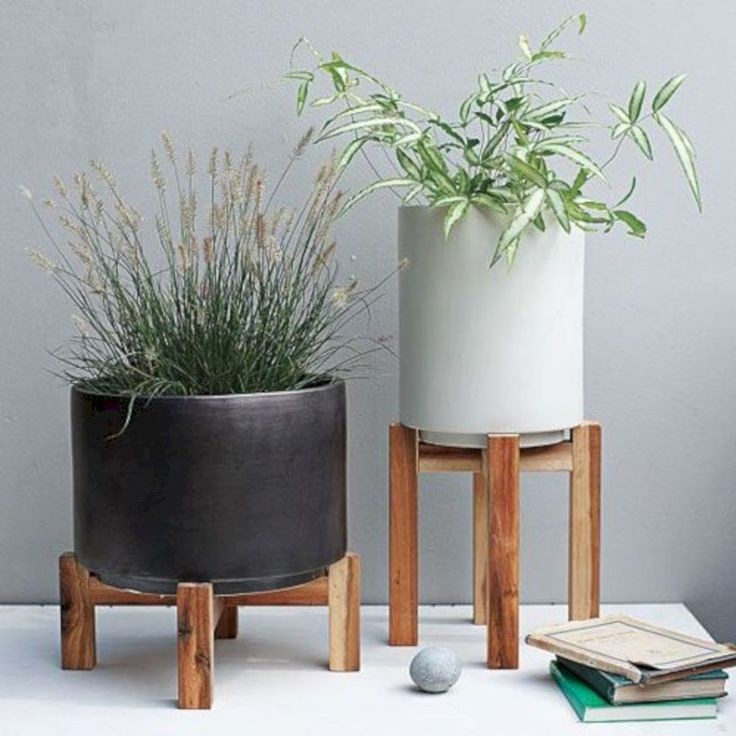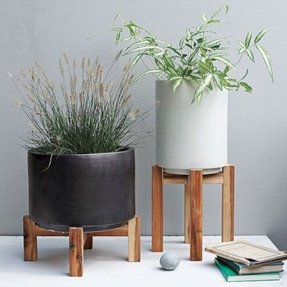 These stands provide protection and stability. They are able to accommodate different types of plants. These products are supporten on solid wooden legs. They are not only resistant to damage, but they also look stylish.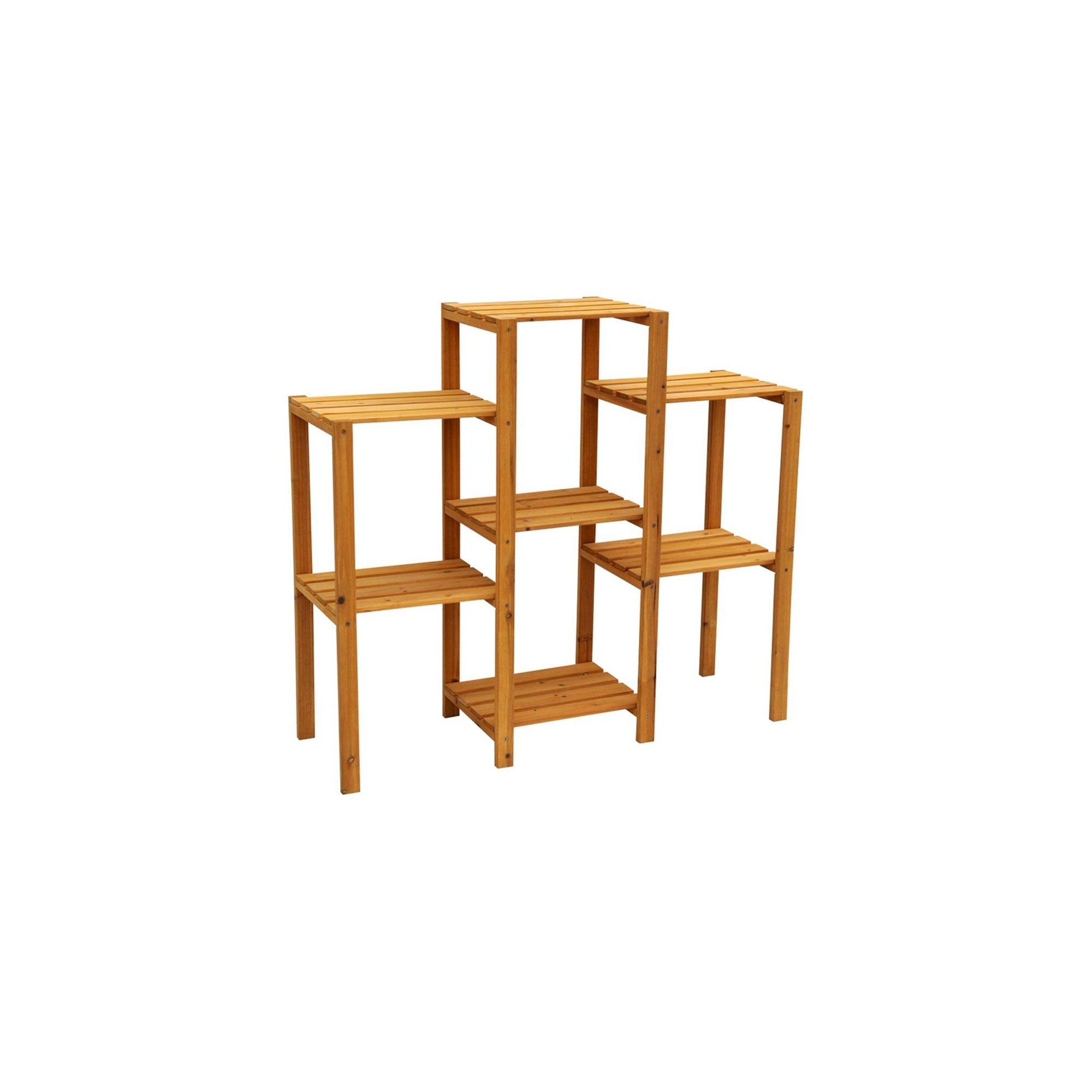 A functional addition for indoors, that will allow you to place your plants on 7 slatted shelves. Boasting of sturdy wood construction and slatted design, the stand can easily be used to display your knick-knacks, as well.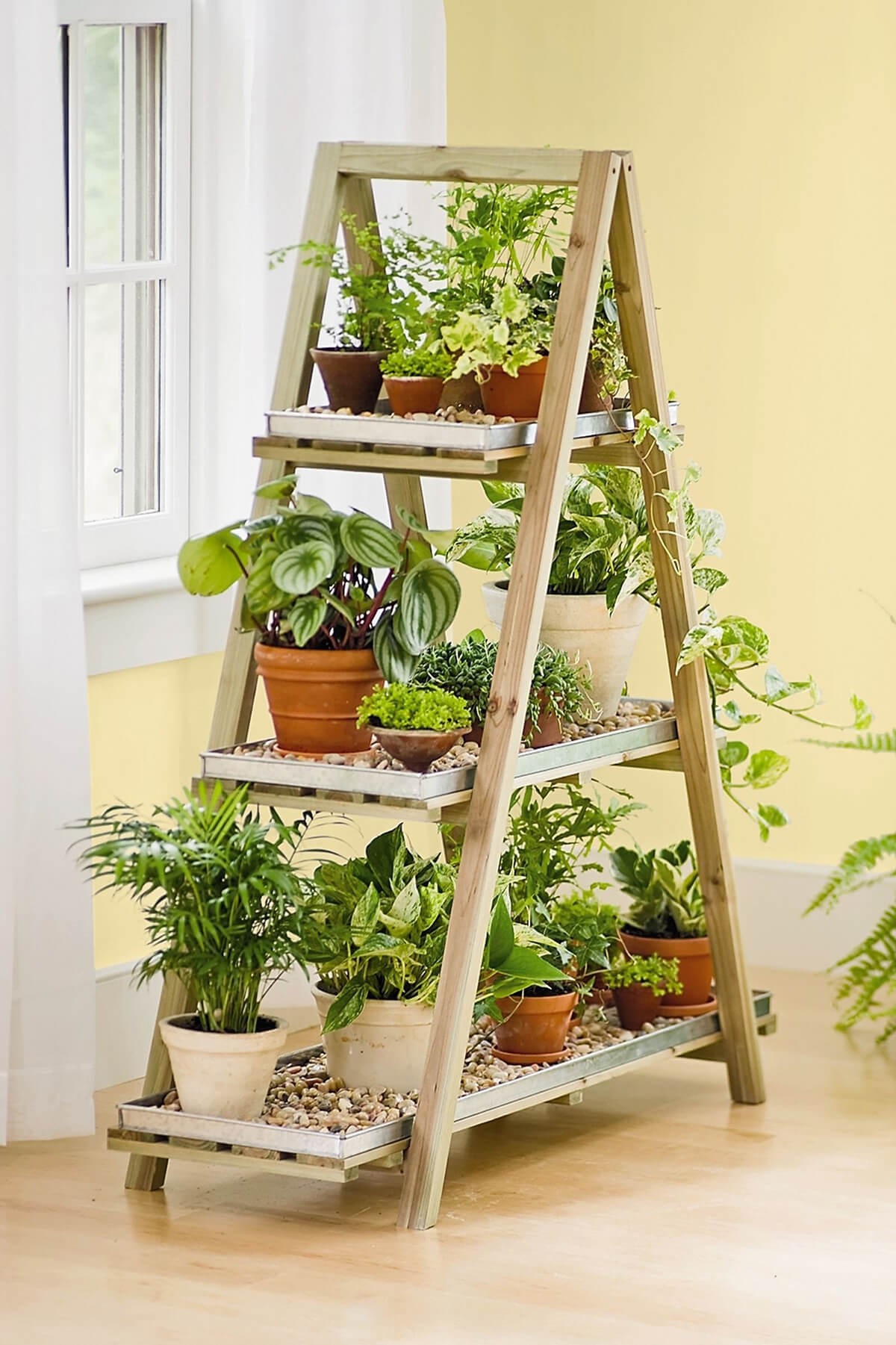 A-Frame Plant Stand Set | Buy from Gardener's Supply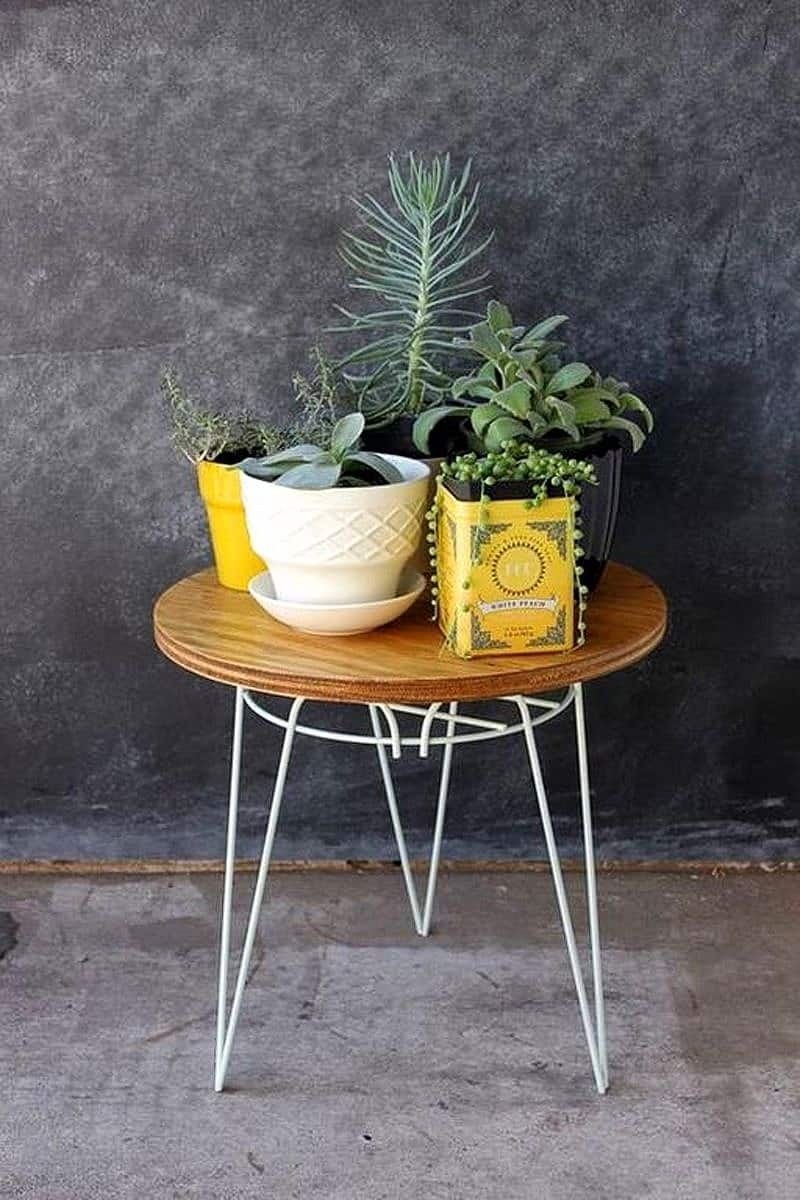 Reuse & Recycle: 5 DIY Metal Side Table Makeovers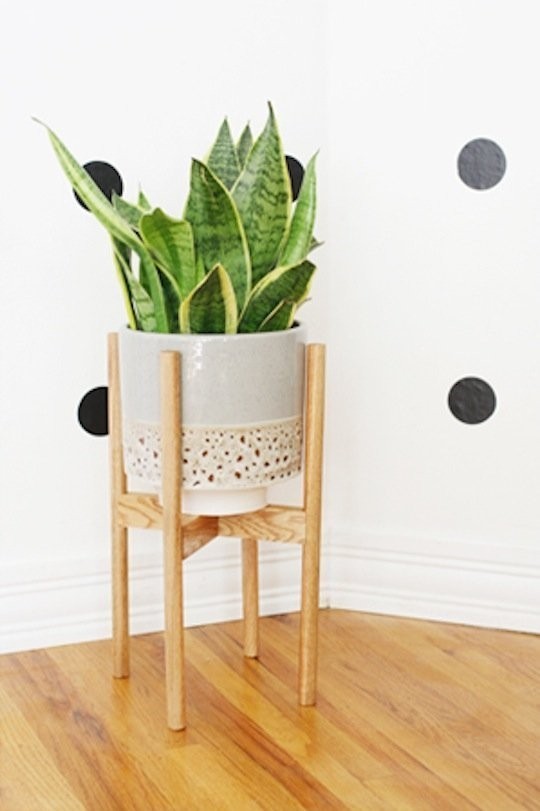 DIY Plant Decor: 5 Modern Plant Stands | Apartment Therapy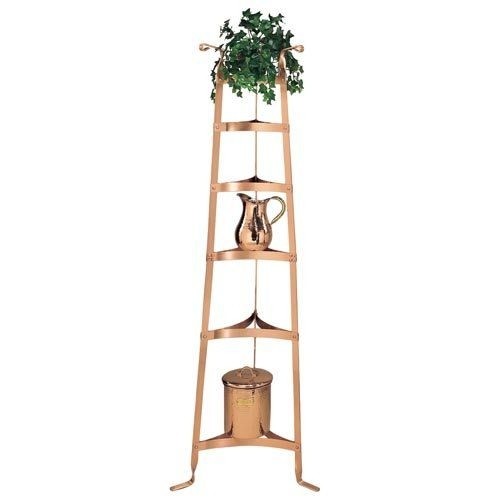 ... plant stand indoor tiered plant stands cheap wooden plant stands tall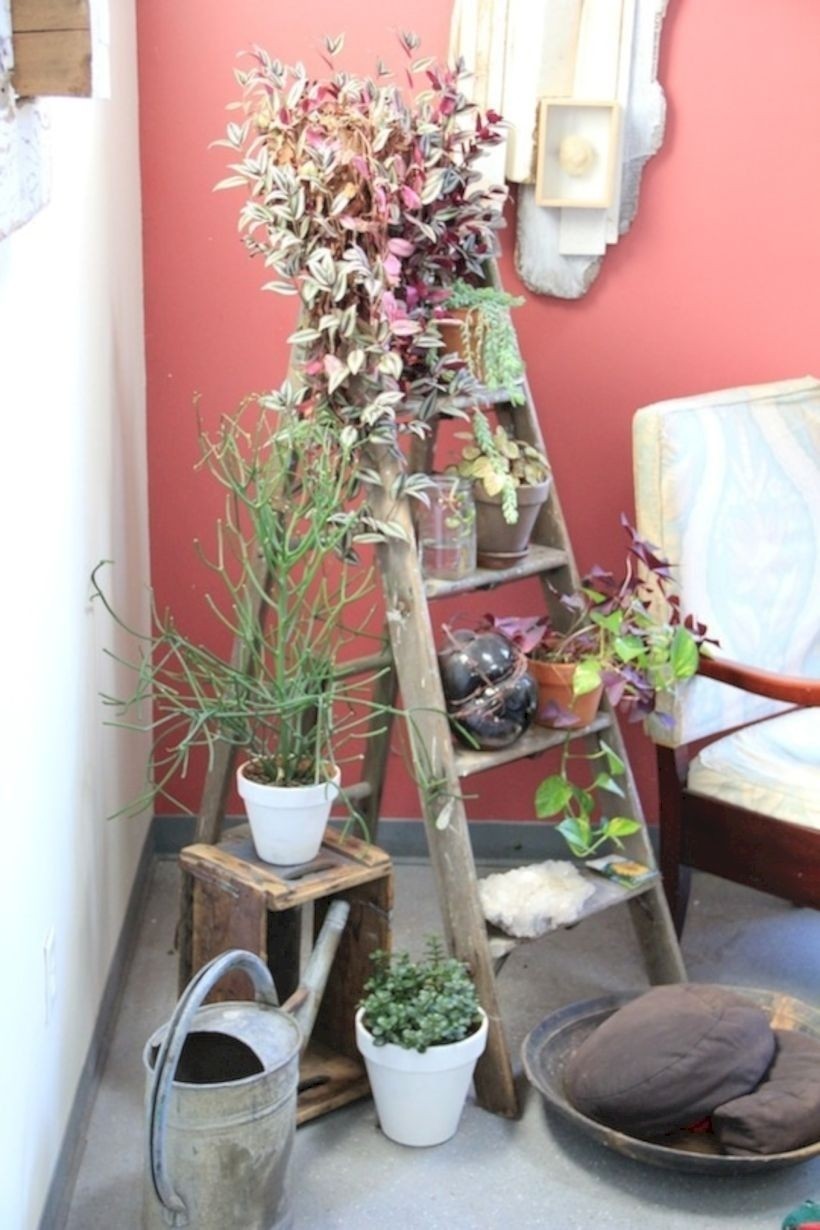 Katrine and Peter's Boston Loft — House Tour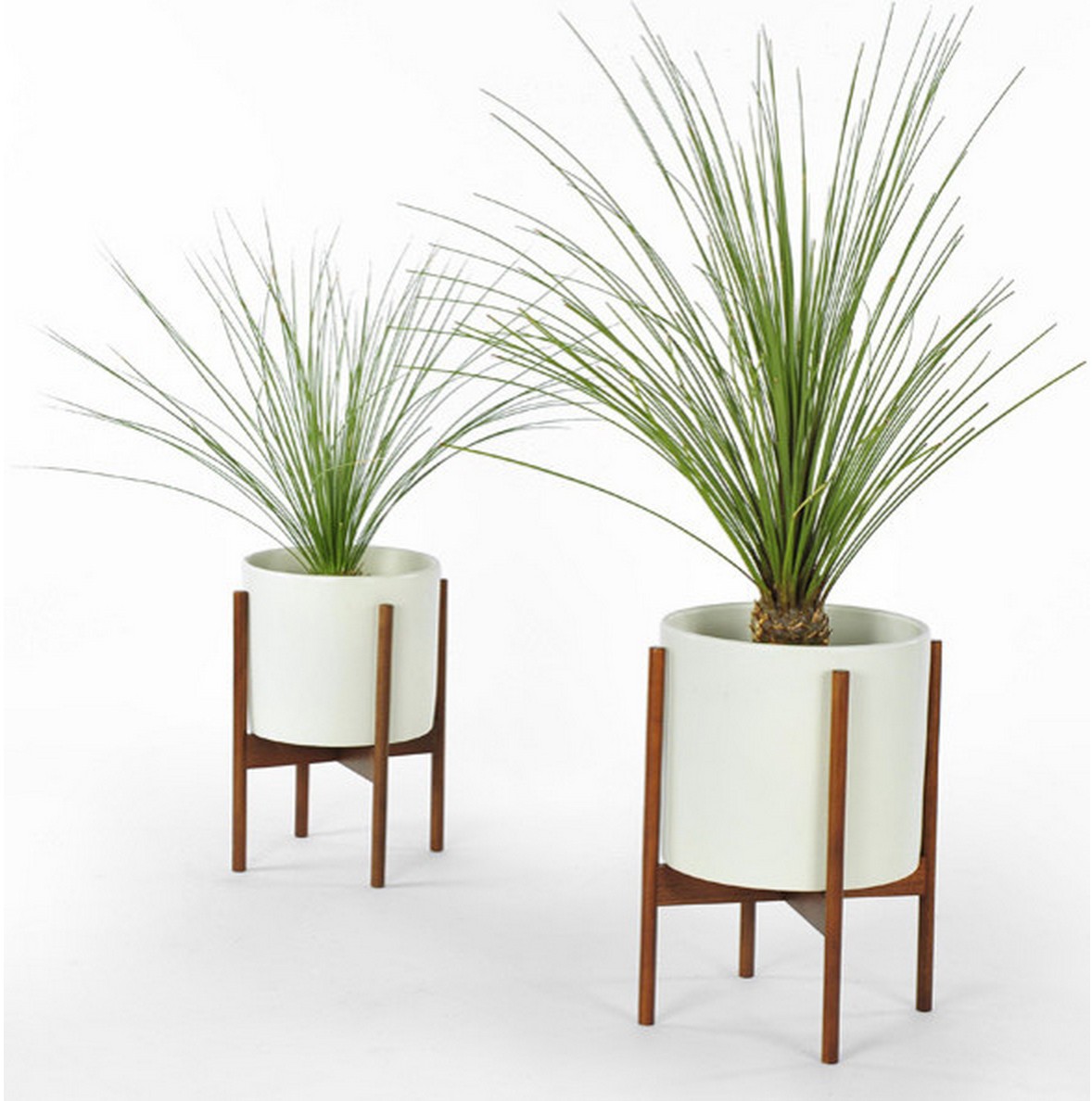 ... Accents / Plants, Pots & Indoor Fountains / Indoor Pots & Planters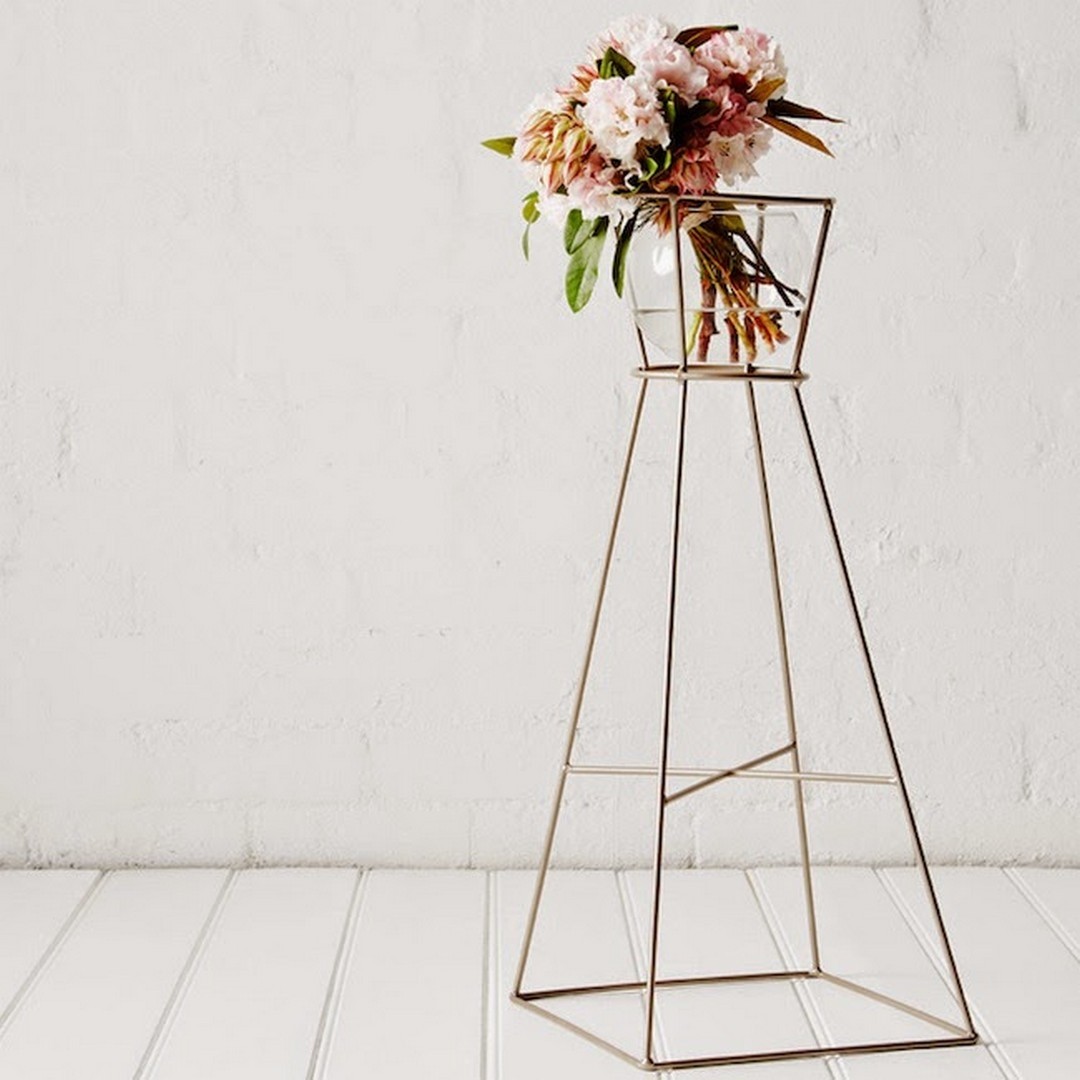 The best Indoor Plant Stands, Pots and Hangers for your Home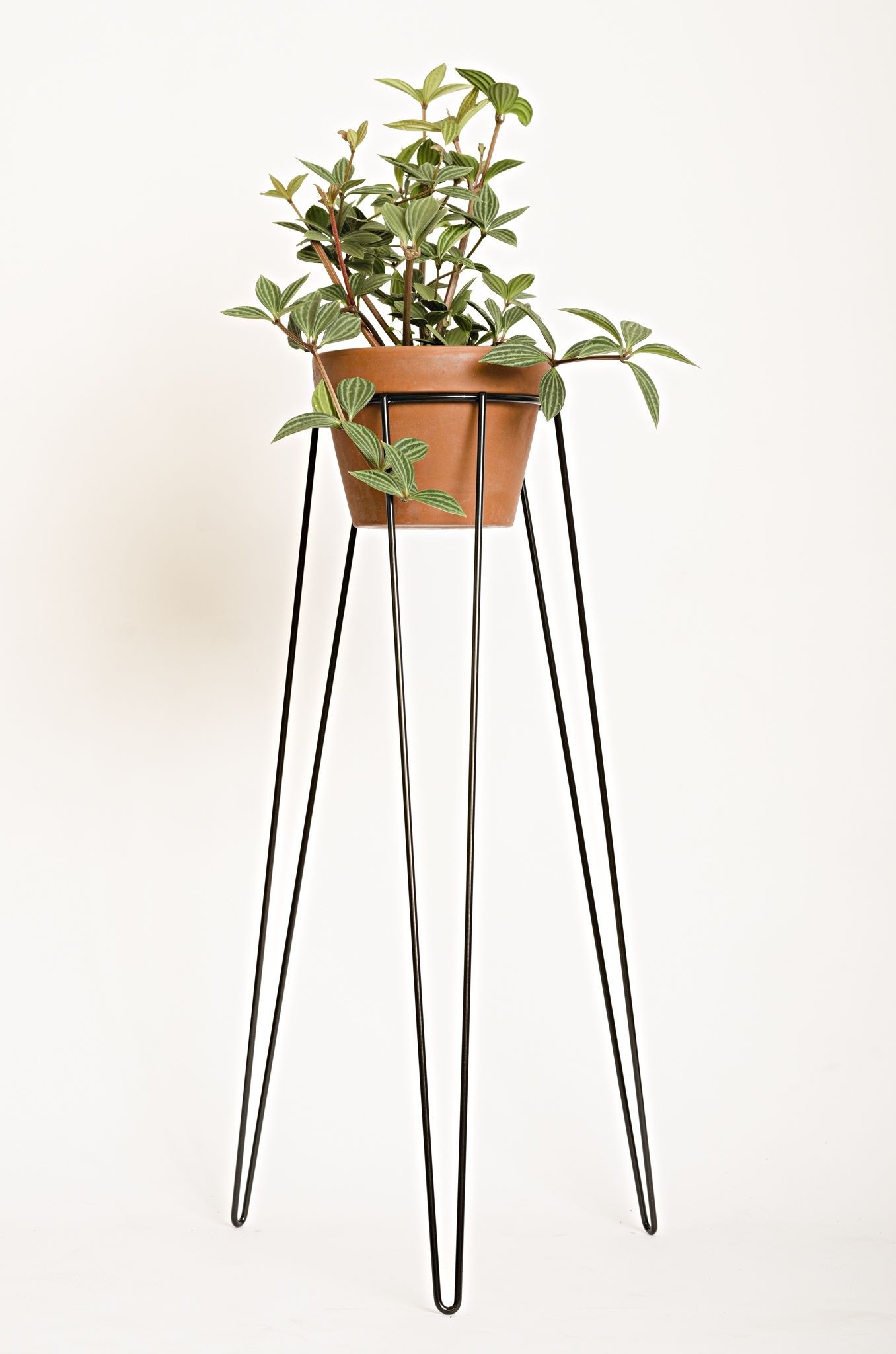 Indoor Plant Stands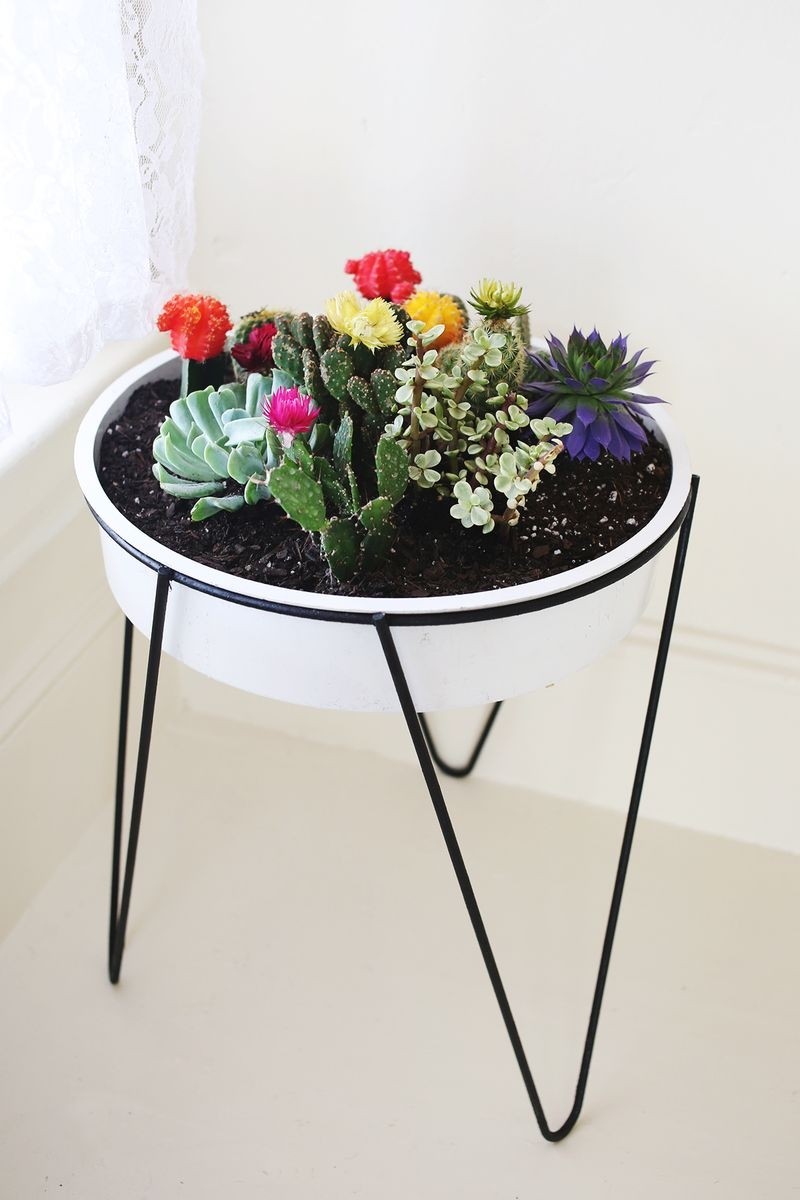 A vintage planter filled with colorful cacti and succulents .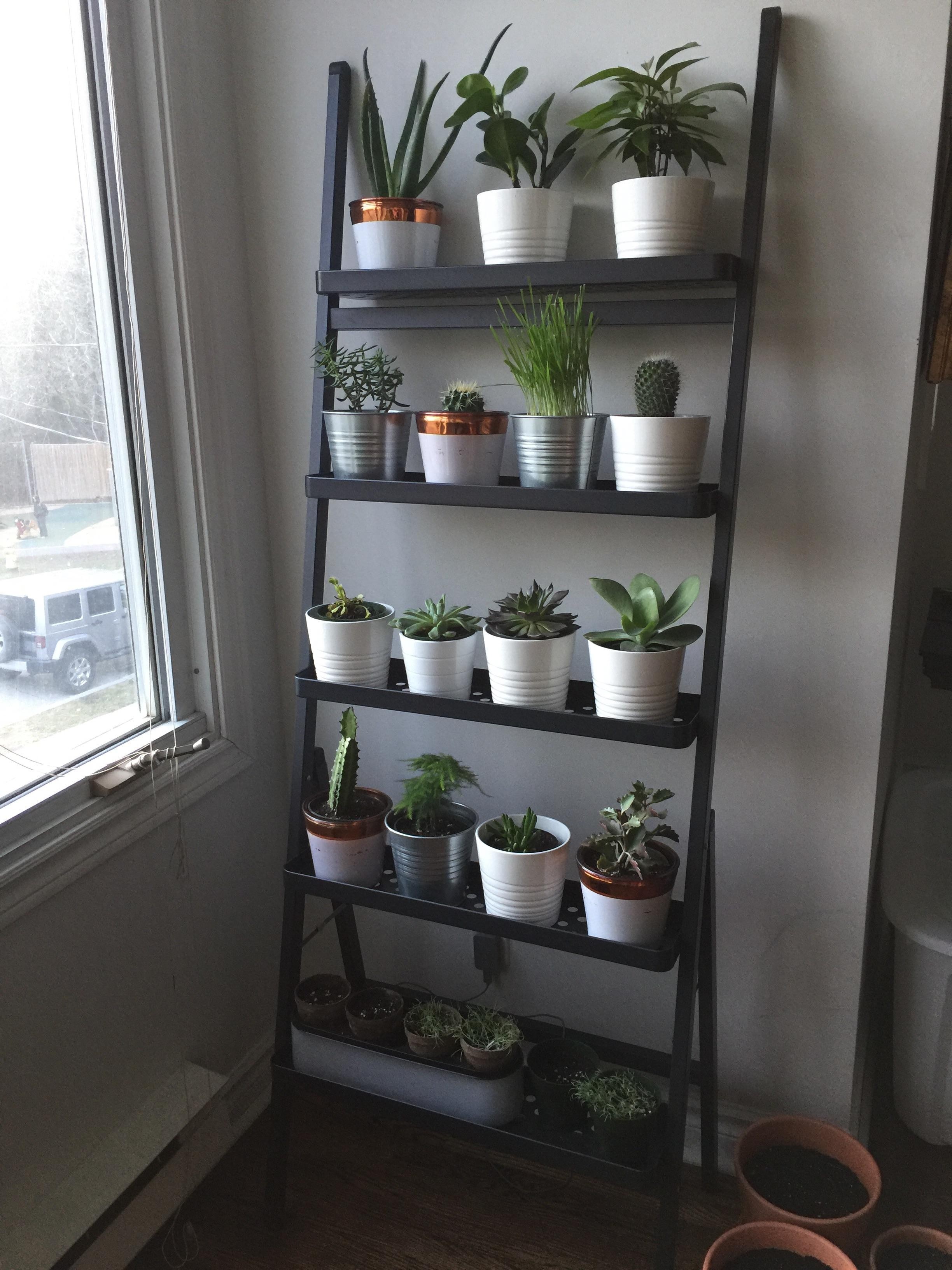 Updated indoor plant stand. Send help. : IndoorGarden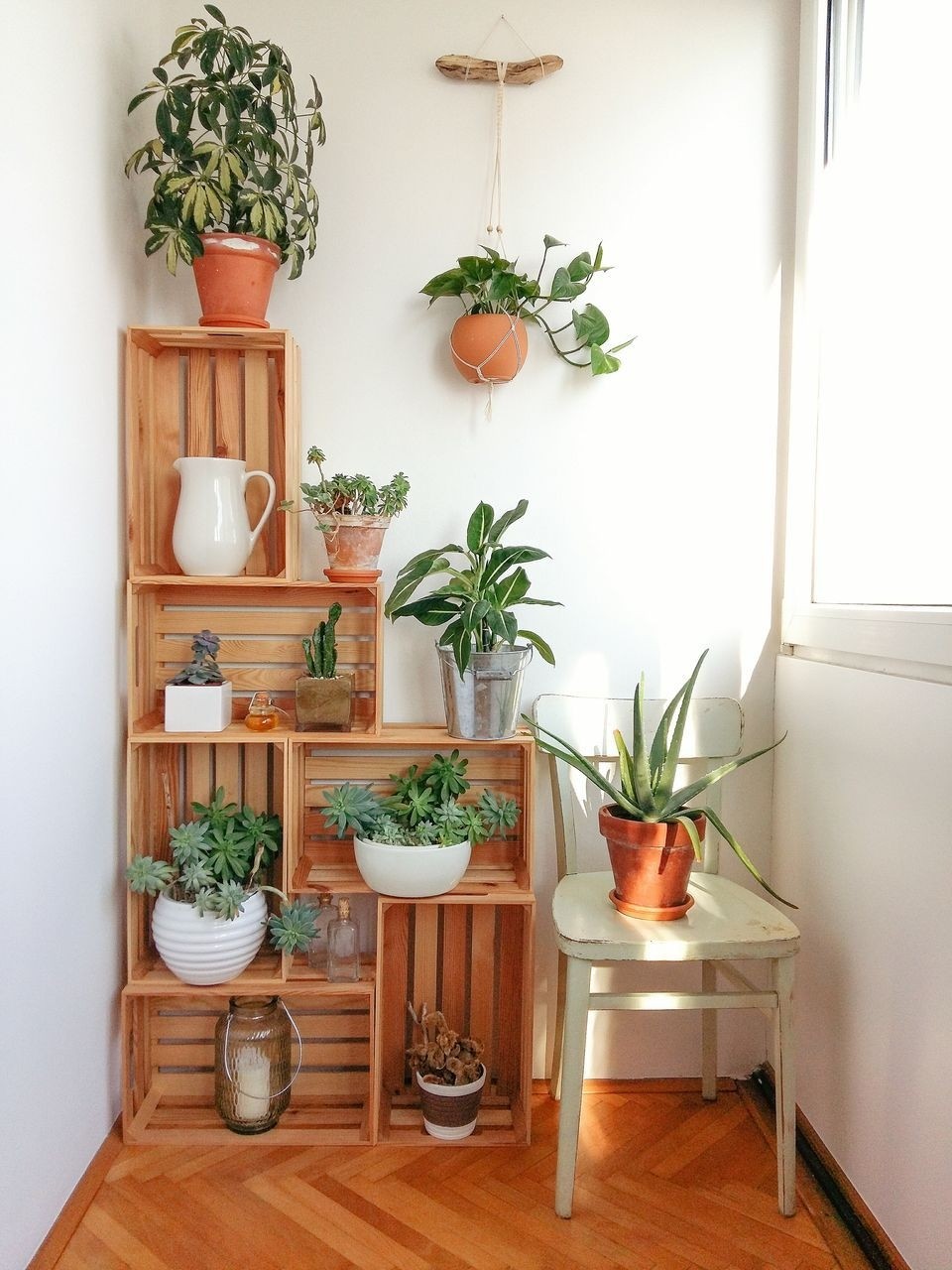 Cool Plant Stand Design Ideas for Indoor Houseplants ...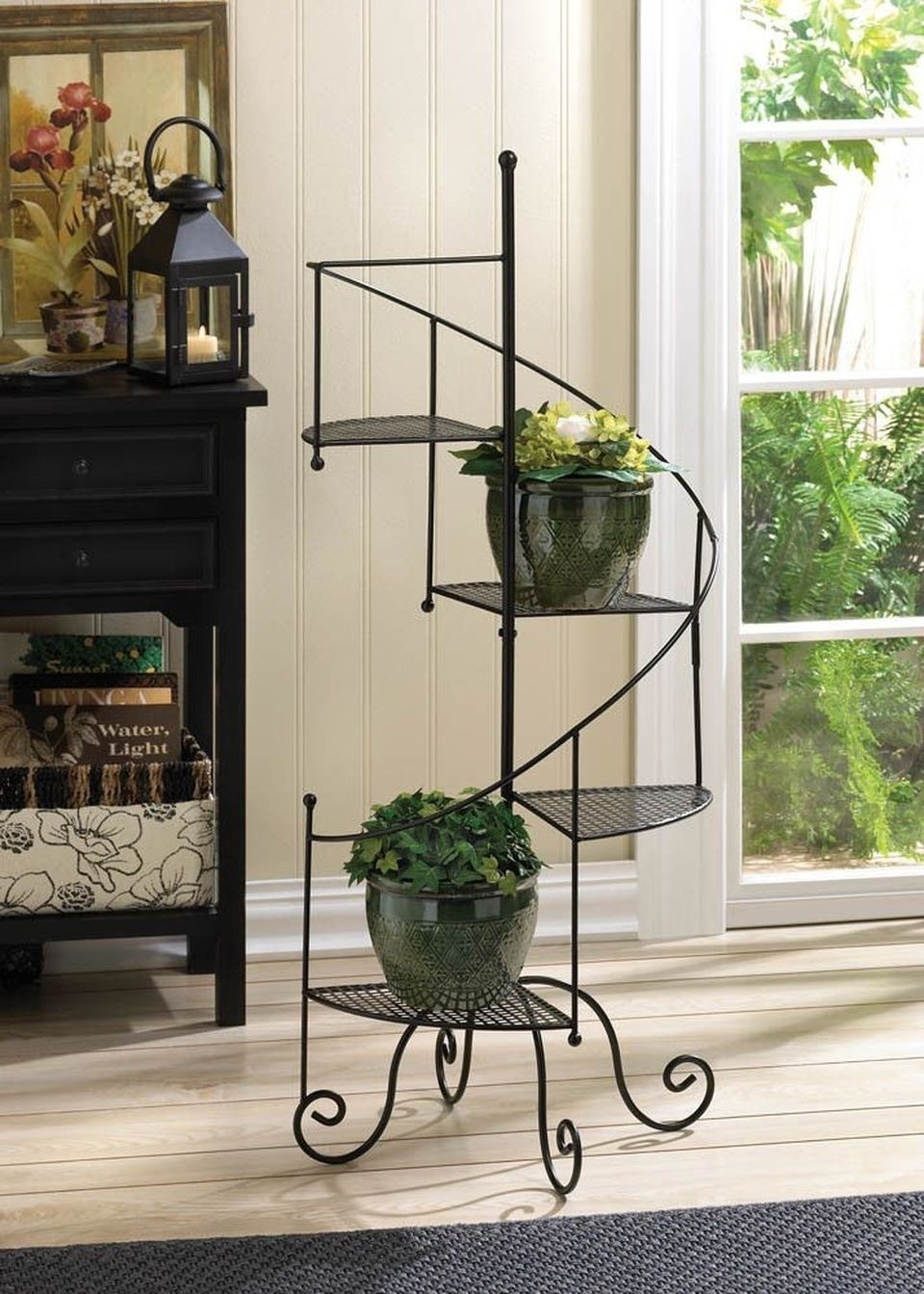 Cool Plant Stand Design Ideas for Indoor Houseplants ...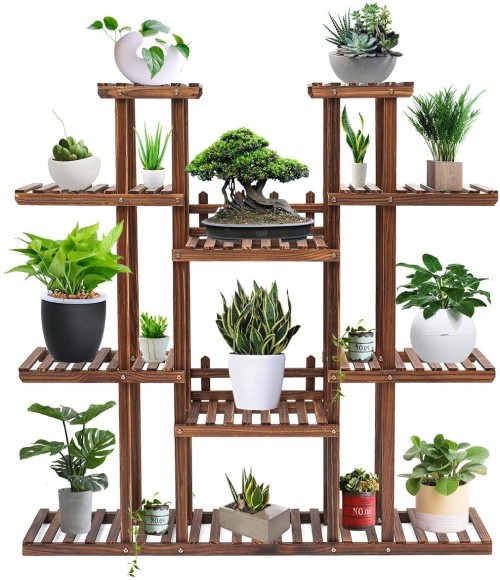 Best Indoor Plant Stands for Multiple Plants in 2020 ...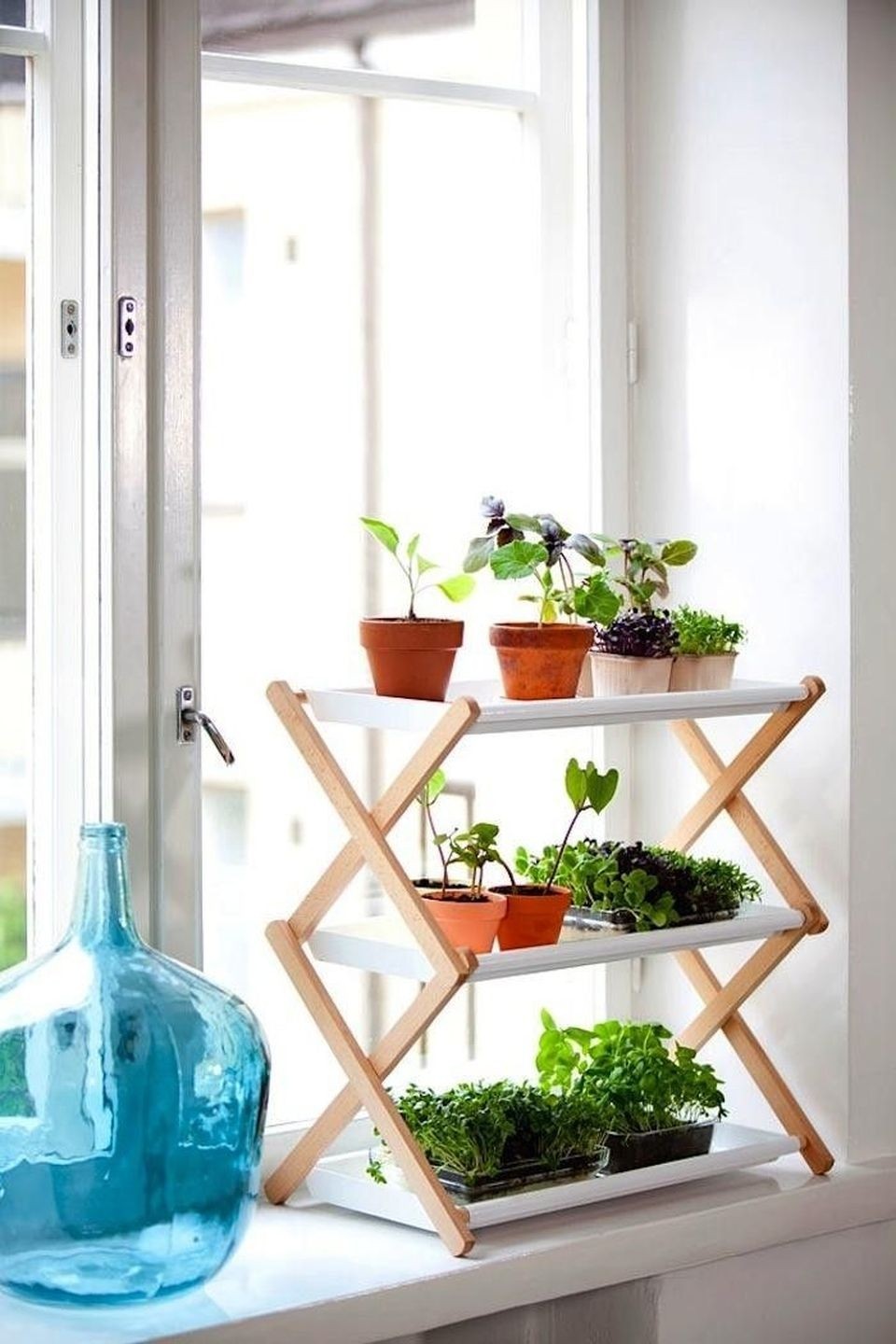 Cool Plant Stand Design Ideas for Indoor Houseplant 4 ...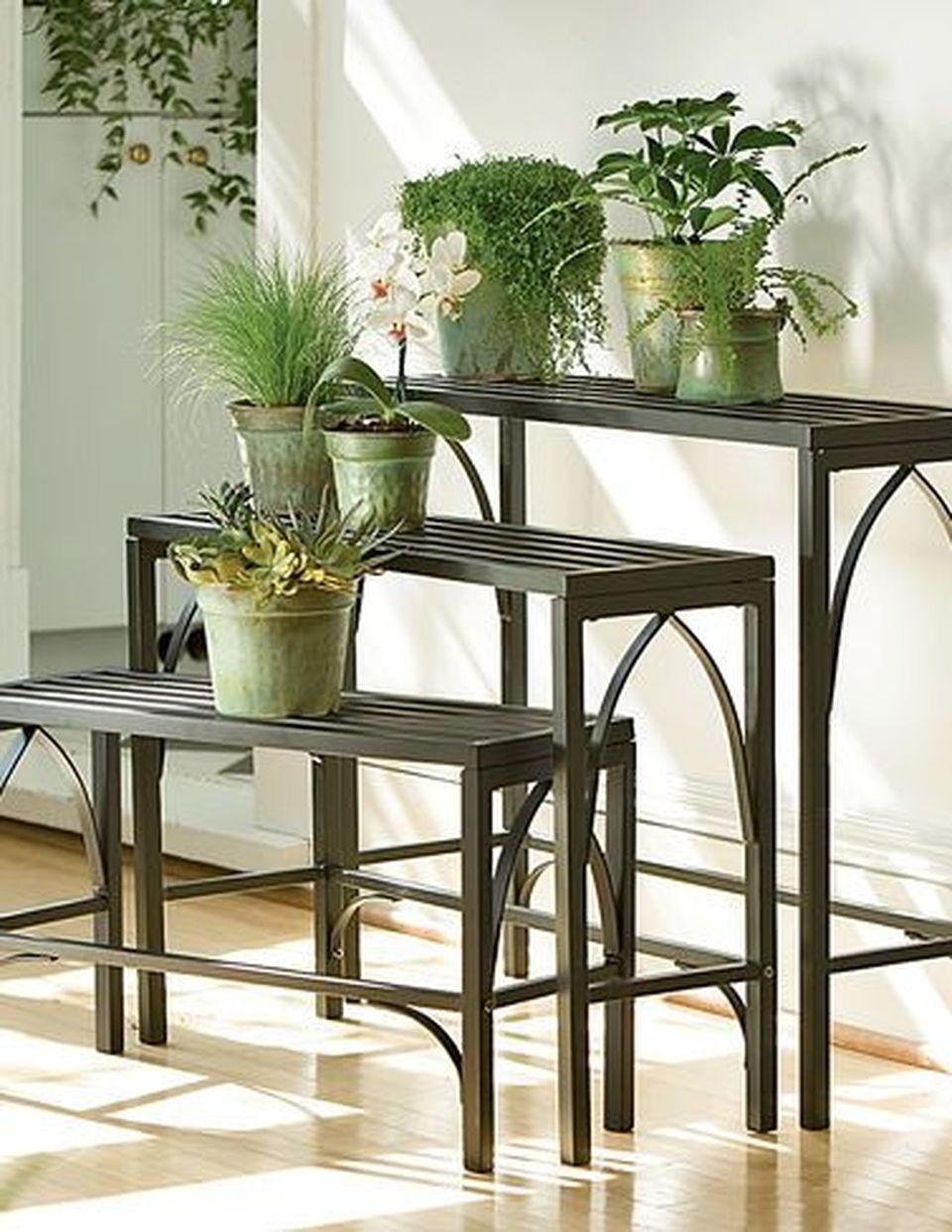 Cool Plant Stand Design Ideas for Indoor Houseplant 70 ...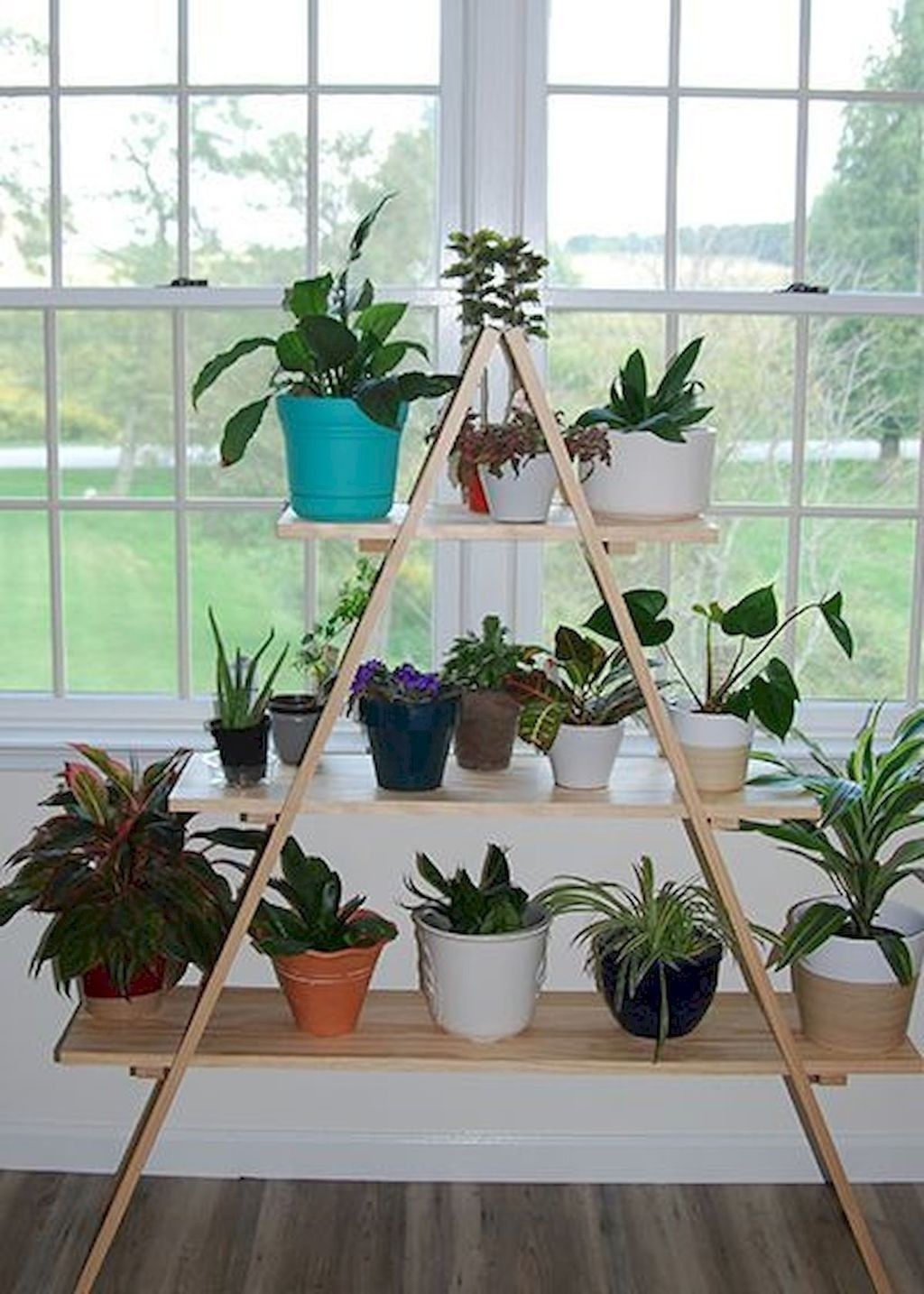 30+ Popular Indoor Plant Stands Ideas For Fresh Home ...