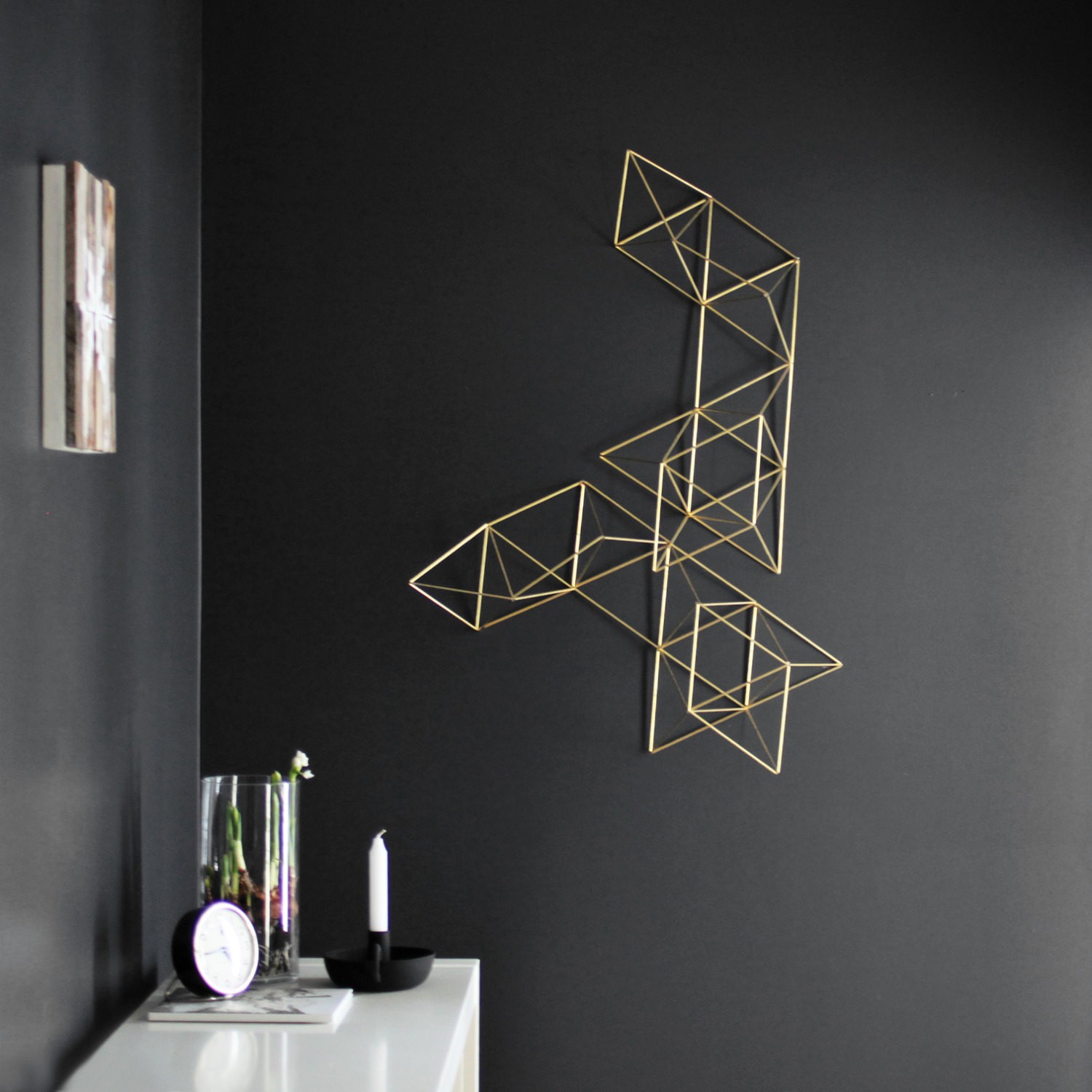 Large Brass Abstract Himmeli No 1 Wall
Such a beautiful, very modern setup for a corner in a contemporary, mid-century living room. The brass wall decoration gives the room a nice touch, and the smooth, white side table is a great finishing touch.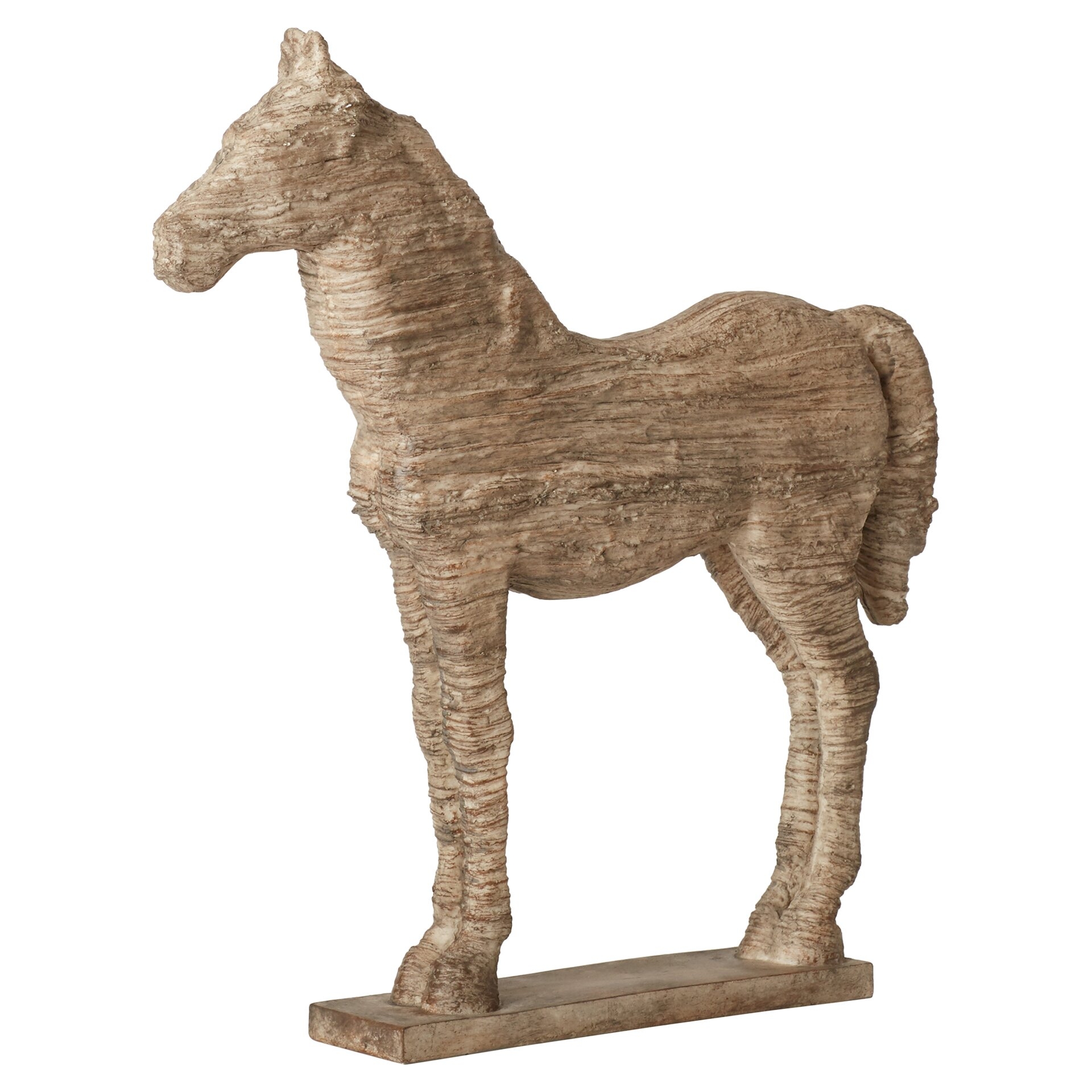 Horse Table Decor Statue
It is a horse décor table statue that is made of polyresin and has got a brown finish. If you looking for a fantastic decoration and accent piece for your living room, you need to choose this one.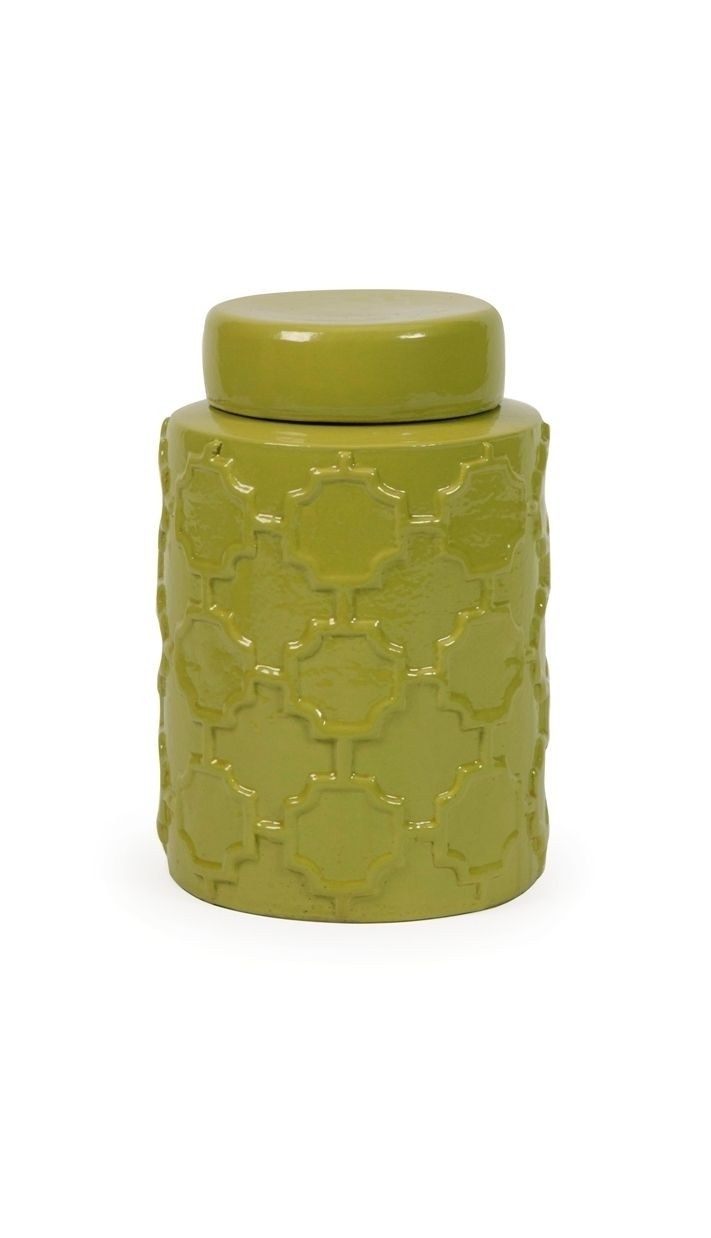 Essentials Canister
A charming canister that offers not only the extra space but also something stylish and unique to the decor, making sure you don't create unwanted clutter and upgrading the look of your home perfectly.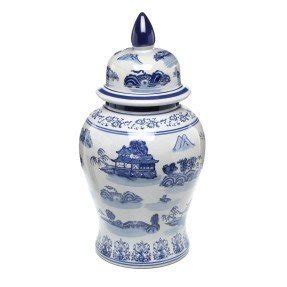 Temple Decorative Urn
This is a decorative urn in a Chinese style , fully hand made of grayish porcelain with a blue, traditional floral pattern and ice crackle glaze . This urn has a classic, timeless shape and will add a touch of oriental elegant to any interior.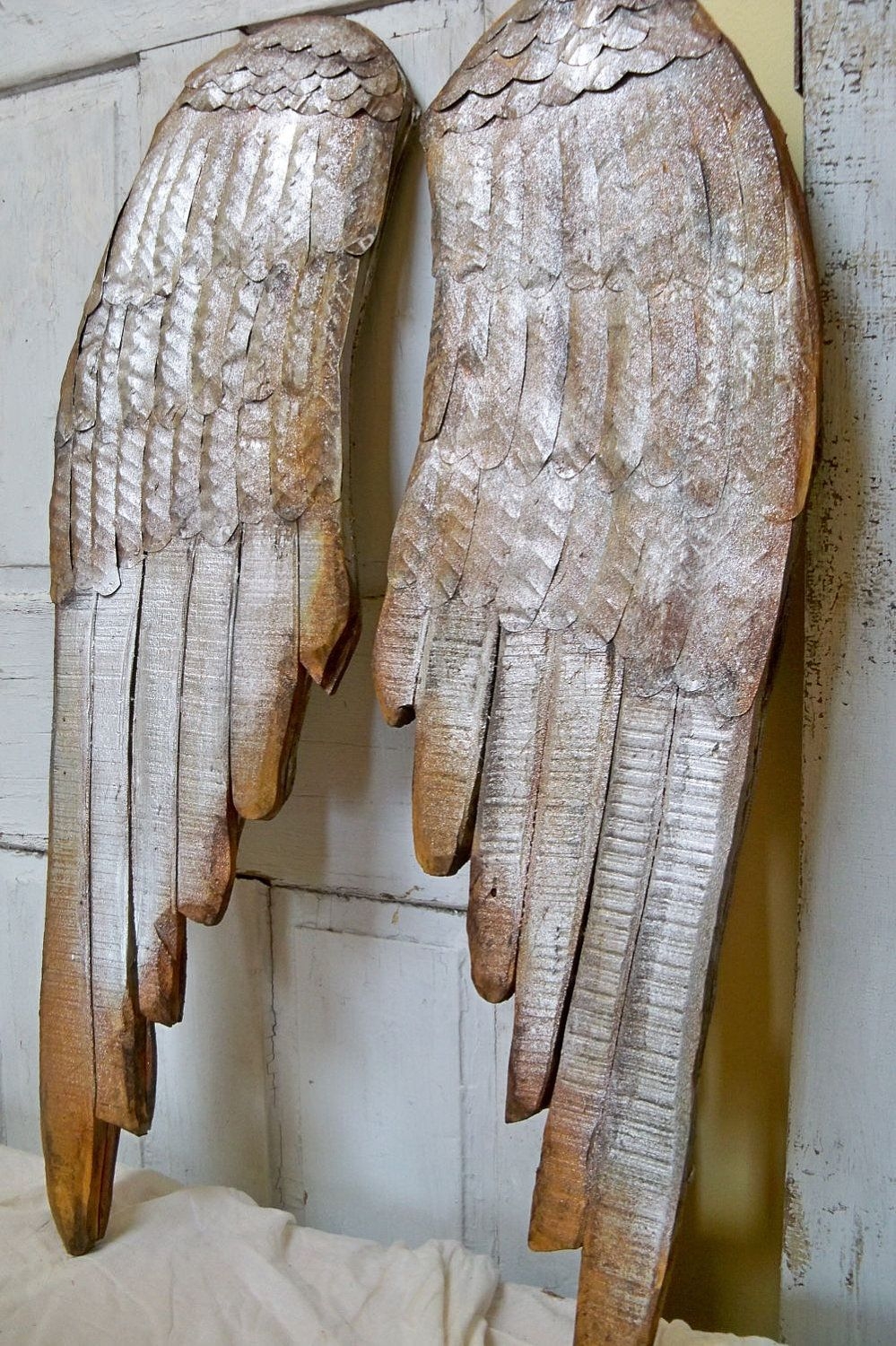 Large wood angel wings wall sculpture
Home decoration of a very unique and original character. This large wooden sculpture in the form of angel wings features some metallic pewter accents. These wings look very original in many kinds of indoors.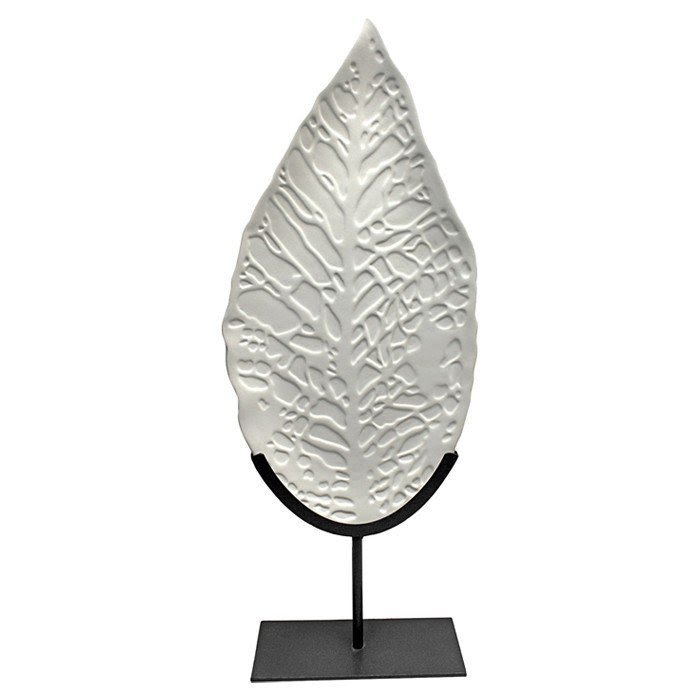 Fala Leaf on Stand Sculpture
Lean on stand sculpture. Turn your decor into aesthetically pleasing place with this beautiful sculpture. This leaf shaped piece will bring some nature and tranquility to your decor. The sculpture has been hand crafted from ceramic and finished in white.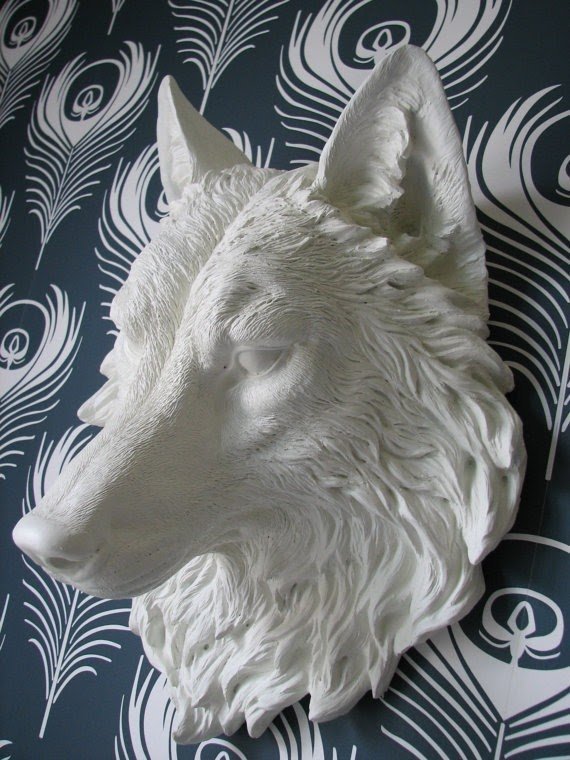 Faux taxidermy full size wolf head wall
Crafted with attention to slightest details, this lovely sculpture brings wildlife straight into your cozy home. Designed of durable material, the decoration is shaped like a wolf's head, bathed in an off-white finish.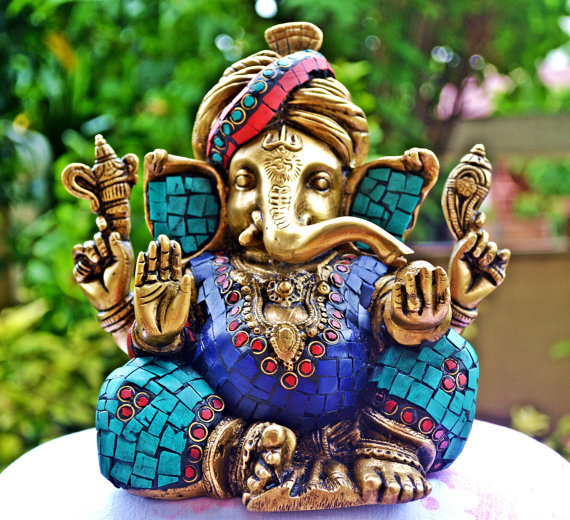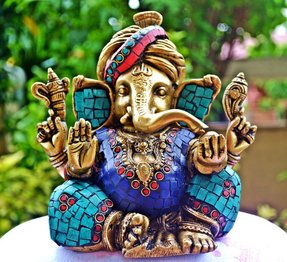 Charming and beautiful - this large Ganesh statue is a beautiful option for everyone, who is just looking for a bit of uniqueness and would like their interior to be spiritual and colorful. It sports the mosaic finish and looks truly breathtaking.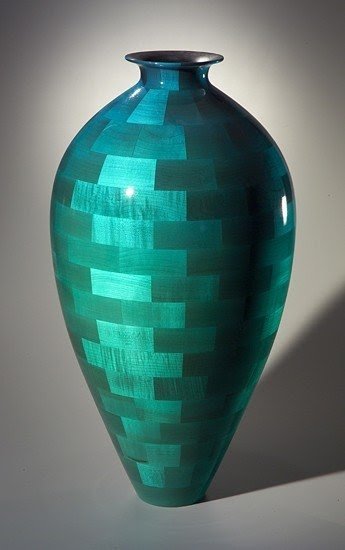 "Large Water Jar" Wood Vessel Created by Joel Hunnicutt. A free-flowing form in wood. Large, hollow turned vessel of dyed maple, finished with high-gloss lacquer for a smooth, glass-like surface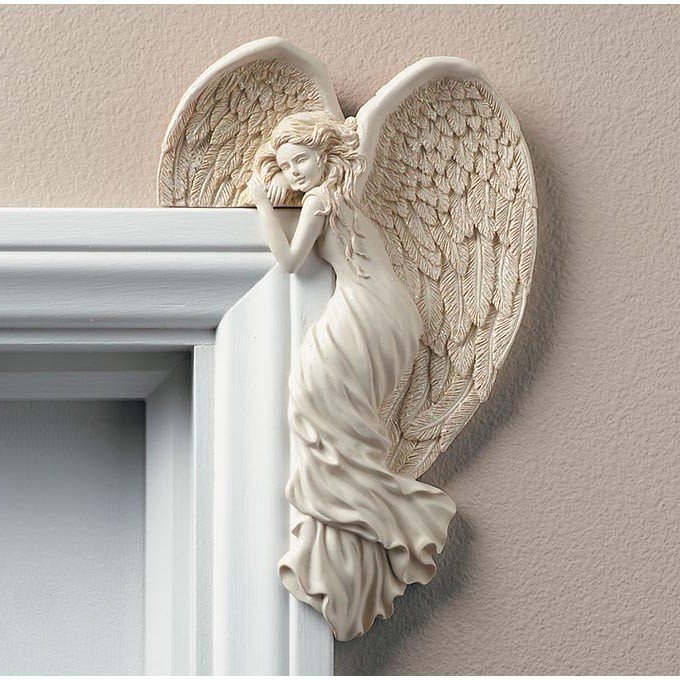 Such an amazing little detail, great for any and all architectural styles! A cute little angel statuette mounted on a corner of your door, bound to spice up any room with its beautiful, unique design.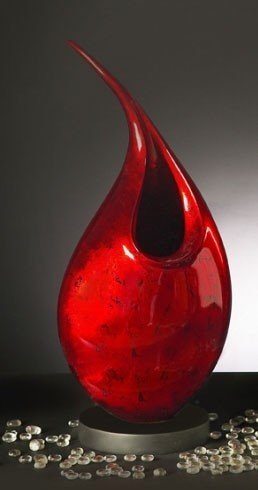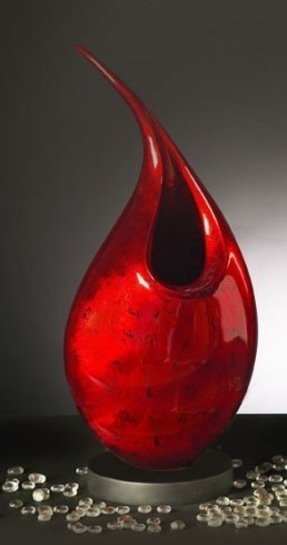 Large Flame Sculpture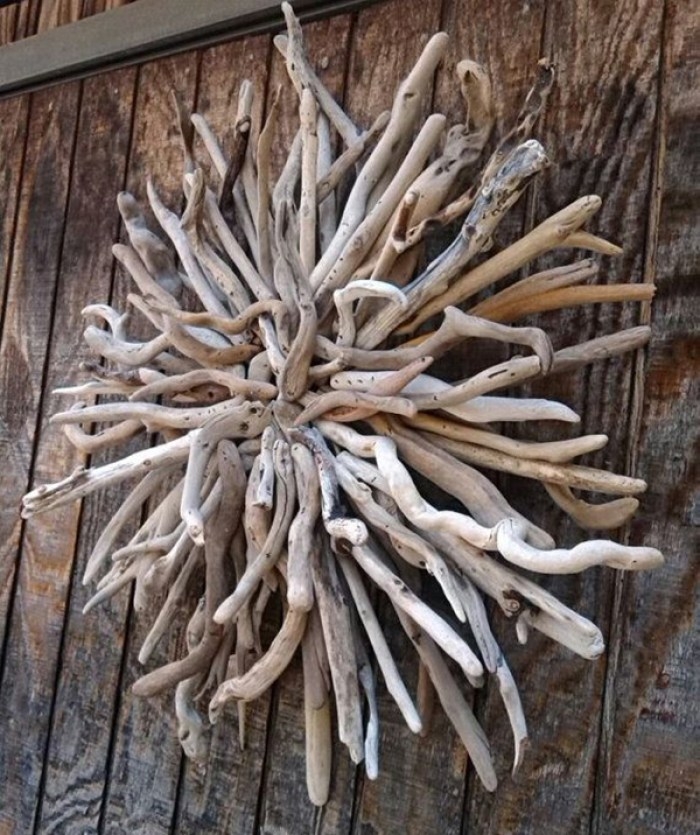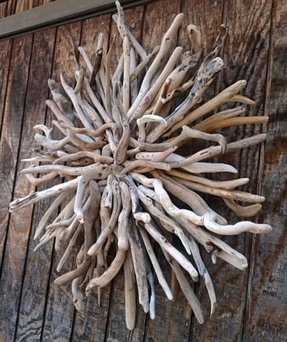 Woodworking,Celestial Sun, Sculpture, Driftwood Art ,Home Decor,Indoors or Outside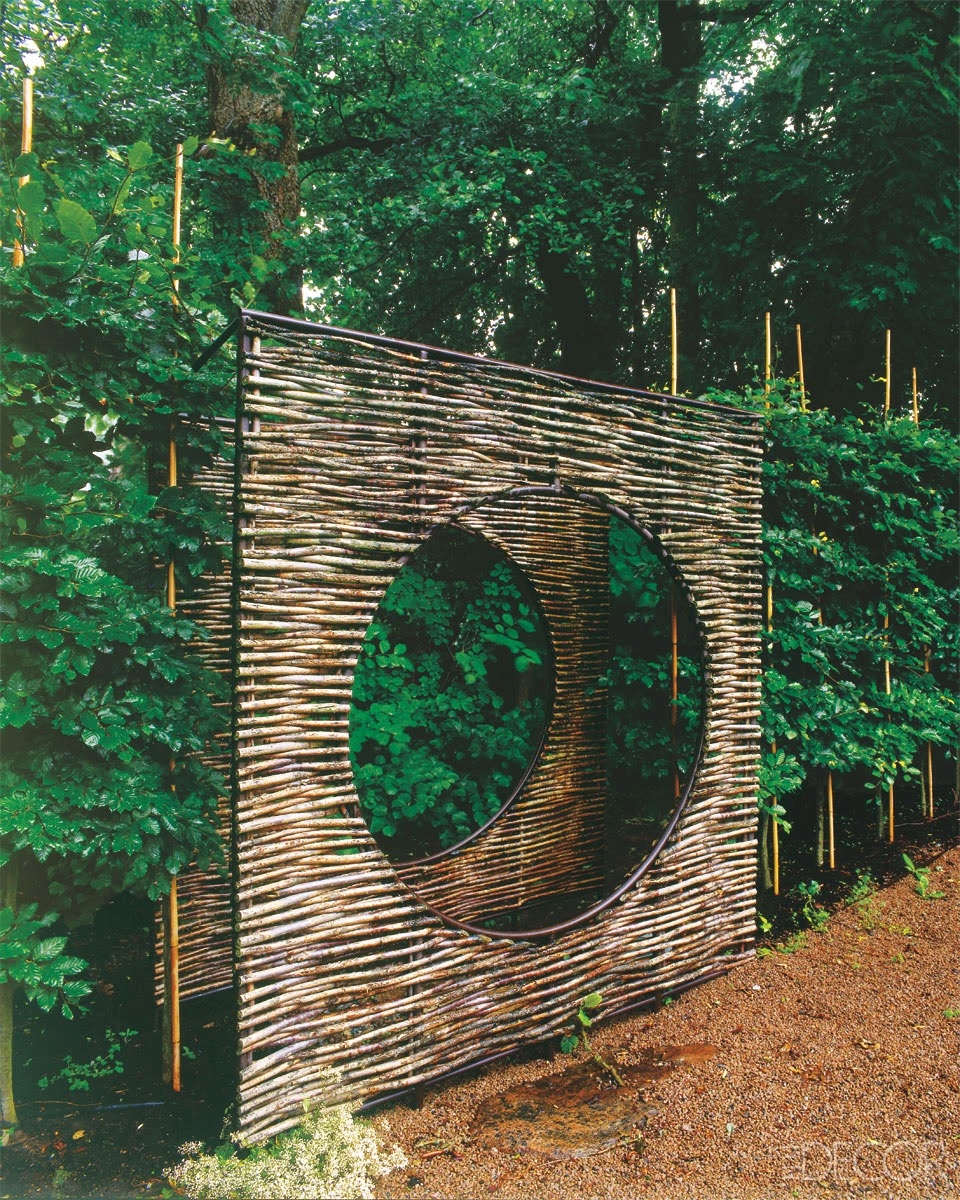 An extraordinary garden decoration made of twigs. it's a massive wooden construction with a large circle in the centre. It can be used as a unique storage space or it can serve as a cover for a grill or fireplace spot.

Large Lighthouse Figurine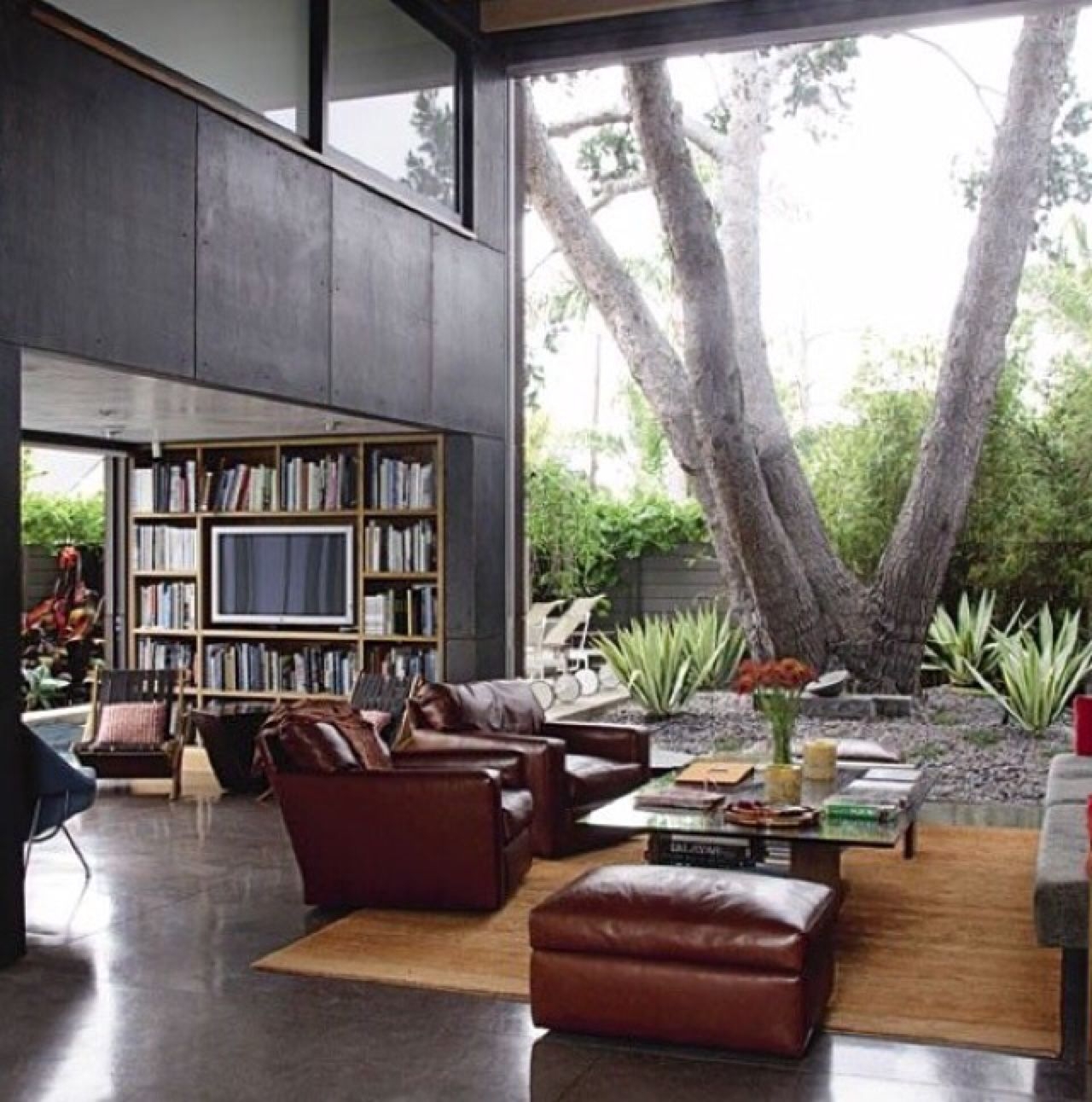 The living room, with its rich brown concrete flooring and smooth steel panelling, opens on to a courtyard with a huge sculpture in the form of an Aleppo Pine tree.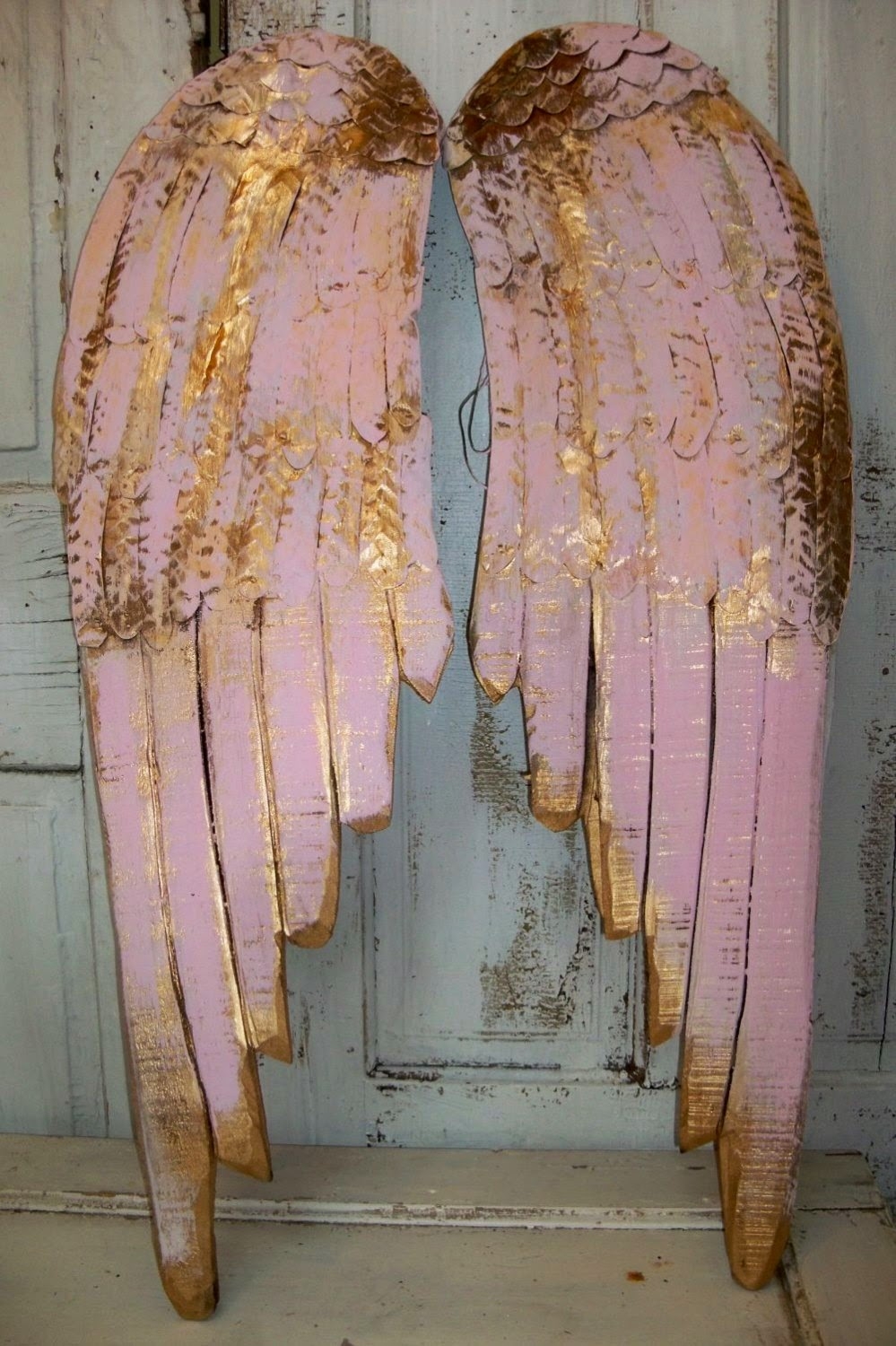 Angel wings large wood metal carved wall sculpture french decor pink shabby chic hanging accents home decor Anita Spero. $180,00,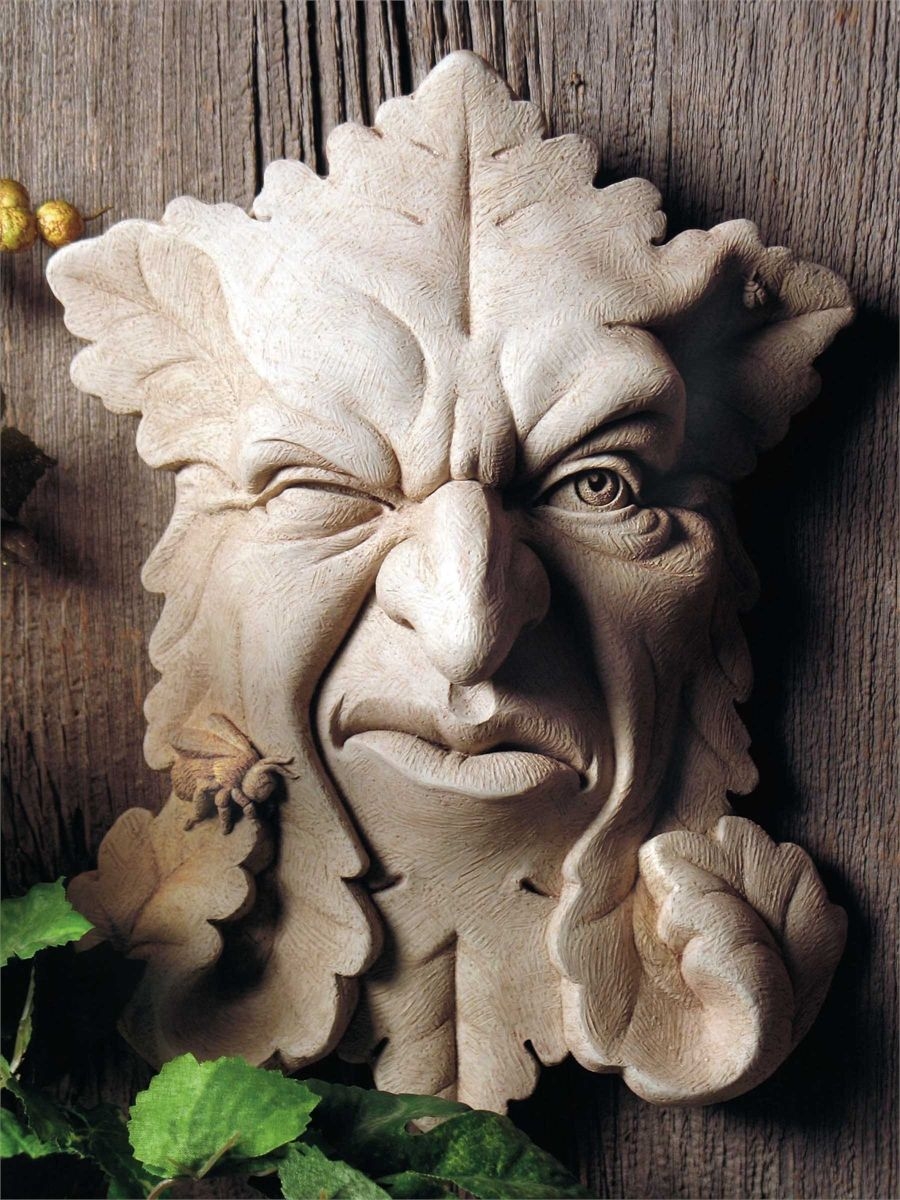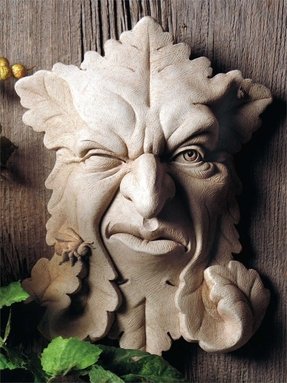 Original sculpture made of high quality stone. Designed for mounting on the wall. Suitable for indoor and outdoor use. It is resistant to rust and harmful weather conditions.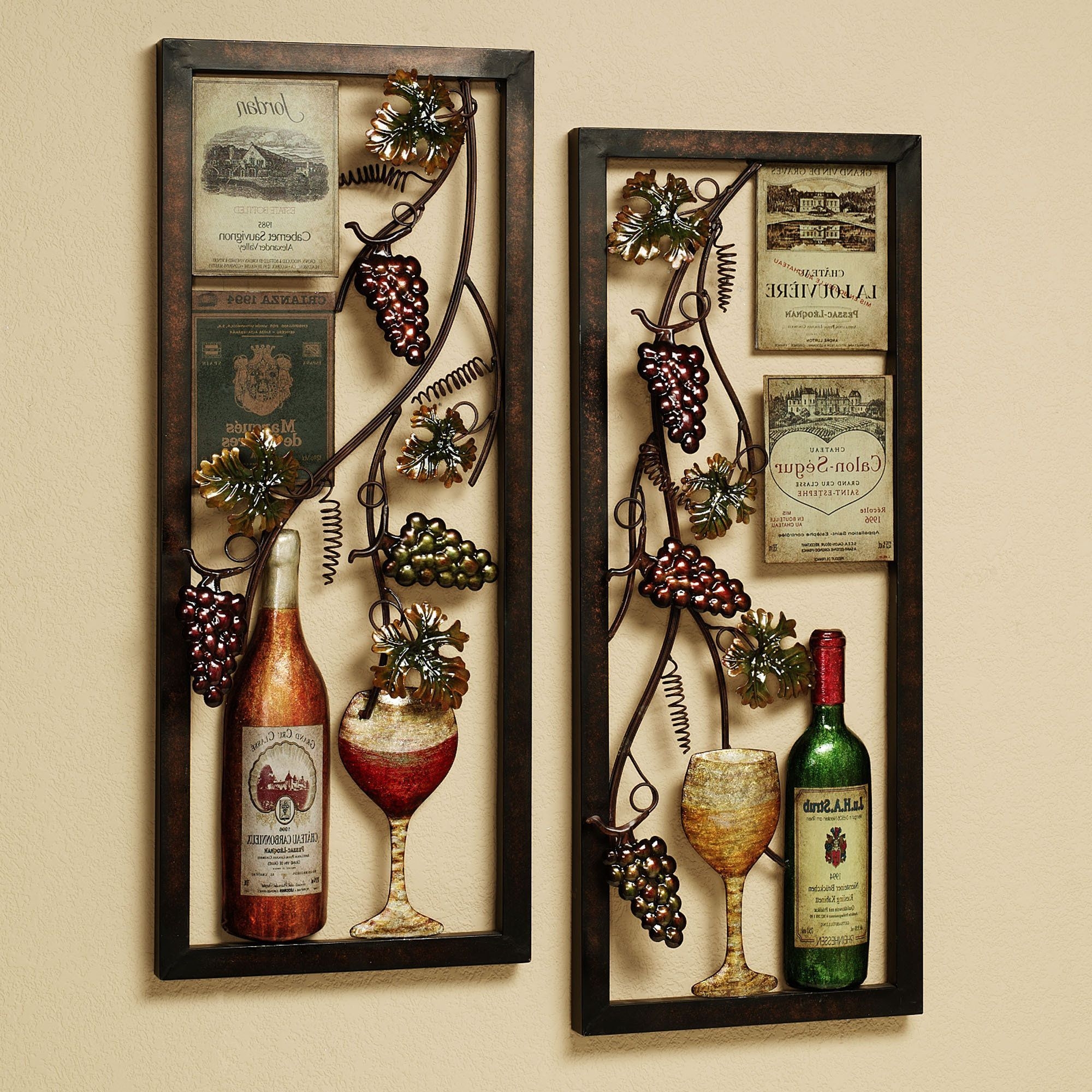 ... large-wall-art-for-decorate-home-bar-wall-decors-favorite-large-wall
- Foyer Pictures From HGTV Dream Home 2014 on HGTV Love this piece of ancient wood used as art.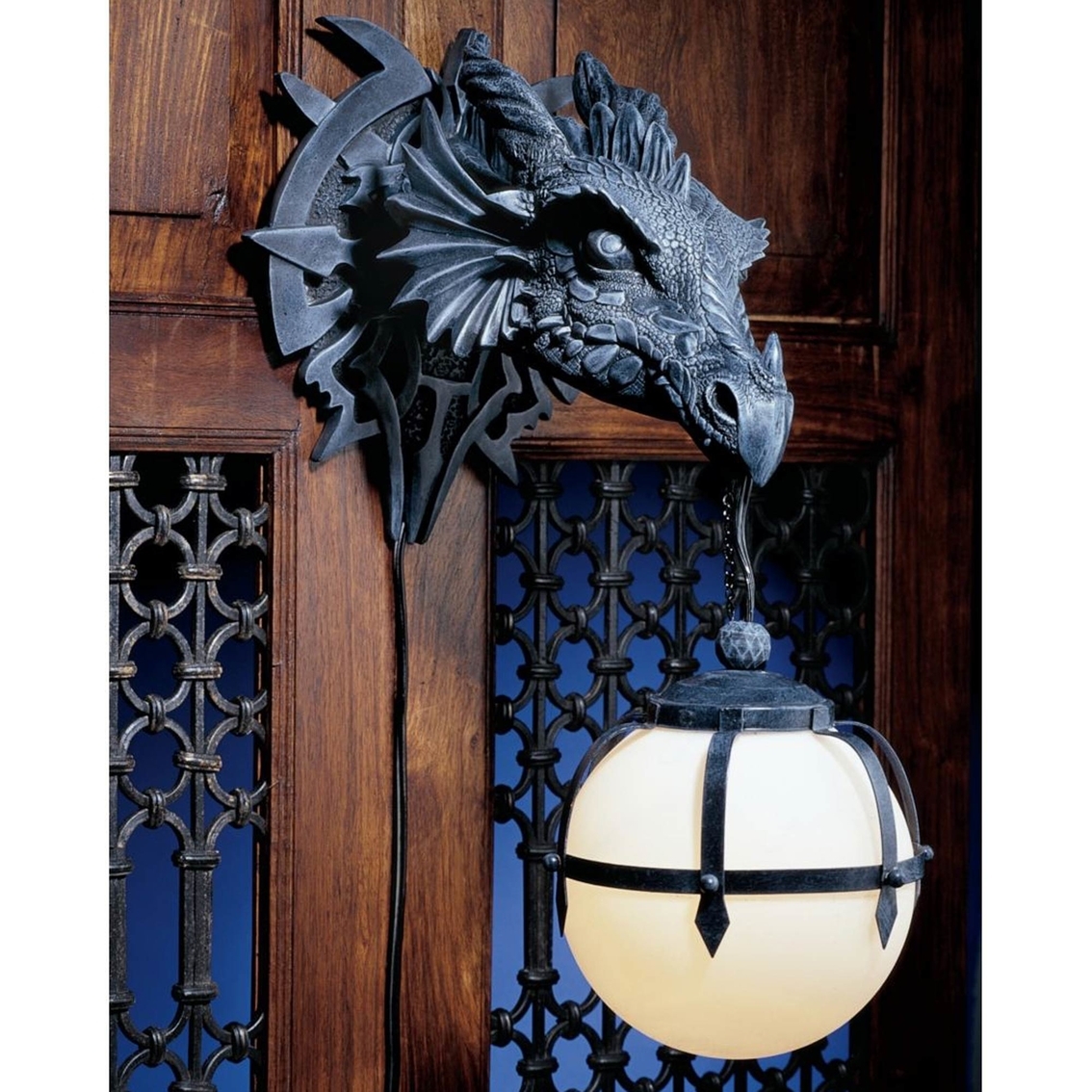 Wall sconce with dragon theme. Round lampshade is made of glass and gives warm tone of light. Sophisticated addition for all kinds of interiors according to taste.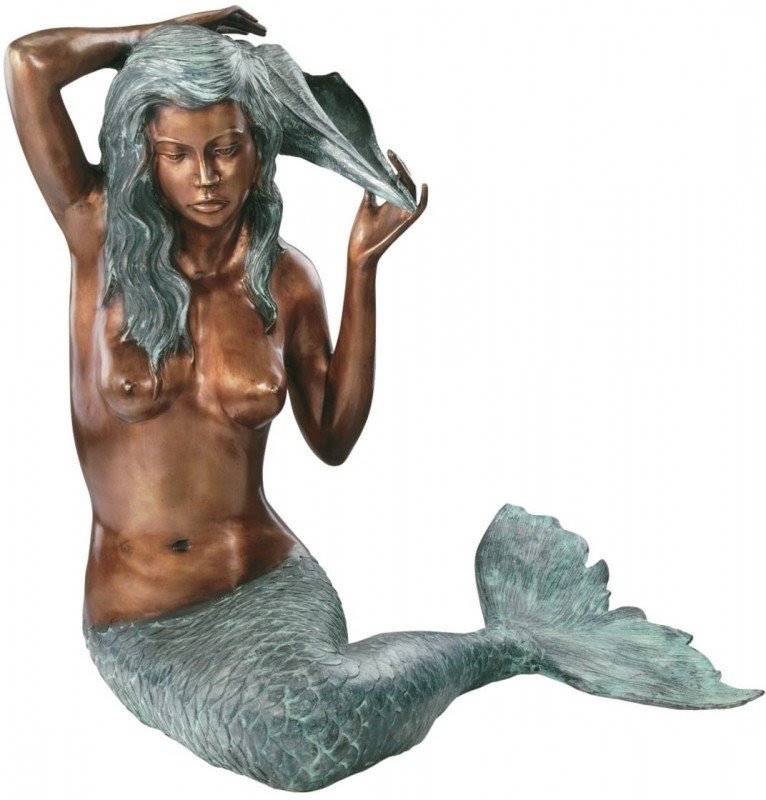 Mermaid of the Isle of Capri Large Statue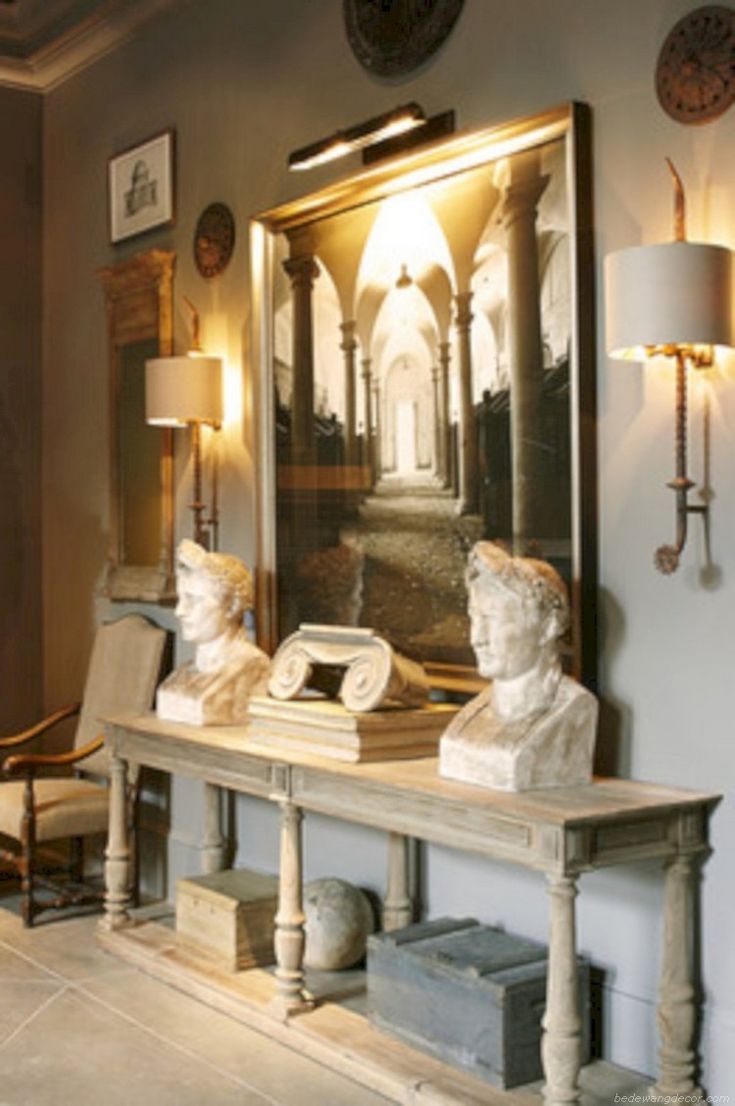 foyer in grey with sculptures in white & large architectural painting or photo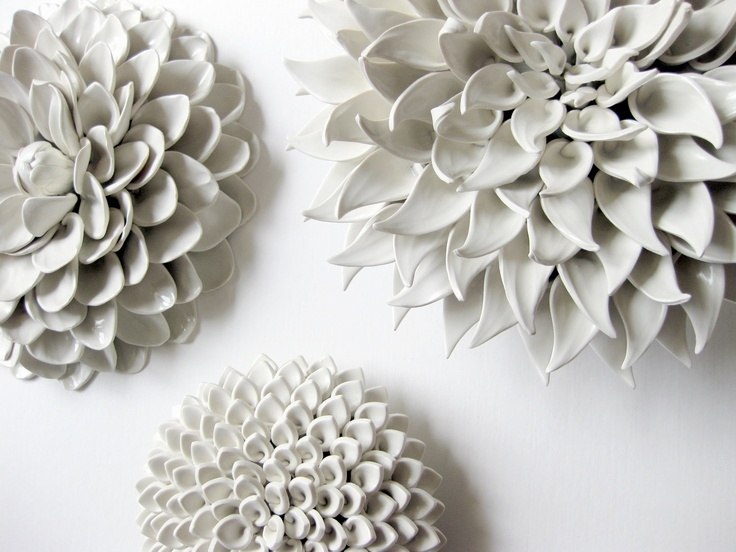 nice idea for wall flower sculpture for a home or office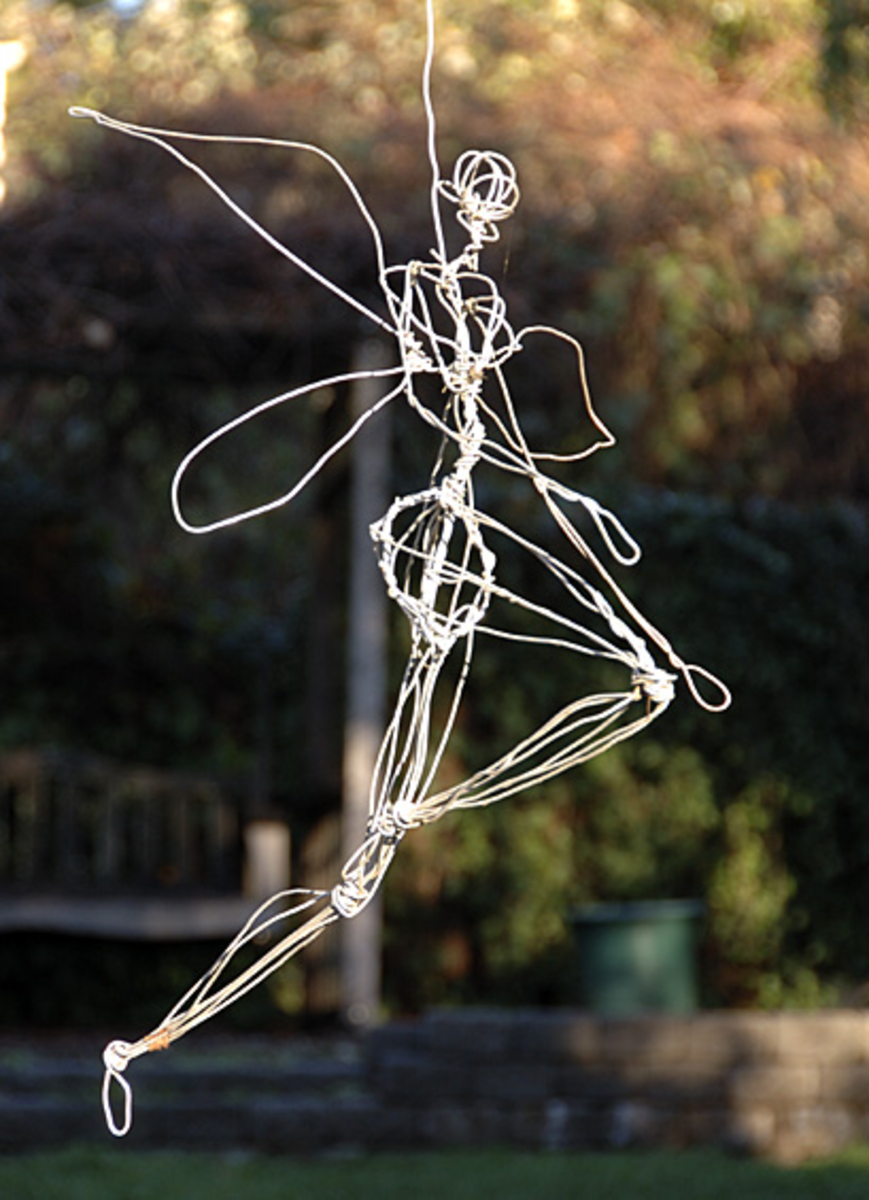 There is an adundance of craft tutorials for the home...but what about the garden? Well if you fancy adding individuality to your outdoor space,...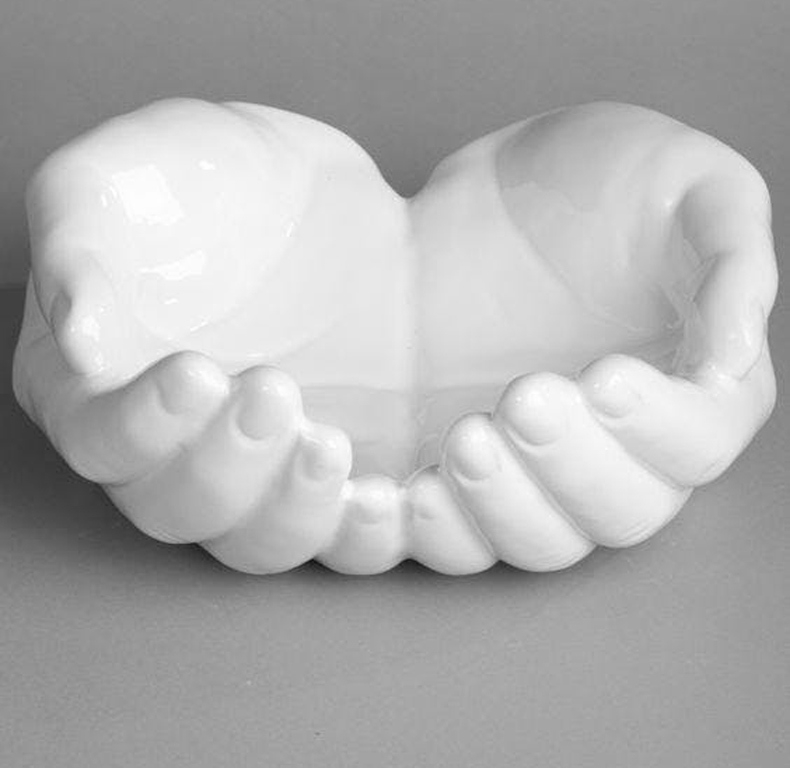 White Ceramic Hands Dish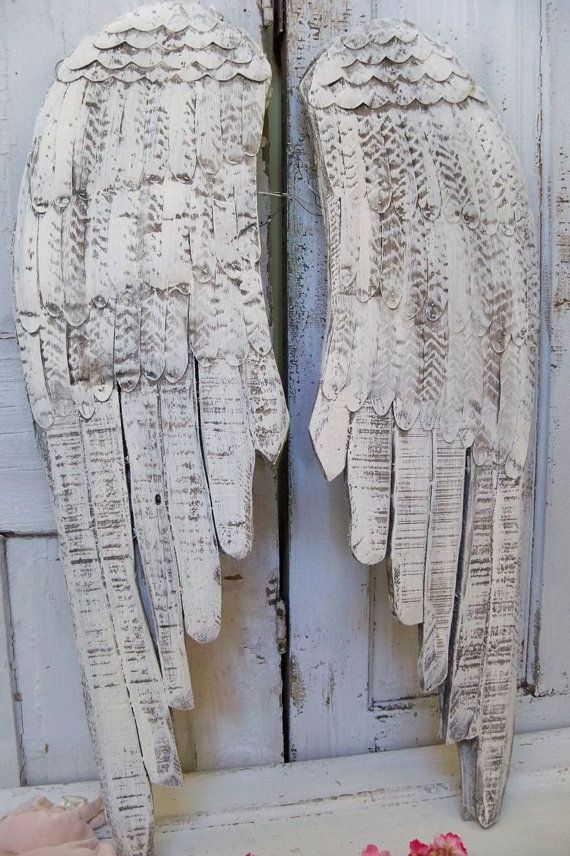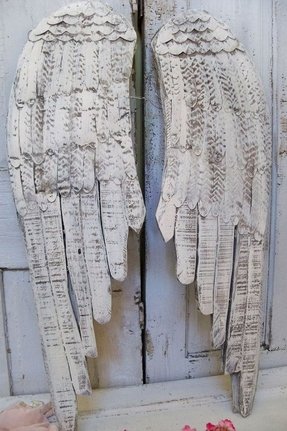 Off white distressed wings wooden wall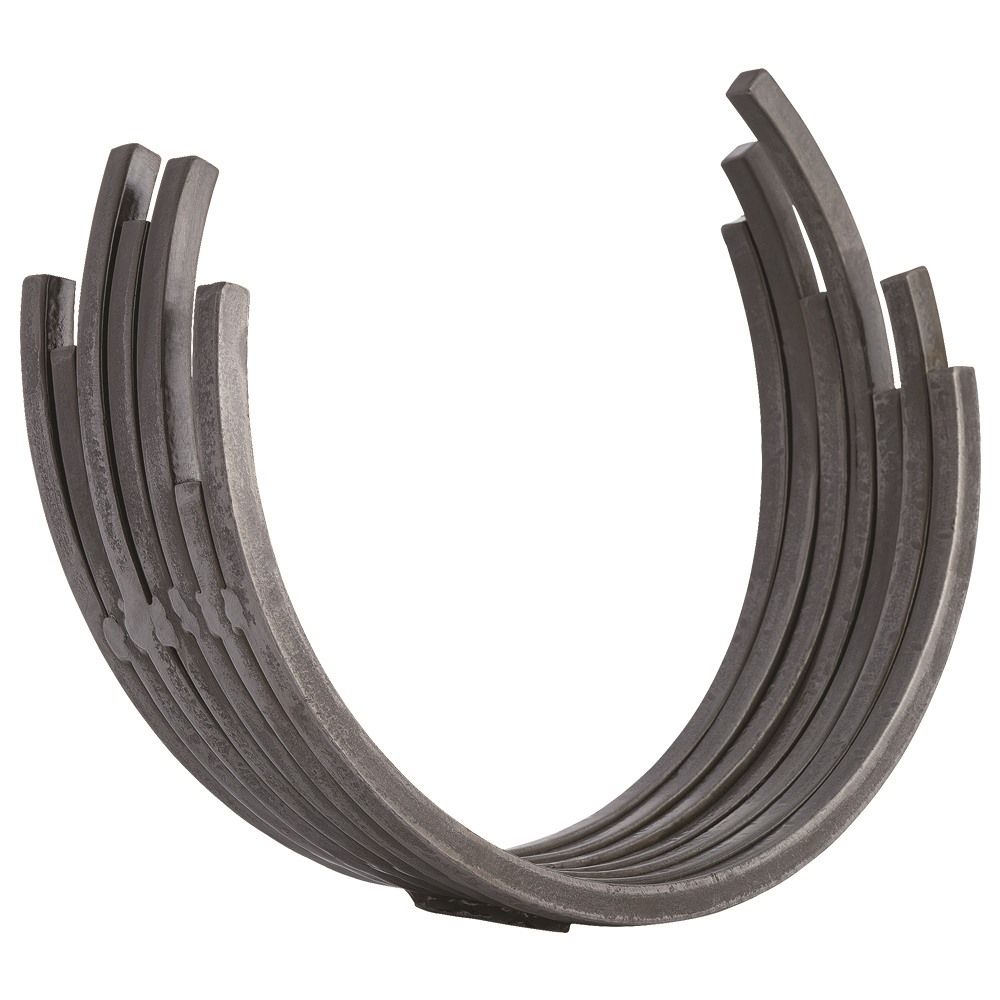 Rodney Large Sculpture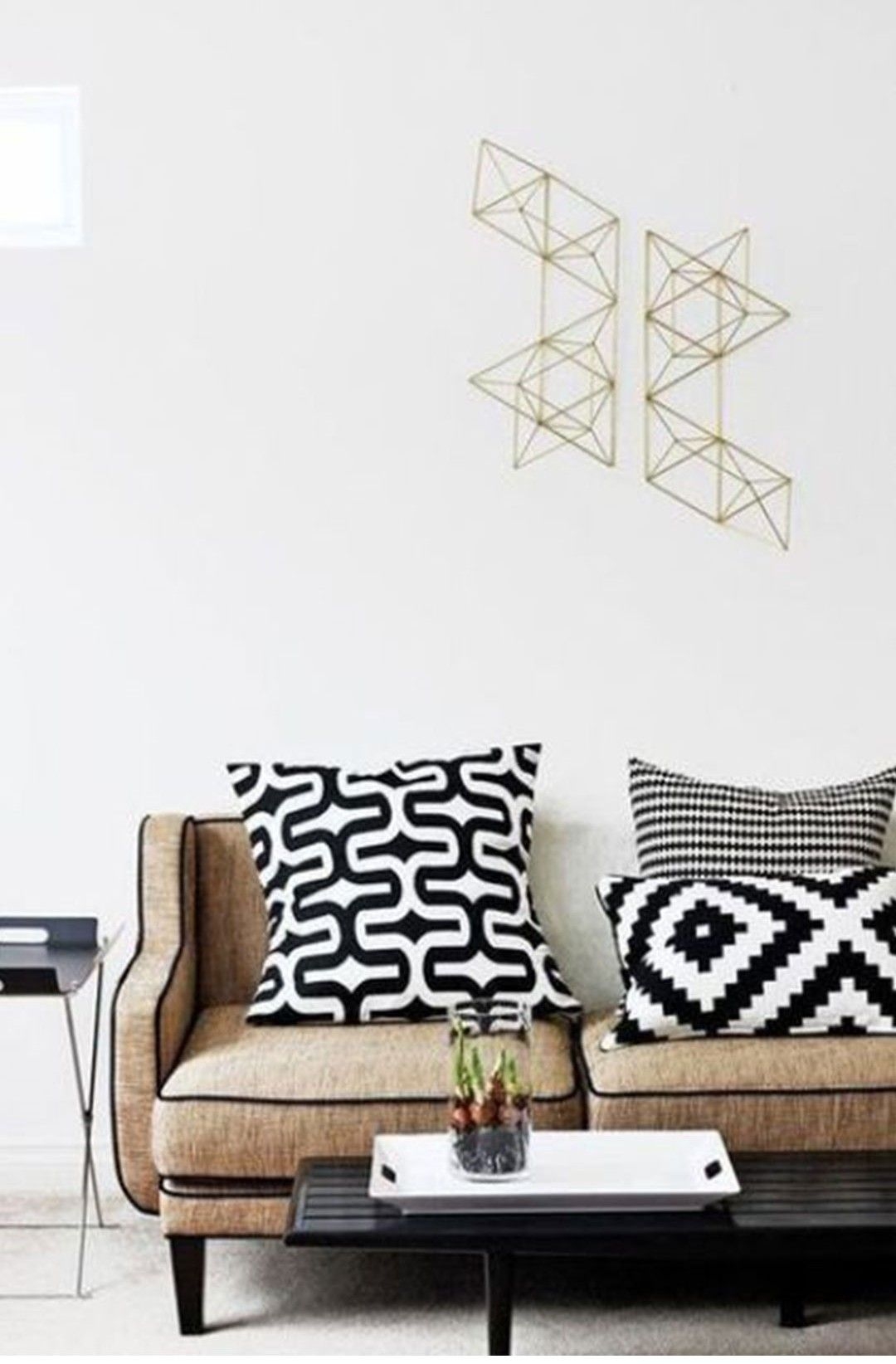 Large Brass Abstract Himmeli no. 1 / Wall Sculpture / by HRUSKAA

Small, but beautiful sculptural spheres made of clear vinyl tubing, pliable wire and gold spray paint. These lightweight elements are durable and they can create stylish and decorative accents in any room.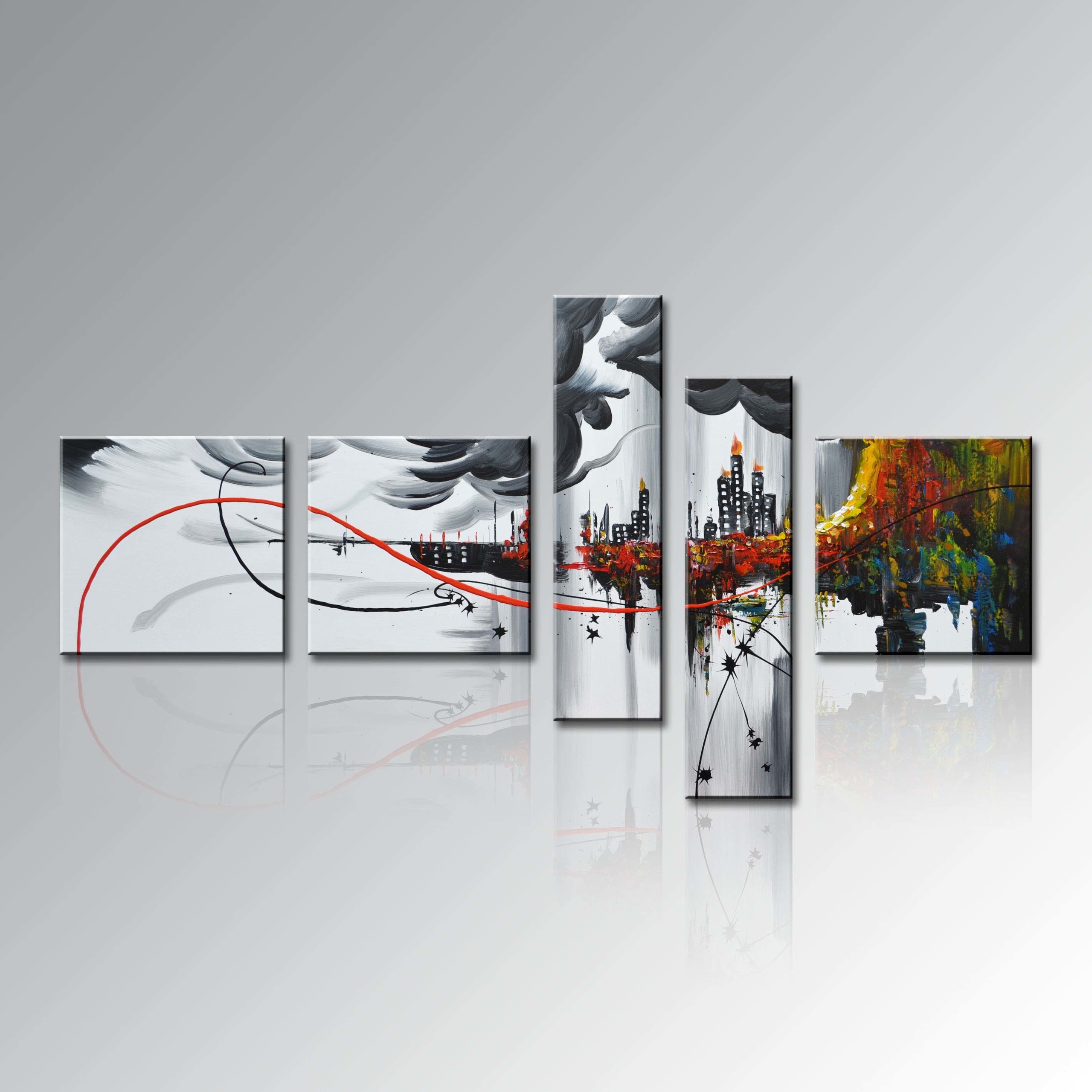 Modern Framed Home Decor Wall Art Abstract Oil Painting on Canvas ...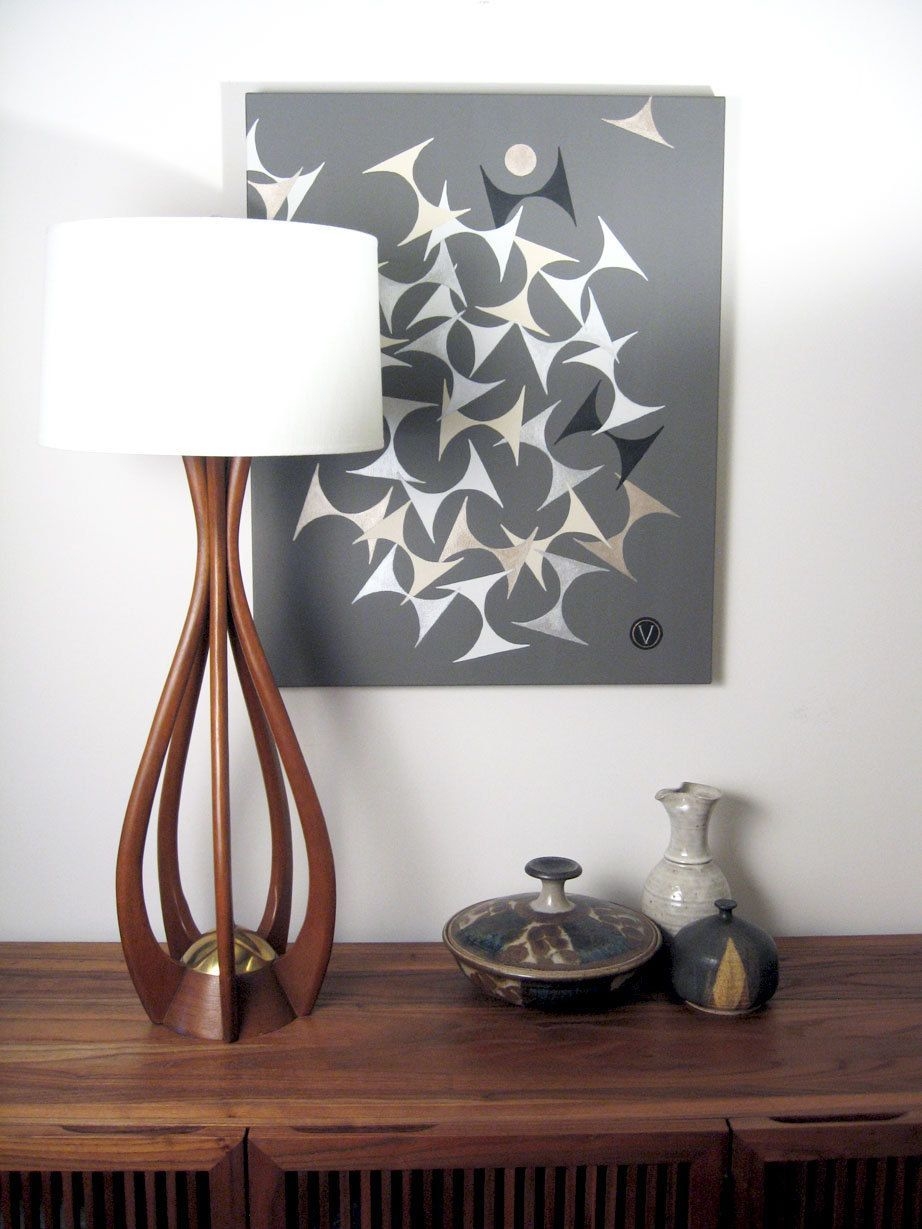 MidCentury Danish Modern Walnut Biomorphic Lamp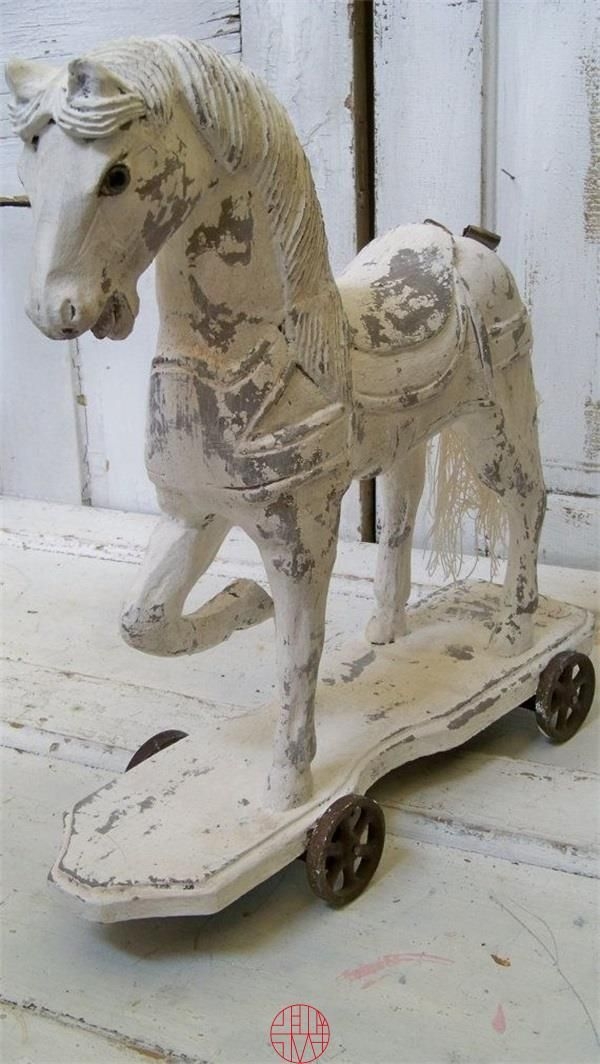 Large wood horse hand painted gray white rusty wheels French Nordic inspired wooden sculpture Anita Spero on Etsy, $270.00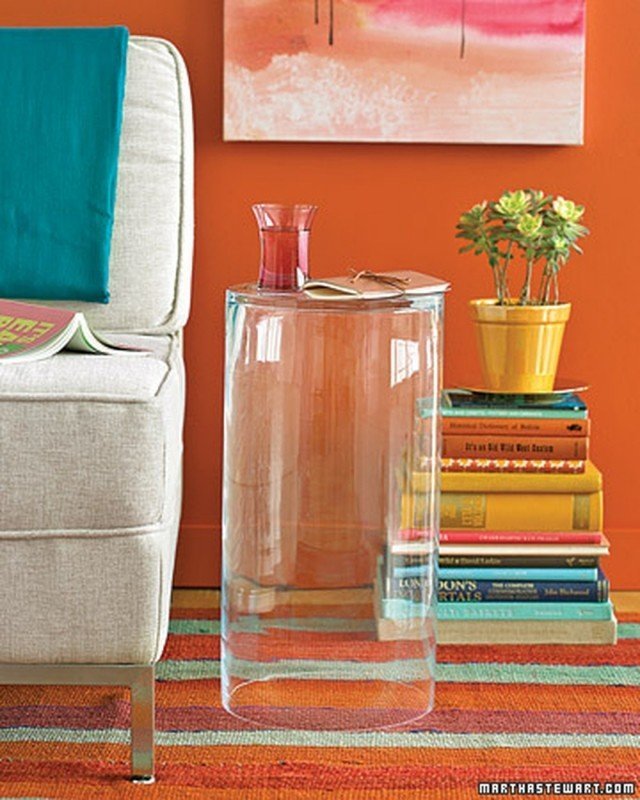 Quick Side Table | Florists rely on sturdy, high-volume vases to house and hydrate their stock, but with a simple flip, one of these hardworking holders (in 1/4-inch or thicker glass) can also do a stand-up job as a sleek side table. Leave one unadorned a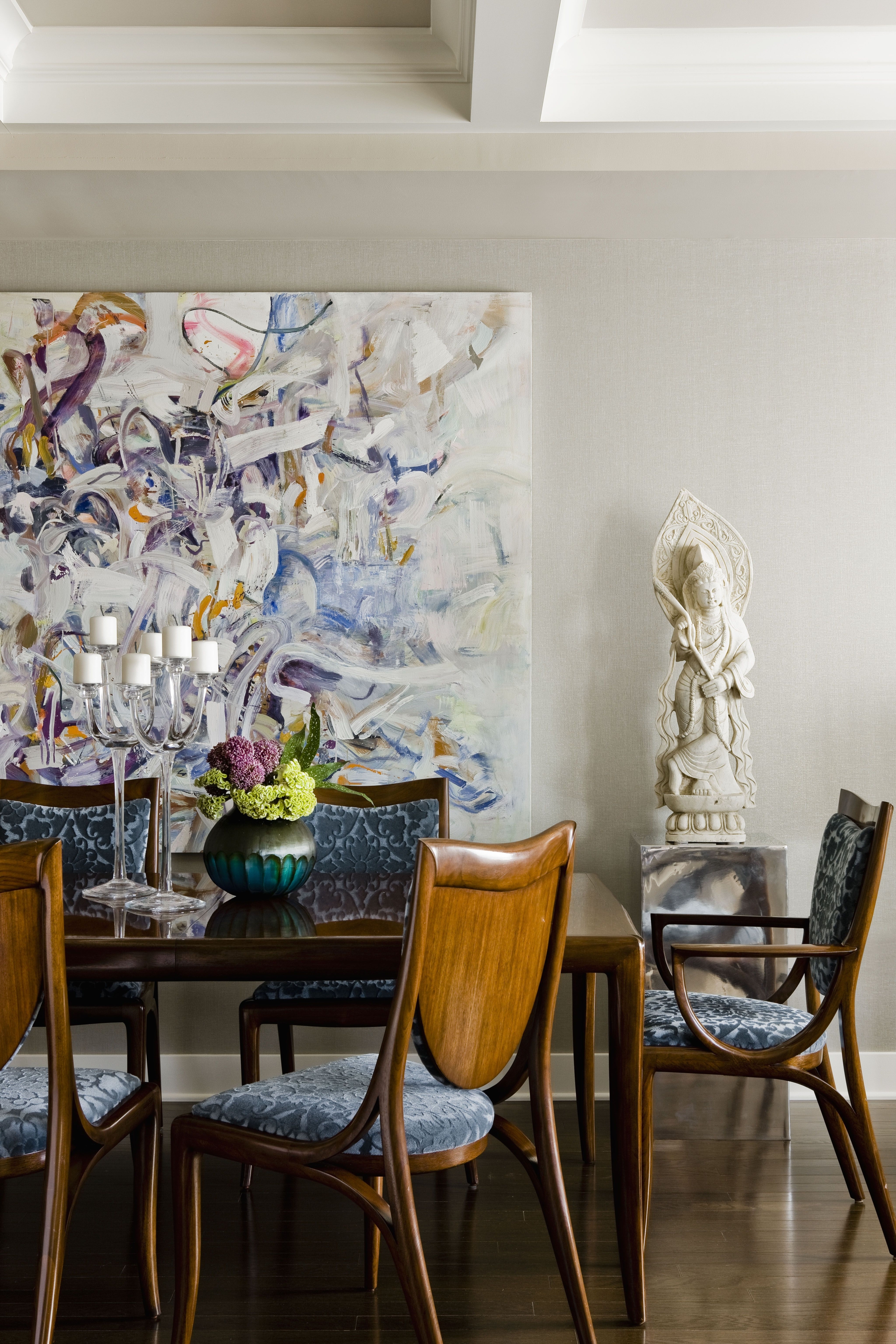 The designers cleverly chose a polished steel base for an Indian marble sculpture in the dining area of this Back Bay condominium. Photo by Michael J. Lee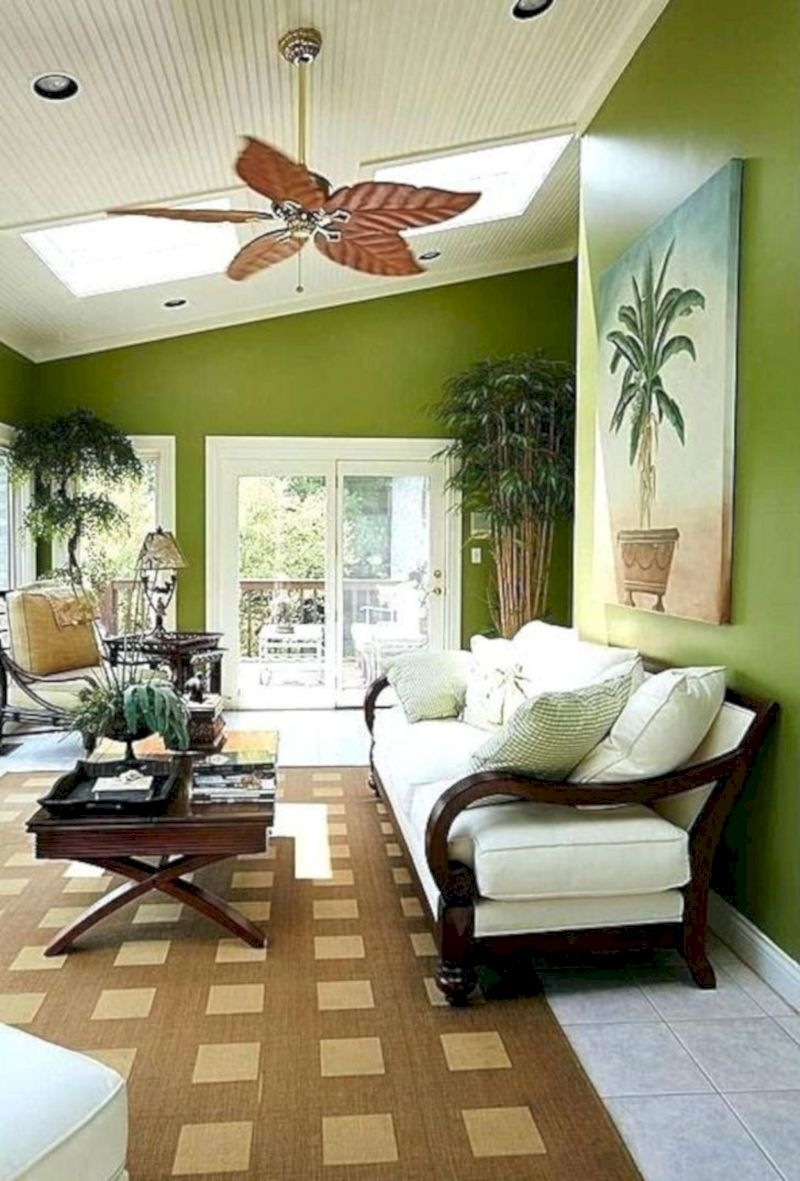 ... | Home Decoration by , Like designer home decor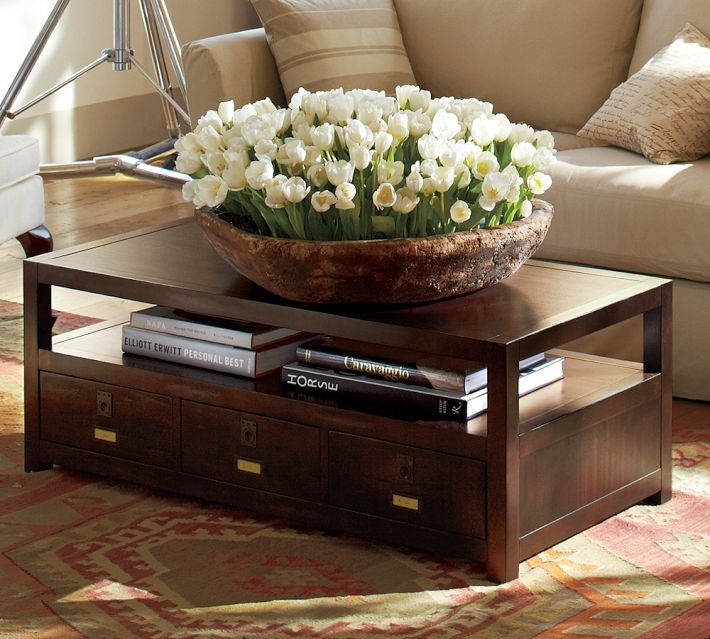 I love this coffee table! Been looking for one for two years and this one has just the right amount of storage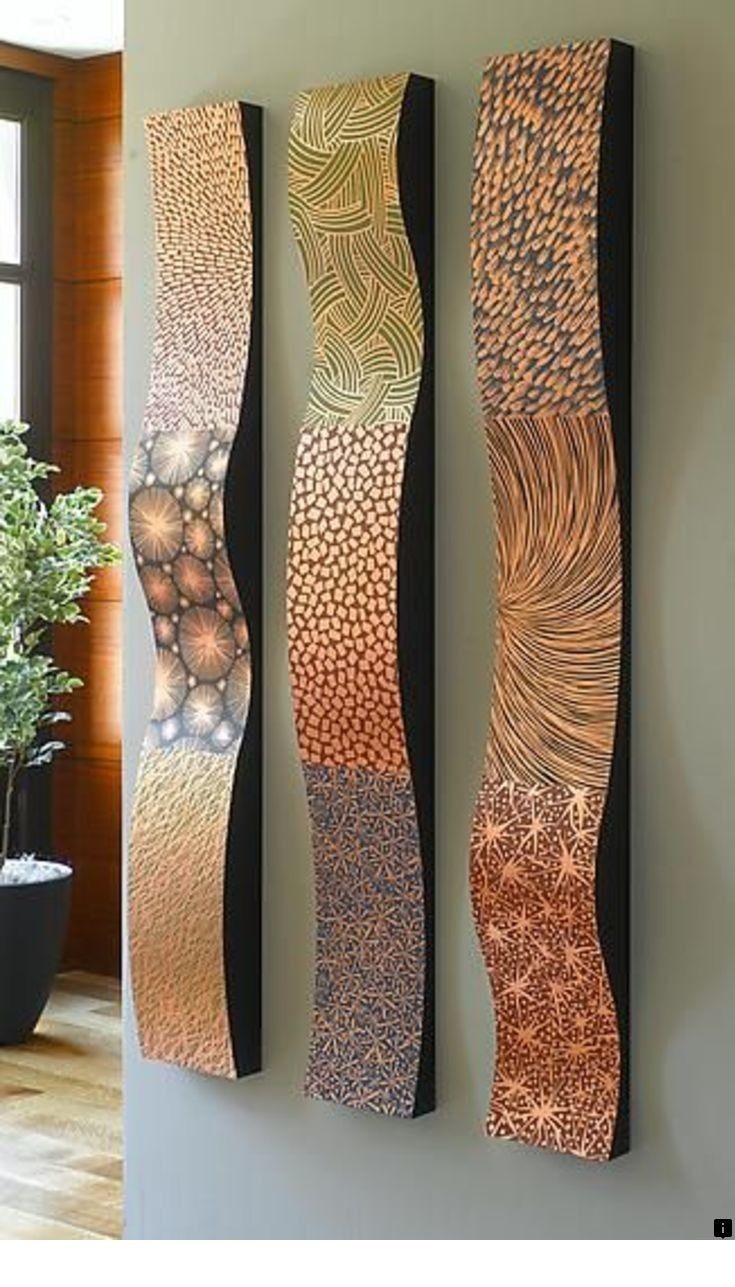 What you can see in this project is: the inspiration of nature, the cerebral process of design,and the love for metals. That's why this 3 panels of sculpture for home decor are so intresting. Animal motifs, copper and gold colors and wavy carving of the metal.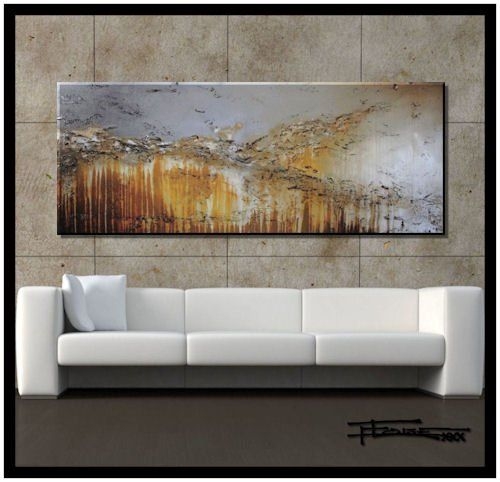 We're always on the lookout for ways to make oversized art on the cheap. Prices for large framed pieces can be sky high and that's not always in the budget. This idea makes good use of panel insulation and would make one heck of a pin board for your home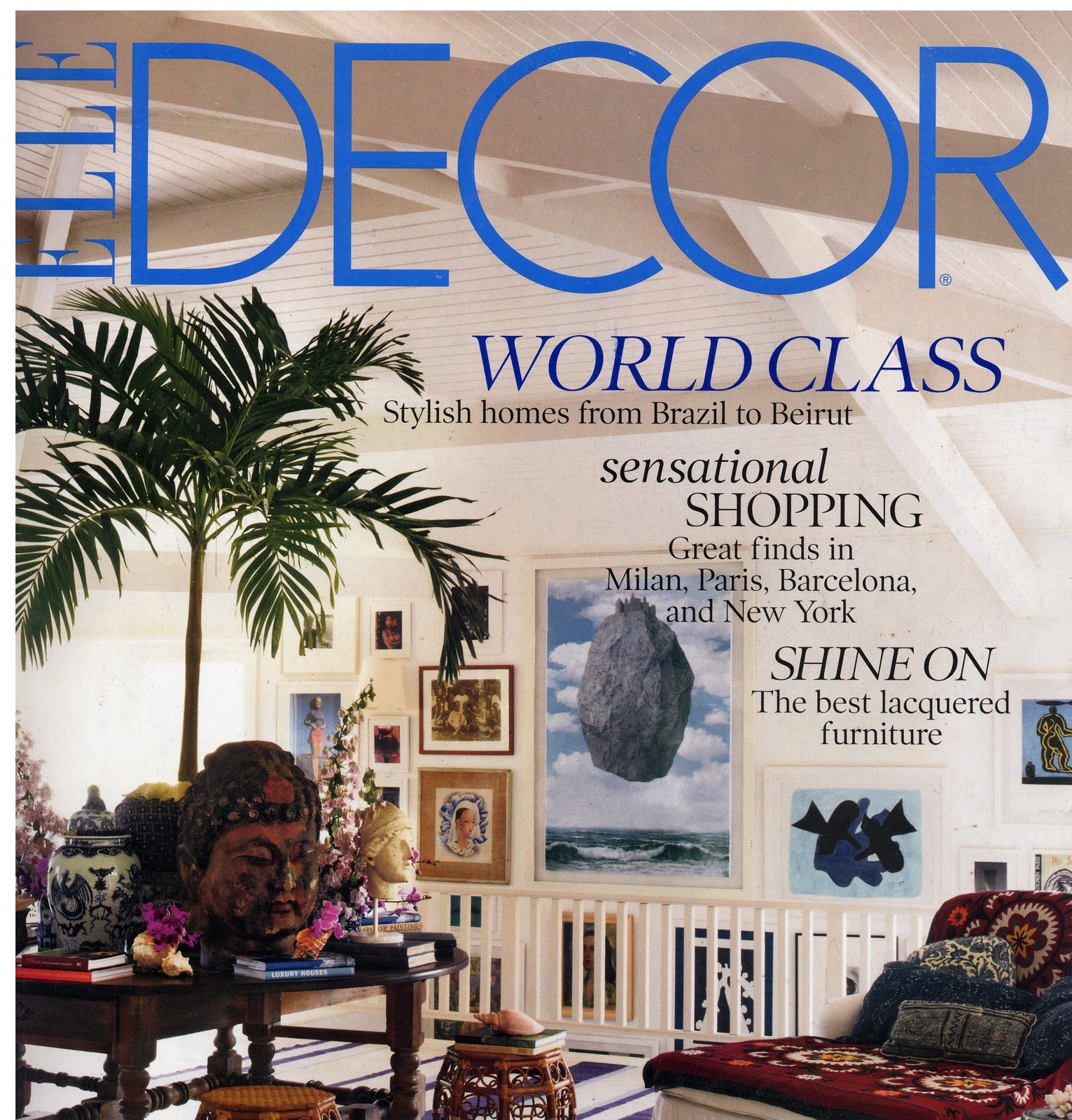 A Beach House in Bahia,with cool global textiles & sculptures. Elle Decor, photo Simon Upton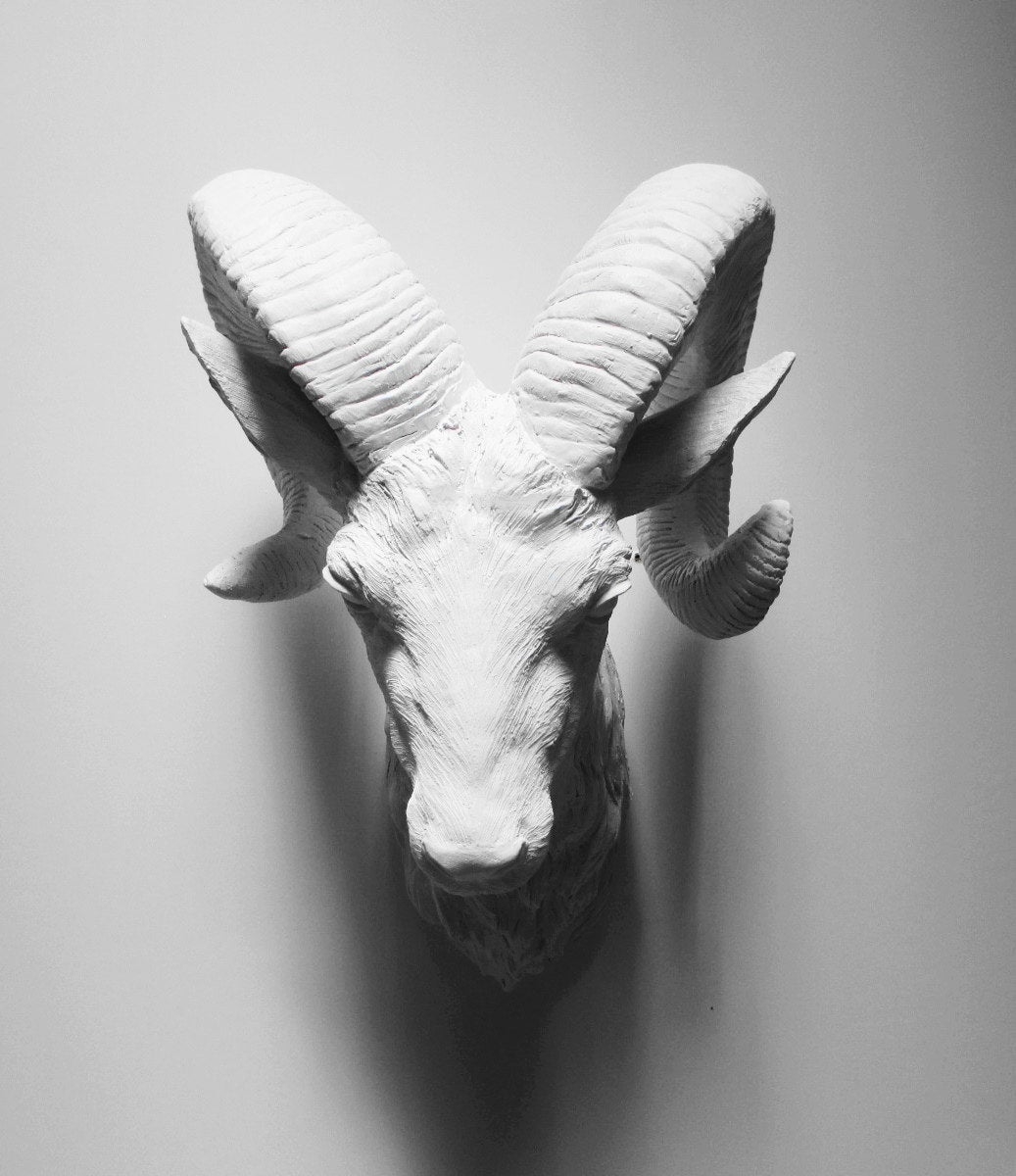 Bélier, tête de bélier grand, tête Faux empaillés, Animal, blanc Ram fausse tête, taxidermie blanc, Hodi Accessoires décoration, bois, Ram, ...