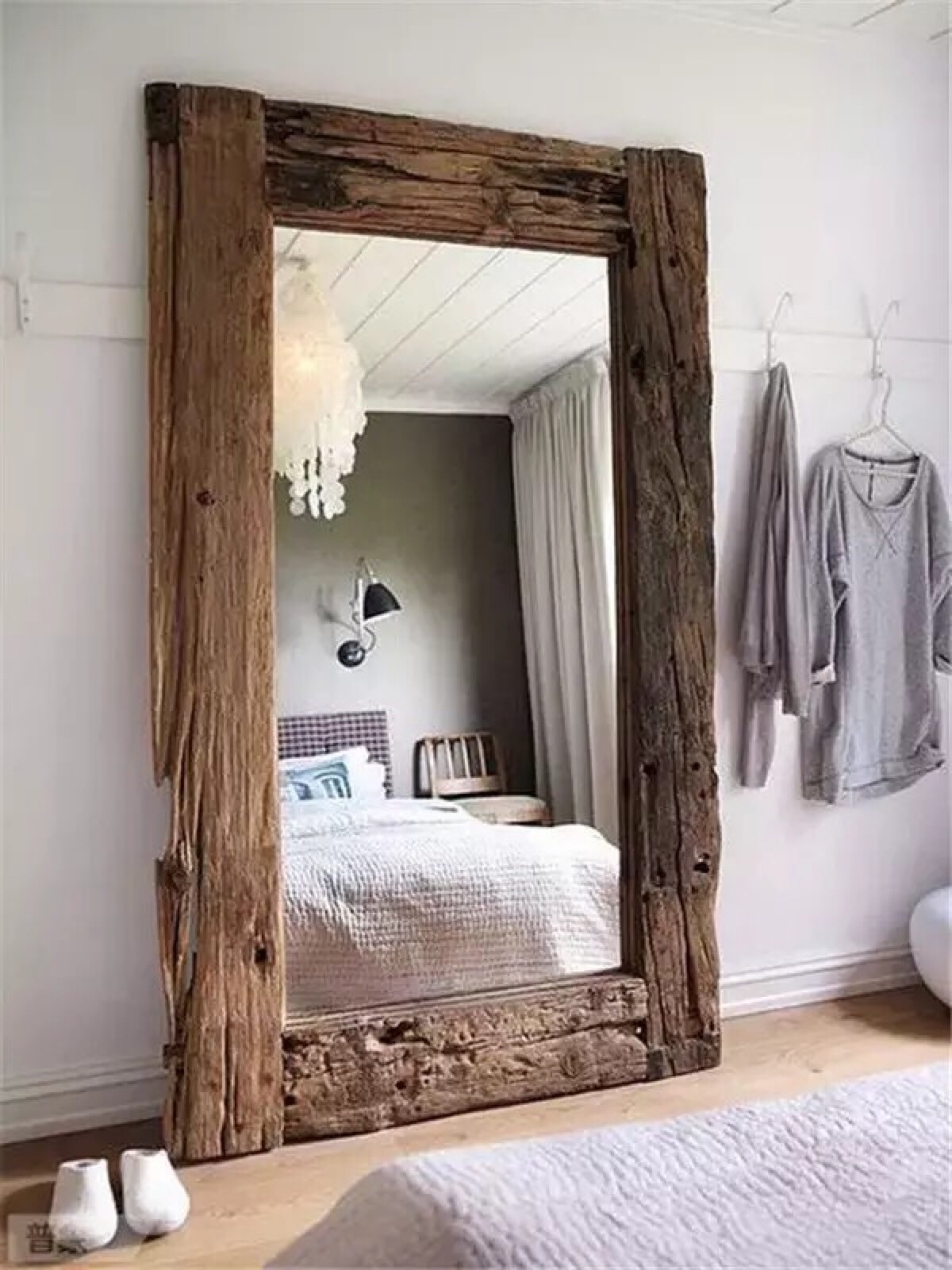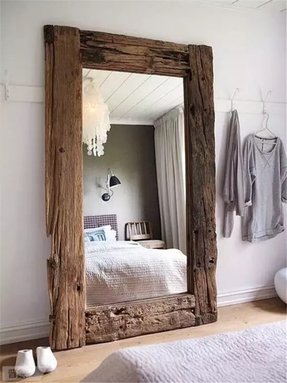 The large wall mirror makes the interior a unique mood. Beautiful frame from the raw wood beautifully highlights the mirror pane and makes the whole look very stylish and brings a note of rustic atmosphere.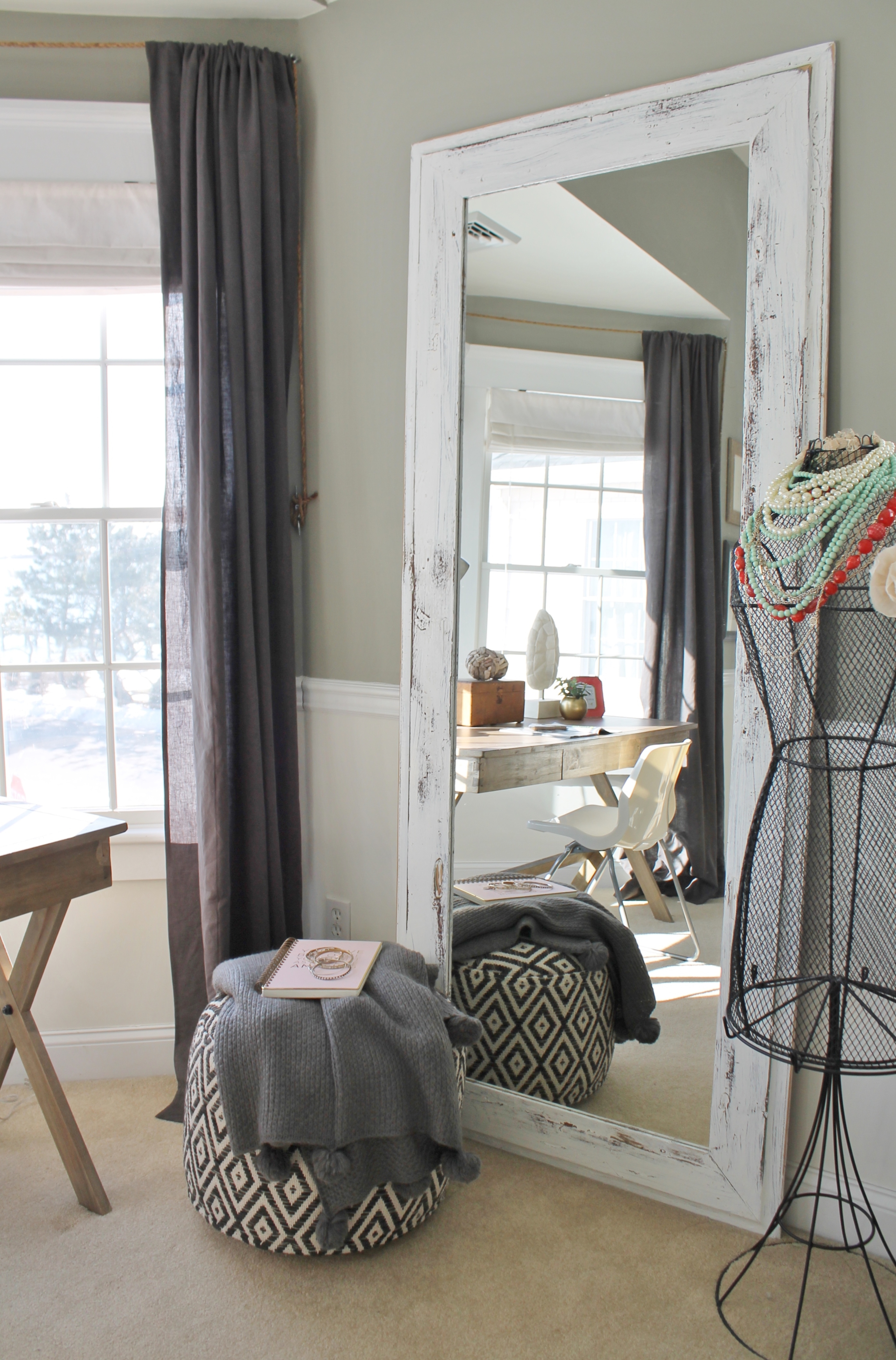 Large-sized and practical wall mirror in rectangular shape. Its solid wooden frame is finished in neutral white color and it features old stylization. The whole mirror is practical and decorates indoors.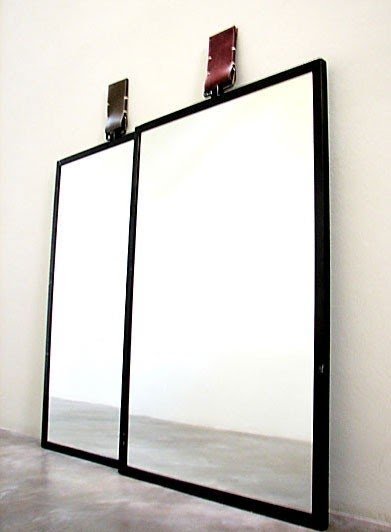 This rectangular wall mirrors with leather straps constitute a marvelous example of modern design. Stylish and elegant, yet preserving the simple form, will embellish every modern interior.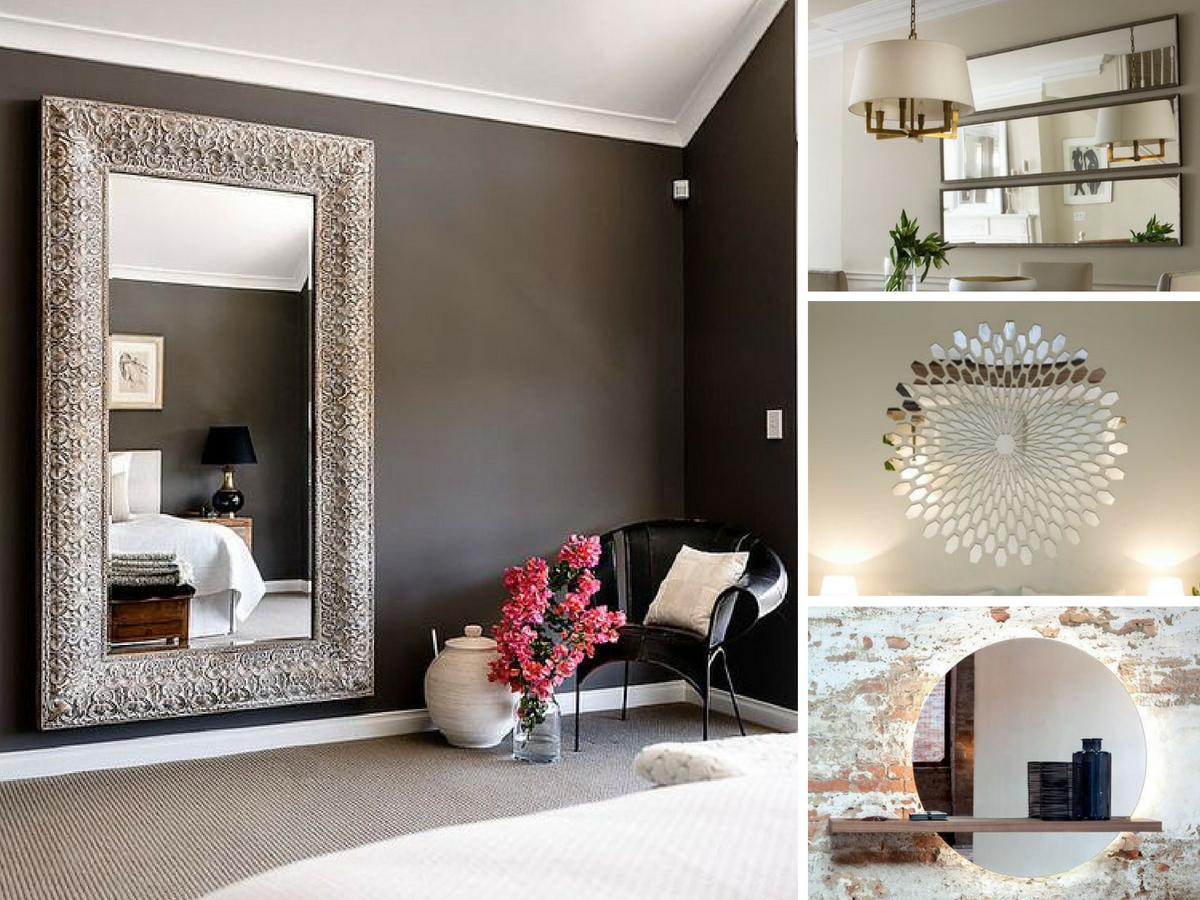 Cozy and elegant composition of furniture in a space-efficient bedroom, furnished with an accent chair in the corner made out of black plastic, fitted with some decorations and a large mirror on the wall with an ornamental frame.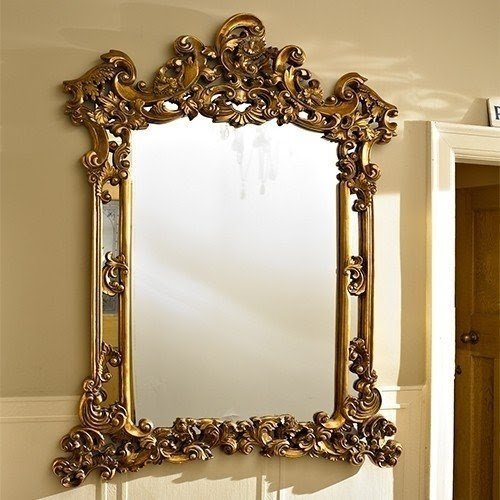 Ornately finished, this extra large gold wall mirror will bring in some classic touch of refinement. It can be both a bathroom mirror as well as a corridor one, welcoming your guests with a prestigious ambience.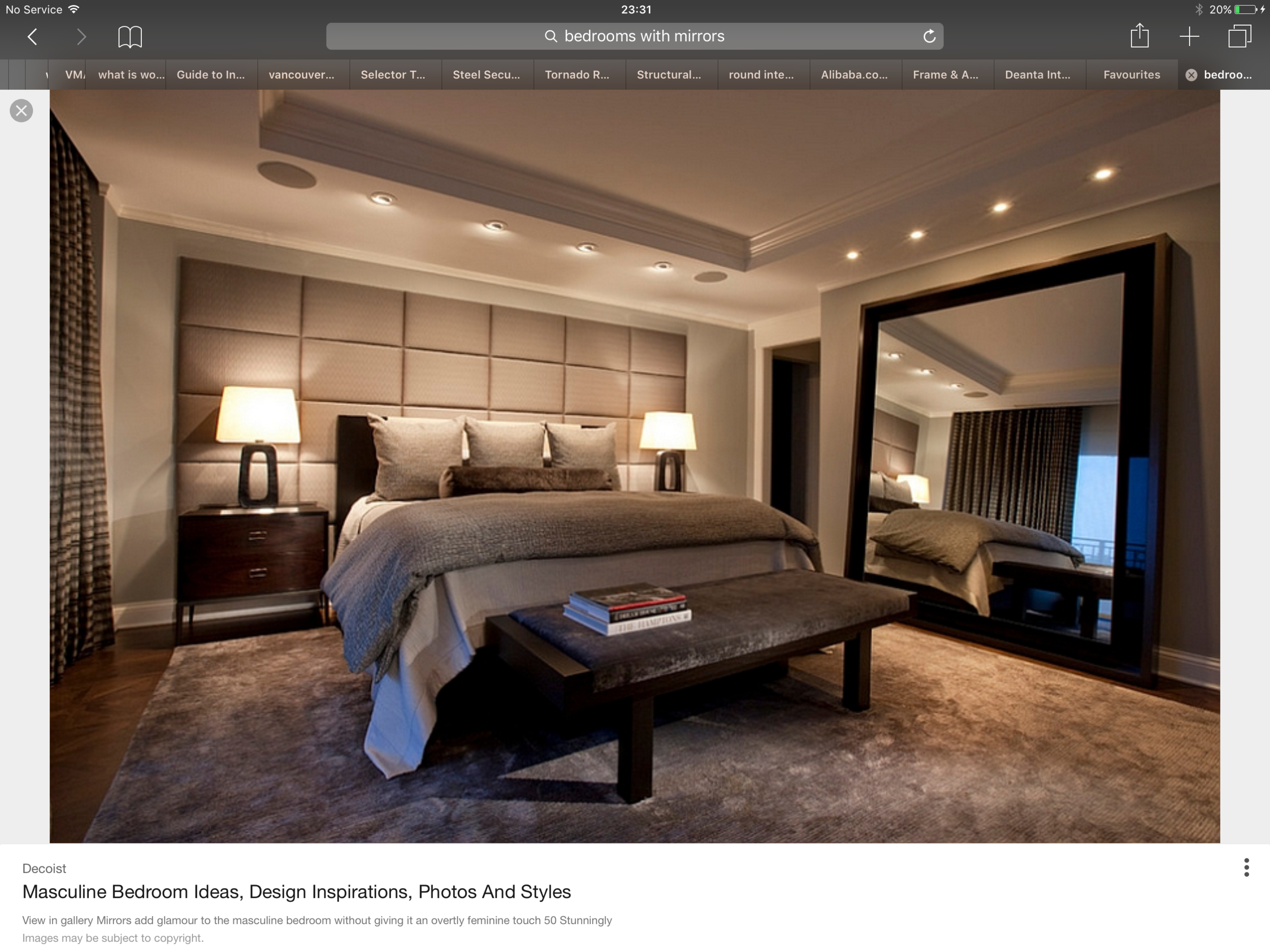 This room shows us a fantastic solution for transforming a small room into the "bigger" one. It is enough to put a large wall mirror like this one and the effect is extraordinary! This large wall mirror with black frame looks gorgeous.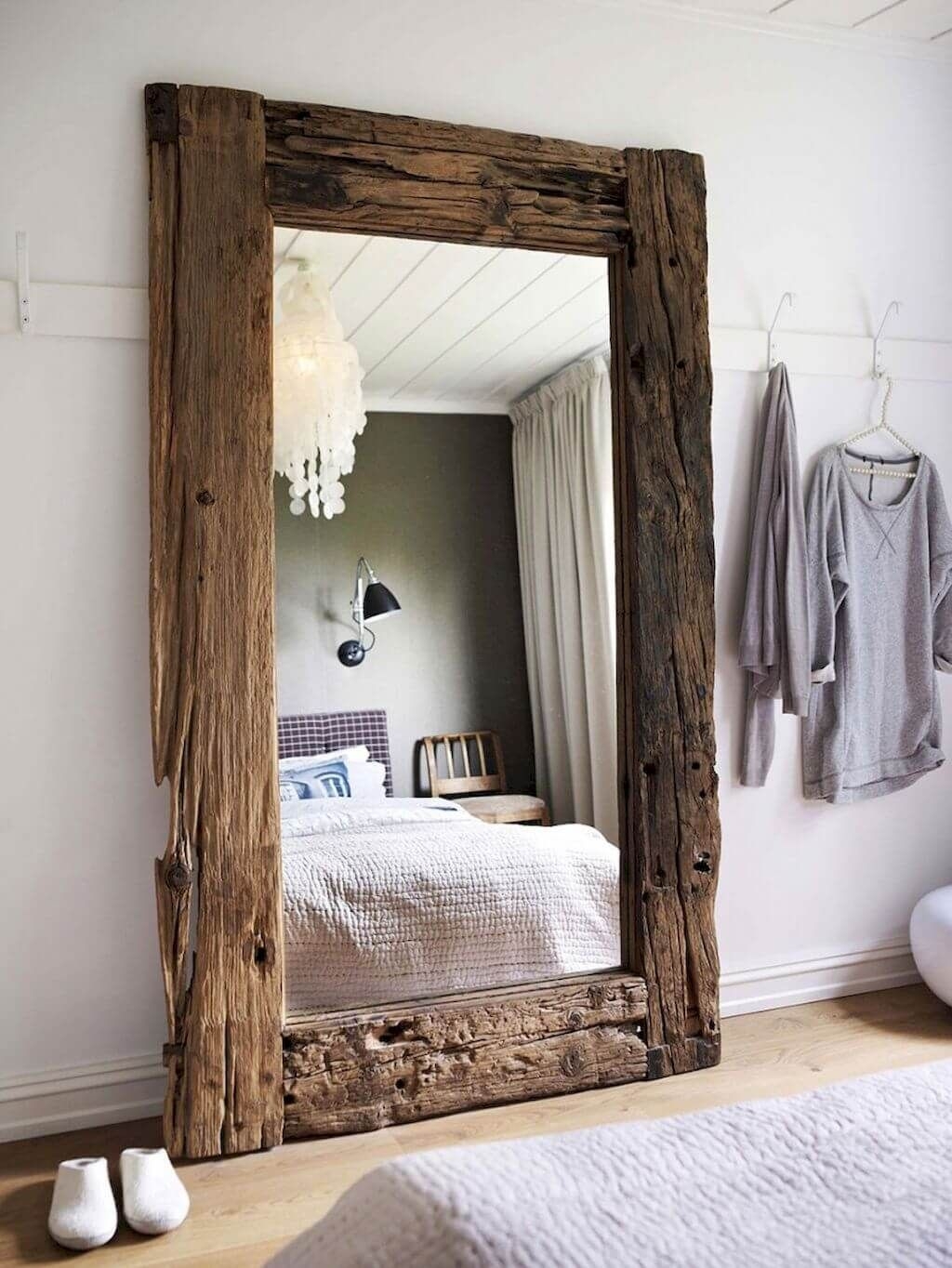 ¡No me puede gustar más este espejo! In love!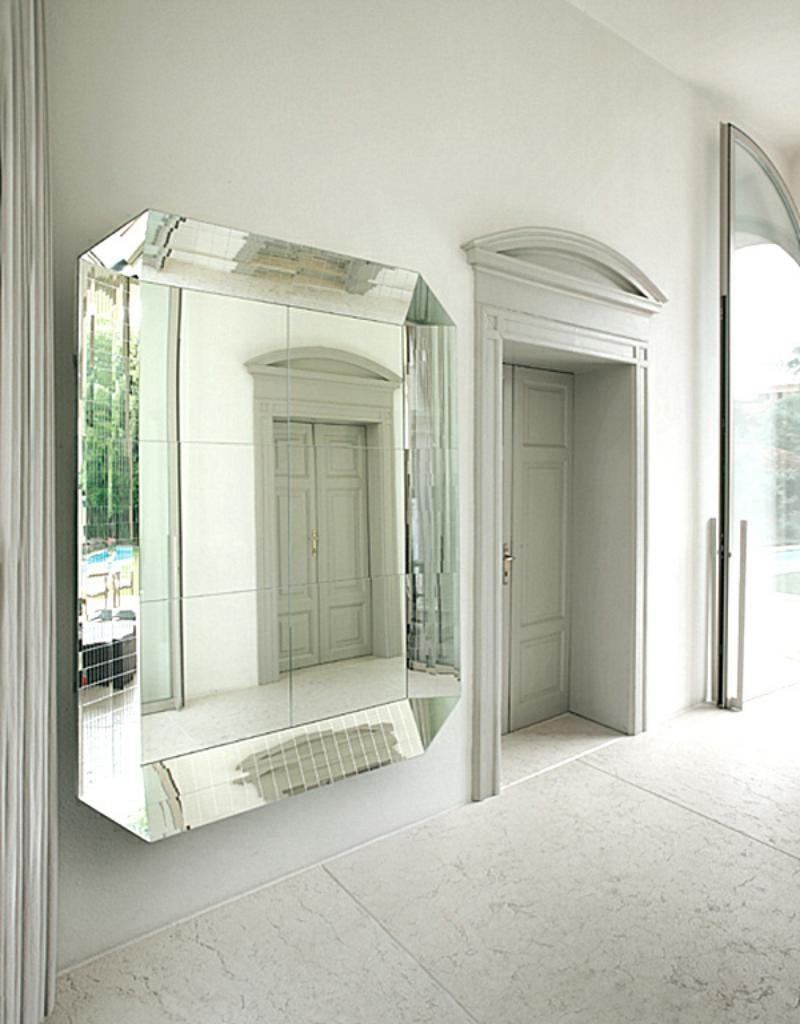 Mirrors can add architectural interest, especially when they feature ...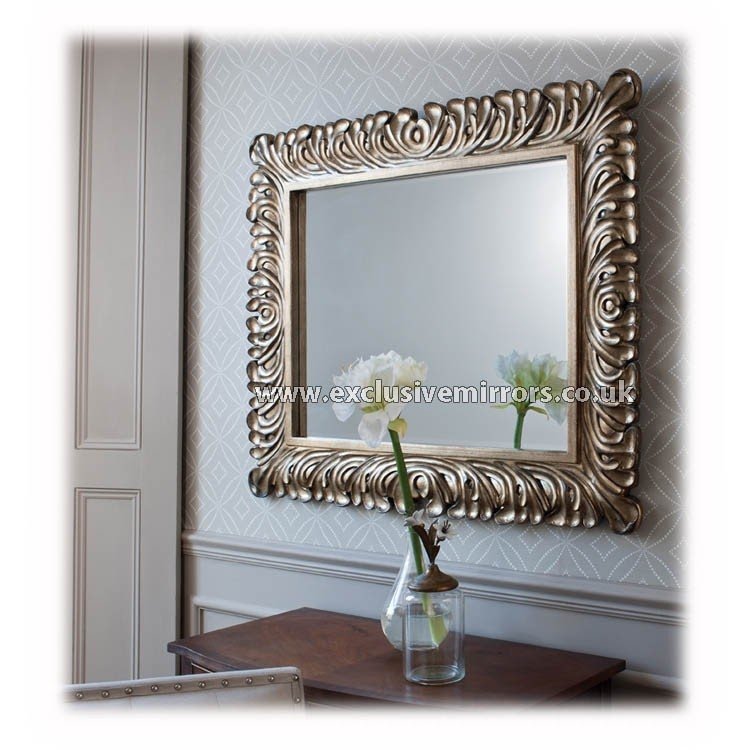 Large Champagne Coloured Framed Wall Mirror 109 x 92cm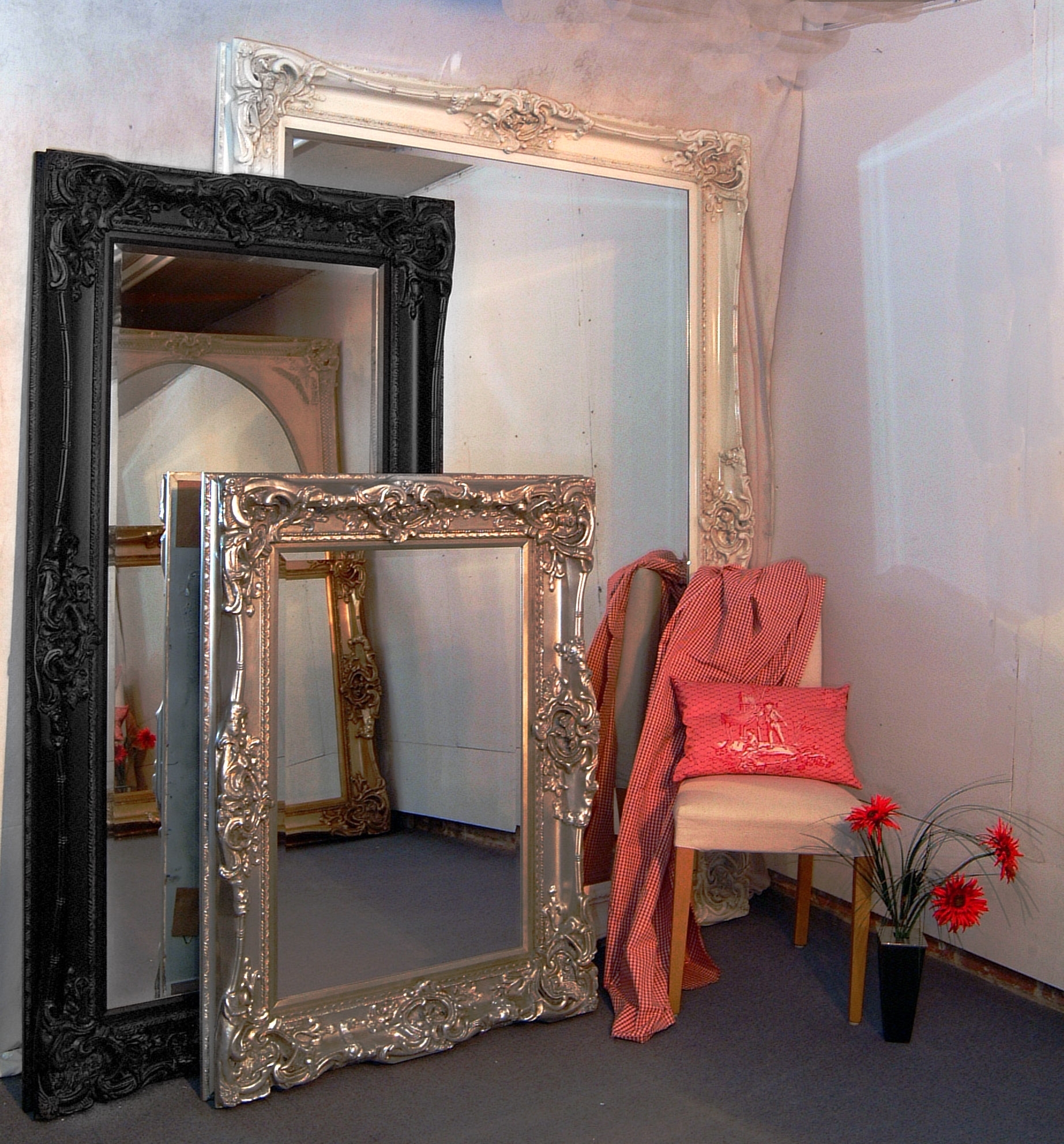 A breathtaking collection of wall mirrors in different sizes. Each of them features a highly decorative frame with beautiful, curved accents. The frames come in a pure black, matte ivory, and glossy silver shade.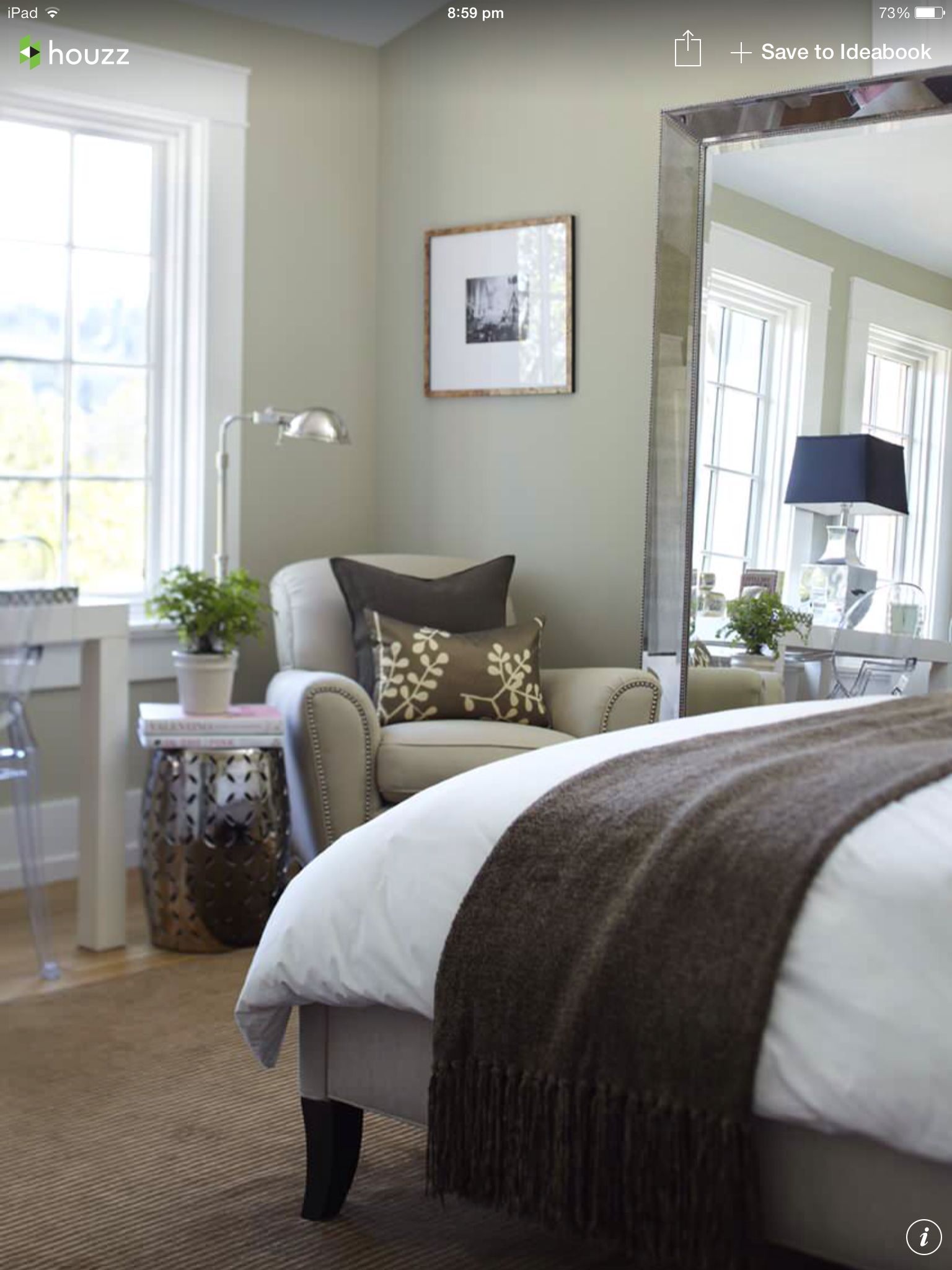 Benjamin Moore -Gray Mirage--An understated green with grey tones, gray mirage invites relaxation and calm. Perfect for 2nd master or study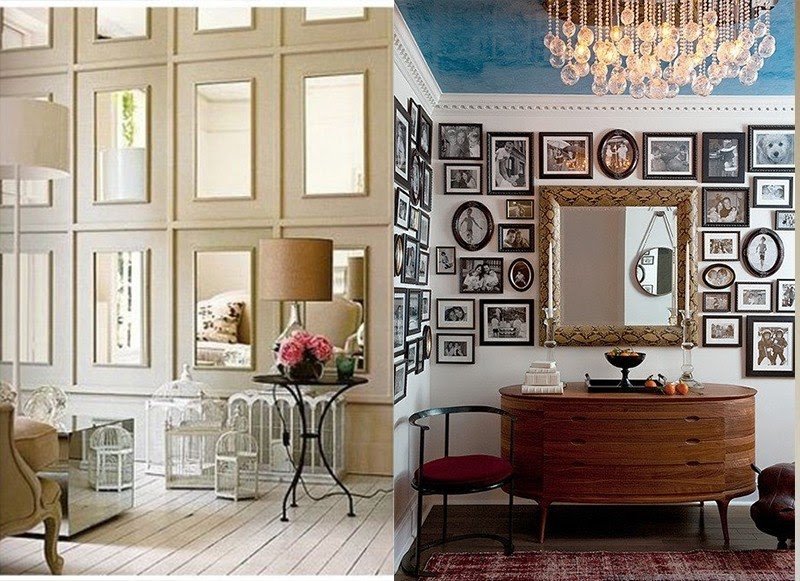 Guide for decor on large walls in home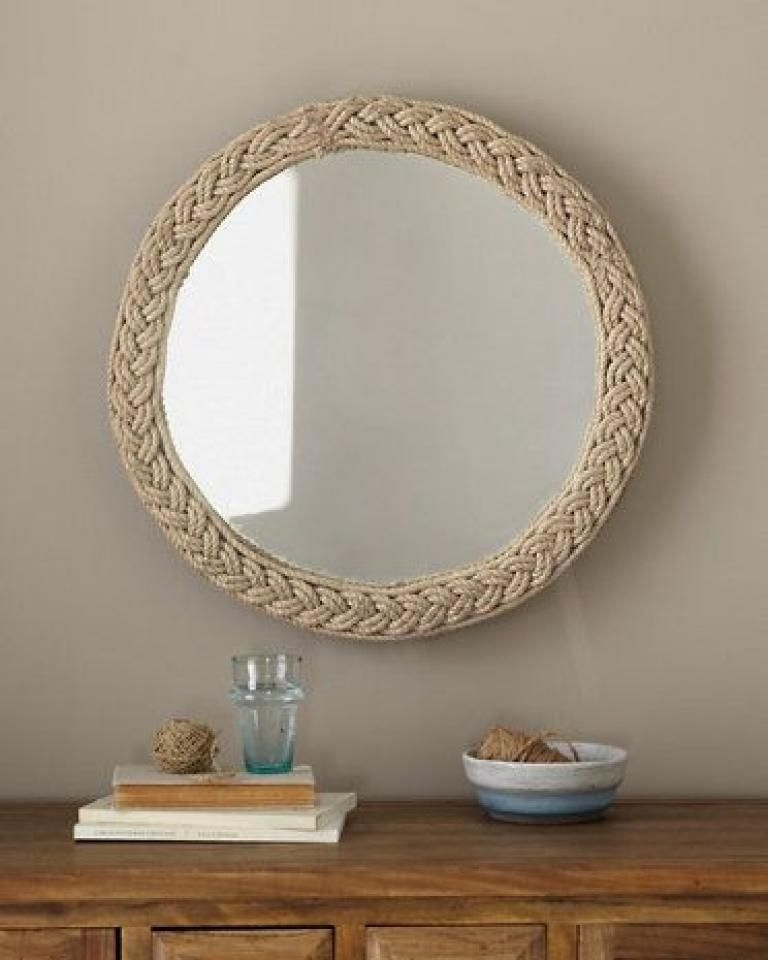 Opt for something a bit different but charming and beautiful thanks to it. This braided jute mirror sports the nautical themed design and will make for a nice option for your delicately styled interior with its classy looks.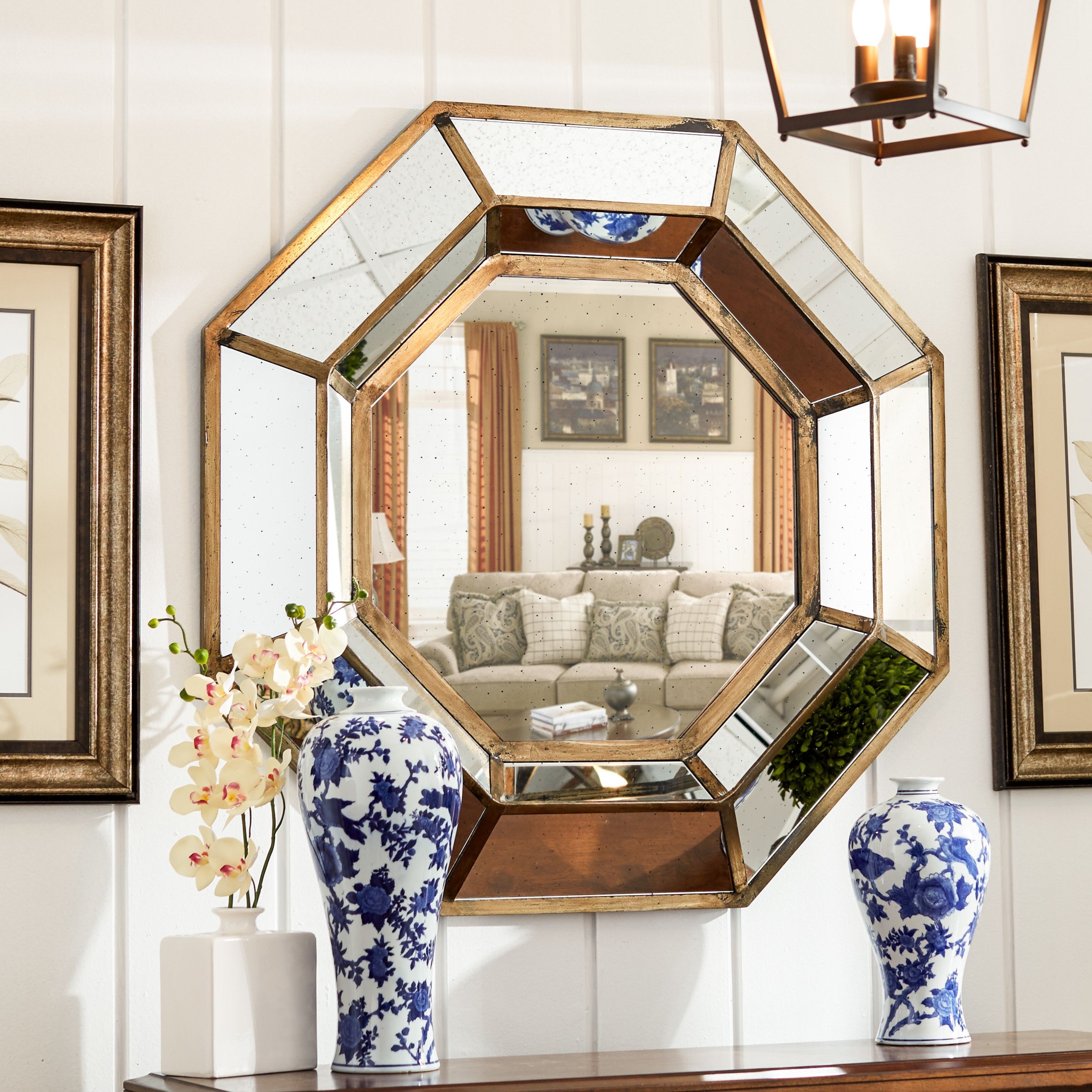 Wall Mirror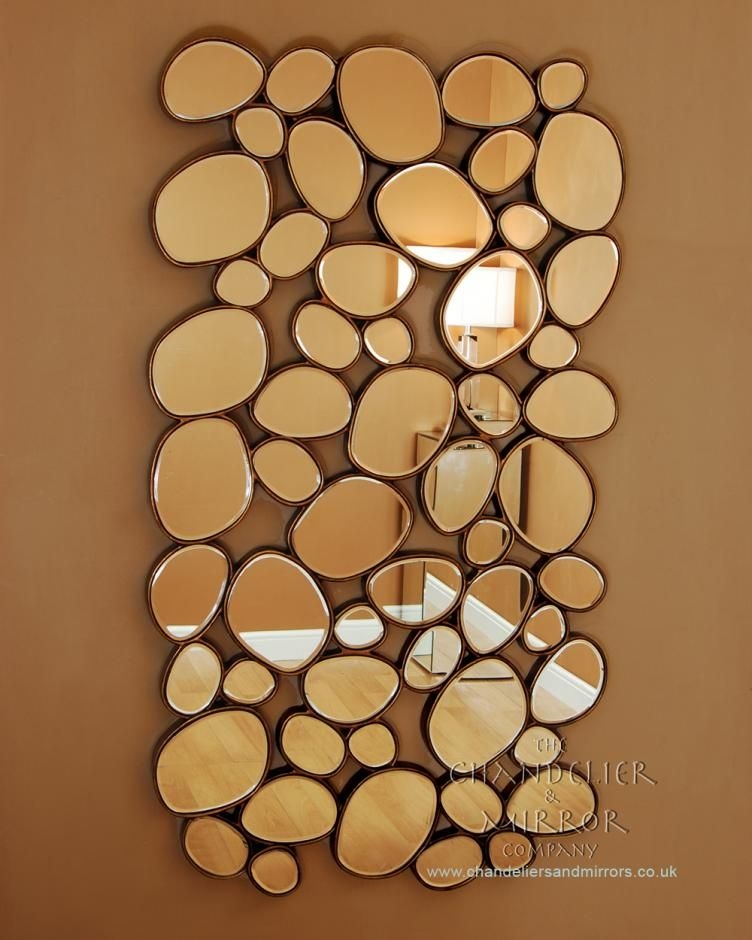 WHat a cool idea! HAVE YOU EVER SEEN SOMETHIG LIKE THIS? This large rectangular decorational 'pebbles' venetian wall mirror with gold frame edging looks super artistic. Cool rectangular shapes. We love it.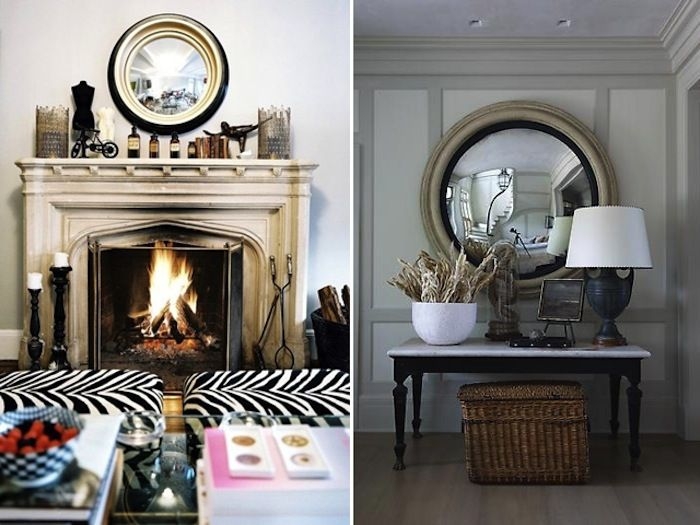 15 Examples of Convex Mirrors in Beautiful Interiors.jpg - Image: Thom Felicia, designer