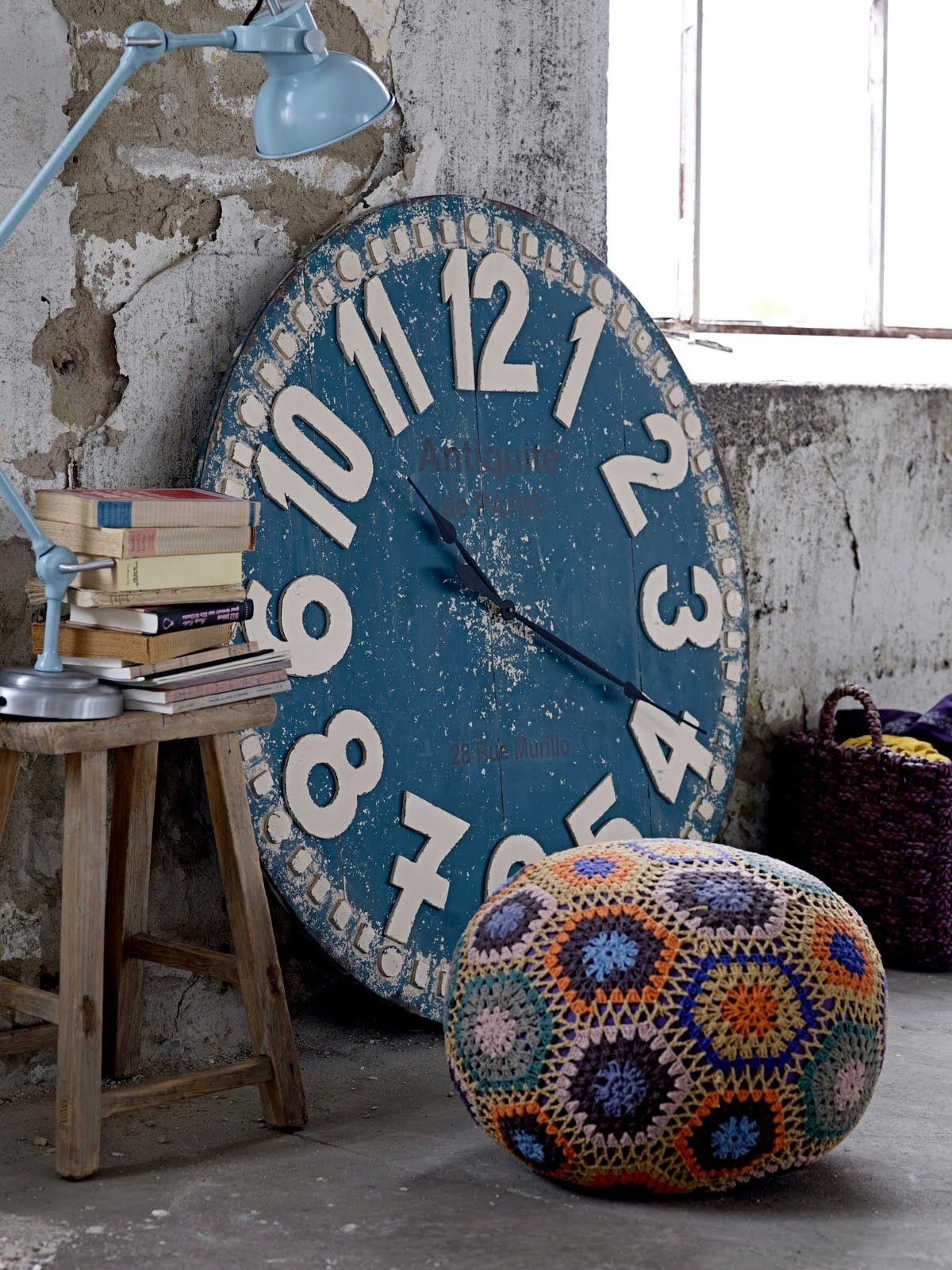 A unique, large wall clock that is characterized by a blue dial and huge, white numerals visible even from the distance. It's accompanied by a colorful hand-made ottoman with a knitted, decorative upholstery.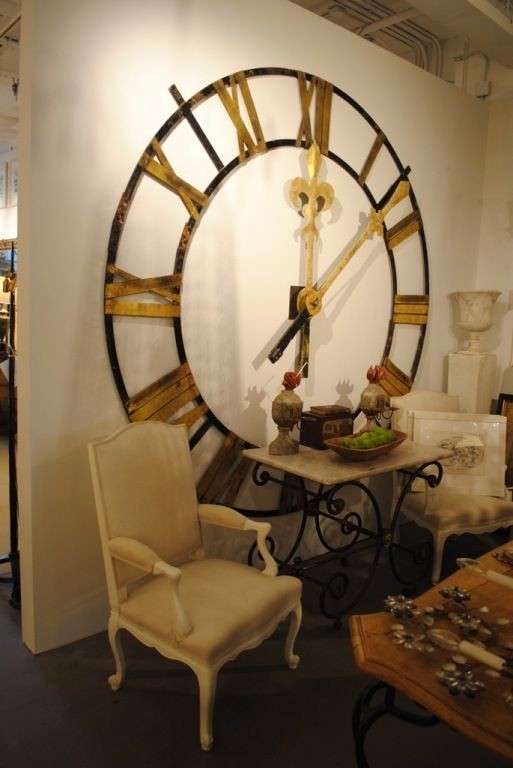 Large Scale Wrought Iron Clock Face
This unique wrought iron clock face constitutes a perfect example of an antique design. Large-sized will be a perfect eye-catching accent in your living room decor. Golden Roman numerals emhpasize the refined character.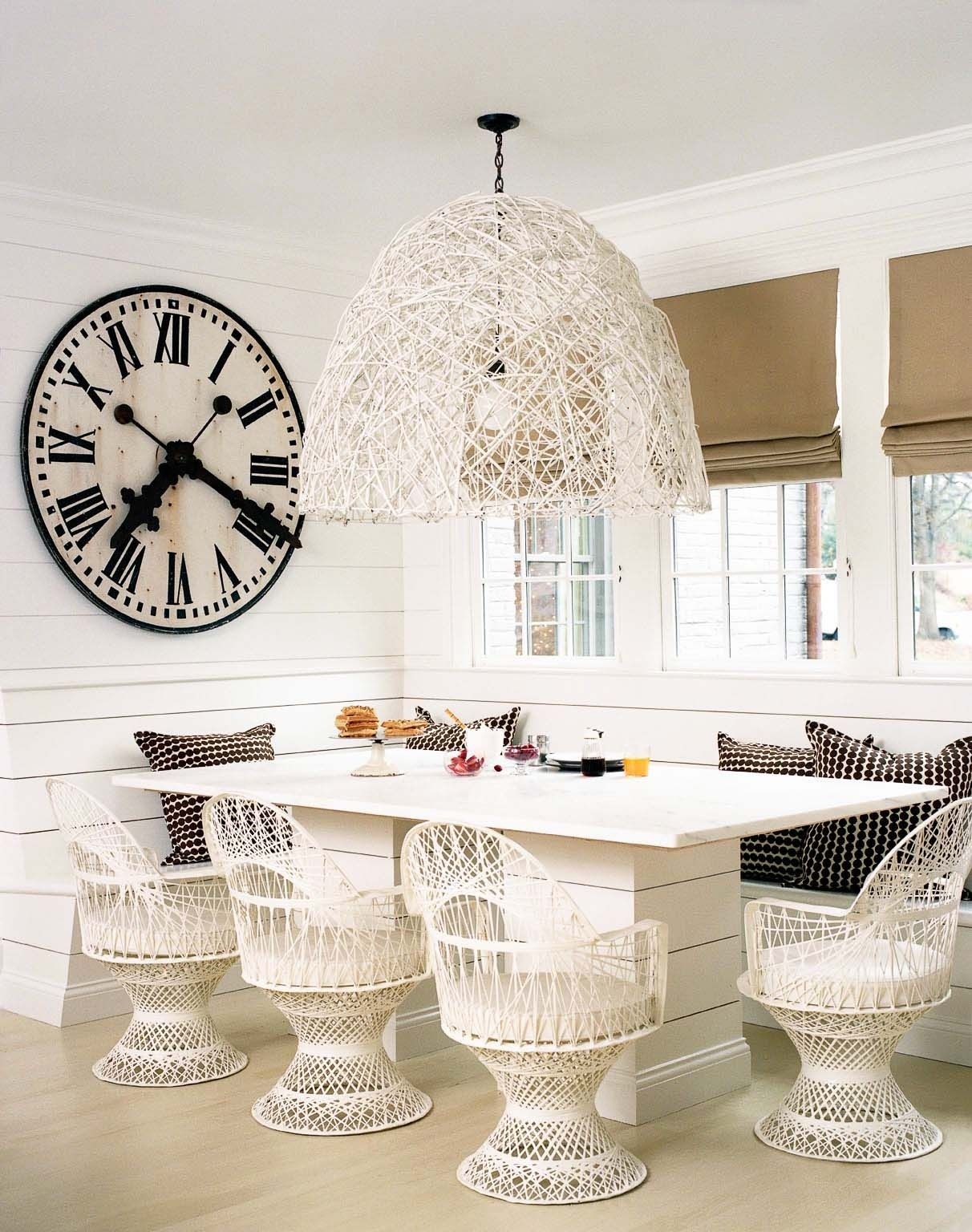 Happy people do not count the time? Why not! With such a unique kitchen wall clock! This oversized clock has a huge dial in beige tinted shades, and black Roman numbers and black clockwises. It brings a bit rustic character.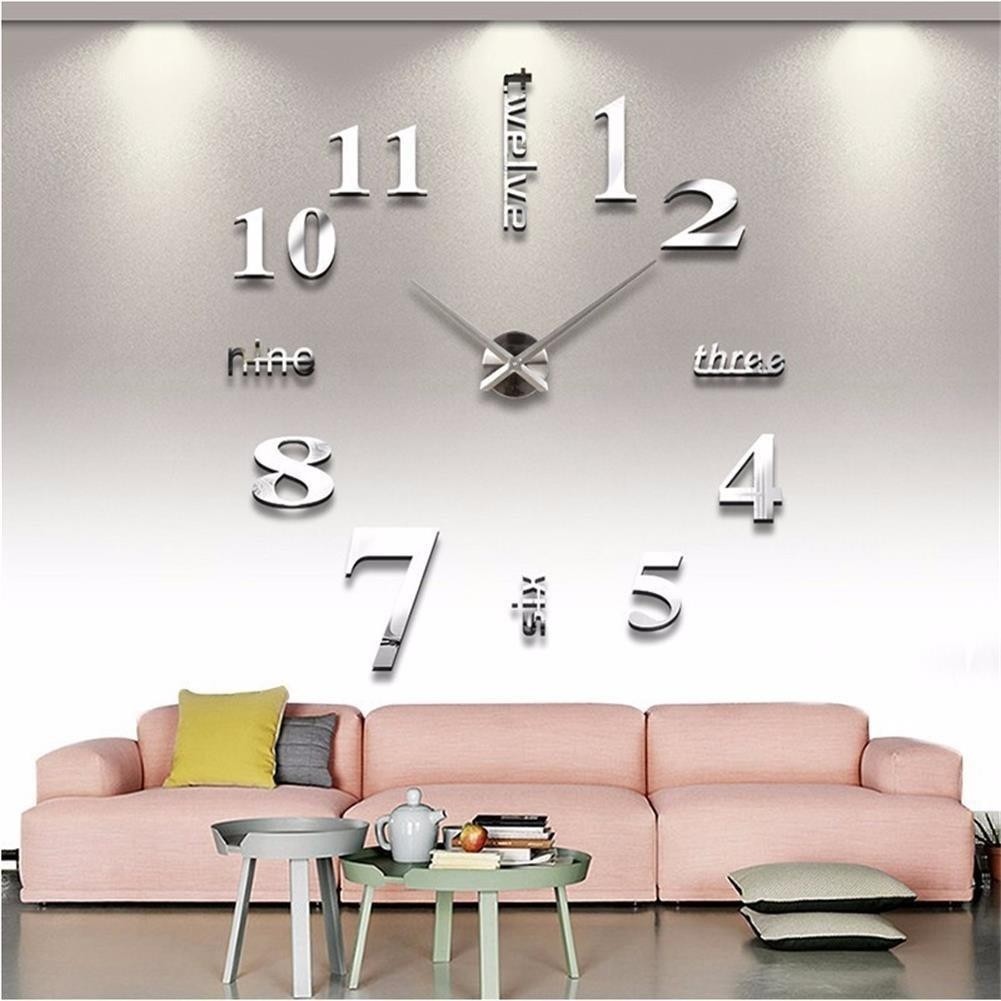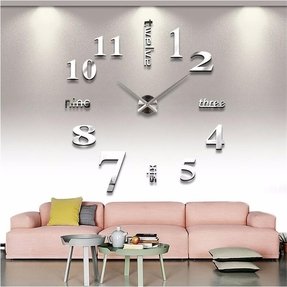 Large Diy Home Decoration Big Mirrorred Wall Clock Modern Design Unique Gift
Such wall clocks - are a synonym of modernity. It resigns from the standard clock dial, to your own wall, which can be a dial from now on. Modern large wall clock in art deco style, is made in silver high-glossy tone. Numbers are also playing a mirror role.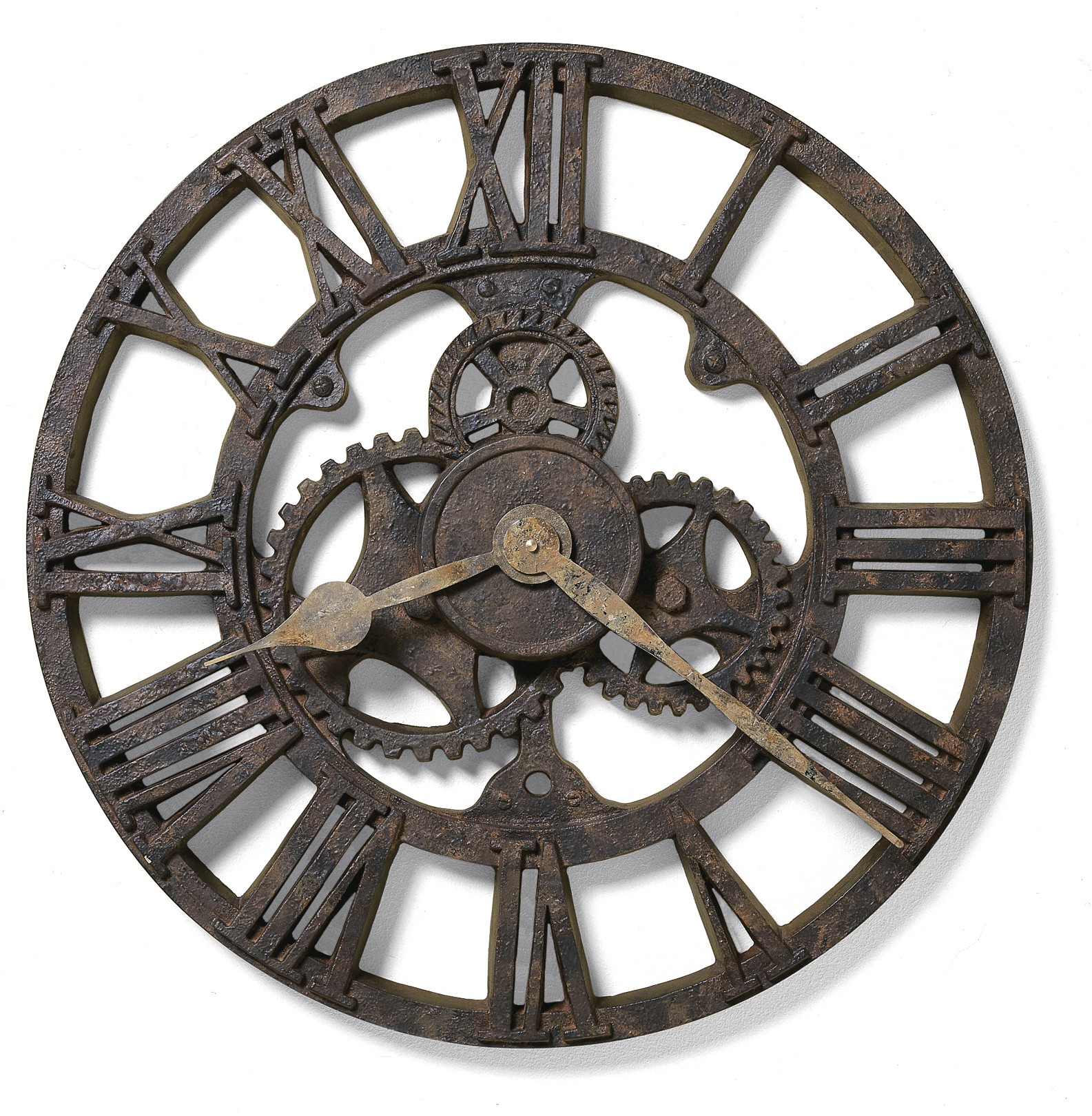 It looks like someone took a mechanism under the magnifying glass in an old watch and turned it into one big clock dial. This unique large wall clock is made of wrought iron. It is inspired by the great huge clock from the Paris station.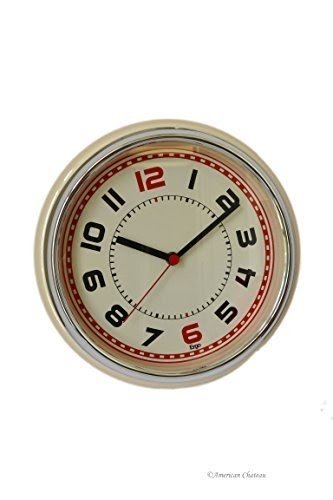 Contemporary retro wall clock with a round shape. It features a black metal body that provides solidity and resistance to wear. Black hands and Arabic numbers are readable. Mechanism of this clock works in a silent and reliable way.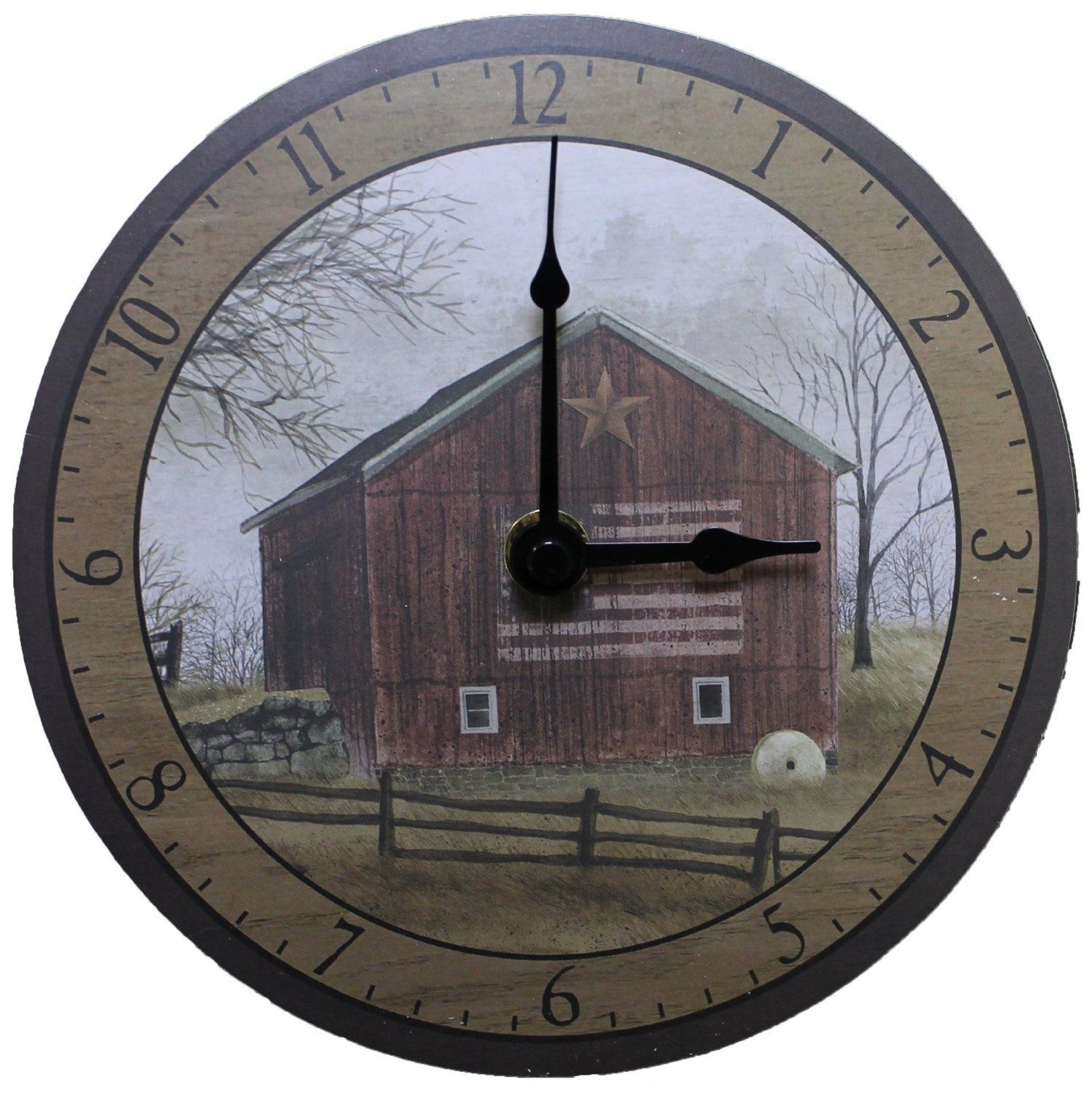 Interesting, wooden wall clock featuring original artwork by Billy Jacobs. Durable and functional, this classic American item provides aesthetic appeal as well as unique way to replace and ordinary clock in your house.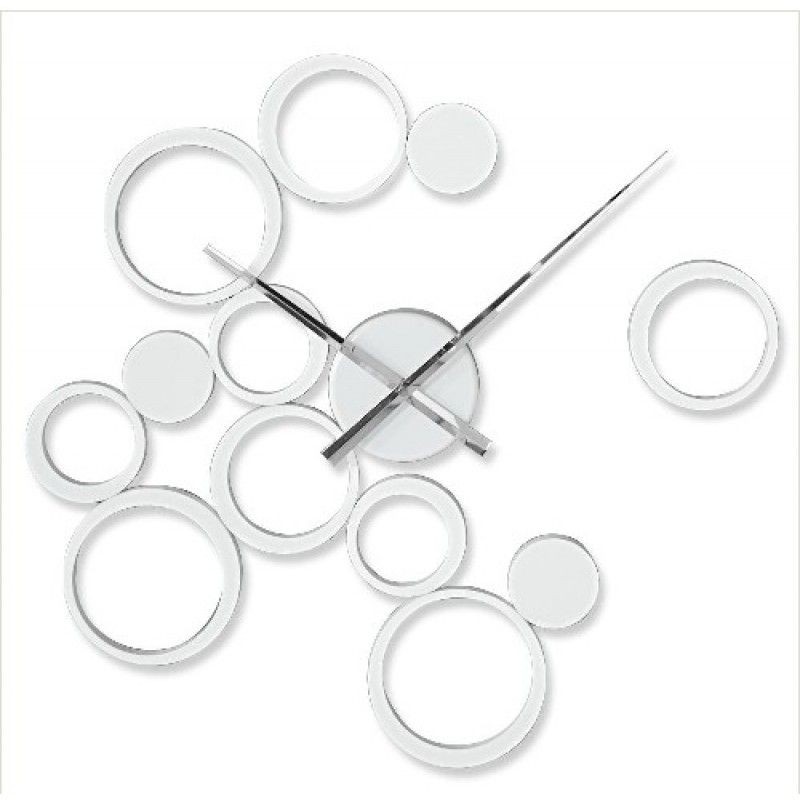 Unique Wall Clocks - Ellipse Unique Wall Clocks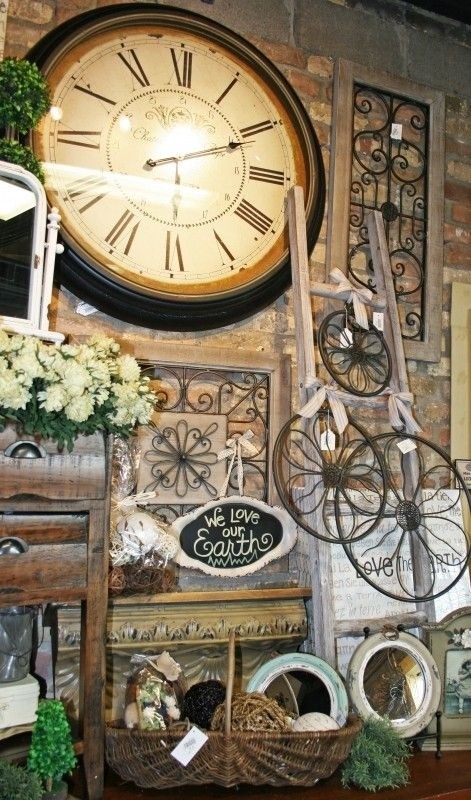 A pretty, unique and extra large wall clock perfect for interiors in a rustic style. It's a round construction with a black frame and an elegant dial with Roman numerals well visible even from the distance.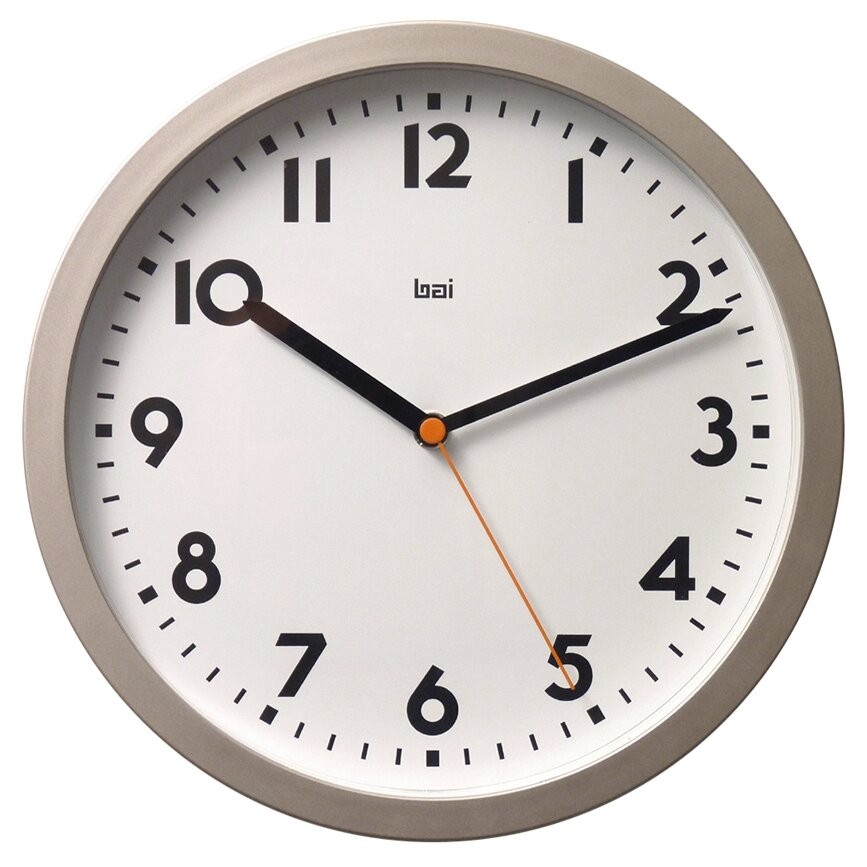 Not only does this piece excel when it comes to durability, it is also truly functional and offers a stylish yet modern looking and simplistic design that will fit almost any decor beautifully, while accentuating it perfectly.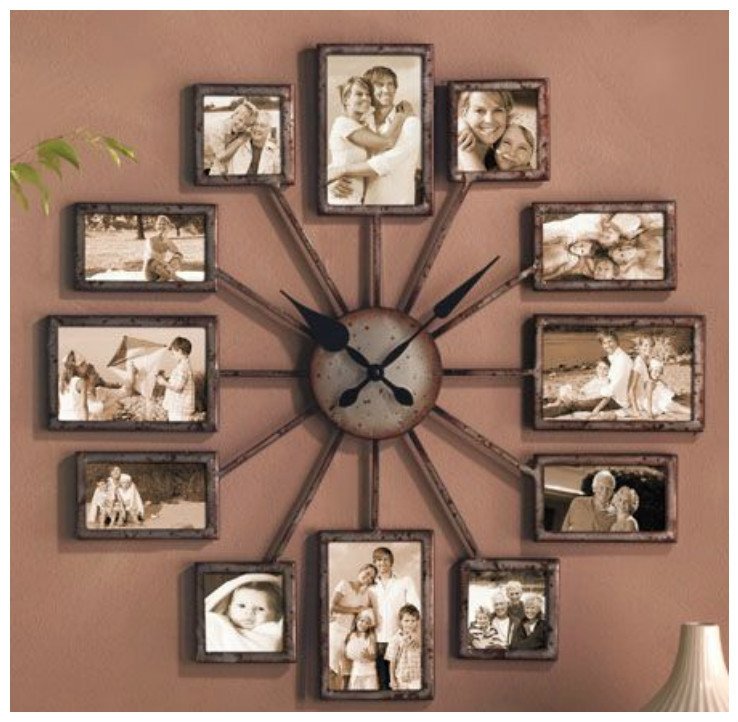 greige: interior design ideas and inspiration for the transitional home : Tic Tock and some time to reflect..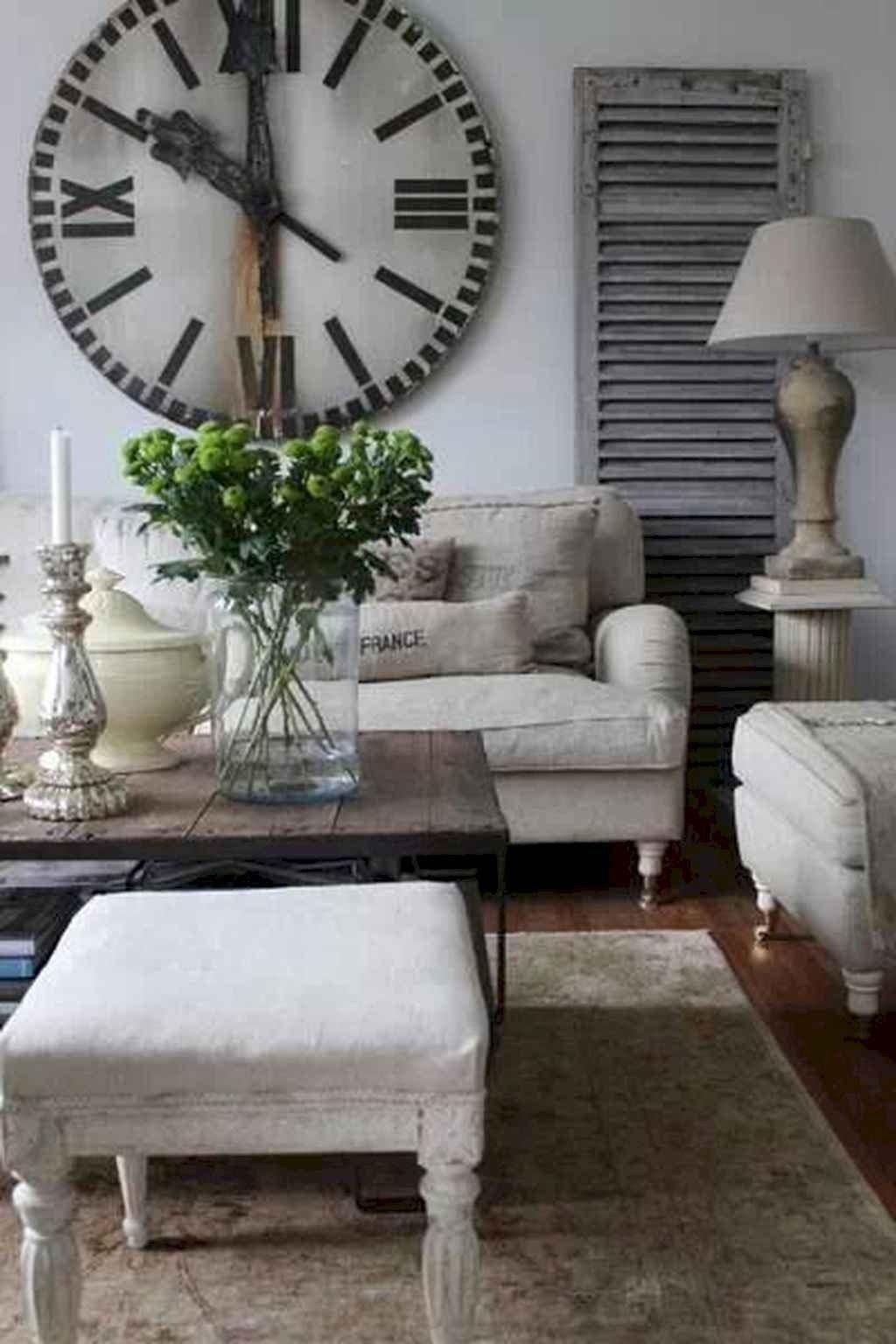 Gorgous sitting living room set, made from grey cotton, with extra ottoman. Additionaly big, old-school whitish wall clack with huge hands of time makes it look fantastic. Cool, rustic wooden table is a perfect spot to keep your favourite deco at.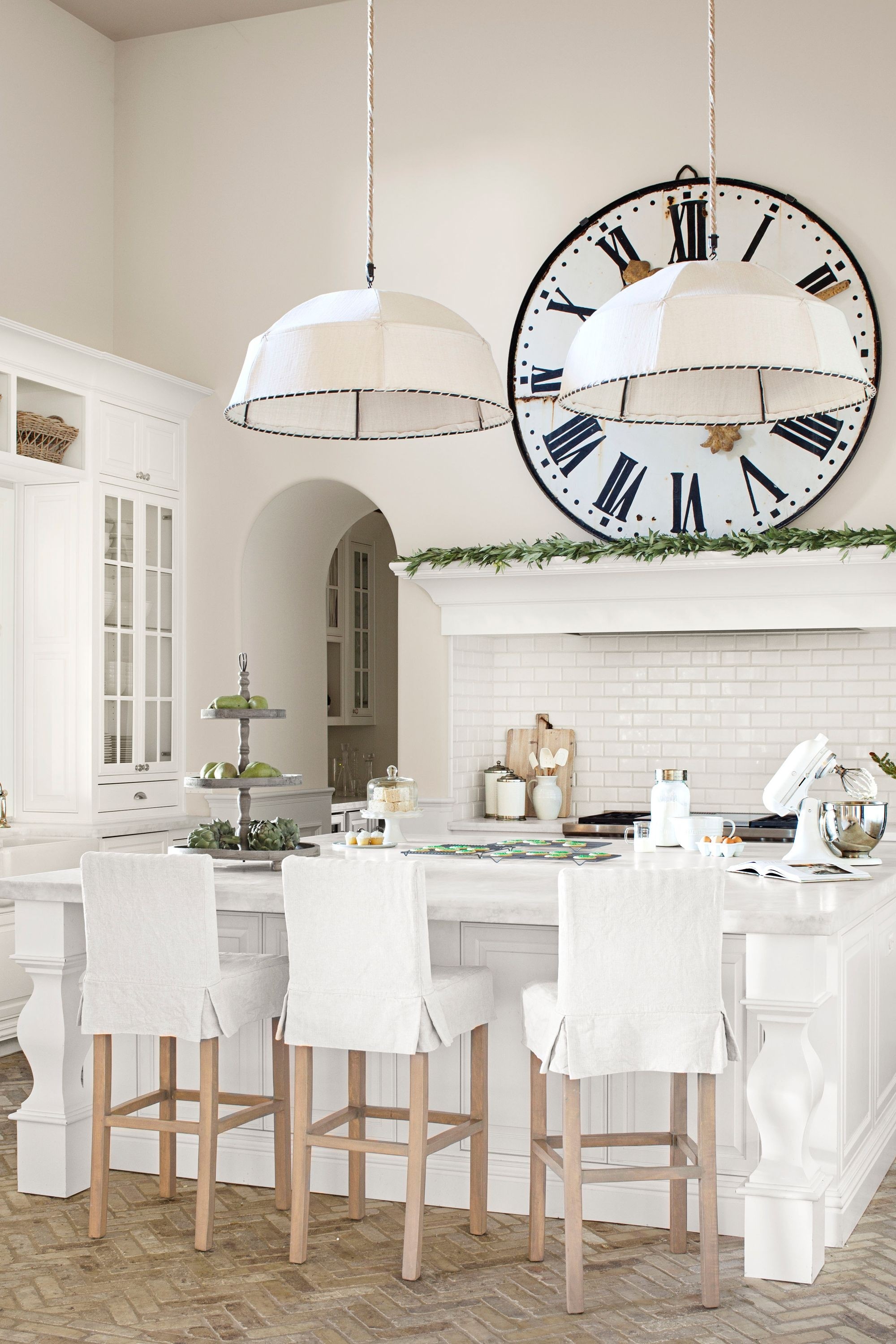 ARTICLE: How To Decorate A Room With High Ceilings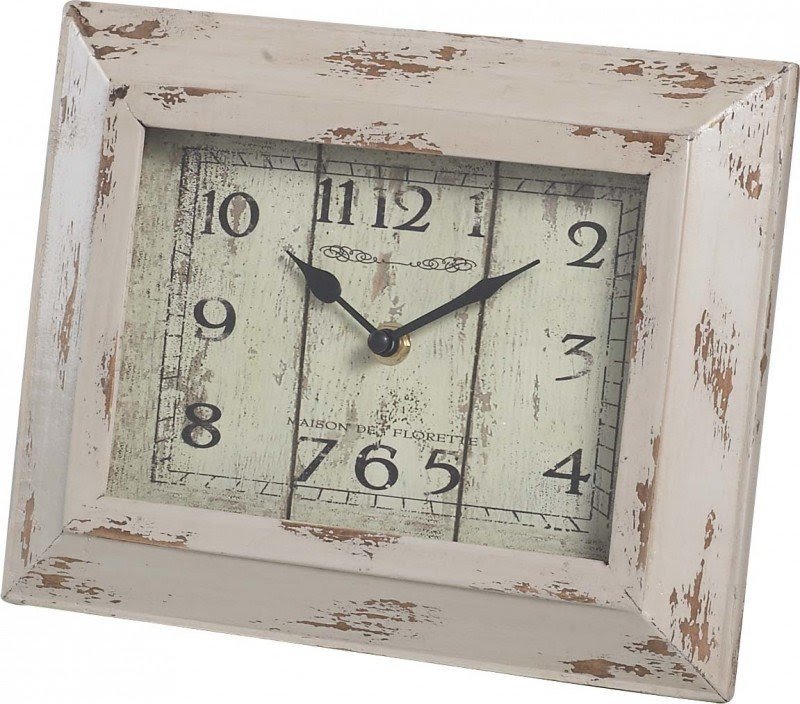 Large Rectangle Clock
This stylish, made in ancient style large rectangular clock is the perfect solution for any decor. It is impressive and looks very unconventional on each thinned home. It gives charm to any decor.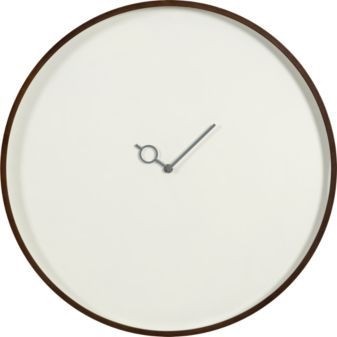 A minimalist clock in a large scale stands out against the warmth of the suede walls.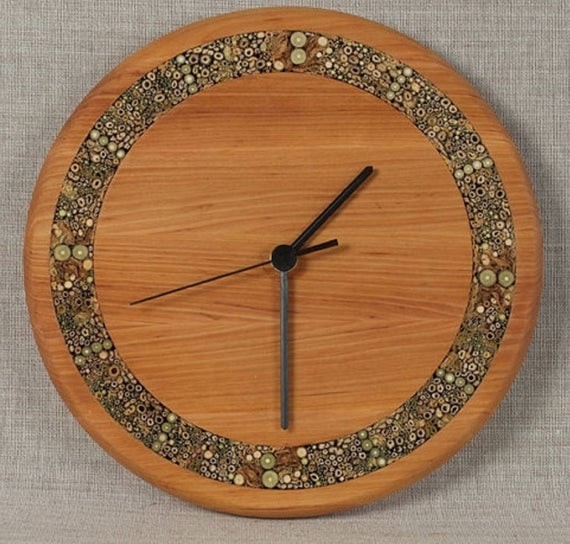 Unique Wall Clocks Large Wooden Clock
The unique wooden wall clock. The whole made of wood, but the decoration ring bases on the crosswise-cut twigs, which creates this incredible pattern altogether. This kind of clock fits the rustic kitchen.

This is a remarkable piece of clockwork, Mahogany wall clock with Roman numbers,slanted side arms and an unusual pediment. The injection molding allowed the glass to be enriched. The lower tablet represents the battle between USS Constitution and Querriere.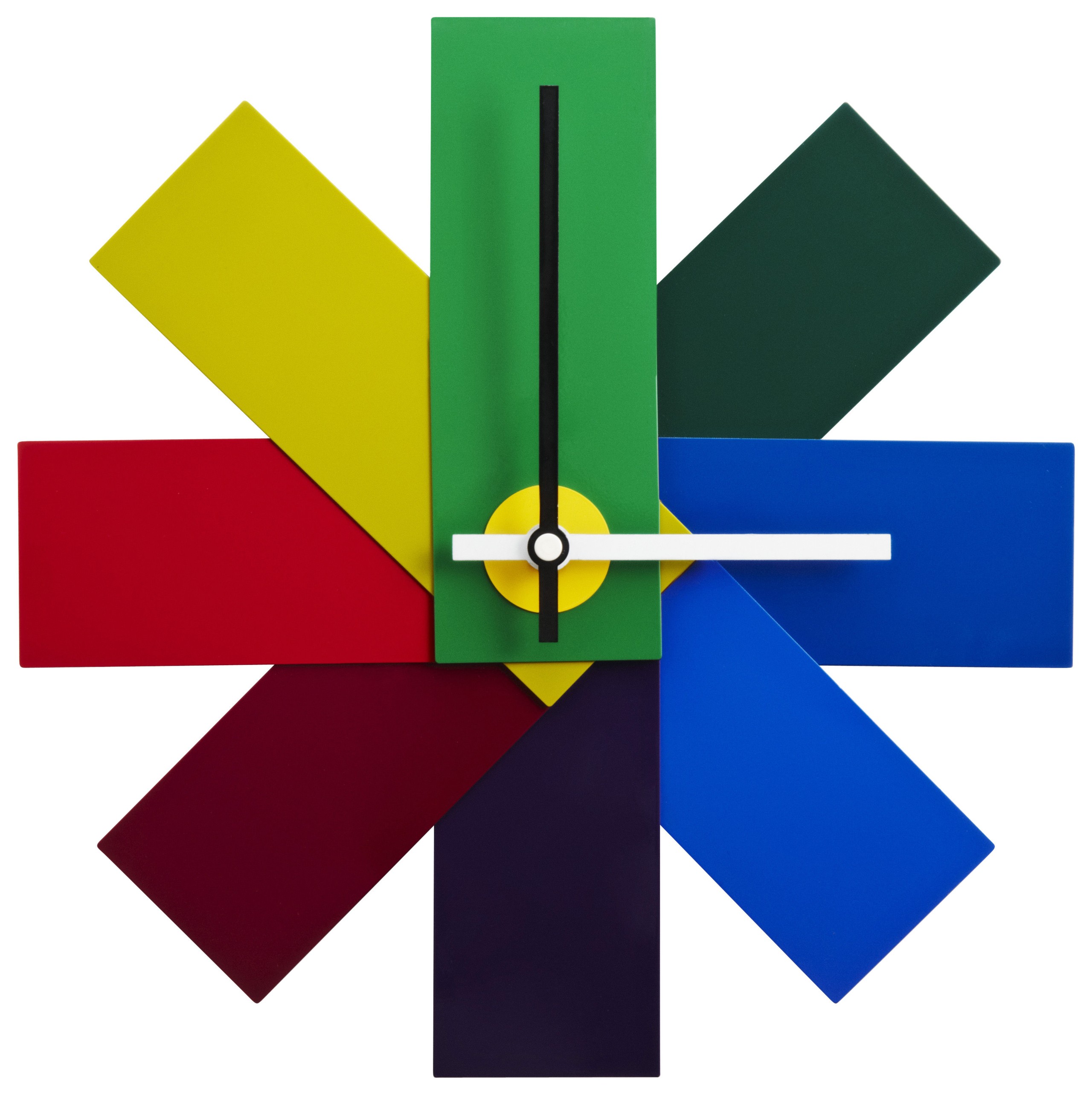 Stylish wall clock with awesome design featuring powder coated steel stripes in different shades. Very cheerful and colorful item boasting unique form enclosed in durable frame, offering functionality and visual flair.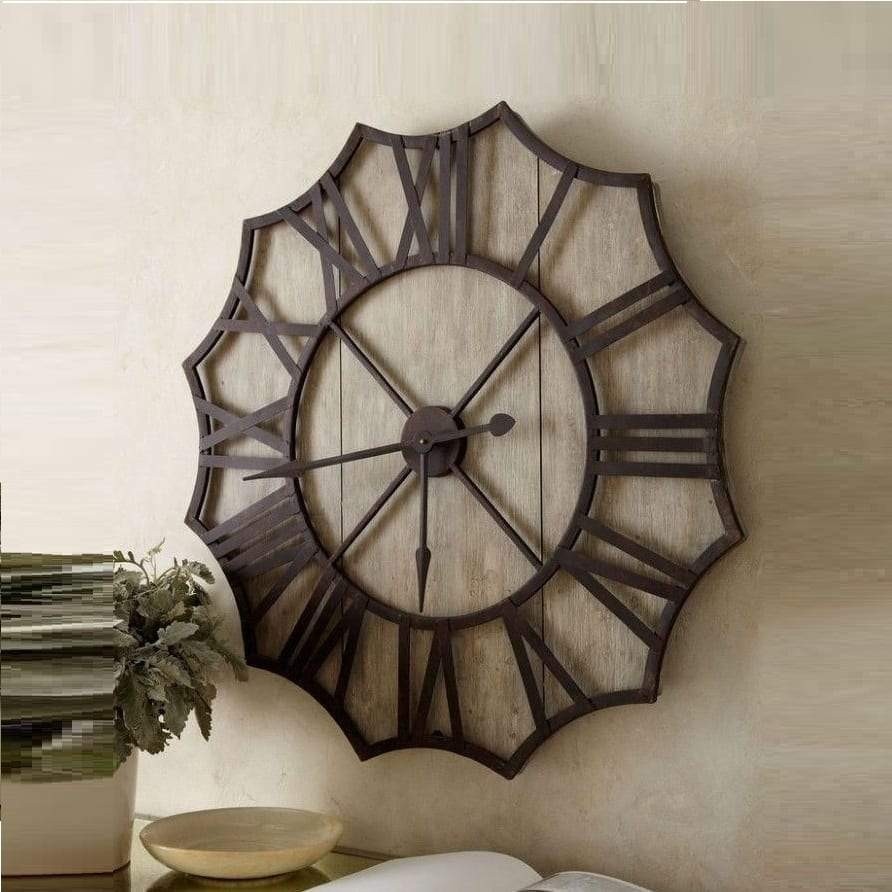 This large wall clock might become a finishing touch in a decor where unique chronometer is what lacks to complete it. This aged bronze one sports openwork design, enormous Roman numerals and classic spade hands.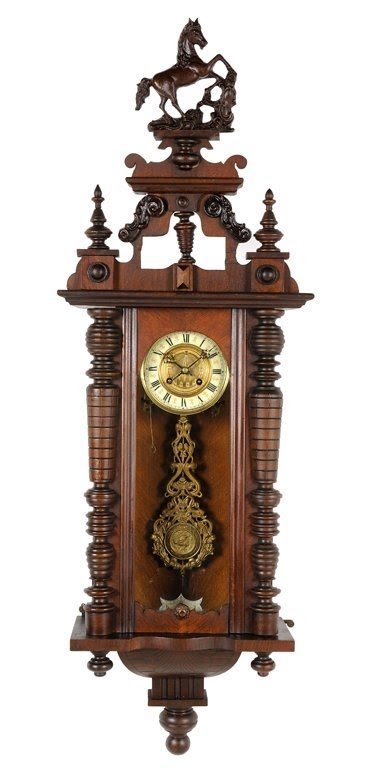 This time Victorian style wall clock. Imagine yourself entering huge, dark castle... and something truly magnificent catches your attention. Yup, it's look trully amazing how this sculptured horse is standing at the top of it's mohagony beauty.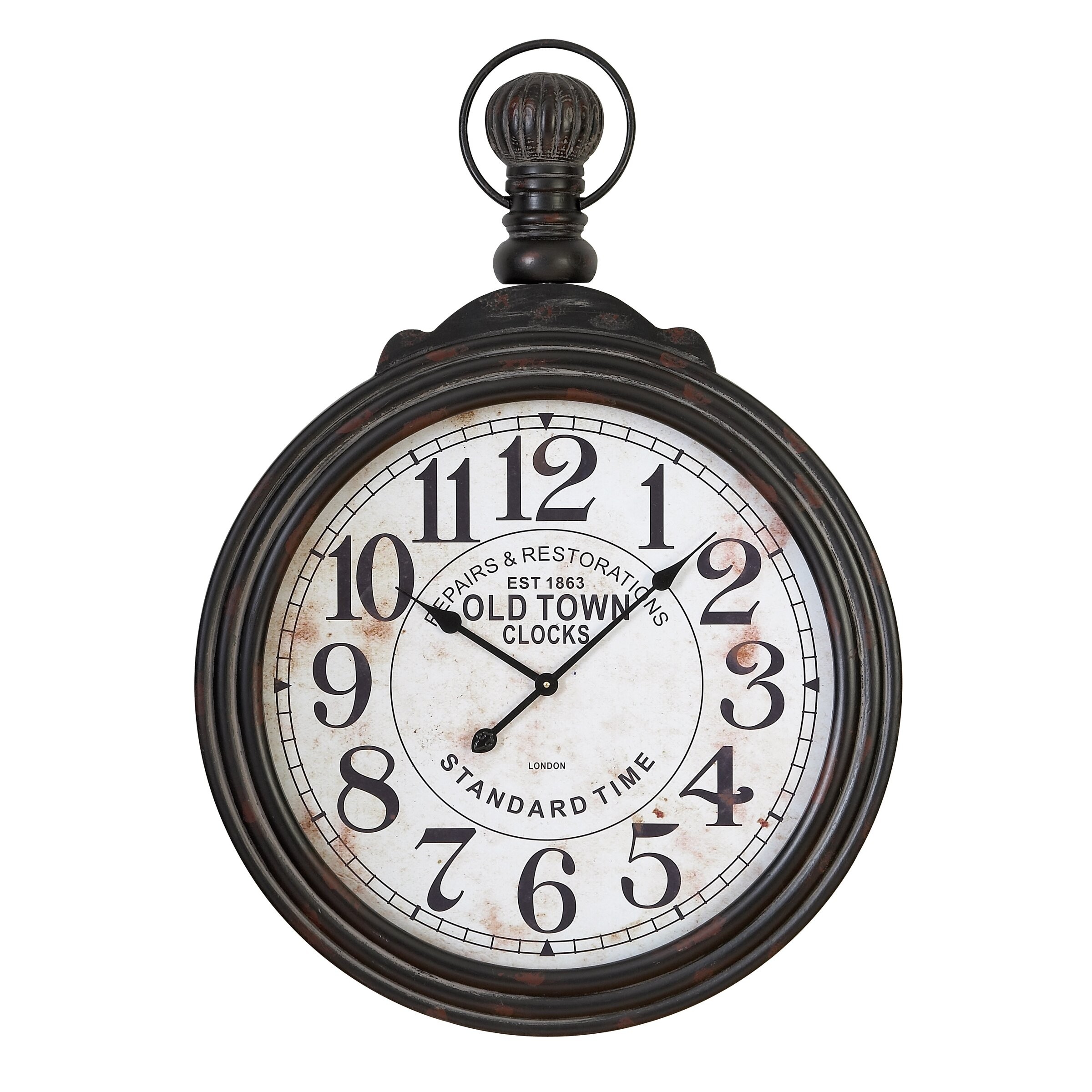 Aspire Pocket Watch Style Large Wall Clock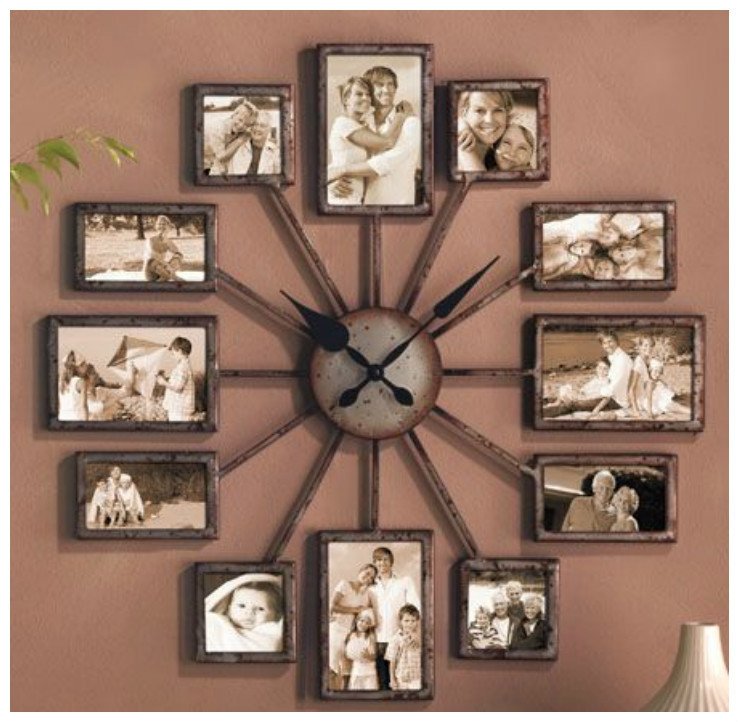 Large Wall Clock, Decor and Housewares, Home and Living, Home Decor, Blue and Gold Decor, Unique Wall Clock, Gift Idea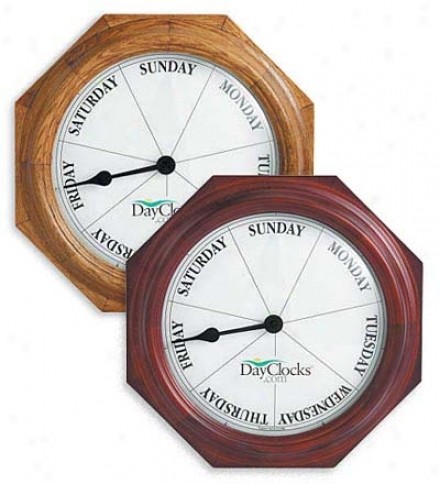 This Classic Day Clock in Mahogany or Oak Finish can be an excellent choice for improving your den, living room or bedroom with functionality and stylish looks. The clock includes a white round face that indicates each of the 7 days of the week.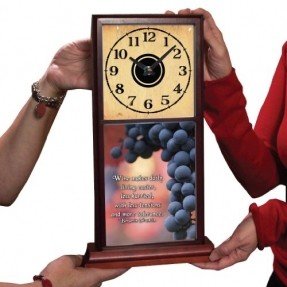 A magnificent piece for placing in your living room, den, or bedroom. This Mantle Clock with Ben Franklin Wine Quote & Mahogany Finish features a square face with Arabic numerals, and a durable wood case. The clock can either be mounted on a wall or placed on a shelf. Requires 1 AA battery.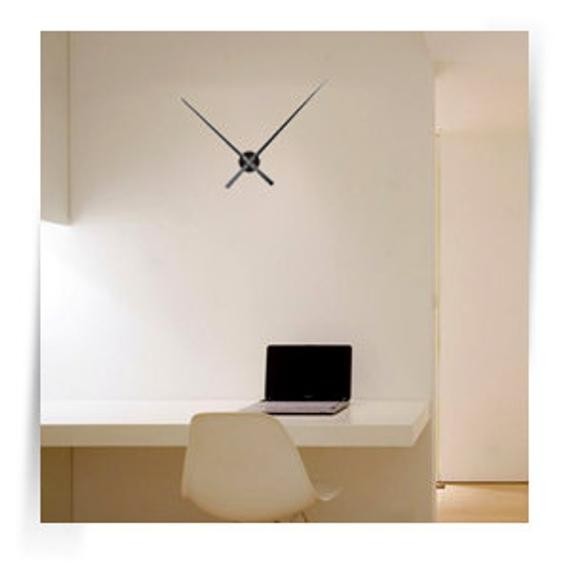 Dizayner Wall Clocks Very Large Wall
This unique designer wall clock will be a funky example of the contemporary design. Its uniqueness lies in its reversed proportions, where the indicators are way bigger than the clock face.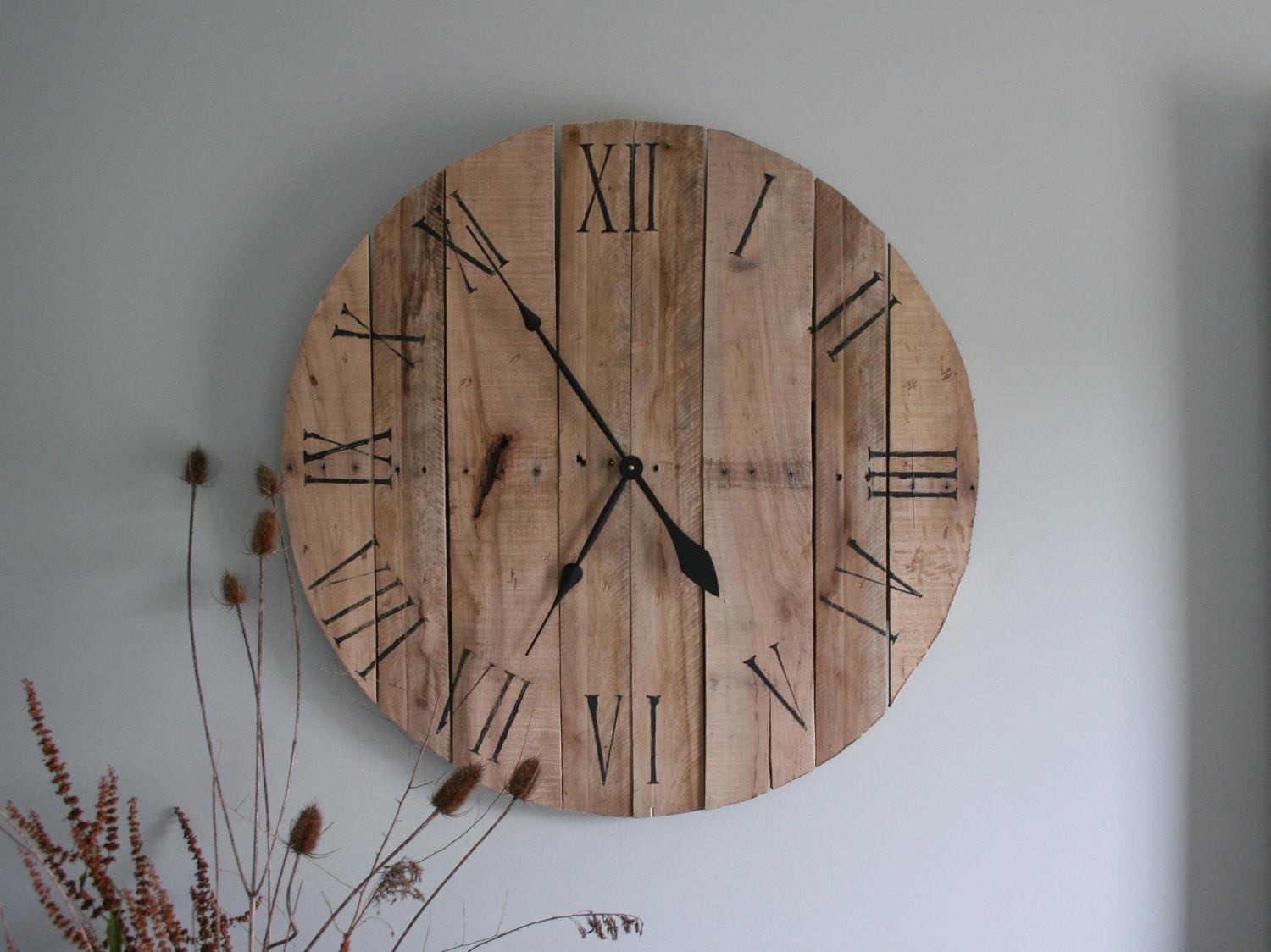 Could easily DIY this pallet clock. Make it an even easier project by keeping it square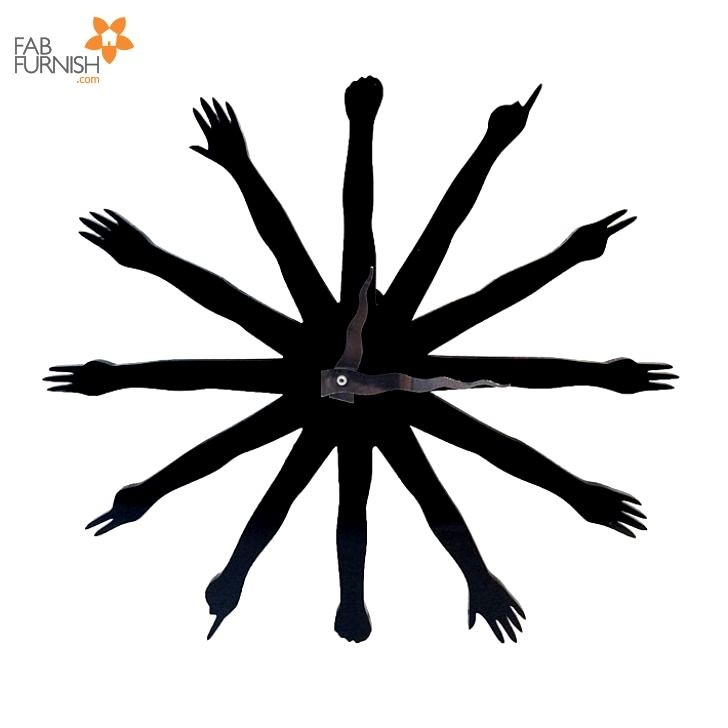 This amazing wall clock sports a fun design with hands pointing in the direction of the precise hours instead of just the normal hands of the clock and sports the all-black finish to ensure a much easier fit with your decor.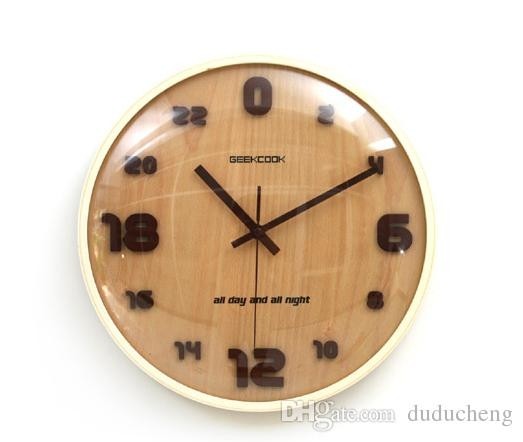 decor clocks geekcook 24 hour unique large wooden wall clocks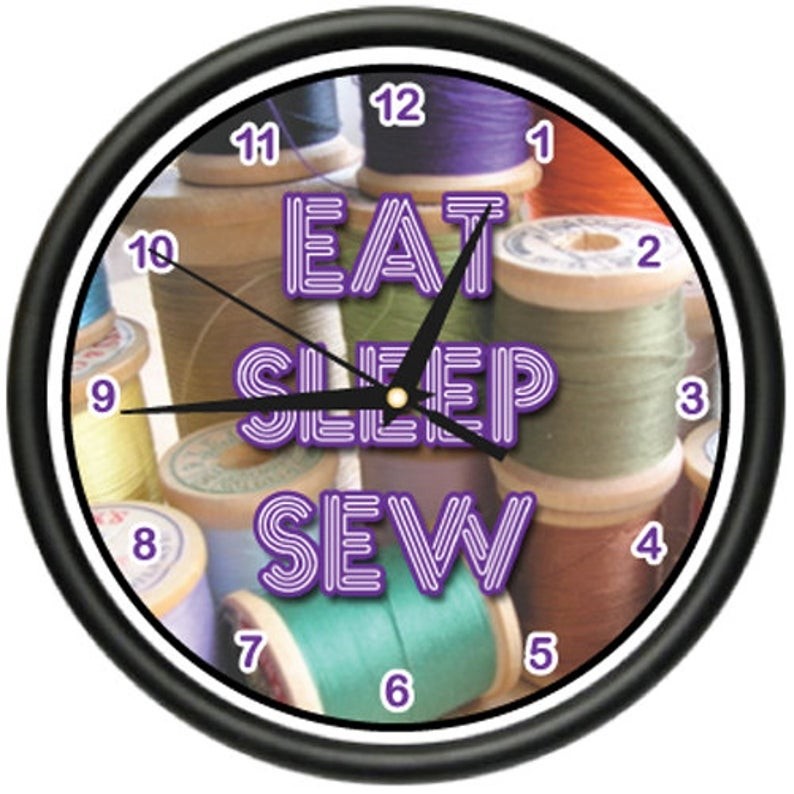 This wall clock sports the precision quartz movement and will prove to be an ideal gift for your friends or family. The design is unique and original with its rich graphics and will surely last a lifetime, since its durable and strong.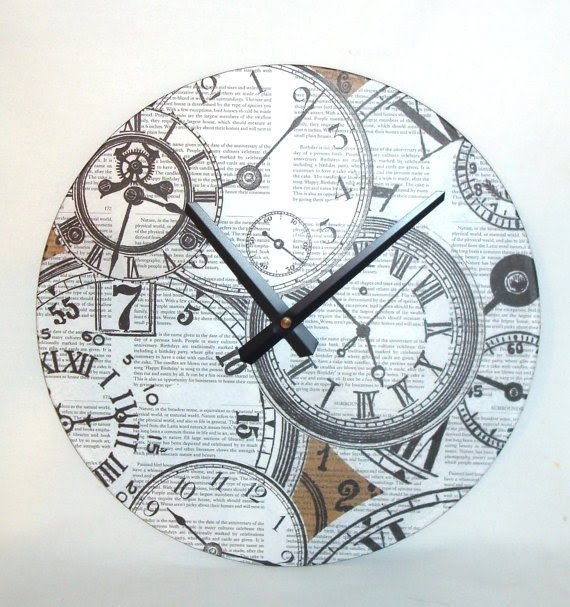 Large Wall Clock Black And White Wall
Would you like to travel in time?There is a high probability that this round white wall wooden clock can help you.It is decorated in crazy, mysterious clocks on its shield. Inspired by newspaper clippings.Two black clock hands will show you the time you live.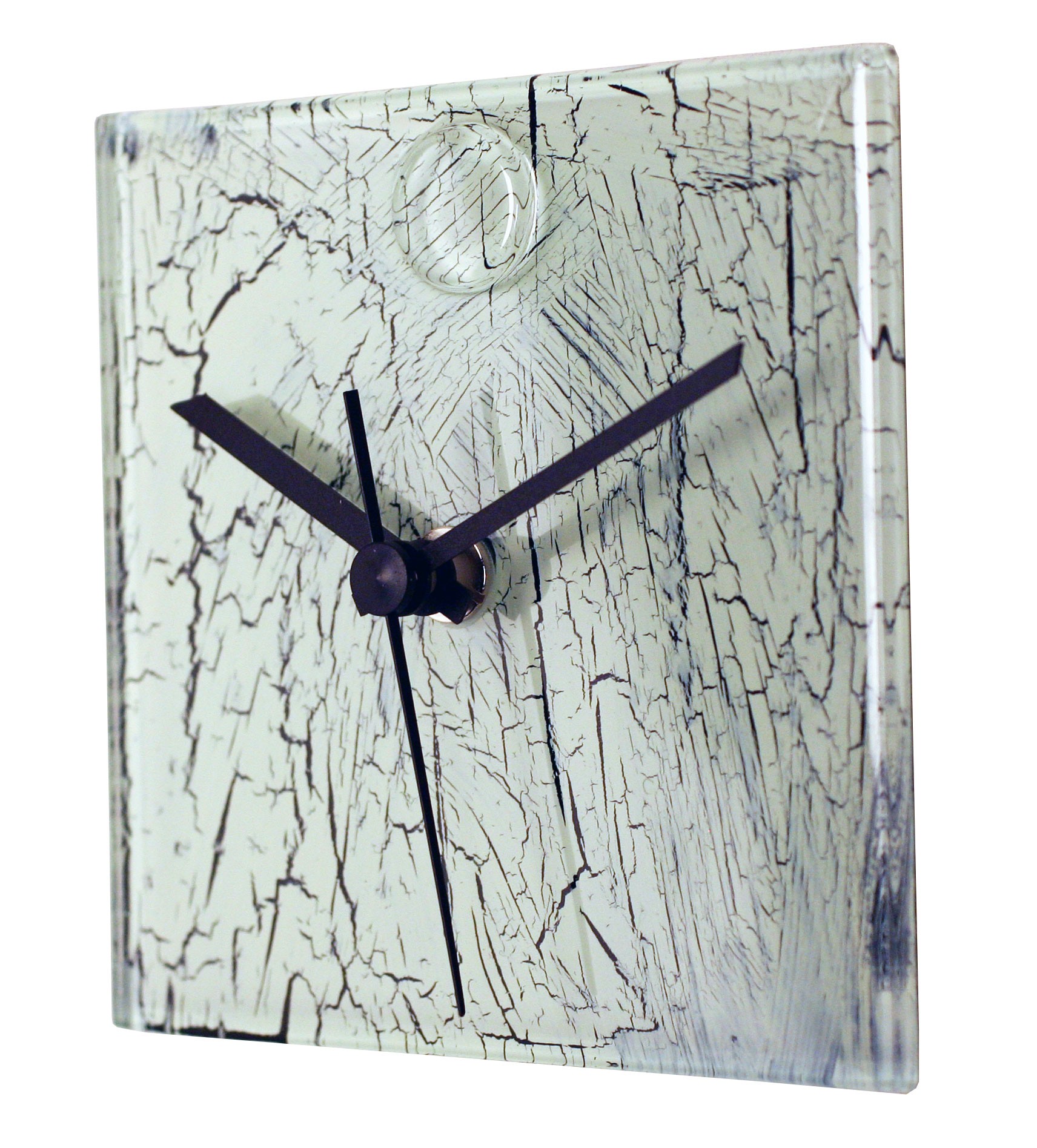 This designer wall clock will enhance every living room space with its raw, minimalistic form, embodying modernism best features. White with black cracks design, is made in Hungary by artisan glass designers.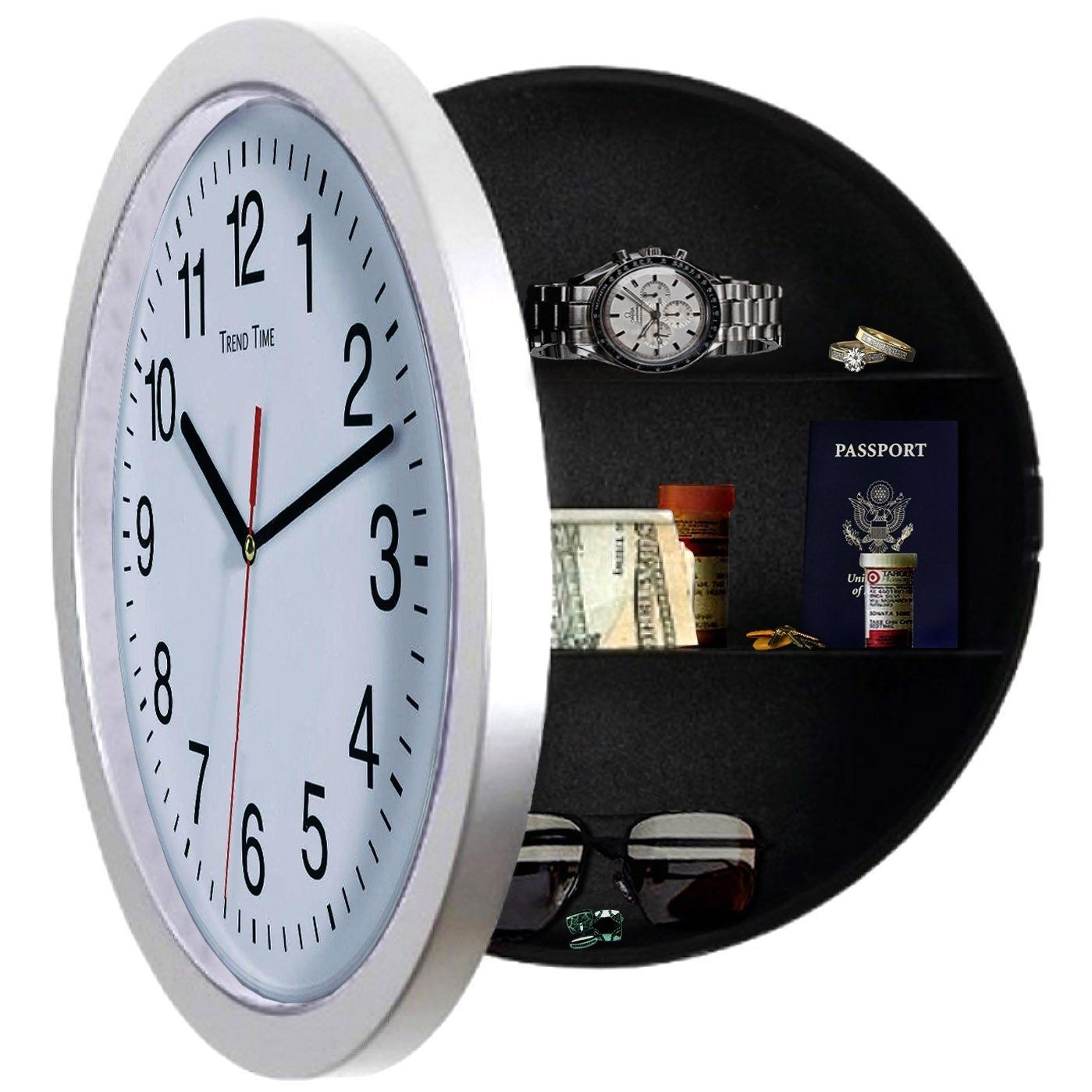 Kitchen Wall Clock. This sleek looking affordable safe will discreetly conceal gun case keys, the face opens to reveal a shelved interior, clock back is pre-drilled and ready to be hung, you can hide medicine, jewelry, credit cards, passports, sunglasses,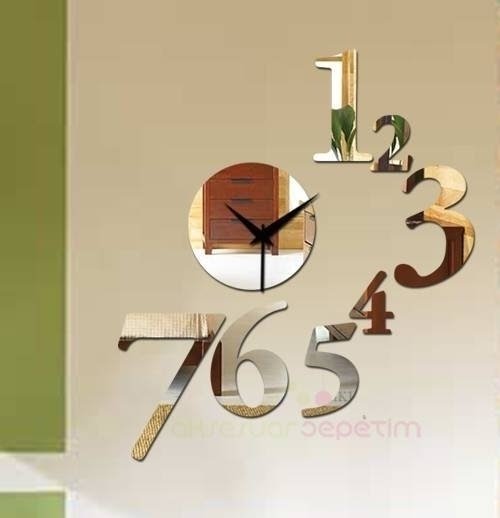 Decorative Shatterproof Mirror Wall
Add this amazing mirror wall clock to your interior and enjoy a boost of contemporary visual appeal that it has to offer with its huge hour numbers, making for a unique and charming addition to any space, especially with the gold tone of the glass finish.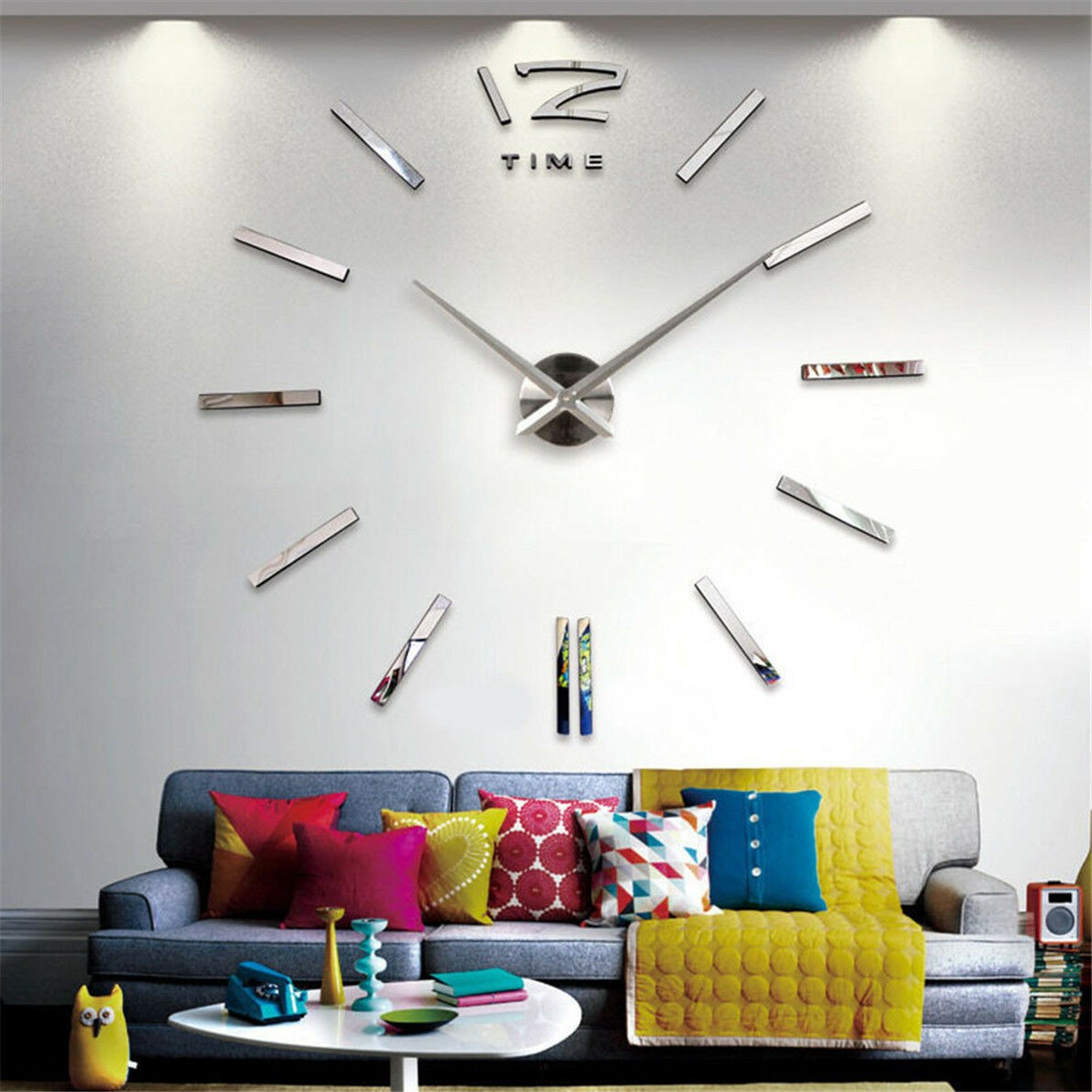 New Luxury DIY 3D Wall Clock Art Deco Mirrors Face Large Watches Clocks Gifts #MAX3 #Modern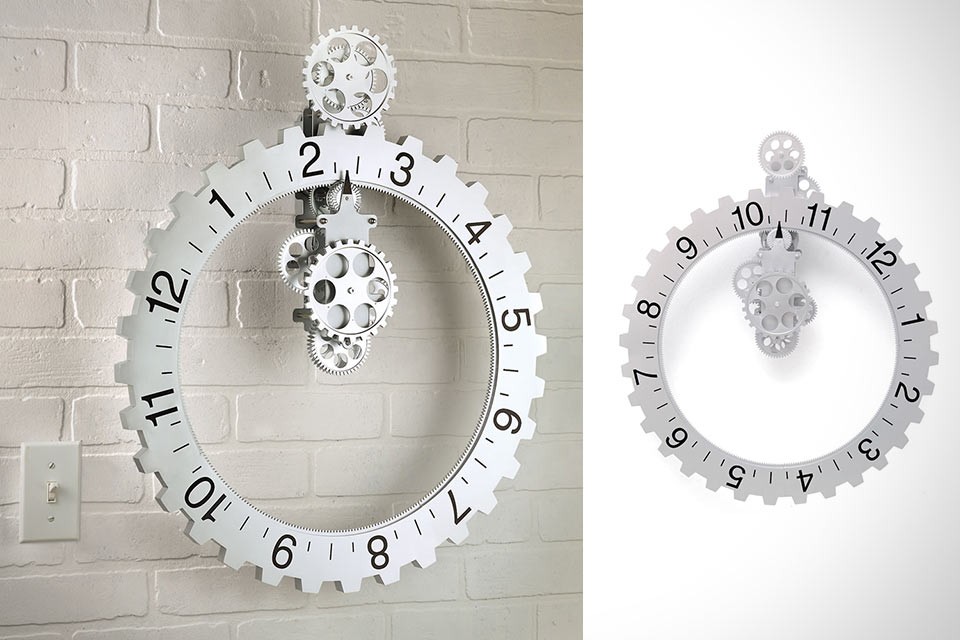 Wandering Laser Cut Wood Clock | Home Decor | Sarah Mimo Clocks | Scoutmob Shoppe | Product Detail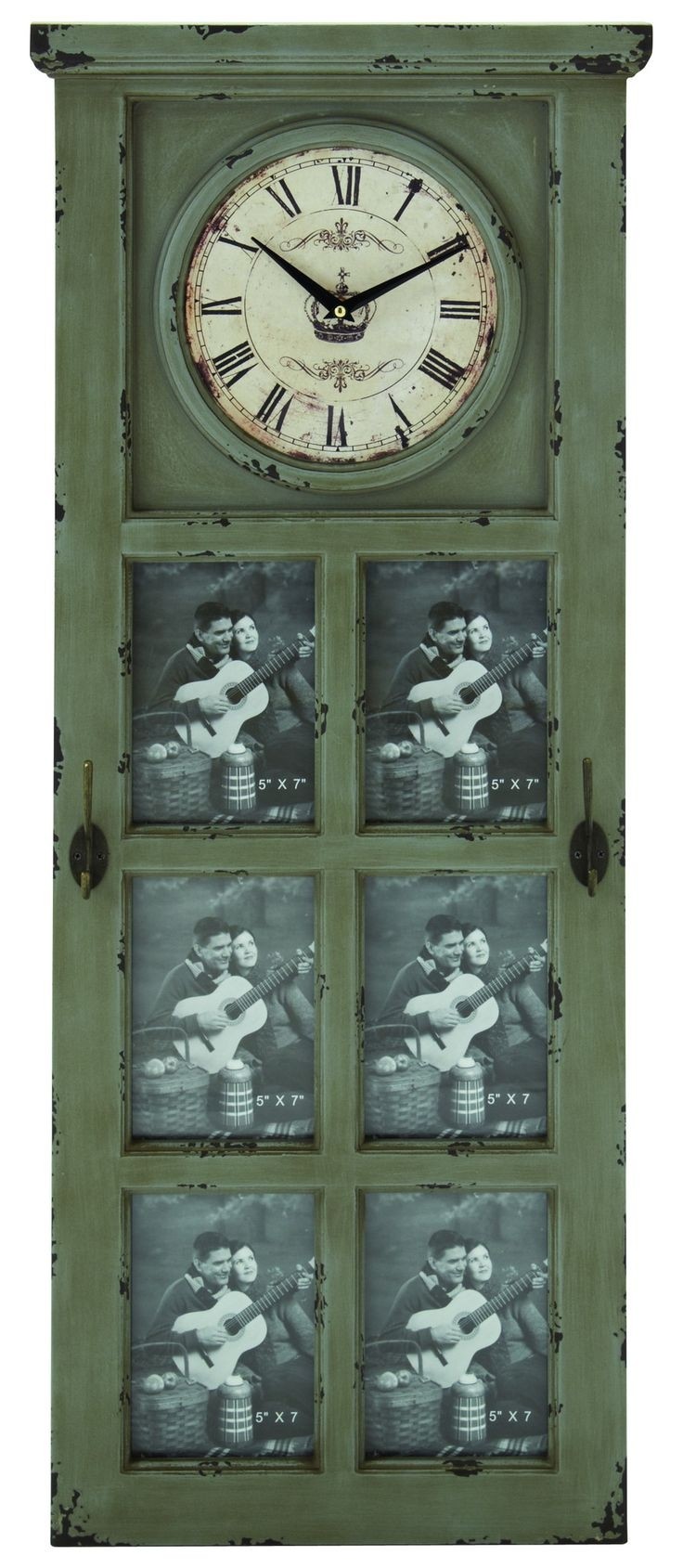 Rustic and Stately Design Wall Clock
Rustic clock with integrated frames for photos. It has 2 hooks to hang on the wall. It contains Roman numbering, and space for 6 photos. Tasteful accent wall for any interior.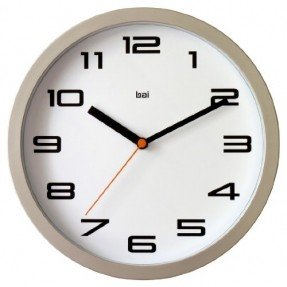 Big wall clock with white dial, bold black numerals and black metal hands, accompanied by thin red second hand. The dial is protected with glass lens and enclosed in a white round frame, which comprises a classic design.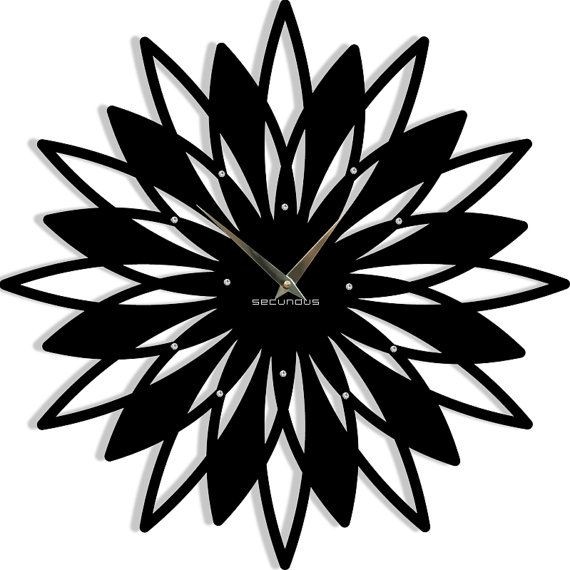 Clocks wall Wall designer watches Wall Clock by GlamourClocks, $68.88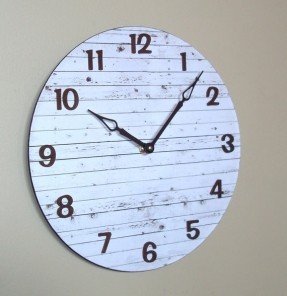 Grand mur mur bois patiné horloge 12 pouces avec numéros blancs mur Chic minable horloge, horloge de mur Unique tendance No 1226 sur Etsy, $62.28 CAD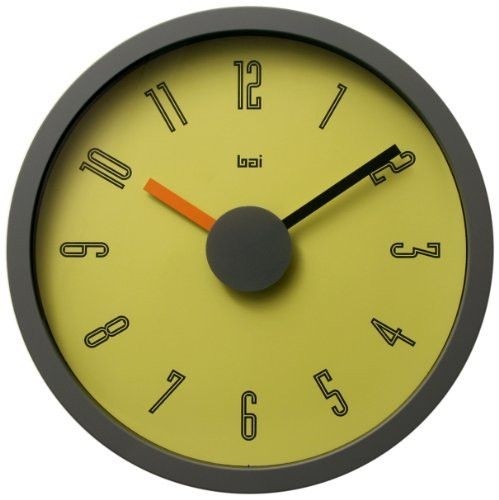 It is a wall clock that has got a contemporary design, mega silver finish and glass lens. It fits perfectly to your modern office space, living room, bedroom and other. You need to have it.