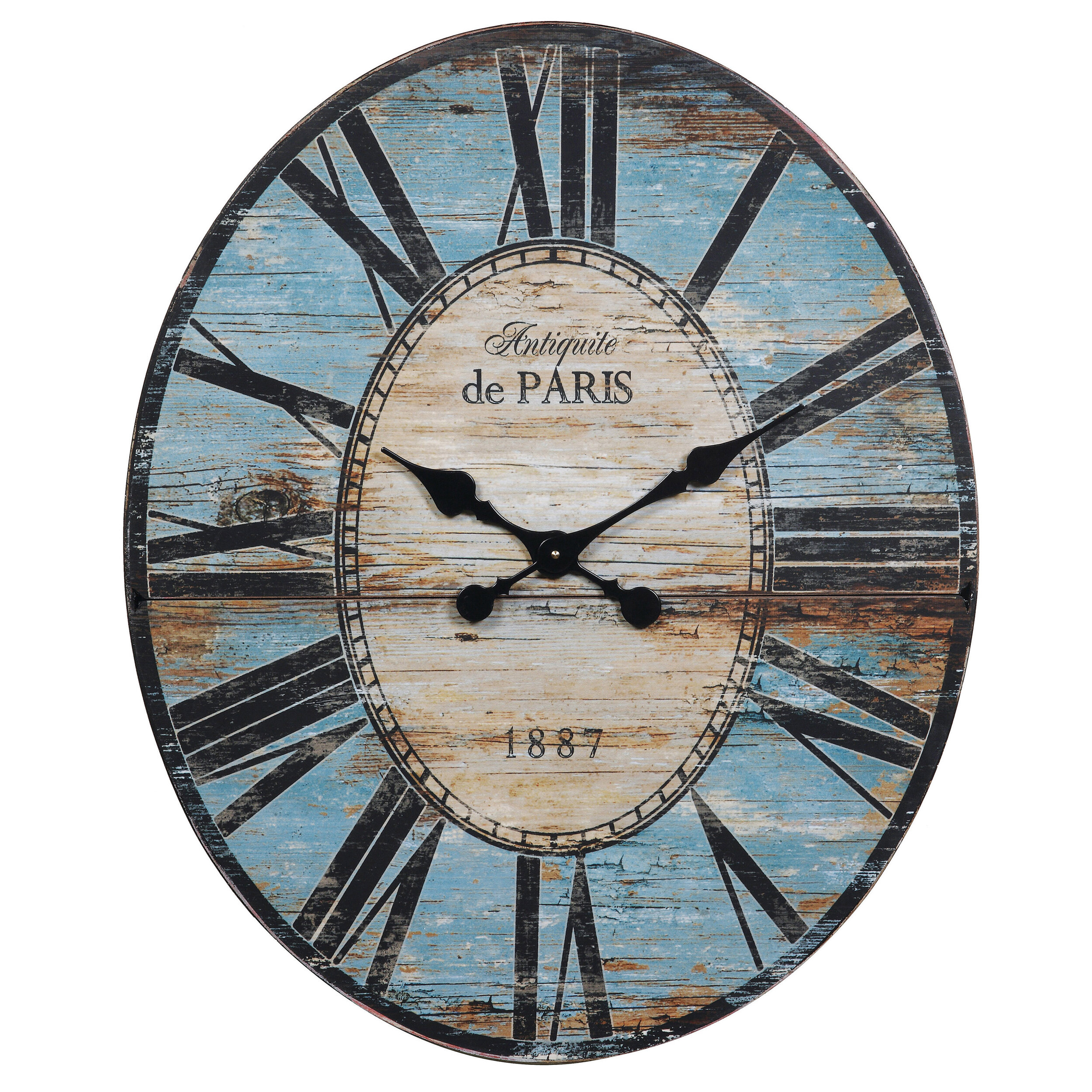 Oversized Wall Clock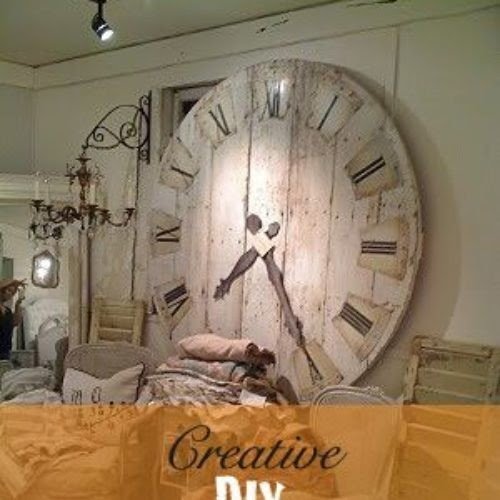 Interesting combination of massive, large wall clock with Roman numerals and rustic foyer table design impresses. The Beautiful wood design is adorable and brings cozy and warm atmosphere to the decor.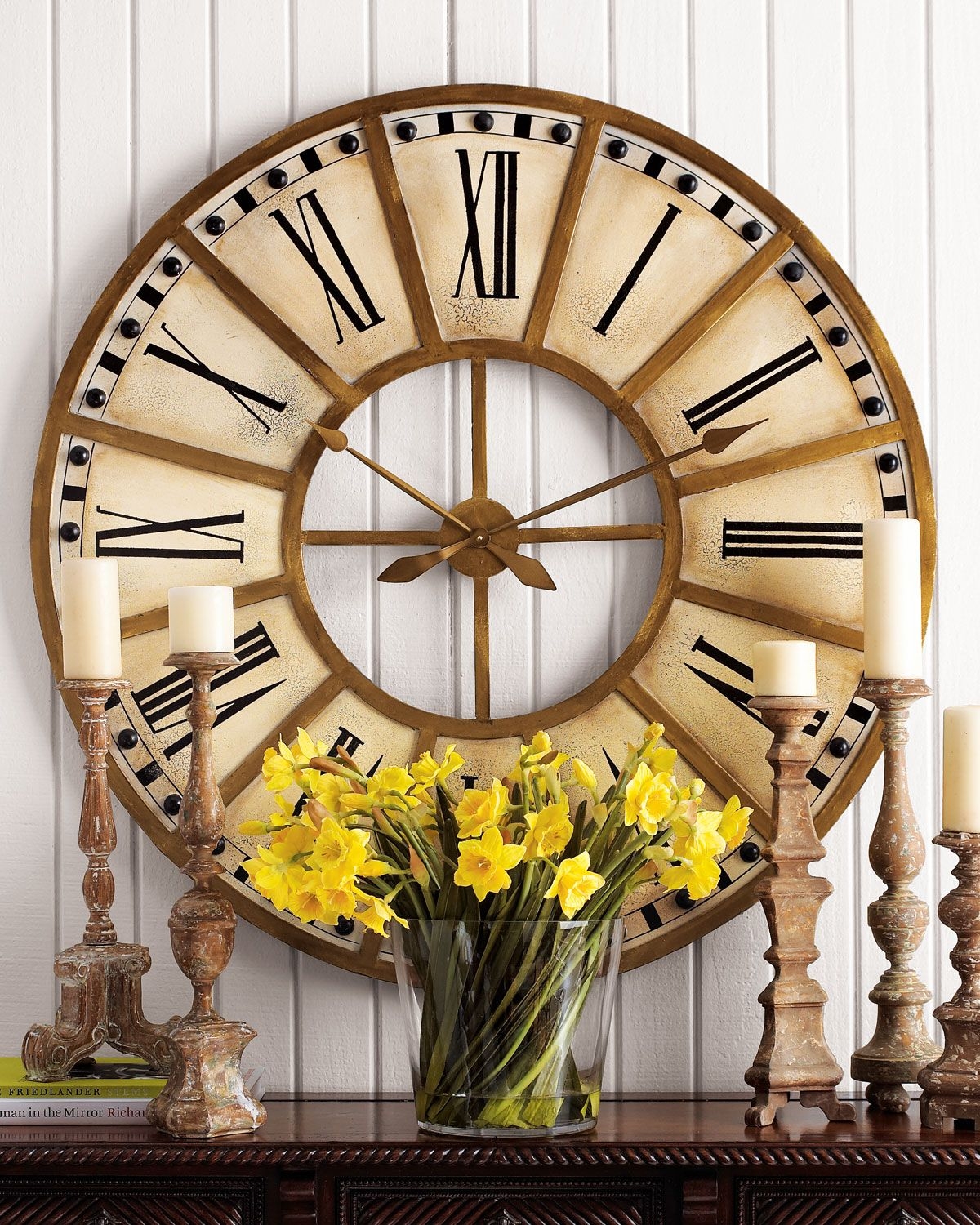 love this clock and candlesticks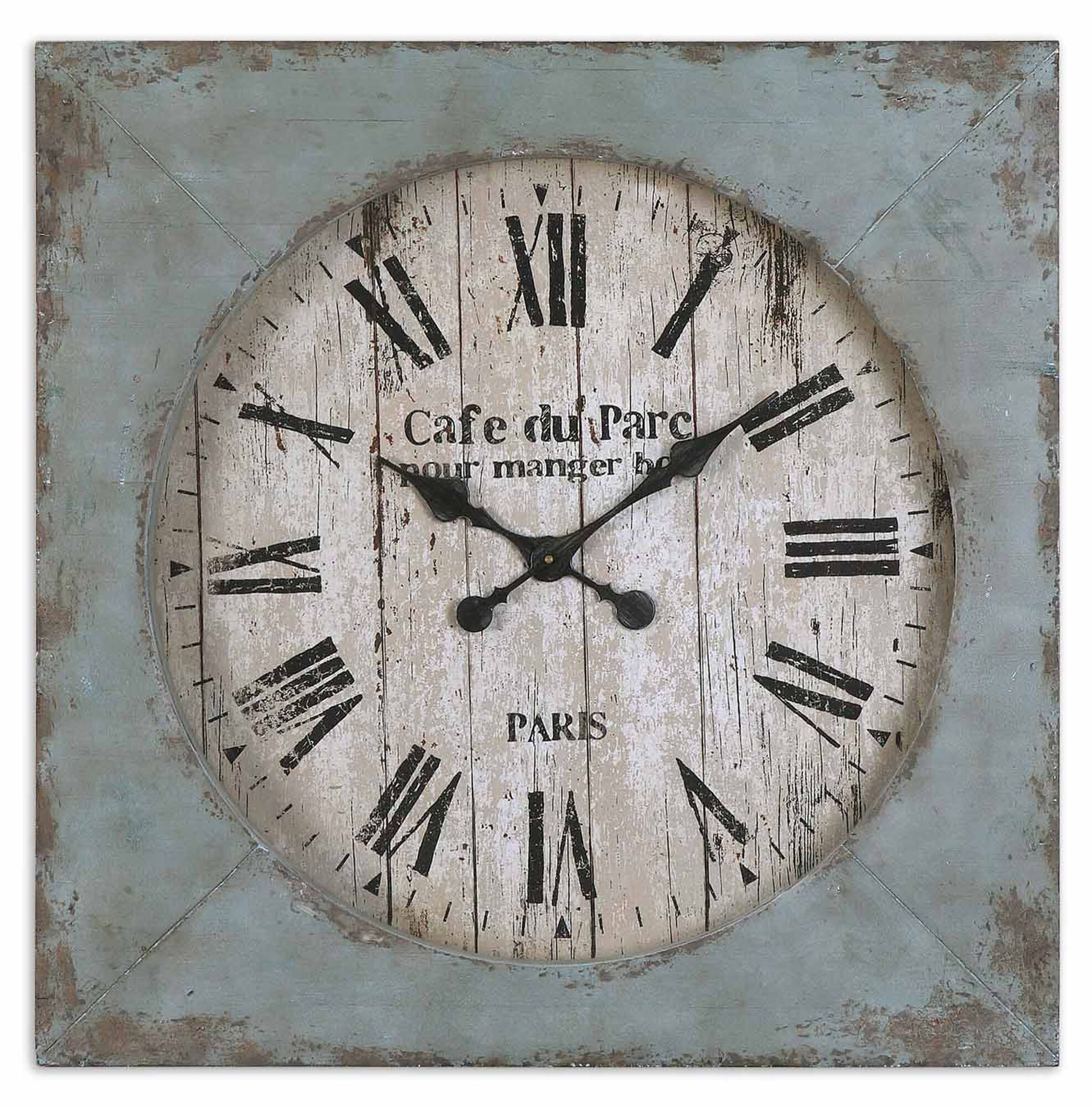 The gorgeous combination of antique styling and the large form of this stylish wall clock makes it all enchanted. Oversize design with beautiful Roman numerals on the clock face creates a unique whole.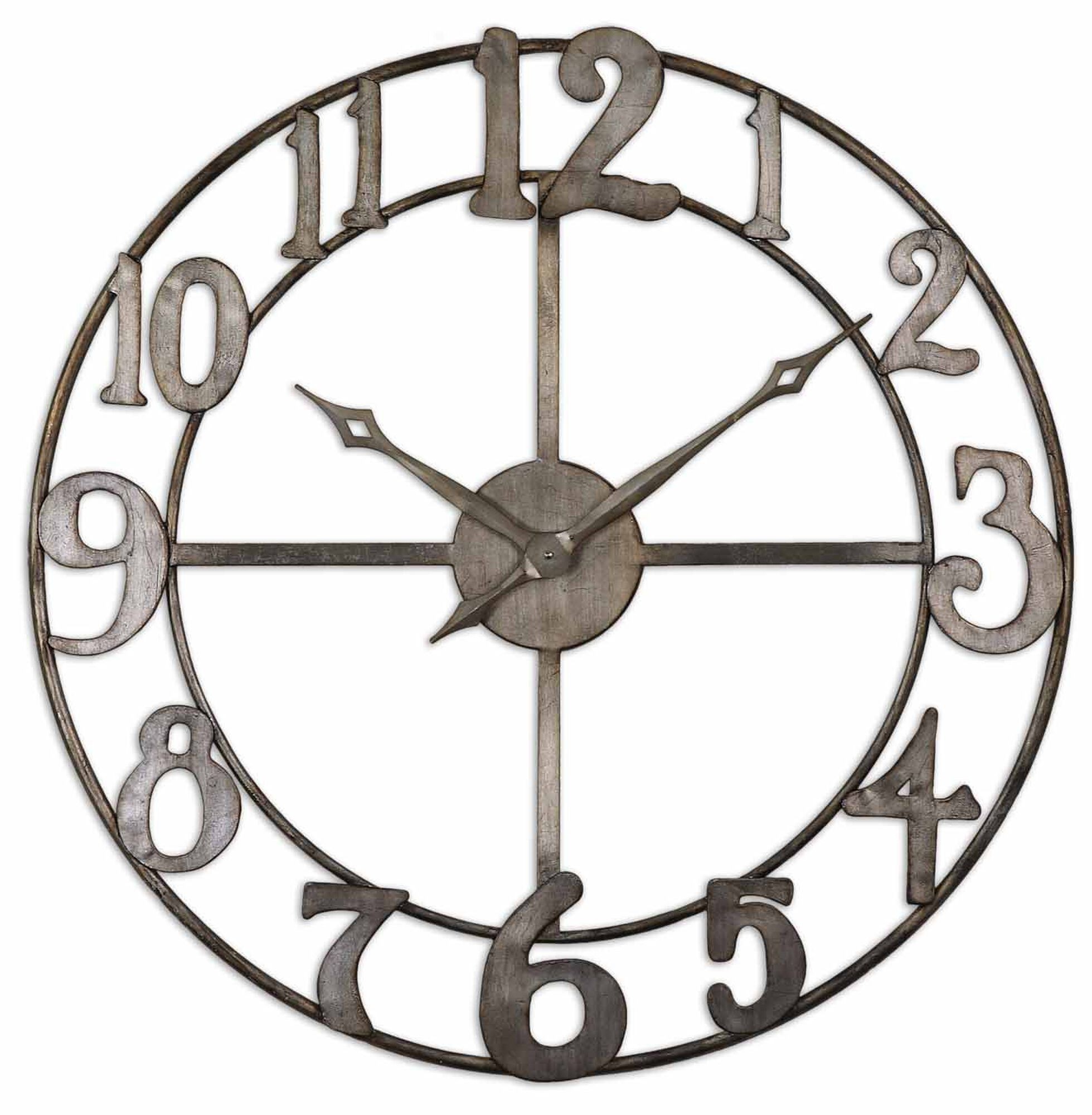 Tell Time Easily with Large Wall Clocks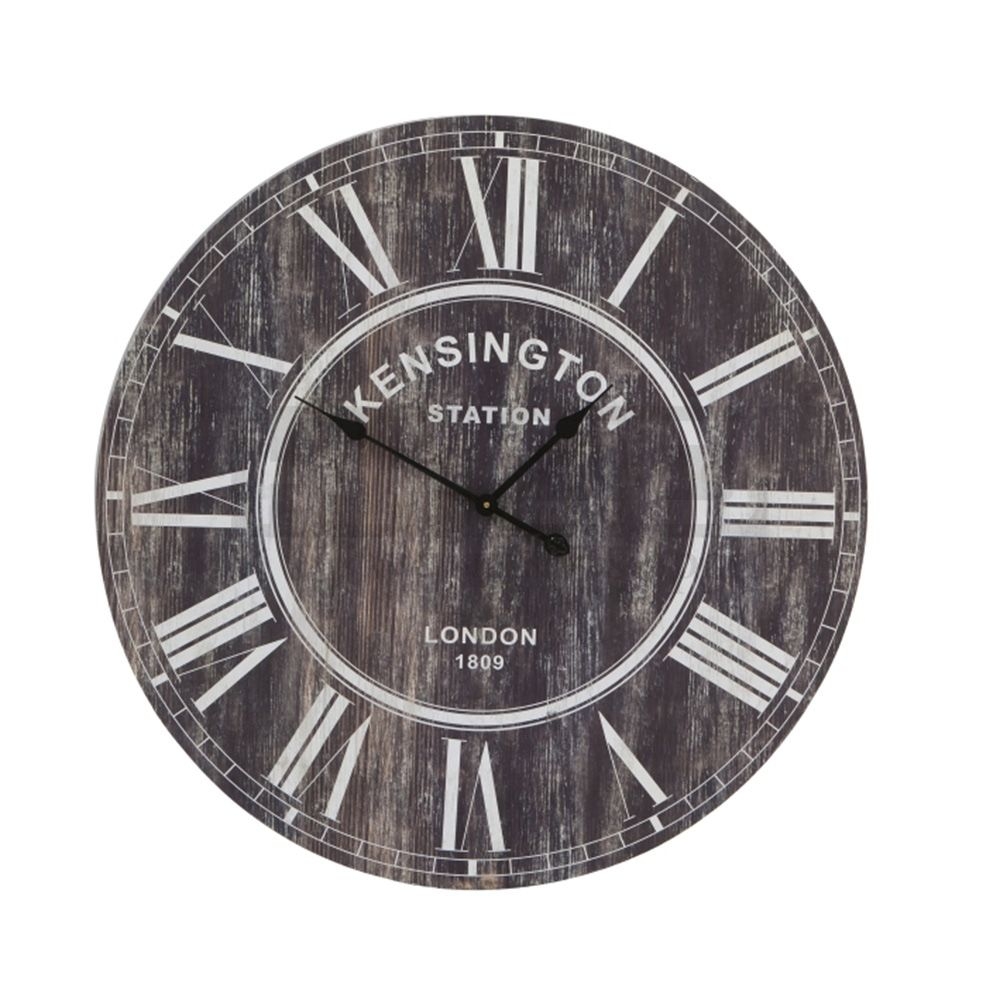 Large round wood clock with two-toned brown and white finish (the brown falls on the side of dark chocolate rather than that of milky coffee). Elegant design is even more unique thanks to axpertly antiqued look.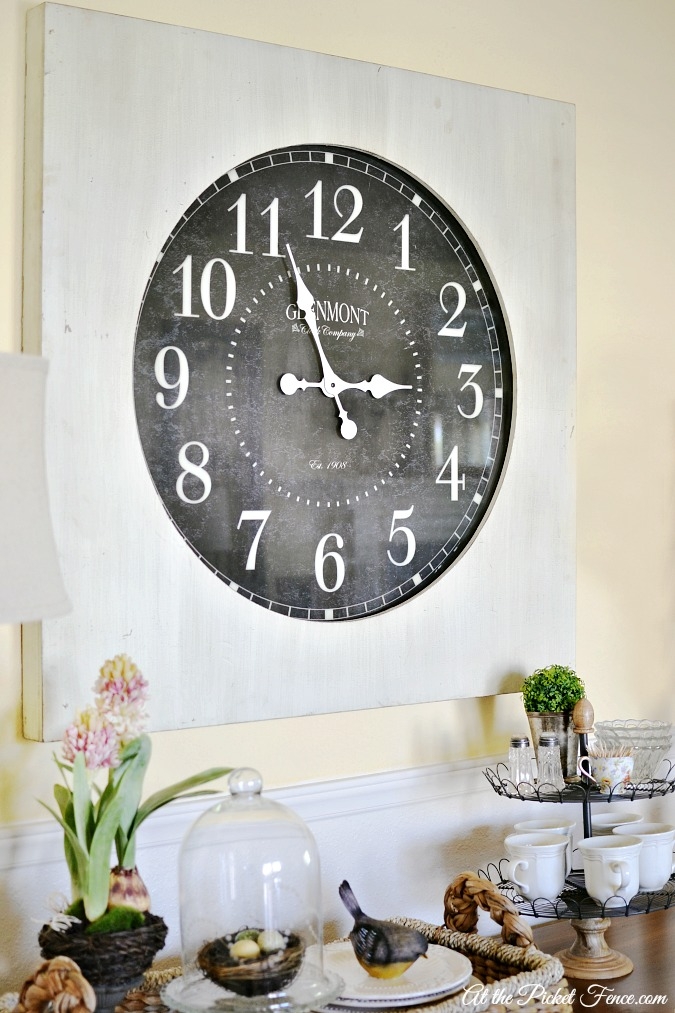 oversized clock above buffet table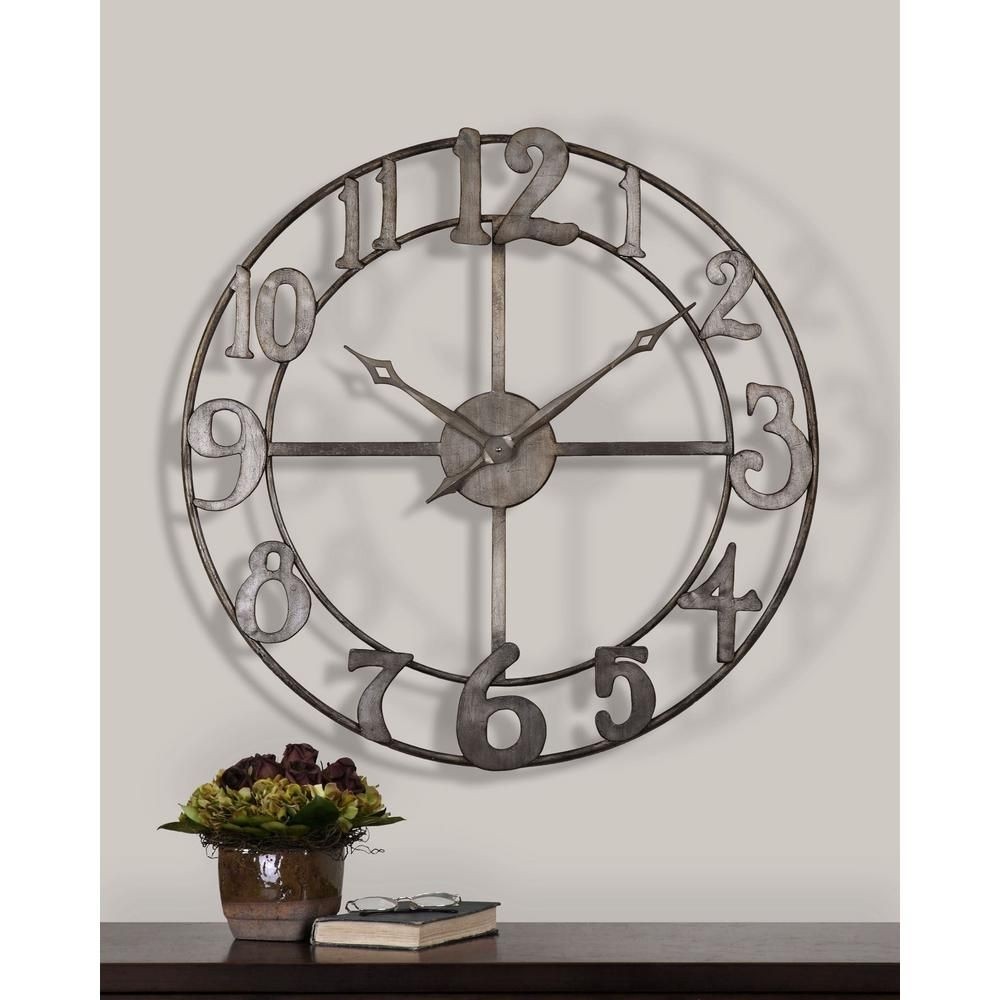 And easy to read metal wall clock. The Arabic numerals are cutouts that are held by two metal circles on a back brace. The 12 and the 6 are slightly larger than the other numbers. Can also be read by touch.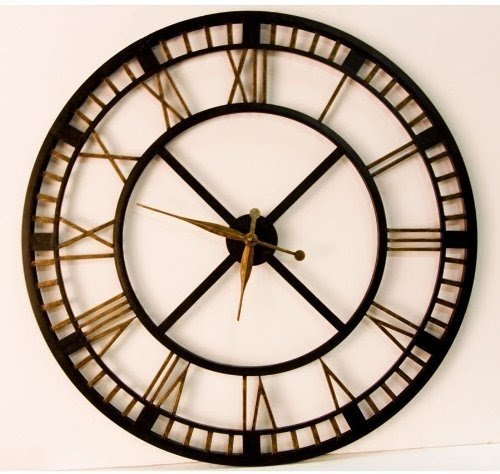 Large wall clock, having 36 inch in diameter and black and bronze finish. Additionally, it has beautifully crafted hands and large Roman numerals, which are easy to read. It's a great addition to all interiors which require more originality.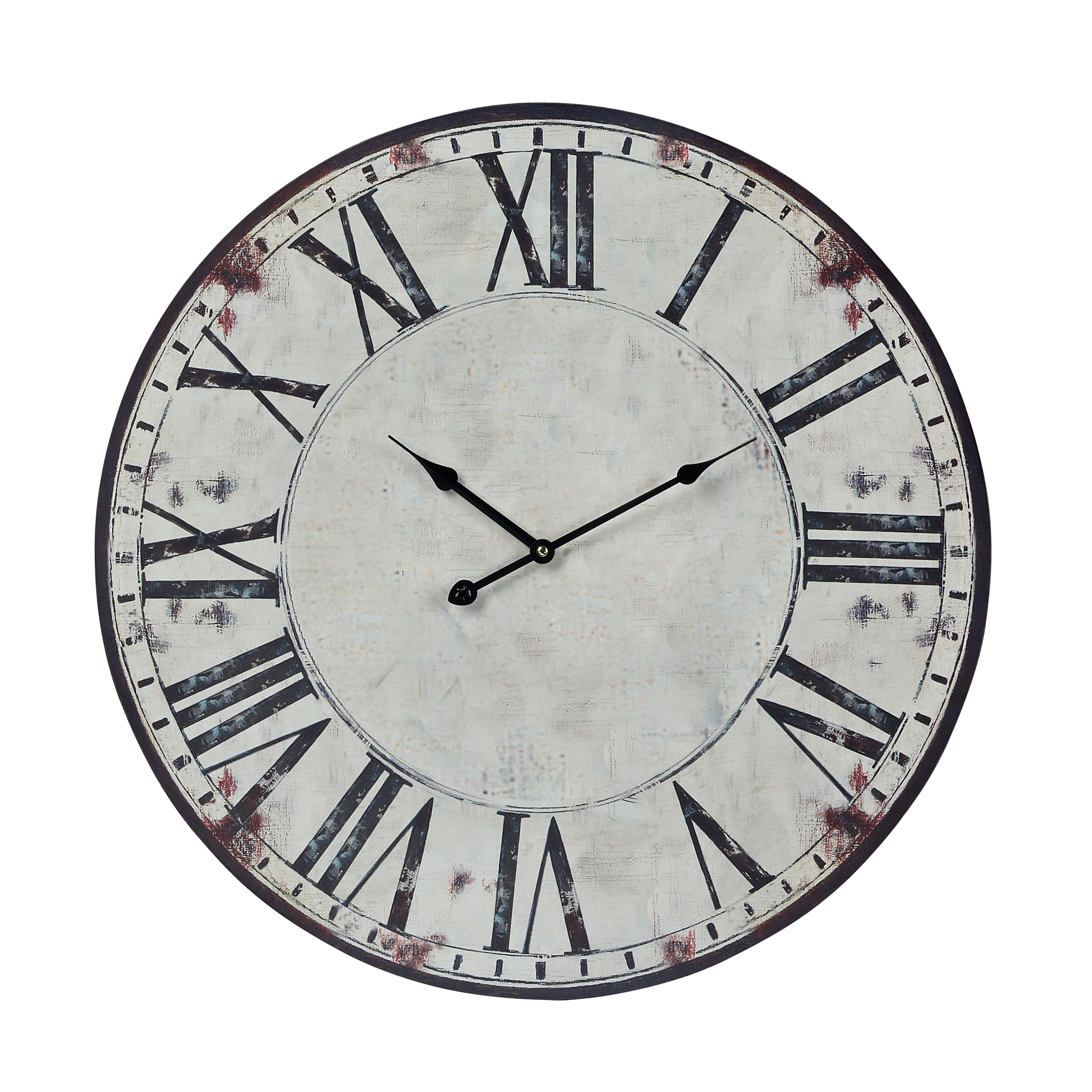 Roman Numeral Oversized Wall Clock in White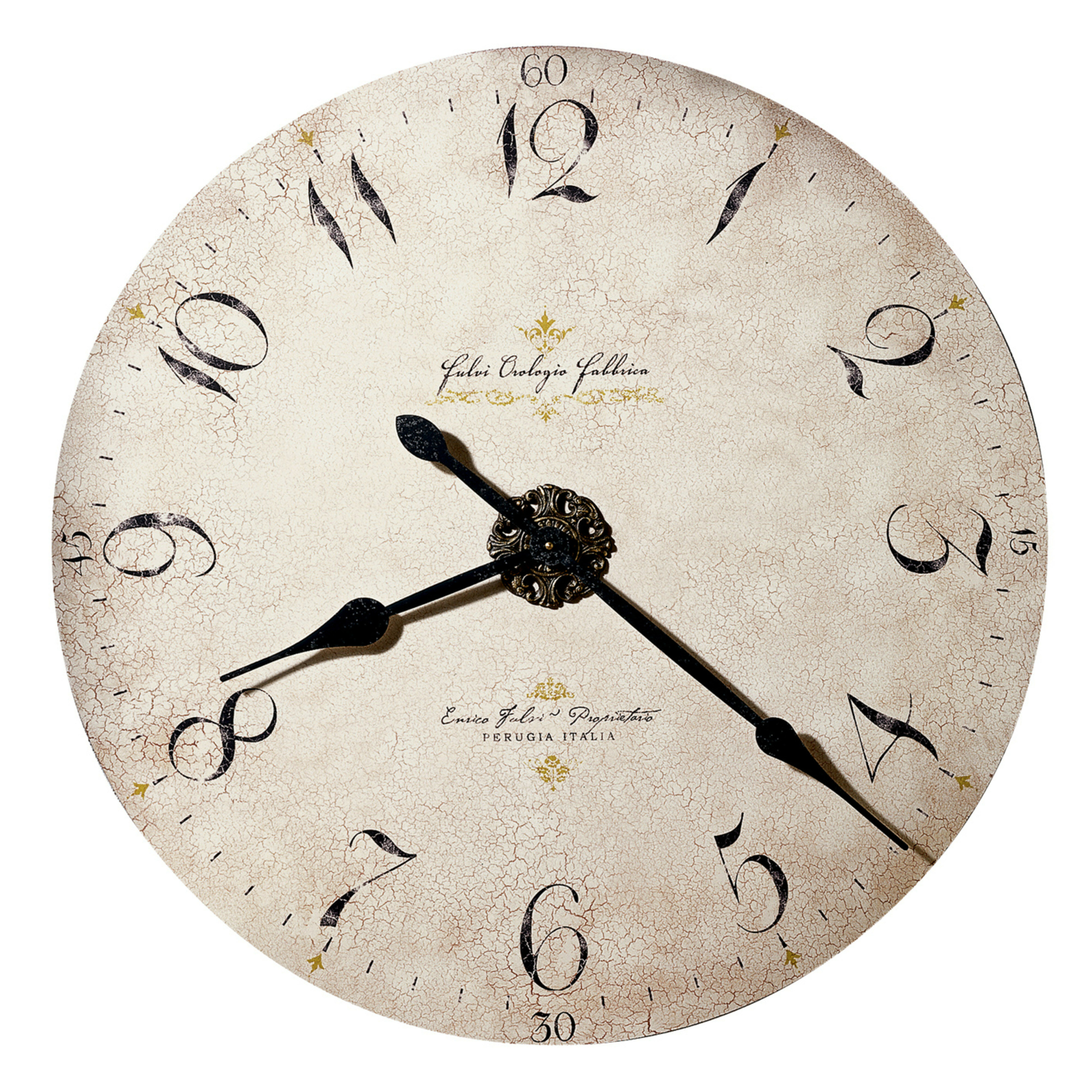 Oversized Decorative Wall Clock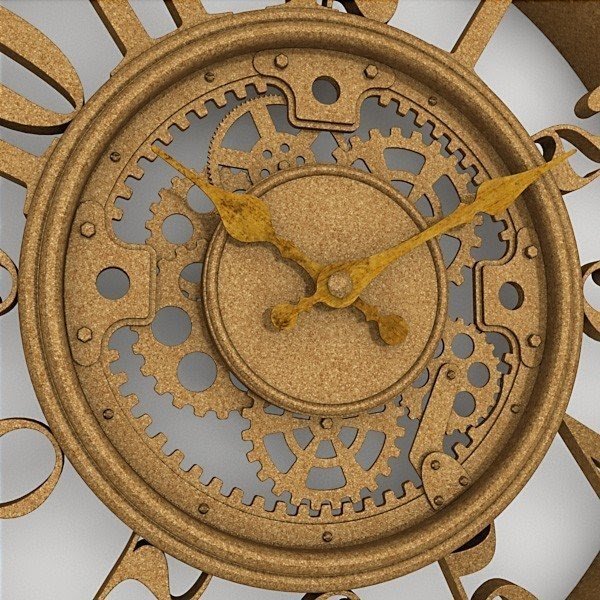 Large Decorative Wall Clocks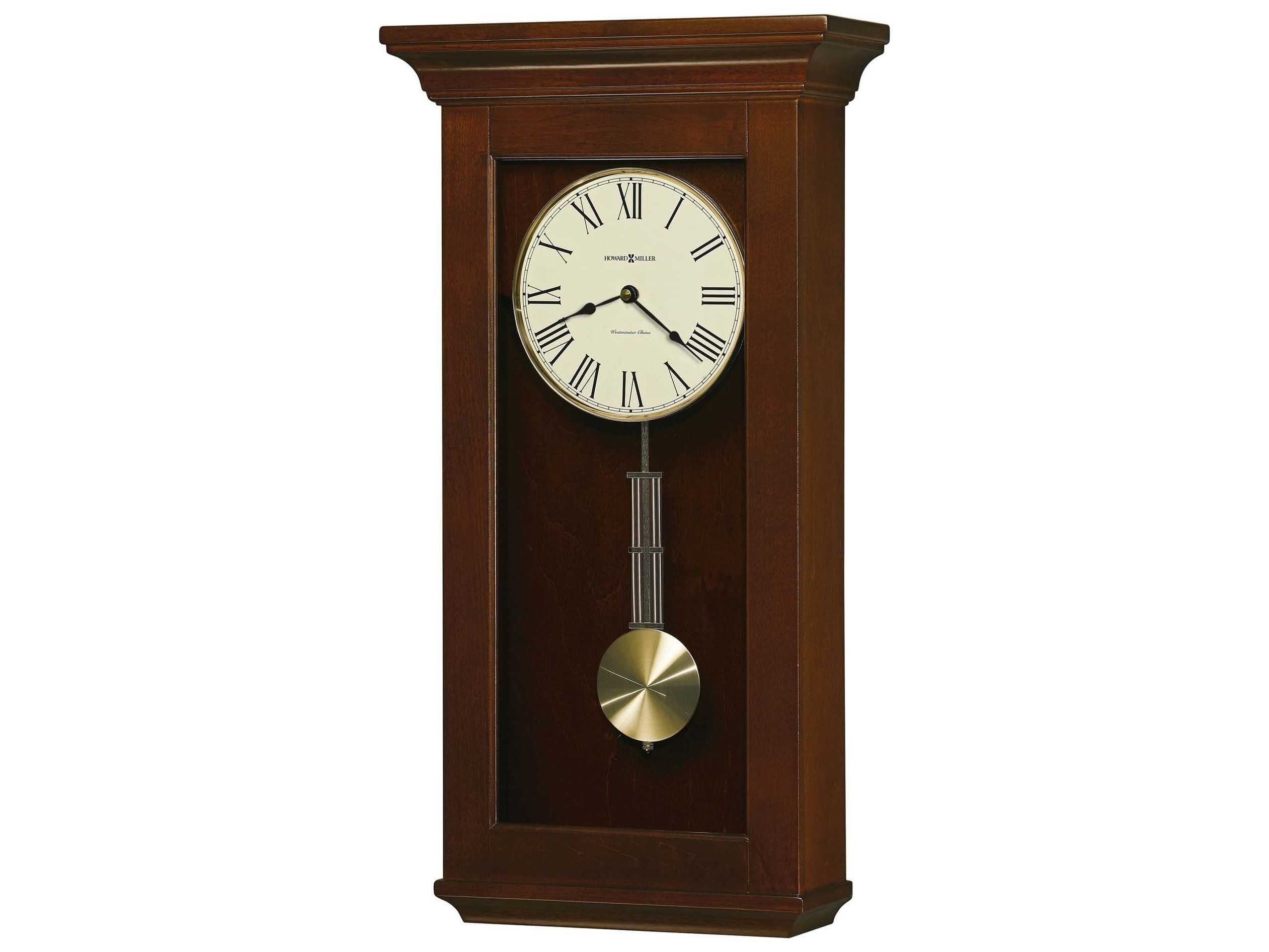 Transitional style wall clock with classic gold coloured circular pendulum with brass finished lyre and grid, accompanied by round dial, Roman numerals and black spade hands, all closed in solid colour case made of selected hardwoods.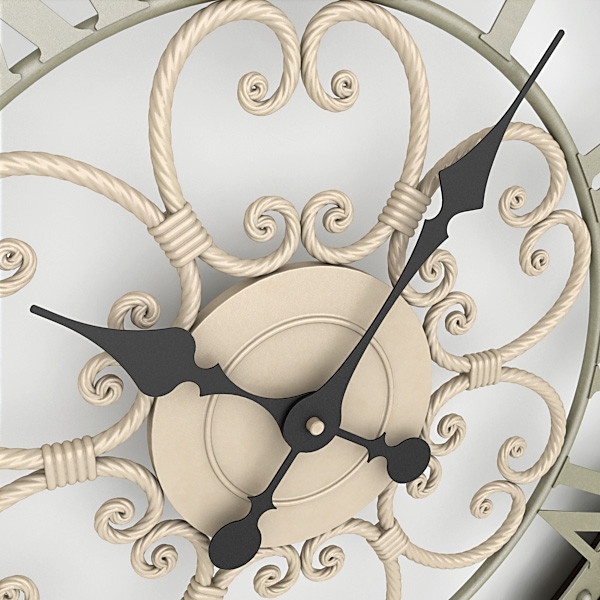 Decorative Wall Clock 06 3D model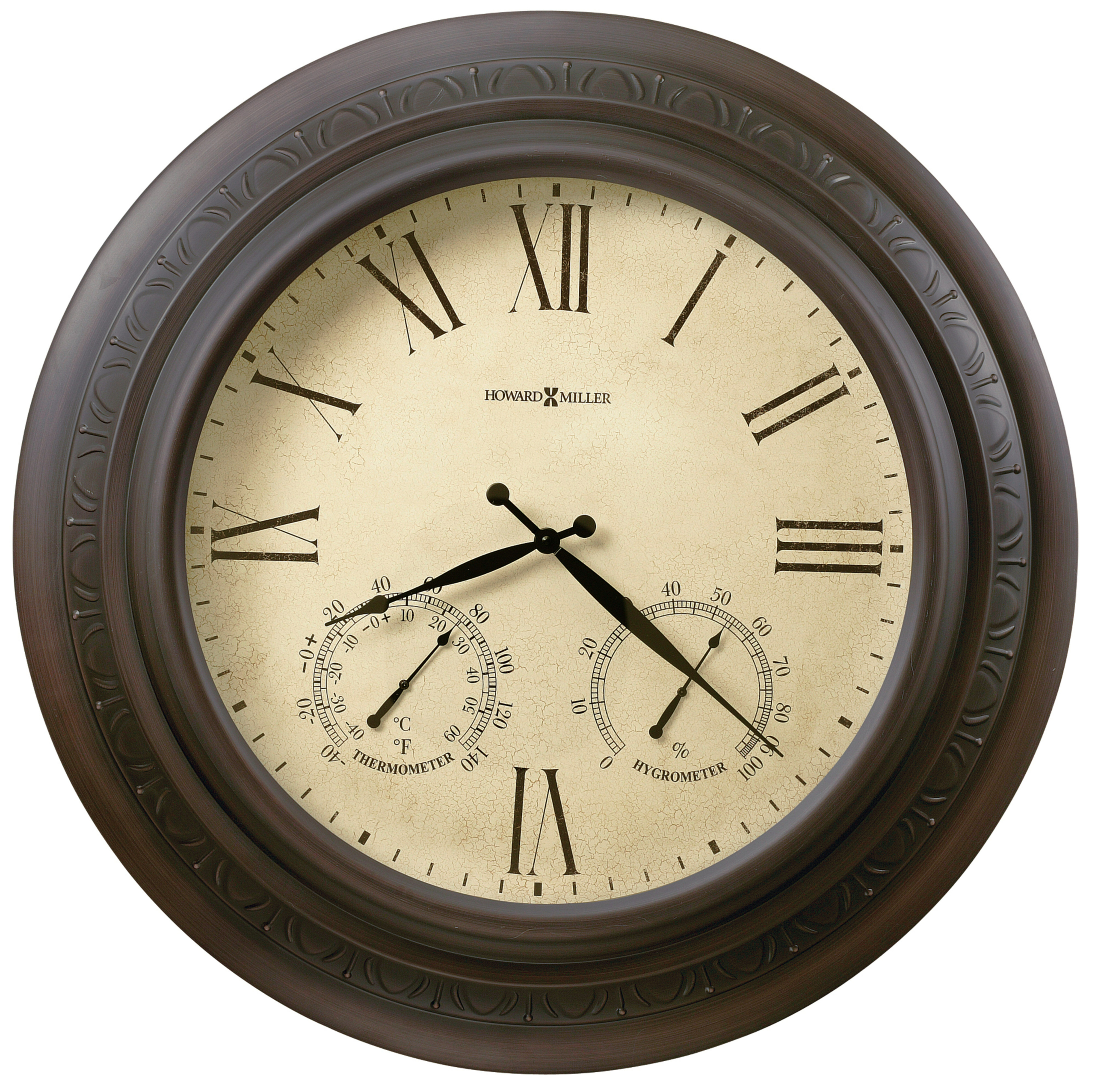 Sustainable outdoor wall clock in metal bezel, effortlessly withstanding all weather elements - yet decorative enough to be a welcome accessory indoor! It is equipped with weather station, indicating the temperature and humidity.
A pretty large round wall clock having a dial crafted of vertically arranged wooden slats with a natural finish. It has screwed Arabic numerals and thin long arrow-style hands of metal. It requires 1 AA battery.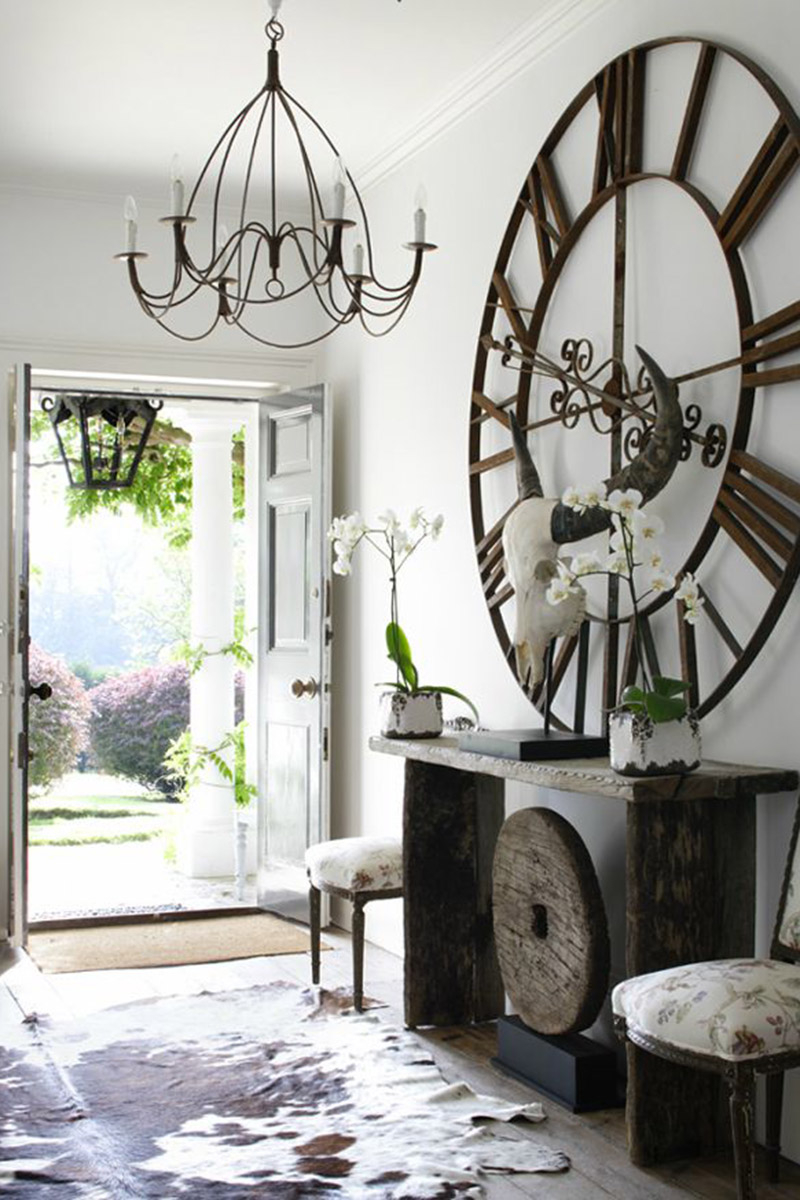 Phenomenal interior requires details that make up the whole, so this stylish, huge wall clock with Roman numerals is a whole element. Bright interior with antique accessories, beautiful beige leather on the floor creates a different mood.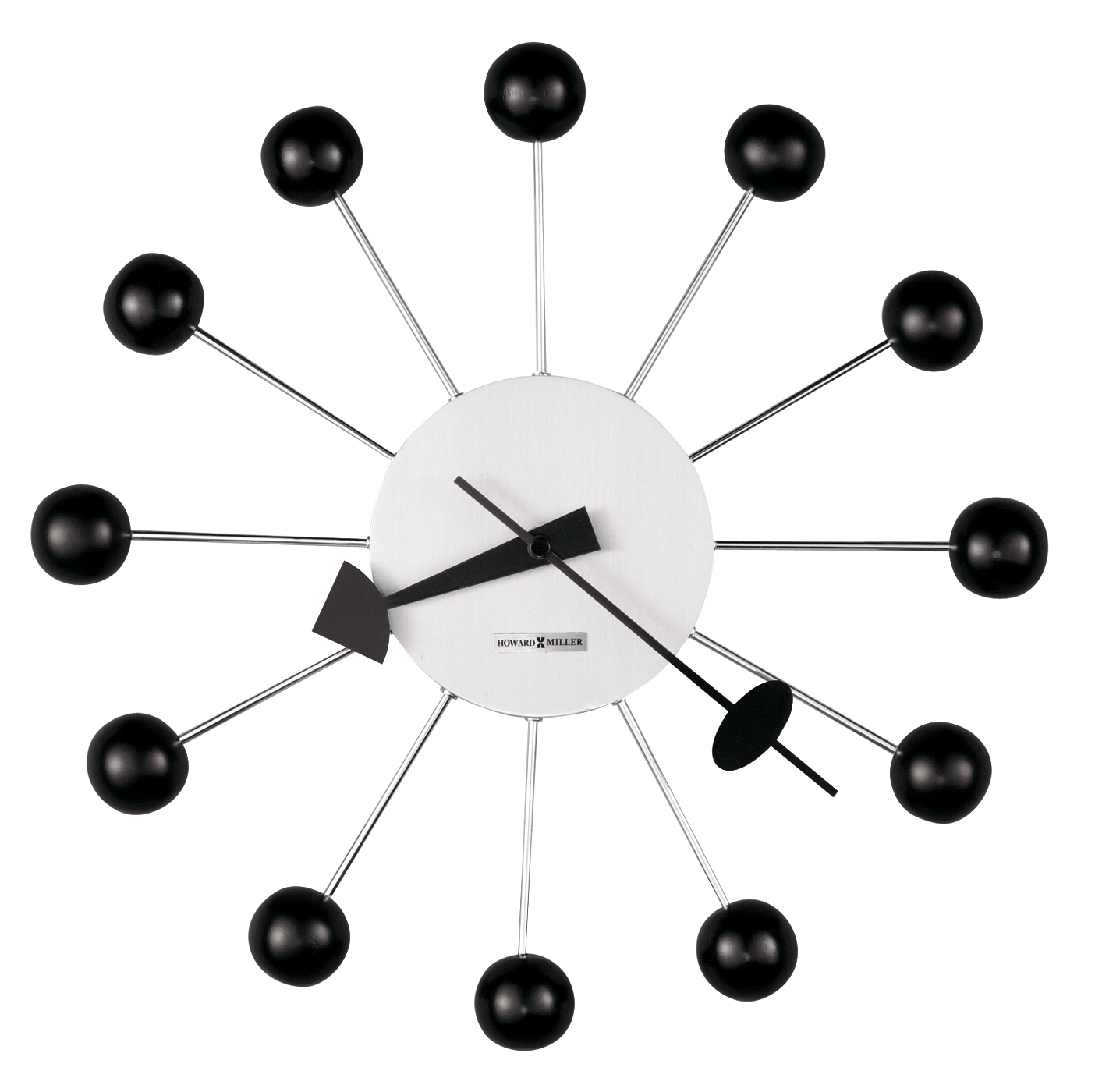 Wall clock in modern style. It is powered by batteries and fitted with quartz movement. Great addition to the living room, dining room, bedroom and others interiors according to taste and need.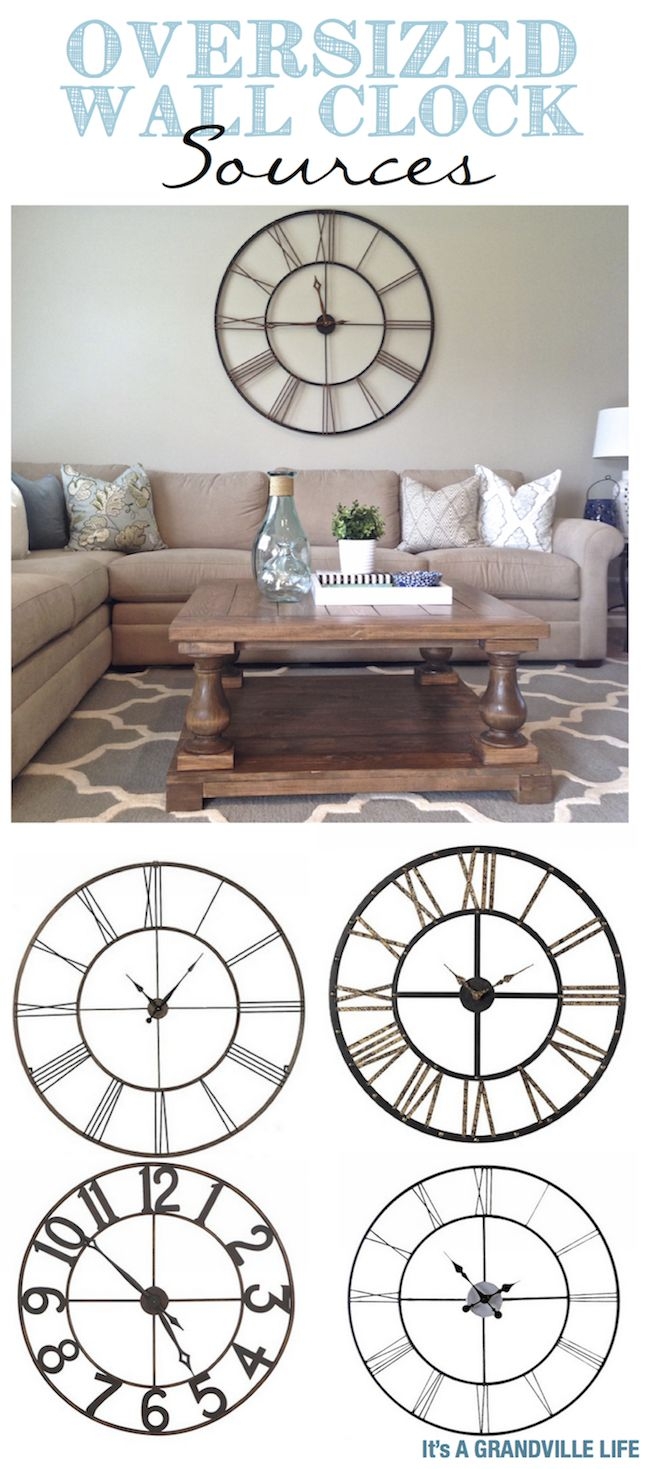 It's A Grandville Life sources for oversized wall clocks. Perfect art pieces for any room in the house.
Slatted wood wall clock with oversized numbering and a distressed finish. Product: ClockConstruction Material: WoodColor: MultiAccommodates: Batteries - not includedDimensions: 28.875" Diameter x 1.75" D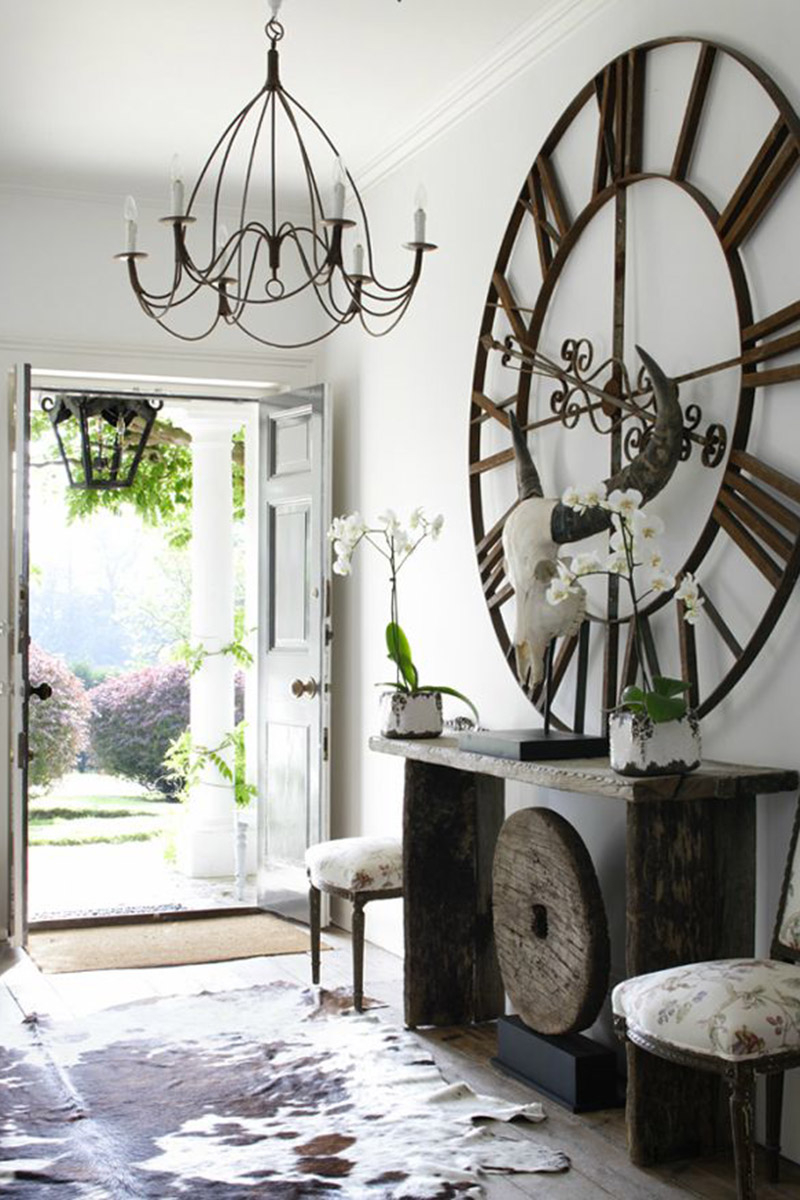 Decor > Clocks > Wall clocks > Roman numerals large size decorative ...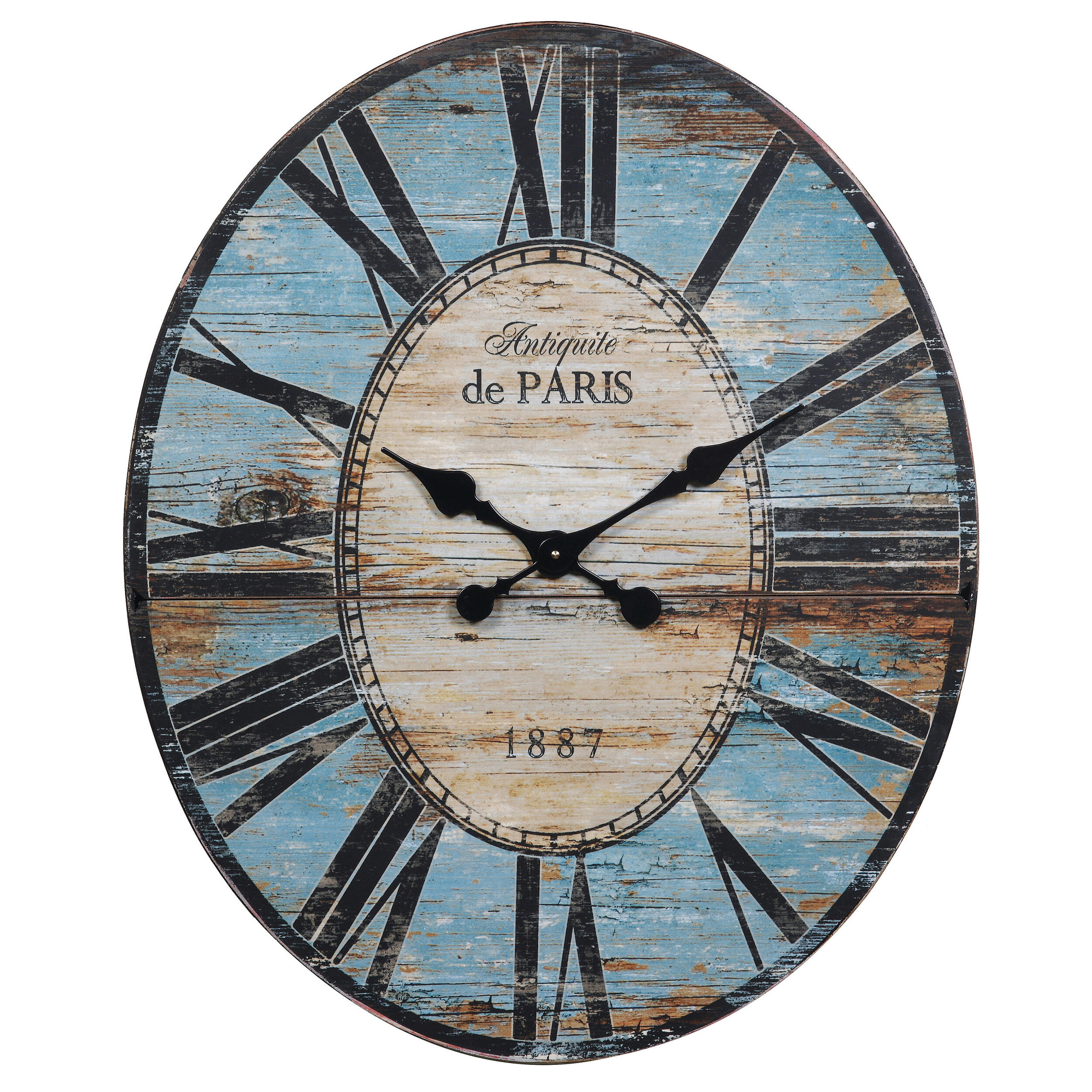 Oversized Wall Clock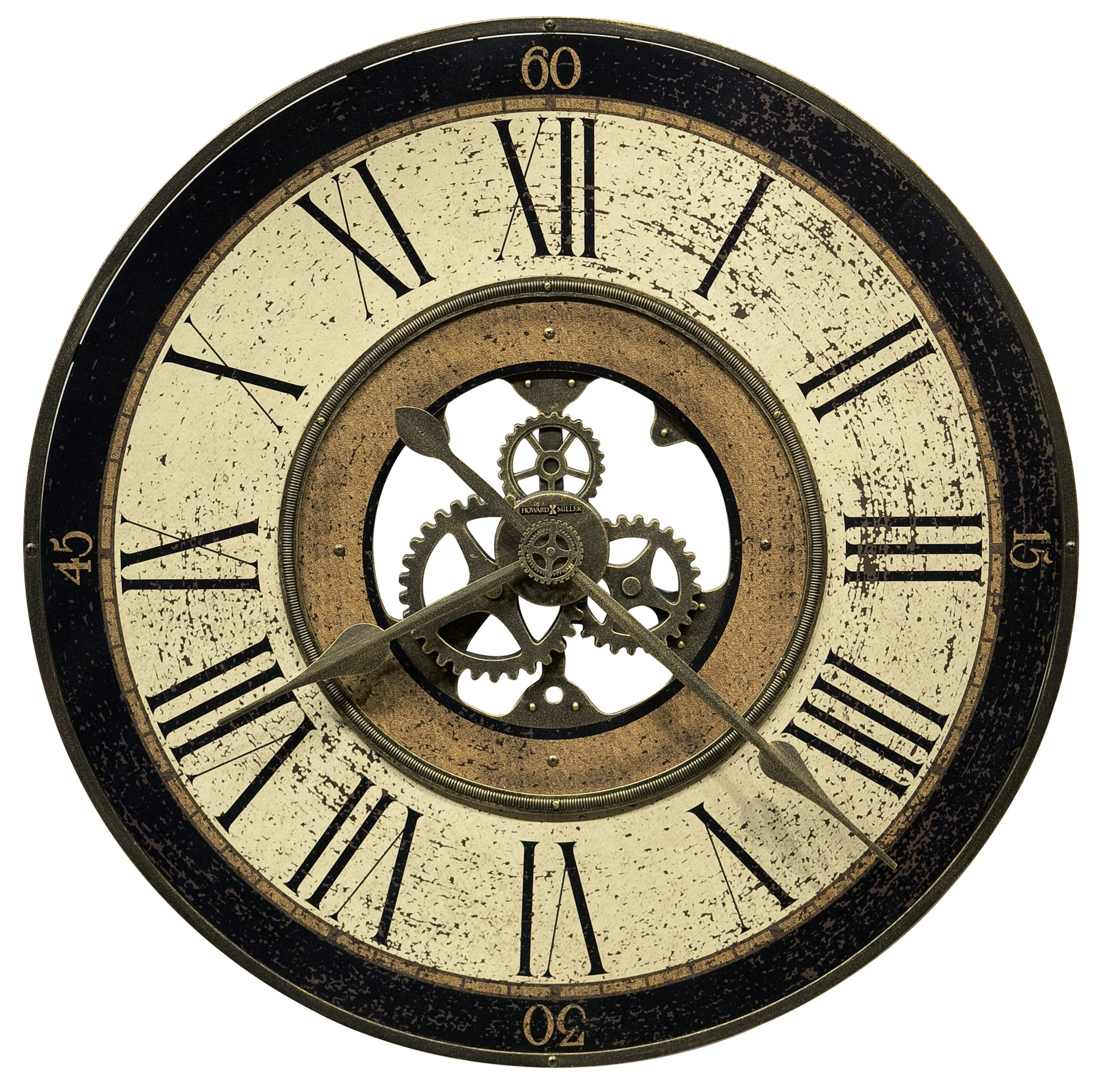 Oversized (32'') wall clock in metal outer frame, distinguishing itself with four antique brass finished cogged wheels incorporated in the see-through open centre of its dial. The elements are made of plastic.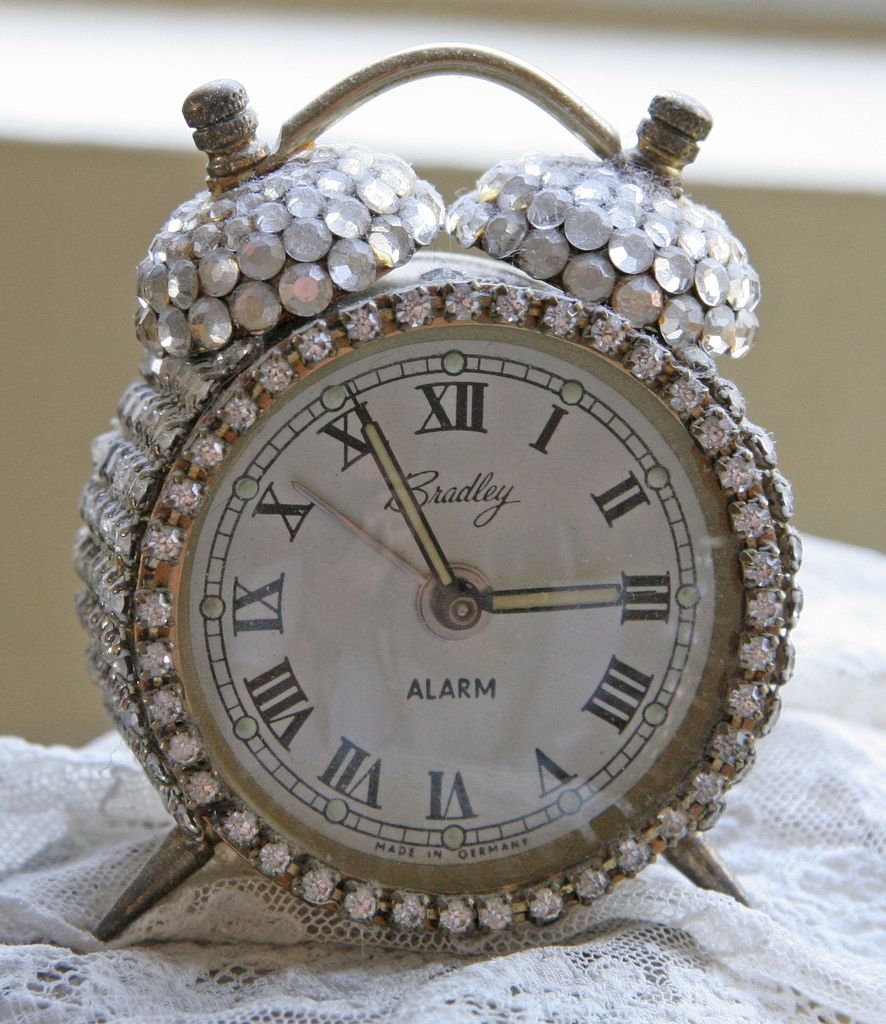 This unique alarm clock has the characteristic charm and gentleness of antique items. Its exterior surface is covered with tiny, silver crystals, corresponding well to the Roman numerics on the face clock.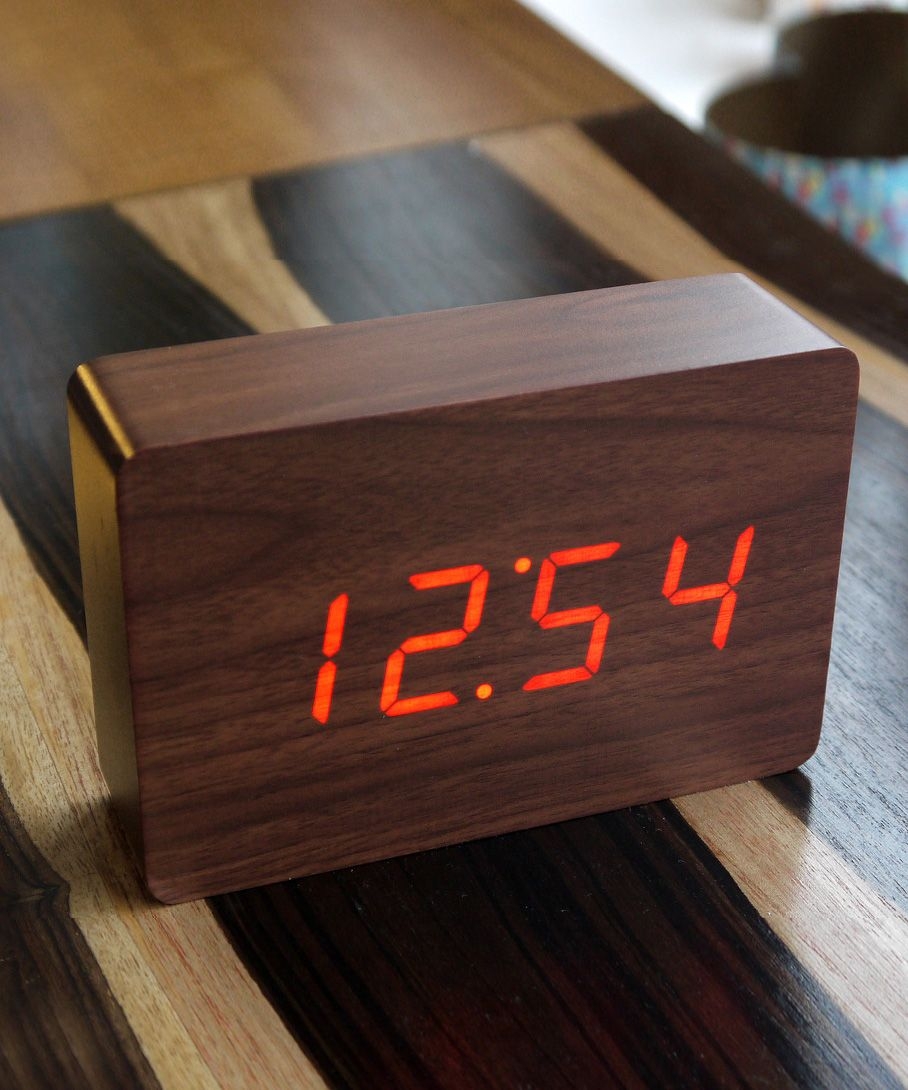 Modern and contemporary design for a futuristic table alarm clock made out of walnut wood with a smooth finish and rounded edges. The digits are displayed on a clear wooden side, providing a unique look.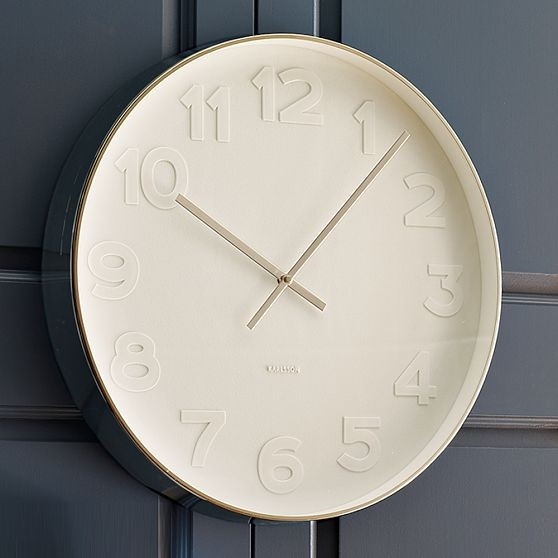 Oversize Clock: $149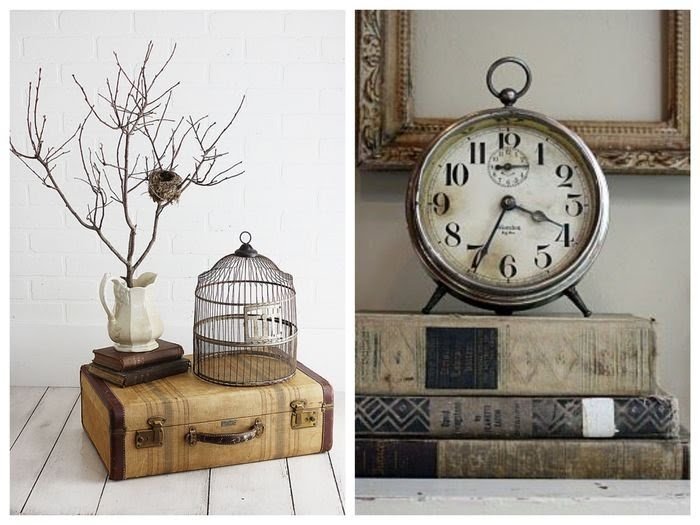 These two pictures show interesting interior decorations. The left one features a decorative cage and case. Right picture shows an old-styled, decorative alarm clock with a round, white face and black Arabic numbers.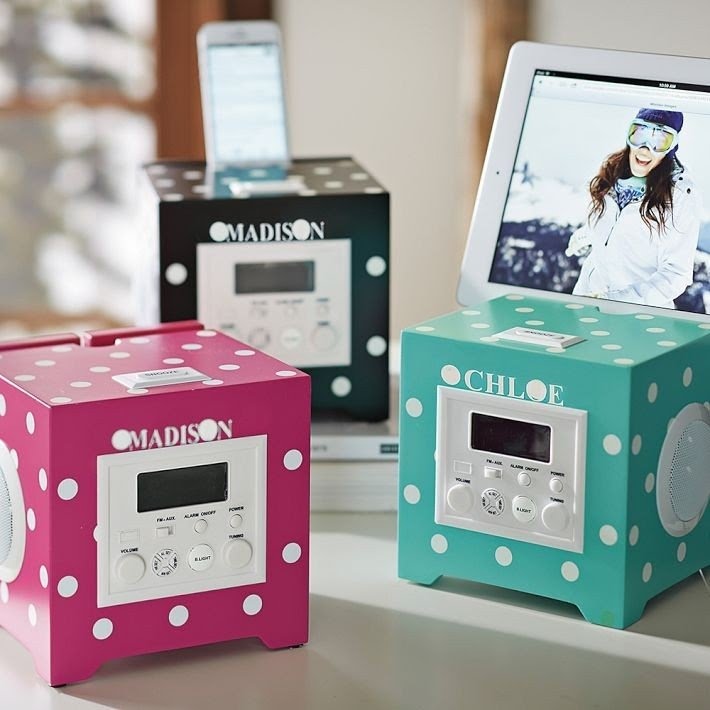 Alarm clock with smartphone holder. It is powered by batteries. Frame is made of plastic and decorated with polka dot theme. Excellent gift idea. Classic form and contemporary design.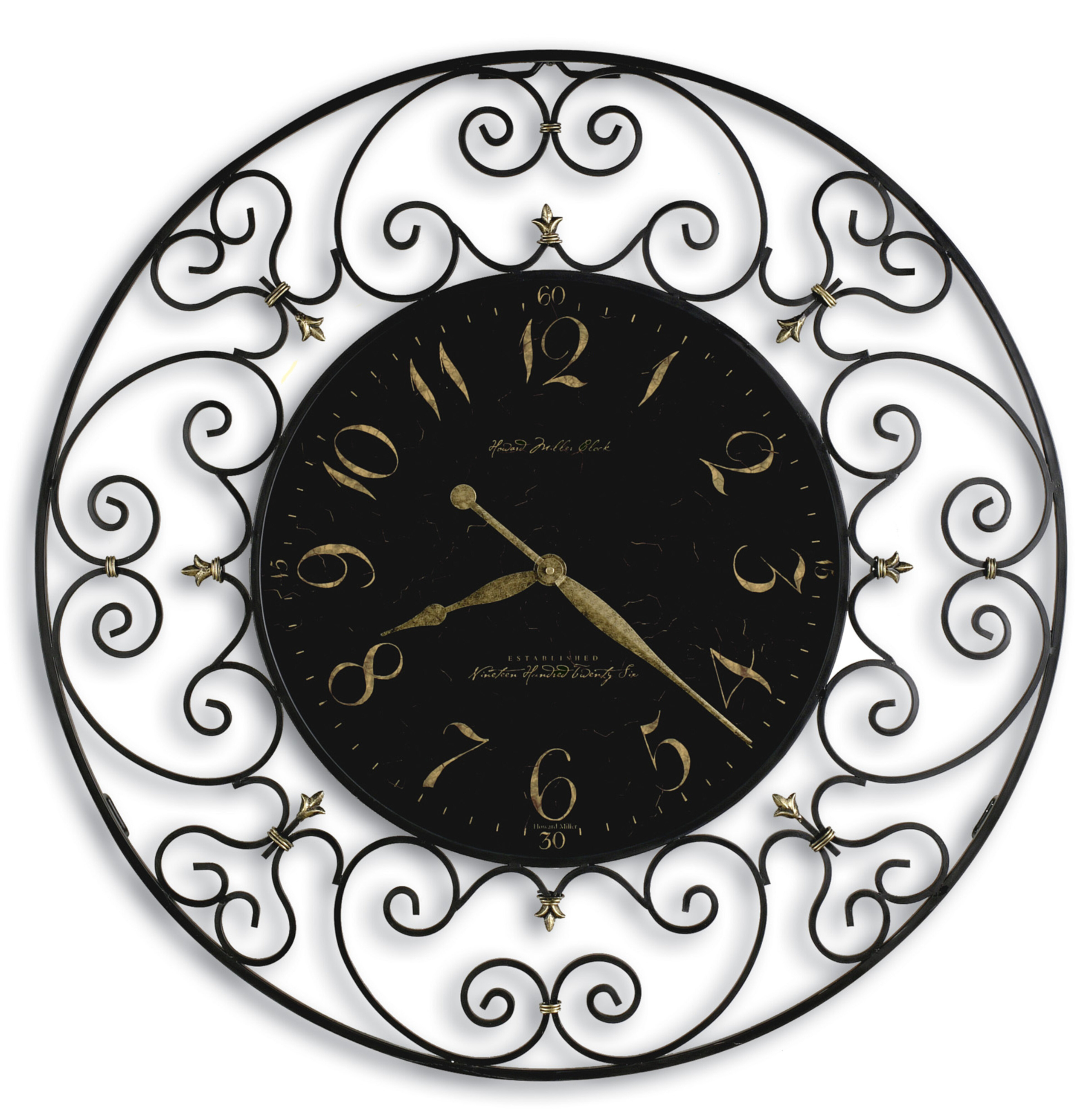 If you like decorative wall clocks, this Howard Miller one is something for you. Made from formable wrought iron, its solid frame enchants with the ornate style, full of curls and volutes. It is finished in gold-tone highlights and measures 36 inches.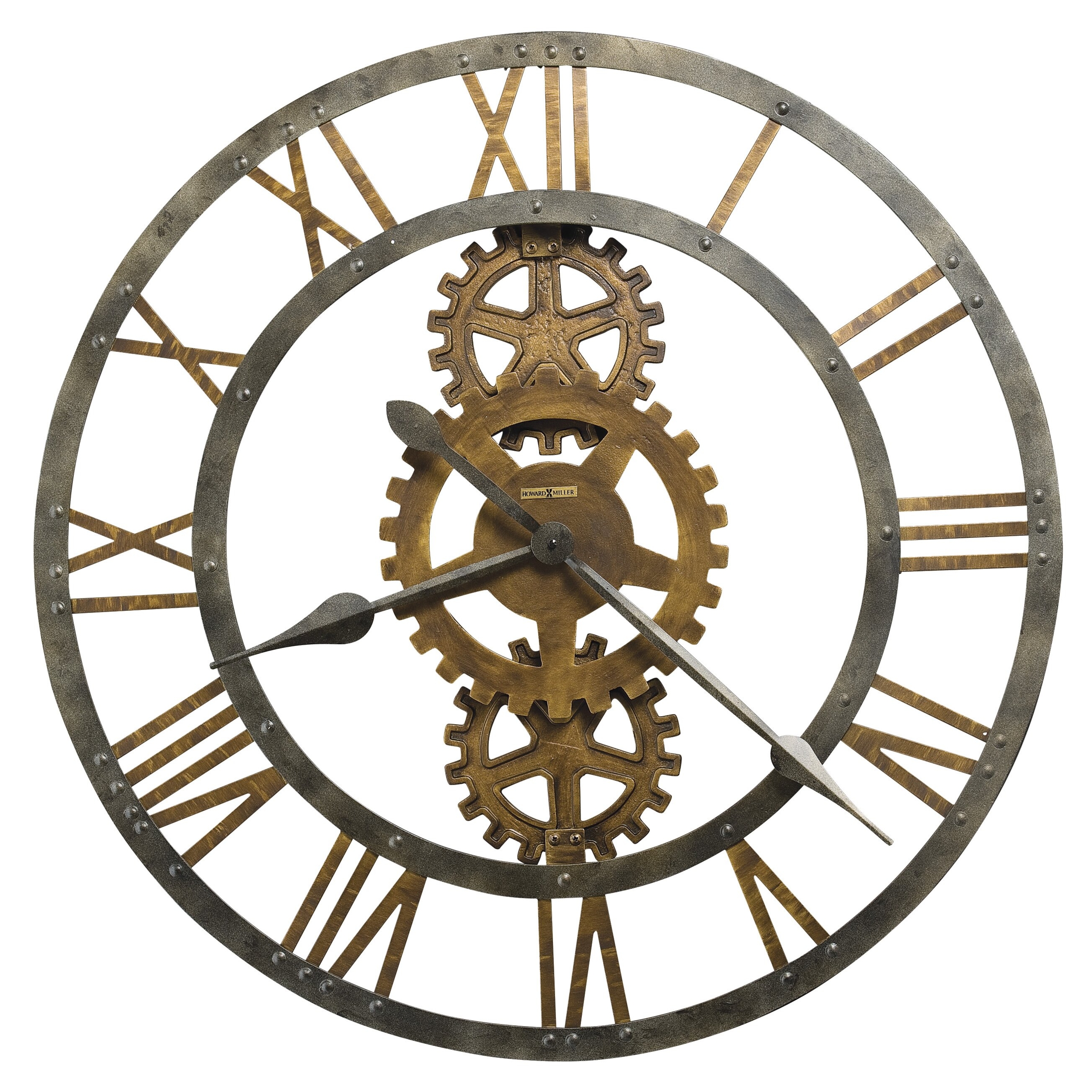 Oversized 30" Crosby Wall Clock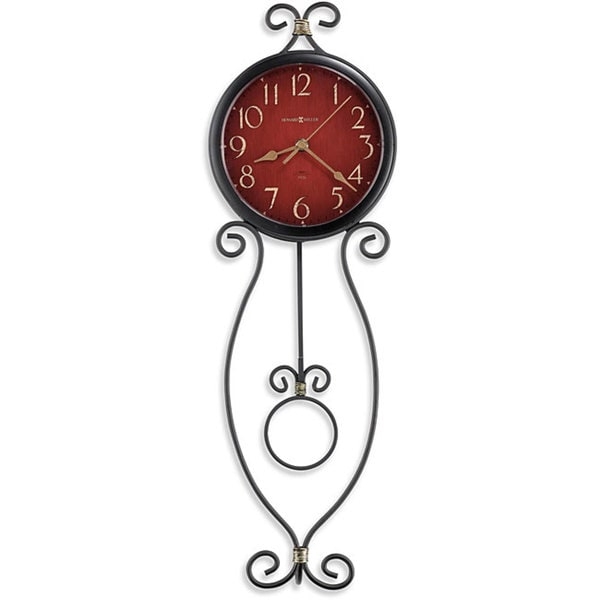 This is a wall clock that introduces a touch of elegance into the house. This kind of product is made of metal and wood. It features gold Arabic numerals and it is 24 inches high x 8 inches long x 2 inches deep.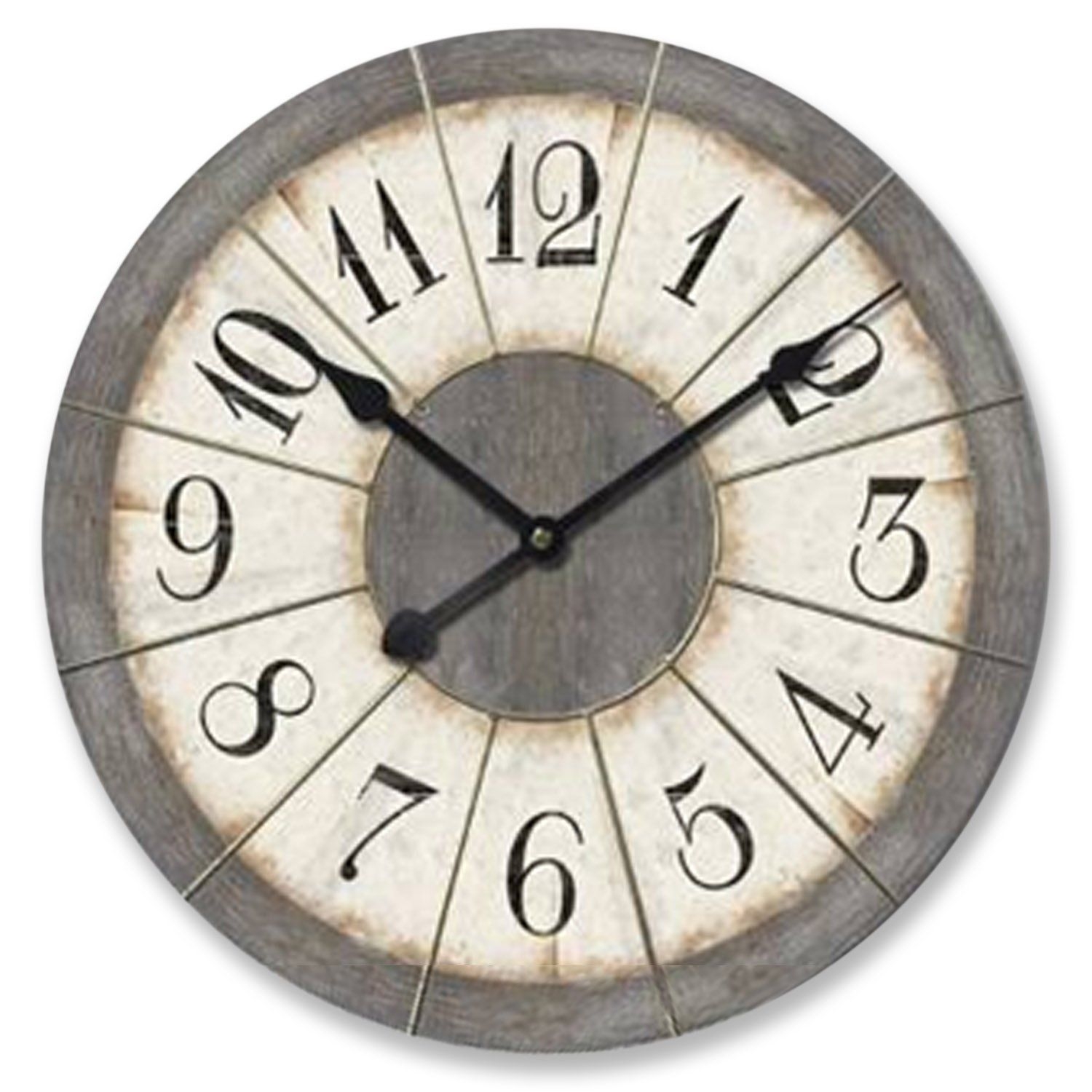 Very useful and decorative wall clock in round shape. It includes black hands and black Arabic numbers. This classic design is easy to read. Mechanism of this wall mounted clock is exact and reliable.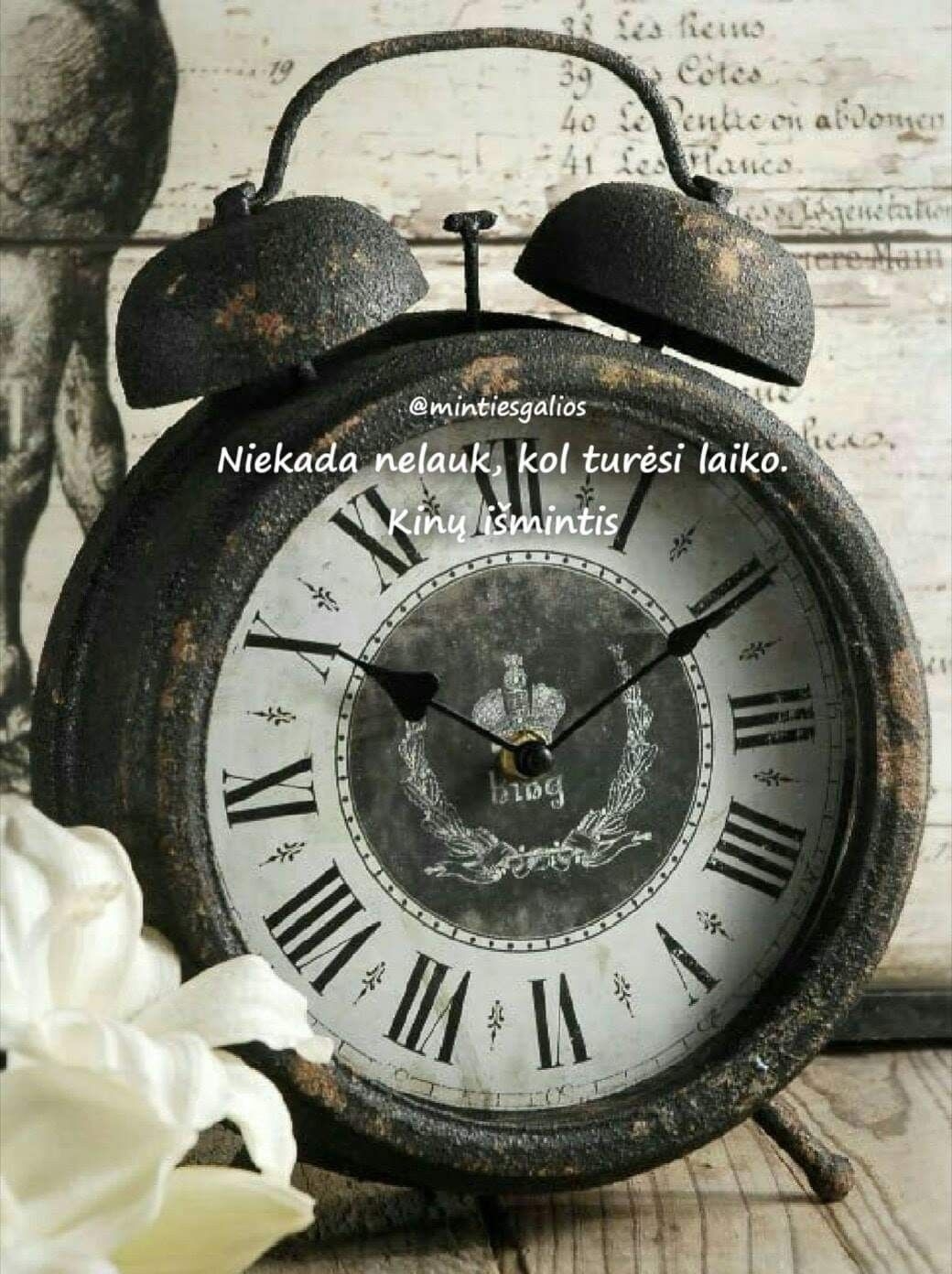 A stunning decorative alarm clock that will ensure just the perfect addition of original decor for your interior and make for a nice functional choice when you simply can't help but get a precise time telling device.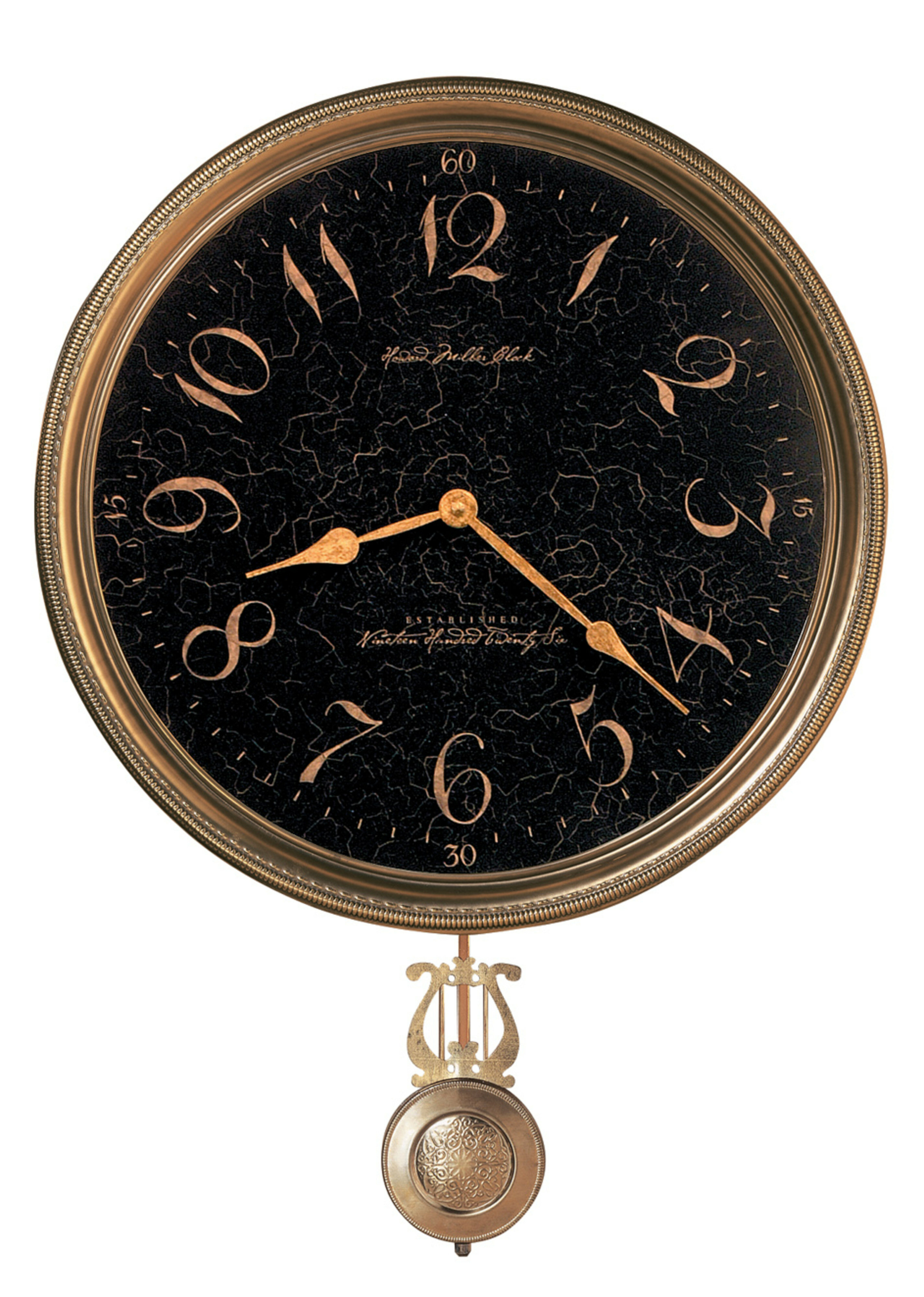 Extra-stylish wall clock with antique-looking dial, framed with style in a gold-coloured bezel. Below, there is a finely crafted small pendulum enriched with fine, traditional detailing. The mechanism is quartz and battery operated.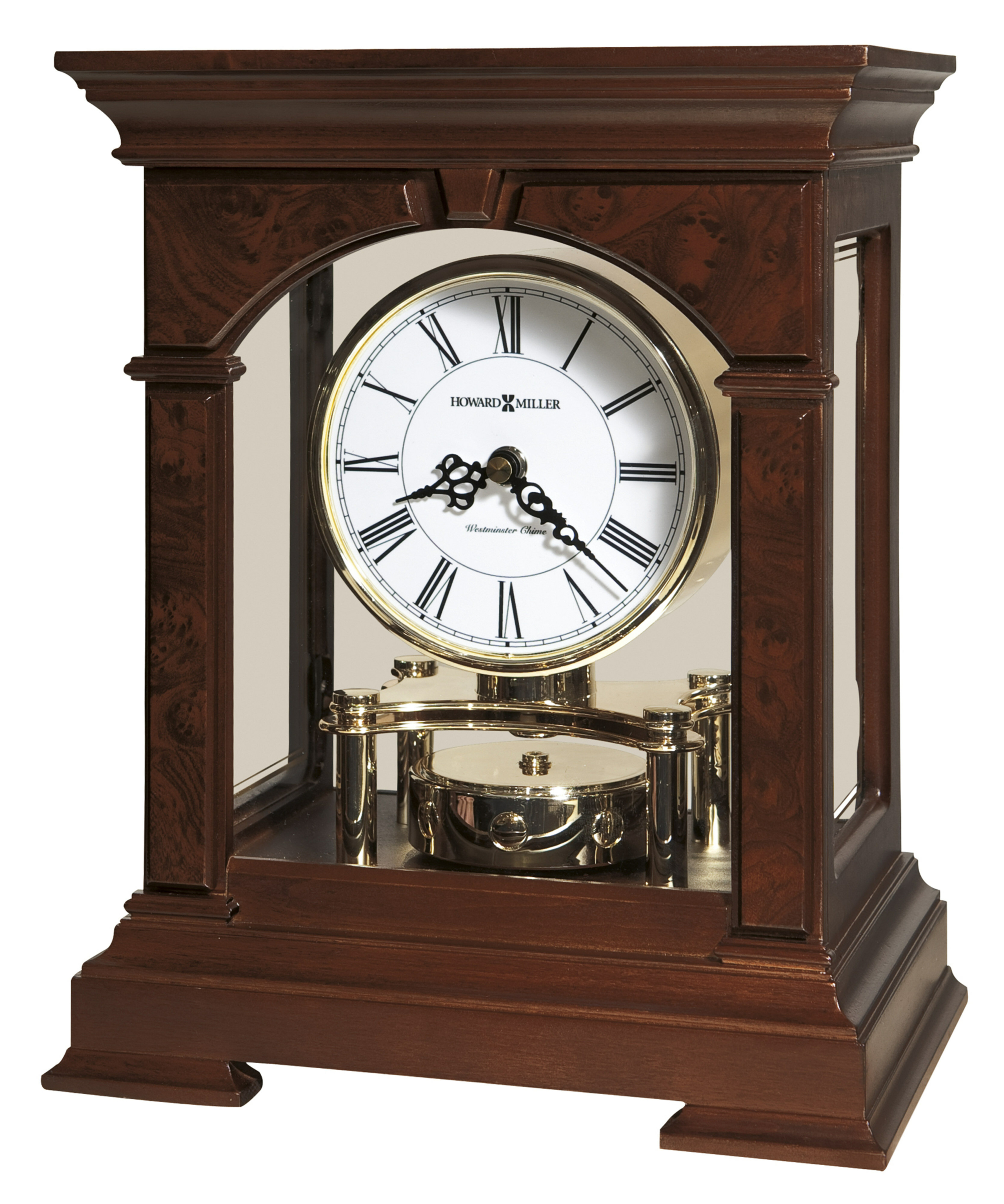 This comely Statesboro clock can bring a classical update to any decor. It has white dial with black roman numerals, black hour and minute hands and a polished brass tone bezel and comes with quartz movement that plays Westminster chimes.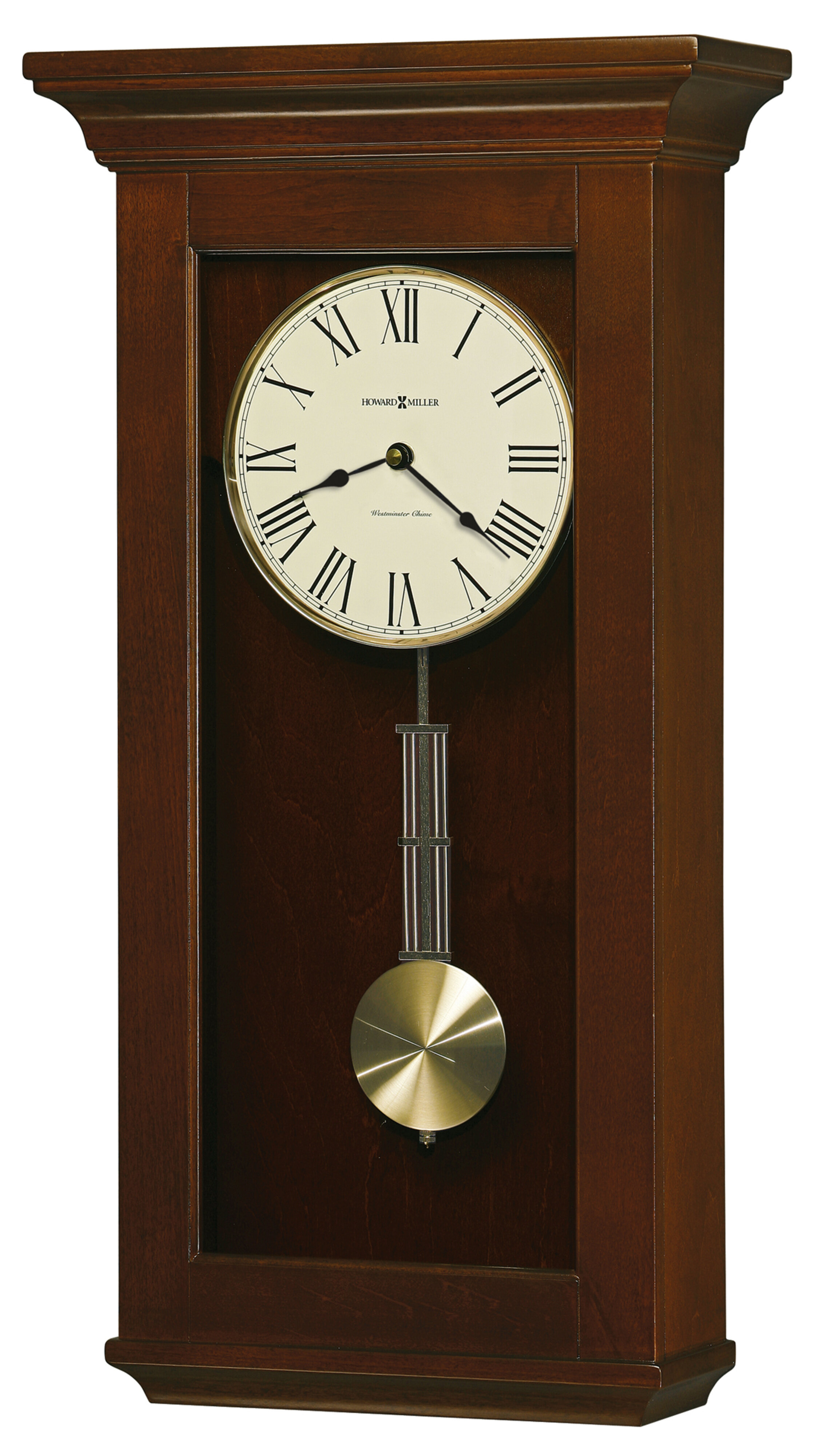 Traditional wall clock with beautifully carved wooden case in multitone dark brown finish, with glass panel on front. The case features columnal and scroll detailing. The elaborate pendulum is gold coloured.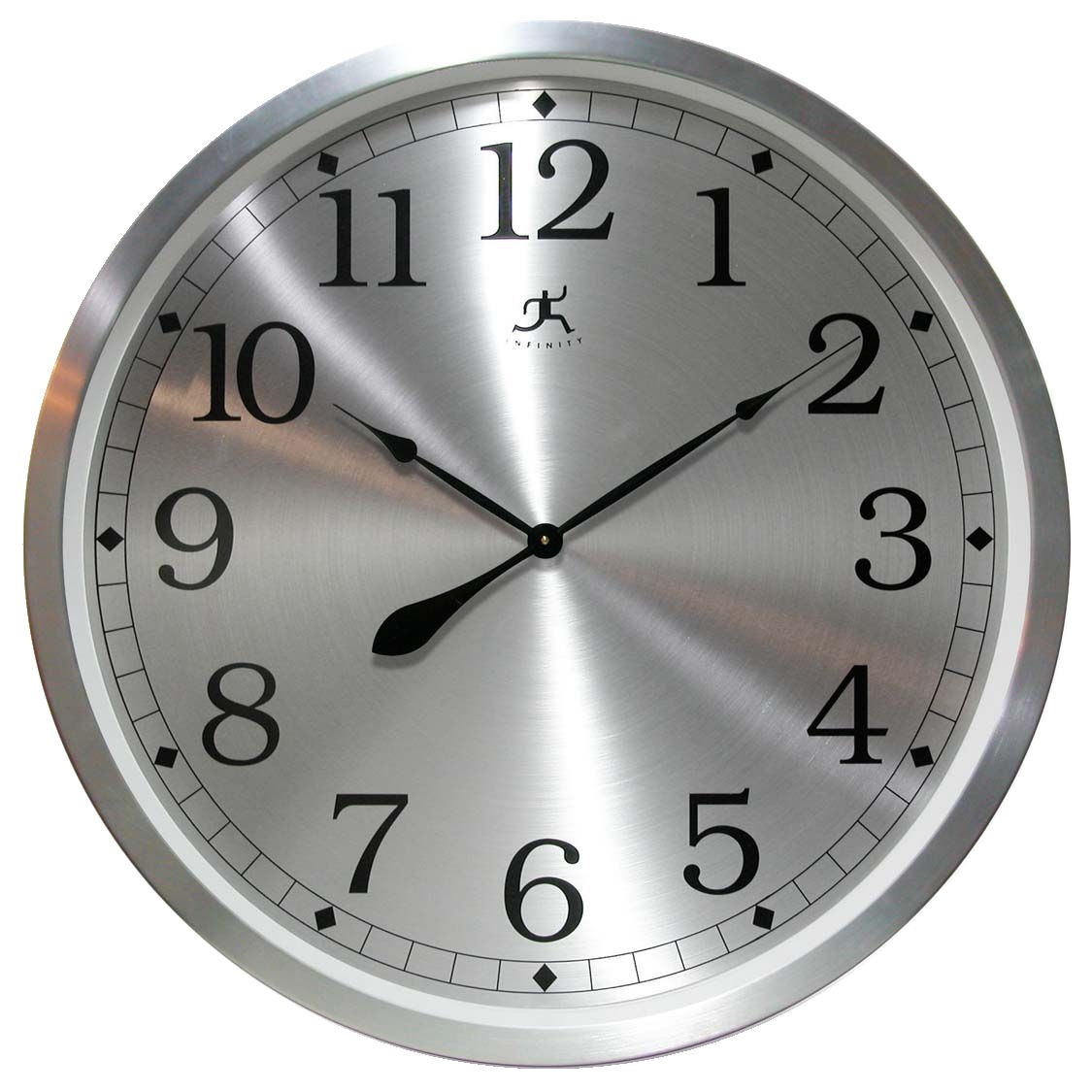 Wall Clocks | Decorative Wall Clocks | Kitchen, Large and Outdoor