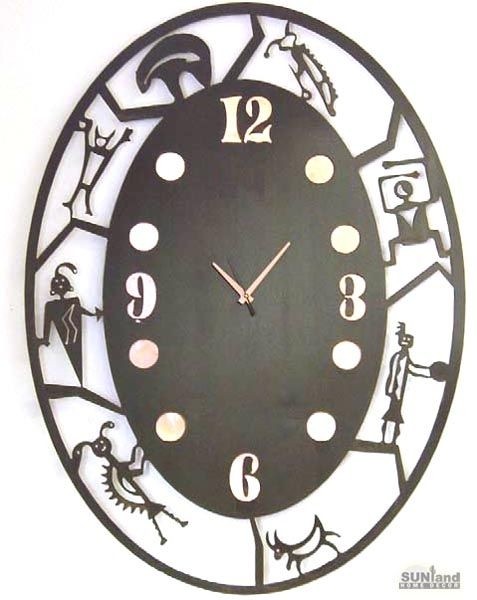 An amazing Petroglyph Wall Clock, individually hand-crafted from premium quality steel, straight from Tucson, Arizona. Its oval shape features a black dial with Arabic numerals (3, 6 , 9, 12), white metal hands and a black metal second hand.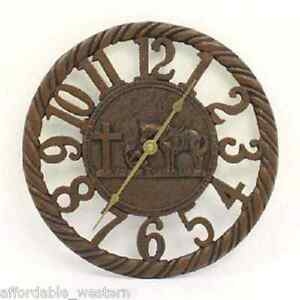 Western Home Decor Cast Iron Wall Clock Kneeling Cowboy Horse At Cross
A quality wall clock made from cast iron. We're sure it's quite heavy, just from the look of it – and heavy equals quality, usually. That's why it's a perfect, interesting addition for any house, especially ones that are to be cosy and rustic.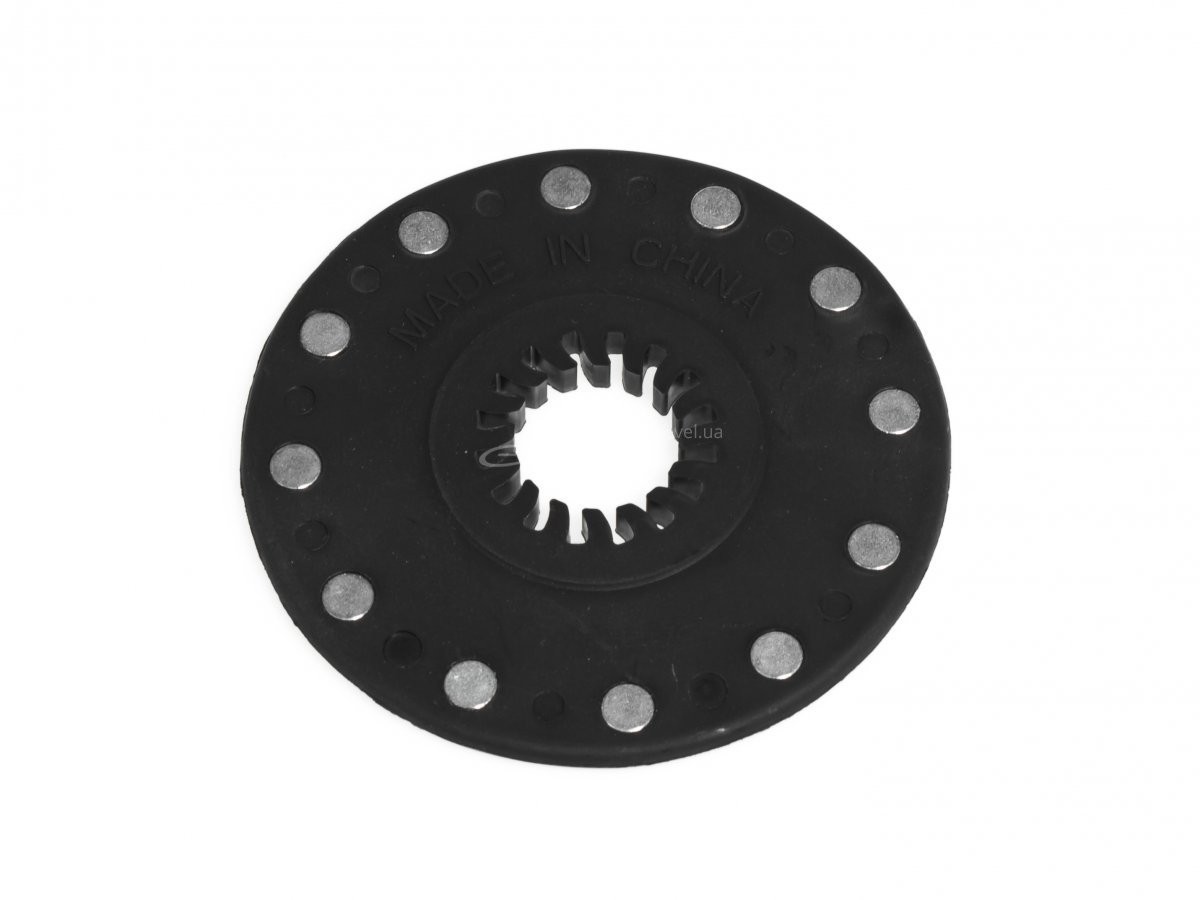 If you want a real beauty to hang on your wall, you should take a look at this Southwestern wall clock. Its design is really cute, with a round dial with gorgeous patterns, Arabic numerals (3, 6, 9, 12) and metal hands along with a second hand.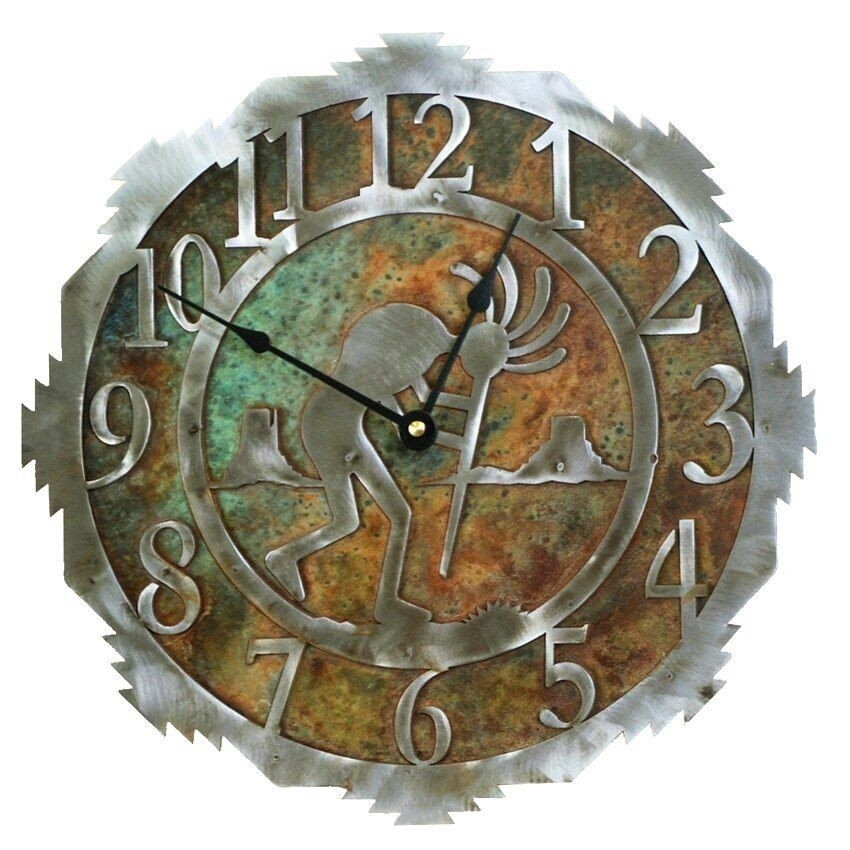 Kokopelli in Desert Rustic Southwestern Steel Wall Clock 3 Sizes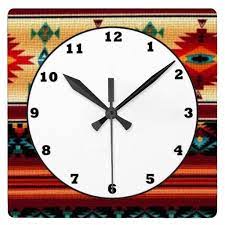 Anyone who loves beautiful design will love this impressive wall clock with southwestern styling. Simple design with a bright clock face with Arabic numerals creates a unique interior design with a colorful frame.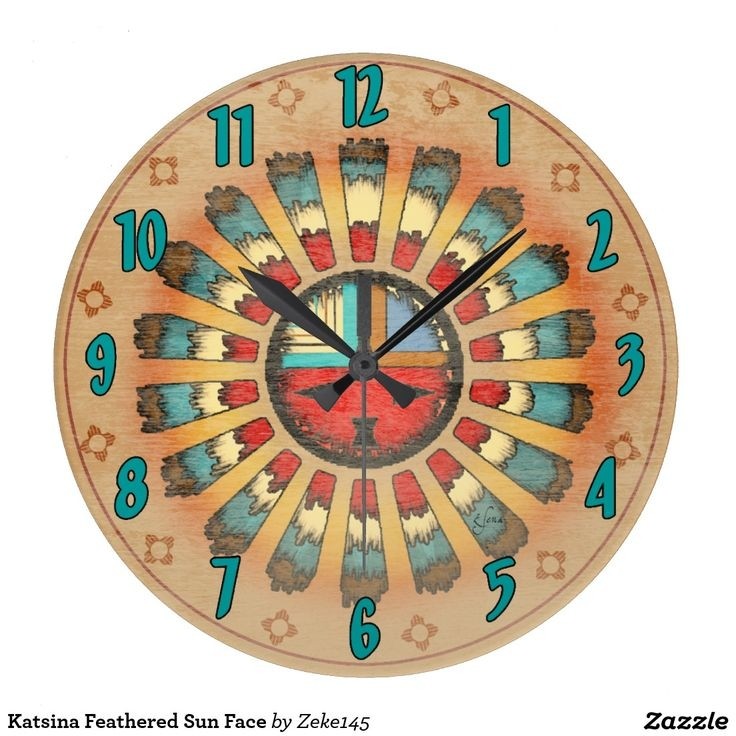 Southwestern Clocks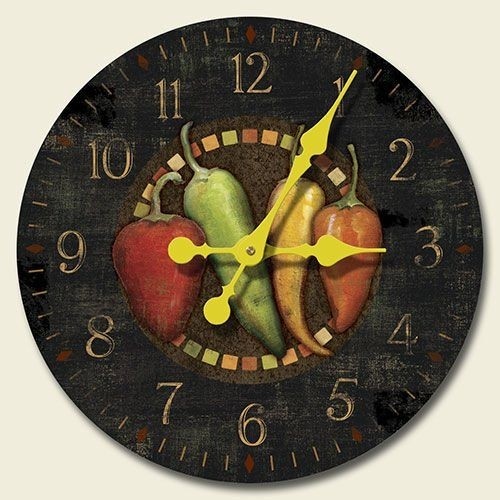 Cantina Chili Peppers 12-inch Decorative Wood Wall Clock by Highland Graphics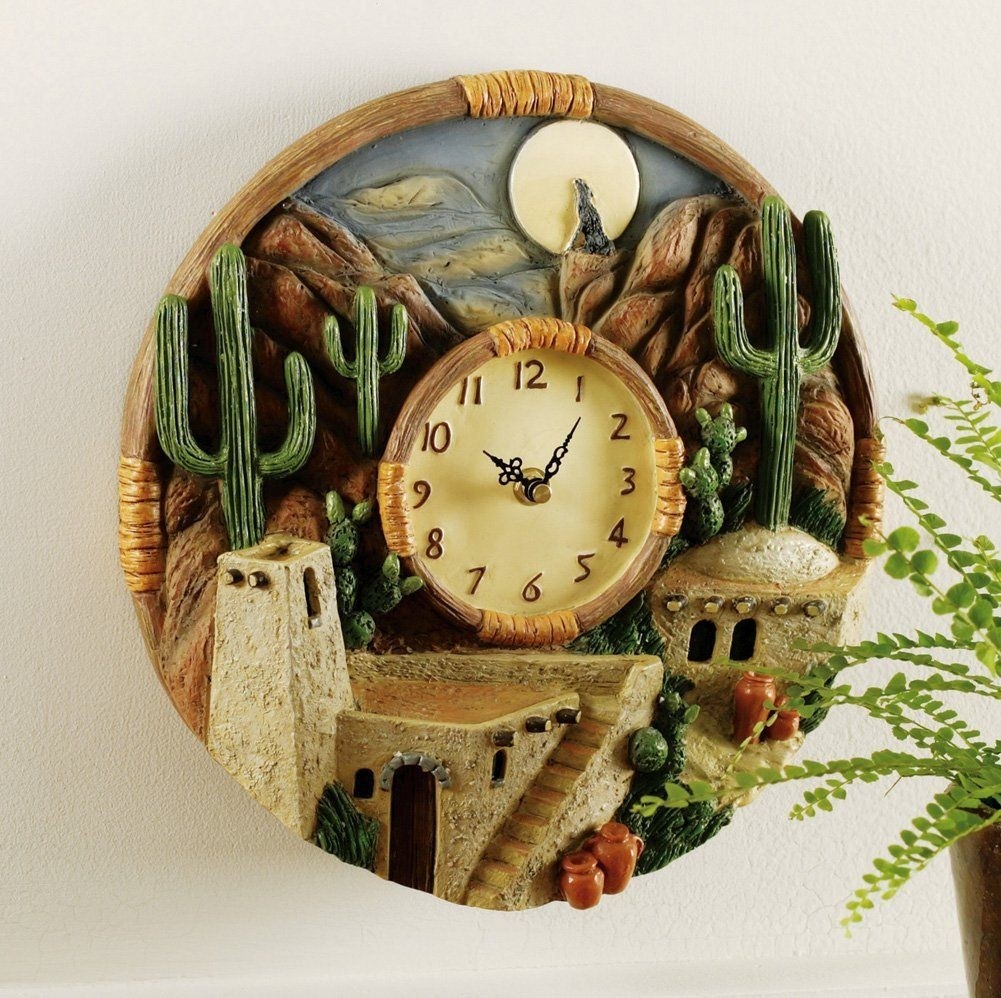 Decorous wall clock with unique bezel: it features a sculpted, 3-dimensional Southwest scene, with cactuses, howling coyote, and mountains! It is made from sustainable resin, with bright, colourful finish.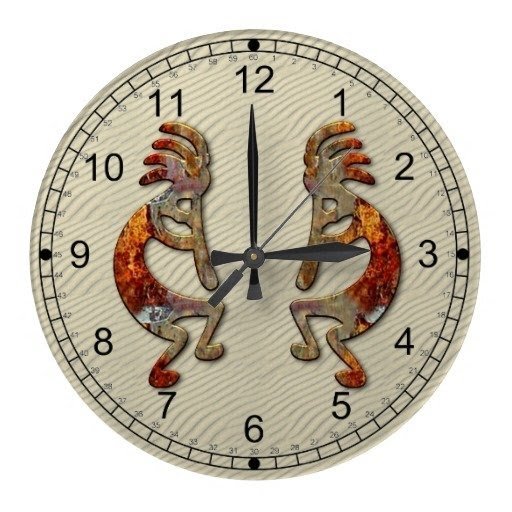 A cool modern 1AA battery-powered wall clock of acrylic. Its round face features 2 colourful profiles of people dancing and playing the wind instruments. Black Arabic numerals and hands are against a background in greys with a wavy pattern.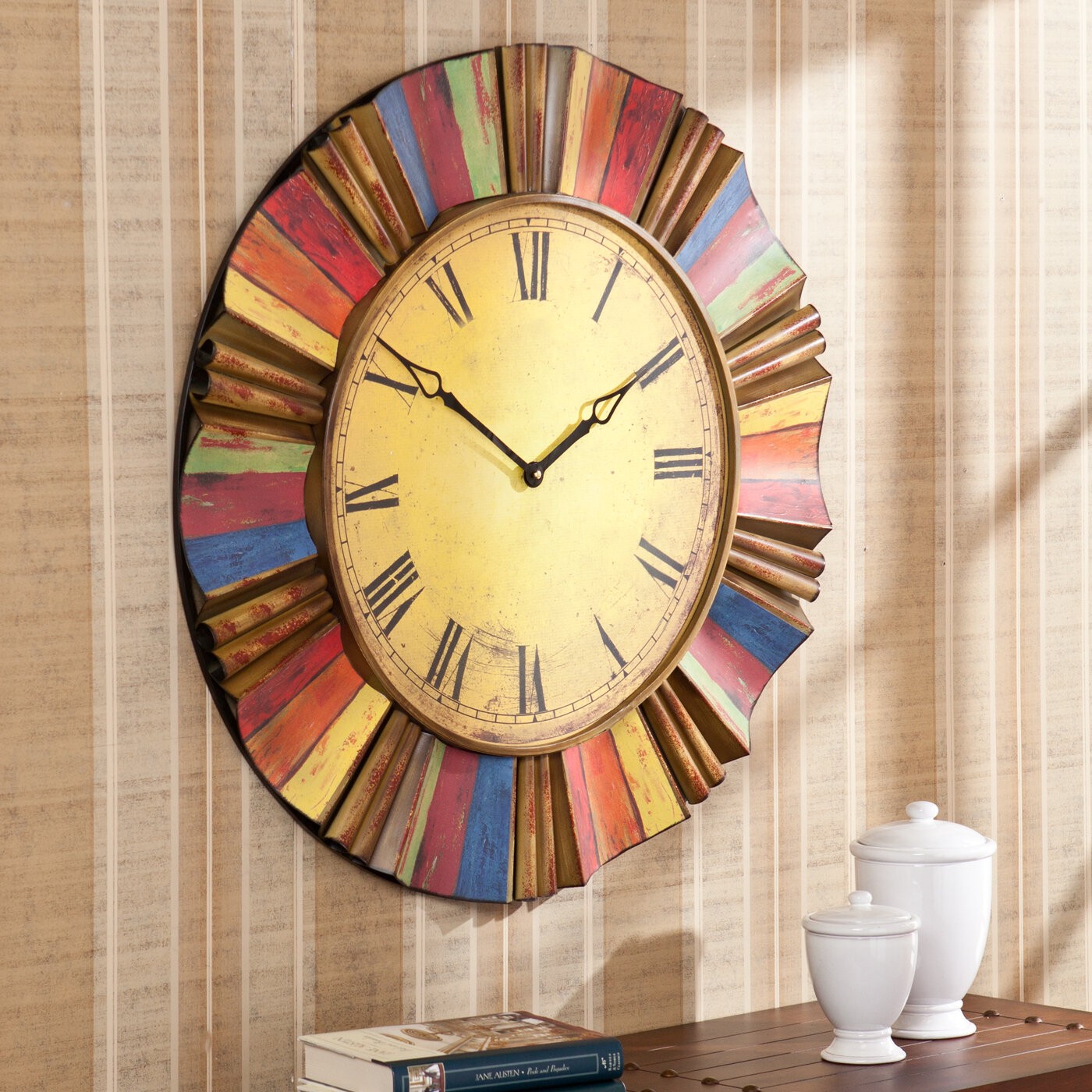 Large Wall Clocks Modern Decor Oversized Vintage Decorative Contemporary Unique
The colorful modern wall clock with the very elegant frill on the edges. All the colors are in the warm shades, so it will fit perfect to the fair living rooms' stylizations. I would like to buy it to my living room.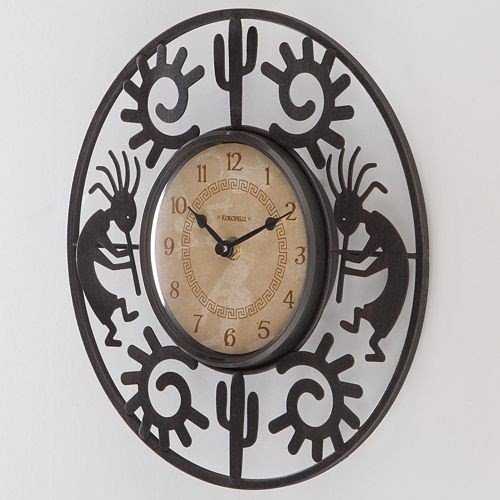 in a southwestern tradition with this firstime kokopelli wall clock ...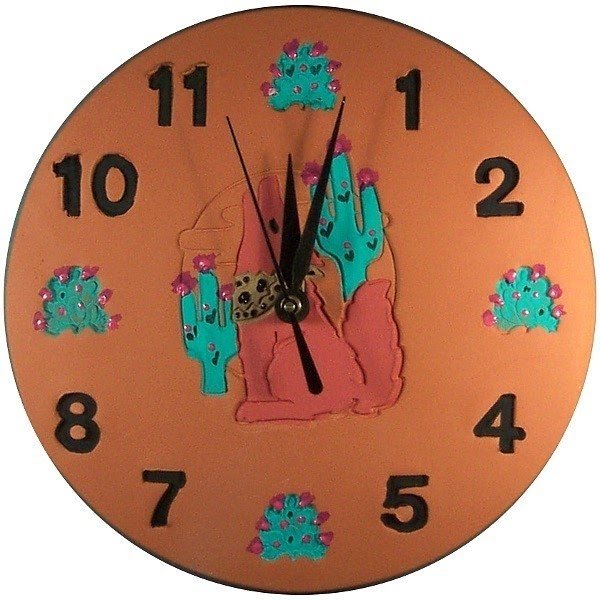 Wall Clock - Cactus Coyote Design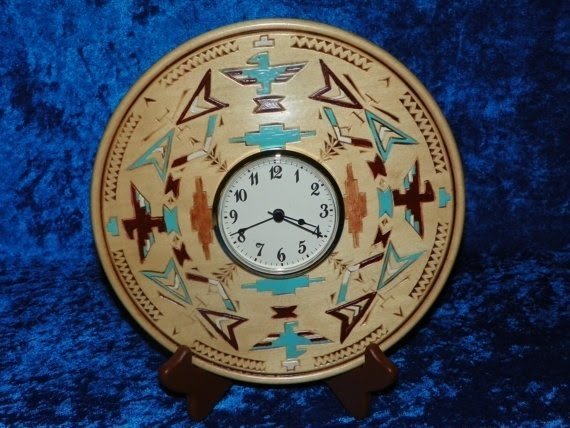 Clock Wall clock Southwestern Clock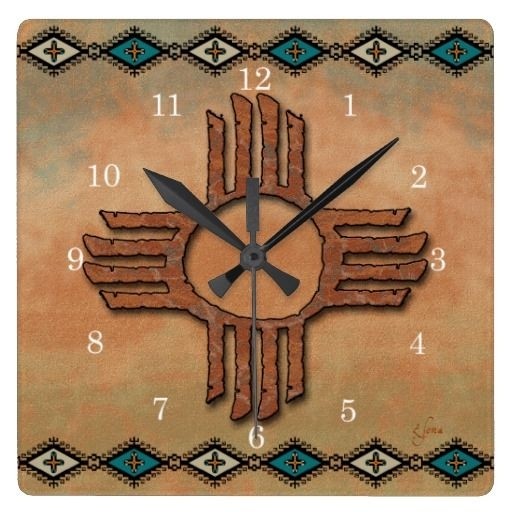 Embodying the hot, Mexican style, this Southwestern wall clock will be an ideal gift for all muchachos and amigos. If you are a fan of westerns, it shall appear in your bedroom.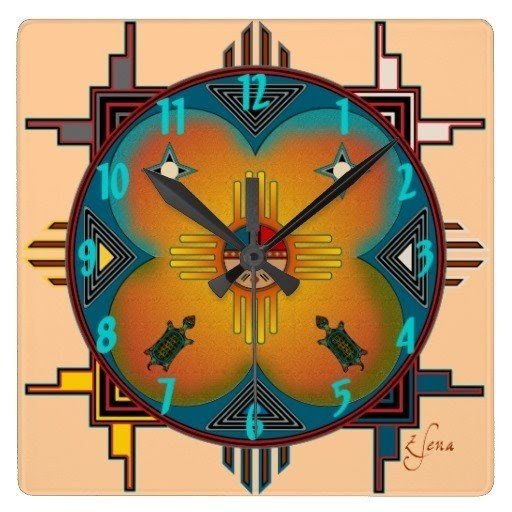 Show off your love for Southwestern Indian art. The round, or rather square, southwestern wall clock on the wall has intense colors and references to shamans, with images of turtles. Made of acrylic. Size 10.75 "x 10.75".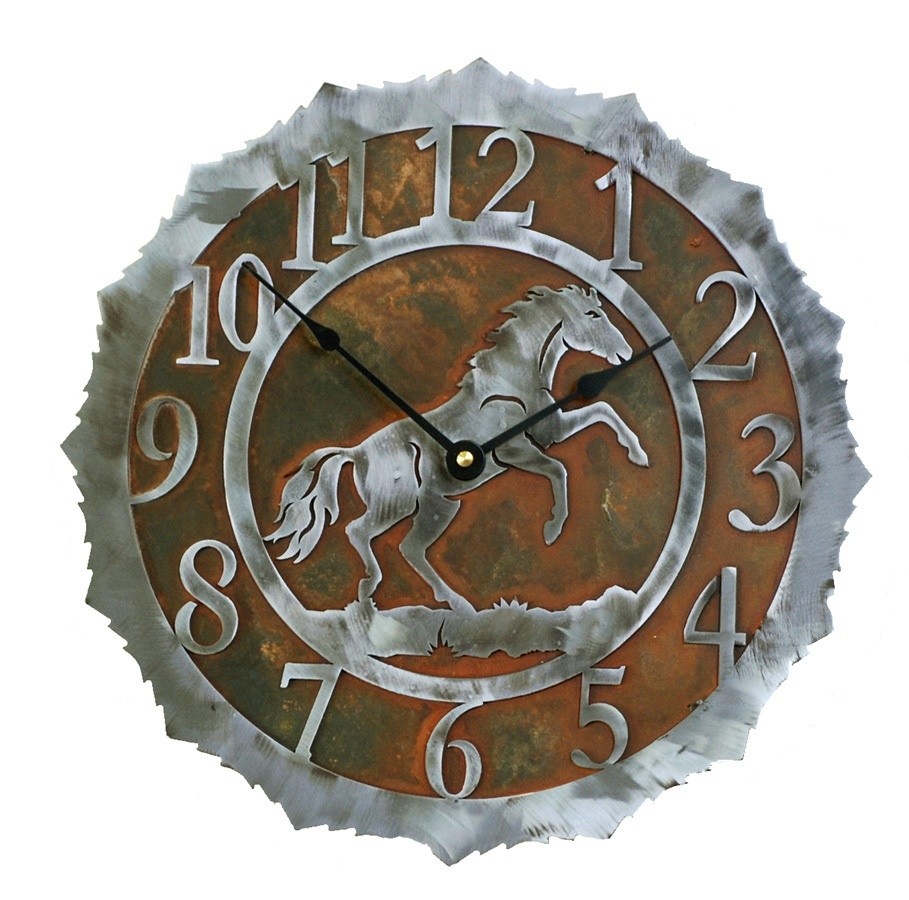 Rearing Horse Burnished Wall Clock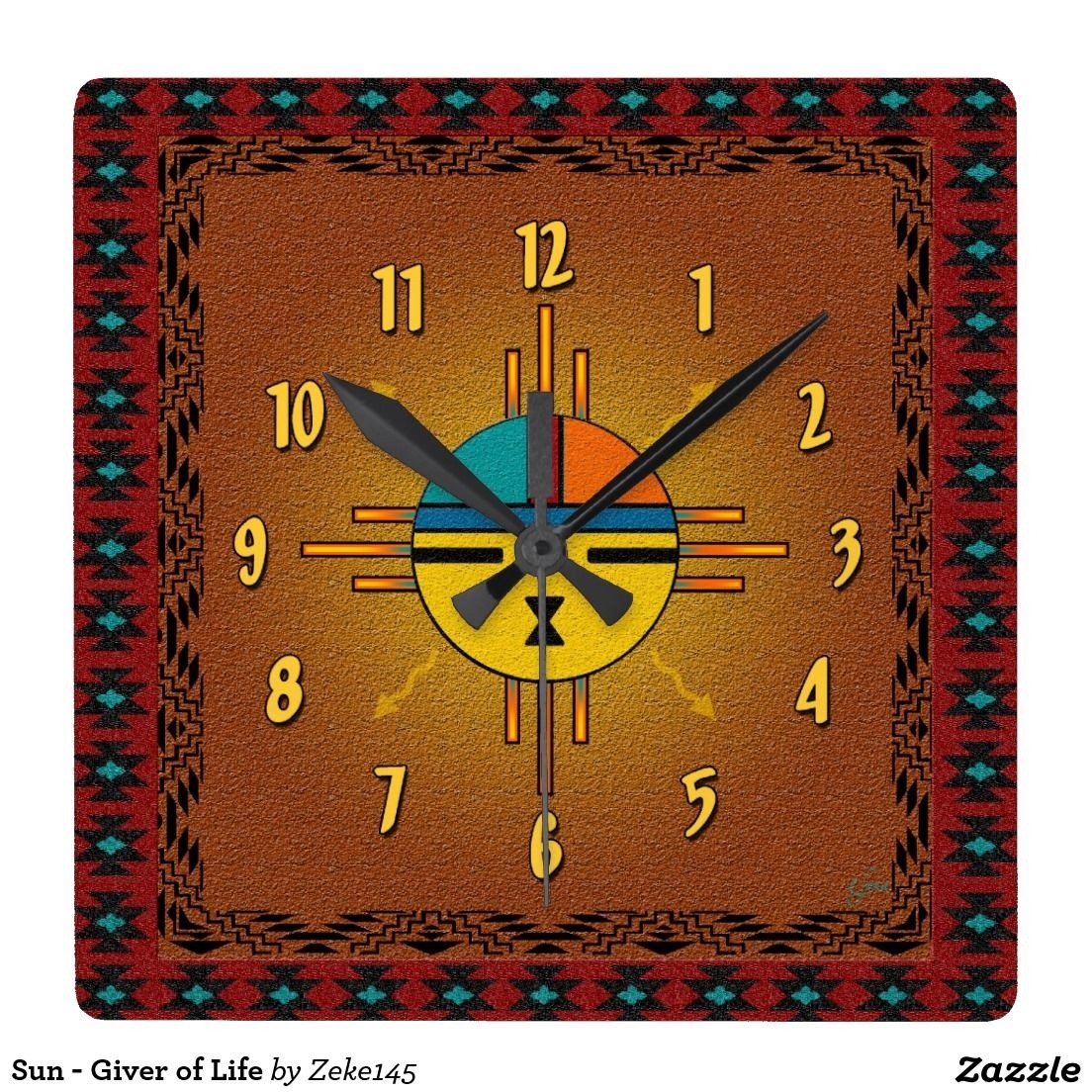 A perfect wall clock for kids' room. Multiple colours provide a fun vibe, while the interesting layout of decoration makes it unique and one-of-a-kind. Big letters and arms make it easy to use, so it's equally good for elder people.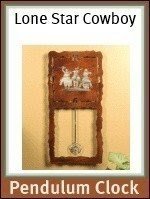 Click here to order Lone Star Cowboy Pendulum Wall Clock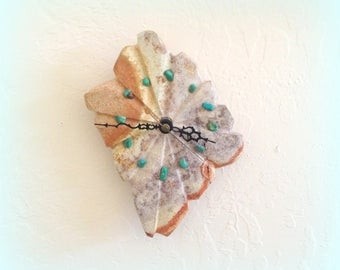 Southwestern Wall Clock Stone & Turquoise by izzysvintagegarden, $34 ...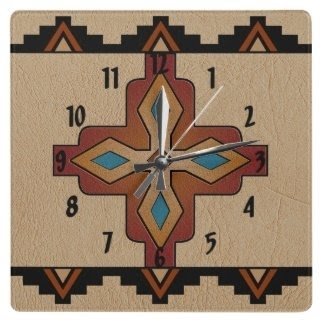 Southwest Motif Wallclocks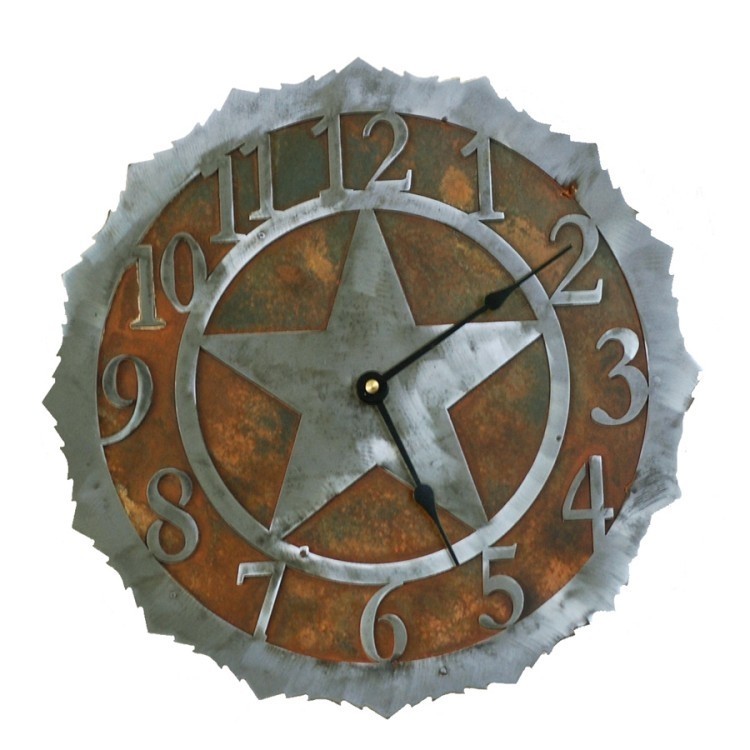 Could go nicely in my new Southern living room?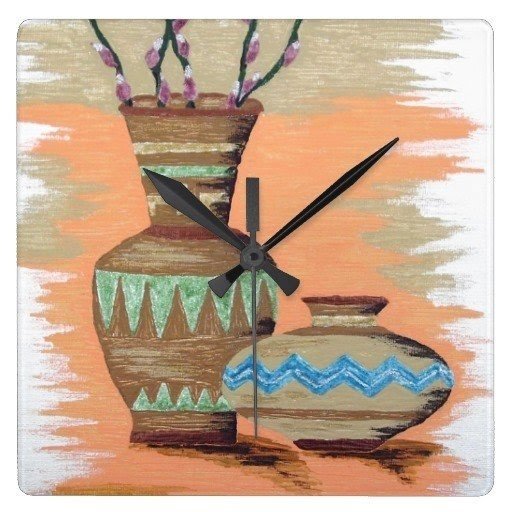 Southwestern Pottery I Wall Clocks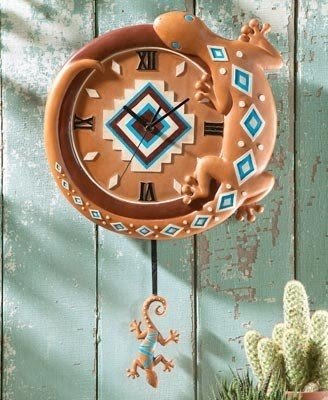 Southwest Lizard Wall Clock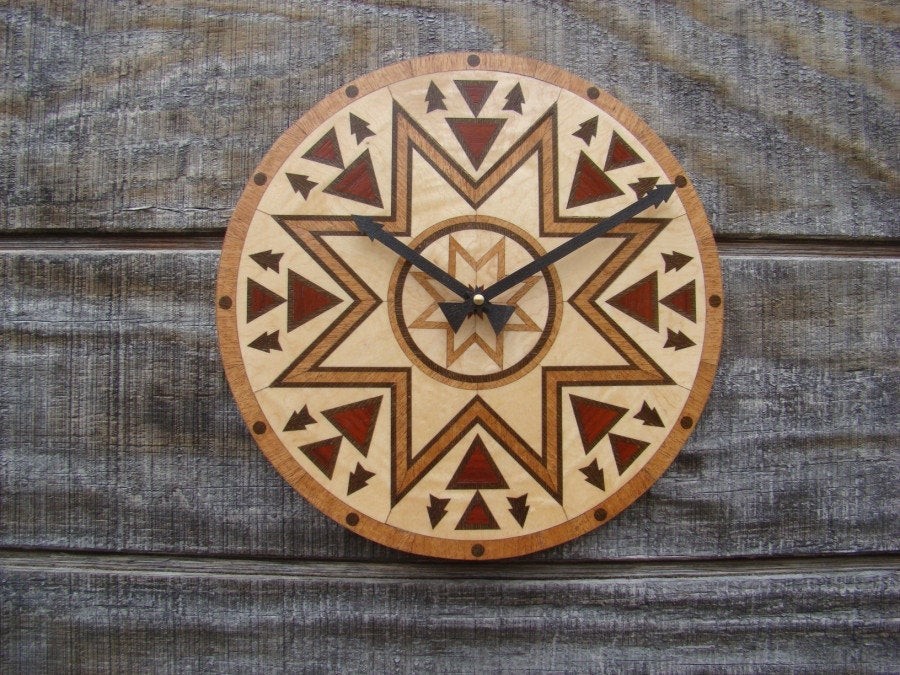 The Meeting Place wall clock. A native American design.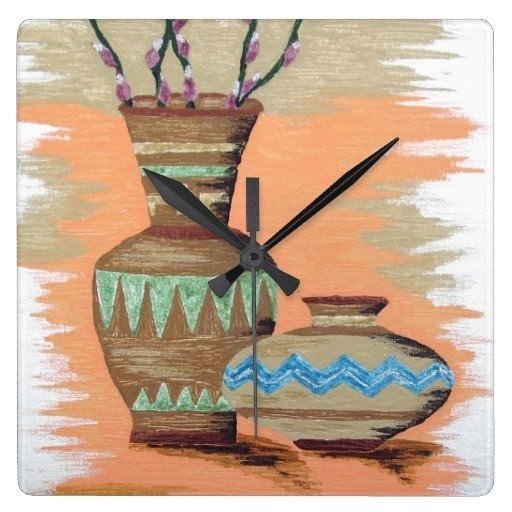 Go for a wall clock that is just a bit more original and choose this amazing pottery themed piece. It offers the beige and orange finish and the one-of-a-kind look that will easily and instantly compliment any modern styled home.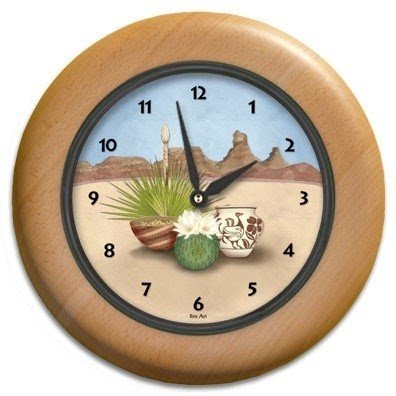 Wood Wall Clock - From our Southwestern Clocks category, this clock ...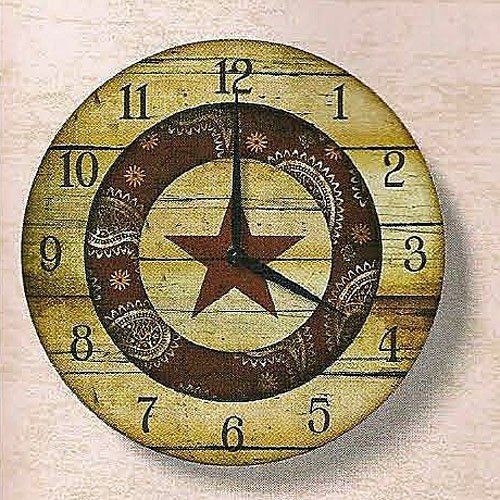 Rodeo Cowboy Western Barn Star Wall Clock Home Decor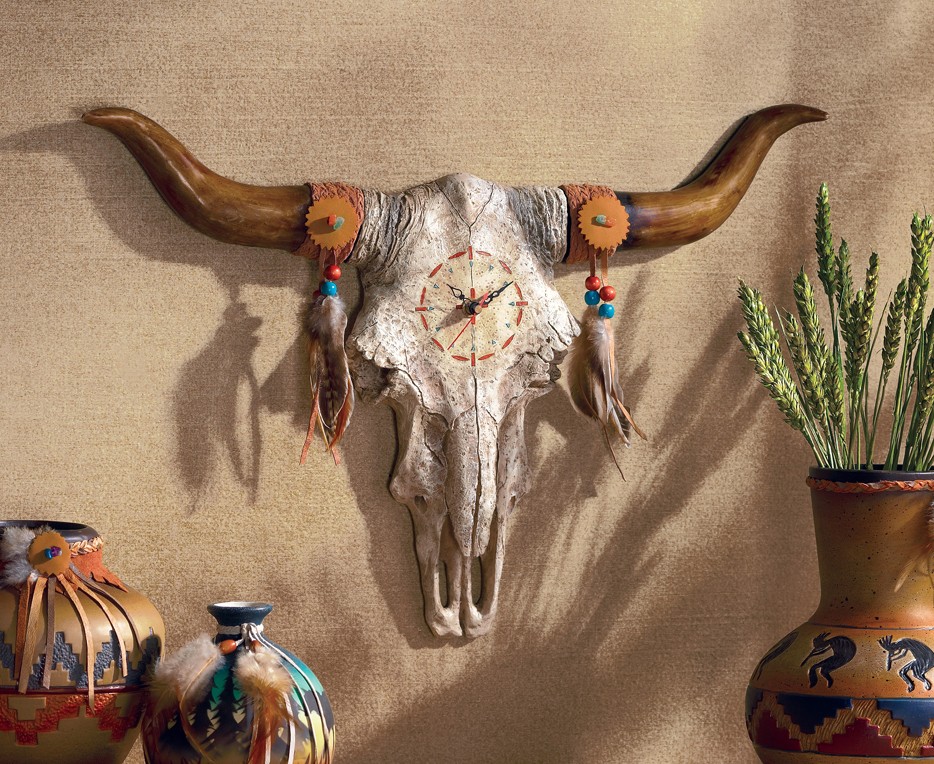 Create the extraordinary and unique wall in your home with this Southwestern wall clock. It is made of leather, suede, cotton and wood. Get it for yourself, or buy it as a gift!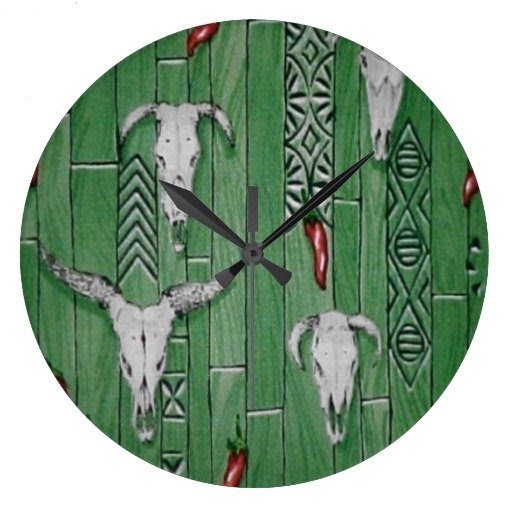 Southwestern Pattern Fun Wall clock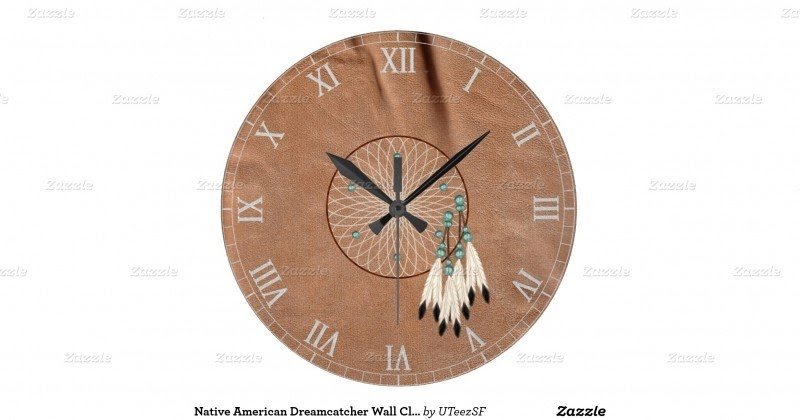 native_american_dreamcatcher_wall_clock ...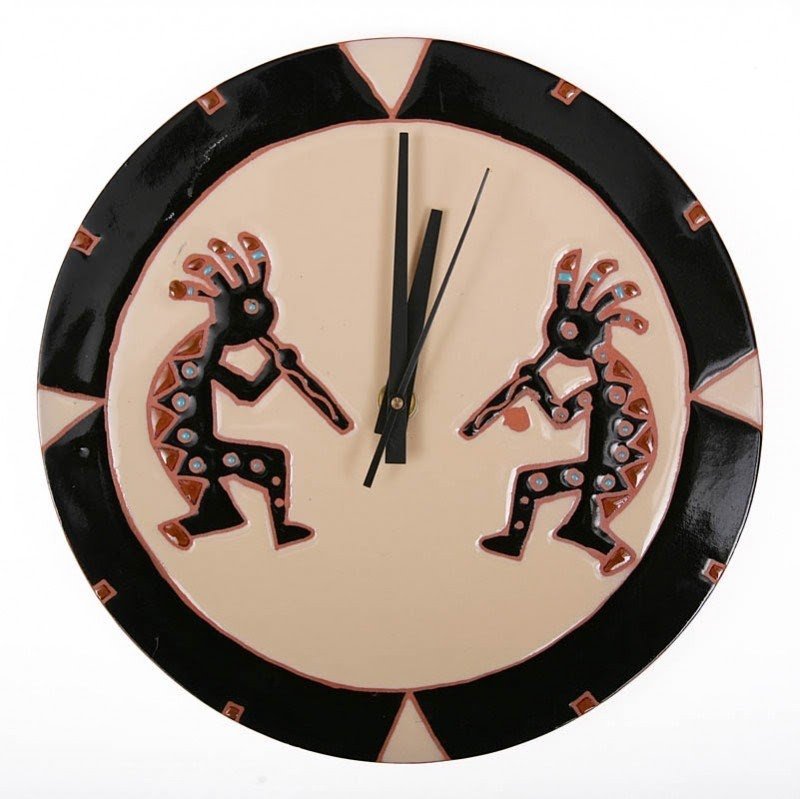 Kokopelli Light Wall Clock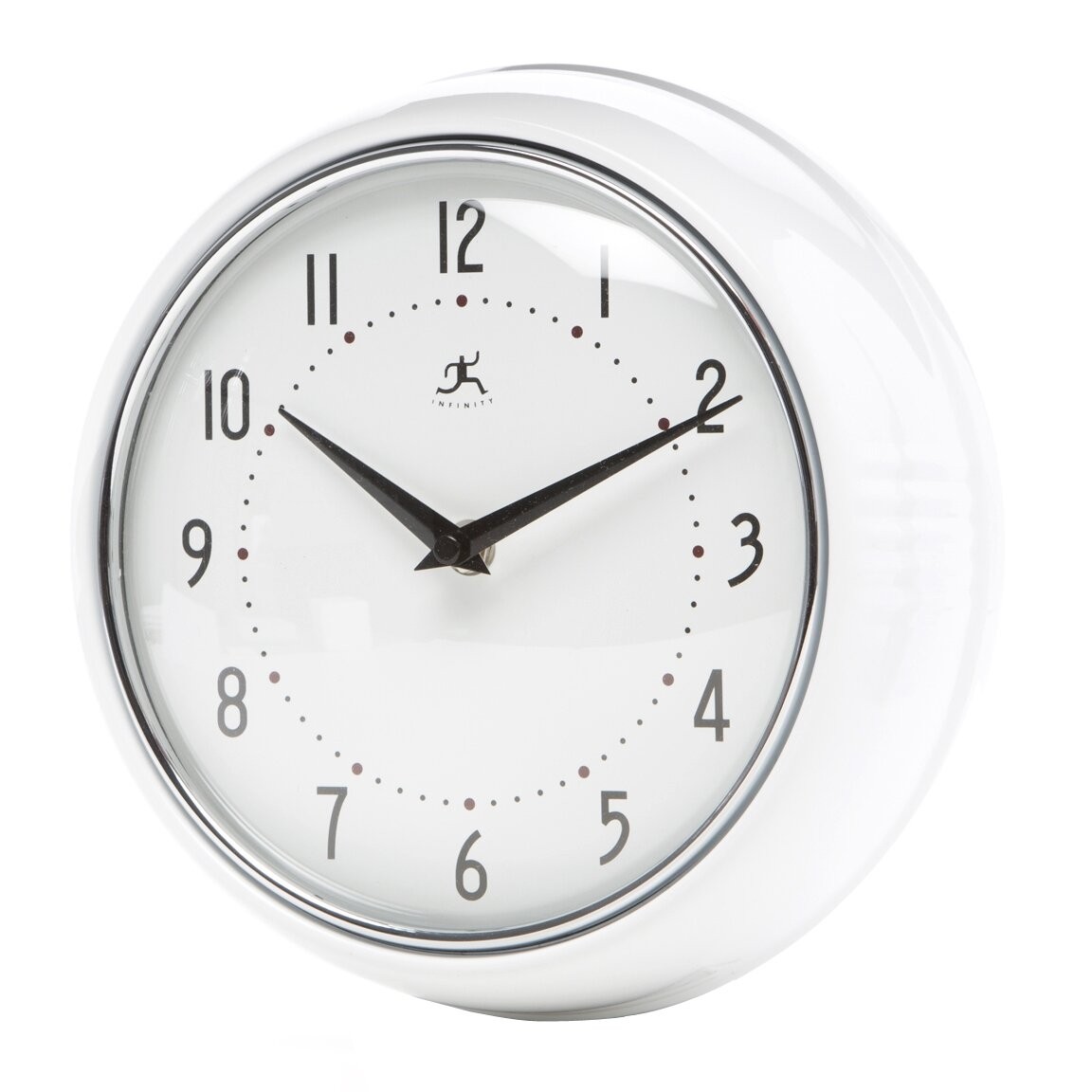 Retro 9.5" Wall Clock
Retro style wall clock made of solid plastic, features clean clock face, quality quartz clock movement with two hands, durable cover for added protection, and elegant style. Requires on AA battery to run.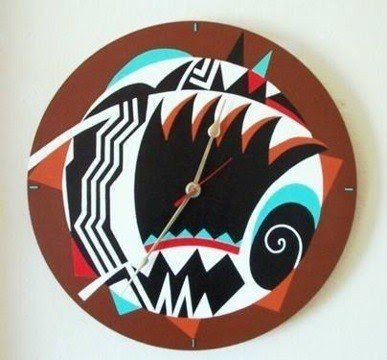 wall clock southwestern style decorative wall decor functional art ...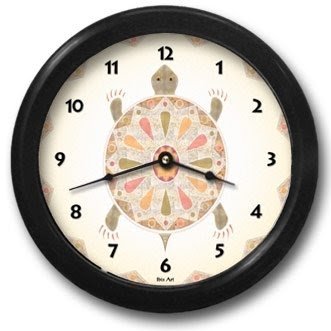 Painted Turtle Round Acrylic Wall Clock - From our Southwestern Clocks category, this clock features the turtle symbol which is often associated with longevity. $38.00
Orange Purple Southwestern Saguaro Cactus Mosaic Wall Clocks
Spirit Horse Wall Clock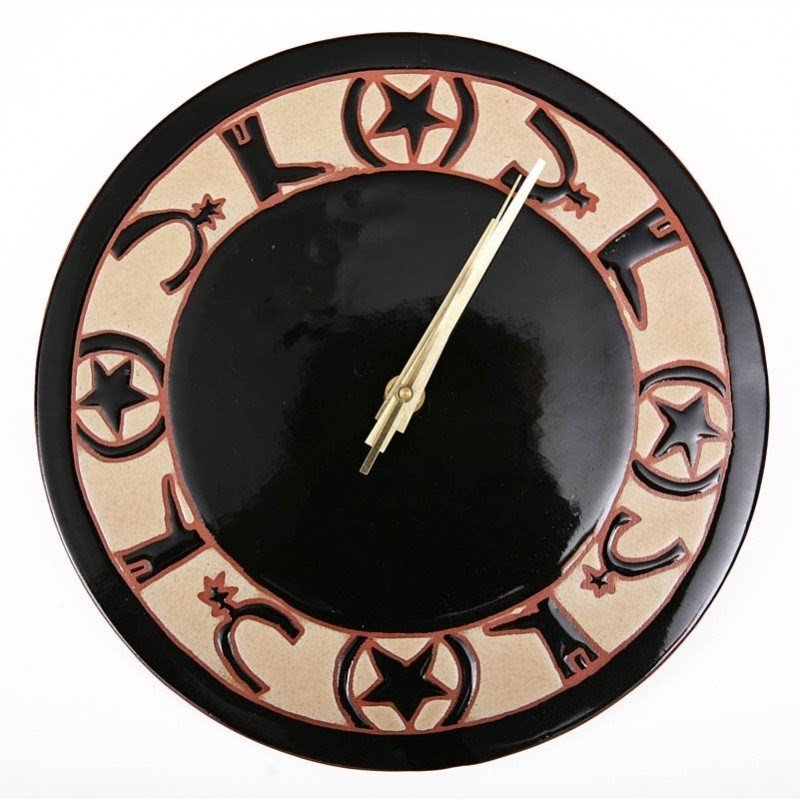 Boots and Spurs Wall Clock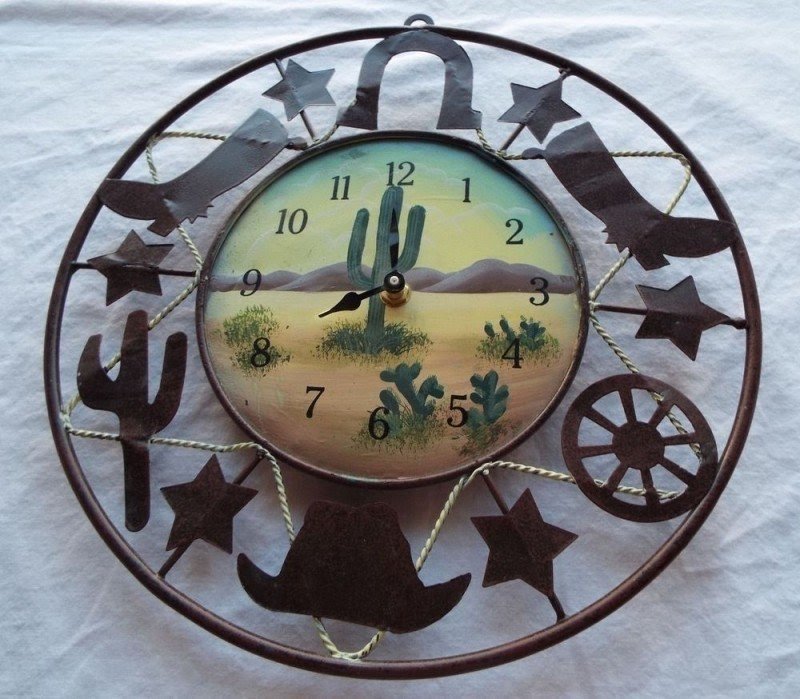 l1000.jpg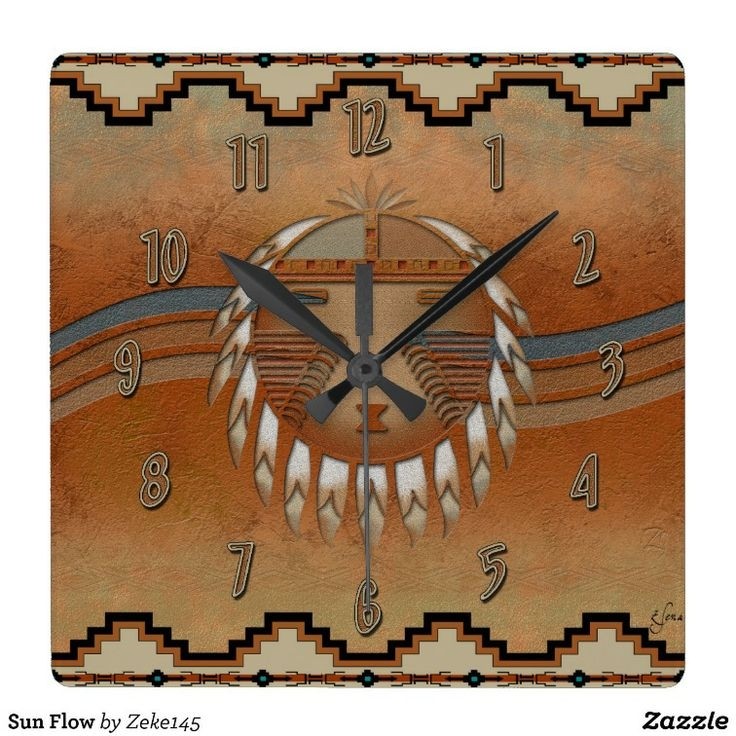 Richly decorated wall clock for all kinds of interiors according to taste and need. Square shield is made of wood and decorated with interesting pattern. Received many positive recommendations from clients.