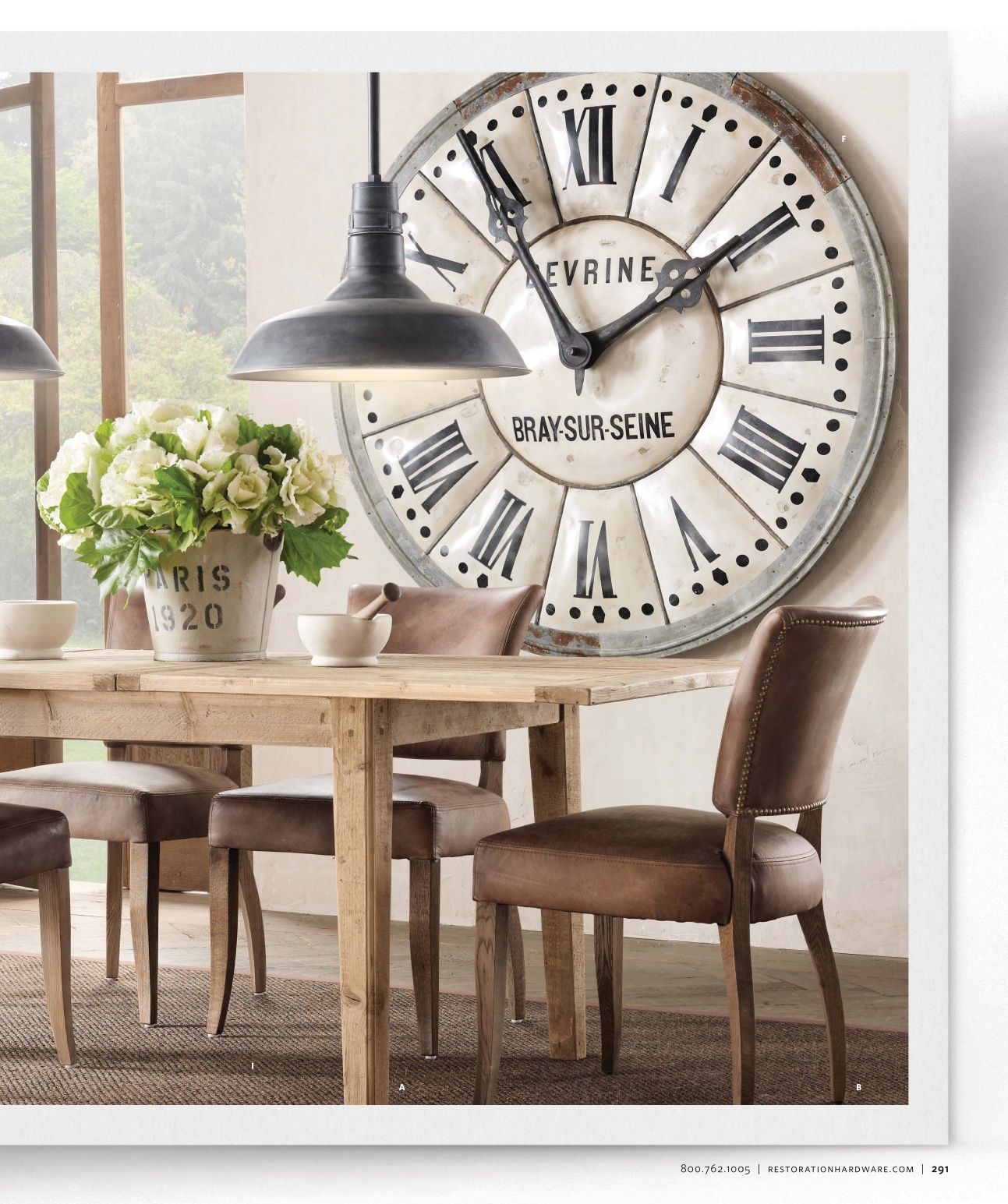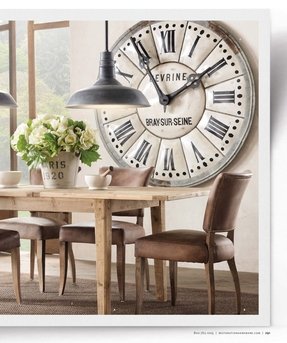 This oversized kitchen wall clock covers almost the entire wall - no more excuses if you're late for dinner! This time teller is impossible to miss. It sports a nice rustic design with distressed face and black Roman numerals.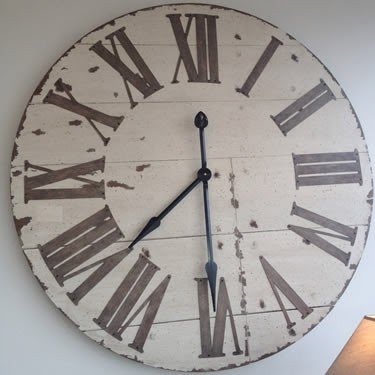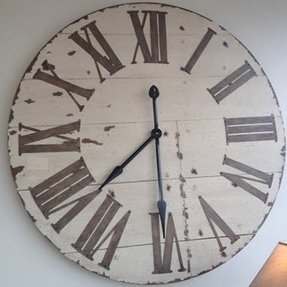 Large wall clock. This simply timepiece is made of blanched wood and has painted Roman numerals. In spite of its simplicity, this clock is elegant and chic. It will be fit to the kitchen or spacious lobby.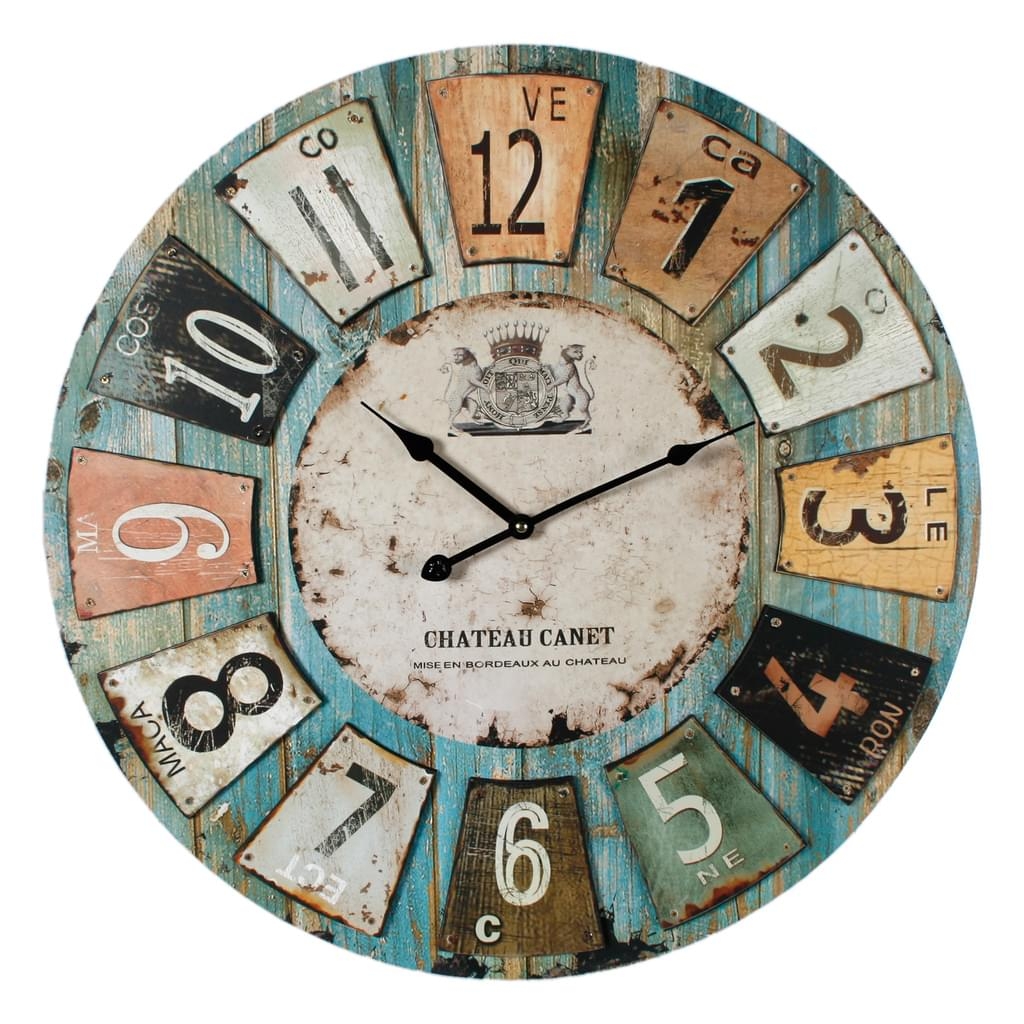 A charming wallclock that will work wonders in your living room or kitchen. The large, wooden antique style goes along with the "Chateau Canet" inscription, while the numbers on the clock are surplanted on rectangular wooden blocks.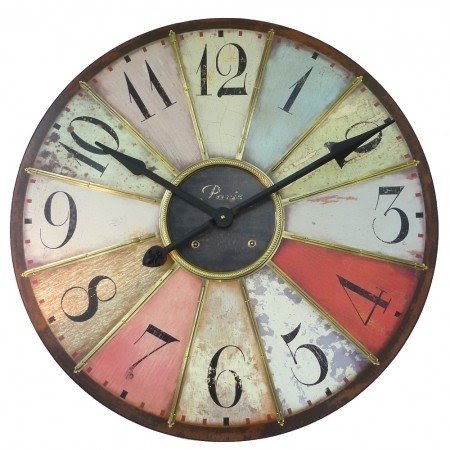 Large Retro Wall Clock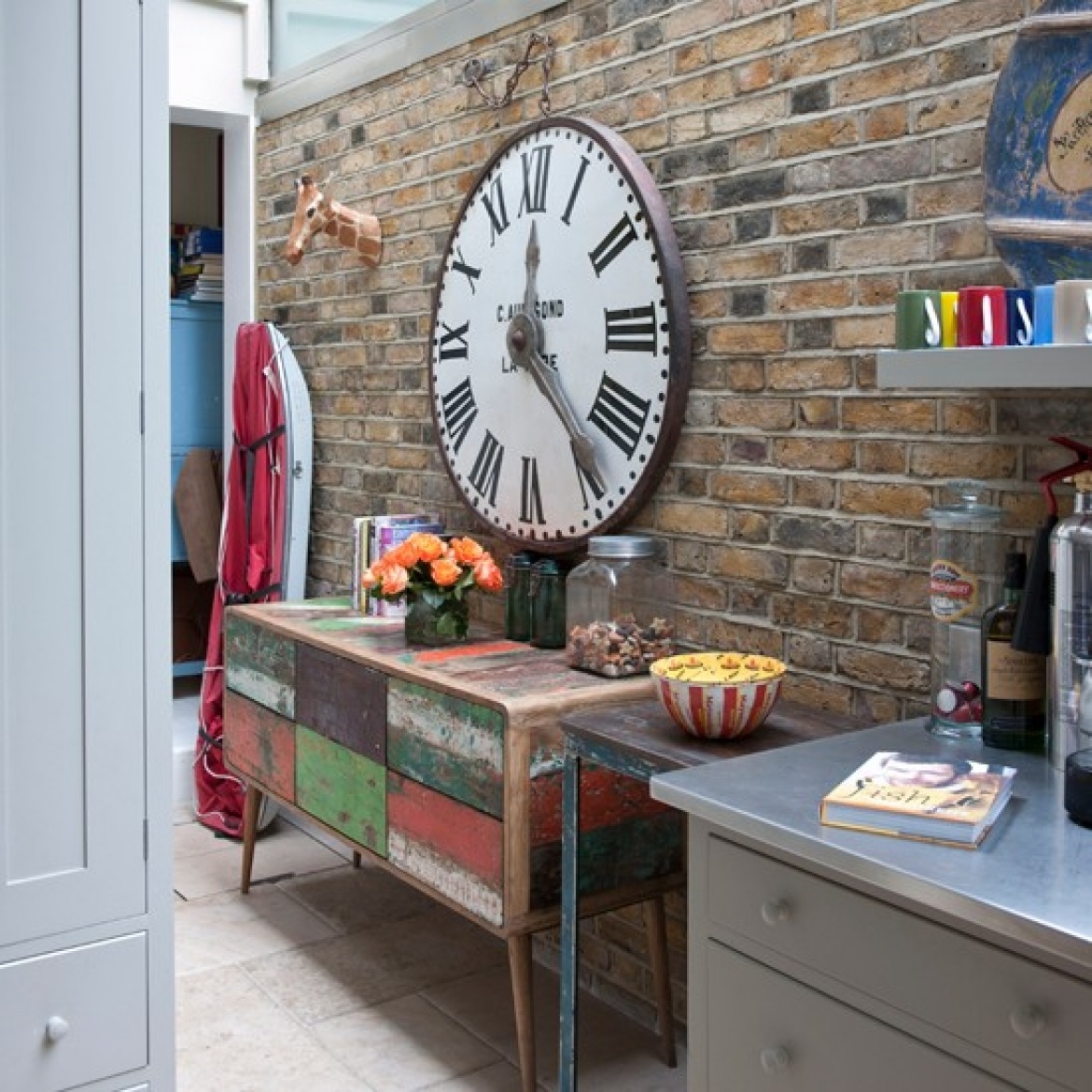 Eclectic kitchen | Modern kitchen idea | Sideboard | Image ...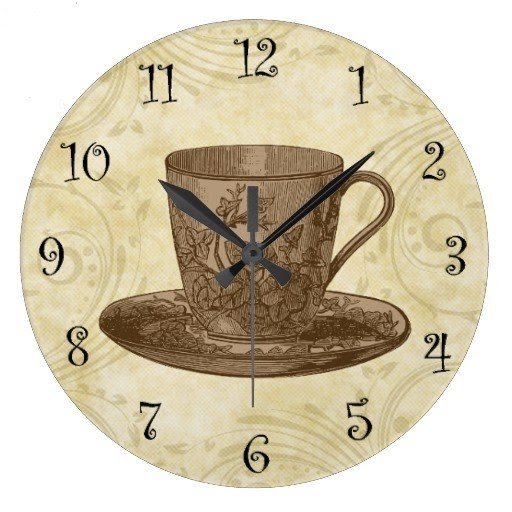 Coffee Kitchen Wall Clocks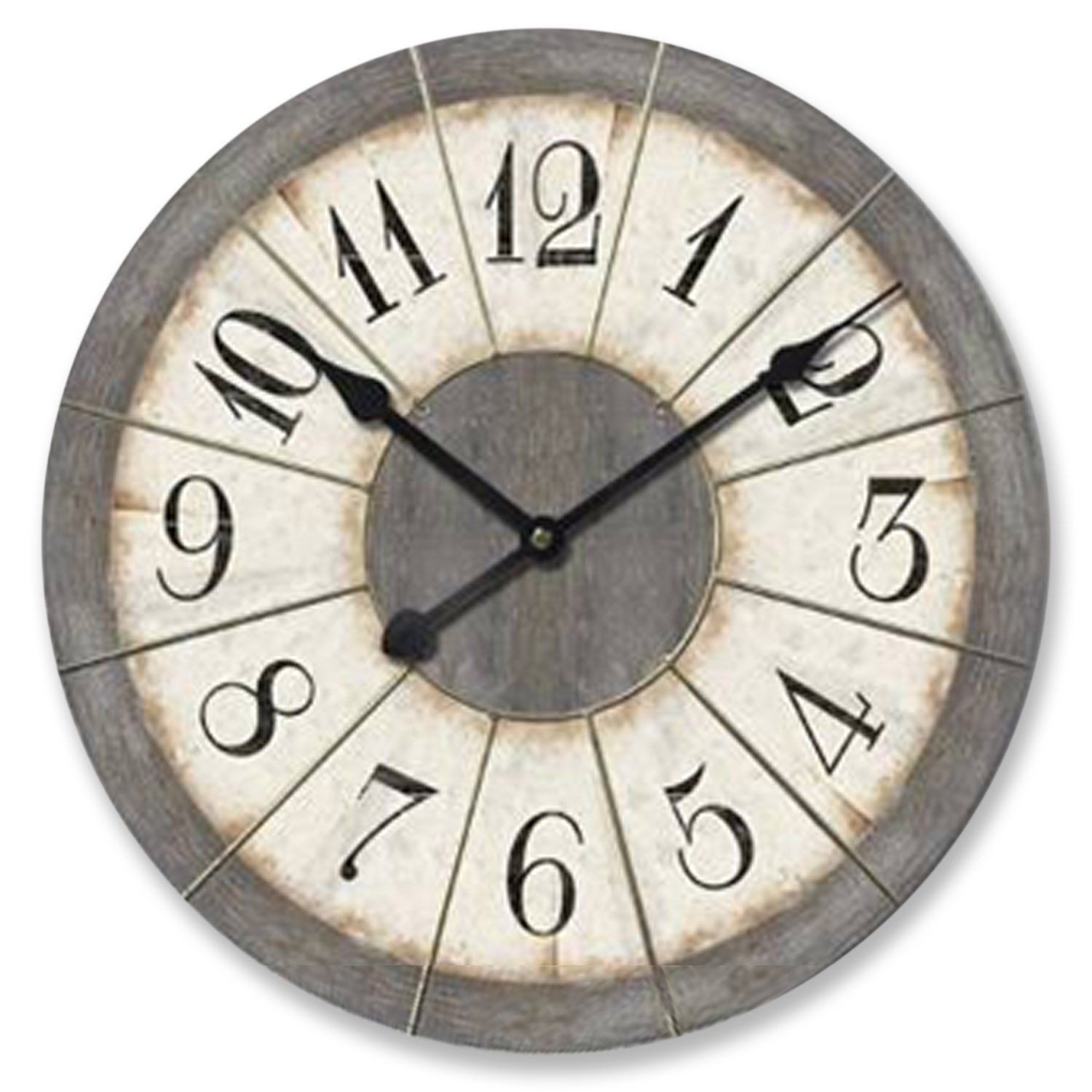 Large open face wall clack, crafted by hand to showcase beautiful classic style. It has big Arabic numerals in black, exquisitely easy to read. Metal fittings embellishing the frame are applied by hand.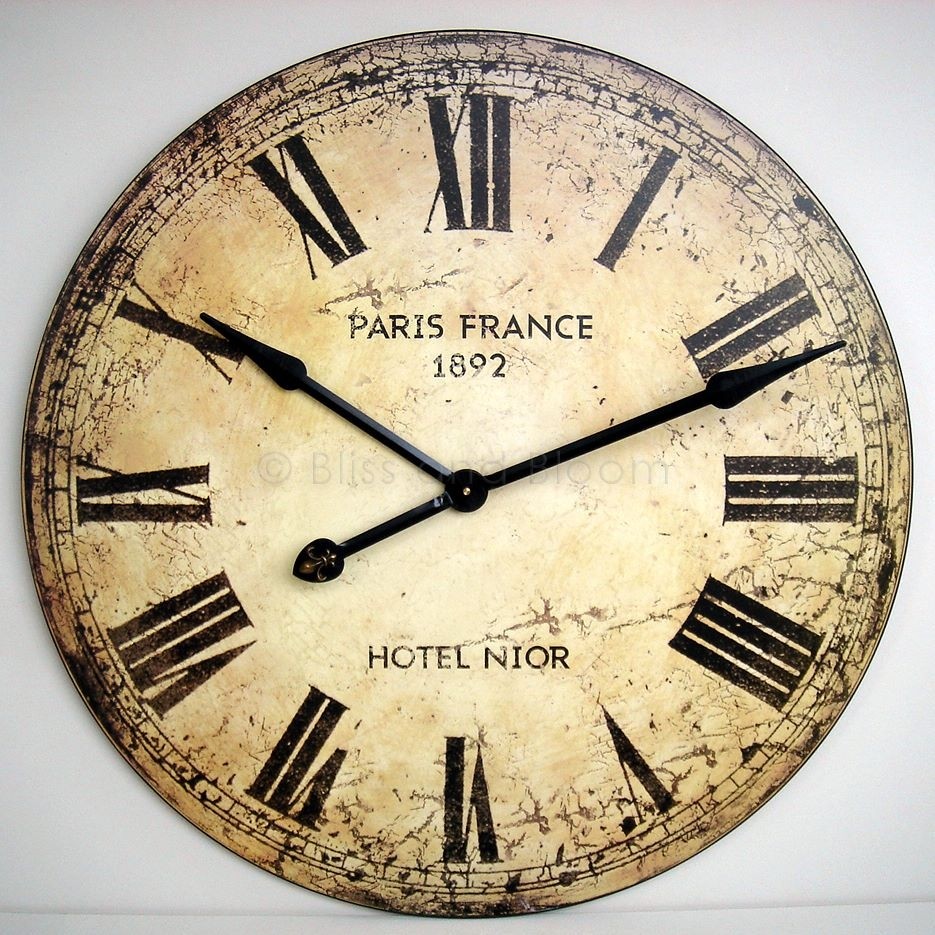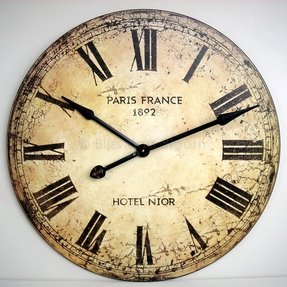 Bright shield big decorative wall clocks, whose center decorate the French inscriptions with the name of the Parisian hotel. Black Roman numerals, combined with scratches and other surface effects create an unforgettable visual effect that draws the eye.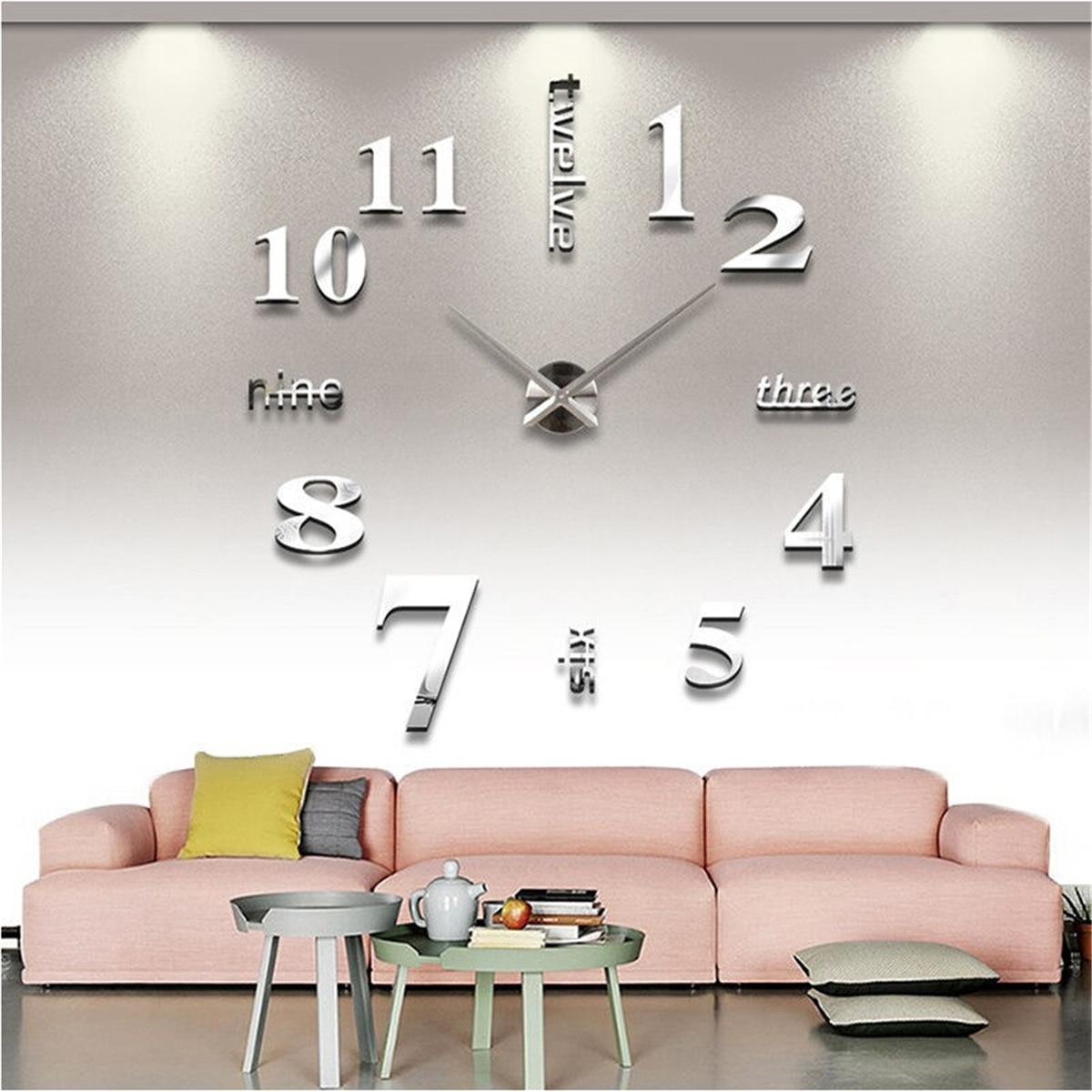 This eye-catching 3D wall clock includes an alloy clock face, aluminum clock pointer, and EVA foam stickers. Finishing size of the clock depends only on you, allowing you to place it on both smaller and larger walls.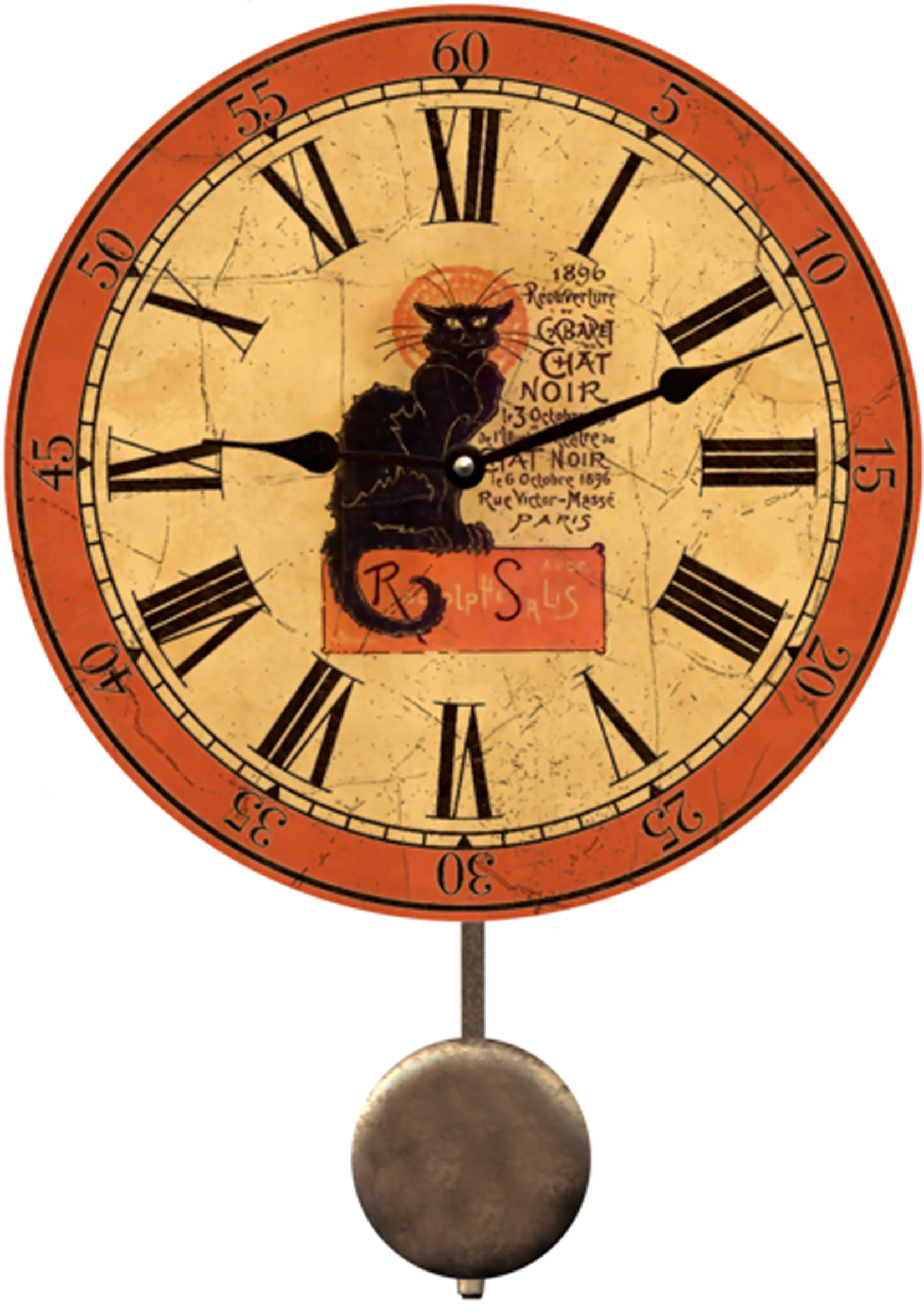 black-cat-clock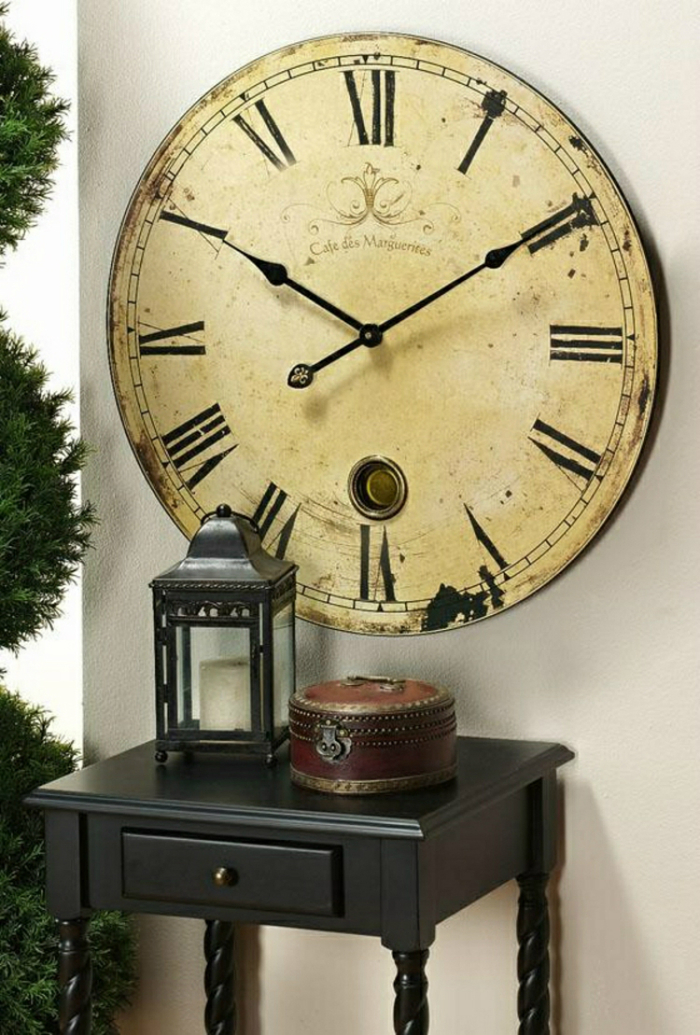 Large kitchen wall clock, made from stainless steel, with huuuuge clock face and rustic, old fashion hand of time and clock numbers. I really like this tine coffee table underneath made from dark wood.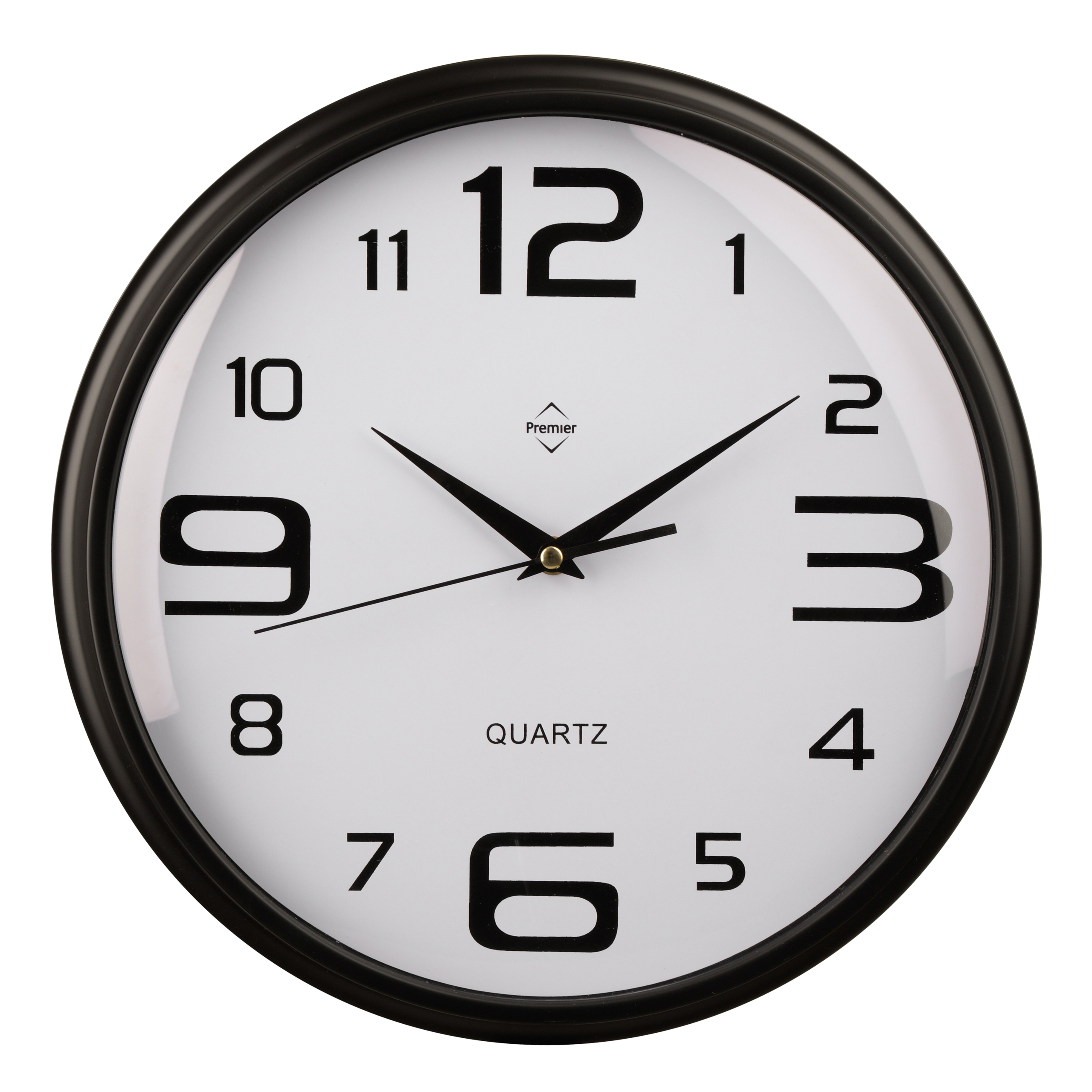 ... WHITE-NEW-RETRO-ROUND-WALL-CLOCK-BIG-NUMBERS-KITCHEN-OFFICE-HOME-SALON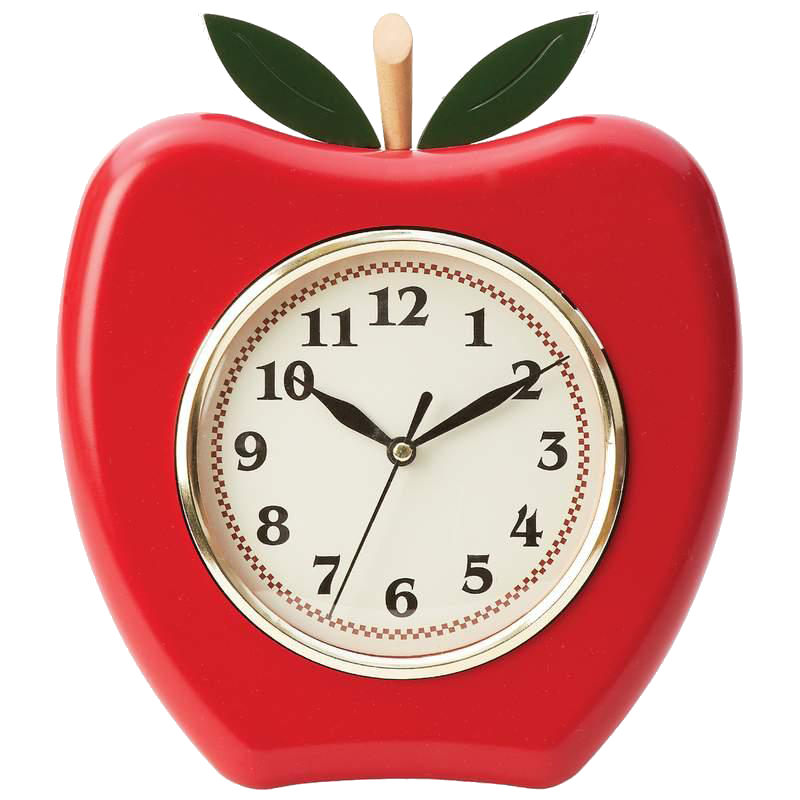 This apple-shaped wall clock can be a lovely enhancement for your kitchen. Characterized by polypropylene construction, the clock features an aged white face with black numerals, black second hand, and checkered border. Requires 1 AA battery.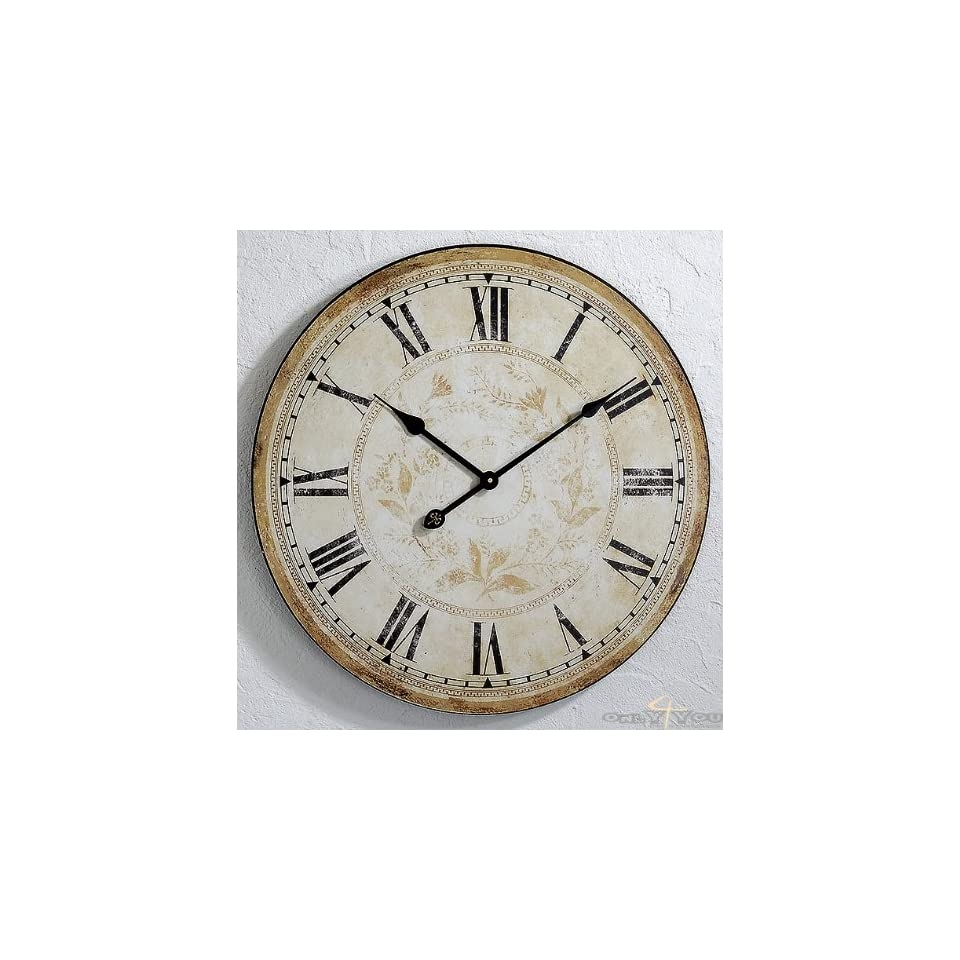 BIG DESIGN IRON WALL CLOCK Ø59 kitchen watch decoration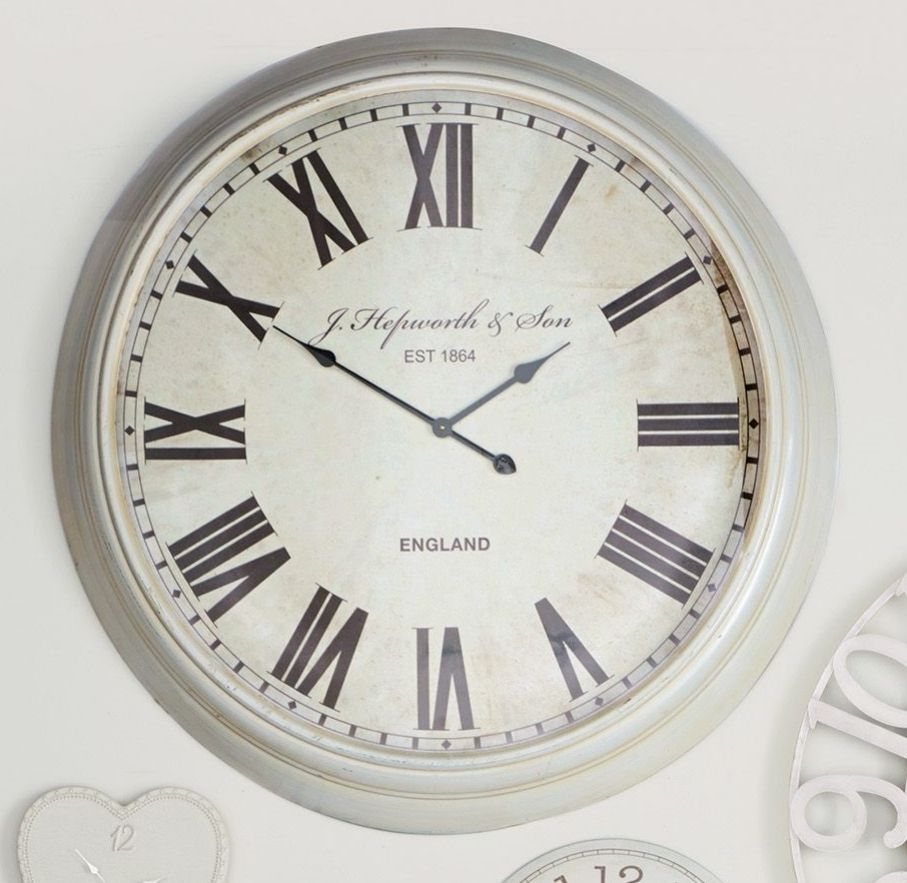 A classy wall clock in a large size, perfect for your kitchen. It features a round shape and a simple, white frame with a slightly distressed finish. The dial presents original labels of the producer and large numerals.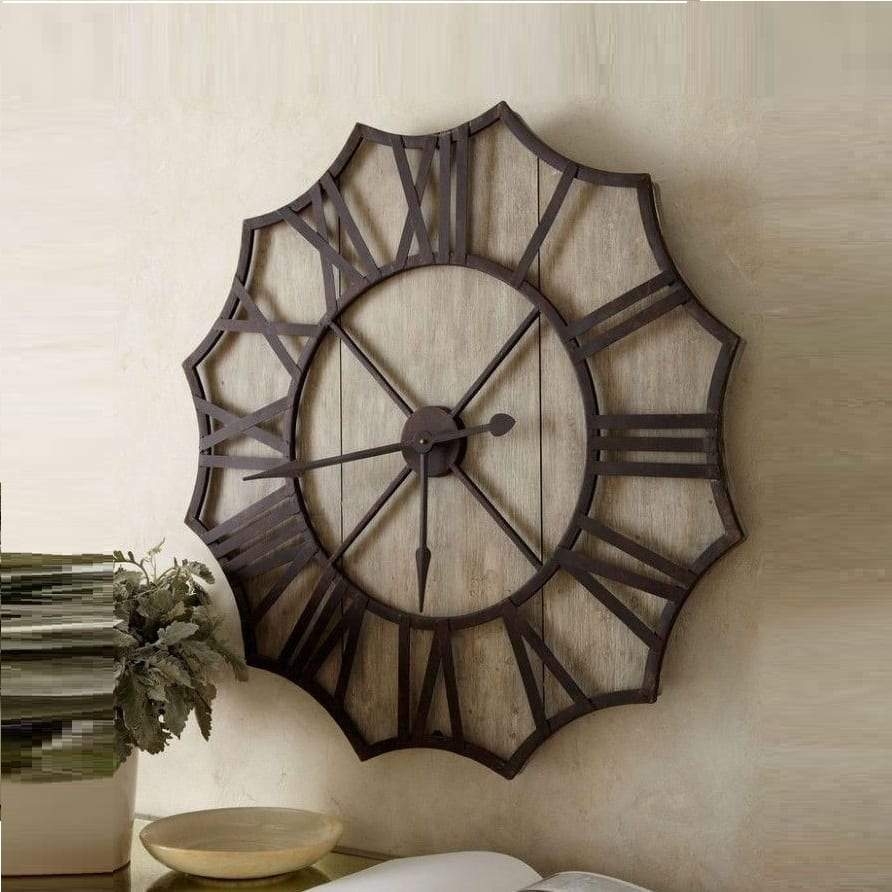 Large Decorative Wall Clock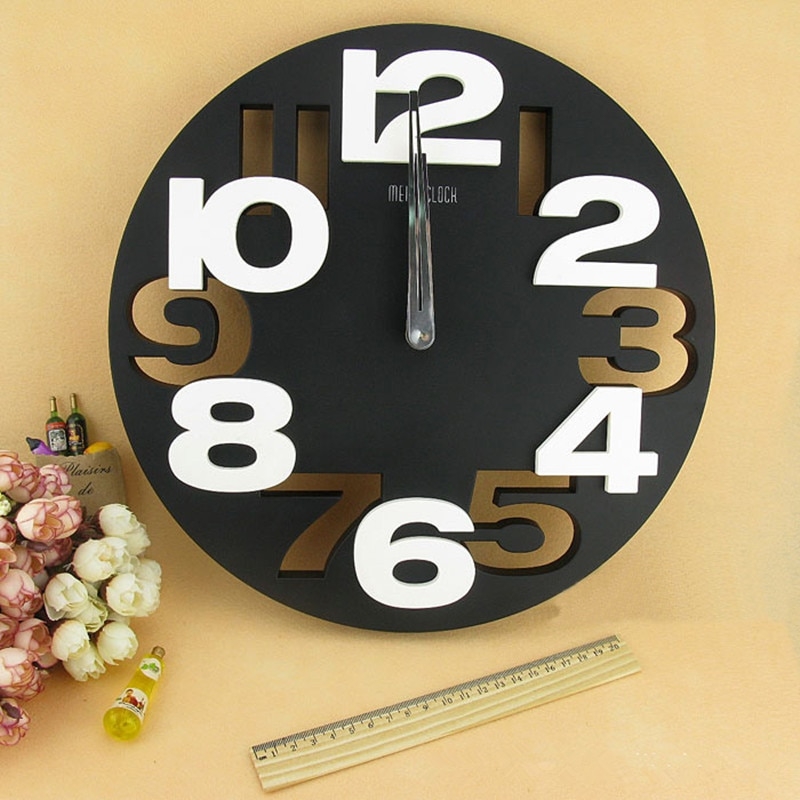 The updated design of this round wall clock grabs the eye and is hard to miss. Big overlapping numbers are finished cream and the others are cut out, and they contrast in a stylish way against matte black backdrop.