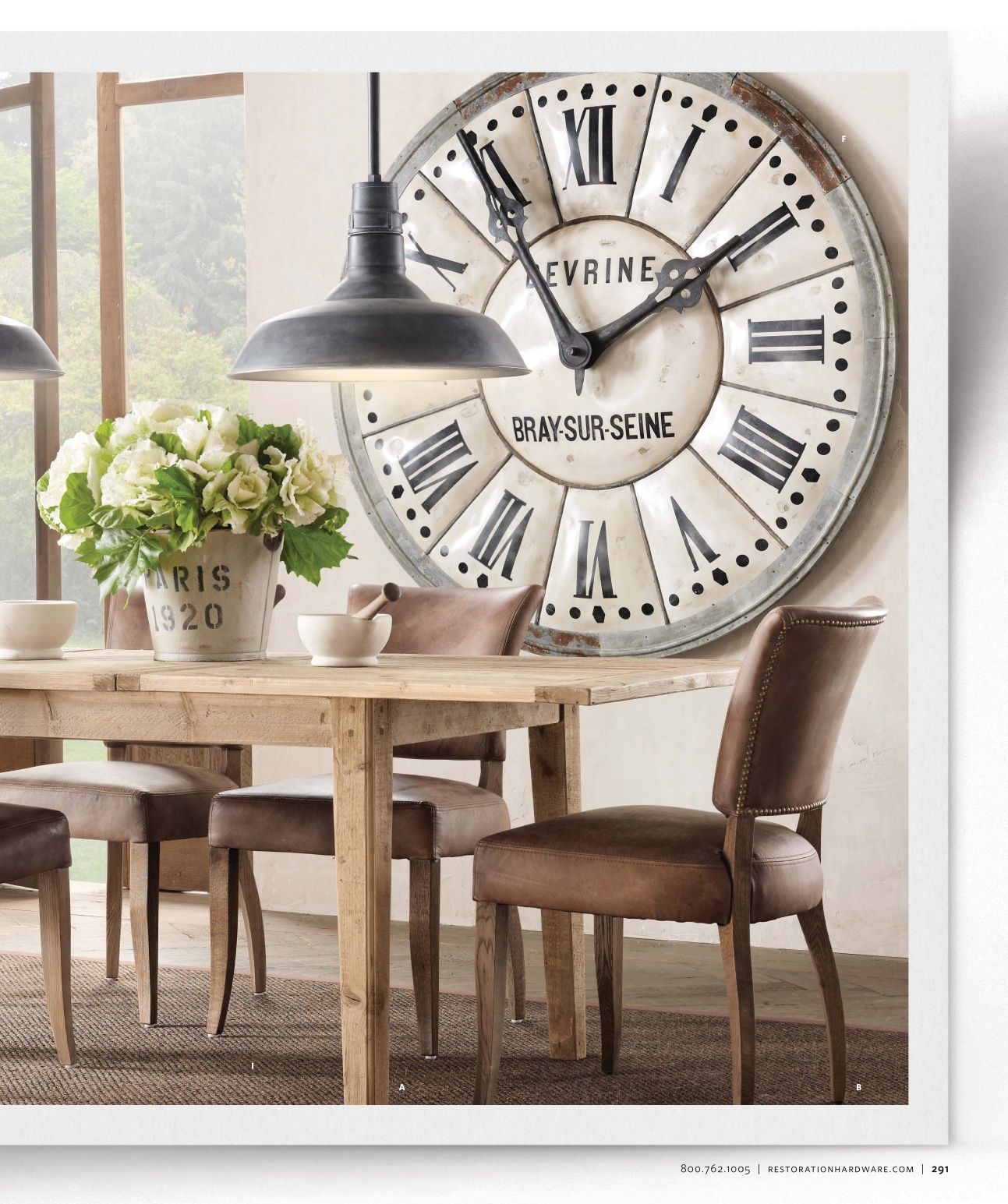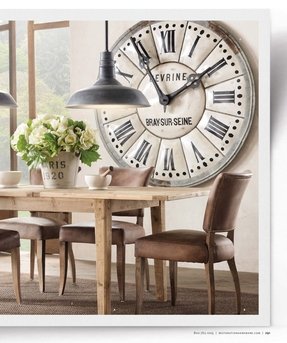 This oversized kitchen wall clock covers almost the entire wall - no more excuses if you're late for dinner! This time teller is impossible to miss. It sports a nice rustic design with distressed face and black Roman numerals.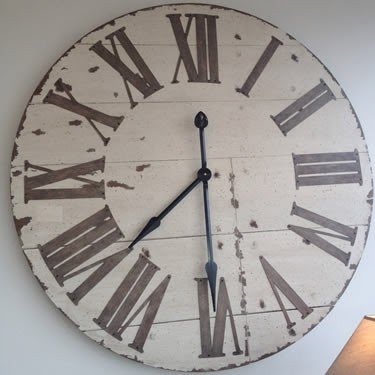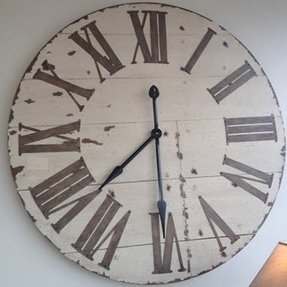 Large wall clock. This simply timepiece is made of blanched wood and has painted Roman numerals. In spite of its simplicity, this clock is elegant and chic. It will be fit to the kitchen or spacious lobby.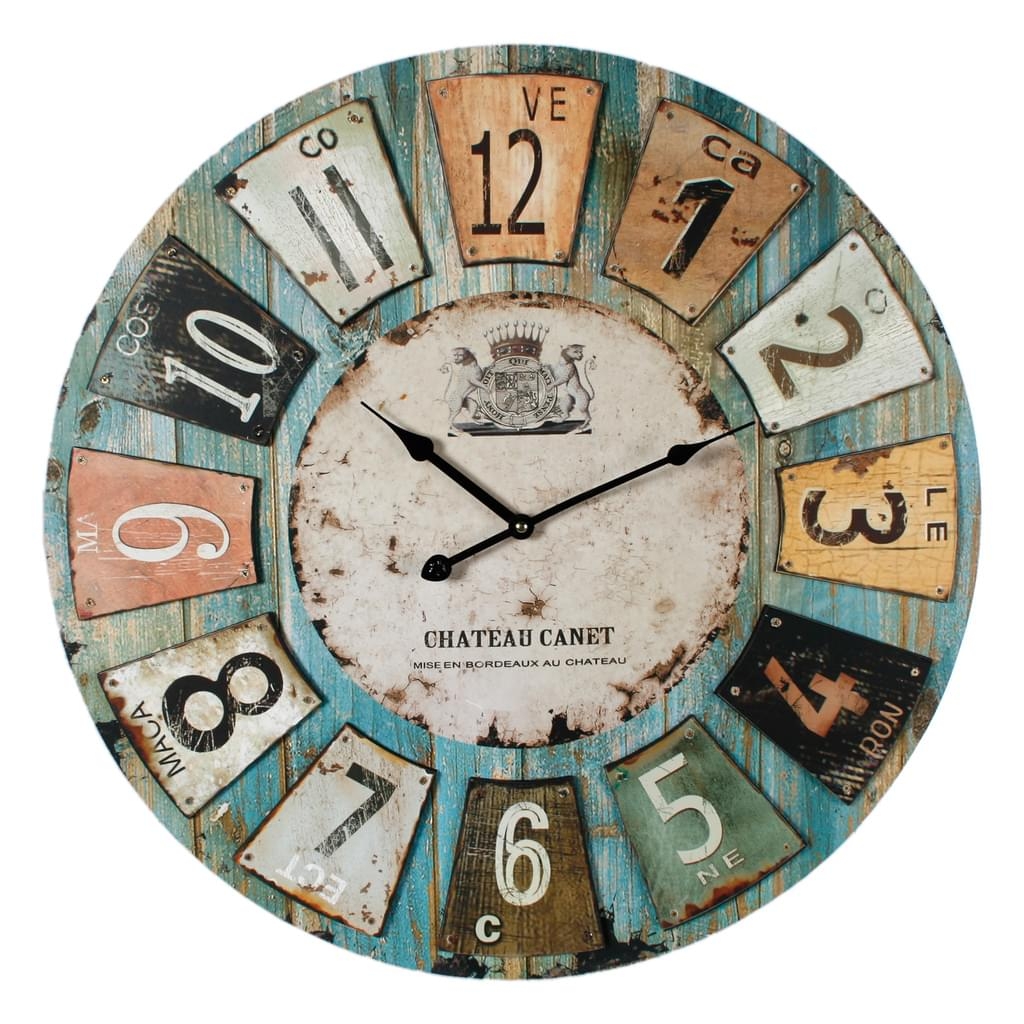 A charming wallclock that will work wonders in your living room or kitchen. The large, wooden antique style goes along with the "Chateau Canet" inscription, while the numbers on the clock are surplanted on rectangular wooden blocks.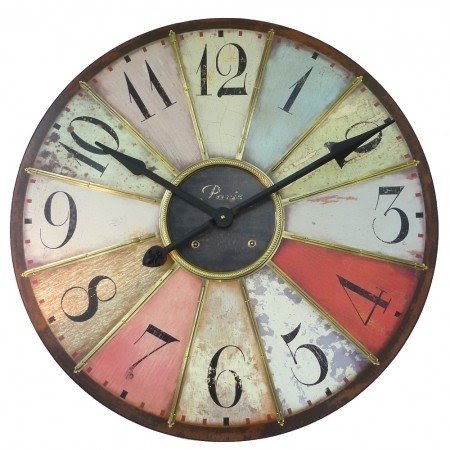 Large Retro Wall Clock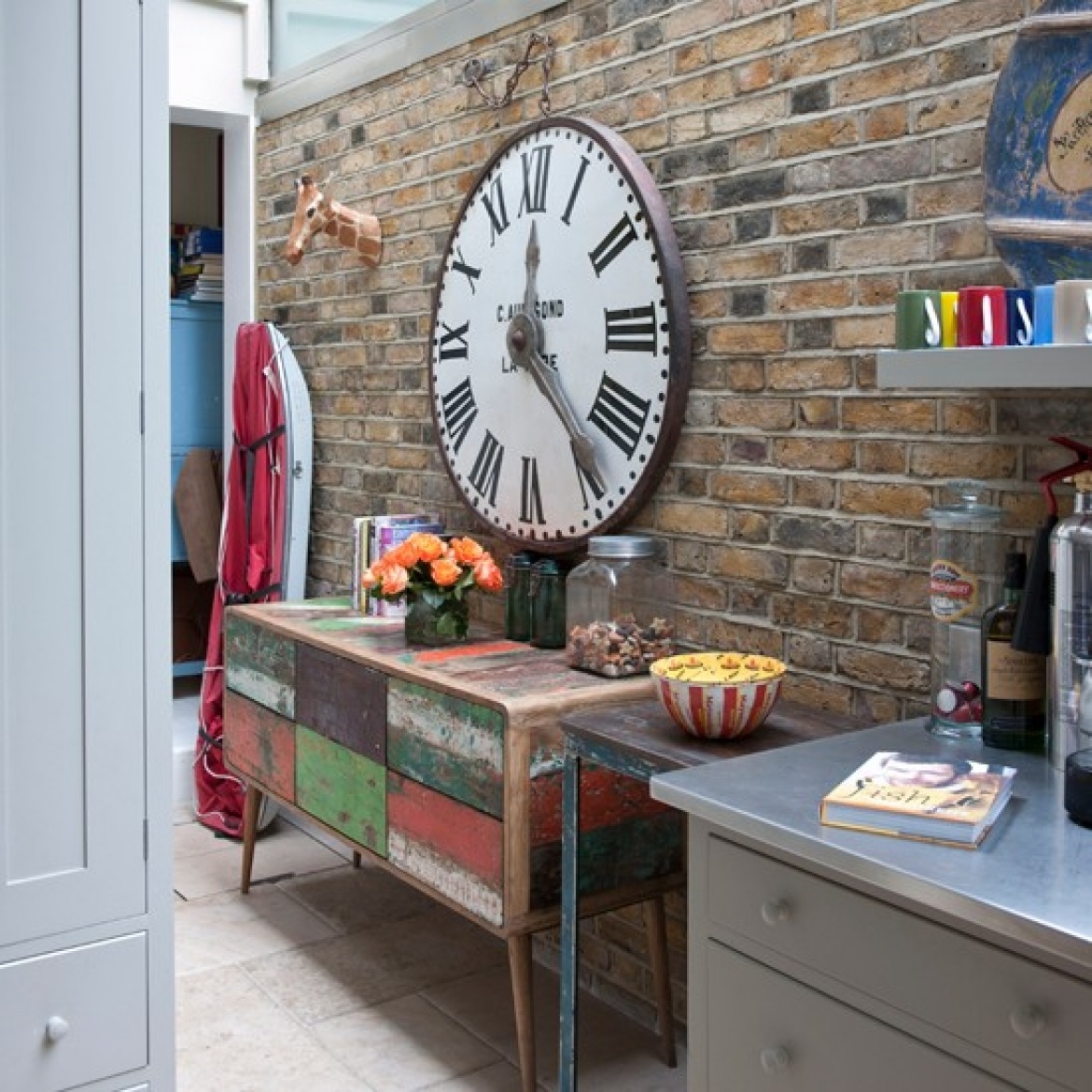 Eclectic kitchen | Modern kitchen idea | Sideboard | Image ...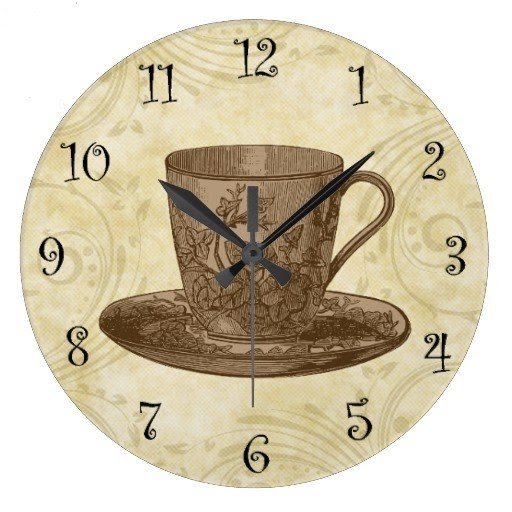 Coffee Kitchen Wall Clocks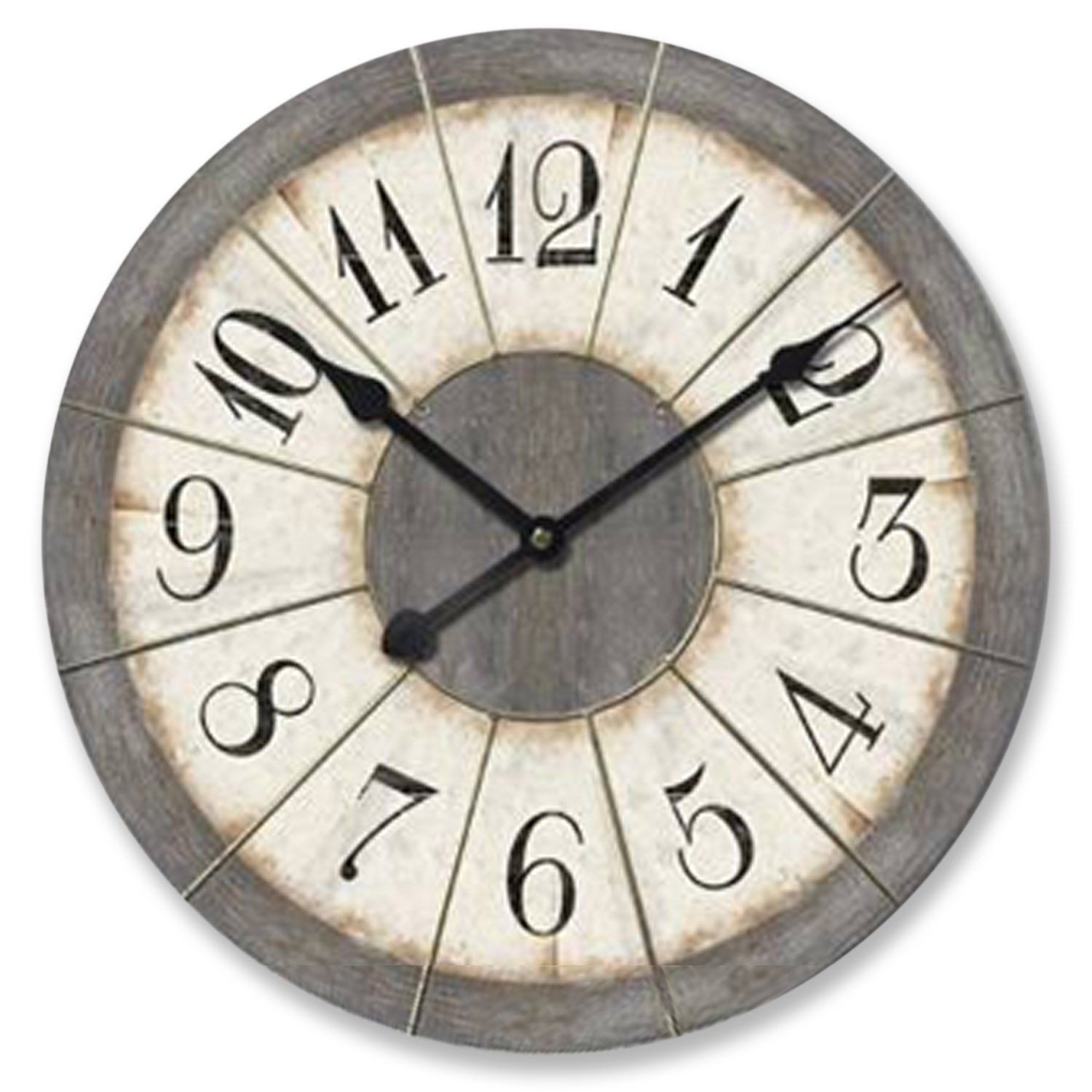 Large open face wall clack, crafted by hand to showcase beautiful classic style. It has big Arabic numerals in black, exquisitely easy to read. Metal fittings embellishing the frame are applied by hand.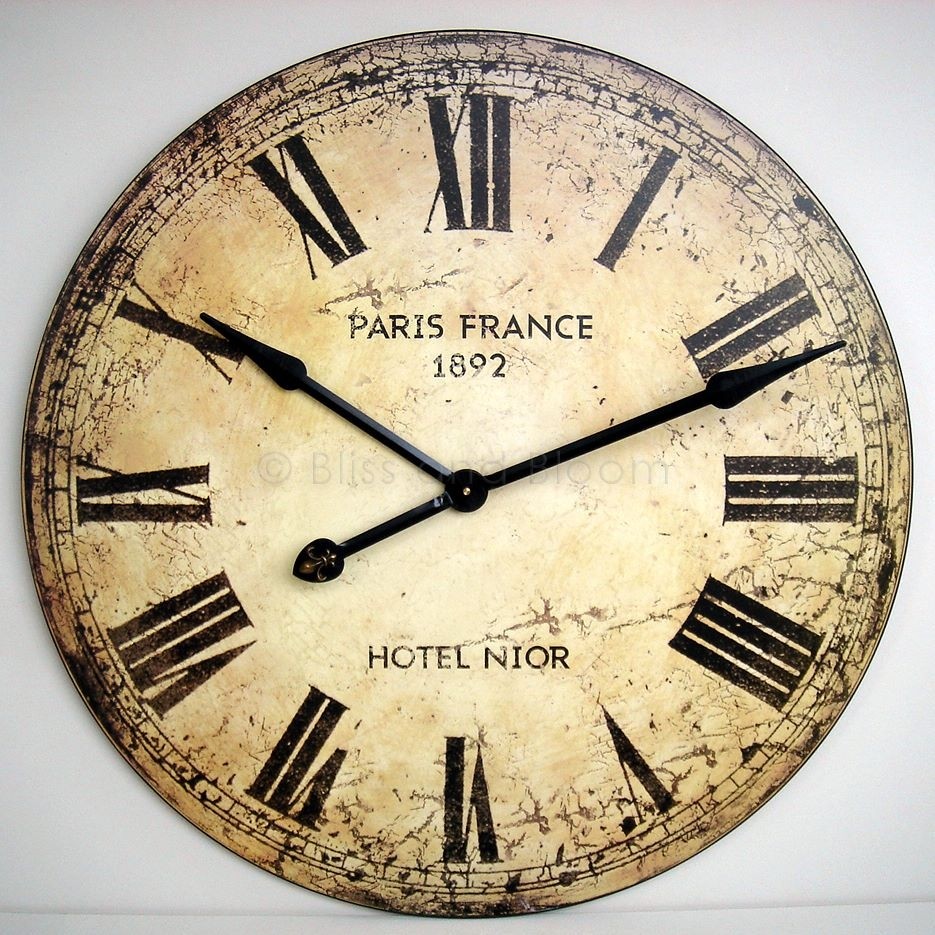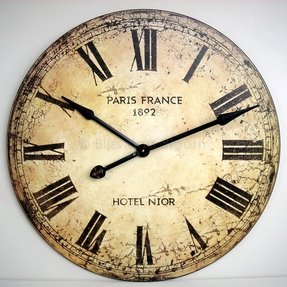 Bright shield big decorative wall clocks, whose center decorate the French inscriptions with the name of the Parisian hotel. Black Roman numerals, combined with scratches and other surface effects create an unforgettable visual effect that draws the eye.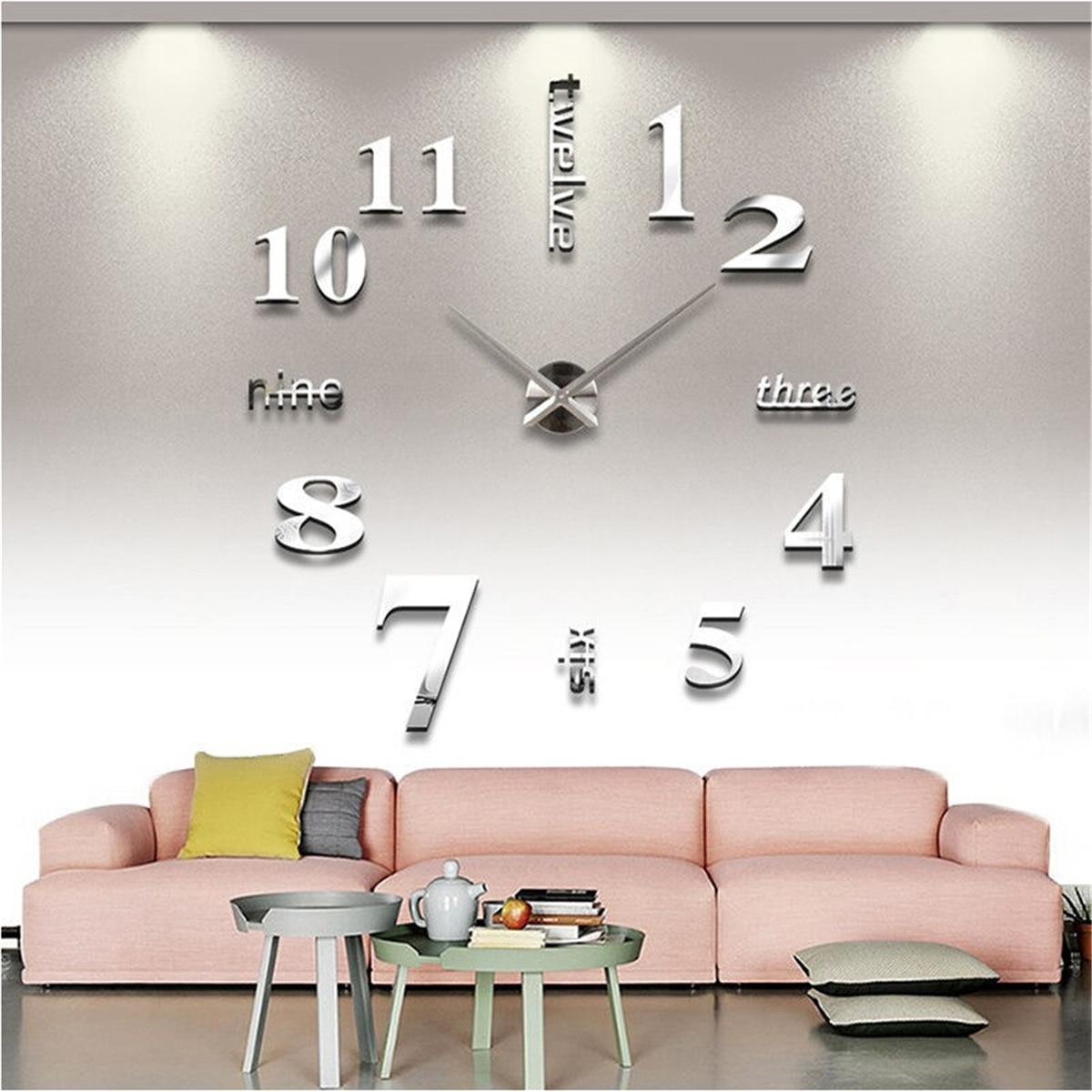 This eye-catching 3D wall clock includes an alloy clock face, aluminum clock pointer, and EVA foam stickers. Finishing size of the clock depends only on you, allowing you to place it on both smaller and larger walls.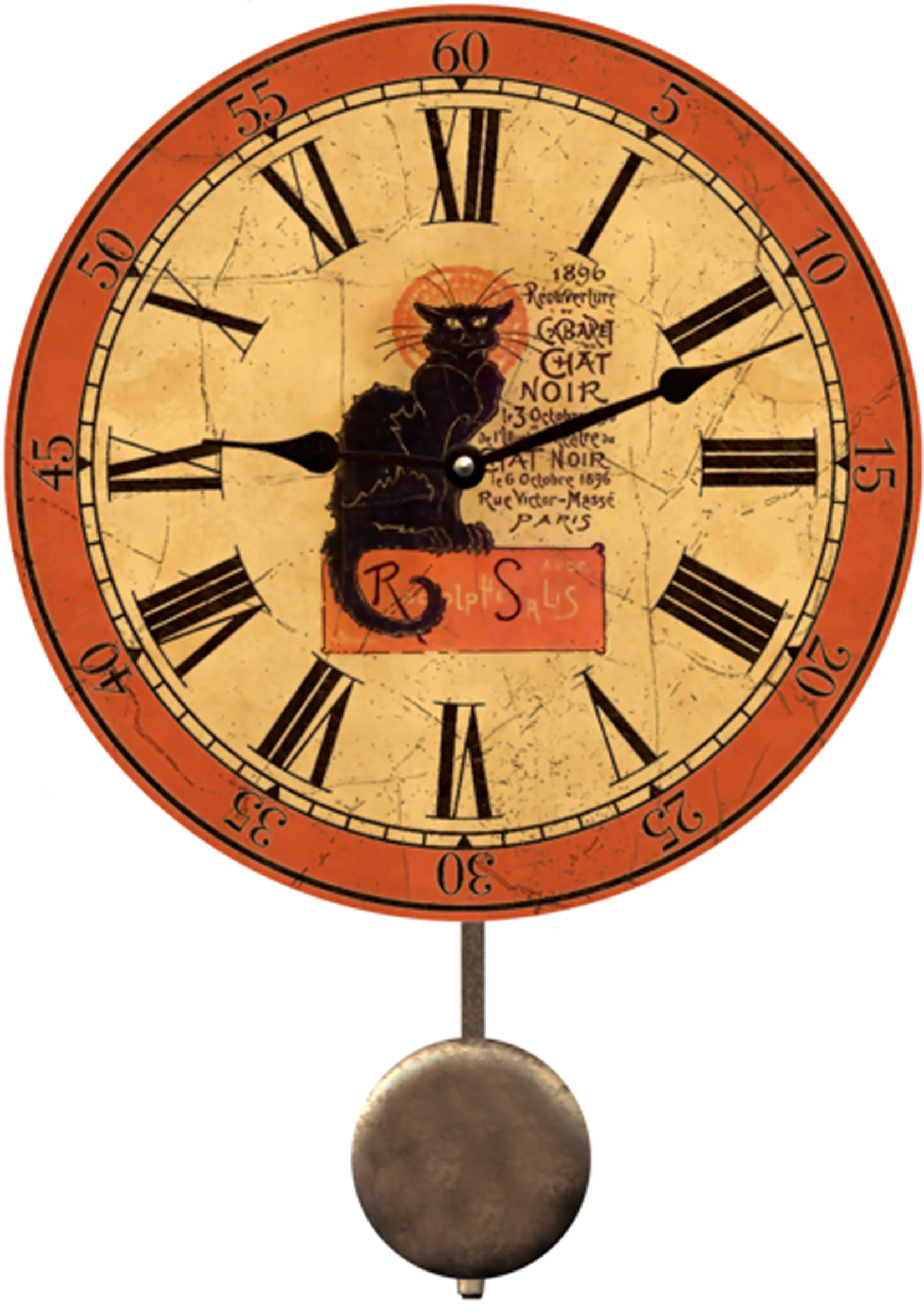 black-cat-clock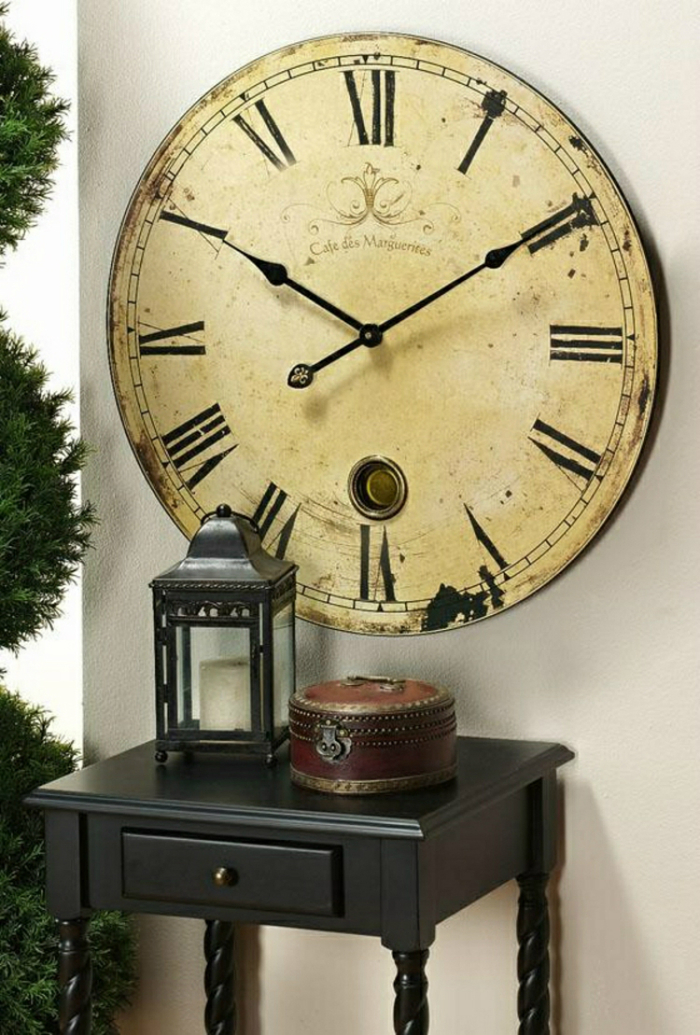 Large kitchen wall clock, made from stainless steel, with huuuuge clock face and rustic, old fashion hand of time and clock numbers. I really like this tine coffee table underneath made from dark wood.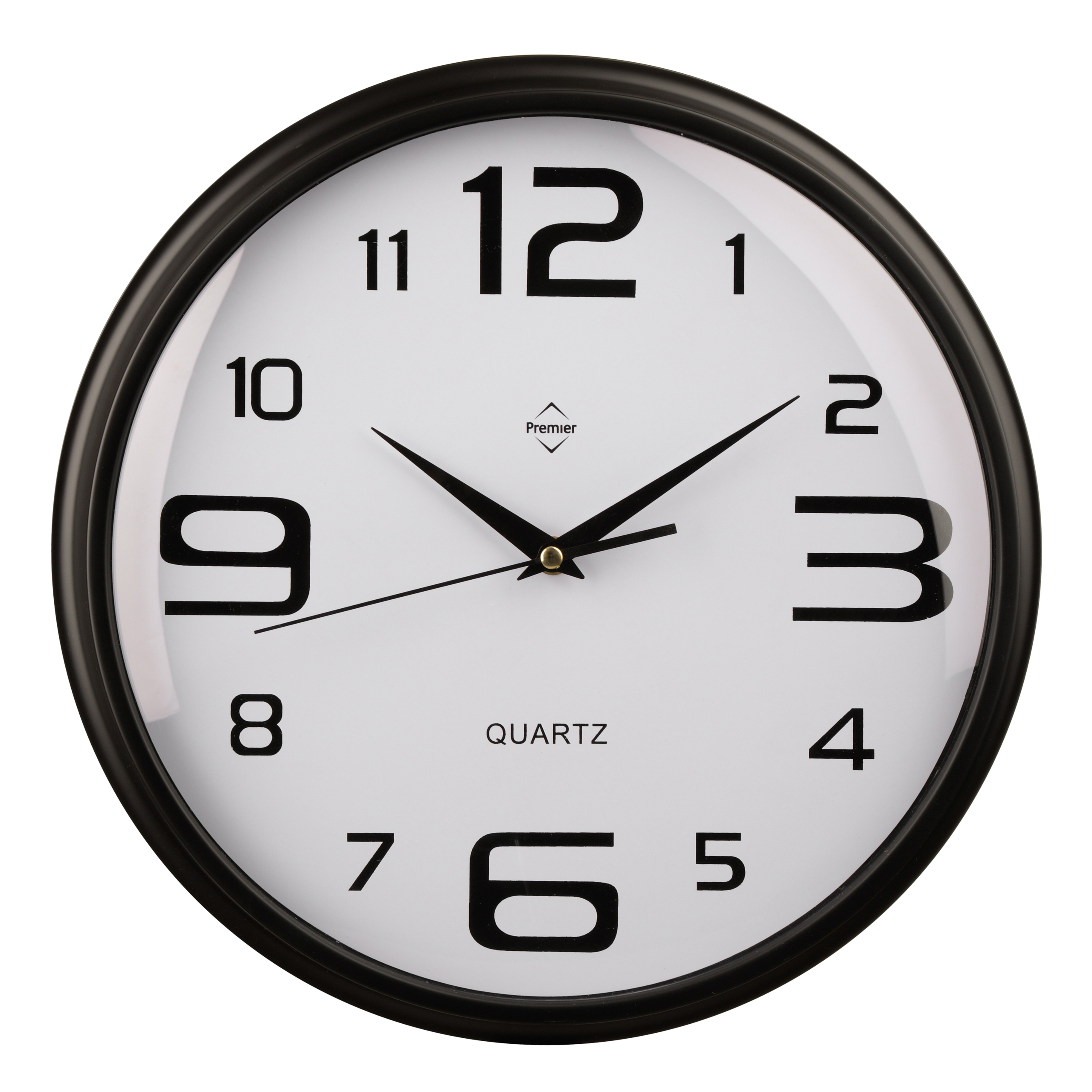 ... WHITE-NEW-RETRO-ROUND-WALL-CLOCK-BIG-NUMBERS-KITCHEN-OFFICE-HOME-SALON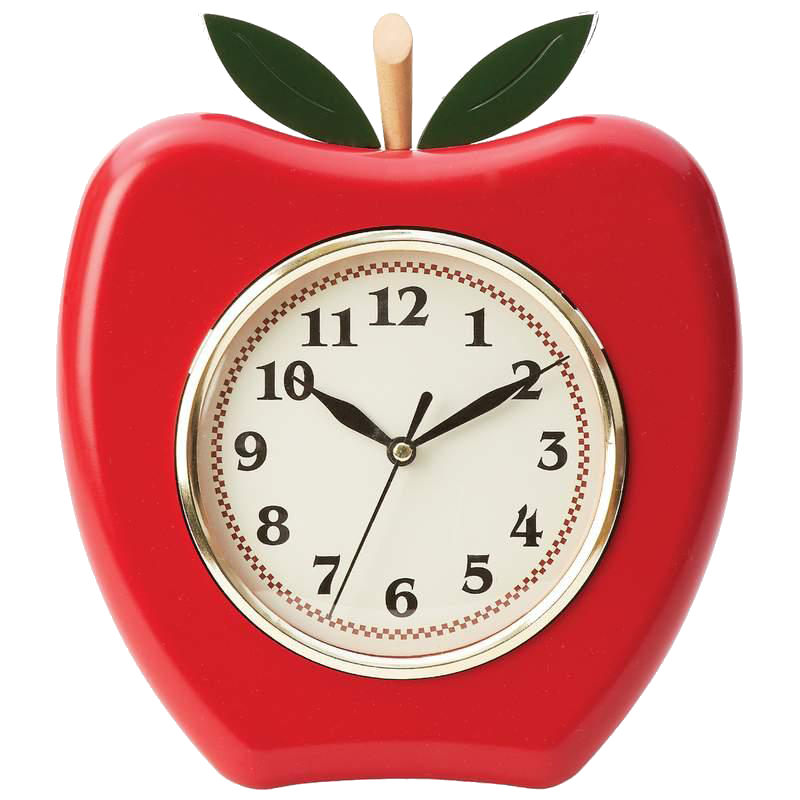 This apple-shaped wall clock can be a lovely enhancement for your kitchen. Characterized by polypropylene construction, the clock features an aged white face with black numerals, black second hand, and checkered border. Requires 1 AA battery.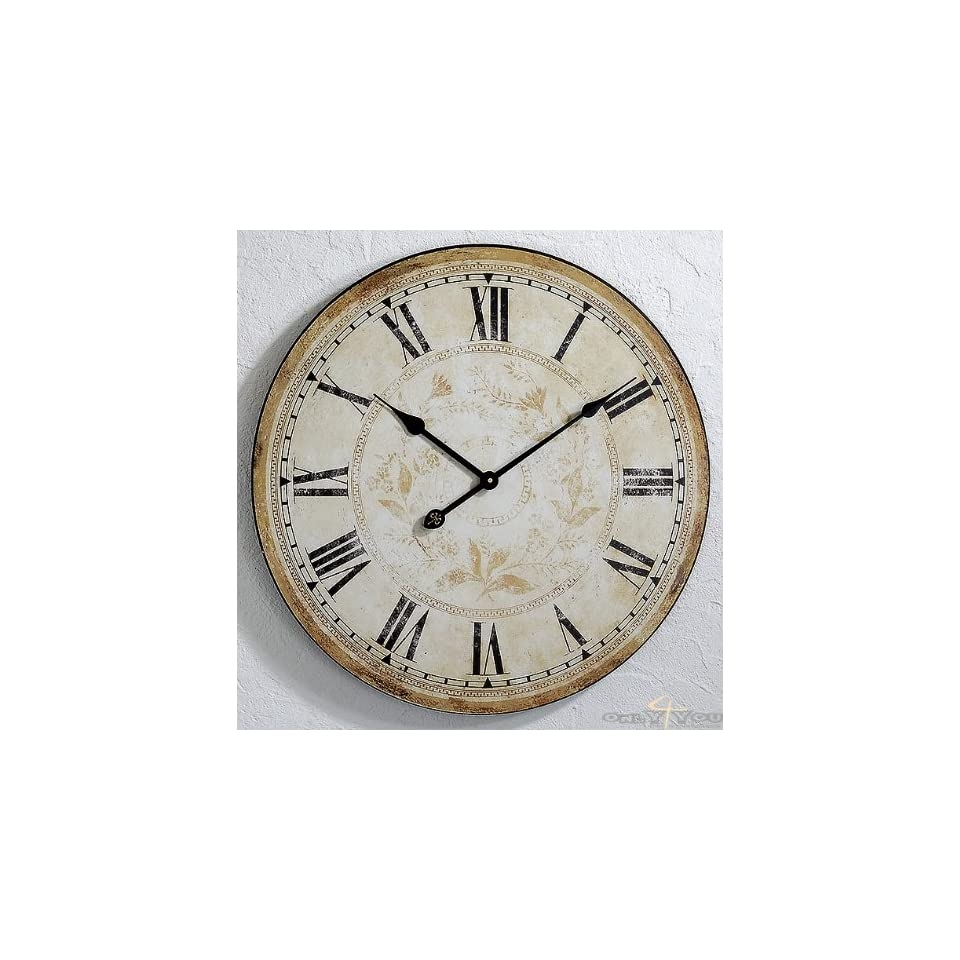 BIG DESIGN IRON WALL CLOCK Ø59 kitchen watch decoration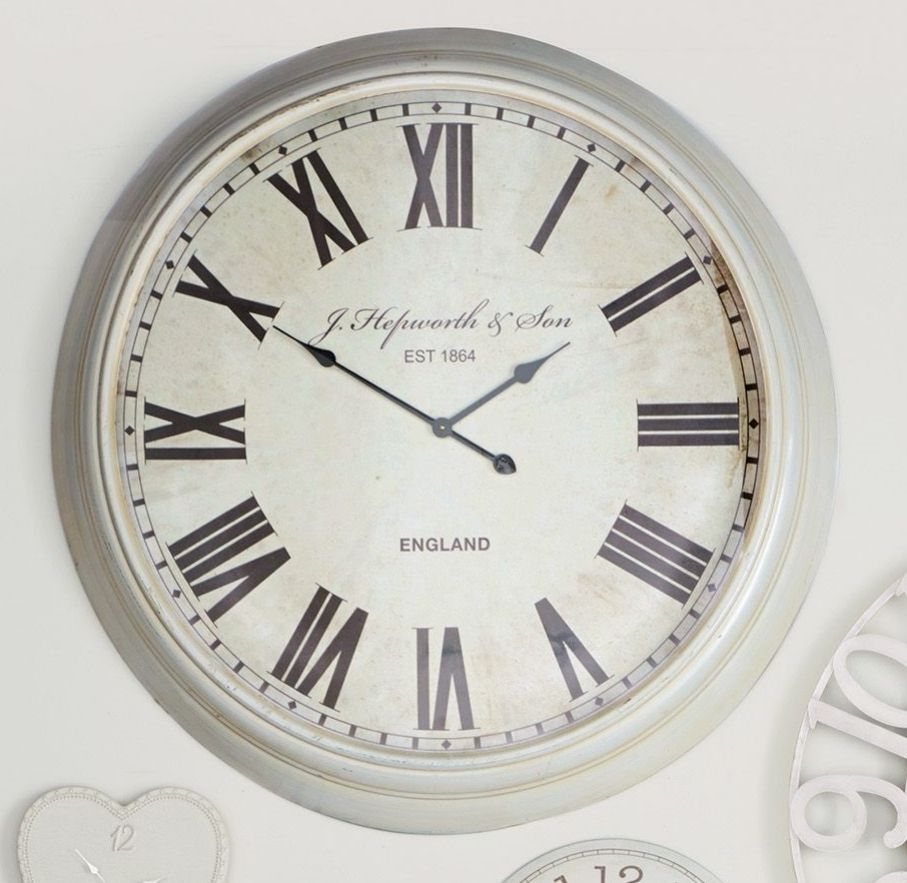 A classy wall clock in a large size, perfect for your kitchen. It features a round shape and a simple, white frame with a slightly distressed finish. The dial presents original labels of the producer and large numerals.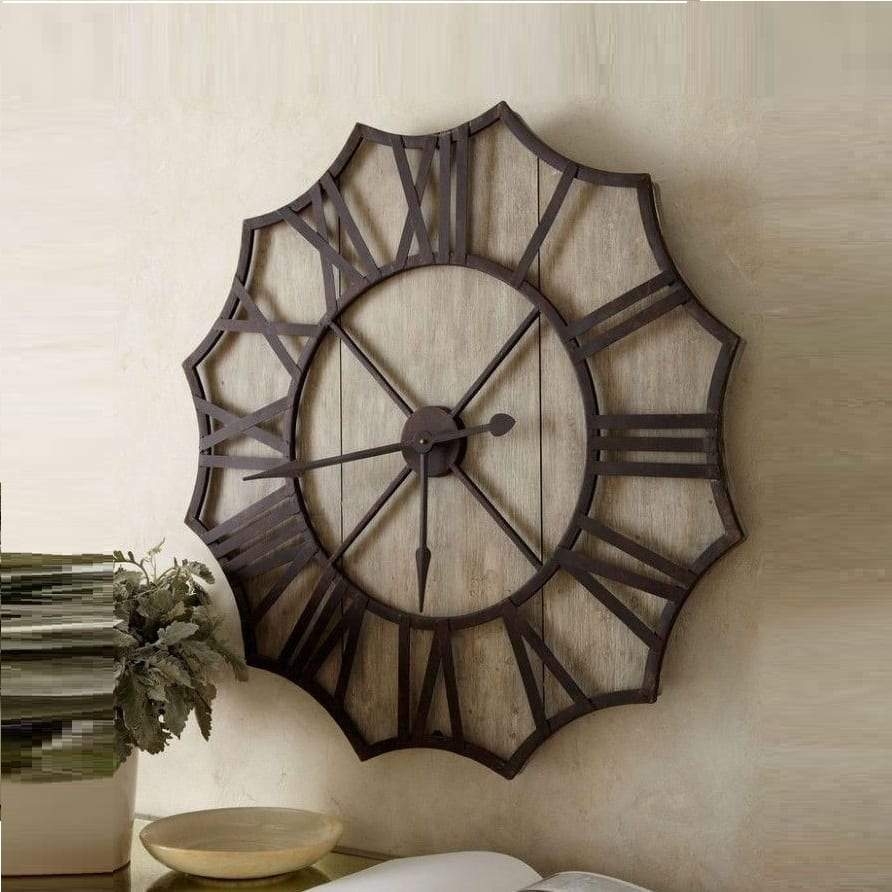 Large Decorative Wall Clock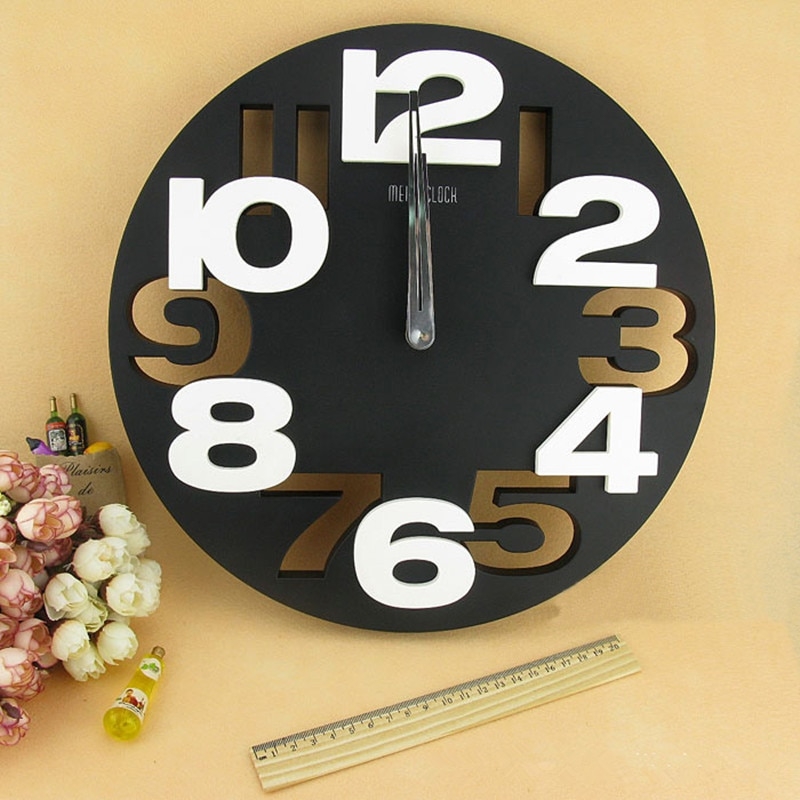 The updated design of this round wall clock grabs the eye and is hard to miss. Big overlapping numbers are finished cream and the others are cut out, and they contrast in a stylish way against matte black backdrop.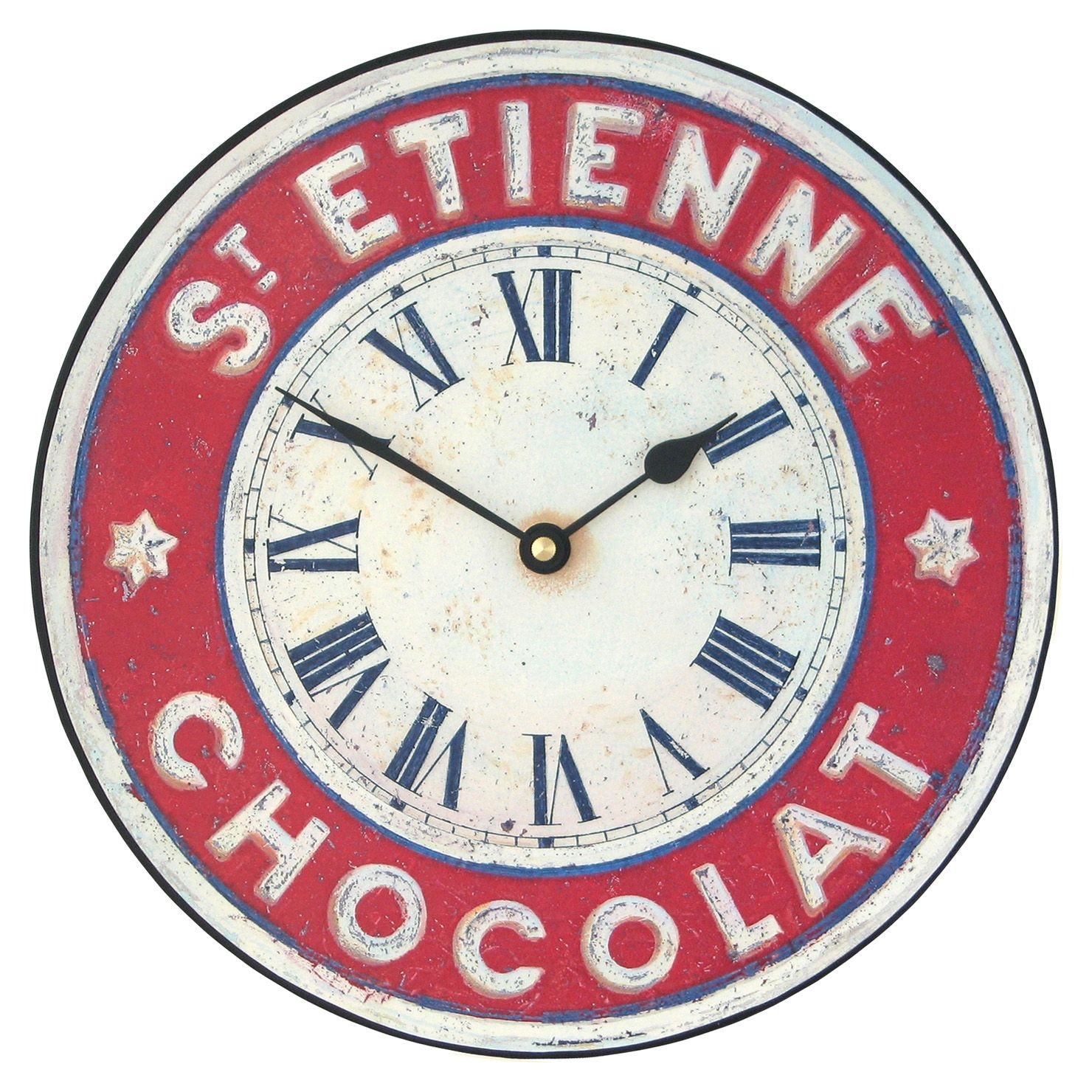 Kitchen wall clocks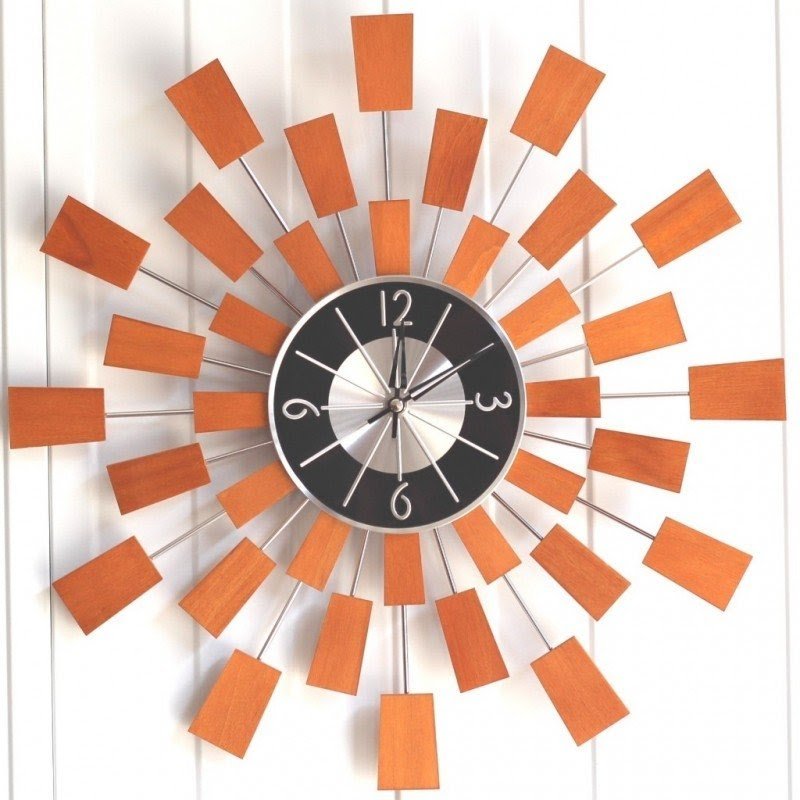 A retro style wall clock with a starburst inspired frame of size-varied rectangularish orange tiles fixed to length-varied metal rods. A round black dial has metallic both a rim, a centre and Arabic numerals. Pointy hands are black and white.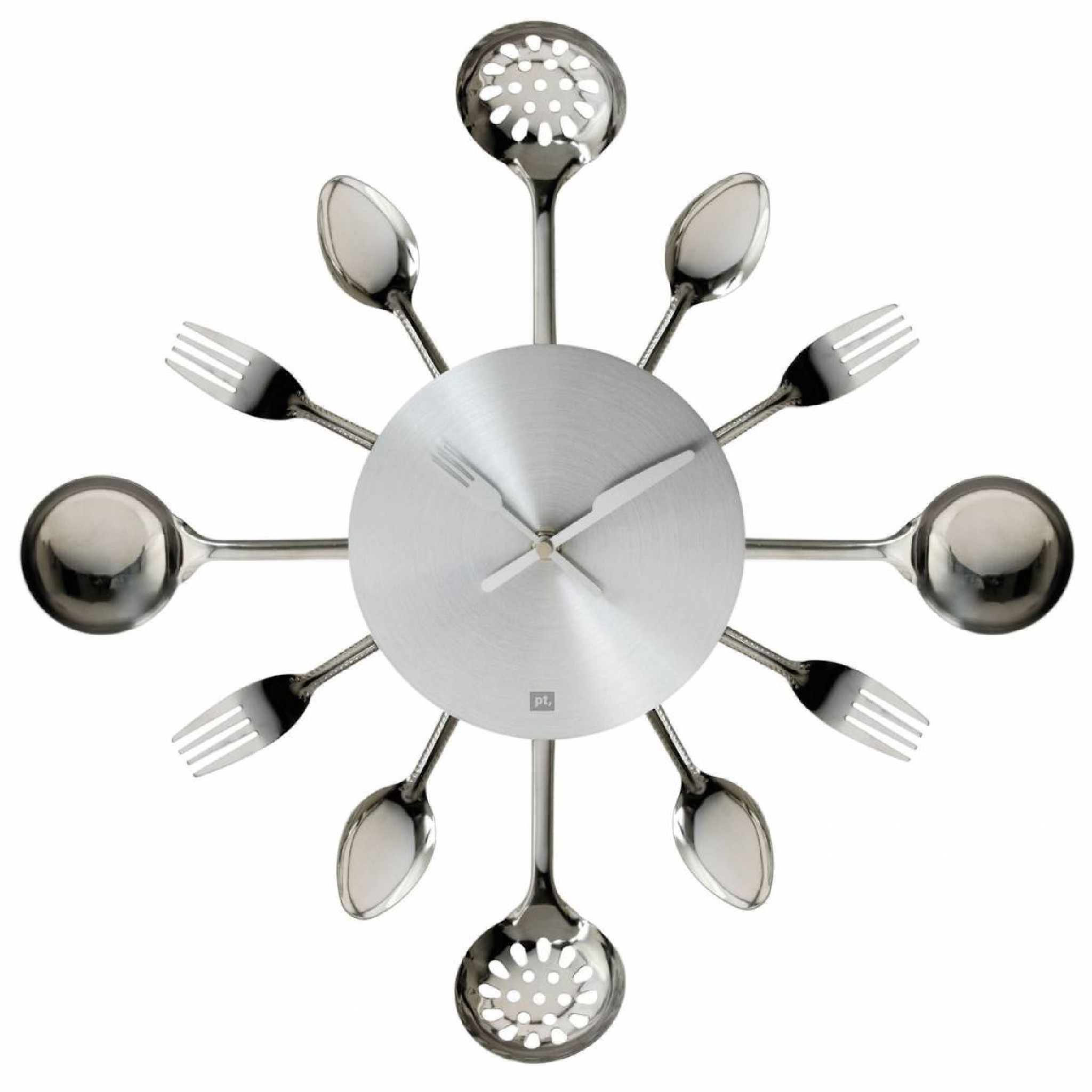 contemporary kitchen cutlery and utensil wall clock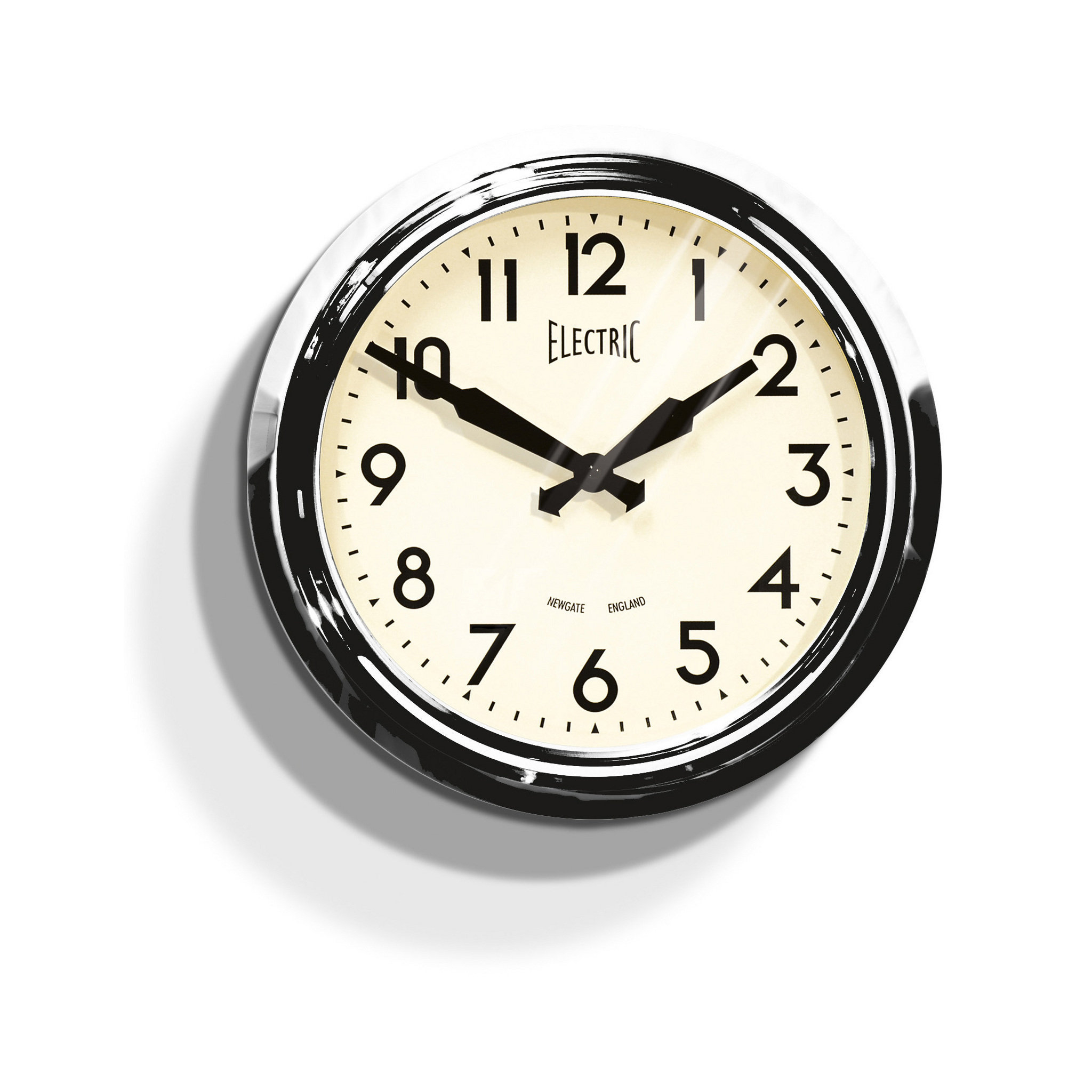 more railway clocks see all the wall clocks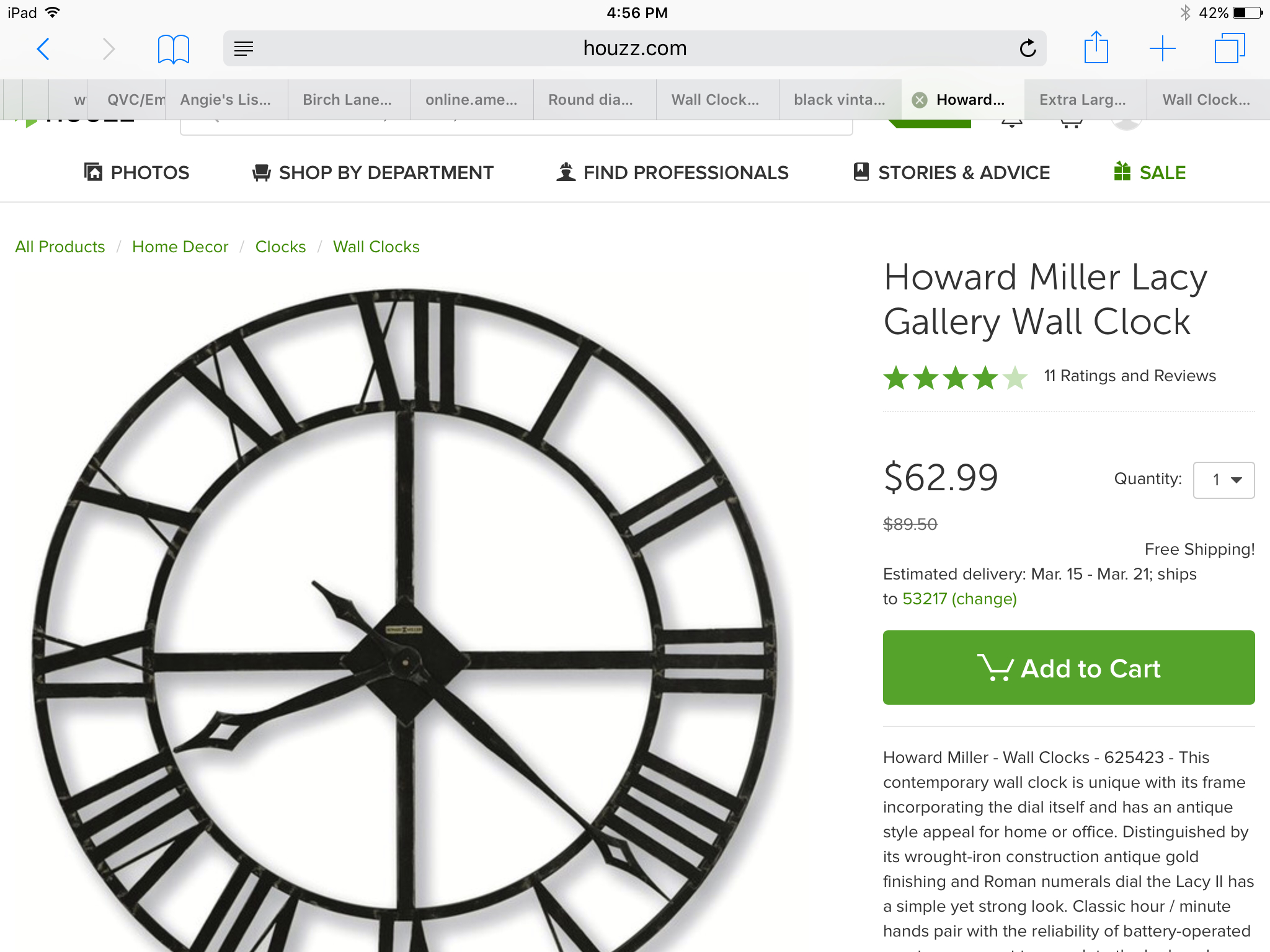 Classical, large atomic wall clock will always show you the right hour. Great wall decoration for large spaced rooms as living room, office or waiting room. Very eye catching will be a subject of interest.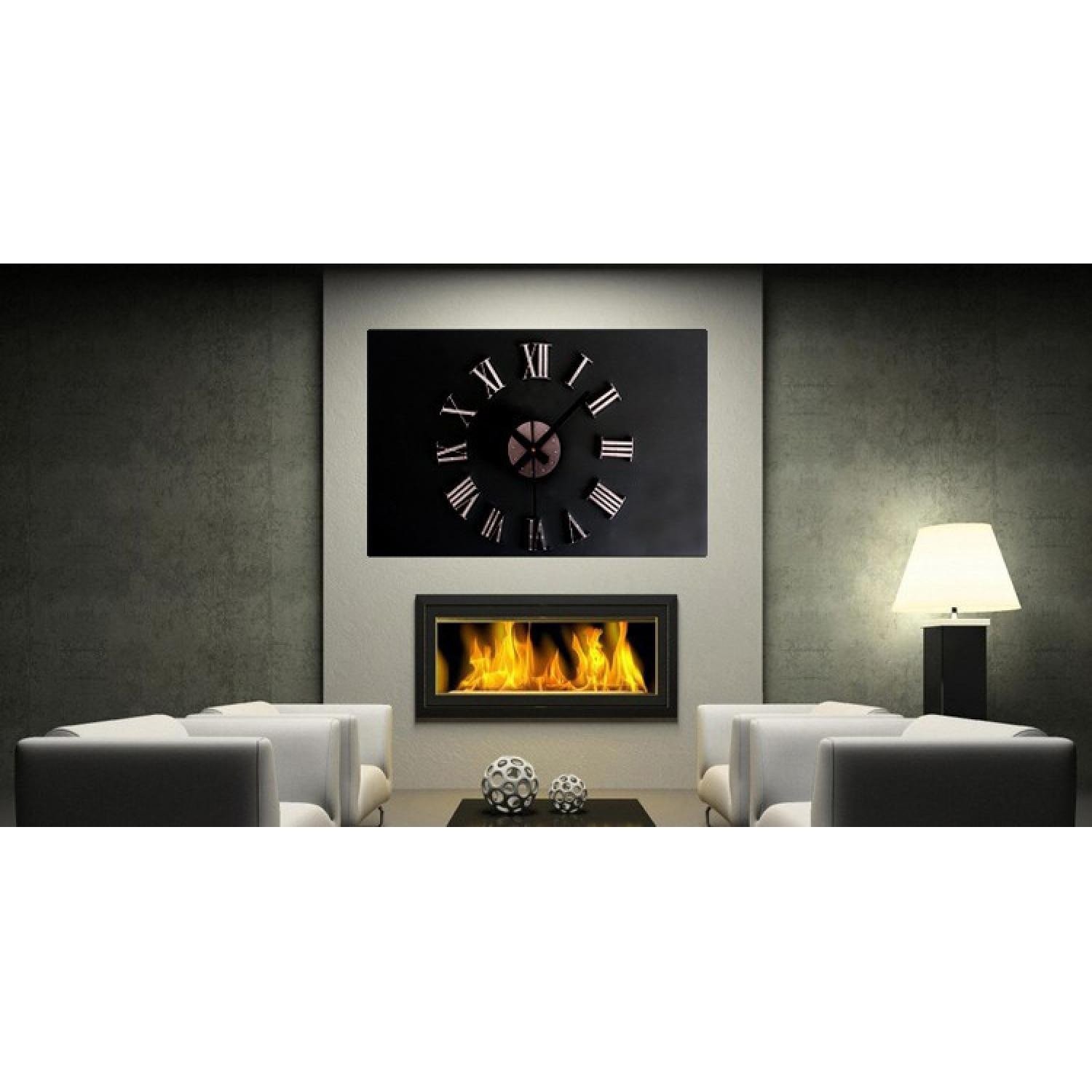 It is a luxury large art clock that has got a silver finish and 3D design. Everyone will be impressed how beautiful it looks on your wall. It is a fantastic choice.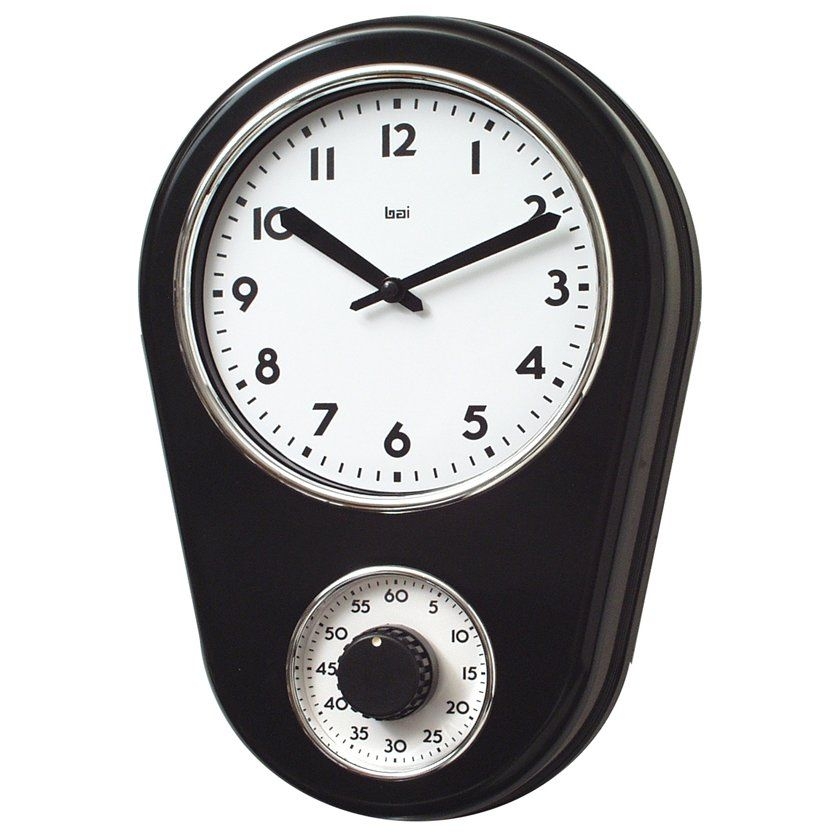 This wall clock can be a lovely and functional addition to any kitchen. Characterized by durable plastic construction, the clock includes Arabic numerals, a built-in 1-hour timer, and white dials with black numbers. Requires 1 AA battery.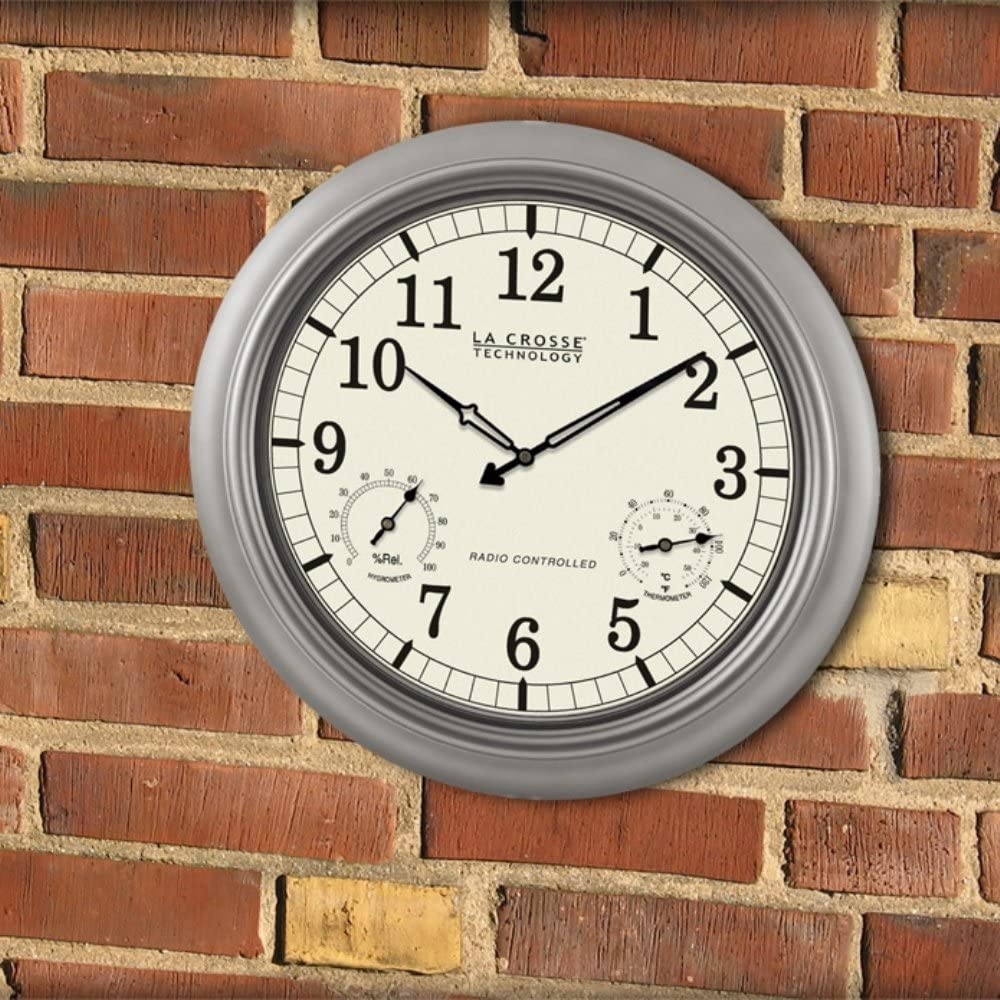 Modern styled (with a drop of vintage influences) wall clock with radio controlled time. The construction and resistance makes it appropriate for interior and exterior use. It is equipped with analog hygrometer and thermometer.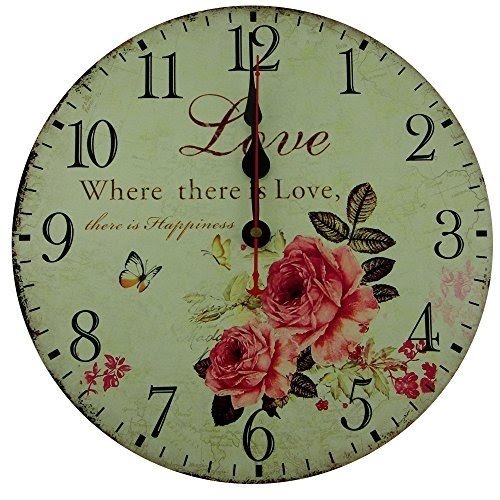 Round wall clock with frameless design and weathered retro print, featuring roses, leaves and butterflies pattern. Outfitted with stylized black hands (second hand is red) and having black Arabic numerals.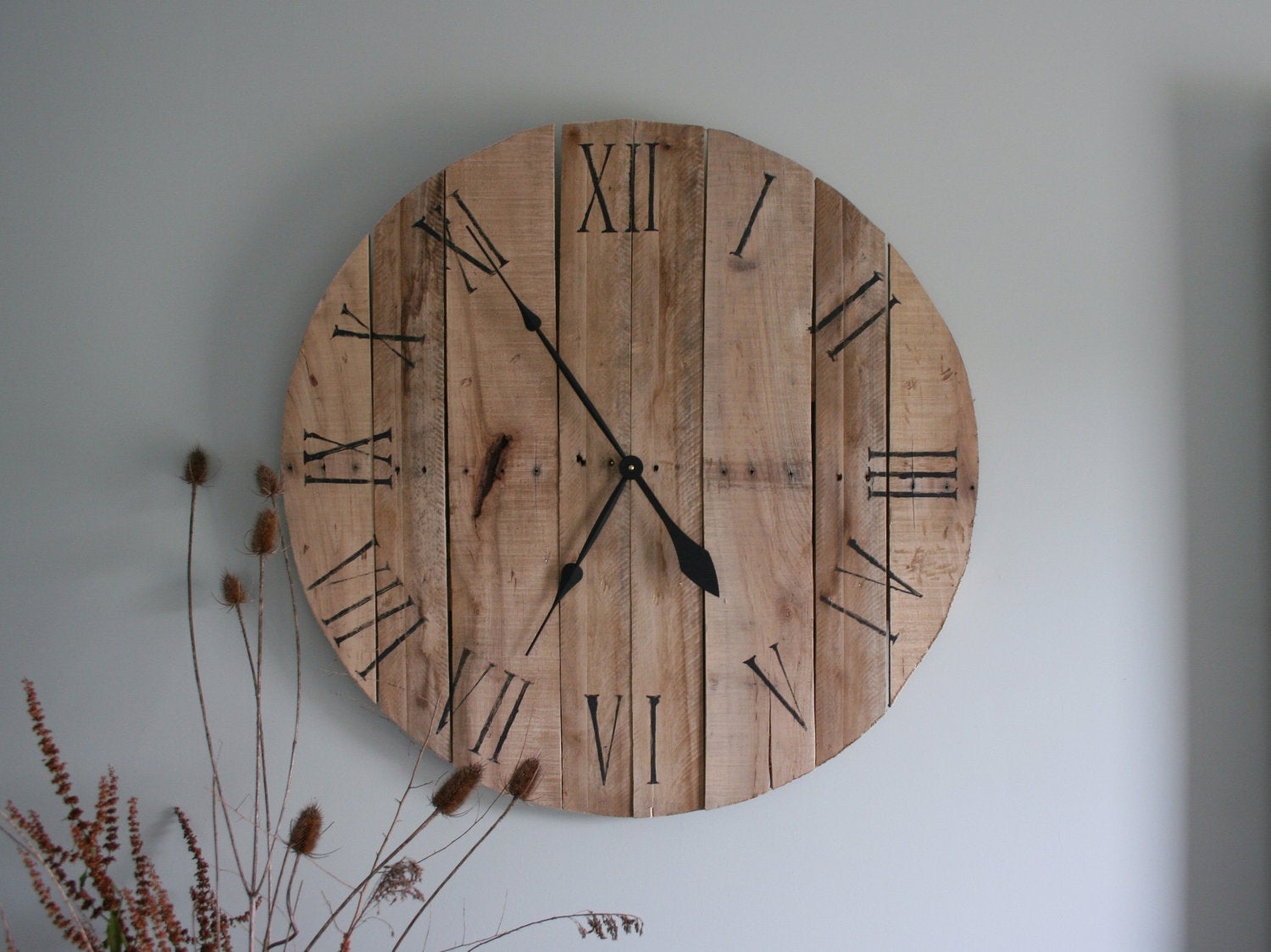 Large Pallet Wall Clock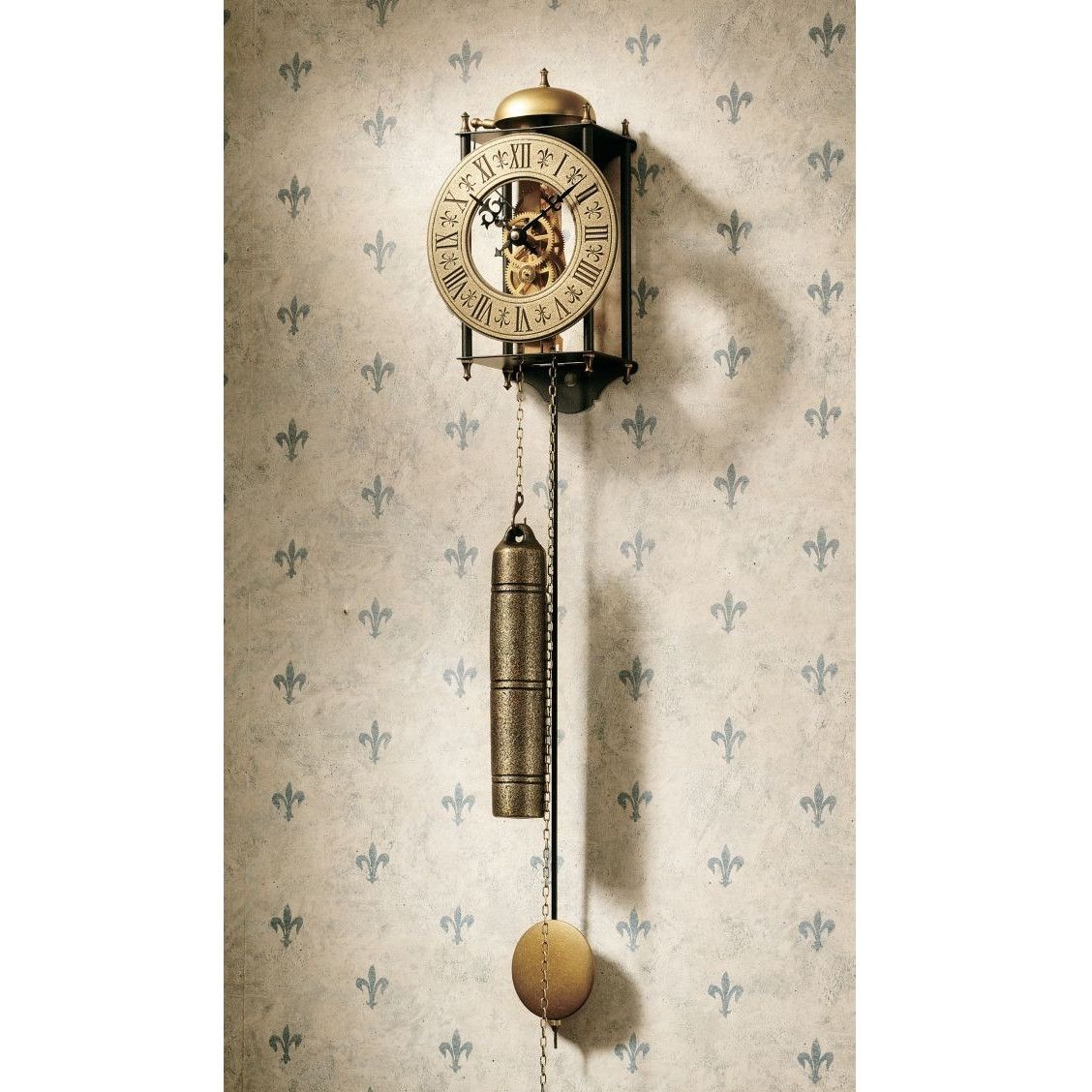 Unique, artistically handmade metal clock that plays chimes on full hours. This clock literally adds movement to a decor, as the mechanism is weight driven, and the weight lowers as the pendulum swings.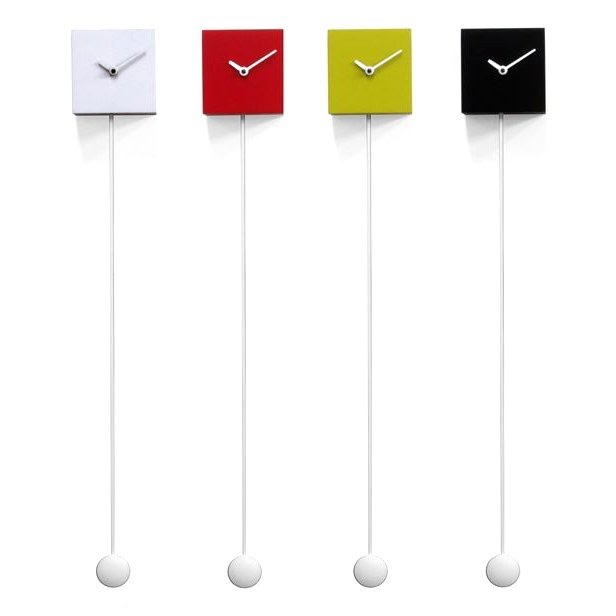 This can actually be quite a long time! It is hard just to pass through this project, it grabs the attention with its ingenuity. A combination of modern shape with classical pendulum clock.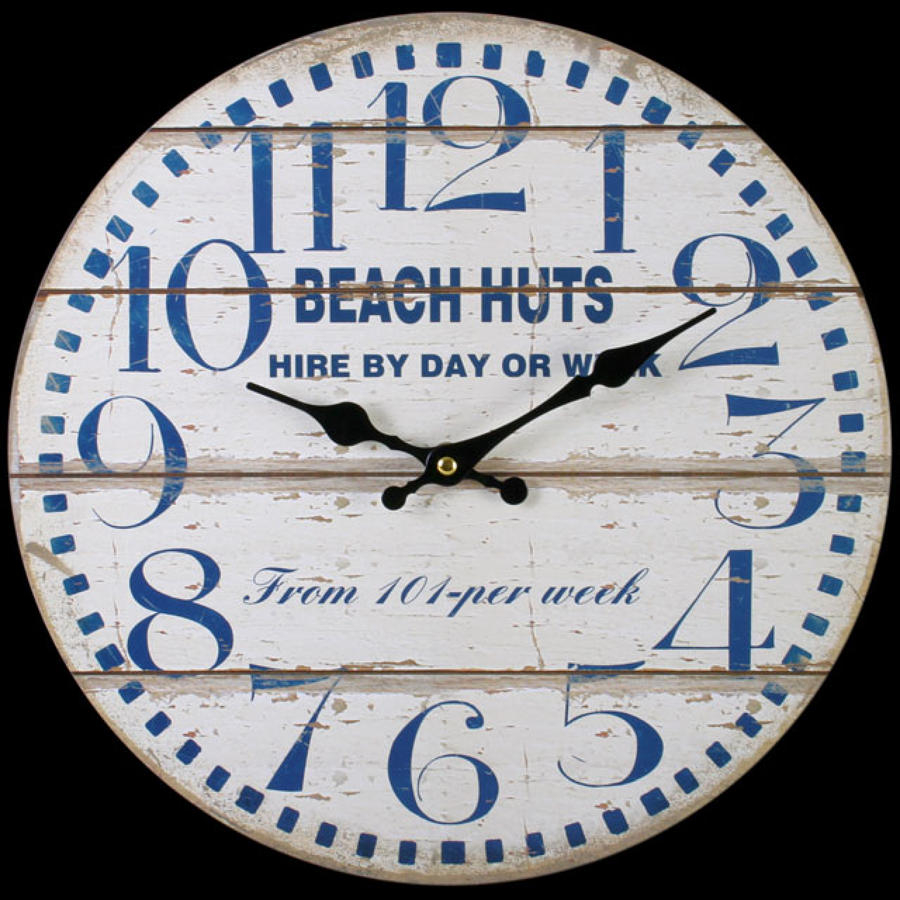 Details about Large Beach Huts Wall Clock Kitchen Retro Picture Shabby ...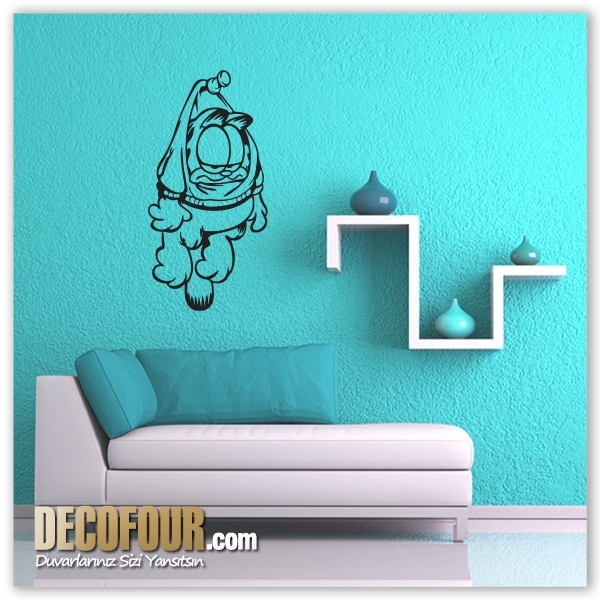 This type of product is a wall clock that is very silent. It has got a modern, contemporary look that has got a high decorative value. It has got simple digits that are easy to read. This clock has got an aluminum finish.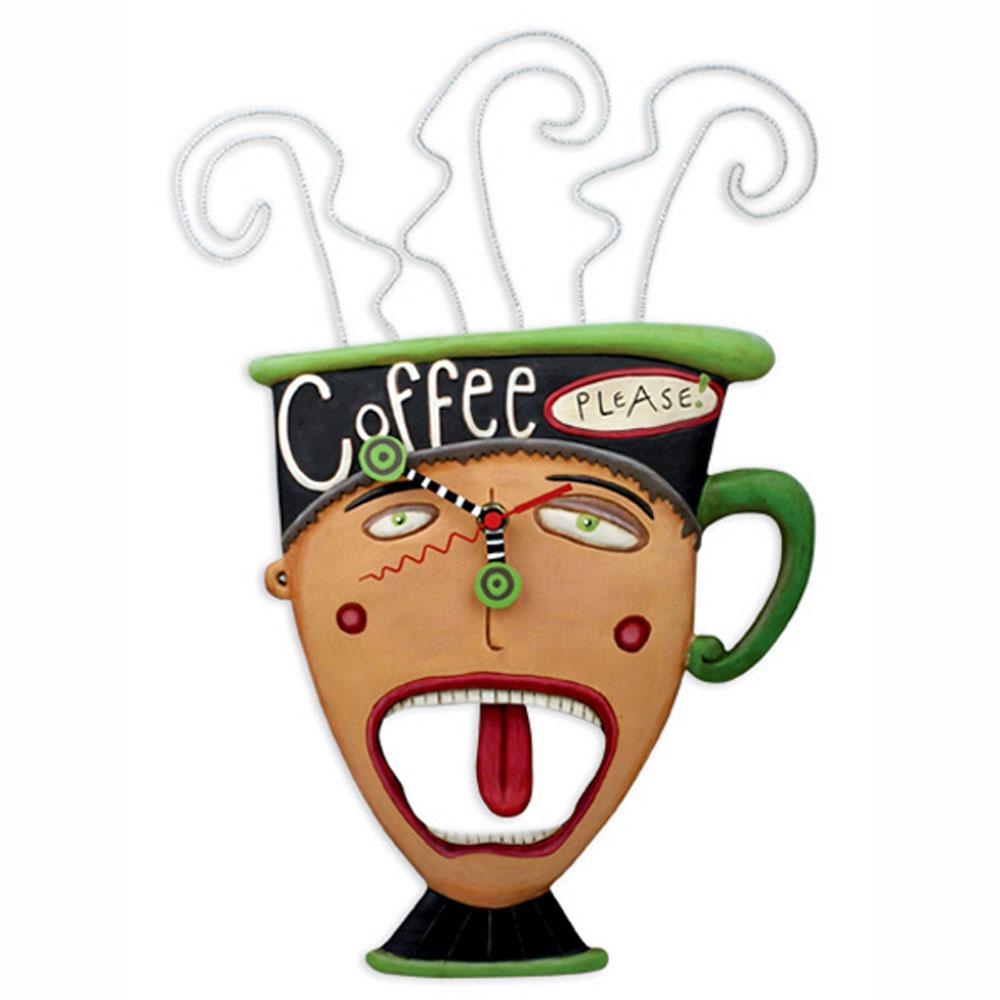 It's time for coffee! This witty wall clock is a nice gift for a coffee amateur. Its design was inspired by everyone of us who can't stand the morning without a cup of coffee. That's how you look when you don't drink it!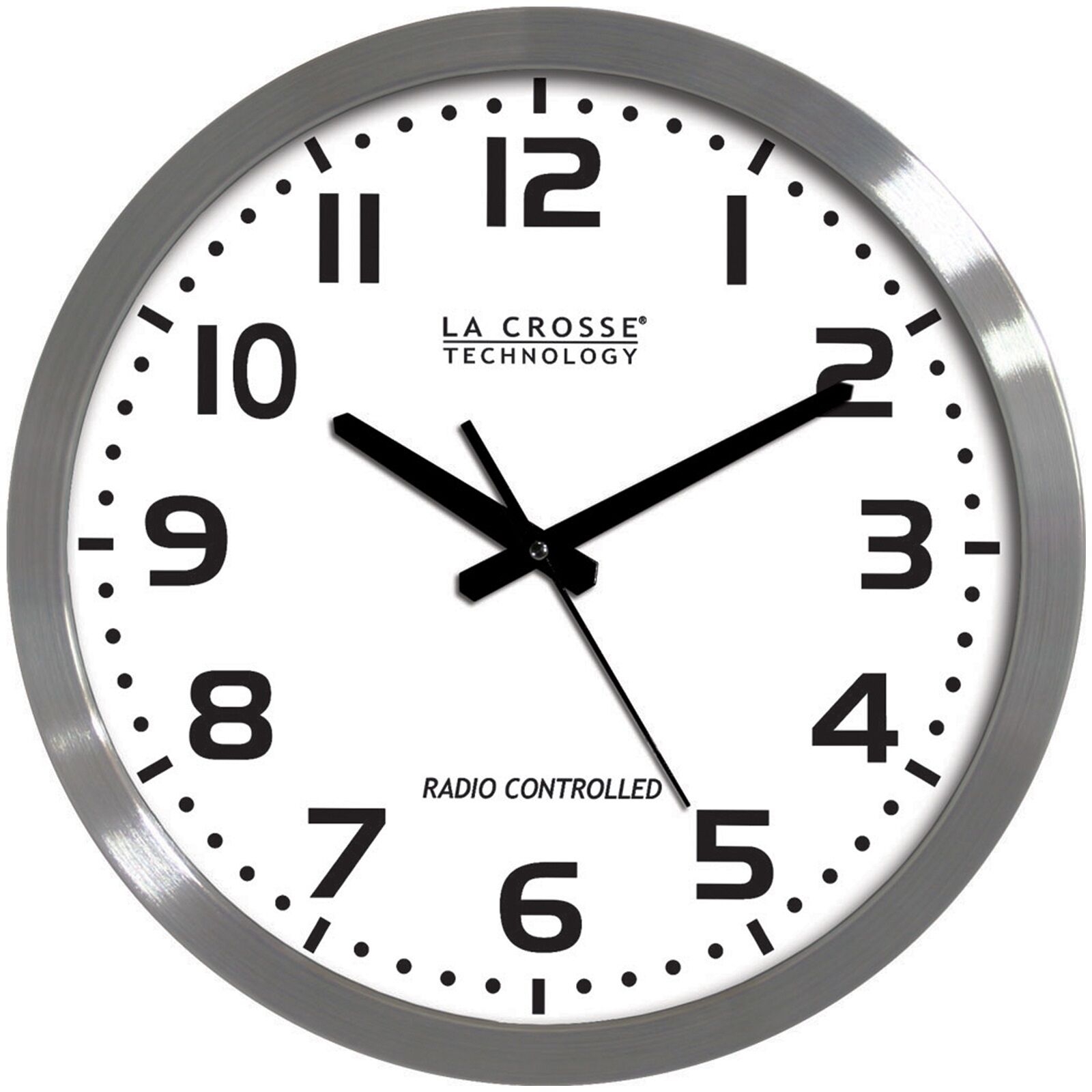 An aesthetic accurate modern wall clock having a round frame of aluminium, a white analogue dial with well visible black Arabic numerals, black pointy hands. It's radio controlled, automatically updated and requires 1 C alkaline battery.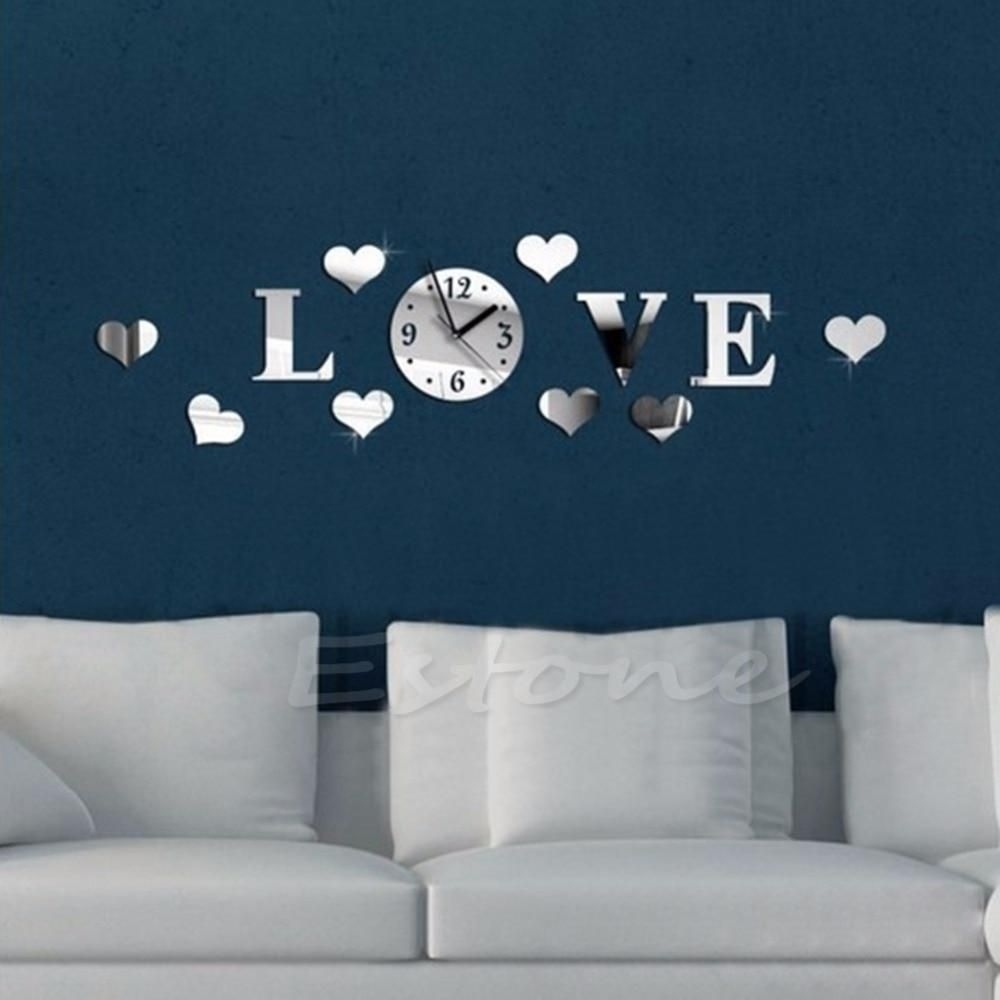 Do it yourself wall clock made of durable acrylic and featuring protection film on the mirror sticker. It can be easily removed without damaging walls. The clock features traditional design and colors.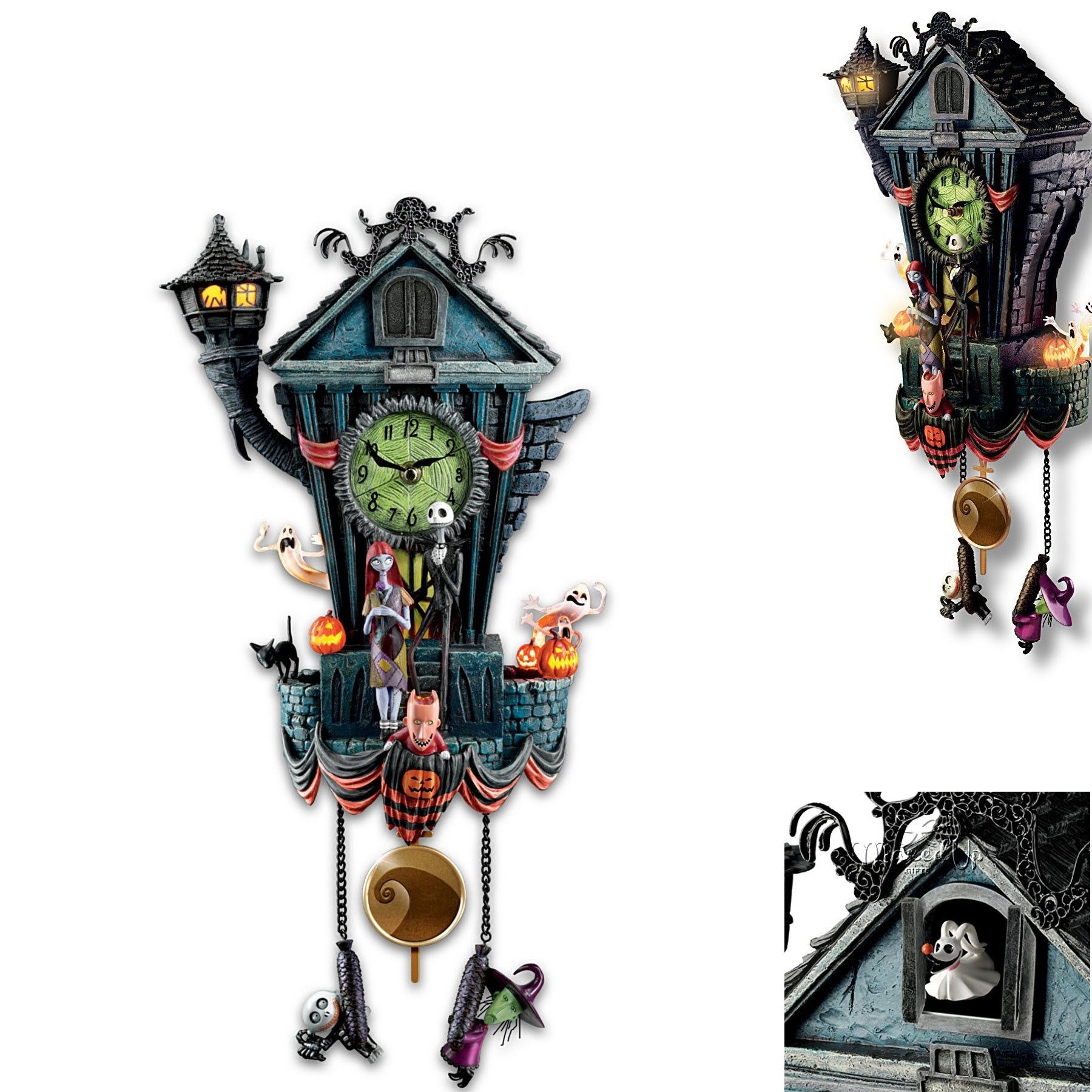 The fancy cuckoo clock-a spectacular sculpture and watchmaker.Hand-made,inspired by the world of Tim Burton.A little gloomy-it also has small lights Led. Characters from the movie of the famous madman-fill this extravagant pendulum wall clock in dark colors.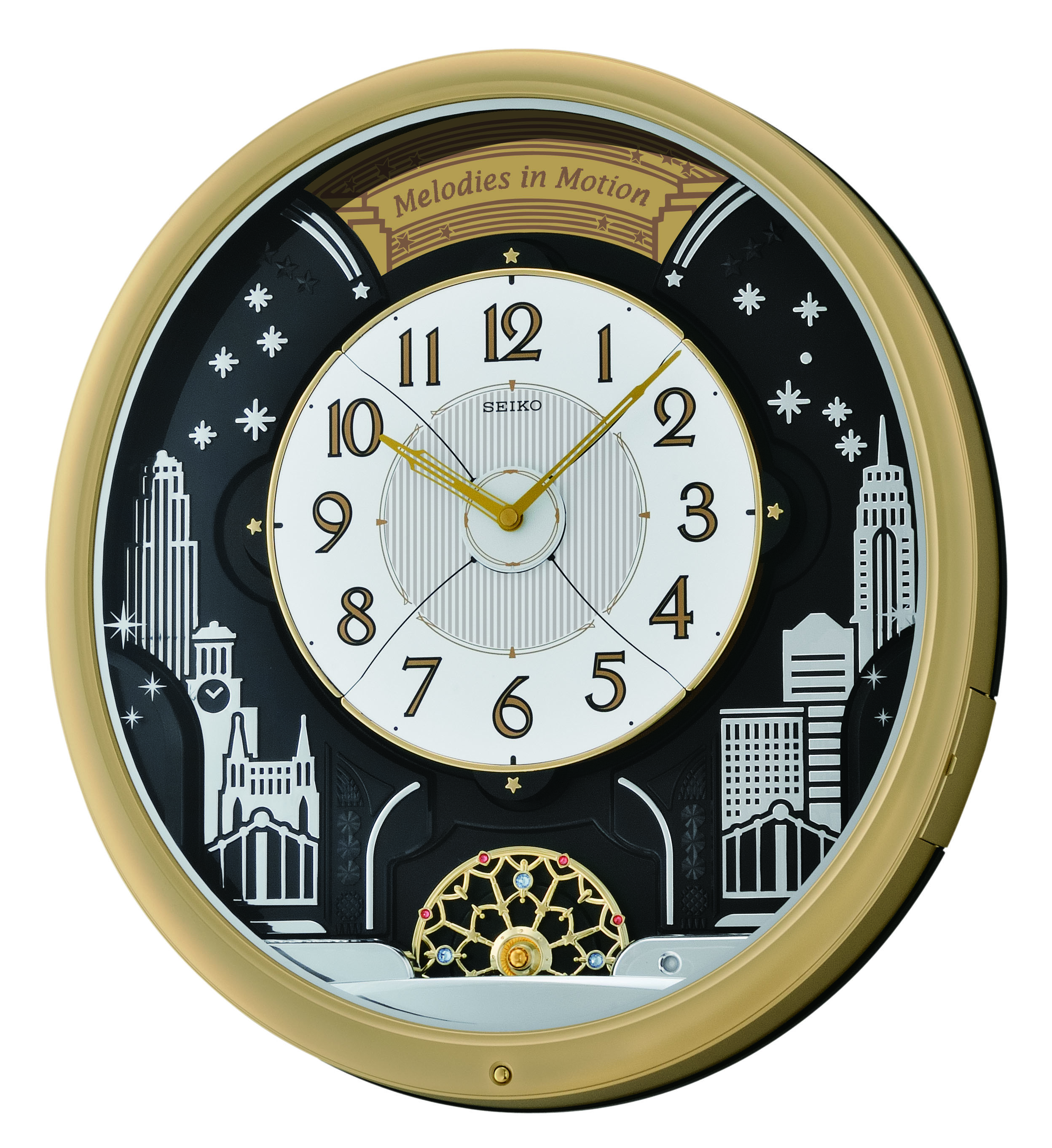 This type of clock is a product created for wall mounting. It includes a very interesting stylization and it has got a round area responsible for showing the time. It features Arabic numbers and a very reliable mechanism.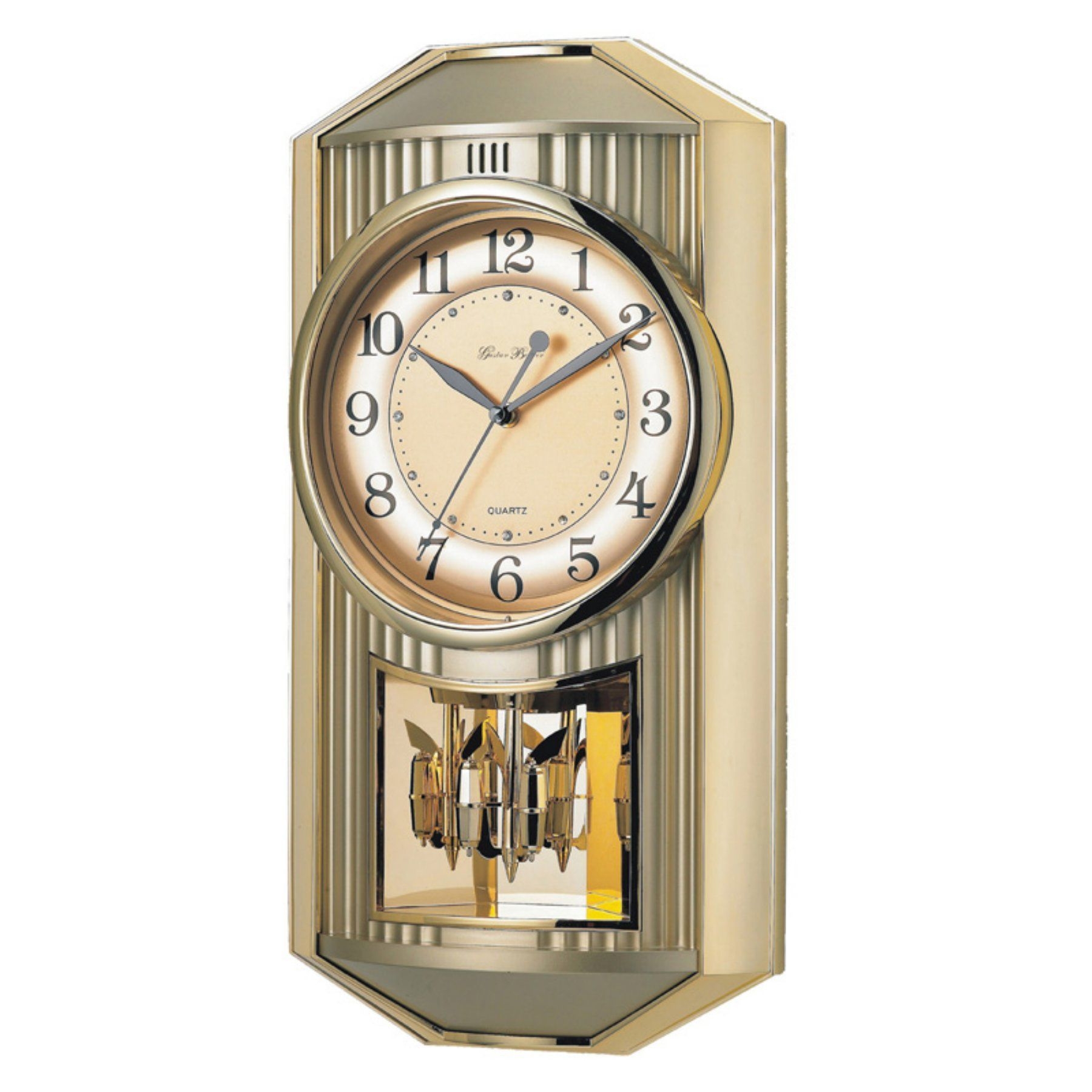 Fine motion clock with pendulum, gold tone case and glass crystal lens (all this creates an elegant, almost glamorous modern look). The clock plays melodies at full hours. These shut off automatically during nighttime.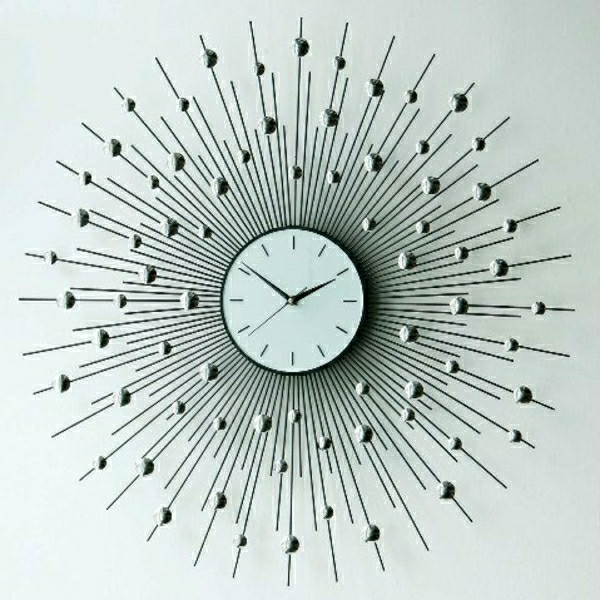 Design Drizzle-Artistic-Wall-Clocks-1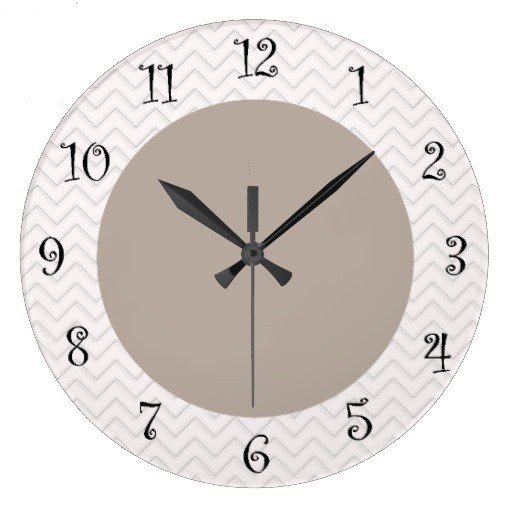 Kitchen Wall Clocks