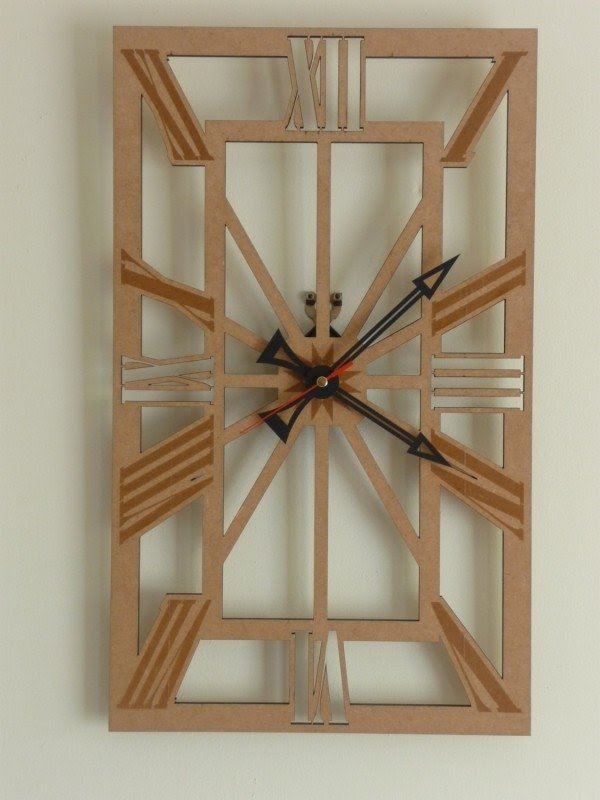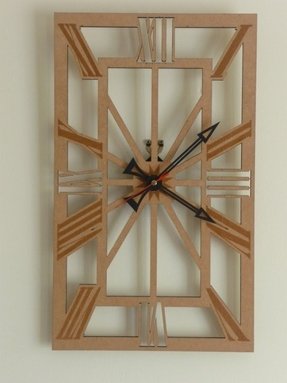 Large Vintage Wall Clock Rectangle
This original-looking wall clock will add a dash of vintage charm to your household and thanks to its rectangular shape it is even easier to find a place for it in your interior. It will make any space feel more practical.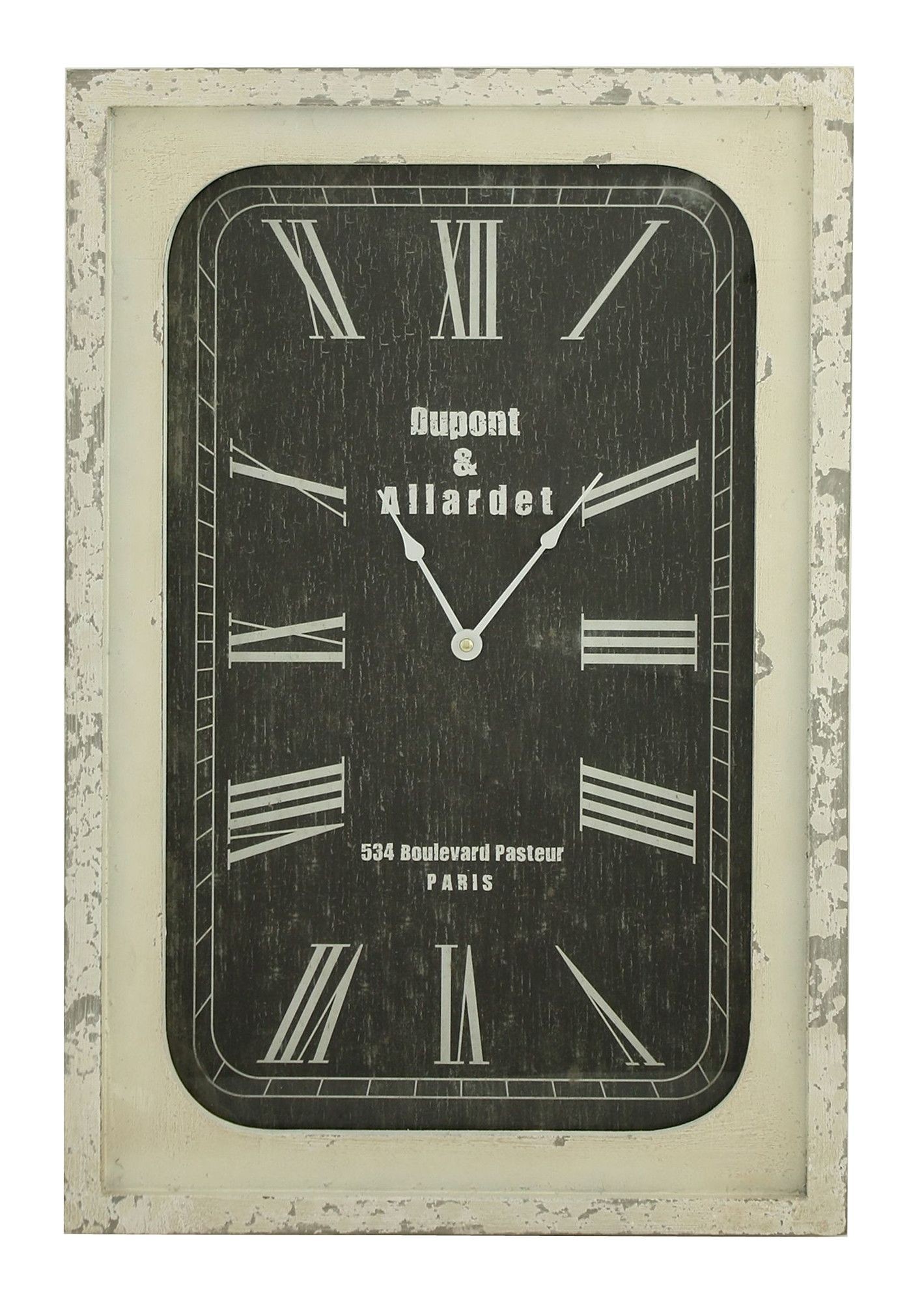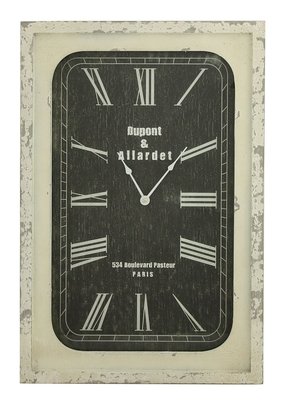 Anita Rectangular Wall Clock
A fashionable analog wall clock. Quartz machanism, Roman numerals. Wooden frame in antiqued white. The face of the clock is protected by glass. Great design and stylish look, perfect for any interior.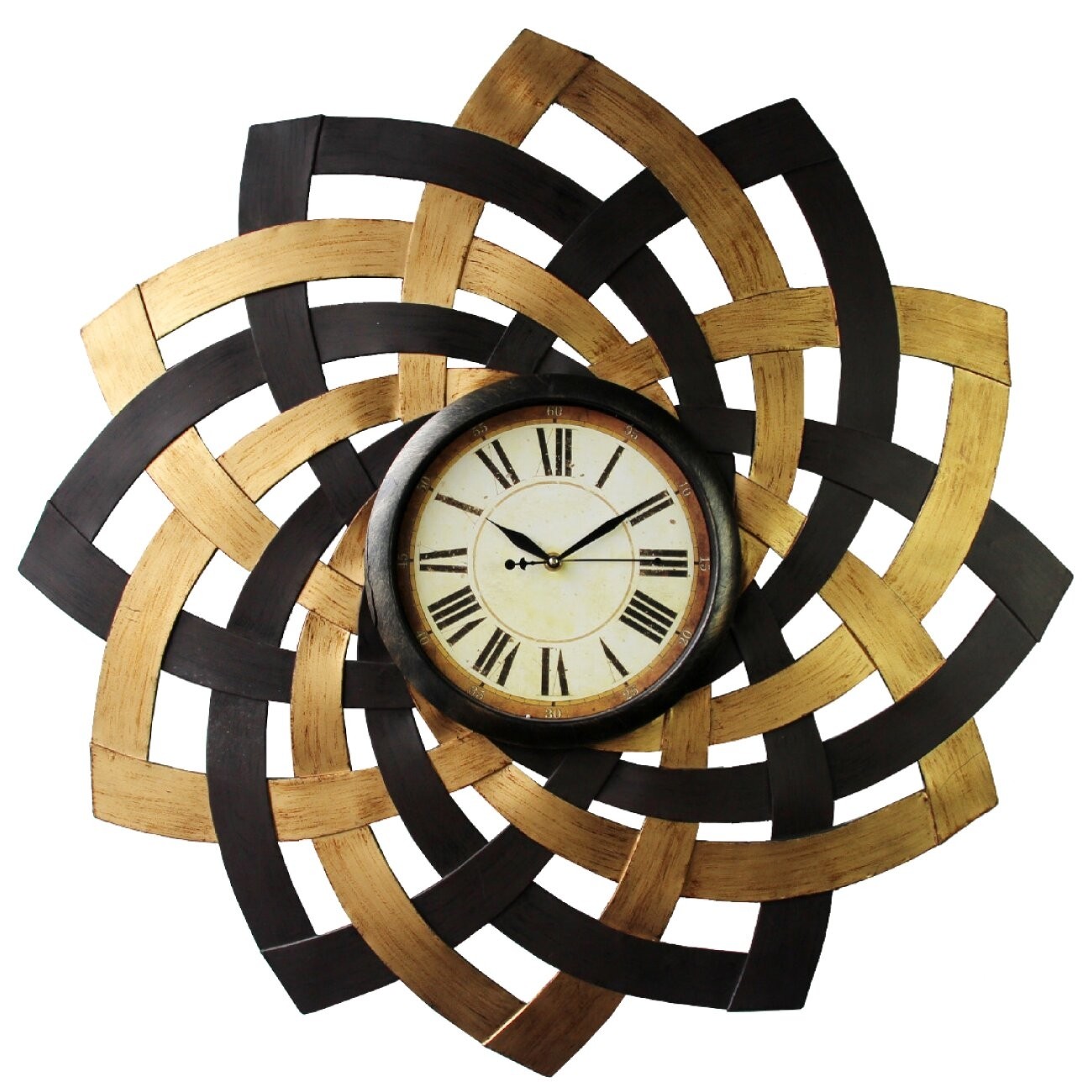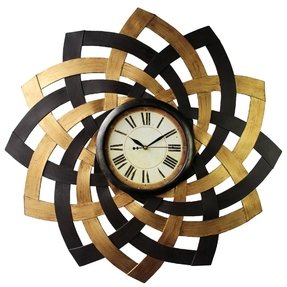 Wall Clock
This fantastically designed wall clock uses interlocking leaf-shaped shafts pattern to produce a gorgeous frame and durable clock face with roman numerals. Utilizes accurate clock movement running on one AA battery.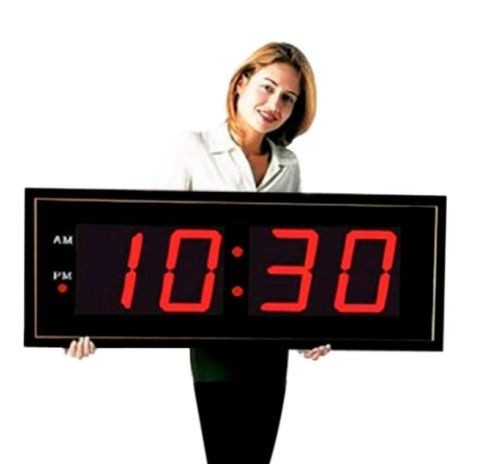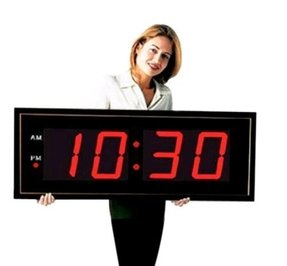 Giant 8" Numbers LED Wall Clock with Remote Control
This Giant 8-Inch Numbers LED Wall Clock in Black Finish comes with a remote control for a convenient use. The clock includes an aluminum frame, a glass lens, digital display of time and 110 AC adapter with 6 foot chord.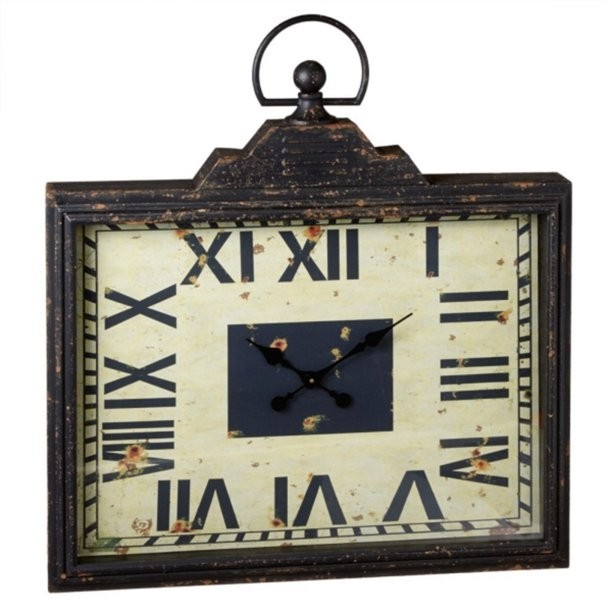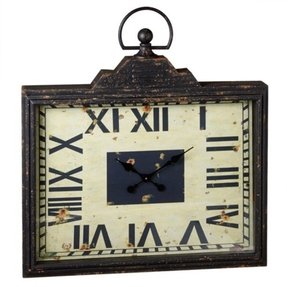 Distressed black rectangle pocket watch clock
The rectangular shape of the wall clock is a perfect combination of effective co-ordination and a bright clock face in Roman numerals. The antique frame finish and clock face add all the originality.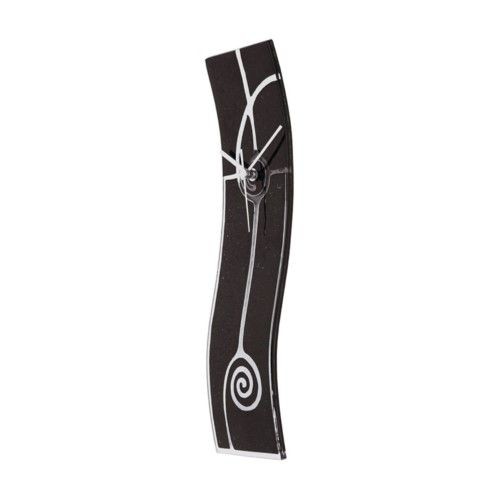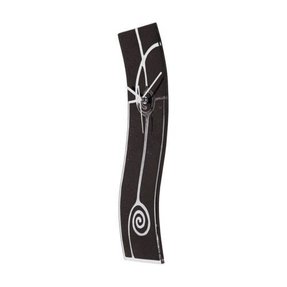 Wall Clock
Modern watch in streamlined design and sophisticated form. Pad consists of decoratively curved strip made of glass. It is dedicated for wall mounting. It provides a mechanism for one AA battery.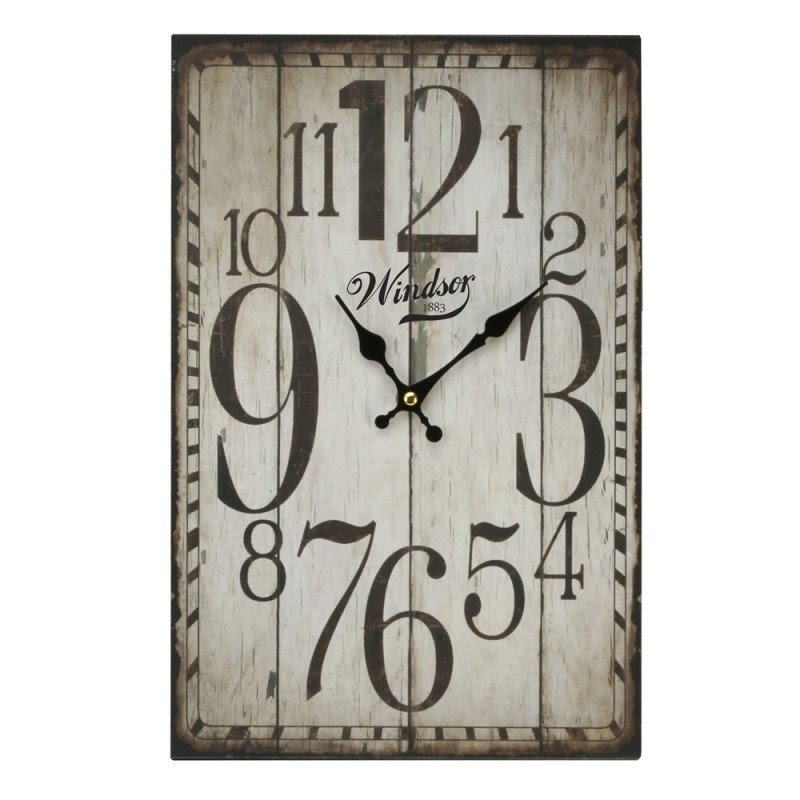 The beautiful shield of this rectangular wall clock is a perfect combination of rustic style and exceptional artistry. The whole will be an excellent element of the décor of the kitchen or dining room. Large Arabic numbers add style altogether.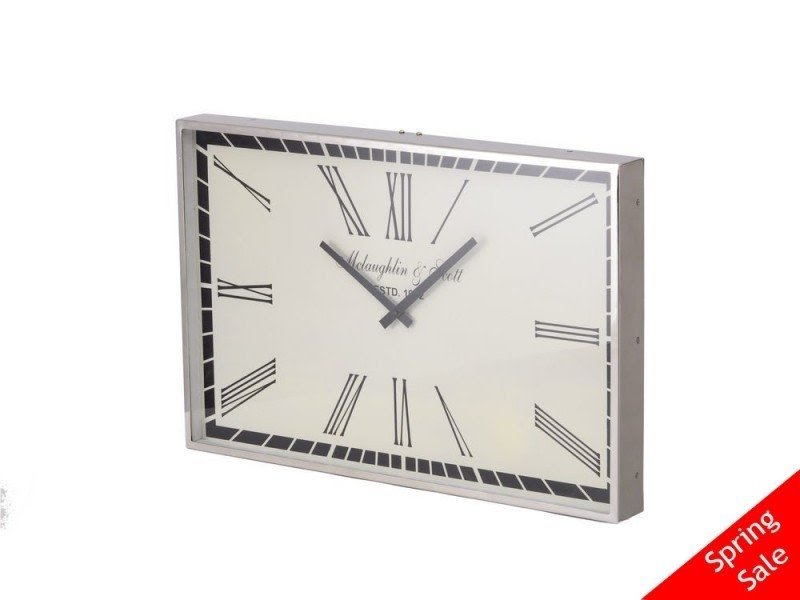 Rectangular wall clock in metal framing, merging traditional hints with contemporary trends. Straight black hands point to black Roman numerals. The clock face was subtly accentuated with a retro sign.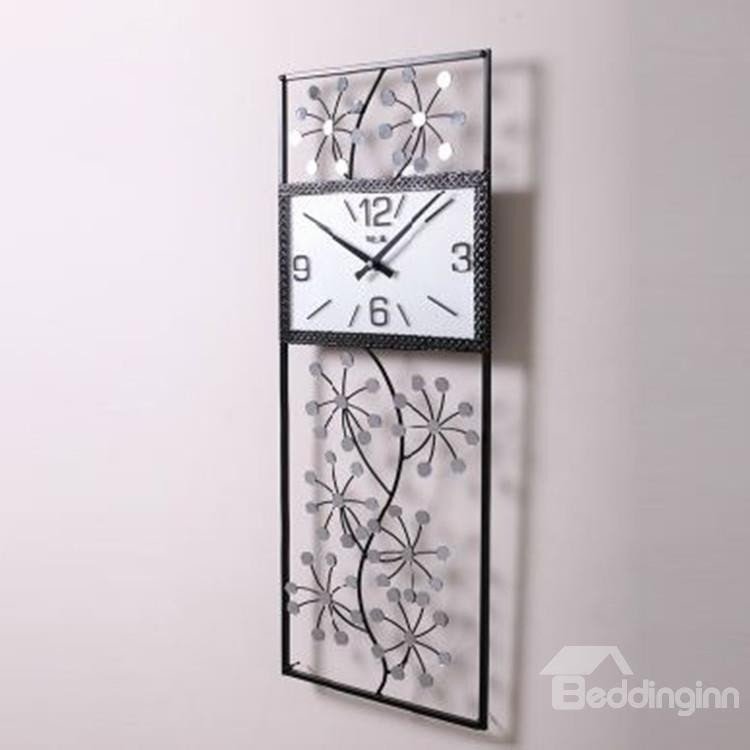 A cool novelty wall clock with a rectangular frame of thin black metal rods with flower-like scrolls inside. Its glazed face has a wider metal frame with a textured wattle design. It has a white dial, black Arabic numerals, hour lines, hands.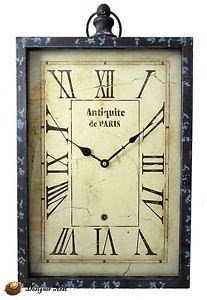 This metal wall clock offers a bit more unique design with its rectangular shape and the sublime Paris-themed structure. It is beautiful in its vintage, rusty appeal and will easily help you tell the time.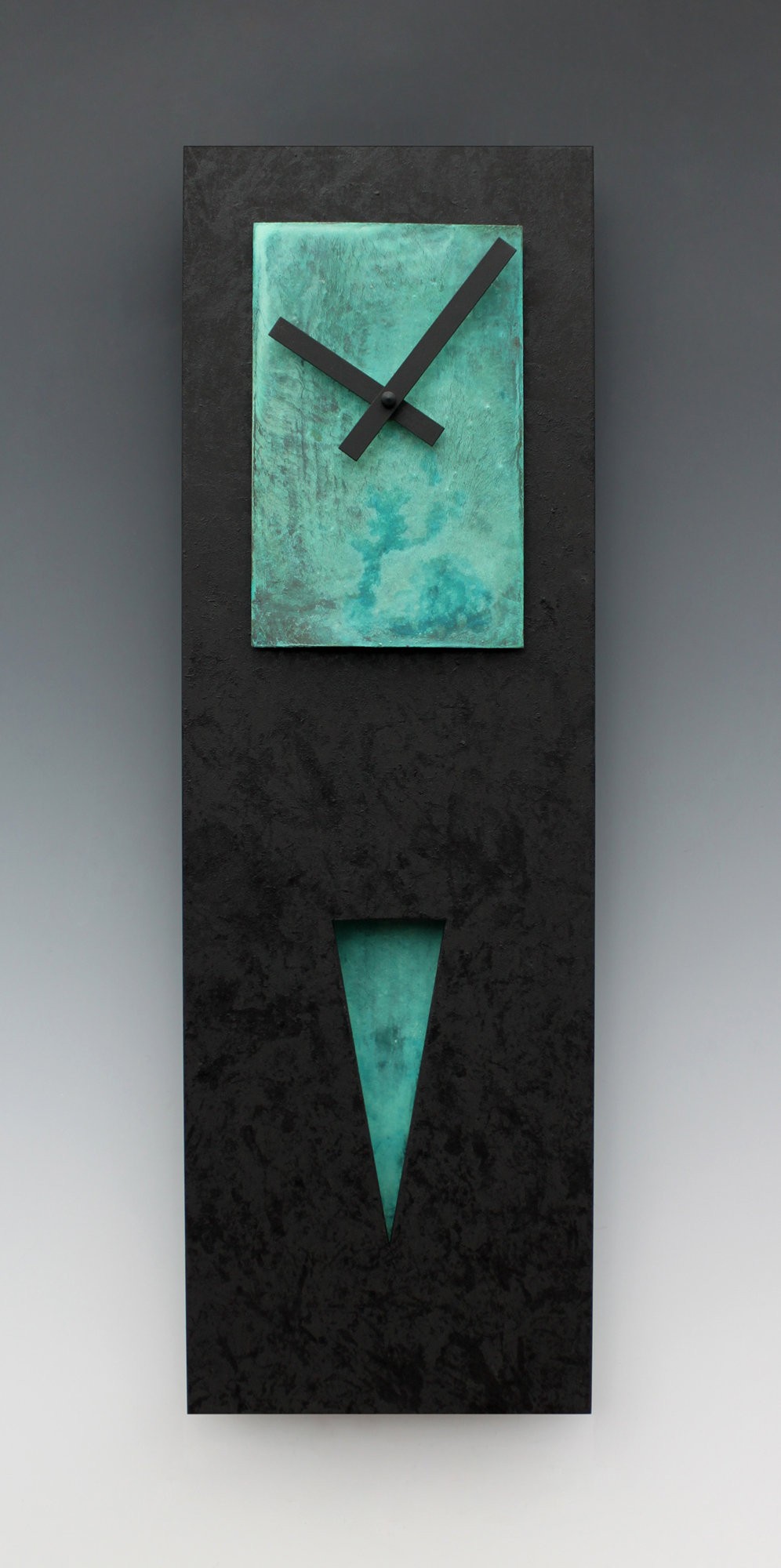 If you are looking for some unique wall clock, this one will bring an intriguing character to your interiors. Its rectangular face and triangular pendulum are copper with a verdigris patina that ranges from gray-green to aquamarine.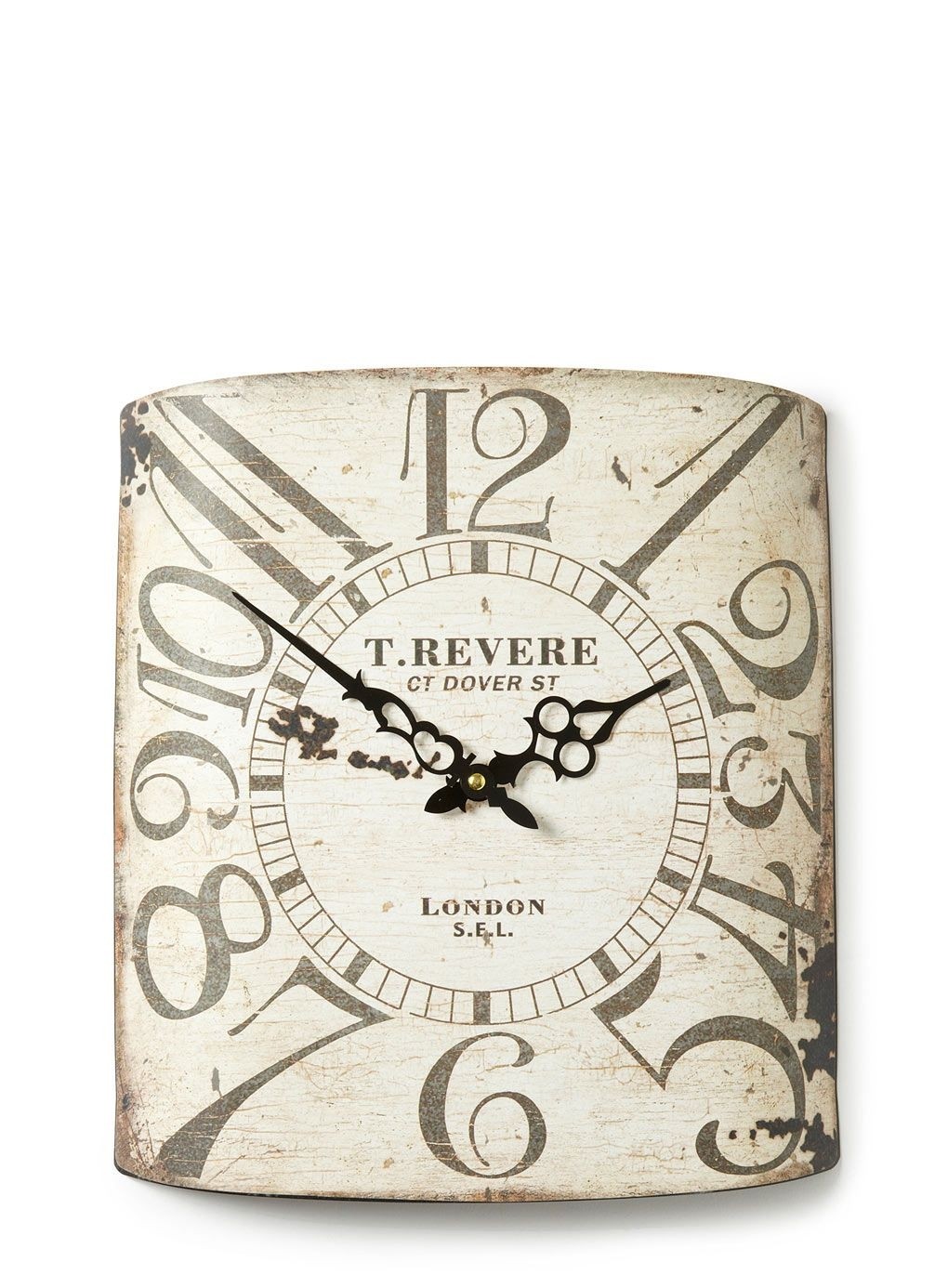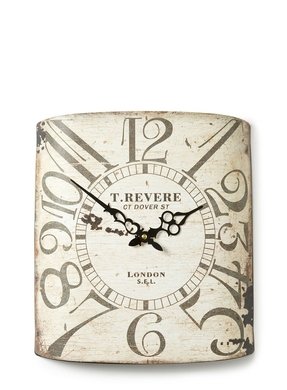 More vintage than original antique clocks! This unique rectangular wallclock showcases interesting shabby finish with stylish crackles, fancy Arabic numerals and decorous black hands. Beige and brown color reminds sepia photographs.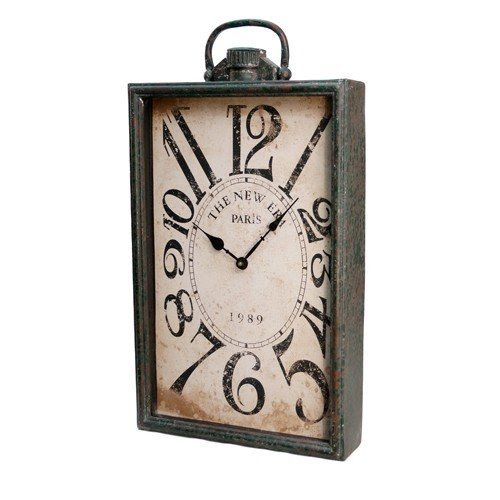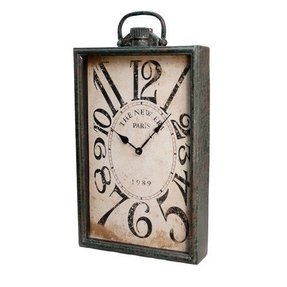 This rectangle wall clock will add a cool, vintage vibe to your interiors. Representing the English classicism, it enchants with the characteristic big, rustic Arabic numerals.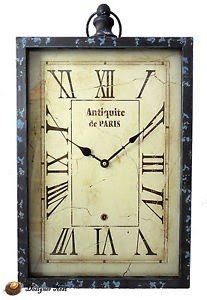 Excellent rectangular wall clock featuring a neatly constructed metal frame and a vintage appeal to it. The clock also offers a nice white background, beautifully accentuated with black arms and roman numbers. You get easy to use mounting hardware as part of the deal.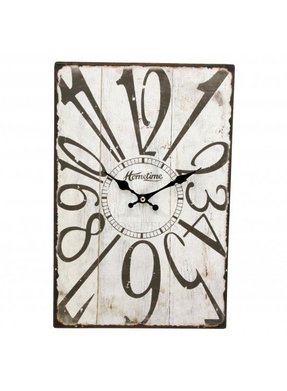 ... › Interior Decor › Hometime Rectangle Tin Wall Clock 25 x 38 cms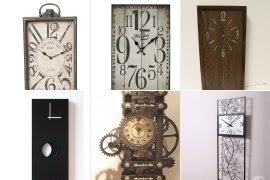 This wall clock strongly hints at traditional design, but thanks to rectangular form and metal case it incorporates some modern vibes into its handsome looks as well. Black Roman numerals fall on the traditional side, together with black spade hands.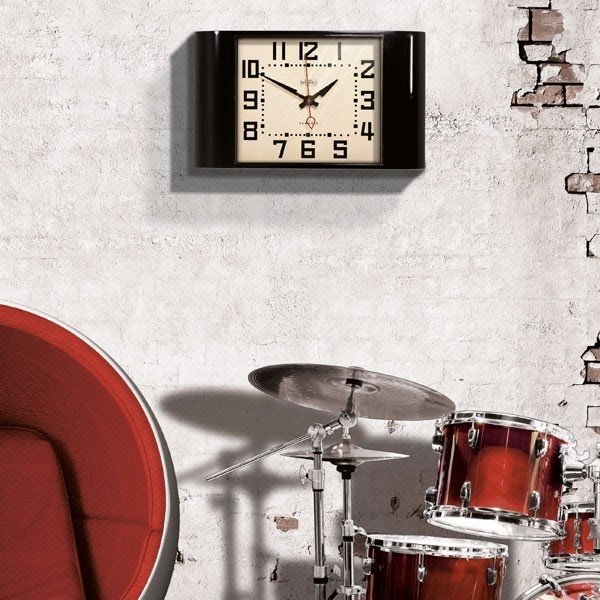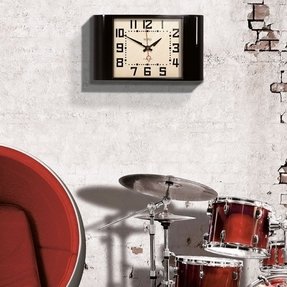 A vintage rectangle wall clock can give a characteristic of this style of elegance at home. It appears in a rectangular clock face, with a white dial, contrasting with the black Arabic numerals. Brass tips accurately calculate every wasted second.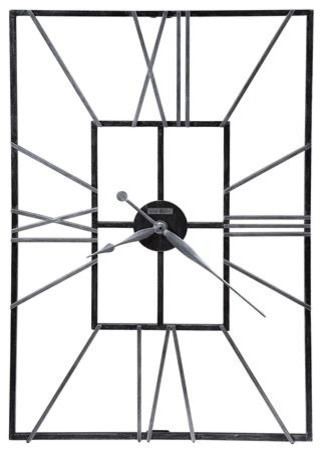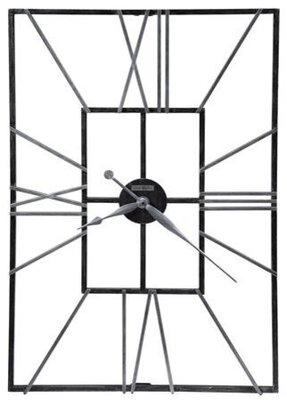 625-593 PARK SLOPE AN OVERSIZED RECTANGULAR HOWARD MILLER WALL CLOCK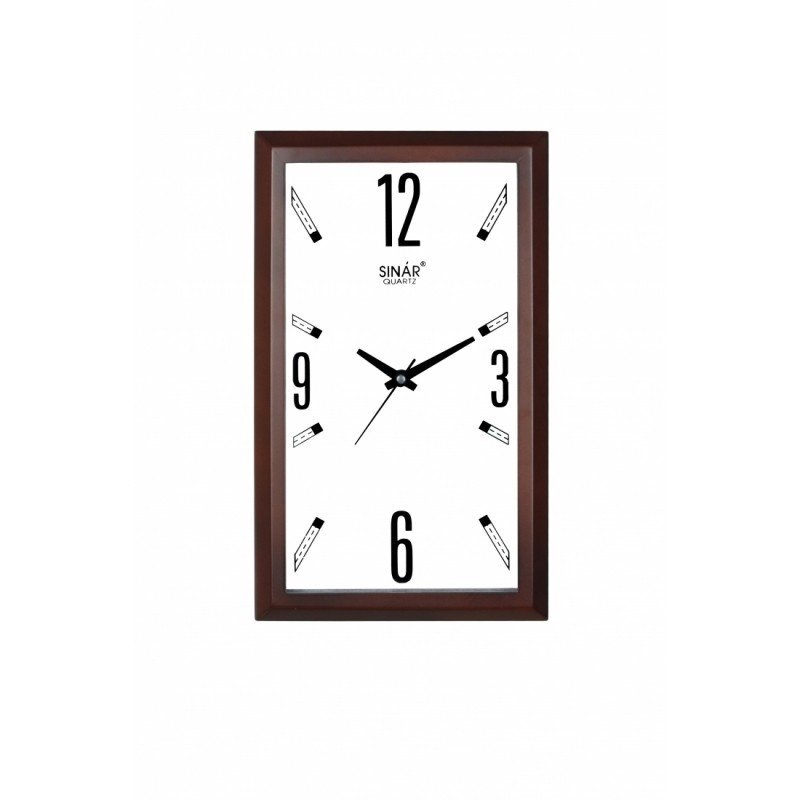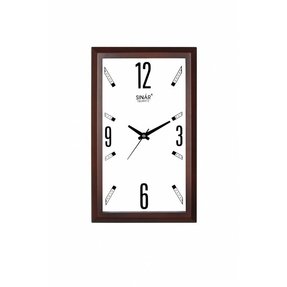 Rectangular shaped wall clock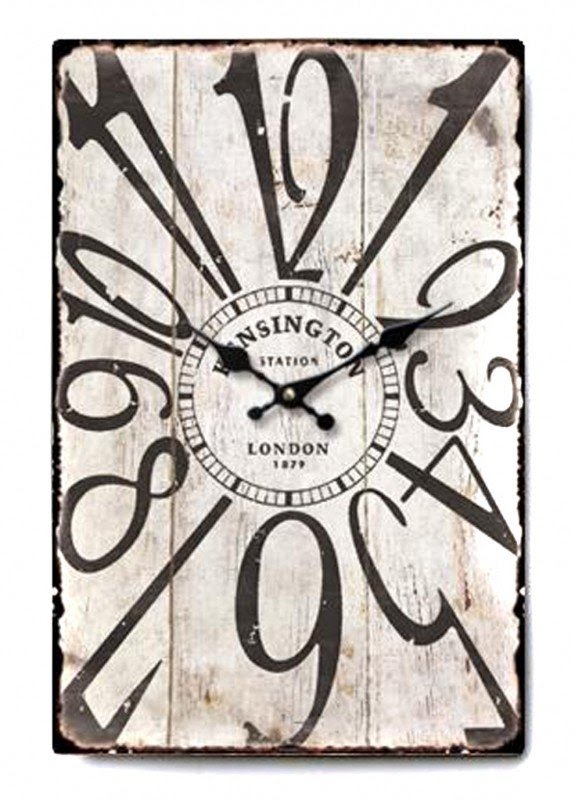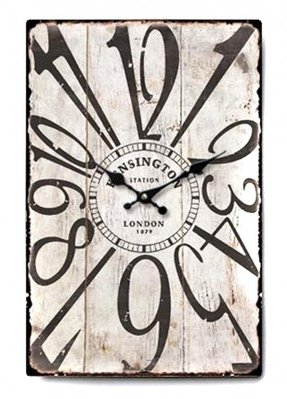 An antique clock, like this one, is always a good choice to sprinkle some rustic accents in your vintage kitchen. The rectangle dial features Arabic numbers, with black metal hands driven by an accurate mechanism with a pretty loud tic-toc.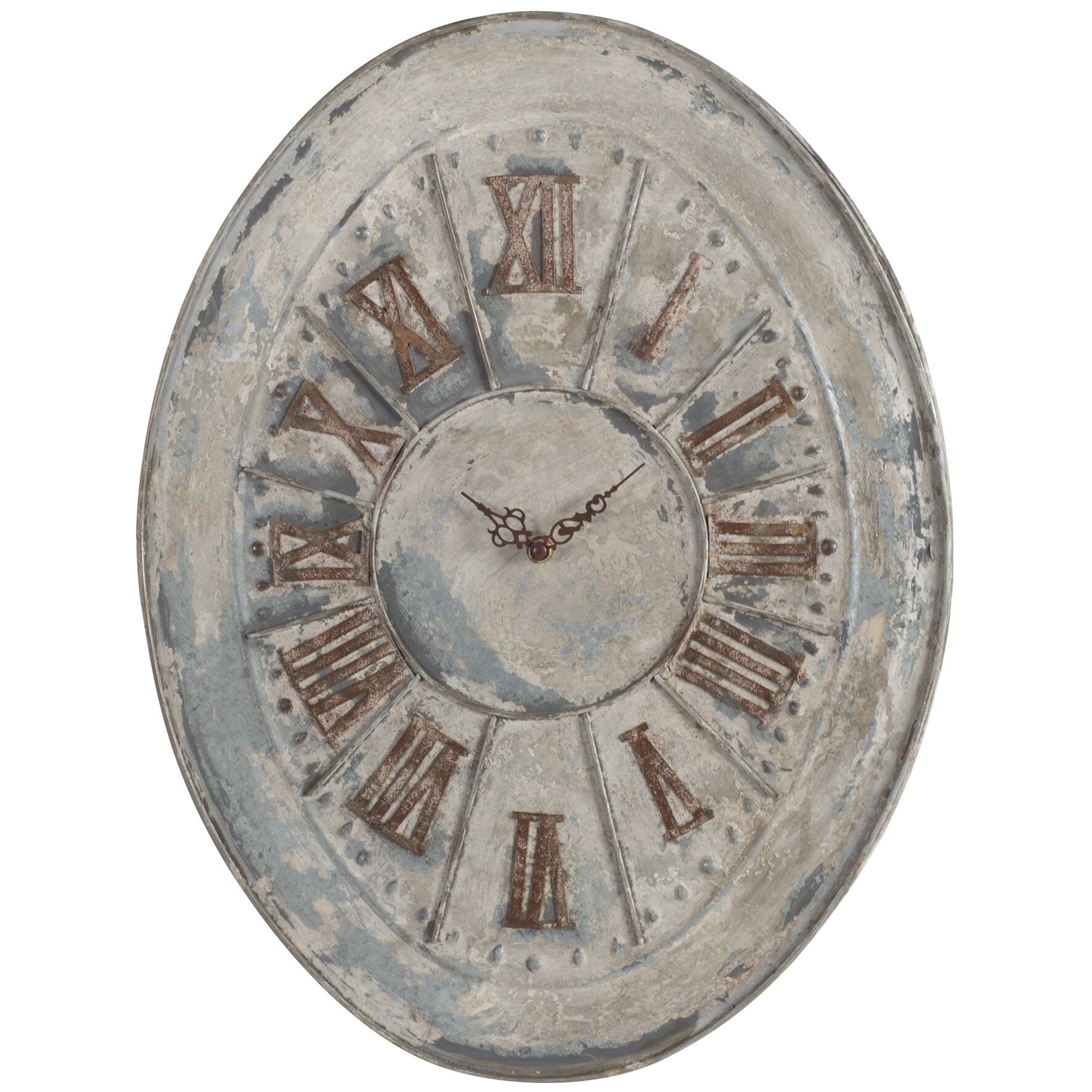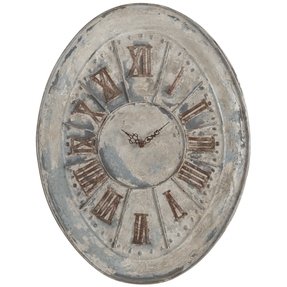 Wall Clock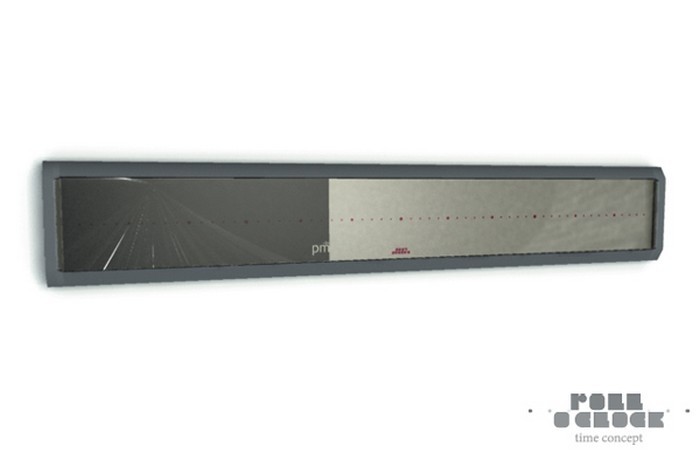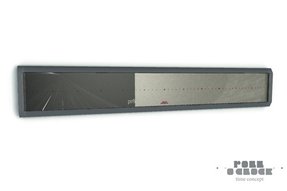 Aleksey Belyalov decided to surprise the whole world and has finished with round wall clocks creating this rectangle wall clock example! Modern and industrial, which is a combination of two classic back and white color components.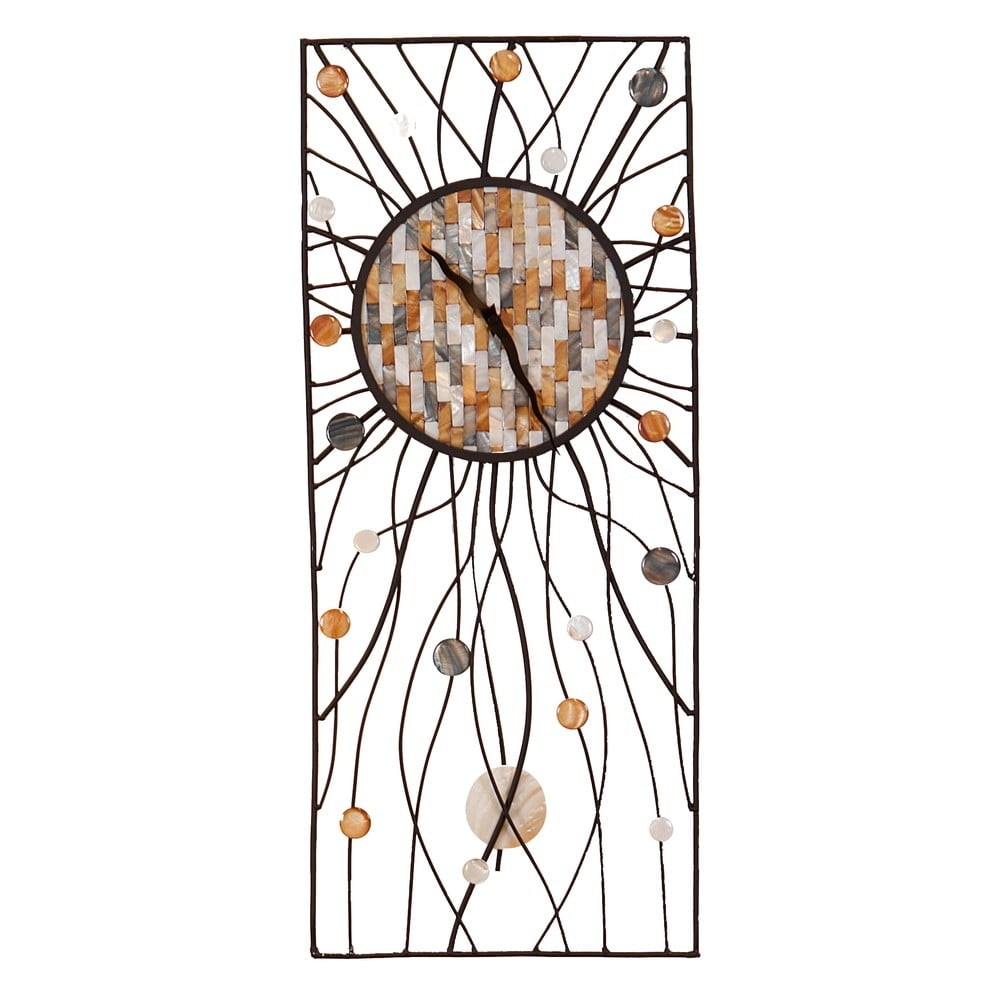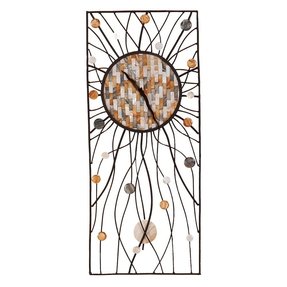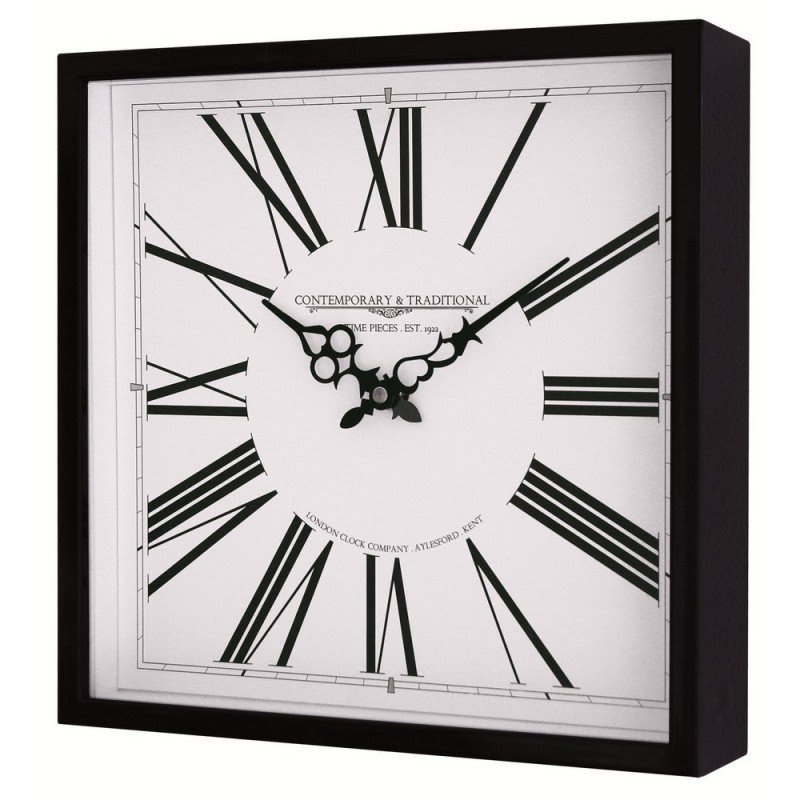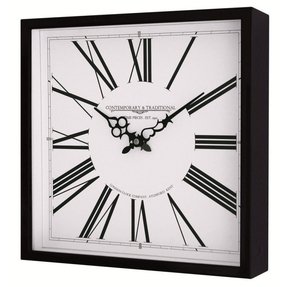 Wall Clocks › London Clock Co › London Clock Co Traditional Square ...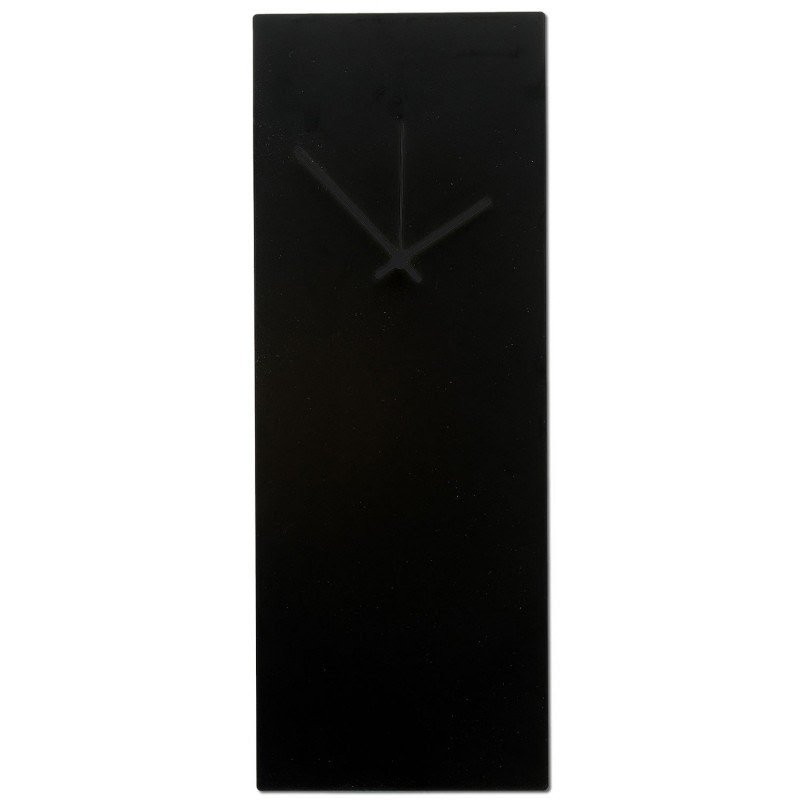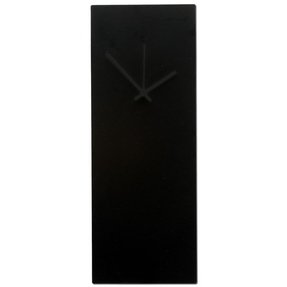 22" Wall Clock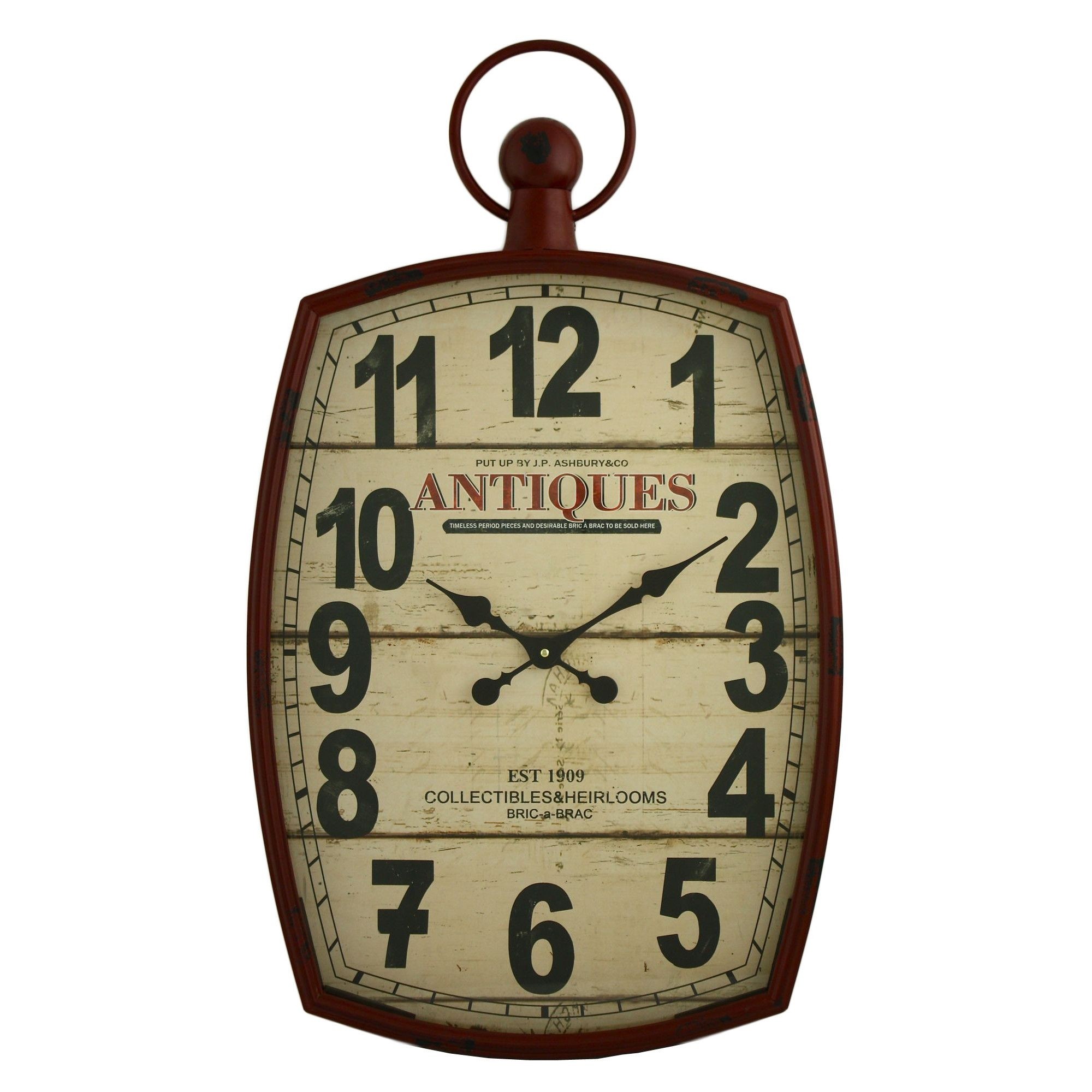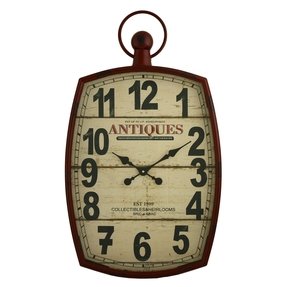 Annalise 19.5" Pocket Watch Wall Clock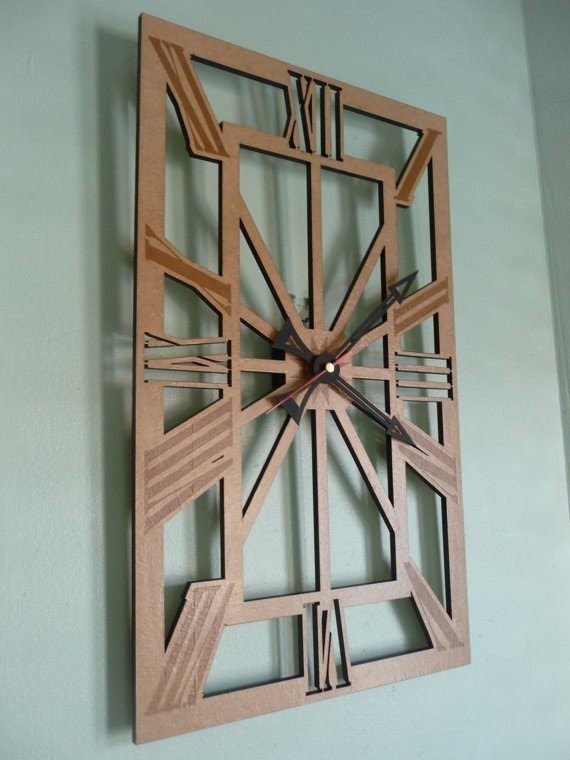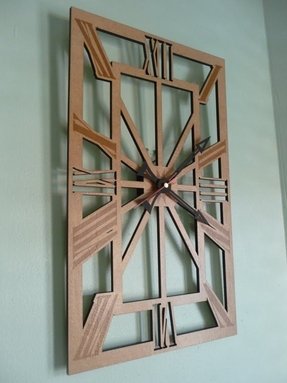 Large Vintage Wall Clock, Rectangle Shabby Chic Wall Clock, French Style Clock, Unique 18.5 inch Clock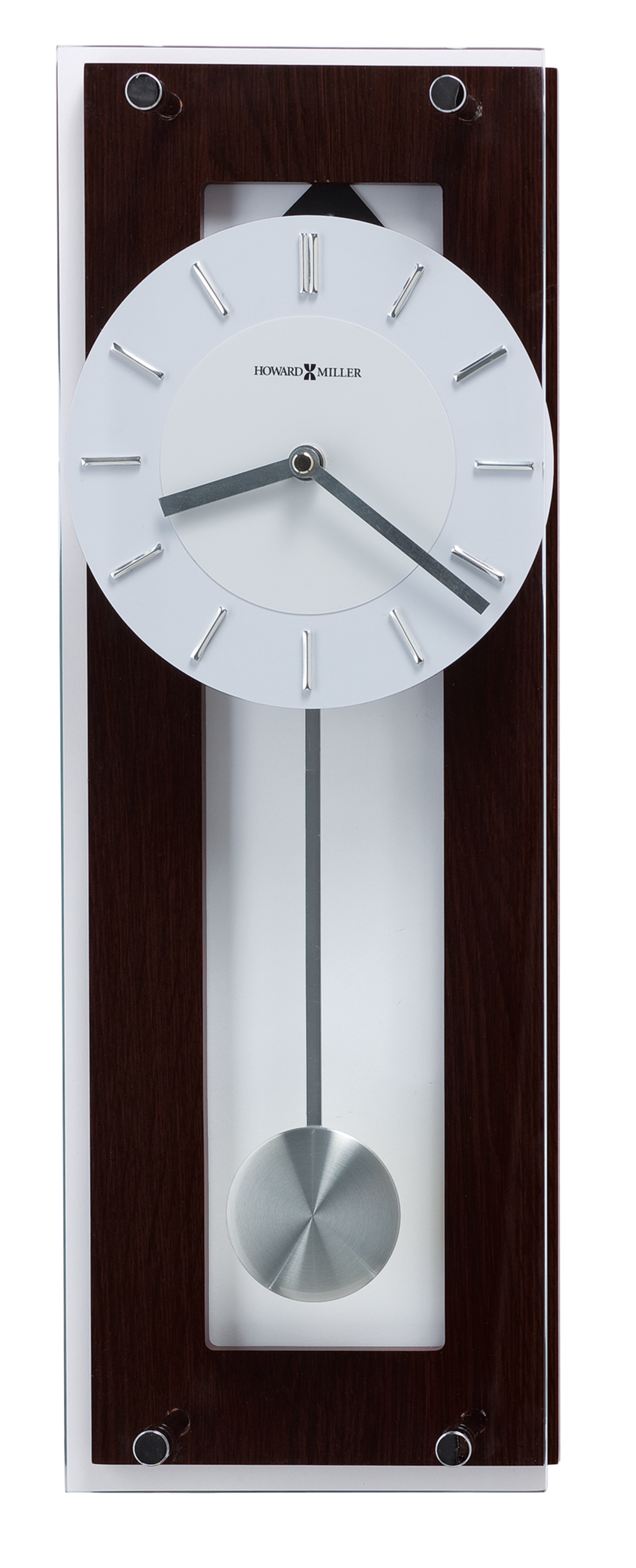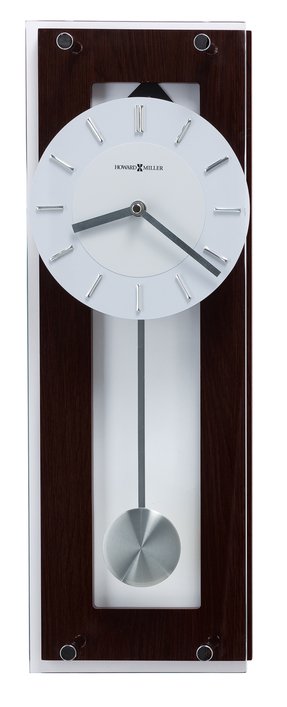 A beautiful rectangular wall clock with a very modern, contemporary design – bound to fit in perfectly in a mid-century living room. Its unique look is sure to spice up your home and invigorate any room you put it in.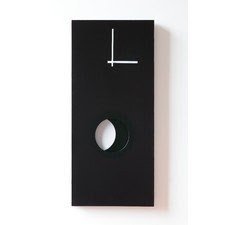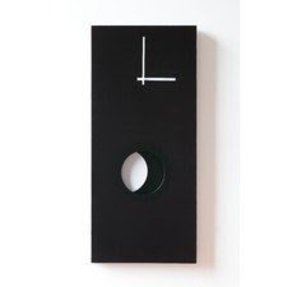 Rectangle Clock | Rectangular Clocks | AllModern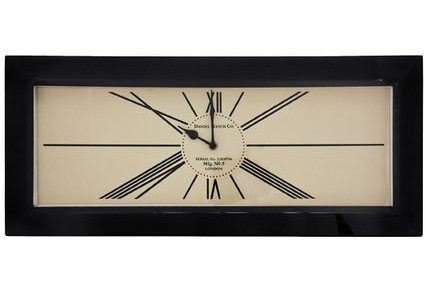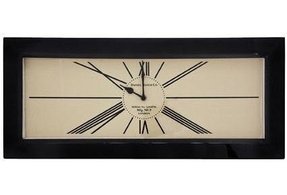 Double click on above image to view full picture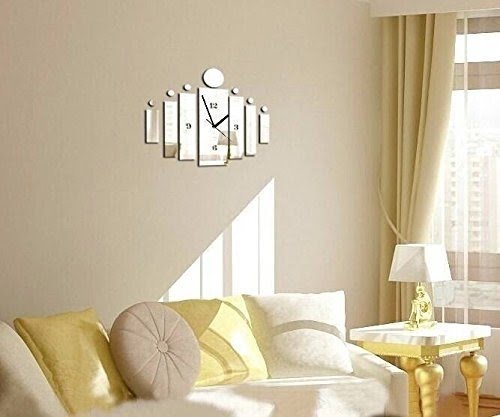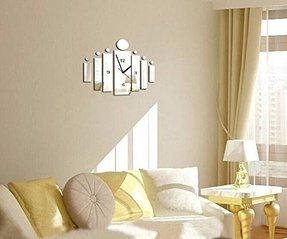 It is a stylish and fantastic wall clock that has got a square and circle shape, mirror and acrylic finish and contemporary design. It is perfect for your living room, bedroom and other.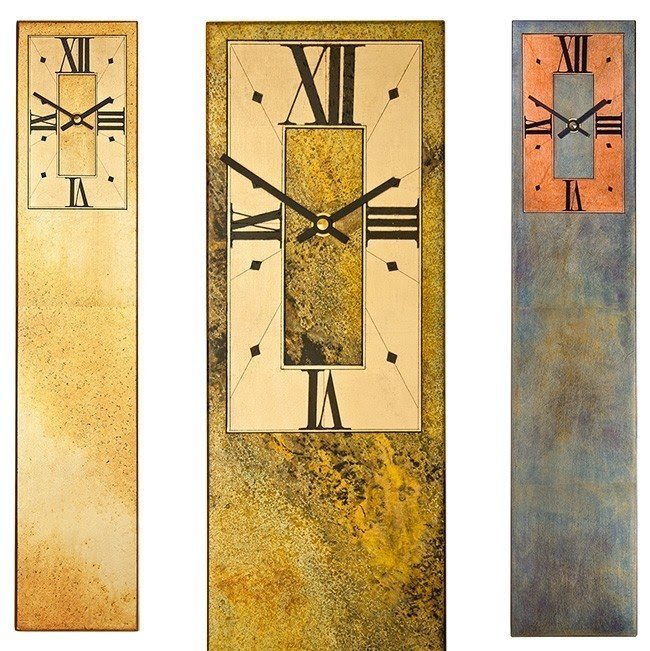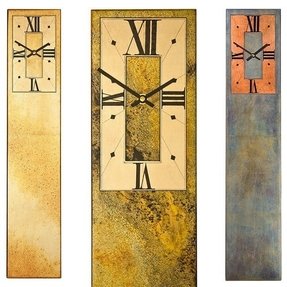 ... Clocks > Rectangular Wall > Rectangular Wall Clock with Rectangular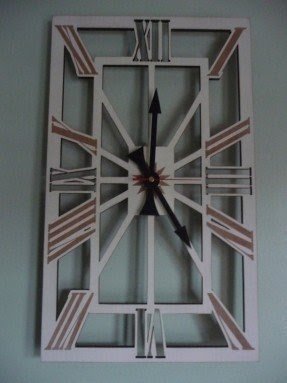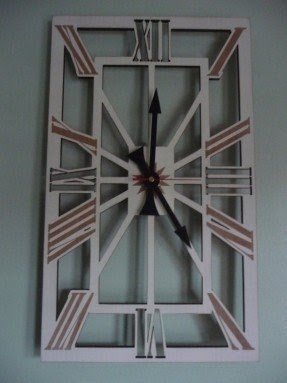 A large decoration for vintage interiors, that will drown your home in industrial charm. The French wall clock is very accurate, and has a rectangle metal frame with two black hands and Roman numbers.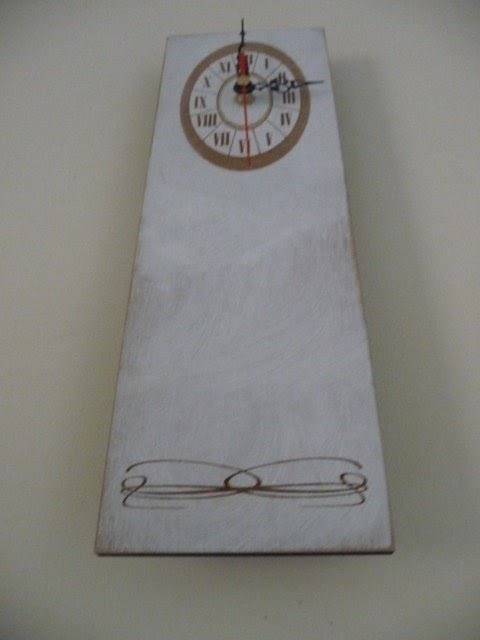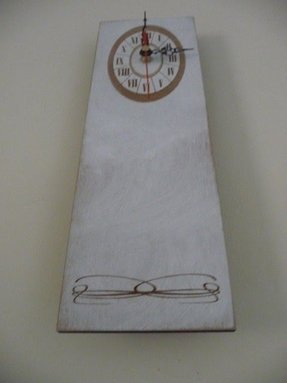 Small Shabby Chic Wall Clock Wooden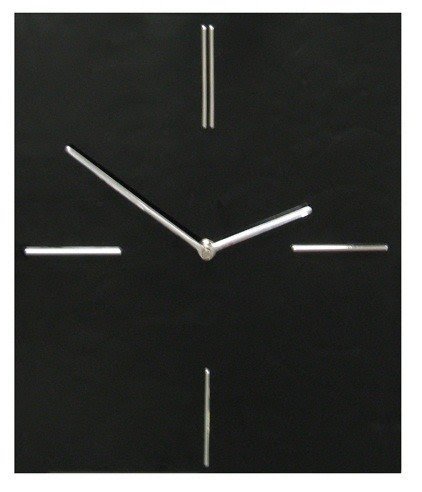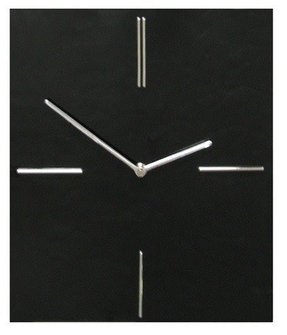 pictures of Degree Black Rectangular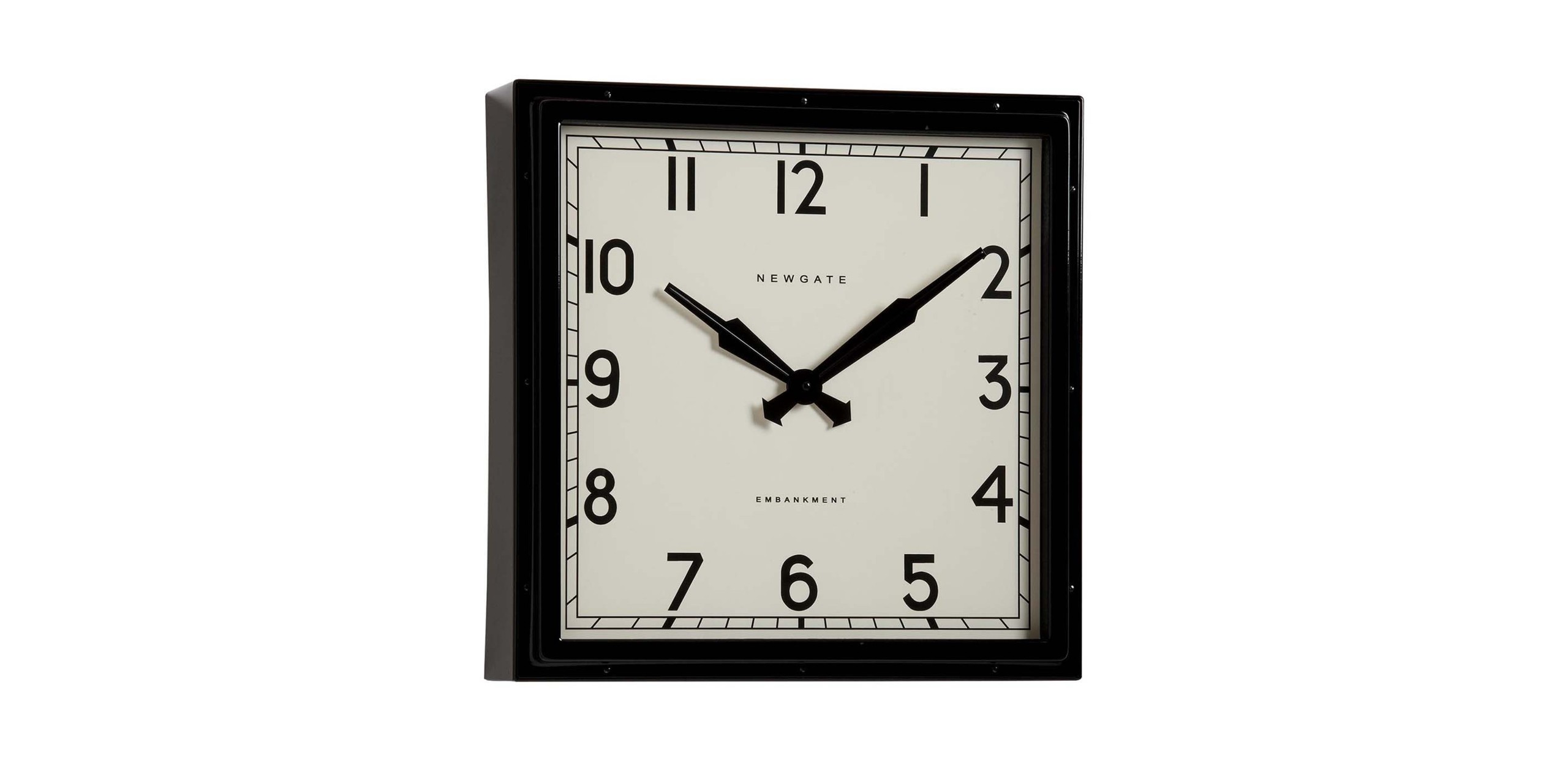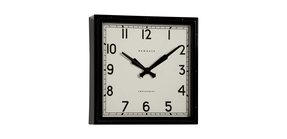 This amazing wall clock sports a perfect design for gracing your interior with pure style and immense elegance. It offers a classic look with the white face that corresponds really well the the black frame.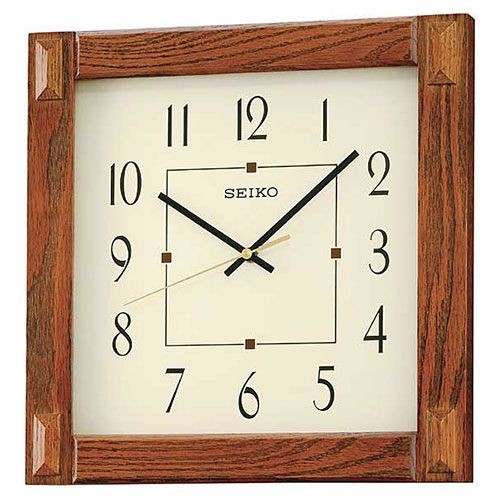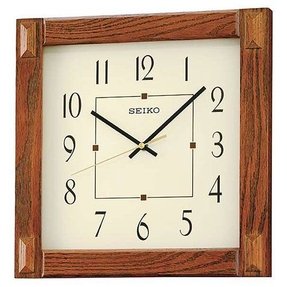 Seiko Square Wall Clock - Medium Brown Wooden Case - Cream Colored ...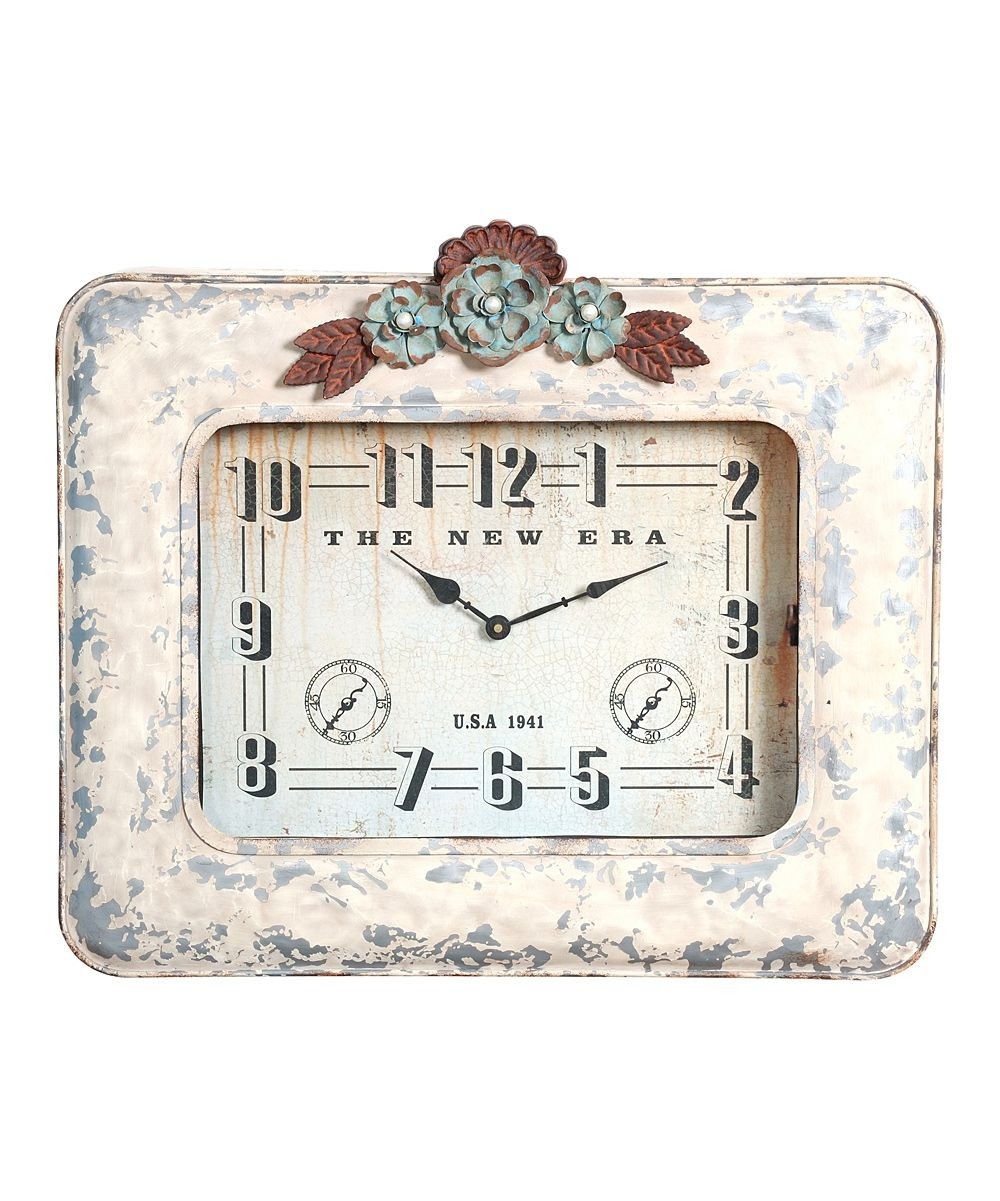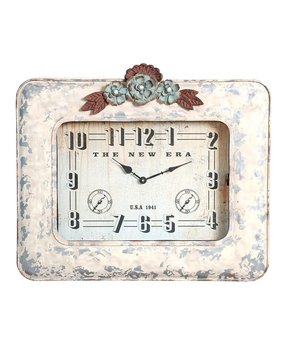 Shabby chic wall clock in rectangular frame, with brown and blue flowers motif on top. Thick frame sports cream and blue staining. Stylized face alludes to vintage findings from the first half of the twentieth century.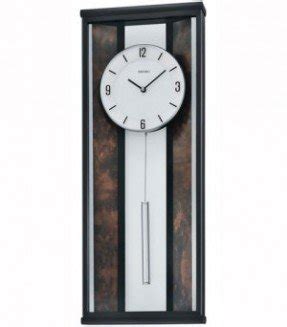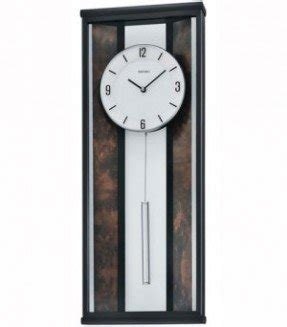 Seiko pendulum wall clock - black rectangular glass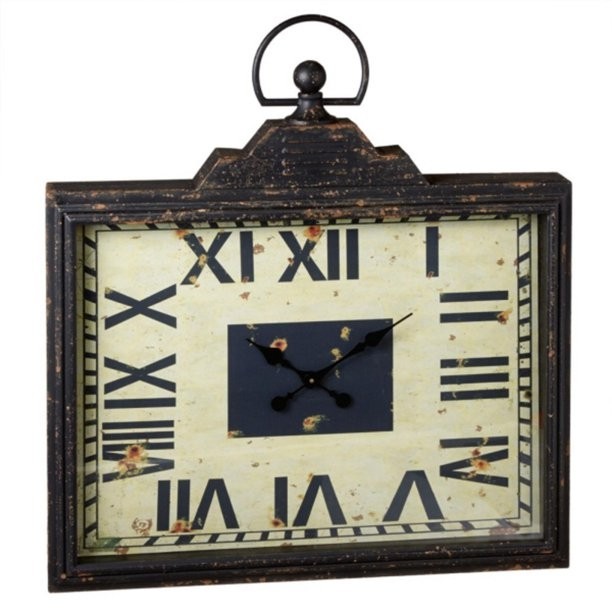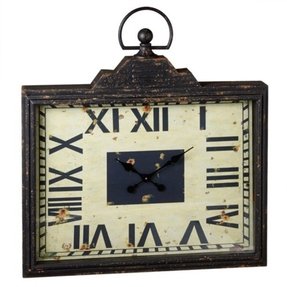 An antique style battery powered wall clock having a rectangular frame (with a decorative element on a top) with a worn black finish. It has an off-white glazed face with traces of chips, large dark blue Roman numerals, small arrow-like black hands.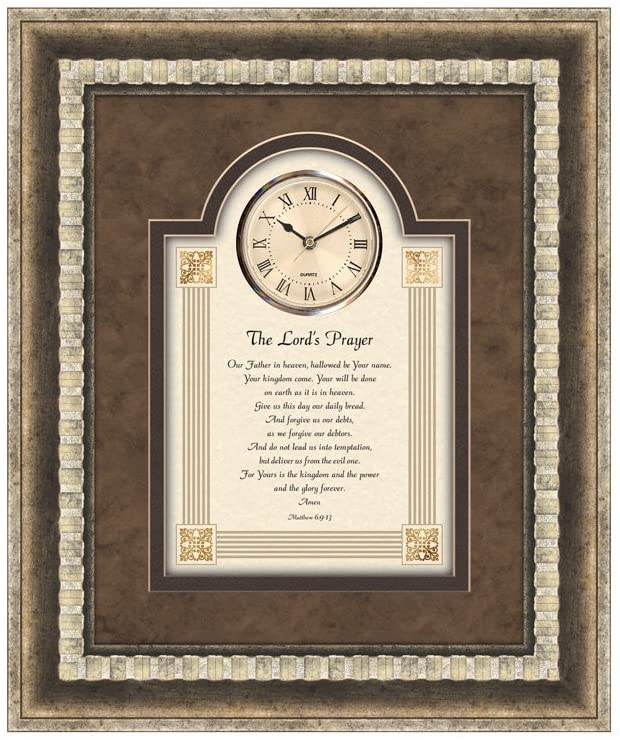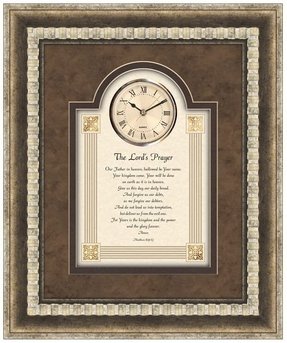 50th anniversary gift: rectangular wall clock with ceremonious text and elegant gold foliage. The clock is protected by durable glass, and it is operated with a single AA battery which is not included in a set.