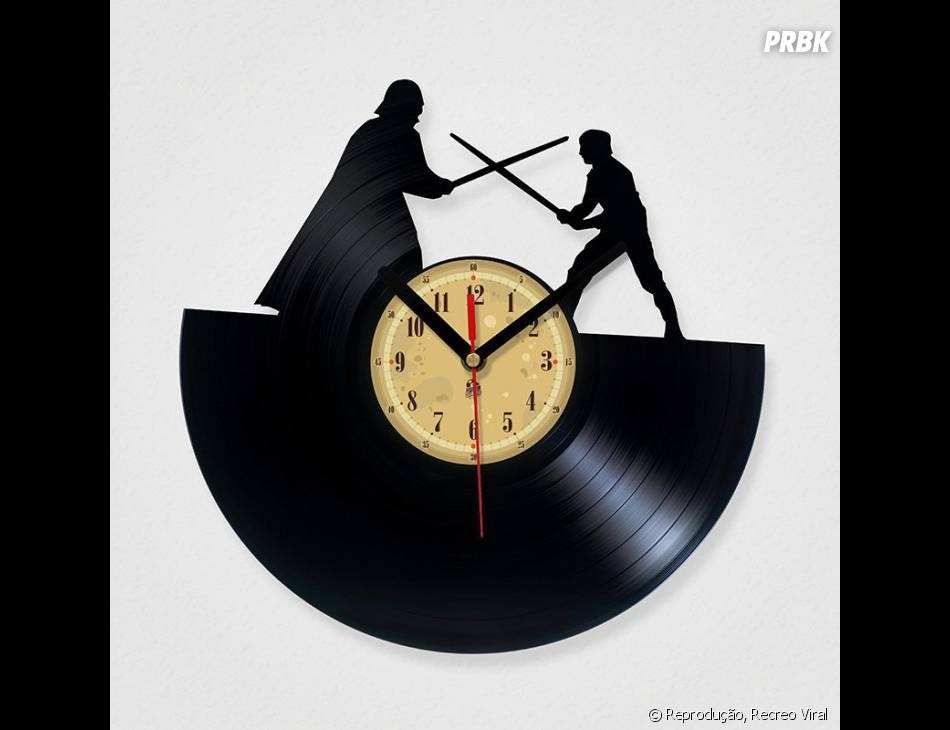 Vinyl record clock star wars vinyl
A fantastic wall clock for vinyl lovers and Star Wars enthusiasts. The clock is easy to mount and made of a genuine vinyl record, featuring Arabic numerals, black hands, and a red second hand.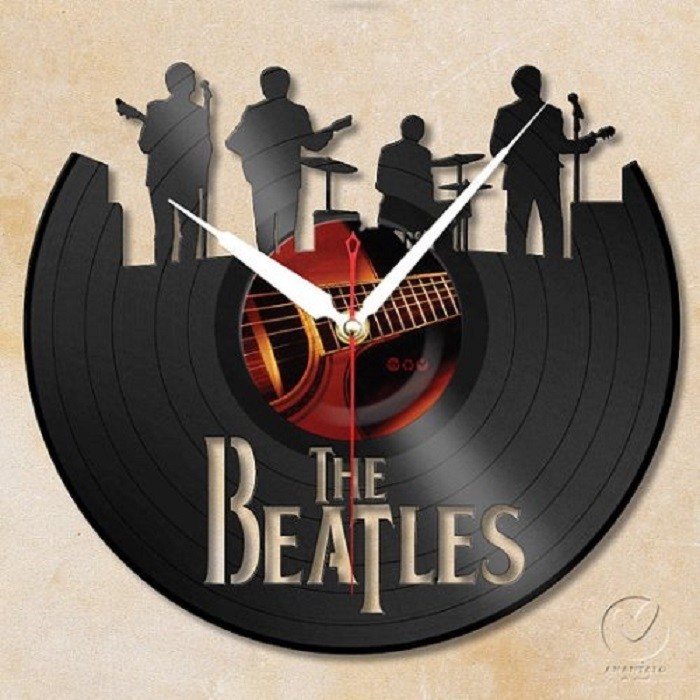 Vinyl Wall Clock The Beatles
Make a grand impression with this the Beatles van Anantalo vinyl wall clock. Trust me, everyone will tell you how cool this product is. Get it for yourself, or buy it as a gift.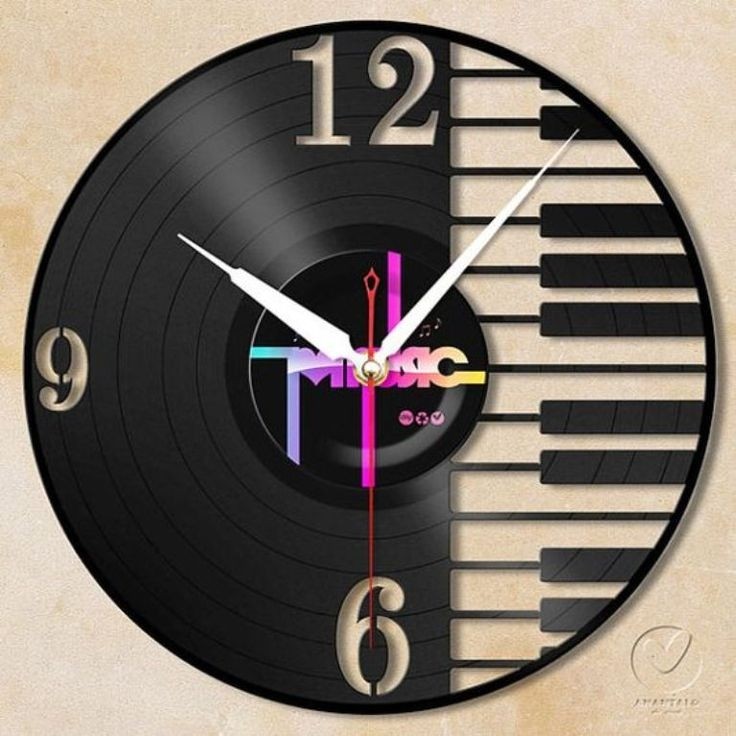 Vinyl Wall Clock Piano
This revolutionary wall clock in a vinyl-shaped retro style is an original and very glamorous piece of decor. Beautiful finishes, large Arabic numerals, and interesting watch tips make the room perfectly highlight the unique design of the playroom.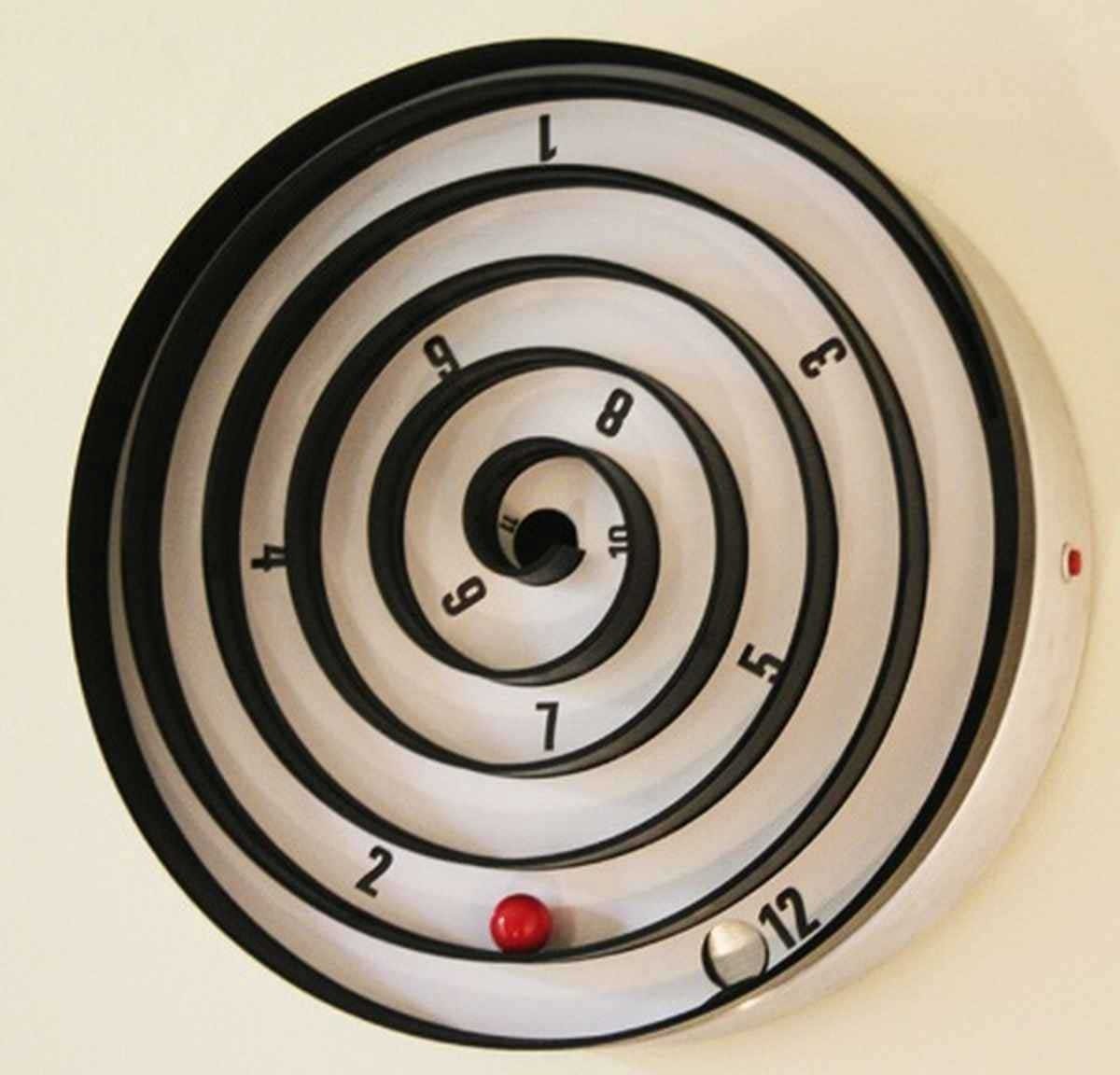 If you are original design lover and you want have unique decoration in your interior, this clock is dedicated special for you. It is made of metal and has shape of spiral. In a place of clock's hands, there are little balls.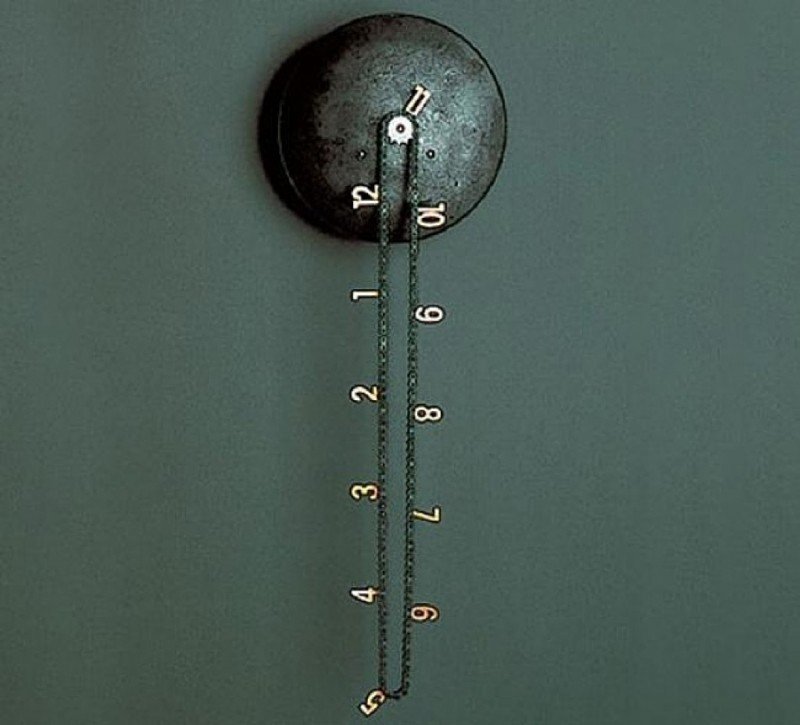 If you are a fan of extra ordinary wall clocks, this one will be perfect for you. The unusual design, industrial style, steel construction and numerals on long chain. Sounds awesome!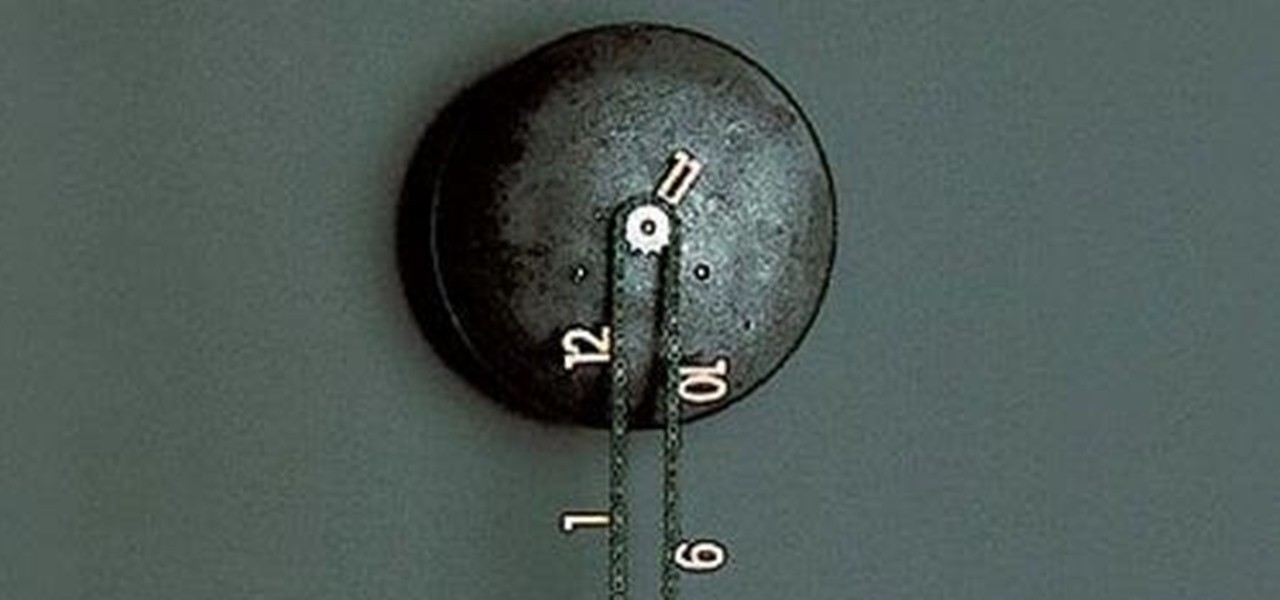 Wall Clock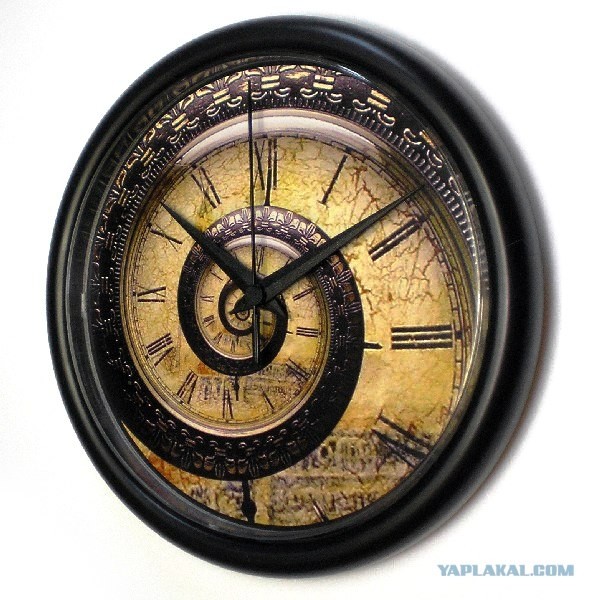 Add this unusual piece to your interior decor and enjoy the convenient way of telling time, while the face of the clock resembles a snail to offer a nice upgrade of class and visual appeal for your home.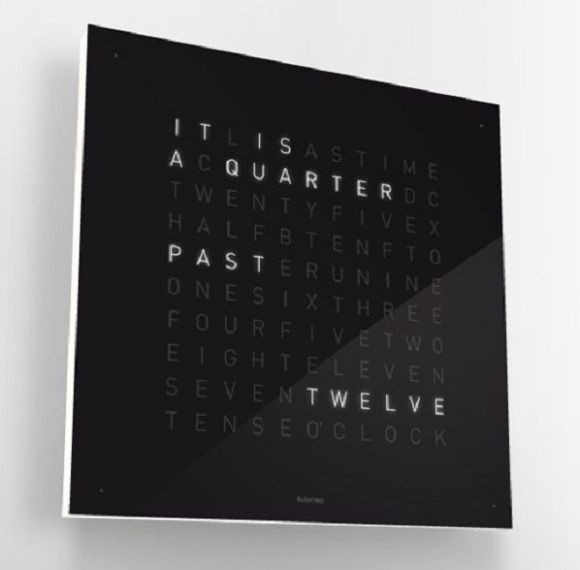 Unusual and stylish wall clock with a square shape. It features a durable black surface with white frame. It shows different words that inform about the current time. It doesn't include any Roman or Arabic numbers.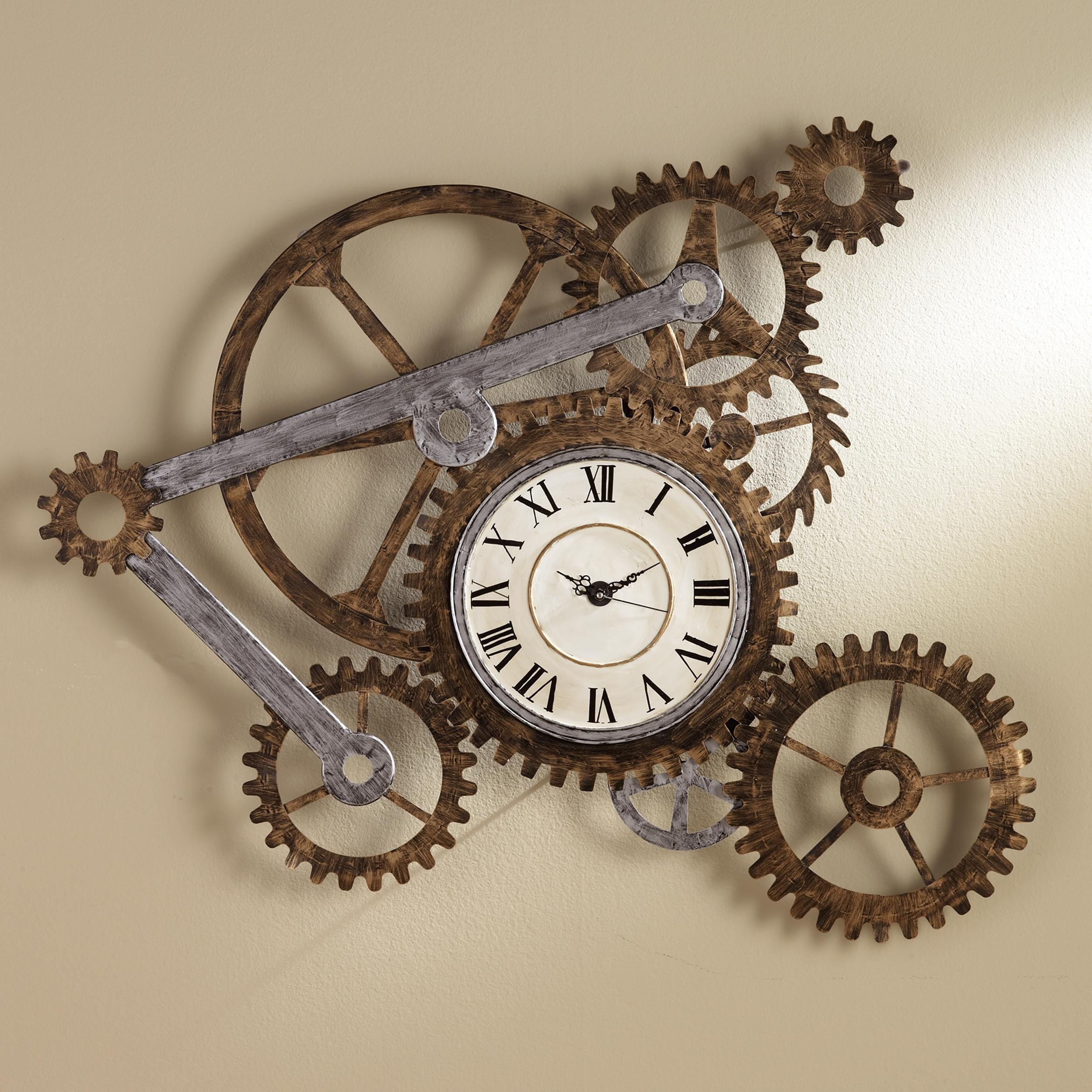 Stylish wall clock featuring unique design composed of metal gears and sprockets. This clock is functional and highly decorous, it looks great in vintage or steampunk-inspired decor. It grabs the eye effortlessly!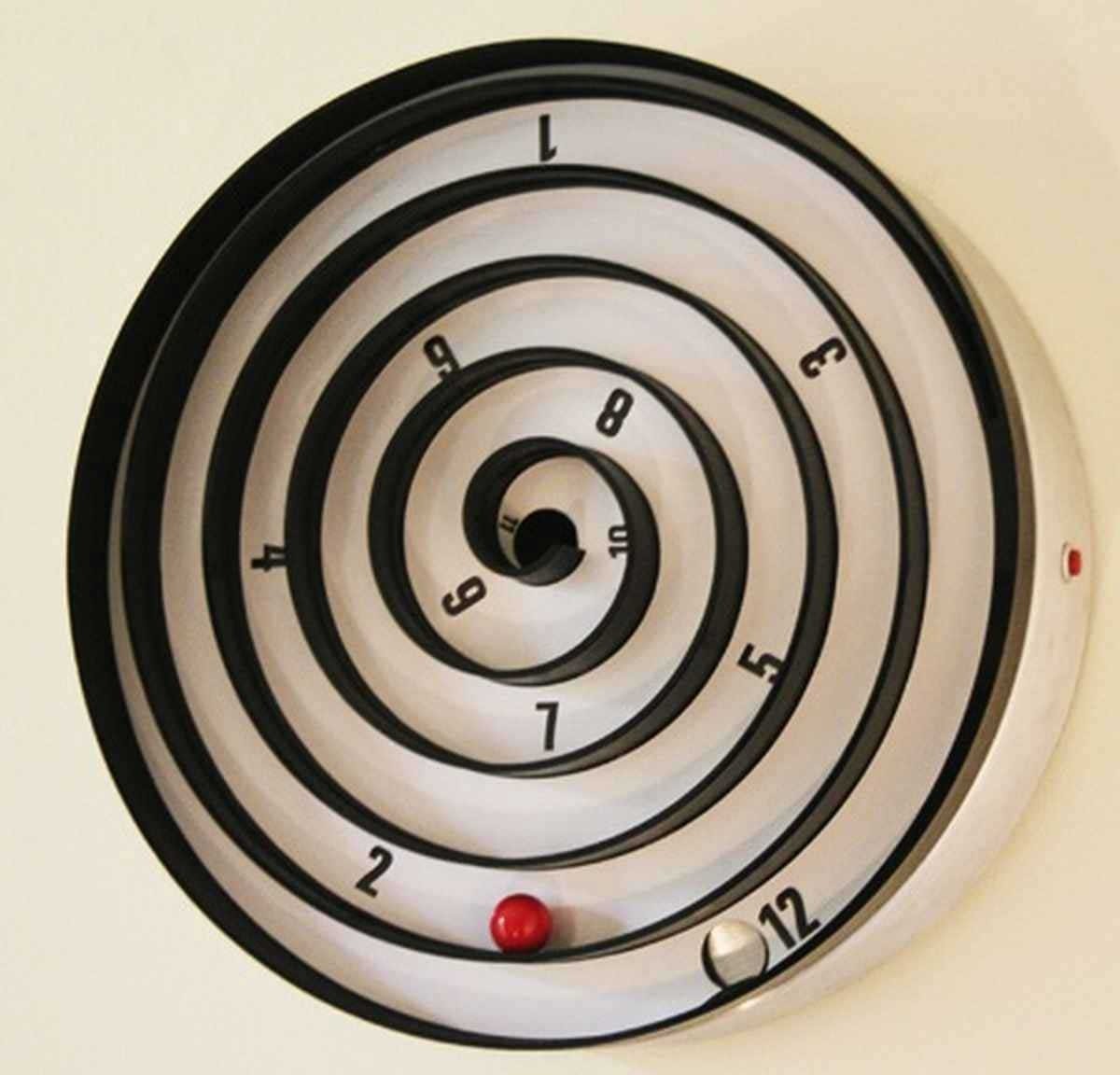 Choose Cool Wall Clocks that Suit Your Decor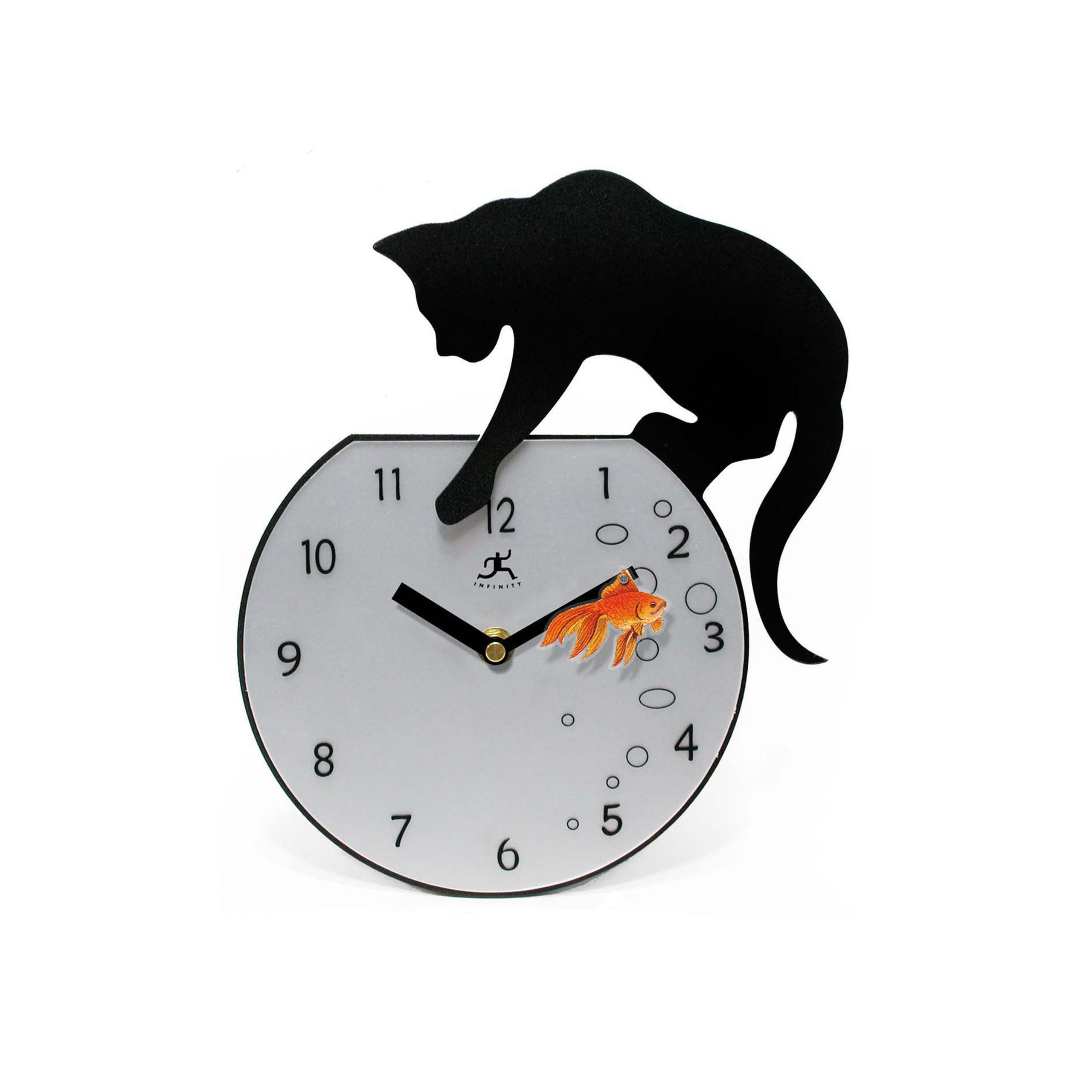 Original and funny at the same time clock with the motif of a fishing cat in an aquarium, it is an interesting way to revitalize the interior. Robust construction, Arabic numerals on the dial and strong hints are clearly legible.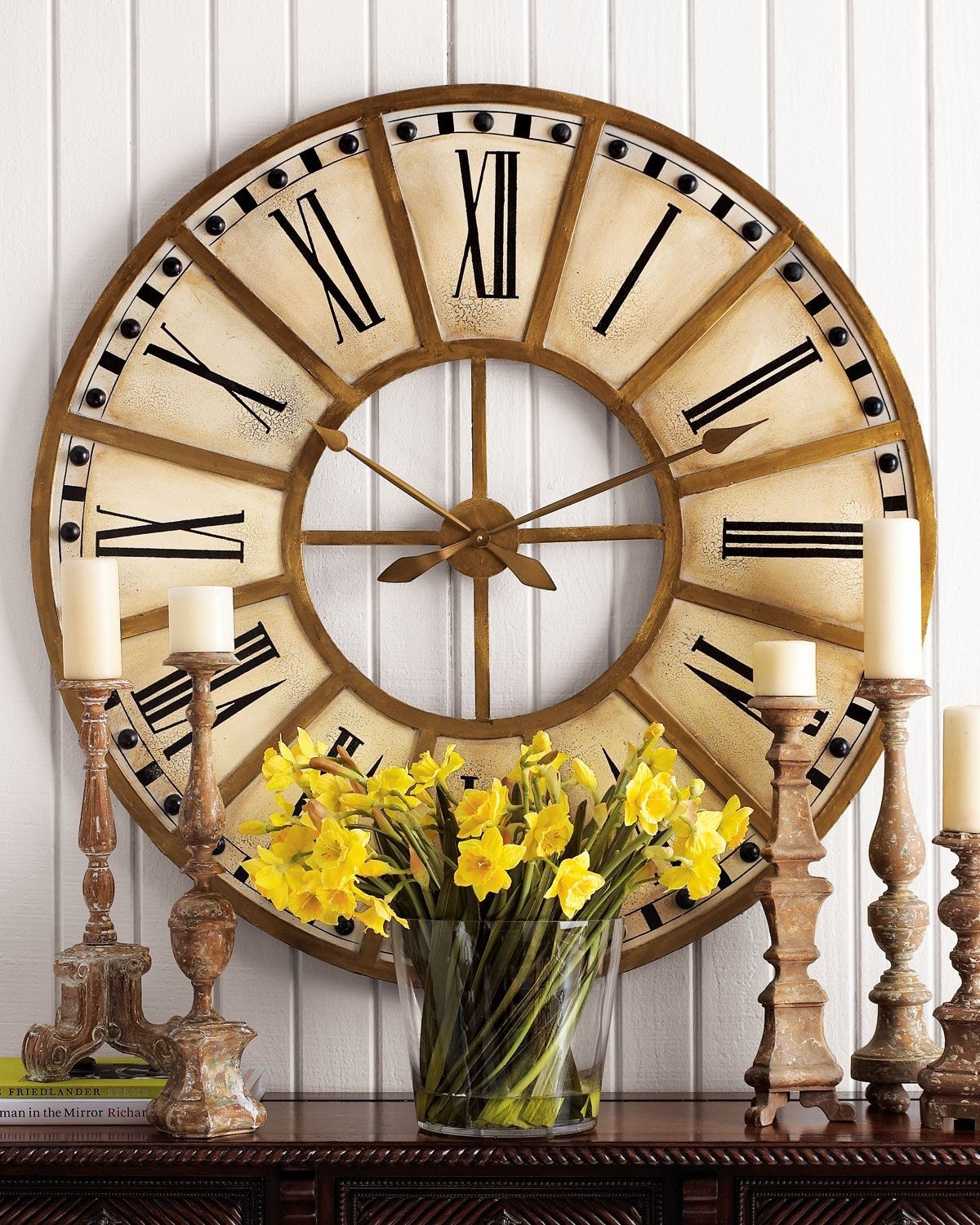 Unusual wall clock design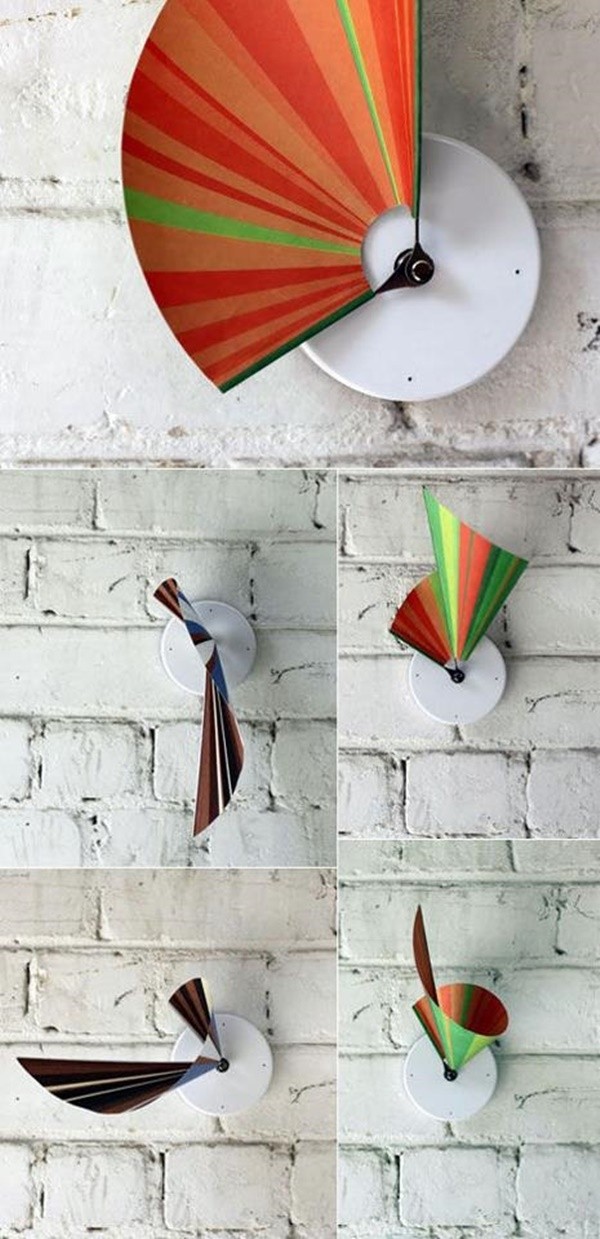 20 Unusual and Creative DIY Clocks Image Source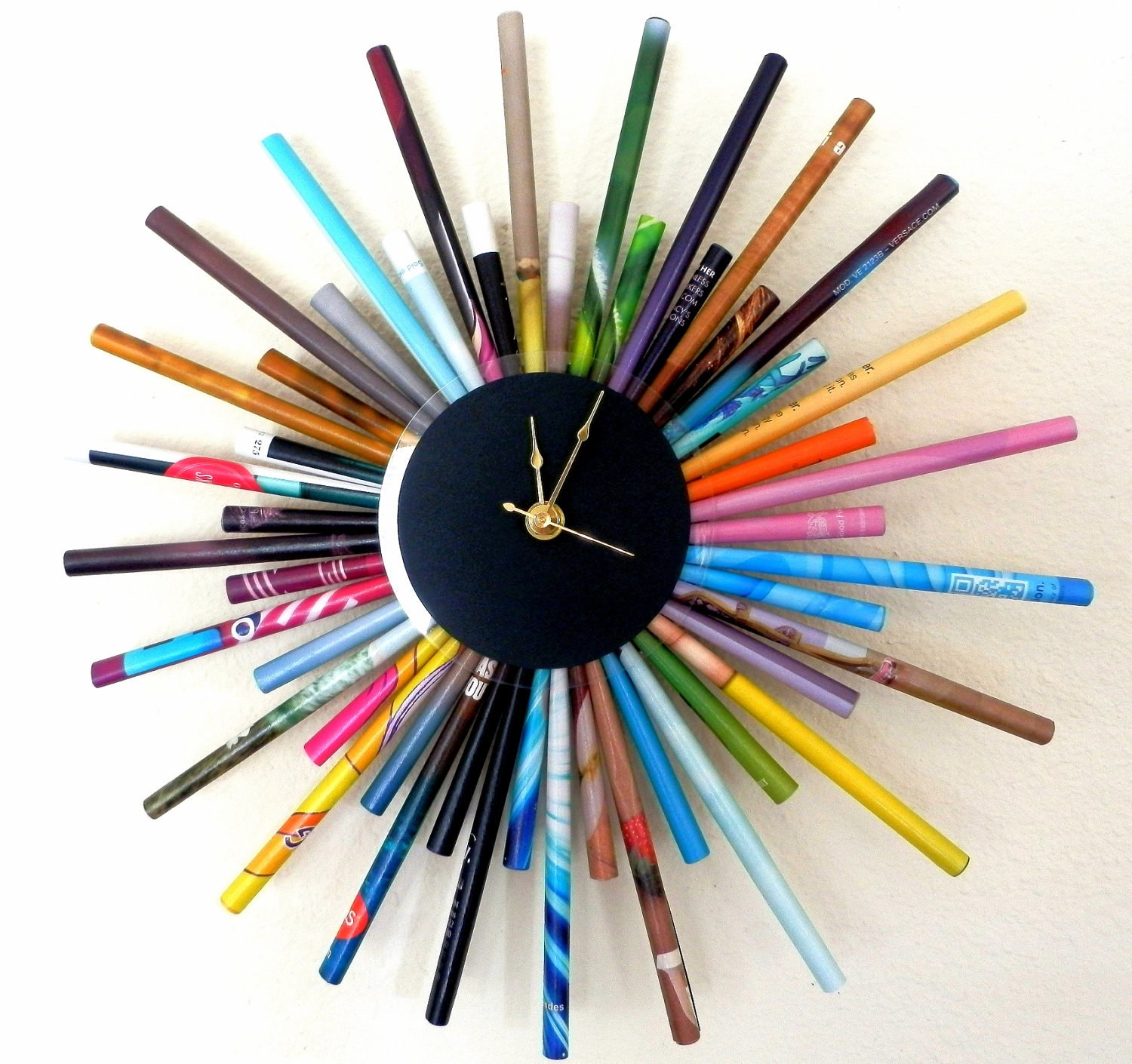 20 Stunning & Unique Handmade Wall Clocks (18)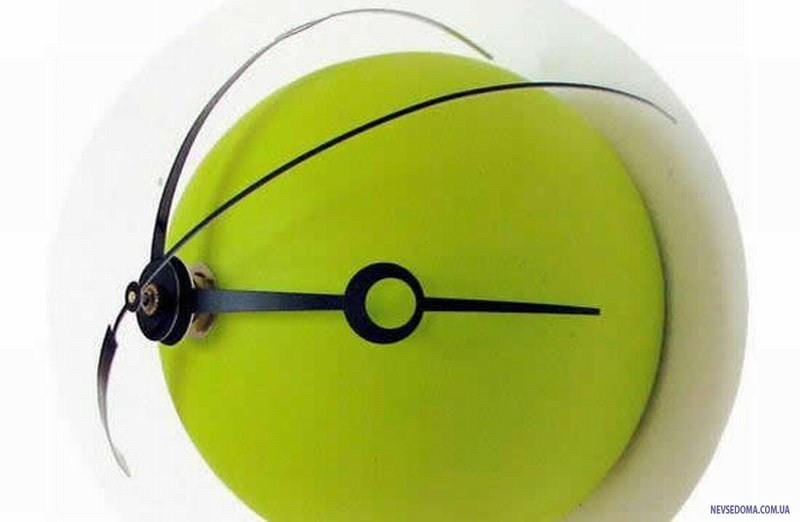 This unusual wall clock was designed by Darien Lee. It totally changes the perception of clocks from the traditional, flat to a new, spherical one. Finished in an eye-catching lime-green colour.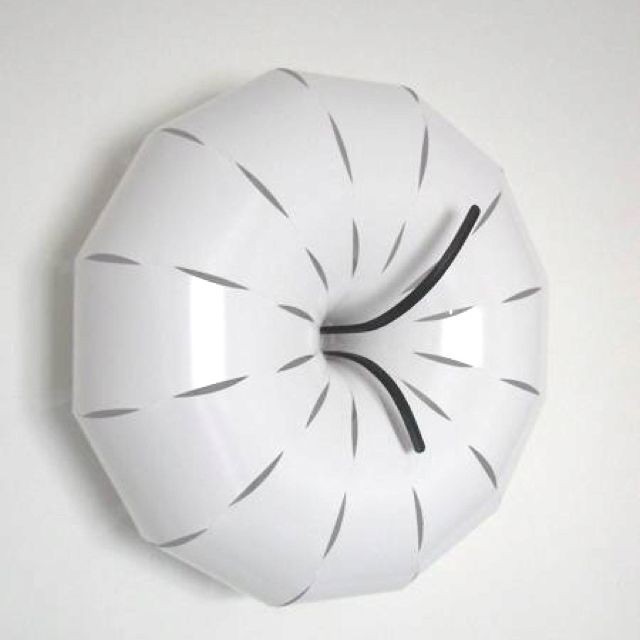 Underline your unique, original character with an unusual clock. This wall clock is not something you can find just anywhere. Its modern, interesting design will spark new life in your interior. Not to mention the look on the faces of your guests!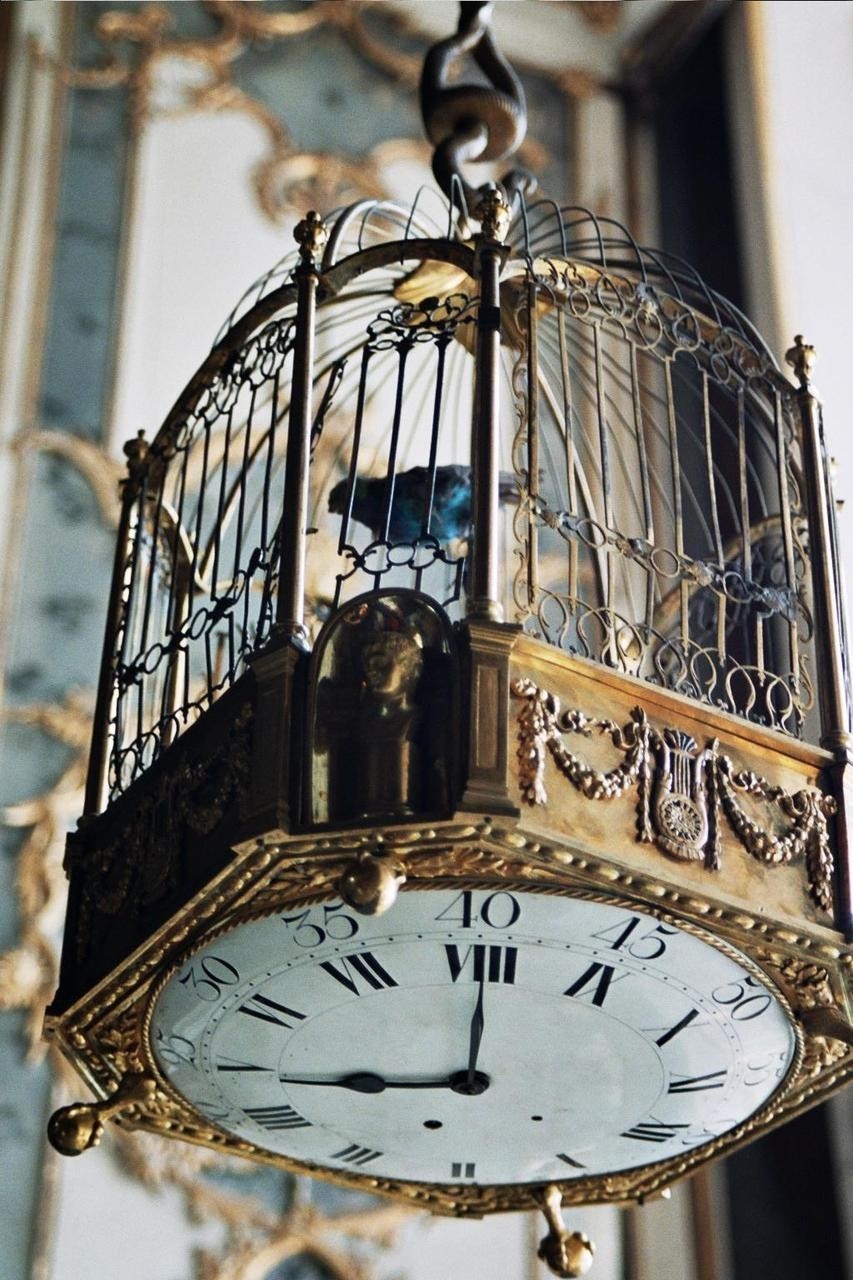 Birdcage + wall clock...I'll be on the lookout for just the right pieces to make this.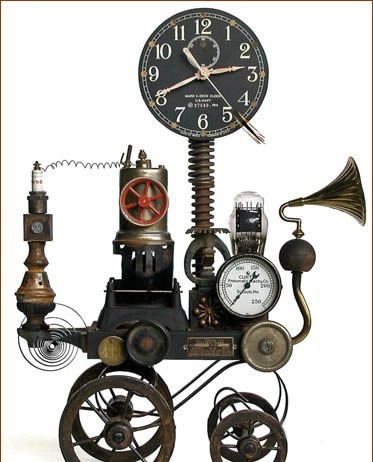 unique-clocks2.jpg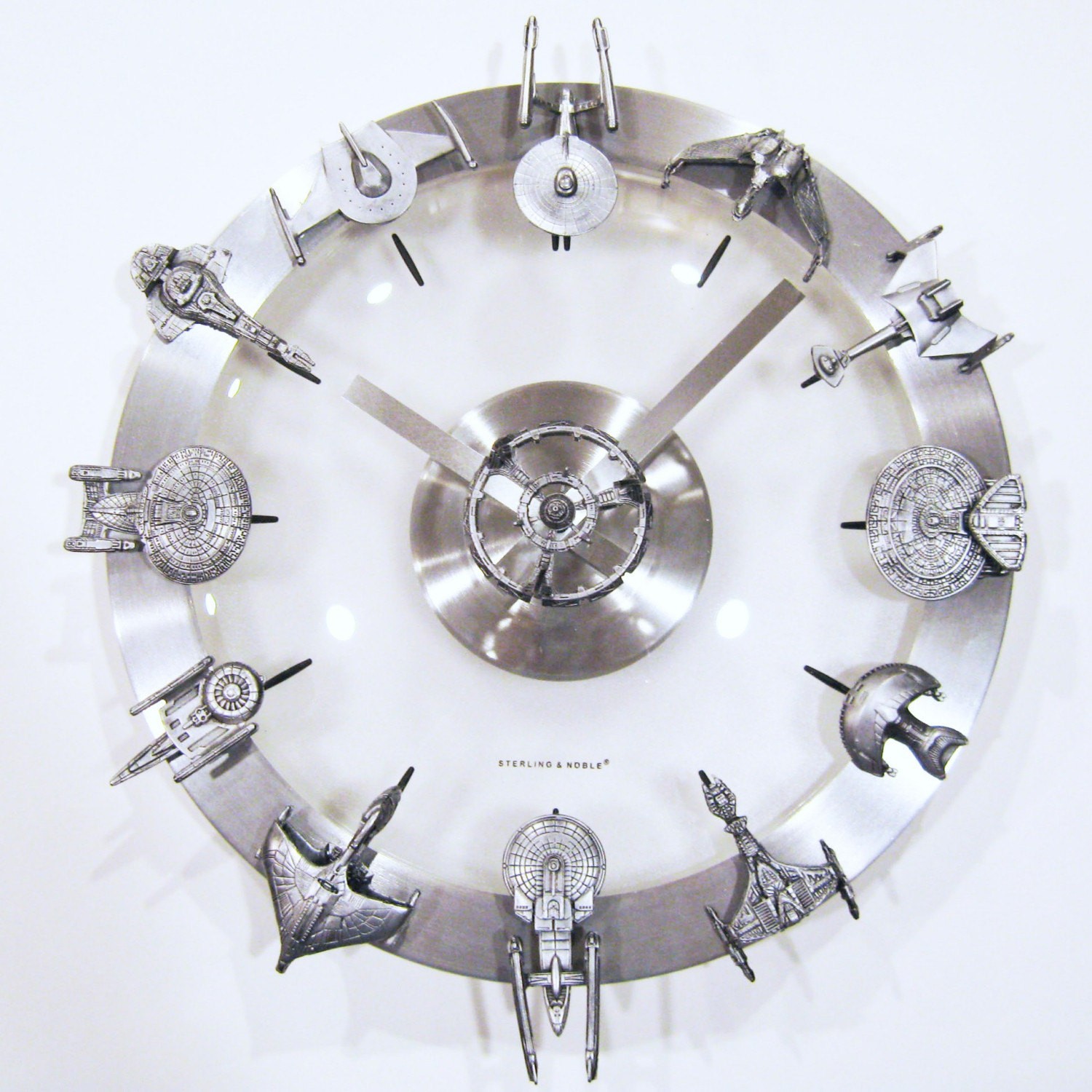 The world is divided into those who prefer Star Trek and those who prefer Star Wars. In this case, we have a clock for the first ones.If you need to travel in space, look at this metal unusual wall clock with the characteristic crystal determinants of hours.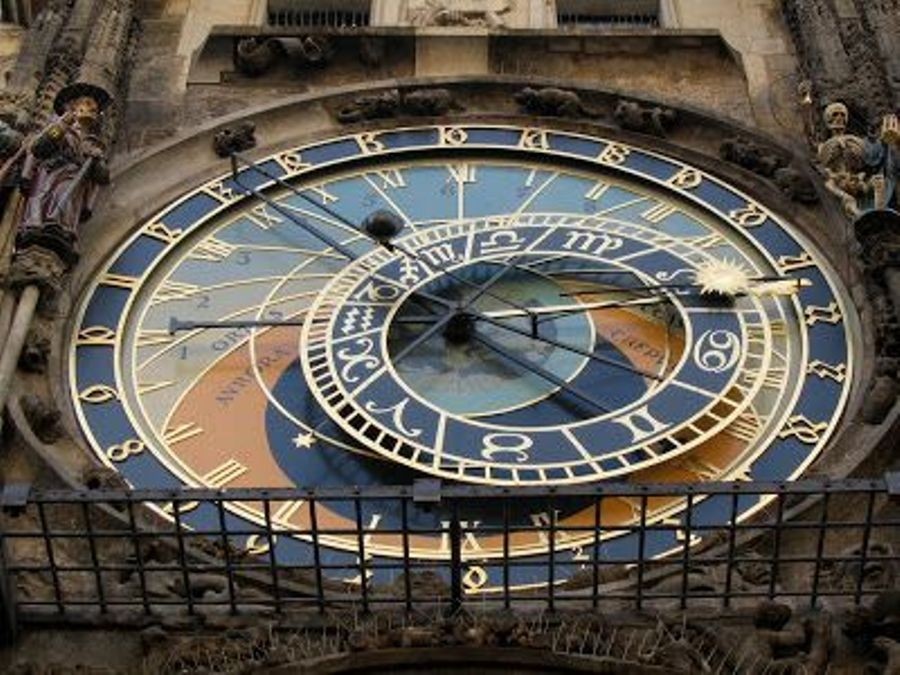 Unusual Clocks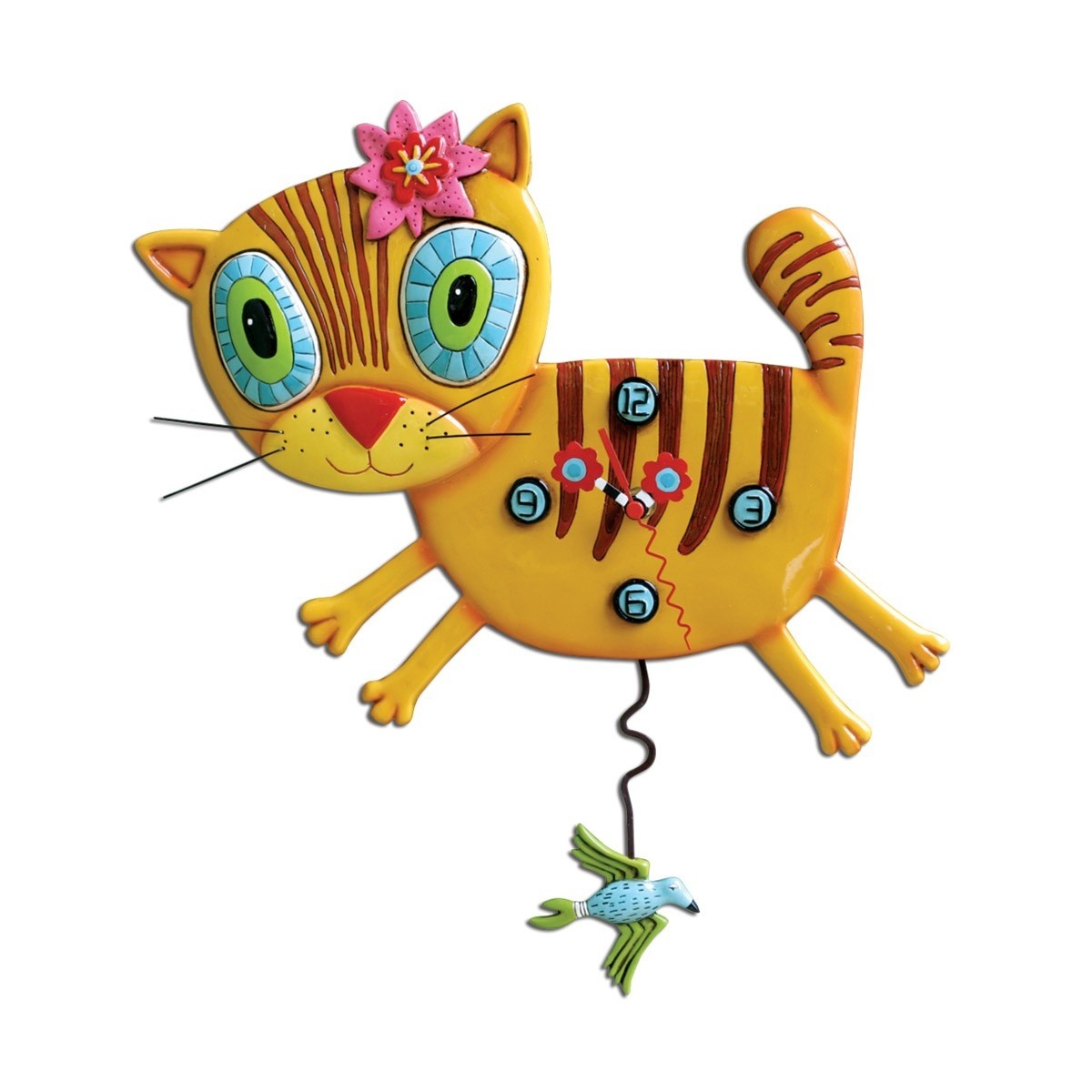 If you've got a penchant for cats, this extravagant and delightfully colorful wall clock can fit your taste. This friendly little tiger shows time; the pendulum is shaped as a bird attached under the cat's belly.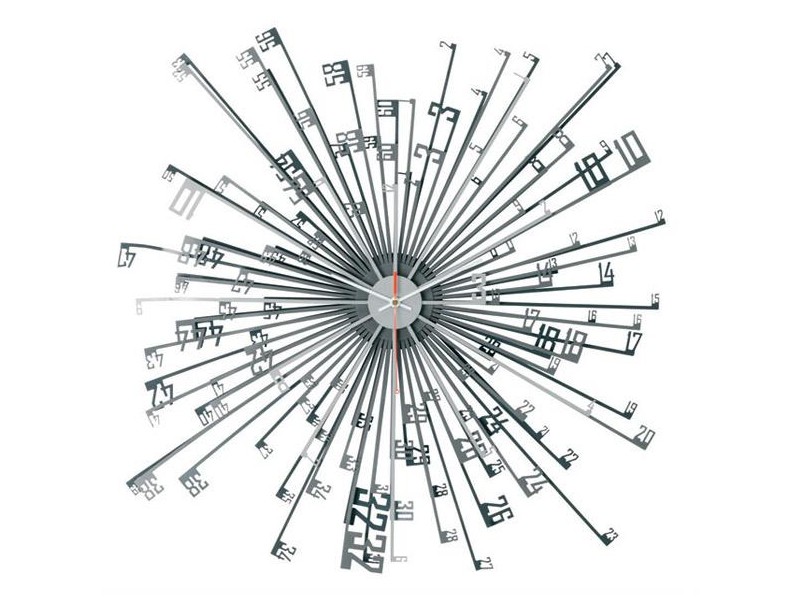 Stylish and Unusual Wall Clocks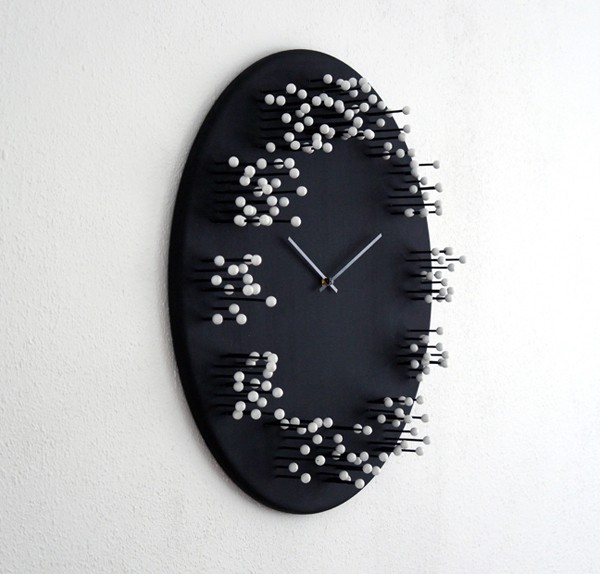 Unusual Modern MOCAP Wall Clock: Blurring Time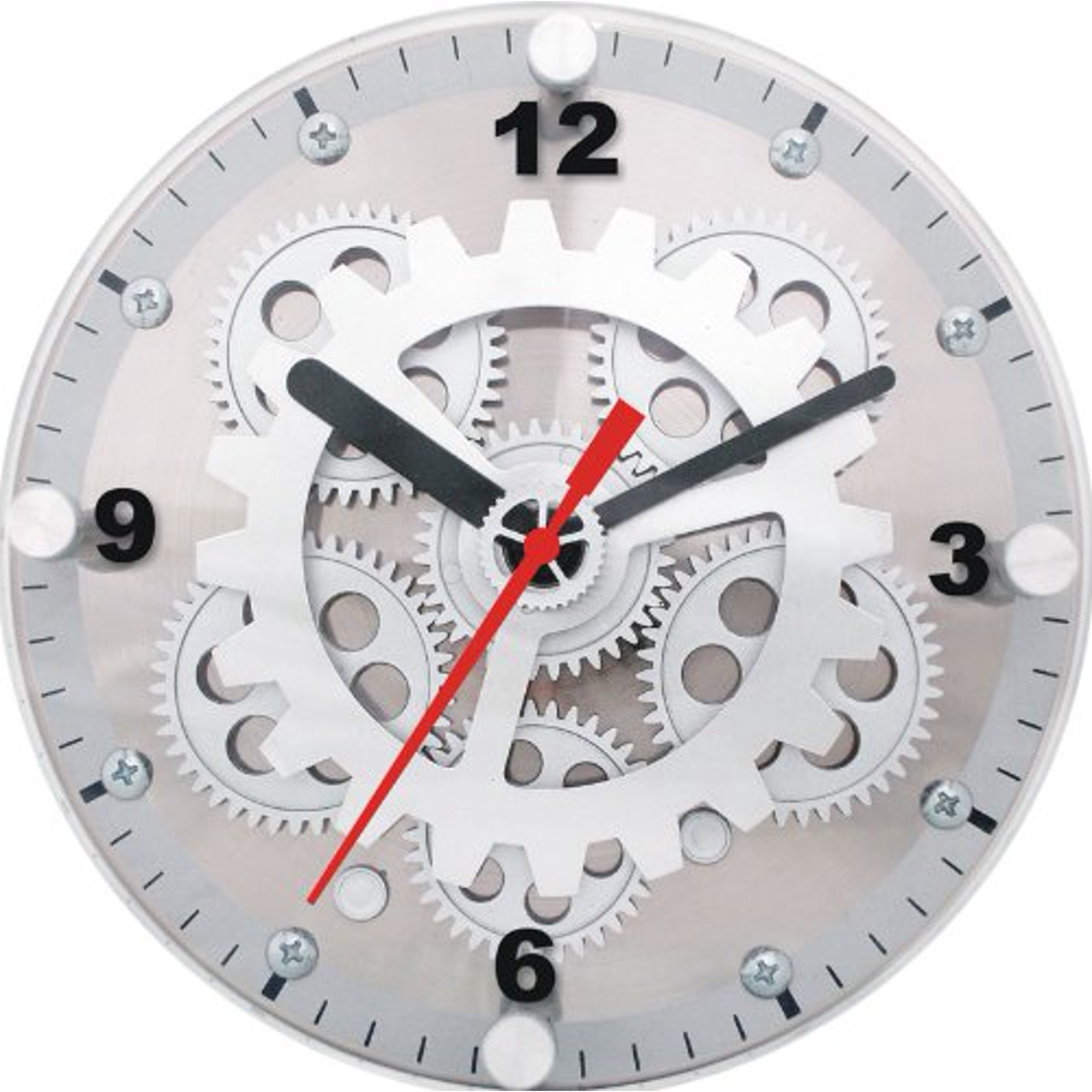 A functional and decorative product created for people who love original and unique solutions. It is a round wall clock that has got a moving gear stylization. The moving gears are independent from time showing mechanism.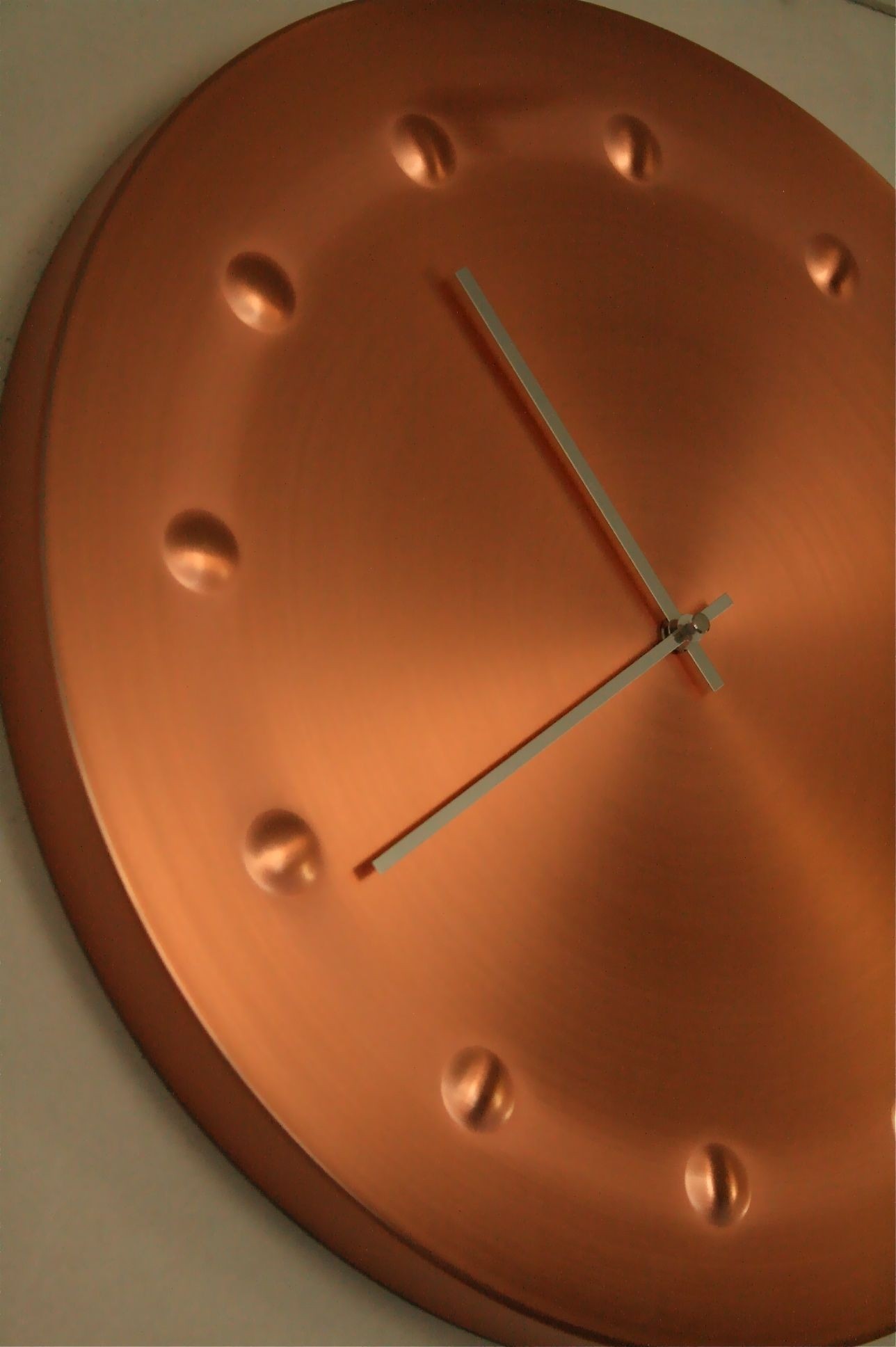 Round wall clock for each place according to taste and need. Shield is made of copper. It is powered by batteries and fitted with quartz movement. Classic form and elegant design.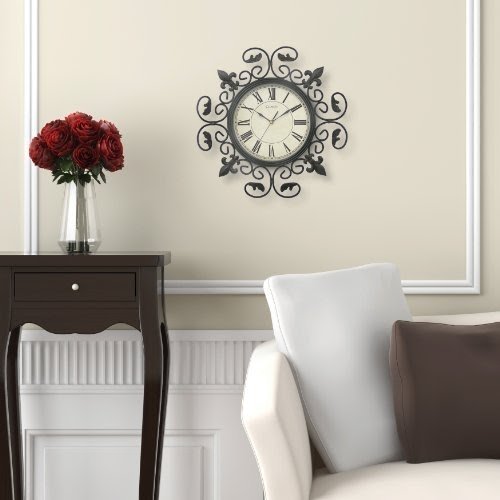 Charming, 19th century inspired wall clock in round cast iron black bezel, with Fleur-de-lis motif. Highly decorative, it is a nice addition to any decor, not excluding modern ones. For indoor use only.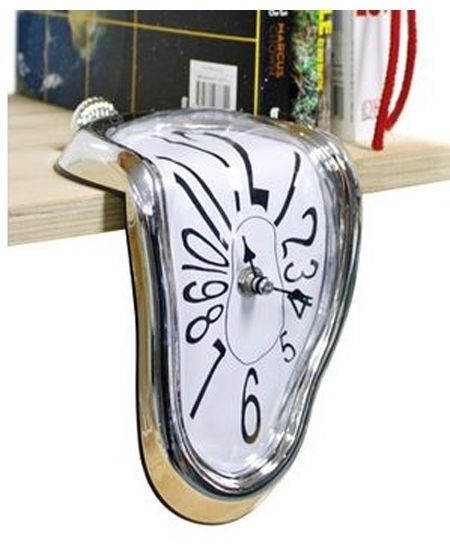 Tick Tock: Clocks that are anything but ordinary #clocks #decor #ddgd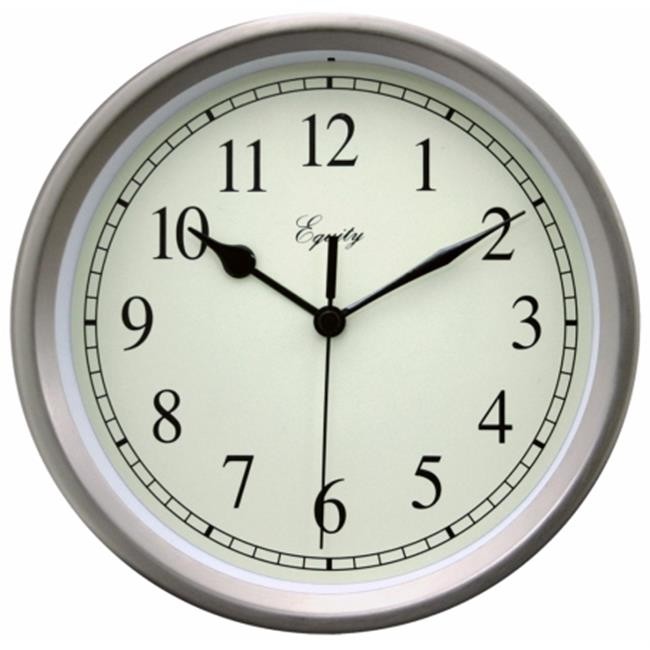 Sleek and simple wall clock with brushed titanium frame, hands made of metal and clear glass lens that protects the face from dust and debris. Analog quartz movement is precise and dependable. The clock requires AA battery to function.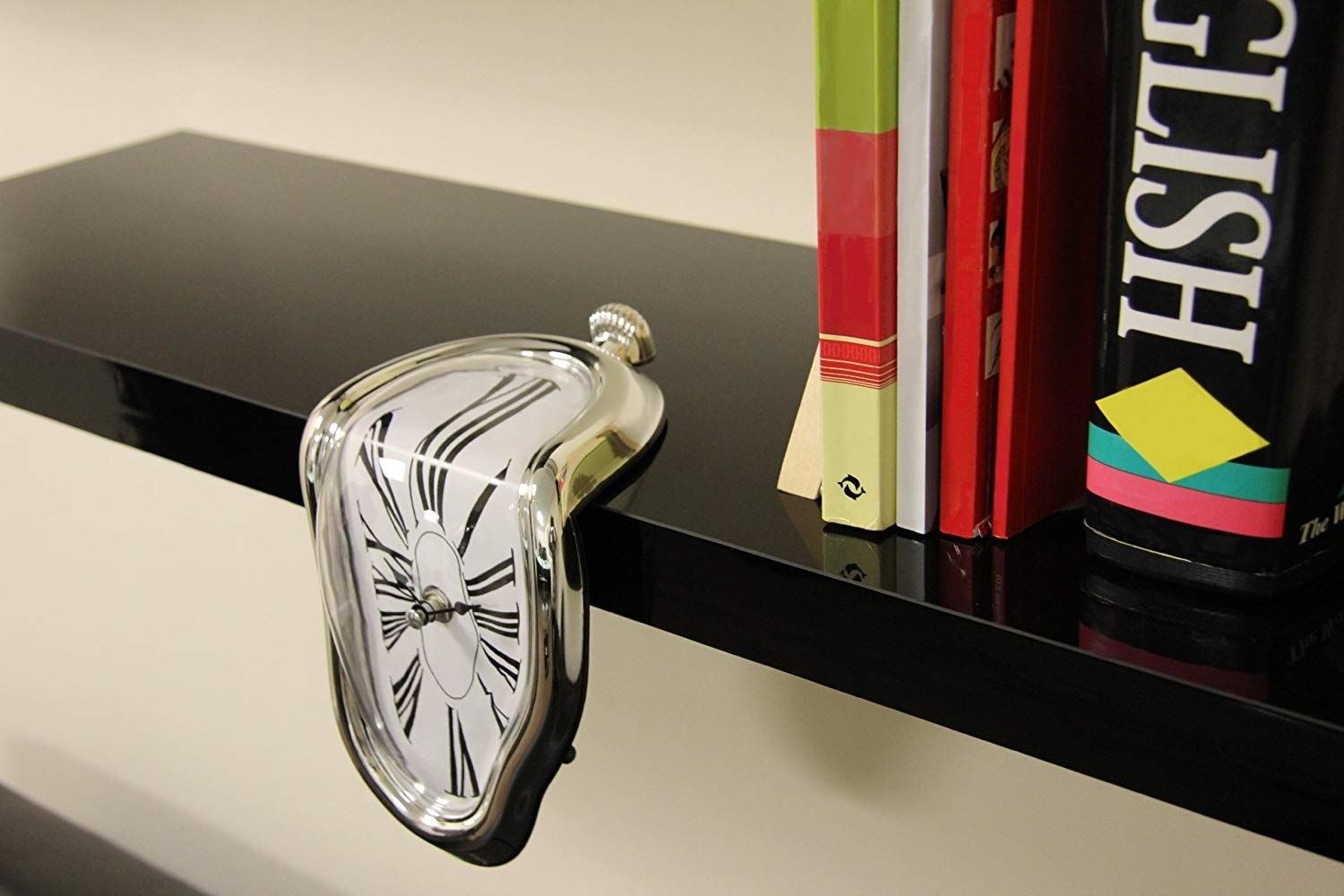 If you are keen on high-end accessories, this unique mantel clock is sure to grab you. It looks like it was melting, just like taken straight from a surrealist Salvador Dali's work of art, yet it is so well-balanced that it sits securely on a mantel or shelf top!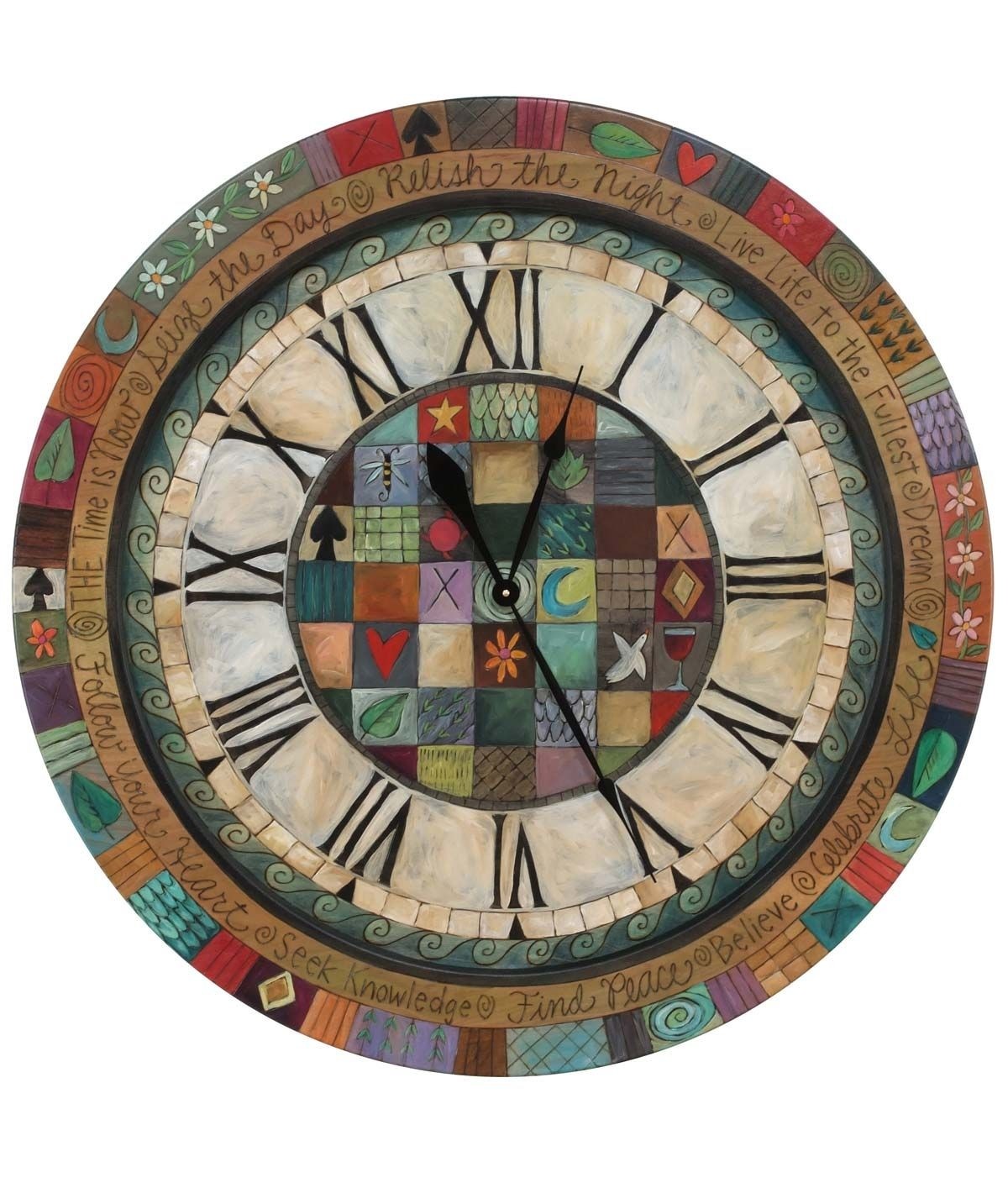 Vintage-themed wall clock with a unique and unusual appearance made with Roman numerals and black hands. The back of the wall clock is made with a vibrant variety of different colors, giving it an unusual vibe.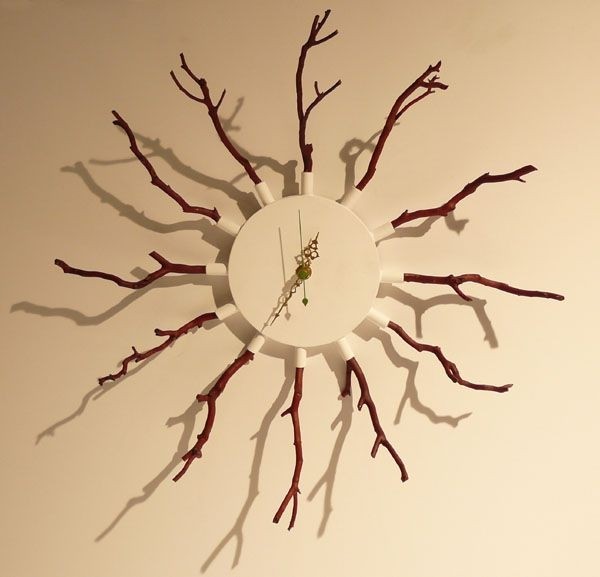 15 Unusual Clocks and Cool Clock Designs - Part 5.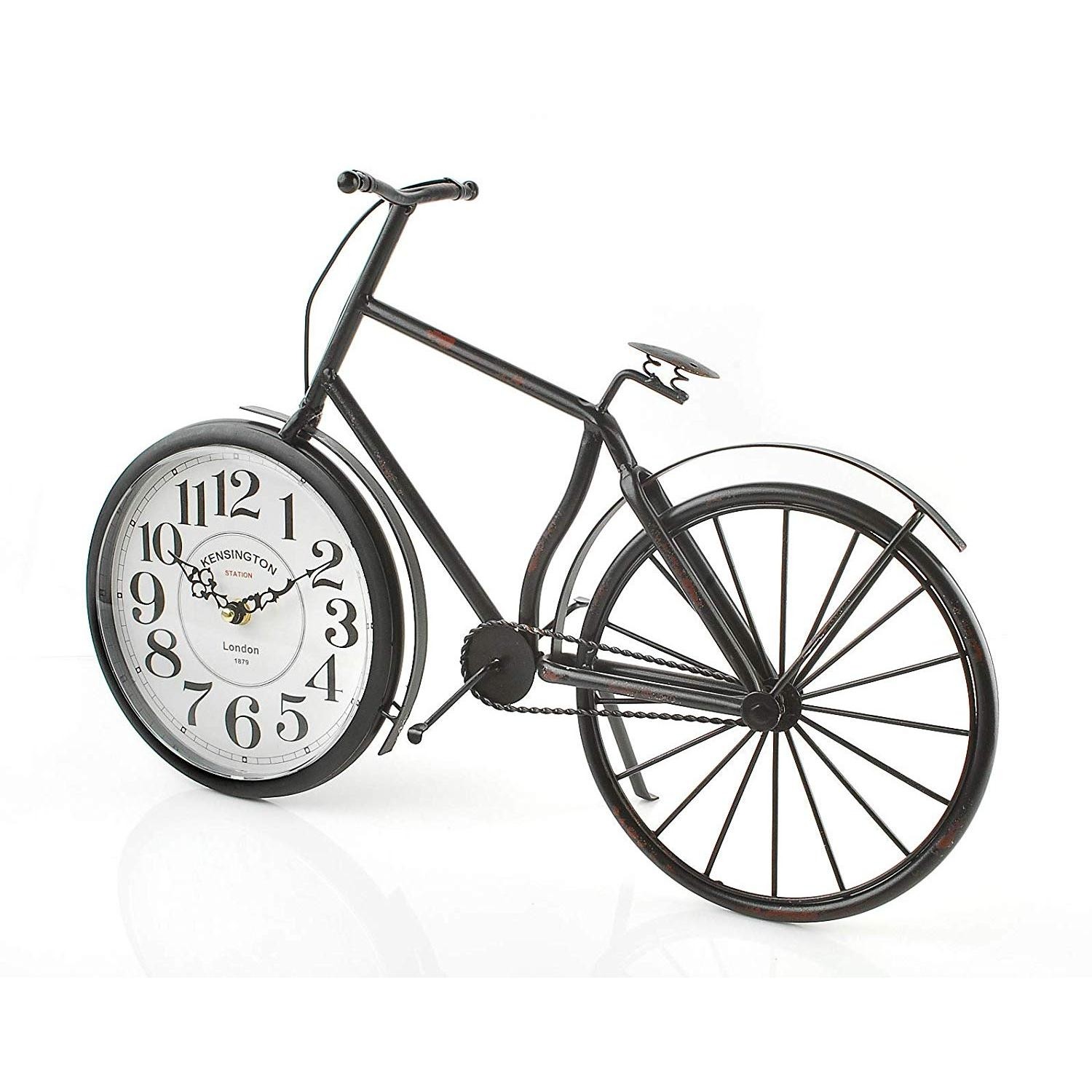 Delightfully vintage clock with wrought iron bicycle frame that comes with meticulously crafted details and black, antiqued finish. The clock features a 19th-century face and filigree hands. It uses 1 AA battery, not included.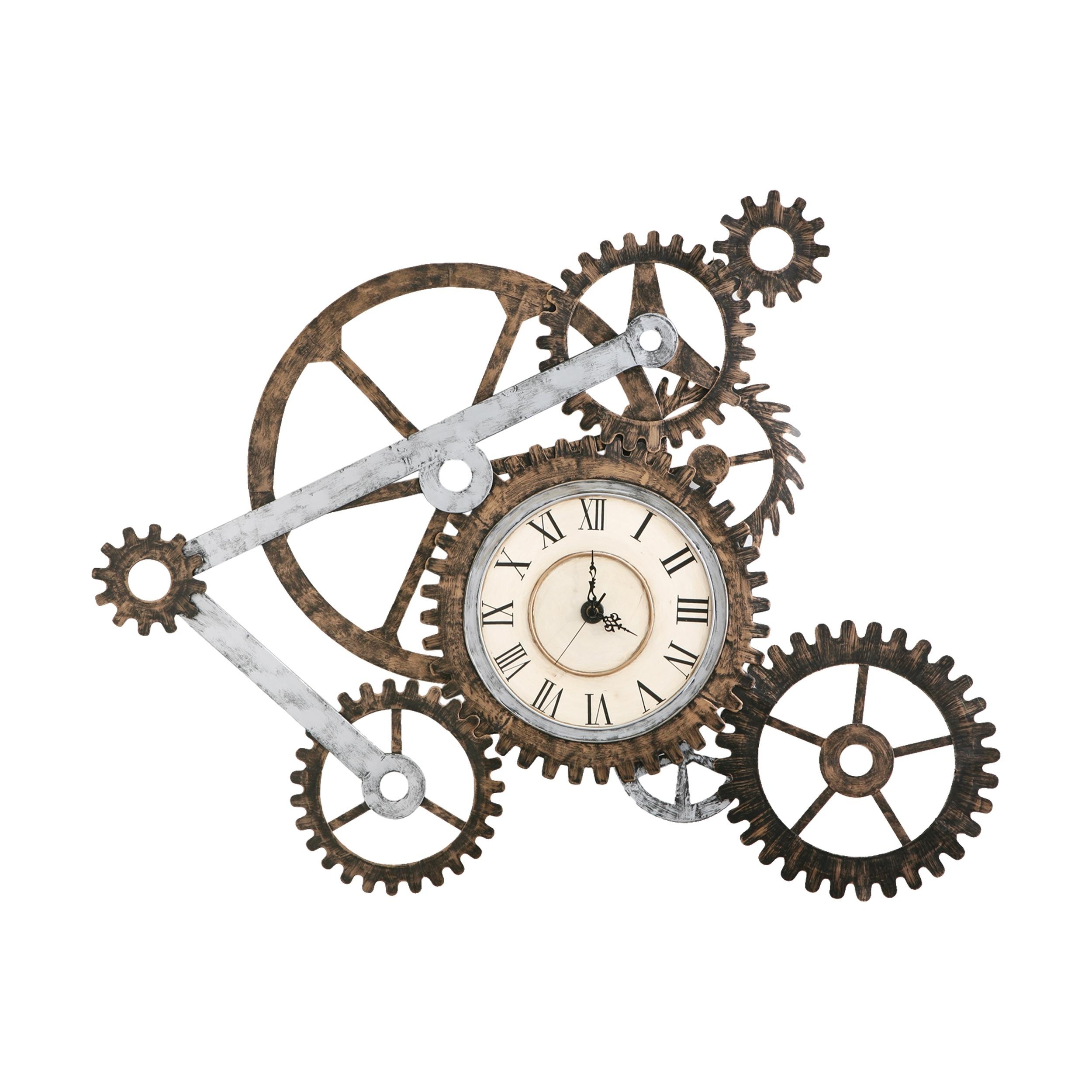 Original wall clock with gears theme. It has quartz movement and Roman numeral. Sophisticated decoration for the living room, dining room, bedroom and others interiors according to taste.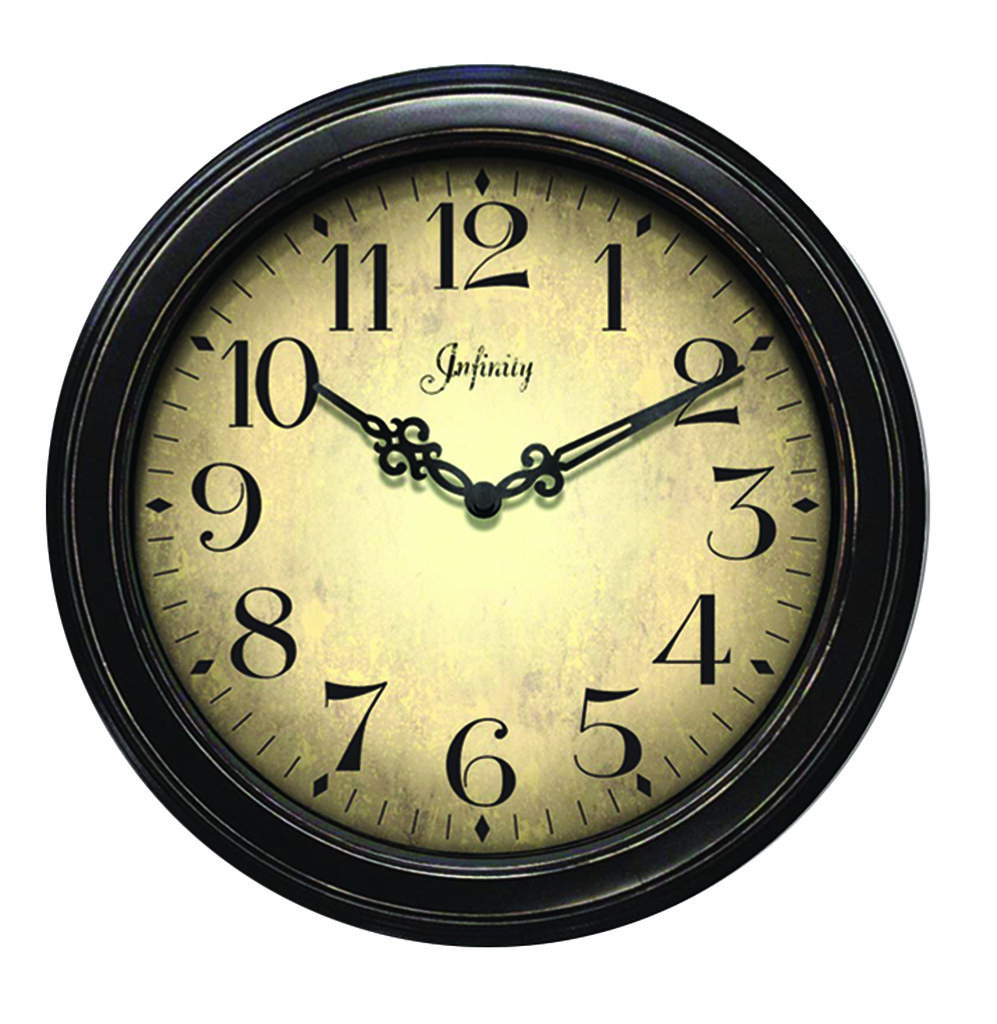 This amazing clock will make you want to have it, the instant you see it - it brings a retro, vintage vibe, while still offering a traditional and classy look, so that it works well in any room. The numerals are easy to read as well.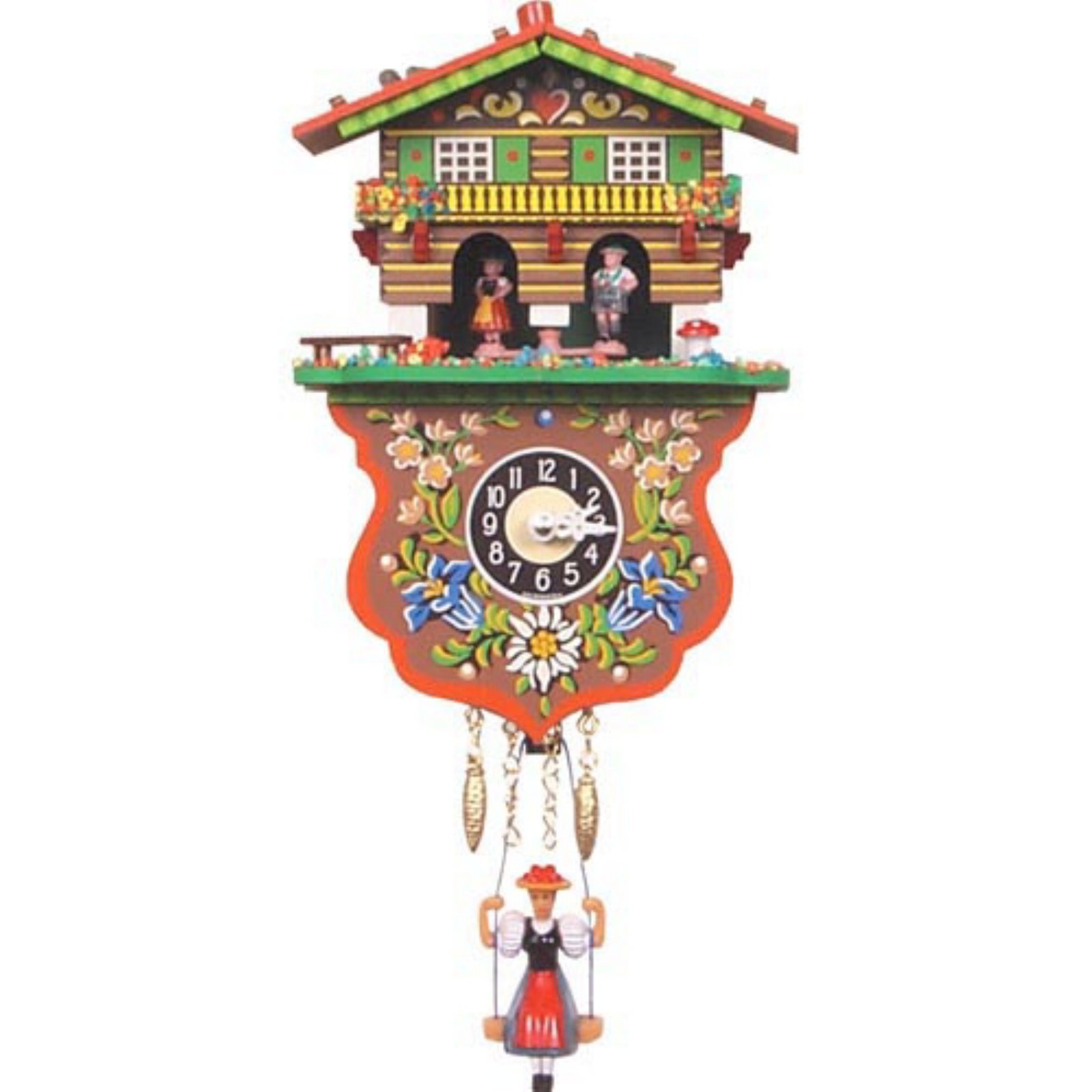 Keep track of nap and feeding times with a fun, unusual wall clock that complements your nursery decor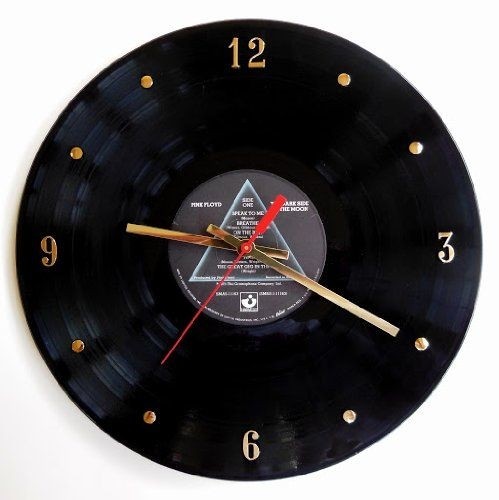 Vinyl record clock made of Pink Floyd vinyl The Dark Side of the Moon, absolute classic in progressive rock music. The vinyl has been equipped with: glossy gold-colored hands (second hand is red), golden hourmarks and quartz mechanism.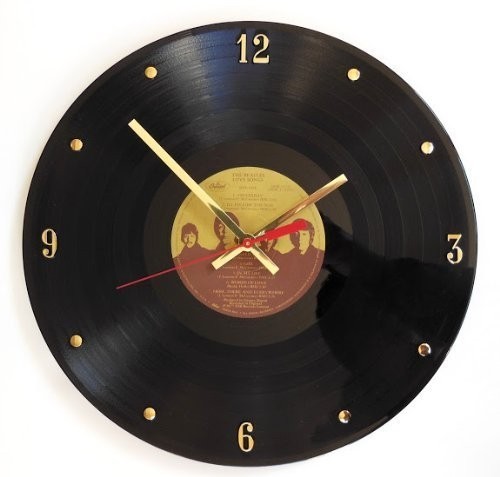 Here is a decent gift if the recipient is THE BEATLES fan! This clock is made from an original vinyl disc, with The Beatles album "Love songs"! The numbers and hour-marking dots are painted in festive gold.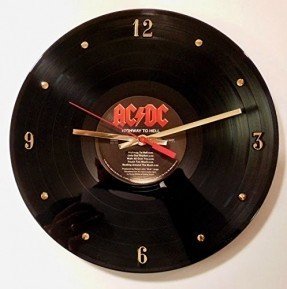 Highway to Hell is an evergreen rock tune. You probably already have it in your discography, but why not show everyone how you love AC/DC and hang this ultra-special vinyl record wall clock on your wall? (Yes, it's a real record)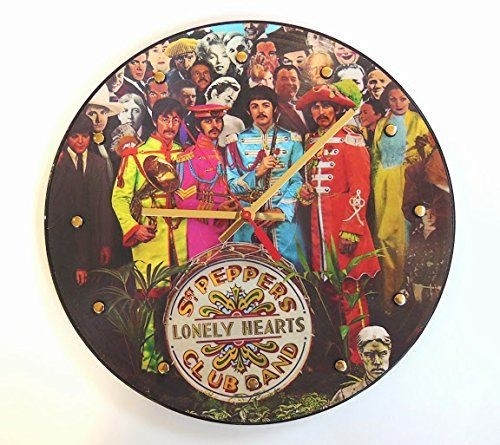 A decent wall clock for true music fans: original Sgt Pepper's Lonely Hearts Club Band vinyl by legendary The Beatles group was used to make this battery-operated wall clock. Fun and stylish, and it brings memories back!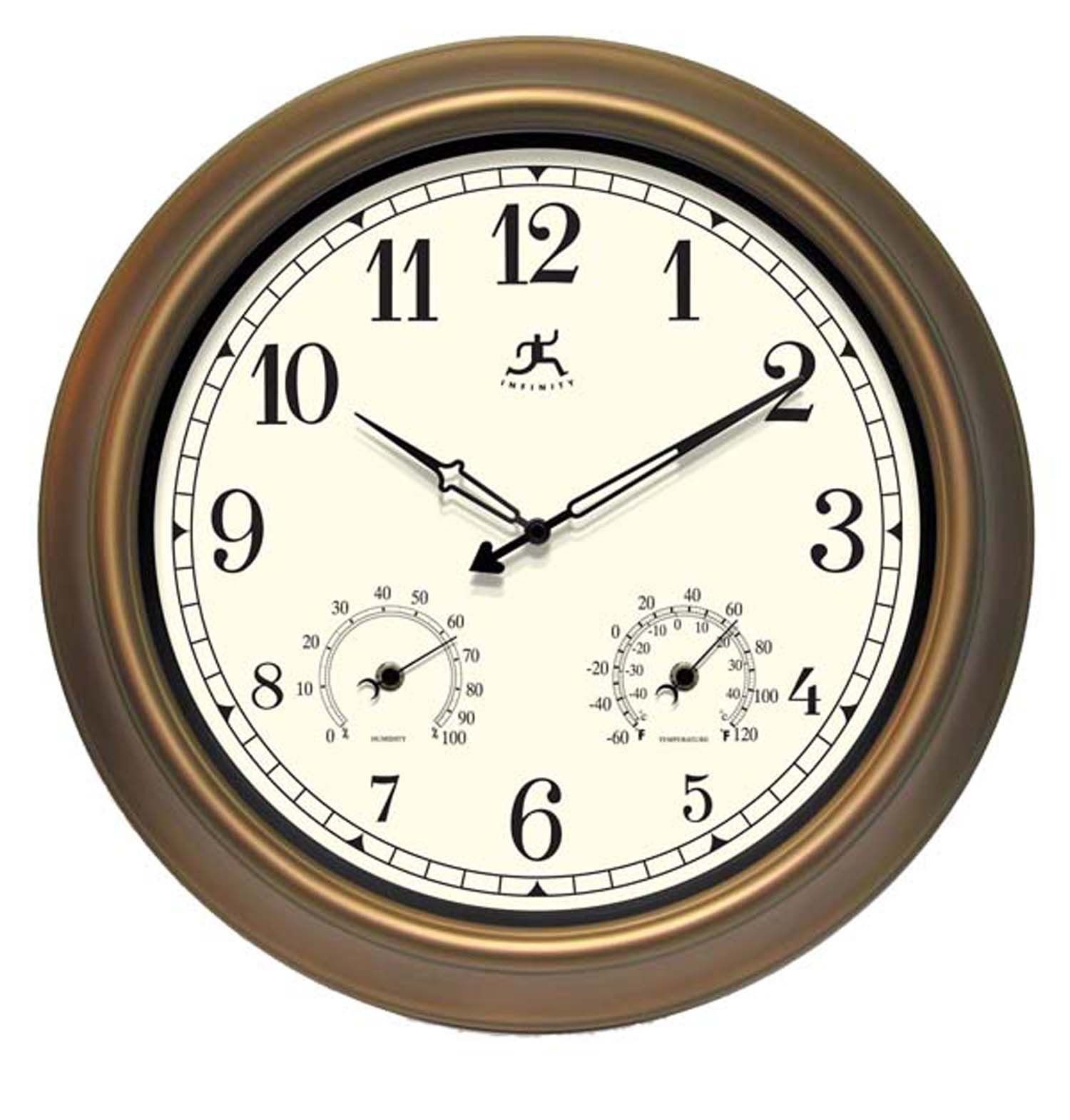 This beautifully made clock in a stylish shield in the shade of old gold is a nice detail design all kinds of interiors. It also has other features that is perfect for any home.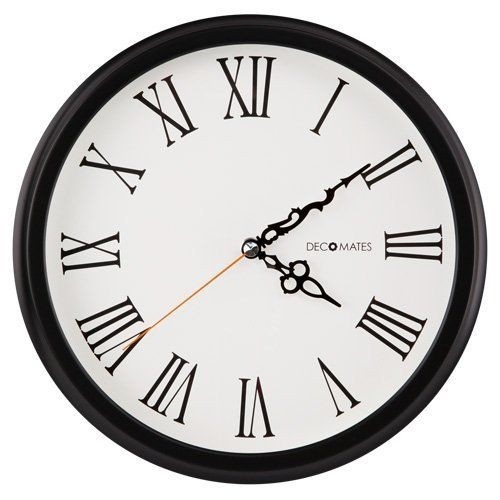 Wall clock with non-ticking, silent mechanism, classic black and white design, large and easy to read Roman numerals, gold second hand and flat lens. The clock is a long lasting construction thanks to the use of high quality materials.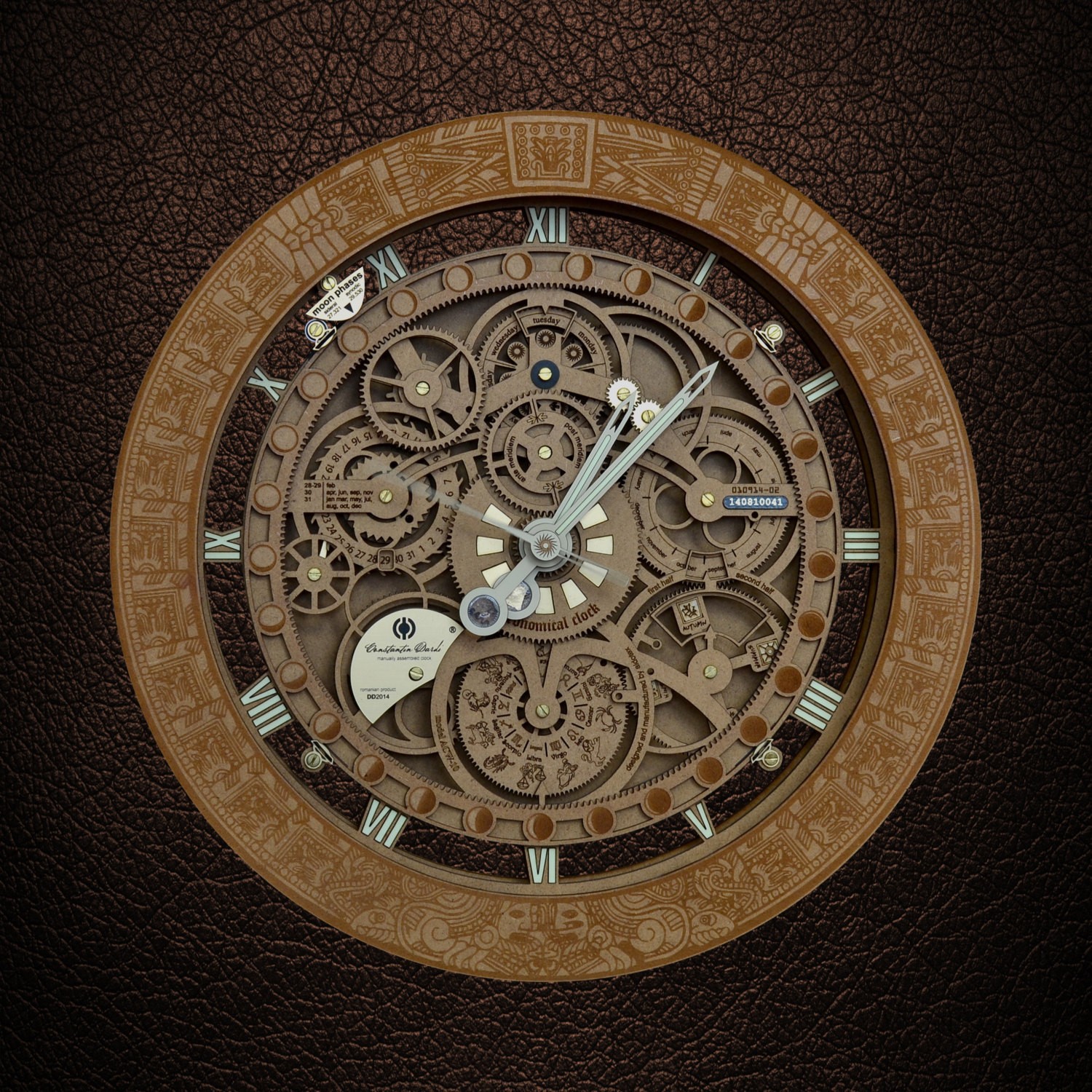 137 UNIQUE Astronomical Wall Clock PERSONALIZED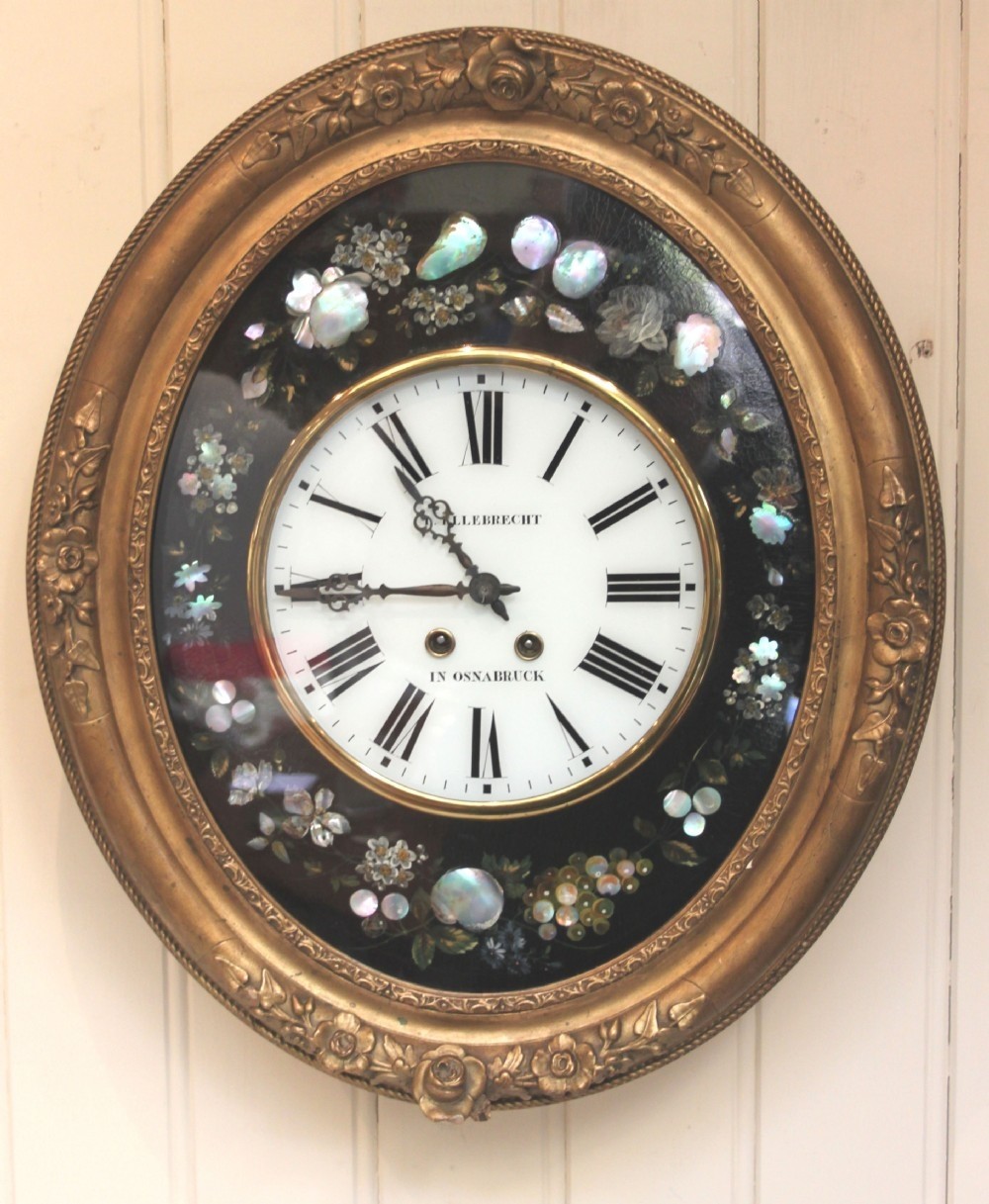 Unusual Oval Vineyard Wall Clock | 270948 ...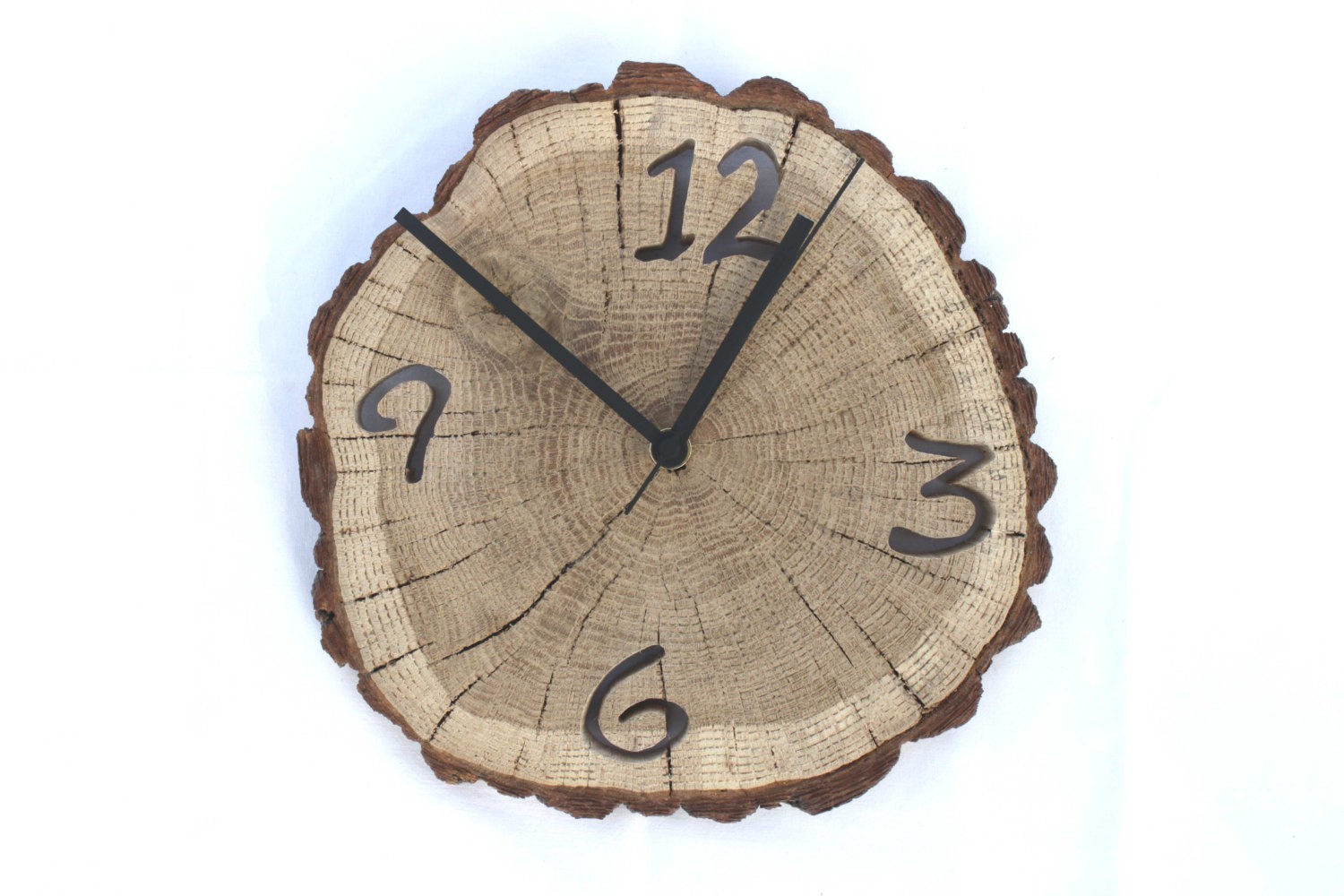 Oak clock unique wall clocks wall clock wood big clock