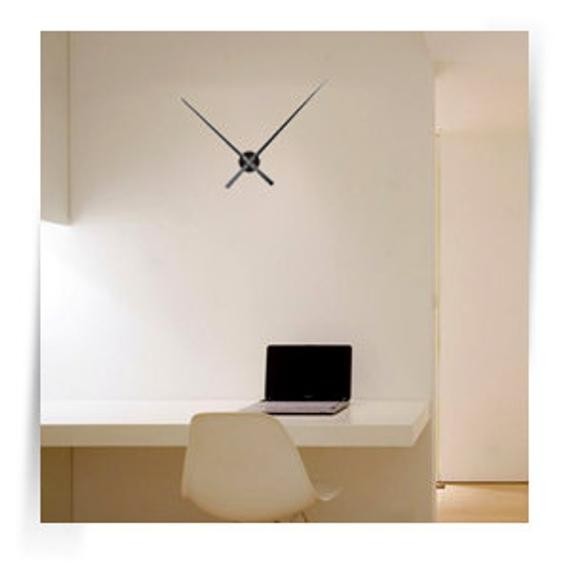 Dizayner wall clocks very large wall
This unique designer wall clock will be a funky example of the contemporary design. Its uniqueness lies in its reversed proportions, where the indicators are way bigger than the clock face.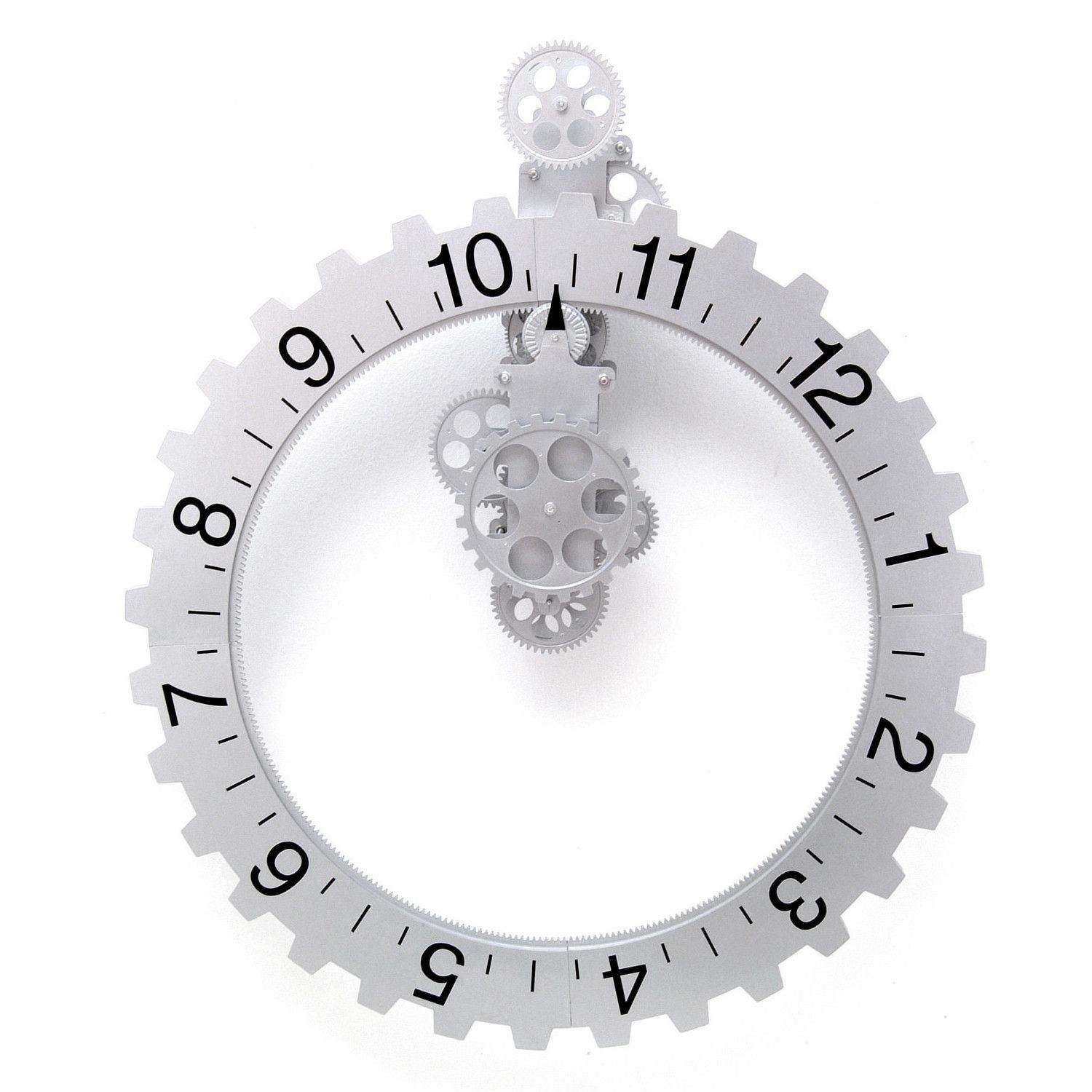 Big Wheel Hour Wall Clock
Exceptional beauty of this unique wall clock goes together with sophisticated and futuristic design, offering solid clock mechanism, moving clock face, and quality material frame that will last for years to come.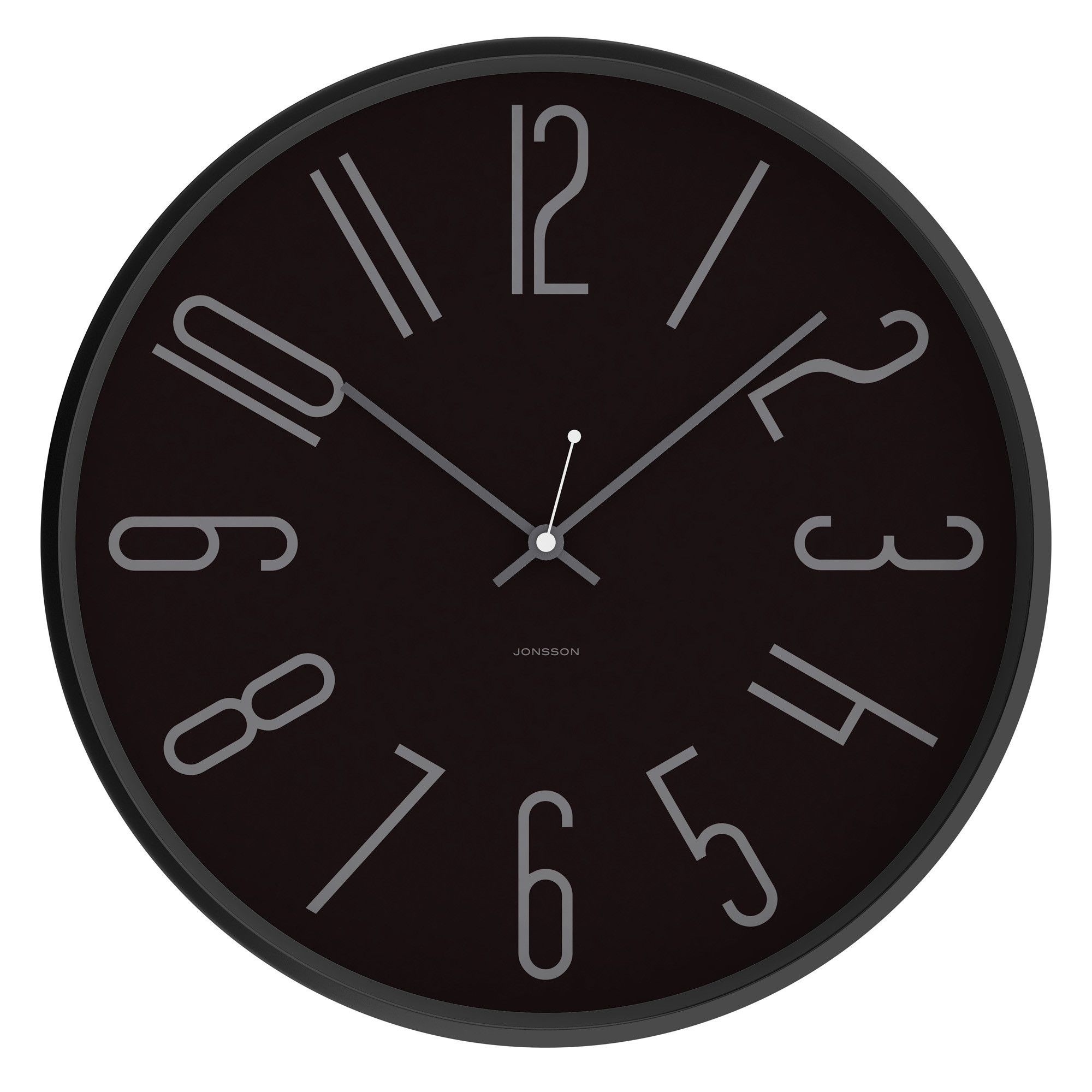 Artus 11.75" Wall Clock
This large wall clock is a useful addition to any interior. It has a contemporary style and simple design and is available in white, grey and black clock face. It has a glass lens and can be easy mounted.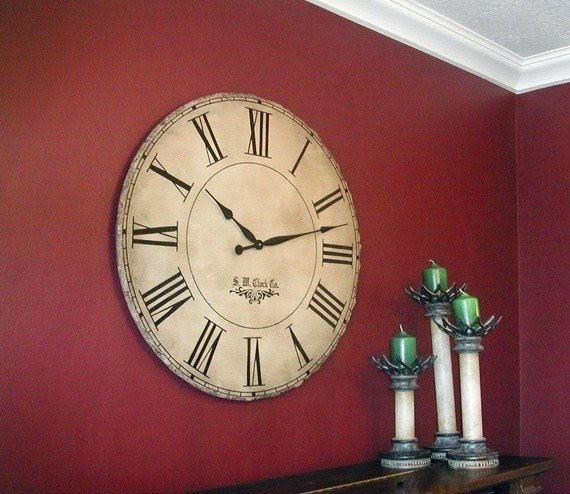 36 in grand gallery extra large wall
Bring some old-fashioned flair into your home with this 36'' wall clock that sparkles with vintage looks. Its off-white dial is extra large and comes with black Roman numerals and 2 black metal hands.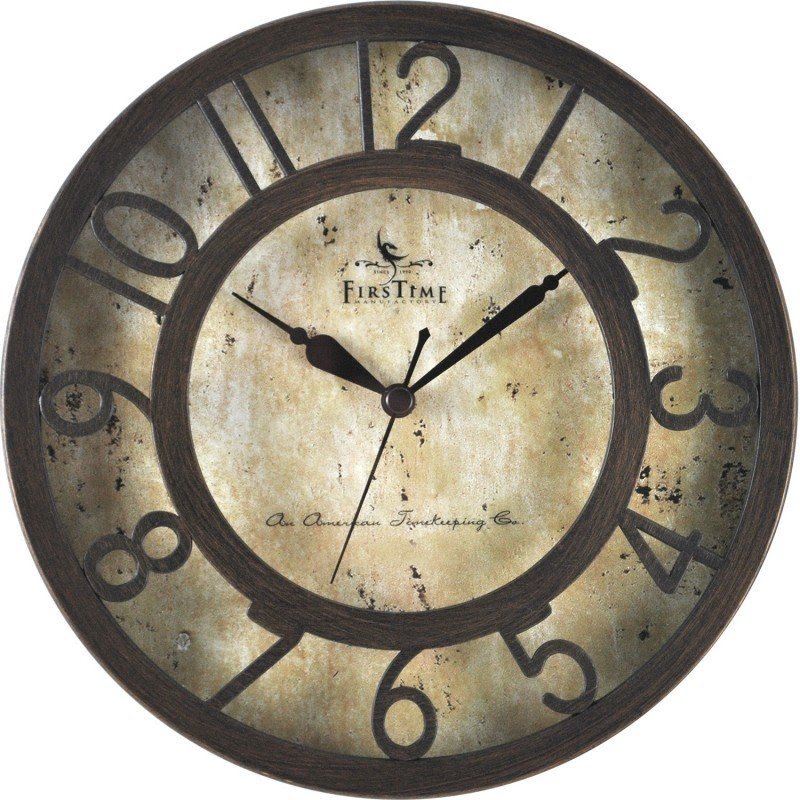 8" Raised Number Wall Clock
Antique style inspired wall clock featuring detailed frame made of wood in weathered, vintage finish, solid battery operated clock mechanism with three hands, easy-to-read clock face, and sturdy wall mount.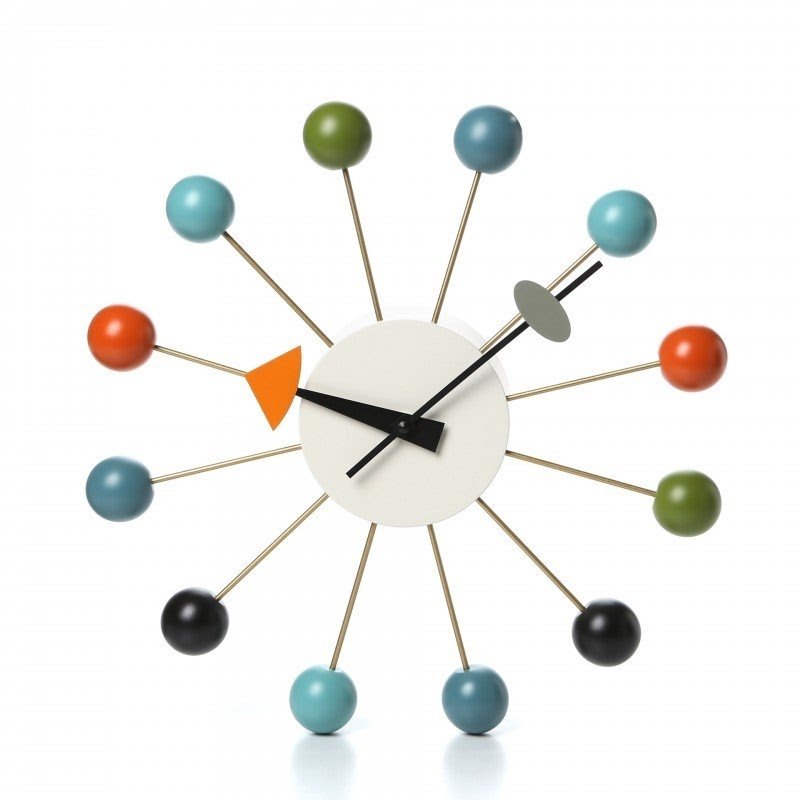 Vitra Design Museum 13" Ball Wall Clock
It is a 13 inches ball wall clock that looks amazing. It is a fantastic and attractive addition to any kids room, office space, living room and other. Everyone will tell you how great it looks on your wall.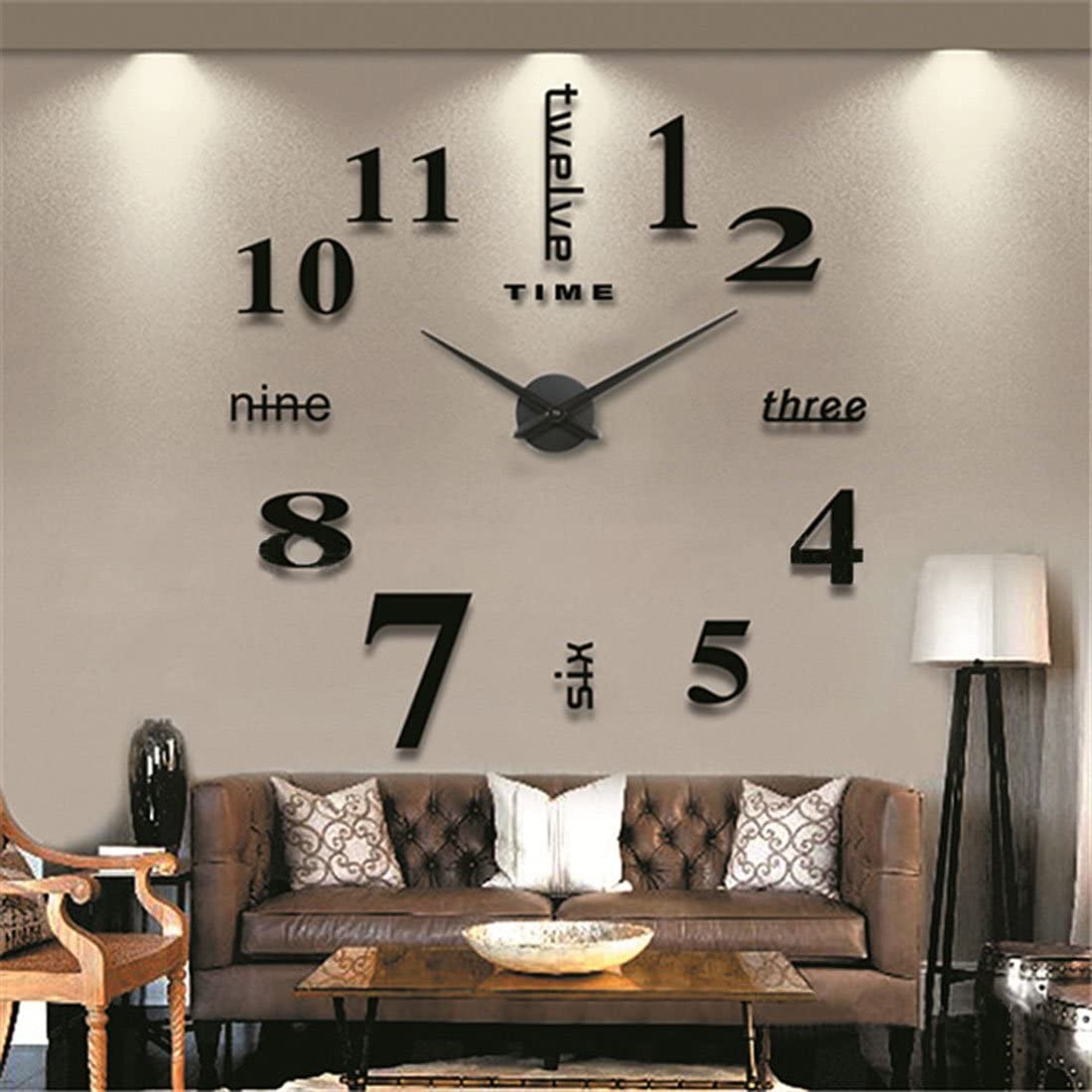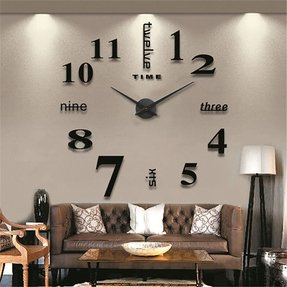 Wall clock featuring large 3D numerals, construction made of durable aluminum and requiring one AA battery. The clock also has original modern design, which makes it a great addition to variety of interiors.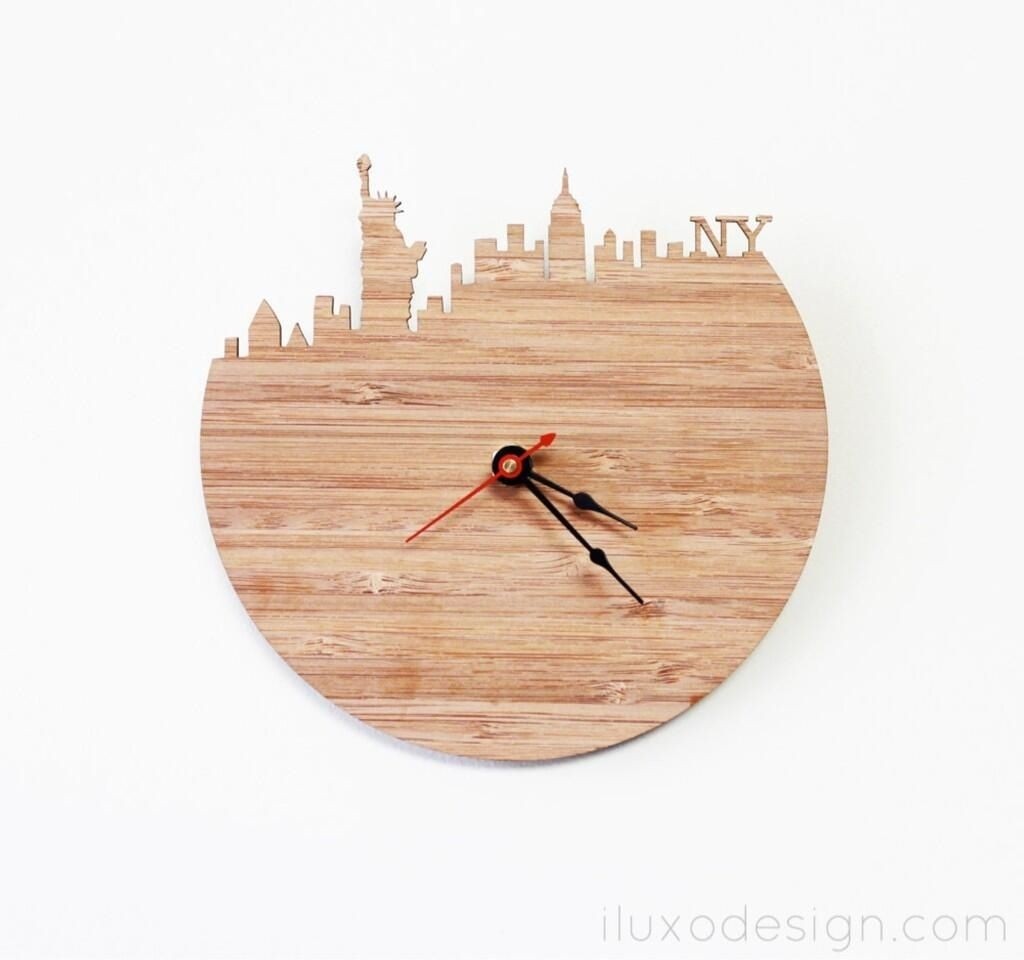 Ultra-modern wall clock with a unique out of the box design. The watch looks like a large palm tree and is finished in a graphite-like black that should bring incredible accent to plain white walls. The clock hands also feature a beautiful chrome-plated design that mesh into the black background amazingly.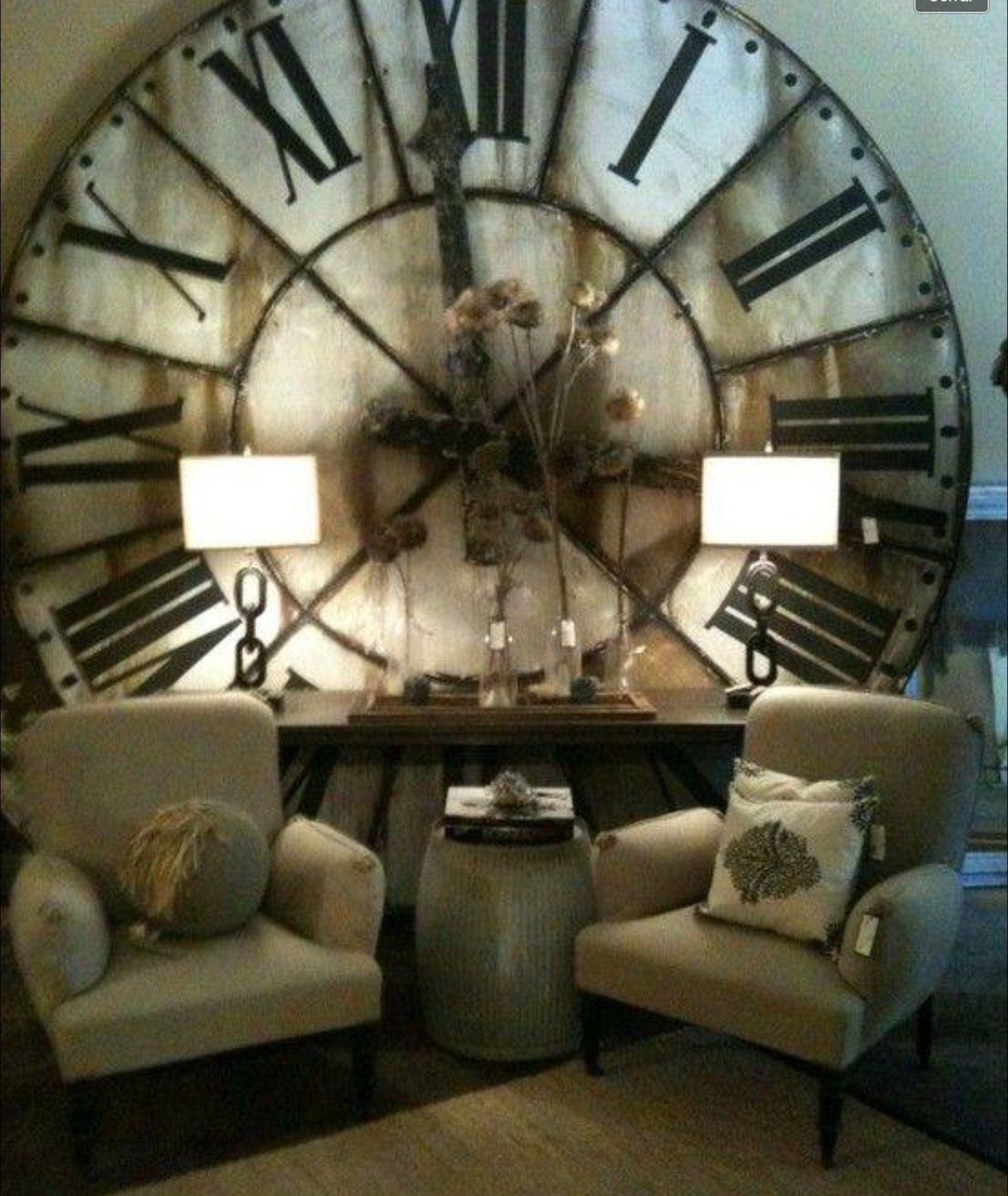 An extraordinary arrangement of a living room, which features an extra large clock on the wall. It's a dominant element of the room that ideally matches old-fashioned, shabby armchairs and two table lamps in an industrial design.
This attractive clock has a black background, raised Arabic numerals, and a hand for the hour, the minutes, and finally for seconds. Easy to see from across the room, it could also be used by someone to read the time.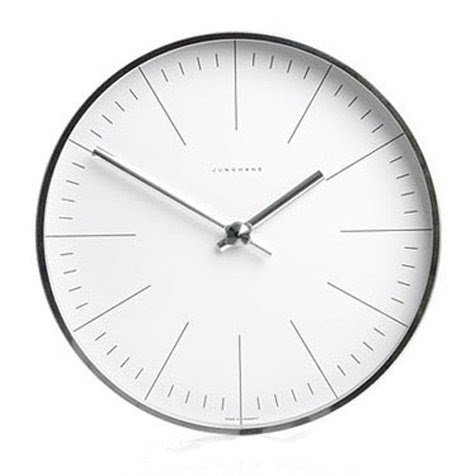 Stunning wall clock that features vintage appeal, neatly combined with several modern elements. The clock is quite large as well and should offer incredible accent value for any wall. Its rounded design, unique white background, and narrow black arms combine well to offer incredible appeal.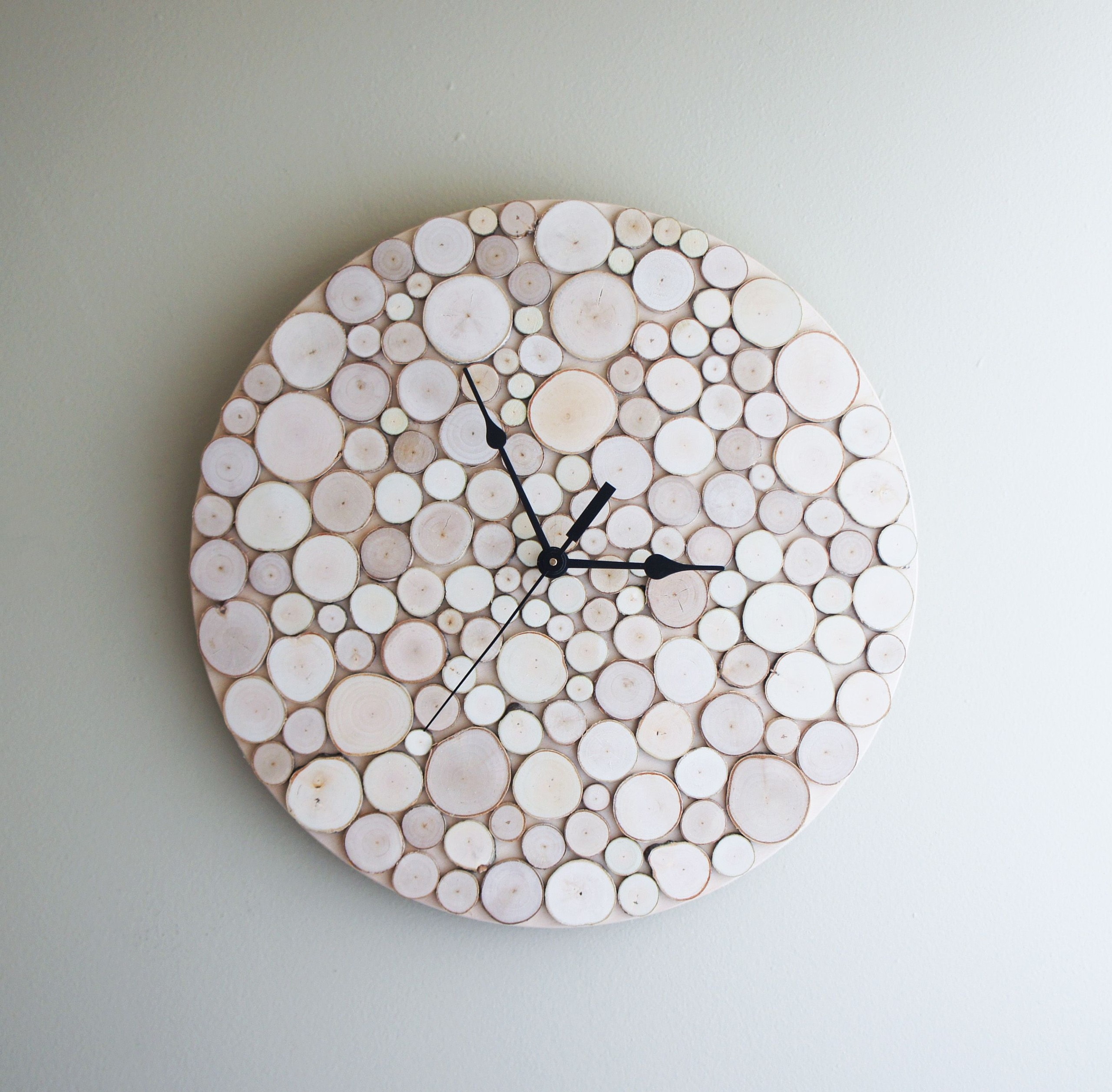 Lovely quiet, minimal styling complements the main material used in this shop (white Maine birch) perfectly.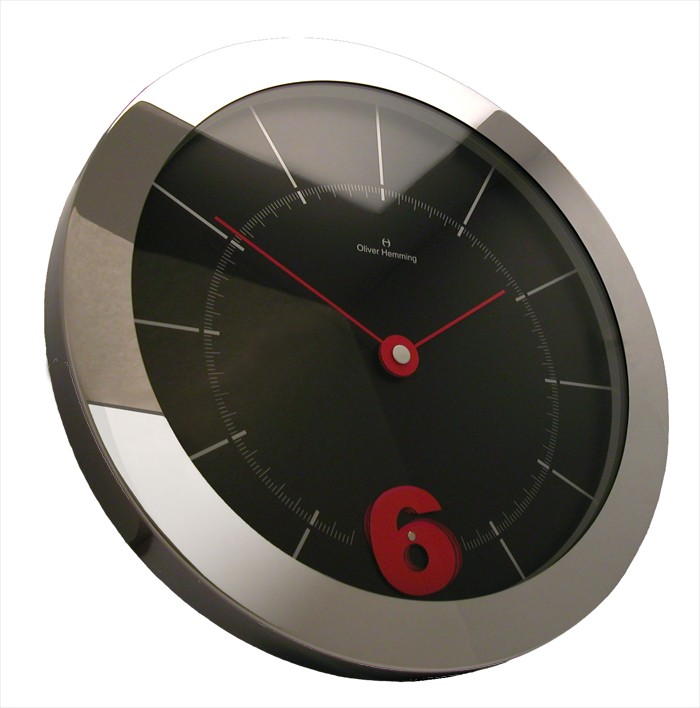 ... large wall clock with rotating number 6 an attractive large wall clock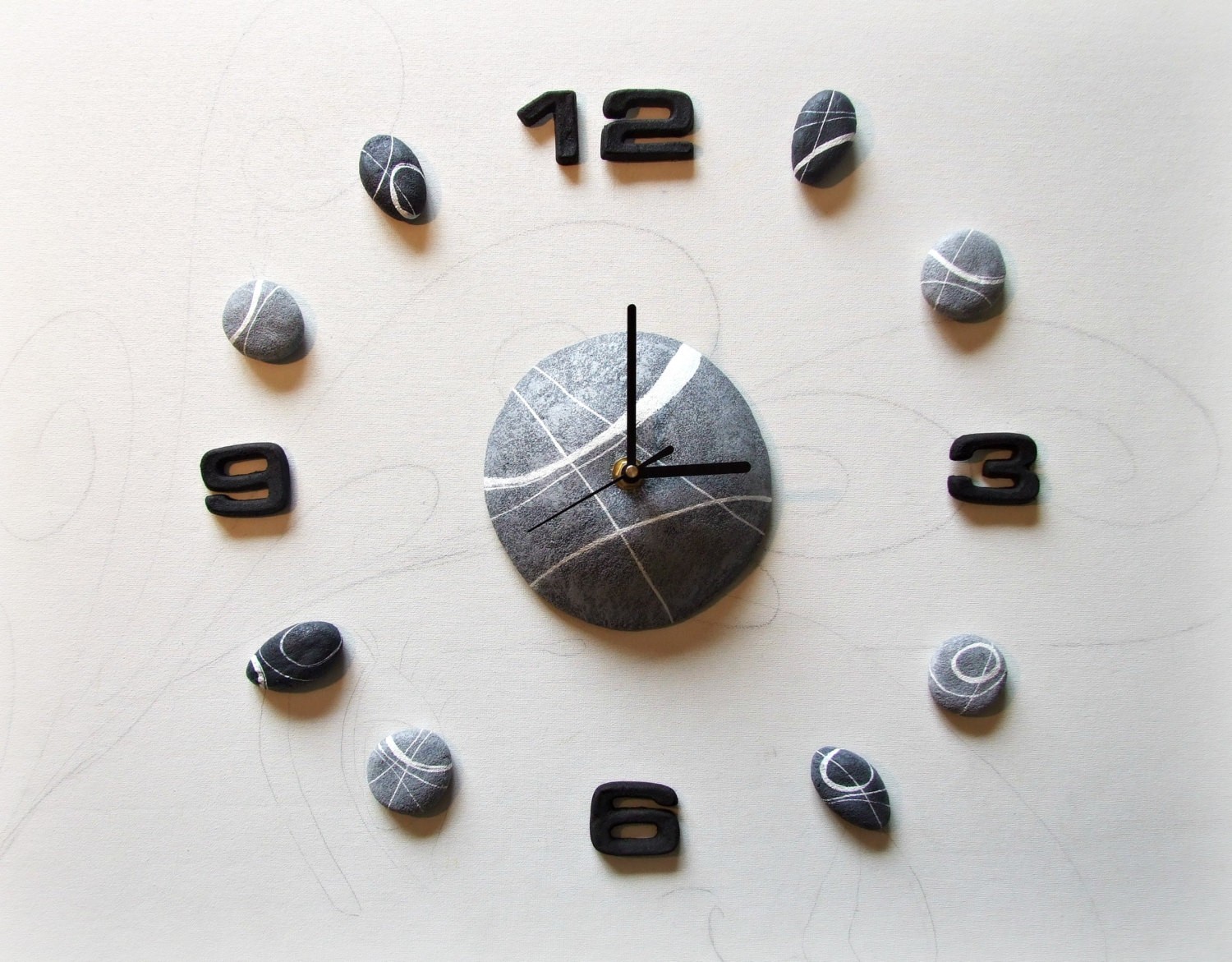 Orologio da parete grande Orologio moderno di di Sognoametista, €65.00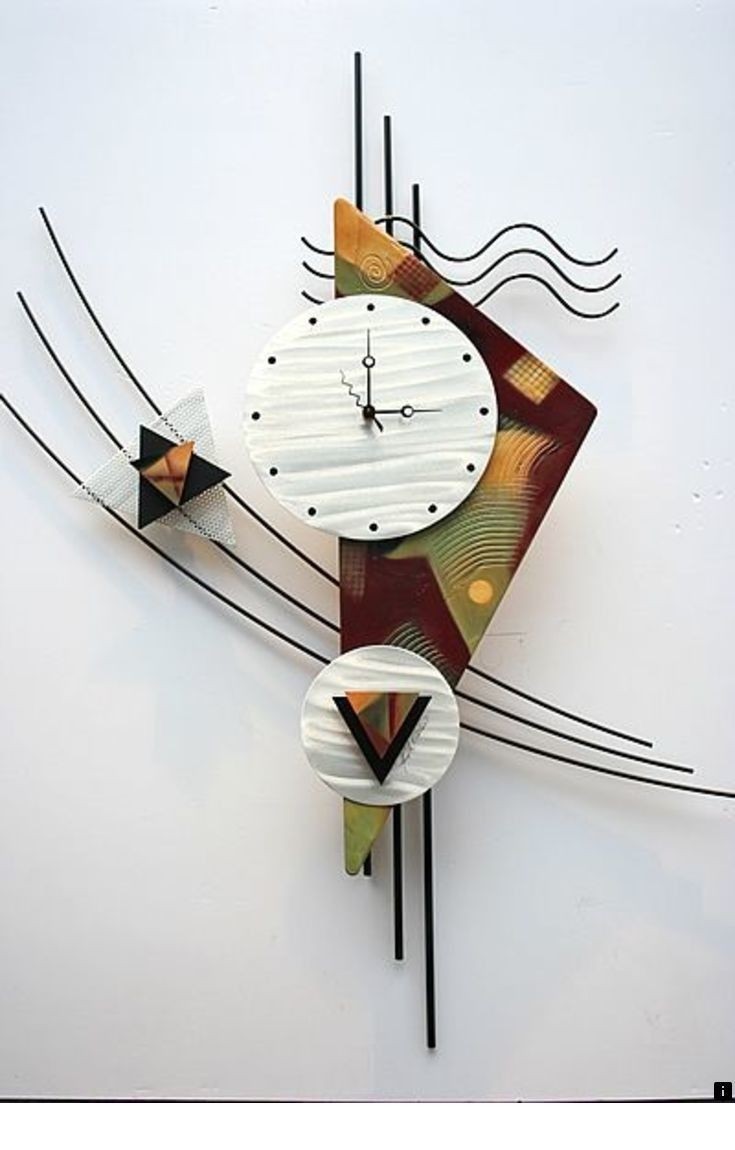 Exciting New Wall Art Clocks, Designs and Colors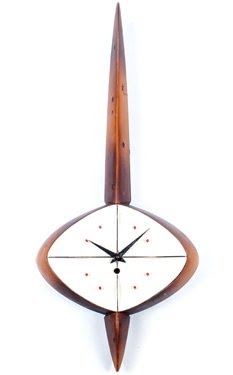 This large retro clock delights with its unique diamond-shaped clock face. It constitutes a good transition between the contemporary and the past, undoubtedly catching the attention of everyone entering the room.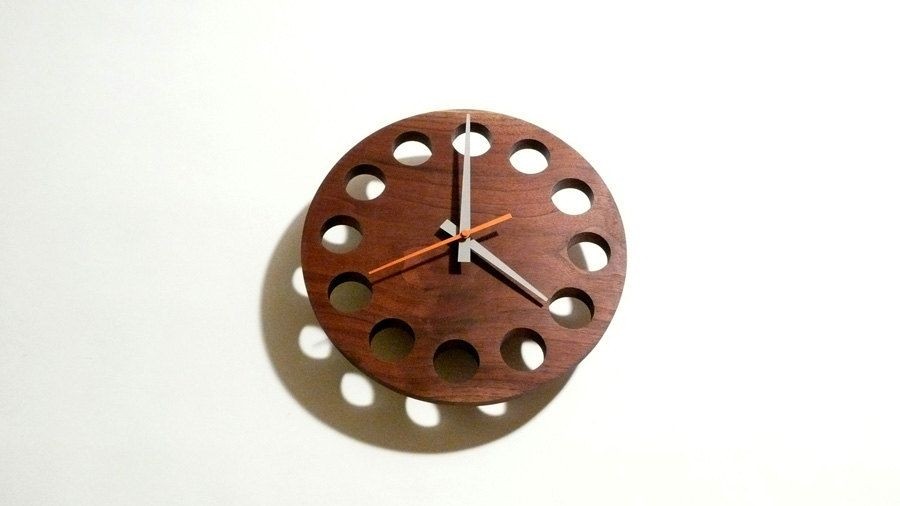 Architect Will Ullman—who has worked on large-scale projects like the W+K building and the Port of Portland's new HQ—goes small with a dazzling new furniture line. Check out these wall-mounted clocks and racks made from Japanese wood. willullmandesi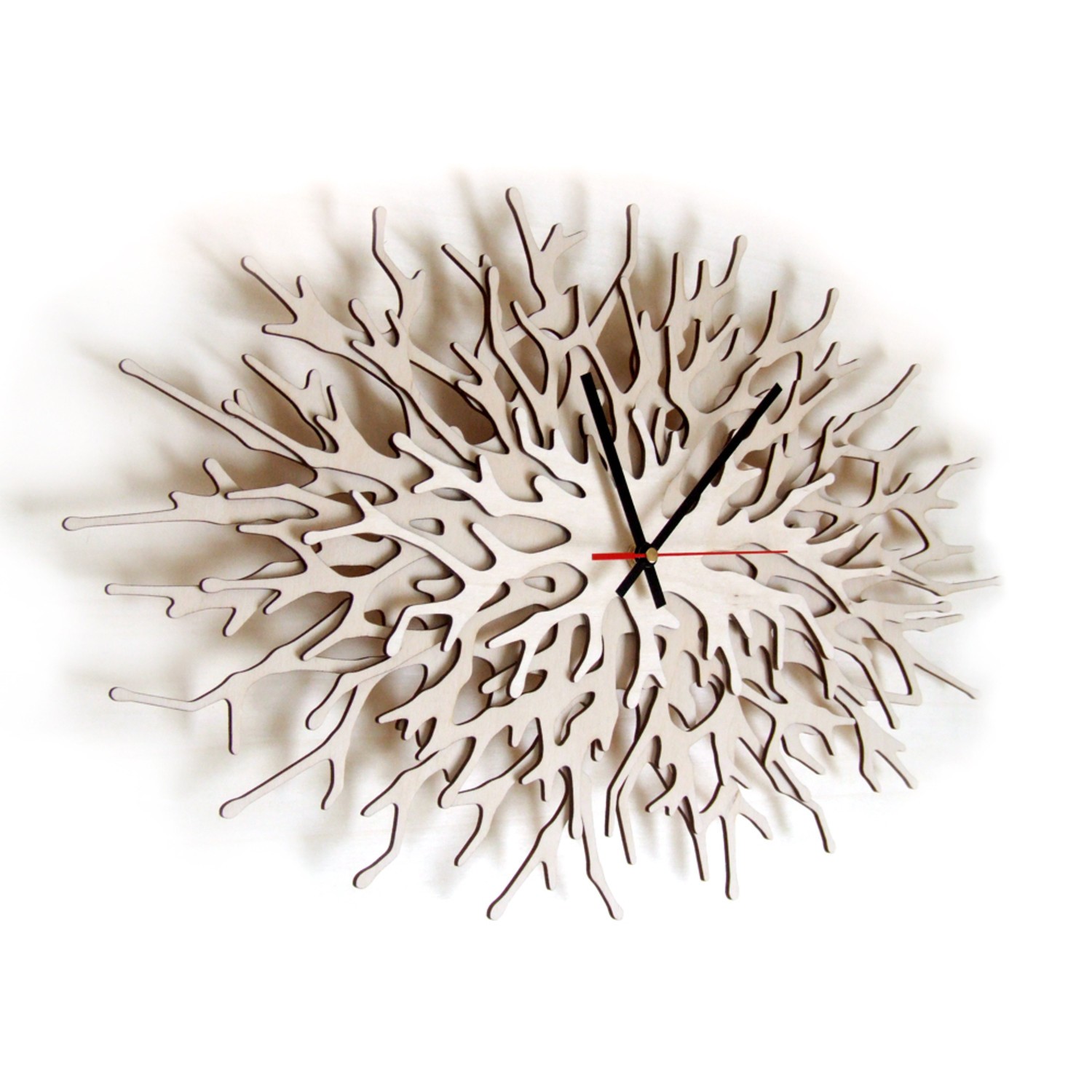 Large wall clock Coral Horizontal, €149.00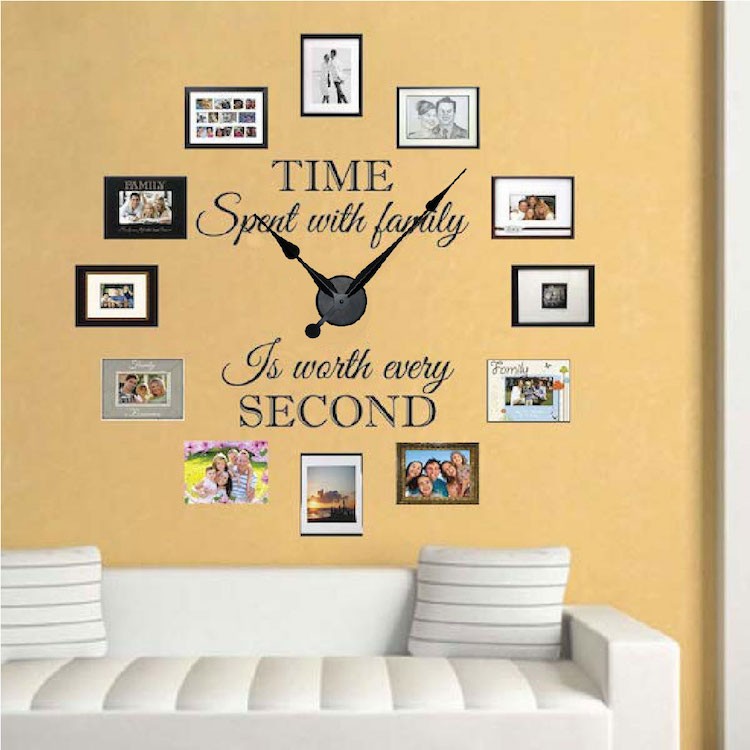 Real Family Clock Wall Decals _ Clock Stickers for Walls _ Trendy Wall Designs
This large wall clock will grab the attention of every visitor, enchanting with its impressive construction. Wrought iron evokes associations with industrial style, which makes this project even more intriguing.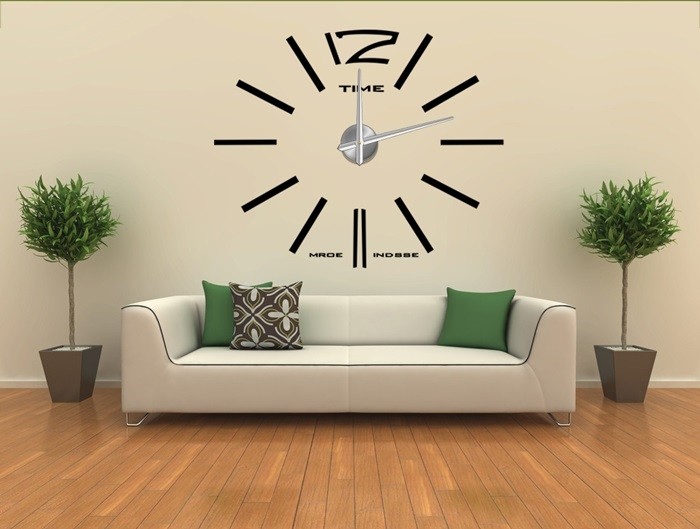 Ideas to Decorate Wall with Modern Wall Clocks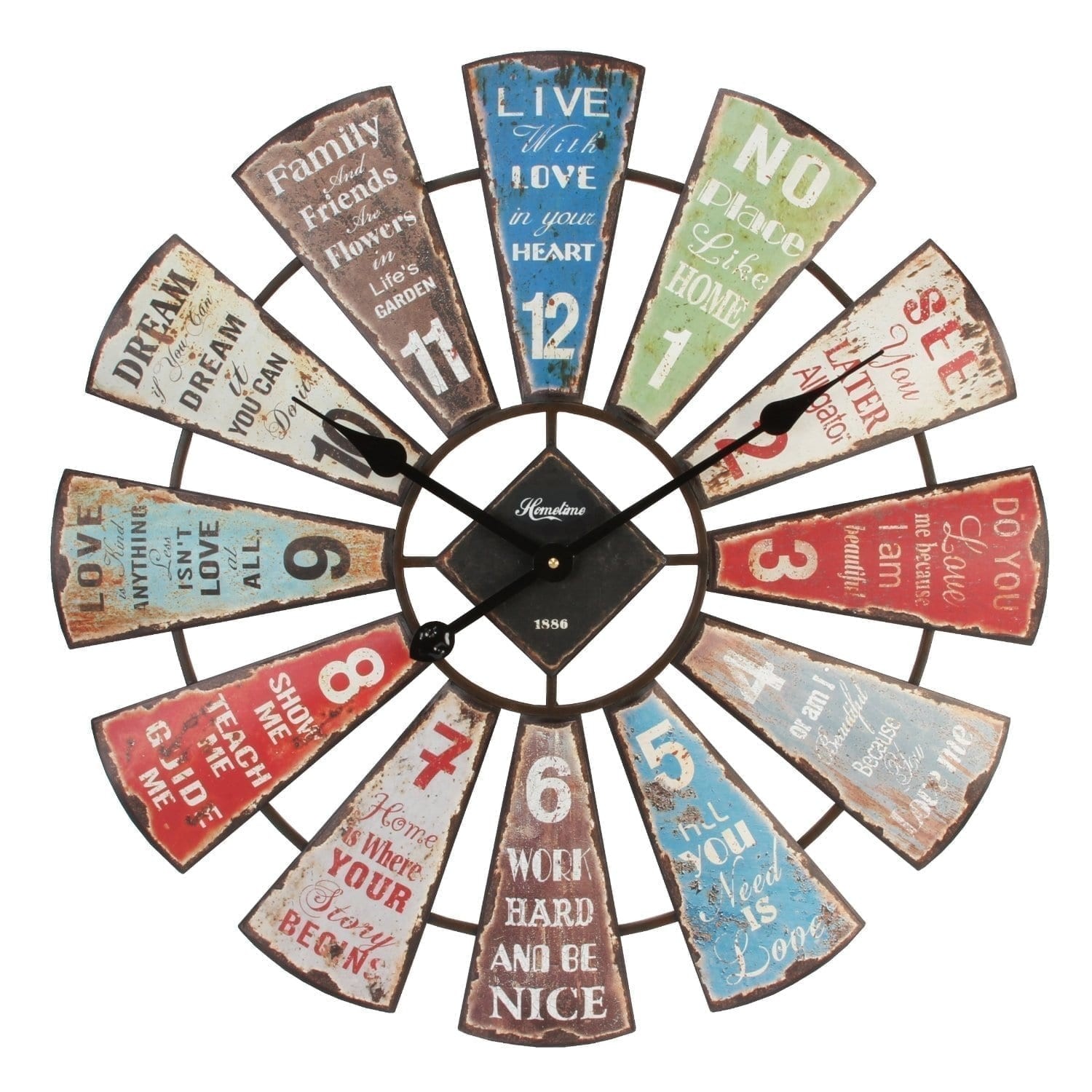 Large Colourful Fan Style Metal Wall Clock With Interesting Typography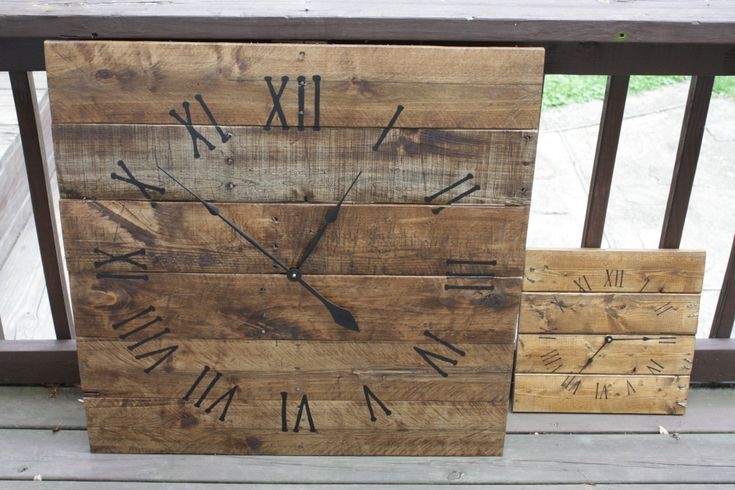 Large Wall Clock, Rustic. Reclaimed Pallet Wood CUSTOM. Early American Stain. Repurposed Wood.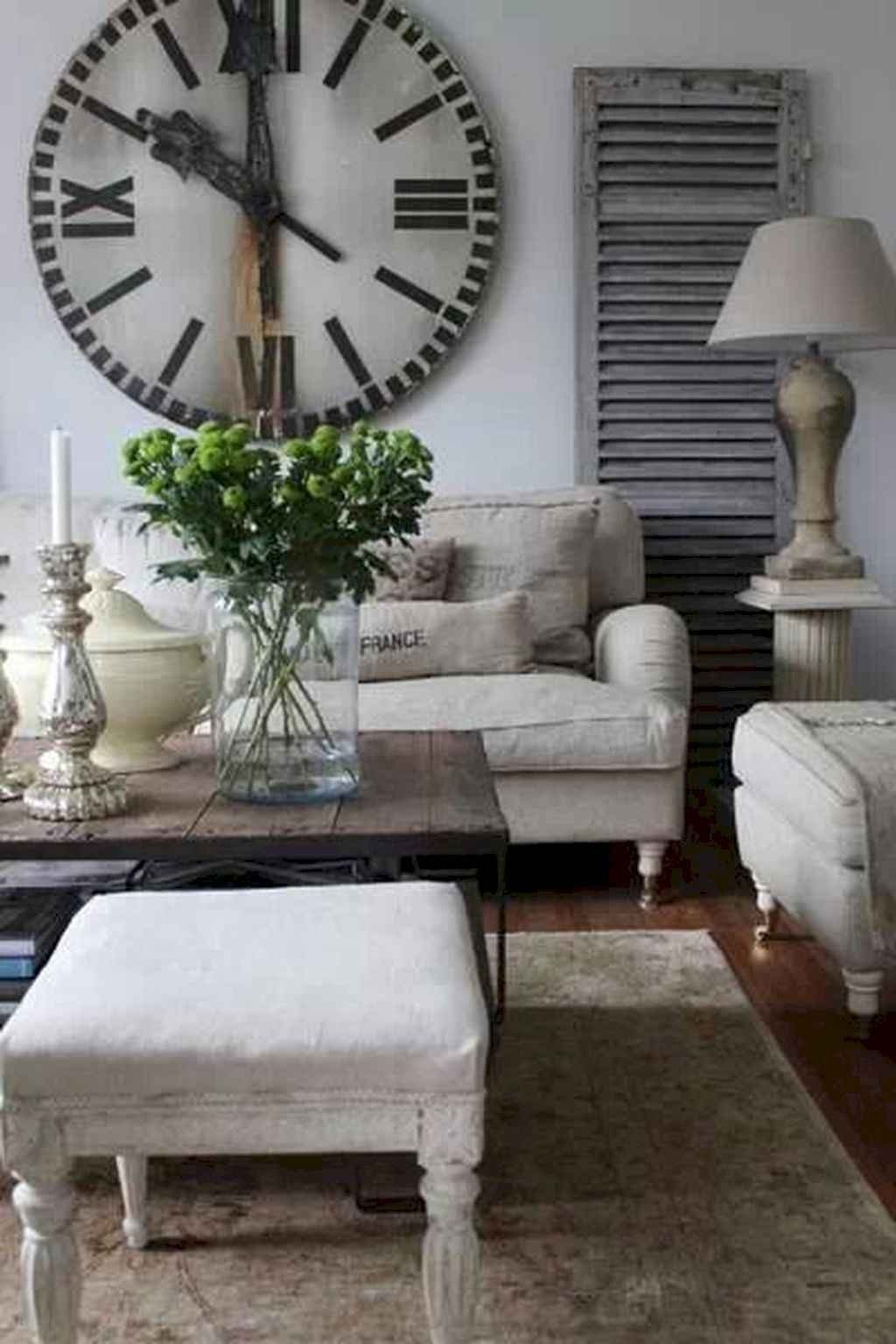 French country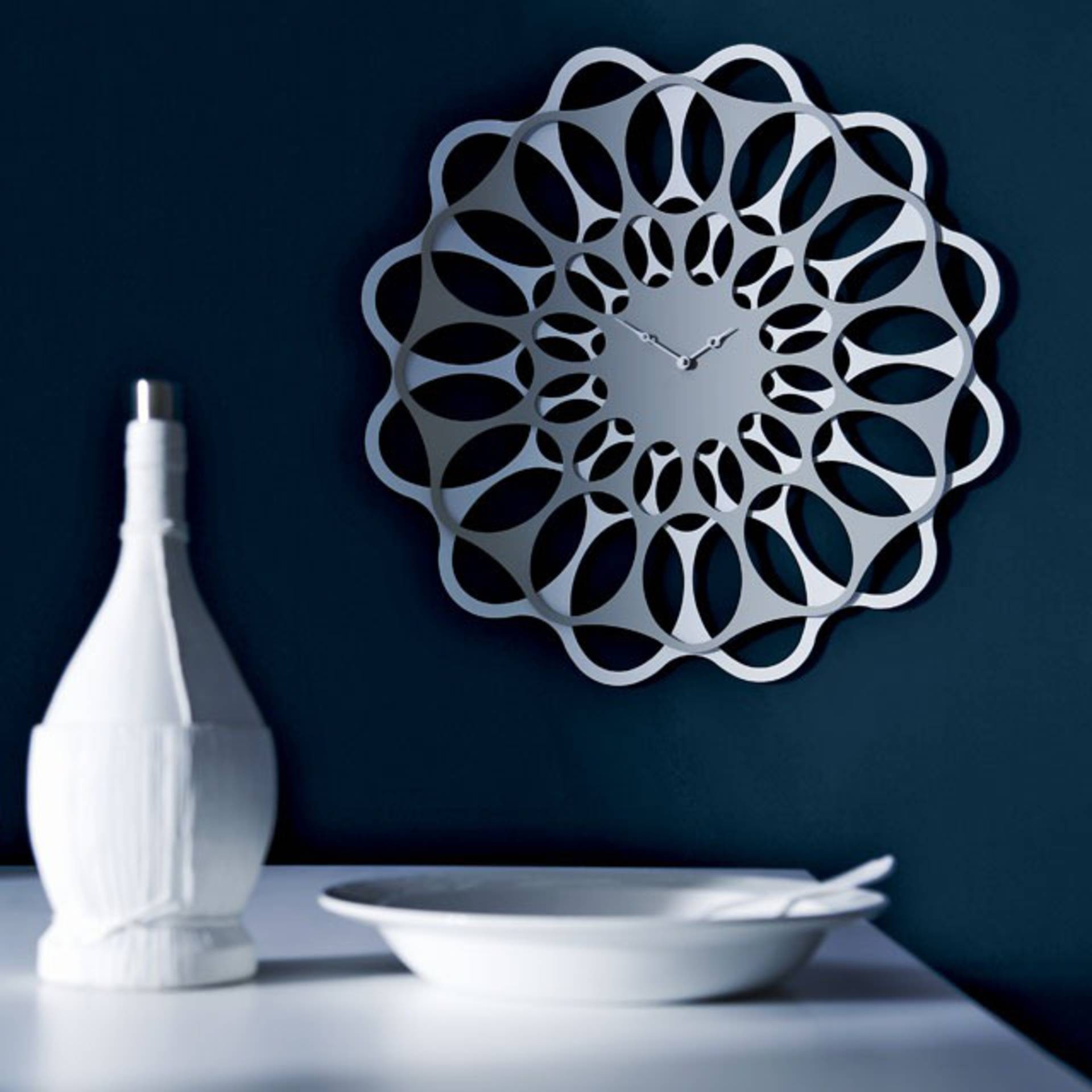 Contemporary Wall Clocks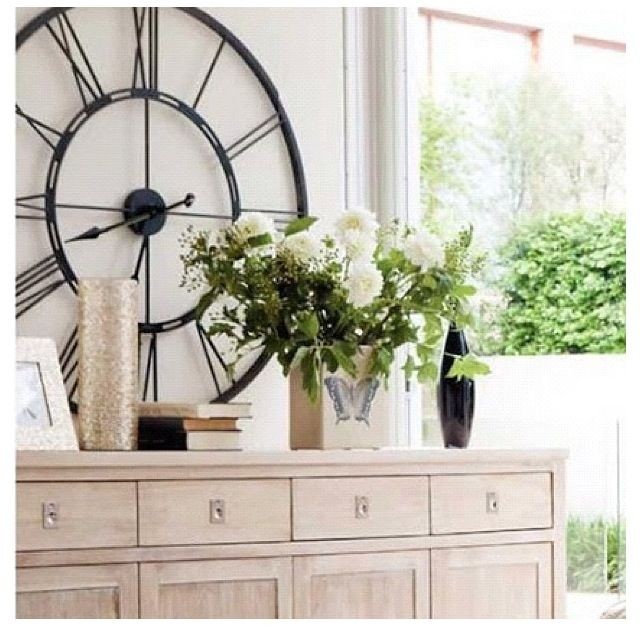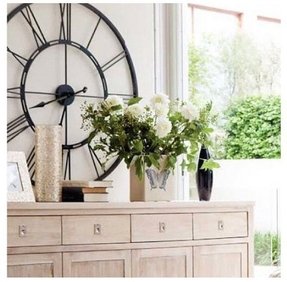 If you are a fan of modern details, the big wall clock is probably the best idea. It brings the simplicity and style to any interior. It is made of solid metal and has Roman numerals.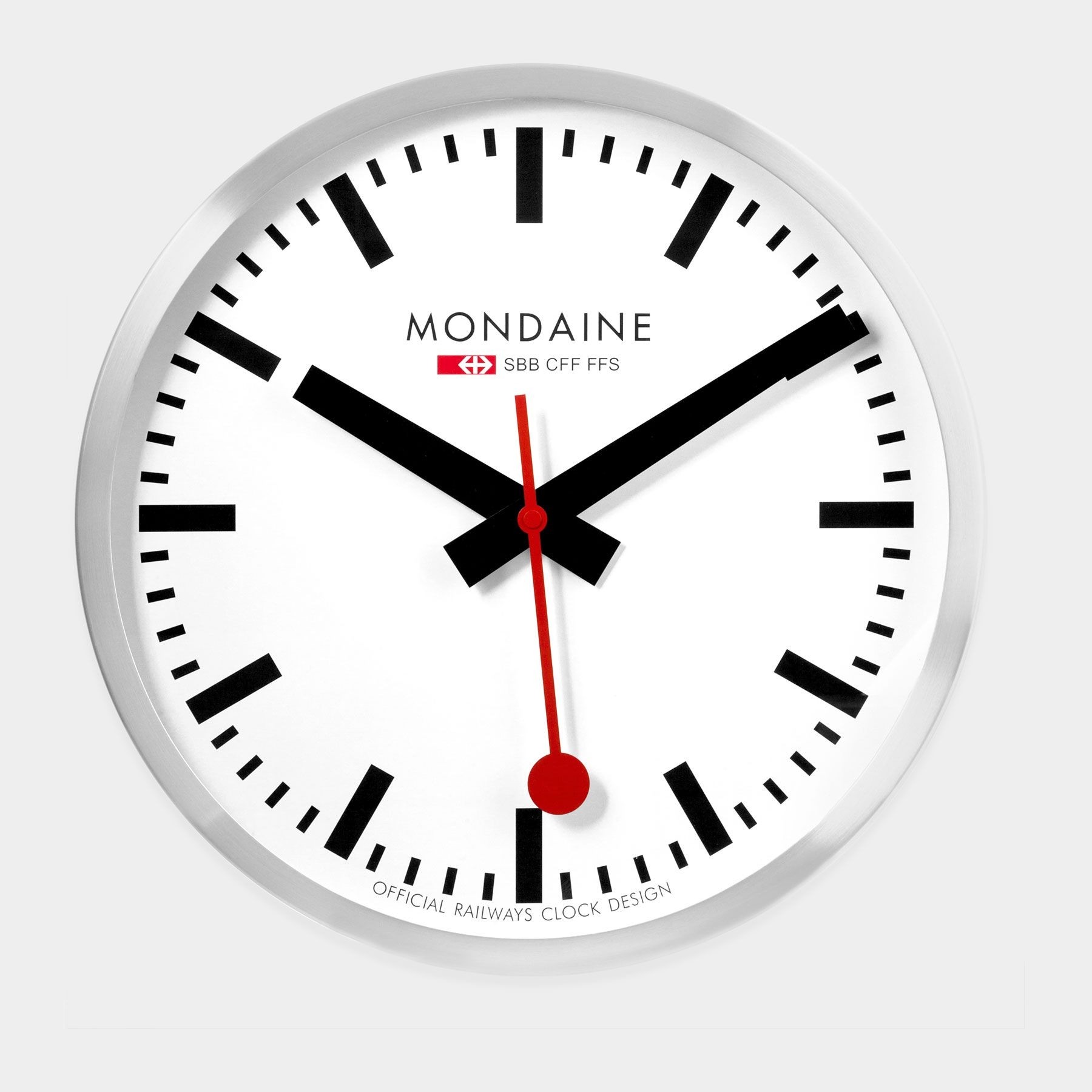 Swiss Railway Clock by Hans Hilfiker, $395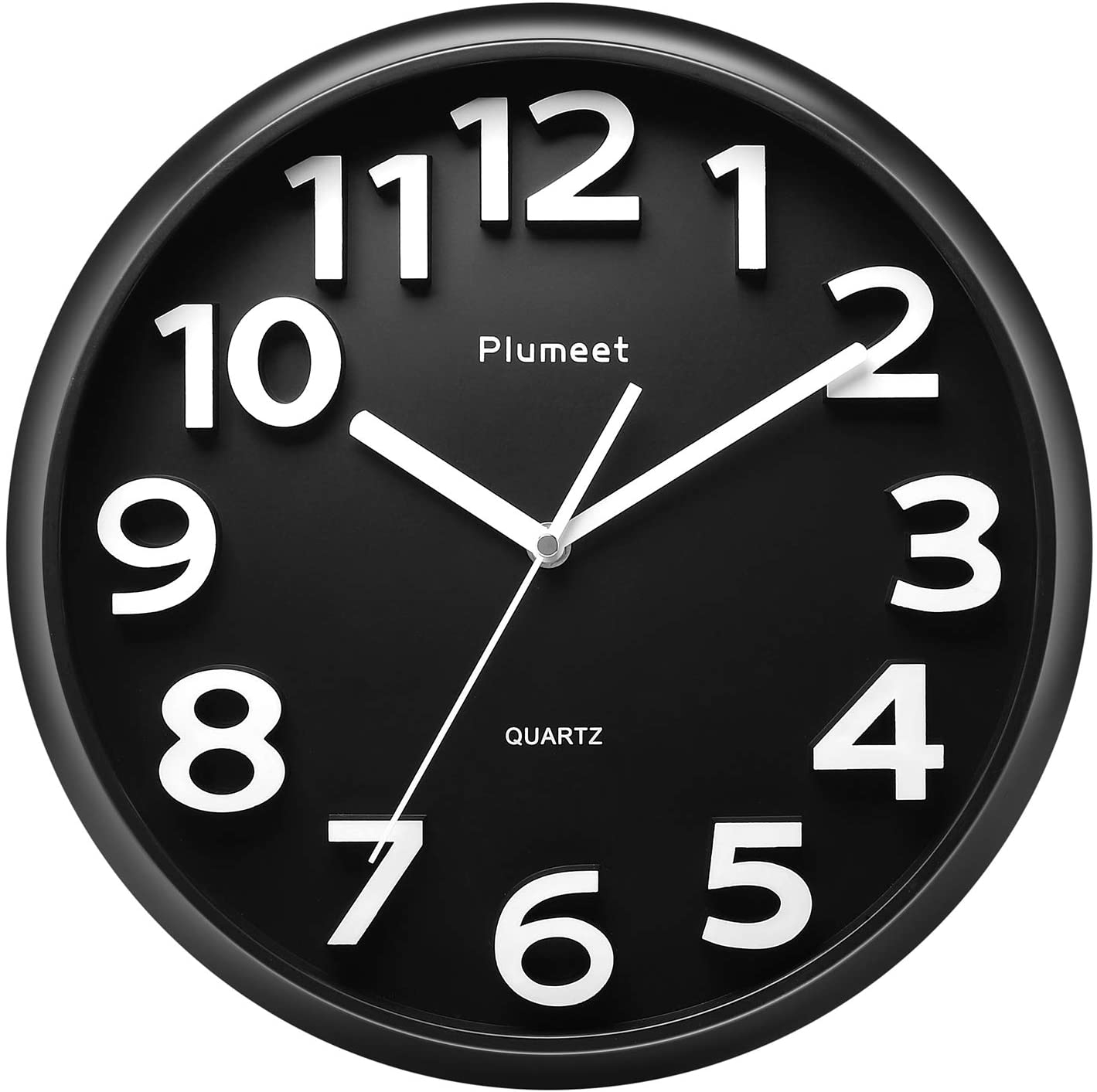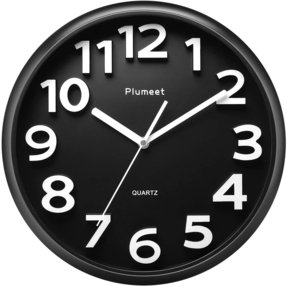 If you long for simplicity in your decor, this modern wall clock with quiet operating mechanism is right up your alley. It's just big white numerals on black matte background, and straight white hands - and nothing else.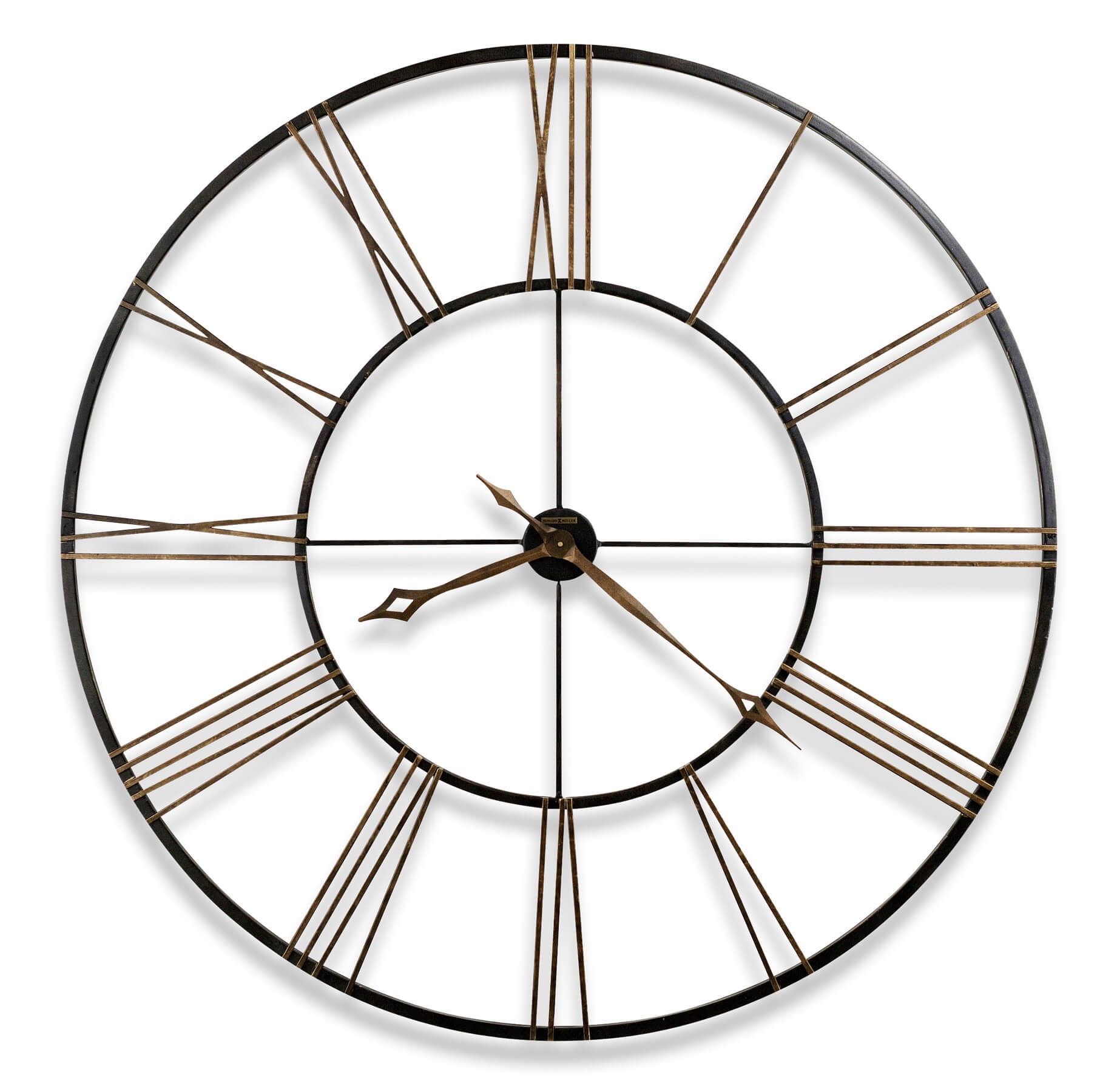 Wall clock Large wall clock Clocks Modern wall by ModernWallClock, $78.88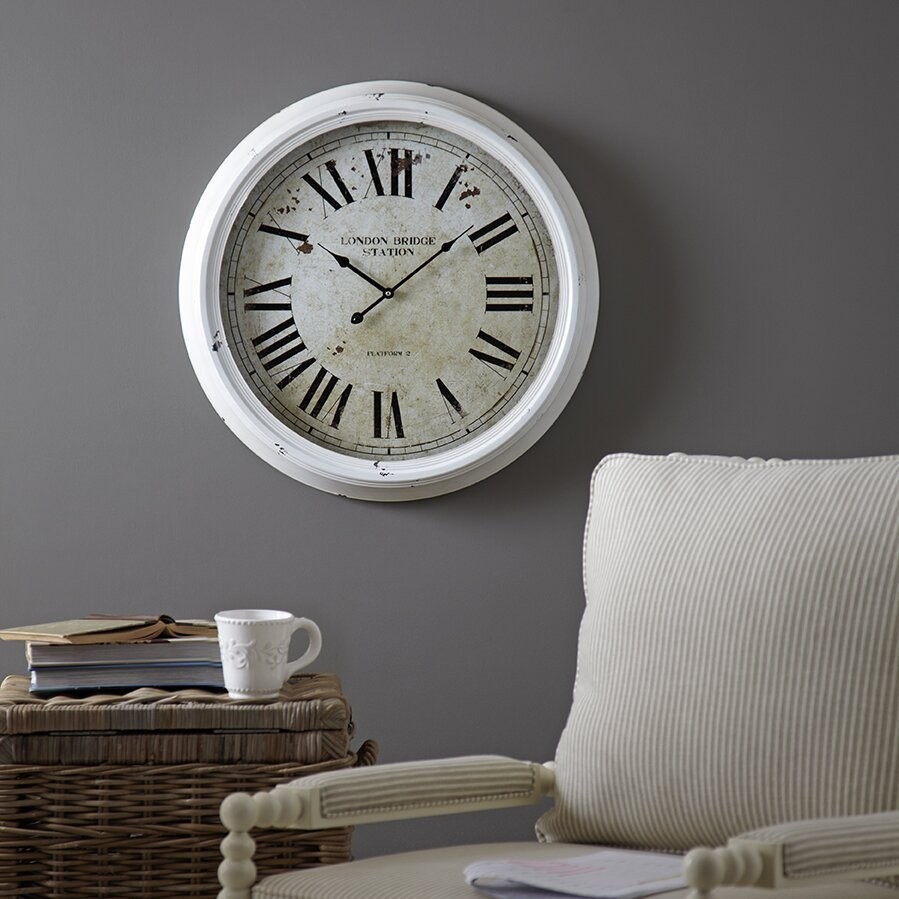 Depot Wall Clock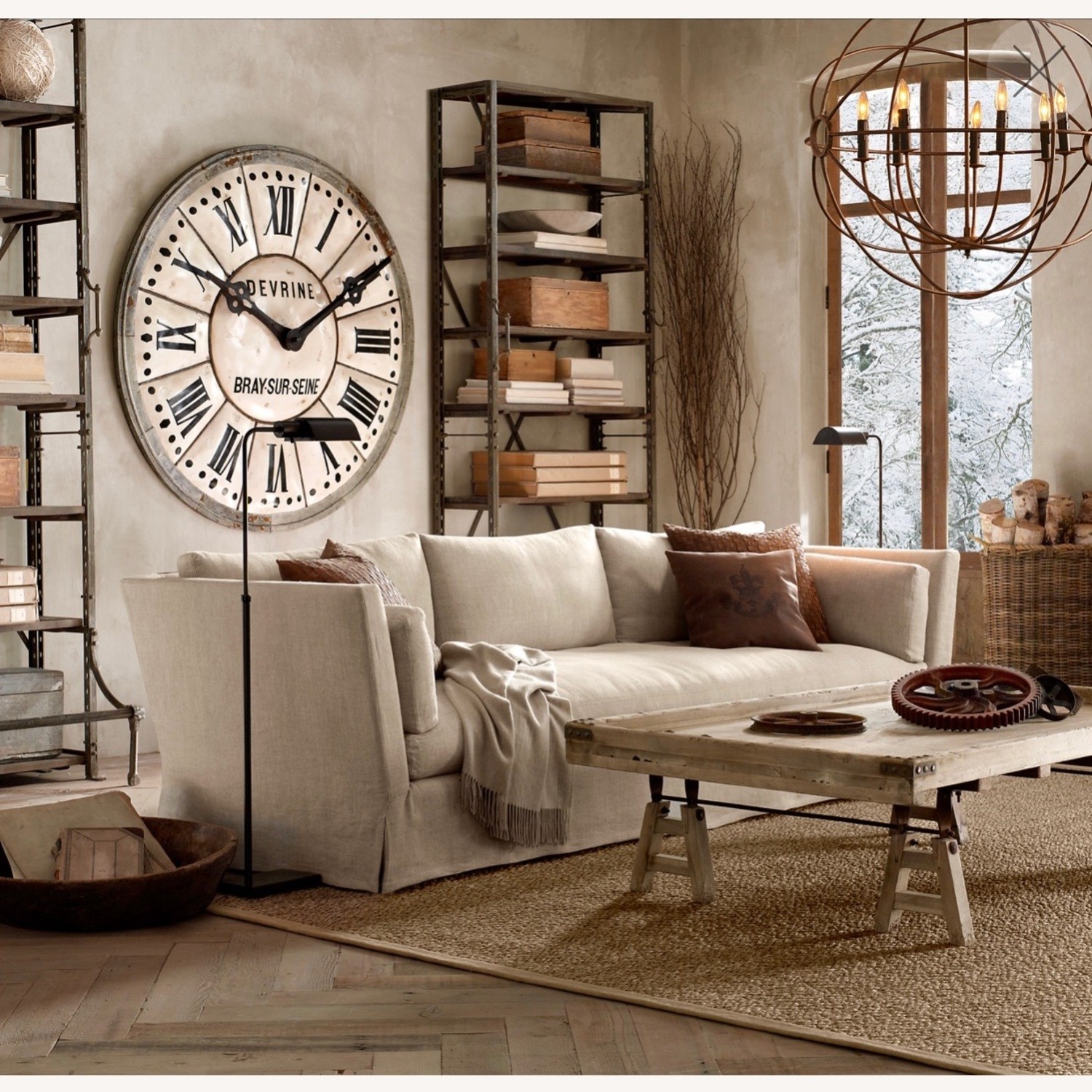 Interesting living room stylization with a large wall clock. This round clock features a white face, black hands and black Roman numbers that are readable. The whole construction of this clock is very useful and decorative.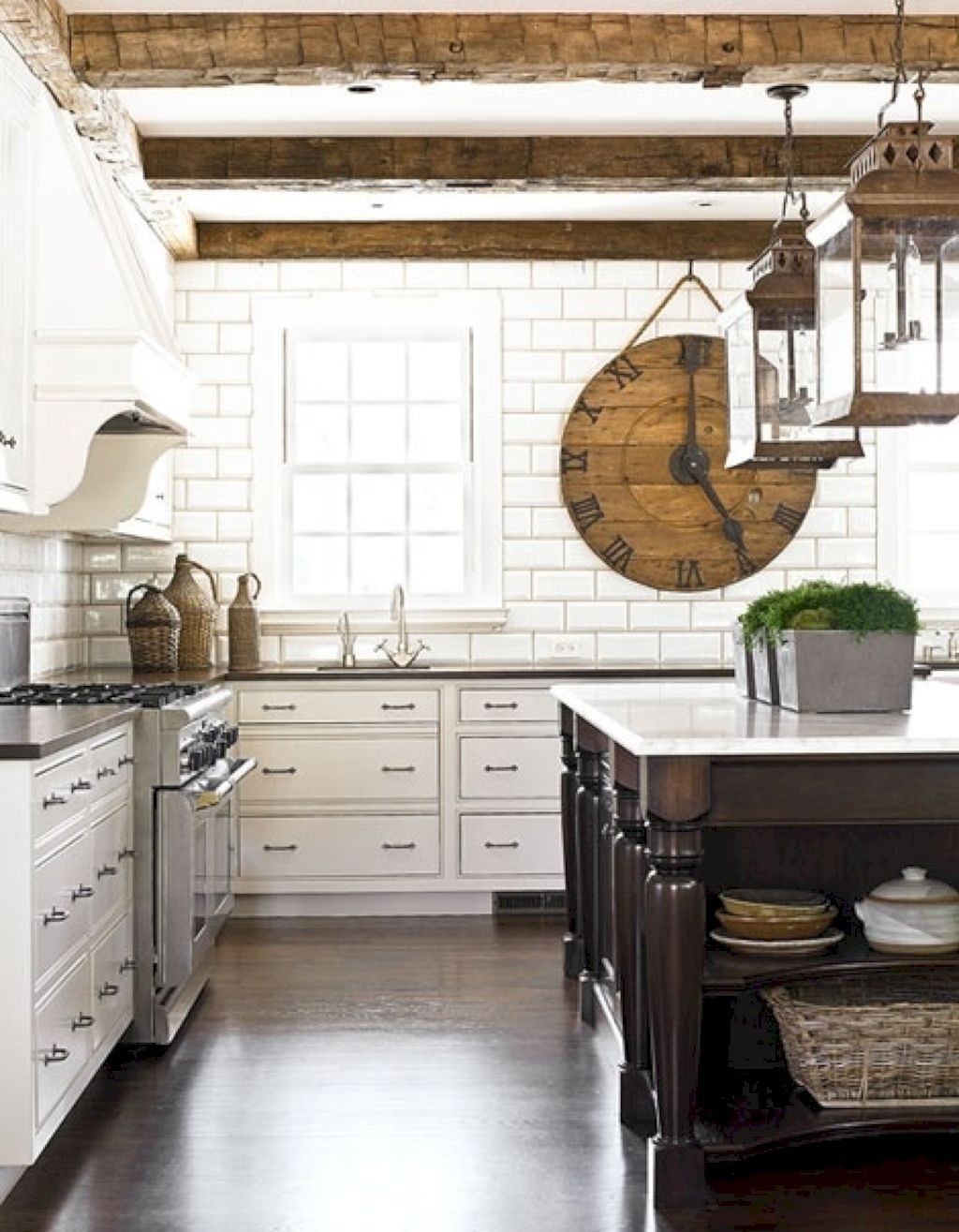 White kitchen with dark wood; love the big clock + lighting...if i could talk husband into white cabinets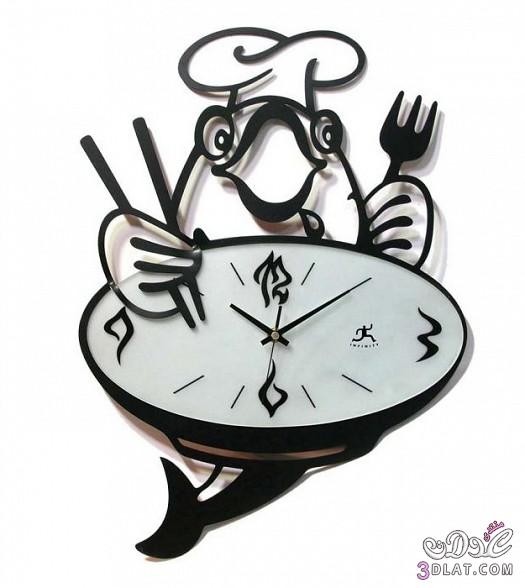 This kitchen wall clock in shape of fish, will always show you the right time for meals. This design will be also perfect to use as an addition to fast food or family restaurant to create domestic atmosphere.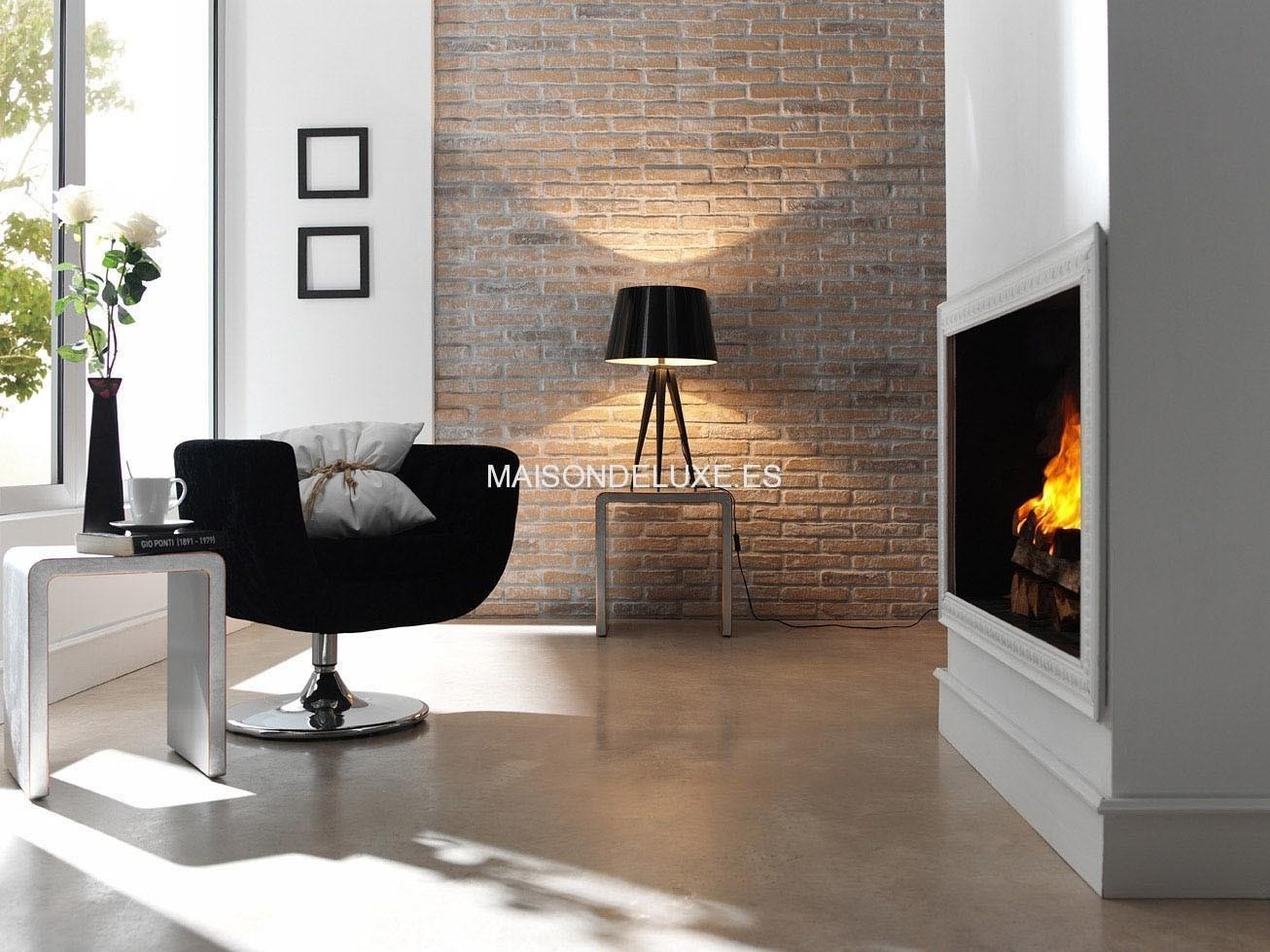 Good-Retro-Modern-Large-Wall-Clocks-ideas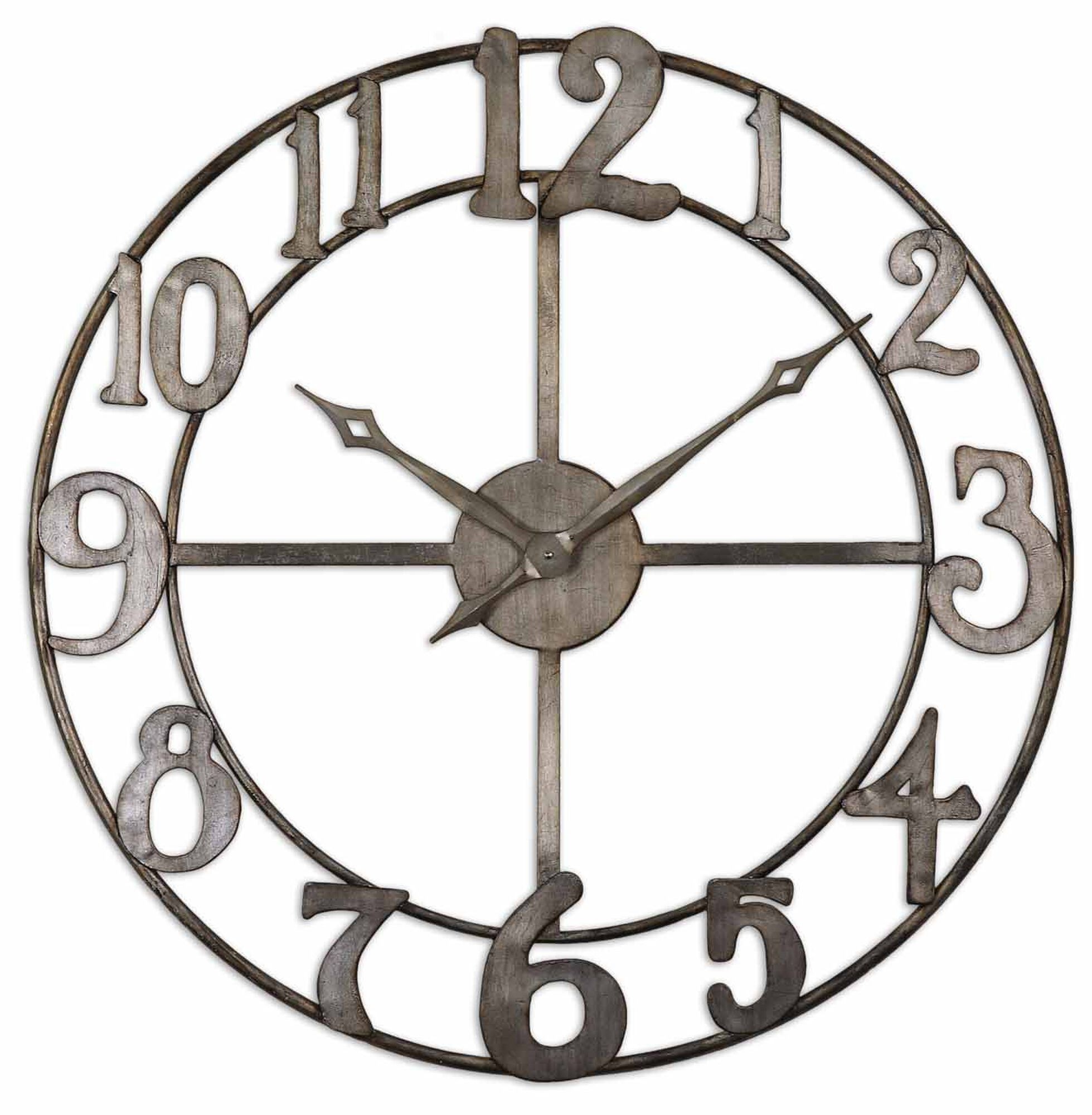 Tell Time Easily with Large Wall Clocks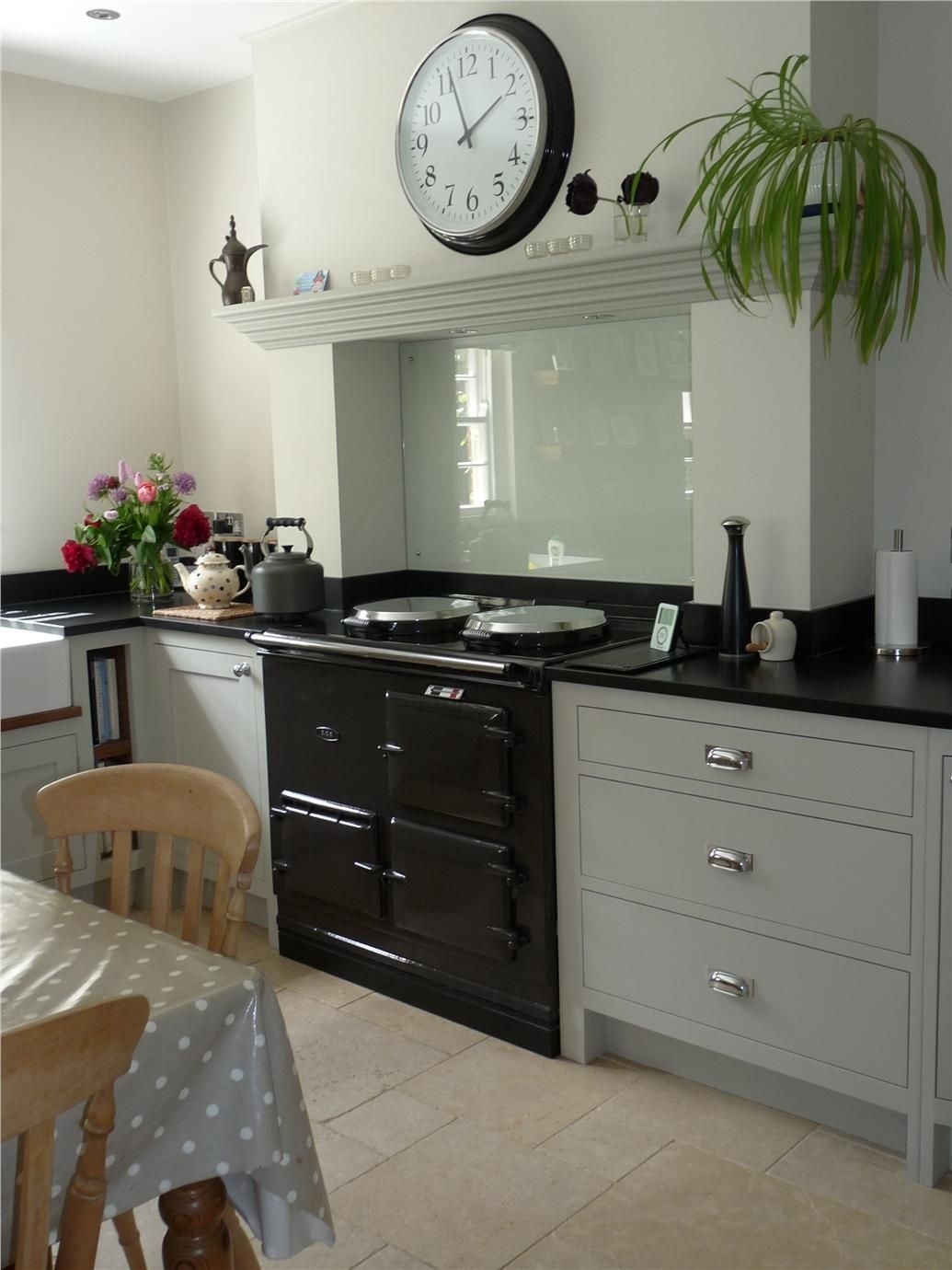 An inspirational image from Farrow and Ball. Walls Slipper Satin Modern Emulsion. Ceiling All White.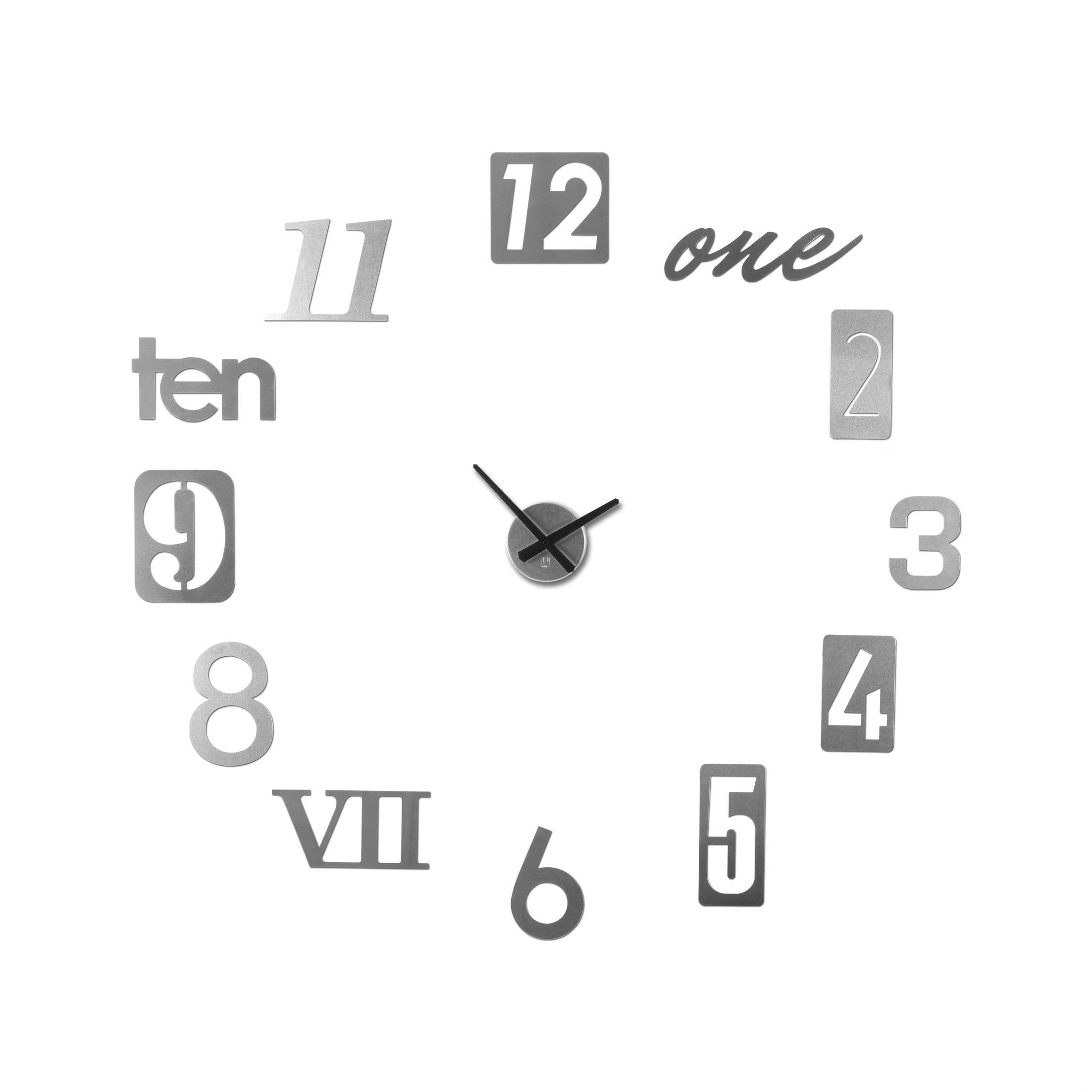 Numbra 11" Wall Clock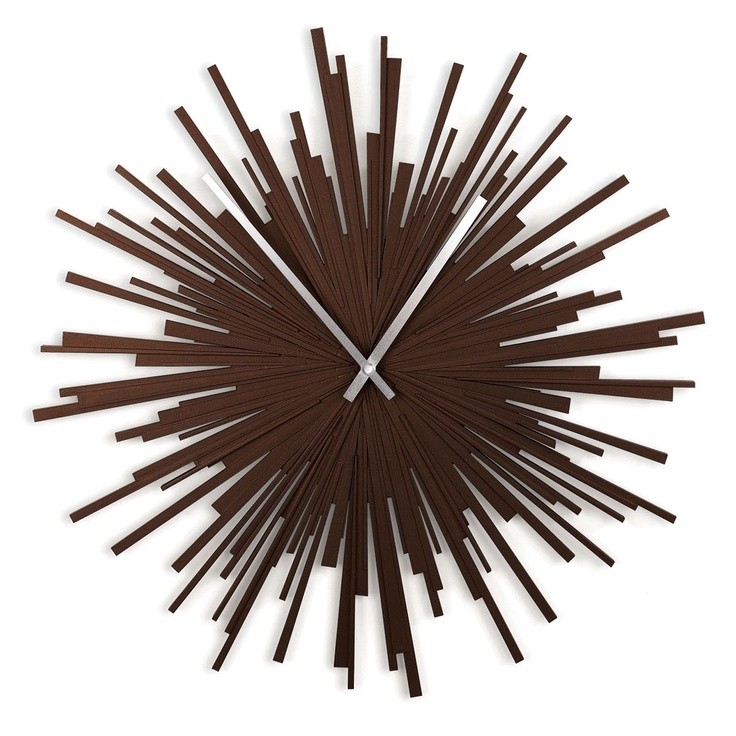 contemporary wall clocks contemporary wall clocks contemporary wall ...