Giant Wall Clock
Are you looking for a way to inject some style into your home with a giant wall clock? Whether you're looking for an aesthetic way to tell time or are just in need of a wall treatment for the blank space above your couch, an oversized clock can be just what you're looking for.
From distinct, segmented clock pieces to abstract art and more, giant clocks give you a way to invest in decor and be practical at the same time. However, since they're such key pieces, you'll definitely want to make sure you get the tone just right.
That's why we've sourced our favorite gigantic clocks from across the web to help you inform your style. Which of these would look best in your home?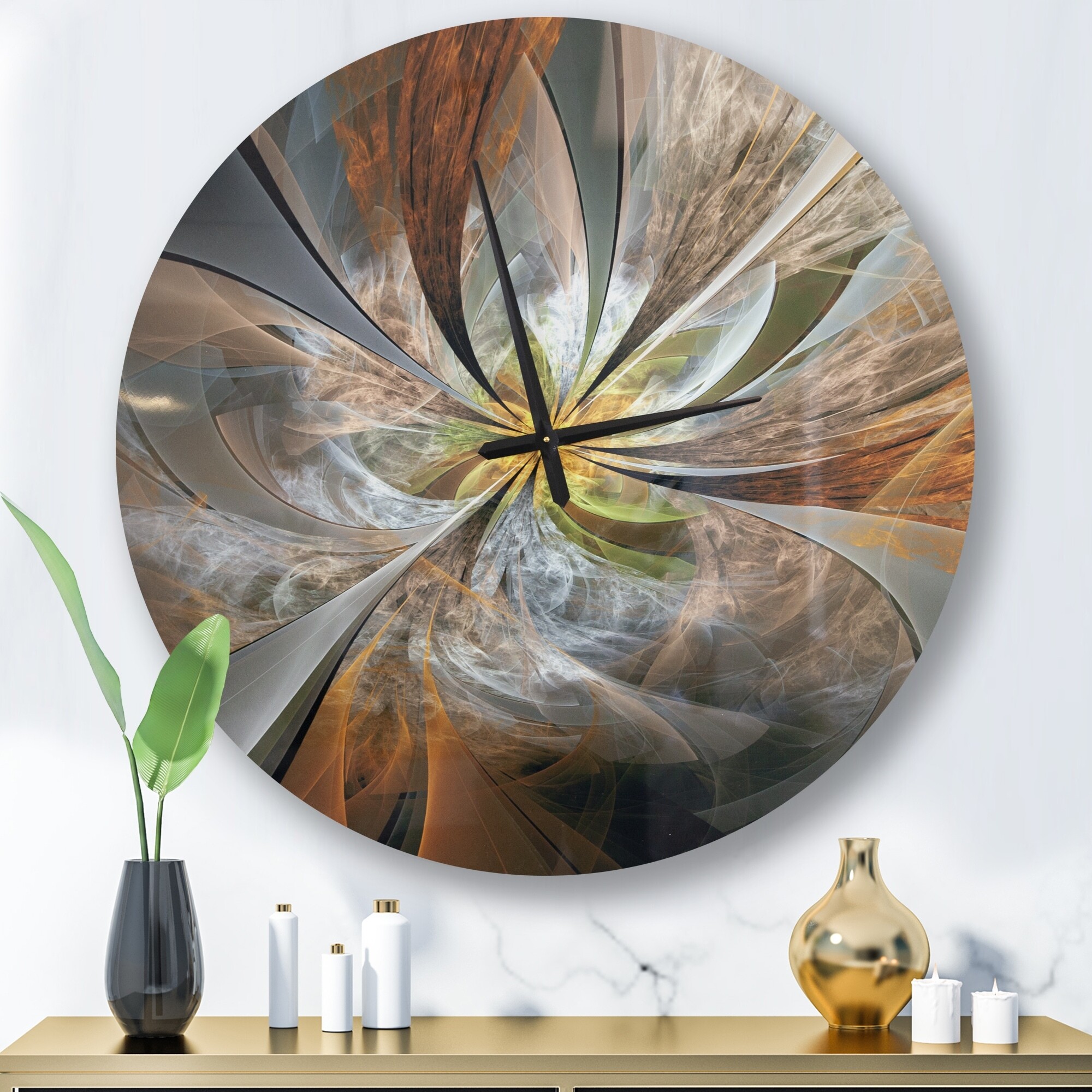 Surreal cosmic art 72 inch wall clock

Want a clock that reminds you of the vastness of the universe? This colorful-yet-neutral-feeling wall clock is large enough to feel like space in and of itself. With gorgeous brown and grey tones flecked with rainbow stars and dominant blues and yellows, this numberless clock will keep you on time but pleasantly relaxed at the same time.
We'd use this circular clock to add a softness to a modern, industrial loft!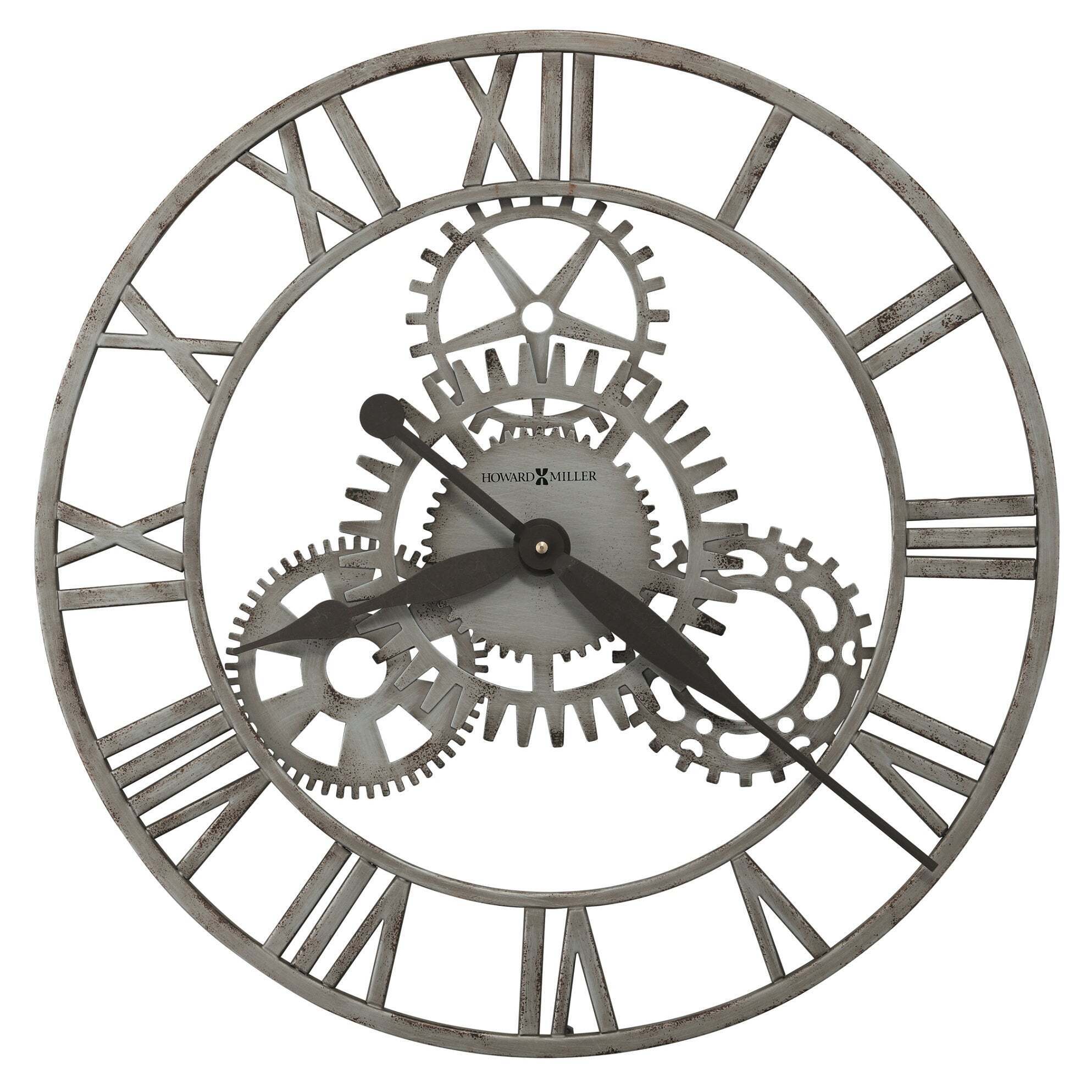 The steampunk giant wall clock you've been waiting for

Interested in the aesthetic of gigantic gears ticking down the minutes in your home? With constant visual interest, these chrome-plated gears offer a relatively simple way to invest in an eclectic-yet-classy vibe.
The Roman numerals circling this clock remind us of famous timekeepers such as the Big Ben; this version is just scaled (slightly) down so it can fit comfortably in your home. Don't blame us if you find yourself enjoying watching time pass by with this oversized beauty!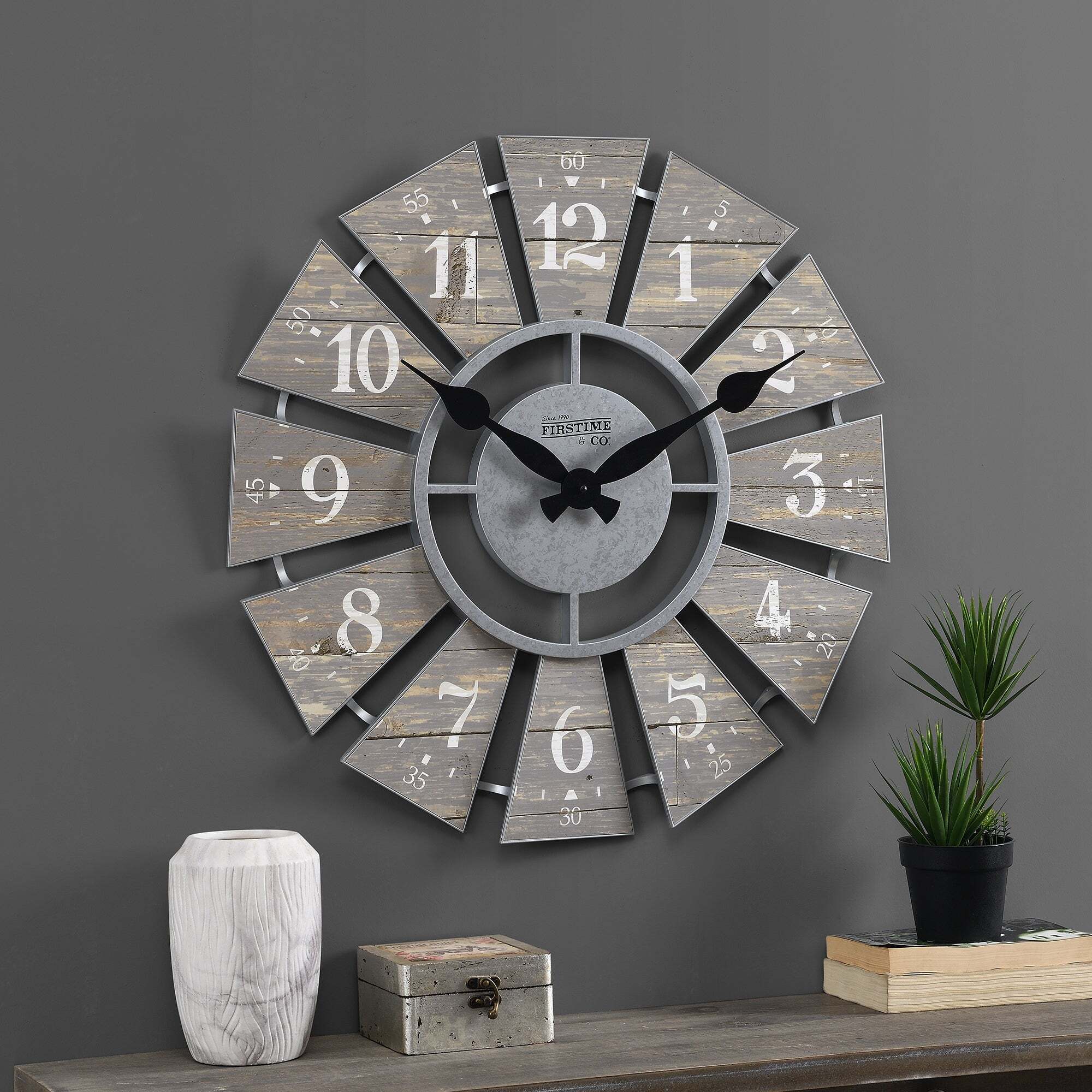 A farmhouse chic windmill inspired giant clock

Greyscale shutters; quaint numbers; an open-frame construction. If you're looking for a clock that will make a statement on your wall without feeling incredibly imposing, this is the one you want - trust us!
As farmhouse aesthetics tend to prioritize pastel colors and found objects, this neutrally-toned clock with a windmill design will fit in perfectly. We'd pair this specific clock with cool-toned colors for ultimate cohesion, or natural wood tones, instead of reds and yellows and pinks.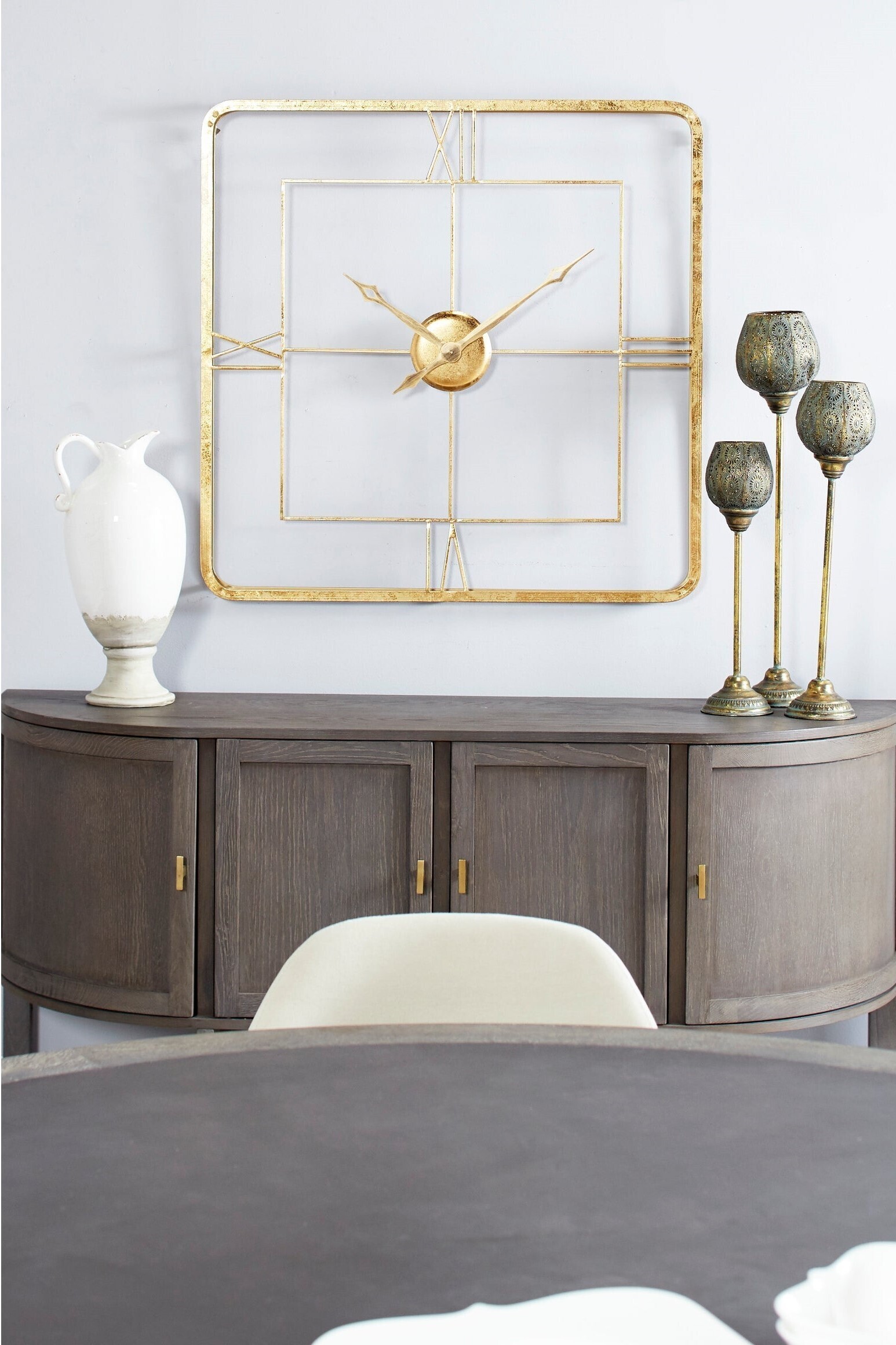 Square art deco huge wall clock

Perhaps farmhouse decor isn't your thing. Maybe, instead, what you want is something totally gilded and glam from the '20s or '30s.
If you're looking for a large wall clock that will pair well with maximalist vibes, a huge clock with a gilded frame, transparent back, and sleek roman numerals will be just the thing. We love the parallel lines of this type of clock—so reminiscent of the iconic geometric style that defined the Art Deco era.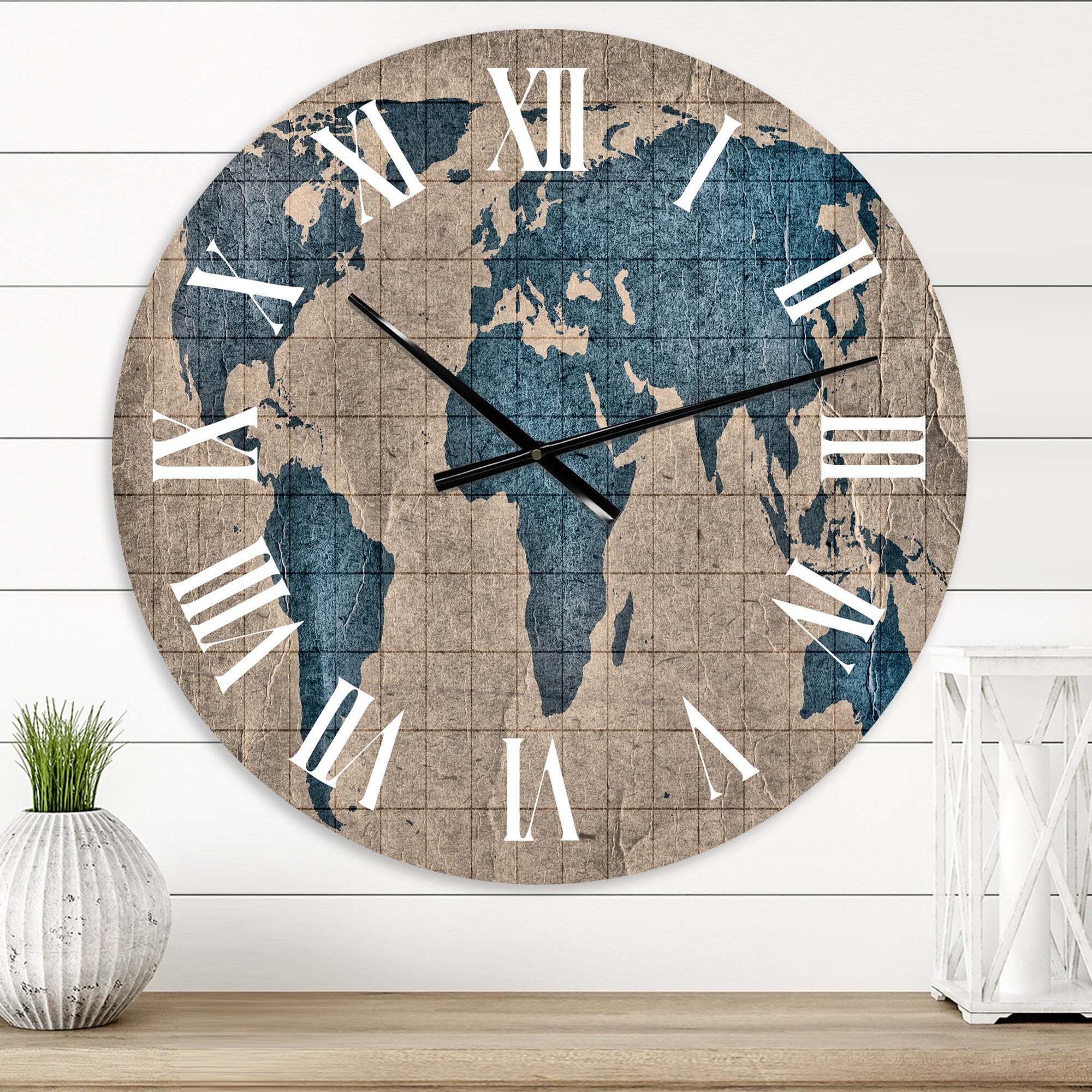 Huge wall clocks inspired by historic antique maps

If you want a reminder that you want to use your time to travel the world, a gigantic wall clock that features a blue-and-grey world map as its base is the perfect thing. While this type of clock may be a little busy for a minimalist aesthetic, it would be right at home in a maximalist setting—or even as a sole statement piece in an industrial home.
With its rustic feel, its easy readability, and its huge size, this type of clock is likely best to stand alone on a wall so it doesn't start to feel cluttered. Pair it with other white accent pieces to bring out the stark numbers in style!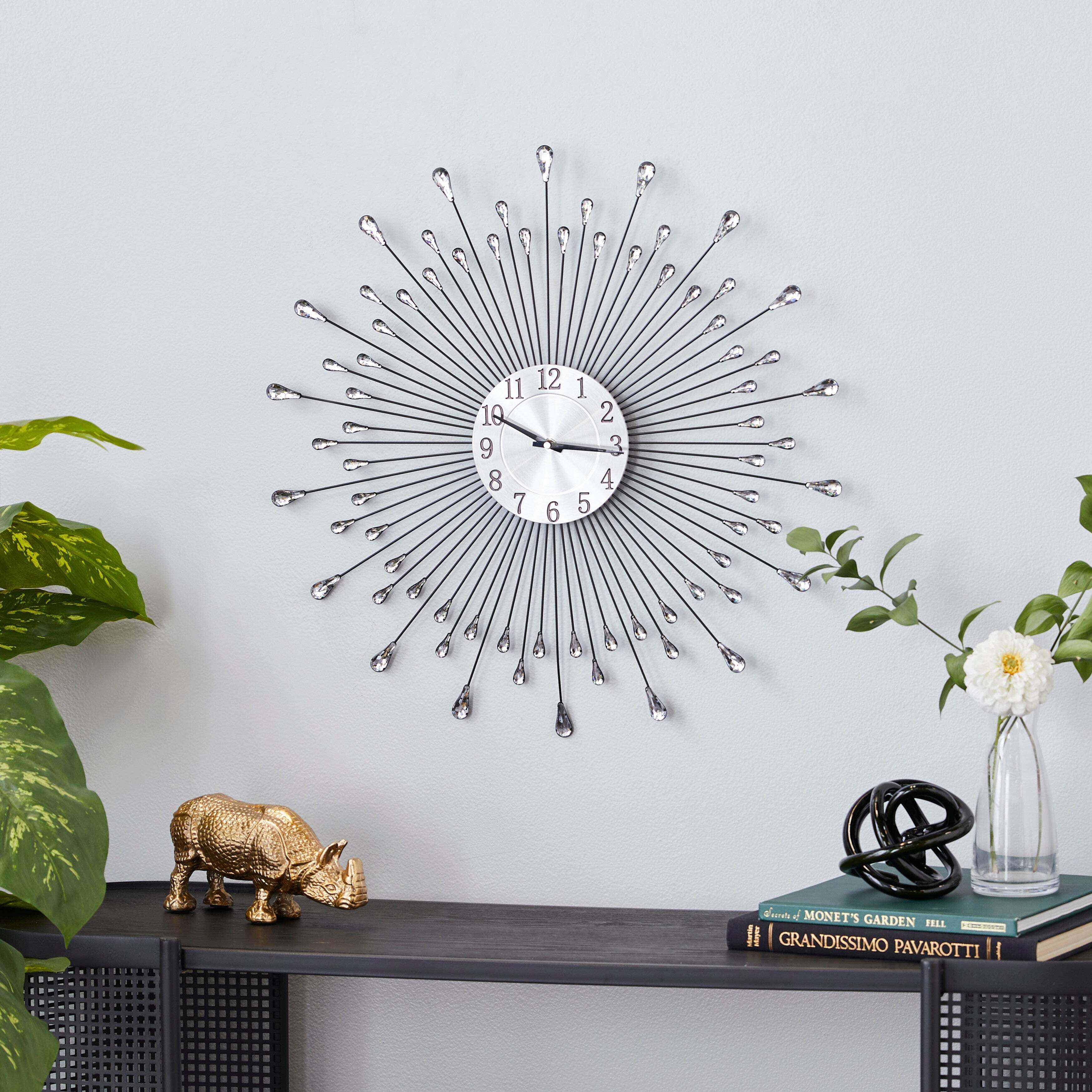 Starburst Art Deco huge clock for wall

Ready for another early century trend?
The starburst or sputnik clock immediately draws your eye to it, but the many parallel lines easily makes your eye relax without overwhelming. The calm silver hue makes it feel upscaled but not ostentatious—and the clock face itself is relatively small.
In other words, if you're looking for a glam statement clock without having huge numbers scrawled all over your room, you may find that this is exactly what you've been looking for.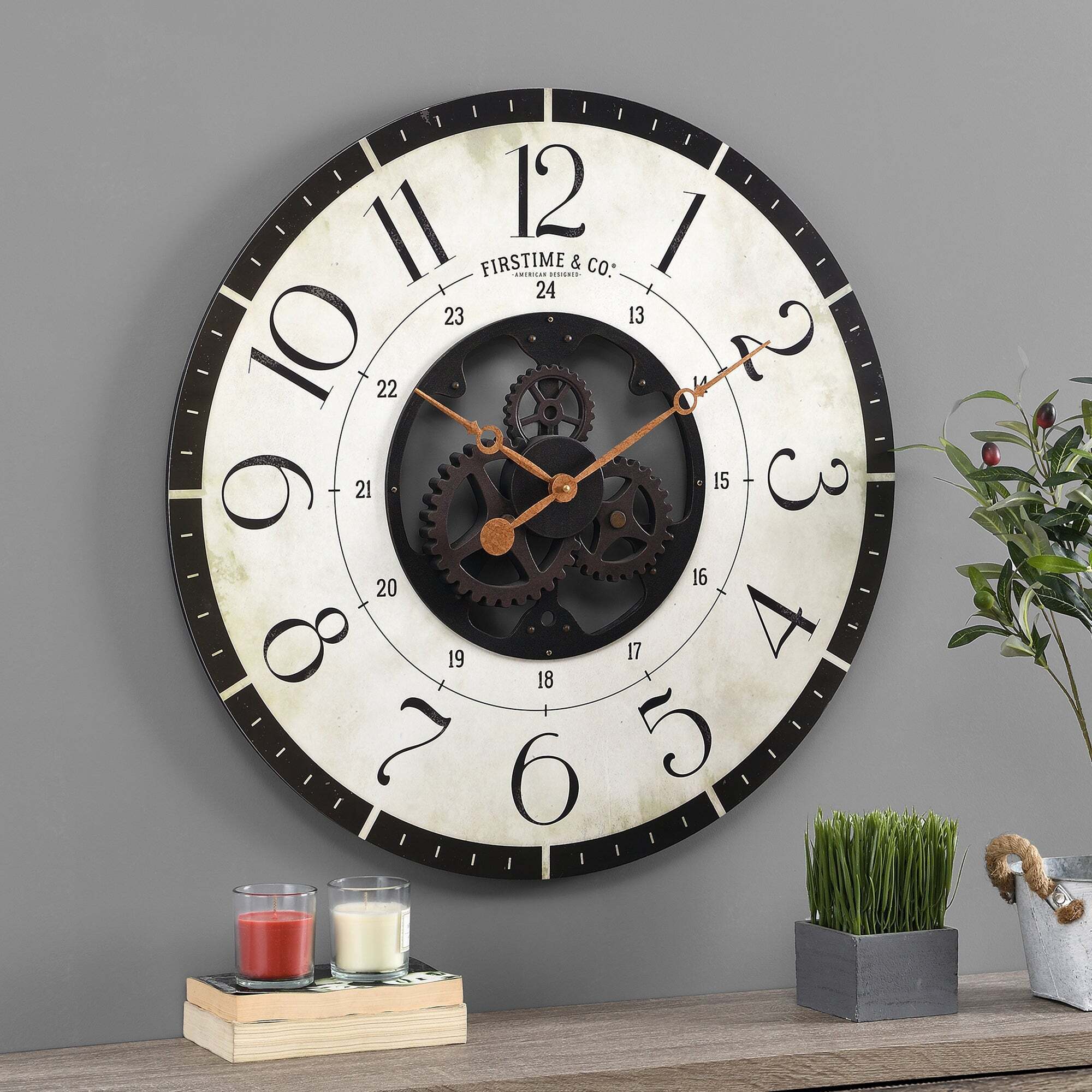 Huge clock that reminds us of a classic watch

Maybe minimalism isn't your thing. Perhaps you'd rather have more information and visual interest—not less.
If so, take a look at this large wall clock. With numbers circling the edge in a classic retro font, gears in the middle, gilded hands, and even the numbers 13-24 encircling the middle, there's a lot going on. However, this clock manages to make it all look good. (If you find yourself in need of a clock that immediately translates the 12-hour clock to a 24-hour one, this is a stylish way to get the job done!)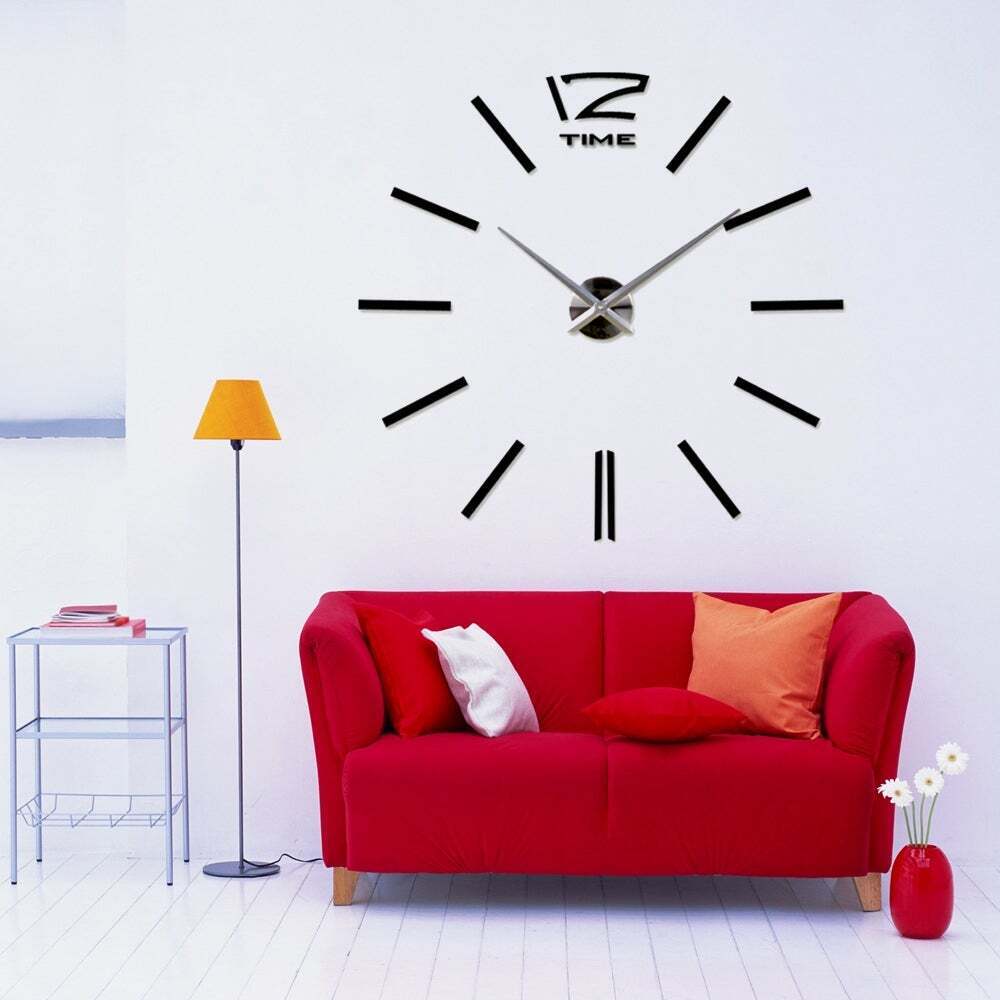 Giant wall clocks made of stickers

Stickers? What? What is this?
While this may not sound like an upscale option, hear us out. The high-quality wall decals contained in these types of giant clock packs allow you to build your own clock on your wall, surrounding your art—allowing for a truly one-of-a-kind installation.
With a matte black finish and durable, wall-protecting adhesion system, this wall clock will last you for years—and, we promise you, your friends will have nothing like it!