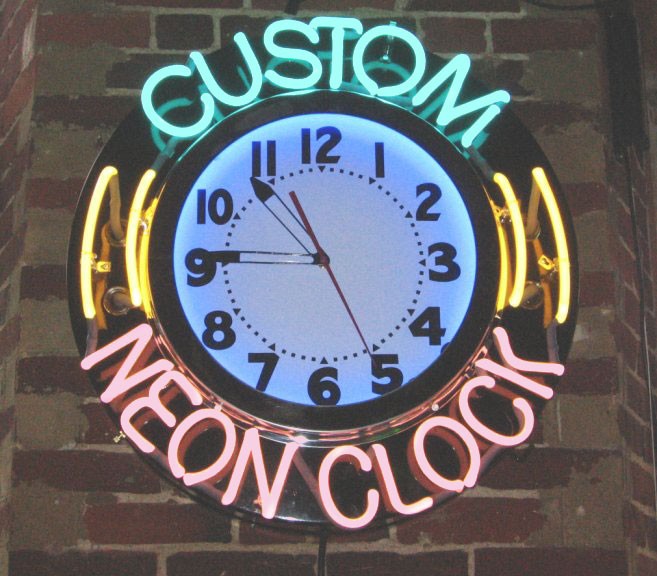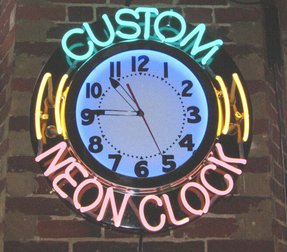 26" custom Neon Clock Your Choice of colors...words...design!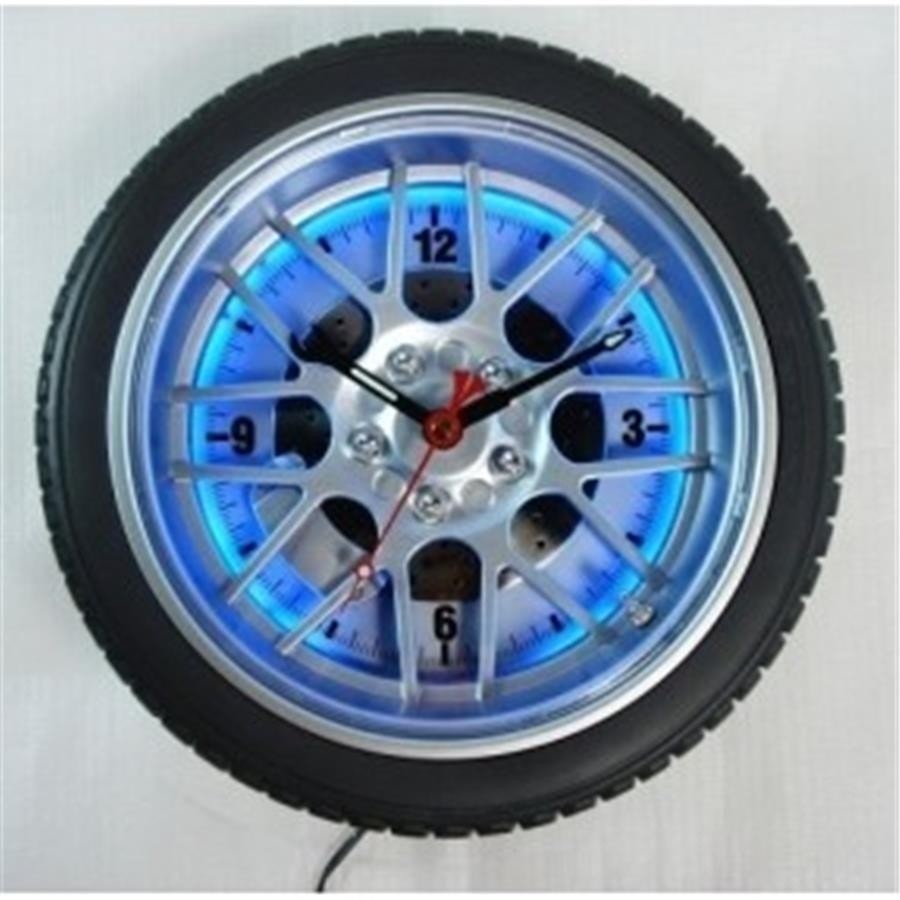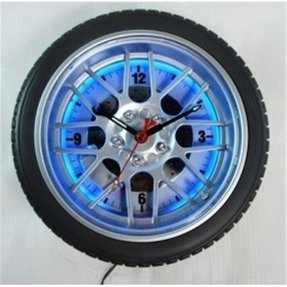 This product is a wall clock created for poeple who love cars. It features a car wheel stylization. It has got a blue LED light and a red hand that shows seconds. The size of this clock is 14 inches in diameter and 3-1/2 inches deep.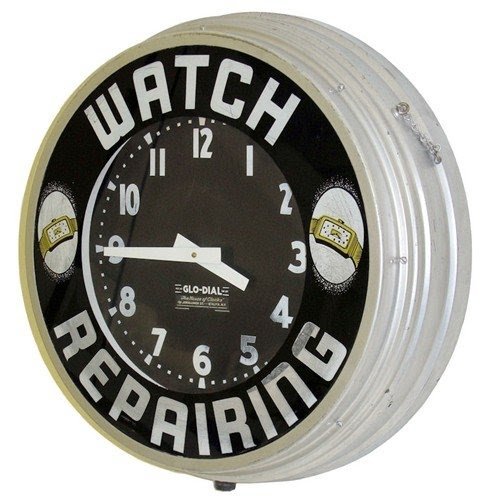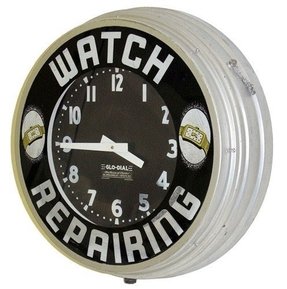 A fine addition to workshops, game rooms, and bachelor pads. The wall clock is characterized by a mid-century design with a "Watching Repairing" advertising sign. The dial is round and black, with white Arabic numbers and two matching hands.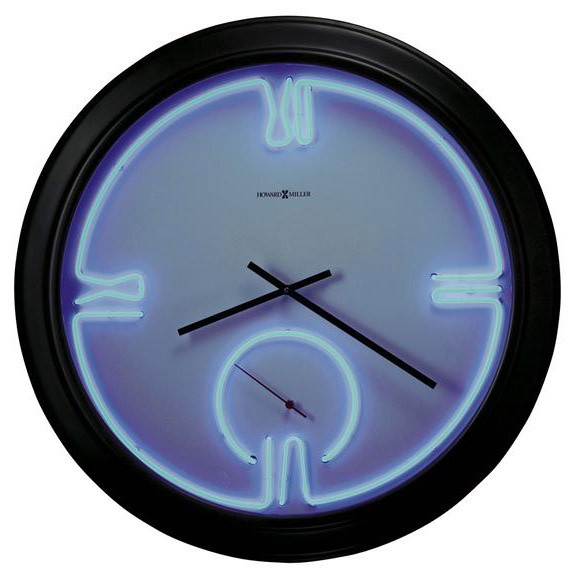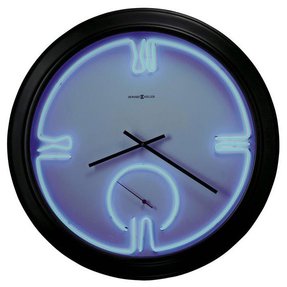 Being a nice example of the contemporary design, this round wall clock distinguishes itself with neons, creating a magical impression in the evening. Blue clockface features minimalistic design, with only four main hours distinguished.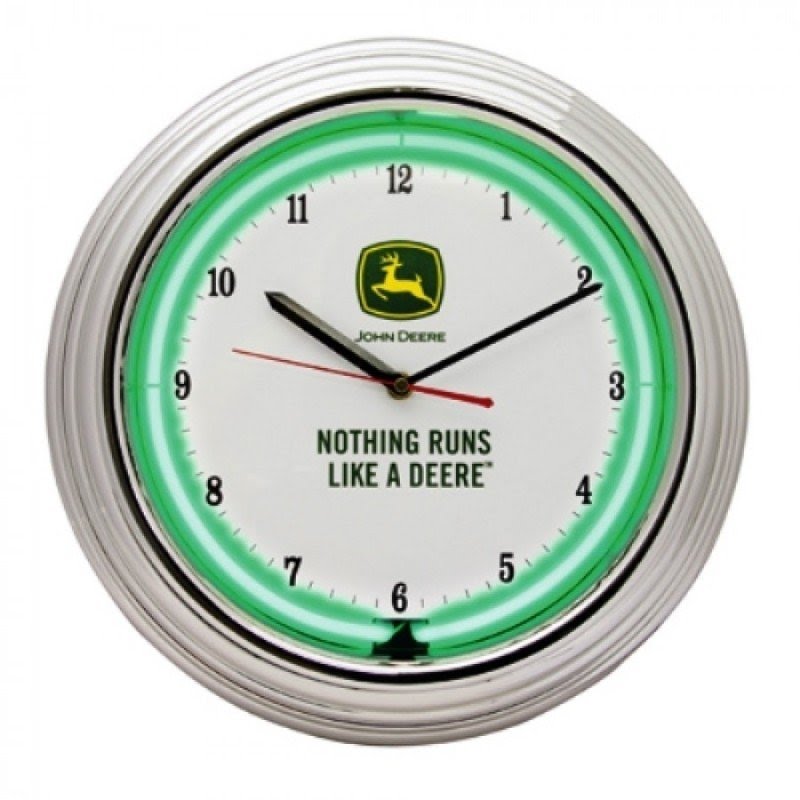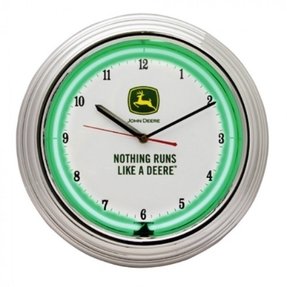 John Deere Logo Neon Wall Clock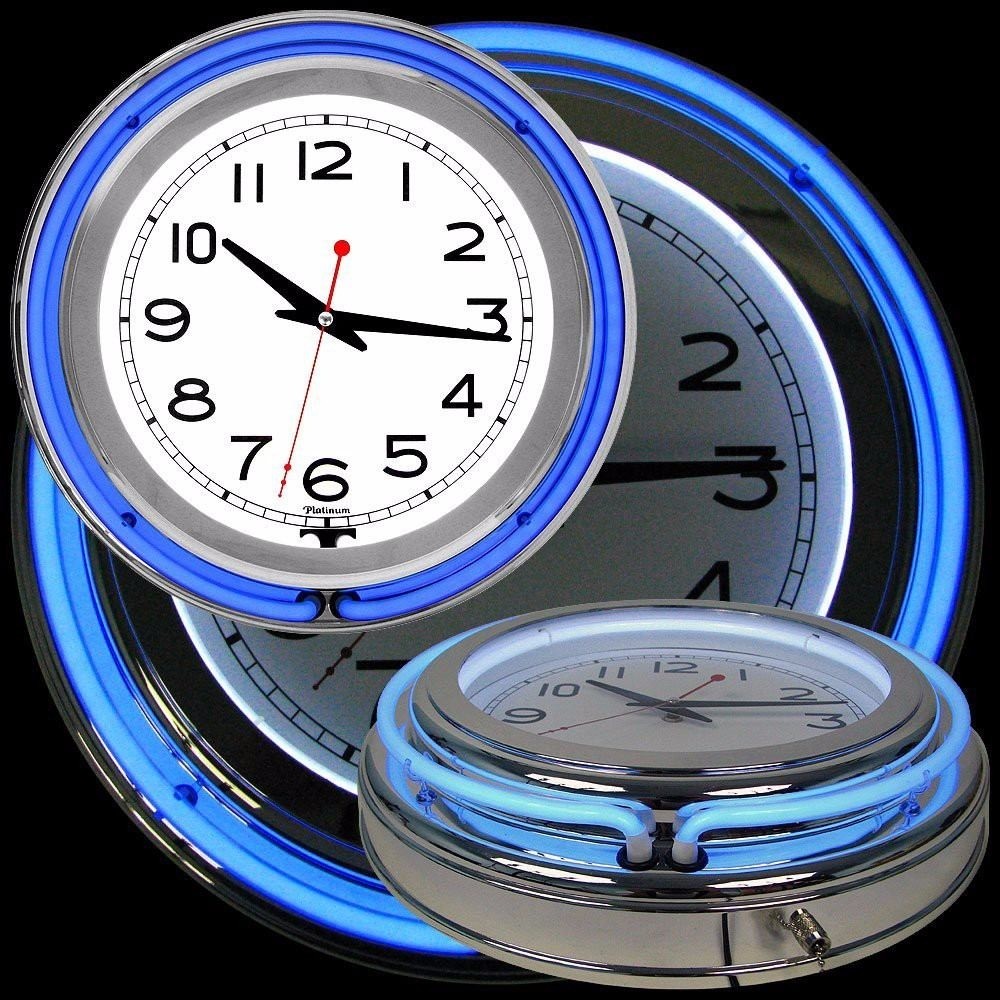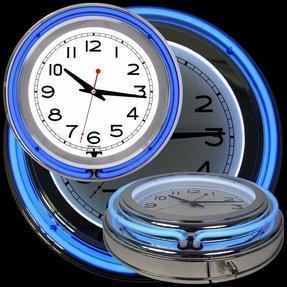 This 14-inch diameter shiny neon clock provides a quartz clock movement, and requires 2 AA batteries. The clock includes a round white face with Arabic numerals and red second hand, and a pull switch for adjusting neon light that blinks or stays on.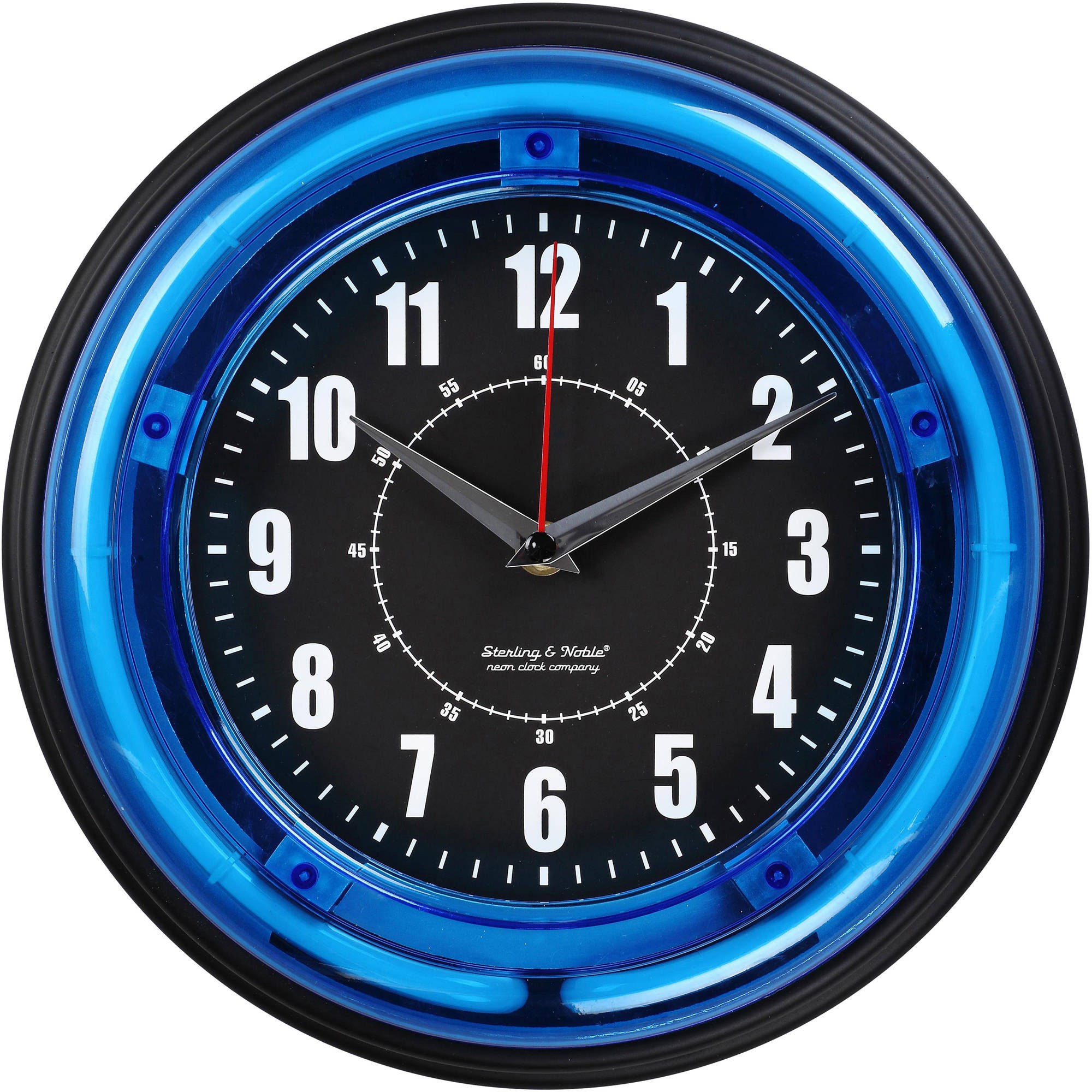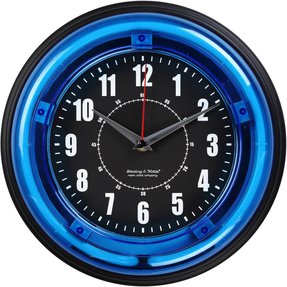 Sterling And Noble 11 Neon Wall Clock Neon Blue
The twenty-first century obliges - a modern clock sweeping the traditional shield, is illuminated with blue, cobalt neon. The neon round wall clock also has a glass lens and attracts the attention of lovers of futurism.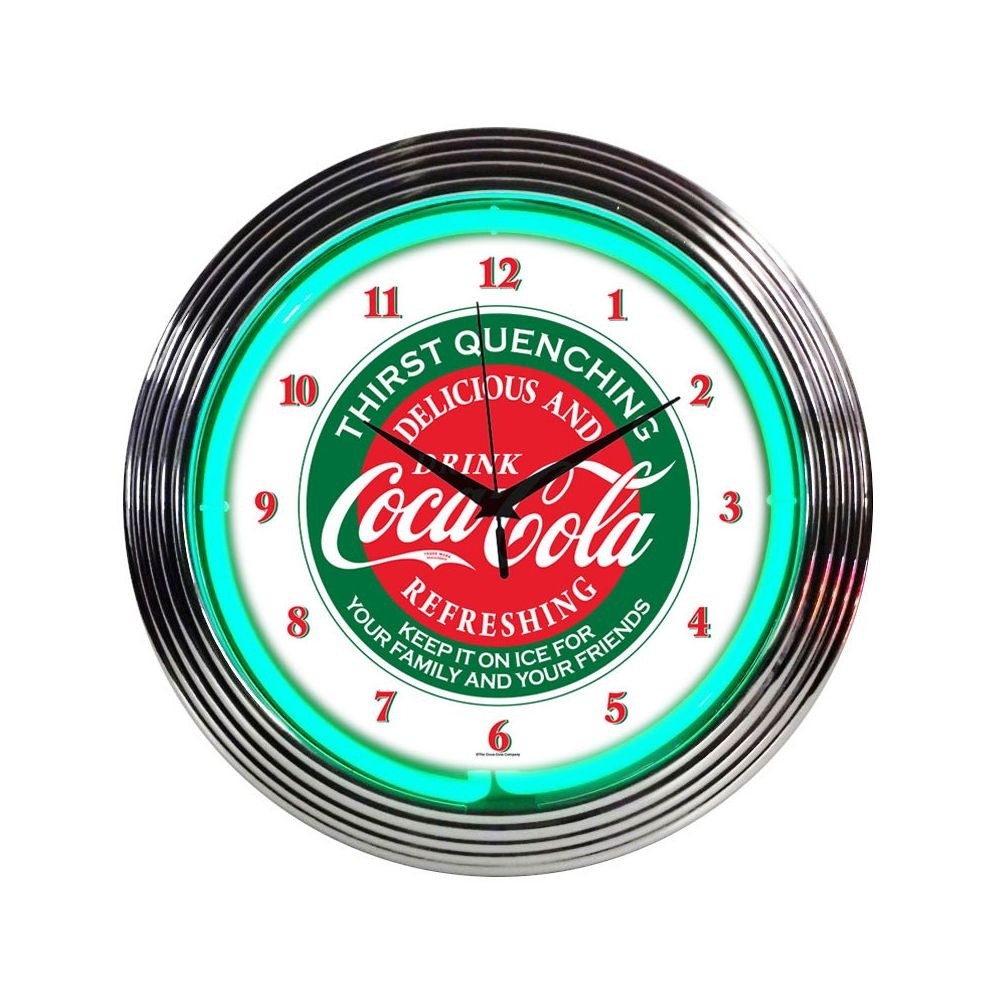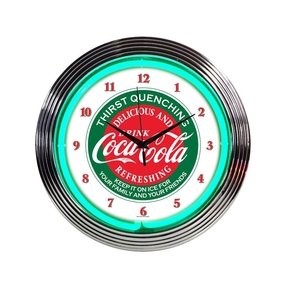 A very interesting, functional and decorative product. It is a wall neon clock that has got a round shape. It has got a Coca-Cola logo on its face. The product features red Arabic numbers that are easy to read.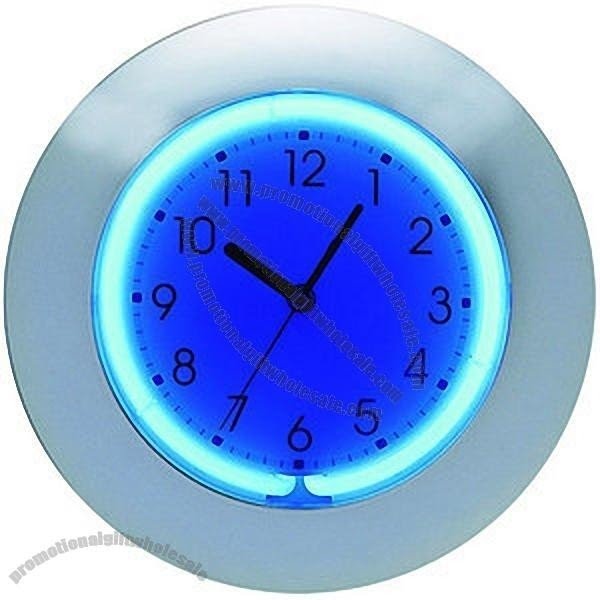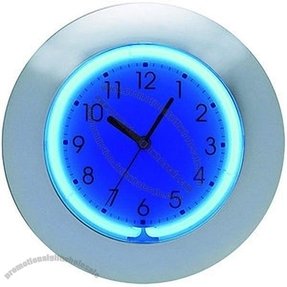 12" Neon Wall Clock
This Round 12-Inch Neon Wall Clock in Silver Finish features a chrome frame with a round face. Also includes: Arabic numerals and a black second hand. Requires 1 AA battery. An excellent choice for pubs, bars and game rooms.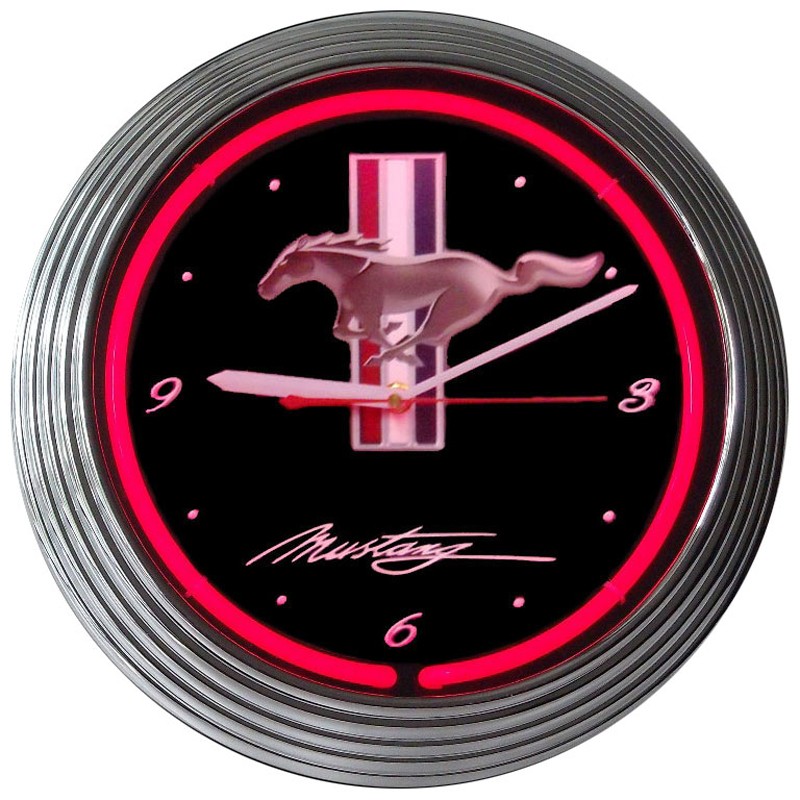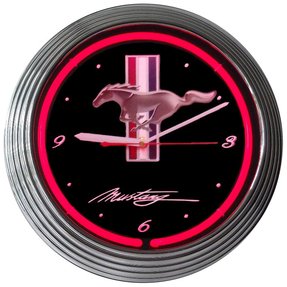 Neon wall clock with Ford Mustang logo. It features chrome rim with a single ring of red neon and sturdy, high-quality mechanism. Neon is powered by AC adapter (included) and easily plugs into regular outlets.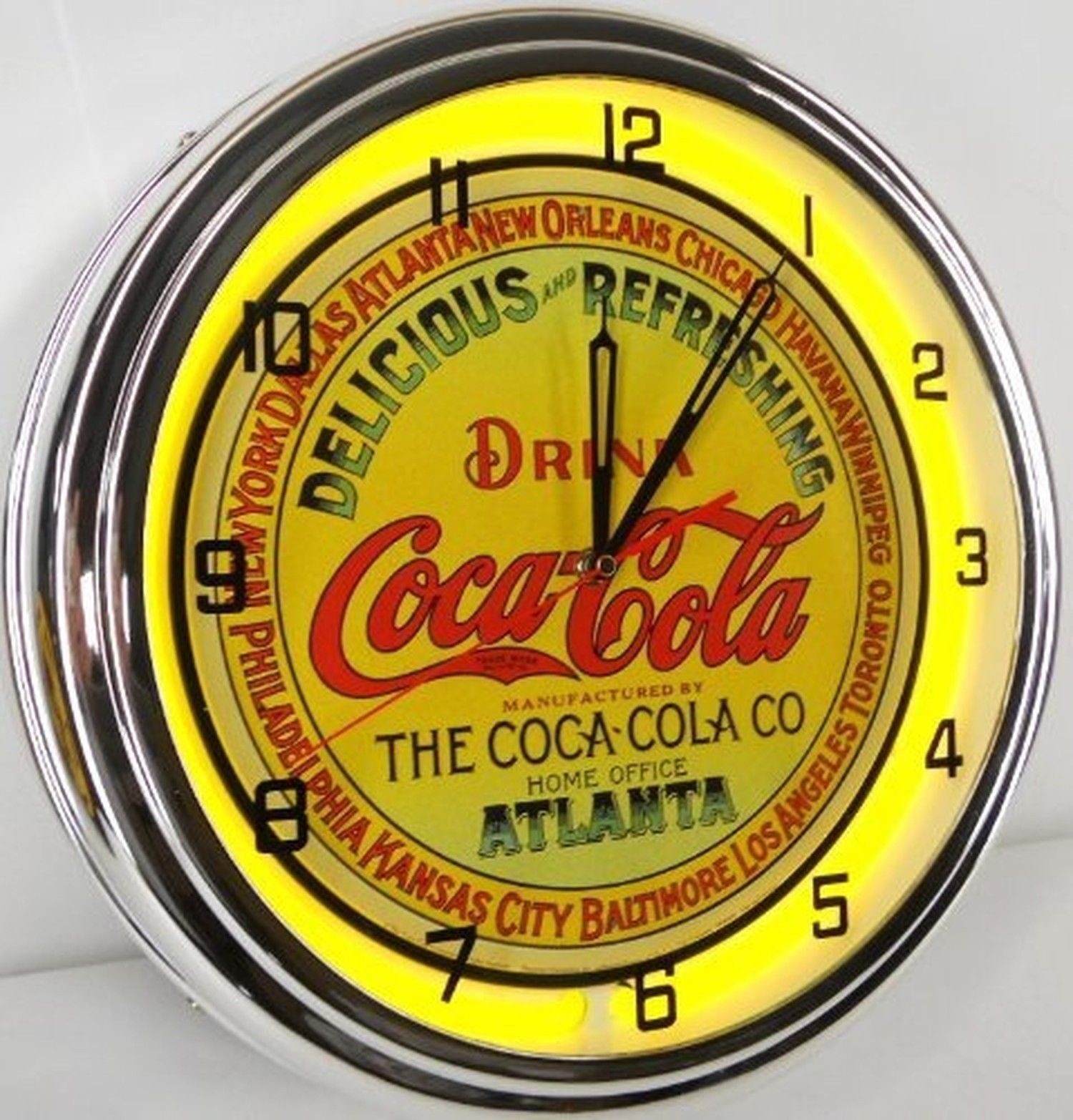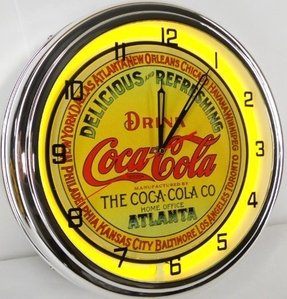 This beautiful Coca Cola Keg wall clock provides an accurate quartz movement, and sweep technology. The clock includes a hand blown real glass neon ring, and a molded resin frame covered in a polished chrome finish. Arabic numerals, no second hand.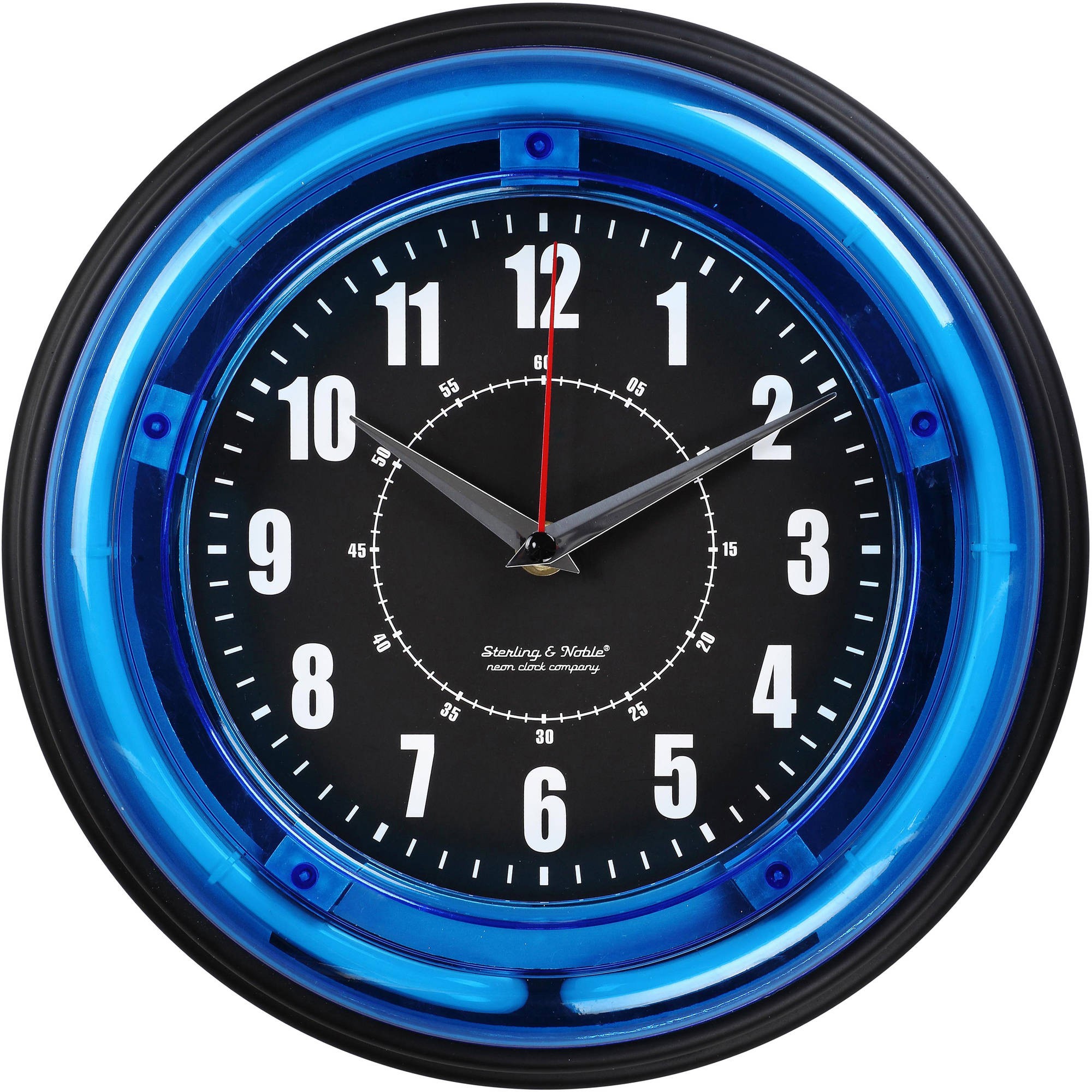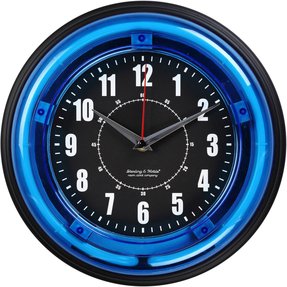 A very interesting wall clock designed for different types of indoors. It is a product that features a neon frame and glass lens. It is a high quality clock that features a problem free, reliable operating mechanism.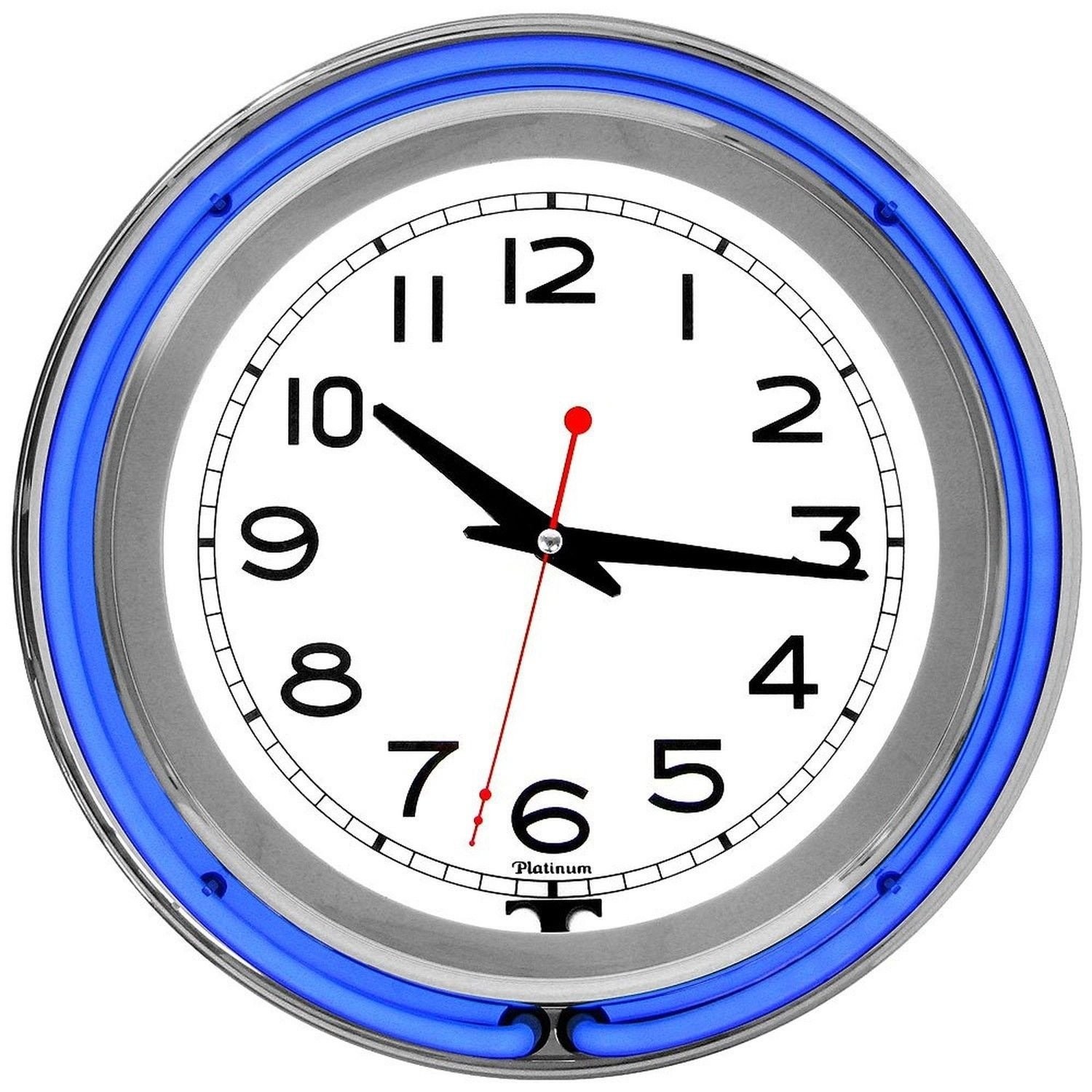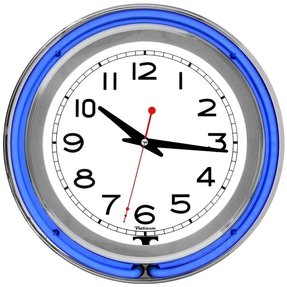 Wall clock having 14 inch in diameter, AC adapter, quartz movement, high quality glass cover and green outer and white inner neon. It's modern design is a great addition to all interiors furnished in contemporary style.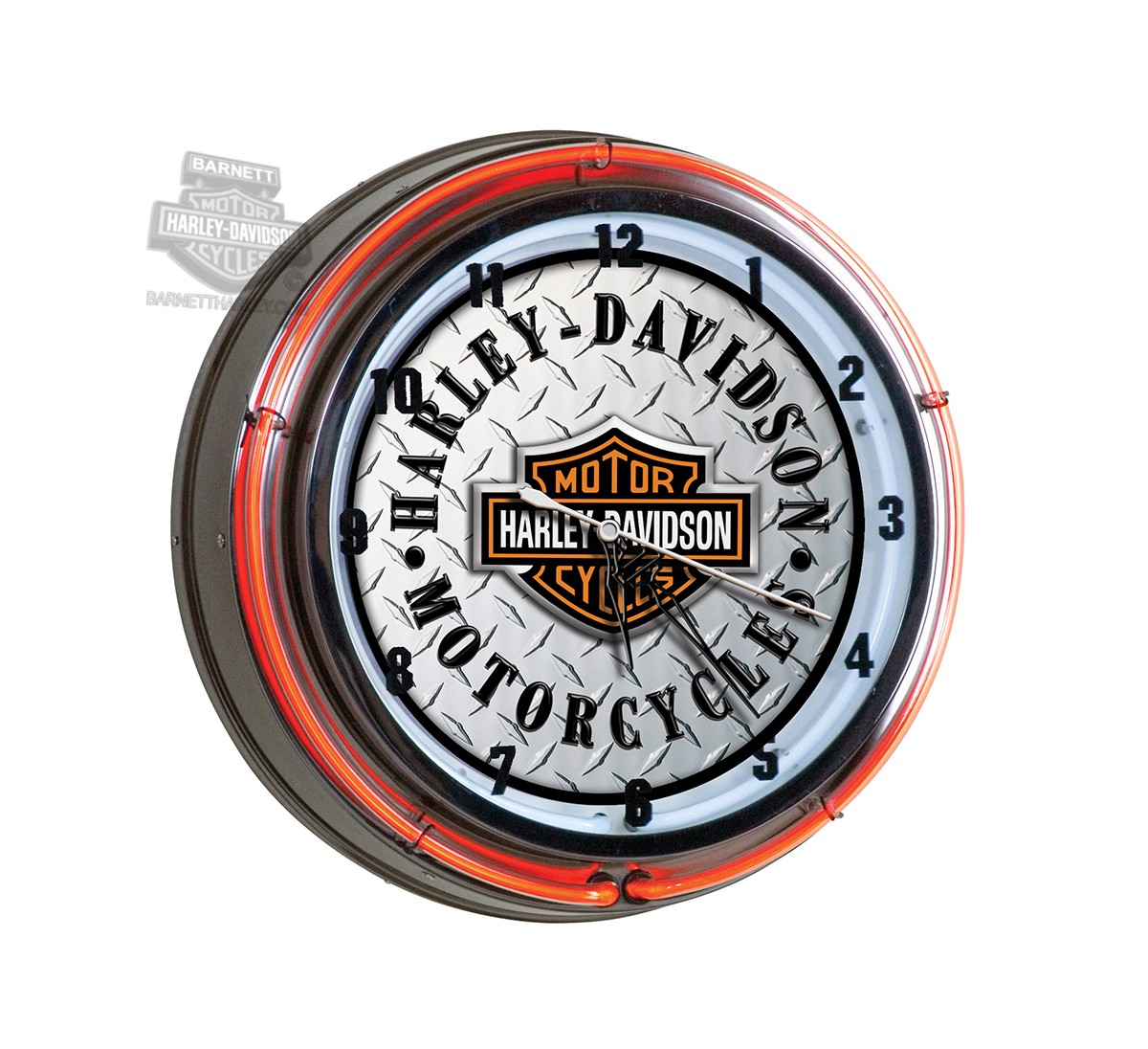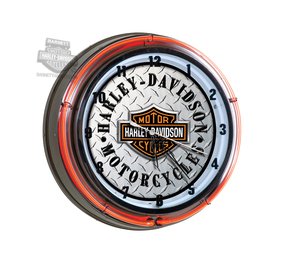 Wall clock featuring high quality metal housing with two metal tubes, embossed metal plate face and dial featuring Harley Davidson logo. Additionally, the clock has quartz mechanism and requires one AA battery for operation.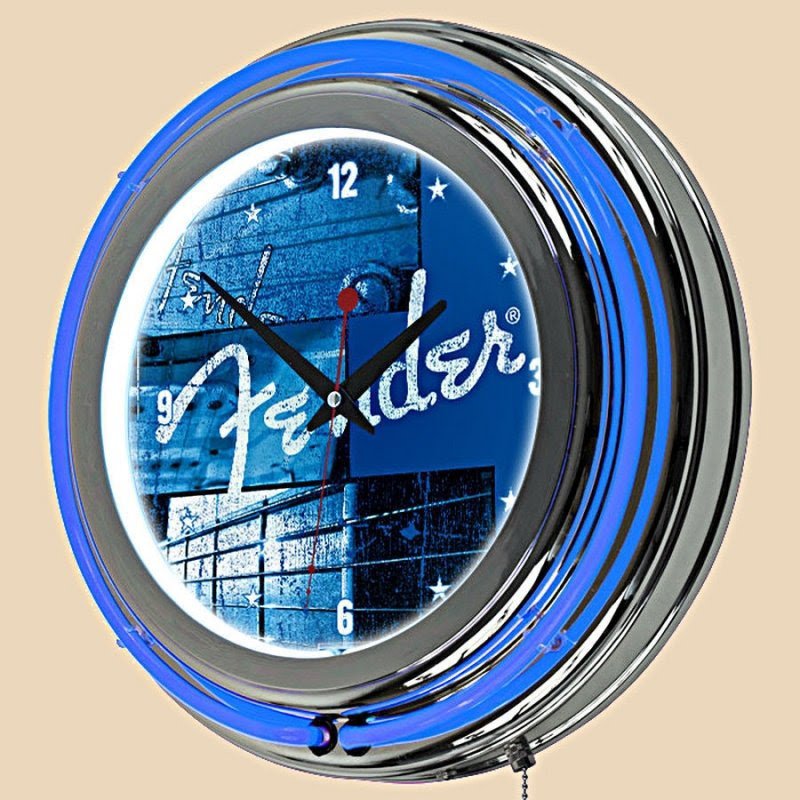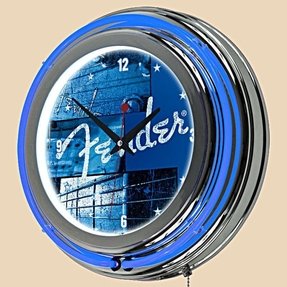 Unique Clock Works - Fender Stacked, Neon Wall Clock, $98.95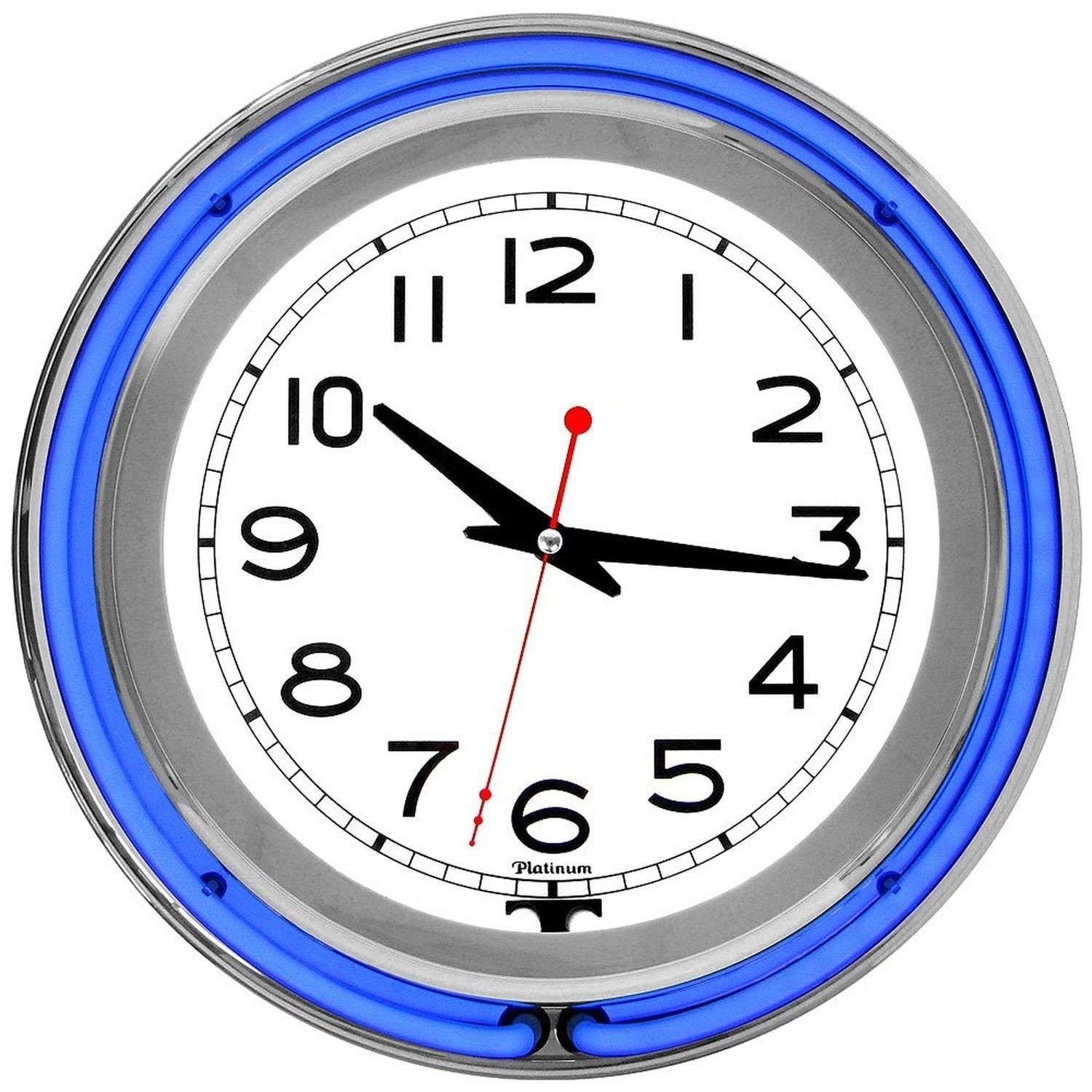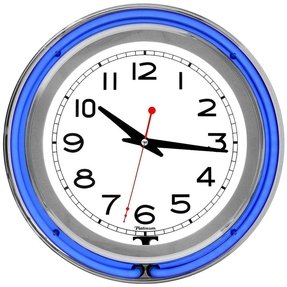 Do you have a game room in your house, but you are lacking proper wall clock? Well, try this Blue Chrome Double Ring Neon Clock with accurate quartz AA clock movement. Clock includes switch to adjust the neon light flickering.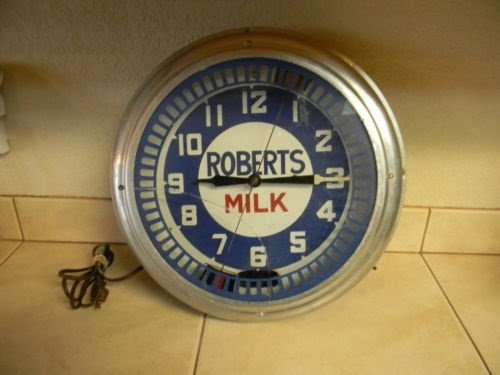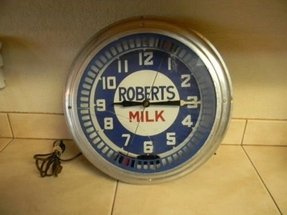 Hello Roberts Milk - why are you on my neon wall clock?A cult inscription from milk, from the 1960s in America - was immortalized on a round neon blue metal wall clock, so as to keep the retro style alive.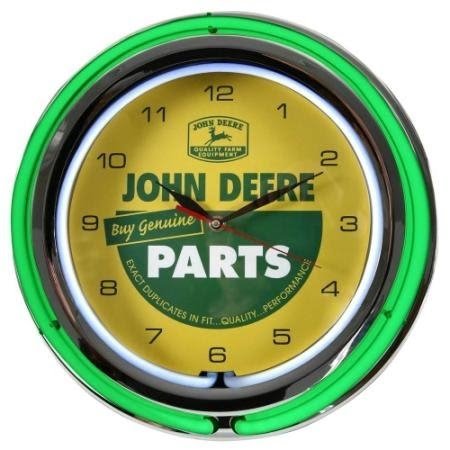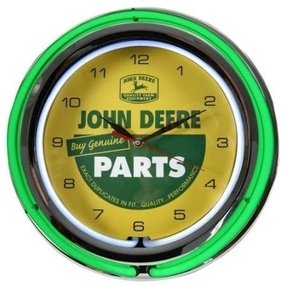 John Deere Double Neon Wall Clock - 08016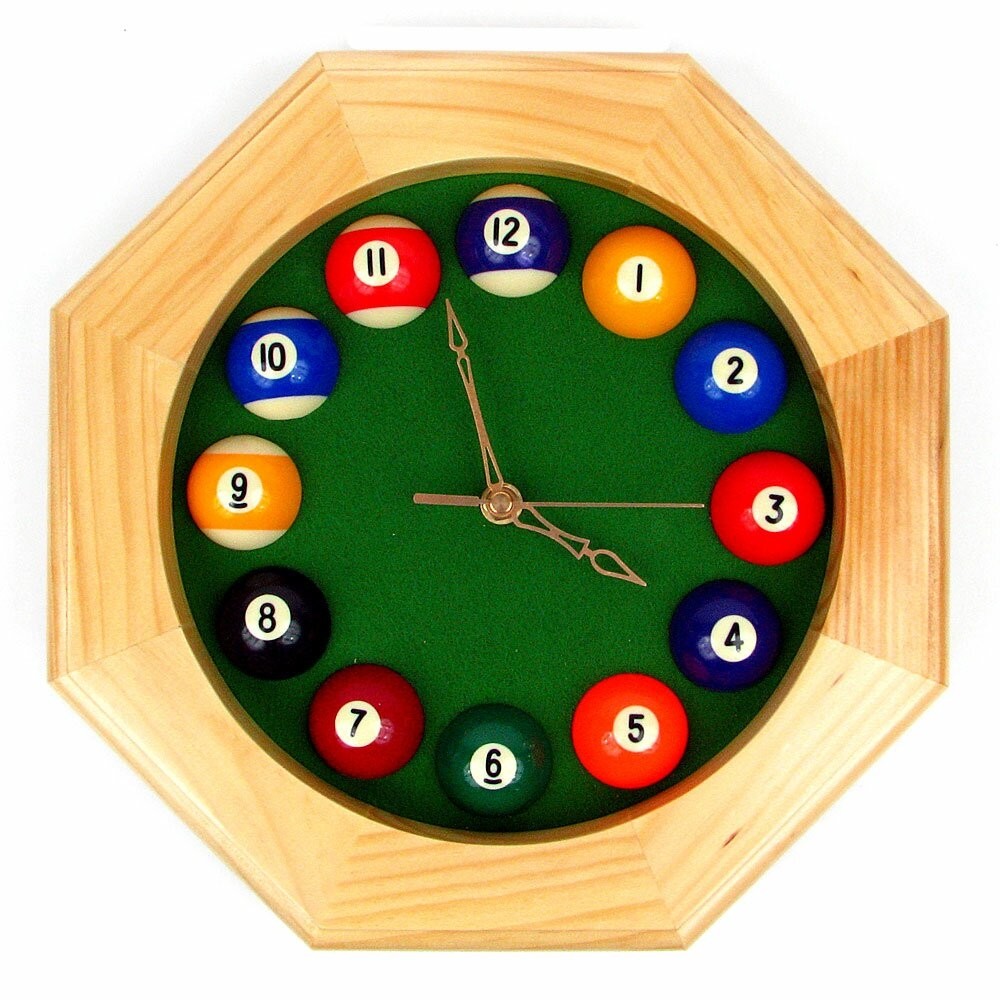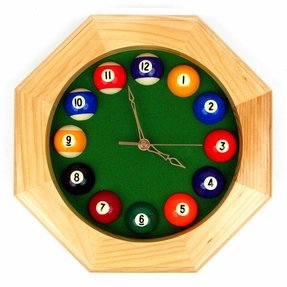 It is a billiards quartz wall clock that has got a wood construction and fantastic design. This wall clock is great as a gift and as a decoration of your game room, family room, living room and other.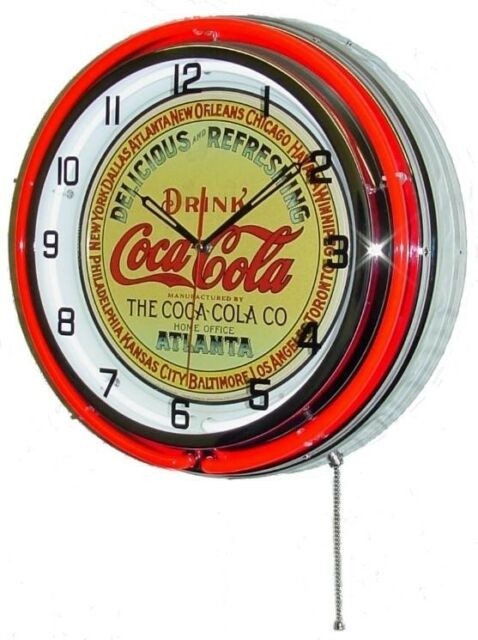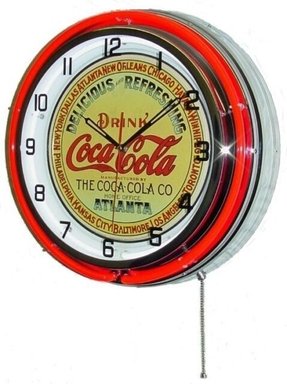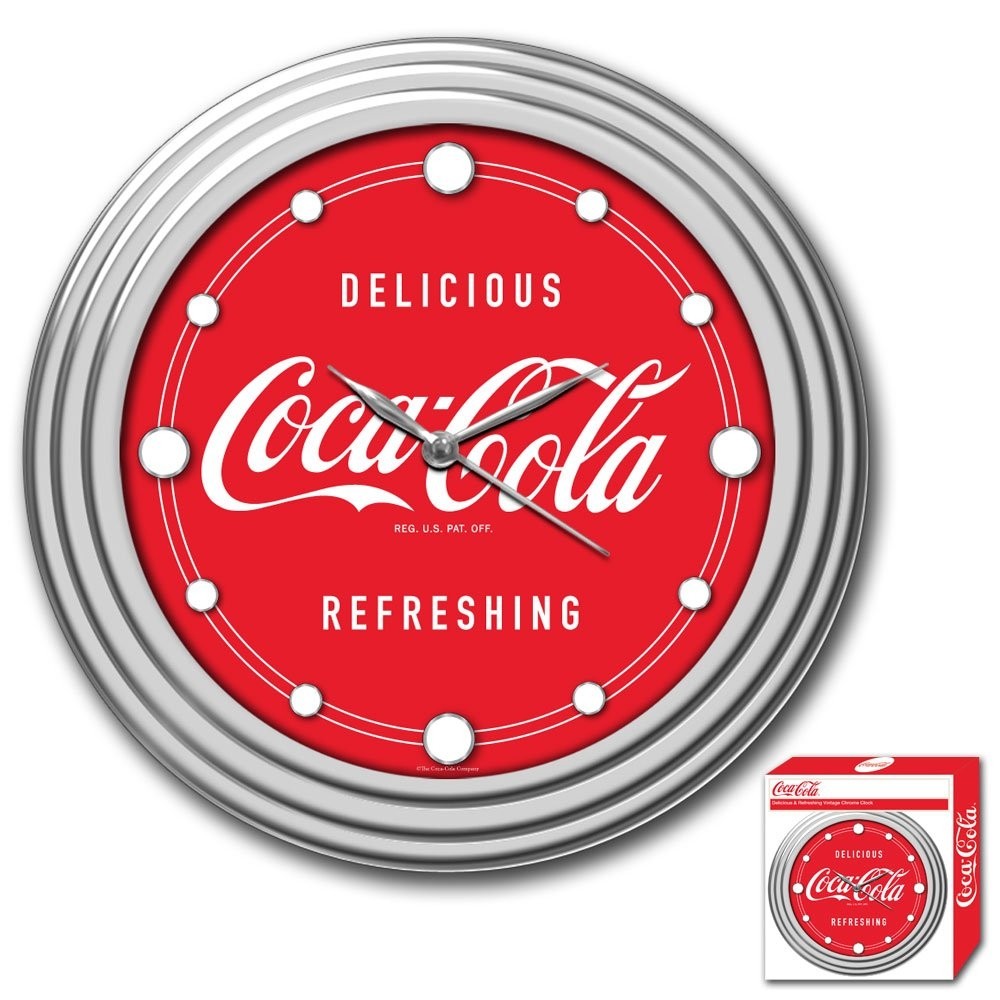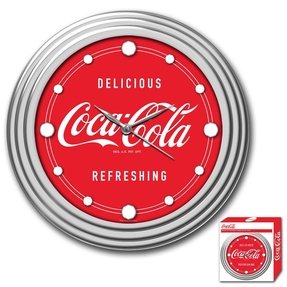 It is a fantastic chrome wall clock that has got a Coca-Cola theme, brushed metal hands, high gloss chrome molded case and retro design. It is perfect for your retro kitchen, dining room and other.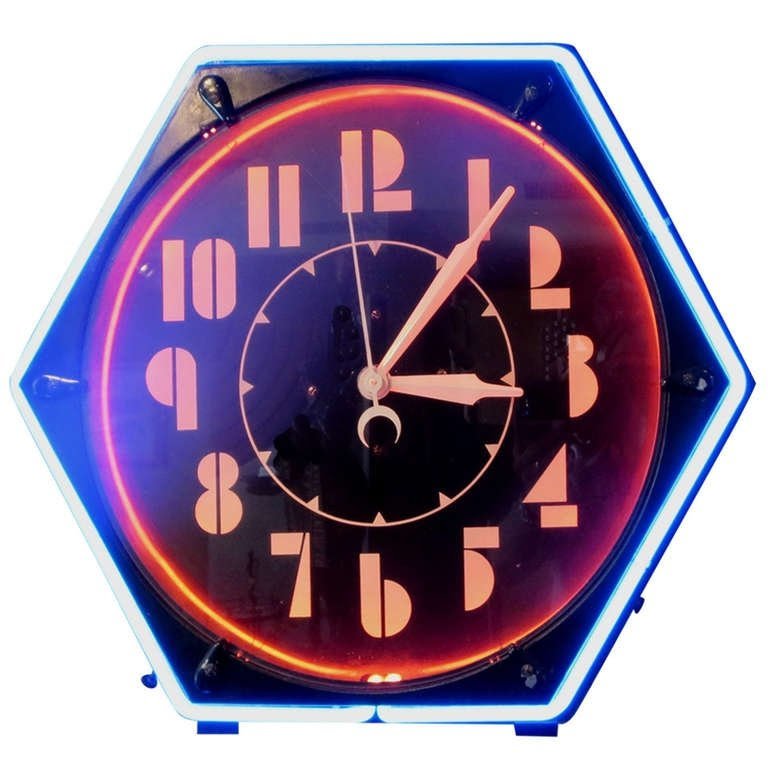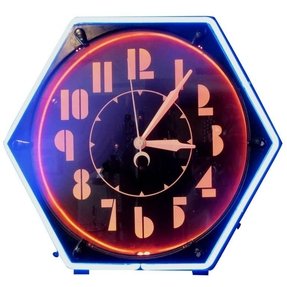 | Art Deco Hexagon Neon Wall Clock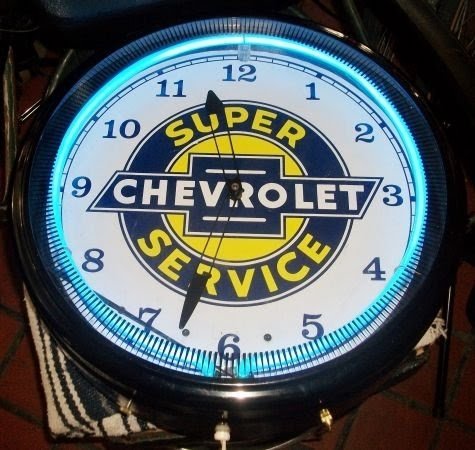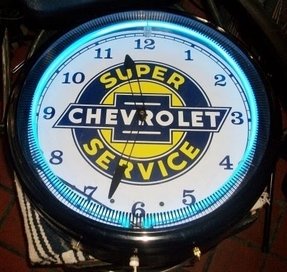 Super Service Chevrolet neon wall clock $325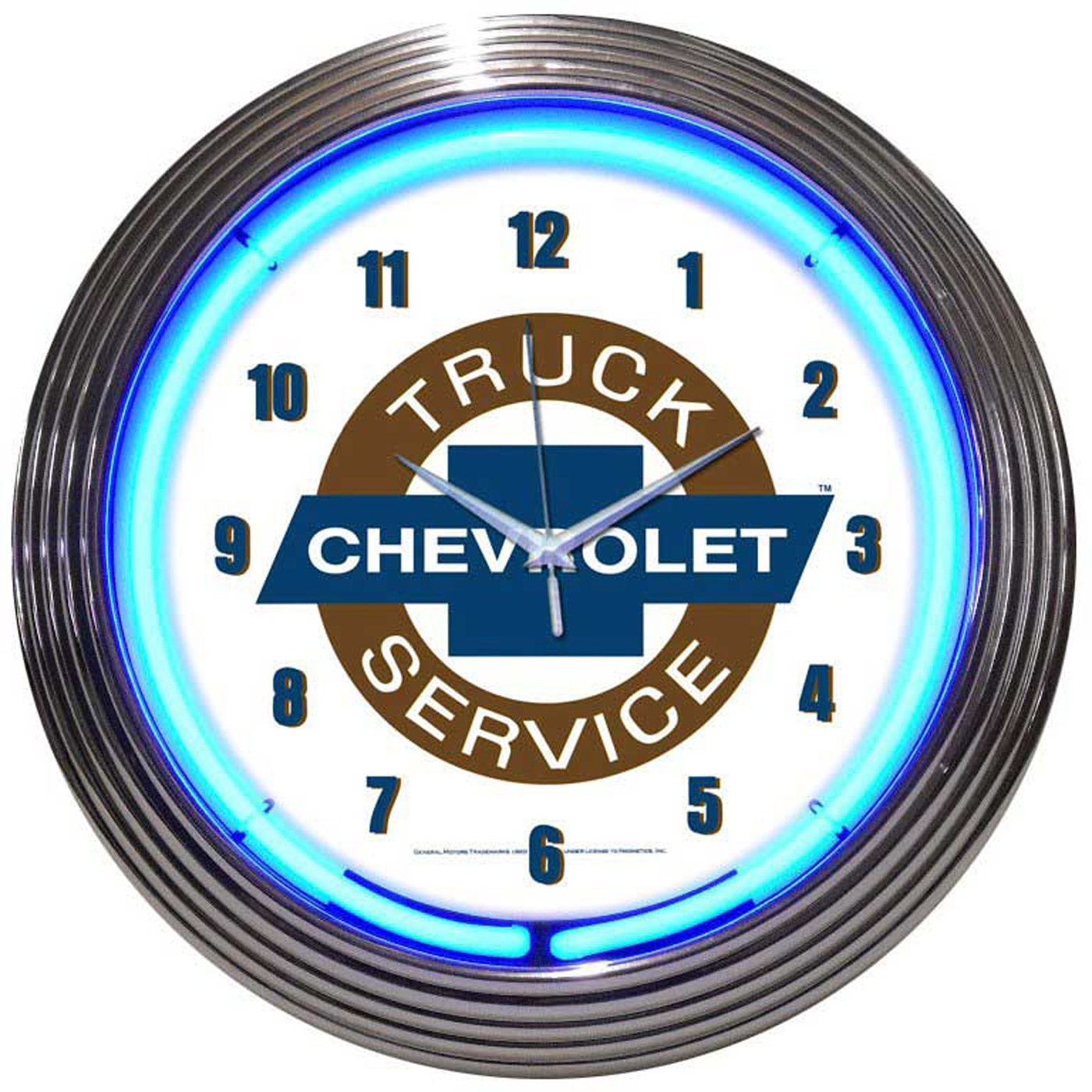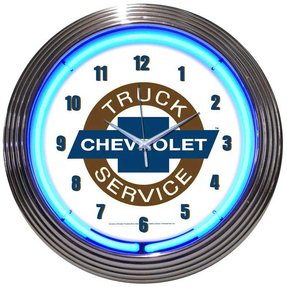 High quality neon clock with eye-catching Truck Service logo. Features a chrome rim with a single ring of blue neon, that is powered by AC adapter (included) and easily plugs into regular outlets. For indoor use only.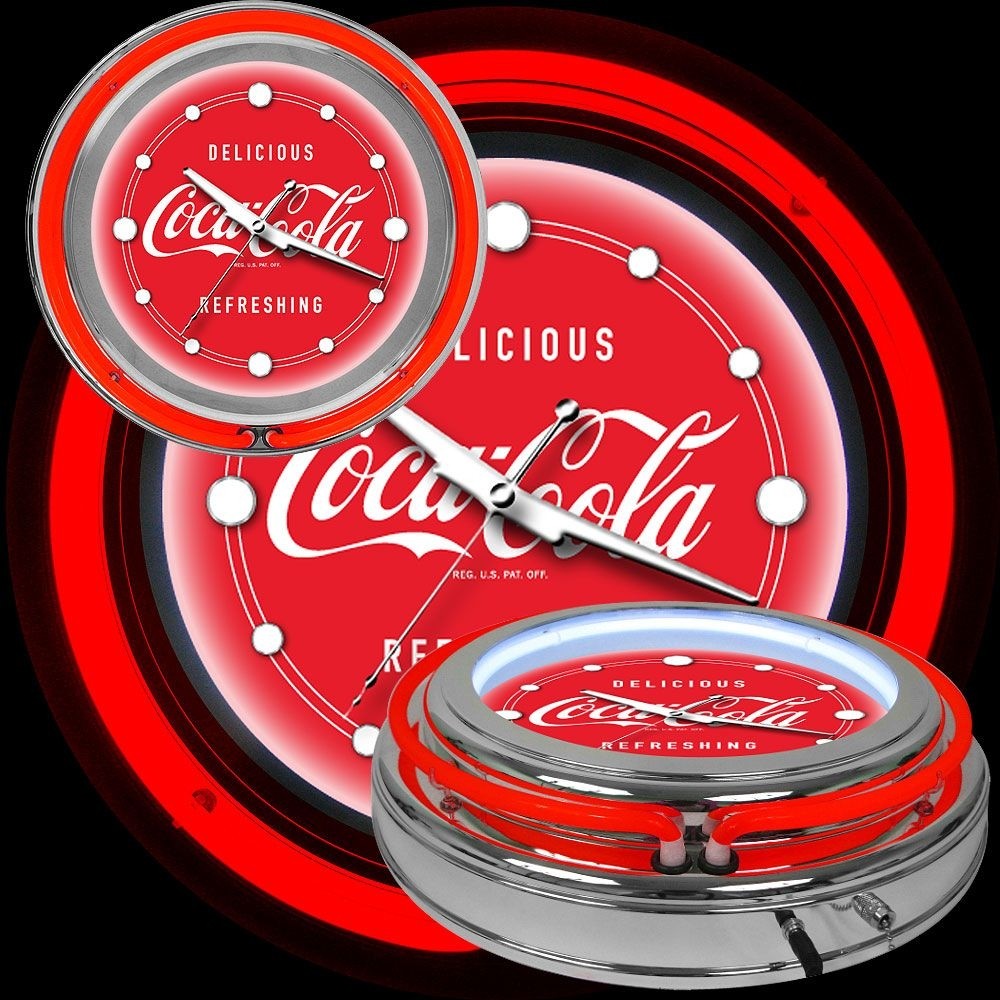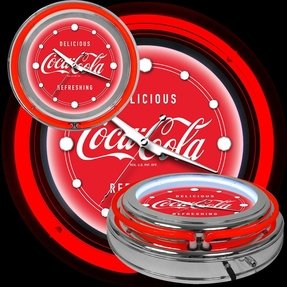 Vibrantly red wall clock with two neon rings (red and blue) and big Coca-Cola trademark. The case is made of sturdy abs plastic with acrylic details. Contemporary design definitely showcases a retro vibe.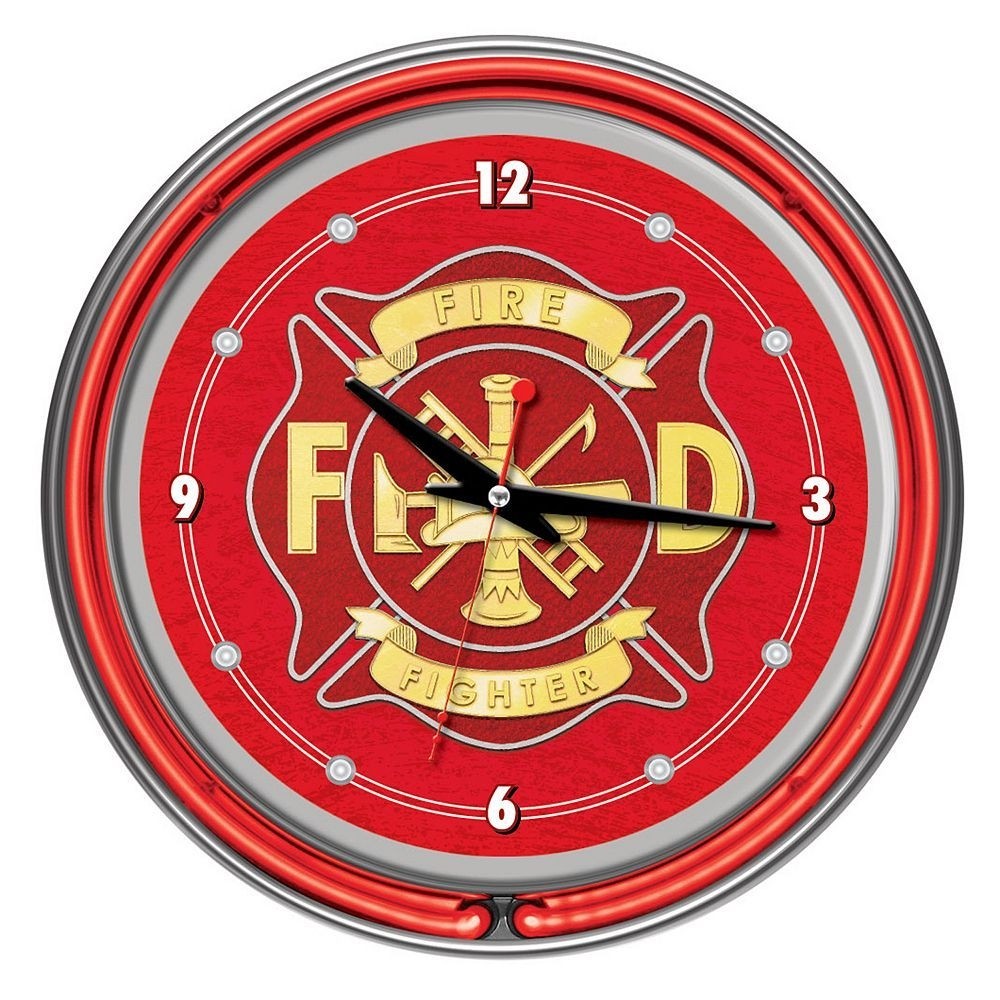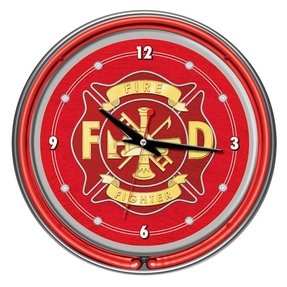 This wall clock features a fire fighter stylization that looks very interesting. It has got a red neon ring located on the outer edge. It is made of metal and plastic. This clock measures 3 inches high x 14 inches in diameter.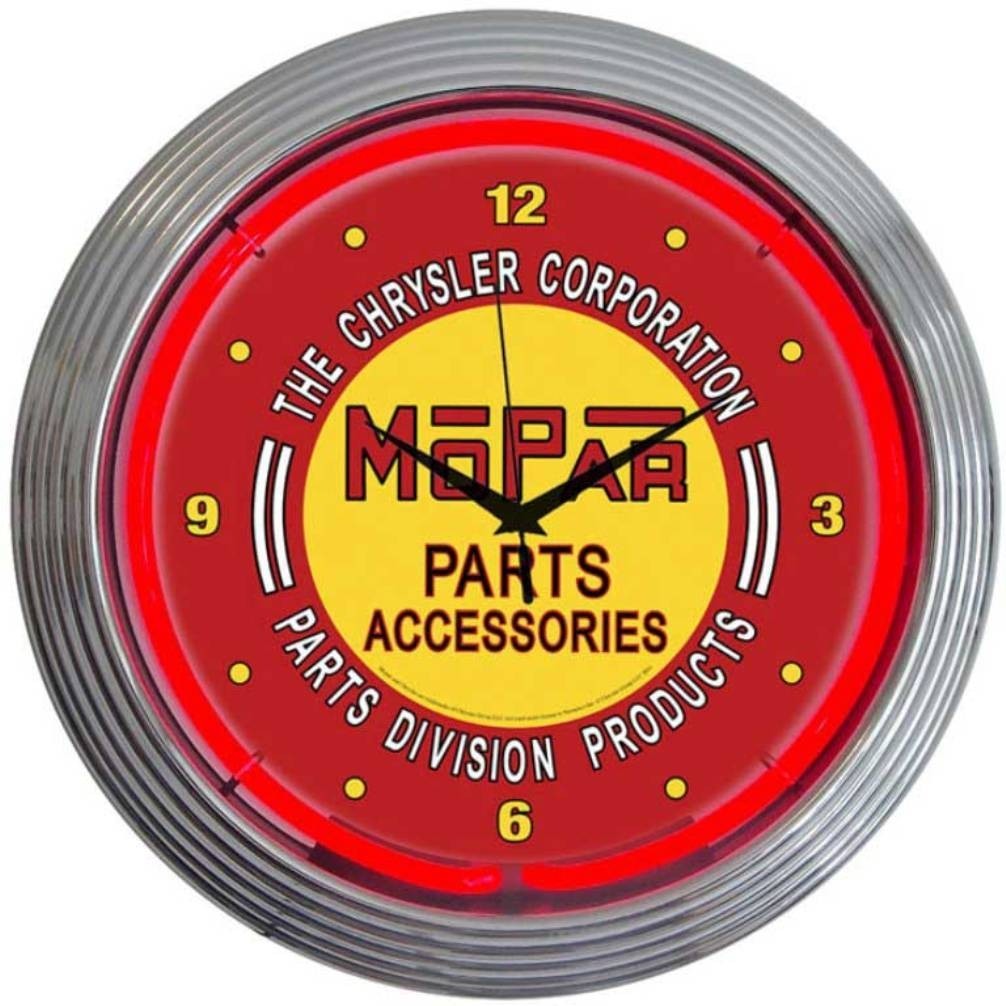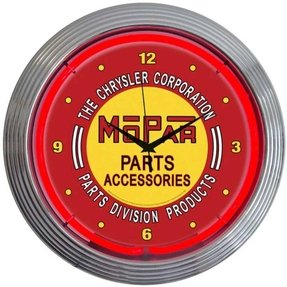 The neon wall clock is a great combination of unusual style and beautiful design on a metal base. Retro styling captivates the colors and elements on the clock face. Ideal solution for original interior design.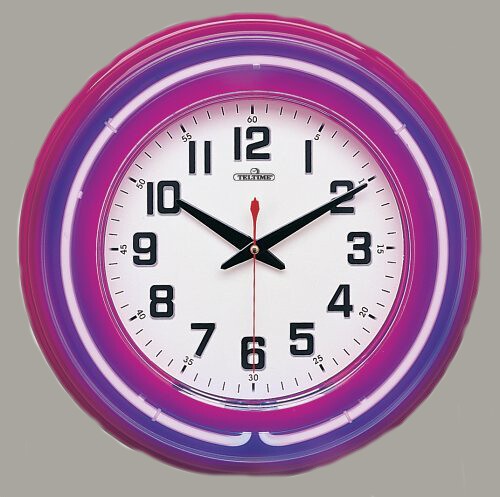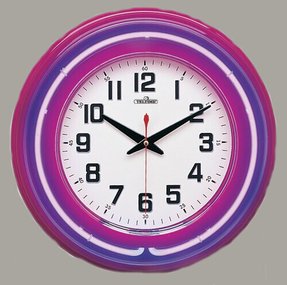 Green Translucent Neon Wall Clock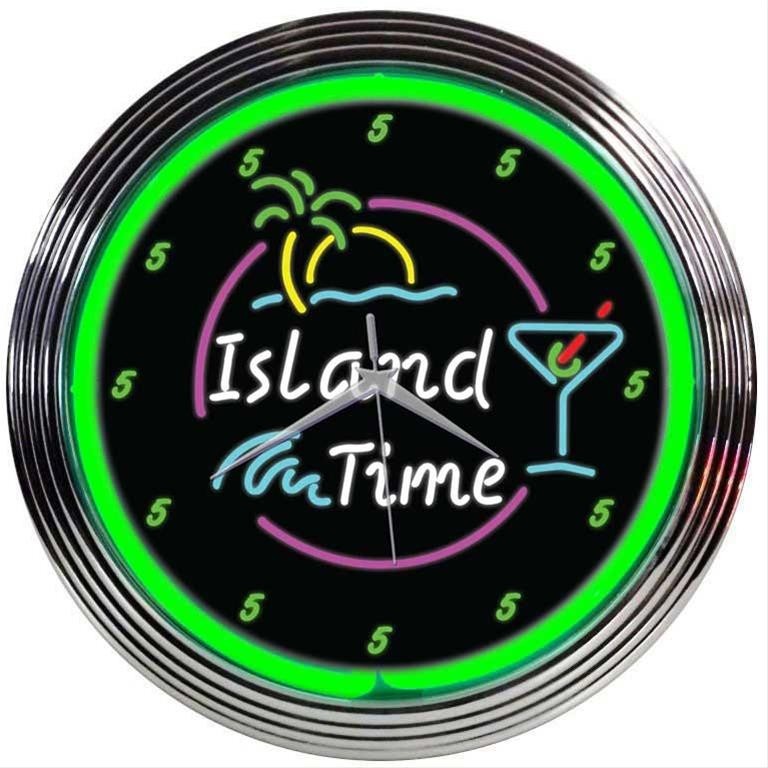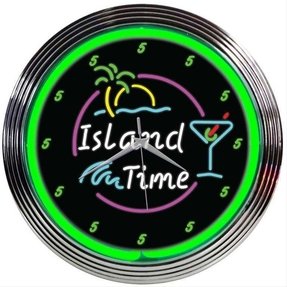 Neon colors, attractive design, and functionality are the hallmarks of this fantastic wall clock. The circular dial of the watch in a metallic frame captivates the details and introduces a strikingly distinctive ambiance to the interior.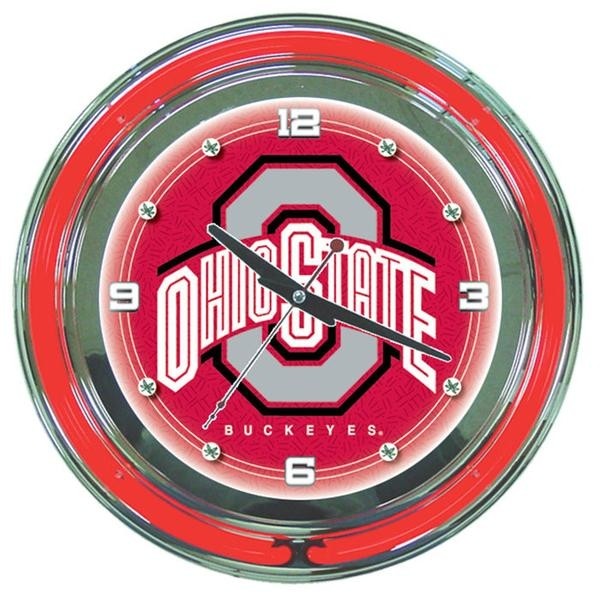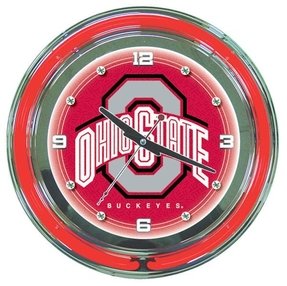 Ohio State University 14 In. Neon Wall Clock
Modern wall clock with round shield. It is powered by batteries and fitted with quartz movement. It is mounted on metal frame. Received positive recommendations from customers.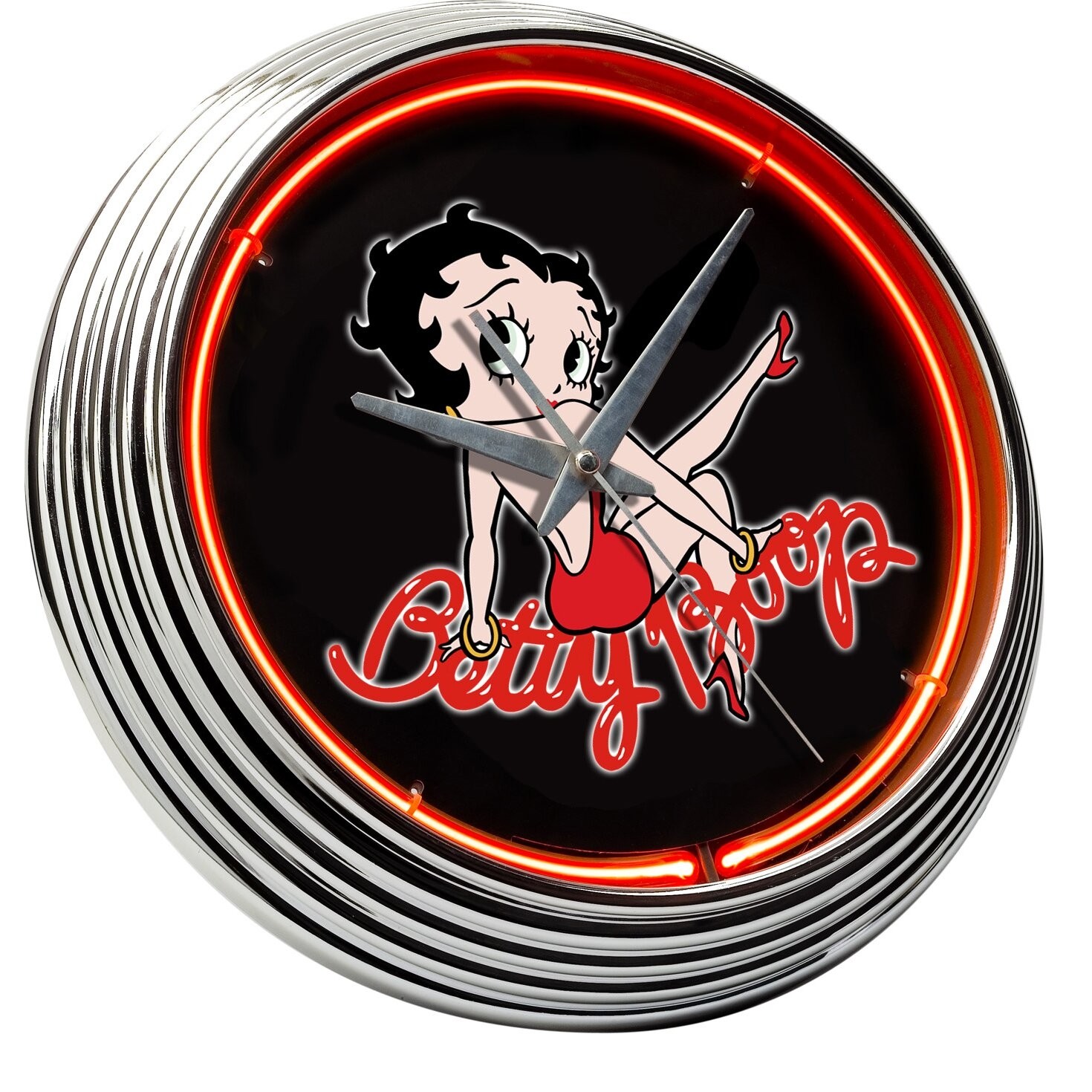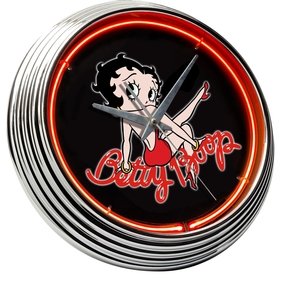 Betty Boop 14.75" Neon Wall Clock
Add a touch of retro style to any interior with this old - style, neon clock with a Betty Boop print on a black clock face. This clock has a silver, plastic frame and a red neon light ring. Can be easy mounted.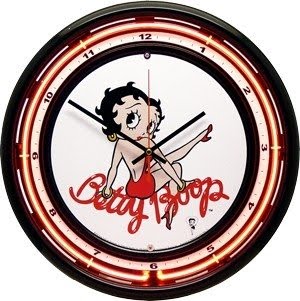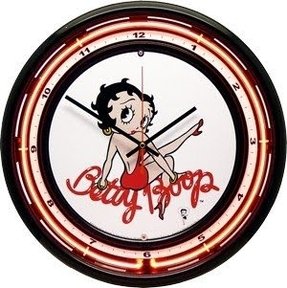 Betty Boop Neon Wall Clock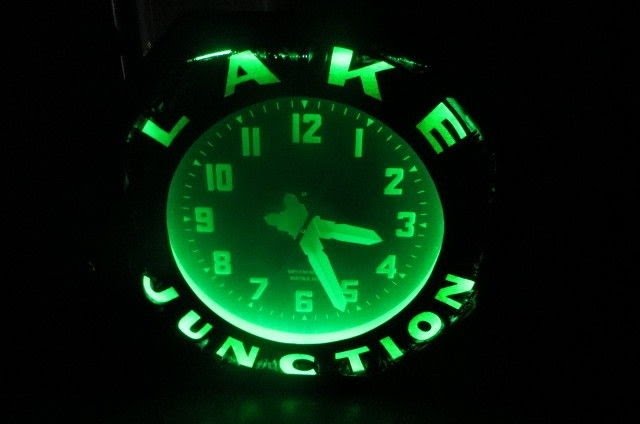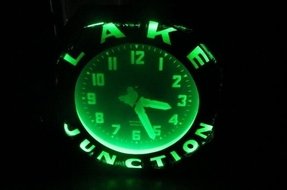 RARE OLD VINTAGE LAKE JUNCTION SAY-IT-IN NEON WALL CLOCK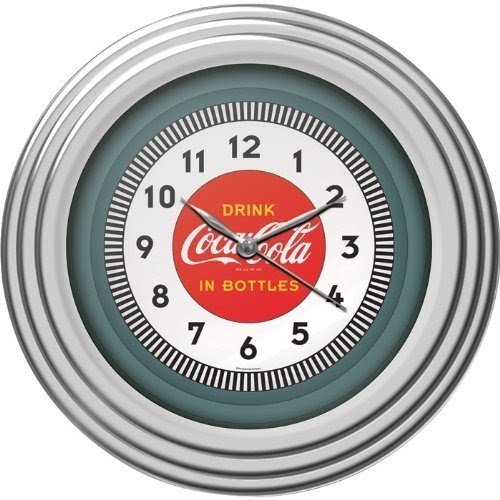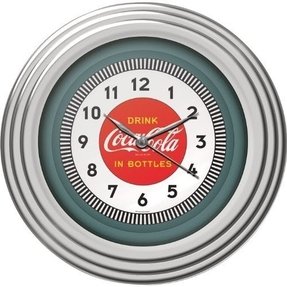 It is a wall clock that has got a Coca-Cola logo, chrome molded case, high gloss finish and acrylic cover. It is a perfect addition to retro style and décor in your kitchen, dining room and other.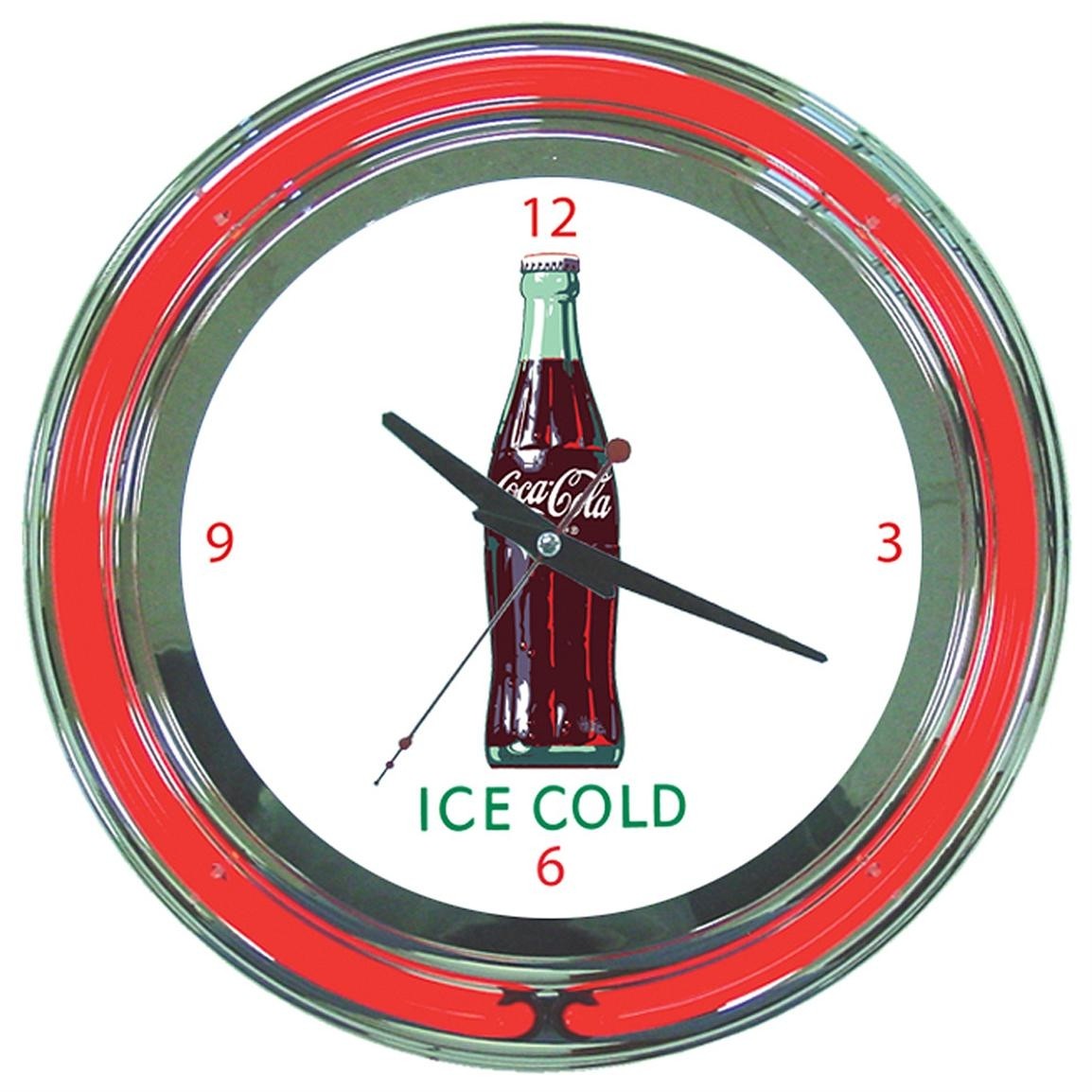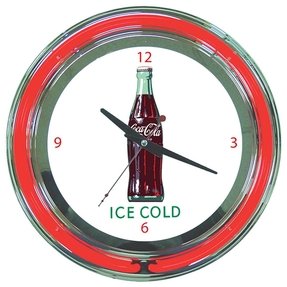 Vintage Coca Cola Retro Neon Wall Clock...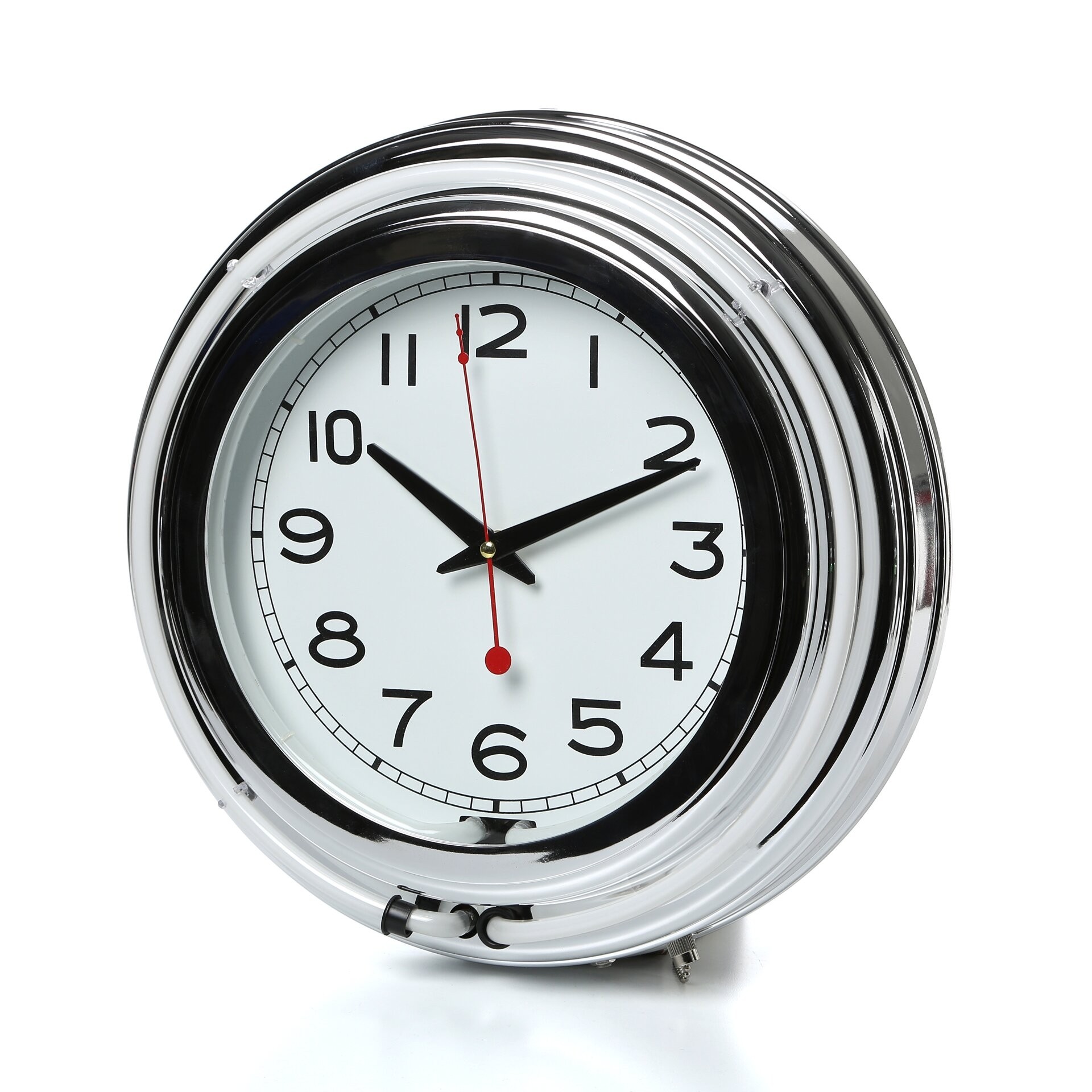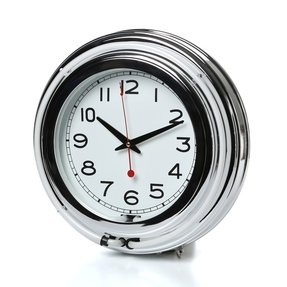 14" Double Ring Neon Wall Clock
This medium size wall clock has a double ring frame, made of solid plastic in chrome, silver finish and features a two neon light rings all around edge. It has a white clock face with large, arabic, black numbers.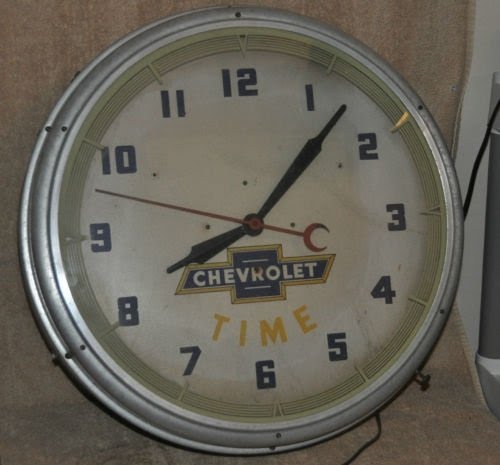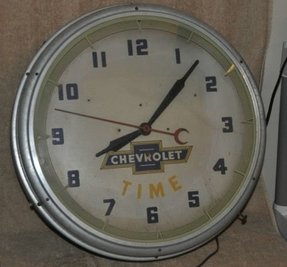 VINTAGE CHEVROLET TIME DEALER NEON WALL CLOCK 1950's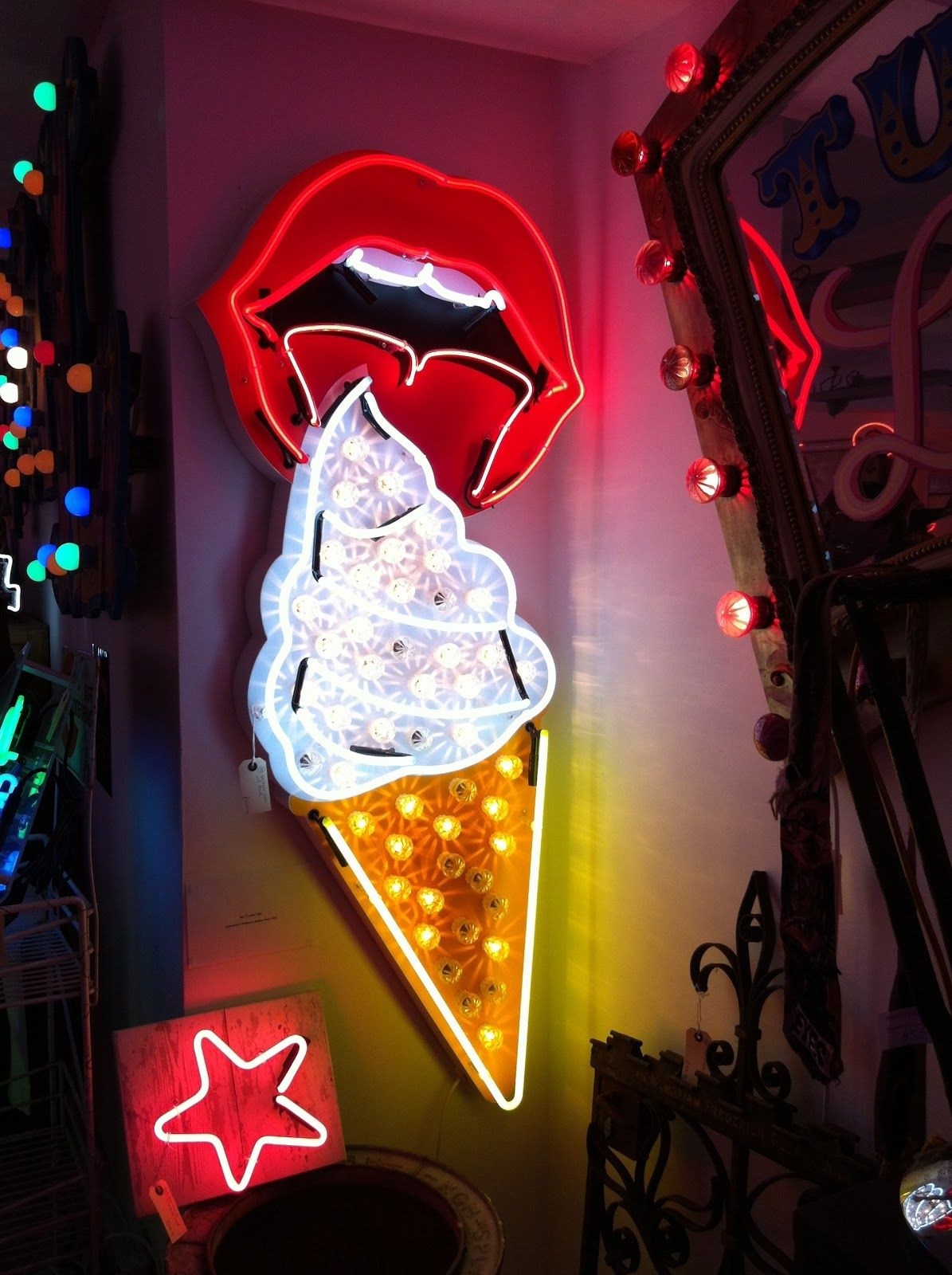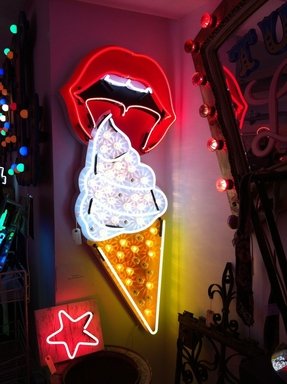 If you like neons, this original wall decor may appeal to you. It presents an attractive mouth licking an ice-cream, enlightened additionally by a star. A truly designer item, which will add unique style to any kind of decor.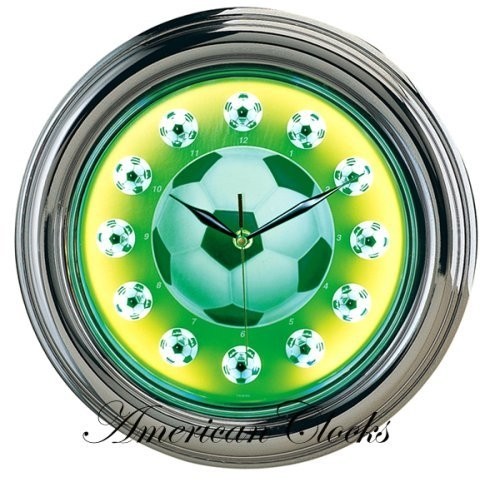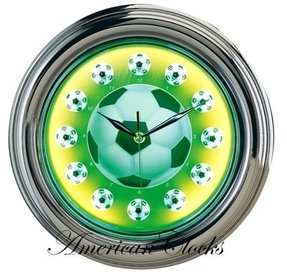 Soccer Neon Wall Clock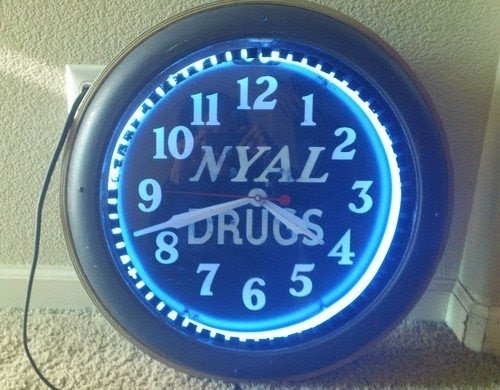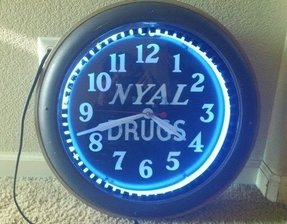 Vintage NYAL Drugs Store Neon Wall Clock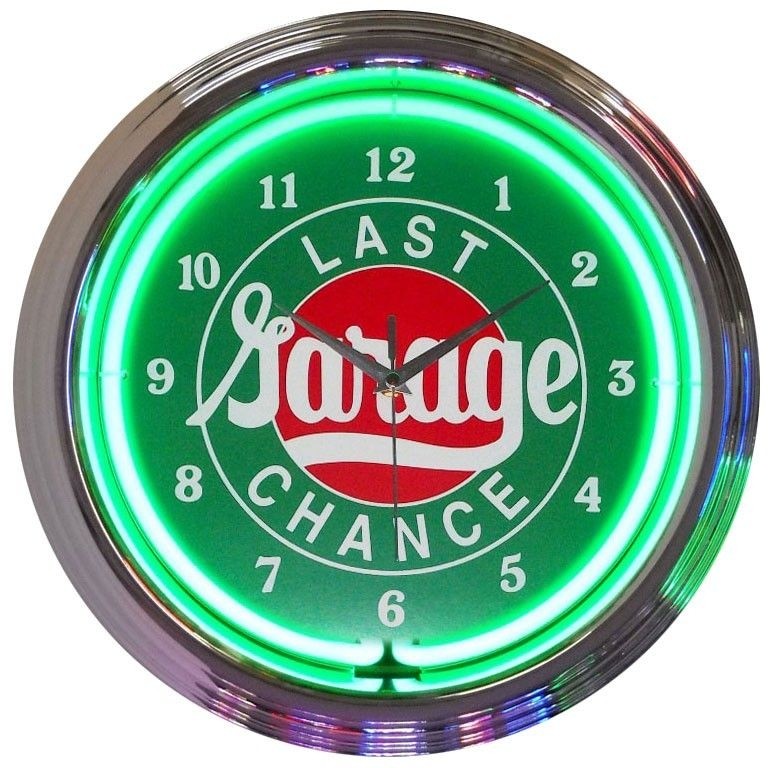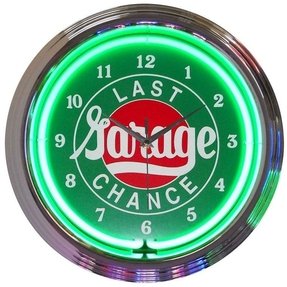 Eye-catchy neon clock, looking like an accessory froma vintage style night club or pub. The center of the dial is accented with red circle and white Last Chance Garage sign. The piece matches many decor styles and functions.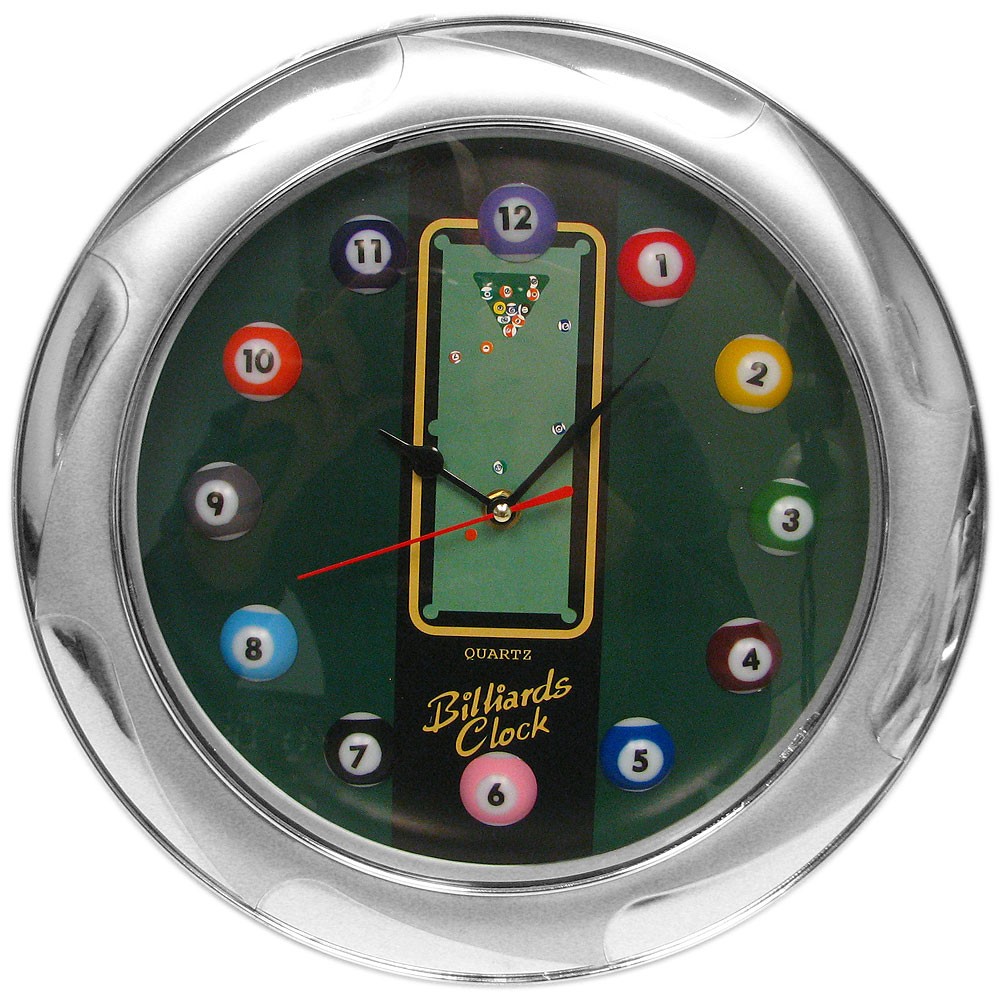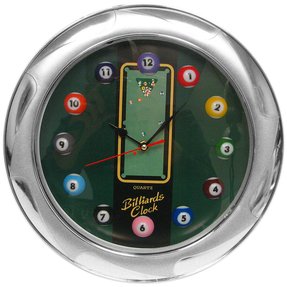 Billiards themed wall clock with cue balls of various sizes printed instead of classic clock numerals. The hands feature classic spade design, yet the red second hand as for me looks as a cue that points to cue balls.