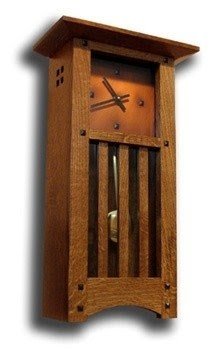 Mission-style wall clock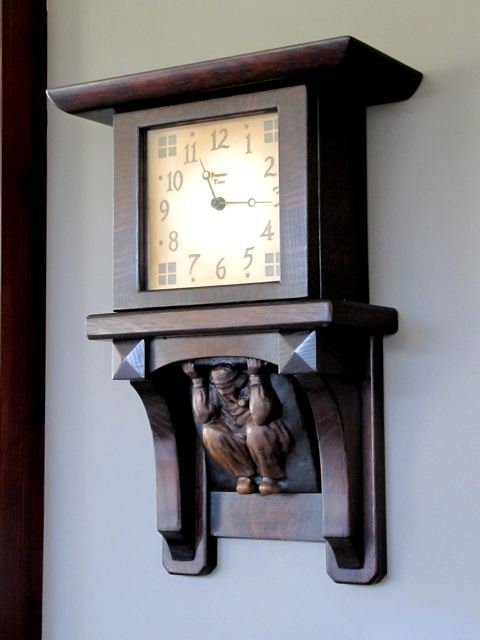 Beautifully adorned, this craftsman style clock with a reproduction of Batchelder corbel constitutes a fabulous proposition for one's classic or traditional decors. Its dark stained wood features natural graining.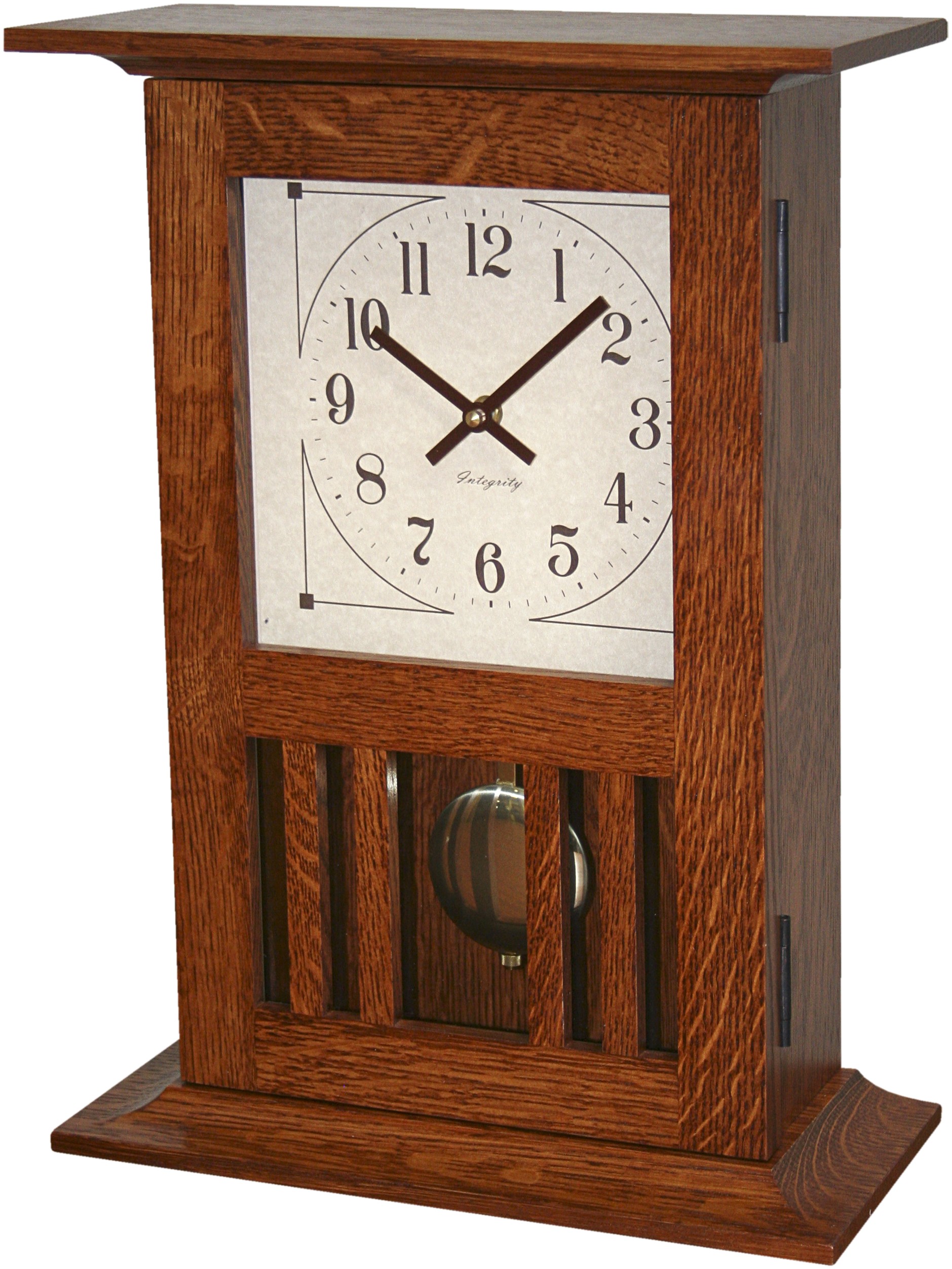 An elegant traditional mantel clock with a pendulum. It's handmade by the Amish of brown stained wood. It has rectangular moulding both a base and a top. Black hands and Arabic numerals are against a square creamy dial. It requires 1 AA battery.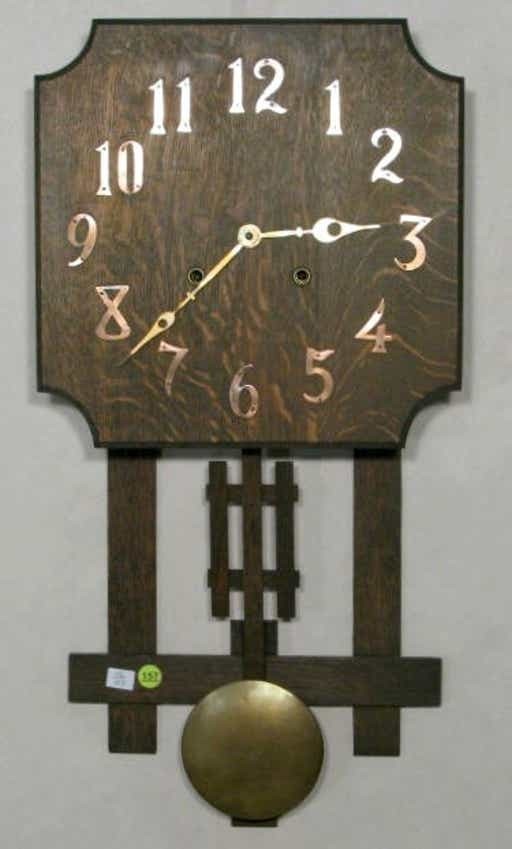 157: National Clock & Mfg. Co. Mission Oak Wall Clock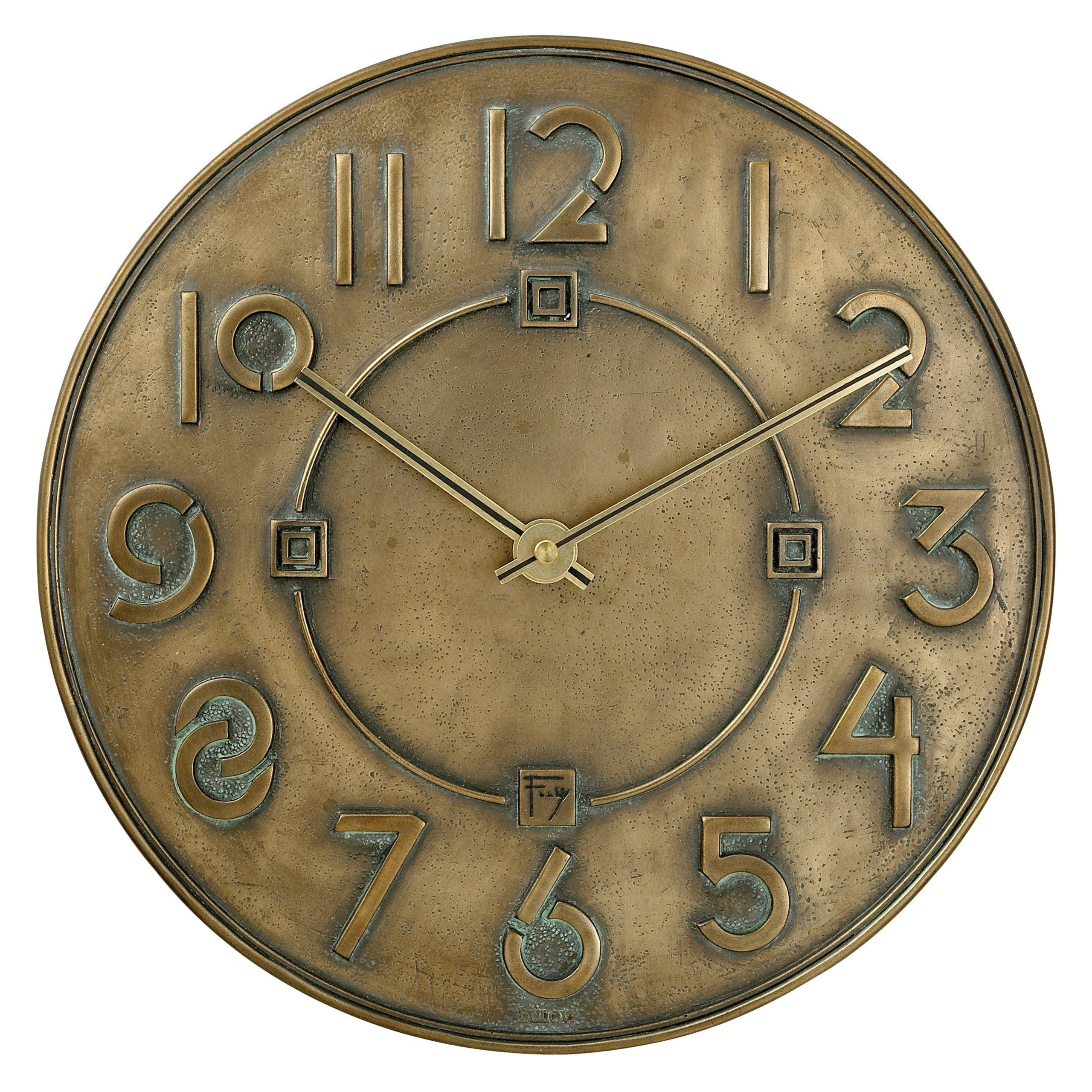 Bulova Frank Lloyd Wright Exhibition Typeface Clock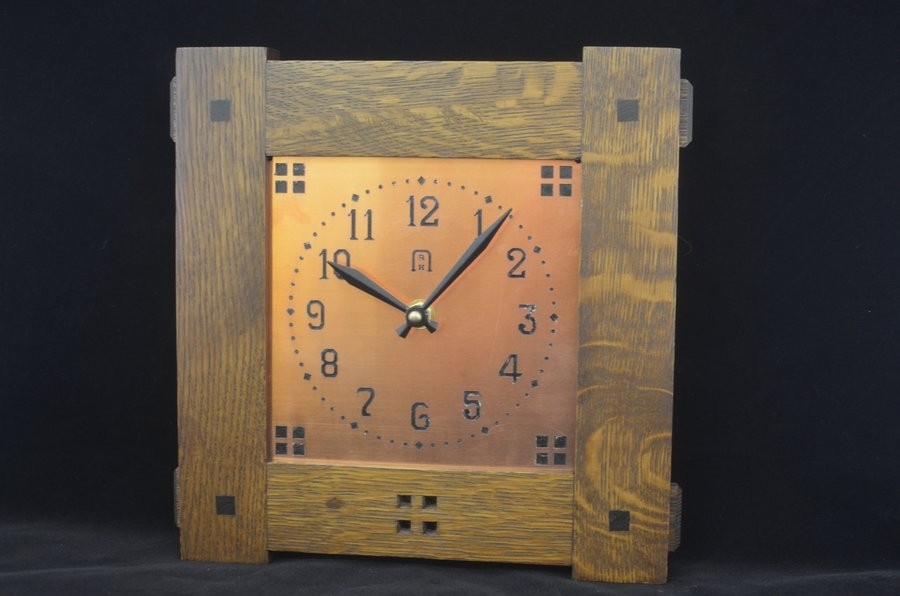 Bring into your home a touch of vintage sophistication, deciding on this mission wall clock. Its gorgeous design includes a square wood frame that holds a bit distressed dial with Arabic numerals and two black metal hands.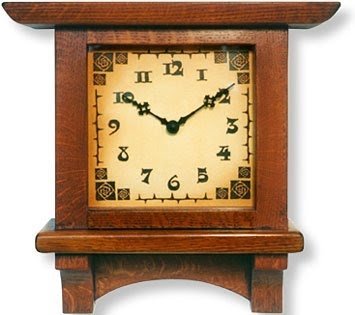 Embodying the characteristic features of the mission style, this wall clock creates a great proposition for all traditional or classic interiors. Features a square clock face with Arabic numerals.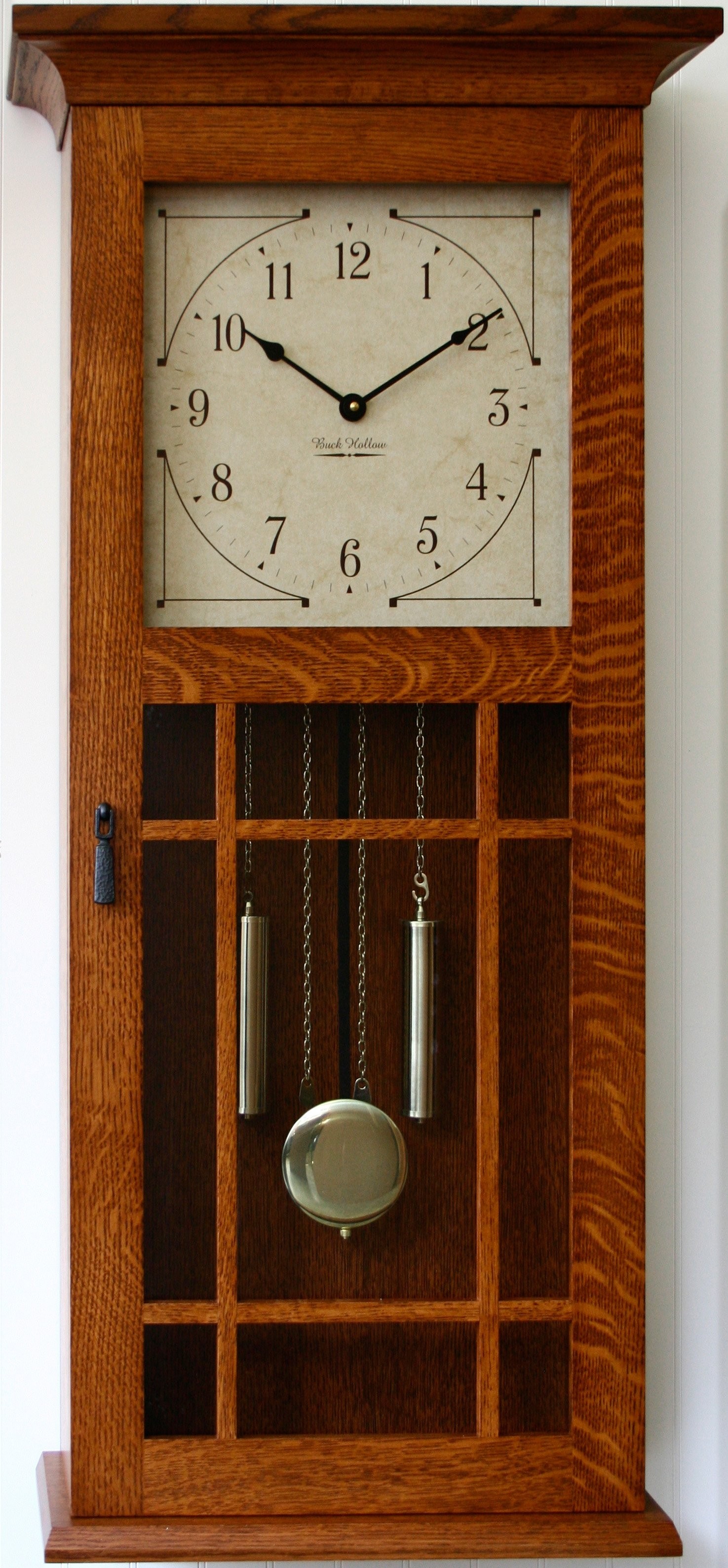 Decor / Amish Wall Clocks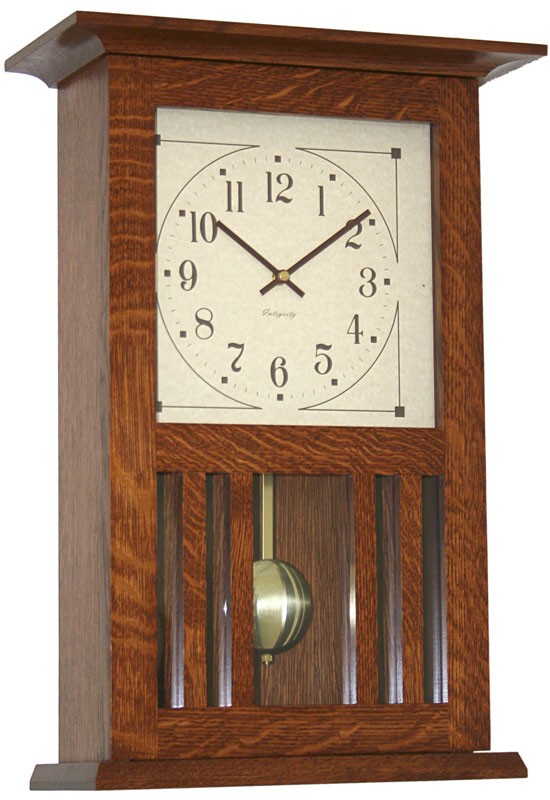 Classic wall clock made from wood. Wooden construction makes it stable and durable. Elegant finish, without any unnecessary decorations, makes it appropriate for all houses, regardless of their style and design.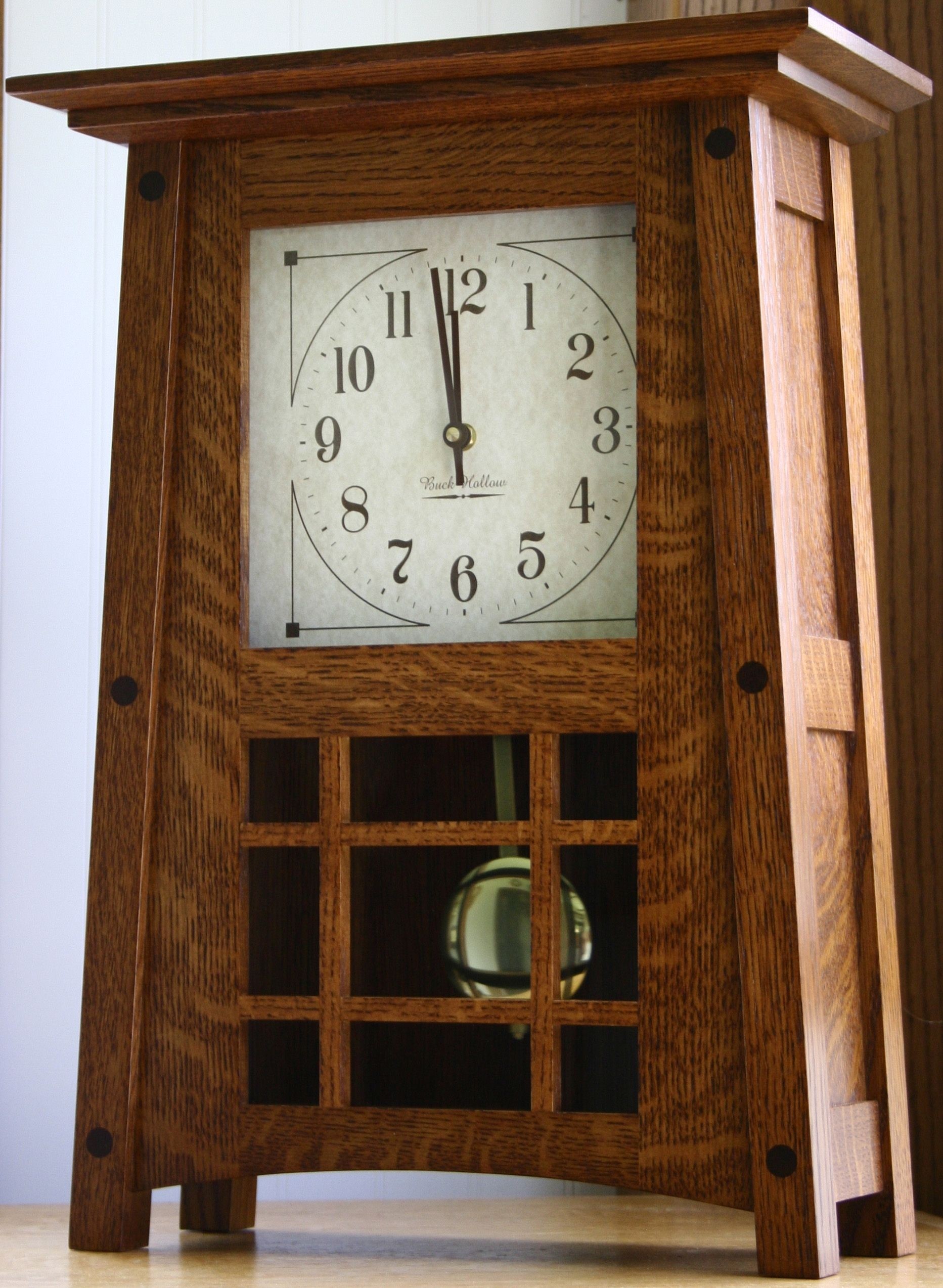 The sleek wooden construction of this beautiful mission-style clock is an excellent way to get a unique interior design. The functional clock with a luminous dial with Arabic numerals and a pendulum is beautiful and very stylish.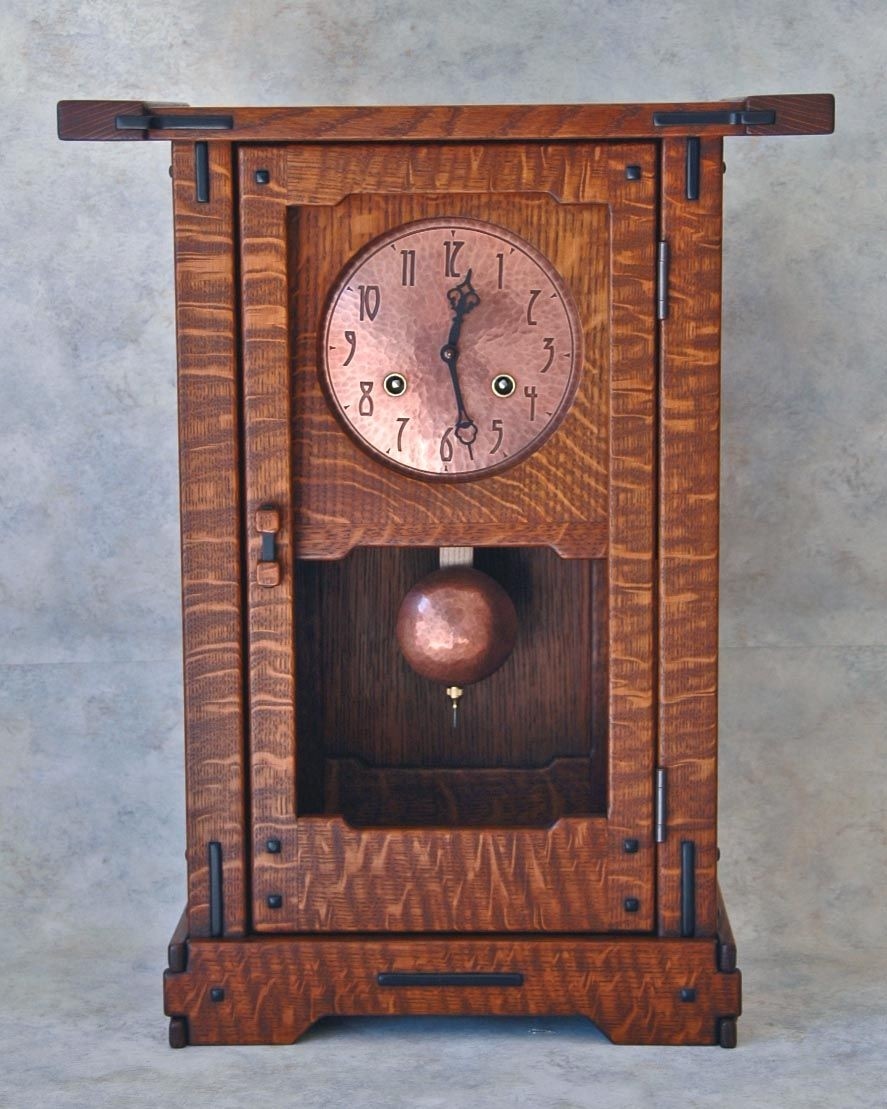 Modern clock with a solid wooden frame and glass doors. It also includes decorative and functional black metal hardware. Round metal face of this clock includes black hands and attractive Arabic numbers.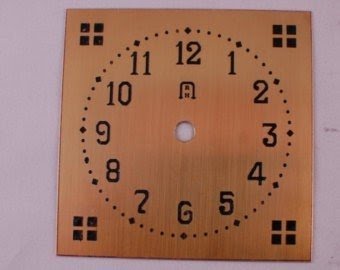 Square Mission Clock Dial - Etched Bronzed Copper ...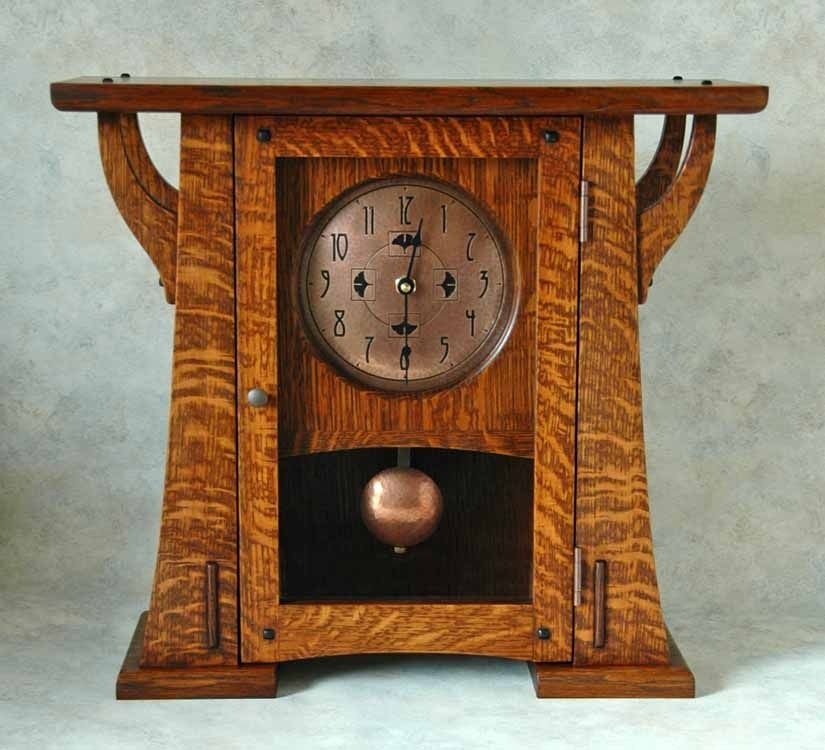 Mission Clock- I really like this one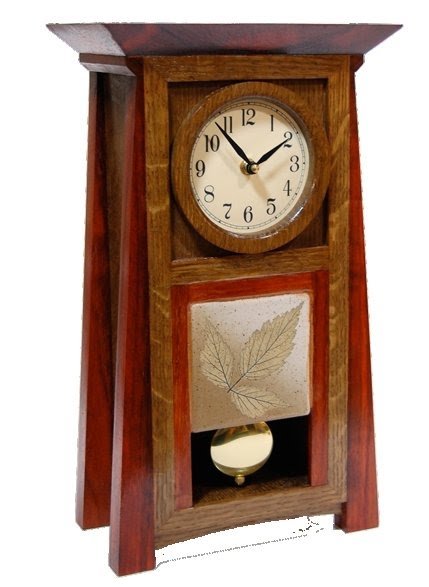 Mission Mantle clock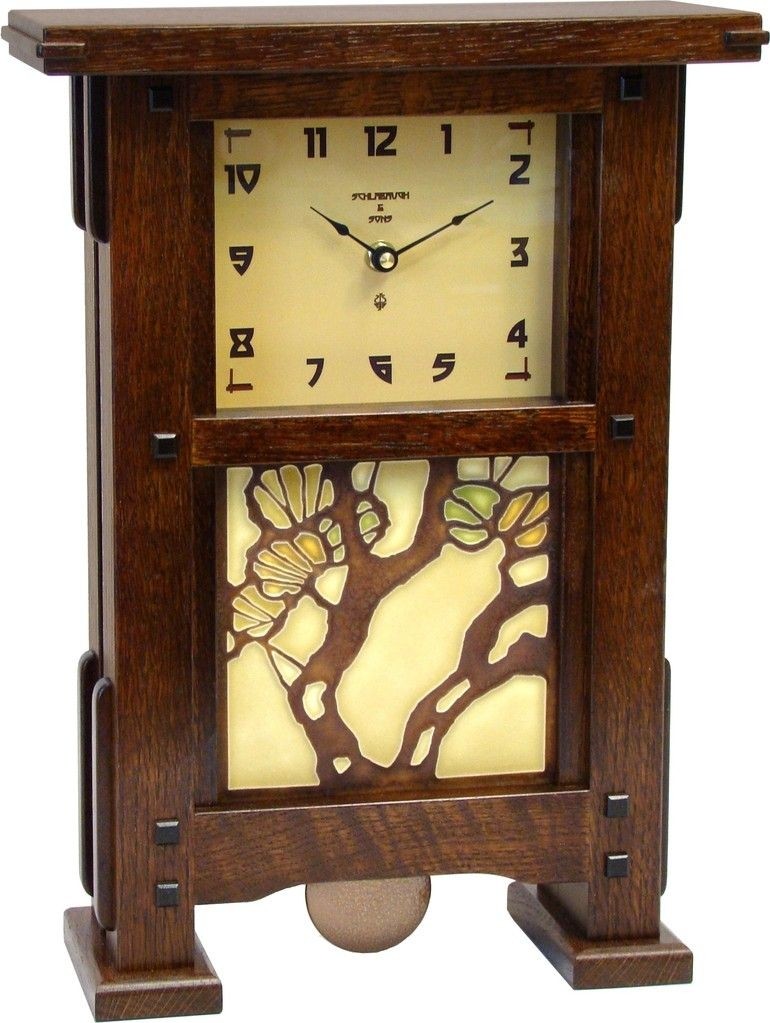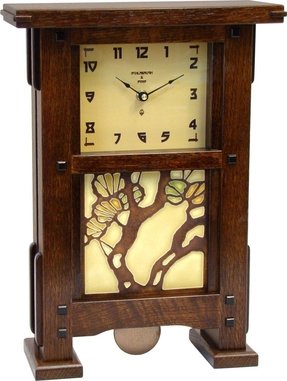 A perfect clock to place on your mantle and enhance your home decor with vintage charm. The mission clock has a case made of cherry-finished hardwood, with a working pendulum, a square dial, Arabic numerals and 2 metal black hands.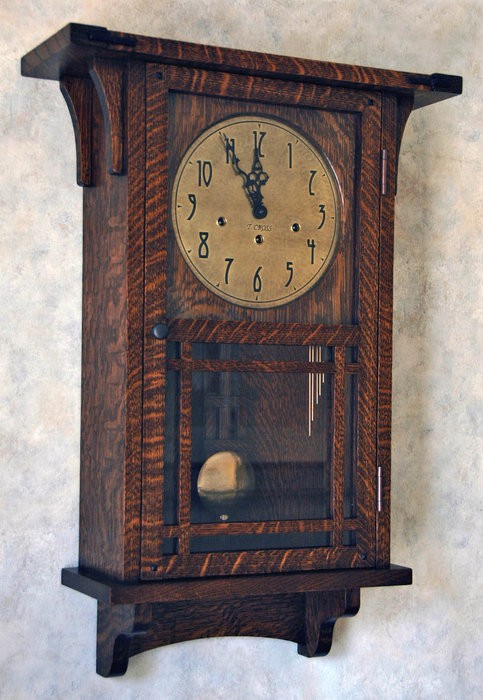 Wall clock with antique finish. It is mounted on wooden frame and fitted with Arabic numeral. Suitable for residential and commercial premises. Elegant wall decoration in all kinds of interiors.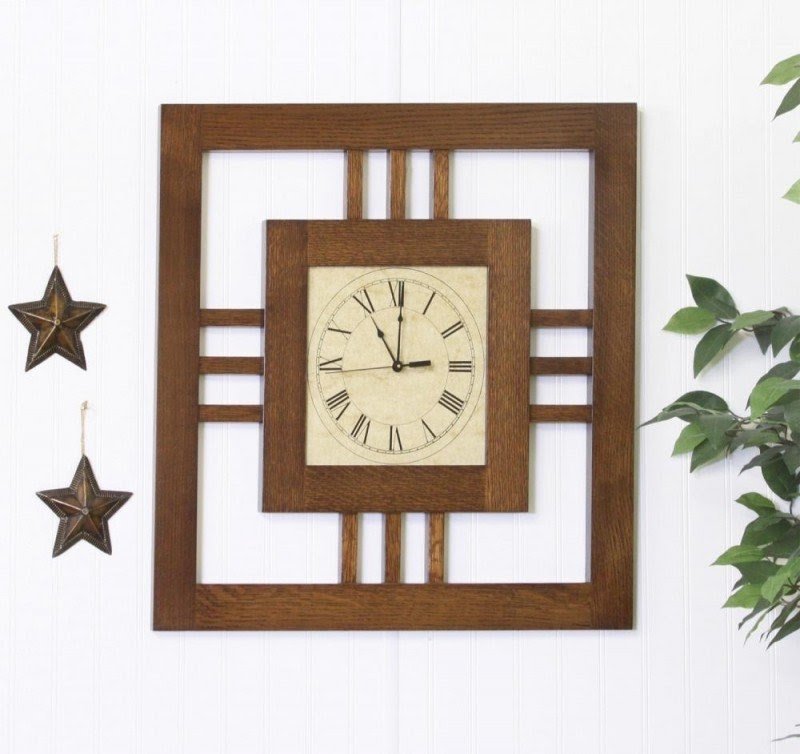 2375 Modern Mission Wall Clock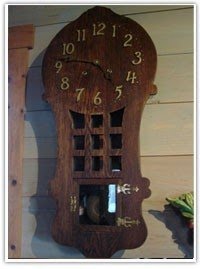 Sessions Mission Wall Clock , 8 day time & strike, good running order ...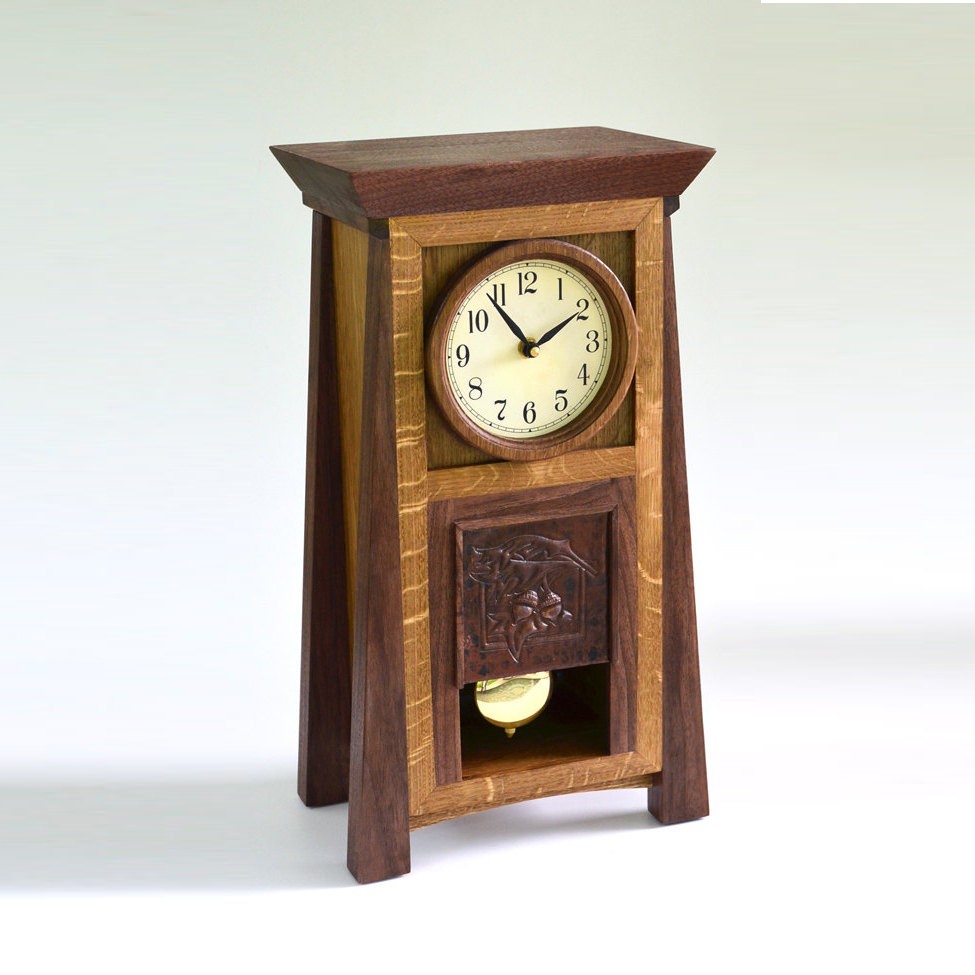 The Concord mission style craftsman arts and by NewMissionWorkshop, $495.00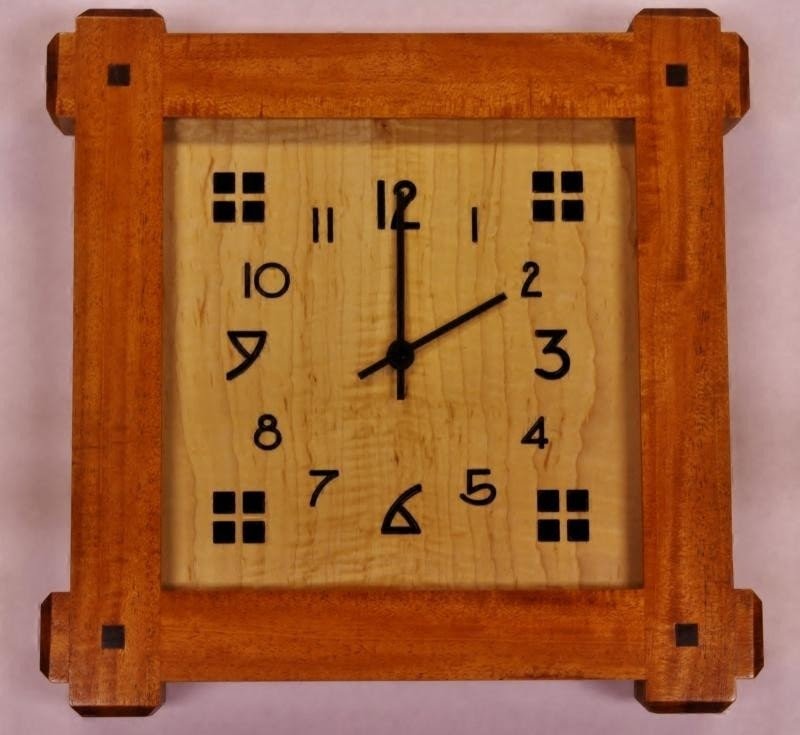 Mission Wall Clock W/Curly Maple Face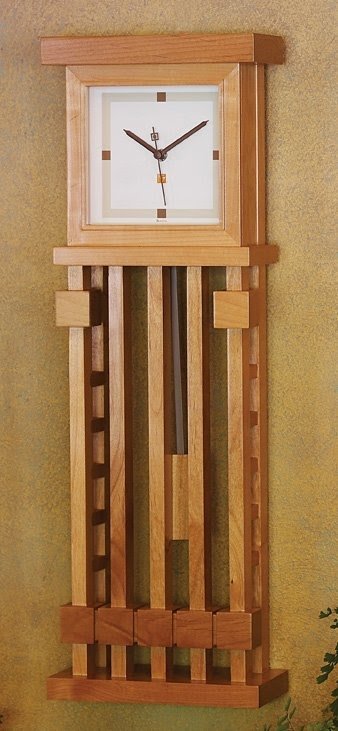 Geometrical design of this wall clock is going to put to shame other decorations in your home. The clock is built of sturdy wood, has a working pendulum, and a stylish case with a square dial and a second hand.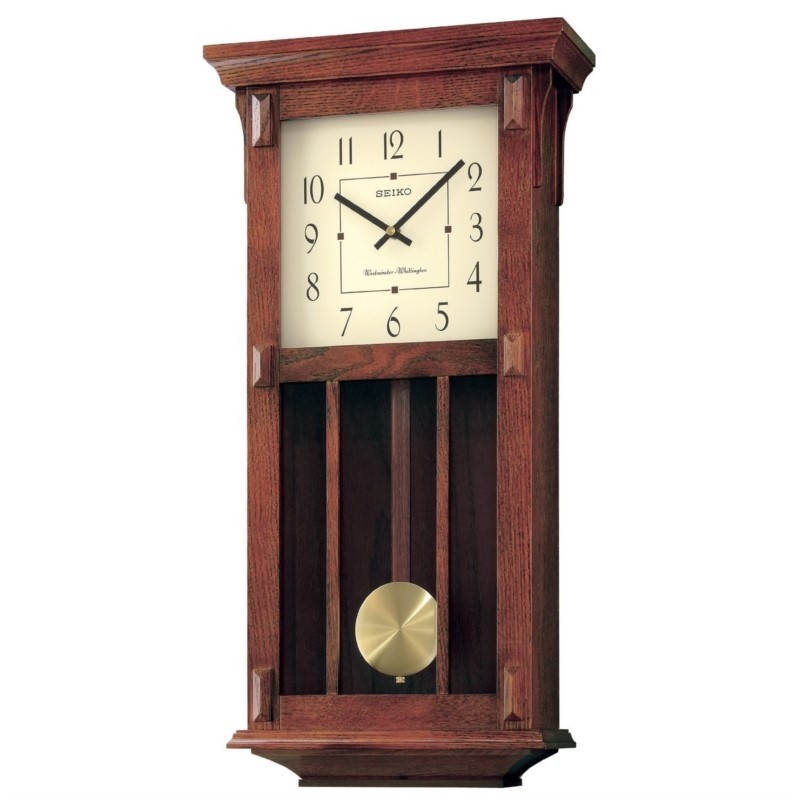 mission style wall clock wall clocks traditional quartz clock ...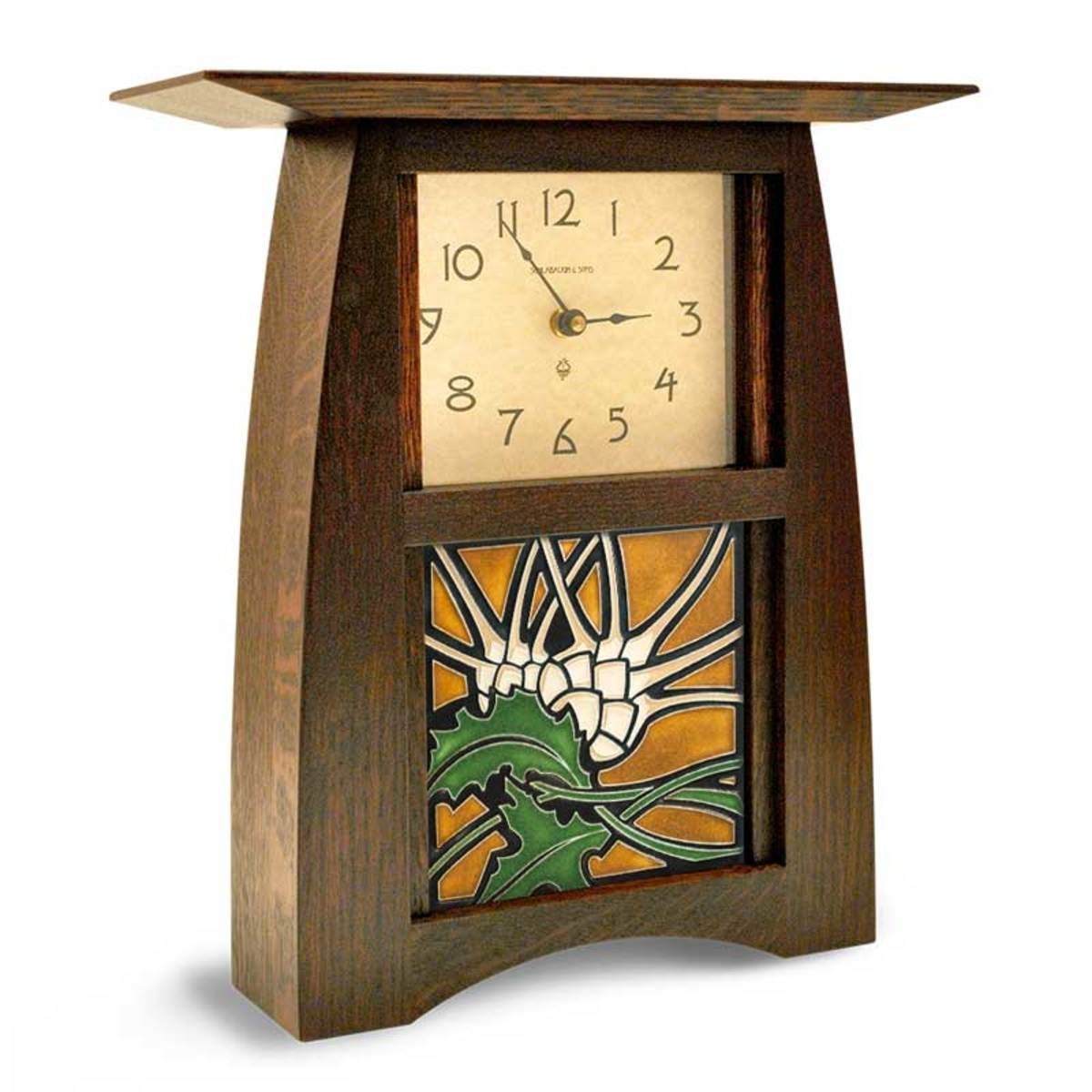 Stylized thistle tile from Motawi in a clock by Schlabaugh & Sons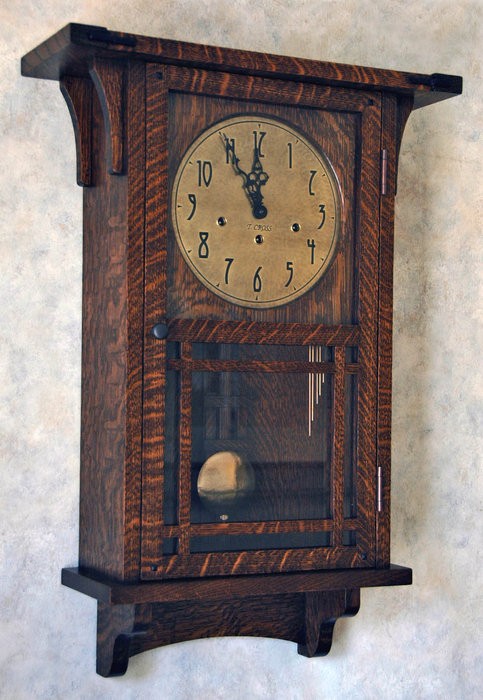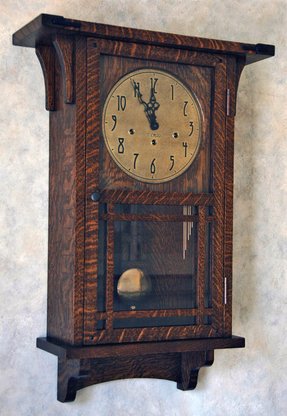 More like this: art crafts , wall clocks and clock .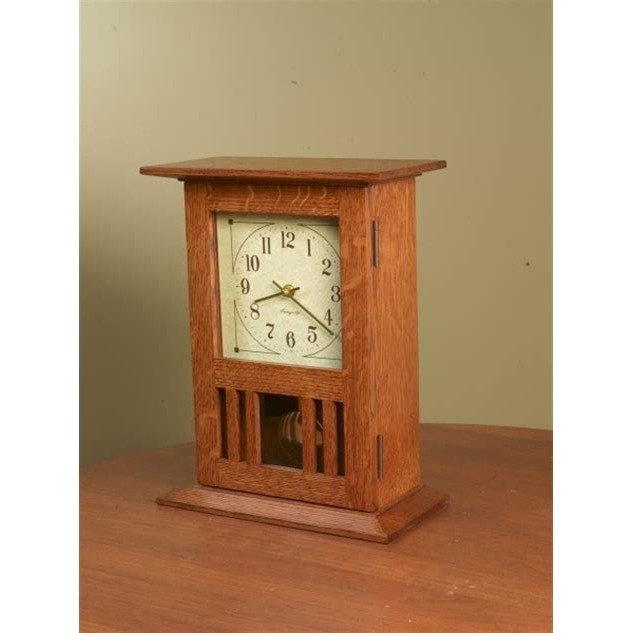 Clocks >Mission Mantel or Wall Clock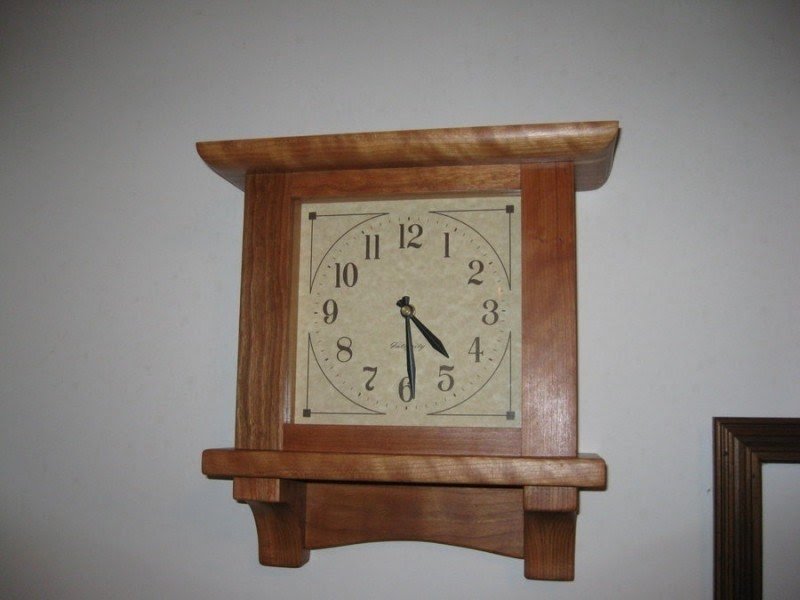 00 am mission wall clocks posted by admin under clocks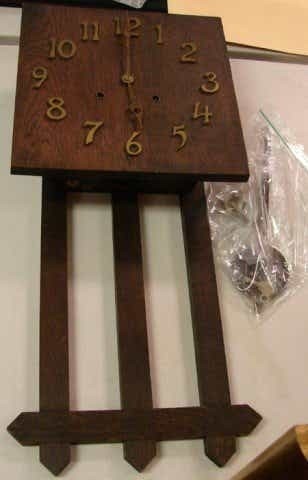 6671450_1_m.jpg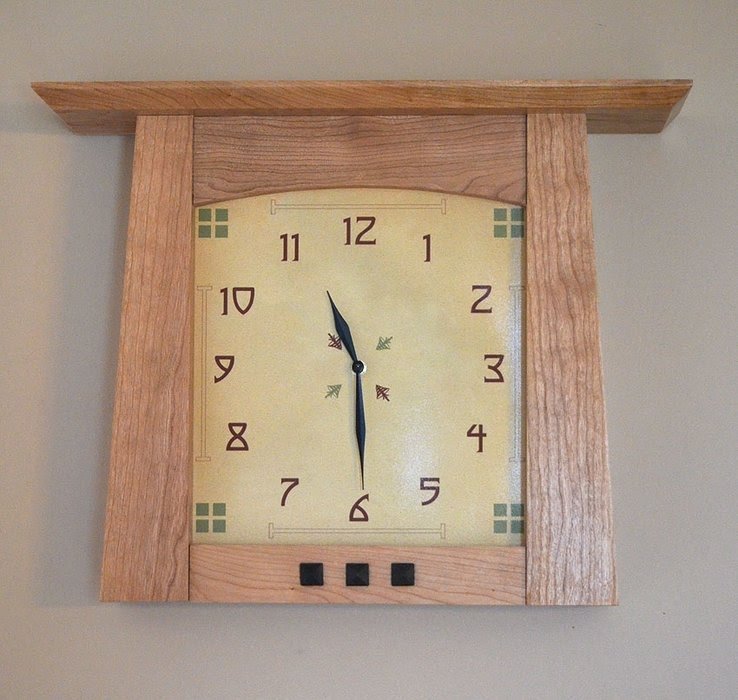 mission clock | Mission Style Wall Clock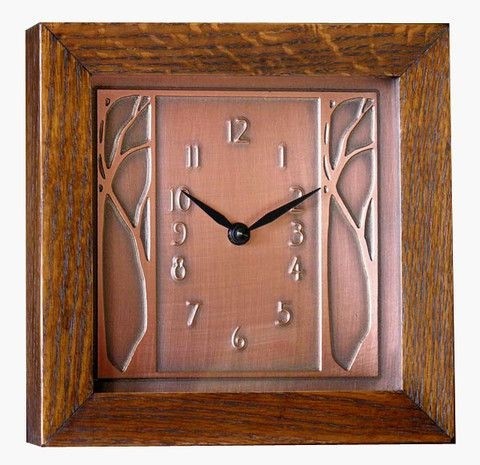 James Mattson Art Nouveau Wall Clock - Mission Bungalow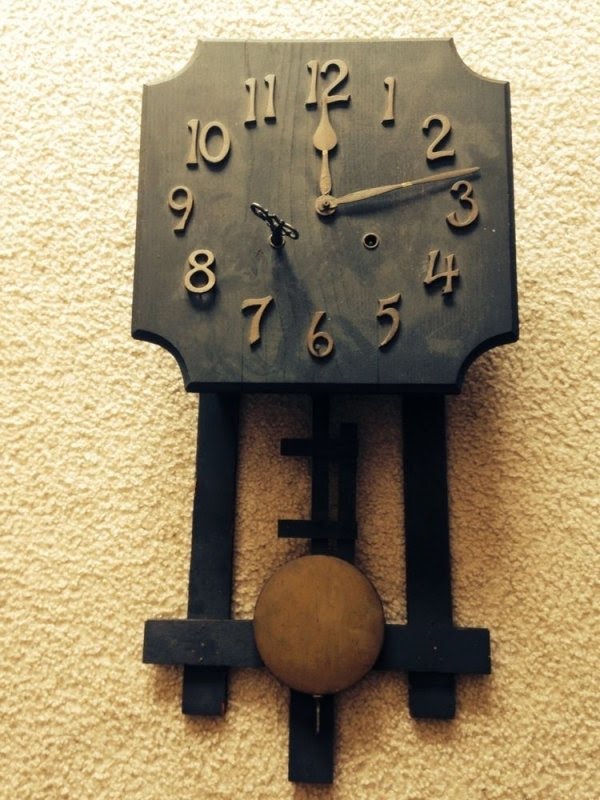 ANTIQUE GILBERT WALL CLOCK ARTS CRAFTS MISSION STYLE CIRCA 1910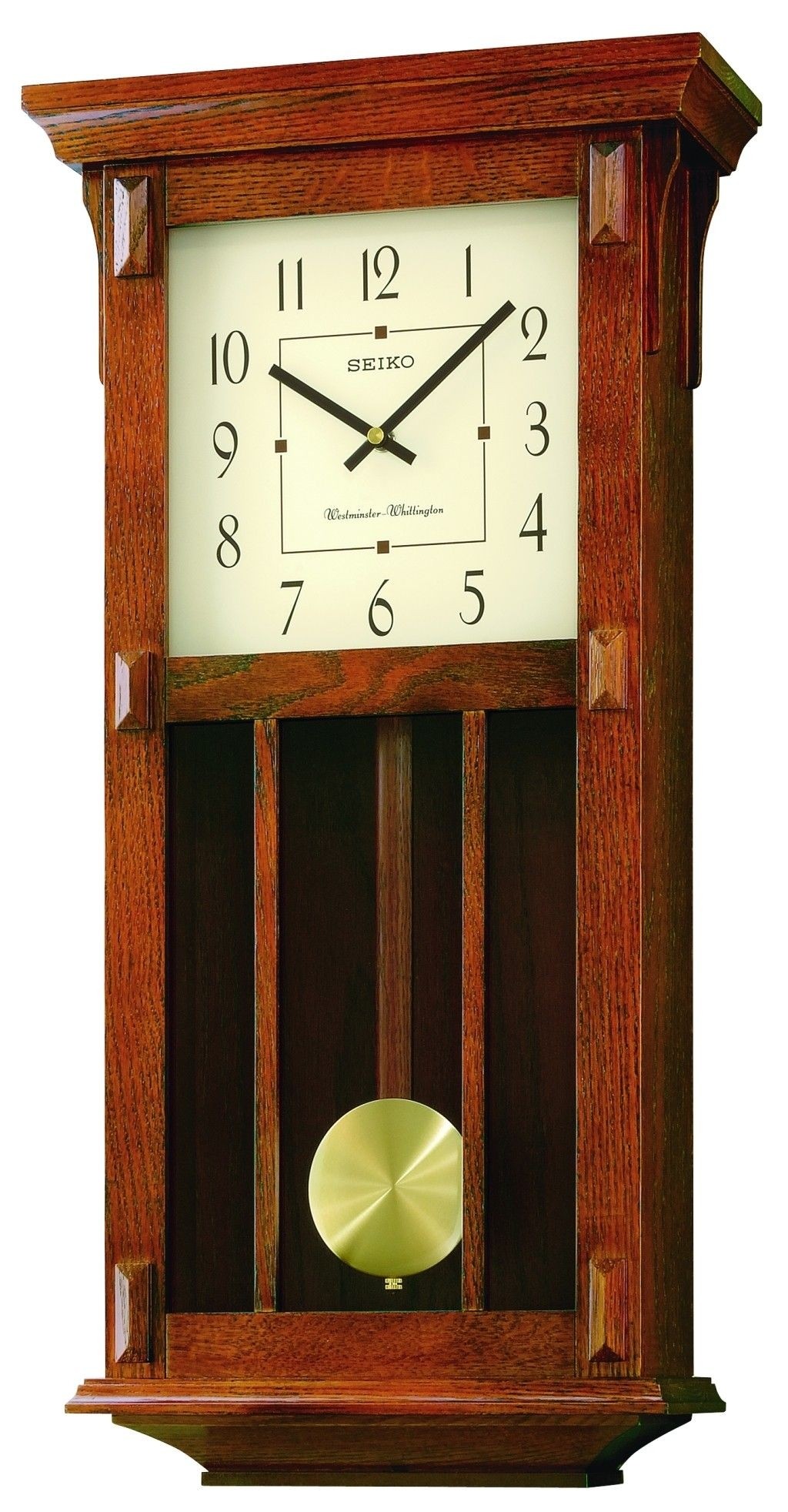 Mission Pendulum Wall Clock $325.00 A clock like this would be nice. I like the mission style.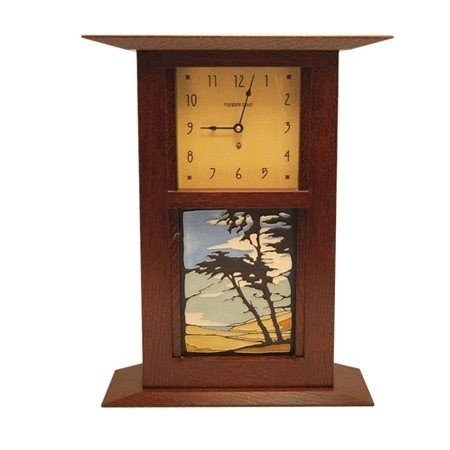 Craftsman Wall or Mantel Tile Clock CWT-68-CO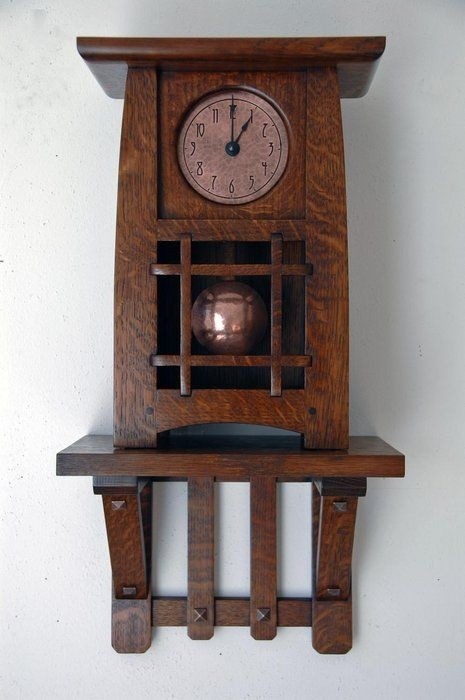 Elegant wall clock mounted on wooden frame and fitted with shelf for display decorations or storing personal items. Contains pendulum and Arabic numeral. Great addition for each home.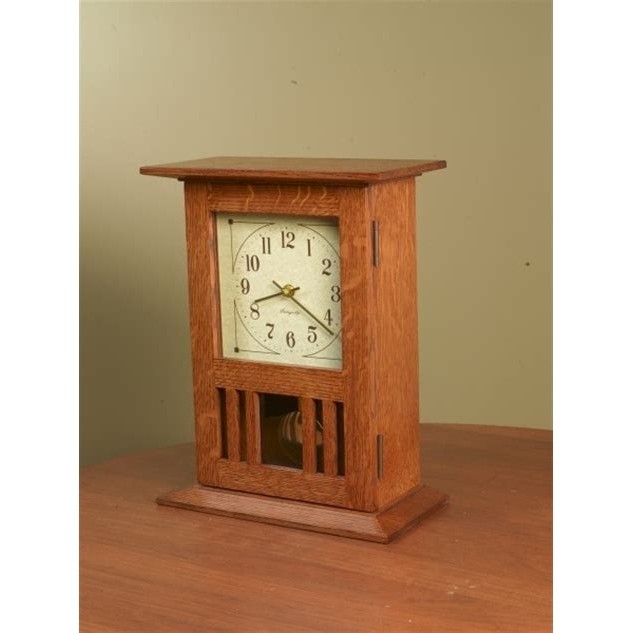 This mission styled wall clock will make for a truly multi-functional option for any interior thanks to the precise mechanism, allowing you to tell time and the warm, oak finish of the elegant wood structure.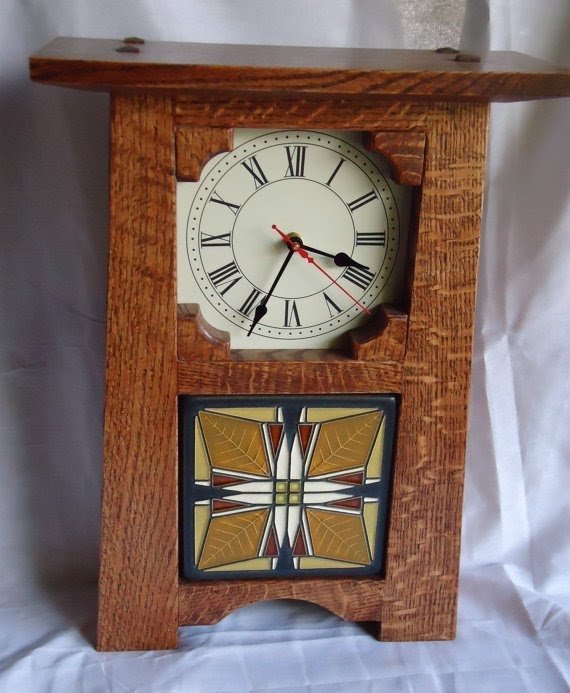 Chiming Mission clock with Motawi Frank Lloyd by FountainheadWoods, $355.00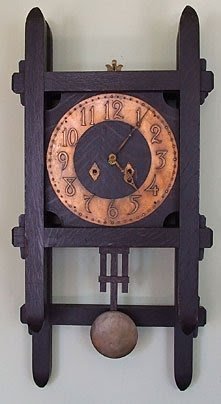 A classic mission wall clock, though deviating far from European or American ones. All because it was made of Sheesham hardwood - Indian rosewood, embellished with dark paint. In the center has a brass frame of a round shield and the heart of the bell.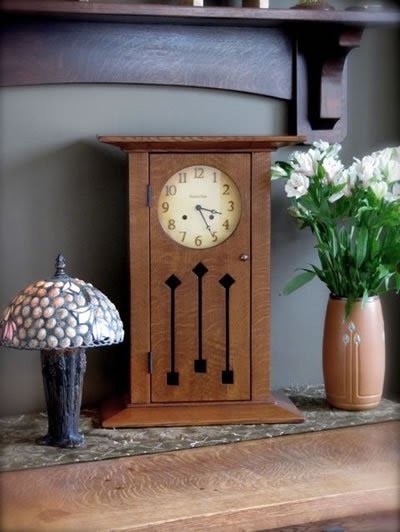 About Present Time Clocks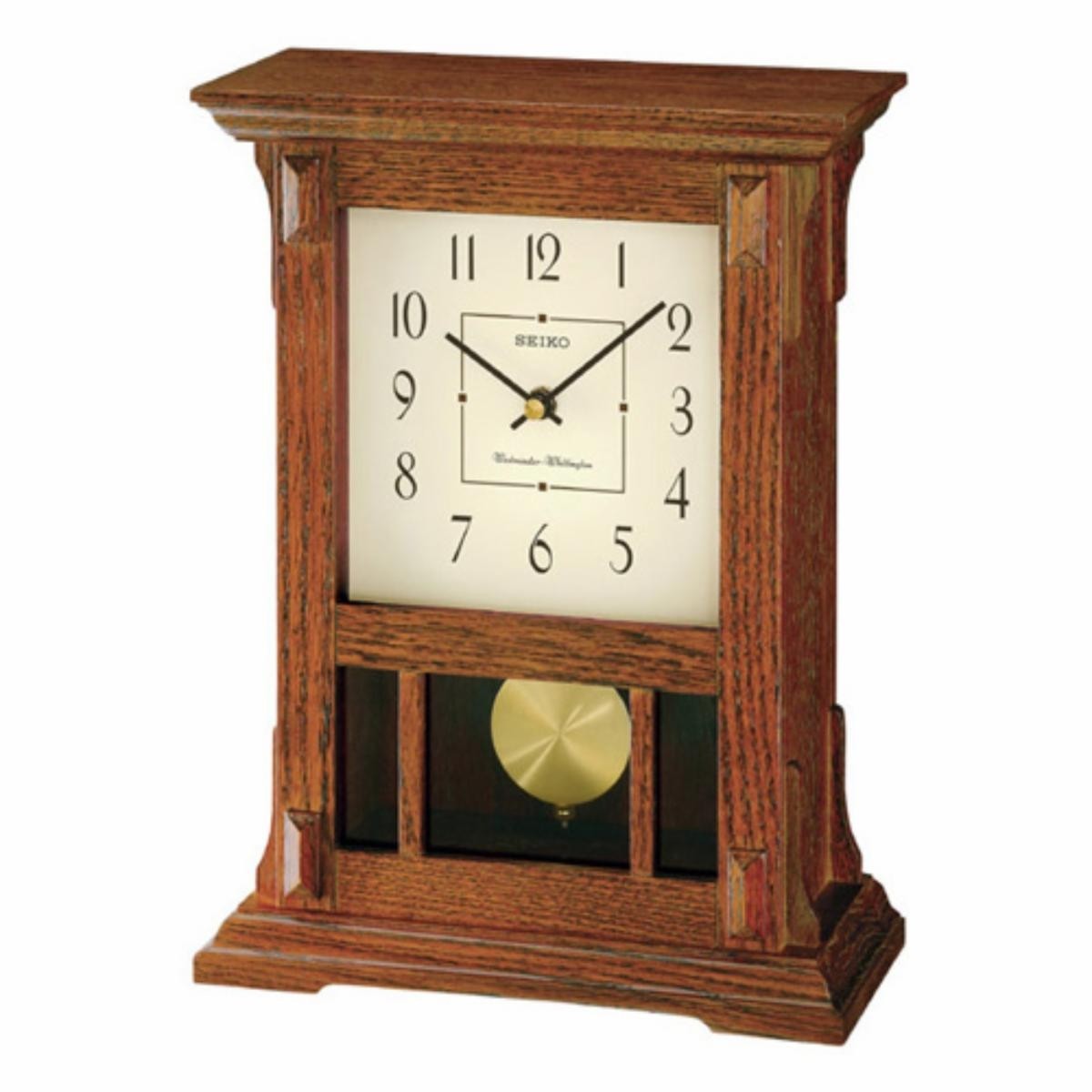 Mission Mantel Clock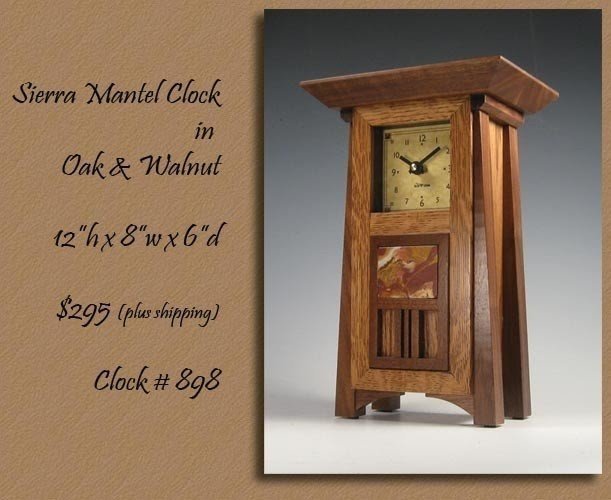 Clocks in The Wilma Collection are wall clocks providing a wide range ...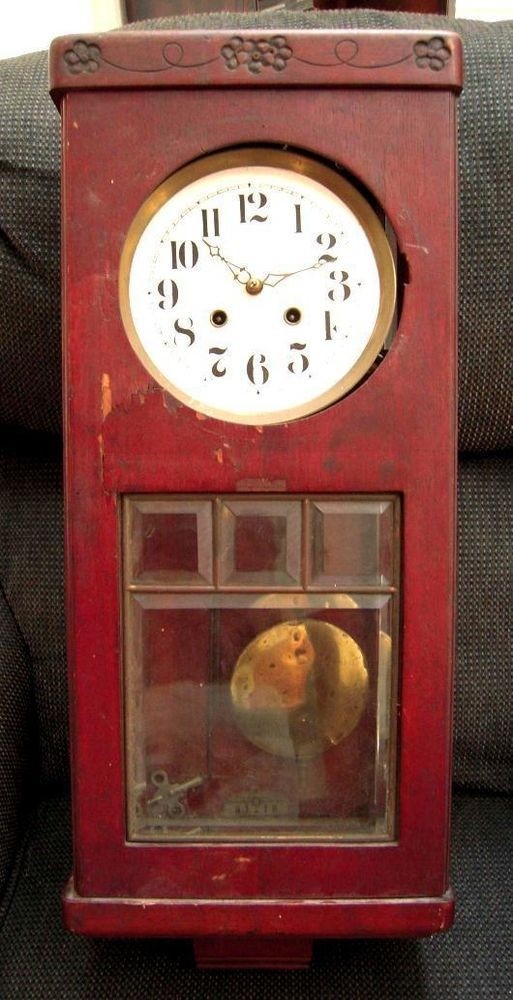 antique BEAUTIFUL! ARTS CRAFT MISSION SHAKER WALL CLOCK ~ESJ w/KEY+PENDULUM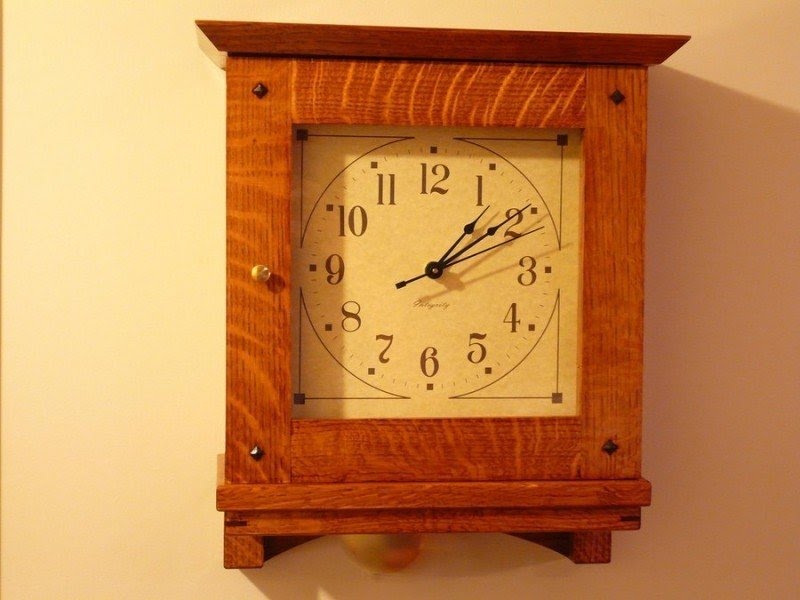 image image image image image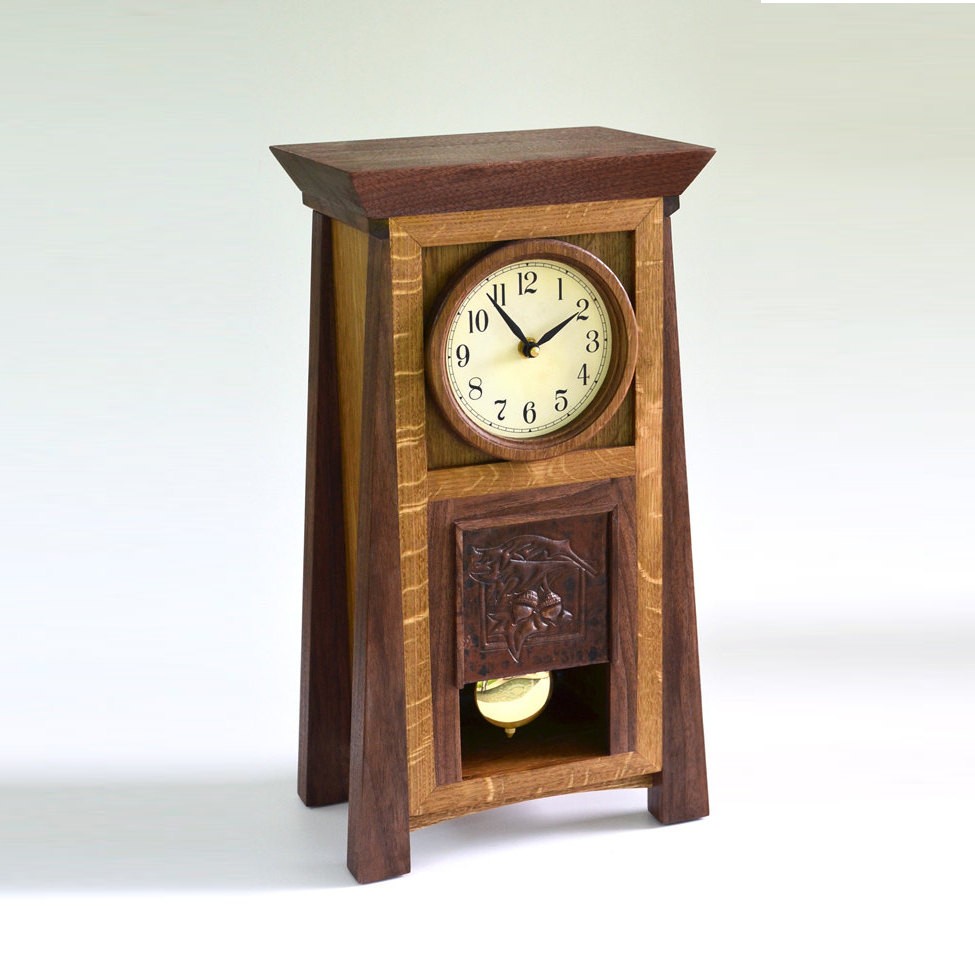 The Concord mission style craftsman arts and by NewMissionWorkshop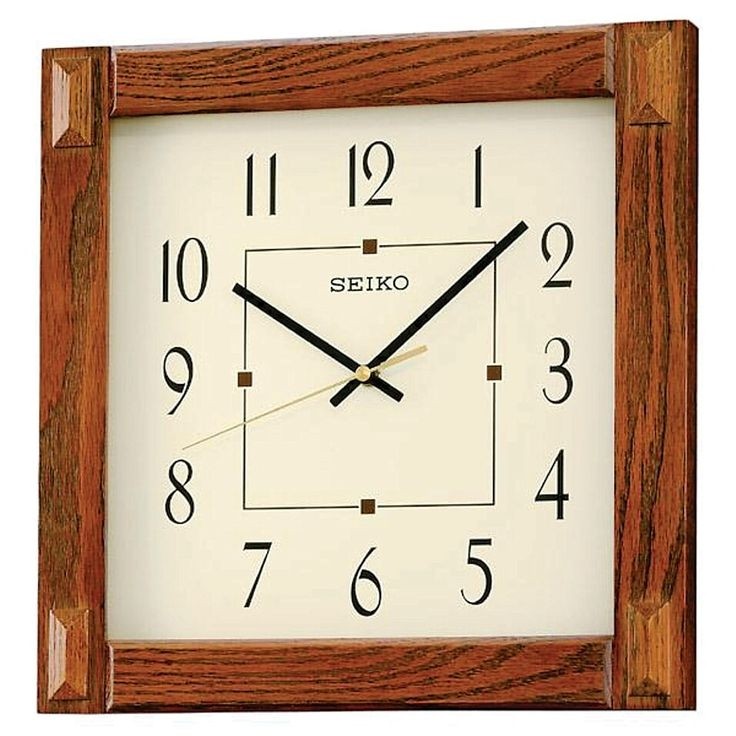 mission style wall clock traditional mission style wall clock ...