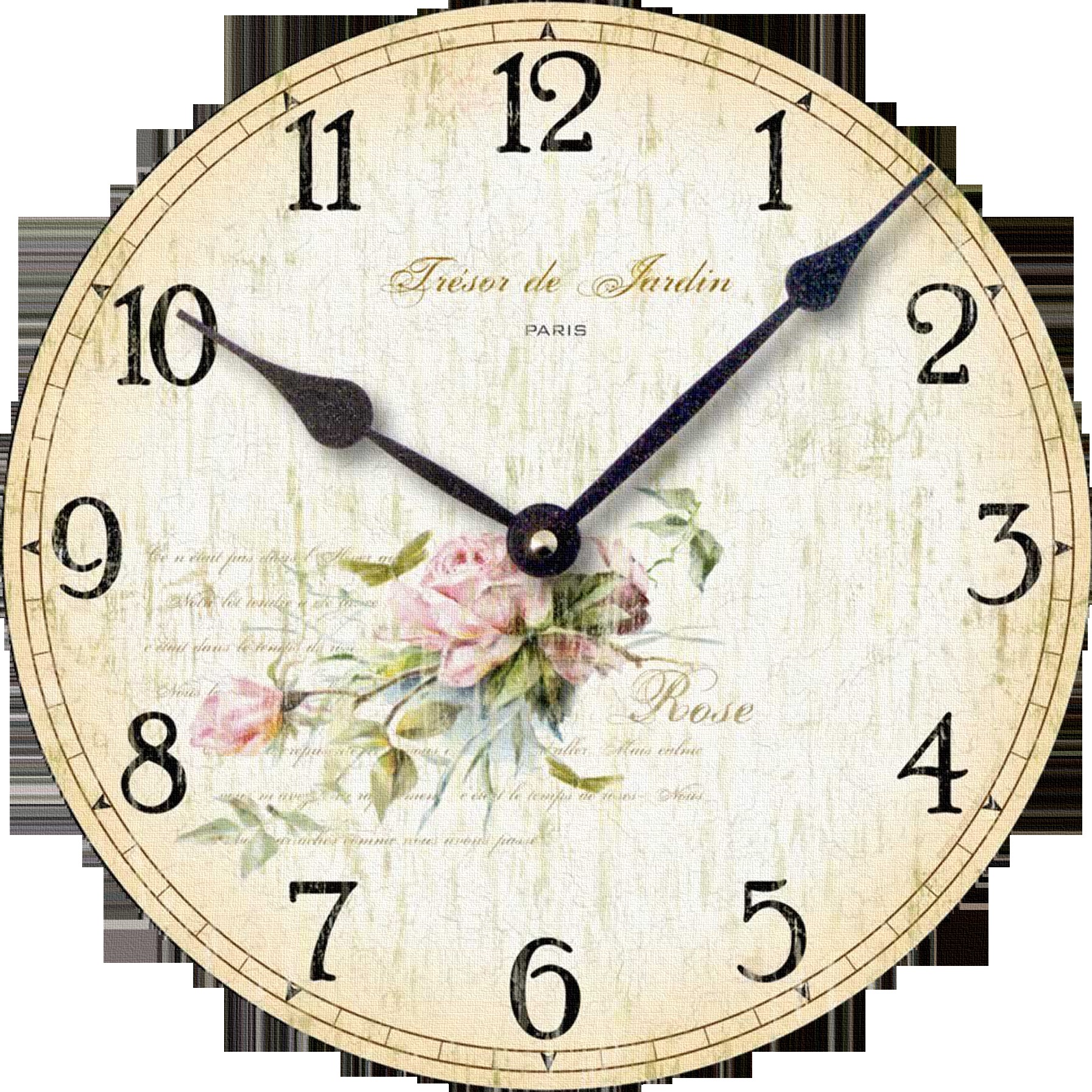 This round wall clock is beautified by a dainty pink rose design. The clock is characterized by sturdy MDF construction, and offers a face with no cover, precise quartz movement, and easy to read Arabic numerals. Requires 1 AA battery.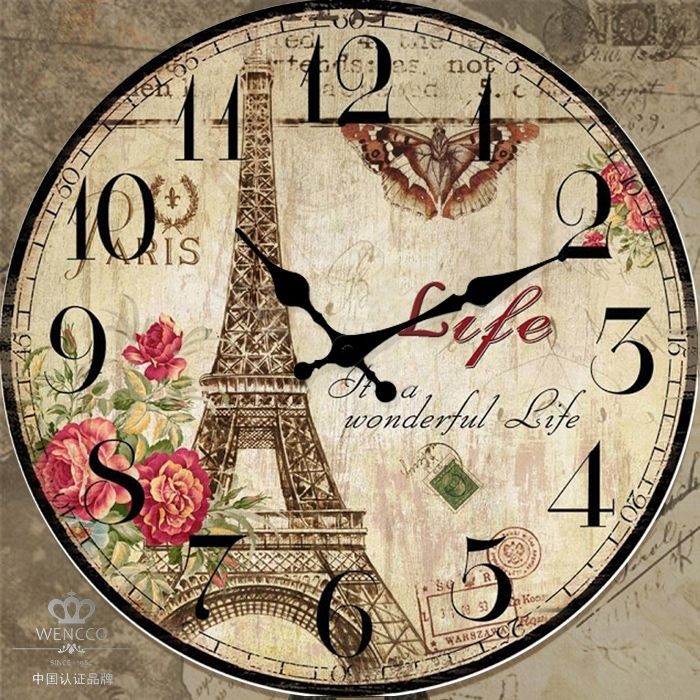 This piece of equipment is a clock that has got a round shape. It is designed for mounting on walls. The product has got Arabic digits that are very easy to read. It has got an Effel Tower pattern, so it has also got a decorative character.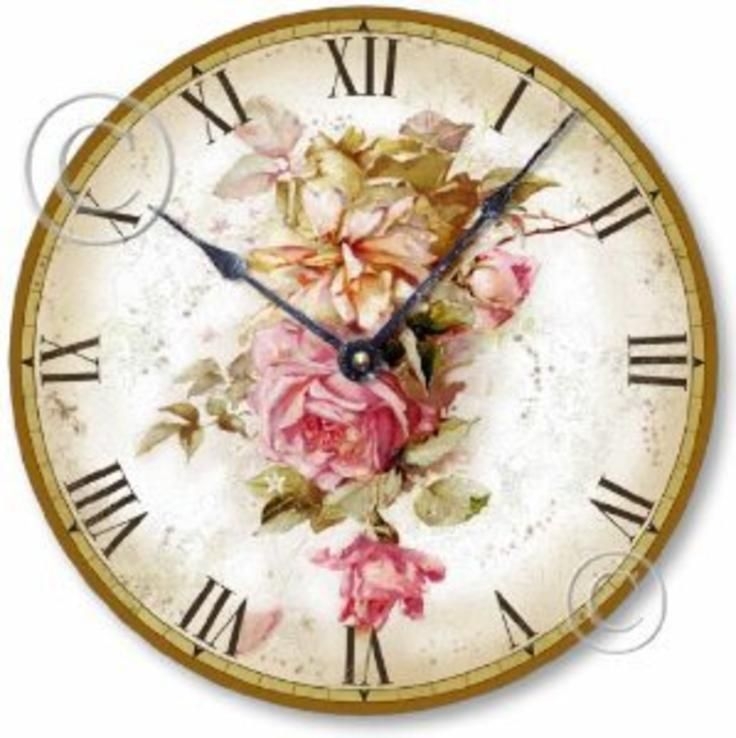 Inspired by vintage Victorian style, this 10-inch diameter wall clock is hand-crafted, including a round MDF frame, black metal hands, and Arabic numerals. The clock also provides an accurate quartz movement and is easy to mount.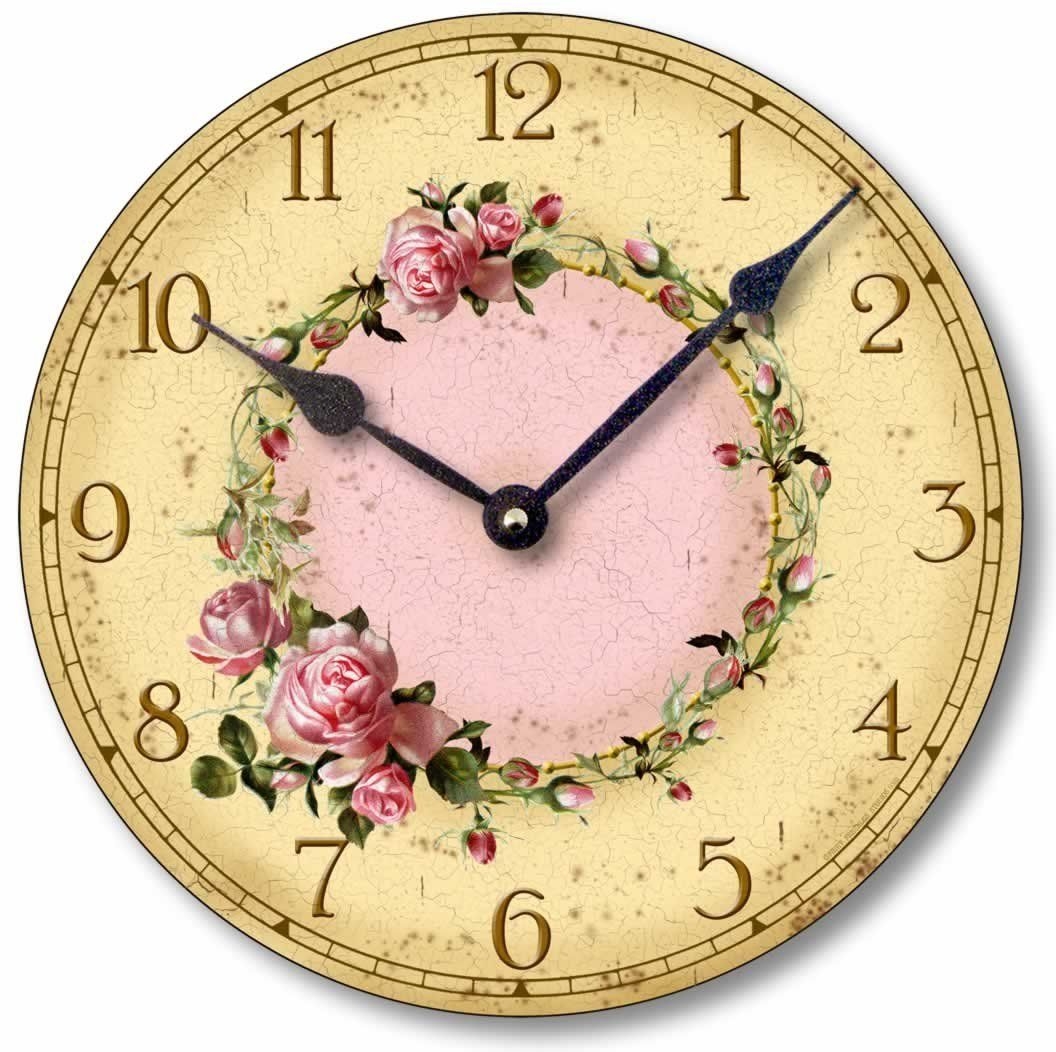 Wall clock having 10.5 inch in diameter and featuring beautiful floral motif on its dial. Additionally, the dial has aged look and the construction is made of high quality material. It's a great addition to almost any interior.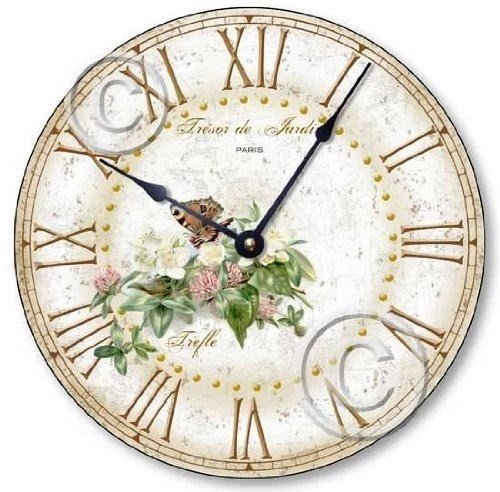 If you are keen on vintage style and all this whimsical and feminine Victorian era stuff, this wall clock is for you. The frame is bedecked with delicate, old-fashioned picture of a butterfly sitting on a bunch of flowers.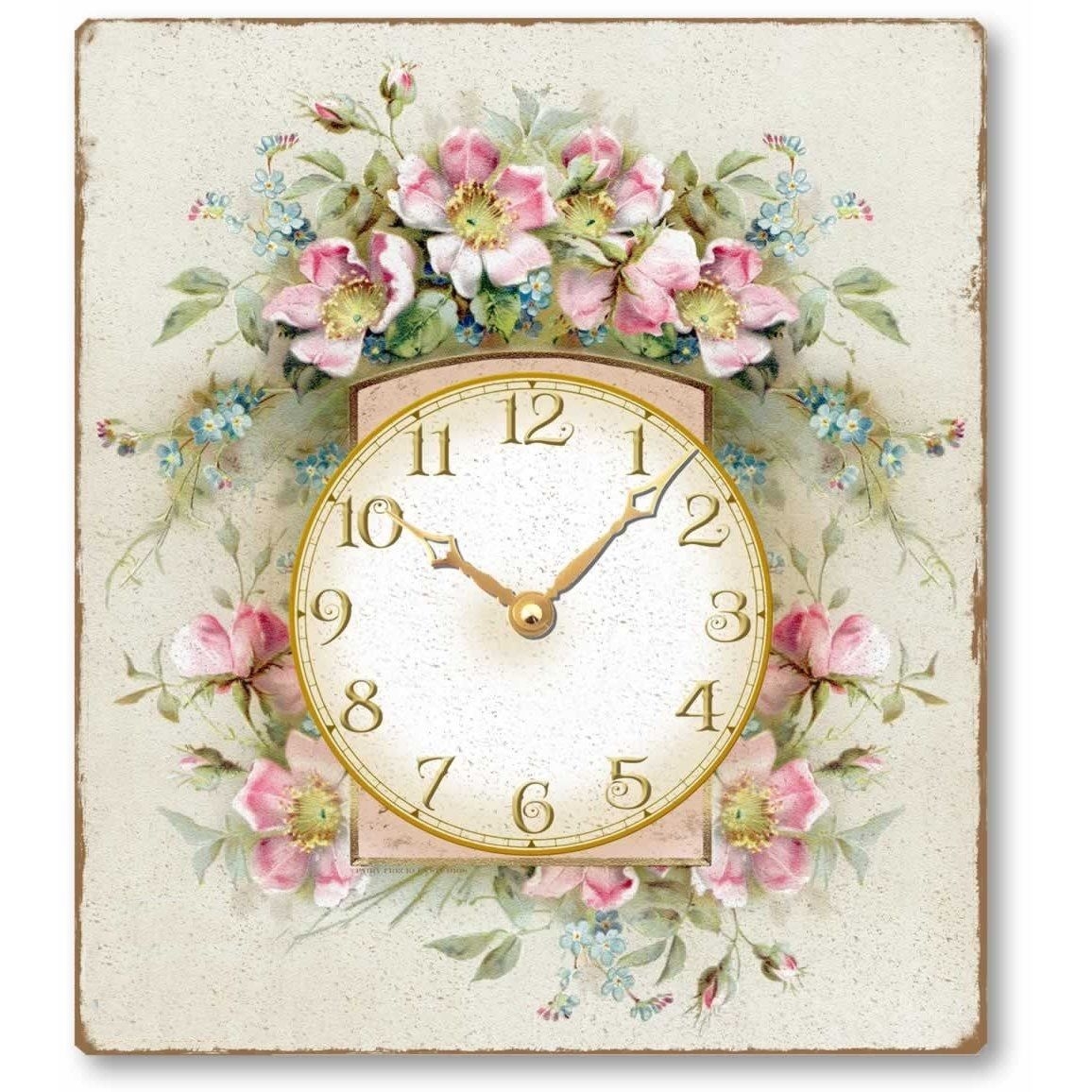 This type of clock is a product that introduces a Victorian style into the house. The product has got a functional character, but it has also got a decorative function thanks to its flower theme. The clock is 10 inches wide x 11.5 inches tall.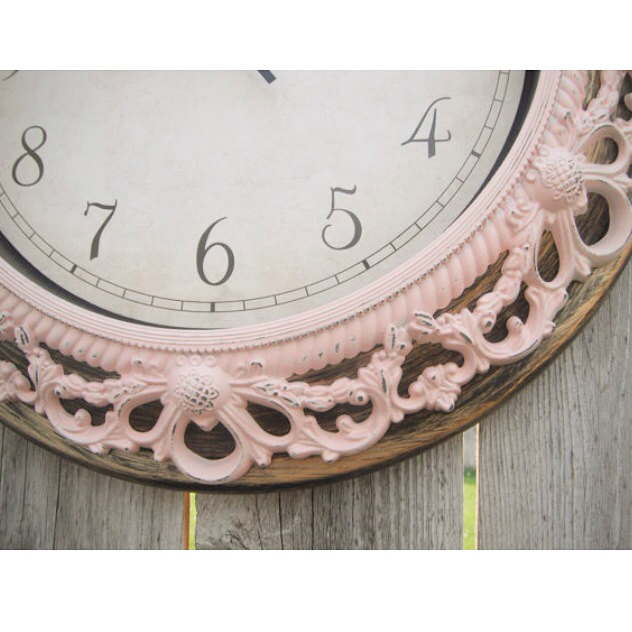 Shabby chic style used to create a delicate pink frame with some silver elements, of this shabby chic wall clock - brings to mind the smell of freshly starved bedding, bright curtains moved by the wind, delicious coffee with milk drinkable in a porcelain cup.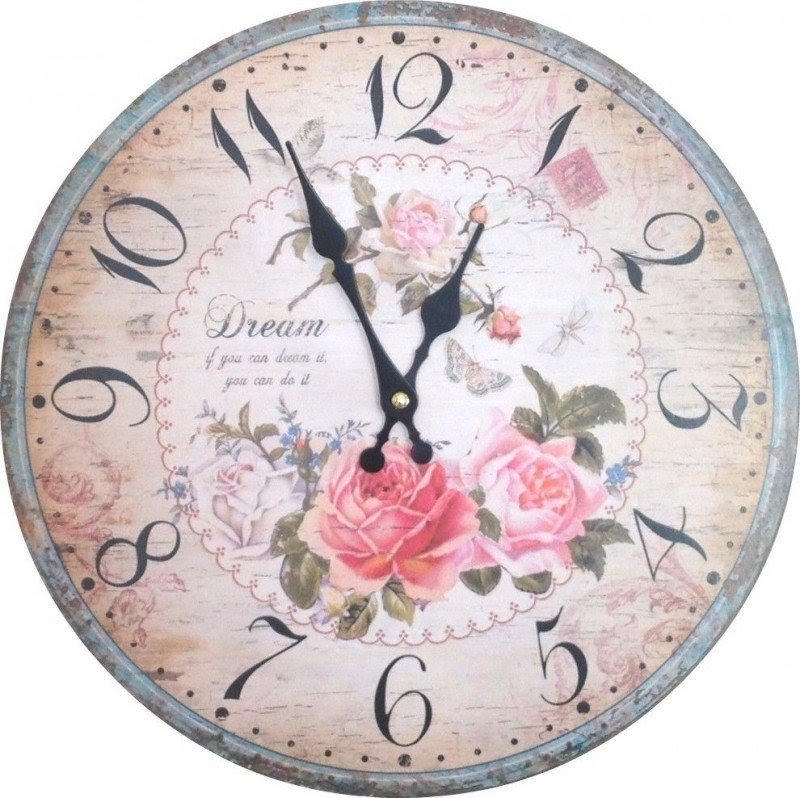 Extra-large English wall clock featuring a nice floral background and a gorgeous rounded design. The piece is the perfect wall accents and can be used in interiors and exteriors. It also comes with large dark numbers and a thick metal frame around it.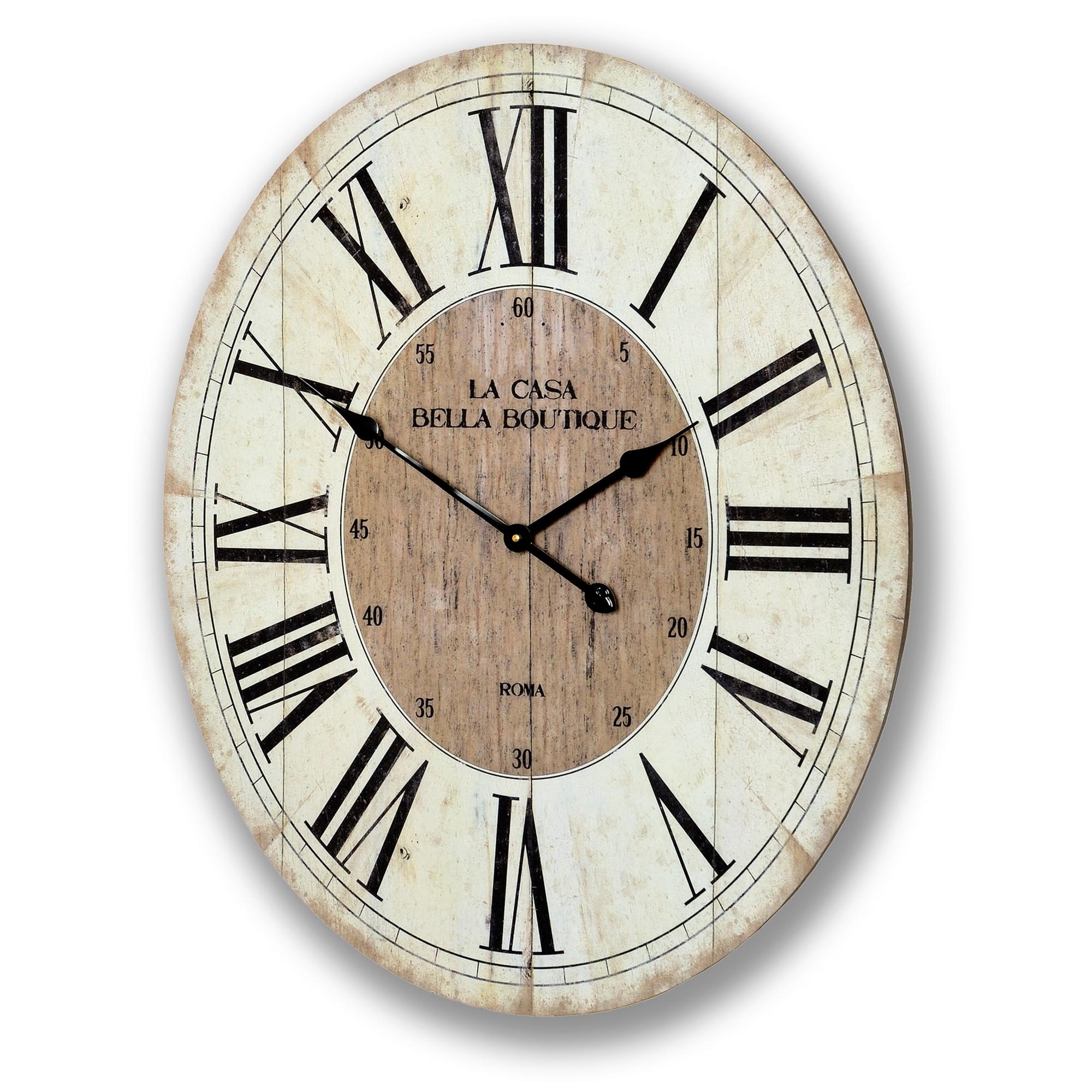 Fitting perfectly well to all rustic or shabby chic decors, this boutique wall clock enchants with a vintage appeal. It features Roman numerals and ornately finished, classic-looking hands.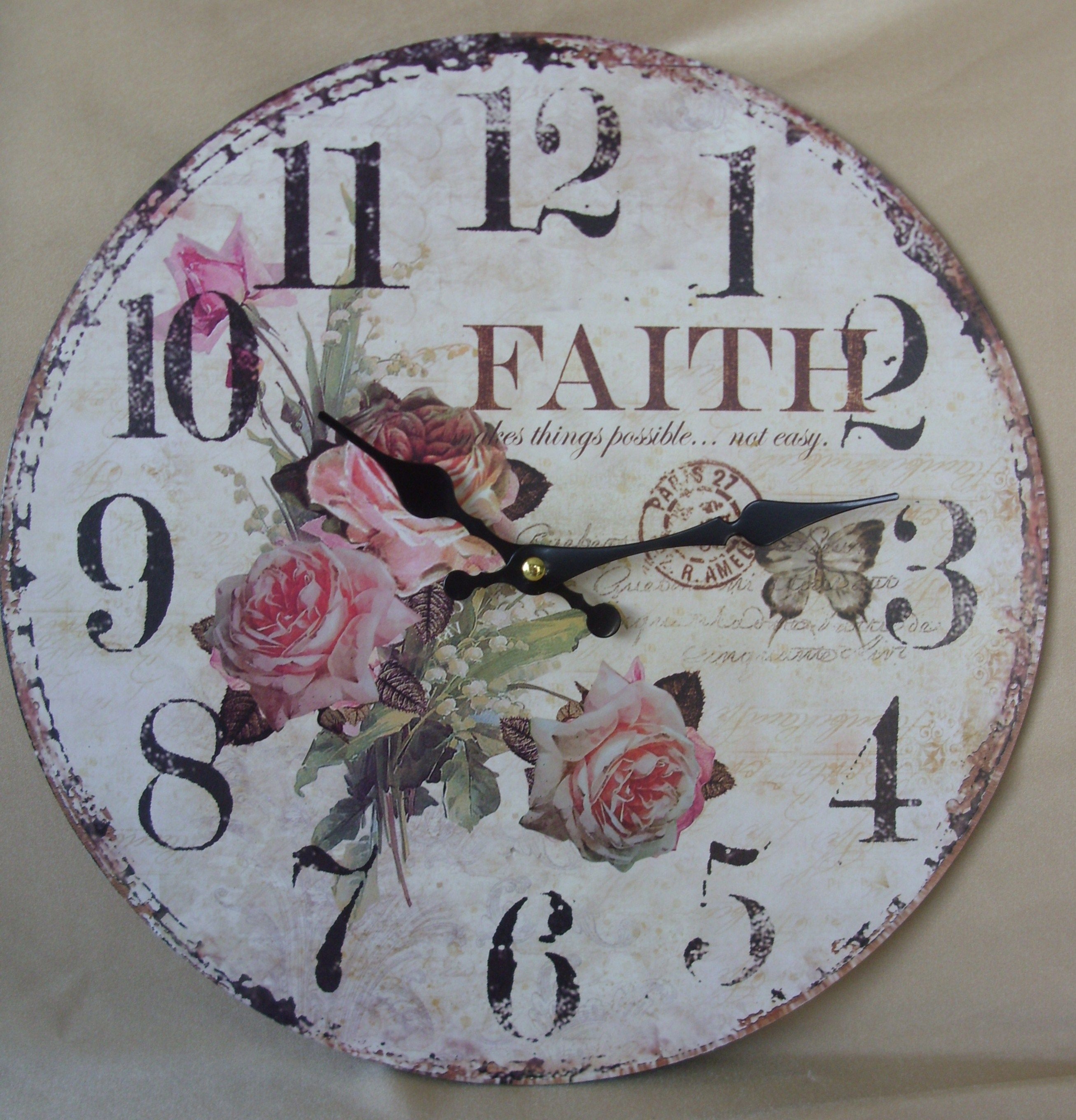 stunning pink shabby chic things | Shabby Rustic Vintage Style Chic Wooden Floral Pink Rose Faith Wall ...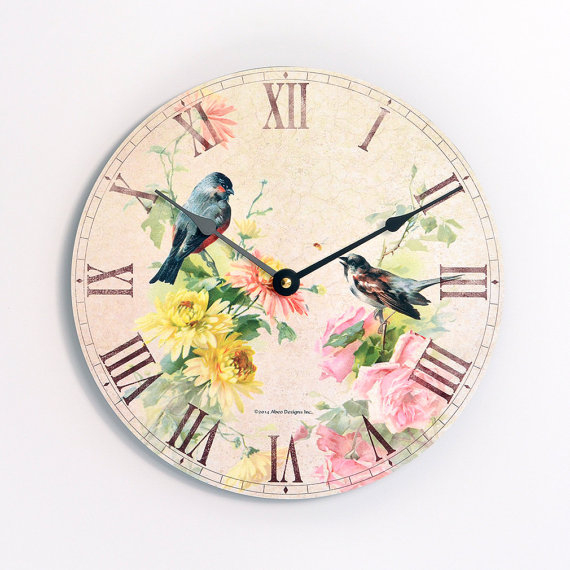 This wall clock has got a very attractive round shape with birds and flowers theme. It has got an antique white and tan background. The product includes roman numbers and a very reliable, wear-resistant mechanism.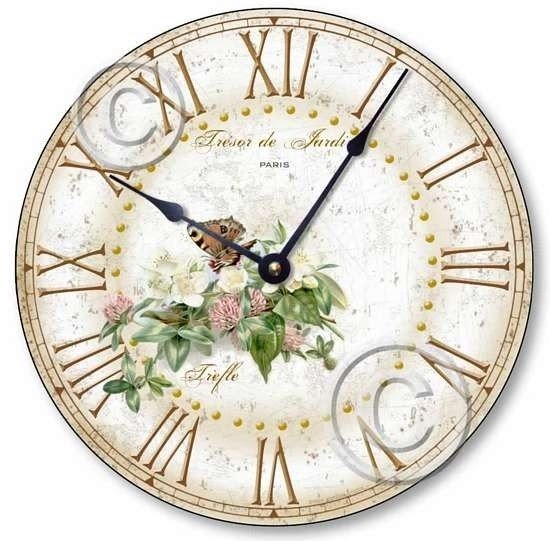 Shabby Chic Butterfly Clover Blossoms Clock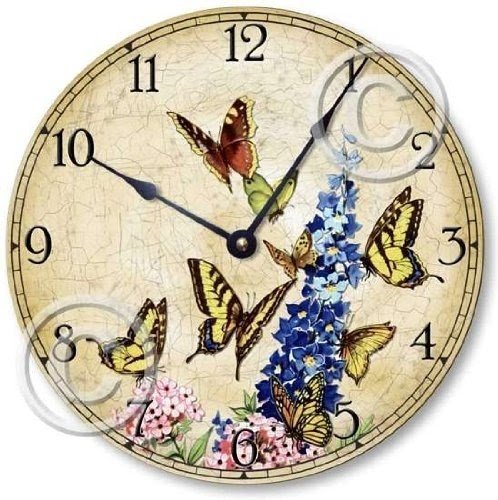 This kind of clock is a wall-mounted product that represents a very attractive cottage style in the house. It has got a round shape and it includes an attractive and interesting butterfly theme. It is a very useful and long-lasting product.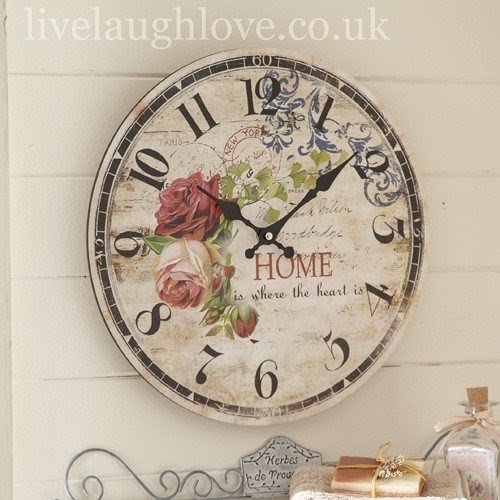 Go for this charming floral clock for the wall of your interior and choose a piece that oozes the vintage, charming appeal and will at the same time offer convenient time-telling and precise mechanism.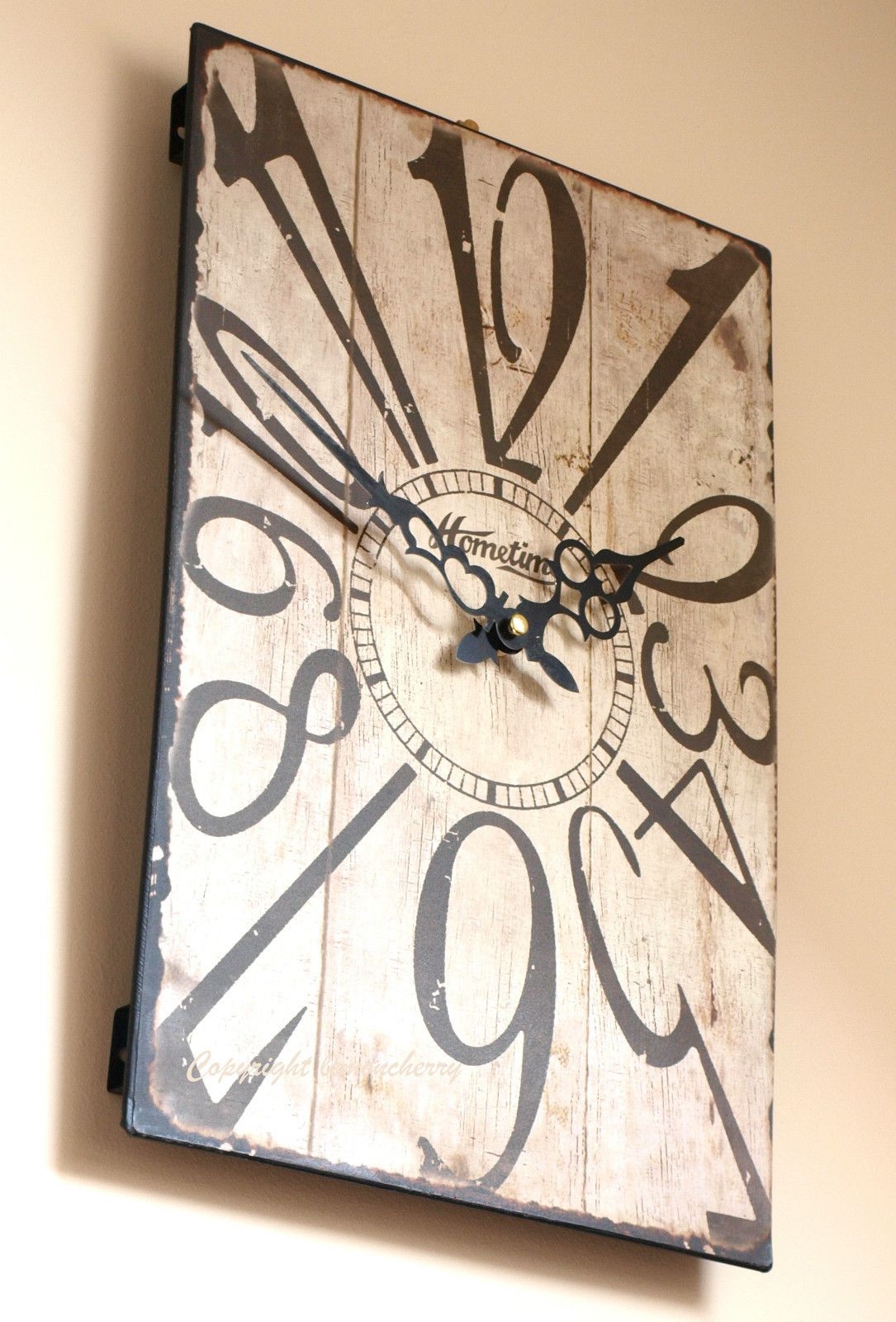 A wooden clock that is completely unlike those encountered on a daily basis. Instead of a wooden round dial, it has a rectangular shape with spread out and stretched for hours in a brown color. The shape did not deprive him of shabby chic style.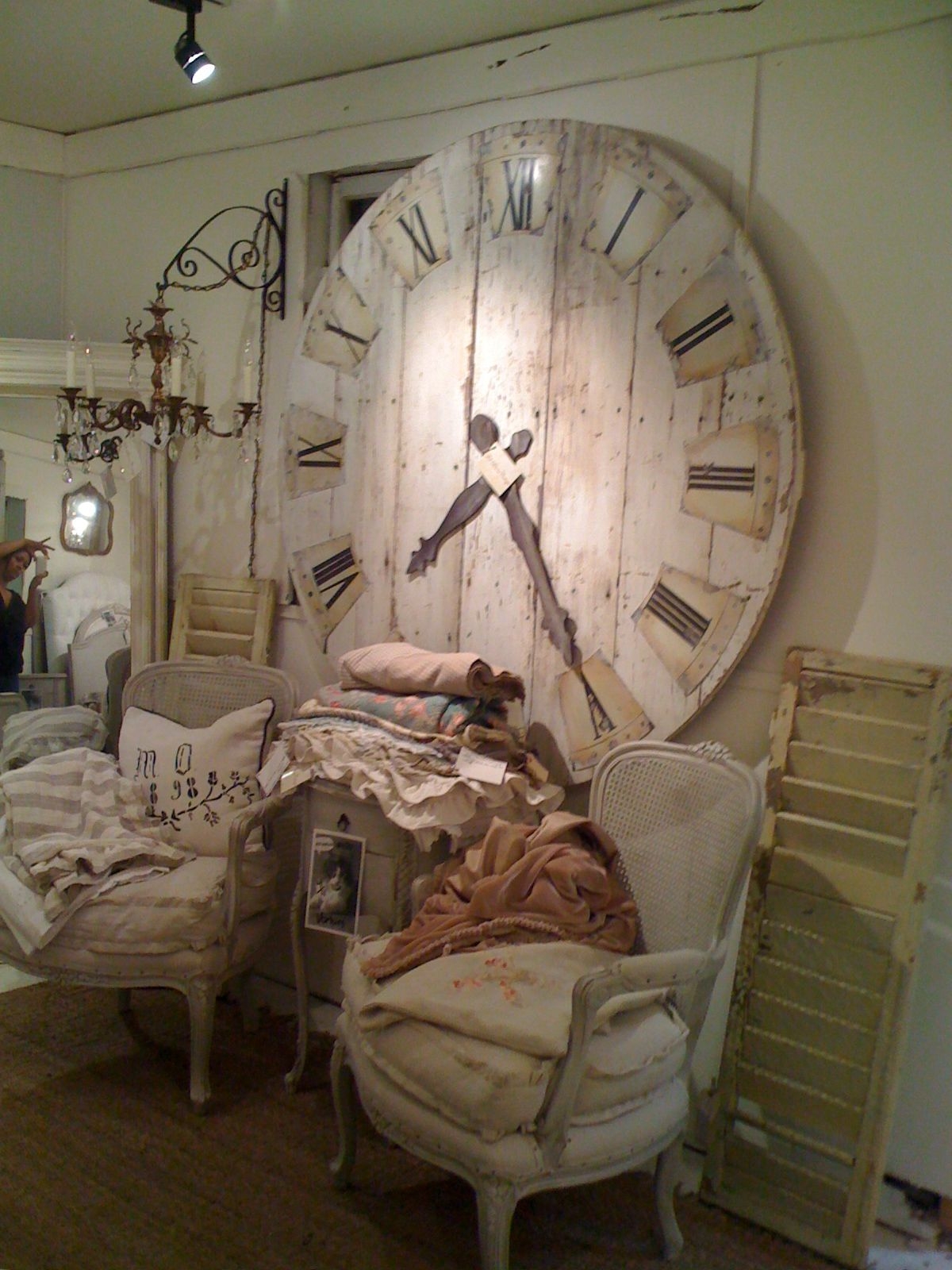 Who would have thought that a large round table top can serve as a foundation for an oversized wall clock that exudes original shabby chic. Decorative hands and Roman numerals were added to complete the accessory.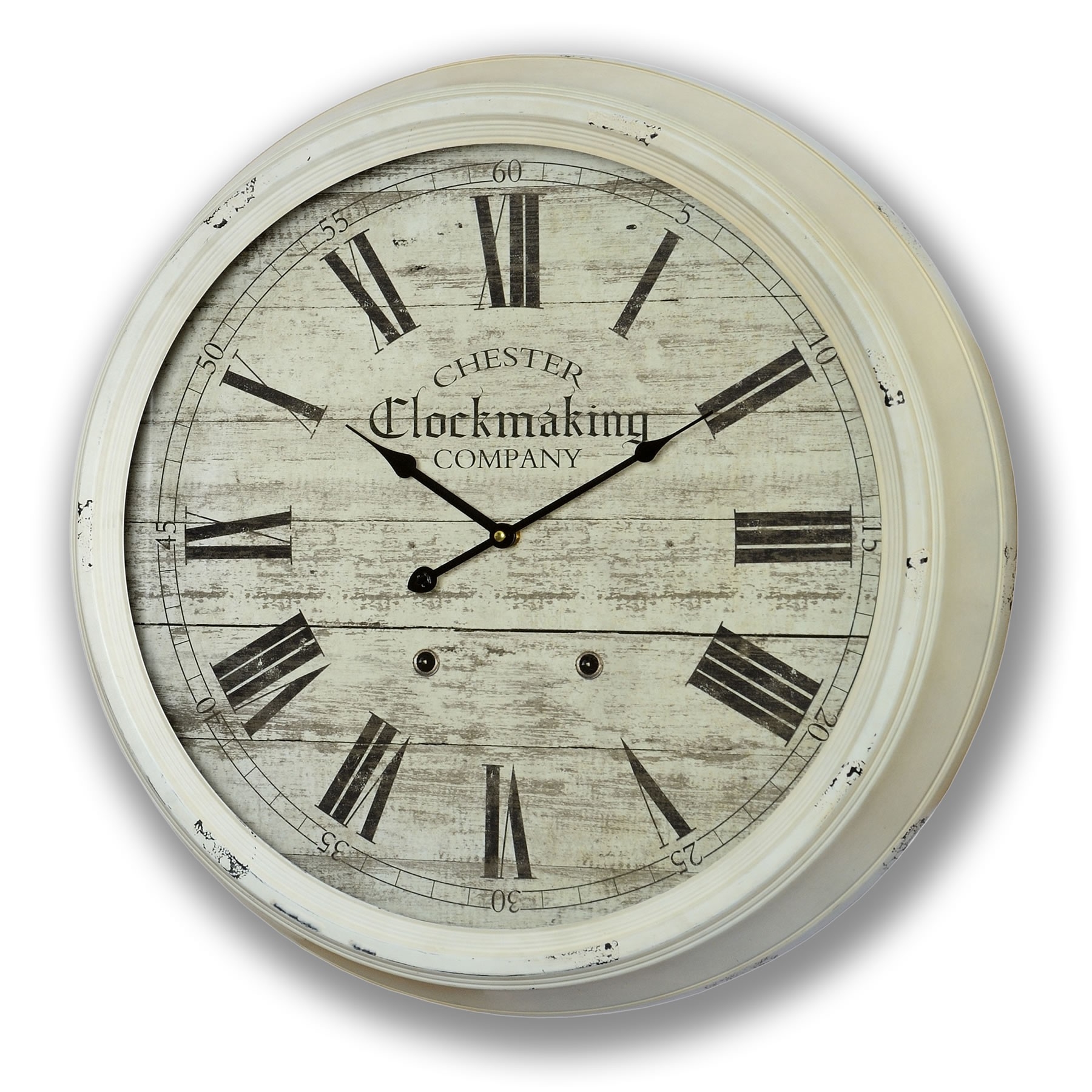 ... Large Cream Shabby Chic Distressed Vintage Clock Makers Wall Clock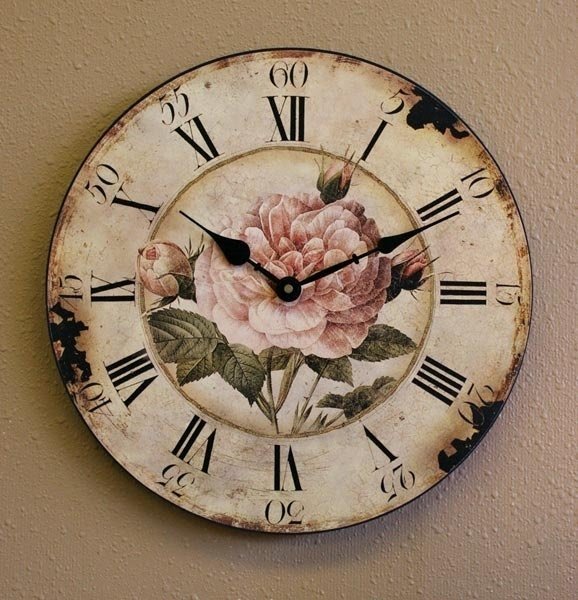 shabby chic vintage pink rose round wall clock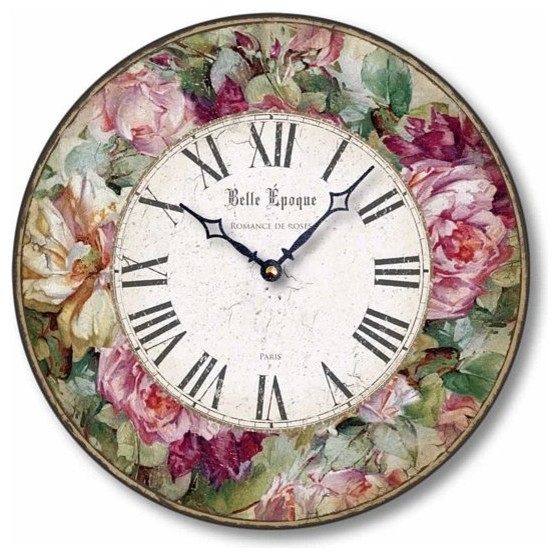 A touch of Victorian style in the house. This clock features a very attractive theme that shows beautiful roses. This round clock features large roman numbers that are easy to read. It has got 12 inches in diameter.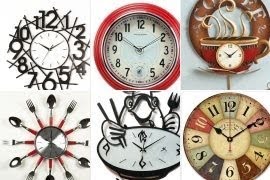 Wall Clock - Shabby & Chic Distressed Vintage Antique Rustic Style ...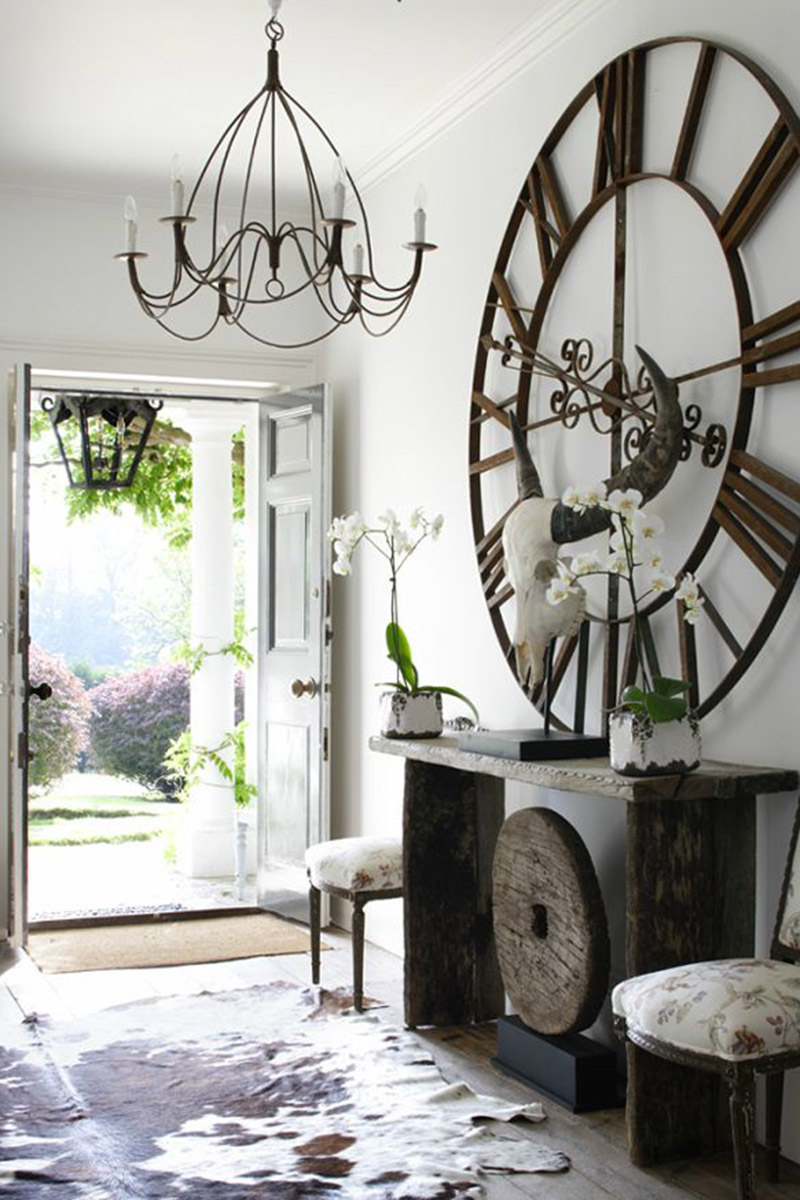 Gotta love this brilliant shabby chic entryway foyer! Lots of zest here: cowhide rug on floor, raw wood console table, extra large openwork design metal clock on the wall. Plus the wrought iron spider chandelier! Flawless!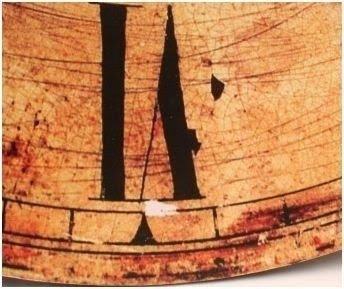 ... Clocks » Large Wall Clock 60cm Shabby Chic Antique Vintage Style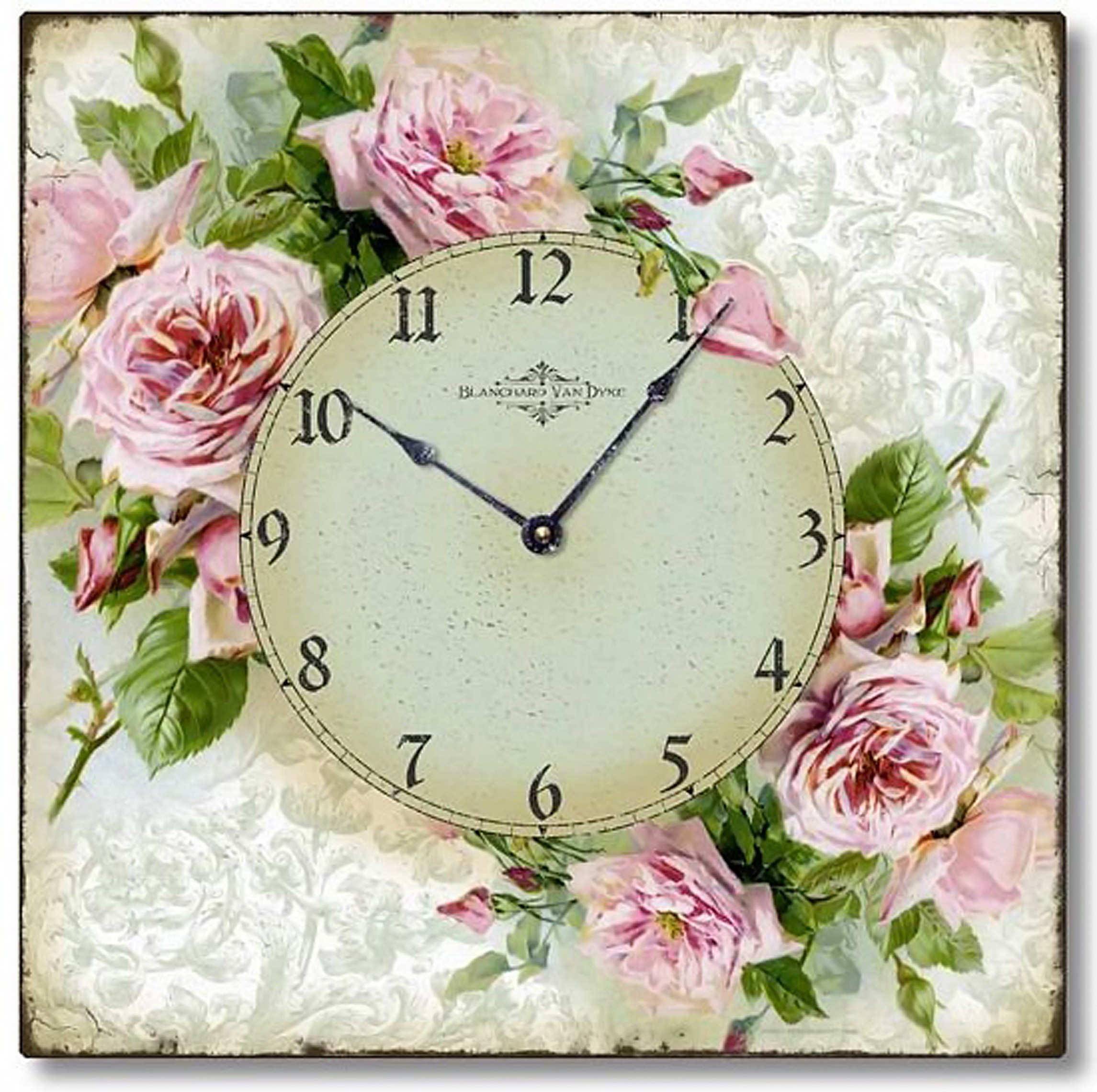 It is a beautiful clock that has got a romantic style and frame with pink roses. It fits to bedroom and living room area. You will be impressed how amazing this clock is. You need to have it.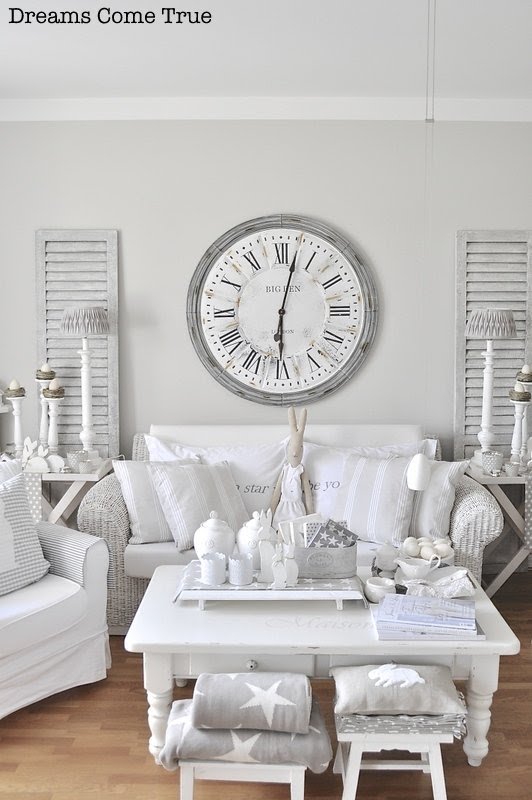 Dreams Come True: " Frühlingszauber" bei Inga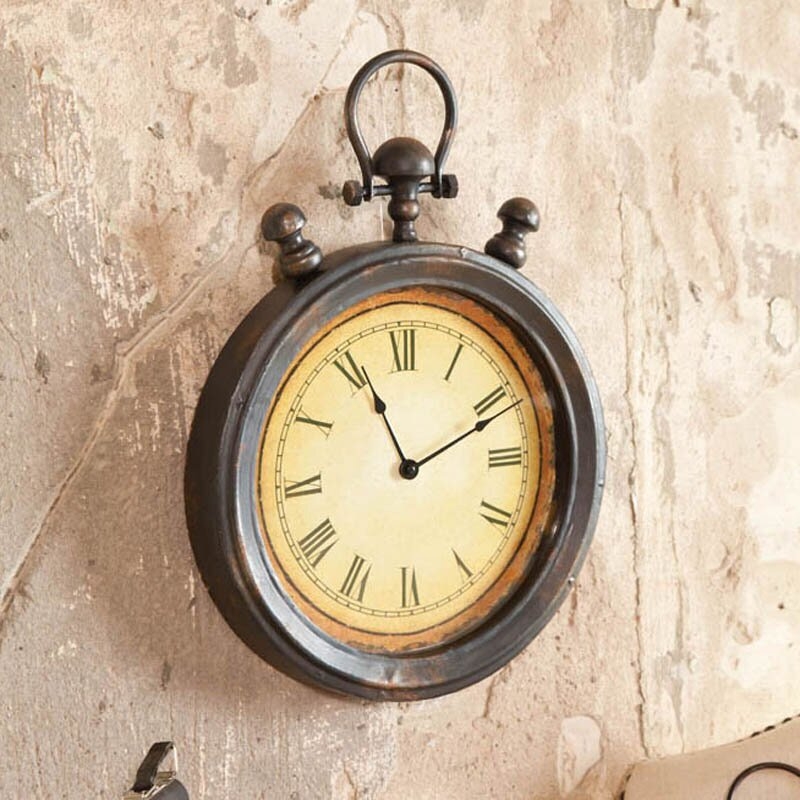 Take a look at this Antique Stop Watch Wall Clock by Evergreen on #zulily today!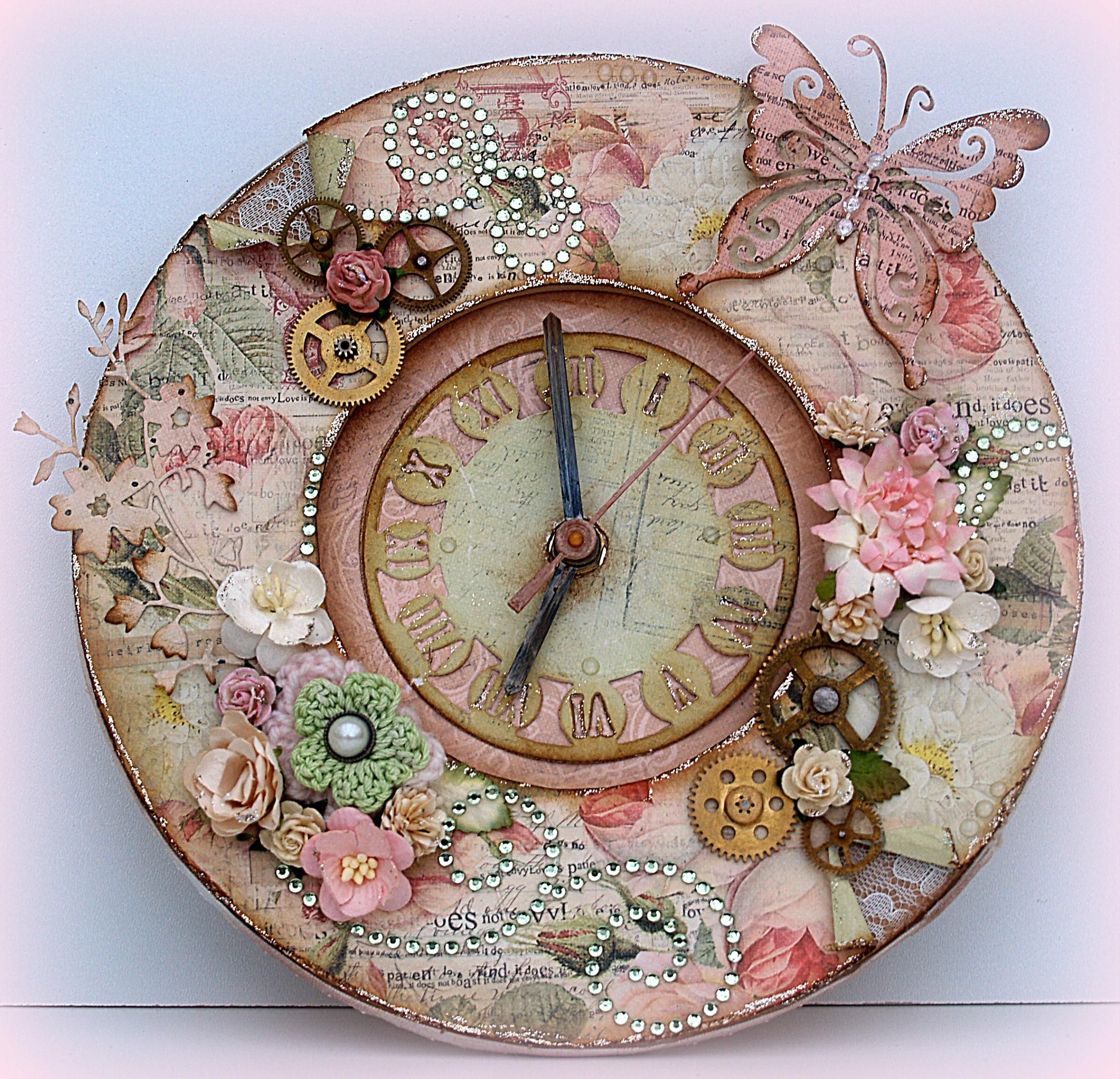 Pinterest Crafts | altered clock | ~ Shabby Crafts ~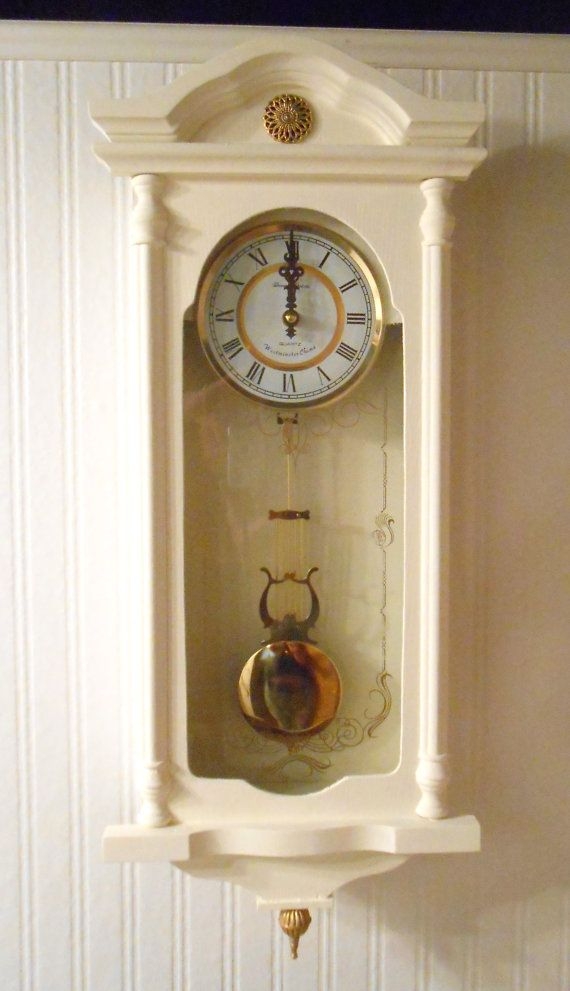 Wall Clock Shabby Chic by tawnystreasures, $145.00: Shabby Chic ...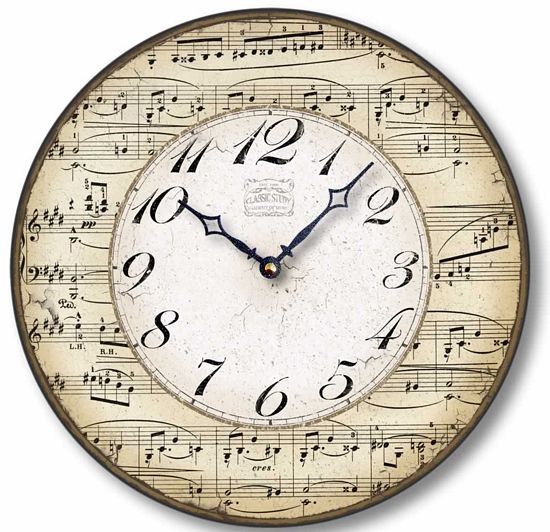 A very convenient, functional and decorative piece of furniture. This is a round wall clock that has got an attractive frame with music notes pattern. It has got Arabic numbers that are very easy to read.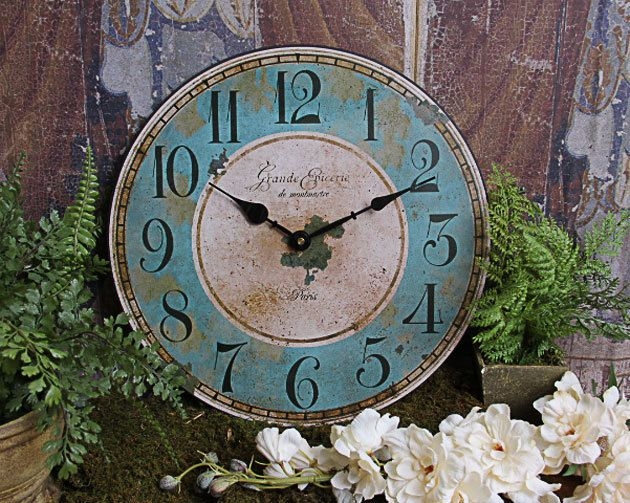 Shabby chic wall clock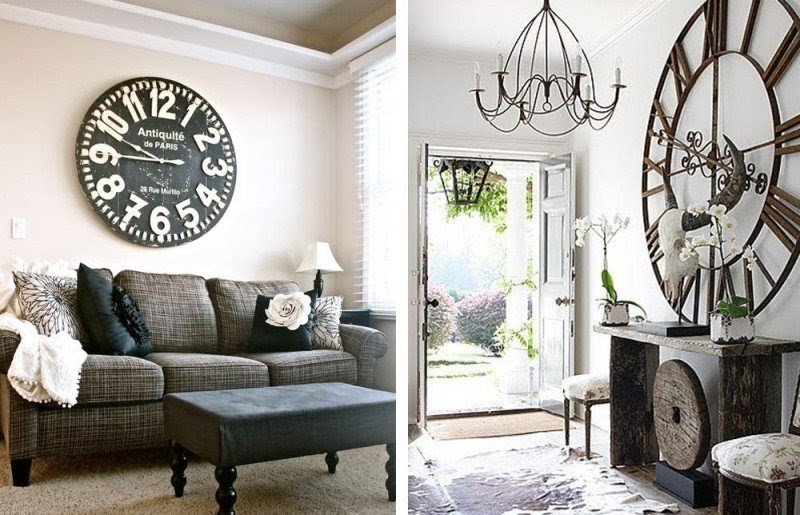 If you like to add a bit of classic, rustic character to your interiors, check out these large wall clocks. Dramatic attention-grabbers, they will fit perfectly to shabby chic interiors.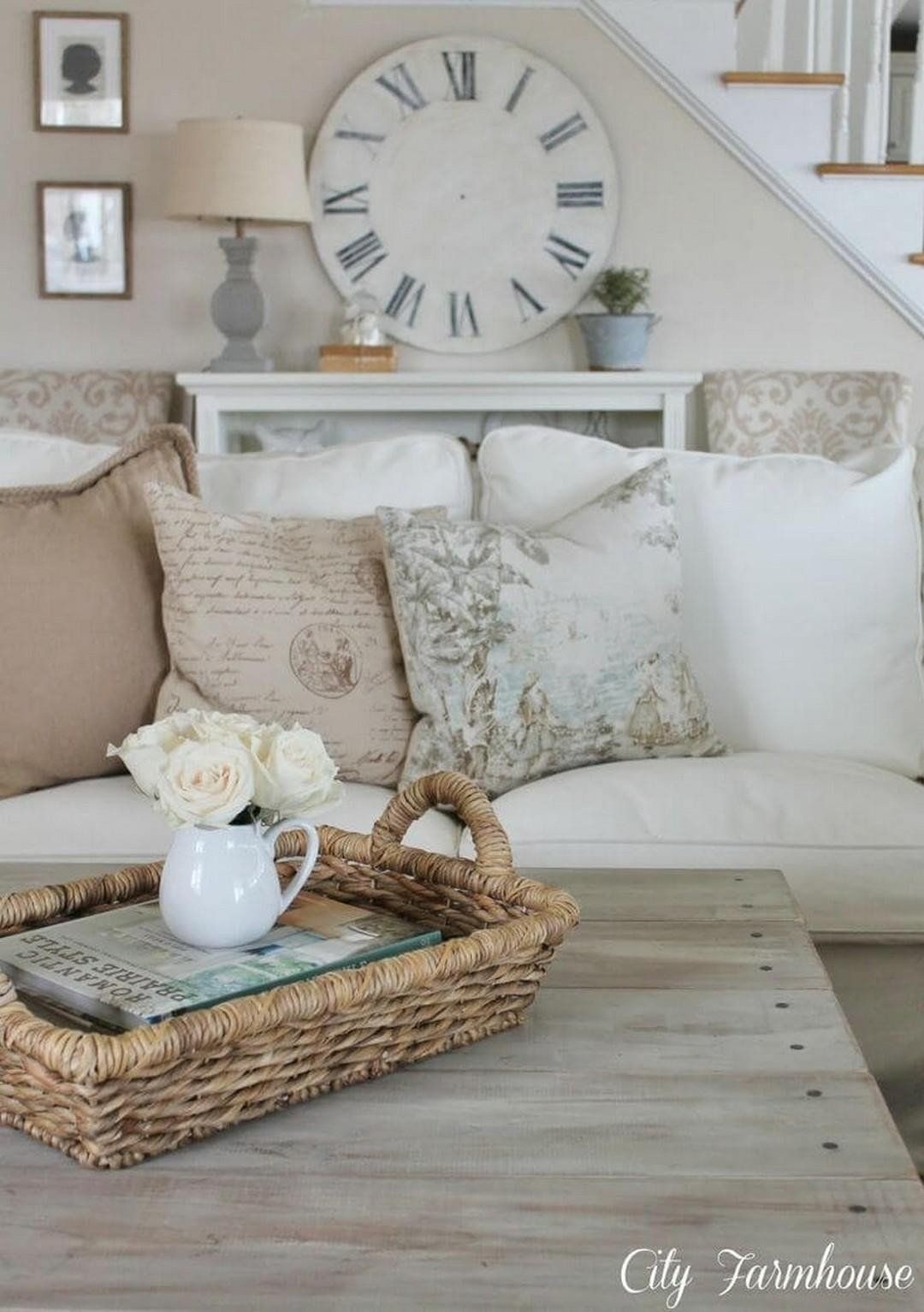 A pretty traditional farmhouse style set comprising of a simple wooden table with a natural finish and a rectangular woven tray with flared sides and 2 C-like handles. All is complemented by a charming white ceramic cup full of white flowers.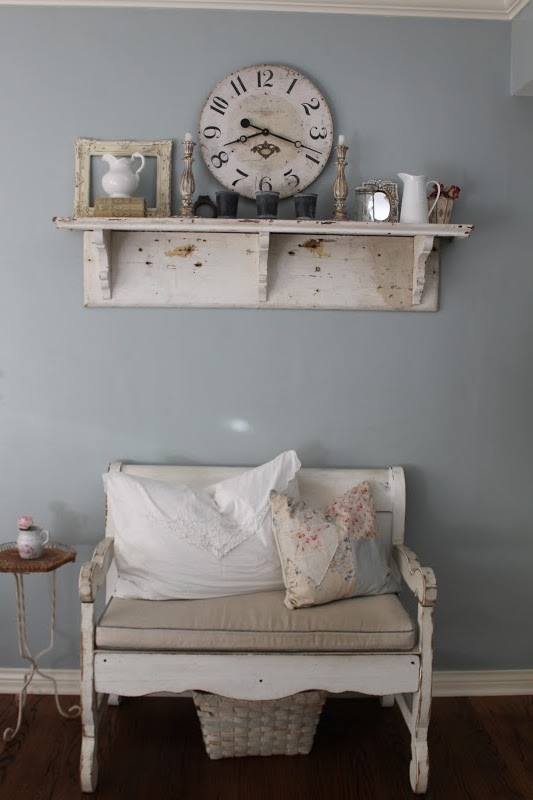 LAS ENTRADAS AL HOGAR..EL HALL.. ENTRANCE...HALLWAY..VESTIBULO...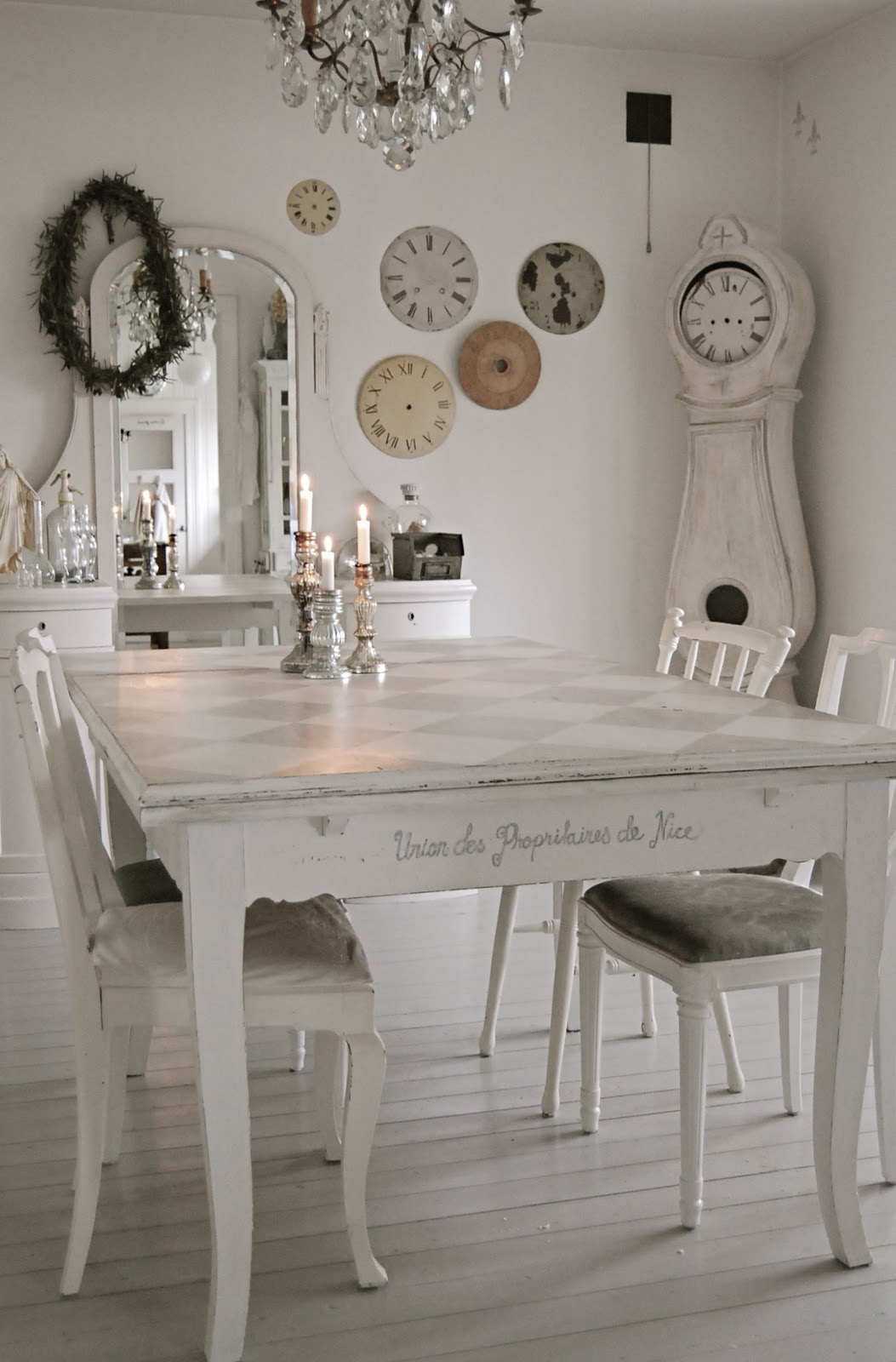 Besides the weird wreath in the corner, this is a great way to incorporate very light, neutral tones into a room that doesn't look too plain.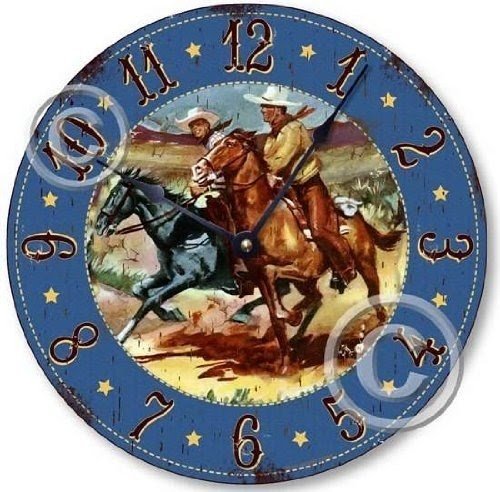 Inspired by cowboy style, this 10.5-inch diameter wall clock is hand-crafted, including a round MDF frame, black metal hands, and Arabic numerals. The clock also provides an accurate quartz movement and is easy to mount.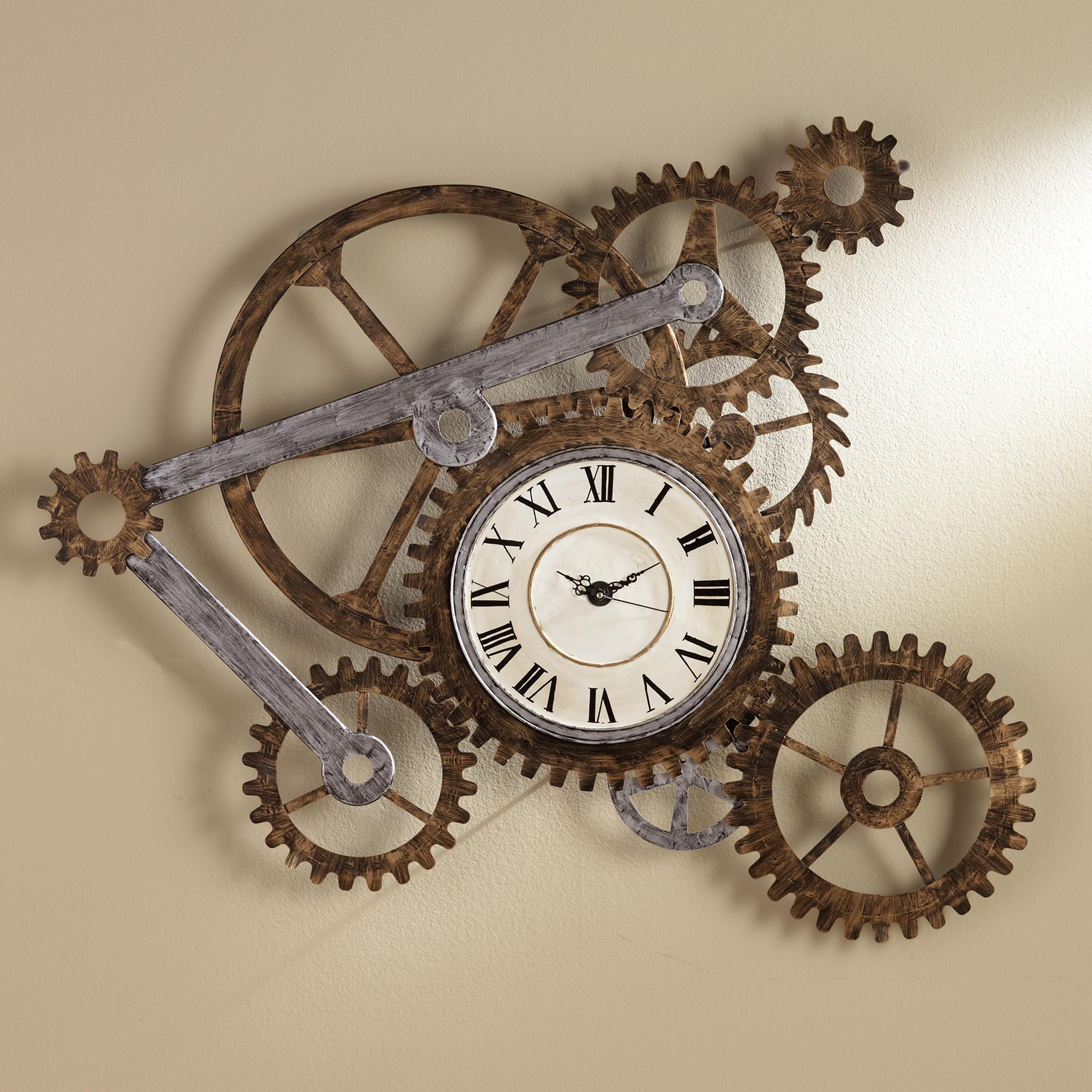 Wall clock featuring very original industrial design and hand-painted bronze and silver finish. Additionally, the clock has Roman numerals and requires one AA battery for operation. The latter is not included in the set.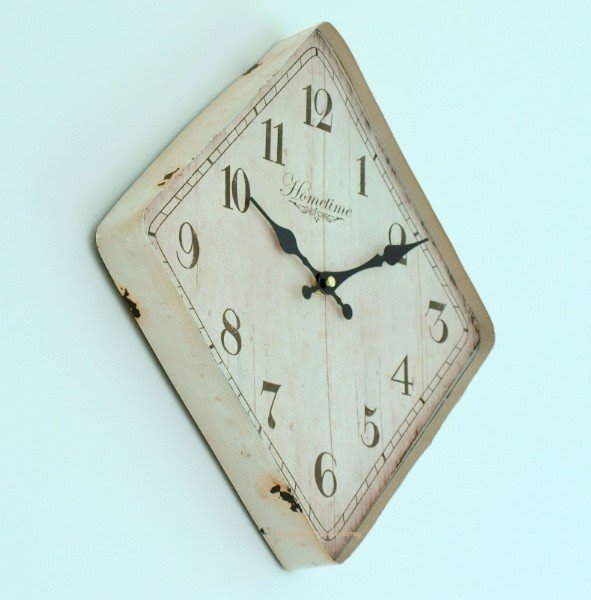 Home > Clocks - Vintage Distressed Shabby Chic & Retro Style Clocks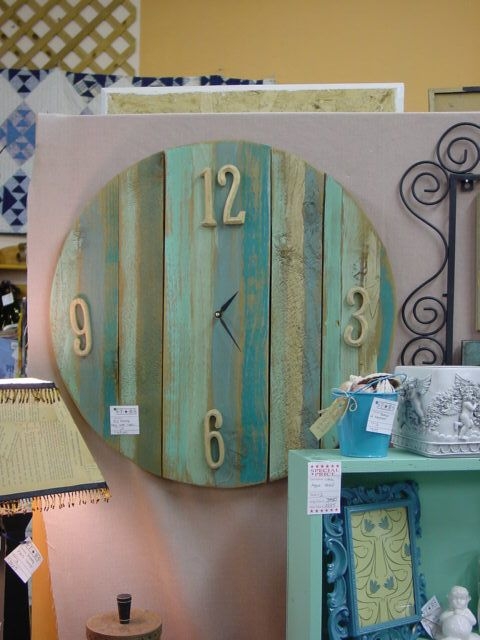 Wall clock with antique finish. Round shield is made of wood. Includes quartz movement and Arabic numeral. Adds freshness and elegance to each room.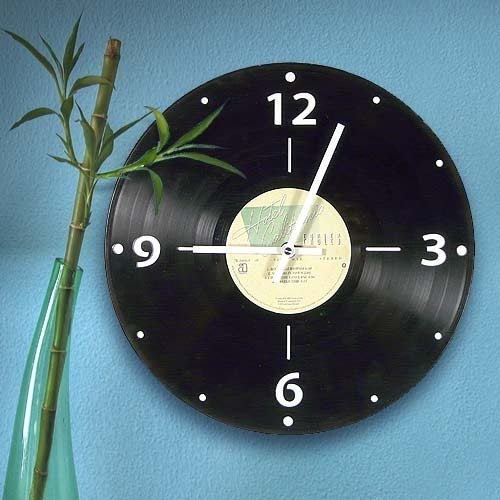 It is a fantastic vintage vinyl record wall clock that is handcrafted. This is an amazing decoration for your home. Everyone will tell you how great it looks on your wall.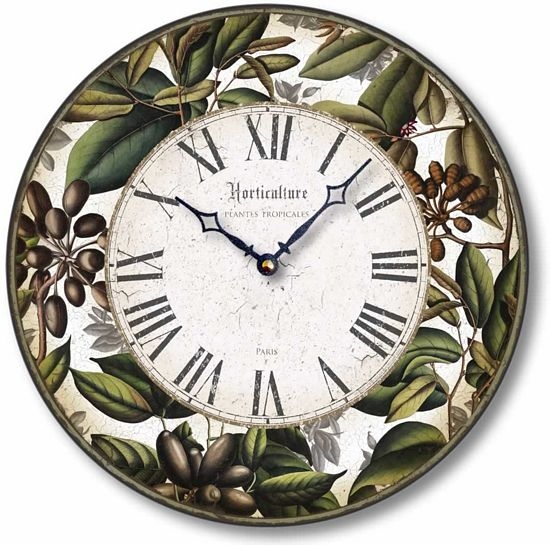 This kind of clock is a product that has got a very attractive round shape and a frame with the pattern that shows leaves. The mechanism of this clock works without any malfunctions. The product has got Roman digits.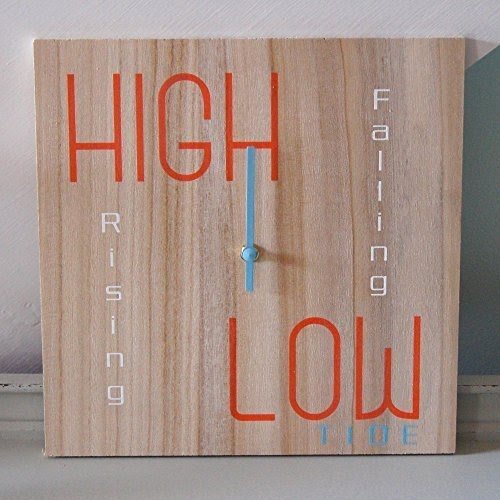 Admirable handmade tide clock with coastal flair. Measuting approximately 12" square and 1.5", it features natural wood backdrop, slate gray vintage surfer sand red & white clock hands. Intended for indoor use.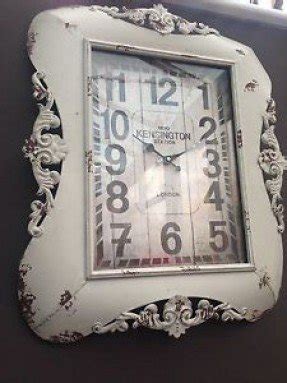 Home, Furniture & DIY > Clocks > Wall Clocks