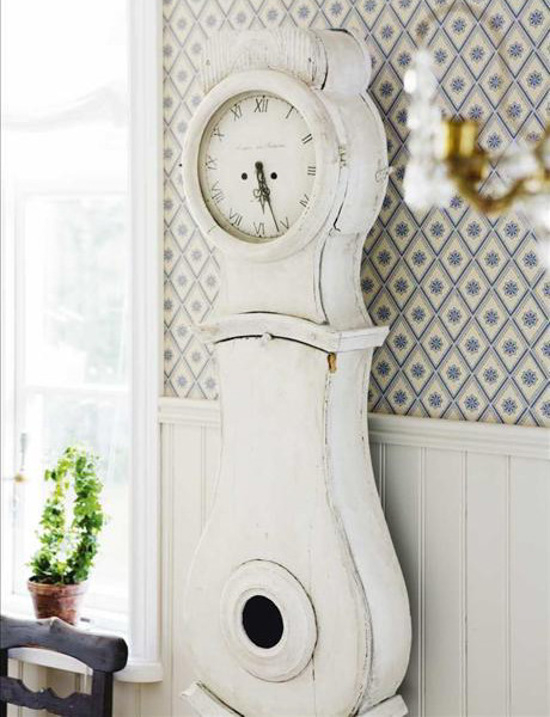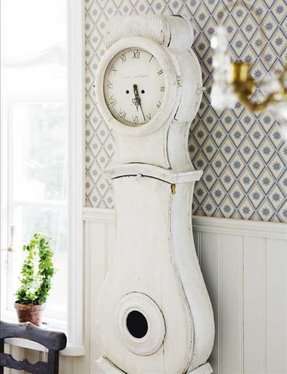 Sth more than a typical grandfather clock. This particular one is white, with delightful flowers pattern on front, bringing memories of times past. Apart from the mentioned, this pendulum clock sports decorous finials and gilted edges.

A tall rustic grandfather clock having a streamlined wooden frame with a weathered white finish. It has a bell-like bottom part, a vase-shaped central one and a round glazed dial at the top with a crown. Arabic numerals and metal hands are black.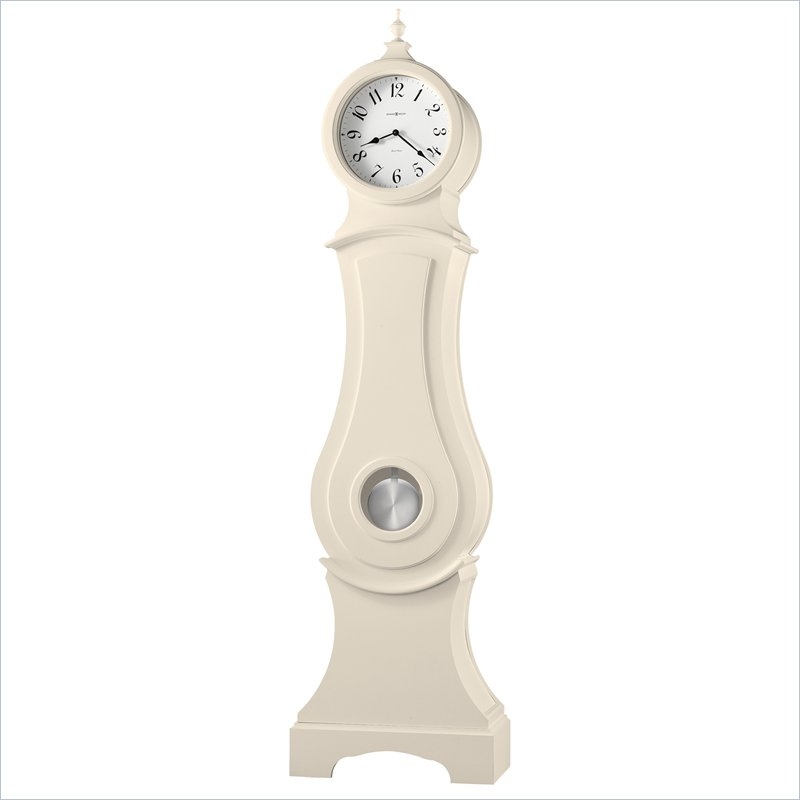 hanover white grandfather clock by howard miller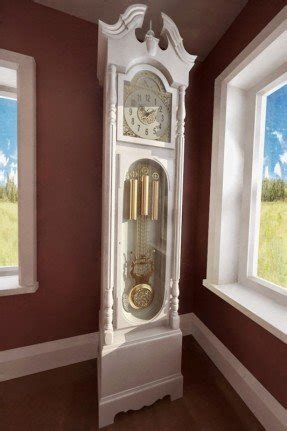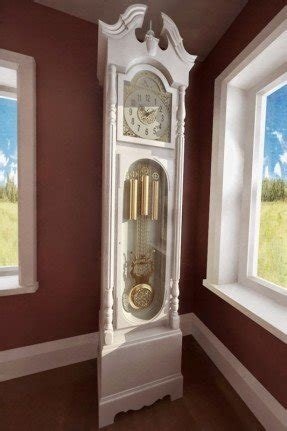 Bring vintage elegance into your home with this Victorian-style freestanding grandfather clock. Constructed from wood, the clock comes in a neat white finish and beautiful art décor detailing. You also get touches of gold accents for a super luxurious look.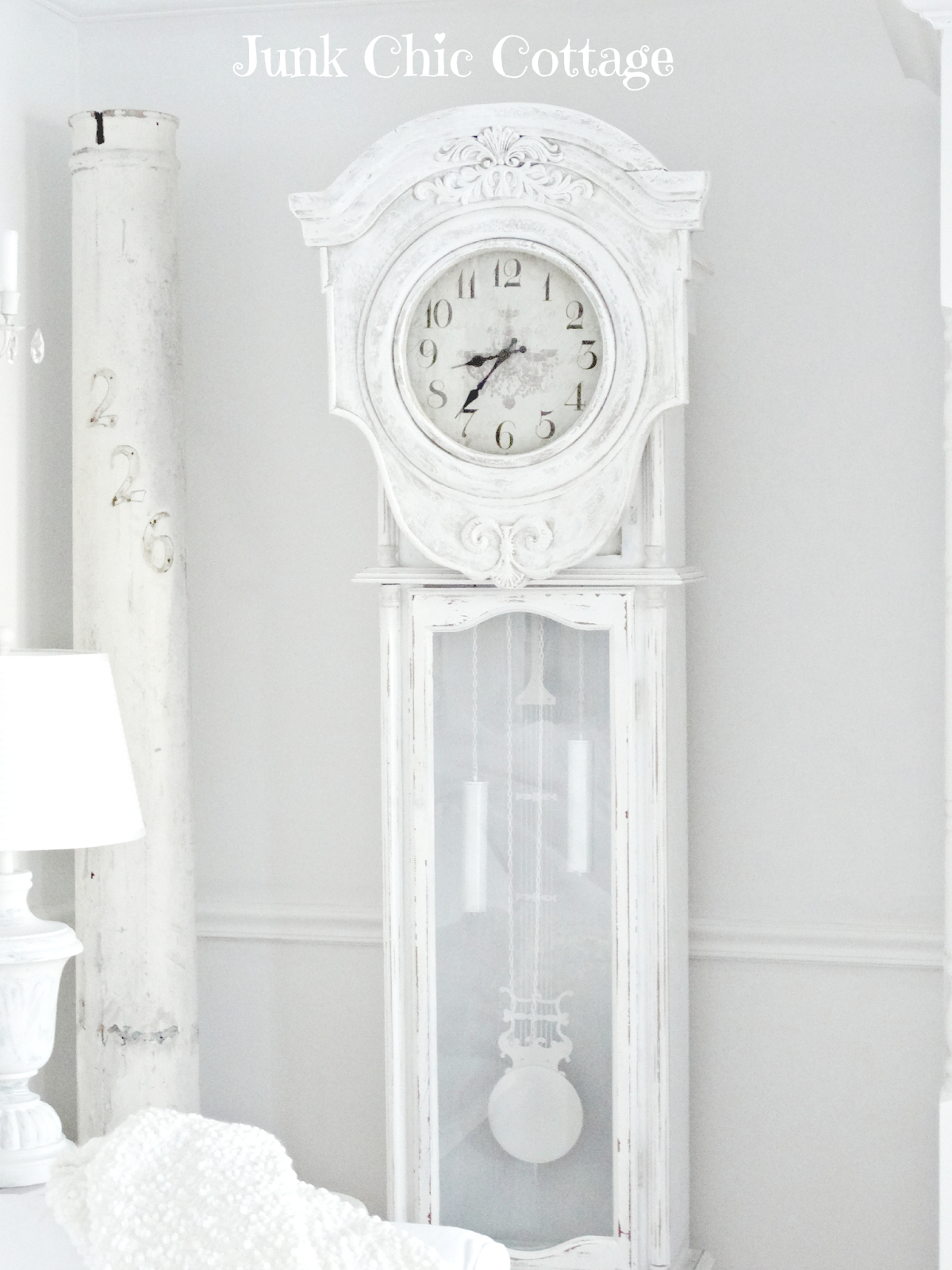 Excellent grandfather clock with a Victorian appeal and little elements of contemporary class. The clock is extra compact too and comes with a white finished wooden frame for superb style. You will also enjoy the incredible craftsmanship and detailing on this piece.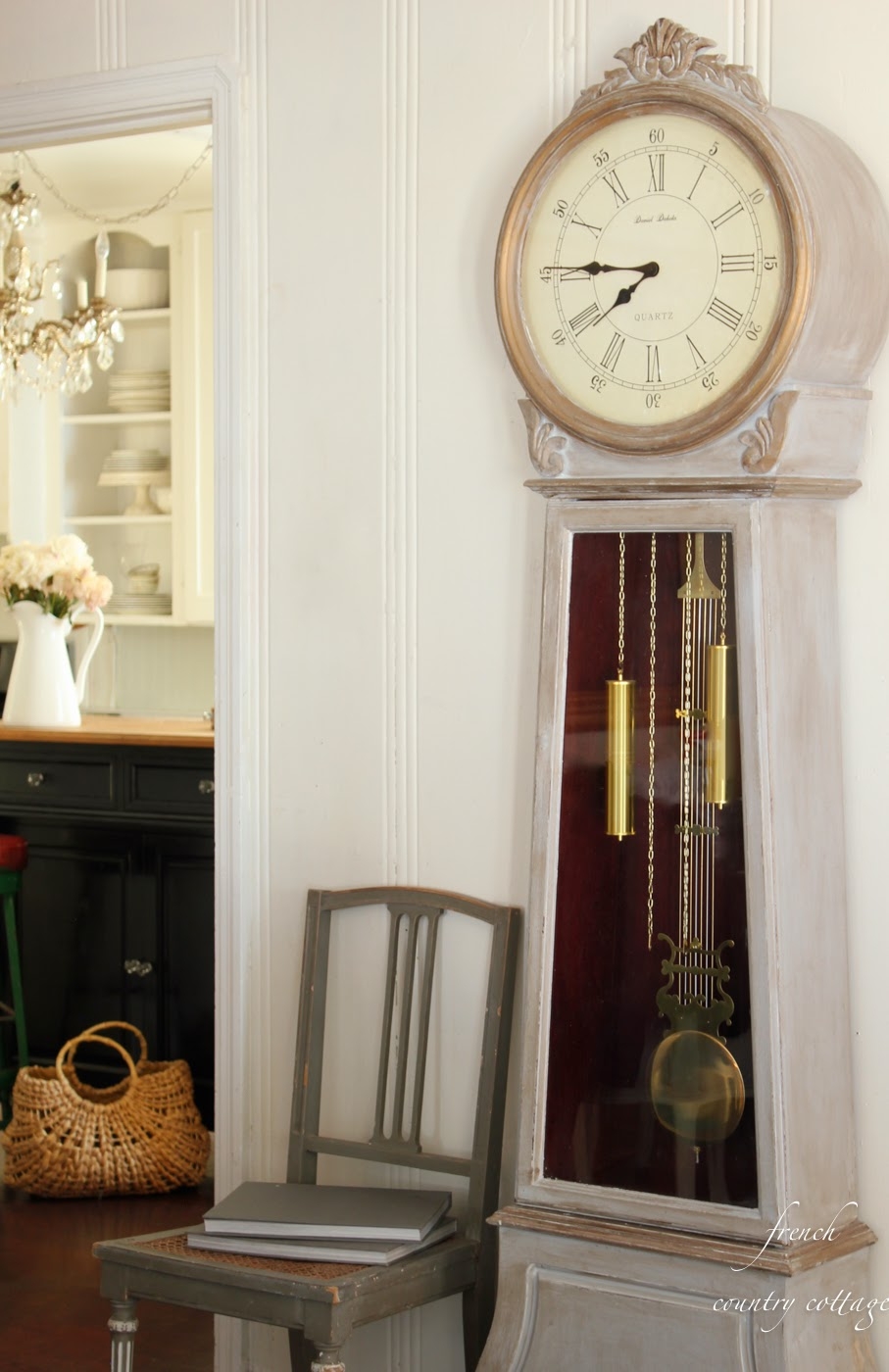 New clock- made to look old with diy paint recipe - Antique inspired clock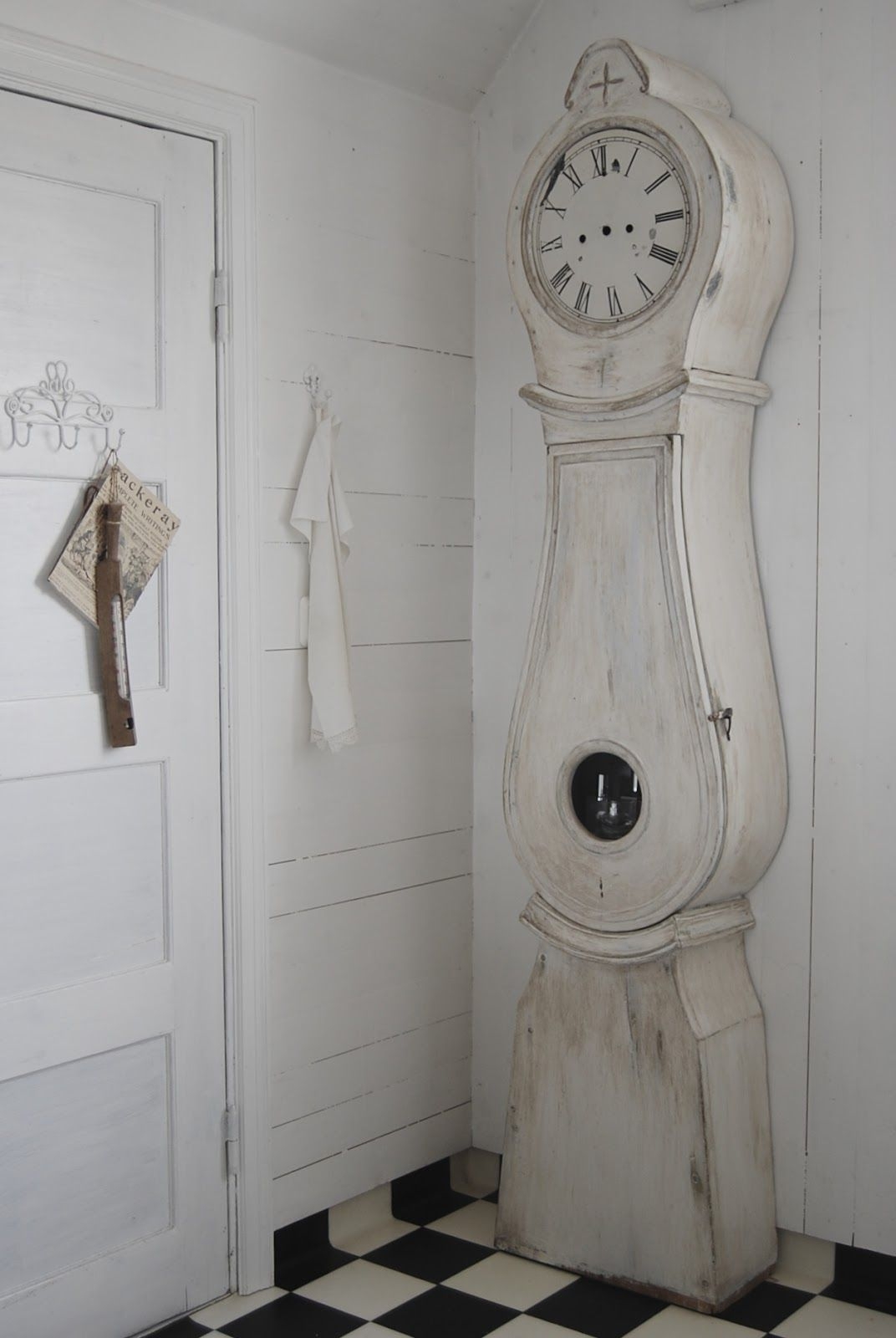 Elegant old-fashioned grandfather clock. Framework is made of wood and covered unsmoothly of white paint. This hand-made clock will plays its role perfectly in a vintage living-room in old house of extended family.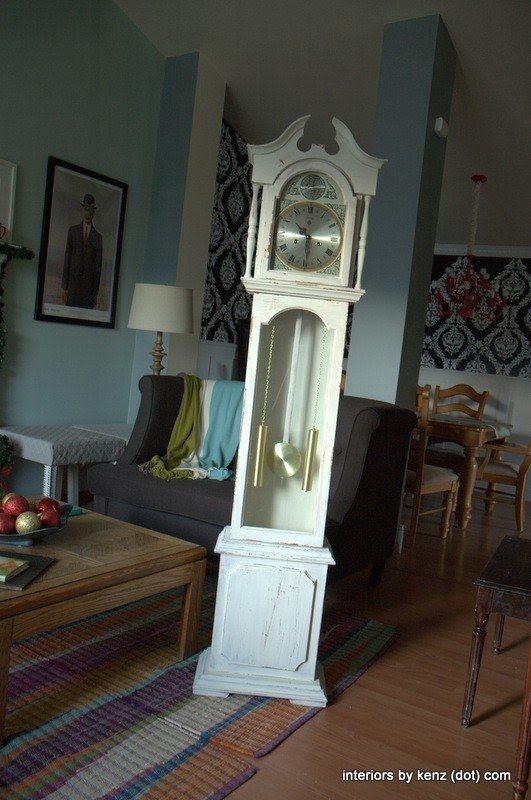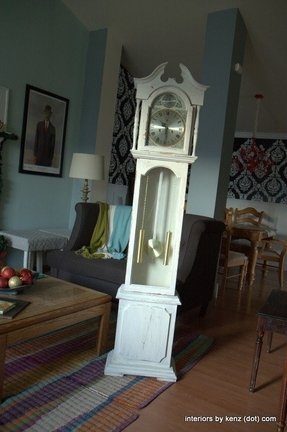 White grandfather clock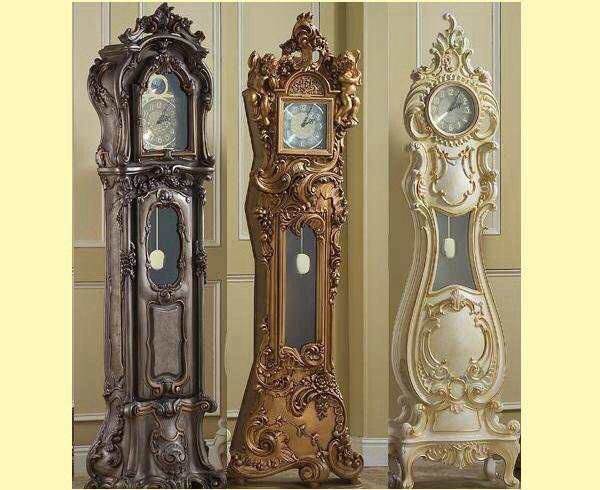 Grandfather Clocks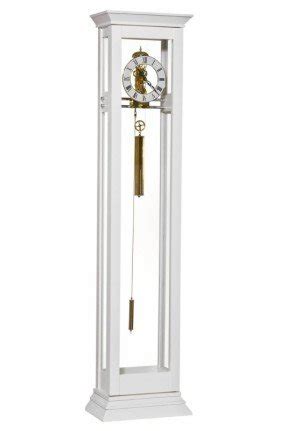 White Wood And Glass Grandfather Clock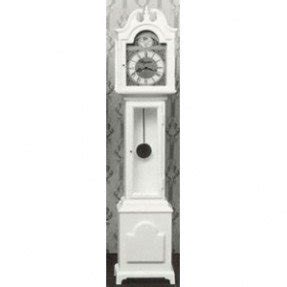 GRANDFATHER CLOCK KIT, WHITE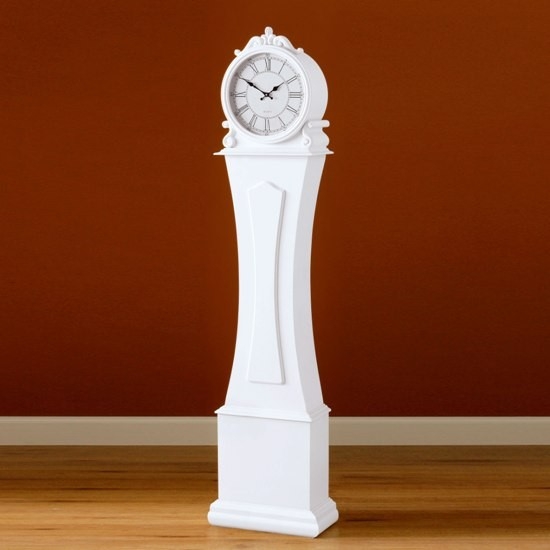 White Grandfather Clock...available at http://www.blackwhitefurniture ...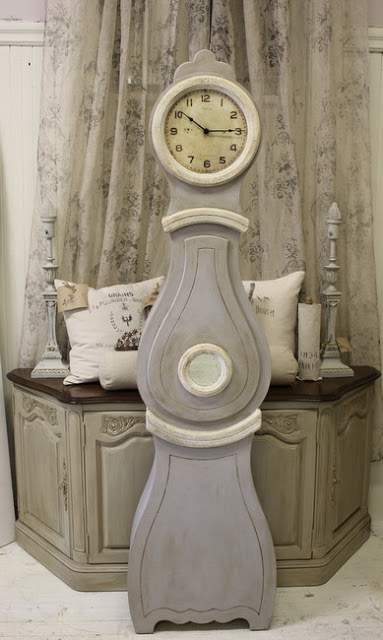 Maison Decor - Paris Grey with antique glaze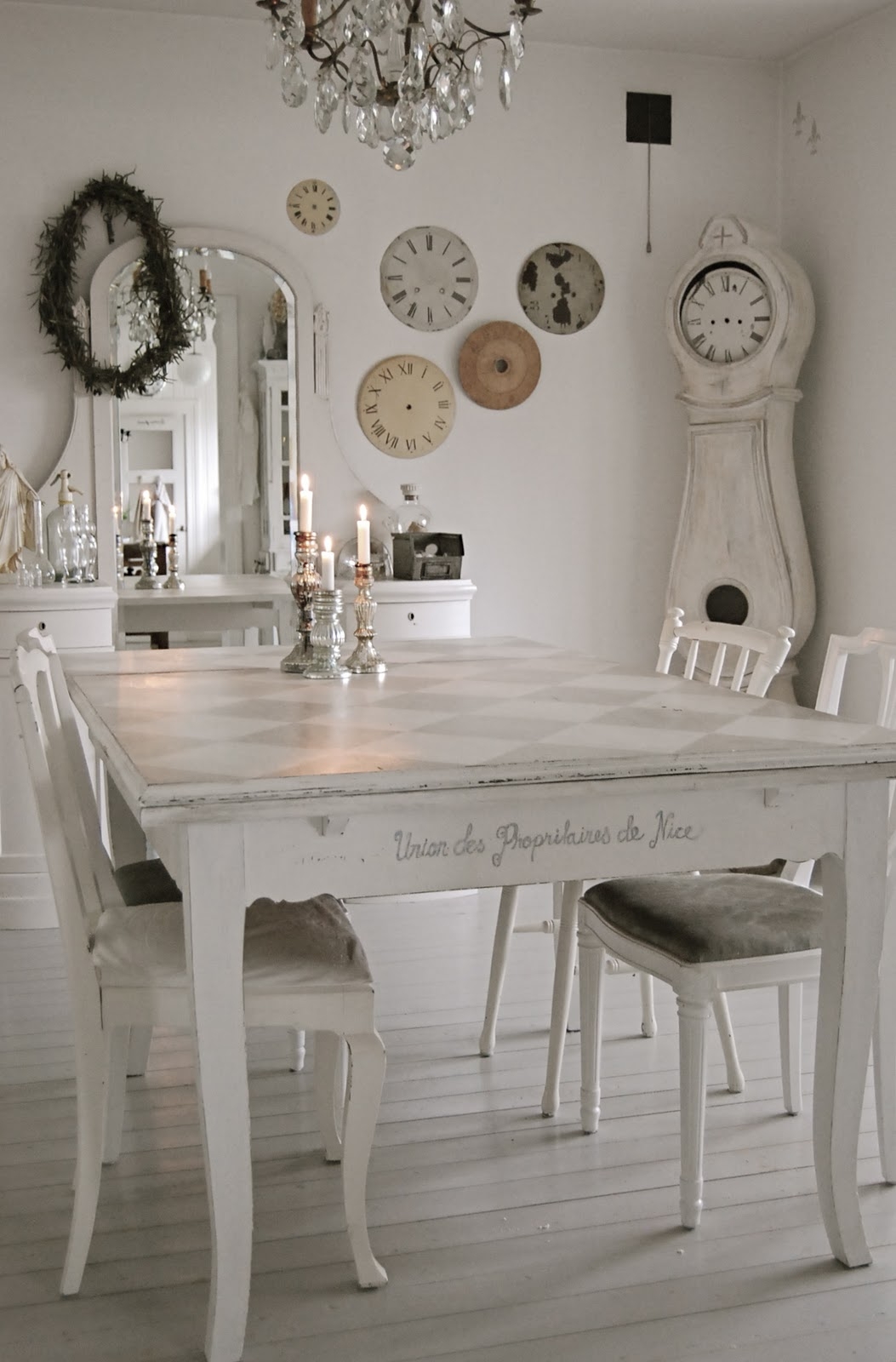 BERGERE GRANDFATHER CLOCK ORNATE WHITE PAINTED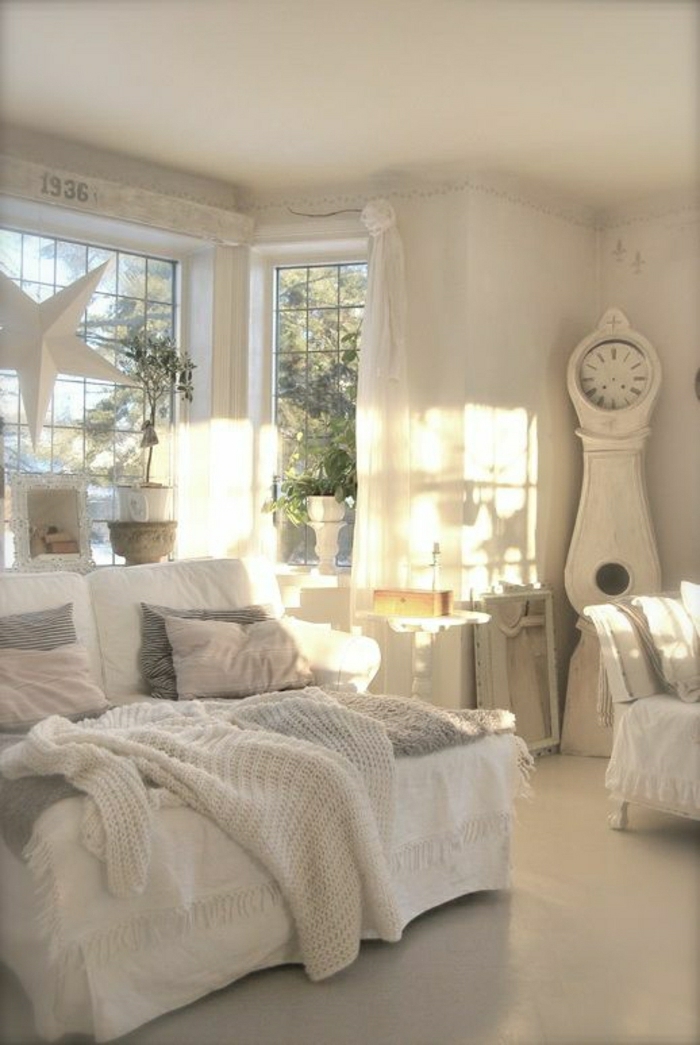 white on white. I've tried for this type of decorating before and have done everything white. Then I find myself searching for something with color. Such a cycle.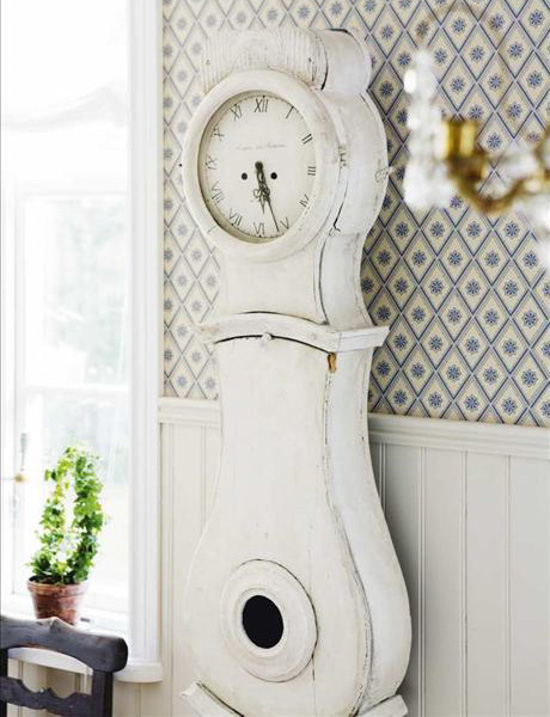 This grandfather clock sports a slightly off-white and distressed looking finish and will work wonders for any wall of your home, letting your interior both become way more functional and providing you with a nice addition to the house decor.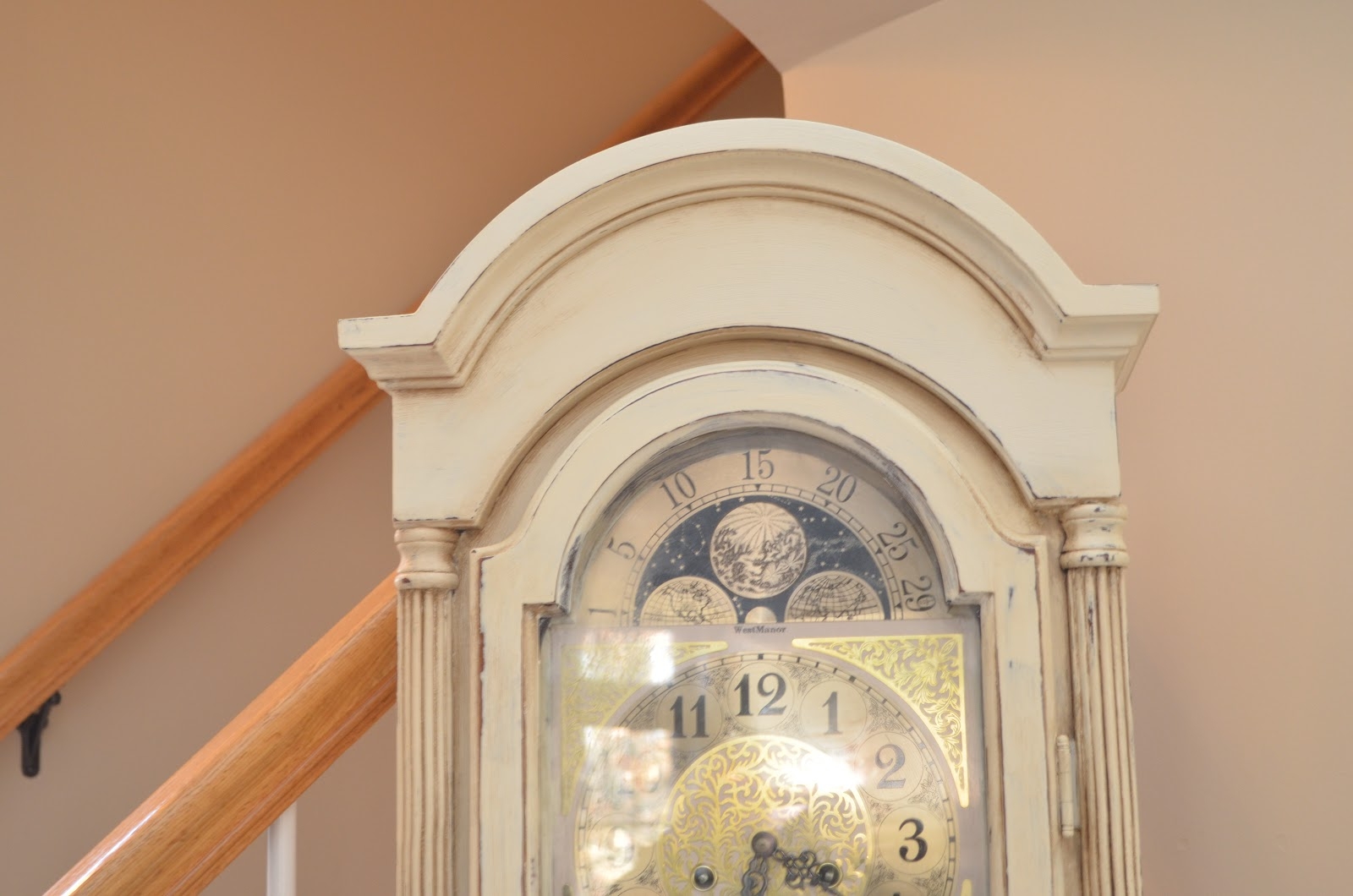 Grandfather Clock Painting Grandfather clock made from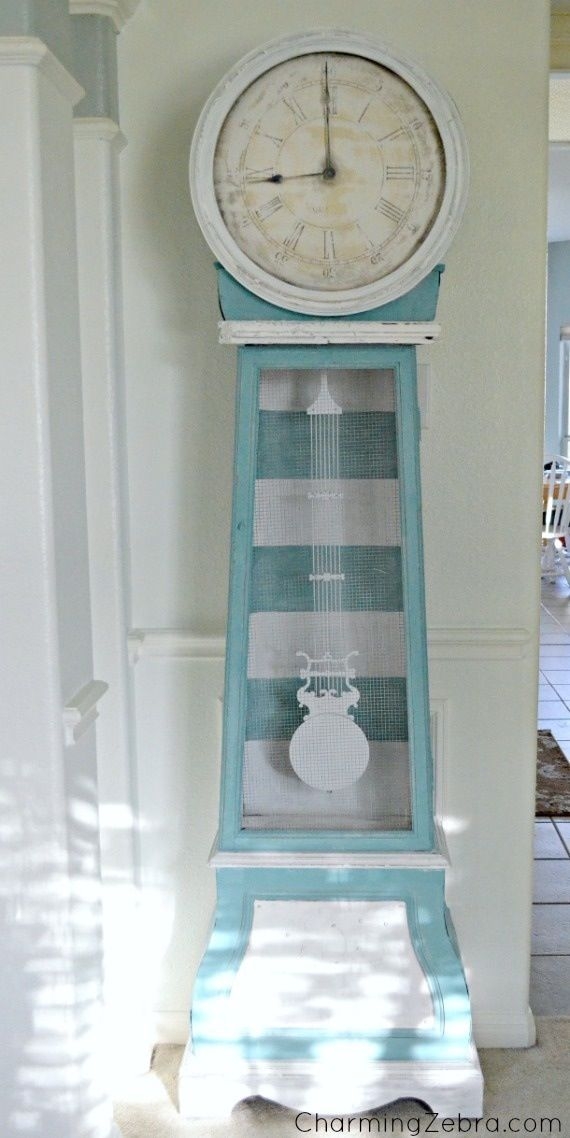 Floor clock in vintage style. Frame is made of wood with antique finish and decorated with pastel colors. It is fitted with pendulum and Roman numeral. Adds freshness and elegance to each place.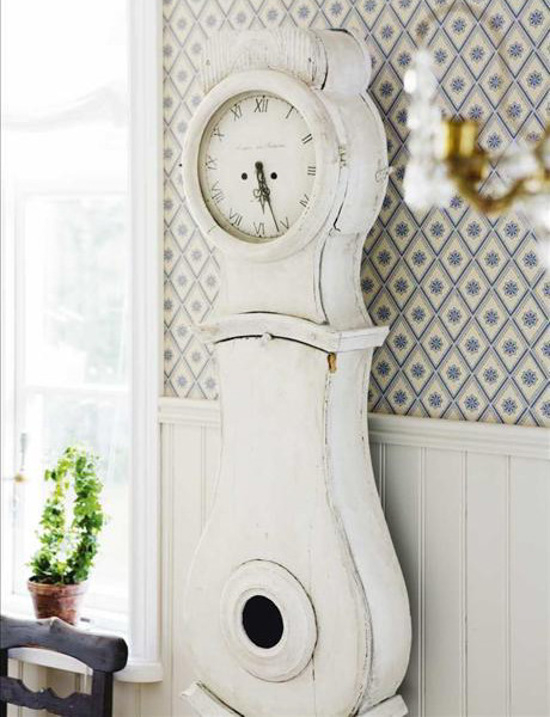 It is. Too 'exhibit' for beside the front door? Maybe in a living room corner. Love the door.

Embodying perfectly well the Victorian spirit, this beautiful clock enchants with its intricate, curvy silhouette and lush, ornamental design with golden finish. It features a turquoise-grey clockface with Arabic numerals.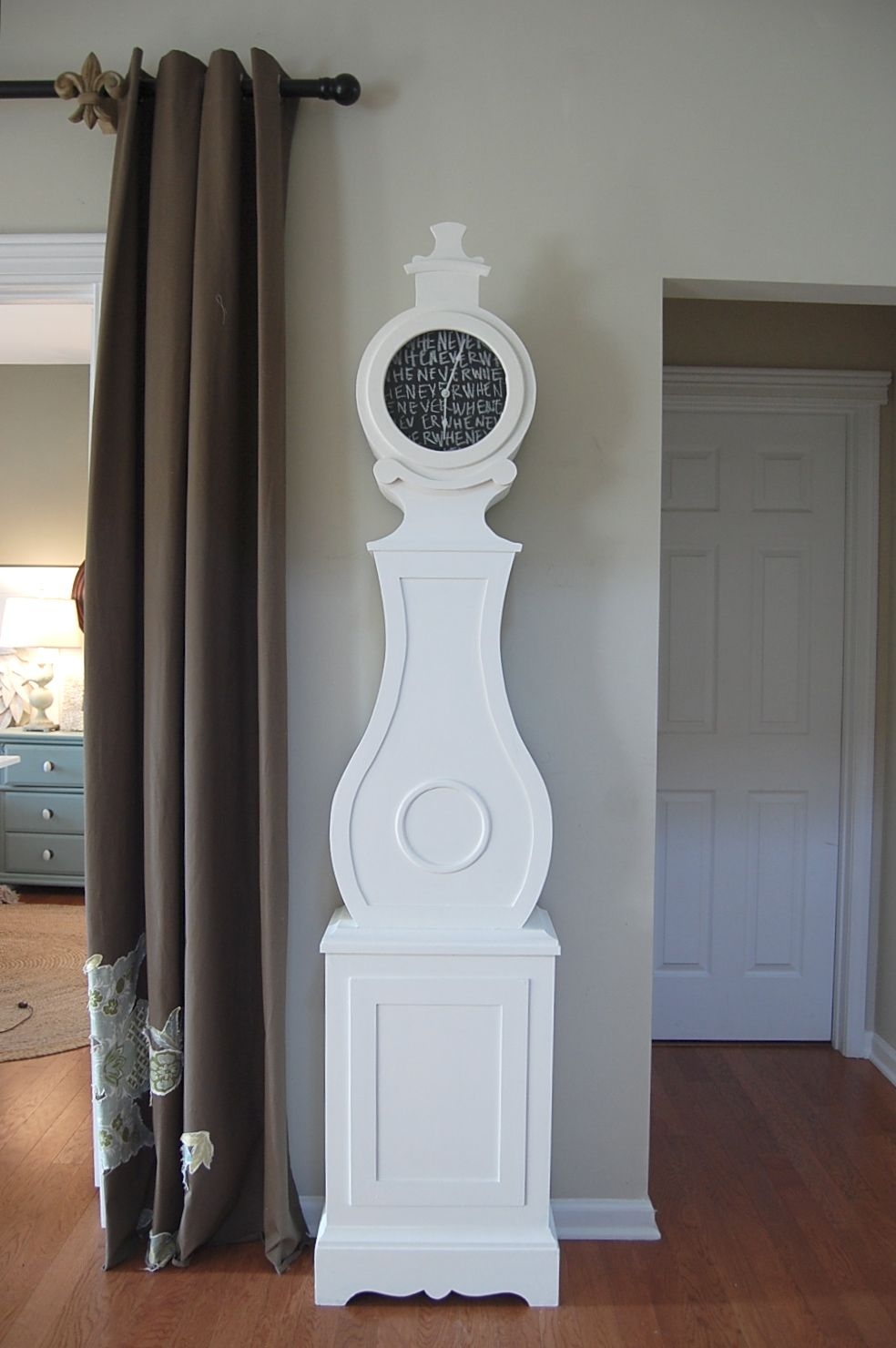 Love this painted grandfather clock (and check out the chalkboard insert, too)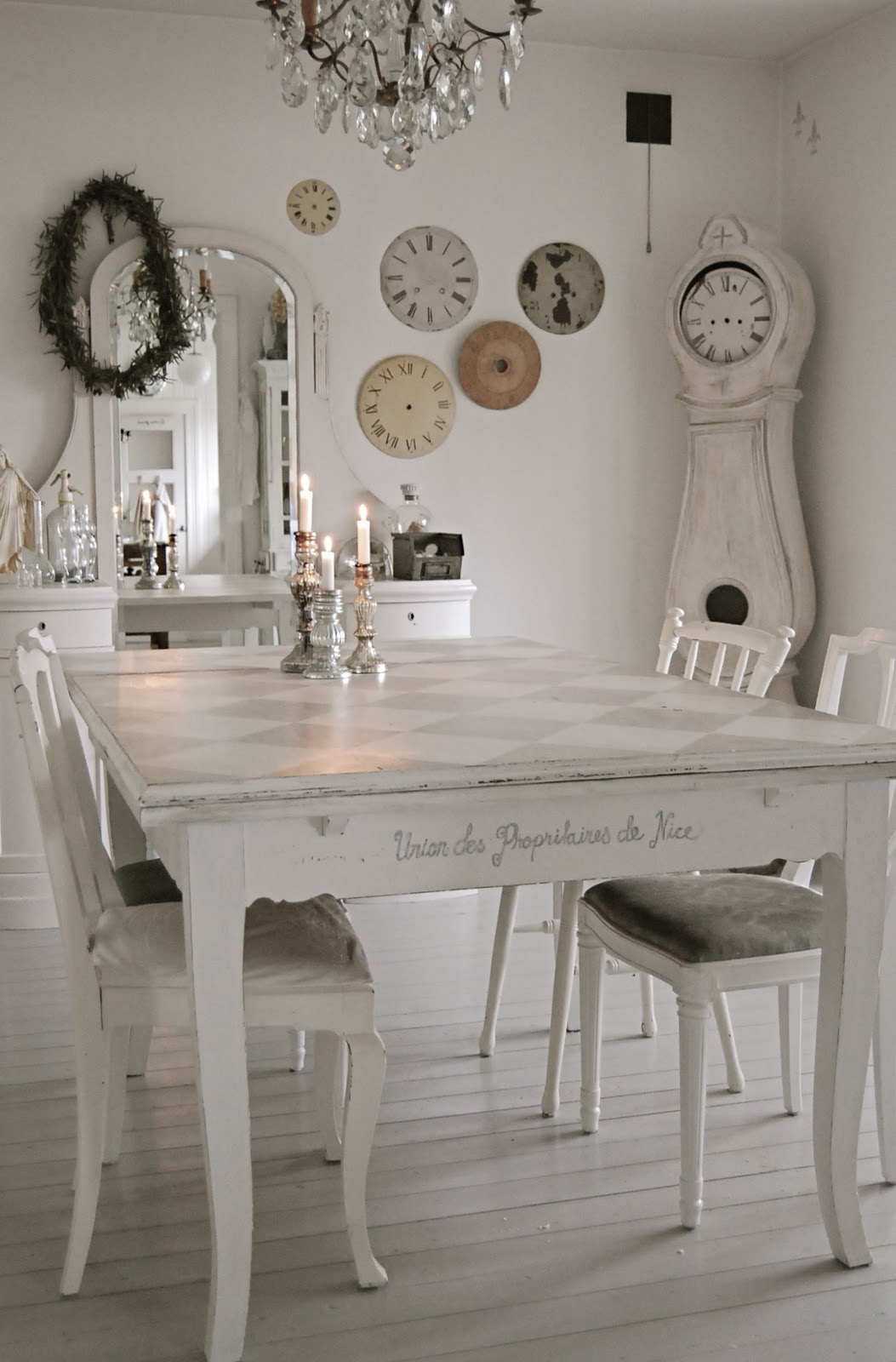 Besides the weird wreath in the corner, this is a great way to incorporate very light, neutral tones into a room that doesn't look too plain.

CHIPPENDALE CARVED CHERRYWOOD AND FIGURAL MAHOGANY TALL CASE CLOCK, GEORGE WOLTZ, HAGERSTOWN, MARYLAND ca. 1800, the hood with swan's neck molded crest ending in carved rosettes and centering three urn and stylized flame finials, above an arched hinged gl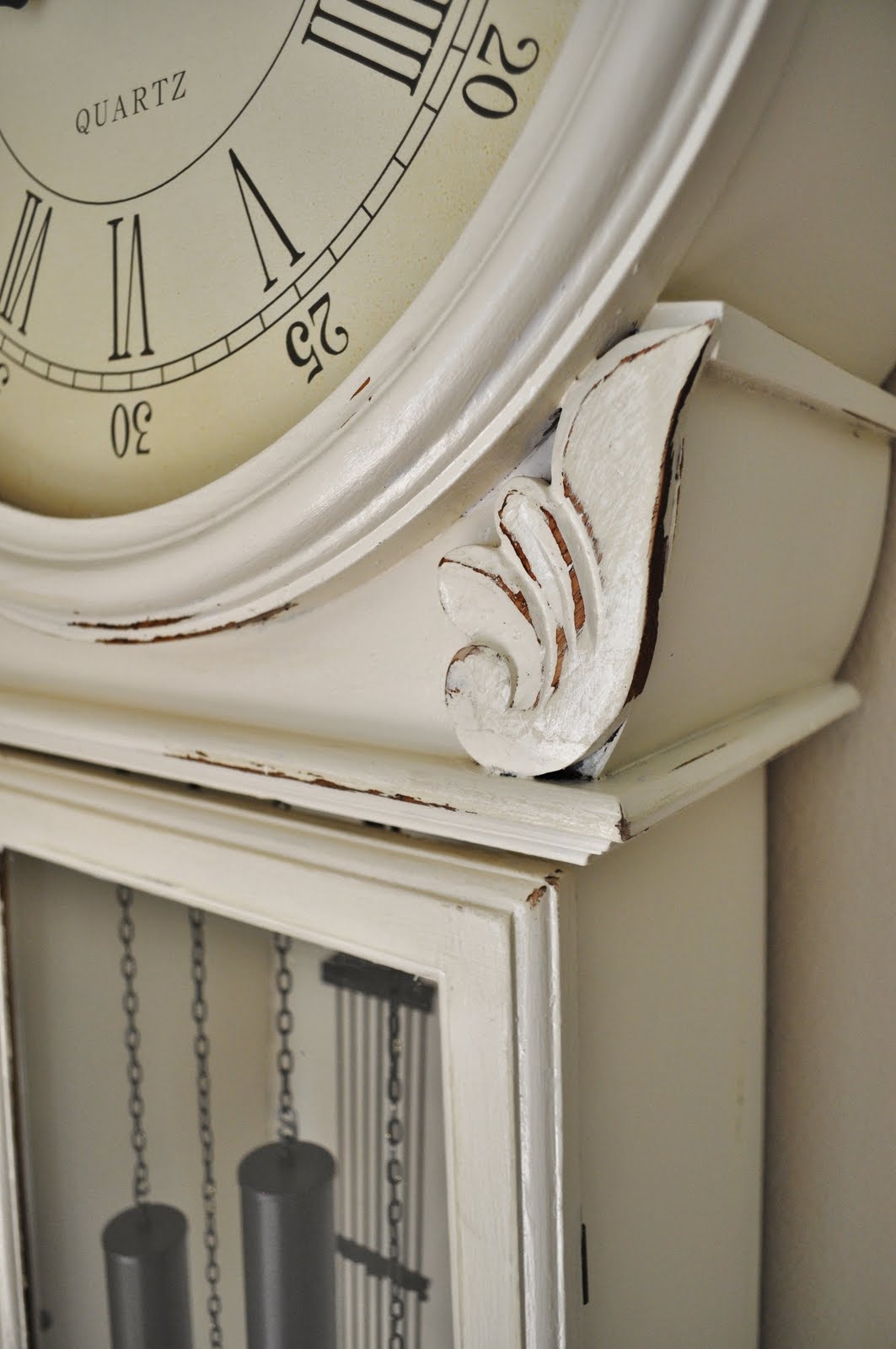 Grandfather clock Dramatic Tall Antique White Swedish Mora Grandfather Clock, Gustavian ...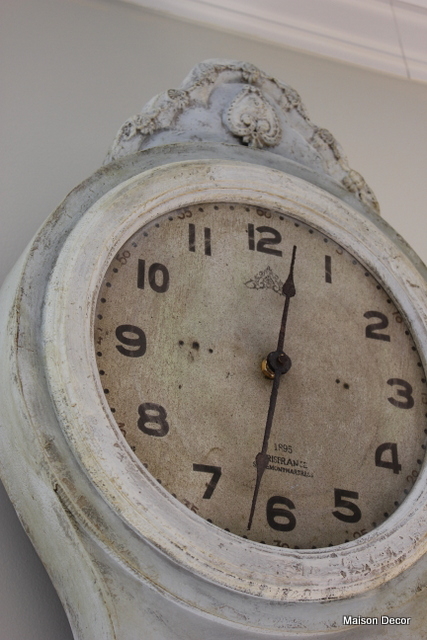 Tutorial on how to apply wax to painted furniture to give it an antique look.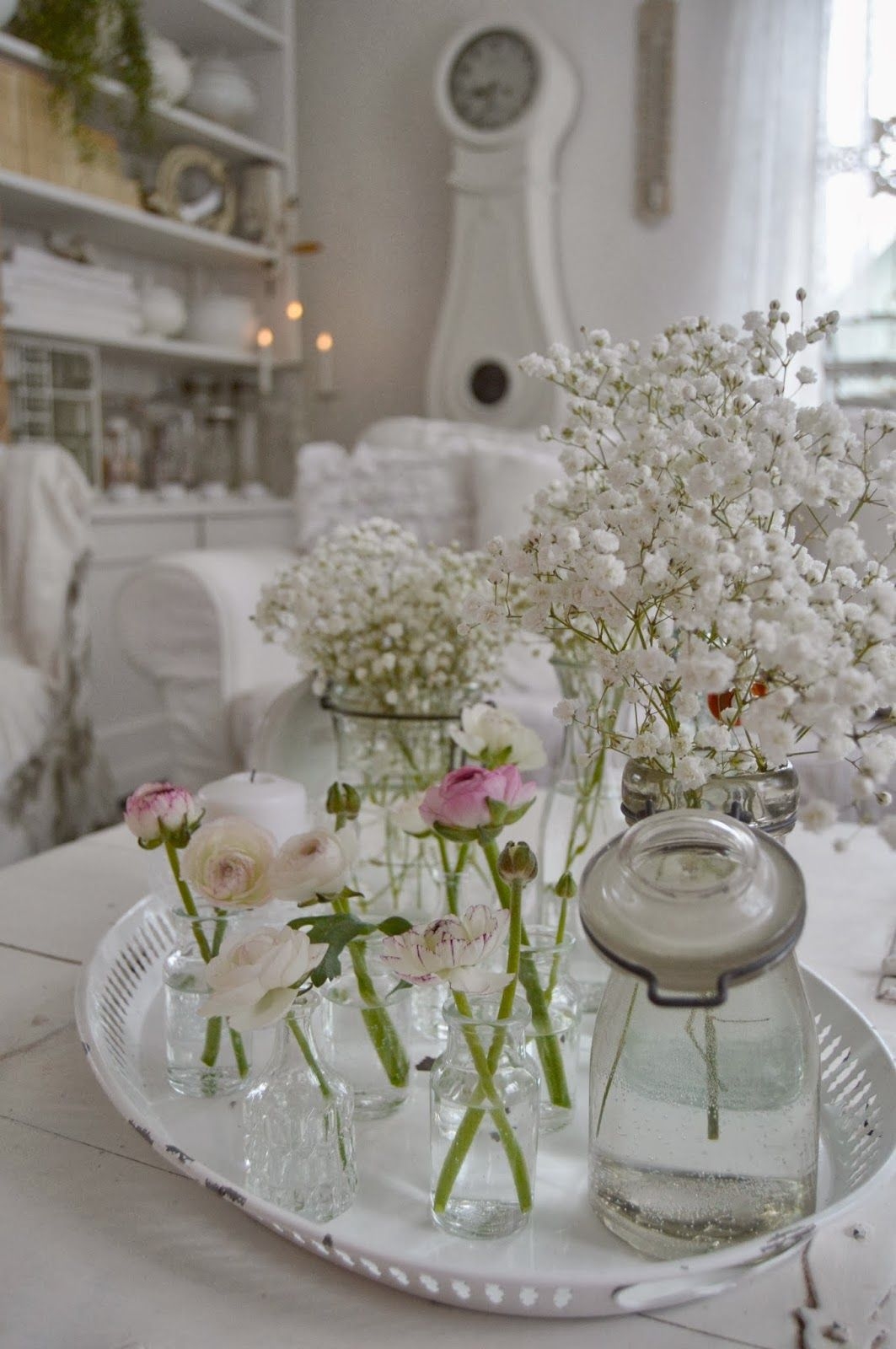 ~ ~ Happy white space and love the white grandfather clock.

click to enlarge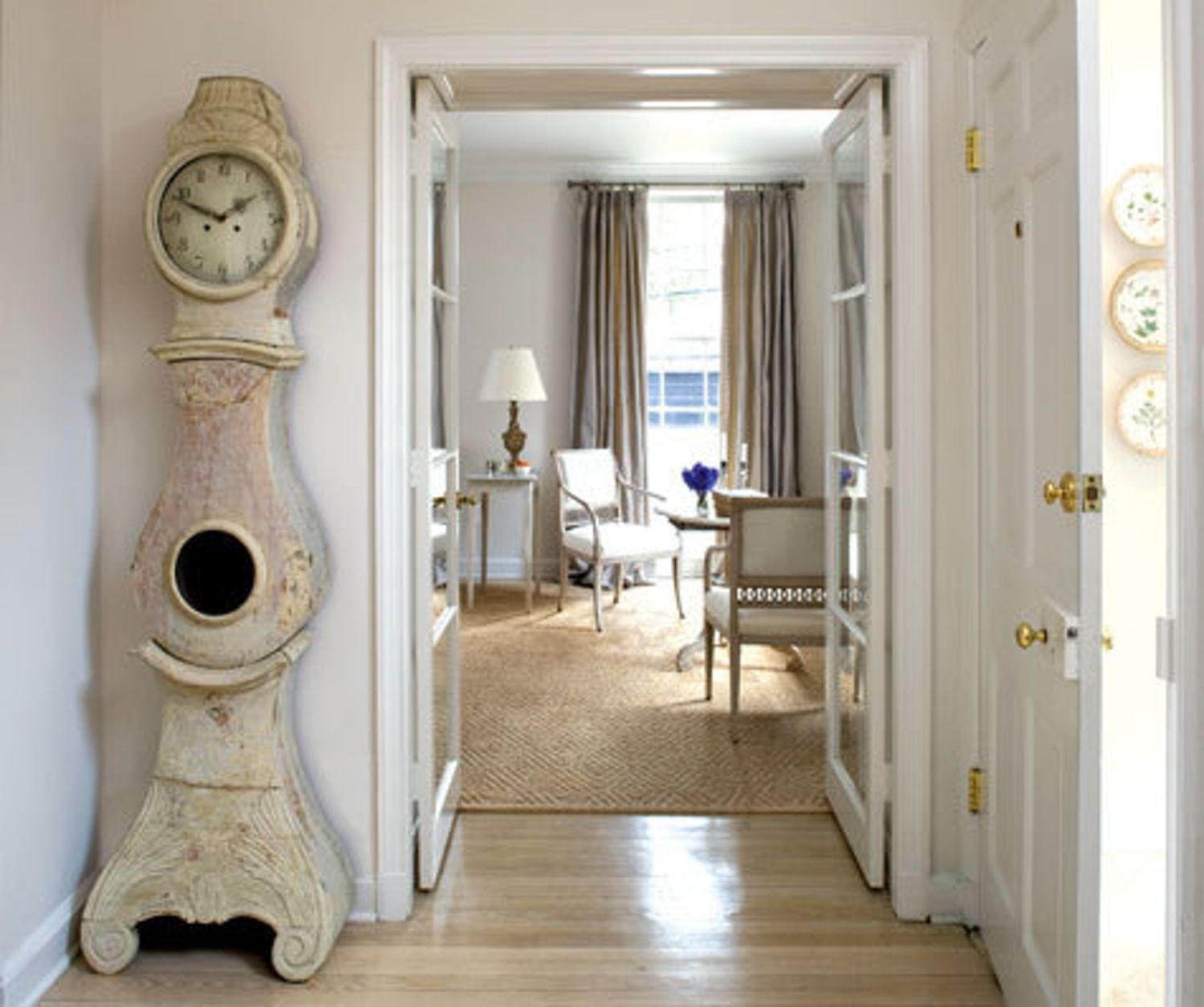 swedish mora clocks, such a perfect spin on the somewhat-creepy grandfather clock. More like the fun, sophisticated aunt of clocks ;)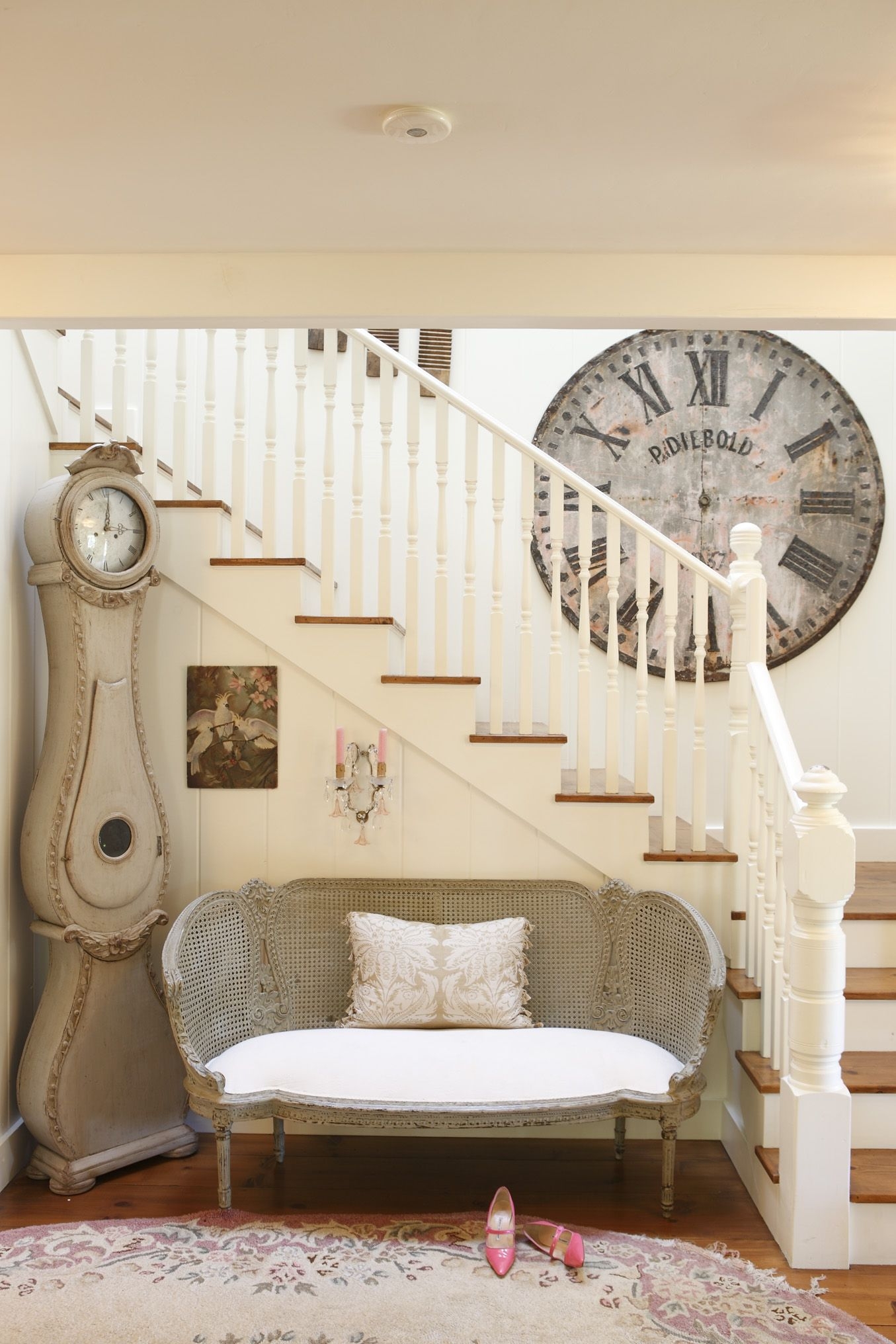 Traditional yet eccentric, these fancy decorations will push your guests off their feet. The vintage vibe is priceless. The grandfather clock is a timeless solution for any house. The perfected mechanism makes it a lasting investment, that will become the focal point of your living room.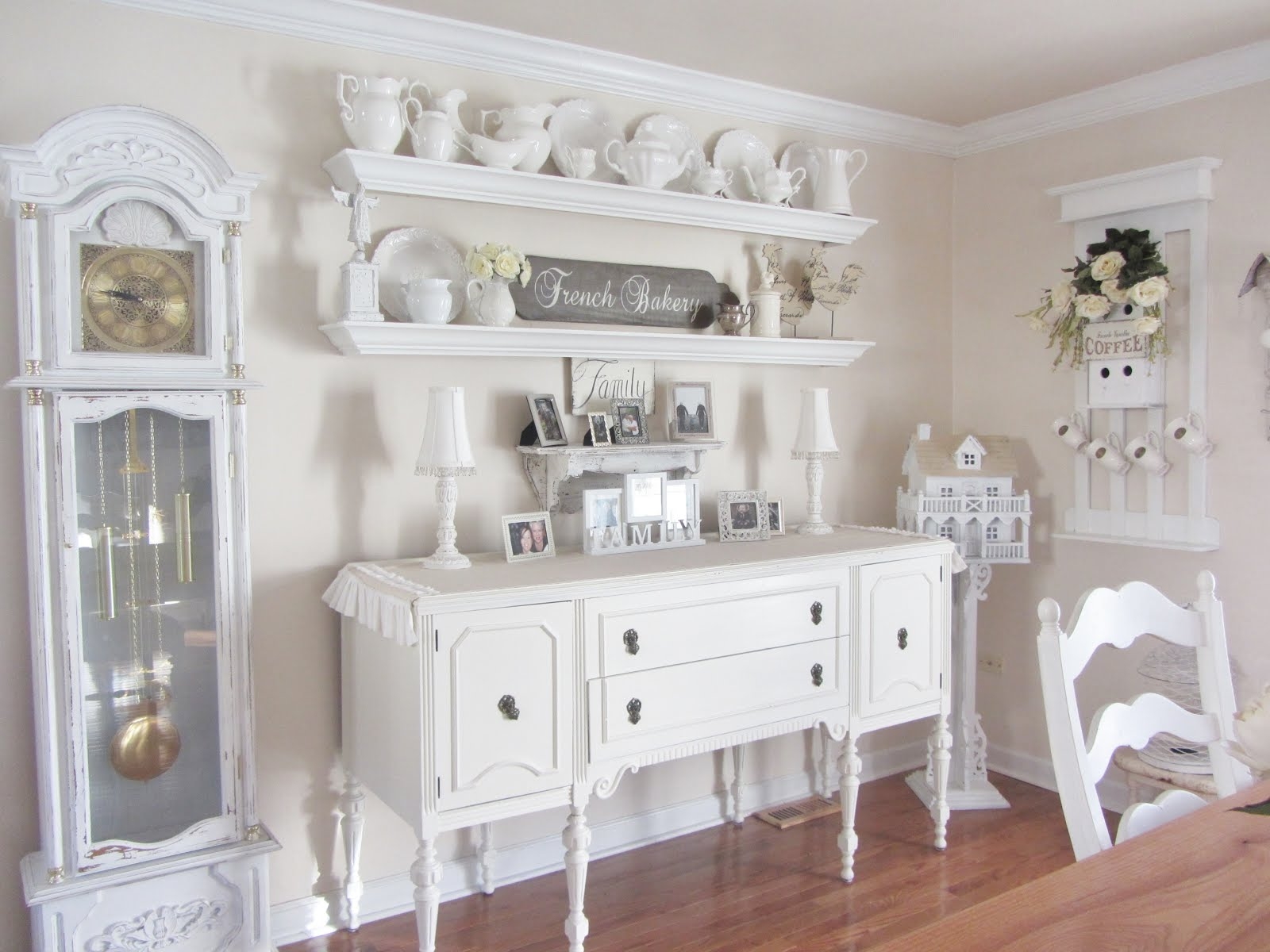 From My Front Porch To Yours: How I Found My Style Sundays- The Fancy Shack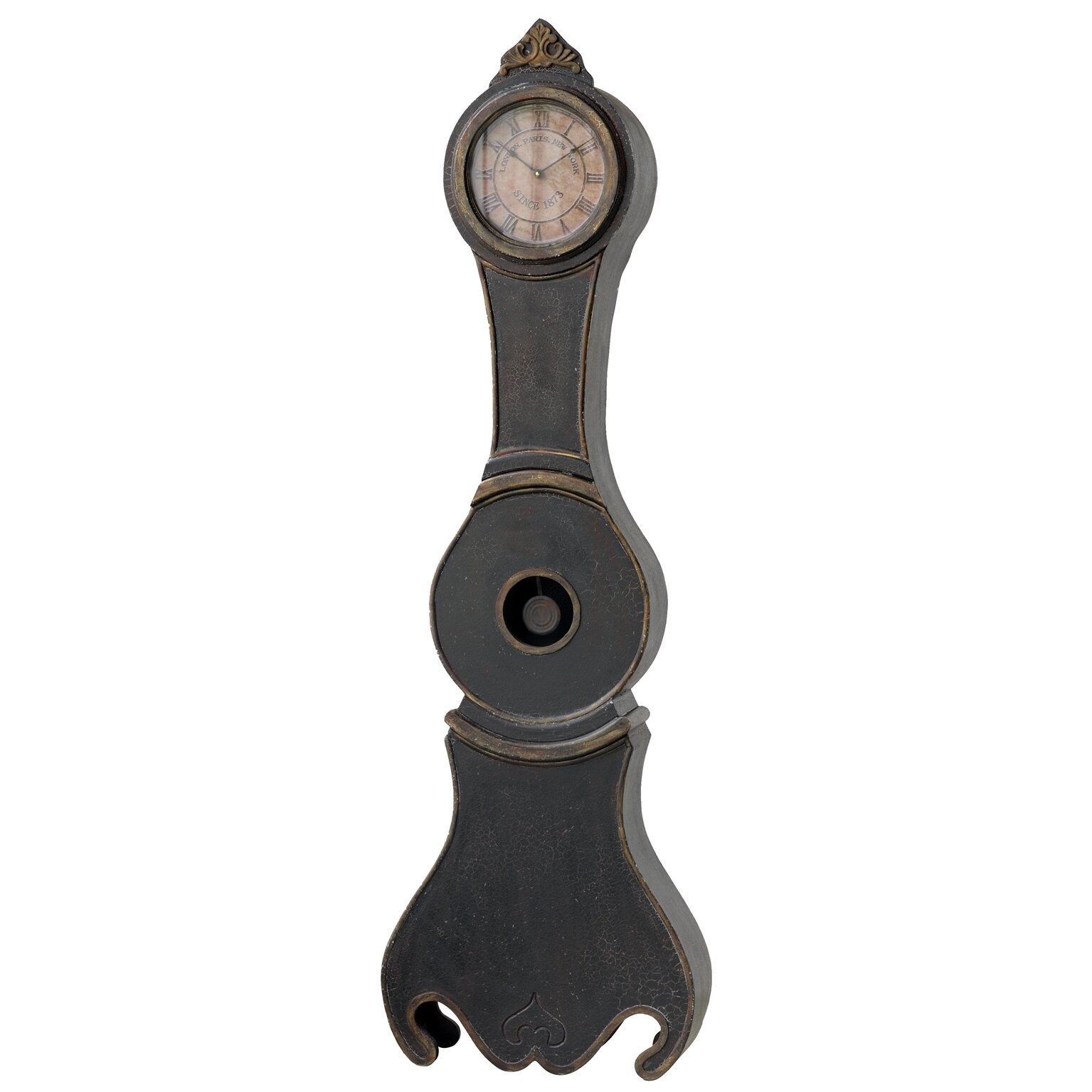 72" Grandfather Clock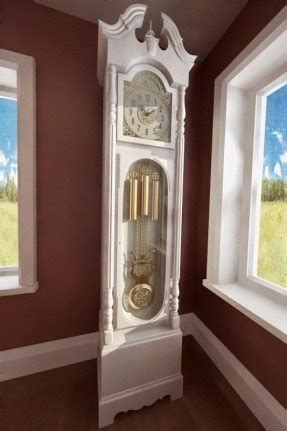 Stairway ~ Huge Rustic Metal Clock, Grandfather Clock, Antique Loveseat, Crystal Wall Sconce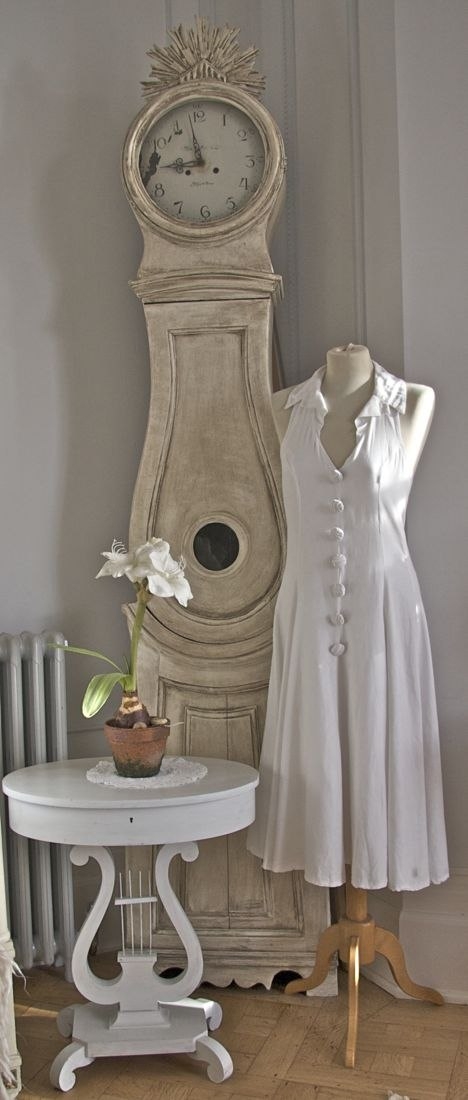 Will have dress forms here and there with a wonderful vintage outfit on it.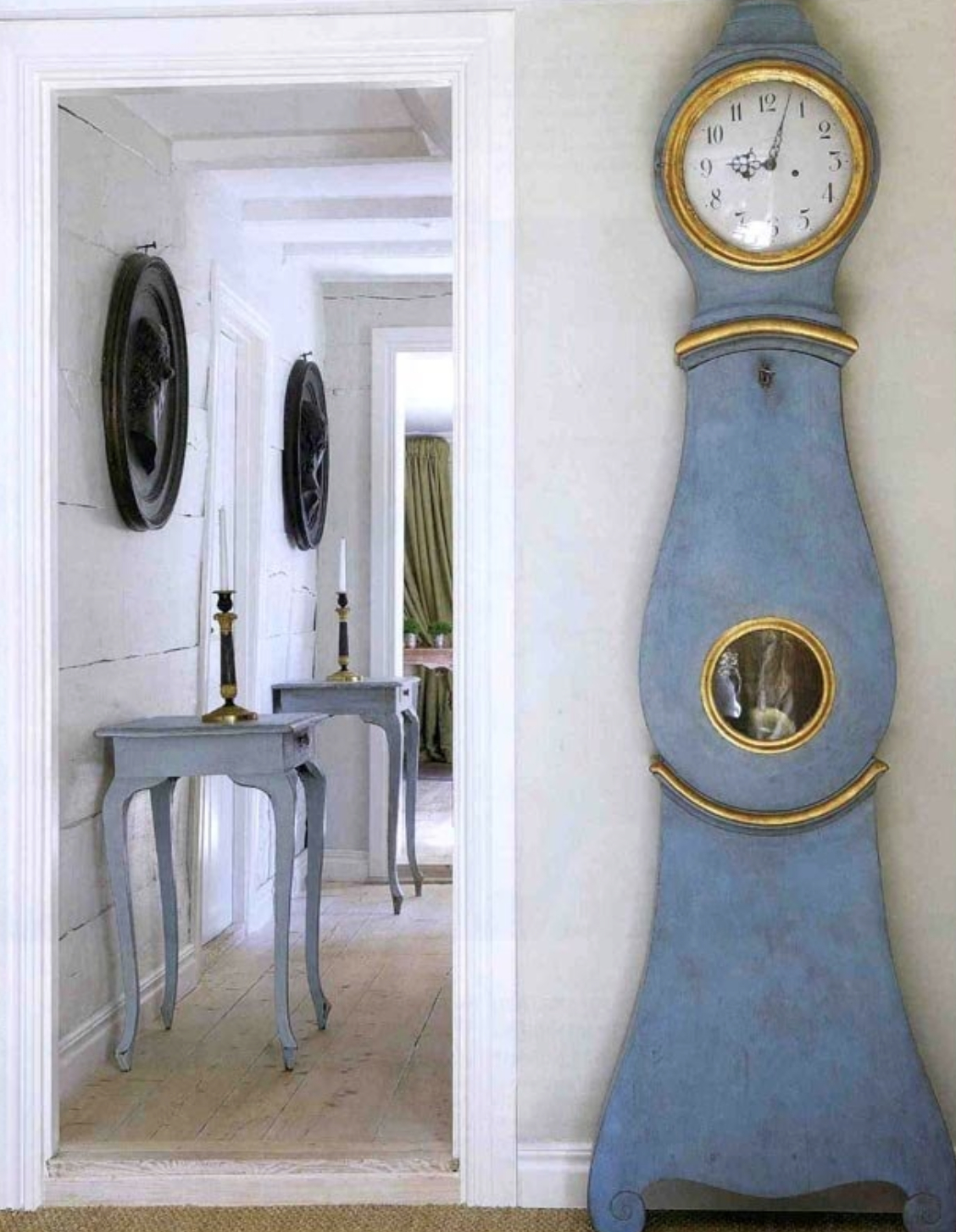 Mora Clocks were first created in the late 1800′s in the town of Mora, Sweden. I bet they had no idea of the star quality that their weathered pastel painted, curvy bottomed clocks possessed. Owning one of these beauties is on the top of my "furniture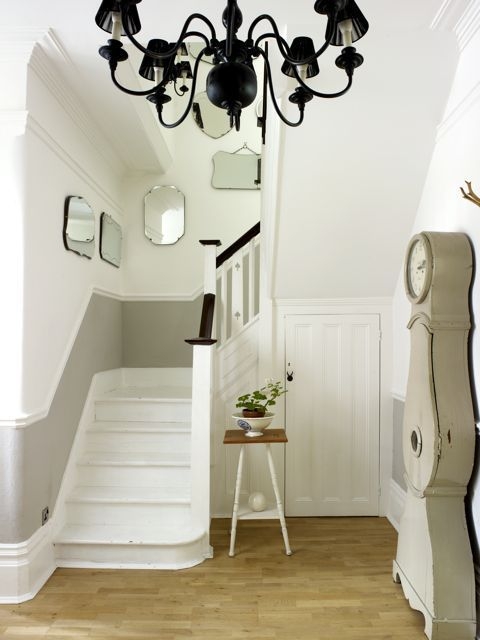 I found the chandelier in Belgium and sprayed it matt black. The paint on the walls is Farrow & Ball's All White and I had the original Berkeley Anaglypta wallpaper underneath the dado painted in Farrow & Ball's Pavilion Gray (another small victory ov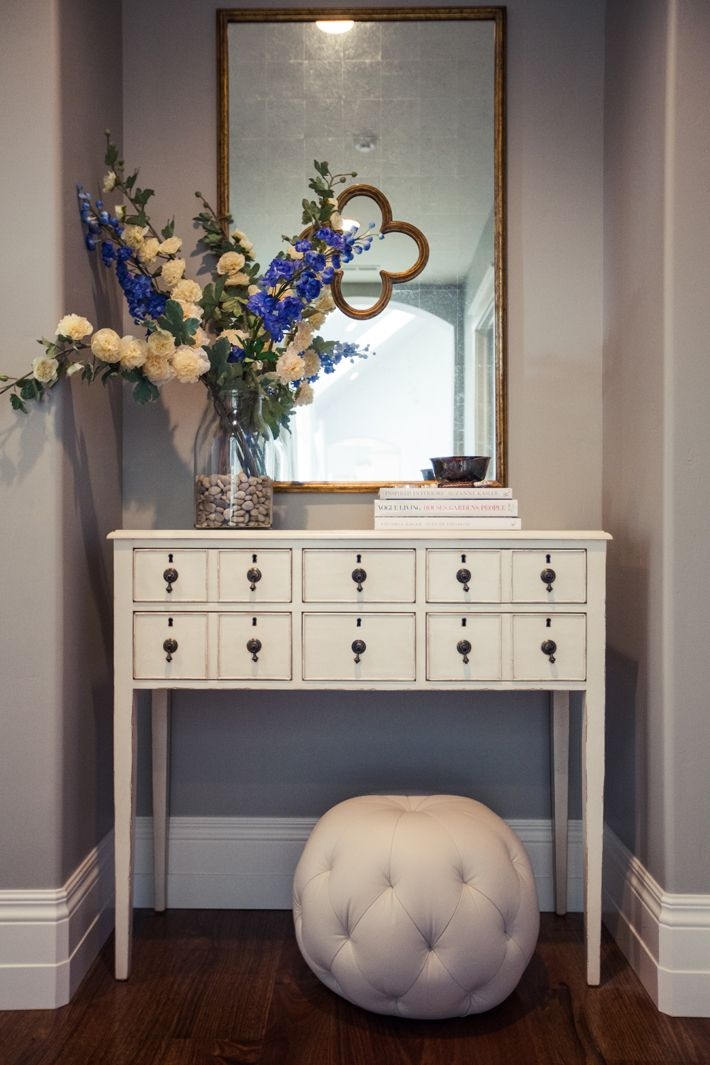 Poufs often take on the shape of large, quilted-spherical polyester balls - just like these white inexpensive ottoman you can get online, which complements the white console table with the pharmacy drawers and white grandfather clock.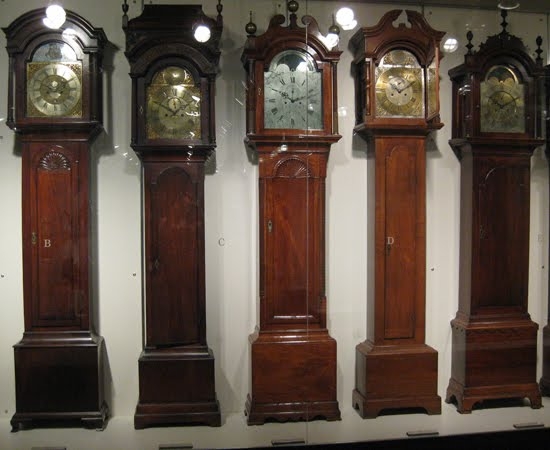 grandfather clock movements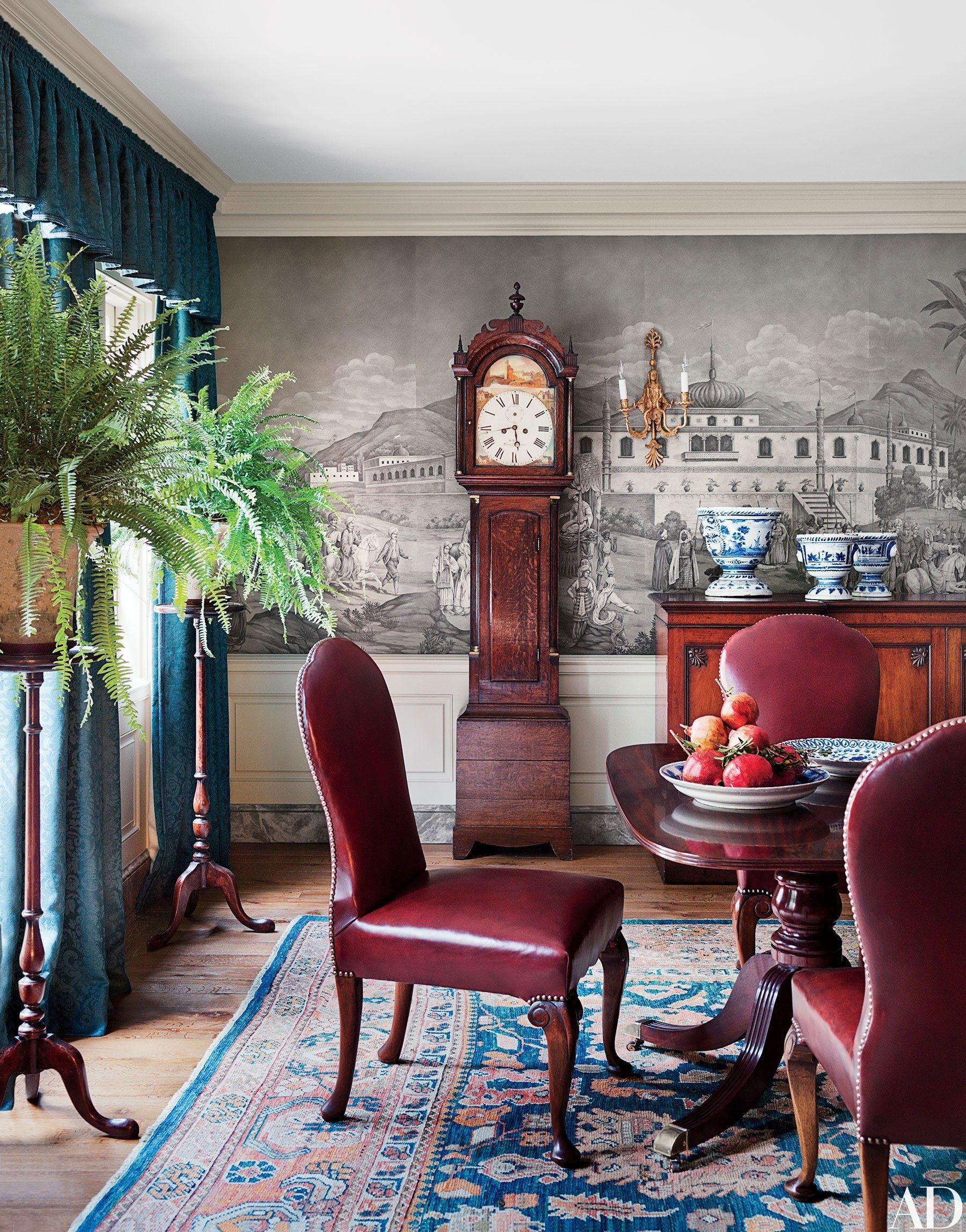 Gracie wallpaper of the Turkish coastline, grandfather clock, draperies and rug with peacock blue, ferns, blue and white porcelain - Michael S. Smith in Beverly Hills for Kevin Huvane - Architectural Digest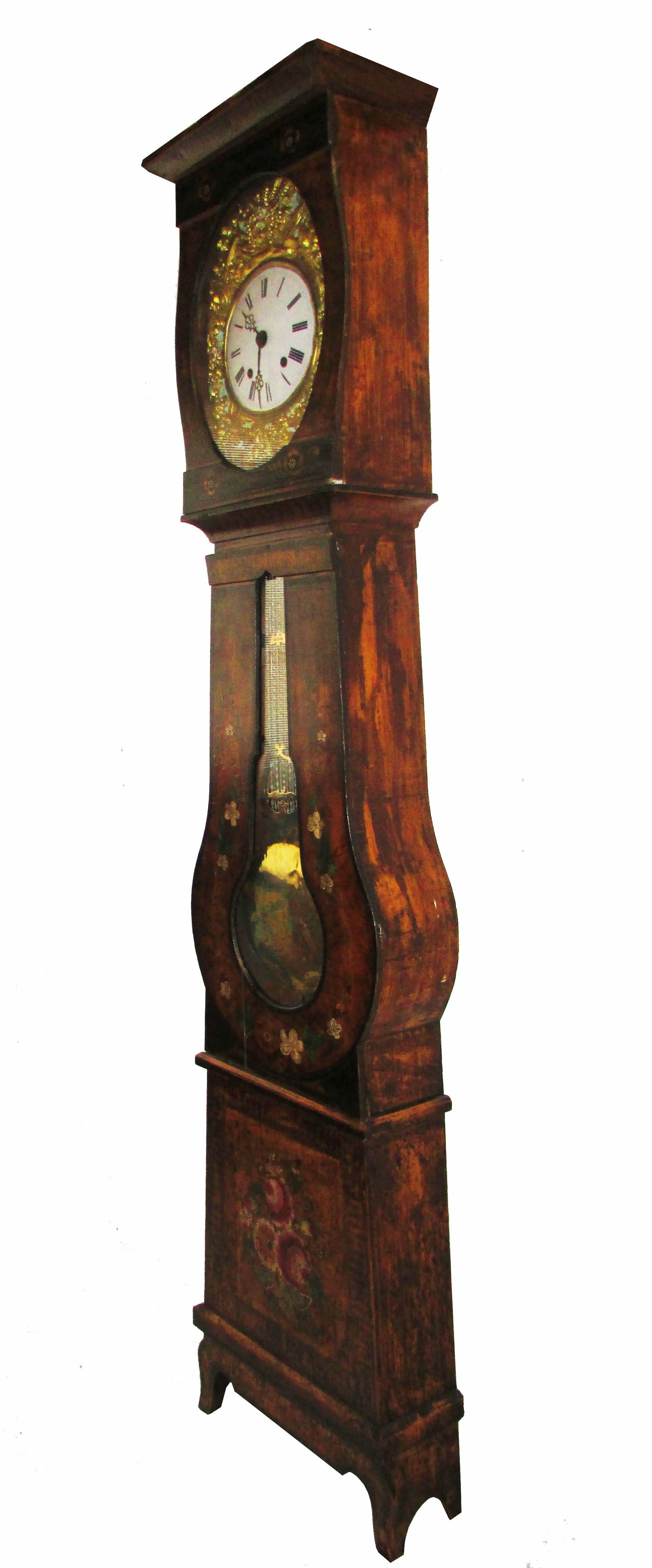 Impressive 18th-C. Grandfather Clock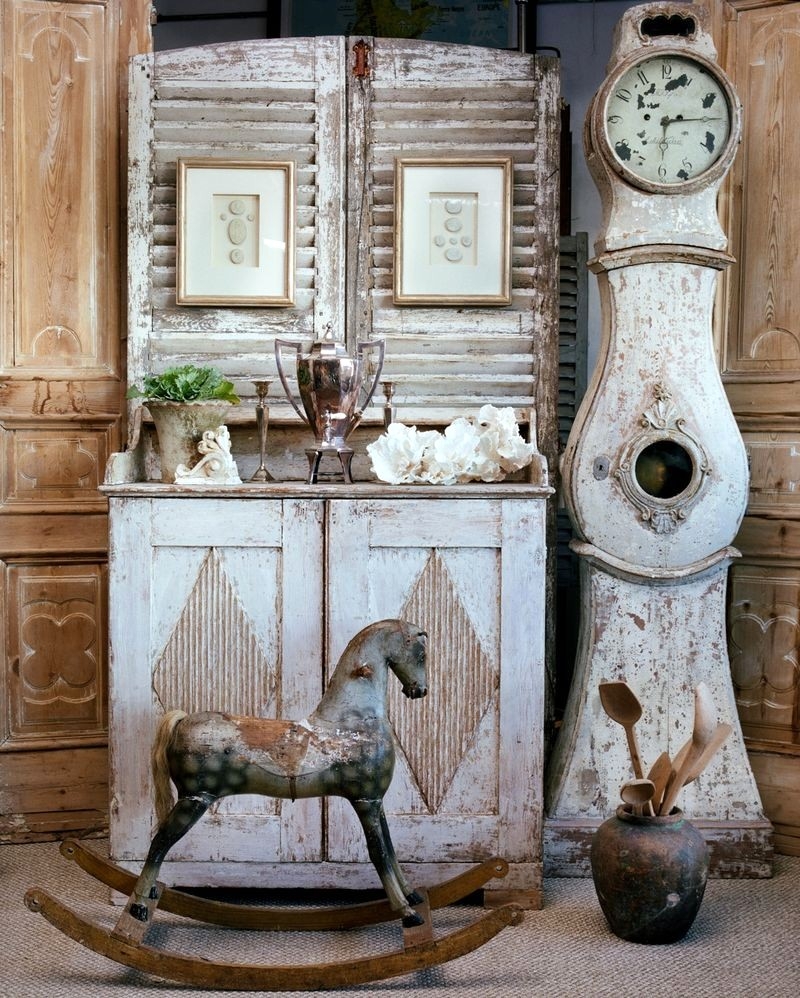 "Love that clock !" I do too, I would like a Rocking Horse soon and I have a as I call it ' my Shutter Cabinet ' I made from an old Kitchen Cabinet and shutters, both I found the same day. The Clock.....I doubt I will find one I could afford..but ya nev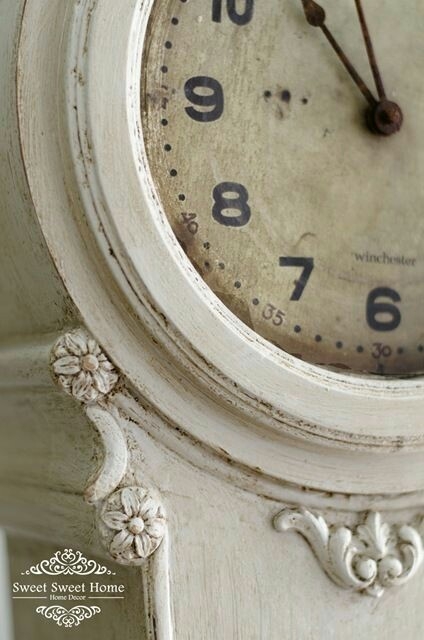 ASCP Old white with dark white! fg. I would definitely do this... my Mora Clock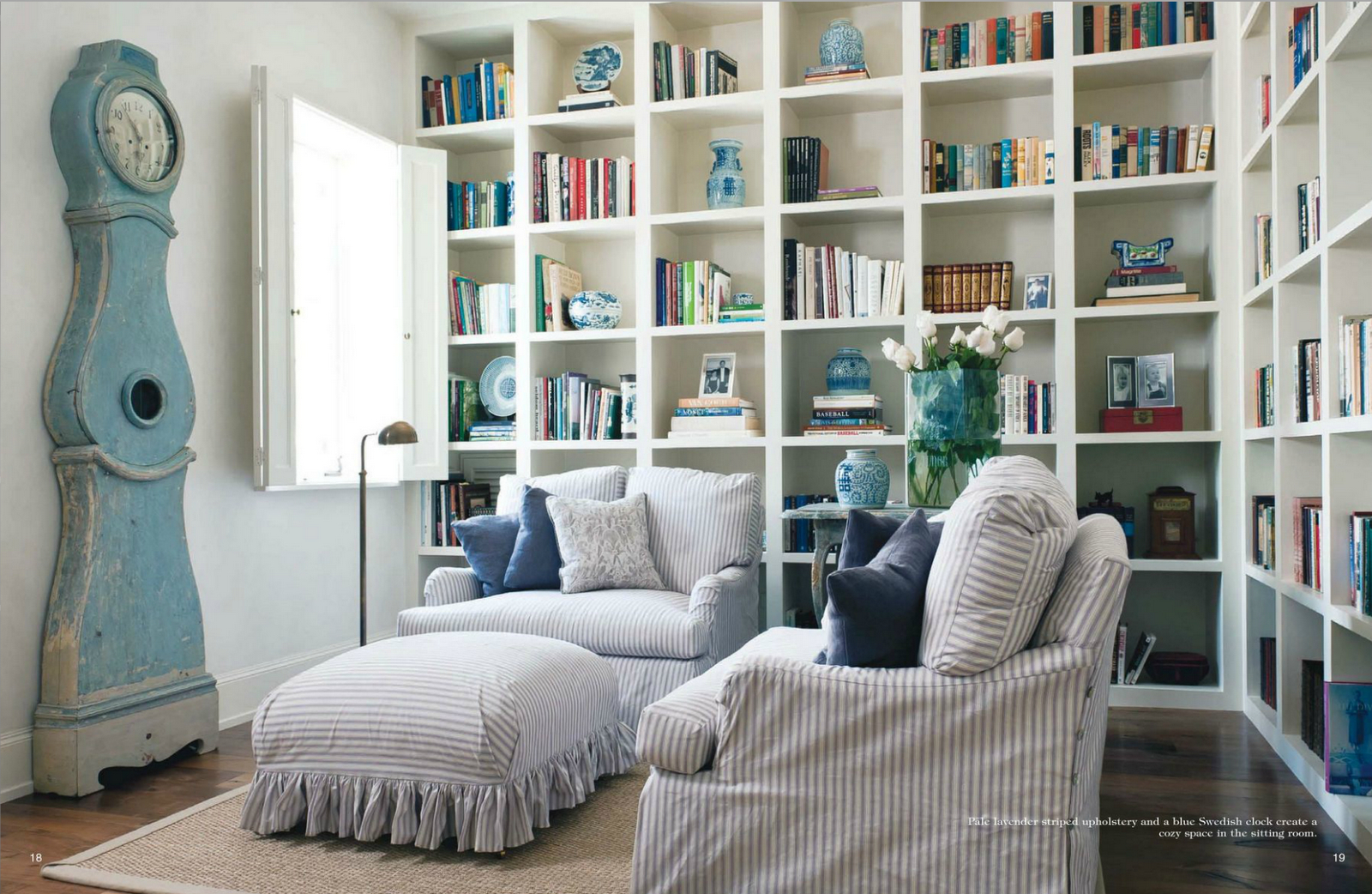 The study has comfortable seating, slipped in lilac and white ticking. The ottoman is just darling, with its ruffled hem. Pierce always has best slipcovers, ever. The shelves hold a collection of blue and white porcelains. And watching over it all i