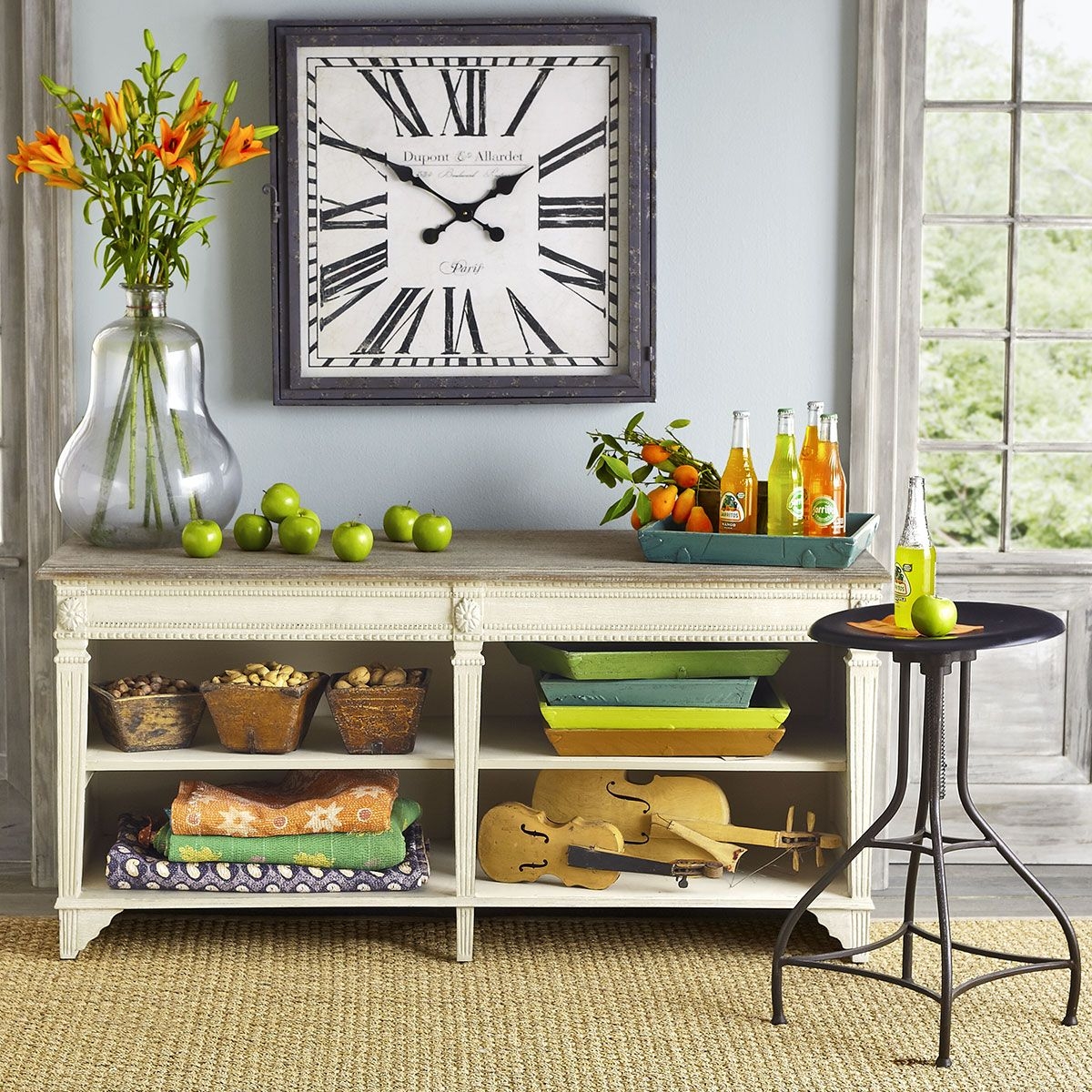 W7025 Handpainted Parisian Clock Wall Art...Family room?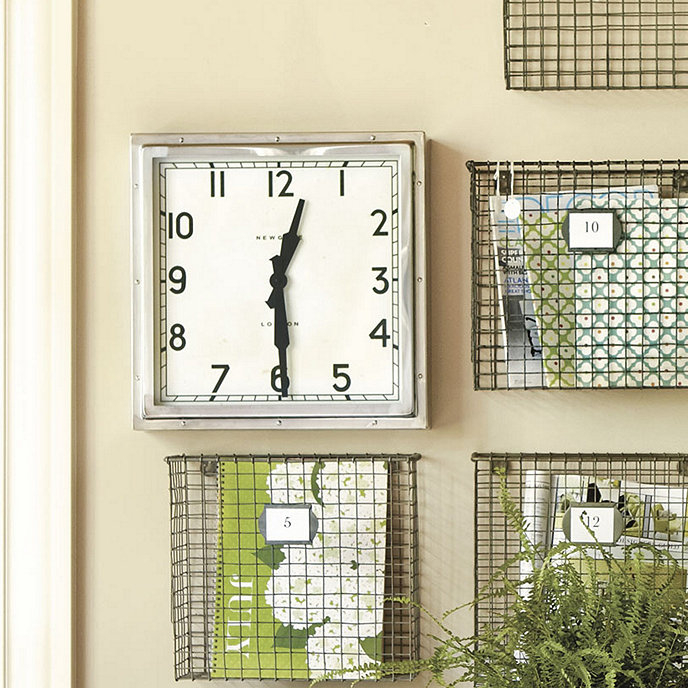 Large square wall clock, classic design, off-white frame, white dial, black Roman numerals, black hands. The simplest clock design you could get - except for round wall clocks, of course. Cool in vintage-inspired homes.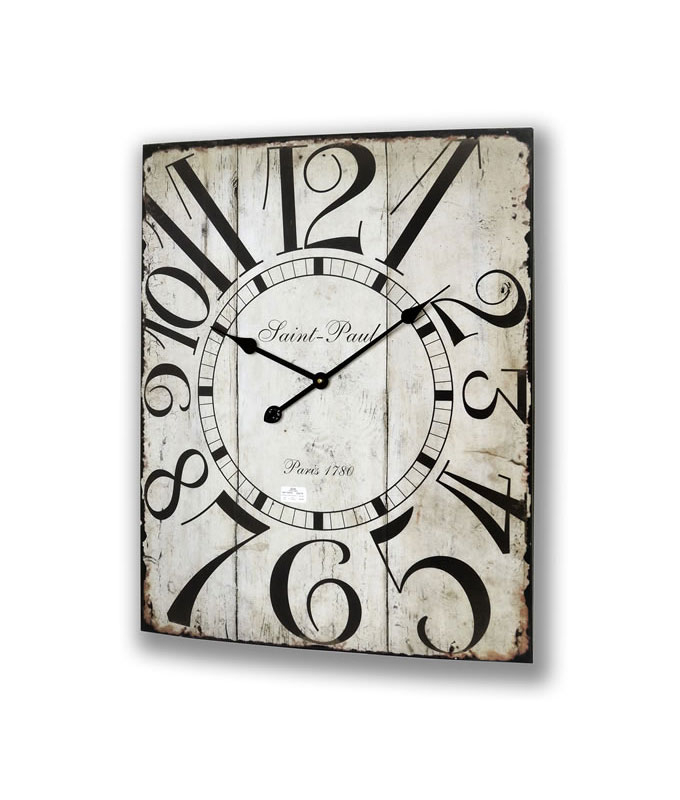 vintage style wall clocks large | SAINT PAUL PARIS LARGE 70CM WALL CLOCK SHABBY CHIC VINTAGE STYLE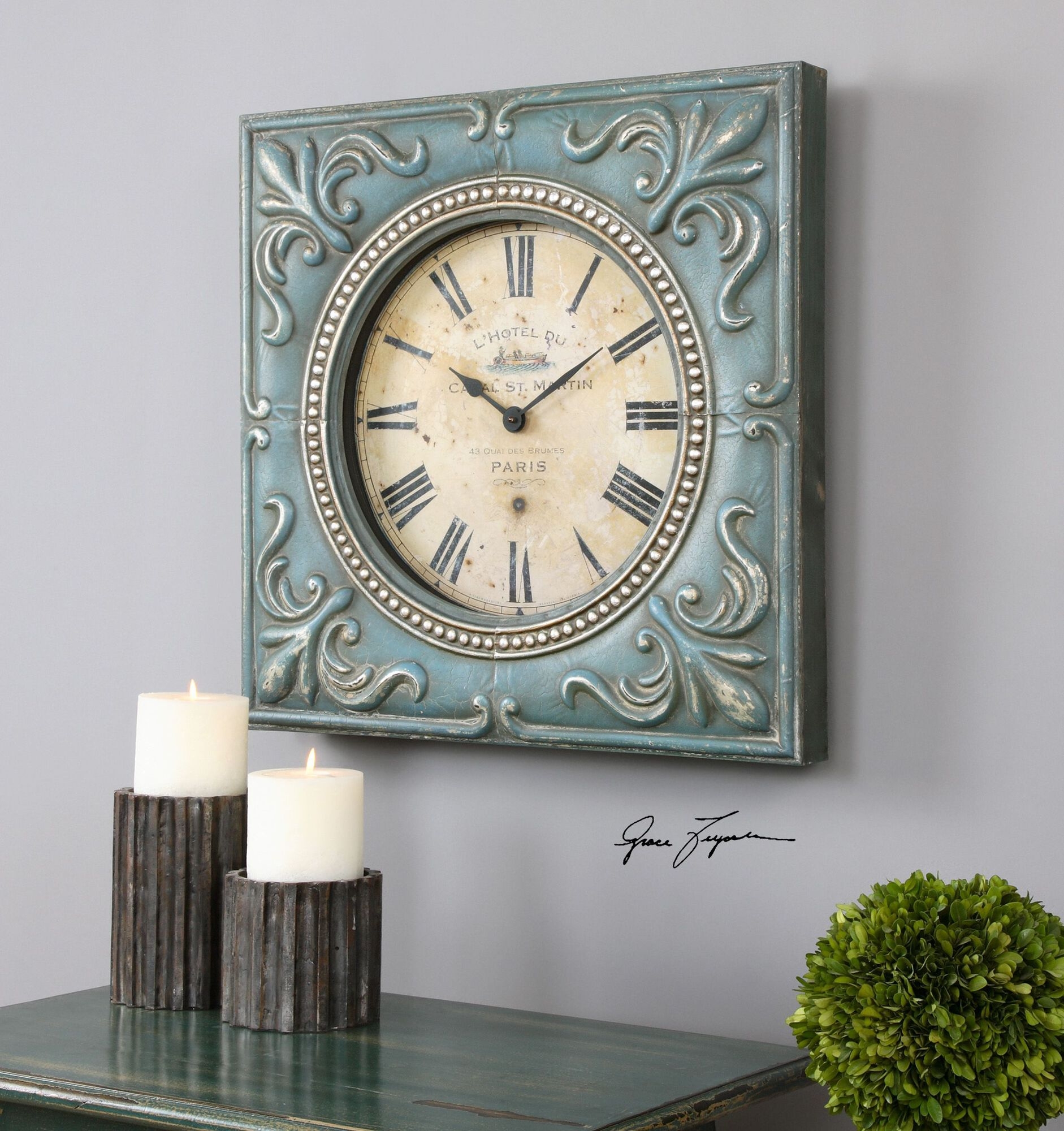 Representing well the French classicism, this large wall clock will add any space a unique character. Its turquoise, square silhouette is gently adorned with hand-tooled swirls. Features black Roman numerals.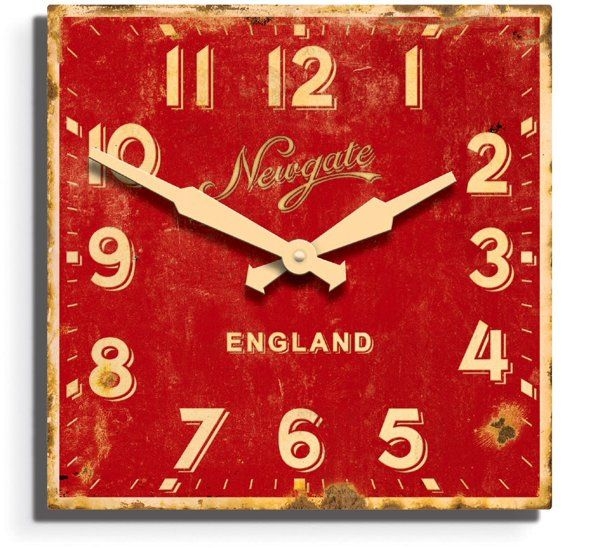 With this weathered wall clock, you can spice up your kitchen with vintage flavor. The clock is oversized, with a wooden dial, two metal hands, Arabic numerals, and a battery-operated mechanism.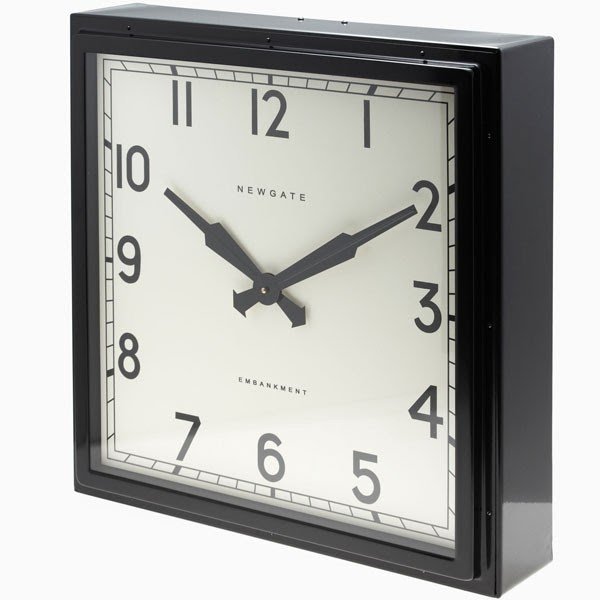 Large, square wall clock with a black frame. Its simple, classic design perfectly decorates any indoors. White face includes two black hands and large black Arabic numbers that represent hours. It also includes small black sections that represent minutes.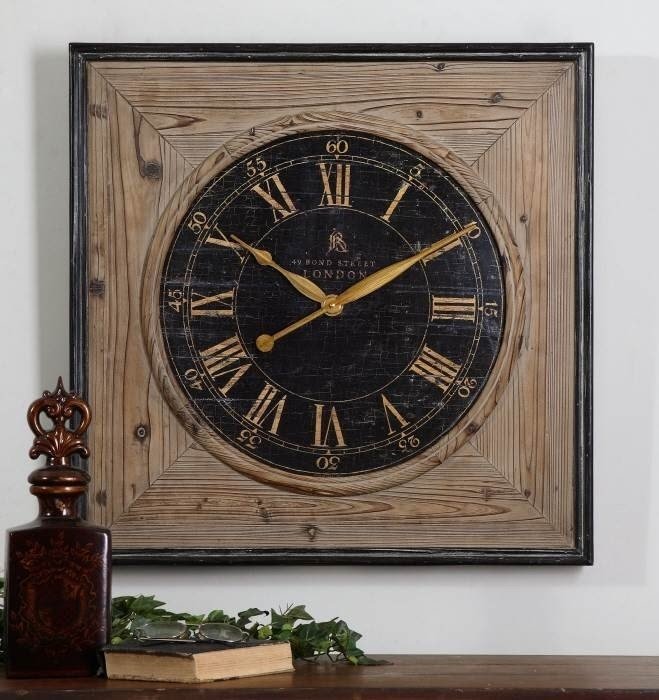 A splash of vintage appeal combined with an accurate mechanism will bring old-fashioned functionality to any interior. The 27'' wall clock features a square wood frame with distressed espresso edging, offering a round dial with Roman numbers and brass-finished hands.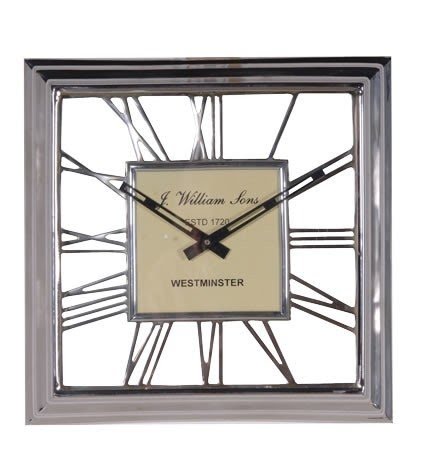 Roman Numeral Square Chrome Wall Clock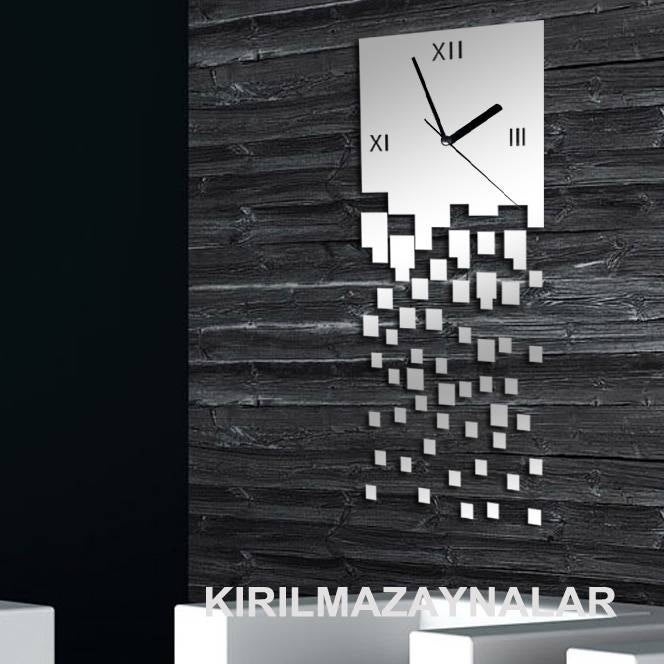 Hey, I found this really awesome Etsy listing at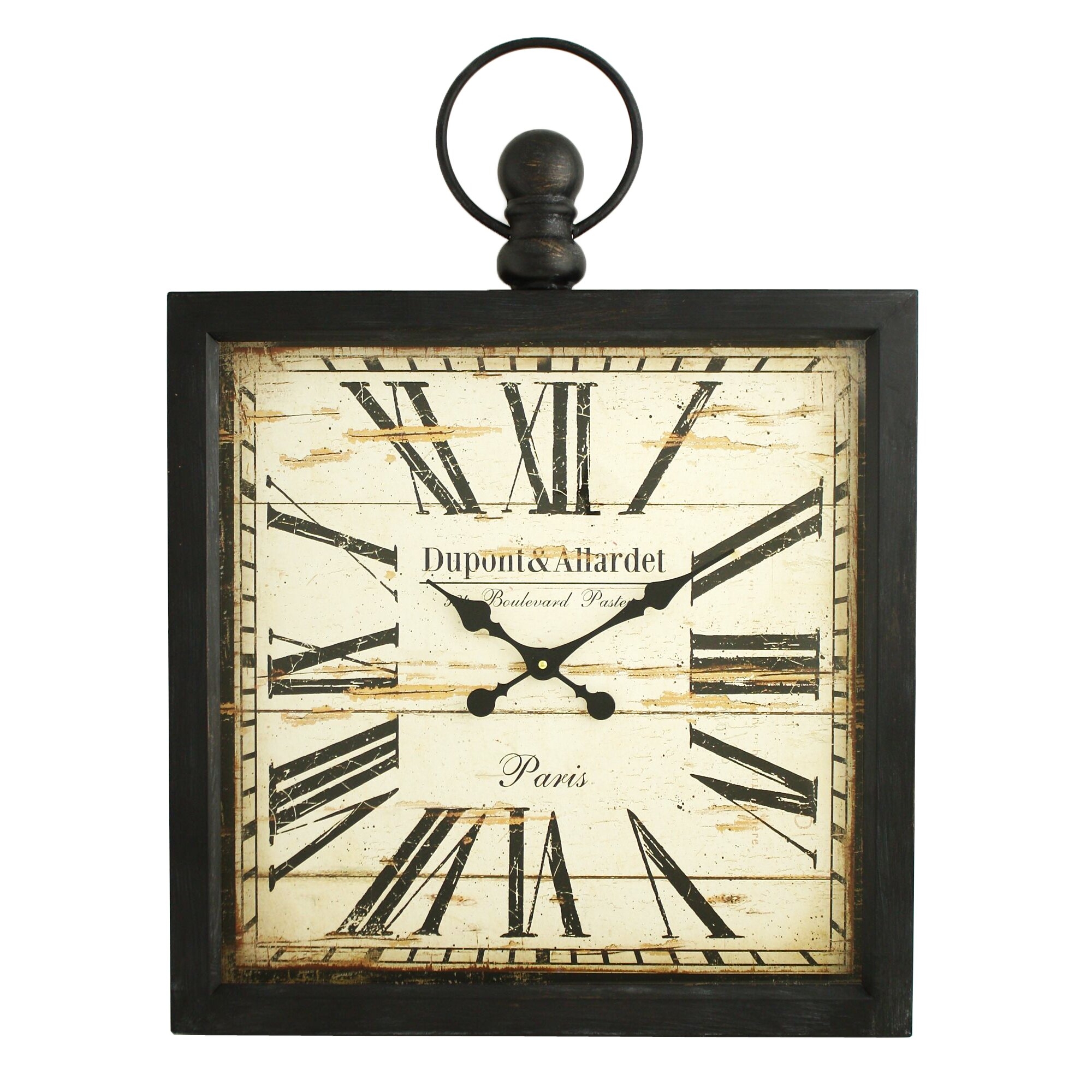 Olivia Square Wall Clock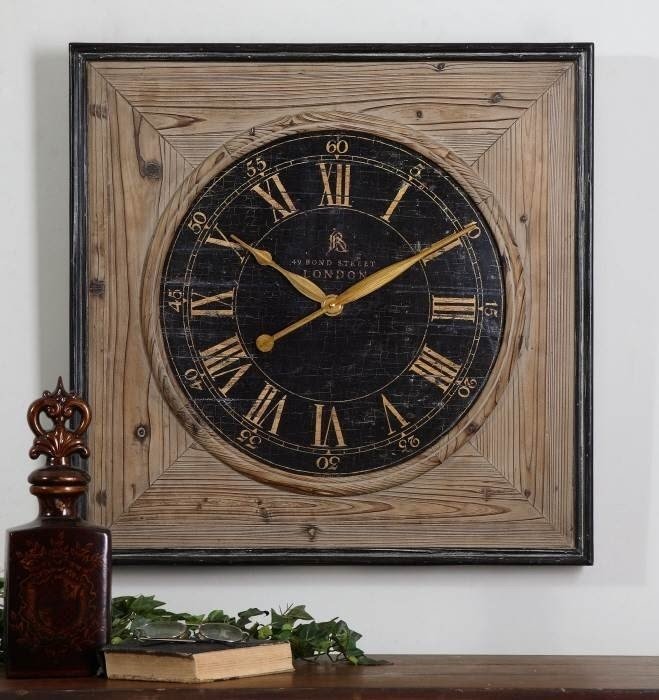 This large square wall clock will add a bit of the traditional elegance to any living room or bedroom decor. Being a real bargain for all retro enthusiasts, it features a classic clock face with Arabin Numerals.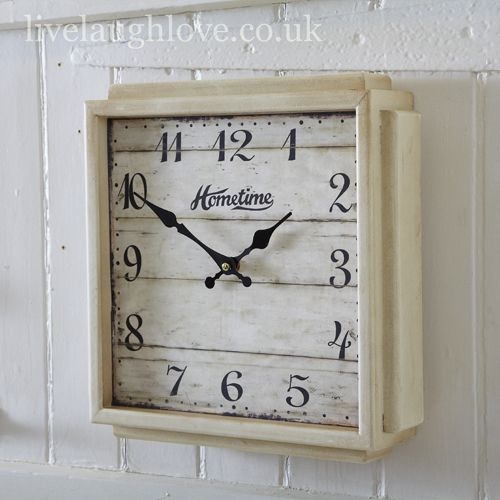 Nice, square wall clock. It's rather large, so keep that if you plan on getting yourself one of these. Explicit black letters, together with the pattern of logs, create an interesting, traditional and cosy feeling.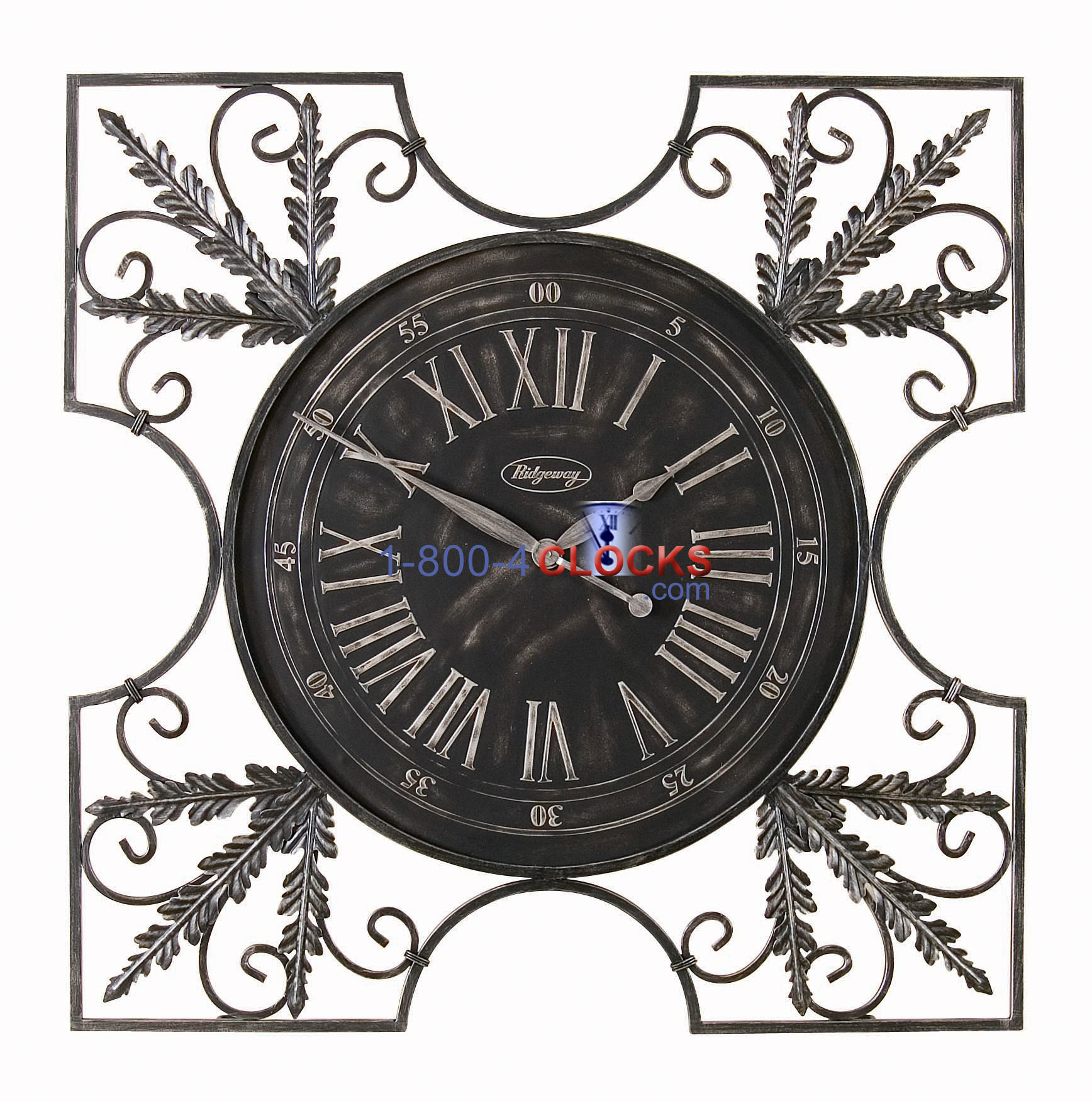 Are you searching for an attractive addition to the home? This wall clock will be a great idea! It features the black wrought iron frame, swirling design, square shape and aged pewter finish.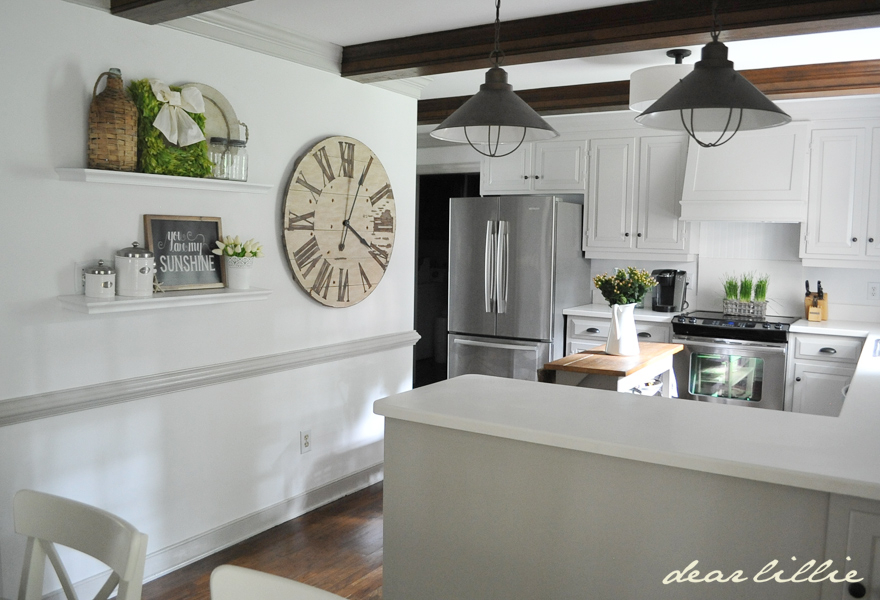 Shelving and large clock on kitchen wall, love the pendants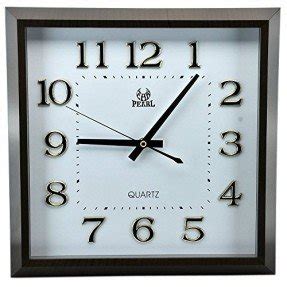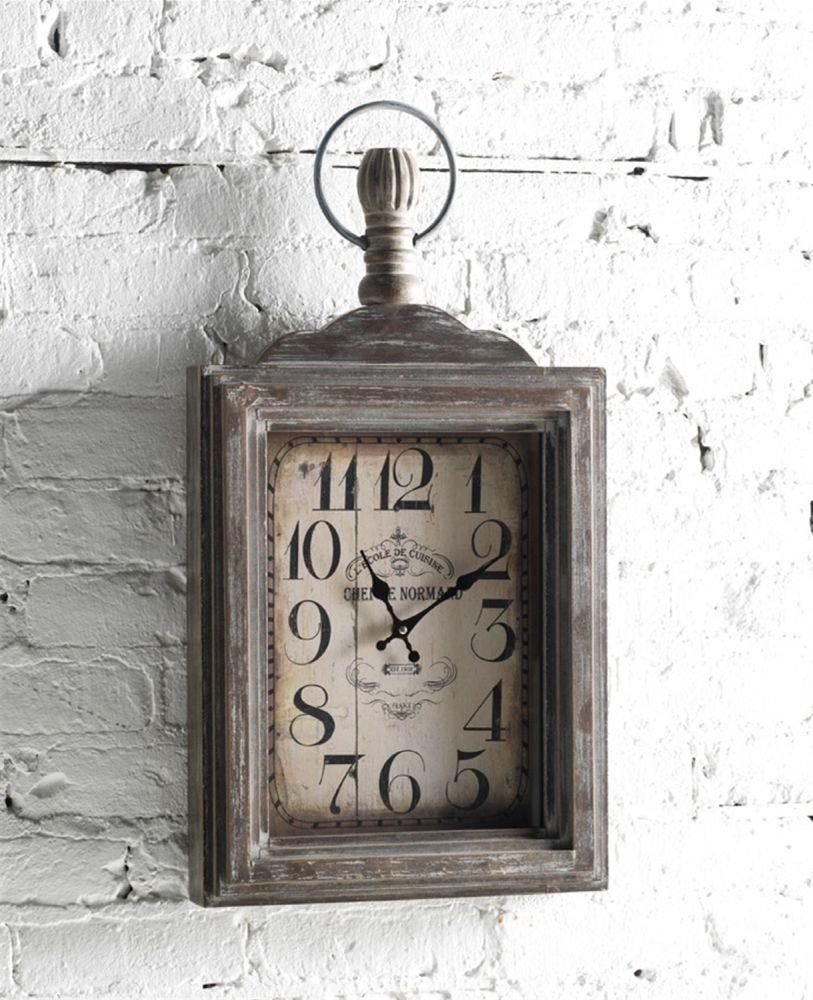 This wall mount clock showcases large numbers and French script, surrounded by a square distressed wood frame and carved finial ($75).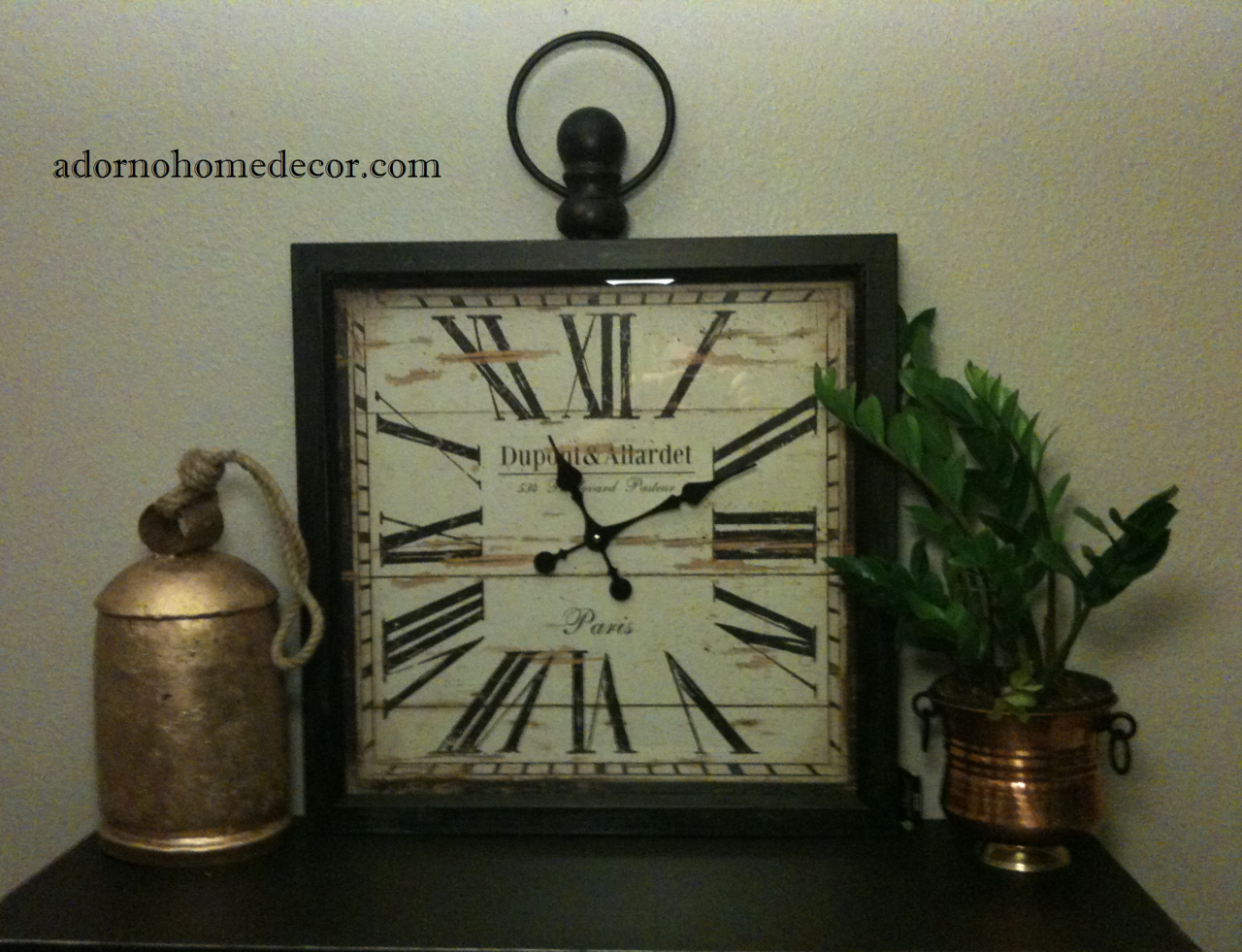 Large Metal Square Wall Clock PARIS RUSTIC DECOR Industrial Vintage Antique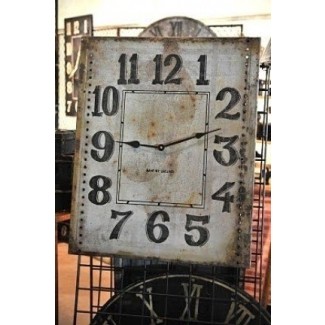 Industrial Chic fit for Family | The ReStyle Group, Heather Sanders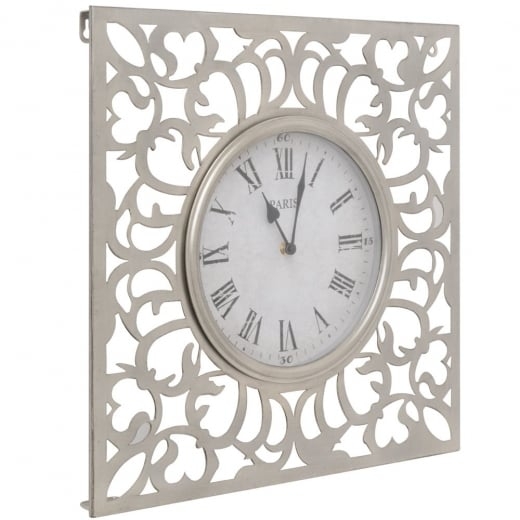 The Provencal style has been very popular for many years and is visible in the example of this wall or table square clock large. The round white disc is a subtle iron square full of floristic flourishes in white color.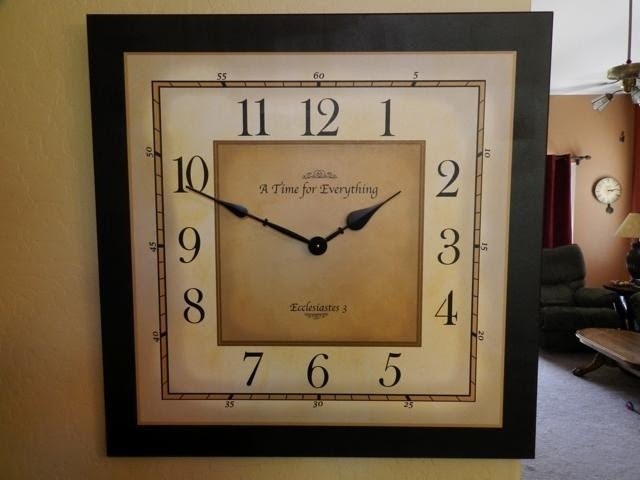 spiral_face_large_wall_clock.jpg?color=Black&height=460&width=460 ...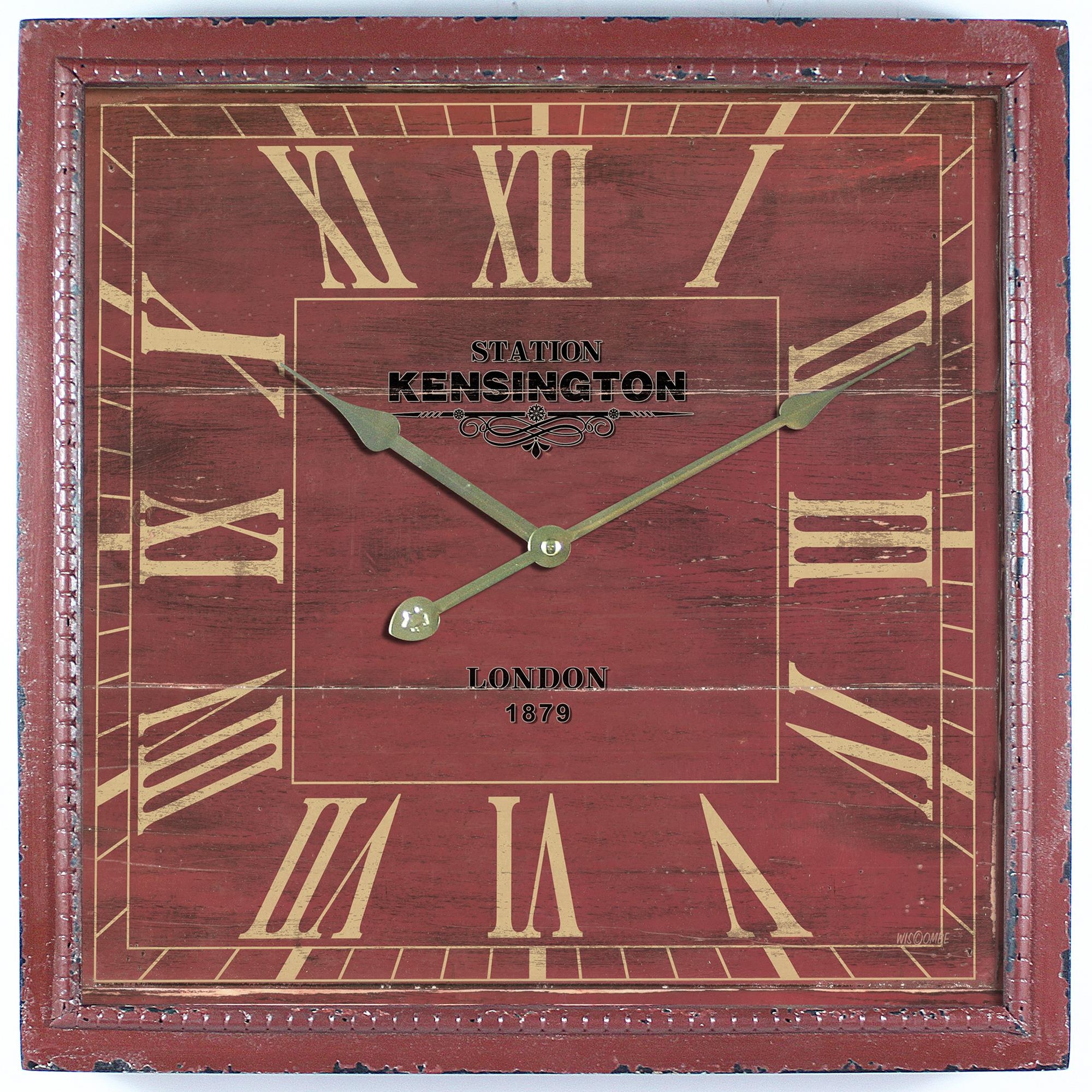 Add timeless old-world charm to any space with this square Kensington, England train station wall clock framed with a vintage red finish. The frame has a braided embossed edge, gold roman numerals and hands. Comes with sawtooth hand style.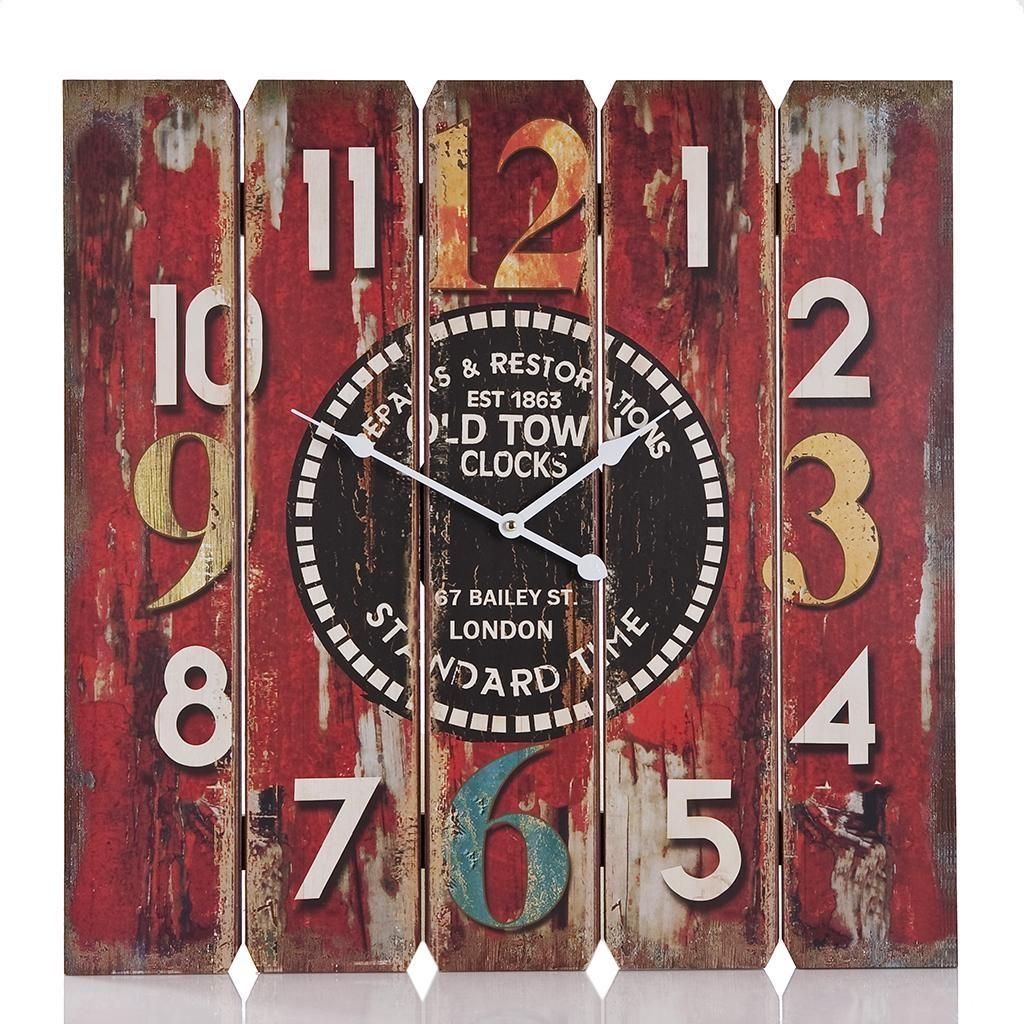 Red as English telephone boxes, or London red buses. The square wall large clock is made of wooden boards in a square shape, has a wiped structure, vintage colored numbers and metal tips with a matte finish on the background of a brown circle.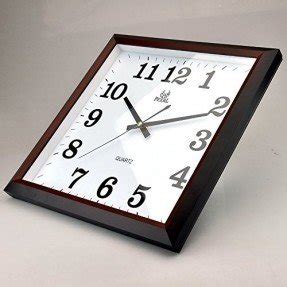 This amazing wall clock sports a non-ticking and silent design and will provide you with a simple design that offers both quick and easy installation. It can be hung on the wall with the back nail slot.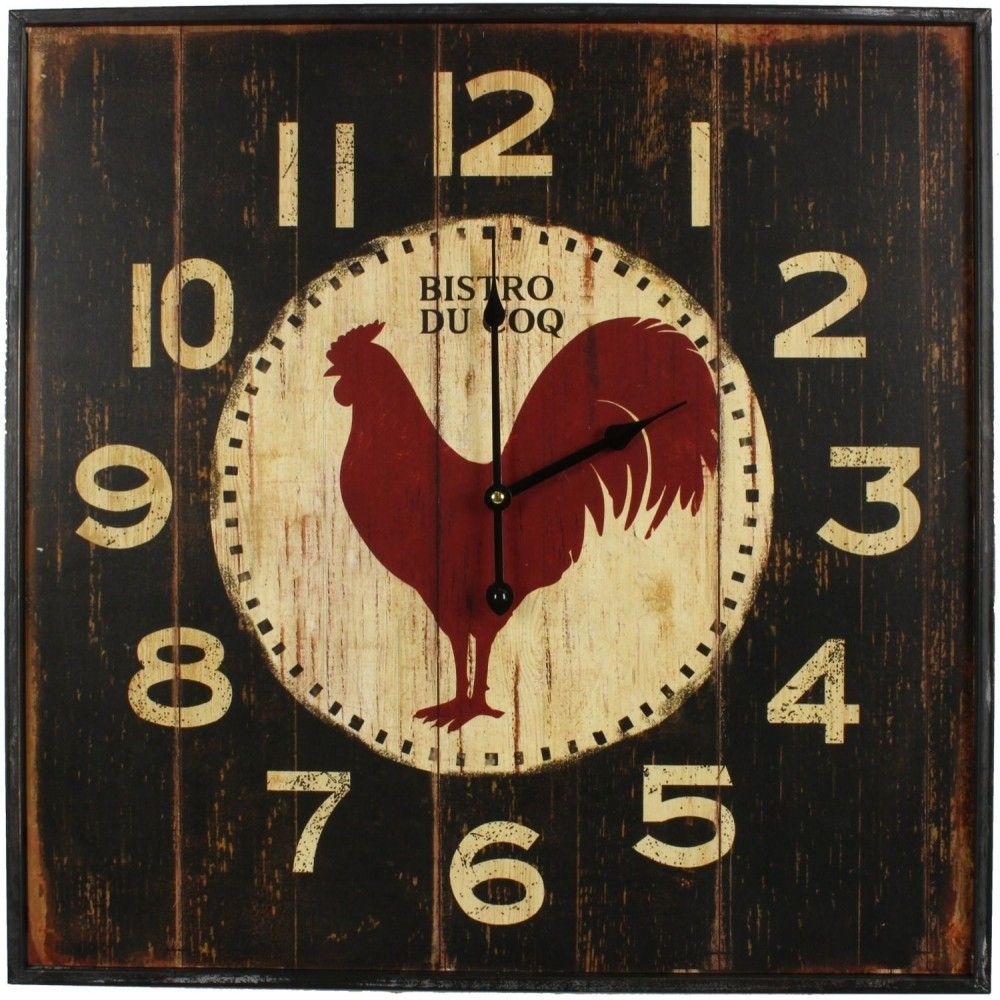 Not for every window, the dawn announces the roar of rooster.In this case, time can measure clock with a red rooster on the dial. Made of wood with a black trim, hanging on the wall. It has a square form and evokes the atmosphere of the ranch.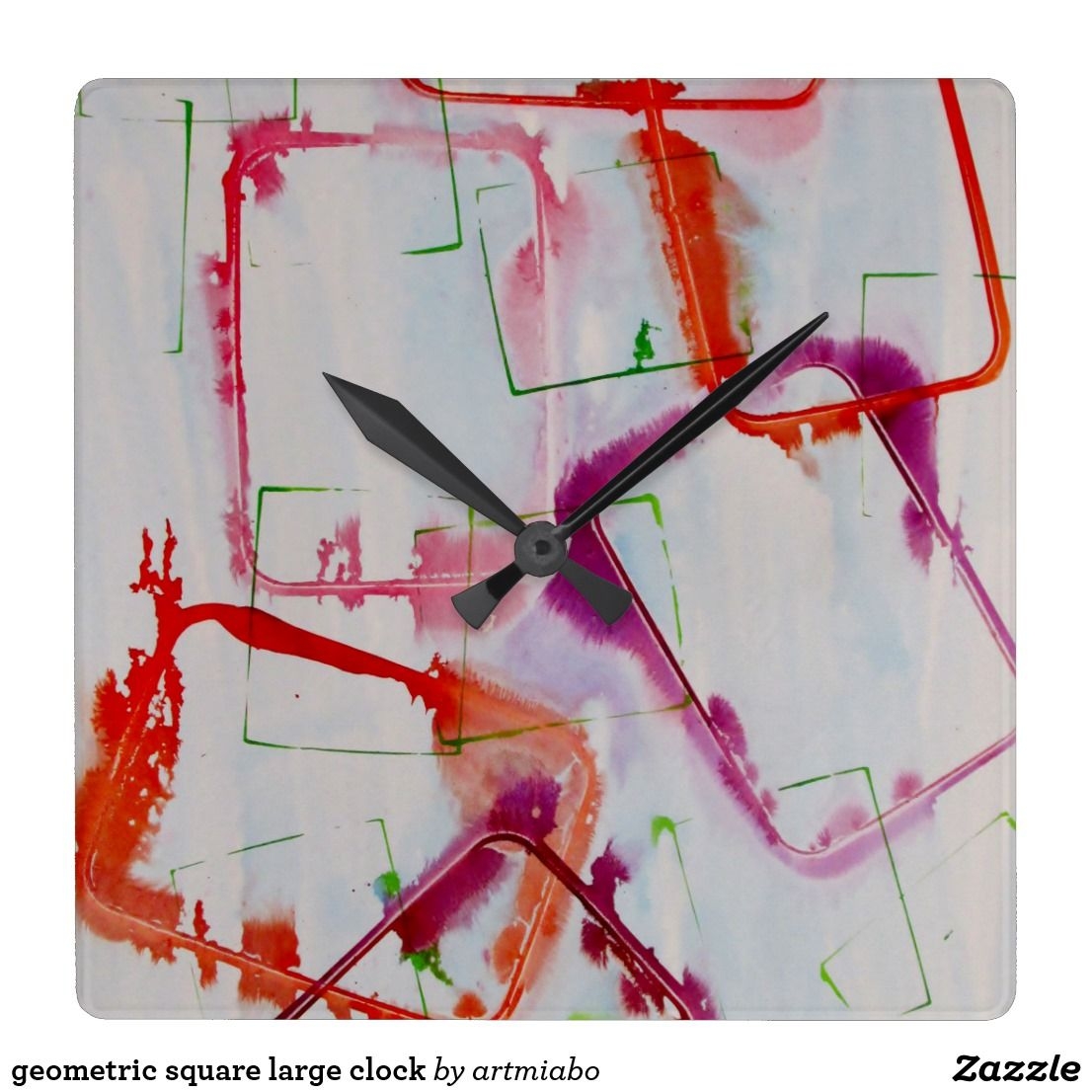 geometric square large clock square wall clocks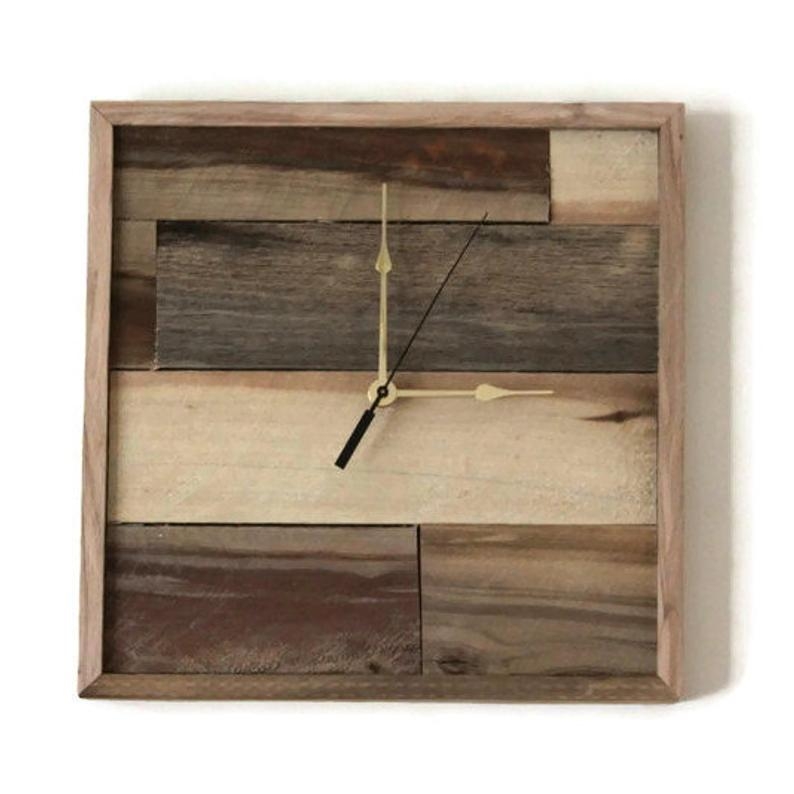 Pallet Clock Wall Decor Handmade Wood Clock Recycled Trending Urban Industrial Clock Large Wall Clock Gift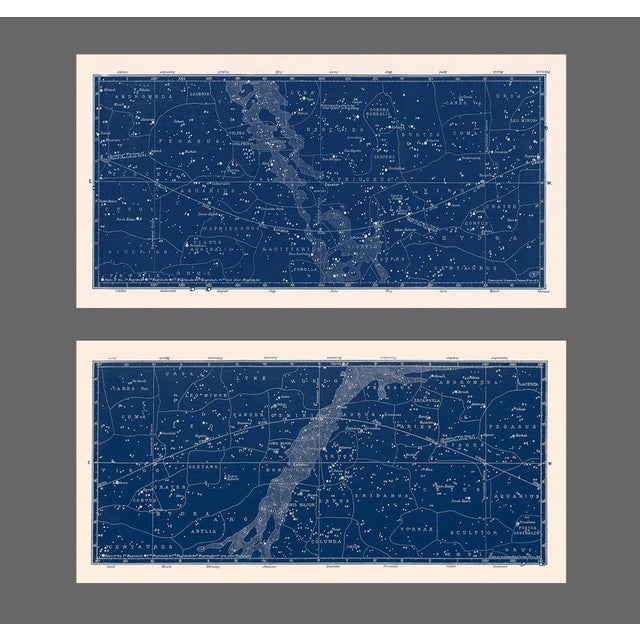 large wall clock measuring an impressive 17 in diameter this large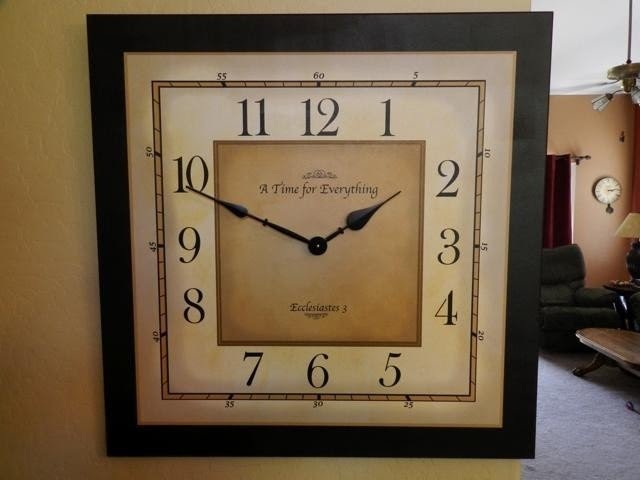 Simple and sporting a truly beautiful, traditional look - this square shaped large wall clock will surely allow you to beautifully elevate the look of your interior and provide you with the practical boost to your house that you have been looking for.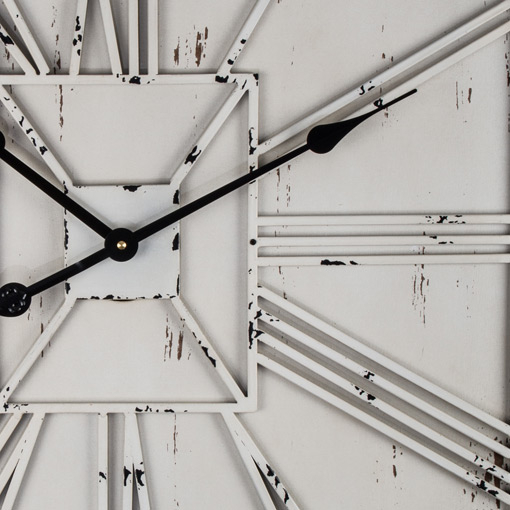 White wall clock with black arms and distressed iron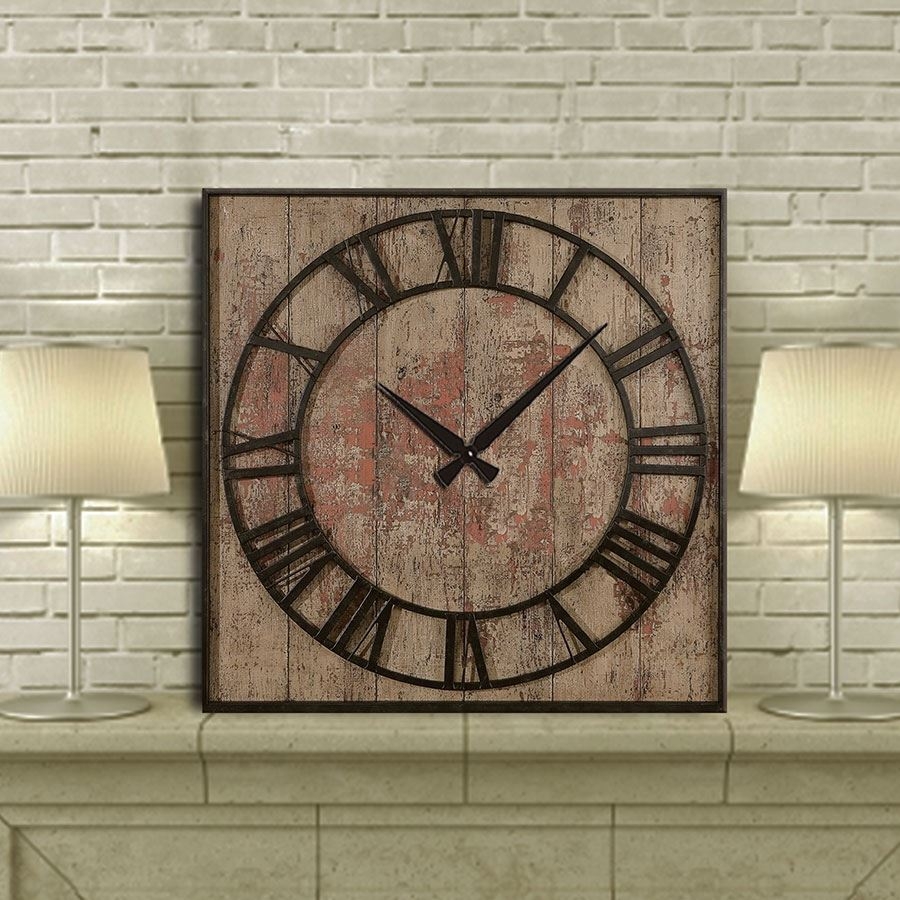 The old and very stylish wall clock is a great addition to the stylish vintage interior. Beautiful metallic, square base with beautiful clock face with expressive Roman numerals creates a complete and very impressive whole.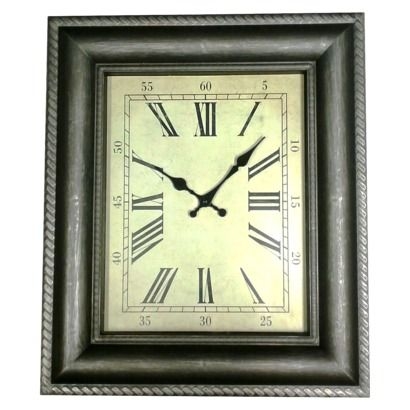 A decorative wall clock that splashes homes and offices with its timeless elegance and old-fashioned looks. The off-white dial is embedded in an espresso-finished wood frame, along with Roman numerals and black metal hands.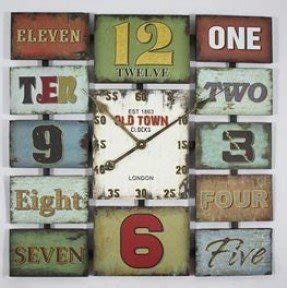 The bestseller in the world is metal, retro plates with various motifs. The square wall large clock, which is made of many metal plaque numbers, wins the competition. The metal is resistant, colors and motifs of an existing vintage.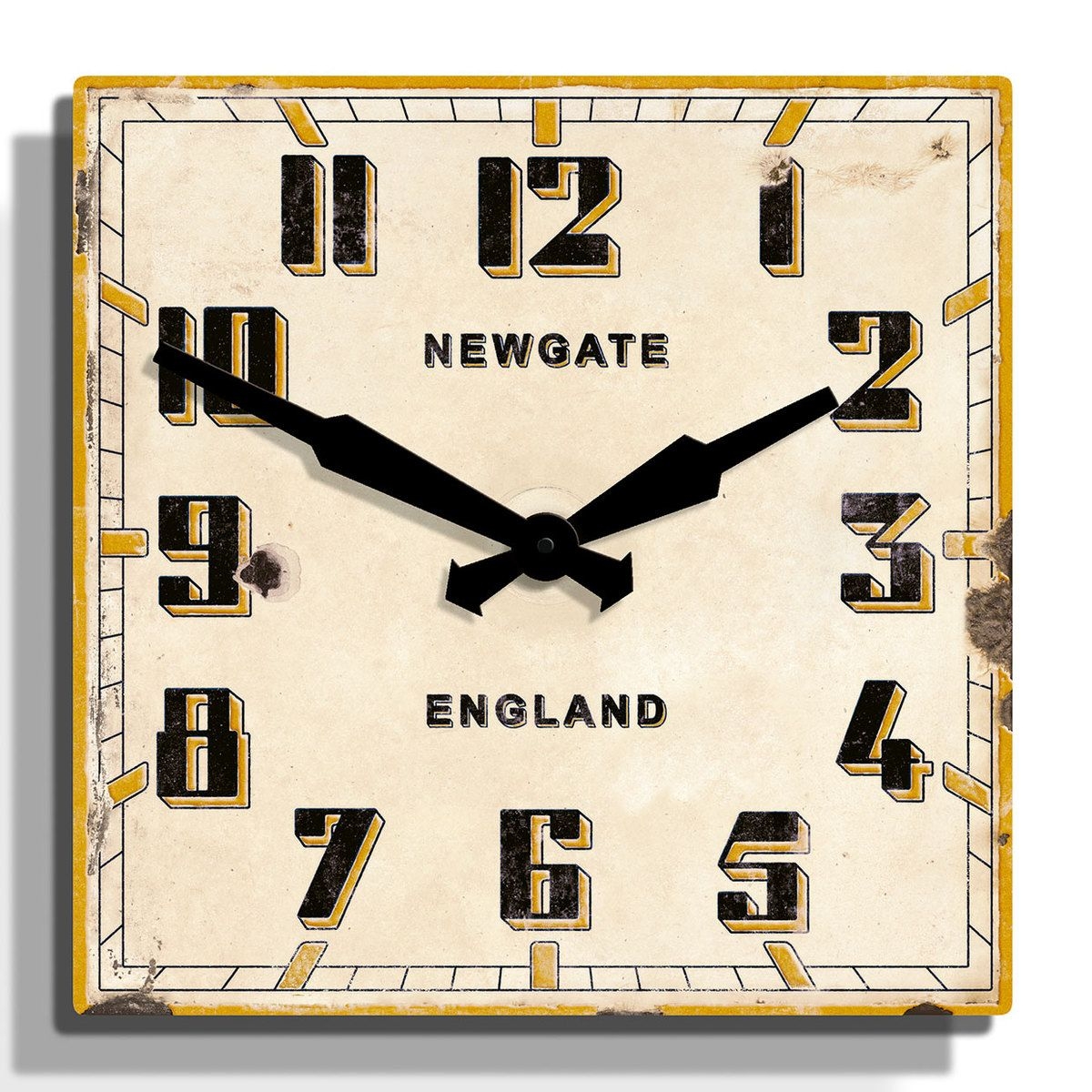 Cinema Wall Clock, $45, now featured on Fab.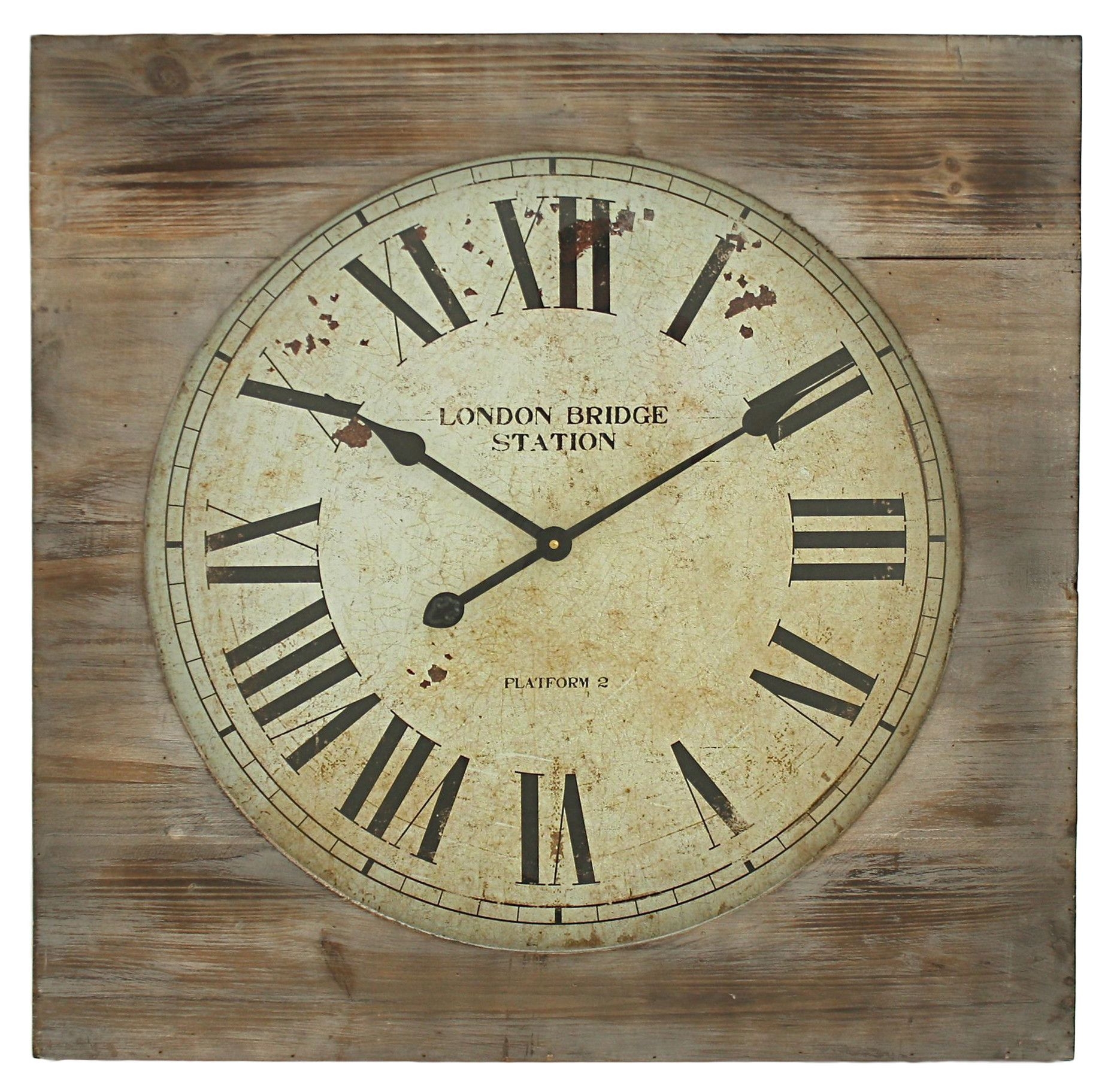 27" London Bridge Station Square Wall Clock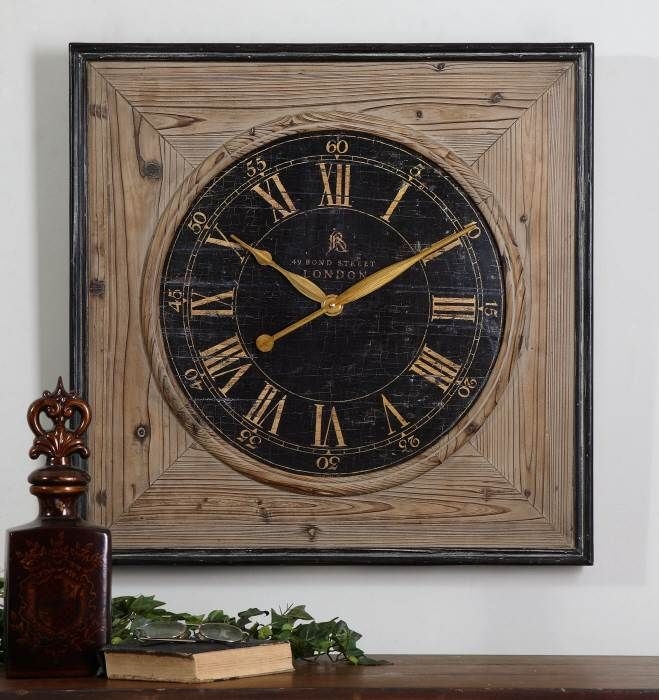 Large Reclaimed Pallet Wood Wall Clock 10 by fieldtreasuredesigns on etsy Vintage white maybe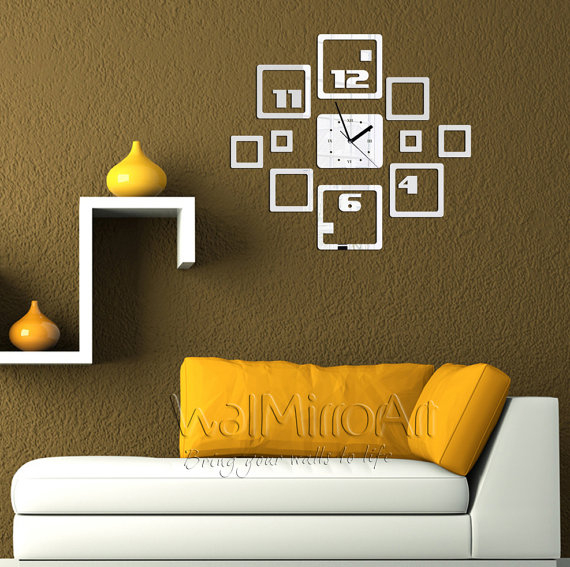 shatterproof mirror Wall Clock Decorative Home Design numbers and squares large, unique gitf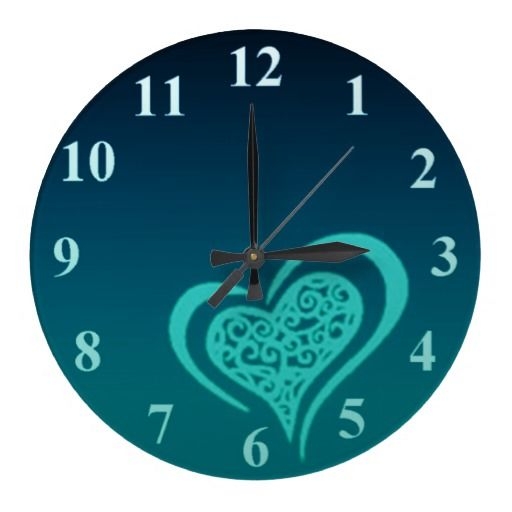 Turquoise and Teal Whimsical Heart Wall Clock Large Design from Clocks by Janz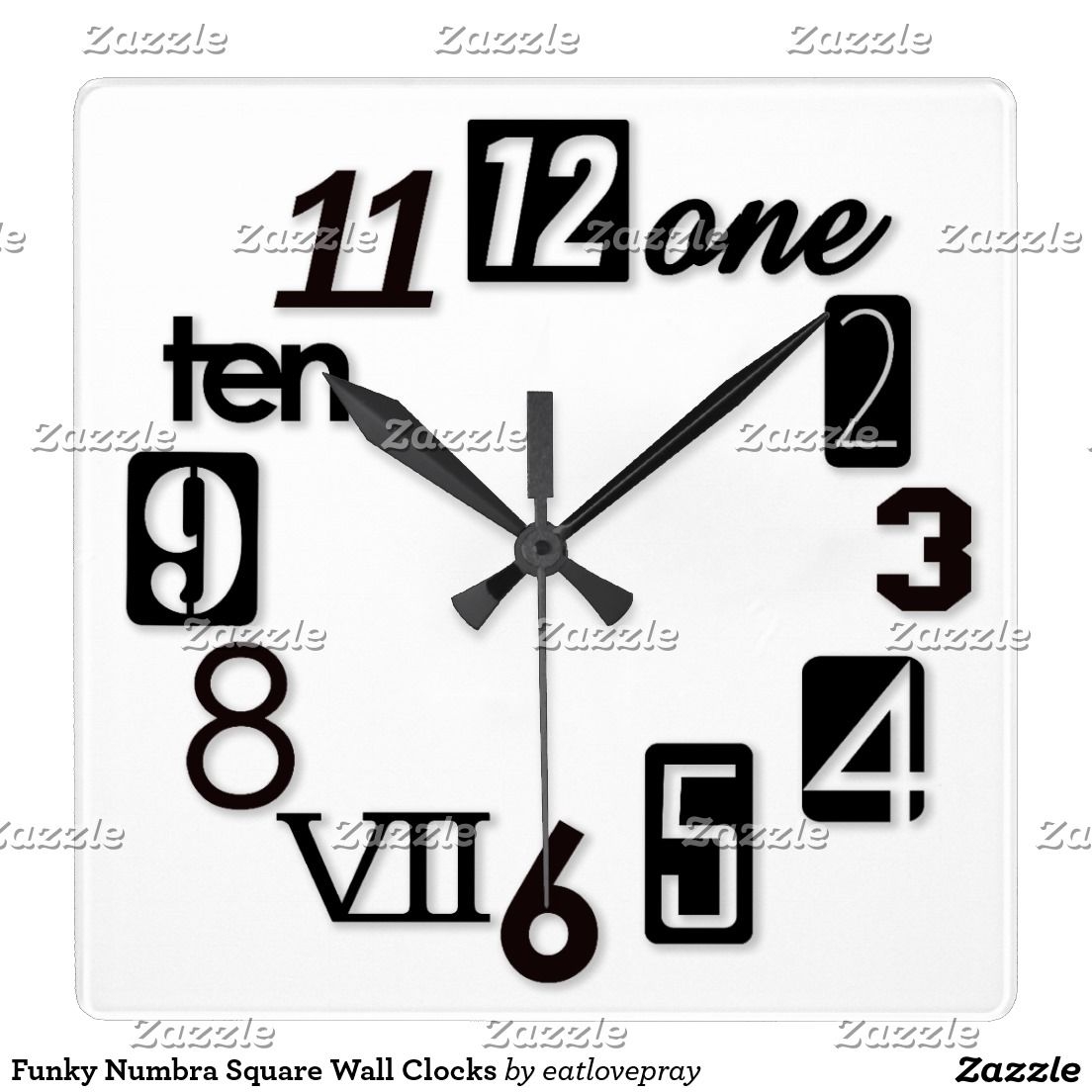 funky_numbra_square_wall_clocks-r62a237e158b849daaf19695a74105292 ...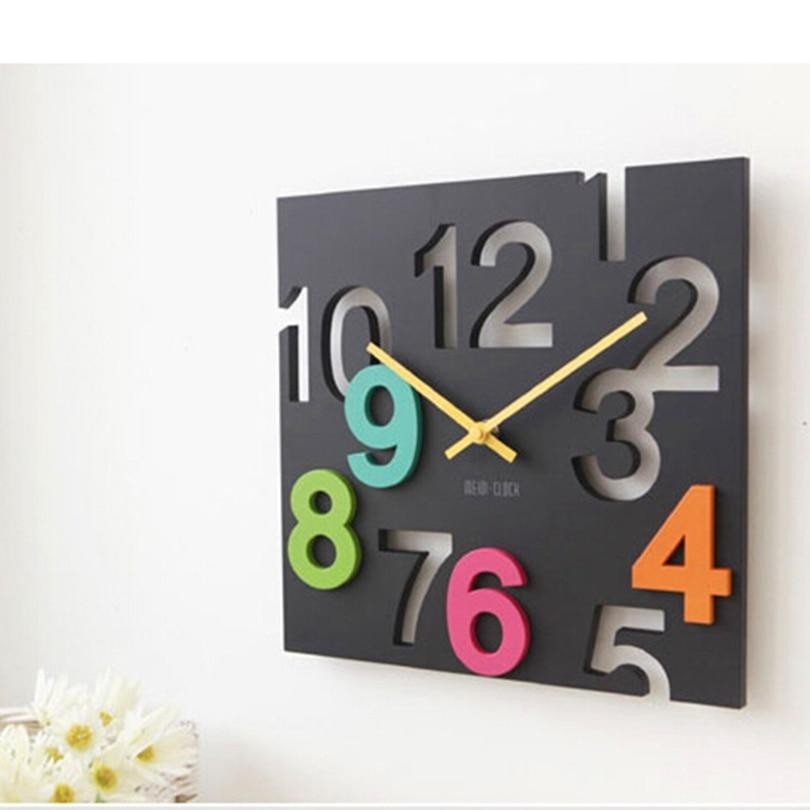 Adorable and cute design for an avant-garde wall-clock, made in a square shape. The clock has asymmetrically arranged numerals, with some of them being cut-out and some created with colorful 3D shapes.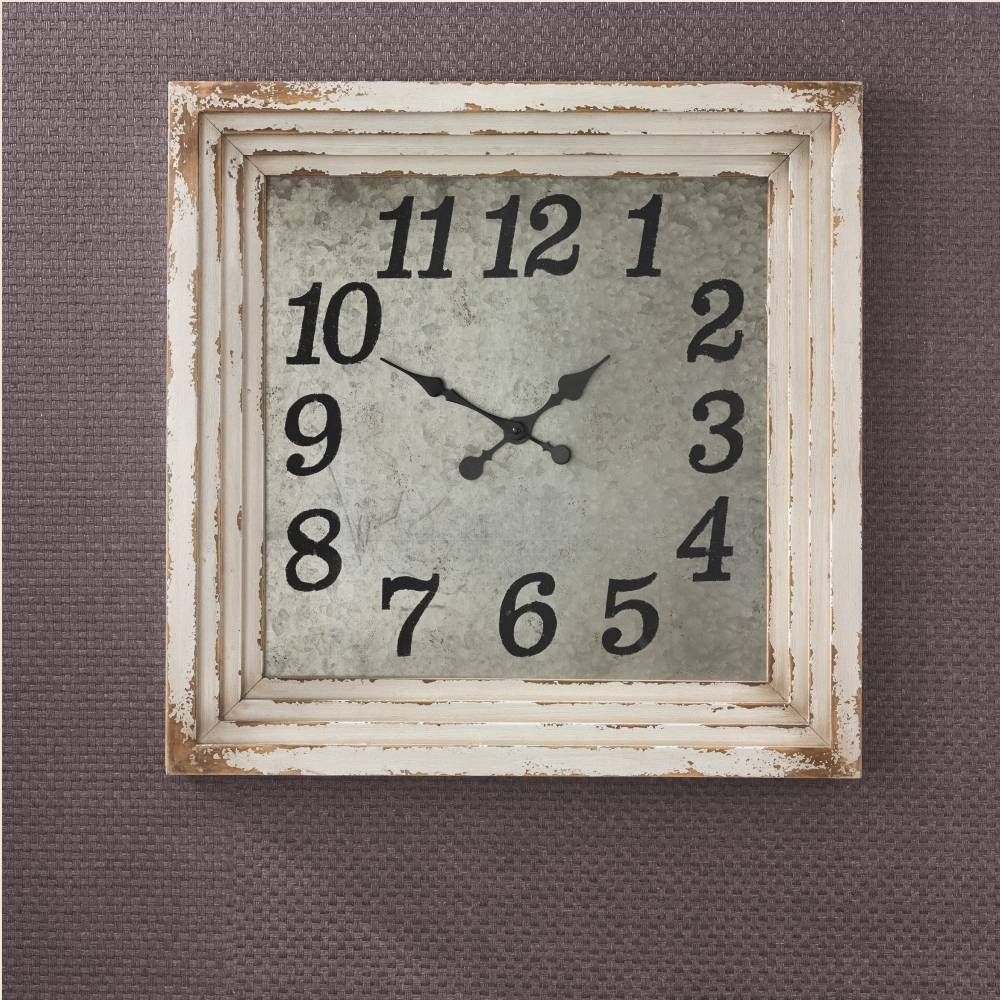 Large Square Wooden Wall Clock, Aged Cream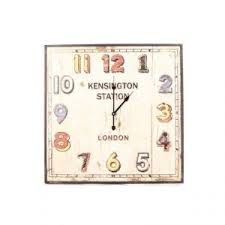 Kensington Large Square Wall Clock