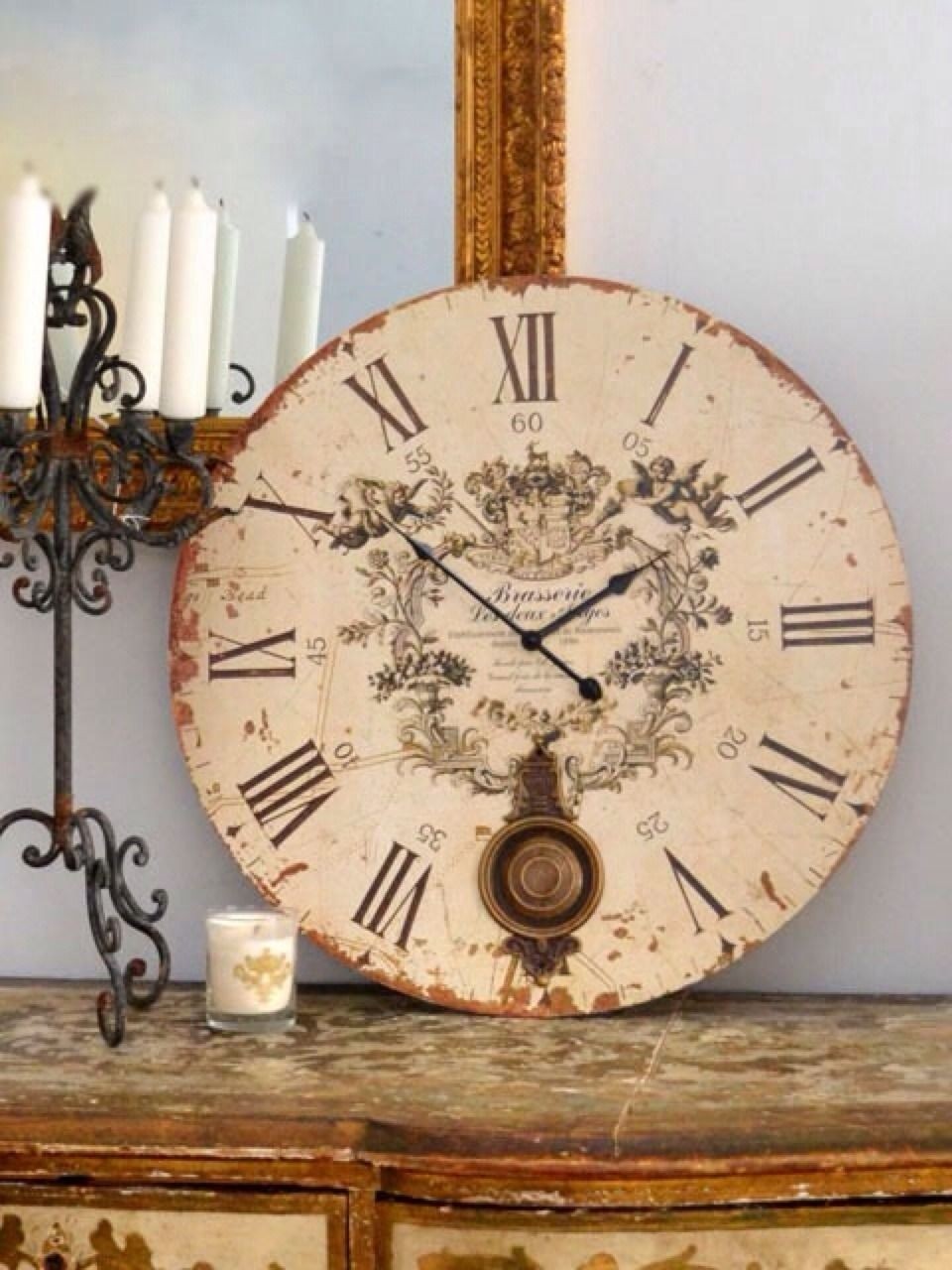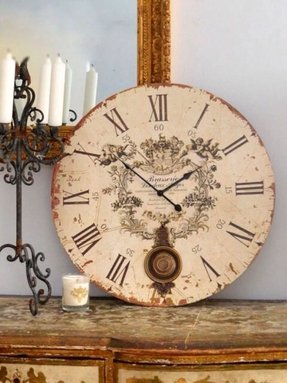 Giant wall clock in vintage style. Round shield is made of wood with antique finish and decorated with sophisticated pattern. It has quartz movement and Roman numeral. Elegant design for each room.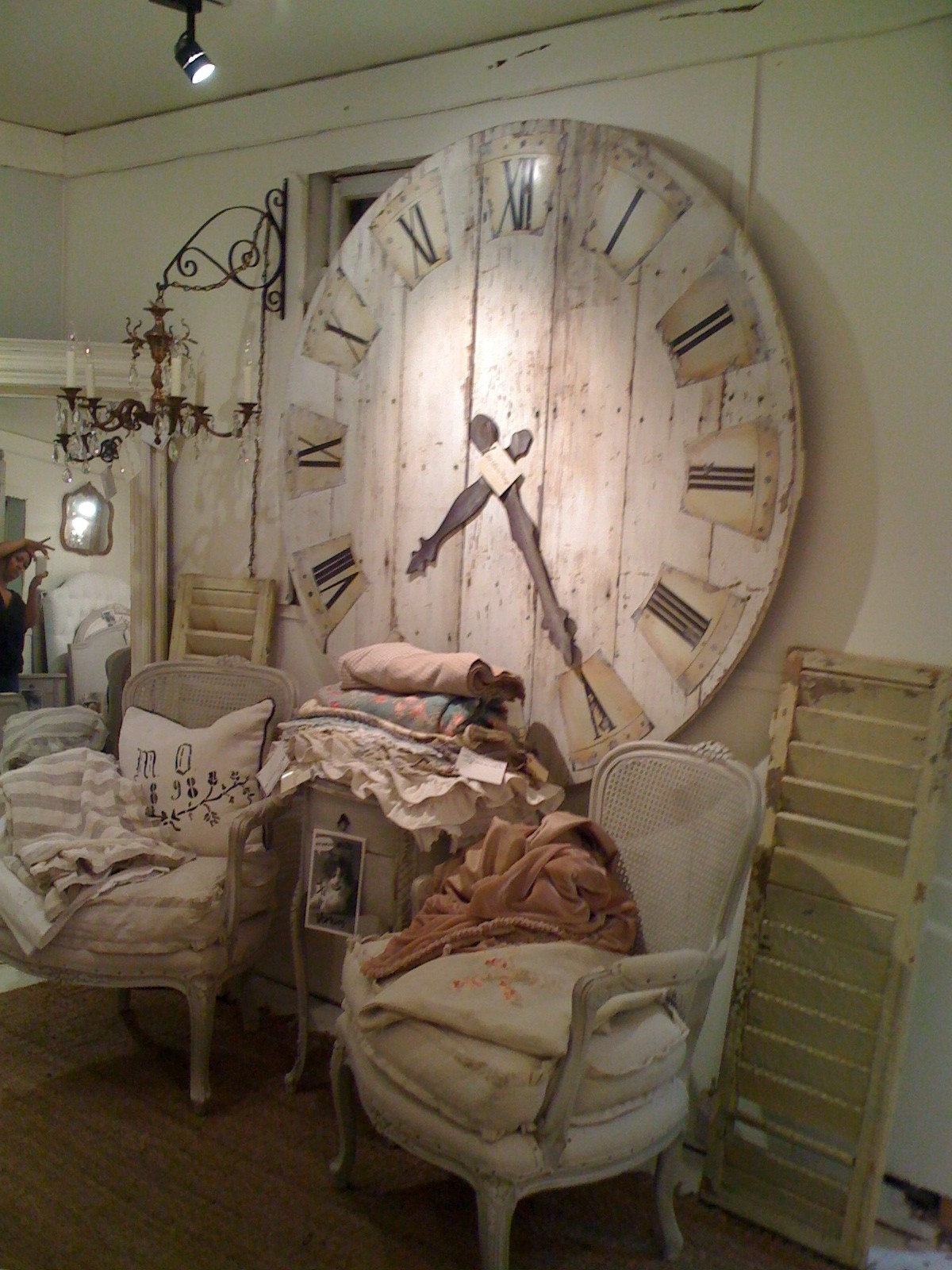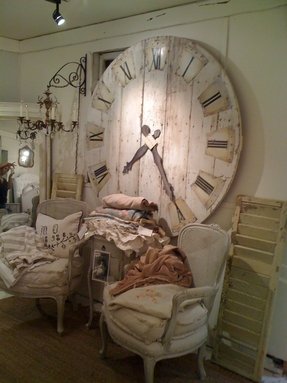 Add a vintage, lovely and romantic touch to your home with the giant round wall clock. The wooden structure looks incredible in beige interior. It features Roman numerals and solid finish.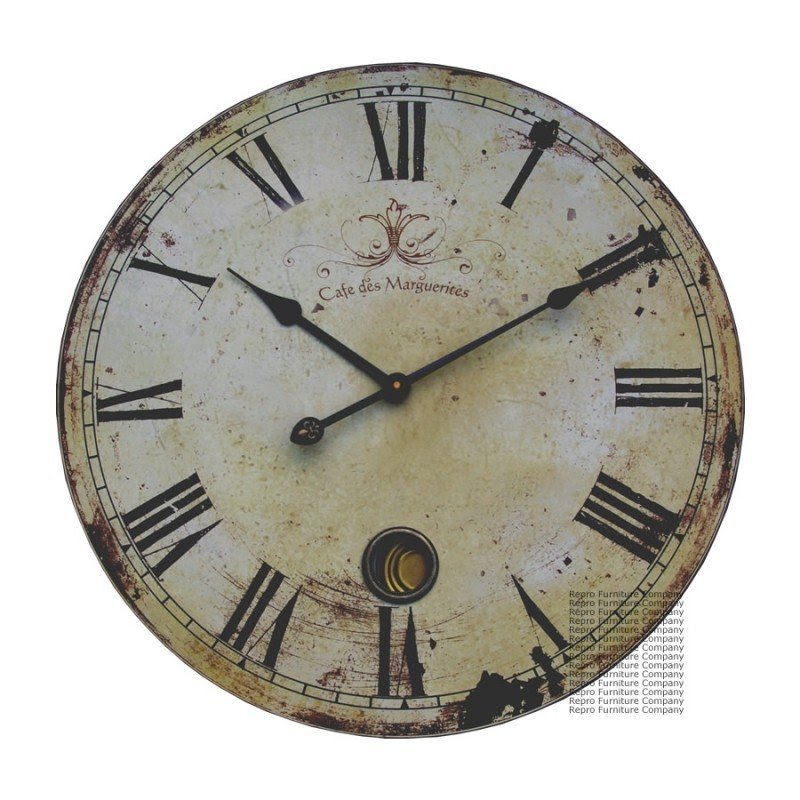 Large Vintage French Clock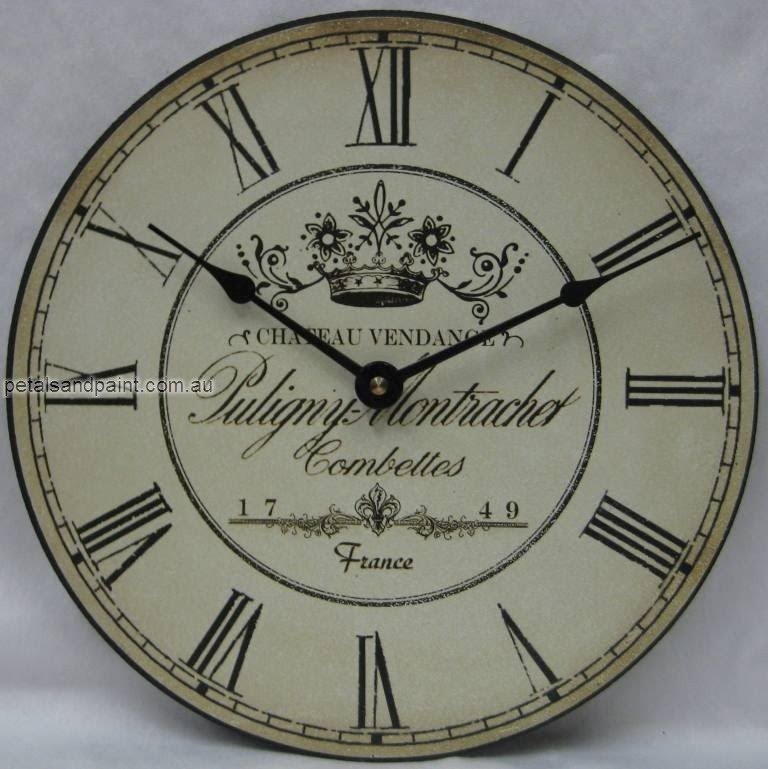 ... French Provincial Country Chateau Vendange France Wall Clock Beige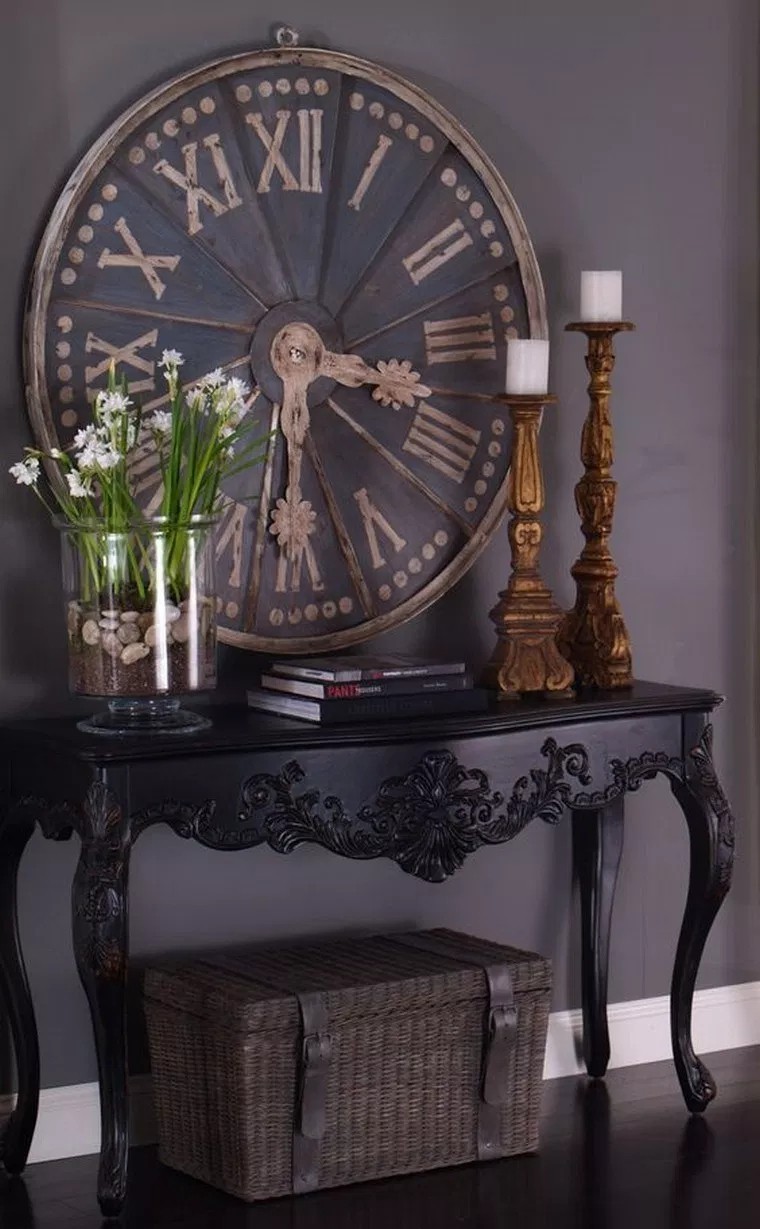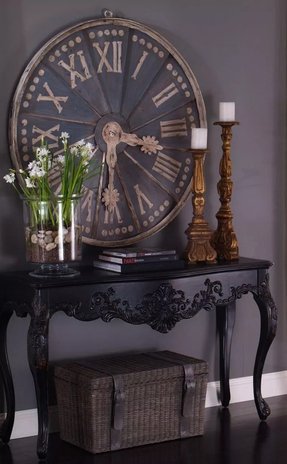 A well-designed accessory for indoors; this big wall clock knows how to impress with its accuracy and vintage craftsmanship. The ancient-looking timepiece comes with a durable round dial, a pair of decorative metal hands, and Roman numerals.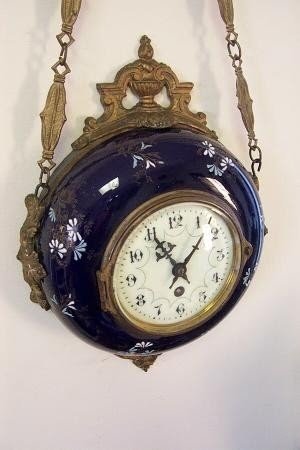 Antique French Farcot Cobalt Porcelain Wall Clock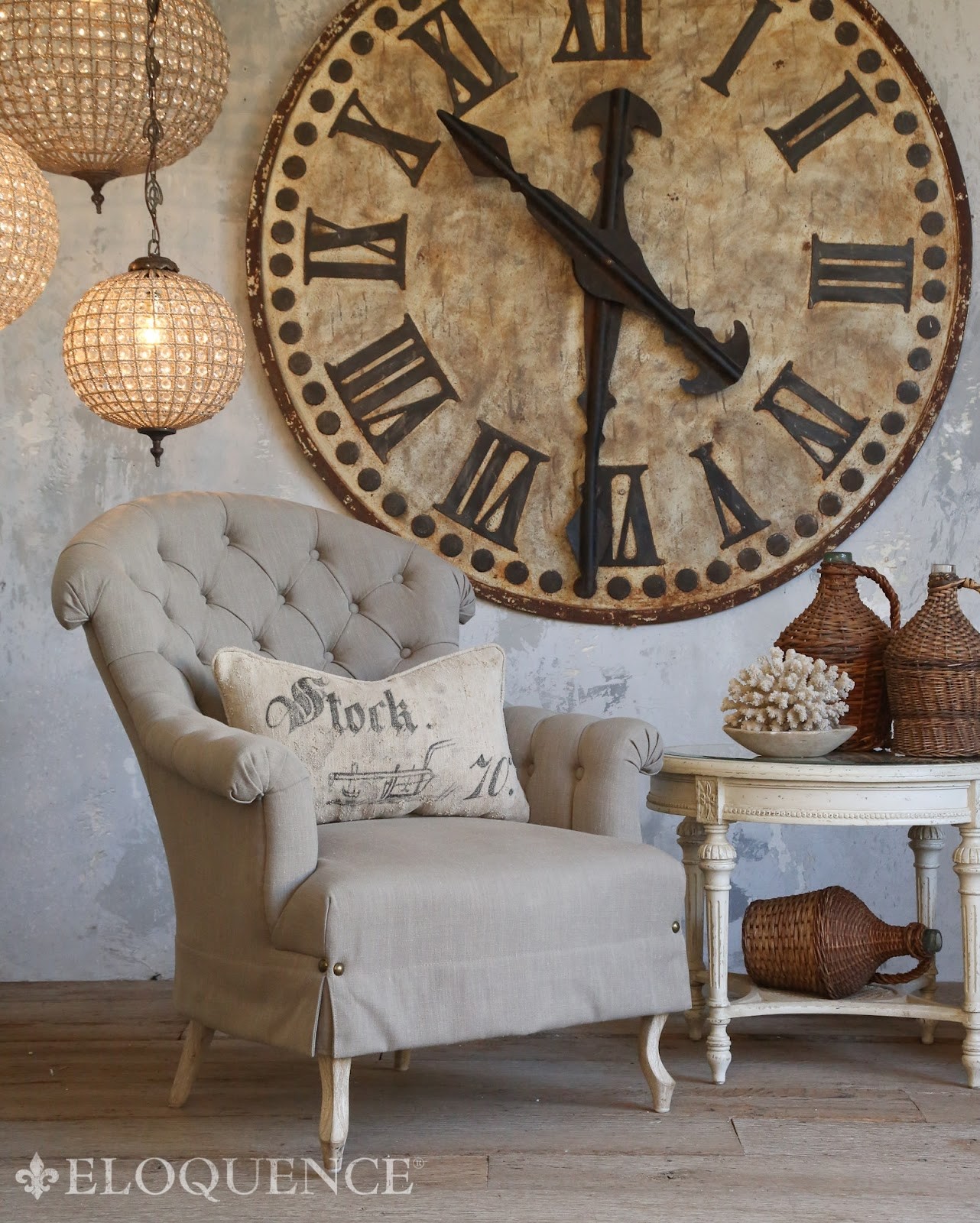 Vintage setup for an antique relaxation spot in a living room, furnished with a single armchair made out of white-painted birch wood with a tufted upholstery, nicely fitting with the small side table and oversized wall clock.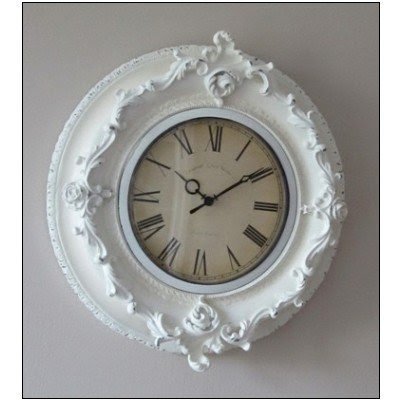 large 32CM aged ivory cream french WALL CLOCK ornate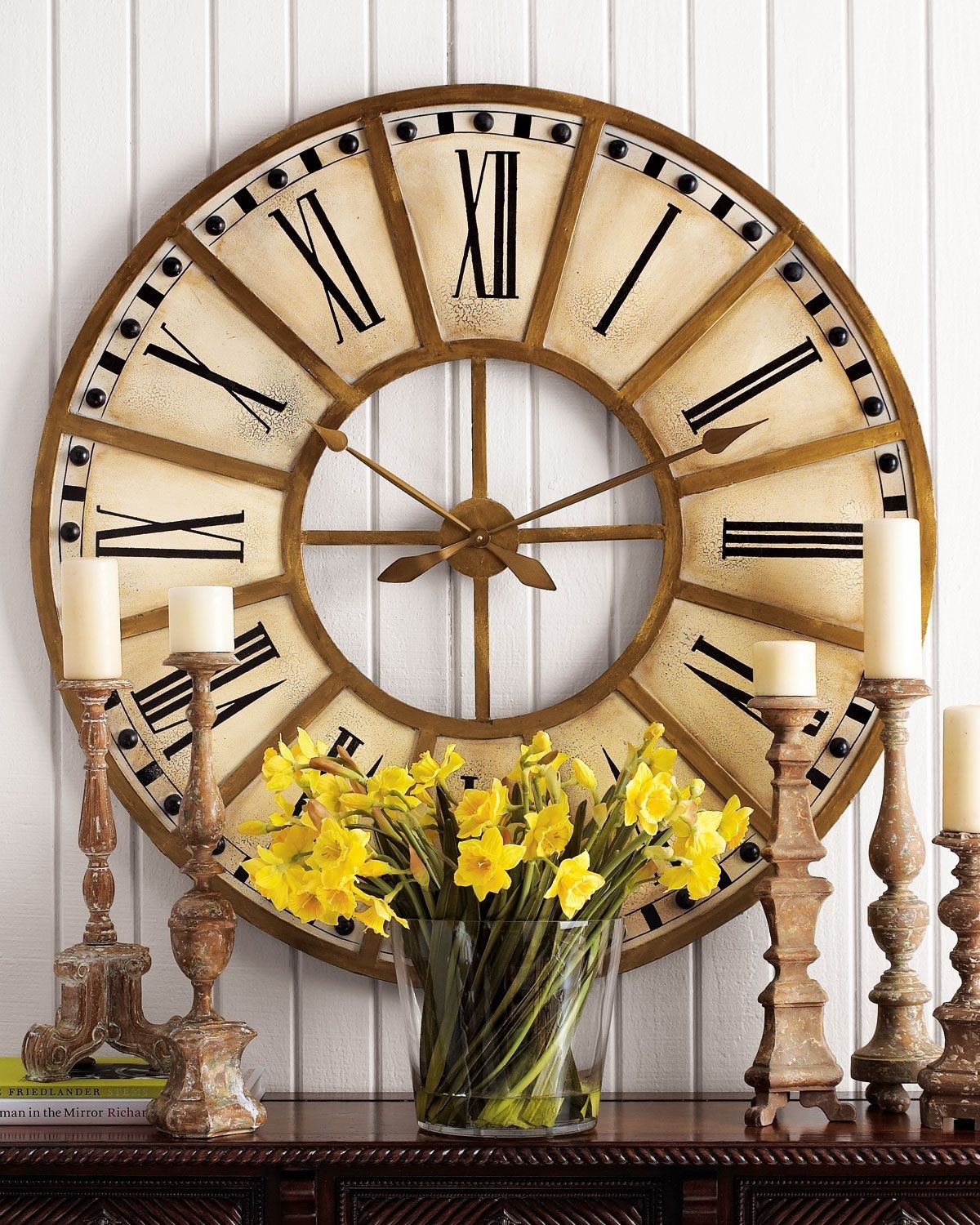 This French train station clock enchants with its 45" diameter hand-painted iron frame. All beautifully painted, created to reflect a vintage charm and warmth. A good proposition for the kitchen wall.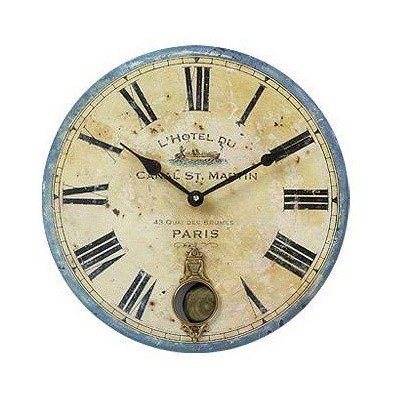 French Hotel Wall Clock - Antique Style Wall Clocks - Timeworks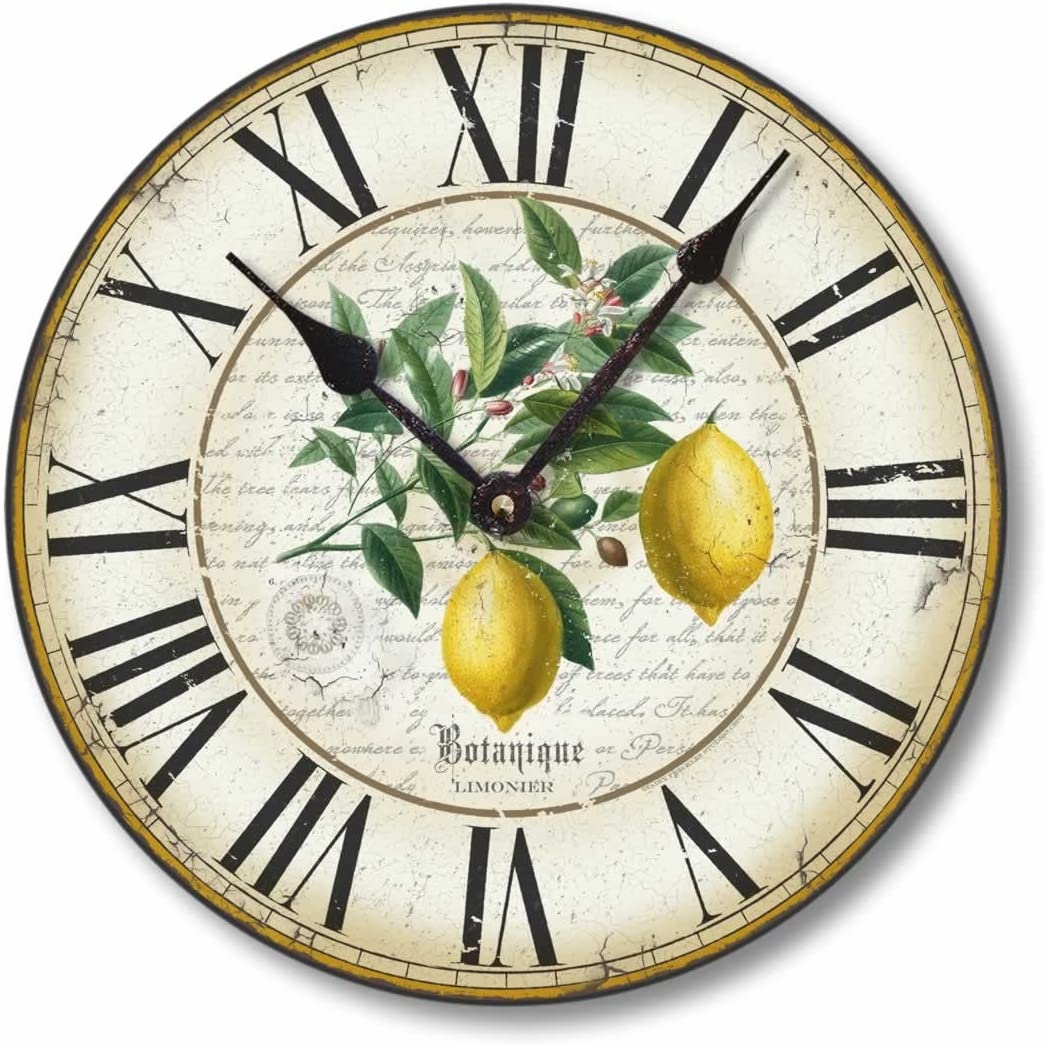 Wall clock having 12 inches in diameter, featuring antique style, large and easy to read Roman numerals on its dial and botanical motif. Additionally, clock's hands feature distressed finish, which is a great addition to variety of interiors.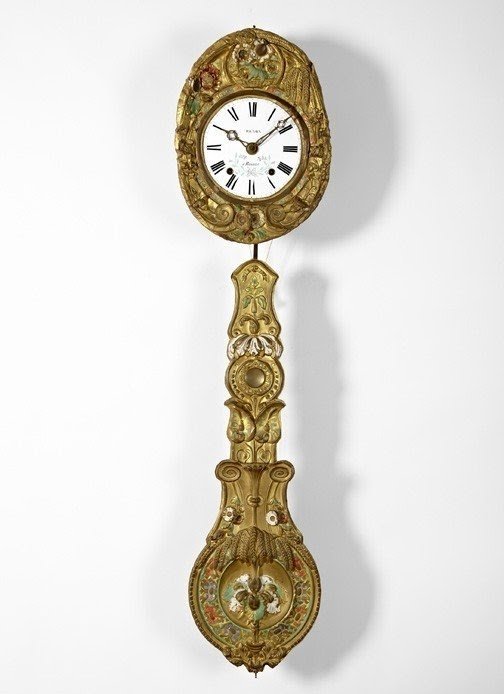 13: French Provincial Brass Morbier Wall Clock,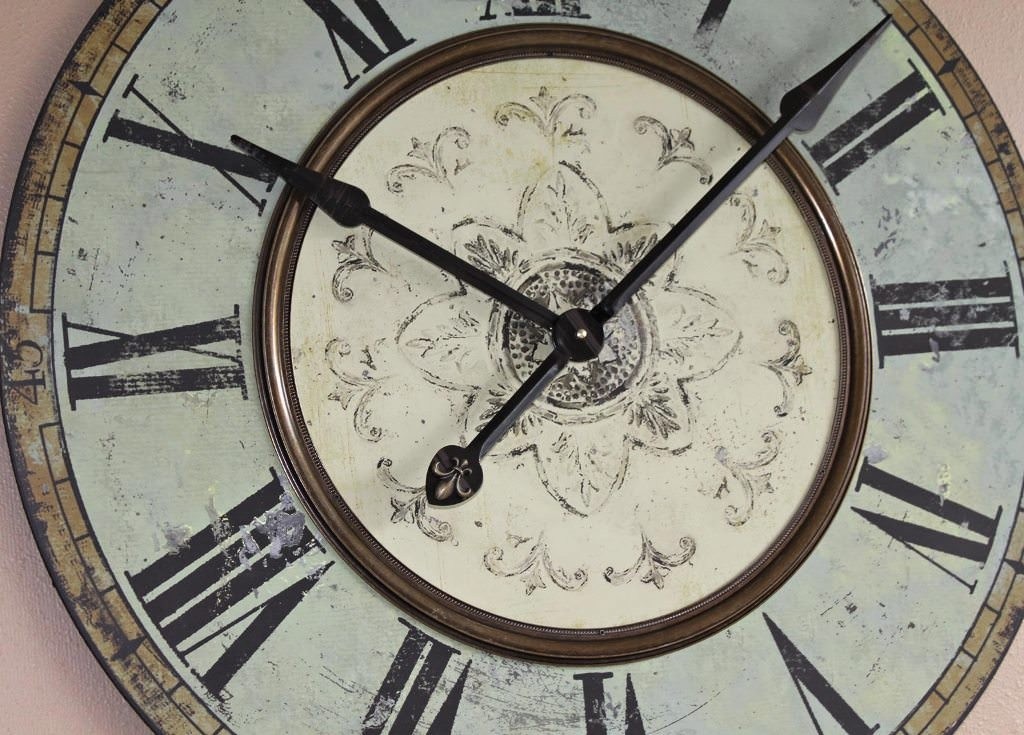 French Bistro Blue Green Gallery Wall Clock detail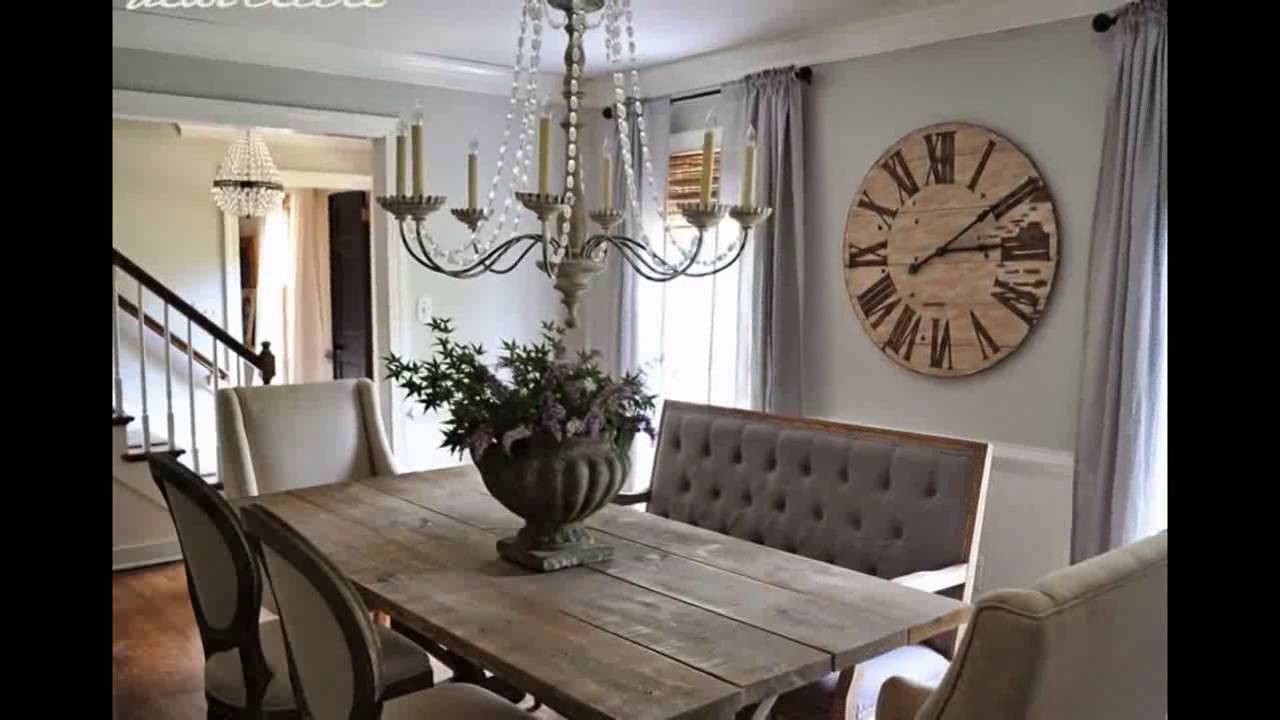 The beautiful and very stylish table with the bench is a perfect wood finish. Combined with the French styling of the décor, the massive chandelier and intriguing wall clock with Roman numerals on the dial, it delights.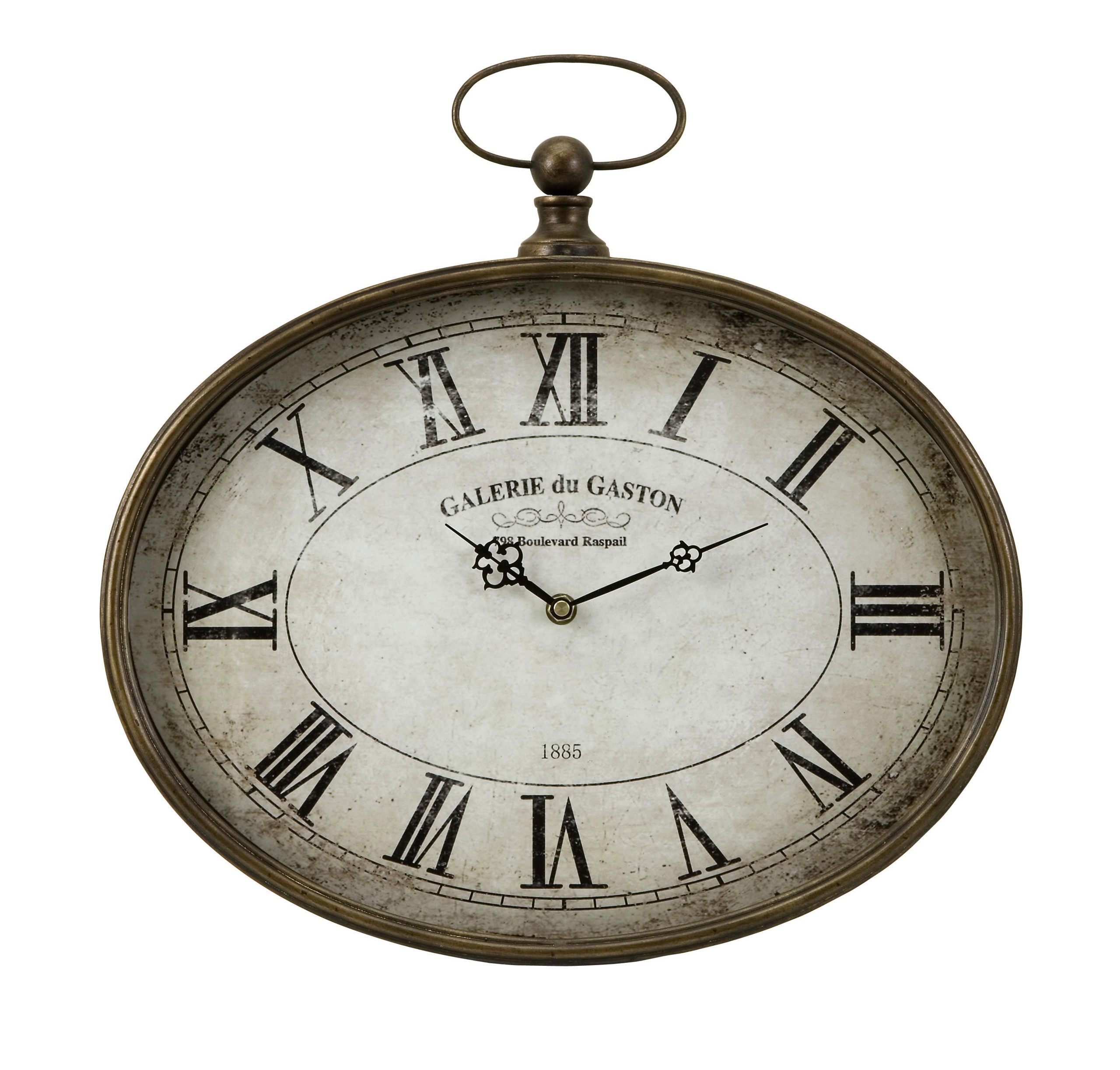 Pulled out straight from the bag of vintage French wonders, this wall clock is inspired by an old pocket watch design, with distressed face covered by glass. The clock includes Roman numerals, and inscription that says "Galerie du Gaston", "798 Boulevard Raspail", "1885".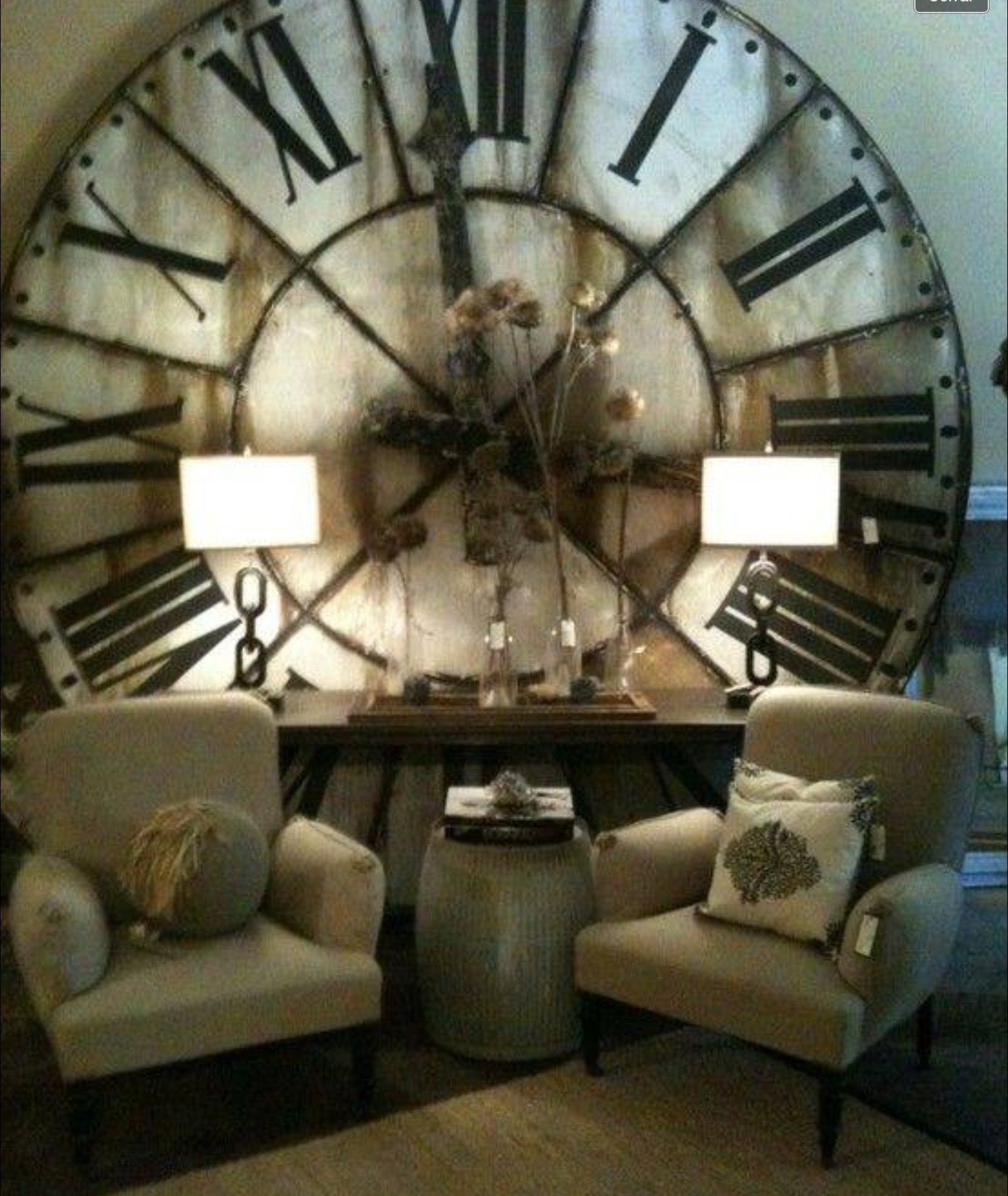 Rustic setup for a gorgeous, restoration style living room furnished with a pair of identical armchairs with cotton upholstery and thick cushions. The giant, oversized clock in the background provides a unique vibe to the room.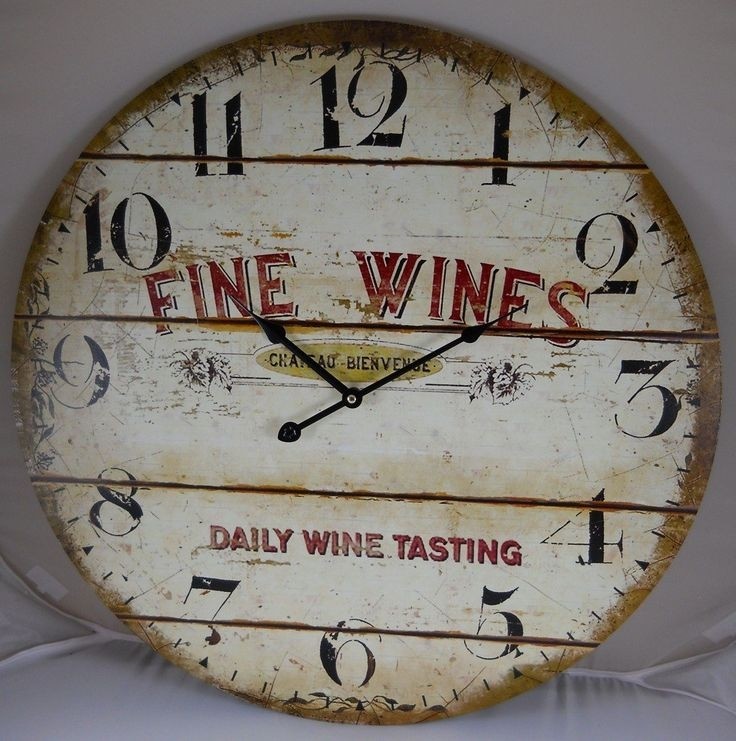 This is a decent clock for wine afficionados - it has stylish distressed face with wine-themed signs and French vineyard logo. These motifs are painted on a solid wood board. The clock is round and it has distressed Arabic numerals.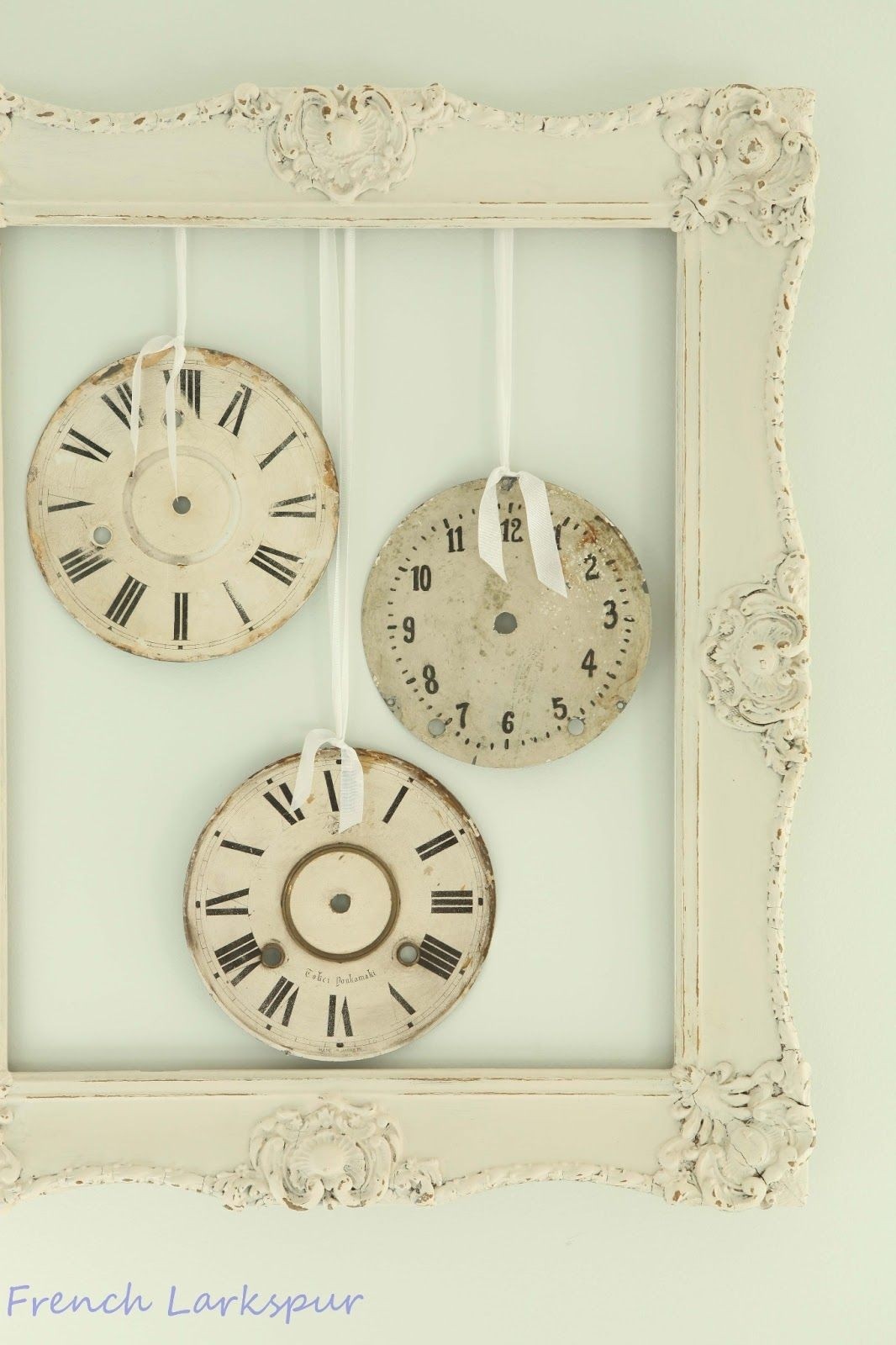 J'adore!!!! French Larkspur~ you must see this beautiful shabby chic blog, with so many brilliant decorating ideas!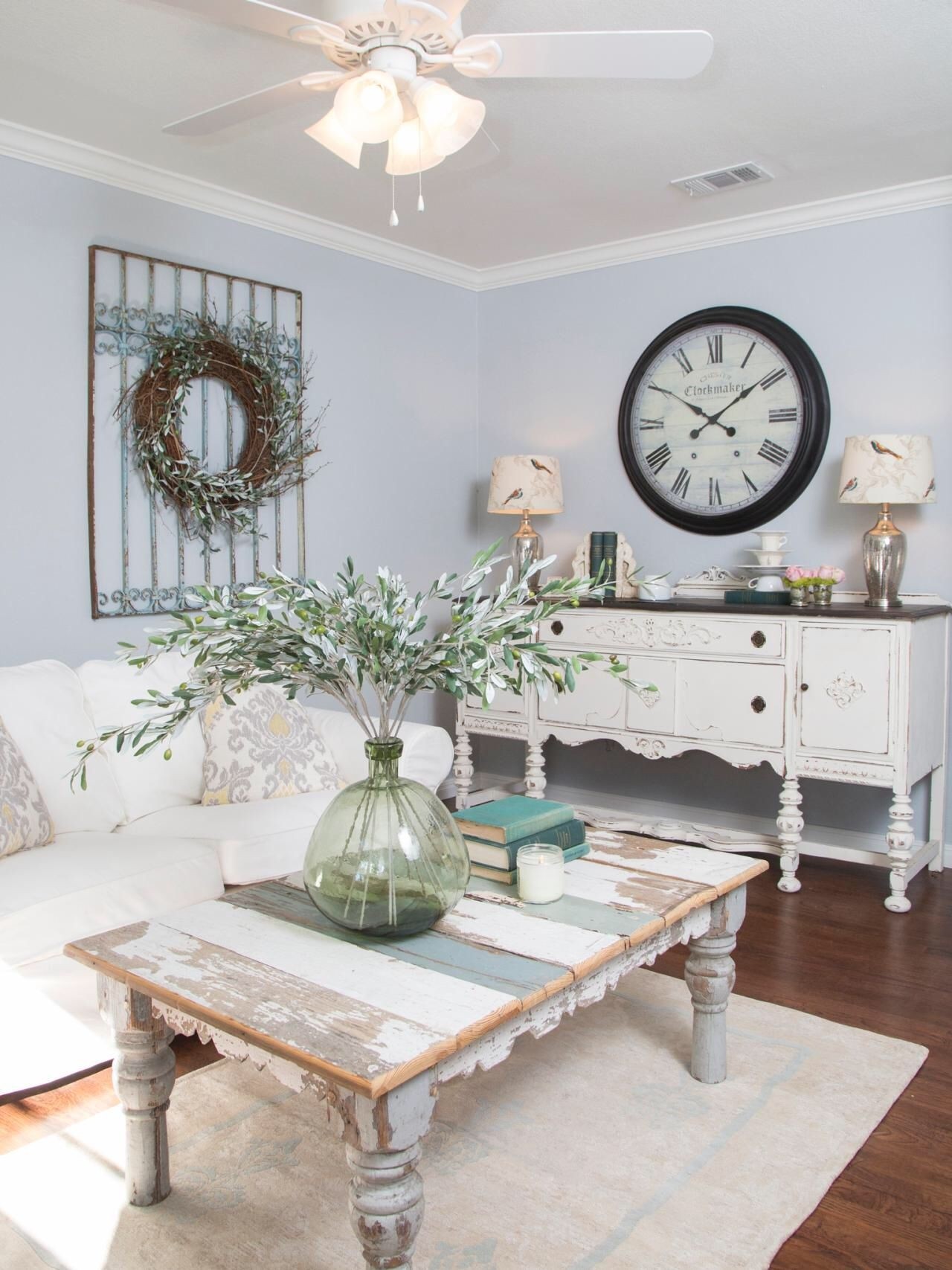 An exquisite coffee table that is going to enhance your home in a blink of an eye. Made entirely from sturdy wood, the table provides a weathered look that can be seen on its sculpted legs and rectangle top assembled from simple planks.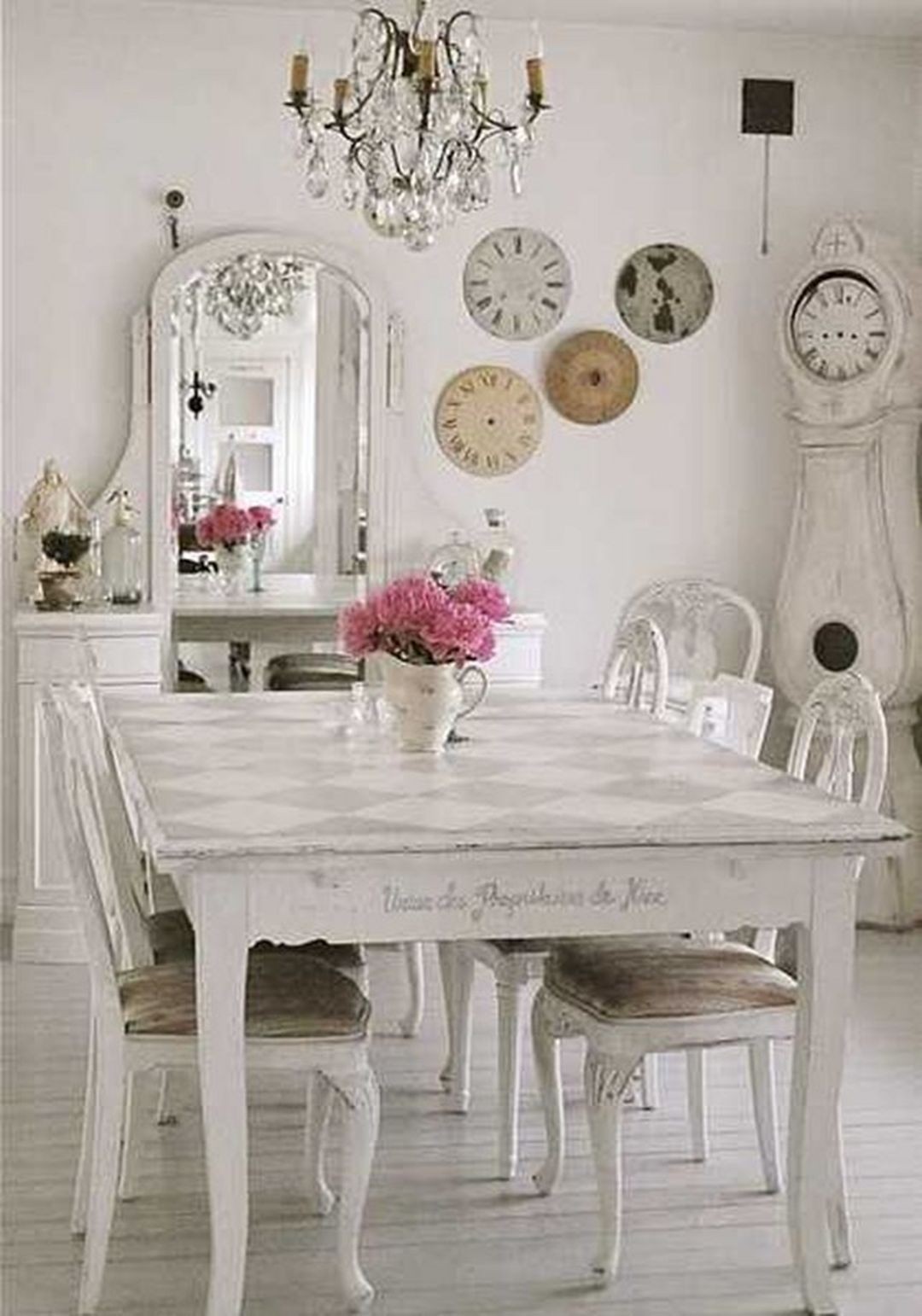 The clocks on the wall, the old antique standing clock, le table, c'est tres charmant; the only thing that doesn't work is what looks to be like a small lampshade in the upper right corner - ??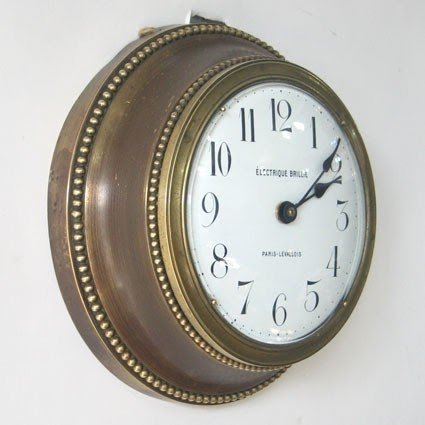 Wall clock with quartz movement and Arabic numeral. Frame is made of metal with antique finish. Shield is covered with clear glass. Application in all kinds of interiors according to taste and need.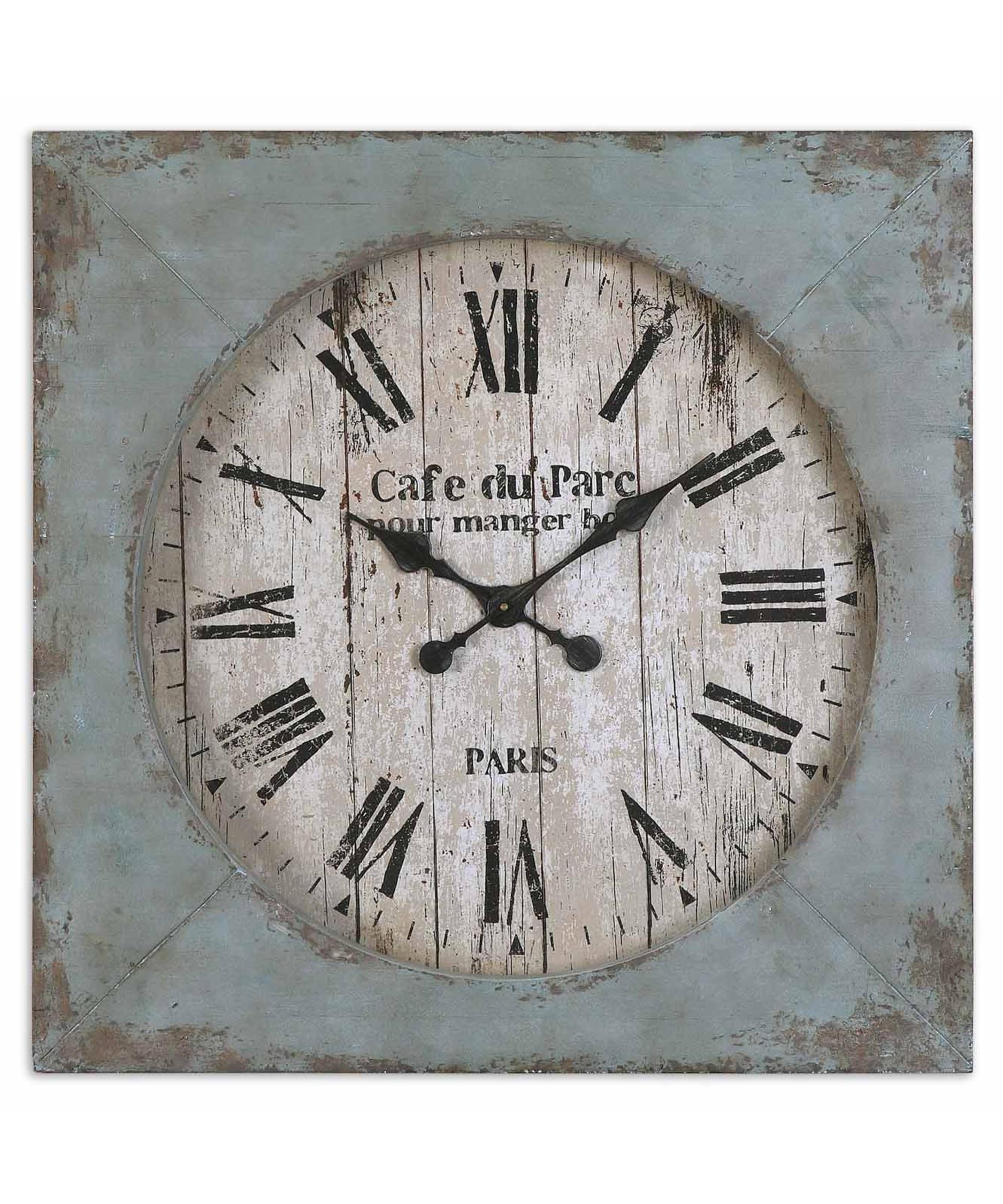 Oversize French Blue Wall Clock transitional-wall-clocks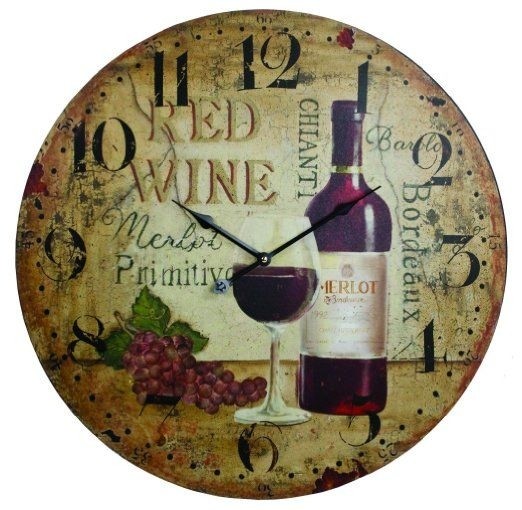 Wall clock having 23 inch in diameter and featuring wooden construction, wine themed dial, large Arabic numerals and quartz movement. It's a great addition to kitchen, bar area or restaurant, thanks to it's theme.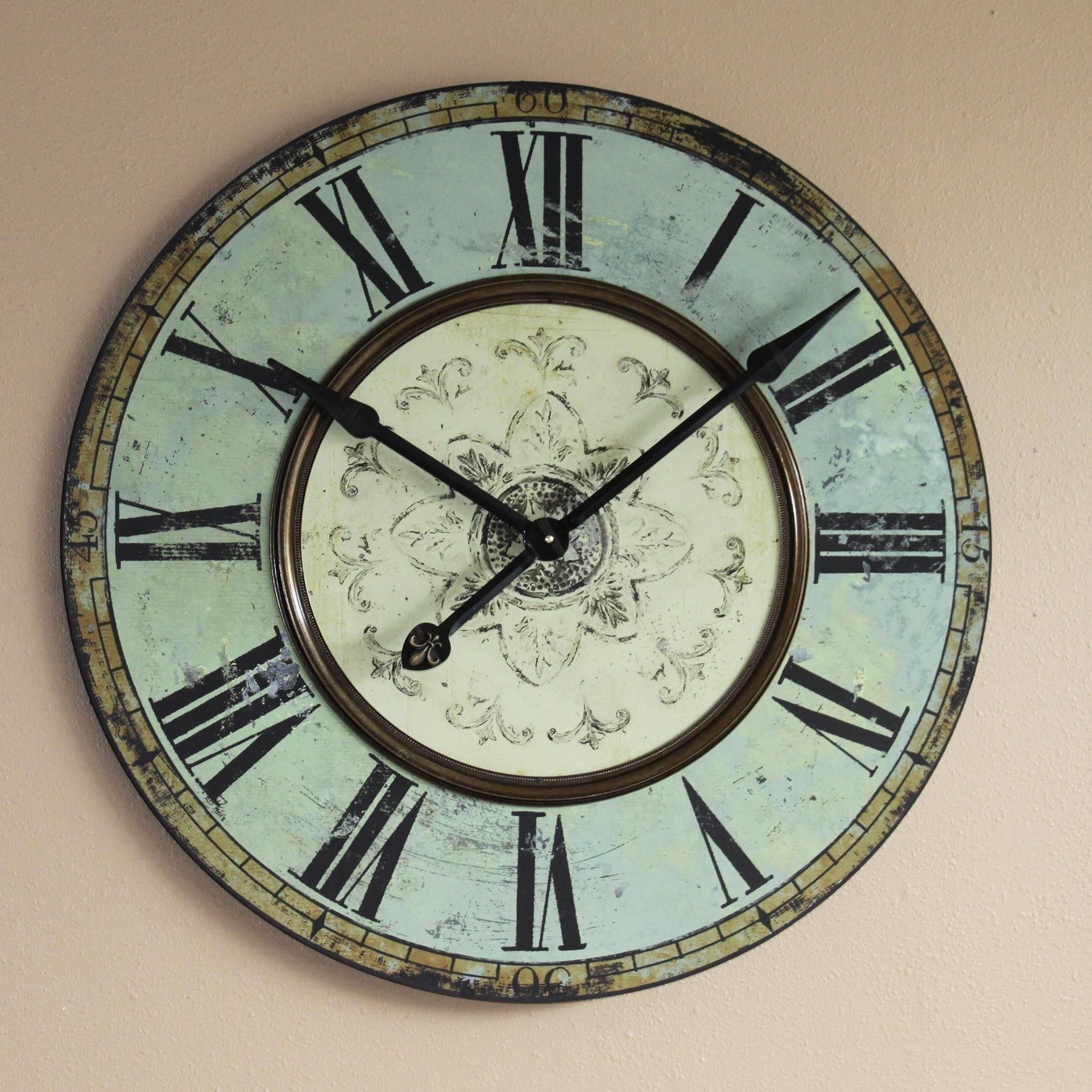 French Bistro Blue Green Gallery Wall Clock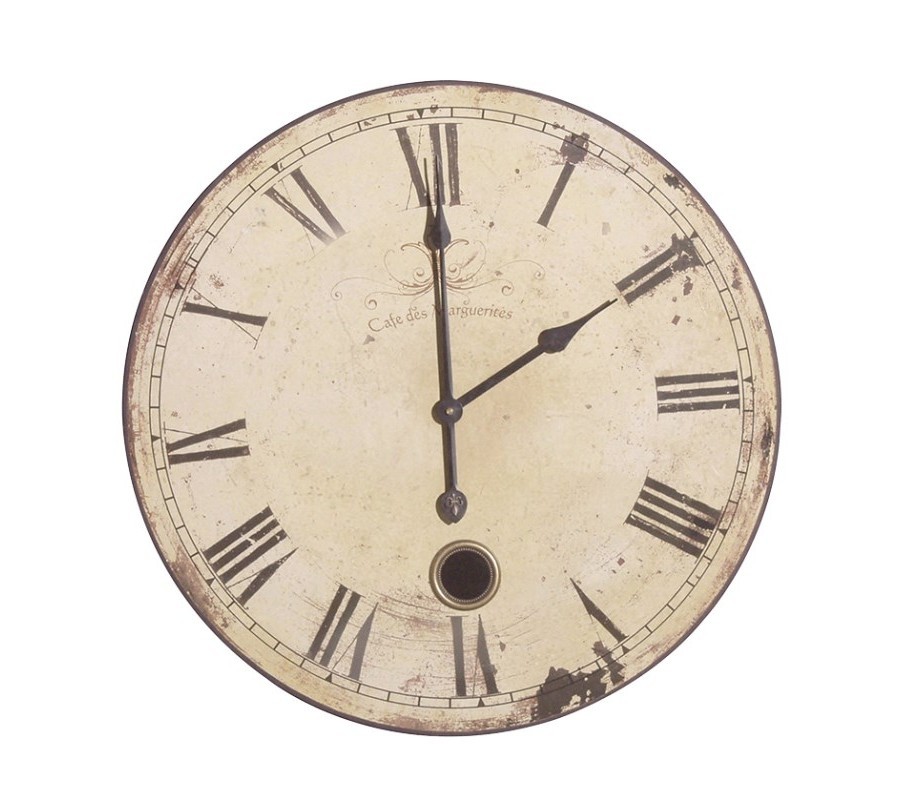 Round French Wall Clock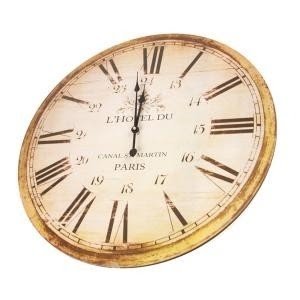 In the XX c. quartz and atomic mechanisms-allowed for more accurate measurements of passing time. Take advantage of the potential of the french wall clock but also its decorative aspect in the form of a wooden round frame and a shield in a light shabby look.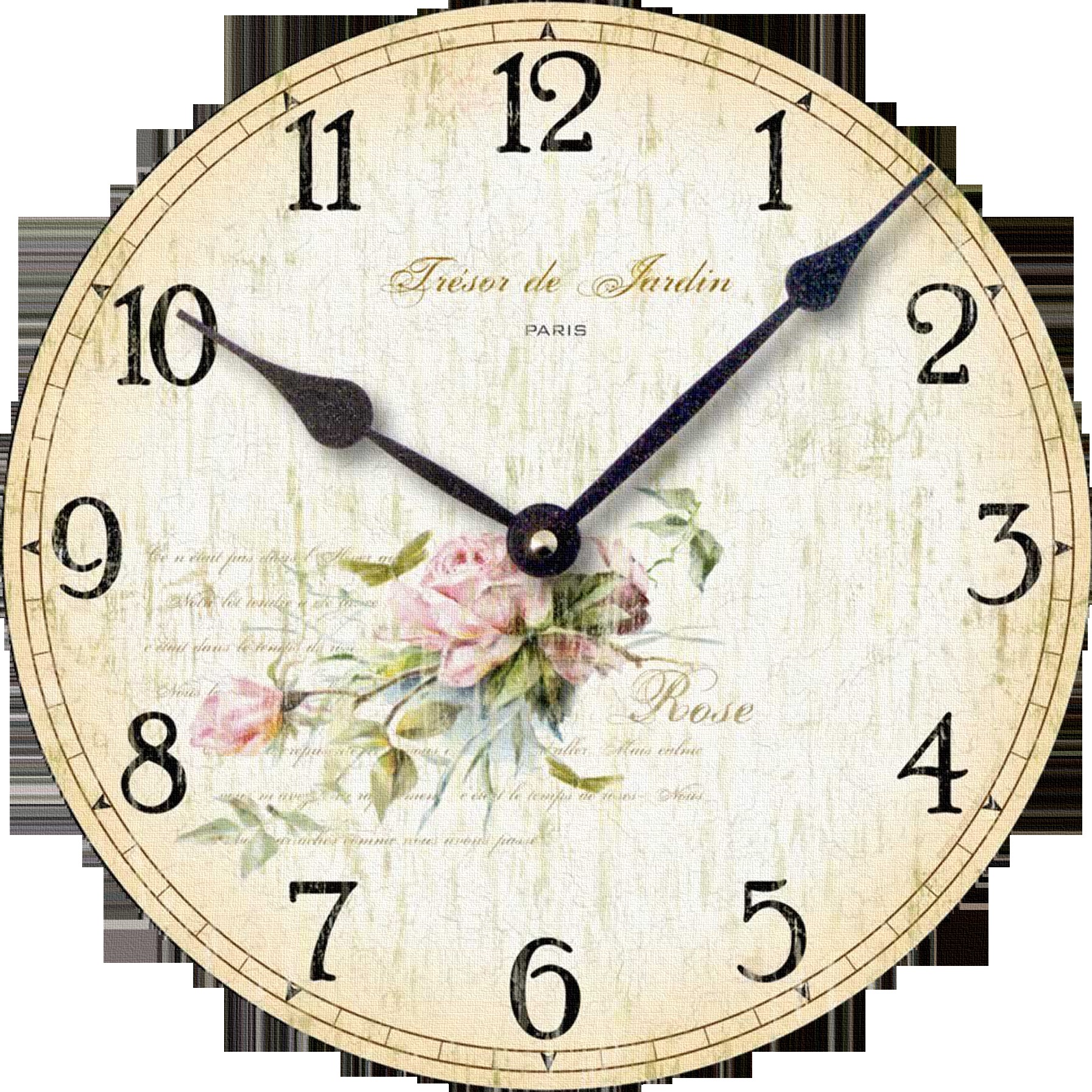 This round wall clock is beautified by a dainty pink rose design. The clock is characterized by sturdy MDF construction, and offers a face with no cover, precise quartz movement, and easy to read Arabic numerals. Requires 1 AA battery.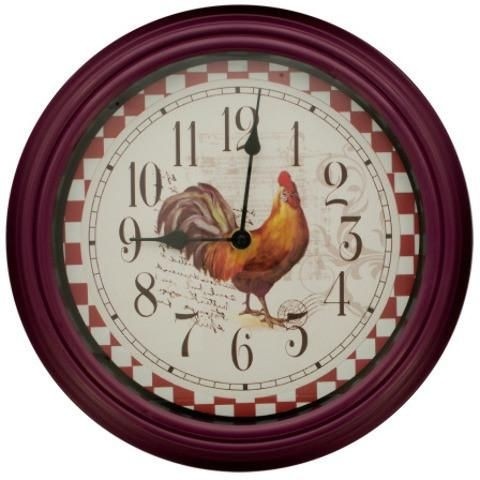 Pretty rustic French style 1AA battery-powered wall clock. Its round frame is of brown-reddish plastic, cover of clear plastic. A white face features a chequered border, black Arabic numerals, hands, lettering in French and a colourful cock image.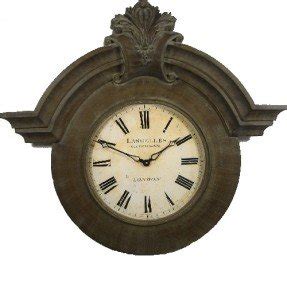 hover over image to zoom
I'm going to make a wall of clocks one of these days...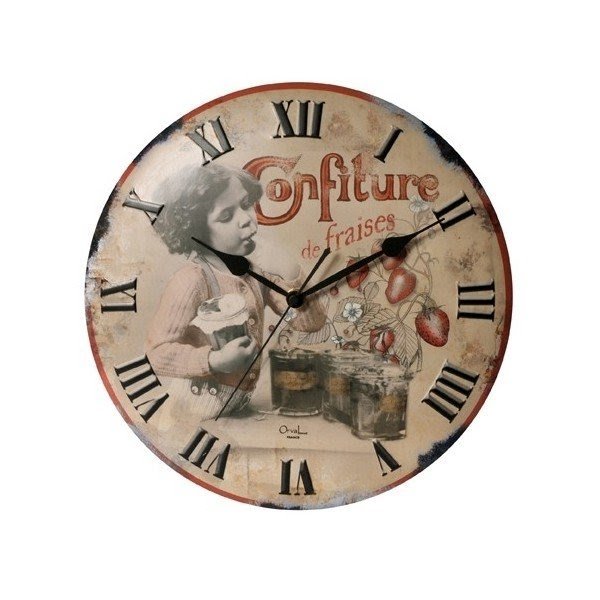 Clock "Confiture de Fraises"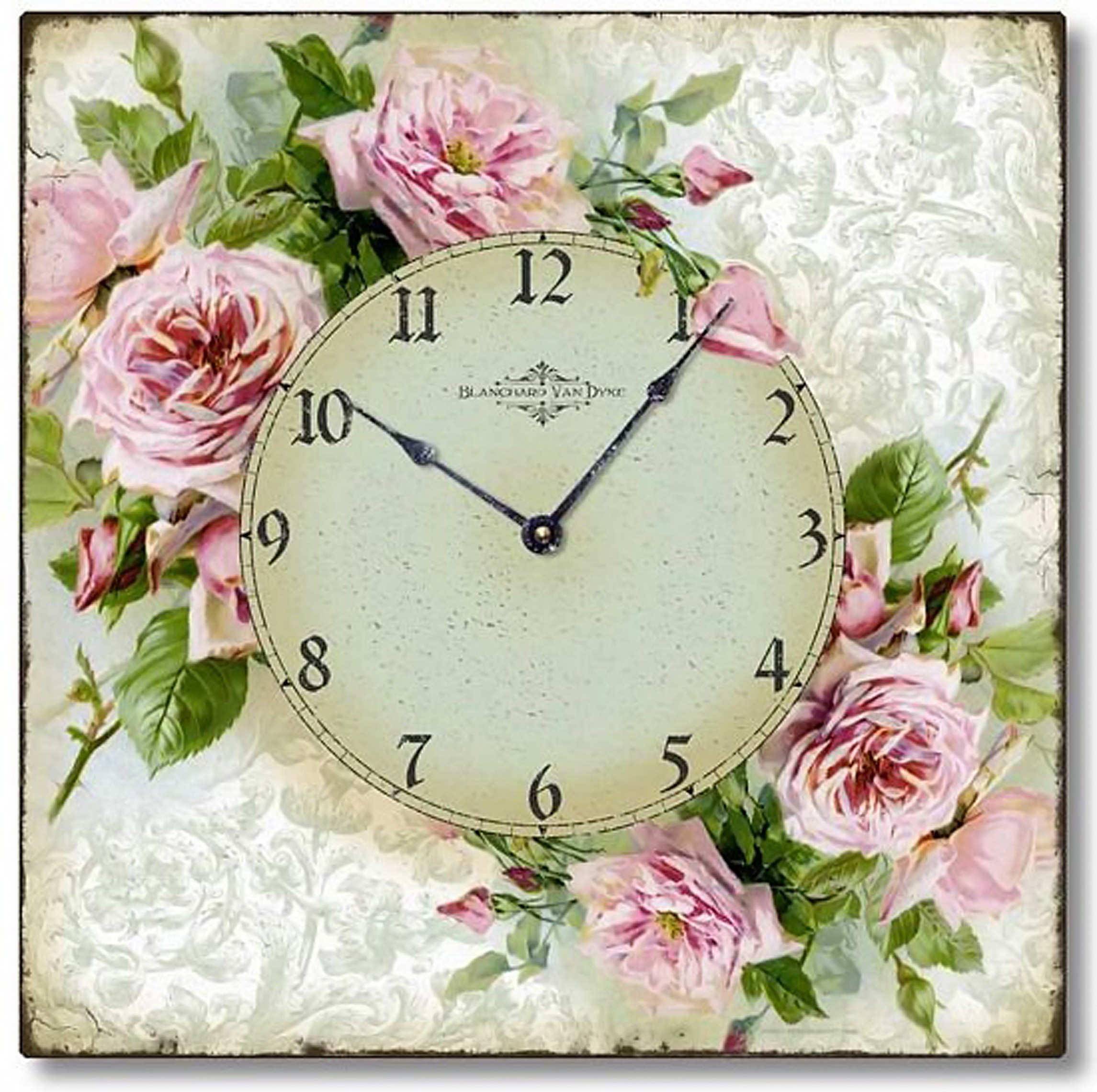 It is a beautiful clock that has got a romantic style and frame with pink roses. It fits to bedroom and living room area. You will be impressed how amazing this clock is. You need to have it.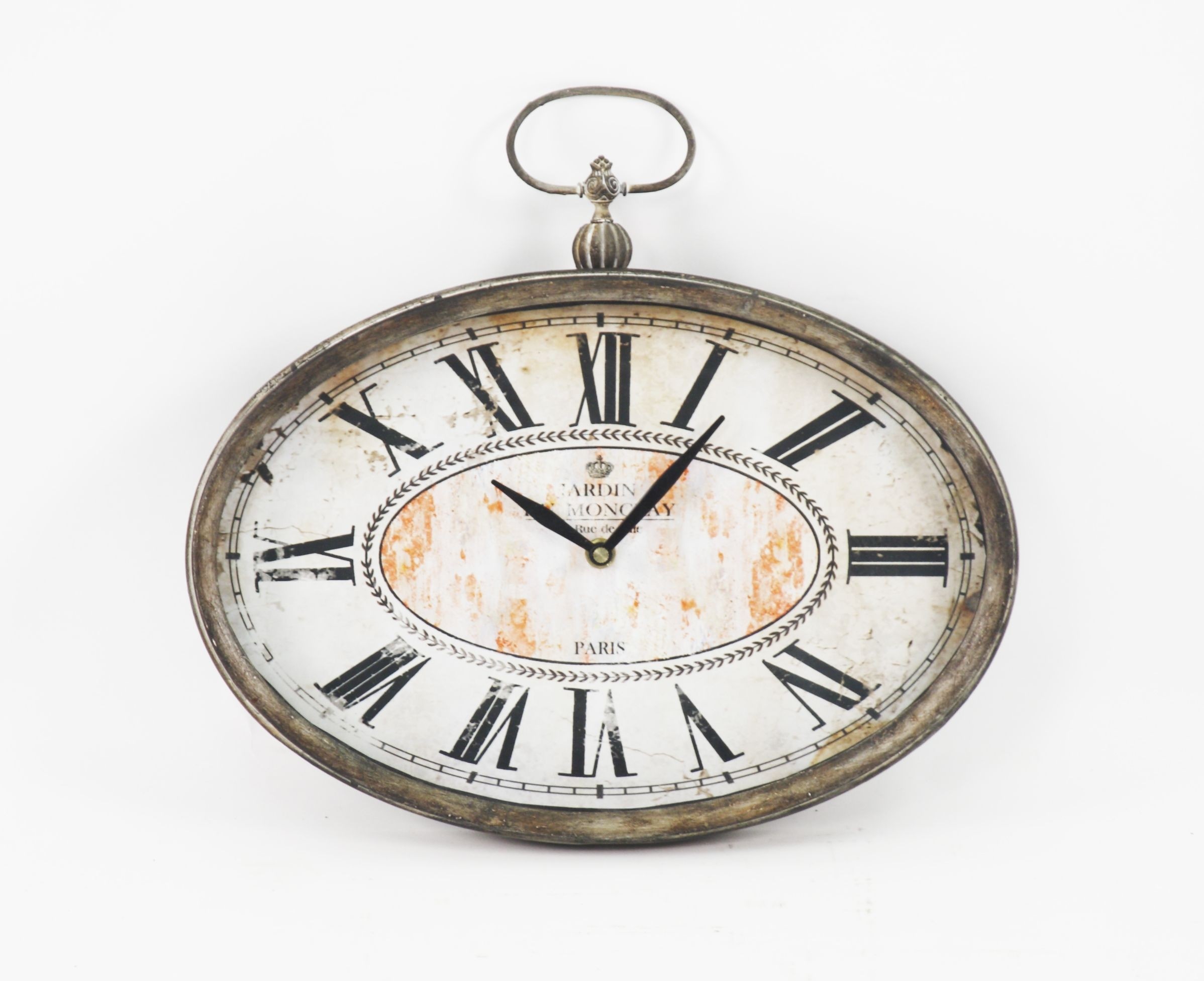 French Antique Style Distressed Wall Clock CHECK PRICE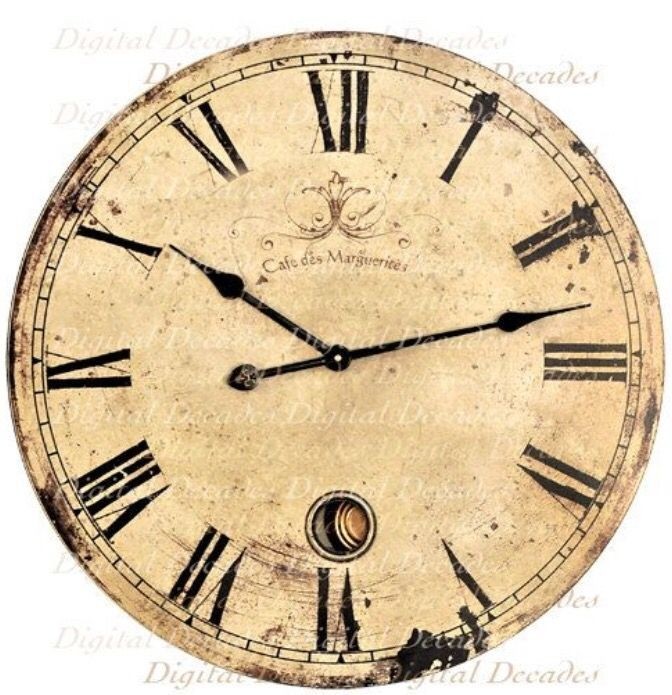 Old Clock Time Shabby Rustic Distressed French by DigitaIDecades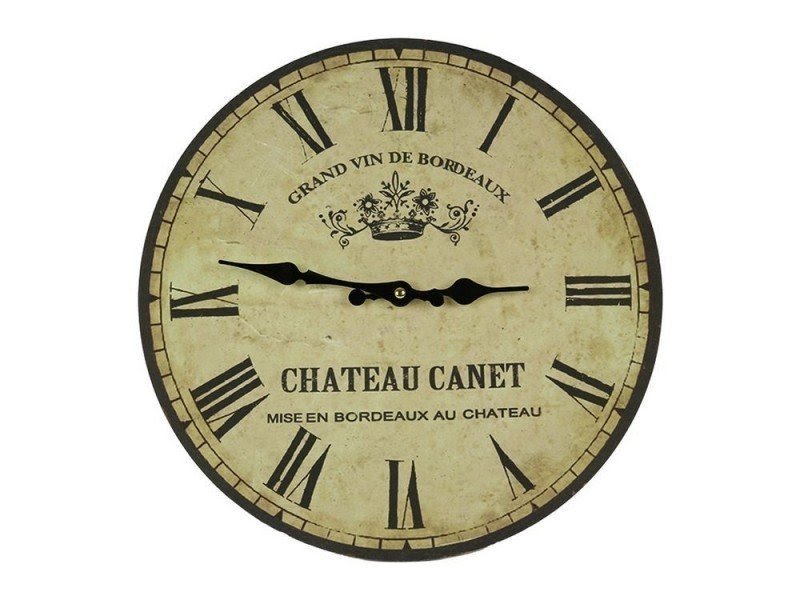 ... French wall clock the perfect wall decoration to add a sense of Gallic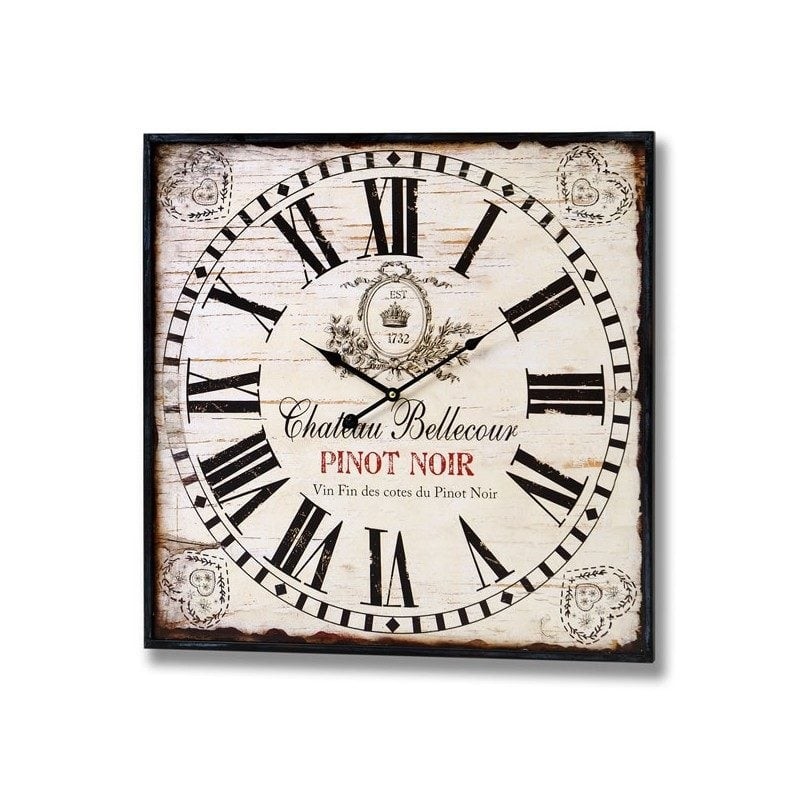 home clocks french chateau wall clock clocks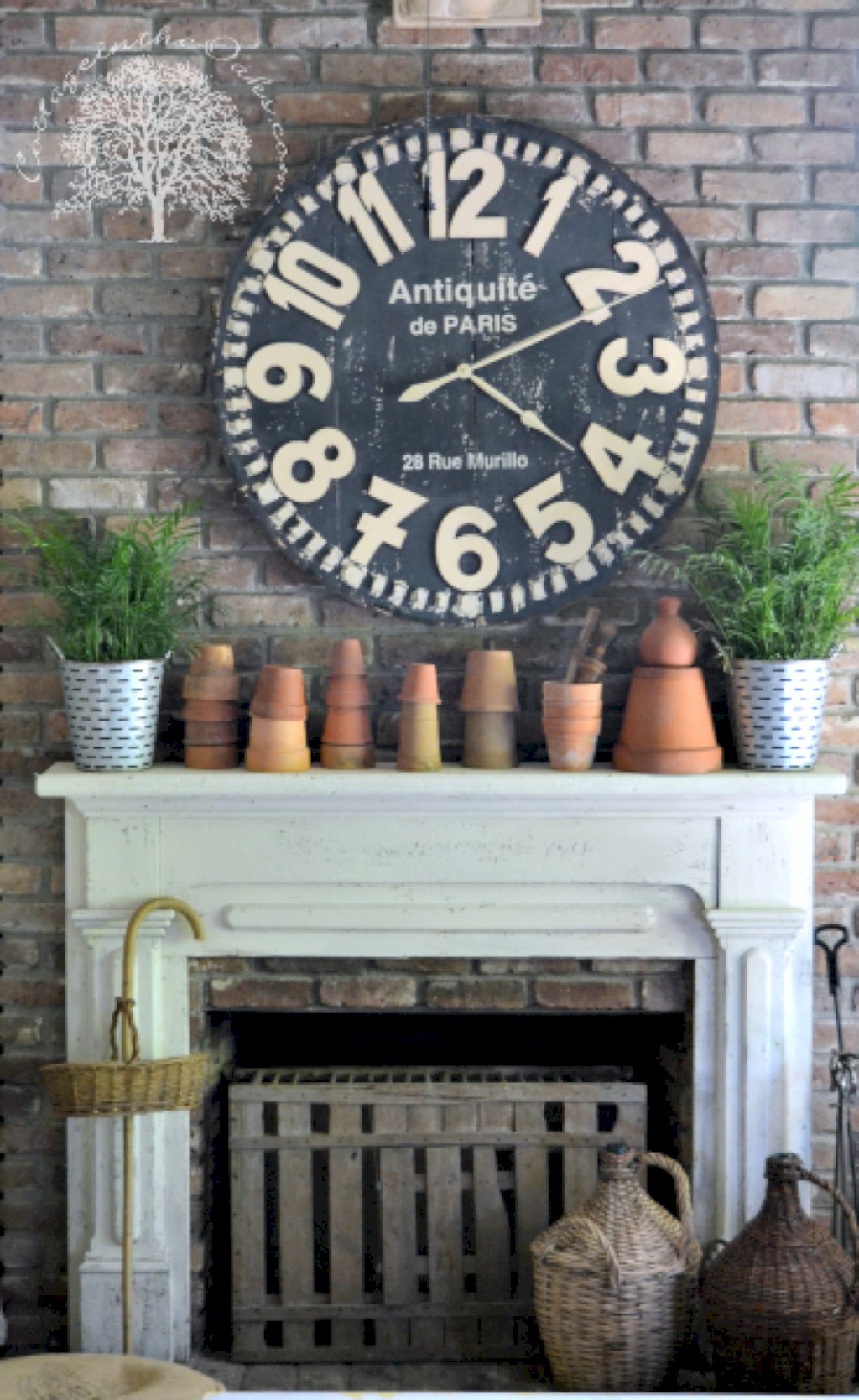 Cottage spring mantel - Cottage in the Oaks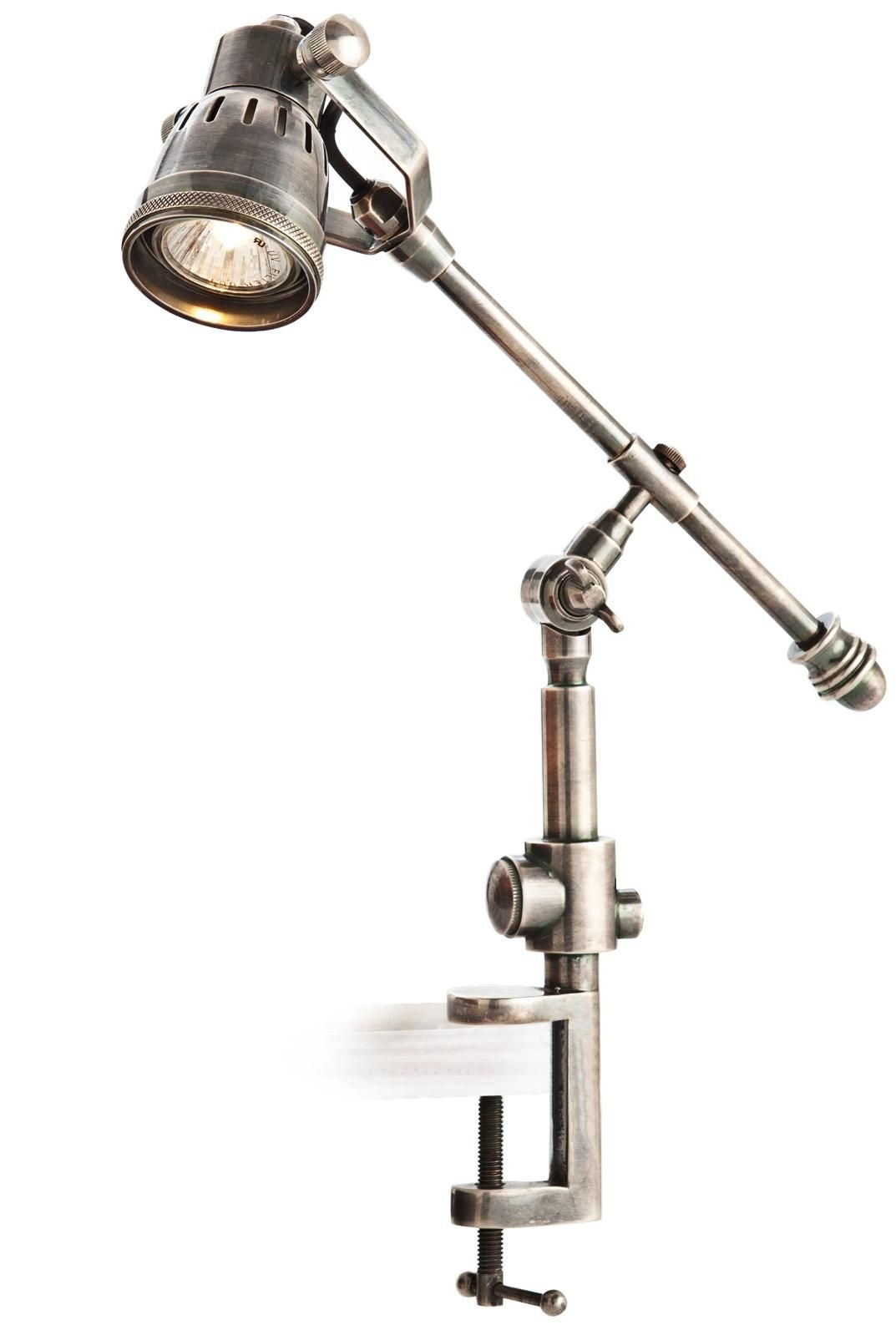 Move cursor over image above to zoom