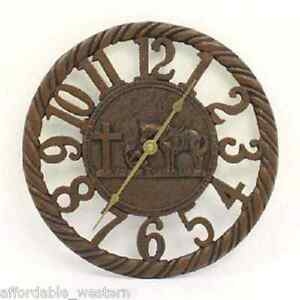 Western Home Decor Cast Iron Wall Clock Kneeling Cowboy Horse At Cross
A quality wall clock made from cast iron. We're sure it's quite heavy, just from the look of it – and heavy equals quality, usually. That's why it's a perfect, interesting addition for any house, especially ones that are to be cosy and rustic.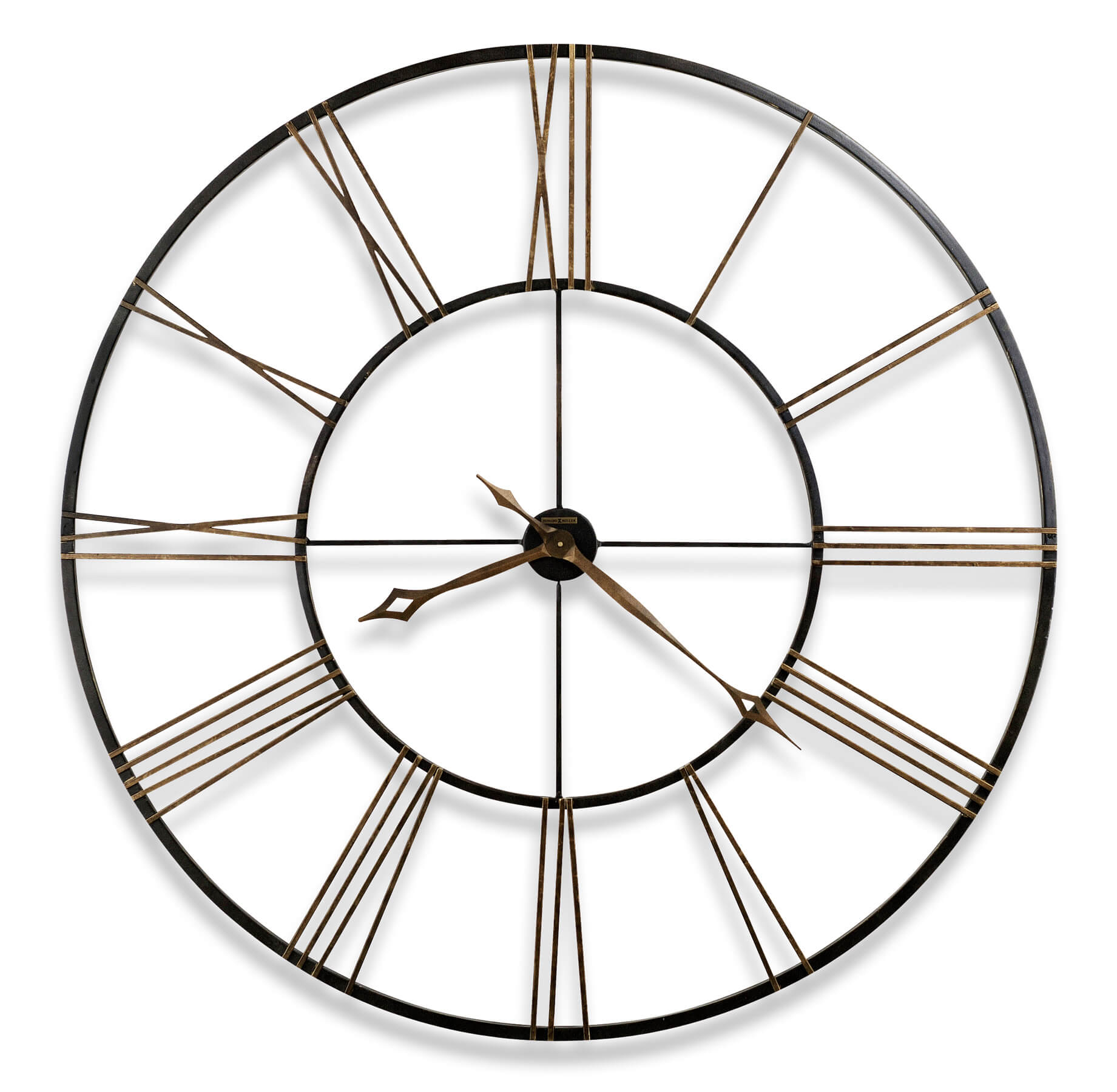 Oversized 49" Postema Wall Clock
Modern take on the classic oversized clocks' style. The clock has an espresso finish and round shape, it is made from wrought iron with retro accents. Features roman numbers with antique gold finish. All for interesting and still contemporary look.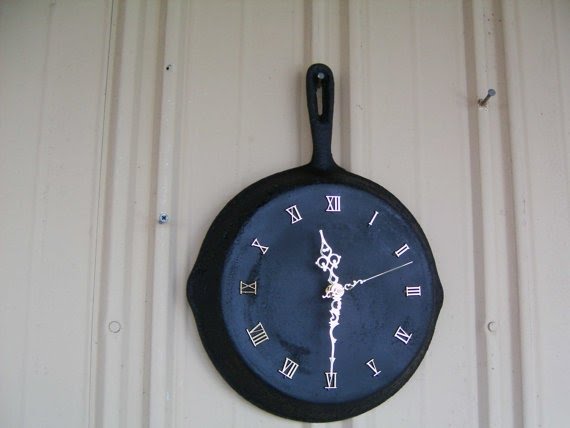 Kitchen clock from cast iron pan
For rustic but still unique accent in your space (kitchen suggested!) this cast iron clock, resembling obviously a frying pan, is worth considering. But the design is not too casual - just note the meticulous silver hands and navy velvet dial!