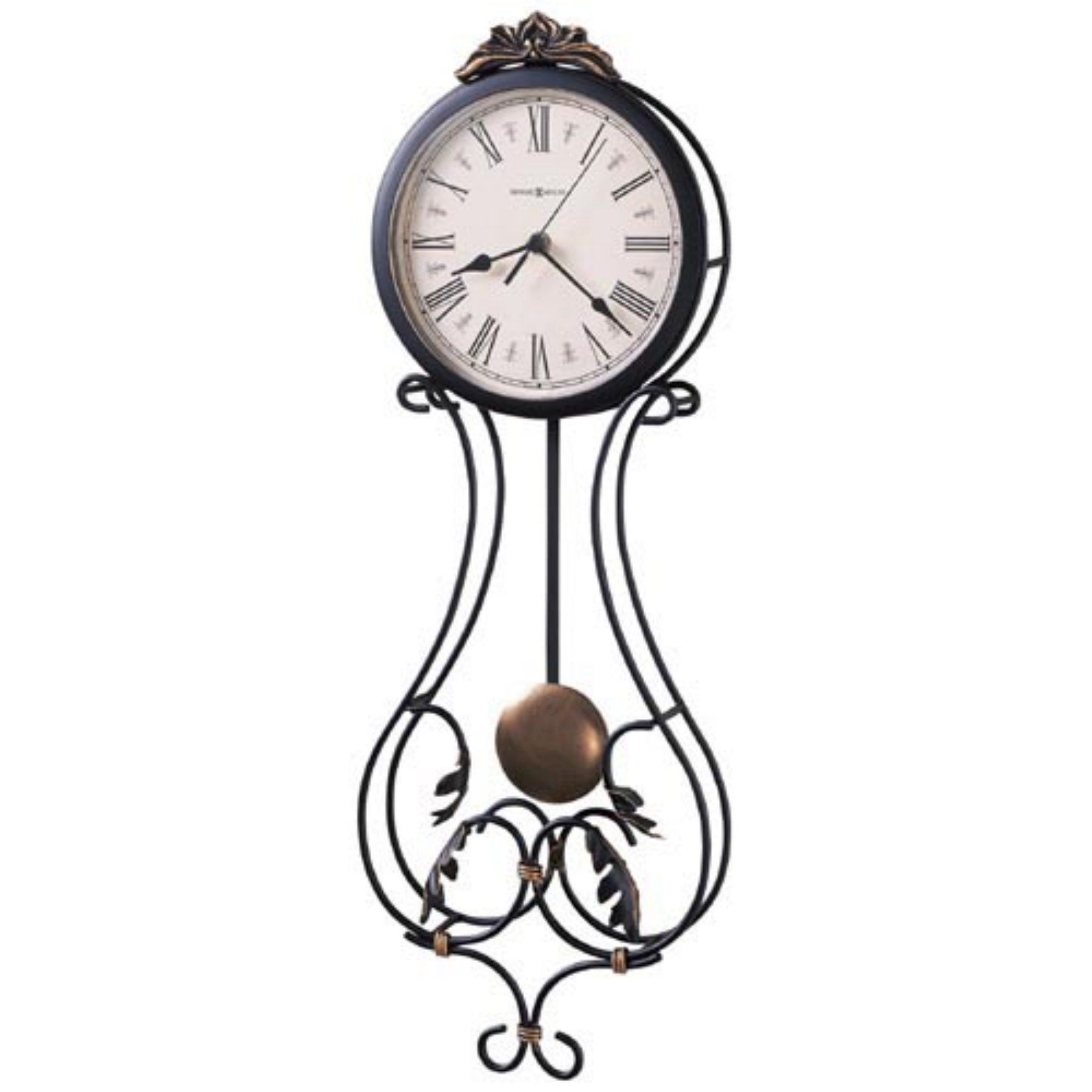 Wrought Iron Metal Wall Clock w/ Suspended Pendulum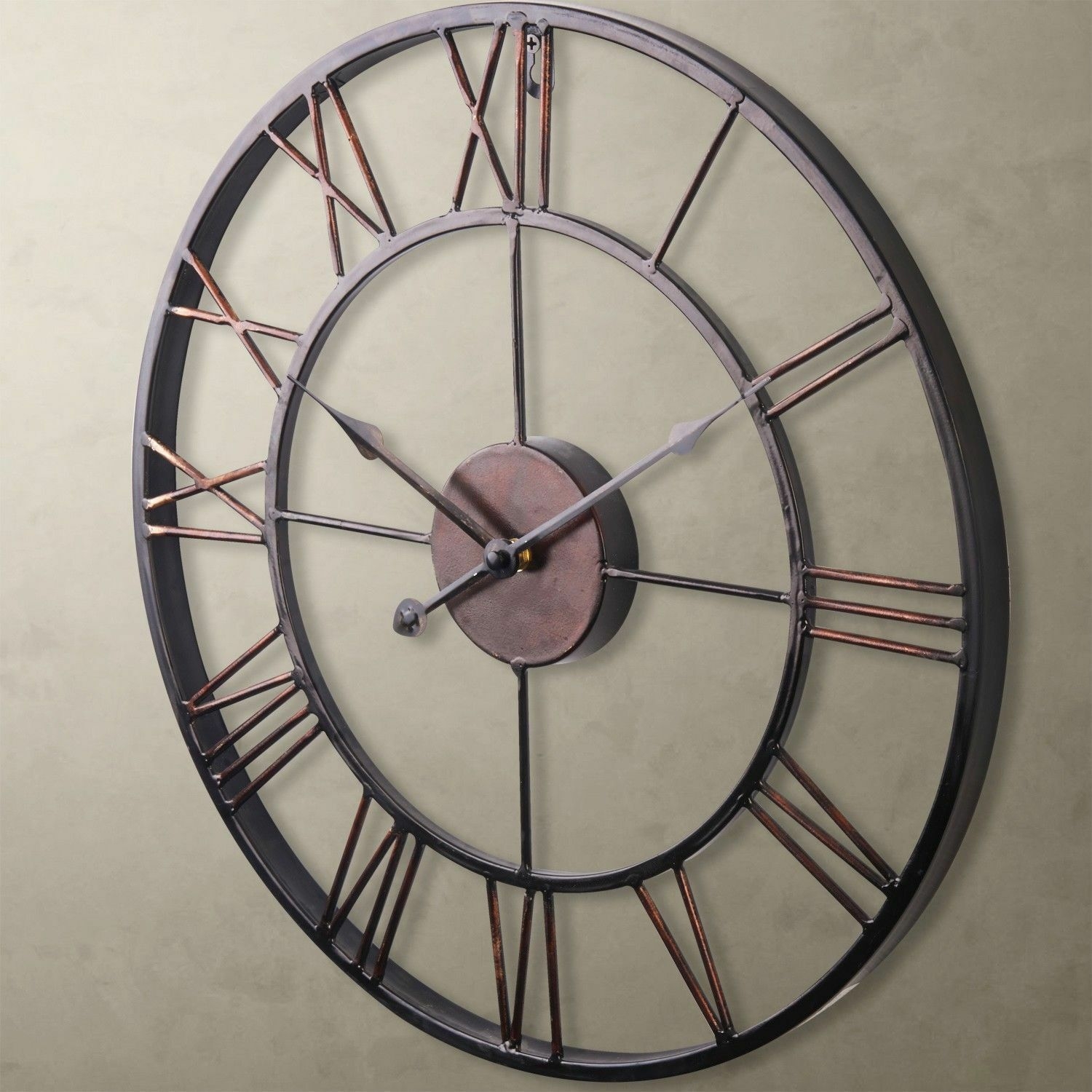 ... Classic Vintage Cast Iron Wrought Garden Wall Mounted Clock Outdoor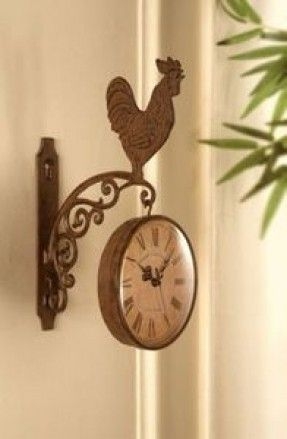 Interior handing wall clock with a solid cast iron construction. This rustic farm decor inspired by French country includes a rooster pattern and a round clock with white face, black hands and Roman numbers.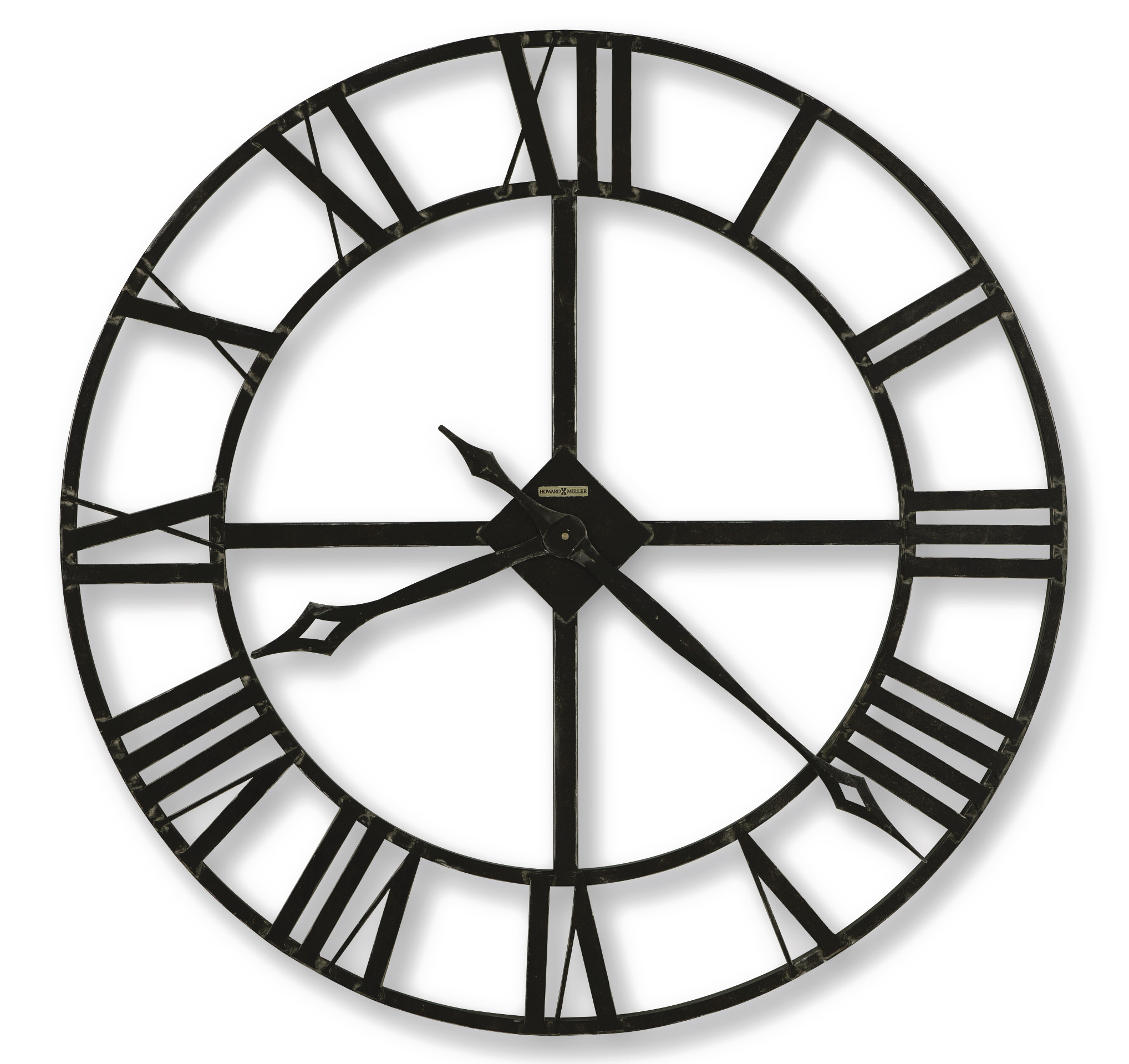 ... about Howard Miller Lacy II Wall Clock 625-423 (625423) 30% OFF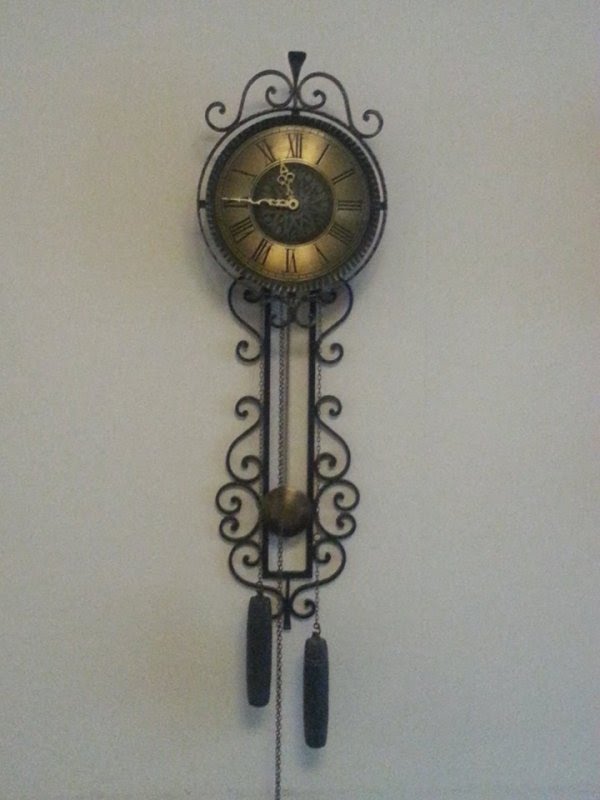 Cast iron wall clock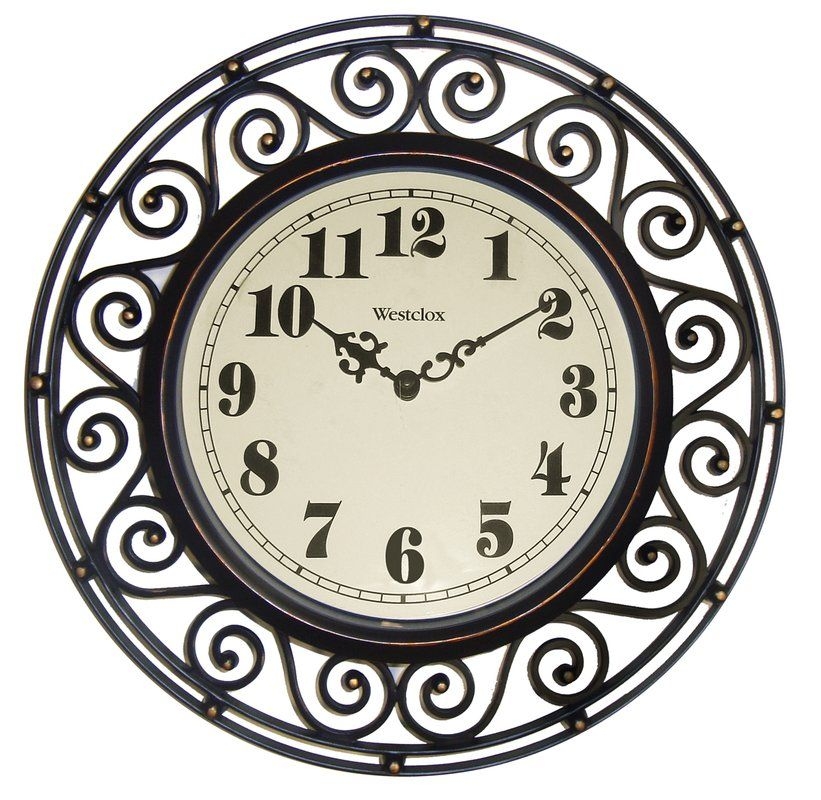 This wall clock design abounds in swirly motifs. They create an interestic geometric pattern around its dial. It is not surprising that the hands are pretty ornamental. The clock case is made of wrought iron.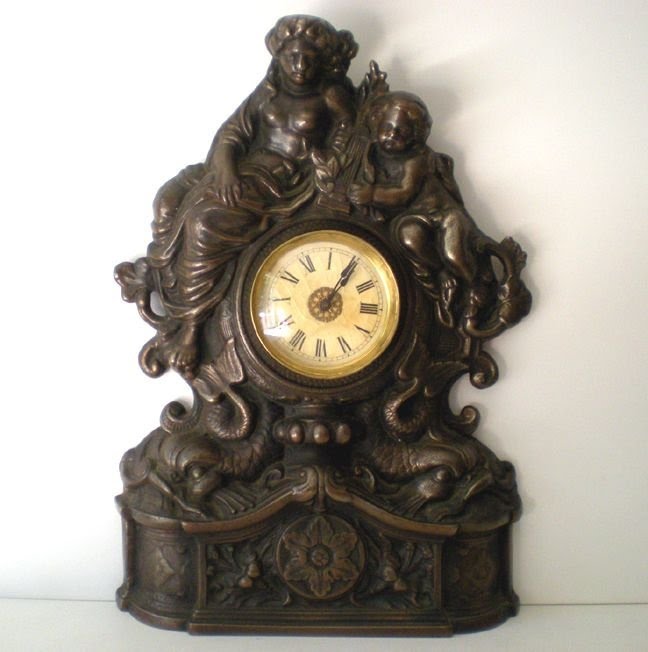 Working Antique Cast Iron Mantle Clock Cherubs & Harps c.1906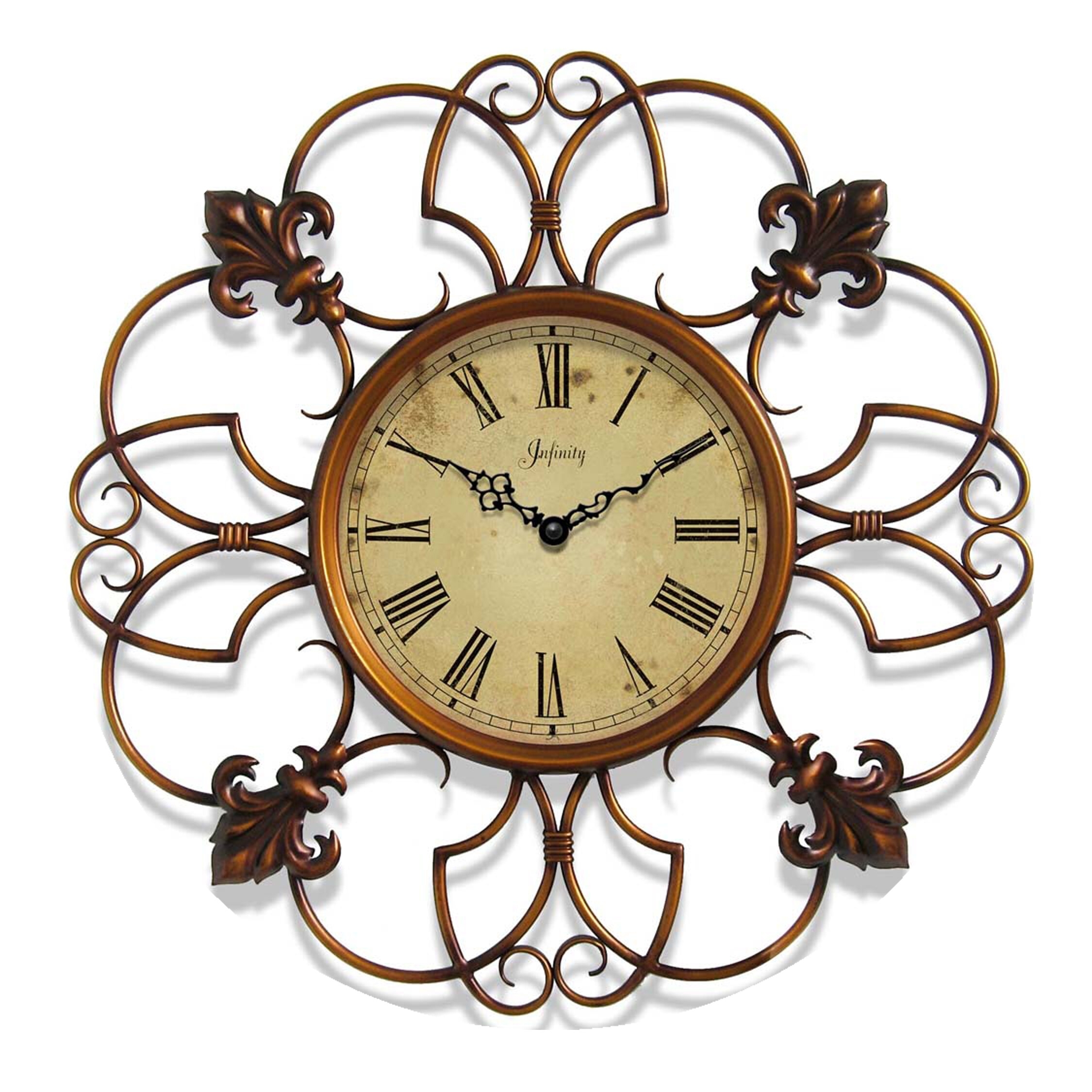 Infinity Instruments Province Fleur de Lis Design 24" Wall Clock 14077CP-3197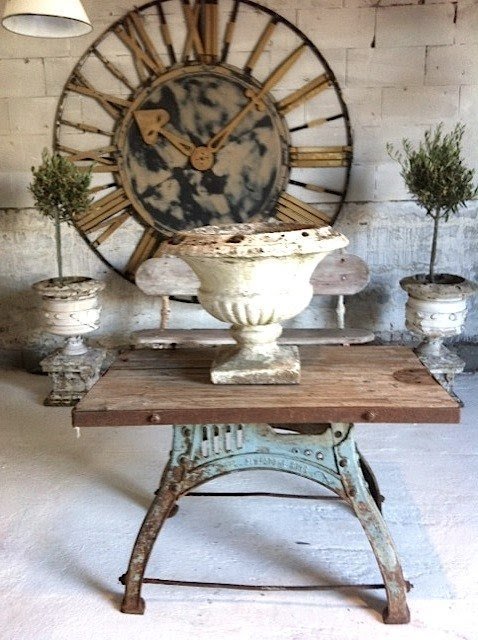 Coffee table with rectangular top made of wood. Base is made of cast iron and reinforced with solid supports. Industrial design for all kinds of interiors according to taste.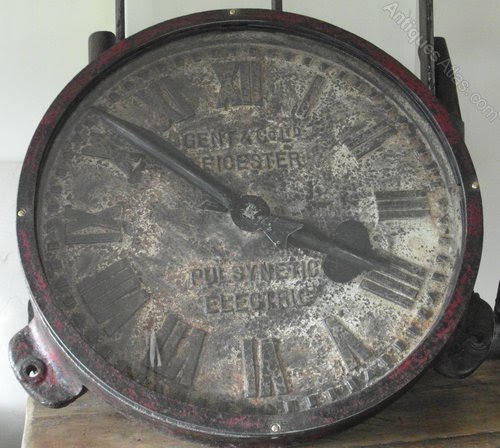 1930s Industrial Cast Iron Clock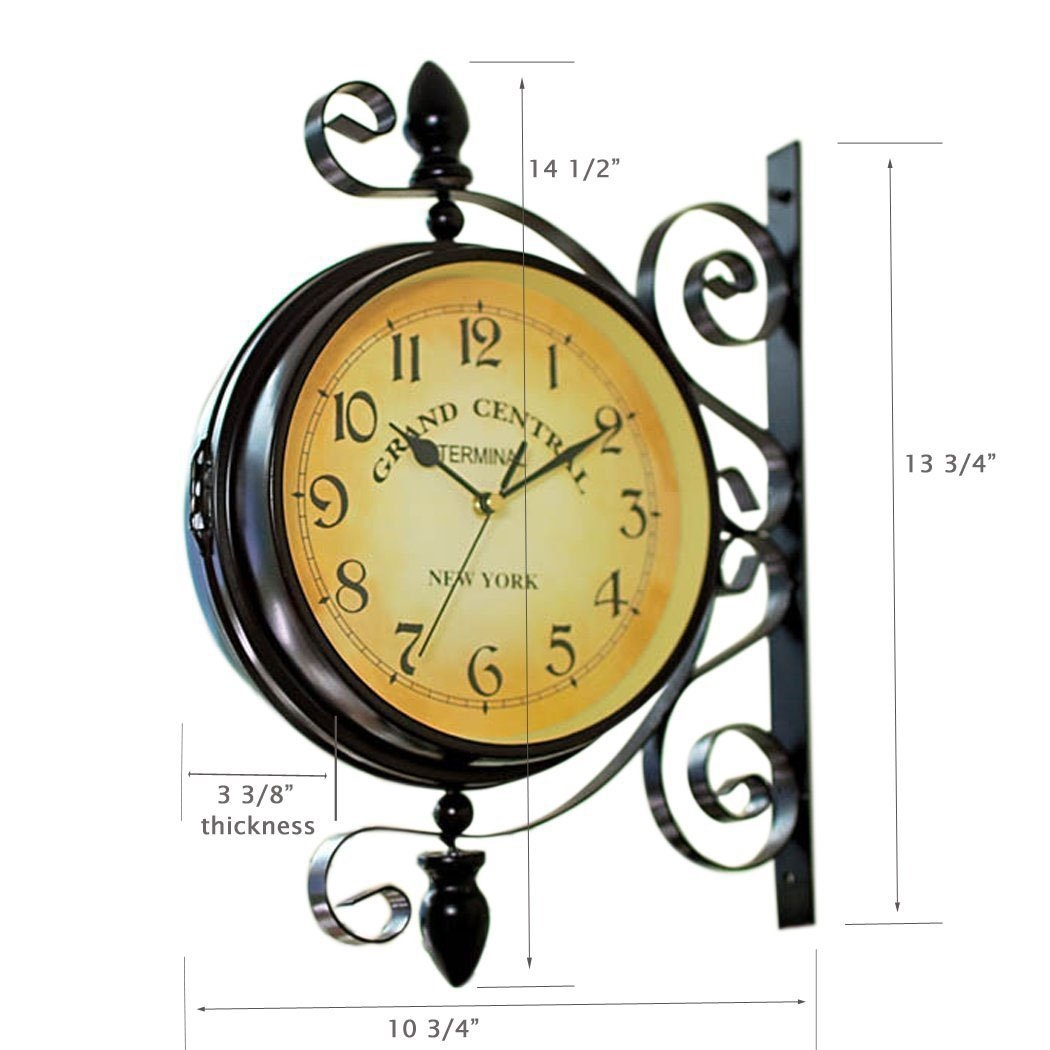 A striking wall clock that oozes with vintage glamour and timeless sophistication. It has a weathered-looking dial that's embedded in a black iron case with lovely scrollwork. The clock displays Arabic numbers and has 2 black metal hands with a matching second hand.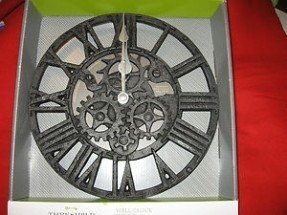 STEAMPUNK Gears Wall Clock~about 11"~Cast Iron look~Sterling & Noble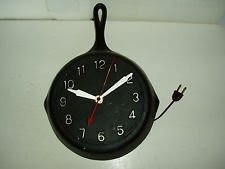 Vintage Skillet Kitchen Wall Clock Heavy Metal Cast Iron Look Electric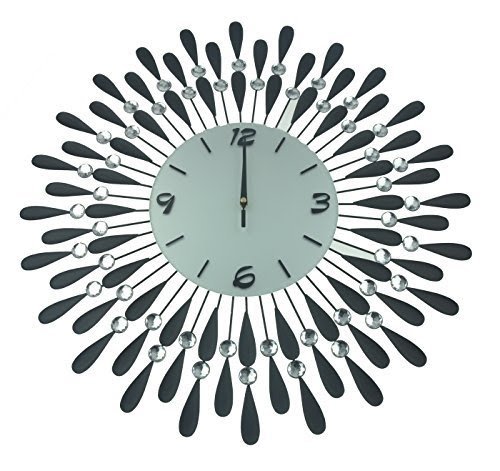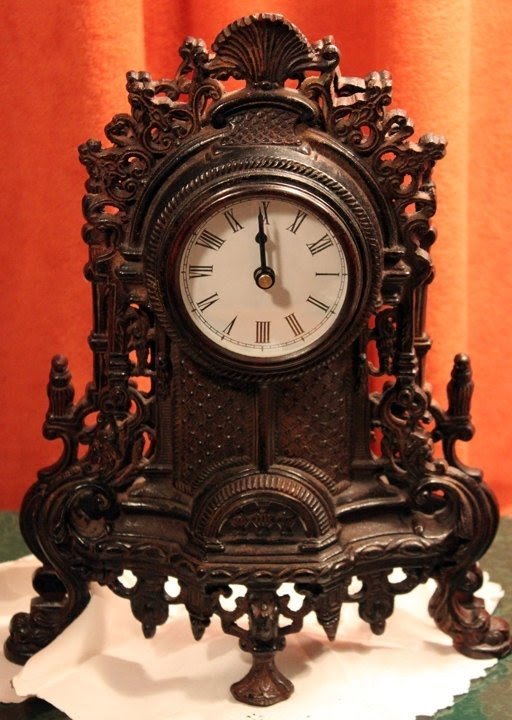 Antique Cast Iron Clock. Wall or Standing by AnythingDiscovered, $72.00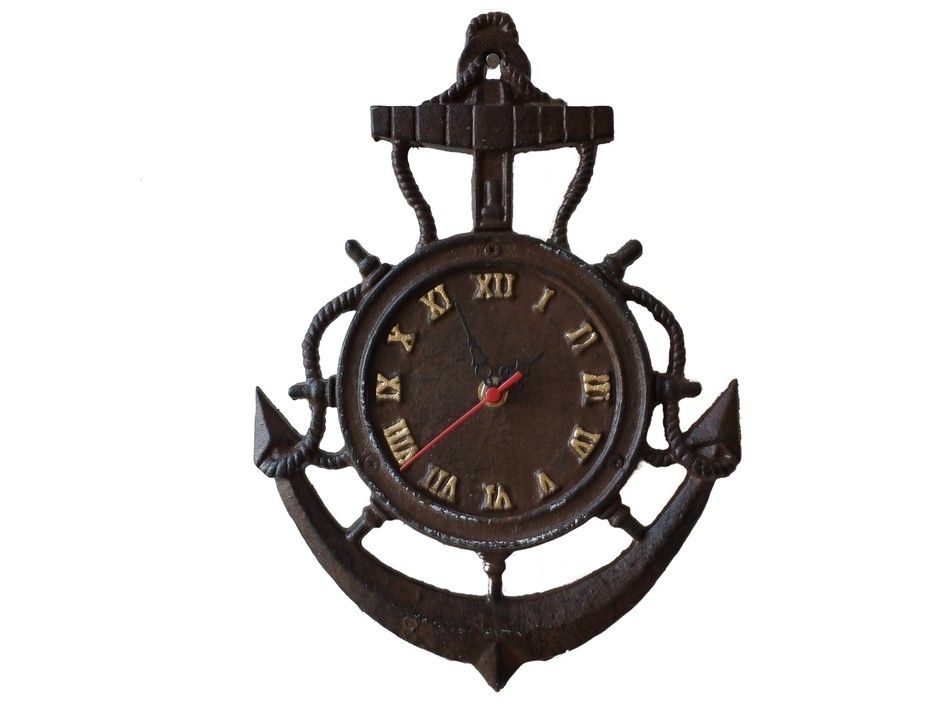 Sea-themed wall clock with anchor shaped frame. Crafted of cast iron with rustic bronze finish, the case is sure to last for many years. Roman numerals are colored gold. This clock is right up your alley if you like sea and sailing motifs.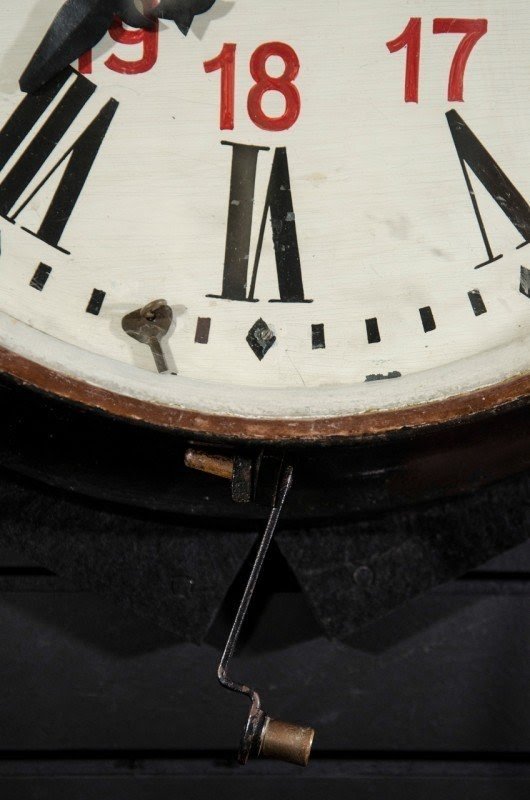 Cast Iron Railway Station Clock image 5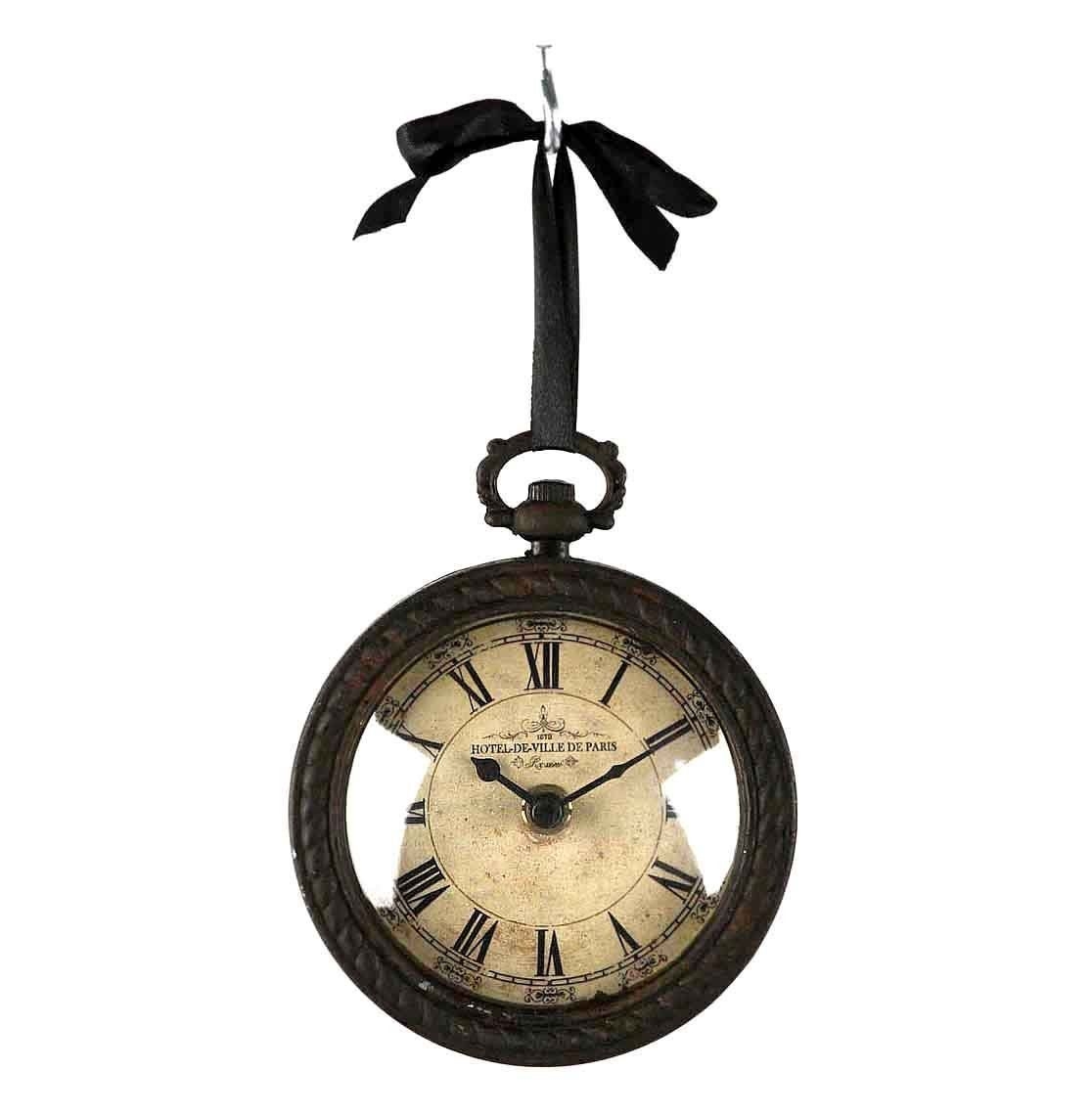 This affordable wall clock features attention-grabbing vintage design, as it's stylized as a pocket watch, and it even has a ribbon to be hanged by on the wall. The face is ivory, and it is stylishly distressed.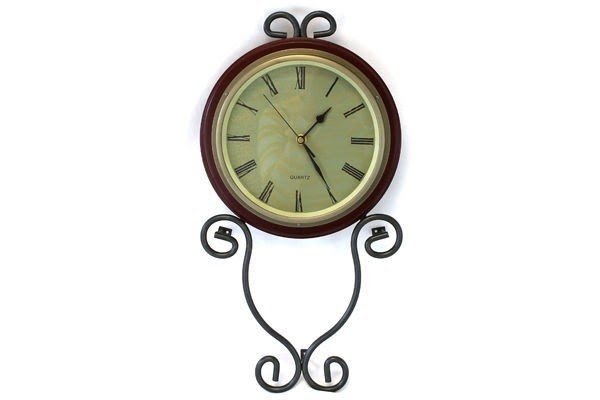 See the small card with the code on it? The seller printed that out ...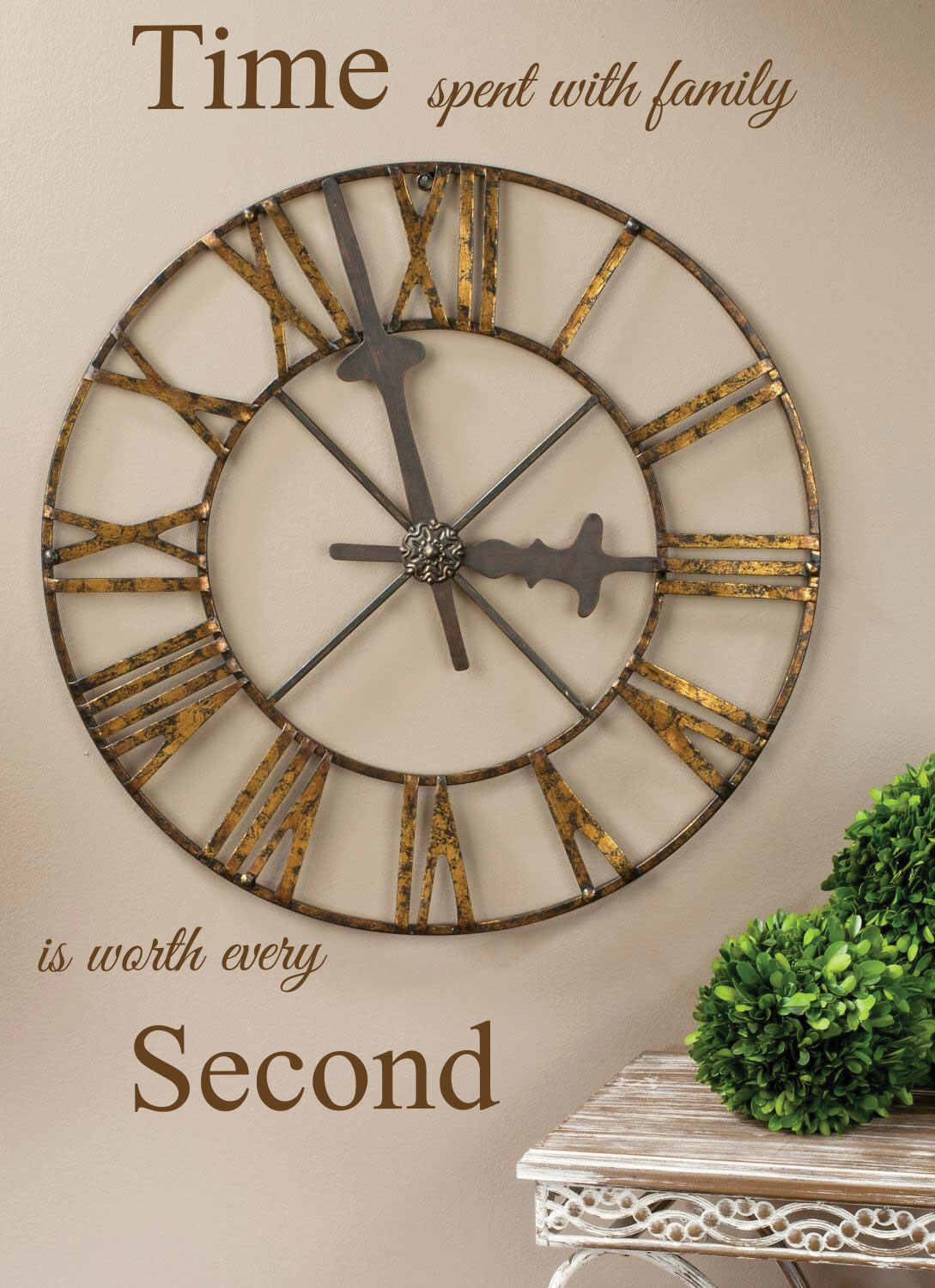 Metal wall clock with oversized Roman numerals finished bronze and gold. Crafted with simplicity, it is in fact pretty bedecking. Gold accents draw the eye and the cutout form adds visual interest to a decor.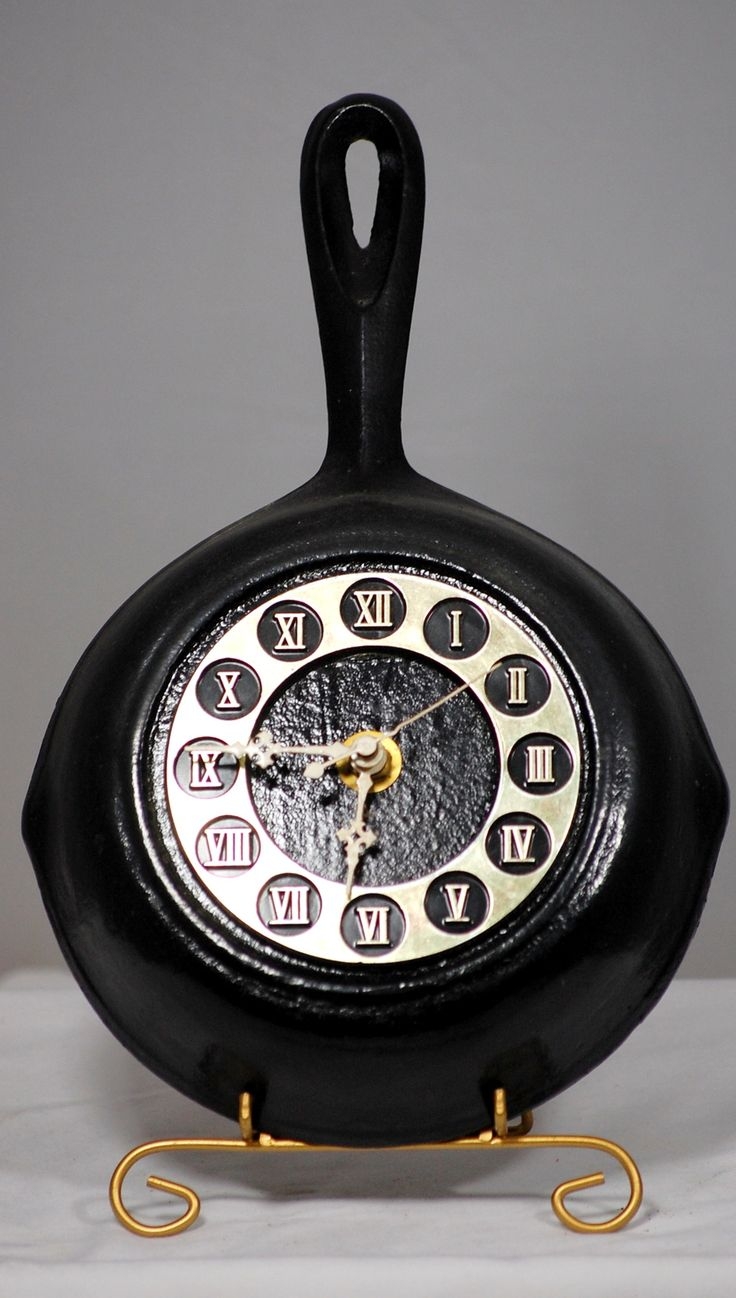 Vintage_Cast_Iron_Skillet_Kitchen_Clock.jpg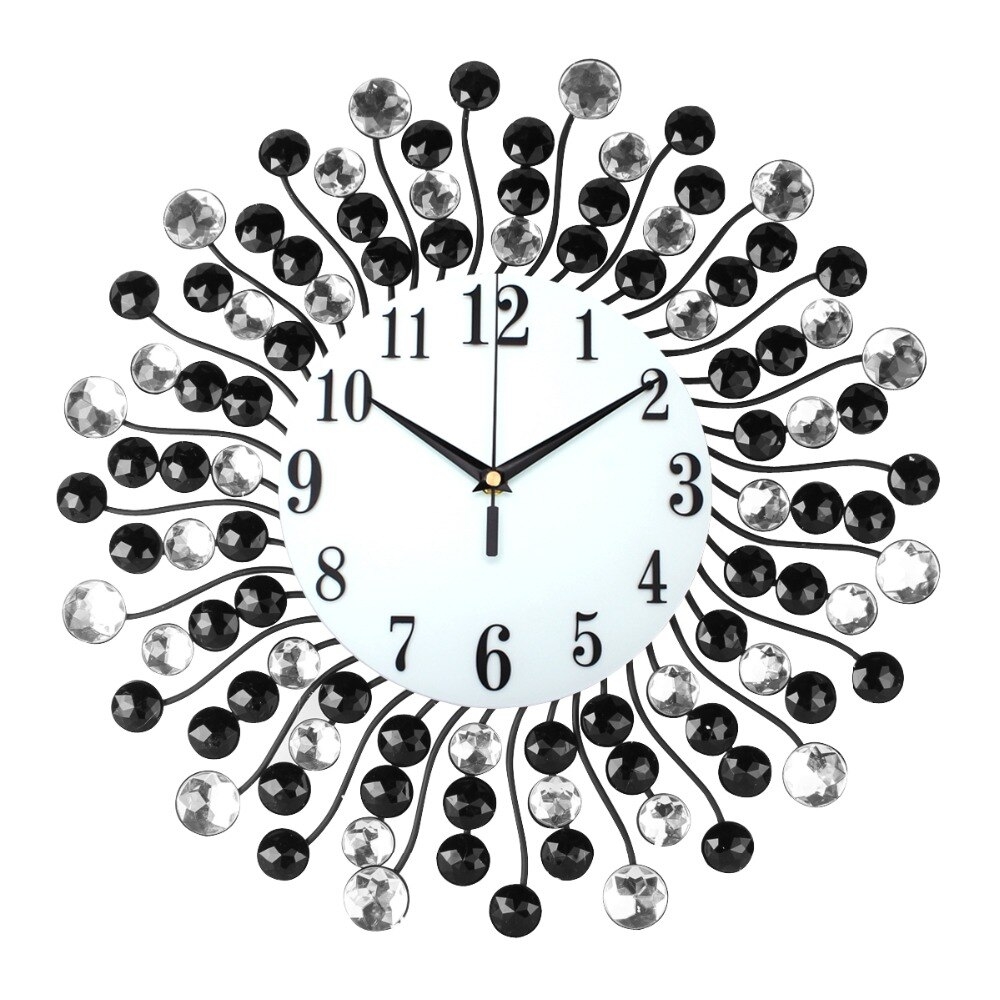 The beautiful frame of this impressive cast iron-based wall clock and stylish beads makes the whole look phenomenal. The elegant details and form of the sunburst delight on every wall, bringing an interesting character to the decor.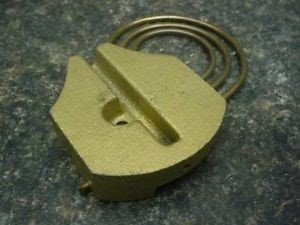 Seth-Thomas-Ingraham-4-Cast-Iron-Wall-Mantel-Clock-Pedestal-Gong-Base ...
CAST IRON GENT WALL CLOCK Heavy duty cast iron factory wall clock by Gents of Leicester. c.1930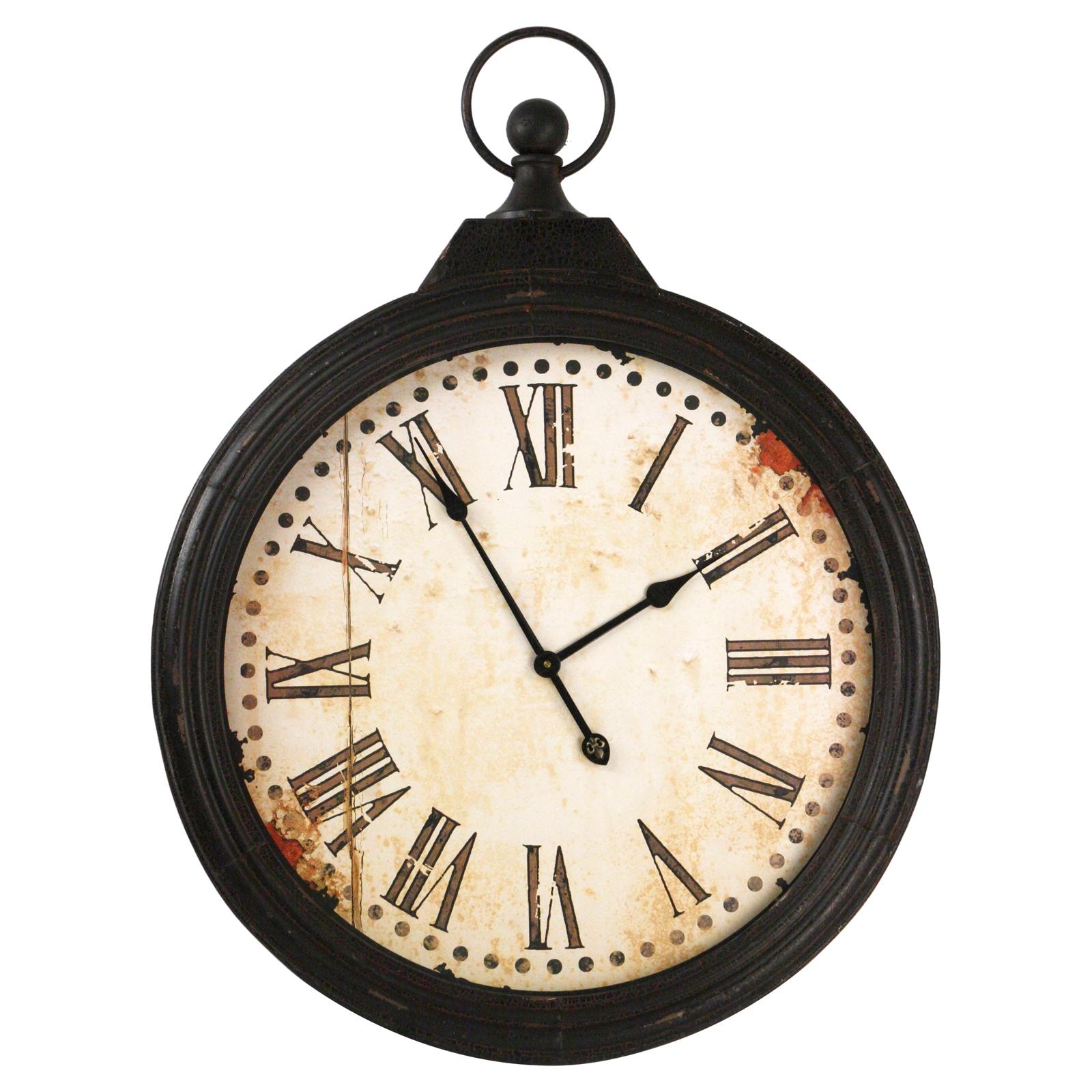 Stylishly weathered wall clock stylized as an oversized pocket watch, with distressed detailing applied to the face. Its case is constructed of iron finished in antique black. Two AA batteries are needed to operate the clock.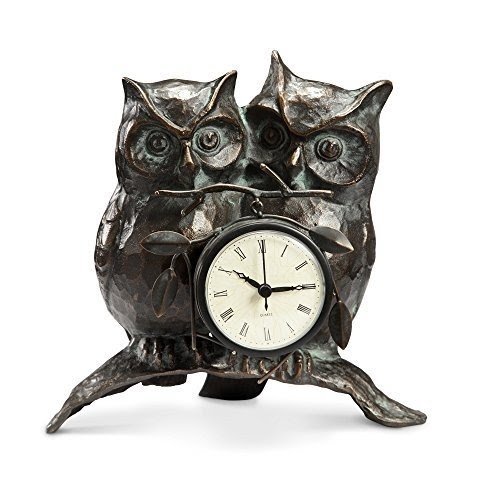 Stylish antique black finished table clock with a pair of owls formed in cast iron. The design makes the piece very decorative, it works great as an ornamental accent on a console table or night table.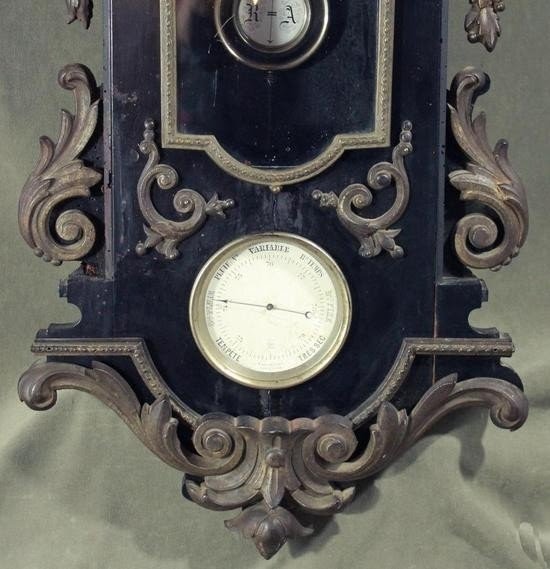 Large Antique French Cast Iron & Wood Pendulum Wall Clock w/ Aneroid ...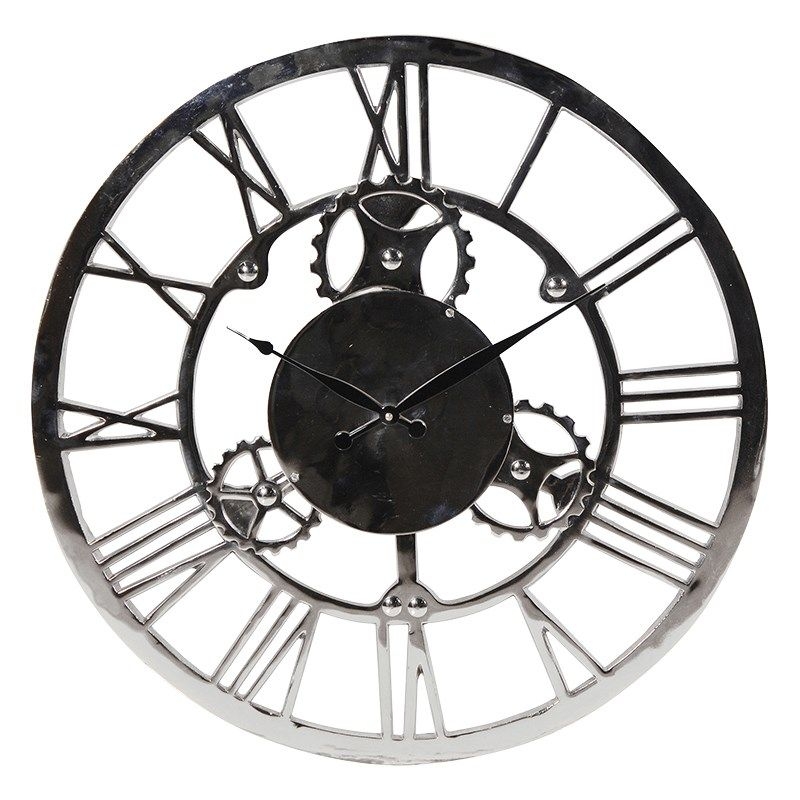 NEW! Contemporary Large Round Black Wall Clock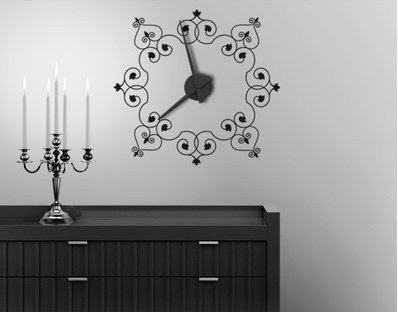 Wall Decal Clock Cast-Iron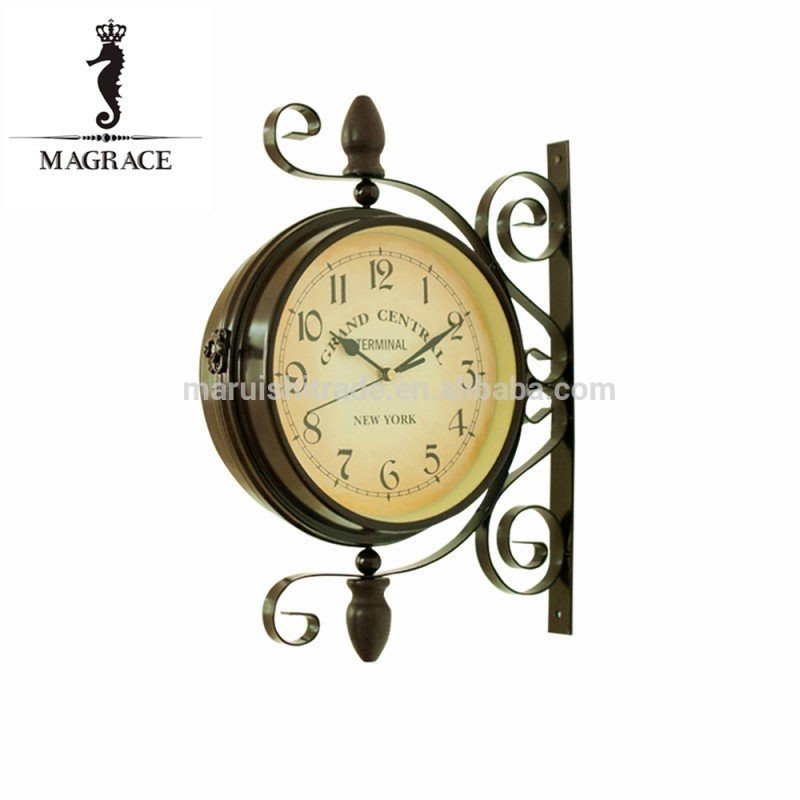 This watch guarantees a change of character of the interior to the vintage. Inspired by the wall clocks on big railway stations. Made of iron, brown stylized wall clock has a double clock-face. Suitable for outdoor as well as indoor use.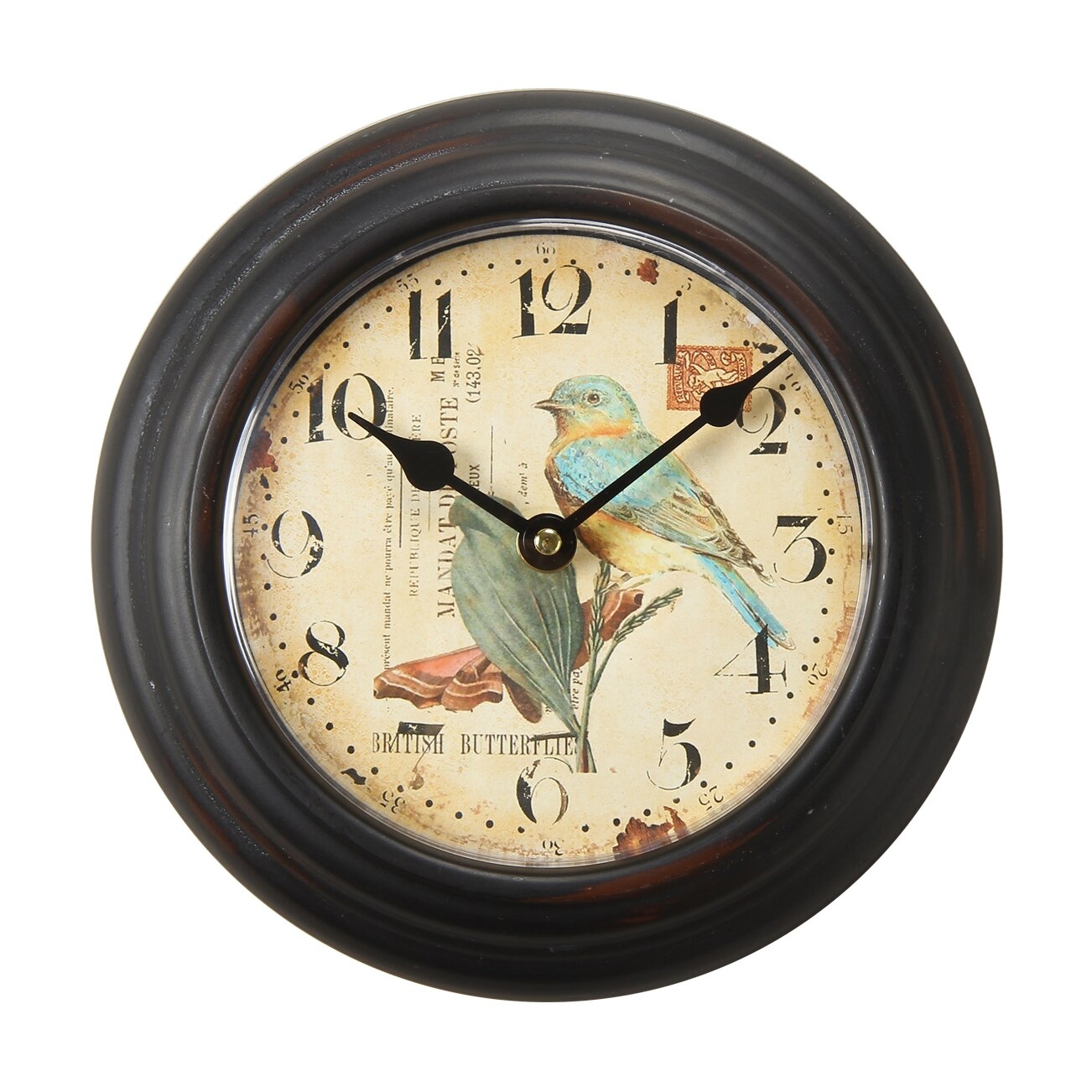 Charming decorative walk clock with vintage yellow and blue bird detail. This clock features also black, stylized numbers on a pale gold background and sturdy frame. It is easy to hang with hook on a back.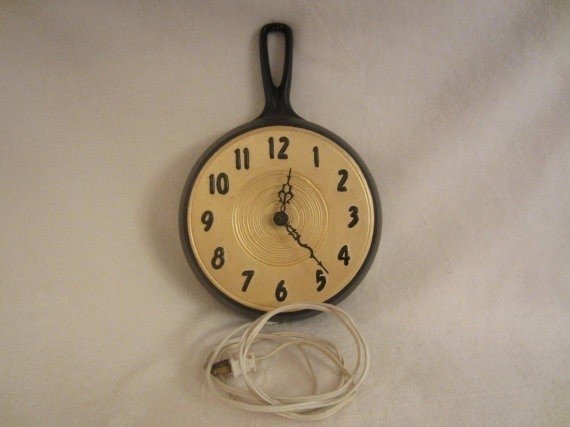 Cast Iron Pans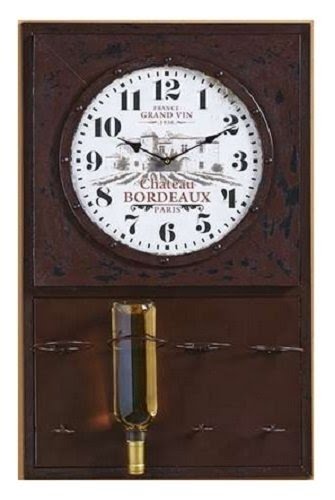 Rustic, heavily distressed wall clock in bronze case, combined with a wine rack. The clock is meant to be hanged on a wall, and the wine bottles (up to four) are stored vertically. Iron construction is more than just sturdy!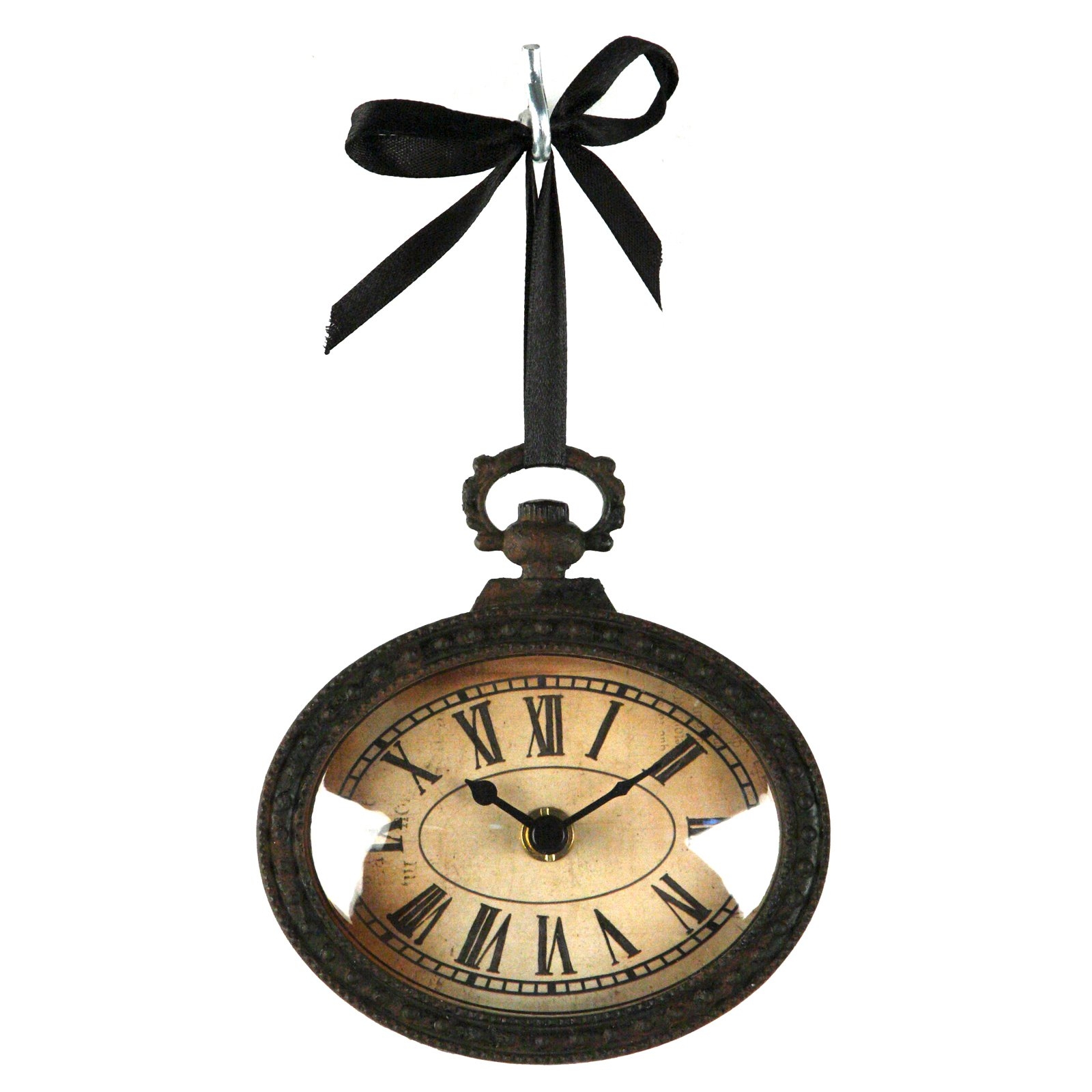 Stylish pocket watch resembling wall clock hanging on black ribbon. It has ivory oval face and black Roman numerals. Rustic in style, it will perfectly complement vintage themed decor, or just add a vintage touch to updated interior.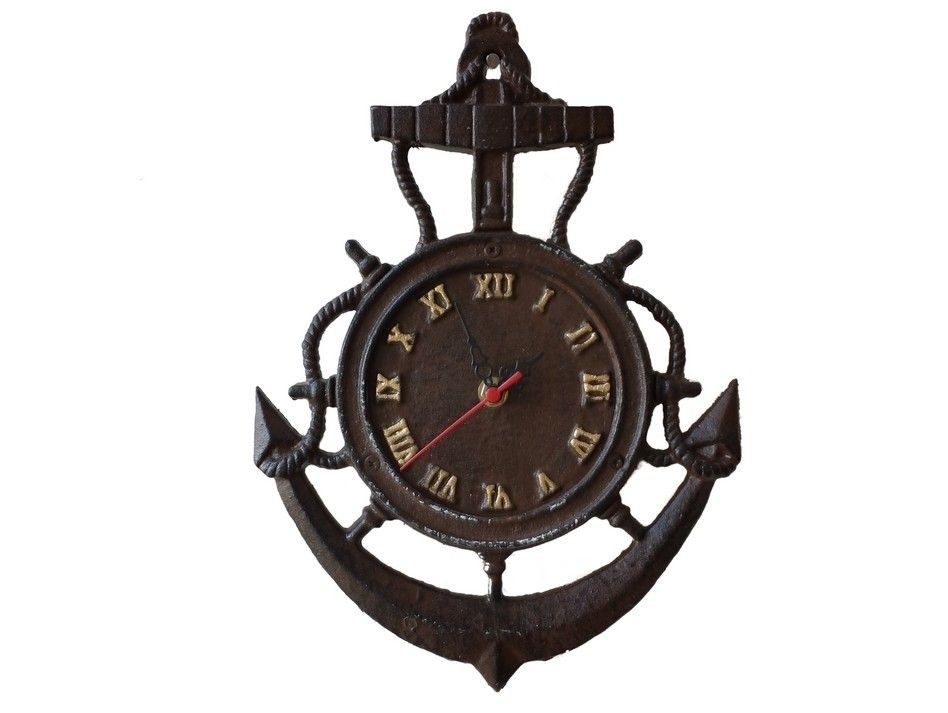 A very solid, attractive and functional wall clock that has got an anchor stylization. This decorative element has got readable roman numbers. The overall size of this rustic element is 9" L x 2" W x 12" H.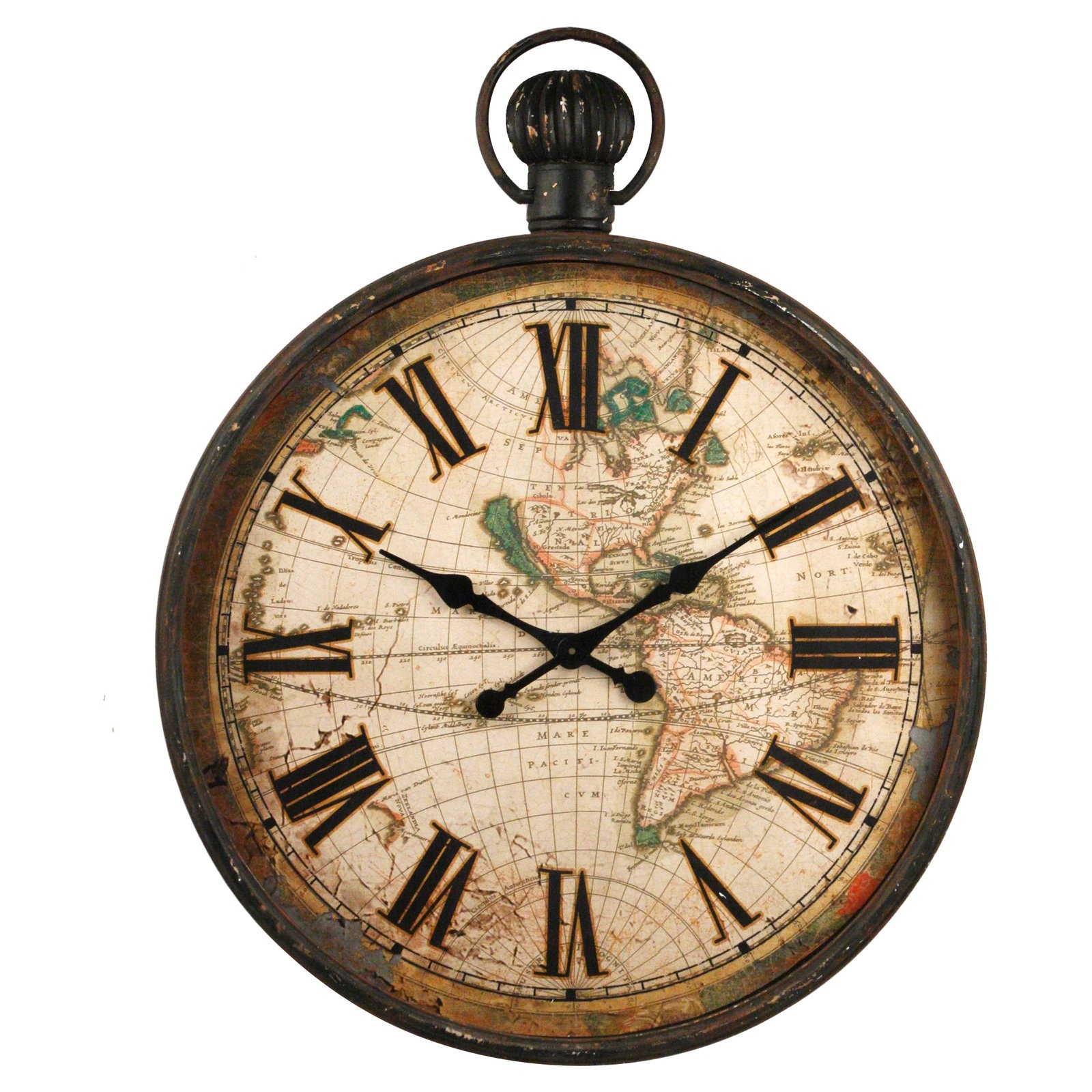 Large wall clock with vintage America map printed on the face. The clock has a round frame and it's distressed on purpose to create a consistent vintage look. Black metal hands point to bold black Roman numerals.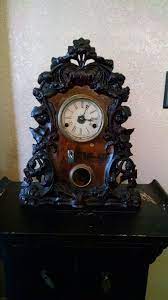 American Clock Company Cast Iron Face Wall Clock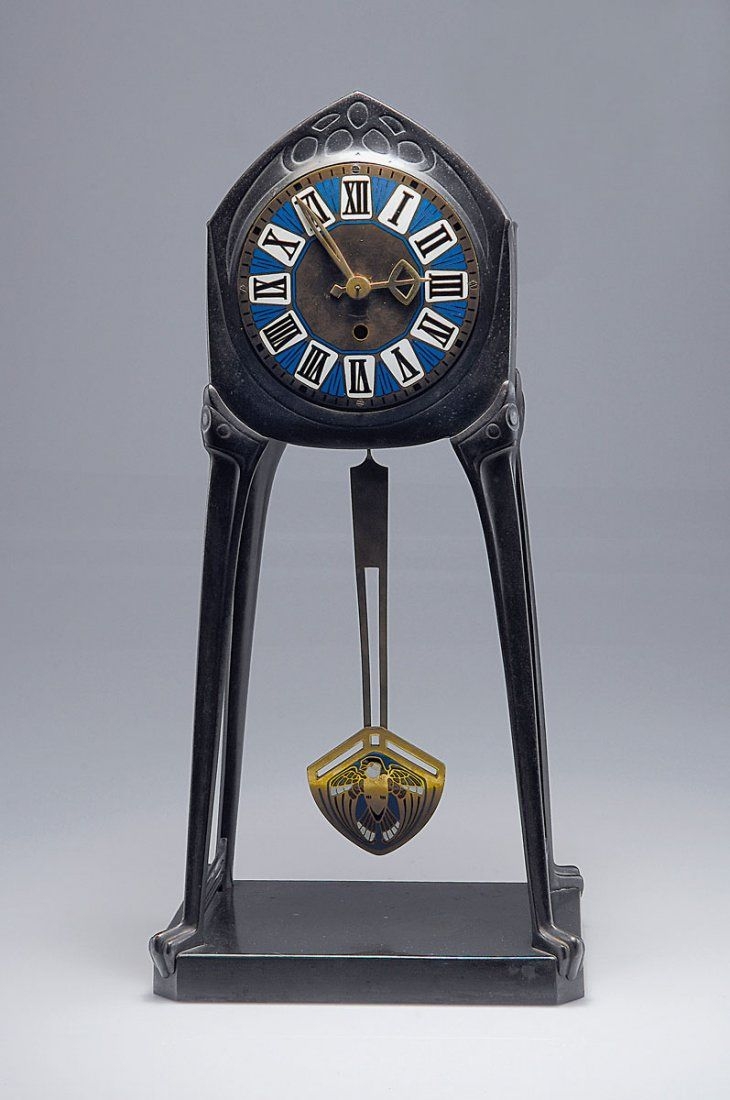 Albin Mueller (1871-1941) - Table Clock. Patinated Cast Iron, Enameled Brass Dial Face & Pendulum and Brass Movement. Made by Fuerstl. Stolbergsches Huettenamt Ilsenburg. Circa 1903. 55cm x 27cm x 18.5cm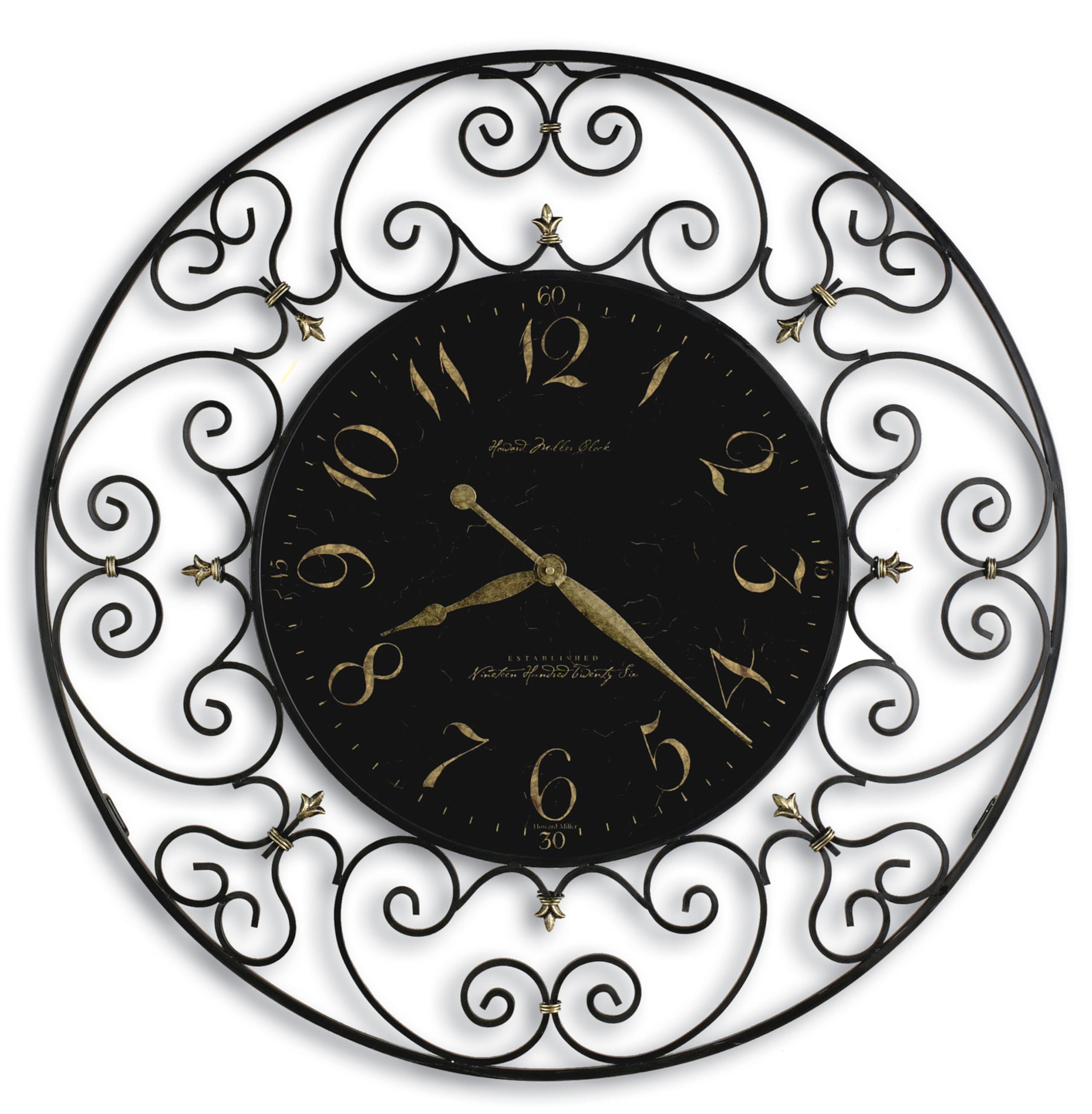 This impressive 36" diameter black iron wall clock features decorative scroll work and a cast fleur de lis, finished with gold-tone highlights.