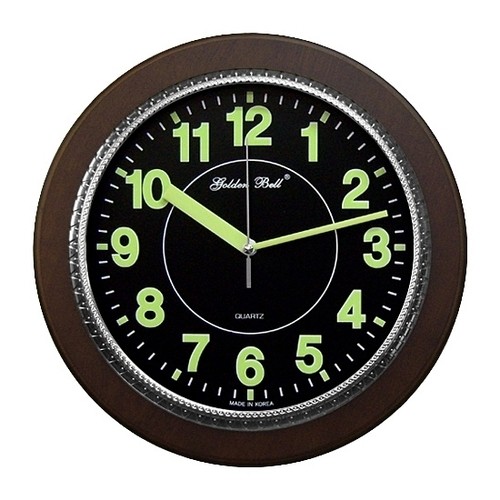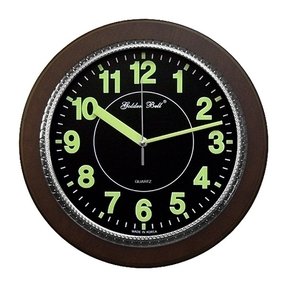 423820332.jpg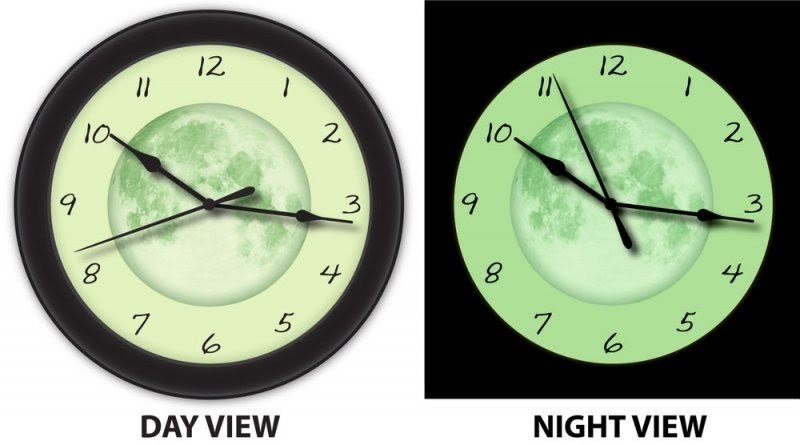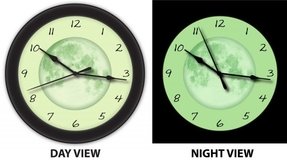 This original and functional piece of equipment is a wall clock that features a round face with black hands and Arabic numbers that are easy to read. It features a very useful function of glowing in the dark.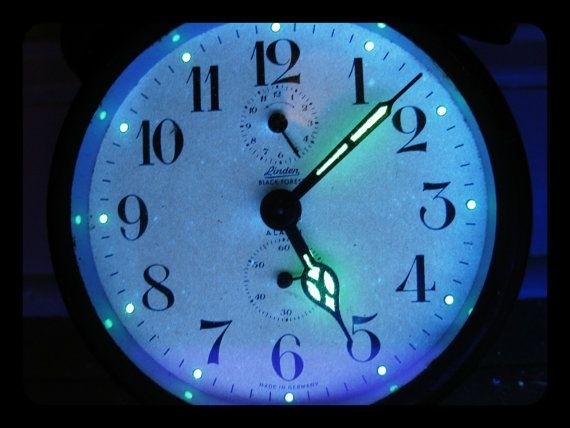 ... Radium Wind-Up Bronze Alarm Clock Glow-In-The-Dark Blacklight Reactive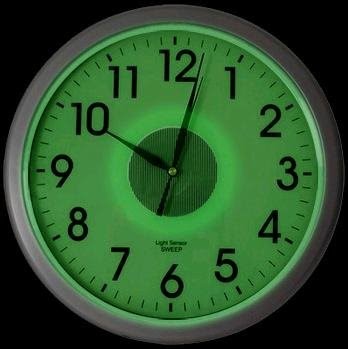 Glow in the dark clock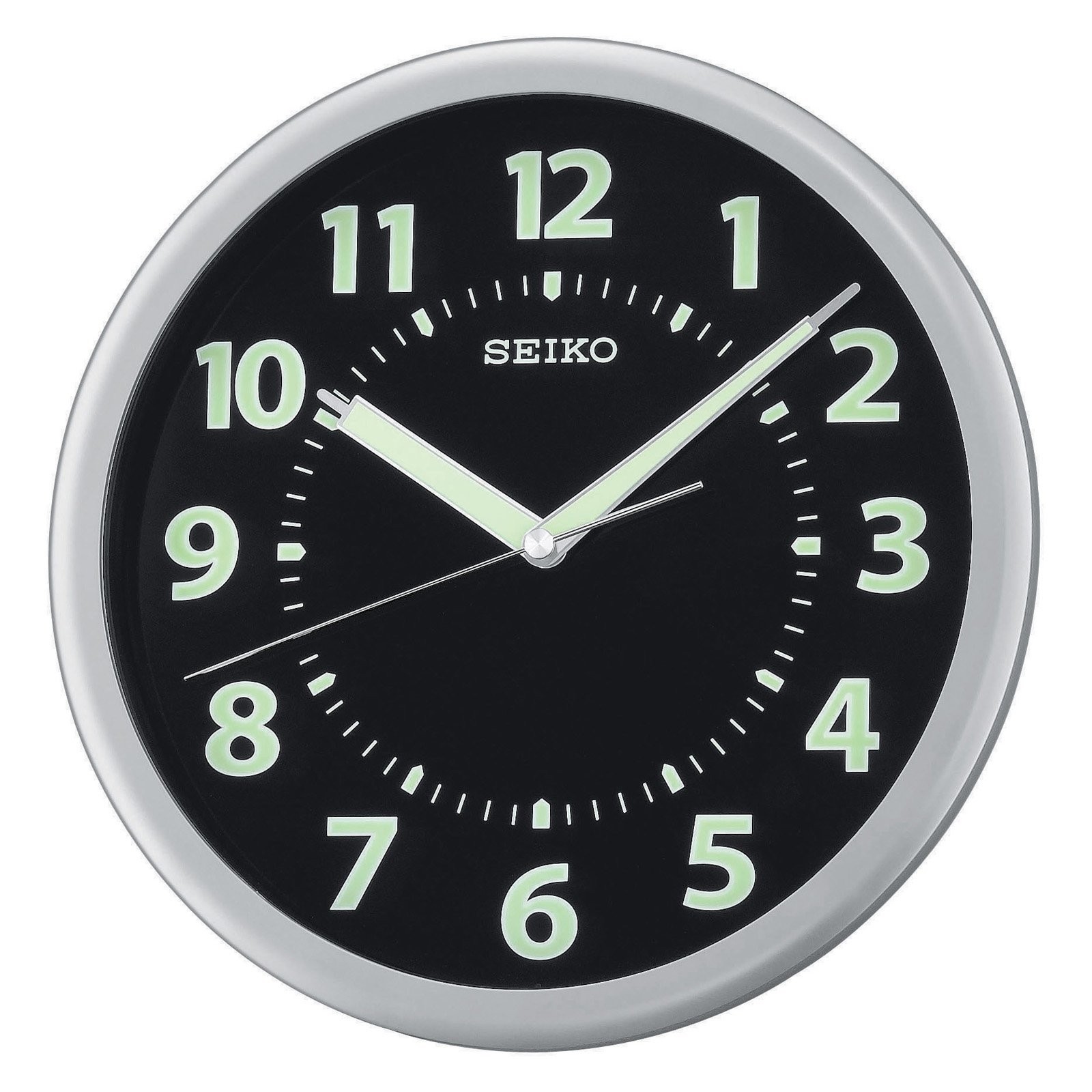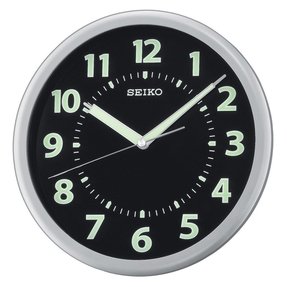 Seiko Glow in the Dark QXA435SLH 10.25-in. Wall Clock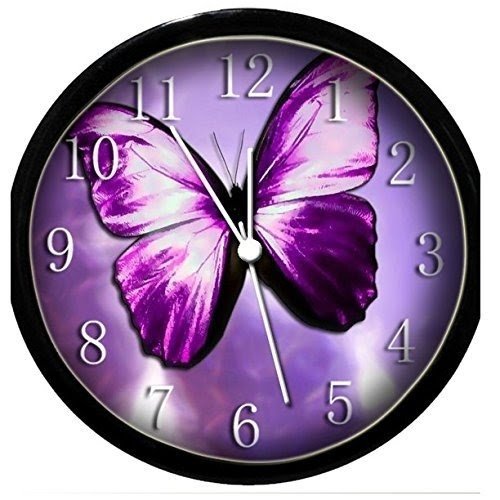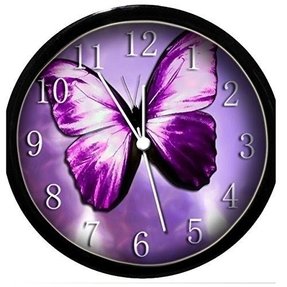 It is a beautiful wall clock that has for a purple butterfly finish and round shape. It is a fantastic addition for any room in your home. Your friends will be impressed how great it looks on your wall.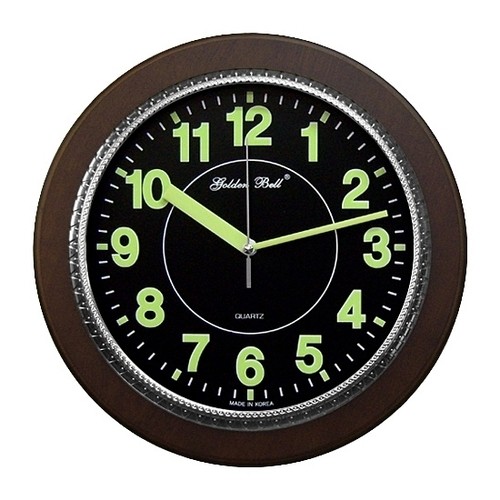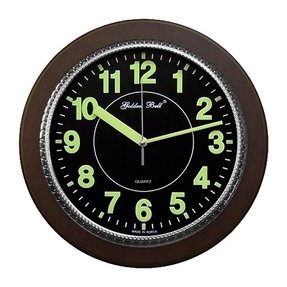 QooLoL-Glow-in-the-dark-Wall-Clock-Free-Shipping-silent-modern-round ...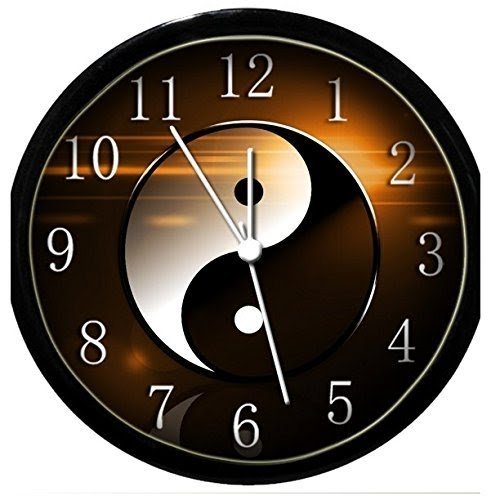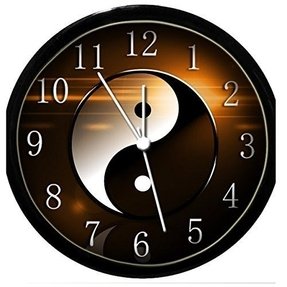 Ancient Asian Yin and Yang symbol brings a zen aura through your door! This round wall clock has Yin Yang symbol in its centre, and white dials are exposed on a dark background. The Roman numerals and hands glow in the dark.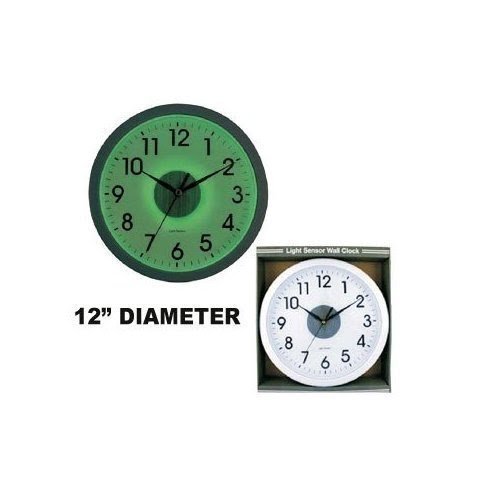 This type of product is a very functional and decorative wall clock that has got a round shape and Arabic numbers that are easy to read. It features 4 energy efficient LED lights and it has got a light sensor.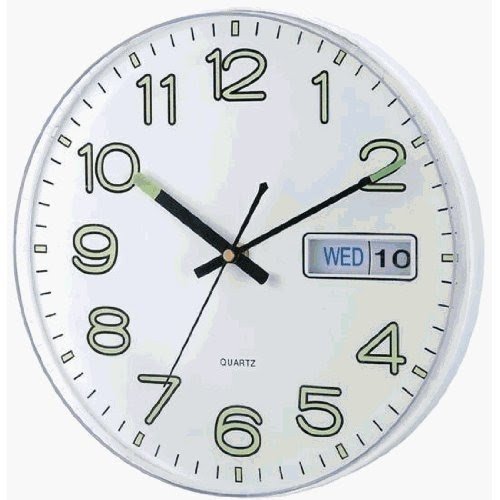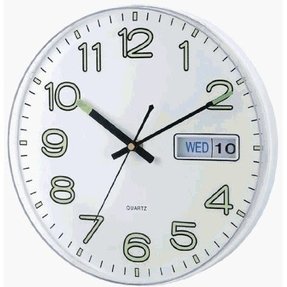 1010w Glow in the Dark, Day and Date Wall Clock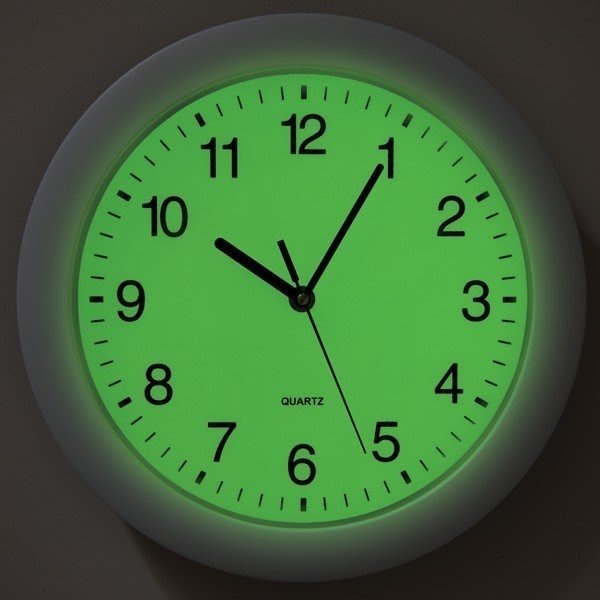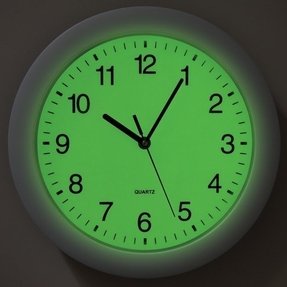 Glow In The Dark Wall Clock SORRY SOLD OUT DUE TO POPULAR DEMAND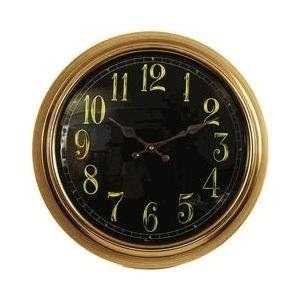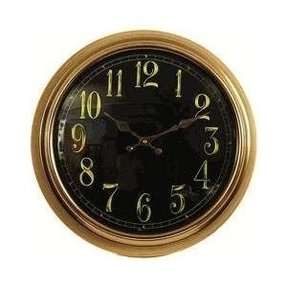 Gold Glow in the Dark Numbers Wall Clock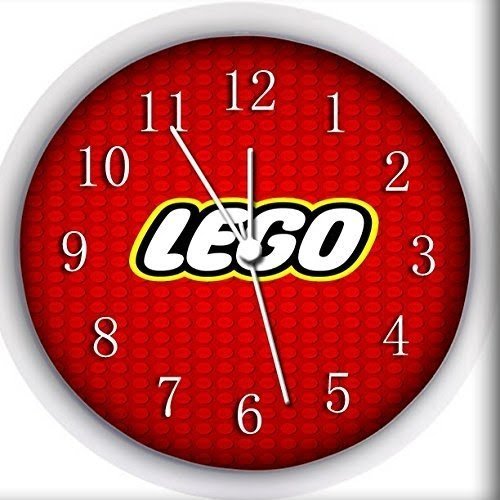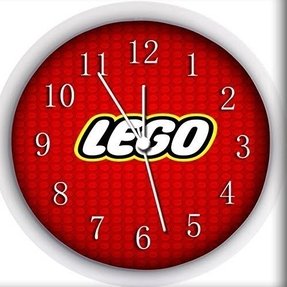 Wall clock with Lego theme. Round shield is covered with clear acrylic. It has quartz movement and Arabic numeral. Modern addition for the kid's room, teenager's room and others interiors according to taste. Perfect gift idea for Lego fans.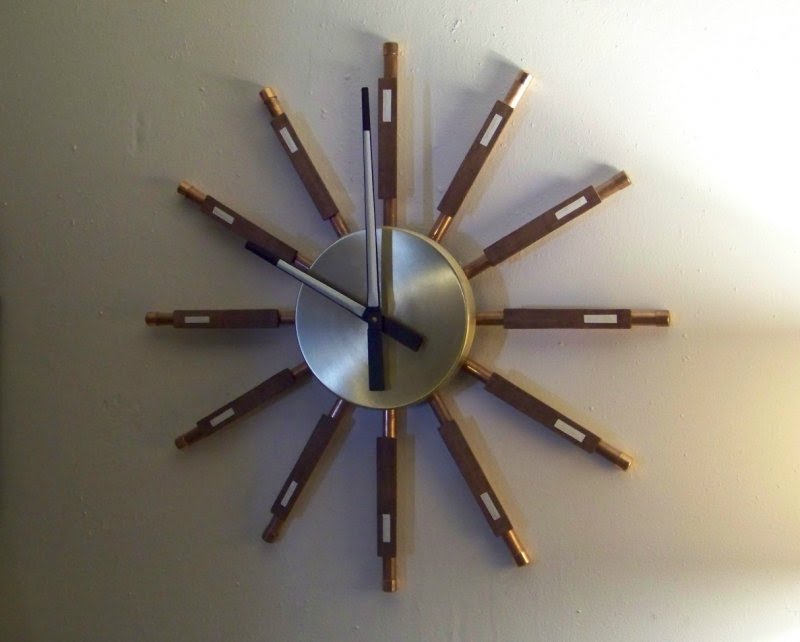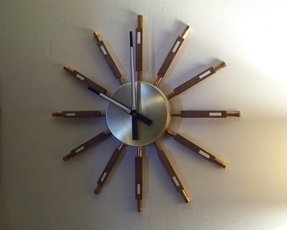 This is one of my later clocks. I made it as my first glow in the dark project. I wanted to have a giant glow dial on the wall in the dark, but have it look reasonably mid century during the daylight hours.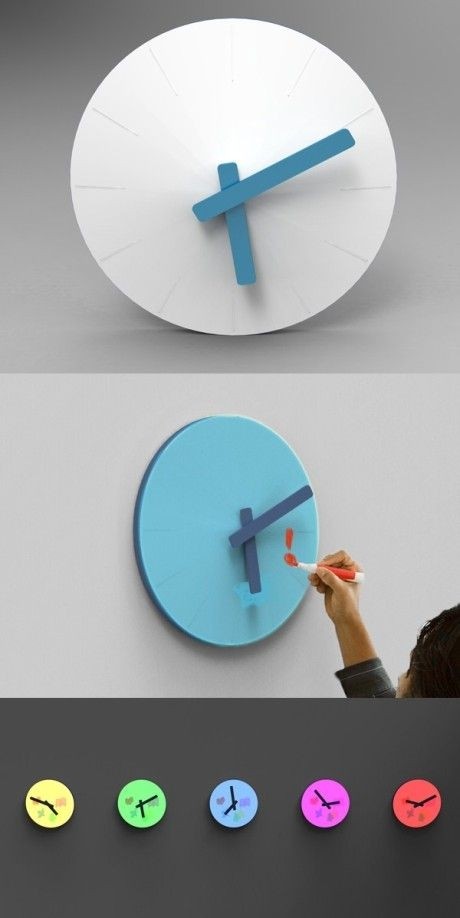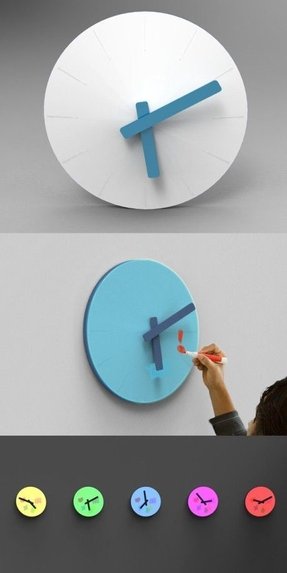 DIY wall clock, exercise your imagination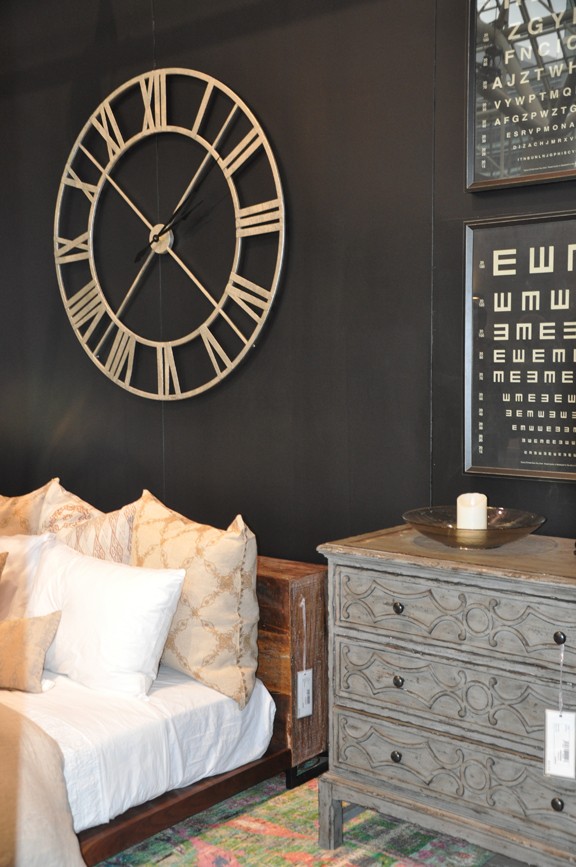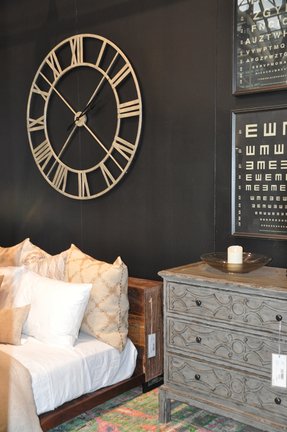 glow in the dark wall clocks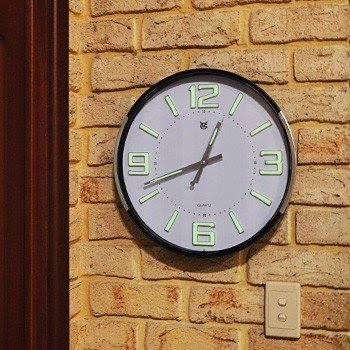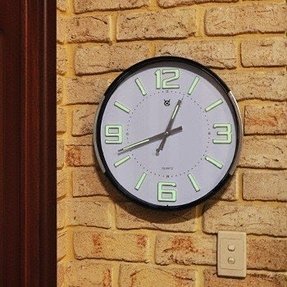 Glow In The Dark Wall Clock Jumbo glow in the dark numbers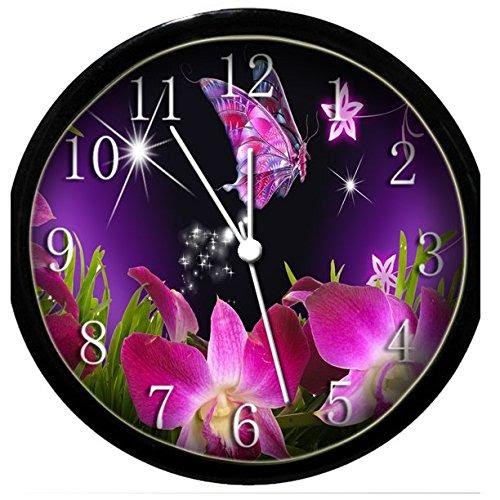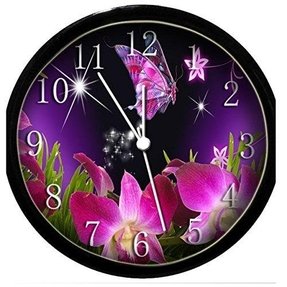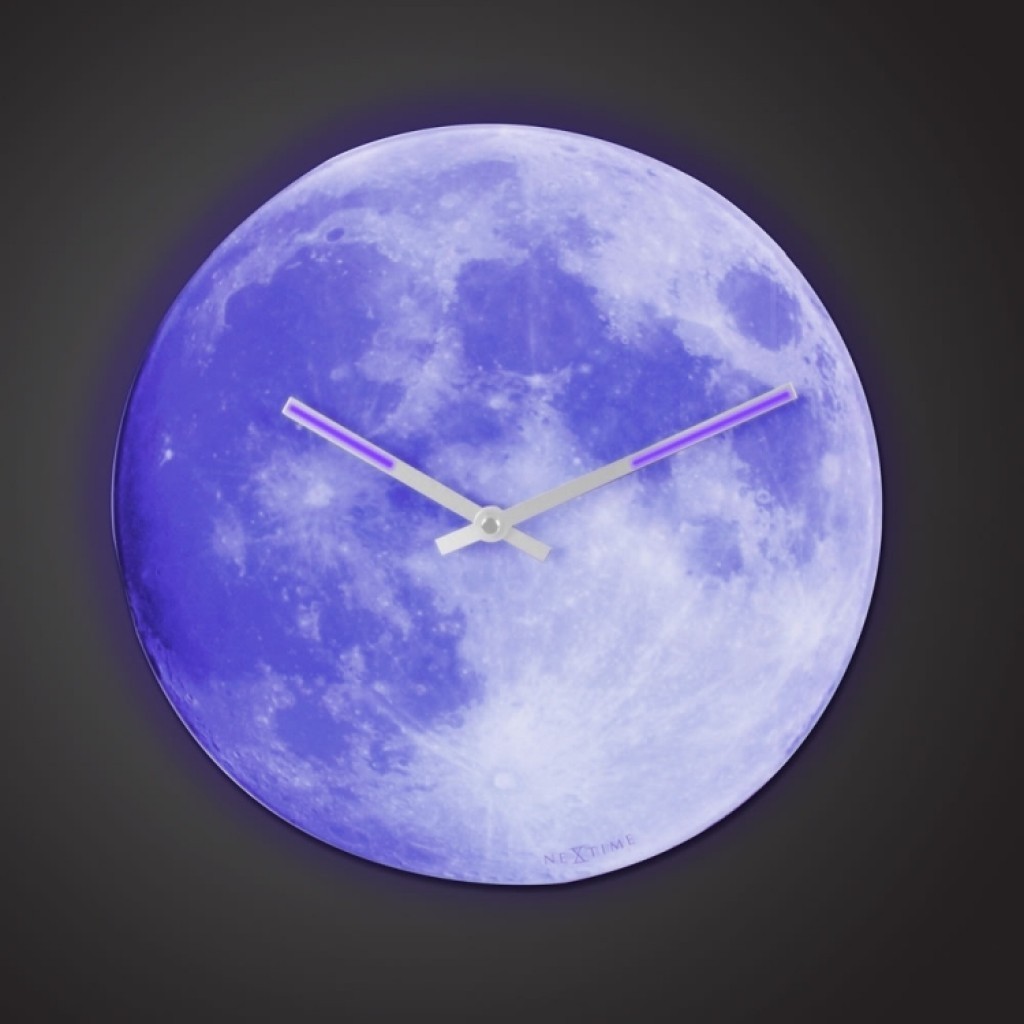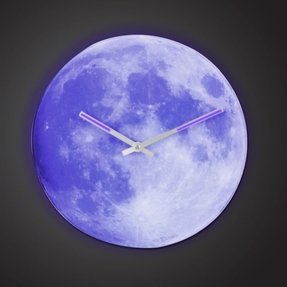 The Luminescent Moon Clock - This is the wall clock that glows in the night with the face of the full moon. Using the latest glow-in-the-dark technology, the clock absorbs enough energy during daylight hours to give off a soft, ethereal light in a darkene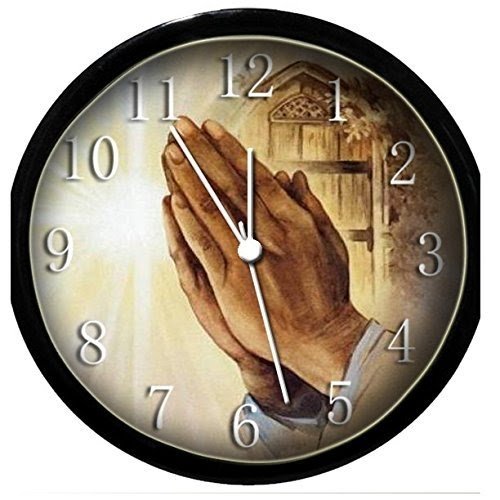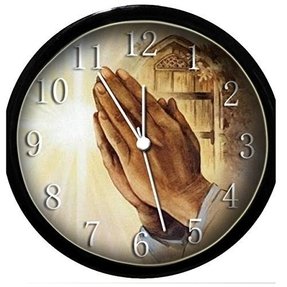 The rhythm of the day is set by various timers today. Such a glow in the dark wall clock with a round dial can also remind you of important prayer, thanks to the sacral pattern on the shield in the form of hands folded to prayers.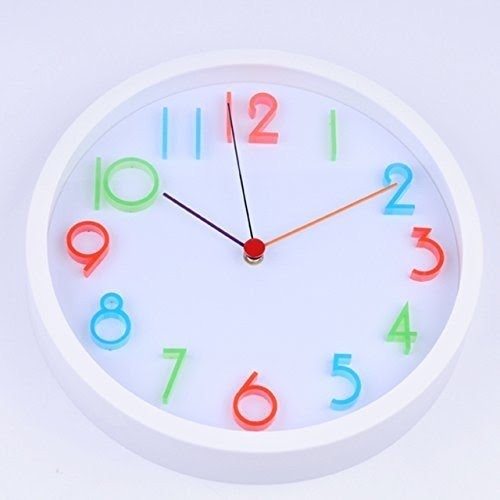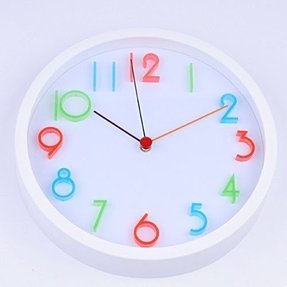 Wall clock featuring 3-D colorful and large numerals and front glass cover. Additionally, it features high quality quartz sweep movement, which provides accurate time and silent movement. The clock is powered by one AA battery.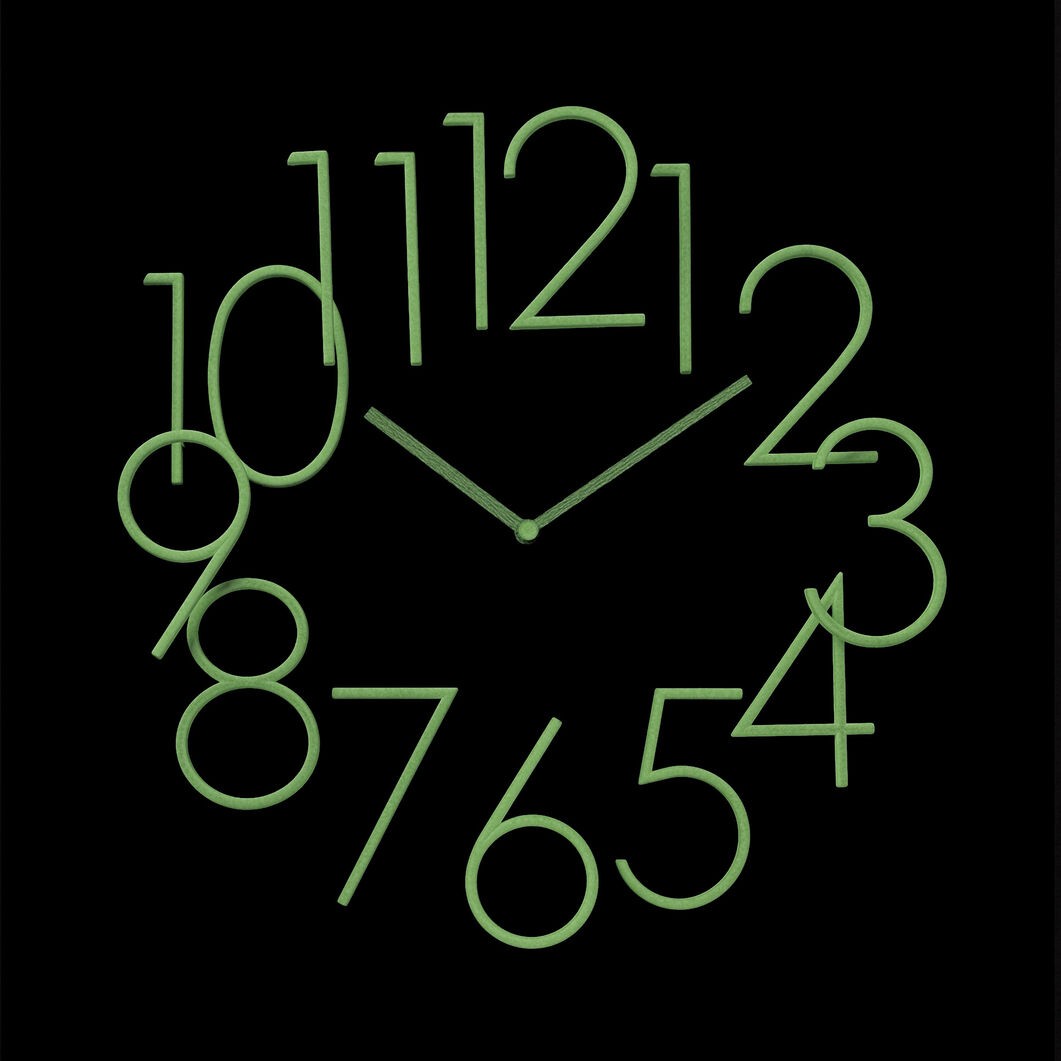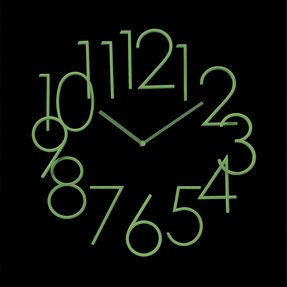 I wouldn't hesitate to suggest that someone buy this wall clock for their home. It features the bold and graphic numbers with black background. The numerals are glowing in the dark, which provides the modern addition to any room.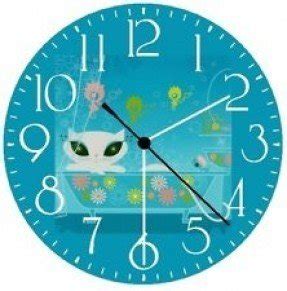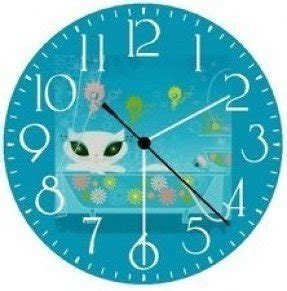 FRENCH CAT Wall Clock * GLOW IN THE DARK *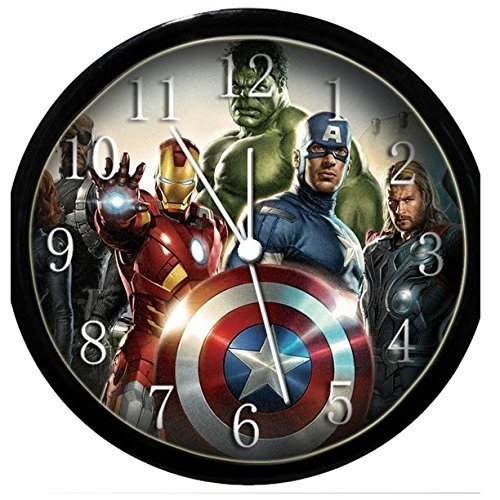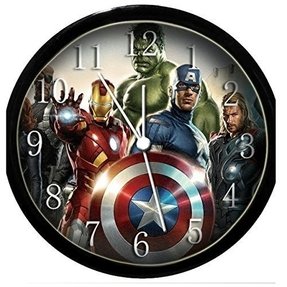 A splendid piece for kids, who love superheroes. This colorful clock is battery operated, easily mounted on a wall, and it also glows in the dark! The dial features white Arabic numerals, a white second hand, and is tightly embedded in a black frame.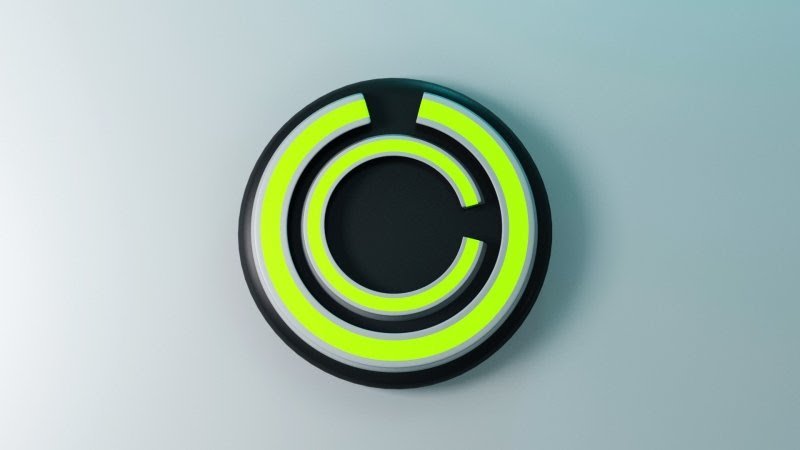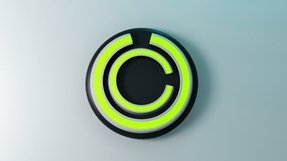 CC Clock by Gjerasimov Trajche. CC Clock is a modern futuristic design of a wall watch. It will look great in some modern minimalistic homes. This clock is noiseless and you don't have to worry about that annoying ticking anymore :) Also it have an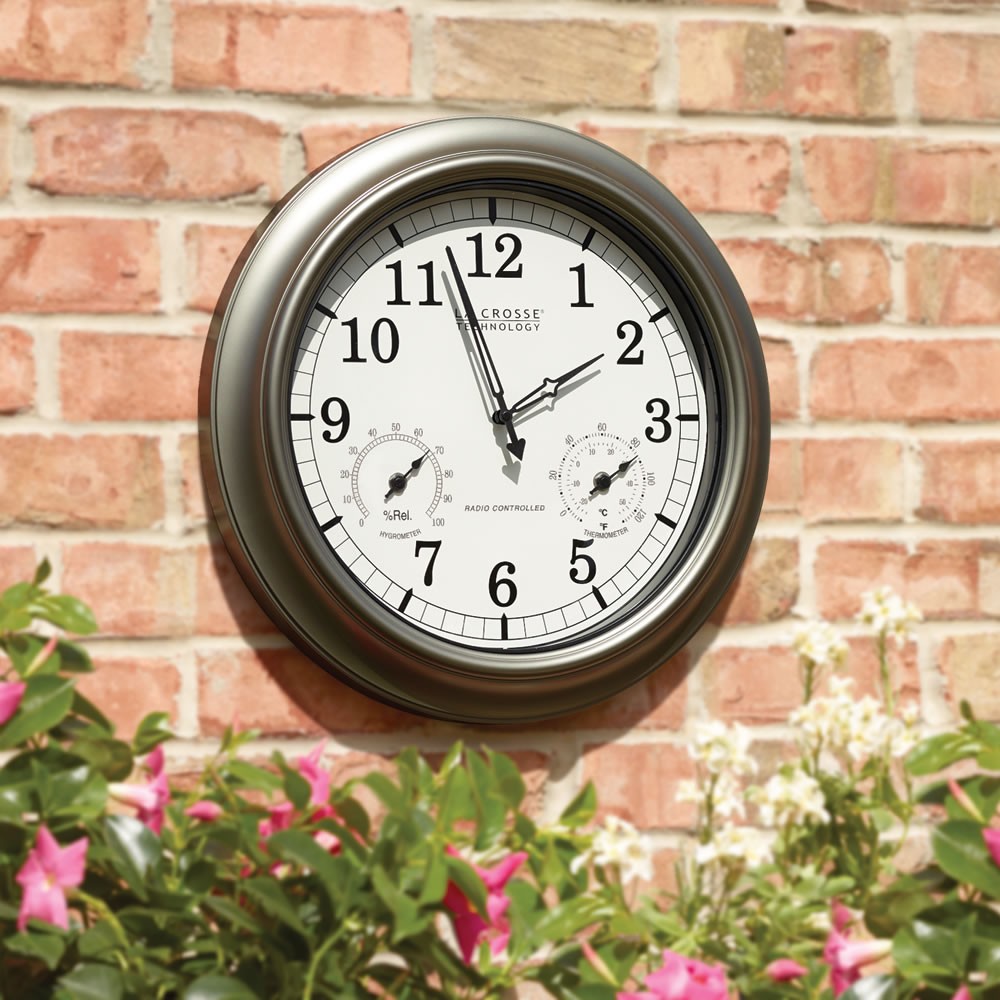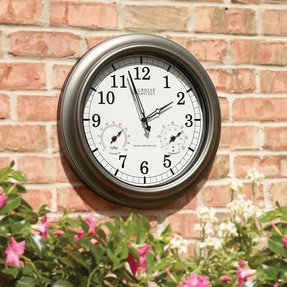 The Always Accurate Outdoor Clock I want to hang a clock on the side of my house just like this. It would be great if it was an Atomic clock so it would always be accurate. It looks like this one has temperature on it too!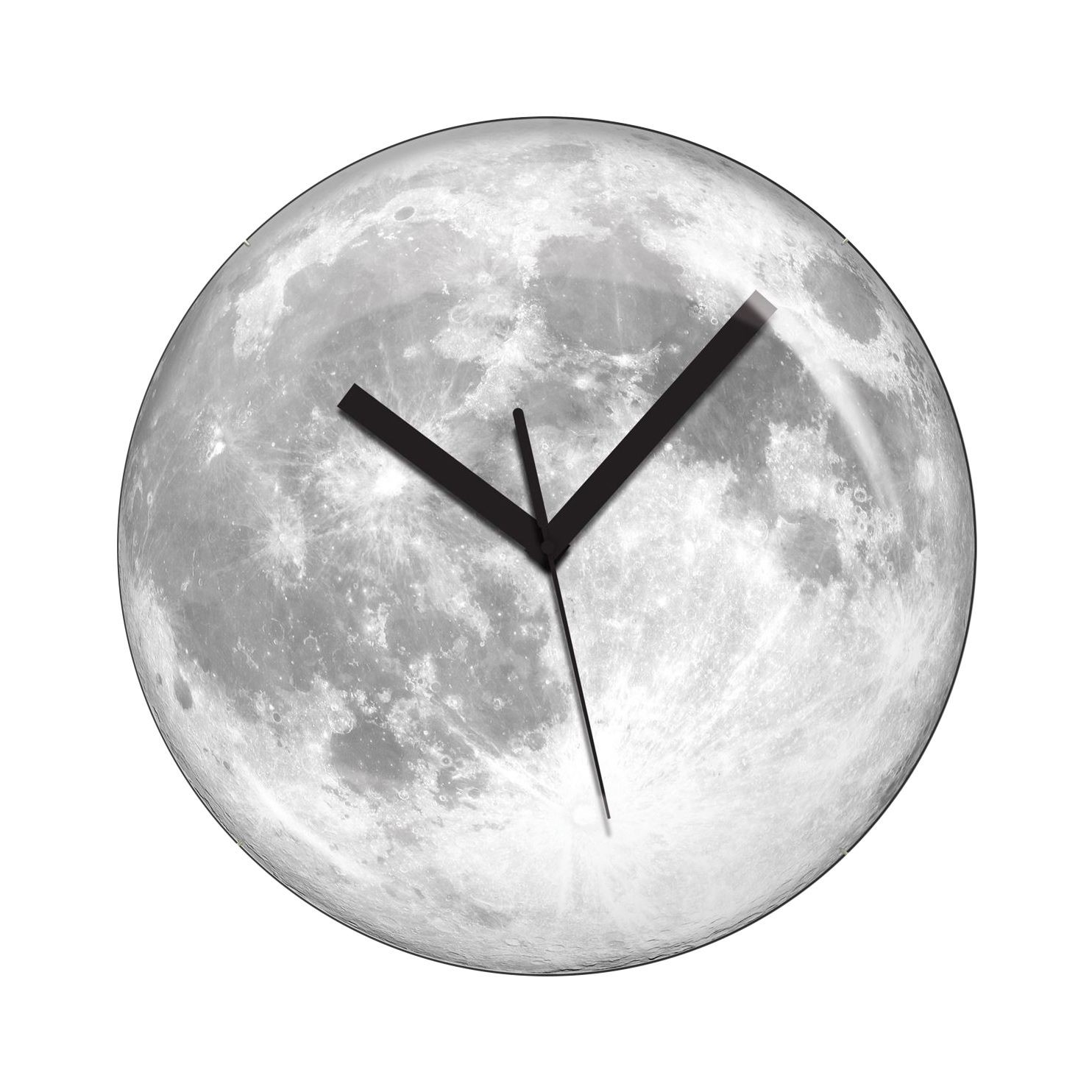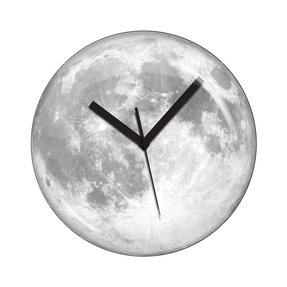 Wall clock having 13.5 inch in diameter and featuring authentic lunar image as clock's dial, which additionally glows in the dark and glass dome front. The clock requires one AA battery for operation.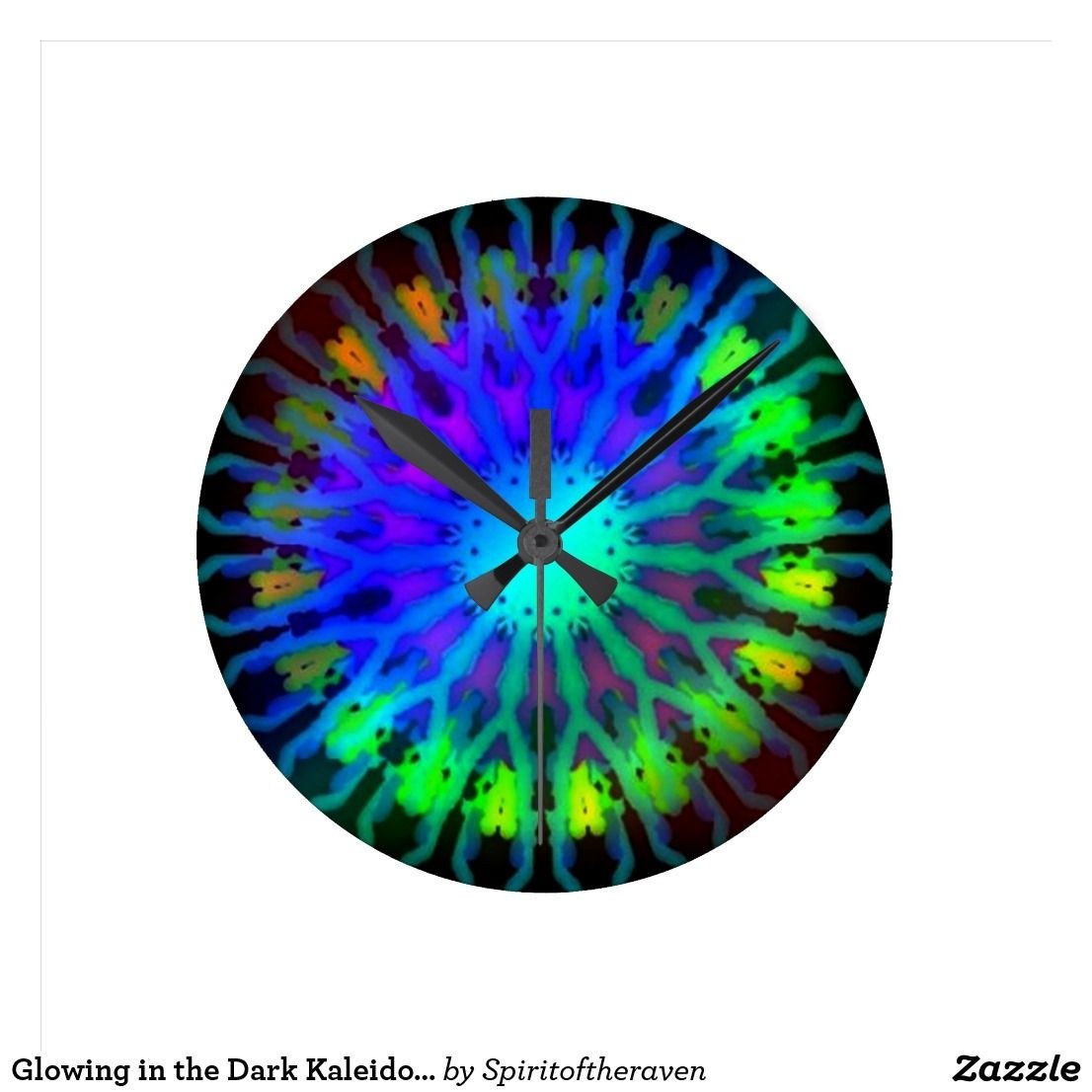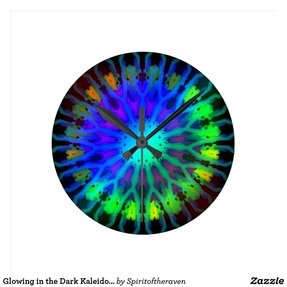 Sold today!!! Thank you...Glowing in the Dark Kaleidoscope art Round Wall Clock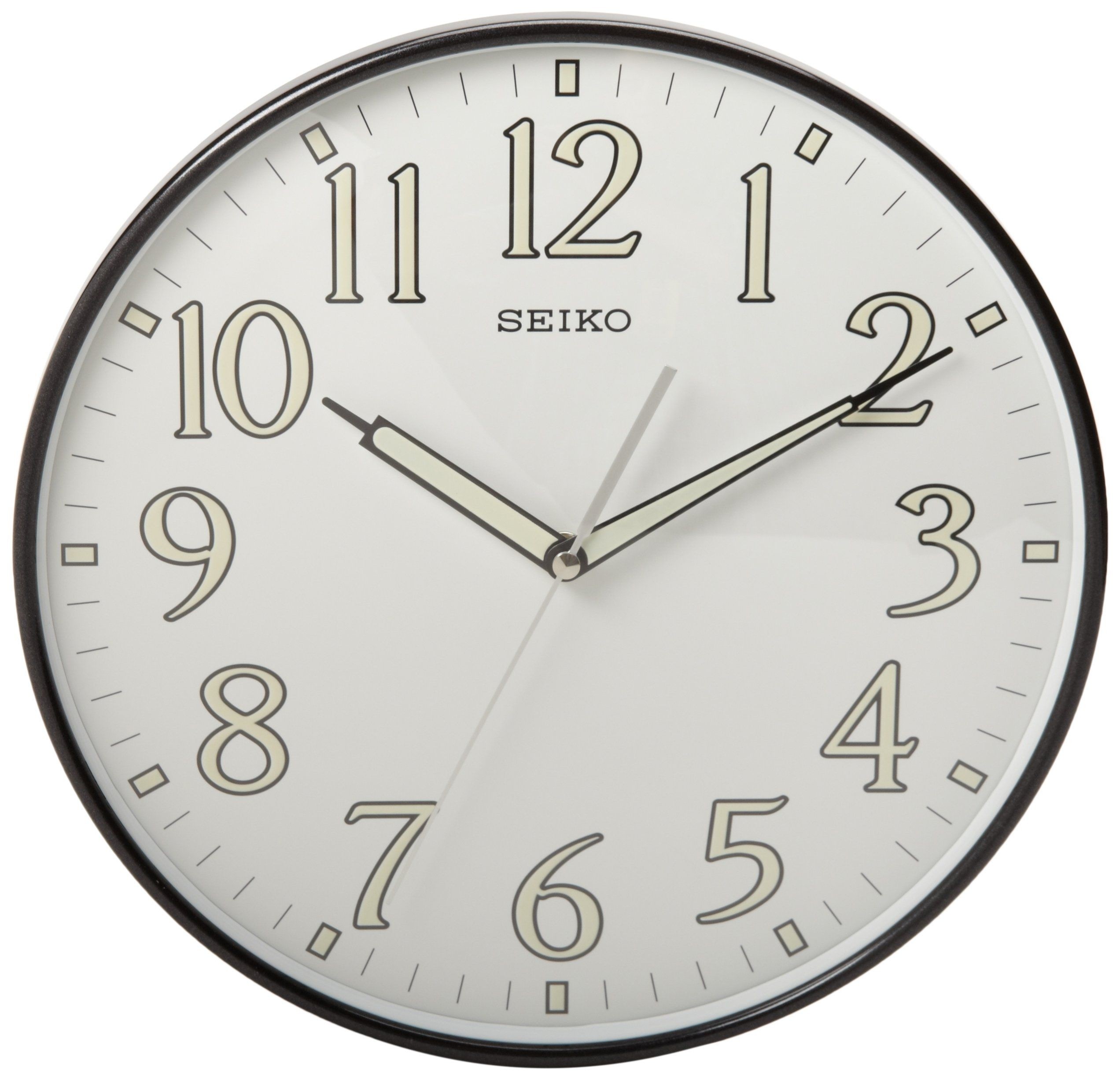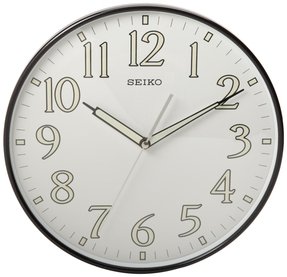 Wall clock featuring white dial, large numbers and appealing, classic design with modern hands. It's a great addition to almost any addition. The clock also features high quality construction and accurate mechanism.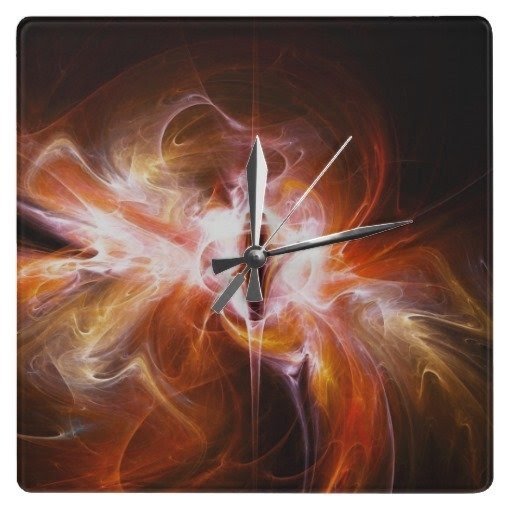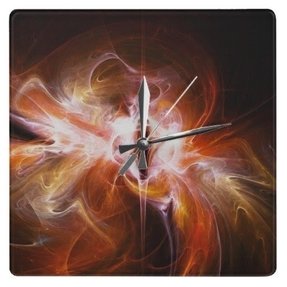 Glow In The Dark - Wall Clock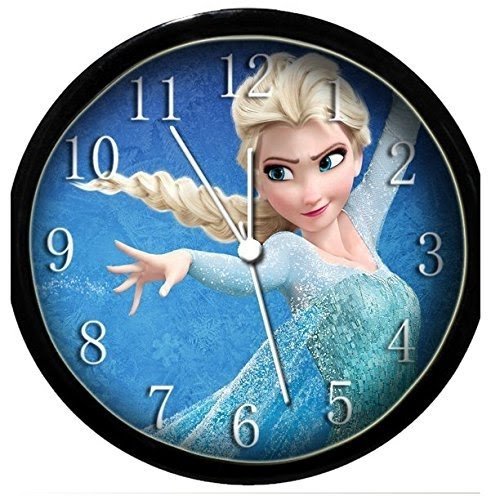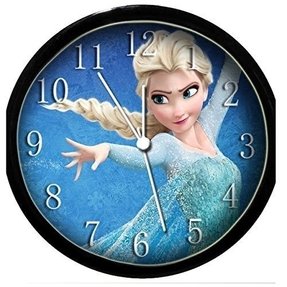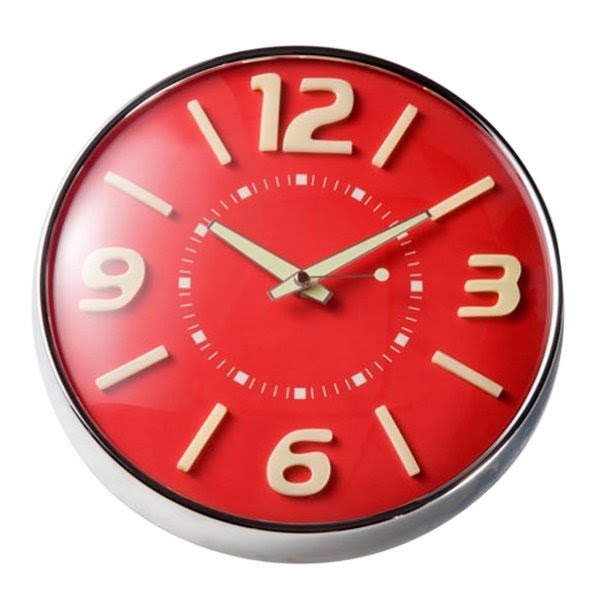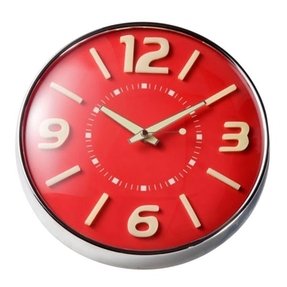 Brandani "Glow In The Dark" Wall Clock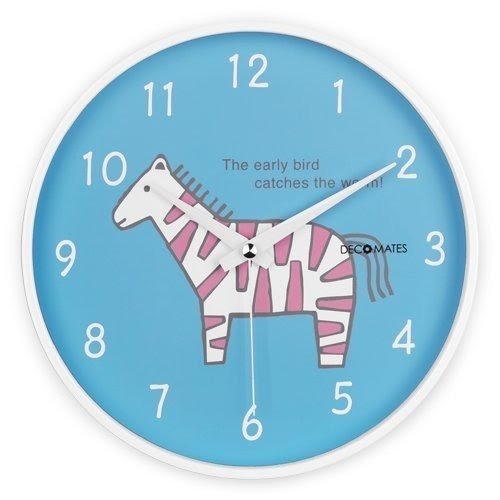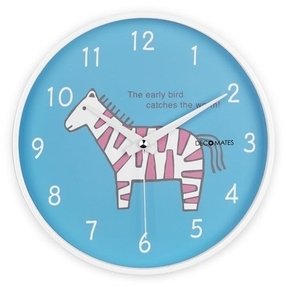 This friendly zebra with extraordinary pink stripes will make any interior more cozy. Non-ticking clock mechanism ensures good nighttime sleep. White Arabic numerals are clearly visible on a blue backdrop.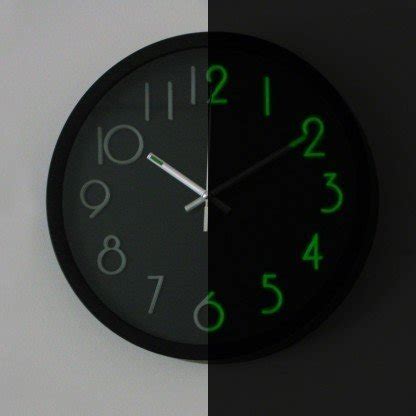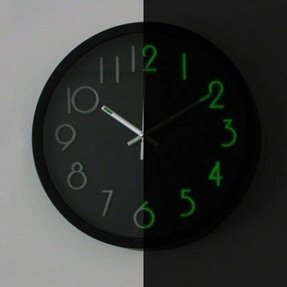 Active Glow » Watches & Clocks » Glow in the Dark Wall Clock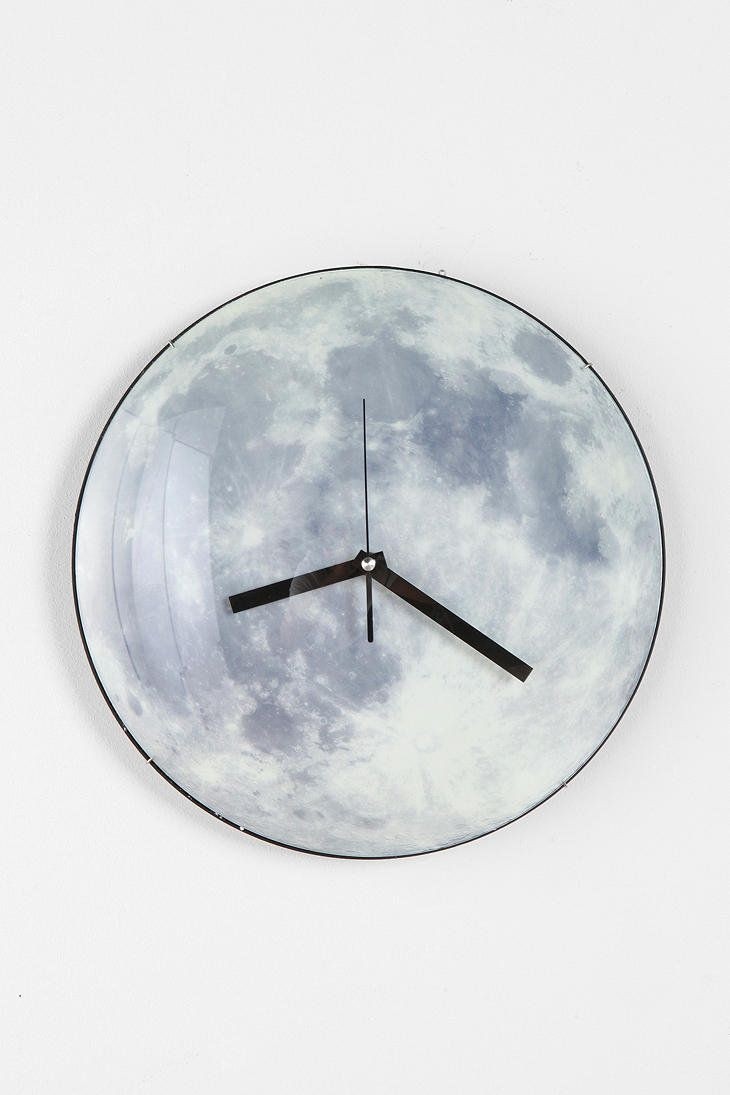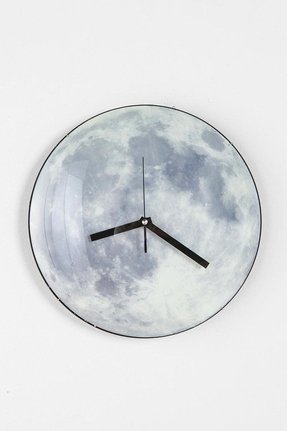 The moon tells time. #urbanoutfitters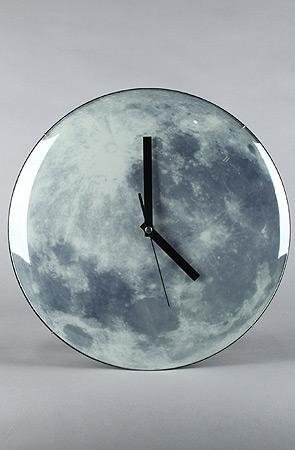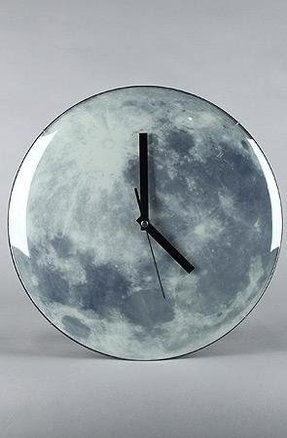 Sleek and futuristic design for a contemporary wall-clock made out within a round shape with a glass cover. The wall clock has a moon decal behind the glass and no numerals, providing a minimalistic vibe to the piece.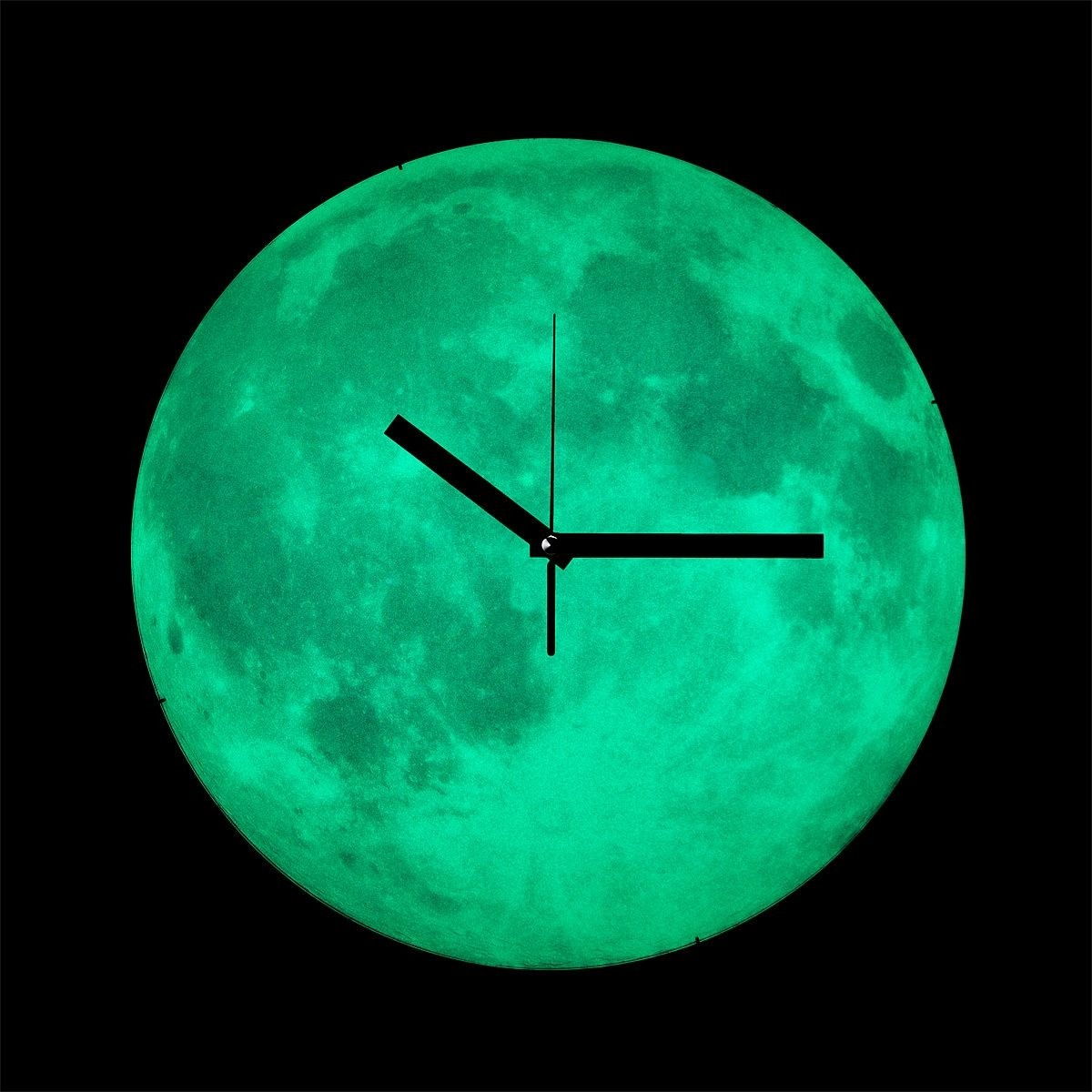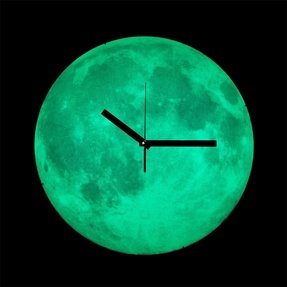 Home, Furniture & DIY > Clocks > Wall Clocks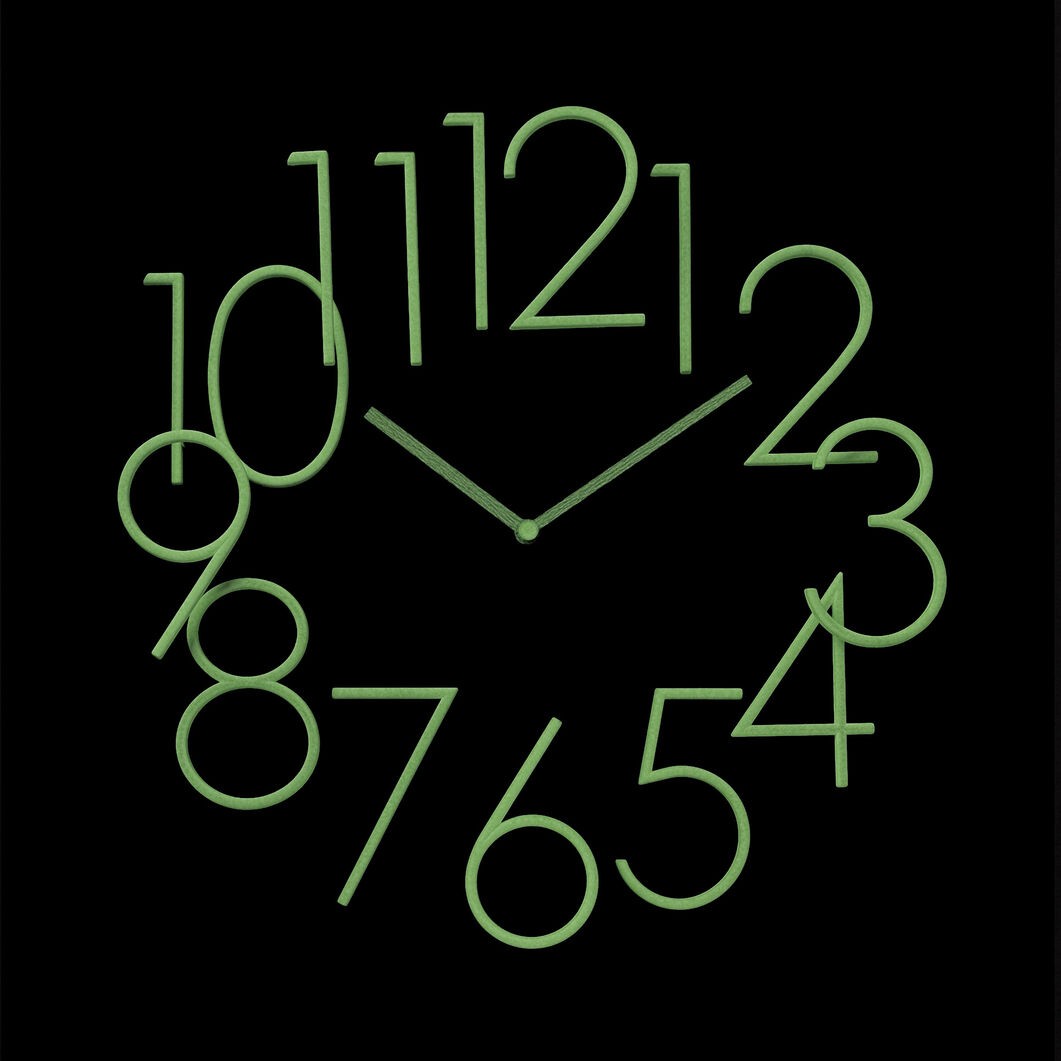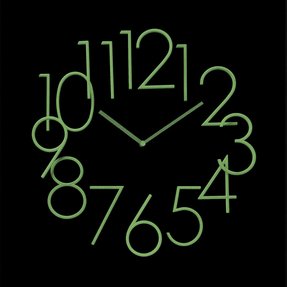 This modern wall clock is a nice way to spice up a teenager's room, game room, club, or home theater. It has a square, black dial with greenish, Arabic numerals, and no second hand. What's best, the clock glows in the dark!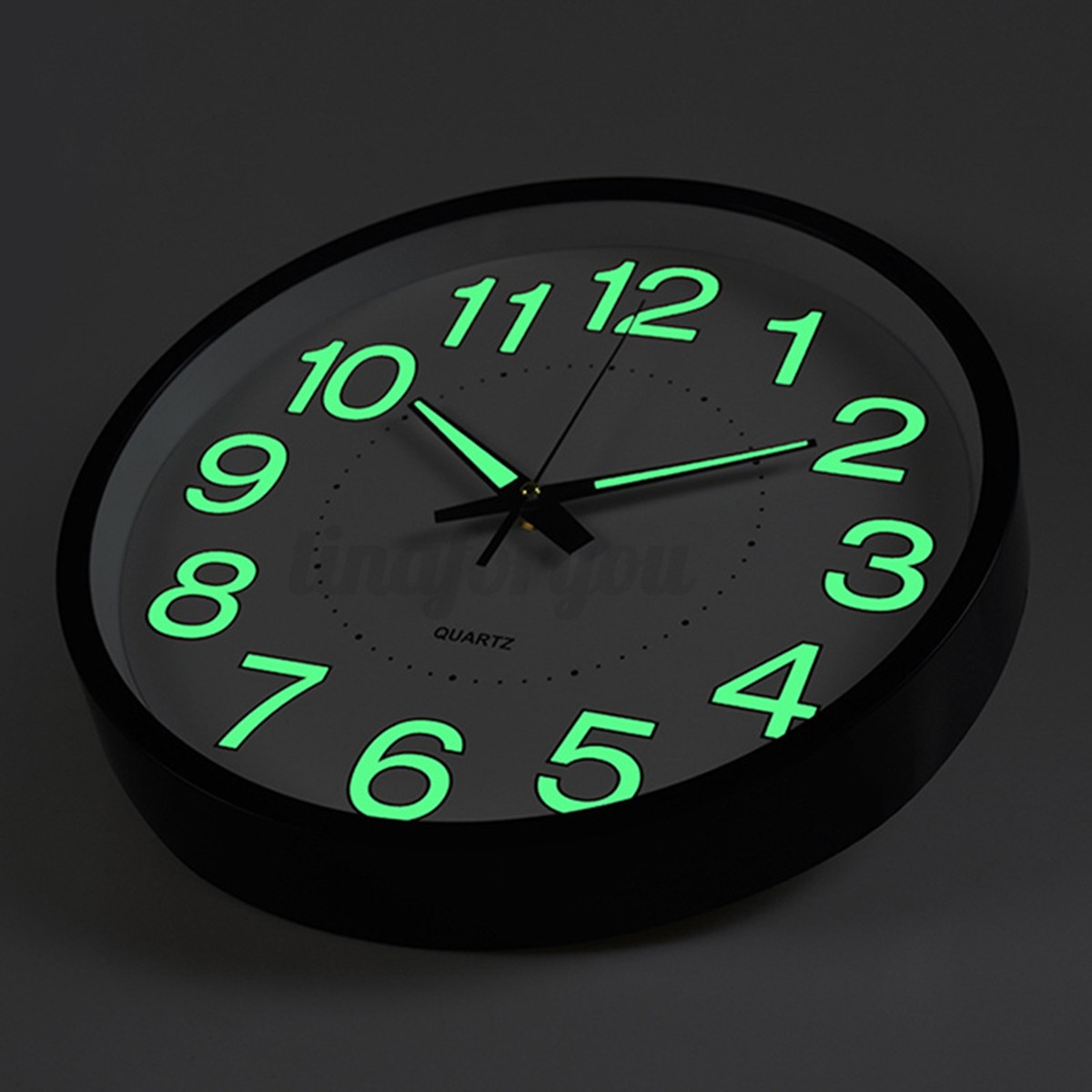 12'' Wall Clock Glow In The Dark Silent Quartz Indoor ...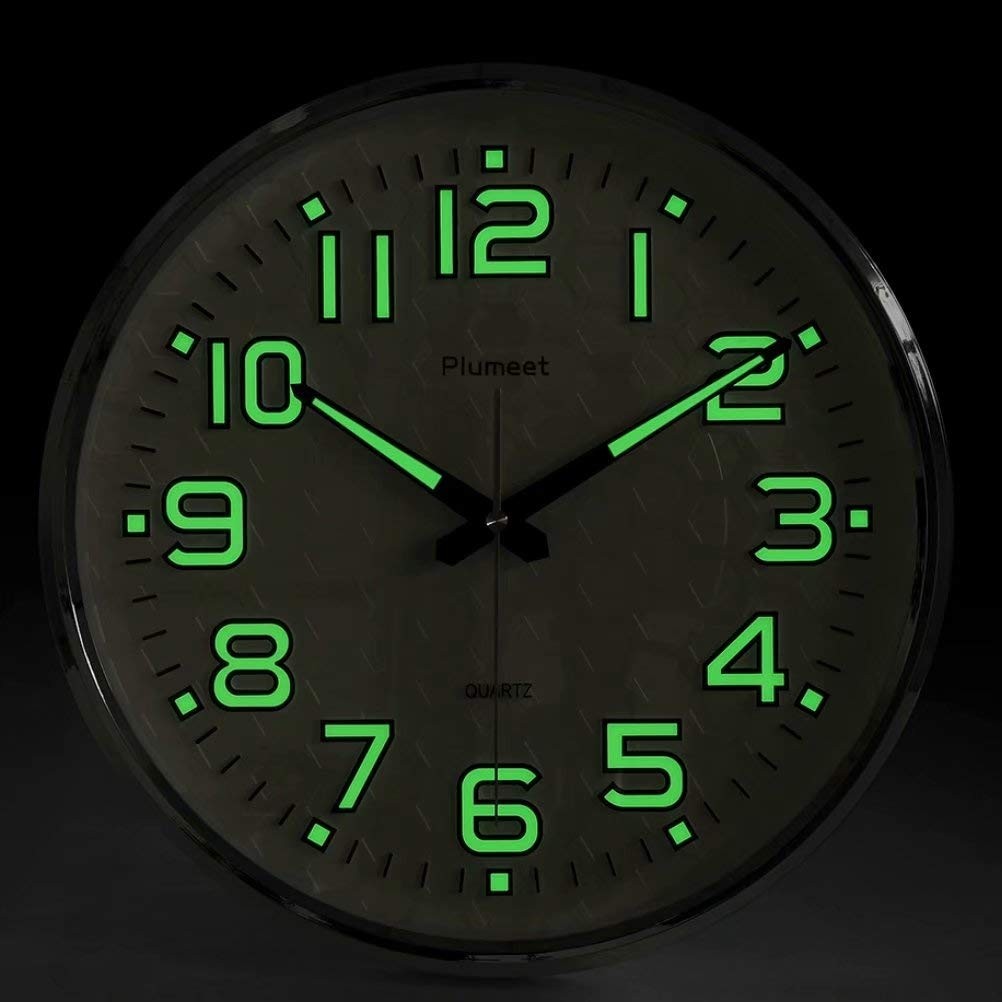 Large Non-Ticking Wall Clock Glow In The Dark Silent ...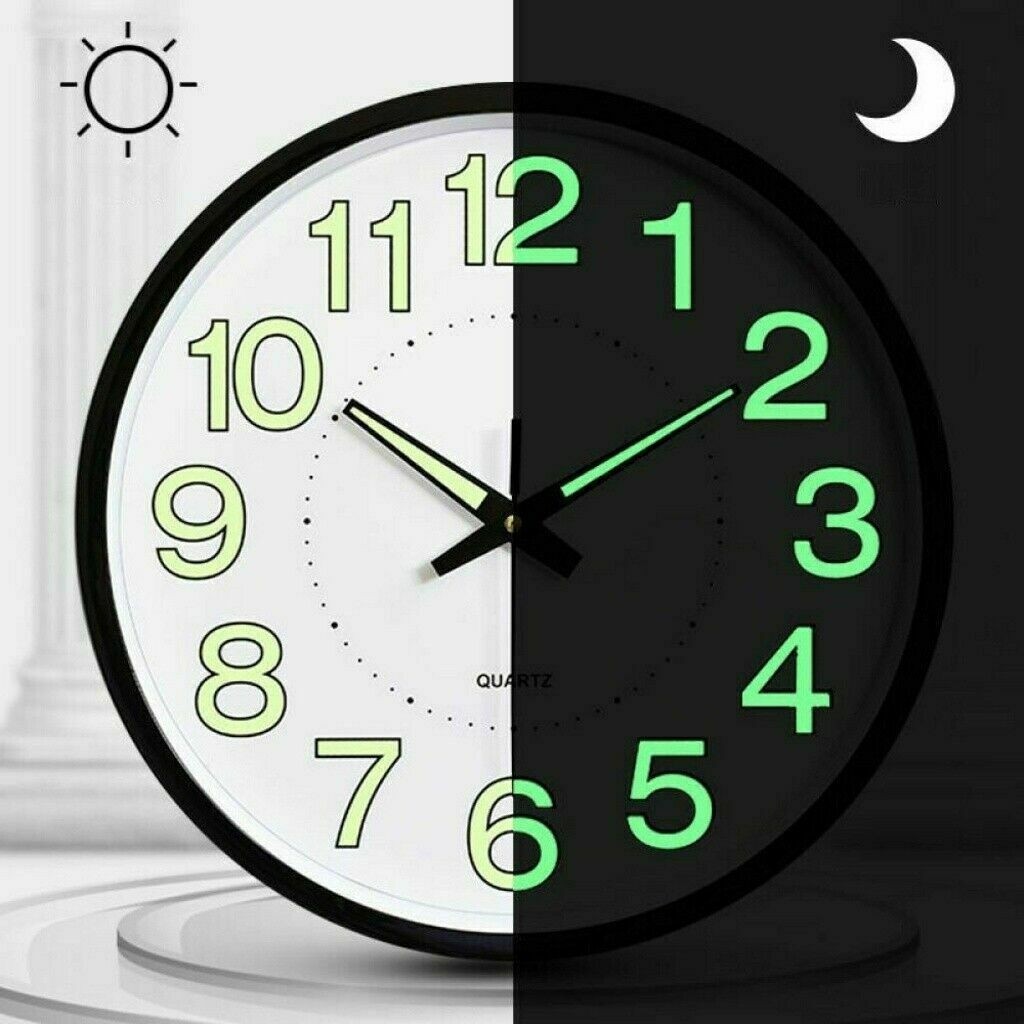 12" Modern Luminous Large Quartz Wall Clock 12 inch Glow ...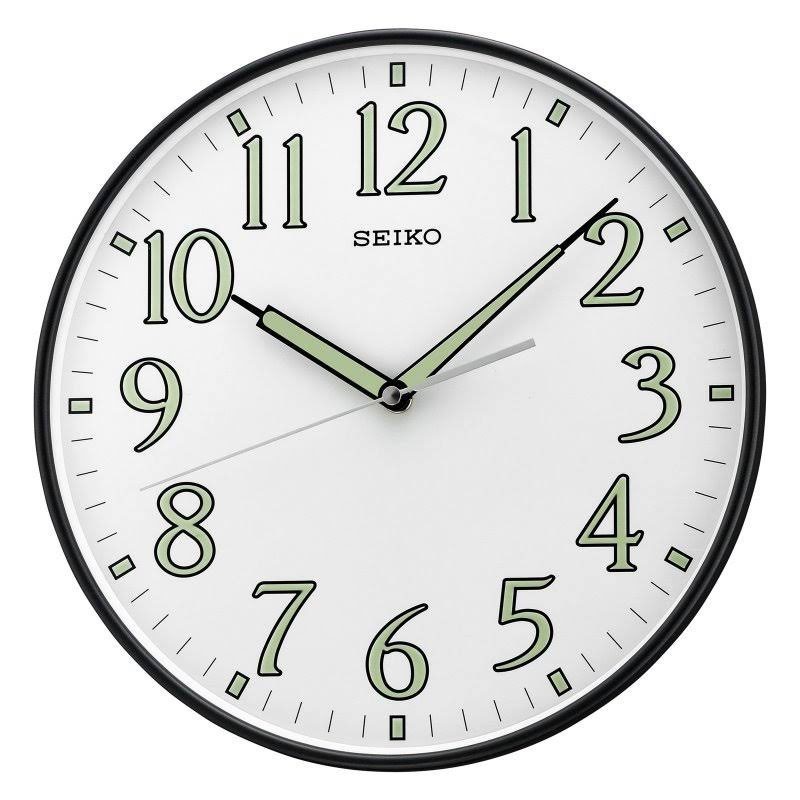 Neva Glow in the Dark Wall Clock by Sieko - Under $100