Easy to install and practical in its usage, this wall-mount cabinet comes with a front door equipped with a mirror panel. Designed of sturdy wood, the cabinet features a well-organized inside that conceals 6 shelves.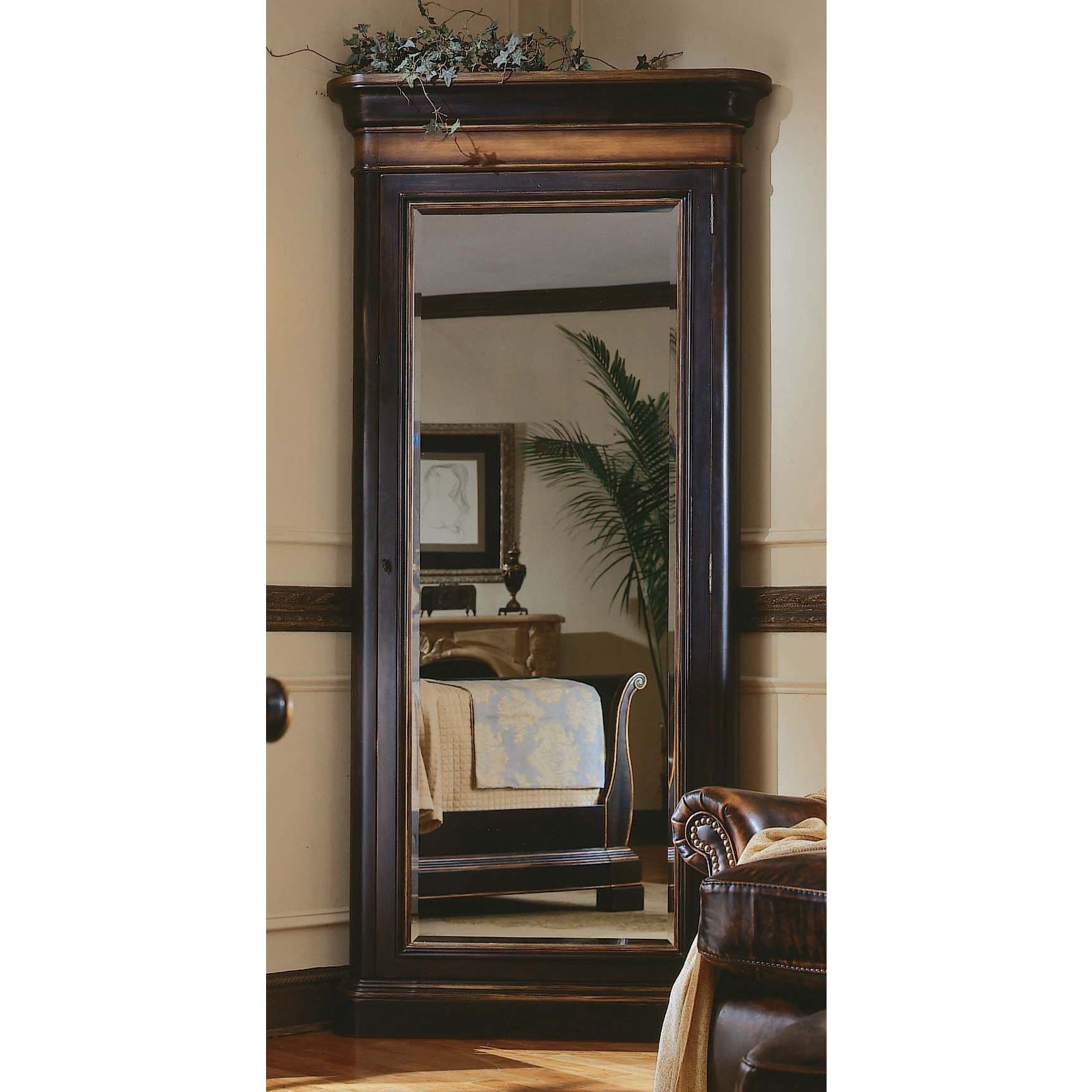 A large jewelry with mirror for elegant homes, that ensures long-lasting usage and functional inside. The mirror is embedded in the front door that's made of espresso-finished hardwood, just like the rest of the frame.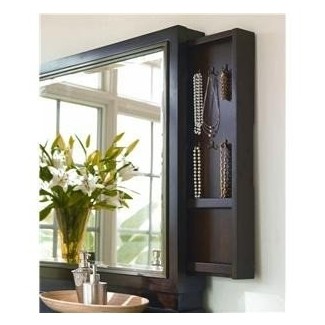 Stunning and extra-large wall mirror featuring a beautiful rectangular frame. The mirror is constructed from quality beveled glass, neatly enclosed in a thick wooden frame, which is finished in dark walnut and comes with an extended pull out jewelry cabinet on one side for maximum functionality.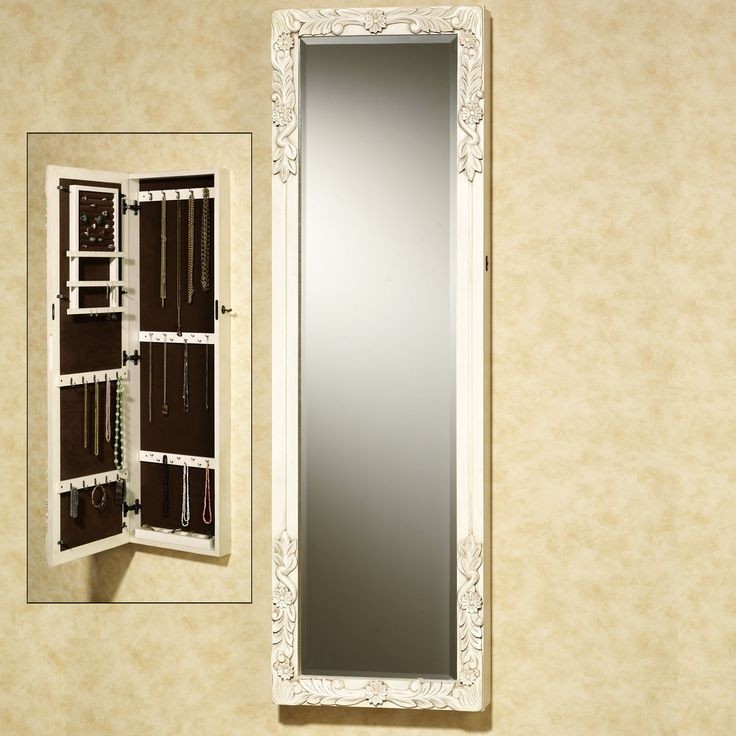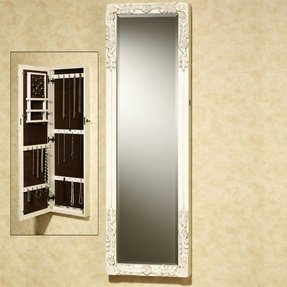 Elongated wall mirror with a beautifully crated wooden frame. The piece also comes with a matching jewellery cabinet for extra functionality. It's perfect for high ceiling homes and will bring that added touch of contemporary styling into your spaces.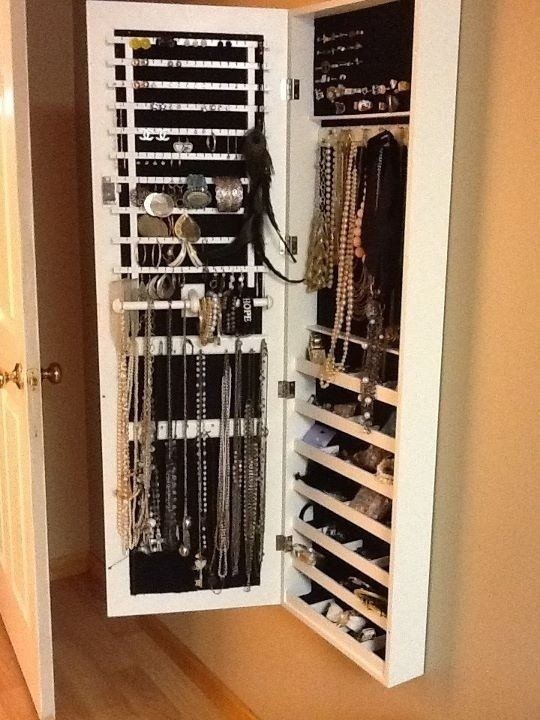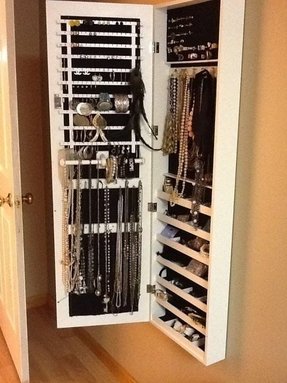 Stunning floor to ceiling wall mirror featuring a stunning wooden frame, neatly finished in a slightly glossed white color. The mirror comes fitted with additional jewelry storage and a rack for shoes. It's the ultimate combination of practical use and incredible stylish appeal.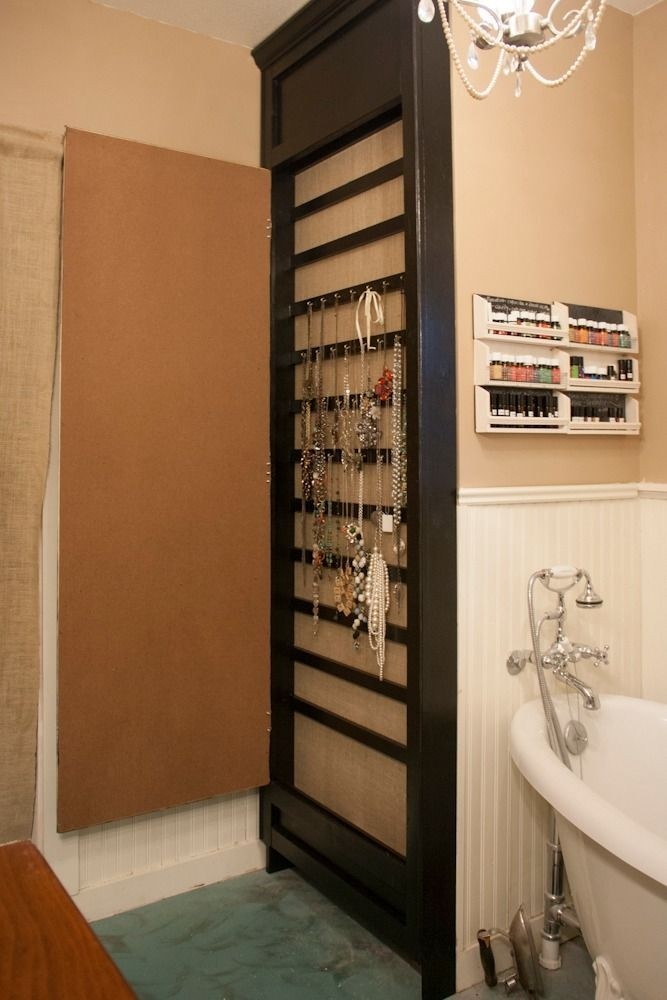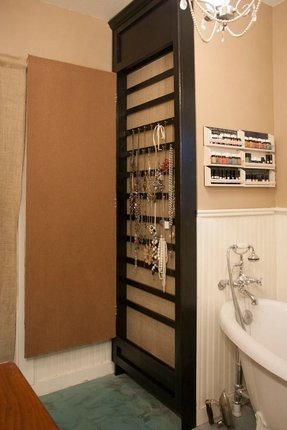 Beautiful and tall wall mirror featuring sturdy tempered glass and a beautiful wooden frame. The mirror also combines beauty with practicality by offering you additional jewelry storage and display cabinets. It should be great for the bedroom or the powder room too.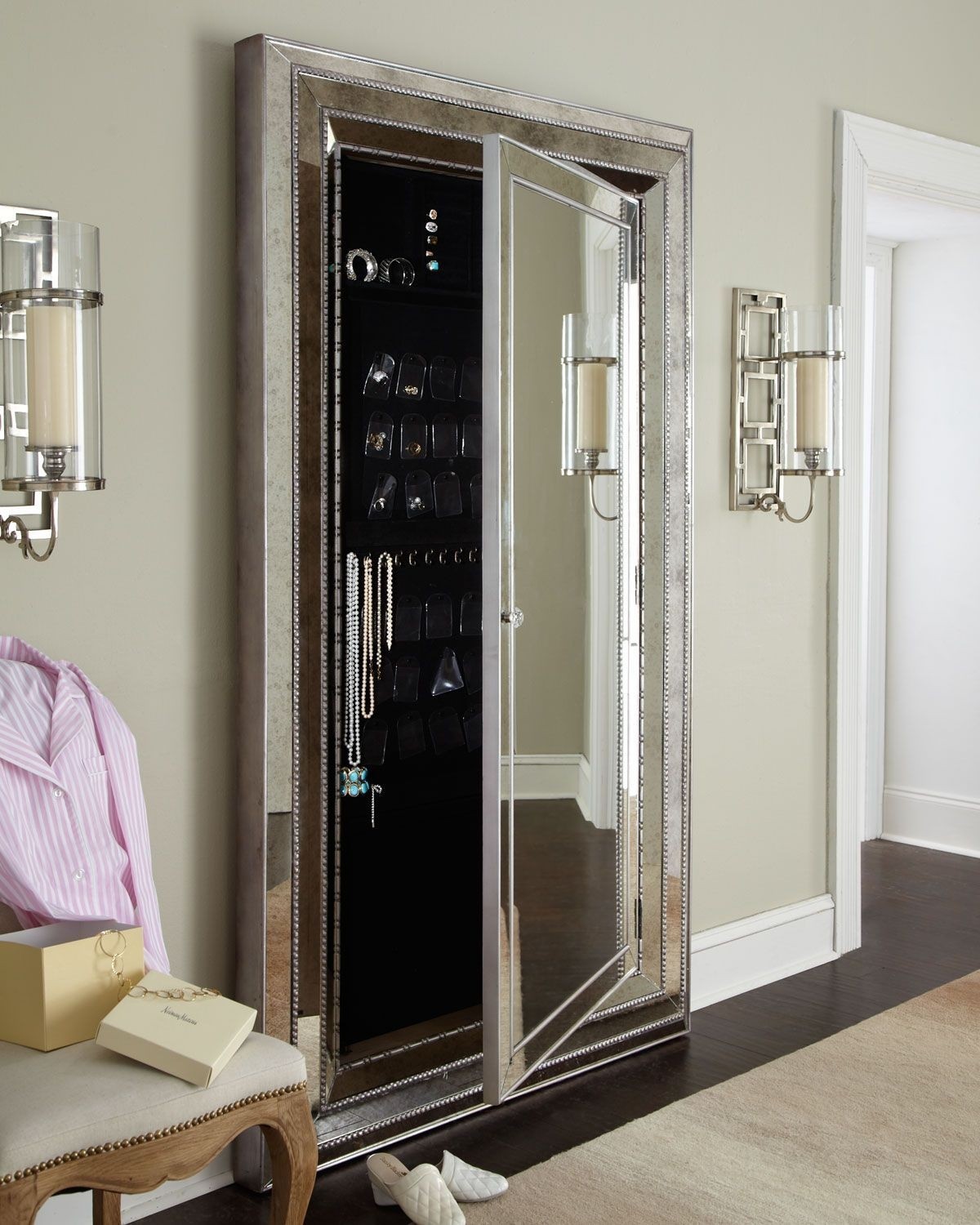 Beautiful mirror with jewellery storage hidden behind it. We always say we love solutions that value space, so we love this mirror as well. Luxurious, shiny frameworks great in "glam" houses, as well as luxurious mansions.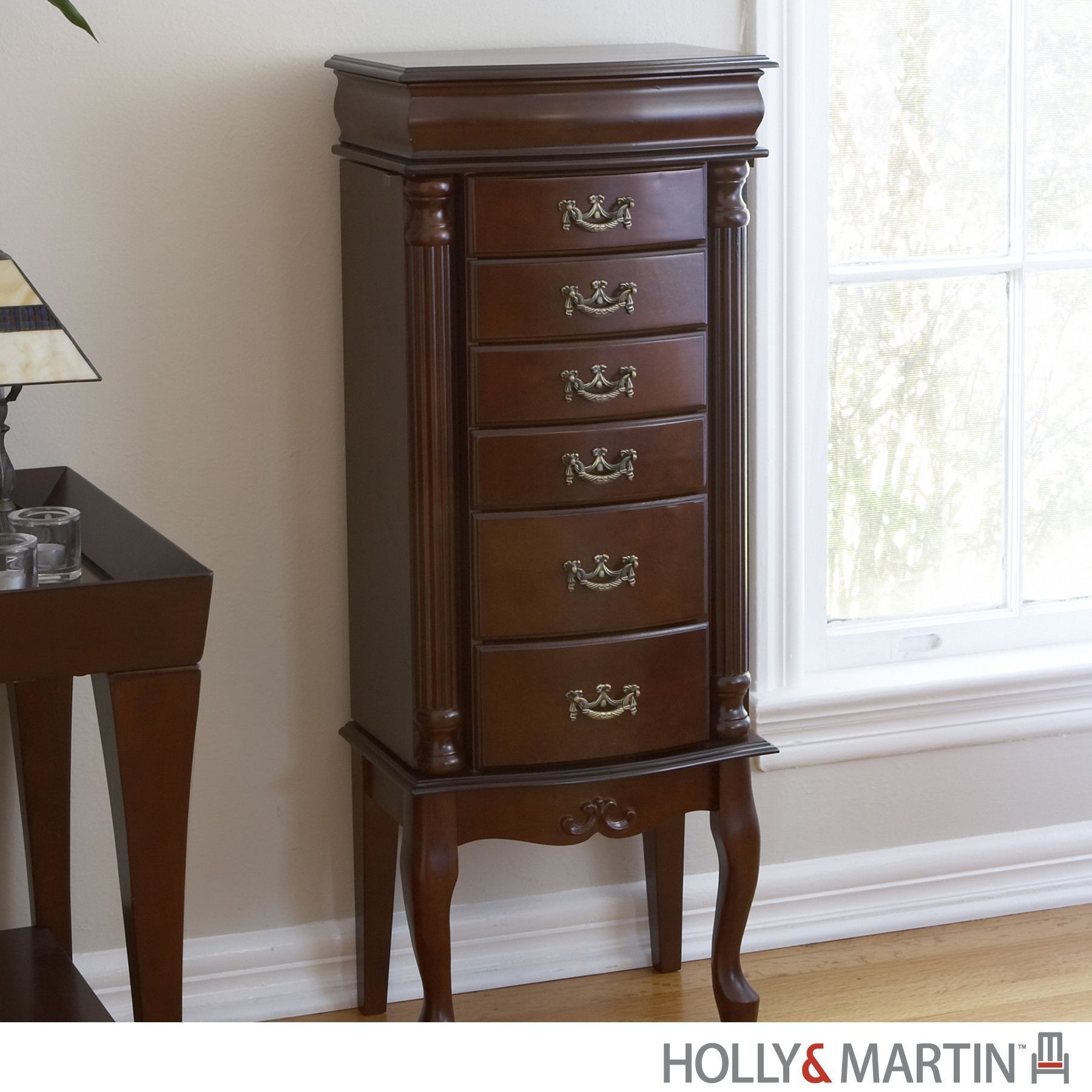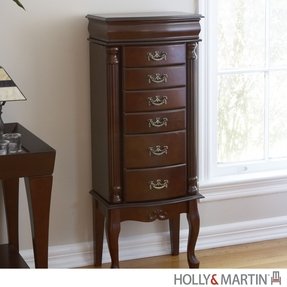 This gorgeous floor mirror is a jewel in the arrangement of traditional interior. Wall mirror with jewelry storage:has richly craved, fluted pilasters and beautiful shade of cherry wood.It feels like it's not just a mirror, but another elegant door.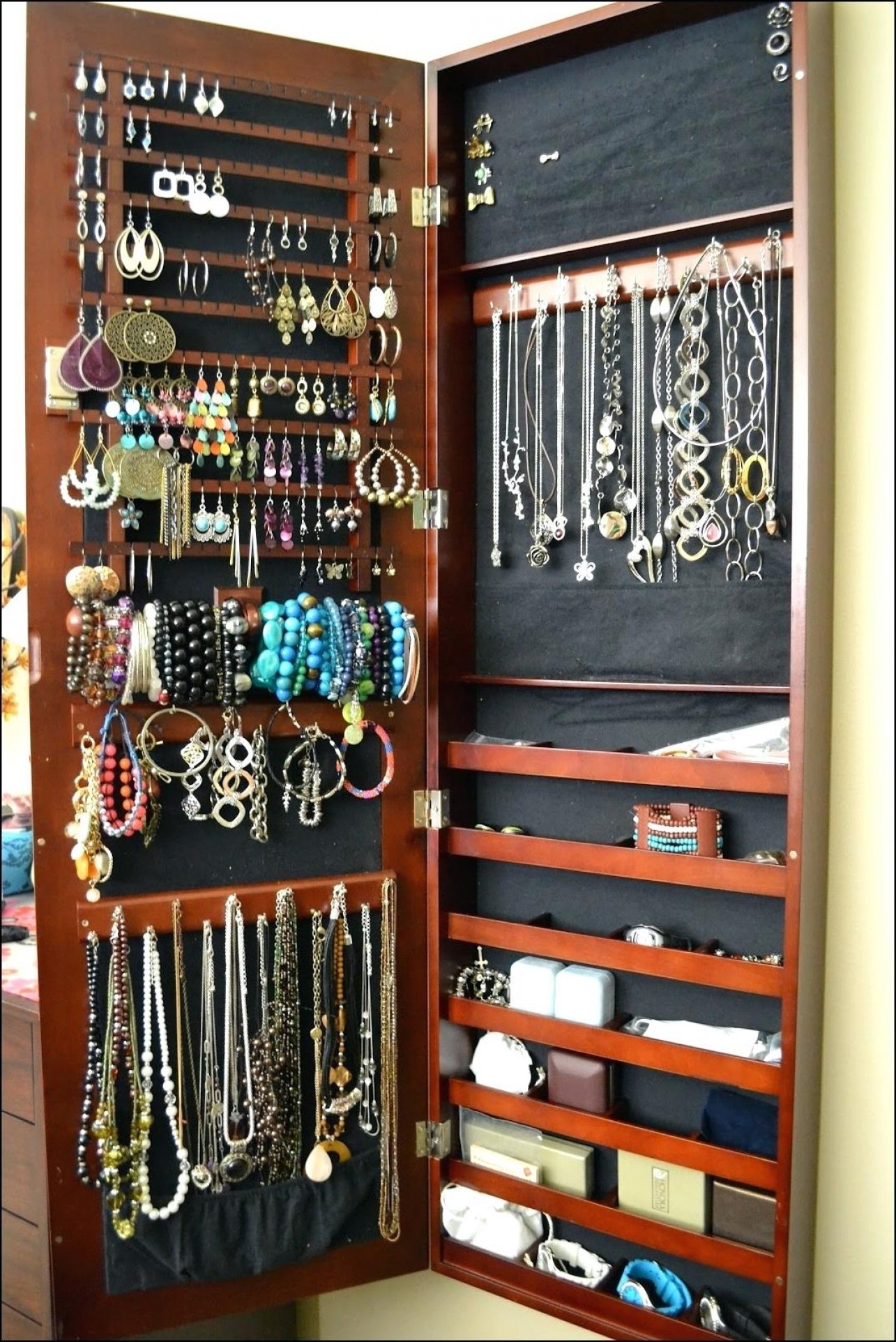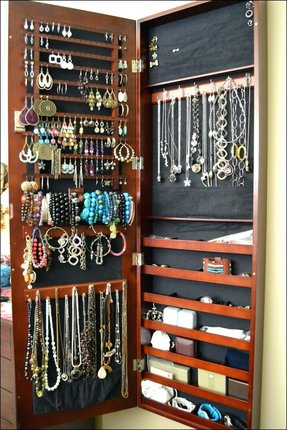 A perfect way for organizing jewelry. This wall mirror with jewelry storage is based on durable wooden construction. Spacious compartments provide plenty of space for different elements of jewelry. A mirror is functional and decorative.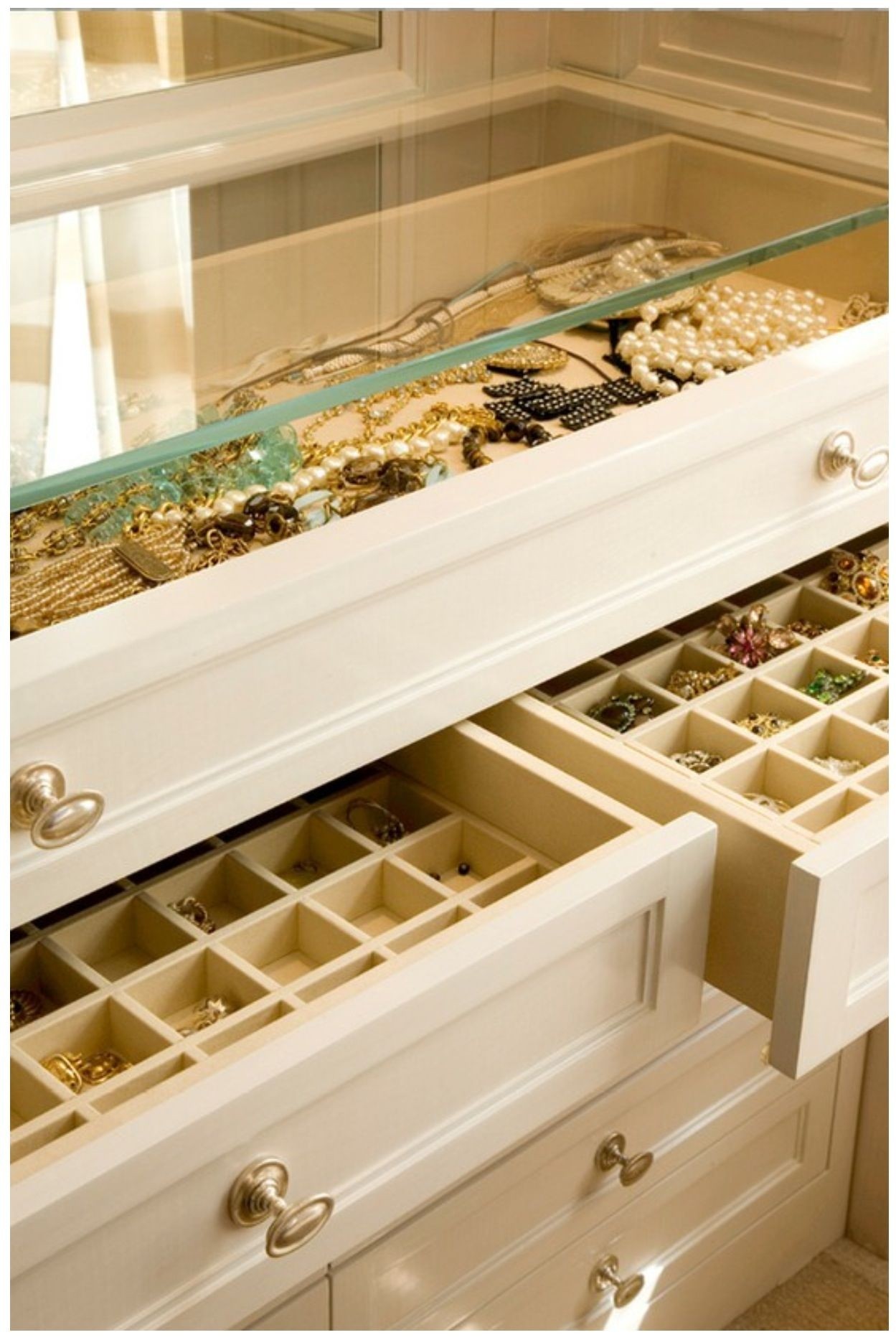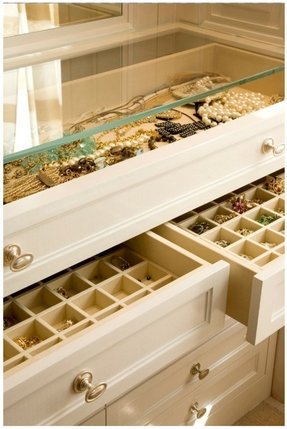 Jewelry cabinet designed for commercial use. It is made of wood and glass. It consists of a lot of compartments for storing all kinds of jewelry. Simple form and elegant design.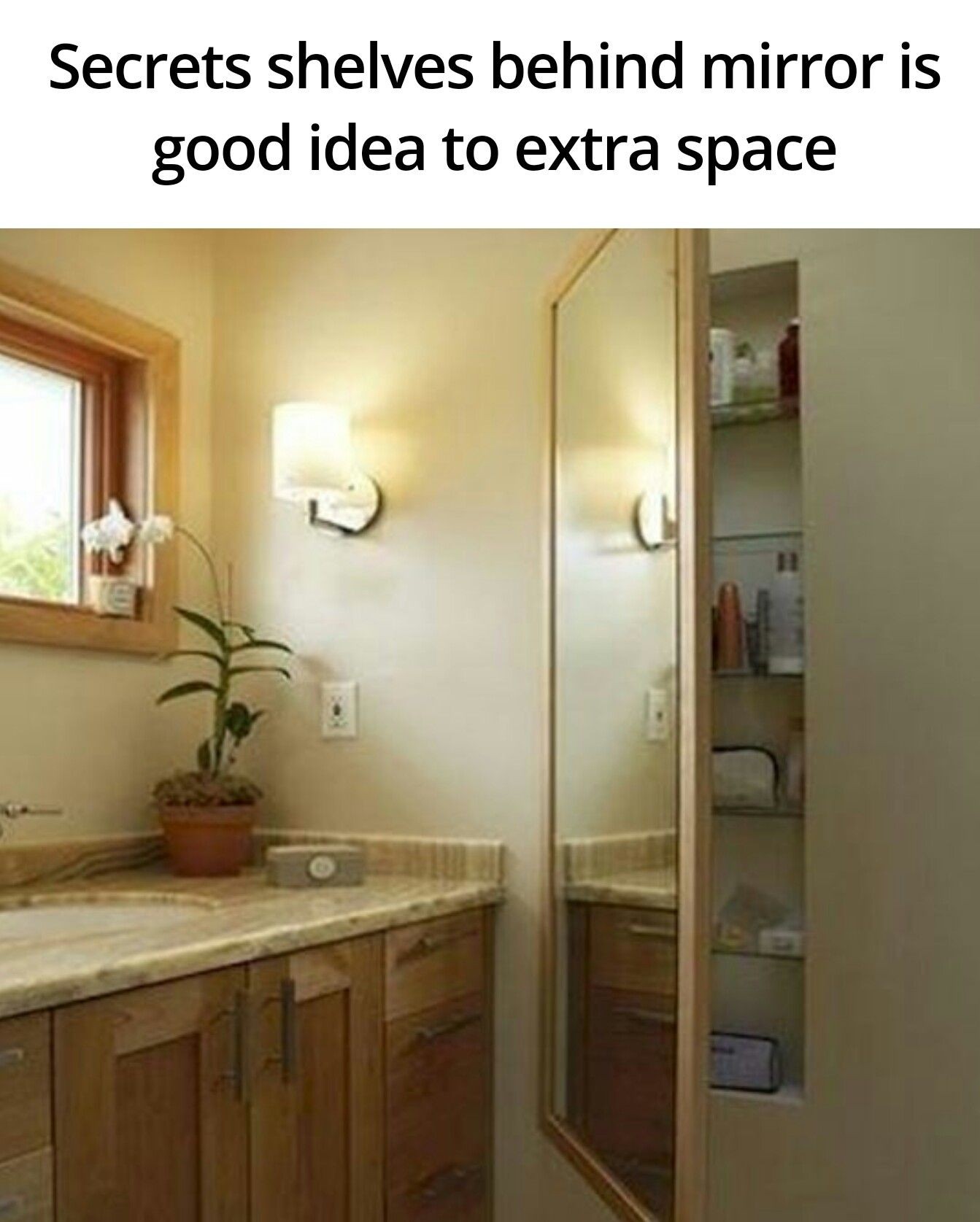 Hidden storage behind mirror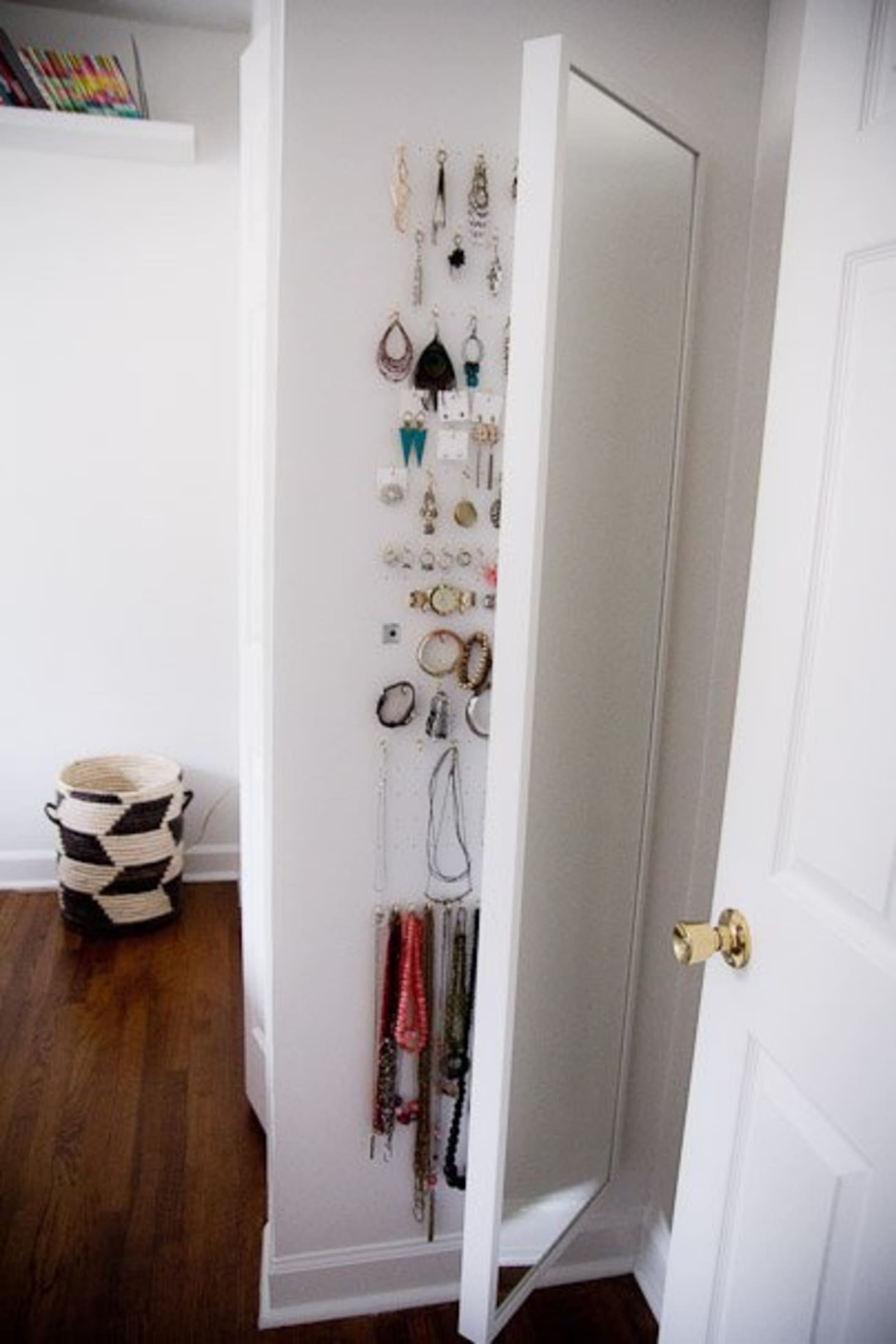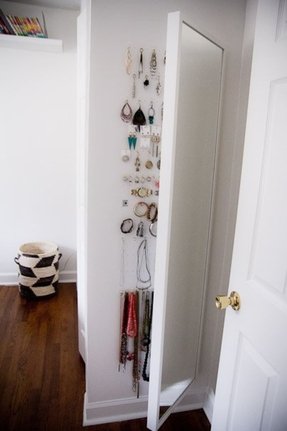 Wall mirror that features a solid construction and simple, stylish design is also an element that provides storage space for jewelry. This simple, rectangular construction with white frame matches any interior design.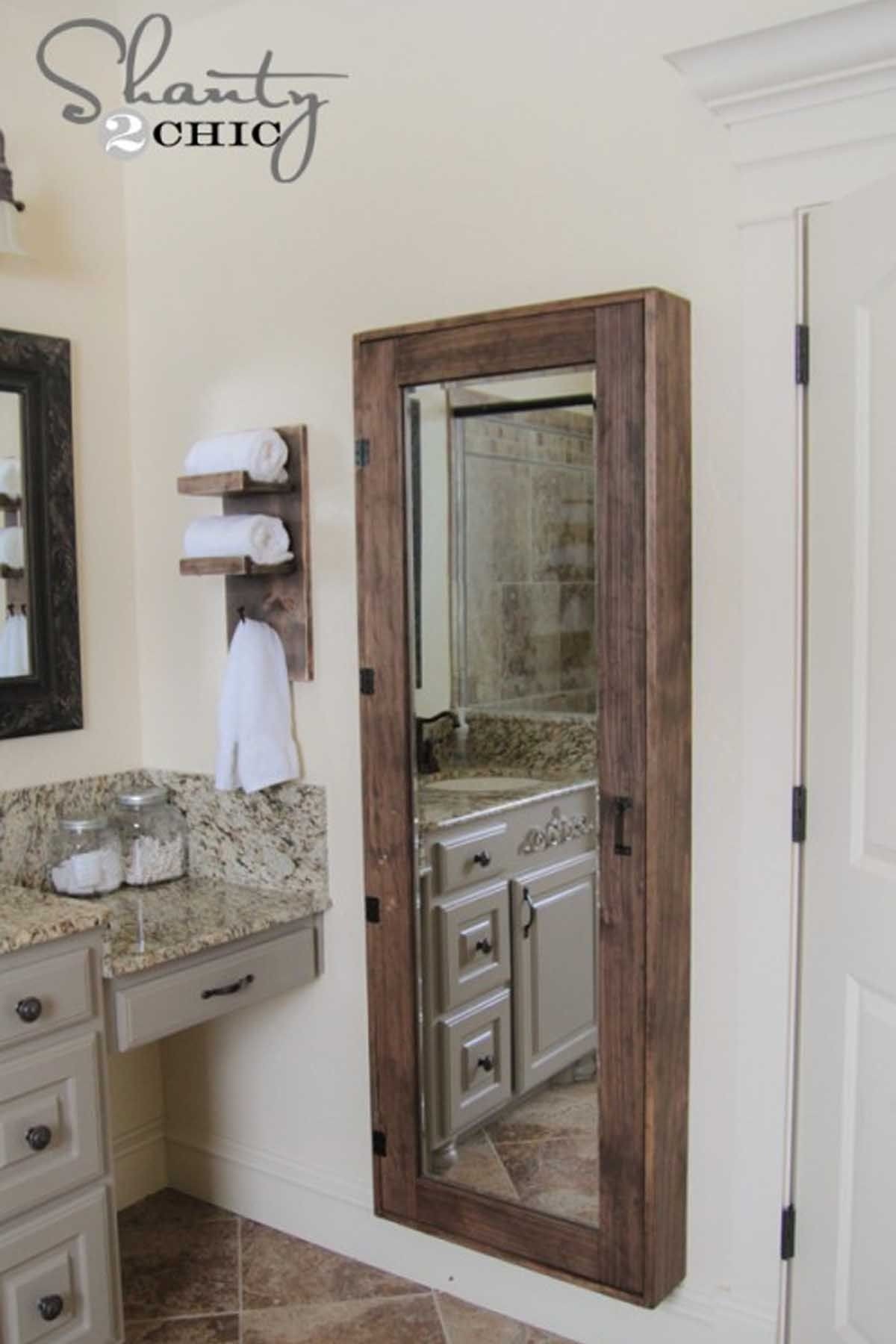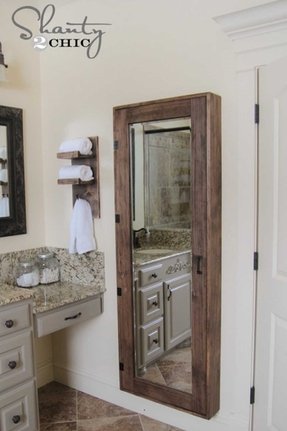 A pretty practical traditional wall mirror featuring a tall wide rectangular frame crafted of wooden planks with a bit aged natural finish. It's equipped with a hinged door (with a black vertical metal handle) and several inner shelves.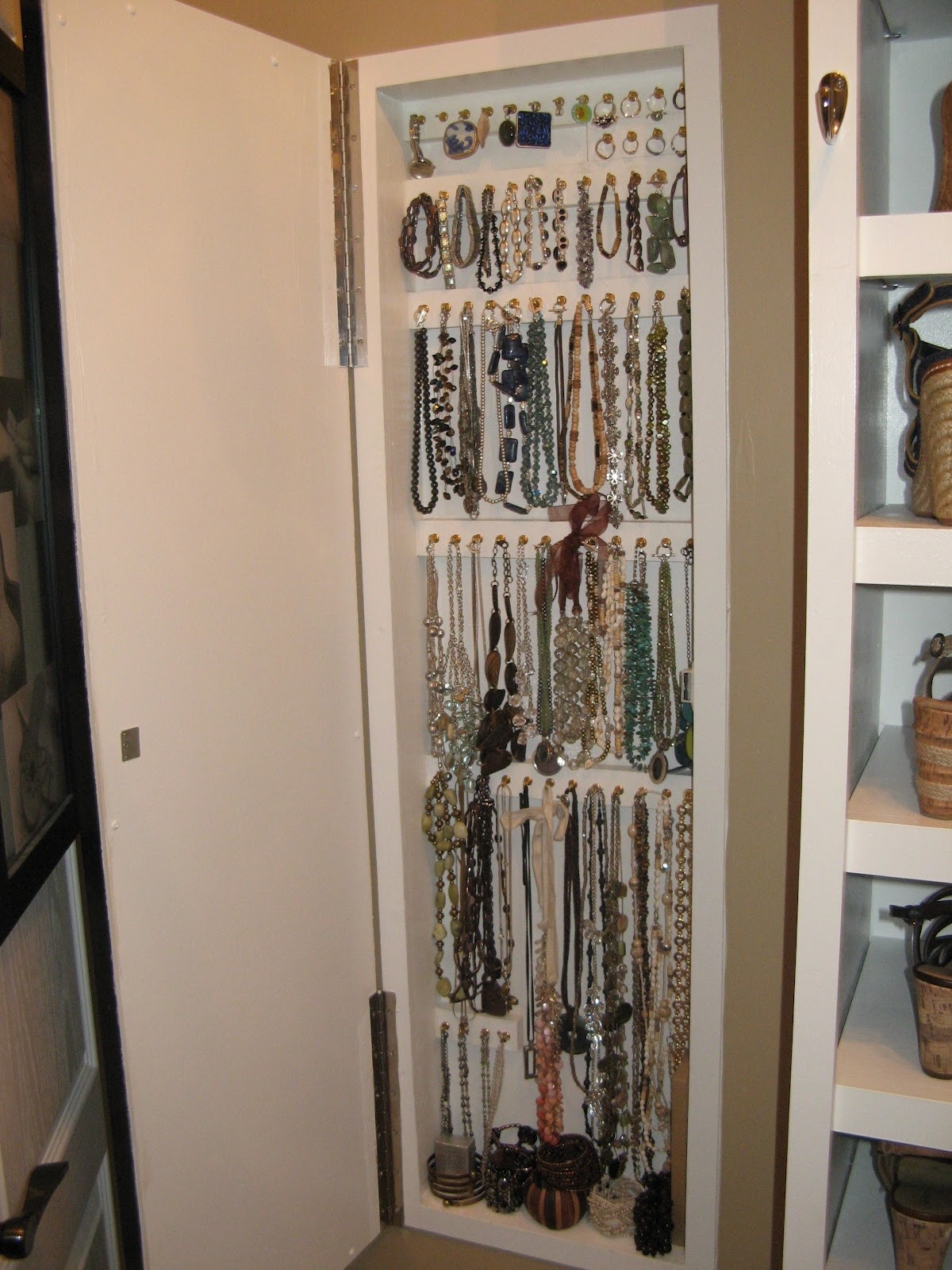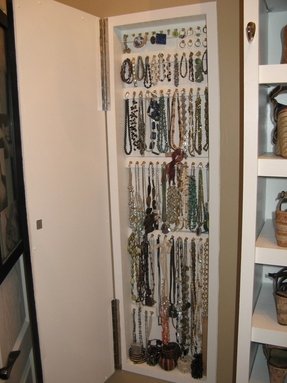 Are you looking for a jewelry storage cabinet for your apartment? We've got something interesting for you. This one features the built-in wall system, white color and plenty of shelves and hooks for necklaces, earrings and more.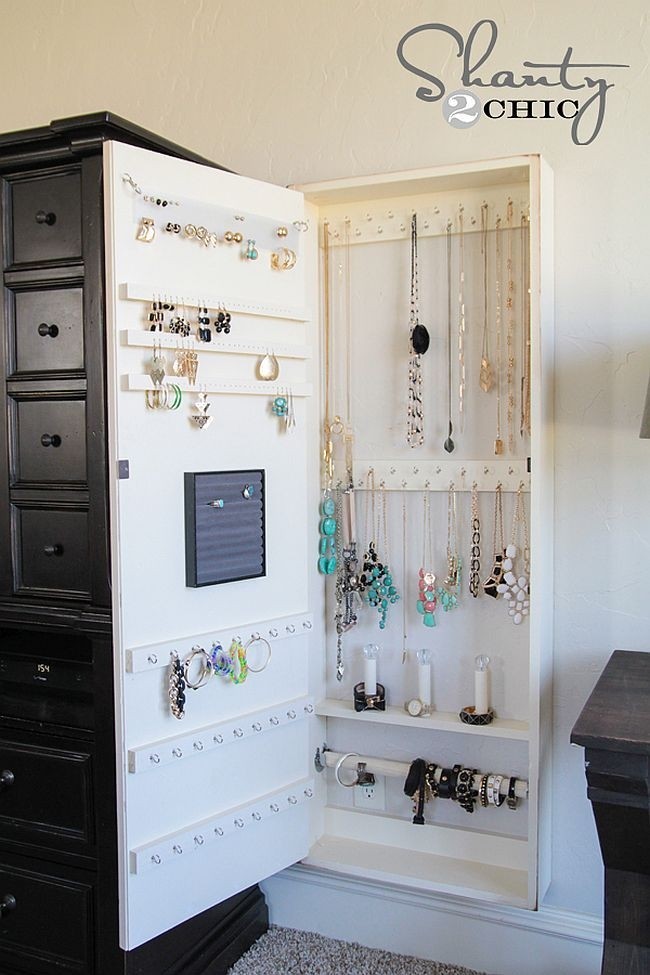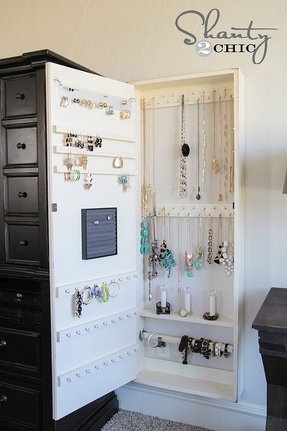 The captivating design of this wall mirror with jewelry storage is an interesting combination that blends the décor with functionality and style. The whole will hold many trinkets and is very solid.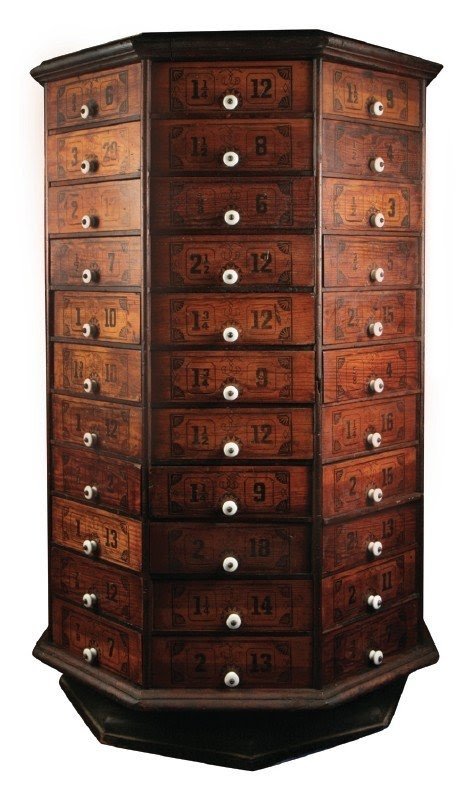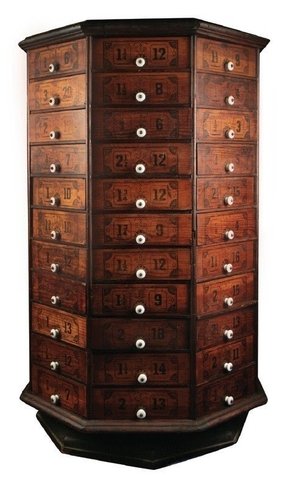 A unique example of antique design (around 1880). This octagonal rotating cabinet can be a fantastic spot to store your jewellery. In the past, these wardrobes were used in hardware stores to sort bolts and screws. Features original porcelain knobs.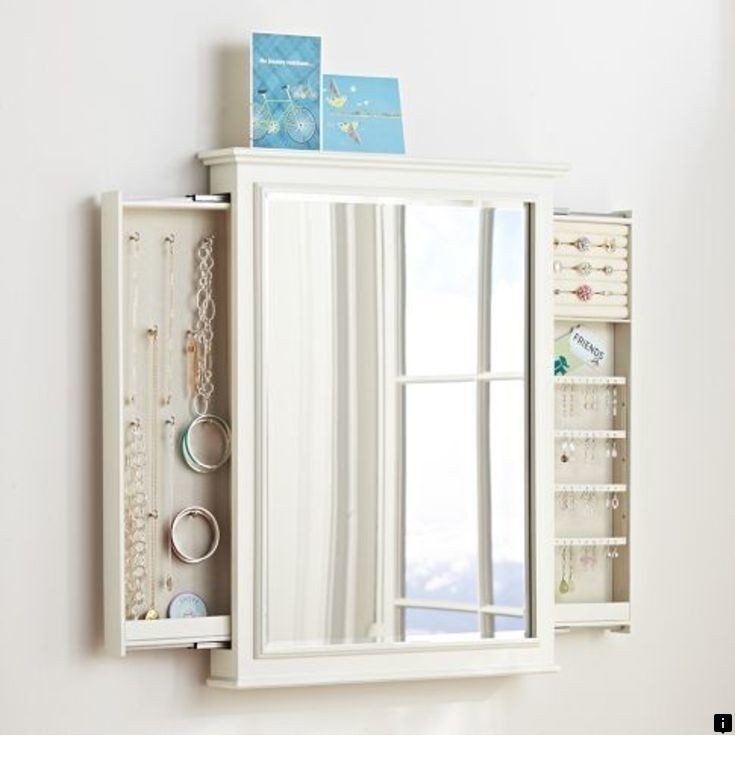 A charming jewelry box that you can easily mount to a wall. It features a clever construction in shape of a mirror with shelves on the sides you just pull forward. They are equipped in special racks for necklaces and earrings.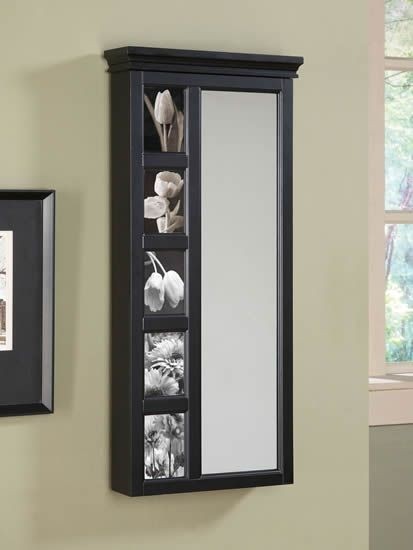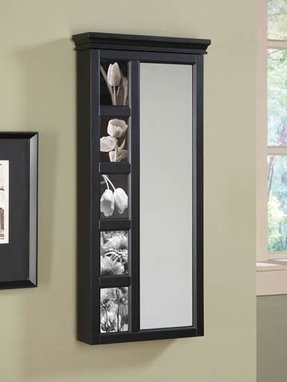 Wall mirror with jewelry storage inside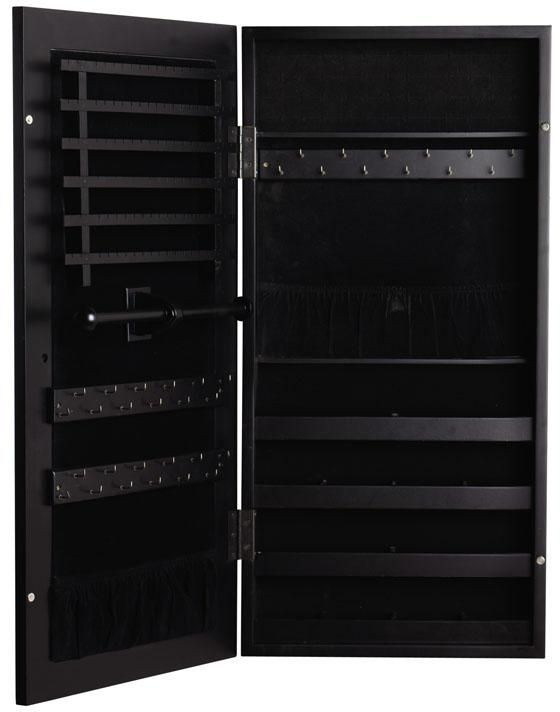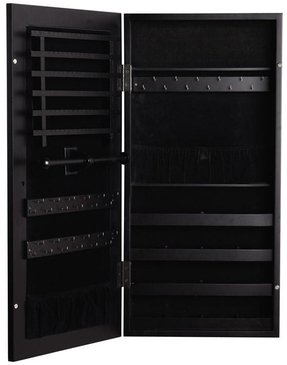 Provence Wall Mount Jewelry Armoire with Mirror - Jewelry Organization - Storage And Organization - Storage And Display |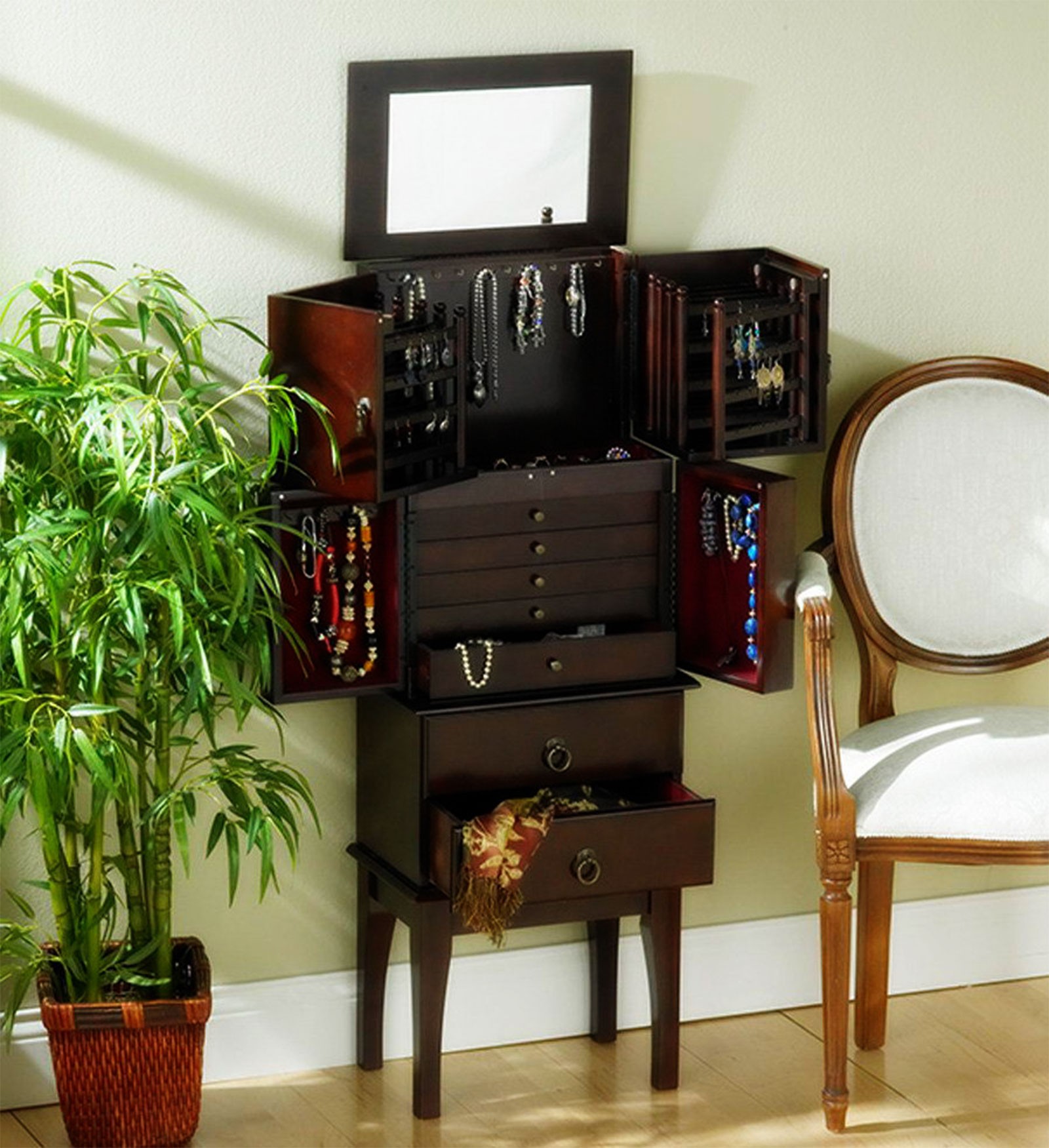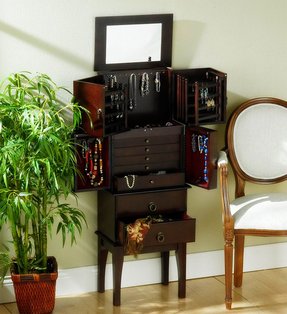 Wall Jewelry Storage Mirror , download this picture for free in the ...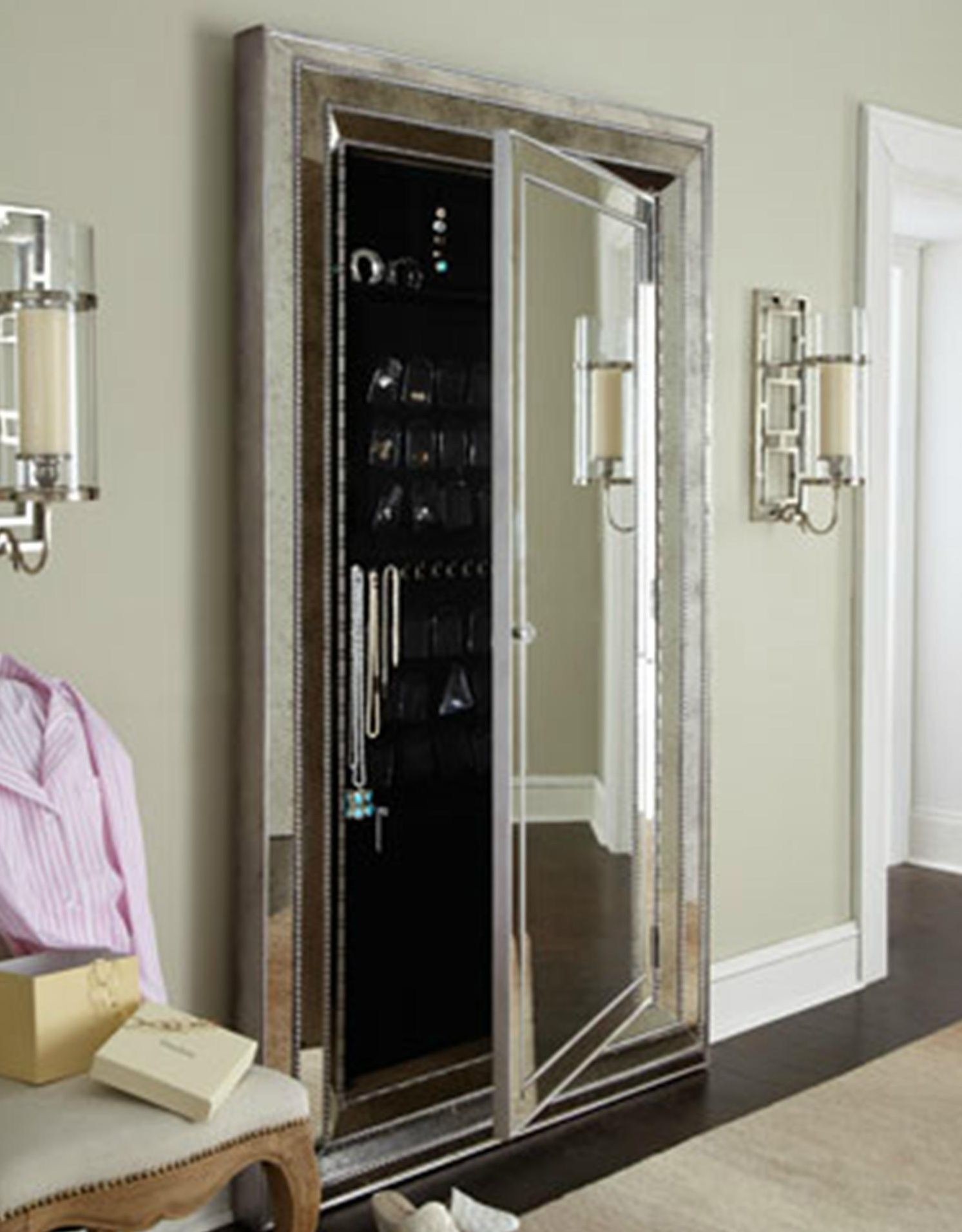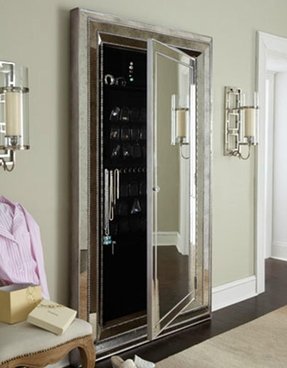 The transition to the chamber of secrets - you too can have them, by the occasion it can also be your mirror. Stylized for an antique, greek wall mirror with jewelry storage will move your entire home with uniqueness of sand color, corinthian carvings.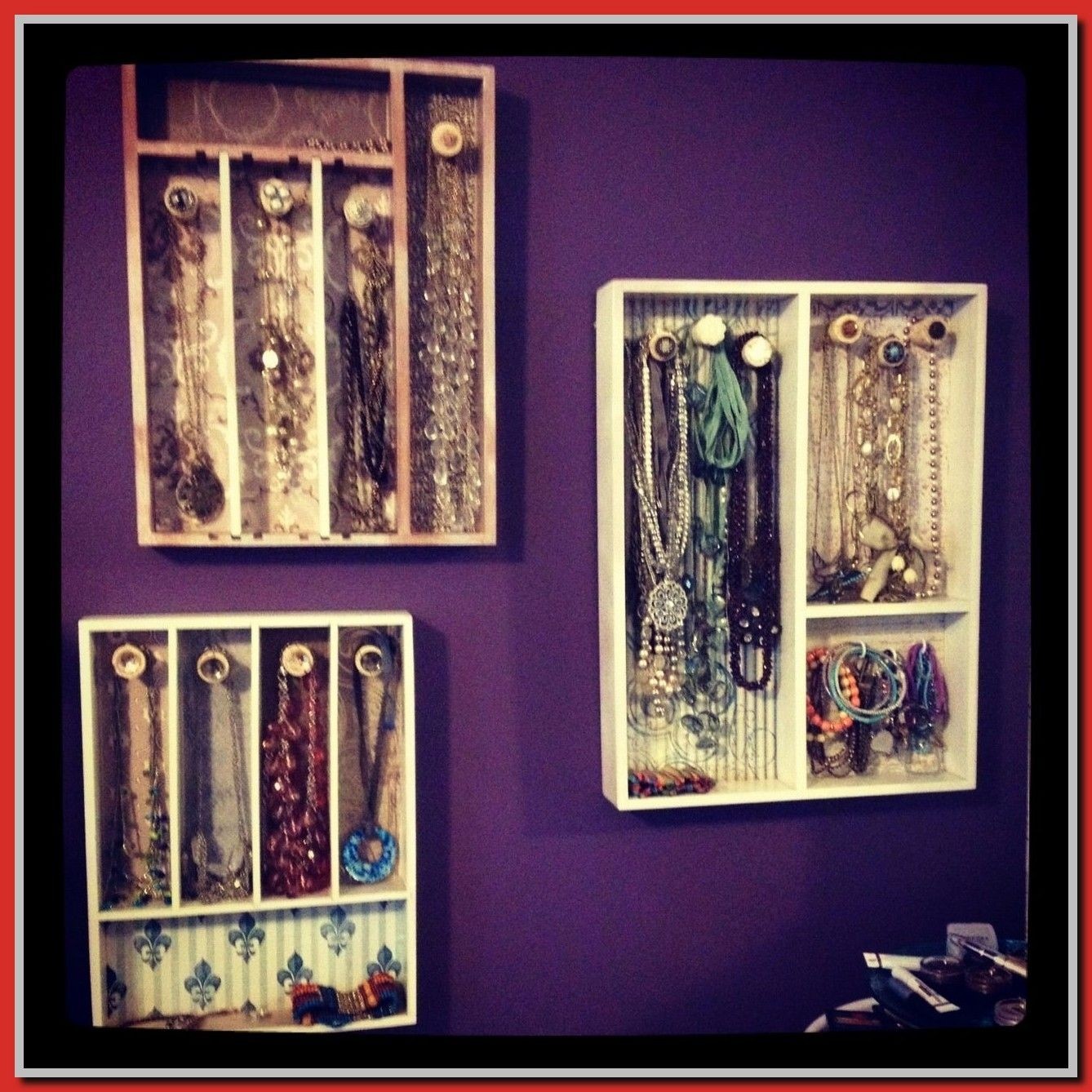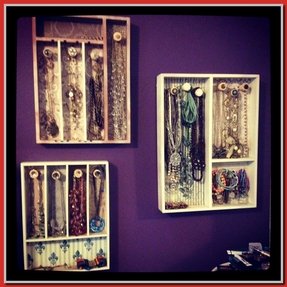 DIY Jewelry Organizer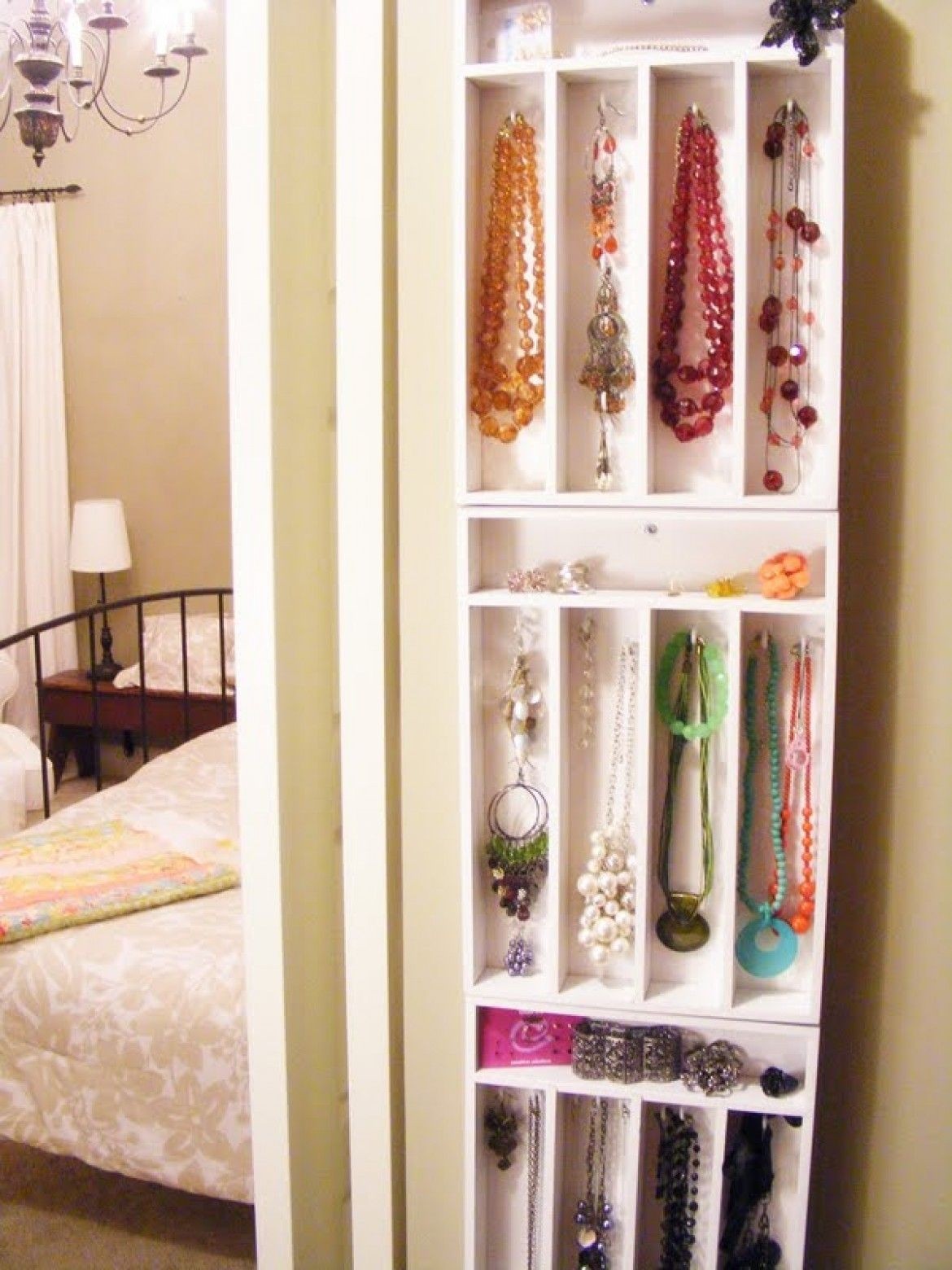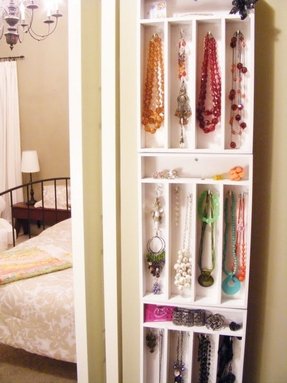 Cutlery Tray for Jewelry! I wonder if I could DIY a mirror over the front with hinges or something.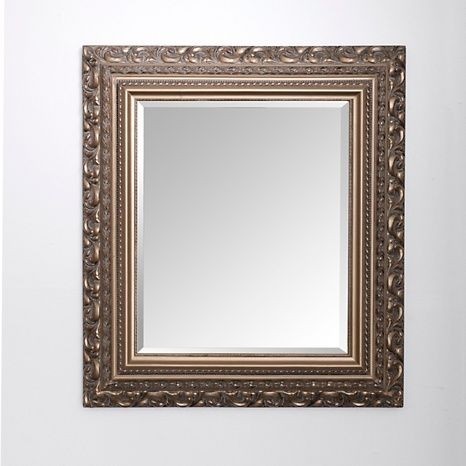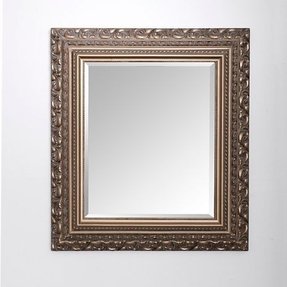 Wall Mount Jewelry Armoire, Jewelry Organizer, Mirror Jewelry Box ...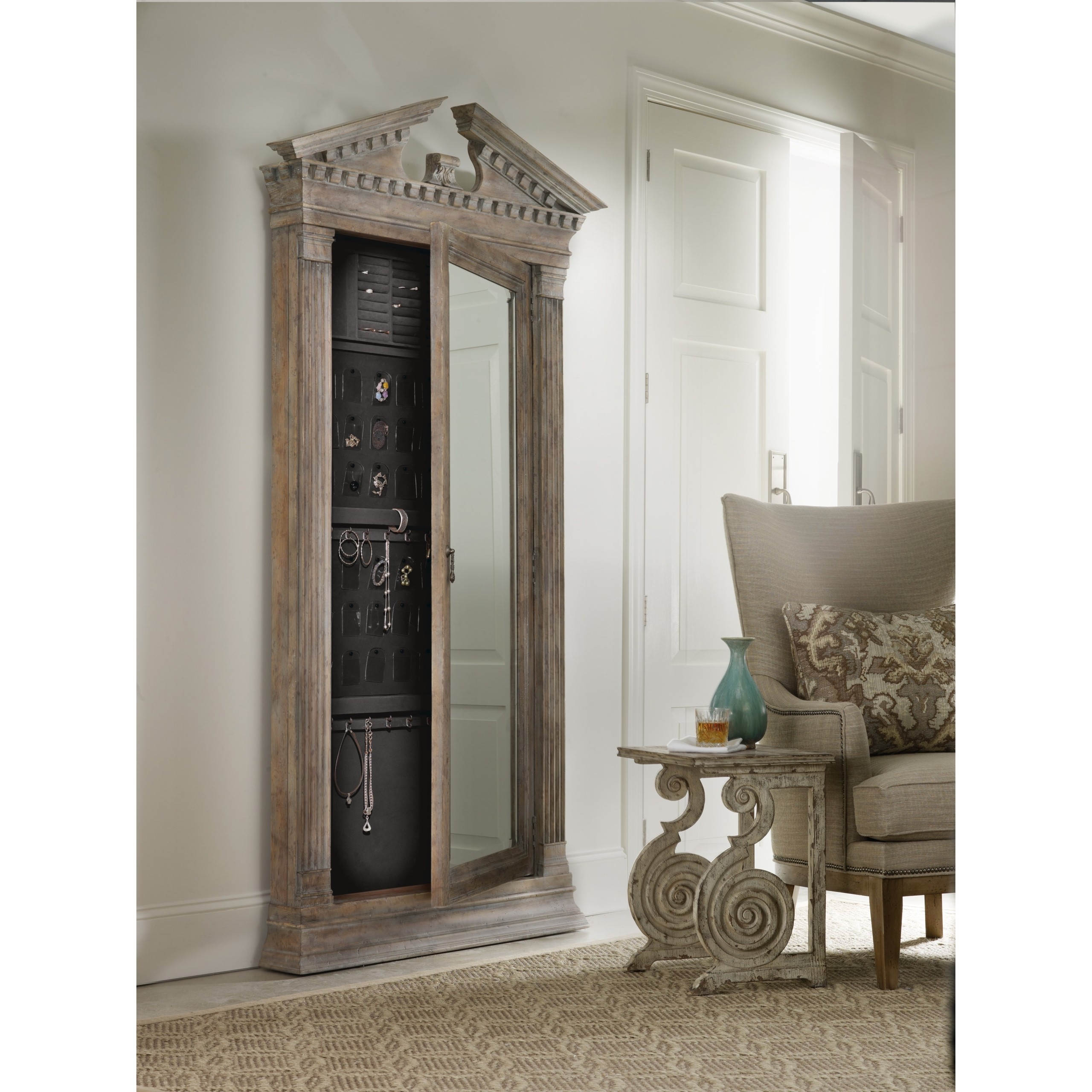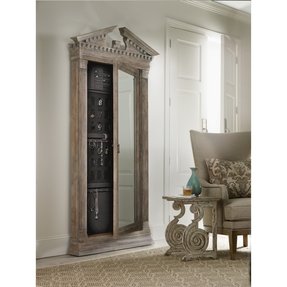 Wall mirror with Jewelry storage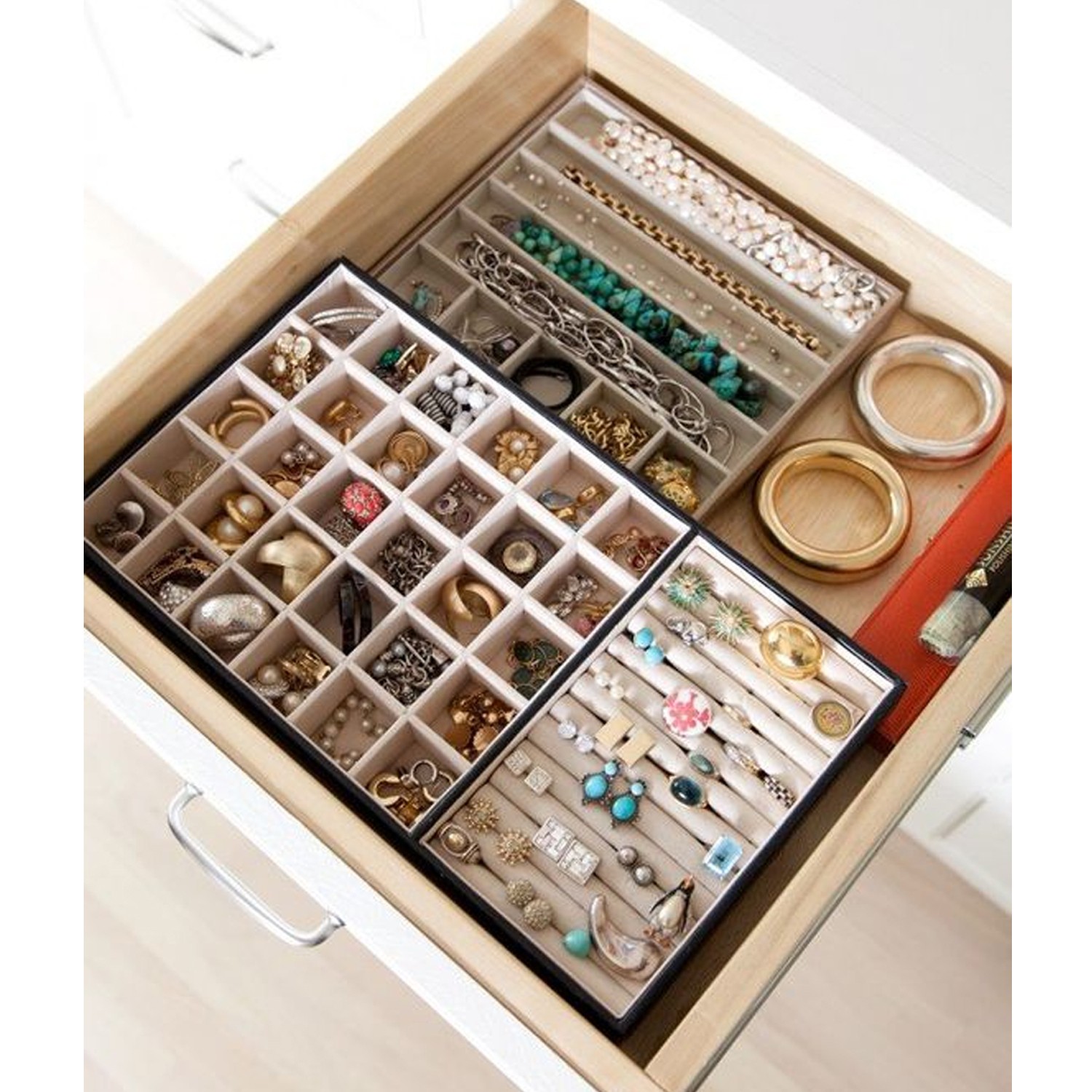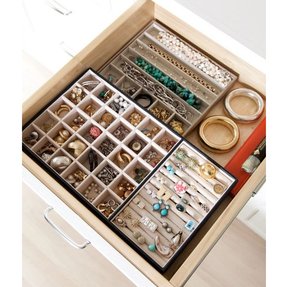 An aesthetic practical traditional jewellery organiser made of wooden materials finished in white outside and in natural tones inside. It's equipped with lots of smaller and bigger shape-varied compartments.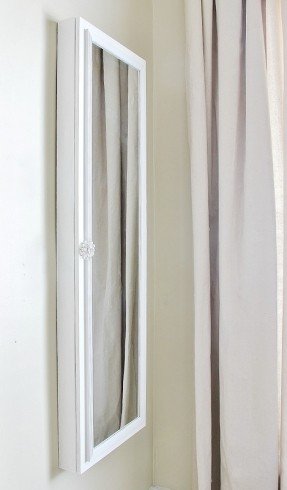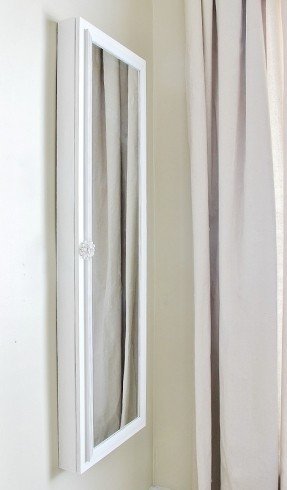 Beautiful, functional way to organize your jewelry. Make a hanging jewelry organizer with the simple DIY instructions on the blog and a $5.00 mirror from your local home improvement store.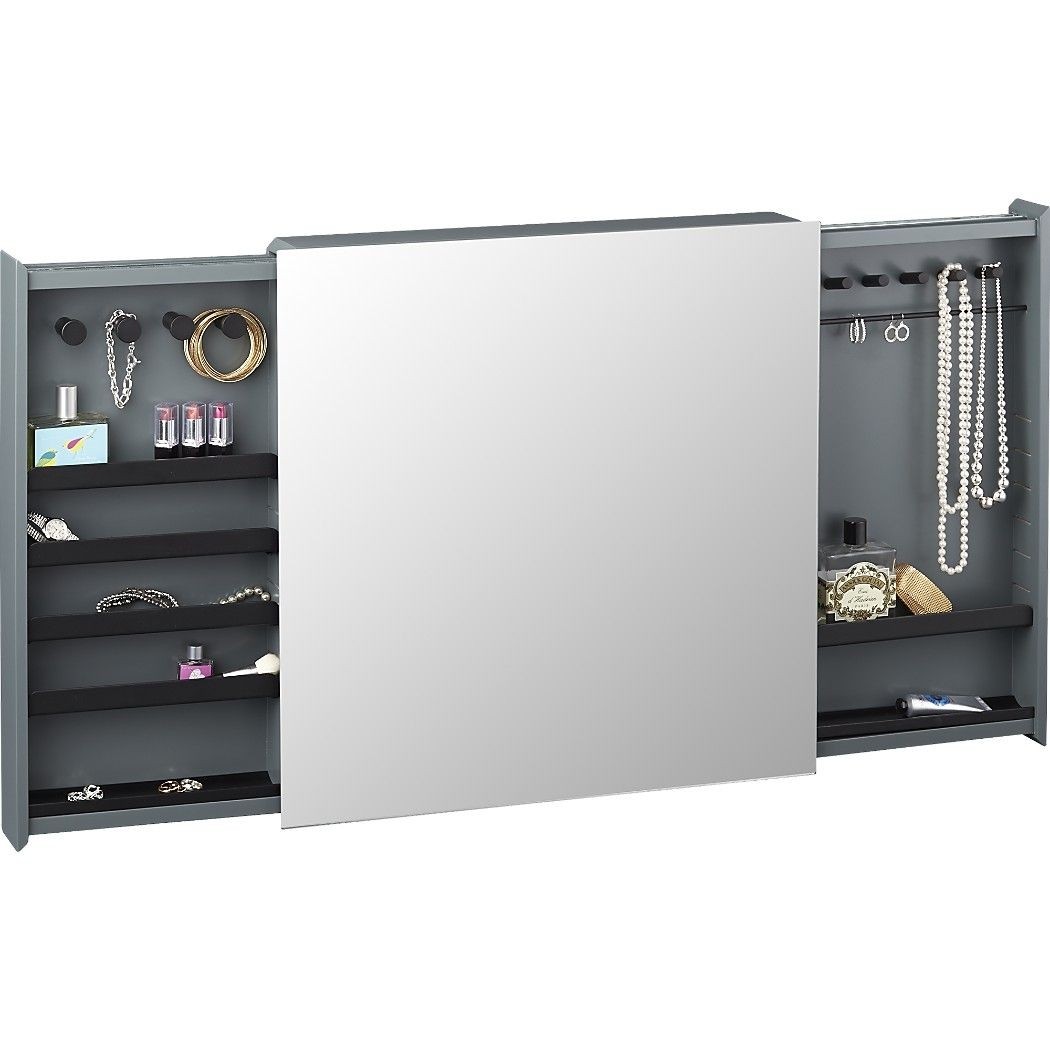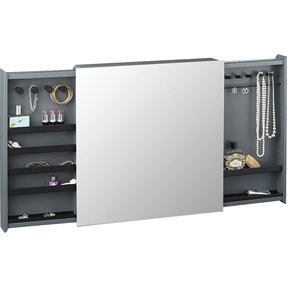 Great storage all within a mirror for makeup and jewelry. SAIC valet jewelry cabinet with mirror | CB2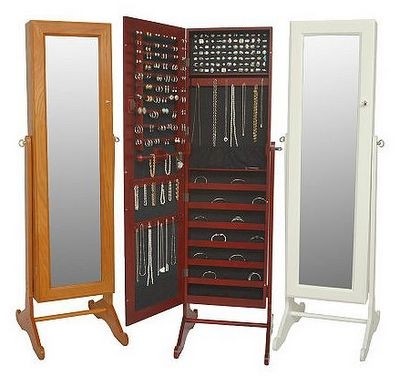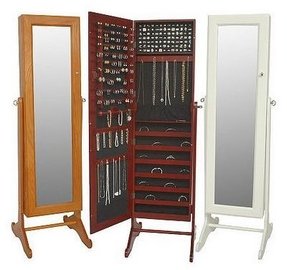 Need Need Need. I think pretty jewelry needs somewhere pretty to be stored :)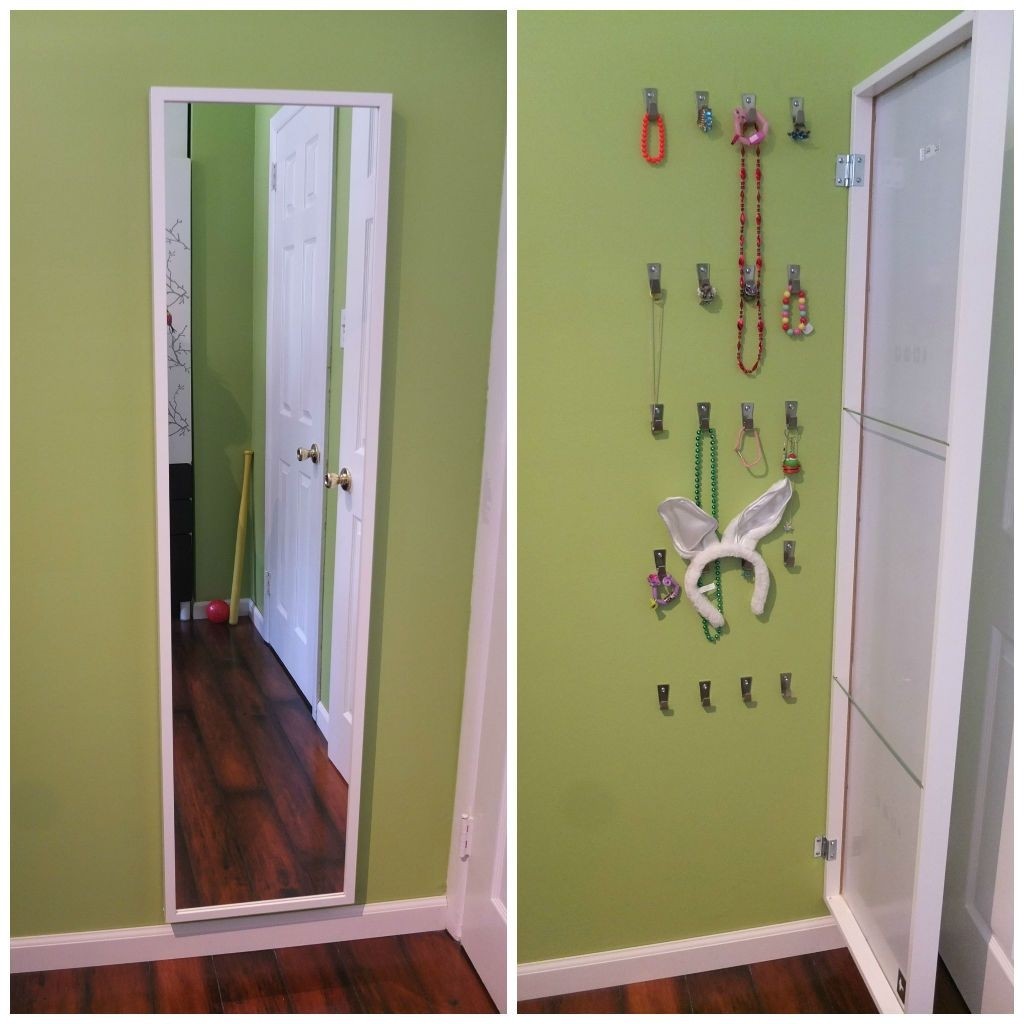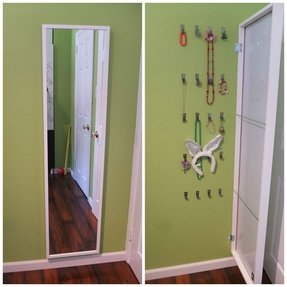 A creative way for having a practical jewelry storage on a bedroom wall. This fine addition comes with a set of steel jewelry hooks that you mount on a wall. The hooks will be covered by a large rectangle mirror with a white-finished wood frame, neatly hiding all the hooks.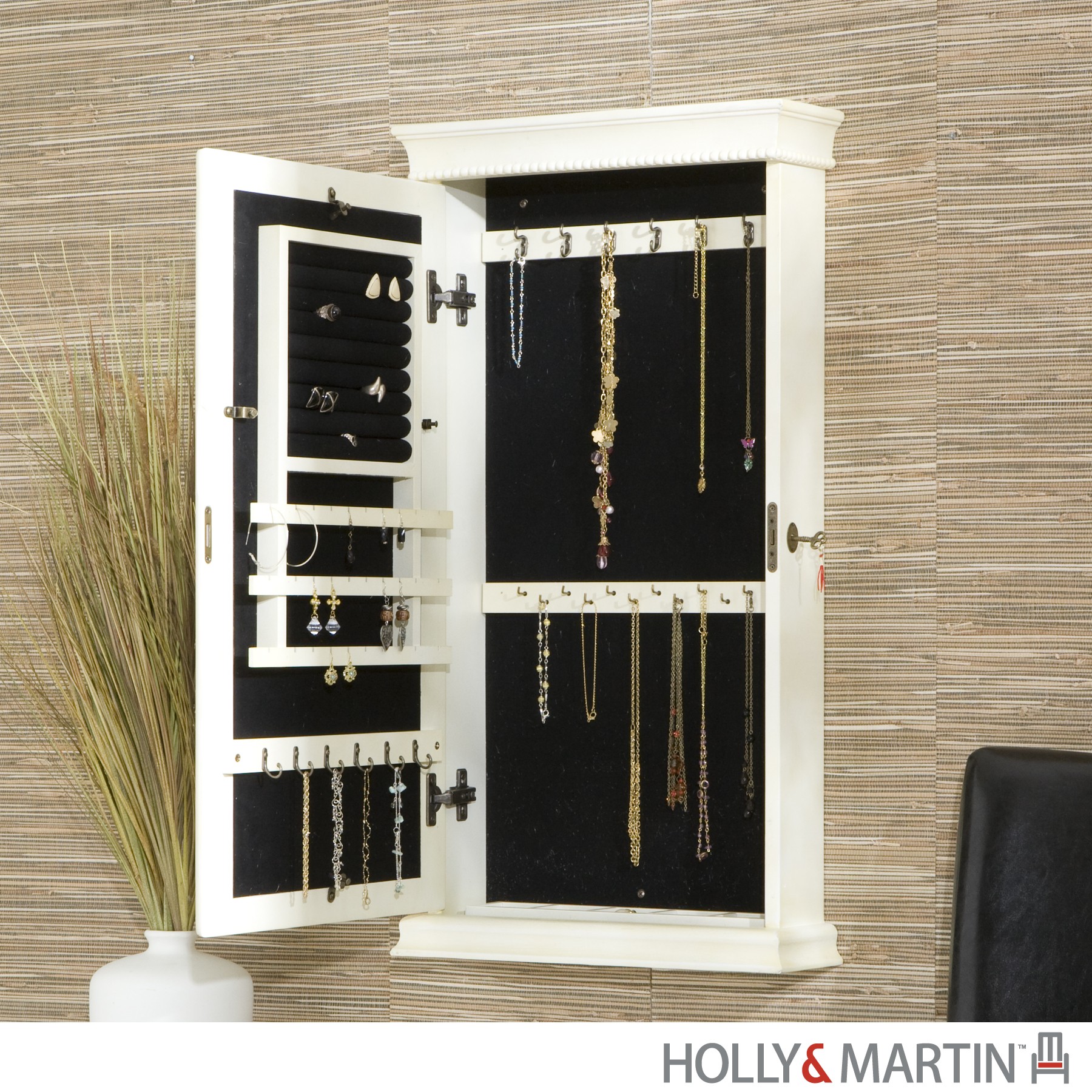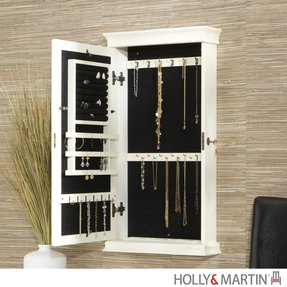 Over The Door Jewelry Armoire This one from Bed Bath and Beyond, is just what I need to help with storage issues.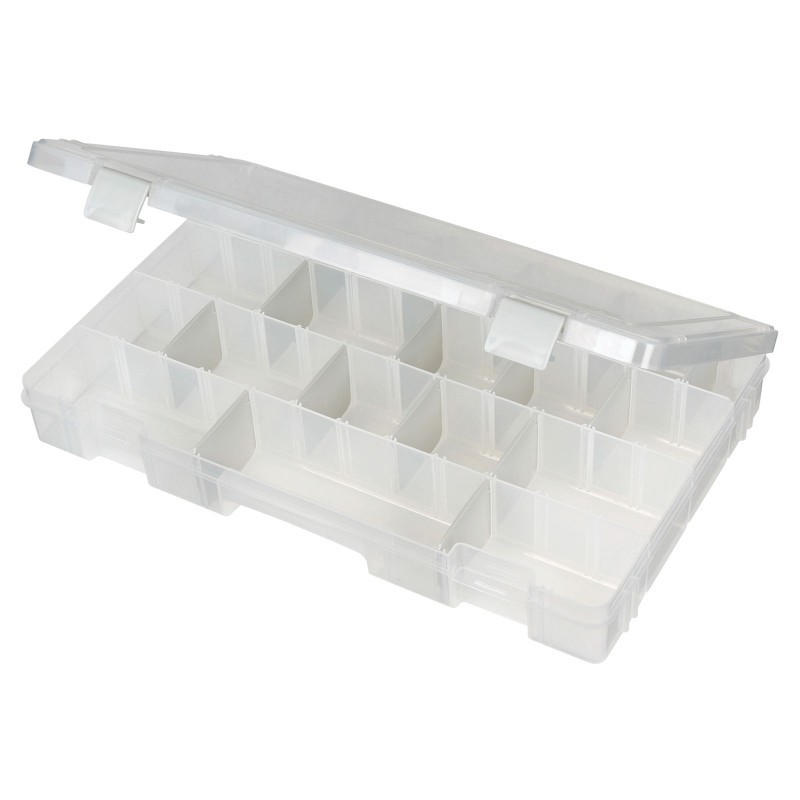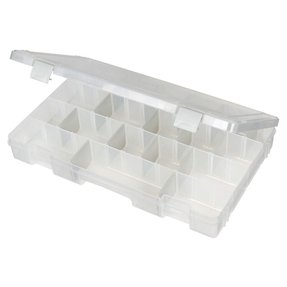 Useful rectangular box with a lid intended for storage non-ferrous metals though other small things can be stored, too. Made of durable molded metal with a protective white layer. Practical, with 4 fixed compartments and 15 removable dividers.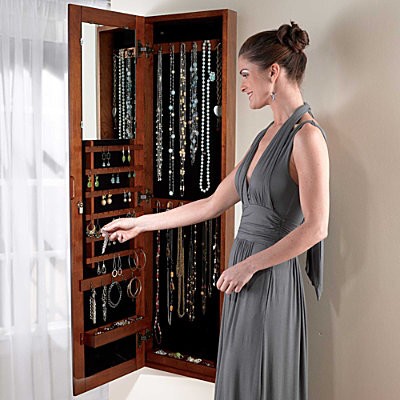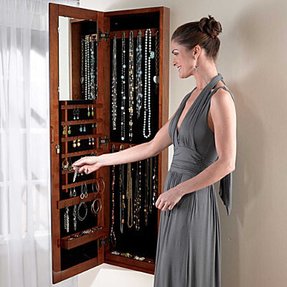 Mirrored Wall Mounted Jewelry Armoire - The sleek, space-saving Wall-Mounted Jewelry Armoire has a black felt-lined interior with 60 notches for earrings, 28 hooks for necklaces and bracelets, a divided tray for rings or pins, and a removable 4-section s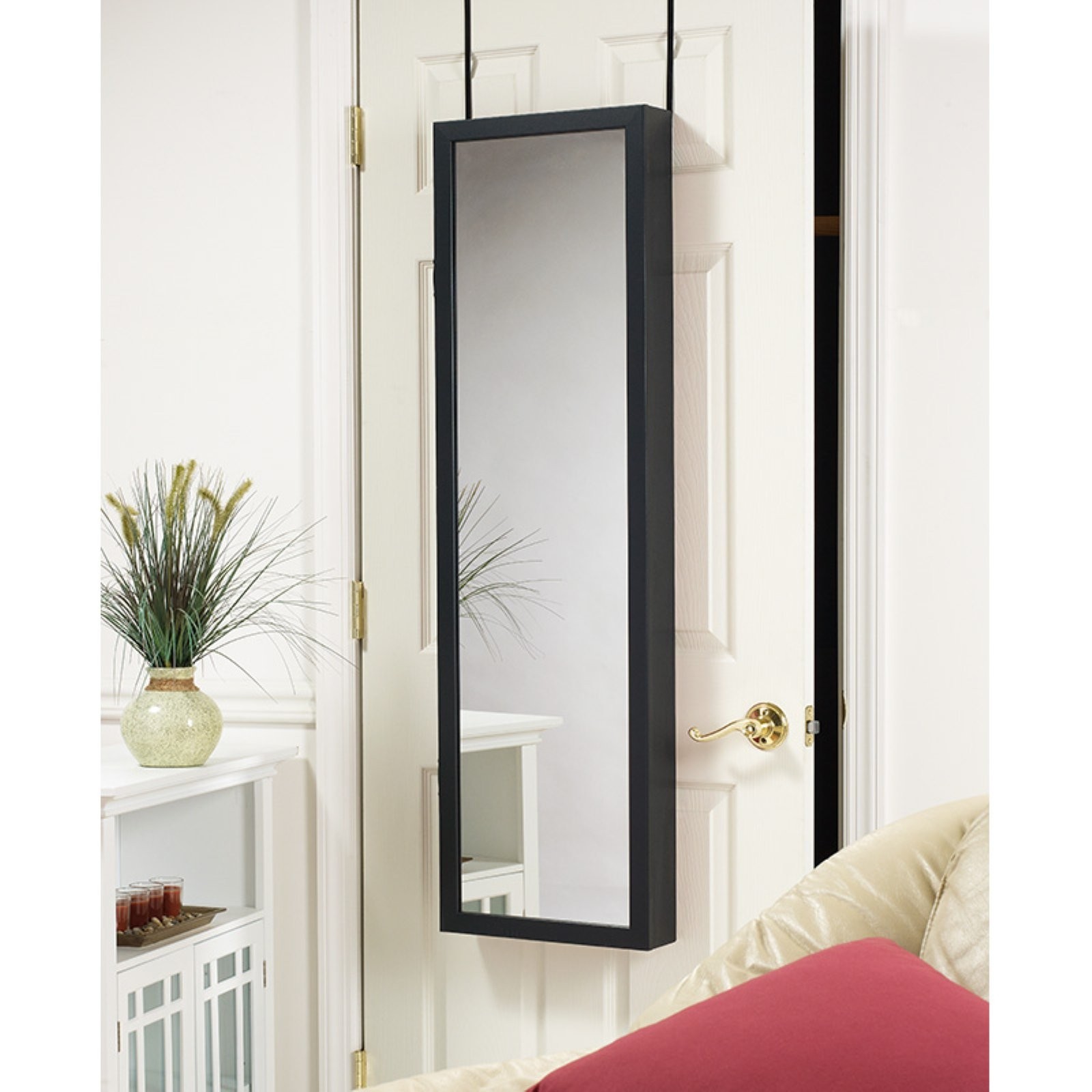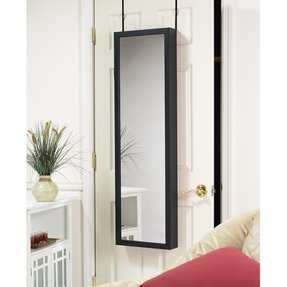 Jewelry organizer mirror armoire over the door or wall mount jewelry ...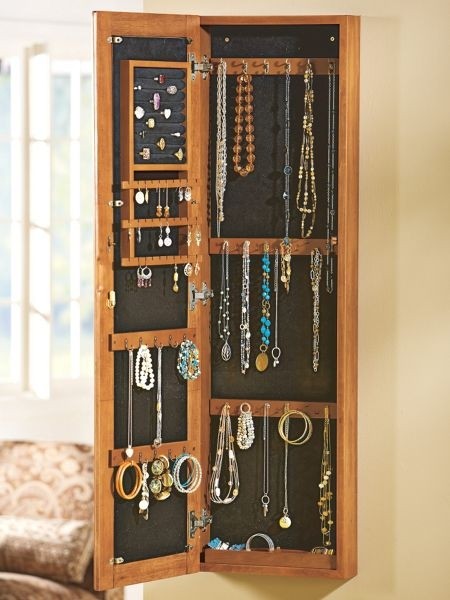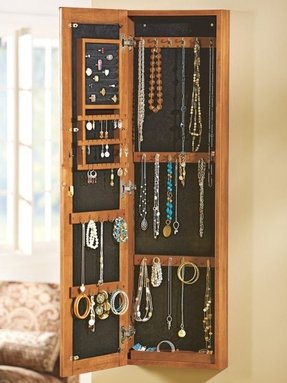 ... > Jewelry Cabinets > Decorative Wall Mirror and Jewely Organizer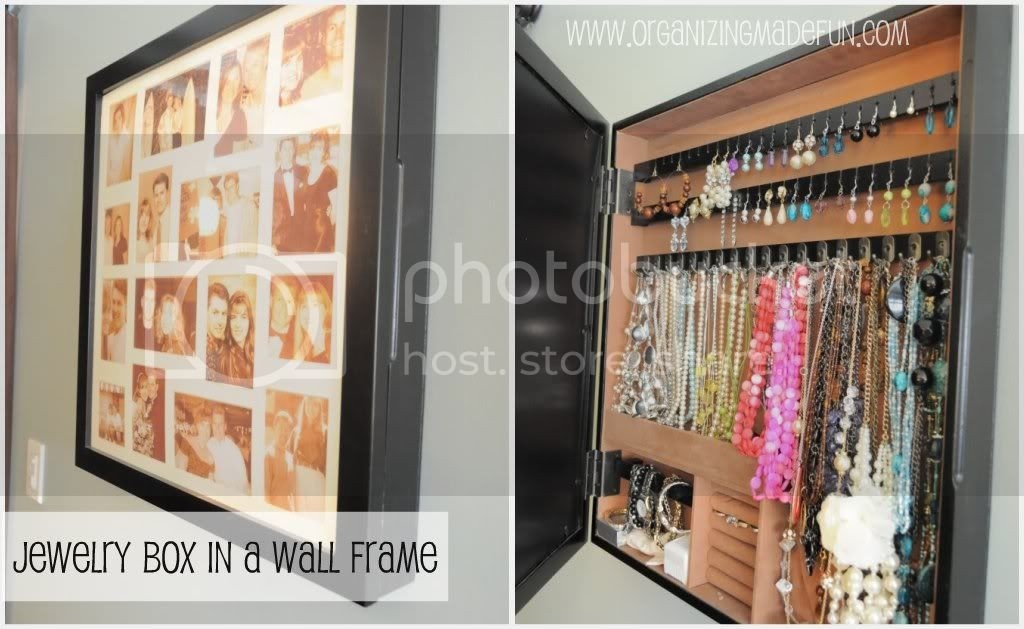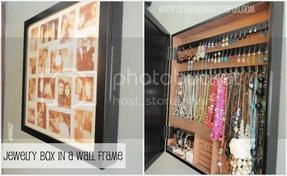 Organizing Made Fun - LOVE THIS Jewlery Storage (This site has many other organizing tips)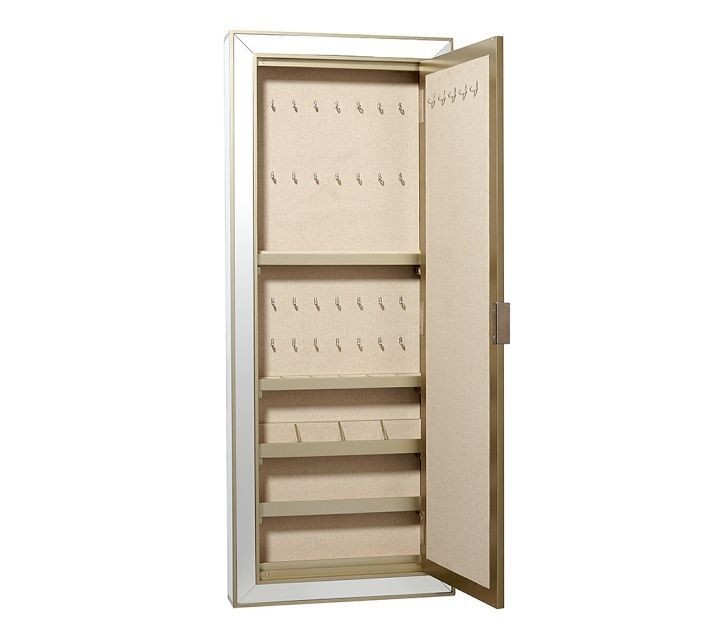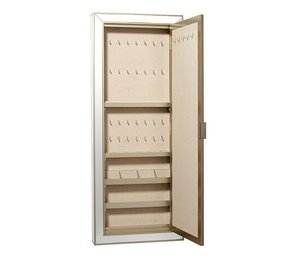 Park Mirrored Jewelry Closet $799 | Pottery Barn / 24" wide x 5" deep x 60" high / Extensive storage features 14 necklace hooks, 14 earring hooks, six small sort bins, four large sort bins, and five belt hooks. Fabric-lined interior. All sides are finishe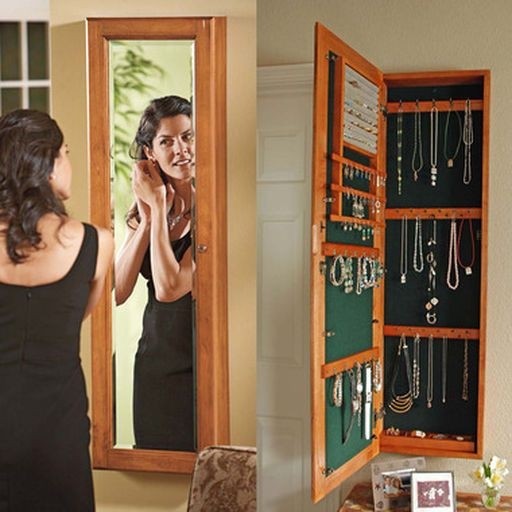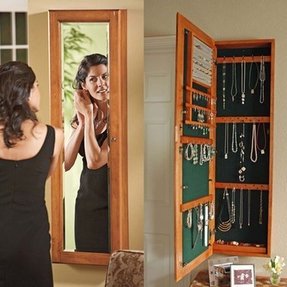 This wall mounted jewelry box with mirror creates a lovely corner for your daily stylizations. Wooden finishing make this project universal, fitting for almost every kind of bedroom.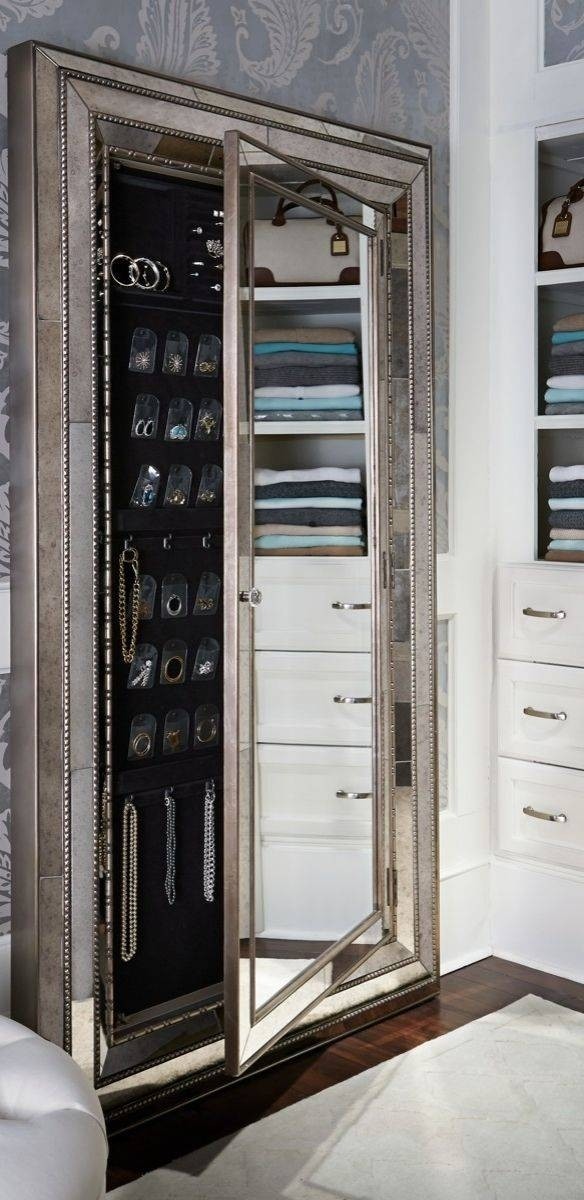 15 Collection of Wall Mirrors With Jewelry Storage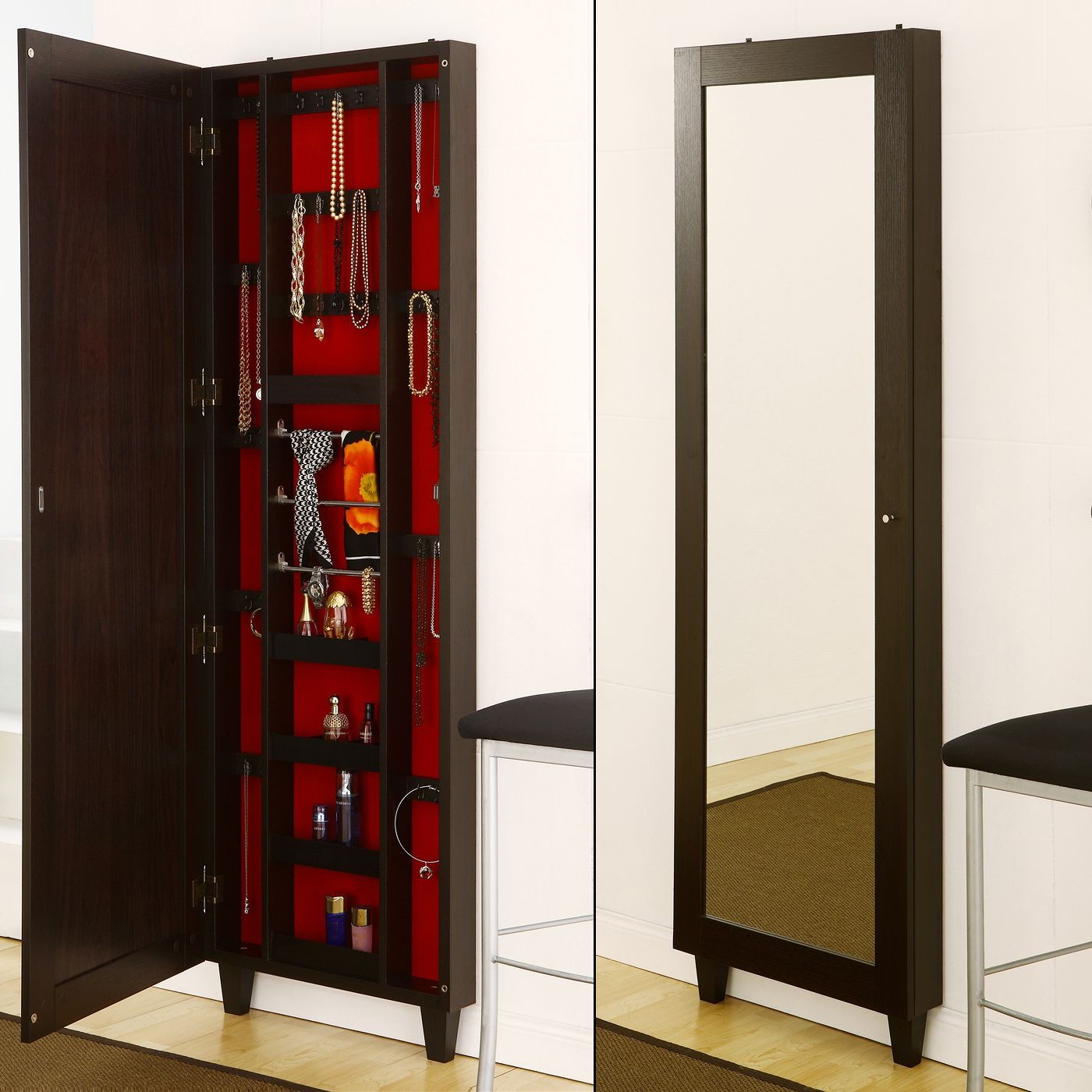 20 The Best Wall Mirrors With Jewelry Storage