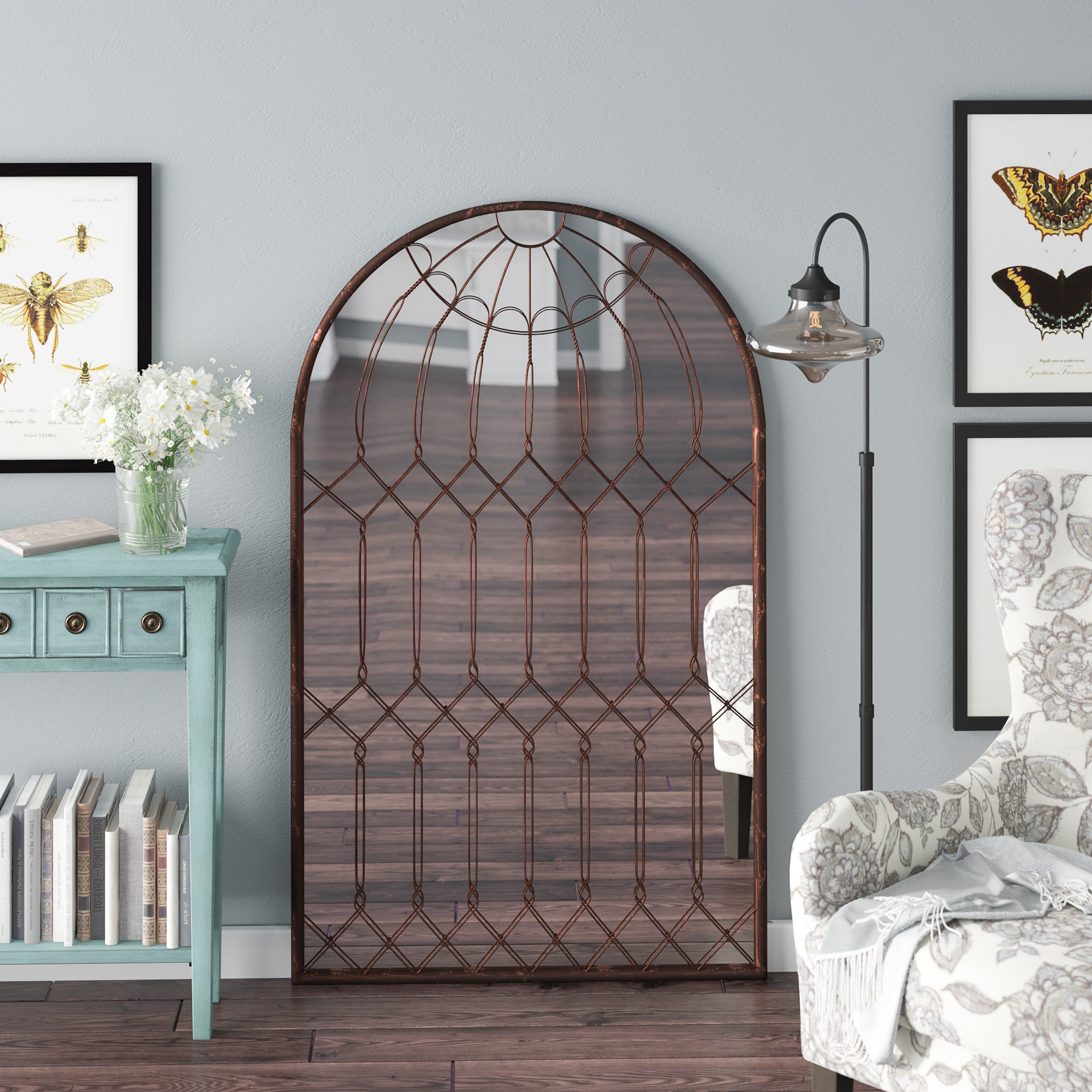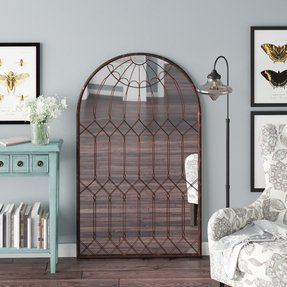 Traditional Beveled Accent Mirror
This 59" tall accent mirror is perfect for adding character, increasing light and space in your home. This beveled arched silhouette mirror is excellent as a leaning wall accent, and the distressed iron frame comes in three colors, including black, white, or rust, to suit your sense of style.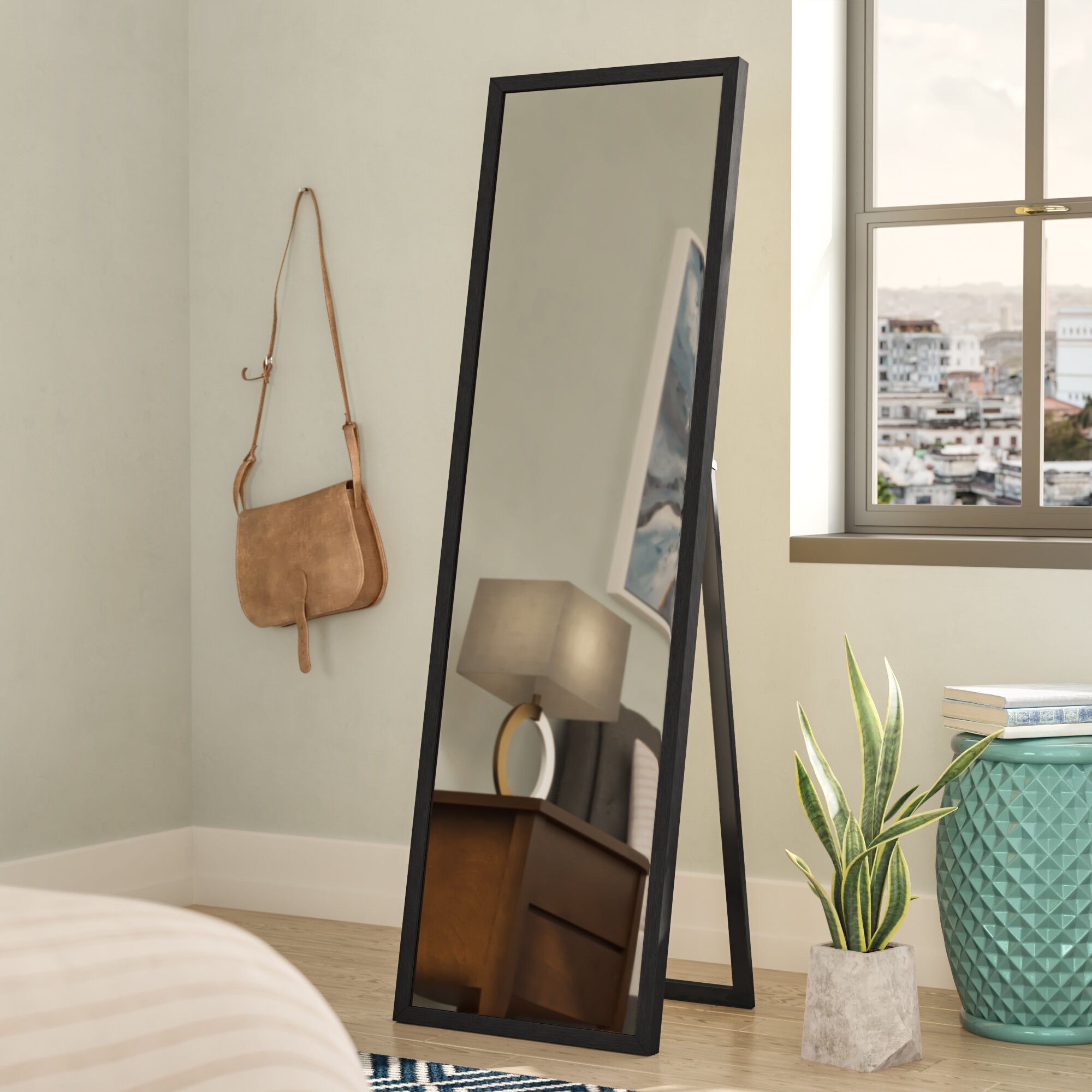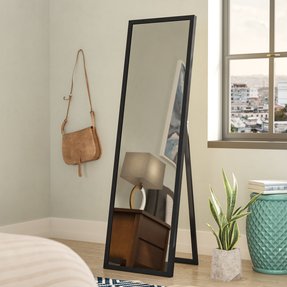 Pooler Free Standing Full Length Mirror
This mirror masters its design and purpose, exuding quality and practicality. Utilizing a simple self-standing design and outlined with a plastic frame and matching stand, this piece would suit any kind of decor. The frame is available in black, gray, or white, and the lightweight construction gives added maneuverability.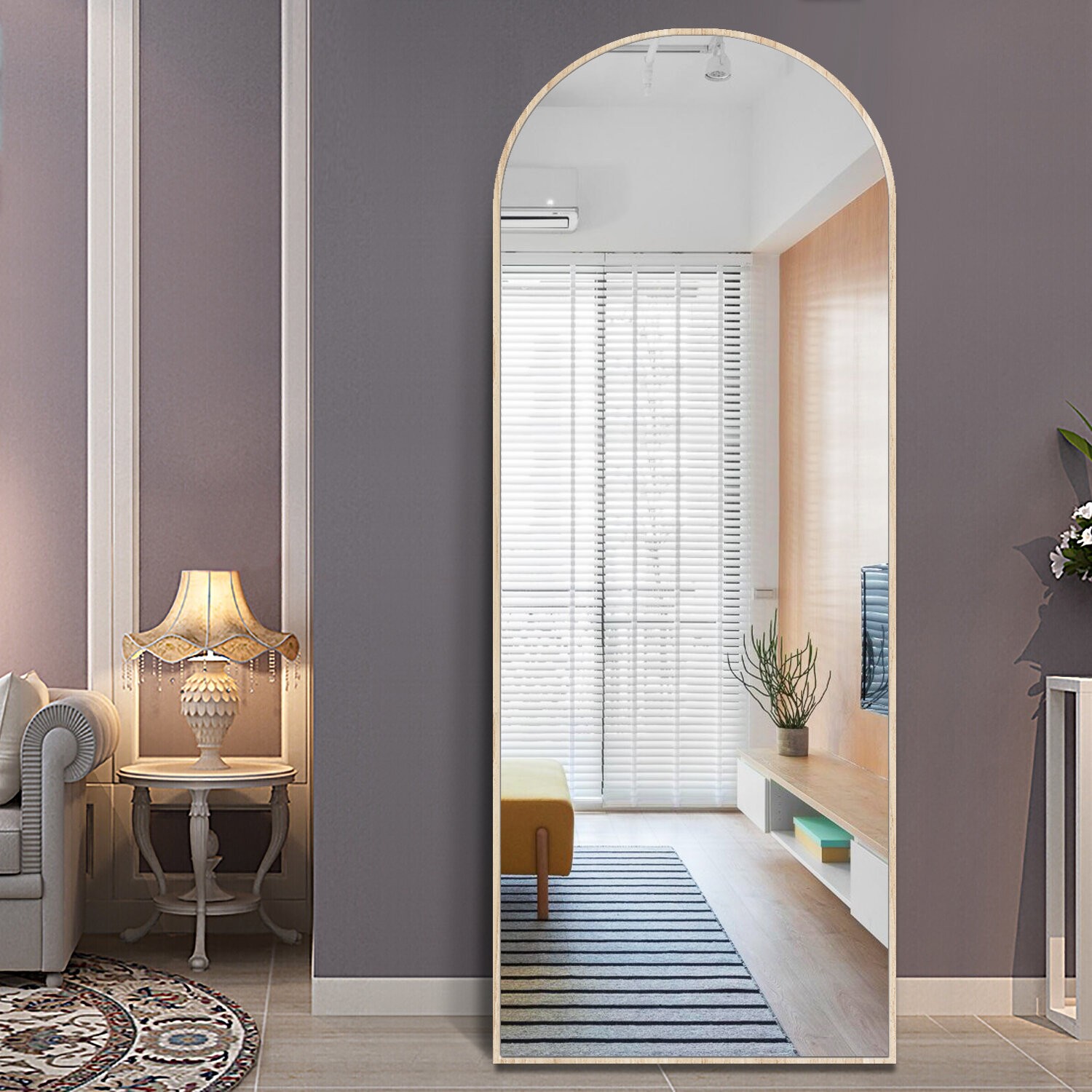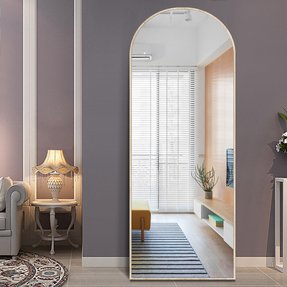 Ayrin Floor Full Length Mirror
Create the illusion of space in your home with this full-length archway mirror. Featuring shatter-proof glass, this safety-conscious mirror comes with copper-free backing paint to ensure a long life. Perfect for freestanding or wall-mounting, you have a full range of styling options with this piece.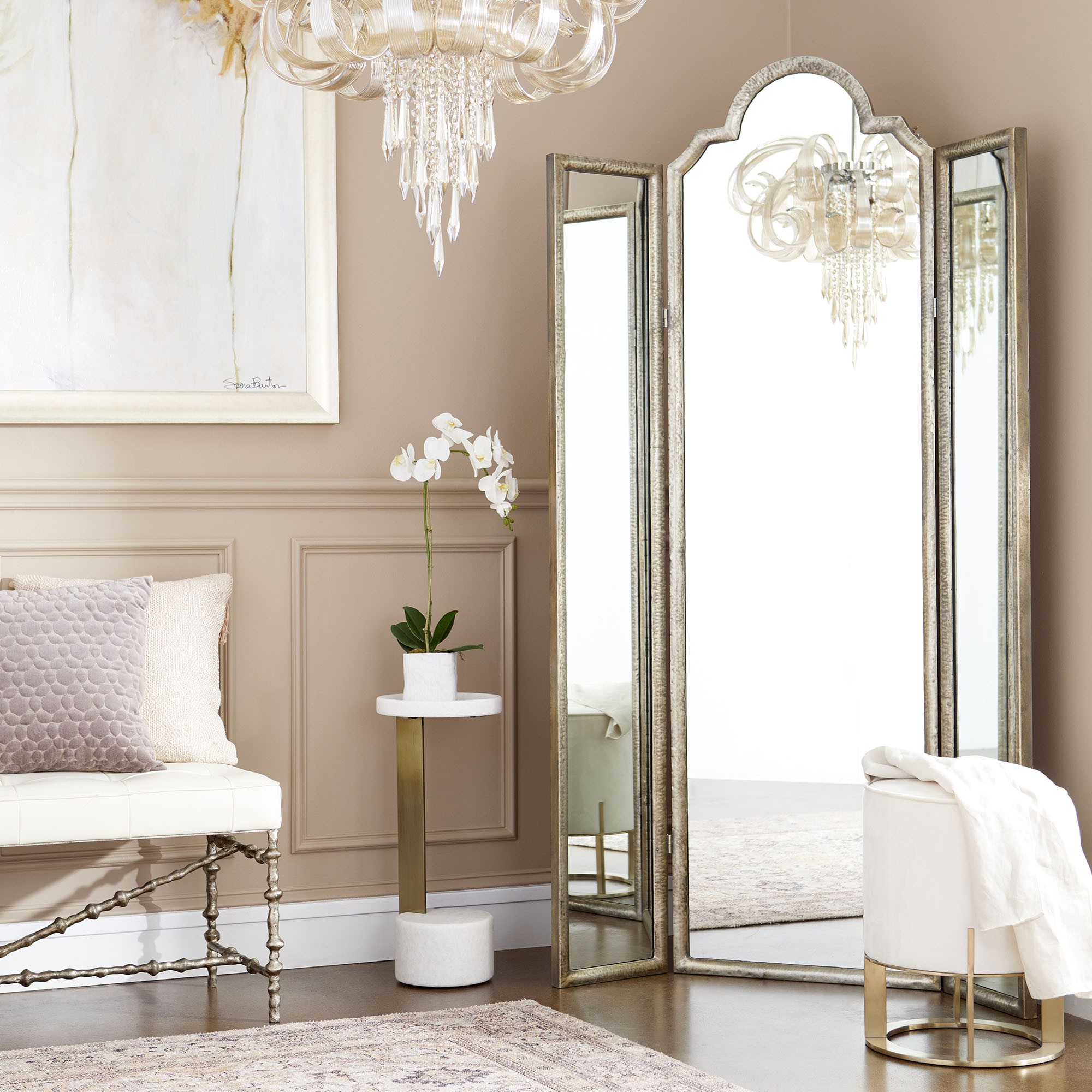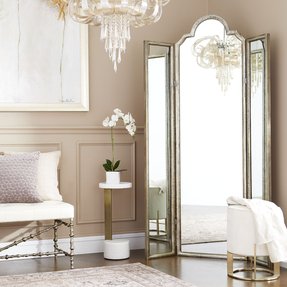 Percy Farmhouse / Country Full Length Mirror
This 3-way floor mirror is the ultimate statement piece and an homage to vintage glamor and classic style. The three rectangular mirrors are joined, framed with a silver finish, and combine to create a stunning multi-faceted corner mirror. Standing at a statuesque 75", this mirror has presence and will lend glamorous elegance to any room.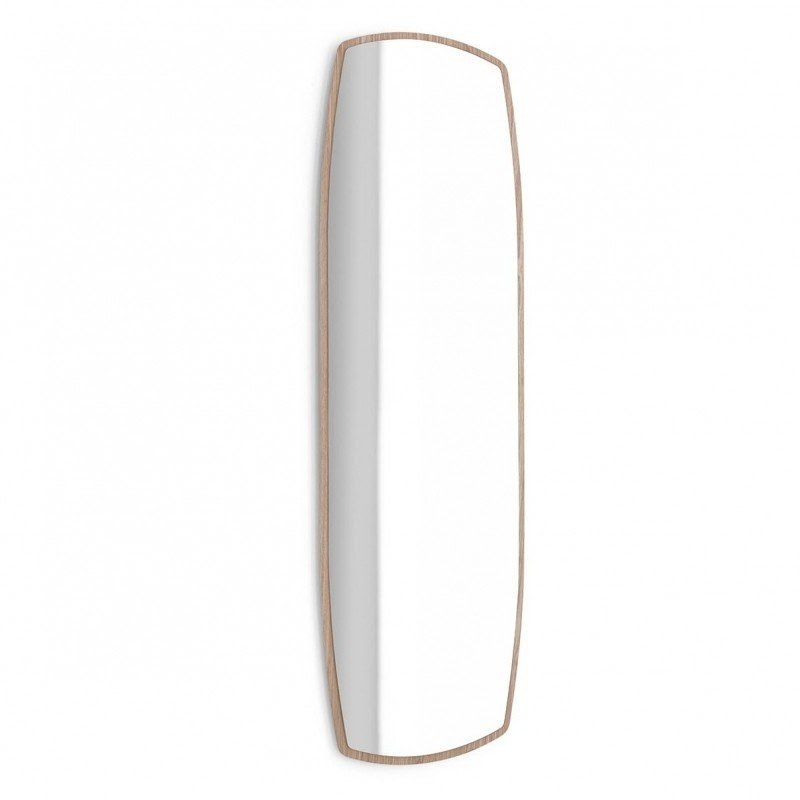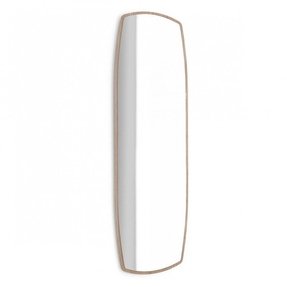 Match Large Rectangular Mirror
This large rectangular mirror is the most stunning piece that can grace your household, offering the extra functionality and durability, since the glass is of the highest quality, providing the best image.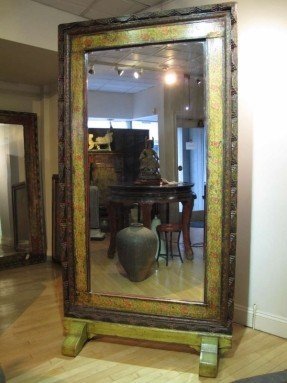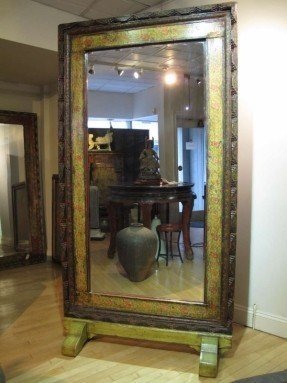 Home > Furniture > Mirrors > Floor Mirrors and Full-Length Mirrors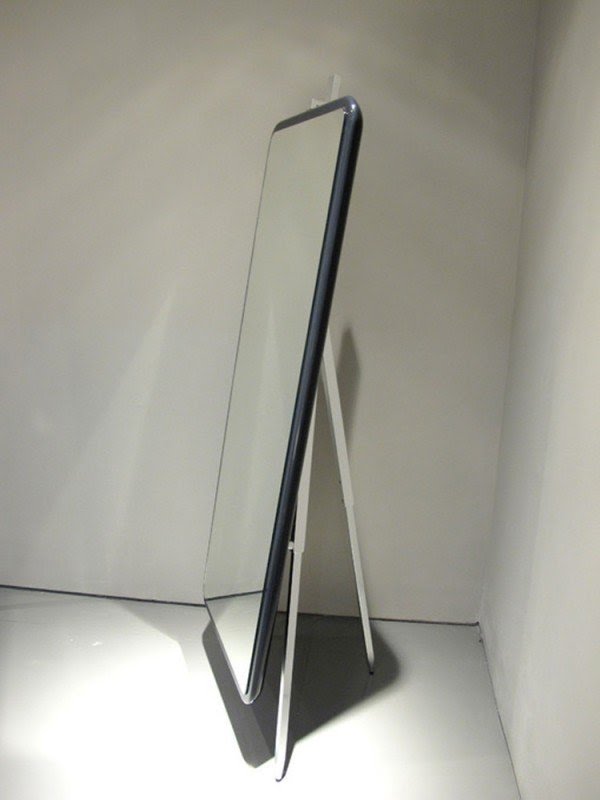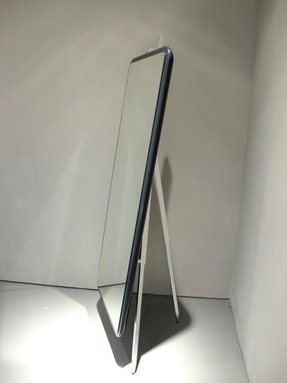 This trevi mirror stand shall fit perfectly well into contemporary decors. Its simplistic design, featuring chrome holder embodies well the smooth minimalism of modern furniture.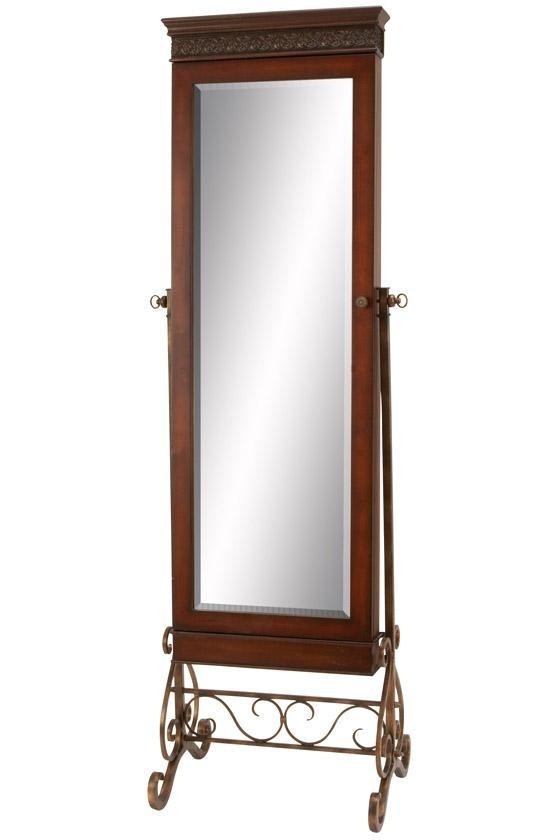 Larger View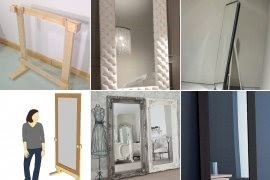 A wonderful and elegant large standing mirror. It has a rectangular wooden frame with wide edges. The frame is padded and has upholstery of quality white leather featuring an intricate button tufting.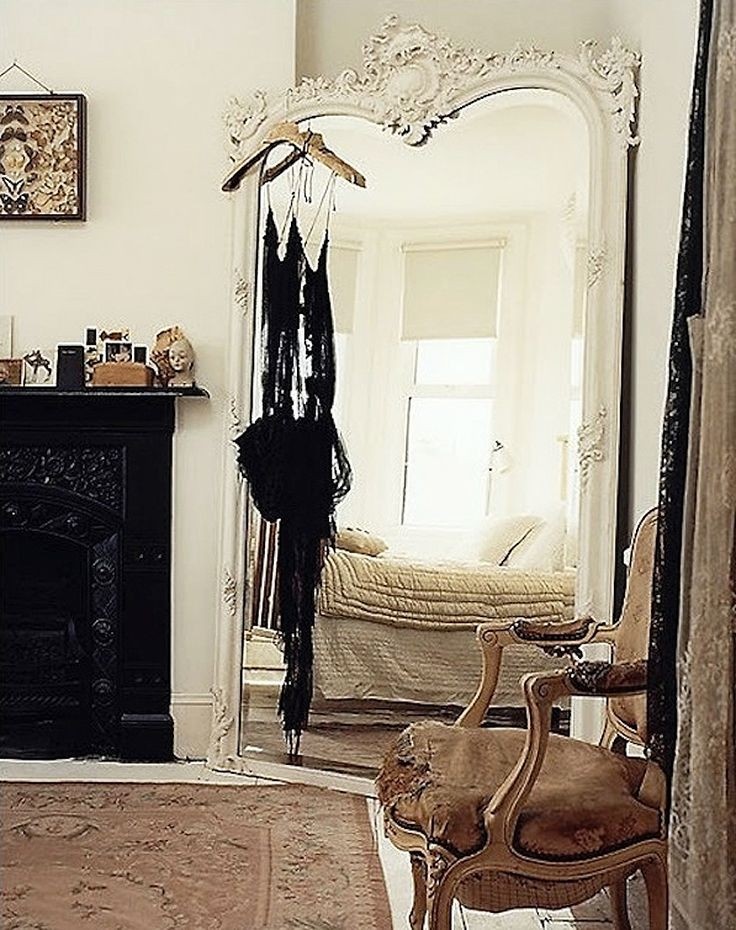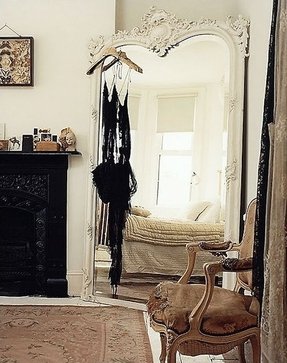 standing mirror>>>>>> i so want this for our bedroom. Love it!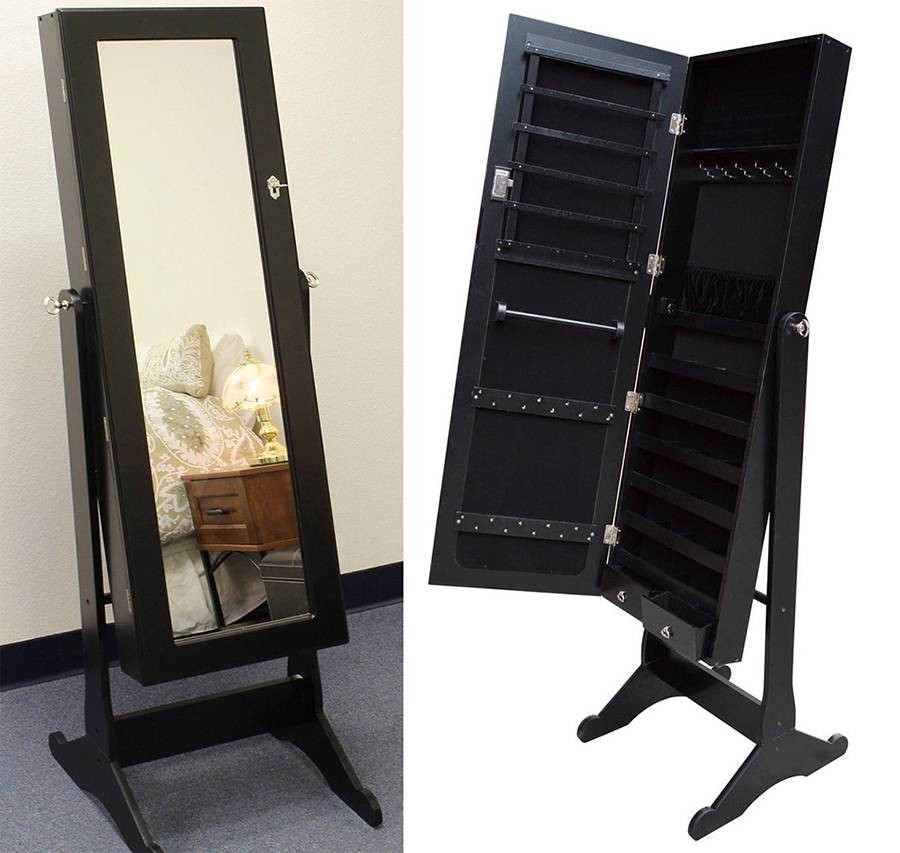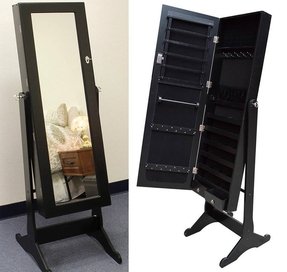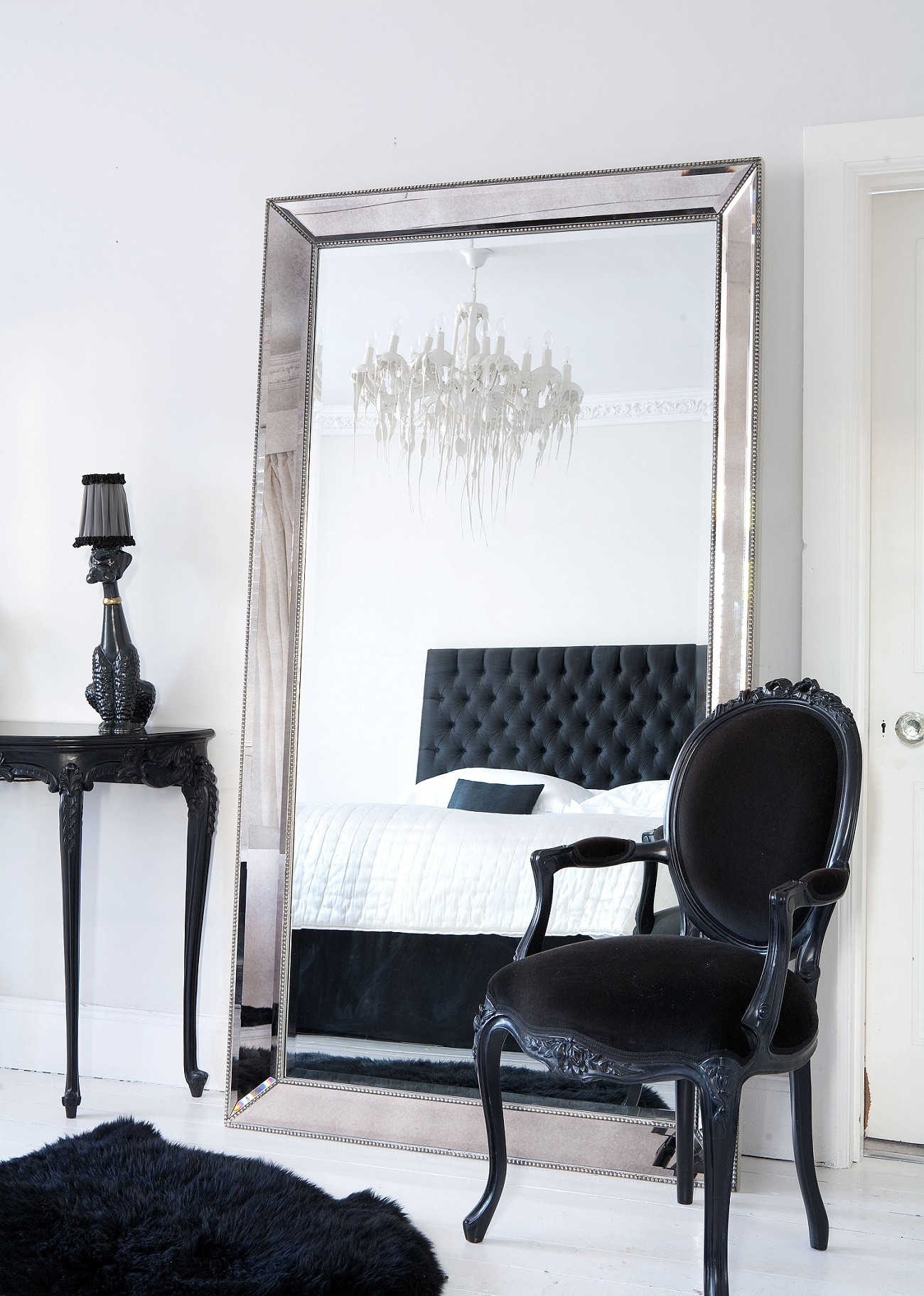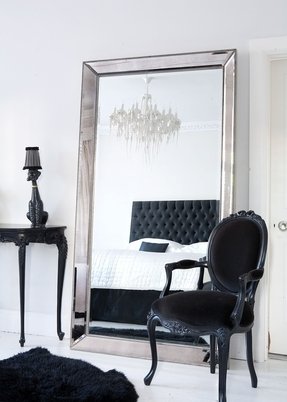 Large mirror stand for living room, bedroom and others interiors according to taste and need. It is mounted on gloss finish frame. Suitable for residential and commercial premises. Classic form and elegant design.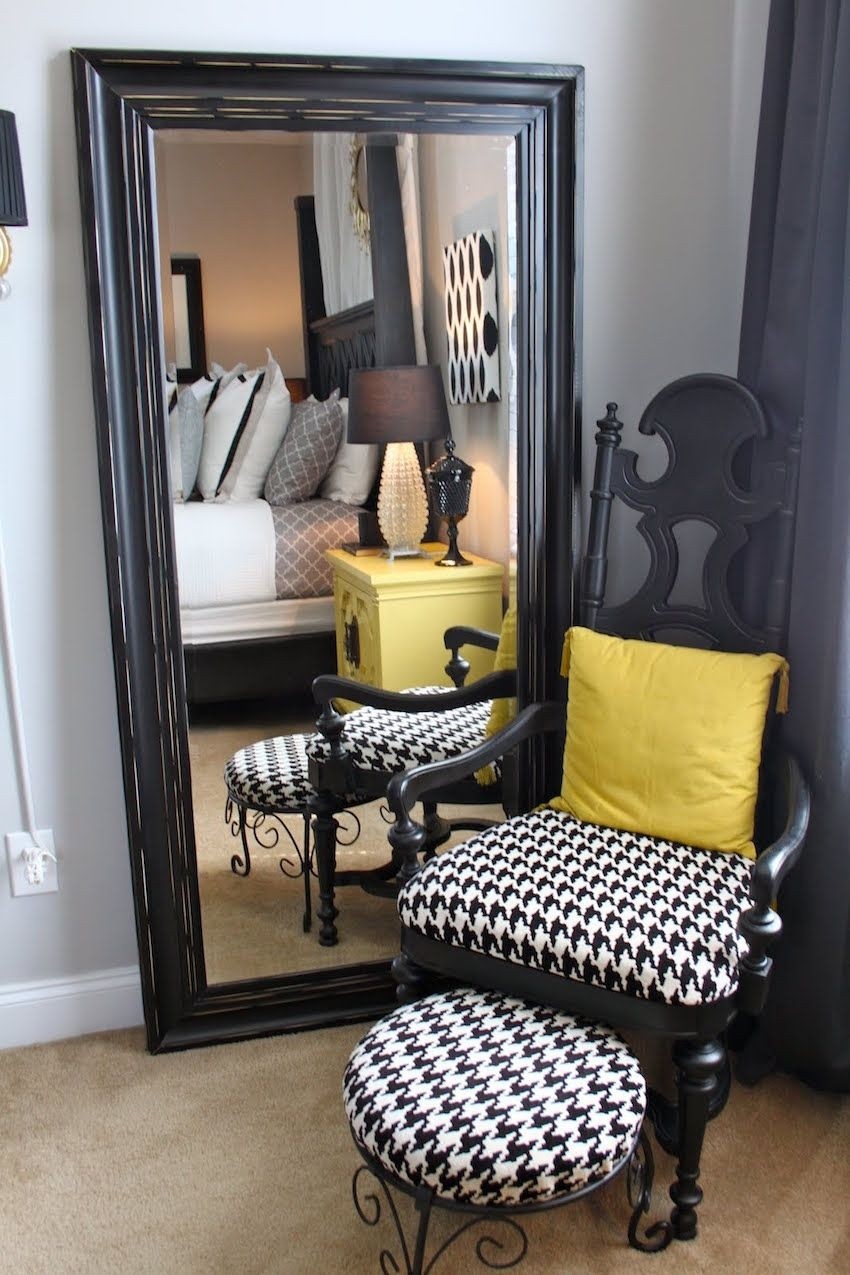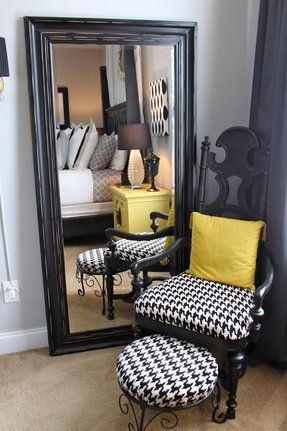 Thanks to this large mirror stand, you are getting a stylish accessory for contemporary bedrooms that sparkle with old-fashioned accents. The mirror's frame is crafted of hardwood and covered in a distressed espresso finish.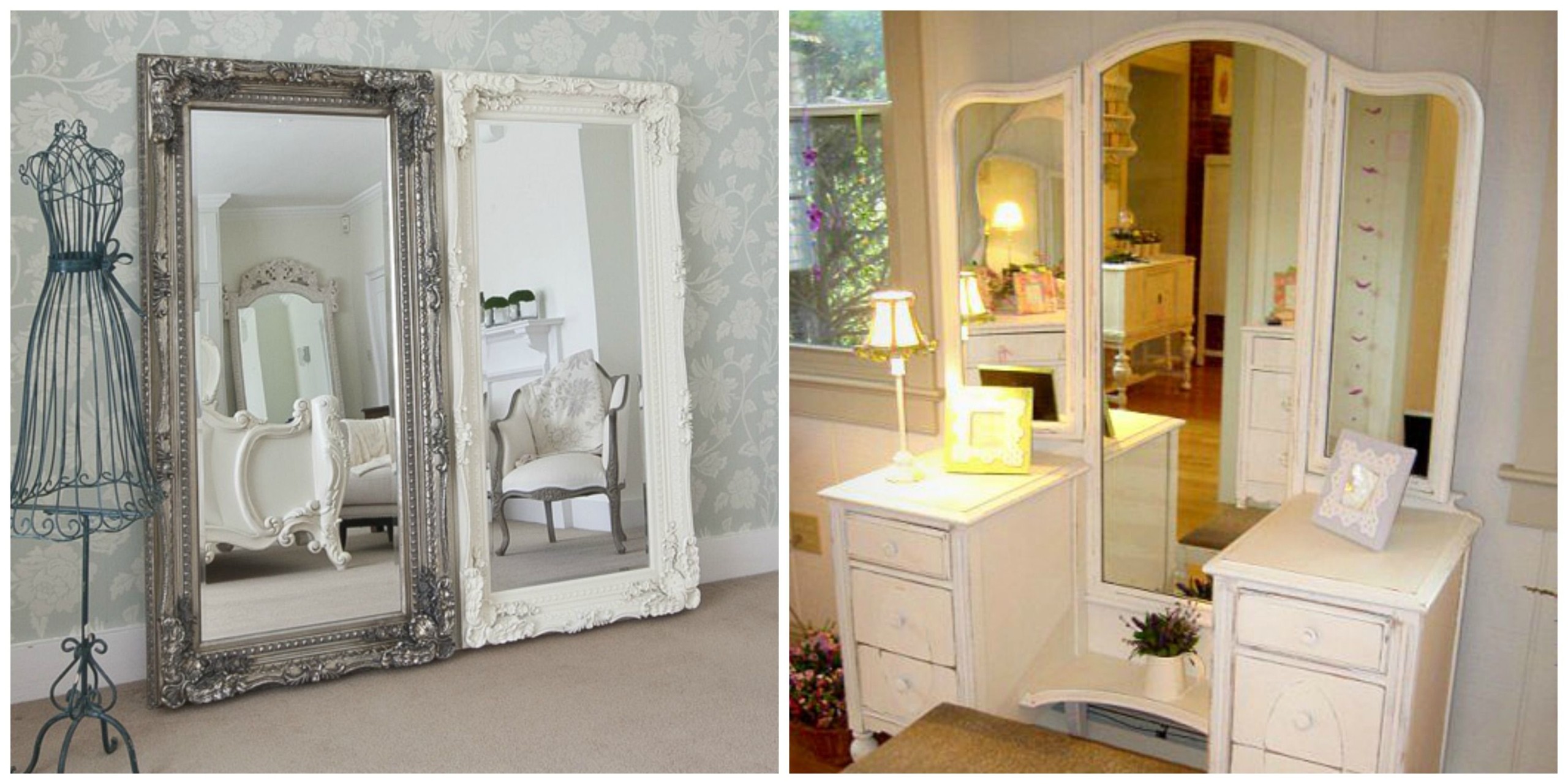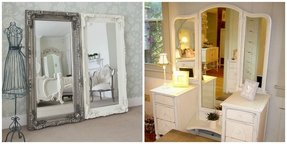 With such a magnificent piece your master bedroom will be radiating with vintage loveliness. The floor stand mirror is embedded in a sturdy wood frame, beautifully hand-carved and hand-painted. It should be leaned against a wall for stability.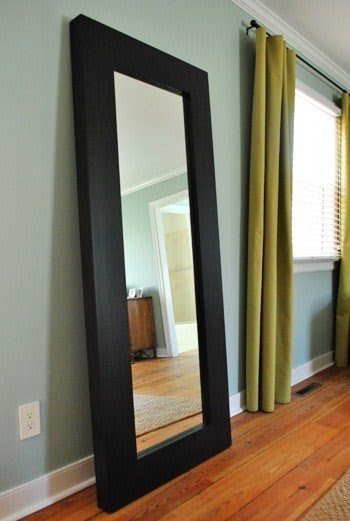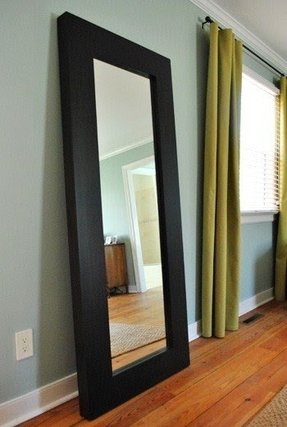 Large and beautifully framed mirror in the impressive frame is a beautiful accent to interior design. Its slim design, nice frame, and versatile form make it perfect for a wardrobe or bedroom.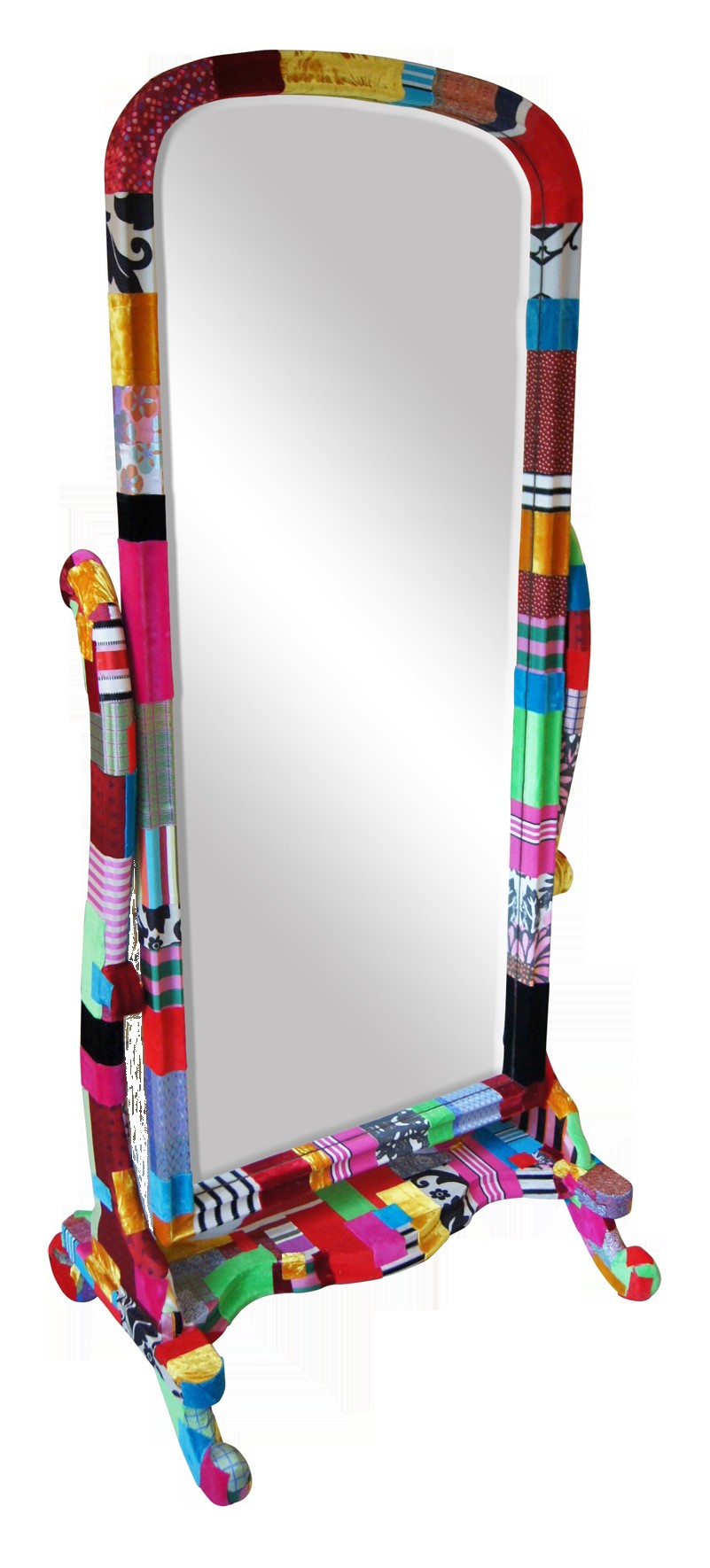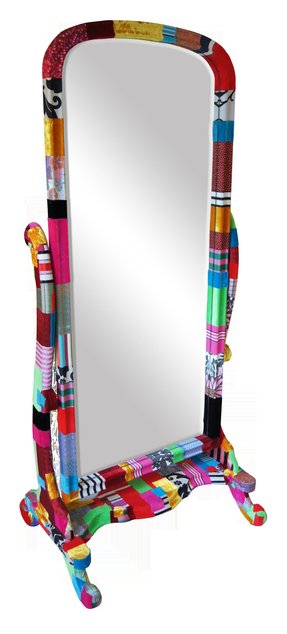 This large mirror stand can be a funky addition to anyone's bedroom. Freestanding, Cheval mirror enchants with its colourful, patchwork motives, which cover the solid, wooden base.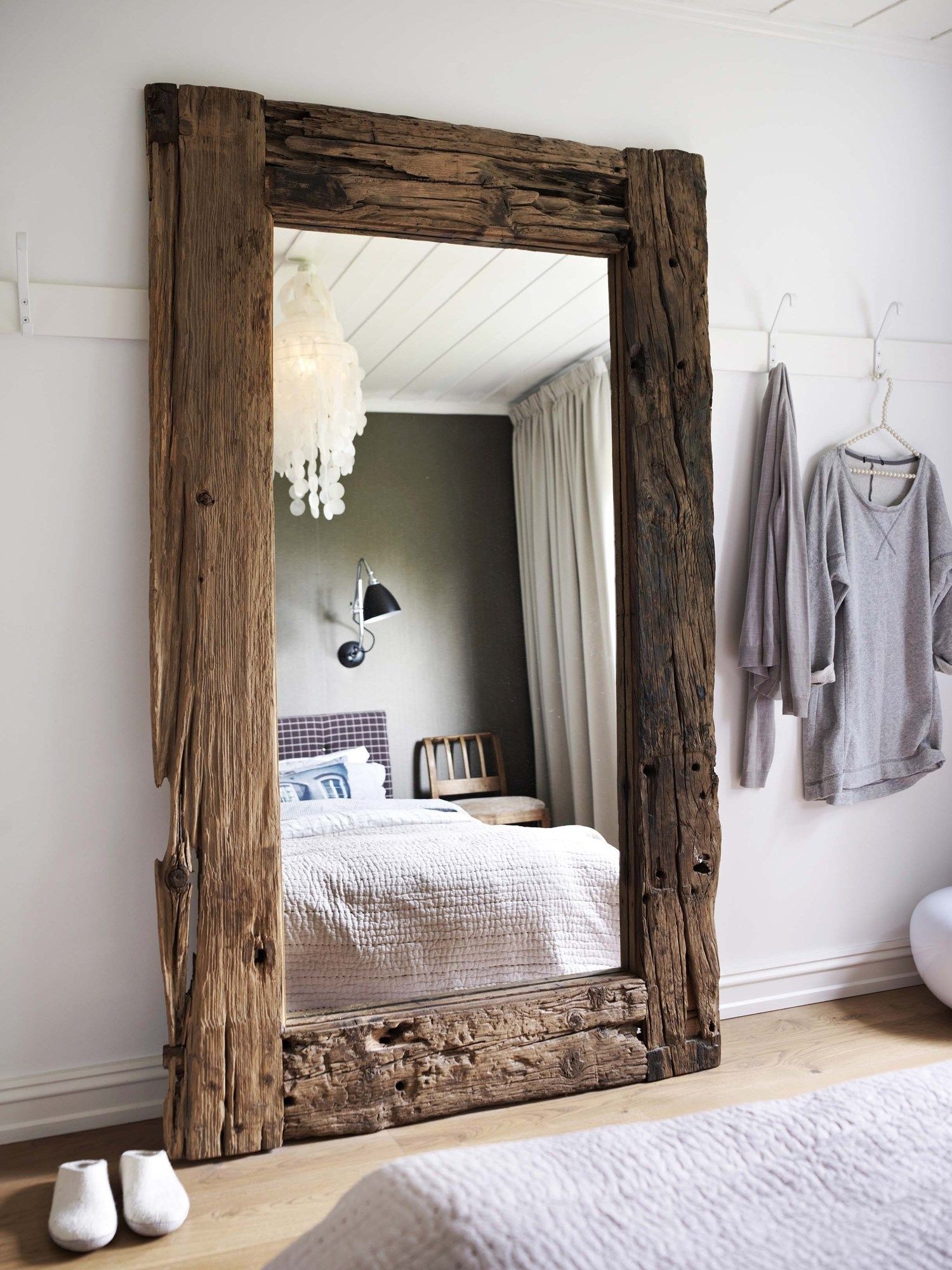 Emanating with natural elegance and intricate design, this marvelous, standing mirror will transform your bedroom into a magical forest. Its large frame is made of thick pieces of wood, making the whole very appealing and long-lasting.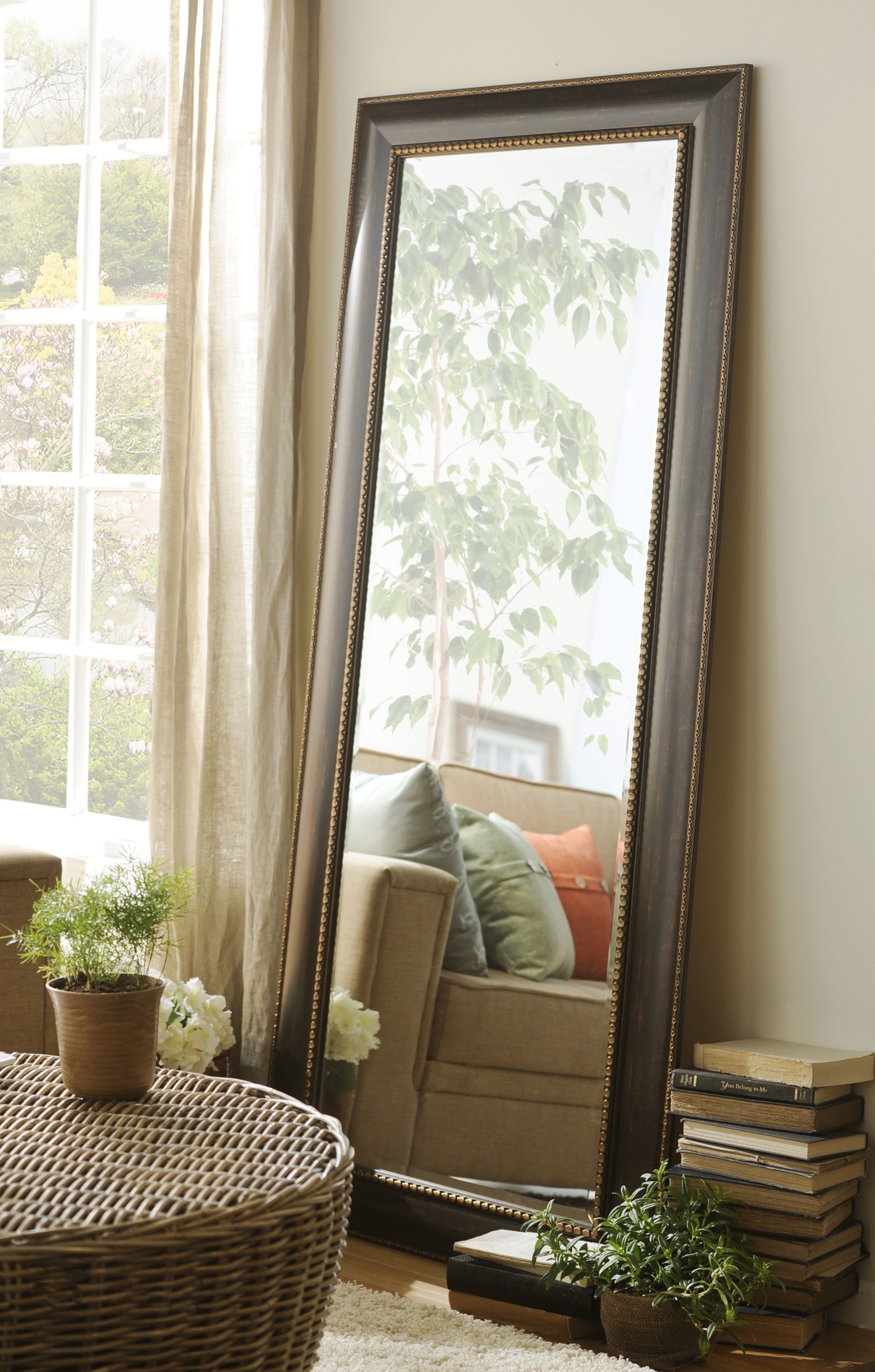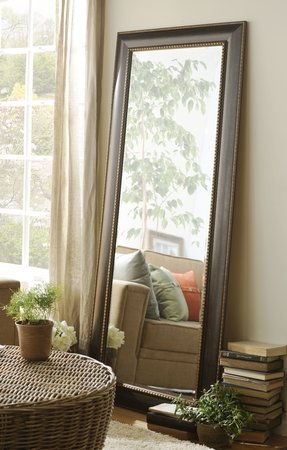 It is a new fashion - instead of hanging objects on the walls, nonchalantly leave them on the ground. Large mirror will fill your space and add artistic character to your room. With wide, decorated dark wenge wood frame you can look at yourself the whole day!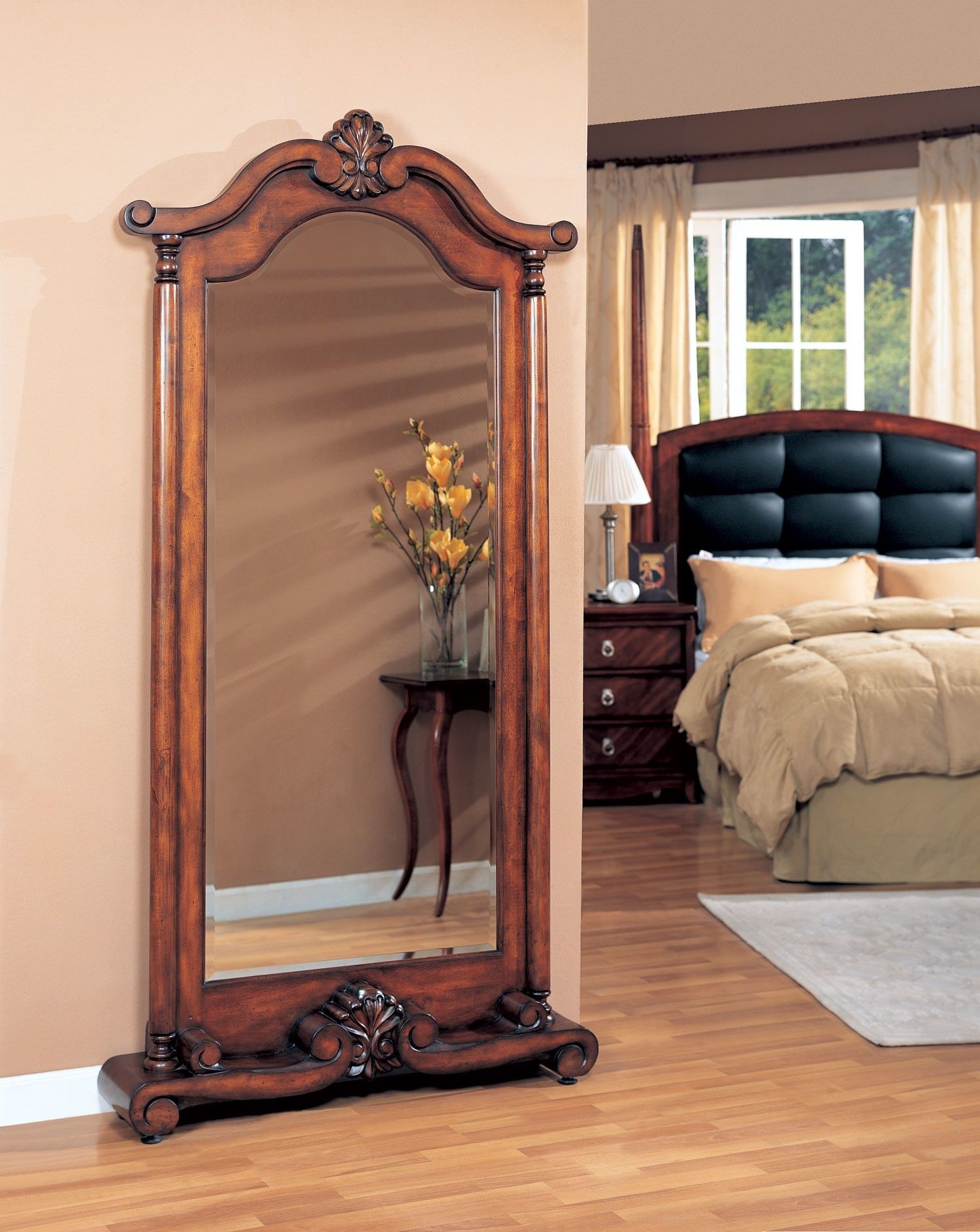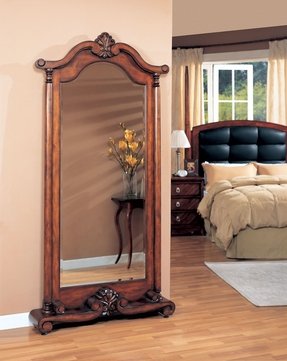 Rock Island Floor Mirror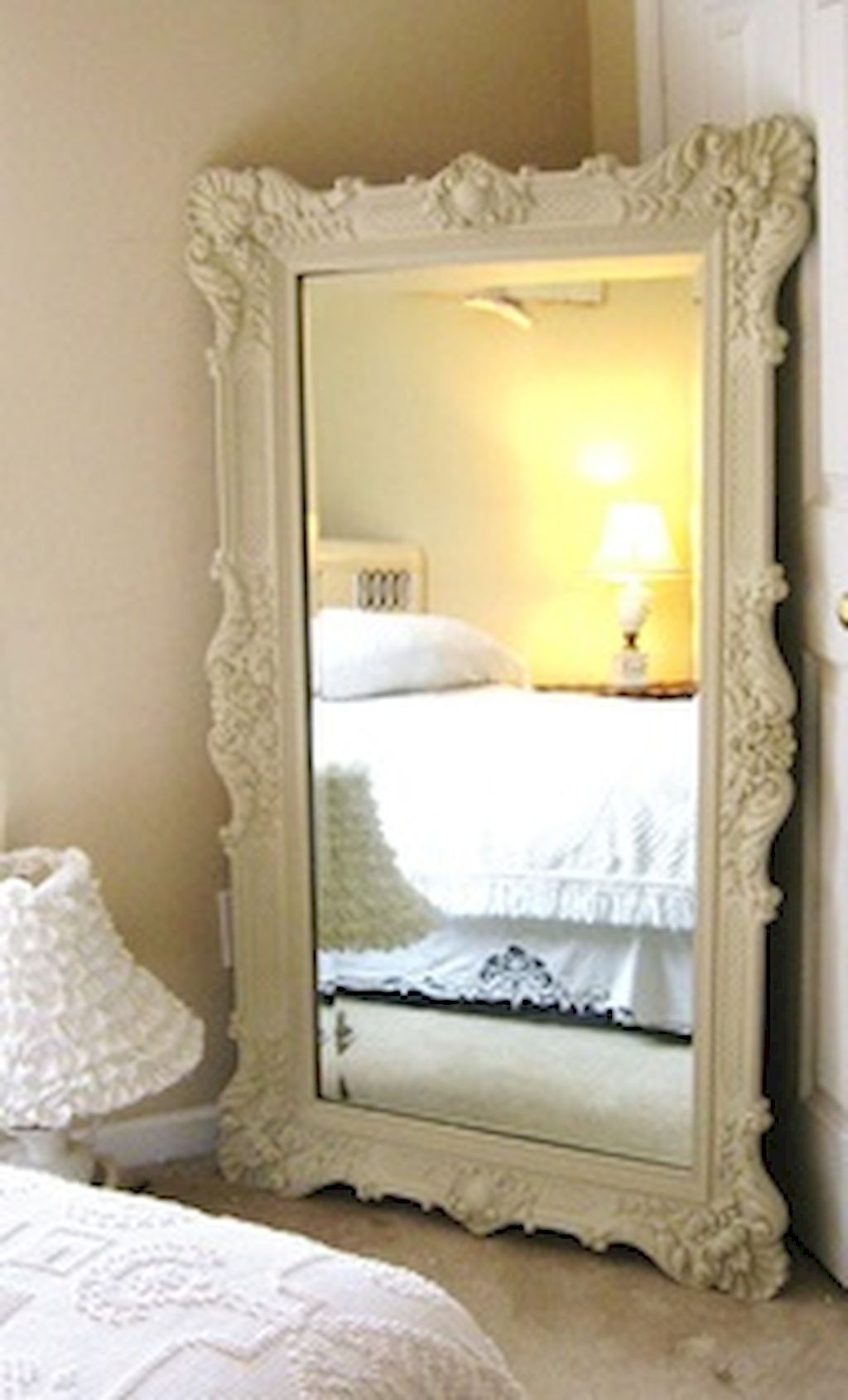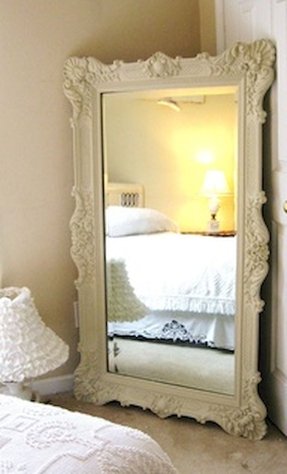 This element provides style and functionality into the house. Its durable frame is finished in a neutral color and it includes some decorative carvings. This mirror is a large and rectangular element that is functional and decorates indoors.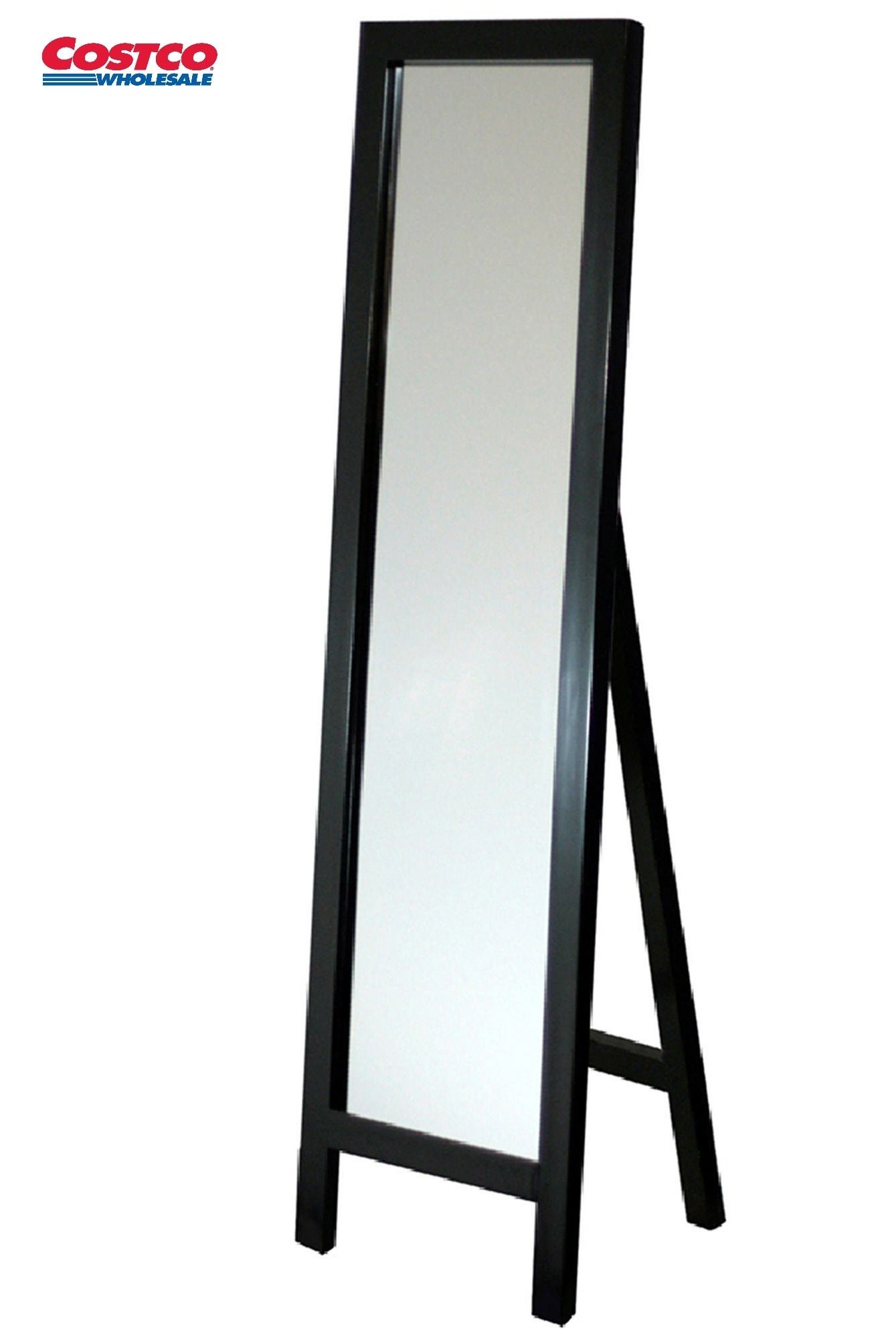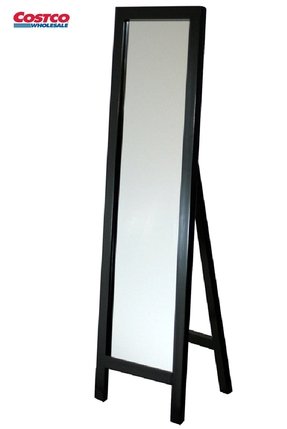 It is an Easel Floor Mirror that has got an espresso finish. It can be moved throughout the home and it is perfect for a dressing mirror. It measures 1 inches by 18 inches by 64 inches.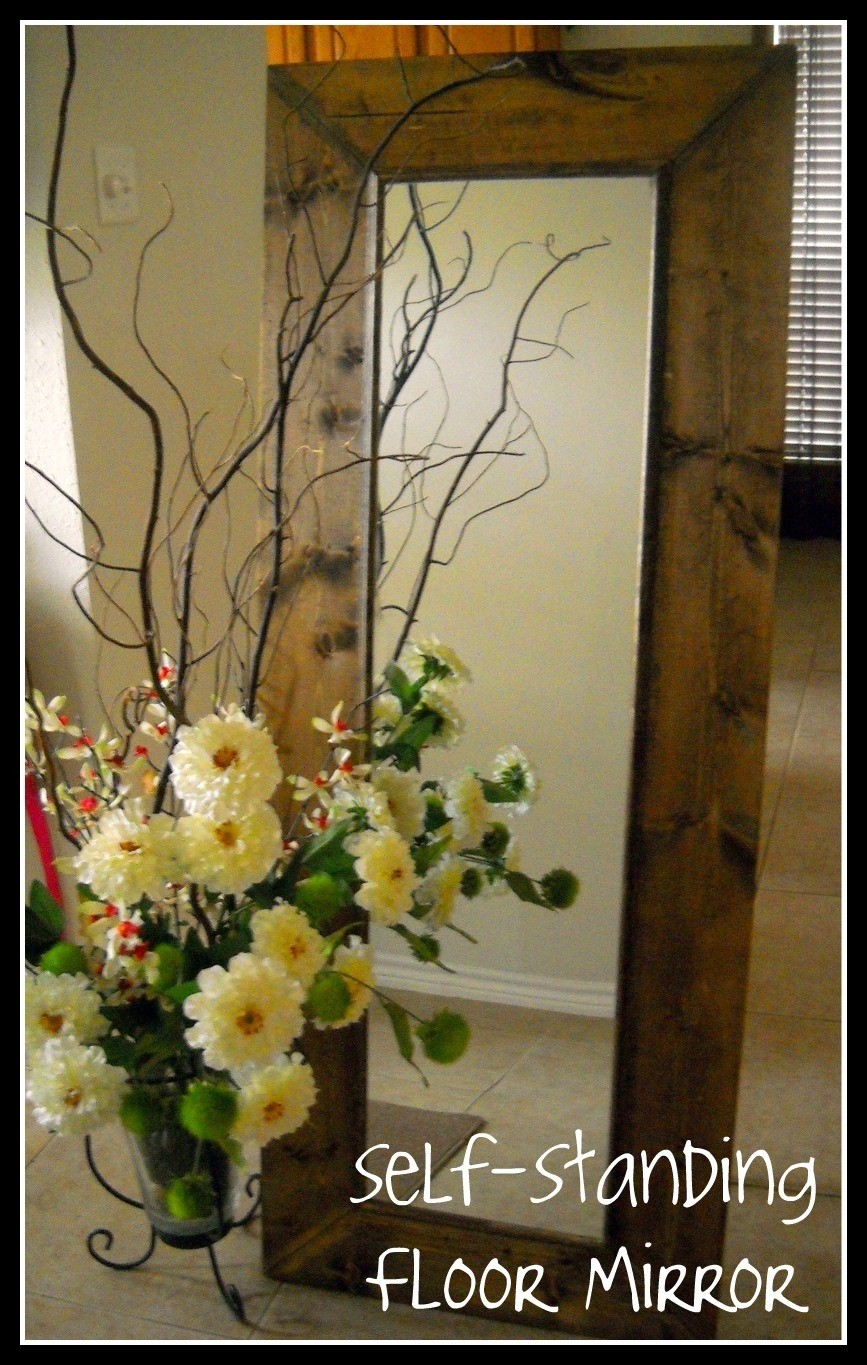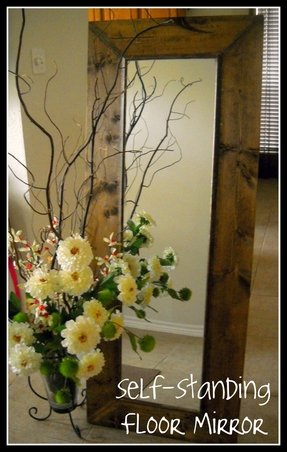 The slim frame of this impressive floor mirror makes the whole look exceptional. The large form delights with details and makes the interior take on style and character. Beautiful wooden frame admires.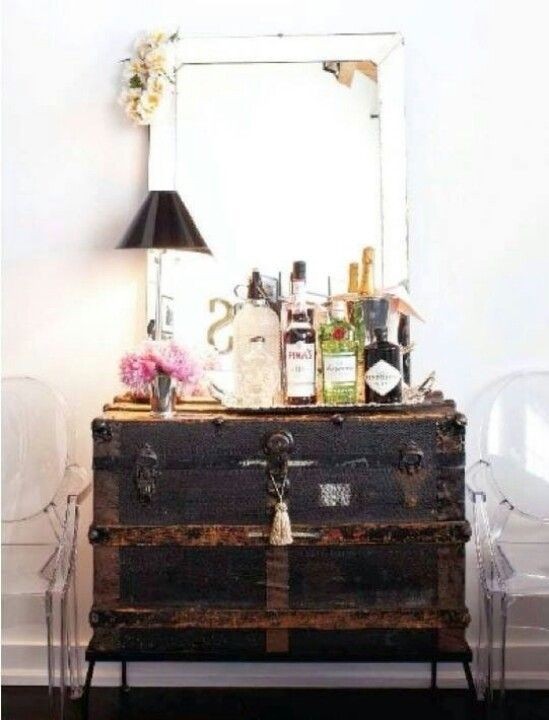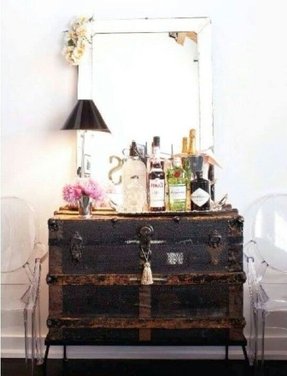 A blank wall can only take advantage of a large floor standing mirror in a crisp simple frame. There are easy DIY ideas to make such a thick dark brown mirror frame with floor stand at almost no cost.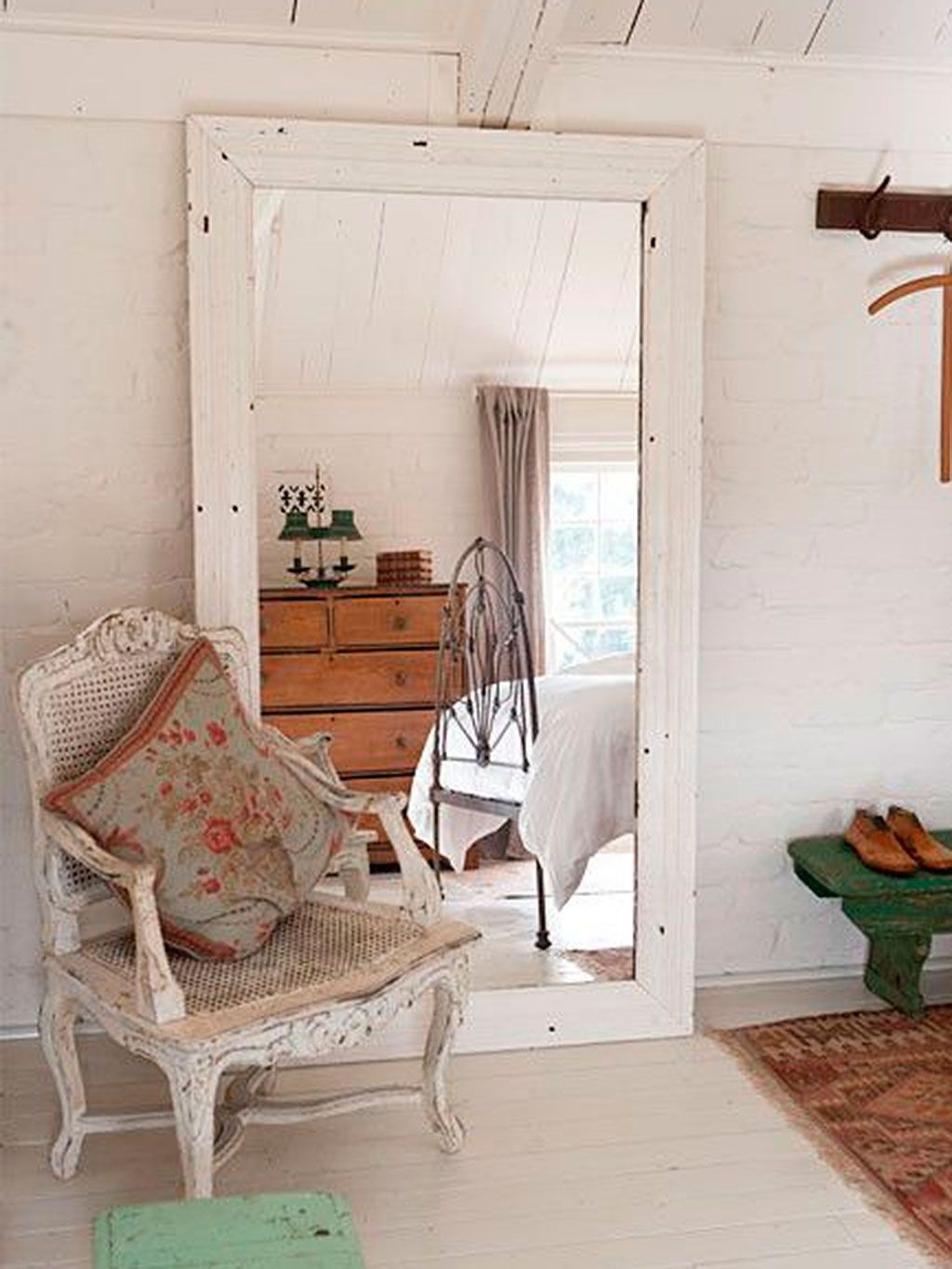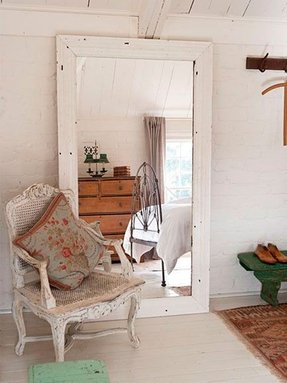 This large wide white frame mirror would suit almost every interior decoration. Mirrors are the timeless and stylish element of home equipment that is not only fashionable addition but must-have item for anyone.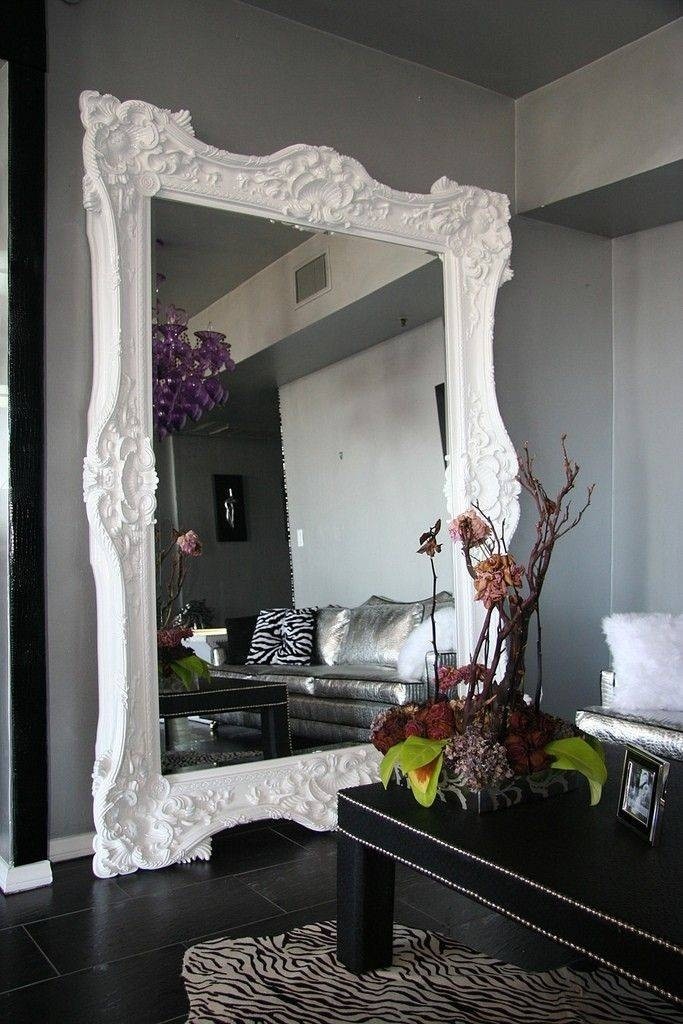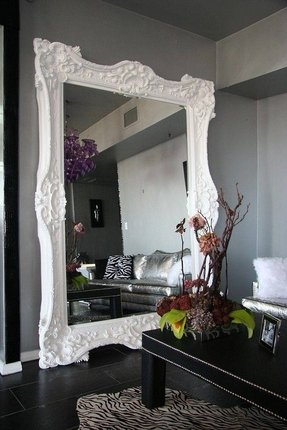 I would put this in Penny's bedroom...when we have a mansion of course.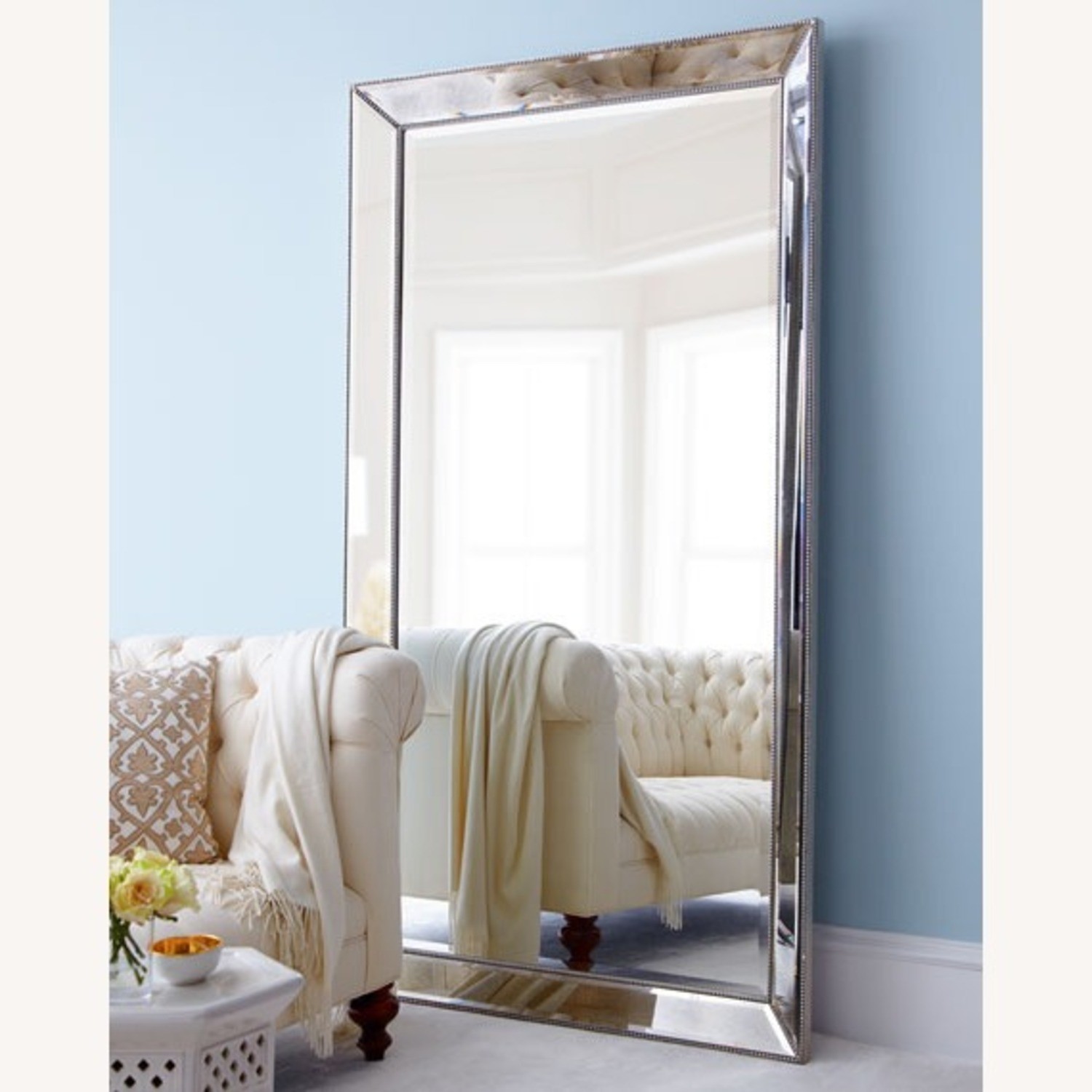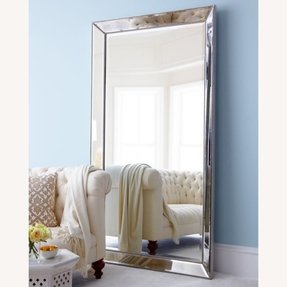 Love the mirror reflecting the tufted sofa. Great idea on how to use tufted tuxedo sofa under the stairway.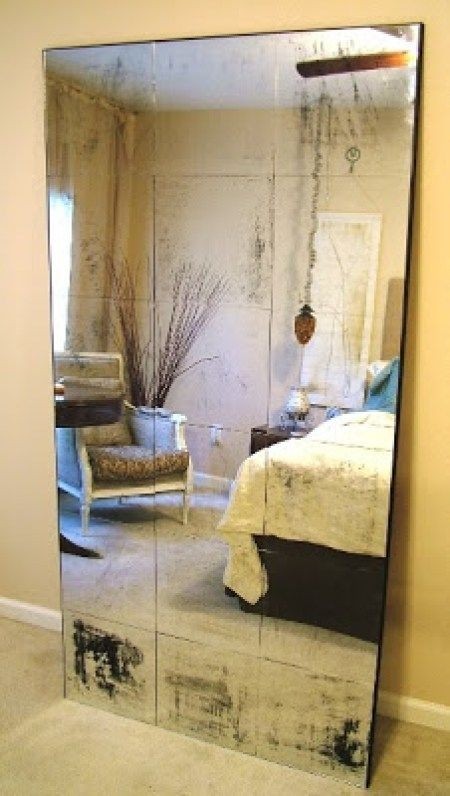 antiqued huge DIY mirror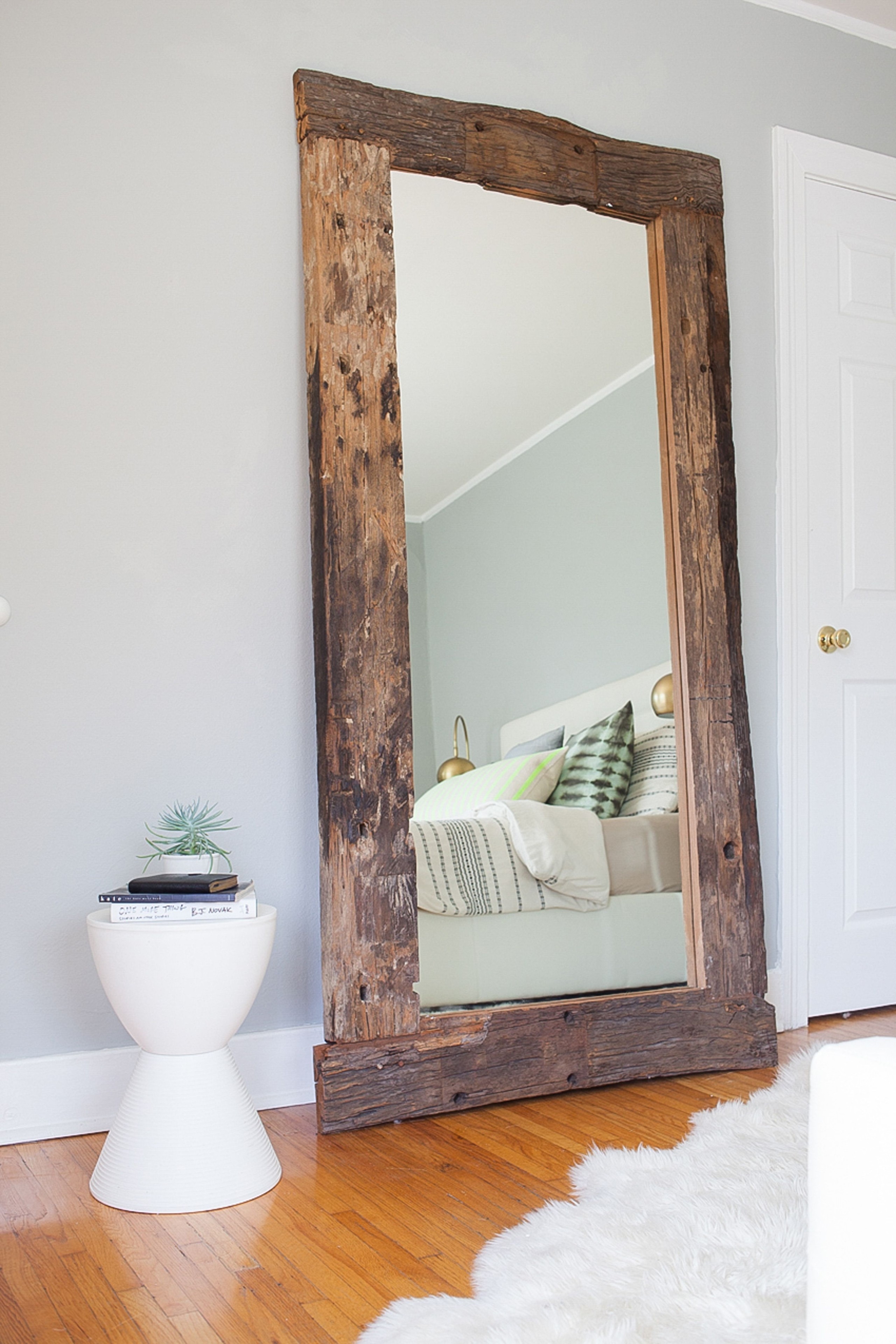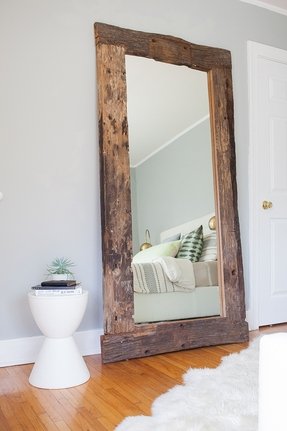 Put some natural accents into your master bedroom with this amazing floor stand mirror. Its rectangle shape is embedded in a thick wood frame in a distressed finish, giving you a very durable accessory for your country decor.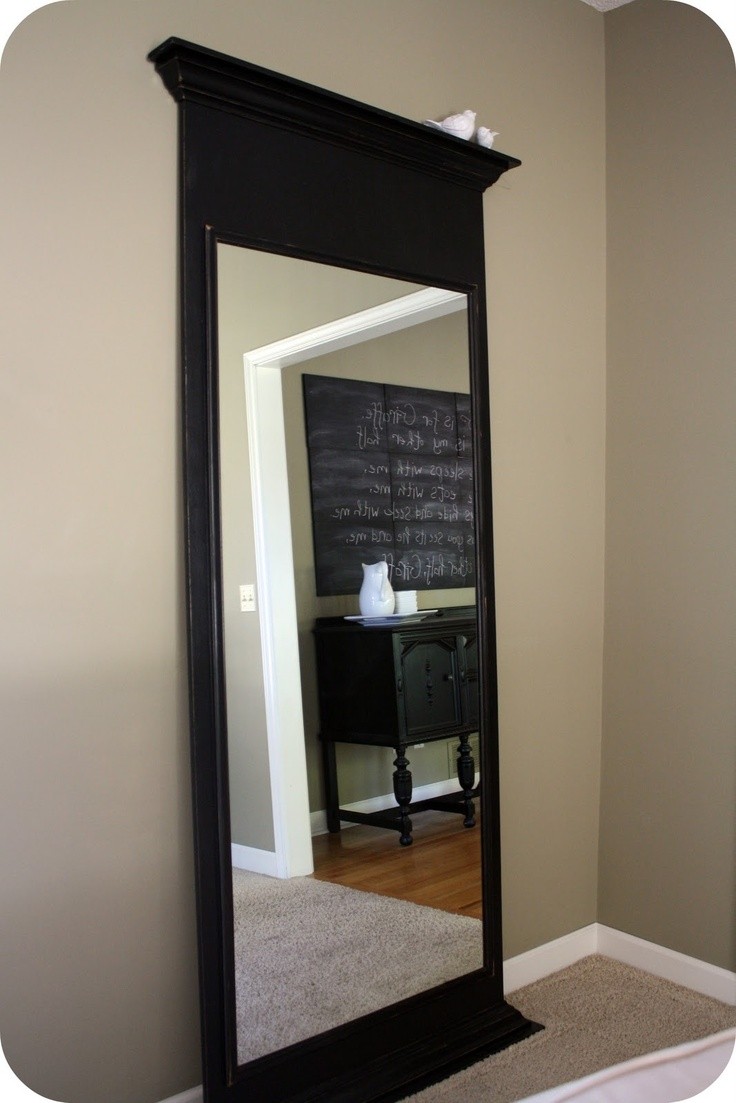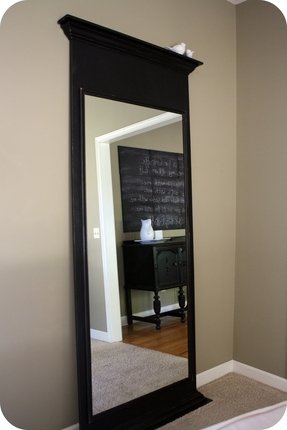 Dark framed wall leaning mirror, particularly large, it can reflect your whole silhouette. Large mirrors are recommended for smaller spaces to make them appear roomier. Black frame represents versatile style.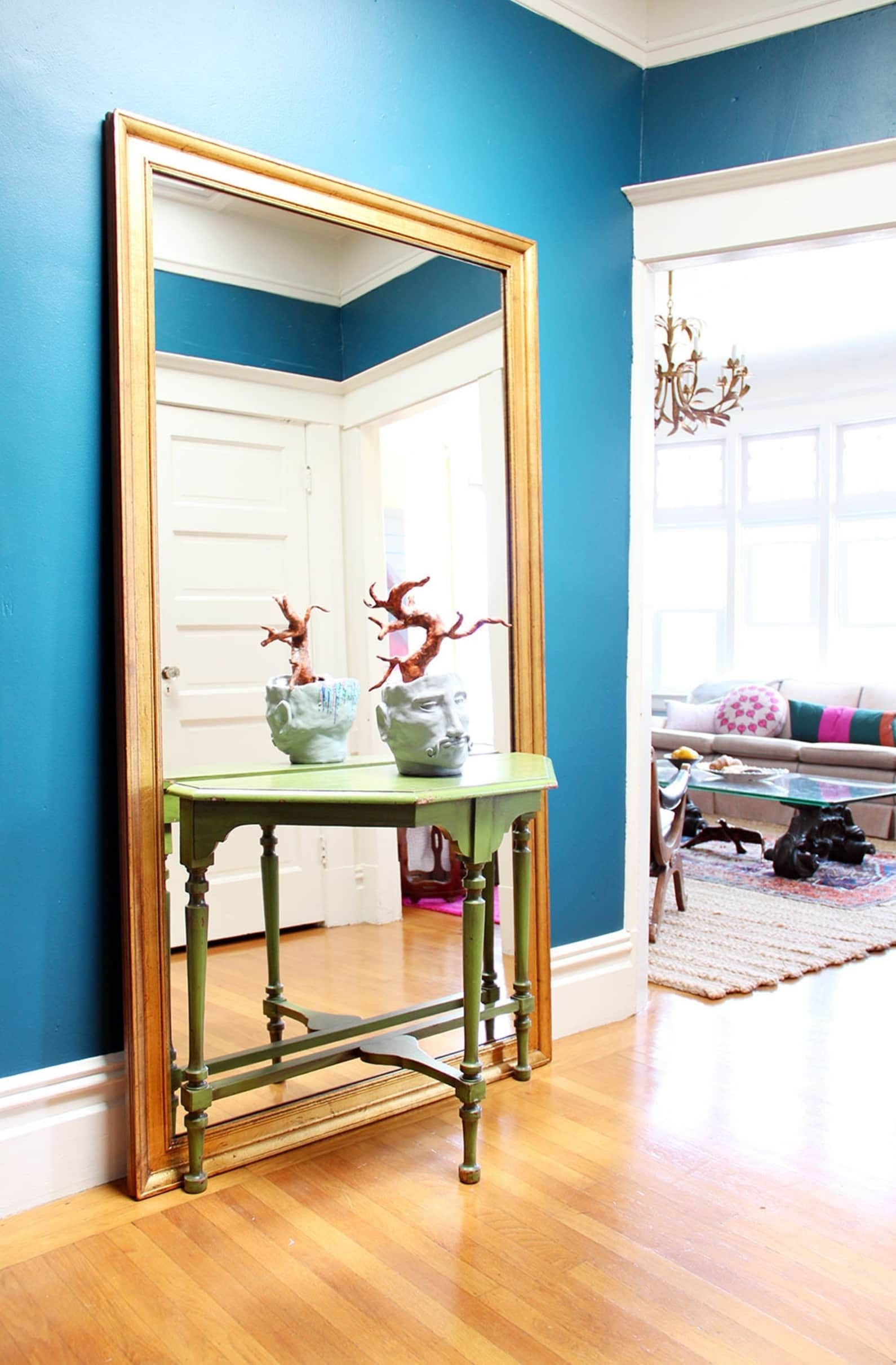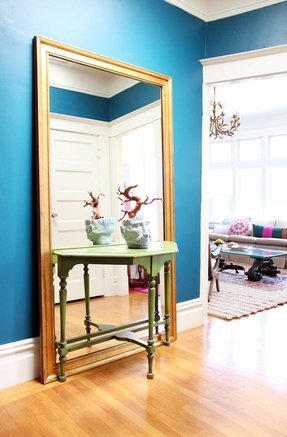 Expand the space visually with a smart use of large mirror. Here a gold frame floor mirror was used to additionally show off a nice apple green three-legged console table with an artwork displayed on it.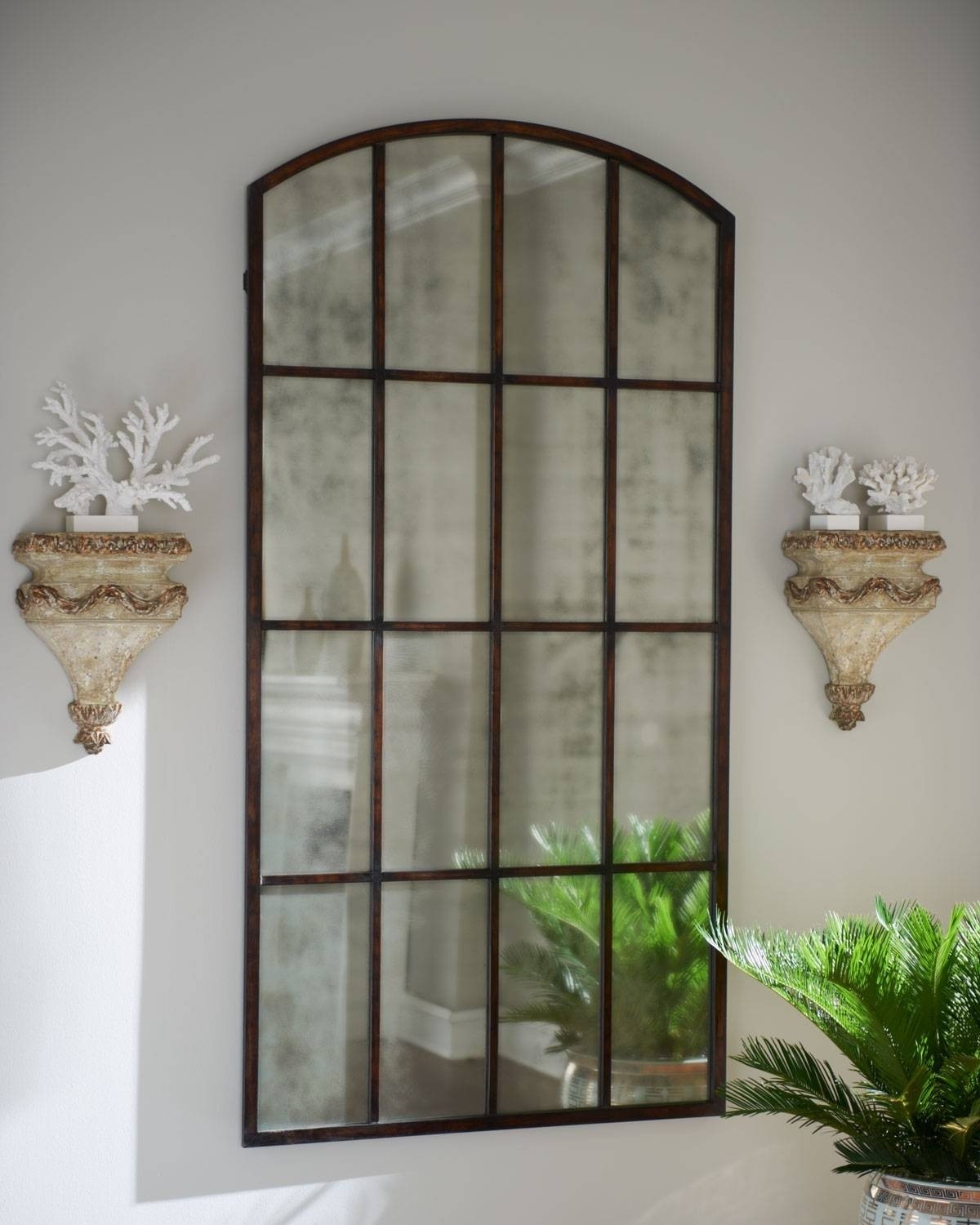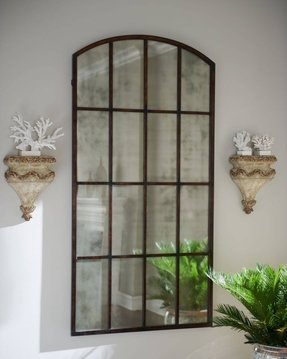 Complement your bedroom with this astonishing mirror in shape of an arched window. The slender wood frame divides the whole mirror into smaller panels, creating an illusion of having another room on the other side.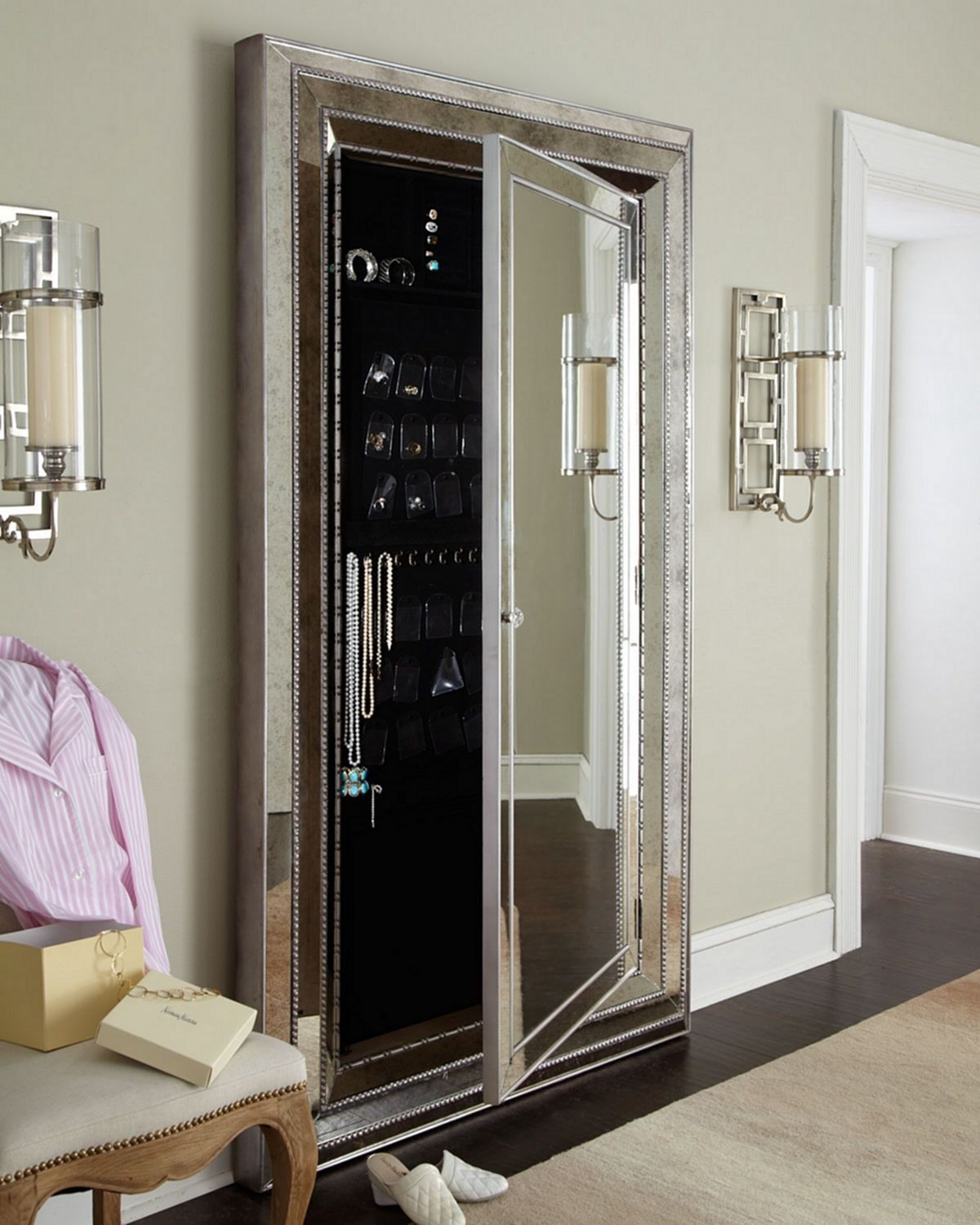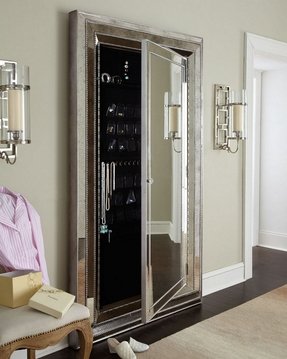 Glam Floor Mirror Traditional Mirrors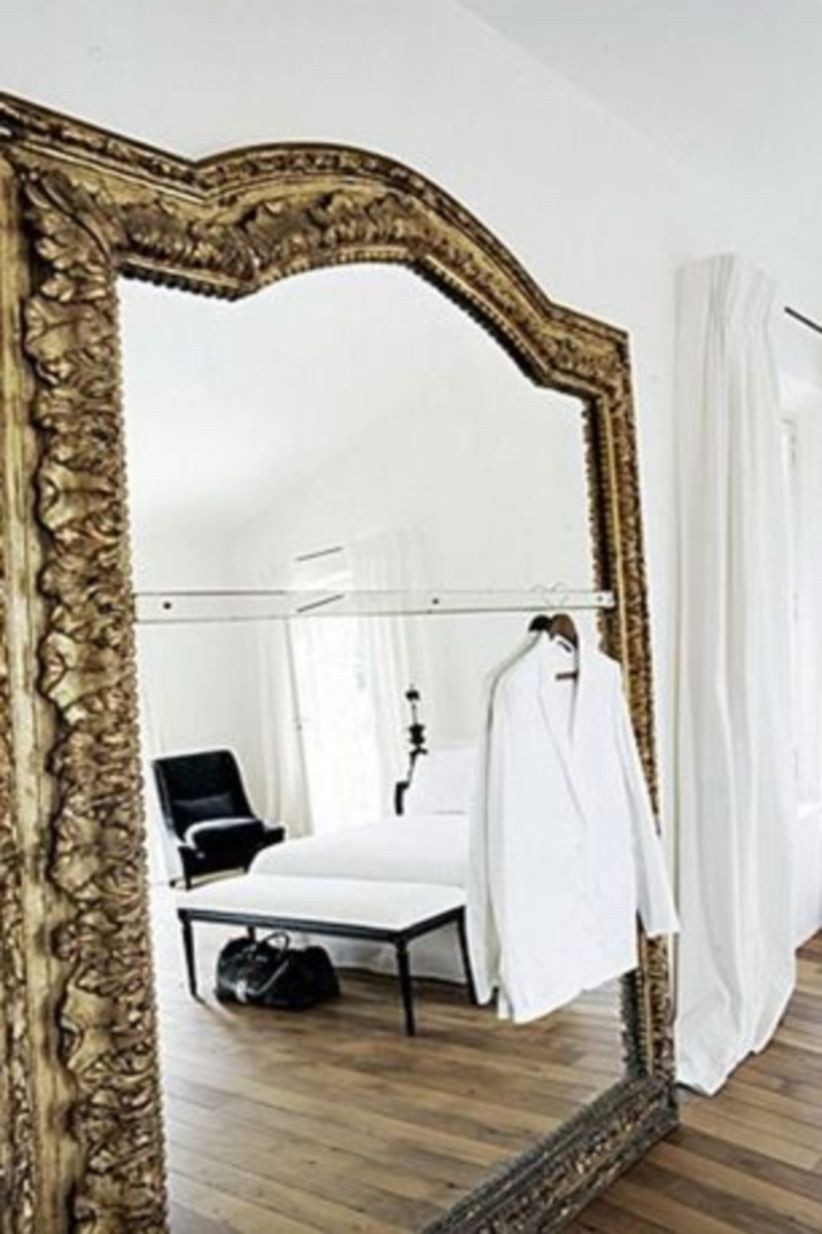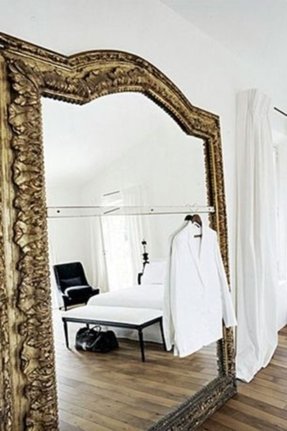 Love the ornate detail on this grand mirror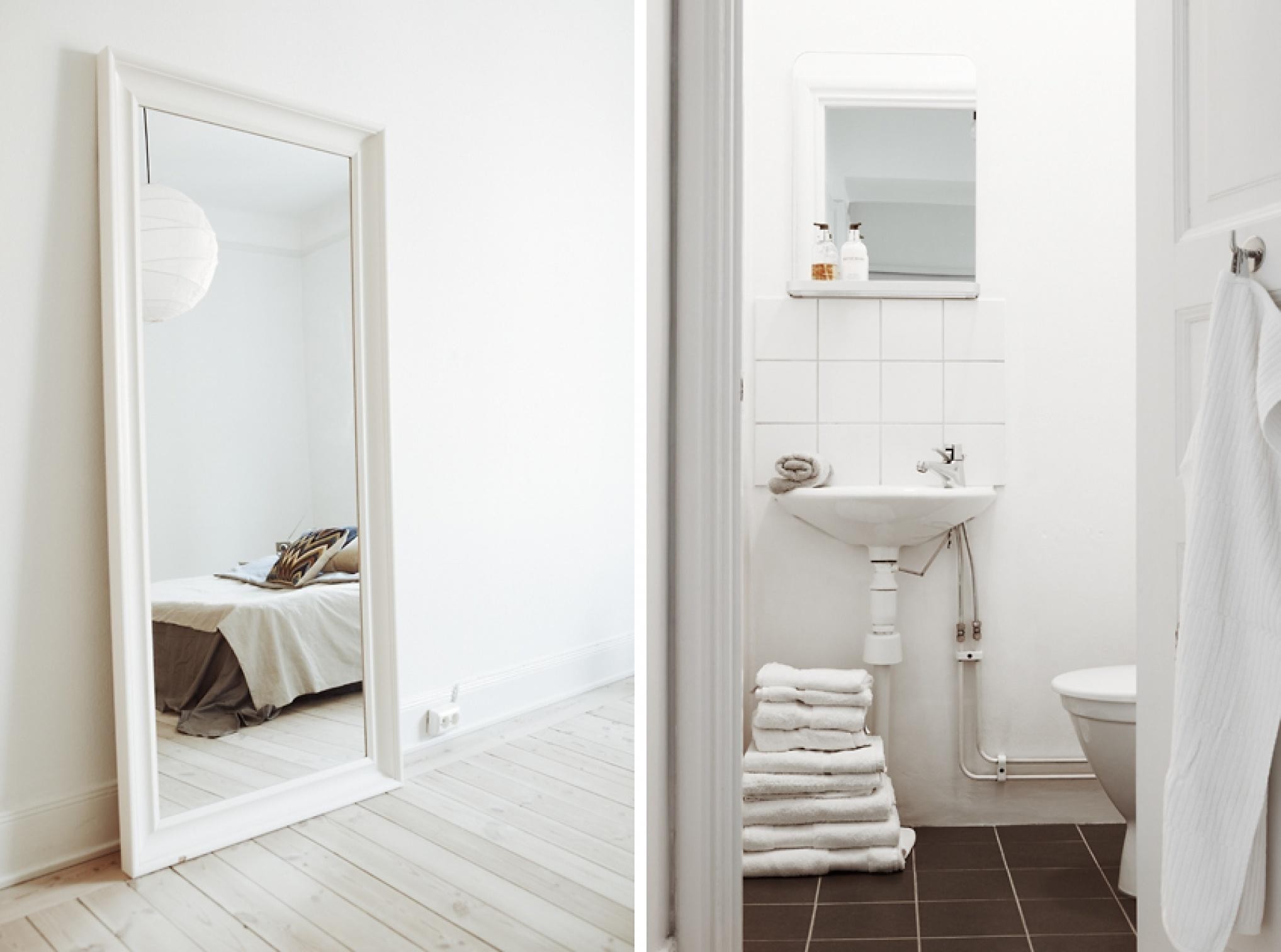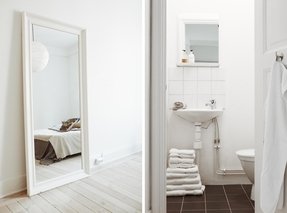 This large and beautifully framed mirror is a stylish detail that help you to change the interior. It allows bringing freshness and optically additional space creating a unique atmosphere. Perfect mirror for a bedroom or dressing room.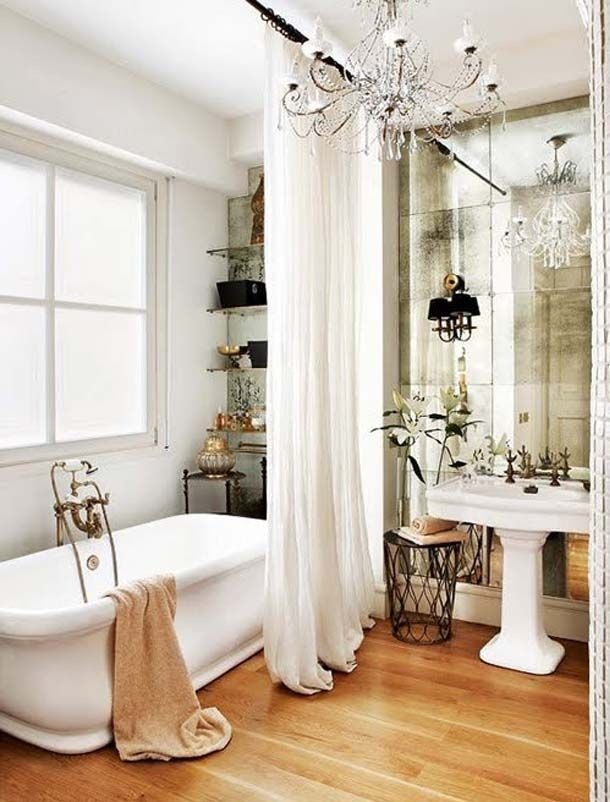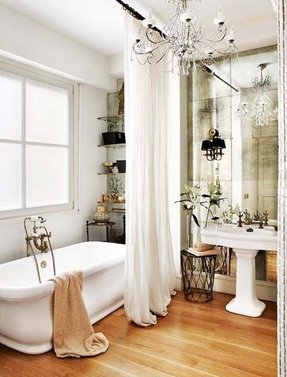 Antiqued mirror tiles make an amazing and luxurious statement wall in a bathroom. The beautiful tub and chandelier don't hurt either.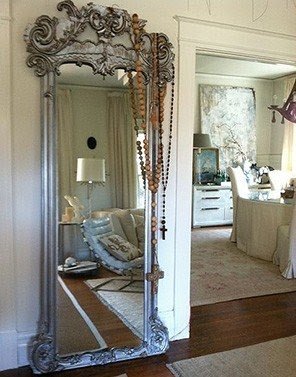 Lovin' this ornate mirror & giant rosaries.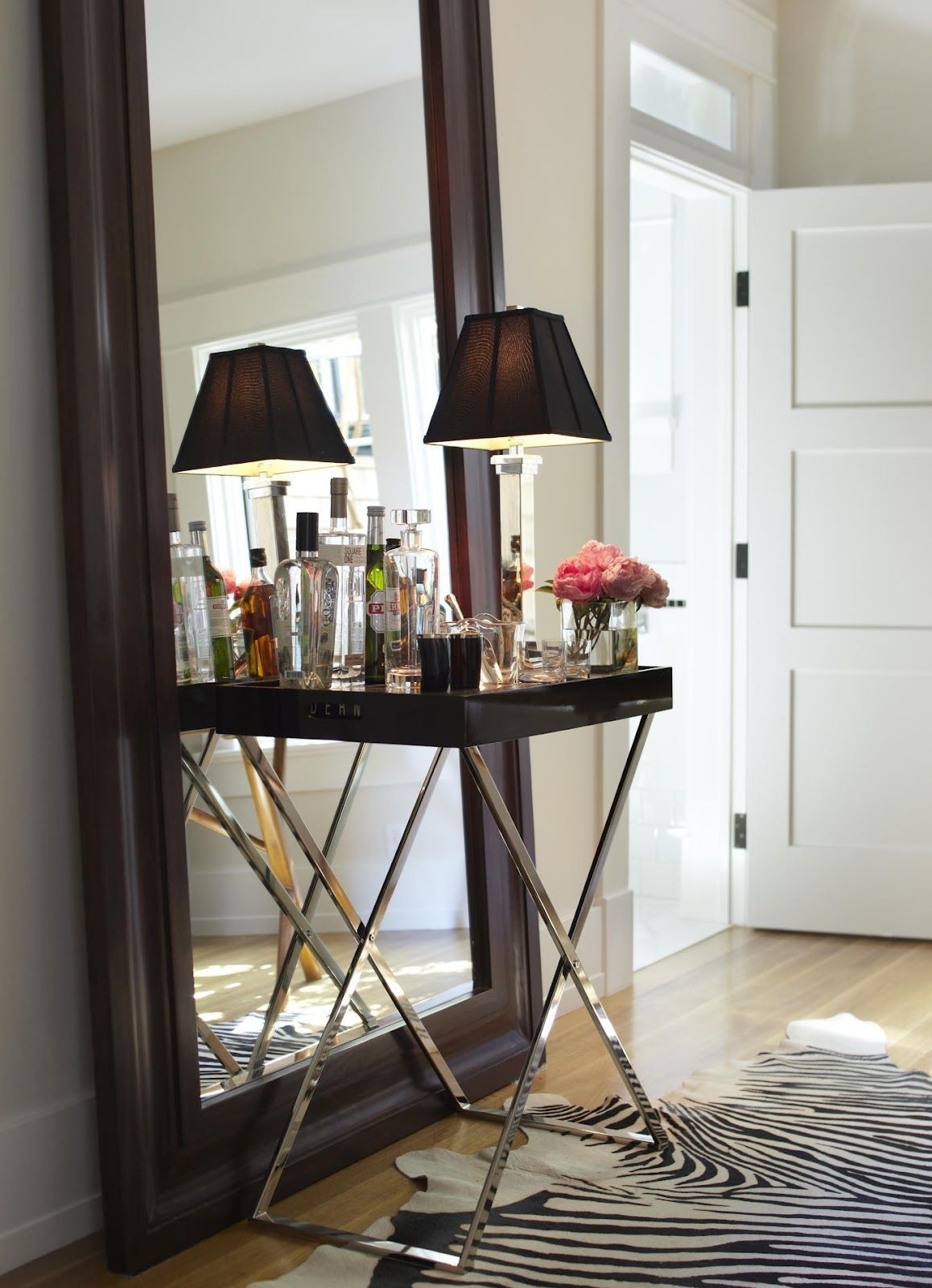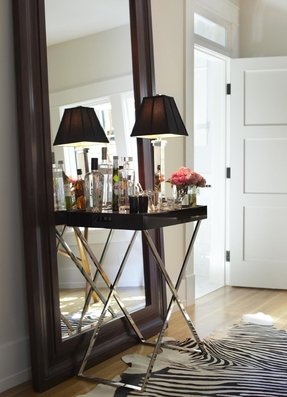 New Post: Set 'Em Up Joe: Mixing Style & Cocktails image via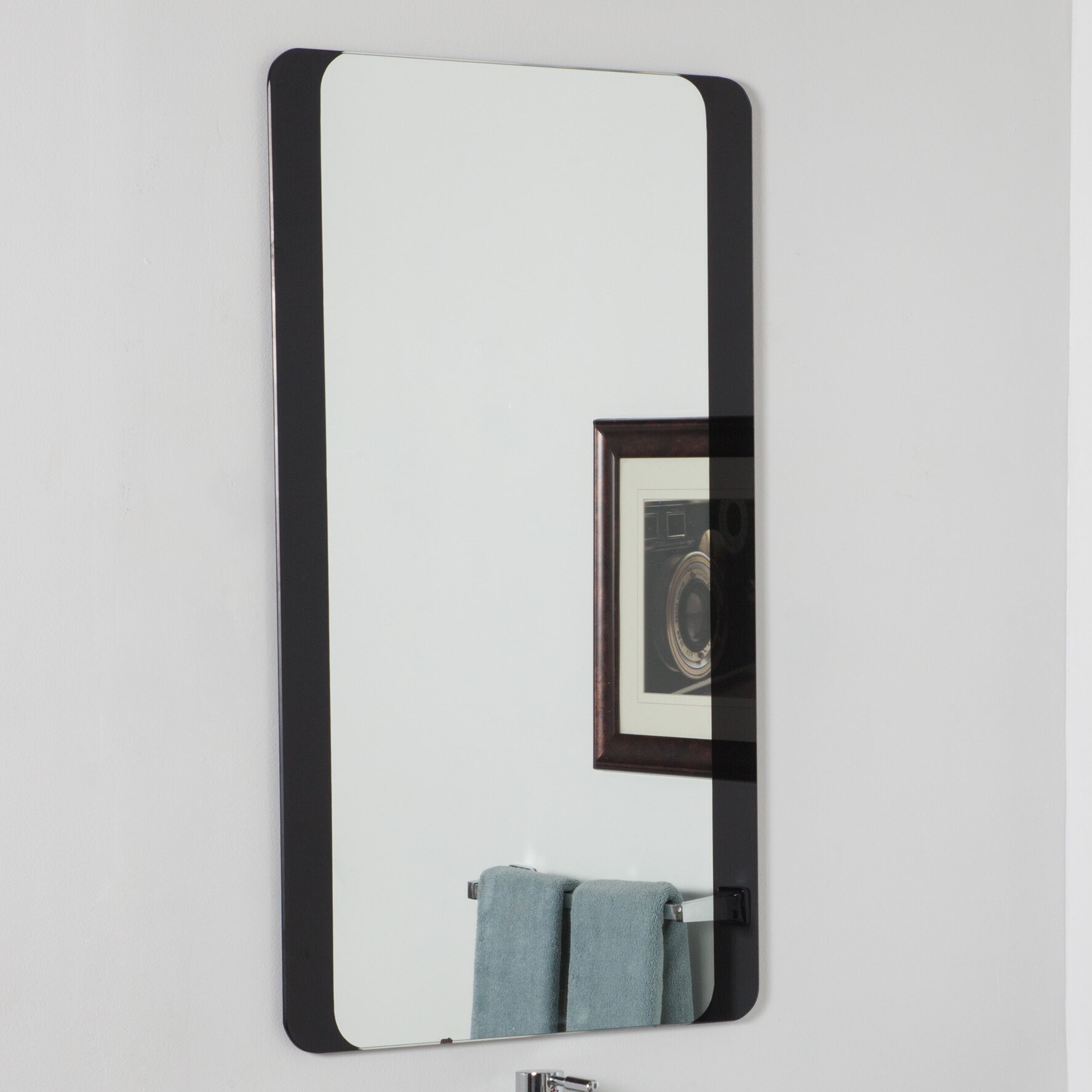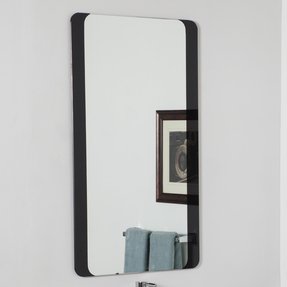 Large Wall Mirror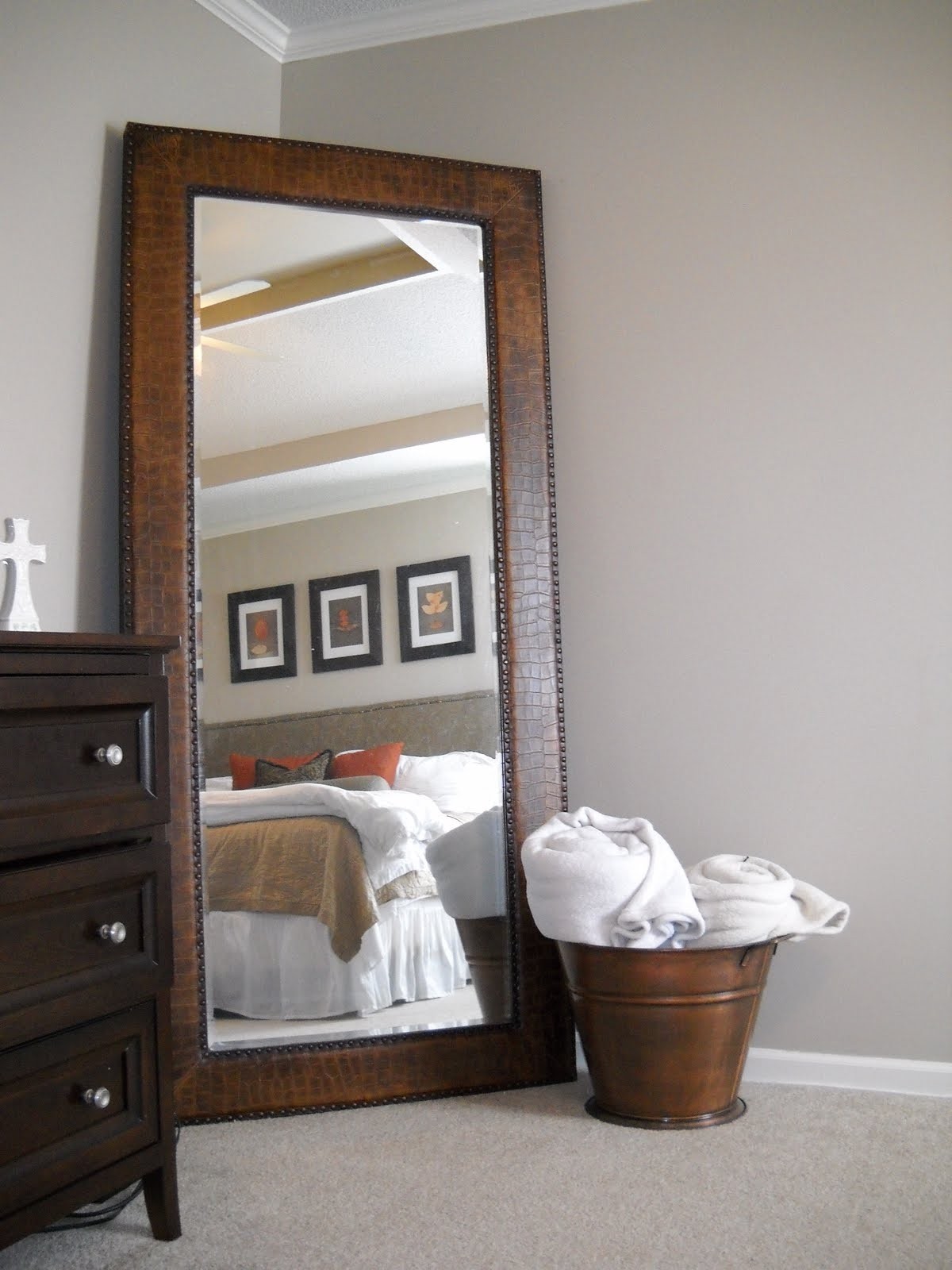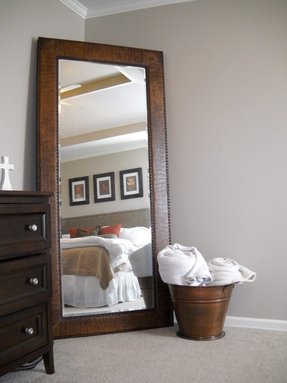 Master Bedroom Makeover - Suburban Spunk! | DIY Show Off ™ - DIY Decorating and Home Improvement Blog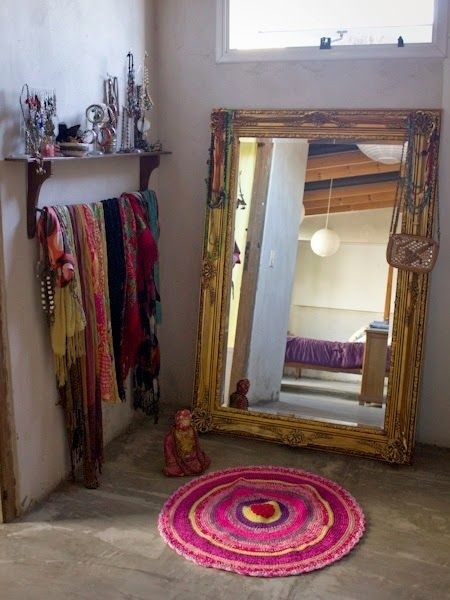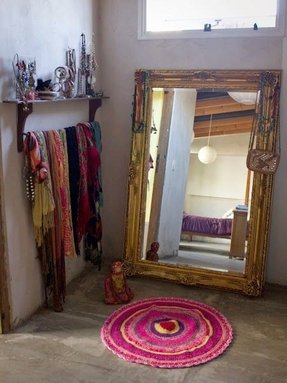 I love this. I want a closet big enough to have a mirror this large in. Heck! I want a mirror that I can see my entire body reflection in!!!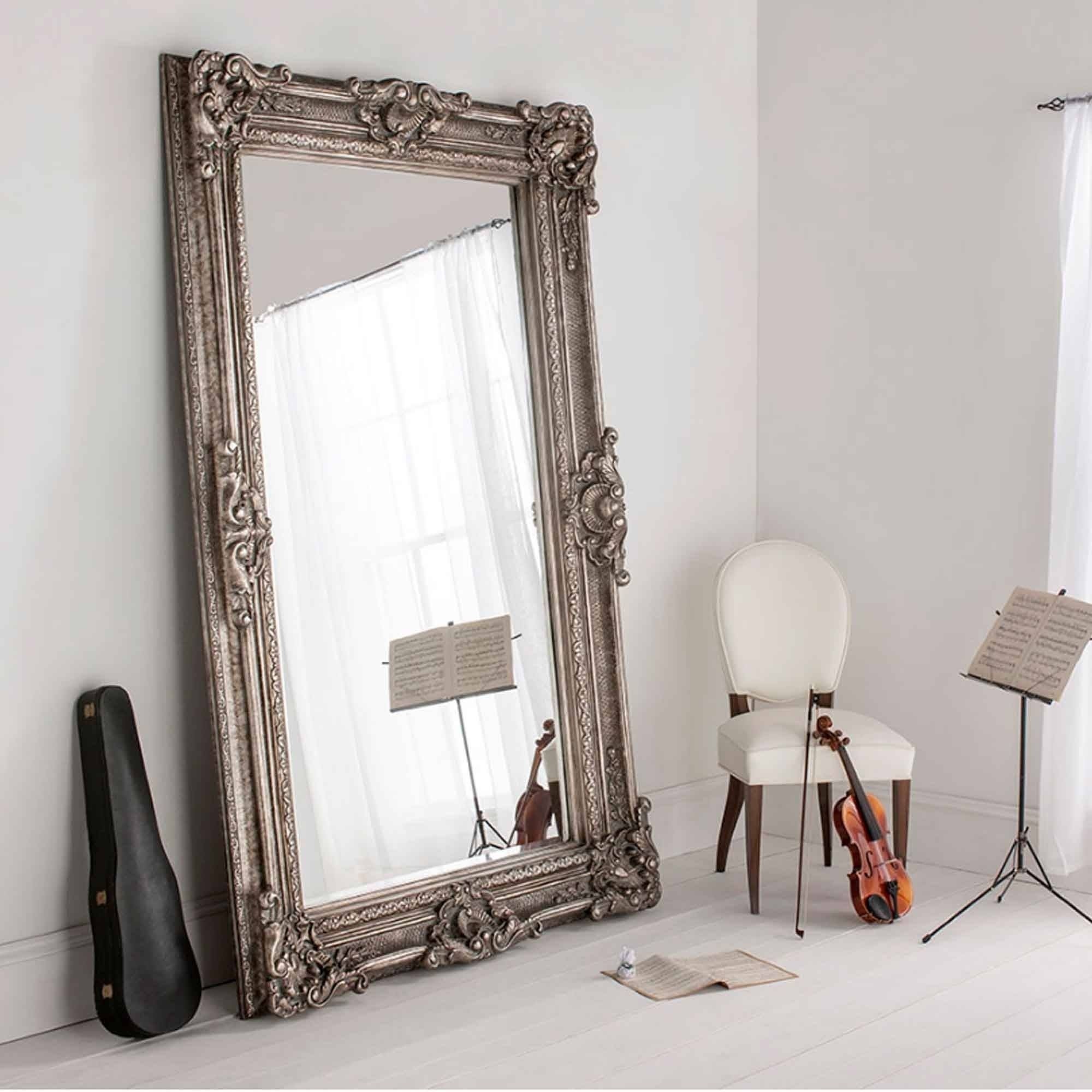 Best 15+ of Extra Large Floor Standing Mirrors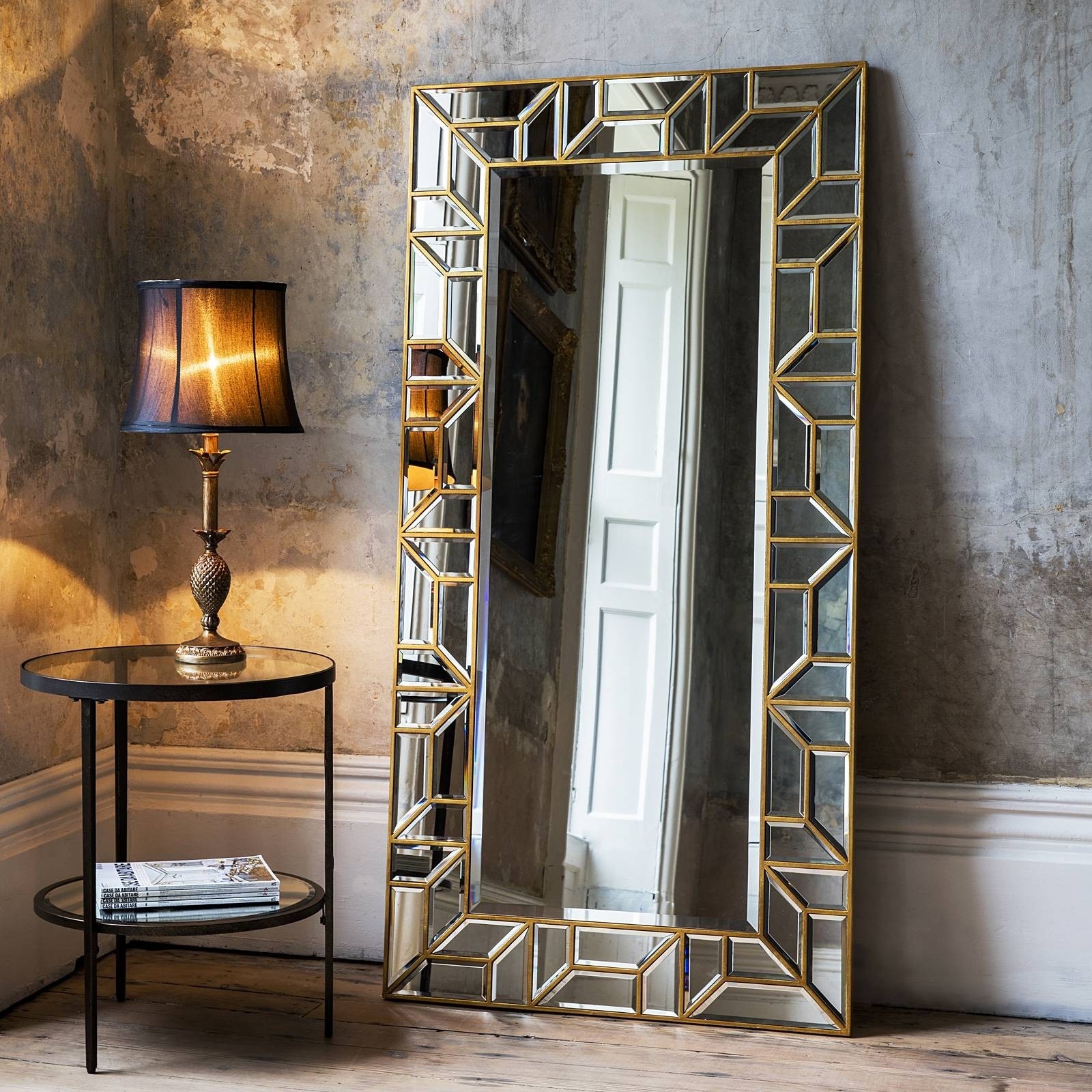 2020 Best of Large Stand Alone Mirrors