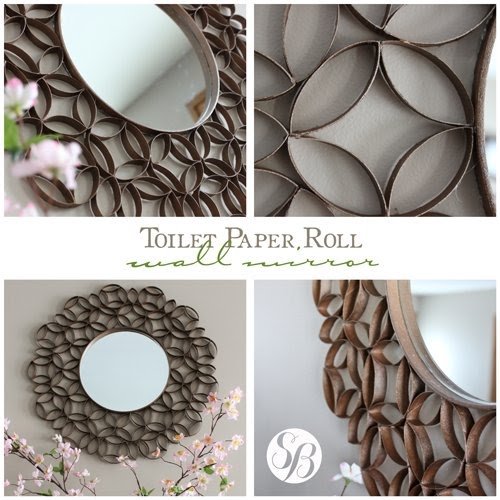 The fabulous rimming of this round mirror is actually made from old toilet paper rolls. A great example of a DIY project, easy and affordable for anyone, as it will cost you less than 10$.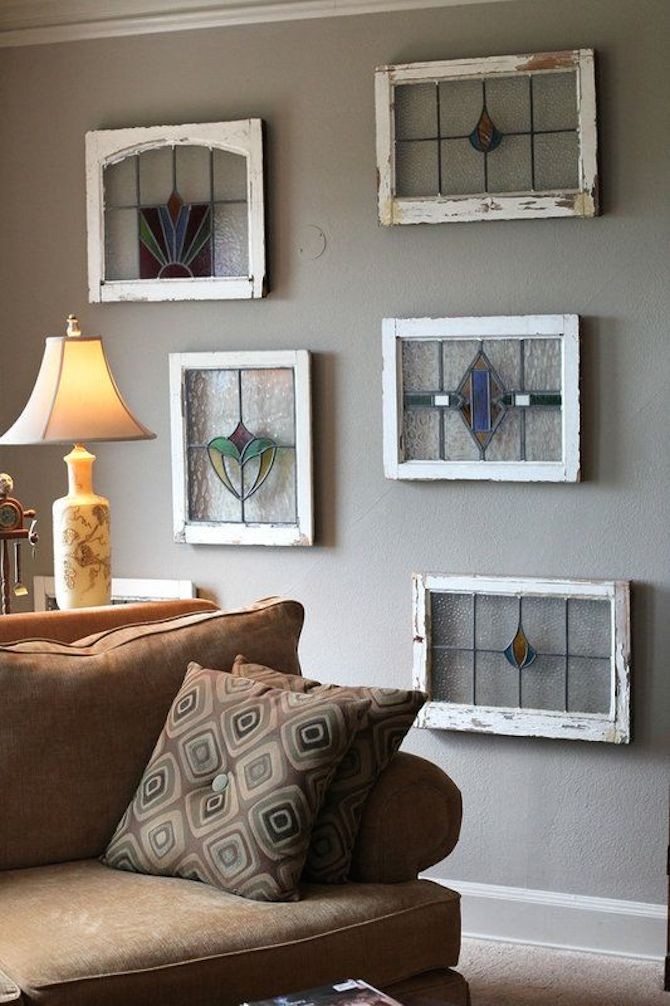 Add beauty and style to your home and decor your wall with glass wall art in wooden distressed white finish. They are excellent as a gift for birthday and other special occasions.


Made of stained glass elements for windows or doors is a spectacular way to truly original interior design. Beautiful elements in different colors bring out the decor and bring a cozy character. Ideal for creating interesting compositions.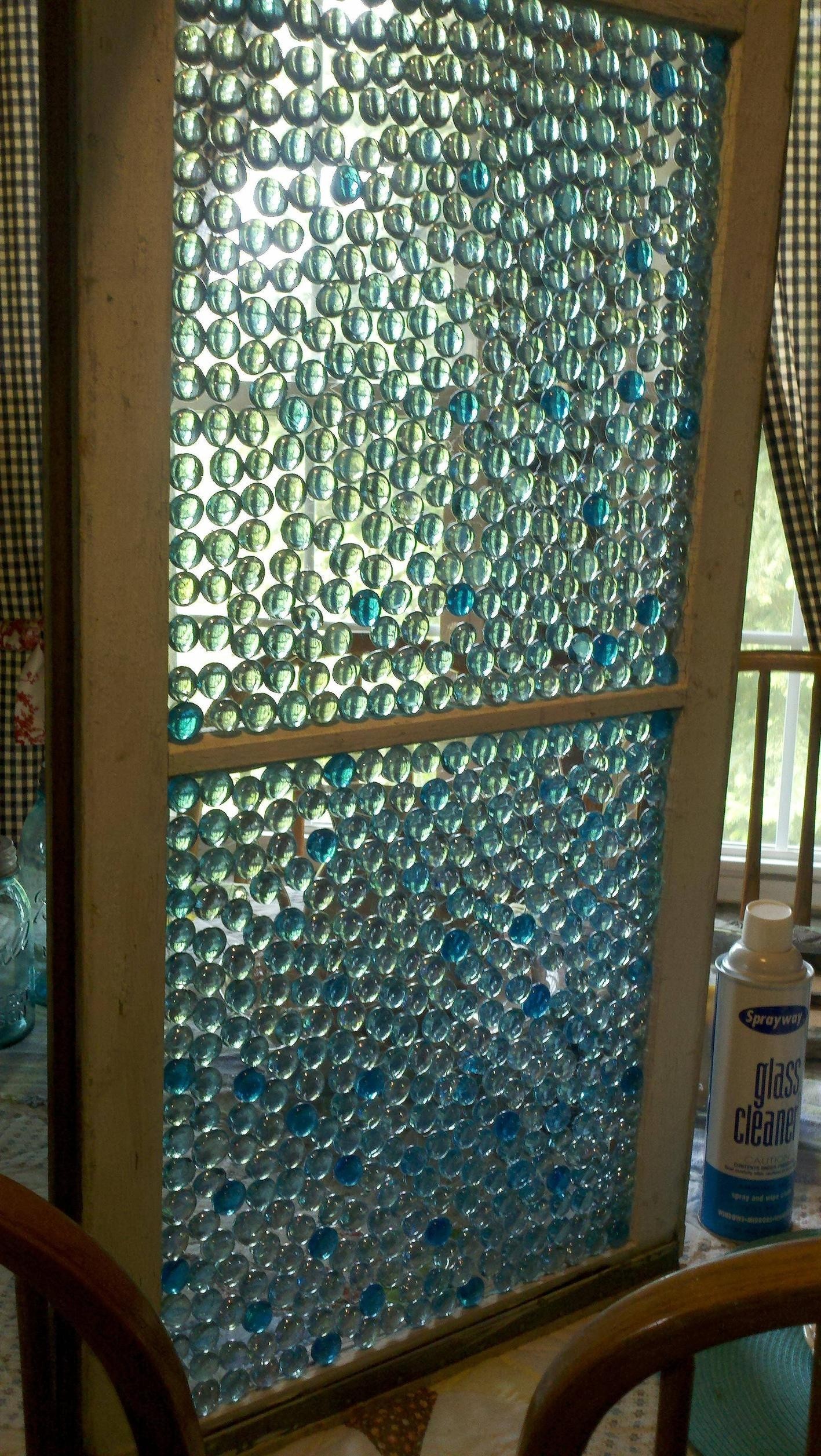 Designed for both indoor and outdoor use, this decorative panel is made of colorful glass pebbles embedded in a sturdy wood frame. It looks, especially, gorgeous in a blooming garden, with the sun beaming through.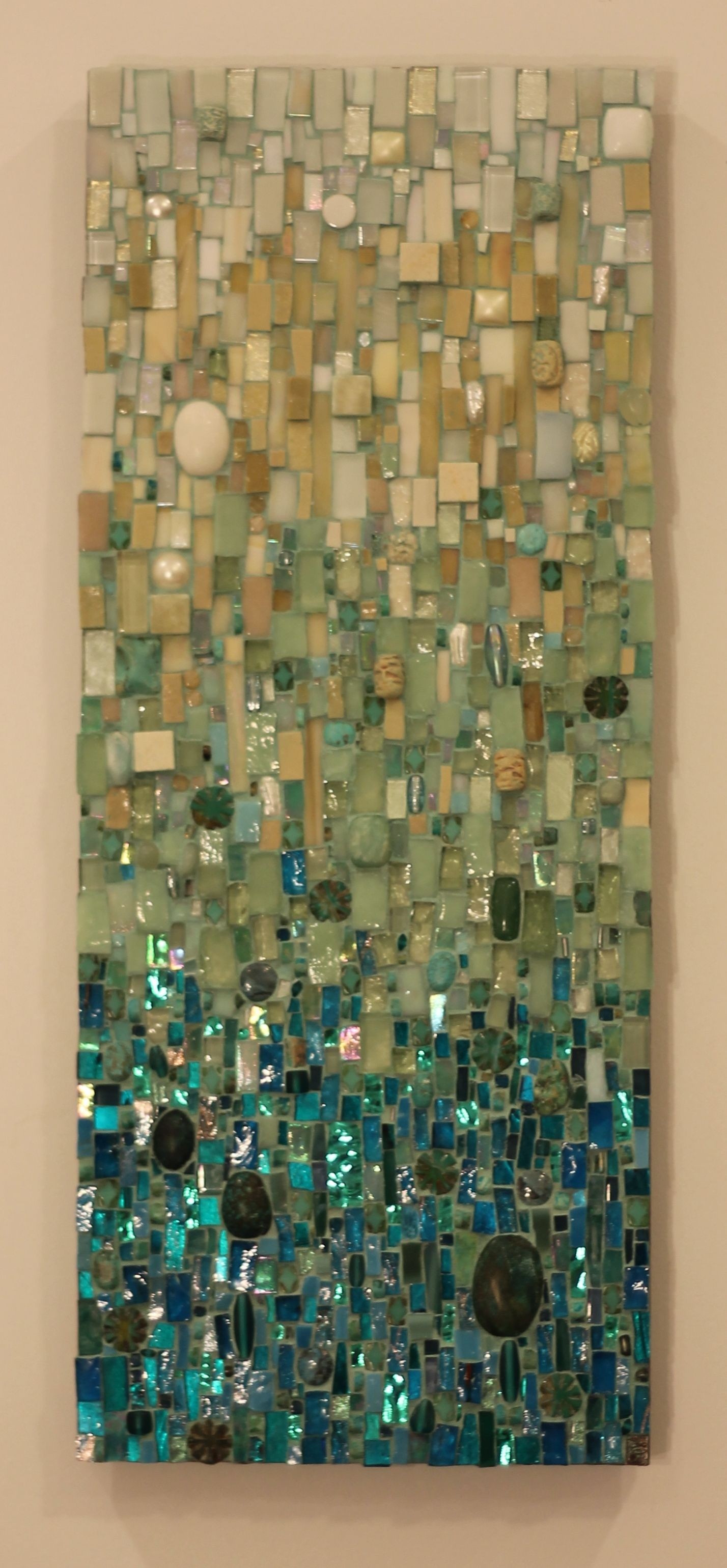 A great mosaic inspiration for all who enjoy mosaics and sea glass. It will truly embellish any living room or corridor, adding an alluring appeal from the very first seconds in the room.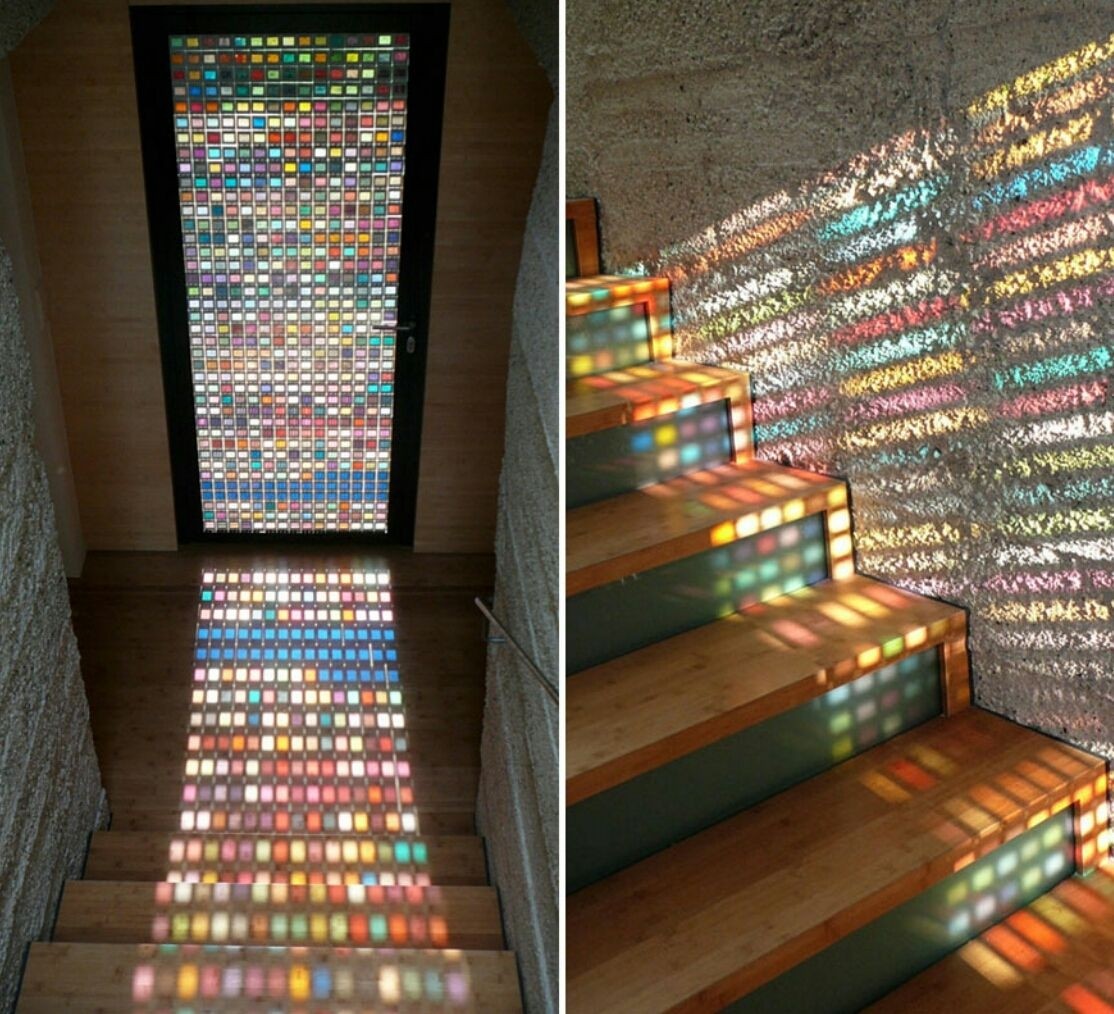 Why not spice up your home and turn that plain, old door leading to your garden into something amazing and beautiful? Take a look at this gorgeous, handmade stained glass door and the way the light passes through it!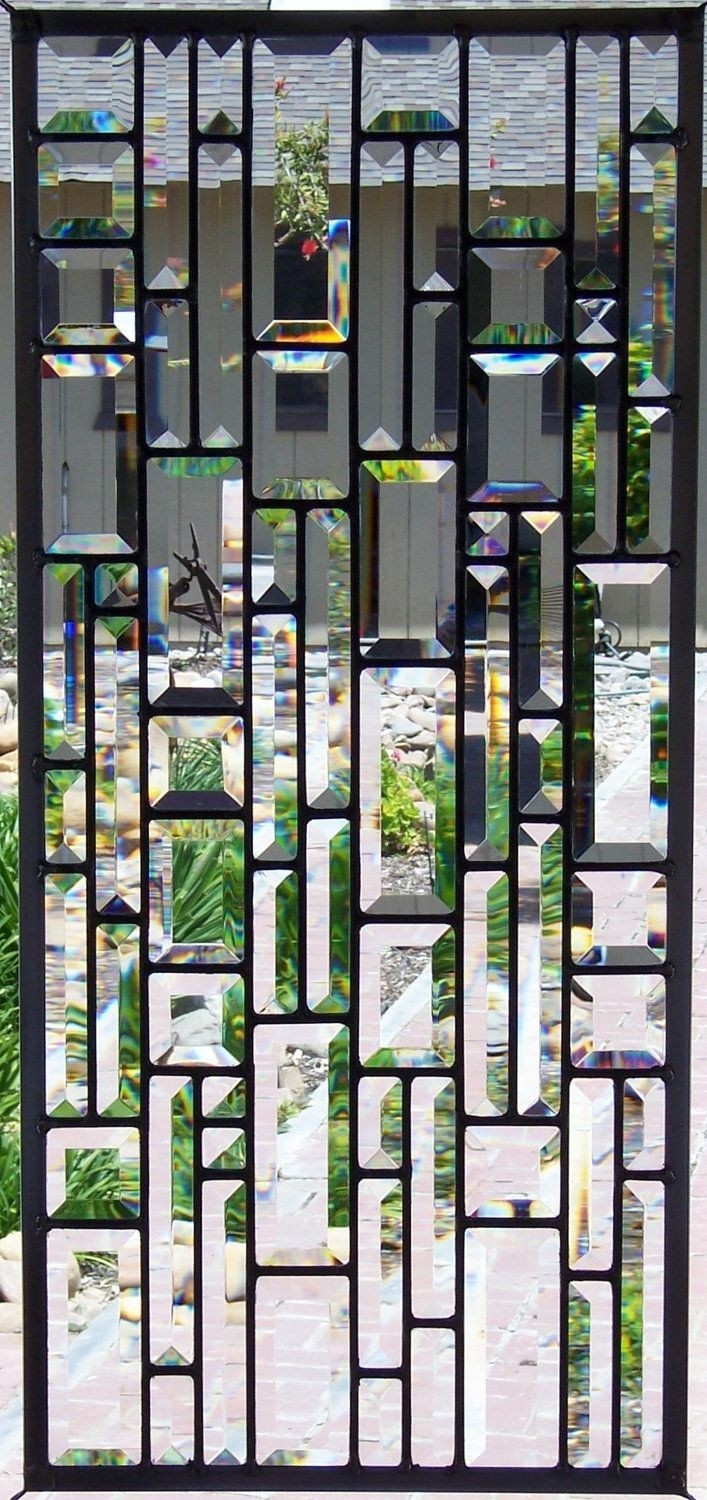 Large All Beveled Stained Glass Window

A colorful decoration for doors or larger windows, which you can hang in a blink of an eye. The entire piece is made of stained glass that forms a spectacular effect of blooming flowers. All pieces of glass are embedded in a metal frame.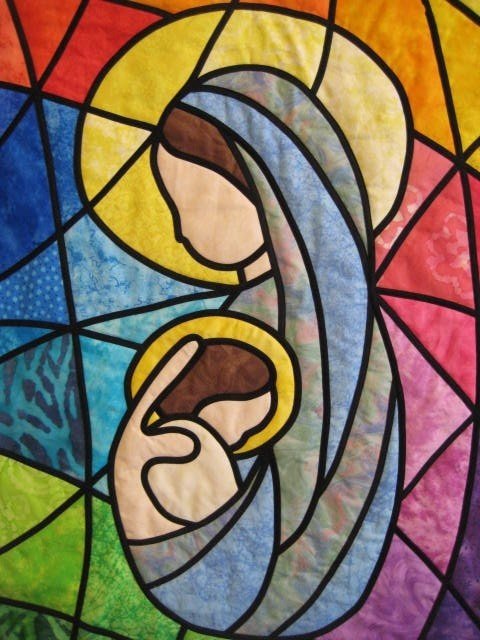 Madonna And Child Stained Glass Quilted
Depicting a Madonna and Child, this stained glass quilted wall hanging constitutes a perfect wall art for one's bedroom. It enchants with its high-quality, handmade, detailed crafting.
Stained Glass Window Hanging
Beautiful beveled stained glass window. This piece has a small crack in blue border glass and has brass made of clear glass. It is decorated of little crystal. It can be used as little window in front entryway door or wall adornment.

Prickly Pear Cactus in Stained Glass Yard Art by PlateFlowersPlus, $105.00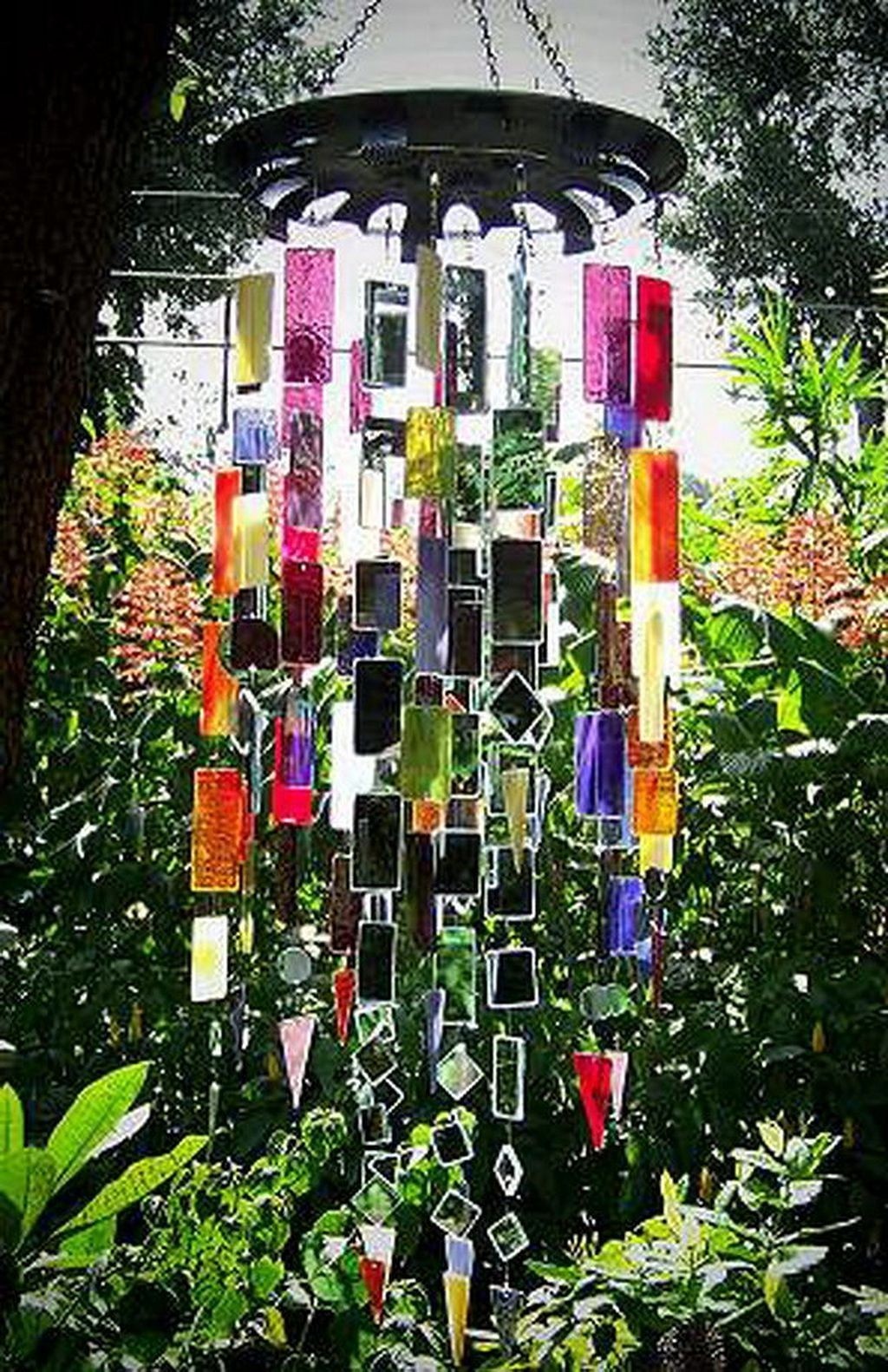 Hanging decoration in the form of stained glass. It is mounted on metal frame and covered with colorful glass. Suitable for indoor and outdoor use. Tasteful accent for each place according to taste.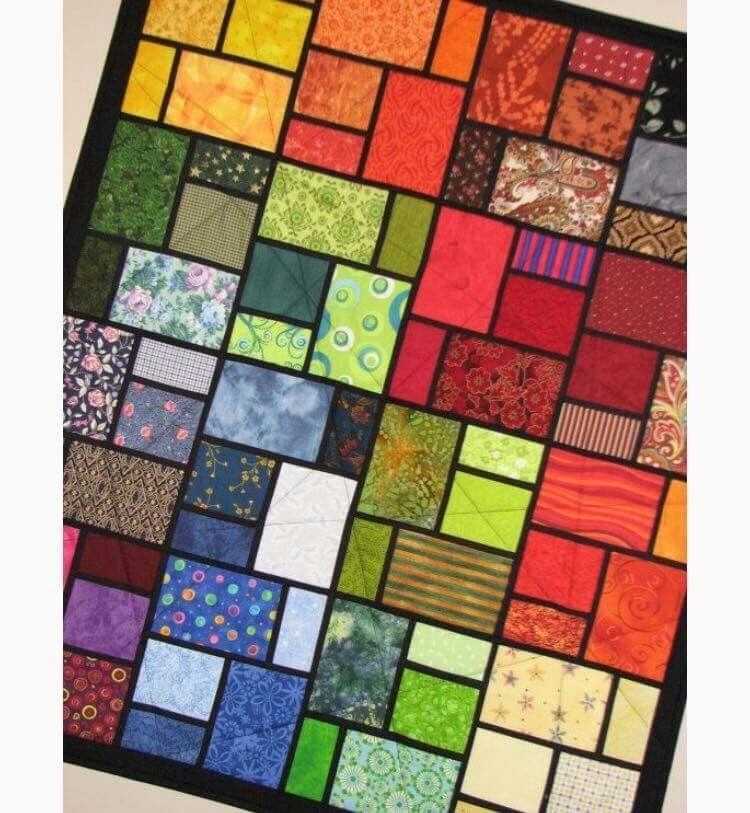 Stained Glass Quilted Wall Hanging
If you are looking for an original way of adding some colour to your interior then this stained glass wall art will ensure a significant boost of style for your home, since it sports various patterns and colors.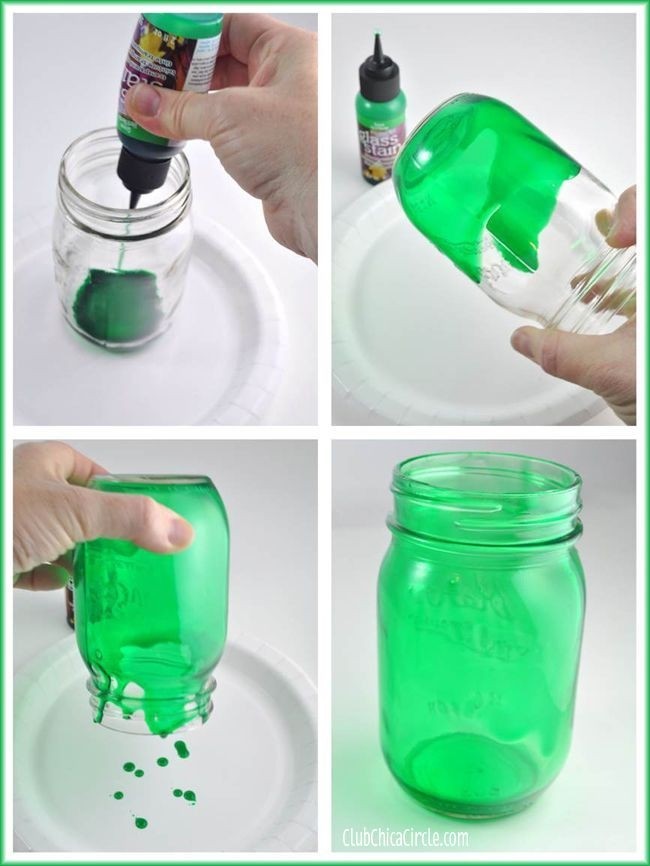 Stained glass flower vases or candle holders might add a desirable pop of colour to an interior layout. Apparently, you can craft similar decor accessories in a budget-friendly way, by painting some ordinary clear glass jars.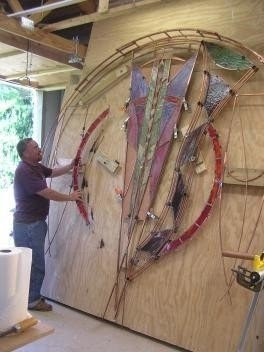 Stained glass and copper outdoor wall art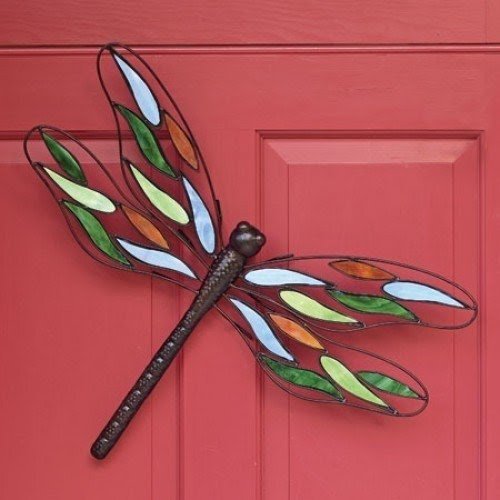 Dragonfly Stained Glass Wall Art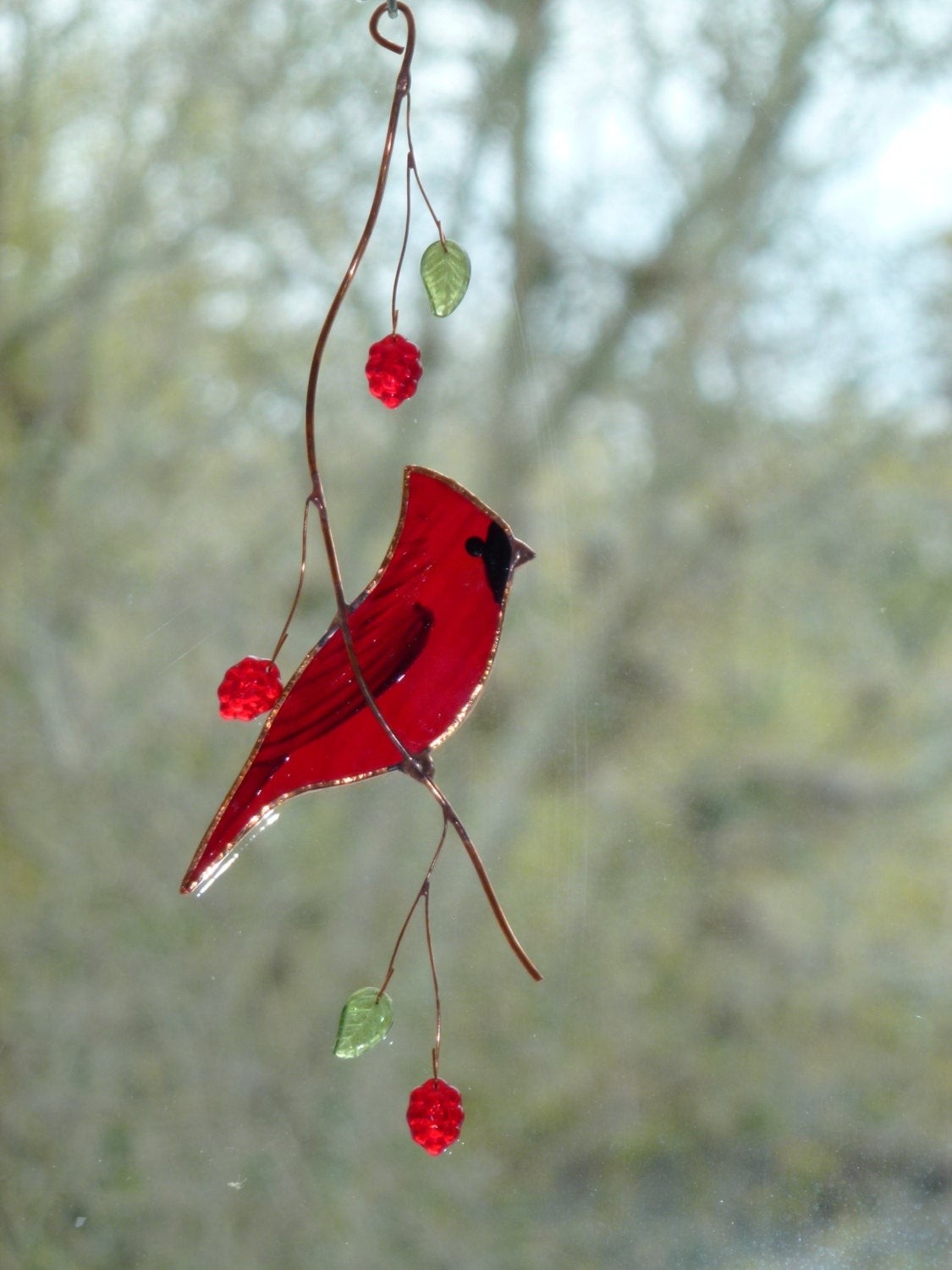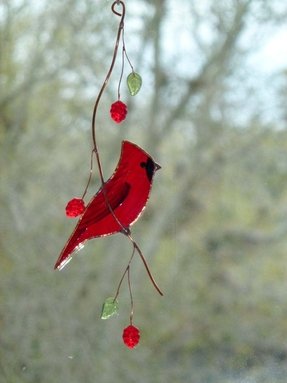 Stained Glass Cardinal Suncatcher
Such a delightful window accent! A red stained glass cardinal bird sitting on a copper wire branch graced with tiny glass leaves, painted red and green. This 8.5 inches long suncatcher is handmade to order.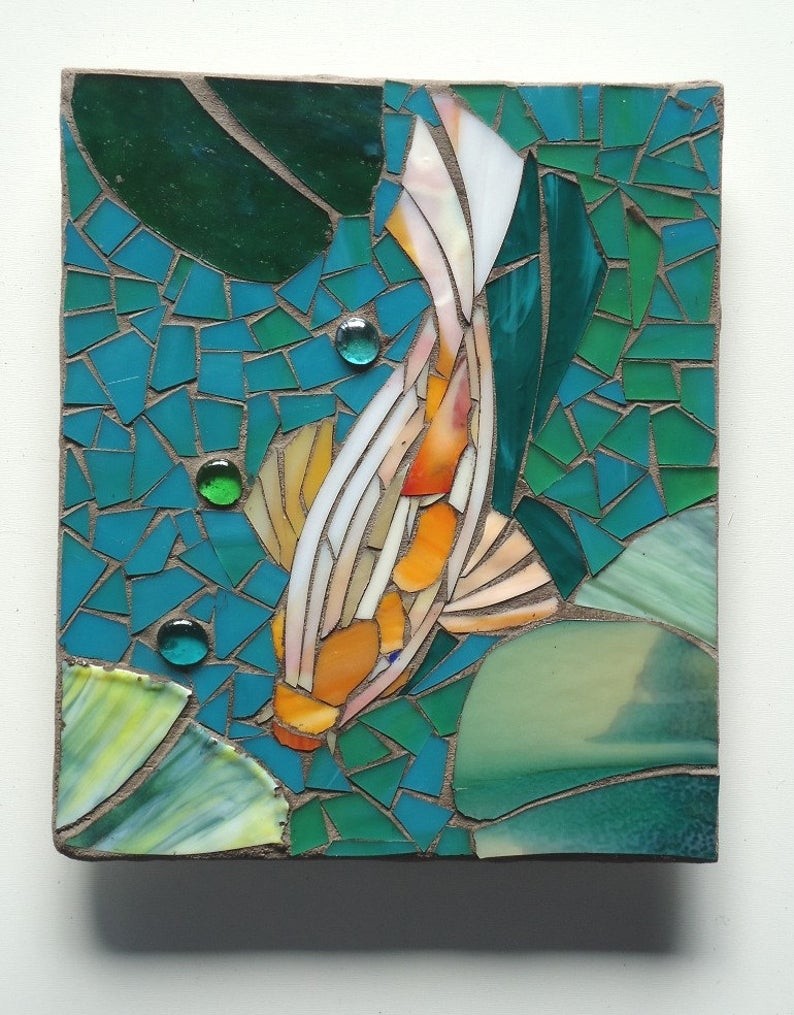 MOSAIC KOI TILES outdoor glass wall art set by ParadiseMosaics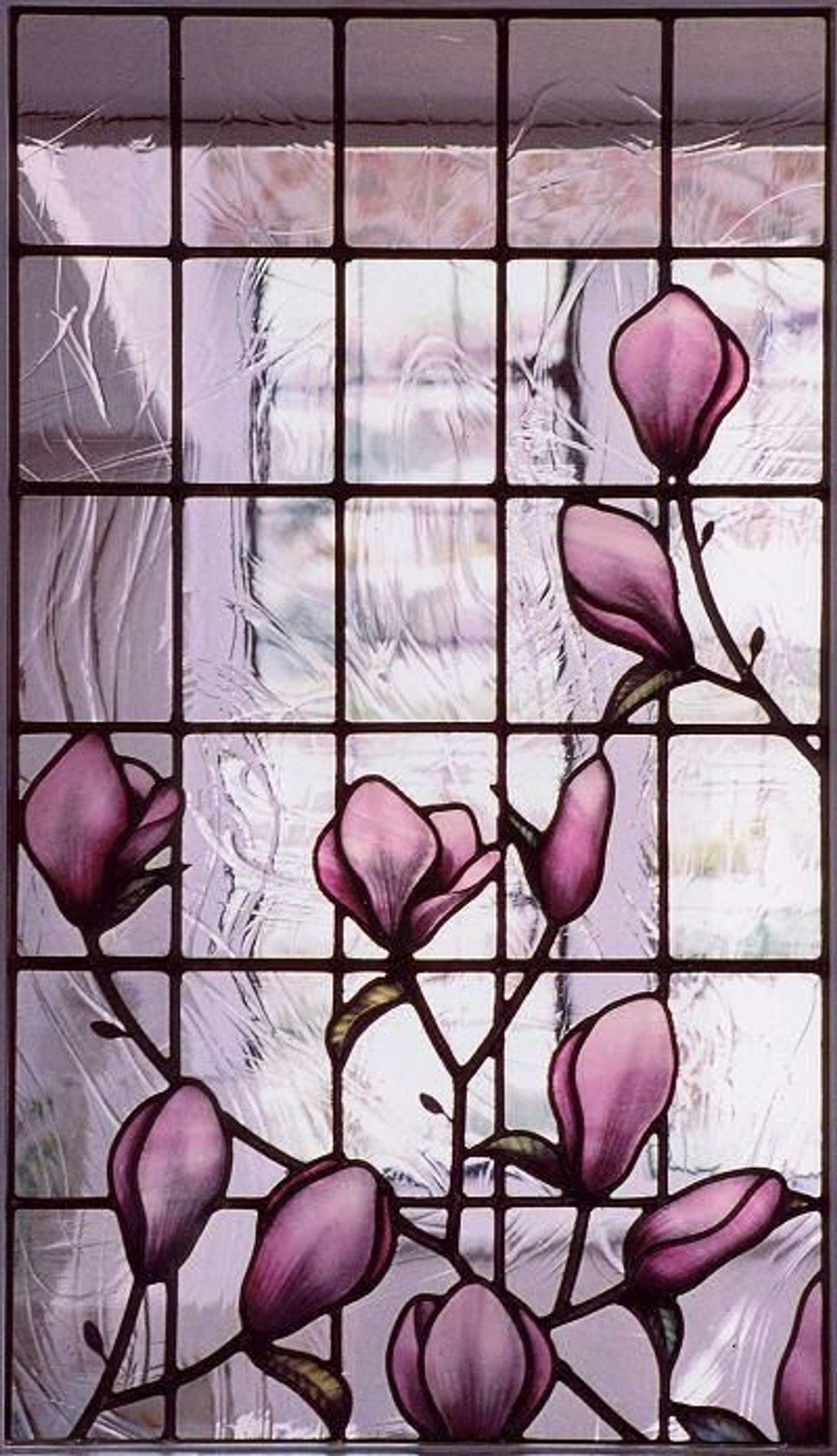 Are you looking for a beautiful addition to your apartment? The window panel with tulips, purple colors and stained glass construction will be perfect for you. It's great for the living room or the outdoor space.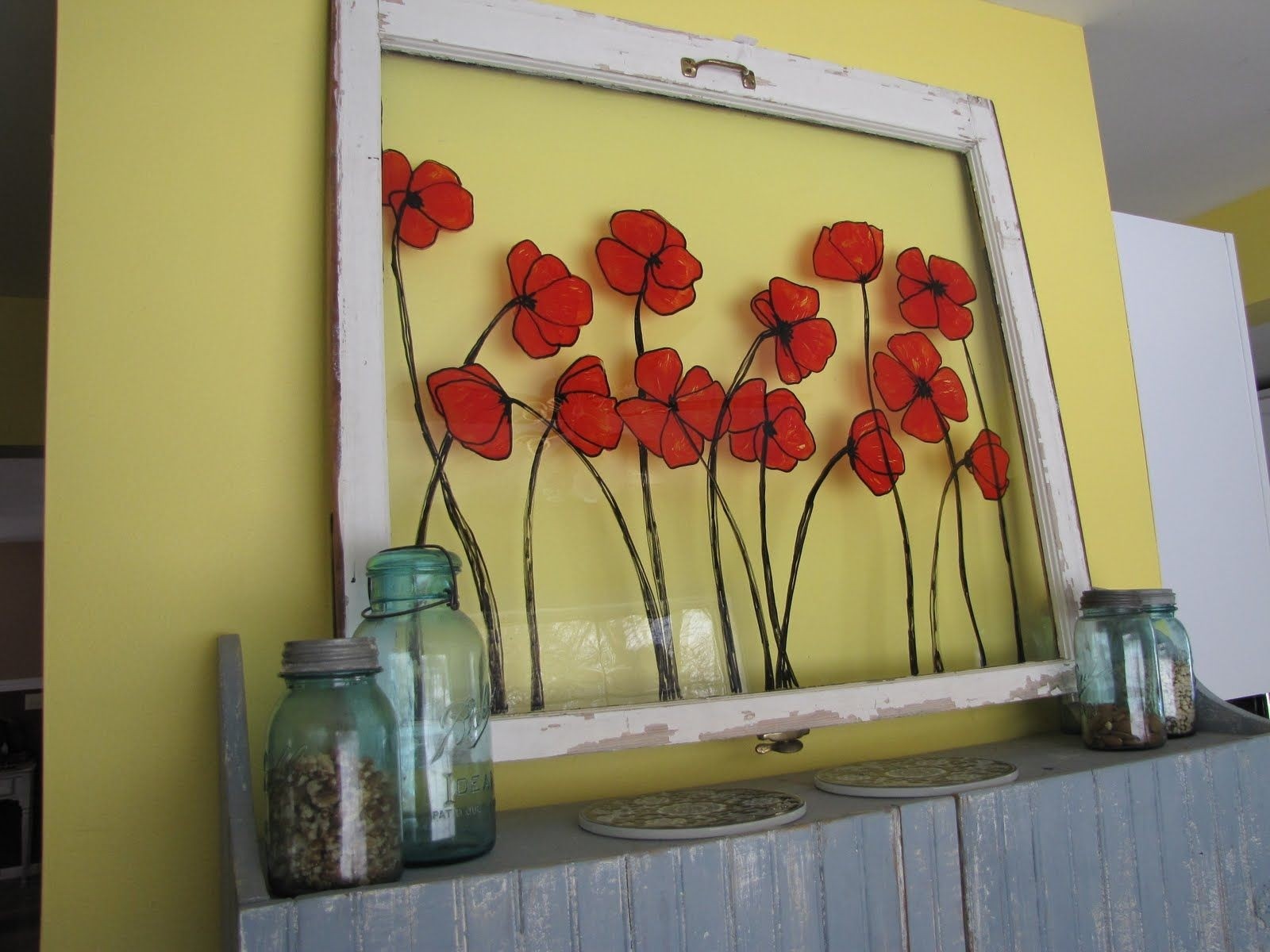 In the old days, Macaque was offered Demeter as a symbol of regenerating earth - today we find poppy flowers hand painted on glass - tingling beautiful picture, surrounded by wooden, natural white frame, used from the old window.
Original stained glass window with tree theme. It is mounted on metal frame and covered with colorful glass. Suitable for residential and commercial premises. Adds elegance to each place.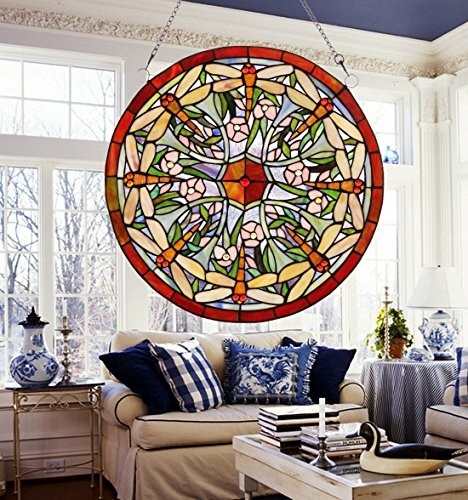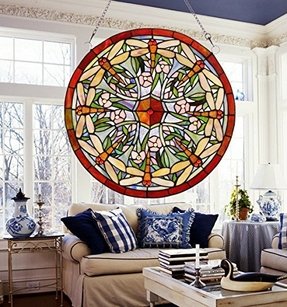 An extraordinary solution for the usability of Tiffany-style stained glass. The same technique is being used all the time, but in this case it is a flat round panel hung on a chain, which is a decorative element after the prot, made of hand-cut stained glass.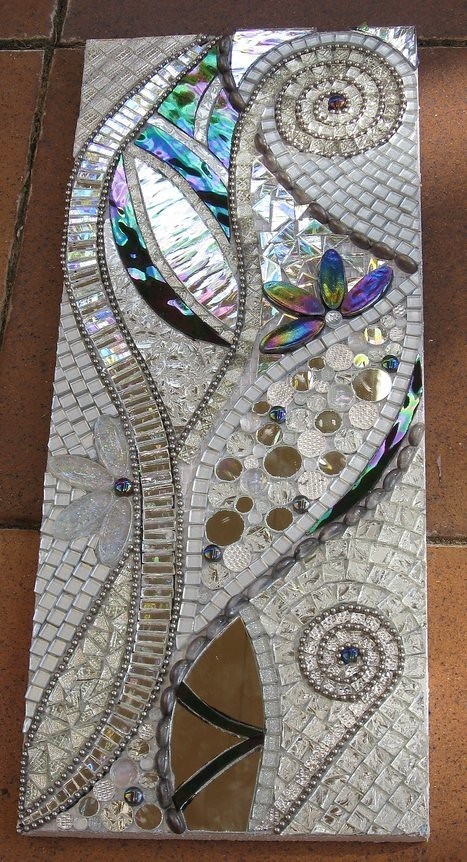 Love it! Notice the subtle use of the silver ball chain to create definition and texture. Fantastic!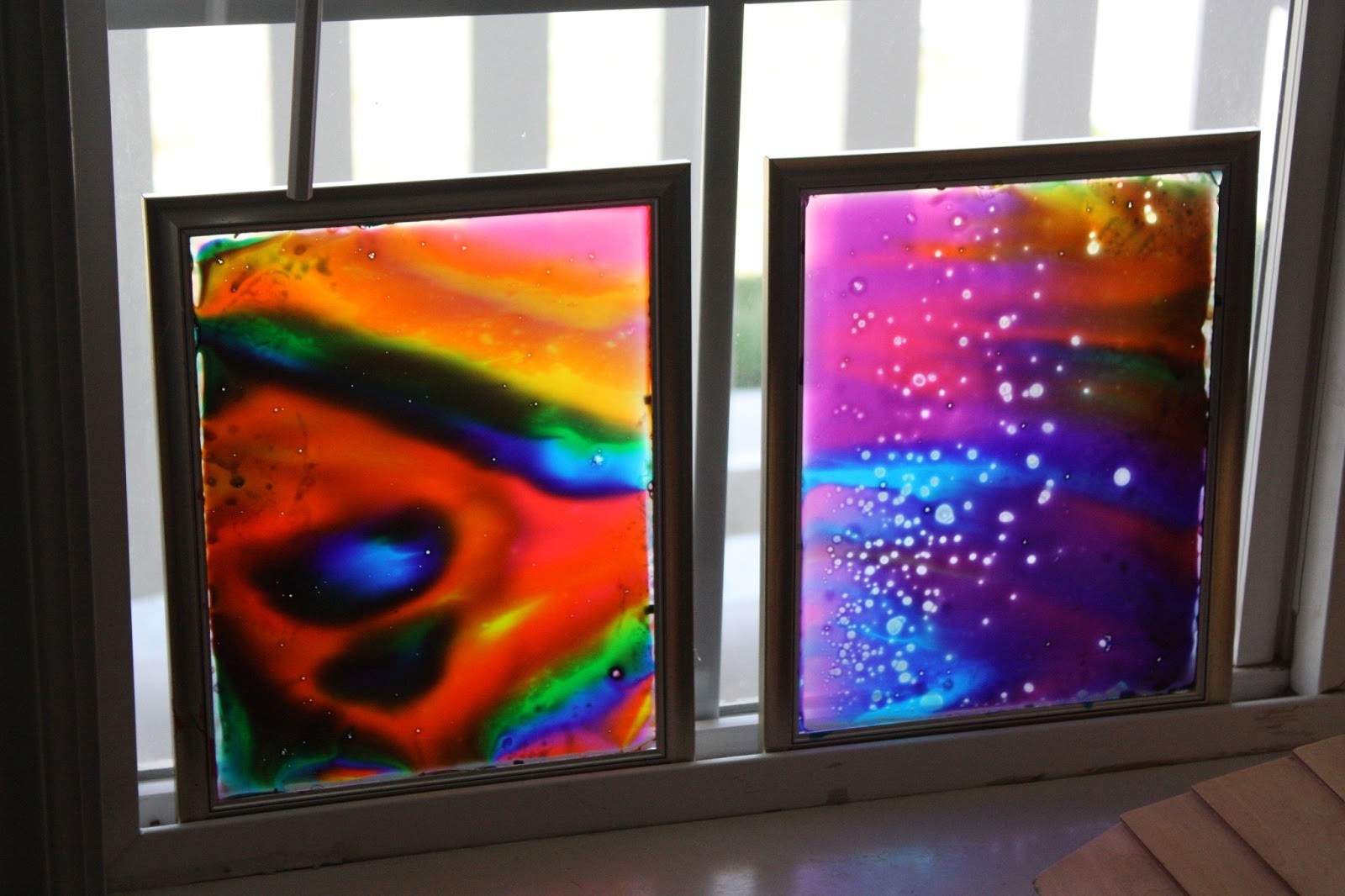 Beautiful, vividly colorful stained glass window art. Stunning when propped up in a window - sunlight shines beautifully through this artful pieces, creating a whole new visual effect. The pattern was created with ordinary glue stained with neon food colors.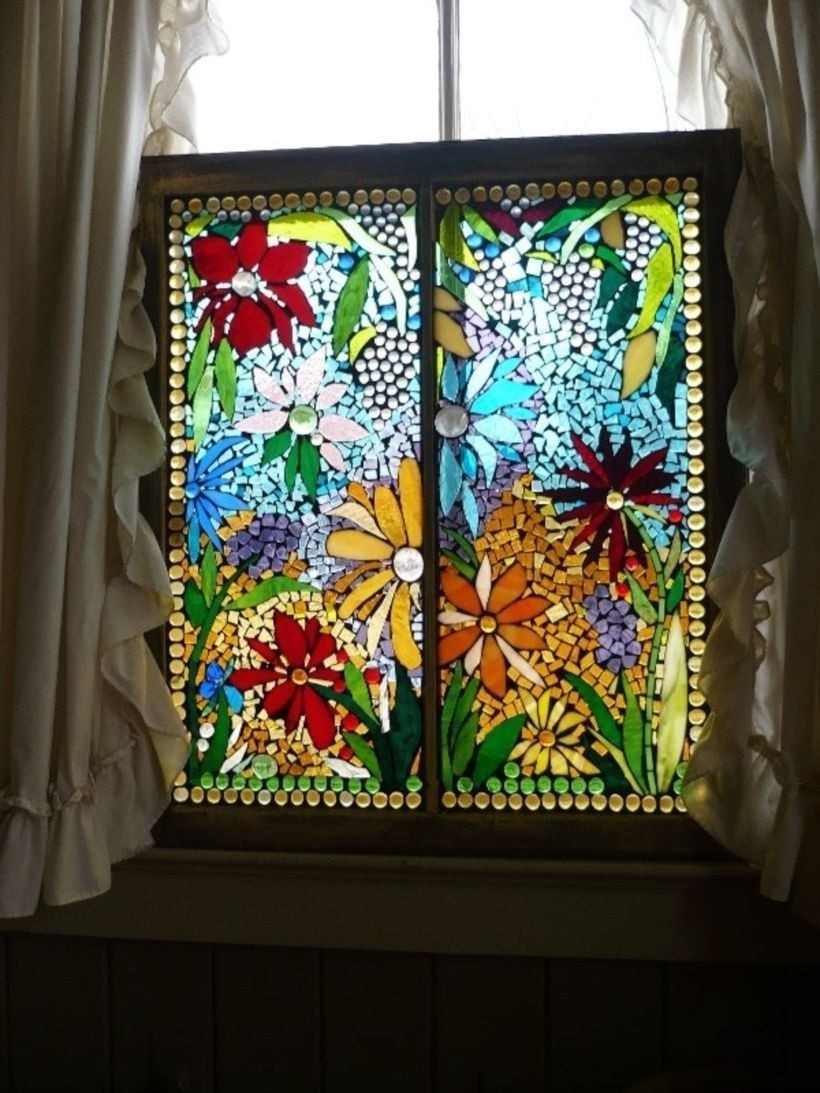 Decorative and solid window panel with stained glass construction. This panel includes an attractive floral pattern made of many small elements in multiple colors. This artistic design perfectly decorates windows.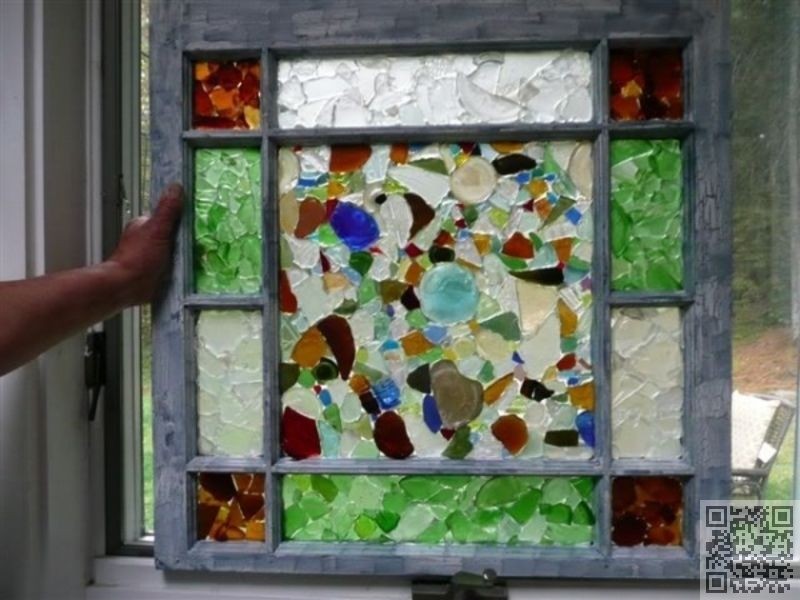 Sea Glass Window Project By Mona...Now I know what to do with all of my collection of glass!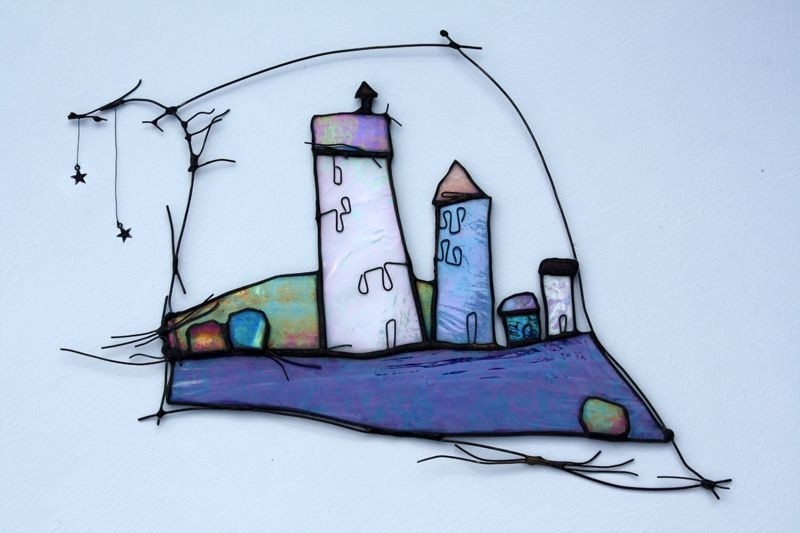 WOW - Amazing stained glass artist - I am so inspired looking at these!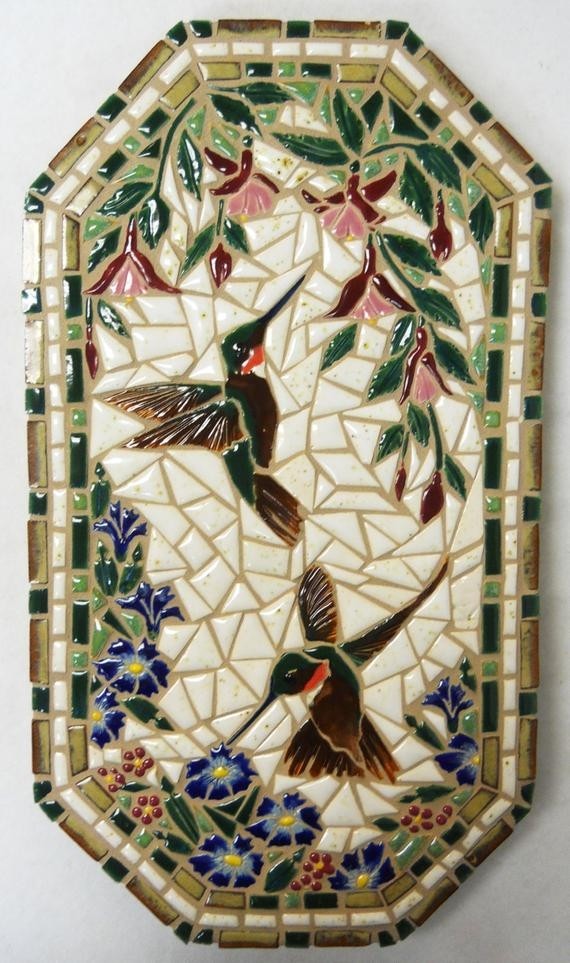 Mosaic Wall Art Handmade Ceramic Tile "Humming Birds and Flowers"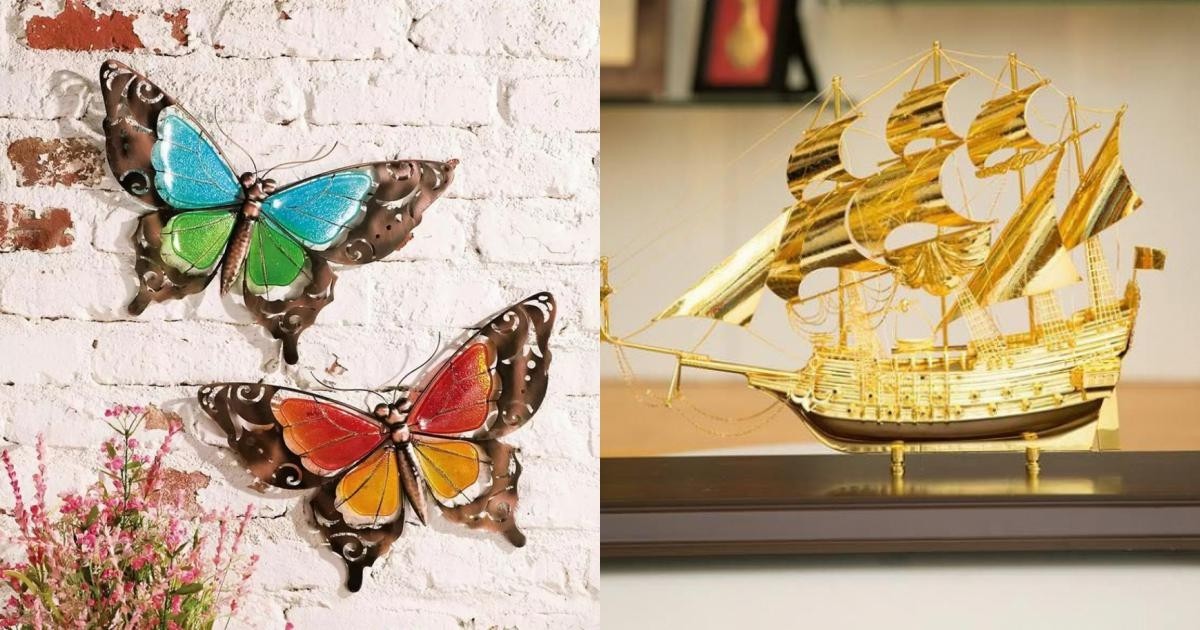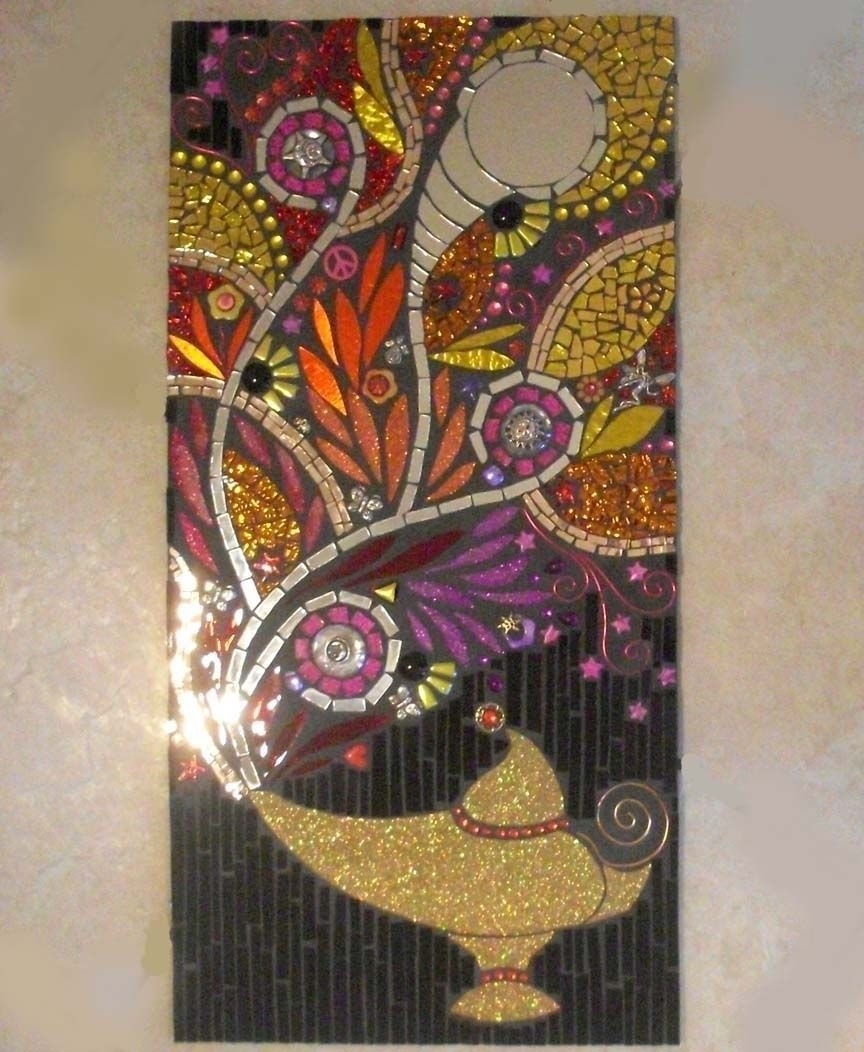 Hand Crafted Mosaic Stained Glass Wall Decor by Spoiled Rockin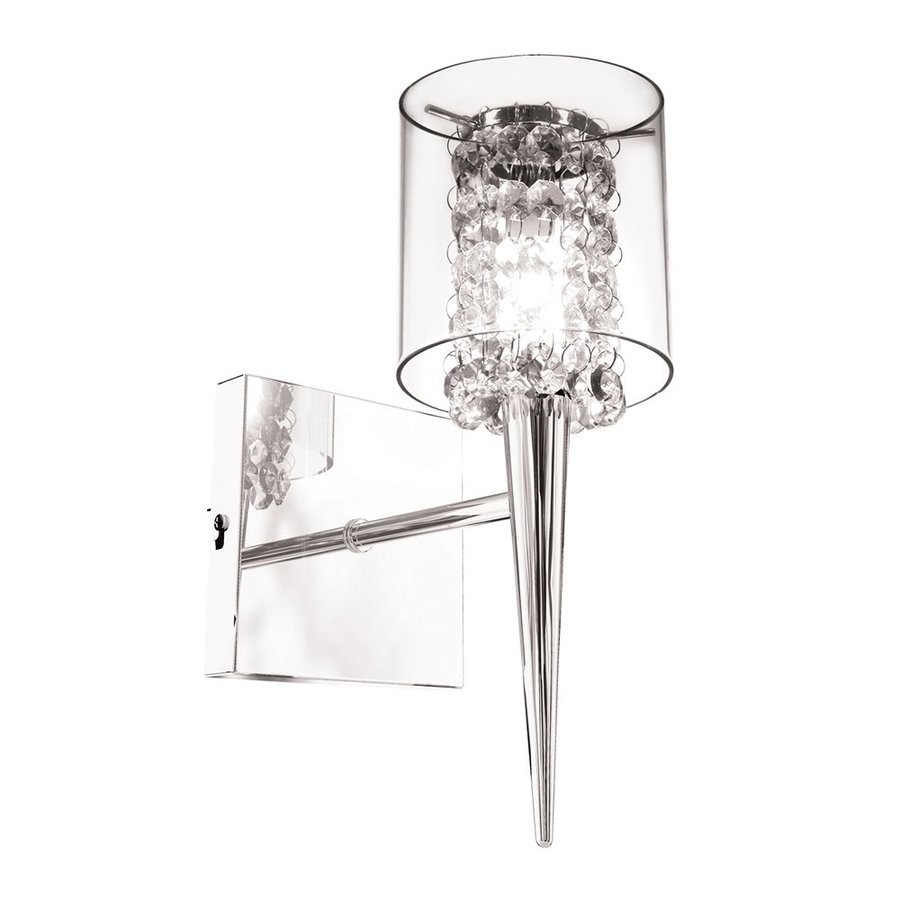 Topaz 1 Light Wall Sconce
Wow, I must admit that this wall sconce is really striking - it features this glamorous vibe that I love in decor elements. Besides, it is modern in looks - a perfect combination. It has crystal elements and drum shade.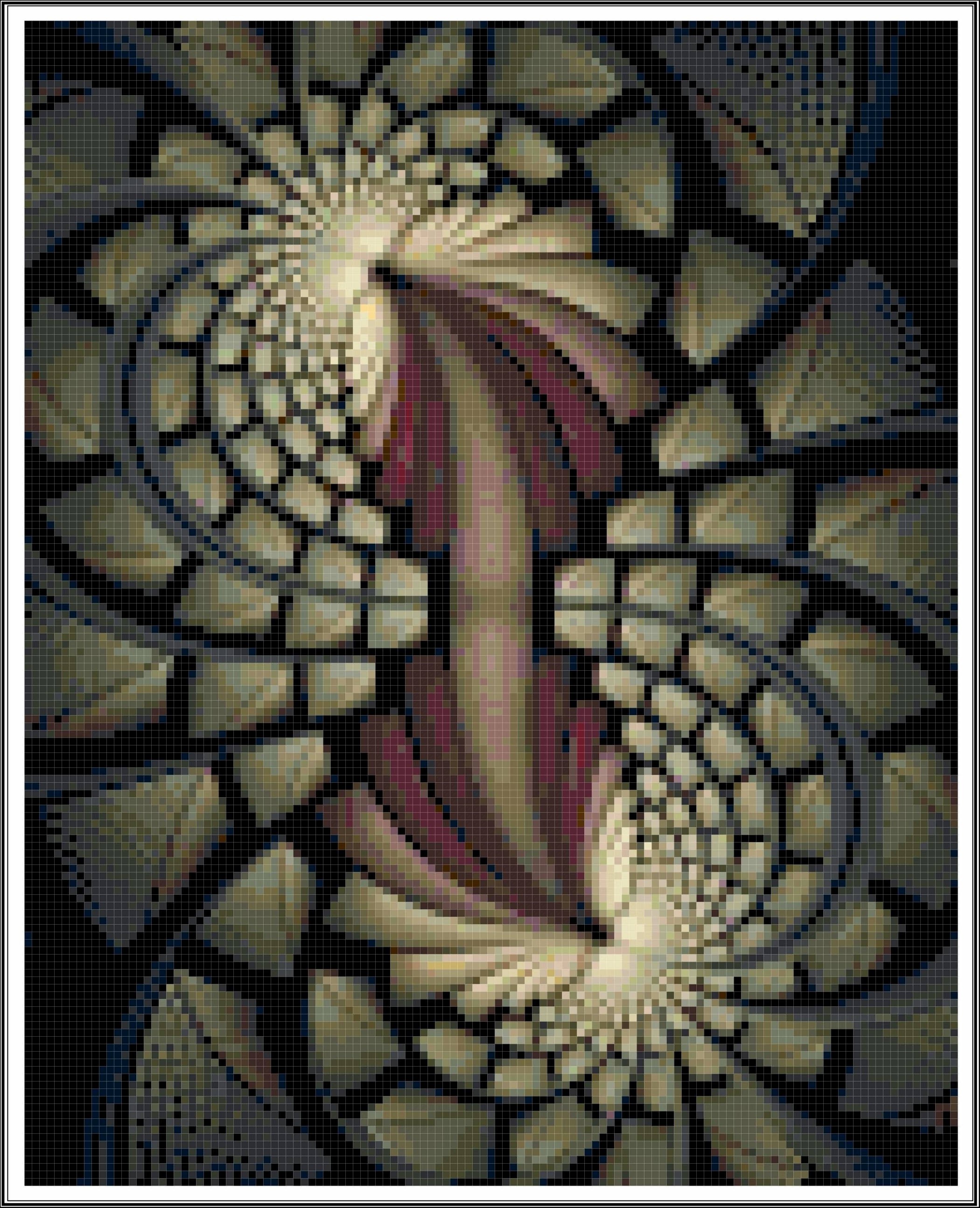 "Winter Torn" is very clean while keeping a huge amount of detail.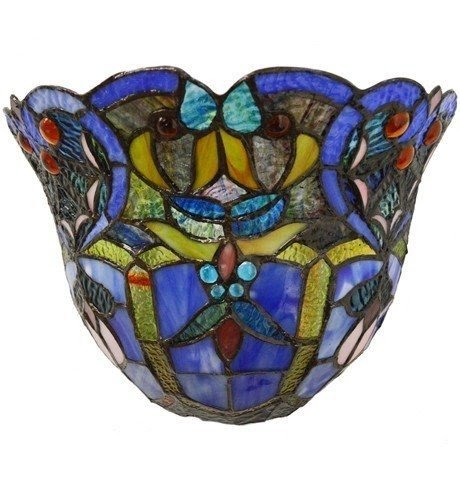 Webbed Heart 9 Light Wall Sconce
Stylish sconce consists of a carefully made colorful stained glass. It is designed to hang on the wall. It is dedicated to LED bulbs. It is highly rated for an elegant look. Suitable for any interior according to taste.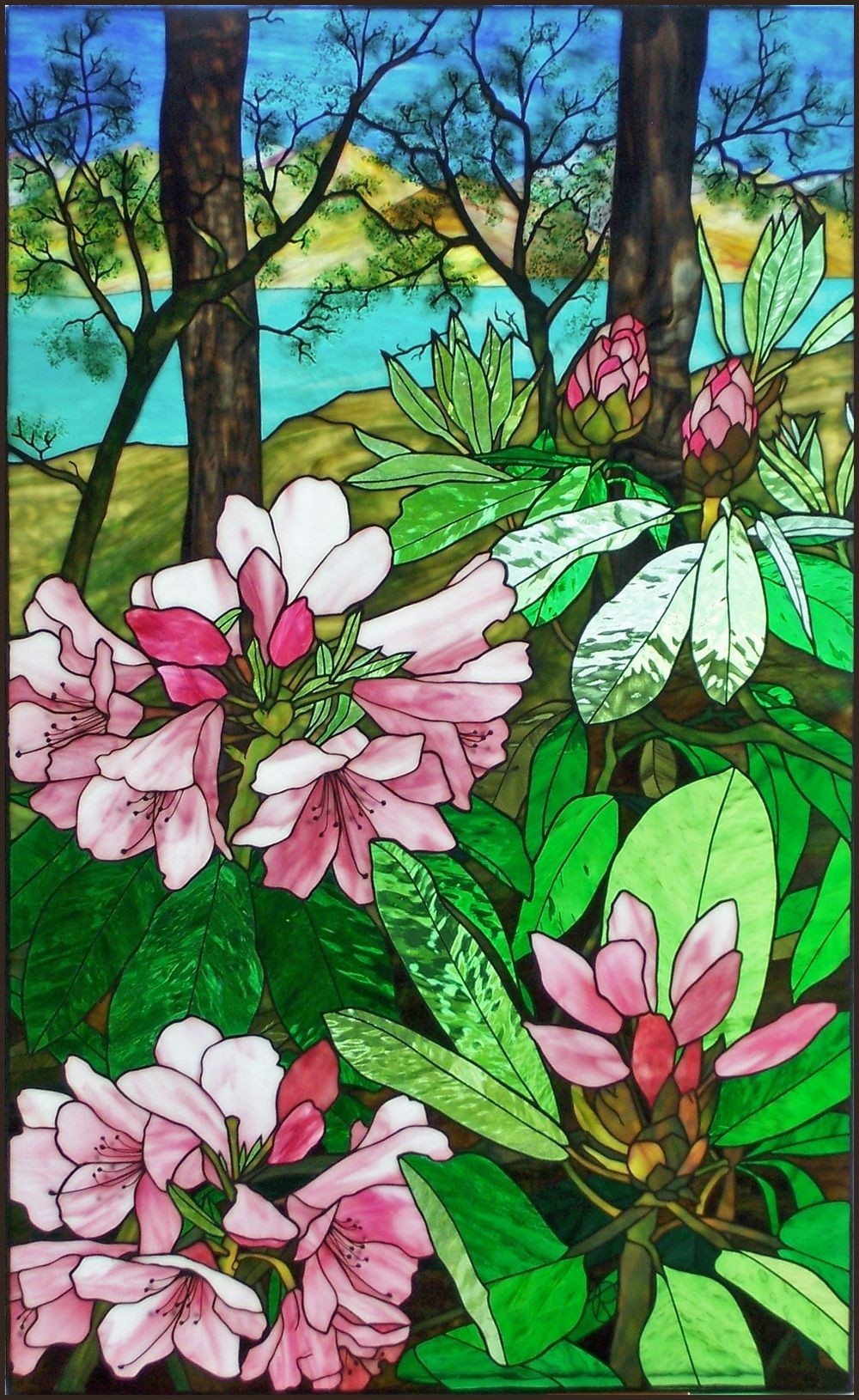 A panel made of stained glass is always a wonderful idea for an impressive decoration. You can place this stunning, flowery image instead of a typical window glass or you can put it in your garden so that it will beautifully reflect the sunlight.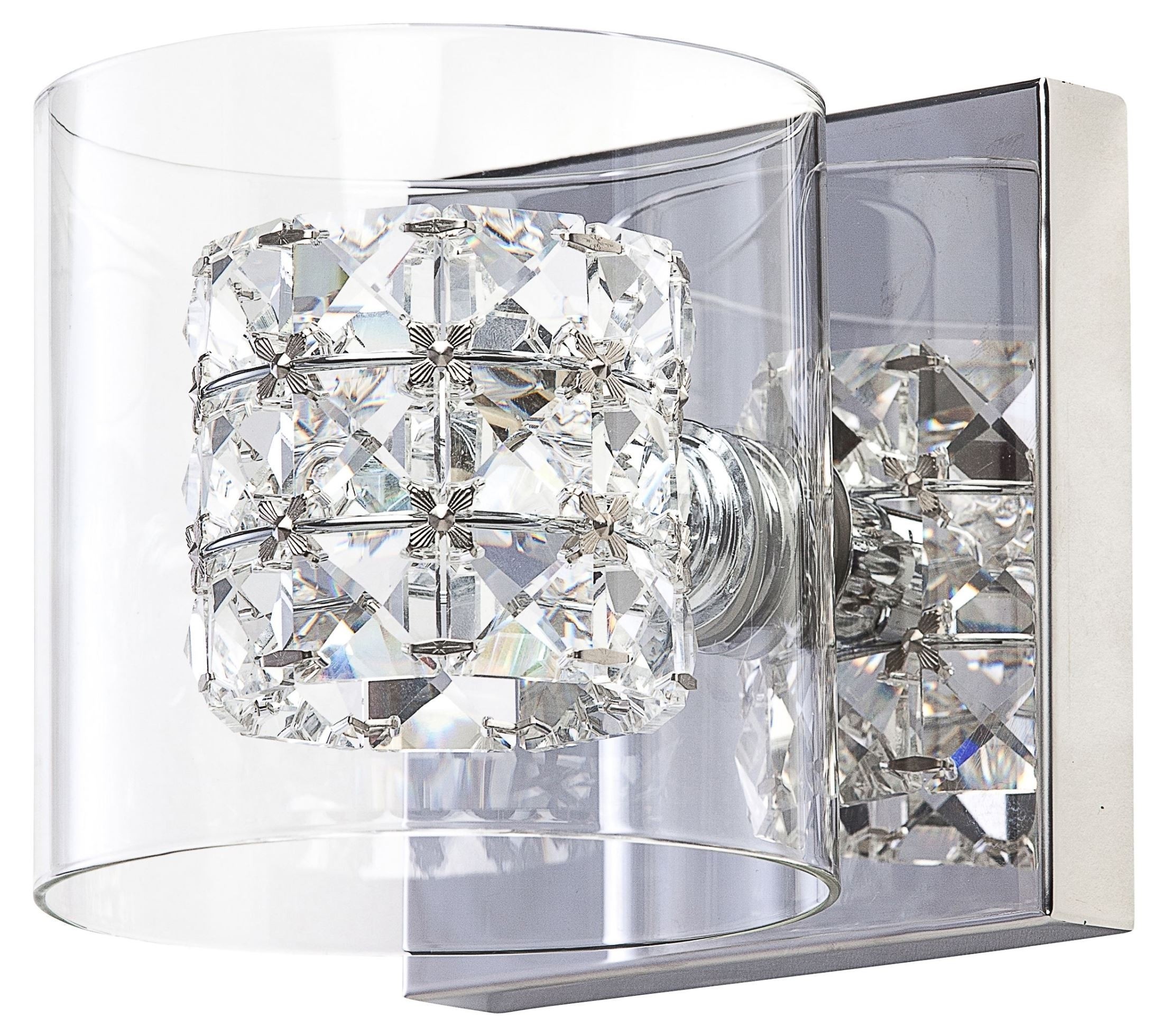 Elsa 1 Light Sconce
It is an one light sconce that has got a glam style and is a beautiful addition to any classic bedroom, bathroom, hall and living room. Everyone will tell you how amazing it looks on your wall.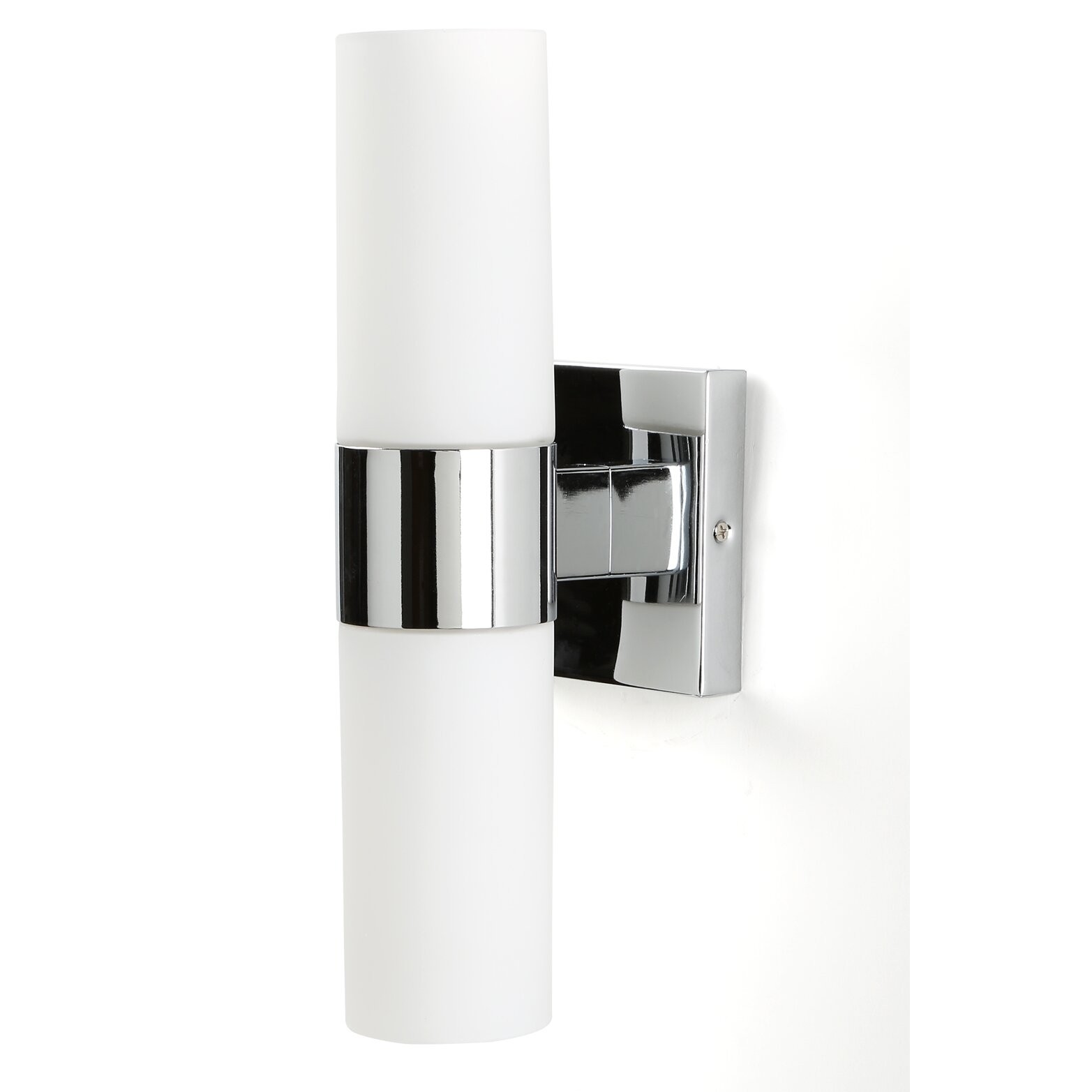 2 Light Wall Sconce
It is very interesting, pretty and extremely elegant wall lamp. Its design makes lamp gives a double light. Lights up very gently and carefully giving only a slight light, which only breaks the darkness.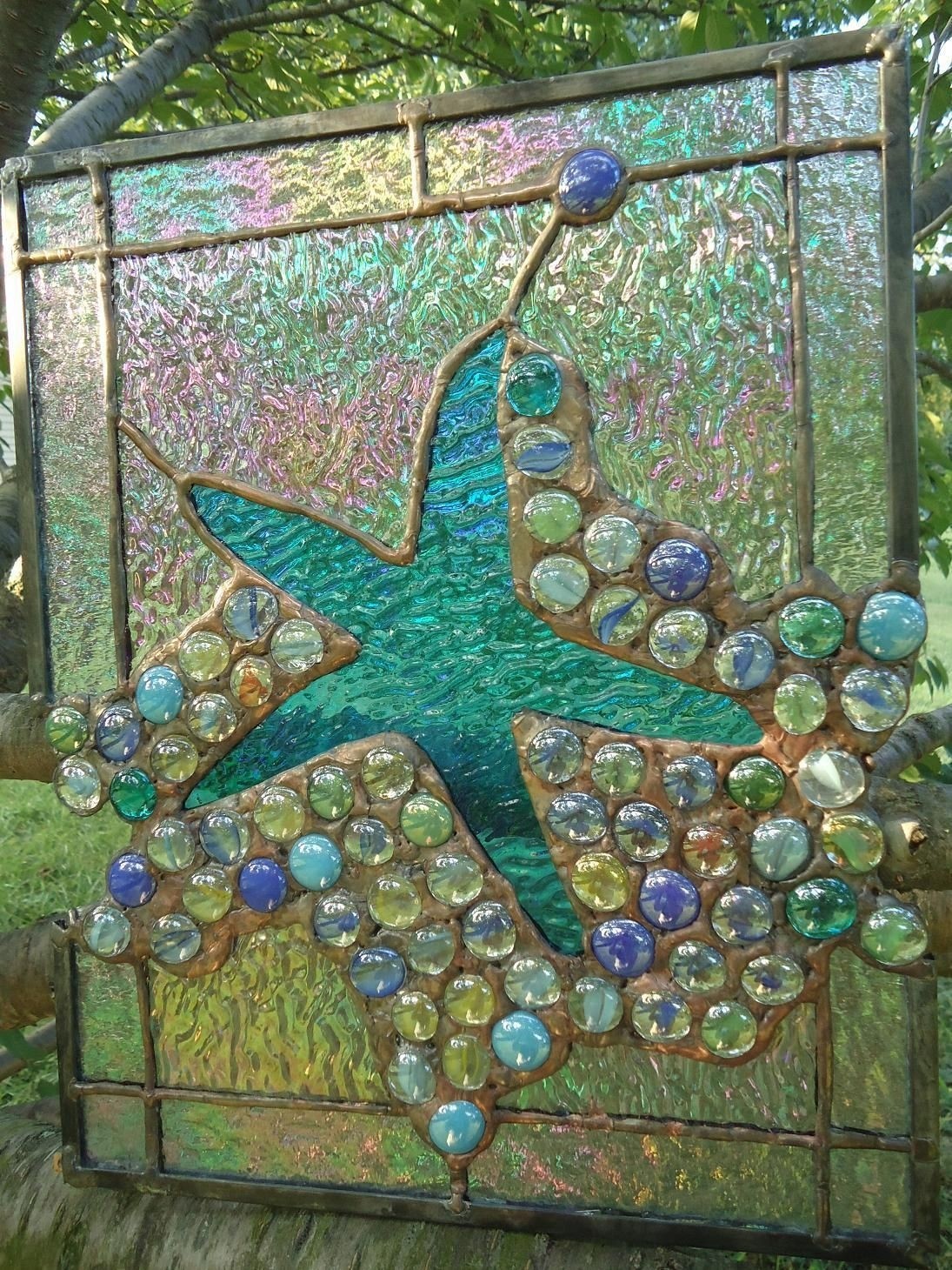 Stained Glass Starfish Suncatcher Panel Window Tiffany Style 11 X 14
Are you a fan of stylish Tiffany window panels? We've got something special for you. this window panel is made of colorful stained glass, and it measures 11 by 14 inches.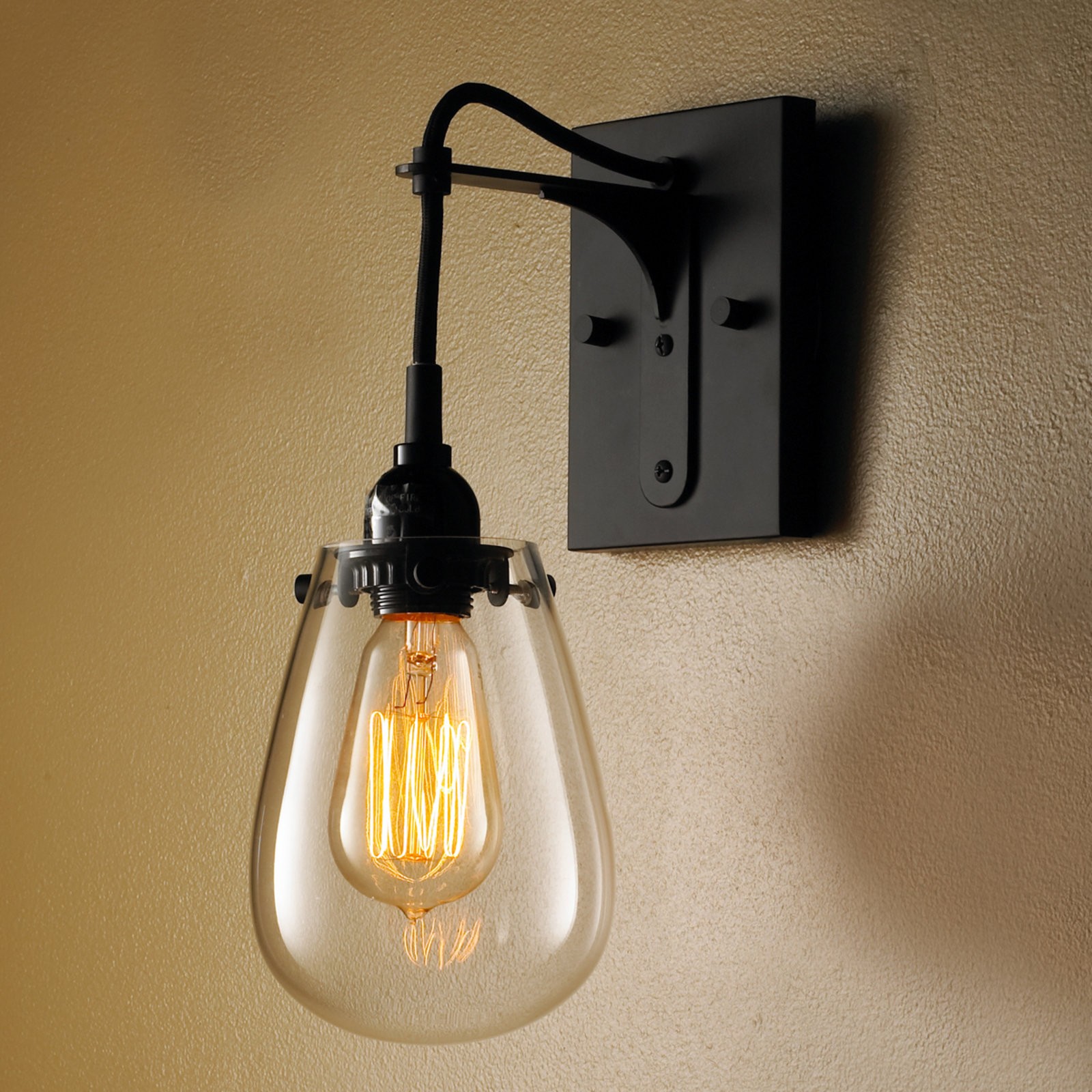 Wall sconce in industrial style. It is mounted on metal frame and fitted with glass lampshade. Perfect as additional source of light in any interior. Suitable for residential and commercial premises.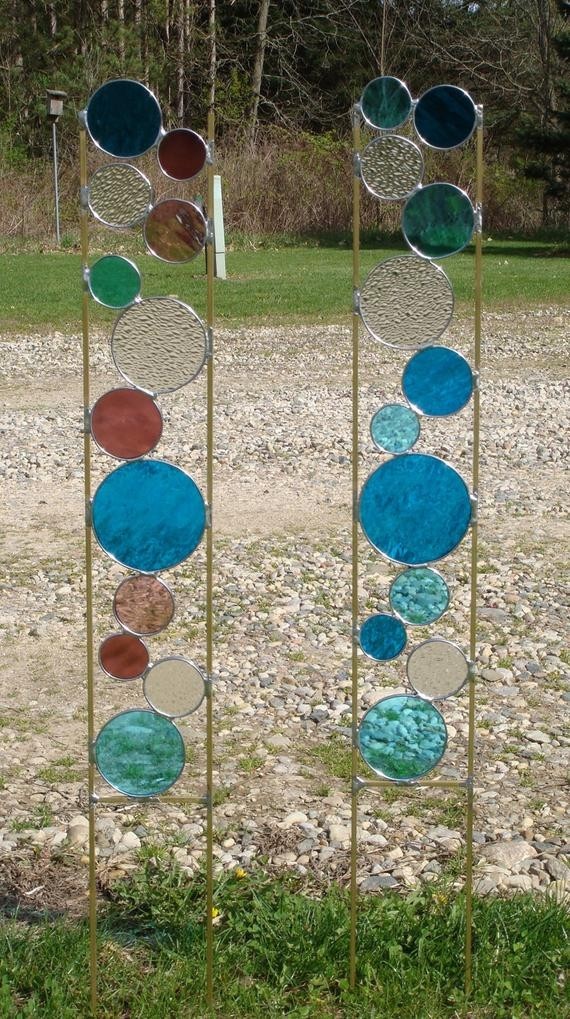 Stained glass garden art stake teal blue purple rose yard decoration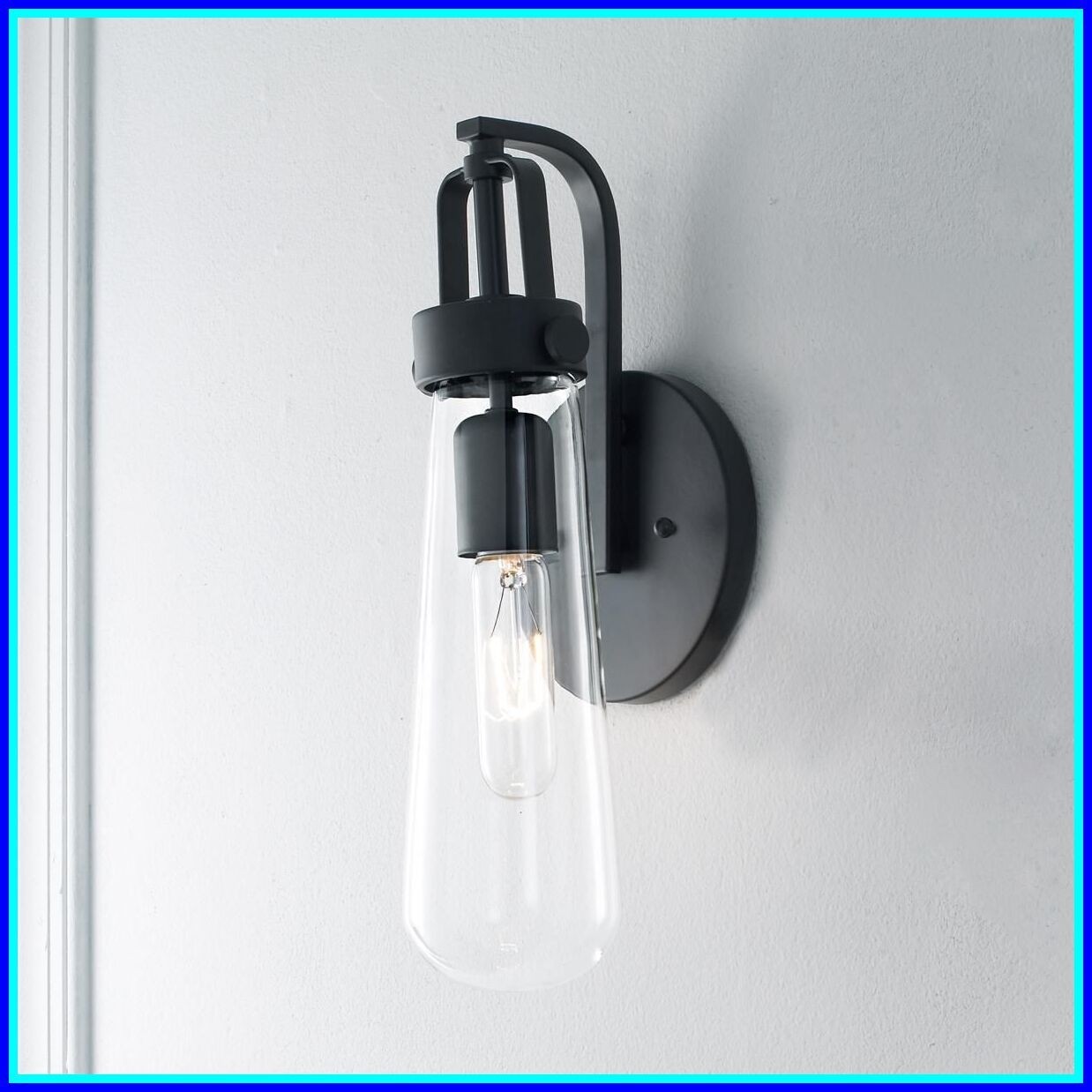 An aesthetic, modern wall sconce with clear glass protection for a bulb. Its durable metal bracket features a neutral finish, so this item looks very attractive in many types of interior stylizations.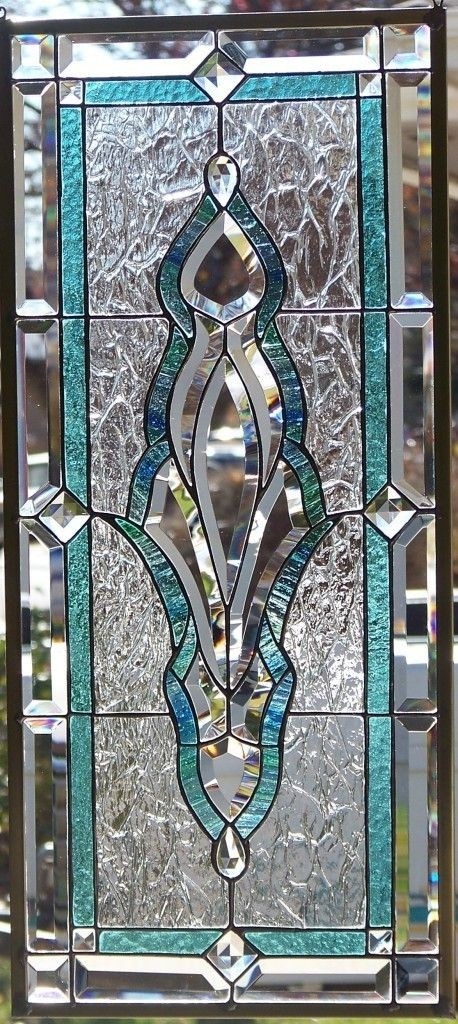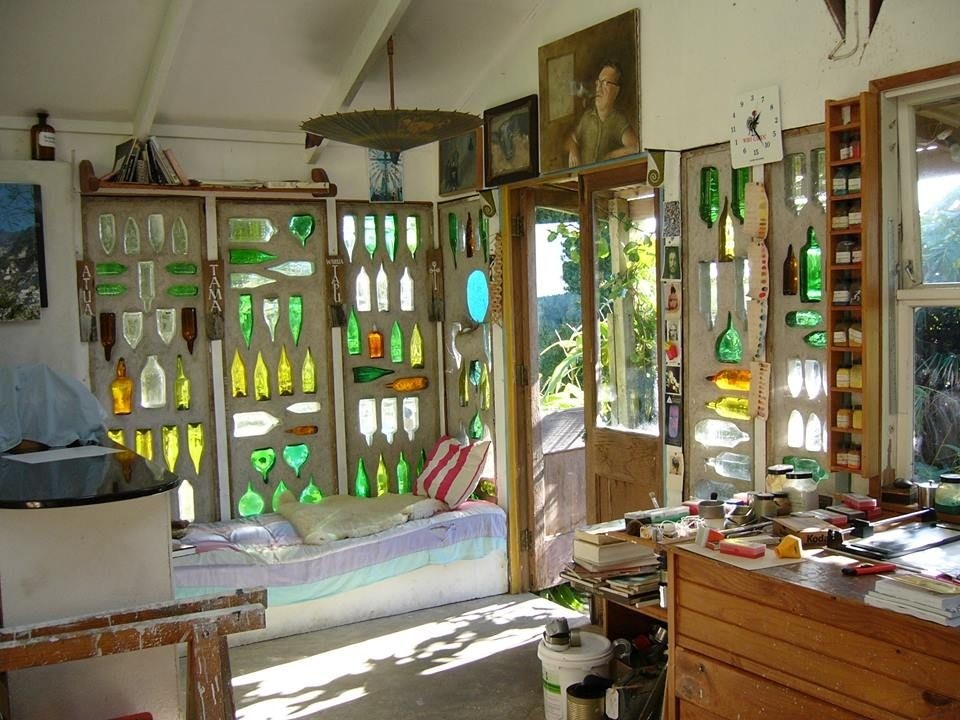 This amazing wall decoration comes from a fan of various glass bottles. Collecting their different models, he turned them into art by placing them on his walls. A cool DIY idea to distinguish your interiors