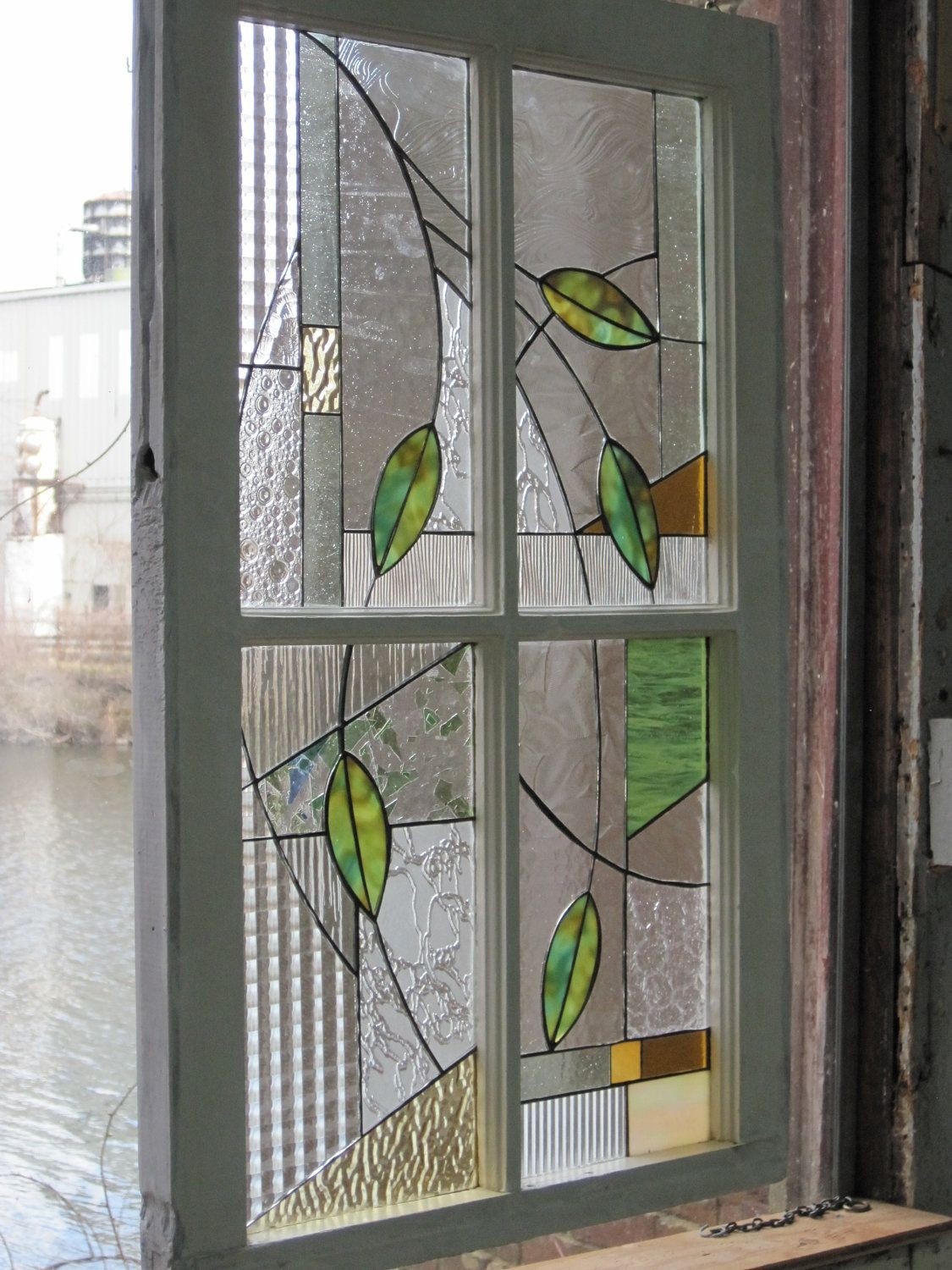 Stained glass leaves in shabby chic
Instead of typical windows, go for stained glass if you want to create a cosy and romantic atmosphere in your house. The one in the picture features a very subtle pattern of green leaves, which will look just fab in the sunlight.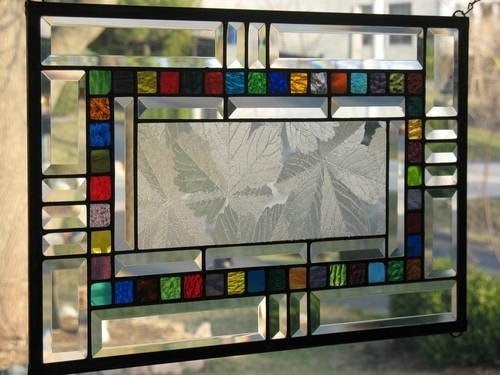 Sycamore and bevels stained glass window
Adding a more refined character to one's kitchen, dining room or living area, this stained glass window panel enchants with its geometric composition. It comprises many tiny squares, variously painted, to create a magical impression.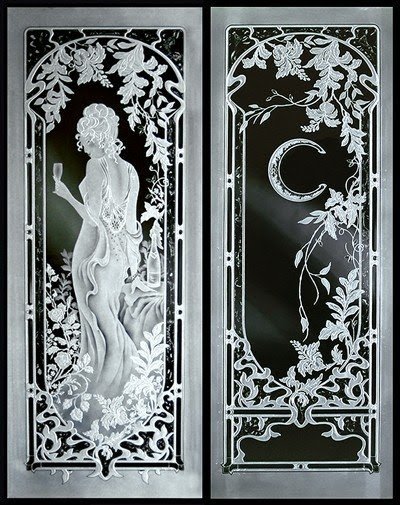 Crystal Glass Studio - Architectural Etched Glass for windows, entry doors