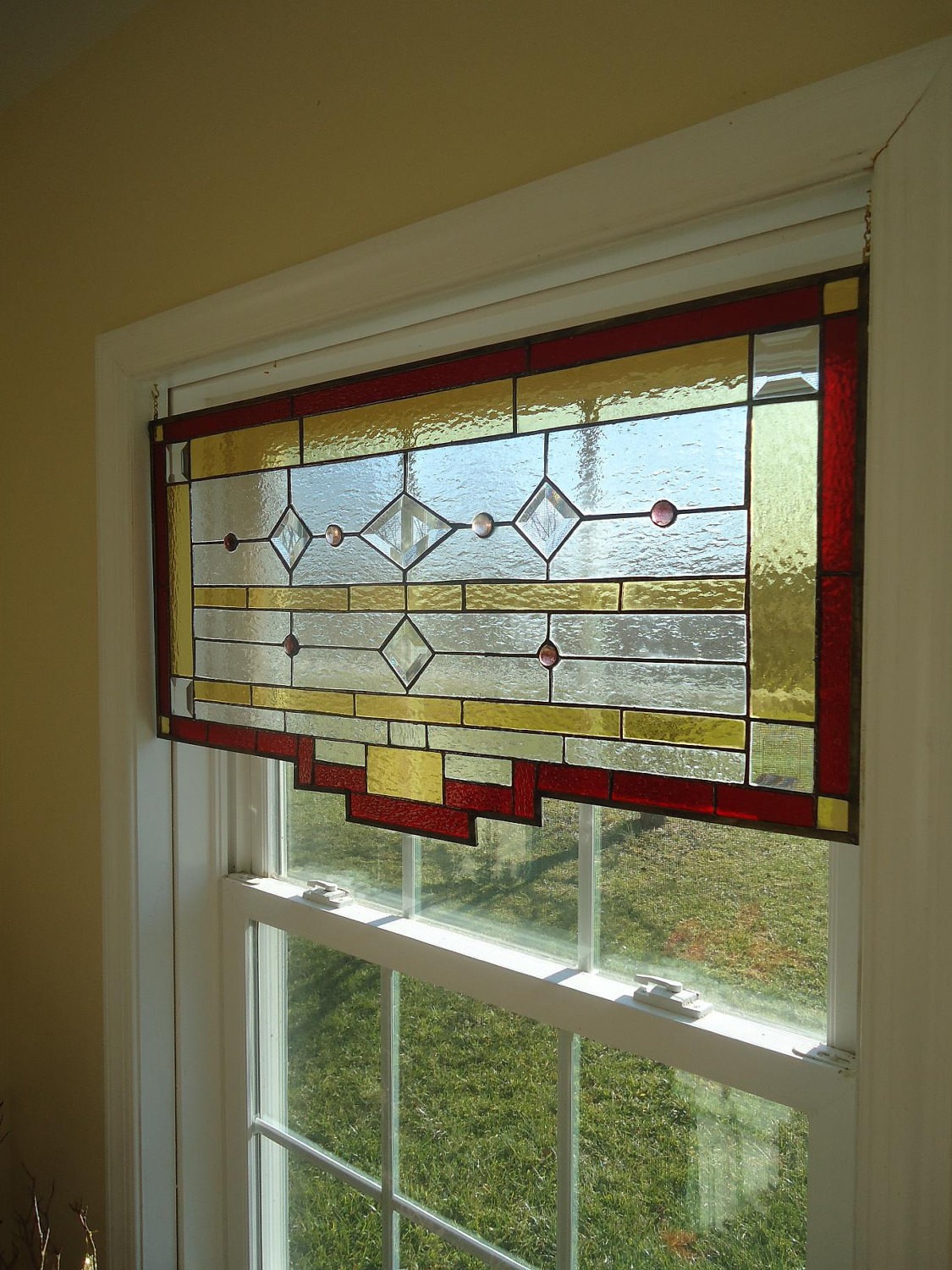 Tiffany Styled Stained Glass Window
A fine embellishment for indoor use, that will quickly improve your living room window with colorful beams of light. This decorative panel is designed of Tiffany stained glass embedded in a durable metal frame. Easy to hang.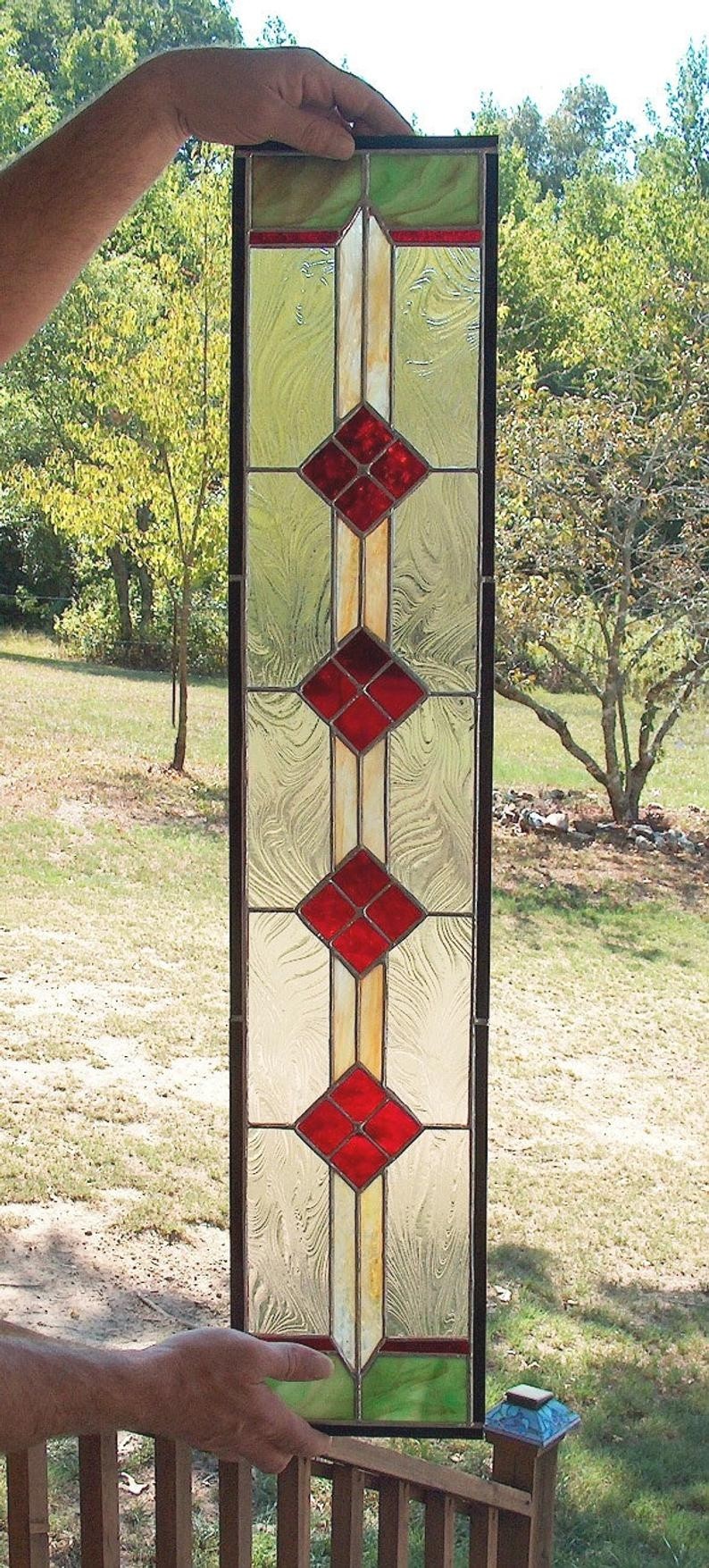 Custom sidelight stained glass panel
Simple panel with stained glass is a beautiful way to decorate. You can use it as a decoration element for doors, windows or walls. Beautiful Victorian styling captivates with details and colors.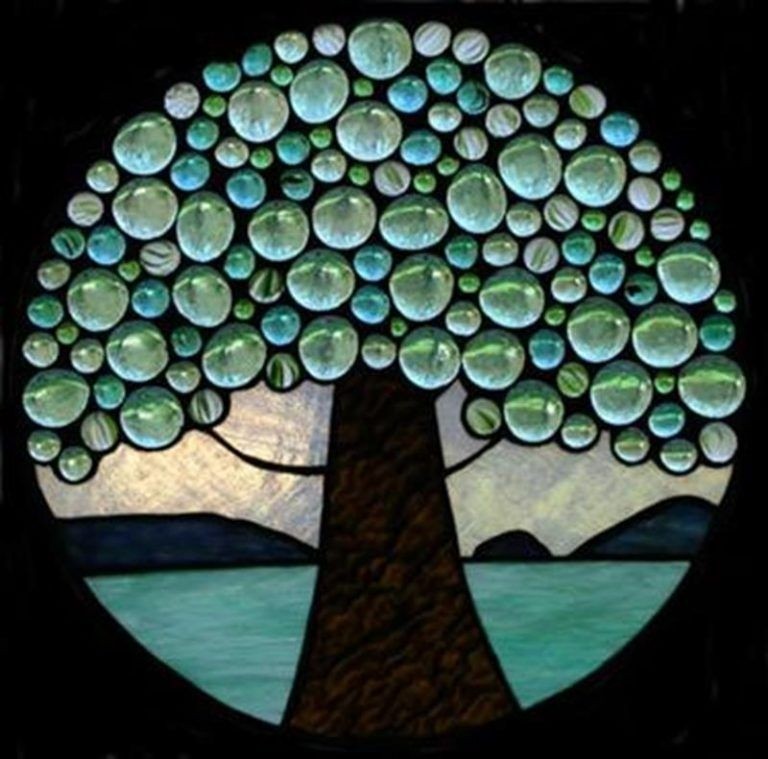 Stained glass panel decorative
Handmade with attention to every detail, this "Tree of Life" panel boats of bold appearance and beautiful colors. It contains over 175 glass nuggets in 5 different shades of green, embedded in a solid oak frame.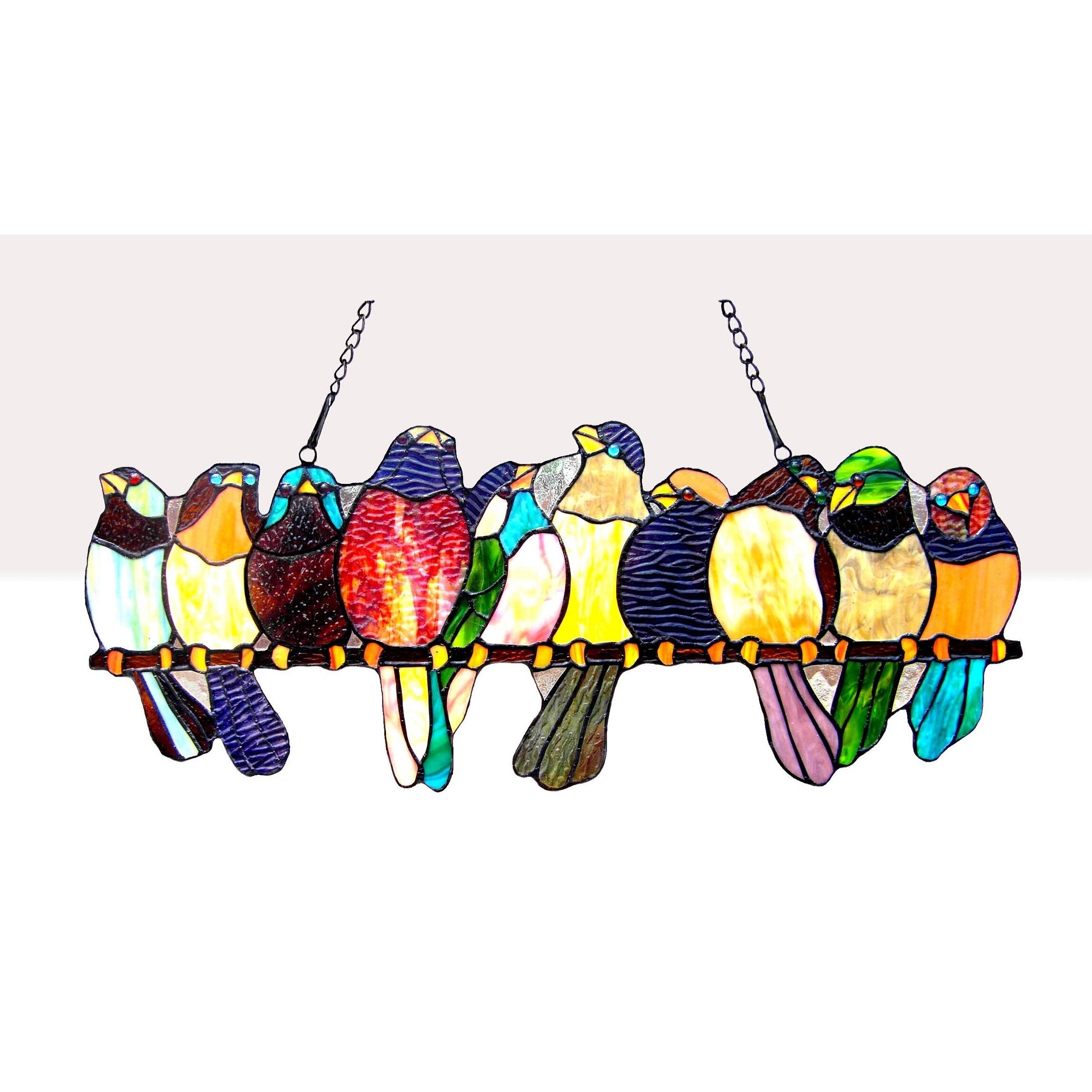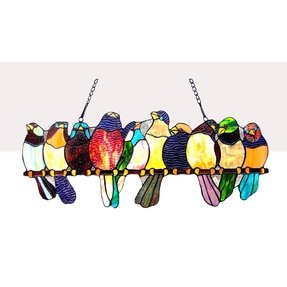 Gathering Birds Window Panel
Charming novelty decor for hanging in windows thanks to an included chain. It is handmade of stained colourful glass plates framed in black-coated metal. This decor has a form of 10 lovely birds sitting on a branch. It should be dry-wiped.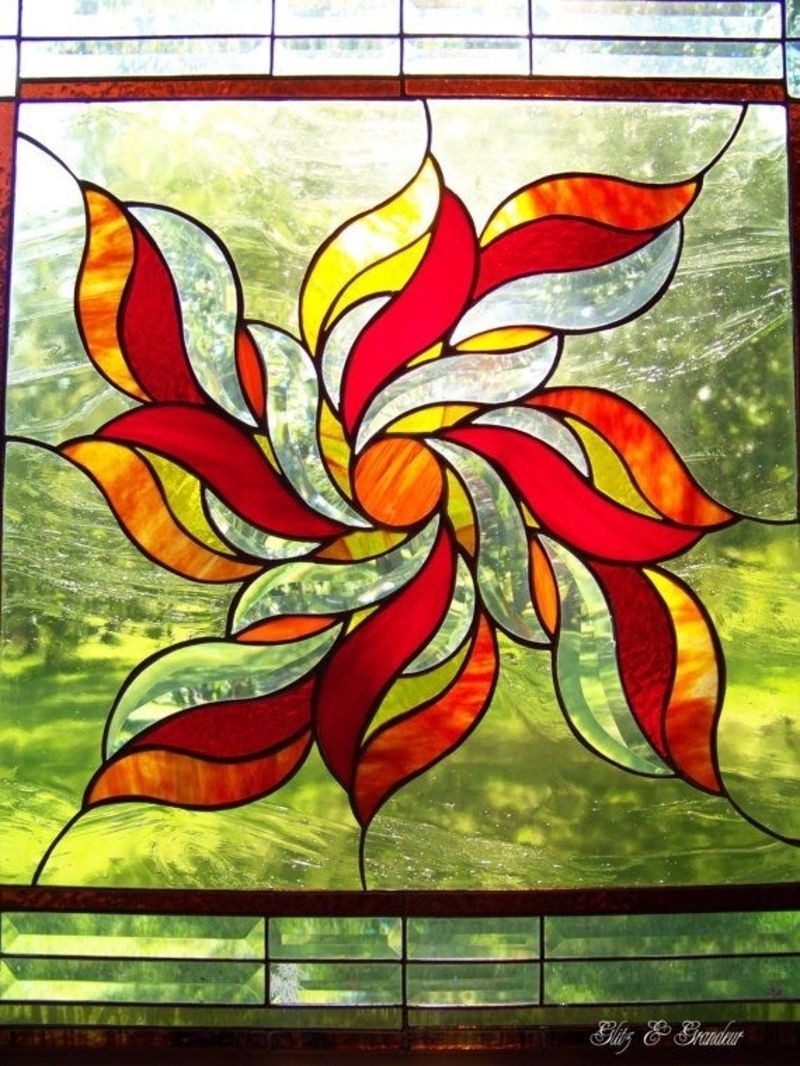 Sunburst Stained Glass Panel
If you are looking for a significant boost of color in your household then this stained glass panel window will be an instant hit with the charming flower theme and the vibrant colors of the red and green finish.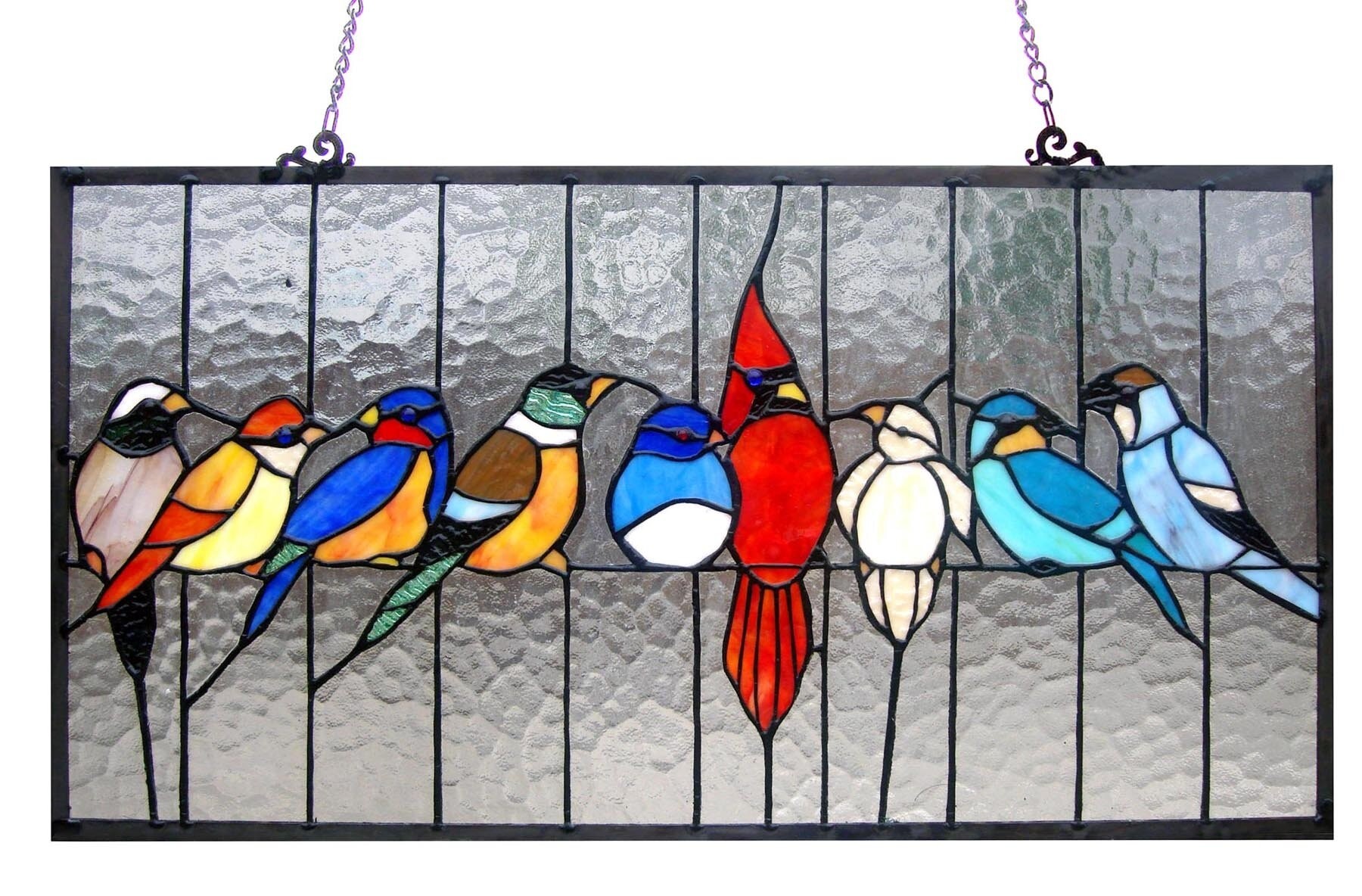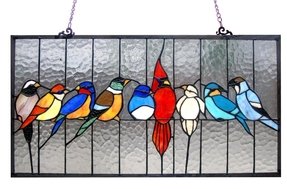 Tiffany Featuring Birds Cage Window Panel
A beautiful window panel representing colourful birds in a cage. It is made from tiffany-styled copper foiled glass and metal, this piece is sturdy and durable. It is also made from 139 glass pieces and eight cabochons.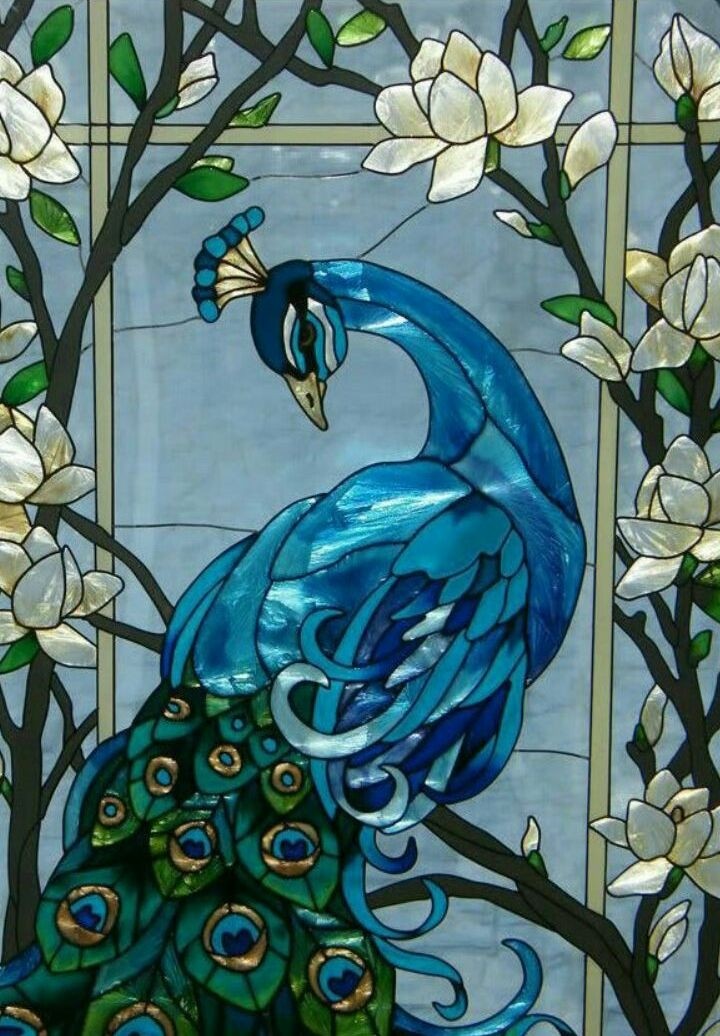 Magnificent peacock 17x37 stained glass window panel
Thanks to those colorful window blinds, you privacy will be properly secured. The 17x37 blinds are designed of stained glass in the shape of a gorgeous peacock that is sitting on a blooming tree branch.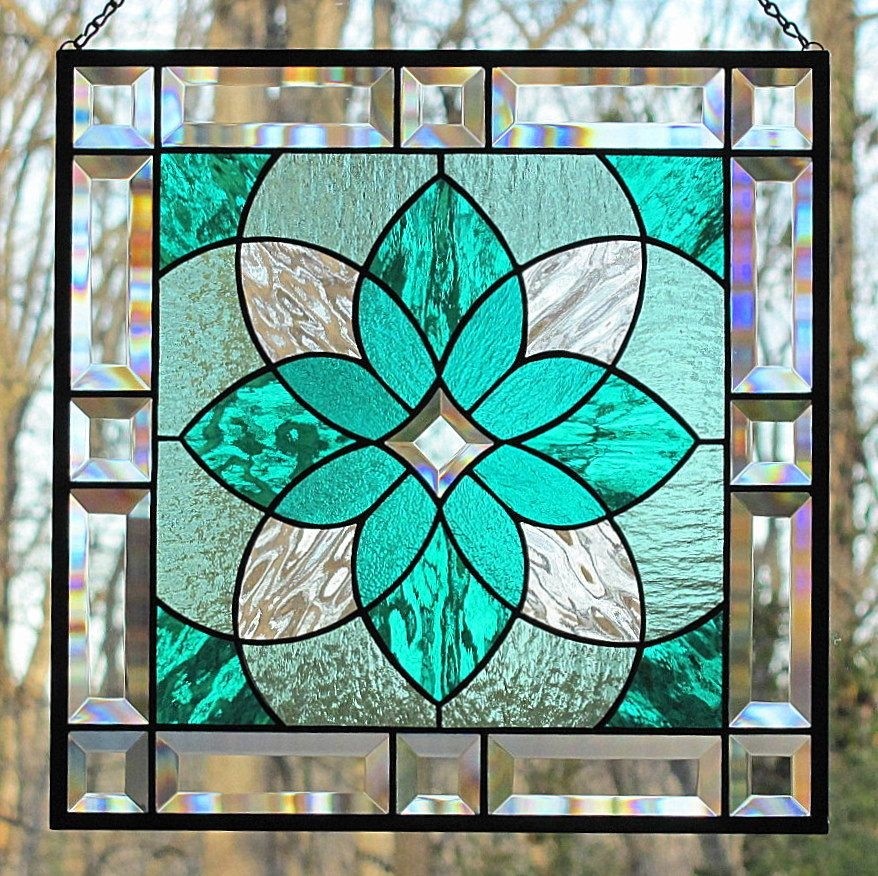 Stained glass beveled hanging panel teal
The stained-glass panel may enrich the interior of your house. This copy shimmers with shades of blue, enhancing the color of the sky, adding turquoise to it. Water textured glass creates a flower pattern here, along with beveled edges and copper foil.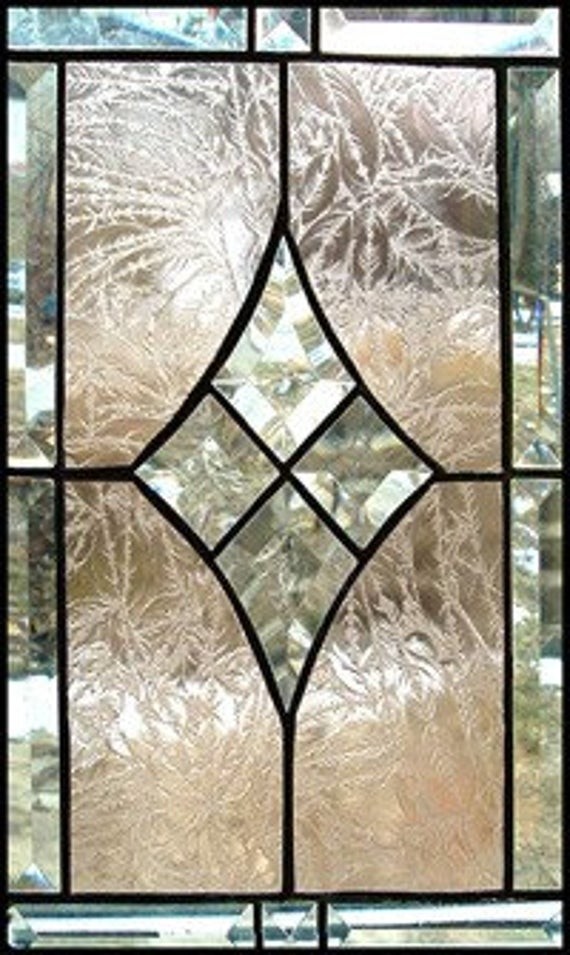 Peach dream stained glass panel
This stained-glass window panel - it looks as if the Snow Queen was blowing on him with her freezing breath, freezing its natural colors of green and blue forever. Beautifully, however, it combines with delicate black borders.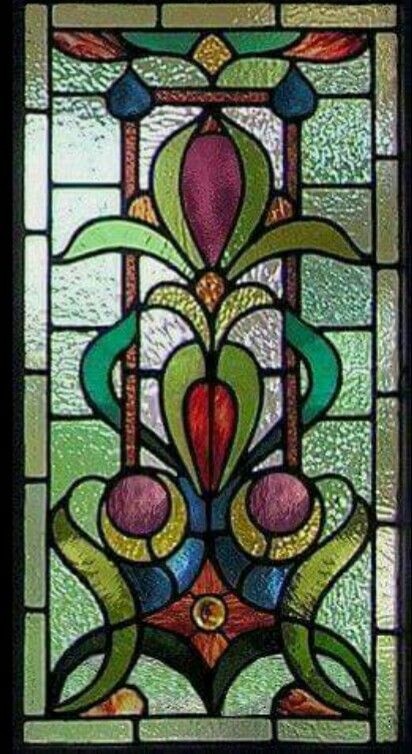 Wow! So stunning, sophisticated and divine Victorian stained glass panel with colorful finish. Add a touch of Victorian style to your interiors. Everyone will be delighted how marvelous it looks.
If you think your window is boring, you can always use those colorful birds to decorate it. Each bird is different, and created of stained glass, sitting on a black branch that can be easily attached to the window.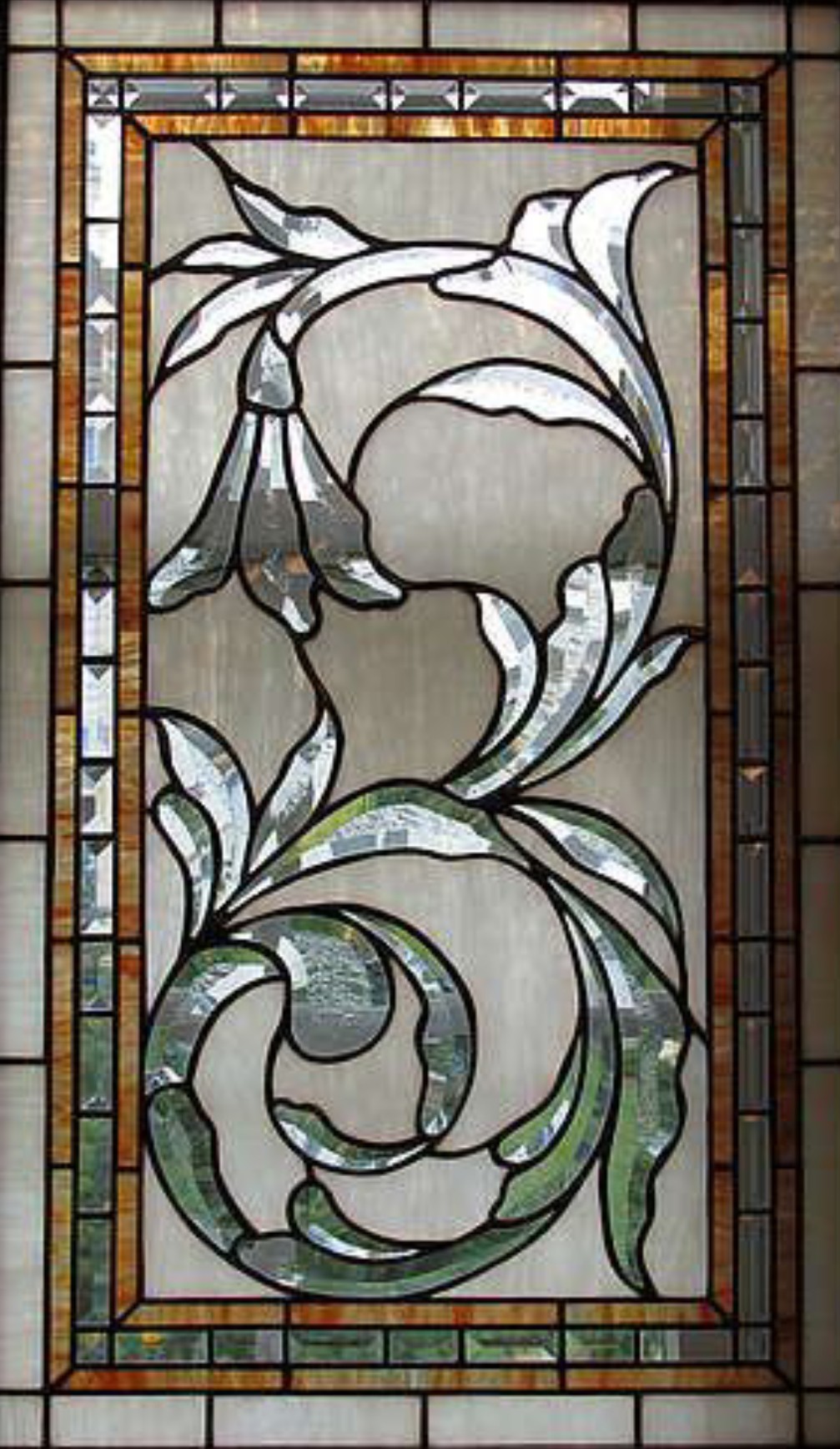 Sunflower Glass Studio | Beveled Windows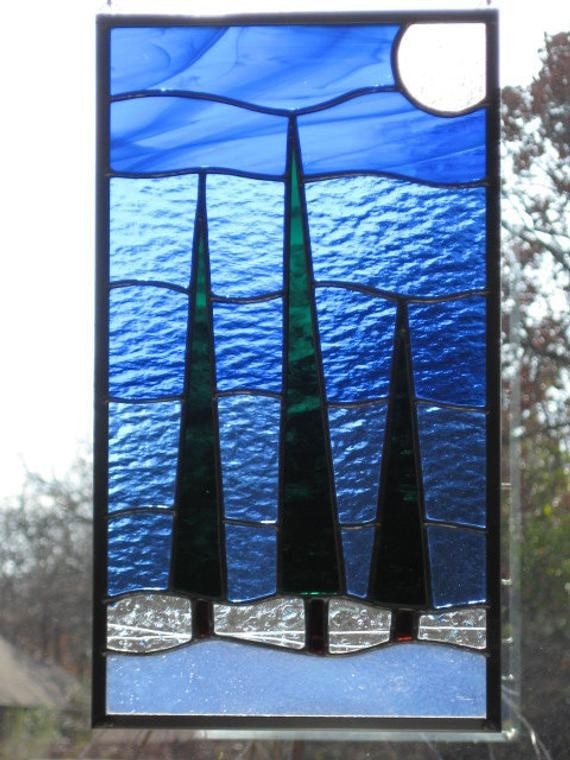 Stained Glass Panel Trees Listen to the Calm by DianeRinebold

Attractive item used with doors or windows. This panel is crafted on the basis of stained glass. It represents attractive patterns in different colors, so it looks very nice indoors and from the outside.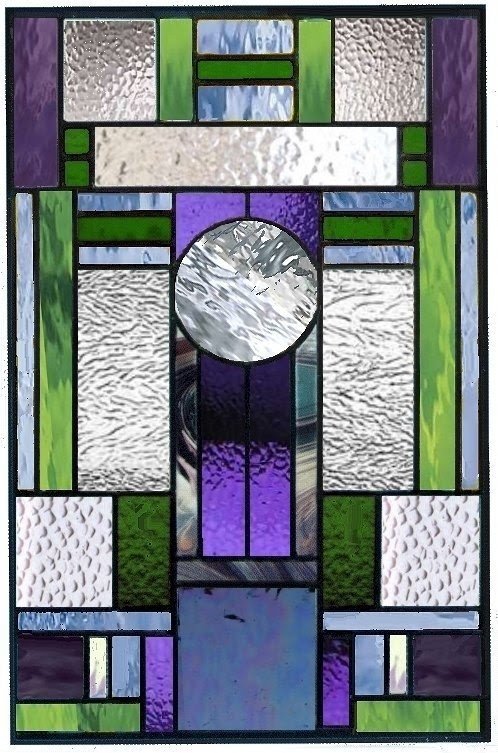 This gorgeous panel can be a great addition for homes that drown in multicolored decorations. It features a powder-coated metal frame with multi textured clear, purple and blue and green glass, forming a beautiful composition of spectrum glass.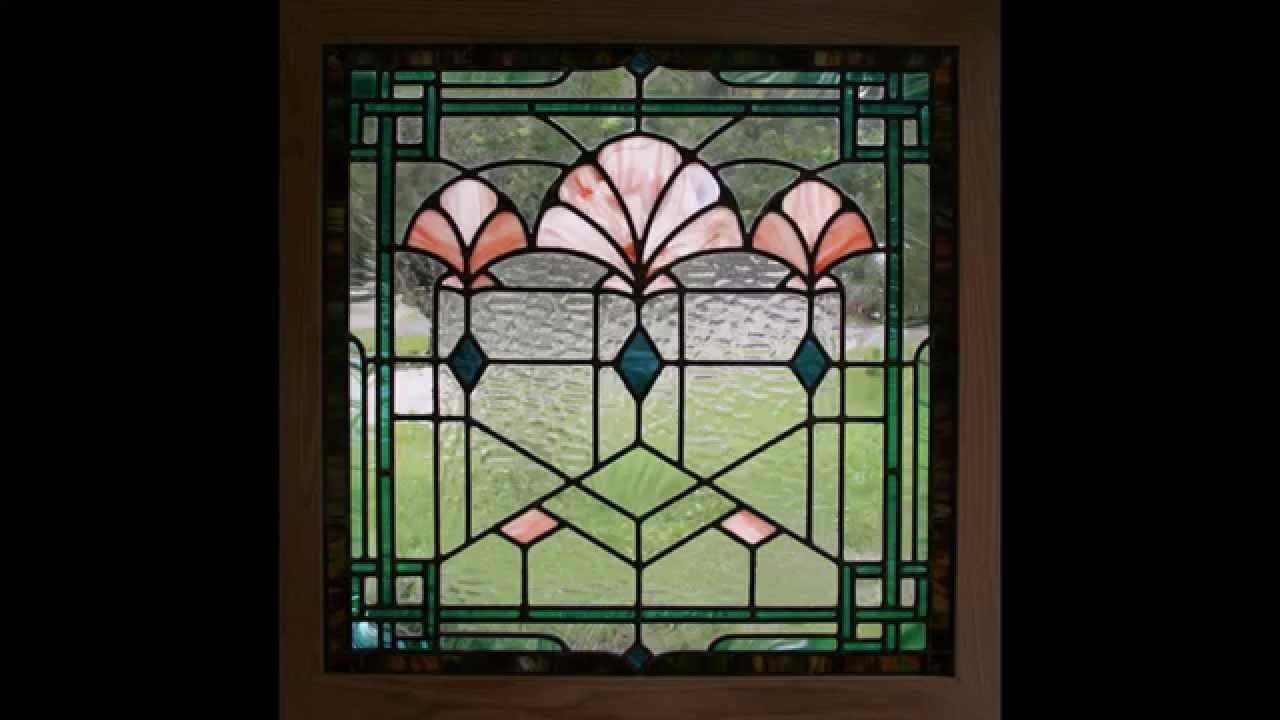 Beautifully stained glass panel, made in the Victorian style. Interesting choice of colours makes it intriguing and stimulation, yet not overly complicated. We think that's the way stained glass panels for ordinary houses should be made.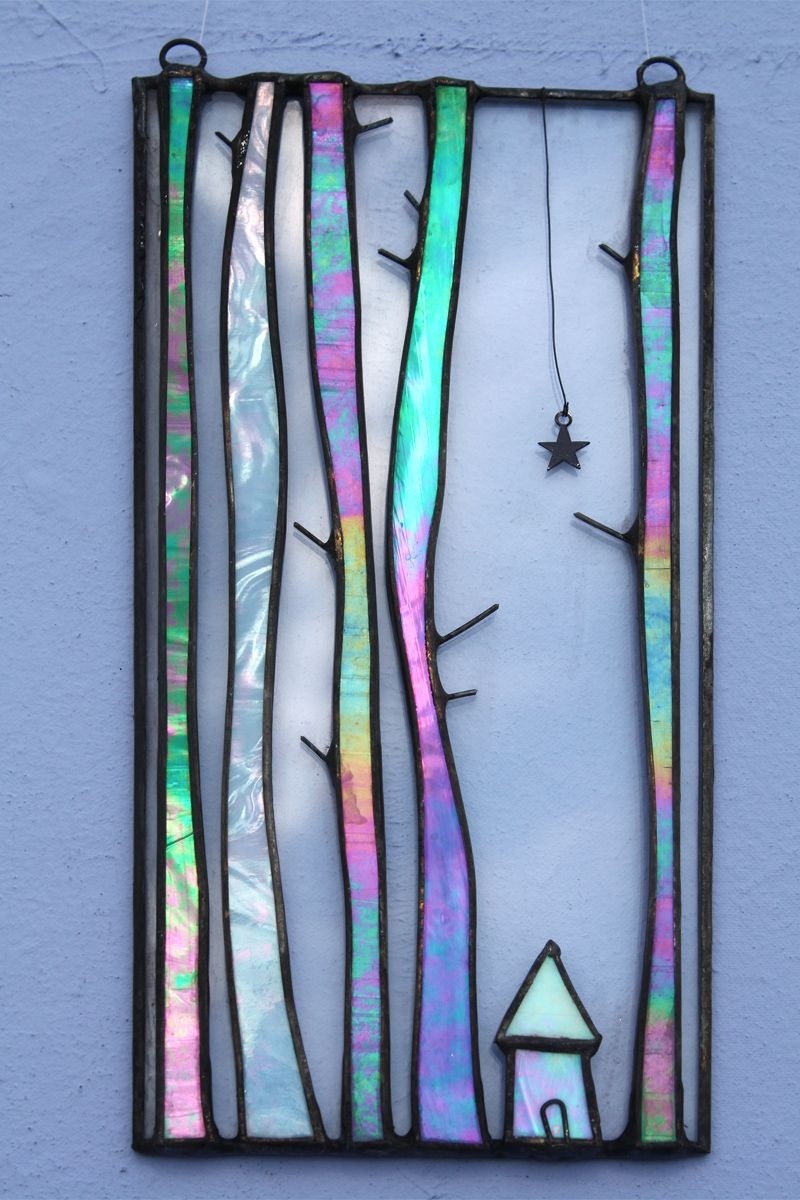 This stained glass panel constitutes an enchanting decor proposition, that shall delight both children and adults. This tall trees glass art includes candle jars, framed art and window pieces.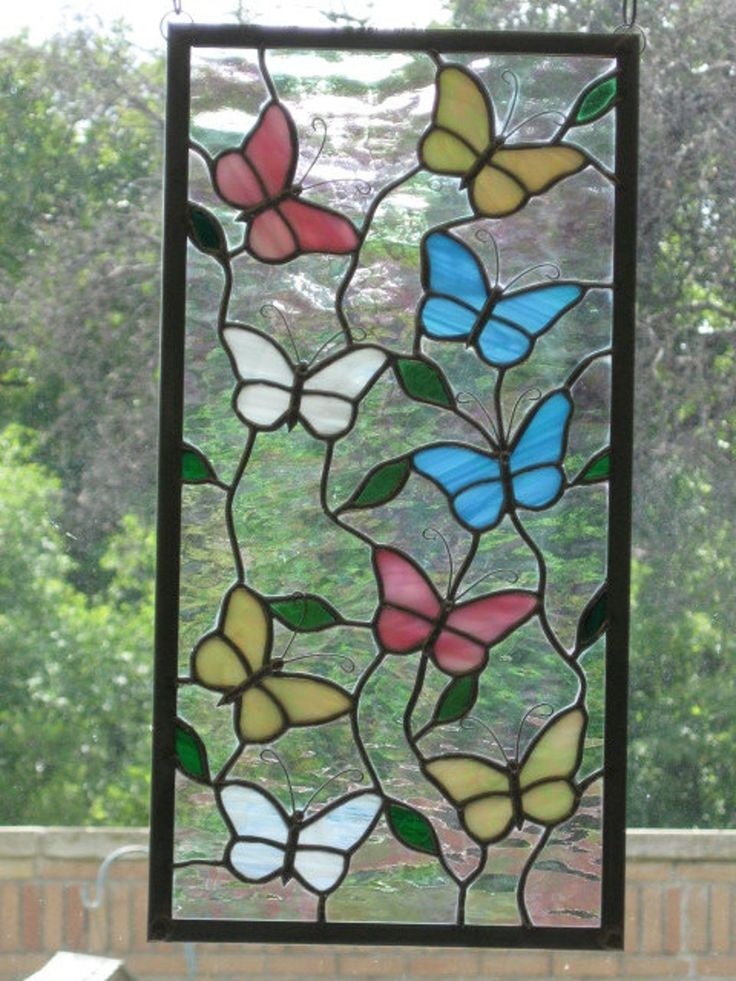 Butterflies Stained Glass Panel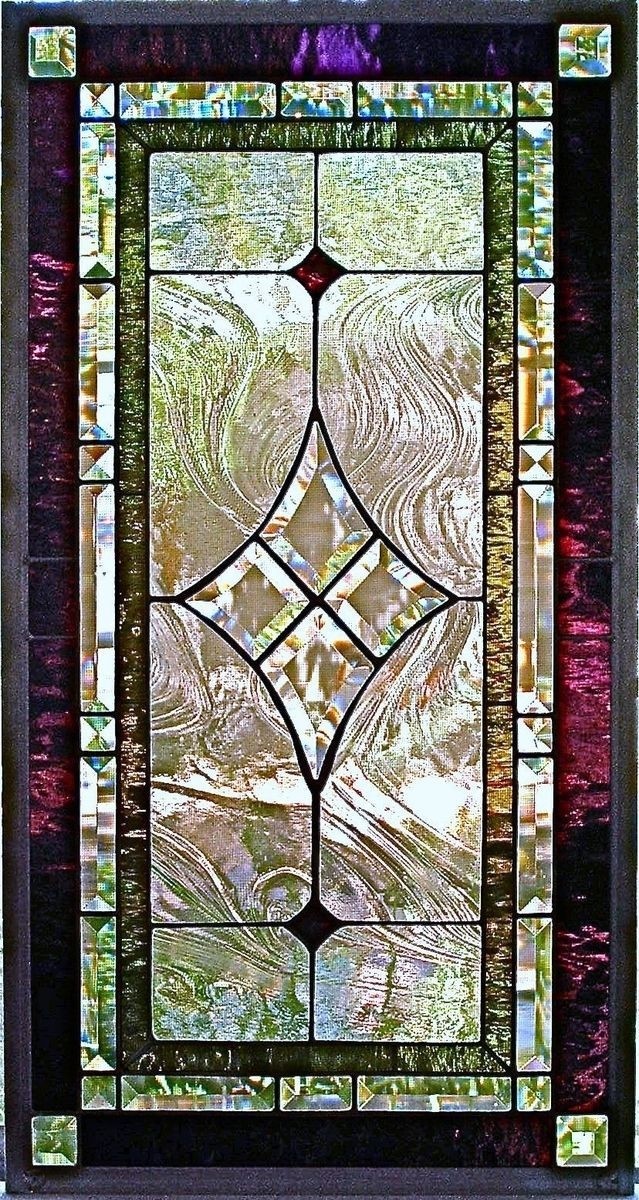 Stained Glass Panels | Custom Made Traditional Stained Glass Window/Panel by Glassmagic ...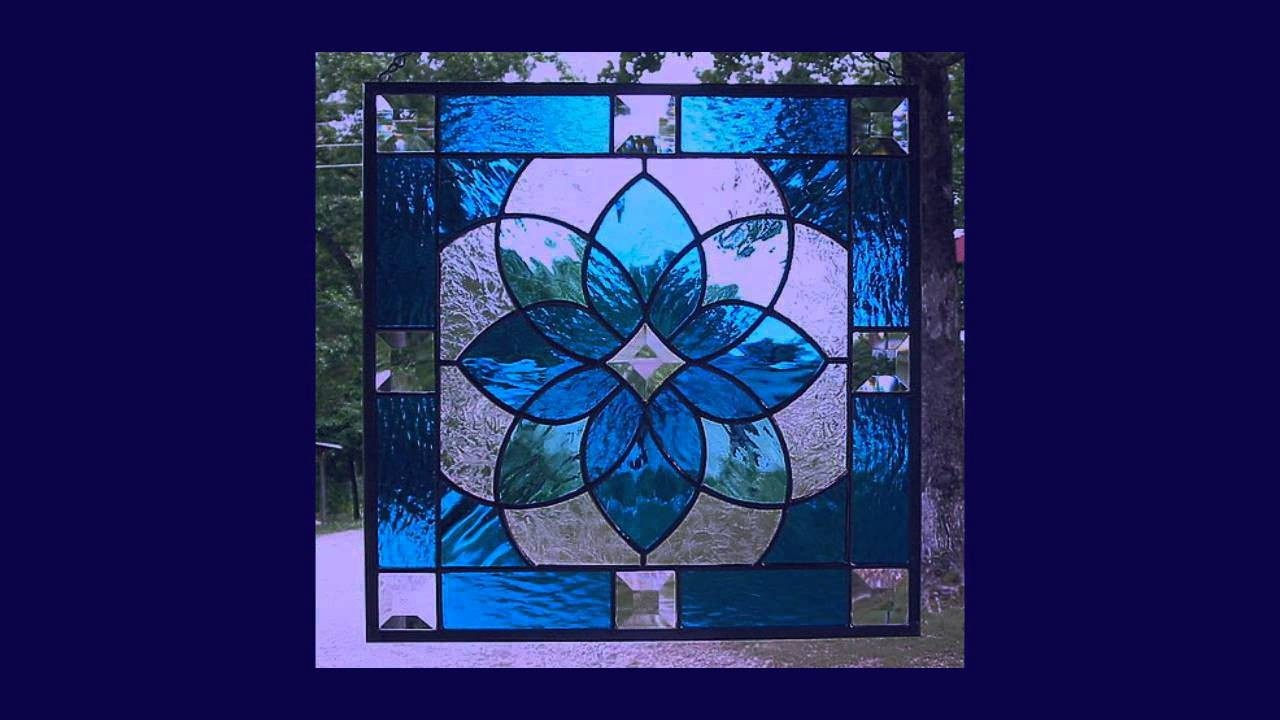 If you want to embellish your window with something truly amazing and colorful, you may want to check this stained glass panel. Designed in slightest details, this decoration is embedded in the steel black frame, and can be easily hanged using a convenient chain attached to the upper part.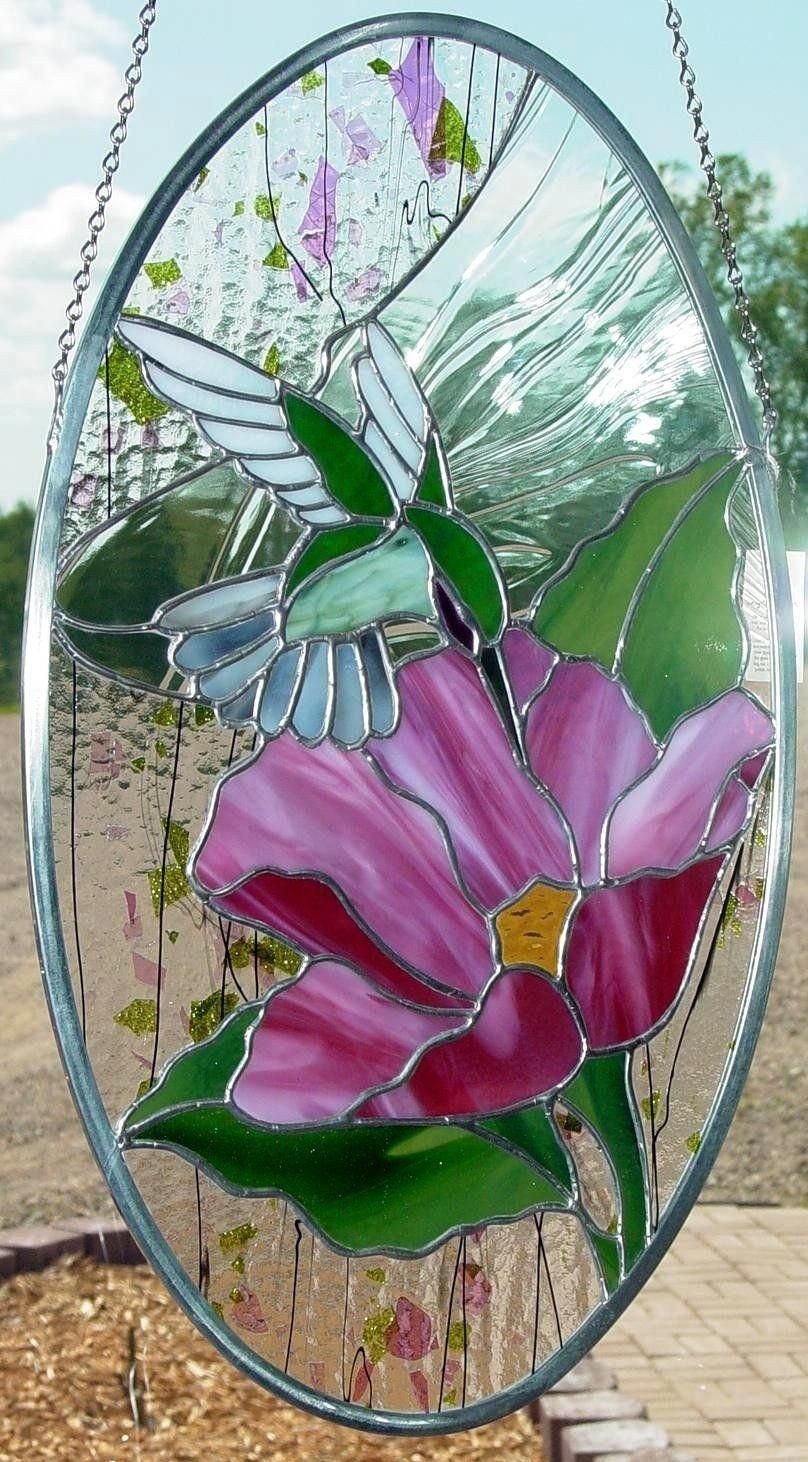 Hummingbird and Flower Stained Glass Panel Suncatcher on Etsy, $368.00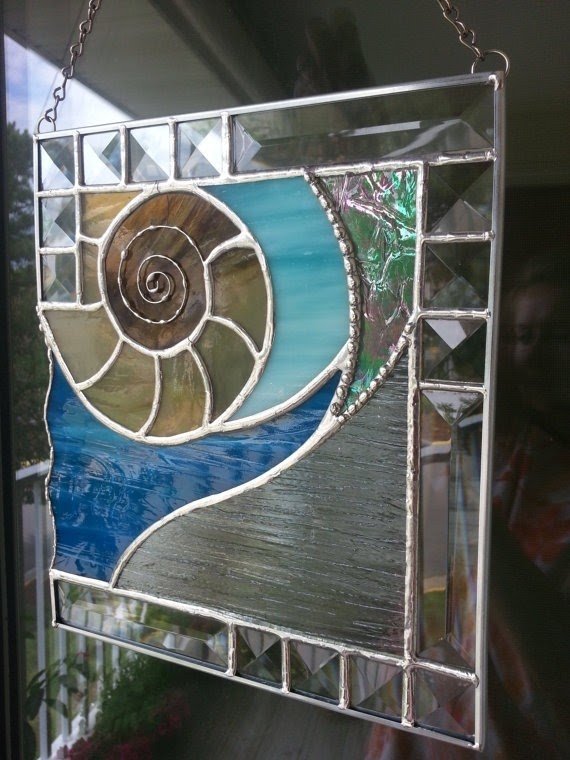 Nautilus Shell Stained Glass Panel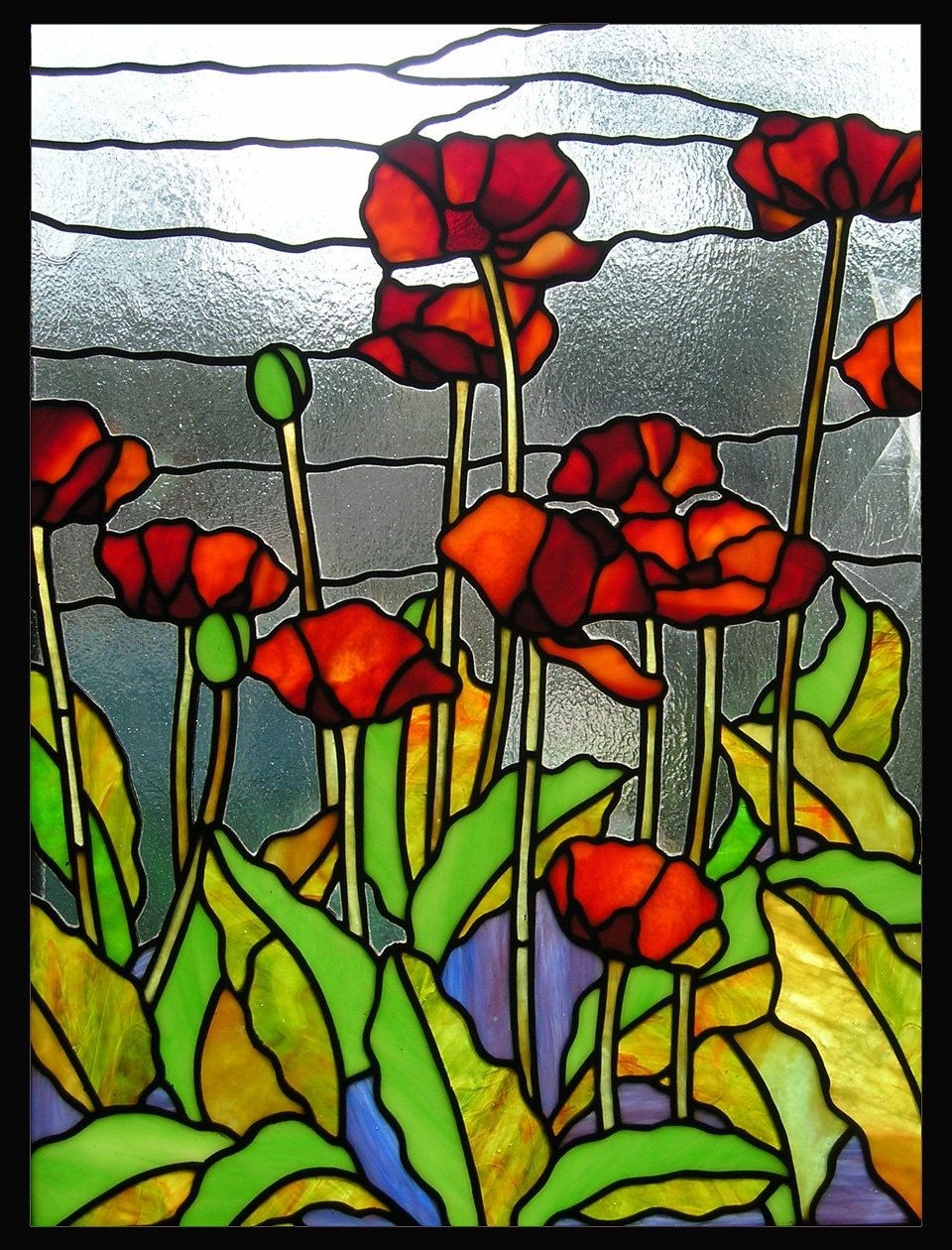 Poppies Stained Glass Panel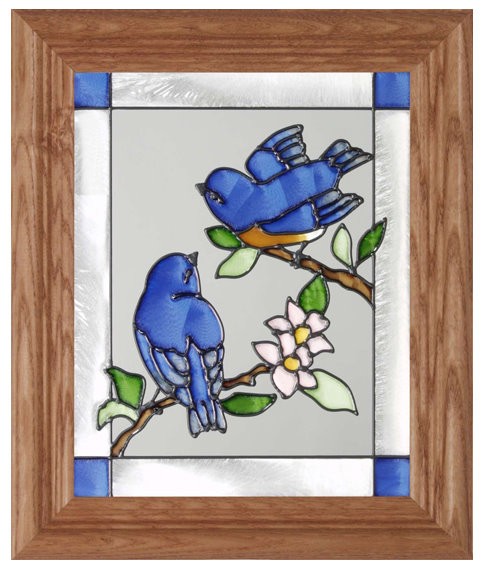 Baby Bluebirds Vertical Stained Glass Panel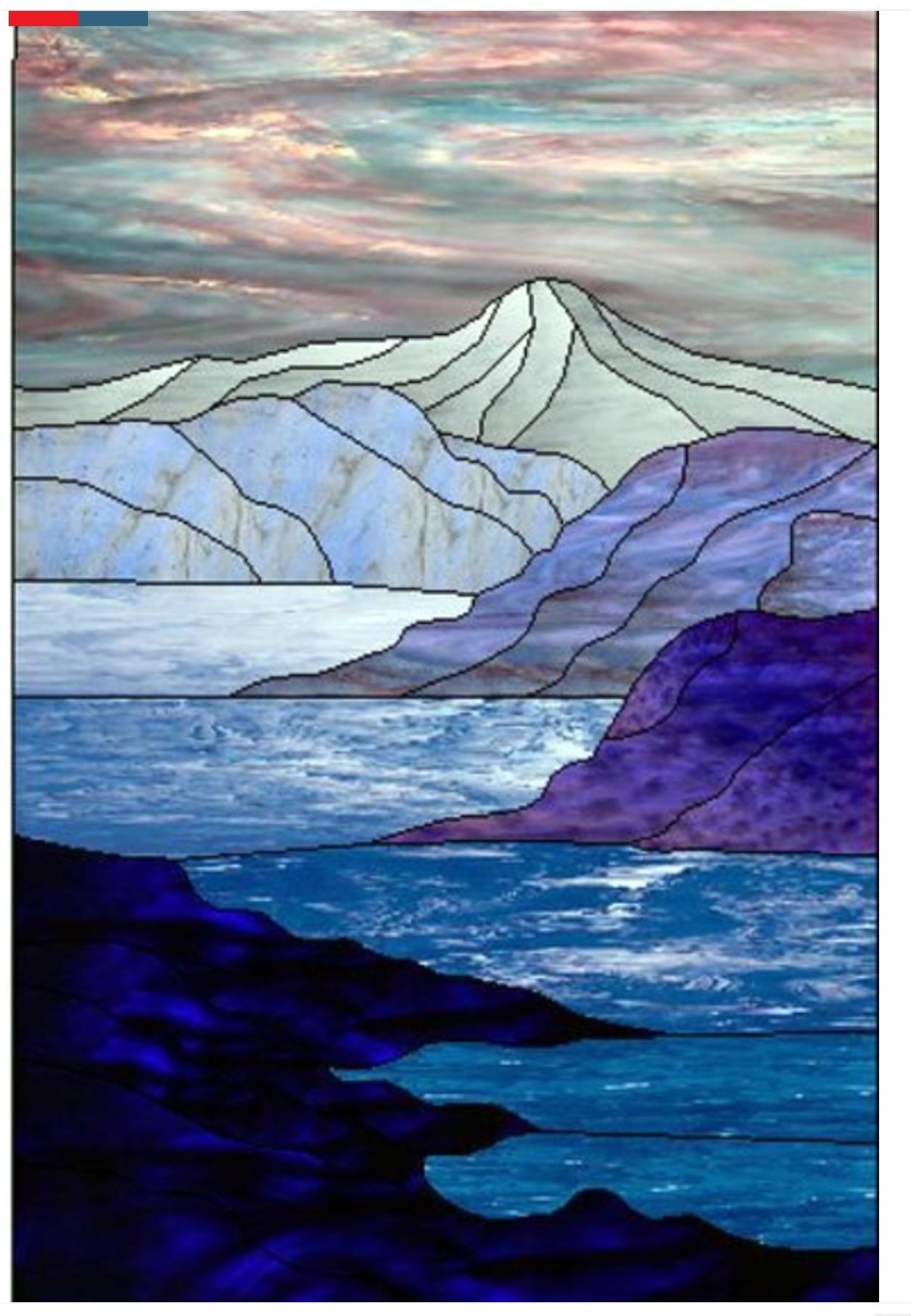 This product is a very solid item used with windows. It features a decorative character thanks to its blue and other colors. Its sea and mountains stylization looks very good anywhere. Glass construction of this decoration is also aesthetic and durable.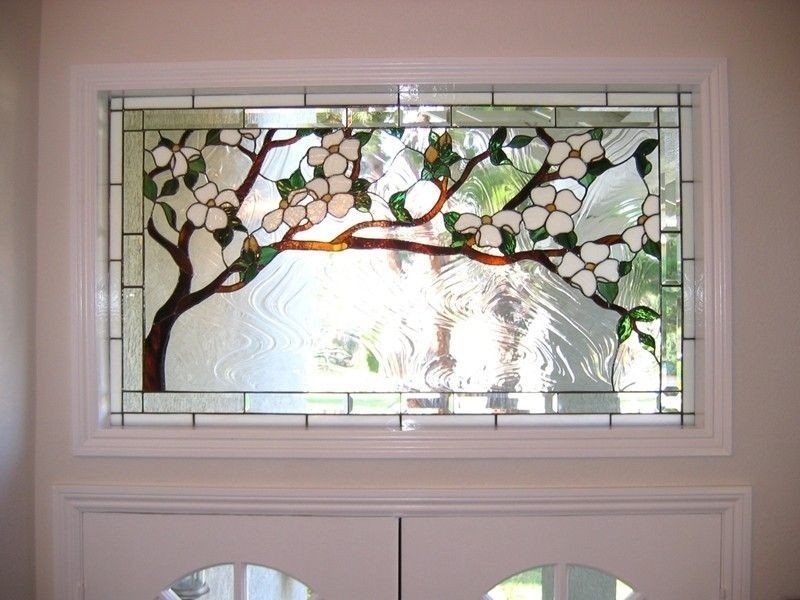 Dogwood stained glass panel.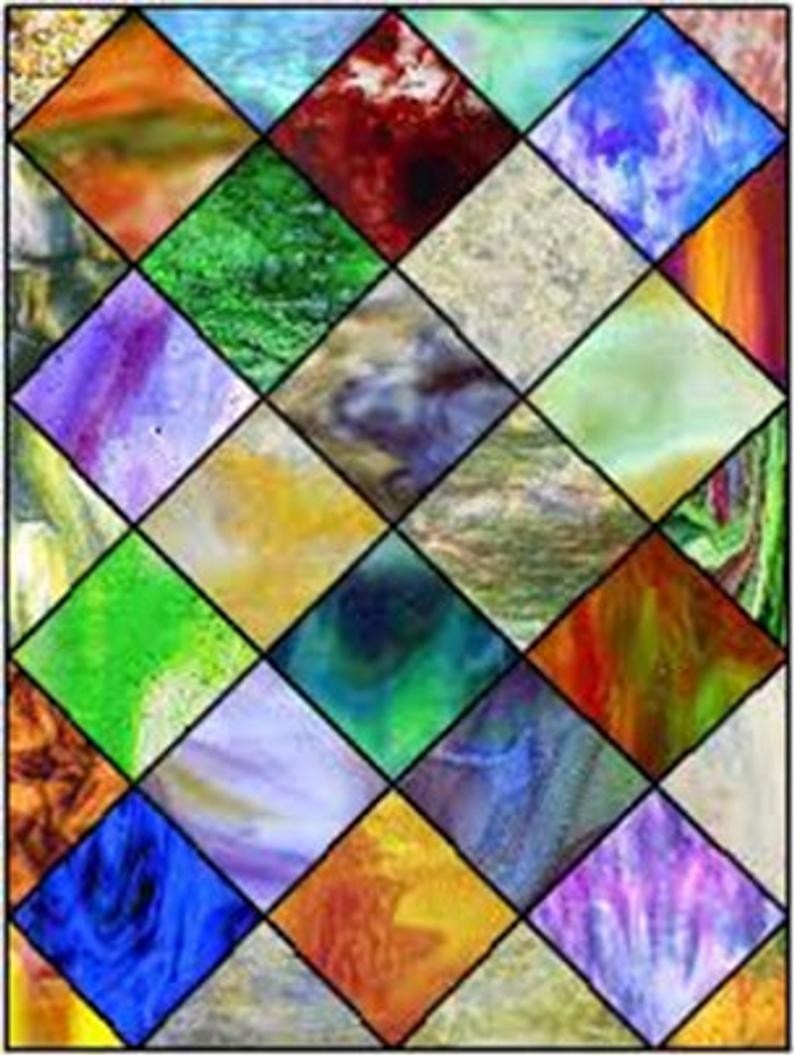 Stained glass panel, to create mystique, mysterious atmosphere in your house. Every square differs, which keeps it from being boring. We think that it's hard to find a more interesting window or room divider than that.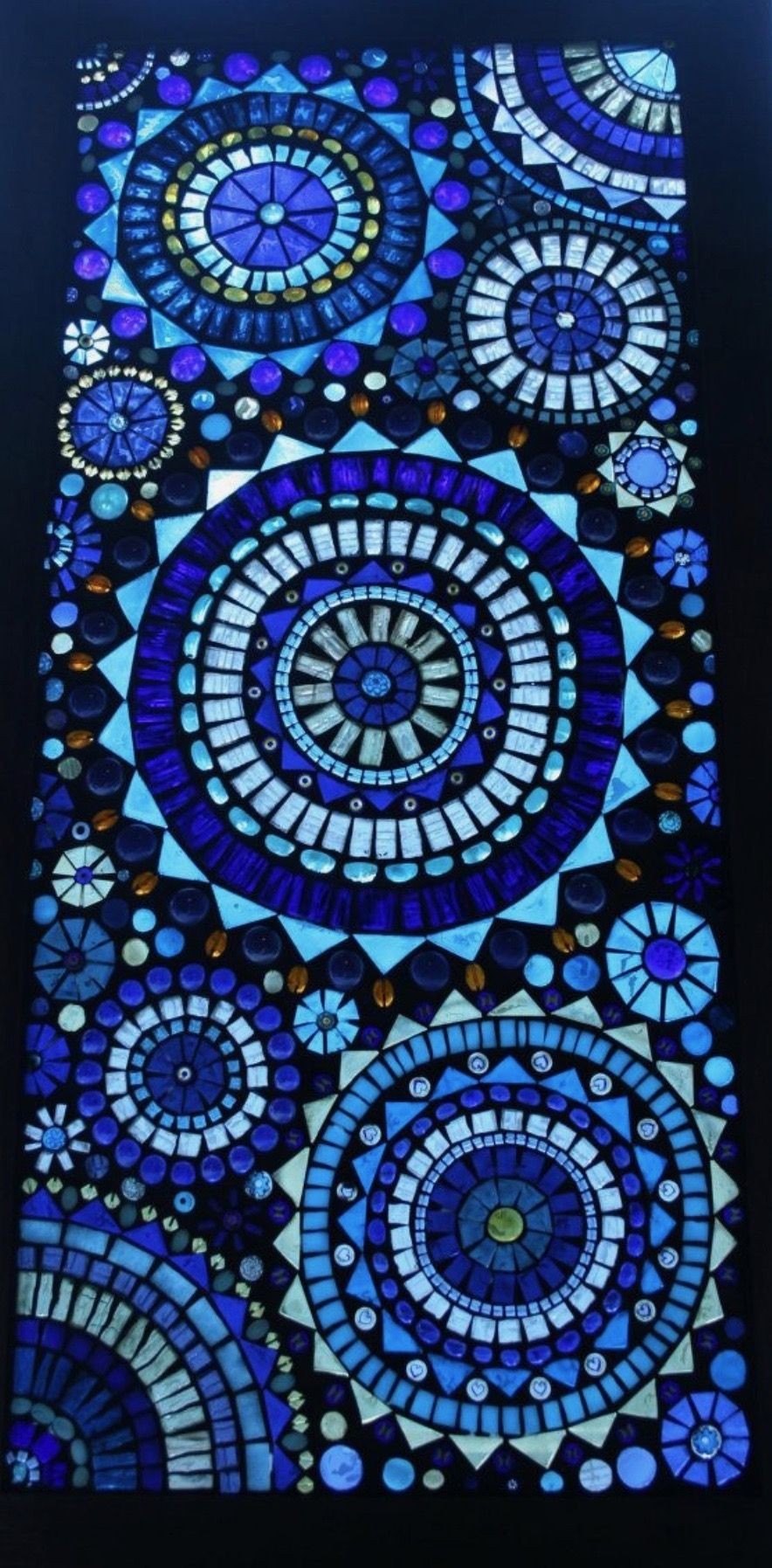 Beautiful Blue Circles Mosaic Window Panel by lowlightcreations, $350.00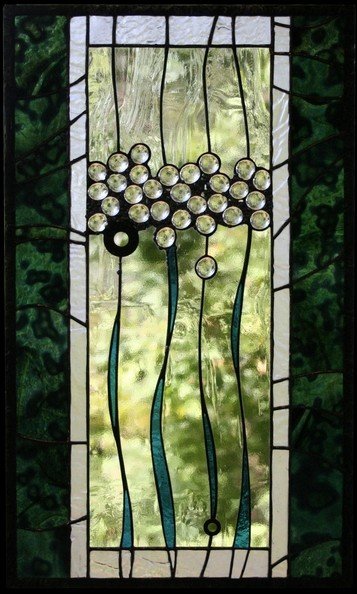 stained glass art, Stained Glass Art - Panels and Mirrors BubbleSeries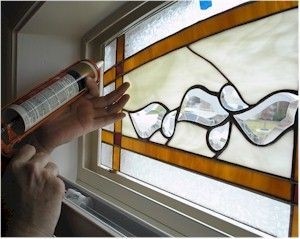 This can be an inspiration for all who want to learn how to make beautiful stained glass patterns on their own. Silver colour on a glazed surface adds a winter appeal, ideal for Christmas decorations.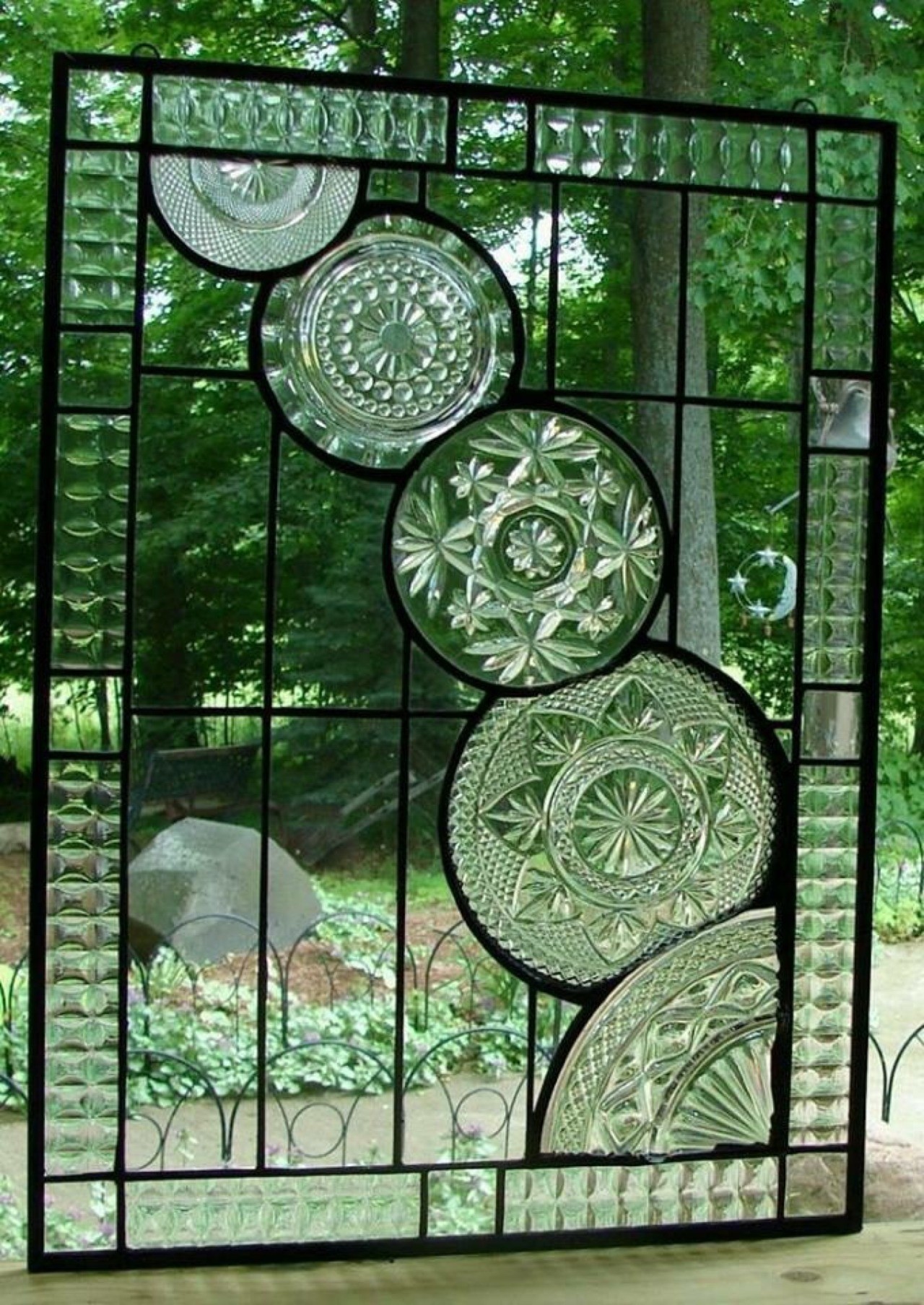 Made of glass stained glass panel for windows or doors delights with details and beautiful design. Captivating design, clarity and crystal style make the interior with this feature a unique climate.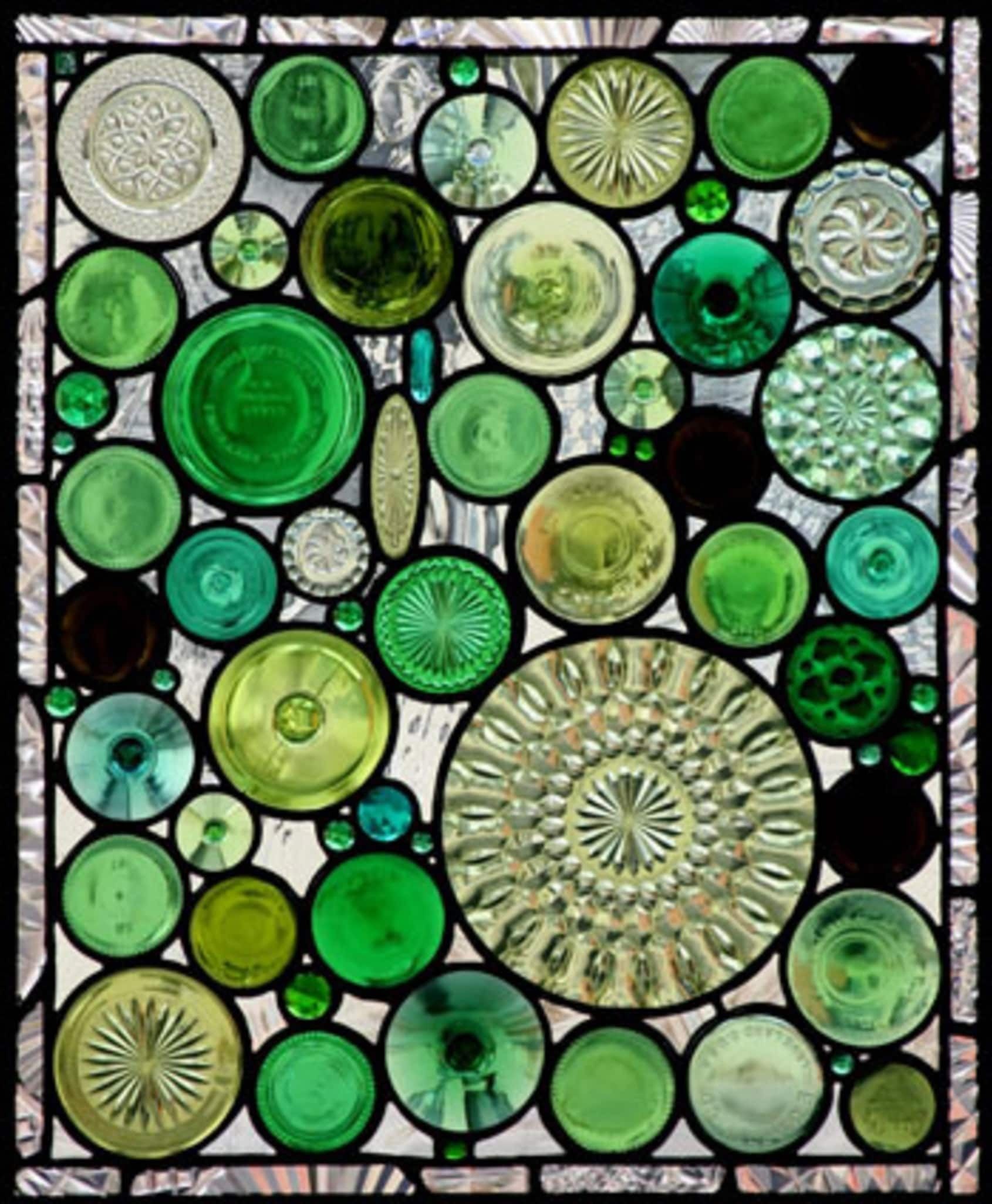 Stained glass window made from recycled bottle bottoms.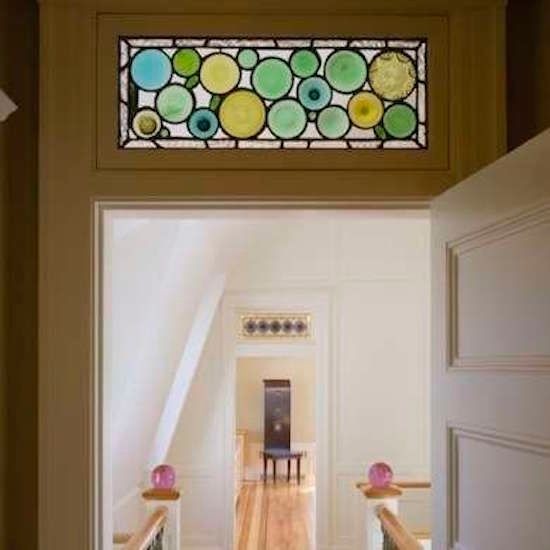 A decorative element for aesthetic stylizations of old homes. These glass panels are good for openings above doors. Their multicolor circles with black lines look very nice in any house. This decoration is also durable.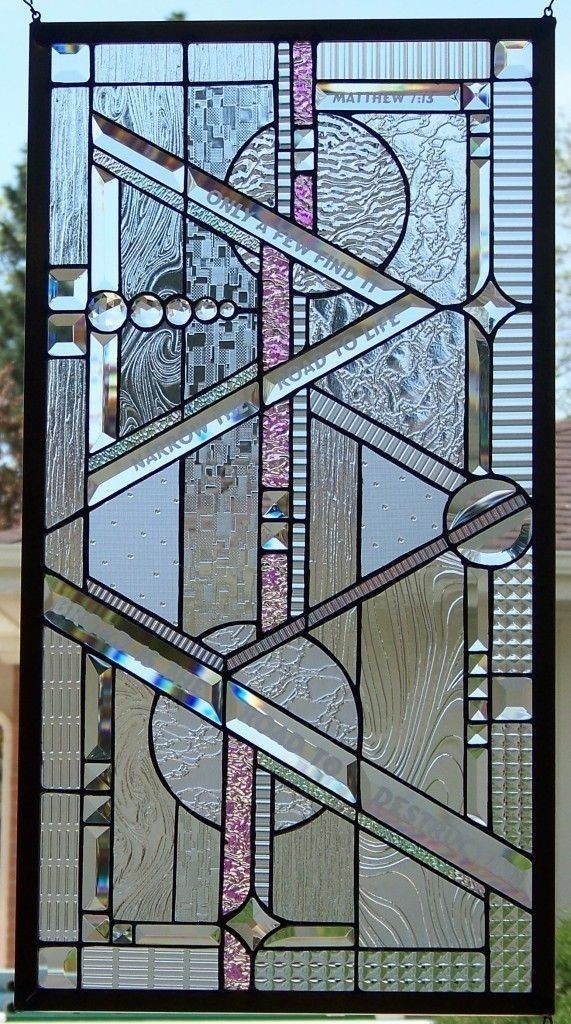 Stained Glass Window Hanging-Steve's Custom Stained Glass on Ebay. This guys work is stunning!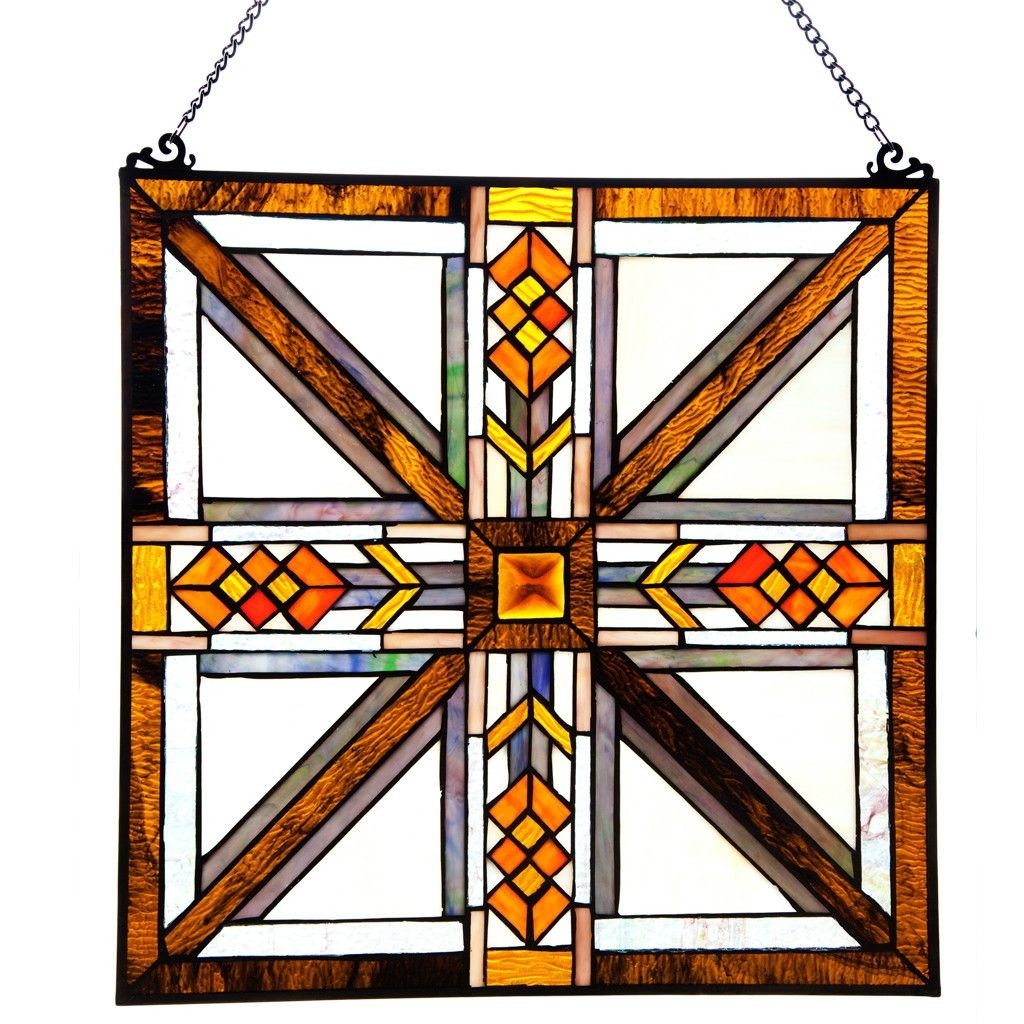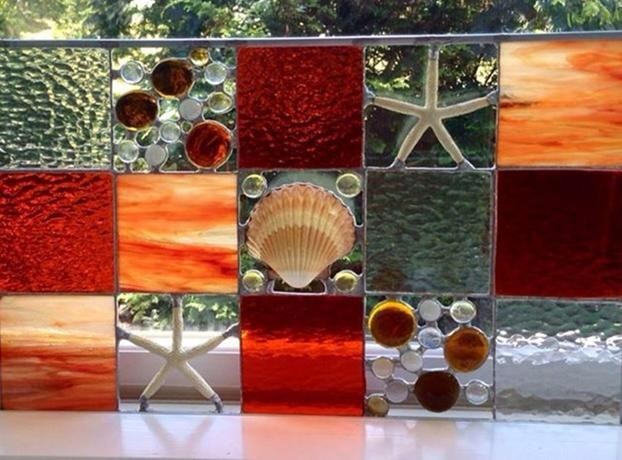 Coastal Panel - by The Meadows Stained Glass Studio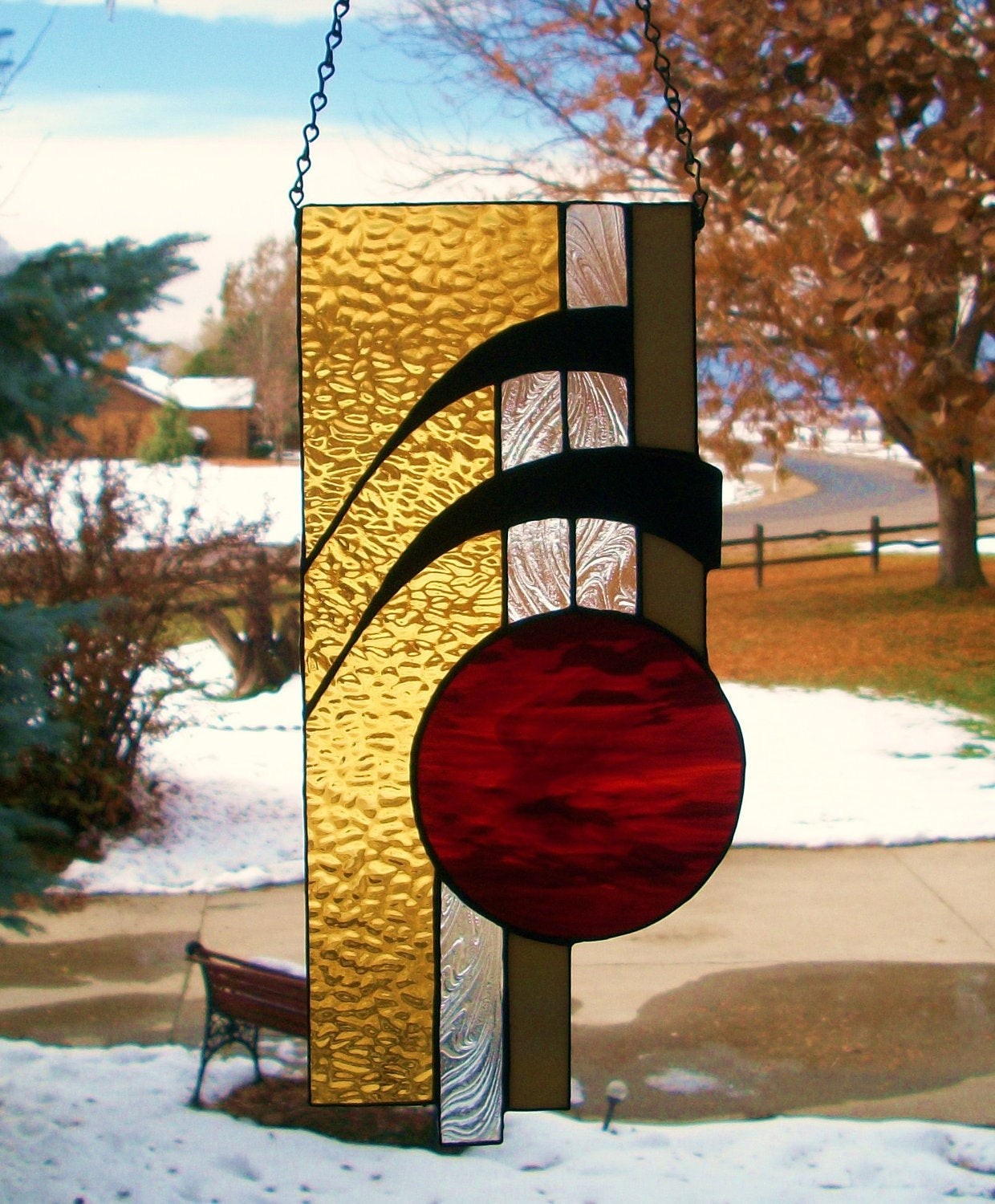 Abstract Stained Glass Panel with Swirls by SwankyStainedGlass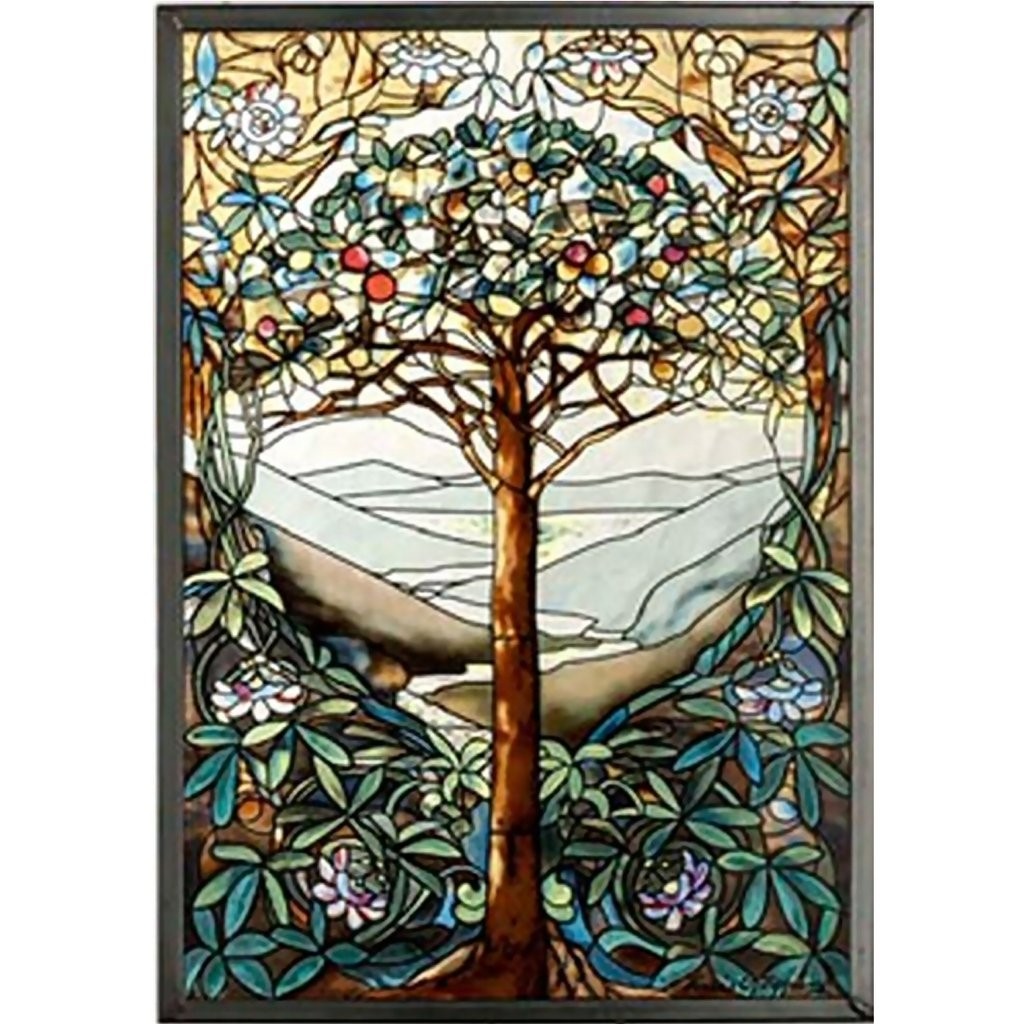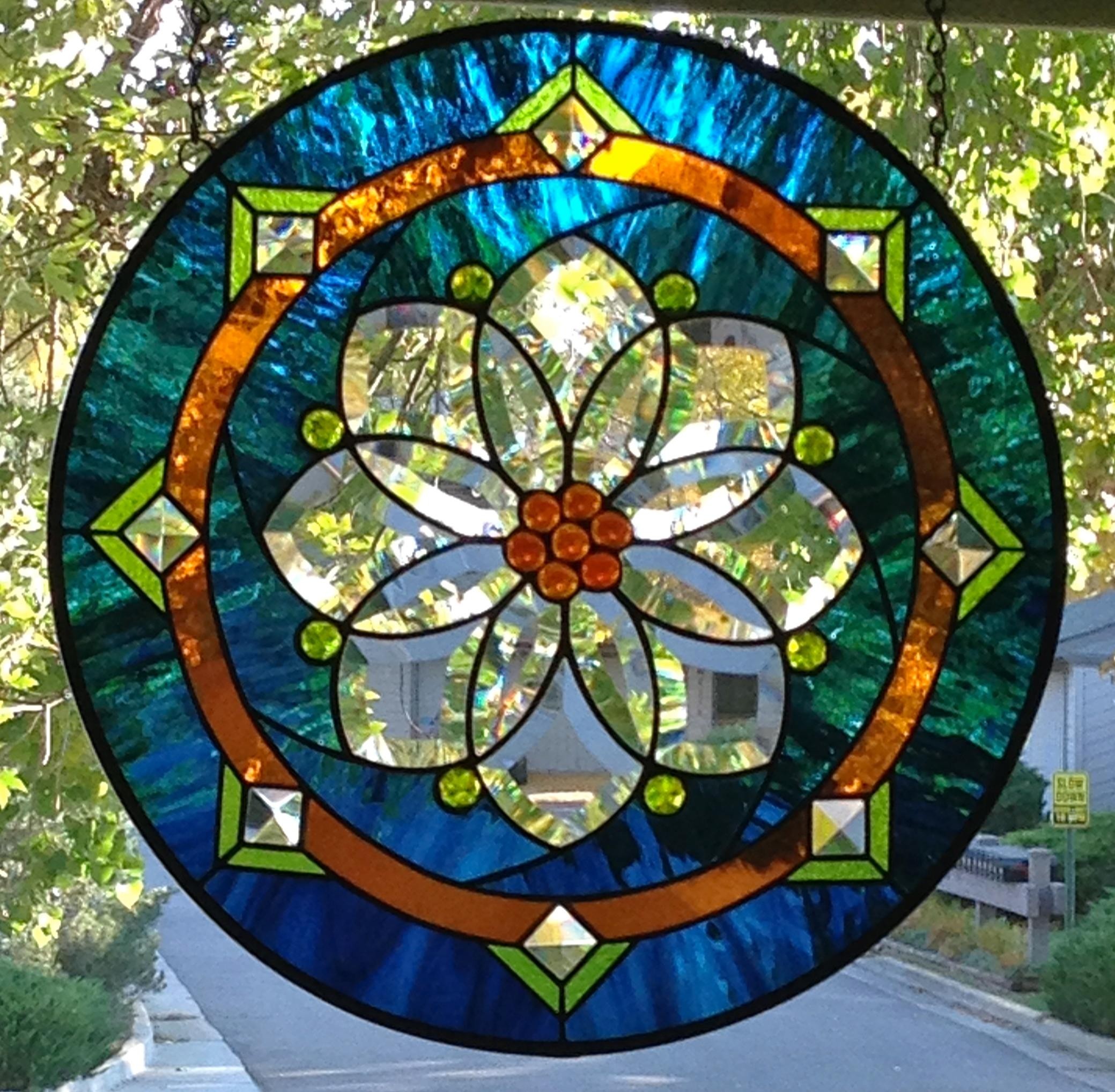 Round Stained Glass Panel - Delphi Artist Gallery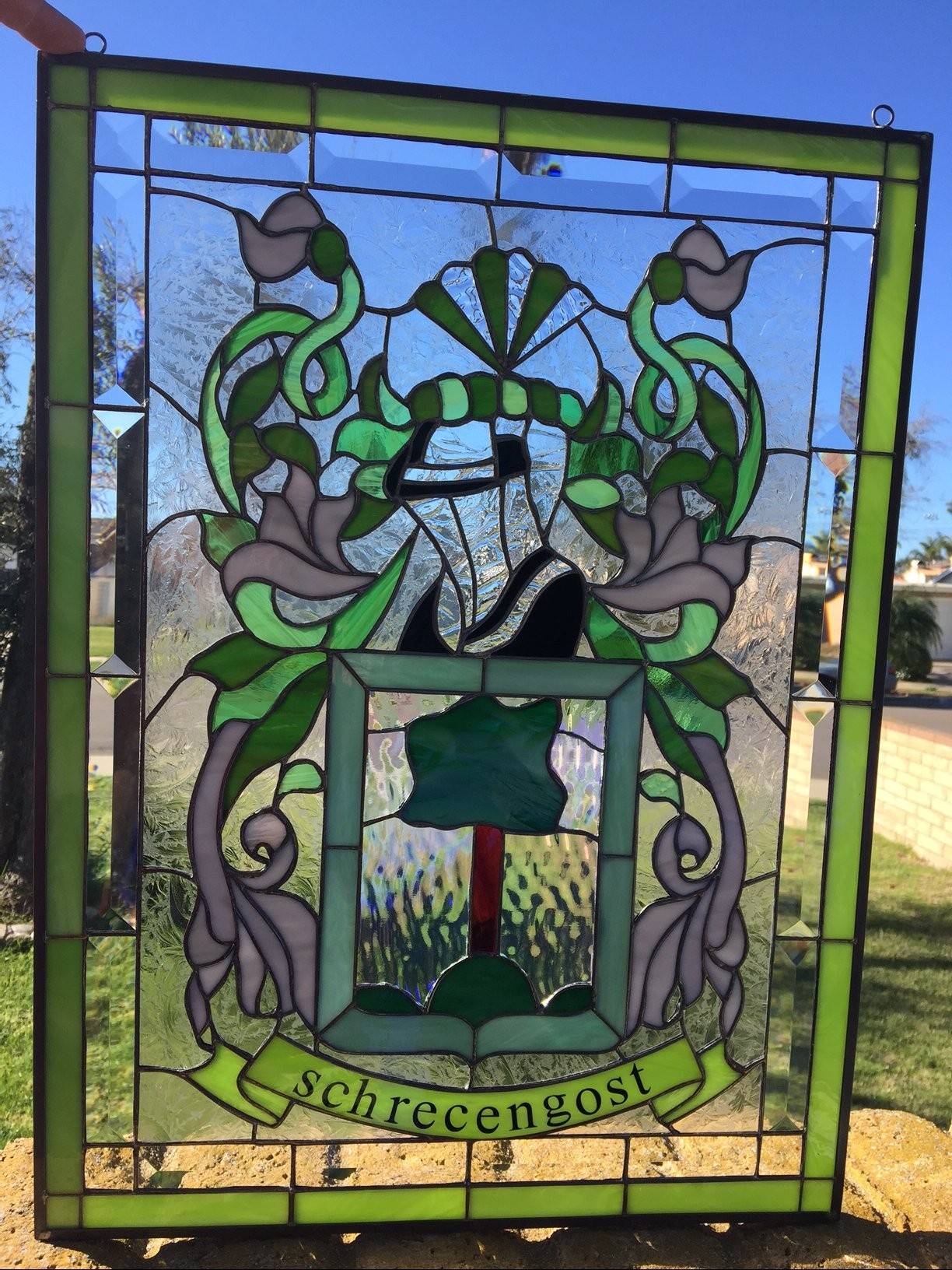 Coat of Arms "With your Family Name" Leaded Stained Glass ...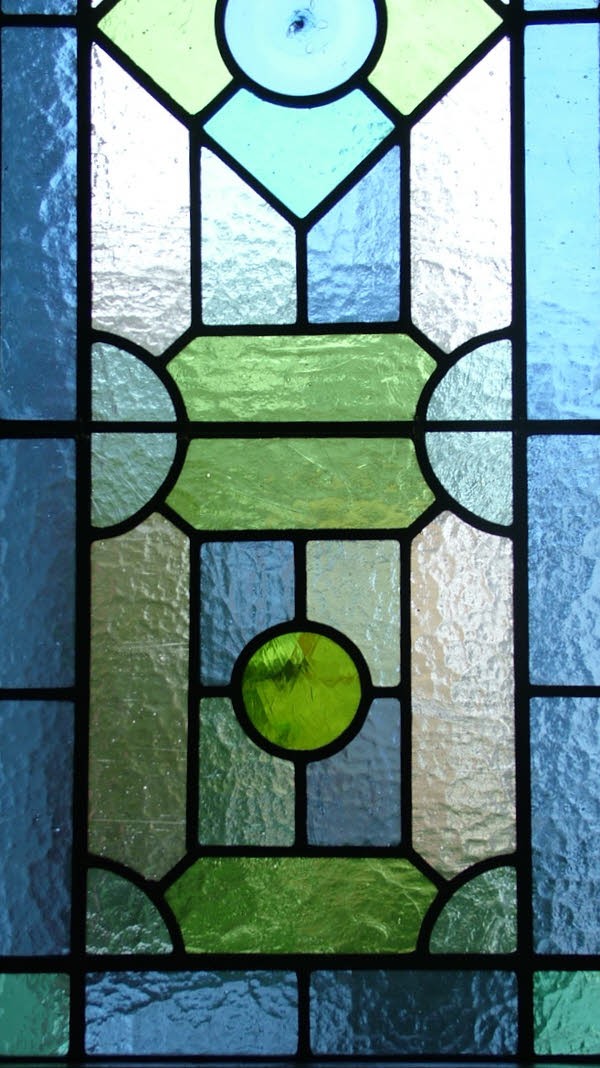 Geometric Victorian - Abinger Stained Glass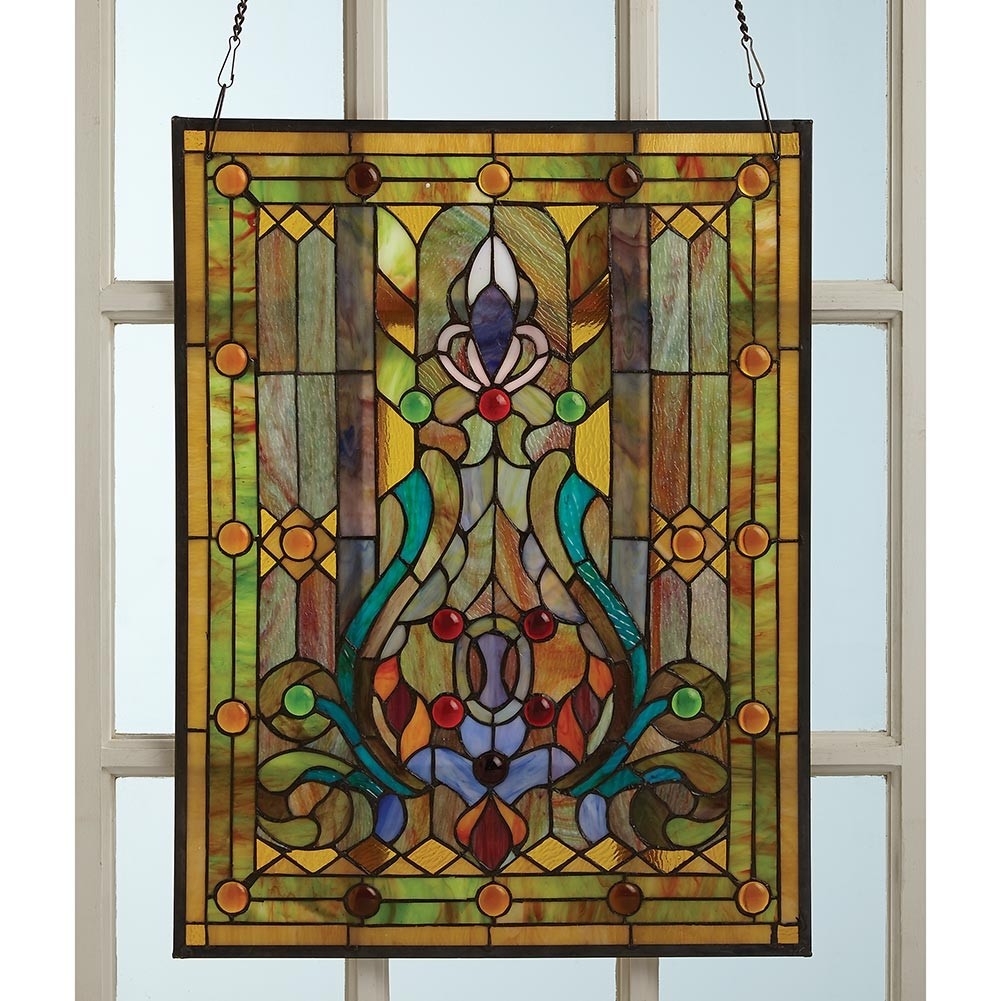 Tiffany Style Victorian Stained Glass Window Panel Hanging ...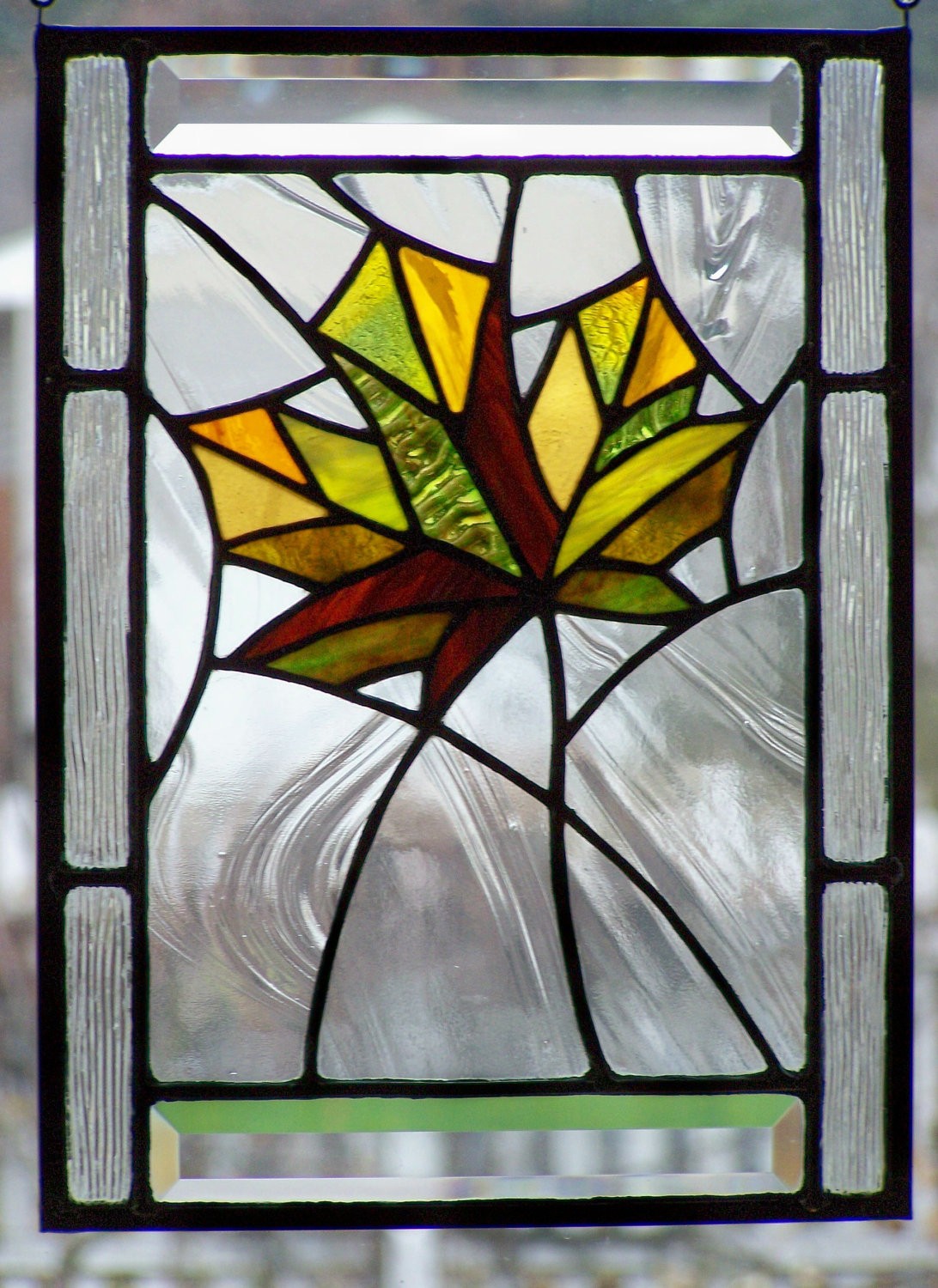 Stained Glass Panel Autumn Maple Leaf Holiday Fall Home