Stained Glass Panels For Windows
There are many stained glass panels shown below, and all of them present different themes and come in different colours. Thanks to this site, everyone who is interested in such stained glass panels, will have a rare opportunity to pick something suitable for themselves. What do you think about all this?
Peyton Robinson
Interior Design Expert
Our choice Best Products
If you think your window is boring, you can always use those colorful birds to decorate it. Each bird is different, and created of stained glass, sitting on a black branch that can be easily attached to the window.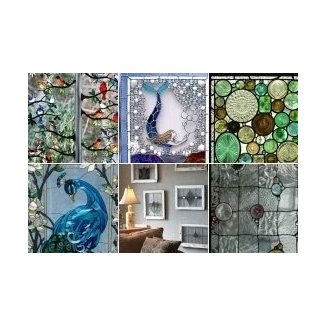 This Meramid glass panel is a very attractive window decoration with different colors. It looks very original among different elements of equipment or decor. This glass construction is also long-lasting.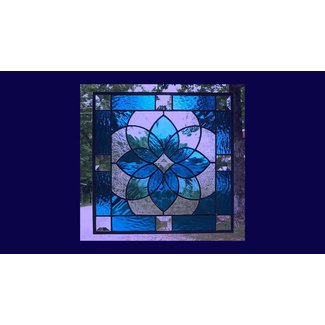 If you want to embellish your window with something truly amazing and colorful, you may want to check this stained glass panel. Designed in slightest details, this decoration is embedded in the steel black frame, and can be easily hanged using a convenient chain attached to the upper part.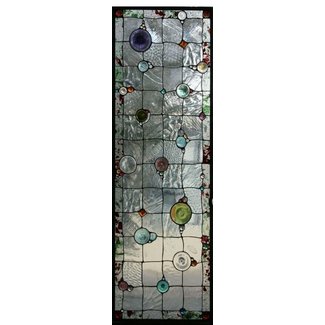 If you trying to find the perfect panel for windows, you have to choose this one. It so beautiful, made of stained glass with colorful finish and iron gate. Everyone will tell you how fab it looks in your home.
Magnificent Peacock 17x37 Stained Glass Window Panel
Thanks to those colorful window blinds, you privacy will be properly secured. The 17x37 blinds are designed of stained glass in the shape of a gorgeous peacock that is sitting on a blooming tree branch.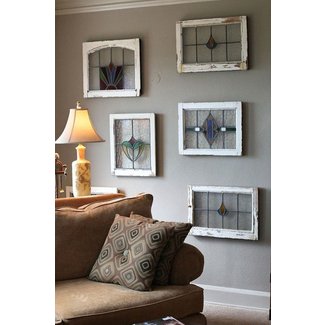 Add beauty and style to your home and decor your wall with glass wall art in wooden distressed white finish. They are excellent as a gift for birthday and other special occasions.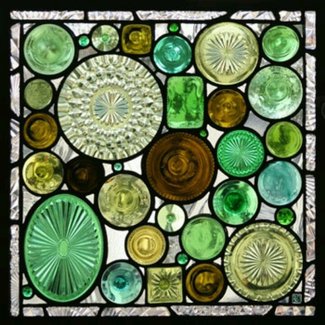 Decor your windows or walls with the panel, which is made of stained glass from wine bottles. It features the many shades of green, with black frame and white details. The sophisticated addition to any home.
PRODUCTS & IDEAS Best Ideas