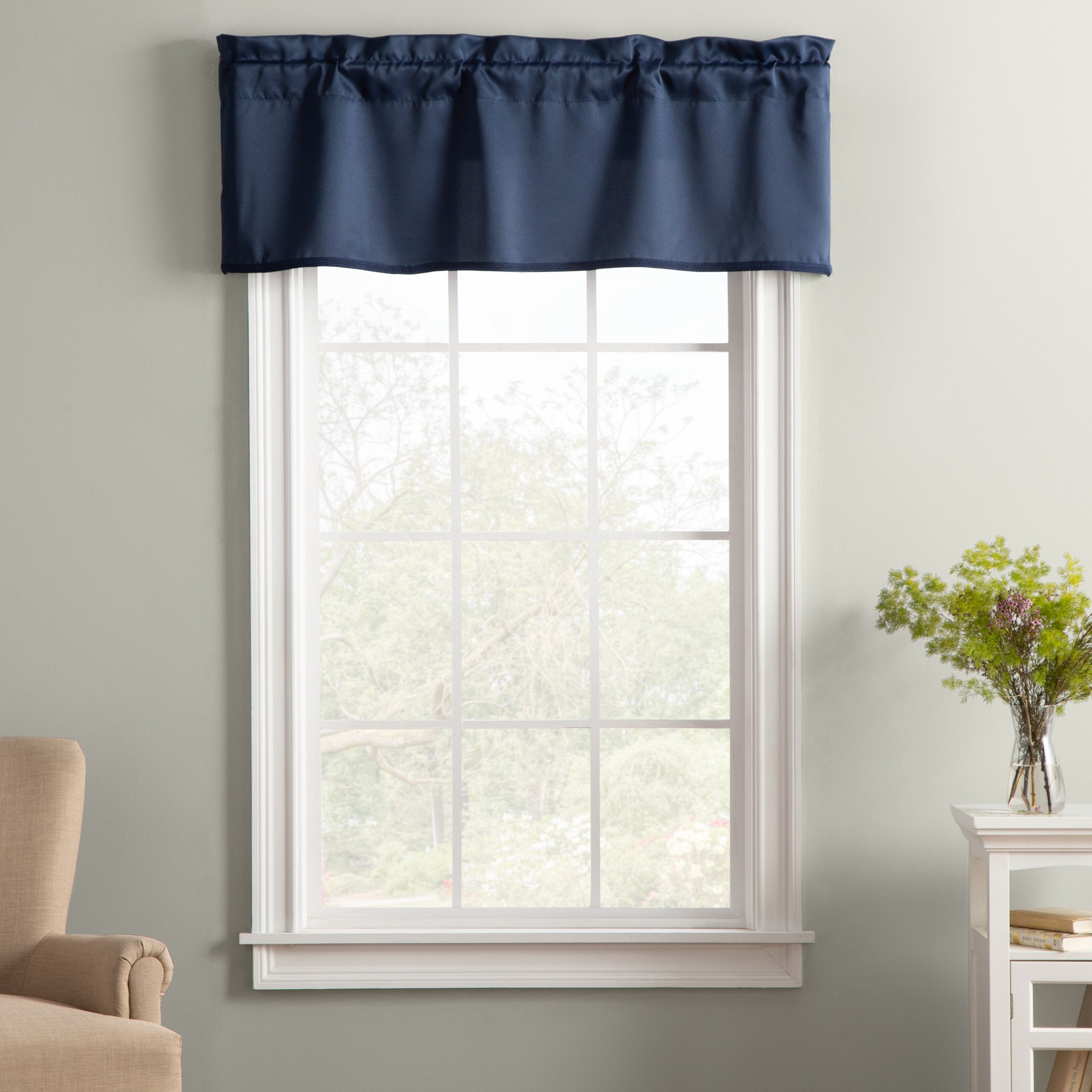 Wayfair Basics 54" Window Valance
Made from 100% polyester with a sheen finish, this classic traditional valance comes in a solid color for a crisp, formal look. The rod pocket header allows for easy installation, while the subdued tailored trim detail at the hem enhances the valance making it a stunning addition to your bathroom, living room, or bedroom. Hang two or more pieces over your windows to achieve a fuller, gathered look.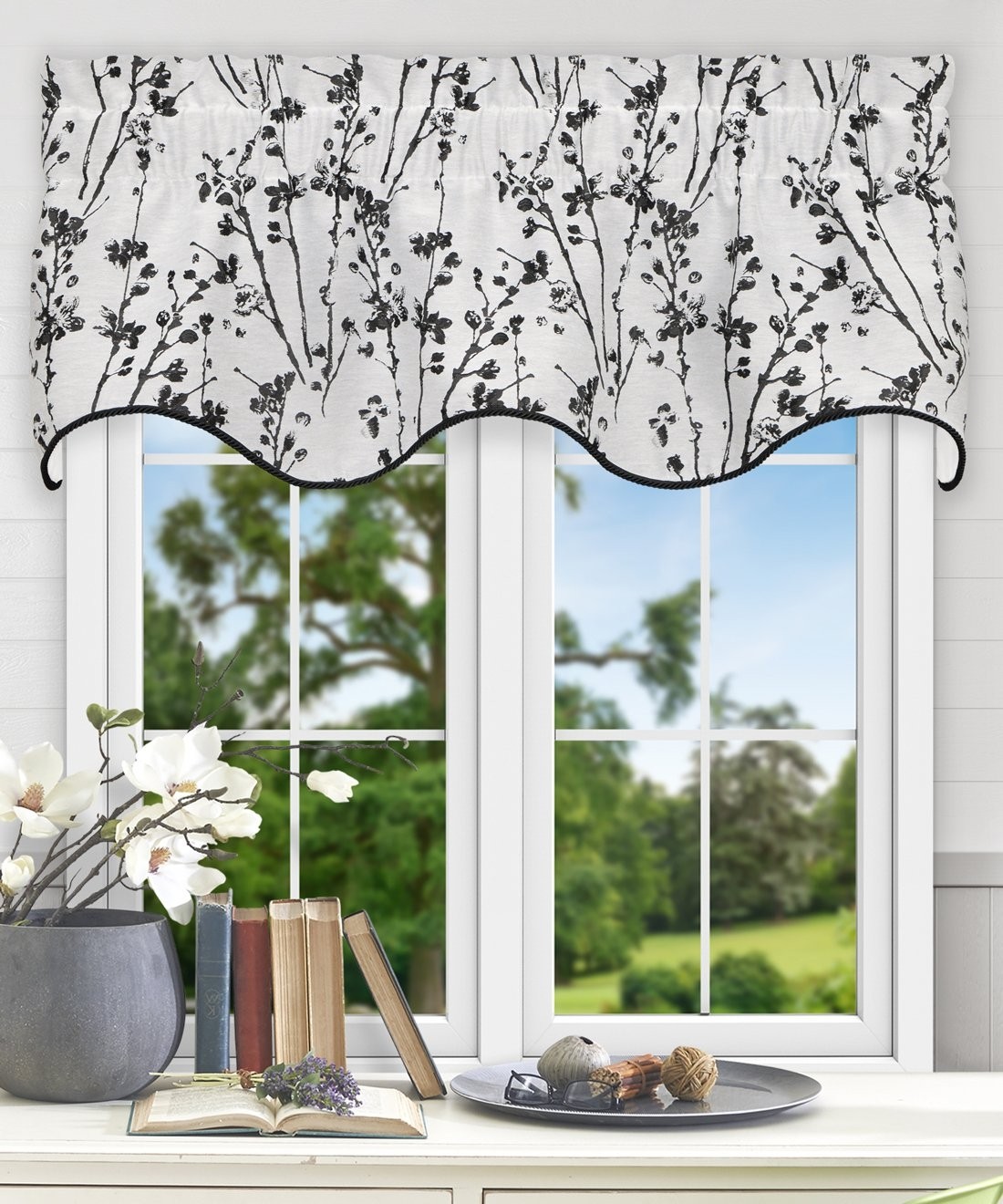 Mahtomedi Floral 50" Curtain Valance
Featuring a scalloped hem design, this decorative valance comes with a backing to filter out excess lighting while providing added privacy. The high-quality polyester material in woven texture makes this a durable valance to last you a lifetime, whereas the corded scalloped hem adds a decorative touch while effortlessly hiding construction details. Incorporate it into a modern or contemporary styled room to augment class and elegance that these styles are famed for.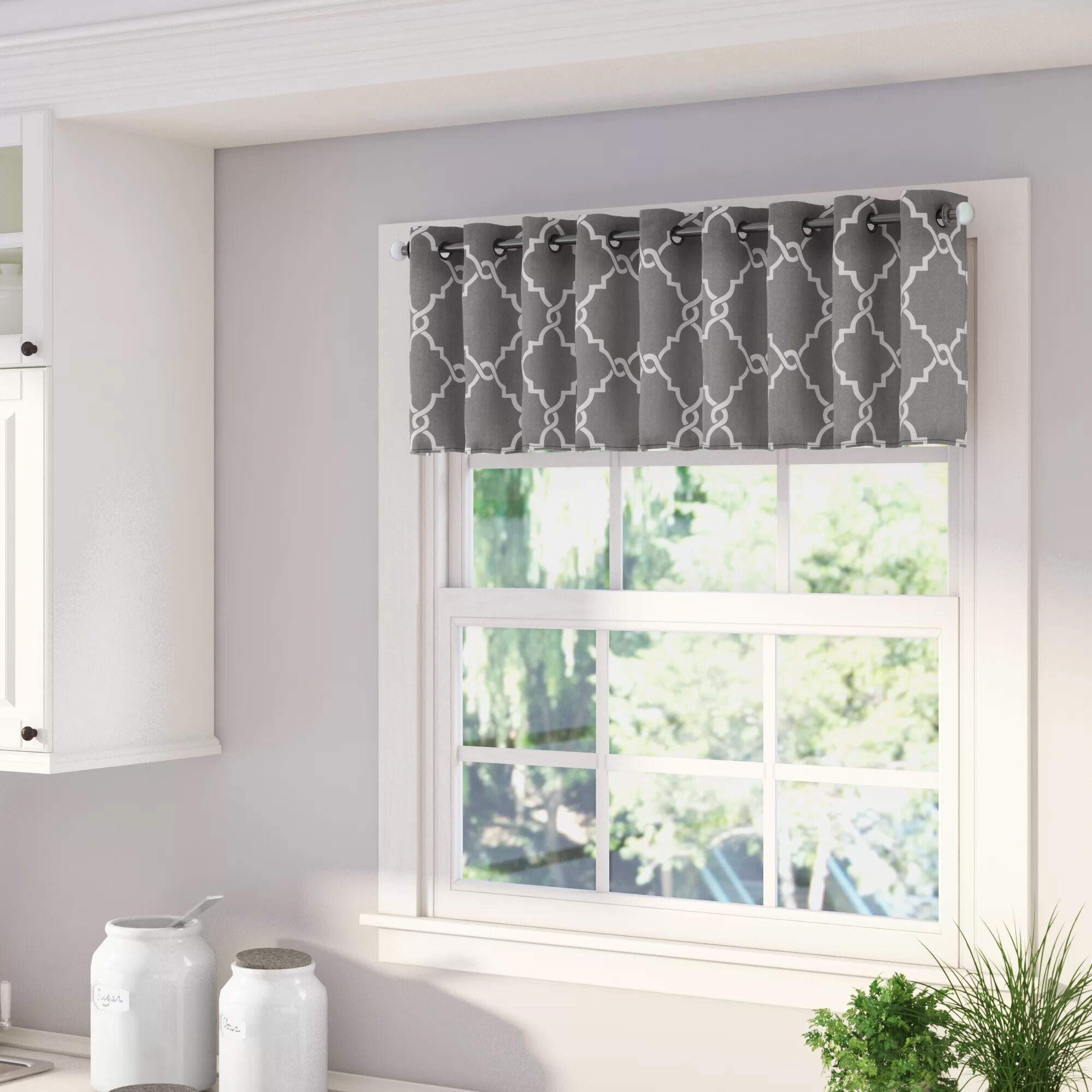 Winnett Light-Filtering 50 Curtain Valance
Modern meets minimalism with this two-toned fretwork motif valance. The eyelet design header complete with silver-finished grommets gives out even, soft, well-defined pleats and allow for seamless installation. The cotton and polyester blend material makes it crease-resistant and extremely easy to clean. Place more than one piece on your living room windows for a truly classy look.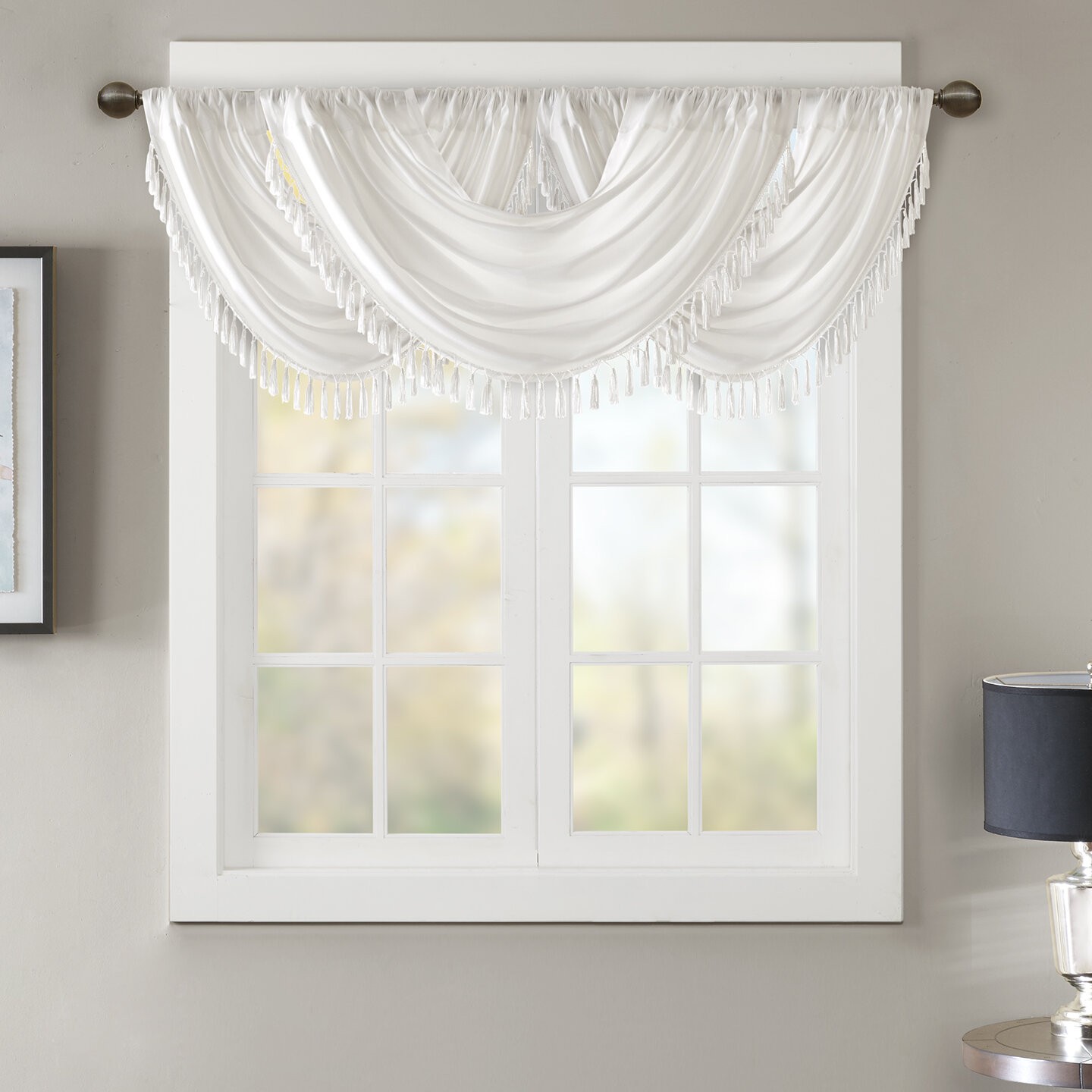 Alland Embellished 38" Window Valance
Bring in some softness, flair, and romance to any room with this Victorian-style valance. The bouncy and flowy appearance of silk lends a luxurious feel hard to find anywhere else. The scalloped hem design featuring tassel details introduces a contemporary look. This unique valance comes with a polyester liner for added privacy and to protect the silk from sun damage so you won't have to replace them frequently. Proudly display it where visible like your living or dining room.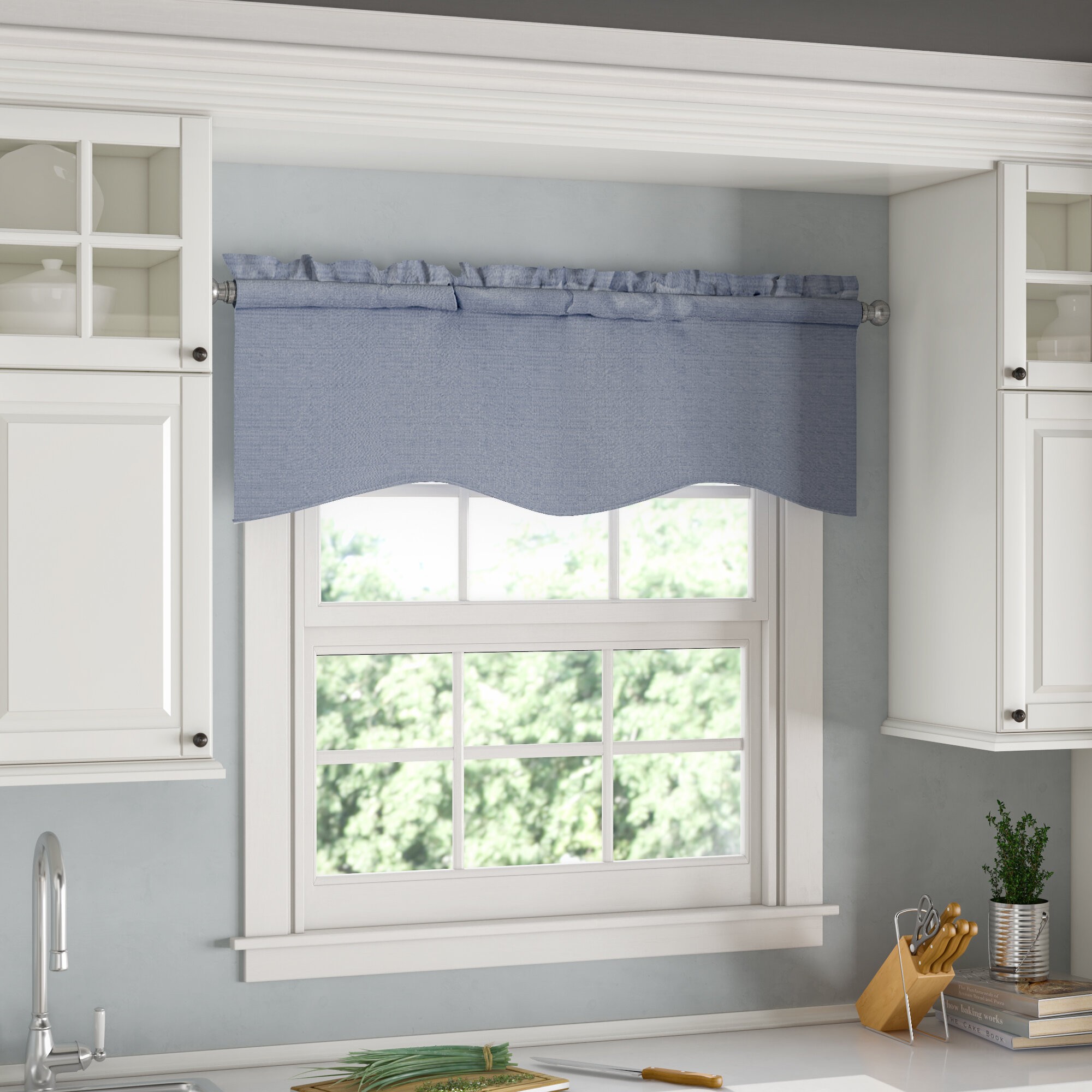 Columbia Blackout 42" Window Valance
Manufactured with cotton and featuring solid color, this valance provides a plain, crisp feel that suits both modern and traditional styles. Its ability to drape well adds an element of class to your kitchen, bedroom, or living room. The ruffled header top and gently scalloped hem introduce a stylish touch to its otherwise subdued look, making it a go-to modest style. Hang against lighter walls that complement its solid color.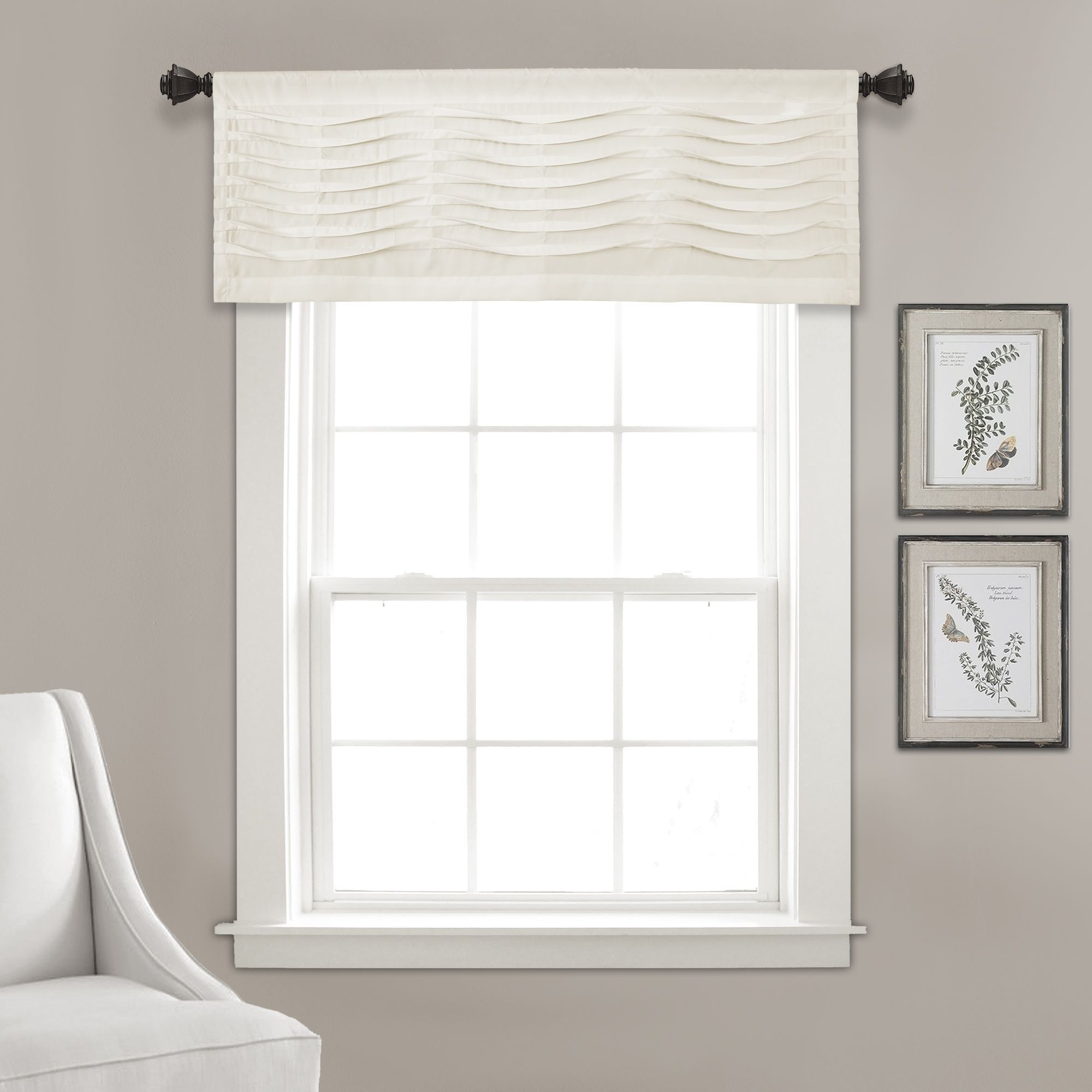 Hemmer Wave Texture 52" Window Valance
A distinct wavy/layered pattern makes this window valance a dashing option for stylishly covering your window shade hardware. The sheer nature of the fabric permits soft lighting that illuminates and enhances the room's ambiance while maintaining a little privacy. Rod pocket header allows for stress-free installation. Incorporate it into a modernly styled room to spruce it up thanks to its classic design.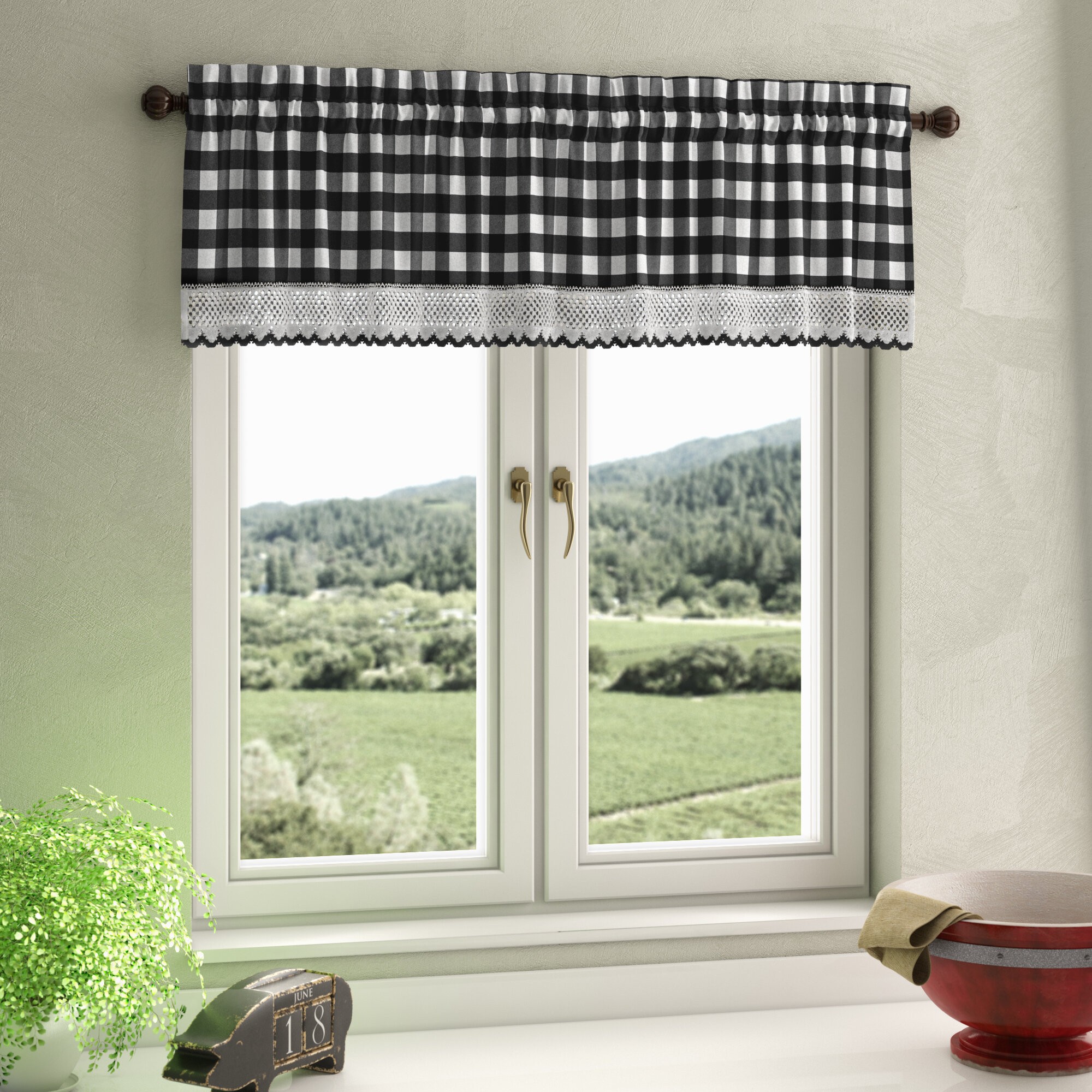 Bellavia Country Plaid with Macrame Border 58'' Window Valance
Colorful and clean, this machine-washable valance fully embodies the cozy farmhouse style. The plaid motif finished with a scalloped hem, accentuates your home and introduces the rustic feel to amplify your room's charm. The lace trim at the hem adds an unexpected touch of elegance, making it an excellent choice for the kitchen, living, and dining room. Hang them alone on your plain windows for a show-stopping display.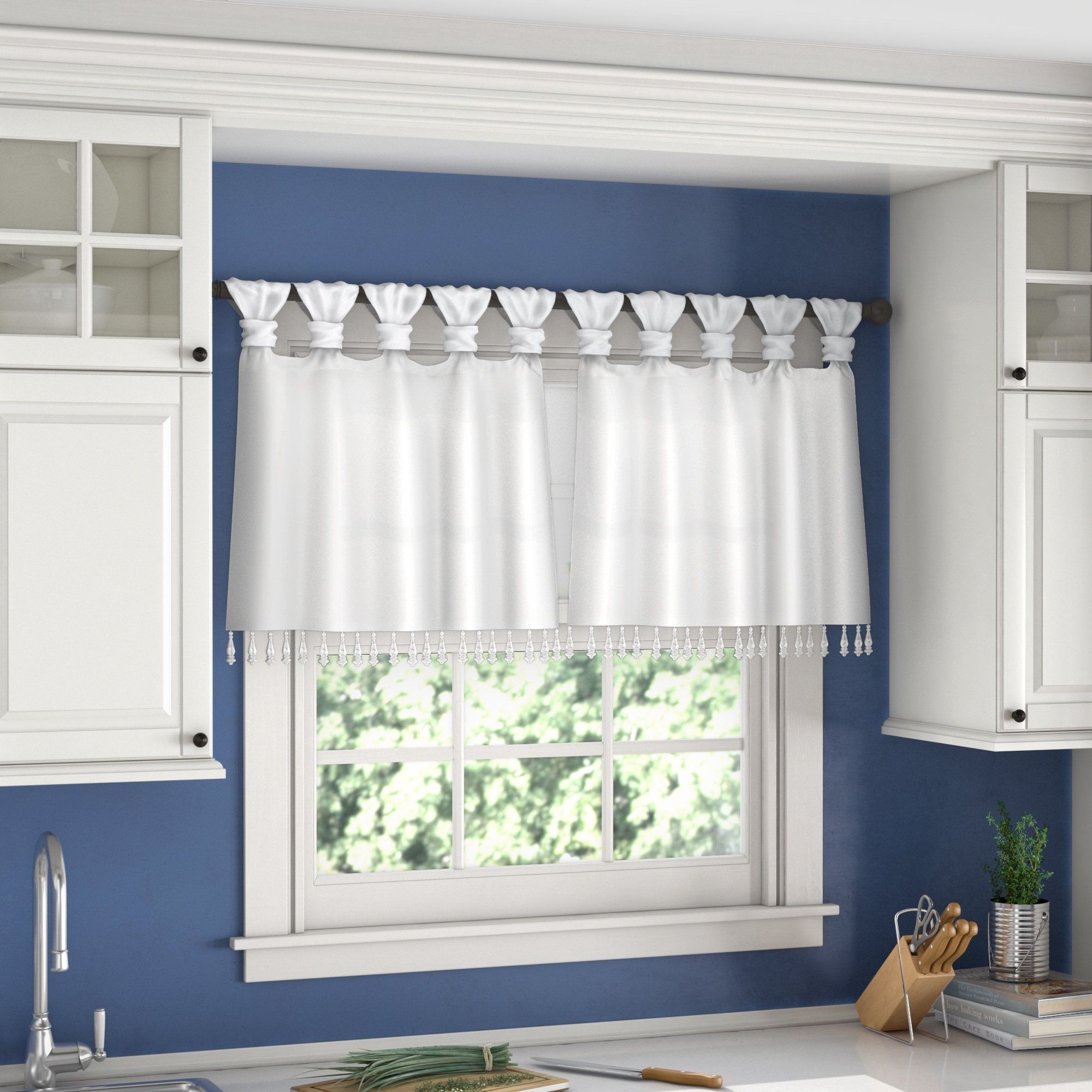 Campbelltown 50" Window Valance
Crafted with faux silk, this polyester-lined valance with a luxurious sheen oozes sophistication that will transform any interior. The DIY tab top header, coupled with the exquisite bead hem trim, enriches its alluring appeal while offering a unique twist that's sure to brighten your windows. Its flowing folds exude grace and class, making this the perfect way to introduce an elegant feel to your home.