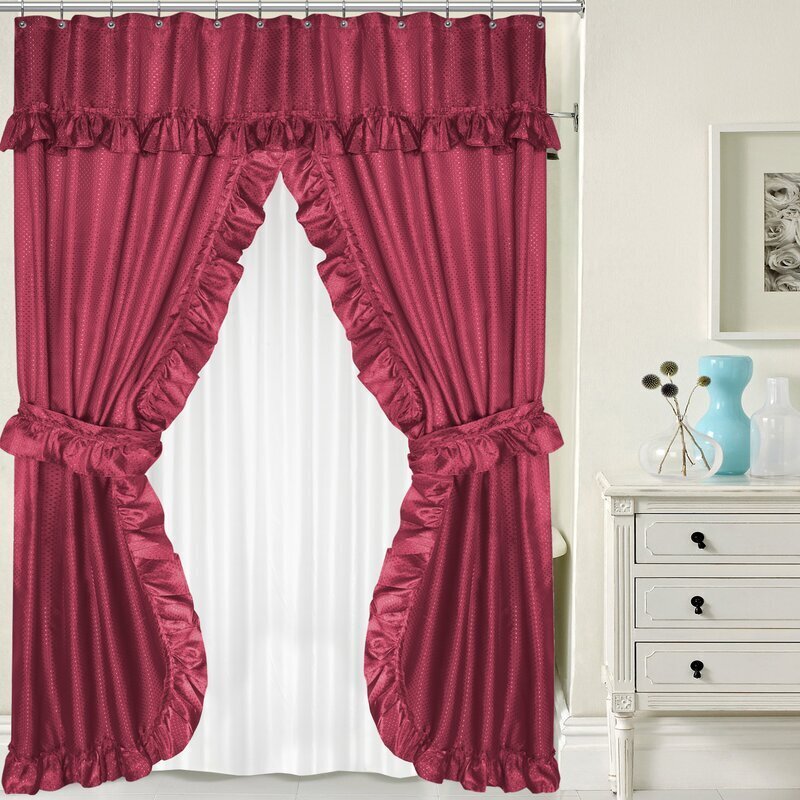 Shower Curtain with Subtle Patterns
House of Hampton®
Elegant and opulent, these shower curtain tie backs feature a set of two tie backs made of 100% polyester, a middle curtain panel, and a frosted PEVA liner. Ruffled edge details and valance lend touches of royalty.
Designer Advice:
Available in nine colors, the cool-toned shower curtain units are perfect for traditional and cottage style interiors. Meanwhile, the darker ones in black, burgundy, and hunter are great for moodier and more dramatic bathrooms. It's important to note that the curtains don't come with holes, so it's best to be prepared with grommet eyelets for installation.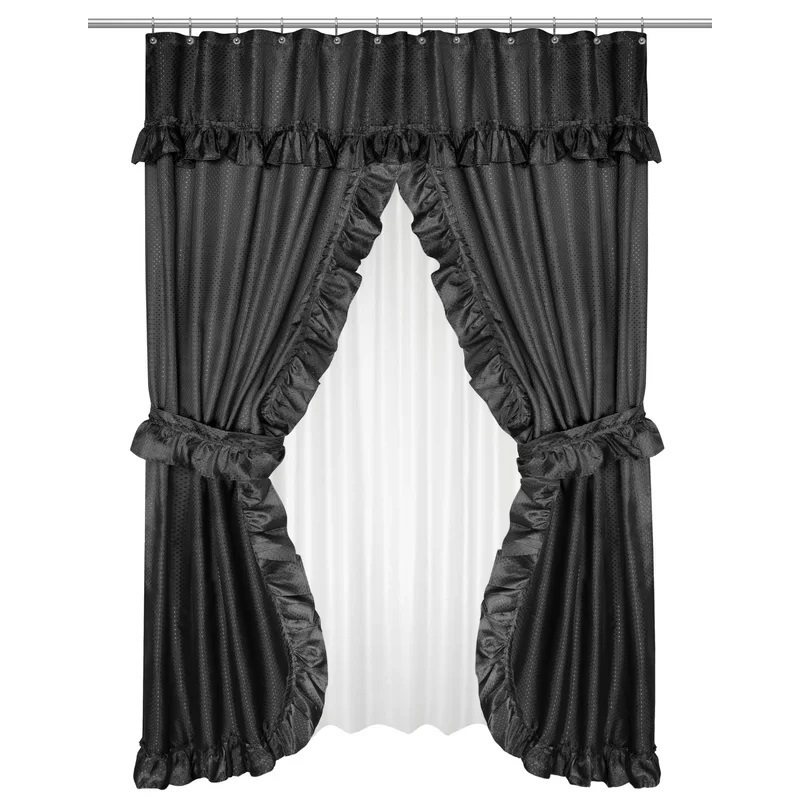 Textured Shower Curtain
Usher a sense of sophistication with these shower curtain tieback ideas. This set features subtle textured patterns and is detailed with ruffles along the edges of both curtains and valance. Available in seven colors with white liner.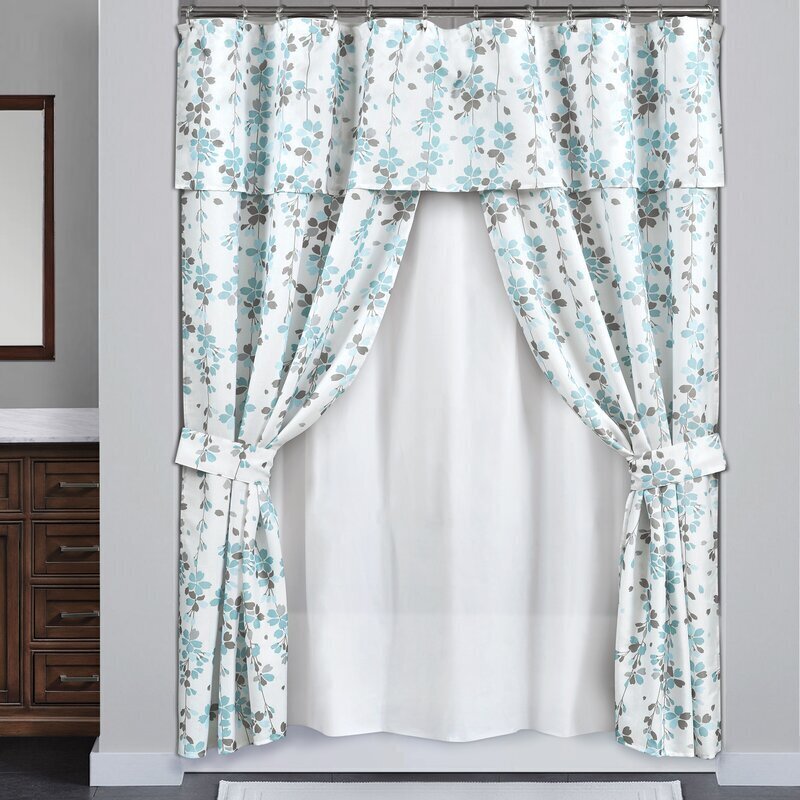 Floral Shower Curtain
Ophelia & Co.
It's always springtime with these decorative shower curtains with tie backs. Made of polyester, this set includes a waterproof liner, two tie backs, a curtain, and twelve rings. Gray, white, and blue palette lends a fresh and clean look to the bathroom.
$54.99 $73.99
Designer Advice:
A great choice for contemporary as well as vintage bathrooms. For a coordinated look, we recommend choosing a bathroom rug with a dark gray or light blue color to match the shower curtain. It is also a good option for compact bathrooms as the patterns won't overwhelm the space. Try them on for your powder room and guest room for a cozy flair.
Merchant links are sponsored