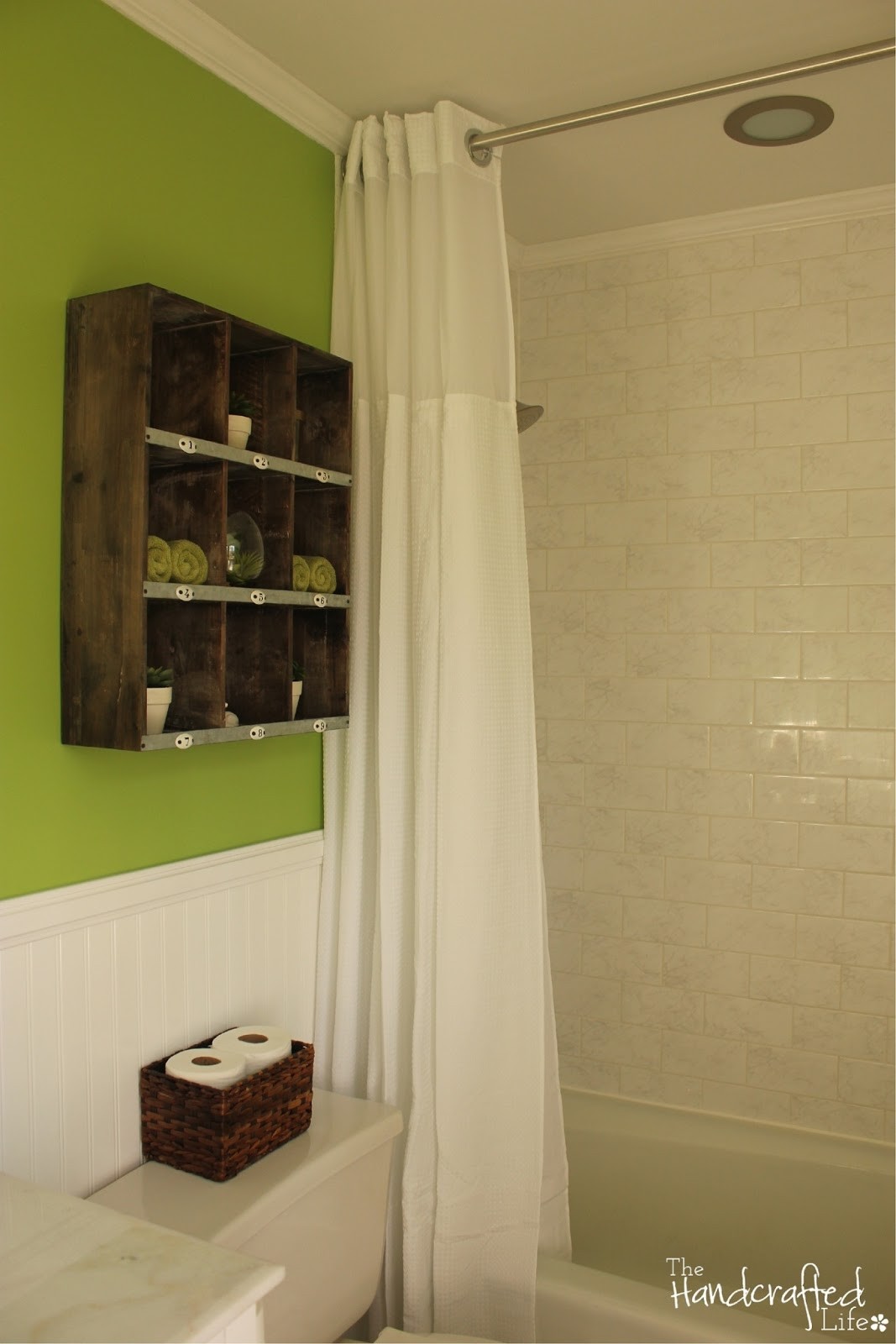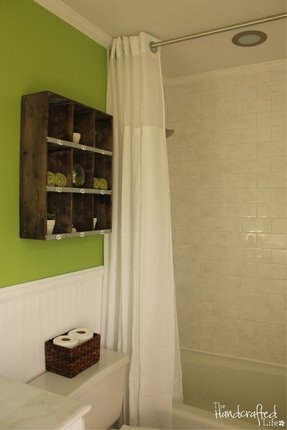 A minimalist bathroom arrangement in a rustic style. It features a simple wall shelf for the most basic accessories and an unusual box for toilet paper. The shower unit has an extra long shower curtain in a plain white color.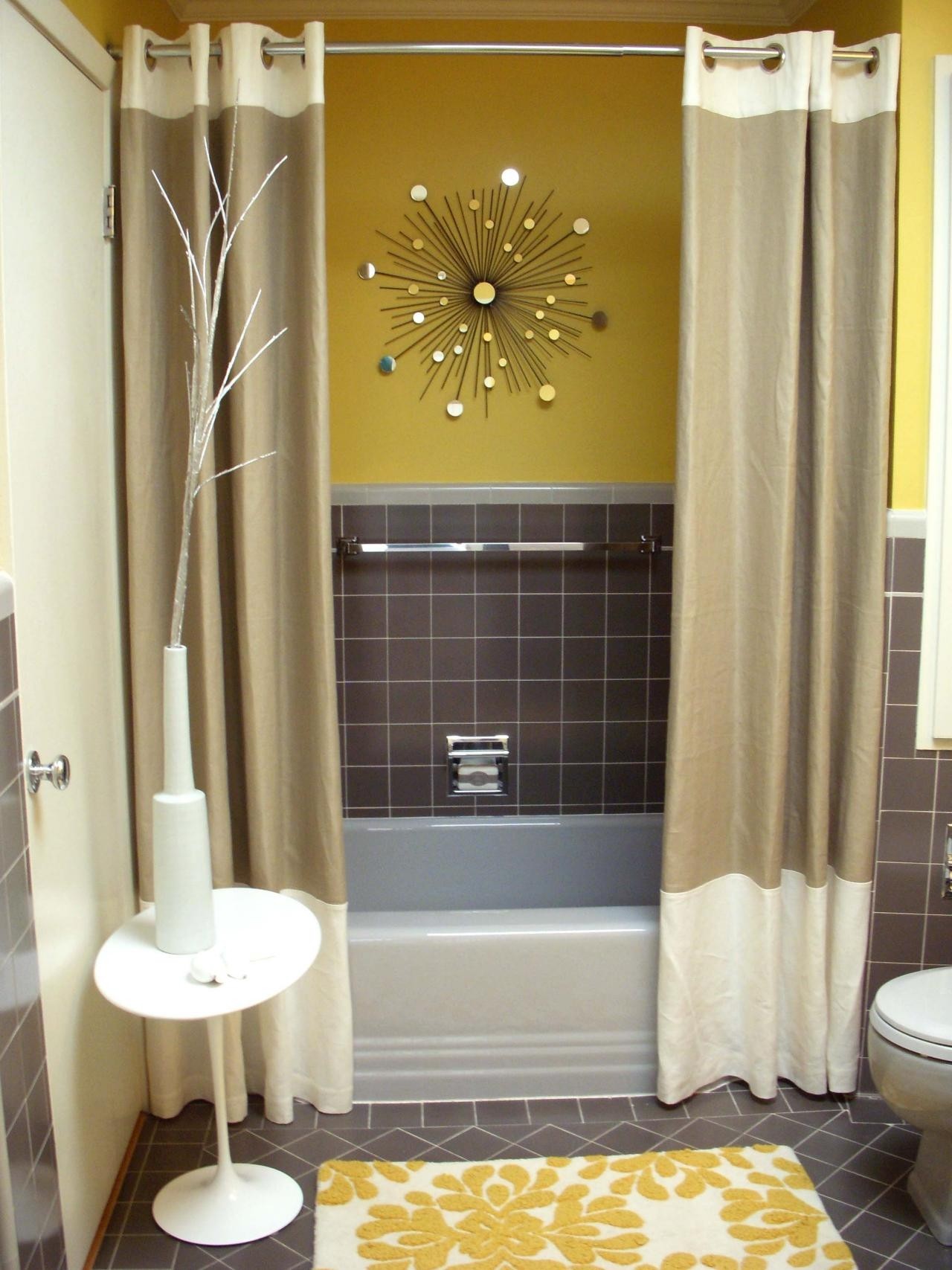 Long shower curtain drape to hide ugly old tubs until replacement! - Extra high, and extra long, Love how this looks!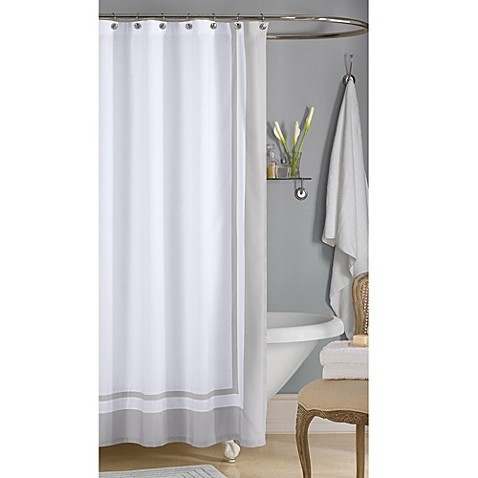 Hall bath - Wamsutta® Hotel Shower Curtain in Grey or Taupe -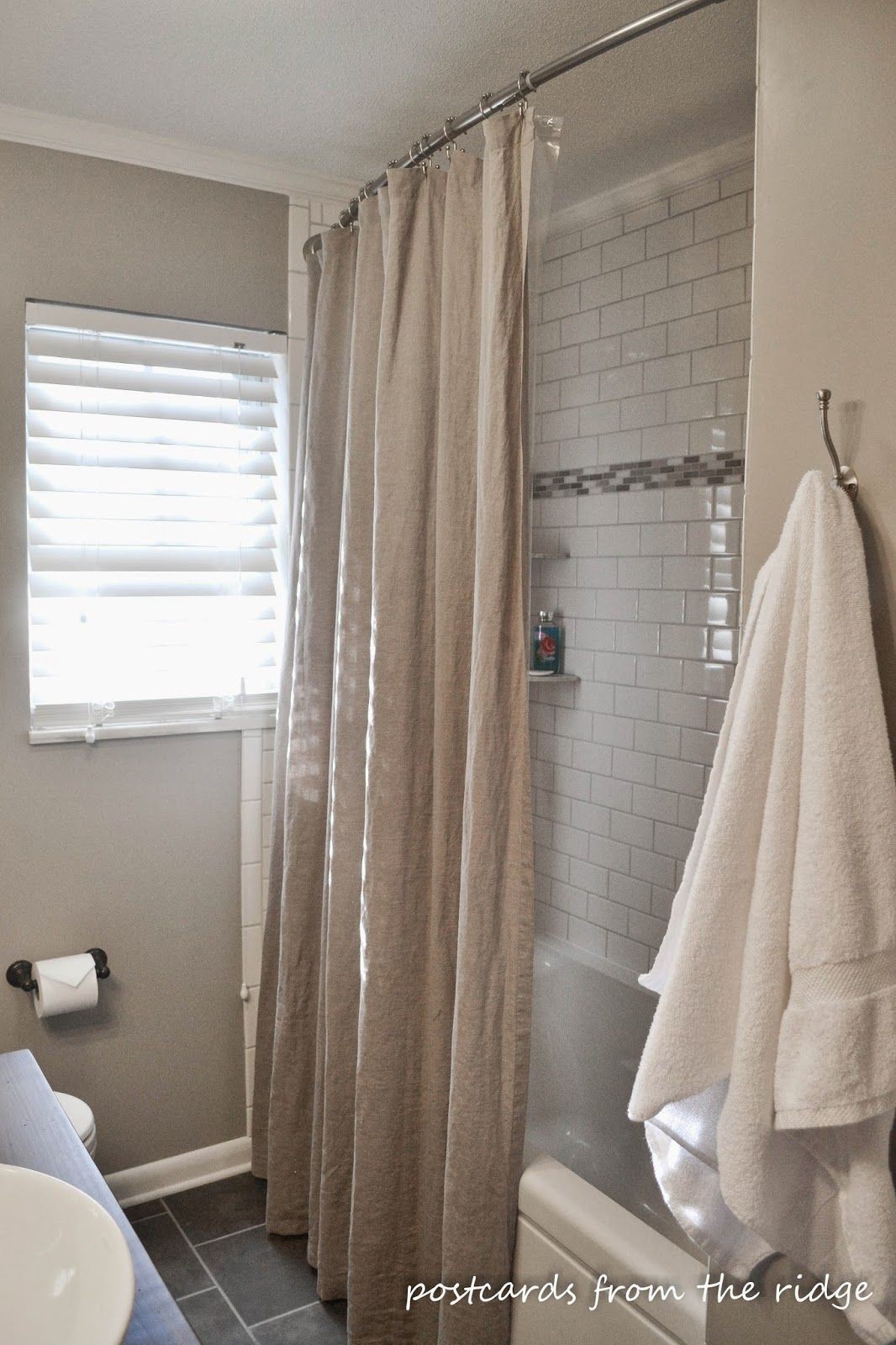 To protect yourself and your bathroom from the excess water poured,you should us a showar curtain.Extra long shower curtain - can be also a decorative elements of this very personal home space.Made of natural linen-in light brown color, fits to white interior.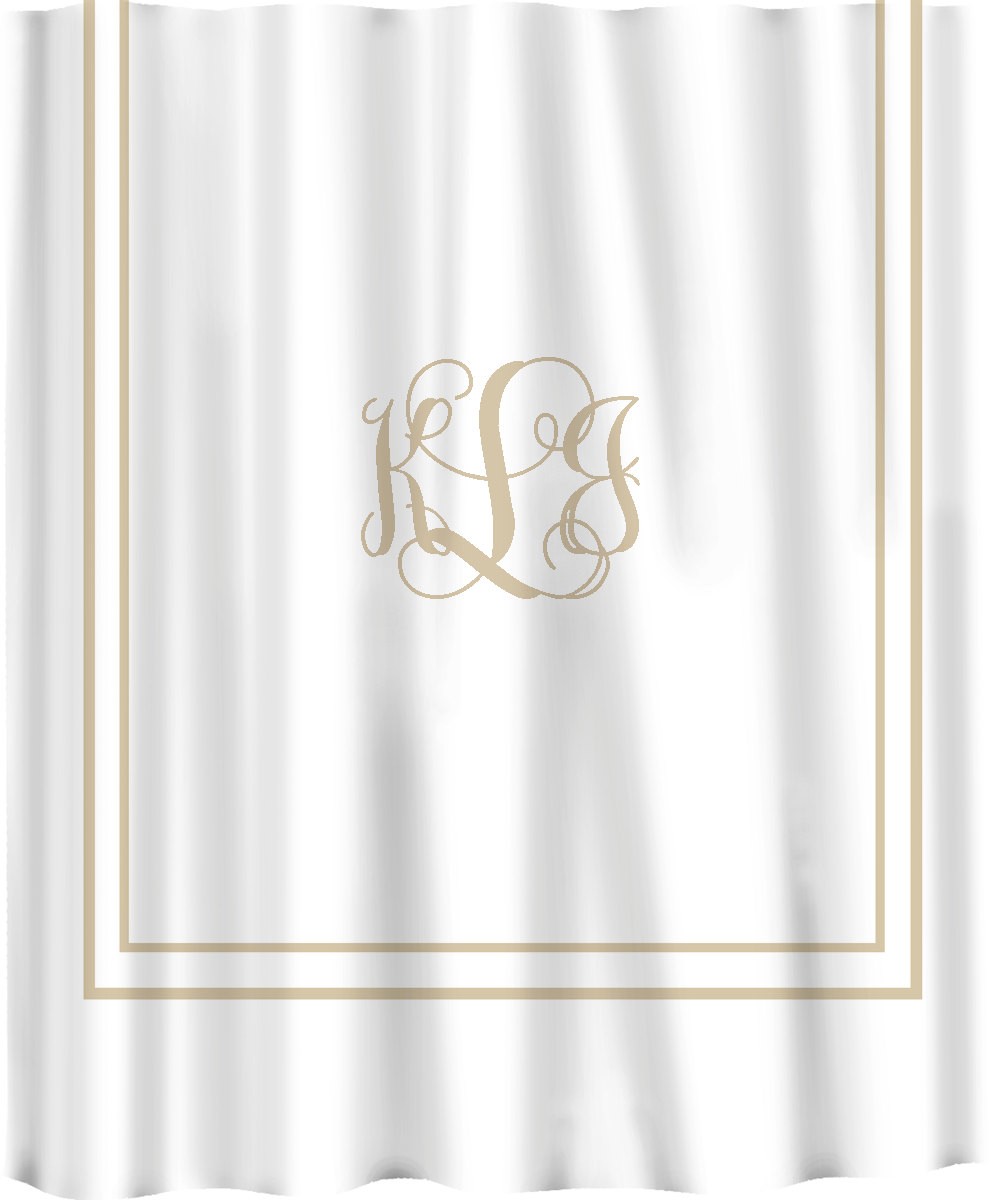 Custom Shower Curtain -Simplicity in White or Cream with monogram in your colors - can do any color background or monogram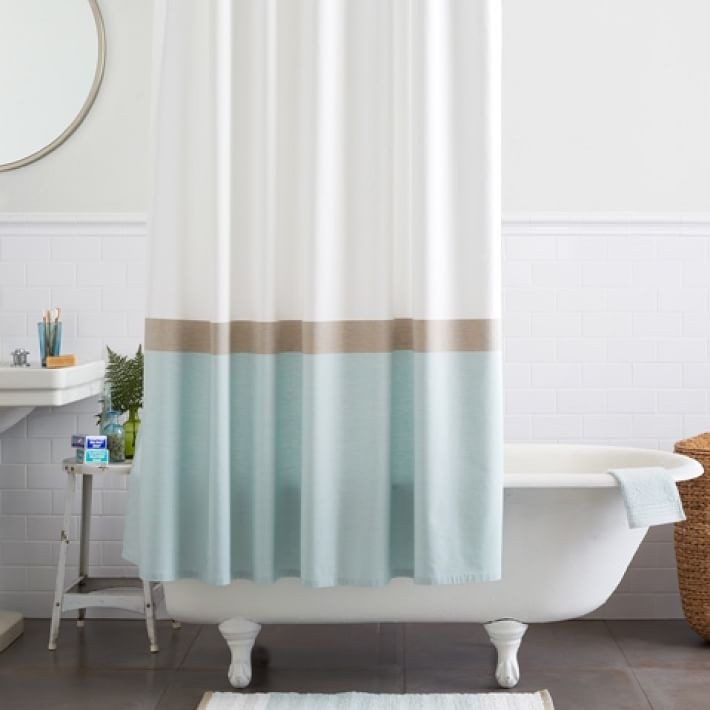 Mrk Horizon Stripe Shower Curtain Clearwater
If your bathroom has a tall ceiling and you're struggling with finding a matching, long enough shower curtain, take a look at this extra-long one! Goes perfectly with any modern design, and has a gorgeous, striped pattern.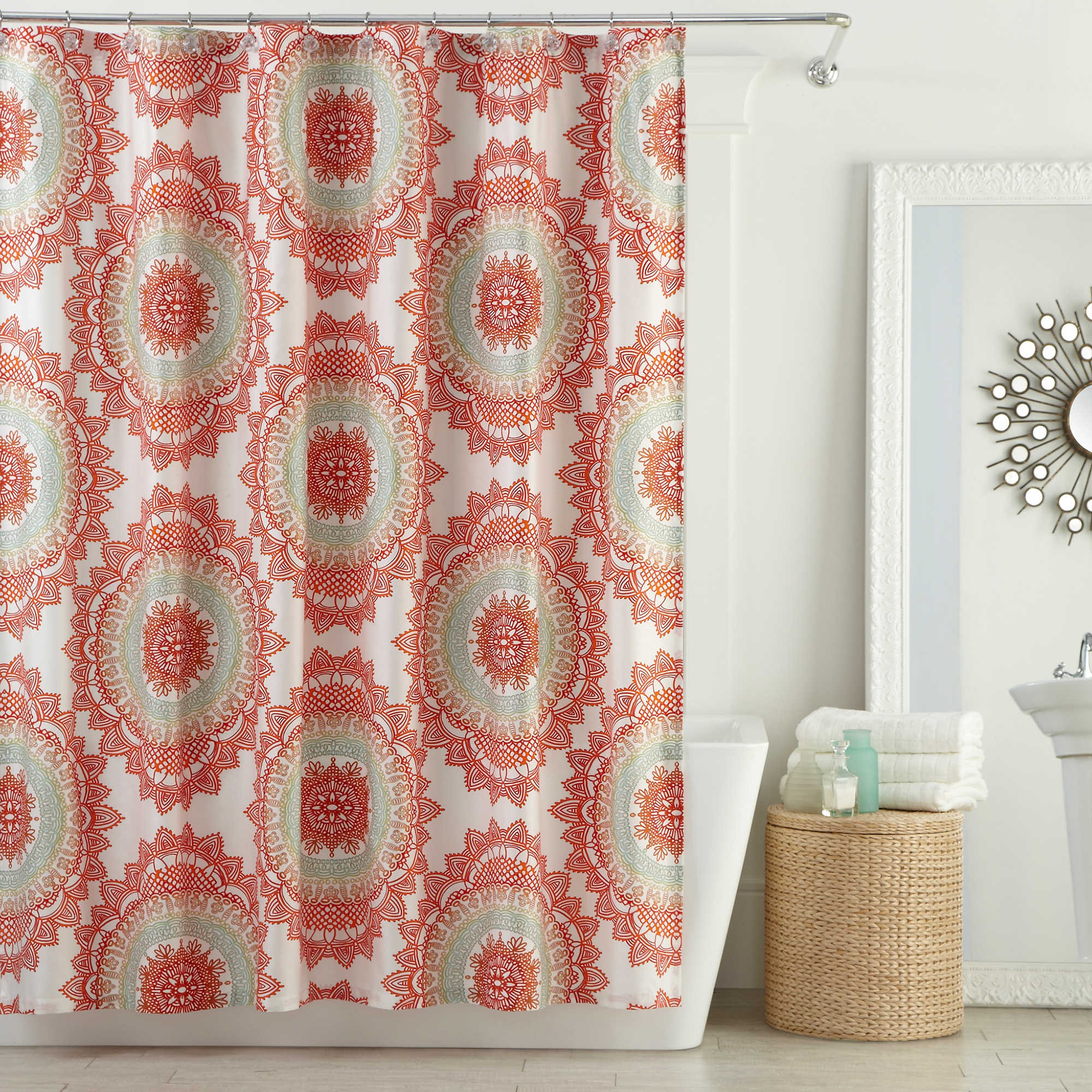 An unusual shower curtain that looks like an elegant window curtain. It's extra long and features an oriental pattern of red circles. It offers privacy while taking a shower and it's a pretty bathroom decoration too.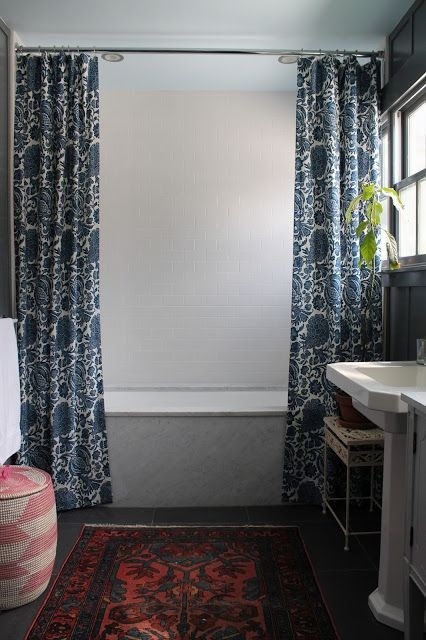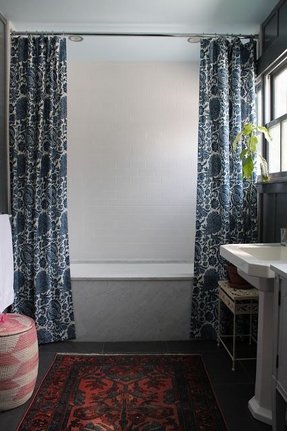 A great way to spice up your bathroom is adding double shower curtains to your bathtub. They are bound to look amazing and will surely surprise anyone who enters! Make sure to make them overlap so you don't spill.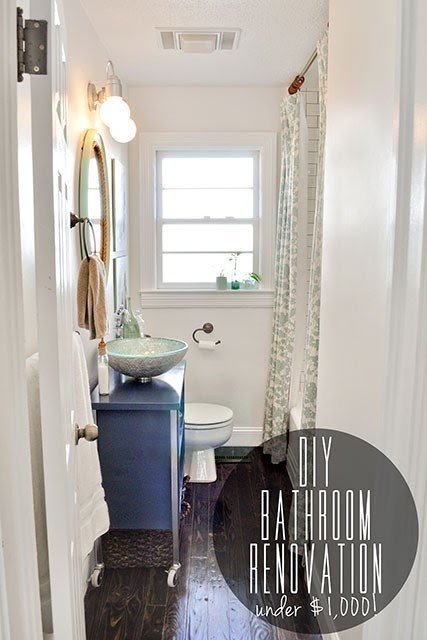 Stunning before and after for under $1000 DIY Budget Bathroom Renovation Reveal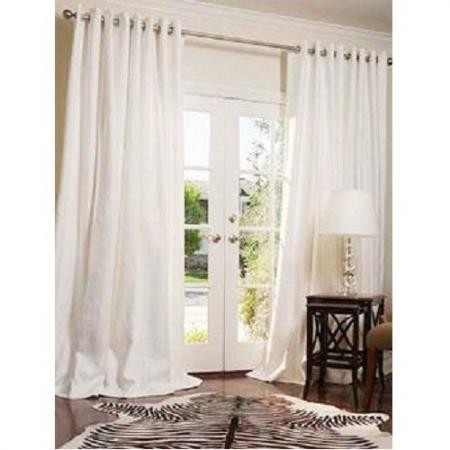 Design + Obsessed: Home Decor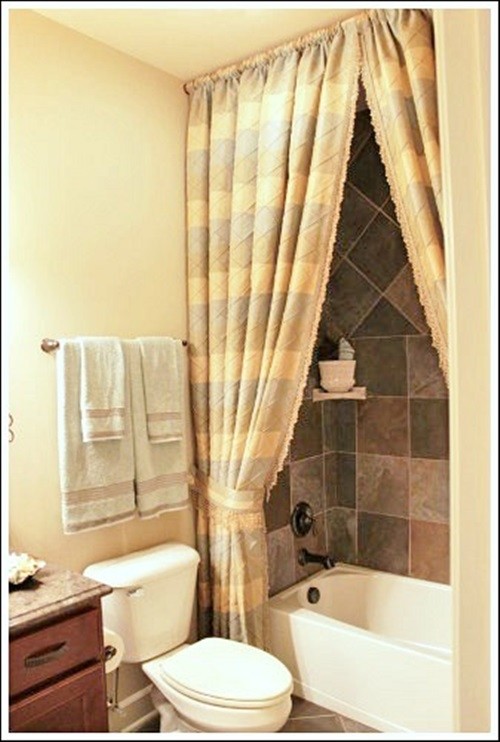 A shower curtain does not have to be plain and boring. Why not make it hang at the ceiling, opening in the middle instead of just swiping it to the side? Make your bathtub look like a king's bed!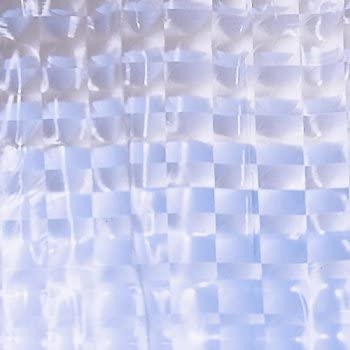 A sublime clear curtain that comes with blocks to produce a multitude of images of what is on the other side. It will work smoothly accenting your modern styled interior and elevating its looks immensely.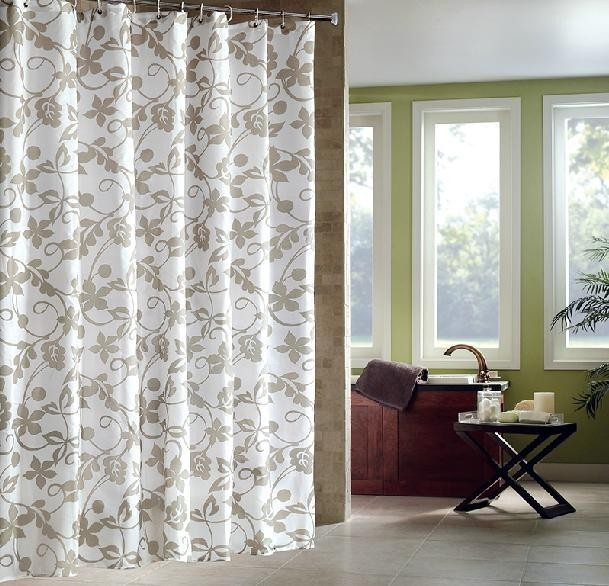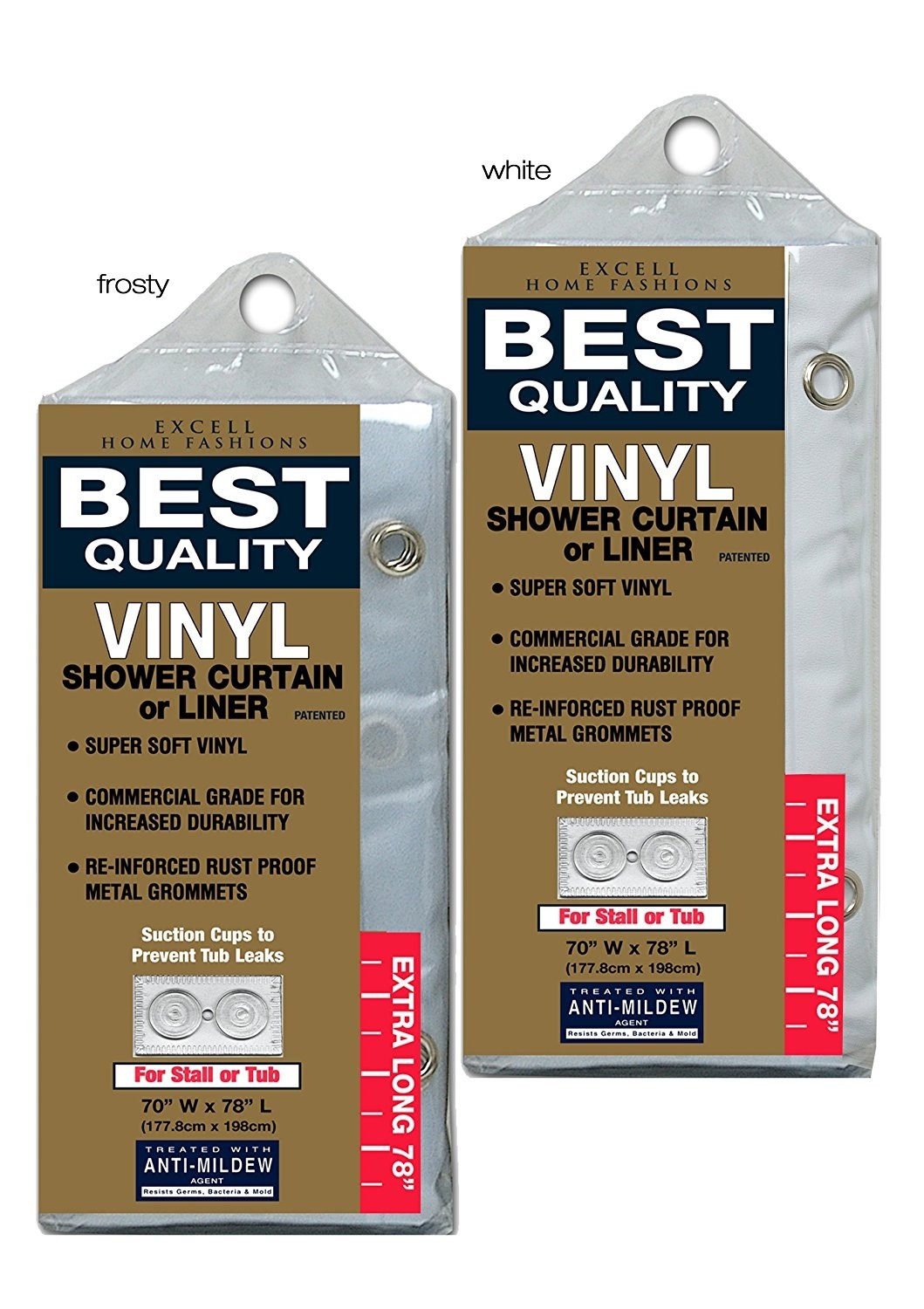 This classic and very simple shower curtain is made of vinyl. Durable and easy to clean is the perfect alternative to your bathroom. White shade curtain will fit easily into any kind of decor.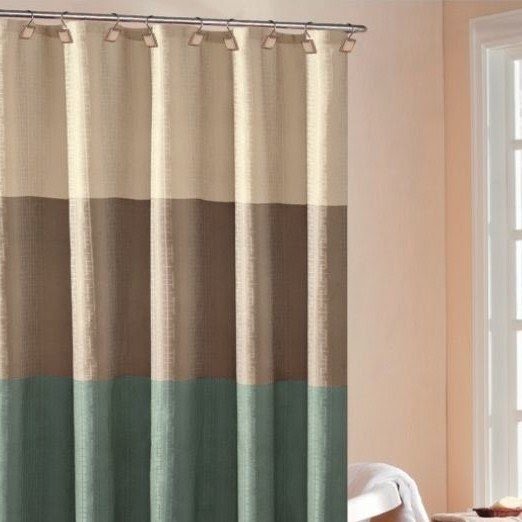 Hampton Hotel Color Block Shower Curtain
Heavy jacquard polyester shower curtain with fashionable color blocking pattern. An up-to-date accessory to a bathroom, not only decorative but also useful. No more water splashing all around the floor.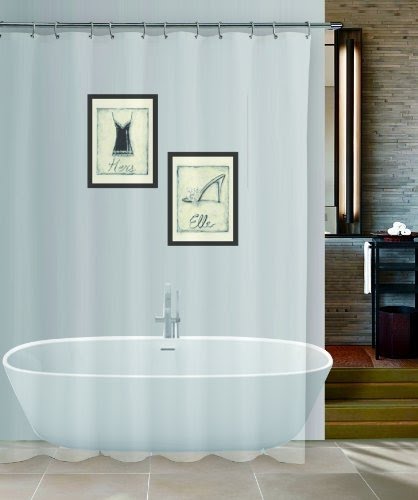 Long, 84-inch shower liner made of vinyl in clear coloring that will blend with any color scheme. Resistant to mildew, equipped with functional, rustproof metal grommets. May be used separately or as a shower curtain protector.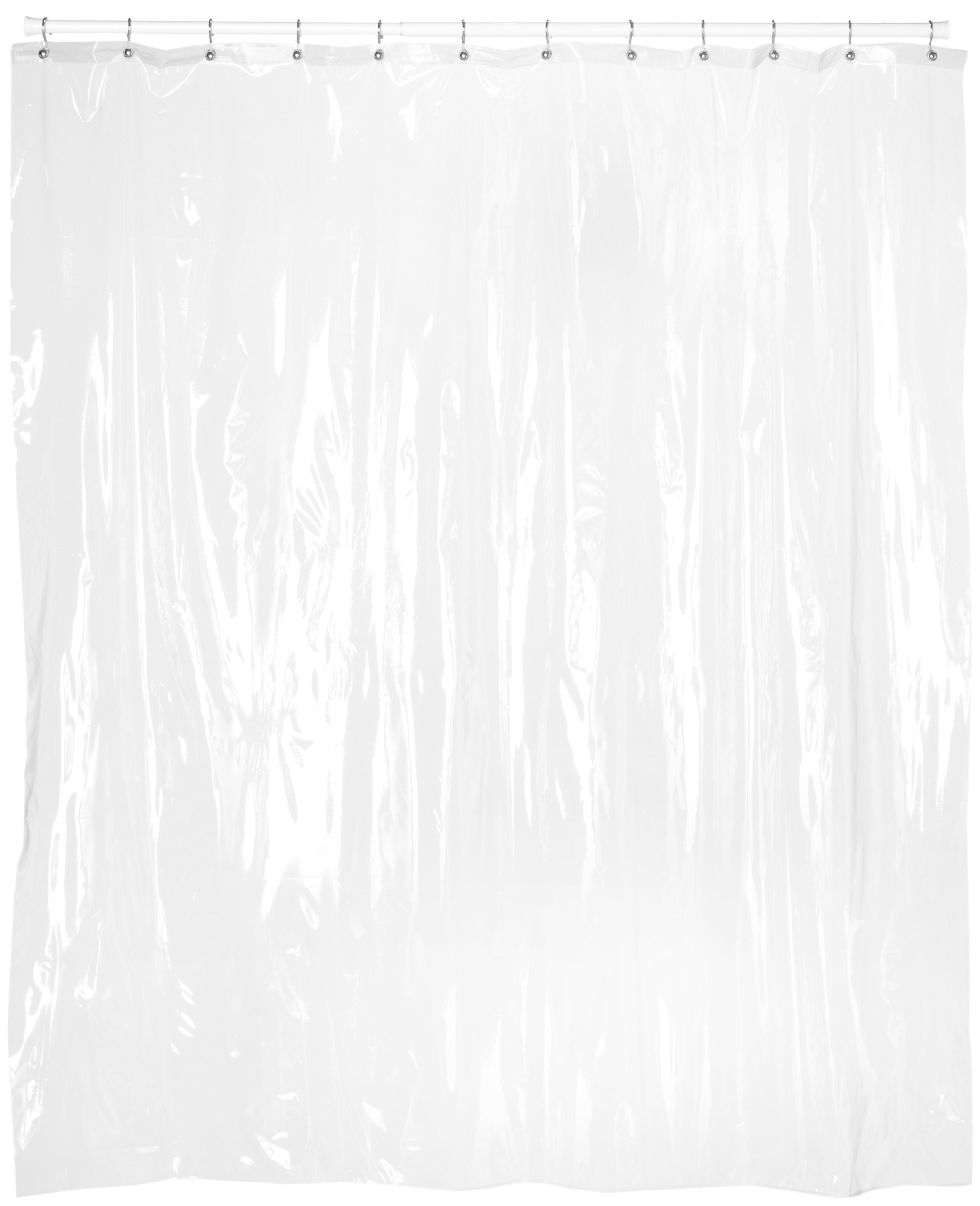 The shower curtain is made of waterproof material. Easy to wash, no ironing needed. Fabric dries quickly and it is very durable, it has seamless edges. Also, the fabric is heavy and stays in place.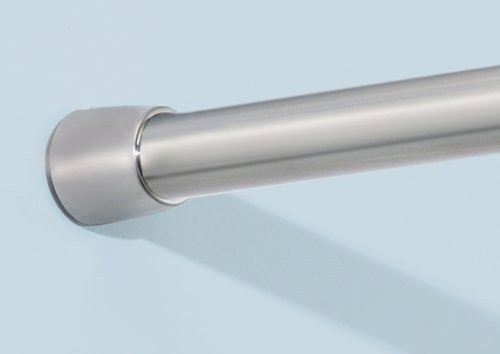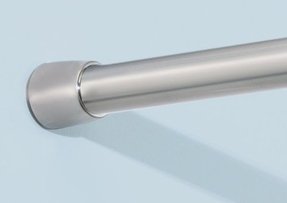 Useful shower curtain tension rod. Solid, made of stainless steel and plastic with a brushed finish. Its length can be adjusted from 26 inches to 42 inches. Practical, easy to install and clean, with coated anti-slipped feet on finials.