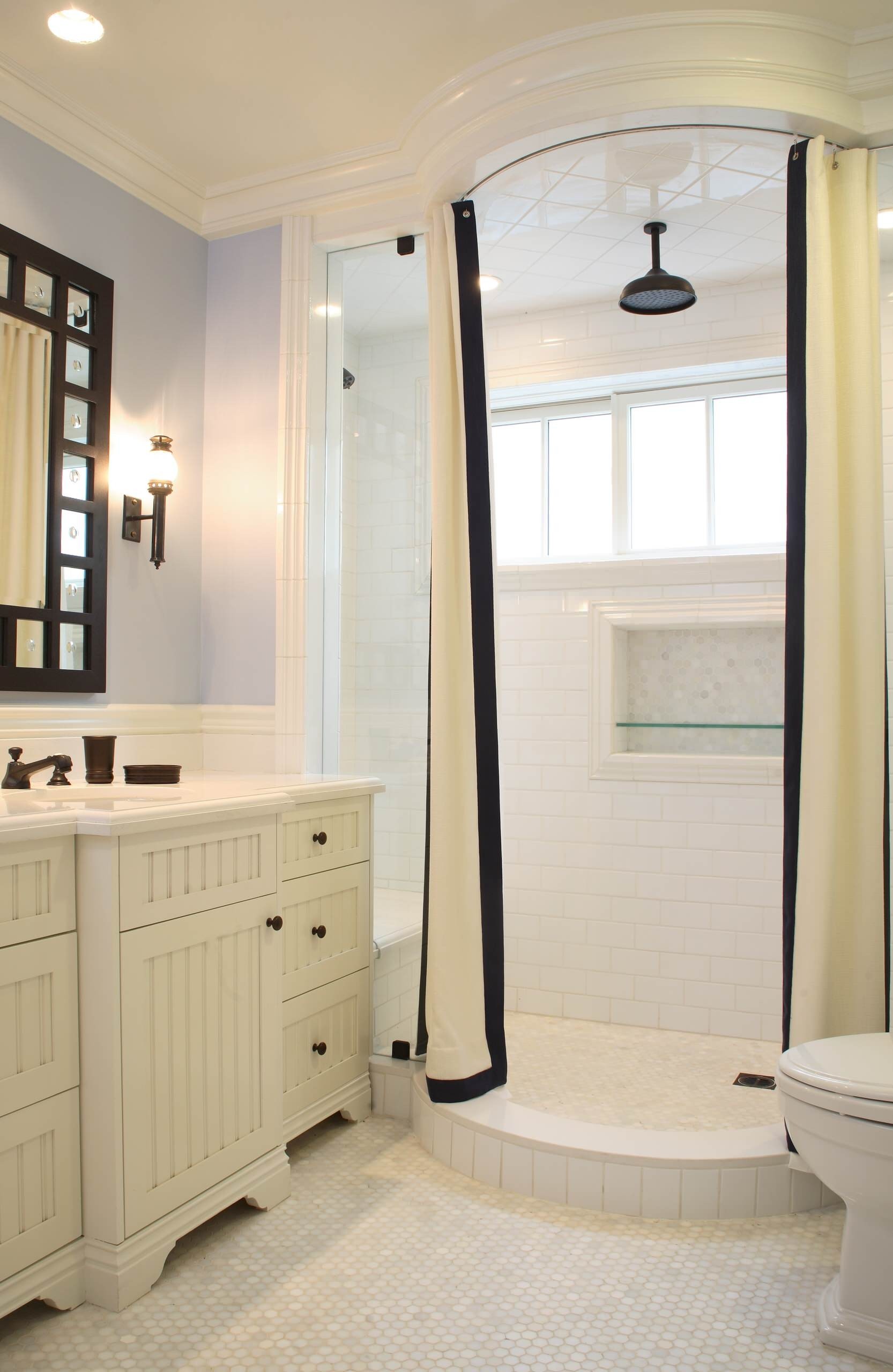 Many of the little things needed in a shower can fit in a small niche. The low glass shelf doubles the footprint and creates extra room for lotions and potions. by Reaume Const. & Design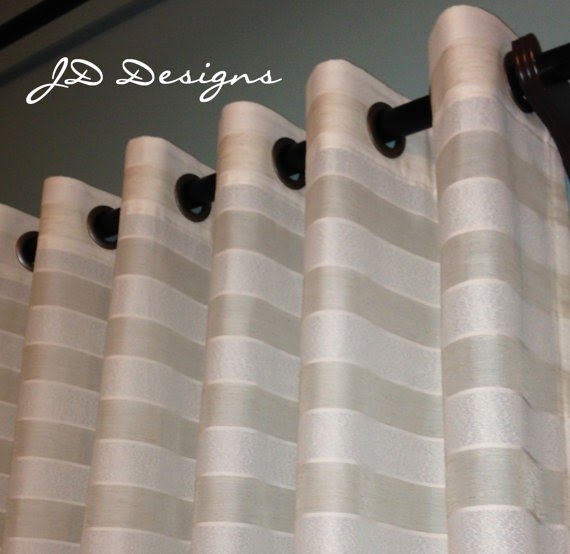 Extra Long Shower Curtain - 114x91 - Stripe Sheer Cream - White - JD Designs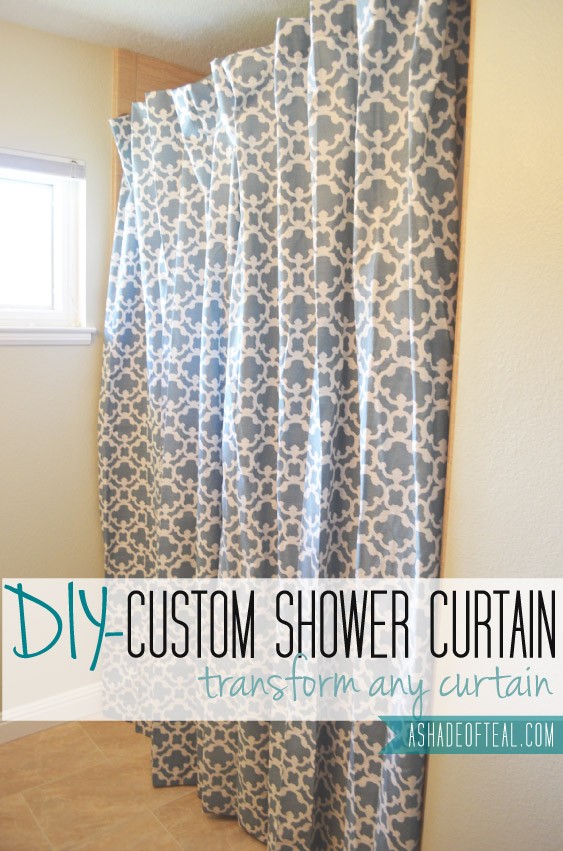 Extra long shower curtain made from very elastic and waterproof material. It gets dry very quickly after every use. You can get one to your shower or bath tube. Nice blue and white pattern on it looks refreshing.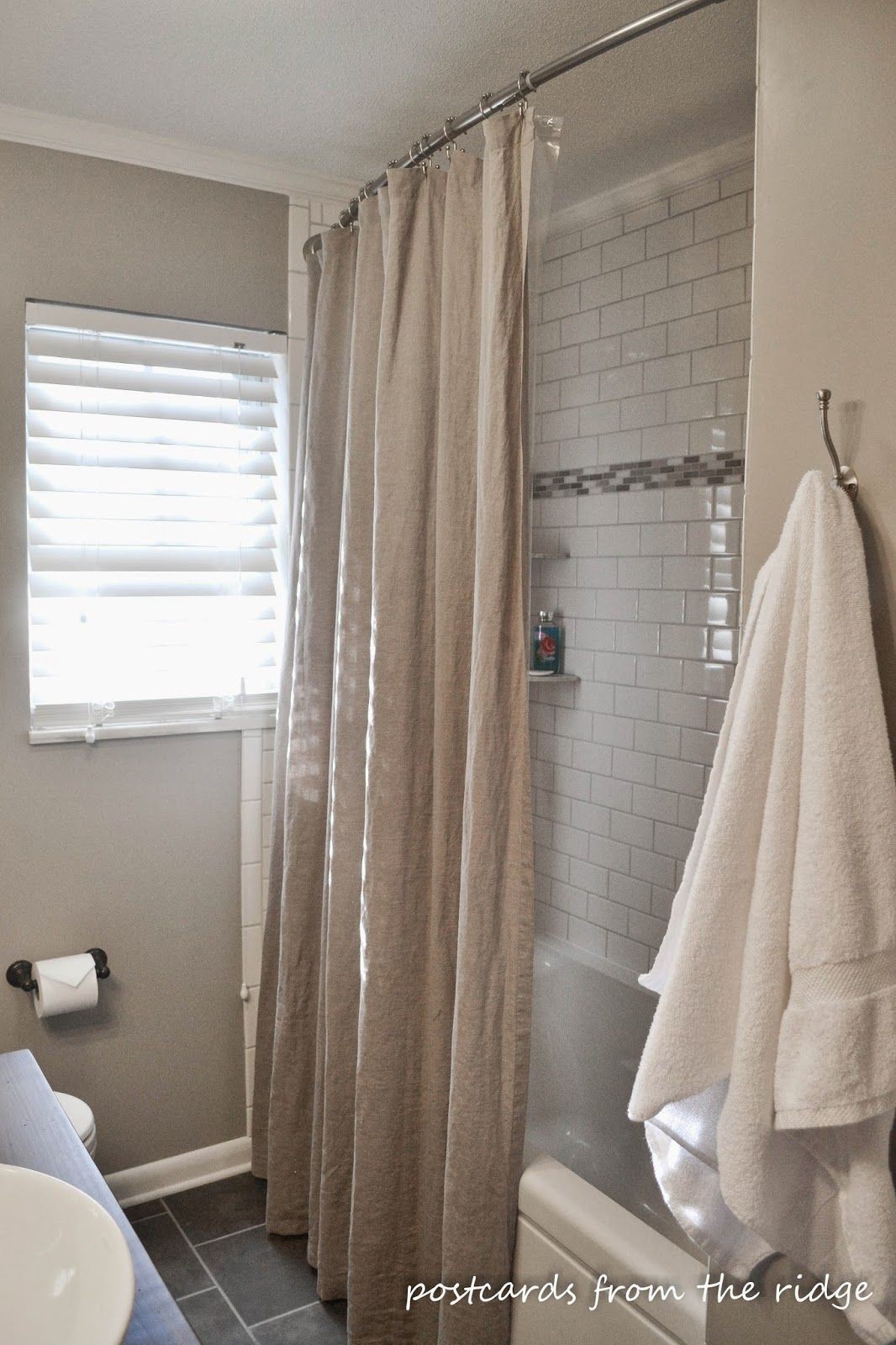 To protect yourself and your bathroom from the excess water poured,you should us a showar curtain.Extra long shower curtain - can be also a decorative elements of this very personal home space.Made of natural linen-in light brown color, fits to white interior.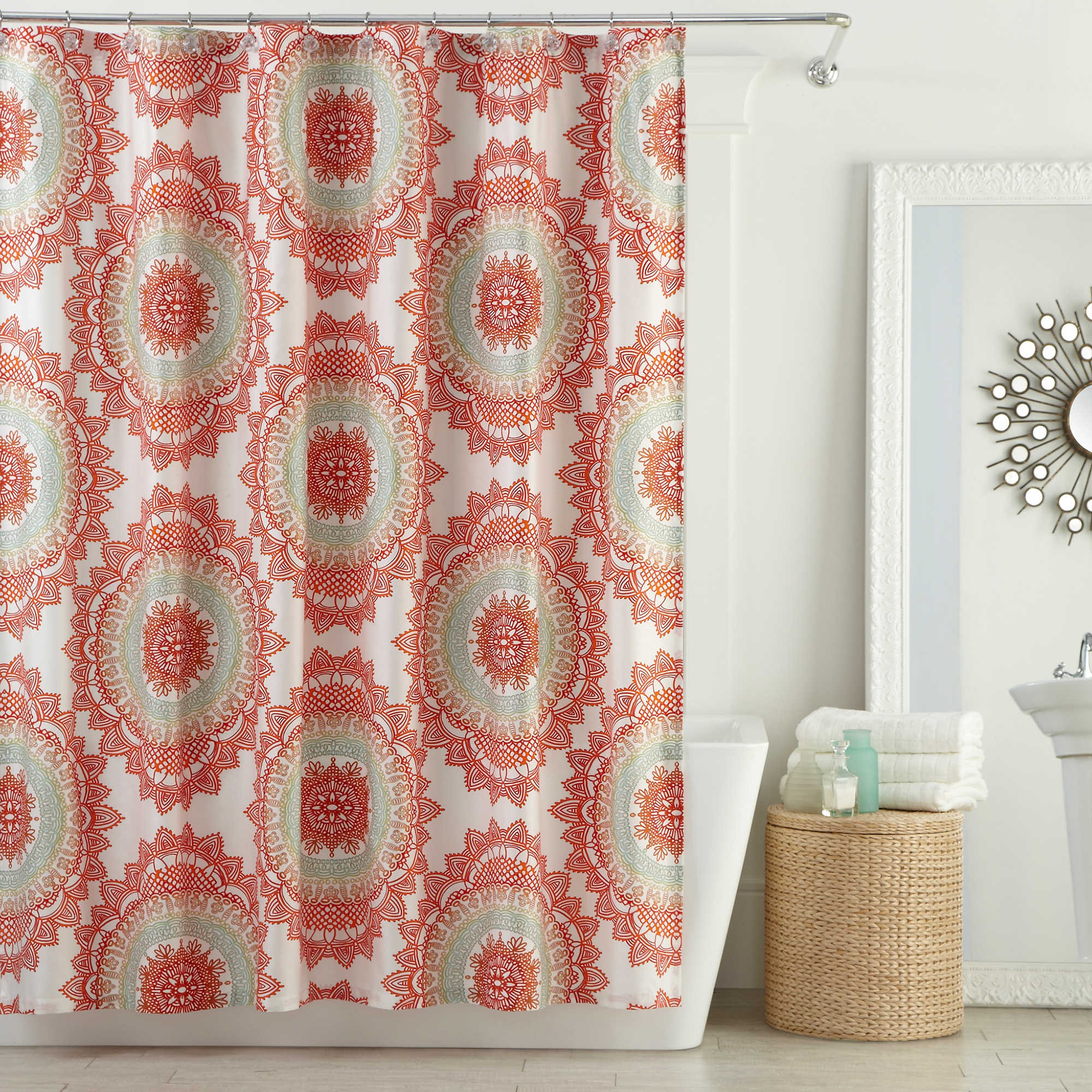 An unusual shower curtain that looks like an elegant window curtain. It's extra long and features an oriental pattern of red circles. It offers privacy while taking a shower and it's a pretty bathroom decoration too.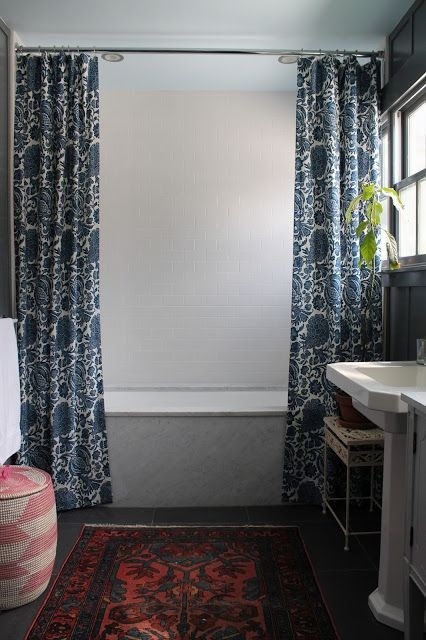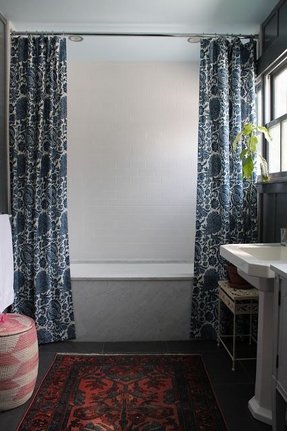 A great way to spice up your bathroom is adding double shower curtains to your bathtub. They are bound to look amazing and will surely surprise anyone who enters! Make sure to make them overlap so you don't spill.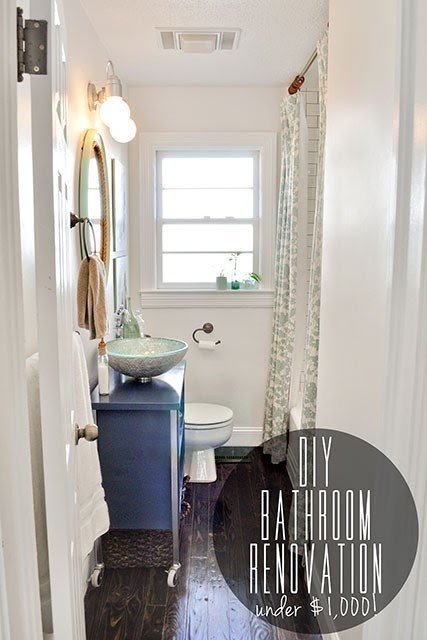 Stunning before and after for under $1000 DIY Budget Bathroom Renovation Reveal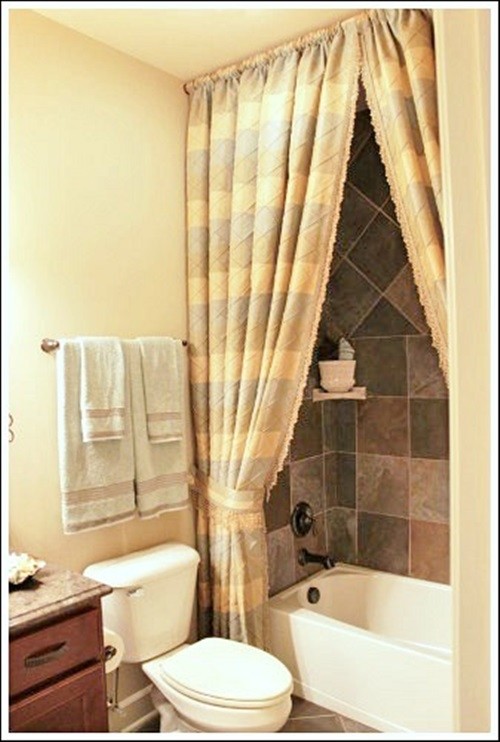 A shower curtain does not have to be plain and boring. Why not make it hang at the ceiling, opening in the middle instead of just swiping it to the side? Make your bathtub look like a king's bed!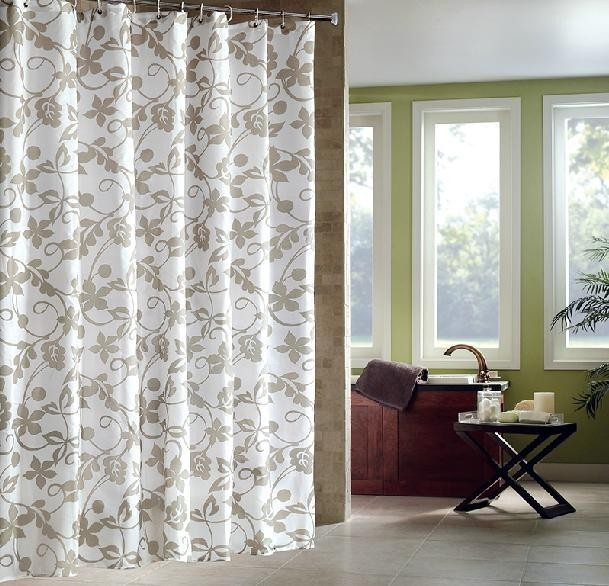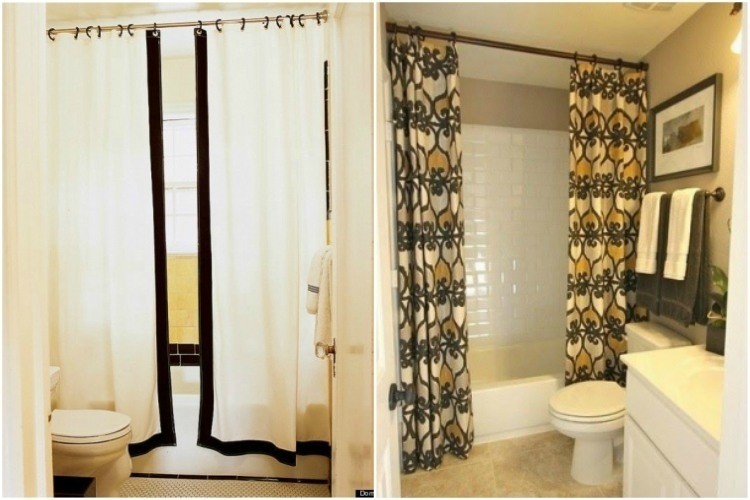 Who would've thought that such long shower curtains would look so good! A pretty and easy to apply an adjustment that anyone can do in their bathroom – just place the bar higher!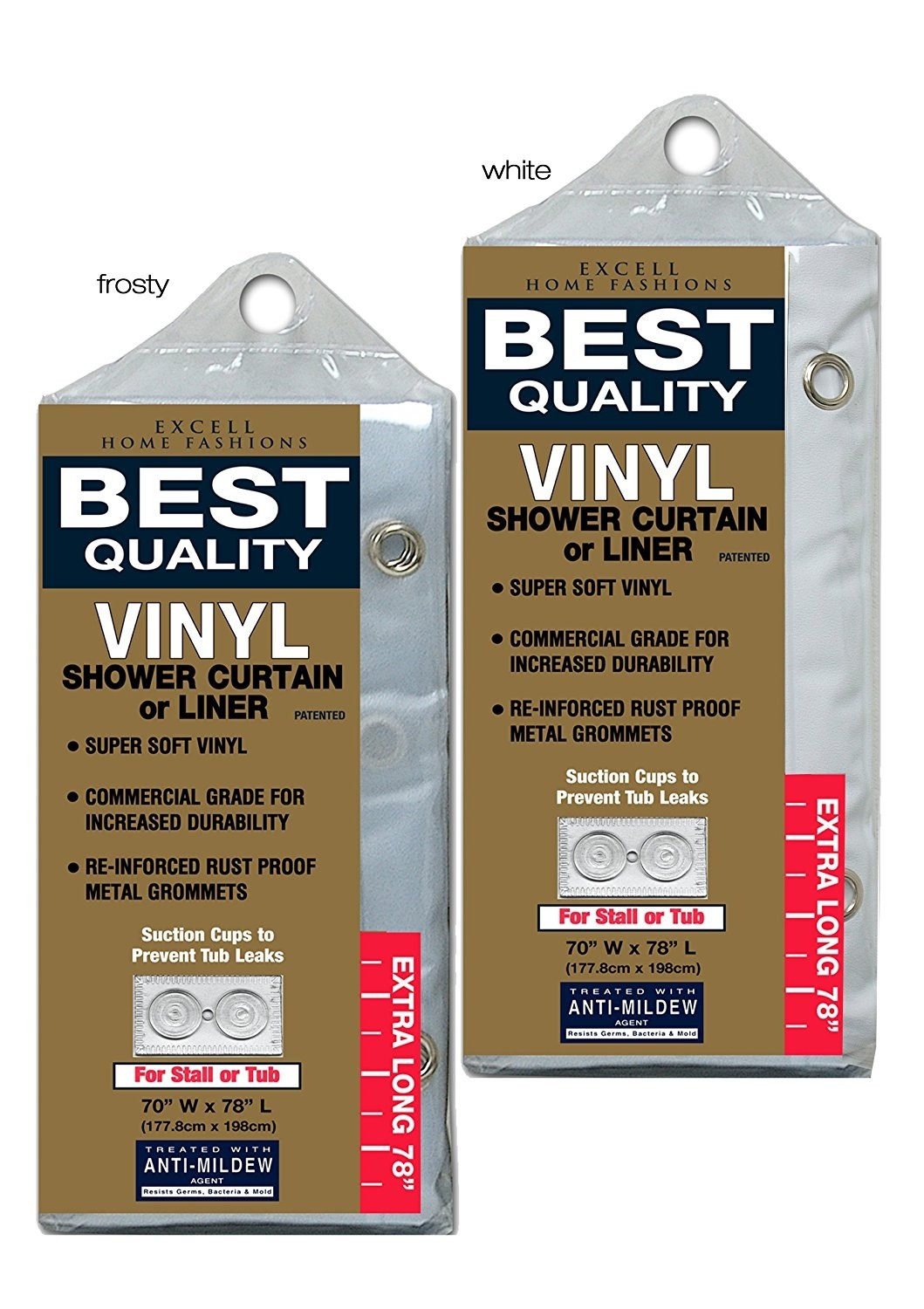 This classic and very simple shower curtain is made of vinyl. Durable and easy to clean is the perfect alternative to your bathroom. White shade curtain will fit easily into any kind of decor.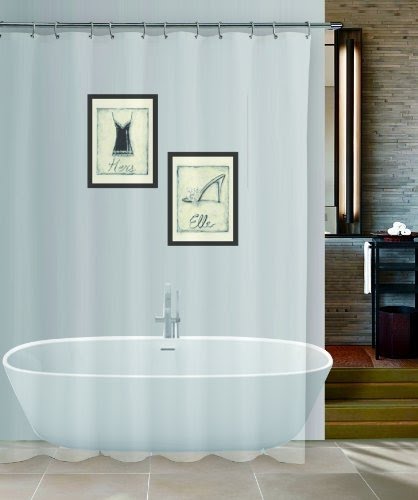 Long, 84-inch shower liner made of vinyl in clear coloring that will blend with any color scheme. Resistant to mildew, equipped with functional, rustproof metal grommets. May be used separately or as a shower curtain protector.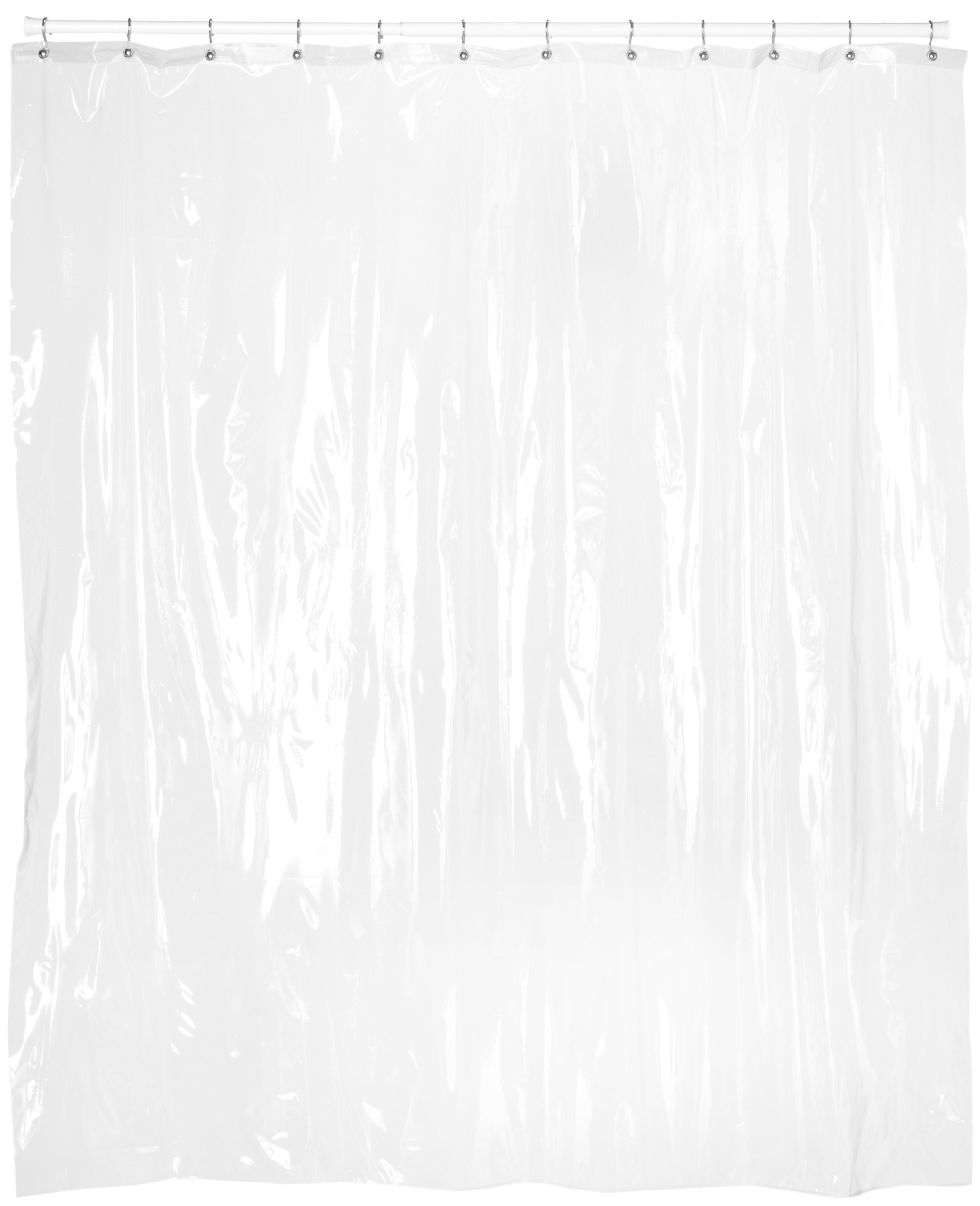 The shower curtain is made of waterproof material. Easy to wash, no ironing needed. Fabric dries quickly and it is very durable, it has seamless edges. Also, the fabric is heavy and stays in place.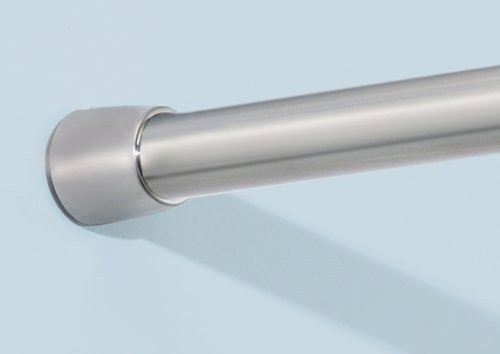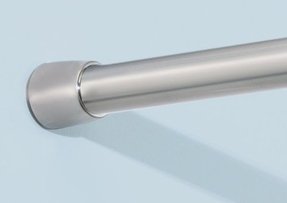 Useful shower curtain tension rod. Solid, made of stainless steel and plastic with a brushed finish. Its length can be adjusted from 26 inches to 42 inches. Practical, easy to install and clean, with coated anti-slipped feet on finials.