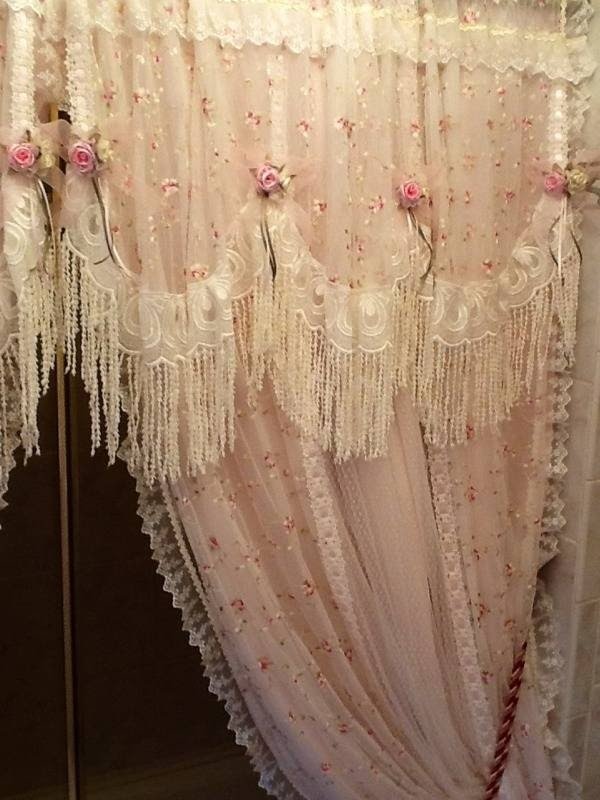 These curtains reminds me of the romantic and girly style. They have got the Victorian era design, with roses, pink and beige colors, fringes on edges and shabby chic details.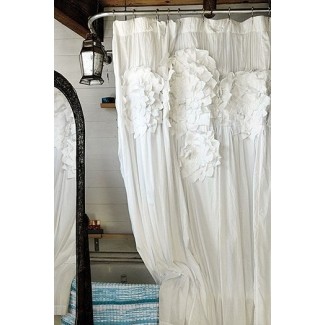 A chic stylish shower curtain made of white water-repellent fabric. It features a textured crinkly surface, is ruched in the middle and adorned with wonderful large flowers fixed near a top. A reinforced top hem is equipped with metal grommets.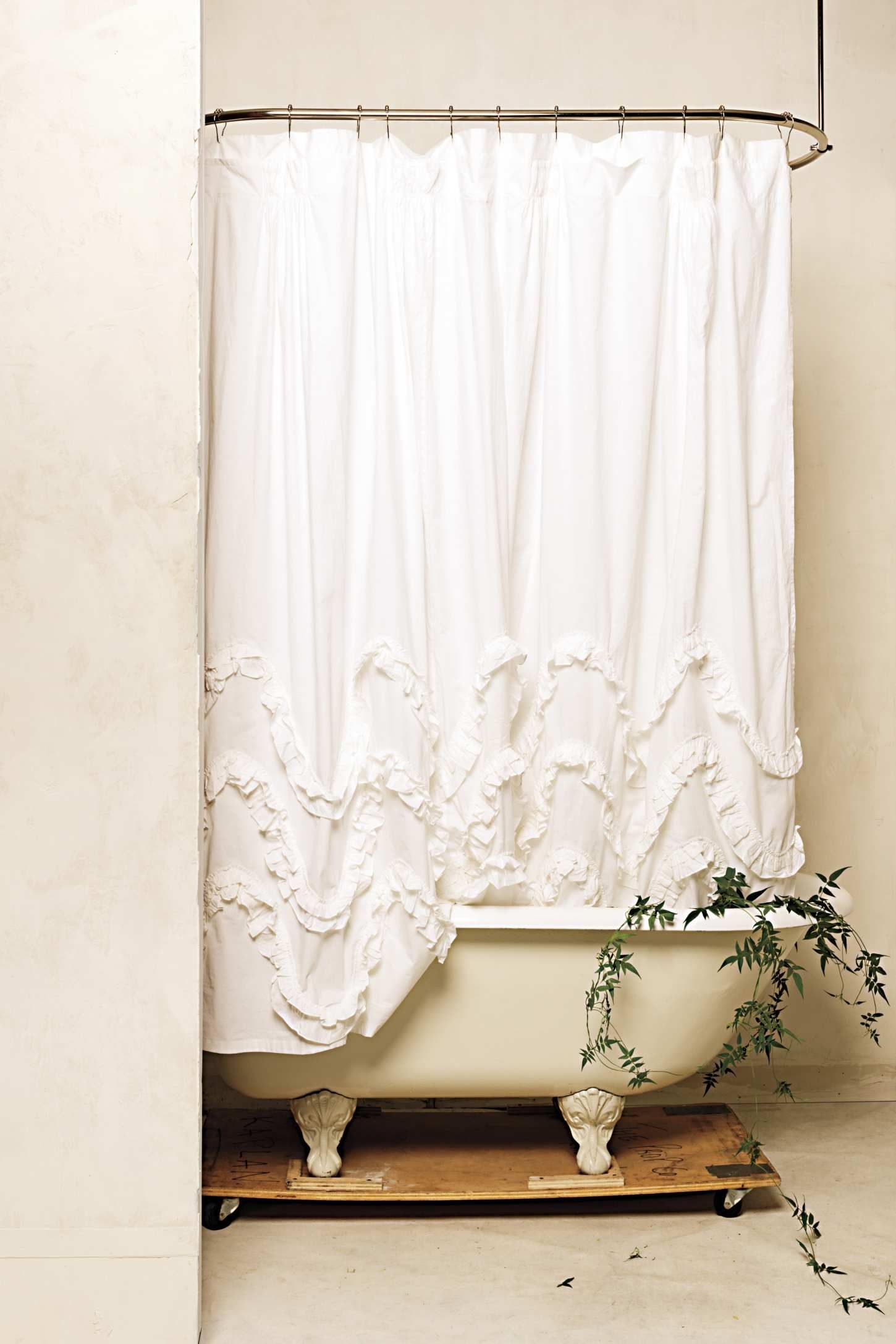 The shabby chic shower curtain is a combination of attractive styling and beautiful details. The impressive ornaments at the bottom of the curtain delight, so the decor becomes cozy and romantic.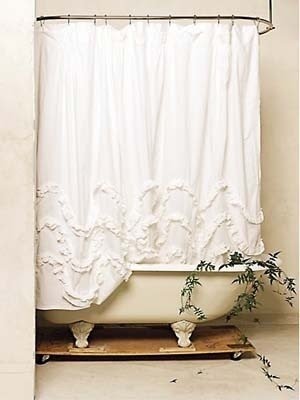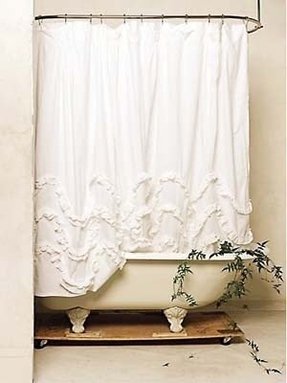 Luxury Shabby Chic Shower Curtains 324 Shabby Chic Shower Curtains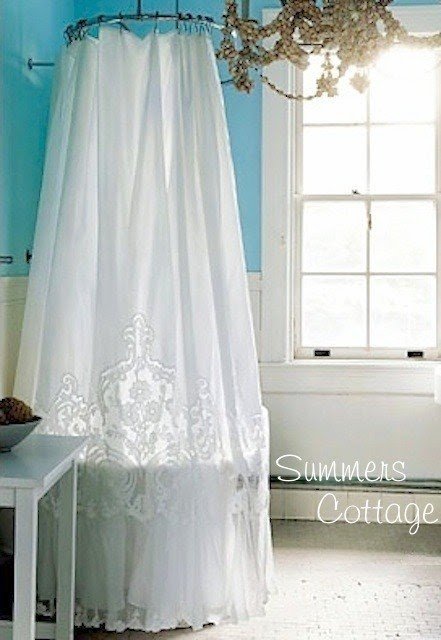 Chic and fashionable, this adorable shower curtain is made of delicate material, beautifully embroidered, and decorated with stylish valances. It's easy to hang on a shower rod, surrounding the bath with sheer elegance.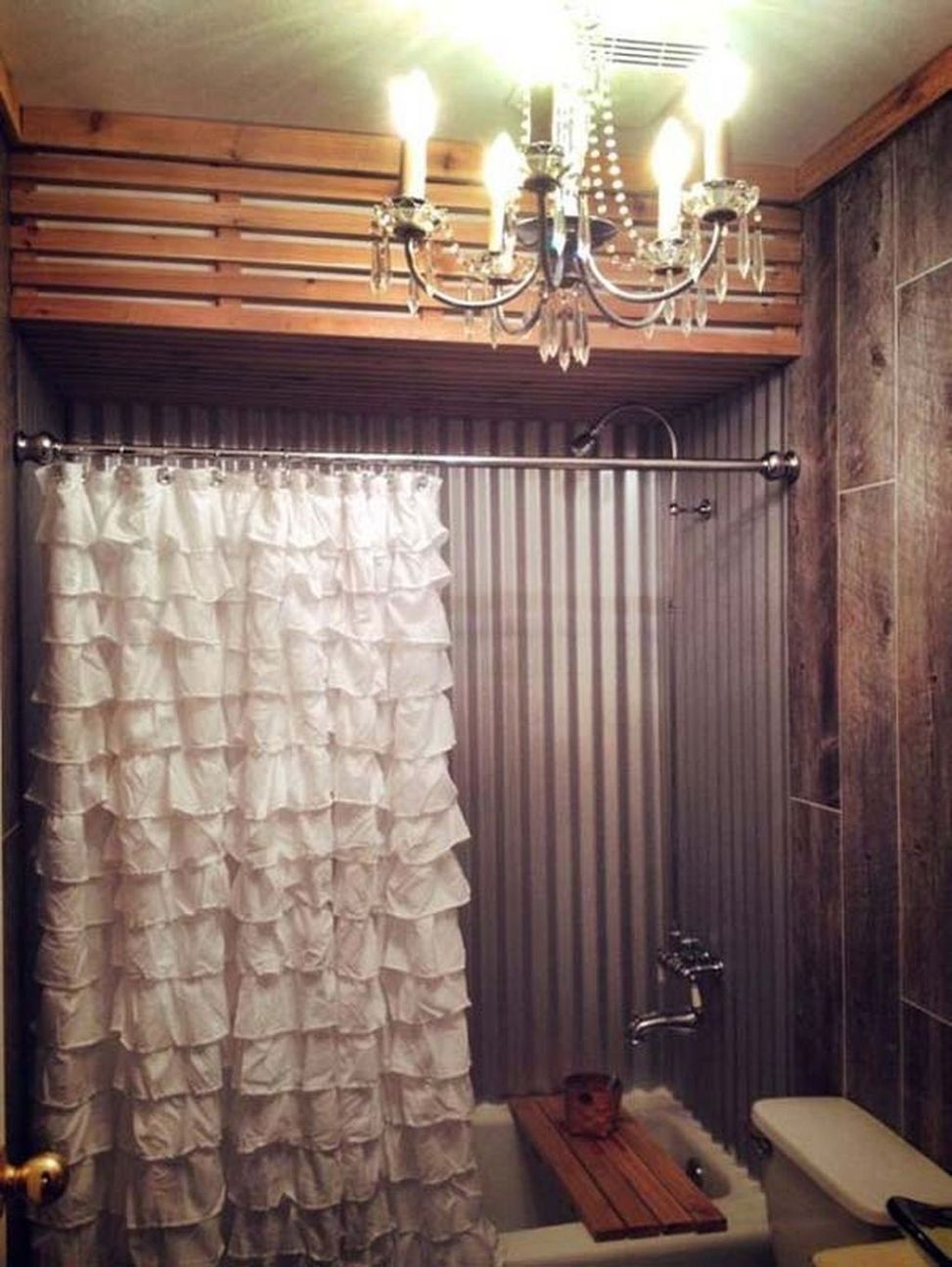 Wooden slats and corrugated steel work their way up the food chain of trends, and they make this sophisticated rustic bathroom look just awesome. To make this play with texture full, a ruffle shower curtain was added.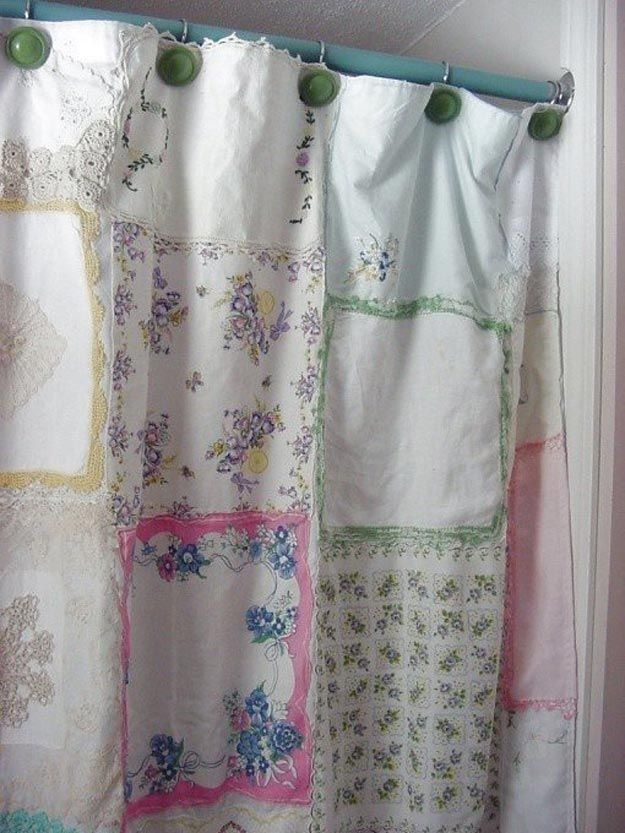 Are you searching for the beautiful shower curtain? We suggest you to choose this one. It has got the shabby chic look with pastel colors. It keeps the water inside the bathtub.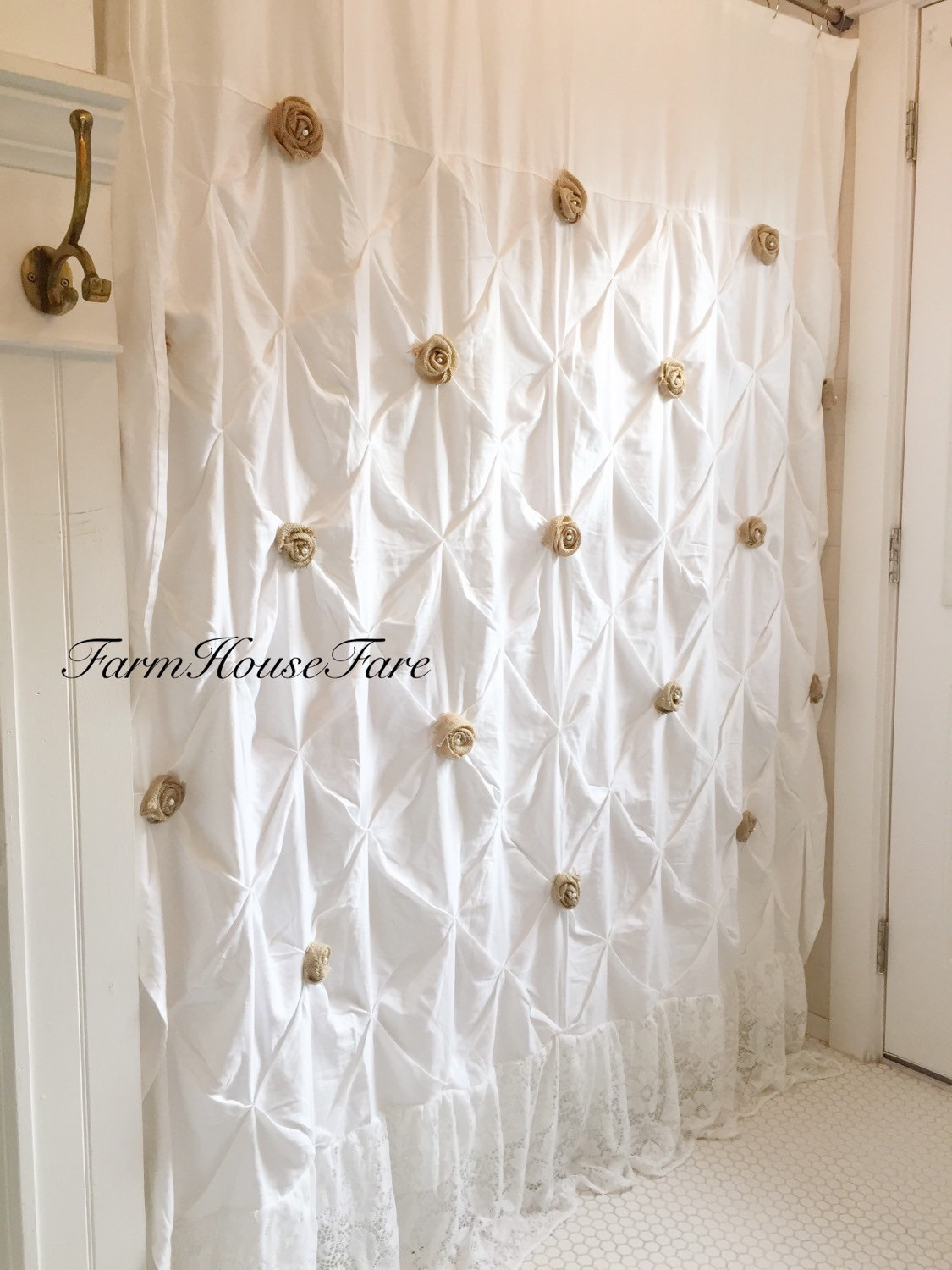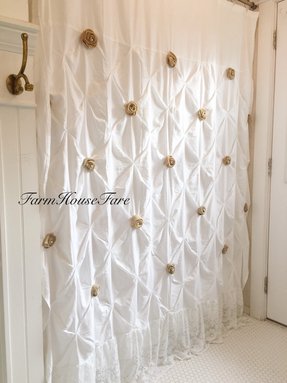 Burlap Ruffle Shower Curtain White Cotton with by FarmHouseFare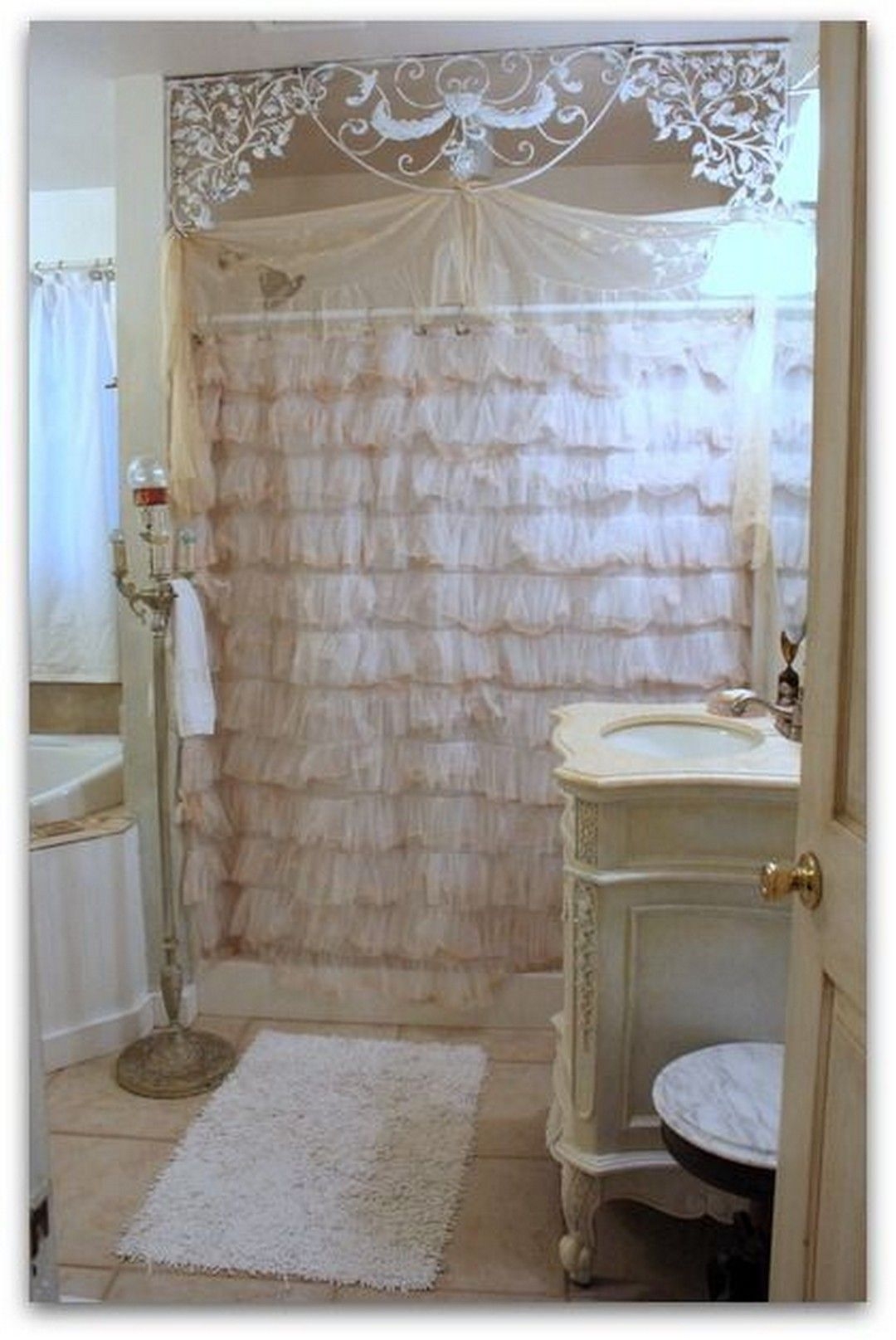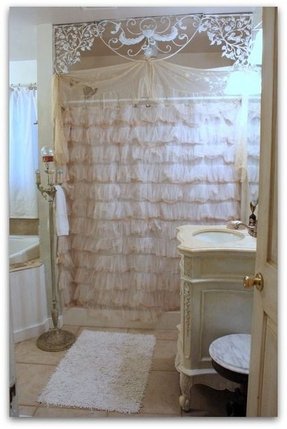 Emanating with chicness and delicateness, this shower curtain is perfect for embellishing girly bathrooms. Decorated with multiple valances, it's also very nice to touch, and easy to hang on a rod.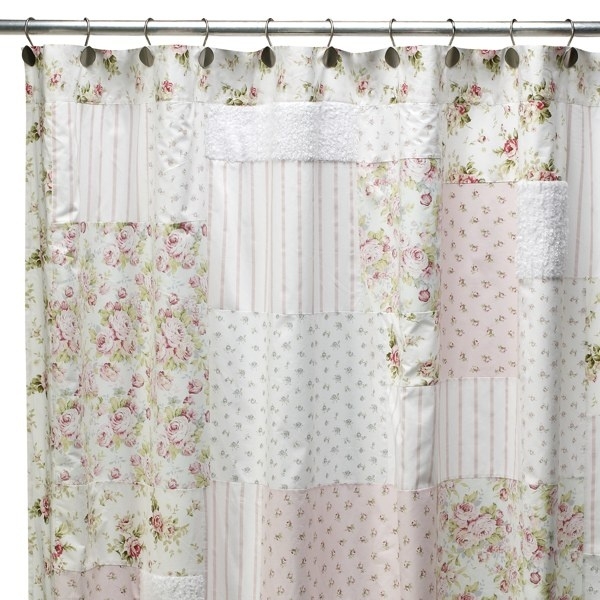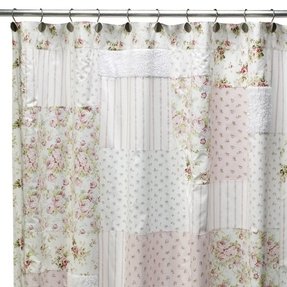 Shabby Chic shower curtain More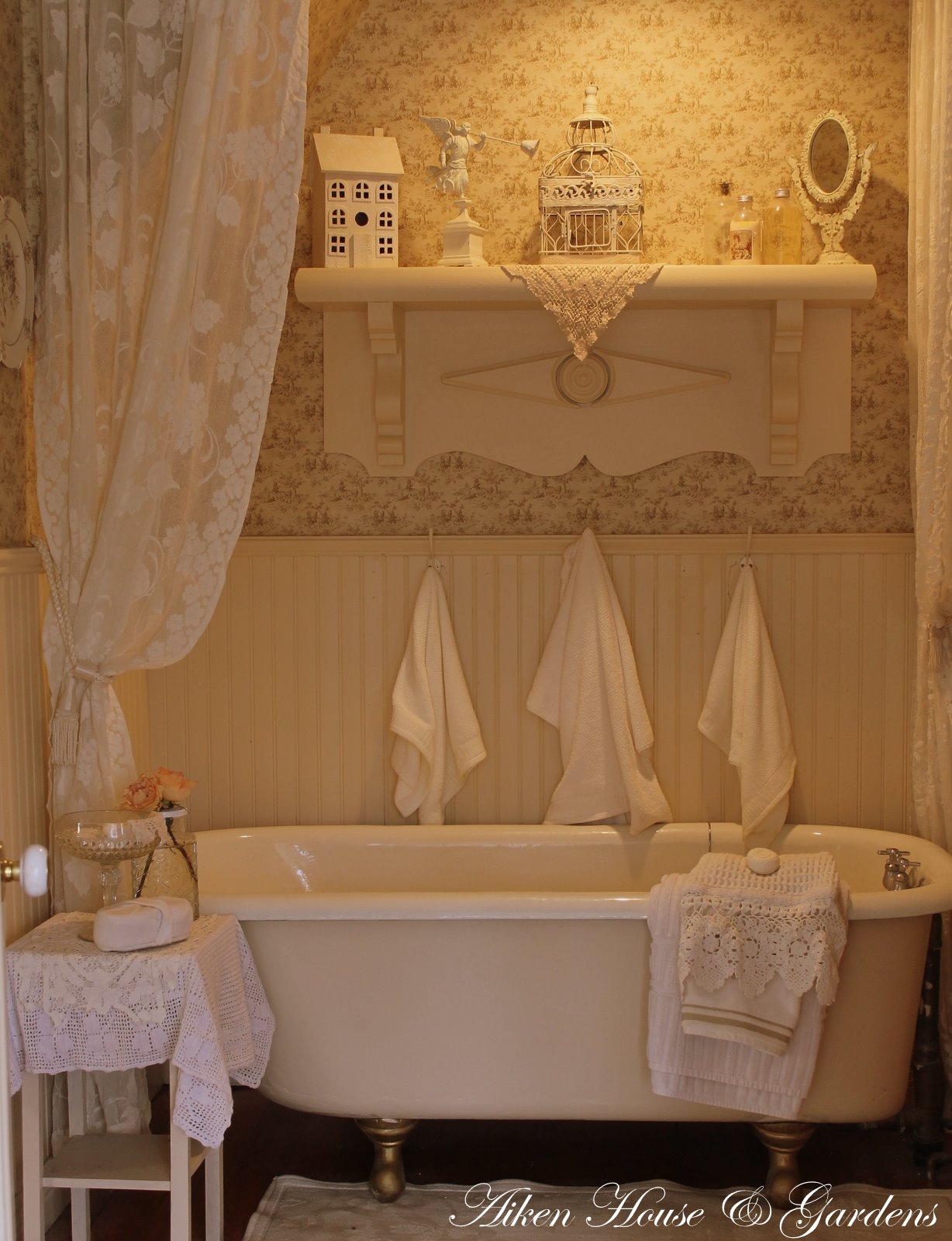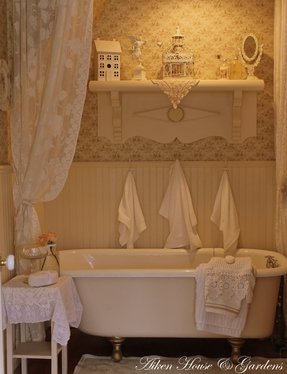 Set of vintage furniture intended to cottage bathroom - it is composed of bathtub, shower curtain, little table, shelf and accessories. Sweet repose at the end of the day, put a little lavender scent in the water and soak your cares away.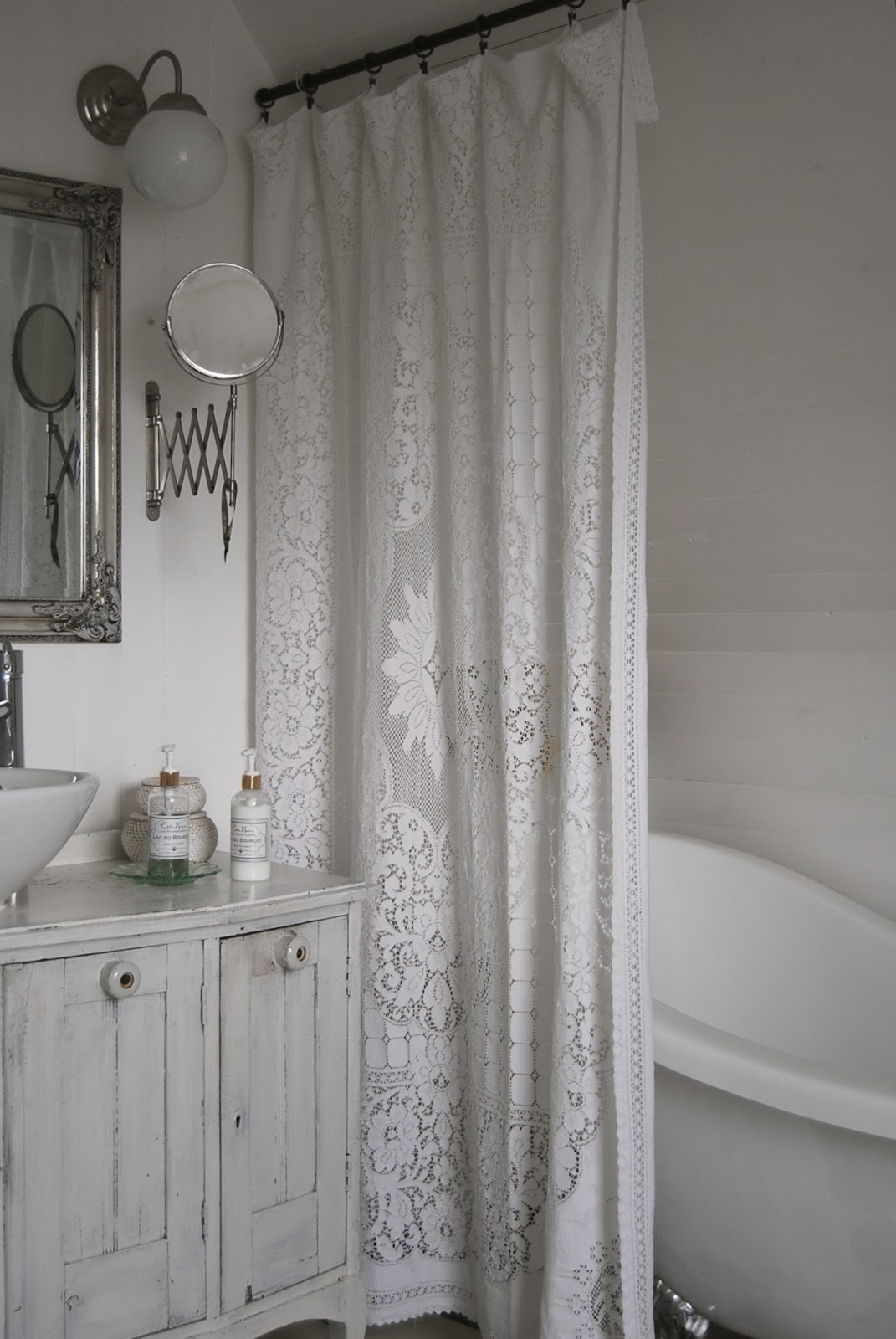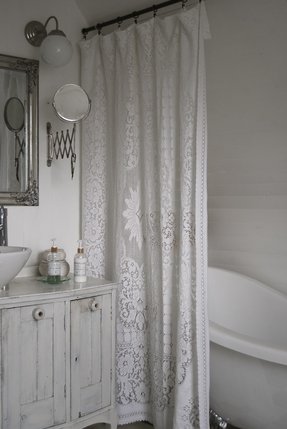 Lace shower curtain I gues it doesn't protect from spills but it looks great and at least protects your intimacy euh from your husband? white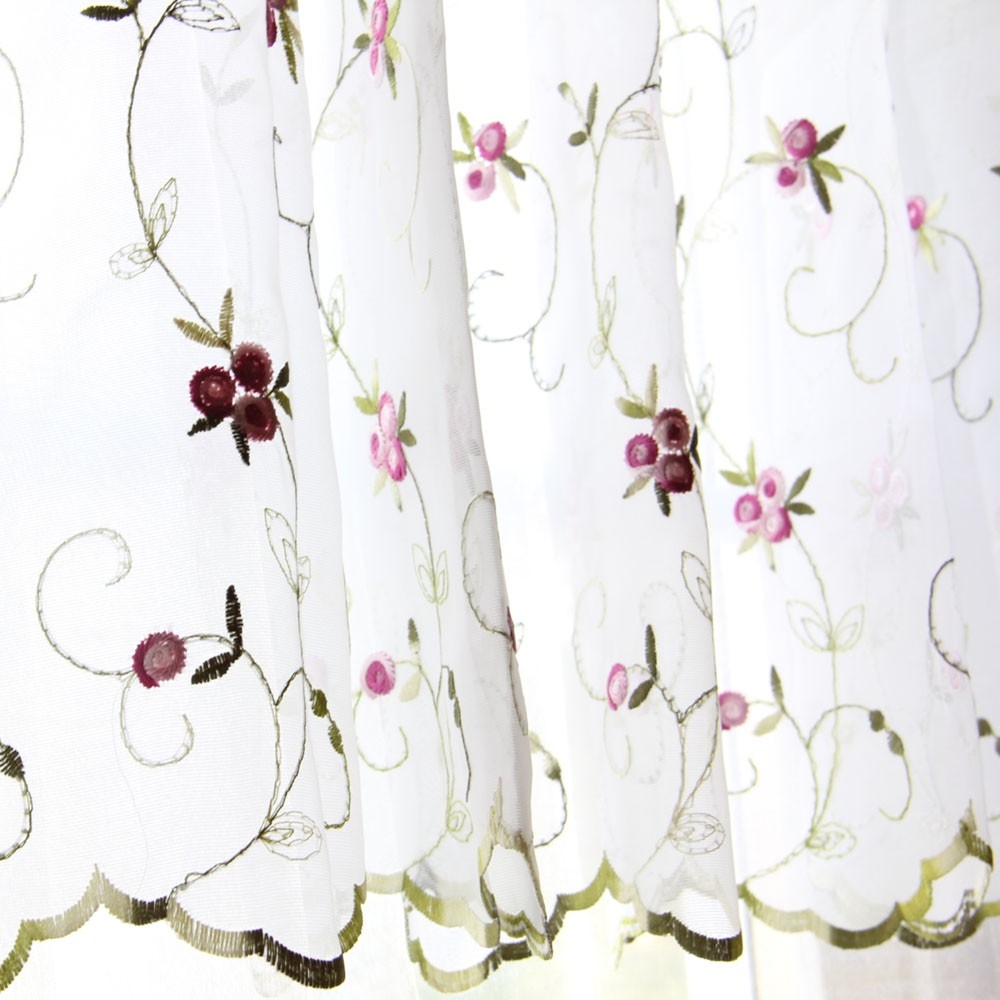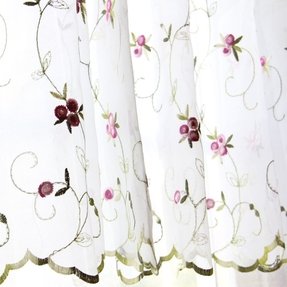 Shabby Chic Shower Curtains Shabby chic curtain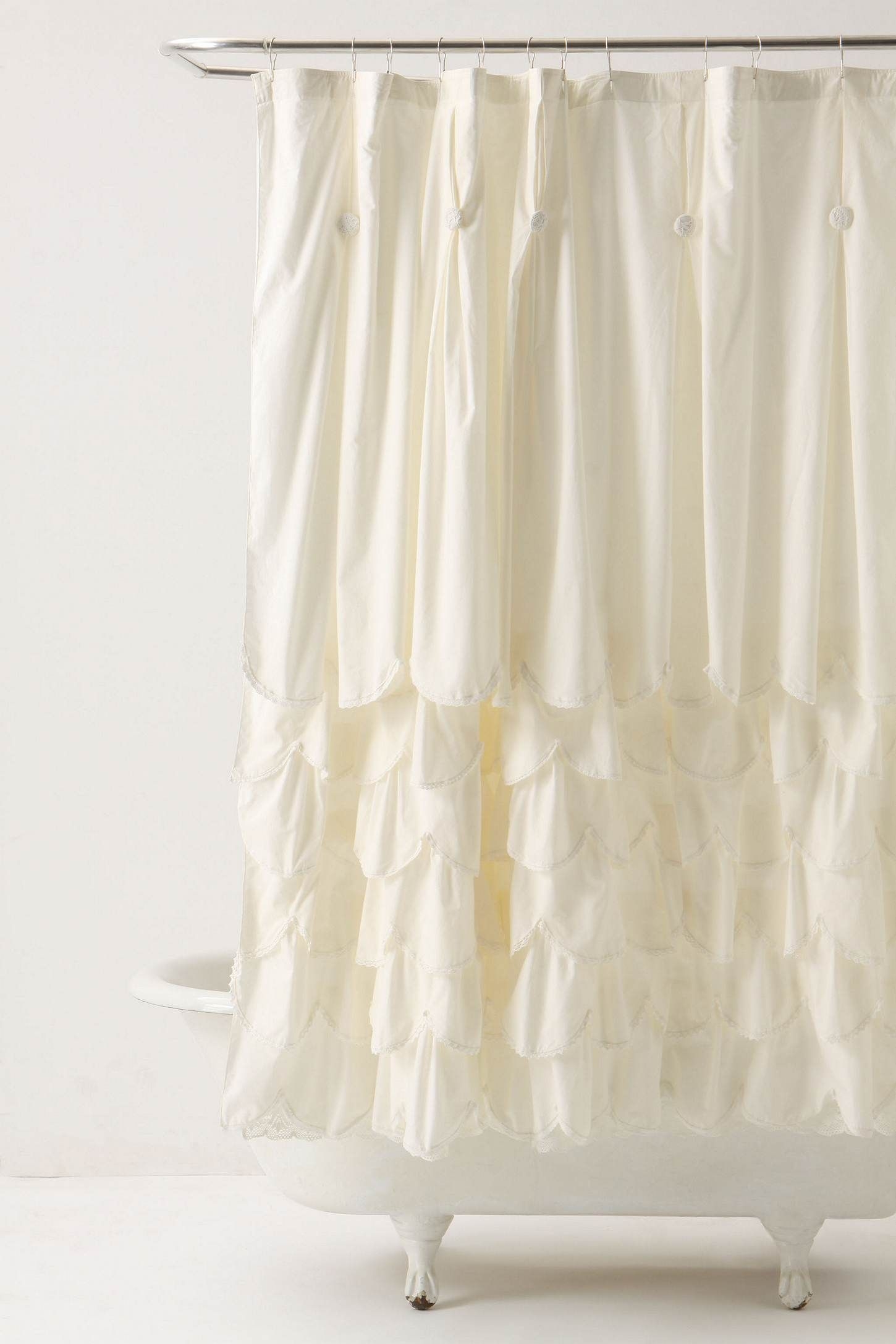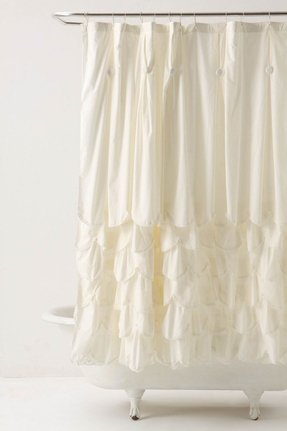 Shabby chic shower curtain by angelhonor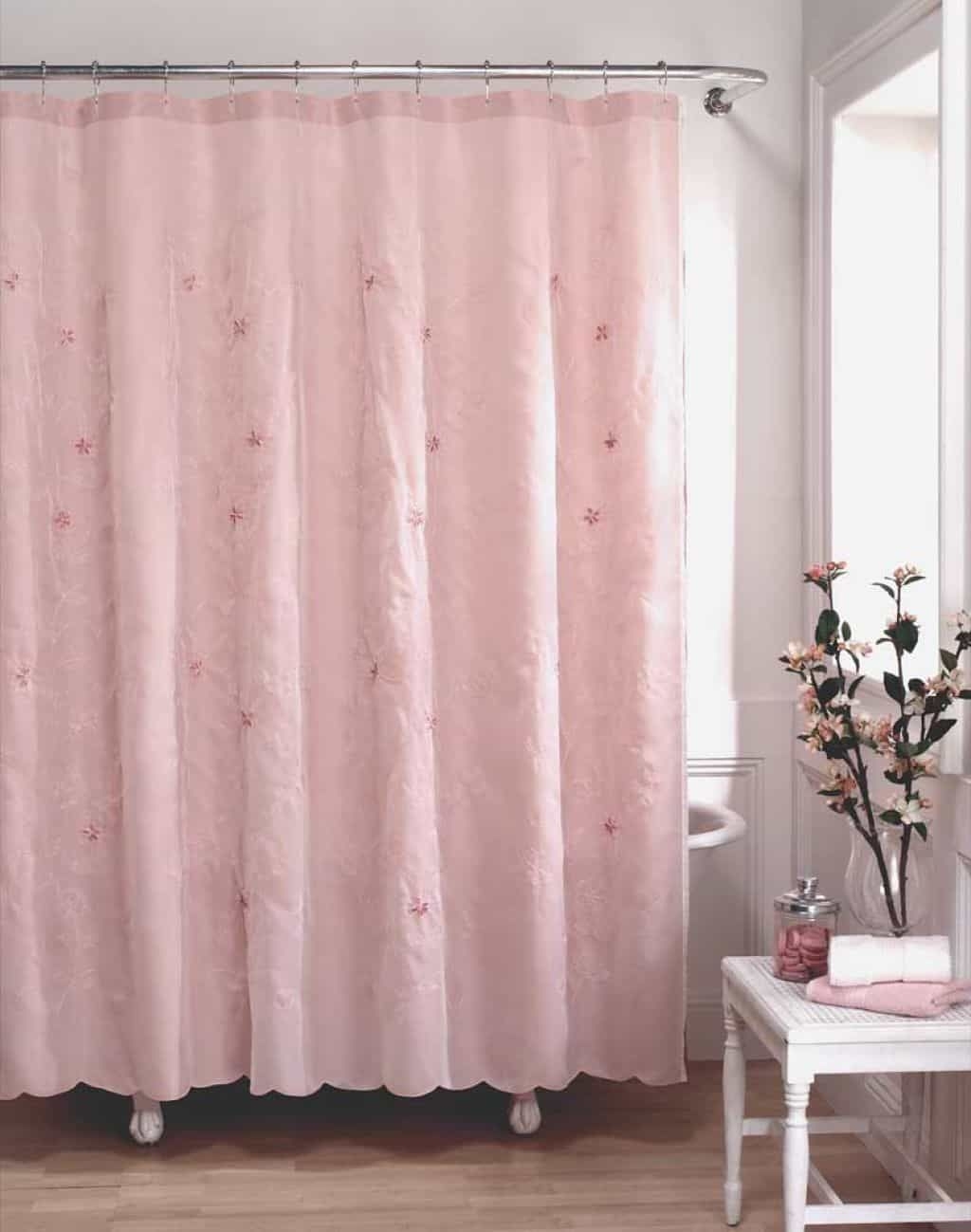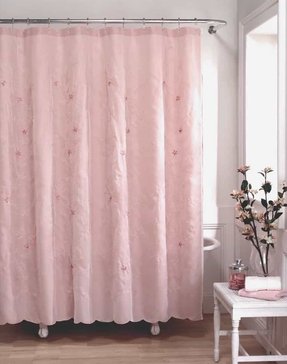 Home | Curtains| View All Curtains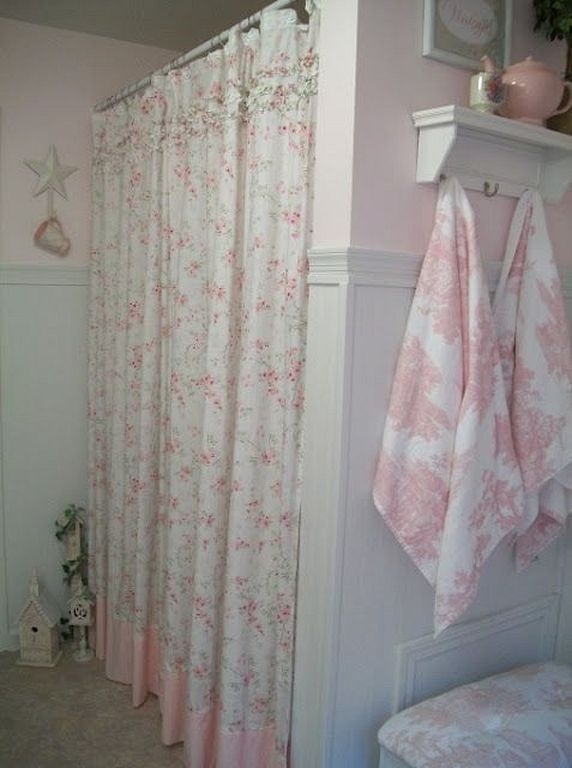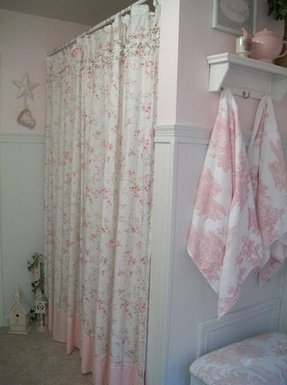 Shower curtain made of fabric and decorated with floral theme. It is made of fabric and fitted with hook holes. Classic form and elegant design for each bathroom.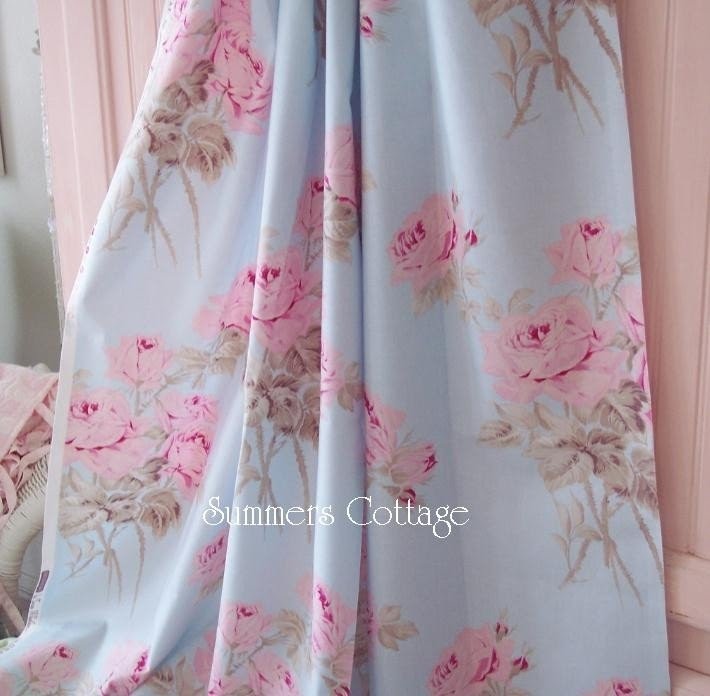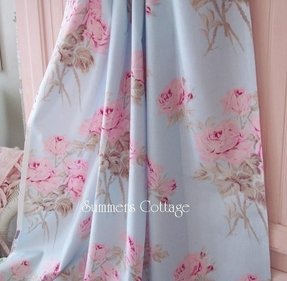 Cottage shower curtin Ideas | SHABBY COTTAGE BLUE PINK ROSES CHIC DRAPES CURTAIN FABRIC BY THE YARD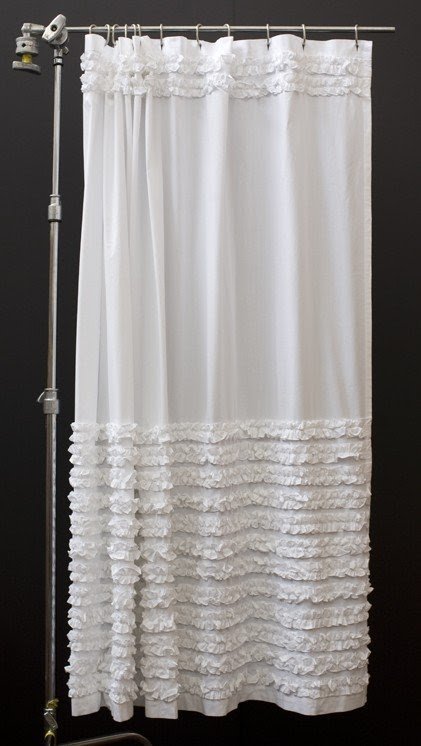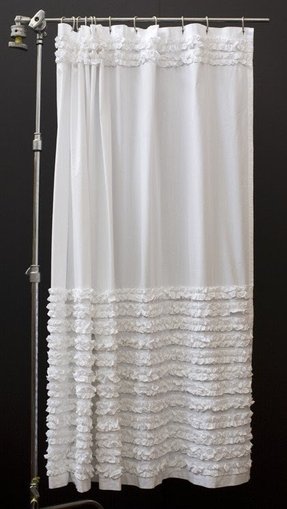 Shabby Chic shower curtain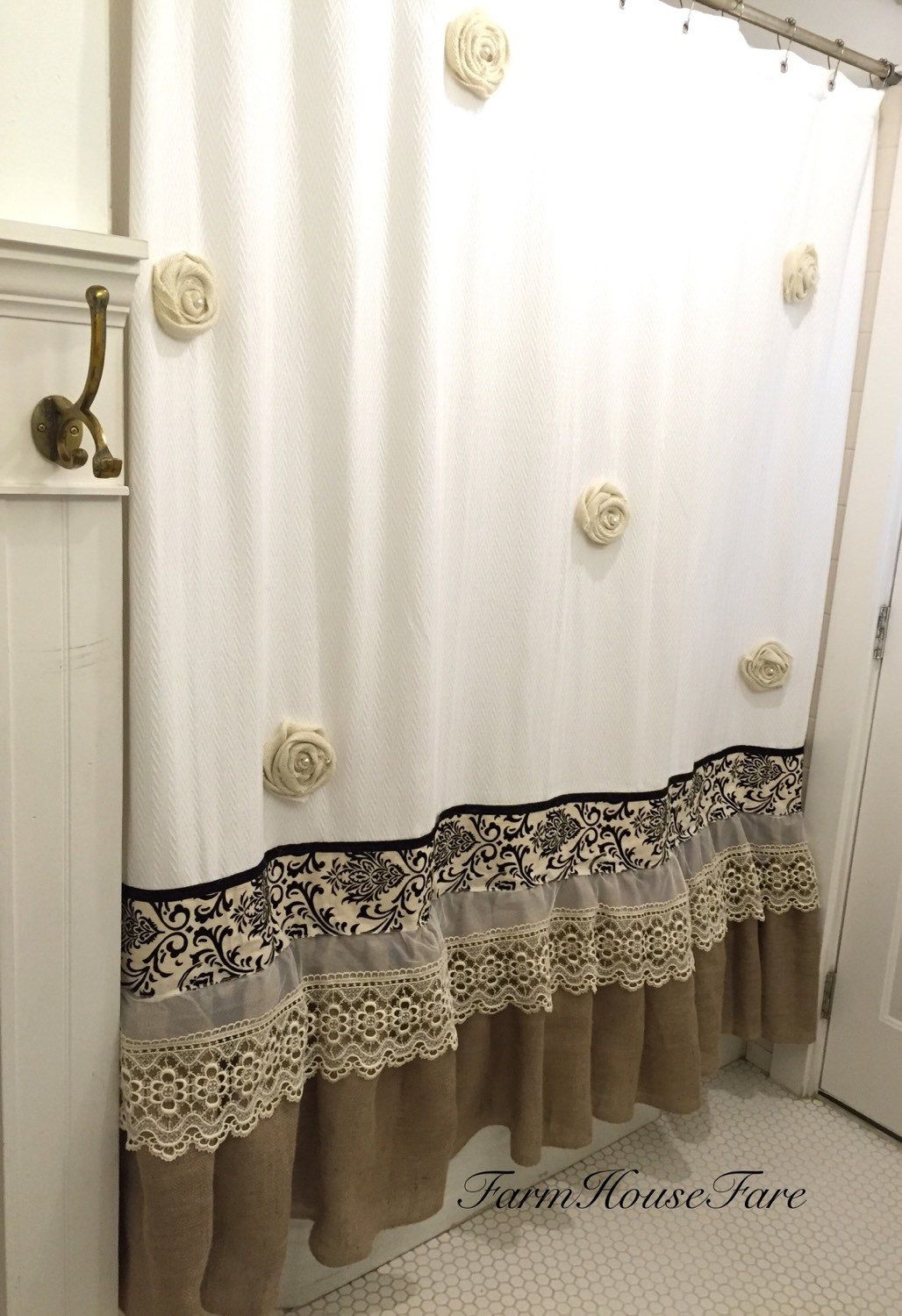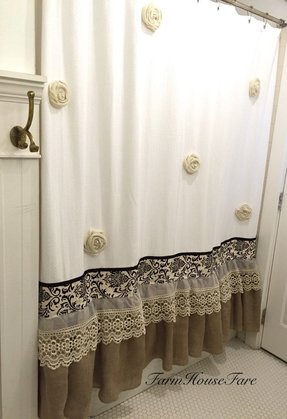 A burlap ruffle shower curtain, like this one, will ensure your privacy and embellish your decor, at the same time. It's made of white cotton, with handmade rosettes and pearls, giving you an excellent addition to enhance your girly bathroom.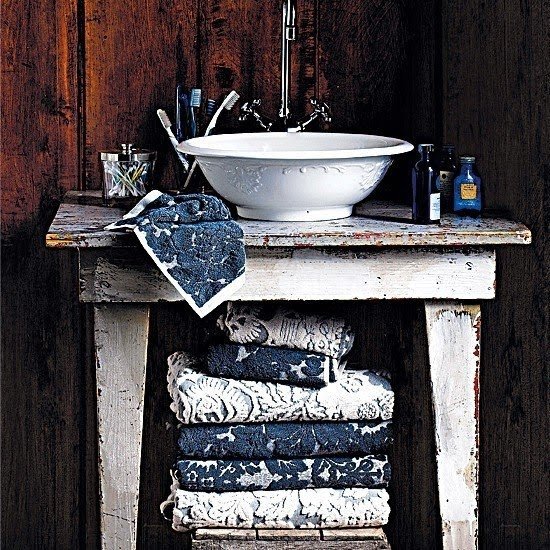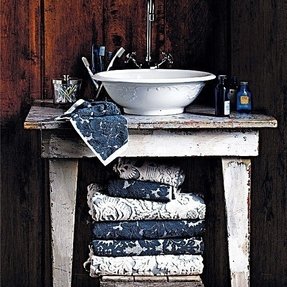 Bathroom curtain, I love that it ruffles.... we could paint our whole bathroom in dark shades and this curtain would bring out the light for the whole room. pretty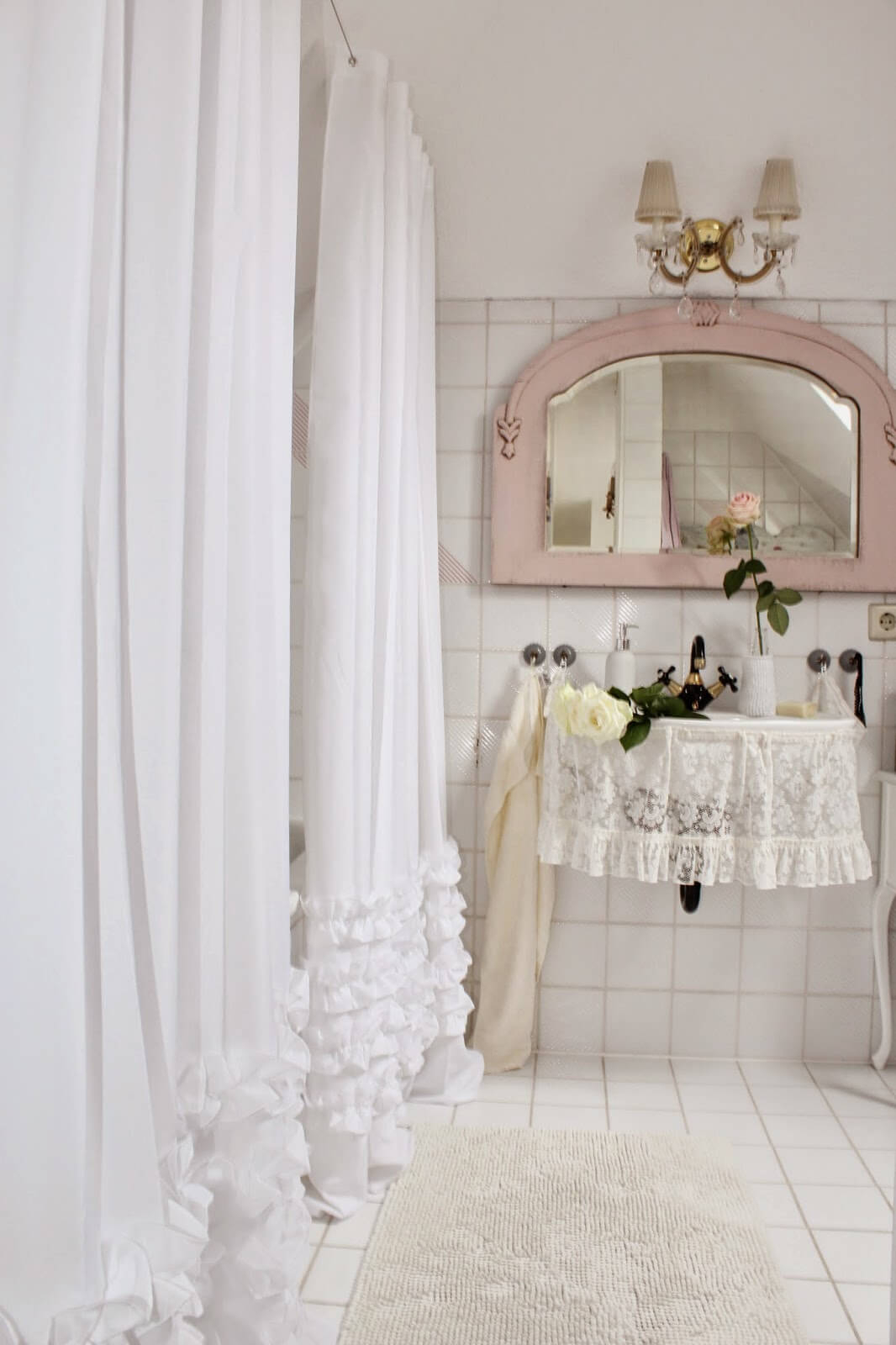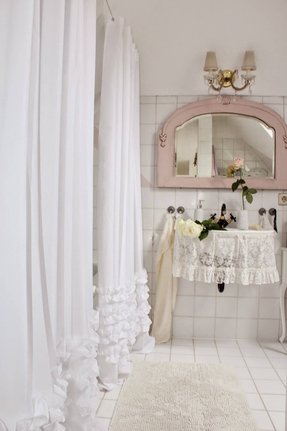 Shabby Chic Bathroom - I love the white ruffled shower curtain - via Heavens rosé Cottage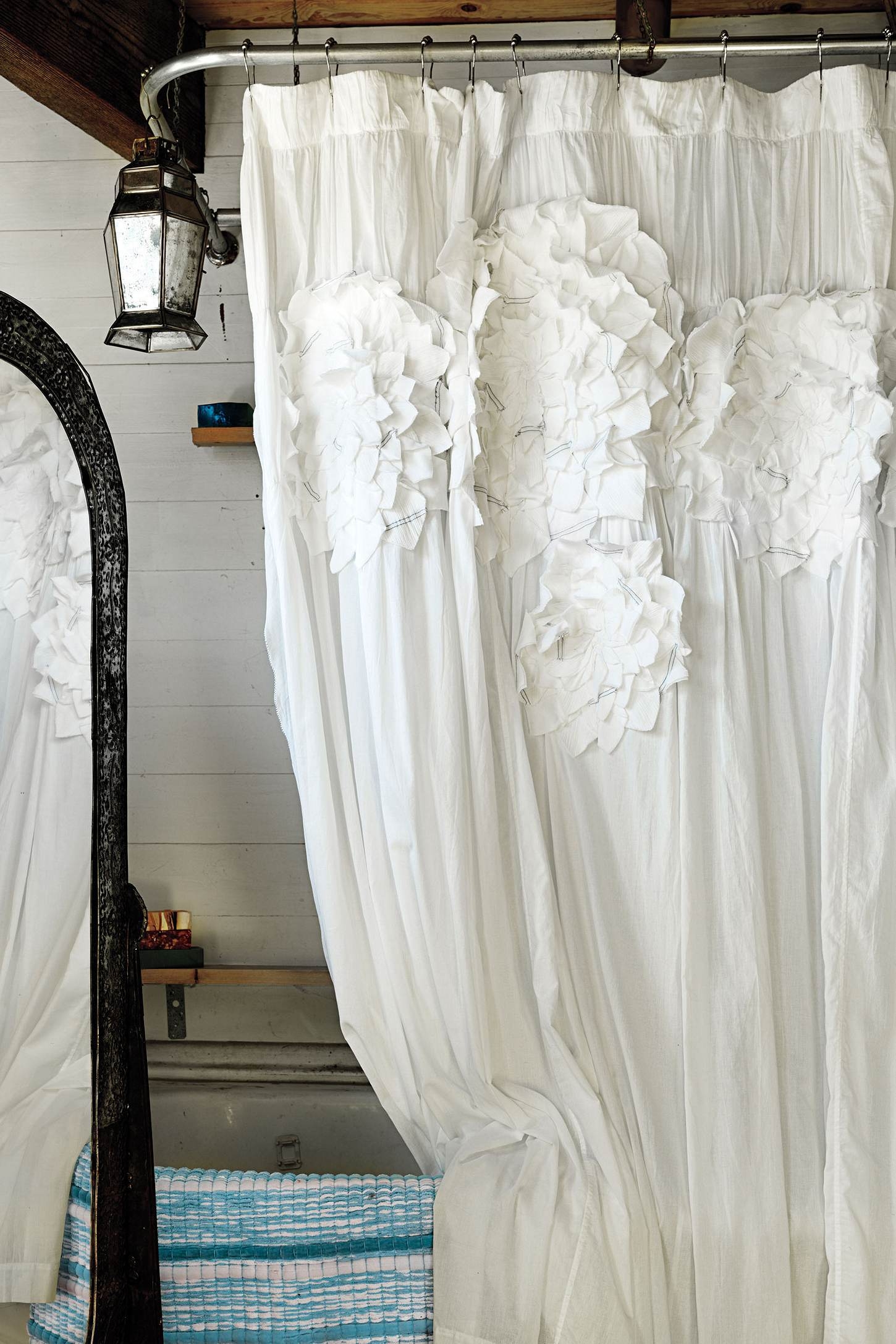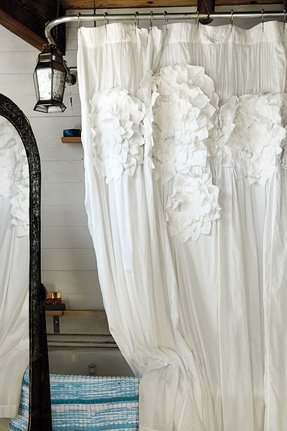 This rustic burlap shower curtain lace ruffles, embellished with a flower motif. Ideal to add a warm and charming, country or shabby chic appeal to the space. It measures 72 inches long.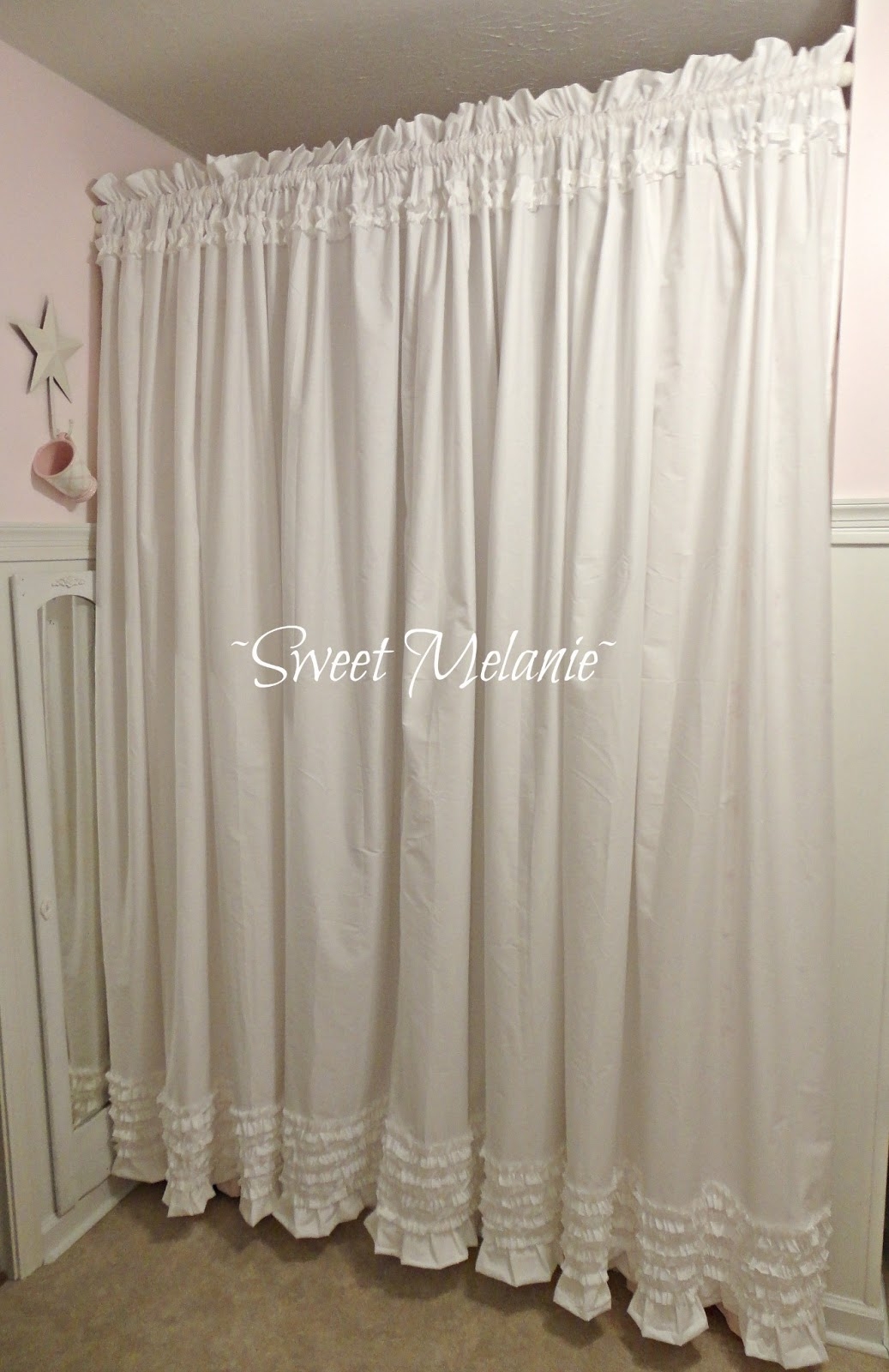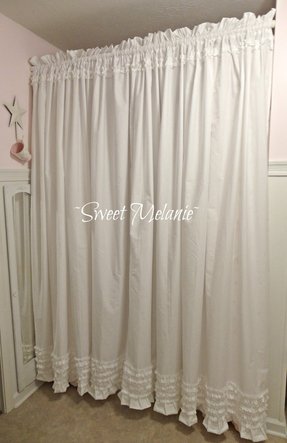 Shower curtain in the French style. It is made of fabric and finished with decorative frills. Includes hook holes for easy assembly. Application in any bathroom according to taste.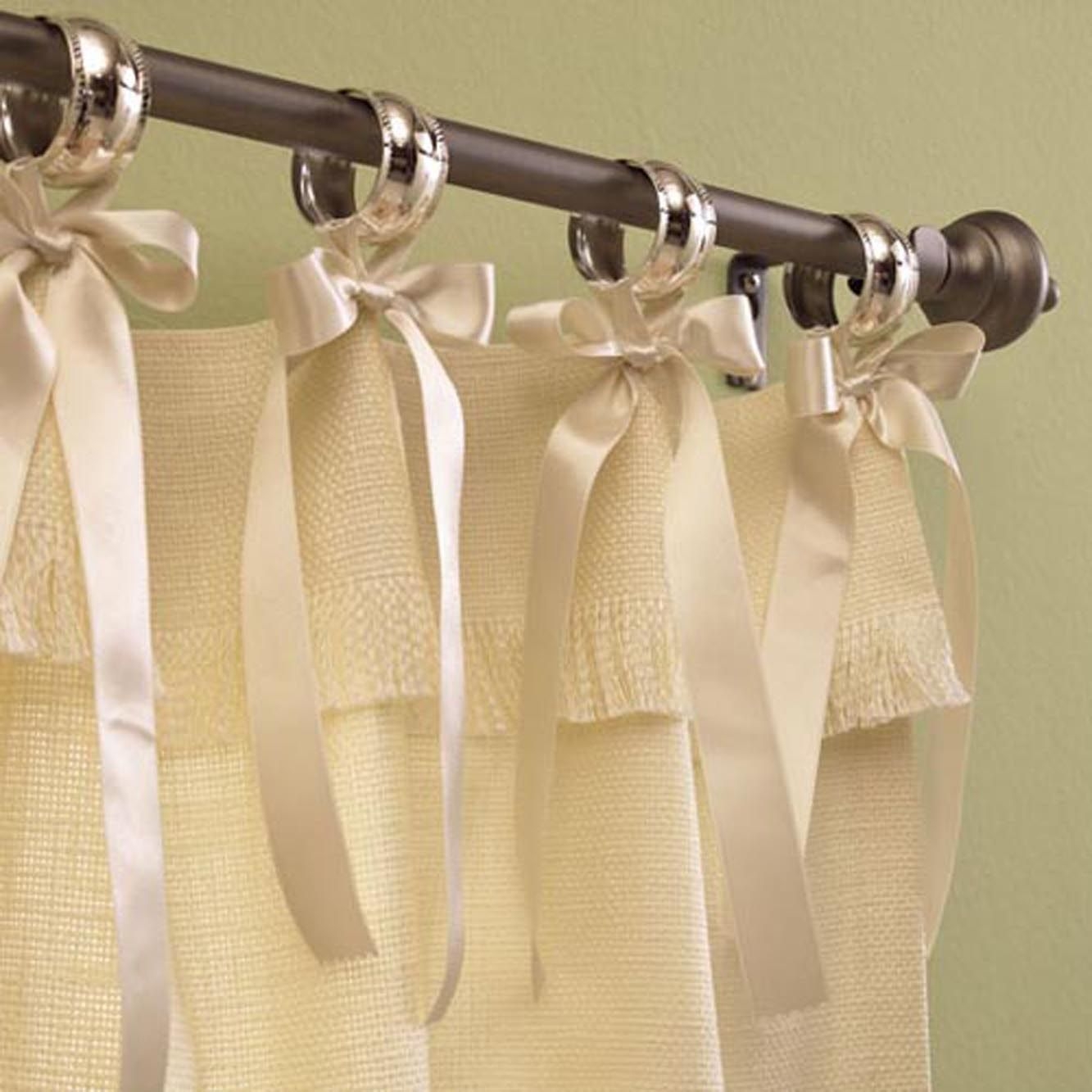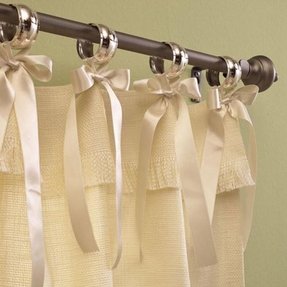 What we notice in this shabby chic shower curtain are interesting chrome metal rings with a wide band suspended on a dark wooden drill, beige subtle color and matching ecru ribbons on the top. Cover with shabby chic fringes.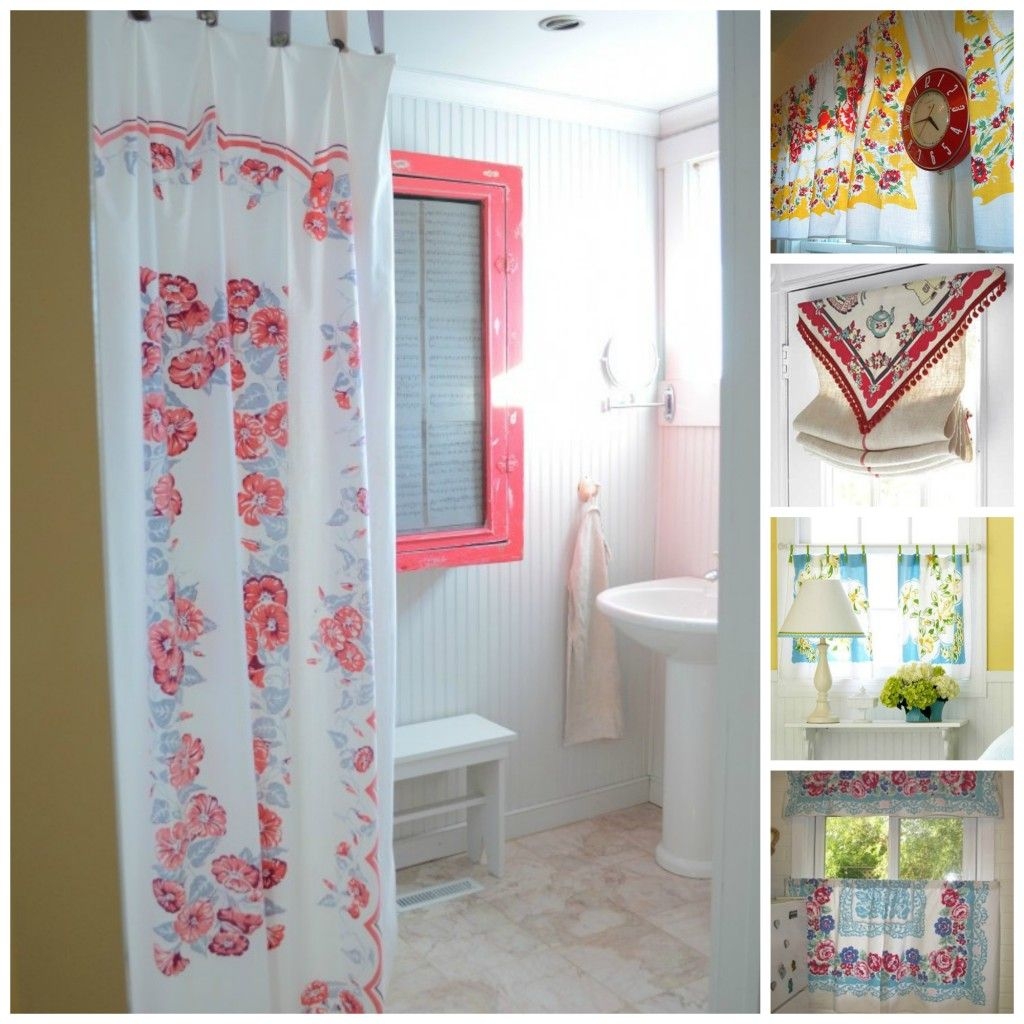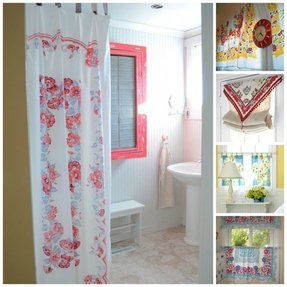 Curtains Made From Tablecloths | Vintage Tablecloth Curtains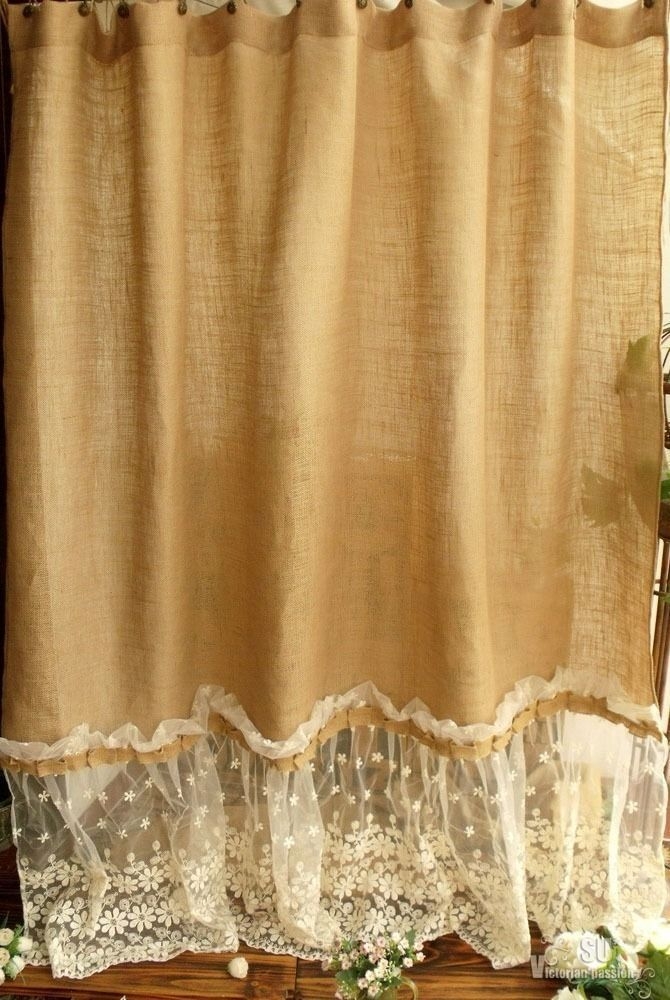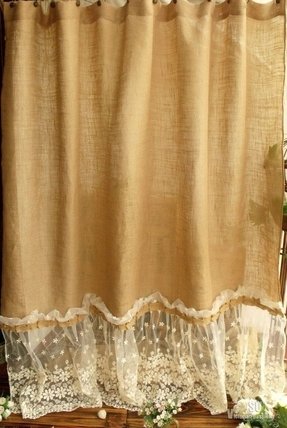 With the amazing and truly beautiful lace ruffles and the flower theme to it this shower curtain is truly a completely different and original piece that will complete your interior and make for a nice addition to the decor.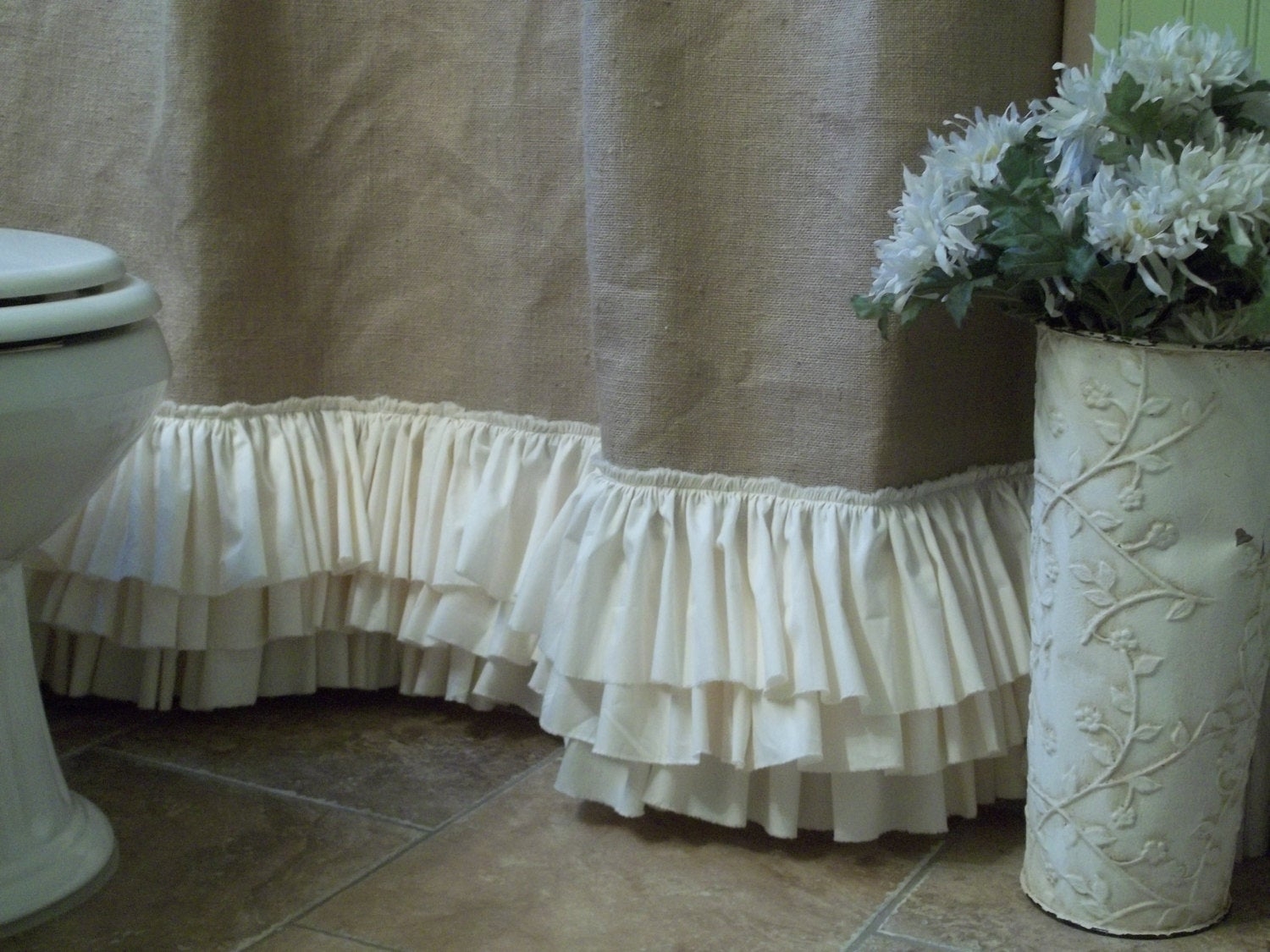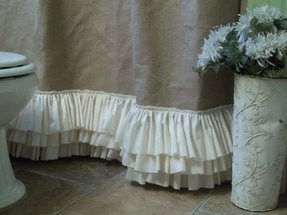 Burlap Shower Curtain with Rows of Tattered by SimplyFrenchMarket, $92.00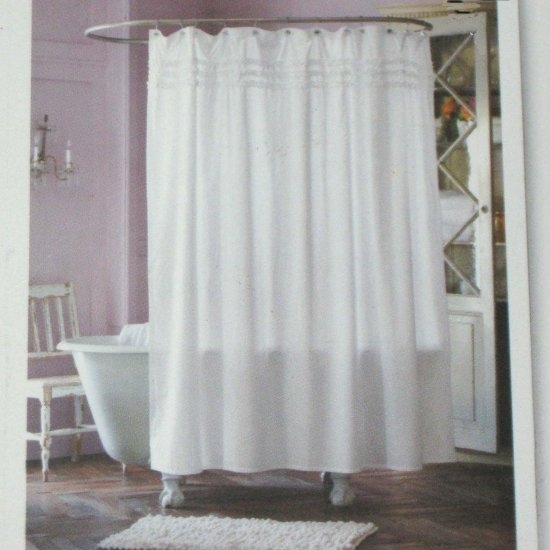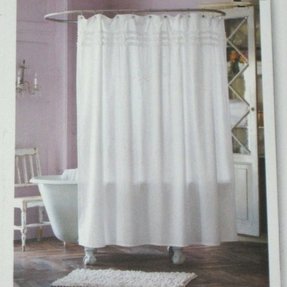 White ruffled shower curtain - ideal for a shabby chic bathroom decor. Made of solid white cotton sheeting fabric with ruffles near the top. Comes from Rachel Ashwell's Simply Shabby Chic collection and measures 72 x 72 inches.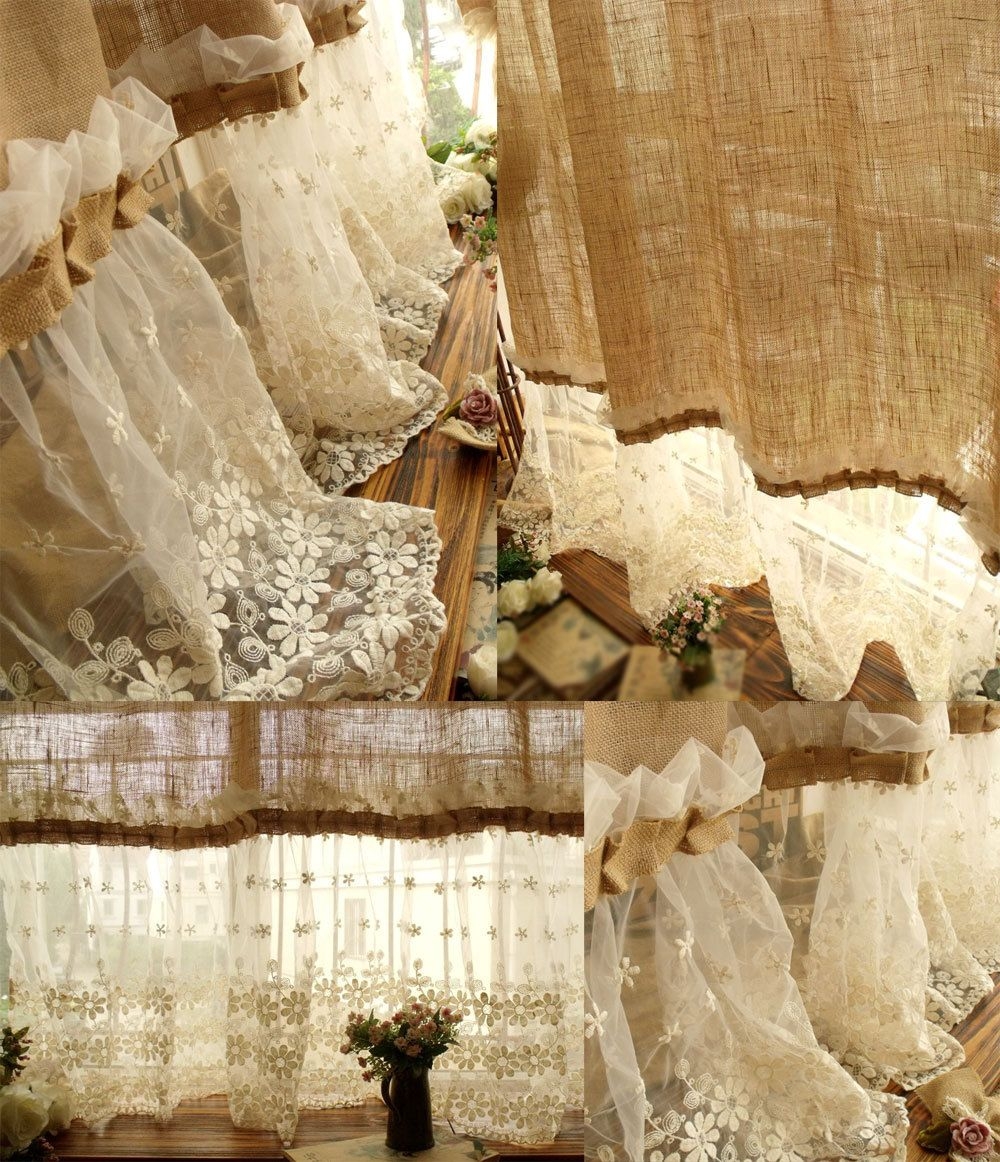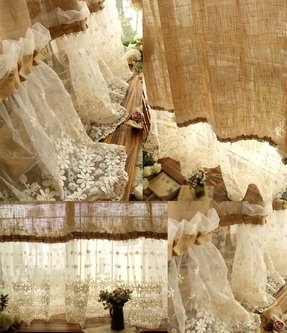 ... Rustic Chic Burlap SHOWER Curtain Lace Ruffles FLOWER French Country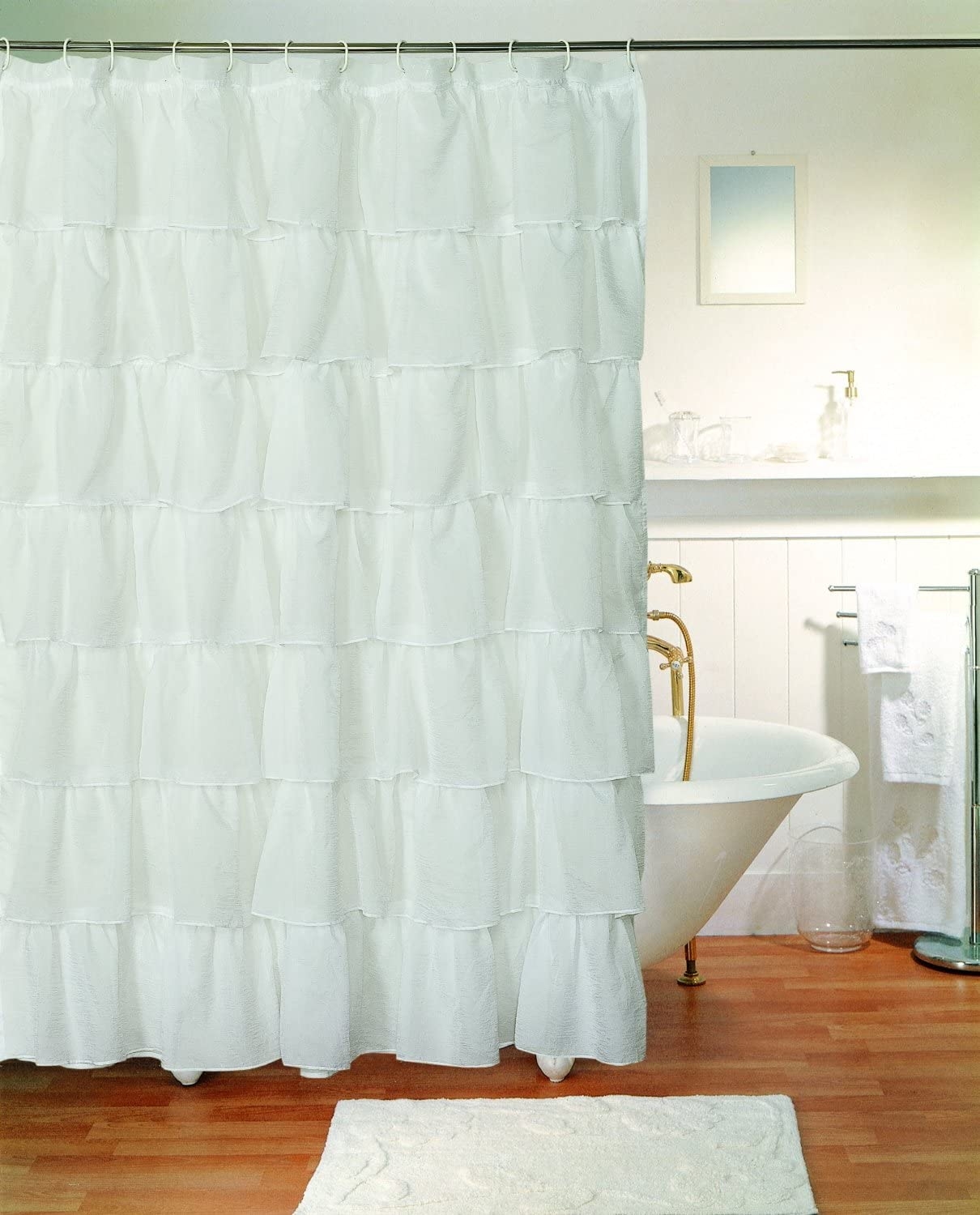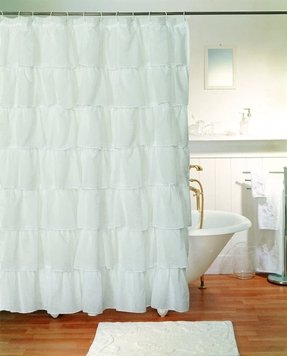 These unusual, but very stylish curtain bathroom is a great idea to shielding the tub. Beautiful decorative frill model, add the bathroom, romantic and very cozy character. Easy to clean, it can be washed in a washing machine.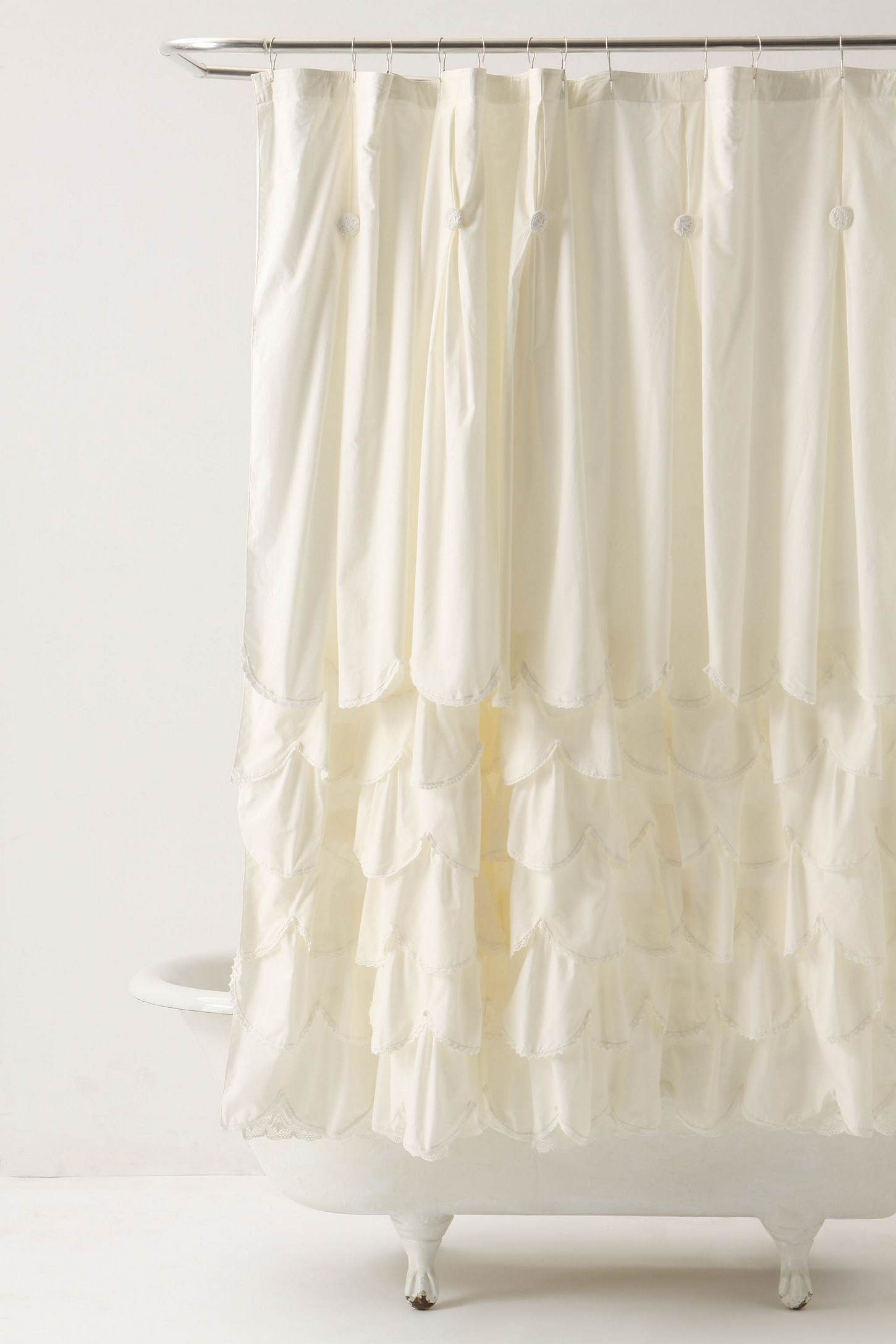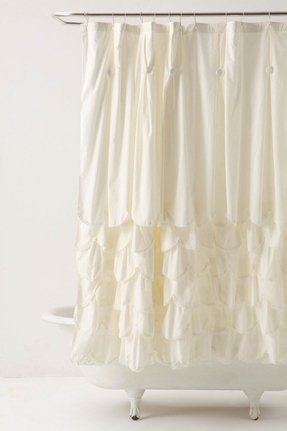 Another great shower curtain idea - maybe a romantic skirt or window treatment or a skirt around a pedestal sink that is not attractive.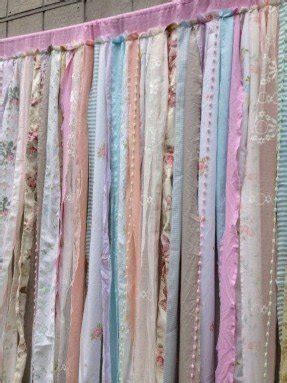 Shower Curtain shabby rustic chic romantic boho by ohMYcharley, $119 ...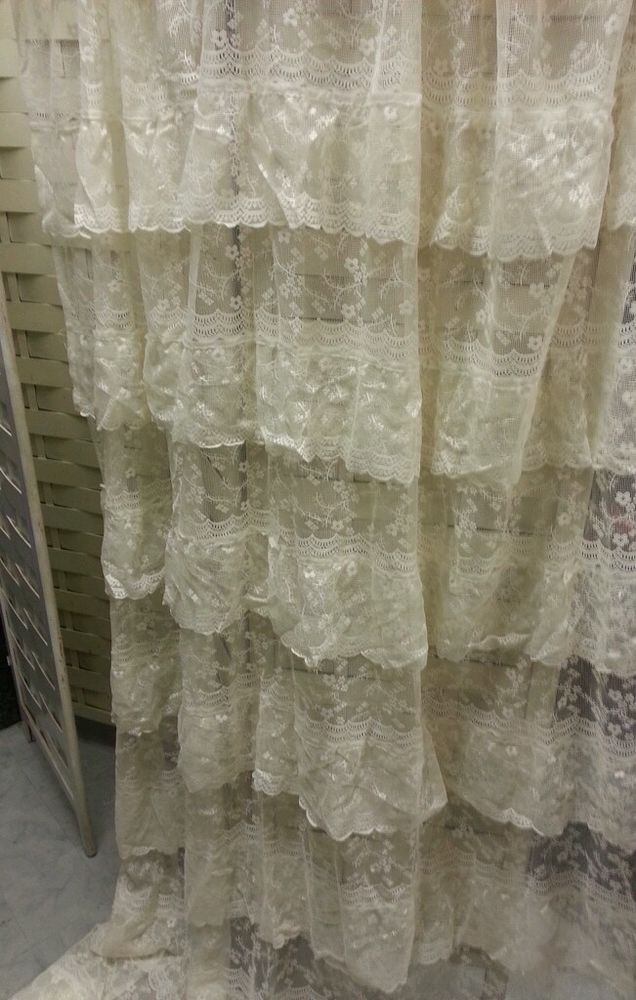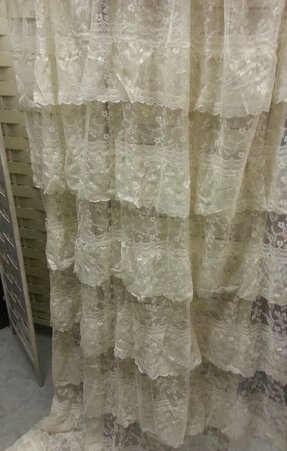 On Auction\EBAY NOW!! Layered Ruffled lace shower curtain~FrenCH ChiC Romantic ShabbY Ivory~Cottage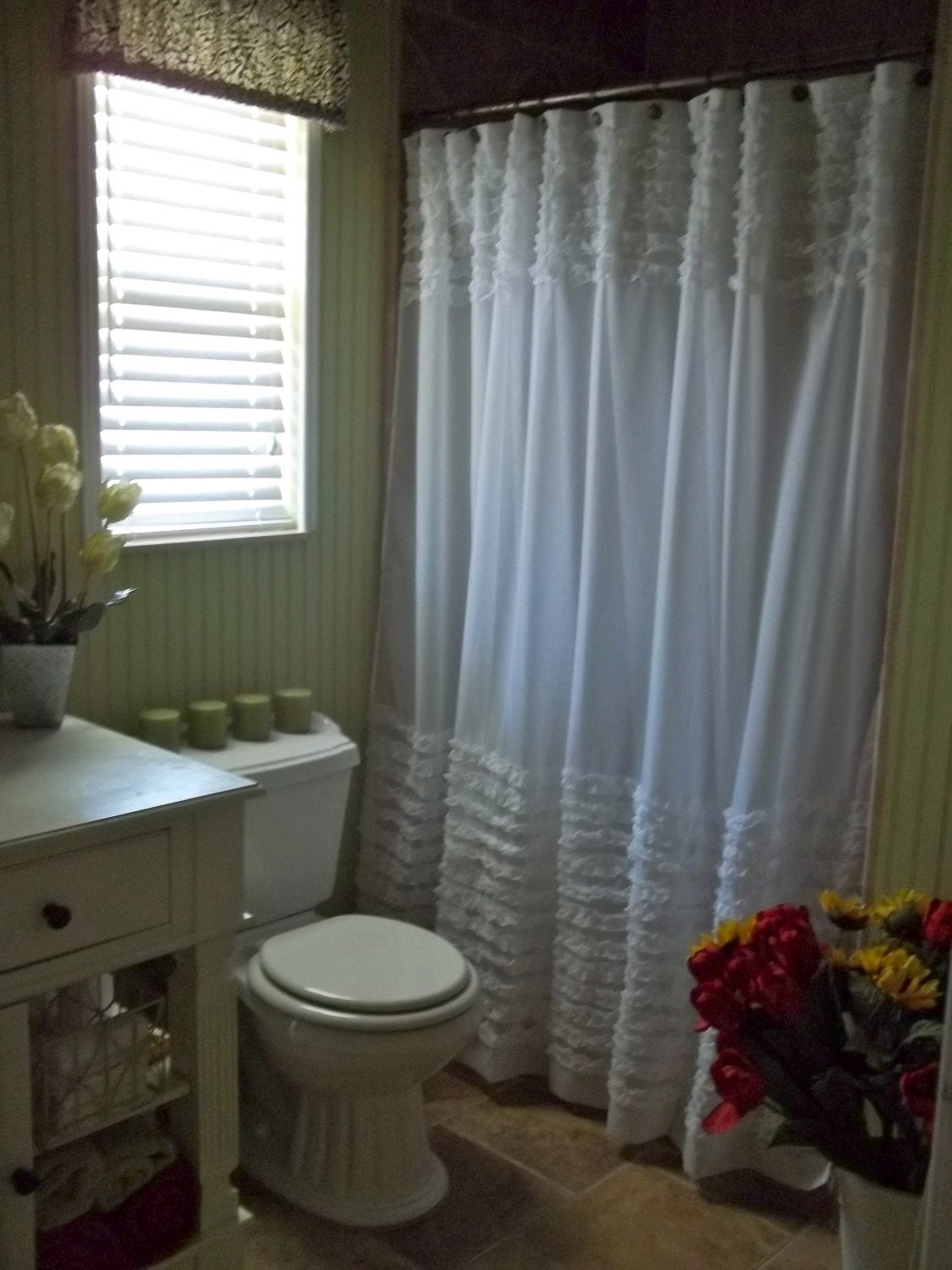 (this would be cute with lines of ruffles made with ruffler - I need to do something with that foot!!) Handmade shower curtain by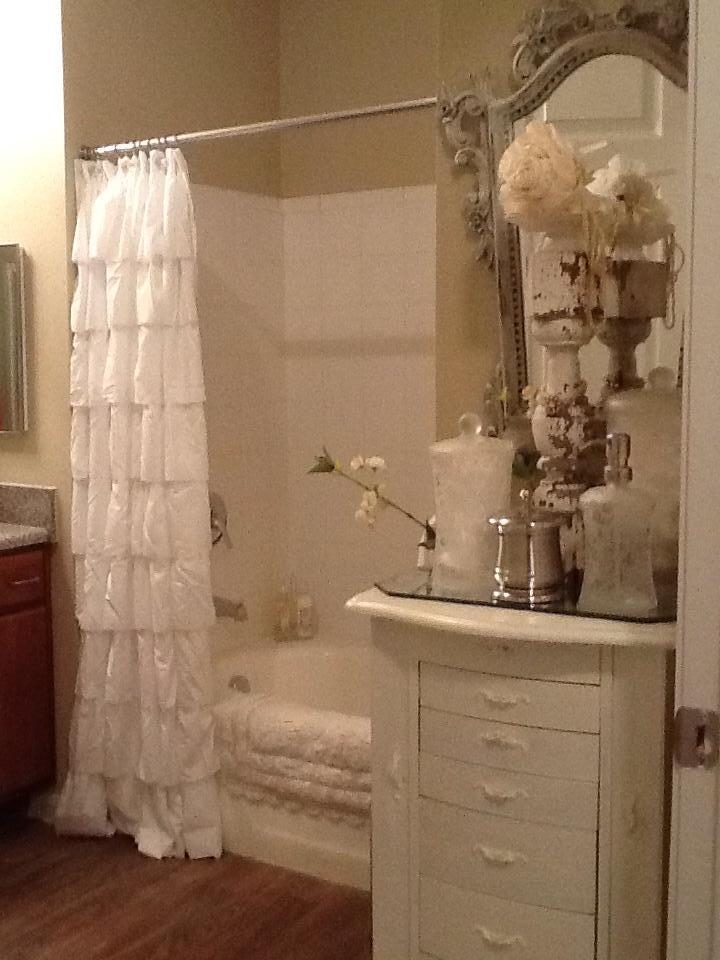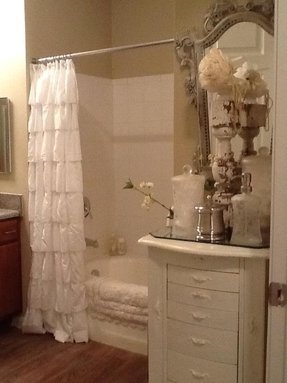 Shabby Chic Bathroom, this theme is very close to how I pictured mine, but with a floor to ceiling curtain.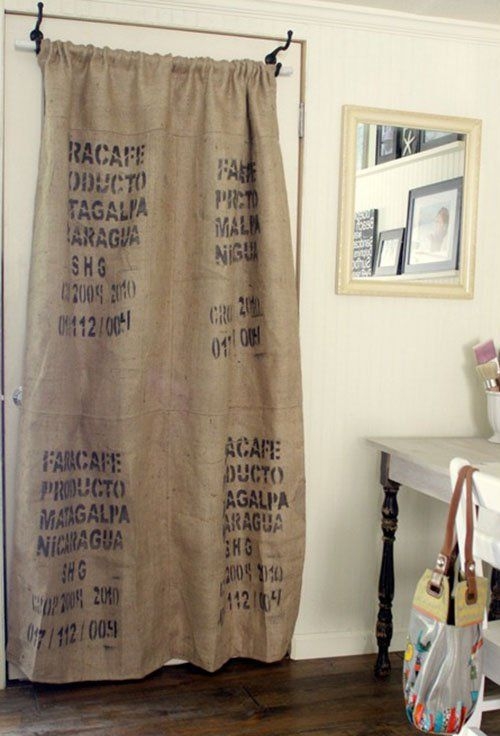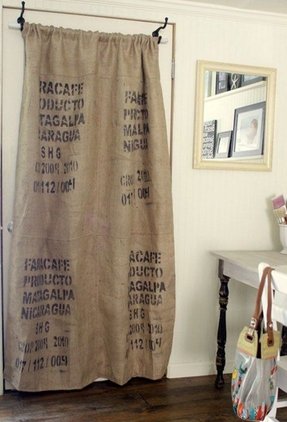 Curtains on rods are not just a bathroom area as shower curtains - but an alternative to the door. This one, inspired by old bags of coffee beans, in Brazil or Ethiopia has a typical brown color and printed inscriptions.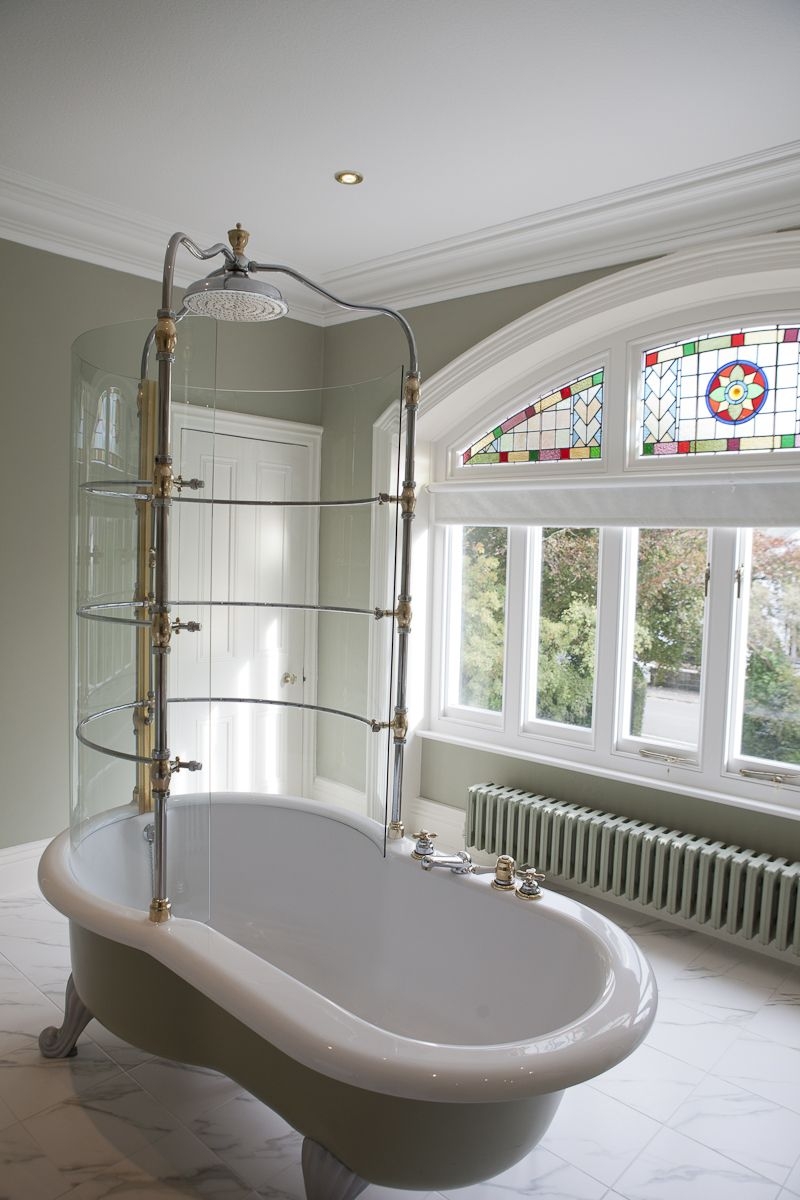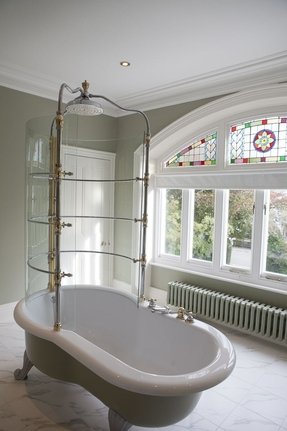 from Modern Country Style blog: Colour Study: Farrow and Ball French Gray in interiors Stained Glass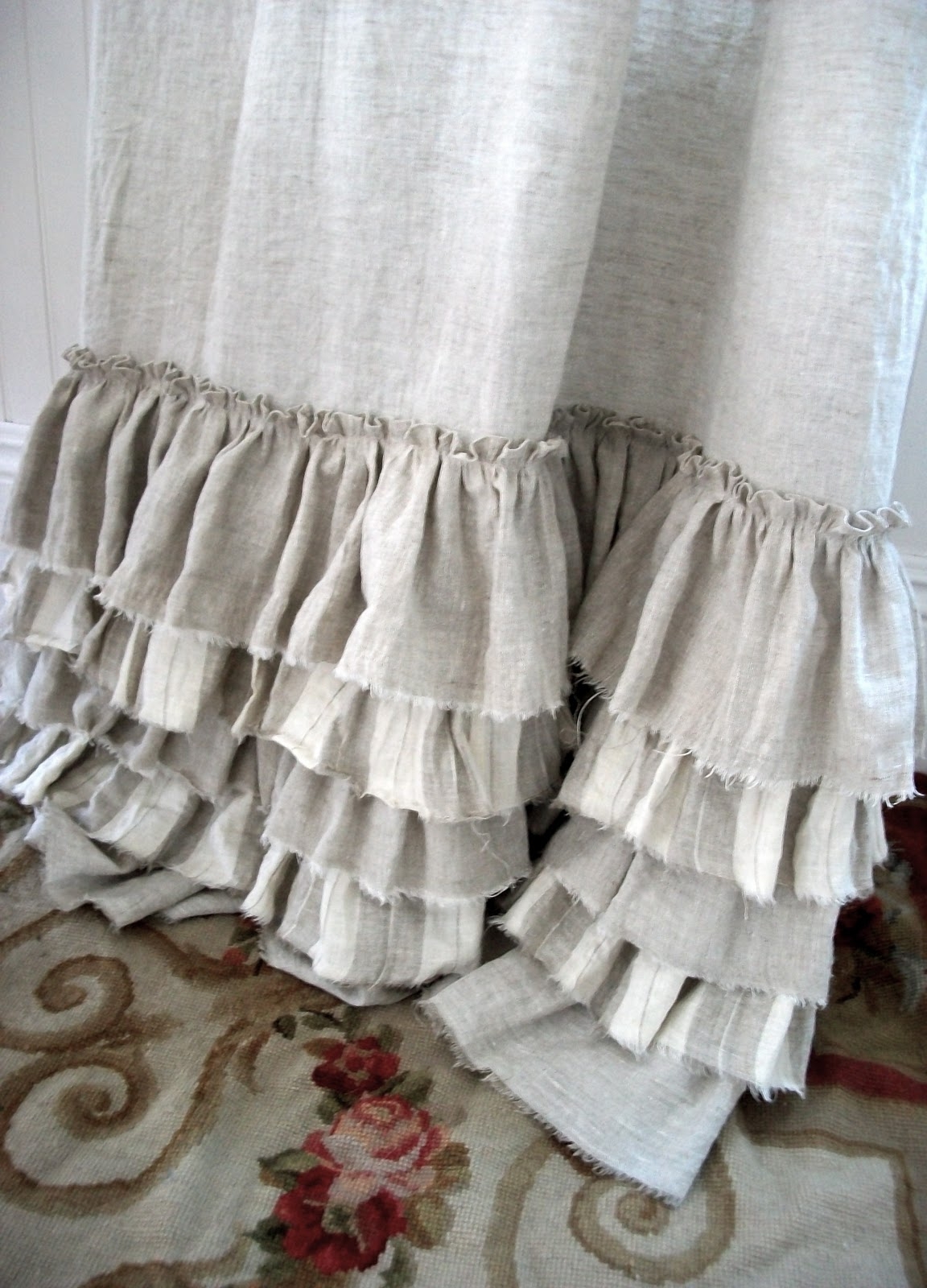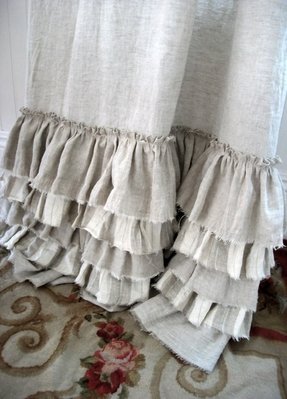 Love this idea if you find cheap curtains that may be a little too short or something!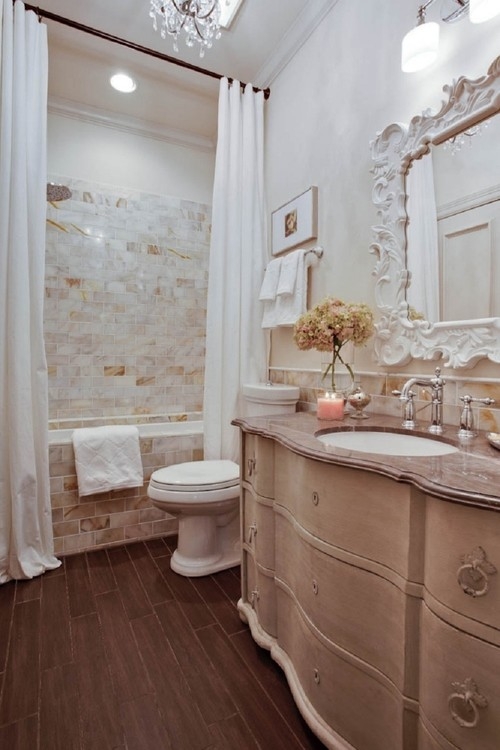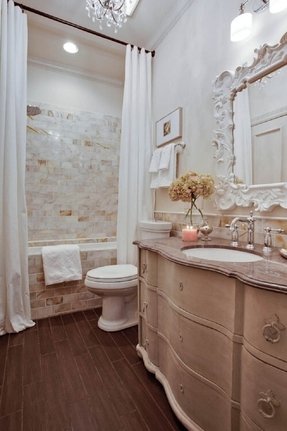 Vintage Glam Bathroom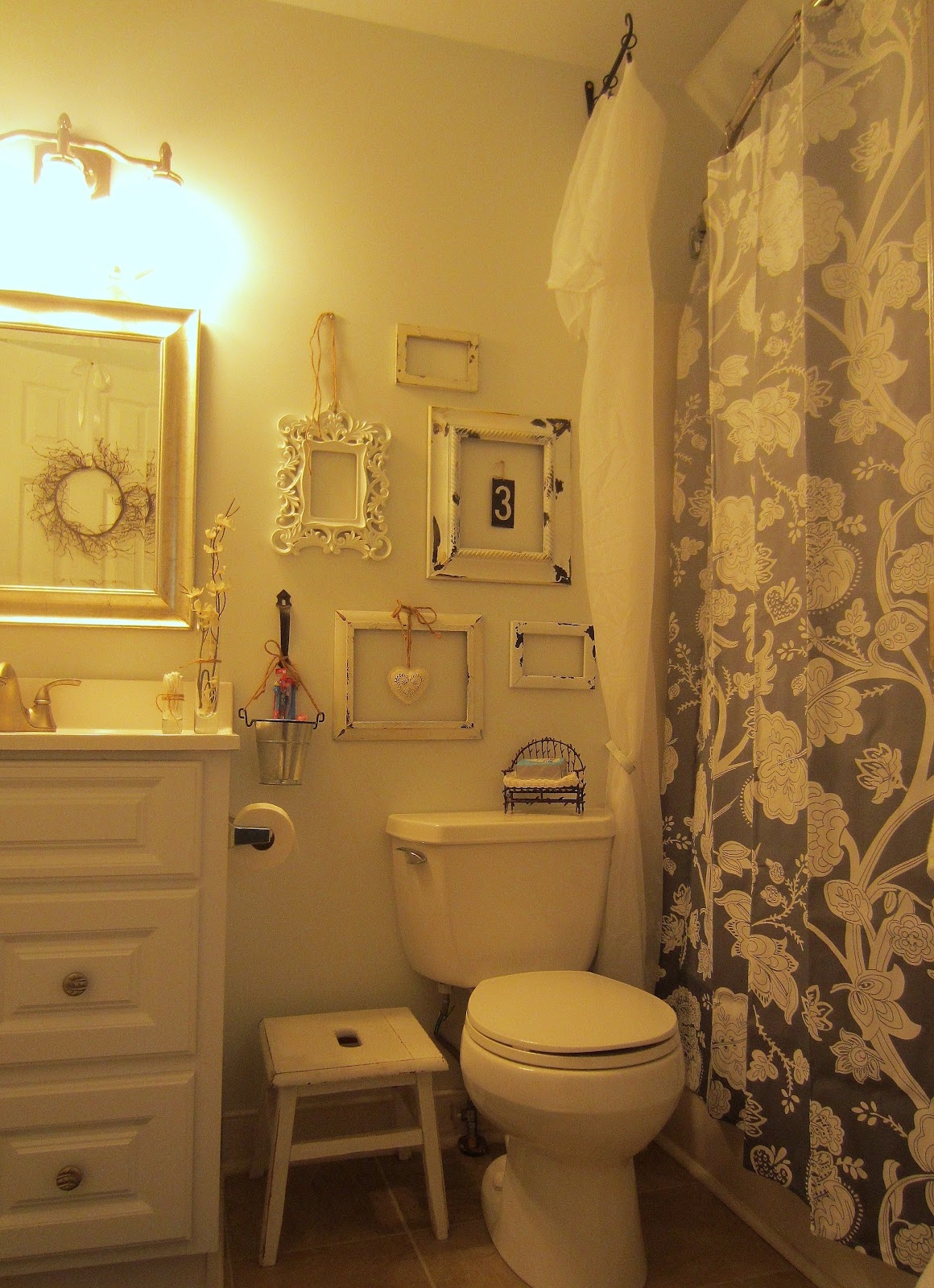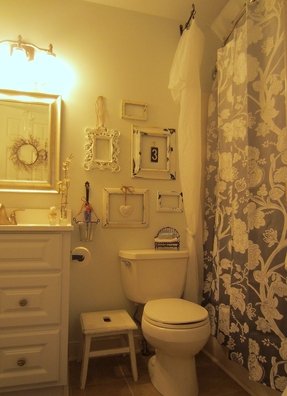 Down to Earth Style: Shabby Guest Bath - note sheers on either side of shower hung with garden hooks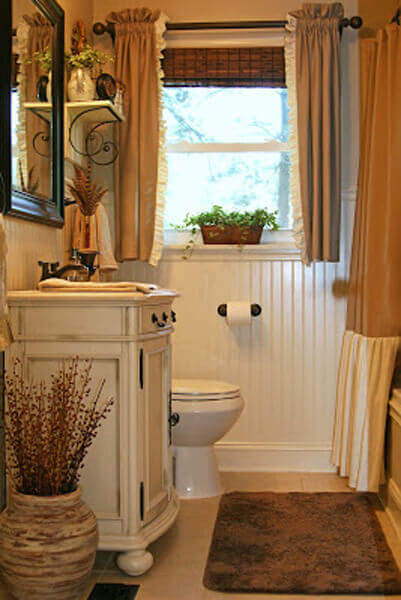 Beautiful bathroom makeover! #bathroom #renovation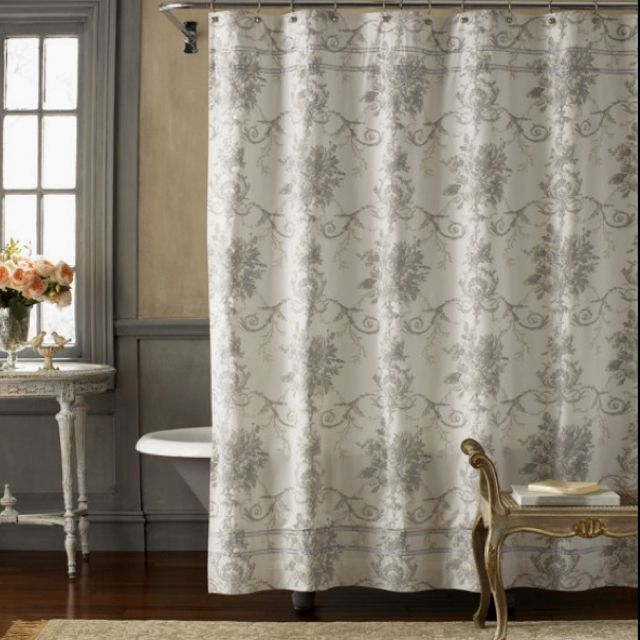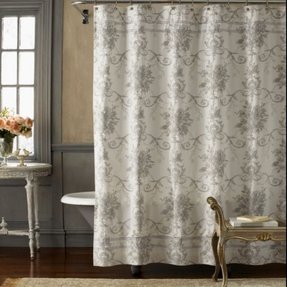 Vintage Chic™ Brompton 72'' x 72'' Fabric Shower Curtain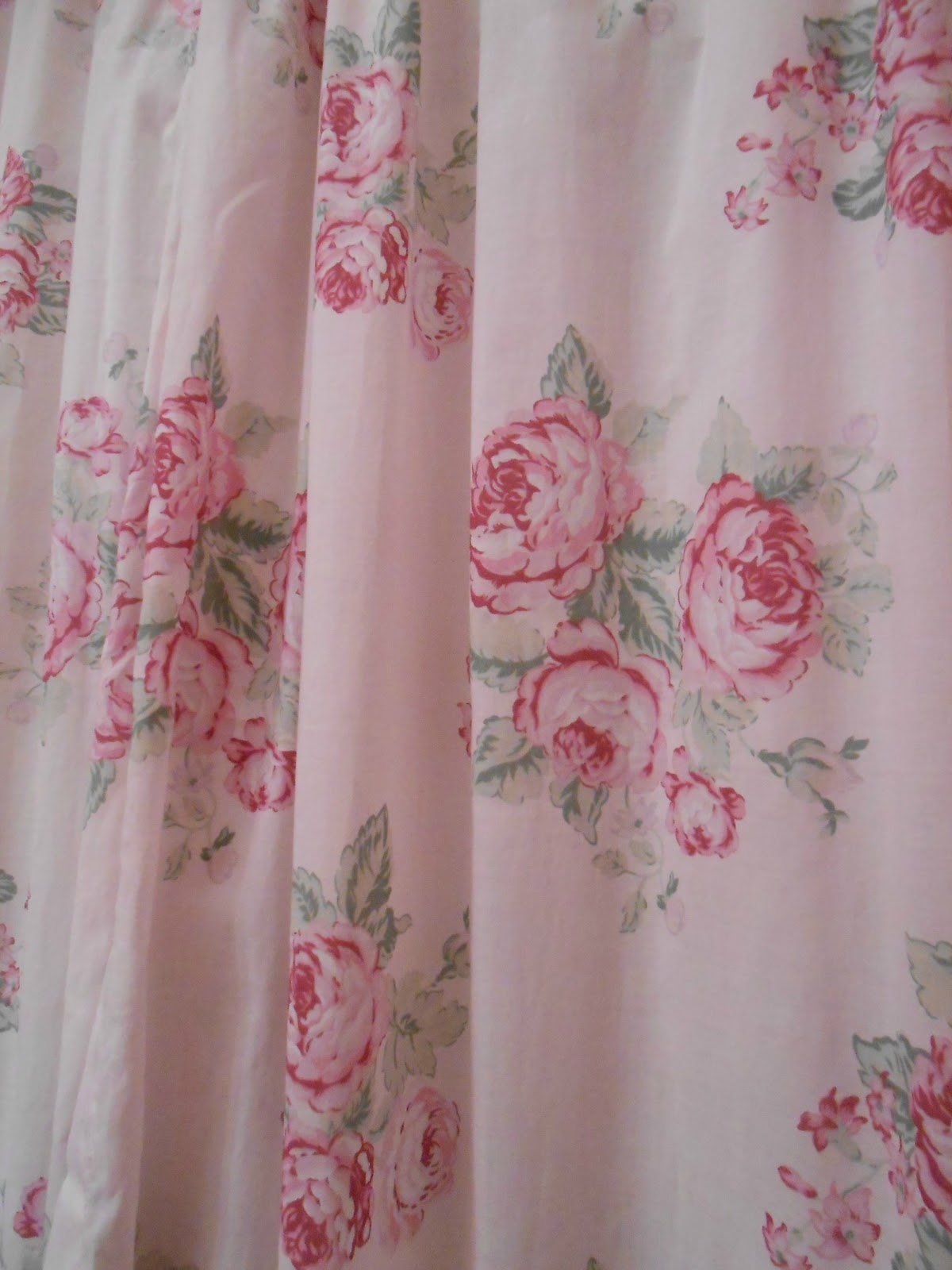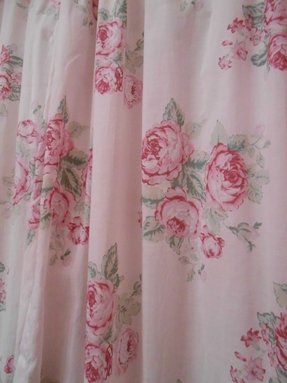 Olivia's Romantic Home: Shabby Chic Bathroom