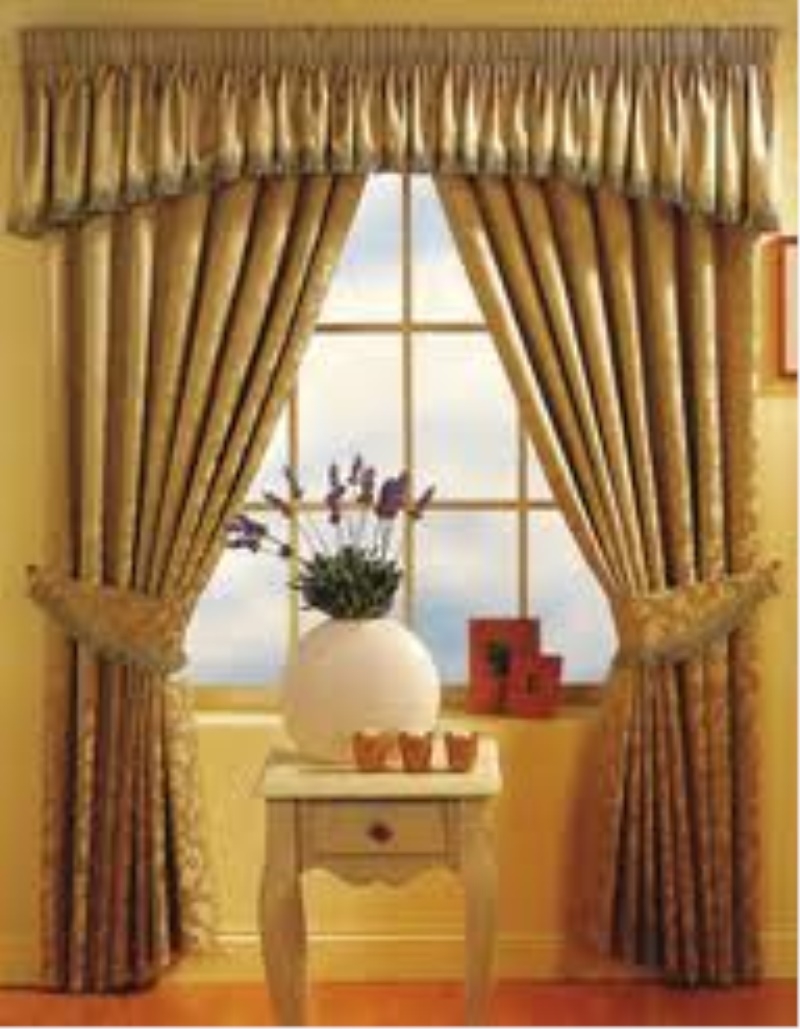 Modern curtains designed for large French windows. The curtains also come with matching valances at the top and an easy rolling mechanism for easy opening and closing. They are available in different colors including neutral shades that will easily match up with your décor.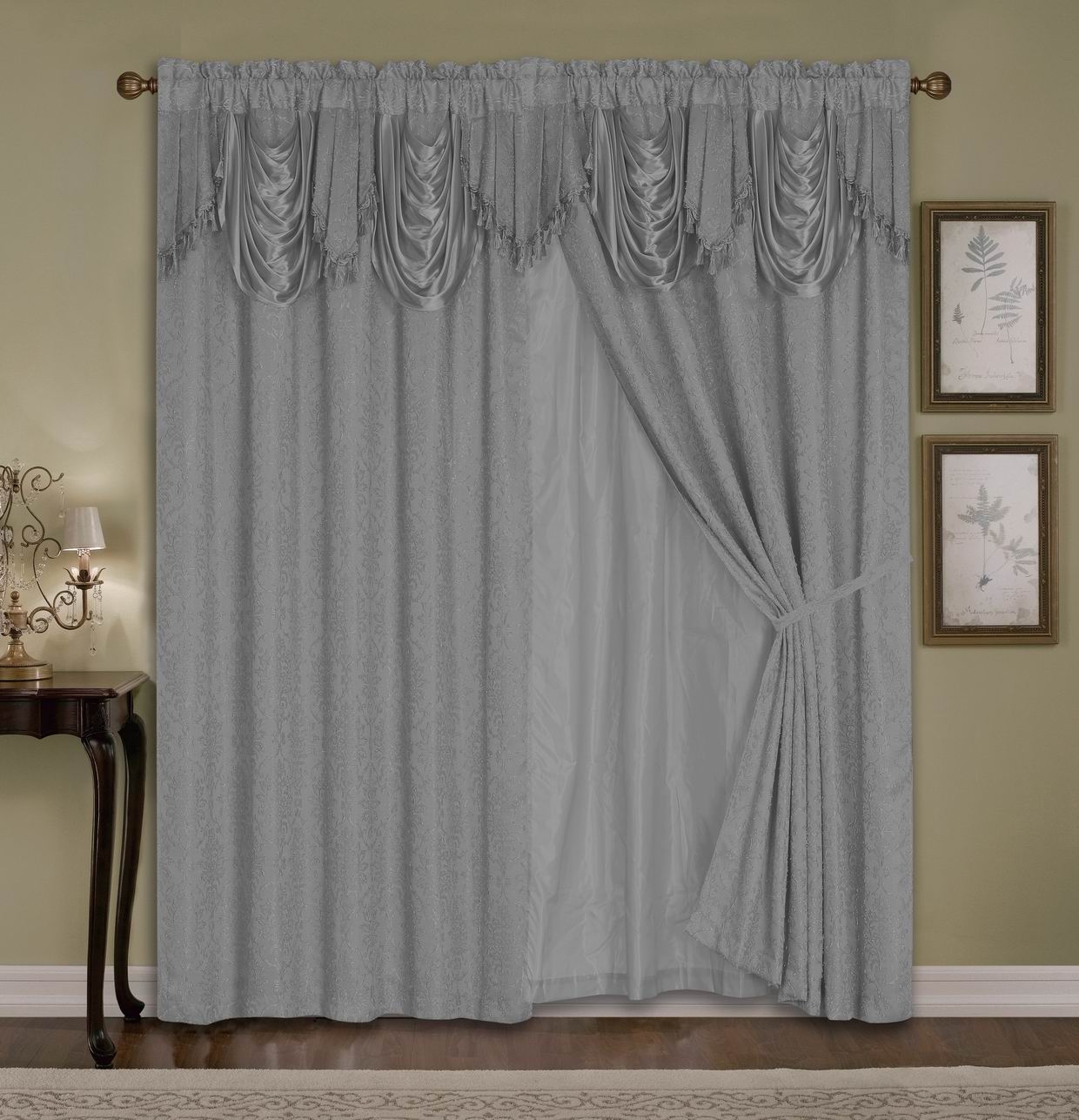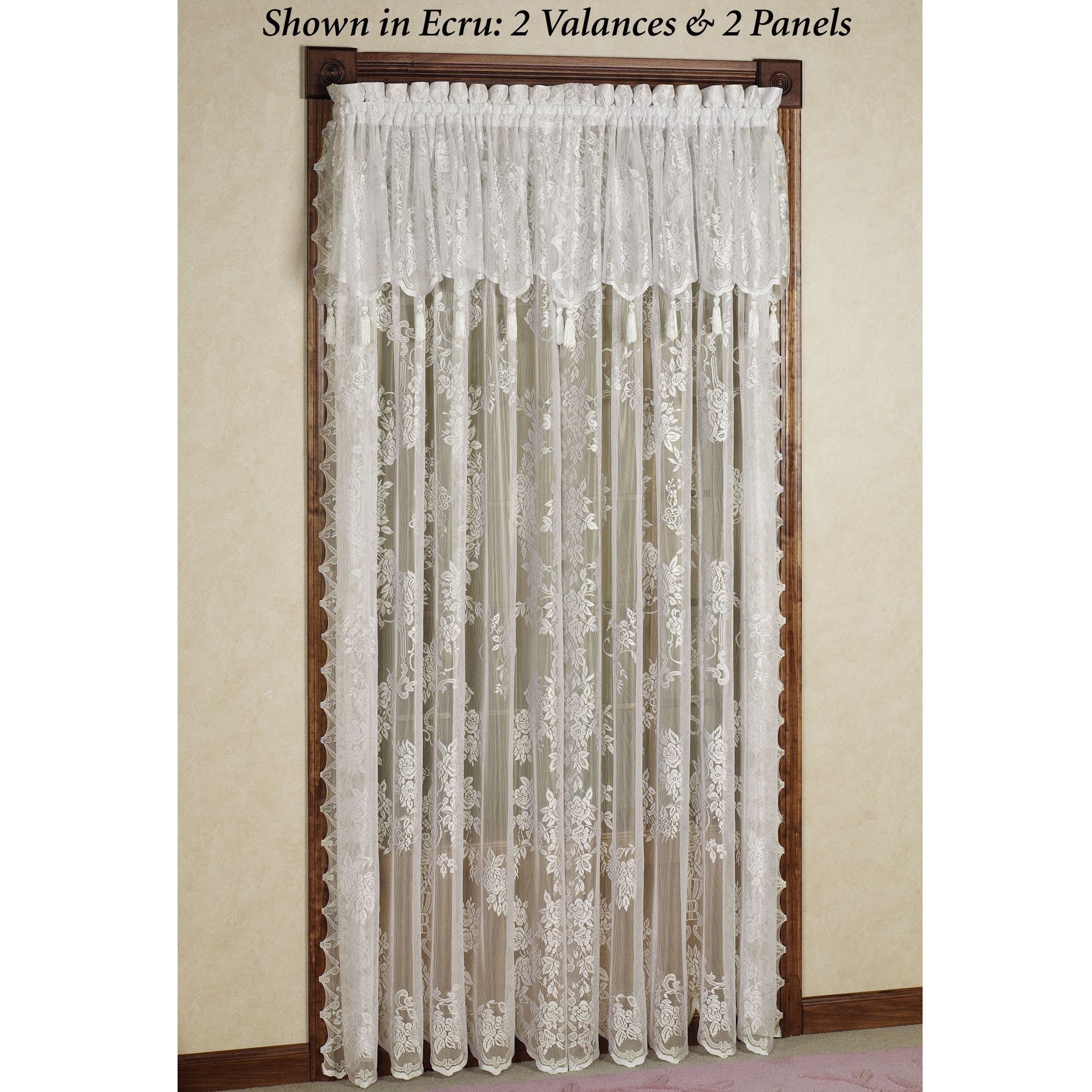 Top quality curtain with a somewhat neat design to let in as much light as possible. These curtains also have a valance attached at the top and are made from easy to clean, safe, high-quality fabrics. The curtain also comes in a single panel so it should be easy to set up.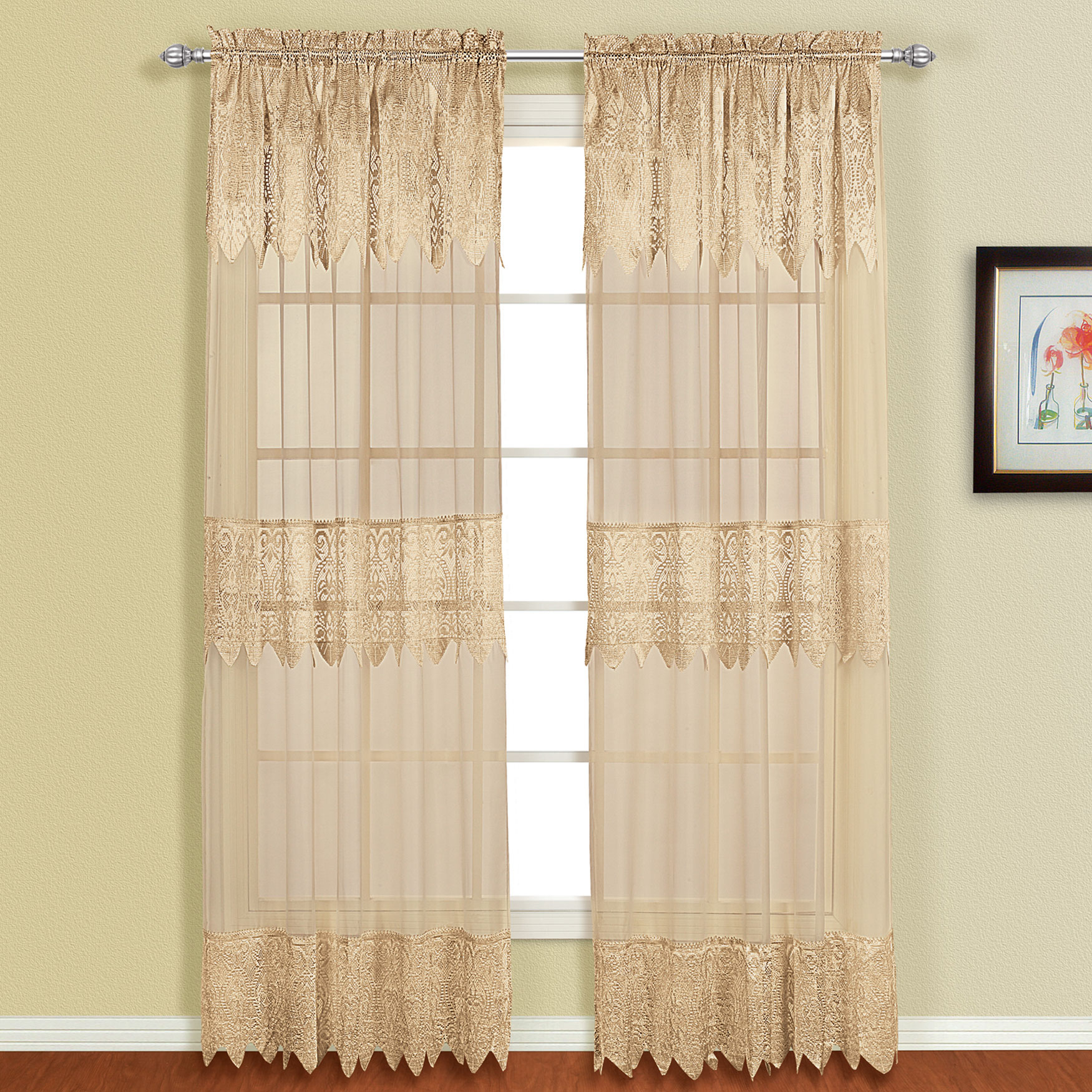 Beautiful curtains designed for large French doors and other windows. The curtains are made from high-quality fabrics and also come with a valance attached at the top for impeccable versatility and stylish class. They should be perfect window treatments for any modern home.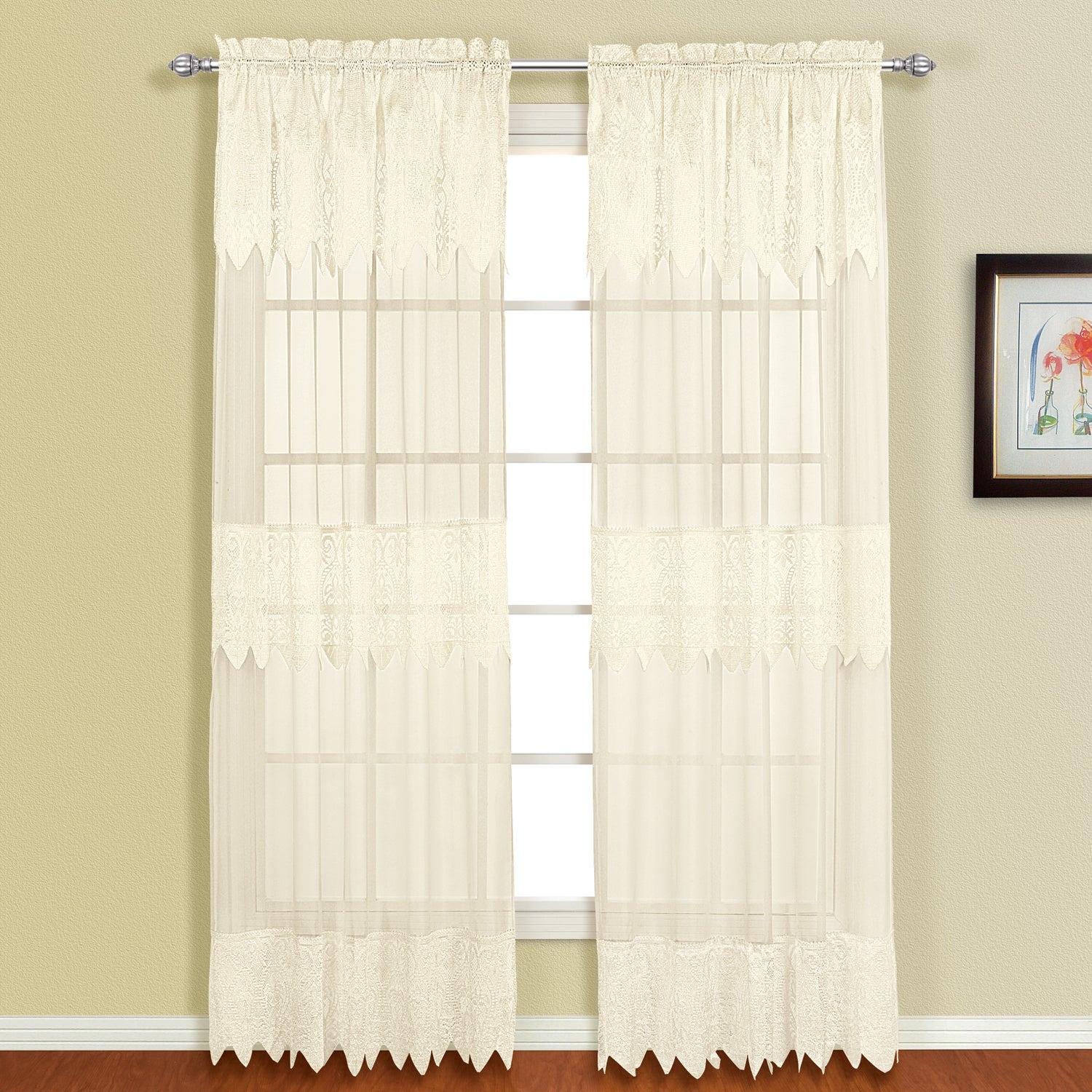 Constructed from high-end fabrics and finished in beautiful white, these large curtains are designed to touch up your windows while letting in all the natural light you need. They also come attached to a valance at the top for additional style and ease of use.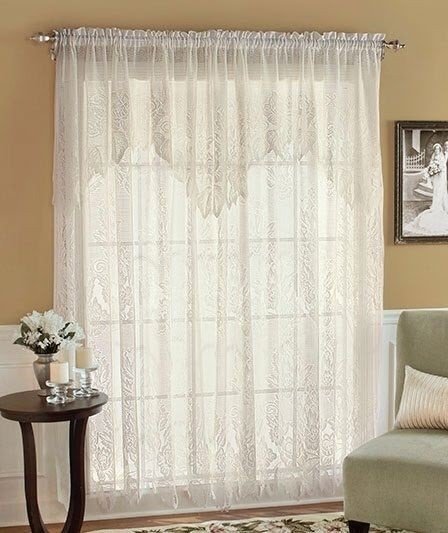 Give your windows the ultimate accent with these beautiful curtains. Designed with high-quality fabrics and featuring a valance at the top, the curtains are going to bring incredible beauty into your spaces. They are also easy to clean.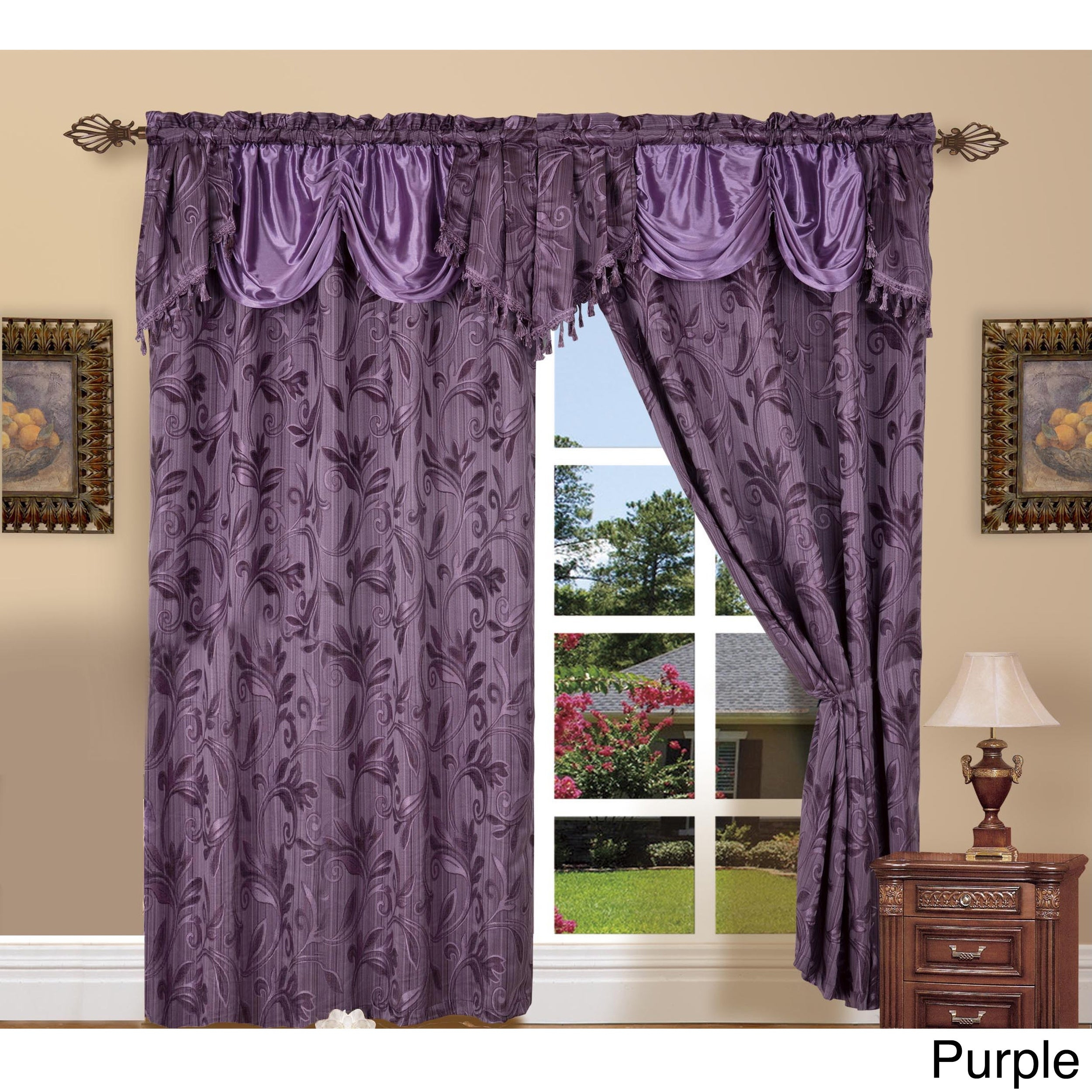 Elegant linen in beautiful design - cool curtain panels size: 55" X 84" +18 with great folding purple frills. Nice to have this one in your living room, where you can cover your huge, garden window. And check out this tinly little cute lamp!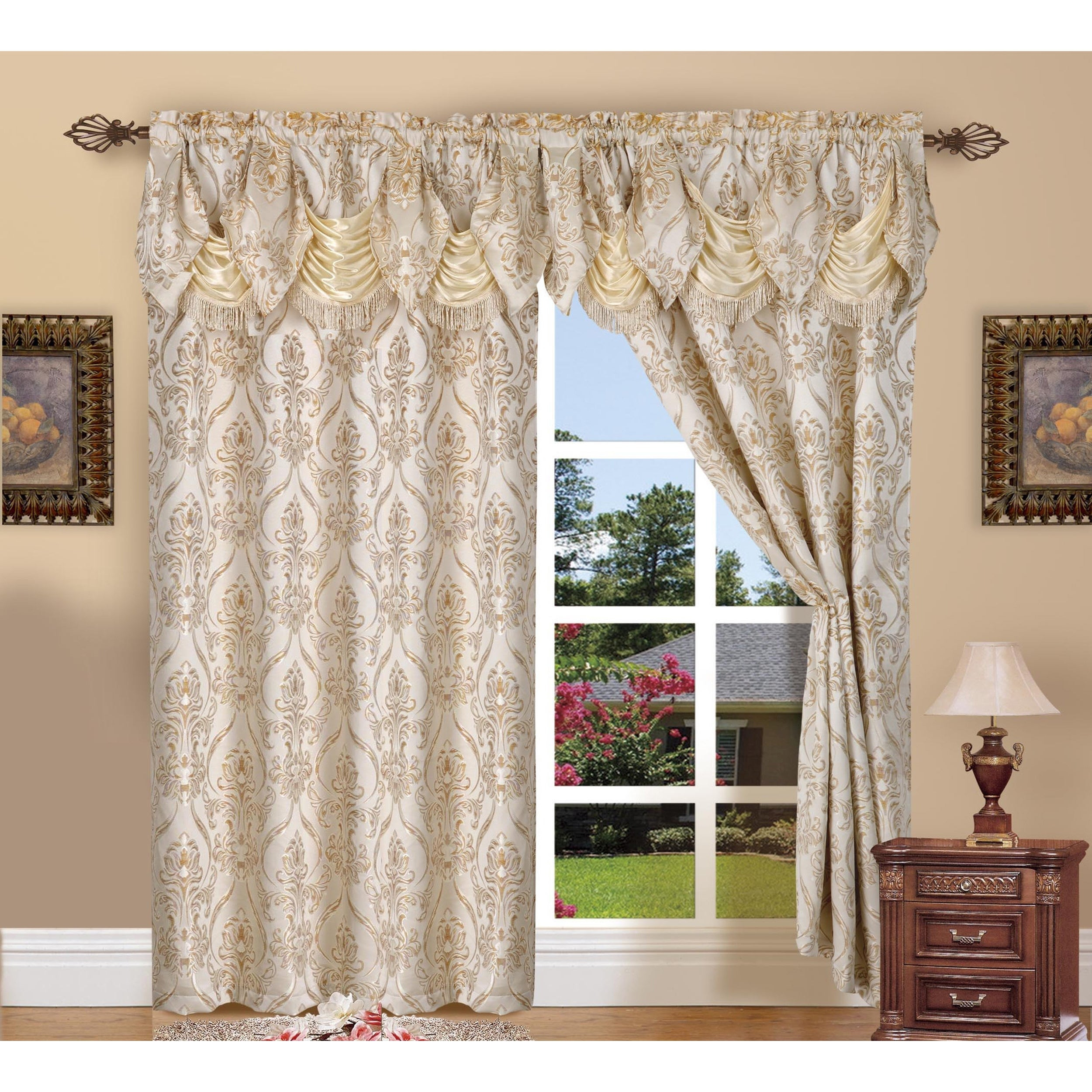 Featuring beautiful flower motifs, a nice brass-like color, and top of the line fabrics, these high-quality curtains with valance are the ultimate window treatments. The pieces are very long too, measuring up to 84 inches in height. They are great for large French windows.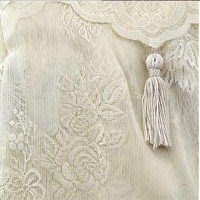 Made from high-quality fabrics, these beautiful curtains with valance at the top are going to transform your windows. They also feature a beautiful light cream color with stunning flower motifs neatly embroidered all over. They will class up any house easily.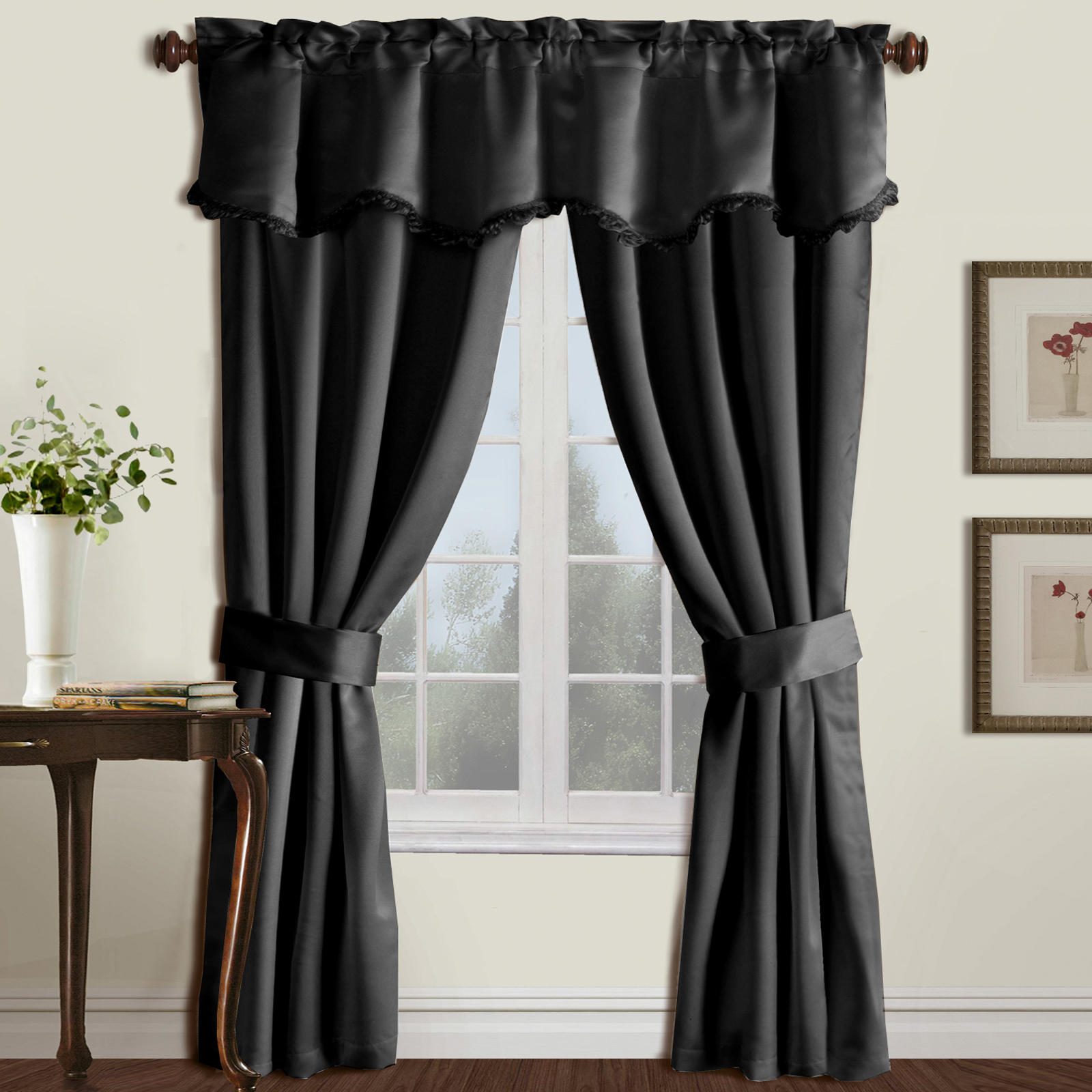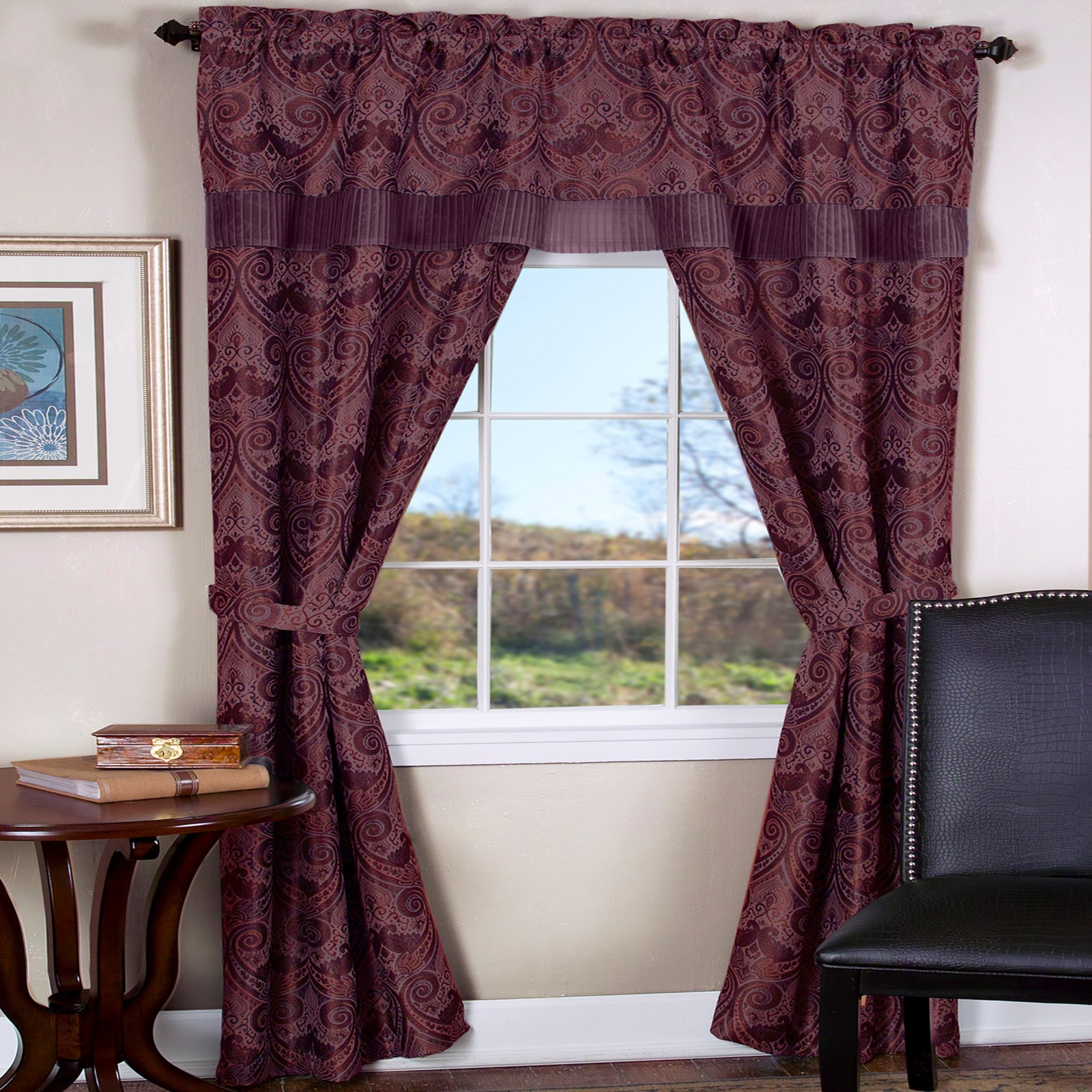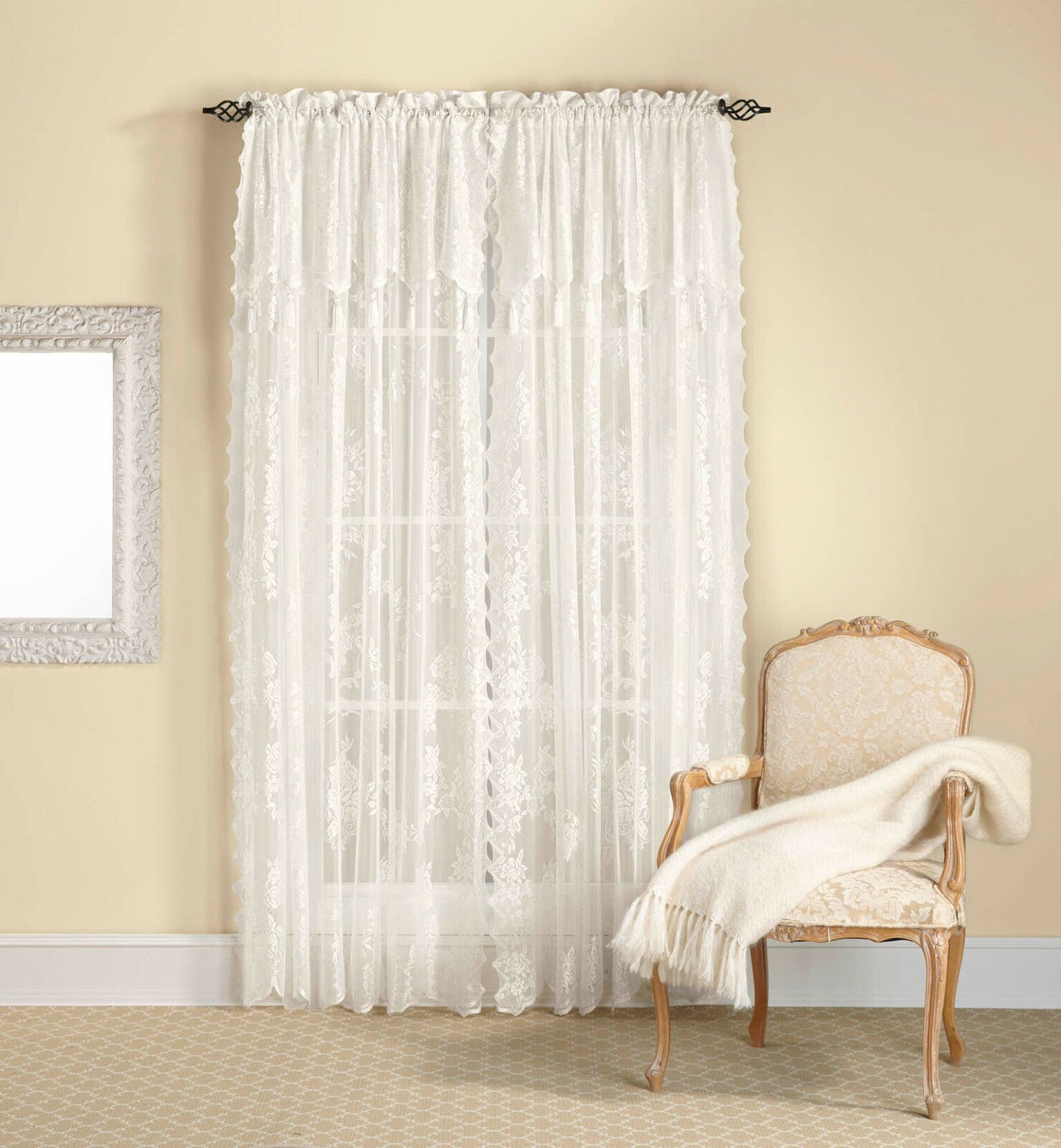 Carly With Attached Valance - White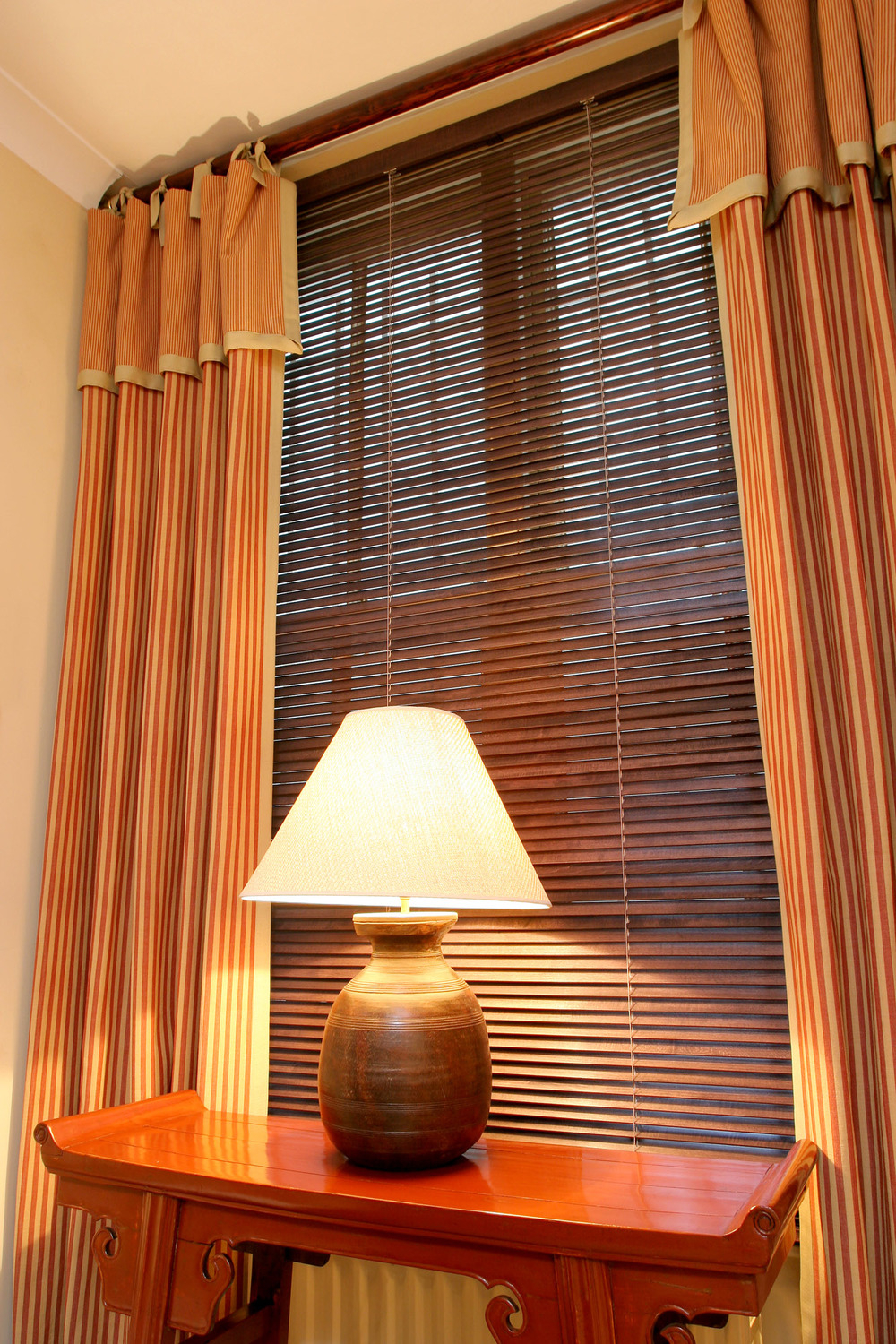 Curtains with tabbed heading and attached valance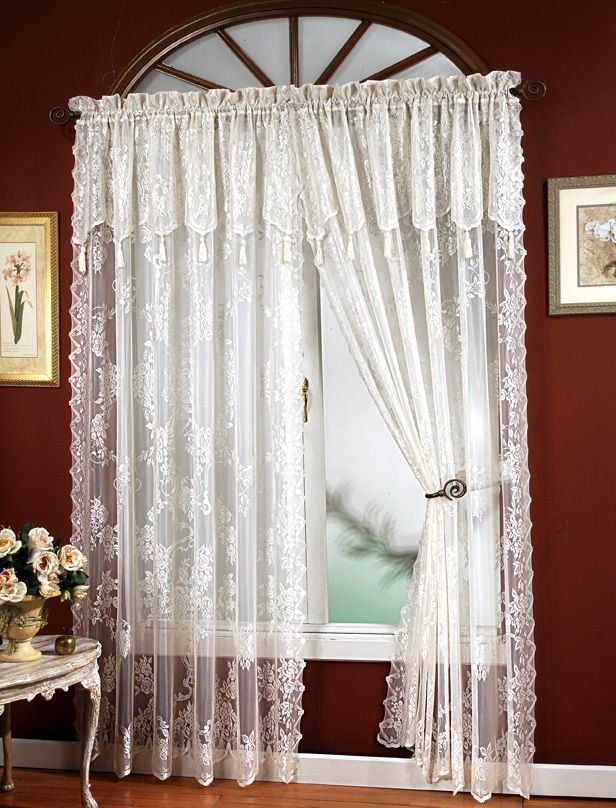 Carly Lace Curtain Panel with Attached Valance & Tassels - Assorted Colors #GoodGram #FrenchCountry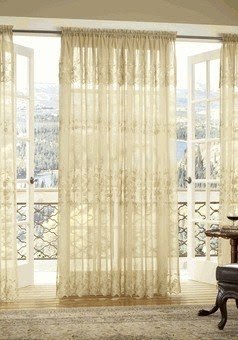 ... and Curtains > Ava Embroidered Sheer Curtains with Attached Valance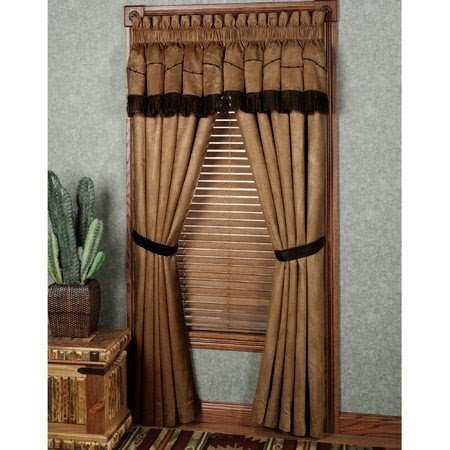 To create such a western appearance, the creator of this curtain with valances - used camel, polyester faux suede and cimarron brown, distressed faux leather to create this rugged form. May be perfect for southwest rustical decor.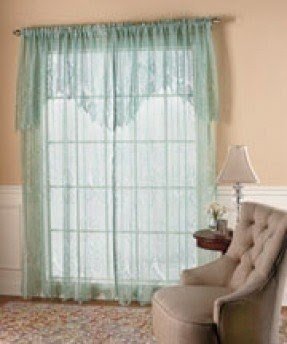 Well-suited curtains can bring to a room an aura of elegance. The curtains in the picture look double elegant as they are decorated with a valance. The material is delicate and features a subtle color of light green, perfect for classy interiors.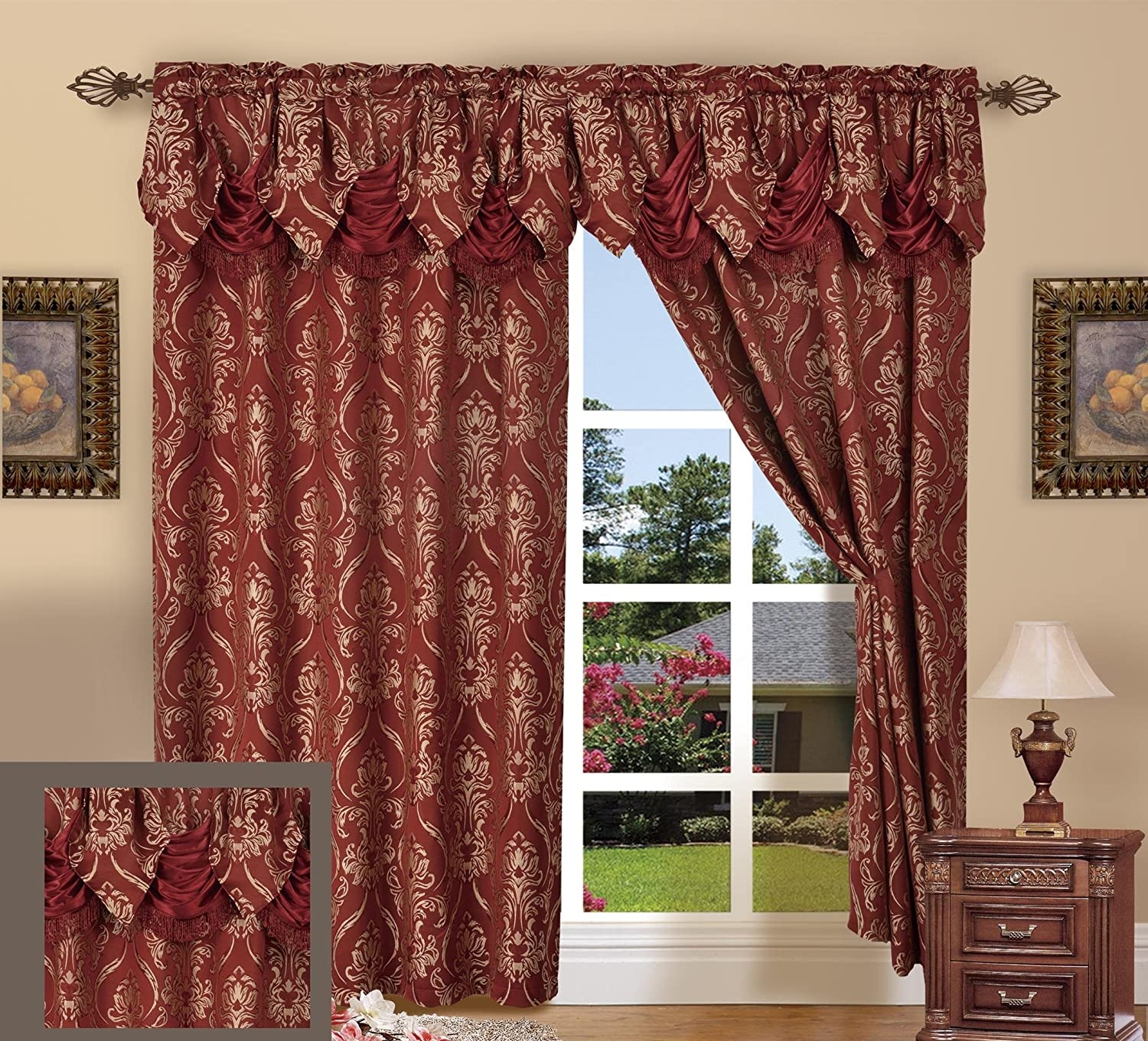 Vintage curtains with attached valance are always a beautiful decoration of the window. The ones in the picture feature a distressed, blurred flowery pattern with old-fashioned tassels in a beige hue. They will give your room a rustic touch.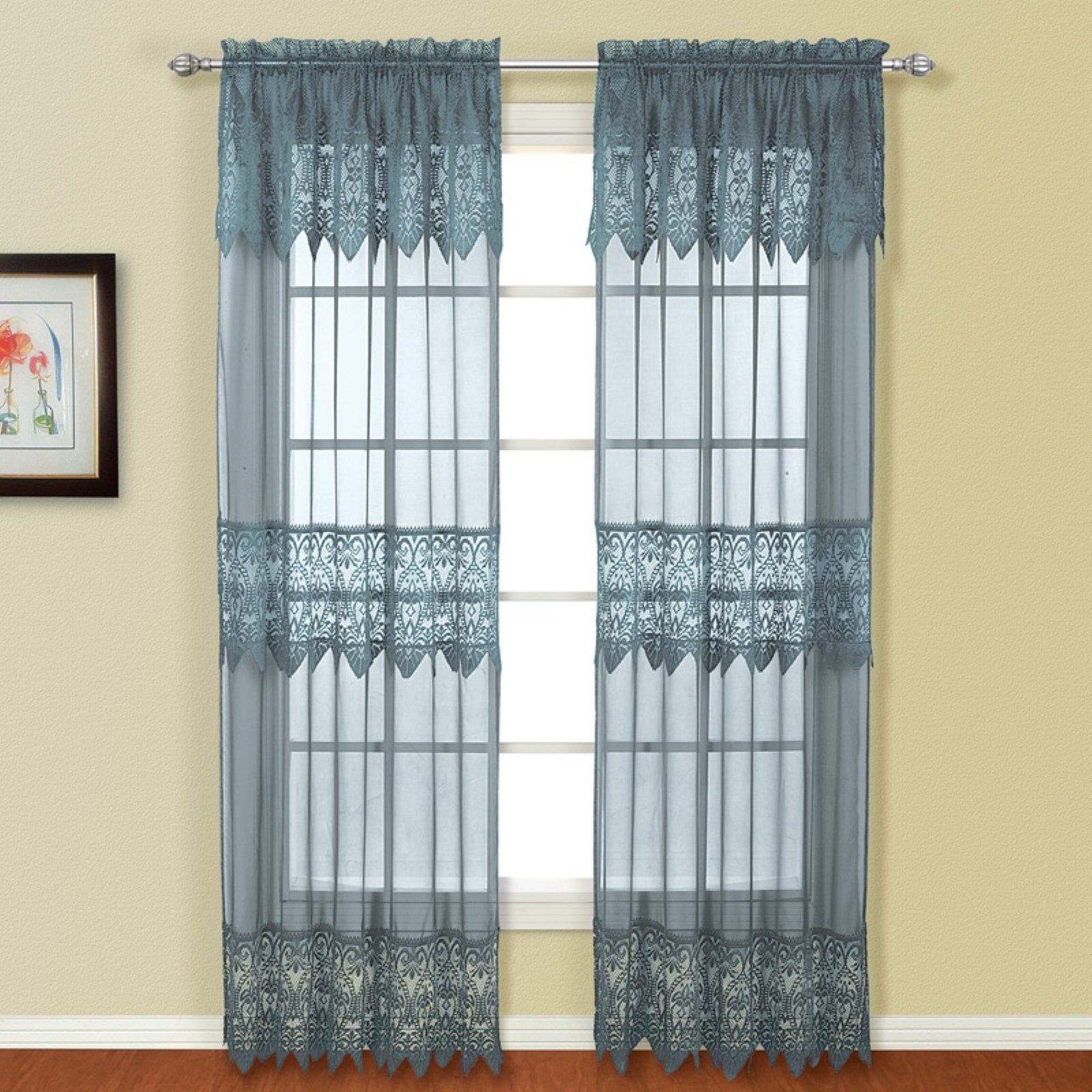 2-Pack: Valerie Curtain Panels with Attached Valances - Assorted Colors at 72% Savings off Retail!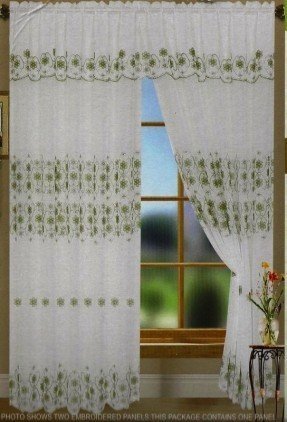 Olga Embroidered Rod Pocket Curtain Panel with Attached Valance 55" W x 90" L #Traditional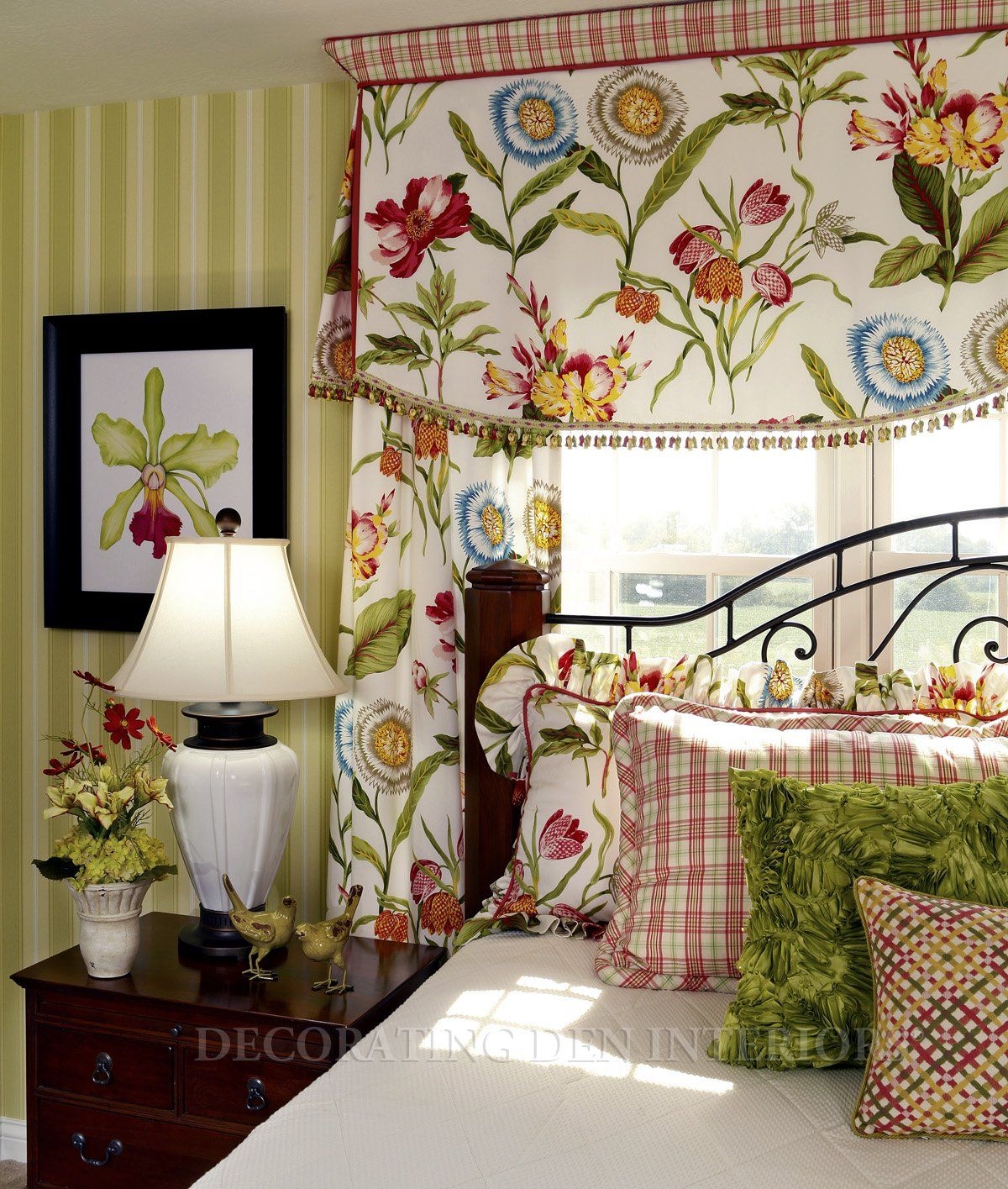 A homey bedroom arrangement due to charming accessories. The window is decorated with stunning curtains and valance in a vivid, flowery pattern. The bed features pillows with cases in various colors and patterns that match the rest of the room.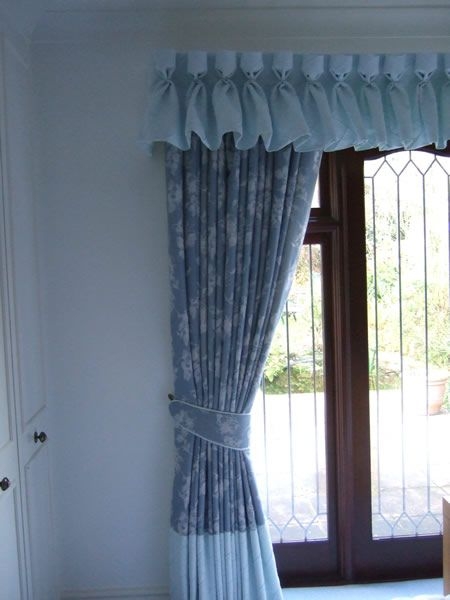 Lined curtains with contrast valance with goblet heading.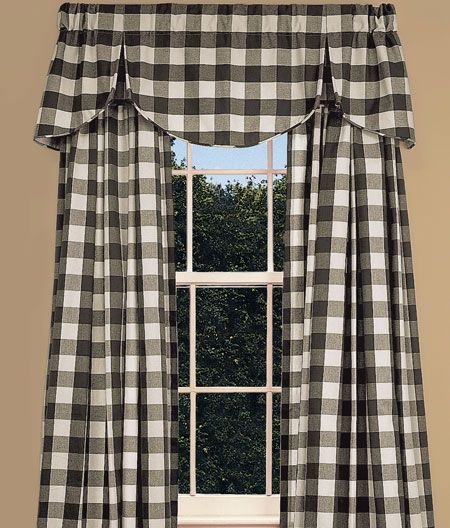 Designed for all those, who love cottage or rustic style, this set of curtains resemble the best features of cottage design. Finished in smooth, white, grey and black checkered pattern, will fit into almost every kind of interior.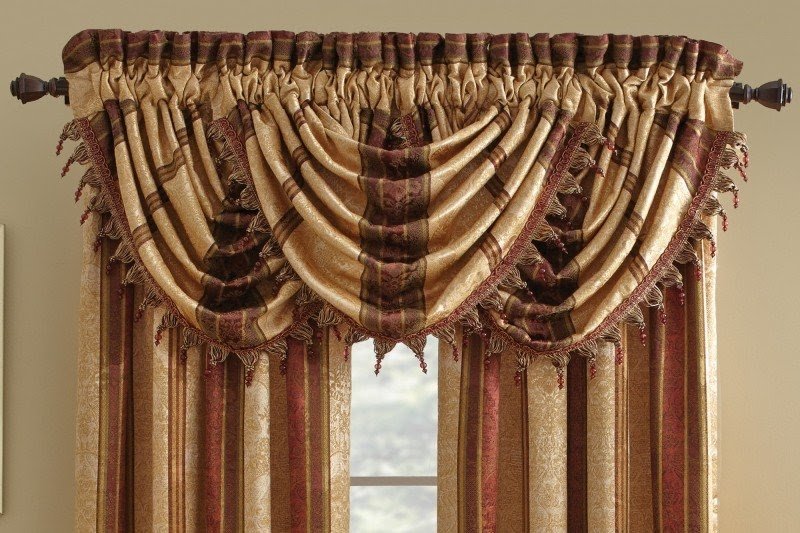 Marquis 24" Curtain Valance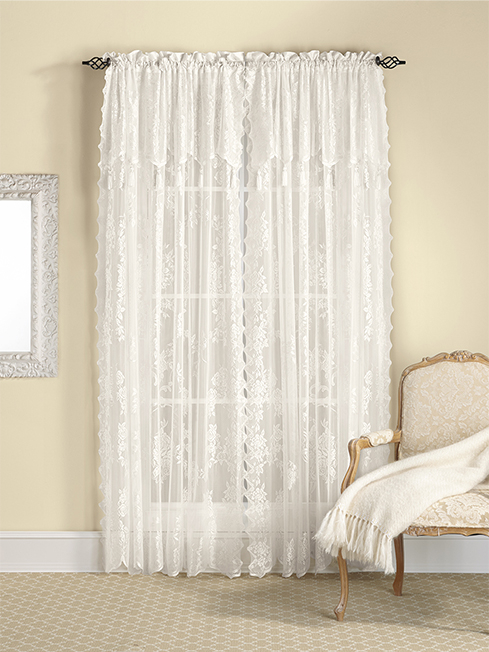 Carly is beautiful lace rod pocket panel with attached valance, valance has tassels. #Country #Style #Curtains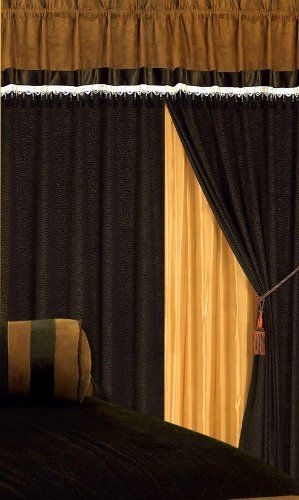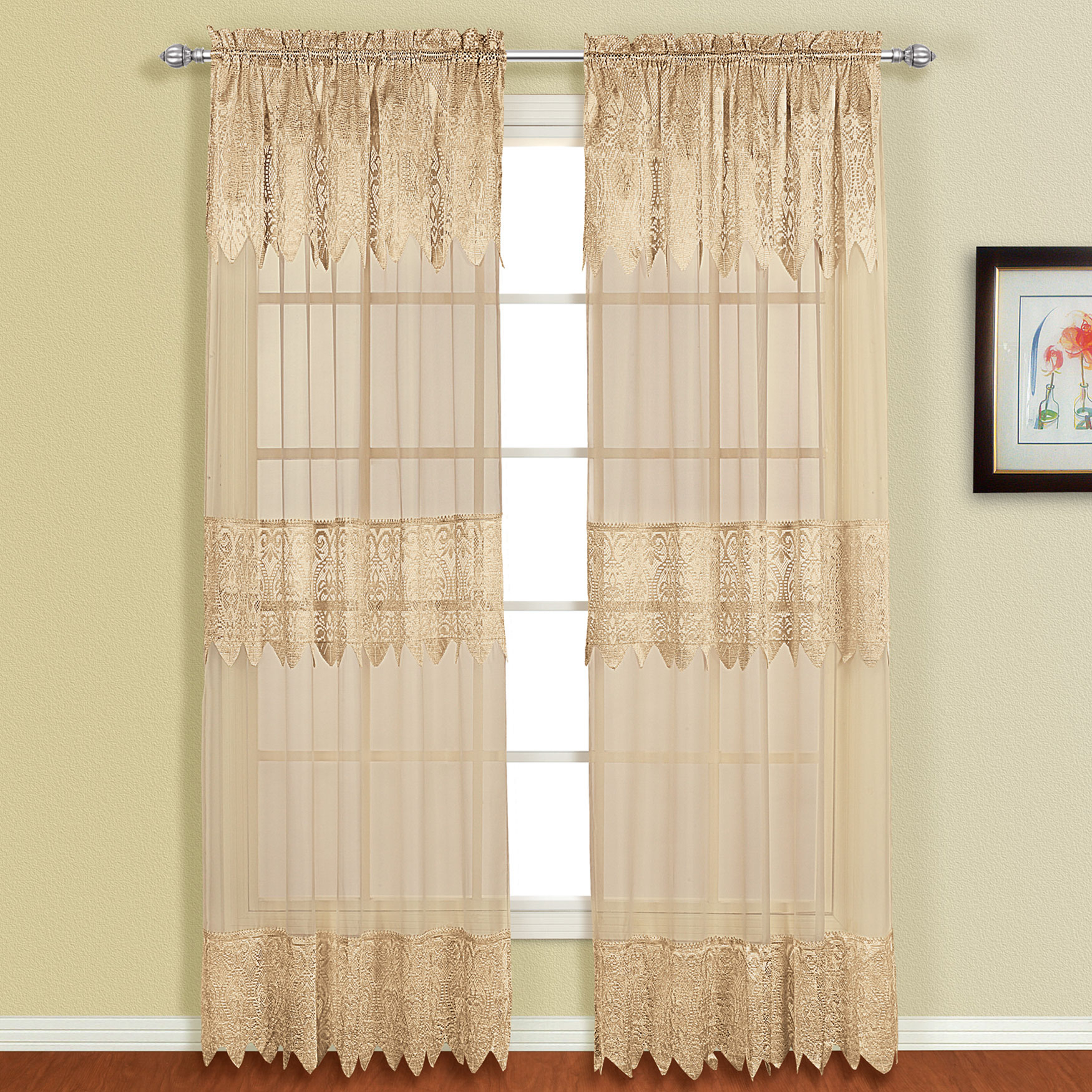 A beautiful DIY shower curtain made from bed sheets lined with a plastic sheet for water protection. A unique solution and one-of-a-kind appearance which is will surely spice up your bathroom.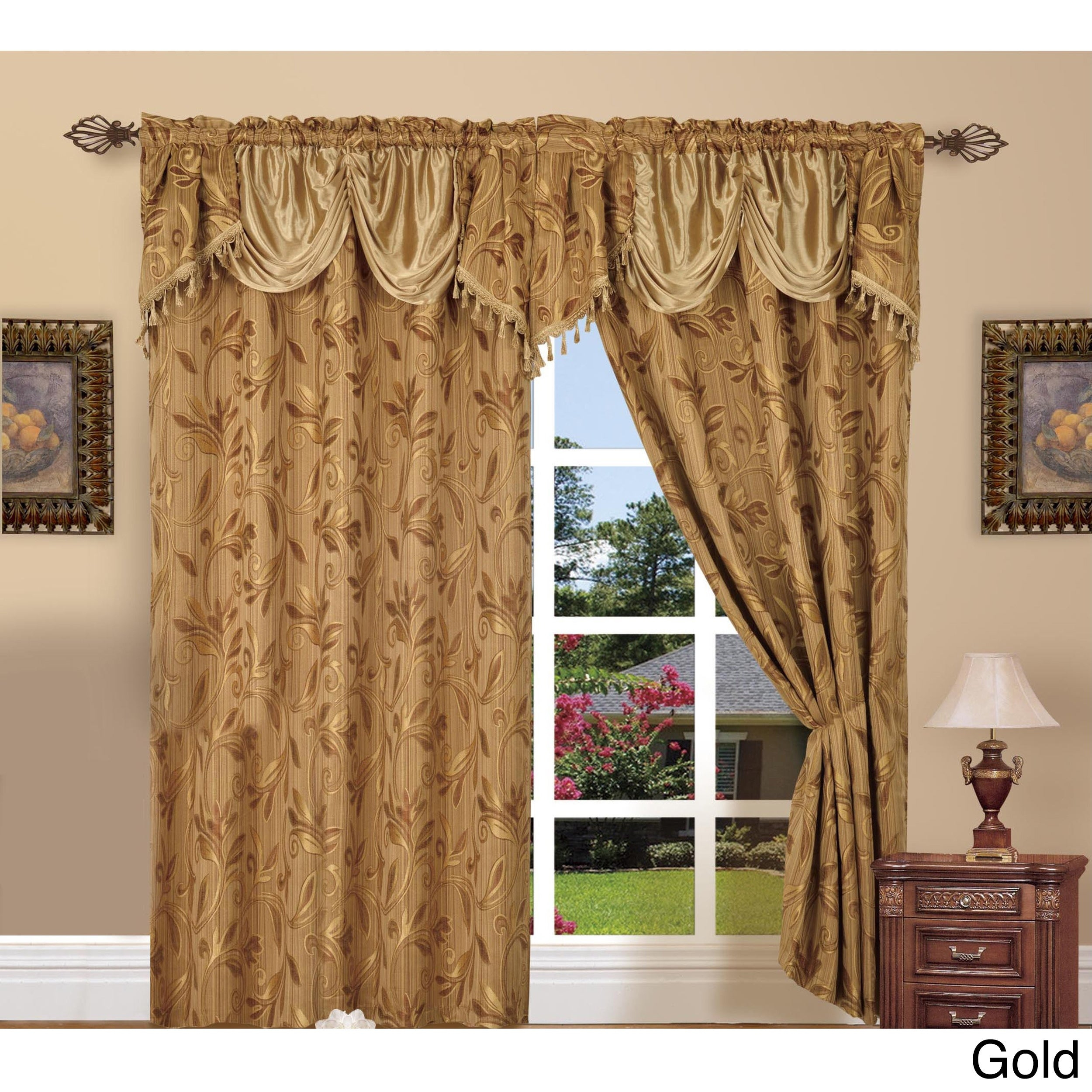 A window decoration might be the highlight of the room. A beautiful, long curtain in a golden shade and a flowery pattern looks really elegant. The valance attached at the top with fringe and frills gives it a truly royal character.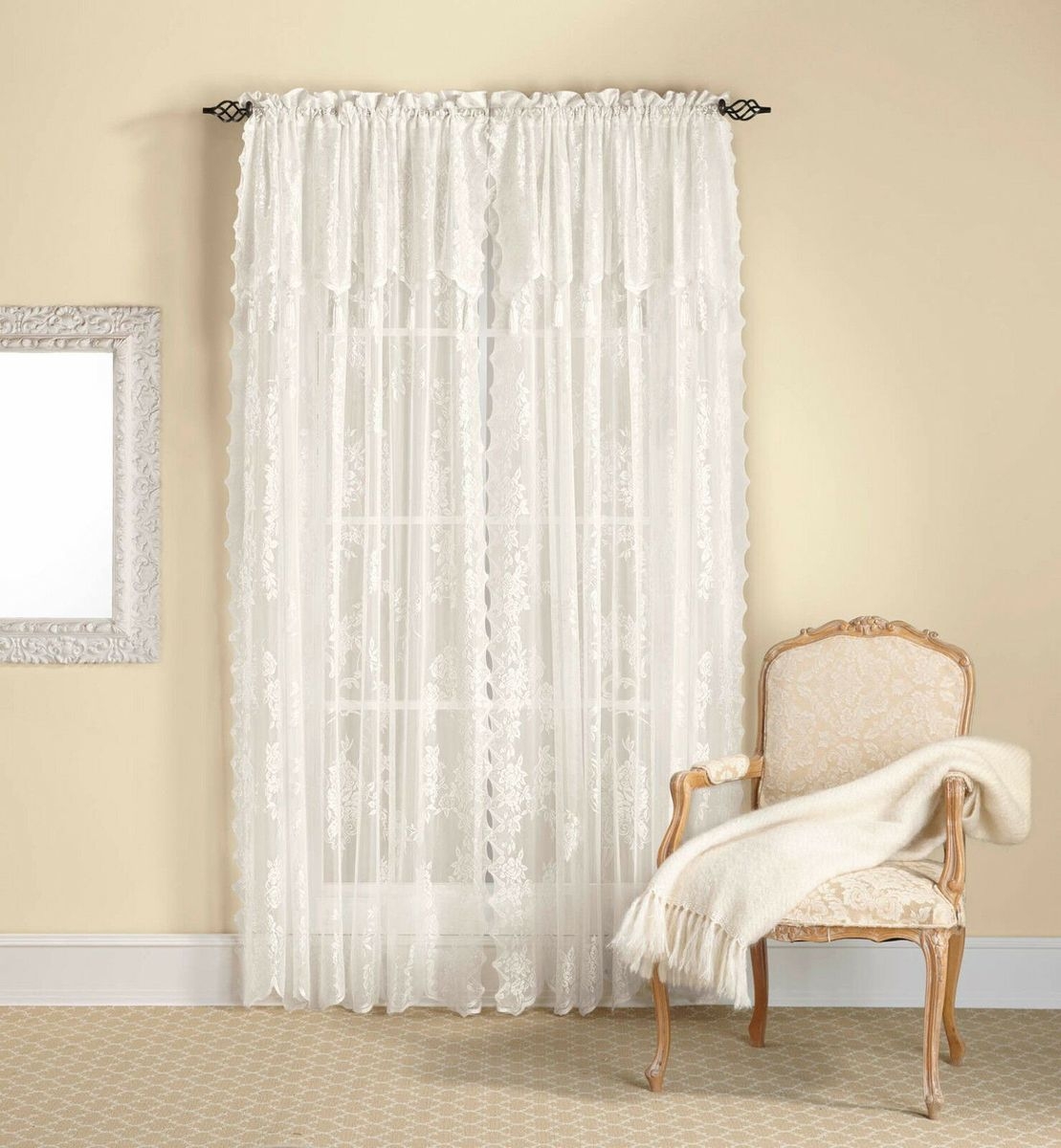 Carly Lace Curtain Panel With Attached Valance - White - RHF - View All Curtains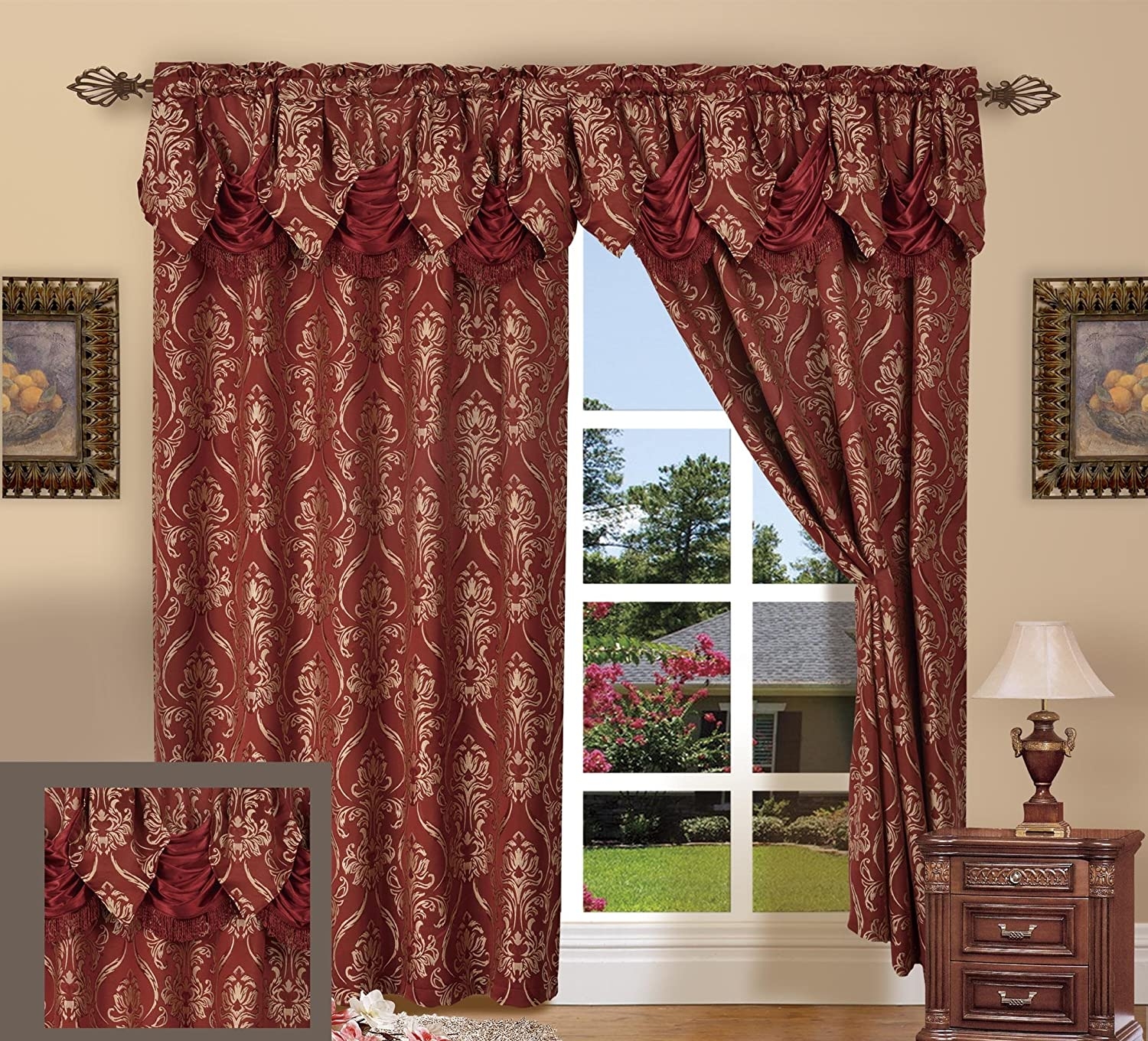 Penelope Curtain with Attached Valance (Purple)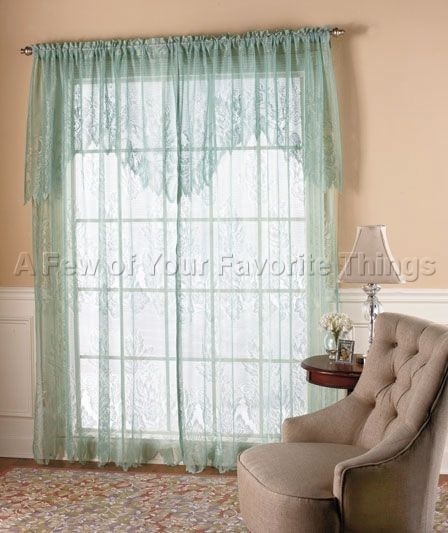 Lace Curtain with Attached Valance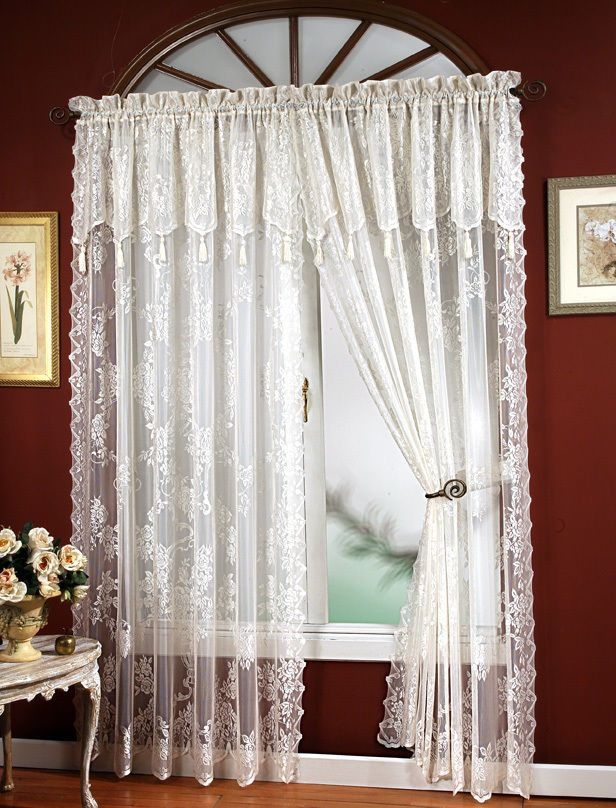 Carly Lace Curtain Panel with Attached Valance & Tassels ecru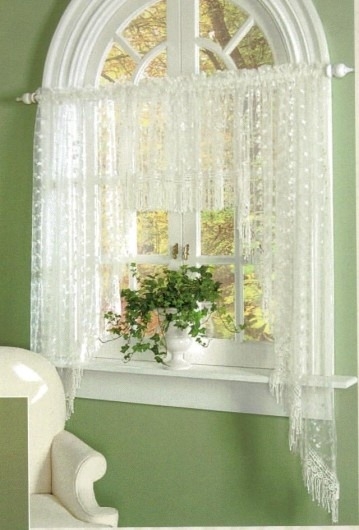 Neutral styled window design with neutral white color. Durable wooden frame looks very nice with neutral white curtains that include attractive patterns. This simple stylization looks good in any house.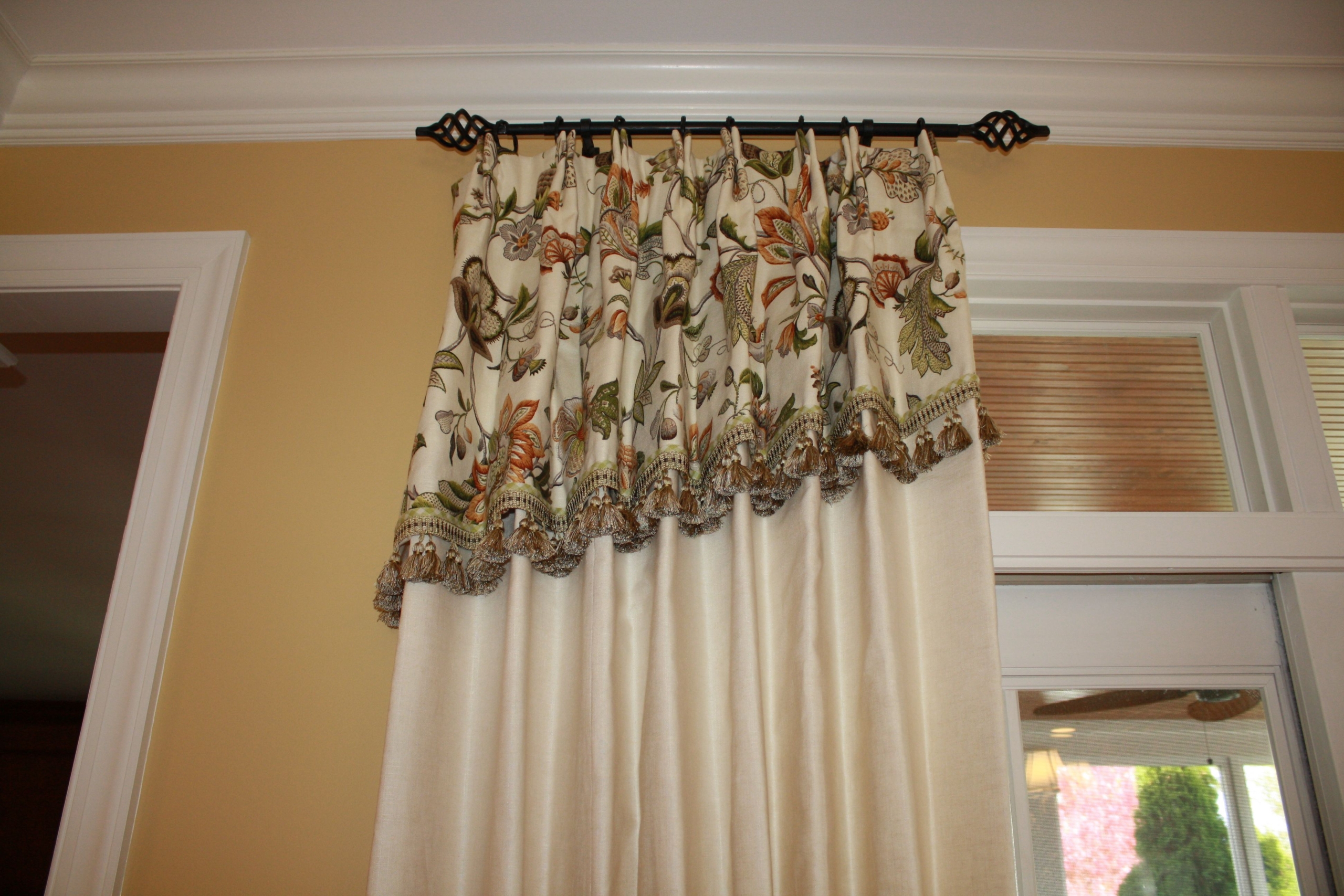 attached valance with micro banding & trim from Fabric Finishings.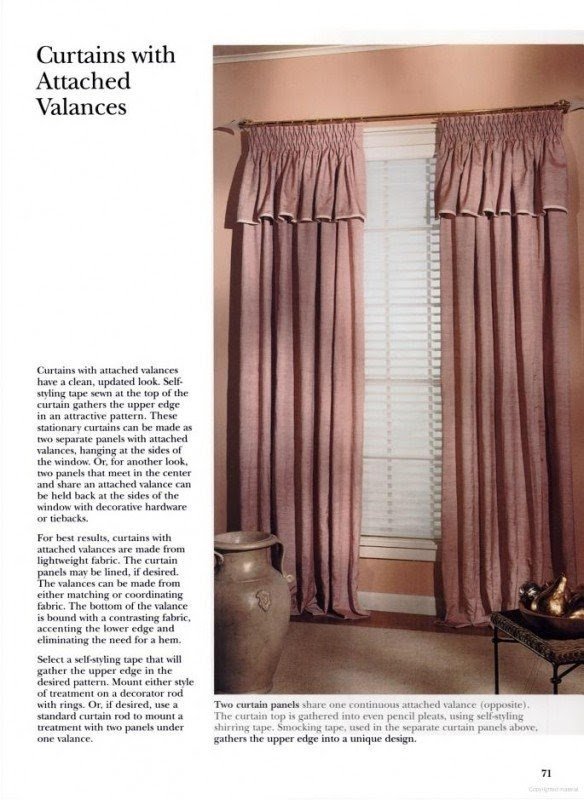 Curtains with attached valance on sink window seems to be in the right place and time. Beautiful blue and white floor carpet looks like a little piece of art. In general its artistic overall look gives you the feeling of idyll fairytale.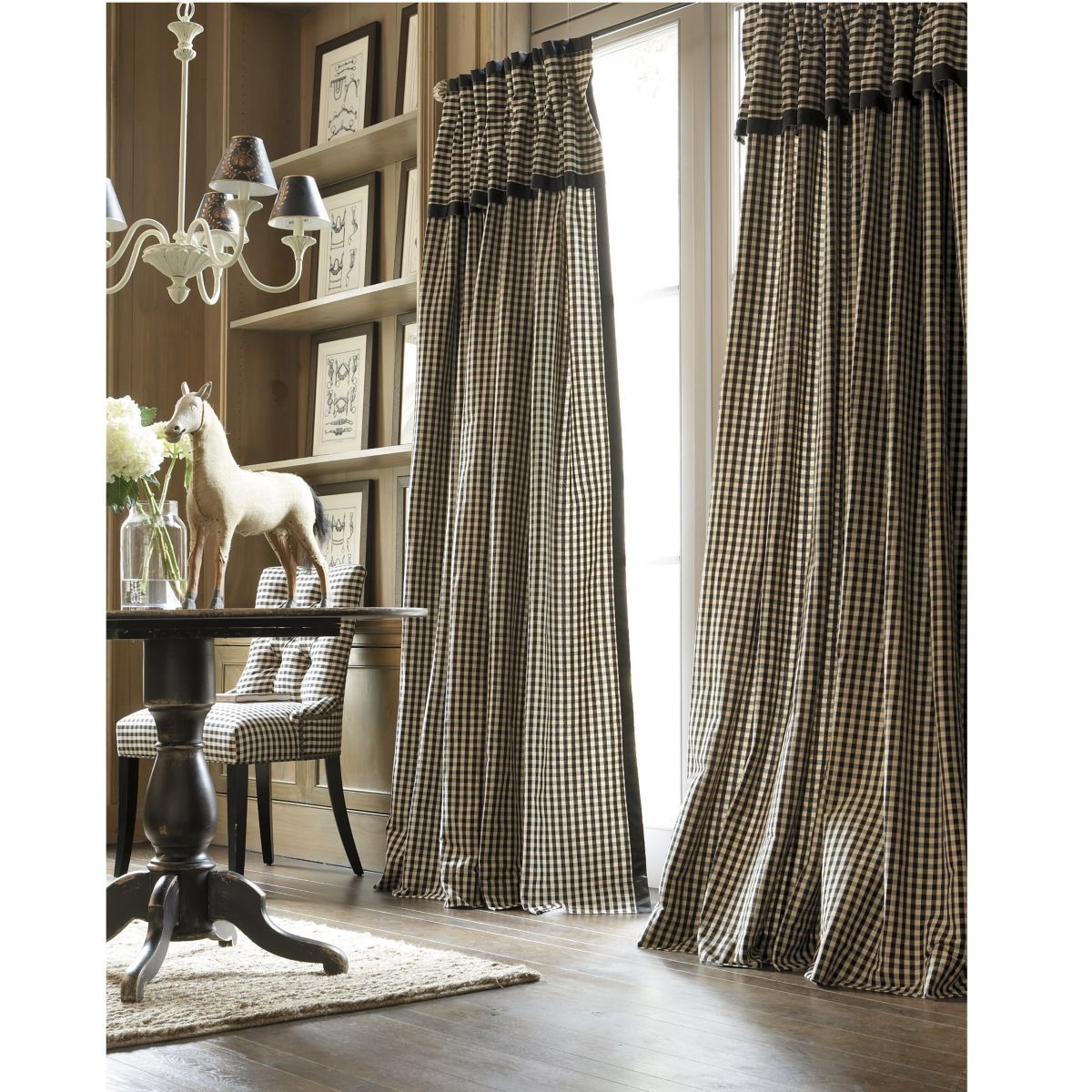 - Checked Panel with Valance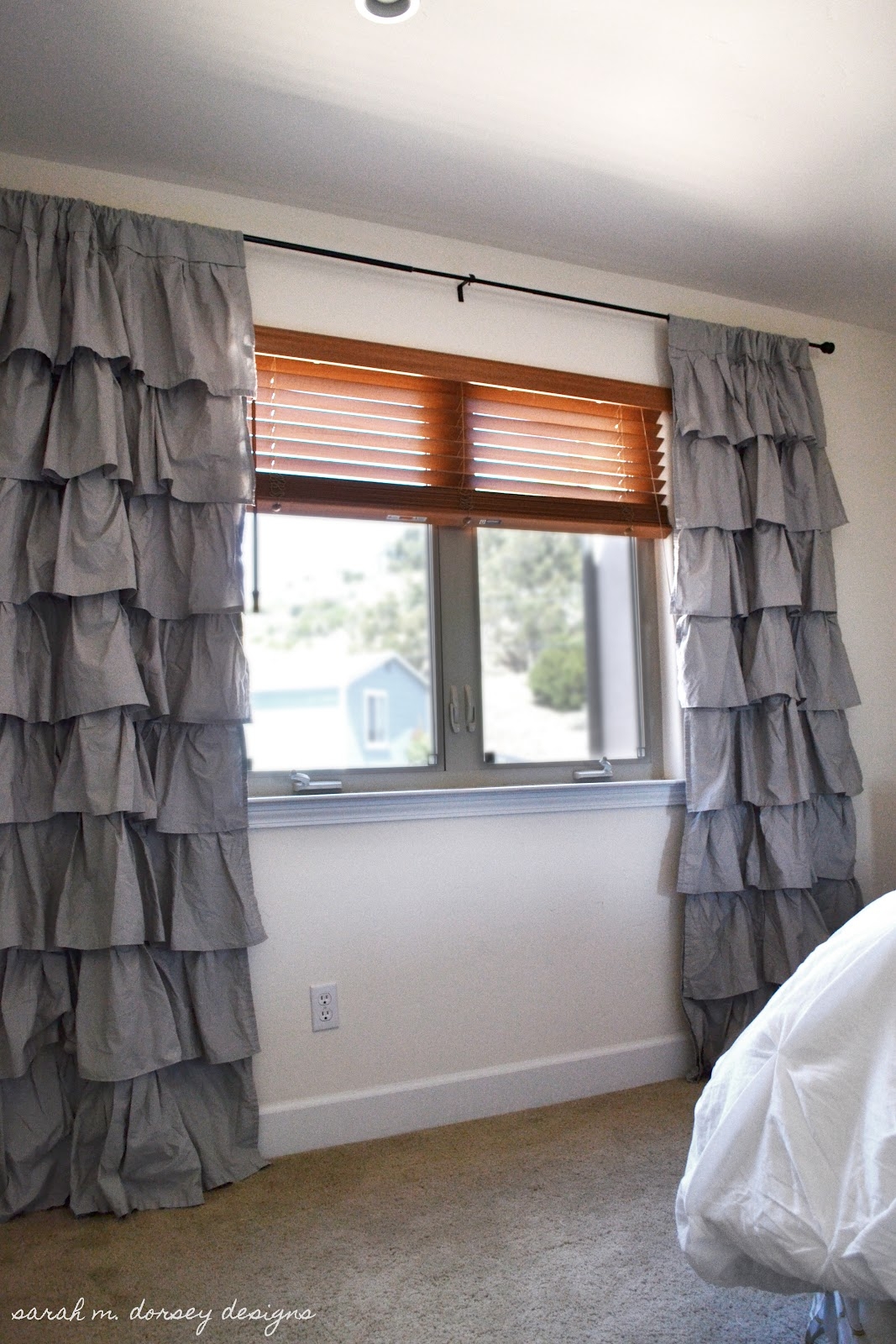 Another amazing DIY project! Make your own set of ruffled curtains for a very low cost, using nothing but bed sheets! A wonderful solution for a bedroom window, sure to give it a unique, handmade detail!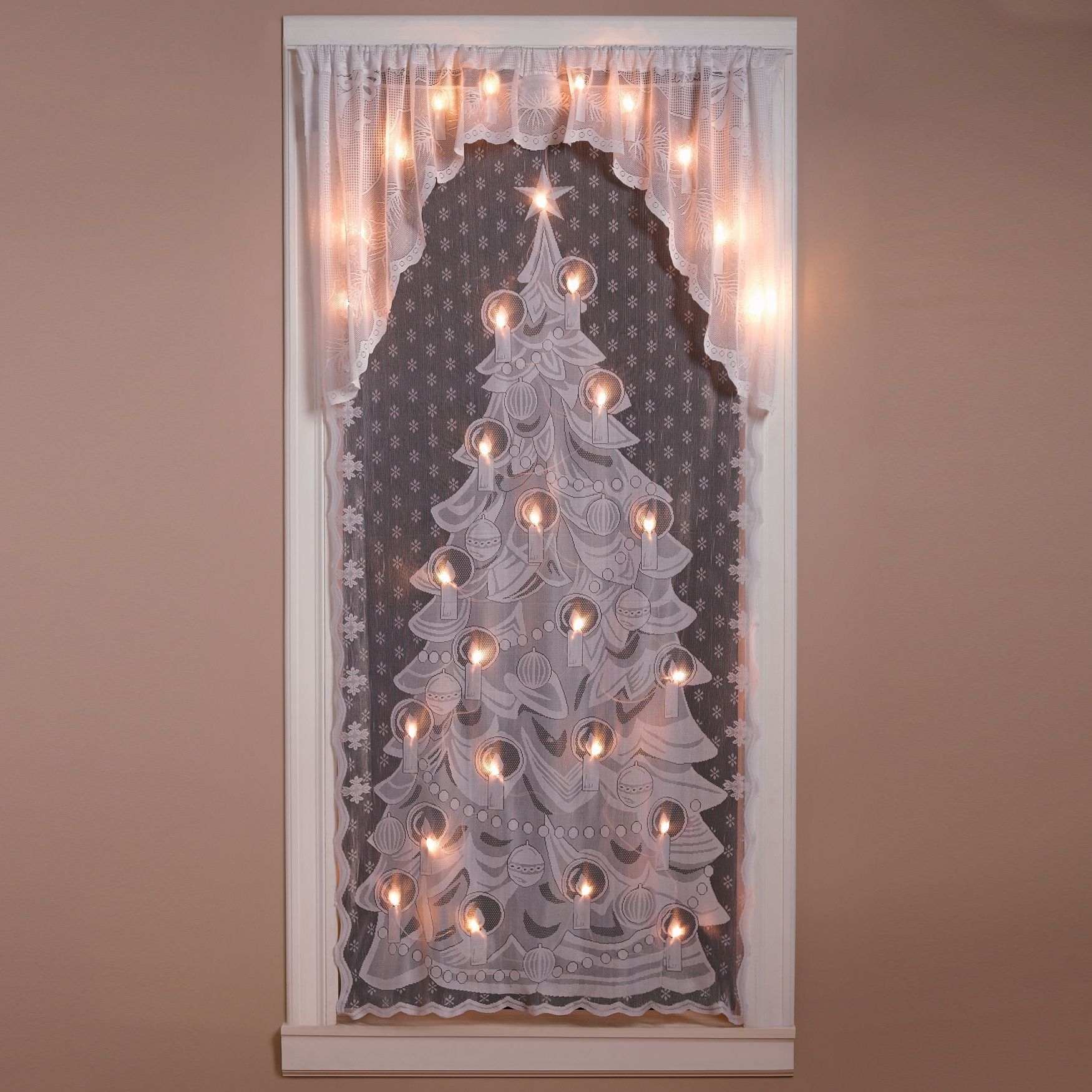 Cordless Light-Up LED Lace Panel with Attached Valance | Curtains & Drapes | Brylanehome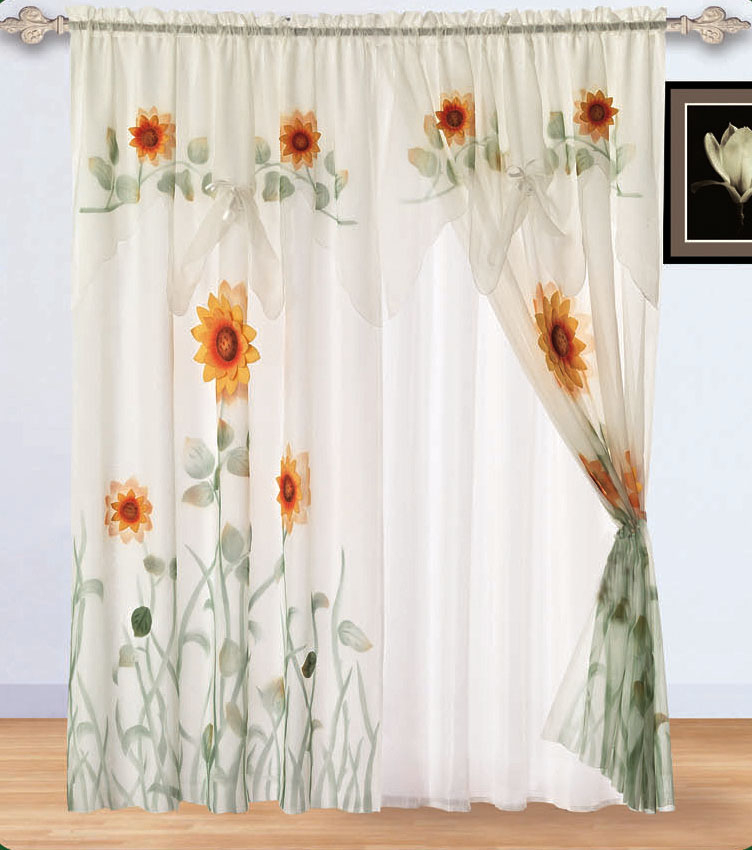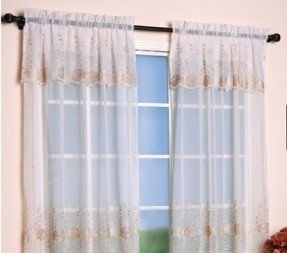 JavaScript seems to be disabled in your browser.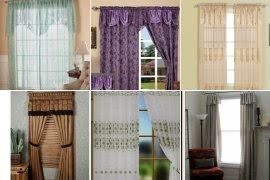 A welcoming arrangement of a living room with a charming, white sofa and a checked armchair. The highlight of the room is a window decoration in the form of black and white curtains with valances attached. It gives the room an elegant look.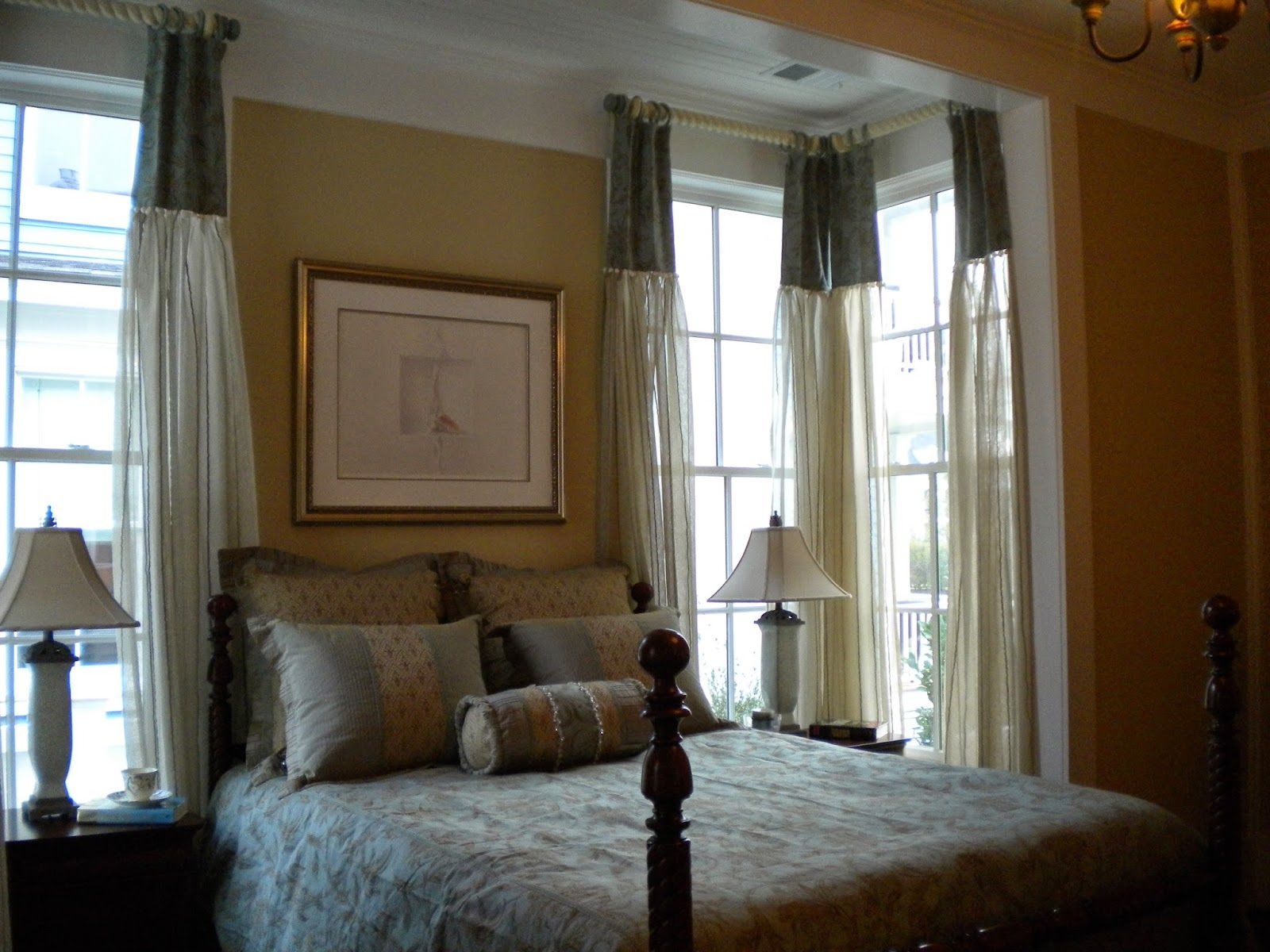 Inspiration-Decoration - sheer curtain with attached valance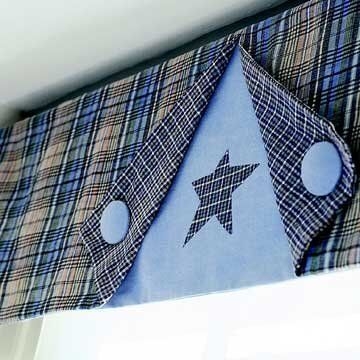 A beautiful curtains and valances set that will let you bring what's best in your interior with a simple boost of blue tones and shades of the finish and the charming checkers pattern that will make for a simply perfect additionto the decor.