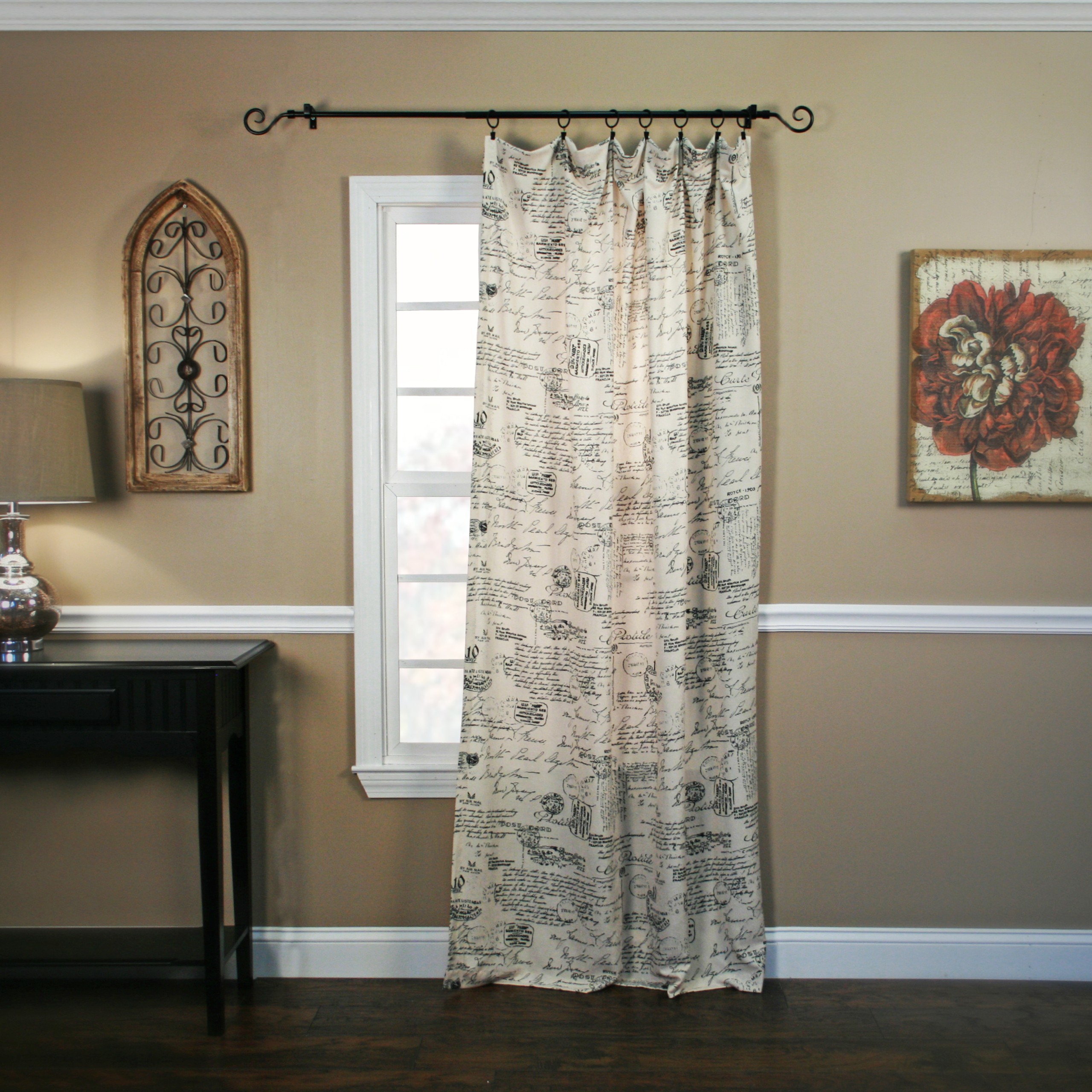 Maillet Crushed Taffeta Tailored Graphic Print & Text Semi-Sheer Rod Pocket Single Curtain Panel
Add a splash of character to your living room with this single panel curtain design. The lightweight fabric is decorated with postal stamps, handwritten notes, and postcards, and your friends and family will love deciphering the hidden messages. The hem is well-embroidered for added durability, and the semi-sheer texture offers the perfect combination of filtered light and privacy.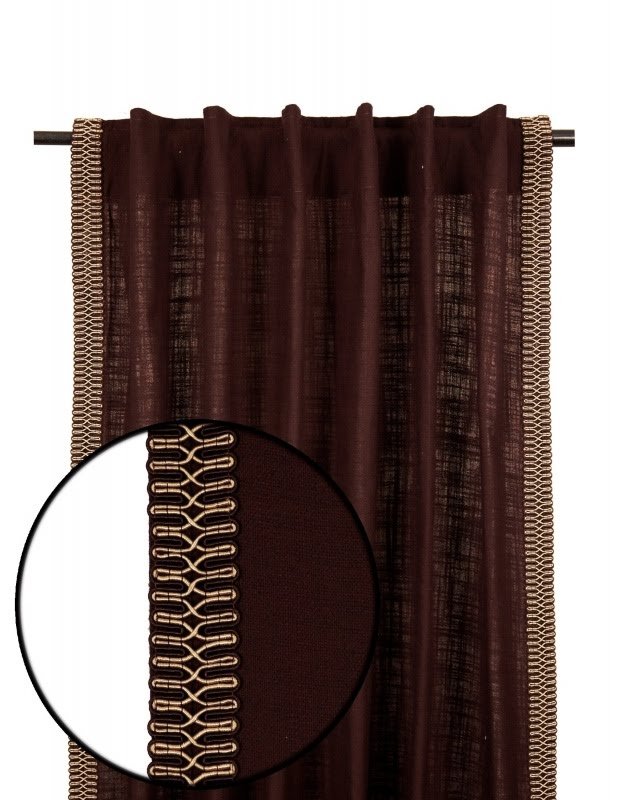 Single Curtain Panel
This 100% cotton sheer curtain panel combines durability with class. The dark, cocoa-colored fabric will complement living rooms or kitchens with a traditional or French country design, while the golden thread pattern brings a dash of traditional-style decadence to any room. They're simple to install using the rod pocket to create the perfect pleat.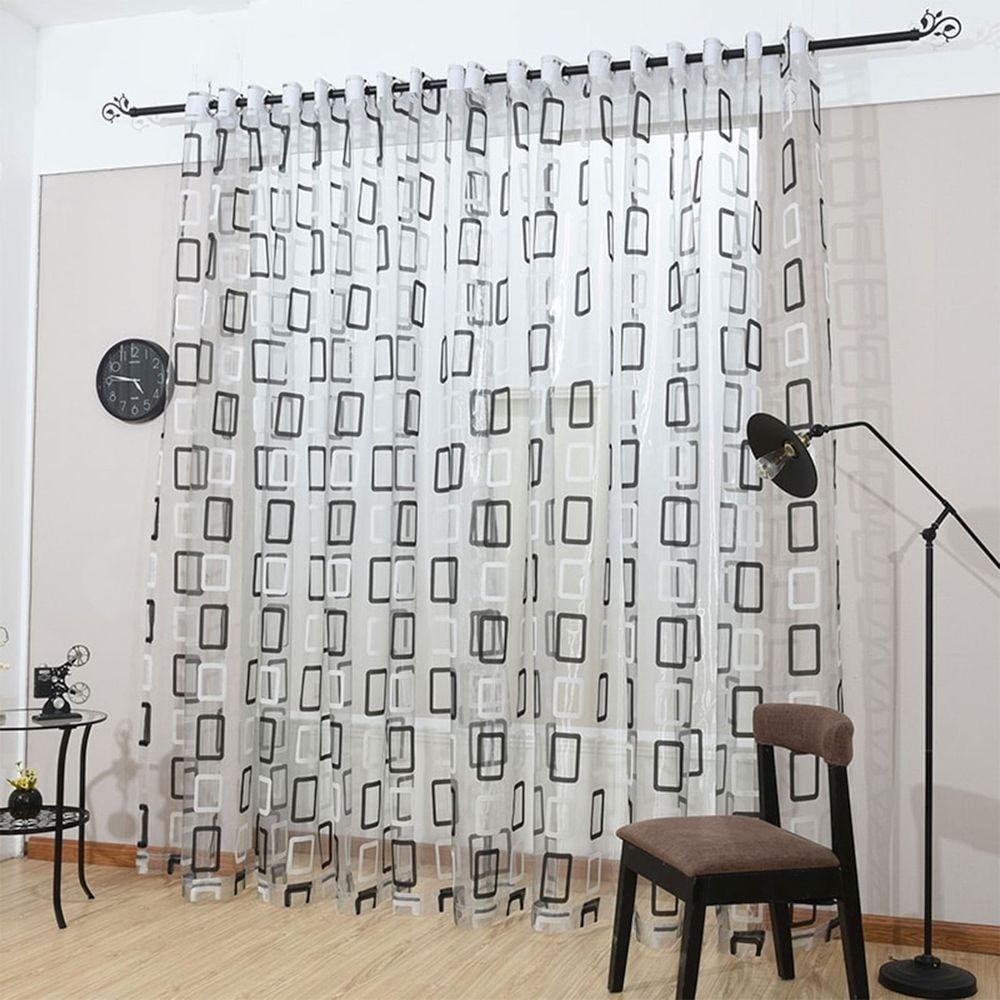 Geometric Sheer Single Curtain Panel
Fans of industrial or transitional styles will love this large sheer curtain panel. The lightweight polyester material and minimalist decorative squares fit neatly into any living space that values symmetrical, sleek design. The robust and metallic grommet-hole rings make this product a breeze to set up, while the weighted base keeps the fabric in place.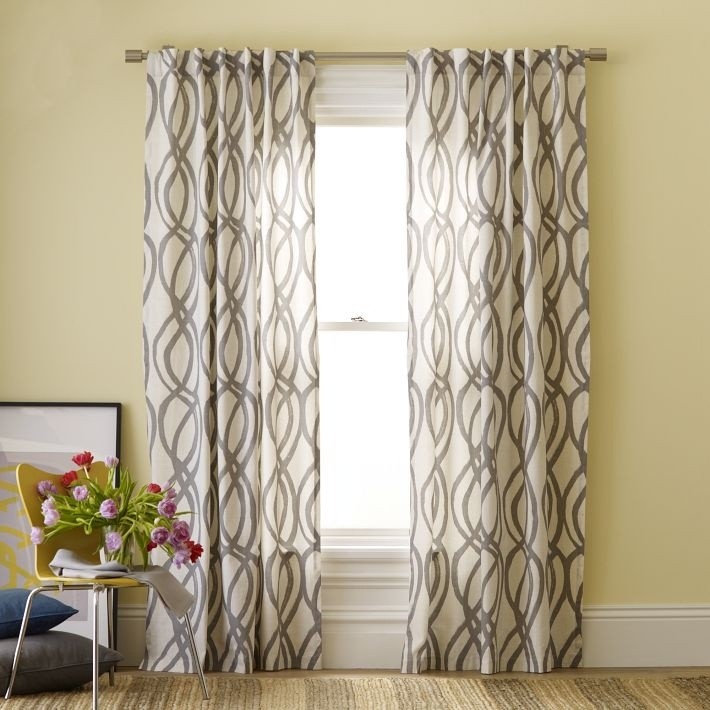 Cotton Canvas Printed Window Panel Scribble Lattice
This type of product has got a functional and decorative role in any room with windows. This kind of curtain protects the room from the sunlight and it also decorates indoors thanks to its attractive pattern.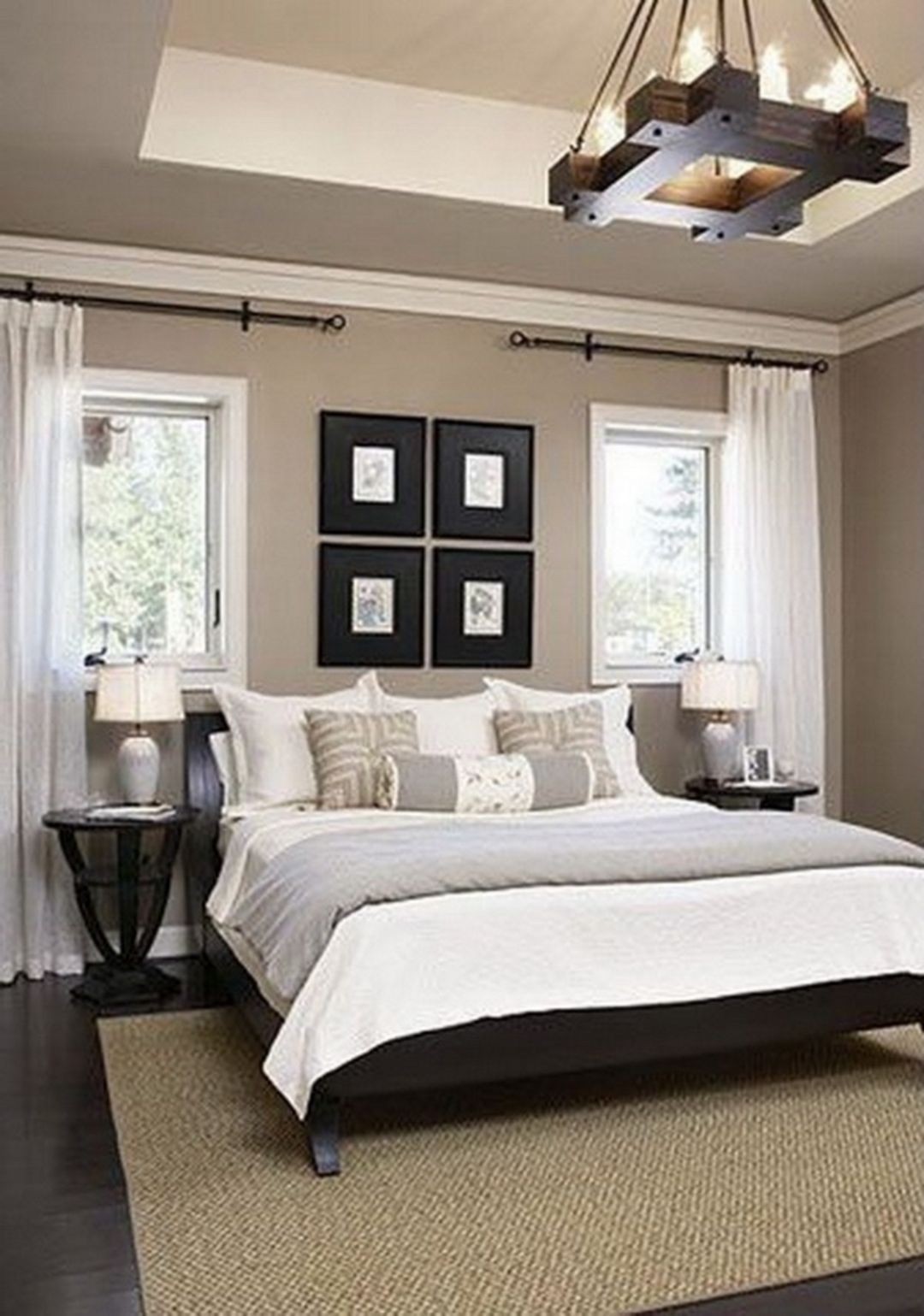 What an amazing bedroom! Gorgeous design and perfectly matching furniture, with a beautiful, queen sized bed with simple, bright bedding and fitting pillows. The framed photos behind the bed give it a cosy detail.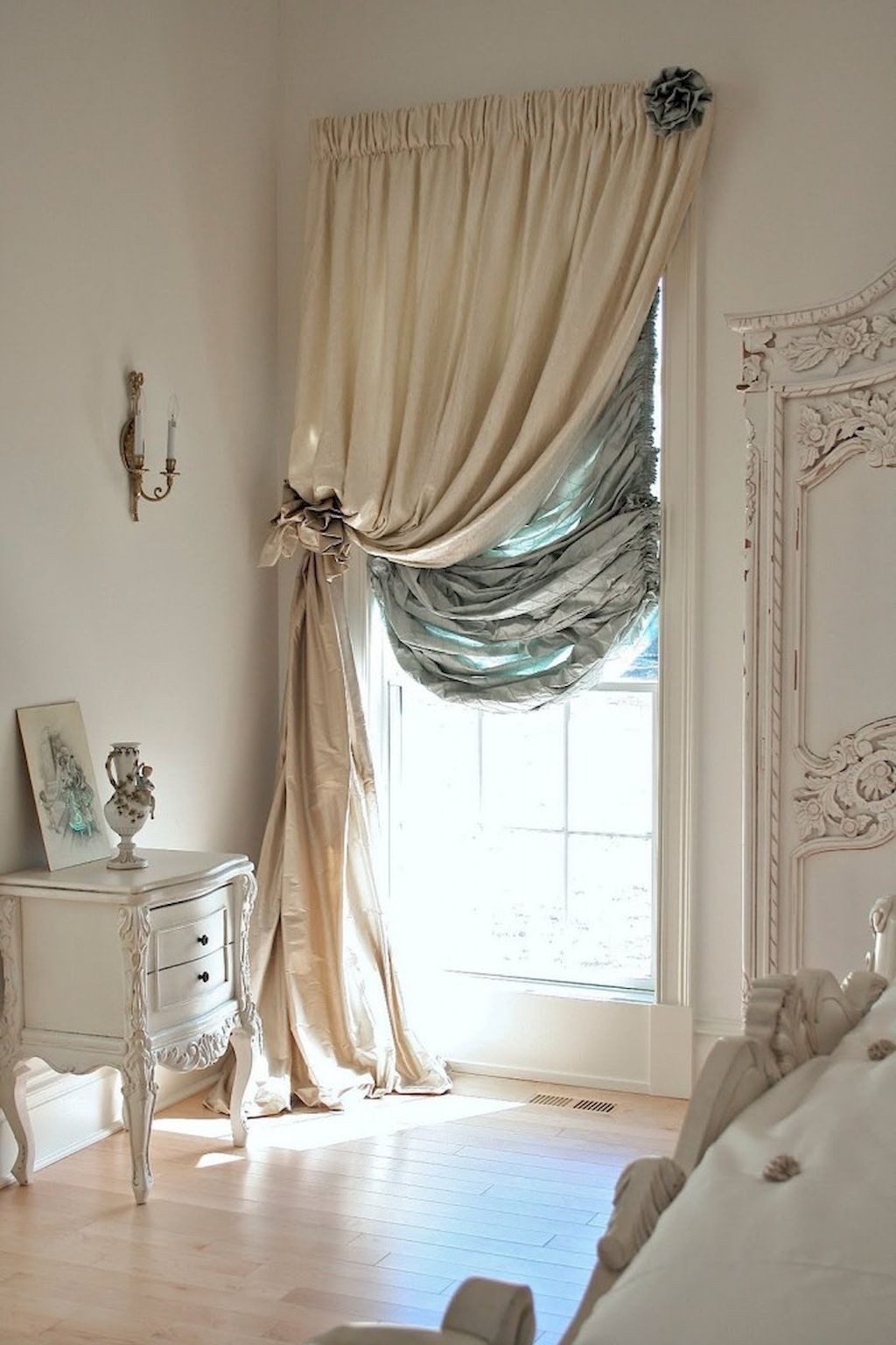 A beautiful roman shade with single panel tie back will embellish your bedroom or living room space. It resembles elegance in a traditional way, fitting well into shabby chic interiors.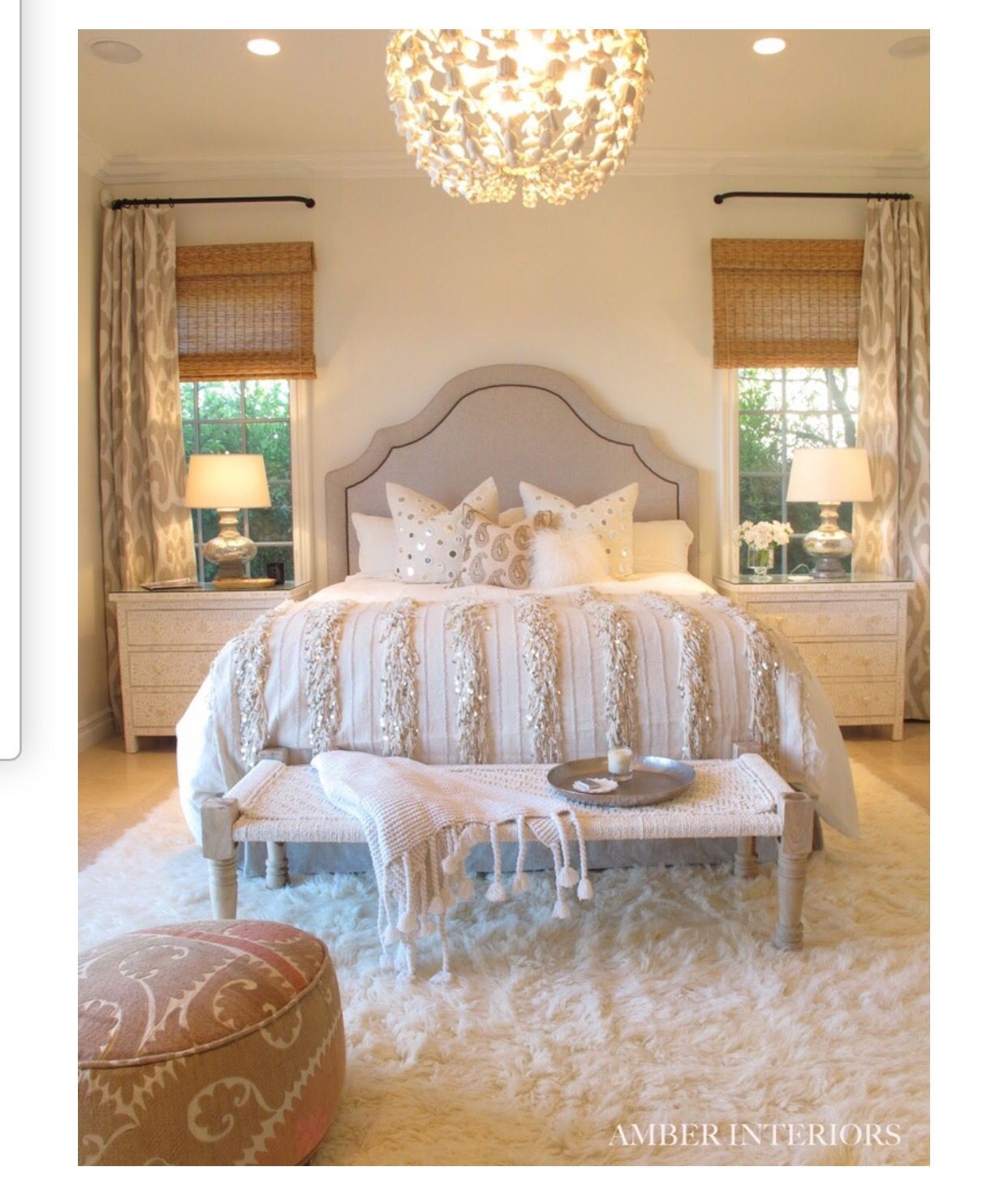 This picture shows a comfortable and original bedroom stylization. It includes single curtain panels on small windows. These curtains feature gray patterns on their white backgrounds. They decorate indoors and protect from sun.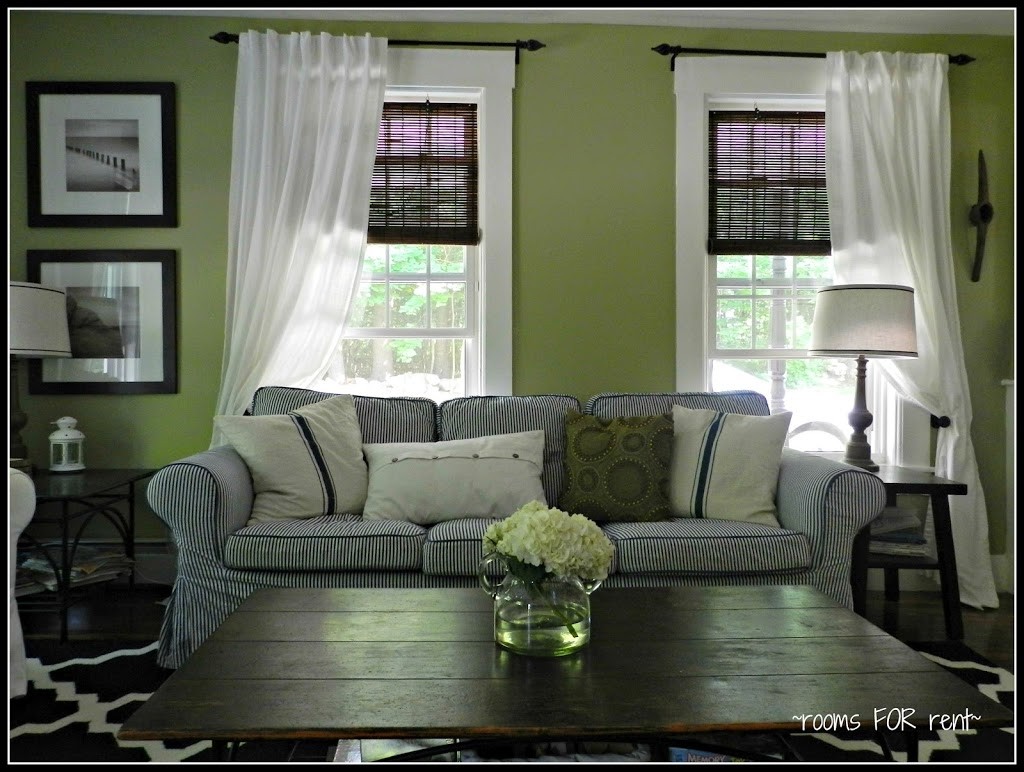 A smooth decor pattern, this single curtain panel for the side by side windows create a refined, classic, yet fresh appeal, not overwhelming with too much decorative accents. It helps you expose the beautiful sunlight, that will enliven the room.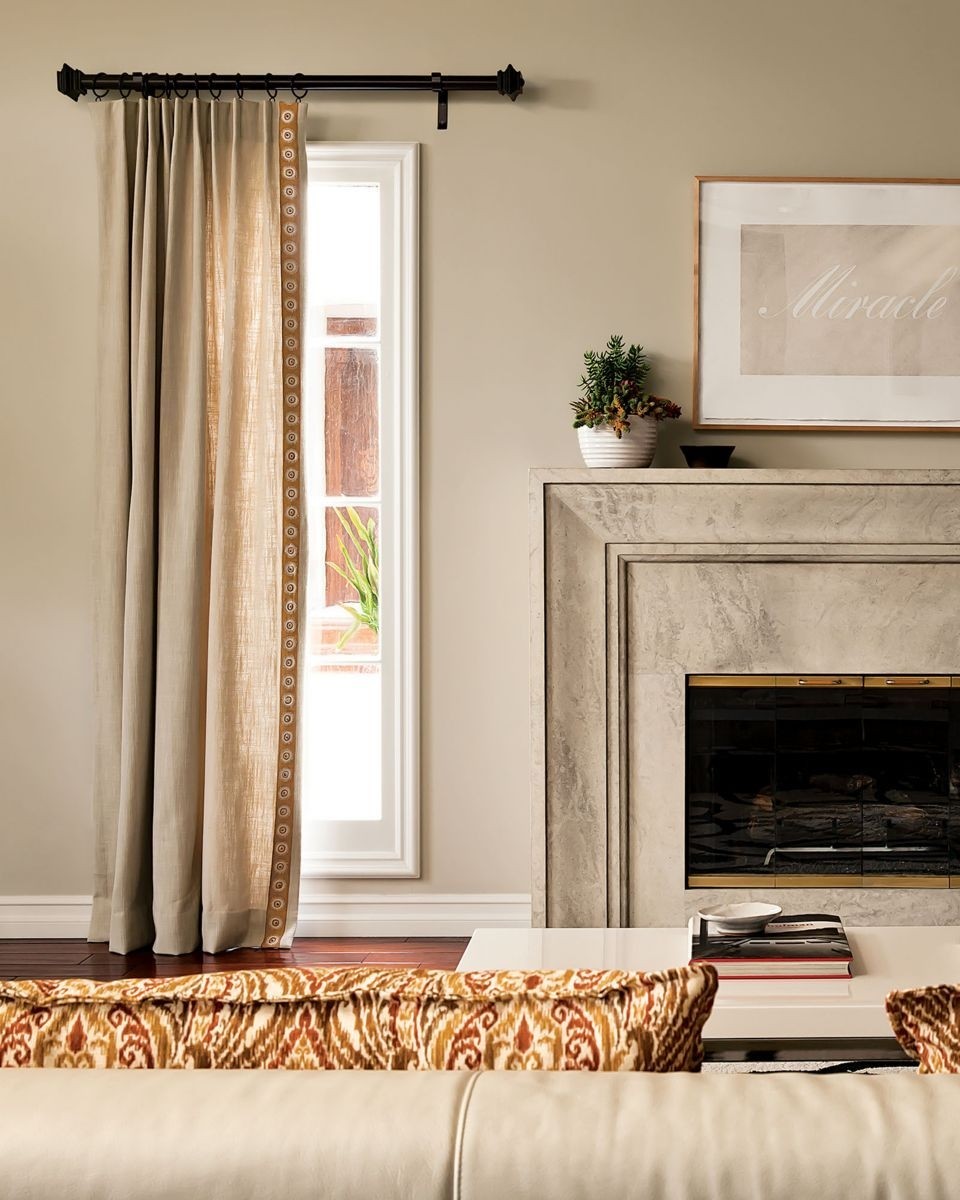 The single curtain panel dedicated to the balcony door. It allows you to protect your privacy and also provide the needed shade when you are watching TV. It looks better than the standard net curtain.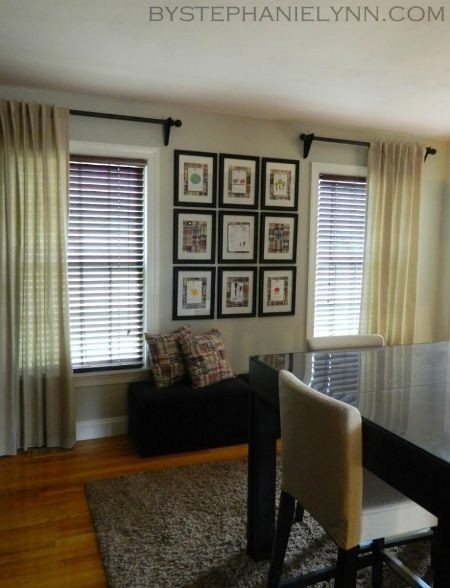 Under The Table and Dreaming: Make Your Own Wooden Ball Curtain Rod Set with Brackets - DIY Drapery Hardware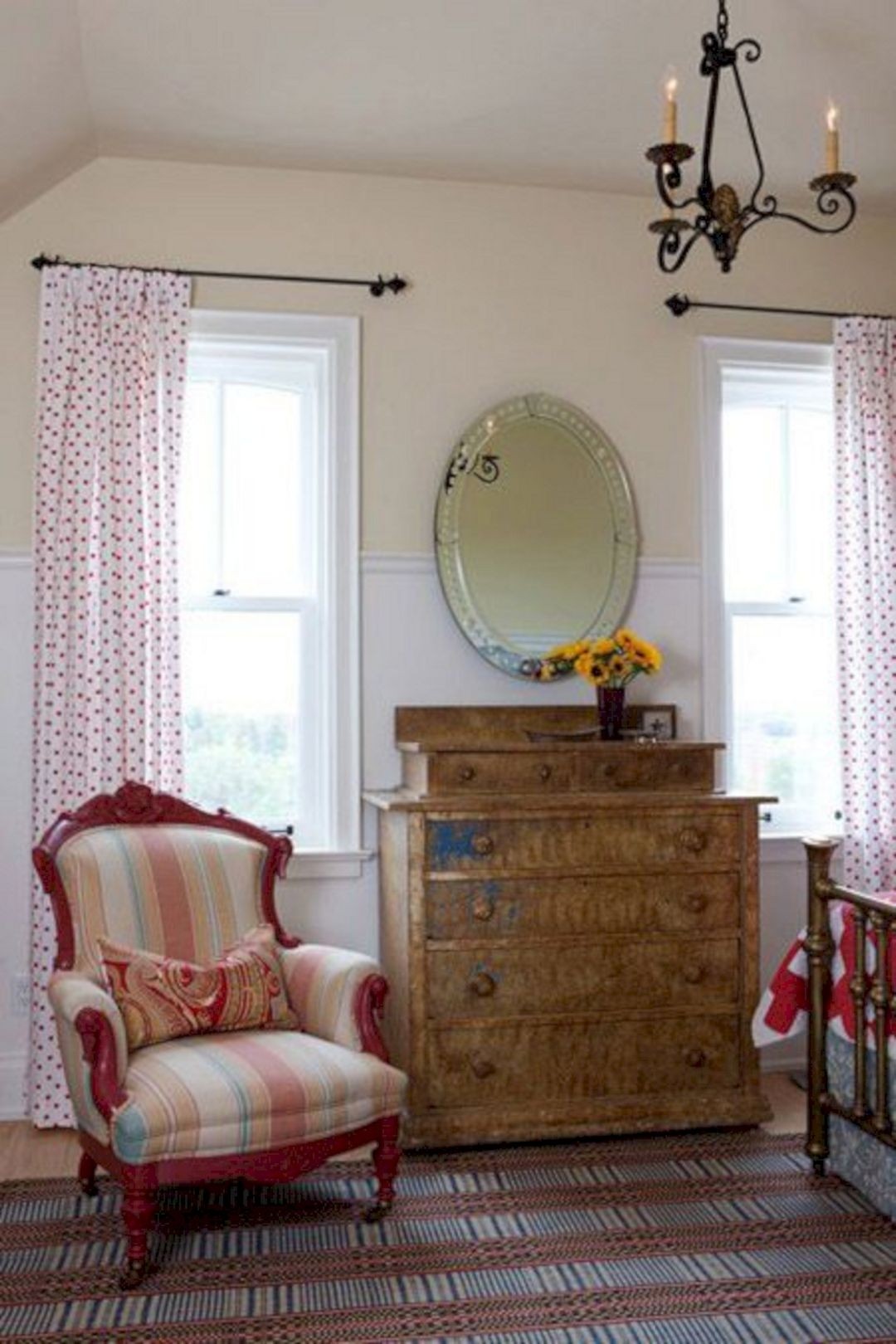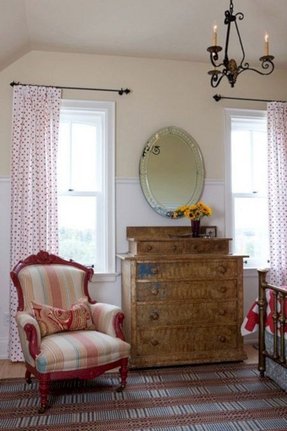 Upholstered in warm, pastel strings, this Victorian armchair constitutes a fabulous way to create a charming leisure corner in your bedroom or living room. Its ornate, curvy silhouette will fit well to the most refined interiors.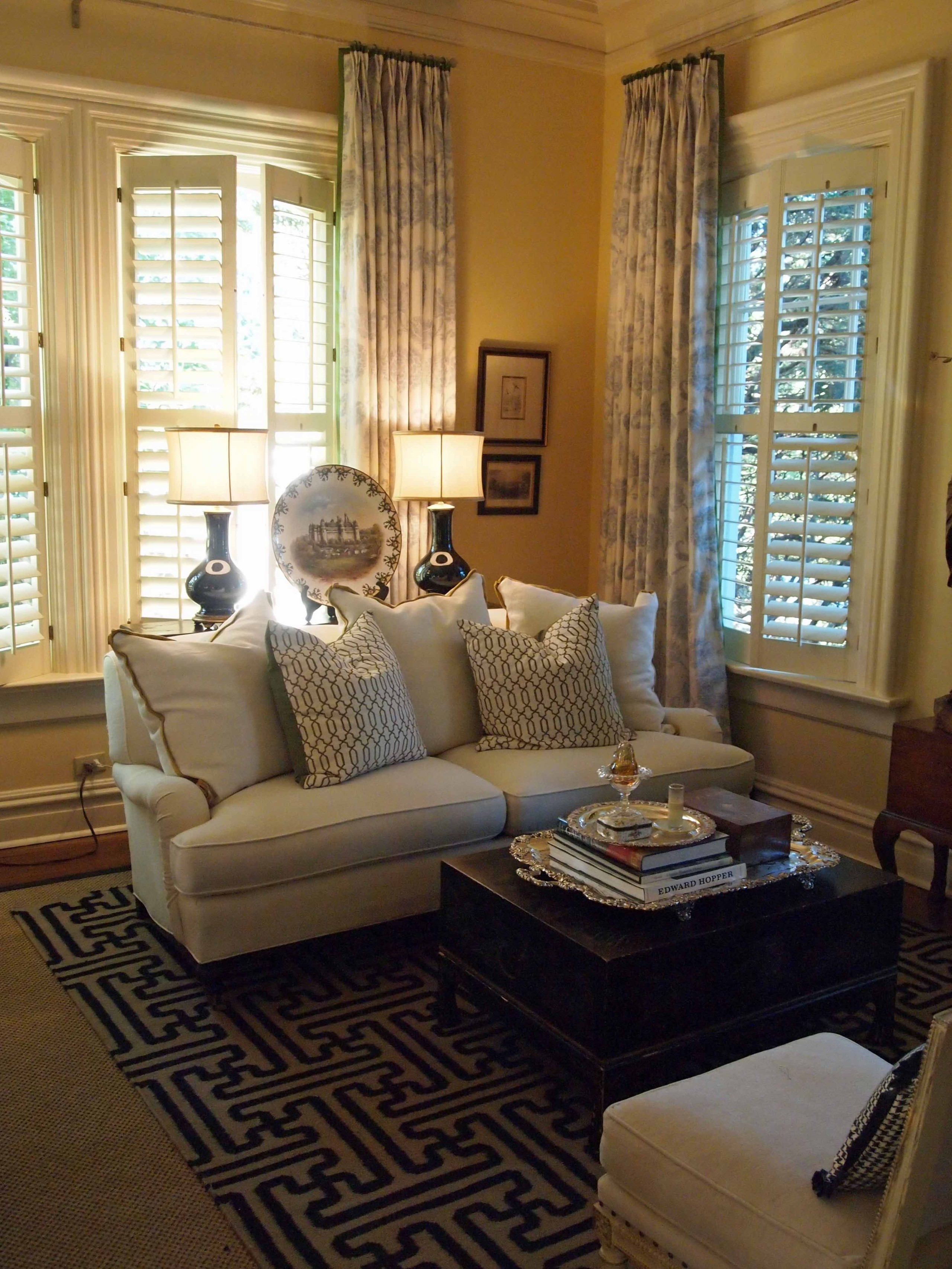 Living Room-love the drapes with shutters, trunk, everything!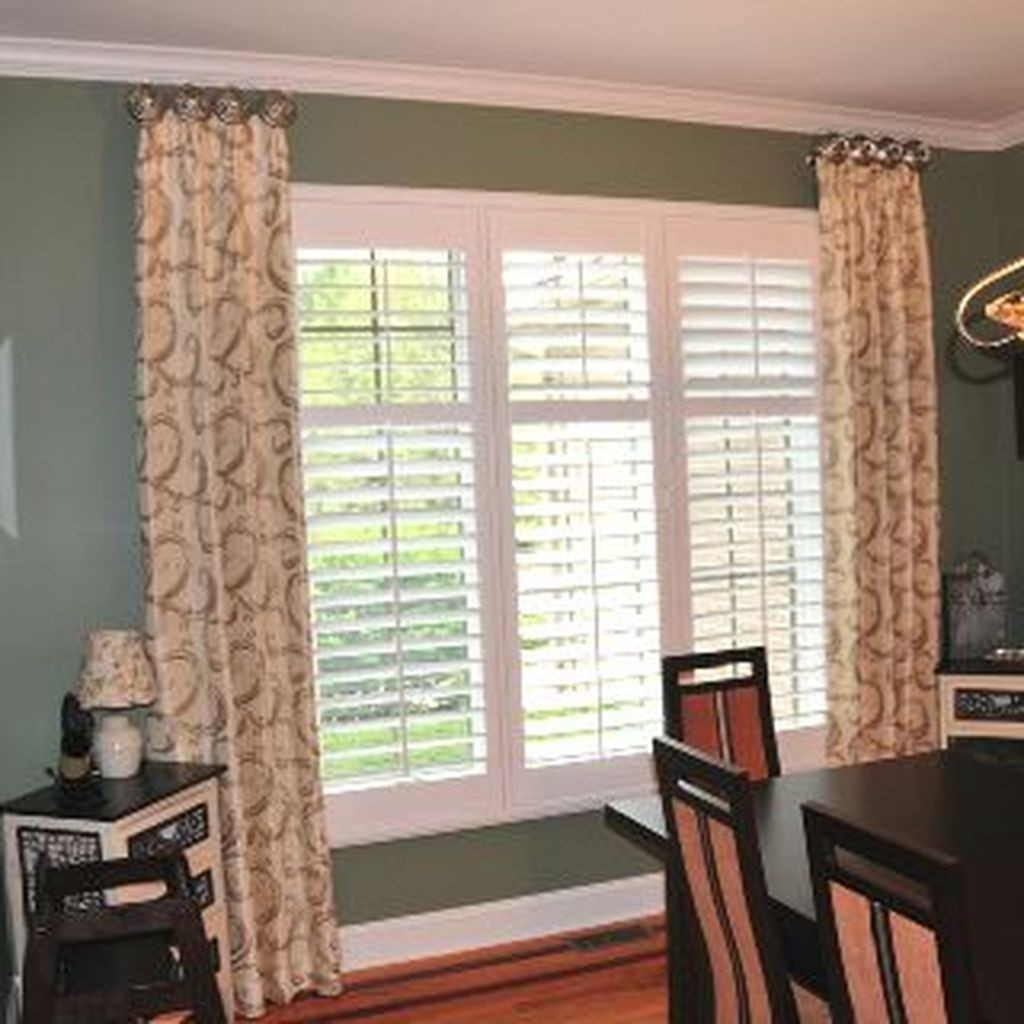 Single width side panels mounted on medallions with plantation shutters inside mounted on the window. A dreamy look for any home. Call Maggie's Place .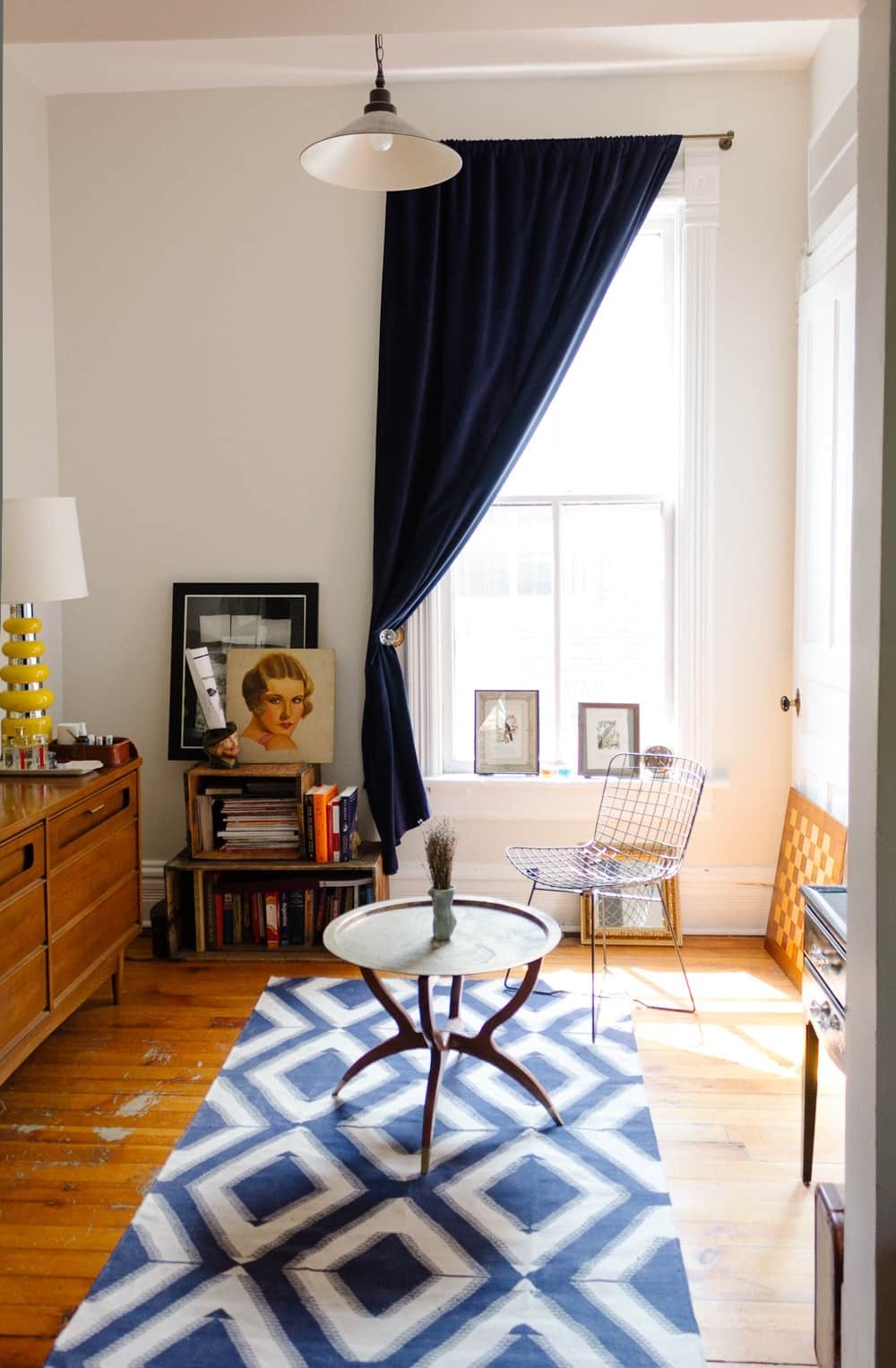 Sara & Becky's Collaborative Abode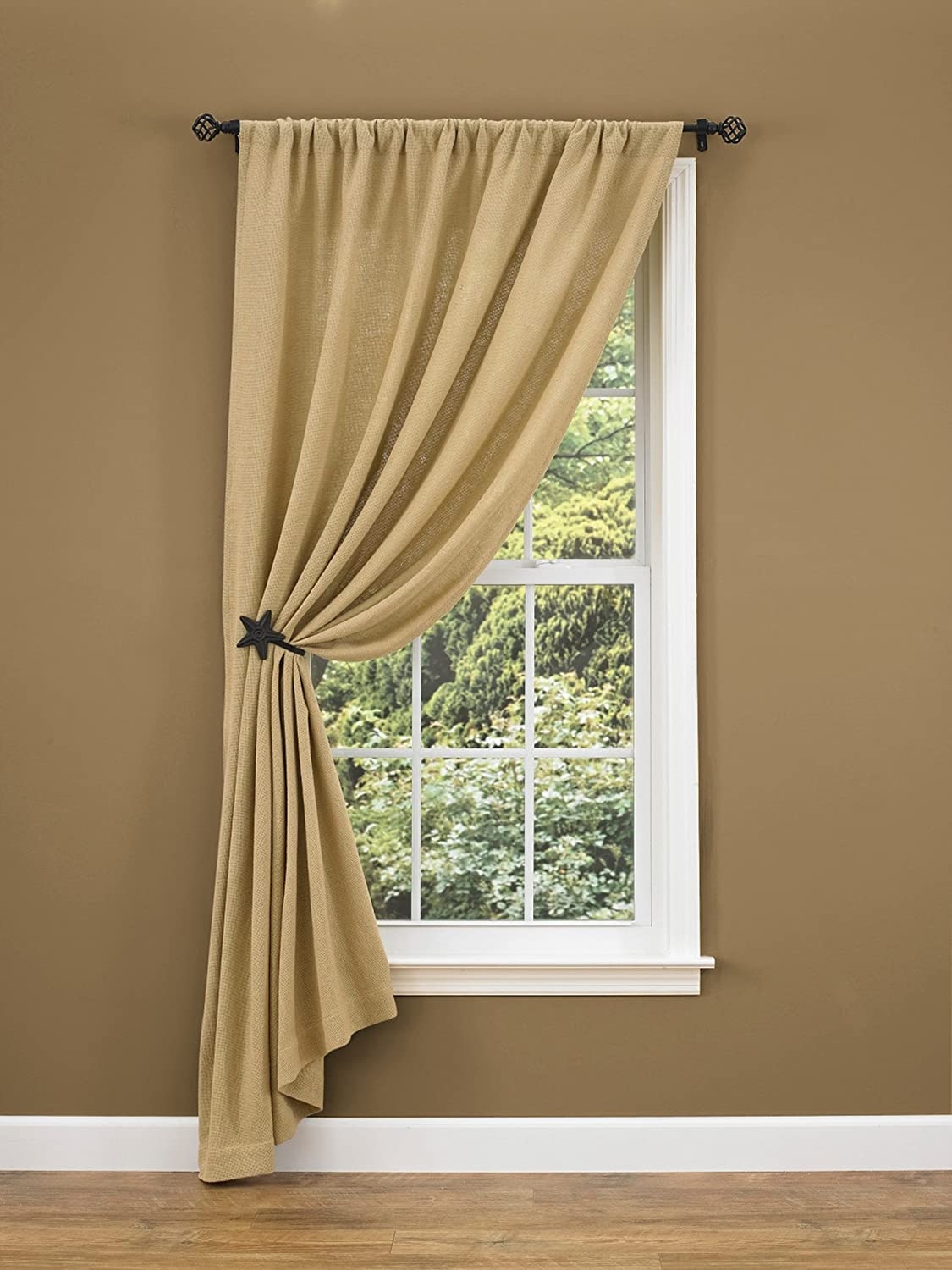 single panel with tieback | I like the placement of this holdback- keeps the line of the curtain straight on the left side. A great idea for curtains mounted inside the frame.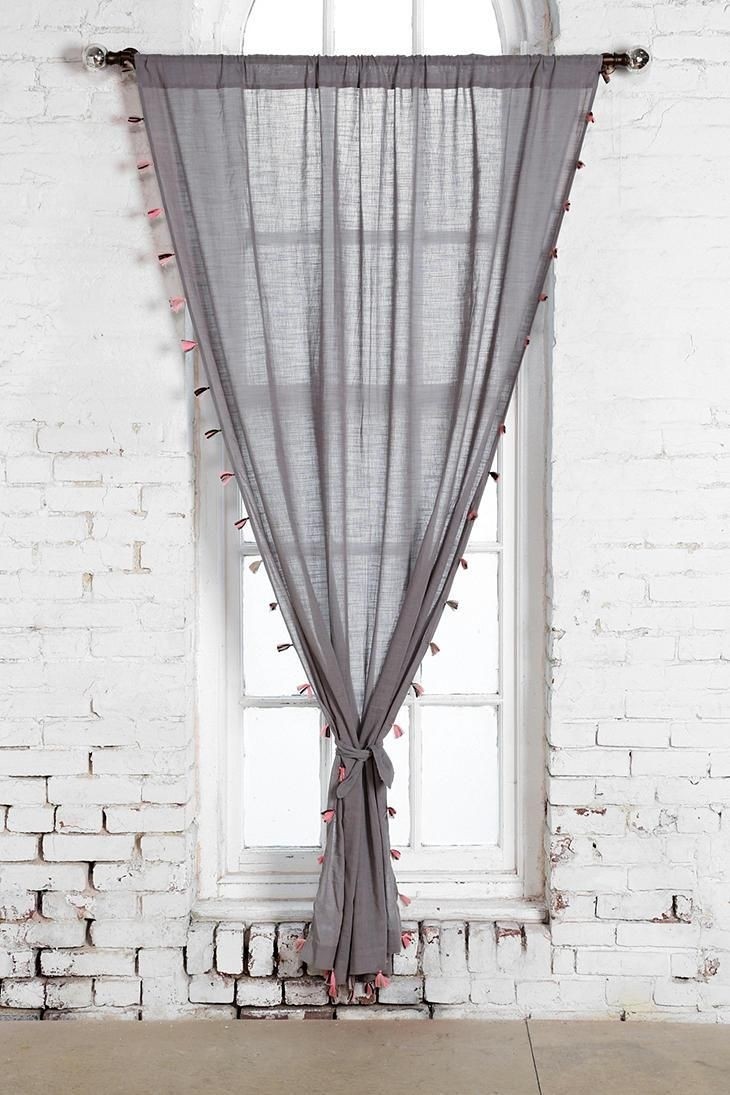 A beautiful window decoration that features a subtle, grey curtain with colorful tassels that give it an ethnic character. The curtain is a pretty highlight of an old-fashioned, framed window and brick walls.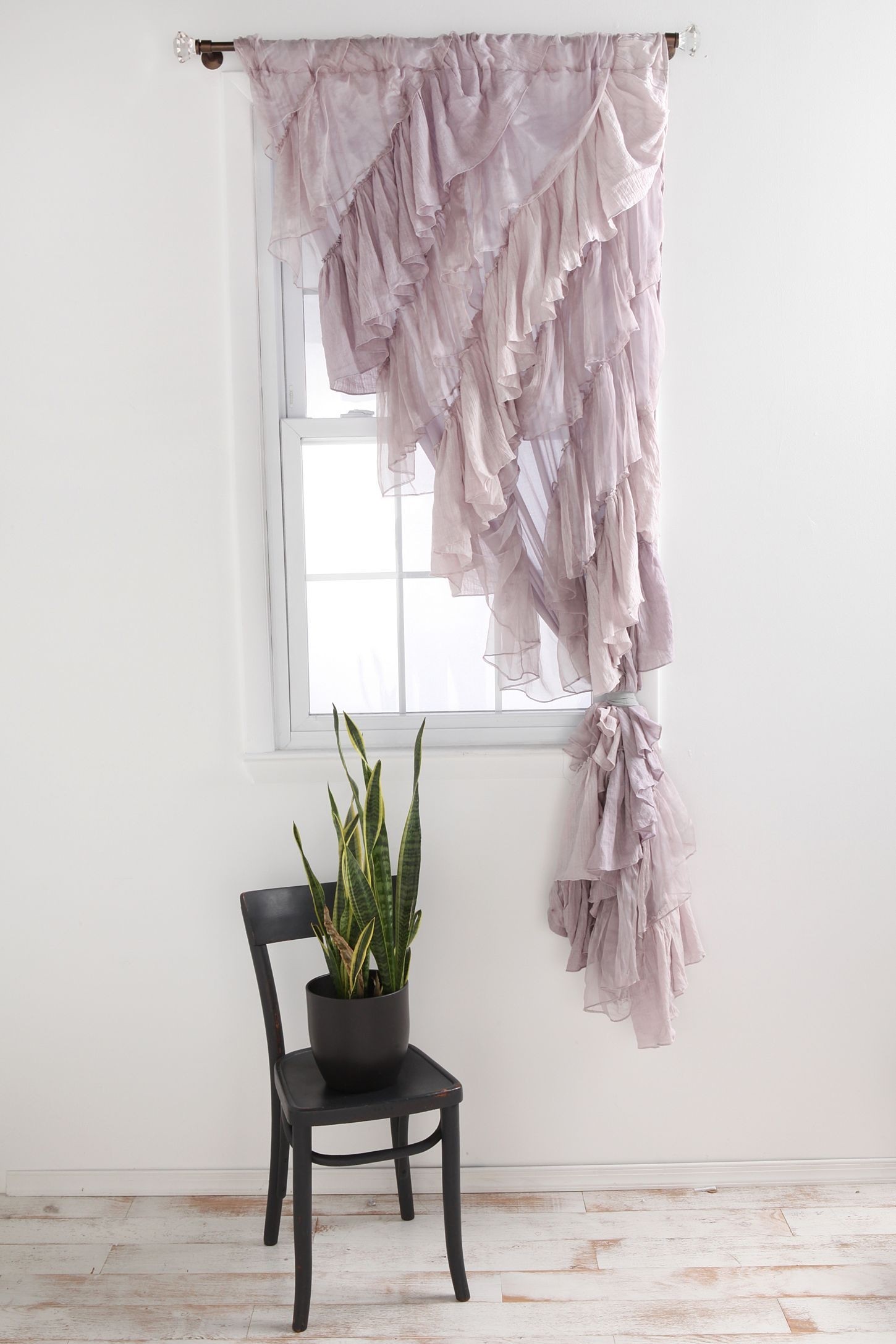 If the overall look of your interior is one of minimalism then this angel ruffle curtain will certainly add a nice boost of charm to it thanks to the dirty pink finish and layers of structure that catch your eye instantly.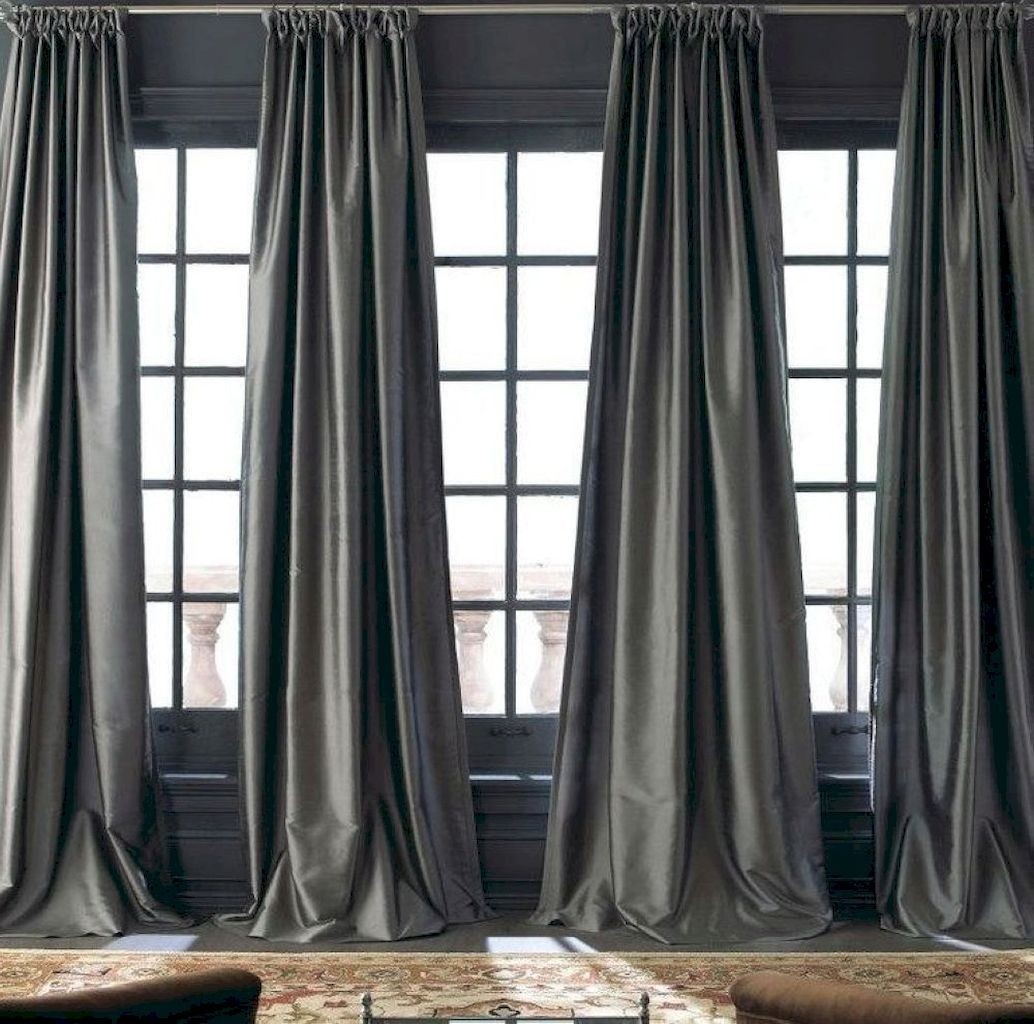 A set of four separate silk curtains made in a dusty rose color, all situated on a single curtain rod placed at the top of the windows. The curtains provide the room with a sophisticated element and protect it from sunlight and peeping toms.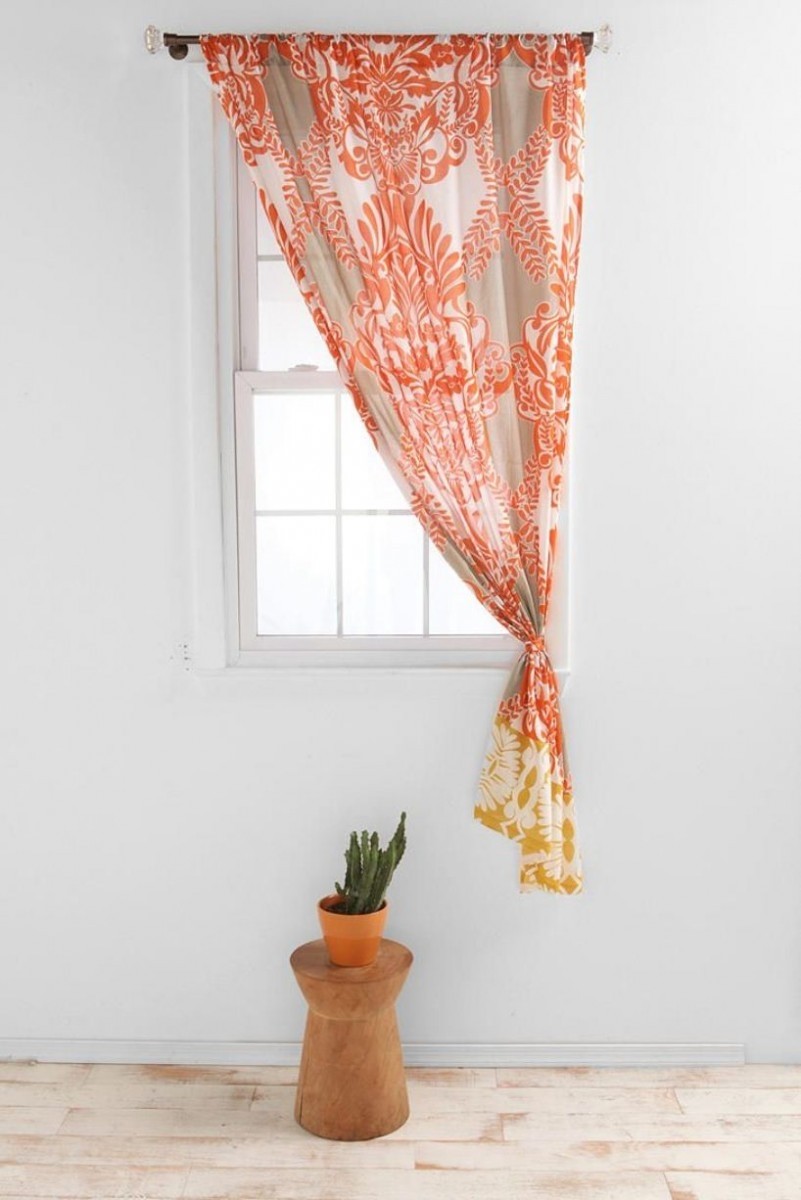 love these for my new small kitchen window!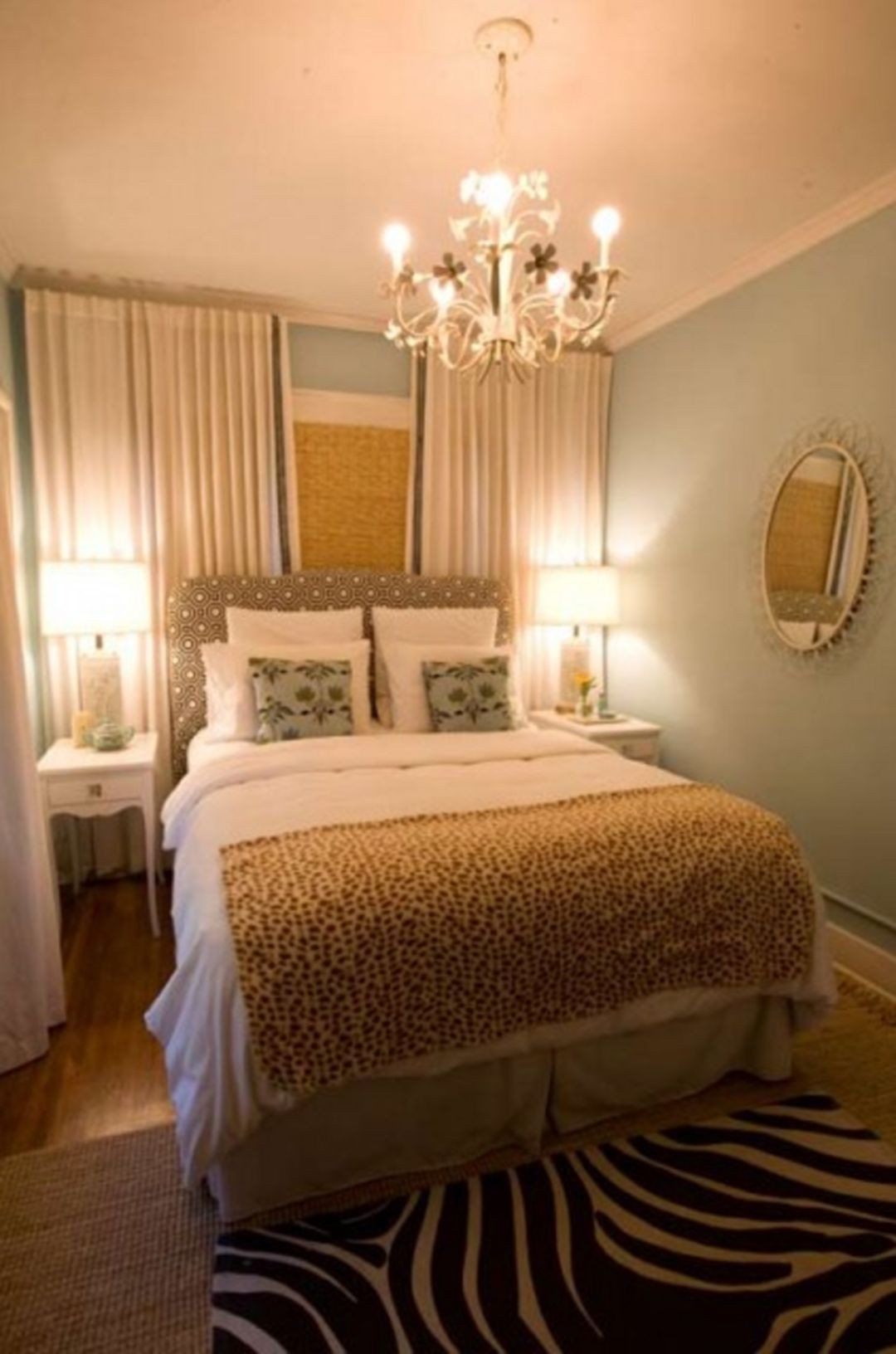 Put bed in front of small window. Fake it out with window panels on either side running all the way up to the ceiling, and leave the bed centered under a roman shade for privacy. The small side tables reveal there's just enough room to sneak by and get i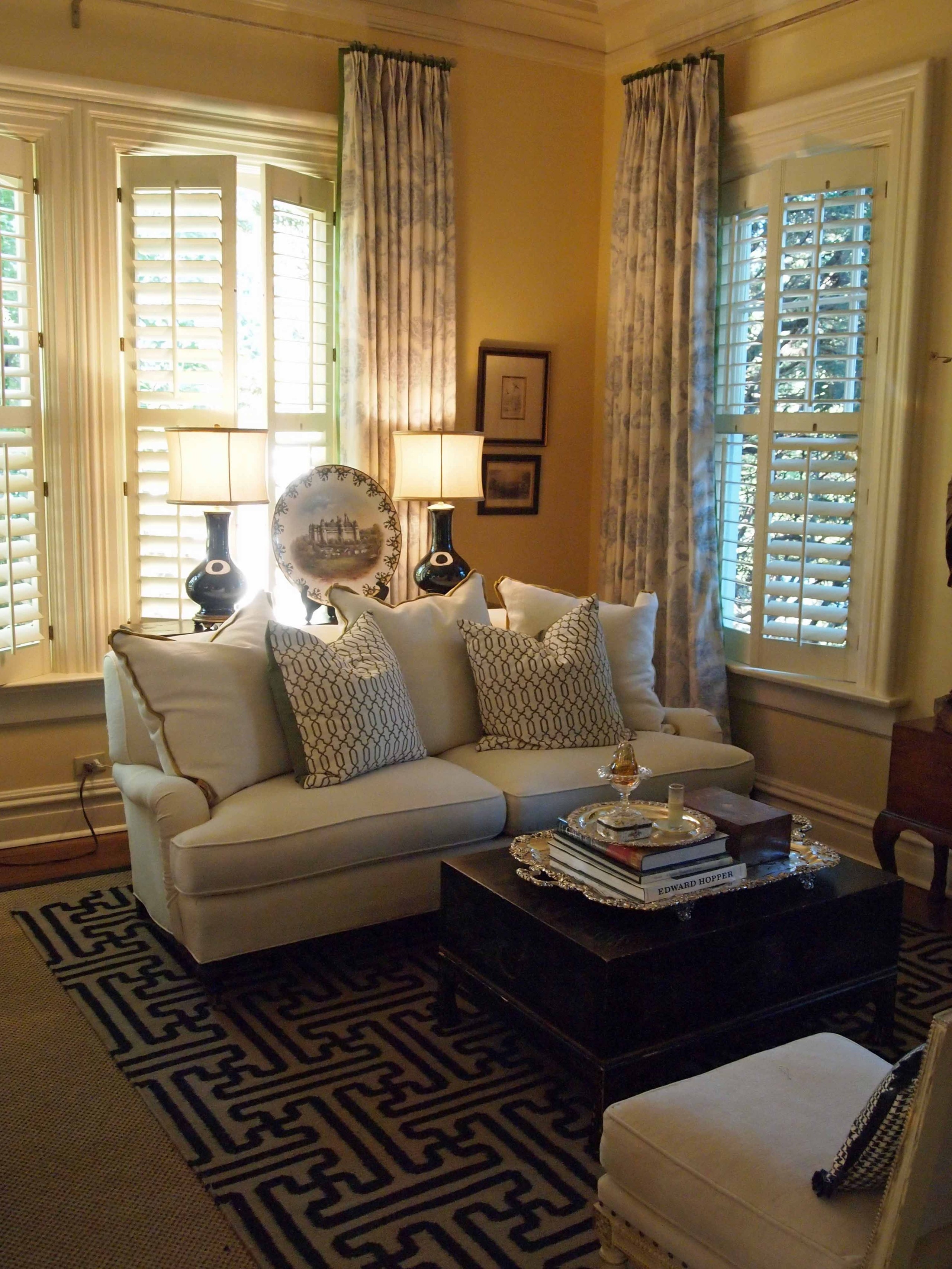 If you want some more color for your household then these graphic curtain panels will do the trick, allowing you to both achieve full comfort and functionality in your space and keep it bright and welcoming.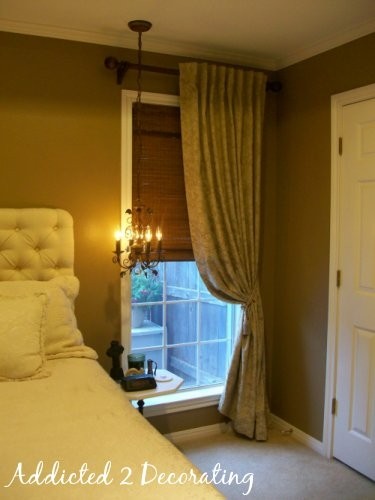 Loving the window treatment and the low hanging chandler for late night pinning. This single curtain panel is very useful. I used to wonder why people have them. Now I know, It doesn't require much space and it looks very artistic and minimalistic.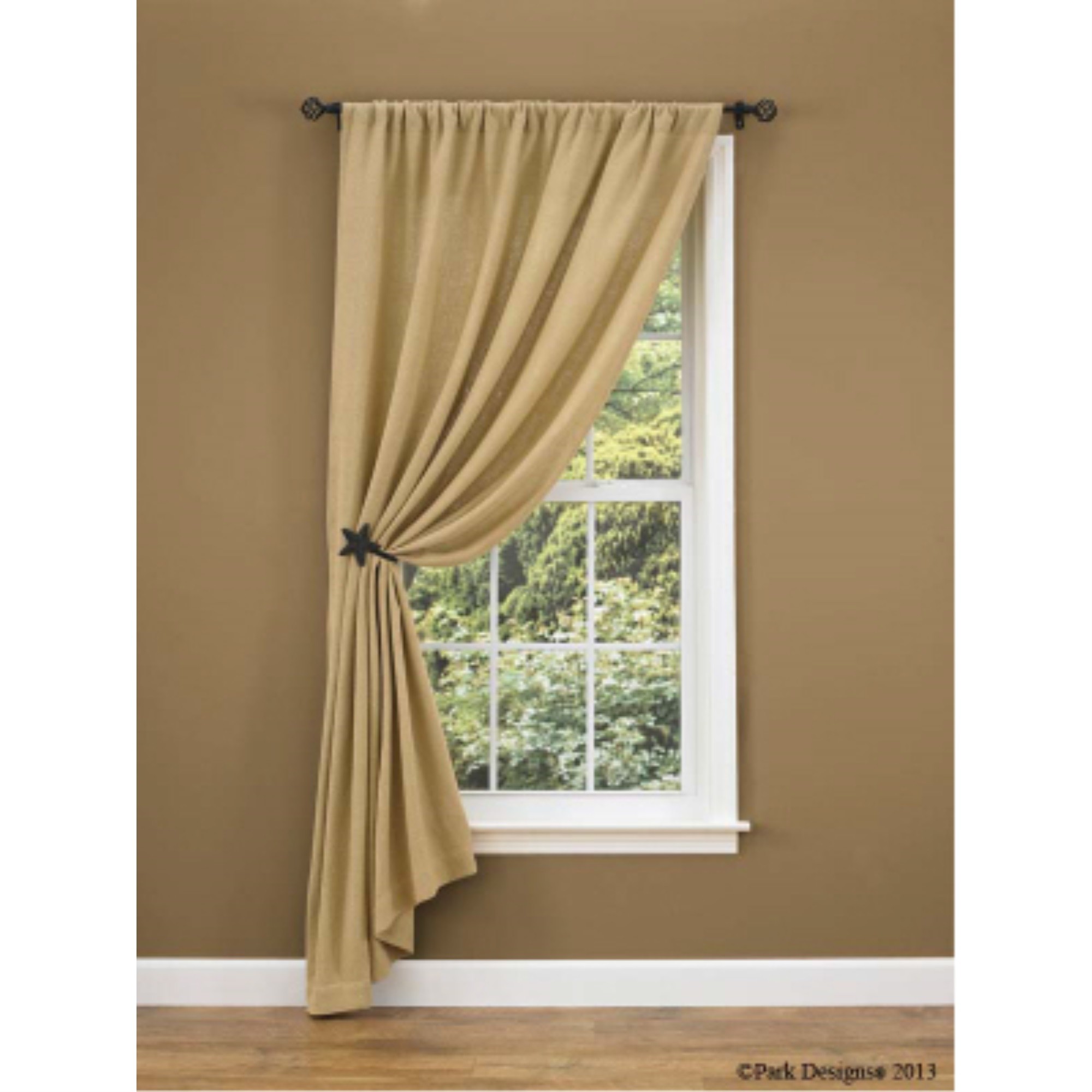 The curtain designed of the densely braid burlap material. It ideal for the bedroom, when too much sunlight is waking you up in the morning. The natural, neutral color of the curtain makes it great for the coloristic diversified spaces.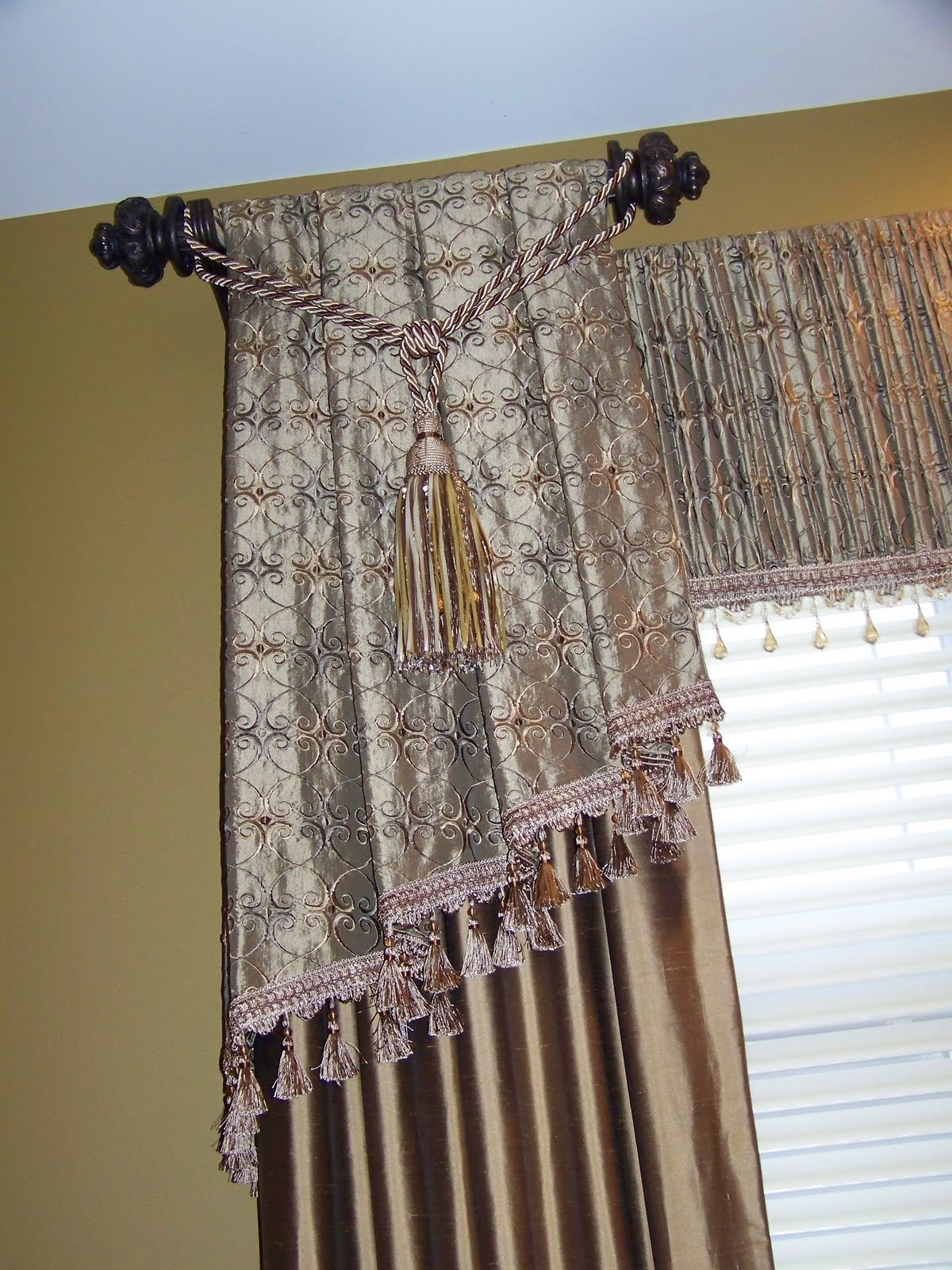 Beautiful valance/panels/drapes found @creationsfrommyheart.blog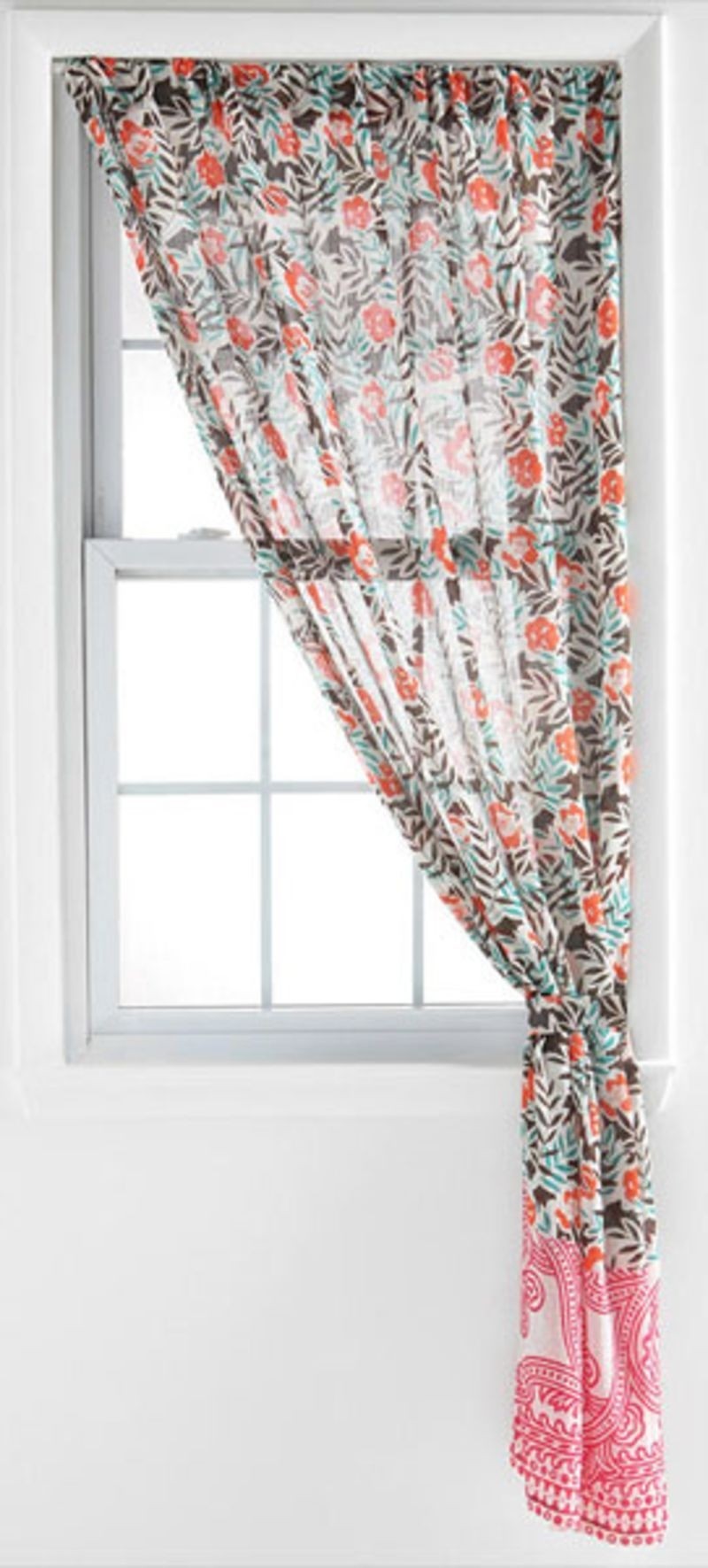 Scarf Border Curtain from Urban Outfitters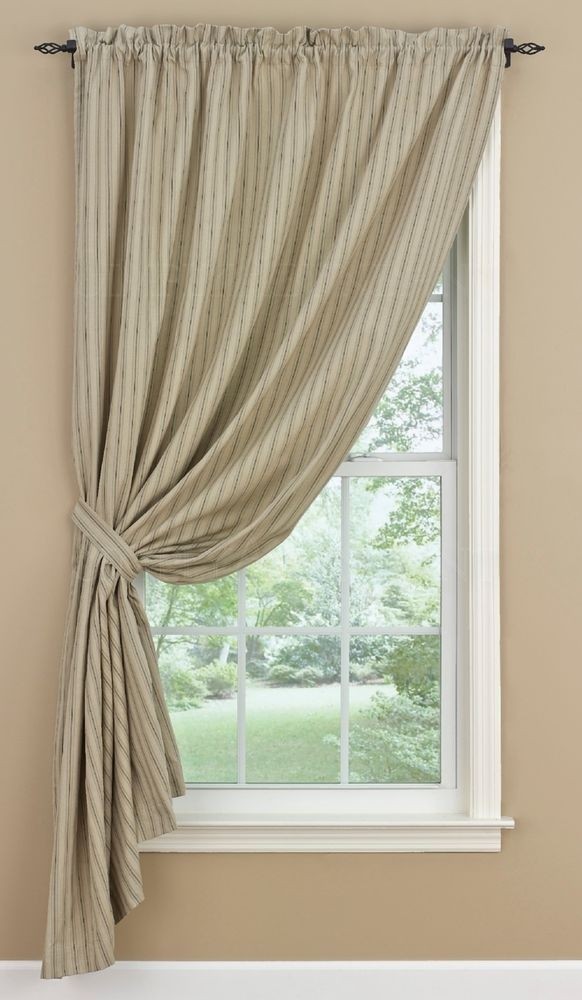 single tieback curtain panel millstone lined single tieback curtain ...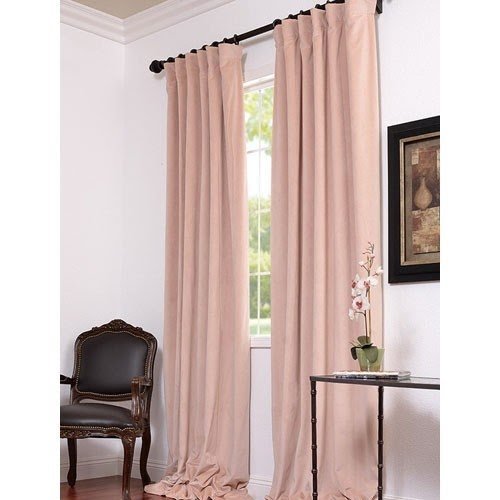 Petal Blackout Velvet Pole Pocket Single Panel Curtain, 50 X 84 Half Price Drapes Drapery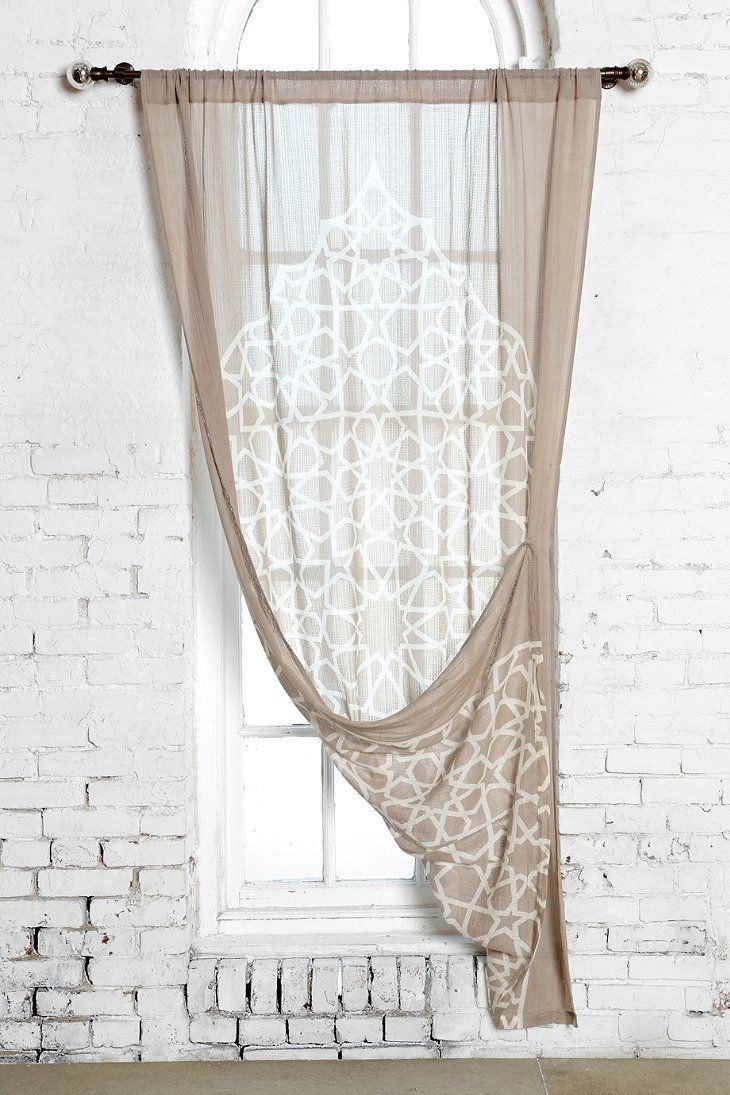 Magical Thinking Arch Curtain $29.00-$34.00 •Buy 2 Get 15% Off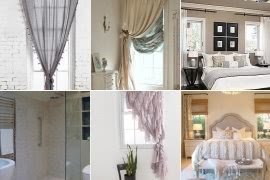 Rasch City Taft Tab Top Single Panel Curtain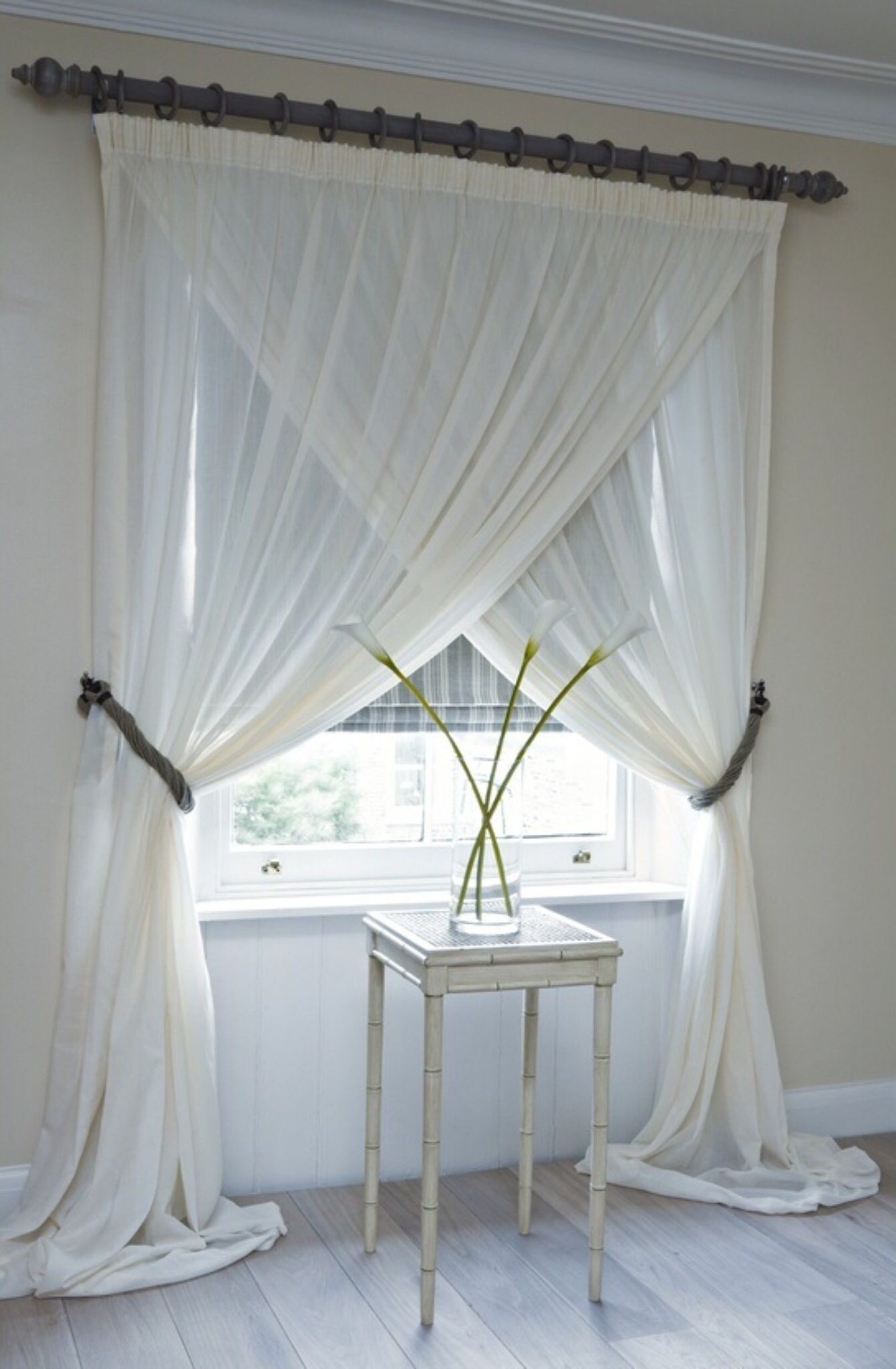 Single Pleated sheer criss cross linen curtain by kirtamdesigns, $280.00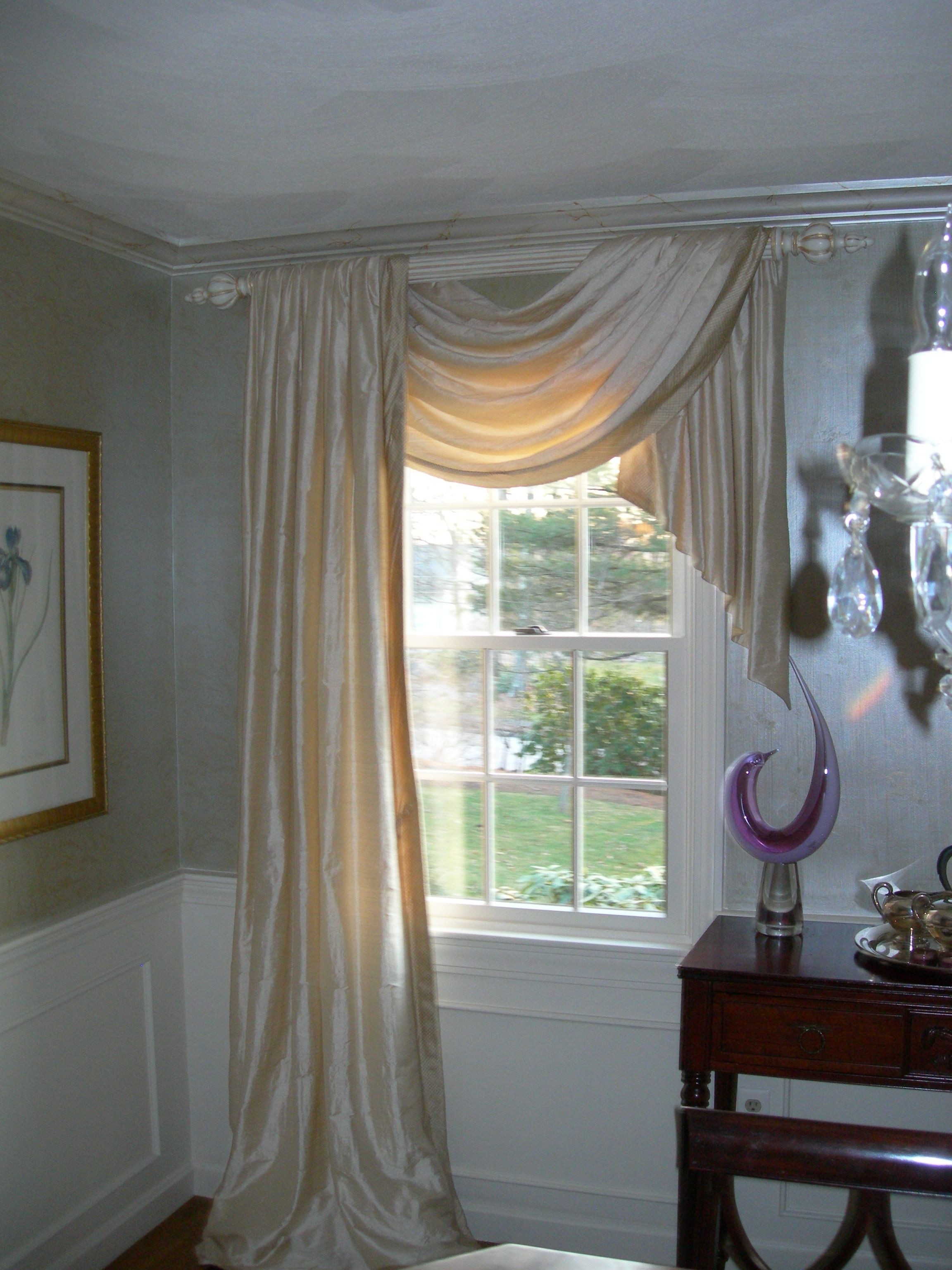 Very nice mixture of elegance and romance - would be nice for the bedroom, the fullness of it makes the single swag still luxurious on this treatment - "This swag and jabot on one side and panel on the other add a casual elegance to - curtains - boston -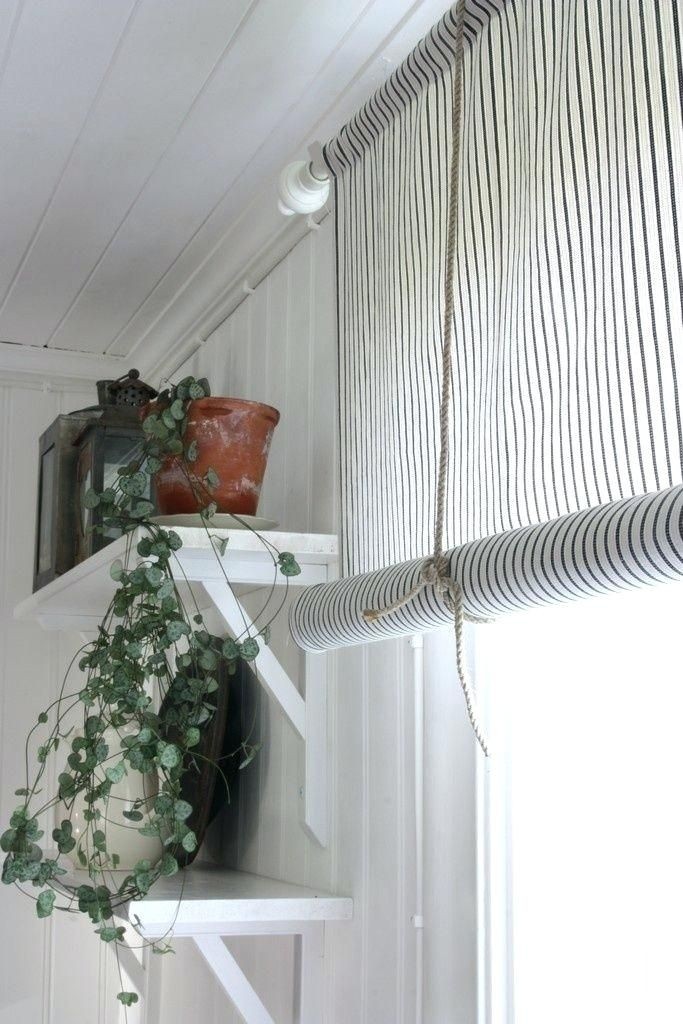 Striped awning, navy stripes on white. Held in place by a jute rope that replaces an ordinary tie up valance. Not bad in sailing themed home! It's in fact a reversible roll up window shade, or tie up rolled curtain.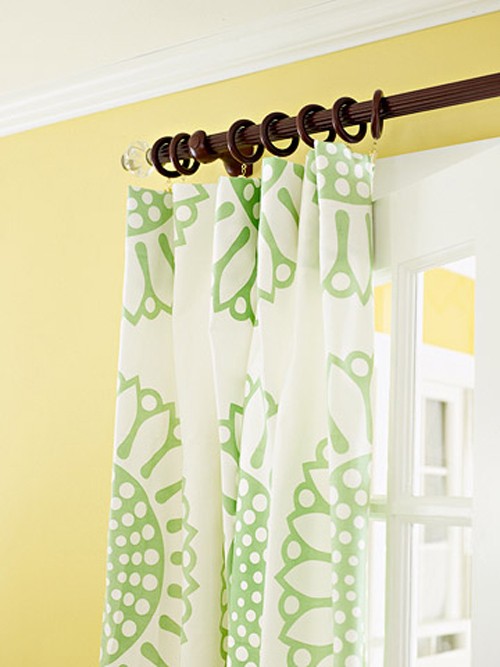 Graphic curtain panels are a simple and charming way to refresh the interior. Even the simplest room gives temperament. It can take the white polyester color decorated with green graphic floral elements. Spring of freshness.
Cassidy Window Curtain Panel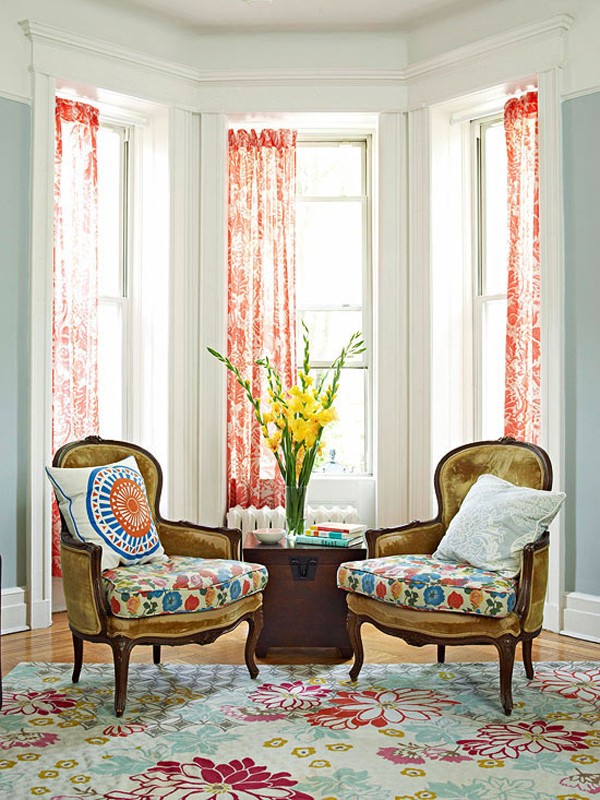 Bay Window Design Ideas. View some great ideas on how to use the space! #windowtreatments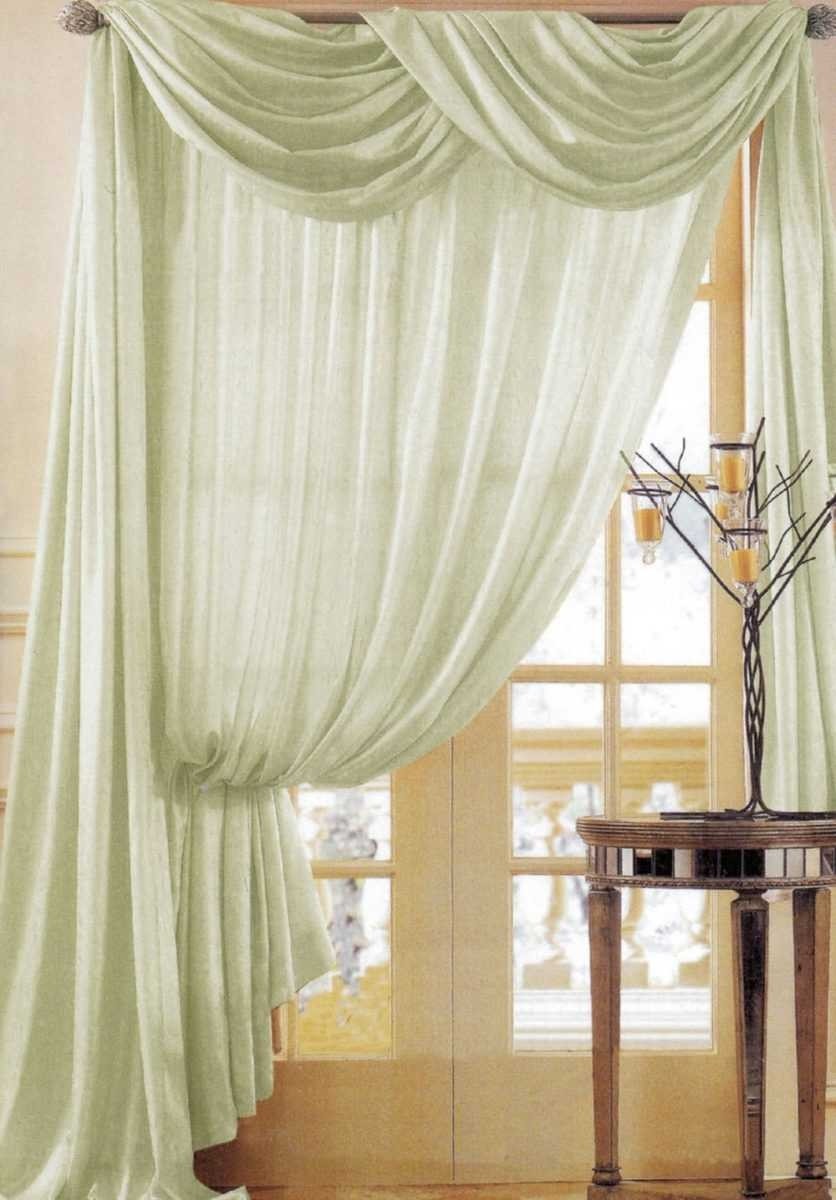 Scarf Curtains With New Design Model Beautiful - I'm doing this in a greenish blue in the livingroom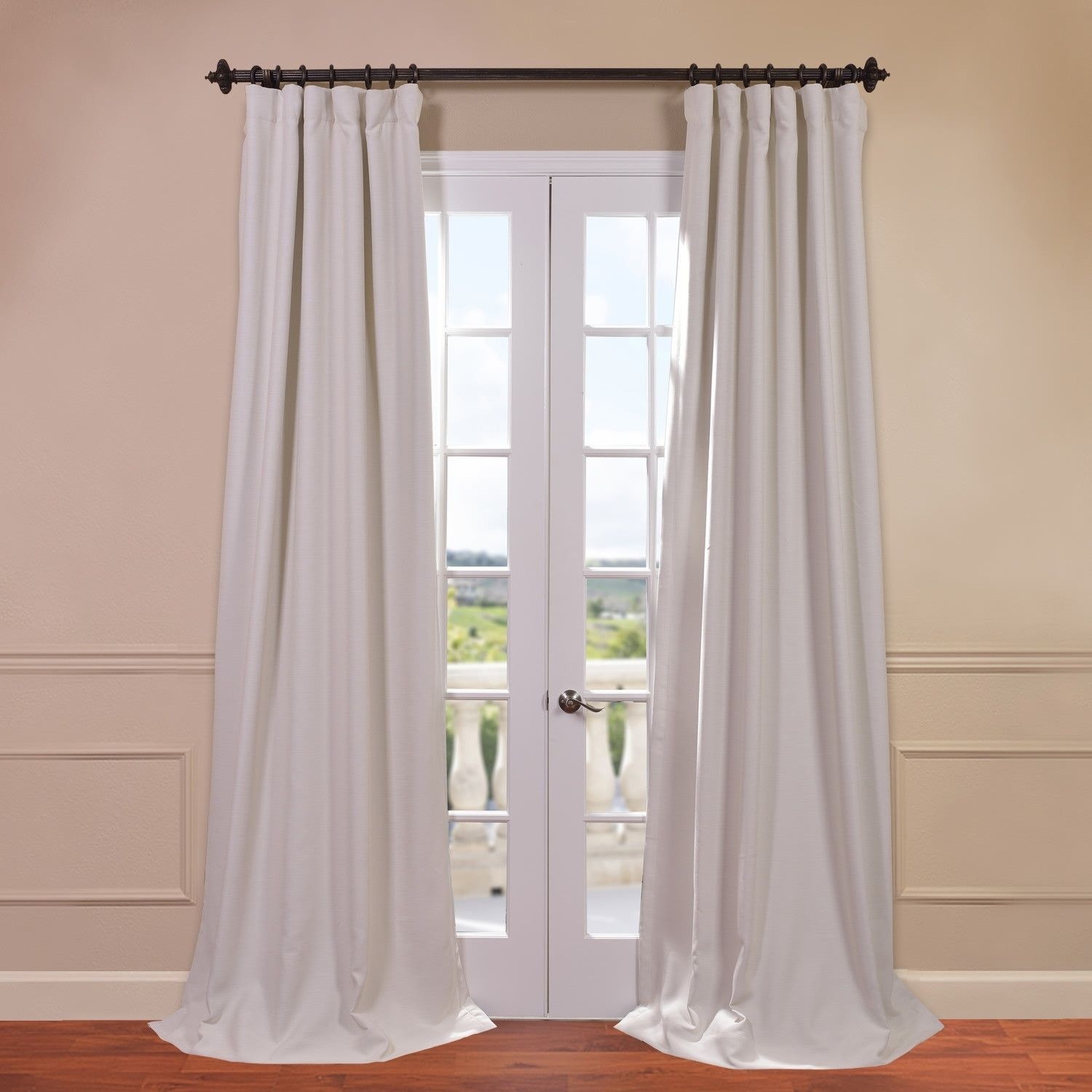 Cottage White Bellino Single Panel Blackout Curtain Cheaper than velvet. Not truly white, apparently. But these would work.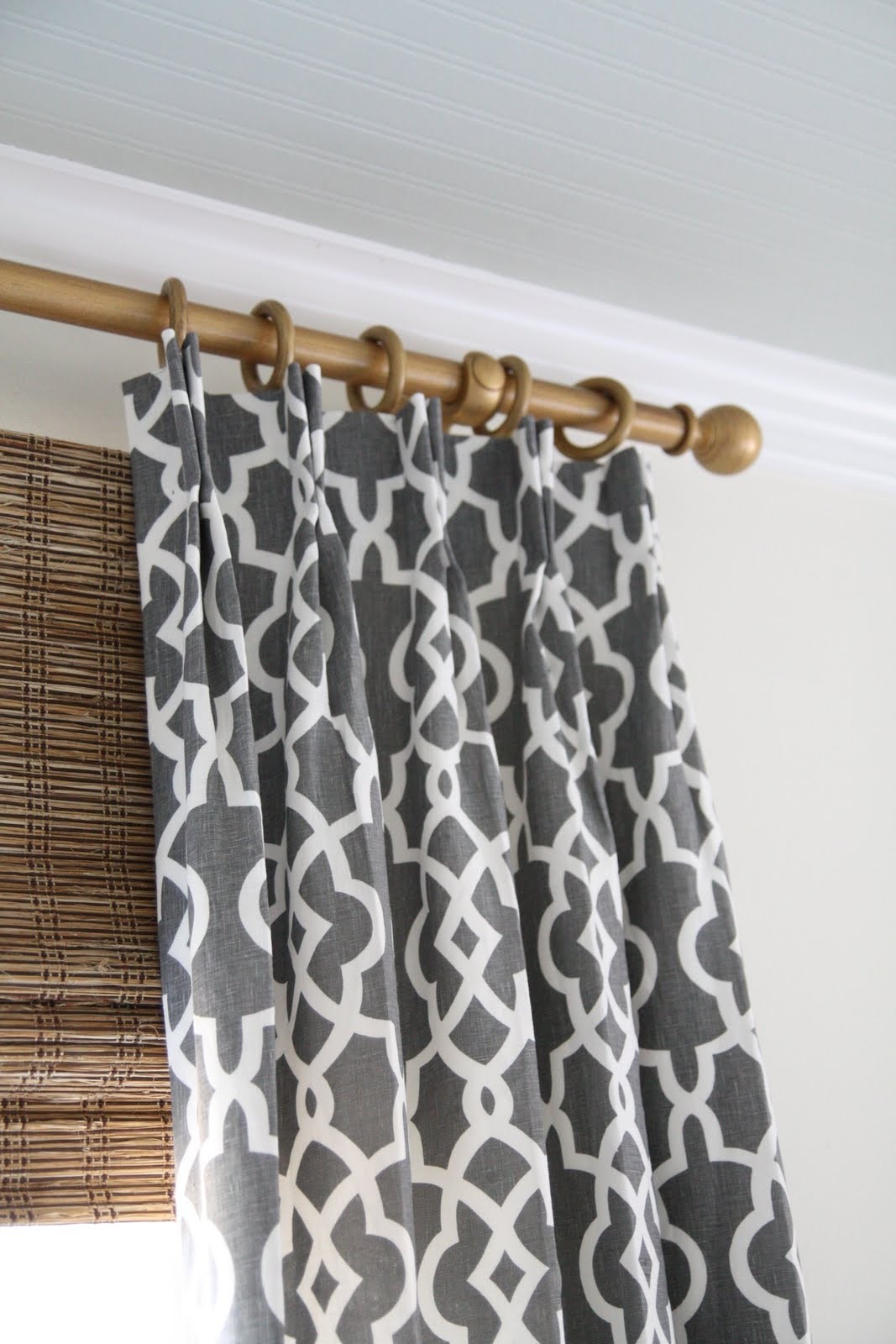 Bamboo shades with blackout liner behind. Also, LOVE the curtains.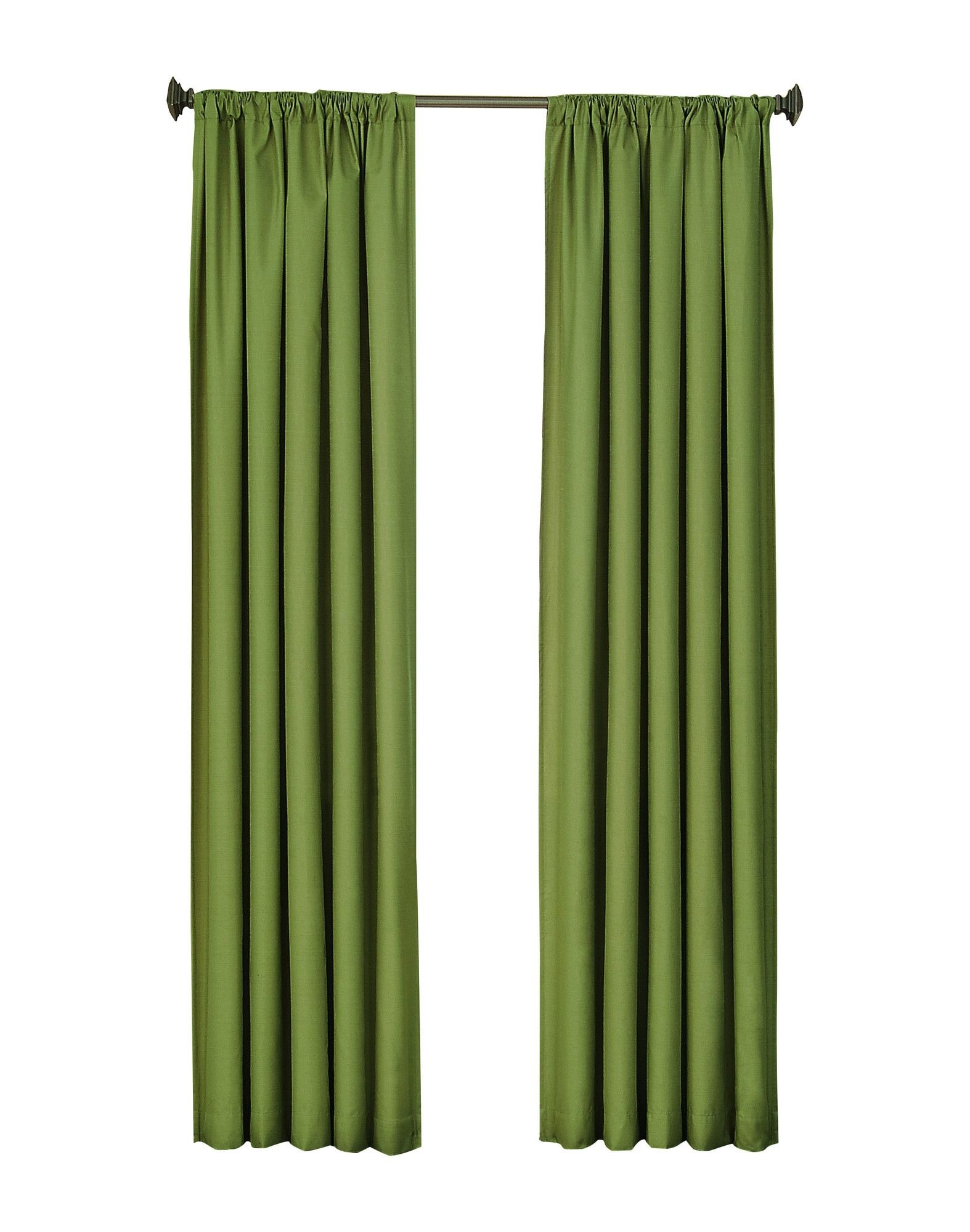 Kendall Rod Pocket Window Curtain Panel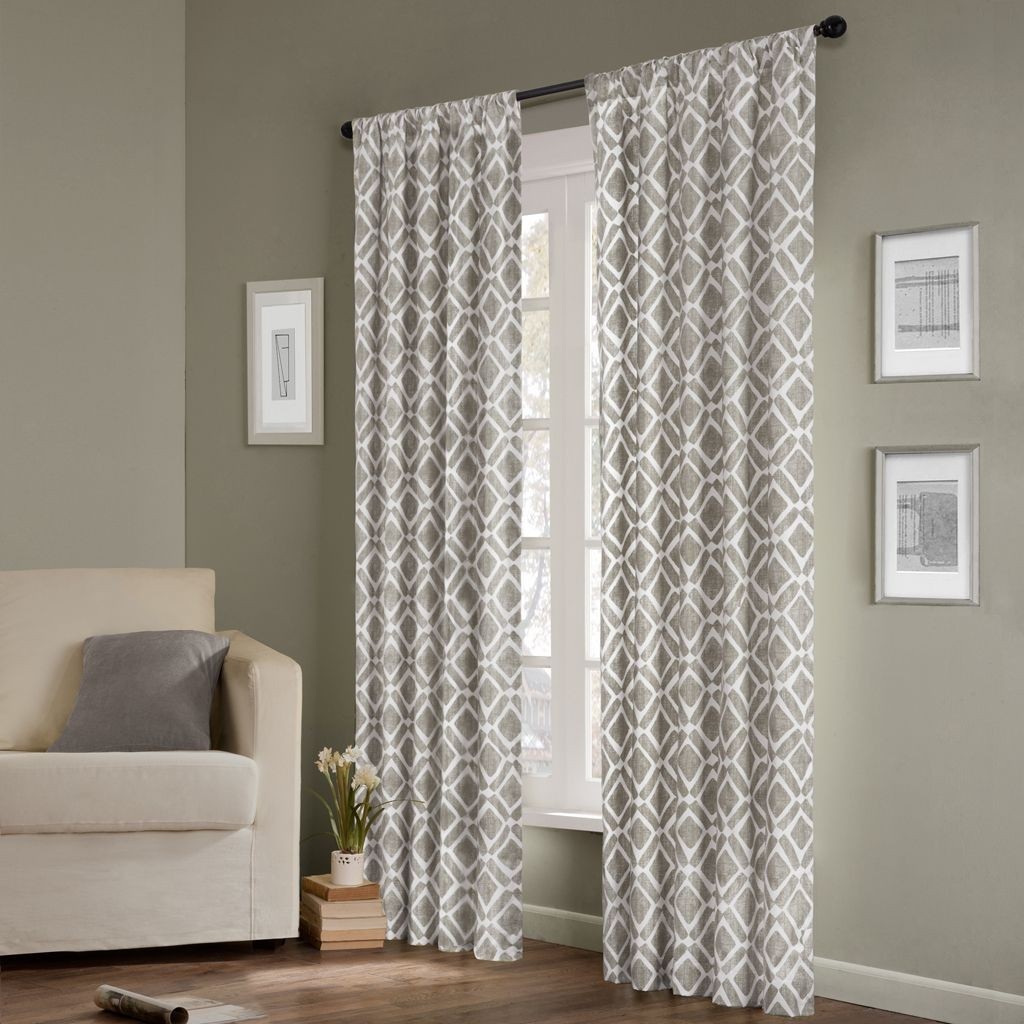 Madison Park Delray Diamond Polyester Window Panel | Wayfair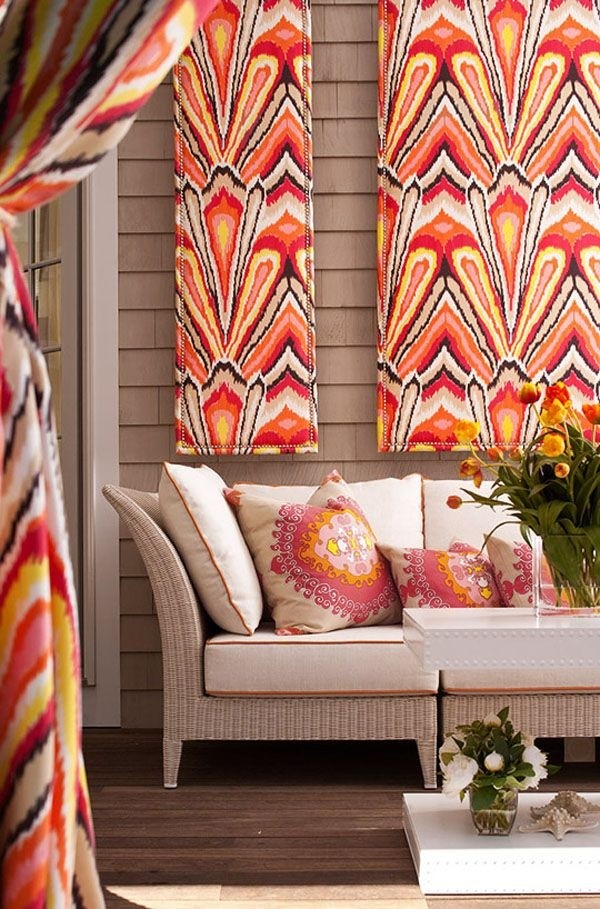 Original and attractive interior design with stylish curtain panels that show multi-color, graphic themes. These decorative panels provide protection from sun and they are made of wear resistant materials.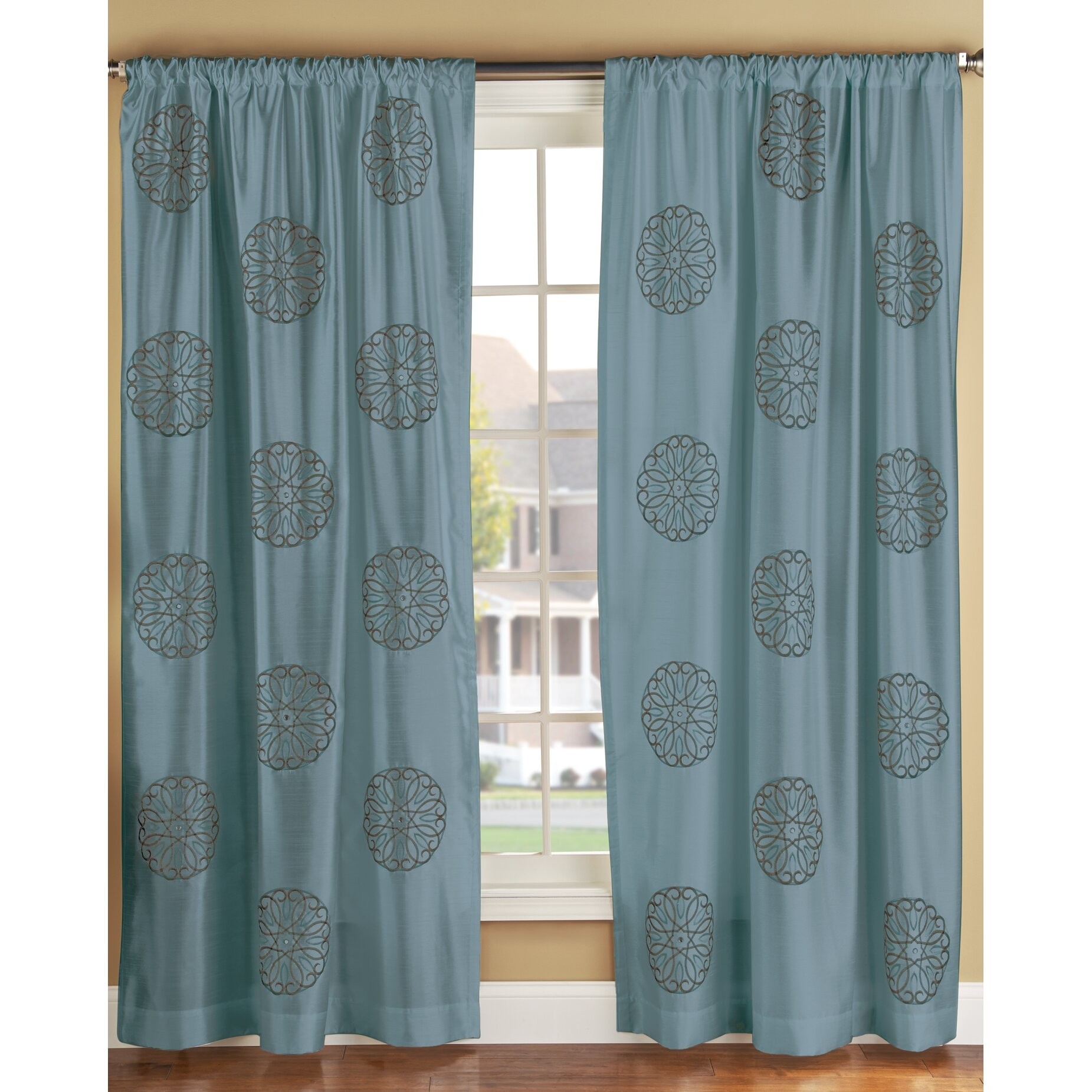 House of Hampton Landenne Single Curtain Panel & Reviews ...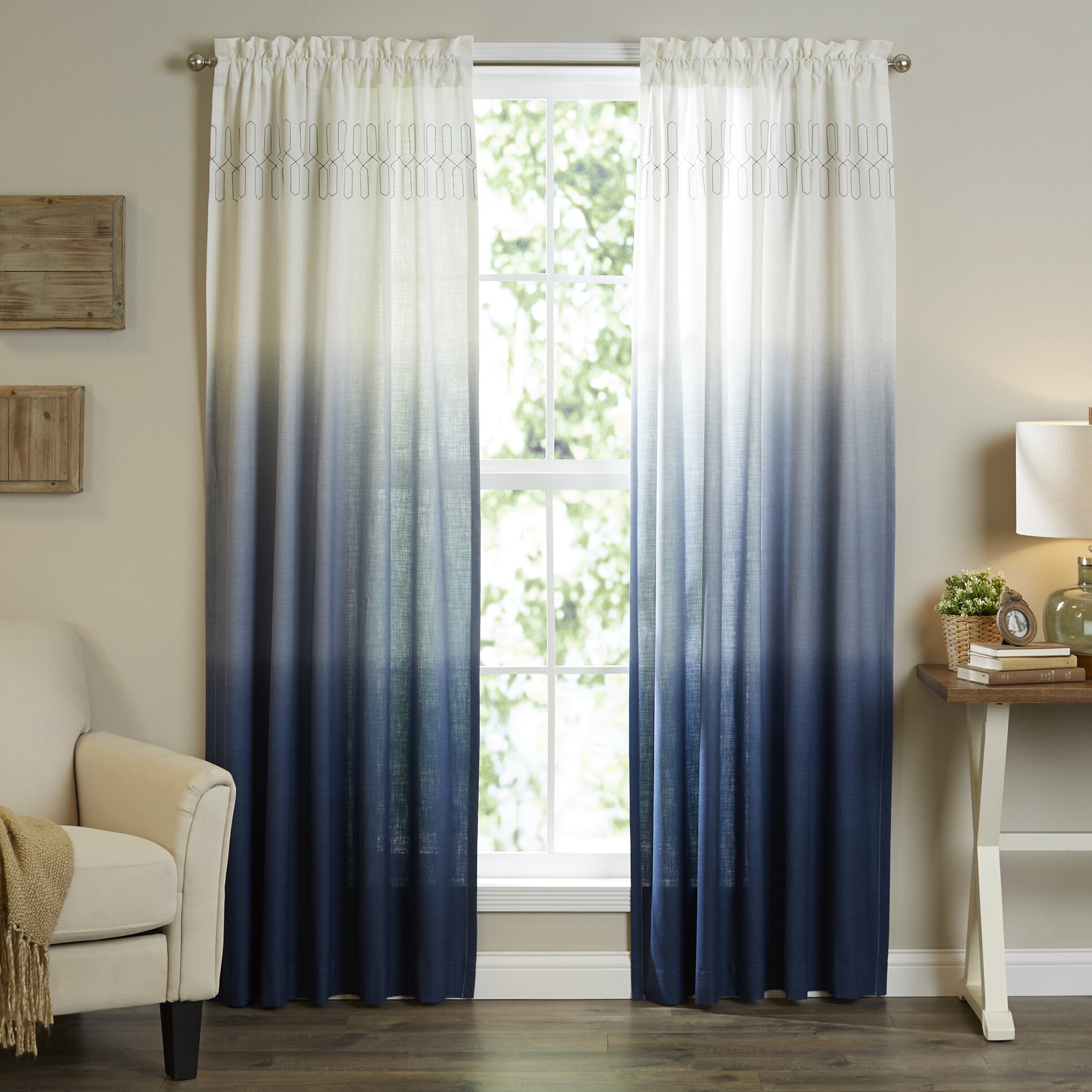 20 Best Ideas of Single Curtain Panels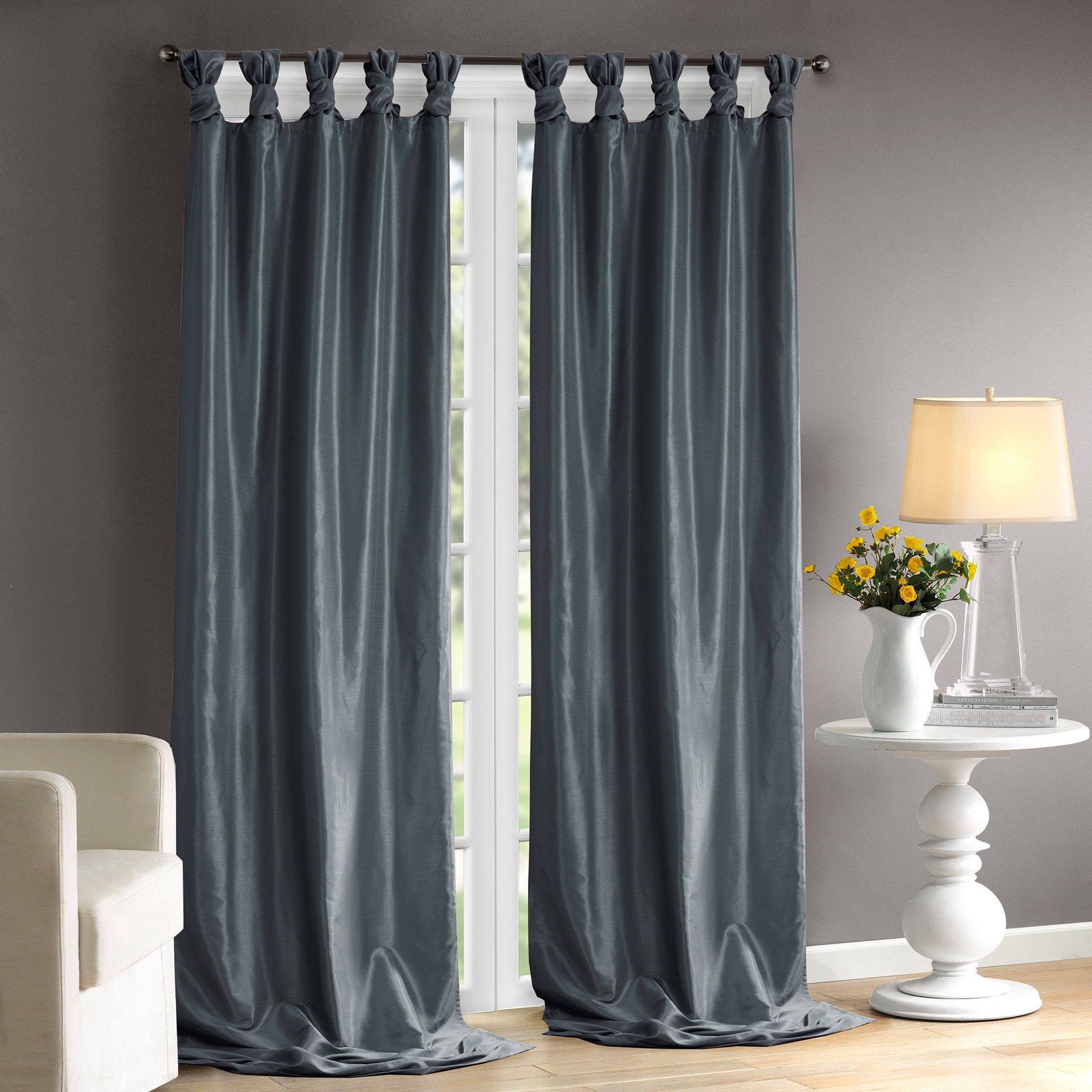 Top 20 of Twisted Tab Lined Single Curtain Panels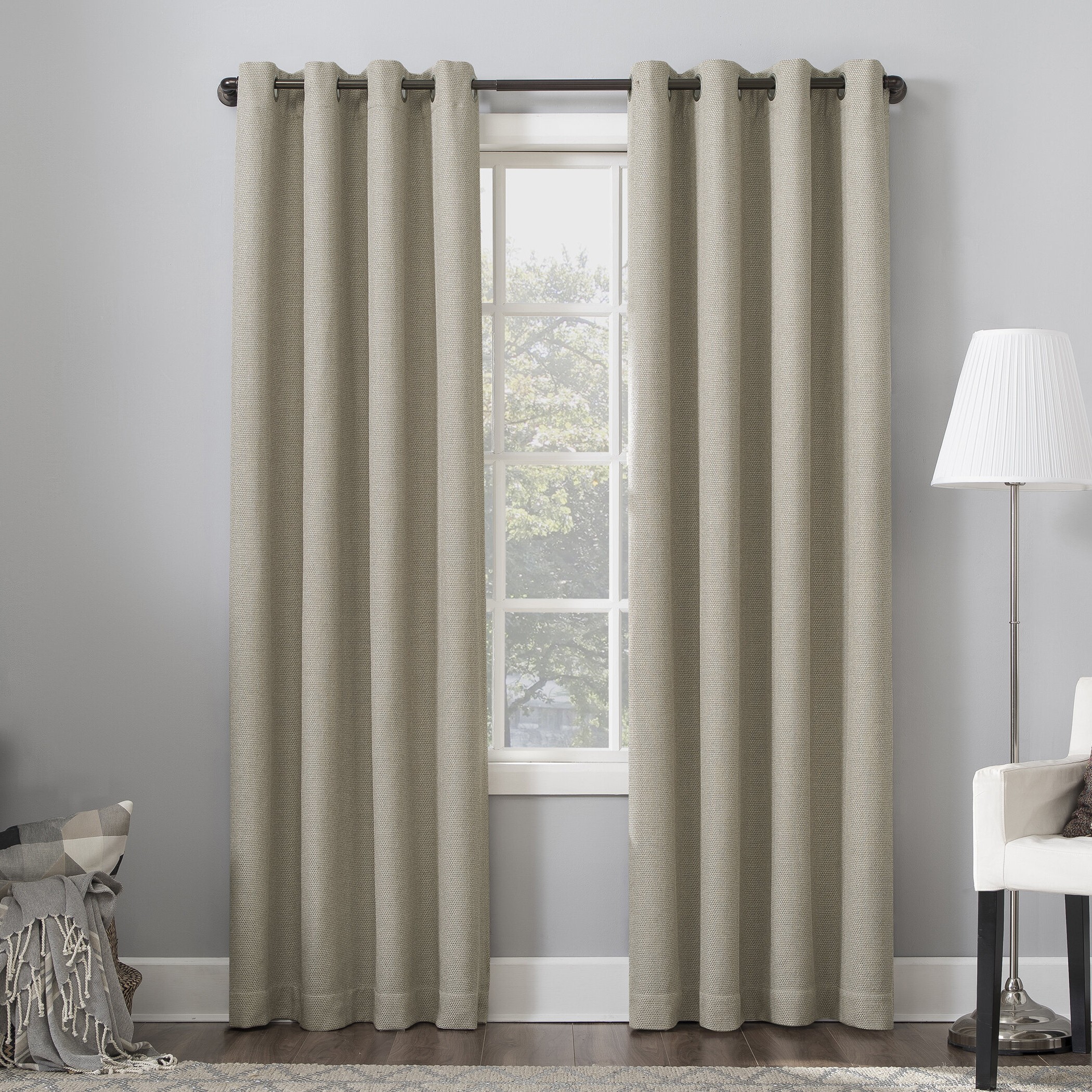 20 Best Ideas of Single Curtain Panels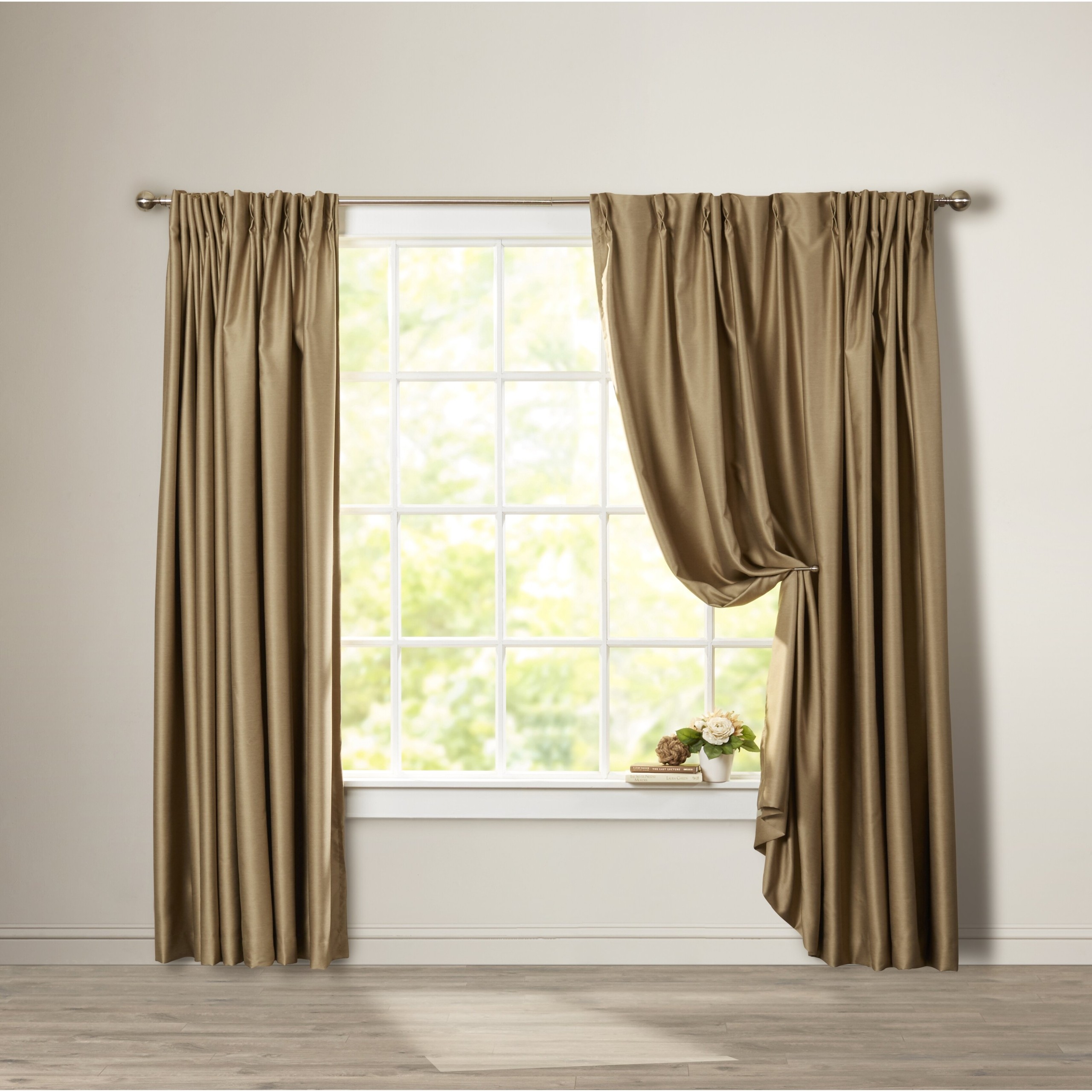 Darby Home Co Bailey Single Curtain Panel & Reviews | Wayfair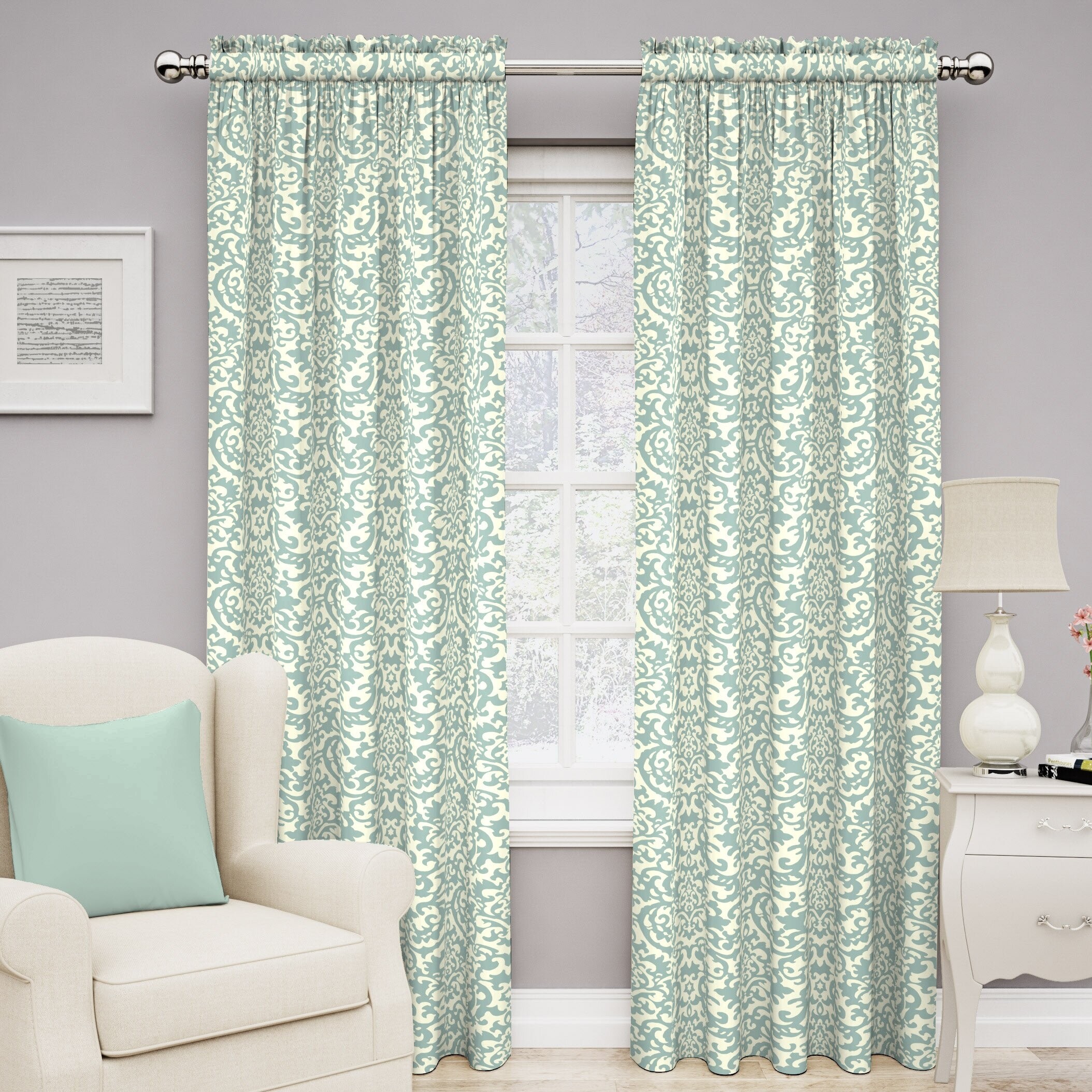 Traditions by Waverly Duncan Single Curtain Panel ...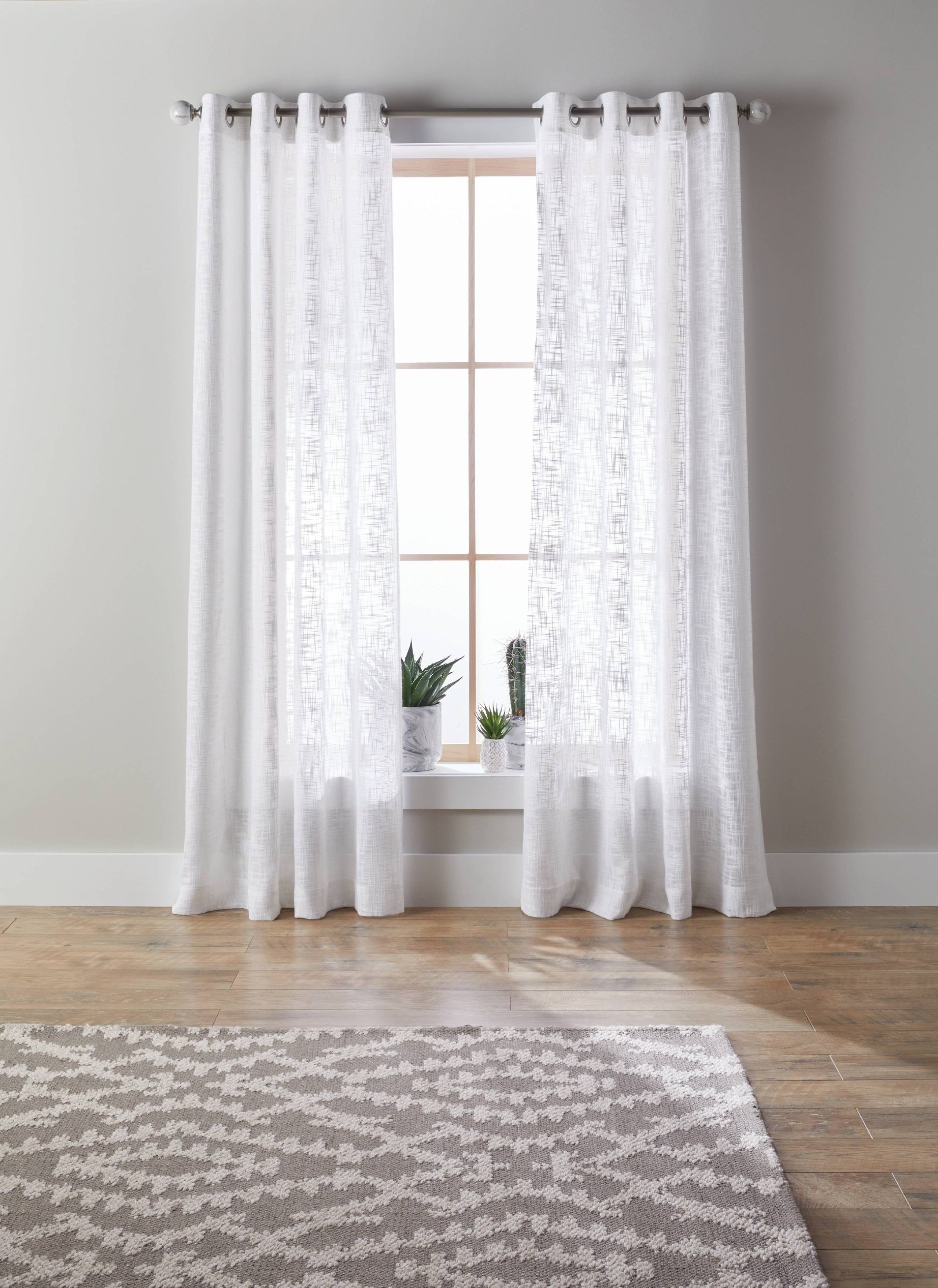 Better Homes & Gardens Slub Sheer Single Window Curtain ...