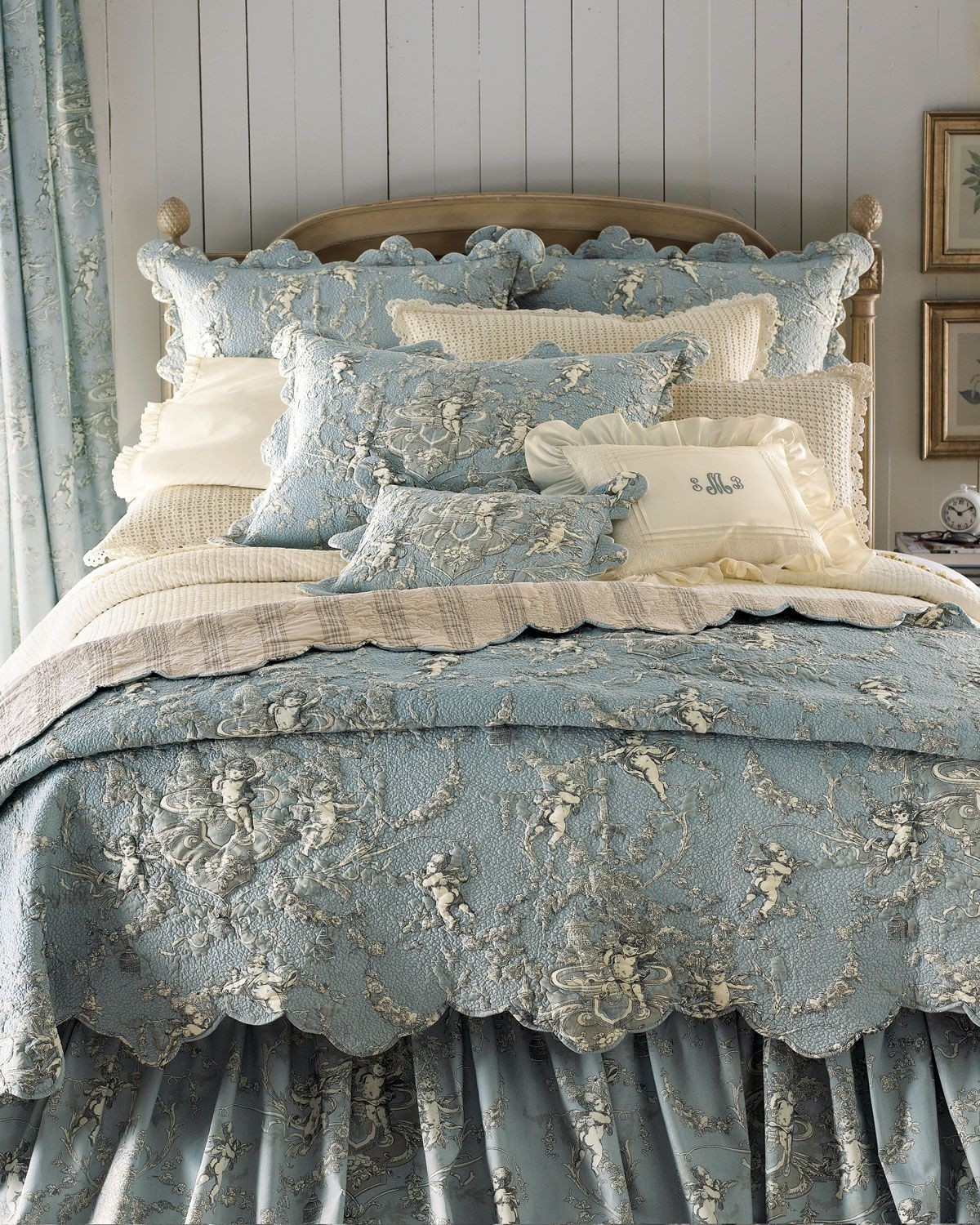 This charming bed linen set is an exceptional, fantastic laid down for an elegant interior. Gorgeous beige and blue colors and captivating embroideries make the whole look fabulous and encourage blissful laziness.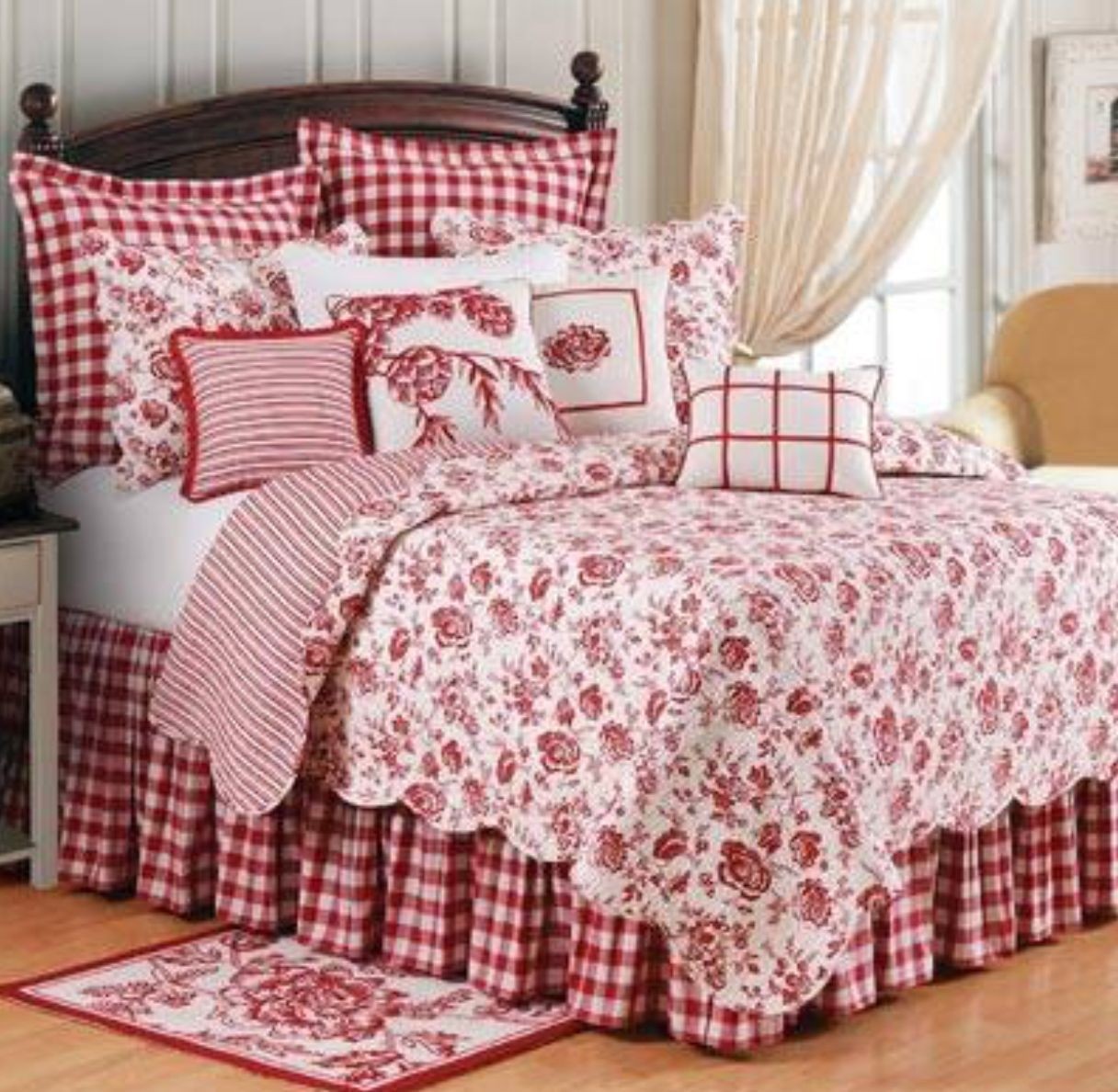 Opulent French country inspired bedding set in white, with variegated patterns: checker, tiny roses, big roses blossoms, stripes... It sounds gaudy and hodge podge, but it is all well-balanced and harmonious.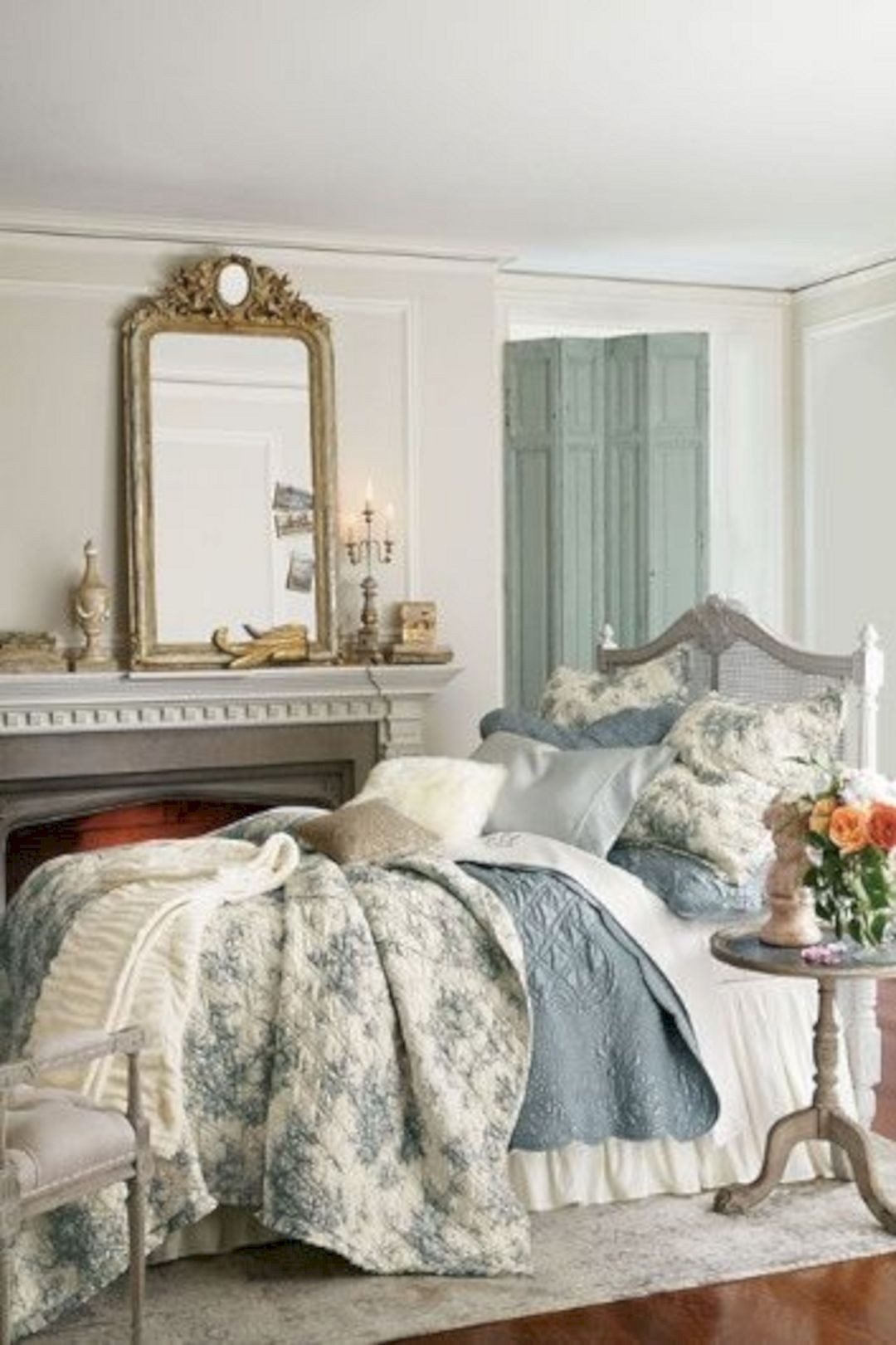 This charming bed and breakfast in blue and white colors is a nice element of every bedroom. The combination of floral motifs, interesting textures, and classic colors captivates and introduces an exceptionally cozy character to the interior.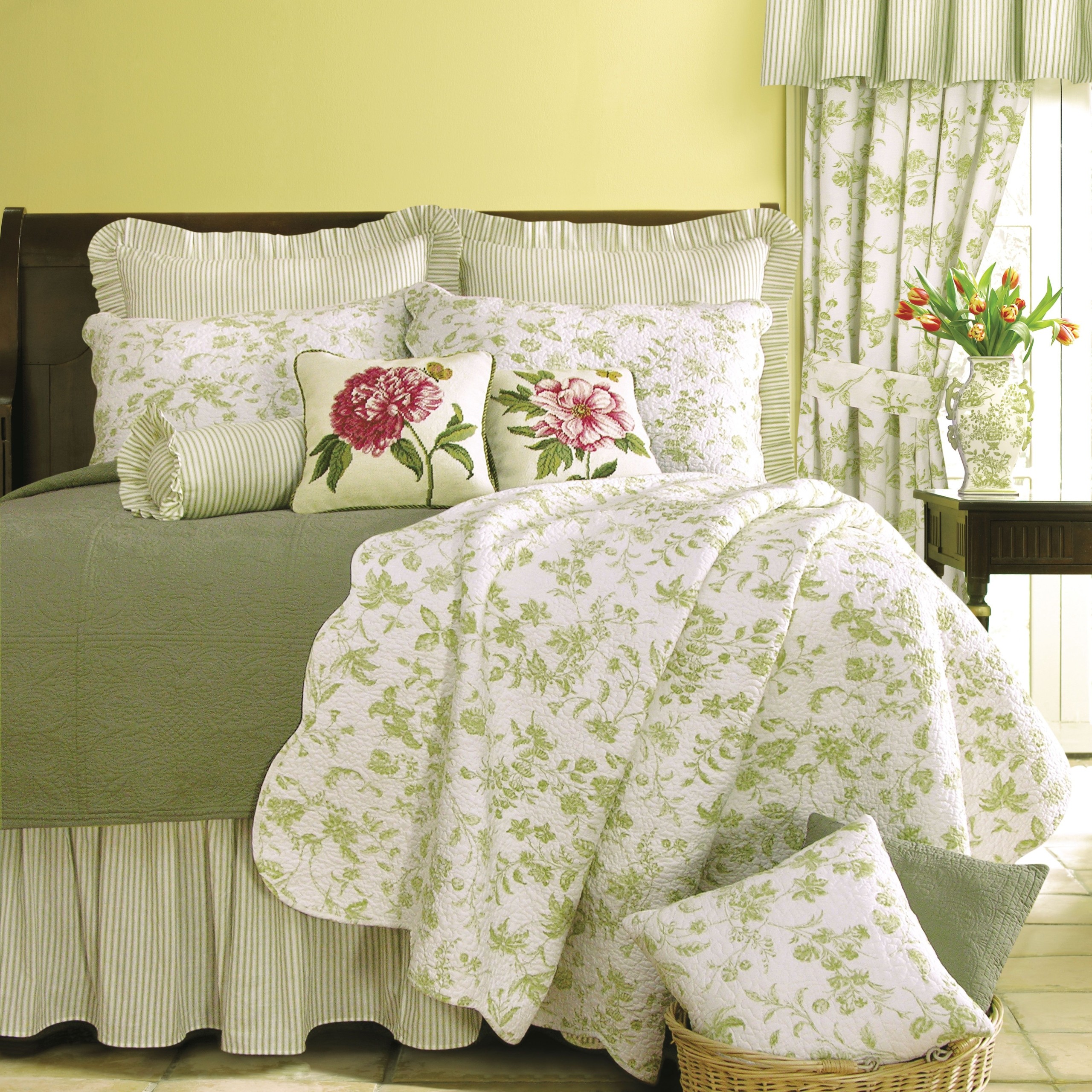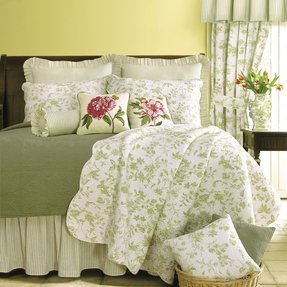 Duvet set made of high quality cotton and decorated with floral theme. It consists of duvet and 2 shams. Elegant accent for each bedroom according to taste and need.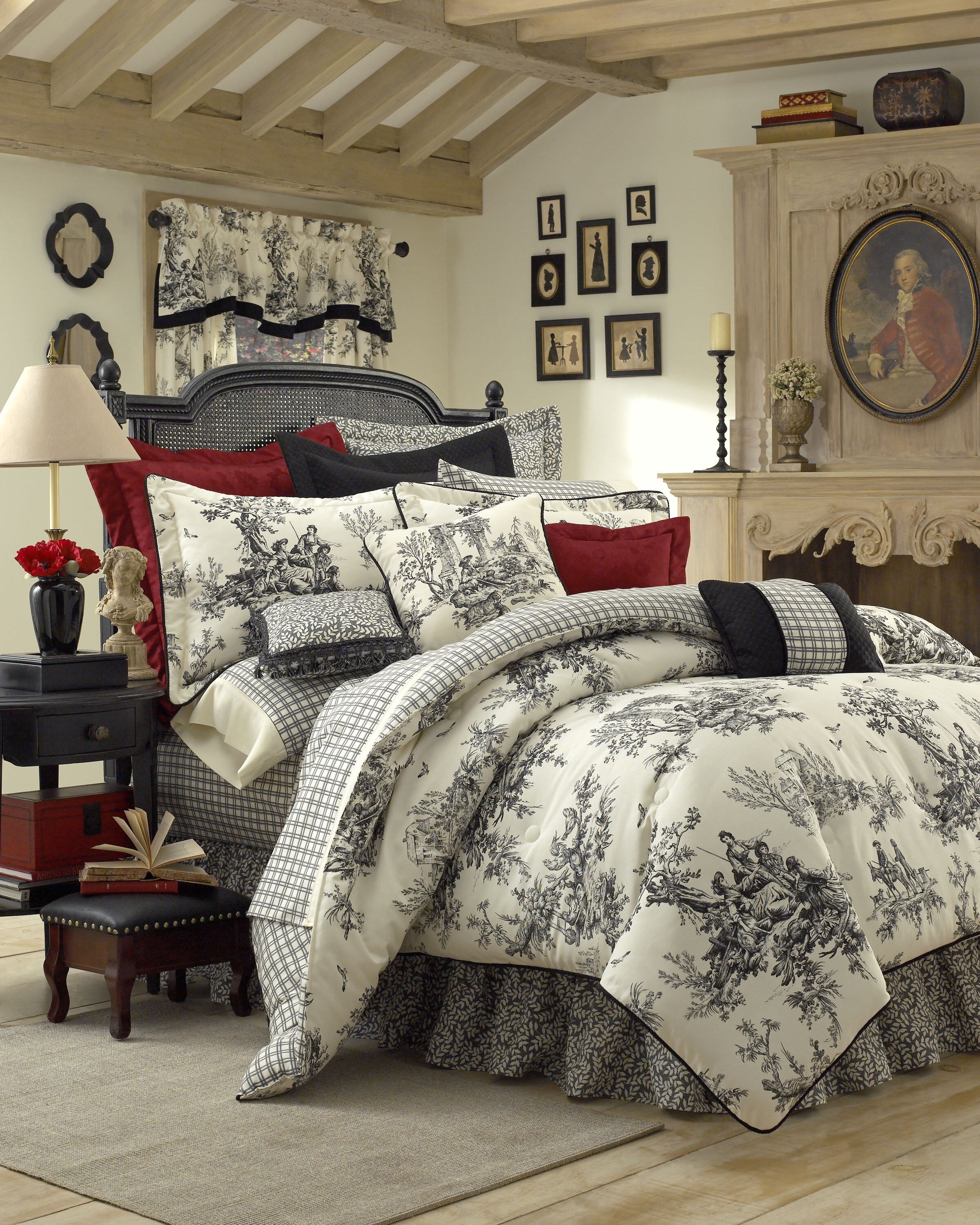 Phenomenal bedding set decorated with sophisticated ornament. It is made of pleasant to the touch material. It consists of comforter and a lot of pillow cases in various sizes. Perfect gift idea.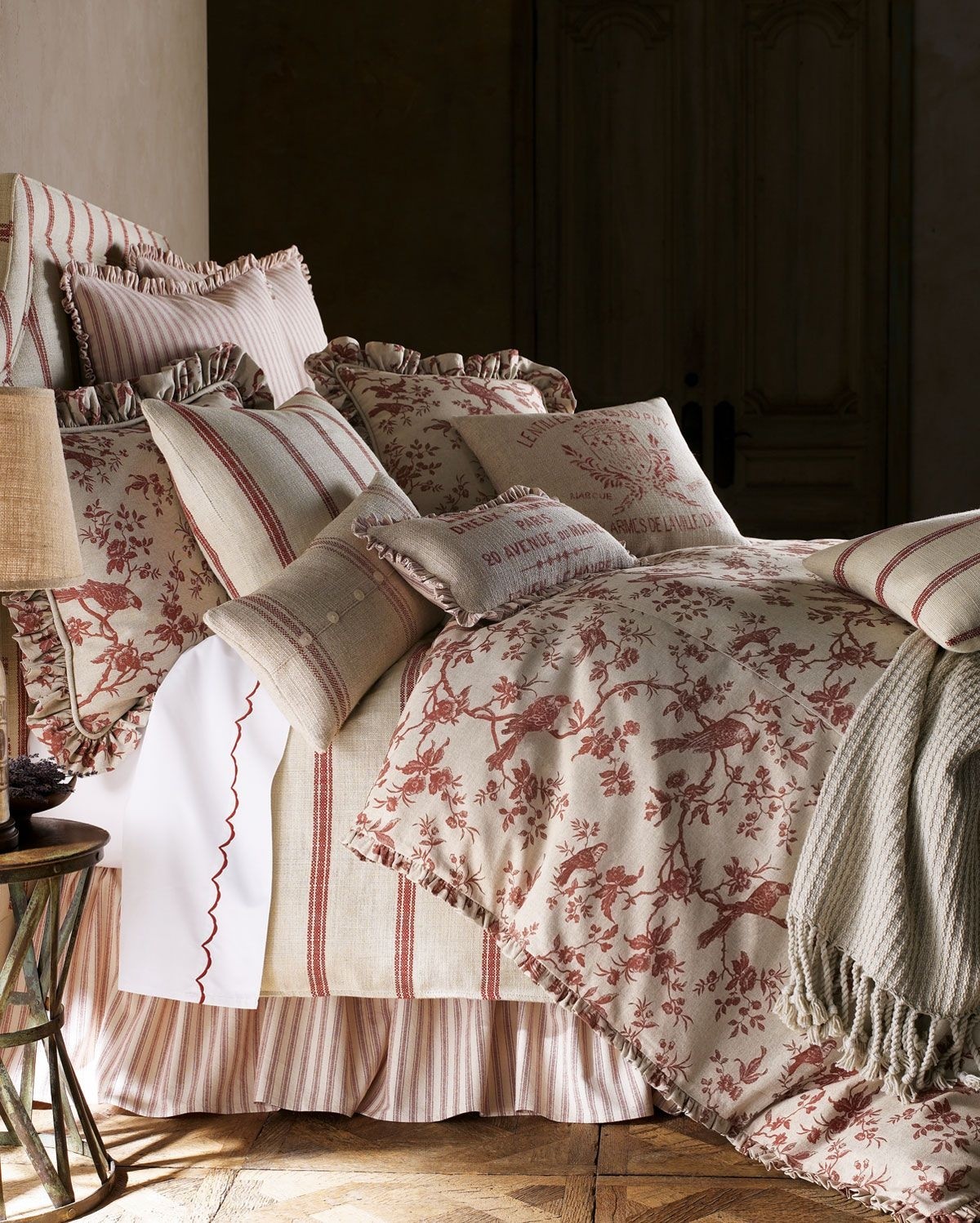 If you want make your bedroom more vintage, you should buy this unique set of bedding. It is composed of bedsheet, comforter, bed cover and a lot of pillows. Every element is covered with white cloth decorated of pink flowers and stripes.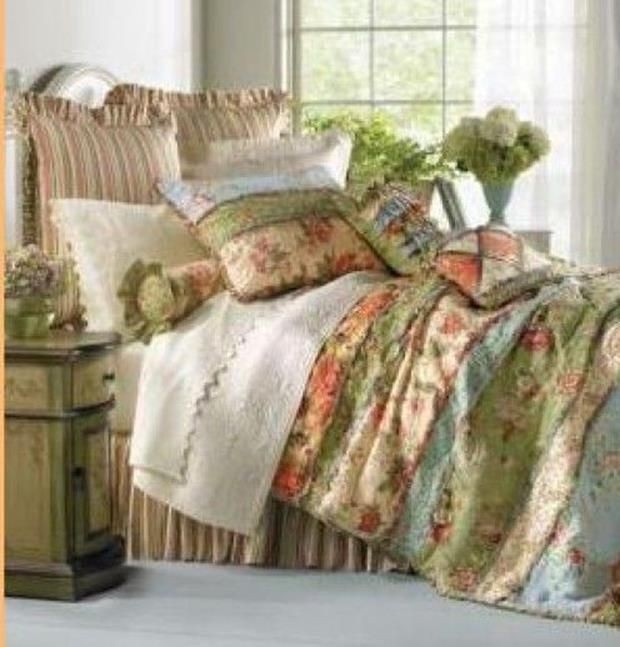 This charming French country bedding is a beautiful mix of stylish colors and materials. Beautiful motifs add to the interior of the coziness, and the large bed covers beautifully blend in with the decor of the room.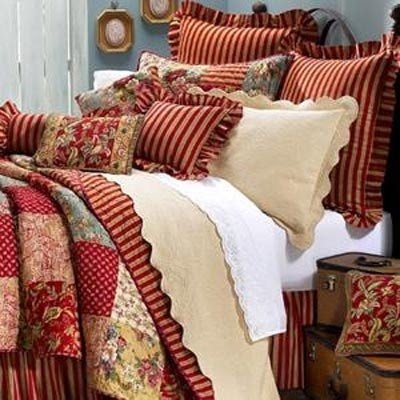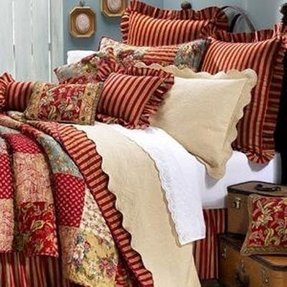 Quilt set decorated with patchwork theme. It is made of pleasant to the touch cotton and finished with decorative frills. Perfect gift idea. Elegant design for each bedroom according to taste.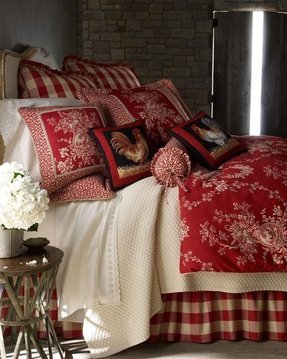 If you dream of creating a bedroom in a French countryside, this fantastic set of linens and quilt bed will be perfect. Excellent materials, beautiful colors, floral motifs and a rooster make this a unique whole.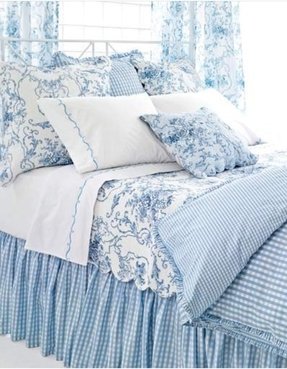 Embroidered Hem White/BlueSheet Set - Sheet Sets - Seasons Gifts and Home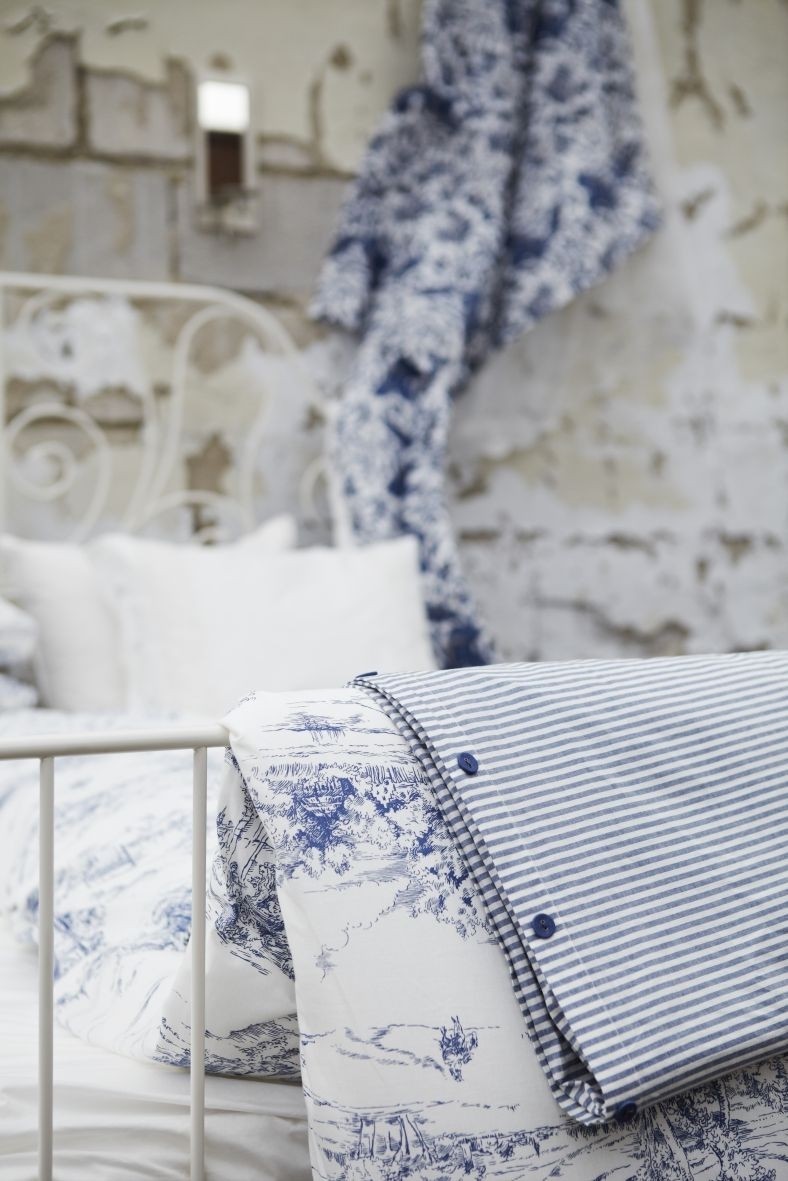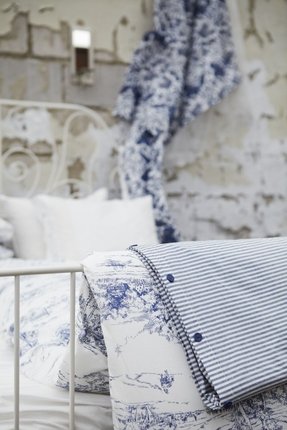 Quilt set in the French style. Includes quilt, shams and more. It is made of soft fabric and finished with sophisticated ornamentation. Elegant addition for each bedroom according to taste.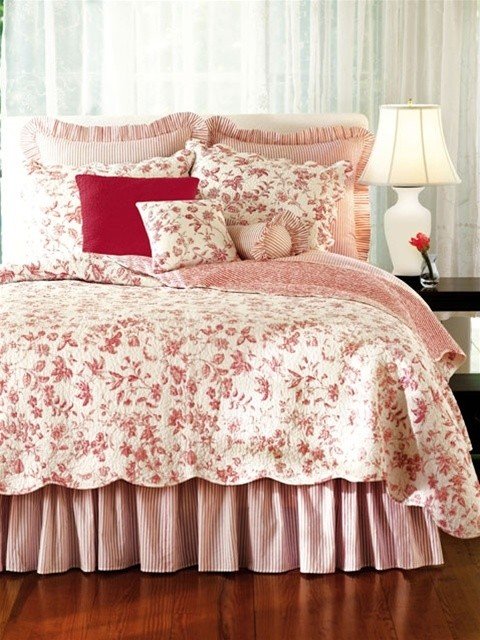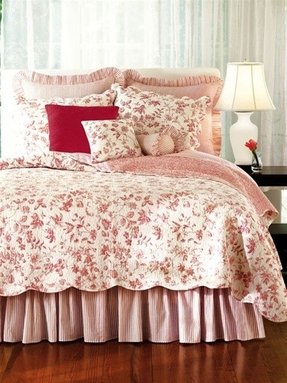 An elegant set of bedclothes for a daybed. All pieces are of quality white fabric with variegated patterns in pinks and reds. A quilt, a bedspread and smaller duvets have floral patterns while a valance and larger flounced duvets are striped.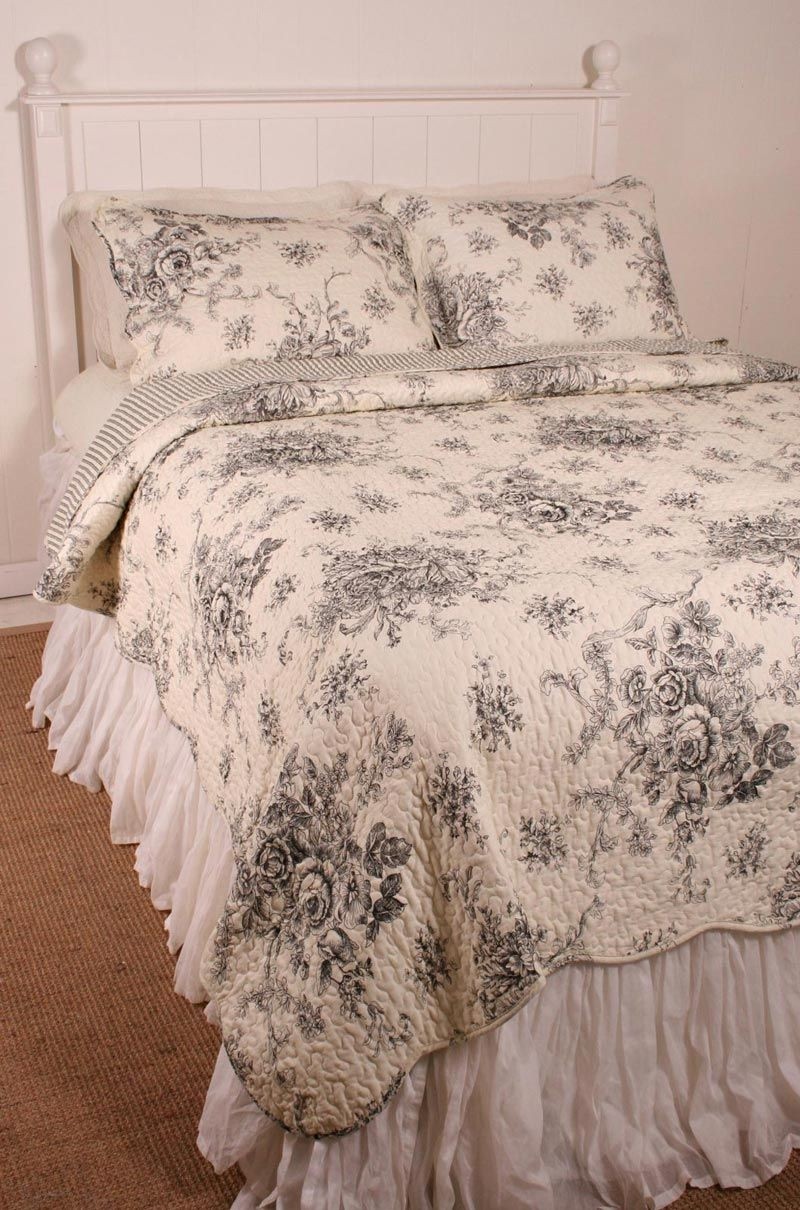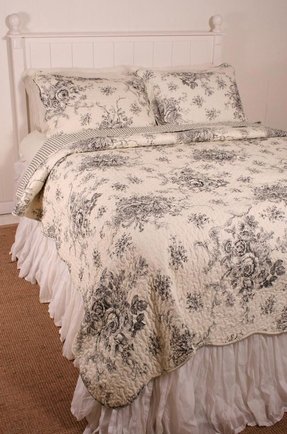 Bedclothes in neutral colors that look very stylish in any type of bedroom design. These materials are made of 100% cotton, so they are comfortable, safe in use and resistant to excessive wear. Attractive floral themes are interesting and pretty.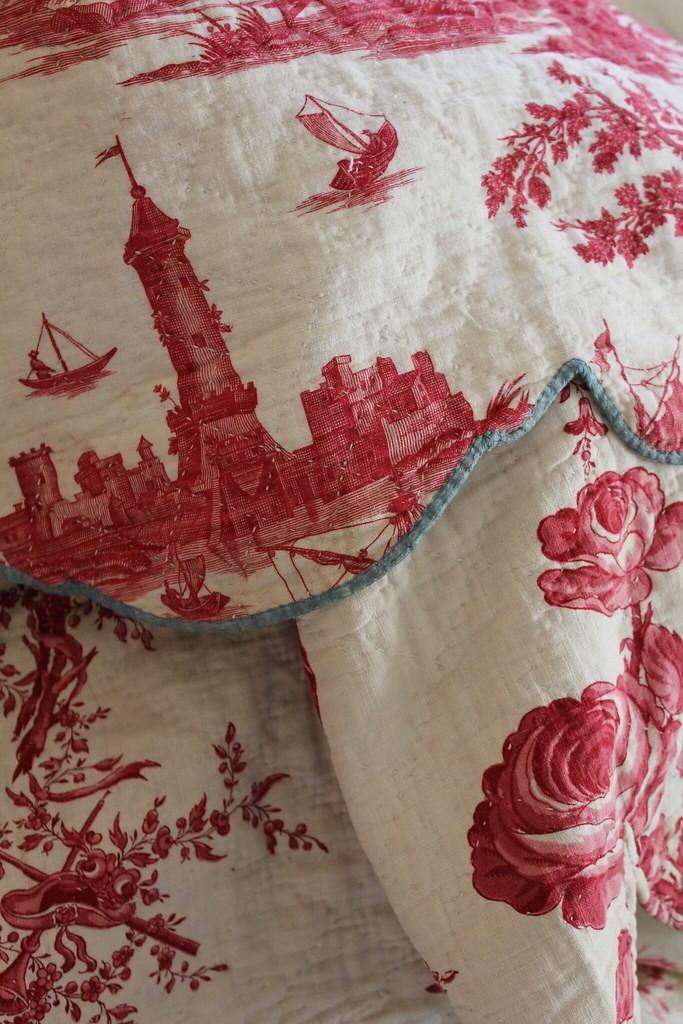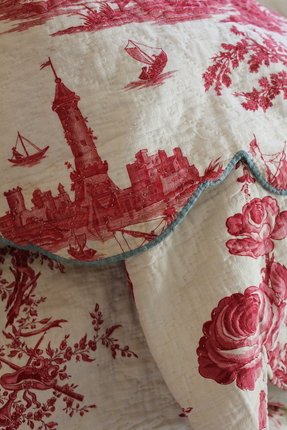 Shabby and chic approach to a decorative set of beddings with the quilt fitted with a unique and unusual pattern. The pattern on the quilt re-tells the story of the French Revolution, which provides a one-of-a-kind look.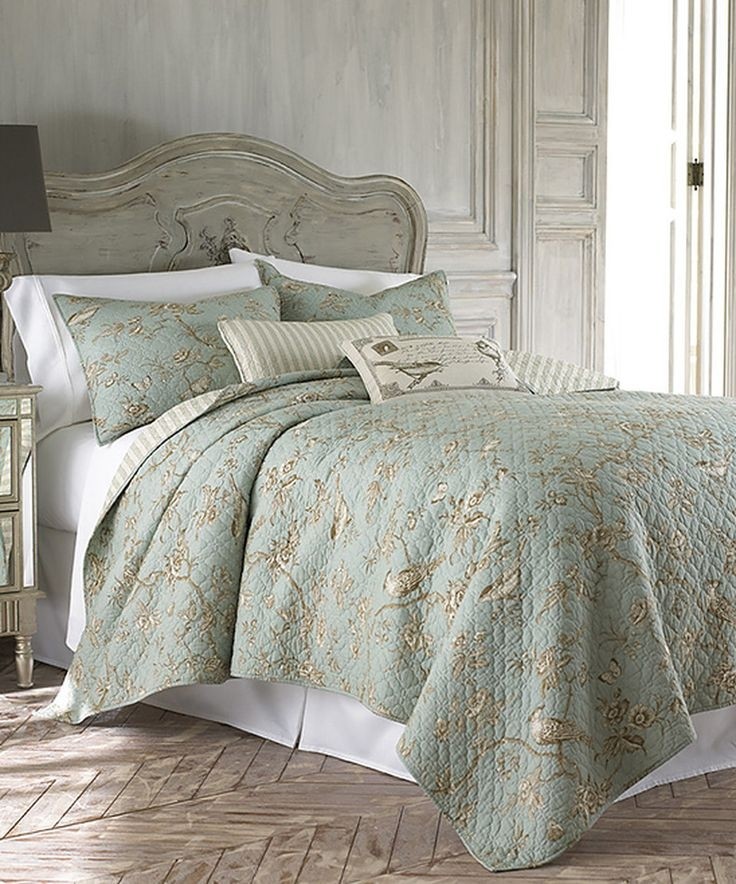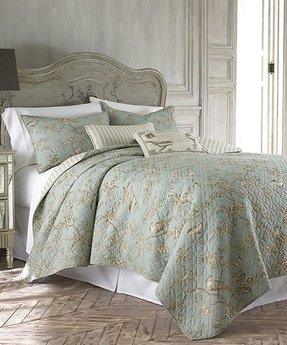 Love this TEAL TOILE QUILT SET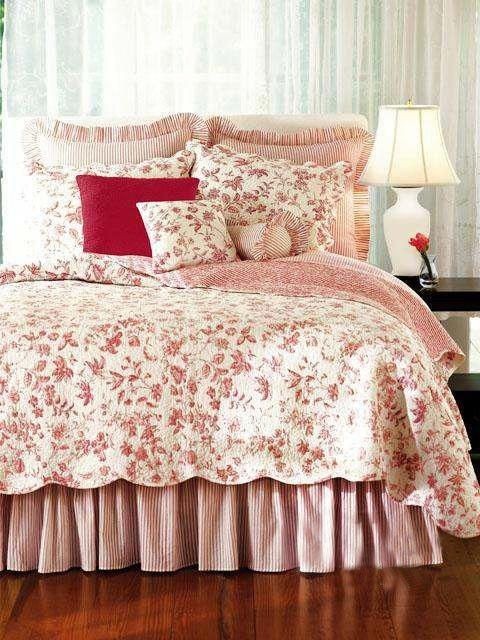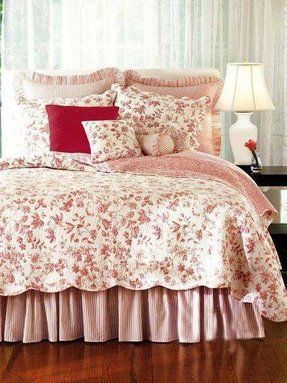 Brighton Red Toile Quilt and Bedding - Discount Home Bedding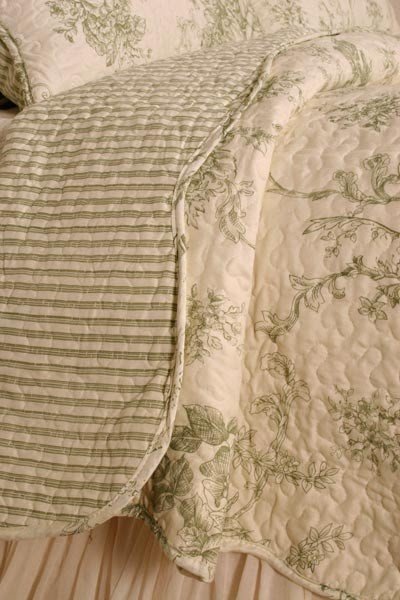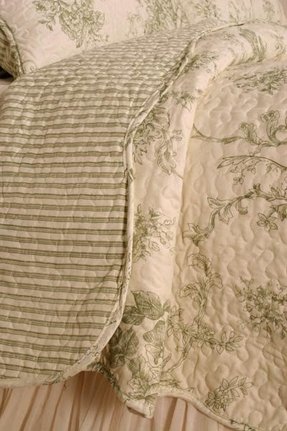 ... Toile Quilt Set detail Ballard French Country Sage Green Toile Quilt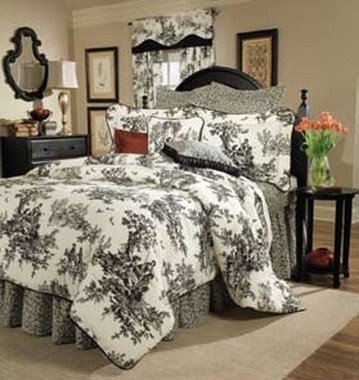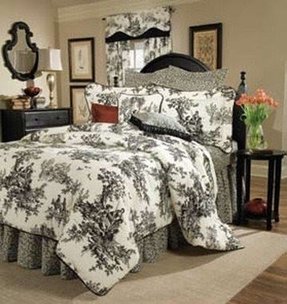 As you can see, for a bit of a rustic interior was added unique cotton toile quilt bedding set with a bedspread - all kept in a delicate floral field nature, where a navy blue cornflowers and field flowers spread out on a white background.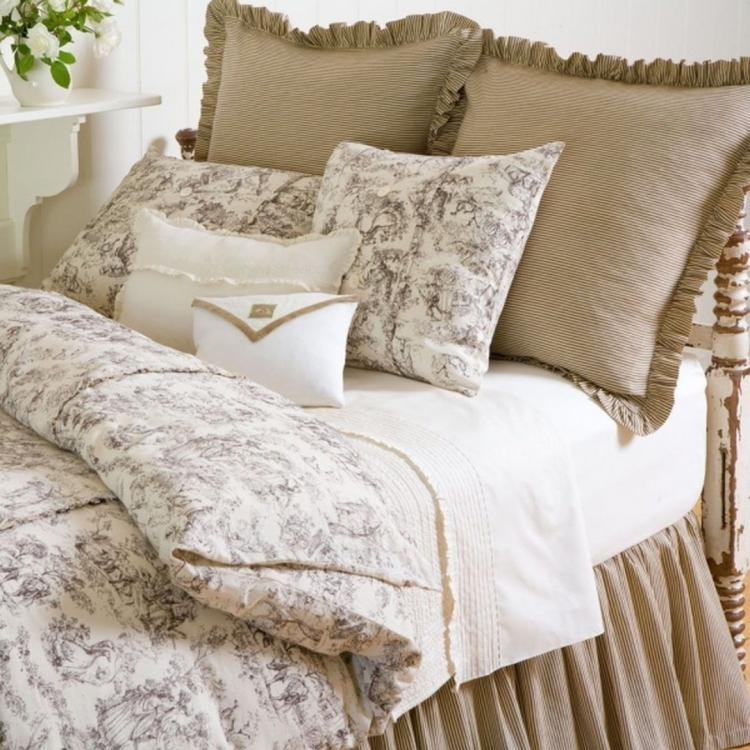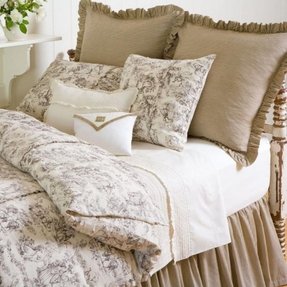 Straight from the farmhouse storage, this stripe bedskirt will enhance your decor in a blink of an eye. Made of 100% cotton, the bedskirt lures with its refined country elegance, and allows you to throw it into your washing machine.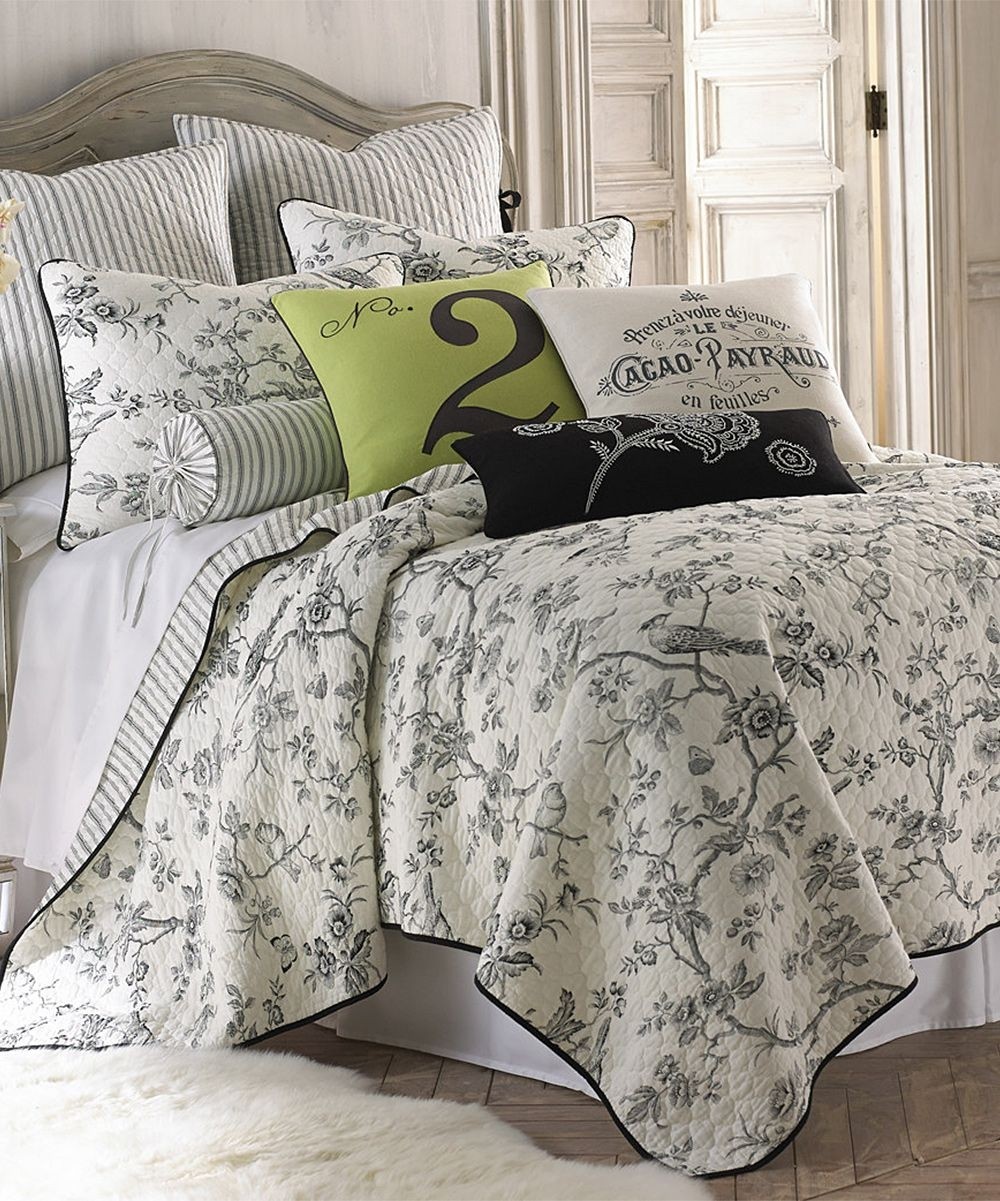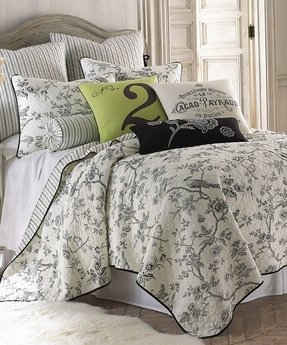 This toile quilt set enchants with its traditional, elegant appeal. Comprising greys and blacks, it focuses on the soft, classic tones. The set includes a quilt and two shams, all 100% cotton. It is easy in maintenance, machine washable.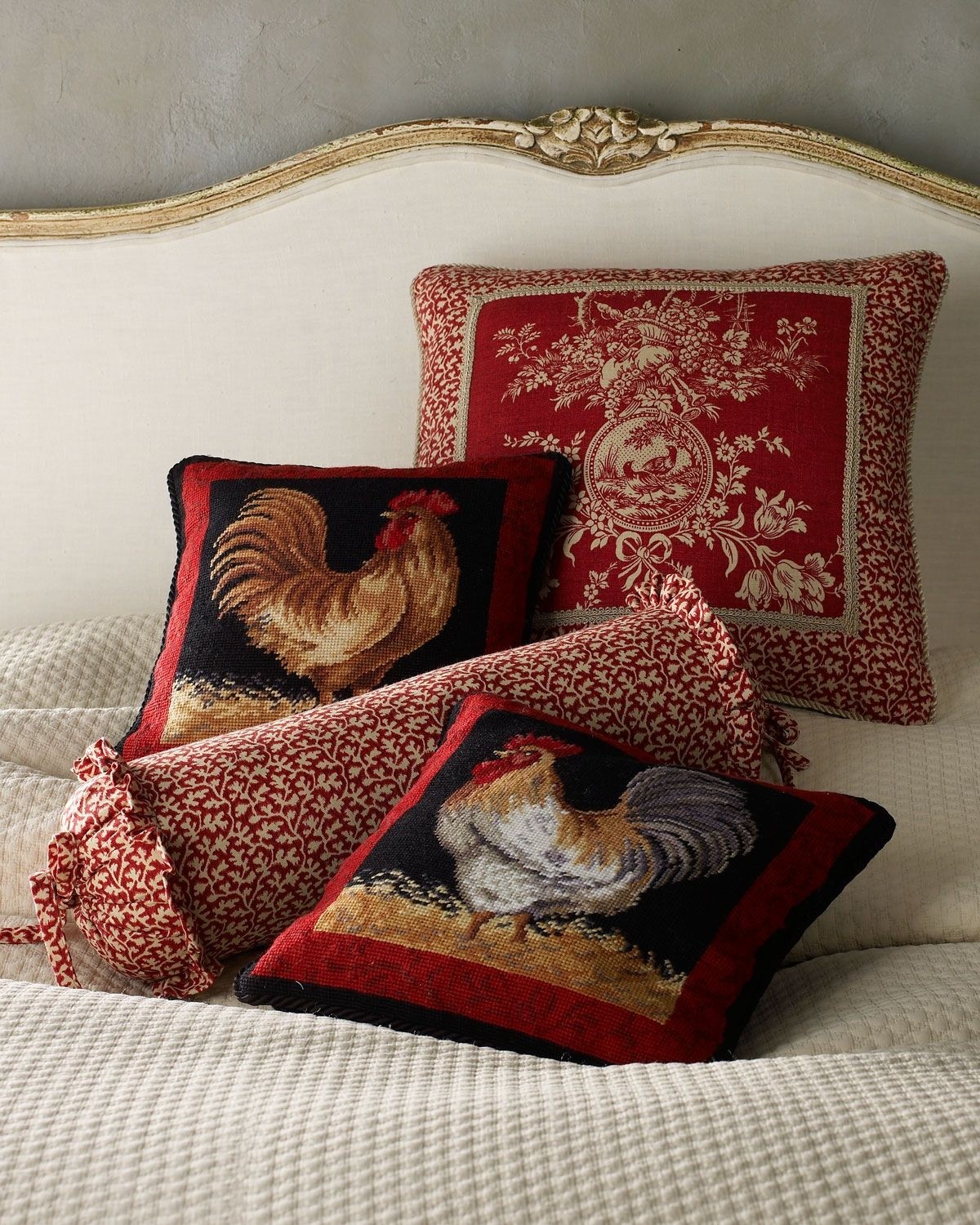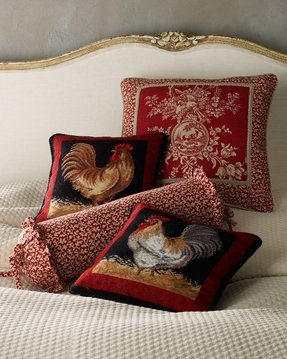 Pacific Coast Home Furnishings "French Country" Bed Linens & Houndstooth Quilt Sets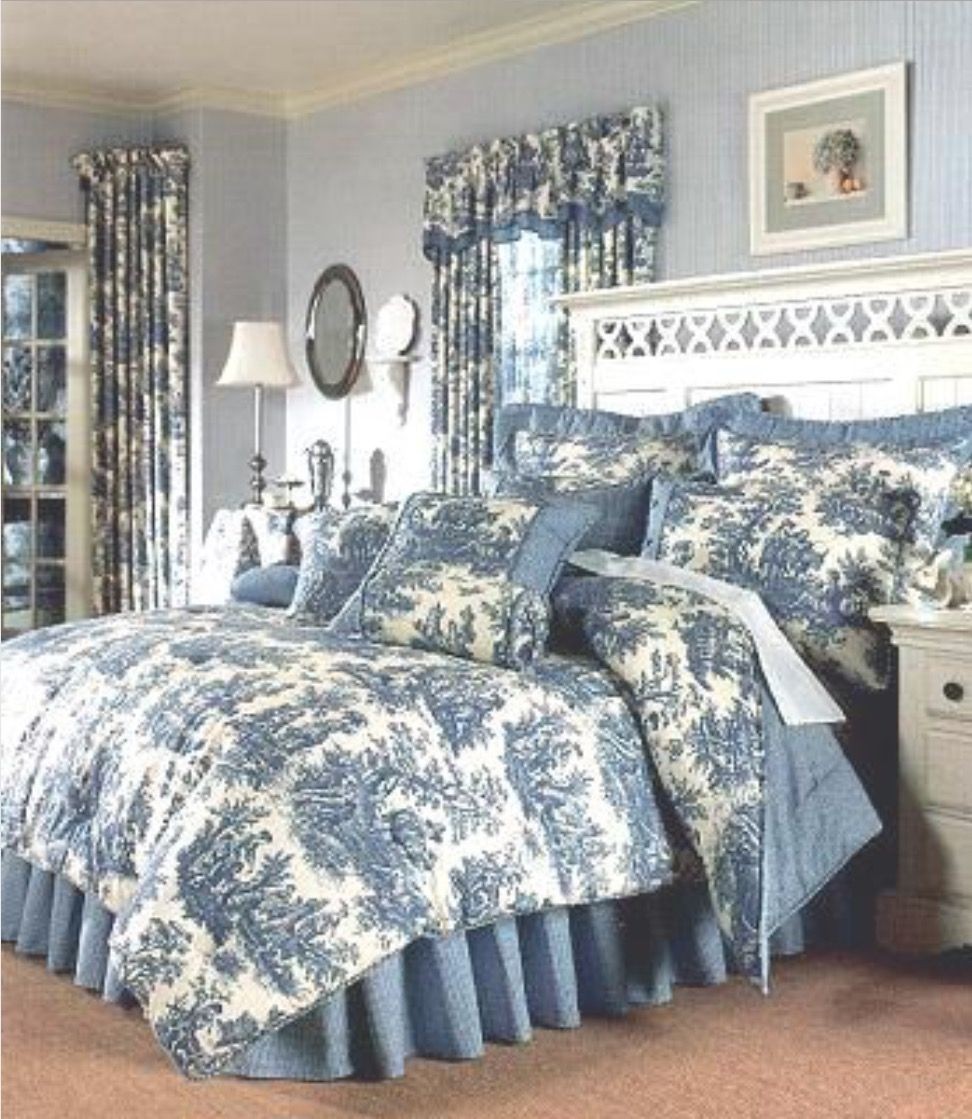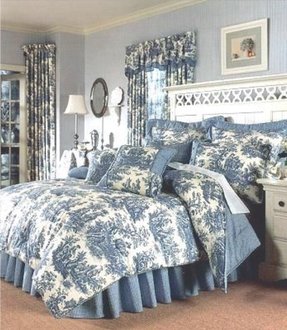 blue toile by Azizah / Beautiful bedding and room. It looks sooo comfortable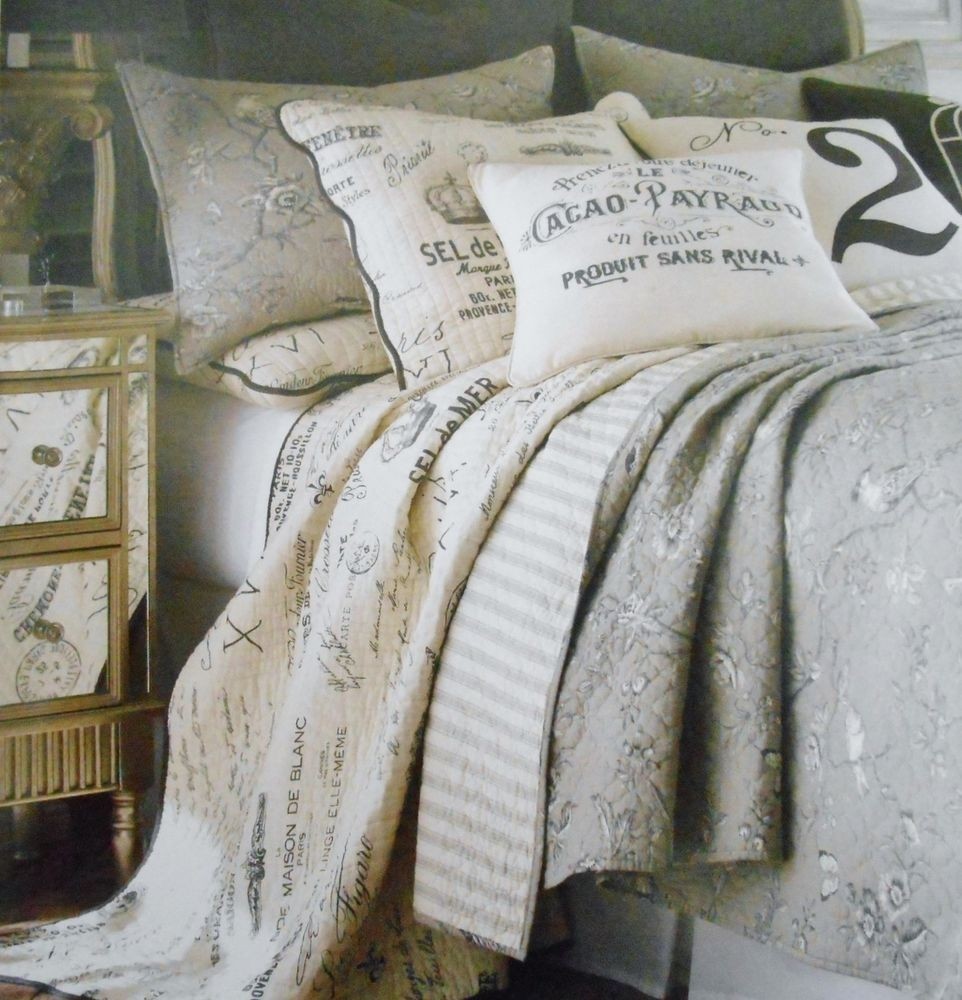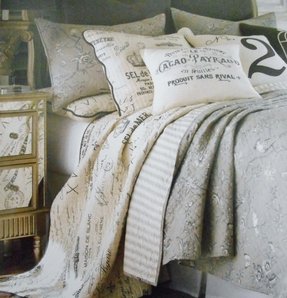 Lyon toile quilt set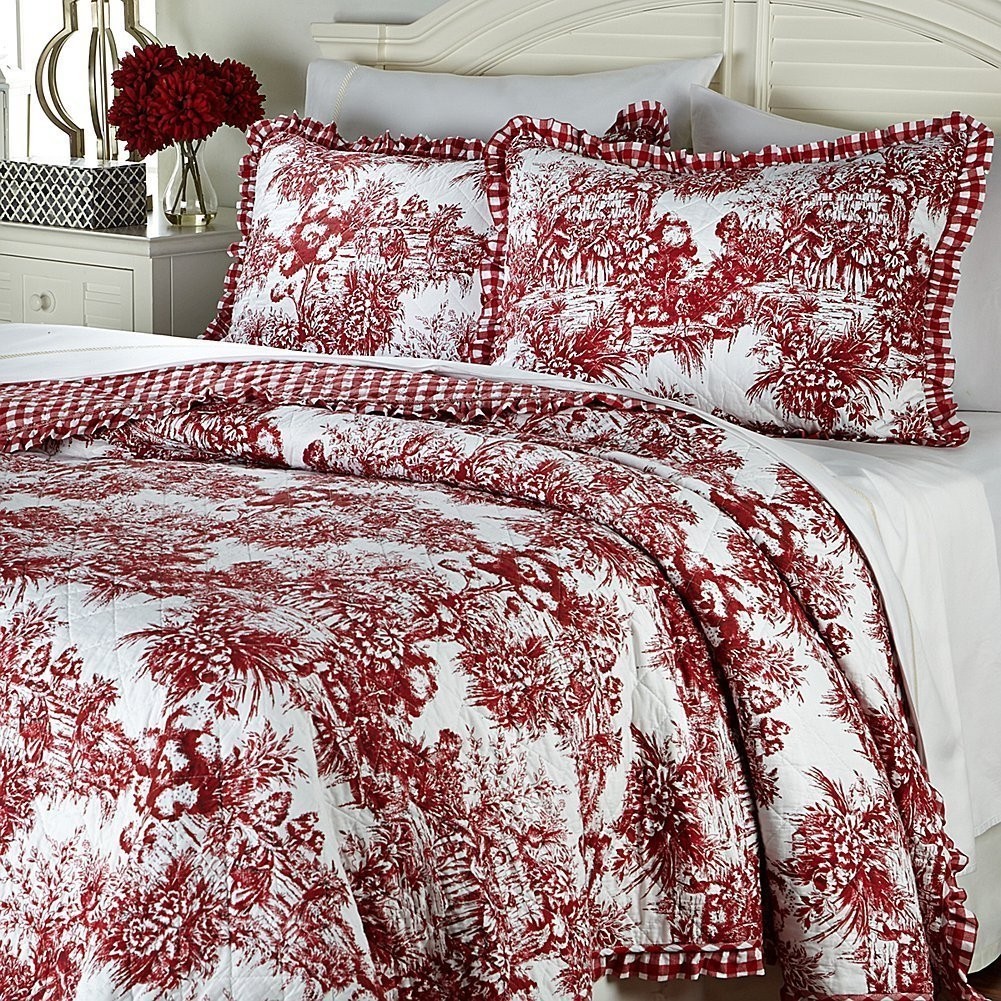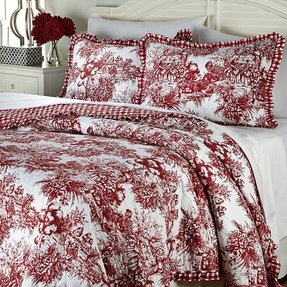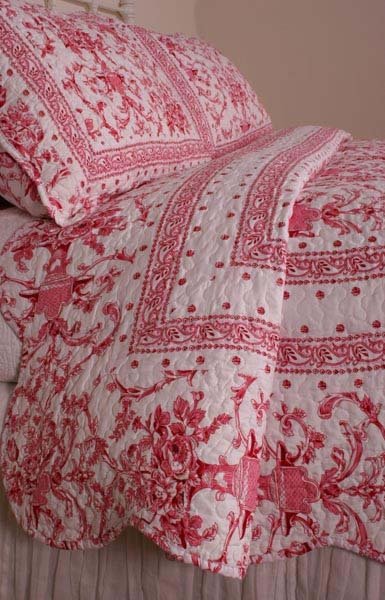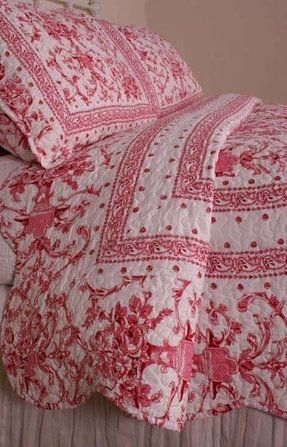 A decorative quilt is something that can bring out the visual potential of your bedroom in no time. Especially this country, floral-patterned, French quilt with white and pink roses and scalloped edges.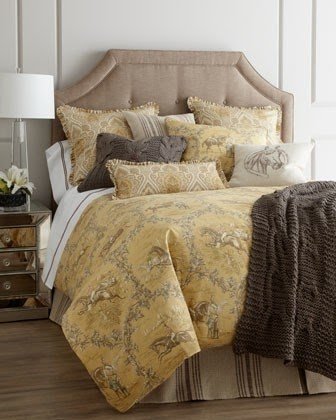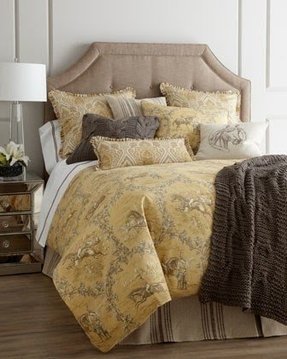 ... Hayden' Toile King Duvet Cover traditional-duvet-covers-and-duvet-sets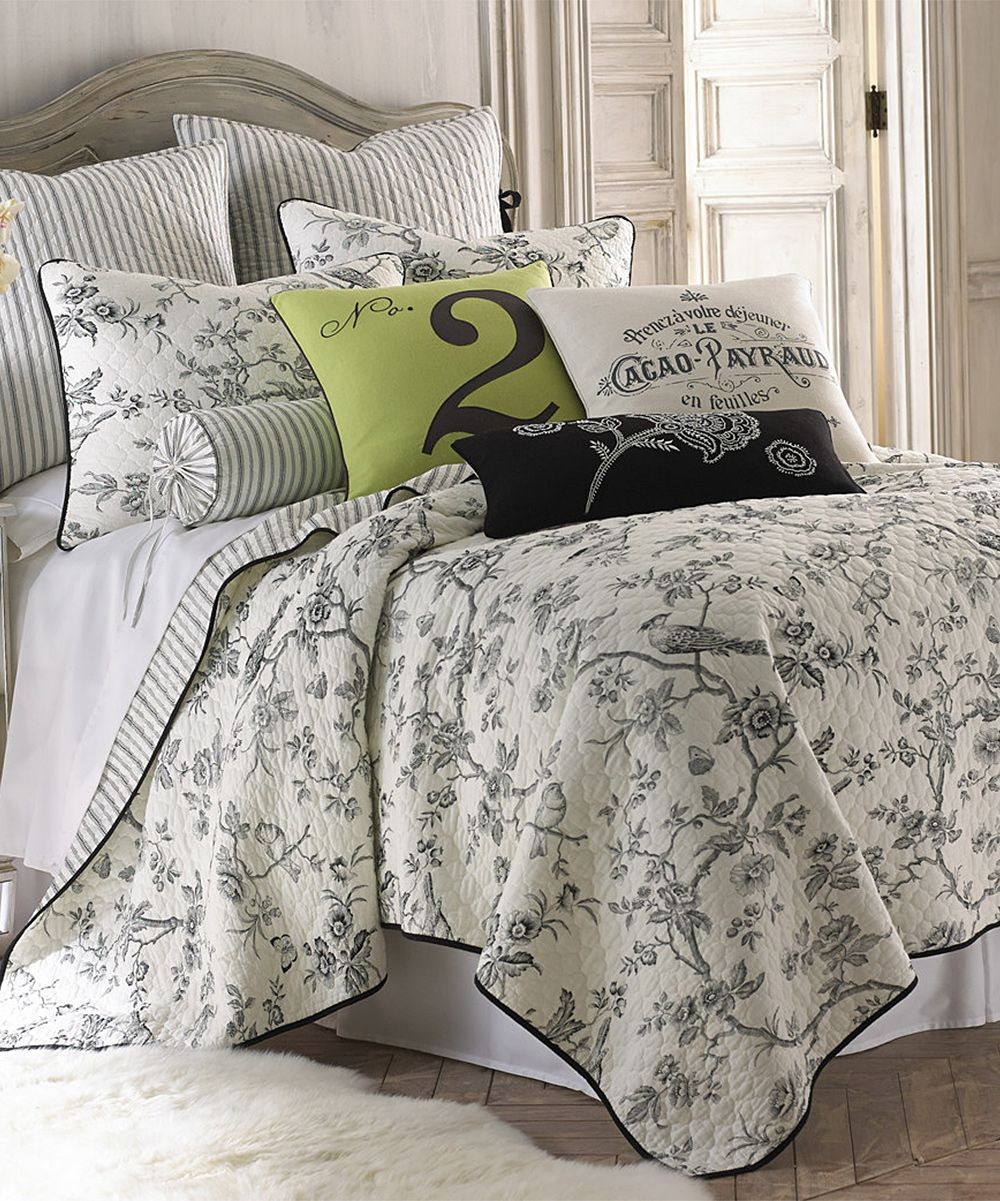 Look at this #zulilyfind! Black Toile Quilt Set #zulilyfinds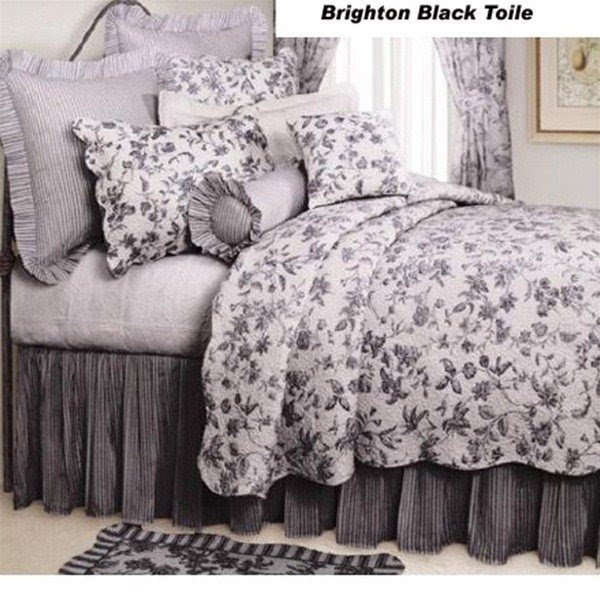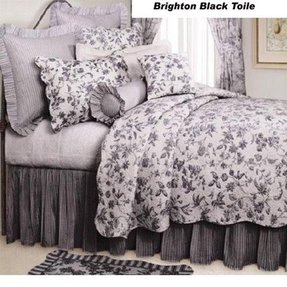 Bedding set in the French style. It is made of cotton and decorated with elegant pattern. It is fitted with quilt, pillow cases, bedskirt and more. Received a lot of positive recommendations from customers.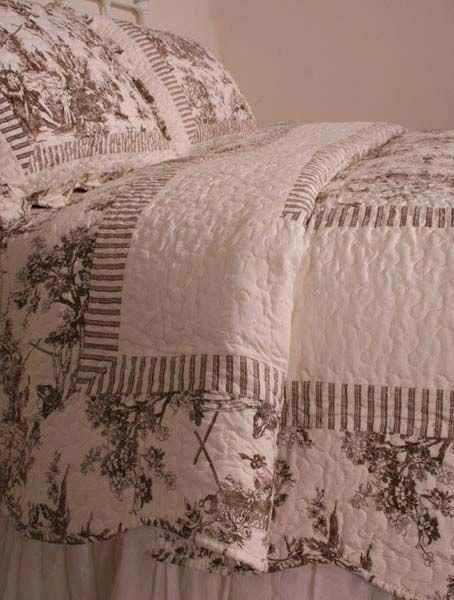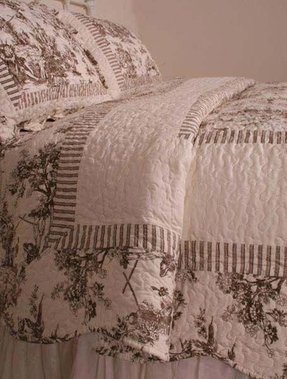 Stripes with toile French Country Brown Toile de Jouy Quilt Set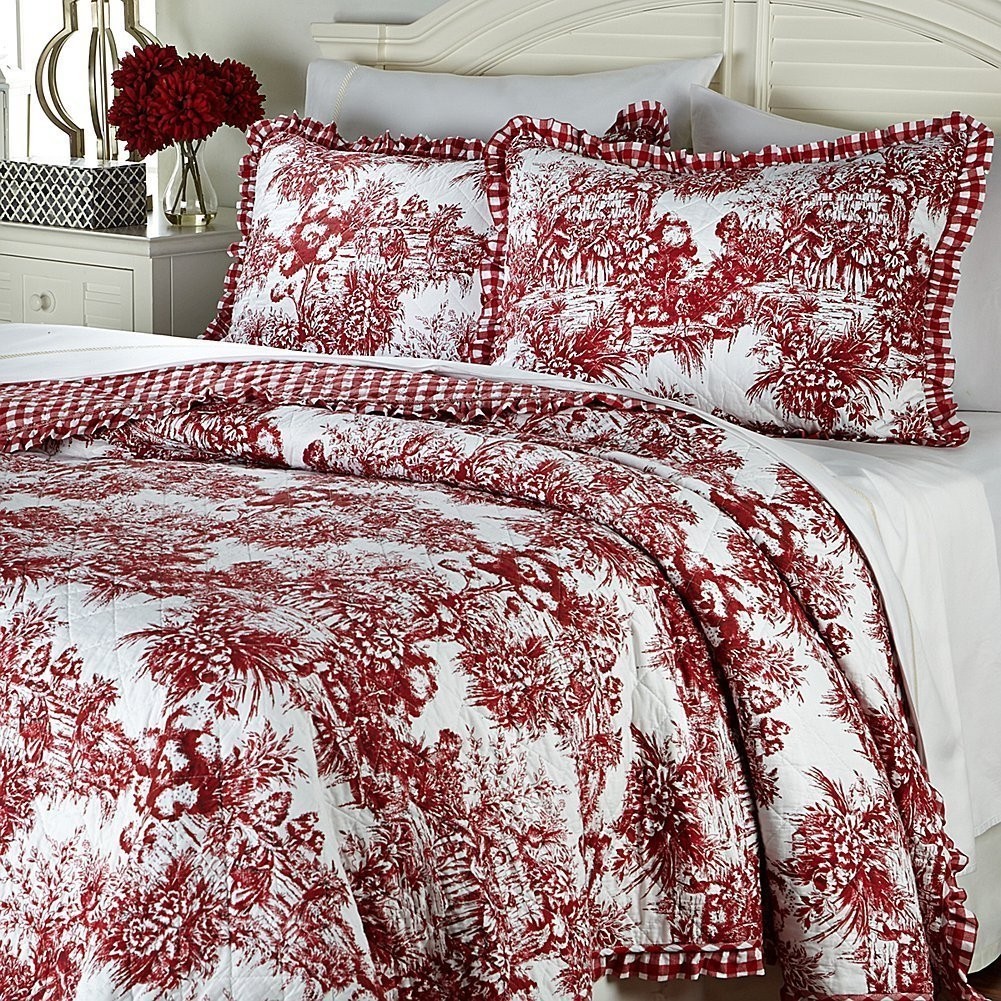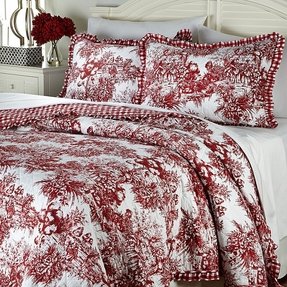 ... Bedding Quilts & Coverlets French Toile 100% Cotton 3pc Quilt Set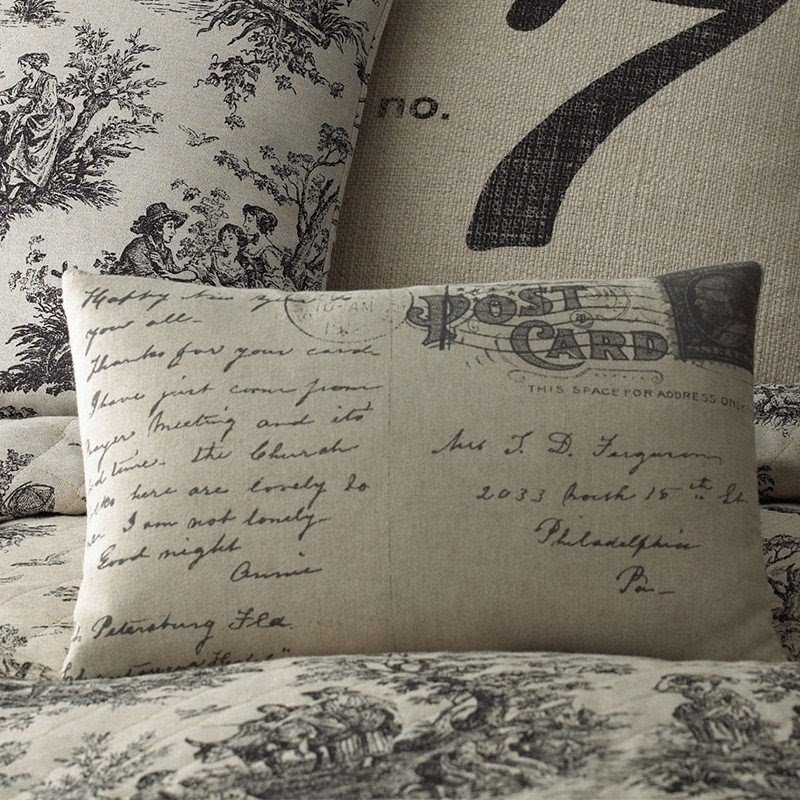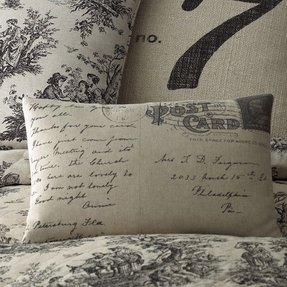 Designed in the French Country style, this comfy pillow is going to beautifully complement the decor of your master bedroom, or living room. The filling is medium-firm, while the removable cover is designed in shape of a vintage postcard.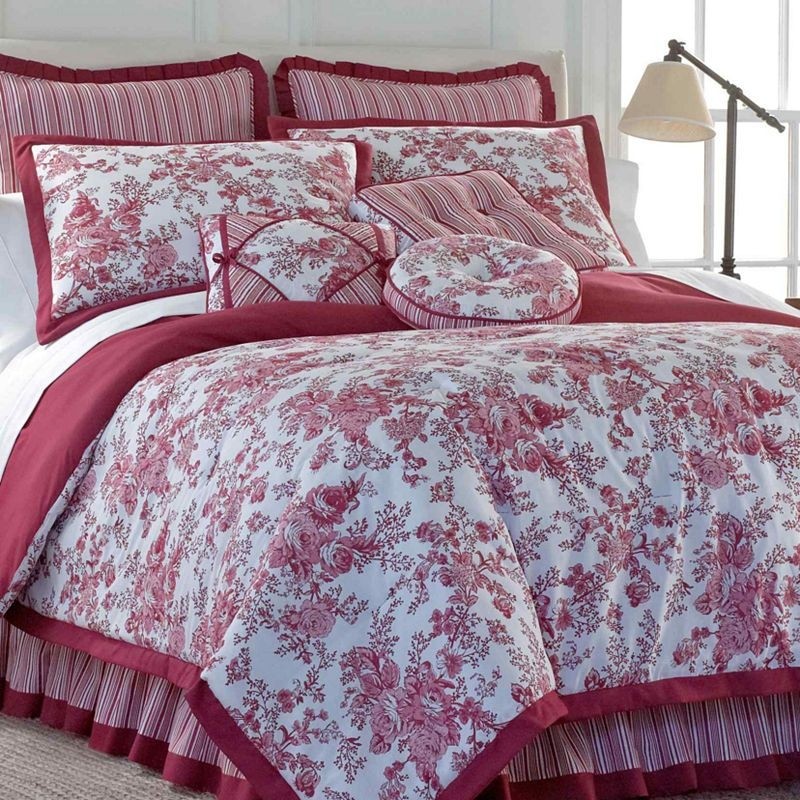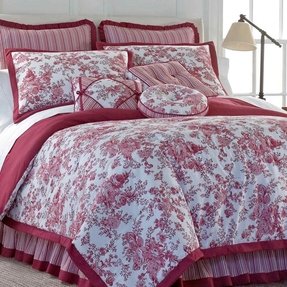 Toile Garden Comforter Set found at @JCPenney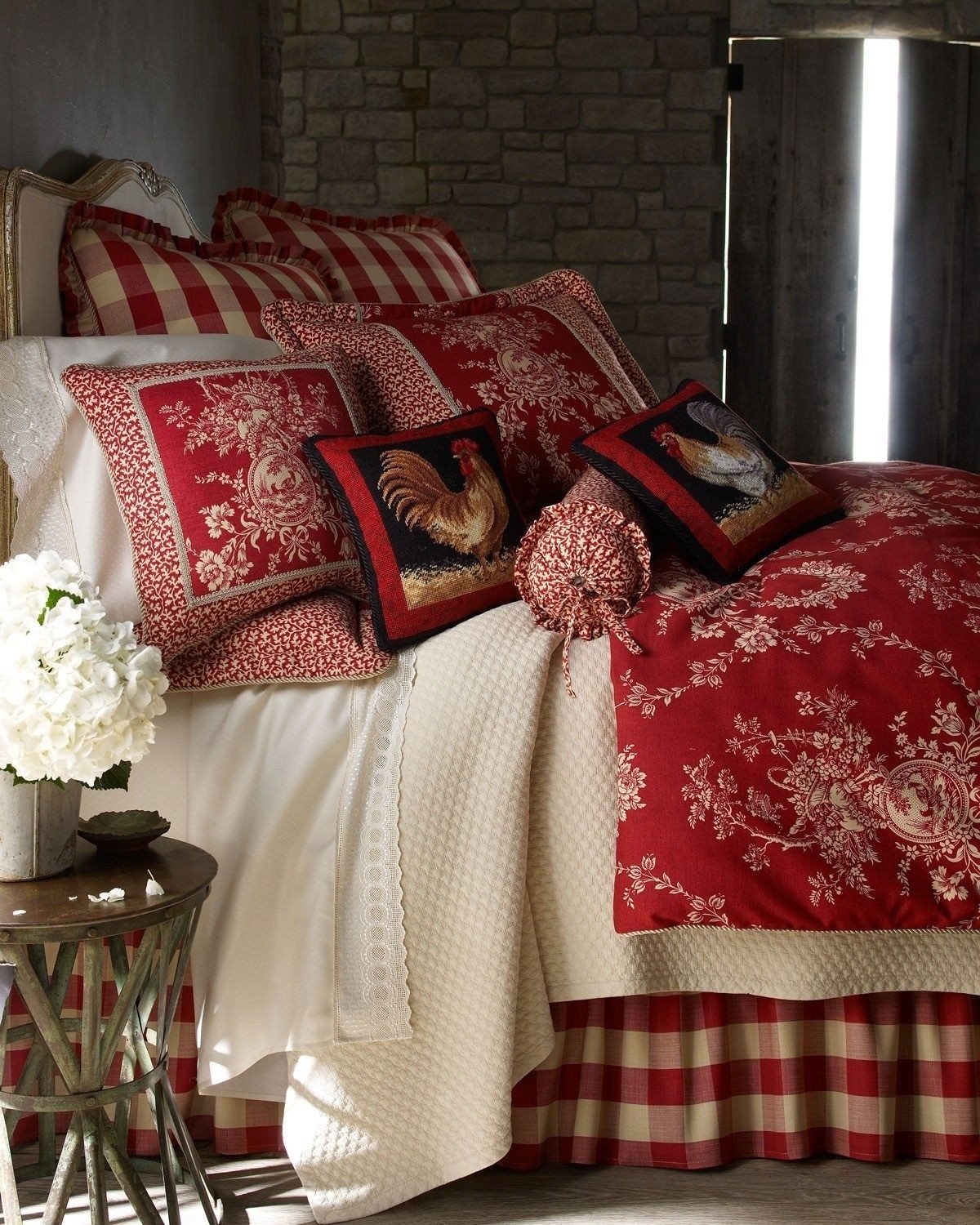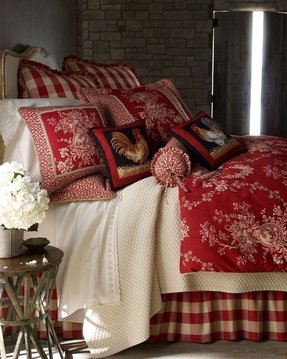 Pacific Coast Home Furnishings "French Country" Bed Linens & Houndstooth Quilt Sets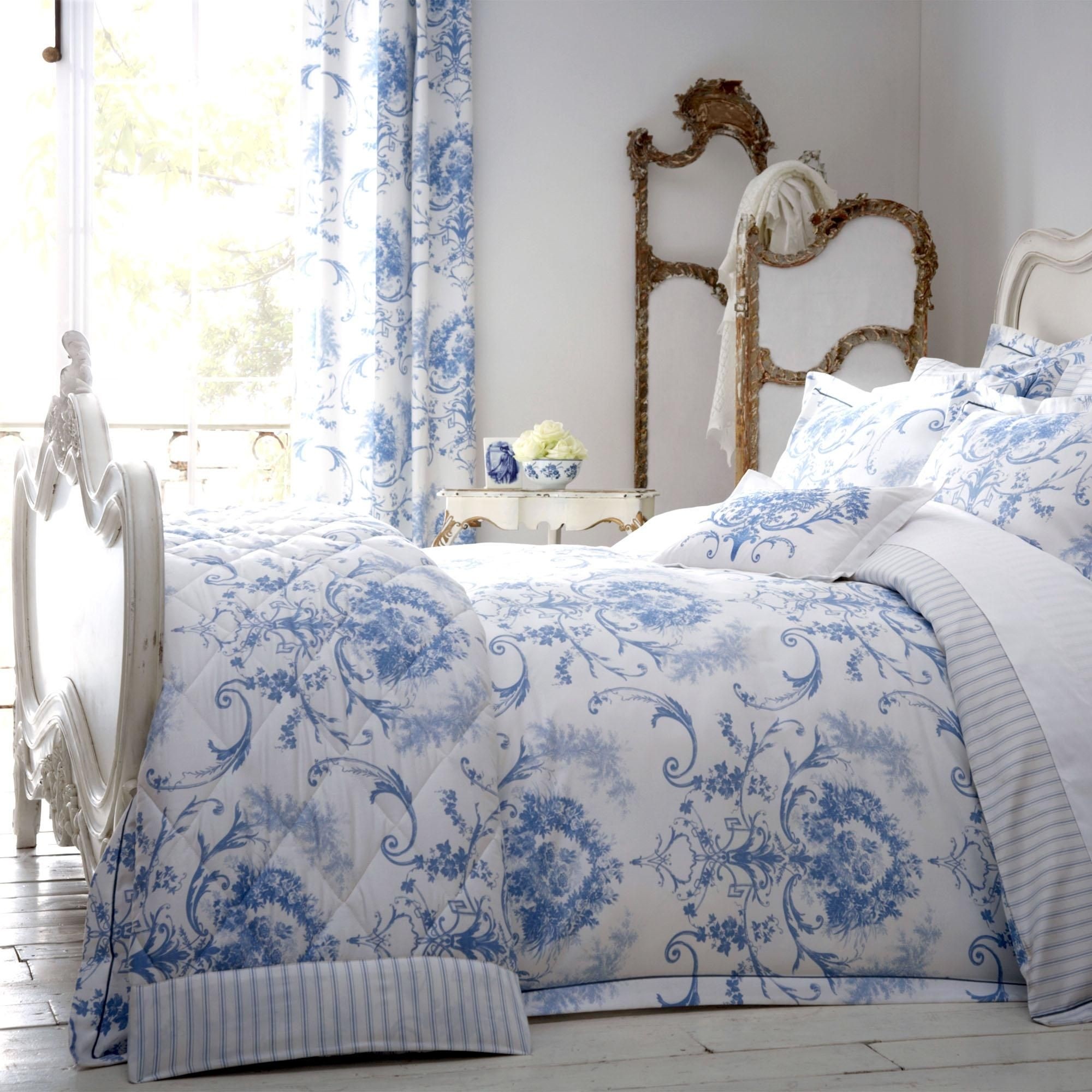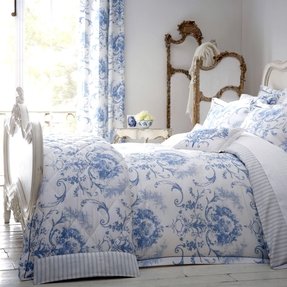 Dorma Blue Toile Collection Duvet Cover | Dorma LOVE.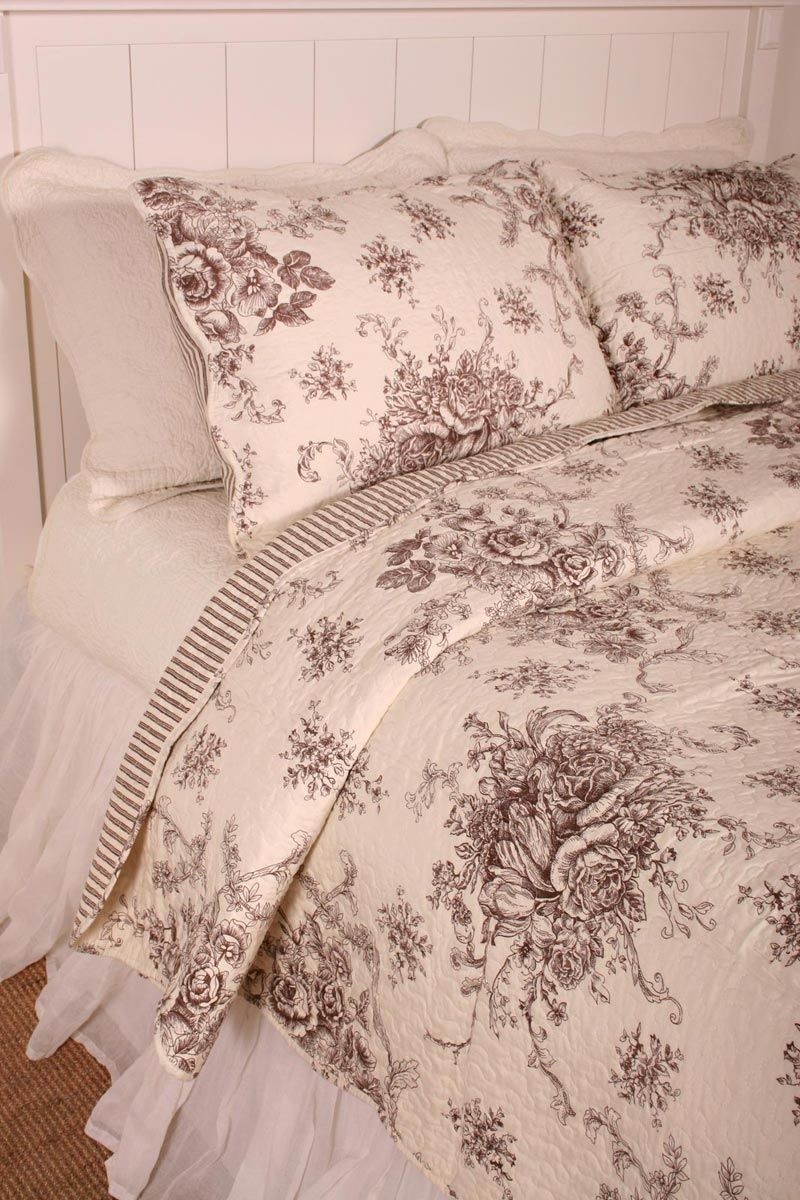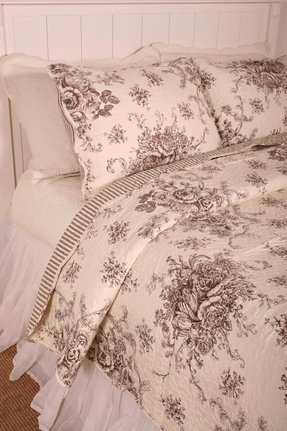 Toile Quilt Set reverse Ballard French Country Brown Ivory Toile Quilt ...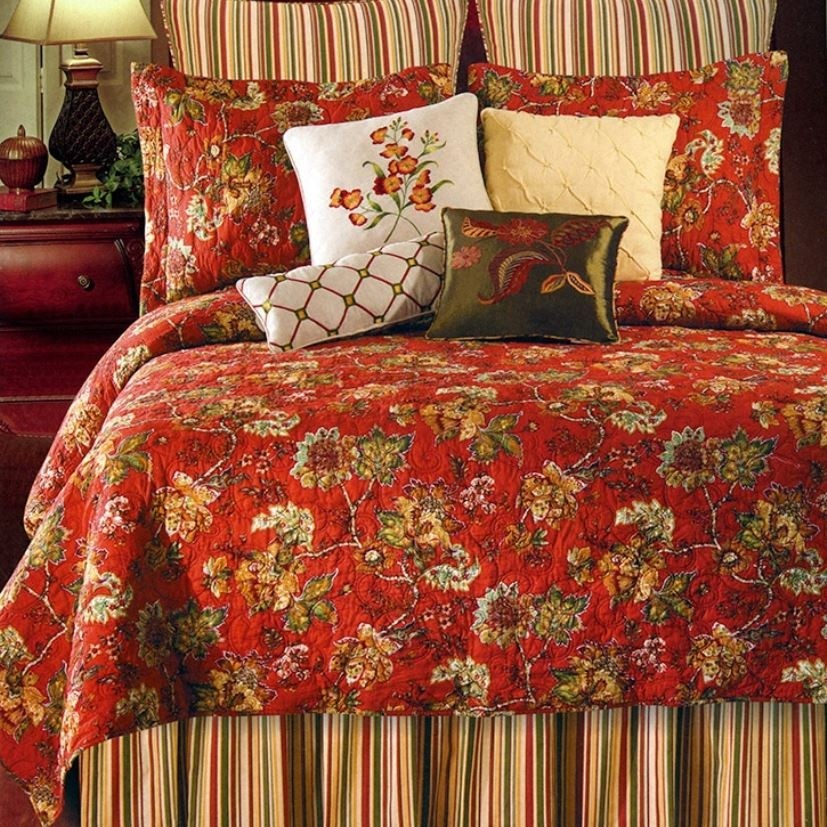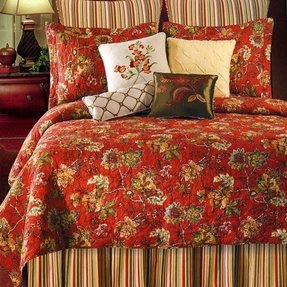 RED TOILE ** King ** QUILT SET - FRENCH COUNTRY FLORENTINE SAGE COMFORTER #FrenchCountry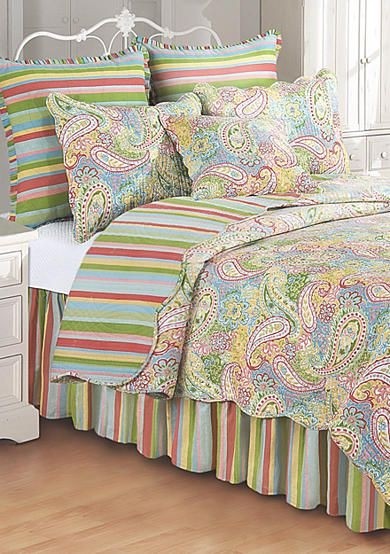 Extraordinarily colorful bedding set with skirting, duvet and pillow shams. Each of the elements is double sided. One side features paisley pattern, while the other is striped. This allows for immediate bedroom style makeover!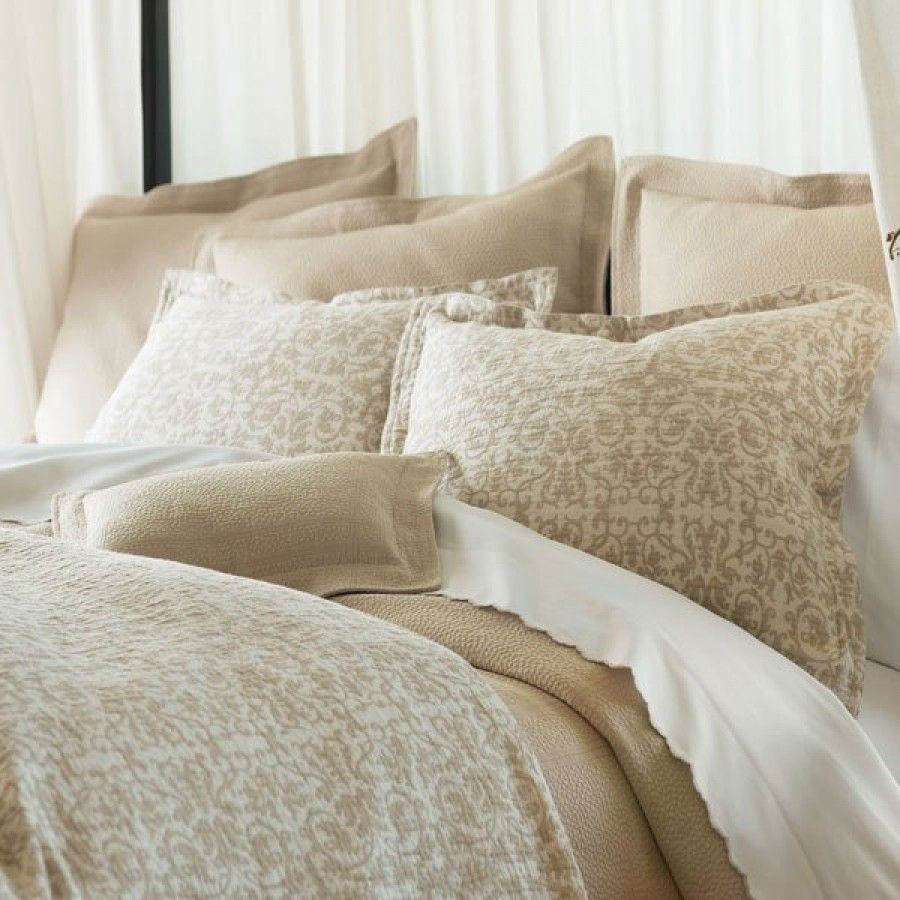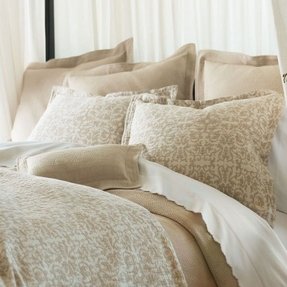 Toile Bedding, Toile Comforters & Bed Sets in Black & White, Red, Blue and Green Toile de Jouy: The Home Decorating Company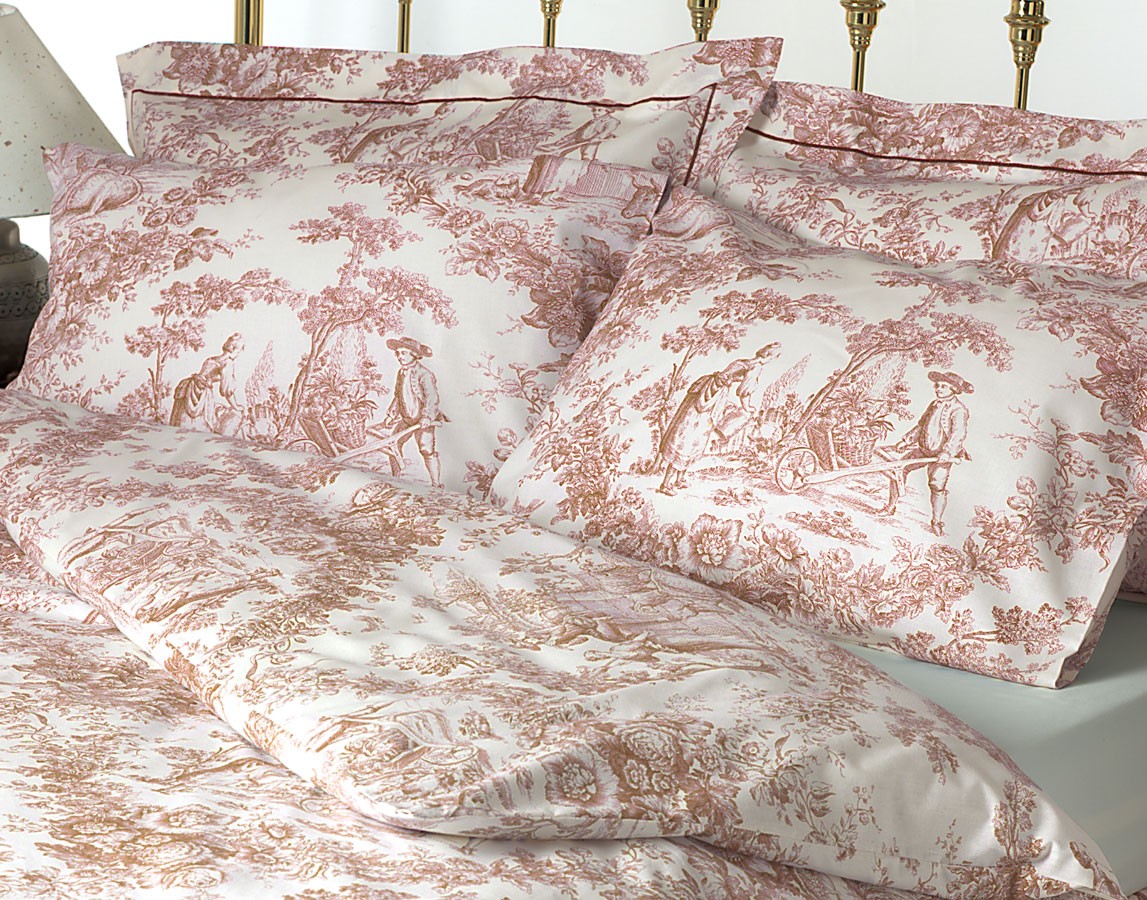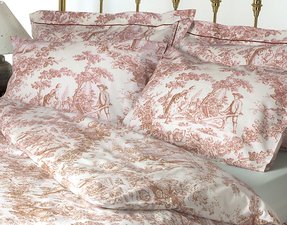 Classic toile de juoy duvet cover reversible, 100% cotton. Matching ...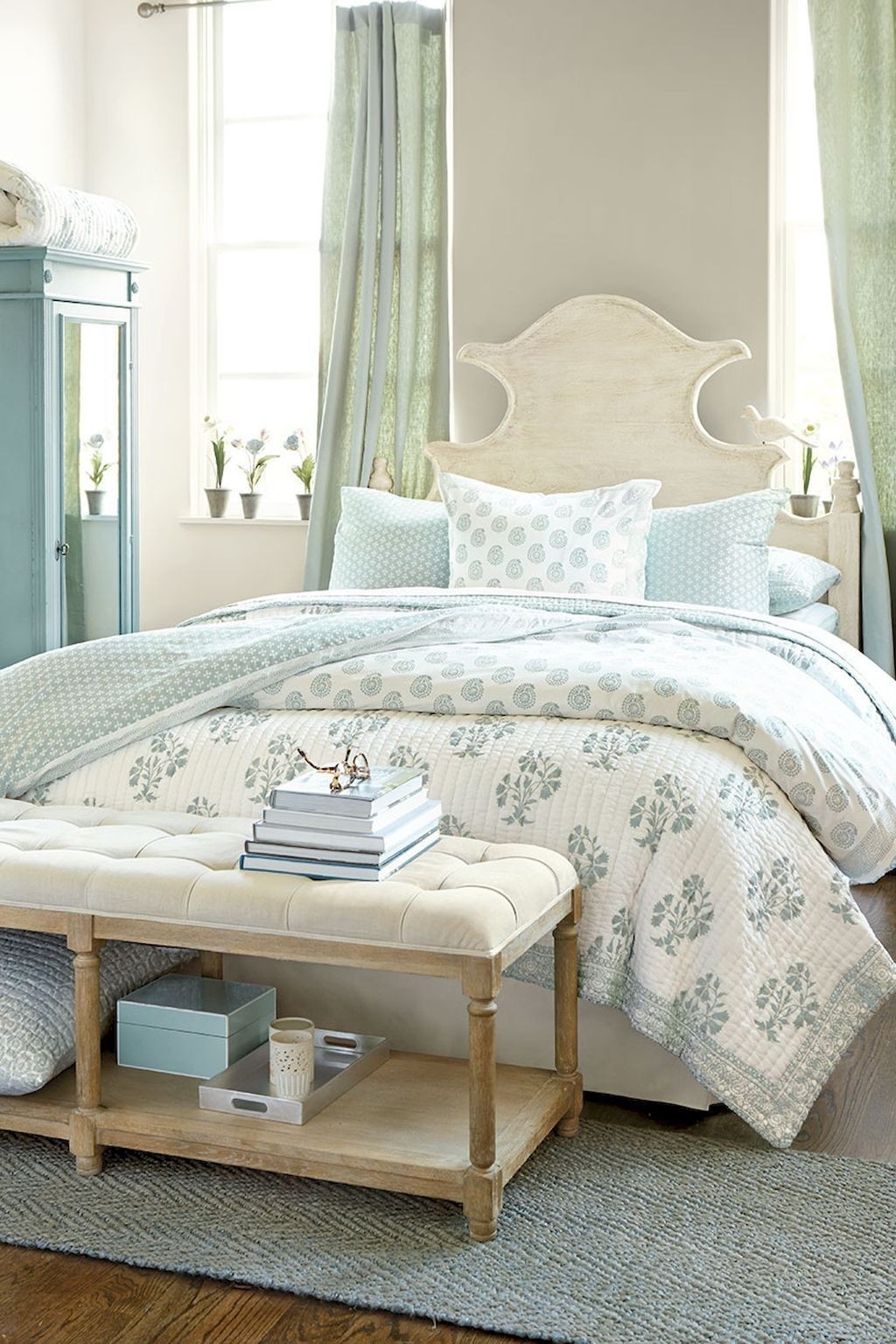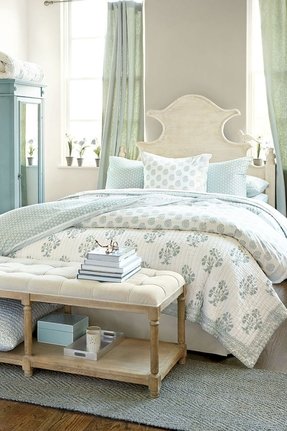 These fresh bed linens are perfect for refreshing your home for a new season. Bed stools presented here are another option for enhancing the interior design of your house while providing valuable storage space.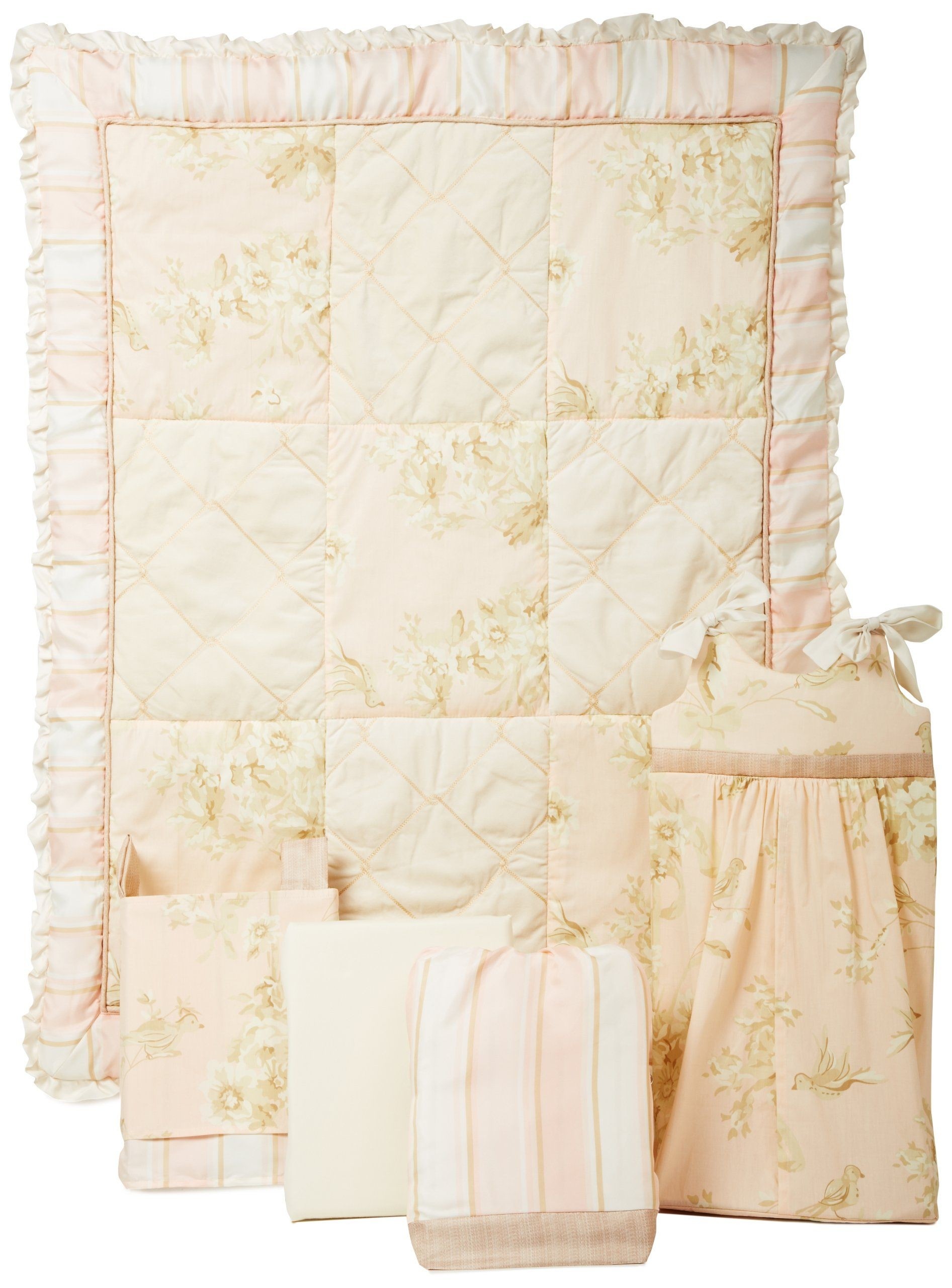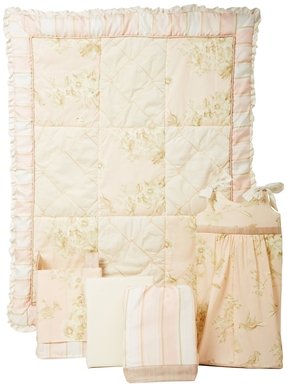 Bedding set consisting of five pieces: quilt, sheet, diaper stack, dust ruffle and window valance. All pieces are 100% made of polyester, cotton or olefin. The set can be washed in a washing machine, but in cold water.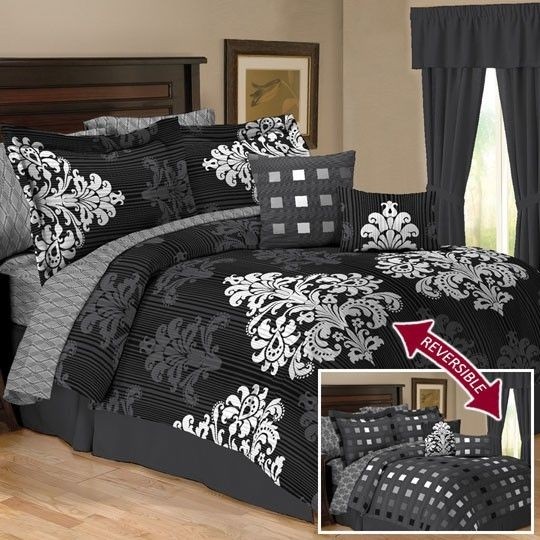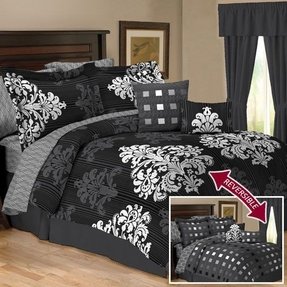 10pc Damask Toile Black White Grey Comforter Bed Set Queen Sz All Reversible | eBay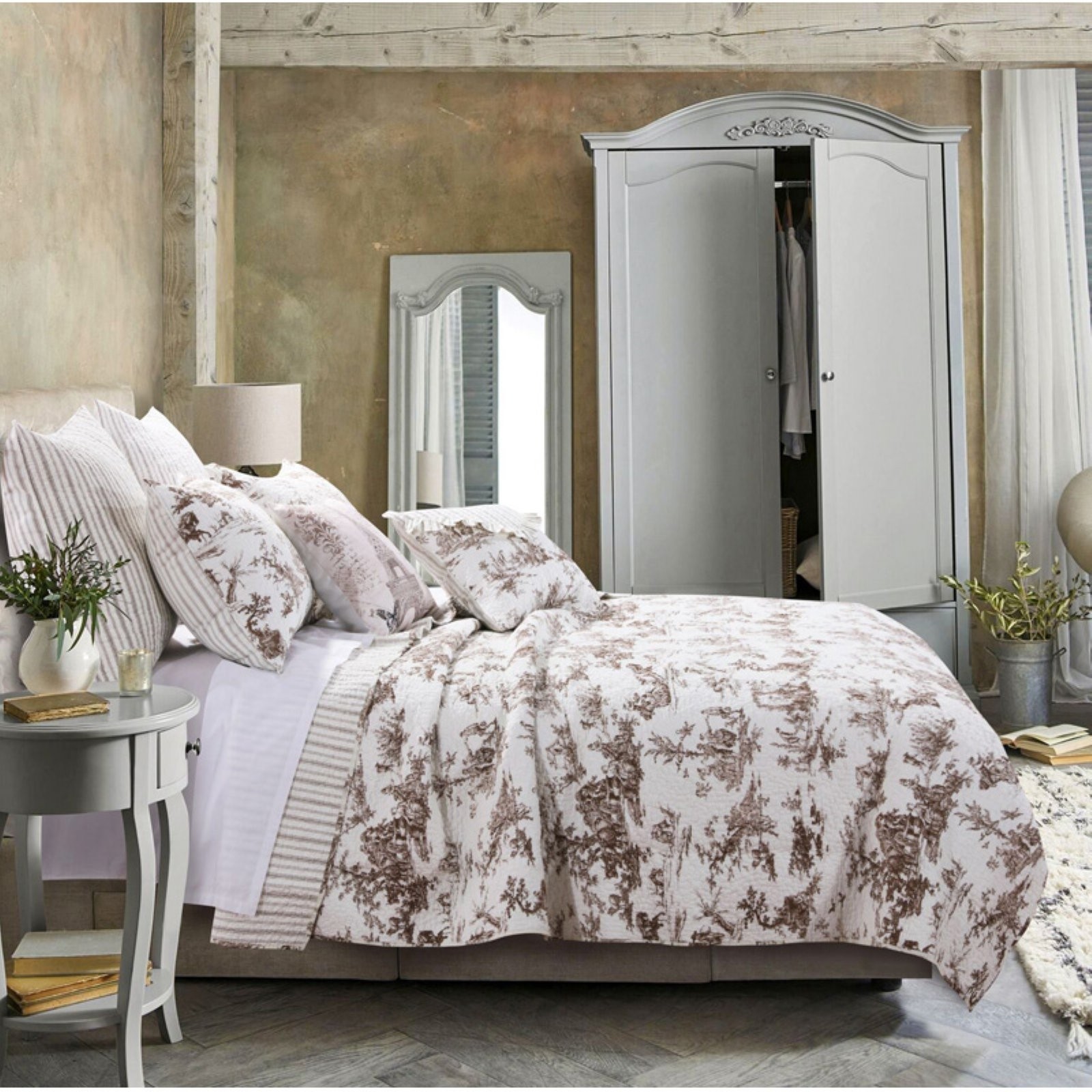 Classic Toile Quilt Set by Greenland Home Fashions ...