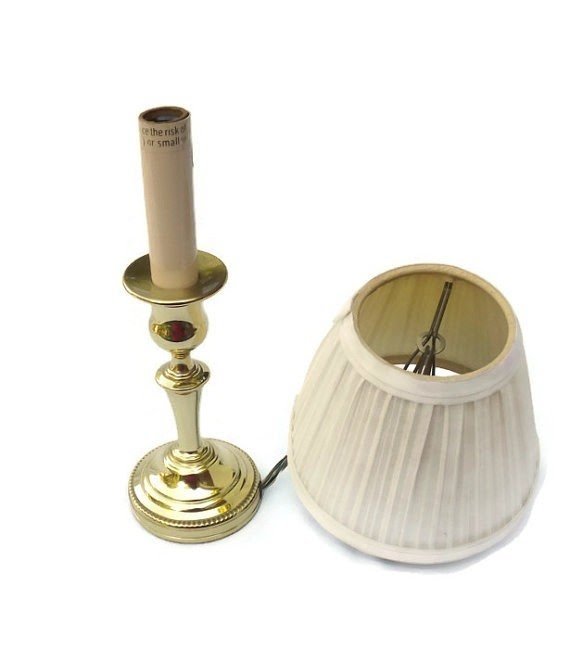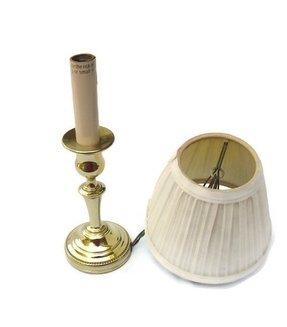 Brass lamp baldwin brass small brass
Baldwin is one of the most recognizable companies producing brass lamps. This one has a serrated stepped bottom base and the stand has form of the candlestick. This lamp with a little, white lampshade was inspired 19th century brass candlesticks.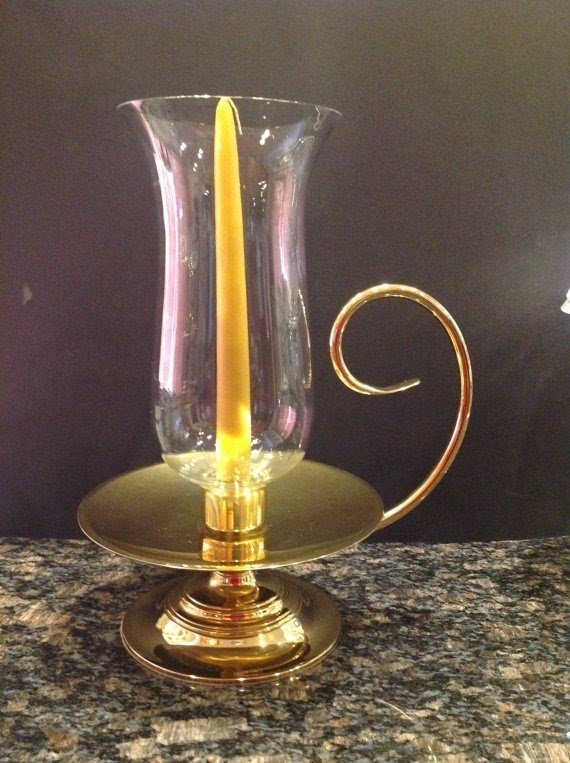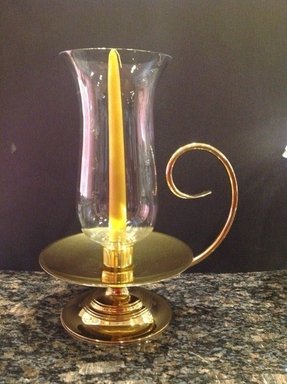 Vintage baldwin american forged brass
Old-fashioned candle holder, which is dedicated for every antique style's lover. It has base with fancy shaped handle - it is made of brass covered with gold. On the top there is glazed chalice with candle.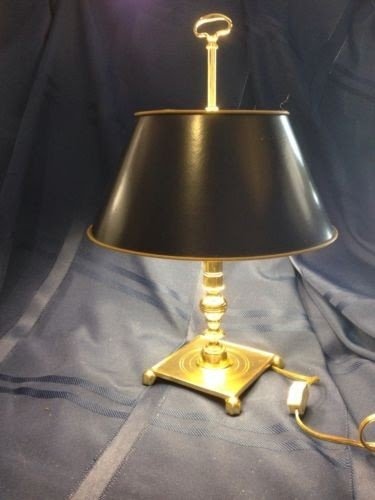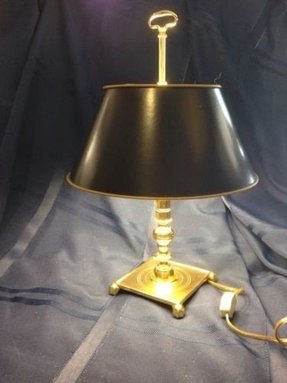 Baldwin brass table desk lamp in fabulous condition
Black and gold complement each other creating a chic and luxurious set, in this case giving the character of a Baldwin brass lamp. The traditional base with a thin stem and a square base supports a black shade with a small size.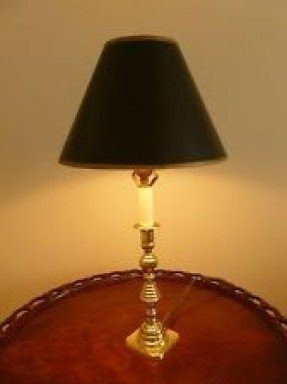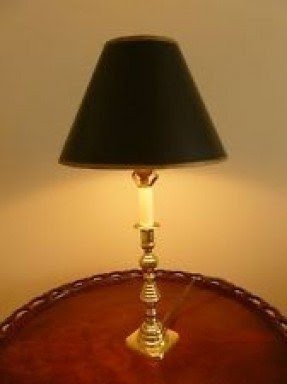 Vintage baldwin brass candlestick lamp
A beautiful vintage table lamp featuring a candlestick-like base of brass with a white ceramic inset. It has a square foot, a tall stem with collars, horizontal grooves, bulbs and narrowings. A cone shade of dark brown material has lighter edges.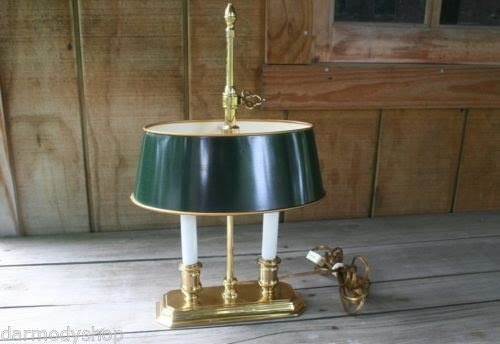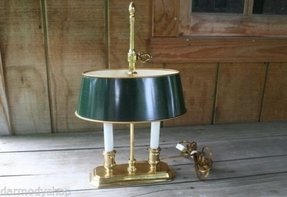 Gorgeous baldwin lamp table library brass adjustable dual setting
Baldwin brass lamps often decorate antique hotels, restaurants or private residences maintained in a manor style. This, in addition, has a golden finish, an interesting slightly elongated shade in a dark blue shade and a compact size.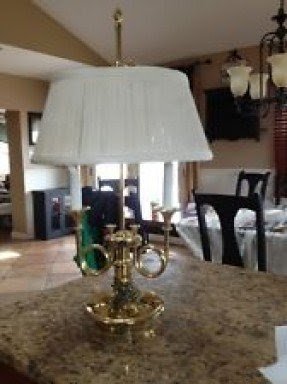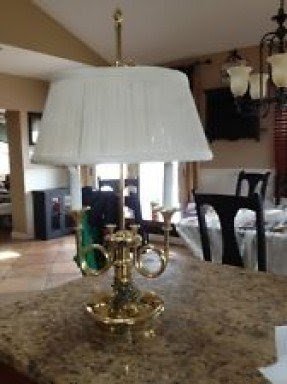 Baldwin brass lamp trumpet style double candle lights
Elaborate Baldwin table lamp sporting unique trumpet style base crafted meticulously from genuine brass and holding two candle lights. Beautiful white empire shade suits this style exceptionally well.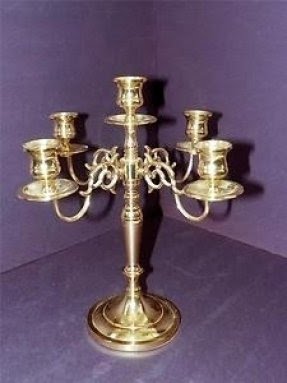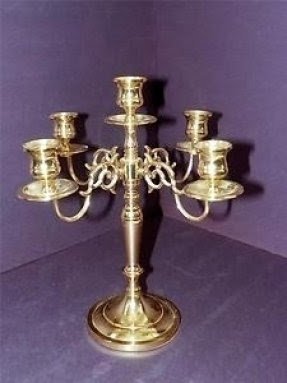 Vintage baldwin solid brass 5 arm candelabra 11 candlestick
Do you remember candles from a fairtyle "Beauty and the beast"?This candlestick is an enlarged, beautiful gold-plated version. It has 4 arms, and the main candlestick in the middle. Made of solid shining brass.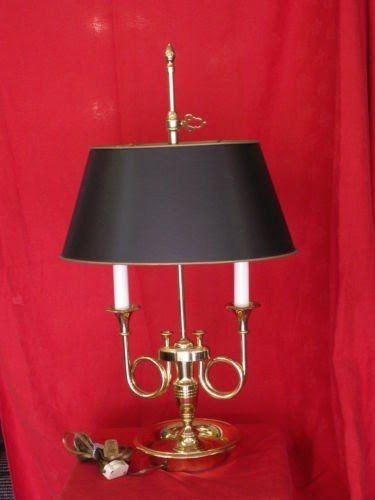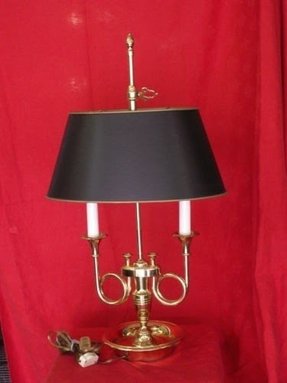 Baldwin Bouillotte Brass Trumpet Horn Candelabra Table Lamp Light Original Shade
A chic vintage table lamp featuring a brass base composed of a round bowl-like foot, a tall thin stem with a finial and 2 French horn-like arms with trumpet bell-shaped sockets for candelabra bulbs. A classic shade of dark fabric has brass edges.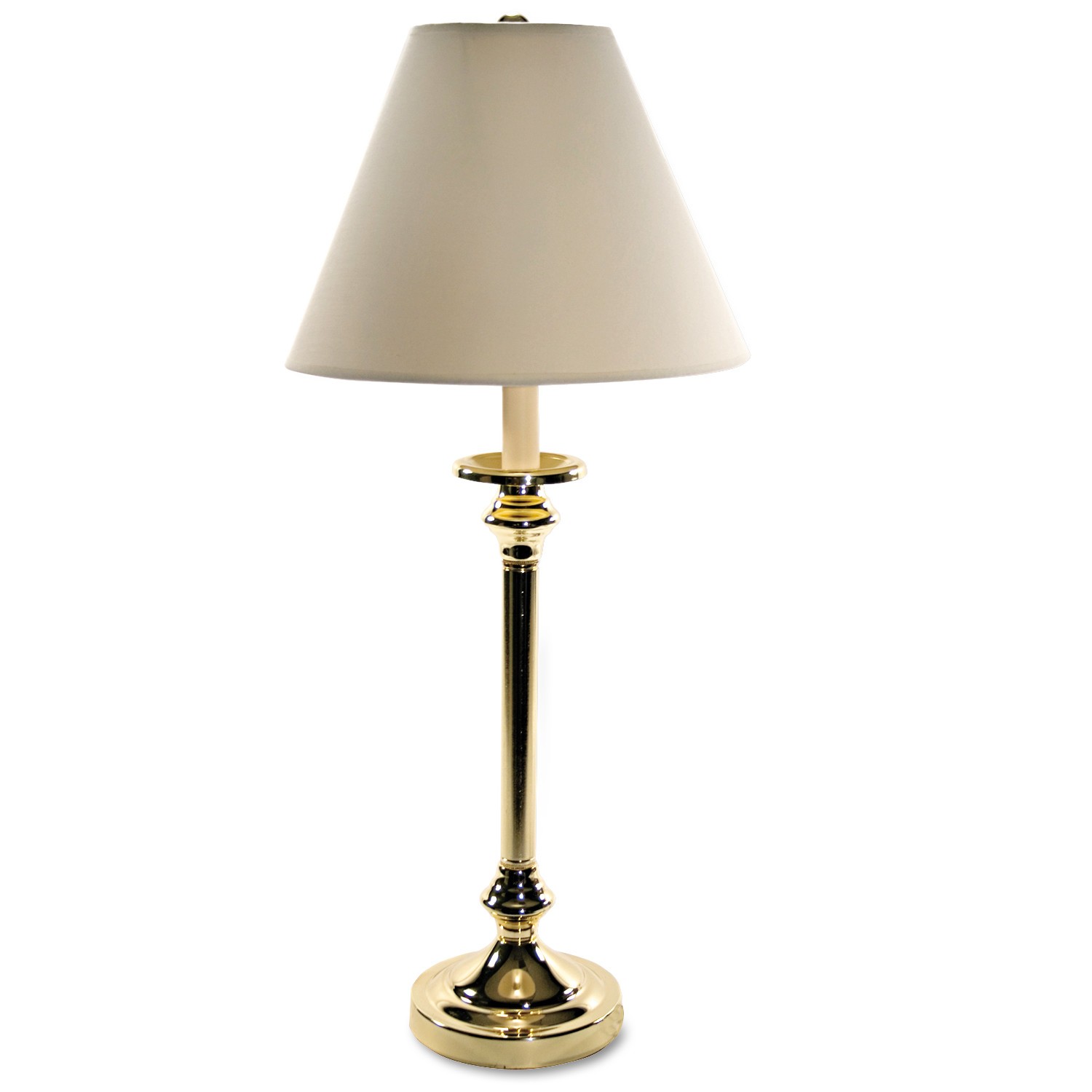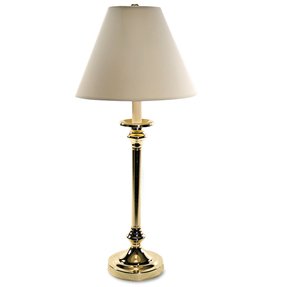 Ledu Candlestick 27" H Table Lamp with Empire Shade
This is a very stylish, subdued and elegant lamp. It has a very slender and delicate leg and shade is in the Empire style. It is perfect for elgant and stylish interiors which it can brighten up. Chick and charm.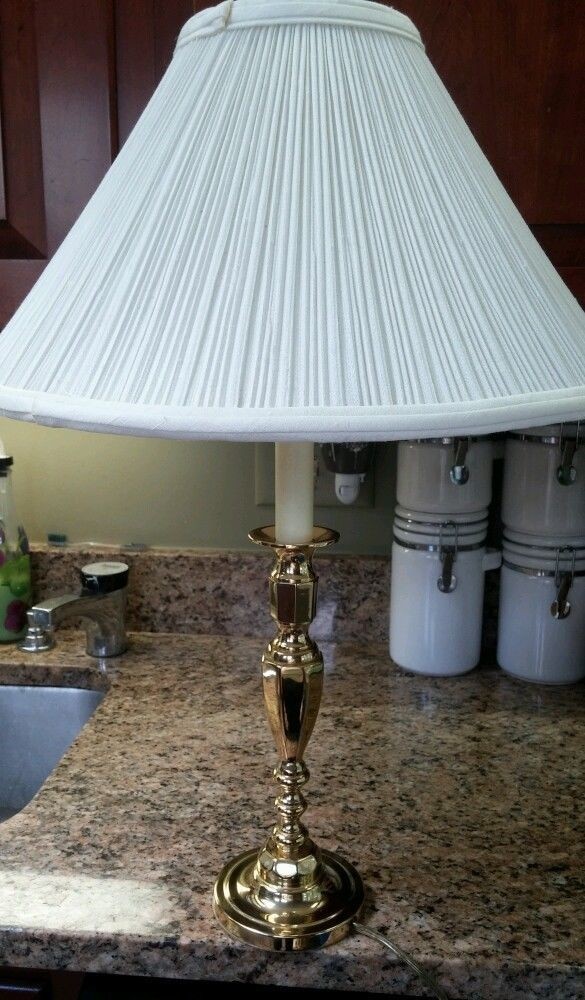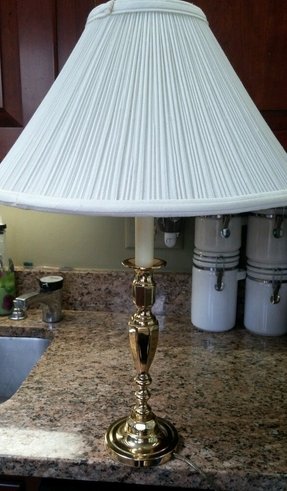 Baldwin brass lamp and lampshade marked 24 tall euc
This solid lamp features a durable and attractive brass frame with some decorative elements and attractive finish. Traditional shade of this lamp is finished in neutral white color that looks attractive in any room.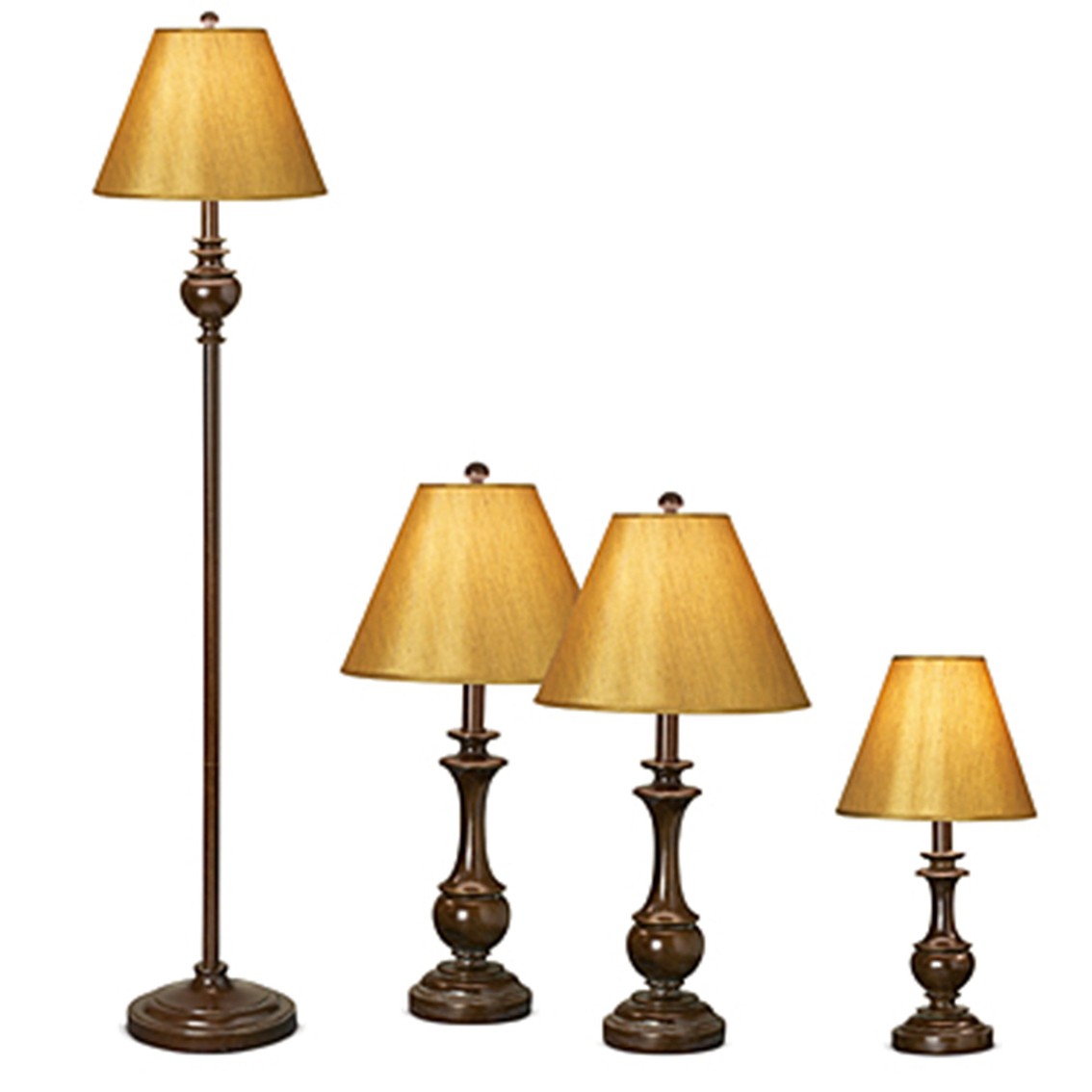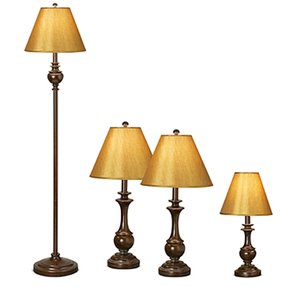 Essentials Devon 4 Piece Table Lamp and Floor Lamp Set with Empire Shade
It is a four piece set that includes two table lamps, one desk lamp and one floor lamp. They have got an Empire shade and old world brass finish. Switch is located on the socket. It is perfect set for your home.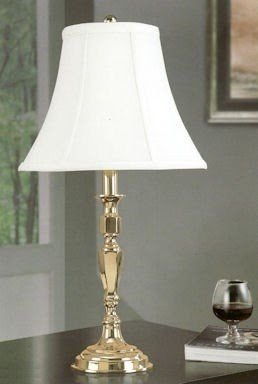 A fine addition to any room, this pretty table lamp oozes with flawless design and timeless elegance. Its slender body is made of premium metal with a well-polished brass finish, holding a quality white fabric bell shade.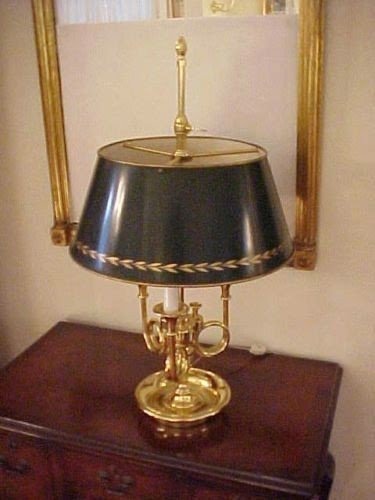 Fashioning a sense of rich opulence, presented here Baldwin brass French bouillotte lamp will offer the perfect addition to updating your home décor. Dark shimmering lampshade, is decorated with a motif of golden arrows that match the gilded antique base.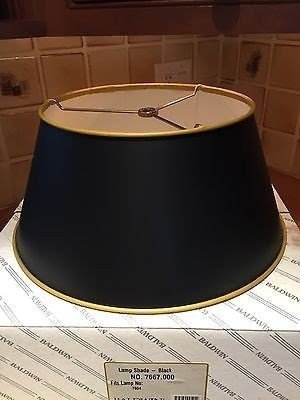 A vintage work of art, which shall attract all, who want to distinguish their interiors. With its beautiful imperial black shade contrasted to the golden brass finial, it adds glamour and chic to any interior.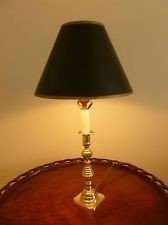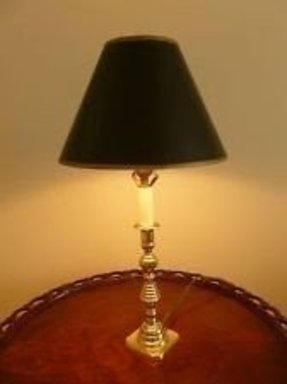 Vintage Baldwin Brass Candlestick Lamp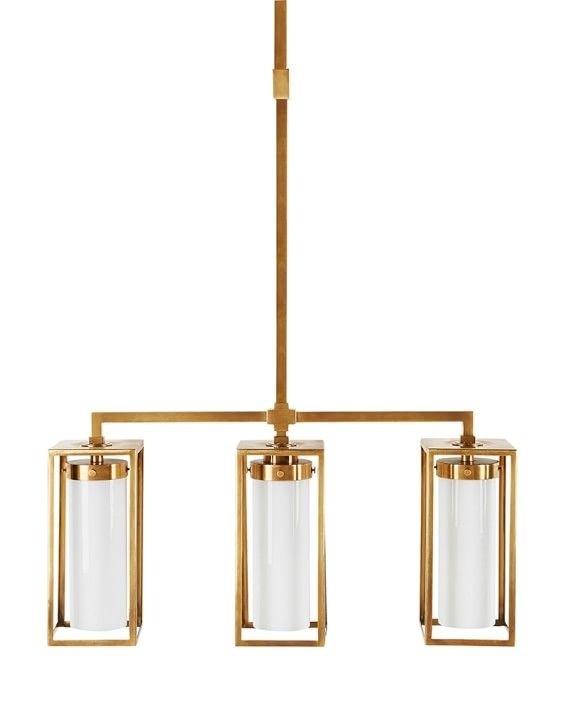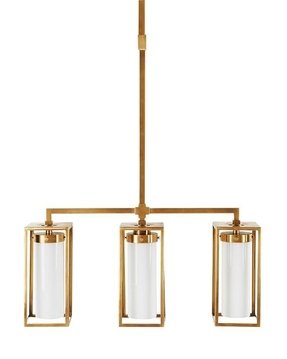 Old-fashioned element inspired of Baldwin style. It connects lamp and candle holder. Bottom part of lamp is both kickstand and candle holder - it is made of brass. Elegant lampshade is covered with black leather.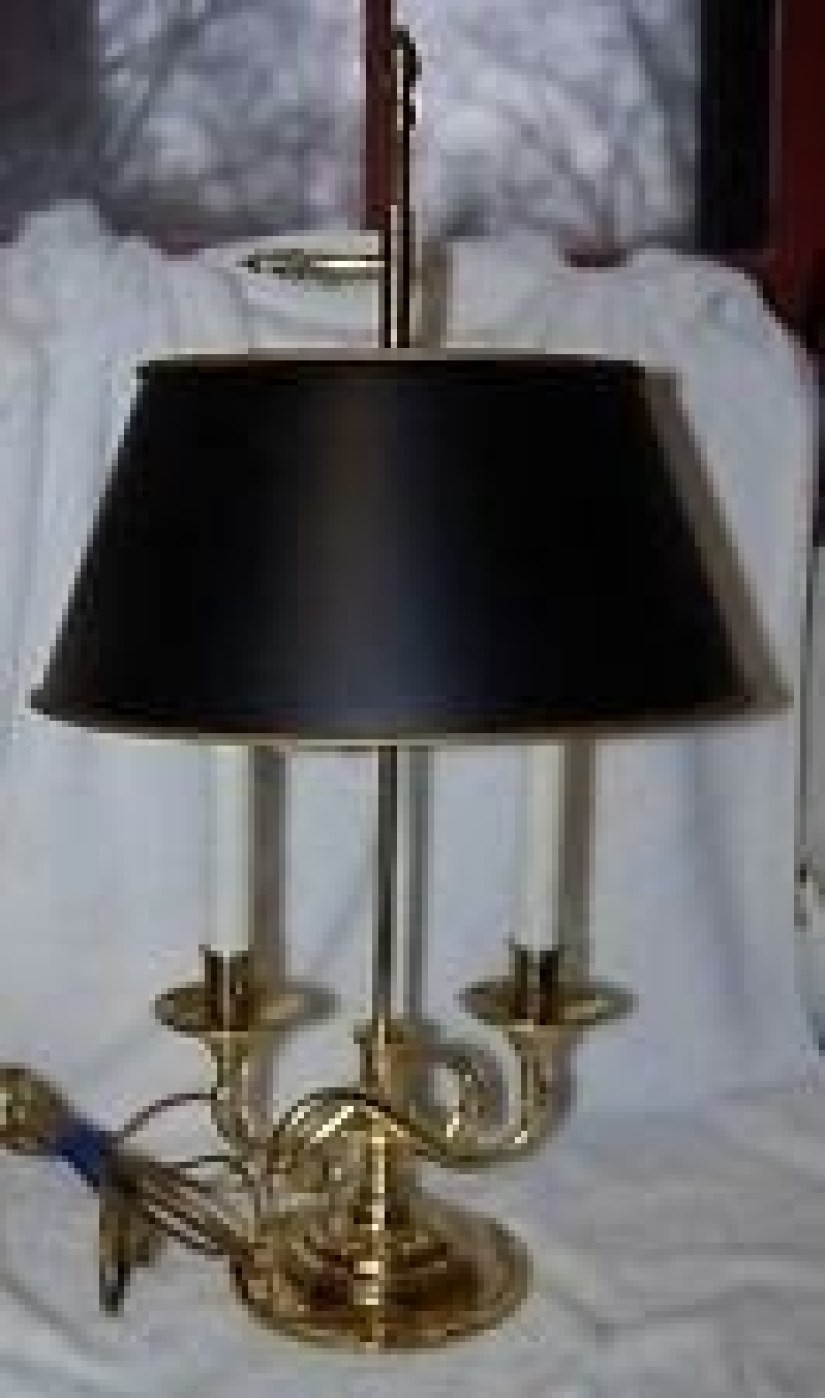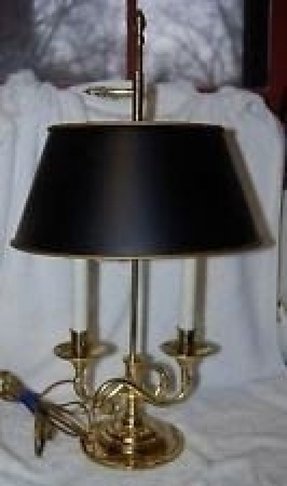 BALDWIN BRASS SERPENTINE BOUILLOTTE LAMP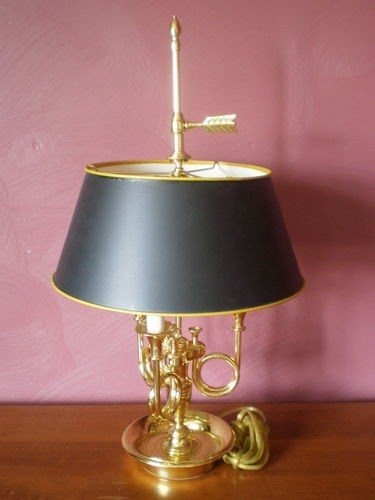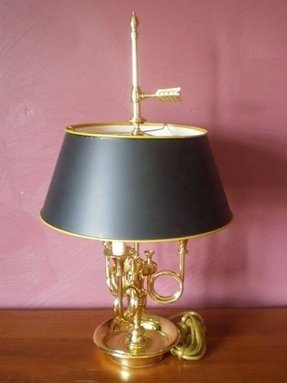 An attractive vintage table lamp featuring an unusual base looking like a candlestick made of brass and having a round base, a stem composed of 3 French horn stylised holders for bulbs and a tall finial. Its dark blue shade has brass-finished edges.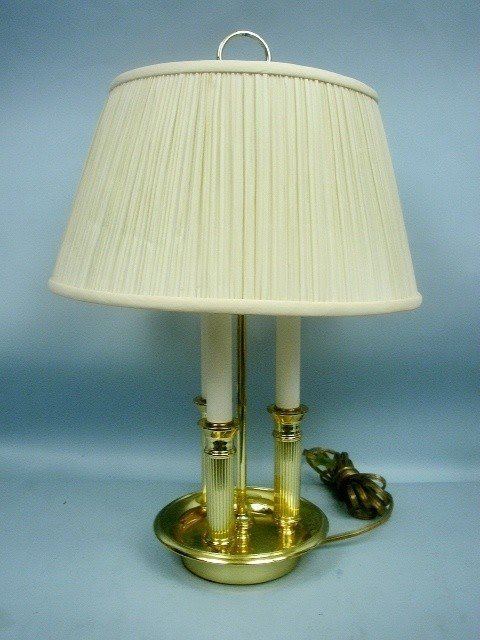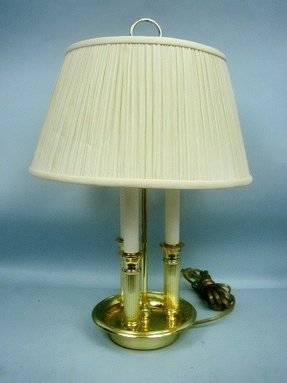 Classic Baldwin desk / table lamp with unique brass base - the design employs columns motif (three columns on brass plate), and it sports a truly beautiful sheen. A nice colonial accent in vintage interior styles.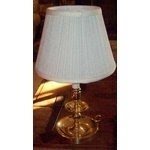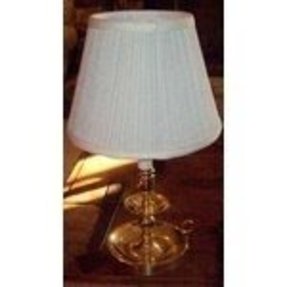 Image 1 BALDWIN BRASS 17" Finger Grip Candlestick Desk Lamp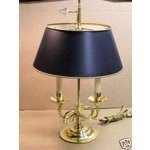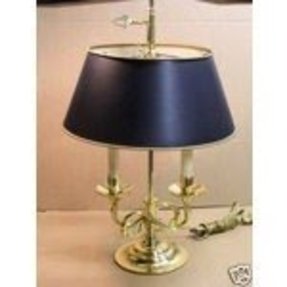 2 bulb desk lamp with matte parchment shade coloured deep midnight black, matched with highly-detailed brass base adorned with wavy, intertwining serpents like motives. The shade sports a gold trim on bottom.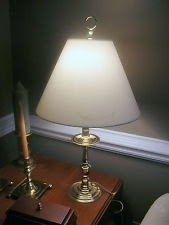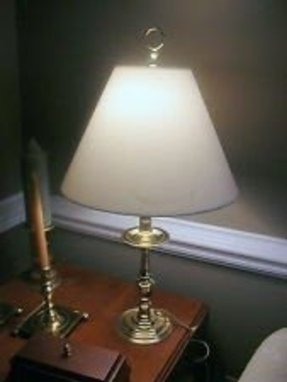 WILLIAMSBURG STYLE BALDWIN BRASS CATHEDRAL CANDLESTICK LAMP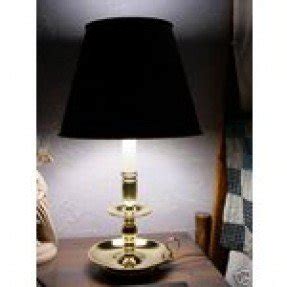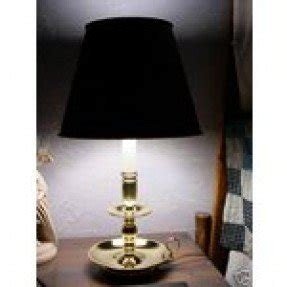 eBay Image 1 BALDWIN BRASS CHAMBERSTICK ACCENT LAMP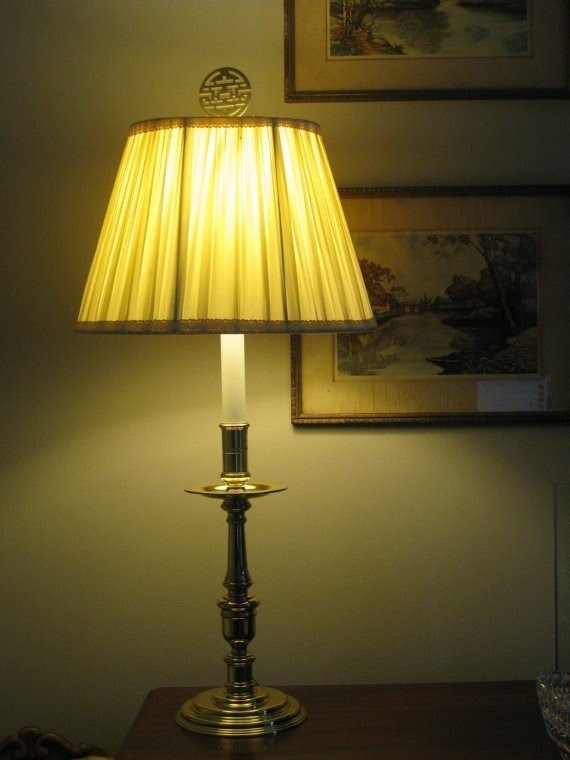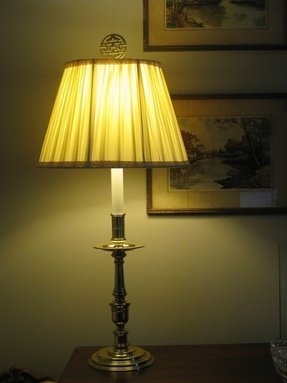 Vintage Baldwin Brass Candlestick Lamp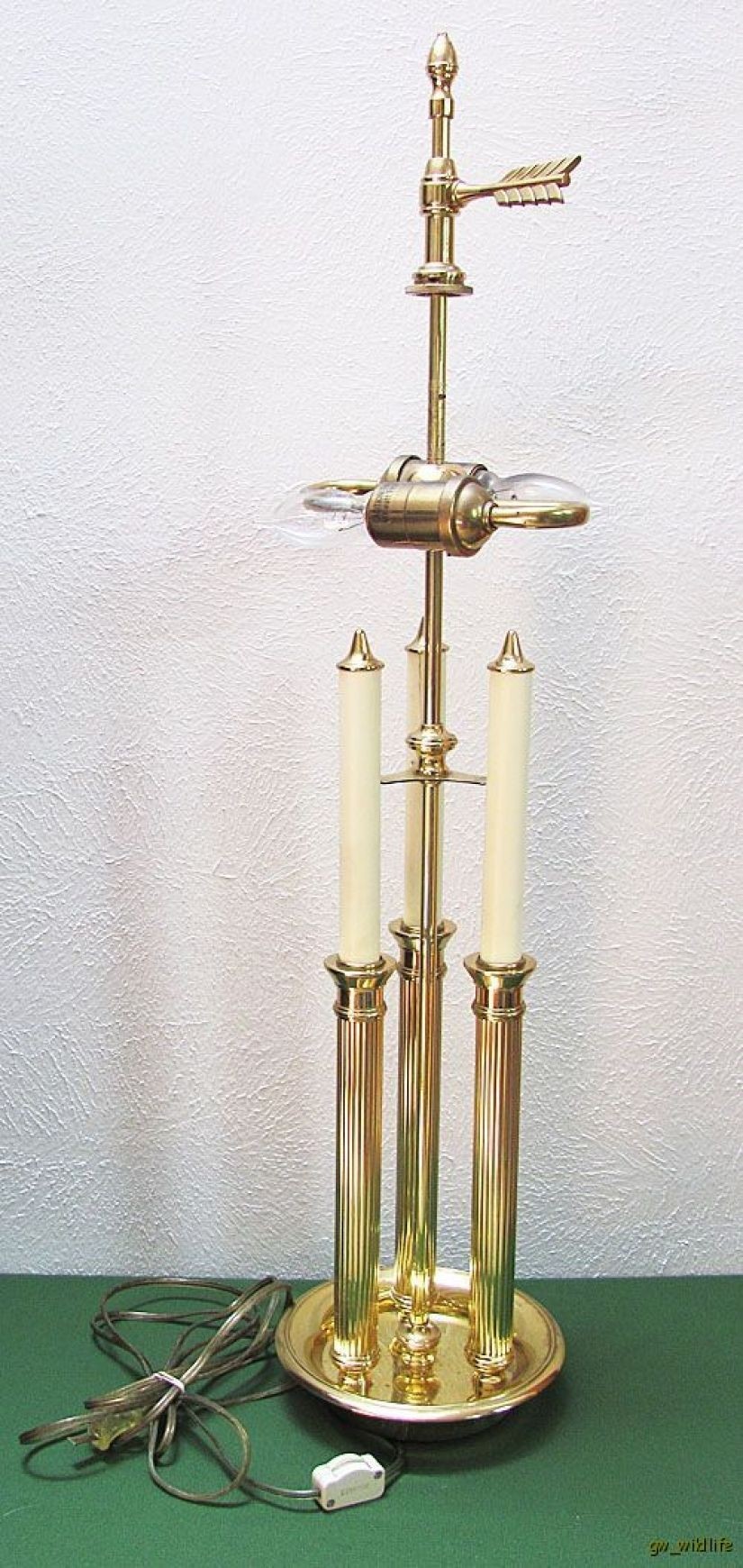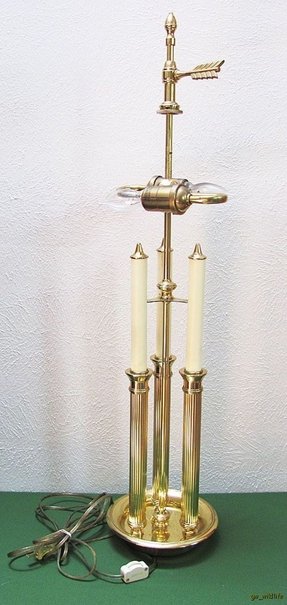 ... about Vintage Baldwin Brass Three Column Candlestick Table Lamp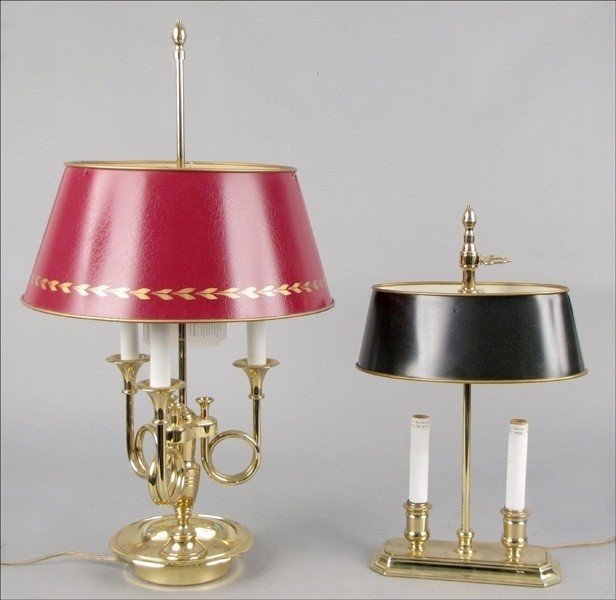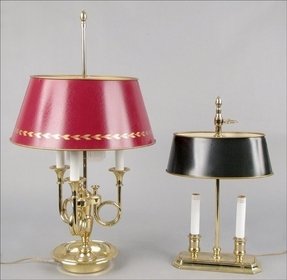 972003: BALDWIN BRASS THREE-LIGHT TABLE LAMP.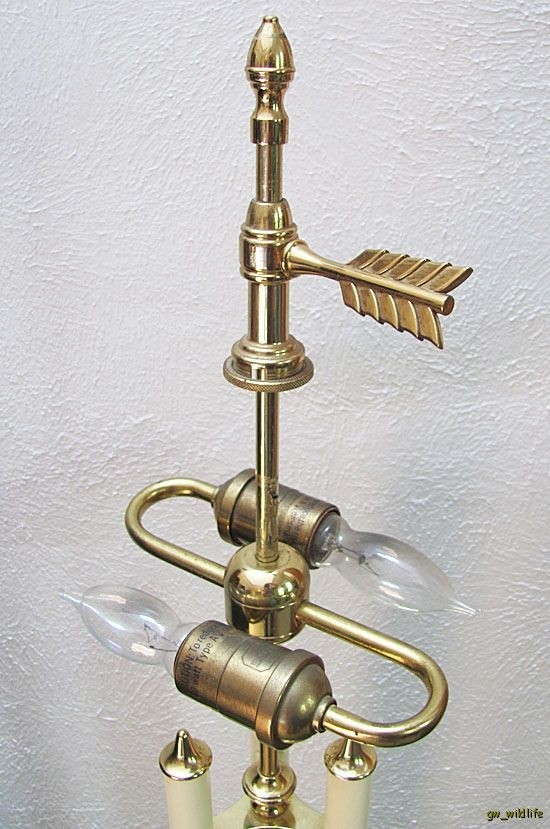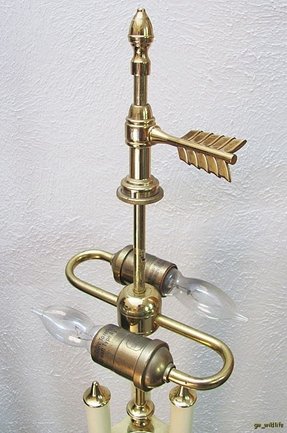 ... about Vintage Baldwin Brass Three Column Candlestick Table Lamp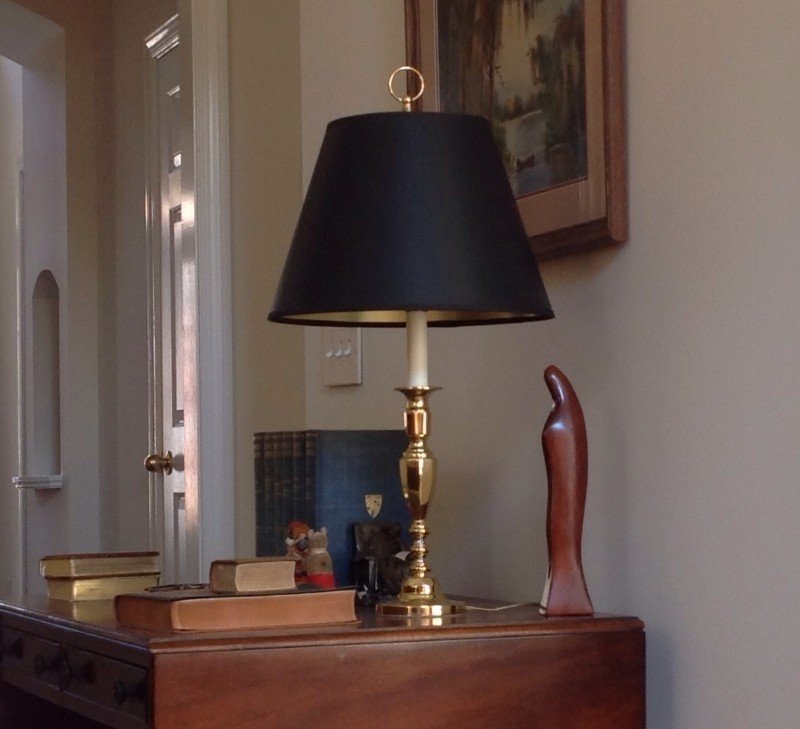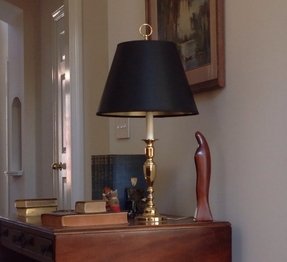 Beautiful wooden oak desk, requires adequate lighting. For example, the famous Baldwin lamp with a black, classic shade on a brass foot with gold trim.The lampshade inside is made of gold fabric.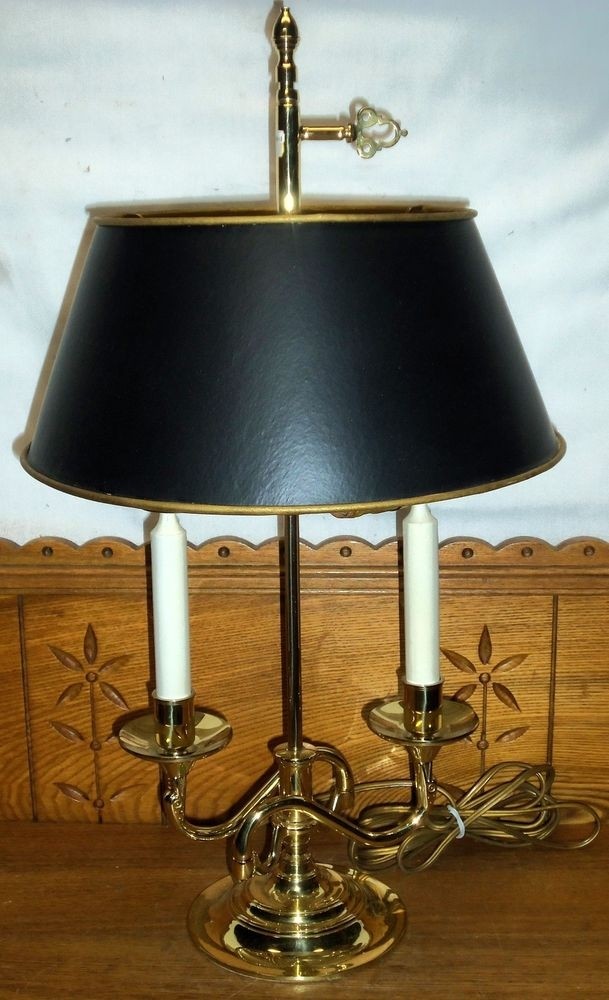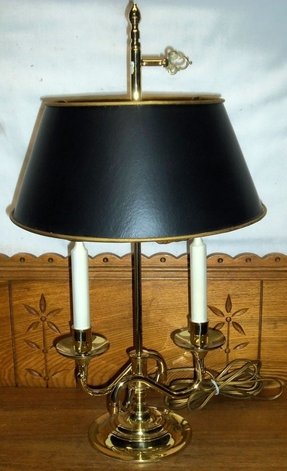 Details about Baldwin Brass Trumpet / Horn Candelabra Table Lamp #1 ...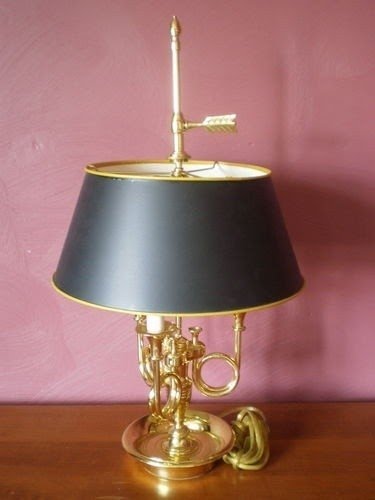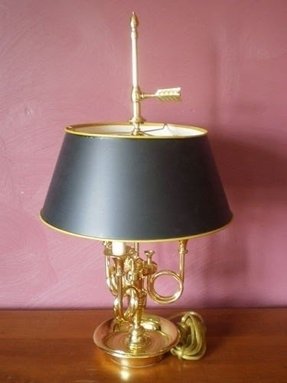 BALDWIN DOUBLE SOCKET TRIPLE-HORN CANDLESTICK BRASS ELECTRIC TABLE ...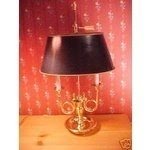 Image 1 Baldwin Brass Trumpet Bouillotte Lamp Black Shade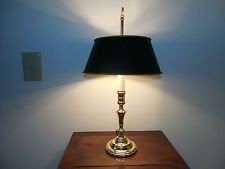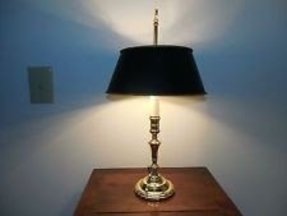 BALDWIN QUEEN ANNE STYLE CANDLESTICK BRASS LAMP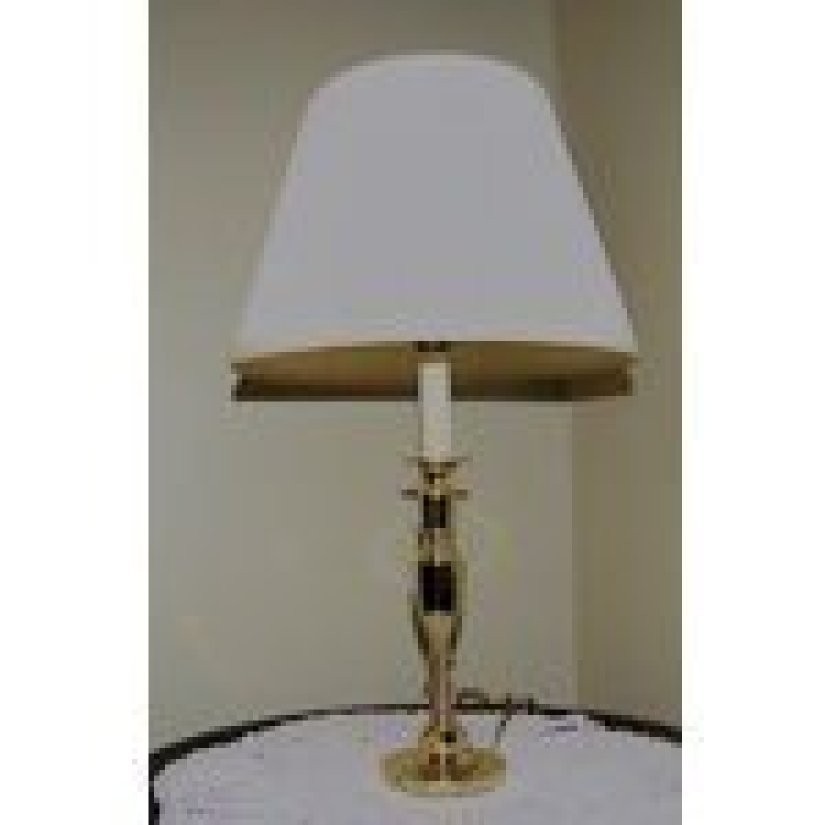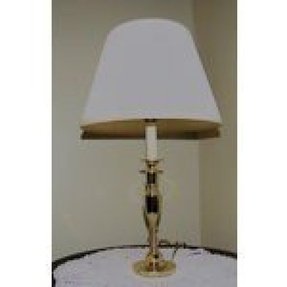 Image 1 VINTAGE BALDWIN BRASS GEORGIAN BALUSTER TABLE LAMP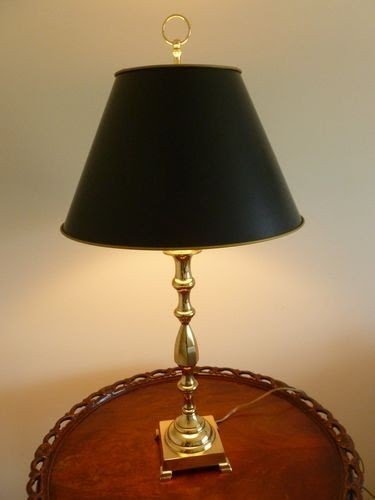 Vintage Solid Brass Lamp with Shade and Baldwin Brass Finial Lamp Is ...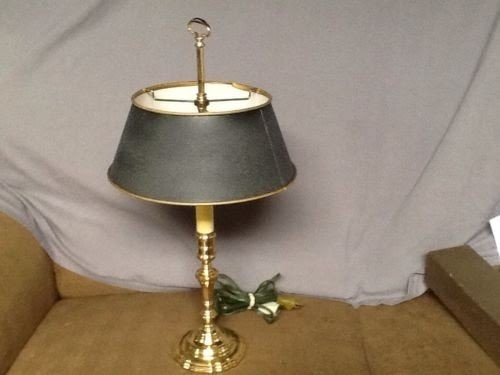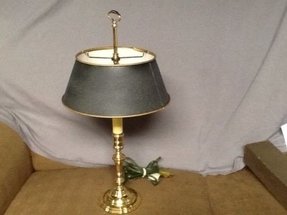 Vintage-Baldwin-Brass-Column-Candlestick-Table-Lamp-Double-Bulb-Socket-19-Tall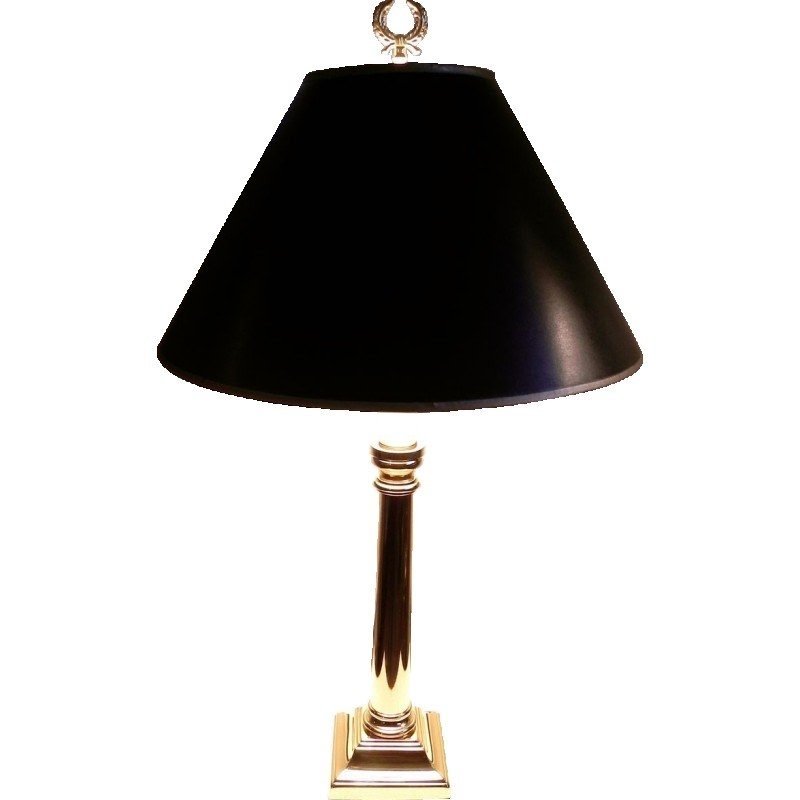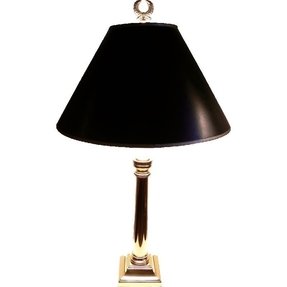 Baldwin Brass Williamsburg Candlestick Table Lamp Orig Shade Laurel ...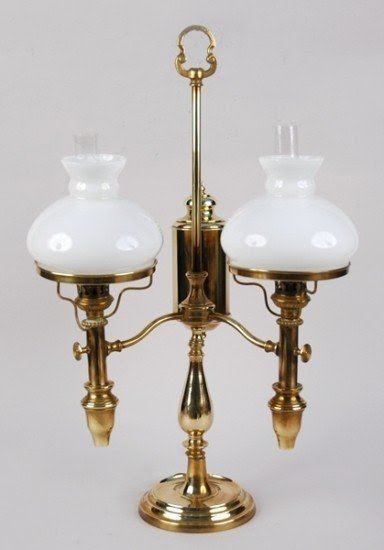 Baldwin Brass Lamps and Shades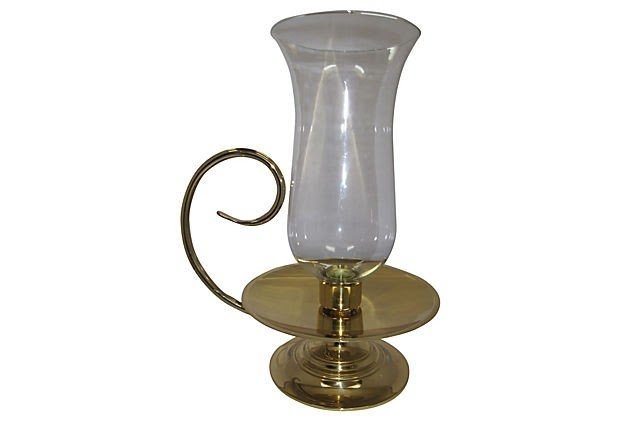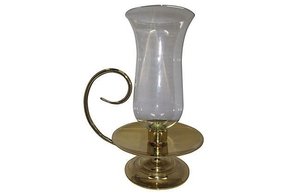 This can by your own Alladin's lamp. A smal table lamp is made of brass and glass.This is not pure glass but stylized with light fog. This kind of hurricane lamp is a type of lighting hat uses kerosene, paraffine as a fuel. This is an unusual solution.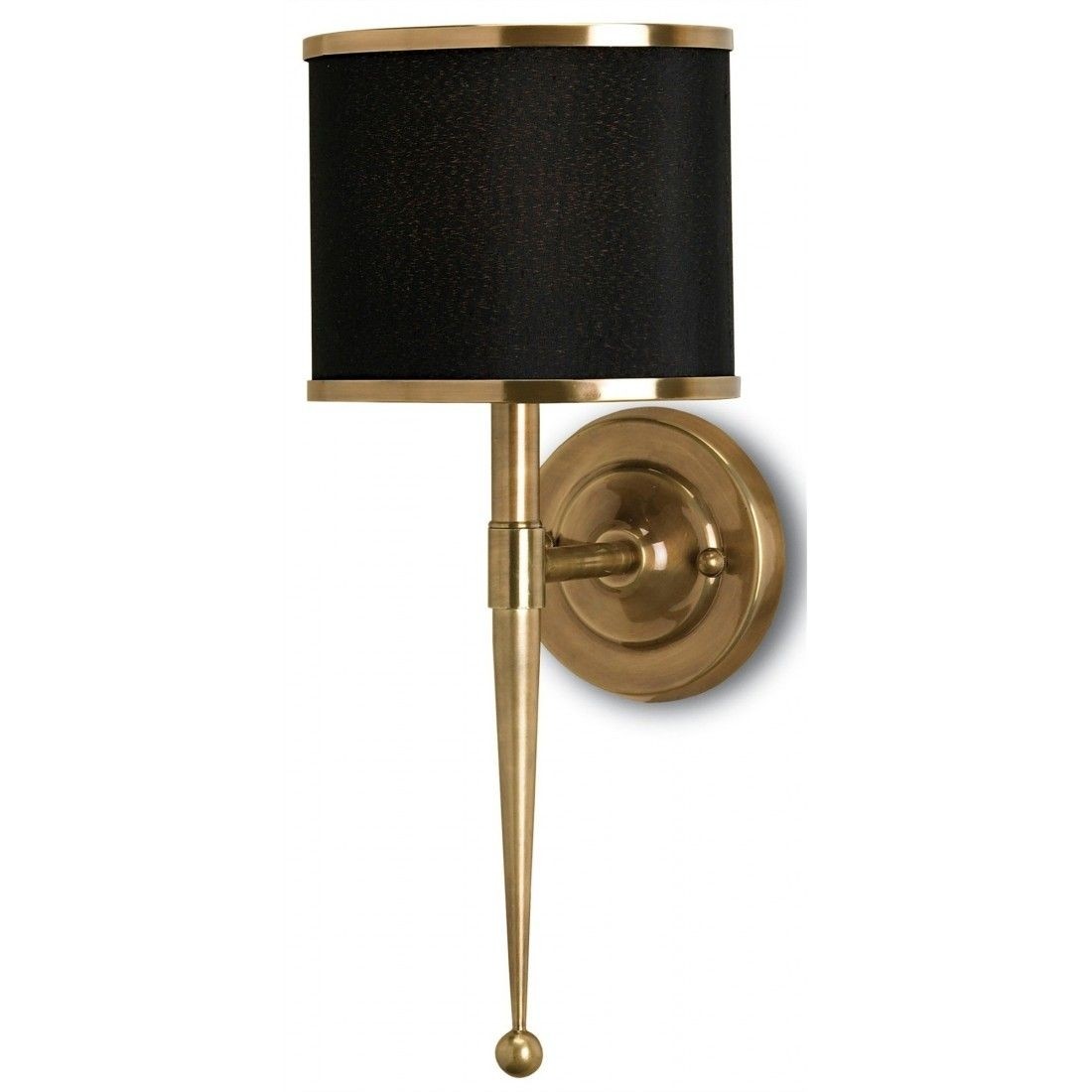 Baldwin Wall Scone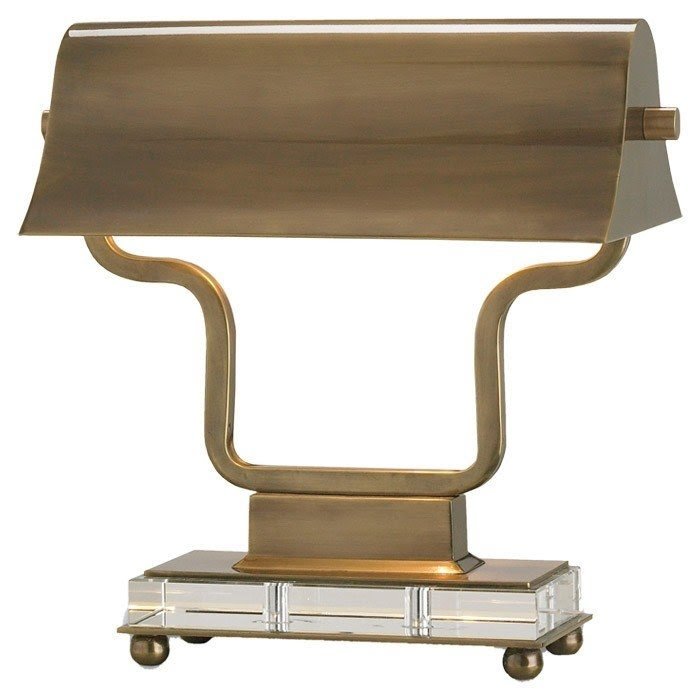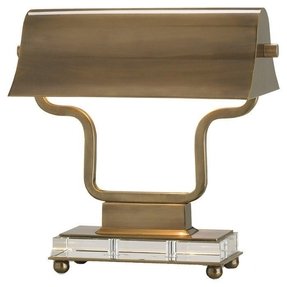 Brass & Lucite Desk Lamp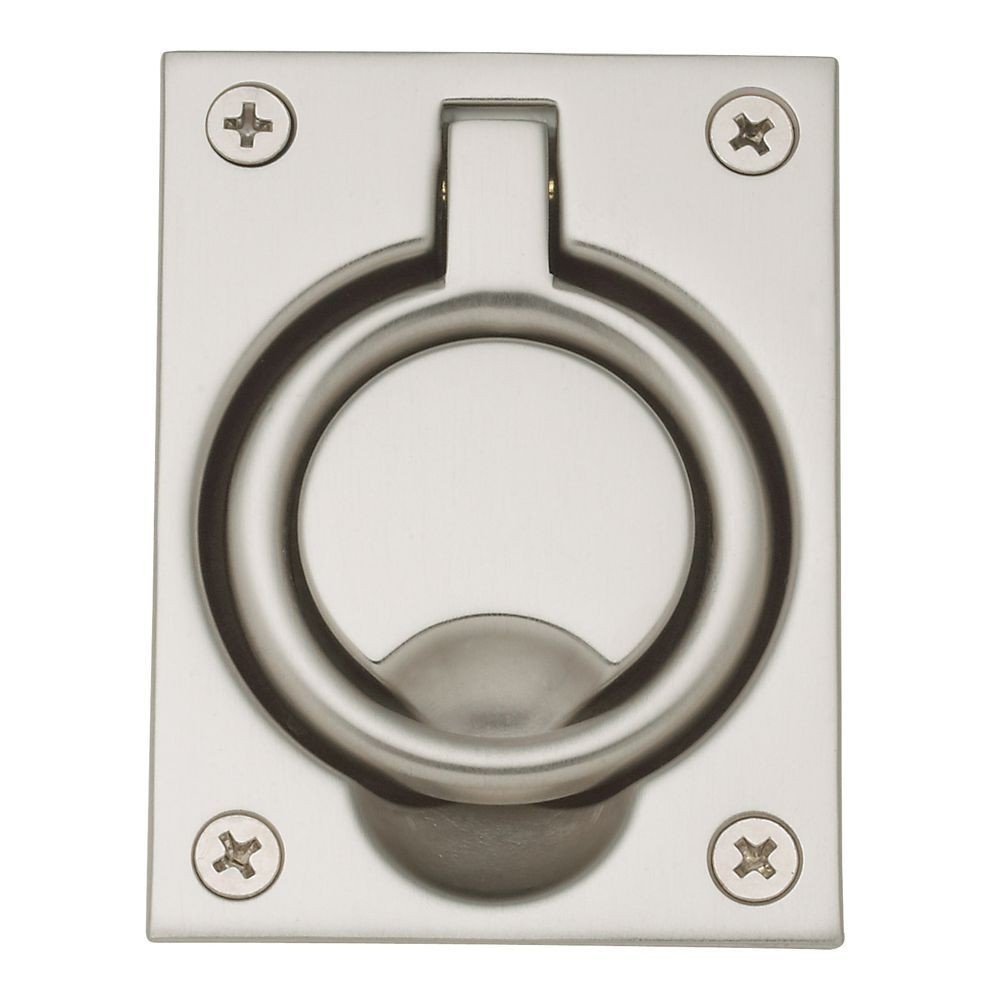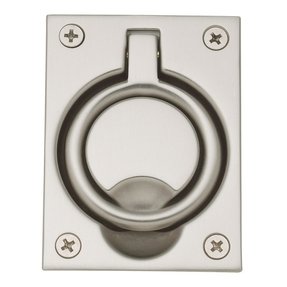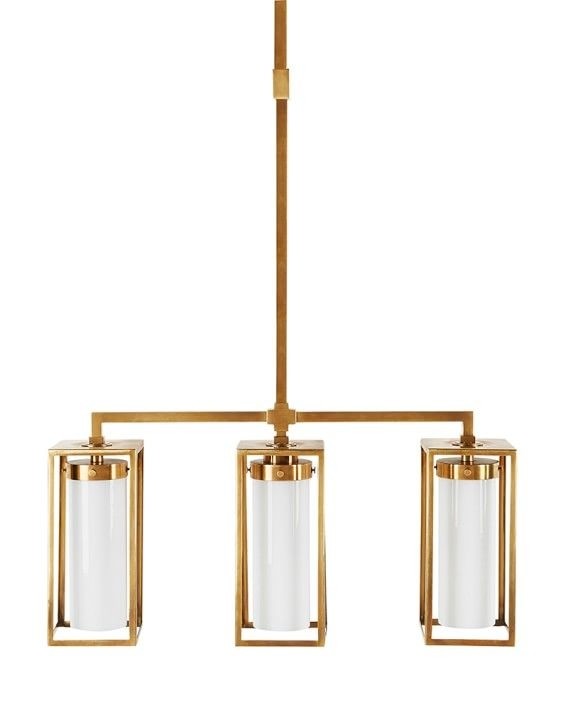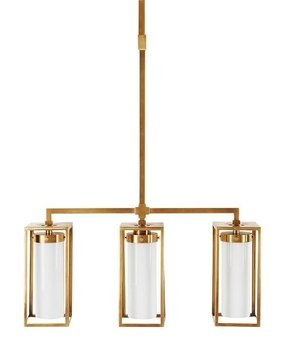 Baldwin Triple Pendant, Oiled Bronze @ Williams Sonoma Home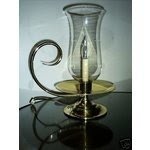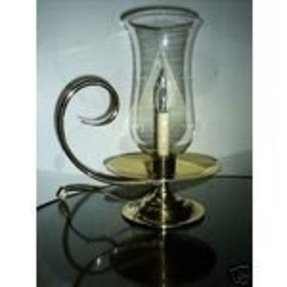 eBay Image 1 BALDWIN Brass Chamber Candle Hurricane Lamp - NICE !