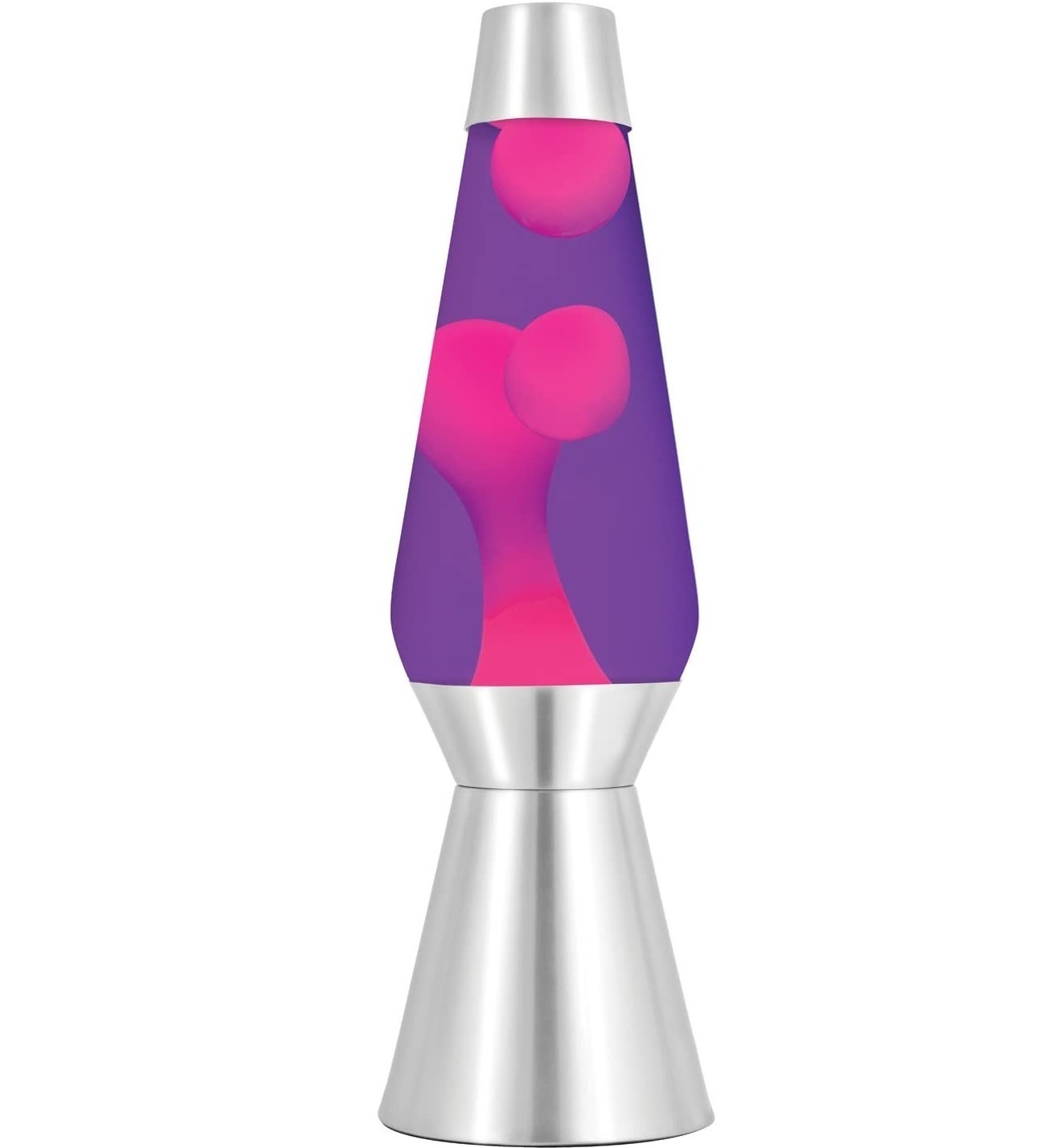 Giant Lava Lamp
Schylling
What We Like: Large, heavy base prevents toppling
Perfect For: Modern and eclectic living spaces
With its traditional style and bold pink finish, this giant lava lamp is the perfect addition to any room. The mesmerizing motion of the molten wax inside the glass globe will captivate and illuminate your room. This lamp is 27" tall and plugs into a standard household electrical outlet, making it perfect for the home, bedroom, office, or dorm.
Designer Advice:
To complement the pink finish of the lamp, consider adding soft furnishings in similar hues or contrasting colors to create a cohesive look. A plush rug or faux fur throw pillow in shades of pink or purple will add warmth and texture to the room.
What Users Say:
This is one groovy and massive lava lamp! Works exactly as it should…it needs several hours running the first time so the wax warms up and it gets going smoothly, but once it does it is just mesmerizing! Great value for money.
Merchant links are sponsored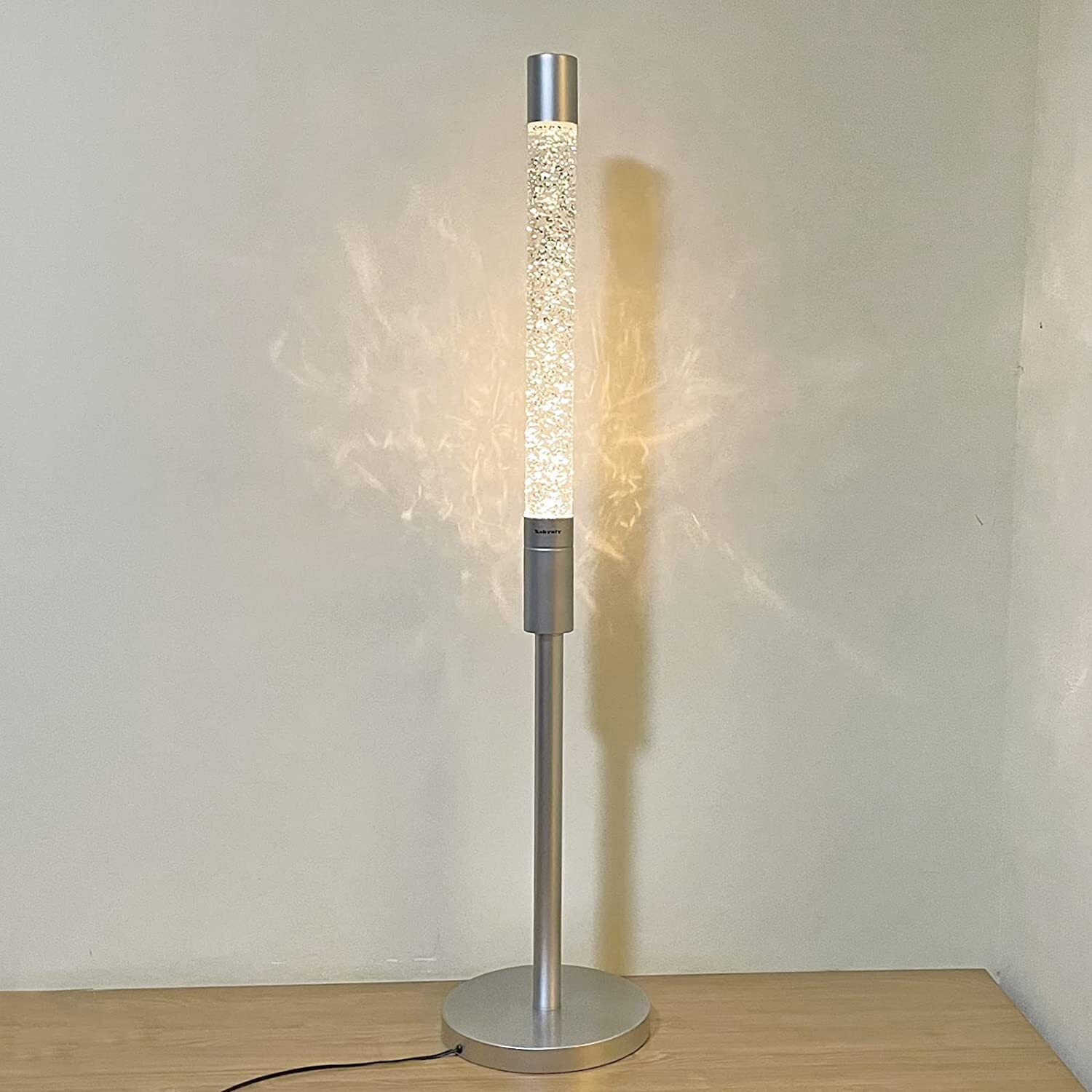 Floor Lava Lamp
Xshynly
What We Like: The lamp's glitter effect
Perfect For: Adding accent lighting to a living space or bedroom
Crafted from brushed aluminum, this vintage-style floor lamp features suspended sequins in crystal pillars that slowly flow with the heat of the light, creating a stunning visual effect. The lamp's hand-blown glass is temperature-resistant, and the energy-efficient light bulbs can last up to 20,000 hours. The heavy base is tip-resistant, and a convenient foot switch for easy on/off control makes this lamp safe and practical.
Designer Advice:
Place it in a corner of your living room or bedroom for a stunning water effect on the wall. Its brushed aluminum finish complements glass and metal furnishings, so try coordinating it with a contemporary glass top coffee table or metal bookshelf with tempered glass shelves.
What Users Say:
It is well made, looks great, love the light effect on the wall. It reminds me of light reflecting off water.
Merchant links are sponsored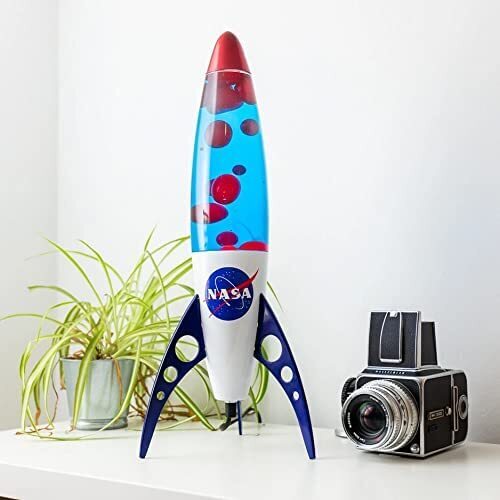 Big Lava Lamp
Nasa Depot
What We Like: The retro NASA rocket design
Perfect For: Quirky mid-century modern home decor
With its smooth, high-quality crafted steel and natural lava flow simulation topped off with the iconic NASA logo on the base, this chic 17.5" tall lamp is guaranteed to inject personality into any space! The blue water/red wax edition adds extra vibrancy that's sure to mesmerize, perfect for setting a mood in your home. It's corded electric power source and 40W bulb ensure reliability for many years of use.
Designer Advice:
The retro-inspired lamp design makes it a statement piece, so keep the surrounding decor simple and understated. Place the lamp on a natural wood grain end table to create a focal point in your living room. Or, use it in your child's bedroom as a night light.
What Users Say:
This lava lamp is out of this world! The realistic lava flow creates a mesmerizing and relaxing atmosphere in any room. The high-quality construction ensures a long-lasting and durable product.
Merchant links are sponsored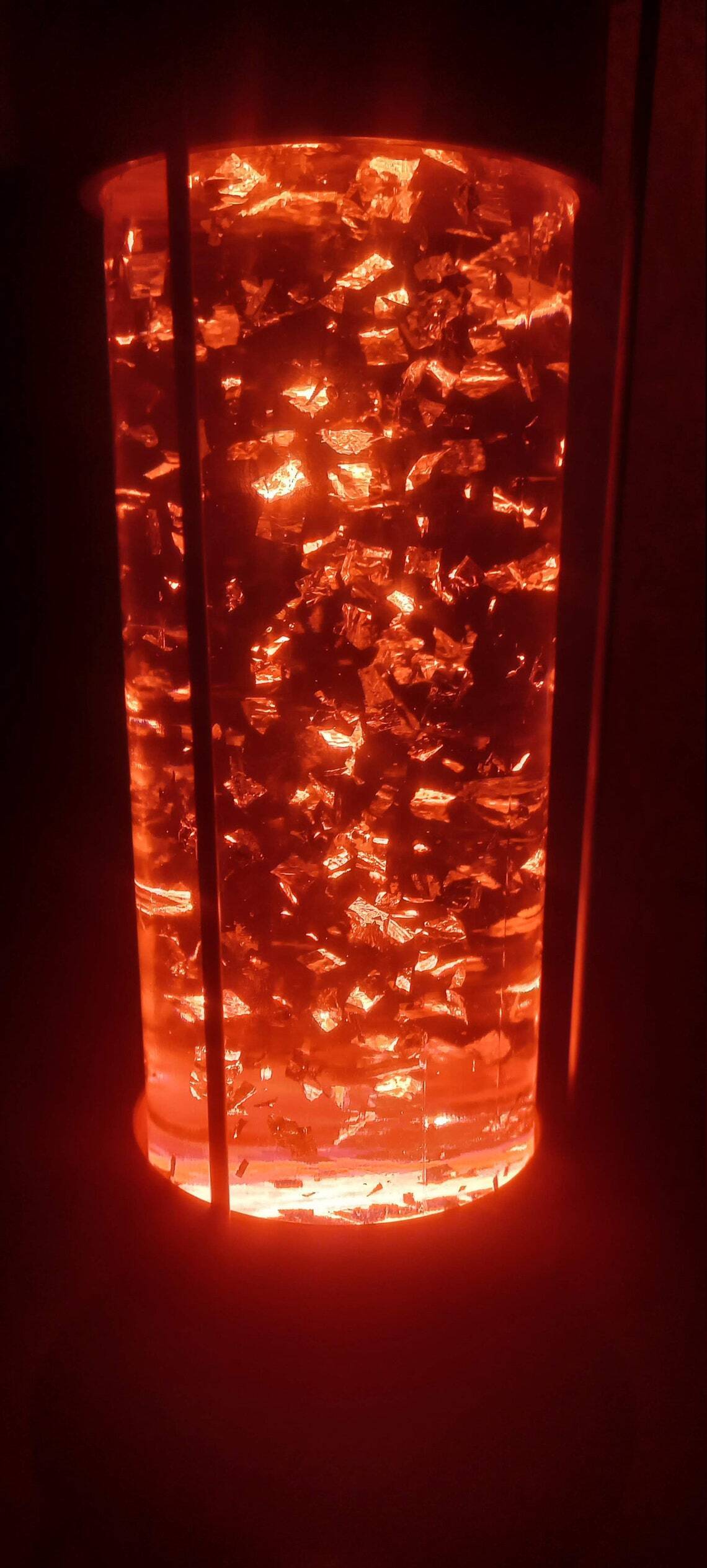 Rocket style Tall Lava Lamp
Vintage from the 1980s is this rare Soviet USSR large lava lamp. Made of carbolite with a brown base and cap, silver glitter floats in its clear liquid and red light.
Merchant links are sponsored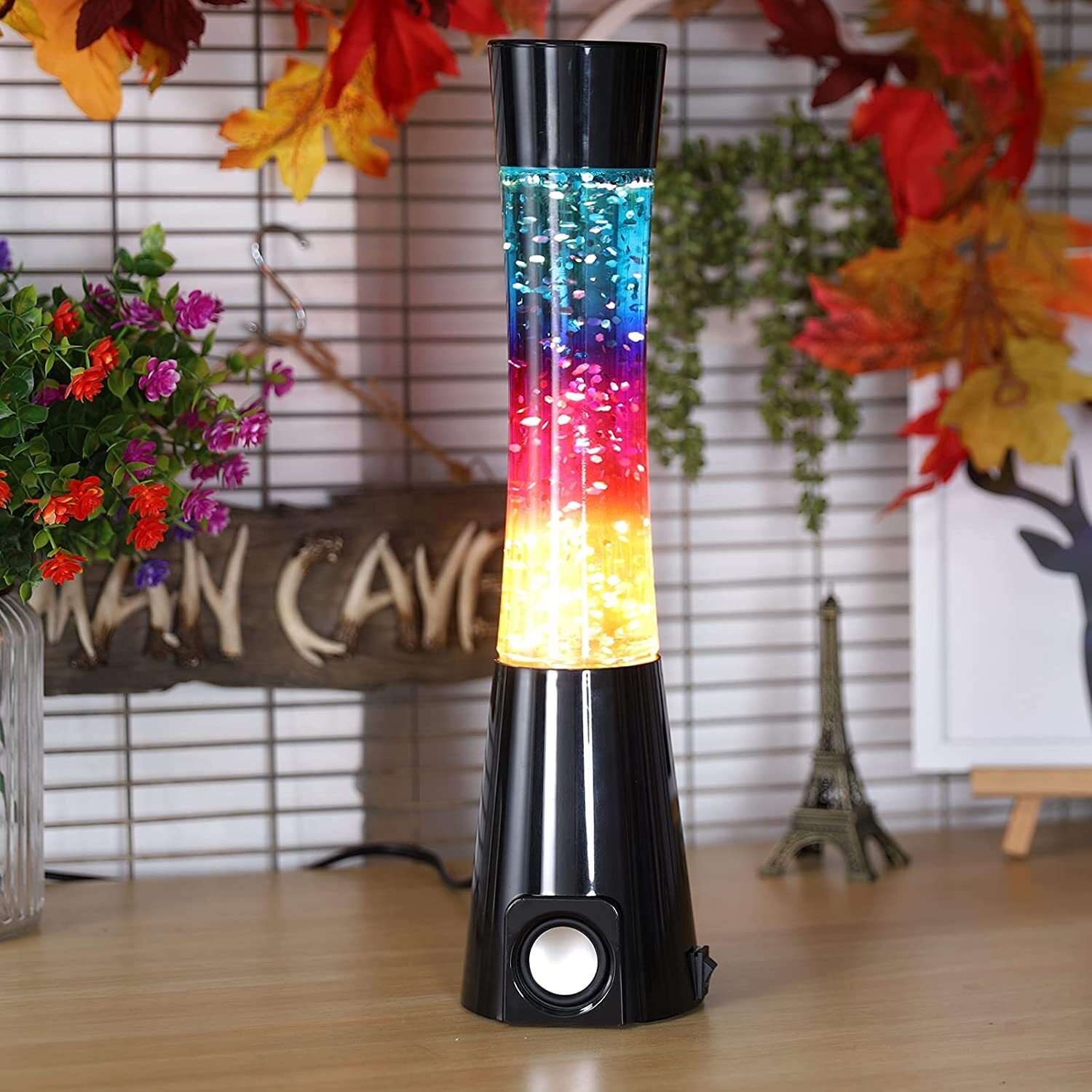 Tall Lava Lamp With Glitter
With great stereo sound, this large lava lamp replaces your radio and gives you a fun display at the same time. It is a glitter lamp with three rainbow colors and is used as a night light.
Designer Advice:
You should think about buying a glitter lava lamp over a wax lava lamp if you have young children. The reason is glitter lamps will not get hot like wax lamps making them safer to have in children's bedrooms. If you get one with Bluetooth, you or your child can fall asleep listening to your favorite songs or podcasts.
Merchant links are sponsored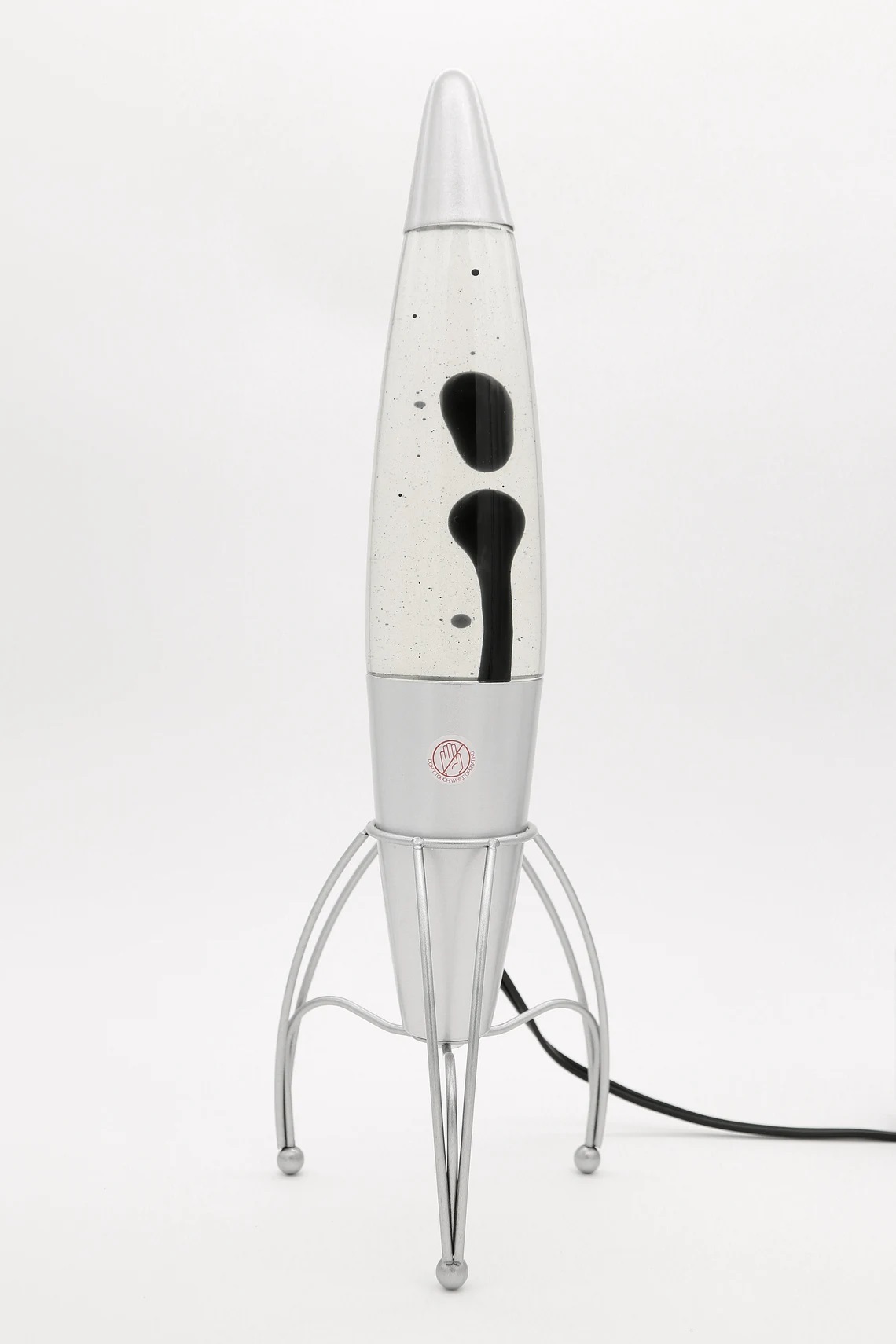 Magnetic Tall Lava Lamp
Filled with ferrofluid, this large lava lamp has black magnetic wax. It is shaped like a rocket, warms in less than an hour, and uses energy-efficient light bulbs.
Designer Advice:
Magnetic lava lamps are fun to look at and are interactive. They are great for amusing children and adults, especially those who have ADHD. Because of its black and silver color, it is easy to blend in with other hues used in your home. It is not a good choice for more colorful styles like eclectic and southwestern.
Merchant links are sponsored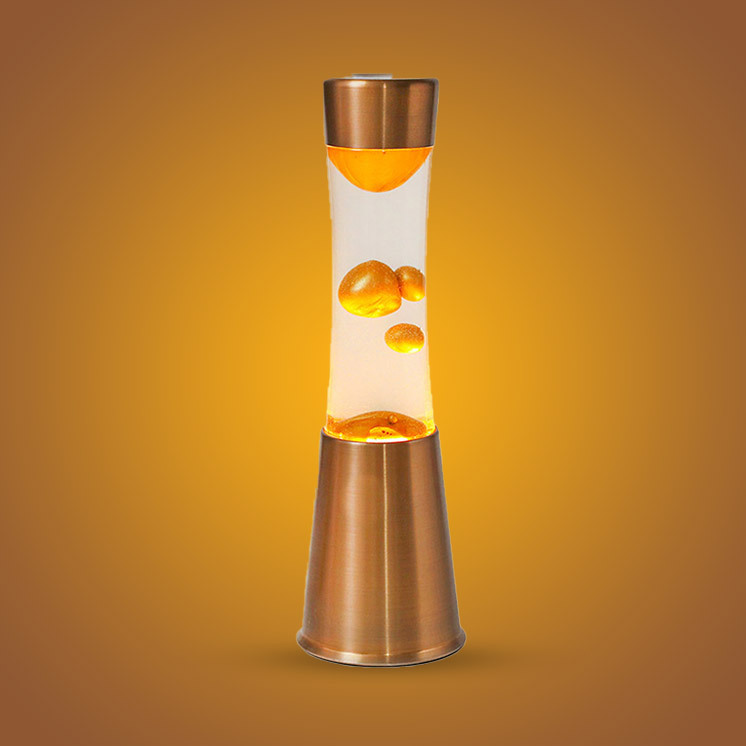 Tall Lava Lamp With Flat Top
I-TOTAL
Modern in design with a retro flair, this large lava lamp takes up to five hours to heat up. Made in three colors, the metallic wax matches the steel base and top of the lava lamp.
Merchant links are sponsored
Large Lava Lamp With Circle Body
This large lava lamp is both unique and an antique. It features a witch-like hat as a cap, a round body with a scalloped design, and a rippled base in a pastel and ashy blue.
Merchant links are sponsored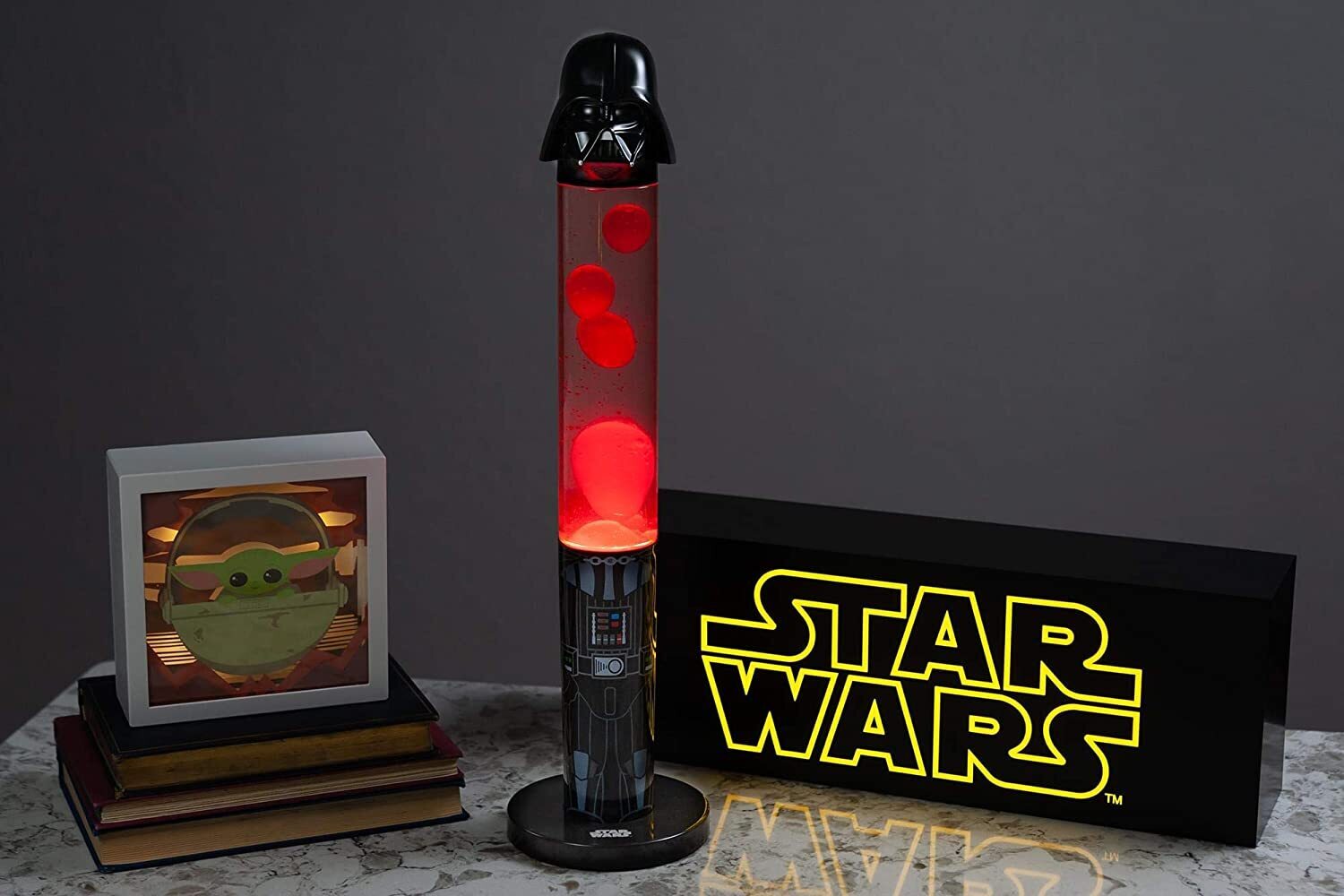 Large Lava Lamp Collectibles
Robe Factory LLC
Sculpted at the top of these cool and tall lava lamps are 3D Star Wars figures. This one comes with Darth Vader's helmet and red globules for an evil flair.
Designer Advice:
If you're a Star Wars fan, you'll want to buy every one of these and place them in every room in your house. Set them on your dresser, on a display shelf, on window ledges, and in your living room next to your Star Wars movie collection. Just be careful as being a collector of lava lamps can be addicting.
Merchant links are sponsored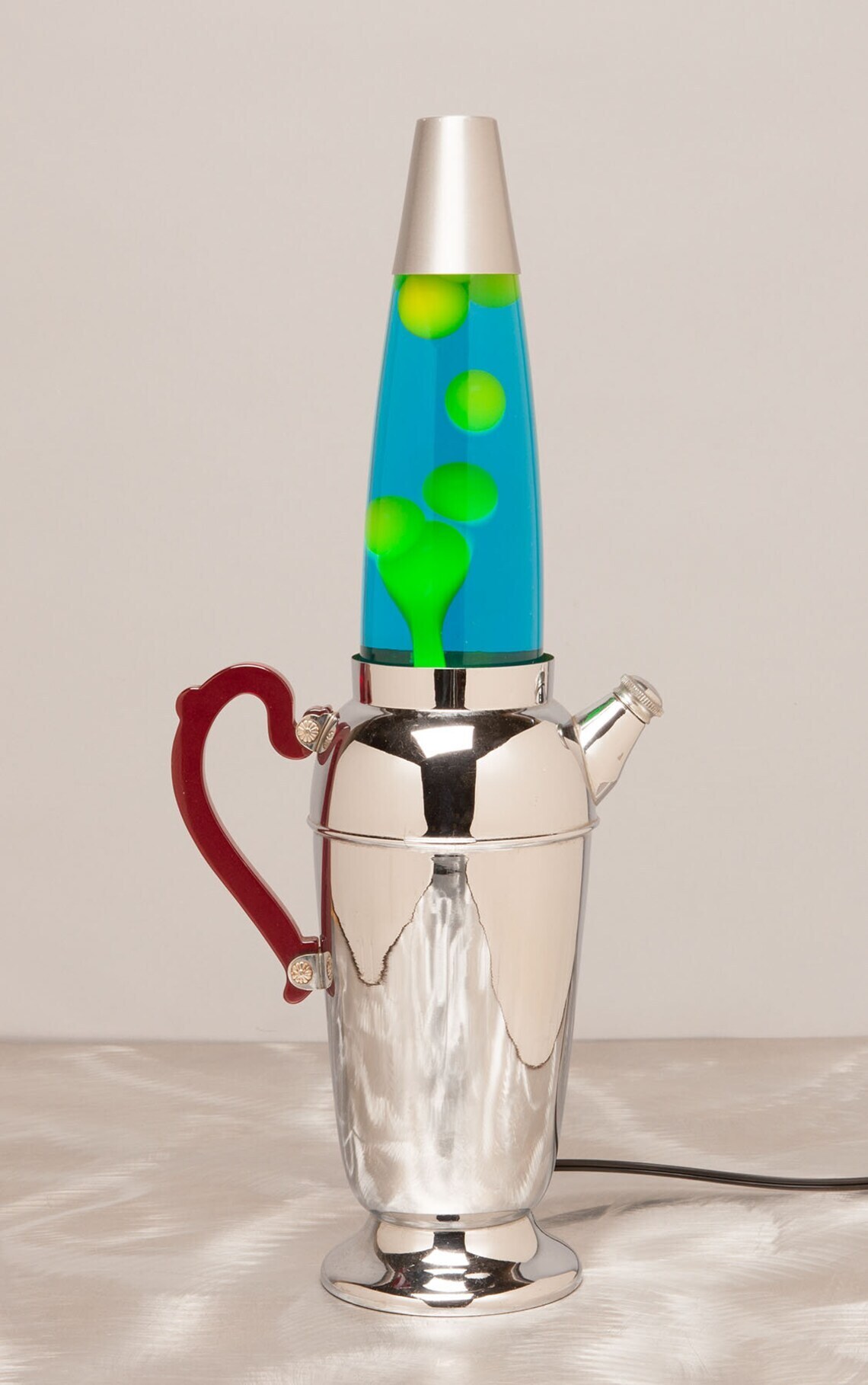 Re purposed Large Lava Lamp
This tall lava lamp is unusual though it has a stunning design. Handmade out of a vintage cocktail shaker, it has a silver body, red handle, and yellow wax in a blue liquid.
Merchant links are sponsored