Cordless Table Lamps
Light is very useful and thanks to these cordless table lamps many people might enjoy it a lot more. Throughout the history and in the modern times we have seen different designs and the collection below has almost all of them. Are you a fan of classic or modern lamps?
Vanessa Weber
Interior Design Expert
Our choice Best Products
This beautiful and functional table lamp provides plenty of light in a specific spot without wires. This battery operated cordless lamp is easy in use and transport. It includes a rechargeable battery.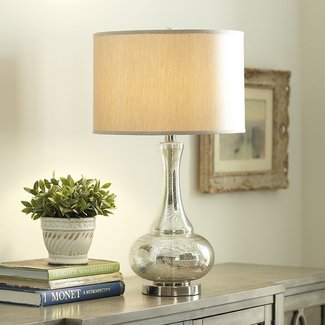 Linden Table Lamp
Exquisite in is original design, this glass table lamp features a silver and gold crackled, metallic finish that makes it look simply stunning and add great deal of class to the interior style, while the chrome metal base provides extra reliability.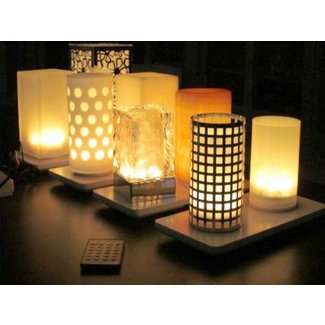 Set of cordless table lamp stylised on candle holder. They have glazed lampshades in a few different patterns and they are inserted on ceramic bases. Every lamp has few little bulbs. This set is not only illumination, but very elegant decoration too.

A table lamp with deep azure hue that will make a beautiful statement piece in your household, while the curved fabric shade easily adds drama to the silhouette. It will prove to become both extremely functional and stylish.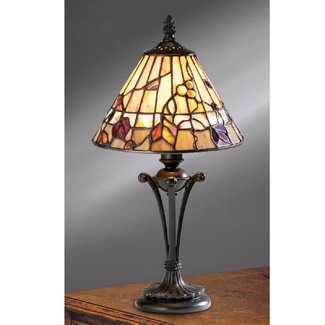 I am a big fan of Tiffany's art and I collect the Tiffany's lamps. This is one of my favorite. It features the antique style, small size and brown with red color palette. Looks beautiful on my nightstand.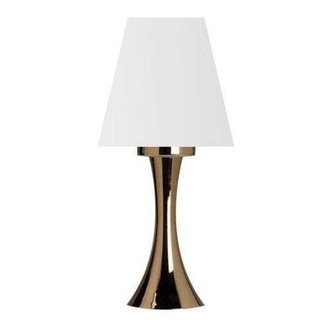 Space saving, cordless table lamp that features a very original and modern design. It includes a decorative base made of shiny metal. It provides support to a classic shade finished in neutral white color.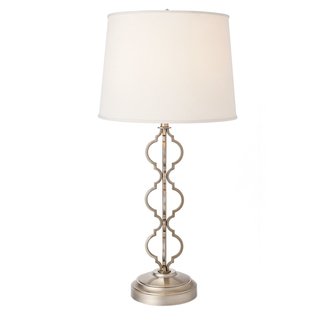 Need a table lamp? Check this cordless beauty. Gentle, beige colour of the lamp shade, together with the rich, metal base make it a great addition to both traditional and modern houses. Very soft on the eyes, to ensure you don't get tired reading!
PRODUCTS & IDEAS Best Ideas