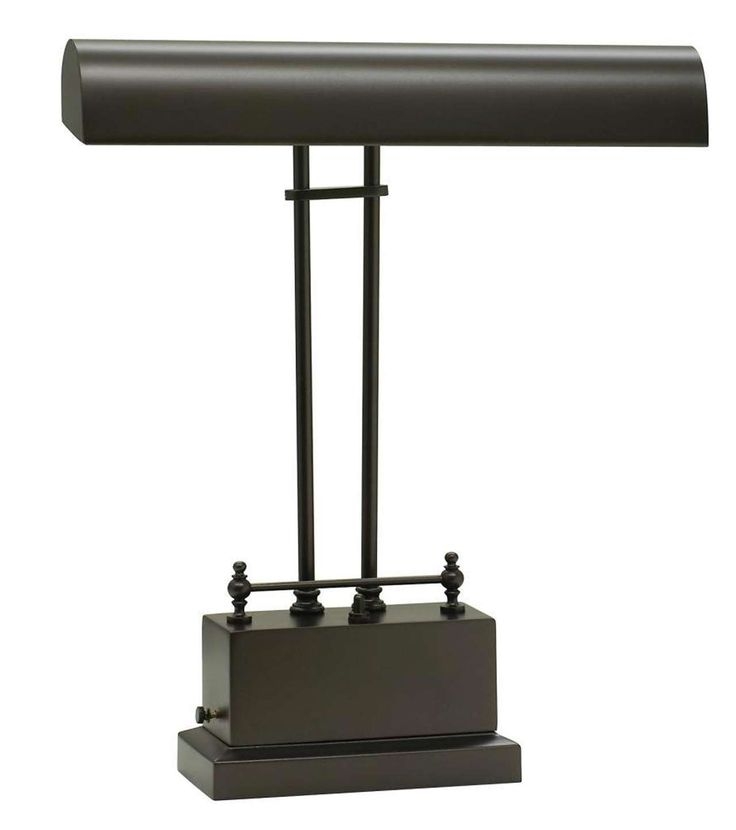 With this functional desk lamp your work will be properly illuminated and your eyes not so tired. This LED lamp has an elongated shade and is made of durable metal in mahogany bronze finish. Battery-operated.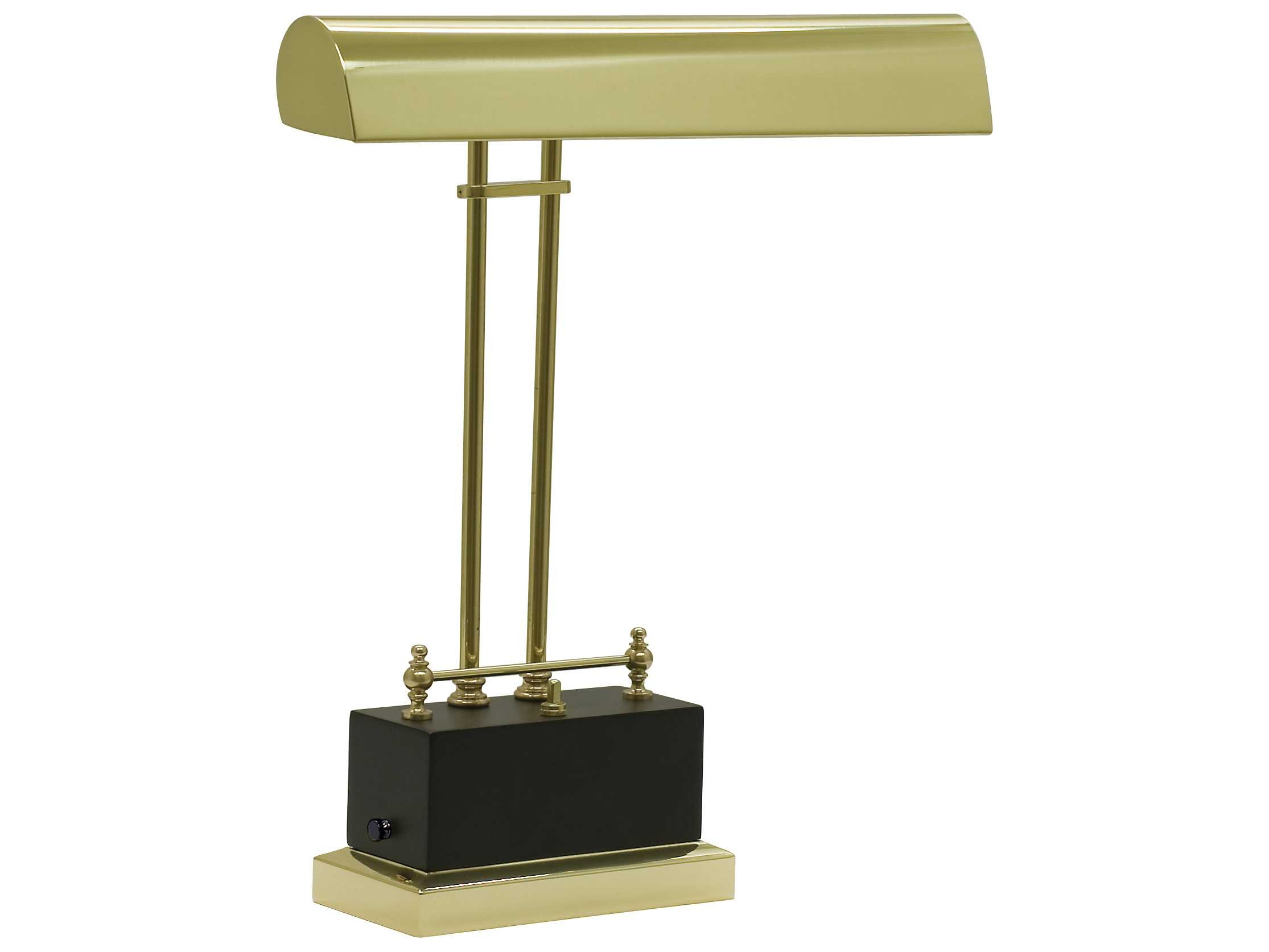 Classically styled desk lamp is battery operated, so no search for plug-ins, no worries about system compatibility, no cords to trip over. Yet it will go perfectly with any classic office setting, especially large desks made of heavy wood.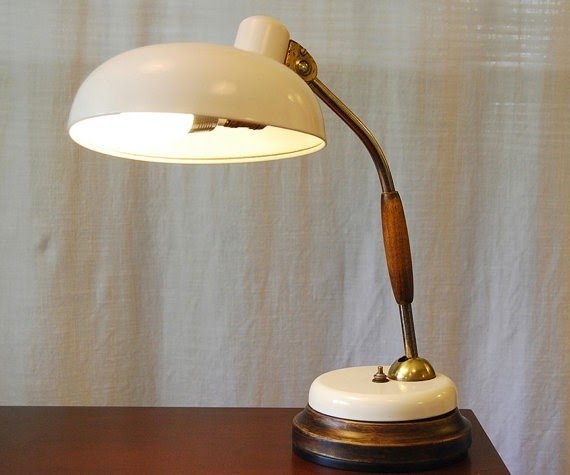 The vintage-style table-top shelf is an exciting way to decorate the interior. The Mid-century retro style admires the details, and the battery operated design is extremely impressive. Beautifully presented on the desk.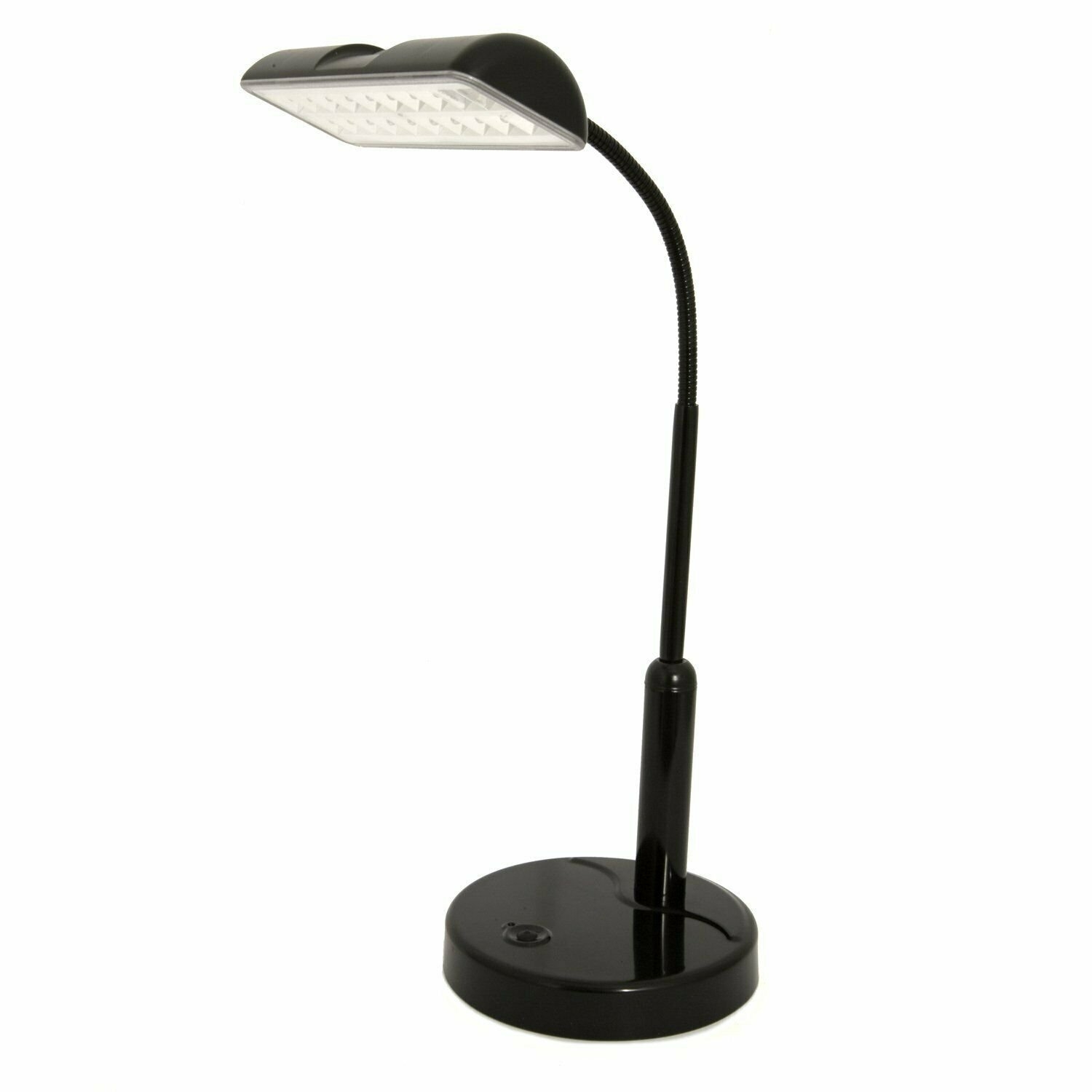 Battery operated, cord free desk lamp with adjustable arm, contemporary design, all black. Useful at home and outdoors, such as on camping, during boating, anywhere when you need light and there's no power outlet nearby.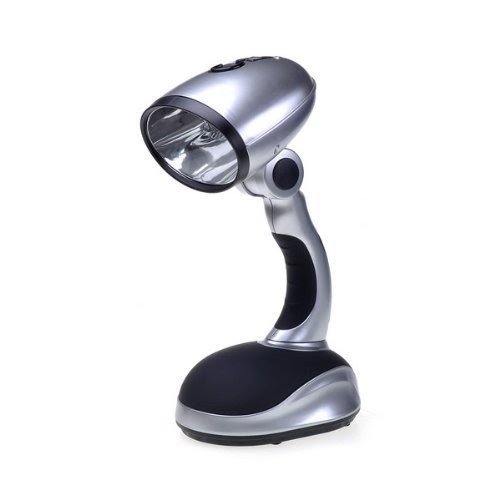 Powerful and bright battery operated LED desk lamp - for crafts and works that need strong light. Anti-glare feature protects user's eyes. 180-degree up and down pivoting head allows to direct light precisely.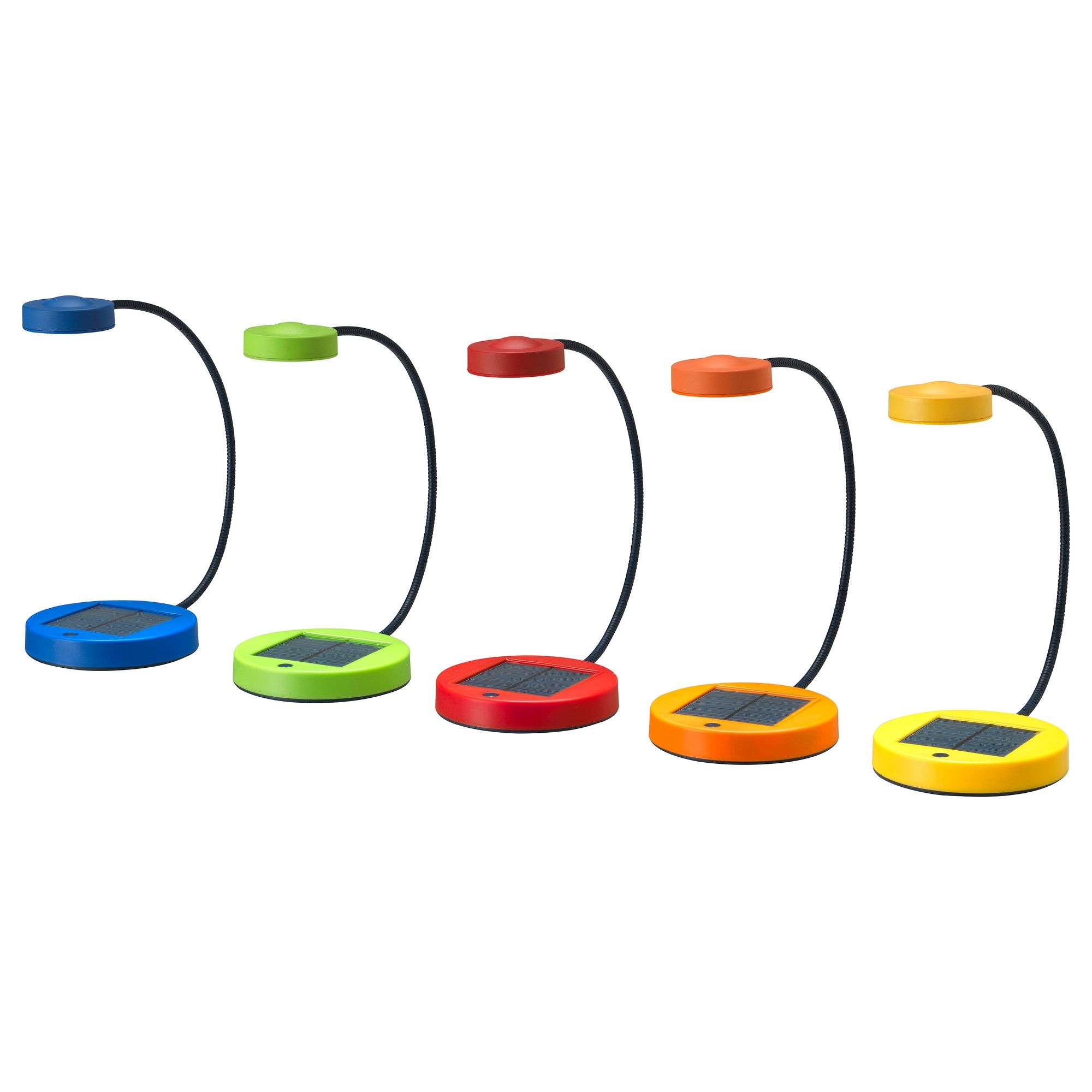 Colorful battery-operated desk lamps free you from searching for outlets or tripping over cords. An assortment of brightly colored plastic base and hoods mean you have plenty of choices to match with your particular décor. Convenient and cute lighting option.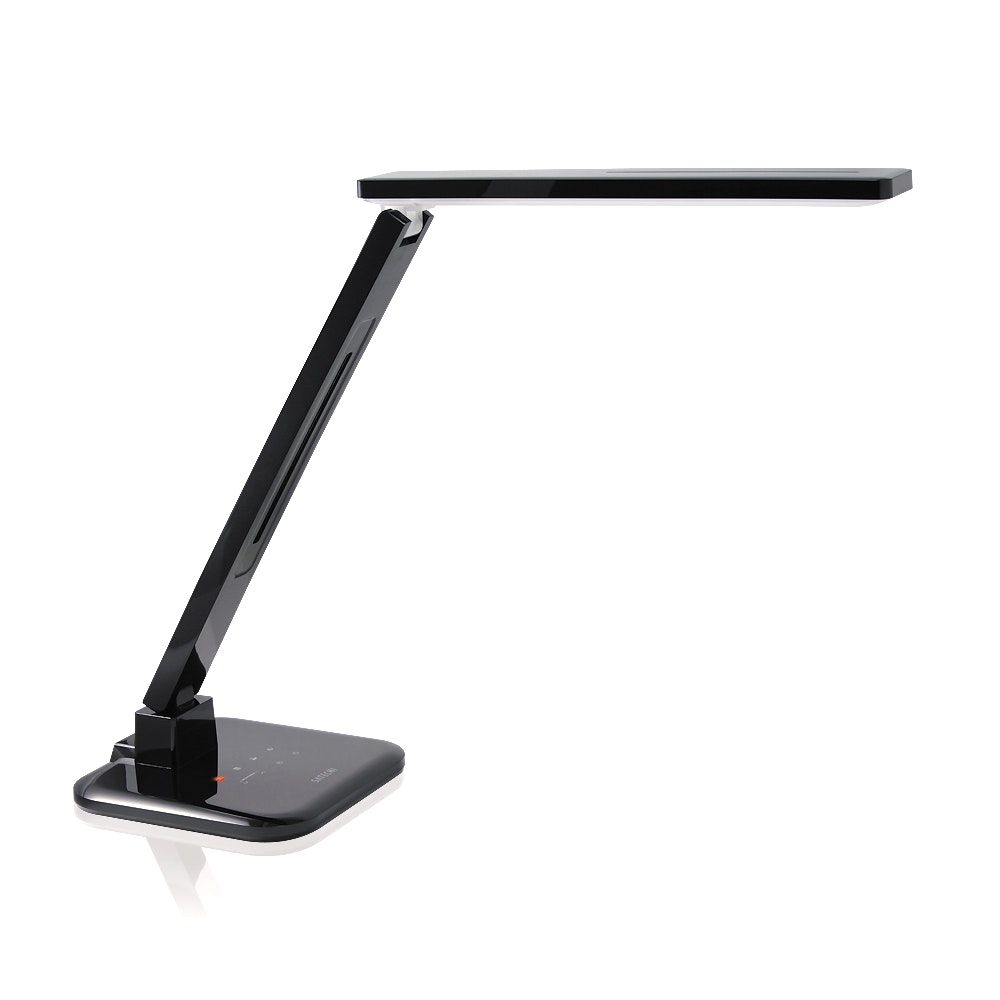 Being a great accent to your contemporary office space, this black led battery powered desk lamp constitutes not only a stylish, but also a very practical piece of furniture. Its compact size saves precious desk space.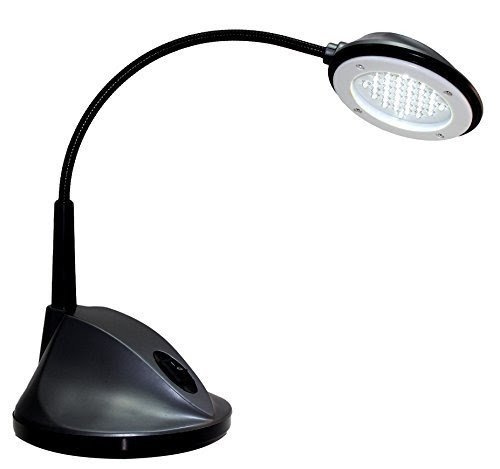 Adjustable black gooseneck lamp, battery operated. Super bright LED light. Worth considering by those who move often - no cords, no heavy weight, easy to move around, provides super bright indoor light.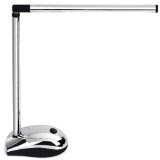 Extra modern battery operated table lamp with a strong base and a superb chrome finished metal design, neatly touched up with nice black accents. The table lamp also features a stunning minimalist look and it's a great choice to fully accessorize your study.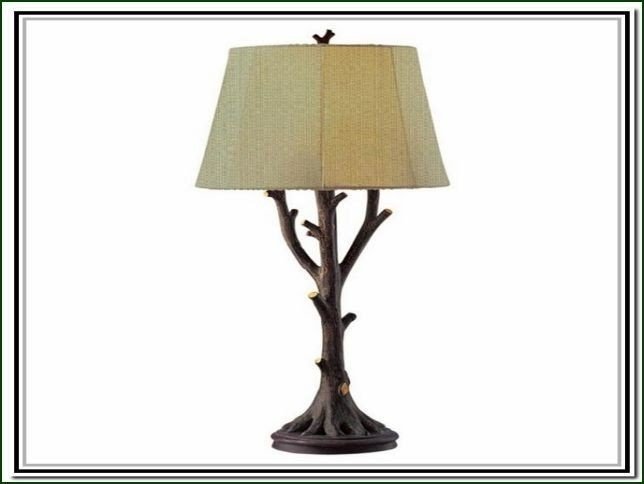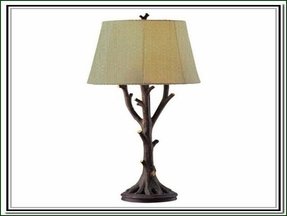 cordless table lamps battery operated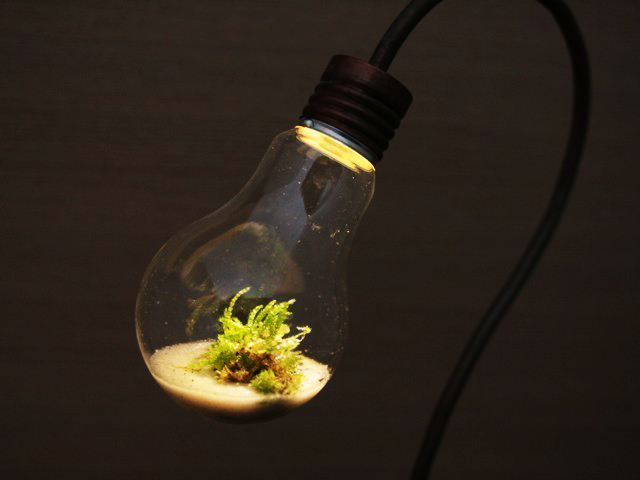 A creative way of transforming a traditional light bulb into a unique terrarium, excellent for any type of home decor. This battery-operated desk lamp has an adjustable goose neck, and a clear glass shade in shape of a regular bulb - with sand and moss inside.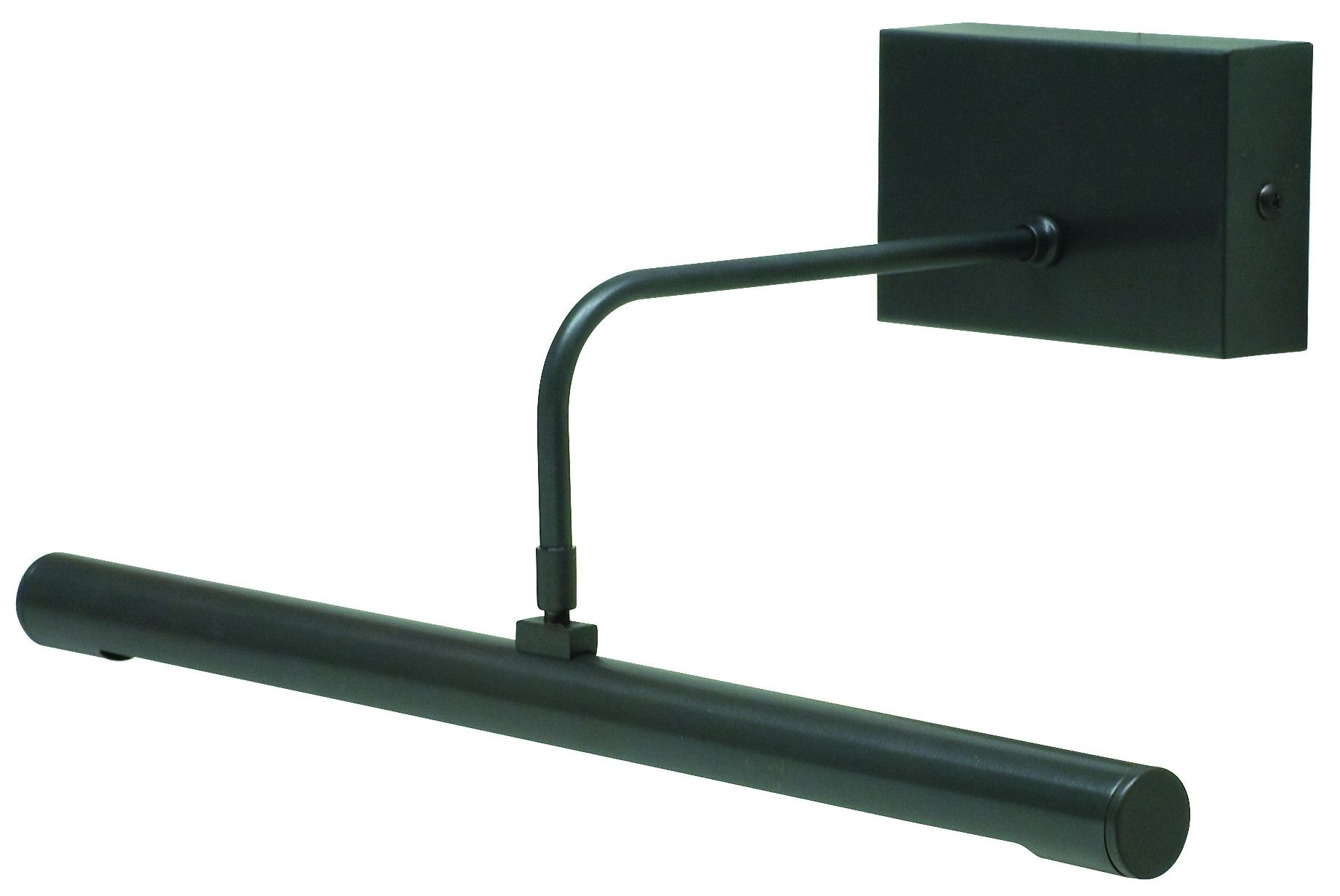 14" Battery Operated Slim-Line LED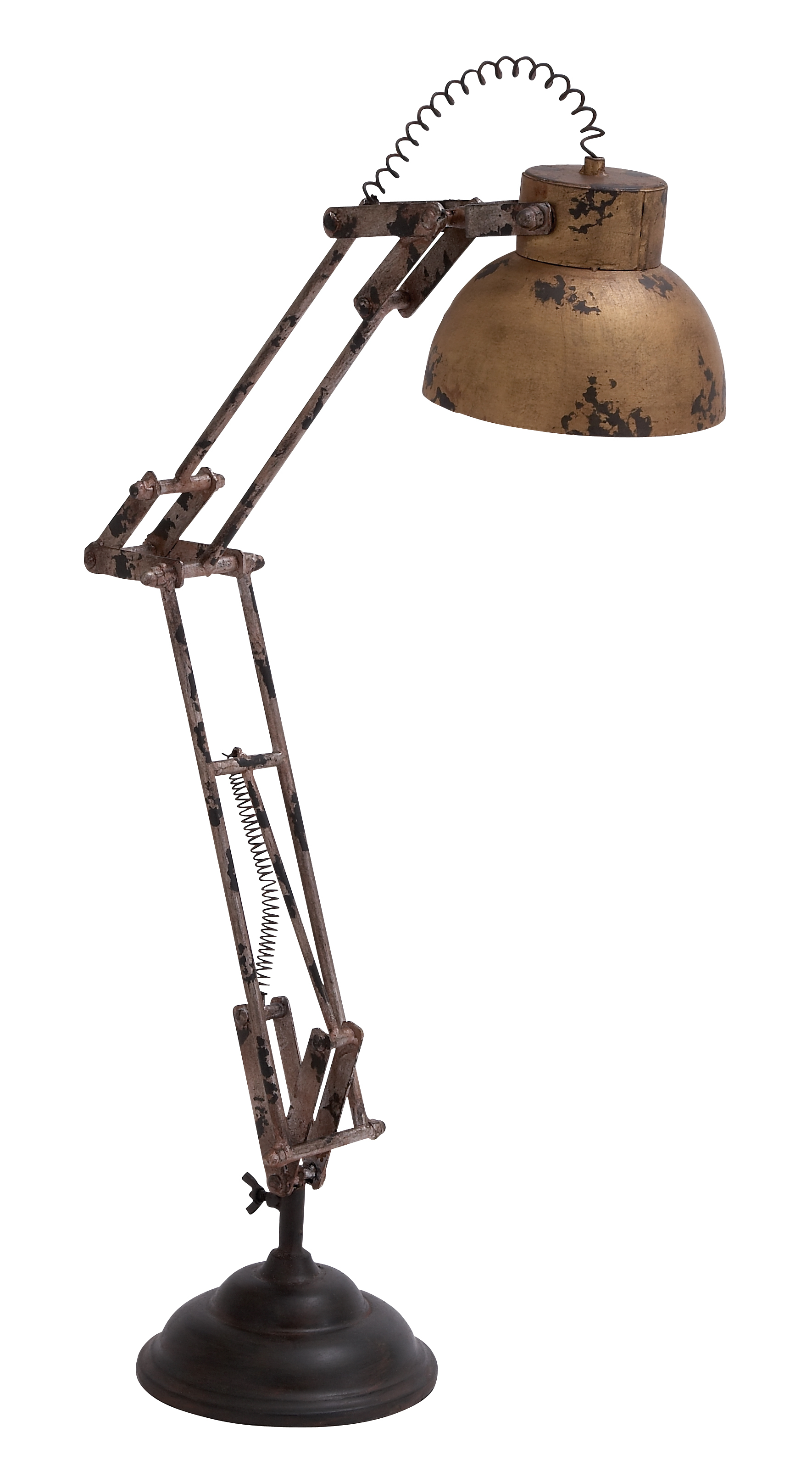 Desk Decoration 27" H Table Lamp with Bell Shade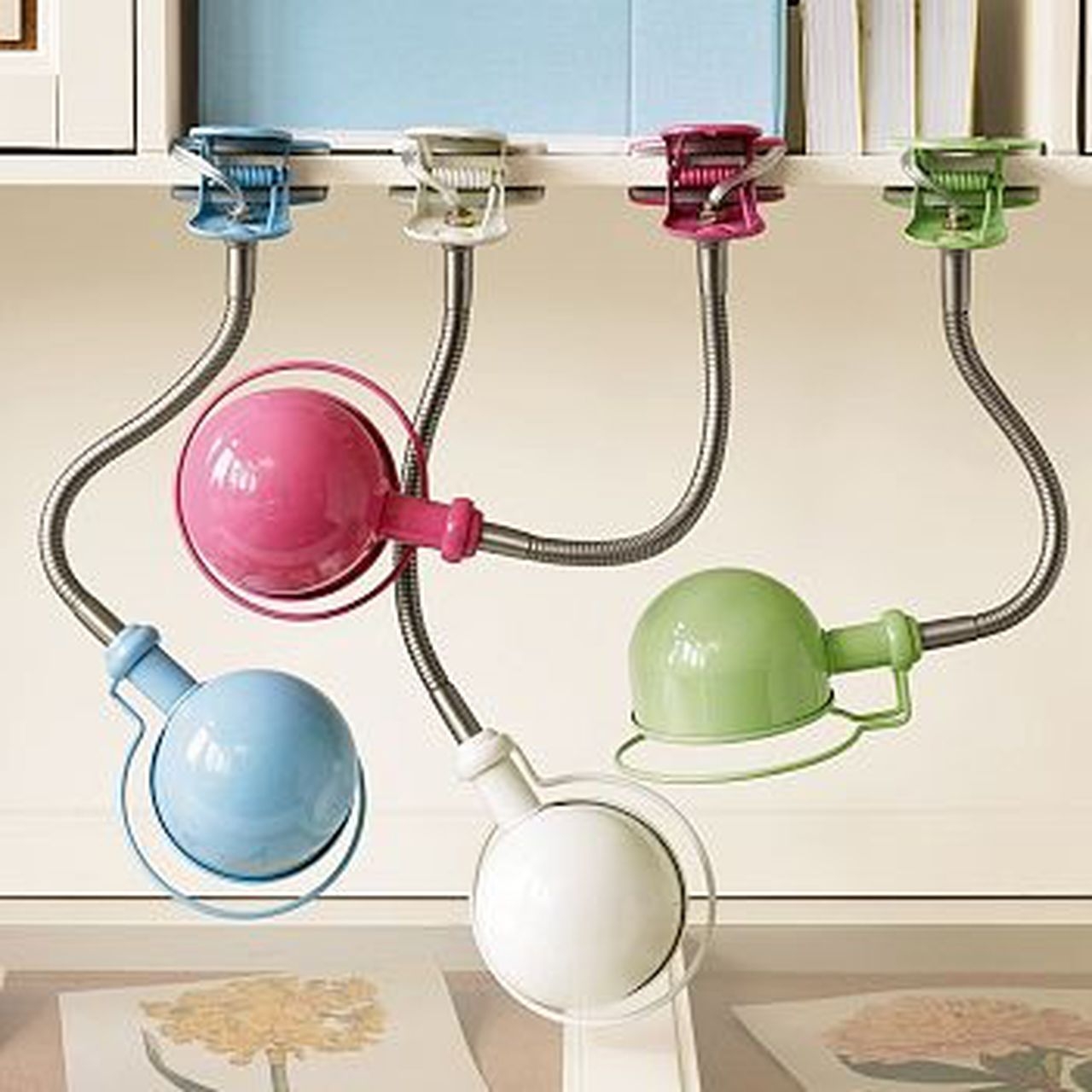 Desk lamp in modern form. Frame is made of metal and fitted with clip for easy mounting. Perfect solution for teenager's room or work organization at home.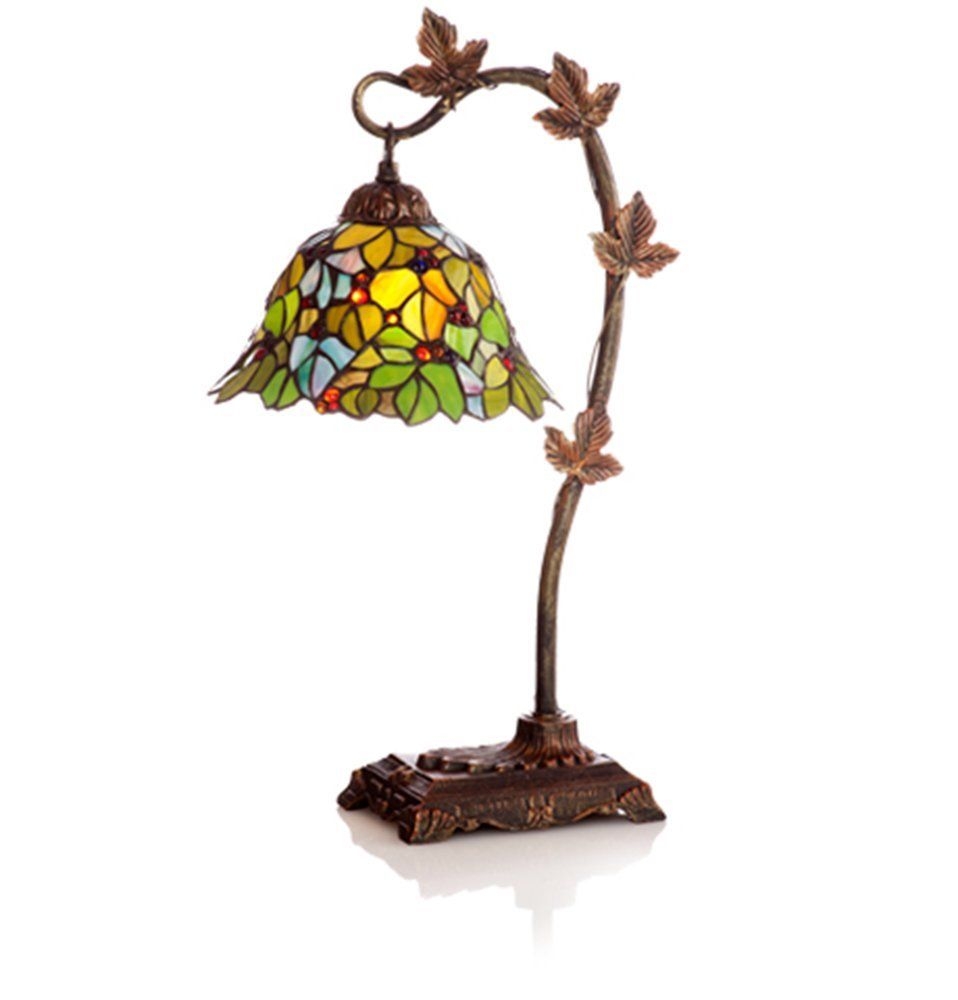 Stained Glass Floral Leaf 23" H Desk Table Lamp with Bowl Shade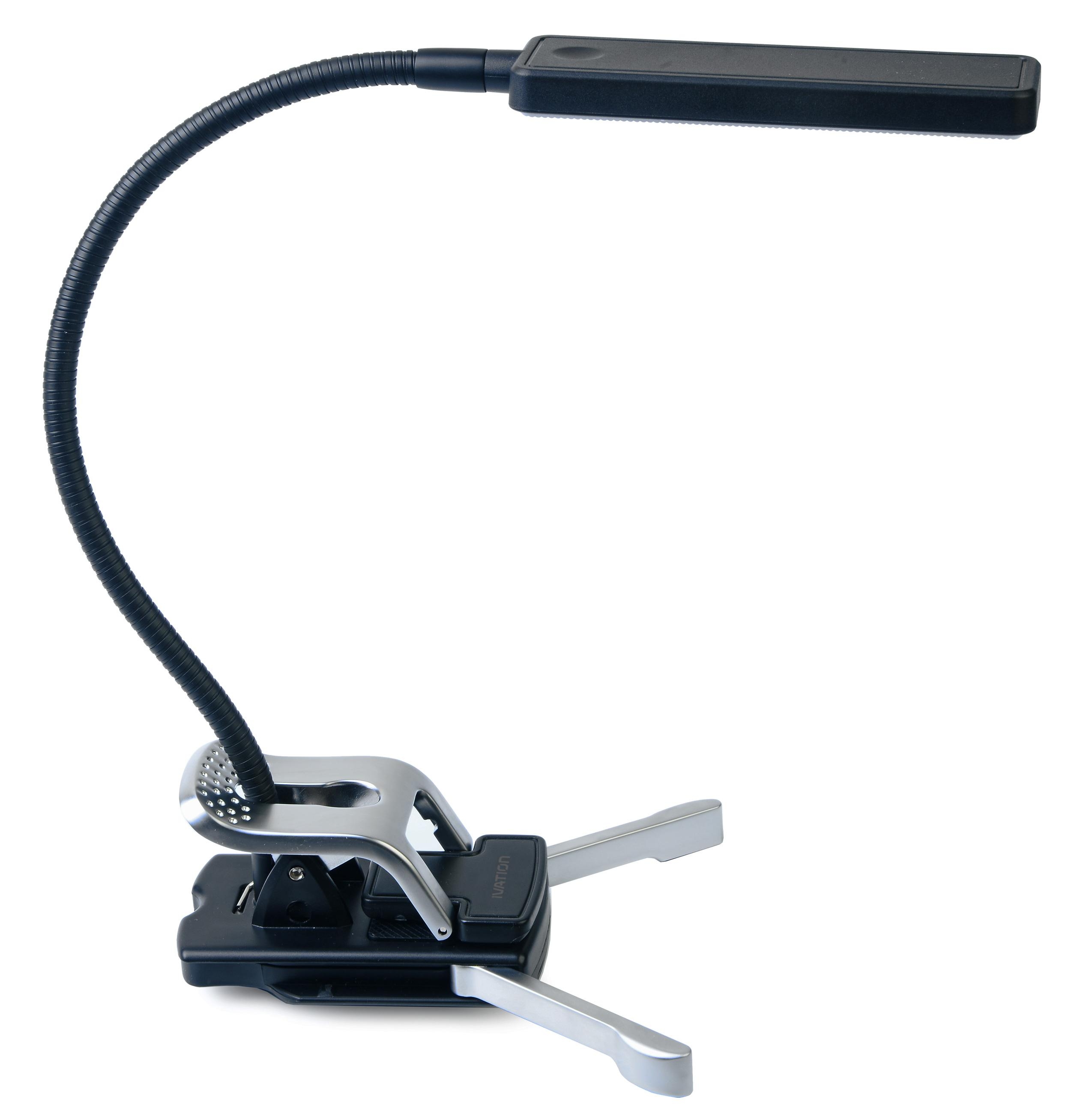 Ivation Multipurpose Gooseneck 7-LED Dimmable Clip Light with Stand - Battery operated, or plugs into USB or outlet - Can be used for BBQ, grill, reading, Book, tabletop/desktop, tasks, computer ect. - Desk Lamps -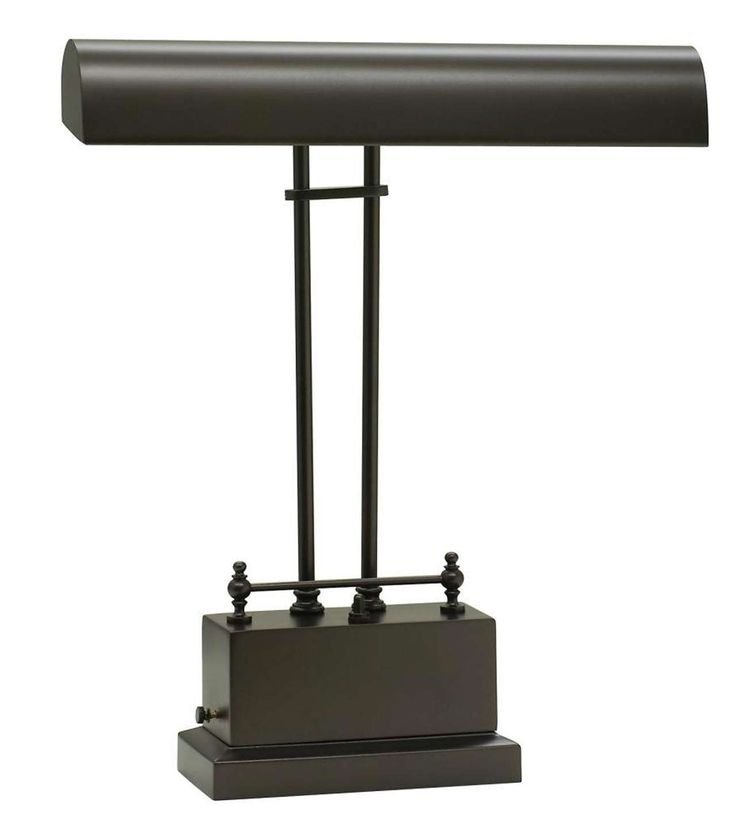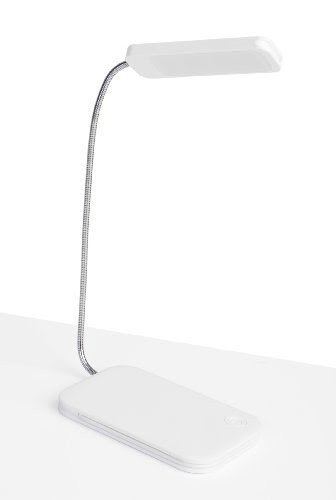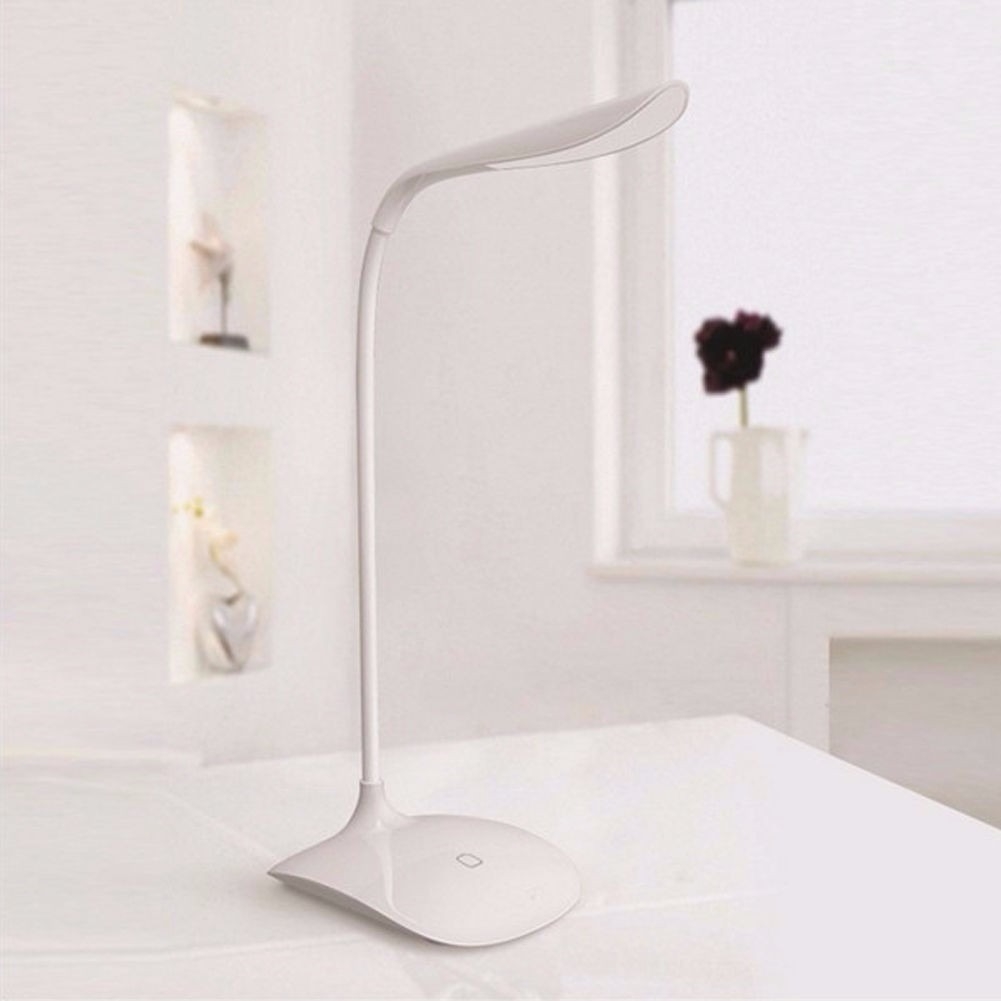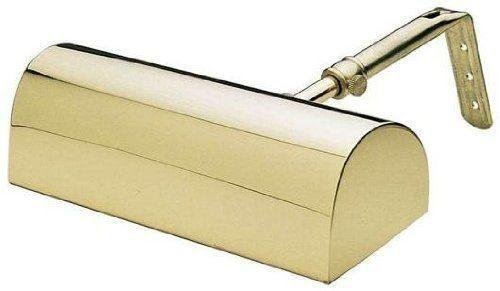 A long-lasting and vintage-looking desk lamp that will make your working evenings properly illuminated and not so tiresome for the eyes. The 8'' lamp is made of brass-finished metal, with an elongated shade and a battery-operated mechanism.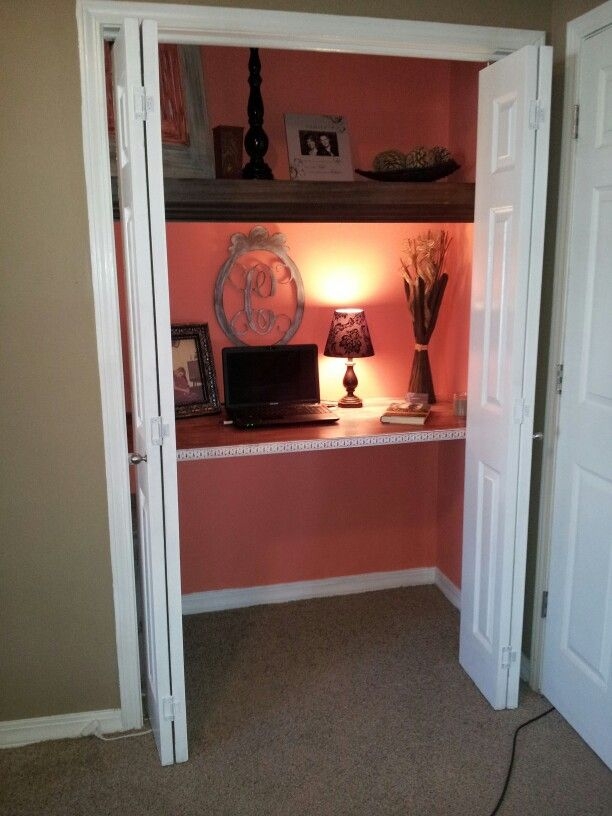 Closet office: no door, pop of color, perhaps a battery-operated table lamp?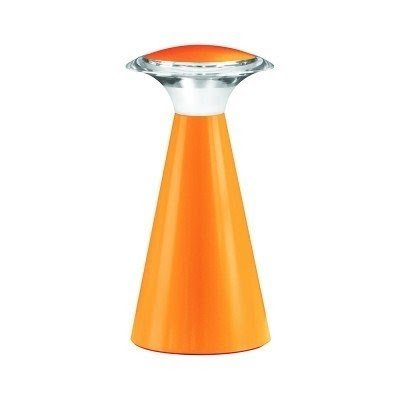 A cool innovative desk lamp looking like a kind of mushroom. It has a conical tapered up stem and a lampshade top of vivid orange plastic. Its LED bulbs emit strong white light. Its 3AAA battery powered.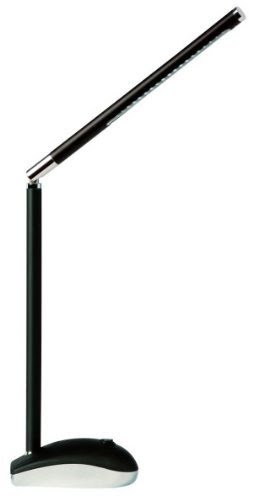 Simple and very functional battery desk lamp is the perfect solution for home and office. The slim and modern design is versatile and very practical. The LED light and the dark color of the lamp make a great combination.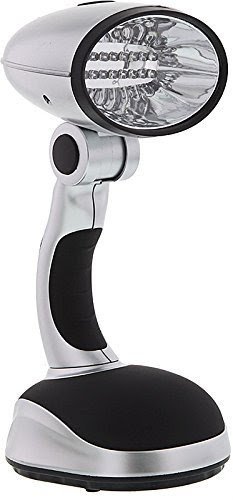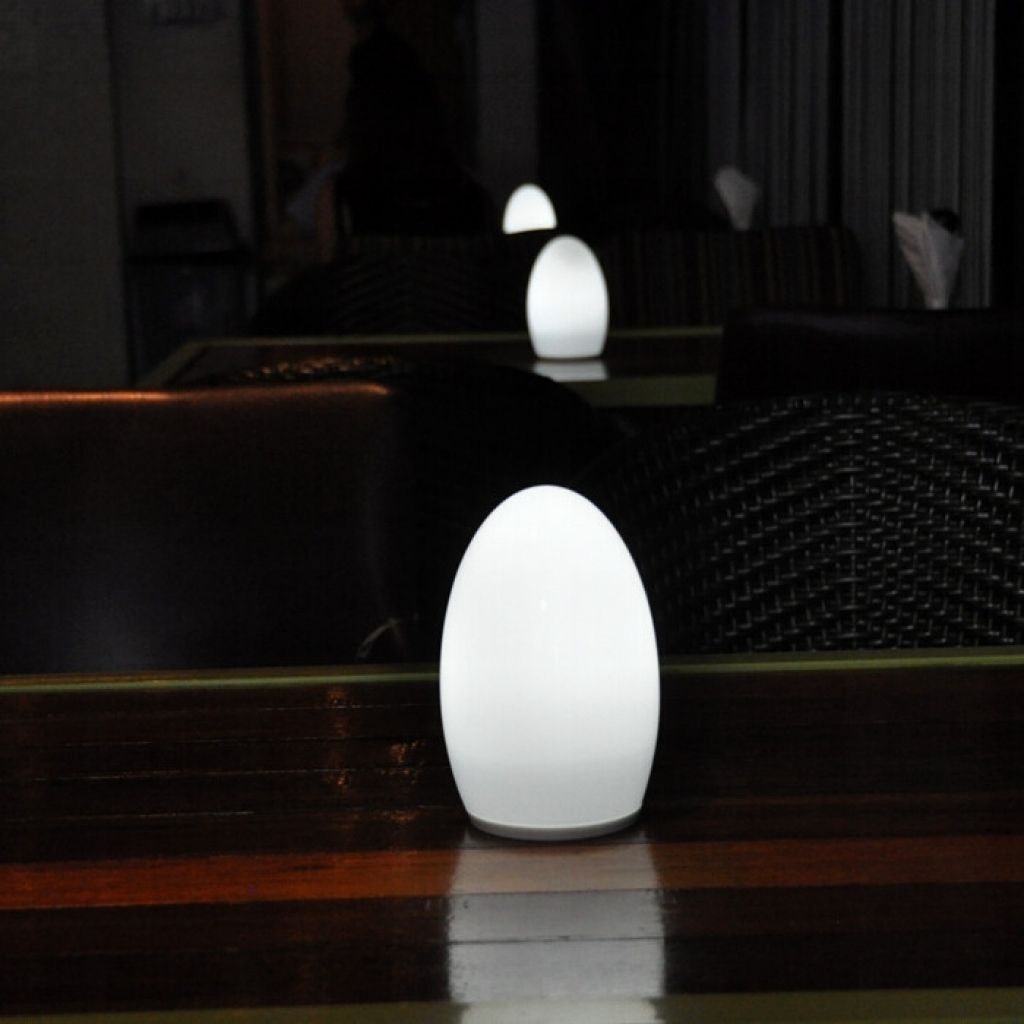 china Battery Powered Outdoor Art Decor Table Lamp with Remote Control ...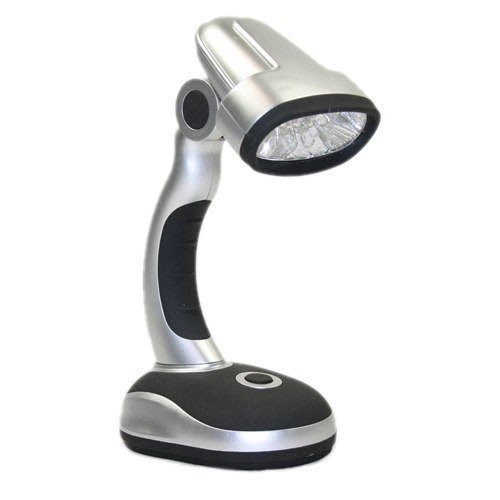 Battery Operated 12-led Desktable Lamp Rt357 from HD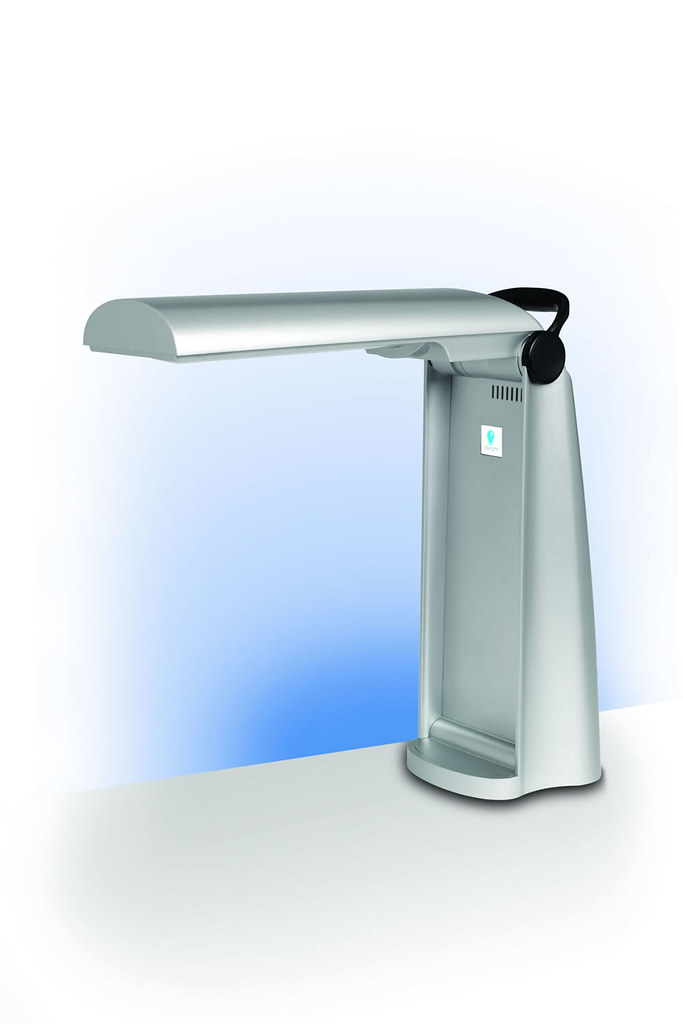 Lamps > Daylight Table Reading Lamps > Daylight Table Reading Battery ...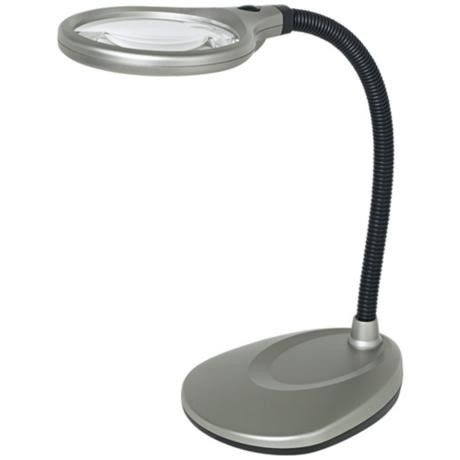 Thanks to this functional desk magnifier, you will get a great mix of modern elegance and practical solutions. The 2x & 6x magnifier is battery-operated, has an adjustable neck, widened base for stability, and a two-toned black and silver finish.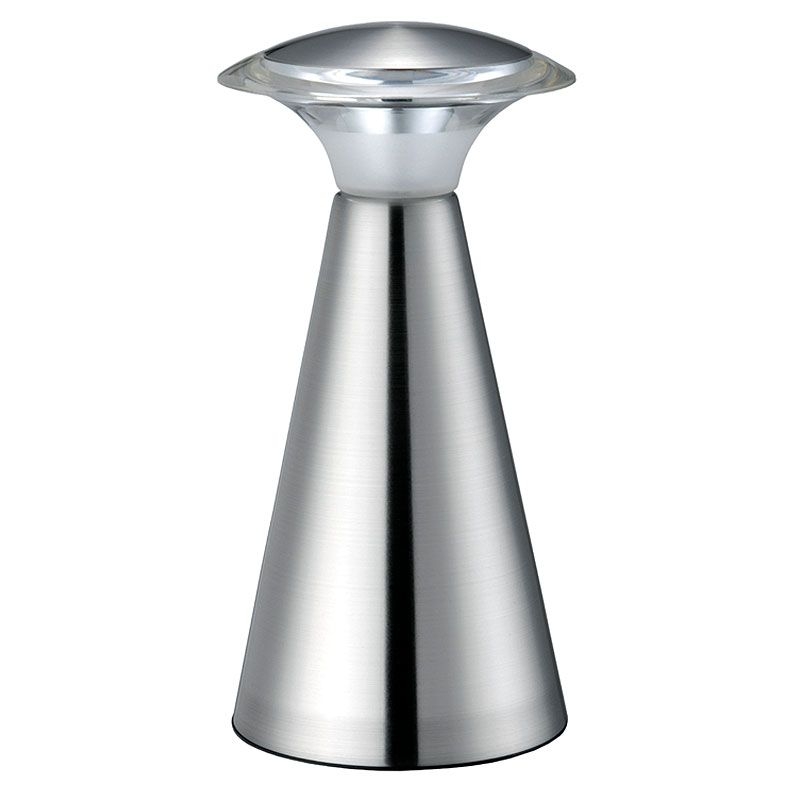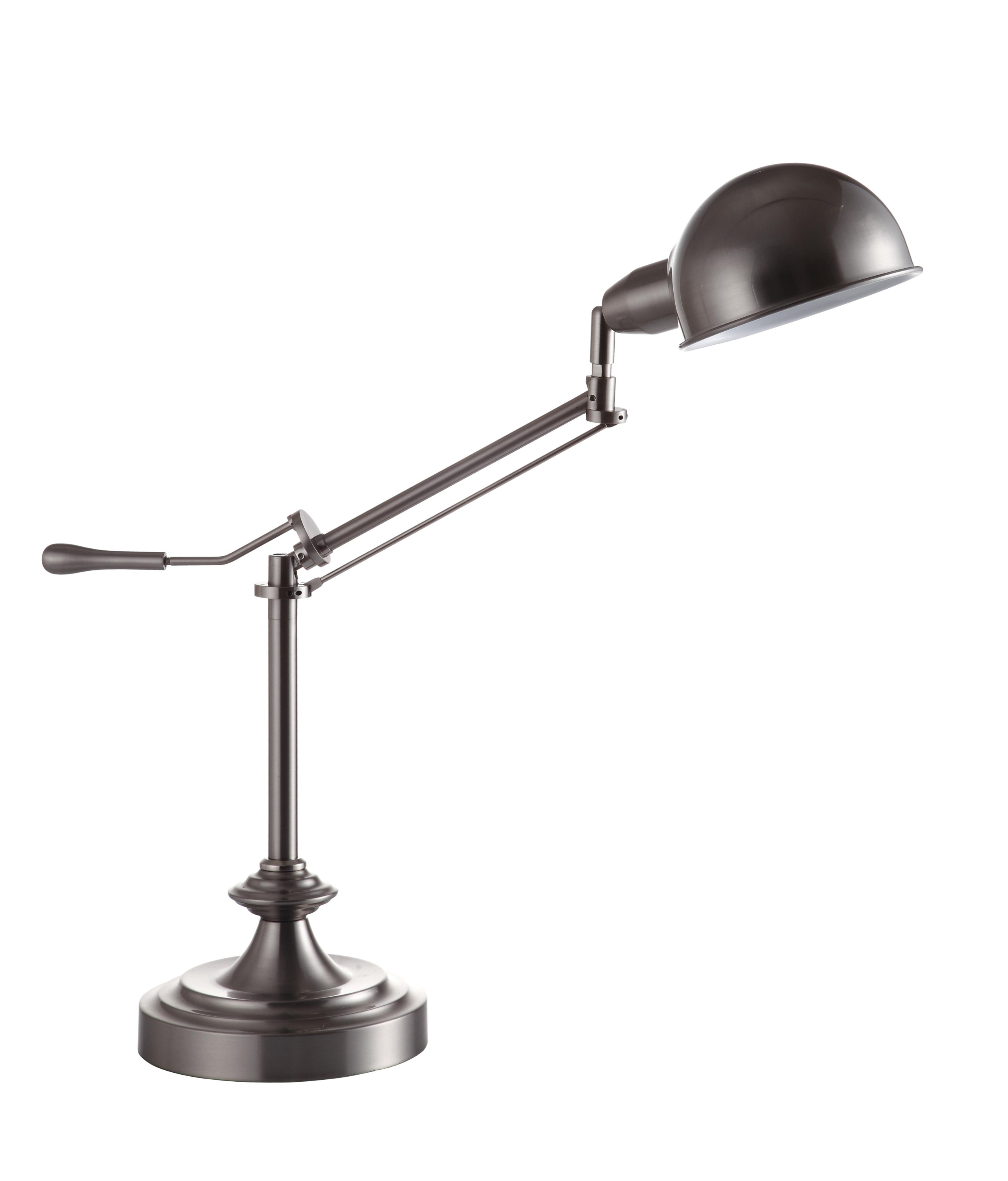 Perch Swing Arm 24.5" Task Desk Lamp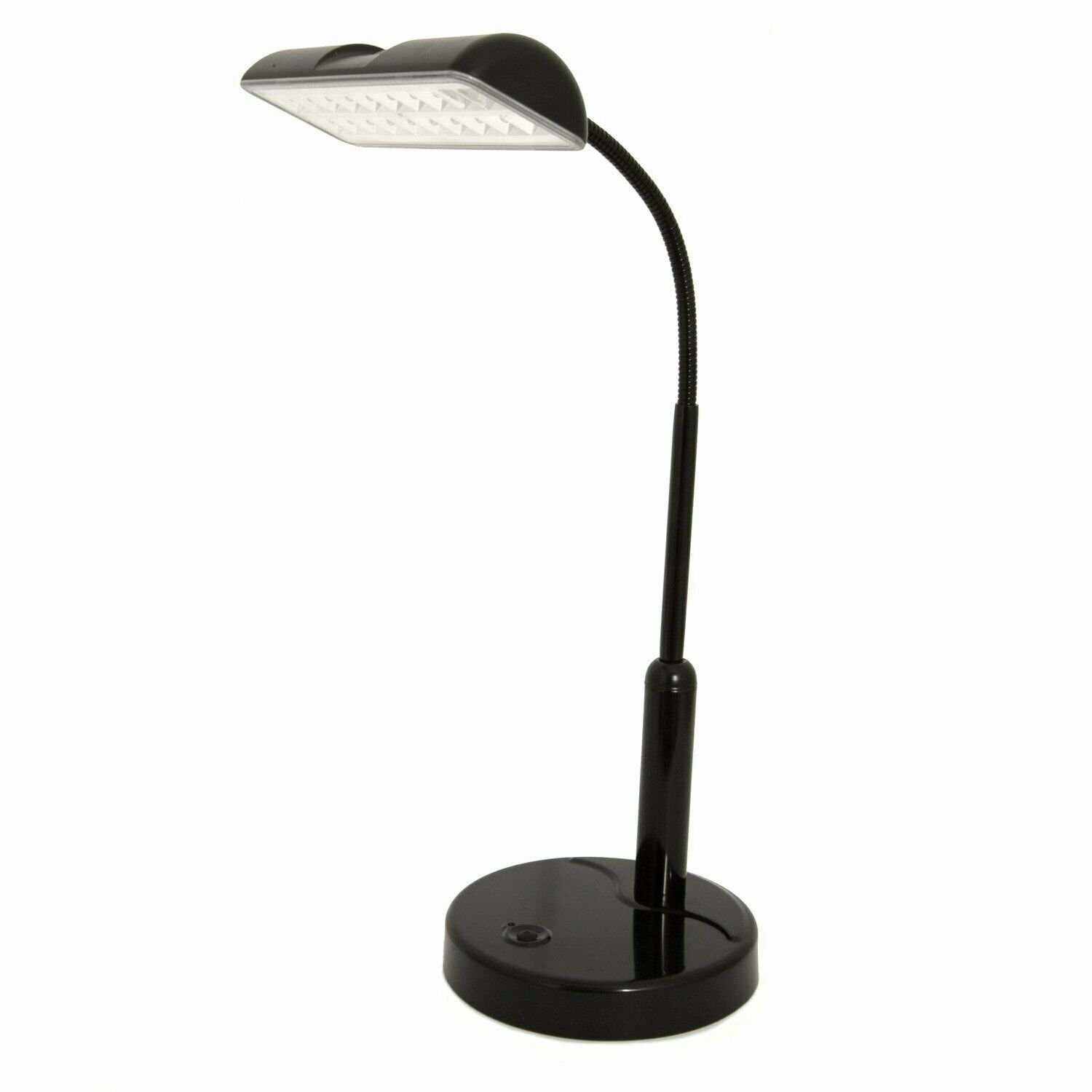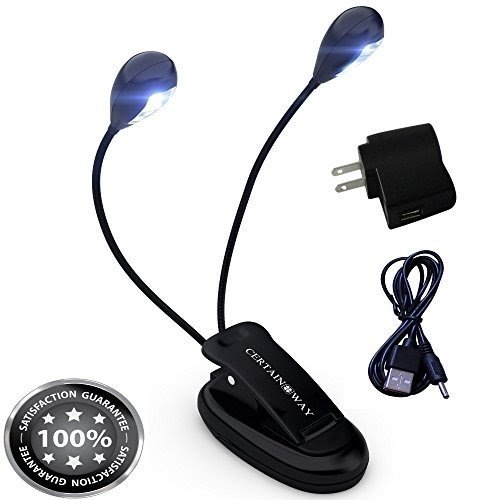 Certain Way Music Stand Light – 4 Bulb LED Book Reading Lamp – Clip On or Free Standing – Money Back Guarantee – Ideal Light for Travel, Arts and Crafts, Score Sheets, Readers, Office Table or Desk and your Portable Music Stand – Cool Musician G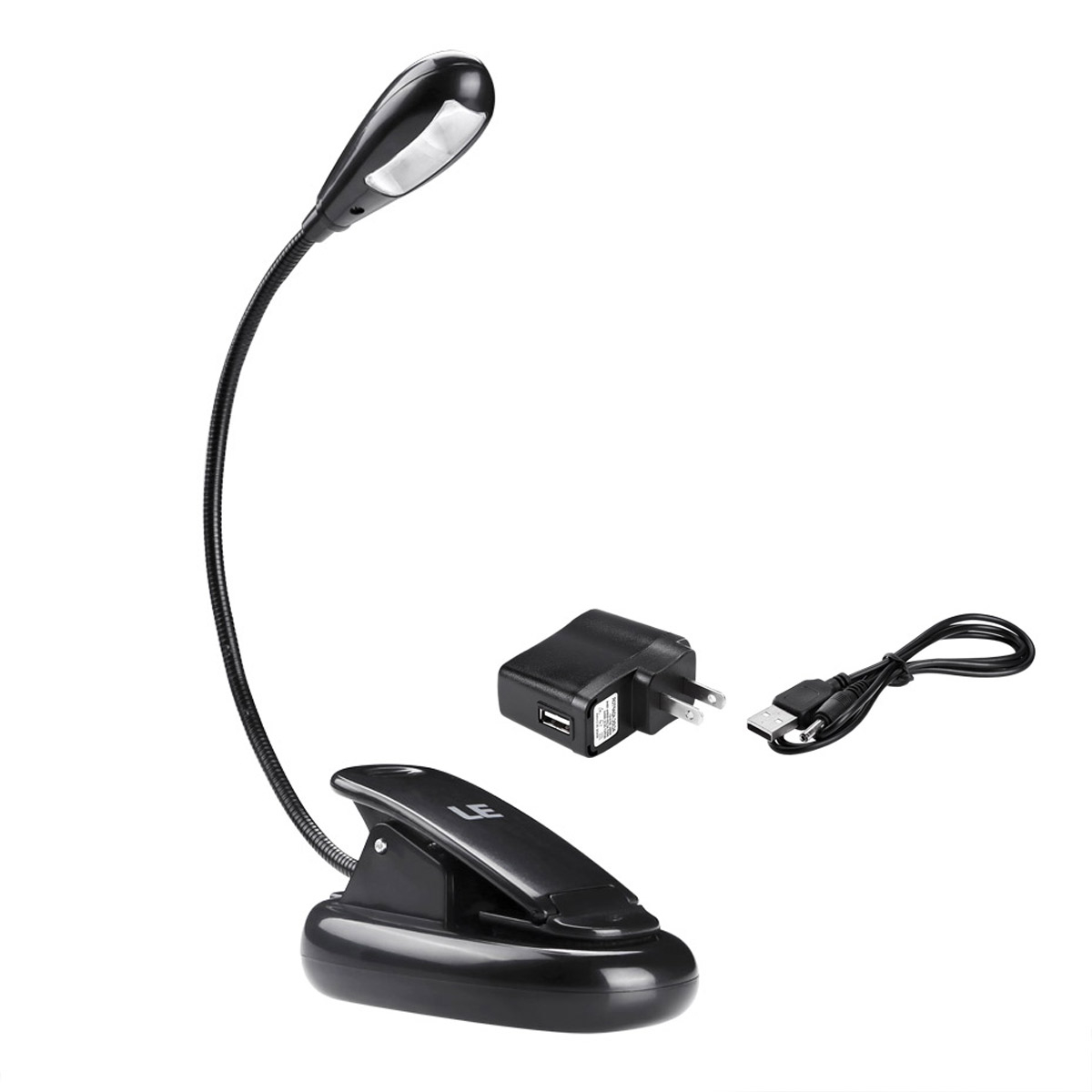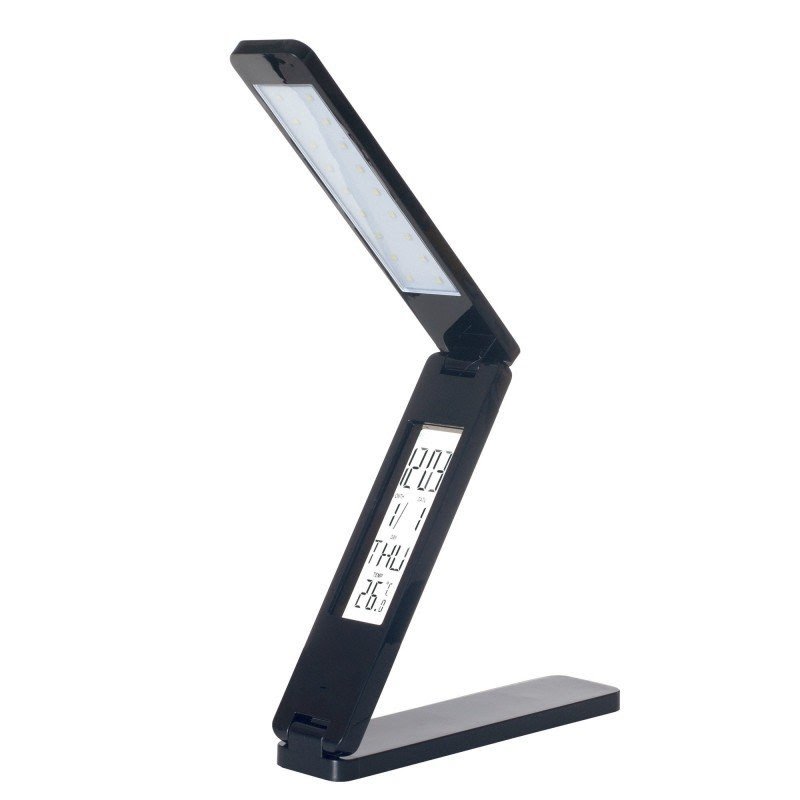 USB LED Folding 12" H Table Lamp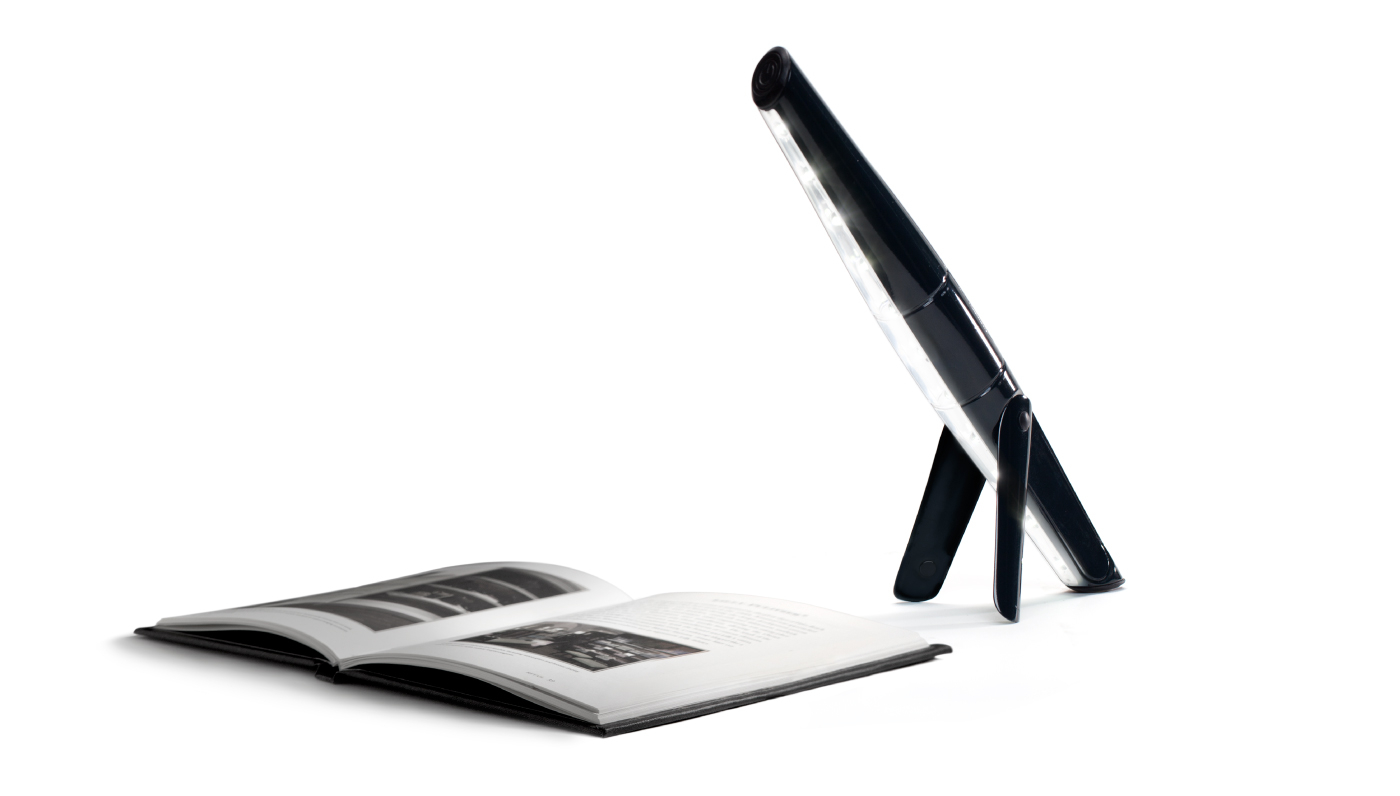 Mantis Clip On Task Lamp | Quirky Products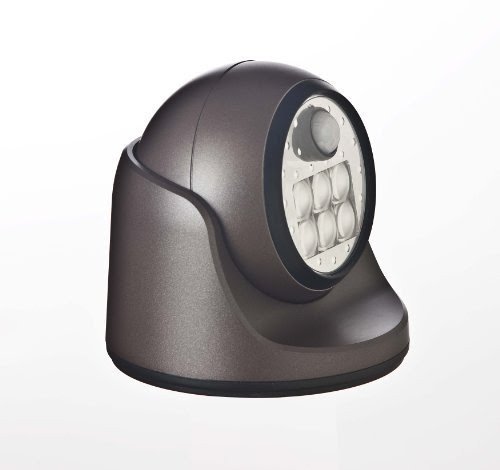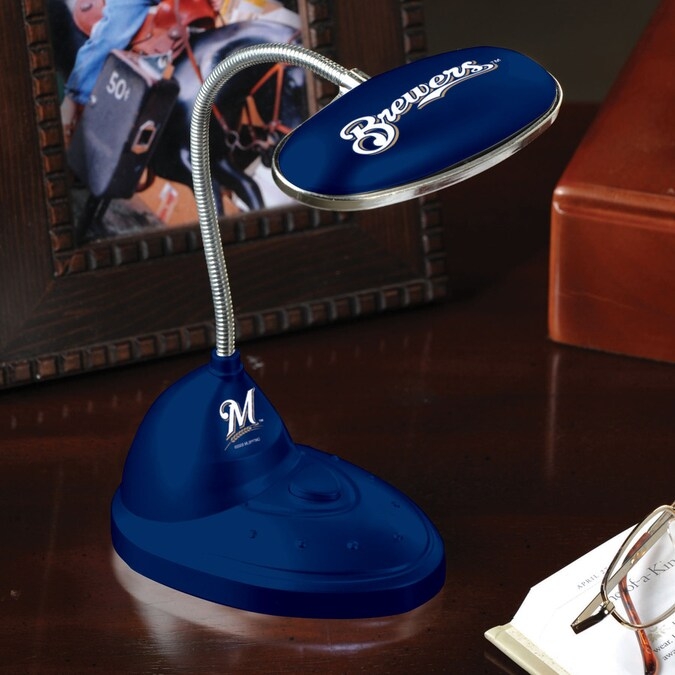 NFL-TTI-509 Team: Tennessee Titans Picture shown in Arizona Cardinals's logo Features: -LED desk lamp.-Available in several teams.-Team name printed on the lamp shade and base.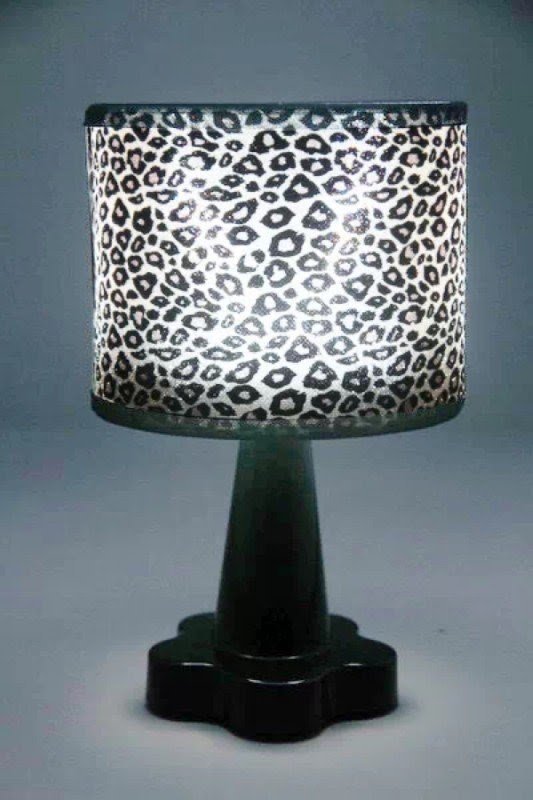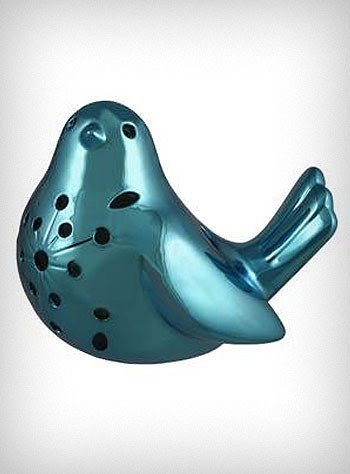 Luminous Nightingale Light Cast a beautiful illumination with this lovely little birdie table lamp. The lamp features a ceramic body glazed in a gorgeous metallic blue with unique cut-out sections that allow the light to shine through. It looks like a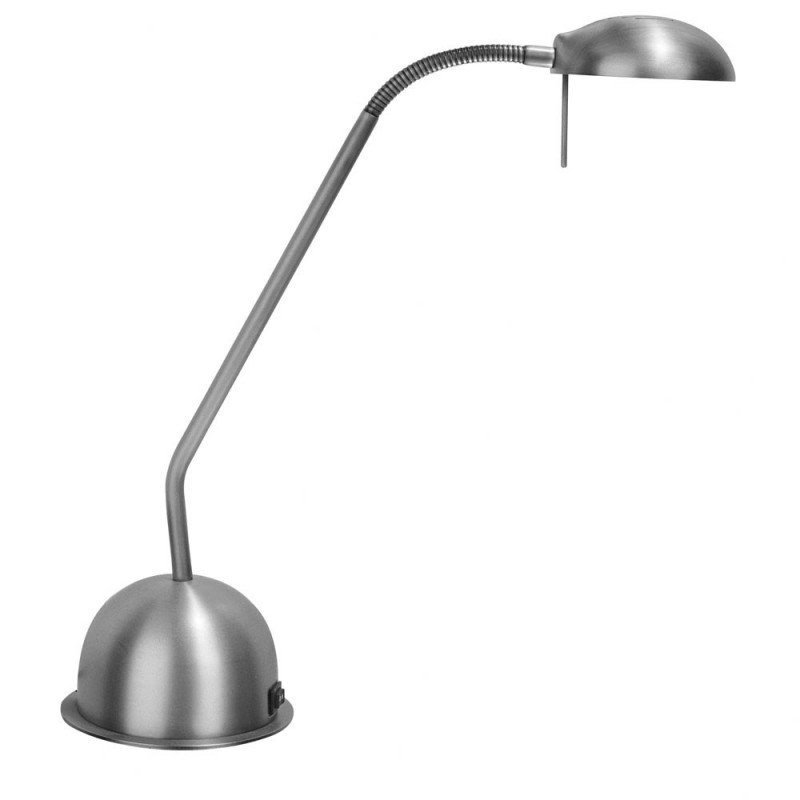 Gooseneck Desk 19" H Table Lamp with Bowl Shade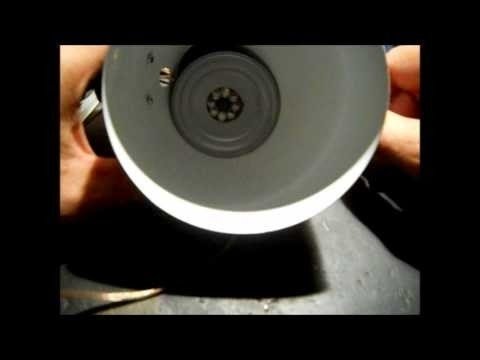 hqdefault.jpg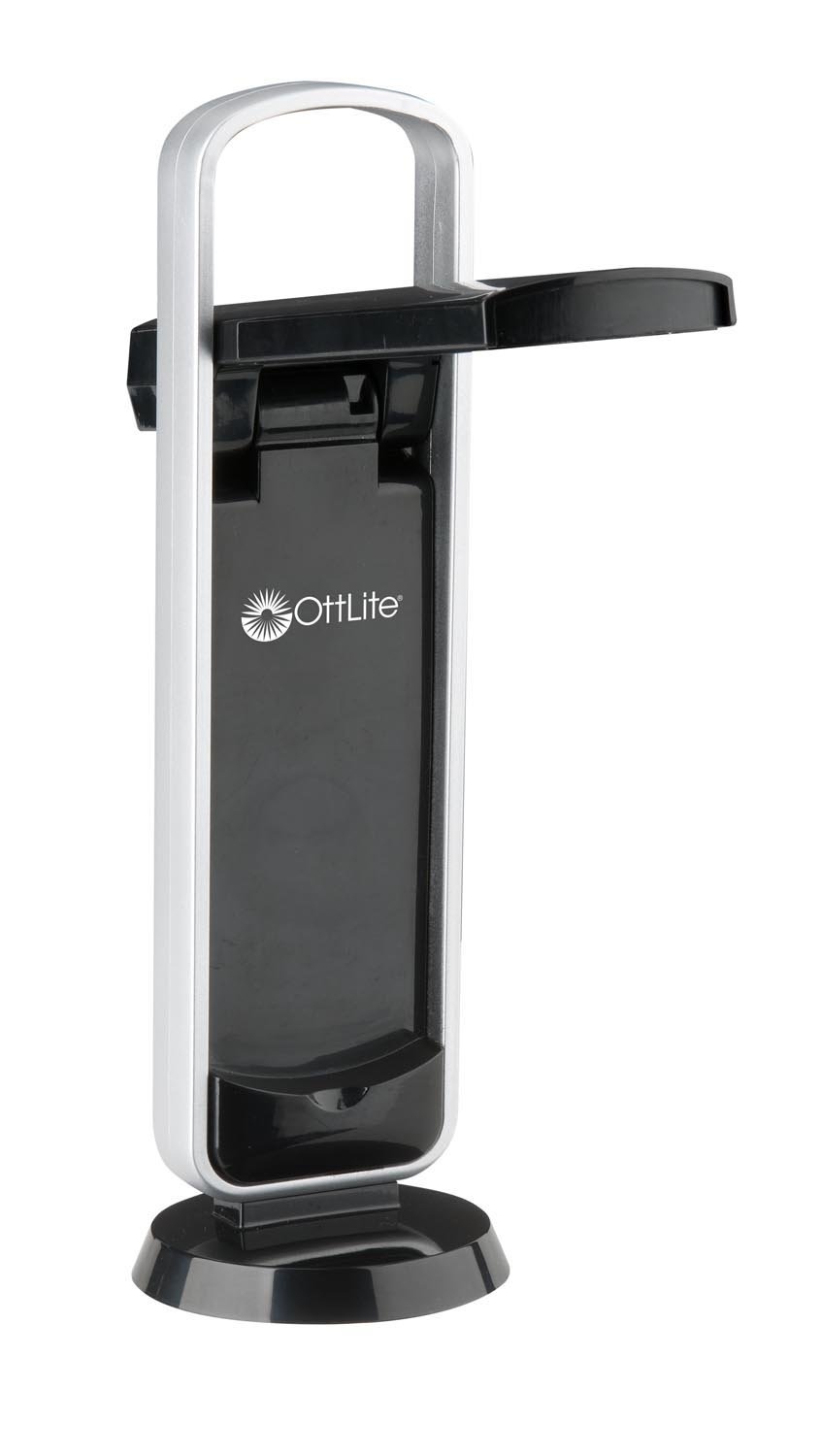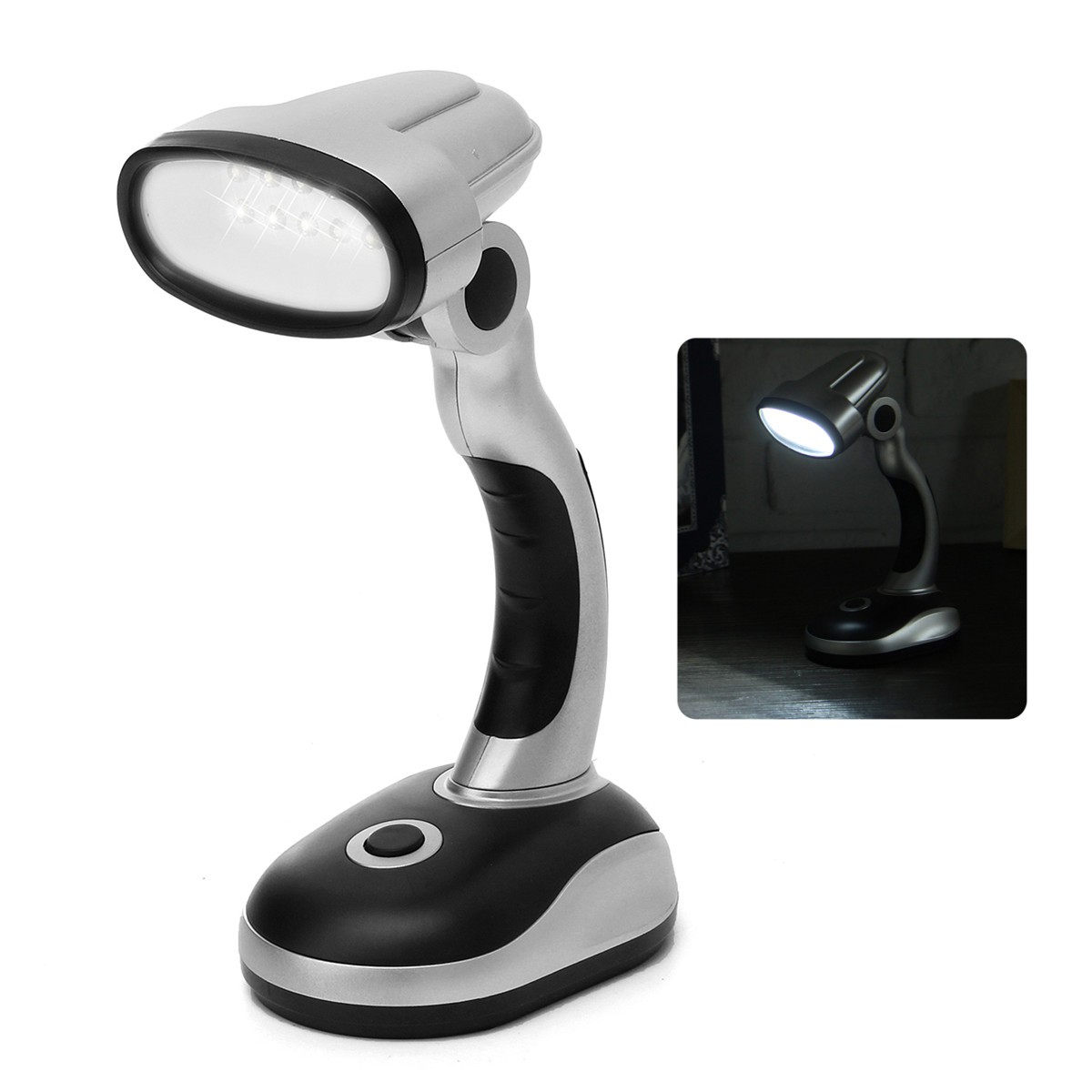 12 LED Portable Desk Lamp Flexible Battery Operated Light ...