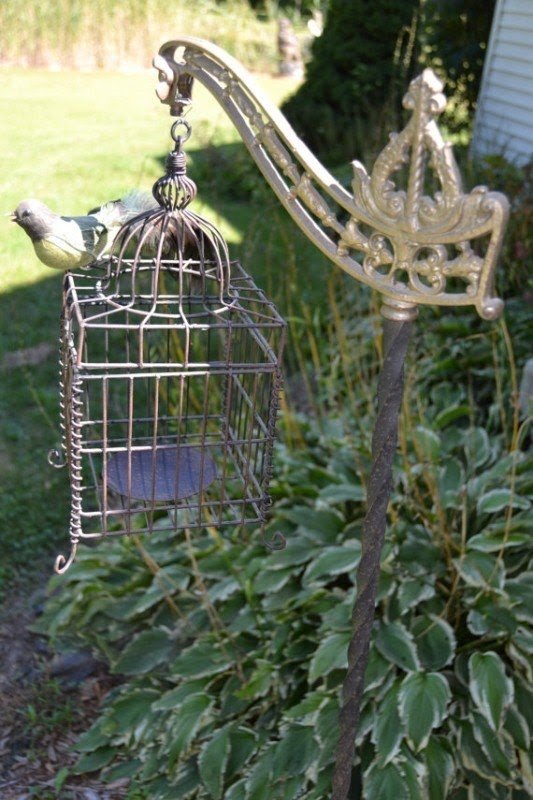 Vintage art deco bridge floor lamp
For bird lovers, we recommend a birdcage with galvanized bars, because they are thinner and will not obscure the view of birds. In addition, the antique bird cage can be purely decorative as a magical iron element in the garden.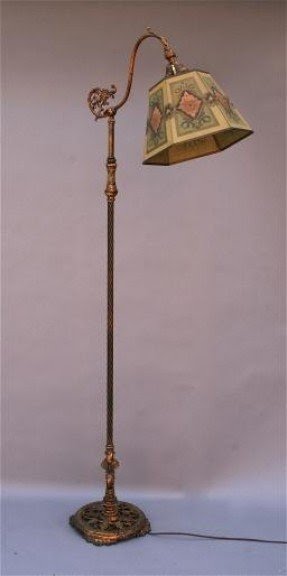 Bring some antique elegance into your living room, with this exquisite bridge lamp. Designed in the 1920's, the lamp stands on a round base with fine metalwork, while holding a hexagonal, metal mesh shade.

The Oscar Bach patinated iron bridge lamp has got the pierced decorated bridge arm, swirling leaves and octagonal platform of the base. It adds a sophisticated twist into any home space.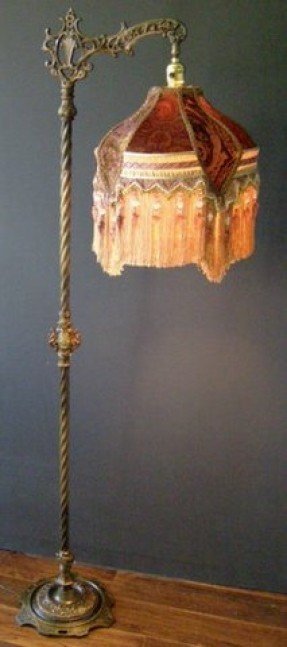 Richly decorated floor lamp in Victorian style. It is mounted on metal base and fitted with fabric lampshade finished with decorative tassels. Suitable for residential and commercial premises.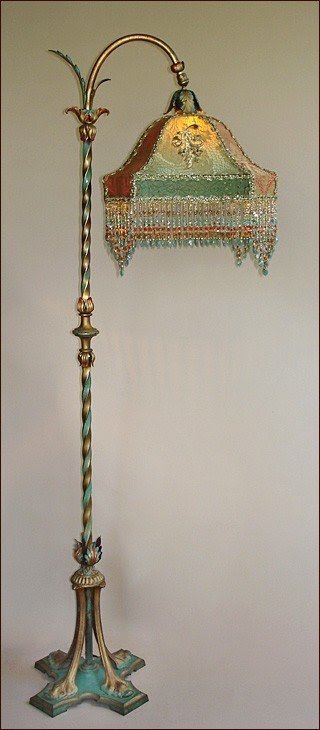 A stunning antique floor lamp having an X-like base with 4 bowed rods supporting a tall twisted stem (both are in gold and blue) with collars, widenings, floral finials, a bowed arm. A colourful silk lampshade has gold lacing and glass pendants.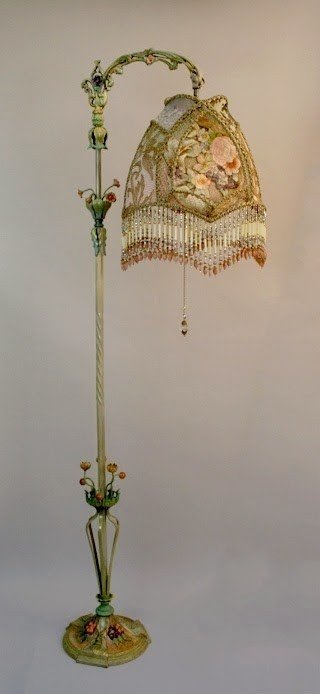 This intricately hand painted 1920s tole bridge lamp with dimensional flowers holds a spring garden shadowbox shade in a soft, pastel tones of pink, green and yellow, adding a romantic glow to the space.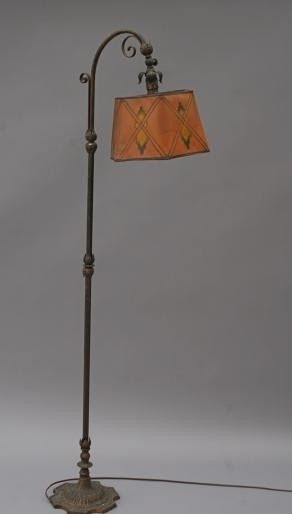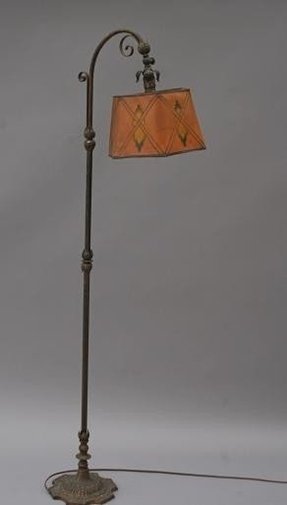 Furnish your living zone with this beautiful antique bridge lamp. It features the paper shade with orange color and brass base. It fits perfectly to classic and traditional style in the room.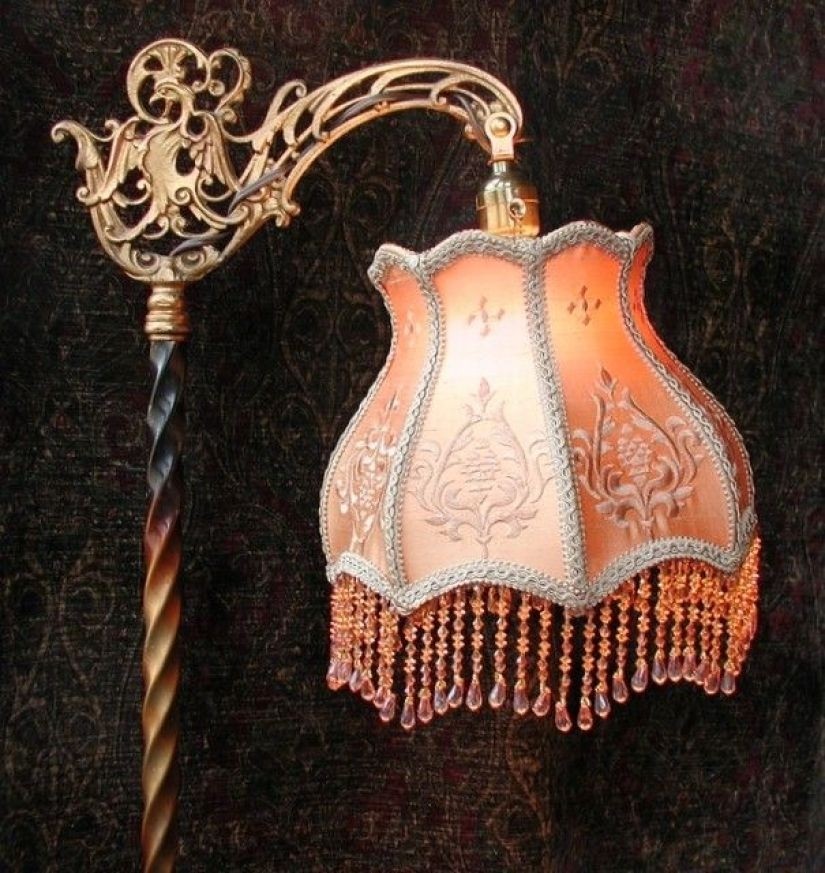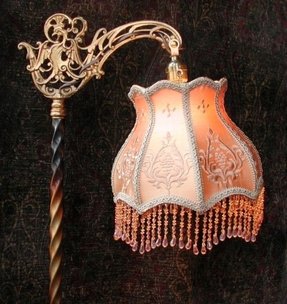 Bridge lamp - Ooooo!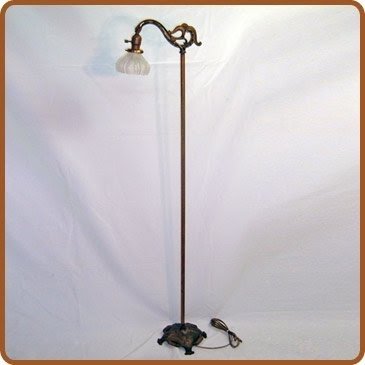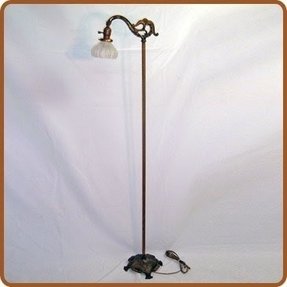 What is intresting of this bridge arm floor lamp is wonderful ornate detailed castings right down to the adjustment screw. Recycled lamp has very original, wrought iron trim in vintage style. The lampshade is very small, made of thick glass.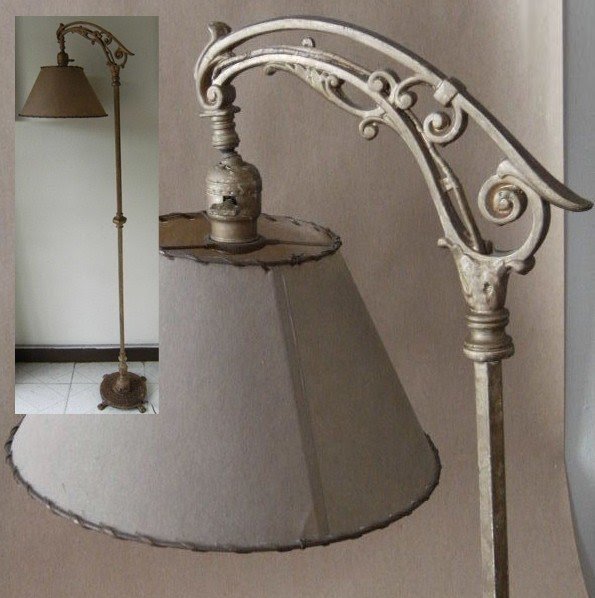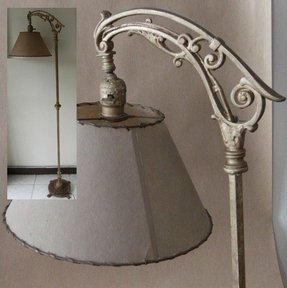 Completely restored antique cast iron bridge floor lamp has an incredibly craved top part of the iron stick. The ornamental cravings esambles of bird wing - finished with a traditional white lampshade, made of strong fabric.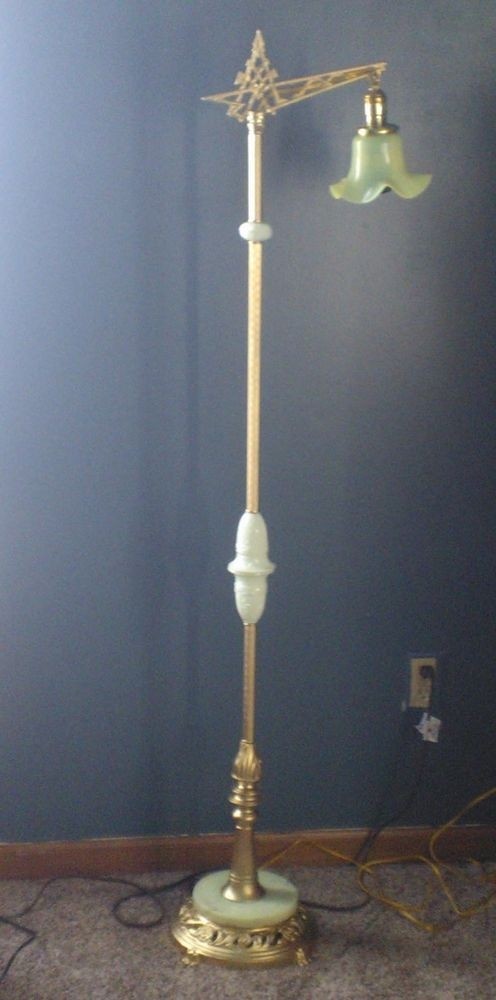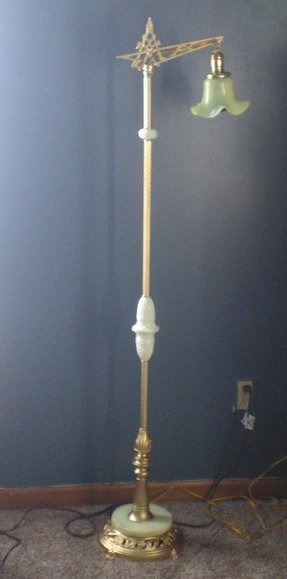 For every fan of the antique appeal this bridge lamp sports the sublime glass shade and the art deco structure along with the design taken straight out of 1930s, oozing that same air of refined beauty and chic.


Vintage REMBRANDT Bronzed Cast Iron Art Deco Nouveau Bridge Arm Floor ...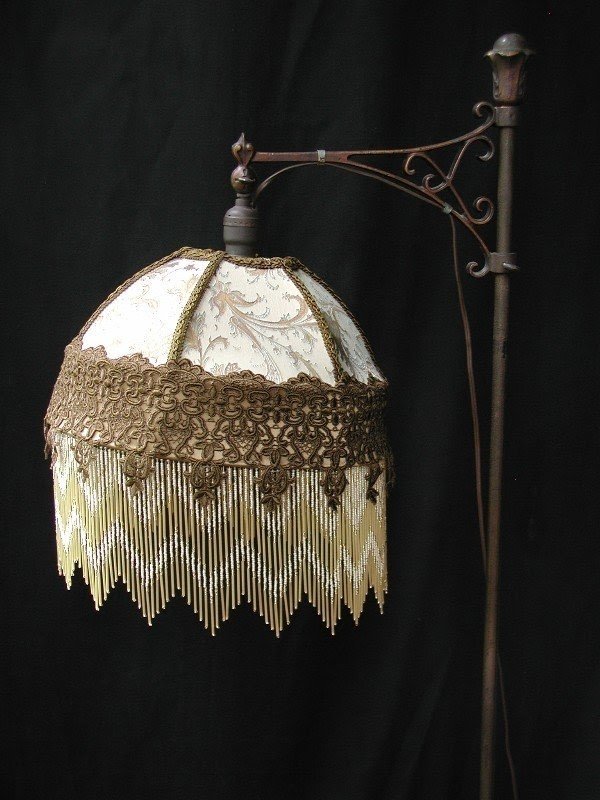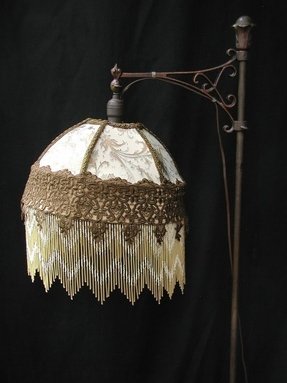 Vintage Victorian Bridge Lamp Shade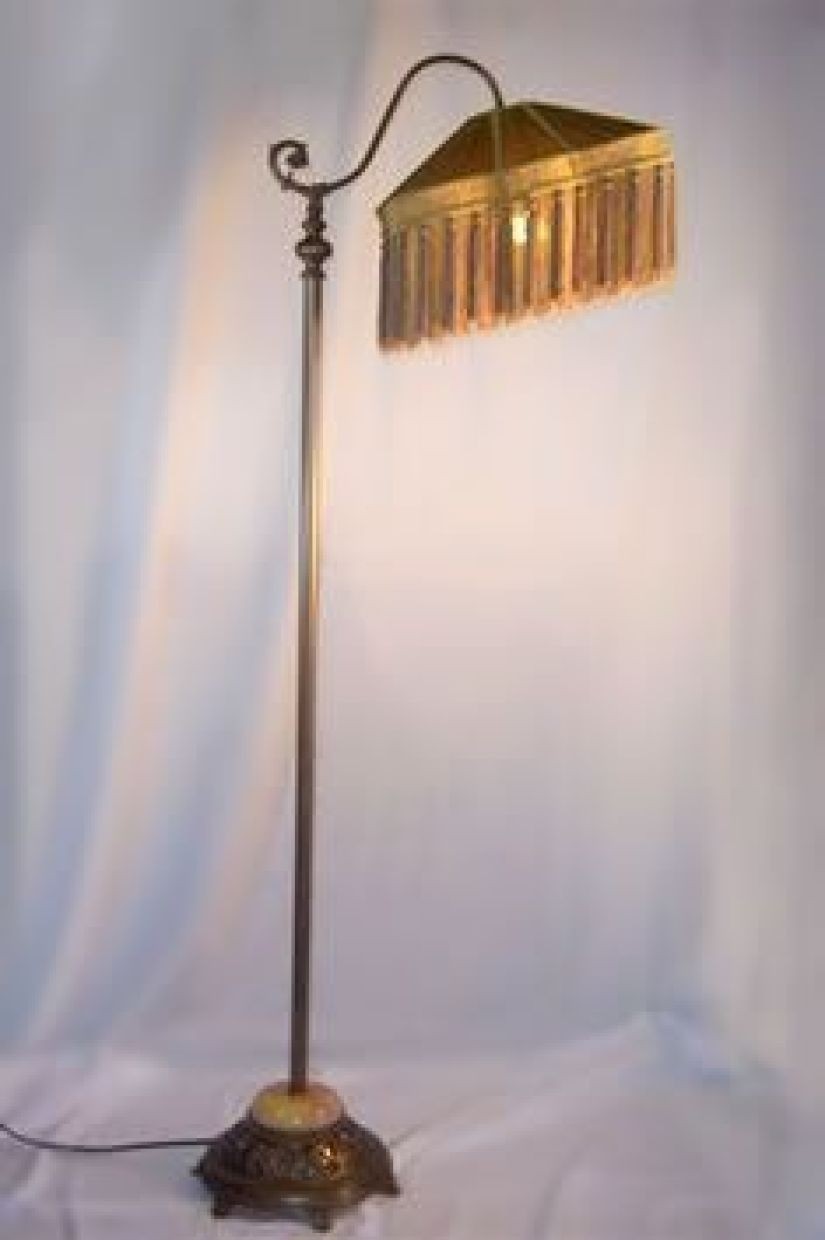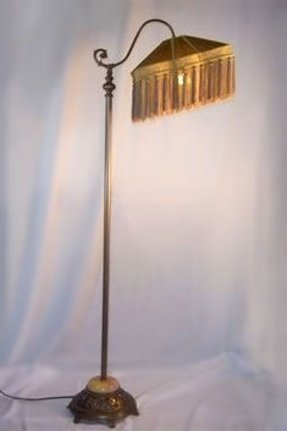 Vintage Antique Lighting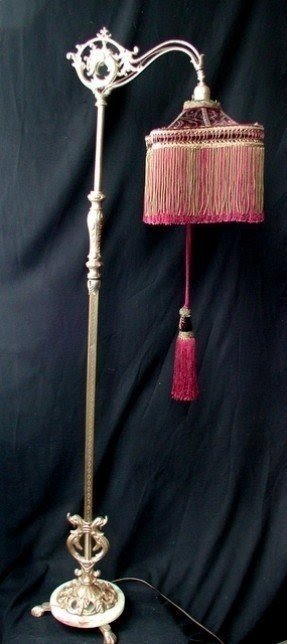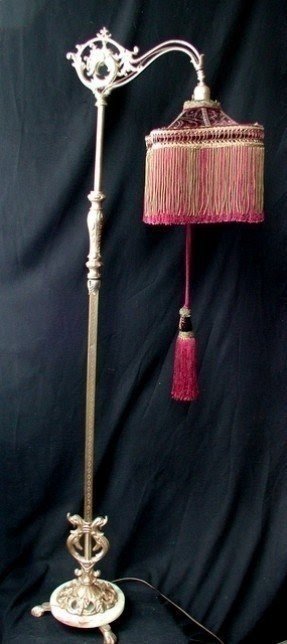 Victorian Lampshade and Antique Bridge Lamp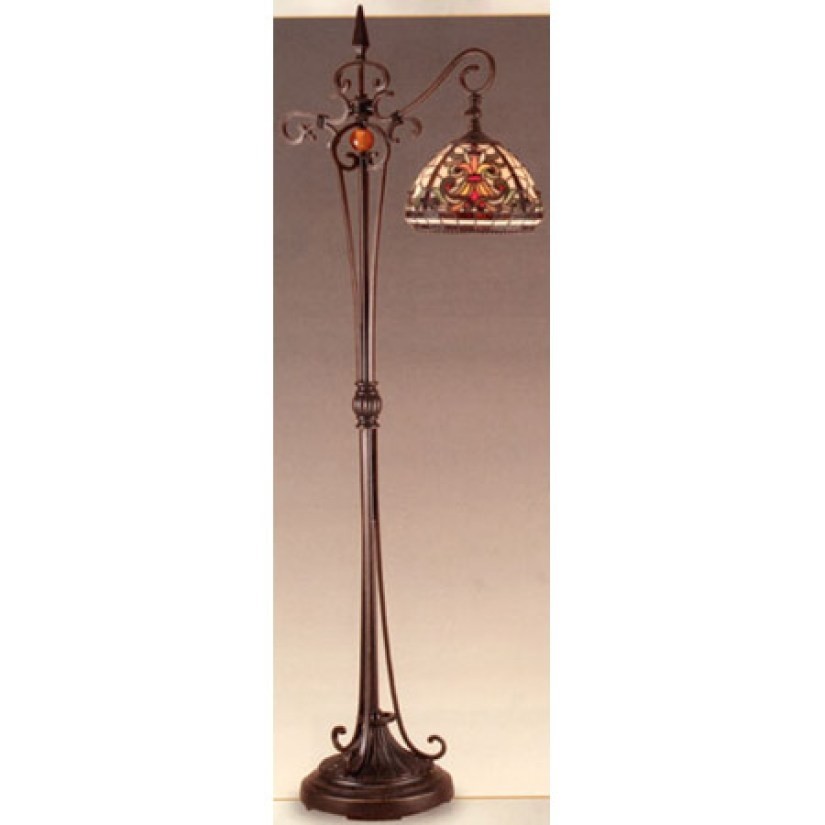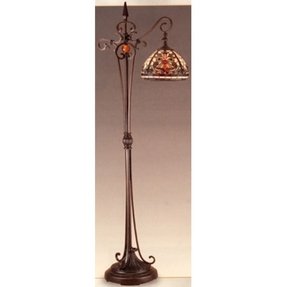 Remember the Galle lamp? Tiffany bridge arm floor lamp gets the inspiration of this.Silver fixture, an aged shade of glass. The lampshade has lead glass in shades of green, orange and settles an amber-brown frame. An artistic functional element of lighting.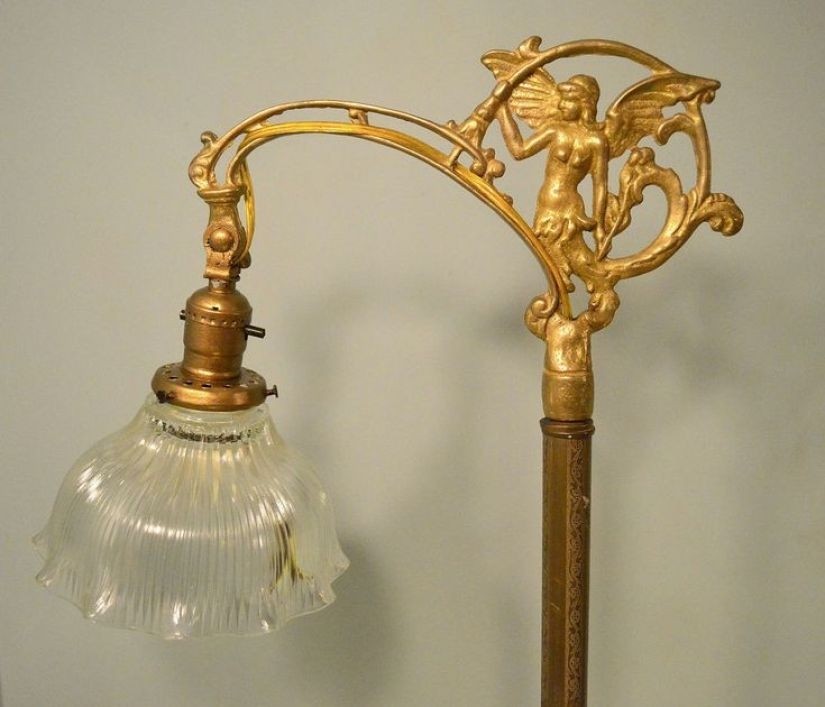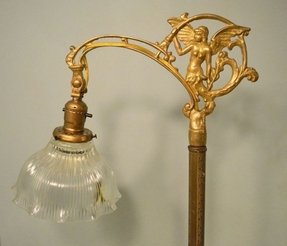 VINTAGE ANTIQUE SOLID BRASS " WINGED MERMAID " BRIDGE FLOOR LAMP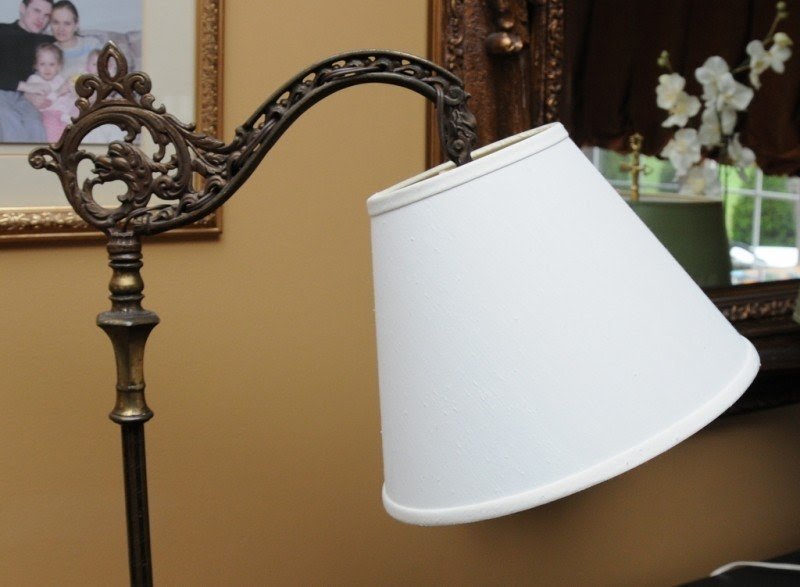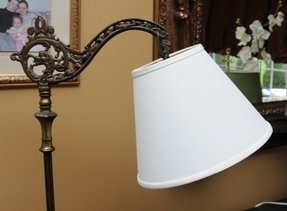 Antique Bridge Floor Lamp - Revived Pieces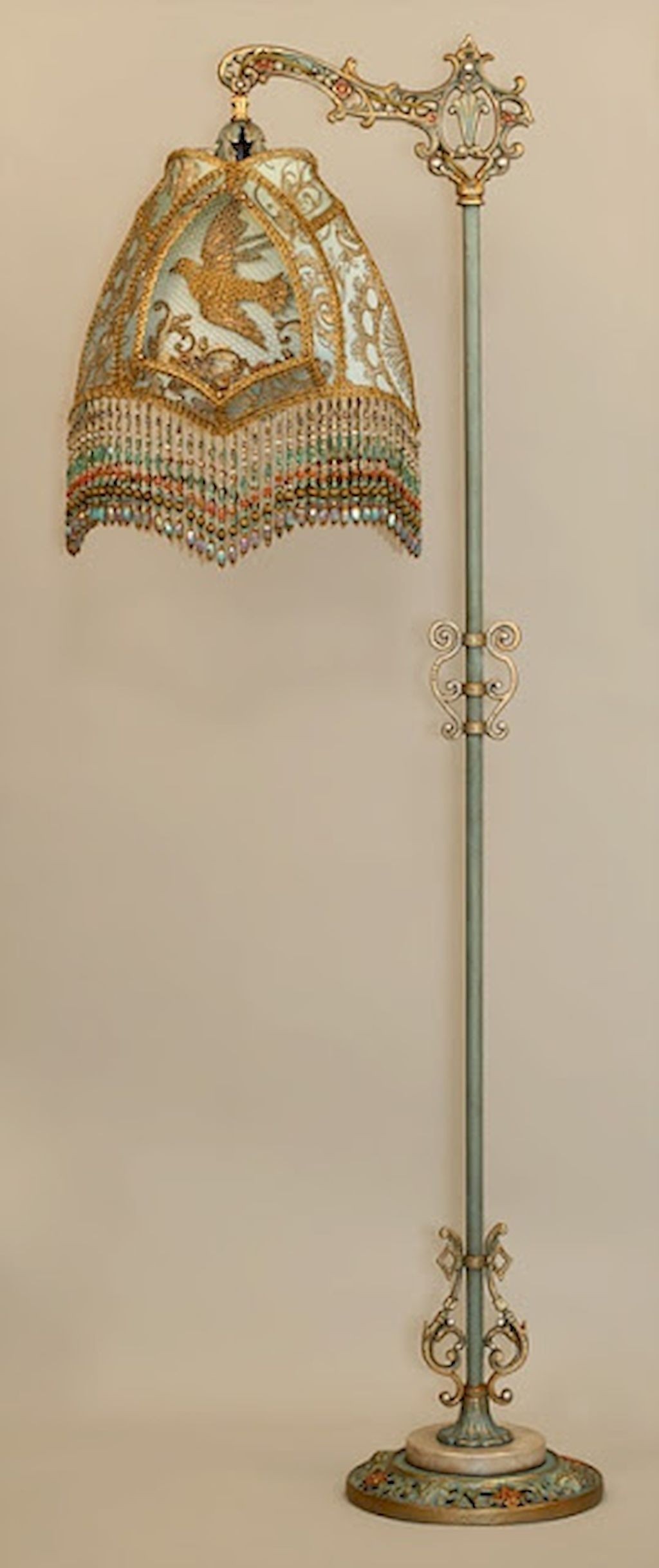 The beautiful lampshade of this stylish antique bridge lamp is an excellent way to bring your unique style and character to life. Beautiful ornamental details of the base and handle of lampshades captivate creating a nice composition.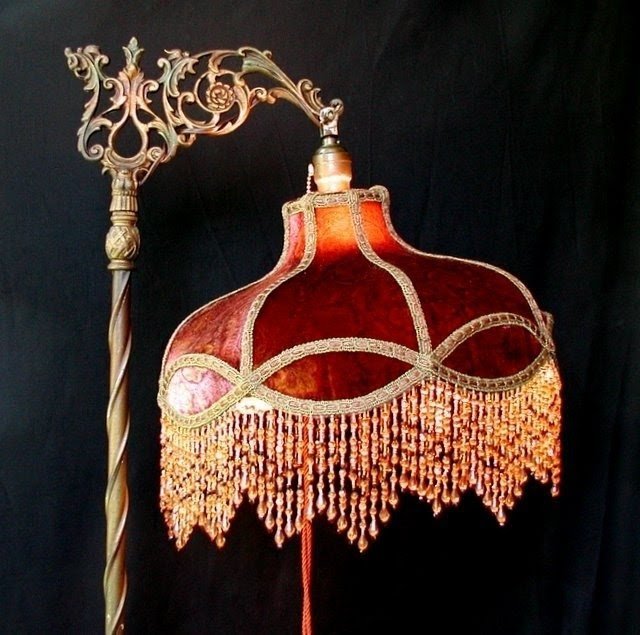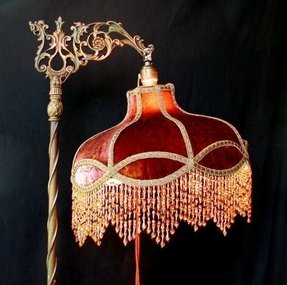 Only in a temperamental home can stand such an old-fashioned antique-bridge lamp with a velvet coating on shades of red wine.This vintage look is enhanced by the design of a falling lampshade with copper and gold tones and red beads.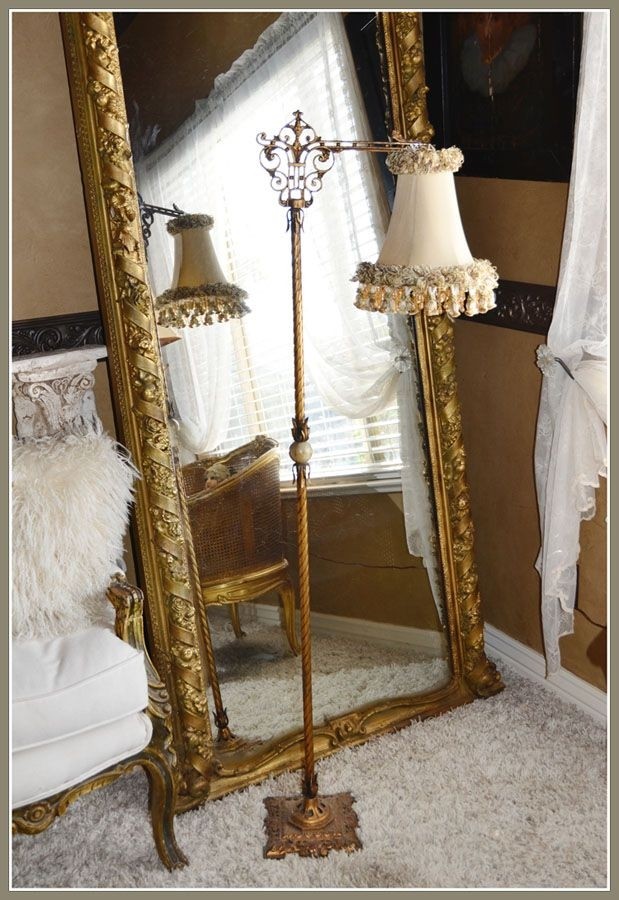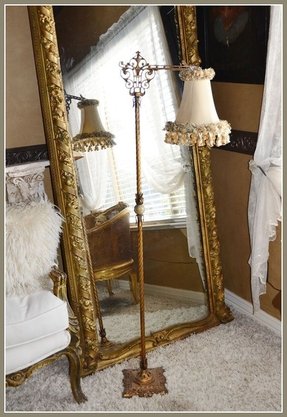 This antique styled floor lamp will make for an ideal option for completing a sophisticated-looking interior that is packed with refined, elegant style. It comes with the detailed and beautifully styled shade and the lavish, gold base.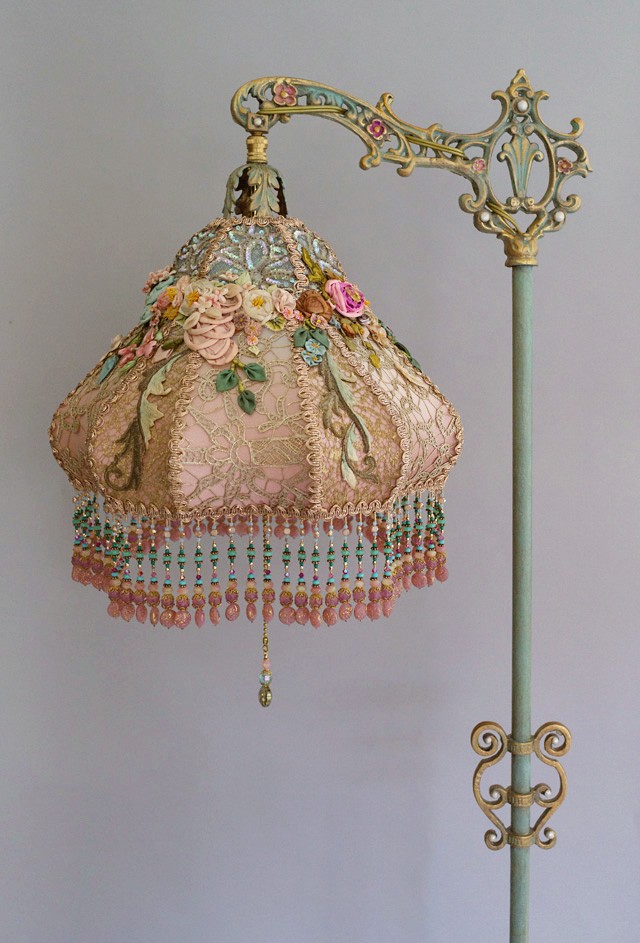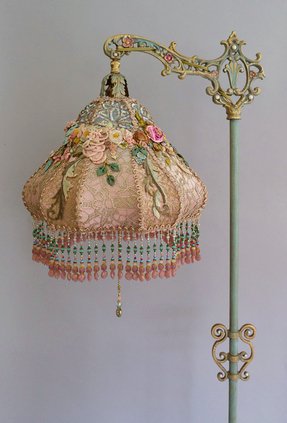 Lavish and detailed to utmost perfection - this Victorian lampshade comes with the material structure and immensely beautiful floral accents along with the charming fringe and silk ribbon to complete the look.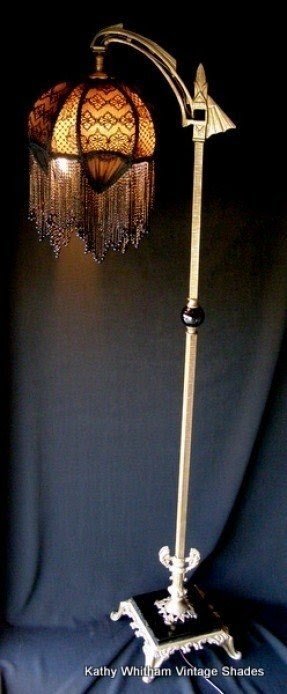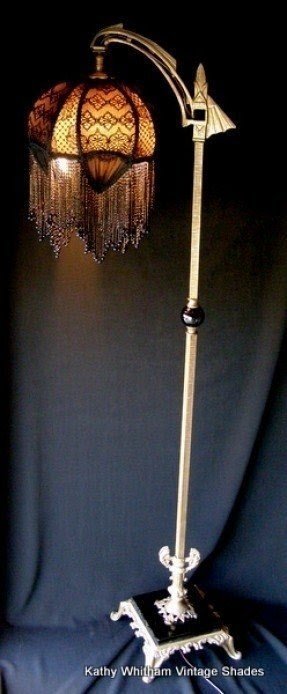 A journey to the past, to the Victorian era. This antique bridge lamp is from the 1930's. Hand-cut braided, adorned with a lapel covered with silk. What brings also a vintige look is a presence of side panels.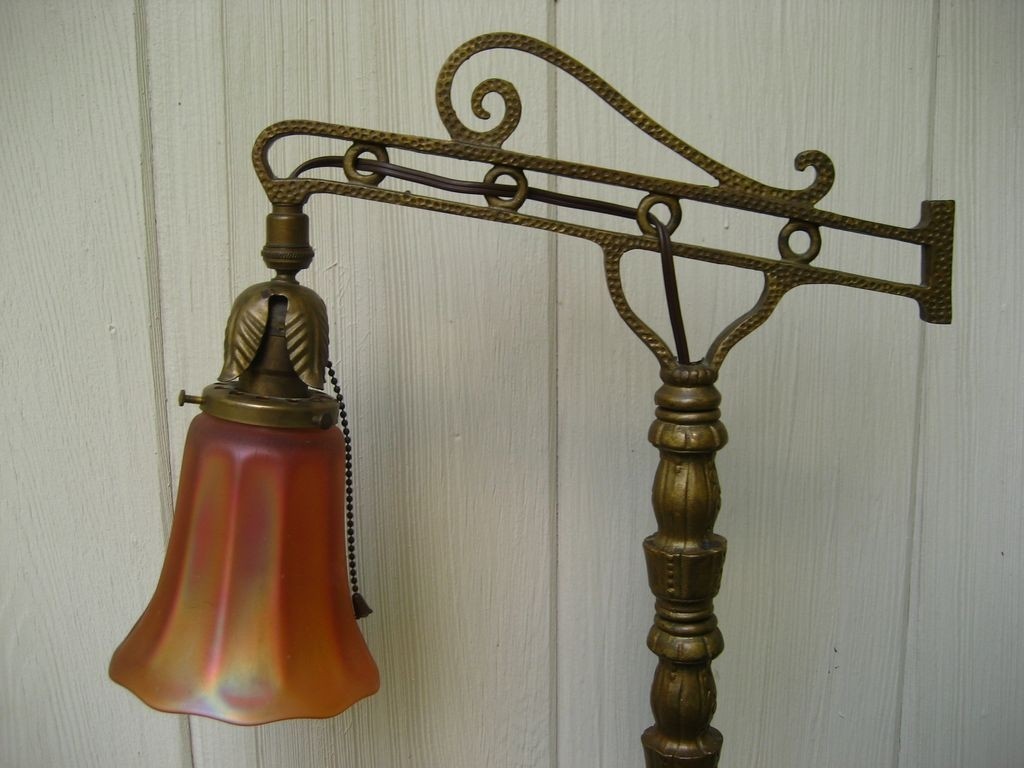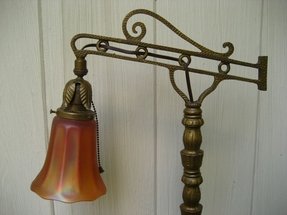 PAF-00042.1L.jpg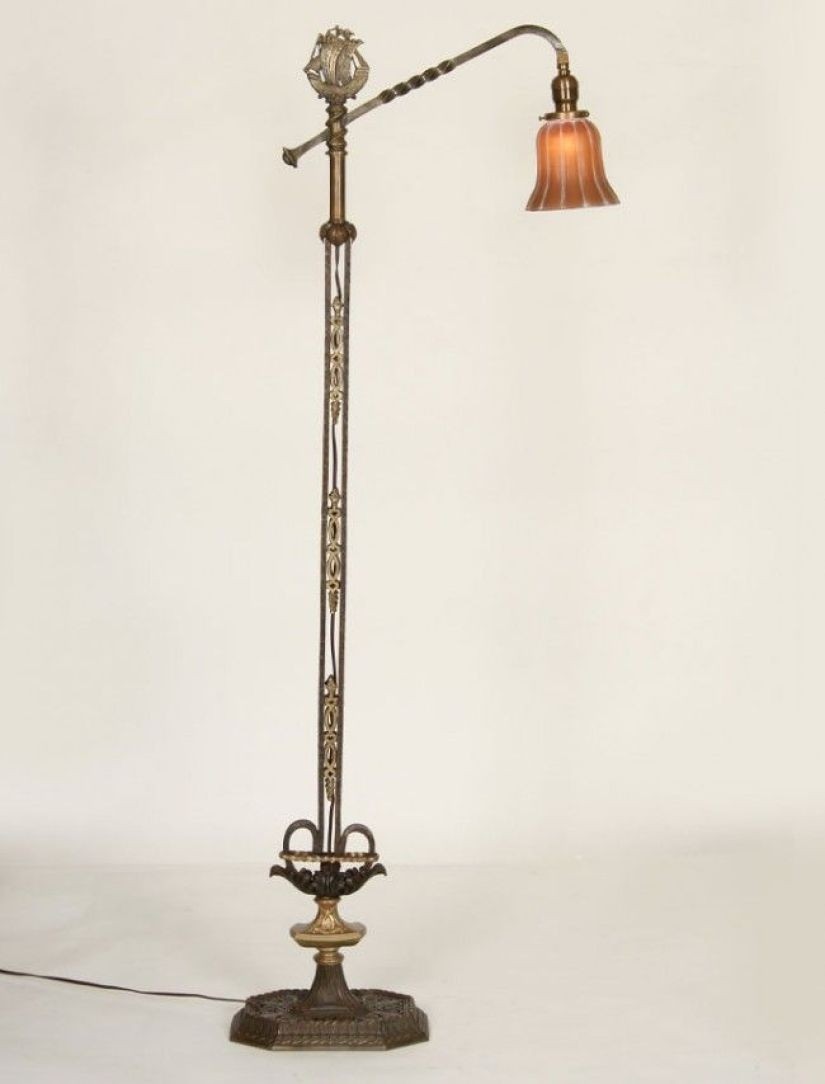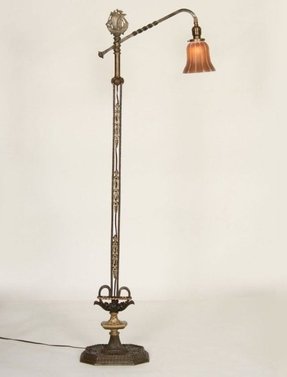 lamps | Antique Floor Lamps with Modern Style /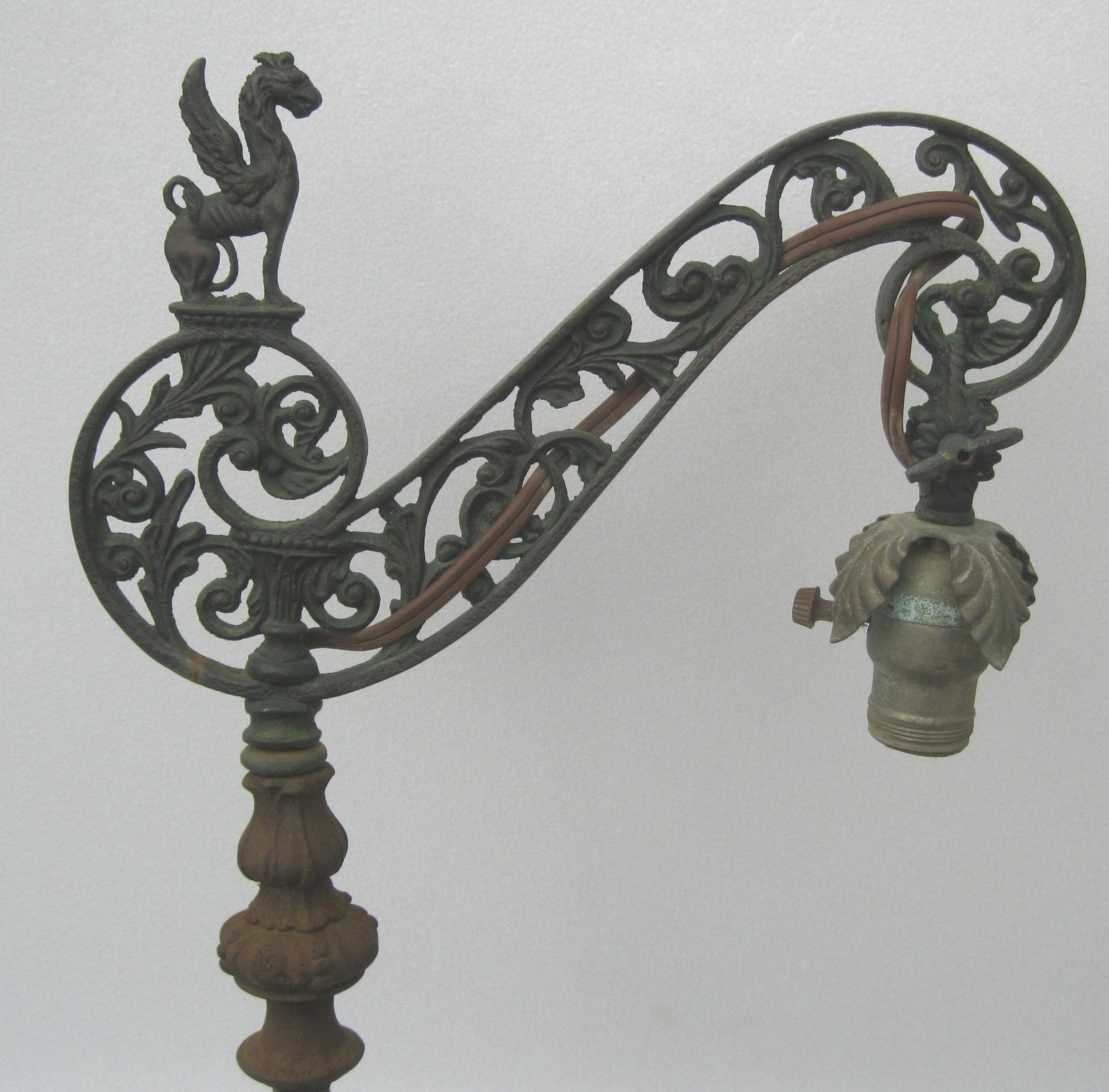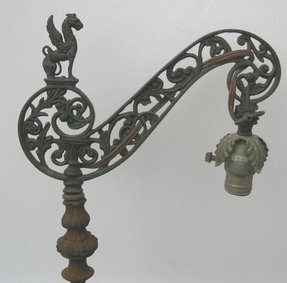 VICTORIAN BRIDGE FLOOR / POLE LAMP W/ GRIFFIN FINIAL MARBLE BASE BRASS POST | eBay--Detail of bridge lamp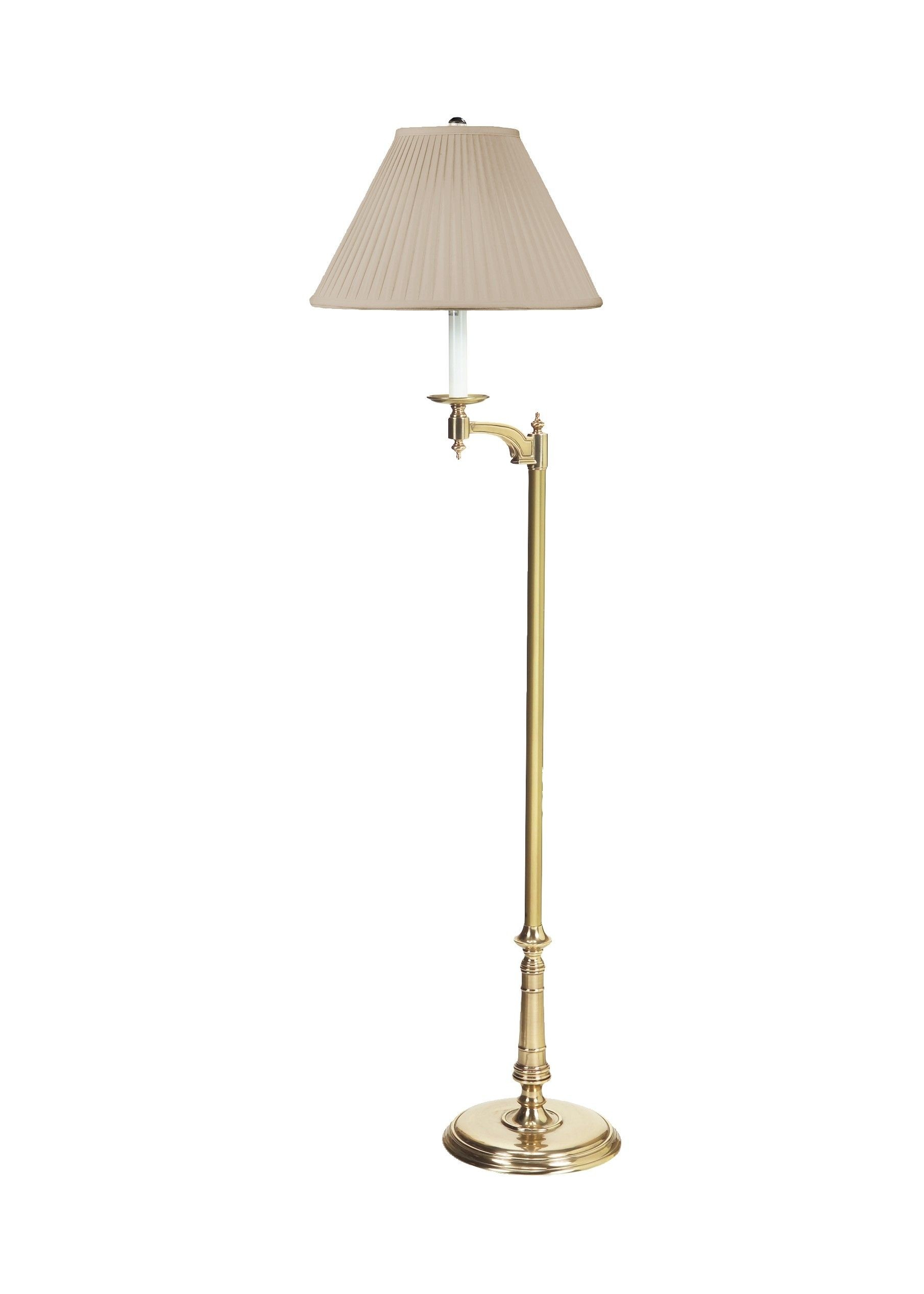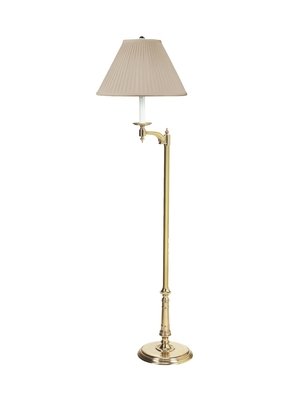 1885 Chelsea Bridge BRASS BRIDGE ARM FLOOR LAMP ANTIQUE BRASS Height 57.0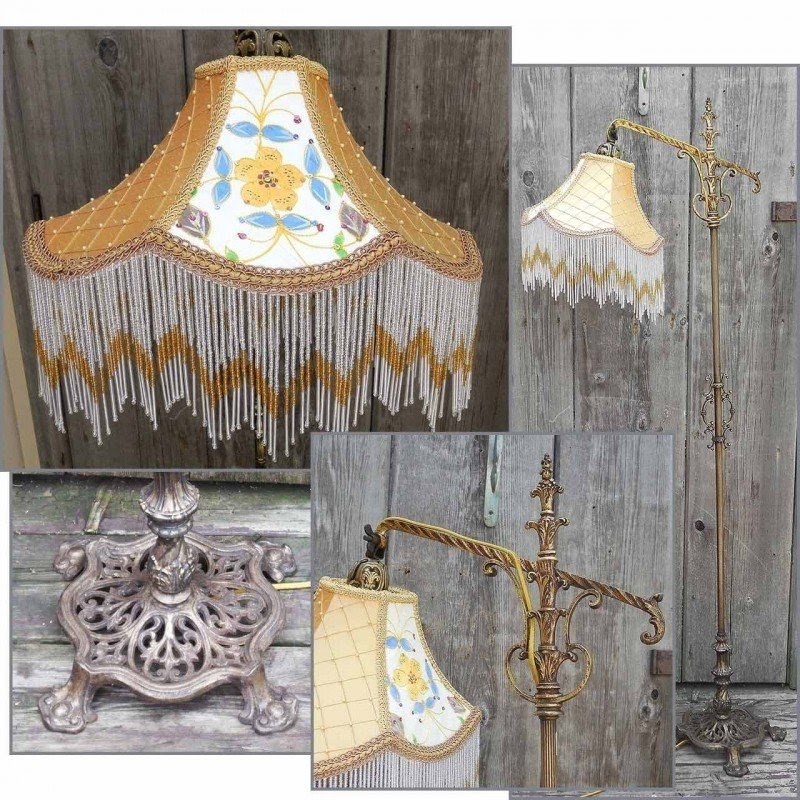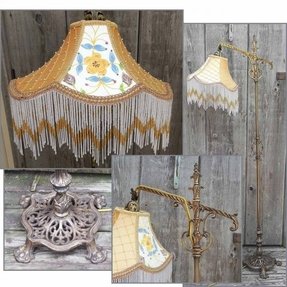 This Antique Bridge Lamp With New Silk Shade is beautiful retro-style masterpiece perfect for anyone who values oriental style and wishes to attract attention. It is also a very functional device that suits any room and gives originality to it.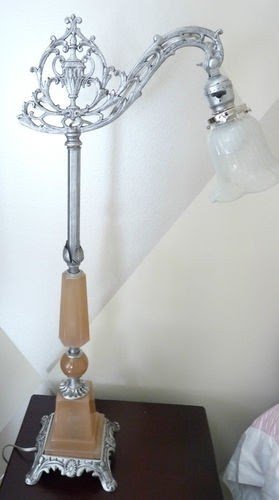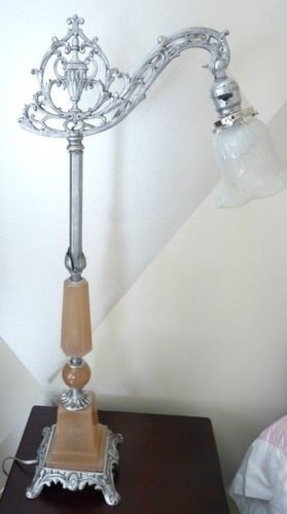 ART DECO HOUZE 'CORALEX' SLAG GLASS BRIDGE TABLE LAMP


Cleopatra's Peacock Antique Bridge Floor Lamp Hand by peacockgypsy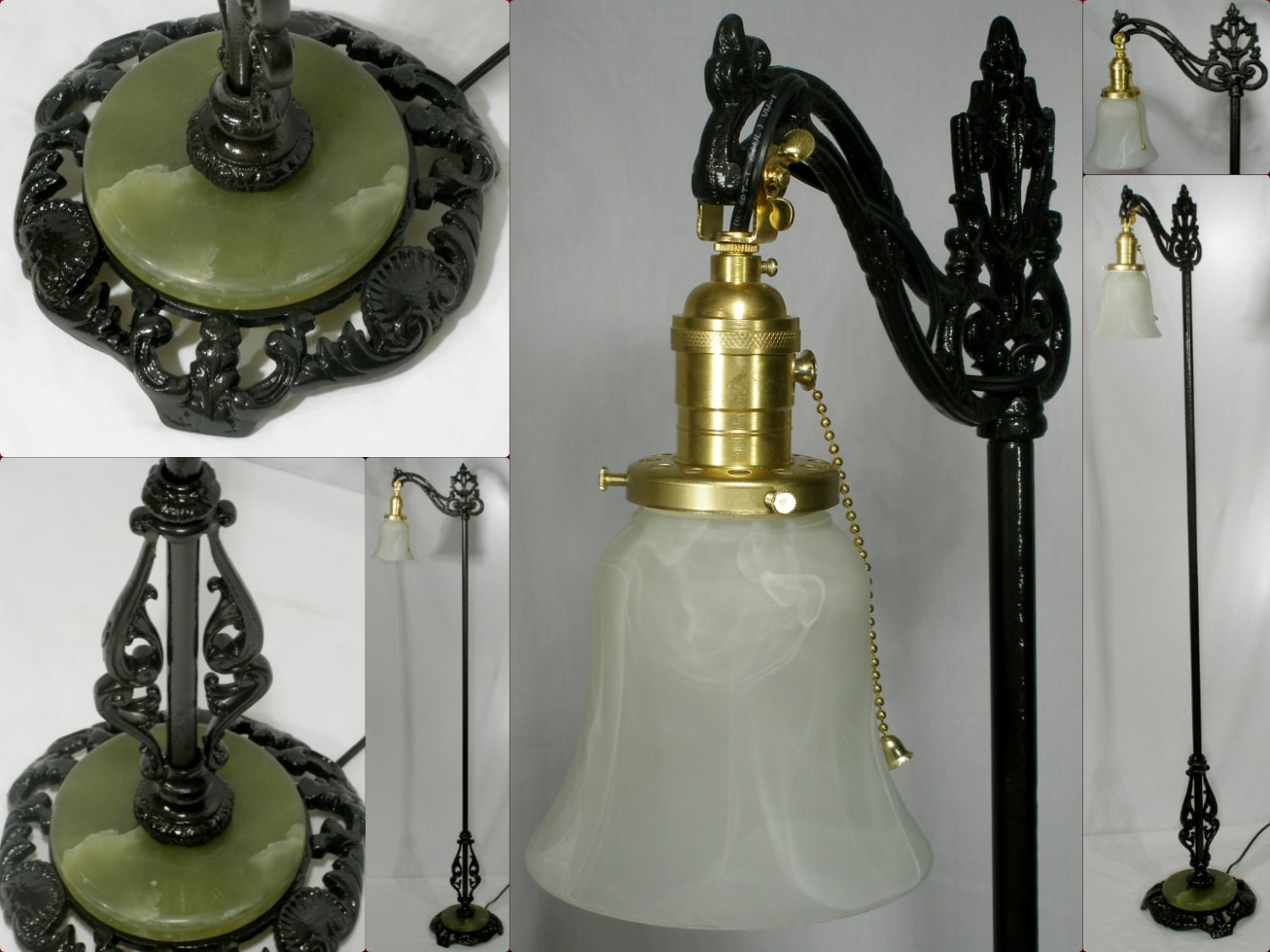 Victorian Antique Bridge Floor Lamp black ornate bridge and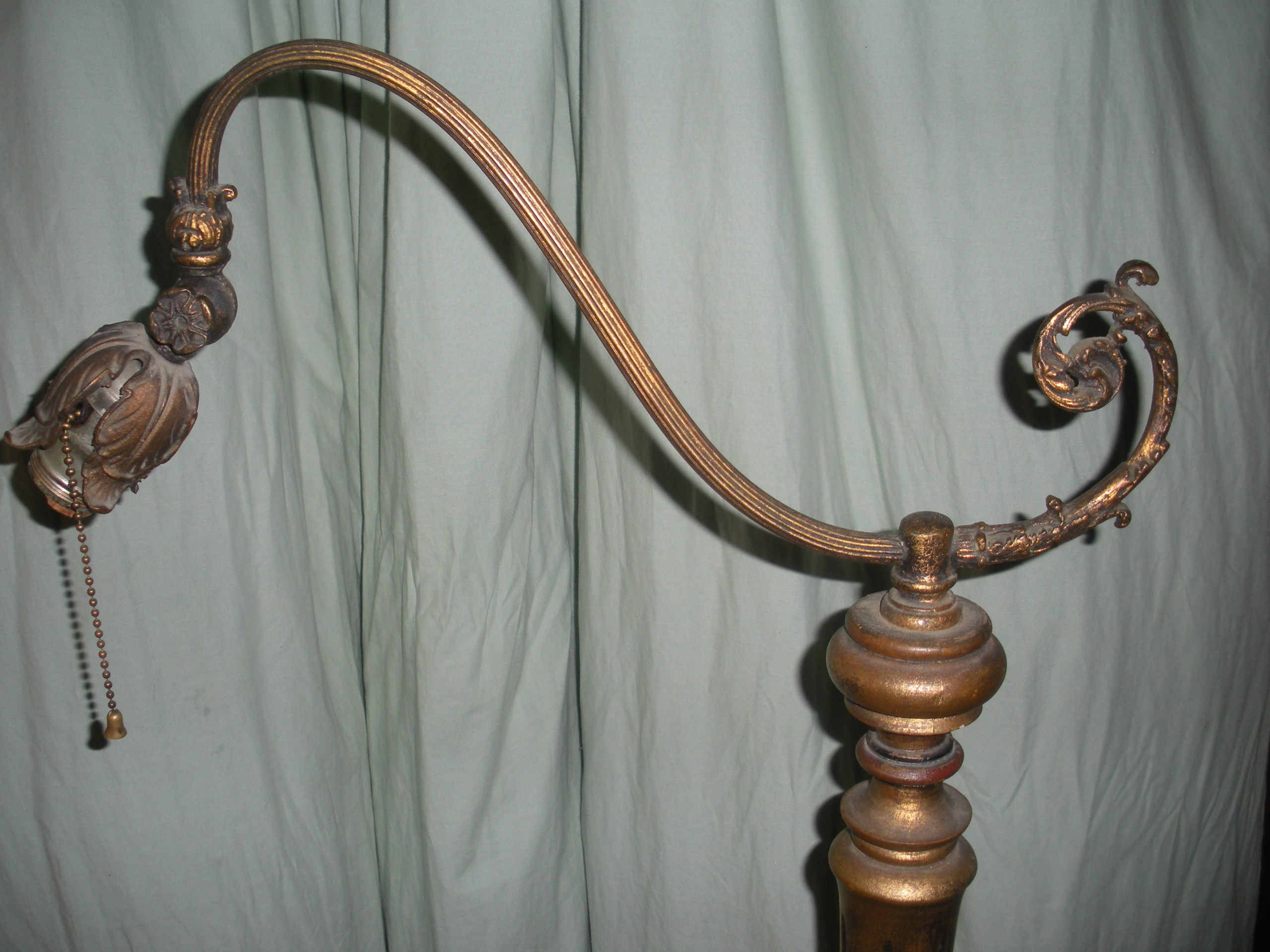 Vintage Bridge Neck Floor Lamp For Sale | ...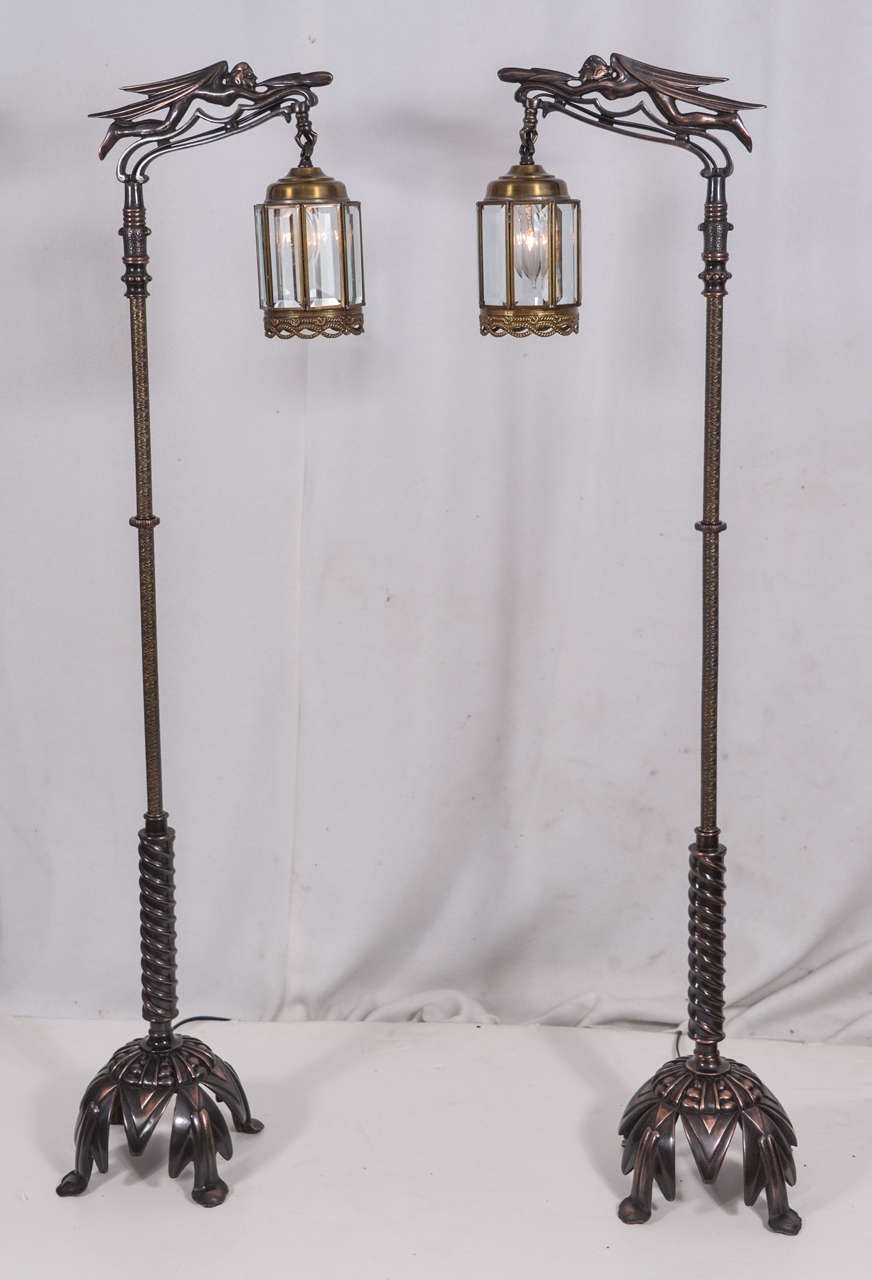 Pair of Vintage Rembrandt Bridge Lamps at 1stdibs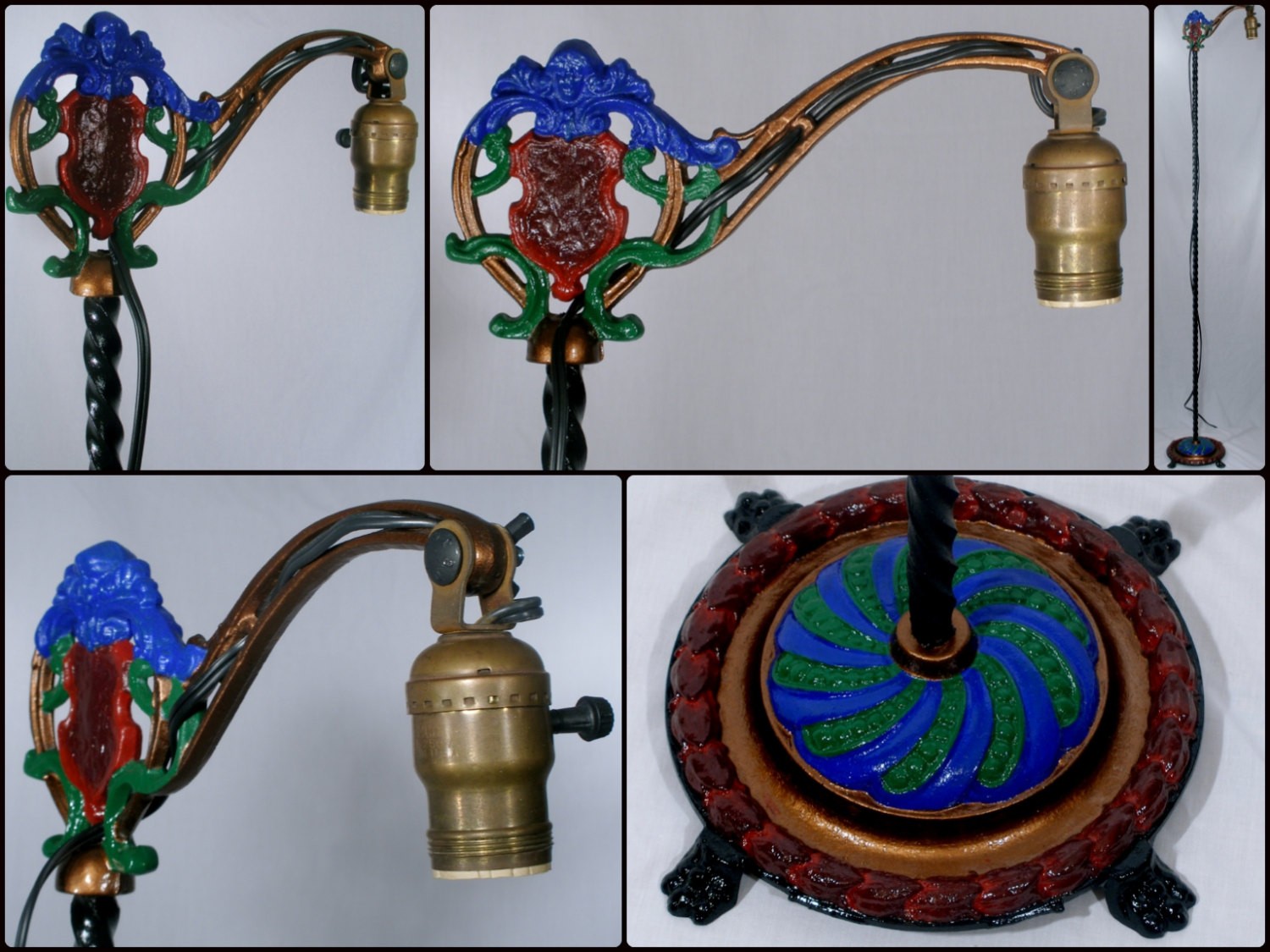 Antique Victorian Iron Bridge Floor Lamp repainted rewired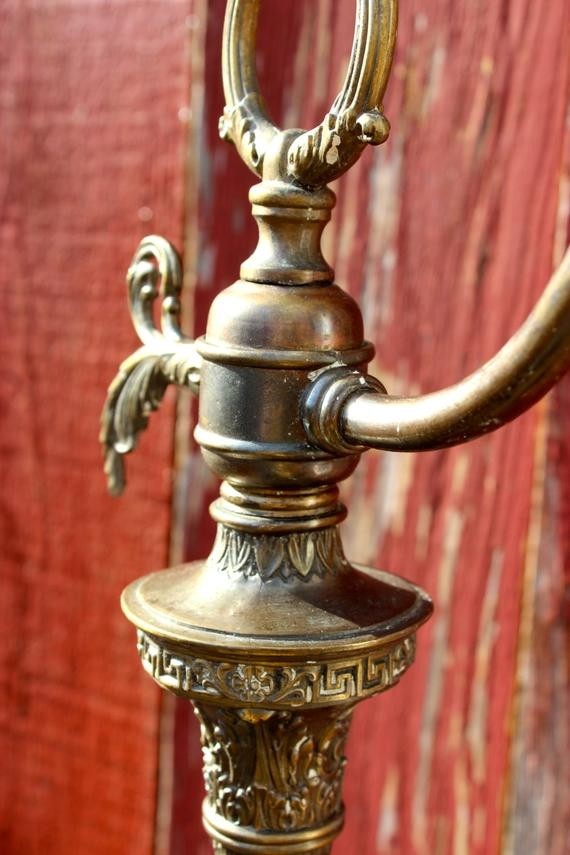 Brass Bridge Floor Lamp Antique Victorian style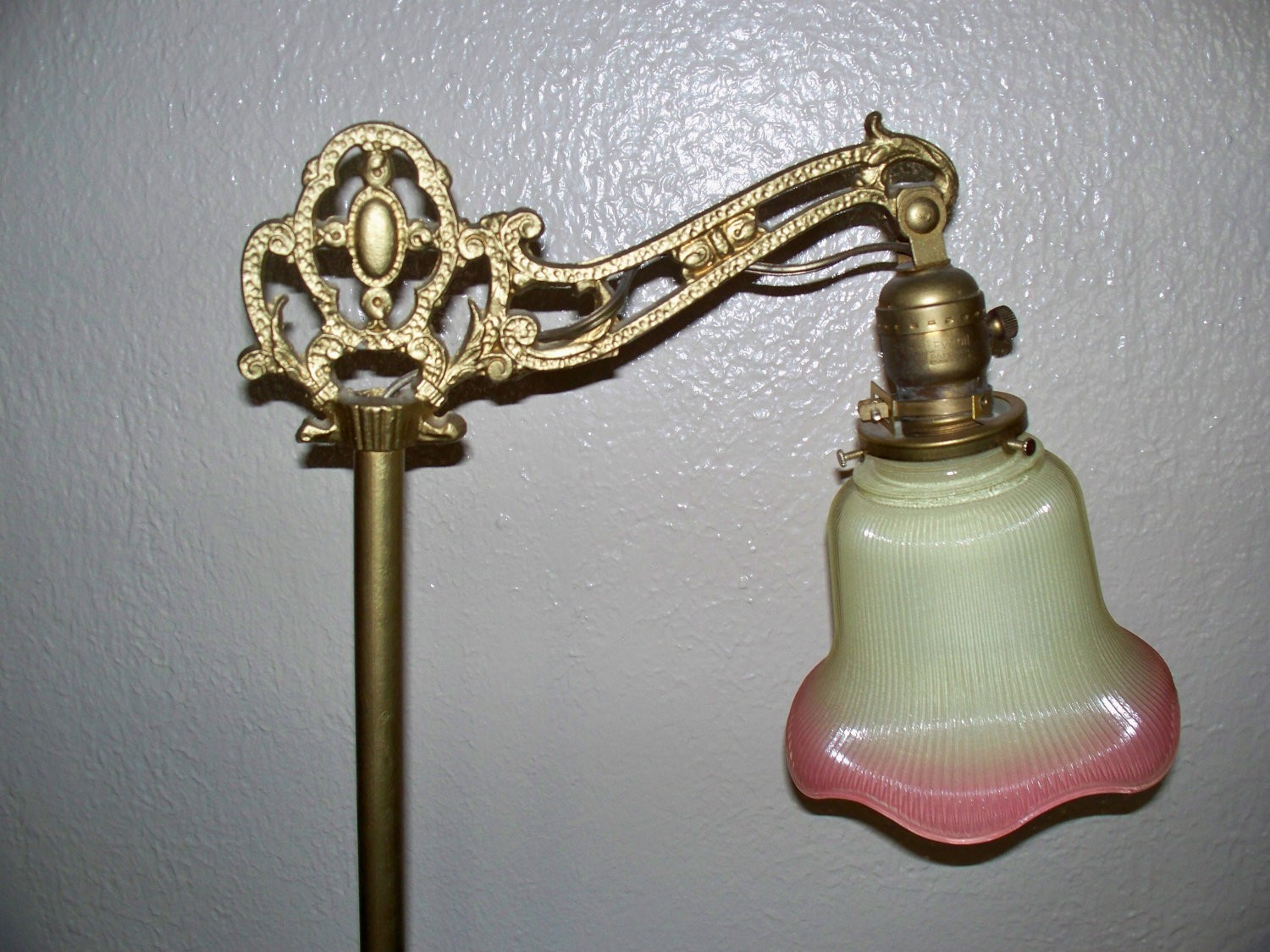 ReservedAntique Floor Bridge Lamp Cast Iron

Bridge Garden Picture: Antique Bridge Lamp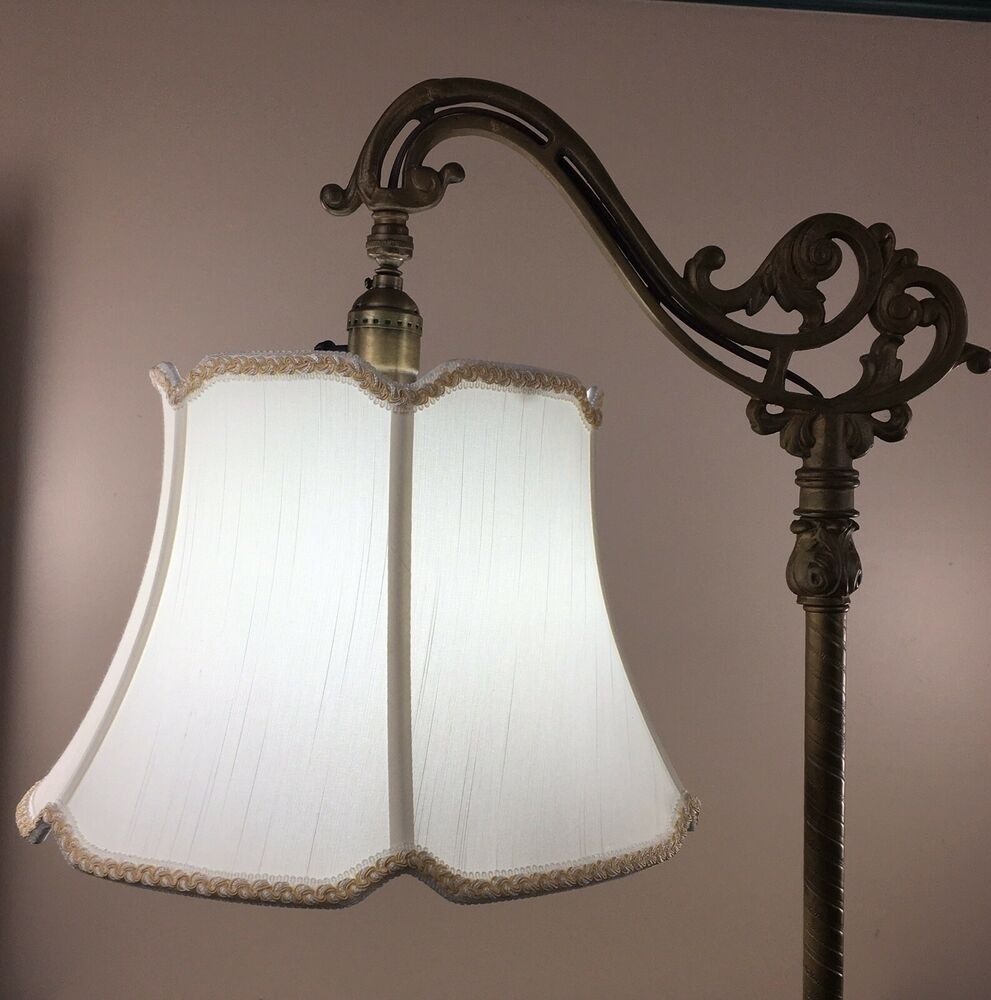 Bridge Floor Lamp Shade V Notch for Antique Lamp Tailor ...

Antique Brass Bridge Arm Floor Lamp Light with Decorative ...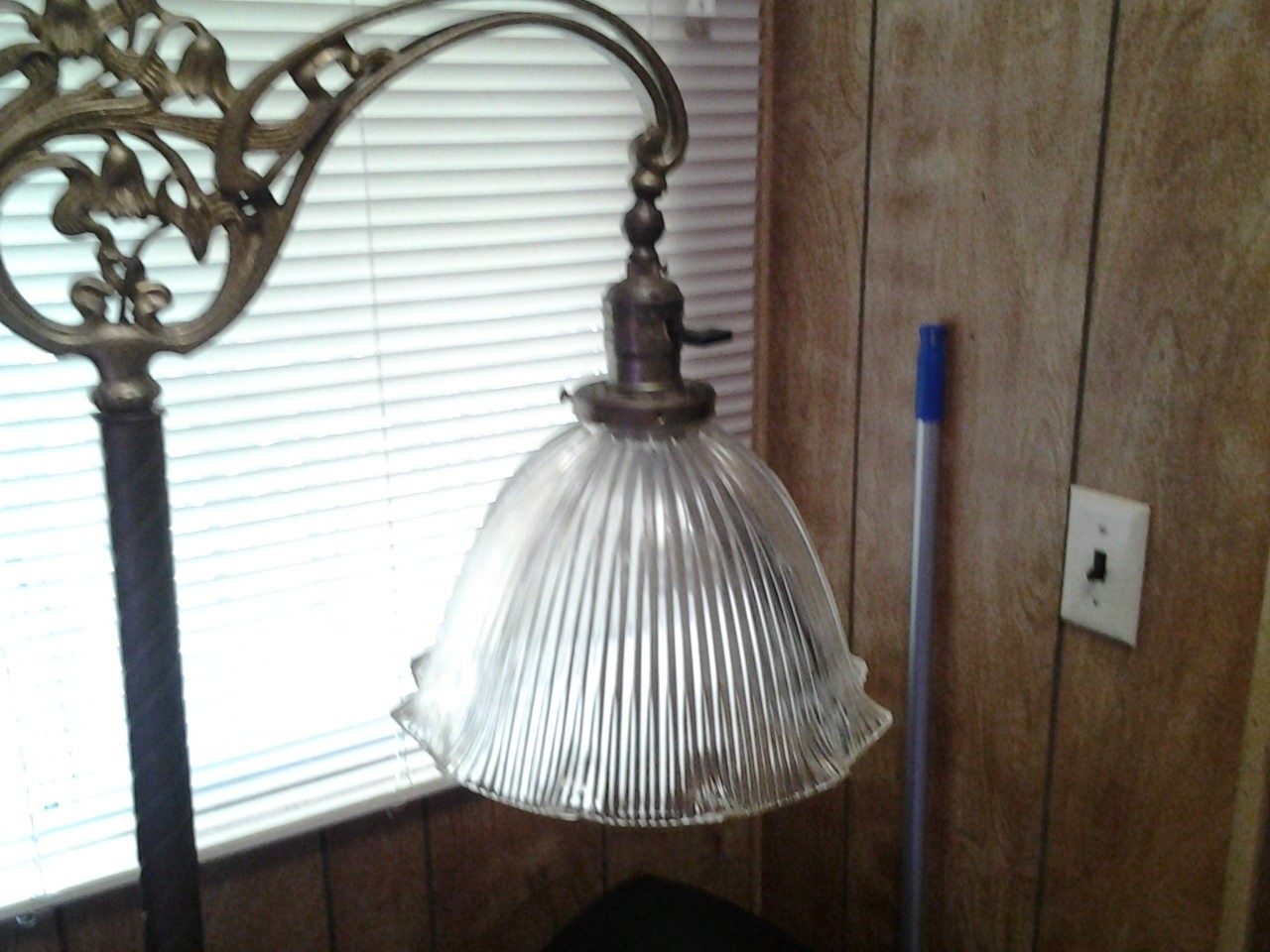 antique bridge neck floor lamp antique appraisal ...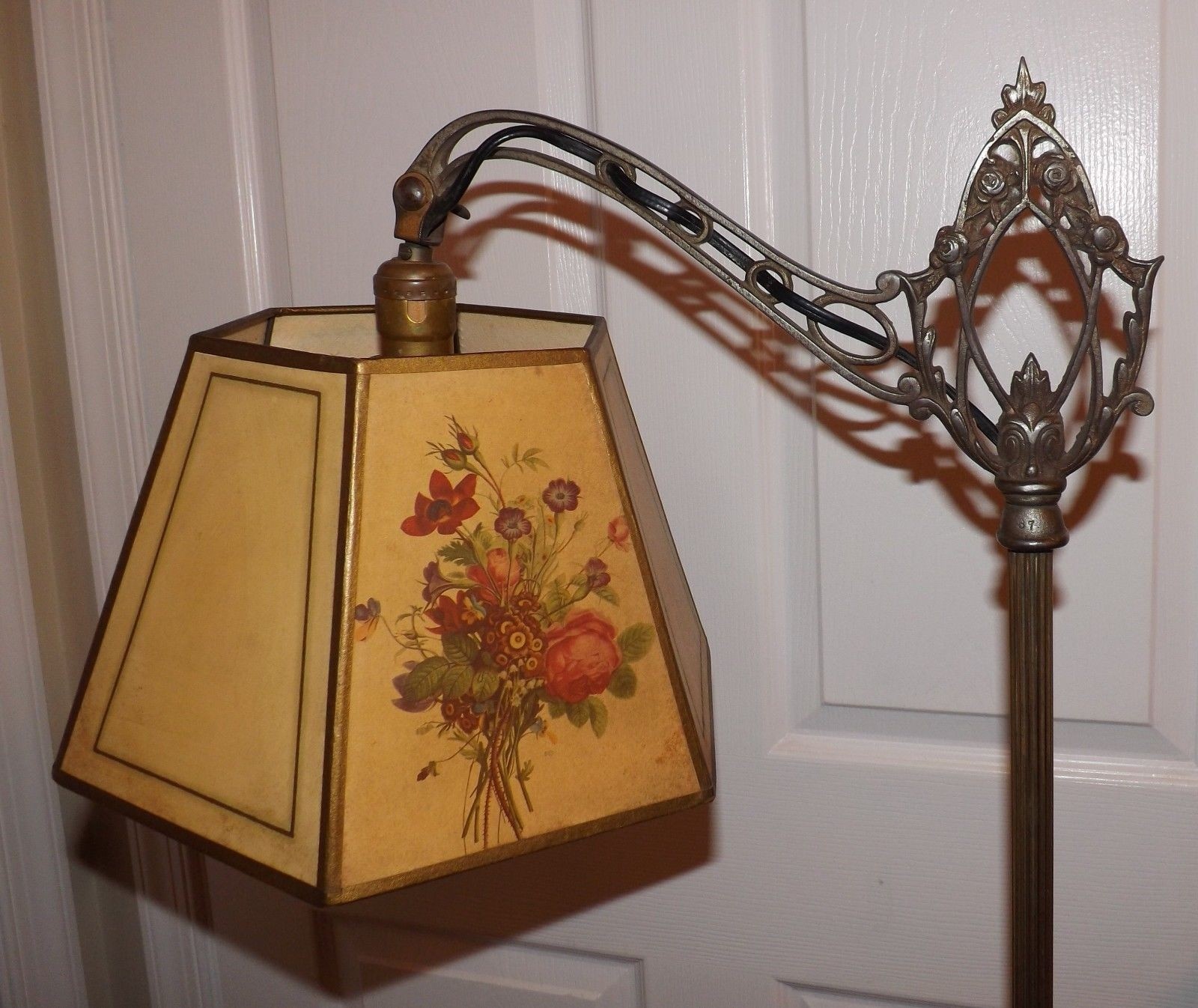 Beautiful Antique Bridge Arm Lamp Silver & Brass Finish ...