Floor lamp in Victorian style. Richly decorated lampshade is finished with tassels. Base is made of metal. Perfect as additional source of light in any interior as needed.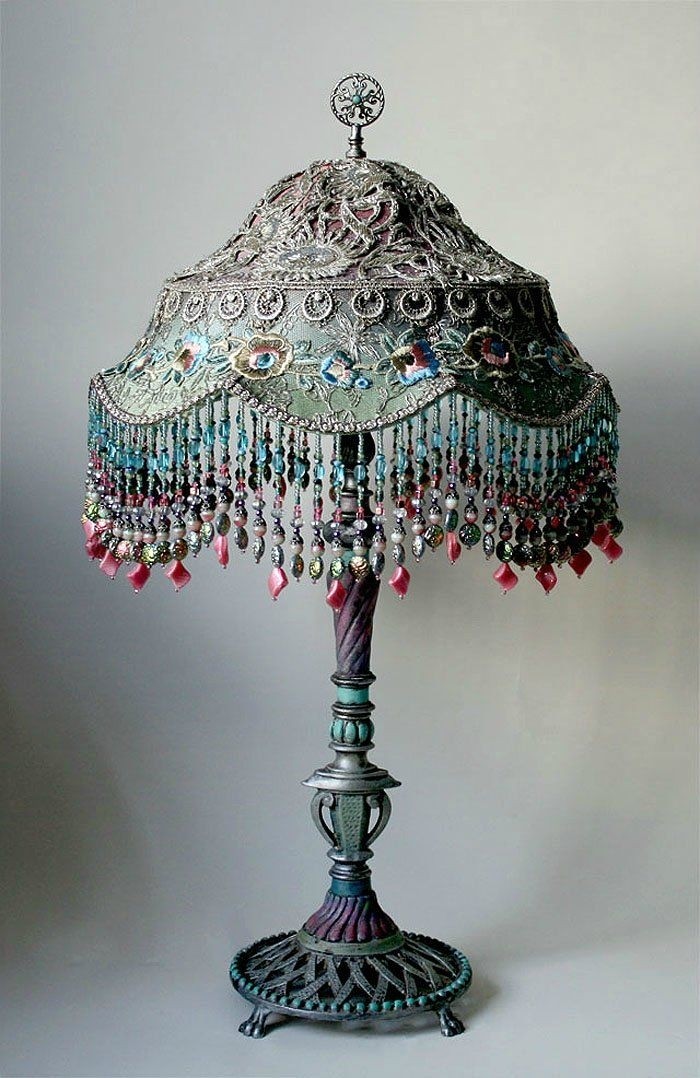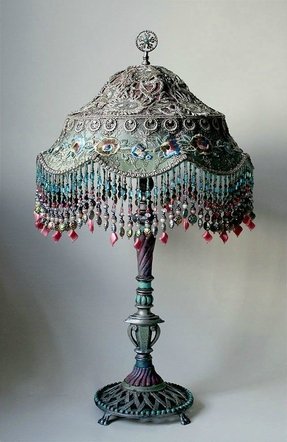 Vintage design for a shabby and chic table lamp in an antique style. The frame of the lamp is made out of wrought glass with a variety of pastel layers of paint, and the lampshade is fitted with a lot of decorative beads which give a unique finish.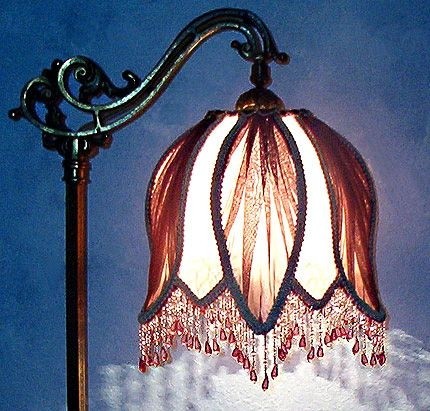 Antique take on a Victorian style floor lamp with a hanging design. The floor lamp is fitted with a beaded lampshade with red crystals hanging from the bottom, which nicely fits in with the colorful material of the shade.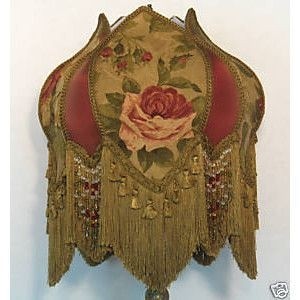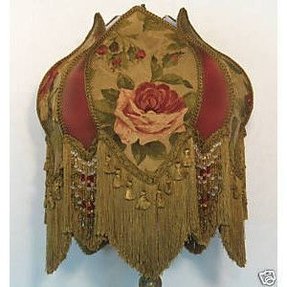 A great antique lampshade for floor or table lamps. It has a form of a flower bud in green tones with red petals and beautiful colourful floral patterns. Rich long fringes and shorter tassels at the bottom part are beaded. It's crafted of cotton.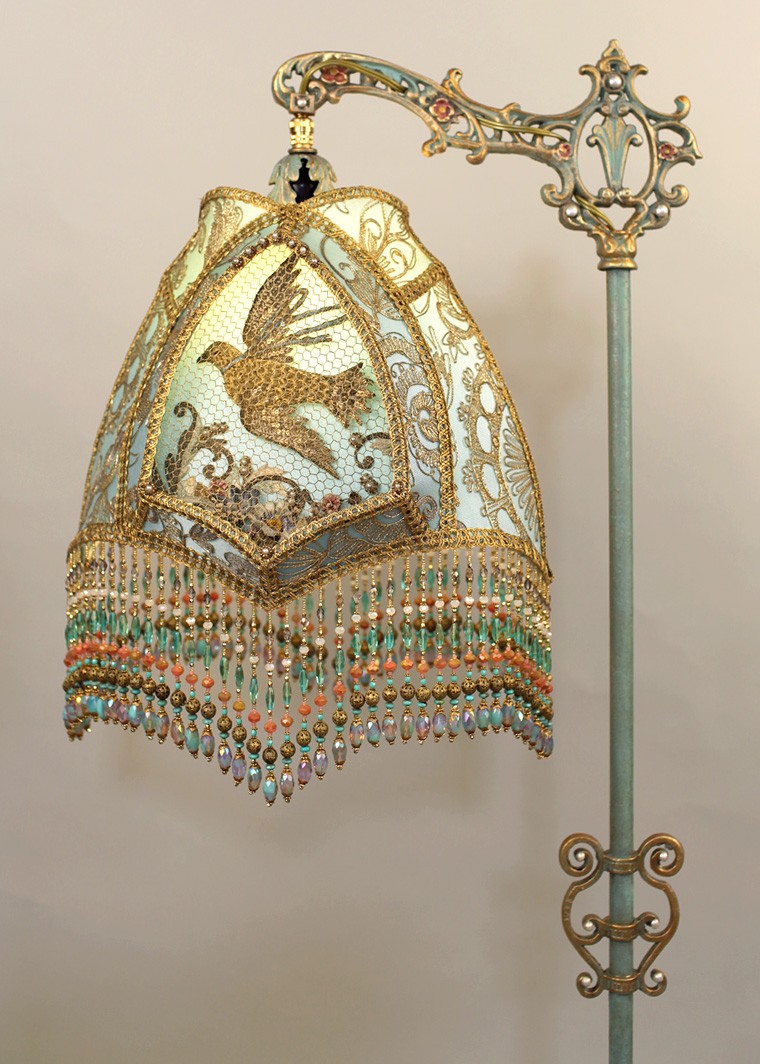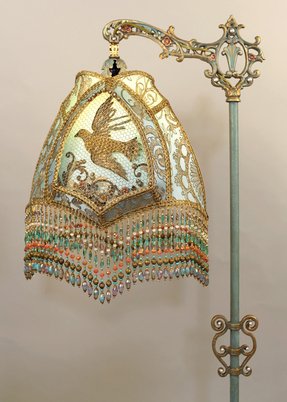 Victorian Lampshade with Antique French Embroidery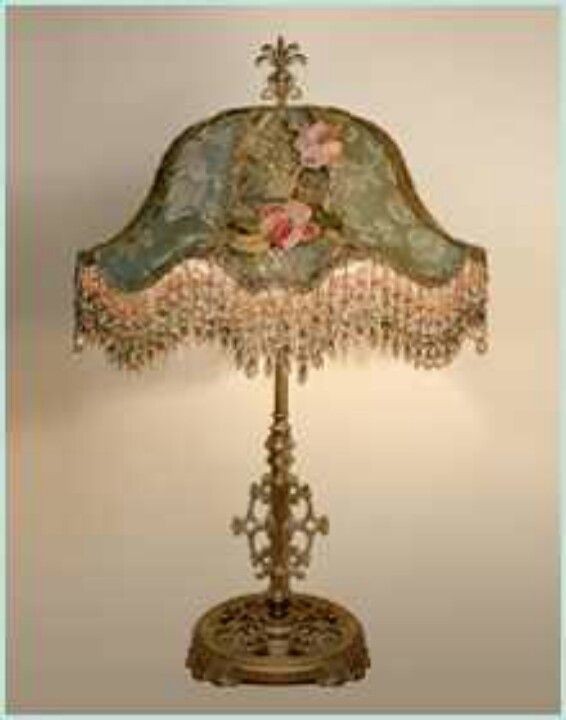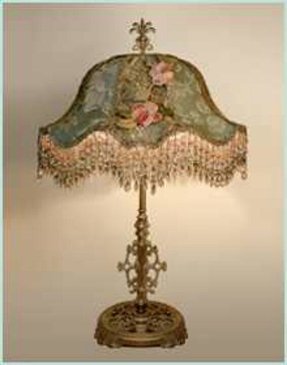 This Victorian beaded lamp shade with the hanging bead trim enchants with the flower and dragon pair composition. Its shade is ombré dyed from dark coral to bright teal blue with black, burnt orange and green accents.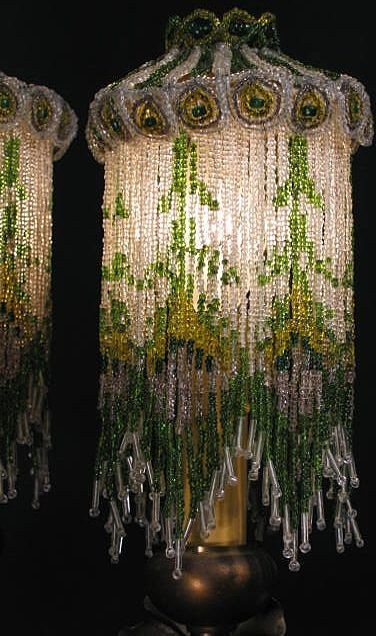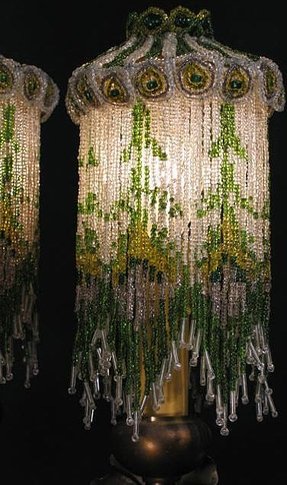 Art Nouveau Table Lamp w/ Beaded Shades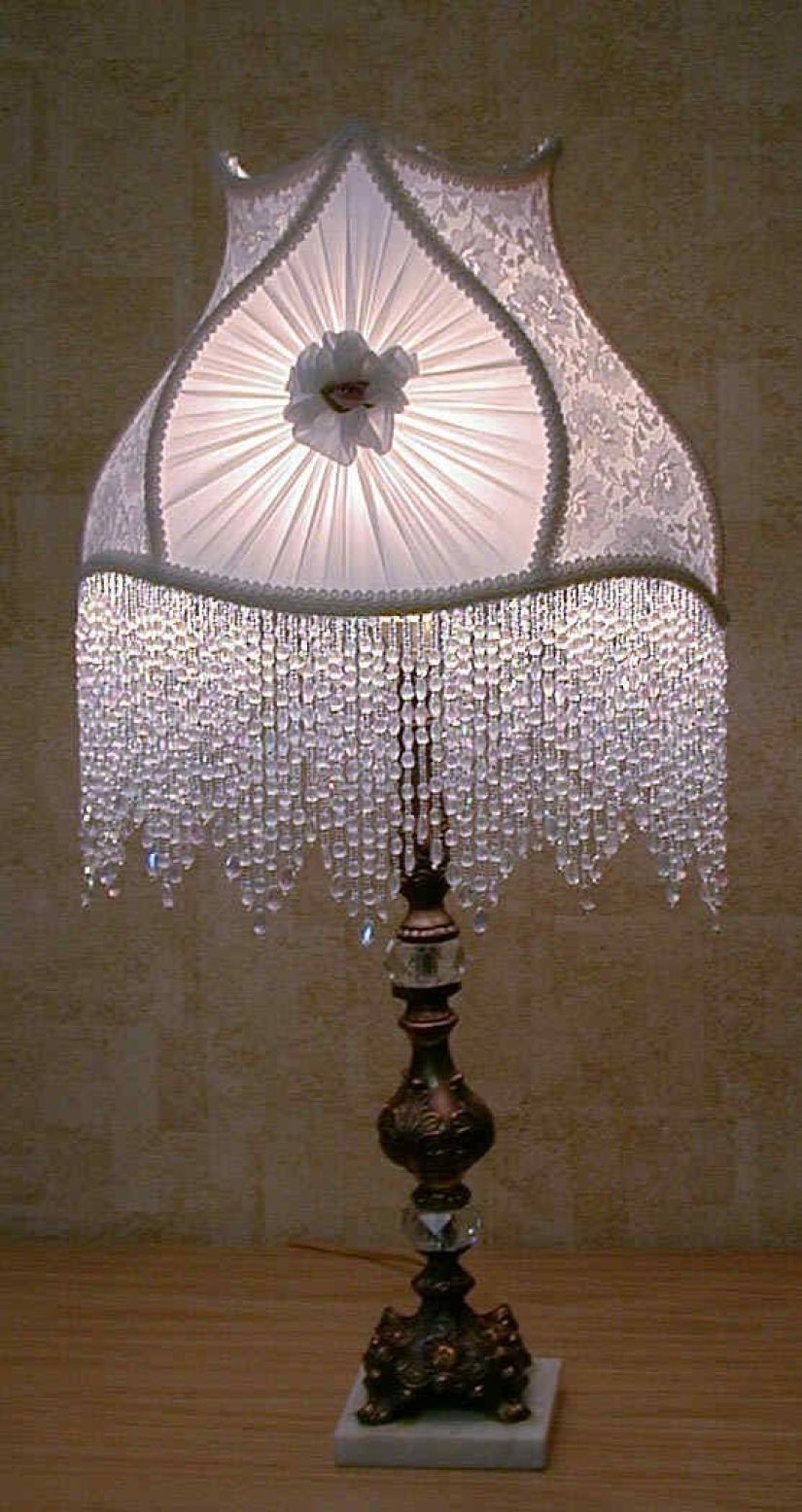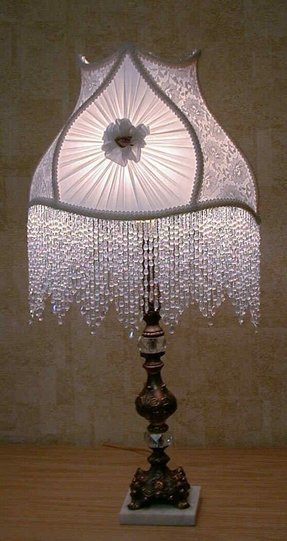 This extraordinary table lamp in Victorian style is a real treat for antique lovers and the original details of the interior design enthusiast. The gorgeous lampshade with the subtle beads is incredibly stylish, and the solid metal base adds all the stability.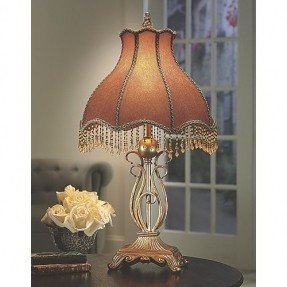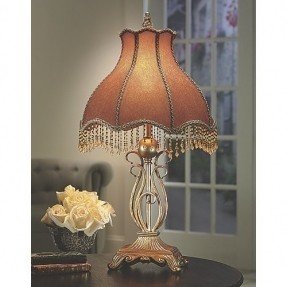 How to choose a lamp to emphasize the spirit of interior design? For lovers of classic France-we return to the Victorian era thanks to a beaded lamp with a golden carved base and a traditional lampshade of warm orange color with crystal tassels.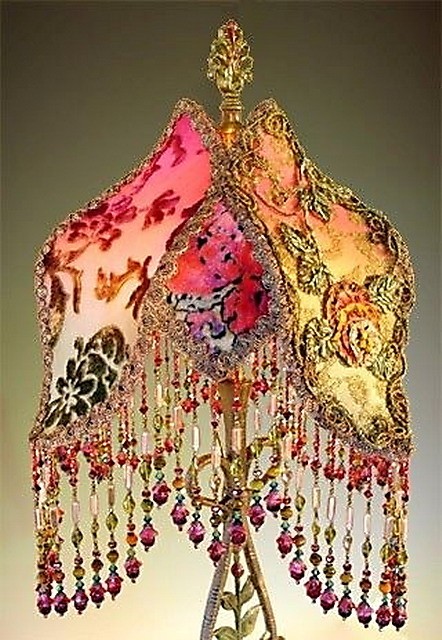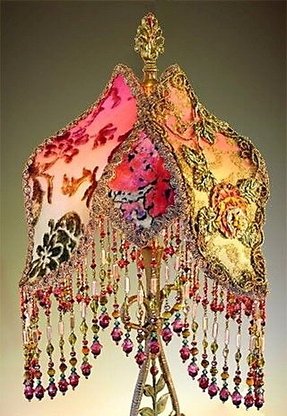 Victorian lamp - wow. I know you love this @Christina Childress Childress & Hoopes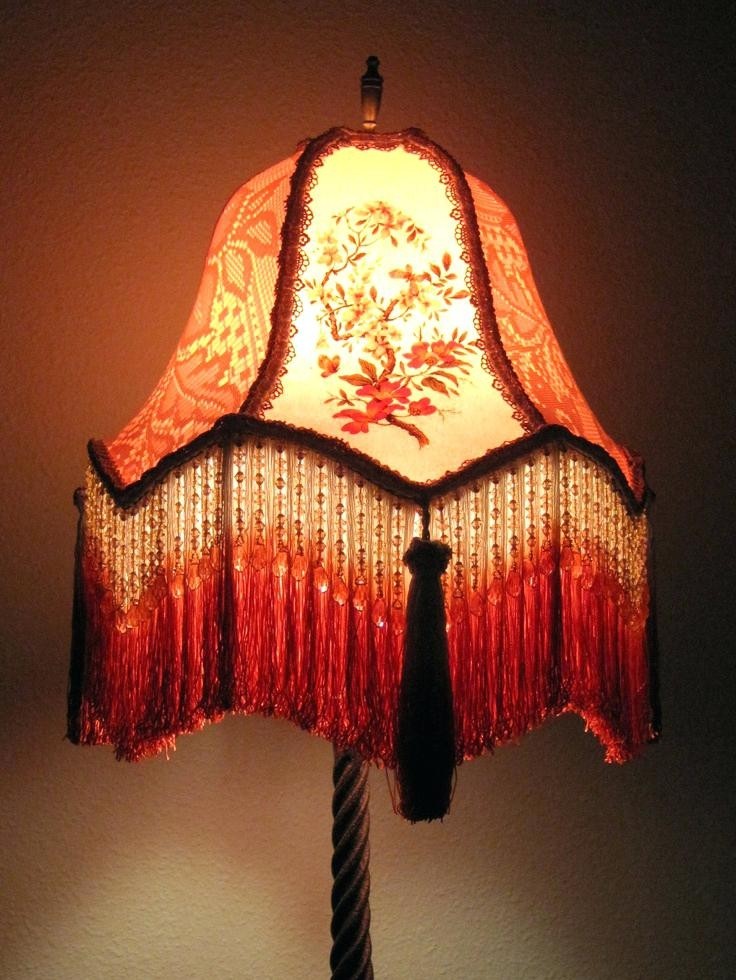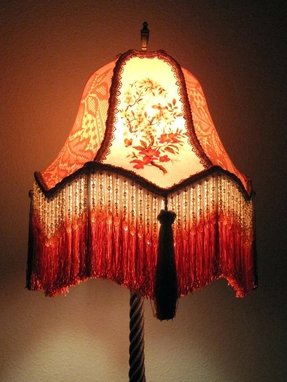 Peachorange Victorian Beauty 6 Fringe
An adorable stylish lampshade with a bell frame and a finial of metal. It has curved bottom edges. A canopy of fabric in creamy-tinged orange hues is adorned with lace overlay and braiding, big tassels, fine fringes, strings of clear acrylic beads.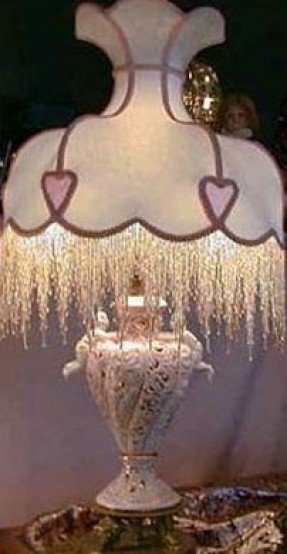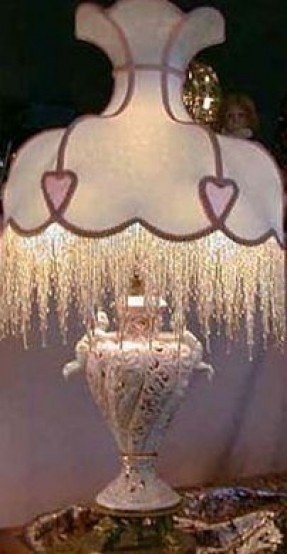 Capodimonte lamp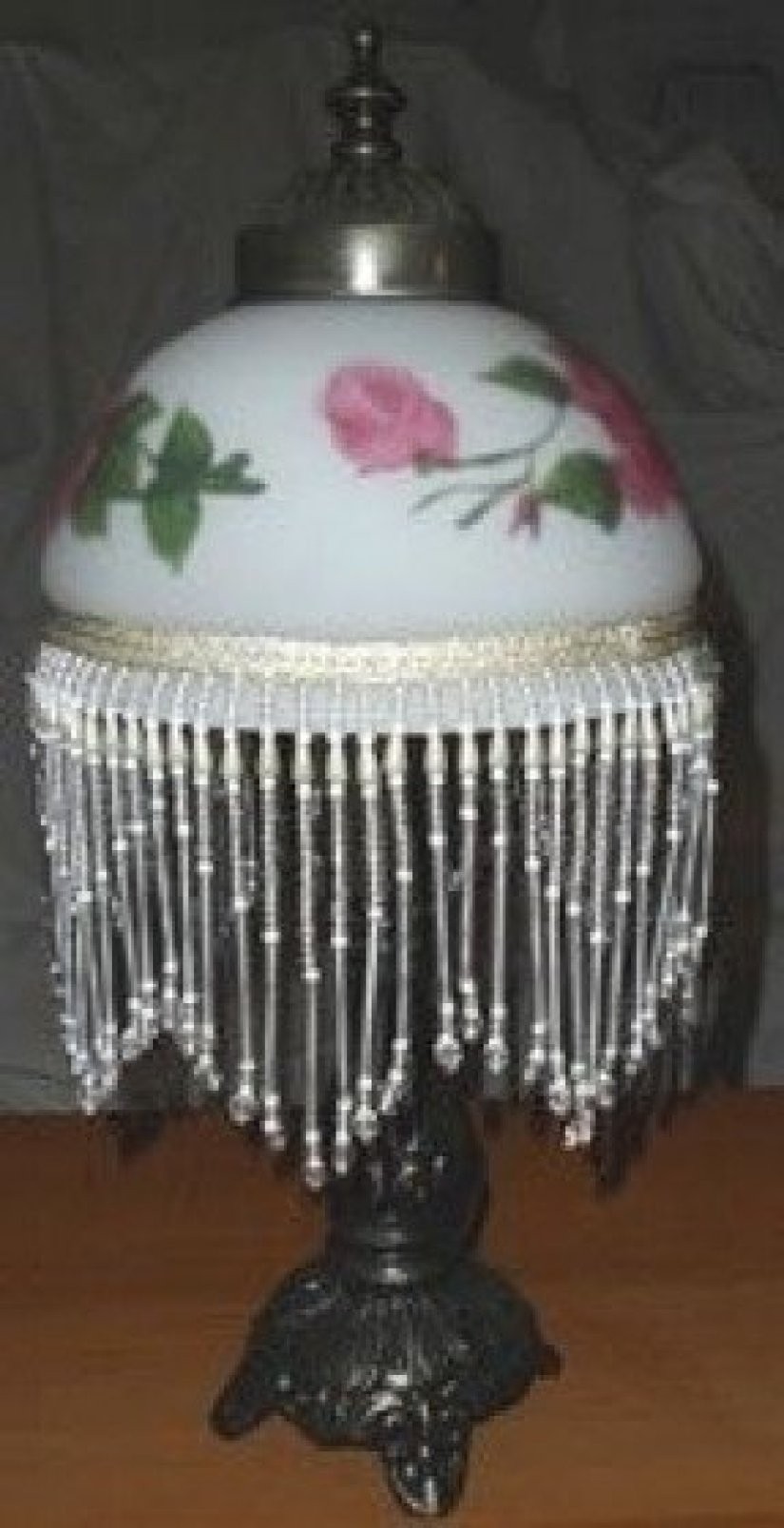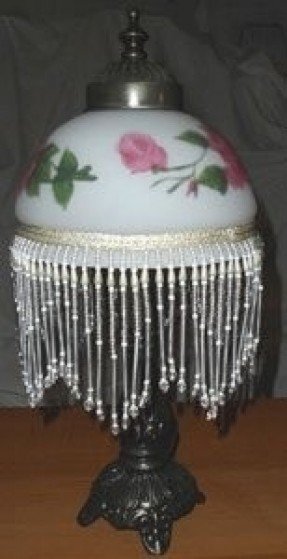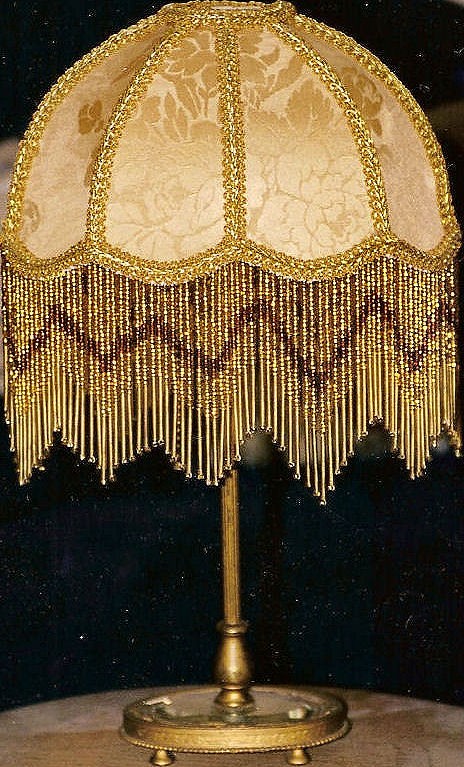 Small Lampshades Available for Ordering in any color scheme - Please ...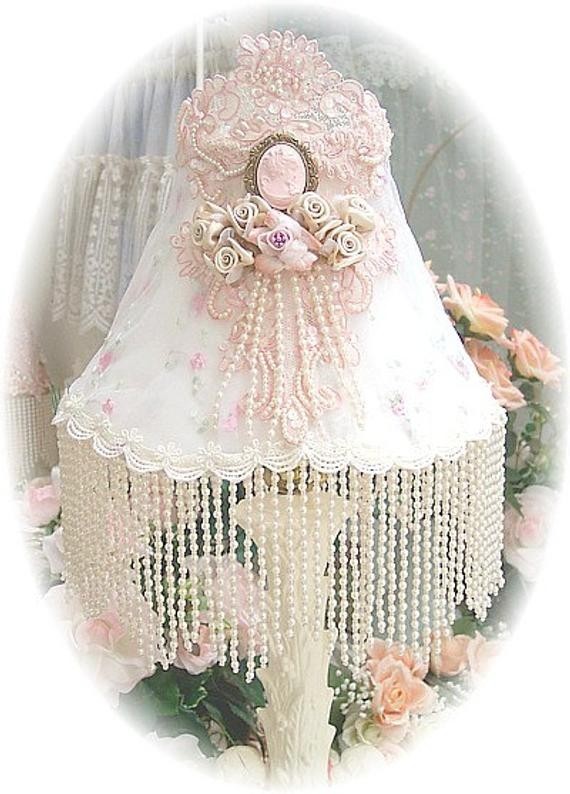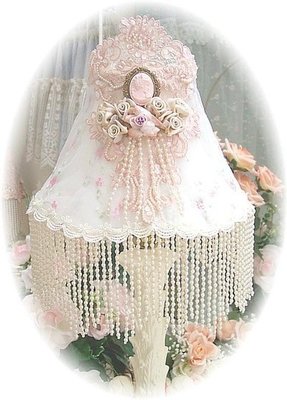 Romantic Victorian Home Collection: Lamp Shades


Antique Floor Lamps & Beaded Victorian Lamp Shades by - HD Wallpapers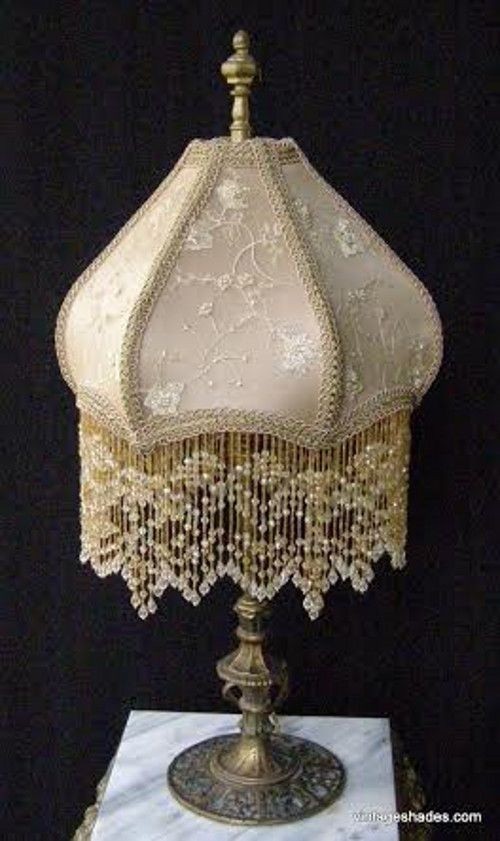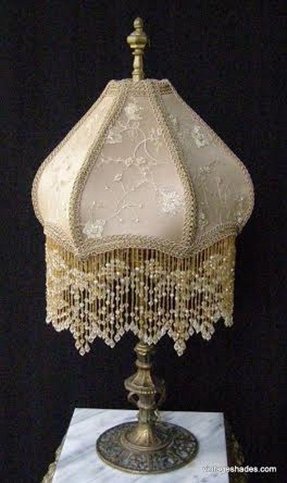 Table lamp in Victorian style. Lampshade is covered with fabric and finished with decorative tassels. Richly decorated base is made of metal. Elegant addition for each place.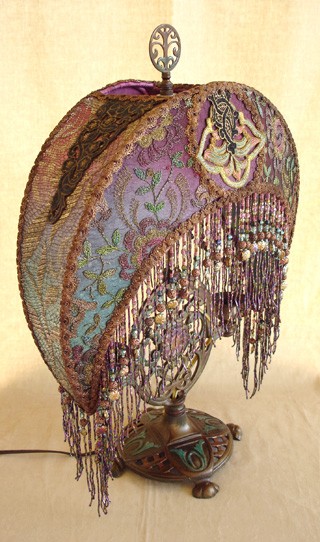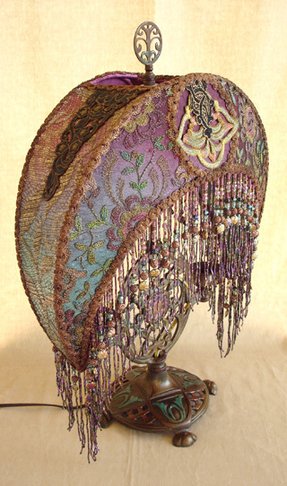 Dark fuschia to teal green cresent shade covered in colored embroidered net and art nouveau-asian appliqués in the center circles and along the sides. Hand painted antique base. Double layer fringe in amethyst with hand beaded fringe on top.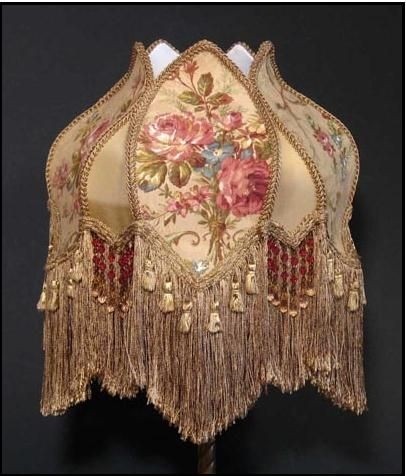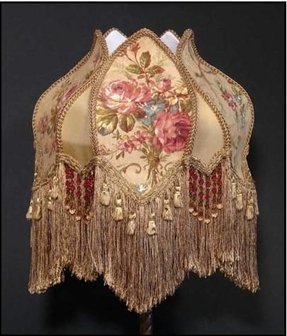 lamps shades victorian lamps double fringes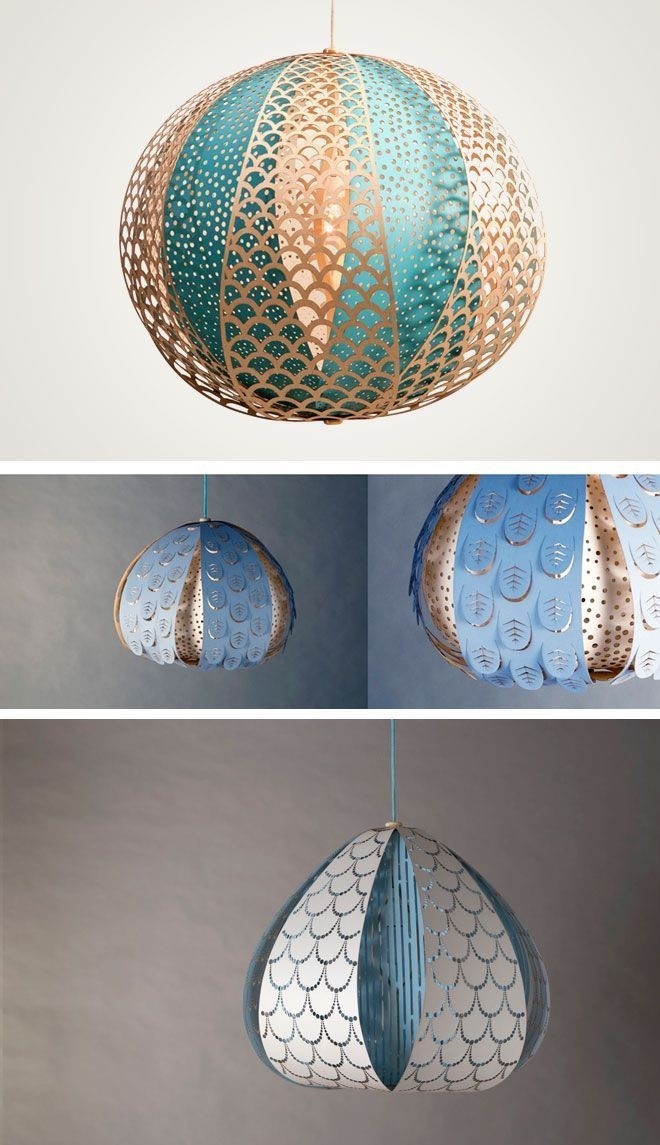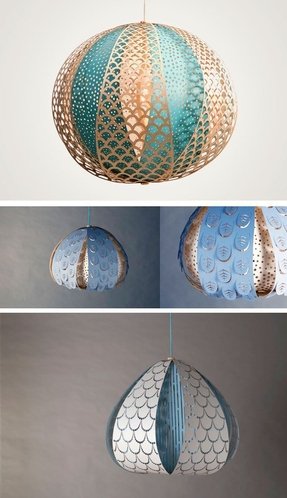 Charming contemporary hanging lanterns hand-crafted of quality paper in prevalent blue, white, silvery and coppery shades. They have mostly spherical or semi-oval bodies with intricate perforated patterns.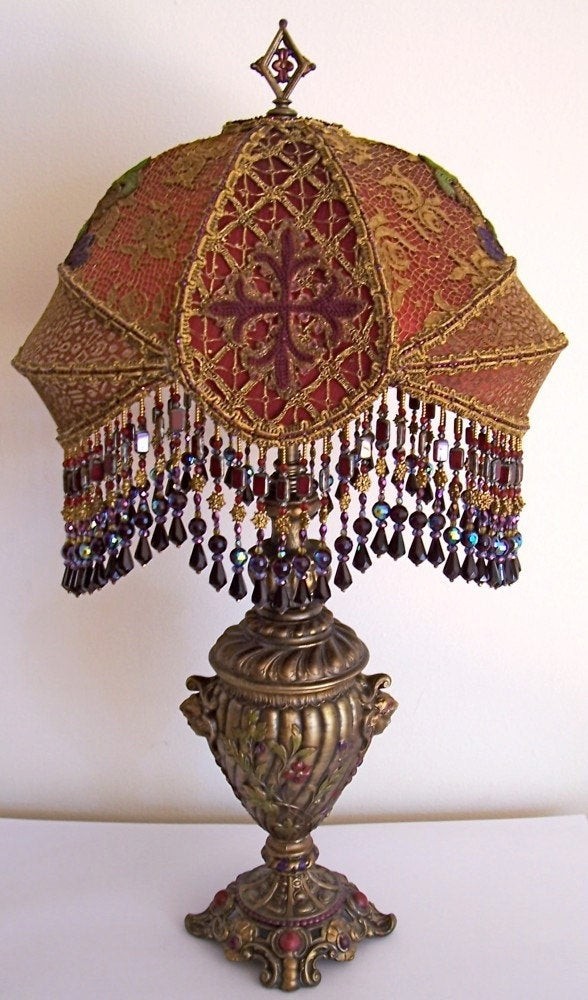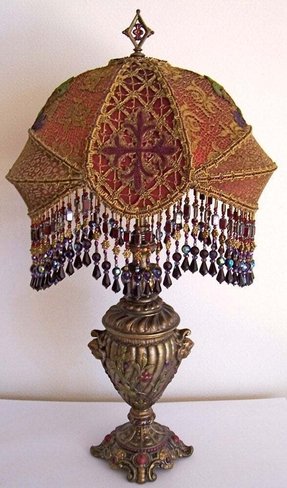 Reserve For Randy DO NOT BUY//// Gothic Heraldic by peacockgypsy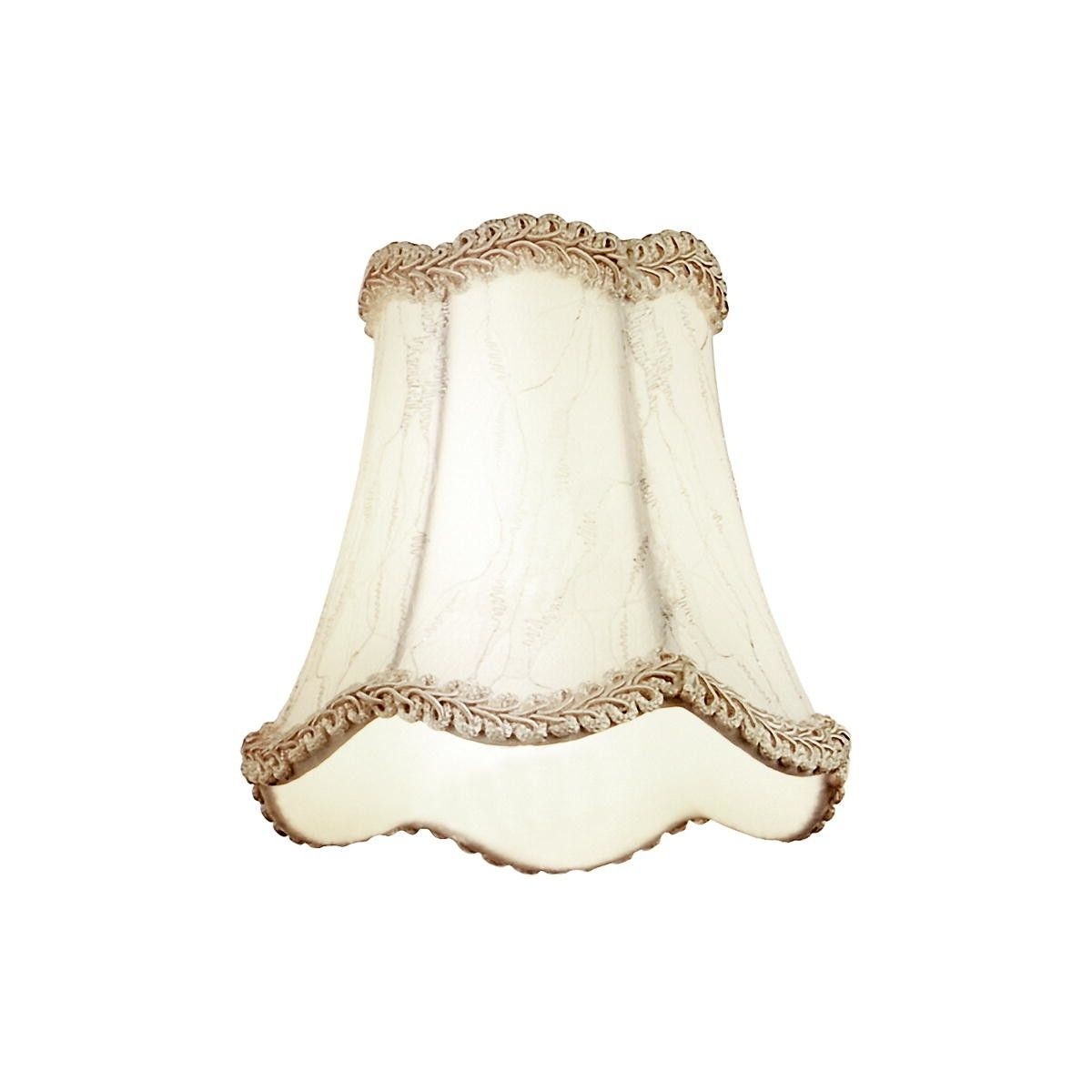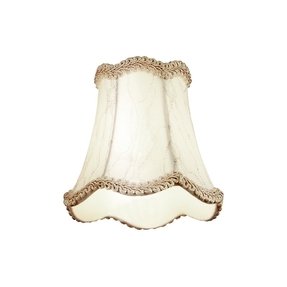 5" Fabric Bell Lamp Shade
This beautiful lamp shade is designed of fashionable white fabric, with silver embroidery and beige braided trim. The bell shade includes a clip-on, and suits perfectly contemporary living rooms and bedrooms.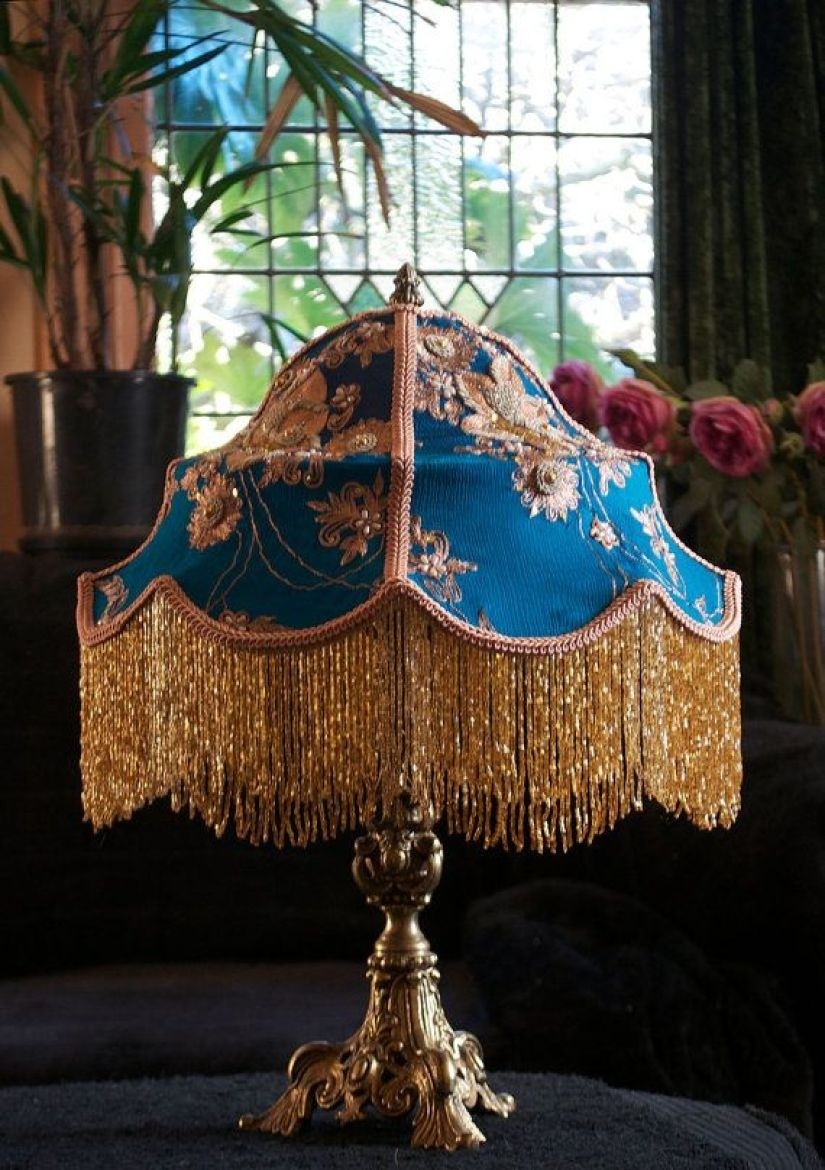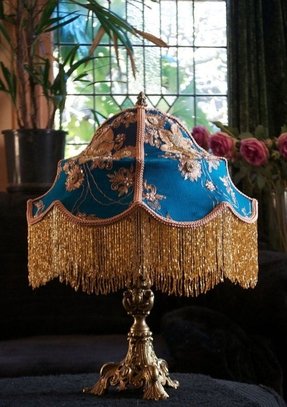 Victorian Vintage Look Bollywood
A characteristic feature of the Victorian style is eclecticism, glamor and rich ornamentation - all visible on the example of this victorian beaded table lamp with a large umbrella-shaped lampshade with golden, copper fringes and embroidered blue material.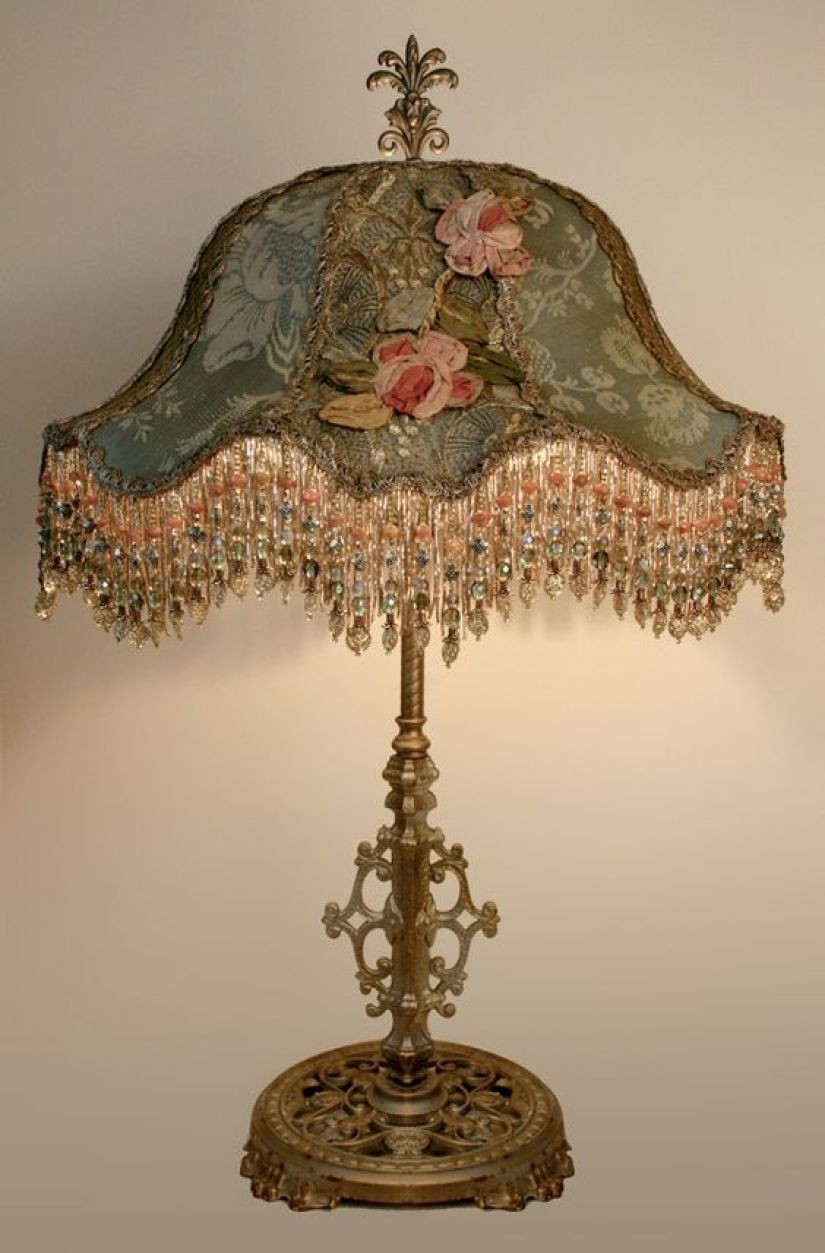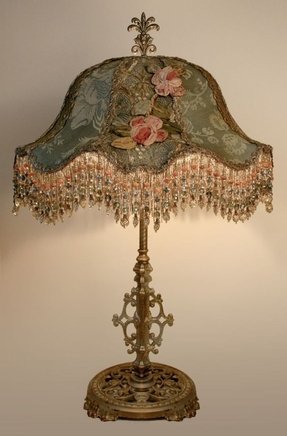 This beautiful Bella Rose table lamp from Night Shades enchants with its detailed ribbonwork, from an antique French pelmet. Multiple tiny crystals in shade constitute another delighting element.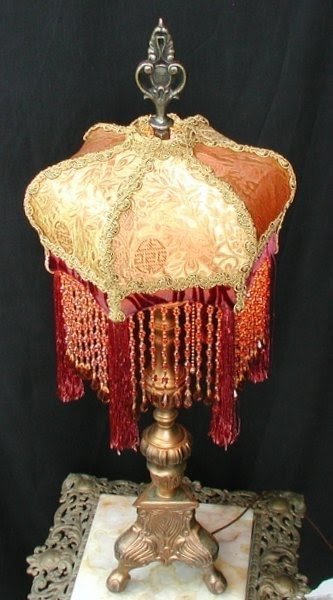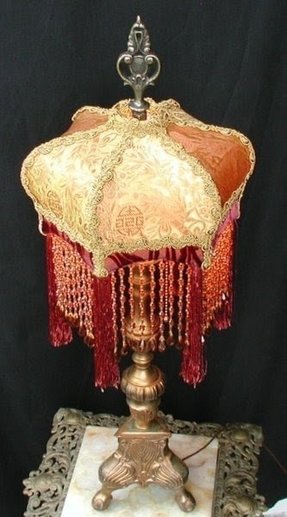 Victorian Lamps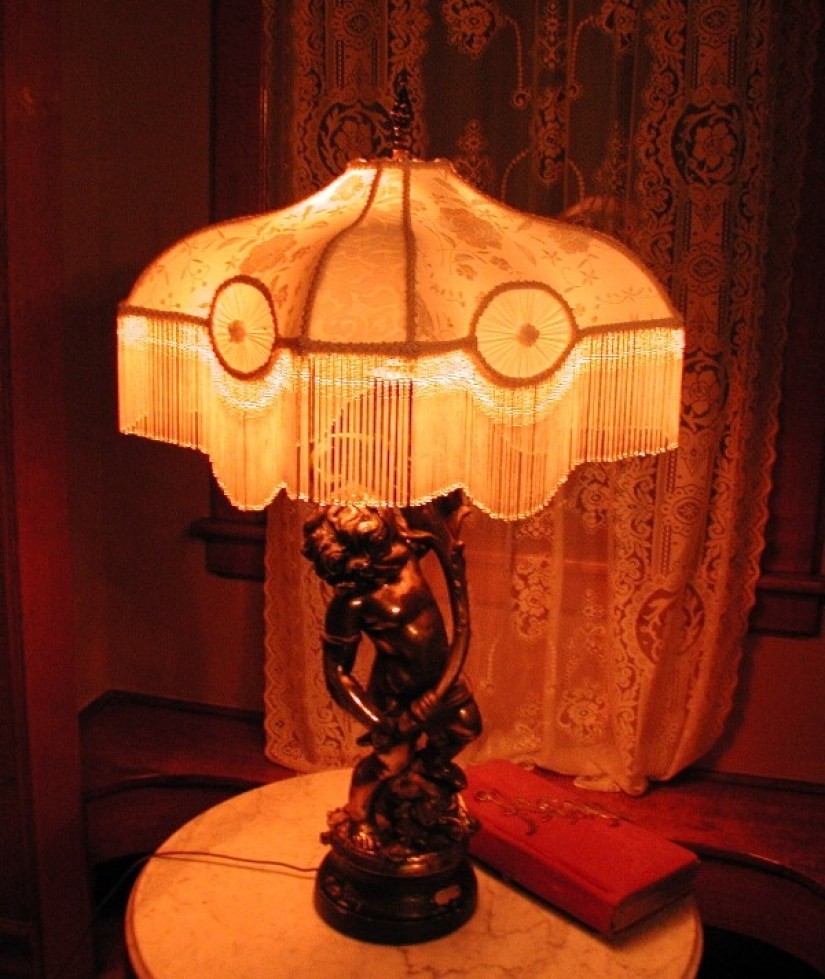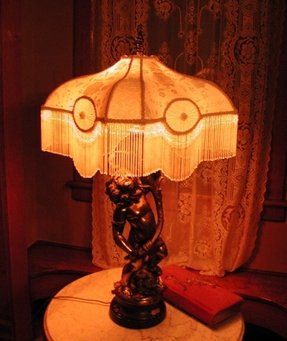 Victorian Beaded  Lamp Shade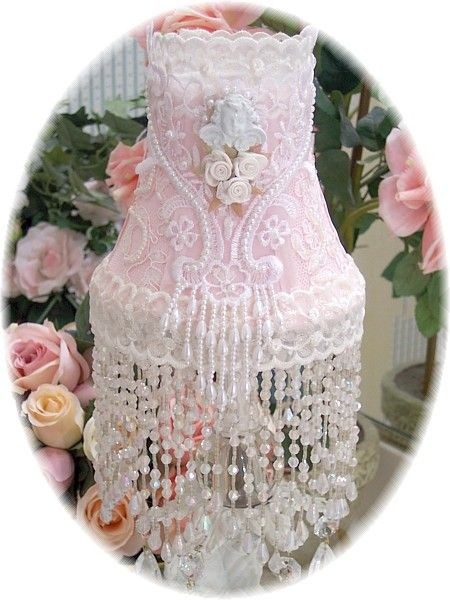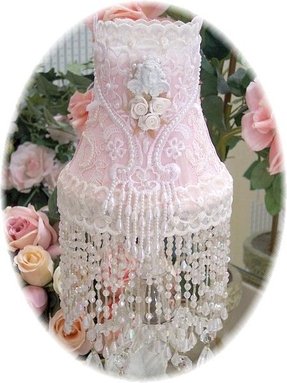 Victorian Decorative Pillows | Beaded Lampshade Victorian Chic Rose and Shabby Cottage Lamp Shades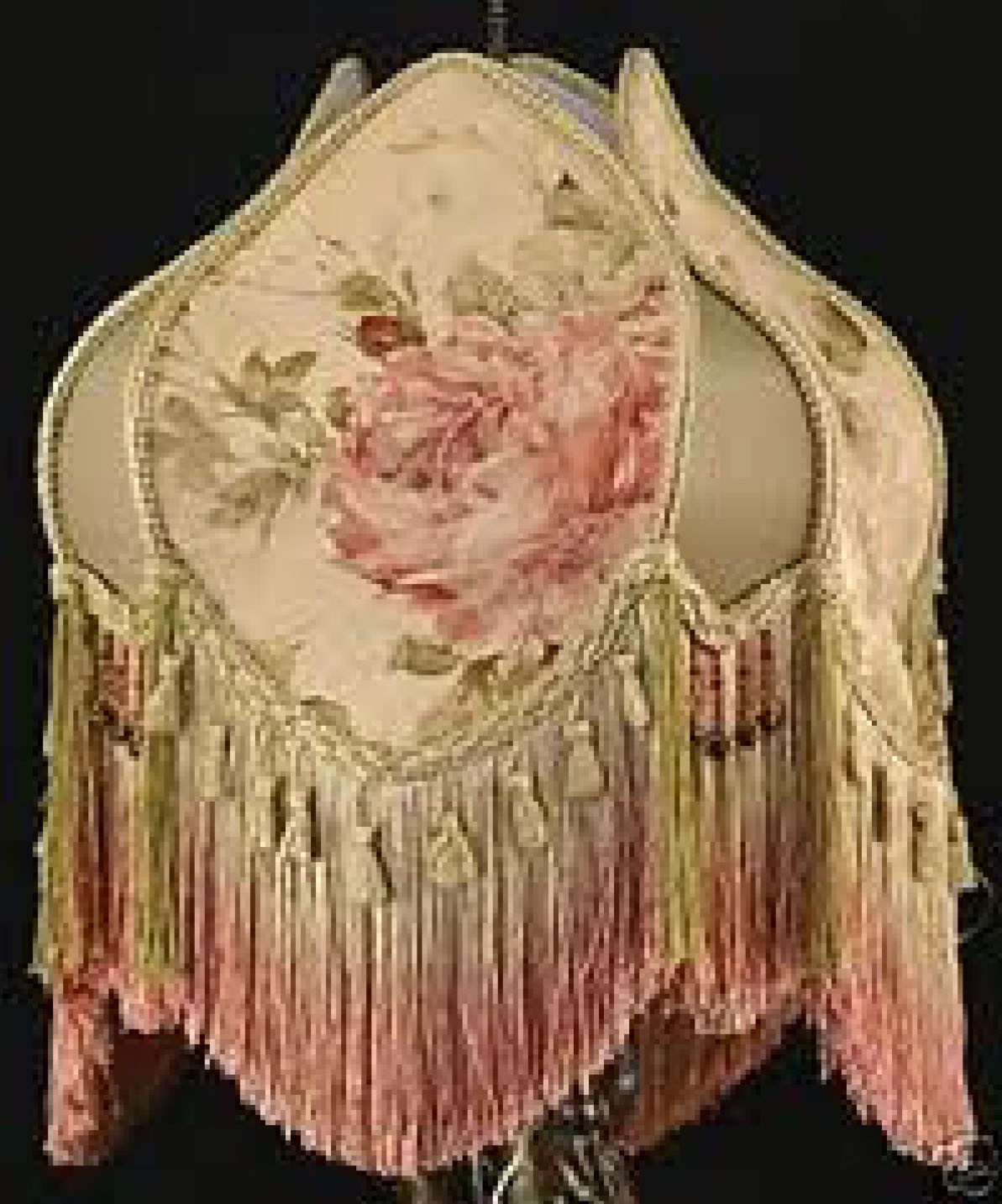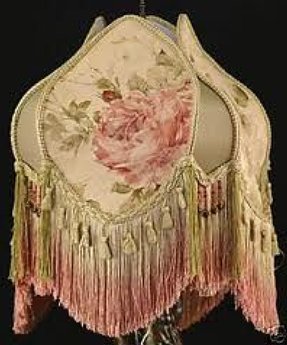 Designed in Victorian style, this vintage lamp with stunning shade will make your decor much more appealing. It has a lovely floral pattern, visible stitches, and a thick layer of fringes at the bottom, surrounding the whole shade.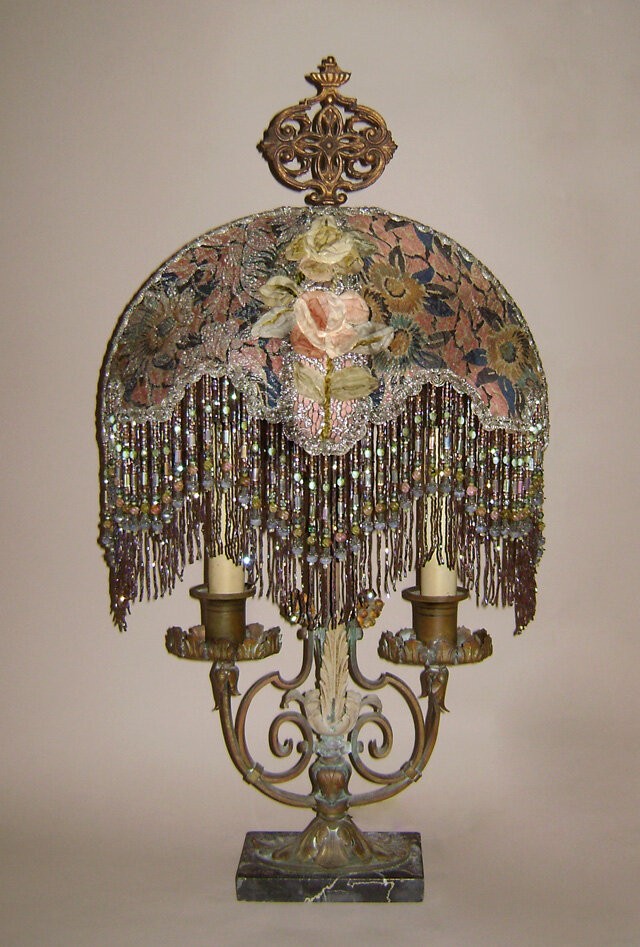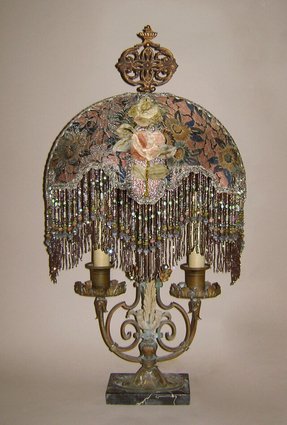 ~ Ribbon Work Lamp With Hand Beaded Fringe & Marble Base ~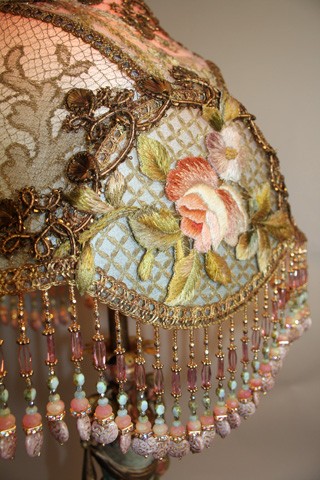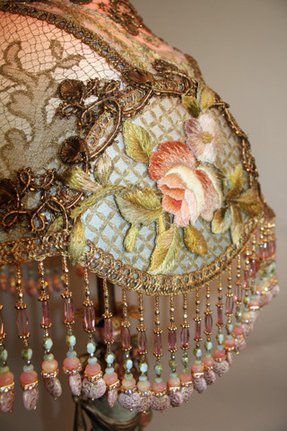 Nightshades - Romantic French Empire Beaded Lampshade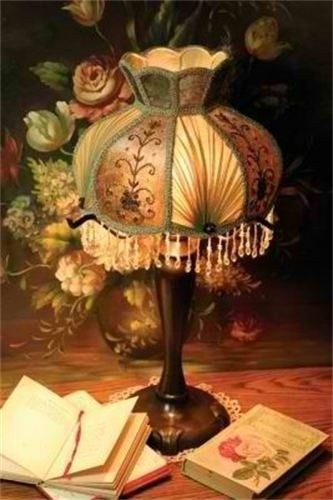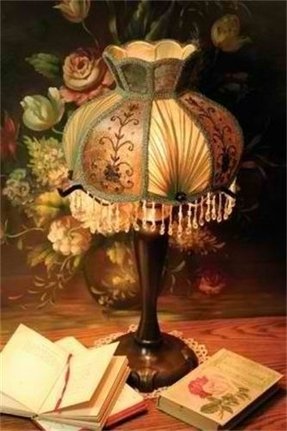 Victorian Lamp Shade-Spearmint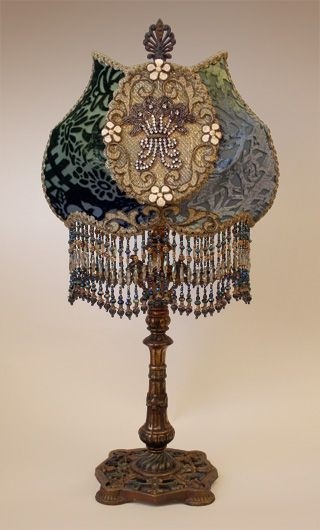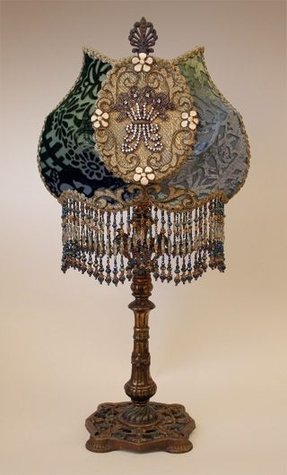 Cameo Victorian Lampshade with Rhinestones...from Christine Kilger Nightshades. This is just an amazing site with the most beautiful "upcycled" vintage and antique lamps that you will find anywhere.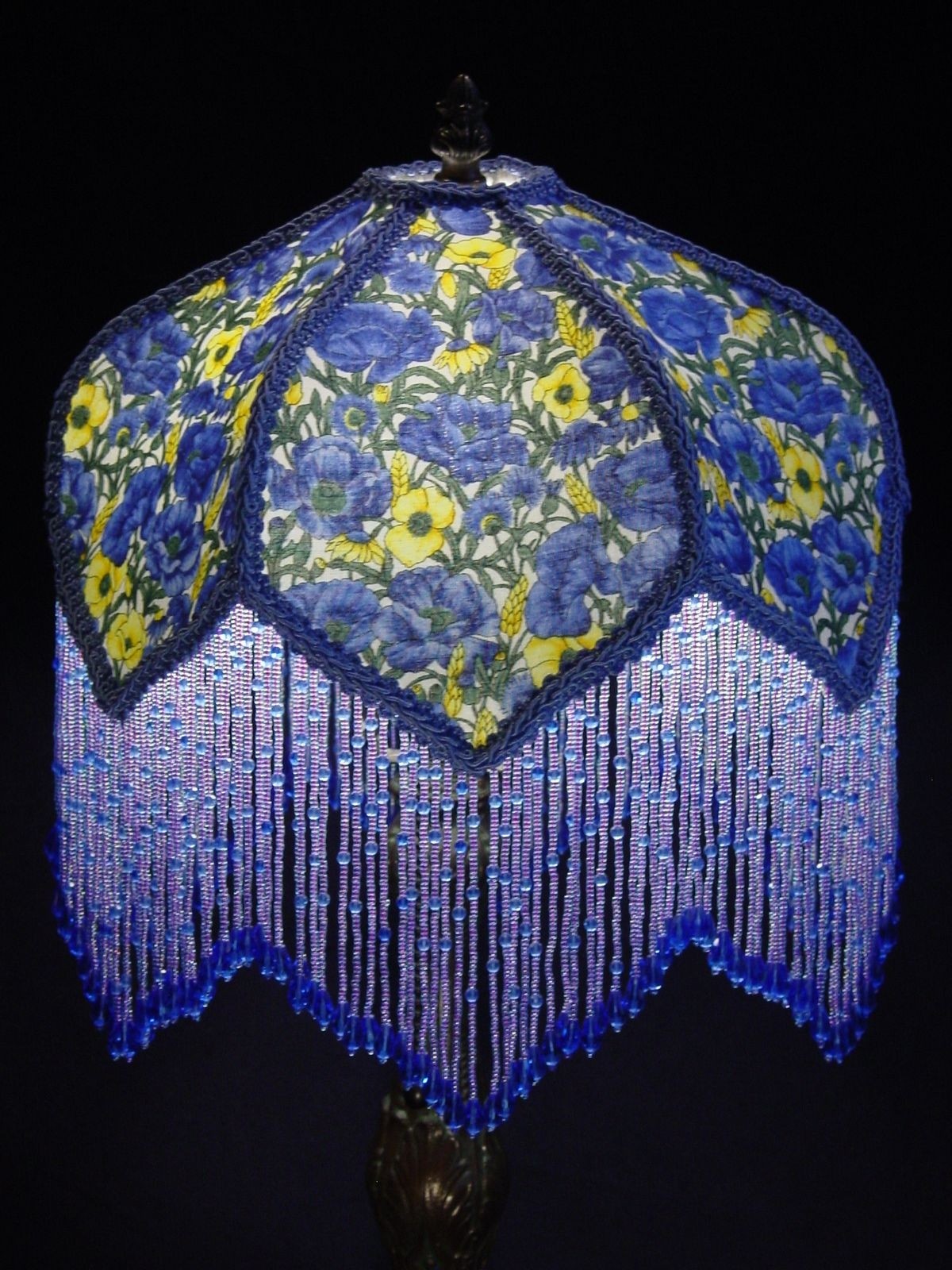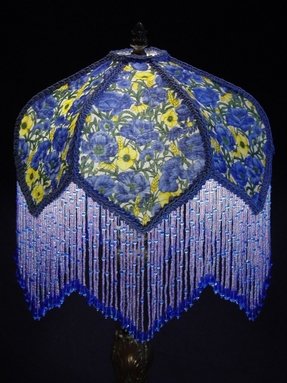 Download Ubuntu Theme, Icons and Stuff


A lovely example of a DIY pendant lamp shades. Differing in size and patterns, all made of natural materials, therefore attracting the enthusiasts of eco-friendly design.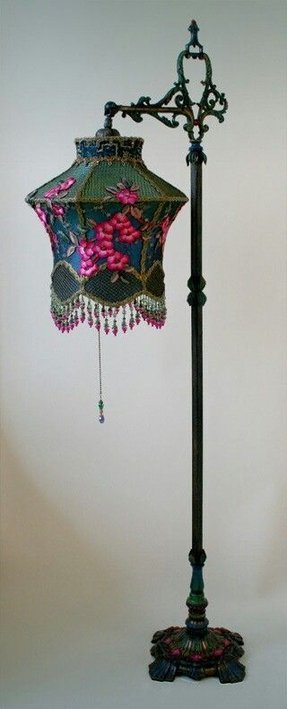 1920s painted bridge lamp holds a Cherry Blossom Lantern shade dyed green to blue and covered in vibrant fuschia colored vintage silk cherry blossom appliques and gold mesh. The bottom is adorned with fancy little flower beads. This shade would also work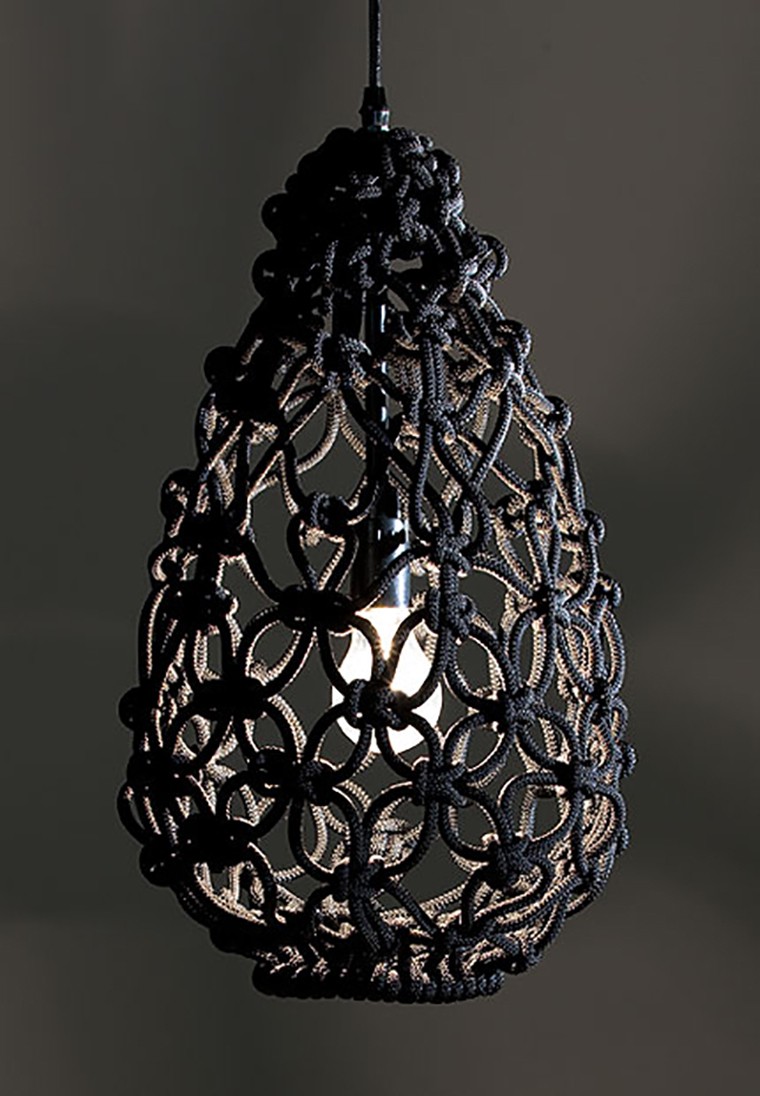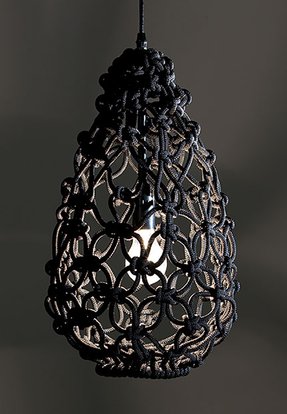 No metal,no steel-braided lampshade- that's how we call modernity now.Combined with romanticism.It has the shape of a droplet, made of thick braided cord, surrounds a traditional light bulb, giving it a lot of freedom. Ideal for a bedroom or living room.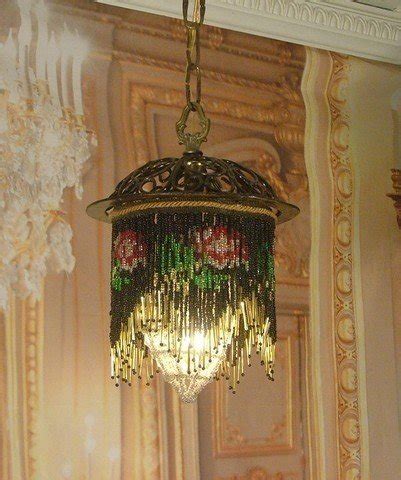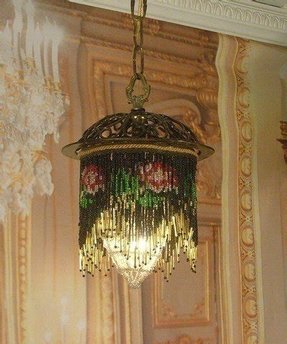 Vintage Pendant Chandelier Wrought Iron Cage Beaded Fringe Crystal Net Shade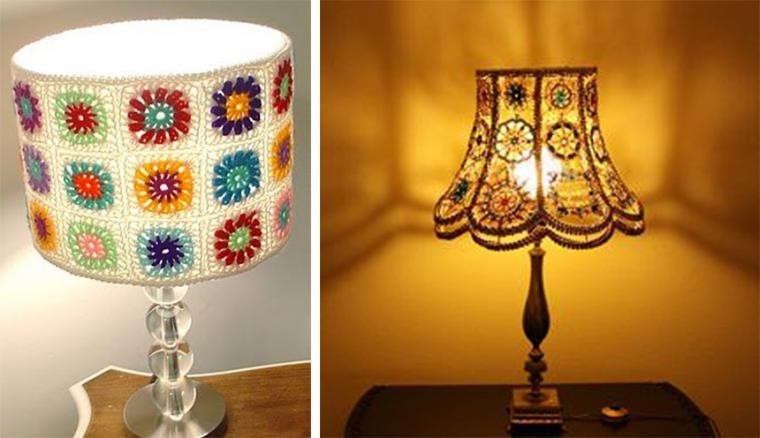 victorian inspired lamps. good ideas to help cover an old lamp shade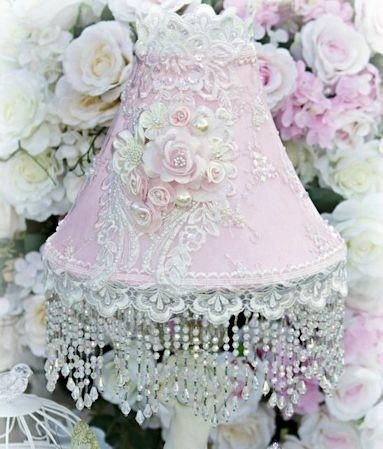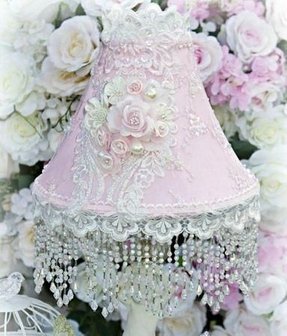 Roses and Pearls Medium Beaded Victorian Lampshade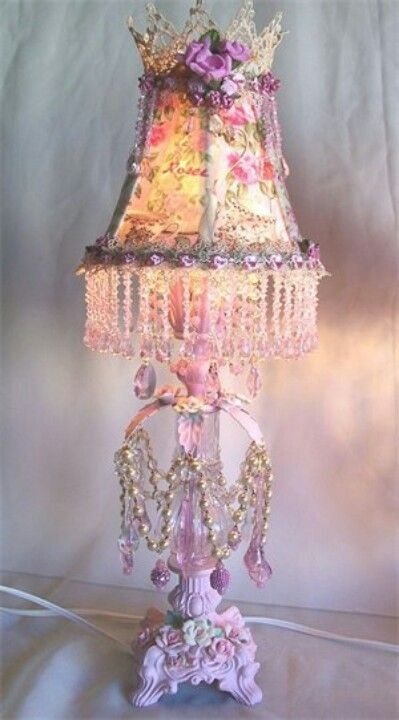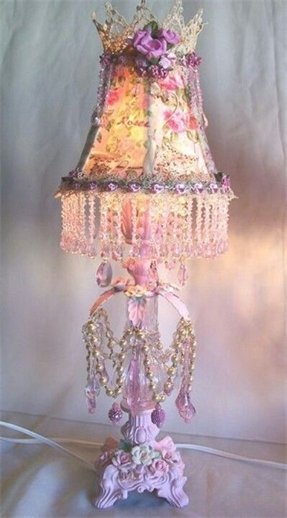 Lovely table lamp mounted on richly decorated base. Bell shade is covered with fabric and finished with decorative fringes. Great addition as additional source of light in the living room, bedroom and more.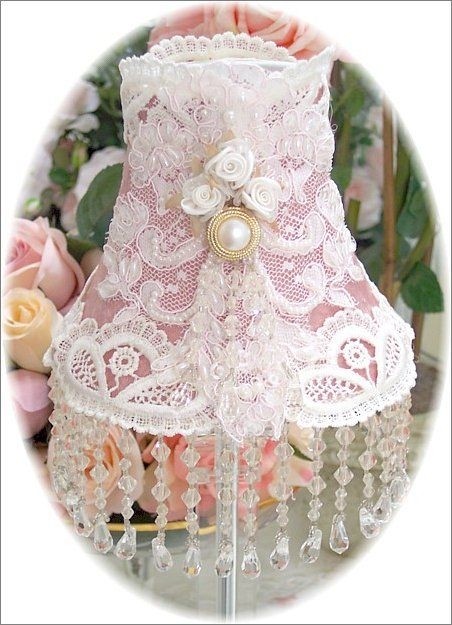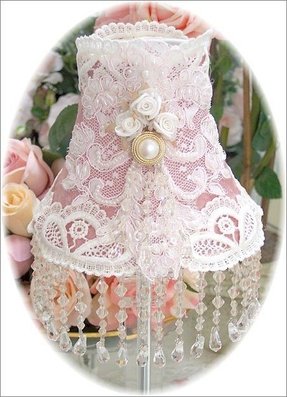 Beautiful victorian lamp shade. The sophisticated finish gives it a rich, luxurious feeling. The addition of pearls and crystals give it a stylish, sublime appeal. Perfect for a wedding, or for a traditional house!