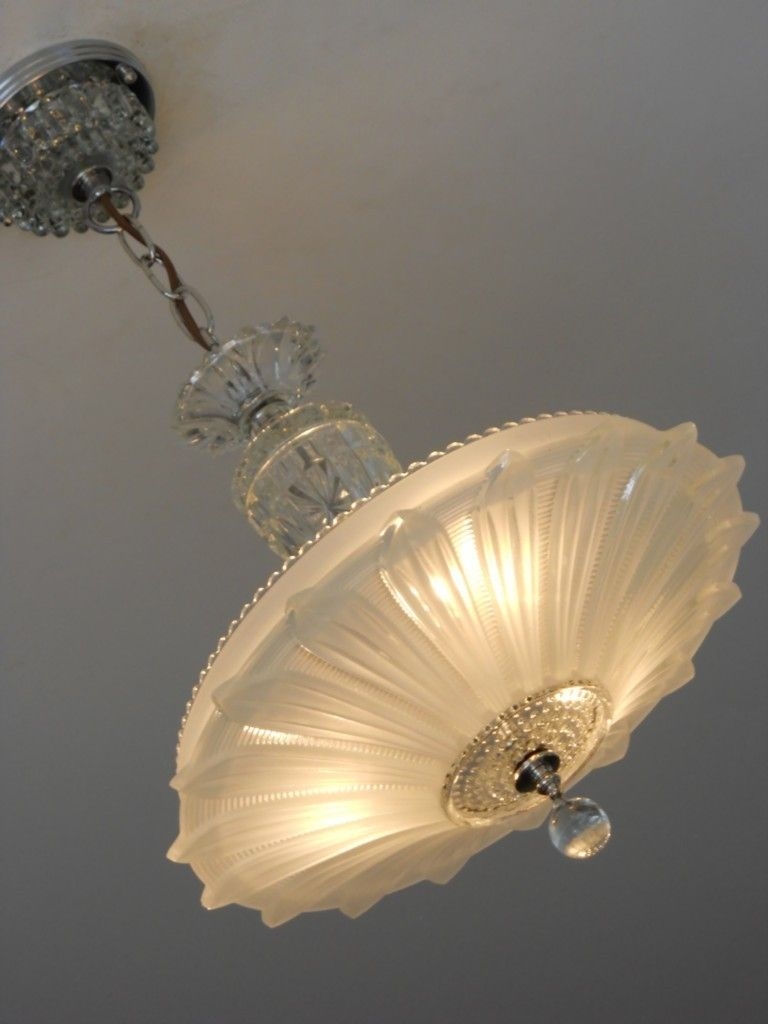 C 30s Art Deco Vintage Ceiling Light Fixture Petal Chandelier Antique Lamp
A lovely chandelier for spicing up your home with flawless silhouette and timeless elegance. Designed in the 1930's, the lamp offers an antique petal shade with a crystal ball finial, and a crystal fixture firmly mounted to a ceiling.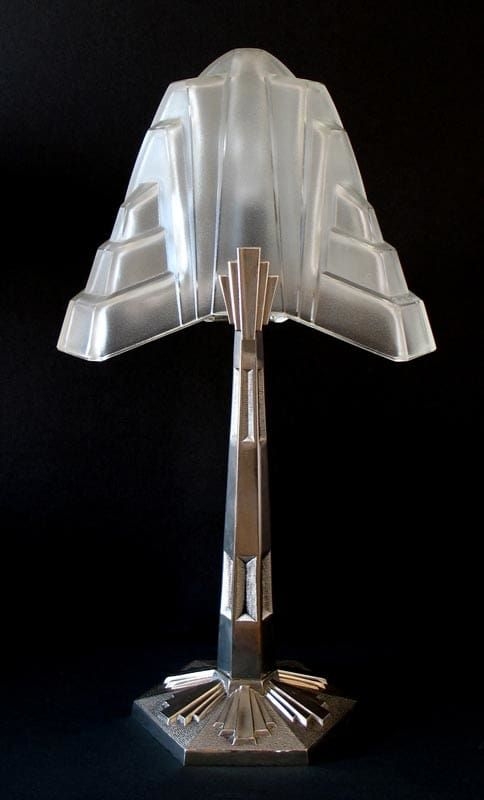 Paris Star Art Deco original 1920s table lamp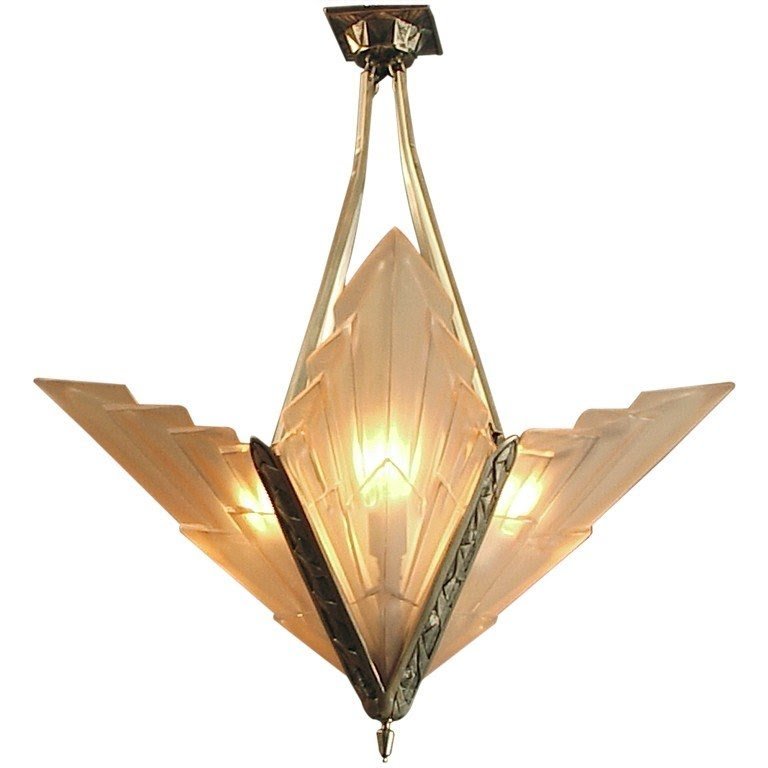 French Art Deco Degue Chandelier Geometric Peach Glass
Richly decorated chandelier in the Art Deco style. Glass lampshade in geometric shape is mounted on metal frame. Elegant and sophisticated addition for each room.

An enchanting example of the glamorous Art Deco design, this green uranium glass lamp will be an eclectic accent in any refined interior. Manufactured in the 1920's, it delights with its great condition.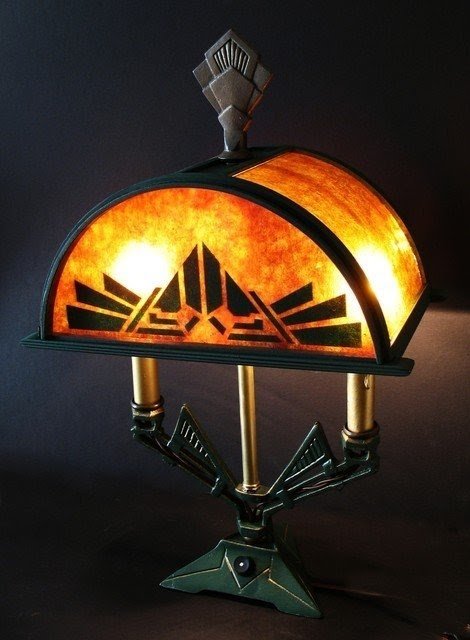 1920s Deco Lamp With Custom Mica Shade Mediterranean Table Lamps Other Metro
Coming from the 1920's, this beautiful lamp with a custom mica shade will be a perfect gift for all Art Deco fans. Designed by M Hames, accommodates two candles, which will create a magical glow during the evenings.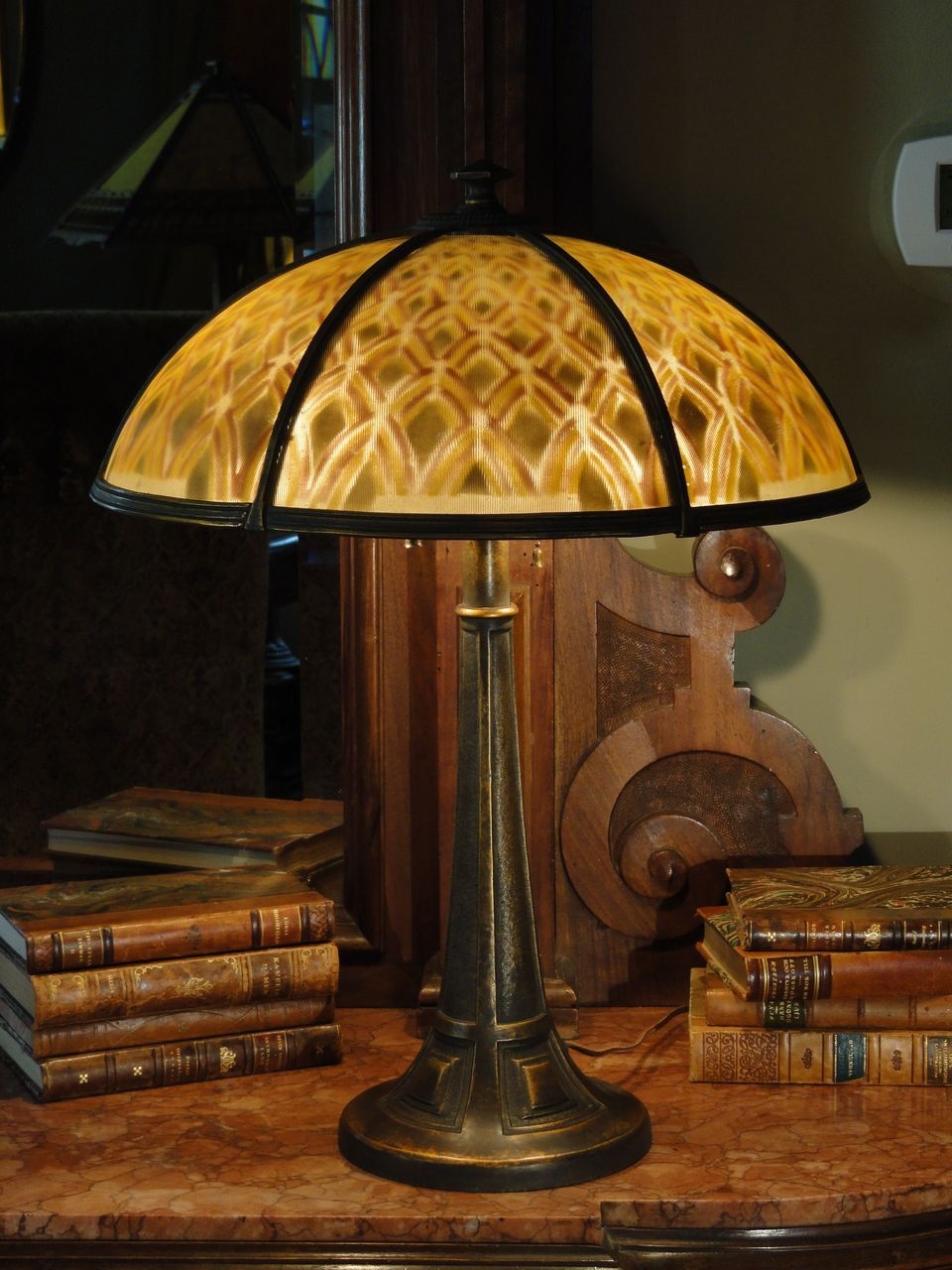 Antique Art Deco table lamp. Classically beautiful panel lamp with reverse painted ribbed glass shade from Bradley & Hubbard. Noble in looks, it's bound to beautify a home library, study room or bedroom.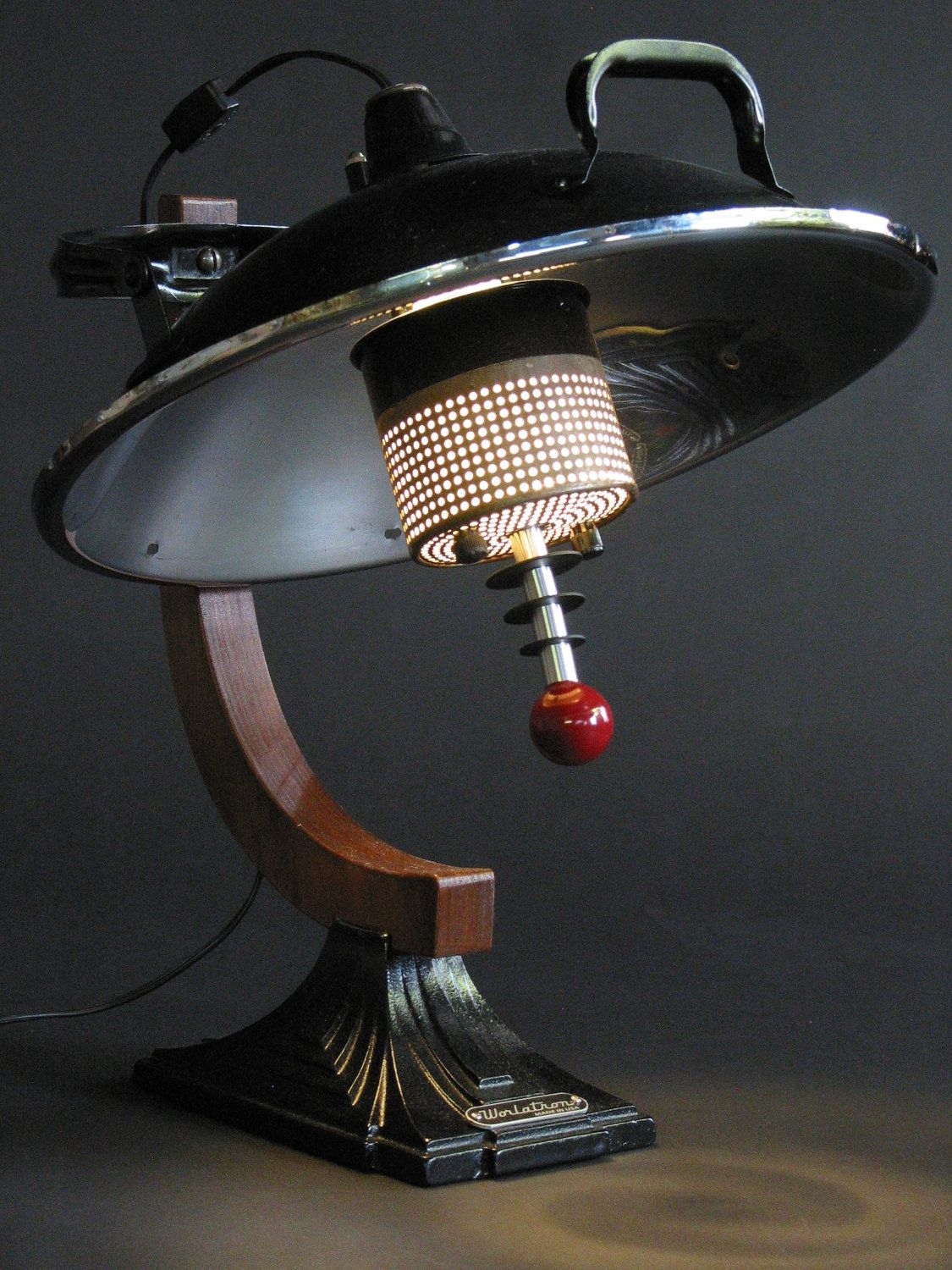 Art Deco Death Ray Lamp. (Mood Light)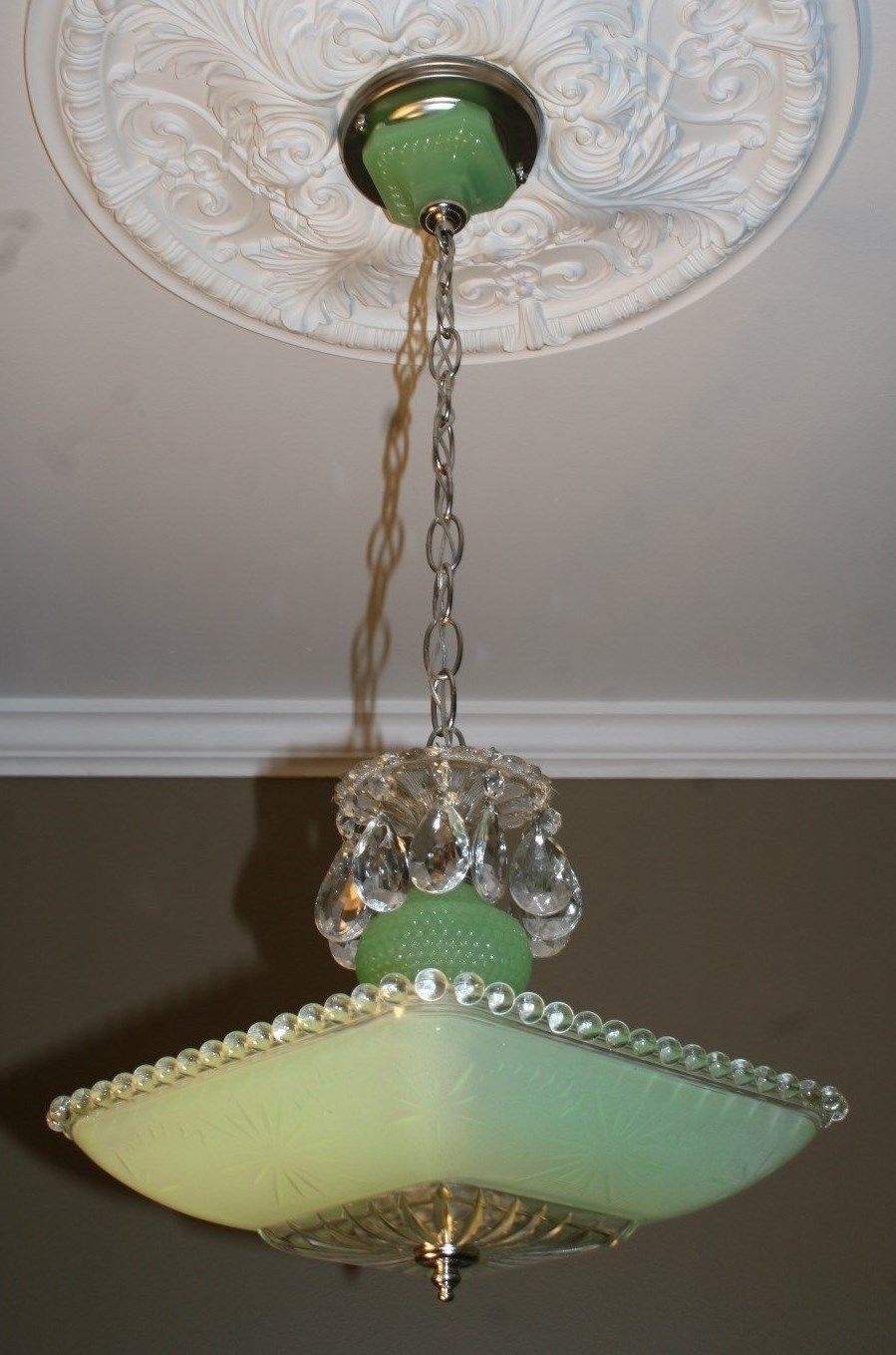 Antique Vintage Art Deco Light Fixture Ceiling Chandelier Jadeite Green Square
Really spetacular art-deco chandelier. It contains modern brushed nickel features, what is realy rare. The jadeite glass accent that is attached to the ceiling canopy is also an unusual method of decoration. With drops of glass, and mint color is rava avis!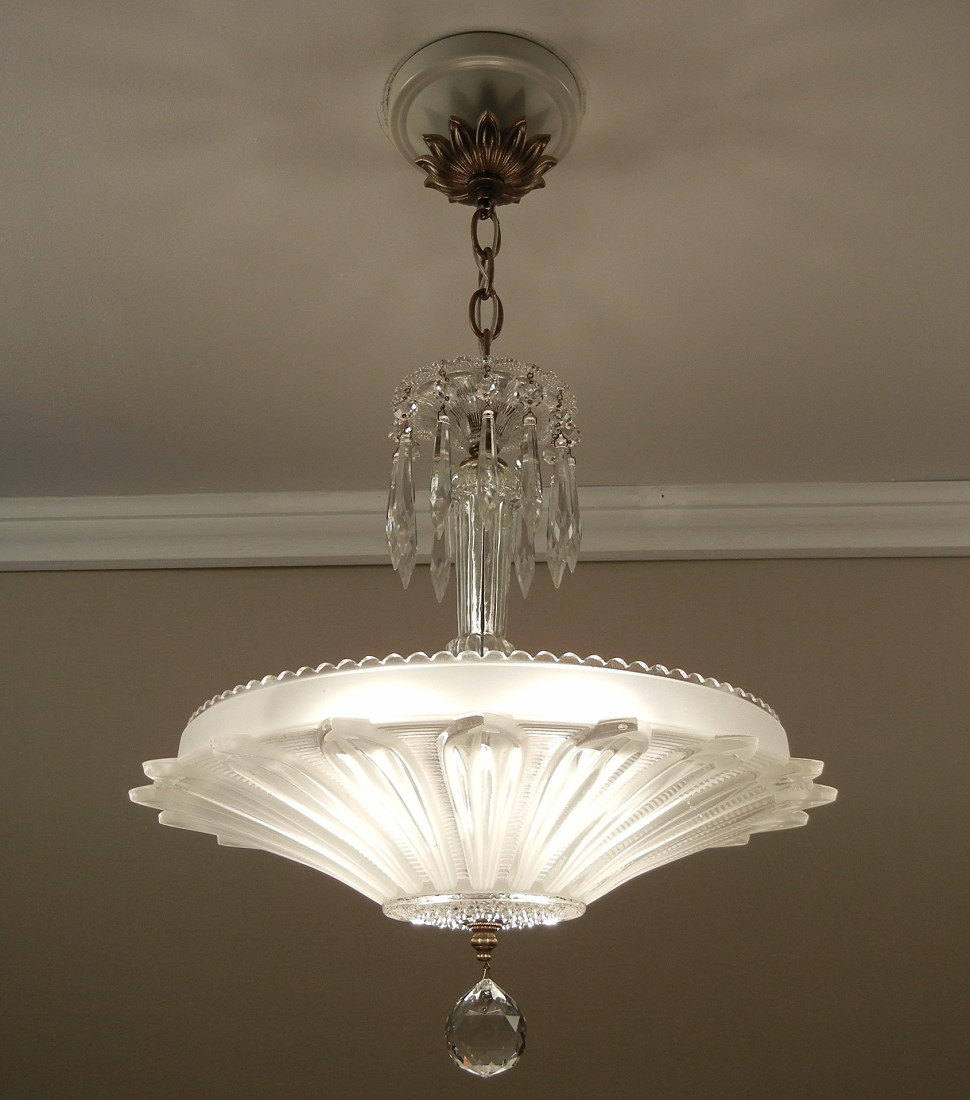 Vintage Art Deco Antique SUNFLOWER Petal Pressed Glass Ceiling Light Chandelier Rewired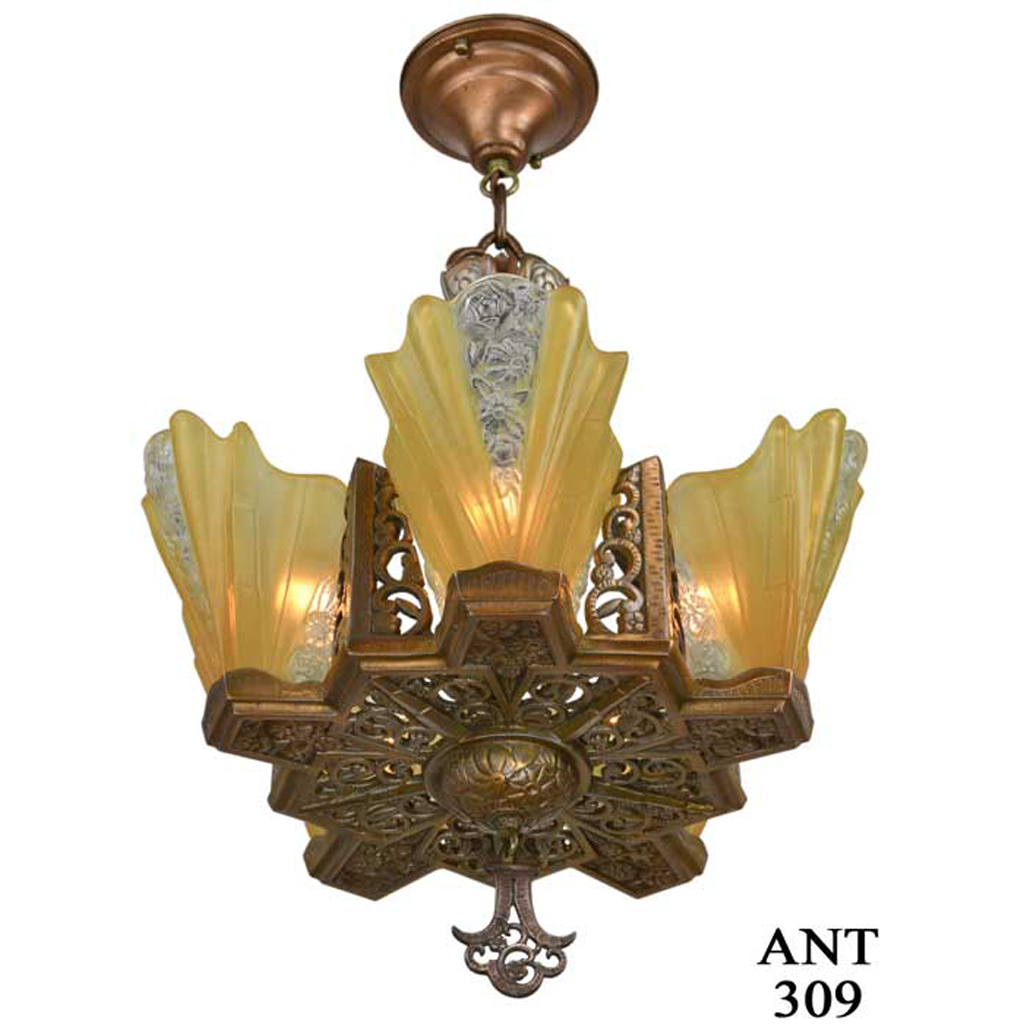 Slip shade Art Deco American Chandelier | Modernism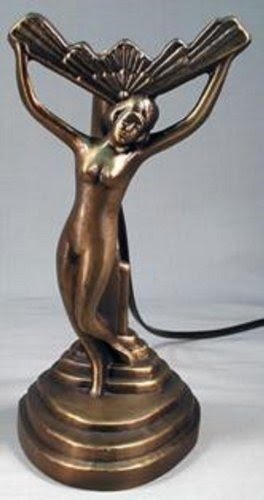 Depicting a nude lady, this table lamp shows Art Deco at its best. Bronze base guarantees elegance and long-lasting solidness. It hast the following size: 4-1/8" x 4-3/4".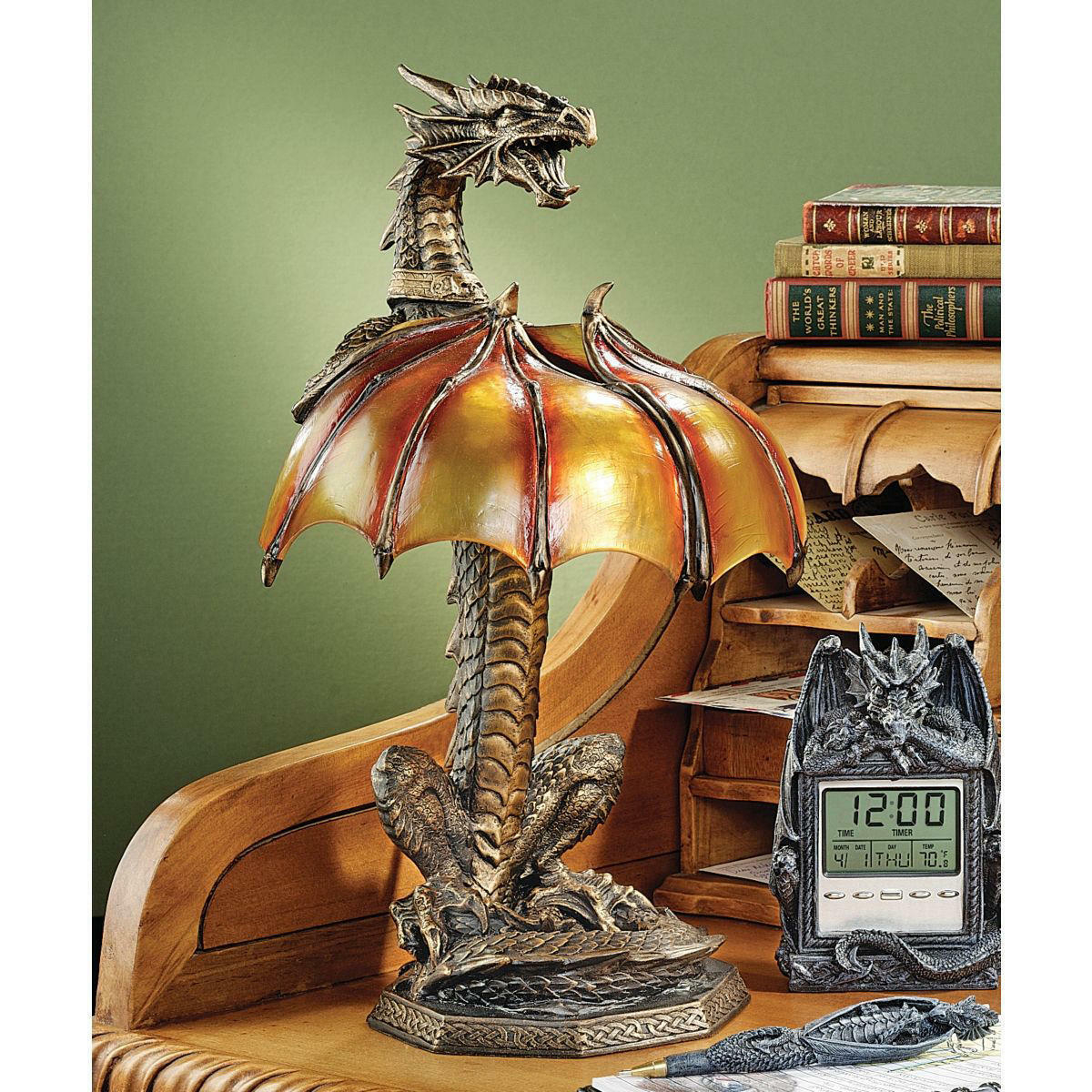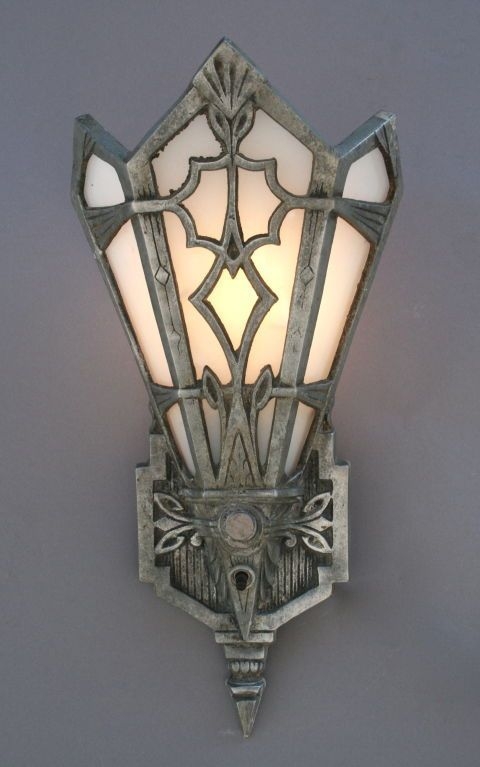 Opulent wall sconce taking its inspiration from the best features of Art Deco design. Unique shape and finish make it draw glances and substantially enrich the decor. Antique vibe is guaranteed around with this piece.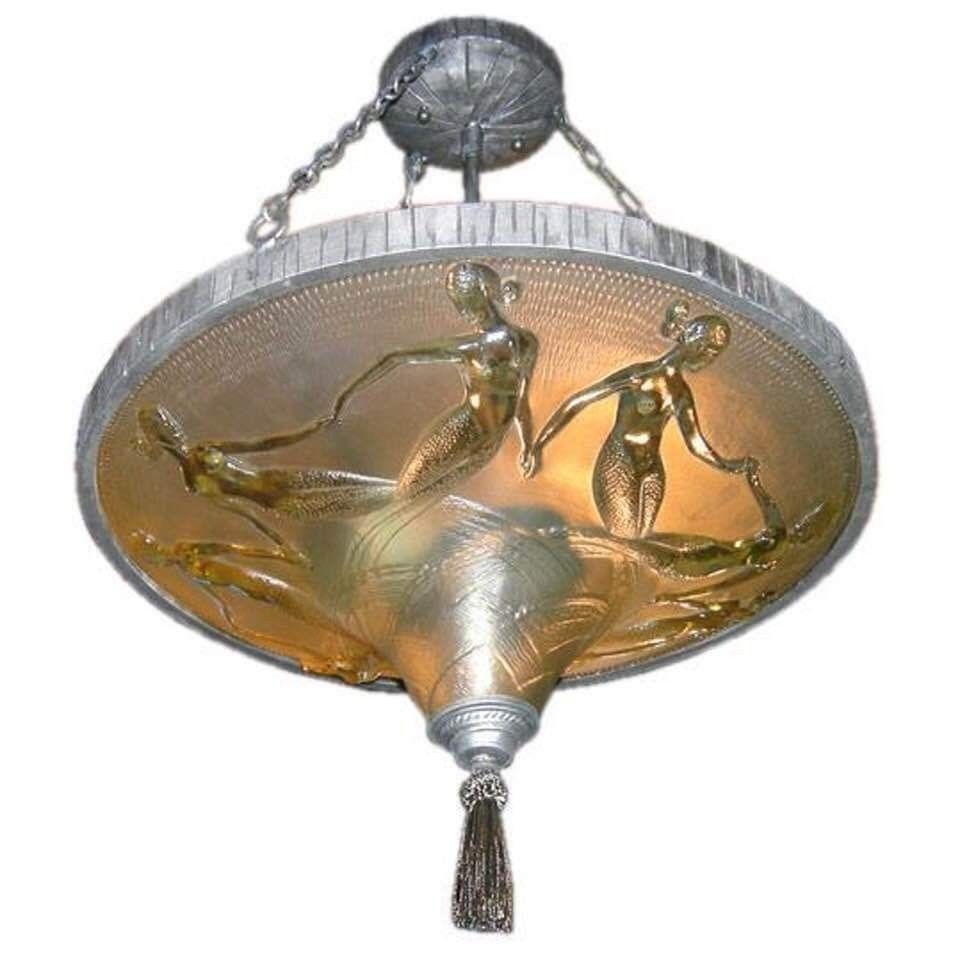 Art Deco Hanging Mermaid Lamp M Verdur
Lack a drop of opulence in your space? Miss mermaids in your nautical themed decor? How about combining these two qualities in just one art deco ceiling lamp? Amber glass with art nouveau pattern is enclosed in a silvery case.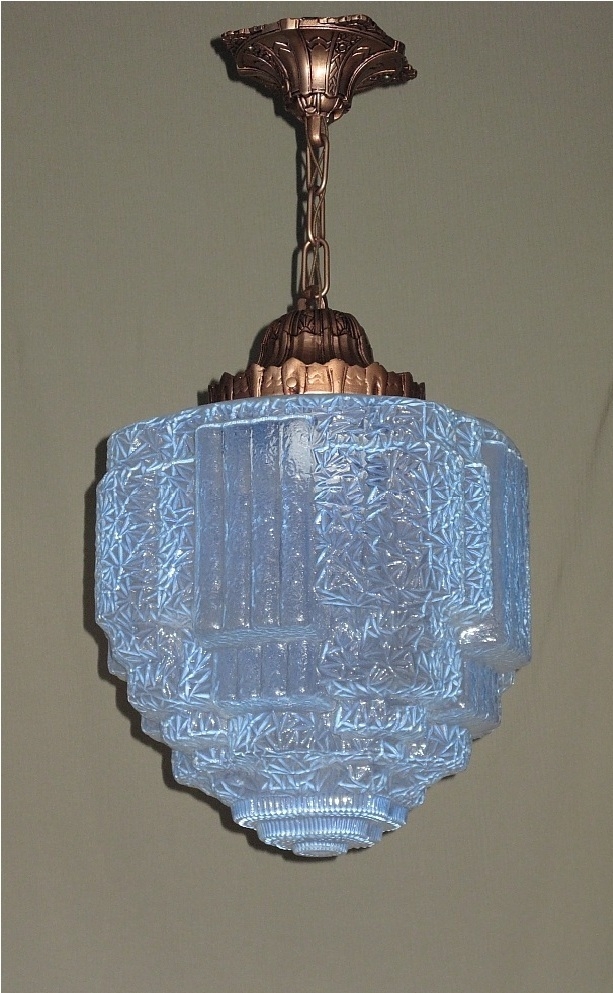 Art Deco Lighting | Art Deco Lights | - For Sale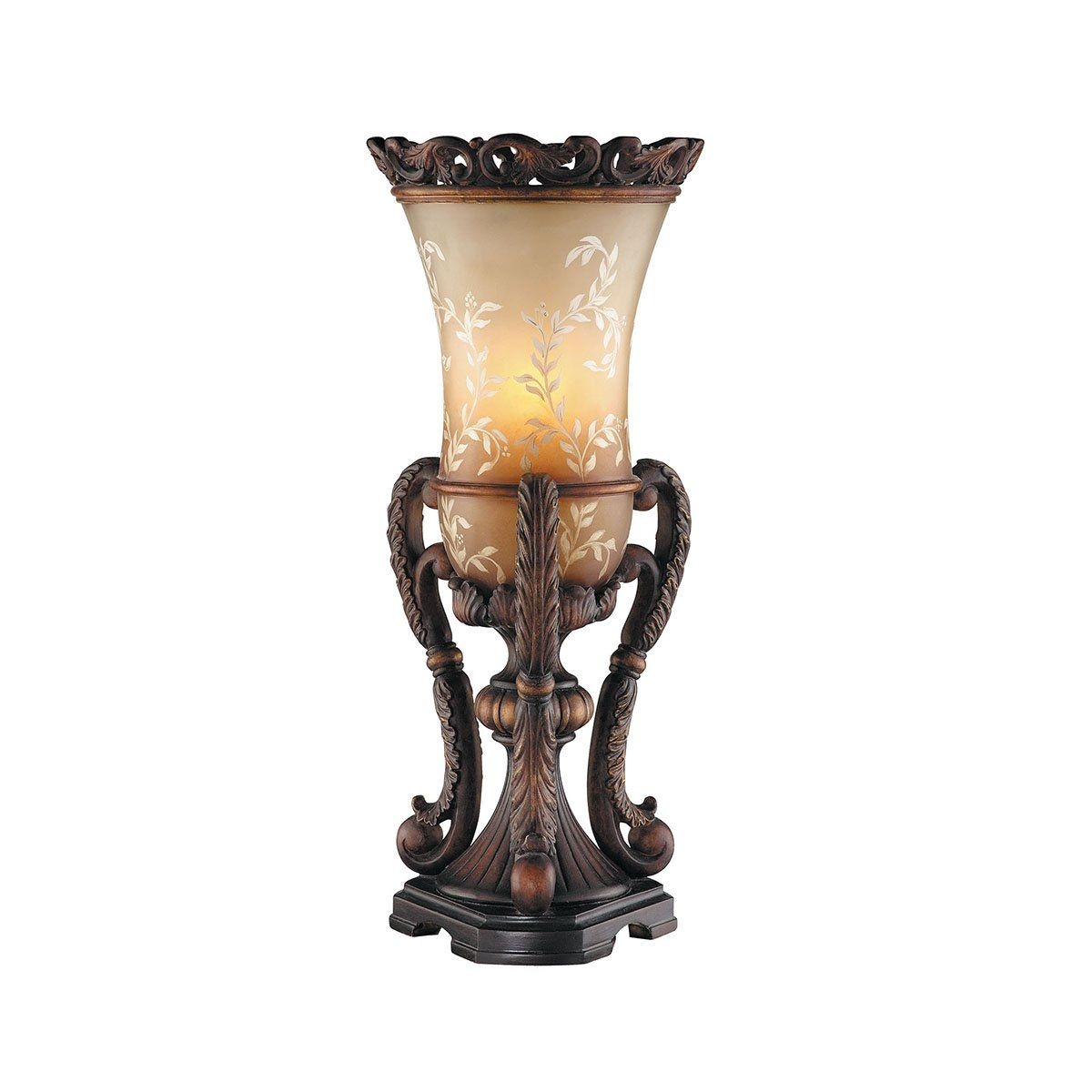 Ornate Hand Painted Uplight 21.25" H Table Lamp with Bell Shade
This beautiful table lamp is elegance and unique atmosphere for your interior. Beautifully carved details and fancifully hand painted decorated lampshade give each interior a warm and very subtle style.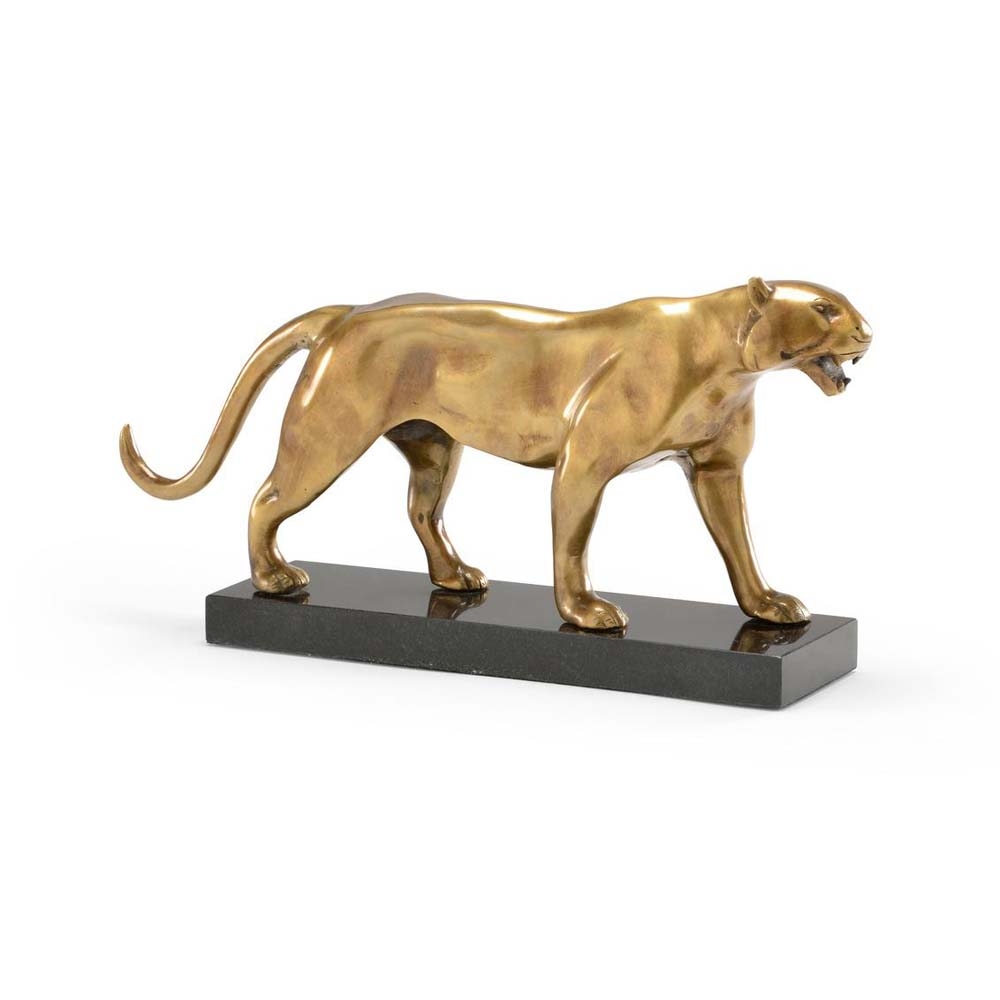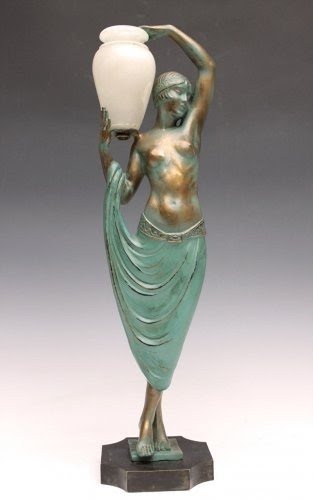 Bronze Art Decó period signed Fayral (pseudonym of Pierre Le Falguays) ~ Patinated bronze and antique bronze.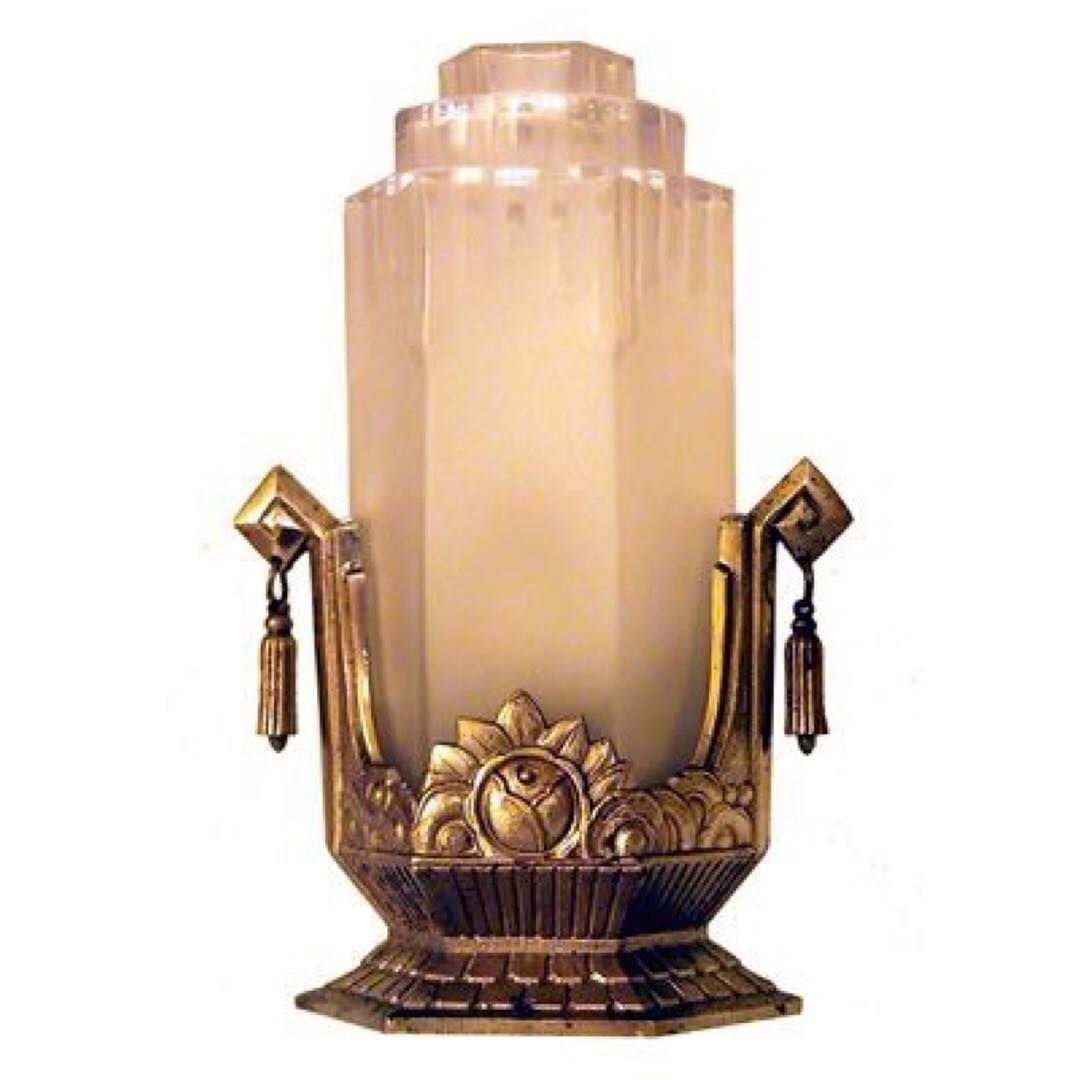 Not only does this lamp sports the charming and utterly beautiful art deco style but will also grace your interior with utmost class thanks to the gold finish of the frame and the well-detailed design.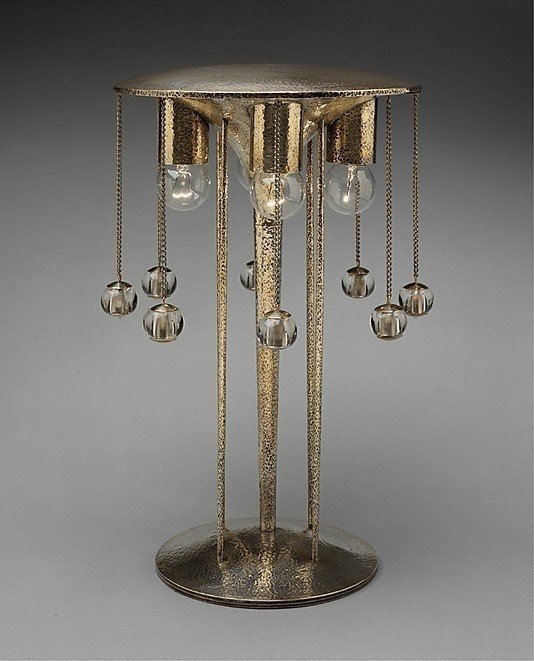 Designed when artificial light sources were shifting from gas to electric, this table lamp has a huge history behind it. It comes with the suspended glass spheres that echo the bulbs' shape and draw attention to the new technology.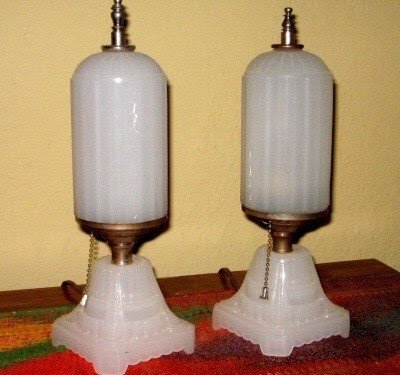 Art Deco Boudoir or Vanity Lamps - Bullet Lamps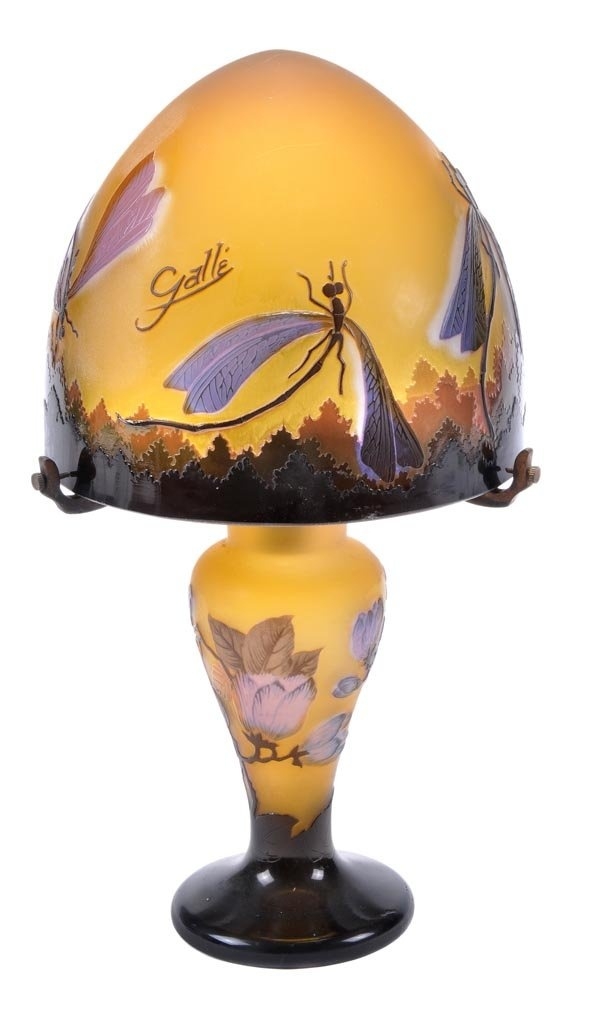 Elegant table lamp in Art Deco style. Both kickstand and lampshade are made of colorful glass. It has beautiful nature patterns - for example with flowers, forest and dragonflies. It can be beautiful decoration of your bedroom.

Antique 1930's Torchiere Candelabra Floor Lamp Art Deco Regency Marble Base | eBay $275.00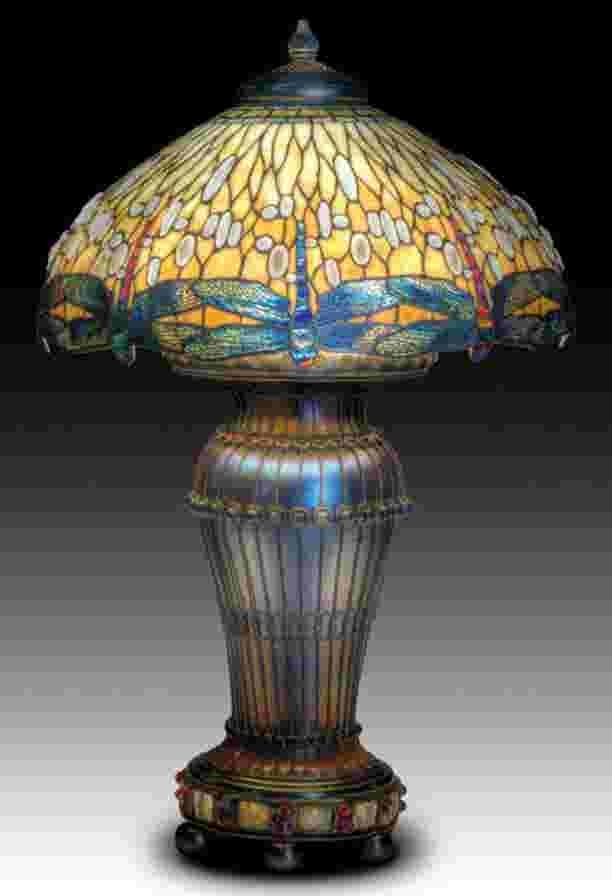 With the dragonfly theme and the sublime Tiffany design this lamp will prove to be an instant focal point of any room, especially with the warm hue of the glass shade and the complimenting, large base.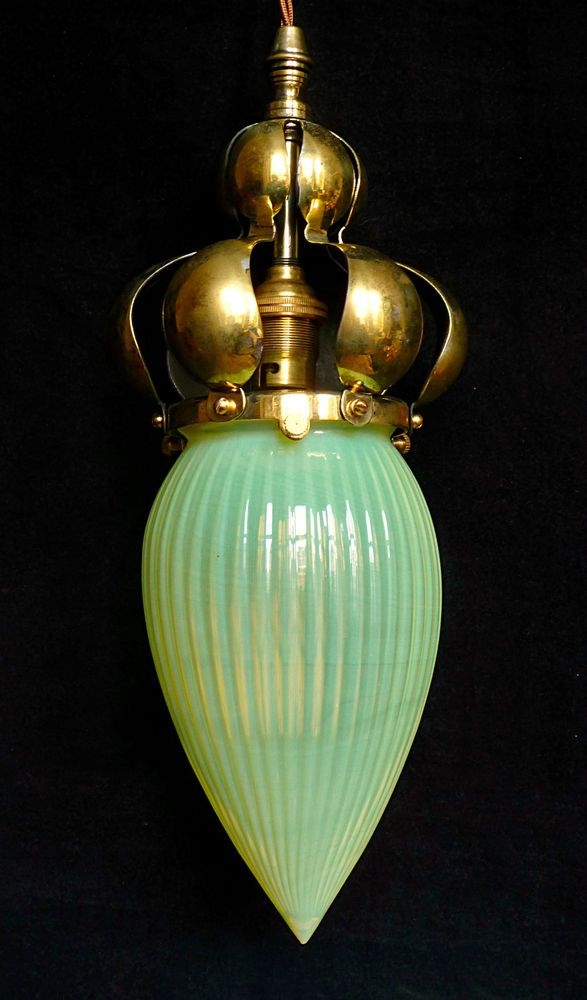 Designed in the 1910's, this fantabulous ceiling light has a fitting made of durable brass. Its exquisite shade is beautifully ribbed, made of captivating, vaseline glass, and shaped like a large, greenish bullet.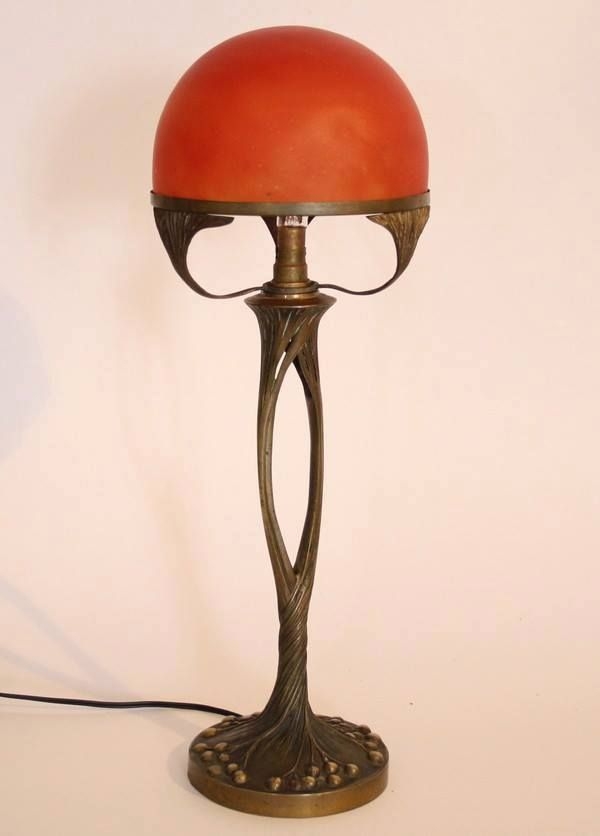 Art nouveau lampe 'Ombelles' made from bronze brass. Nice art deco table decoration. Cool pattern on its base with lovely orange lampshade in a dome shape. It's a bit old fashion, but I love it! Wanna have one!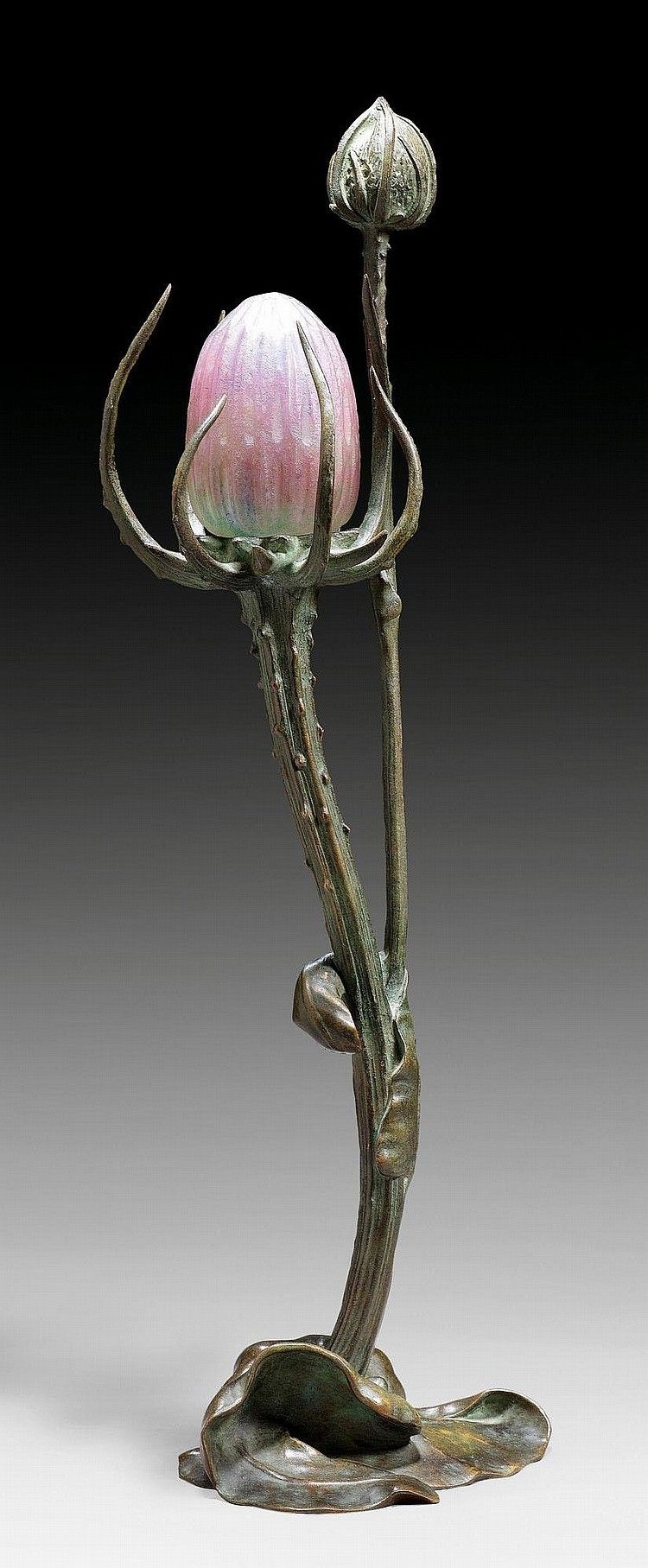 ART NOUVEAU - "Chardon" - vers 1900 - Lampe de table, bronze à patine verte avec abat-jour en pâte-de-verre rose, h. 54 cm (21,3 in) signée M. Bouval - Maurice Bouval (1863-1916) France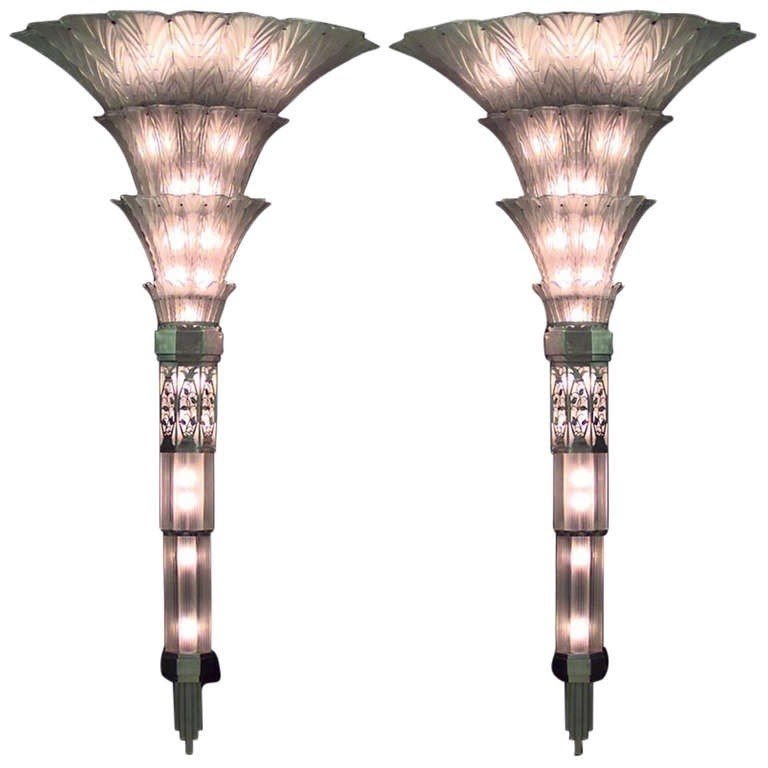 Monumental Pair Of French Art Deco Glass Sconces Sabino
The unique combination of an unusual form and stylish antique lamp finish in art deco design is the perfect solution for the original interior design. French aesthetics in glass sconces delights and brings elegance to the decor.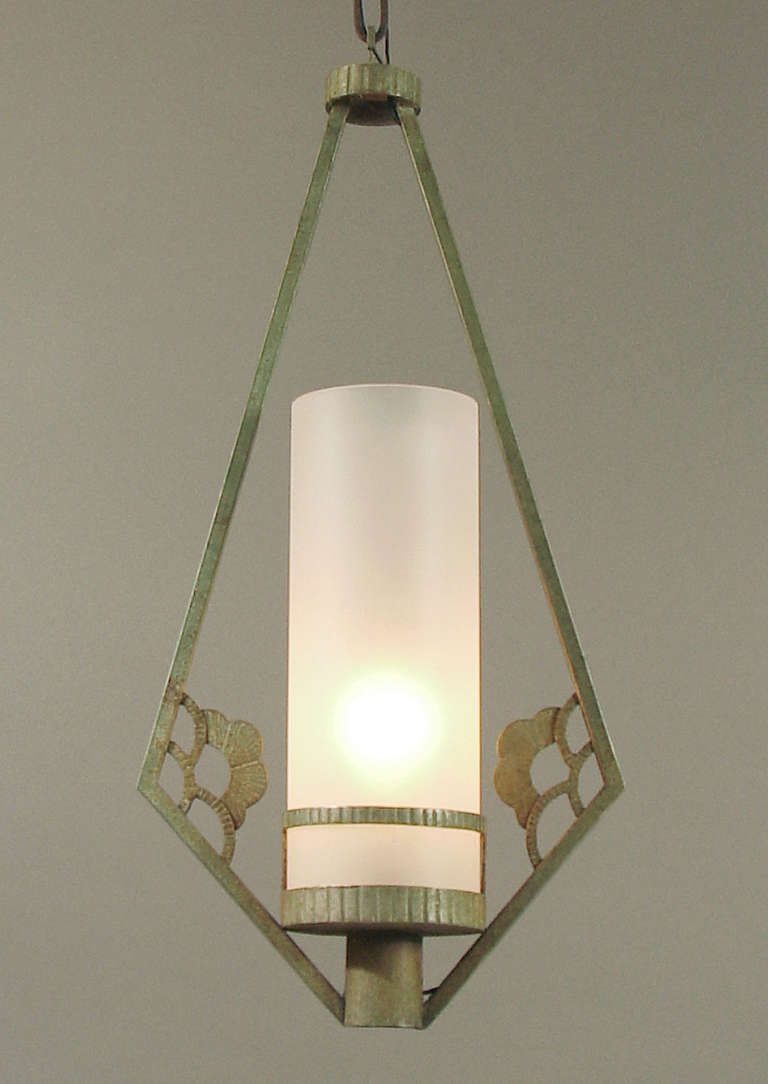 French Art Deco Verdigris Wrought Iron Entryway or Outdoor Lighting Fixture | From a unique collection of antique and modern chandeliers and pendants at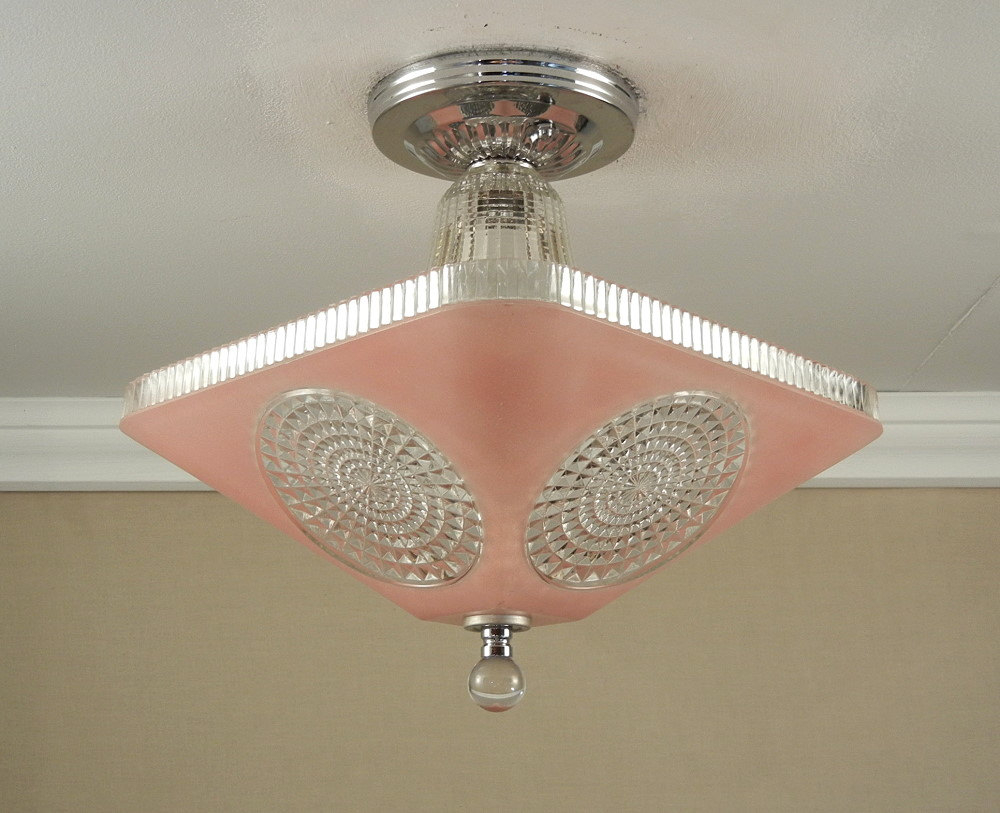 Vintage 1940s Antique Pink Art Deco Atomic Retro Ceiling Light Lamp Fixture
Fishing for antique chandeliers? This Art Deco ceiling fixture is a treat for those who fell for Atomic era styling. Square pink shade with textured crystal details and clear glass top rim comes directly from the 1940s.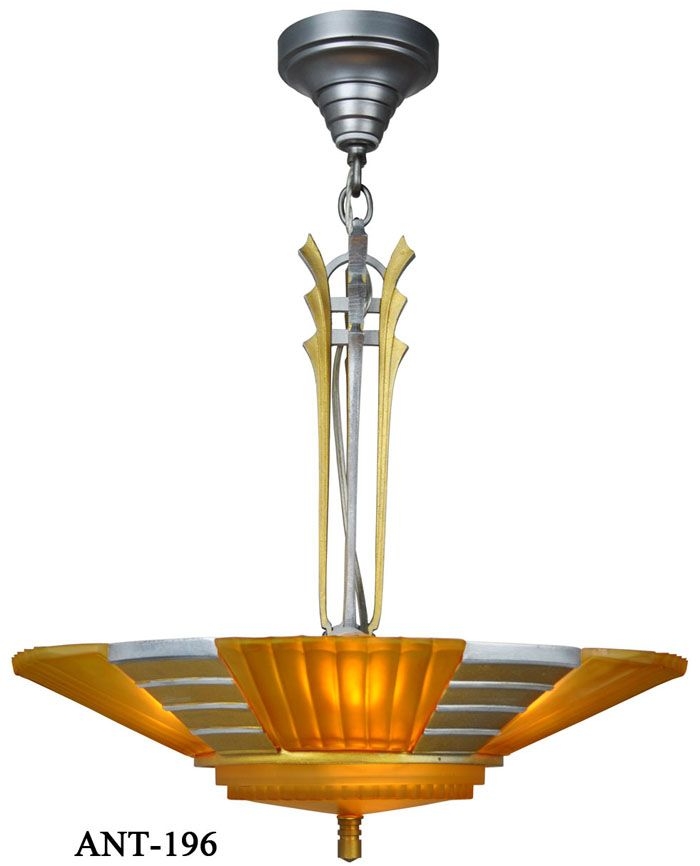 Streamline Art Deco Slip Shade Chandelier Newport (ANT-196)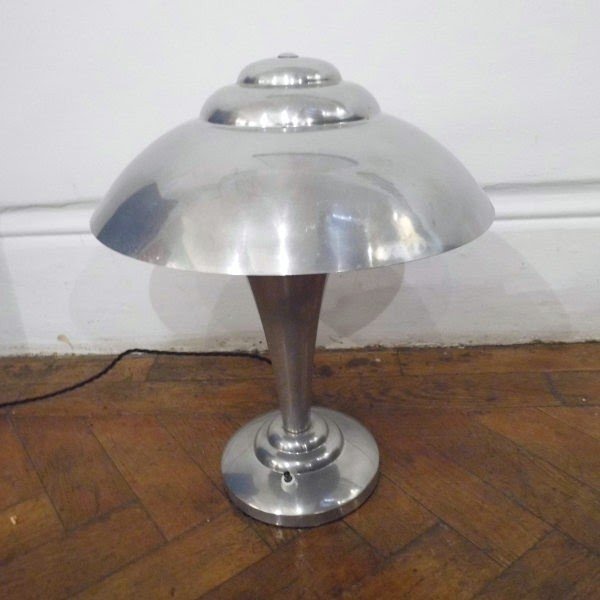 Art Deco Mazda Lamp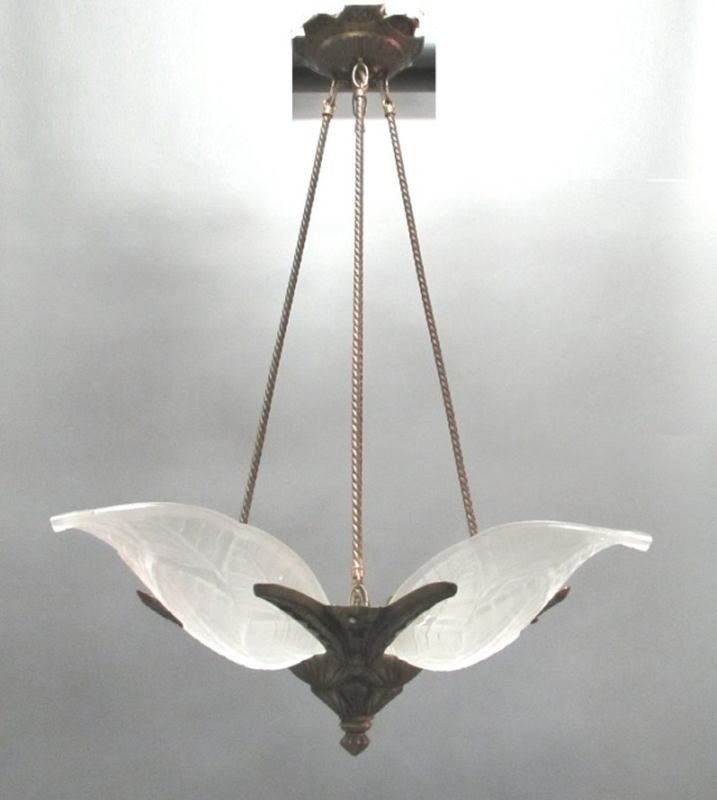 Made from the beautiful antique brass, this ceiling light constitutes a great way to create a refined appeal in your interiors. Its intricate, inimitable silhouette shall particularly enchant all Art Deco lovers.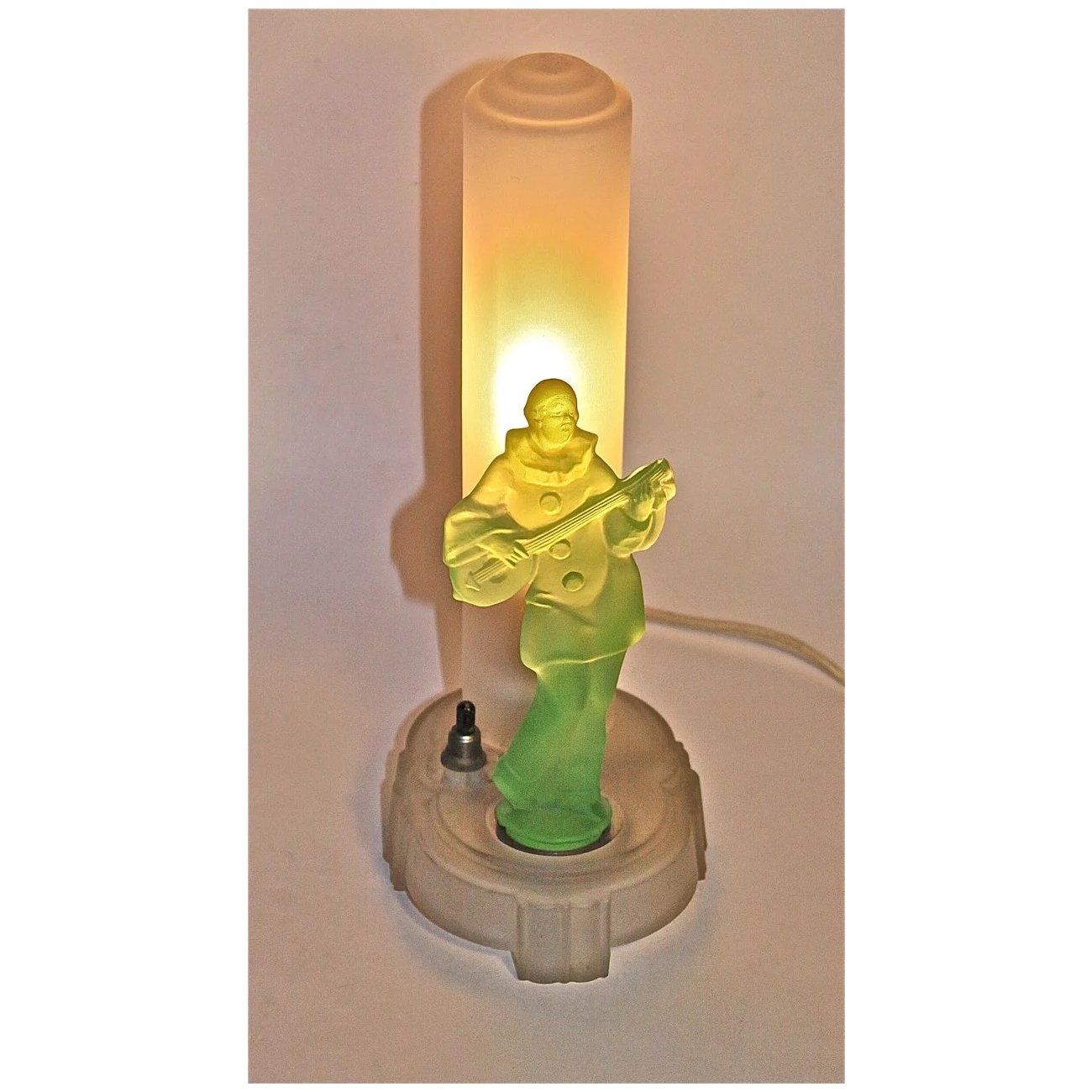 Art Deco Night Light Pierrot Playing a Lute Circa 1930's from decosurfn-rl on Ruby Lane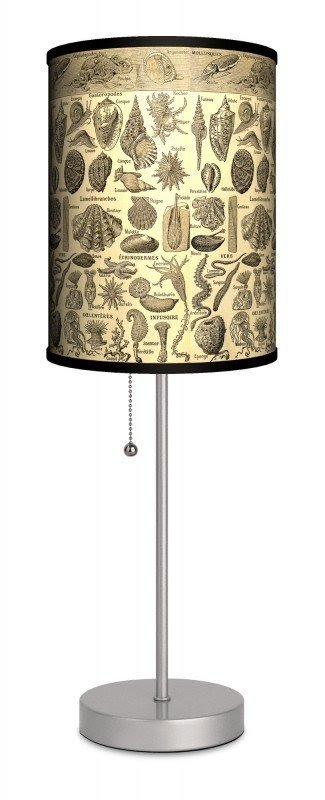 Decor Art Shells Antique 20" H Table Lamp with Drum Shade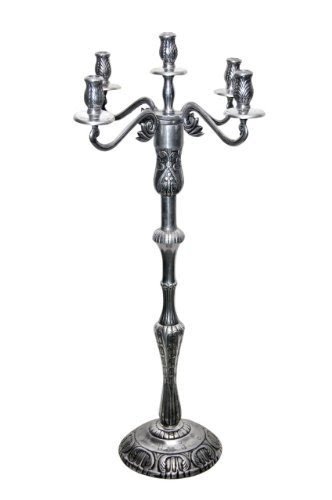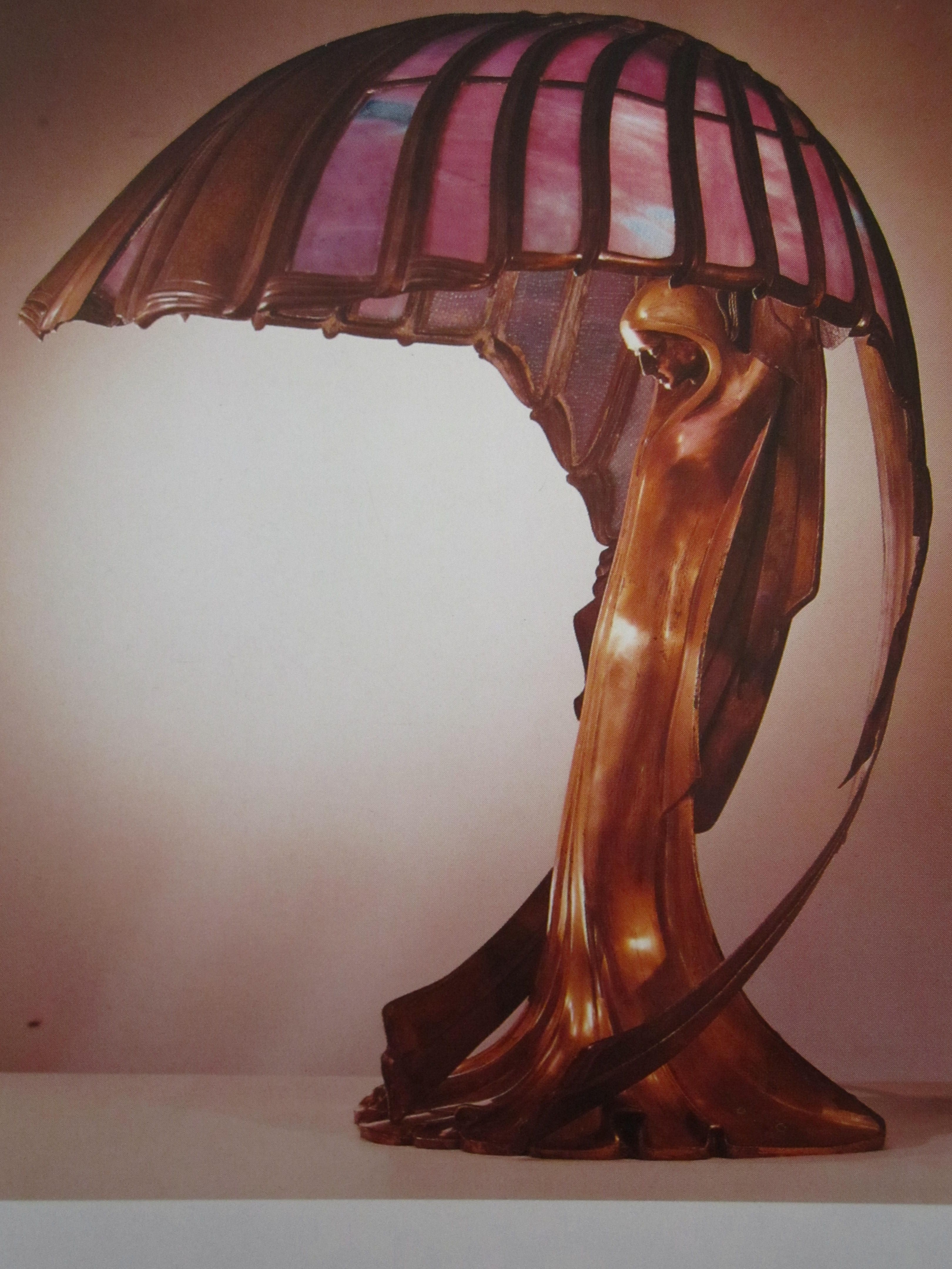 This art deco glass table lamp, created in Germany by Peter Behren, is an antique masterpiece, deriving from 1902. It has been preserved in great condition, successfully withstanding the test of time.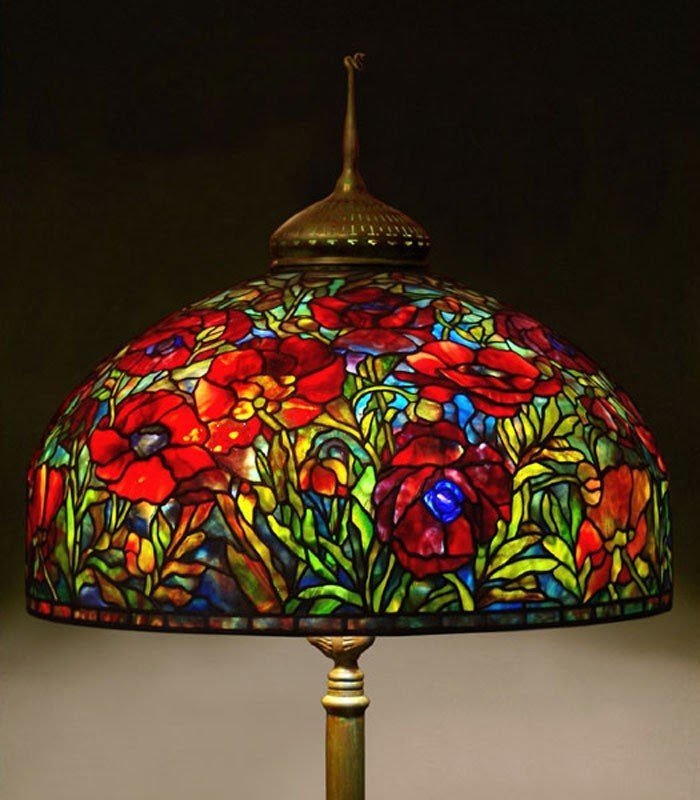 All those who can't resist rich mixes of colors will for sure fall for this extraordinary Tiffany style lamp. Its bowl shade incporporates striking stained glass composition depicting a red poppy field.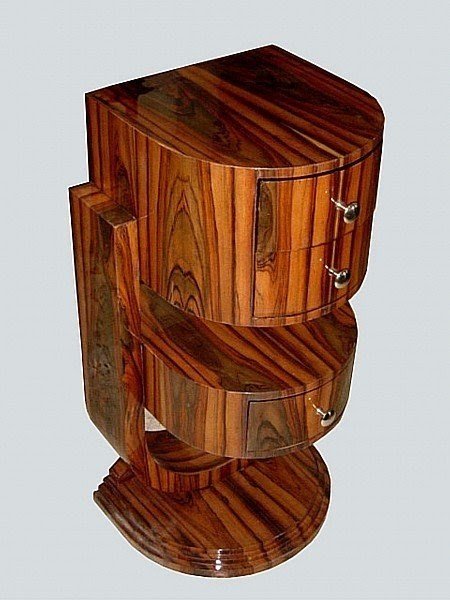 Image detail for -Delta Co NY ART DECO Nightstand Antique French Lamp Table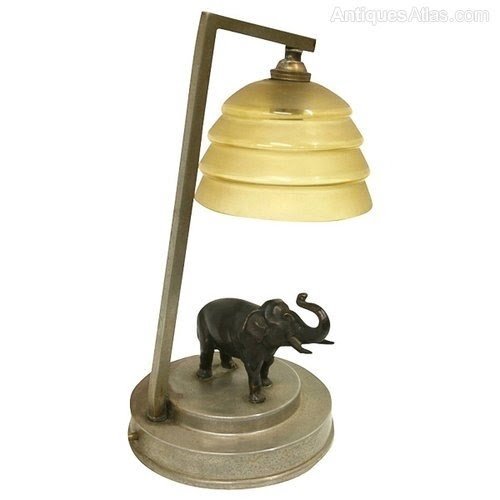 Circa 1930, Art Deco table lamp with a stylish glass lampshade in the ...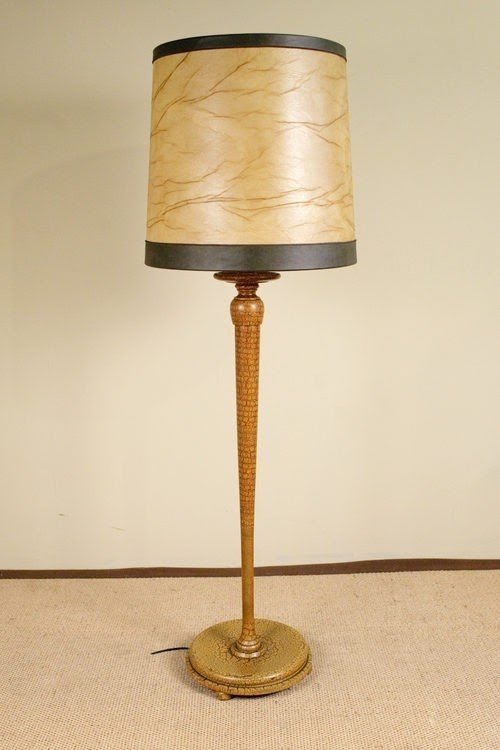 Antique Art Deco Standard Lamp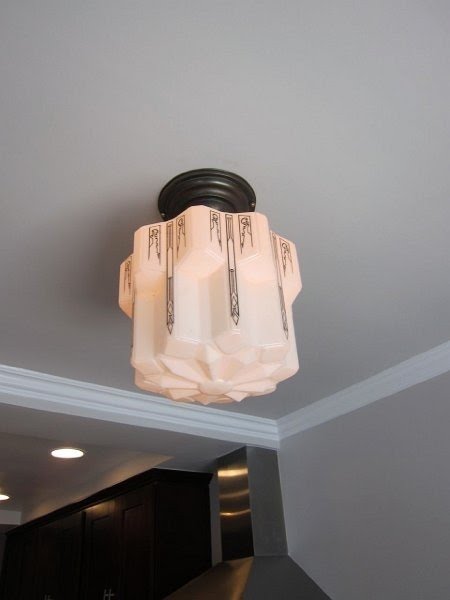 Antique art deco lighting fixtures