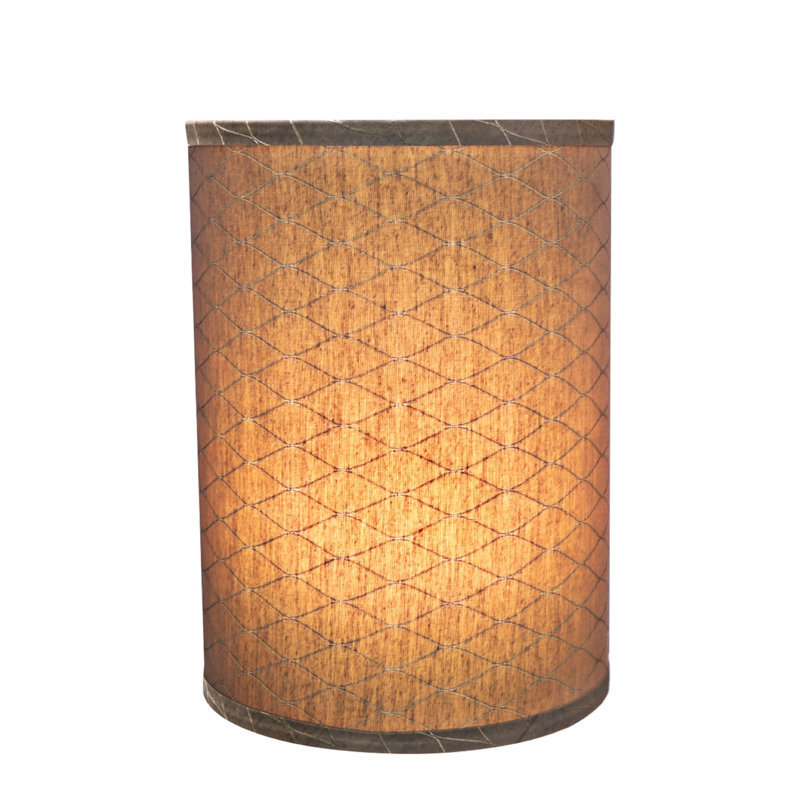 Tall Textured Drum Fabric Shade
Mercer41
This light brown 11" tall grid-textured transitional fabric cylinder lamp shade with a virgin styrene backing board offers a warm natural glow. The 8" width and depth with spider construction attachment fits lamps of all sizes.
$30.99 $25.99
Designer Advice:
What makes a lamp classify as art deco is having unique combinations of elements to create a cohesive piece. This transitional art deco lamp shade is suitable for any room where you want the lighting to have a warm natural filtered hue. The type of attachment is also important to pay attention to when picking a lampshade to ensure it's compatible with your style of lamp.
Merchant links are sponsored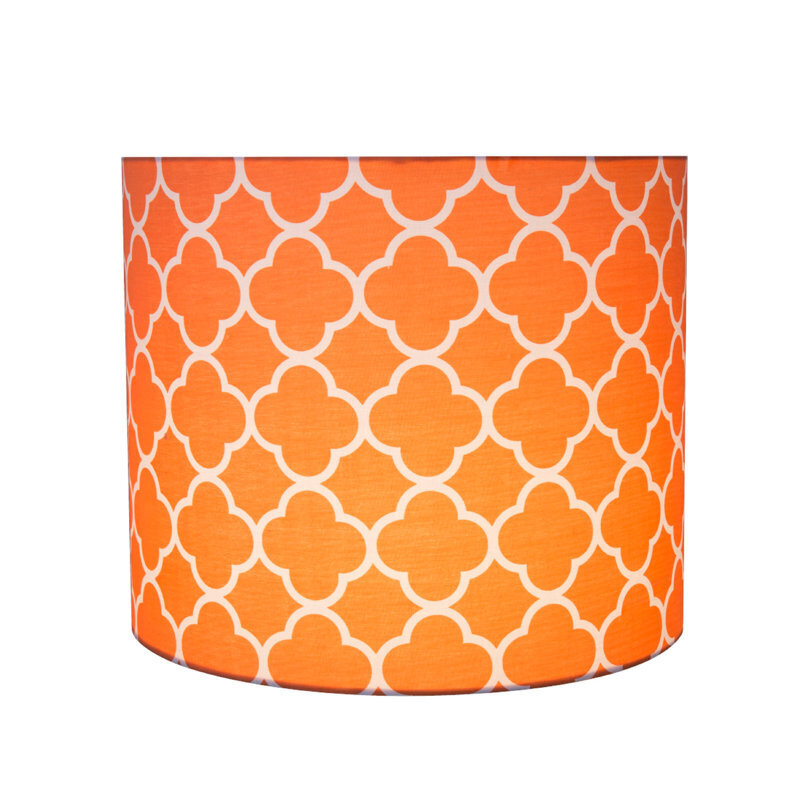 Orange Trellis Pattern Cylindrical Shade
House of Hampton®
This tangerine orange 11" tall cylindrical drum art deco lamp shade sports a large modern contemporary white trellis print that looks good for all rooms and styles. And the spider construction allows for versatile lamp use with an 8" width and depth.
$43.99 $49.99
Designer Advice:
An art deco lampshade can be neutral or a fun bright color with a printed pattern that adds an extra touch of modernity. Lampshades can also come in different shapes and sizes, with a round cylinder shape being very common and referred to as a drum. The best thing about a drum shade is the versatility of the design.
Merchant links are sponsored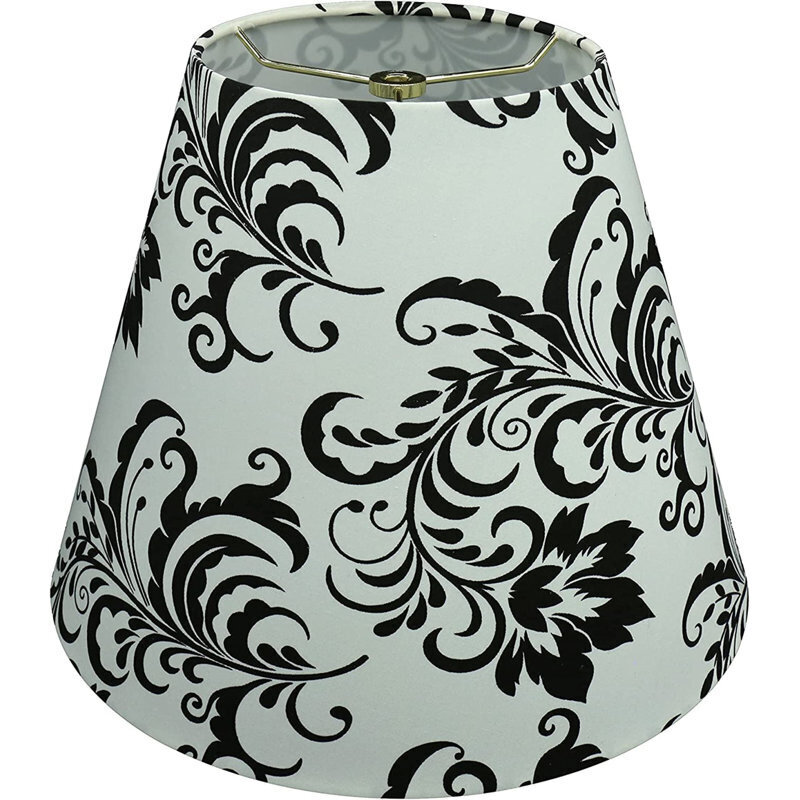 Neutral Floral Motif Empire Taper Shade
Rosdorf Park
This classic hardback empire art deco light shade in a transitional tetoron cotton has a neutral black and white floral motif. The 11" taper starts with a 7" top down to 14" bottom and spider construction for all lamp types.
$57.99 $84.99
Designer Advice:
An art deco ceiling lamp shade with a taper can be an excellent choice for overhead lighting. The way the shade goes from narrow to wide at the bottom directs light over a wide area, while a spider connection allows for attaching to many lamps. And the classic neutral floral motif can give any room a touch of visual textured contrast.
Merchant links are sponsored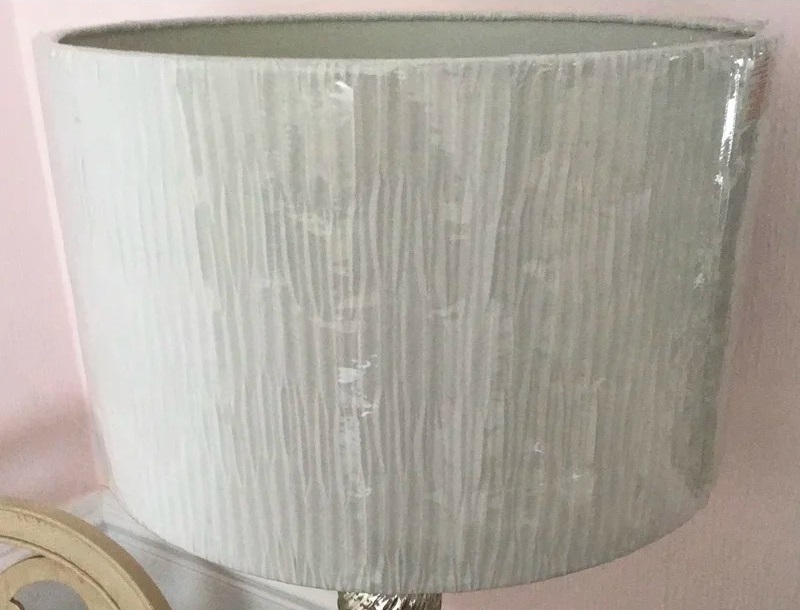 Fitted Oval Glass Spotted Shade
TessaChic
This elegant fitted oval glass dome is 6" tall with a 4.25" depth and width. A 2.25" fitter neck attaches to all lamps and fans. And the neutral white and silver mercury glass base have a classy, unique speckled pattern.
Designer Advice:
Art deco glass lamp shades are another popular choice instead of fabric, metallic foil, and plastic shades. Glass domes can be easy to clean and create a unique look in your room when used as an overhead solution. The speckle pattern forms a dancing effect of spotted color light for a fun and different type of room illumination.
Merchant links are sponsored