White Frosted Textured Tulip Lamp Shade
Volume Lighting
Glass tulip lamp shades frosted white generate an ambient glow. Long-skirted shades add curvature and movement to sharp-cornered furnishings in a room.
Semi-transparent shades diffuse soft light in greater expansion compared to straight downward-facing tulip shades. They look impressive paired with off-white or neutral-toned walls.
$13.99
Merchant links are sponsored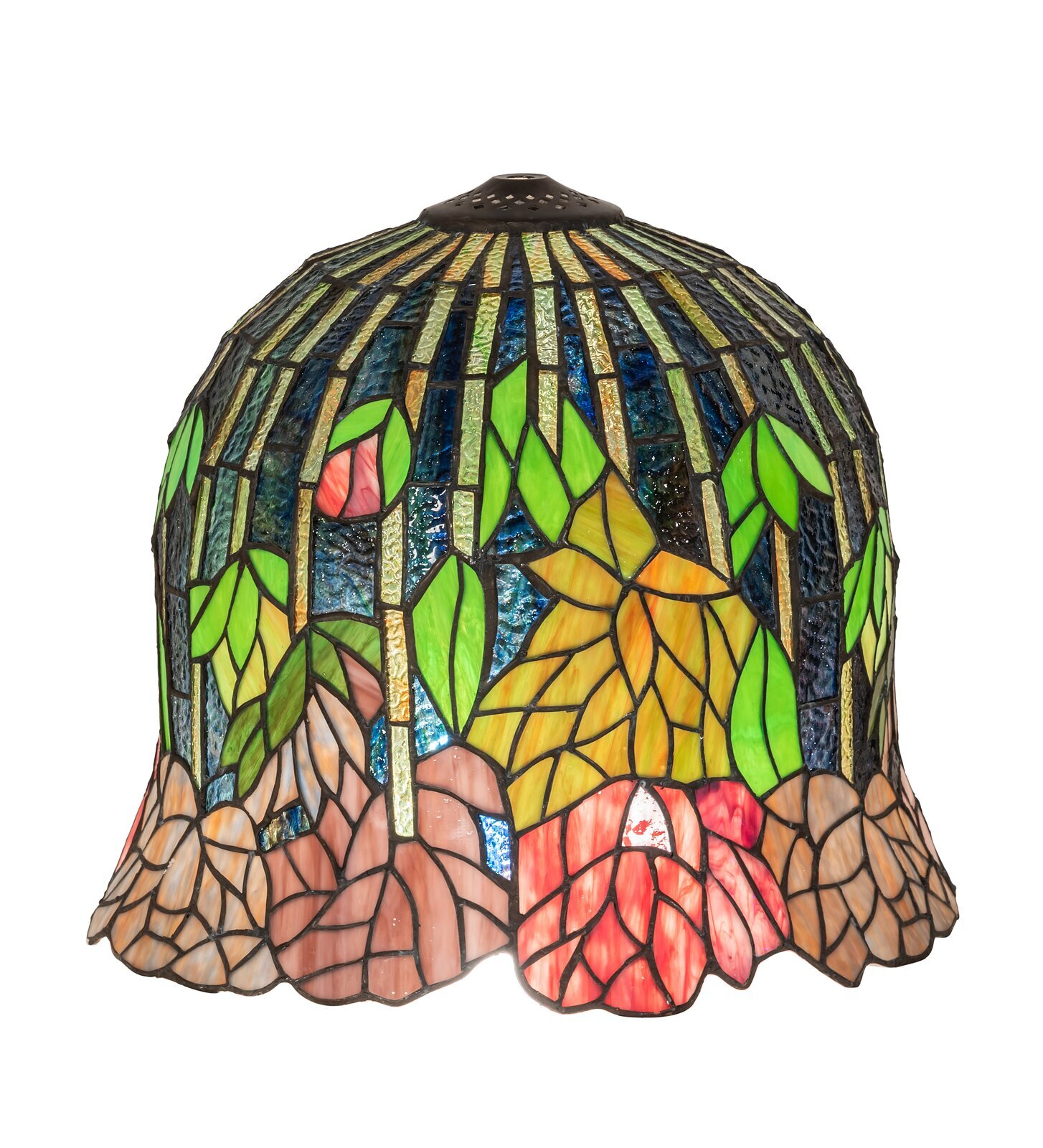 Colorful Mosaic Tulip Lamp Shade
Meyda Tiffany
A colorful mosaic glass tulip lamp shade adds a contemporary glow. For a more natural feeling, scavenger hunt for mosaics that include greens and blues.
Thicker glass types, like stained glass, make it hard for light to travel through. This means these types of lamp shades will give more radiant light than direct brightness.
Your stained-glass shade will direct light downwards. Colorful mosaic tulip shades are exquisite hanging over dining room tables or kitchen islands.
$540 $900
Merchant links are sponsored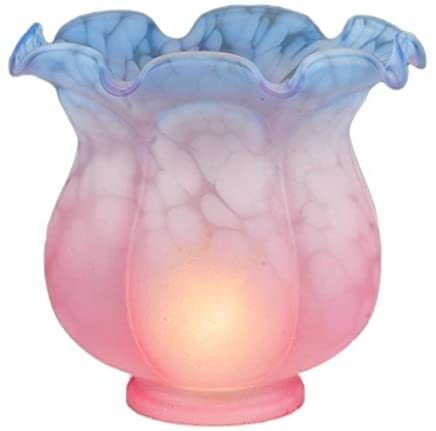 Victorian Ombre Tulip Lamp Shade Replacement
Pinks and blues bring out the feminine traits in a room. Finding a Victorian-styled tulip lamp with an ombre design can be hard, but it is possible.
Lamp shades with lighter and warmer tones closer to the lightbulb will emit a warmer radiance to a room. Match Victorian ombre tulip shades with an off-white or light pink diamond button-tufted couch.
Merchant links are sponsored
Elongated Cranberry Etched Glass Tulip Lamp Shade
B&P Lamp
The color of your tulip lamp shade sets the tone in your room. A red cranberry feeds warmth and excitement to a room, while an ocean blue encourages a cool and relaxed atmosphere.
Turn your elongated glass tulip lamp shades upwards to flaunt tall ceilings. Elongated glass stretches a light source causing it to flow either up or down.
Merchant links are sponsored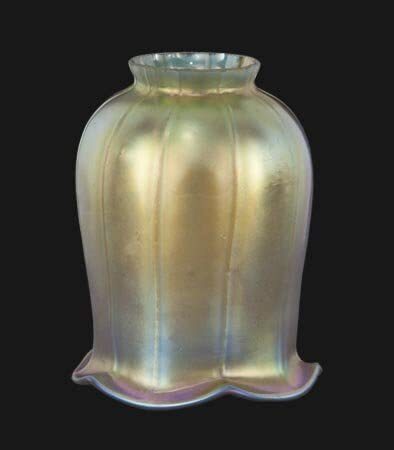 Retro Gold Vintage Tulip Lamp Shades
B&P Lamp
If you want a vintage-styled tulip lamp shade, then find one painted in gold, copper, blue, or other iridescent finish. Finding ones that are a bit jaded are even better!
Bright iridescent finishes create a focal point for eyes to land on. Attach three or five iridescent painted tulip shades to a tulip lamp in your formal, living room, or bedroom. You can also use just one as the center of attention.
Merchant links are sponsored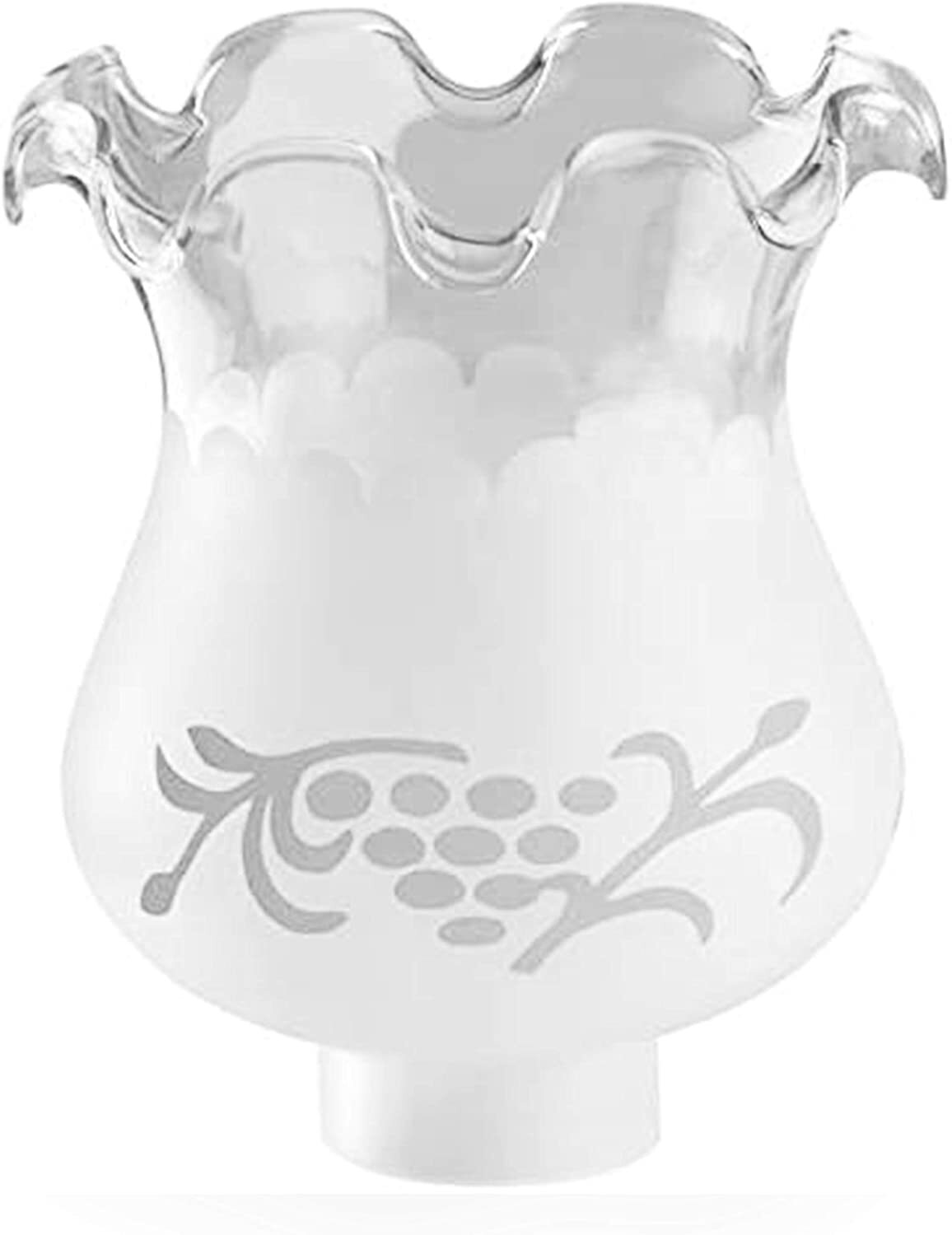 Frosted and Clear Etched Glass Tulip Lamp Shade
OHLECTRIC
Etched glass looks the best when displayed in the open without any visual obstructions. You can often find frosted clear combo lamp shades with grapevines and flowers engraved into them.
Frosted glass paired with clear skirting builds more dimension to your tulip lamp. Place frosted transparent glass tulip lamp shades pointing upwards to brighten your long dark hallway to the kitchen.
Merchant links are sponsored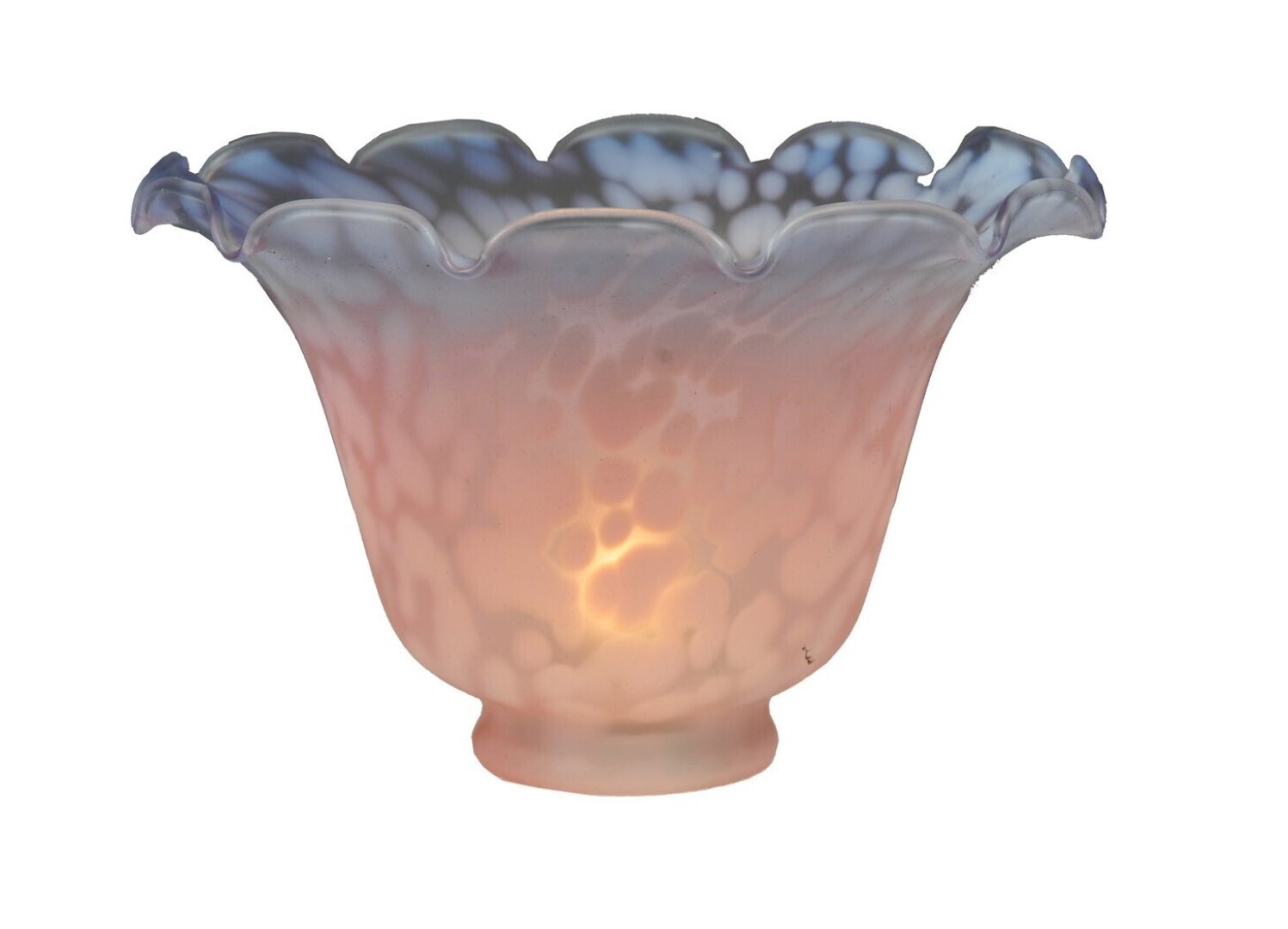 Wide mouthed Ombre Tulip Lamp Shades
Oftentimes, tulip lamp shades are confused with lily lamp shades. They both have a similar shape, only lily lamp shades are skinnier and tulip shades are wider at the base. With these wide-mouthed glass shades, these fall into the tulip category.
Wide-mouthed lamp shades have larger diameter openings allowing light to travel farther. You can find these types of ombre lamp shades come in all sorts of colors.
Merchant links are sponsored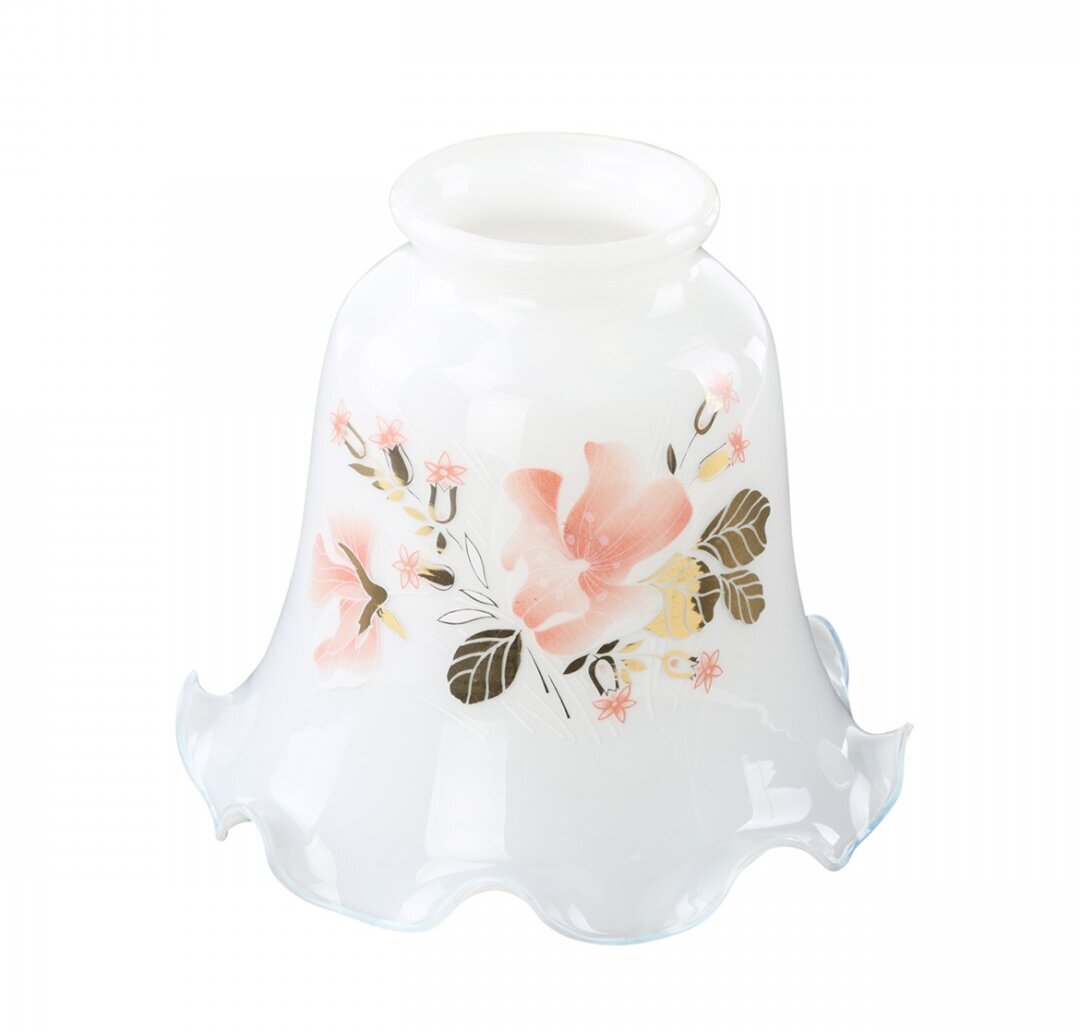 Porcelain Printed Glass Tulip Lamp Shade
House of Hampton®
Milky white porcelain immediately makes you think of chinaware. Finding ones with floral printed patterns are dainty and provides a feminine flair to any room.
Choose porcelain lamp shades that come with a screw-on mechanism to make them easier to install. Sip a cup of tea with a friend and chatter about your delightful new porcelain shade.
Merchant links are sponsored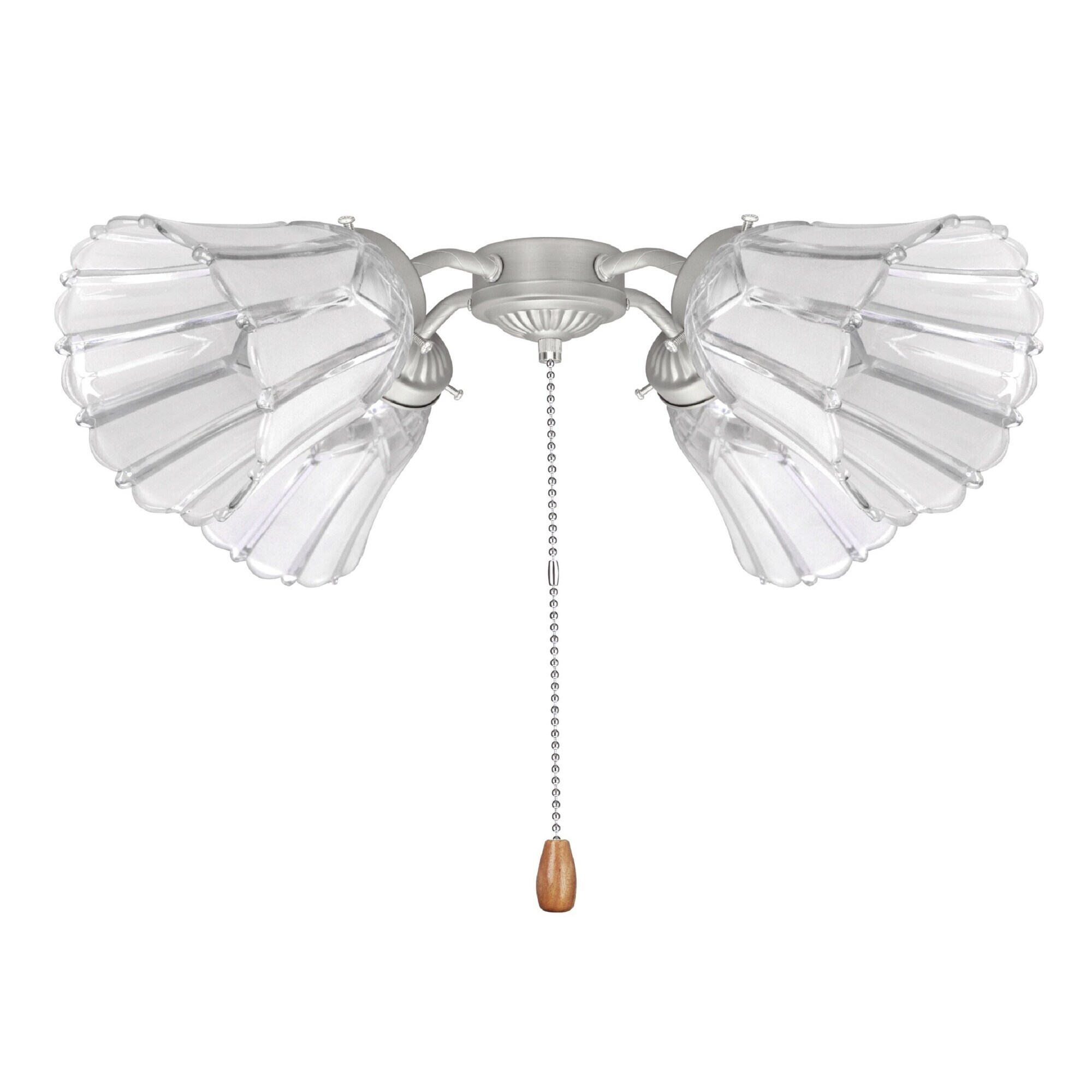 Clear Sandblasted Replacement Tulip Lamp Shades
Completely clear sandblasted replacement tulip lamp shades will not block any light. Sandblasted transparent glass lamp shades are excellent for brightening a dark room with only one ceiling light.
You can certainly find sandblasted designer glass shades with diamonds, triangles, circles, and other oblong shapes carved into them. Clear tulip shades look spectacular in groupings of four.
Merchant links are sponsored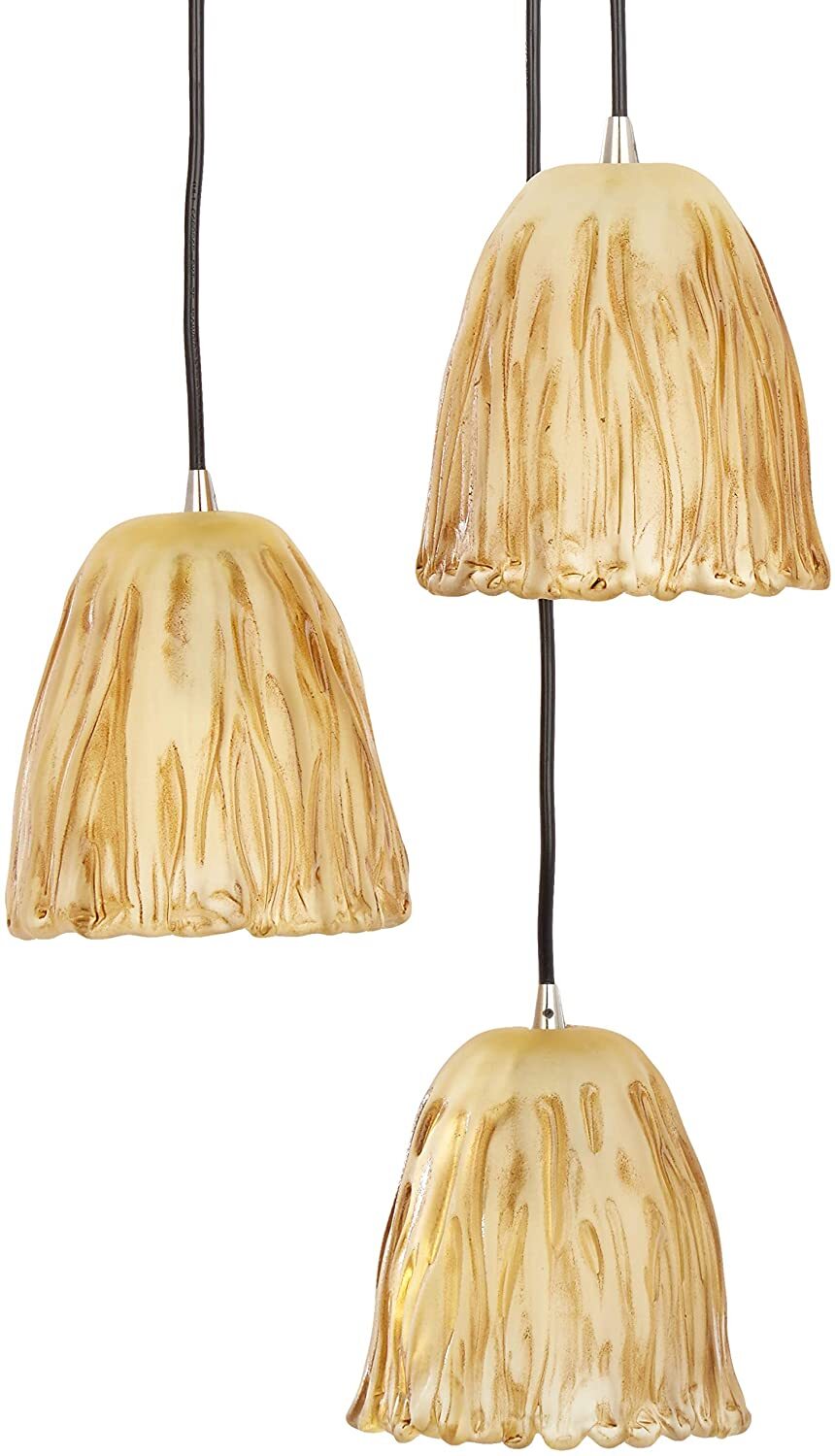 Set of Three Amber Wrinkled Tulip Shades
Justice Design Group, LLC
Three-light clusters create an asymmetrical design and look beautiful when used in pendant light fixtures. For a vintage fix, add a three-light cluster in amber tones.
Hang them in a parallel line for balance or in a wavy pattern to add movement over a kitchen island. Another excellent location to hang them is by your front entrance.
For a grandeur appearance, drape three sets of three in the center of an empty room over marbled flooring wrapped with a staircase. If your ceilings are high, hang your pendant tulip lamp lights closer to the floor.
Merchant links are sponsored