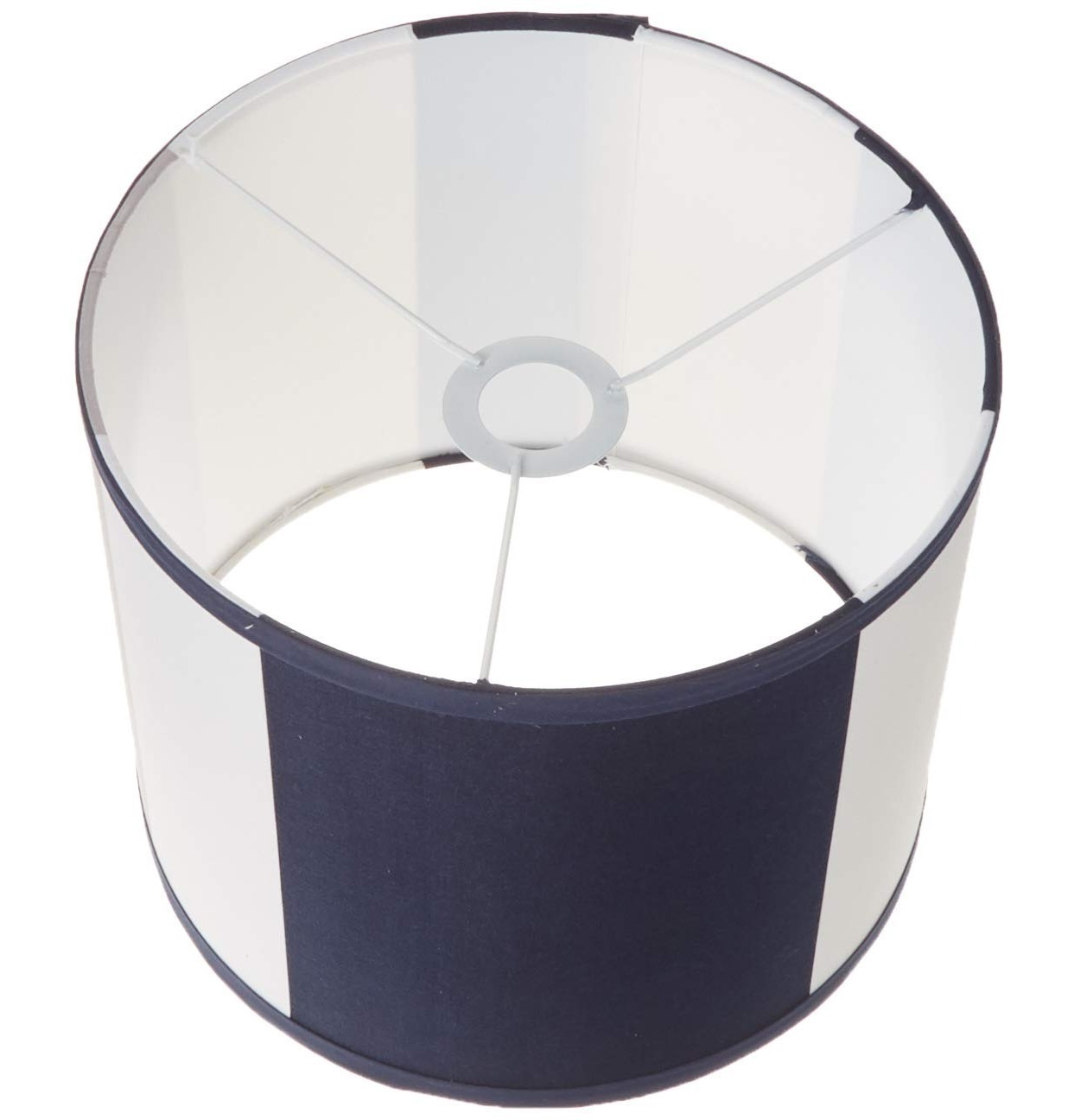 Neutral Vertical Striped Drum Lamp Shade
This striped lampshade has a classic drum shape and a stylish vertical stripe pattern in three colors - gray, white, and navy, with a matching border. The compact 10" diameter and 8" height size fits most standard 1 ¼" diameter light bulb sockets.
Designer Advice:
Vertical striped lamp shades can easily create the illusion of height due to lines that run up and down. In addition, it can help a drum-shaped lamp shade appear taller to accent shorter lamp bases. And a tall drum shade can also help project more light through the room due to being elevated higher into the air.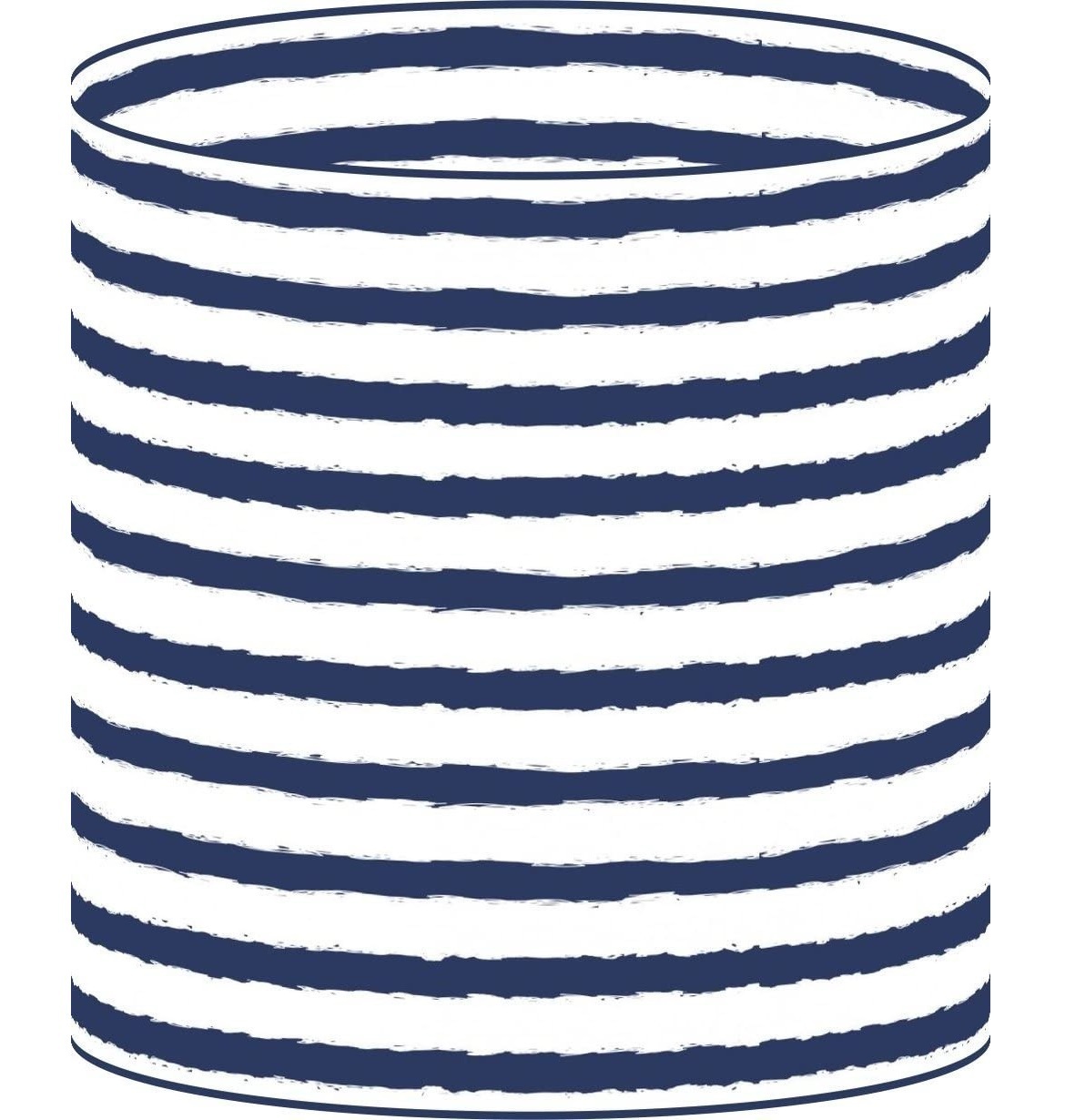 Tall Cylindrical Textured Striped Canvas Lamp Shade
This 10.5" tall by 10" wide striped lamp shade in a standard cylindrical drum shape is a textured canvas fabric. Choose from 18 patterns of white and bold-colored solid stripes, open trellis, or pastel boats. Attach the shade to any lamp that takes an Uno fitting.
Designer Advice:
Lamp shades are available in multiple shapes, with a standard drum shape as a popular choice for modern and contemporary nuances. But picking a lamp shade with stripes doesn't have to limit your creativity. There are many ways that you can make bars look different, like these imperfect, uneven lines that resemble hand-painted strips with rough edges.