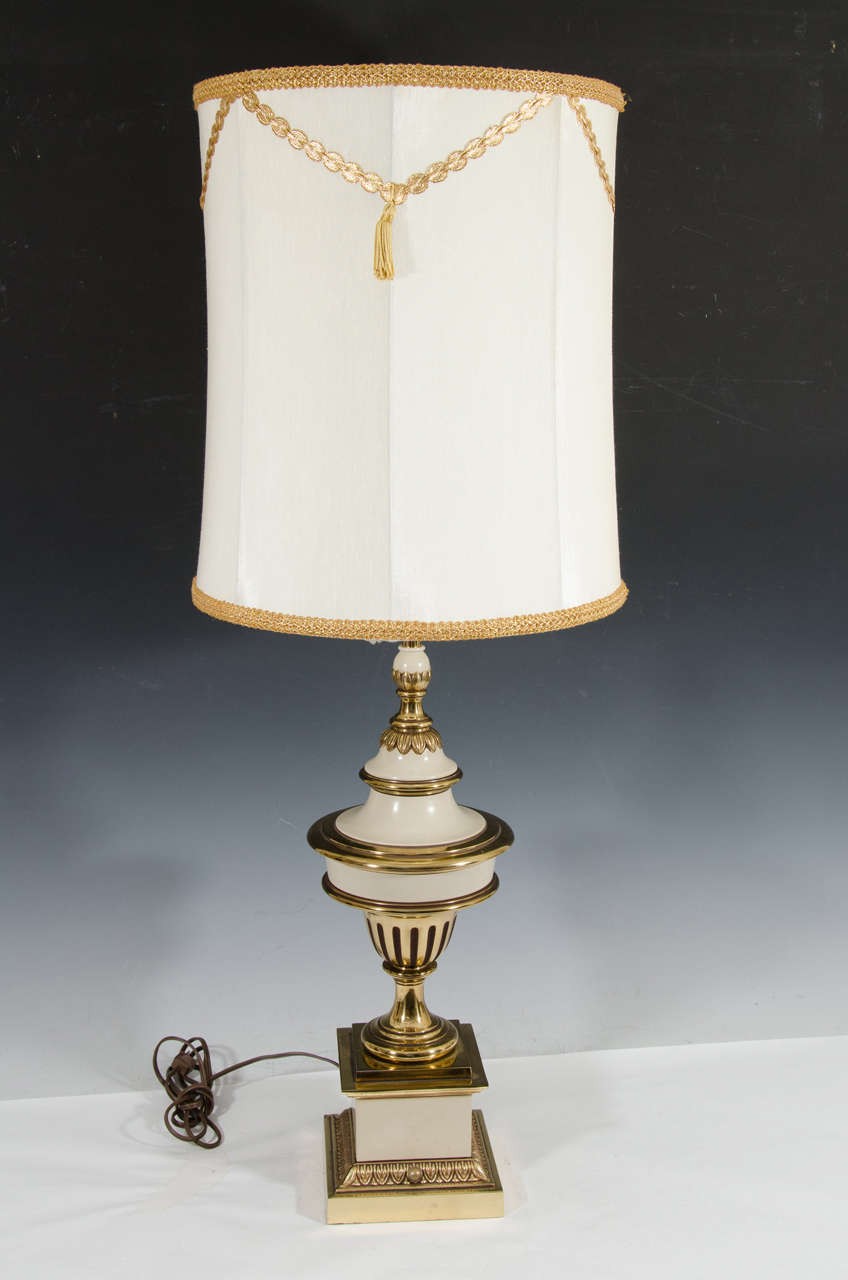 Hollywood Regency Style Pair Of Brass Cream Colored Stiffel Table Lamps
A beautiful table lamp that comes with the brass structure and the cream colored shade - it will surely elevate the look of your interior and thanks to the regency style of its design, provide a stunning and significant boost of appeal.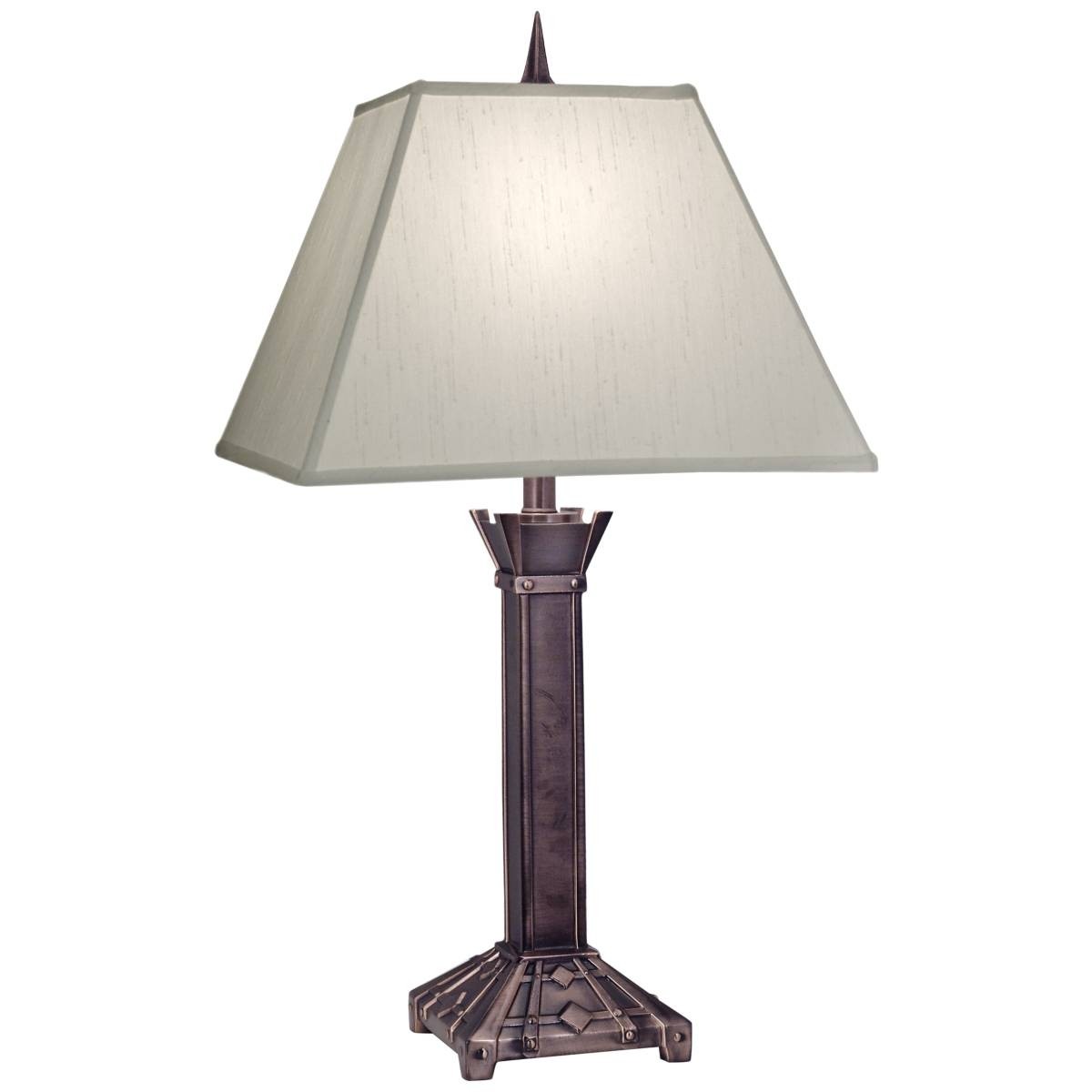 Stiffel TL-N8633-AC One Light Table Lamp, Antique Copper Finish with Global White Shade
This intricately designed 31" Stiffel lamp creates a cozy atmosphere with soothing diffuse light. Make it the center of attention to showcase its antique copper finish and fine pedestal details, or place it in the corner and enjoy as it casts a gentle light perfect to read or work by.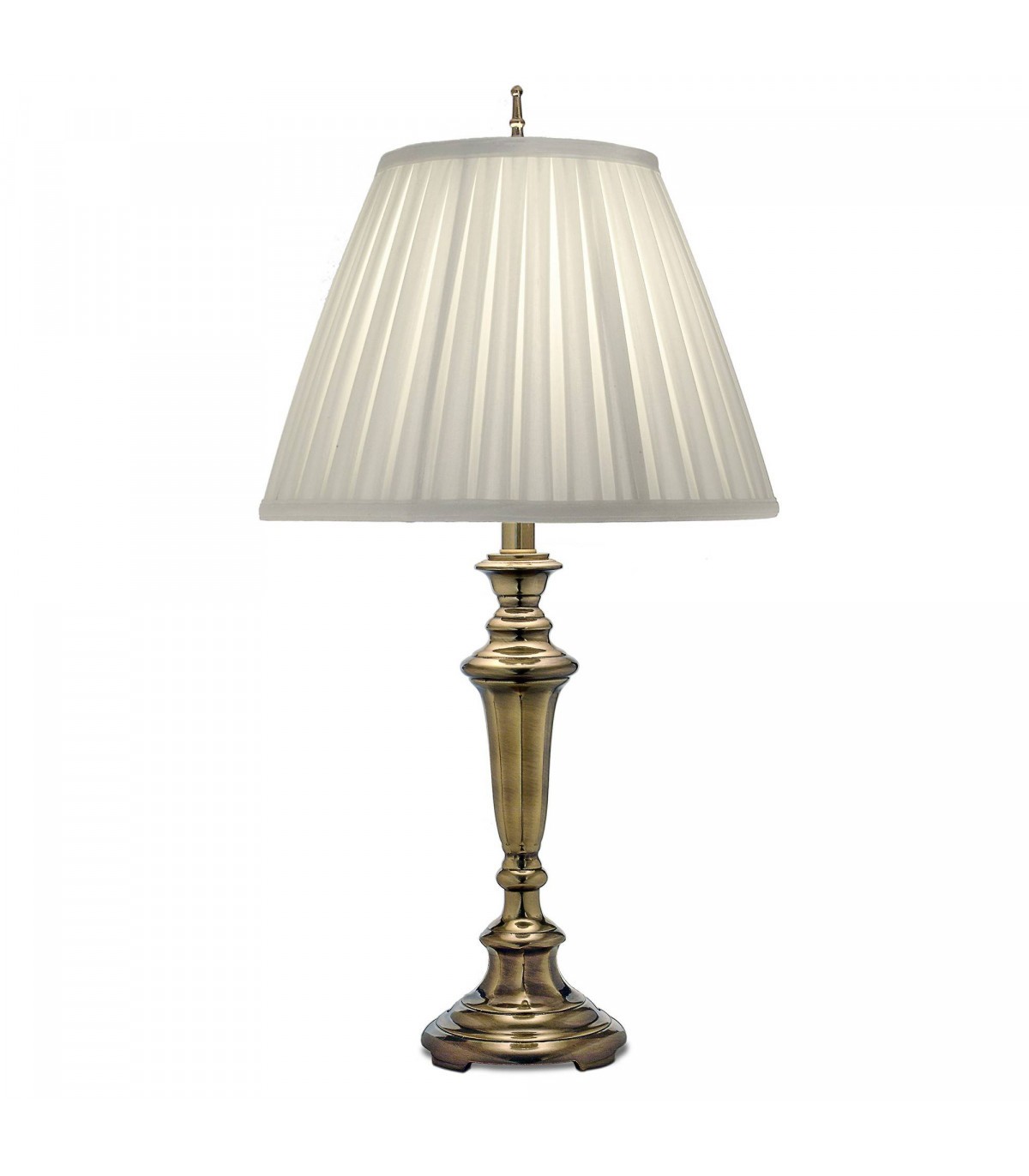 Stiffel TL-N8055-BB One Light Table Lamp, Burnished Brass Finish with Oyster Silksheen Box Pleat Shade
This high-quality lamp features a burnished brass finish topped with an oyster silksheen box pleat shade that makes it a perfect addition to your traditional or country style home. With a 150W capacity, you can enjoy reading in its gentle light or keep in on the desk while working for a cozy atmosphere.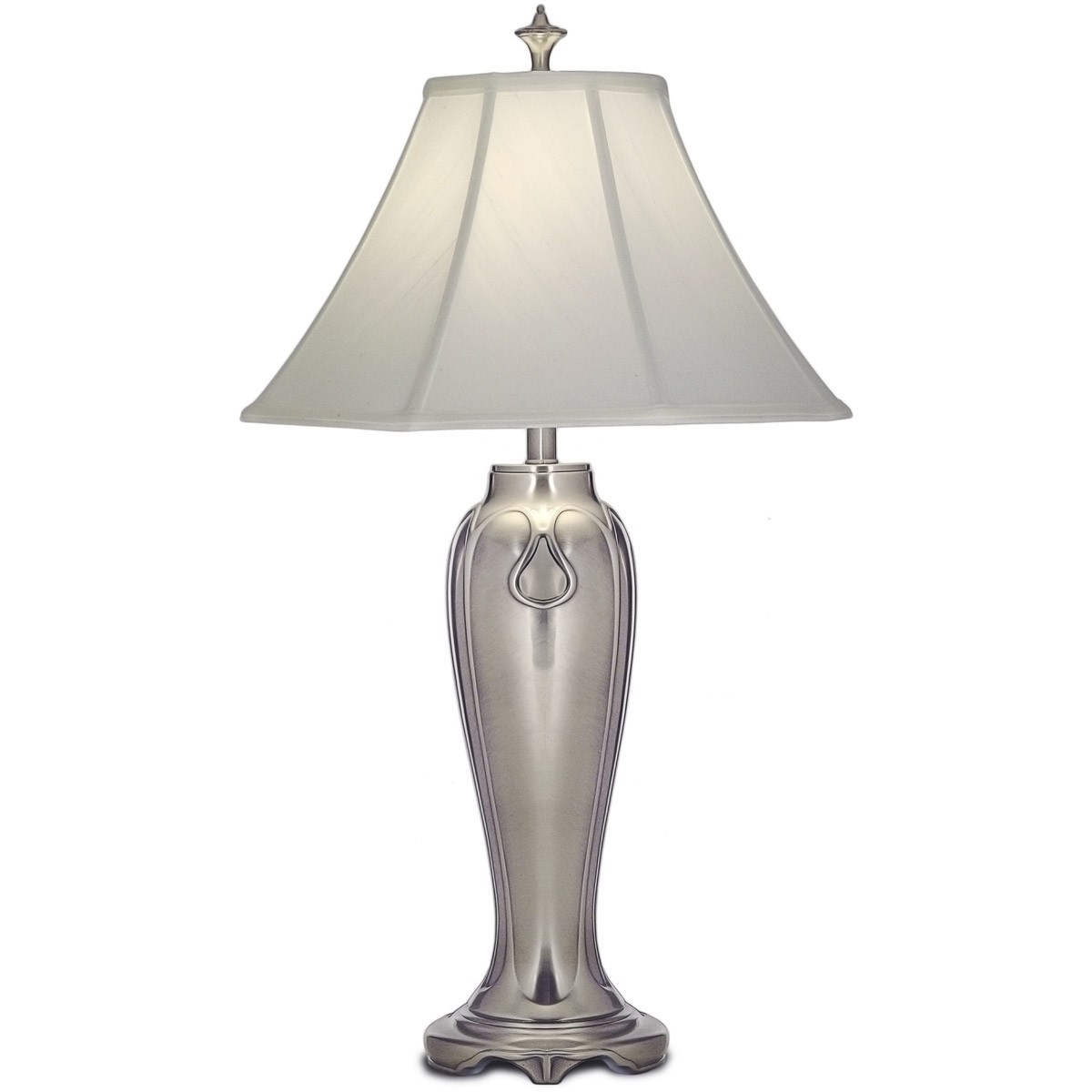 Stiffel TL-N7346-AN One Light Table Lamp, Antique Nickel Finish with Off White Silk Shade
Statuesque and perfect for a cozy corner, this 33" lamp provides soothing light and classic style. With its antique nickel finish, it can be both a stand out piece or a beautiful accent for any home. The flattering winged silk lampshade offers generous amounts of light without any accompanying harshness.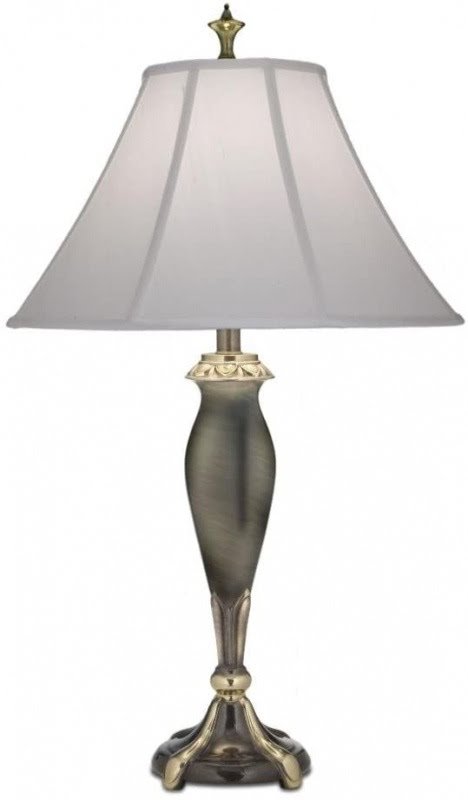 Stiffel TL-N8411-RB One Light Table Lamp, Antique Brass Finish with Off White Silk Shade
The ornate design of this lamp makes it a stunning statement piece for a hall console table or grand office desk. The unique two-tone antique brass finish blends seamlessly with any interior design, and the gentle off white silk shade provides cozy light to read by any time of the day or night.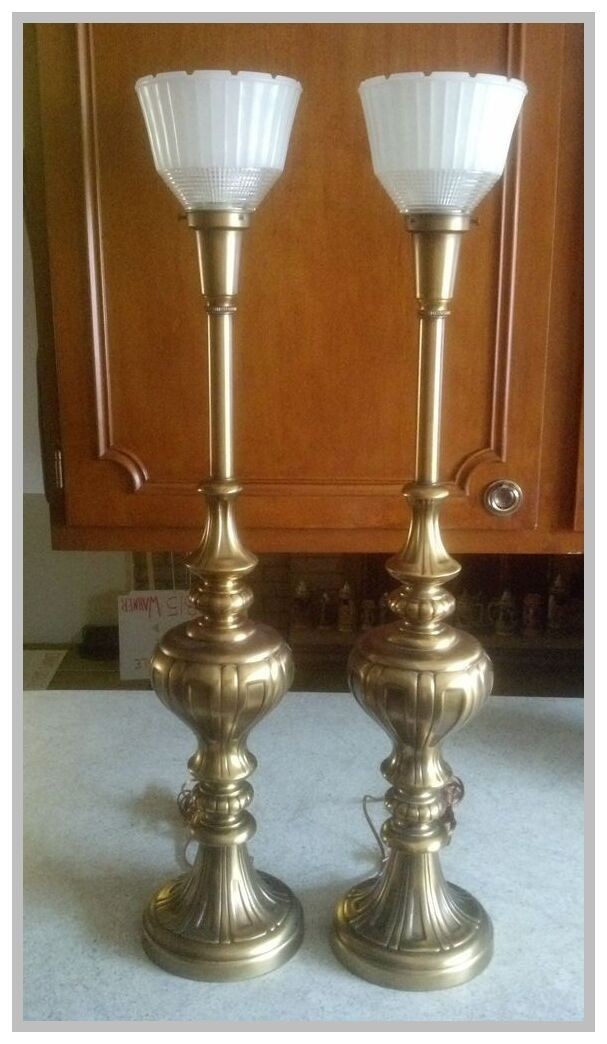 Pair Mid Century Hollywood Regency Stiffel Brass Torchiere Table Lamps 1970s
Chic stylish table lamps having beautiful bases of brass. A base is composed of a round foot and a decorative tall stem. Flared lampshades are crafted of milk glass with a vertically grooved pattern and have gently indented top edges.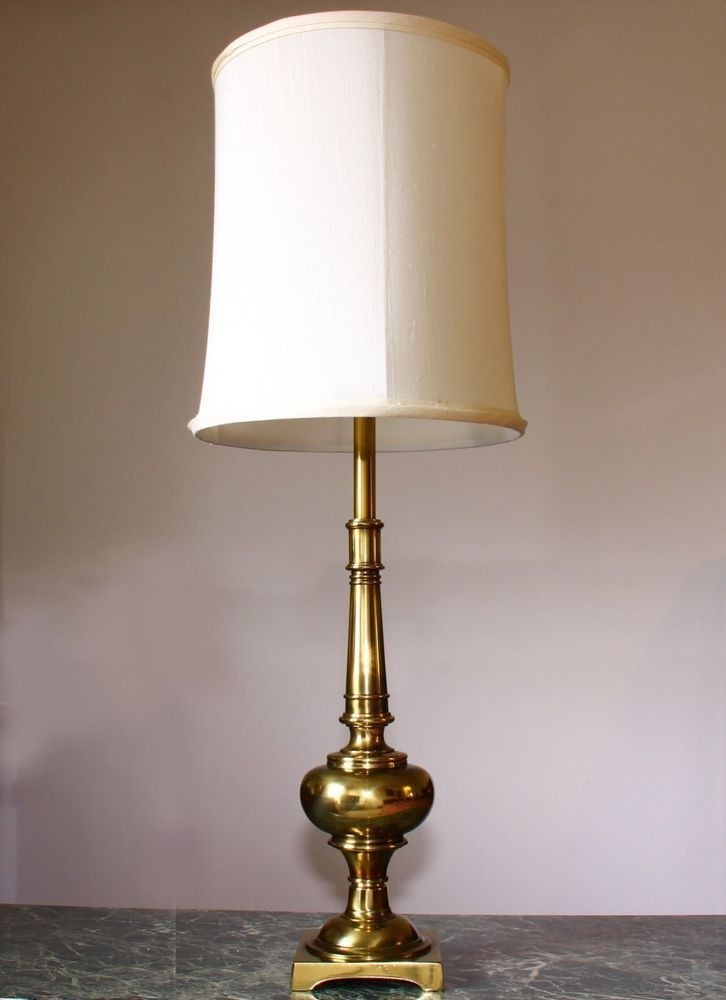 Mid Century Hollywood Regency Vintage Solid Brass Table Lamp By Stiffel
This is super cool! Mid-century hollywood regency vintage table lamp made from solid, goldish brass. It's base is very artistic and super shiny. The lamp shade is made from light, creamy and soft cotton.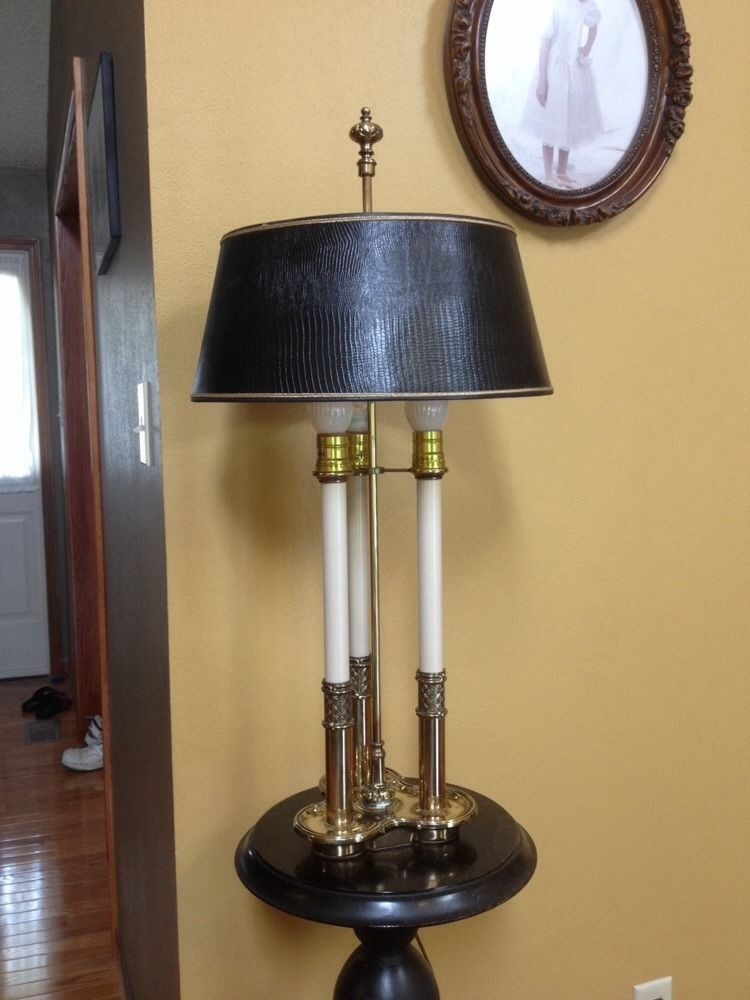 Vintage Mid Century Stiffel Candle French Bouillotte Table Lamp Brass Copper
This solid, brass table lamp represents what's best in vintage style. Coming from mid-century it shall interest especially antique lovers. It can be a good addition to your bedroom space, as well as living rooms or foyers.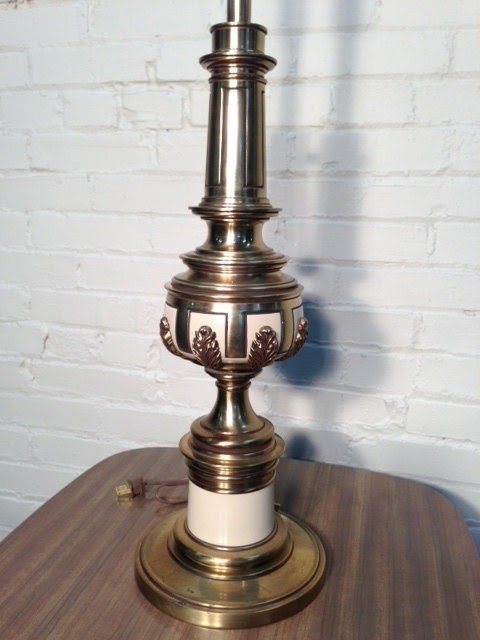 Vintage stiffel mid century hollywood
A wonderful table lamp inspired by the Holywood of the 1950's. It's made of brass with a golden finish and subtle decorations in the middle. It will be a phenomenal accent of your room. It gives subtle, warm light.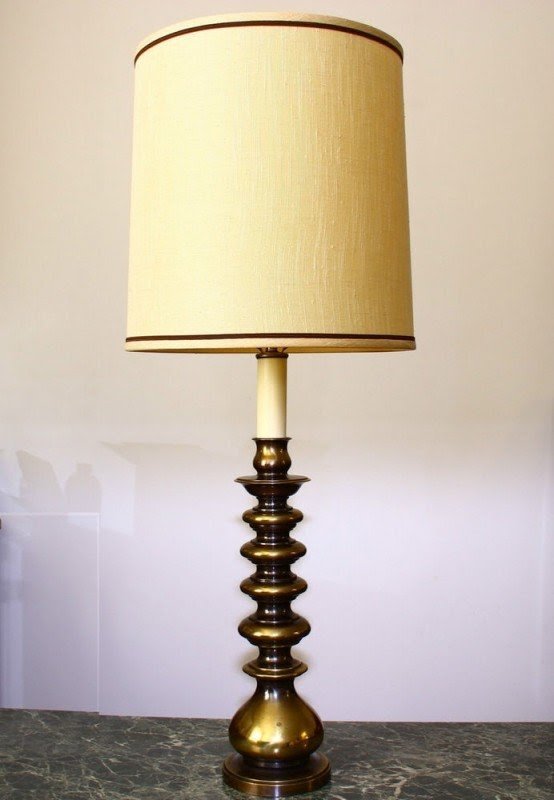 Mid century vintage regency stiffel portable solid brass table lamp
This Brass table lamp combines unique, ornamental design with the solidness of construction. It perfectly fits onto wooden or marble table or desks. A real bargain for all fans of mid-century vintage style.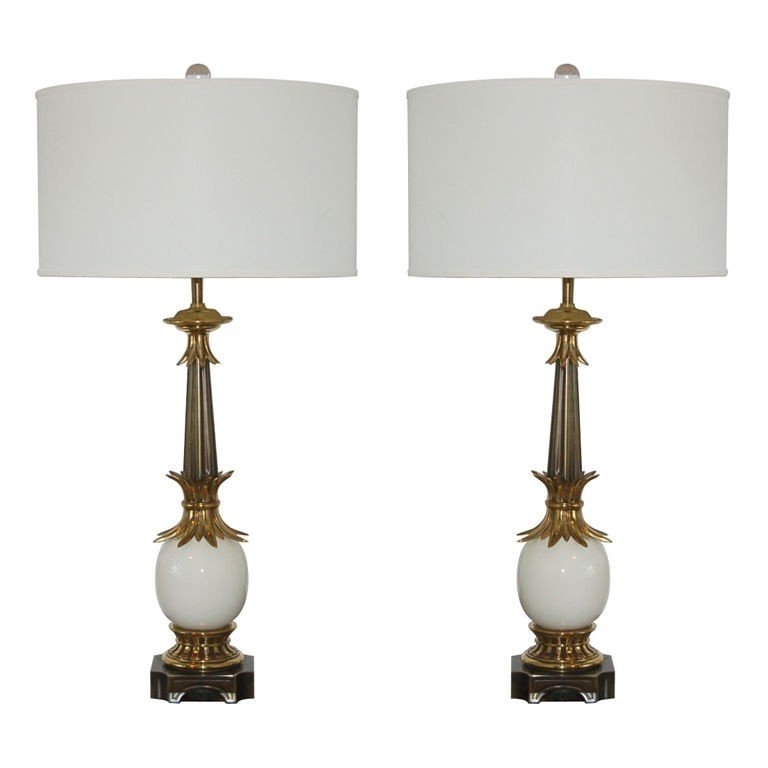 Pair of stiffel ostrich egg lamps from 1950s
This pair of Stiffel Ostrich Egg lamps comes from the 1950's, being a part of the unique collection of antique table lamps. The base is finished in antique brass, being an exquisitely solid and stylish material.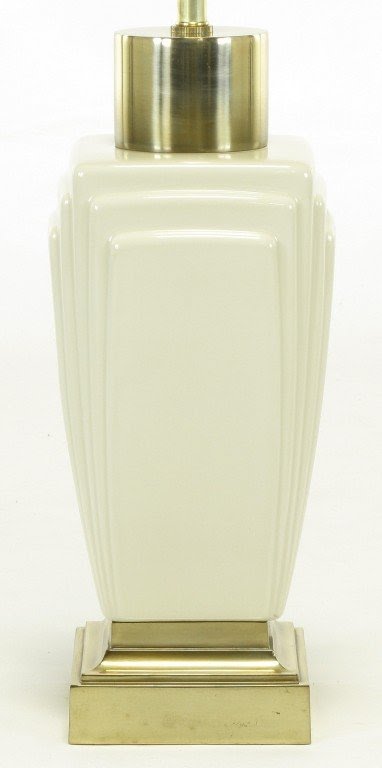 Pair stiffel art deco revival ivory ceramic brass table lamps
When we arrange a house in a retro or art-deco style - Antiques inherited from the ancestors or elaborated on the flea market lamps will add authenticity. These 2 antique stiffel lamps have a strong ceramic design and a base with a brass plinth.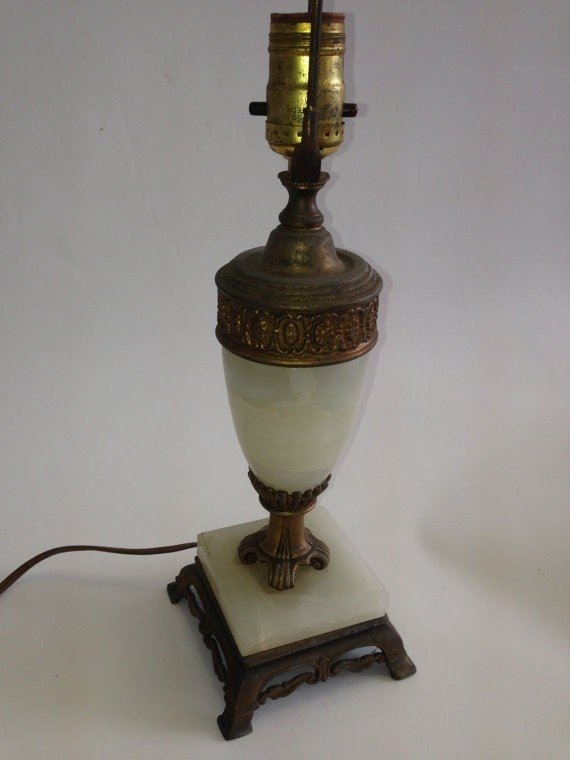 Stiffel style brass and marble table
Stylish stiffel table lamp. This is electric lamp stylised on a kerosene lamp. It is made of gold-plated brass and burnished marble. It is perfect to every interior furnished in vintage or secessionist style.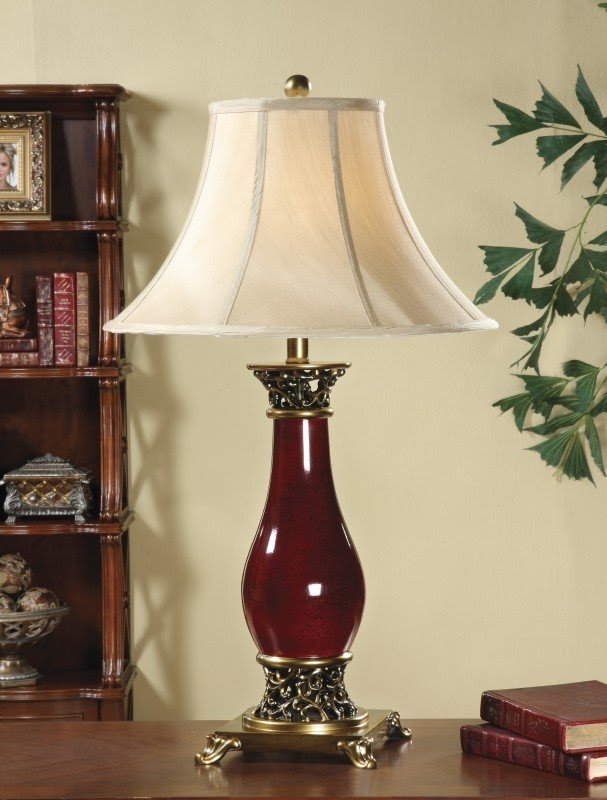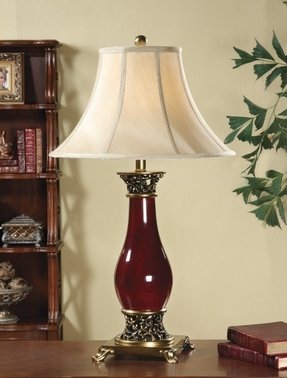 Antique 31" H Table Lamp with Bell Shade
A truly stunning piece if you're looking for a nice way to add an antique-like look in your apartment, this table lamp with bell shade will prove to be a top-notch solution. Being both beautiful and classy, it provides a nice addition to any setting.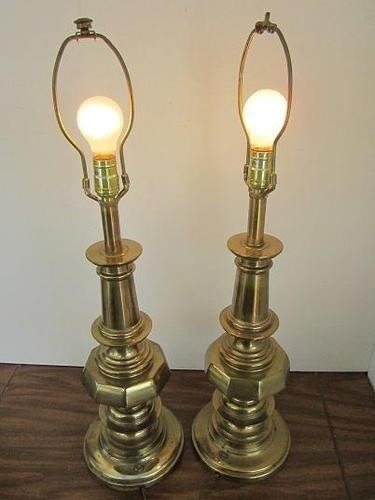 These elements is must-have in every vintage lover's home. These table lamps are stylised on kerosene lamp. They are made of brass and covered with gold paint. They make your interior more stylish and old-fashioned.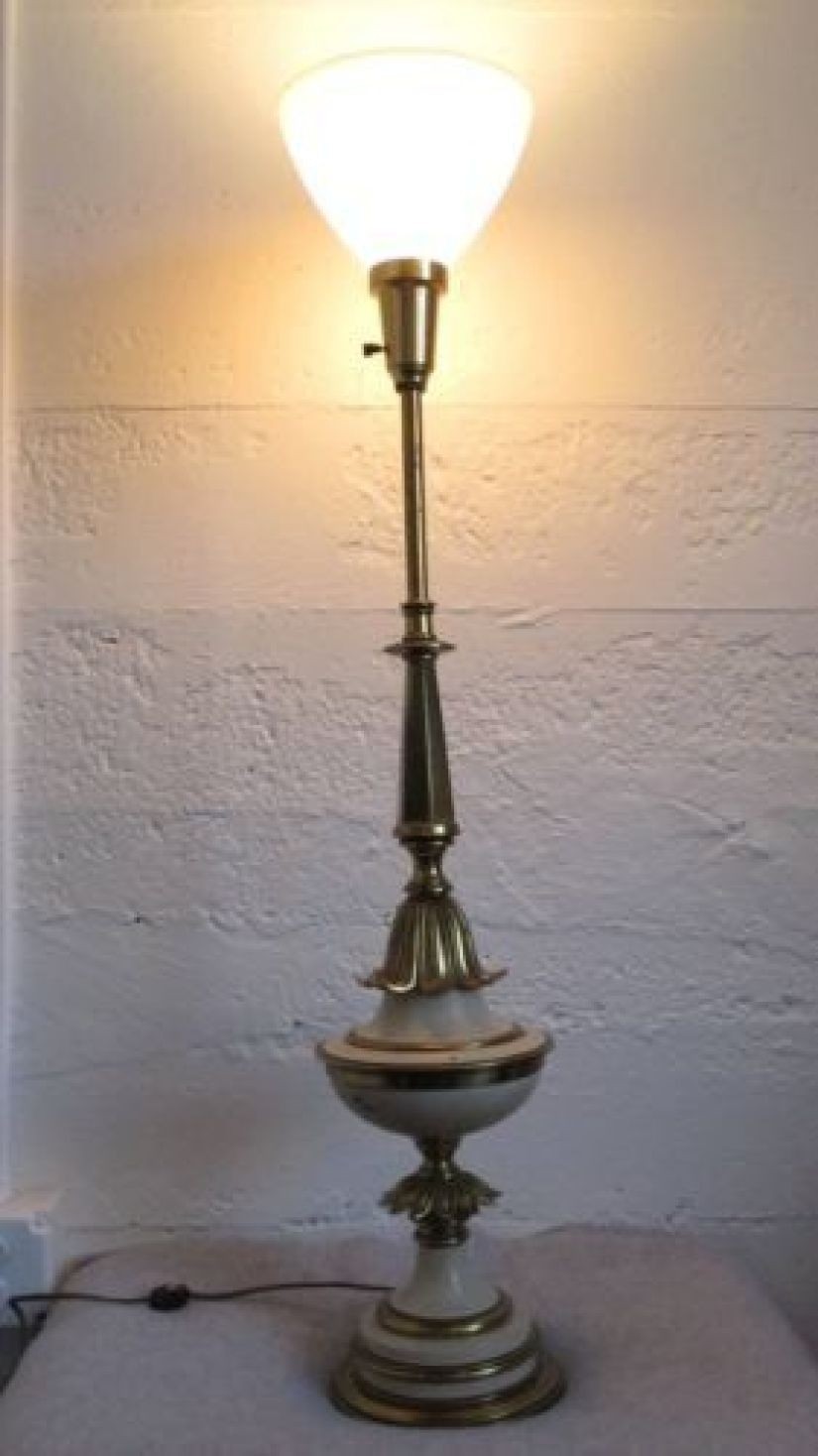 Antique torchiere lamp with a very solid and decorative brass construction. This element of home design stands on a round base and its post includes many decorative accents. Upper part of this lamp provides good illumination of indoors.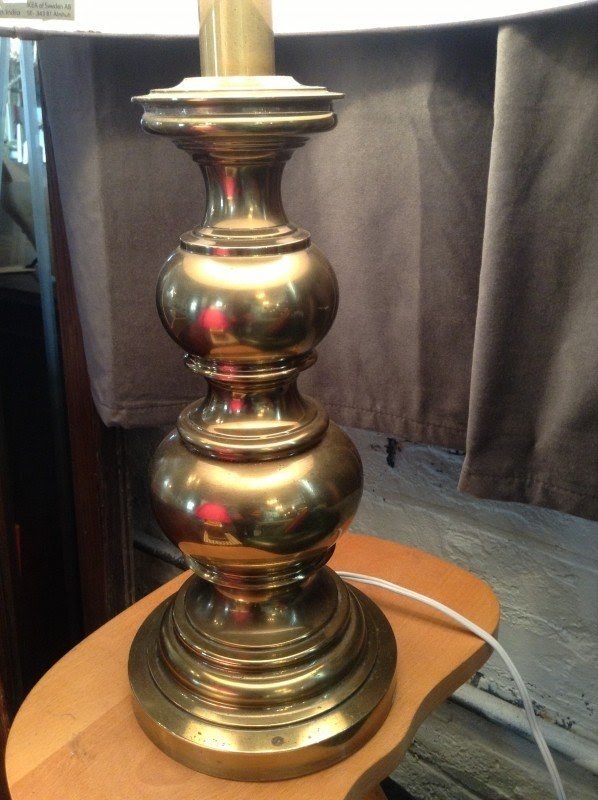 Pair of Stiffel Vintage Brass Lamps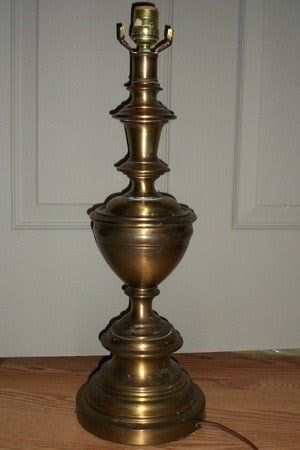 A set of four unique lampshade replacement made in a traditional, vintage style. The lampshades are made out of stained ceramics with white backgrounds and colorful floral patterns in a variety of different colors.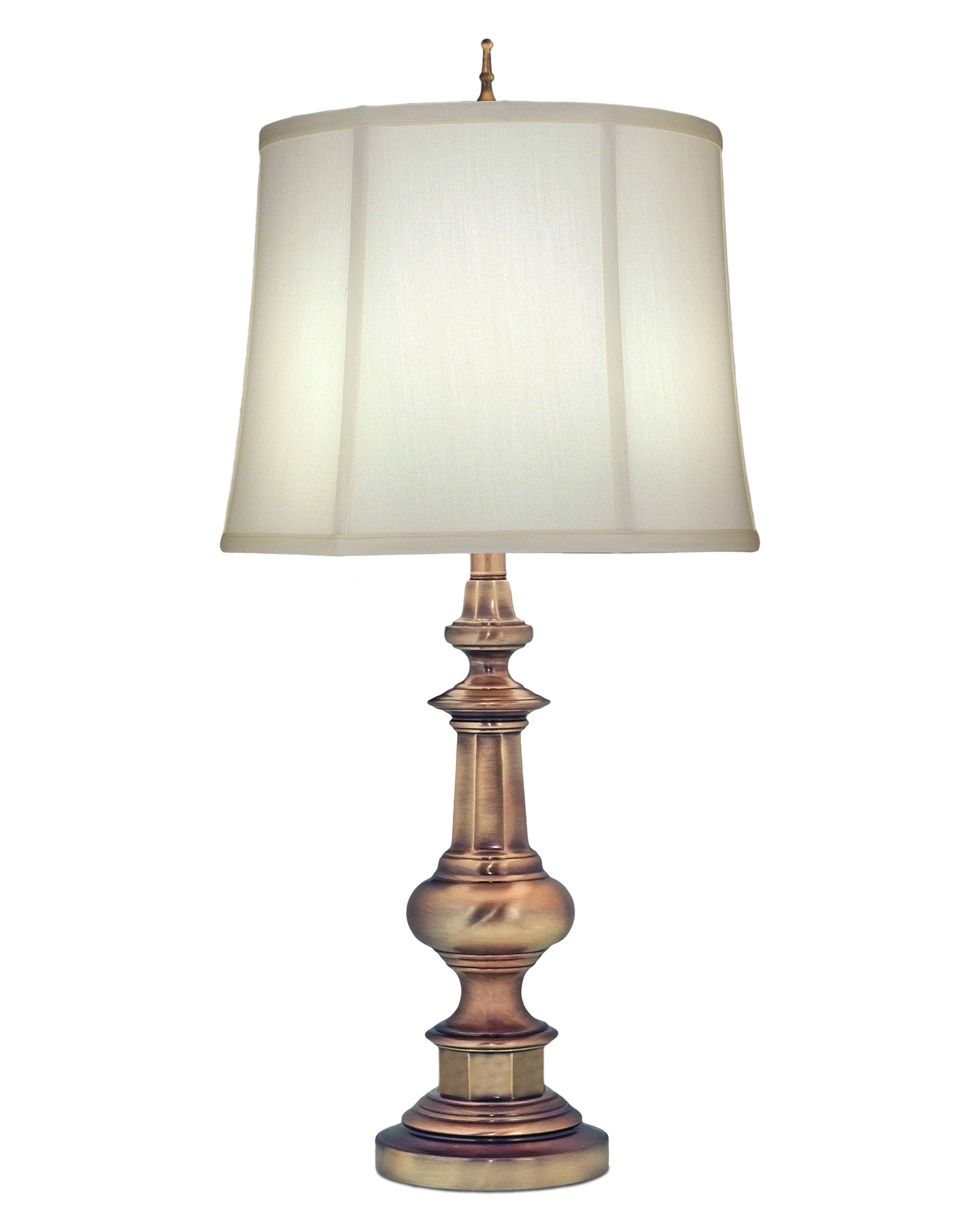 Stylish table lamp mounted on metal base with antique finish. Lampshade is made of fabric. Tasteful accent for the living room, bedroom and more. It is very well appreciated by customers for high quality and elegant design.

STIFFEL BRASS TABLE LAMP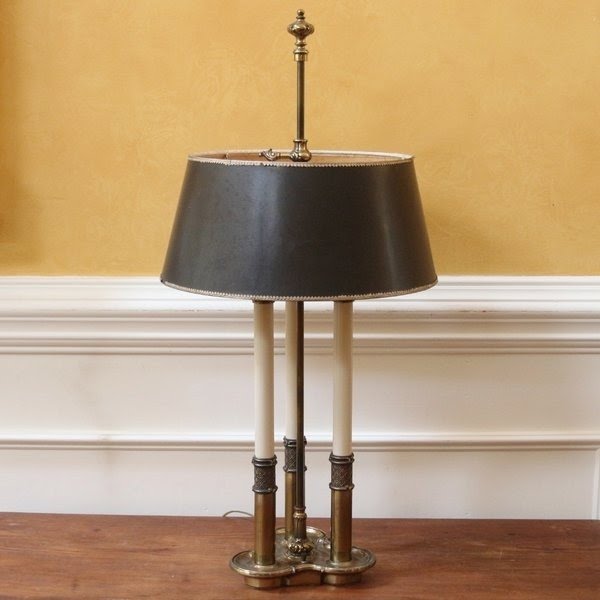 Now that's what we call a unique lamp. This brass stiffel table lamp was made in the bouilette style. It carries an irresistible vintage appeal and ensures ultimate reliability – it's resistant to damage and time alike.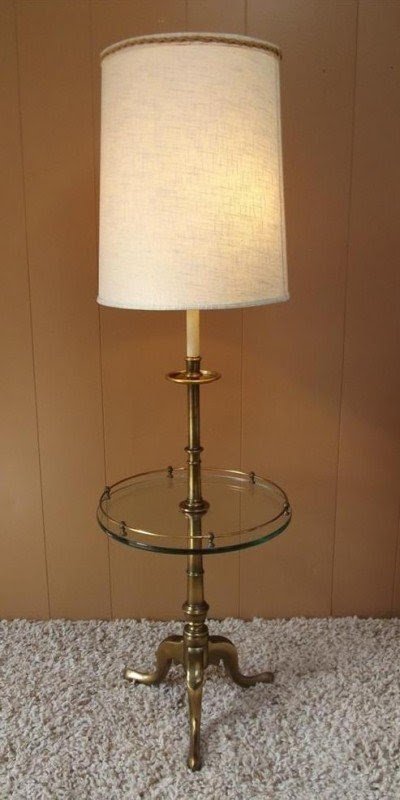 ... Vintage MID CENTURY MODERN Stiffel Brass Floor Lamp w/Glass Table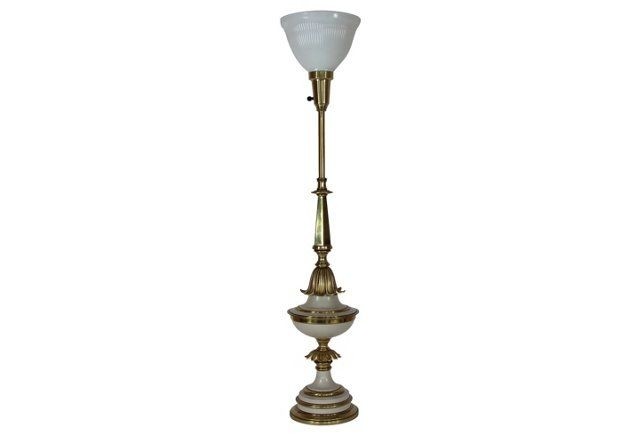 An exquisite addition for dens, living rooms, bedrooms, and offices. This astonishing piece of light-bringer is going to revolutionize the decor of your home. The beautifully crafted brass base and the bowl shade make a truly unique combination of functionality and luxurious appearance.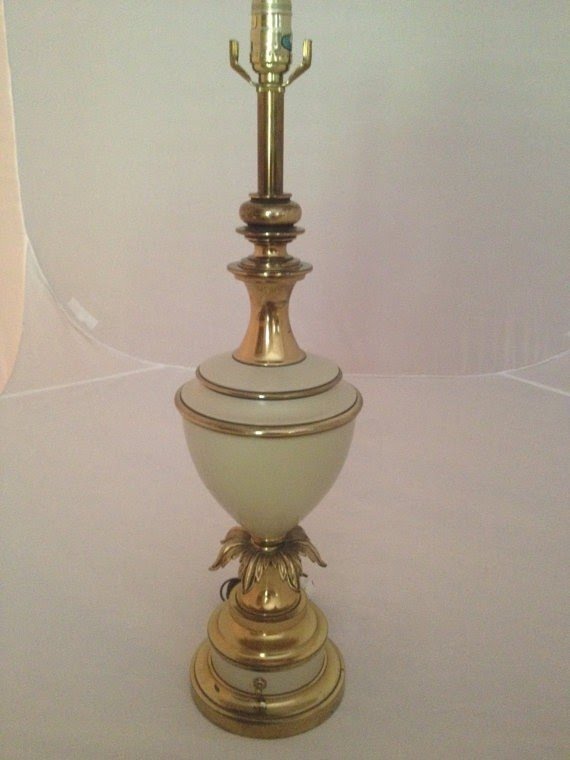 It's easy to find a white lamp in your favorite style. Here antique stiffel lamp combines with golden hoops, decorations and decoratively carved leaves from the palm. A very delicate decoration that decided about the style of the lamp.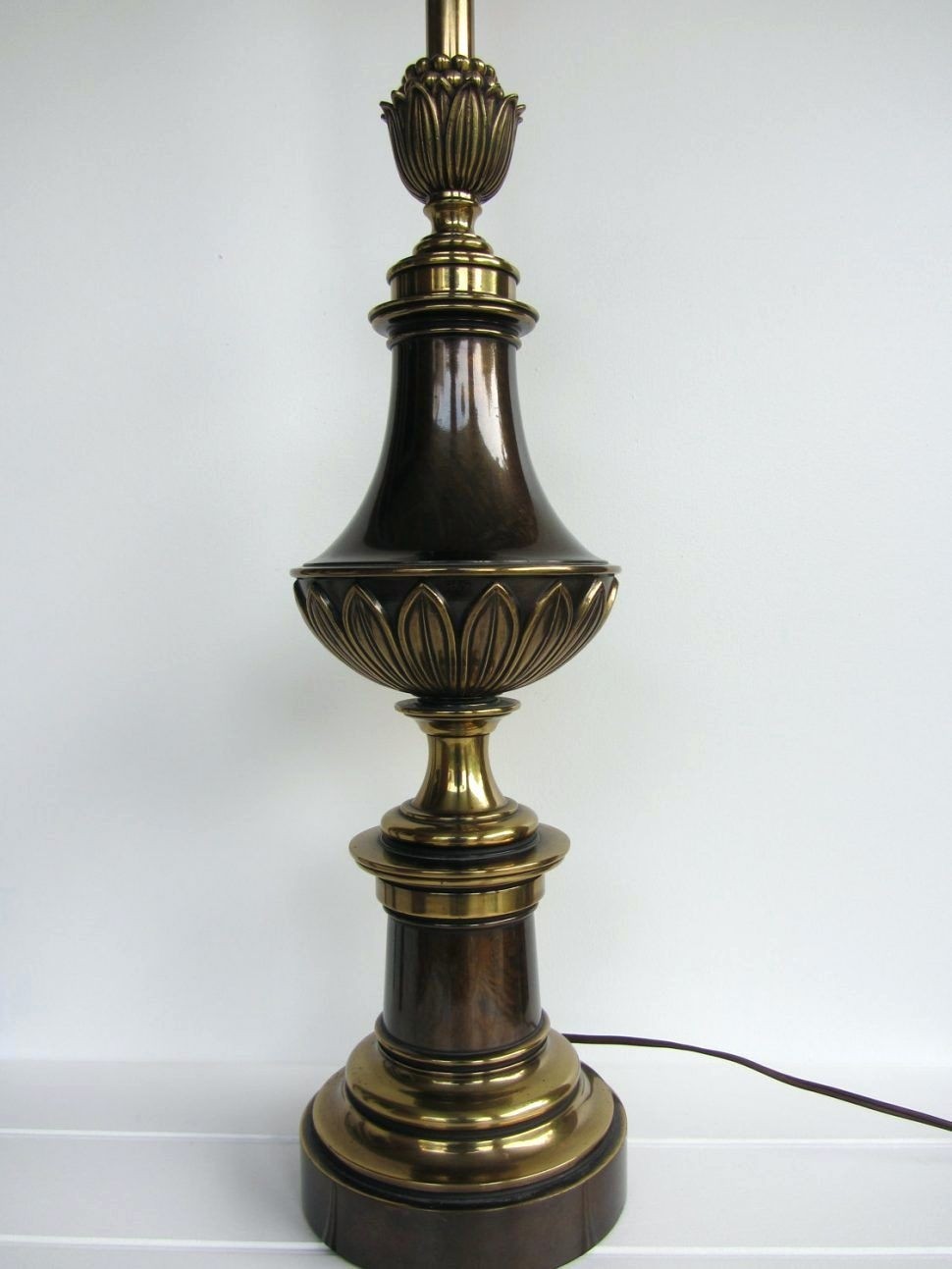 Stiffel Lamps, Table Ceiling Lamp, Lampshades, Brass Floor Lamps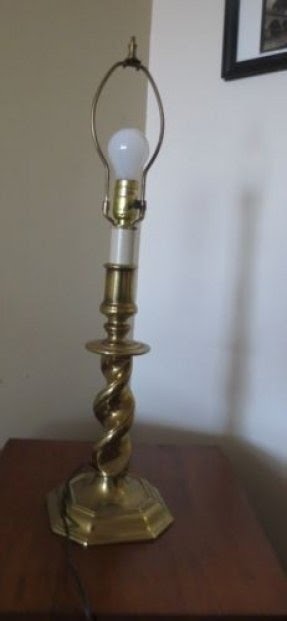 A wonderful base for a table lamp that is made of heavy, solid brass with a shiny finish in a twisted design. You can match almost any lamp shade here as a timeless look of the base will go well both with modern and traditional pieces.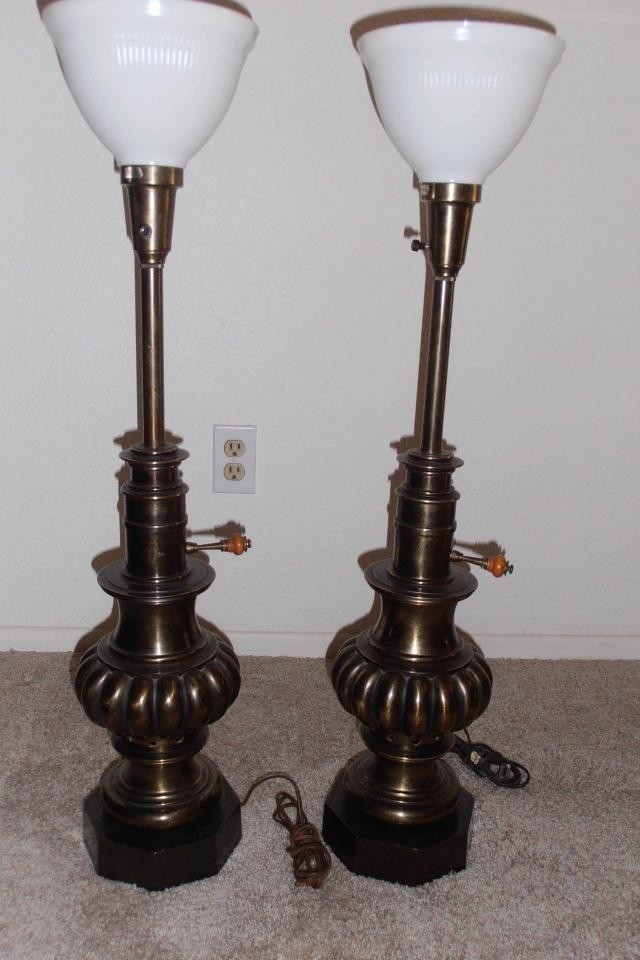 Vintage Stiffel Solid Brass Lamps Photo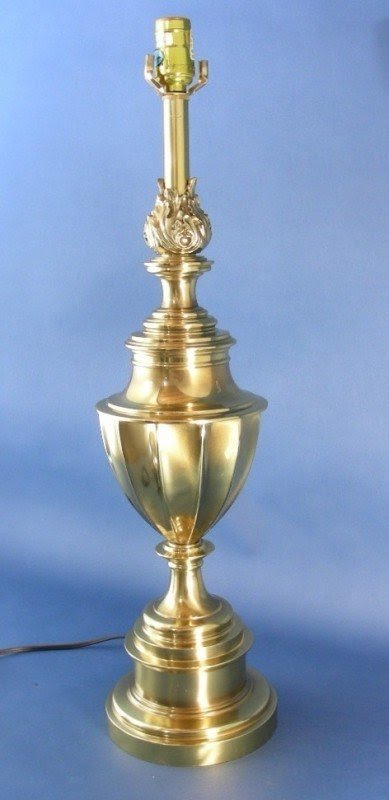 My newly inherited lamps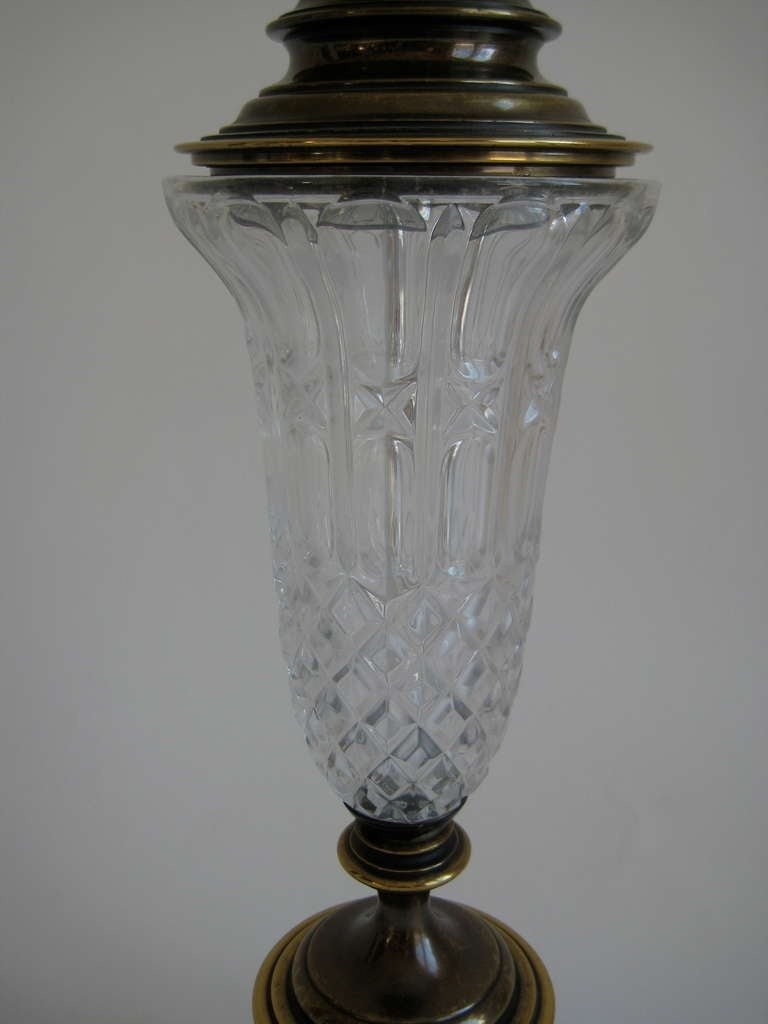 Mid Century Stiffel Lamp | From a unique collection of antique and modern table lamps at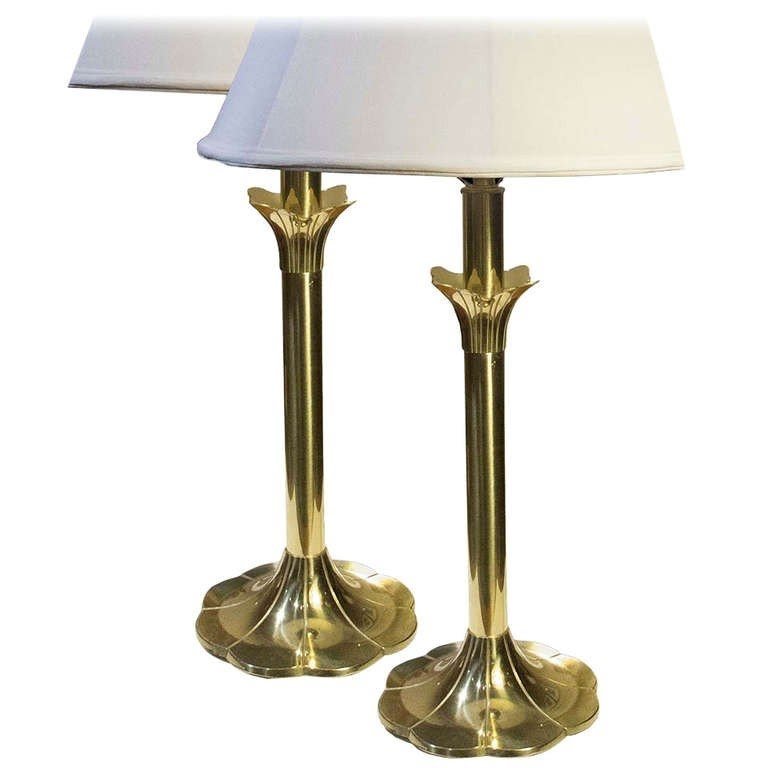 Pair of Stiffel Brass "Tulip" Lamps by Stiffel, circa 1960 | From a unique collection of antique and modern table lamps at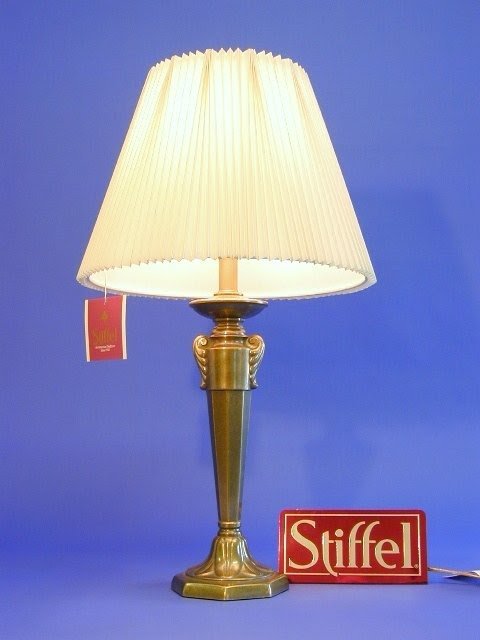 Stiffel Antique Lamp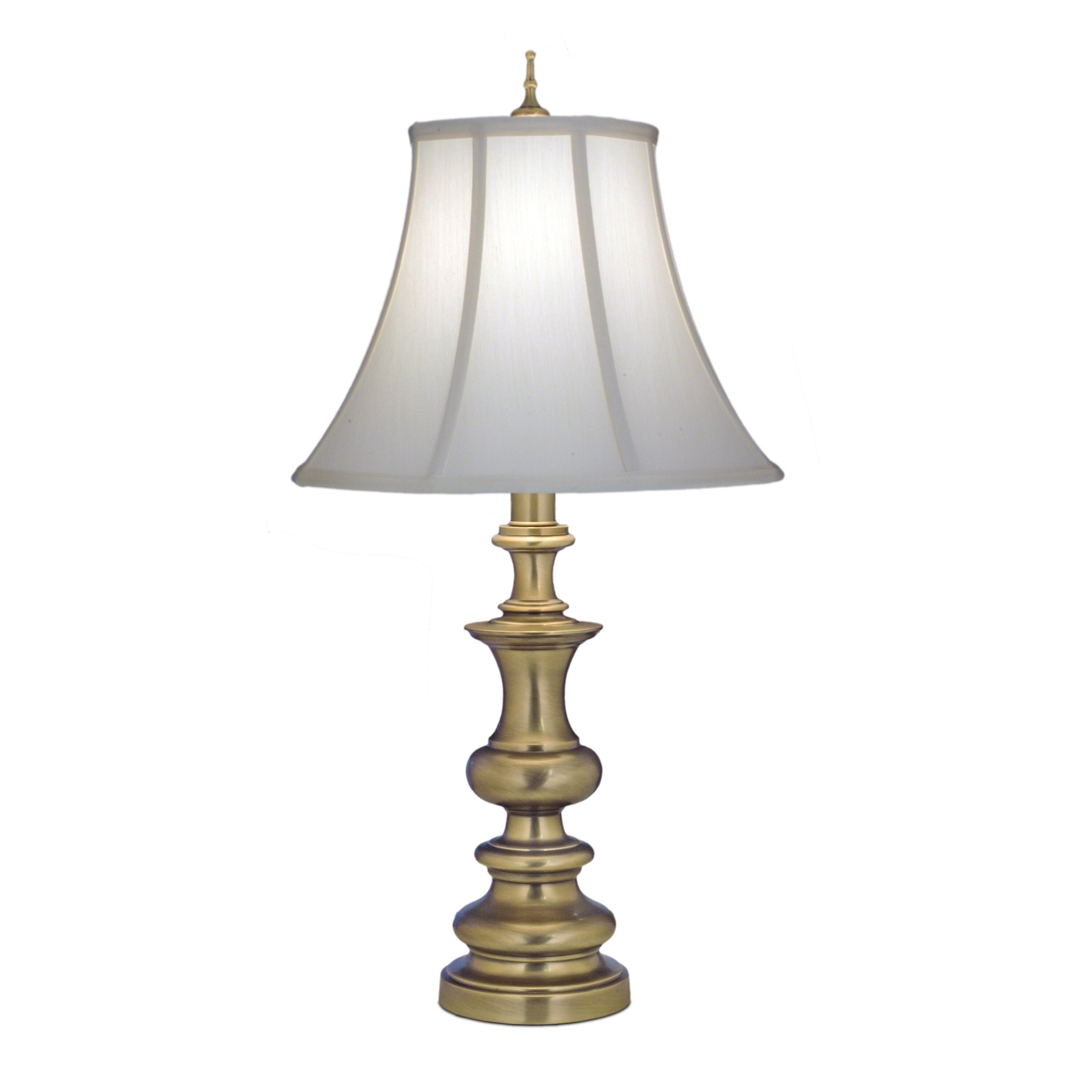 The traditional approach to an old-fashioned table lamp with a frame made out of antique brass metal with a high polish finish. The table lamp has a uniquely-shaped lampshade on top in a white colour, providing a subtle detail.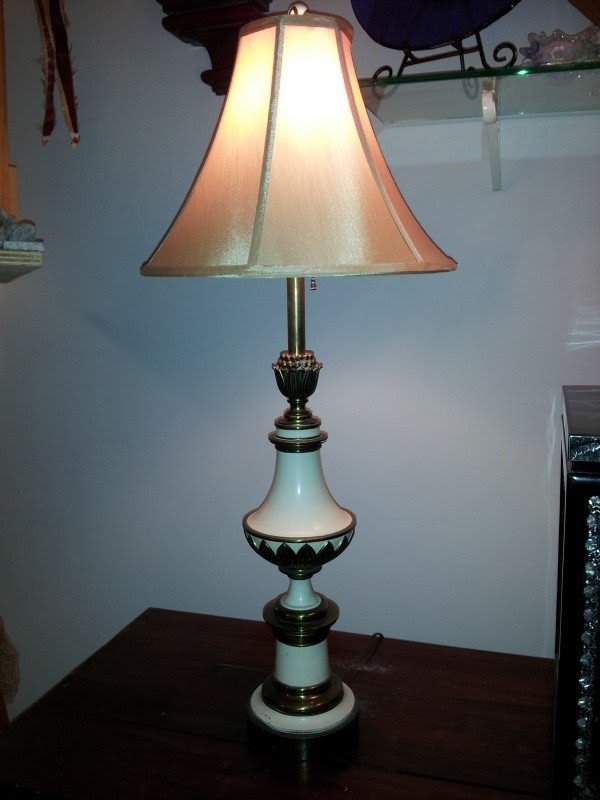 Stiffel Hollywood Regency Lamp $425 - Chicago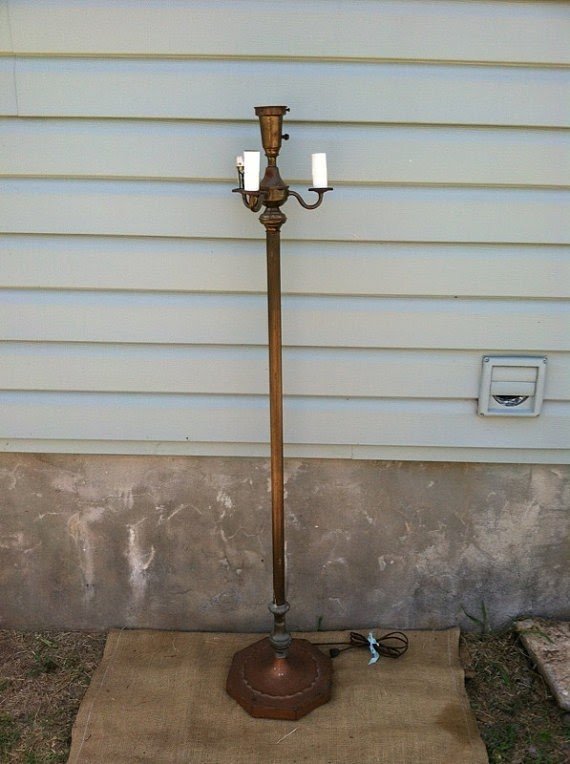 Vintage Floor Lamp Stiffel Lighting Bouillotte by TimelessNchic, $149.95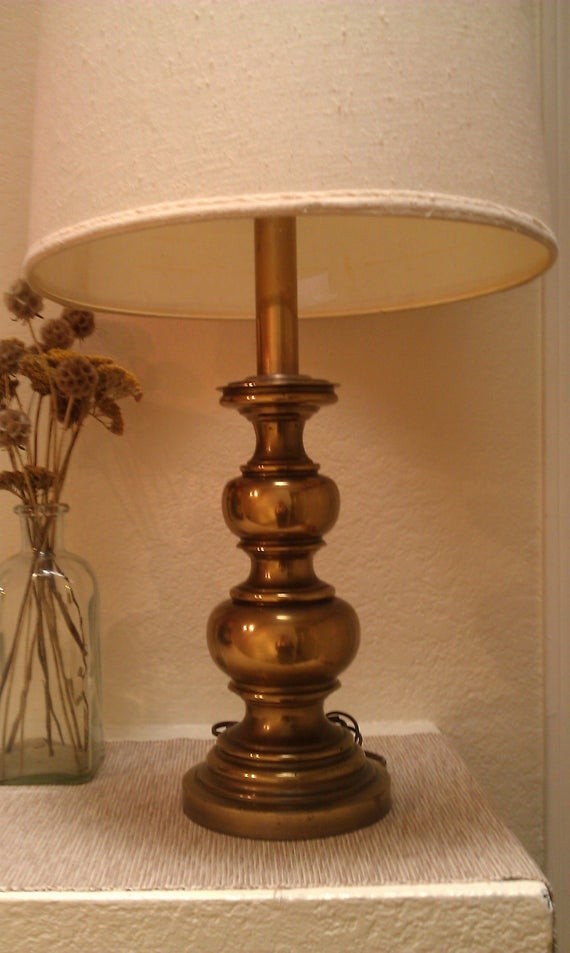 Vintage Authentic Stiffel brass table Lamp classic Hollywood Regency ...
33" Table Lamp with Drum Shade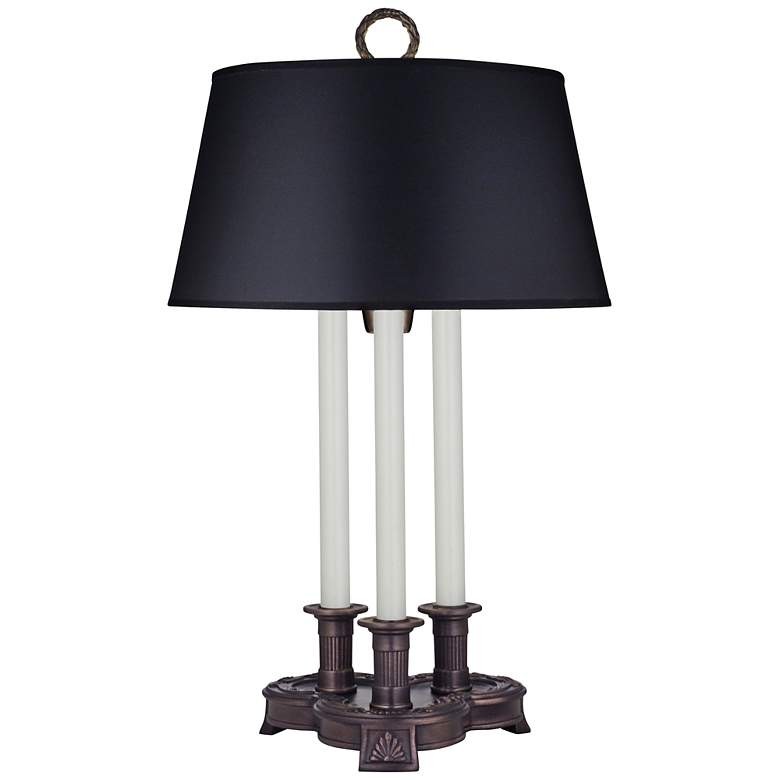 Stiffel Square Shell Antique Old Bronze Desk Lamp -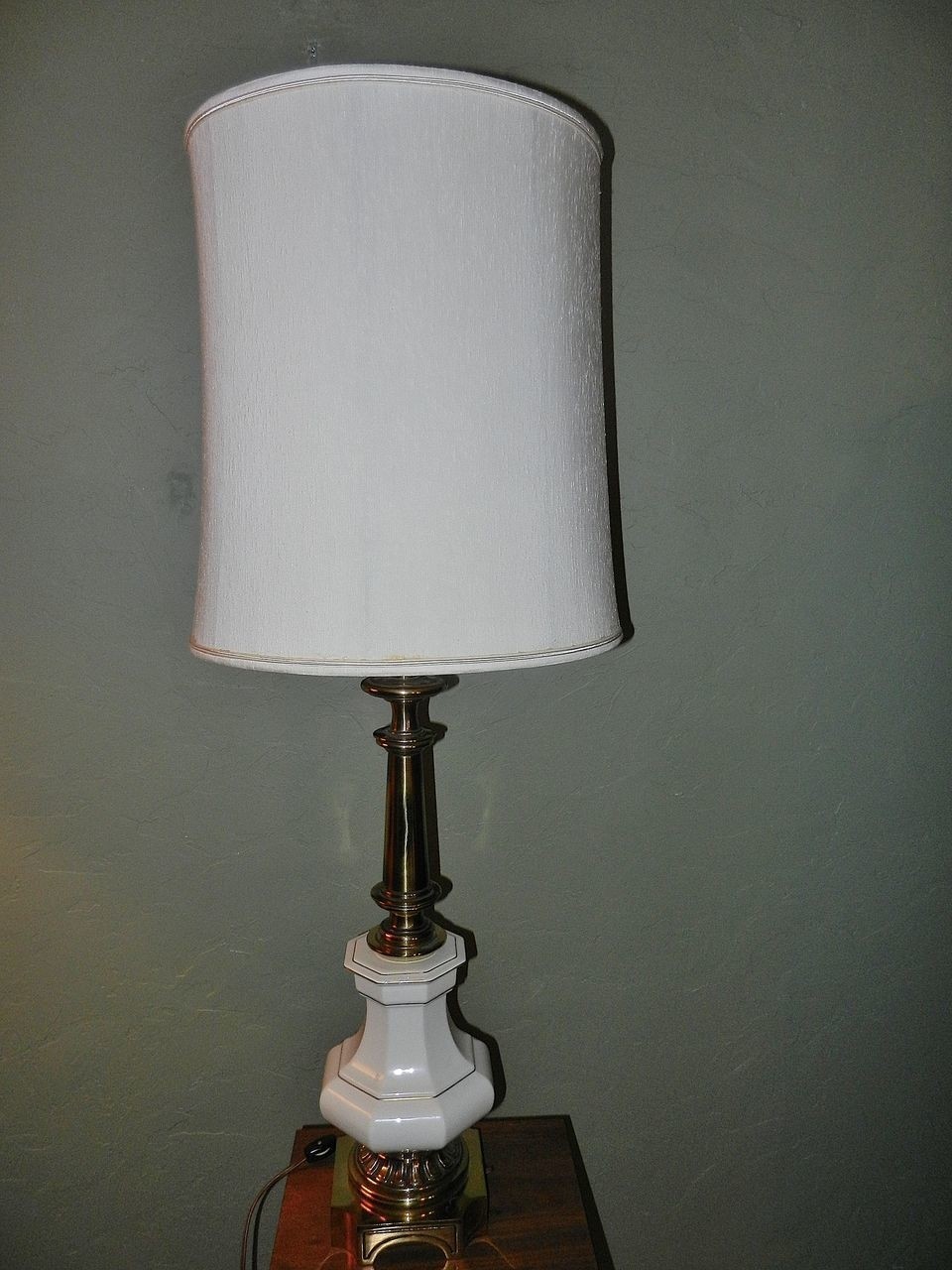 A classy vintage table lamp featuring an ornate, adorned with grooves and collars, base of brass and white porcelain. A very tall cylindrical, but slightly sunken on sides, lampshade is of patternless white fabric. The lamp is in excellent condition.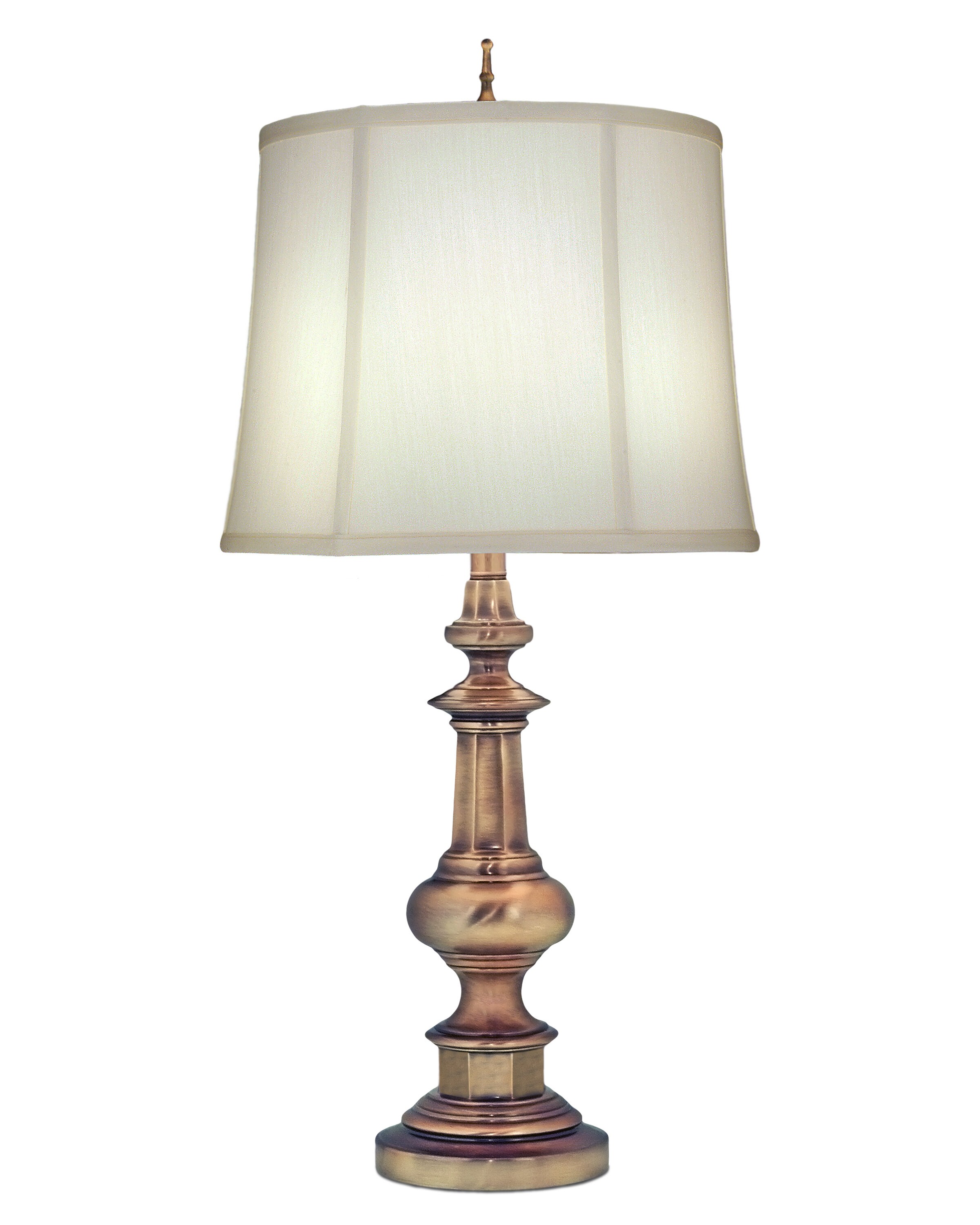 Stiffel Lamps | 33" Genuine Stiffel 3-Way Table Lamp Antique Brass TL ...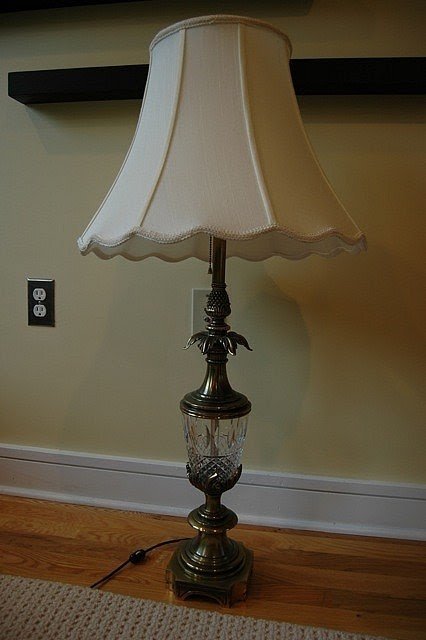 Recent Photos The Commons Getty Collection Galleries World Map App ...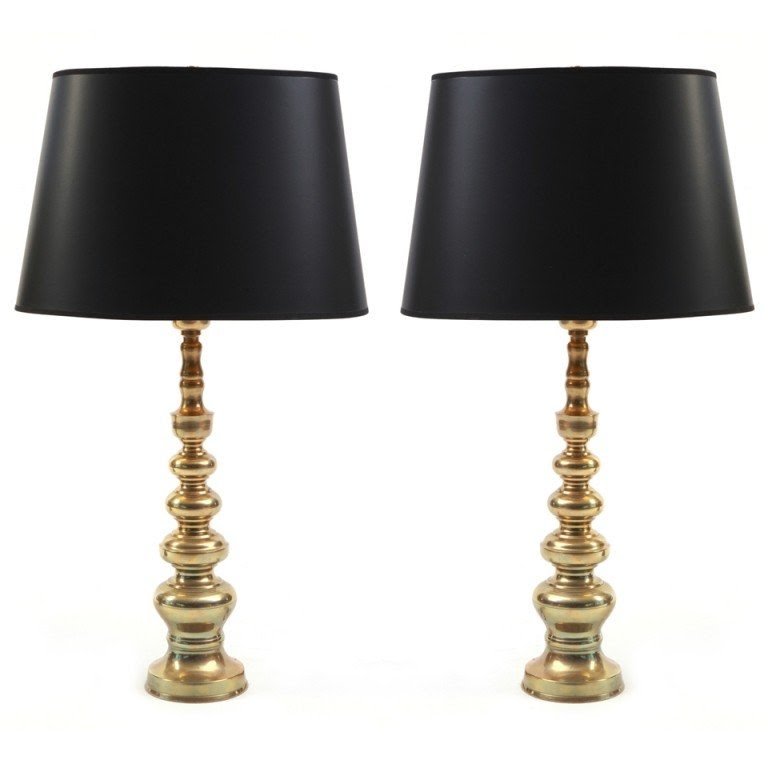 Set of 2 table lamps in elegant style. Base is made of metal with gold finish. Tapered lampshade gives warm tone of light. Stylish addition to the bedroom and others interiors according to taste.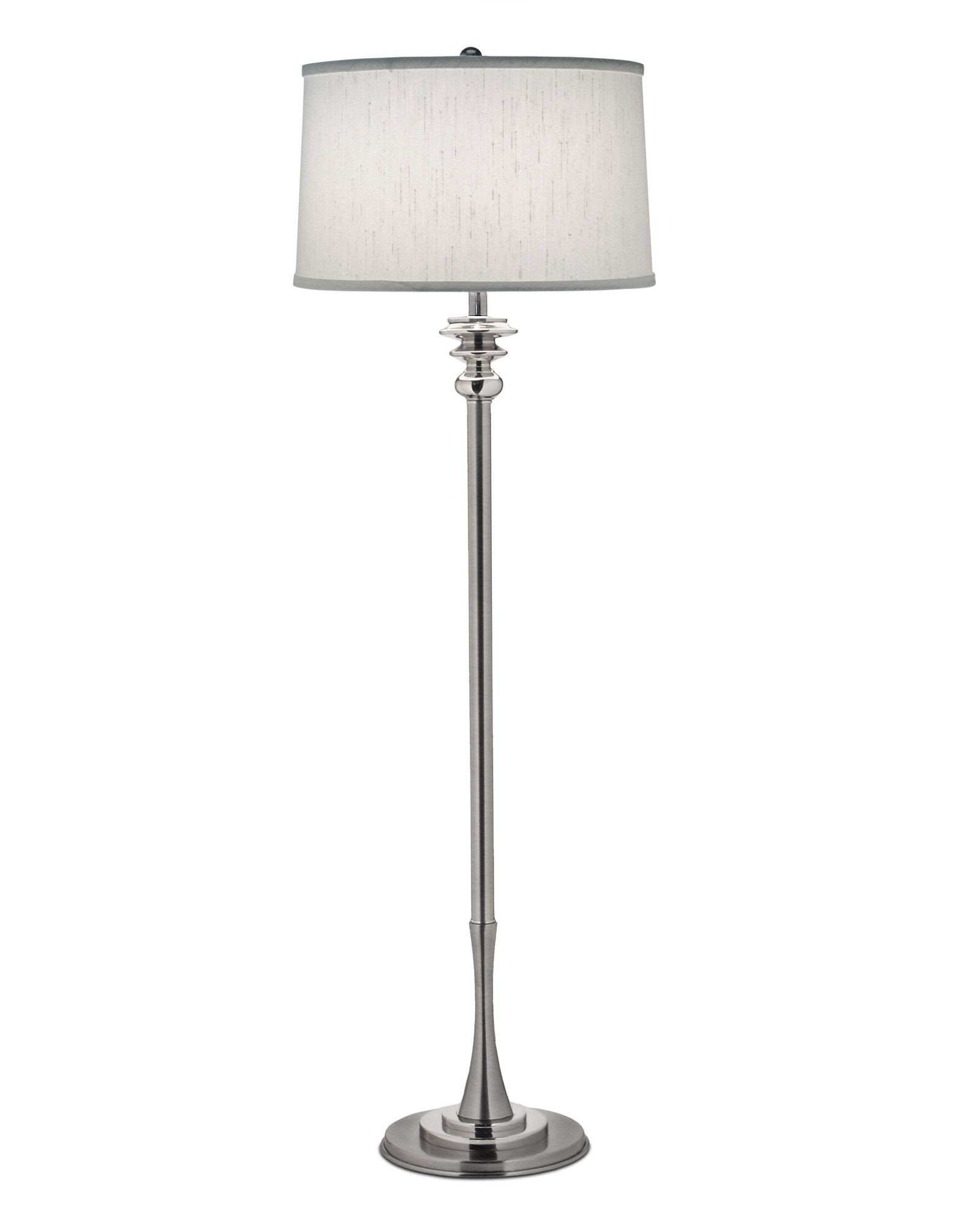 Stiffel Antique & Polished Nickel & Global White Floor Lamp | FL-A065-A630-AN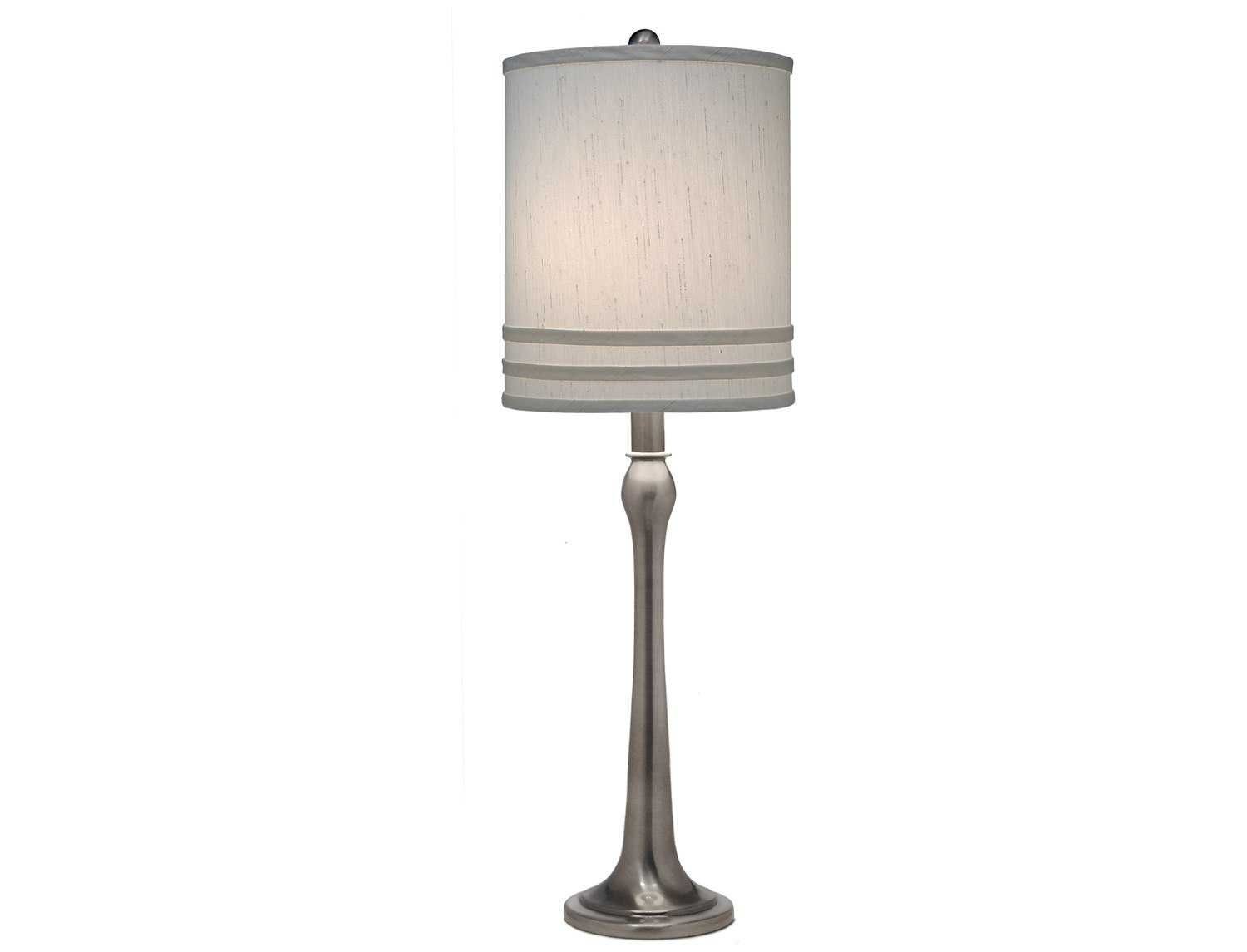 Stiffel Lamps 3-Way Table Lamp Antique Nickel TL-A848-AN | LampsUSA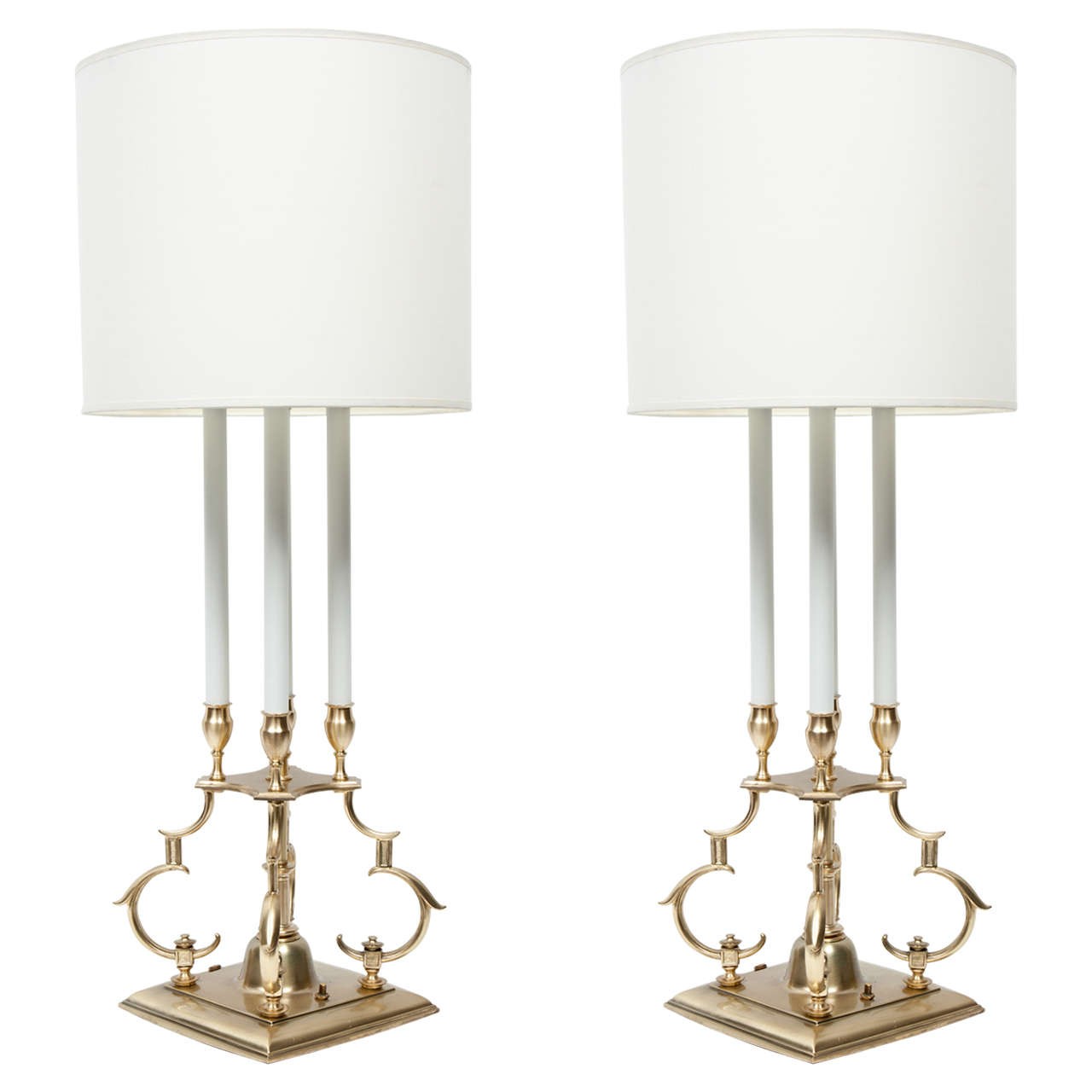 Pair of Satin Brass Candelabra Lamps by Stiffel | From a unique collection of antique and modern table lamps at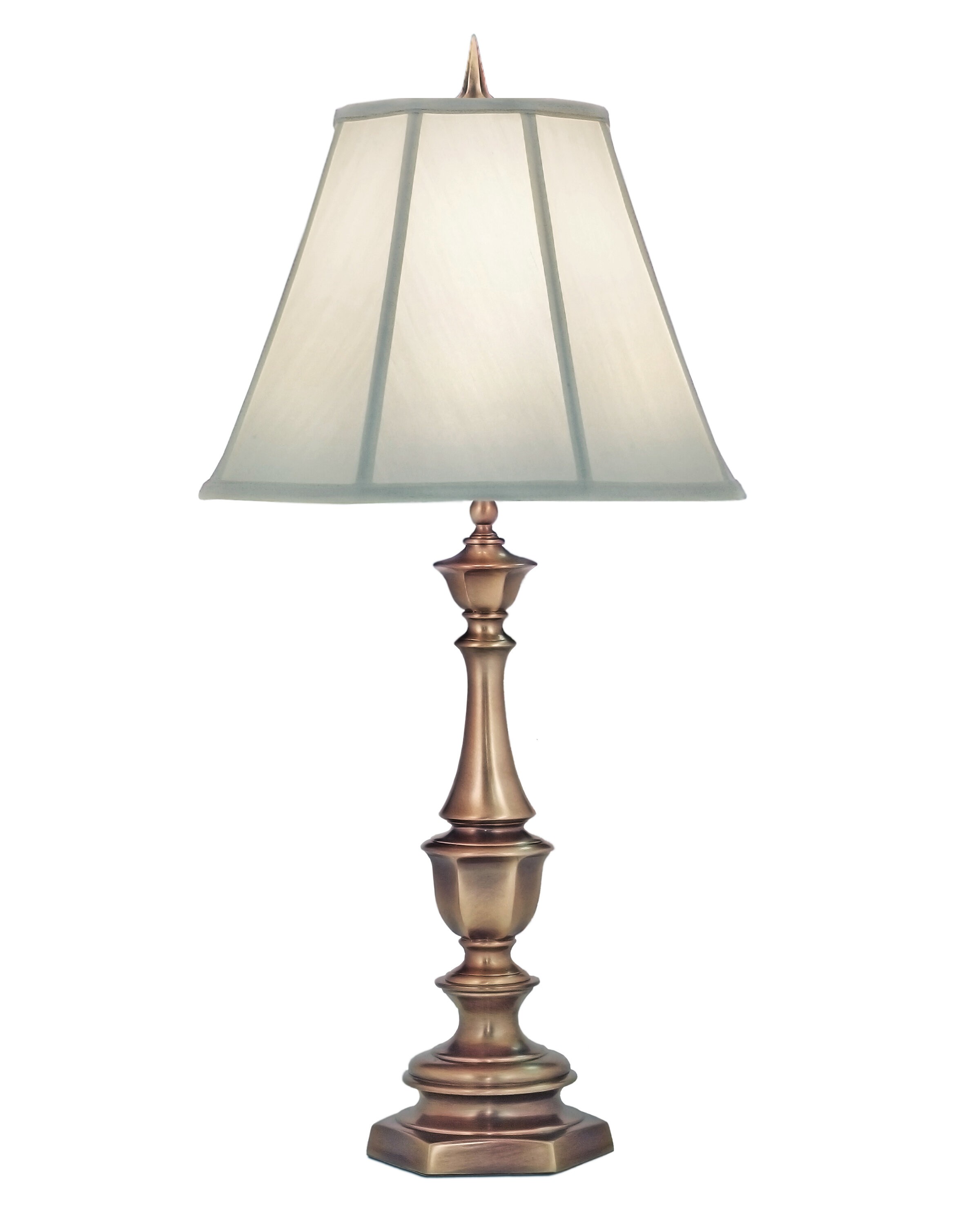 Classically styled table lamp with antique brass socket and finial complemented with large cream shade. 3-way switch function lets adjust the brightness to current user's needs, such as bright light for reading and soft dim light for cheerful mood.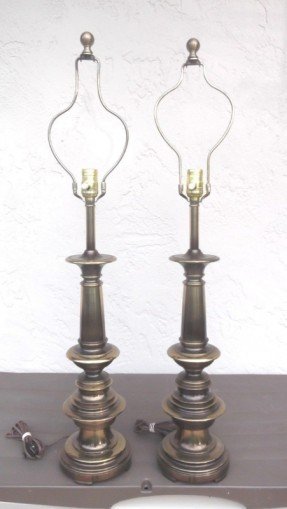 home collectibles lamps lighting lamps electric table lamps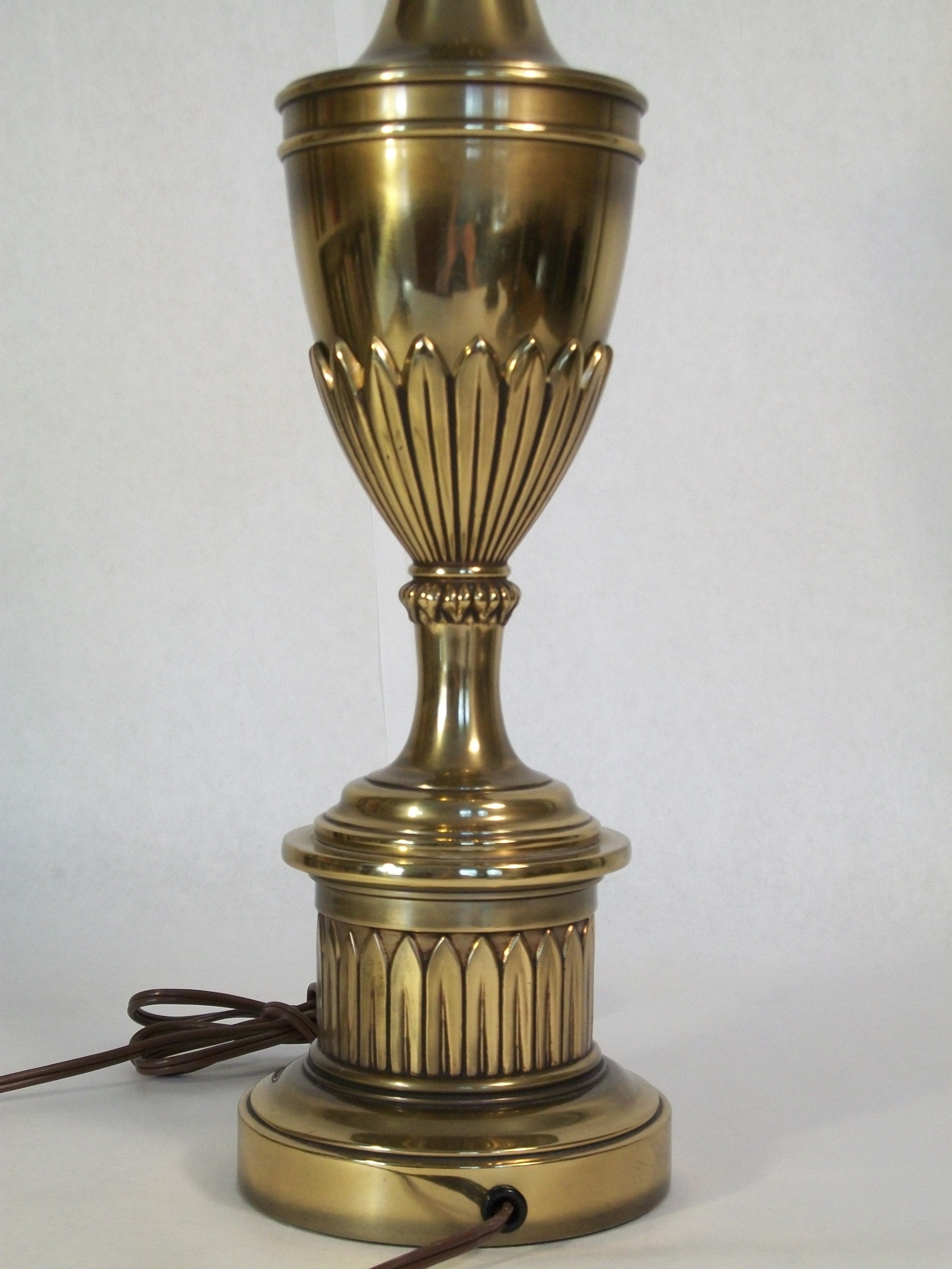 Stiffel lamps vintage - 10 representatives of a wonderful ...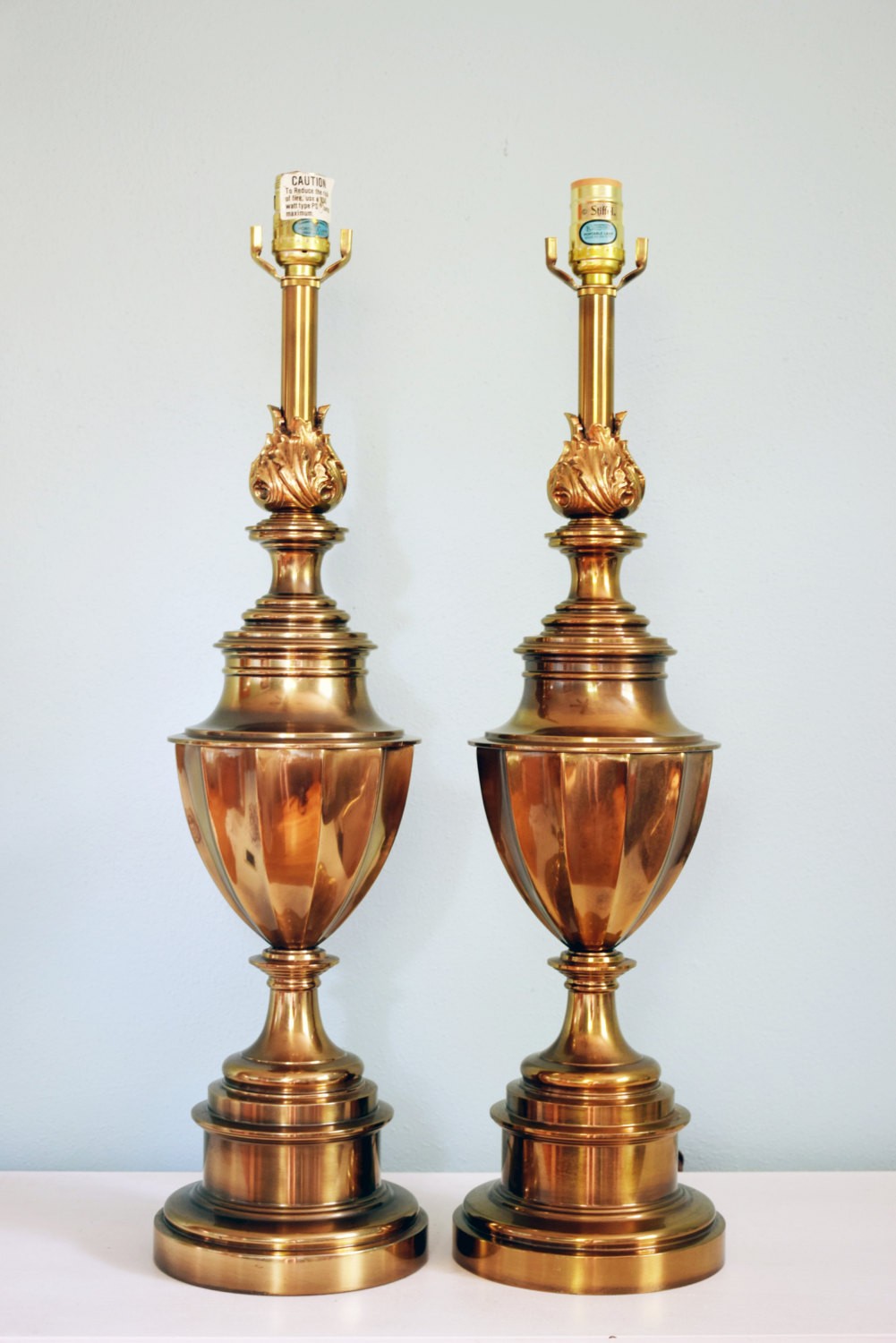 Vintage Stiffel Brass Trophy Lamps Pair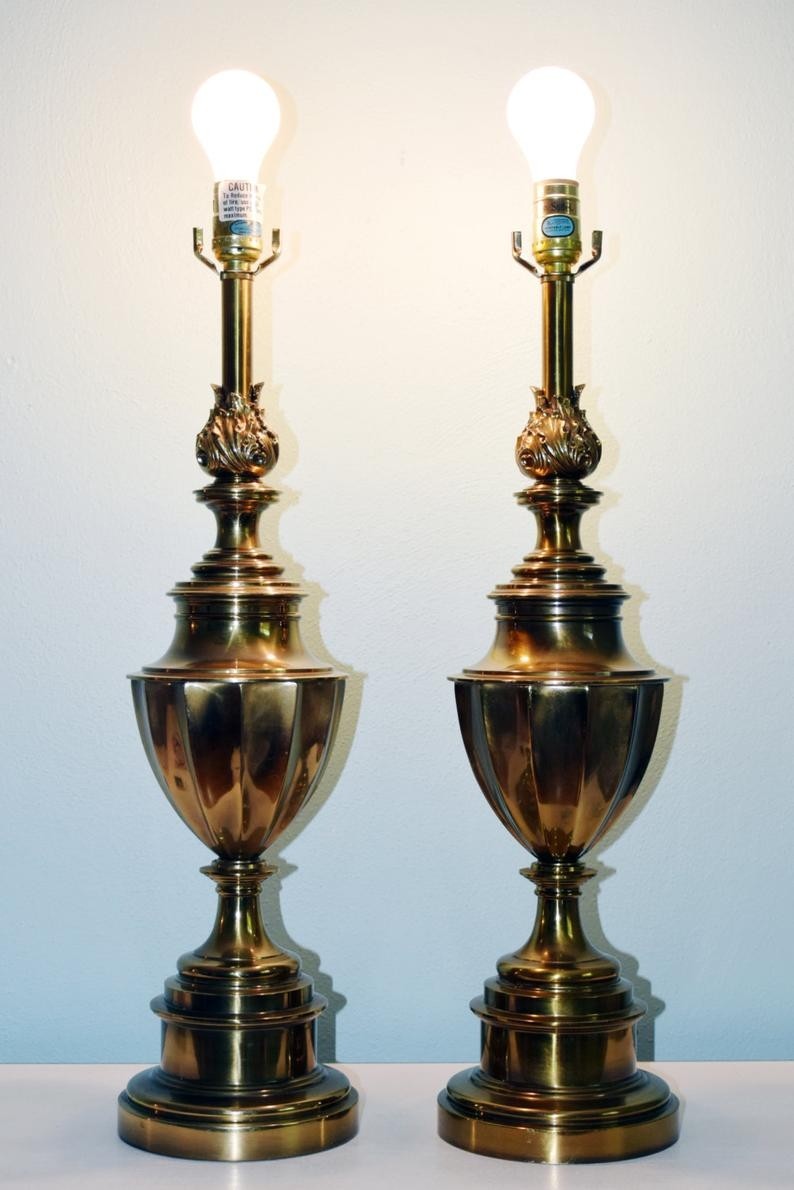 Vintage Stiffel Brass Trophy Lamps Pair