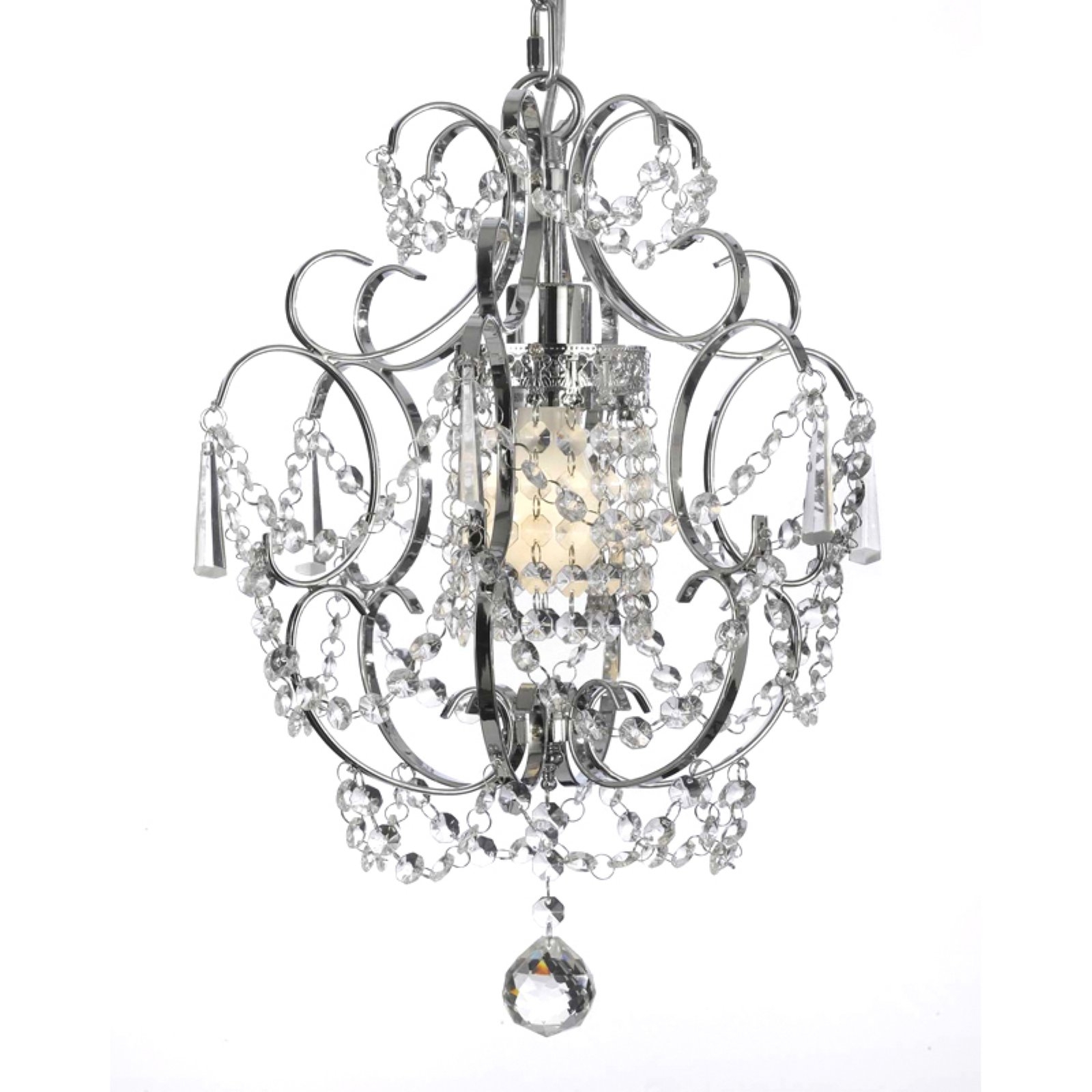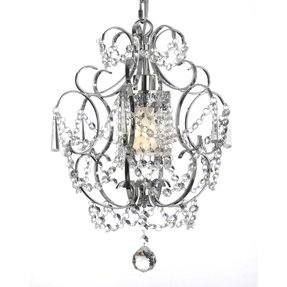 Versailles 1 Light Crystal Chandelier
This crystal chandelier has a astonishing, elegant design and will help create a luxurious decor. It has a silver metal frame, bent in soft shape and is decorated with artificial crystals. Require one bulb.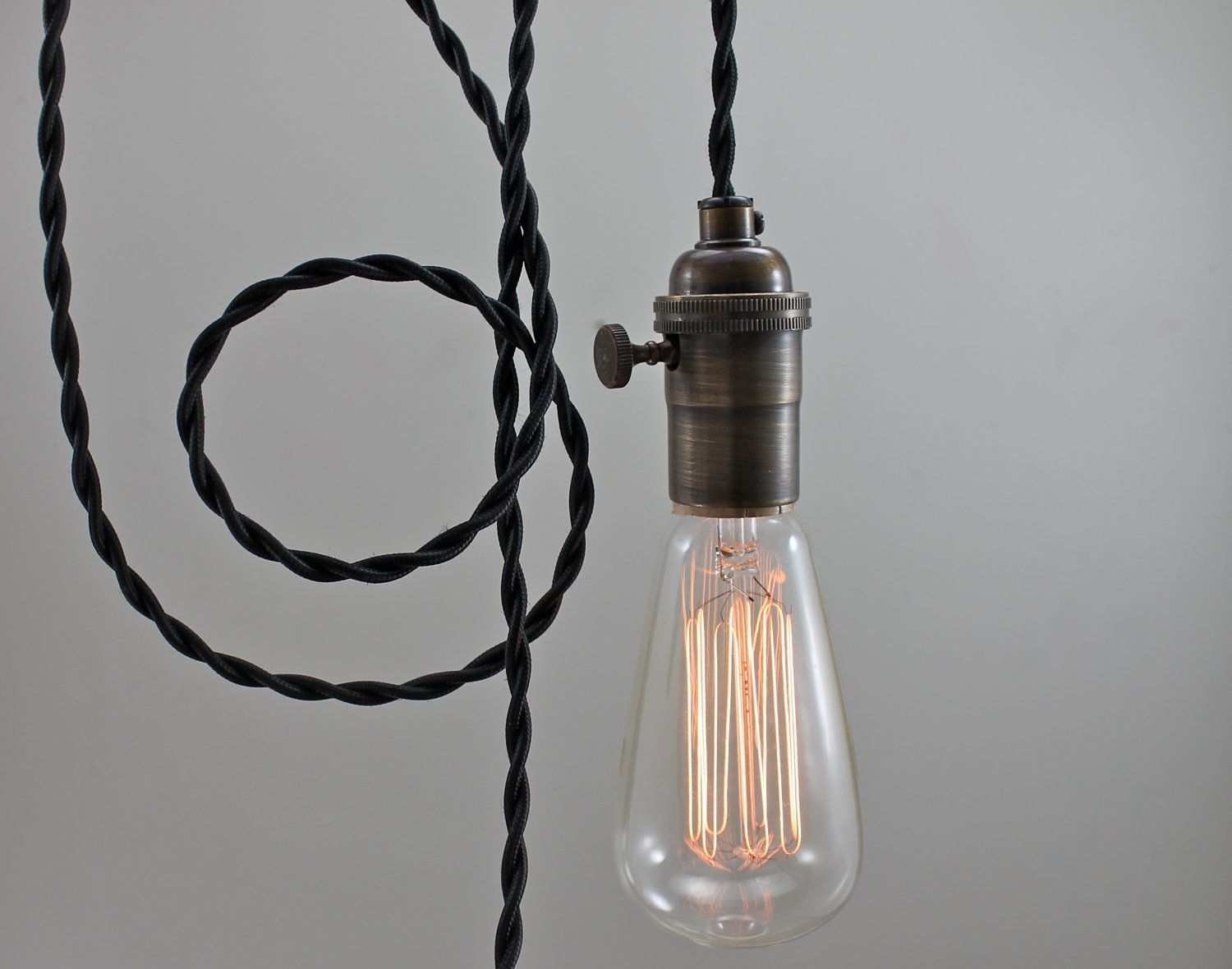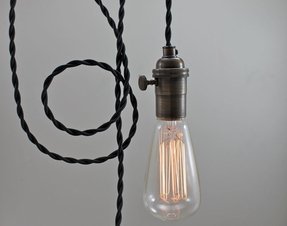 Black modern bare bulb pendant light
Plug-in hanging lamp for minimalism enthusiasts. When you need no more than a single dangling bulb to light a room nook, this ceiling lighting with stylish industrial inspired bronze socket fills the bill. Plug In Transformer Photocell for Landscape Lighting
A plug in transformer photocell that turns the tranformer on when it's dark and off when some light appears. Made of black metal. Really useful, comes on as soon as it gets dark, so you don't have to worry about carrying a torch with you.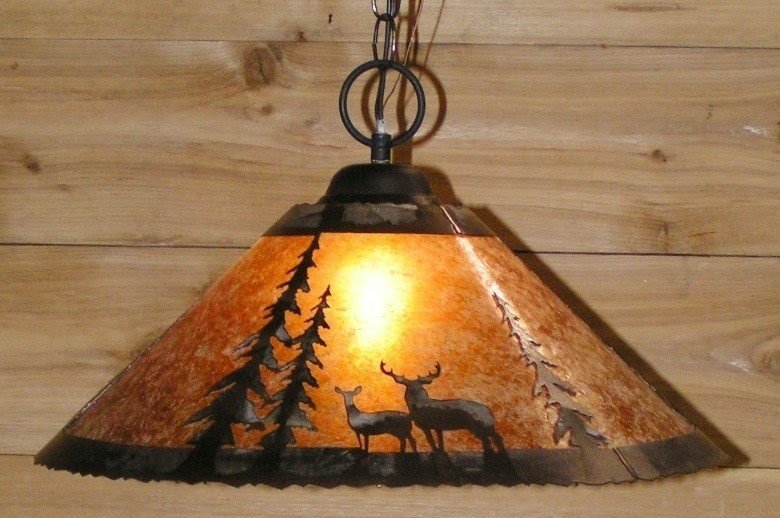 If you are looking for a single lamp, this model in a rustic, warm climate will be perfect. Beautiful motifs set on a seemingly large lampshade give the interior a unique atmosphere. Solid construction provides strength.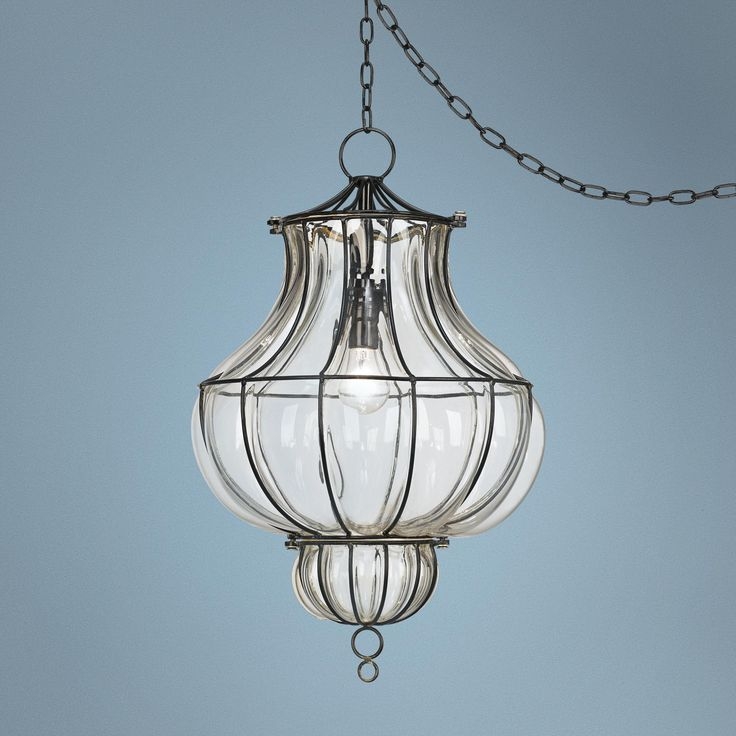 Chandelier in industrial style. Metal frame is covered with transparent glass. It is mounted on adjustable chain. Modern design for living room, bedroom and others interiors according to taste and need.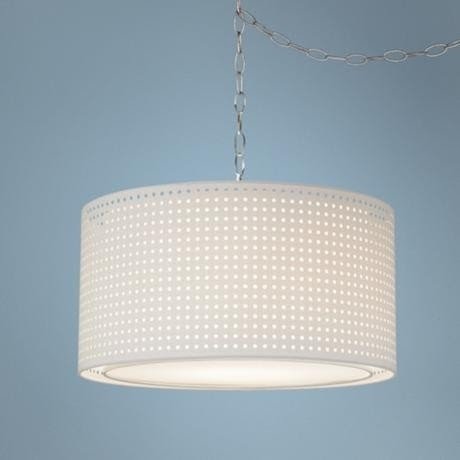 A gorgeous chandelier for living rooms or offices, that hangs on a metal chain for even lovelier appearance. The lamp has a laser-cut, double drum shade, and it works especially great in the dining room with no overhead lighting.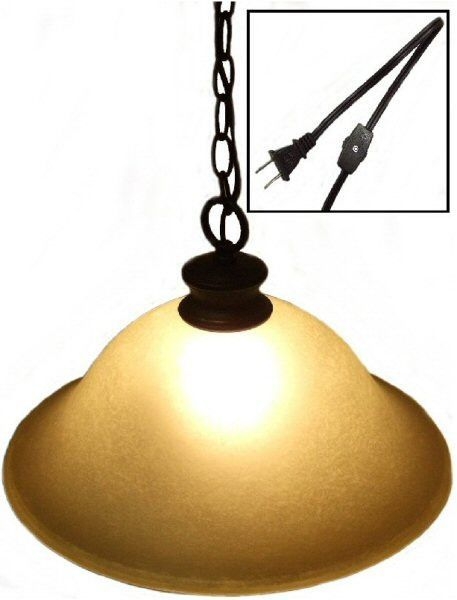 This swag lamp is very easy to install and use even for unexperienced users. It features a warm amber glass shade that is stylish and solid. Its metal chain features an oil rubbed bronze finish that is also stylish.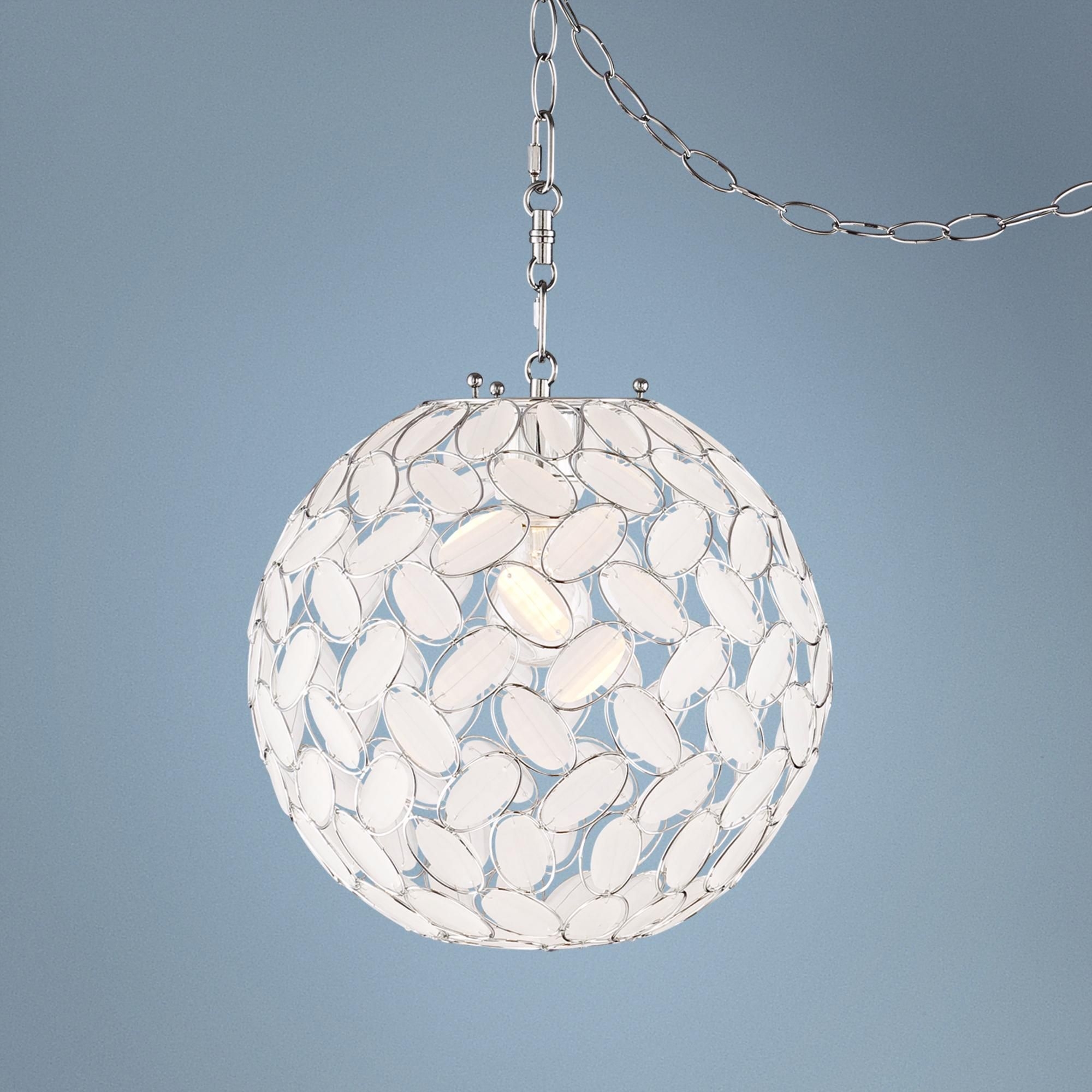 Kaia Frosted Beads 12" Wide Chrome Plug-In Swag Pendant - ashley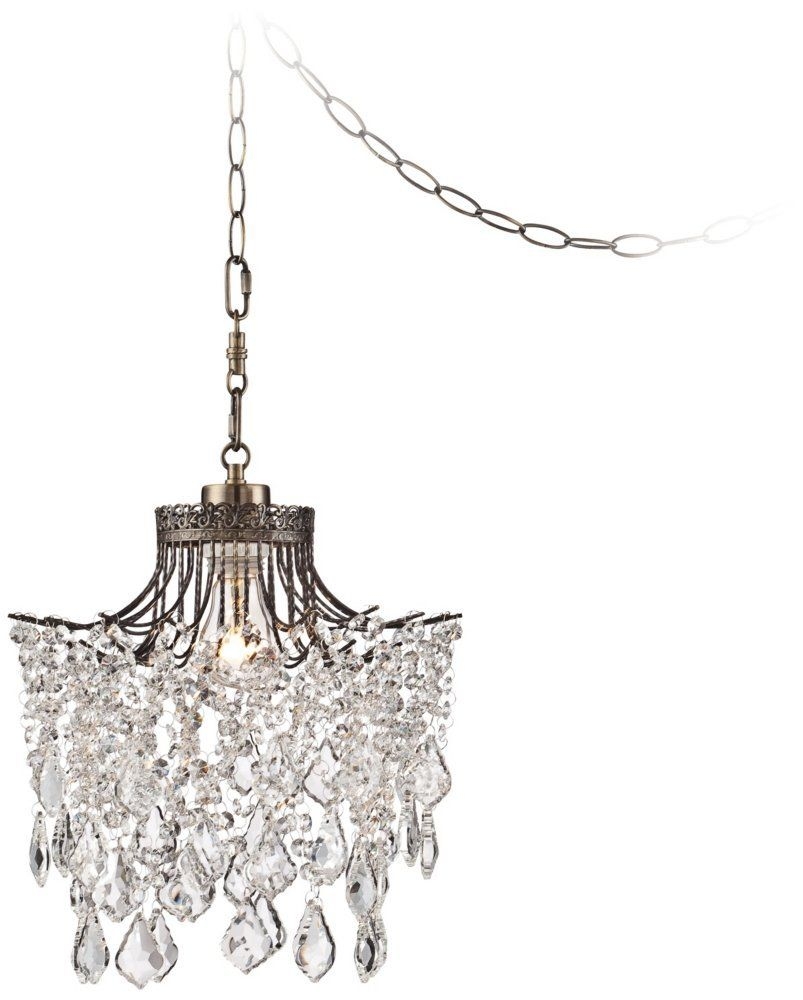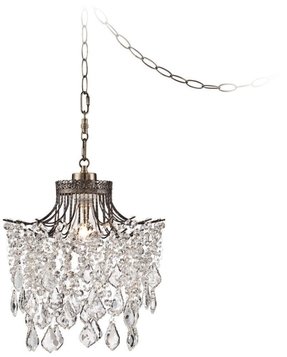 Pendant lamp finished with carefully made crystals. It is mounted on metal frame. Great as main or additional source of light in any interior as needed. Received a lot of top ratings from satisfied customers.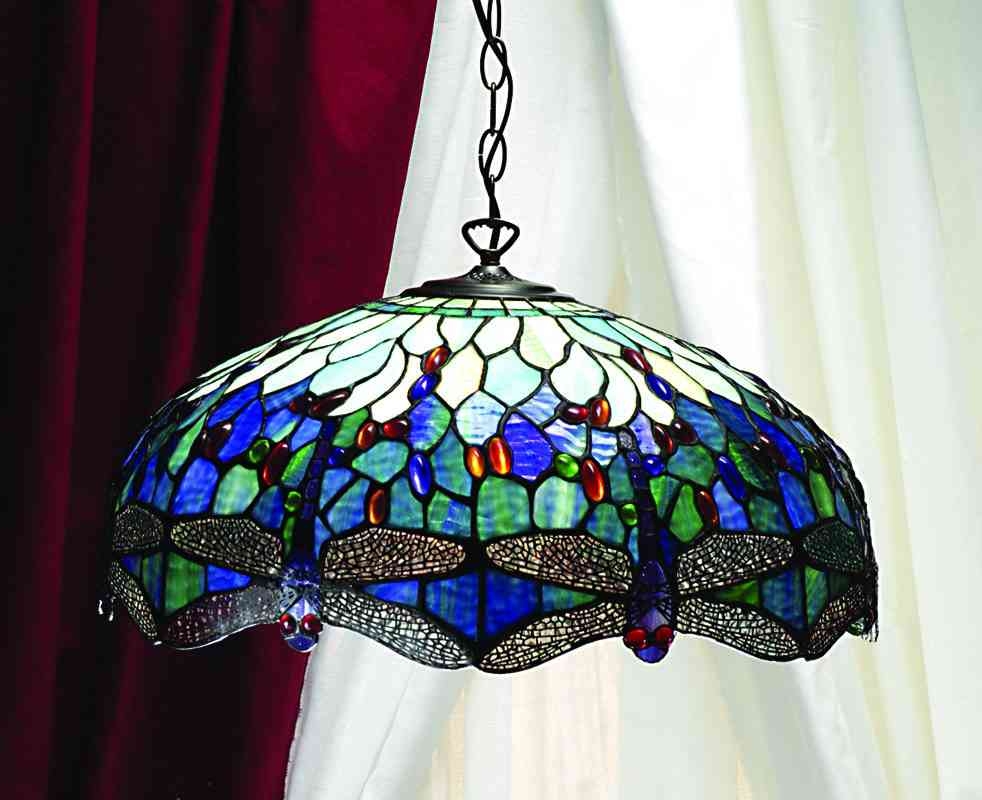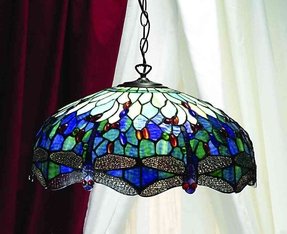 The precursor of this design was the artist Louis Comfort Tiffany, born in 1848 in New York. A stained glass lamp is an array that returns from secession. This hanging plug in swag lamp's lampshade has cobalt colors combined with greenery.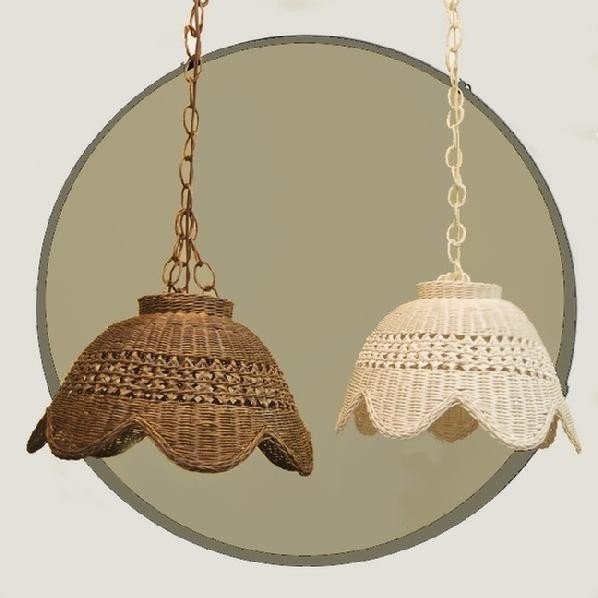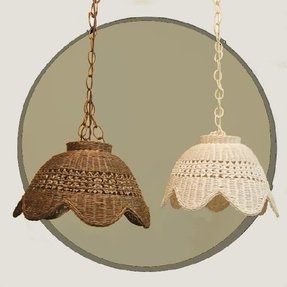 Unique design for a set of two plug-in hanging ceiling pendant lamps, made out of wicker weave in two different colors – brown and white. The lamps are fitted with a similar chain on the top, which gives a matching finish.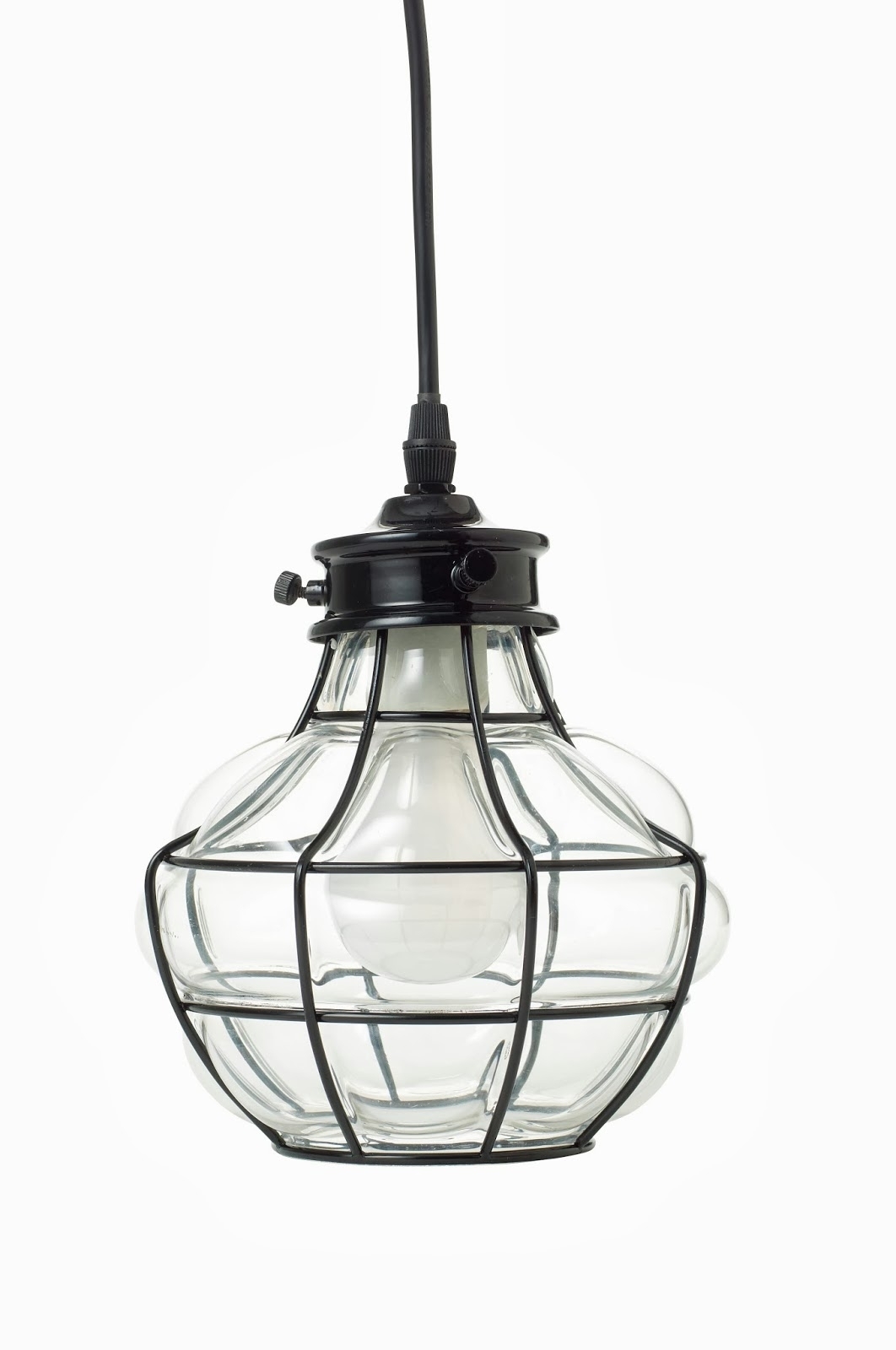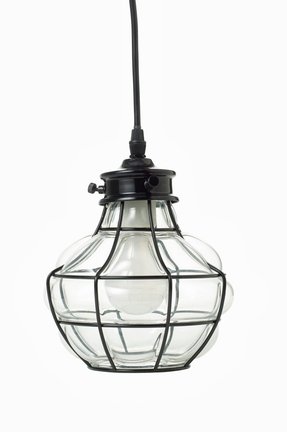 A simple traditional plug in hanging lamp with a fixture of black-coated metal. It has a vase-like lampshade of clear glass featuring regular bulges. It's enclosed in a similar shape wire 'cage'. It has a long cord and accommodates 1 standard bulb.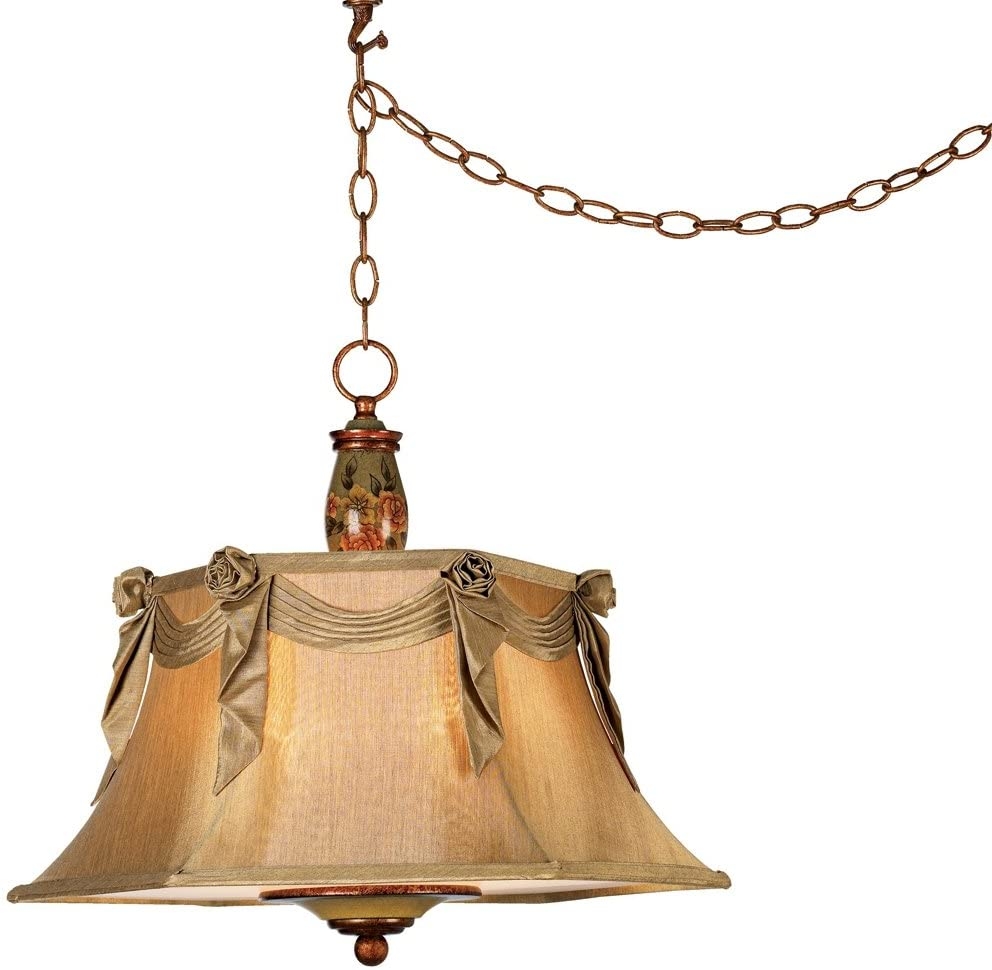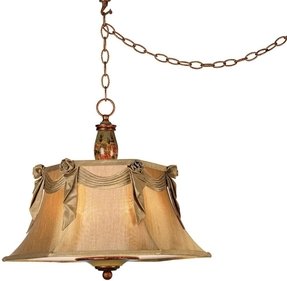 ... Floral Plug-in Style Swag Pendant Light traditional pendant lighting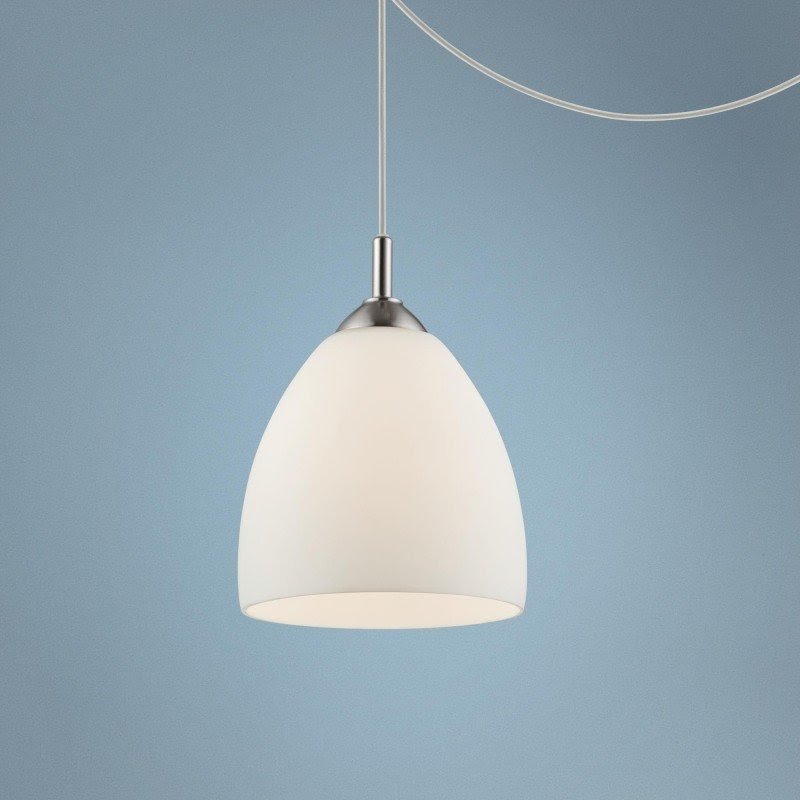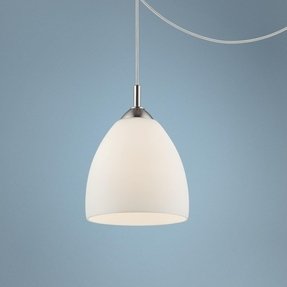 Opal Glass Plug-In Swag Style 12" High Pendant Light -from $39.99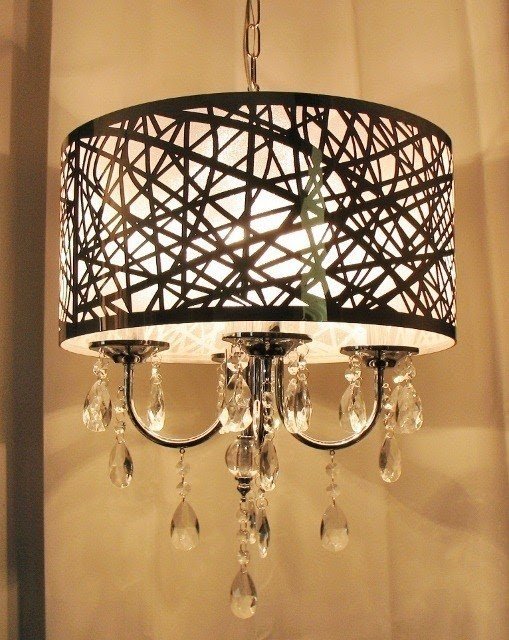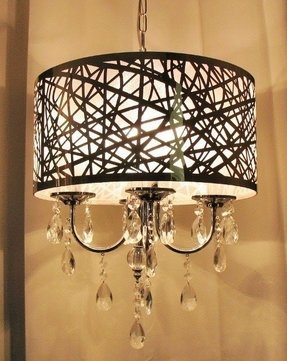 This is one of beautiful expensive looking ceiling light that won't break your decorating budget. The crystal pendants, and black-white pattern on the shade, creates the striking product.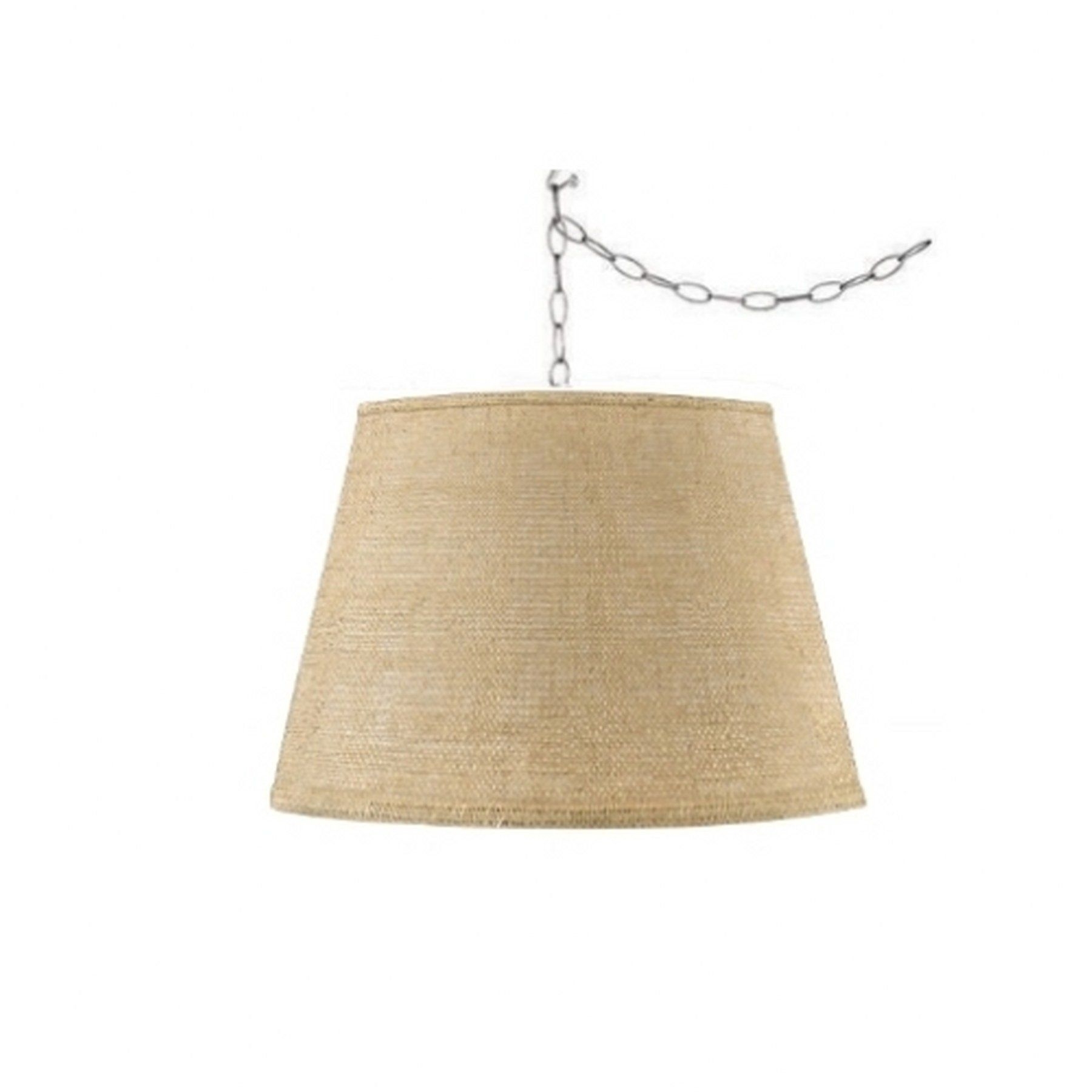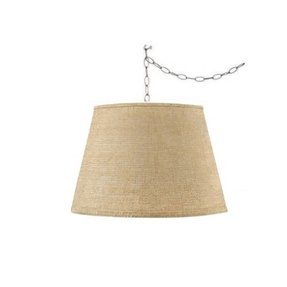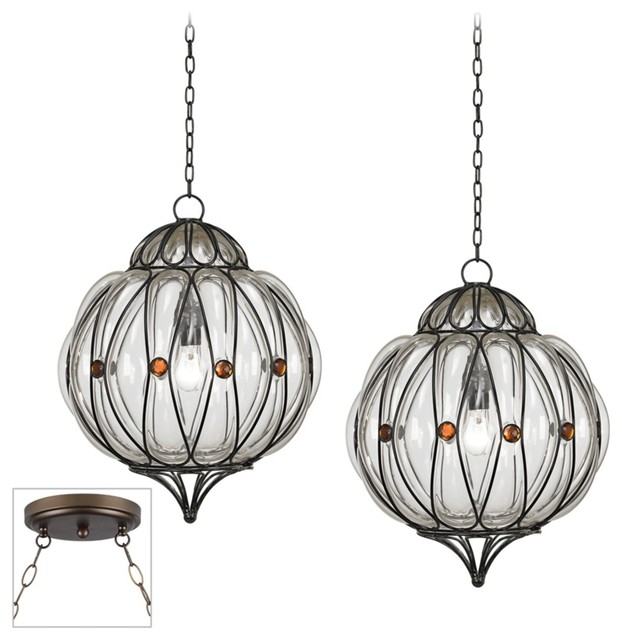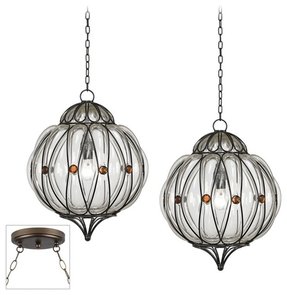 Oriental design for a plug-in swag lamp in a ceiling pendant style. The lamp is made out of glass cover with metal elements and a classy chain to hold the lamp, which gives it an old-fashioned, antique appearance.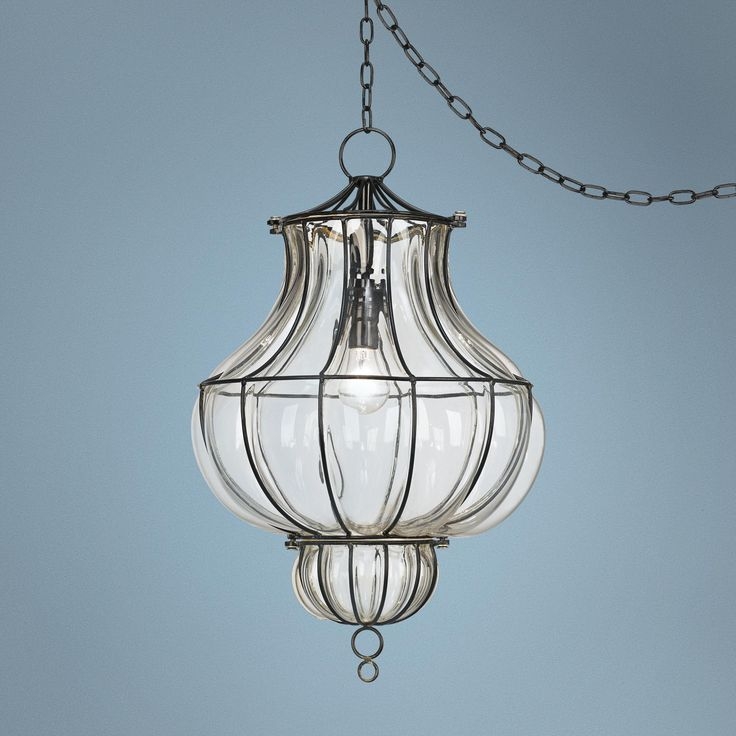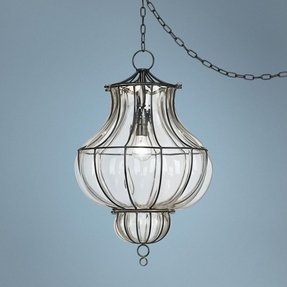 Centinela Lantern 12" Wide Glass Plug-In Swag Chandelier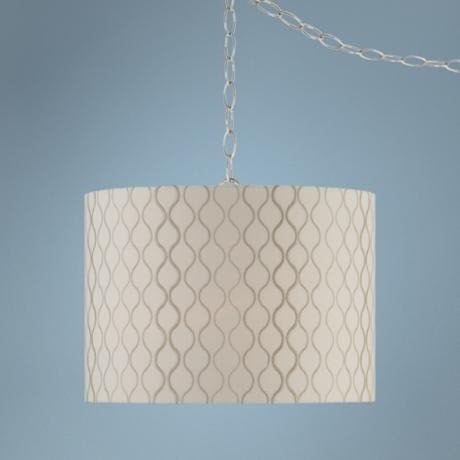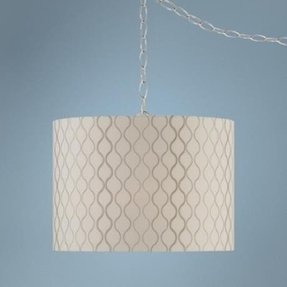 This fashionable chandelier hangs on a stylish chain, and is covered with a beautifully embroidered shade. It is suitable for almost any room, especially with a contemporary decor. Uses a 150 Watt bulb.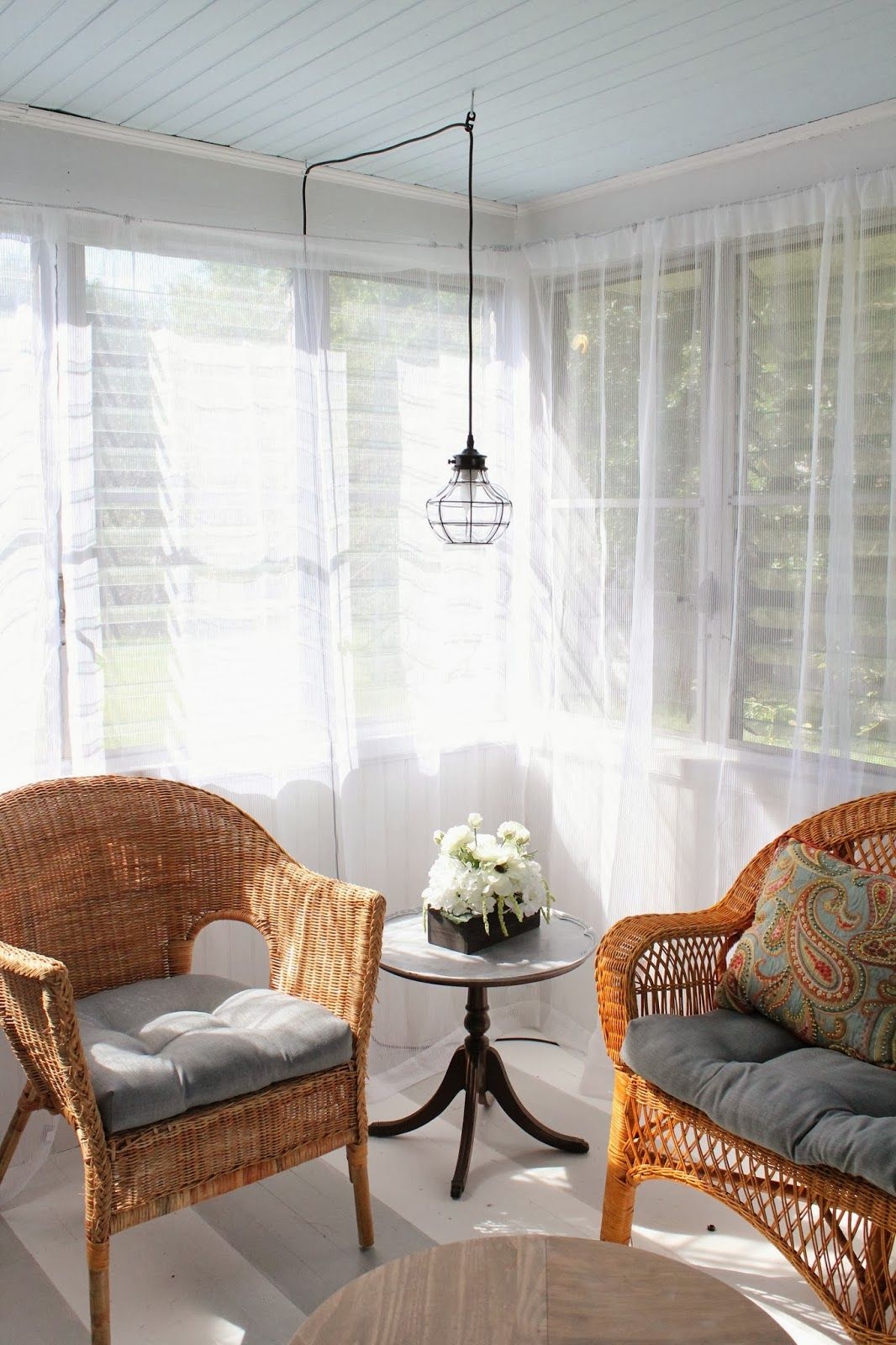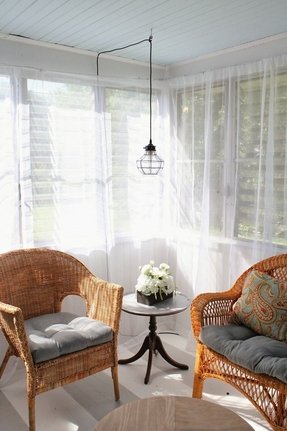 This plug in pendant lamp brings vintage accents and warm light to any home decor. The frame is made of powder-coated wire and beautifully shaped, while being suspended from a black cord that hangs on a metal hook screwed into a ceiling.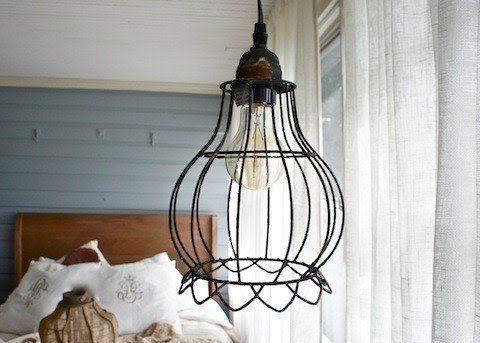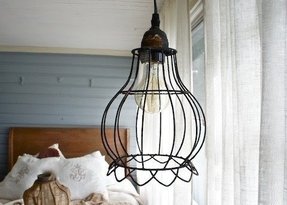 This wonderfully crafted, industrial chandelier distinguishes itself with an exquisite rustic character. Solid iron construction proves sustainability. It will be loved by everyone, who enjoy the vintage vibe.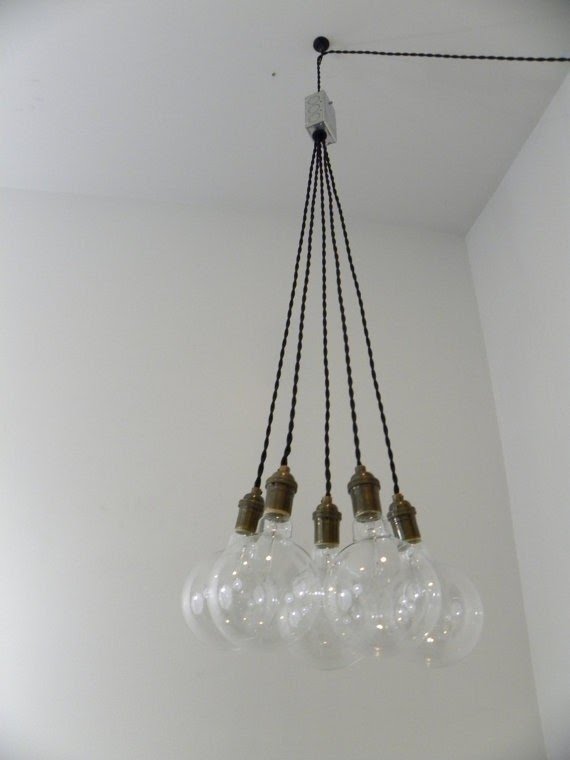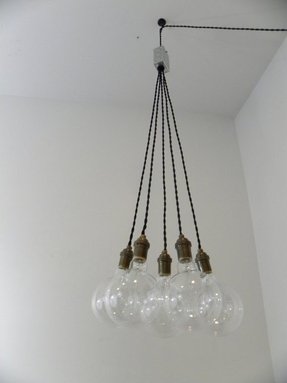 PLUG IN Swag Cluster Chandelier Pendant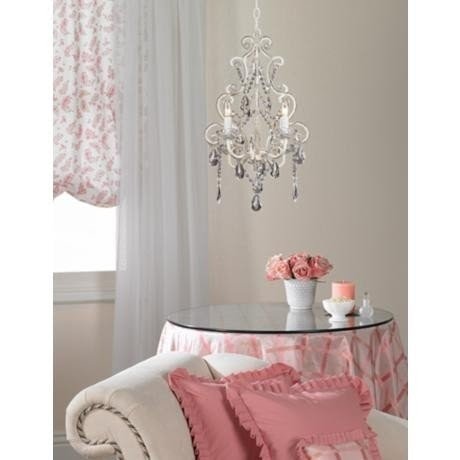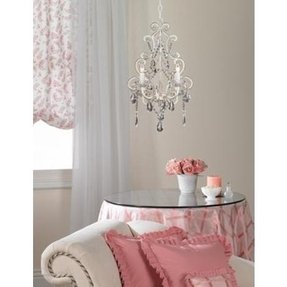 Plug-in chandelier with a very attractive design. Its durable and decorative construction is finished in silver color, so it perfectly matches any type of interior design. It assures good illumination of indoors.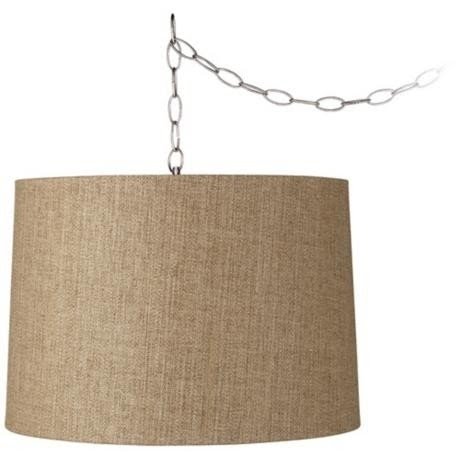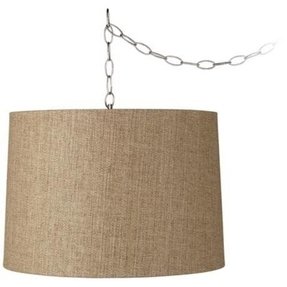 Tan Weave 16" Wide Brushed Steel Swag Chandelier - to replace the one hanging next to built-in shelves. $89.99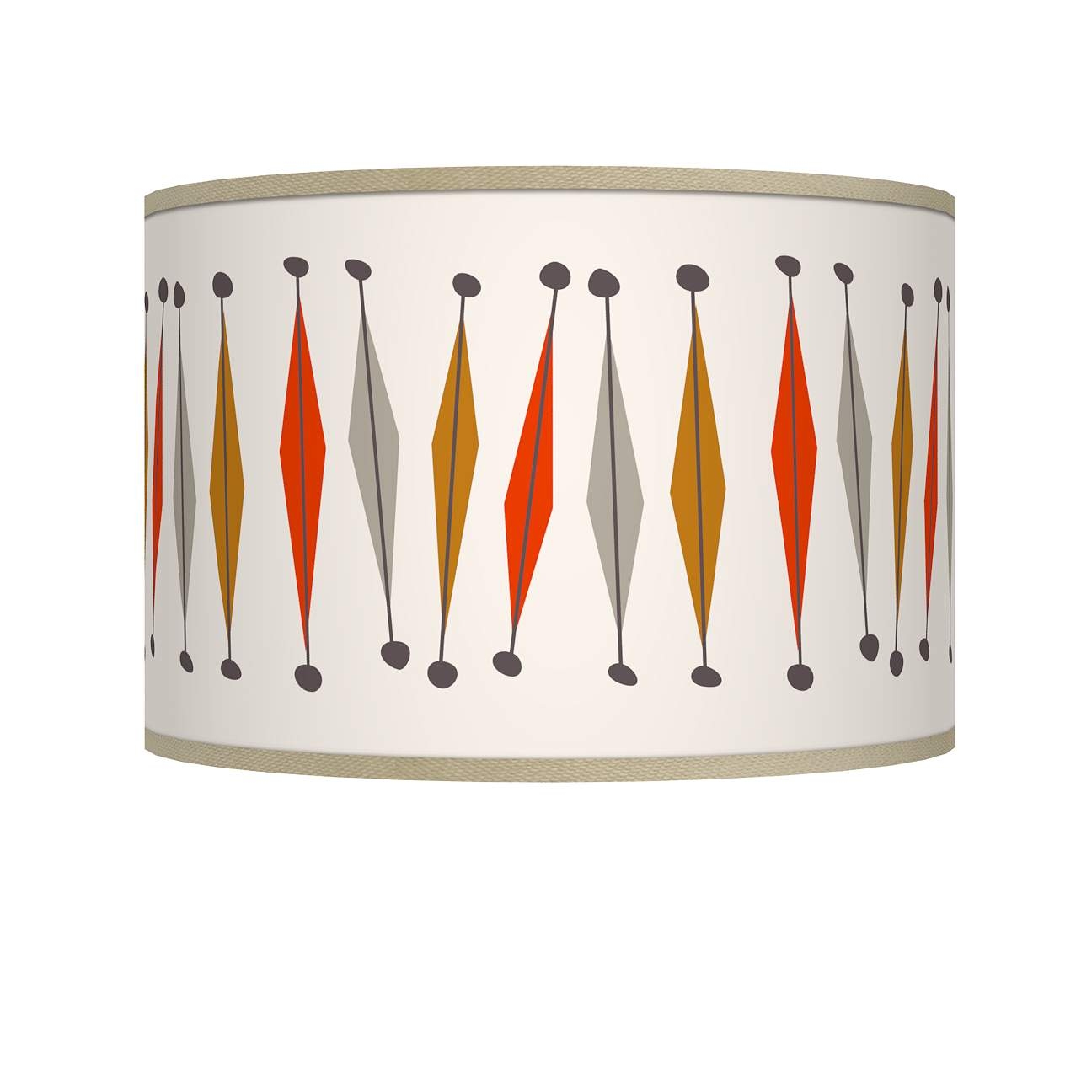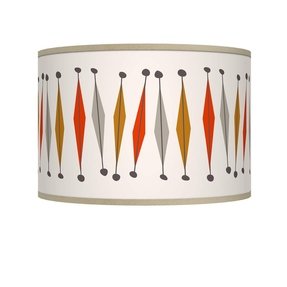 ... Tremble Giclee Swag Style Plug-In Chandelier contemporary chandeliers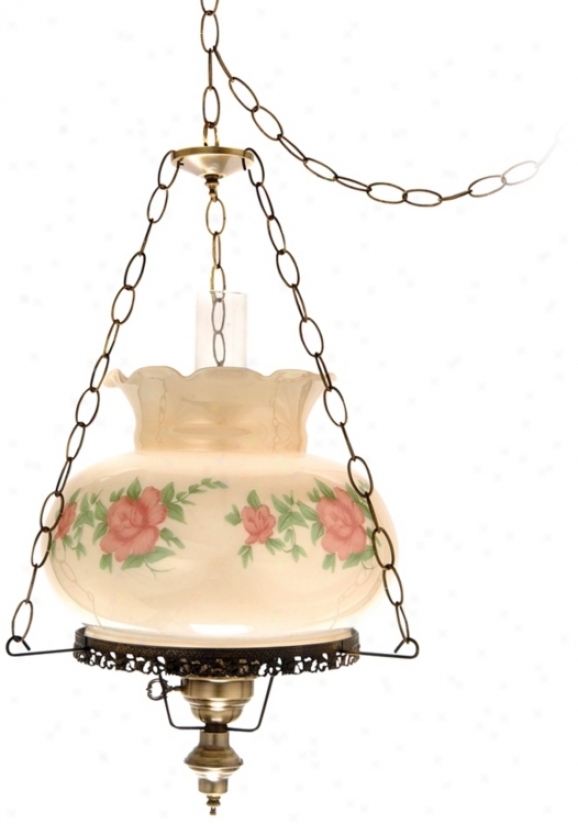 ... Amber Glaze 17" Wide Plug-in Swag Chandelier farmhouse-chandeliers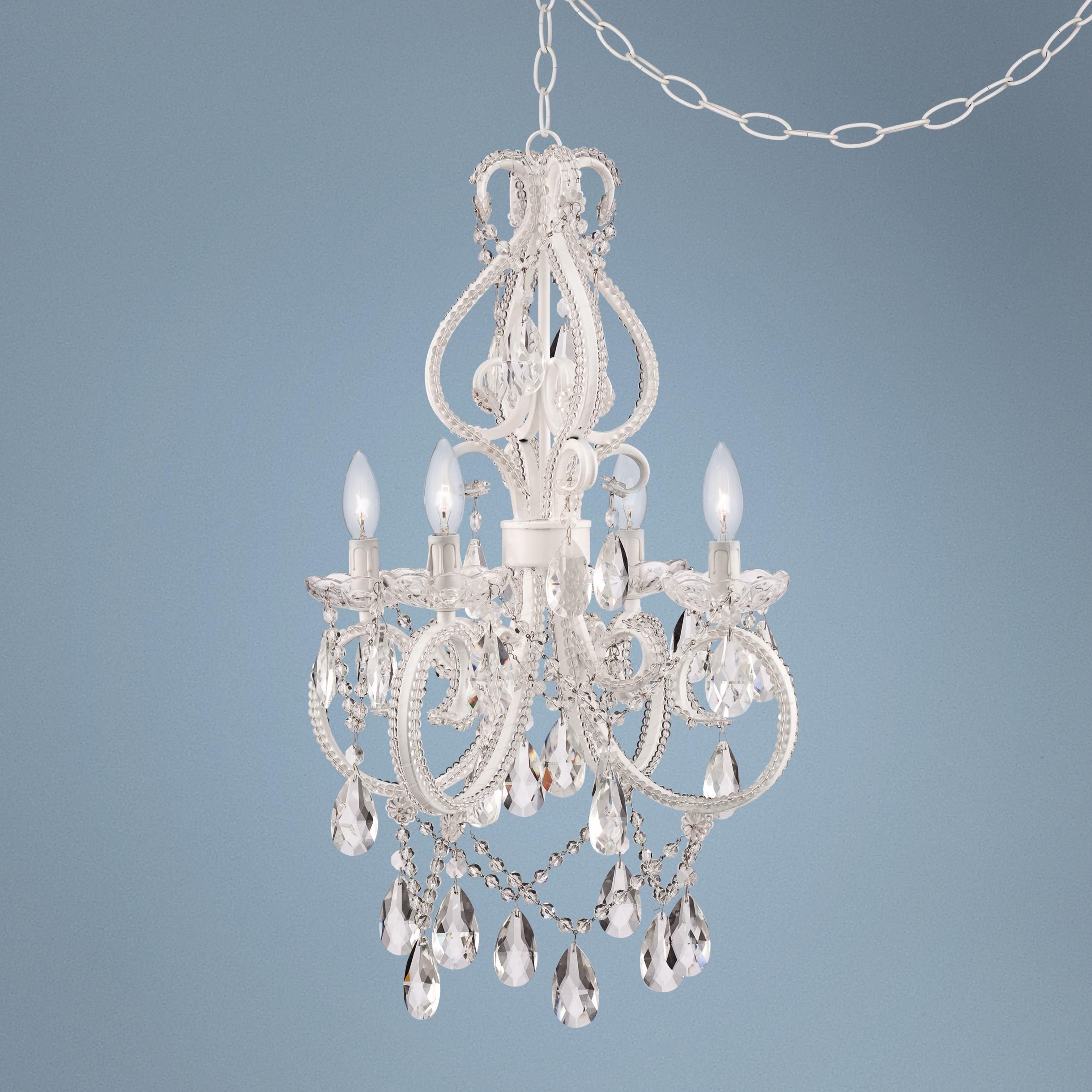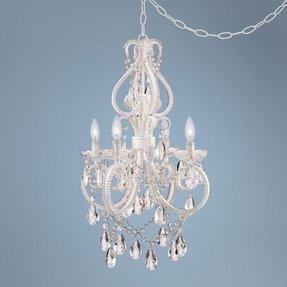 Original chandelier mounted on adjustable chain. Metal frame is finished with decorative crystals. Includes 6 lighs. Adds freshness and elegance to each room.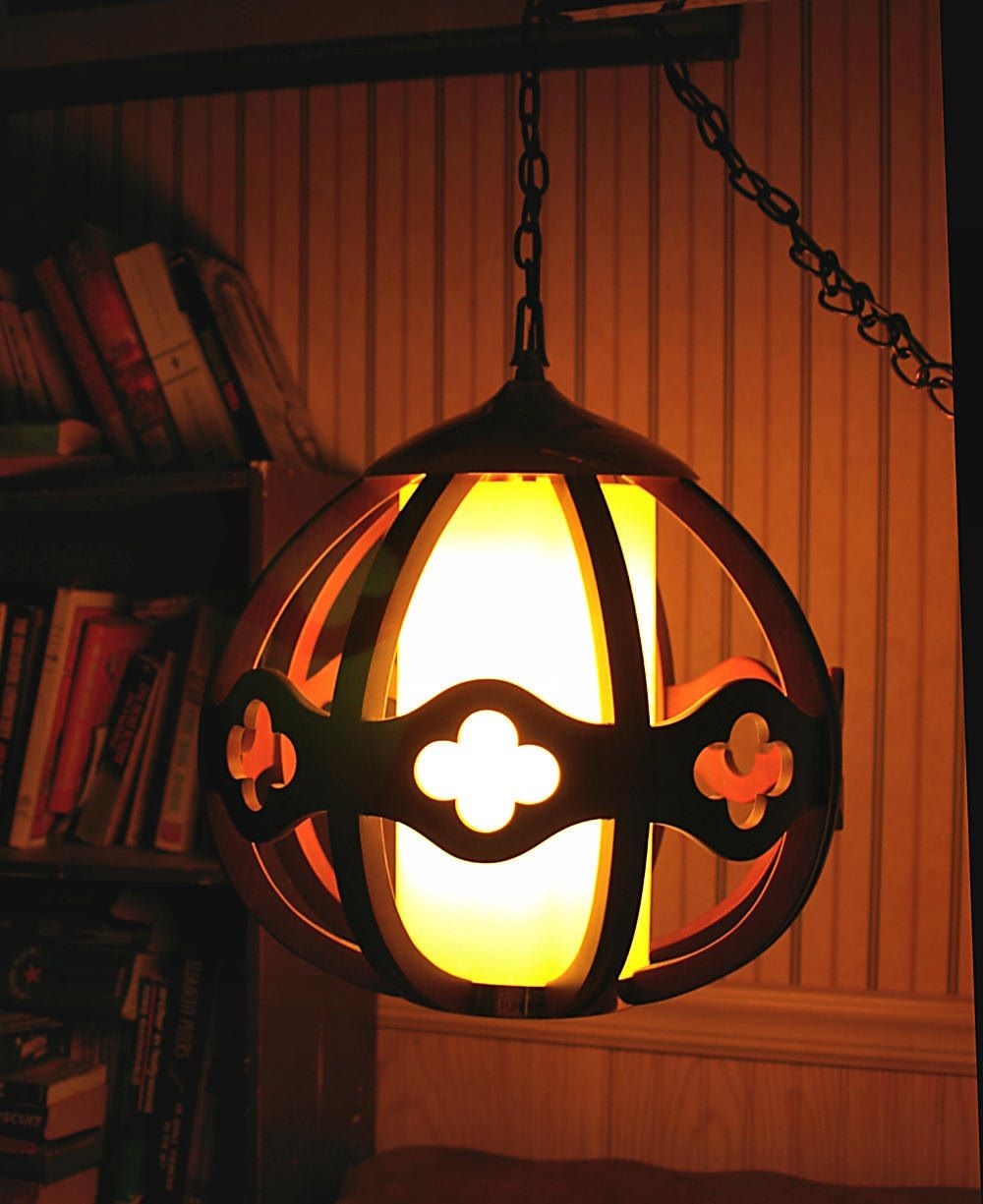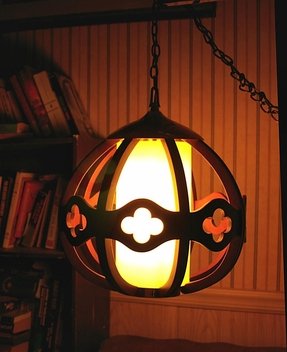 Mid Century Swag Lamp Plug In Swag Light Hanging by KickassStyle, $95.00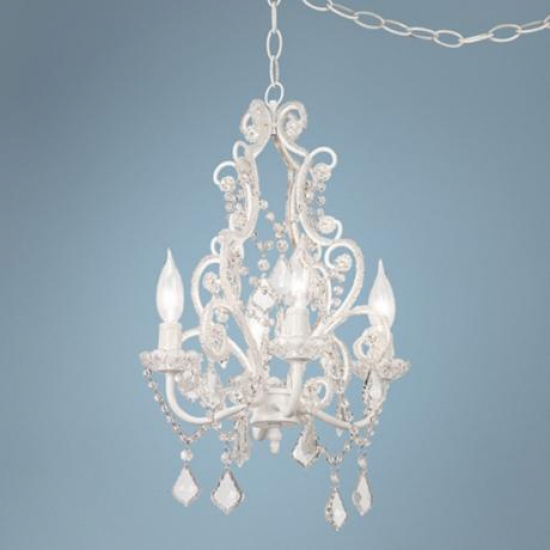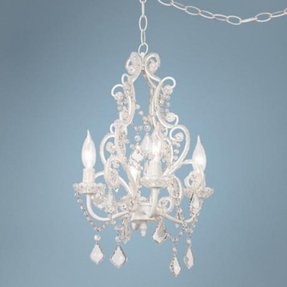 Very beautiful and luxurious chandelier inspired of vintage style. It is decorated of real crystals and lamp's frame is covered of silver. It is hanged on silver chain. This type of lamp is dedicated to very rich dining room.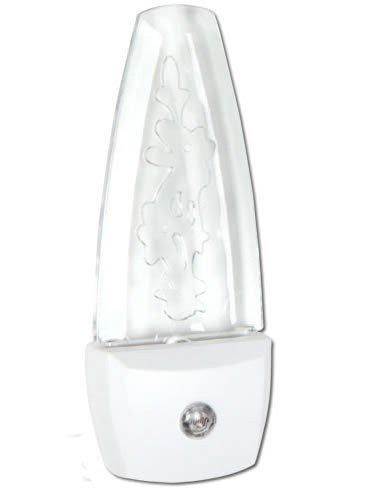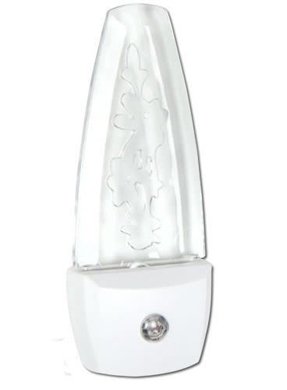 Lamp photocell with a plug in construction. This state of the art technology provides night illumination without using on/off switches. It features an energy efficient LED light that saves electricity.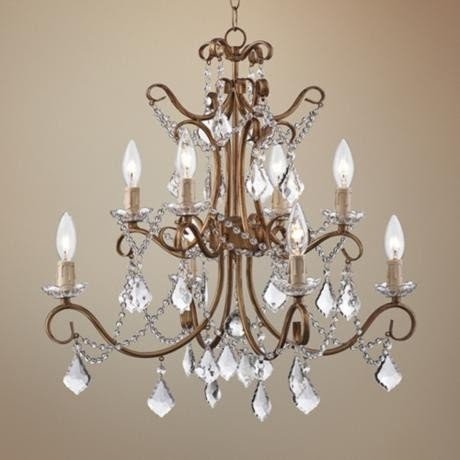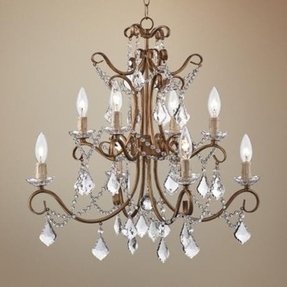 This 23.5", wide 8-light swag plug-in Chandelier enchants with its royal, majestic character. Featuring a multiplicity of tiny crystals, it creates a magical glittering experience.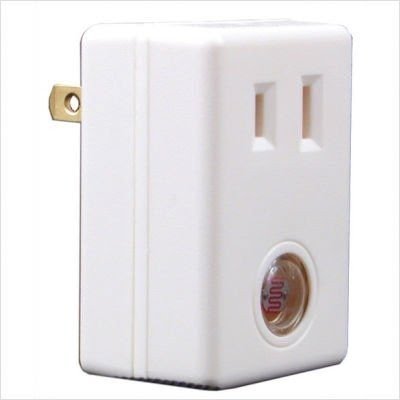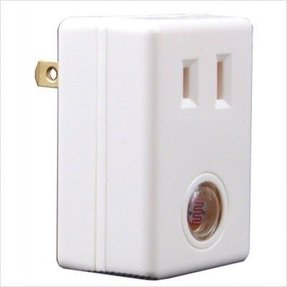 This automatic light control offers a perfect choice for all those, who want to go for functionality and don't necessary need to opt for style. It is durable and will surely allow for years of use in any home.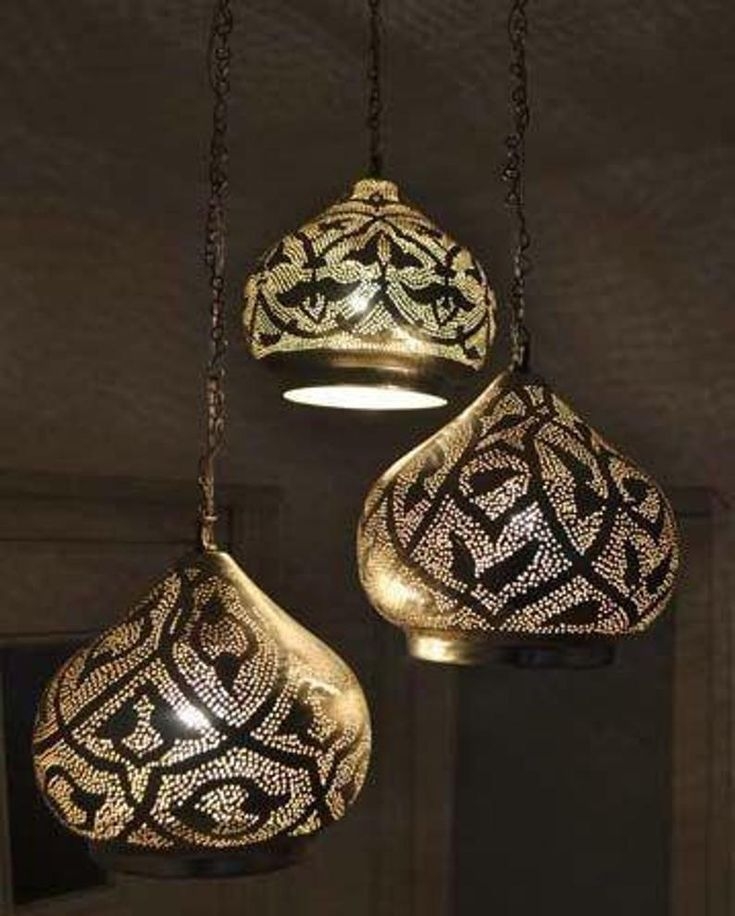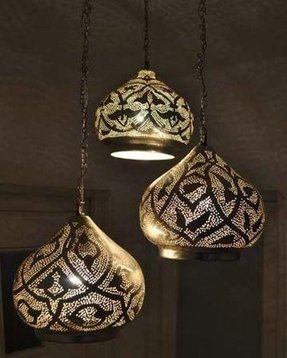 Astonishing and original silver Moroccan lights. They were hand made by a skilful craftsman, which is an extremely time-consuming process. The lamps are made of top quality brass. They will give your space an exotic touch.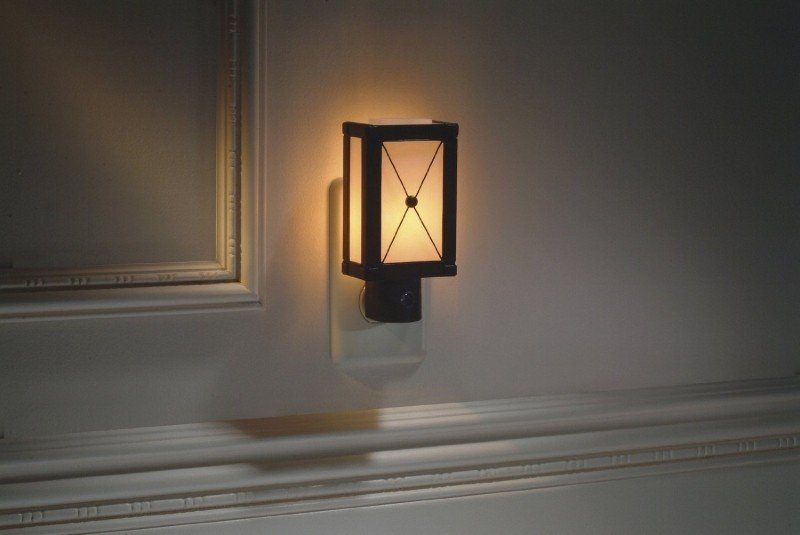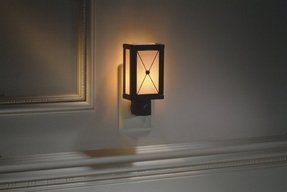 An aesthetic practical energy-saving wall sconce equipped with LED bulbs and a photocell. It has a rectangular casing of black finished material. Walls are of creamy glass transmitting light with an X-shaped inlay on a front panel.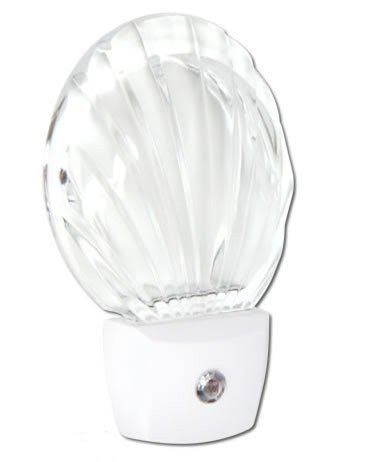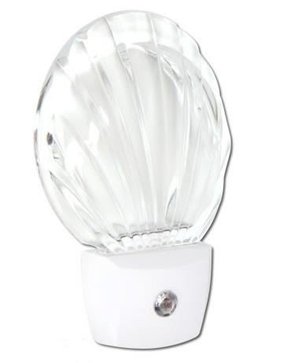 Night lamp in the shape of seashell. It is covered with clear glass and gives warm tone of light. Handy gadget for each home.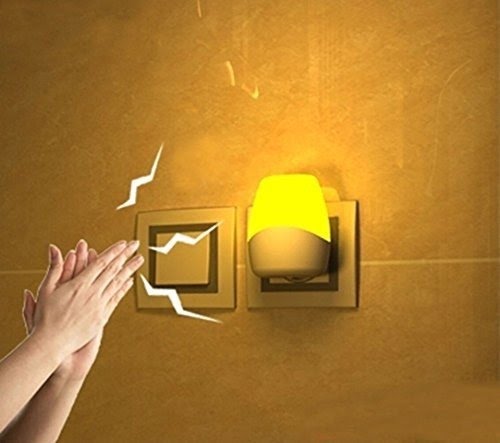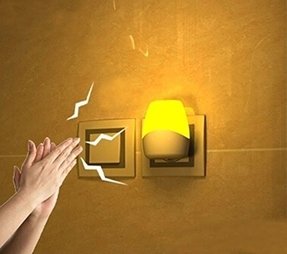 Imagine you can have everything on your one clap. Ok, maybe not all but a light in the room. Thanks to the plug-In light control with photocell- your lamp can turn on at night and off in the morning.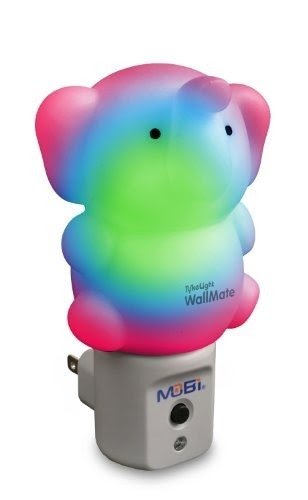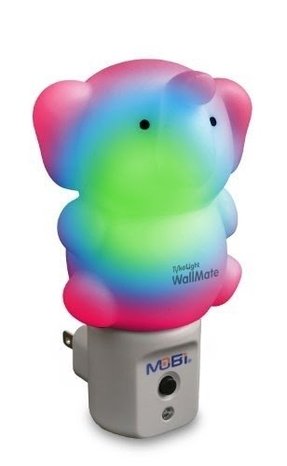 Nightlight in the shape of an elephant. The item lights in the colors of rainbow and automatically turns on when it's dark. It operates in any standard AC outlet and is features ETL safety certificate.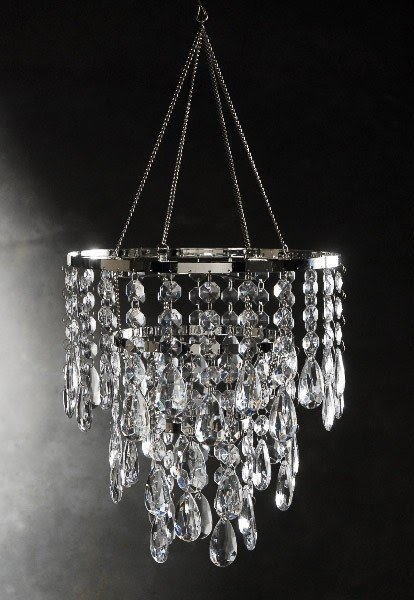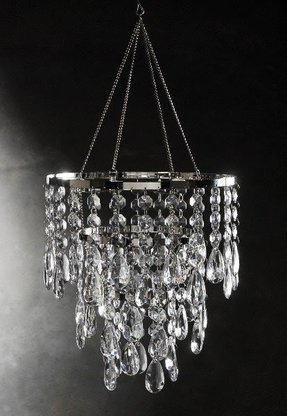 Why not add a touch of class to your household with this three tier acrylic crystal chandelier. It includes a cord kit and everything to make it easy to install, while its refined looks of elegance make it blend smoothly with your decor.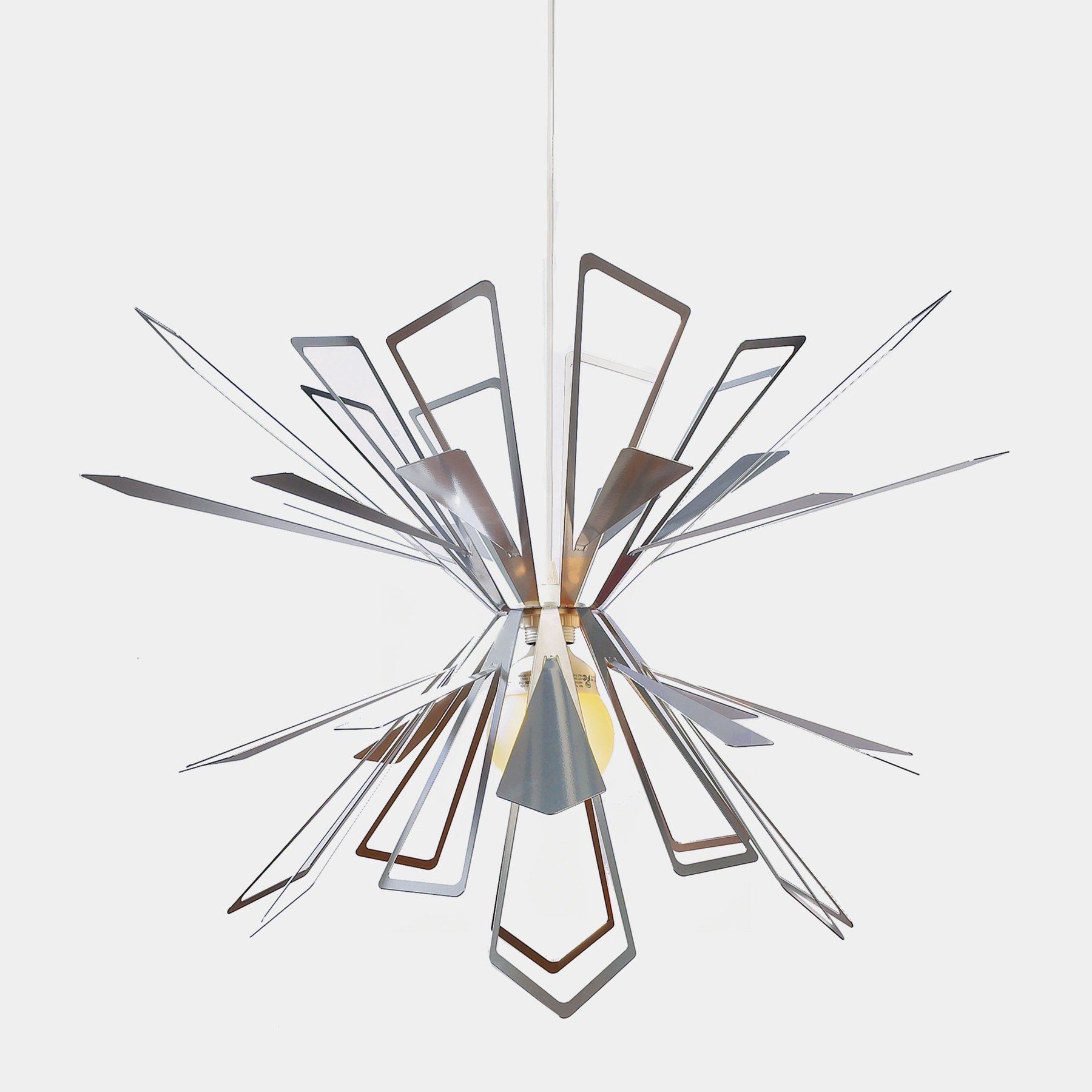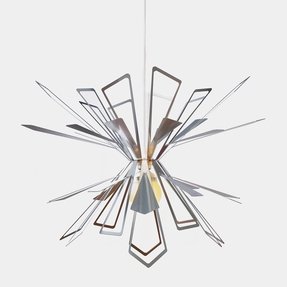 Bendant Lamp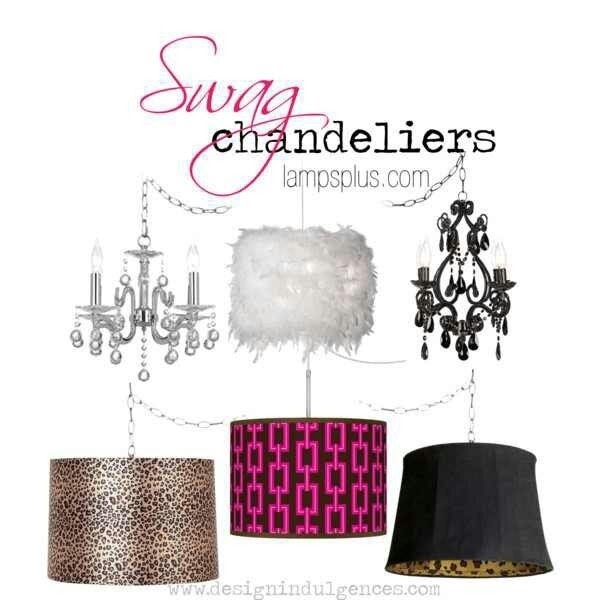 Plug In Swag Chandelier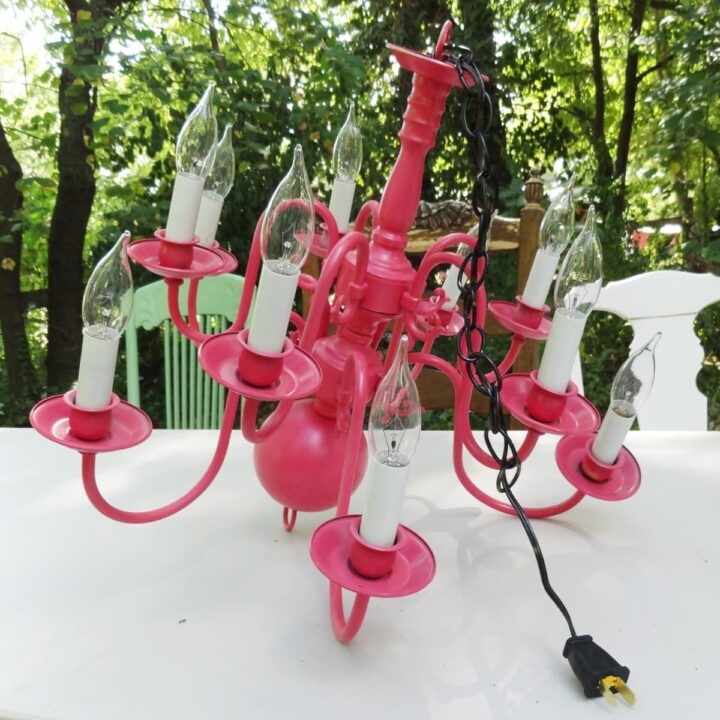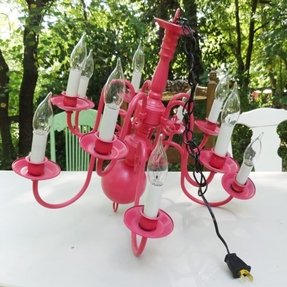 Chandelier with a durable metal construction and practical plug-in connection. This element of design features ten electric candles that assure good level of illumination of any indoors. Attractive pink color matches any decor.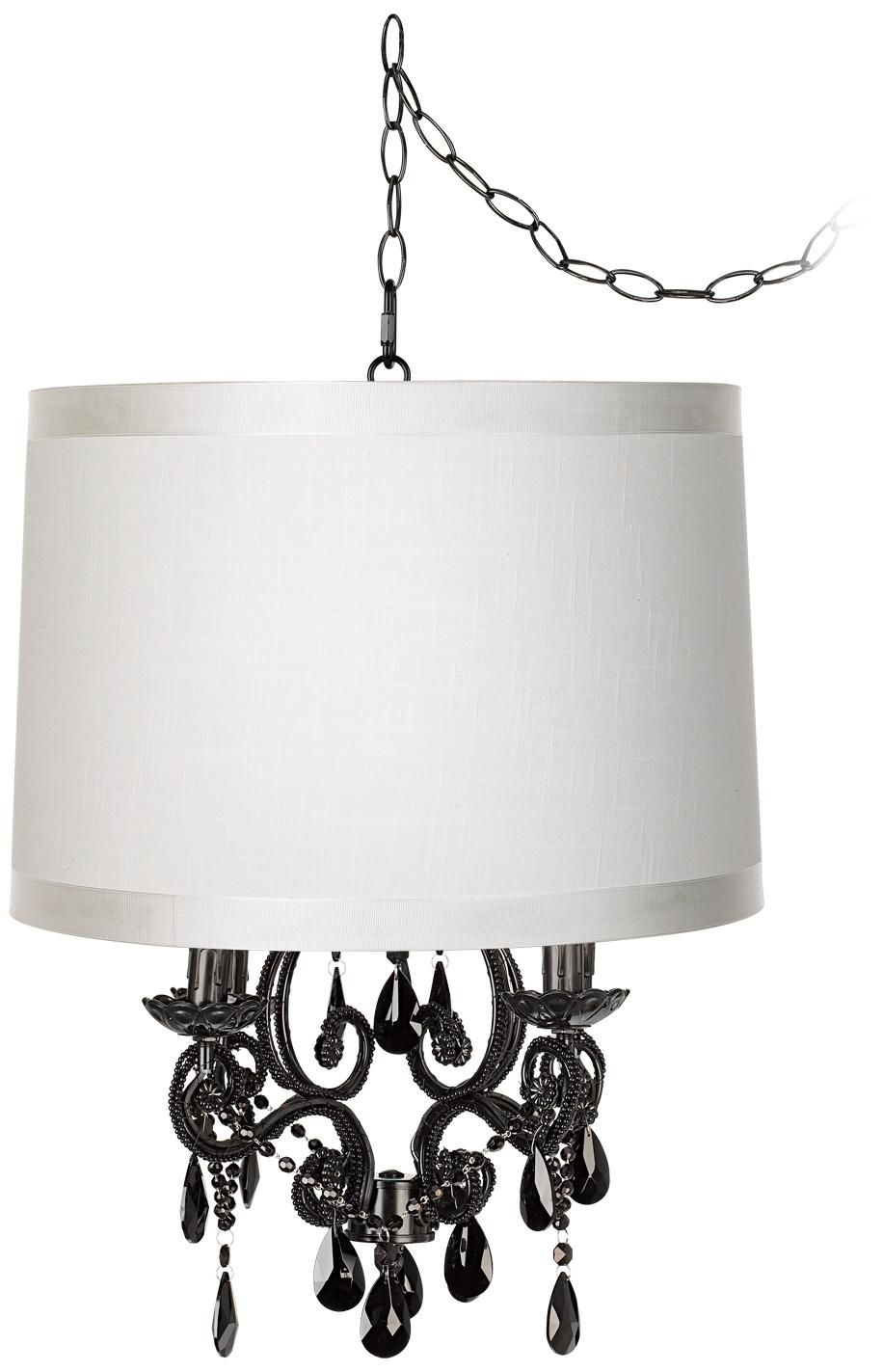 On the cylindrical lampshade of this designer's shade plugin chandelier - there is a compilation of convex lines, like tangled roads on a map in silver and gray shades. From a metal frame ornamented from the bottom - dangle black crystals.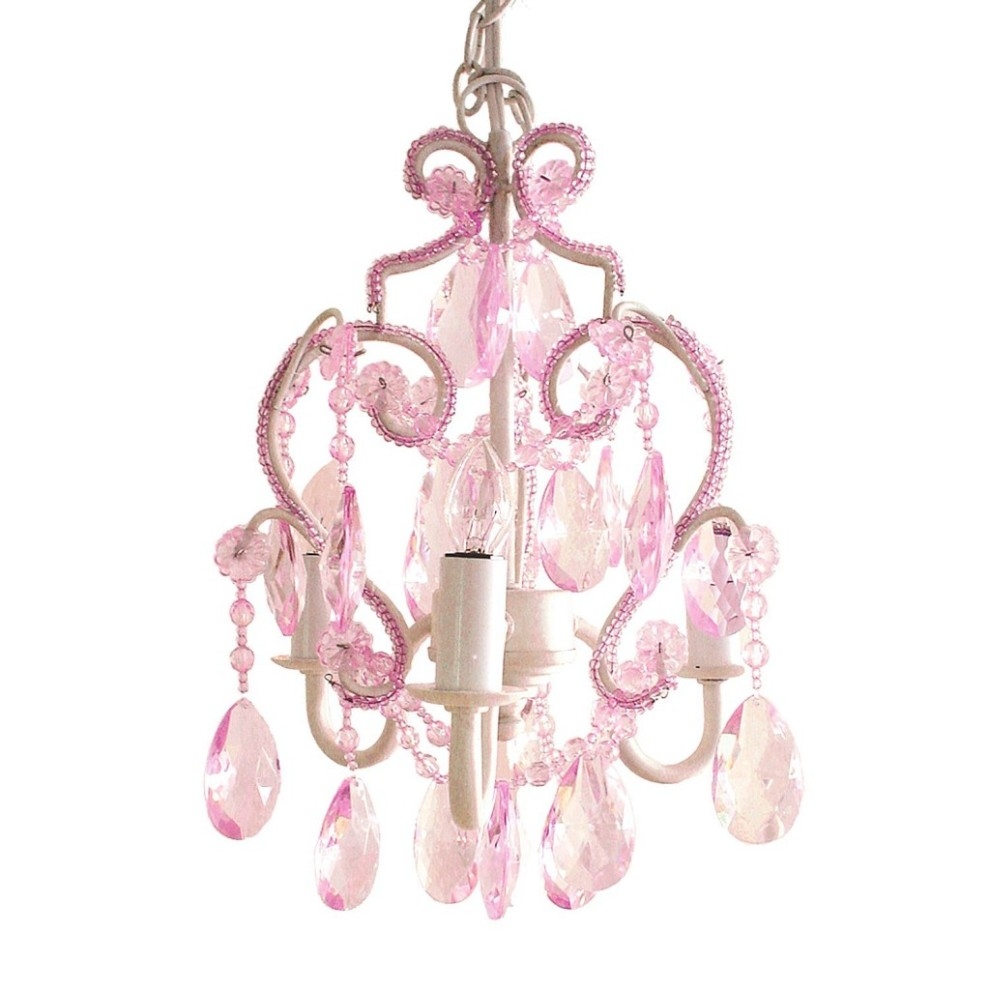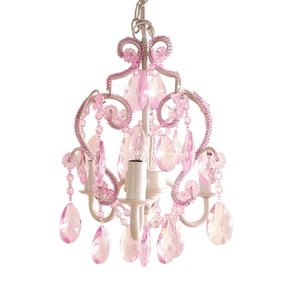 The Dreaming chandelier is the perfect choice for a little girl's room. Beautifully finished in a pleasant shade of lavender crystals is very tasteful and certainly will appeal to every child.