Traditional Lamp Post Globe
What we like: With three 60-watt bulbs, this lamp globe adds lots of light to your yard.
What we don't like: The metal finish color is more dark charcoal than a true black.
This traditional lamp globe is perfect for both standard lamp posts or as a finishing detail on a fence or outdoor barrier. It has a regular 3" diameter post fitting (not a pier mount base) and is easily installed and hardwired in place. It's well made, heavy and durable.
The round globe is made with seeded glass. Delicate metal detailing around the globe keeps the three light bulbs from blinding your eyes. A companion wall lantern in the same style is also available. The combination of wall light with lamp posts will add a stunning design detail to a wide variety of home styles, from traditional to farmhouse.
Merchant links are sponsored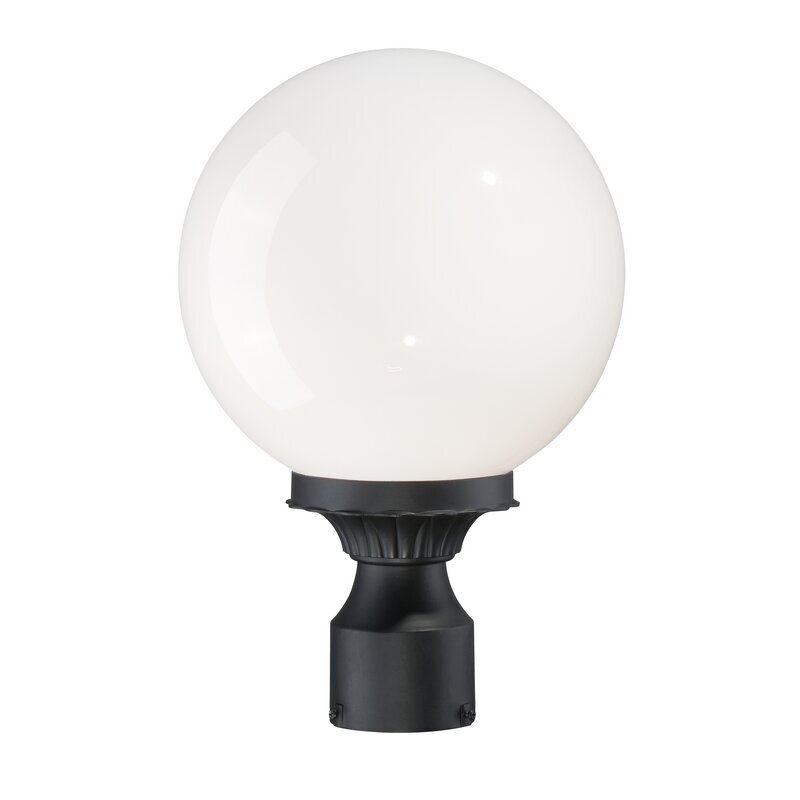 Price Conscious Outdoor Lamp Post Globe
What we like: The globe is a twist-lock design that lets you replace the bulb easily.
What we don't like: The globe is made from acrylic, not glass.
Crafted from durable cast aluminum, the finish on this outdoor lamp post globe head is matte black. Make sure to pair the globe fixture with a black matte post. Pairing it with a gloss black will draw attention to the different sheens.
Although the lamp globe is only 10" in diameter, its price point means you can buy several. This lets you line your path or driveway with multiple lamp posts. The globe comes with a milk-white finish or a clear option with ribbed texture lines.
Merchant links are sponsored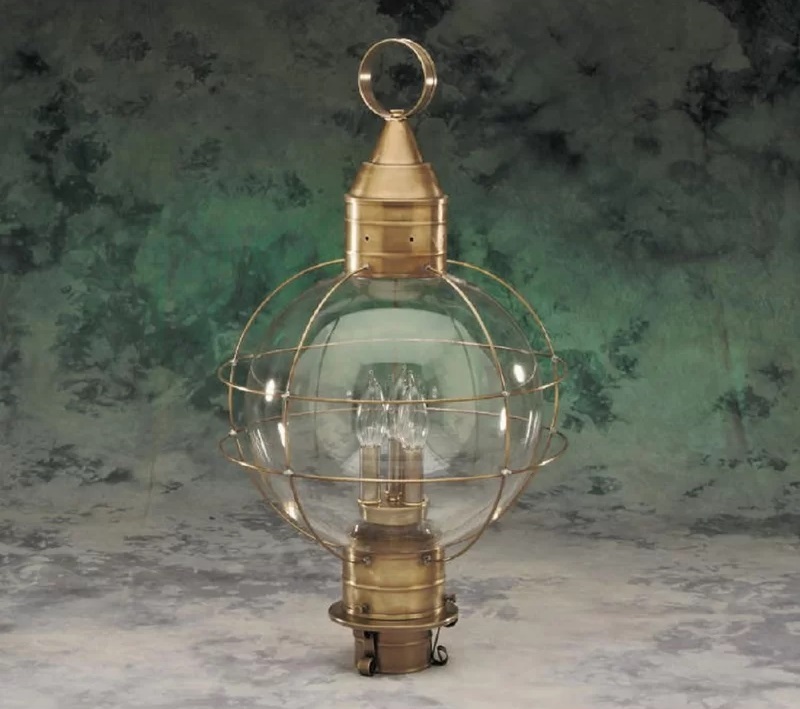 Classic Coastal Lamp Post Globe
What we like: This globe and lamp are dark sky compliant and UL listed.
What we don't like: If you need a pier mount base, you'll have to buy it separately.
Handcrafted in a nautical "onion" style, this outdoor lamp post globe is made with hand-blown glass. Its New England style lets you choose between two glass shades — clear or optic. You can also choose from one of five metal finishes on solid brass as well as an antique copper option. All the finishes are rust-resistant.
The lamp post globe measures 25" high with a 14.5" round globe. This size globe is big enough to make an impact but not overly large. You'll want to match the metal finish color on the lamp post or consider a complementary color that doesn't look like the post and globe were purchased separately.
Merchant links are sponsored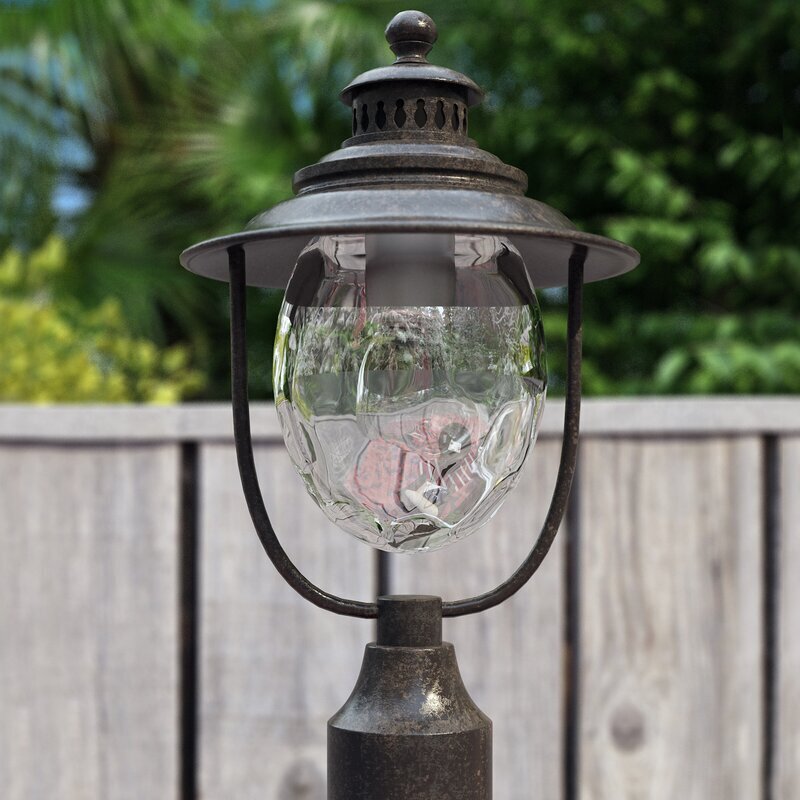 Vintage Style Outdoor Lamp Post Globe
What we like: Unusual globe design makes it different from other lamp globe options.
What we don't like: It can be difficult to change the light bulb.
Available in weathered charcoal or a bronze finish, this outdoor lamp globe features cast aluminum construction. The fixture measures 15" tall and is 8" around, but the glass globe is smaller and hangs between the top supports.
The globe is shaped like a grape, and the glass has a unique rippled treatment. This diffuses and softens the light shining from the bulb filaments. A white electrical wire can be seen through the holes in the top of the lantern. We recommend touching up this section of wire with some black paint so you can't see it against the charcoal or black finish.
Merchant links are sponsored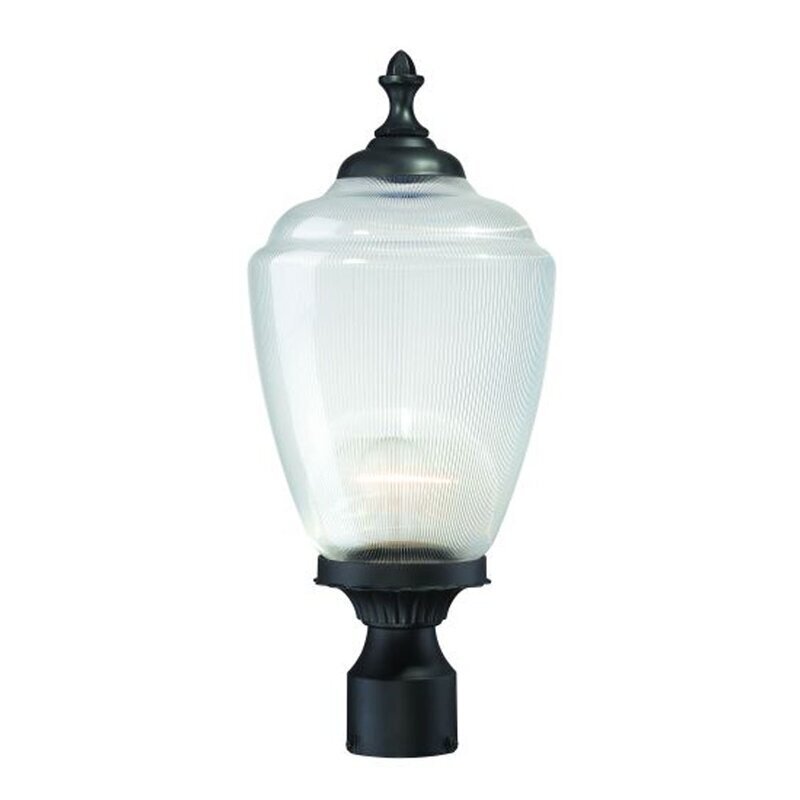 Schoolhouse Style Outdoor Lamp Post Globe
What we like: A 72" high lamp post can be purchased separately in the same finish.
What we don't like: The opal acrylic shade material looks less like glass than the clear option.
Designed with a nod to a classic schoolhouse style, this outdoor lamp post globe comes in a clear or opal finish. The opal finish looks frosted and gives out an even amount of ambient light. It also disguises the light source. It's able to stand up to strong sun without yellowing or cracking. Removal for cleaning and changing the bulb is easy.
The decorative turned finial and molded round base are made from cast aluminum. The aluminum is then painted in a matte black finish. The post base design is compatible with a 72" high post also sold on Wayfair. It measures 9" in diameter and 20.25" high.
Merchant links are sponsored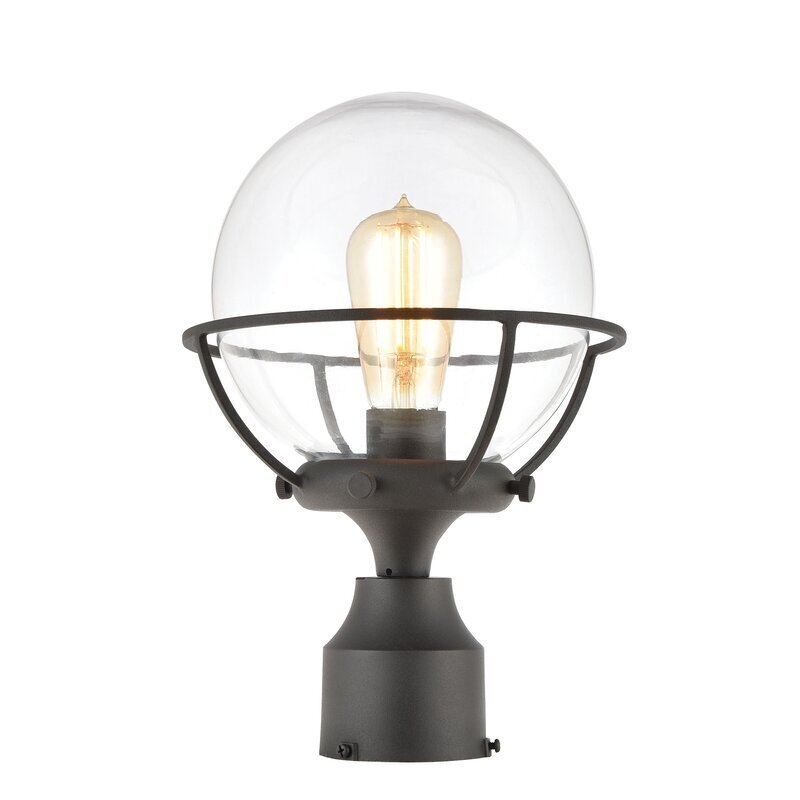 Outdoor Dimmable Lamp Post Globe
What we like: It can be hard-wired or used as a plug-in lamp.
What we don't like: The globe size is smaller than others.
This is the smallest size outdoor lamp post globe we found. At 13" high, the globe measures only 9" in diameter. The globe base fits into a standard 3" diameter post fitting. It's made with clear glass and can easily be wiped clean.
Use one standard A19 bulb with a maximum of 60 watts. Choose from a regular globe bulb, or add an Edison bulb with decorative filaments for a unique look. This lamp globe is one of the few replacement globes we found that doesn't need to be hardwired but can be plugged into an outlet.
Merchant links are sponsored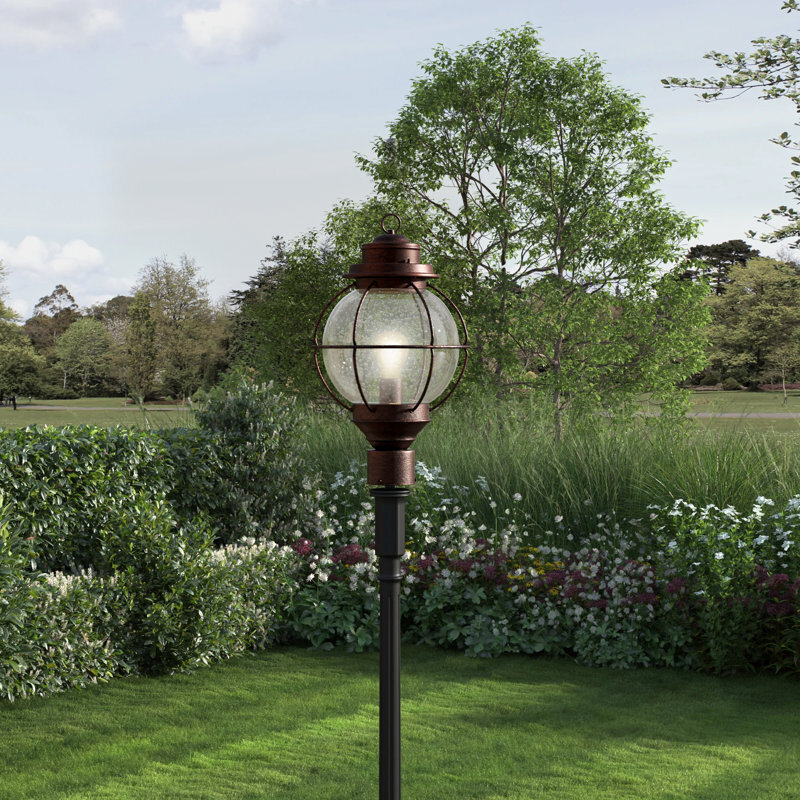 Rustic Bronze Outdoor Lamp Post Globe
What we like: Available in a rustic bronze finish and black.
What we don't like: There is a possible minimal finish or color difference between the base mount and lantern head.
Made with a metal frame, this replacement lamp globe fitting features an open grid frame with a molded top. It comes in two sizes: 15" high with a 9" diameter globe or 19" high with a 10" diameter globe.
The seeded glass globe sits into the wireframe and diffuses the light from a single light bulb. Purchase a standard A19 60-watt light bulb. The fixture is designed for direct water exposure and is also weather resistant. To properly mount this outdoor lamp globe onto a stone hearth post, you must buy a separate pier base.
Merchant links are sponsored