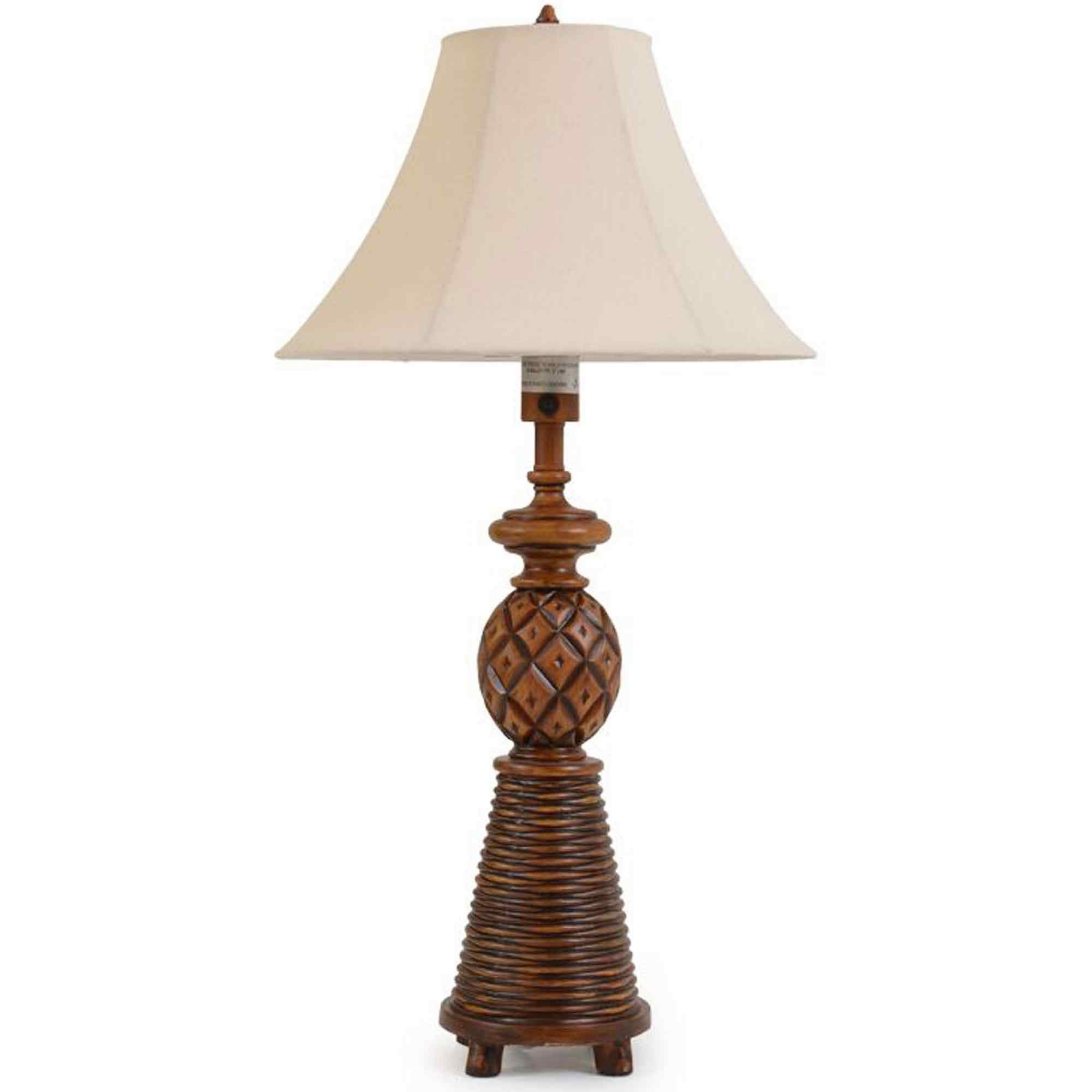 Outdoor 33" H Table Lamp with Bell Shade
This kind of equipment assures comfortable reading, learning or working behind the desk. It is a table lamp that has got a base made of durable resin. The whole lamp has got a palm tree stylization and it includes a bell shade.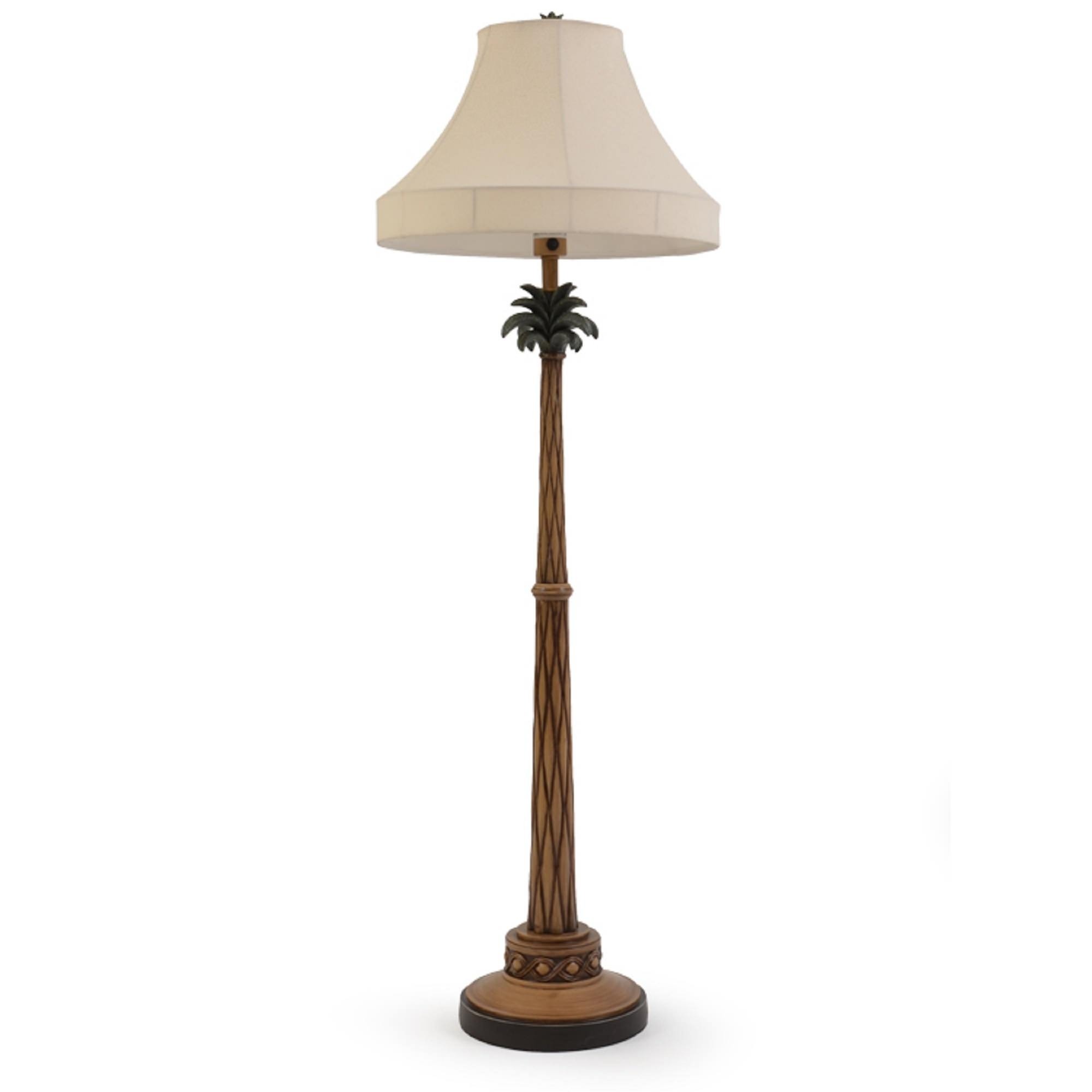 Outdoor Floor Lamp
This is a very exciting and interesting floor lamp in an exotic atmosphere. It is not only pretty, but also very original and interesting in their appearance. It is not only the ideal way to illumination of the apartment, but also for his decorating.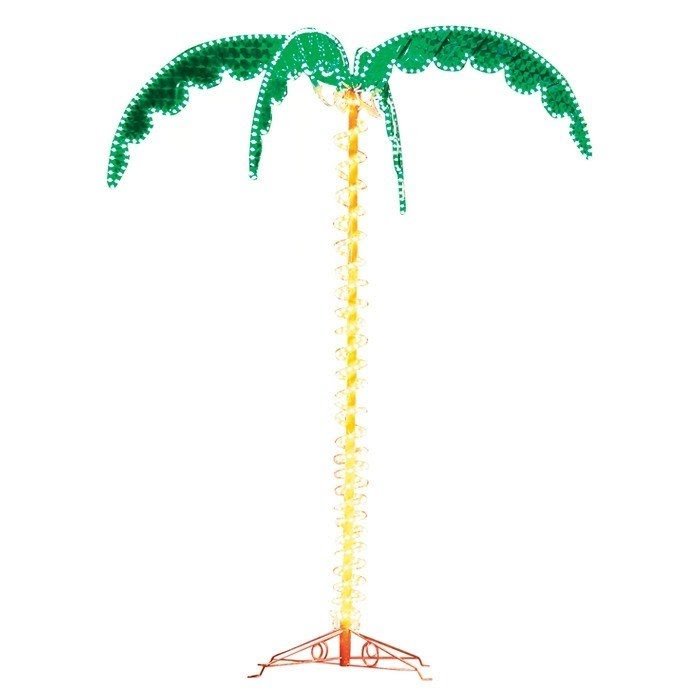 Medium Halogen Palm Tree
This item is a product that enhances outdoor decor thanks to its stylish appearance. It is a halogen light palm tree that is resistant to negative outdoor factors. This stylish product is very safe in use.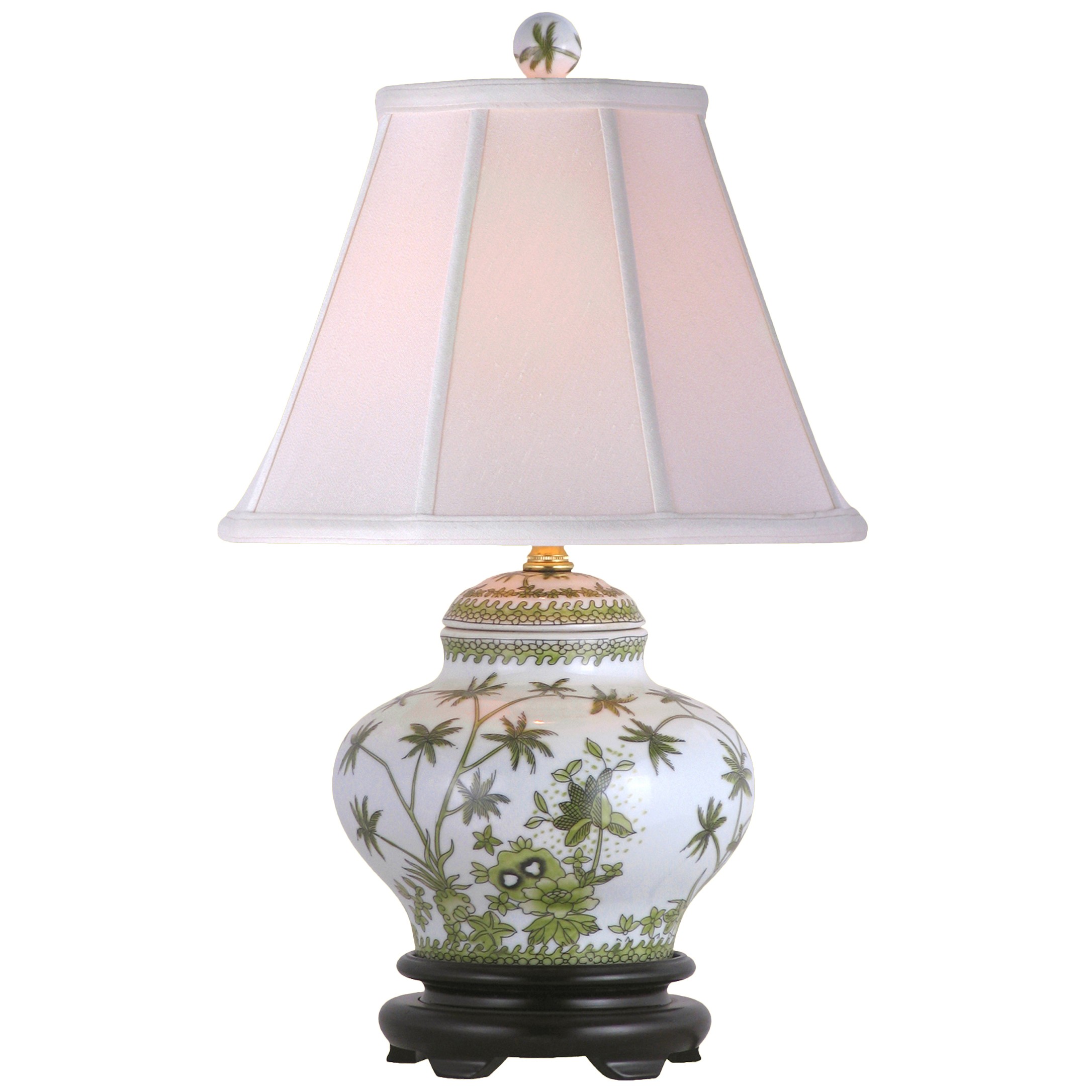 Porcelain Palm Tree Jar 15" H Table Lamp with Empire Shade
A very attractive and useful table lamp that features a solid and decorative porcelain base with attractive, hand-painted natural accents. It has got a regular light socket. This hand-crafted product is stylish and resistant to wear.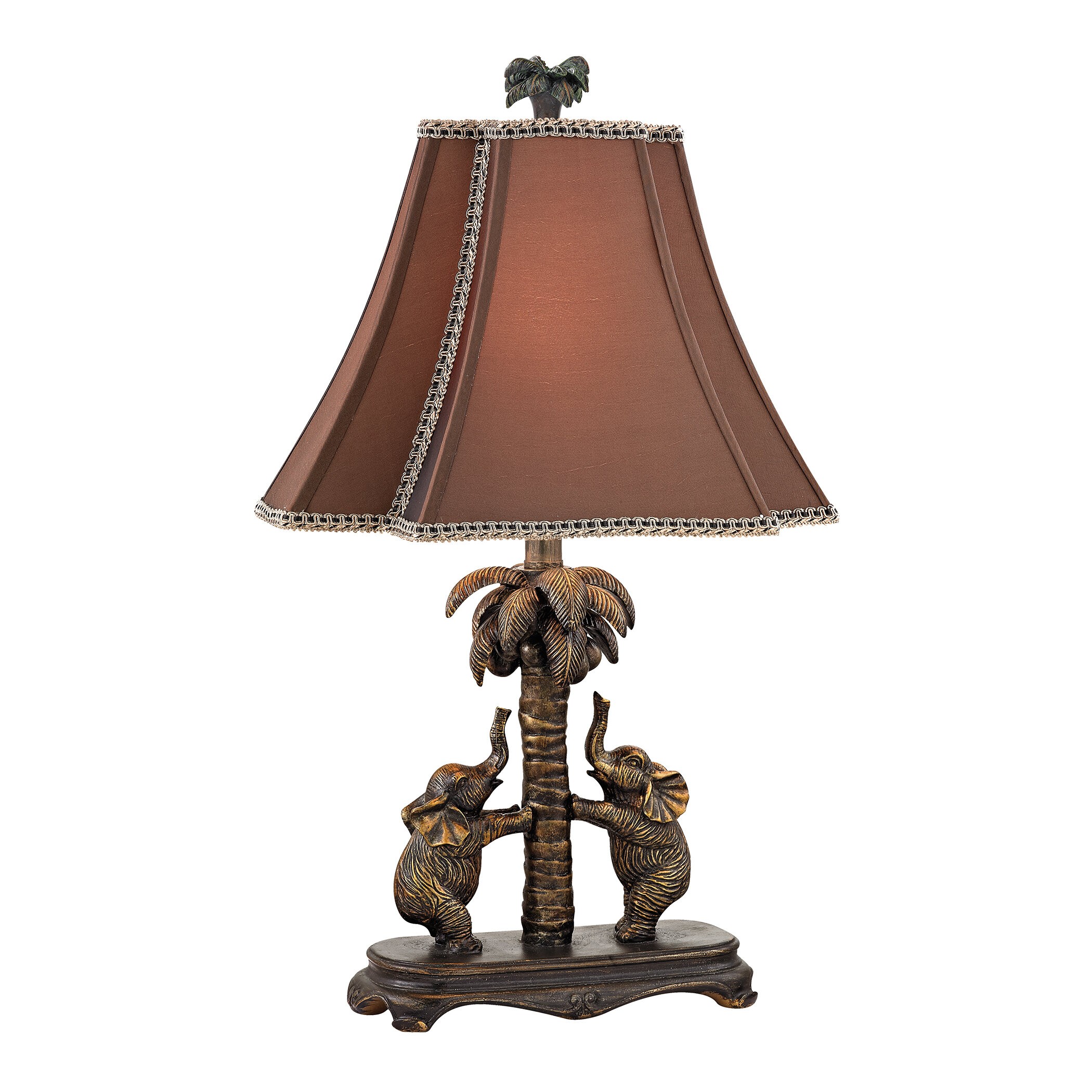 Elephants on Palm Tree Accent 24" H Table Lamp with Bell Shade
It is an elephants on palm tree accent 24 inches high table lamp that has got a bell shade. It is perfect for bedroom and living room area. It adds style and beauty to any room in home.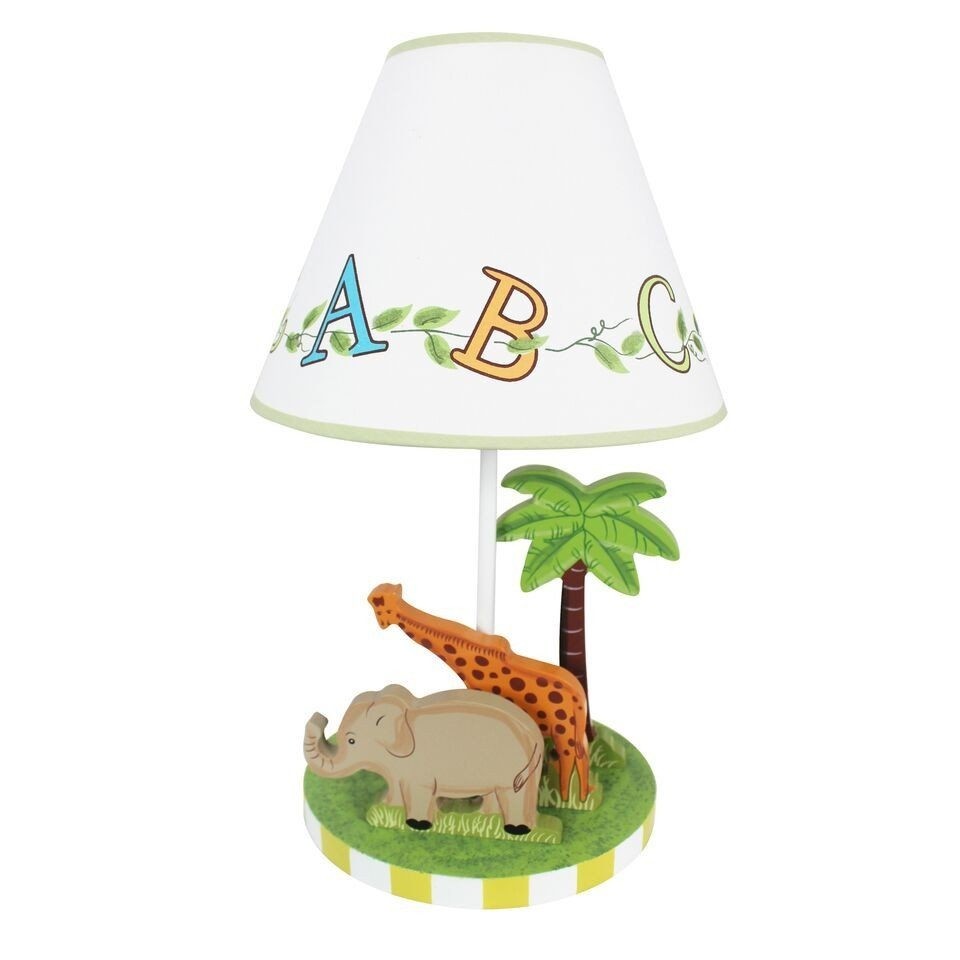 Alphabet 19.5" H Table Lamp with Empire Shade
Table lamp with bell lampshade dedicated for kids. Base is decorated with animal theme. Ideal as additional source of light. Great gift idea. Suitable for boys and girls. It is very well appreciated by the customers.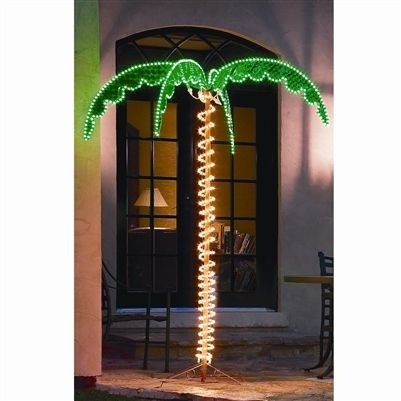 Large Ropelight Palm Tree
This ropelight palm tree consists of green leaves, brown trunk and 4-legged stand. Lights are in 2 colors - green for the leaves and orange for the trunk. Designed of iron, PVC and copper, the ropelight palm tree is rust-resistant, and suitable for outdoor use. Also accepts halogen bulbs for a beautiful effect after sundown.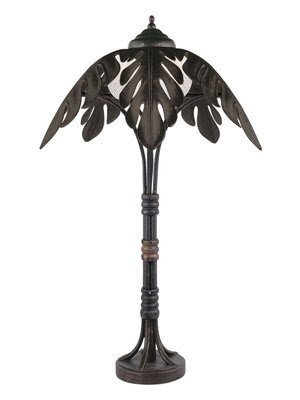 A magnificent floor lamp that looks like a palm tree. It features a slim metal post and a charming shade in the shape of palm leaves. The whole lamp comes in a dark color, which makes it a universal piece.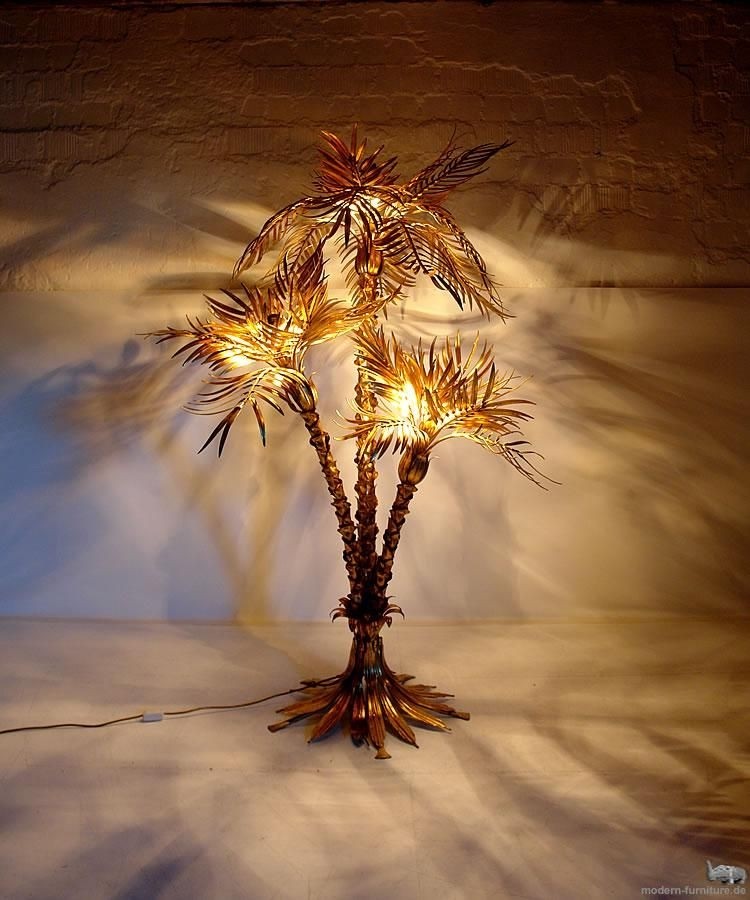 This floor lamp has kickstand made of lead and glass lampshade. Lampshade is composed three elements stylised on palm tree leaves. This beautiful lamp can be decoration of interior, but it will be perfect to use as outdoor lamp.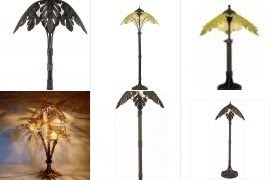 Floor lamp with an interesting and natural palm tree stylization. This element of home design features a round base that provides additional stability and support. Its shade in the form of palm leaves looks very original.
Table lamp with an attractive palm tree stylization. This natural looking element of design features a durable construction that is suitable for indoor and outdoor use. The frame includes a round and stable base.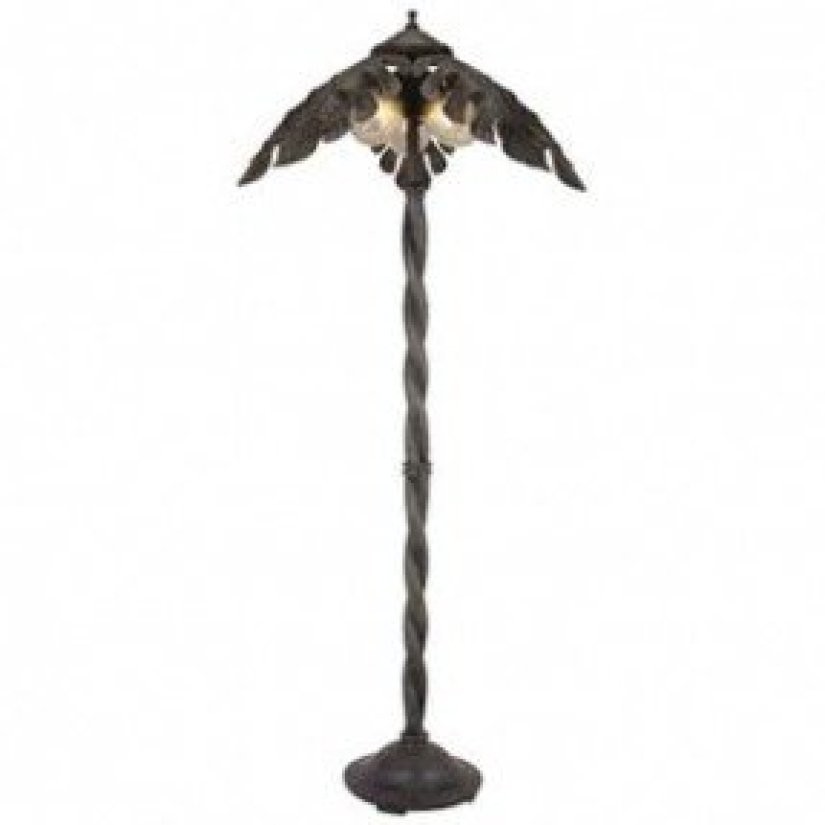 Palm Tree Lamps - Three-Light Bronze Palm Tree Outdoor Floor Lamp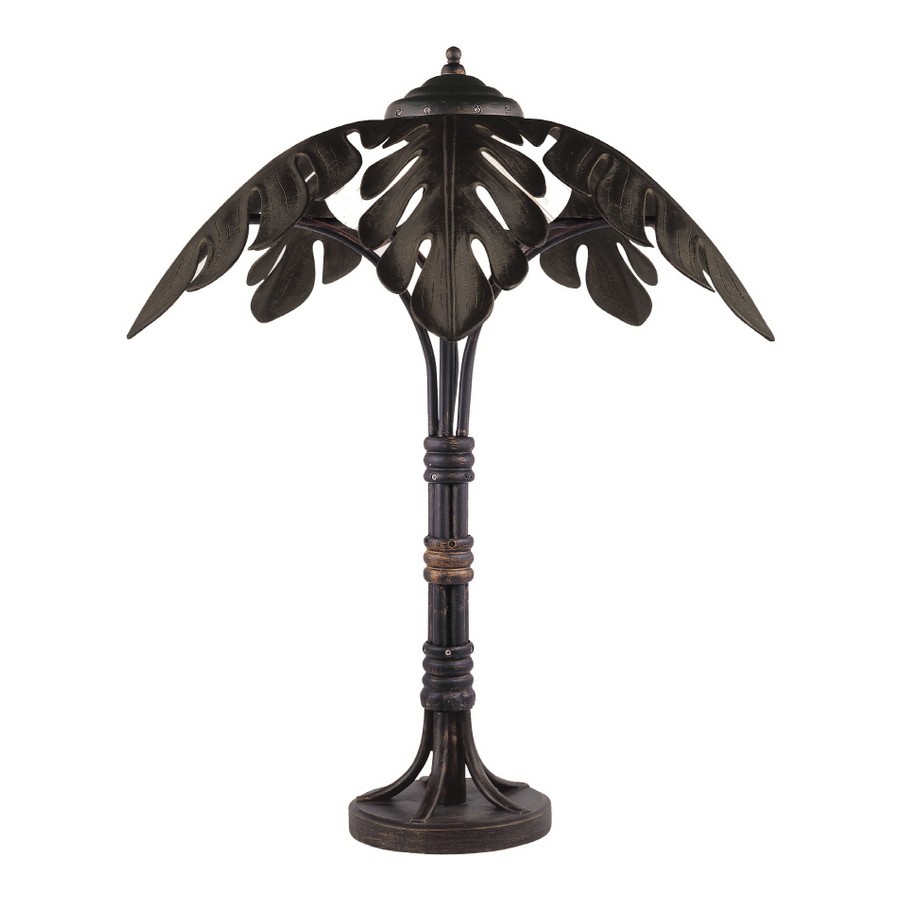 Palm tree lamp - cutout design palm leaves create the shade of this all-bronze lamp, which may easily double as a decorous sculpture that adorns an end table. It's crafted out of metal, with noble dark finish.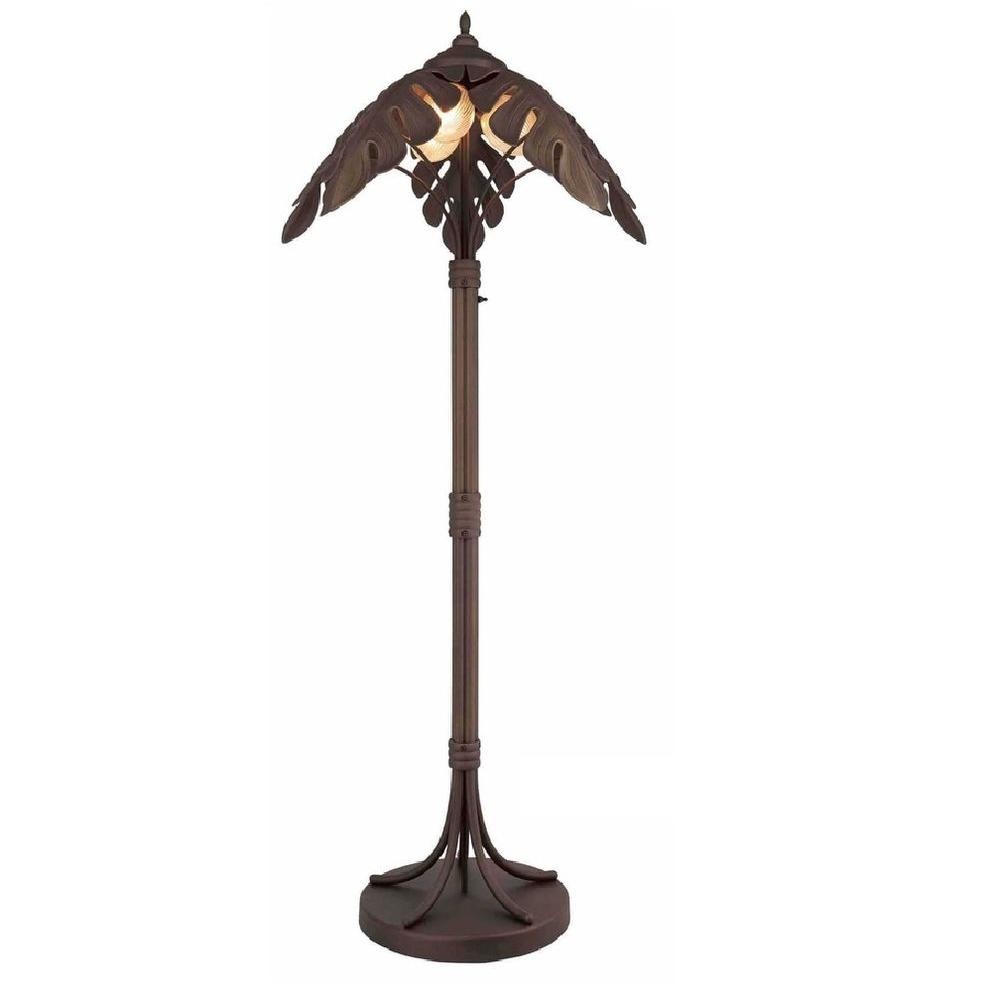 Floor lamp with palm tree theme. It is made of metal with bronze finish. Ideal as additional source of light in any interior as needed.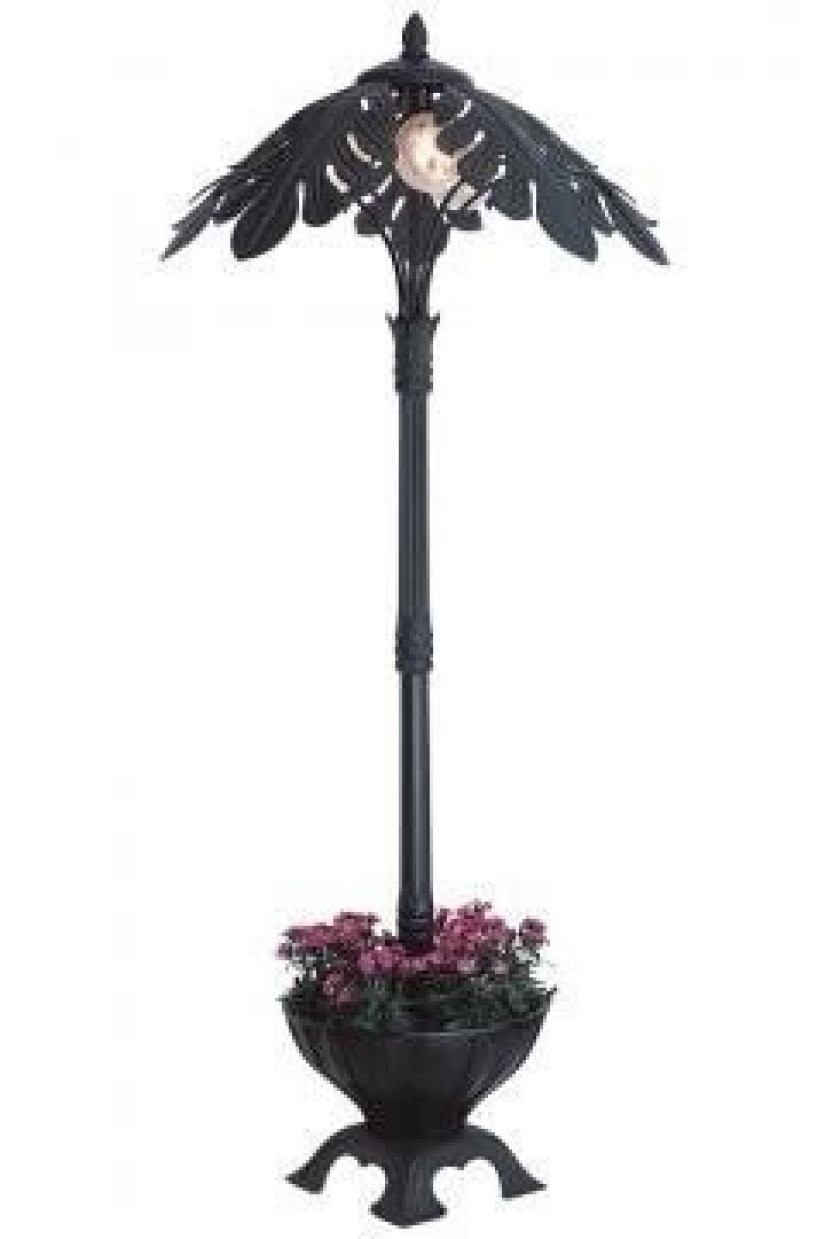 Imagine a light emitted by a palm tree. Seems absurd? Now take a look at this fantastic aluminium lamp. Placed outdoors, it will smoothly turn your garden into a tropical island.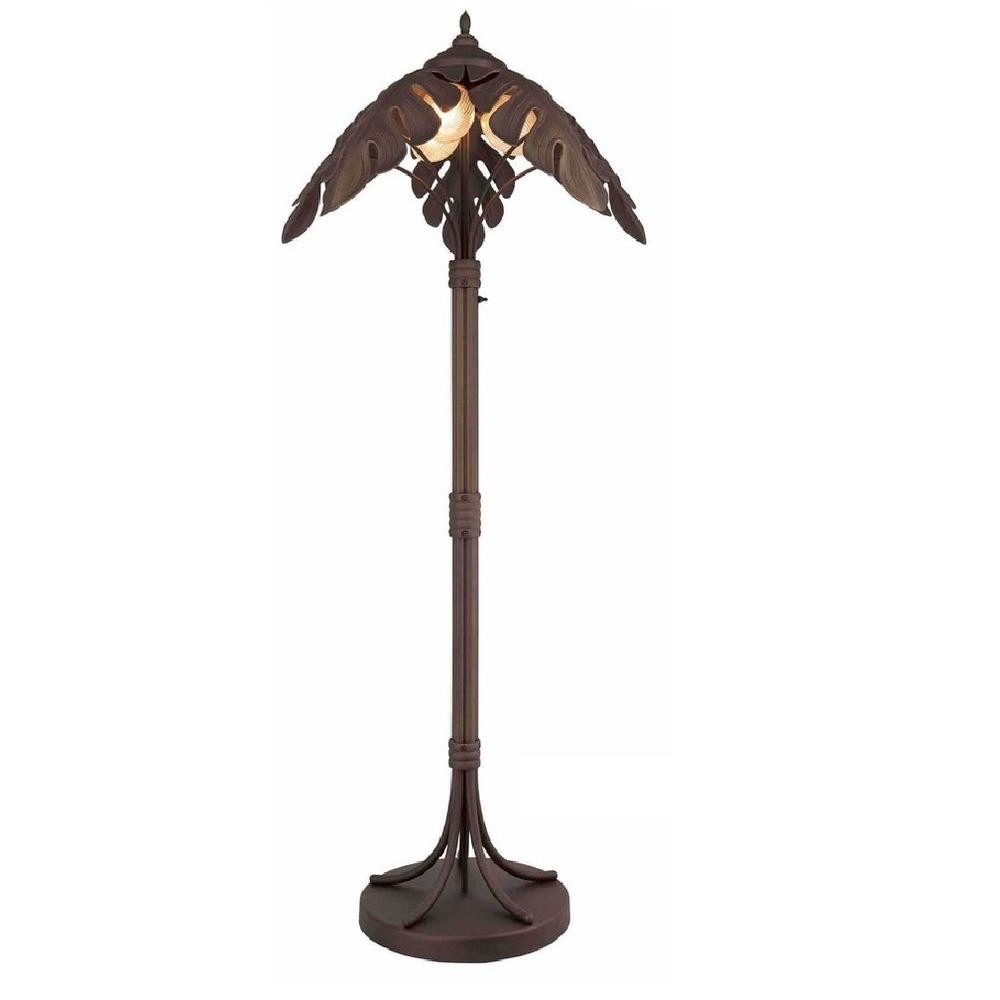 Invite a bit of the warm, tropical climate straight into your bedroom. This gorgeous palm tree table lamp will not only illuminate your space, but it will also provide an eye-catching accent. May be smoothly used outdoors as well.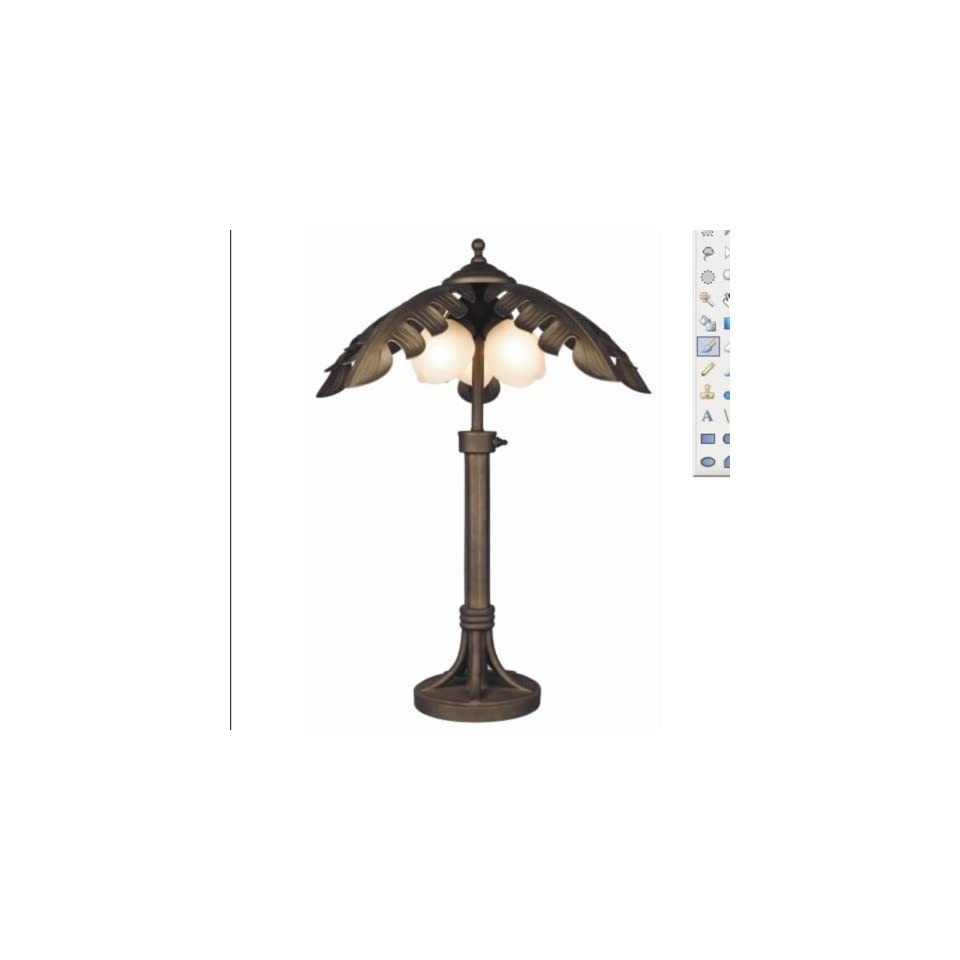 Luxury Housing Trends & Home Improvement Ideas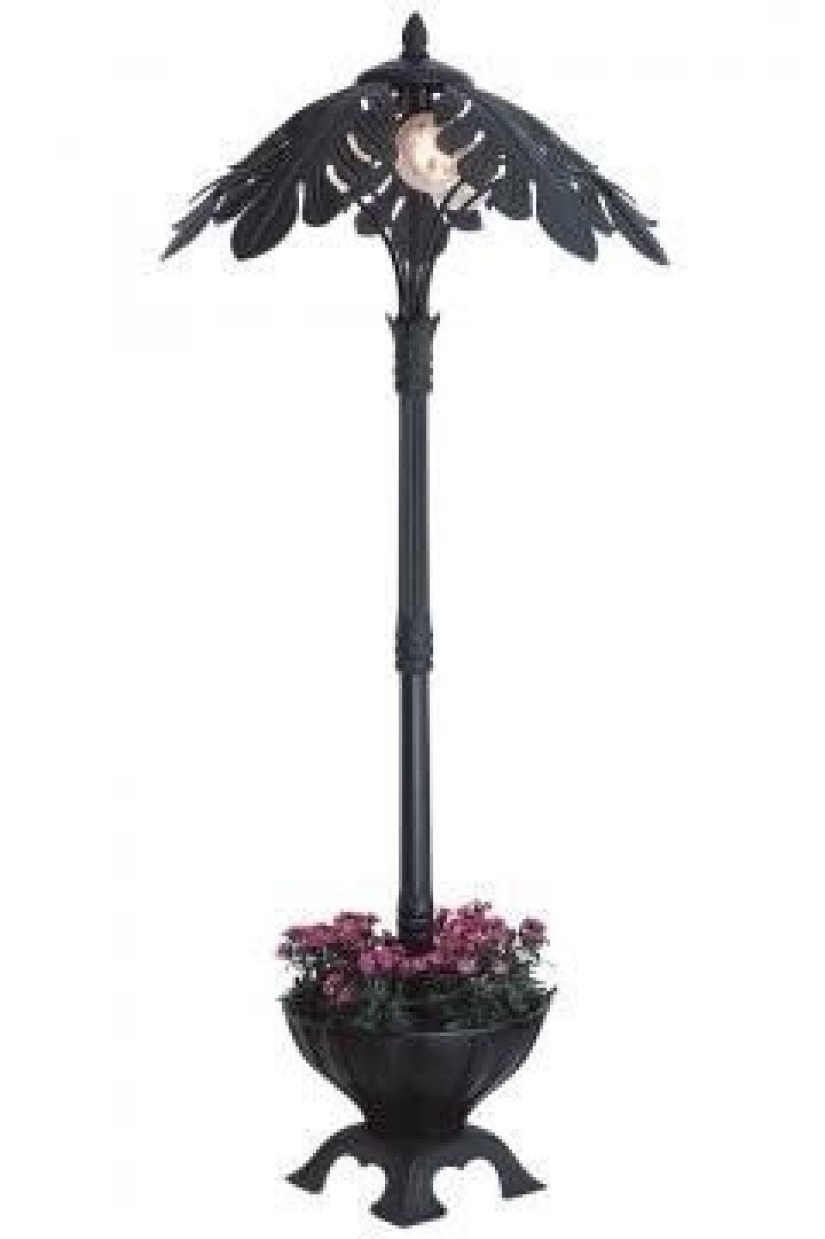 High quality aliuminium construction with a palm tree architecture is ...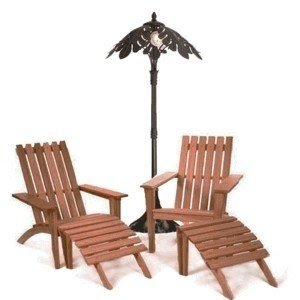 Cast Iron Floor Lamp on Cast Iron 3 Light Outdoor Palm Tree Floor Lamp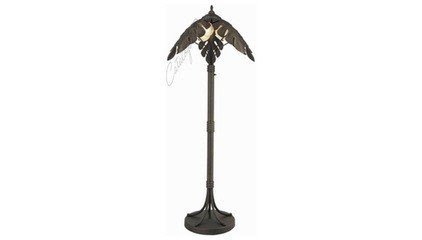 Three Light Floor Lamp Size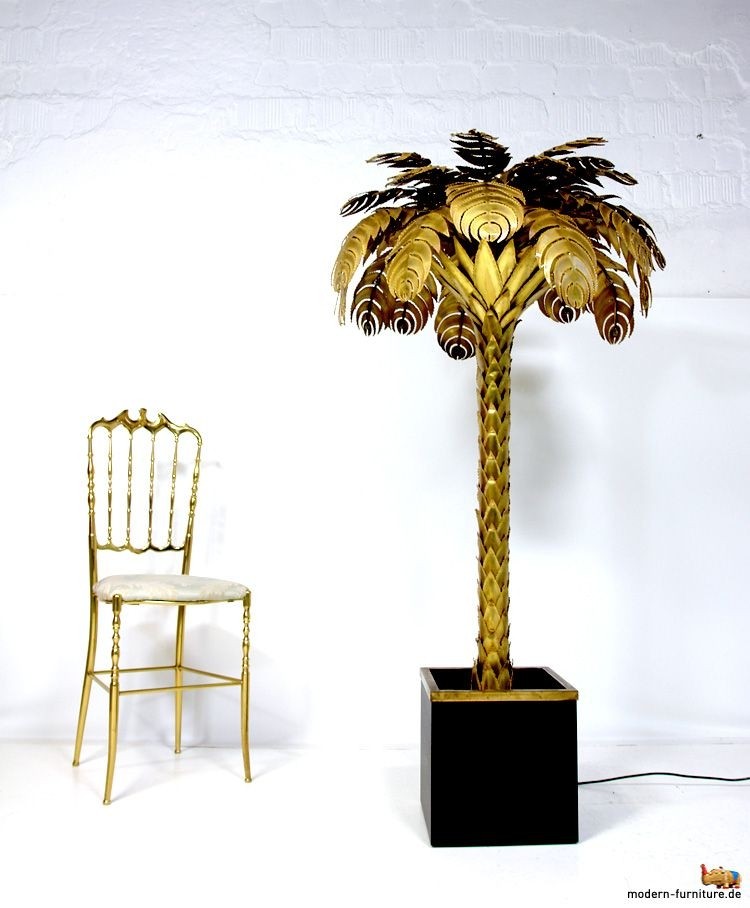 MAISON JANSEN BRASS PALMTREE FLOOR LAMP 1979 / stehlampe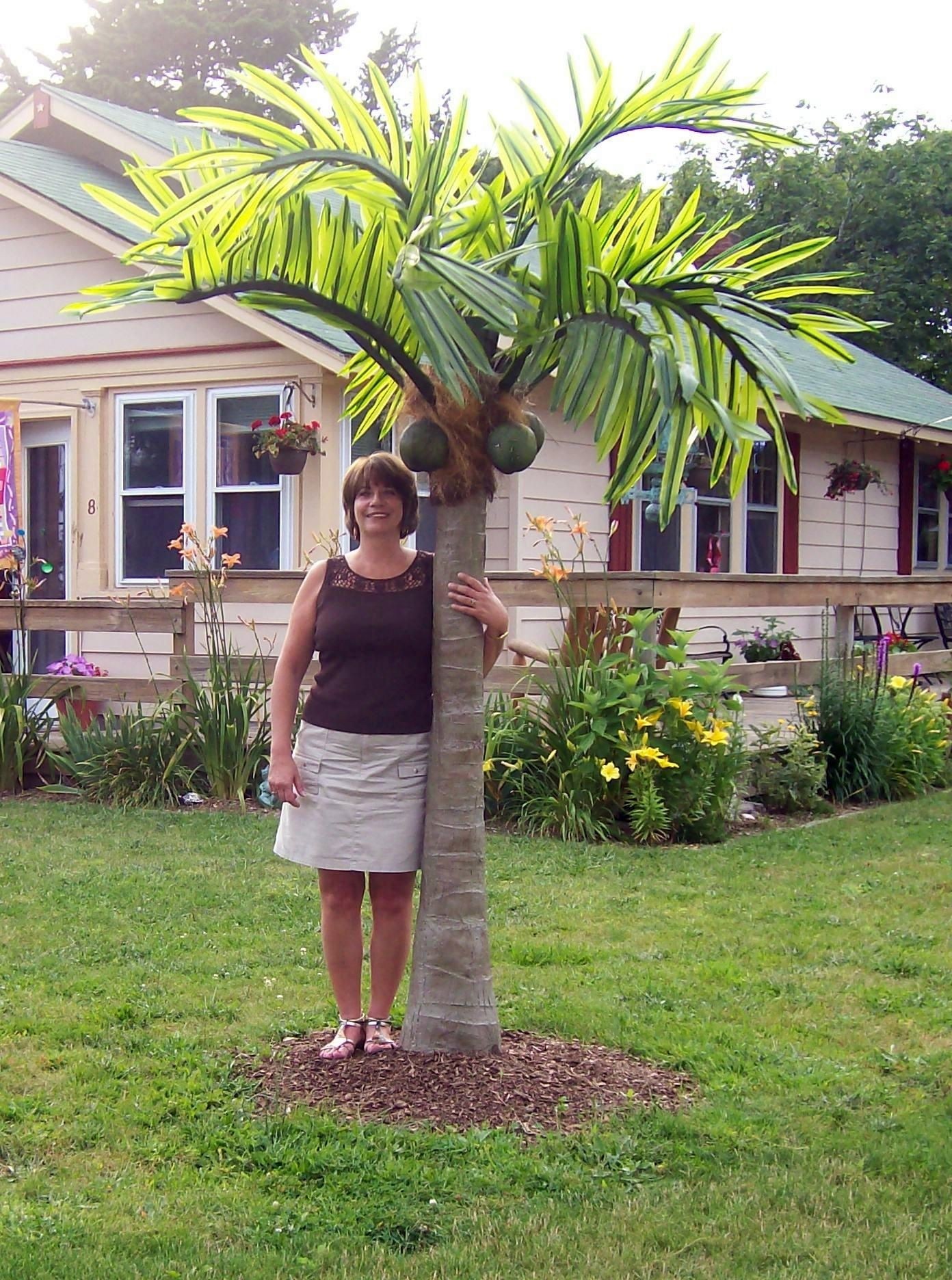 Lory Lavoie with one of her LED lighted palm trees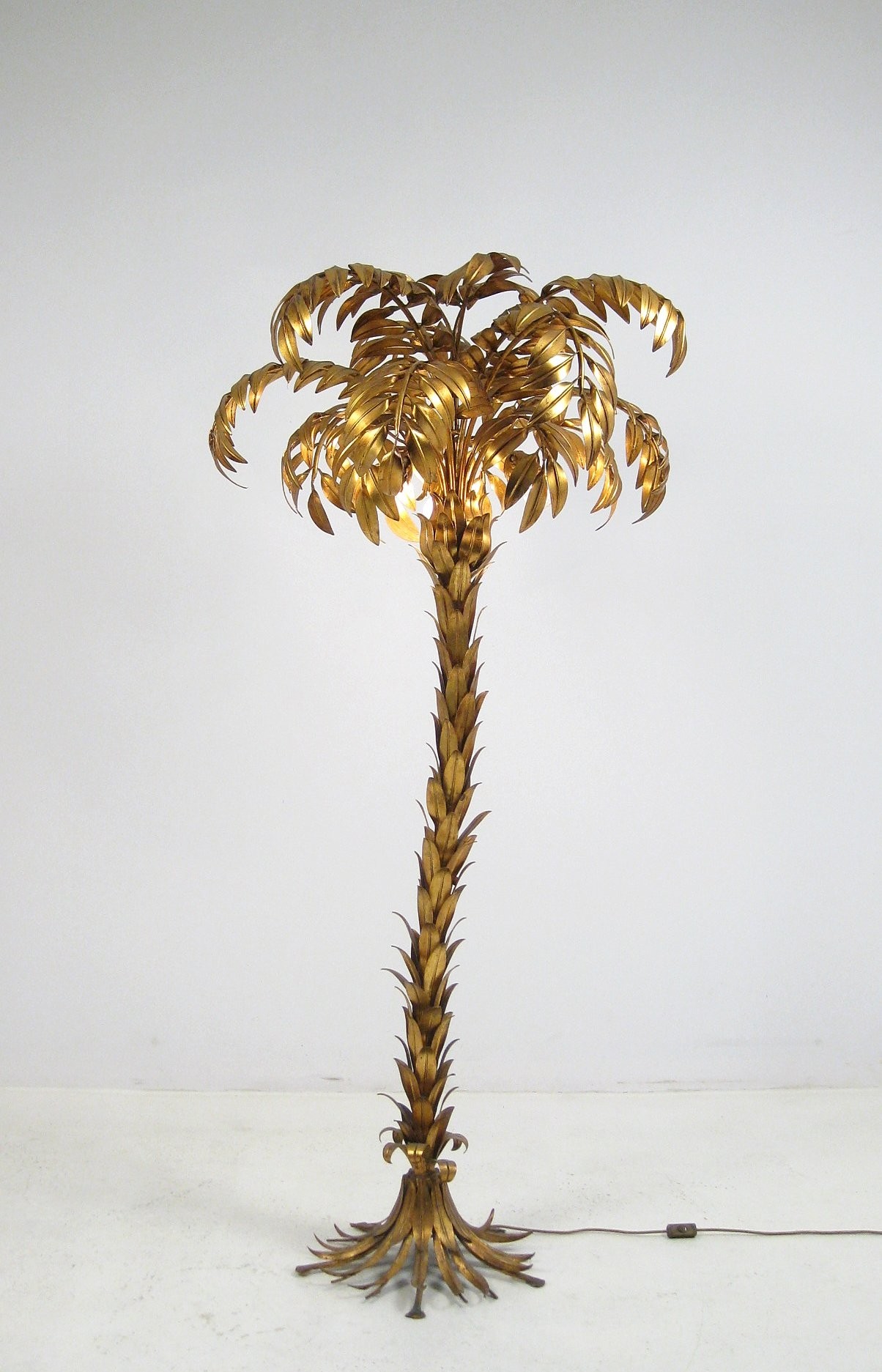 The large standing lamp in the shape of a palm tree. This unique element is made of metal and covered with gold paint, which makes it more luxurious. It is not only lamp - above all, it is beautiful outdoor decoration.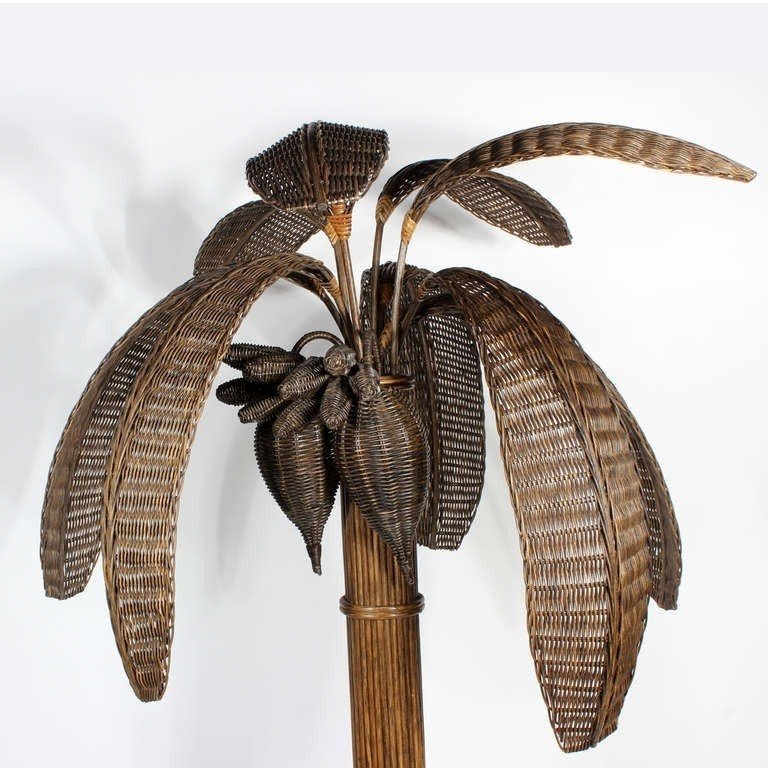 Rattan Palm Tree Floor Lamp image 2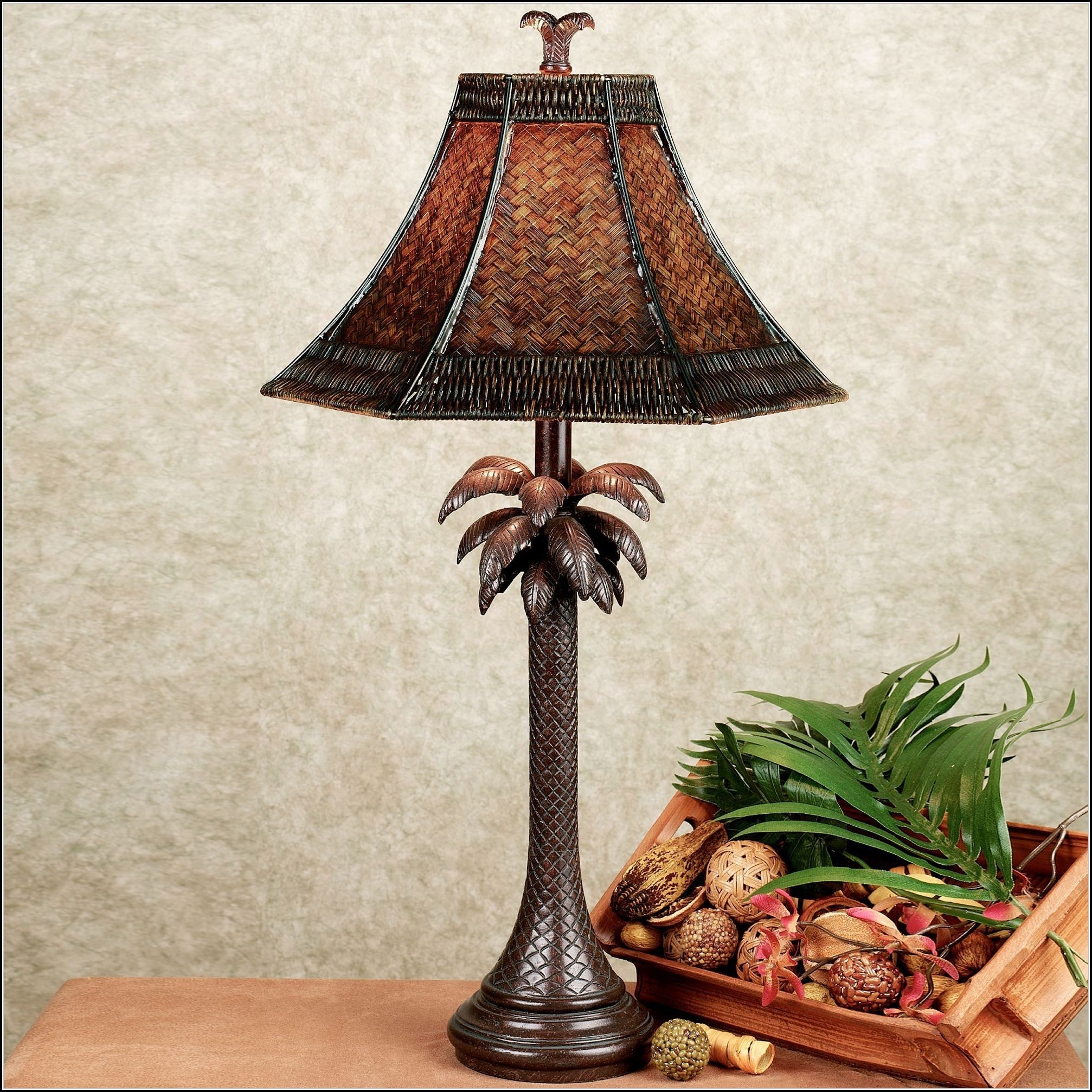 Home > Palm Tree Tropical Table Lamp with CFL Bulb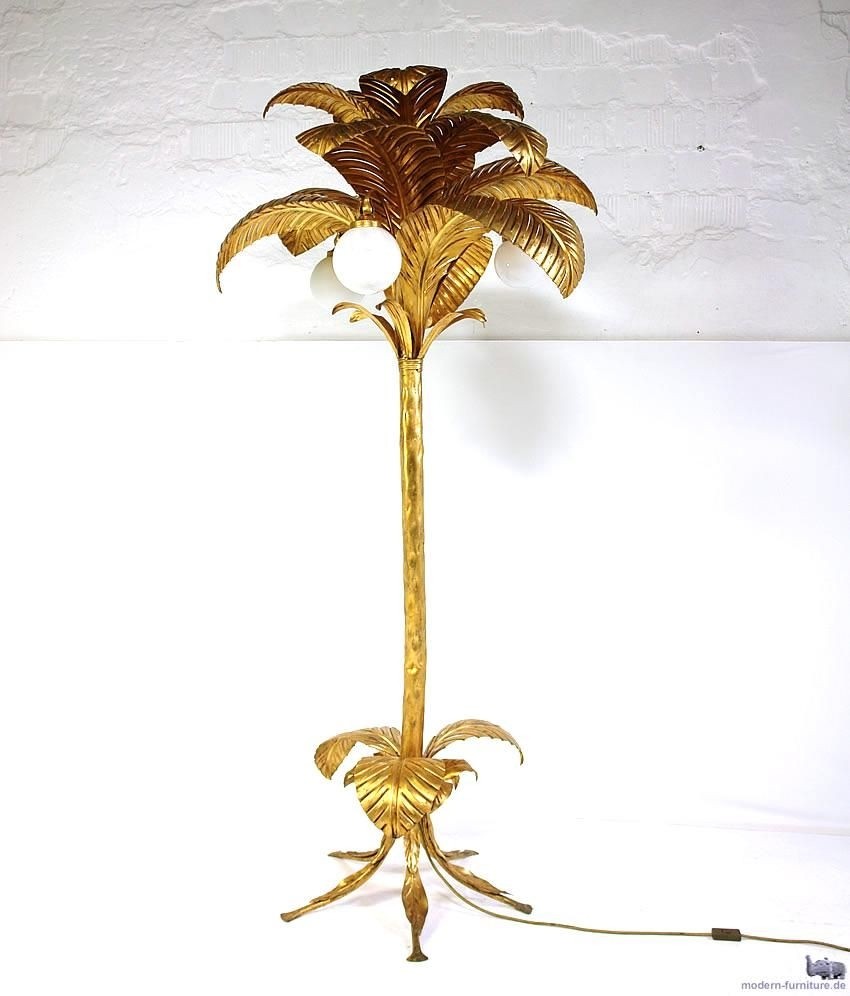 AreaNeo | Stunning 70s Metal Palmtree floor lamp - Hollywood regency / golden age era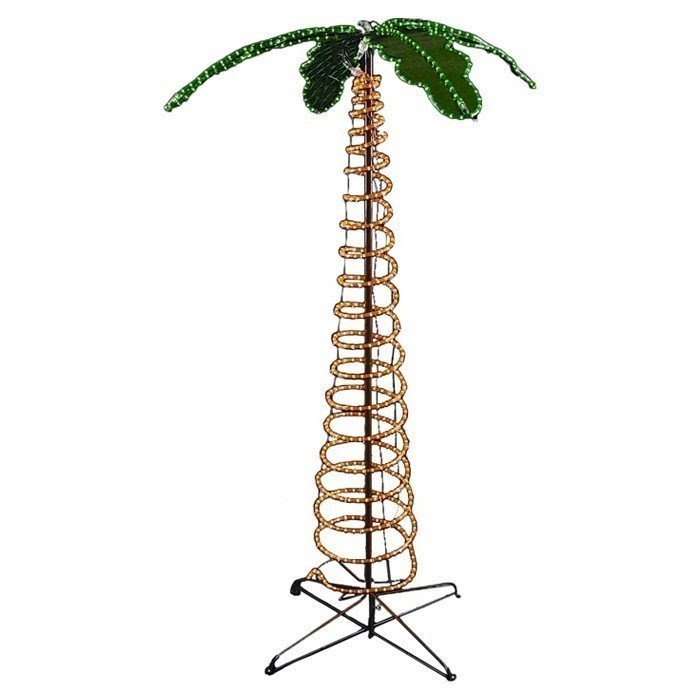 Deluxe Ropelight Palm Tree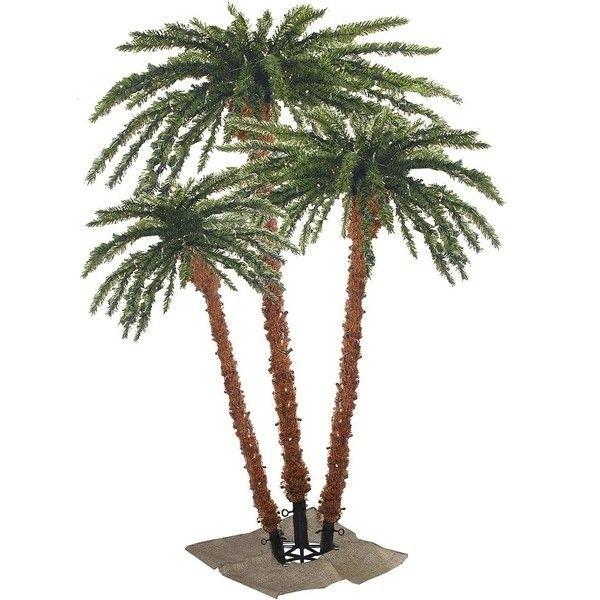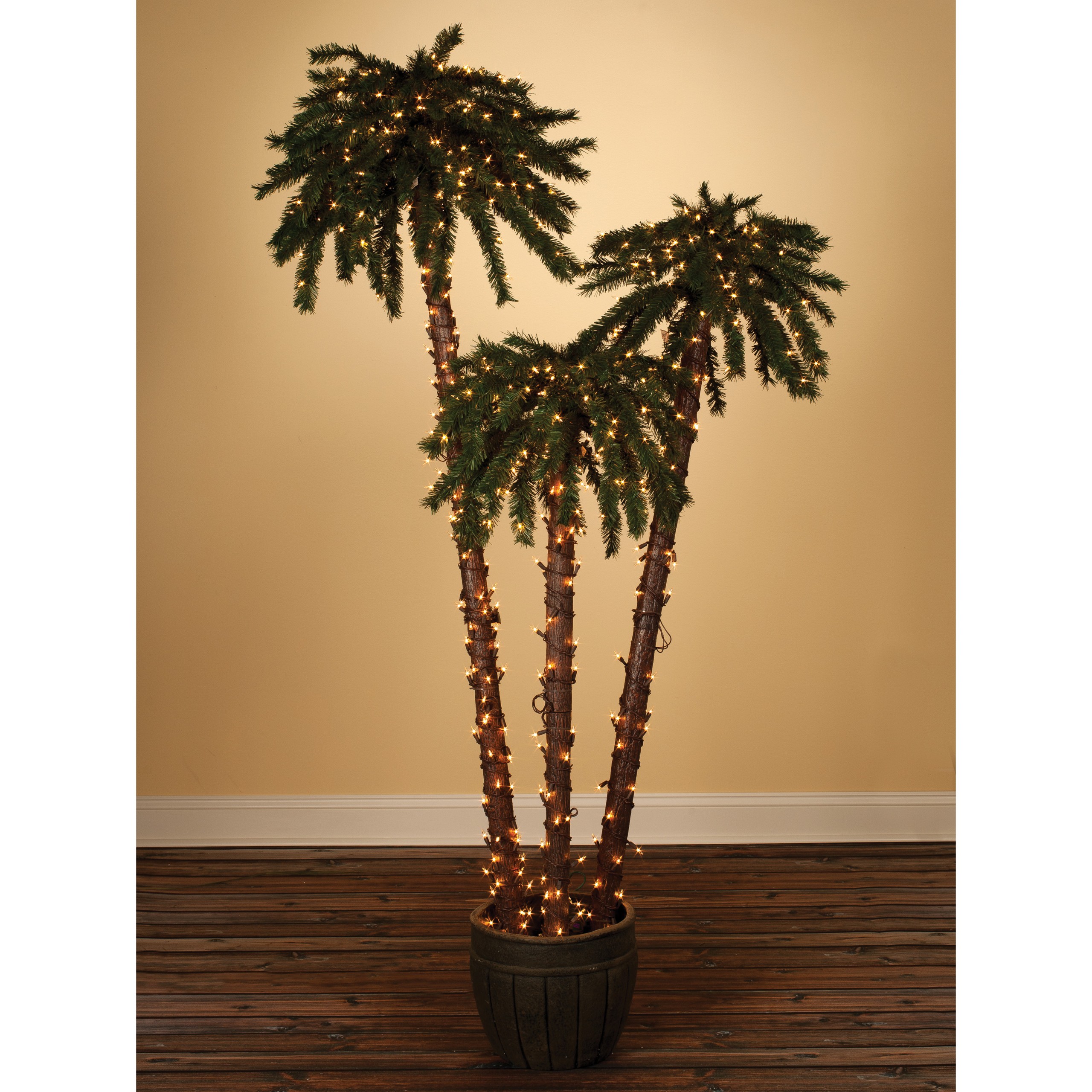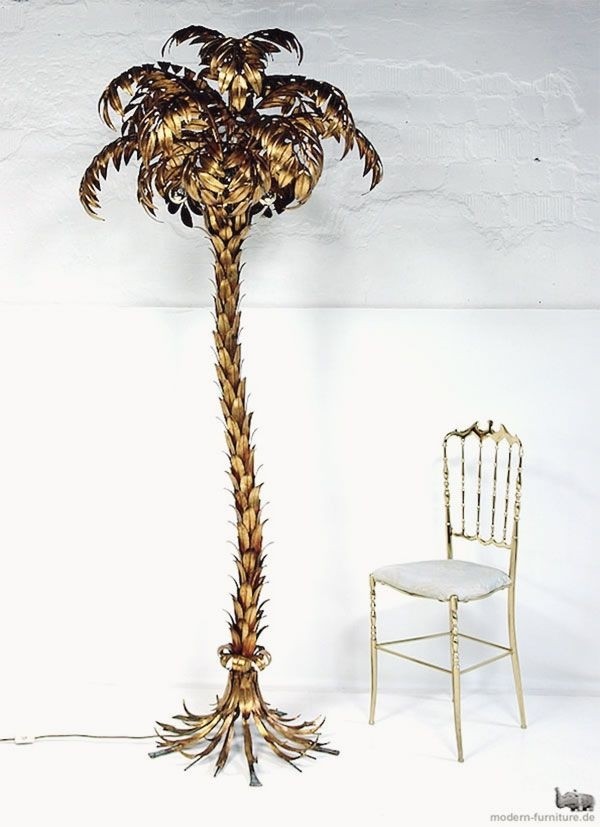 A palm tree lamp constitutes an item that is hard to pass-by. WIth its eye-catching design and ingenious idea, it will find its place in sophisticated interiors, adding style and glamor.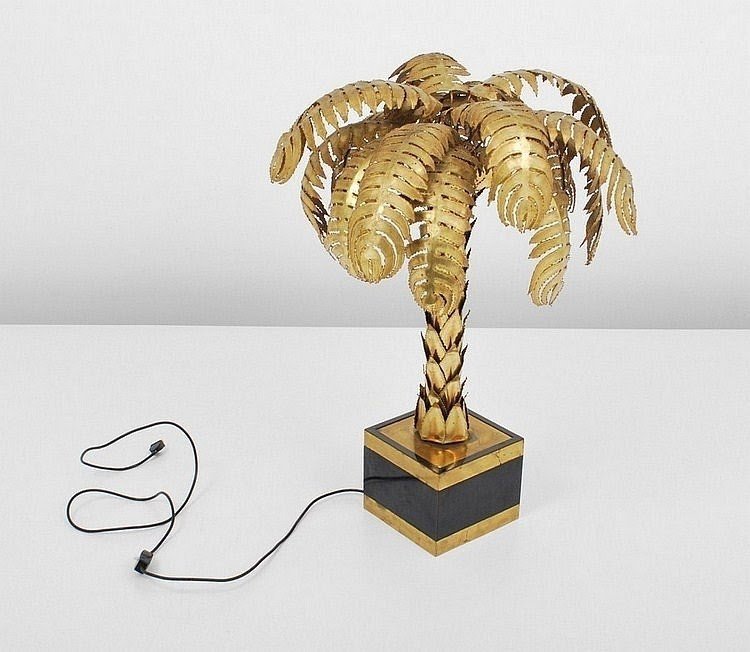 Great piece to put next to your bed – a table lamp that's made to resemble a palm tree, with a golden coat and a simple, minimalistic stand. Bound to bring an exotic, fresh vibe to your bedroom and give it a one-of-a-kind appearance!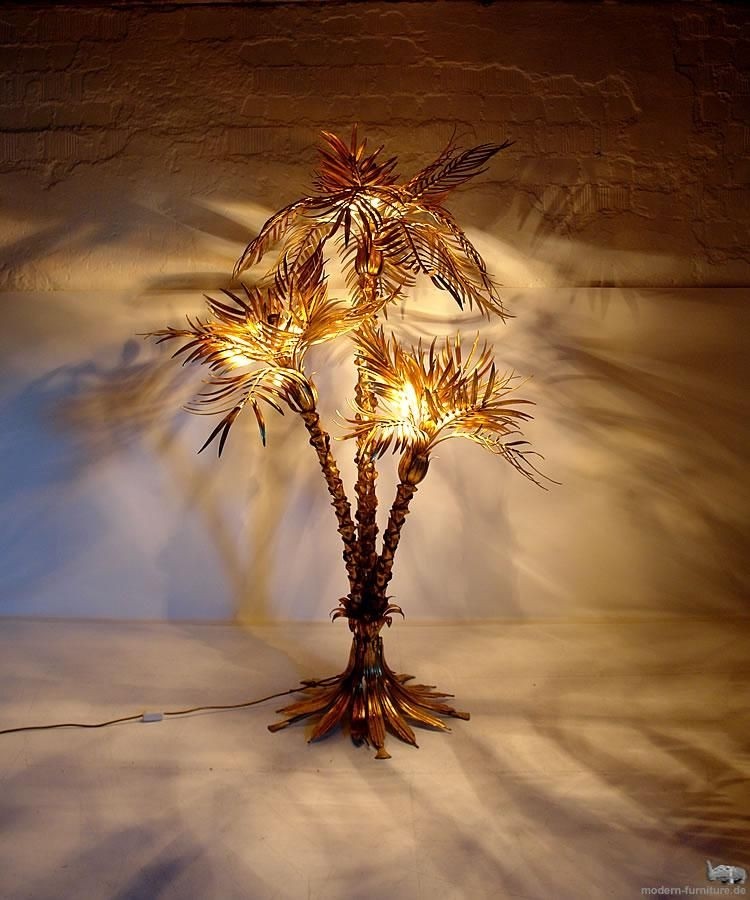 Palms were planted in royal gardens as they were symbols of something exotic and dignified. Like this outdoor palm tree lamp, which took the form of a spreading palm, with a gold finish. Very nice piece of art, in wonderful condition.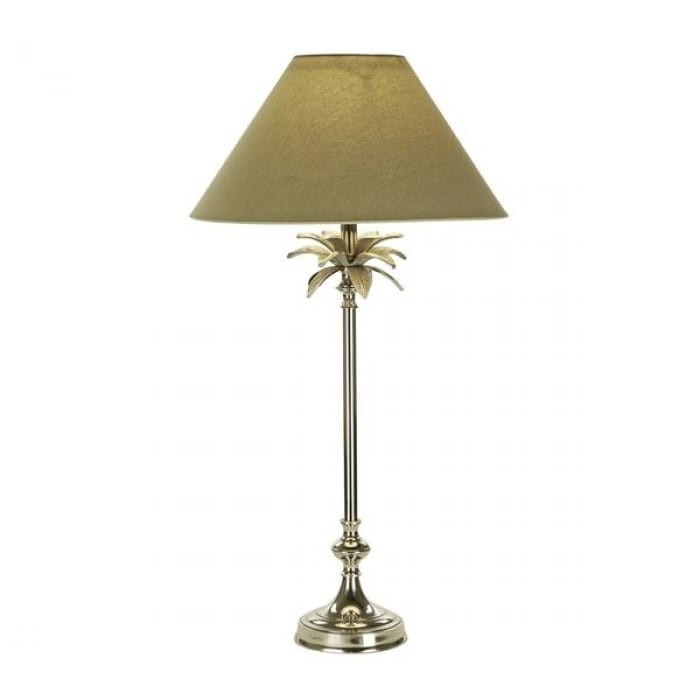 An attractive traditional electric floor lamp featuring a base with palm tree leaves-like motifs just below a wide conical lampshade of plain greenish-brown fabric. A base of nickel plated metal is built of a round foot and a tall stem with collars.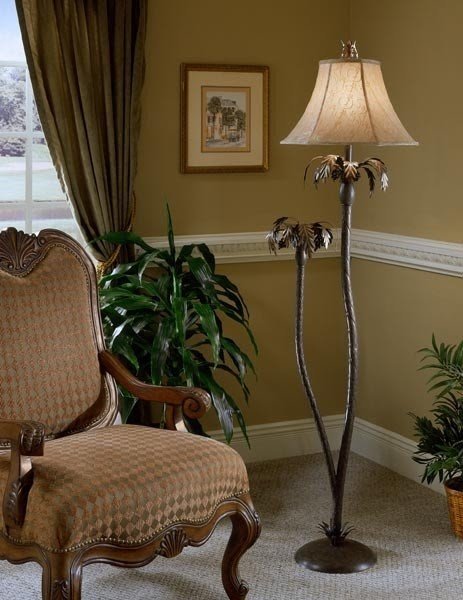 palm tree floor lamp may consist of rattan poles tied together for ...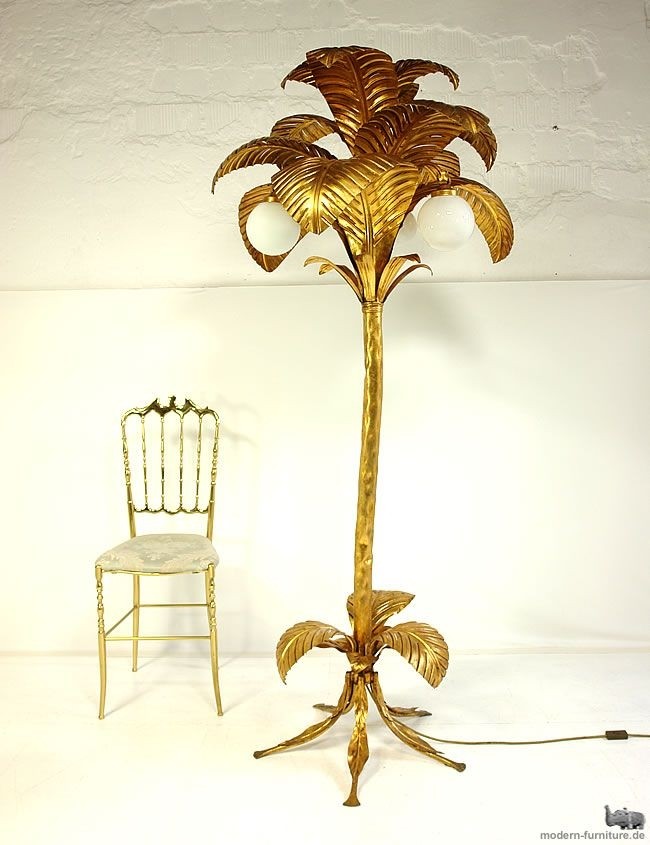 STUNNING 70s XXL METAL PALM-TREE FLOOR LAMP / stehleuchte / lampe 70er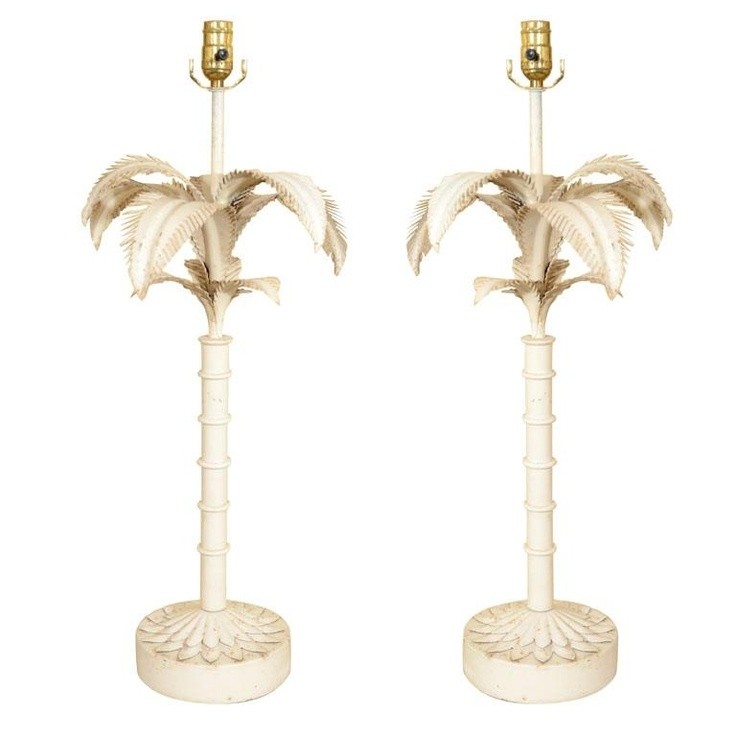 Set of 2 floor lamps with palm tree theme. Suitable for any standard lampshade. Elegant accent for each room.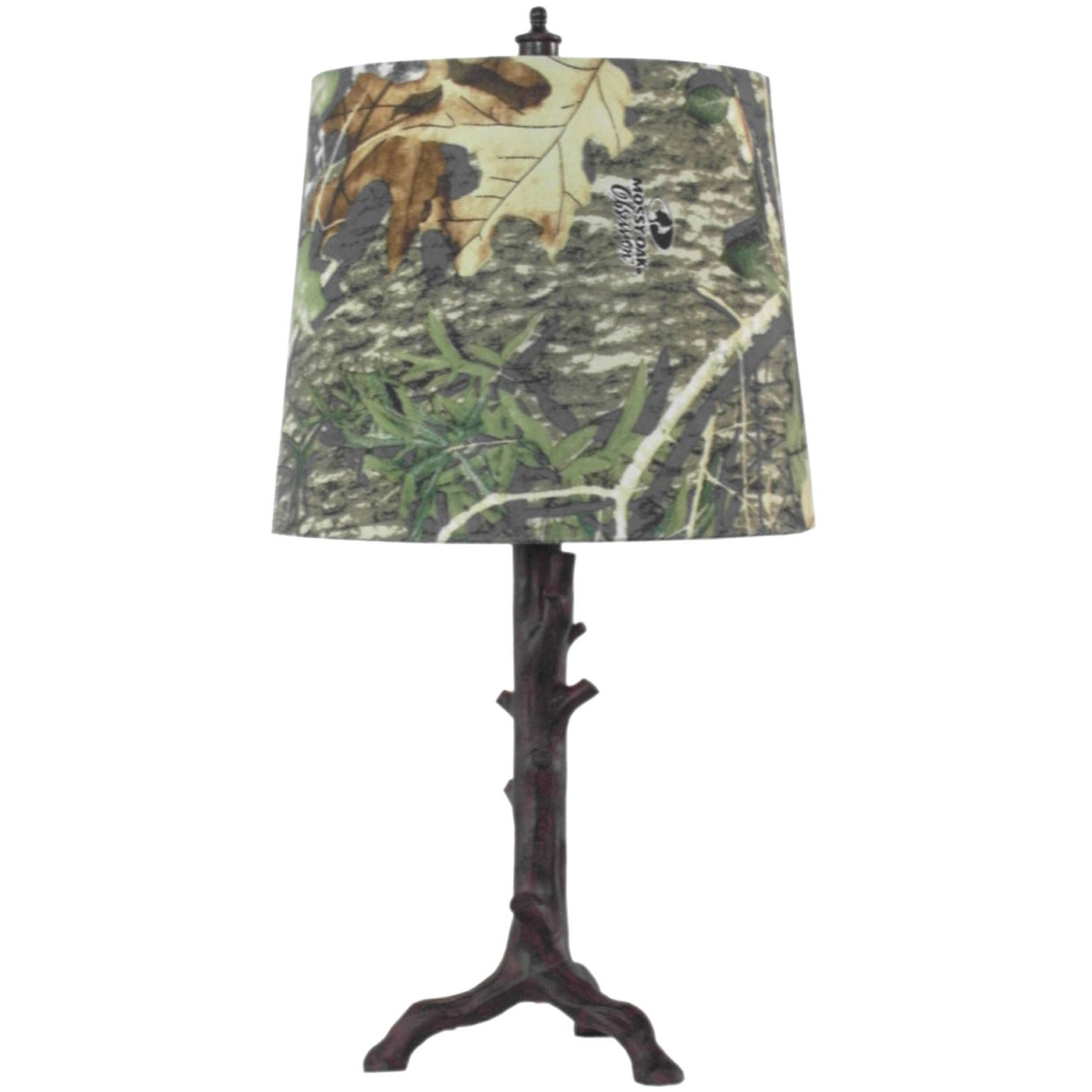 Camo 17" H Table Lamp with Empire Shade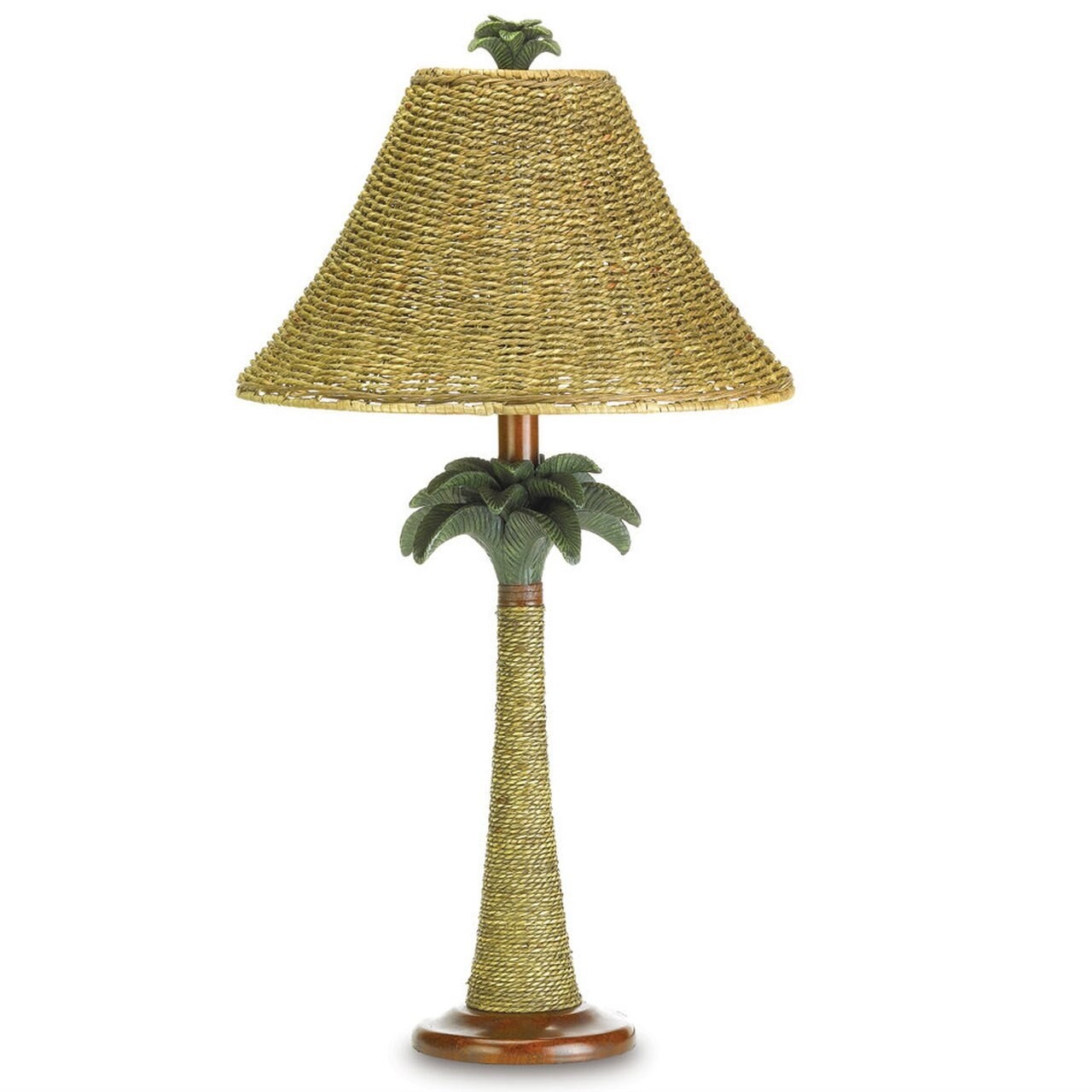 Koehler Indoor Outdoor Home Decorative Gift Accent Palm Tree Table Desk Lamp With Rattan Rope Shade The Knick Knack Shelf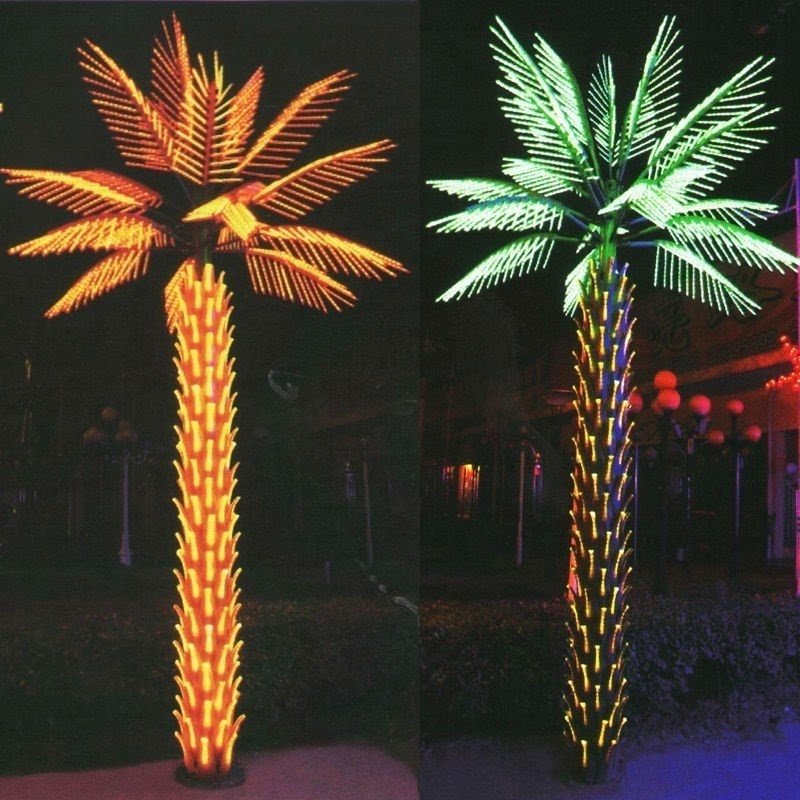 LED_palm_tree_light_LED_emulated_tree_LED_tree_lamp.jpg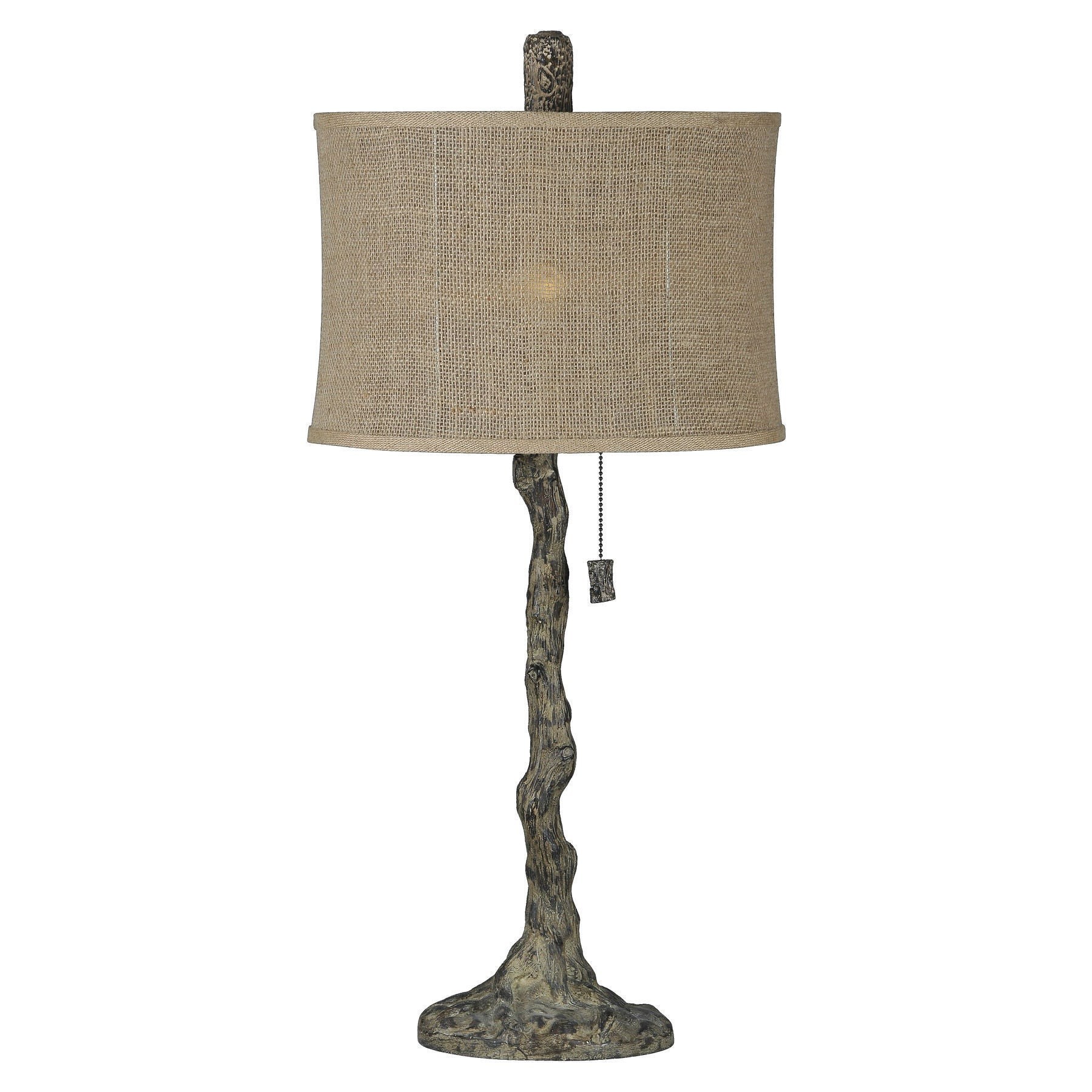 Knox 31.5" H Table Lamp with Drum Shade (Set of 2)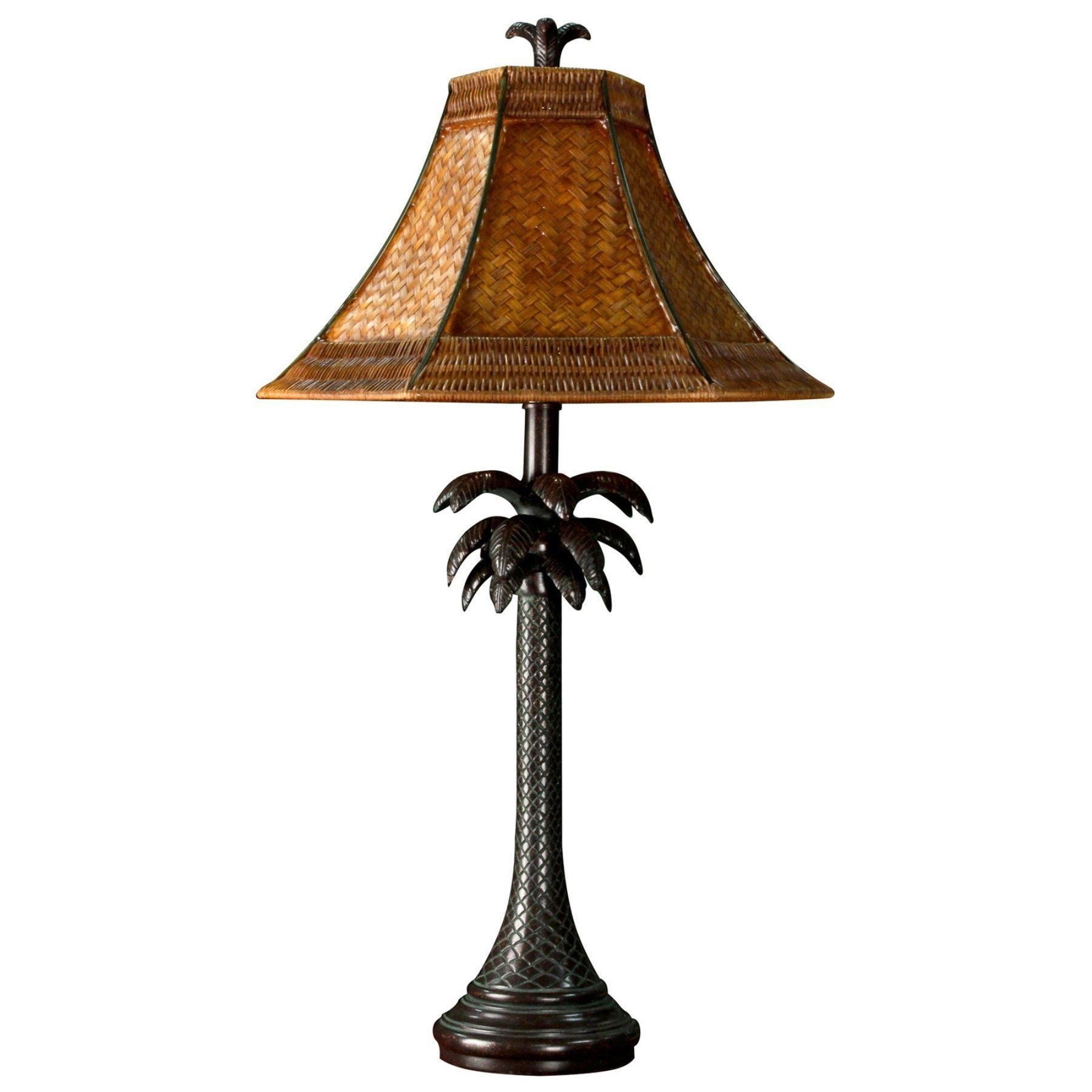 Style Craft Palm Tree 26" H Table Lamp with Bell Shade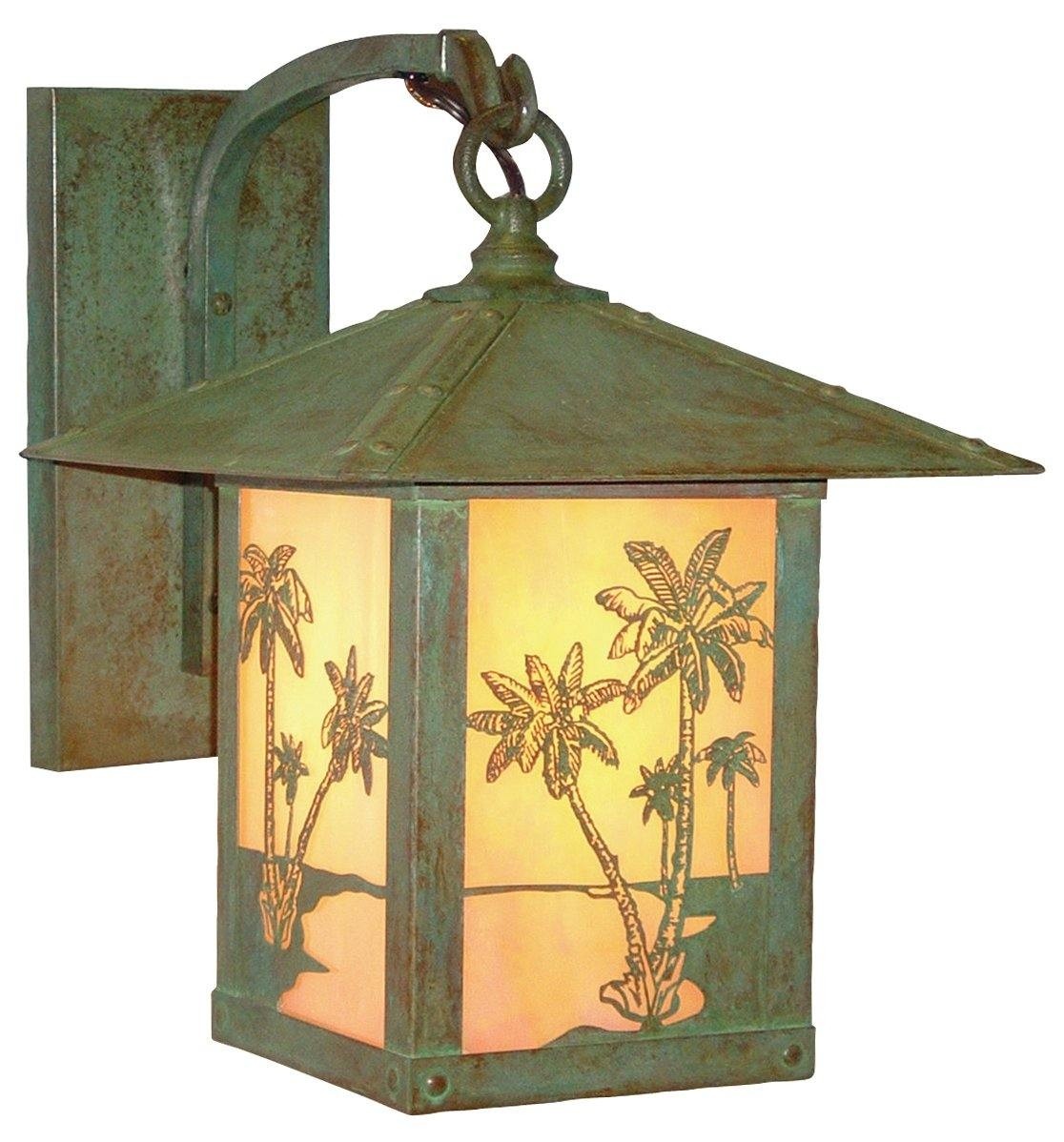 Timber Ridge 1 Light Outdoor Post Lantern with Filigree