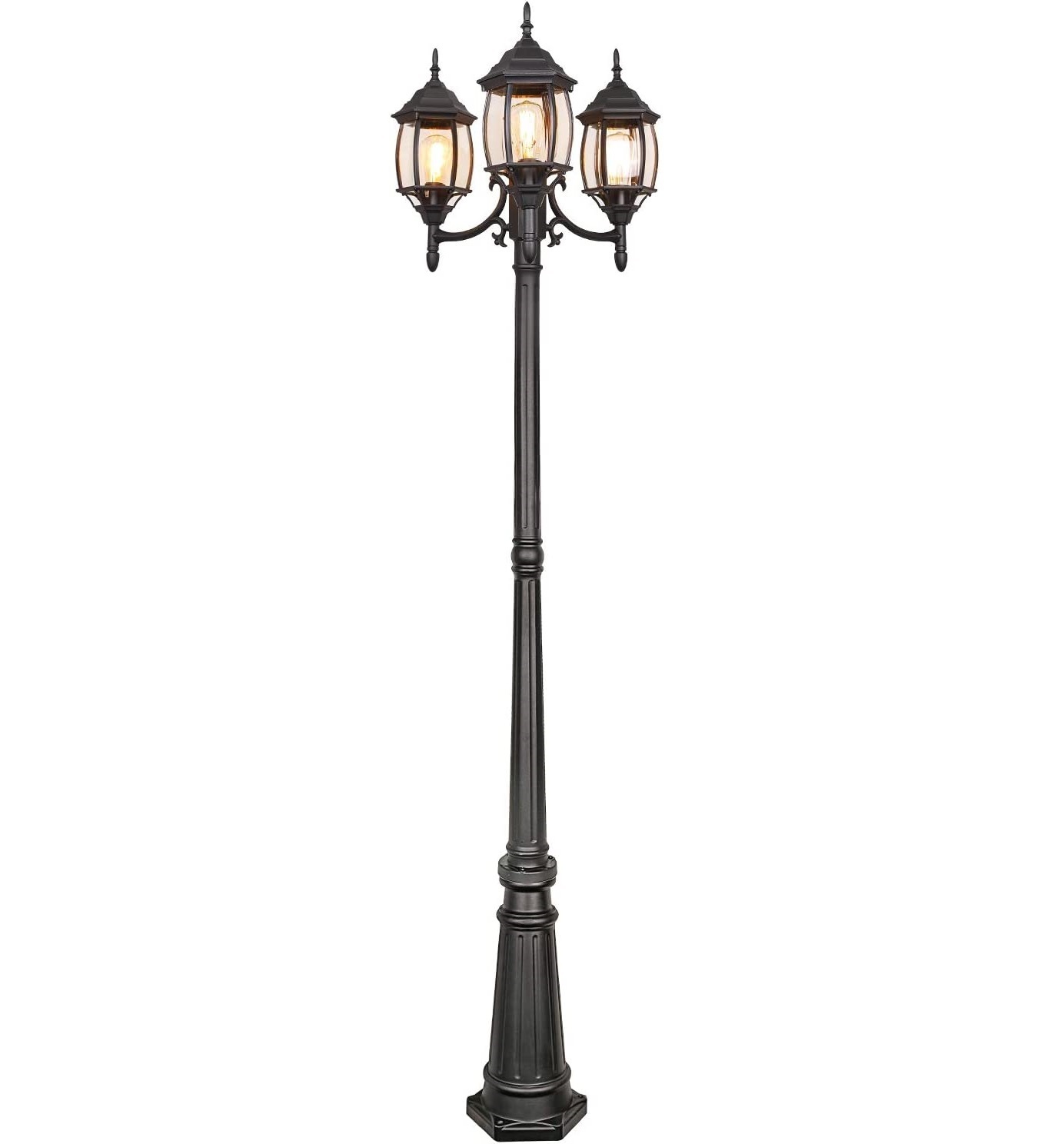 Classic New Orleans Style Lamp Post
Hykolity
Made in a classic design typical to many New Orleans streets, this 7 foot tall street lamp can be a wonderful addition to your home or business. Installation is easy with a hardwired design suitable for driveways, gardens, patios, and more. It's fully weather resistant to make it suitable for areas under an awning, or under the open sky.
Designer Advice:
This classic three bulb lamp can make a great statement piece at the end of your driveway or at the edge of a porch or deck. It's large enough to be easily noticeable by your visitors, while the three 60 watt bulbs will also provide a decent amount of ambient light during the evenings.
Merchant links are sponsored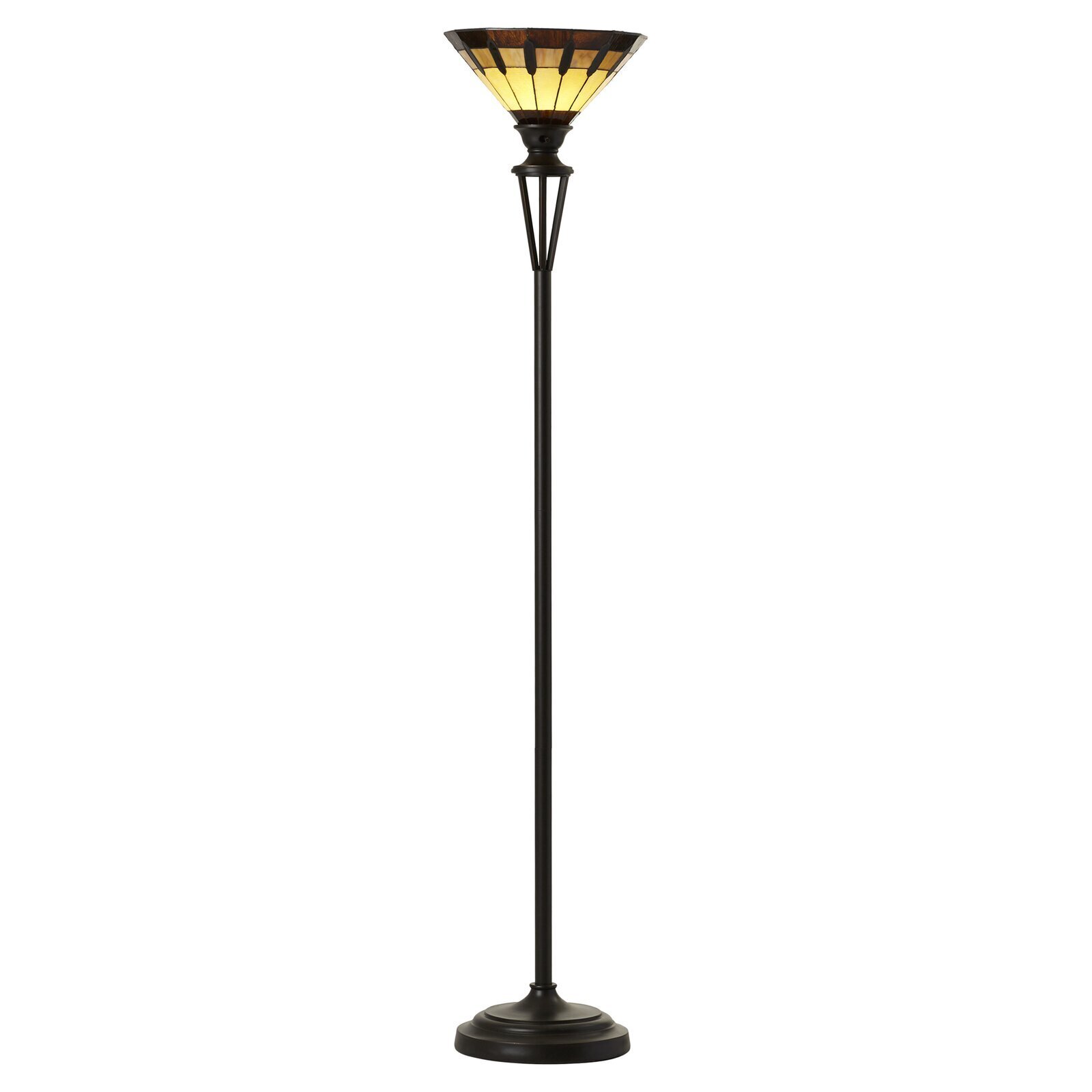 Elegant Upright Bourbon Street Lamp Post
Astoria Grand
This 71 inch classic torchiere offers a unique visual to any room of your home. The brilliant shade is created with stylized art-glass and gives the upright shade an elegant and airy flair. The durable and heavy duty post is simple with its slim profile, yet the dark bronze finish helps bring out the lighter tones of the lamp itself.
Designer Advice:
Being done in the traditional Tiffany-style, this fluted lamp is a stunning piece of decorative furniture as well as a practical lighting element. It would make a wonderful addition to any den or sitting room, as well as in an open corner of a dining room. The art-glass shade can fit in with most elegant decor styles.
Merchant links are sponsored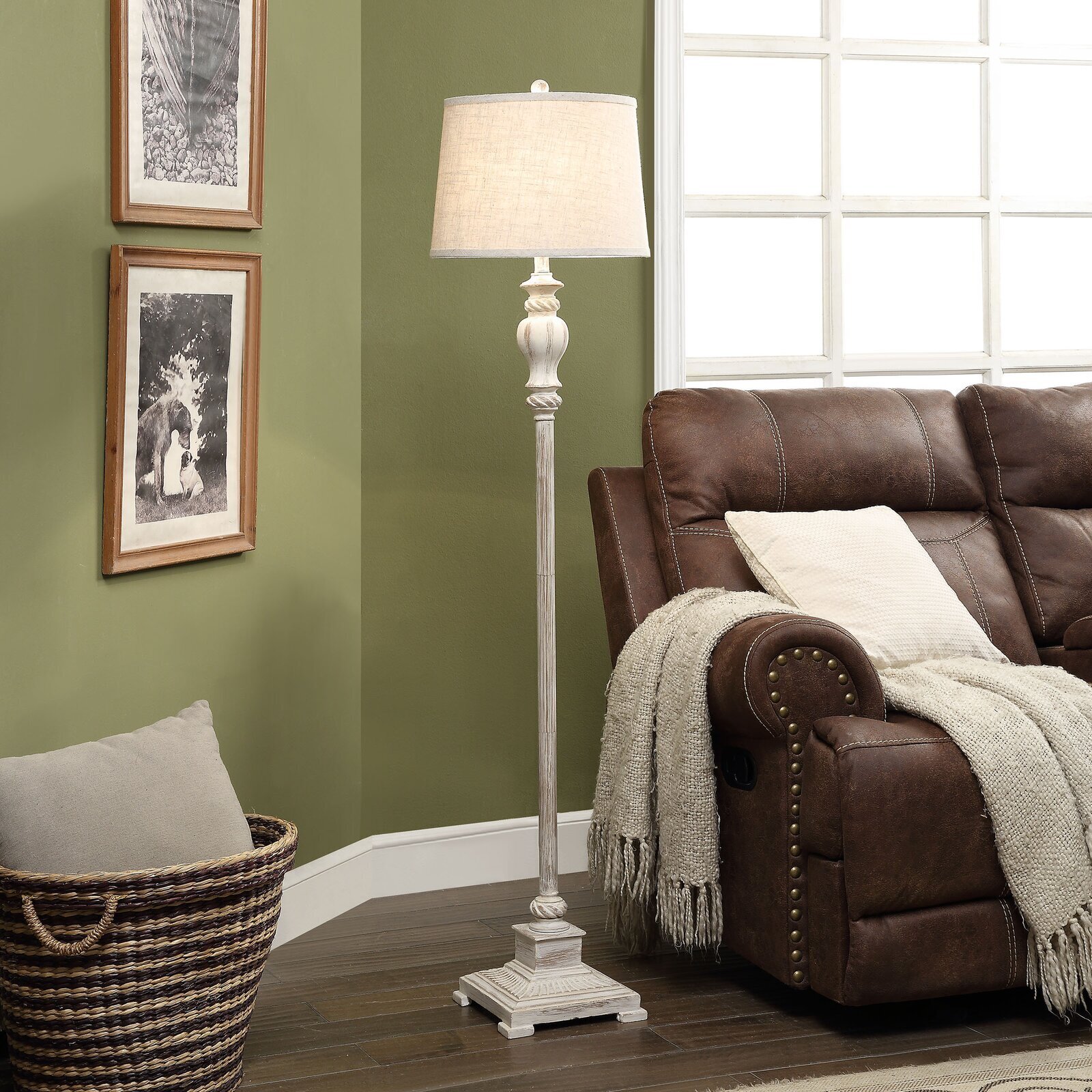 Fleur De Lis French Quarter Lamp Post
Kelly Clarkson Home
The Fleur De Lis design is typical of the French Quarter, and this indoor lamp post offers it in a sleek and stylish way. At a height of just under 63 inches, this lamp can make a statement piece inside your home or on a covered patio. The intentionally distressed paint layer gives it an antiquated look common throughout New Orleans.
$95.99 $89.99
Merchant links are sponsored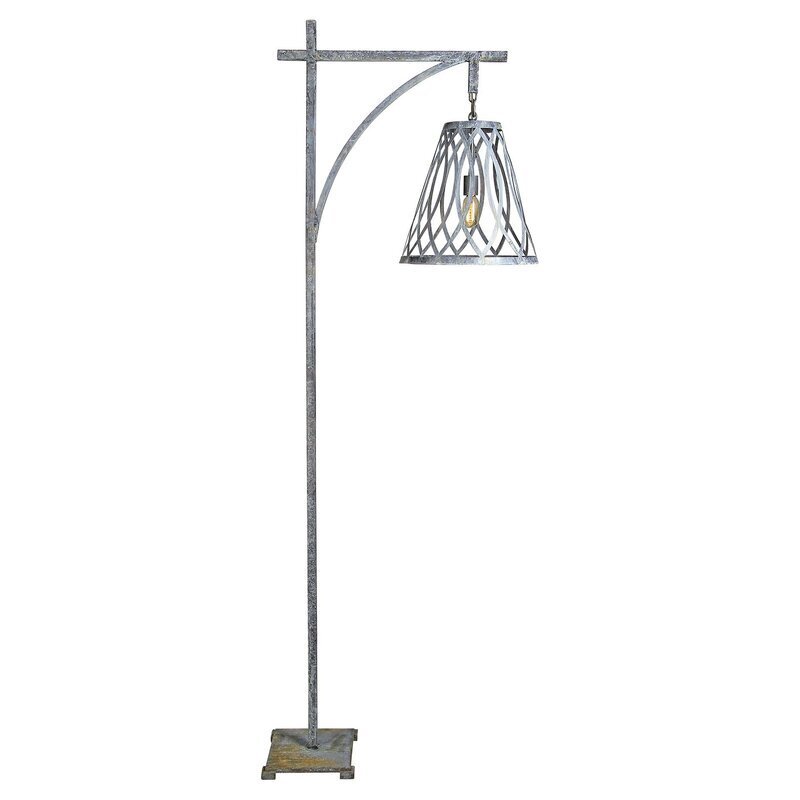 Chic New Orleans Street Lamp
ellahome
Made to imitate stylized street lamps during festival months in New Orleans, this chic metal floor lamp stands 79 inches tall and features a metal shade with geometric designs. You'll love the sophisticated and stylish look of this lamp when it comes to a variety of installation locations indoors, but it also fits into a sunroom or a covered patio.
$860 $860.76
Merchant links are sponsored