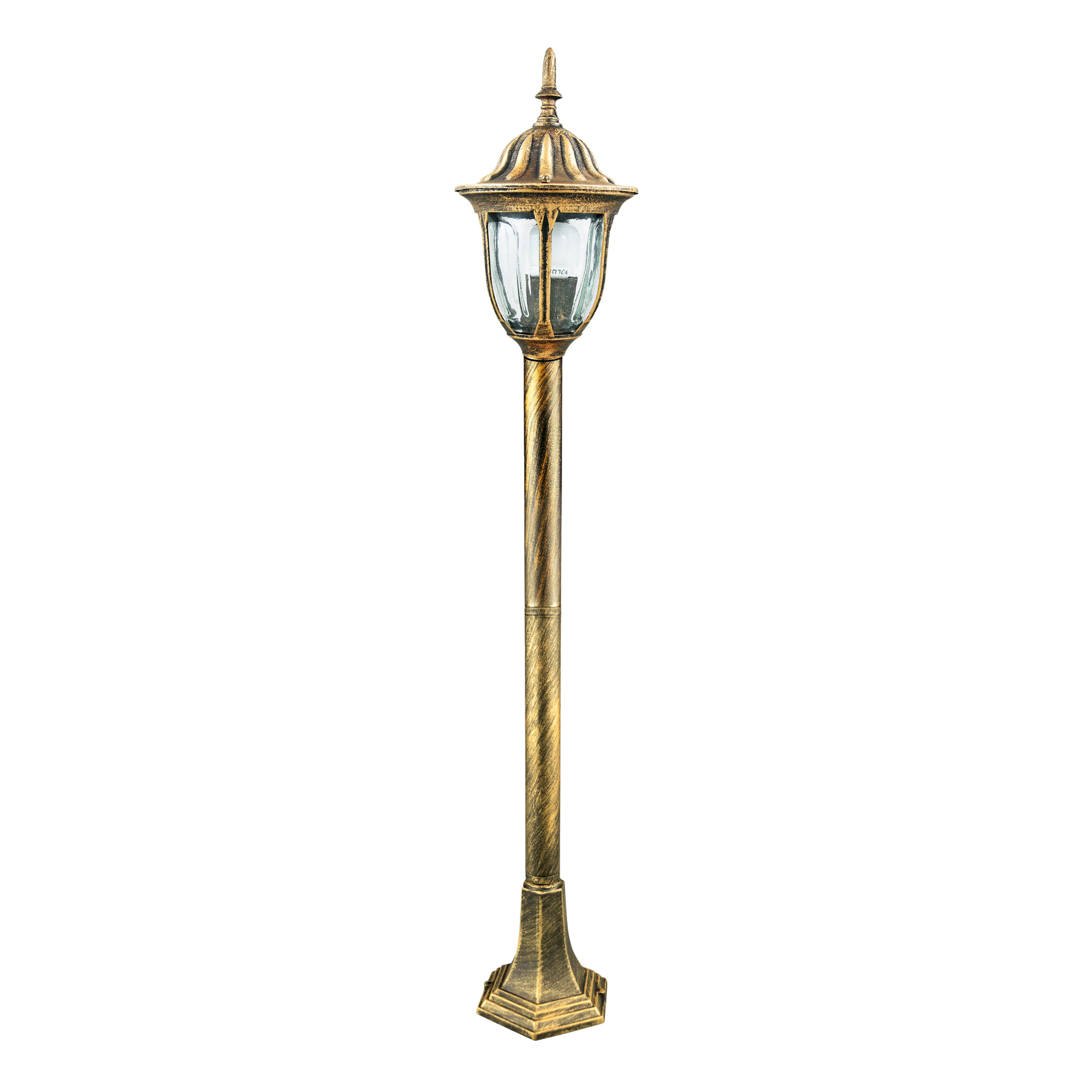 Royce lighting outdoor portable post lantern
A beautiful, indoor floor lamp that looks like a street light. The base is a long, narrow post made of black metal. The top of it is a charming lamp shade with transparent glass. It will create a rustic and romantic atmosphere.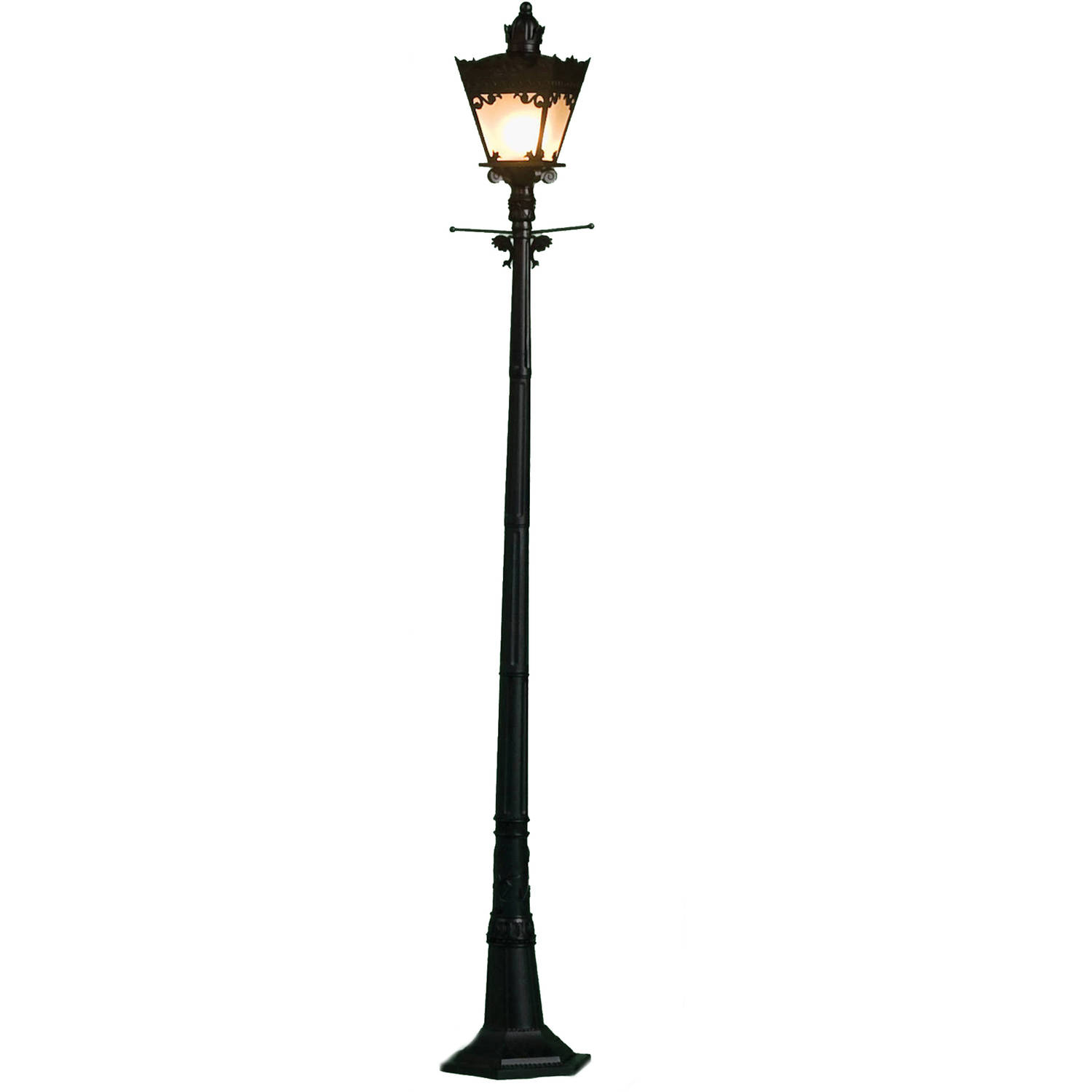 If you love the London city and cannot get by without its architecture this lamp perfectly find a potential owner. 6 ft high, 1 ft wide, could be placed inside and outside. Made by solid black plastic and glass.

Portable Post 1 Light Post Lantern Set
The portable one-light post lantern set, which imitates the real street light. The base was made of stainless steel covered with the black paint. The smoked-glass shade generates the dimmed light. It is the ideal solution for the open antechamber.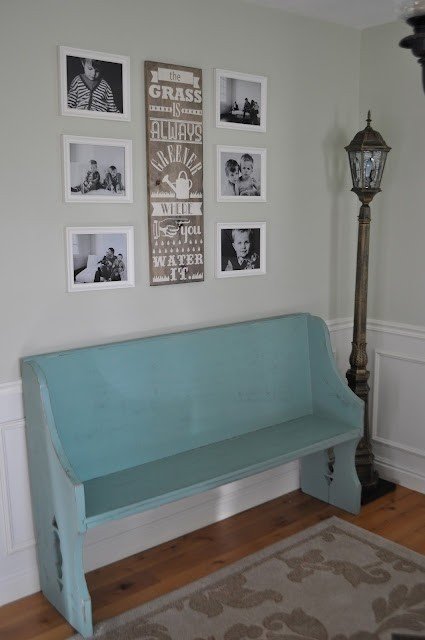 This rewired lamp post evokes associations with 19th century crowded English streets. Once outdoors, now adds a great rustical and mystery vibe inside. It will fit ideally to all rustic, retro interiors.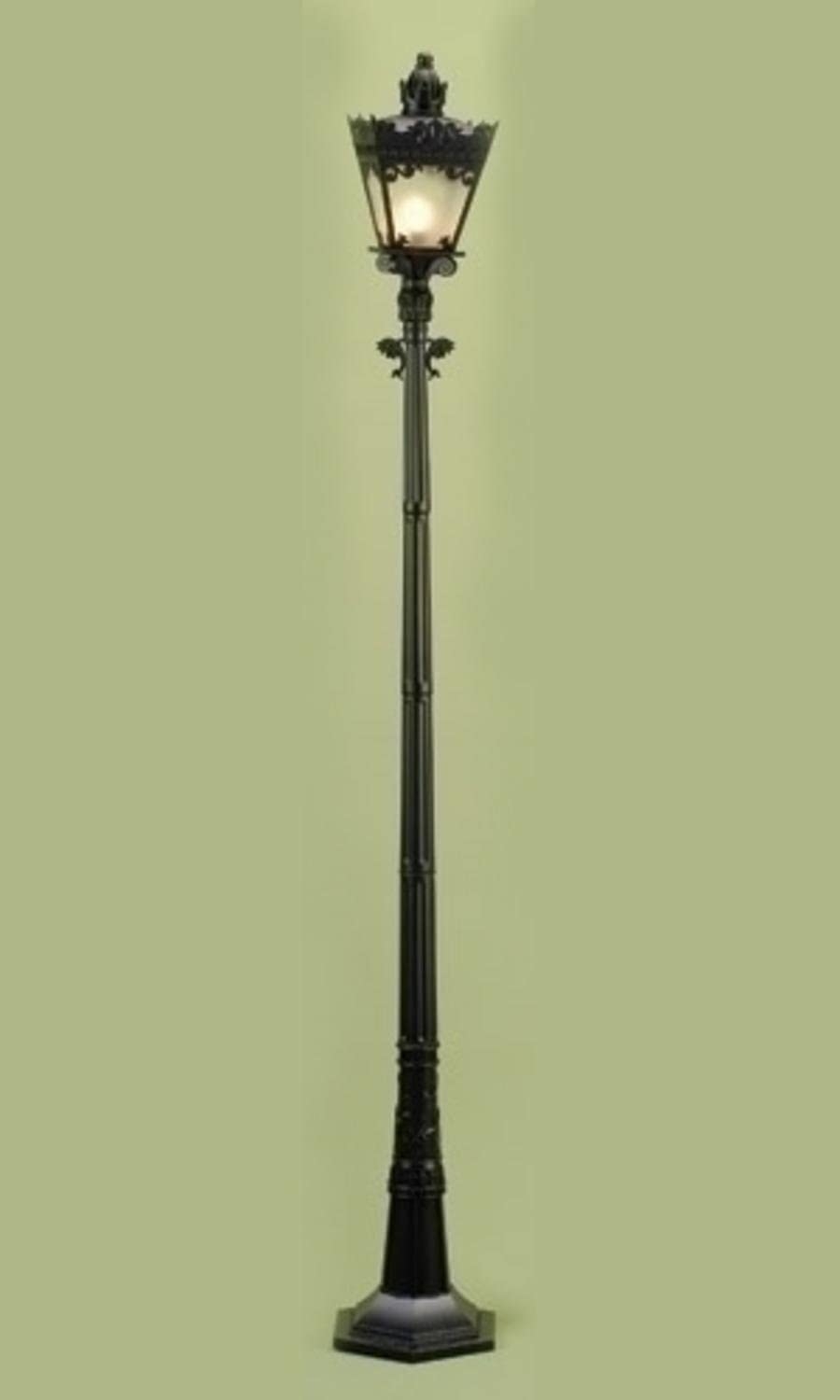 This lamp looks like a street lamp, but it's actually a smart option for an indoor lamp. It 's in the shape of a post with a small lantern on the top. It will bring your room a feeling of the old world.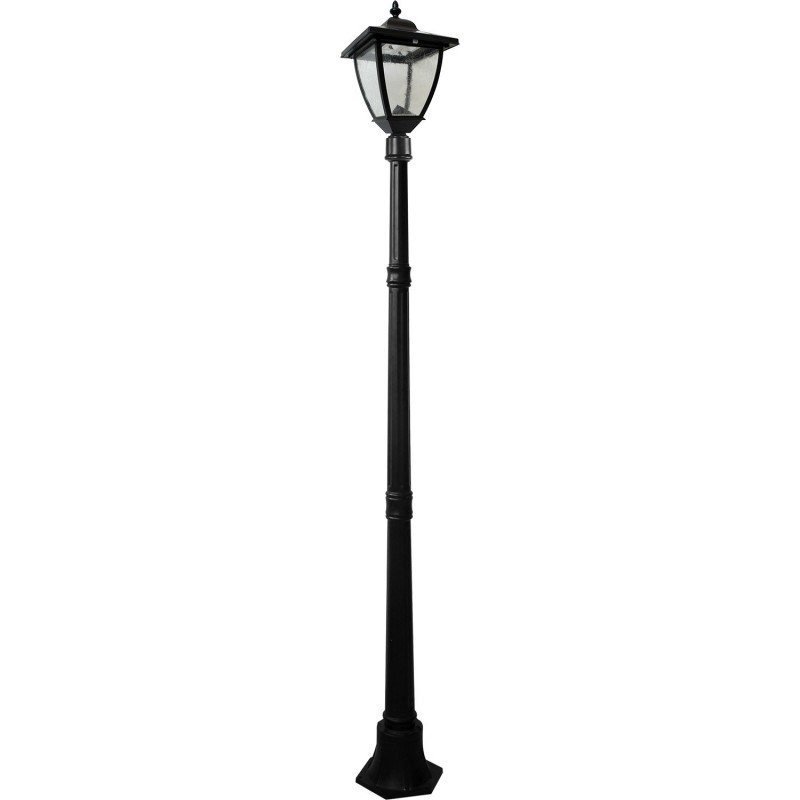 Bayport 72" Solar Lamp Post
The iron and aluminium, contemporary black solar lamp post. 72" post with traditional lamp on top, LED bulb type gives light from dusk to dawn. Rust, water and weather resistant, may be used all year round.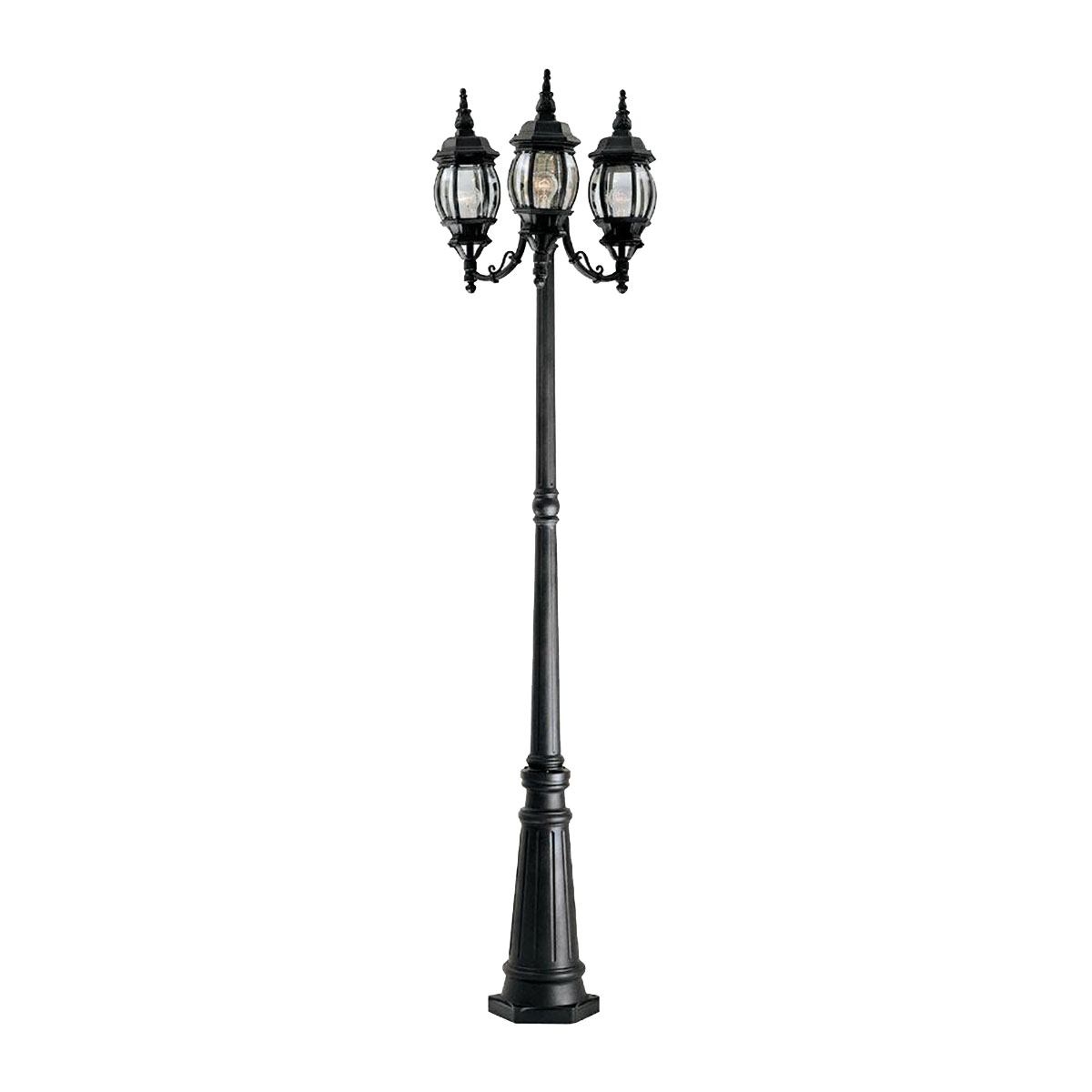 Eight sided lanterns with clear beveled glass offered, available in three sizes. Inspired by the Old English street lanterns, will help you create a marvellous vintage climate in your environment.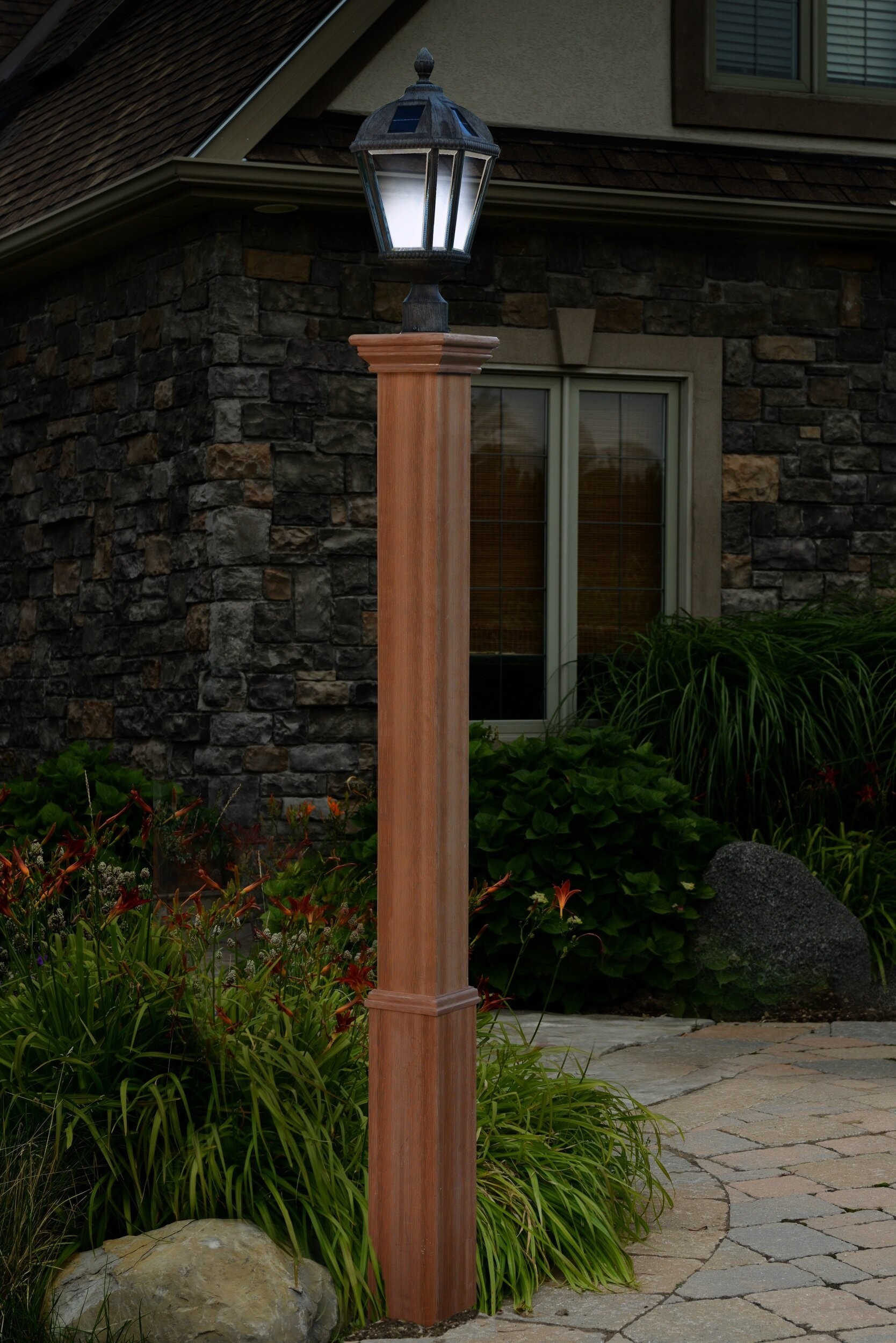 Trinity 74" Composite Lamp Post
This composite lamp post offers a naturally elegant, sturdy and classy design and is crafted to last, adding an attractive accent to any yard, with all of the beauty of natural wood, while it can accommodate solar or wired lamps.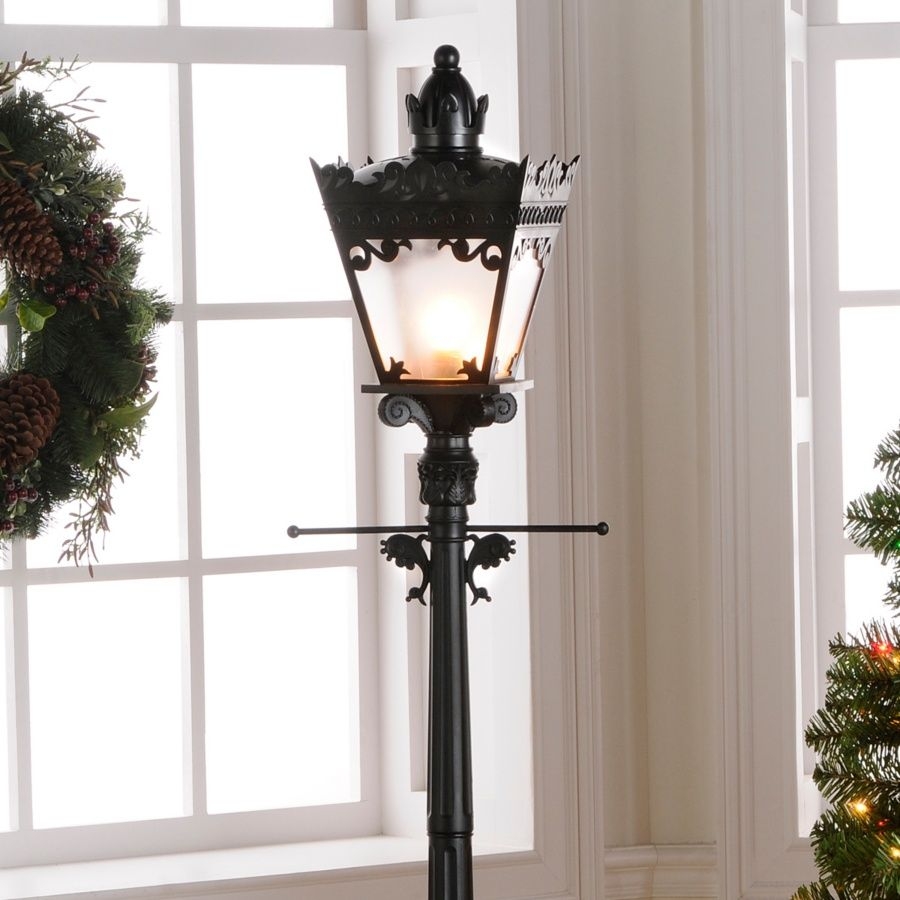 Reflecting the characteristic classic style of the 19th century, this beautiful indoor post lamp will take you on a journey to the old-time London. It enchants with a variety of subtle details